Zein Engineering: Al Zaman l Jamil Awards that fly us back in time to remember the old stars that people loved for an extended period; awarding them the great ZJ Trophy. The Design of the 2023 stage is an inspiration by the Aura of art to create a time machine inside the stage that will take us backward to the nostalgia of these giants.
The 'machine' is defined by repetitive rings that disappear on the ground as it sets off and tilts back with a movement that begins with the front ring incorporated with a LED screen that offsets outside the stage barriers above the audience and ends on the main screen. The generated composition offers a futuristic gesture and at the same time depicts luxury with the use of gold textures on the rings and the two-eggy glossy platforms.
The Stage is composed by two main platforms, one for the prize awarding podium defined on the left side underneath the screened ring and the other platform on the right side specified for the host. Also, on the deep right, a special zone was engendered for the band with a special lightened curtain on the background.
The Rings' disposition with led strip lights on the outline allows for the main lighting beams to penetrate in between to create an aesthetical lighting effect that will serve the show. Ultimately, the resulting design responded to the assignment, to provide glorious outcome that reflects the glory of this festival and at the same time a futuristic architecture that gives joy to the audience present and watching the show live on TV.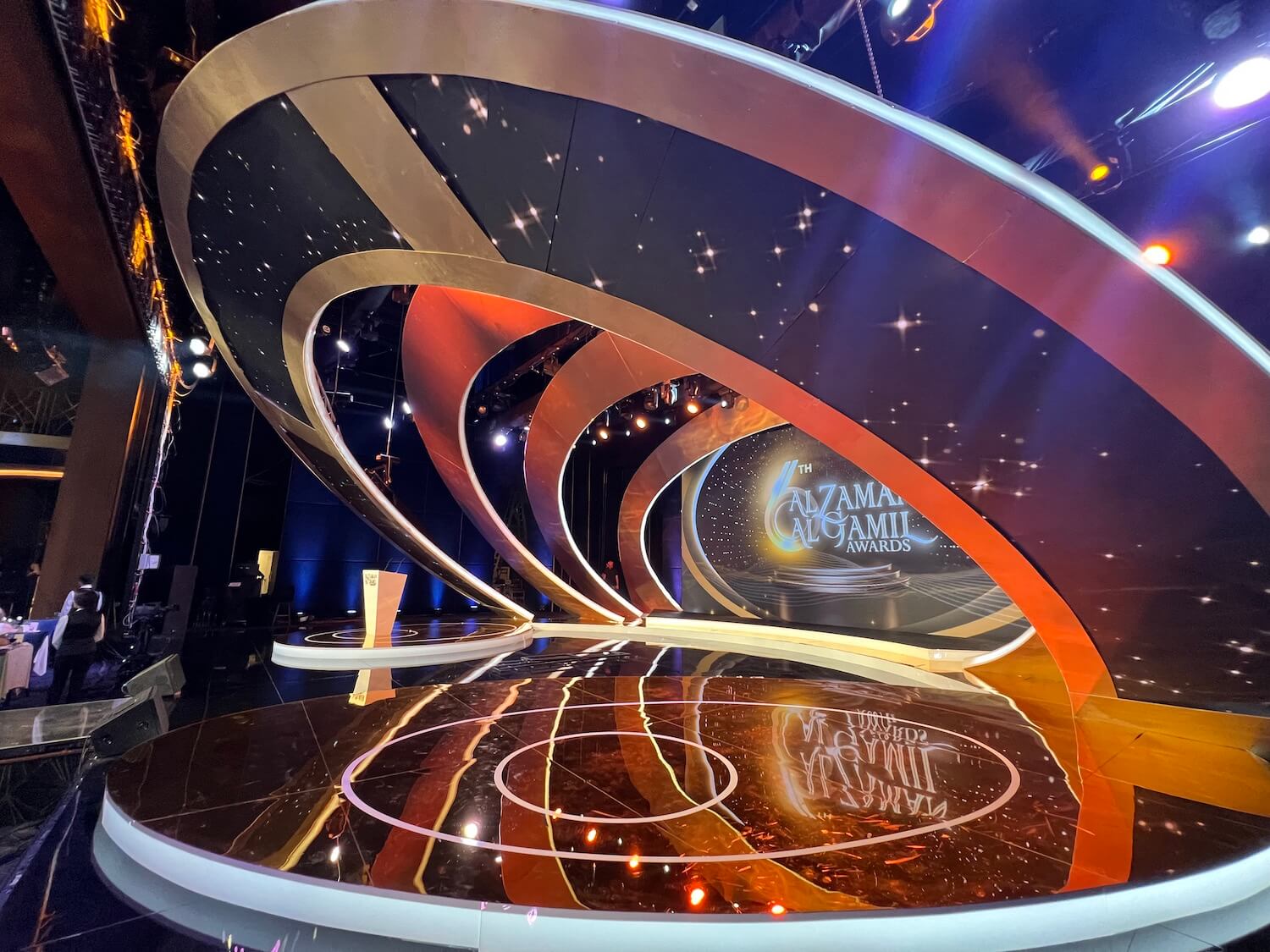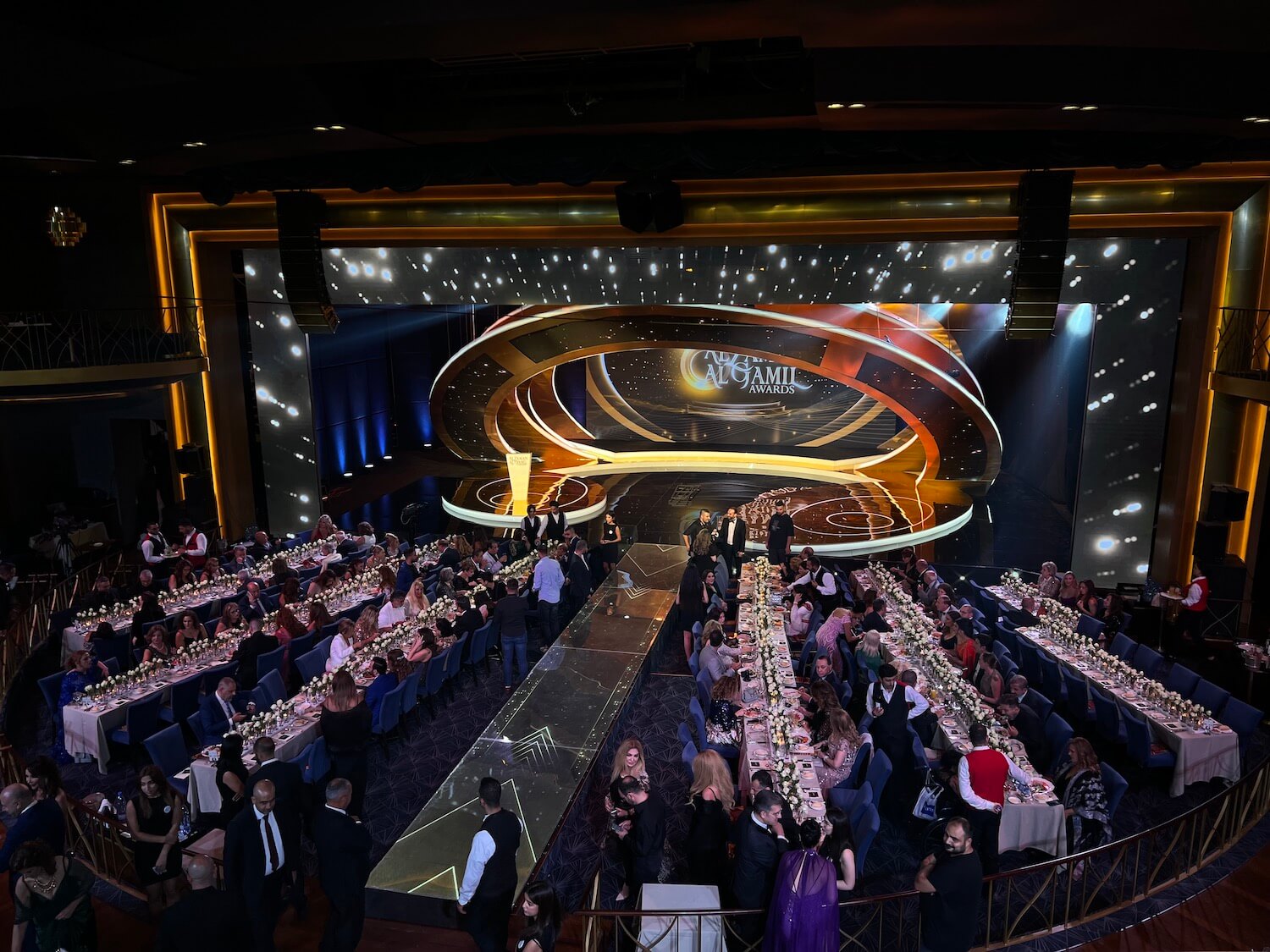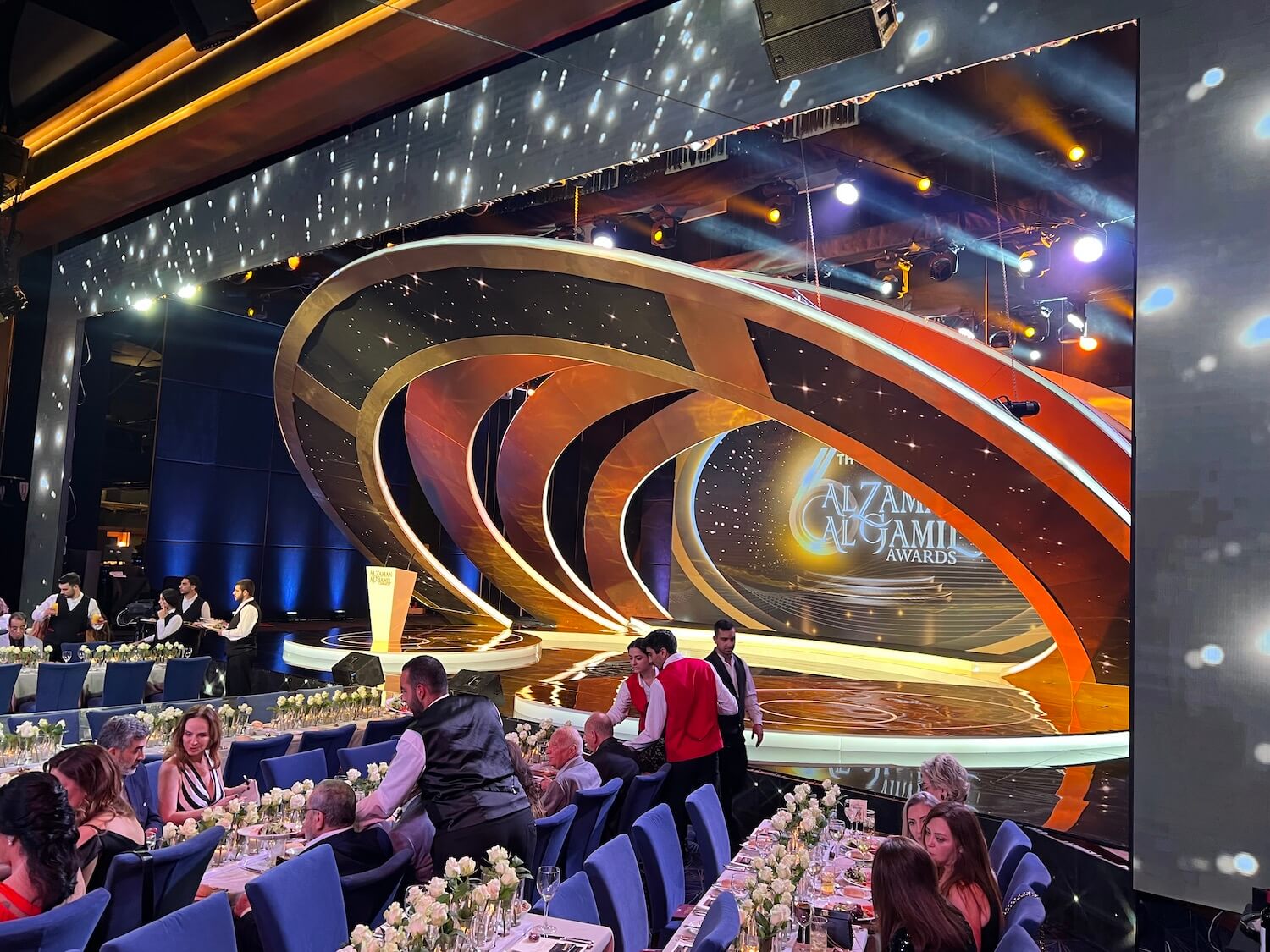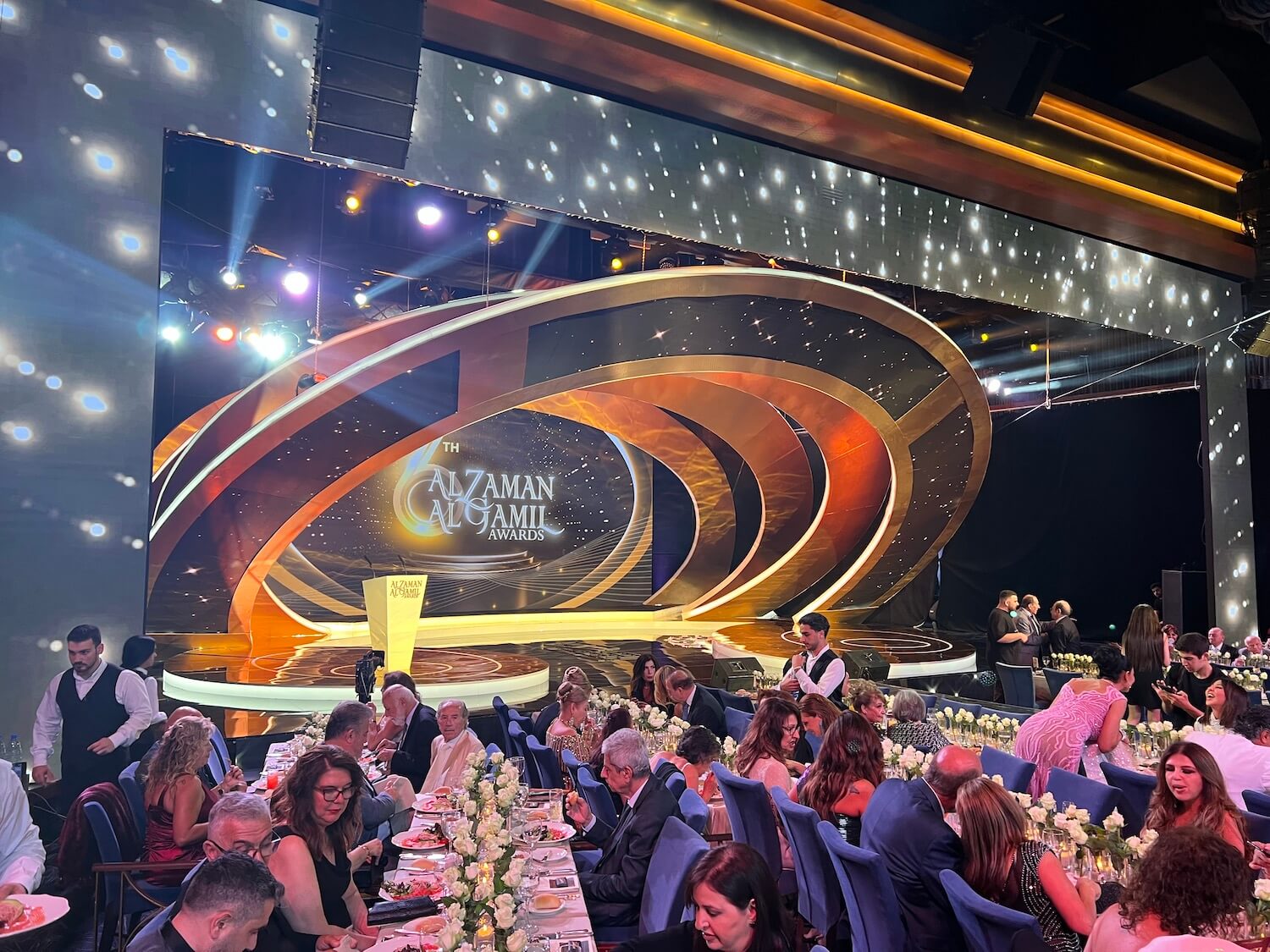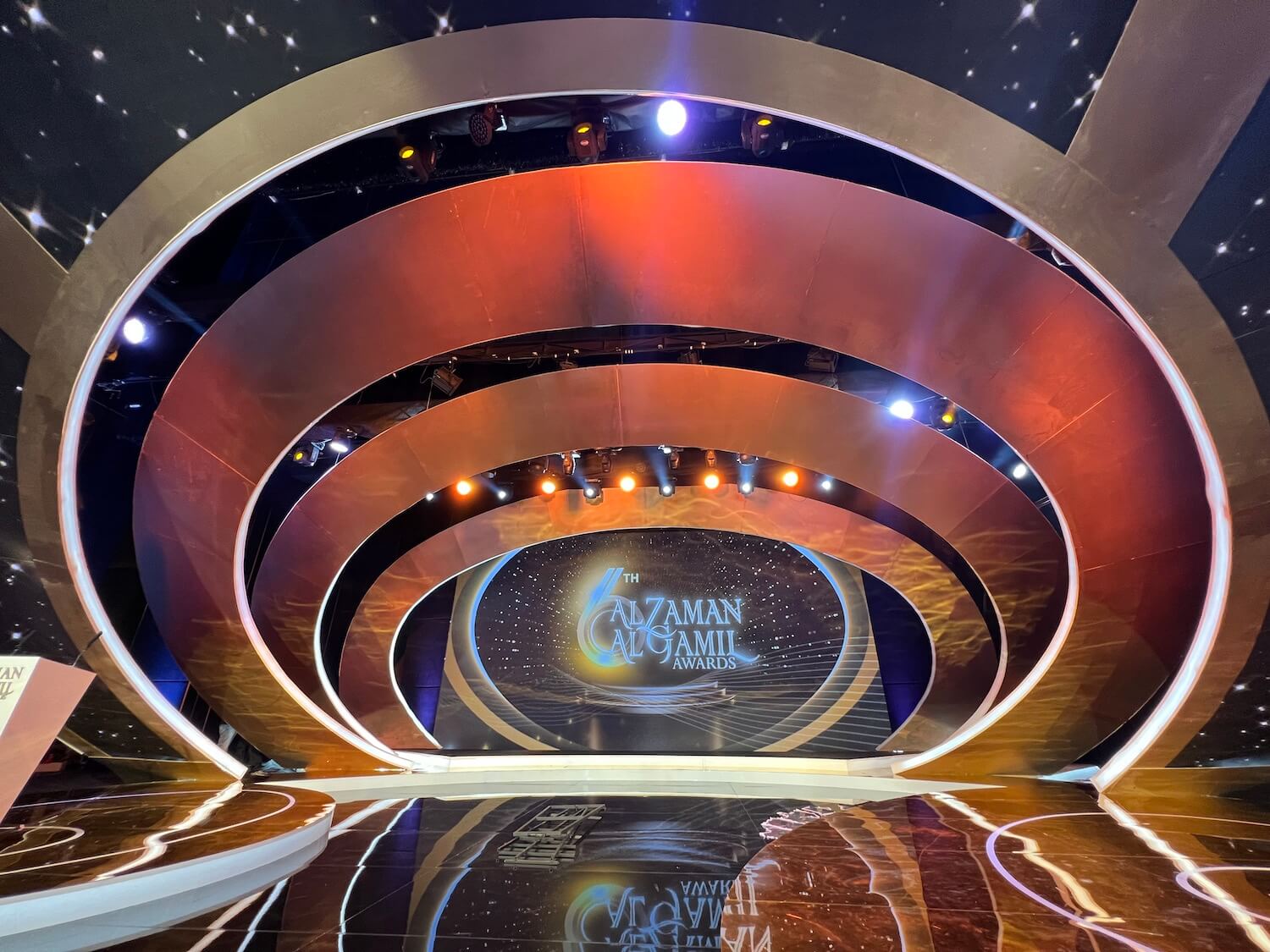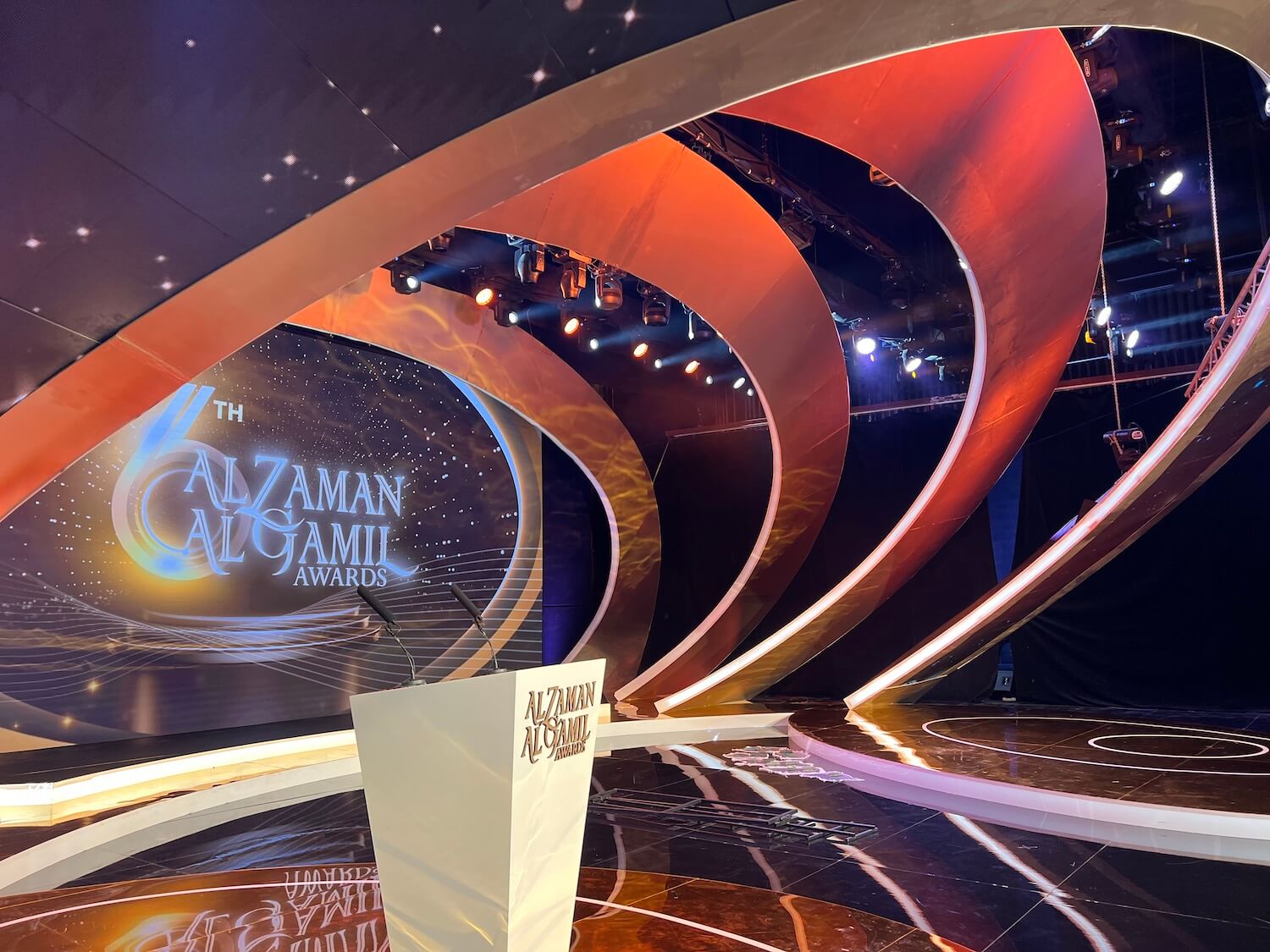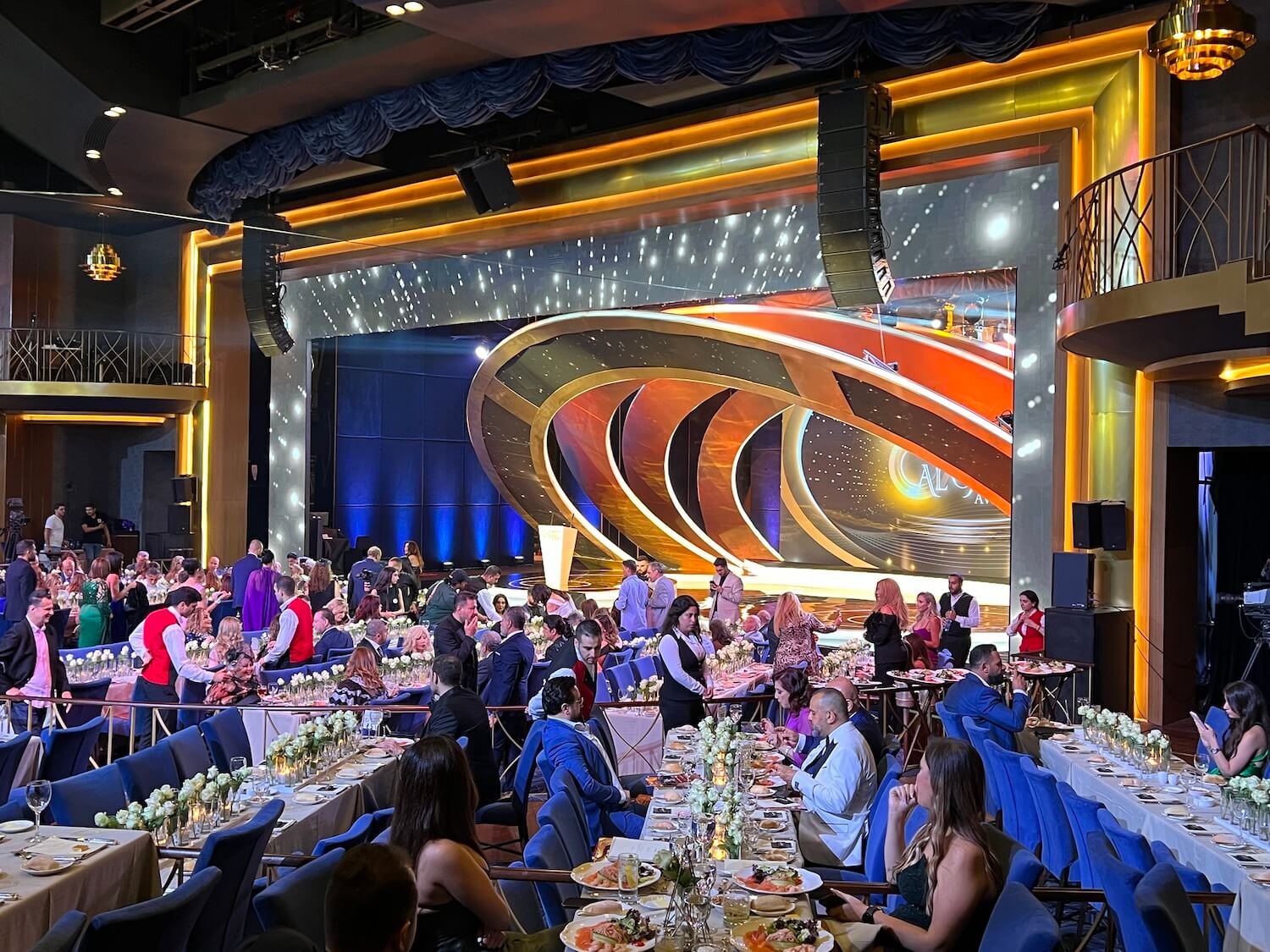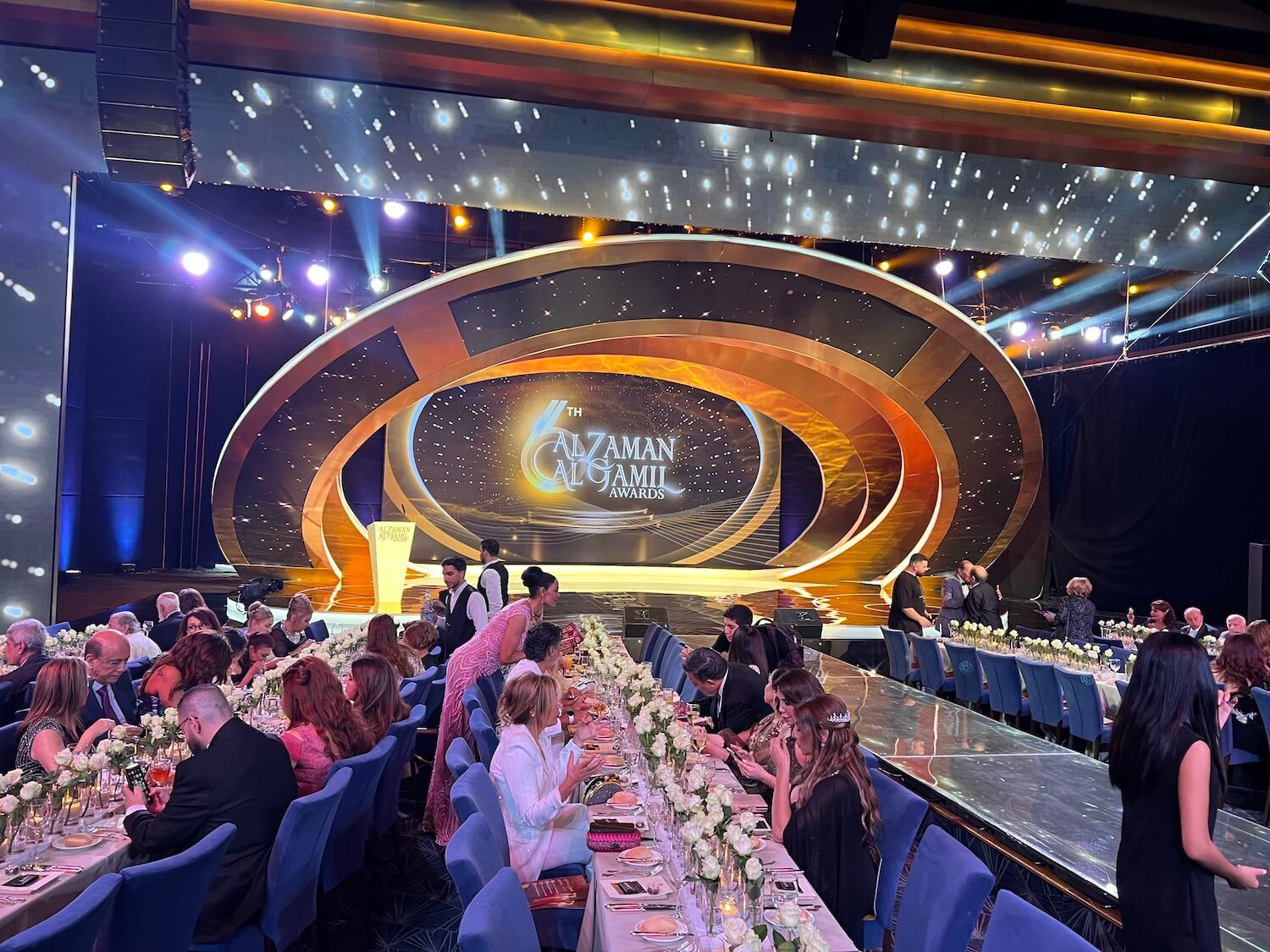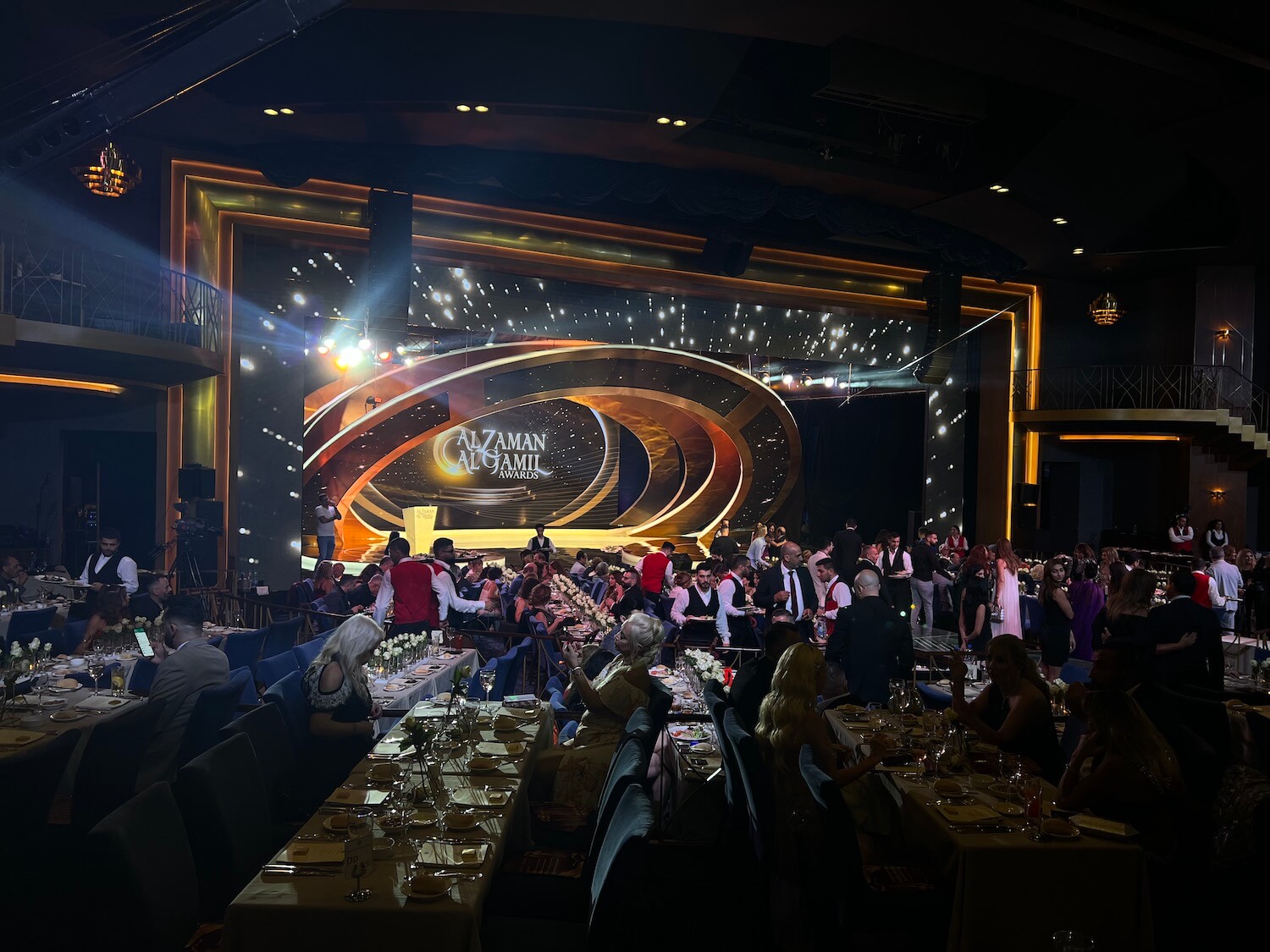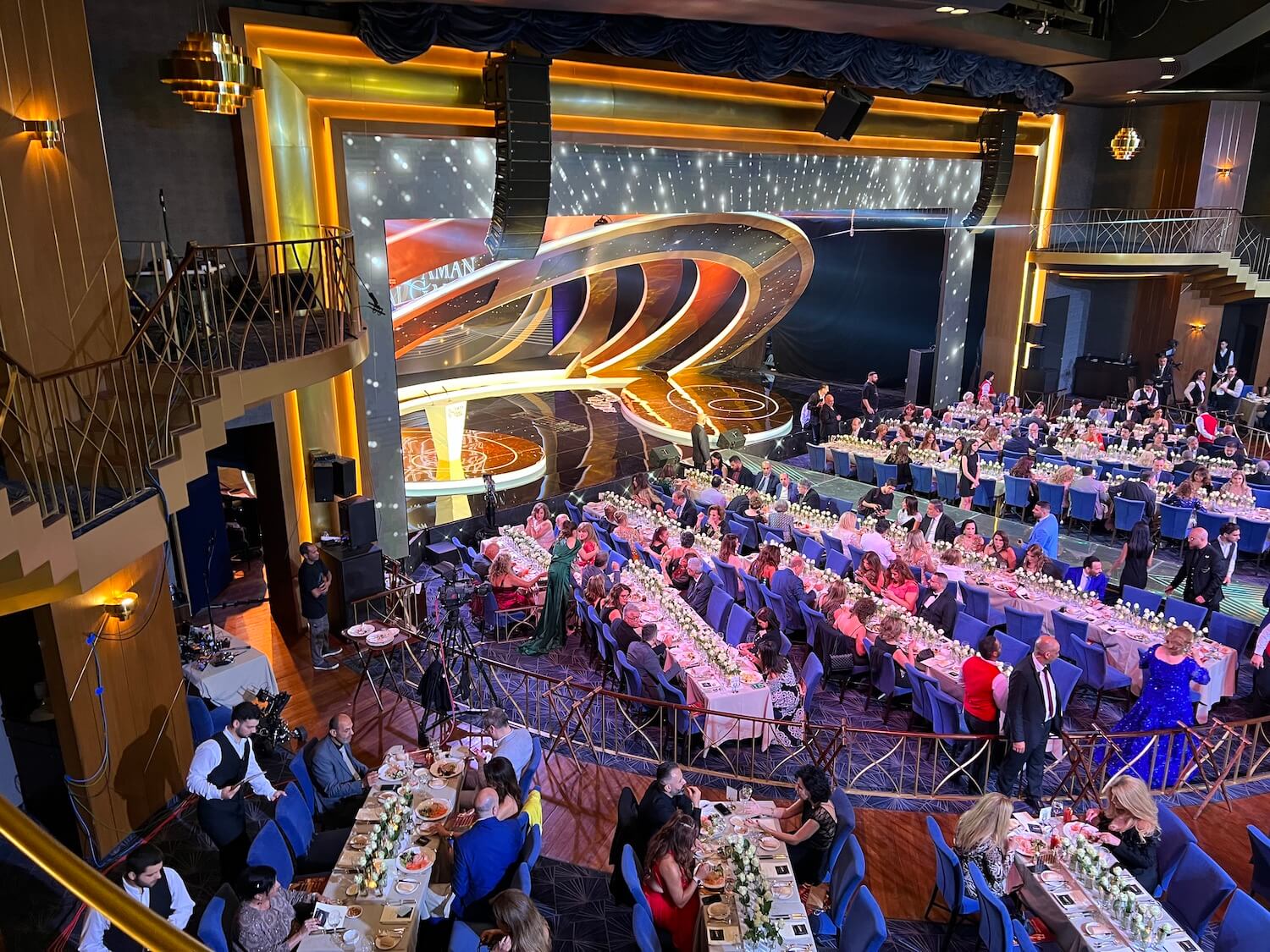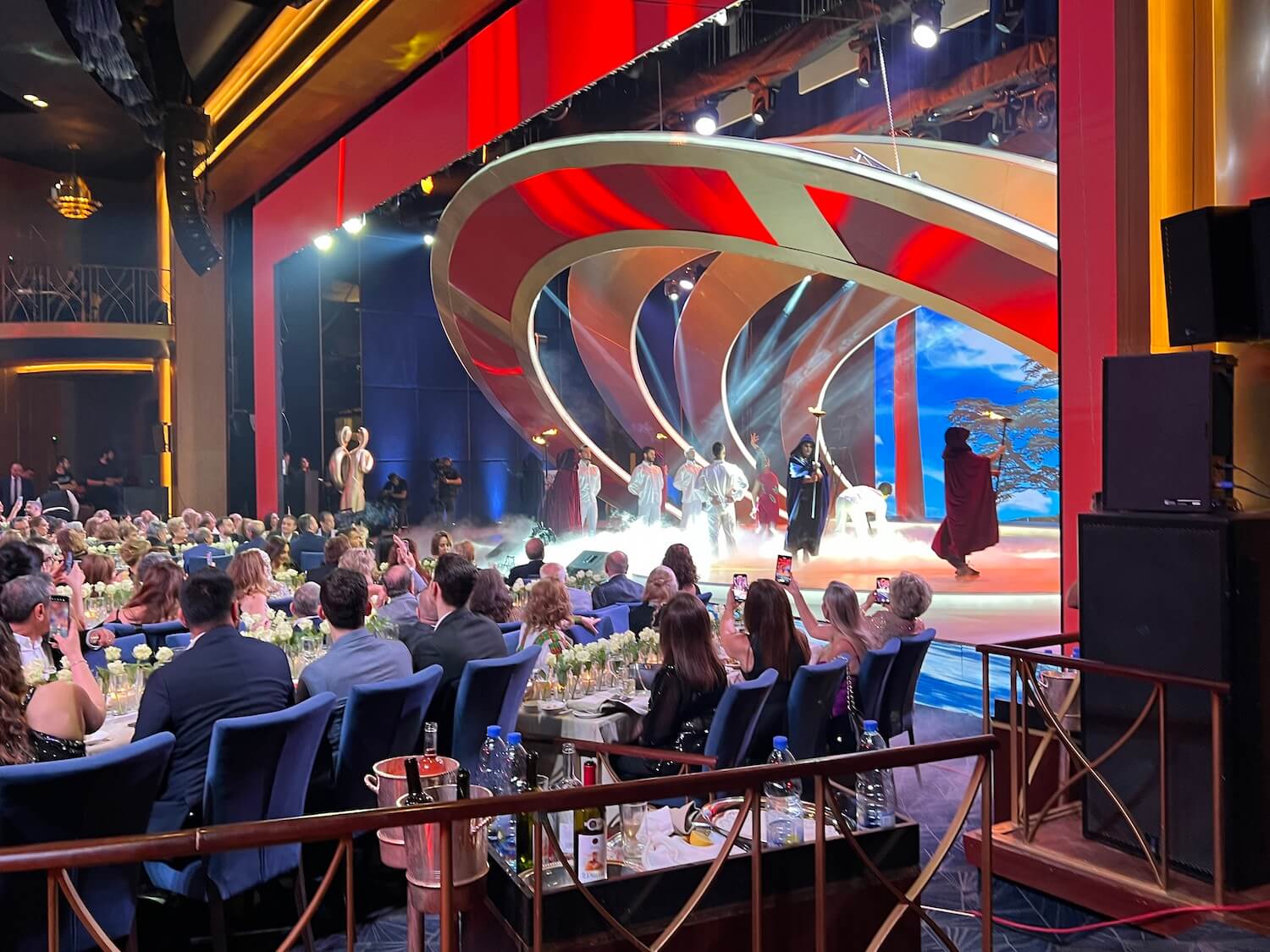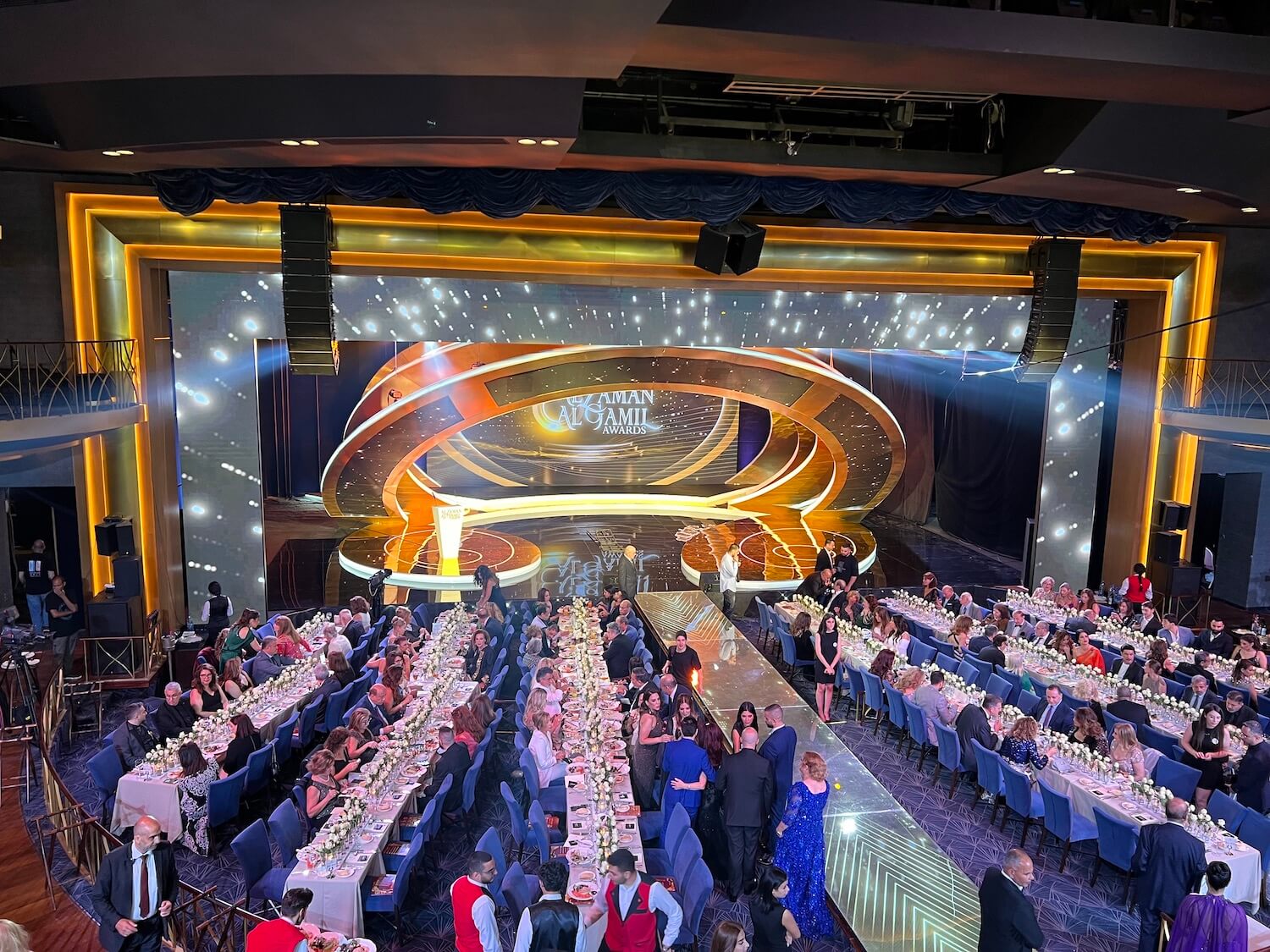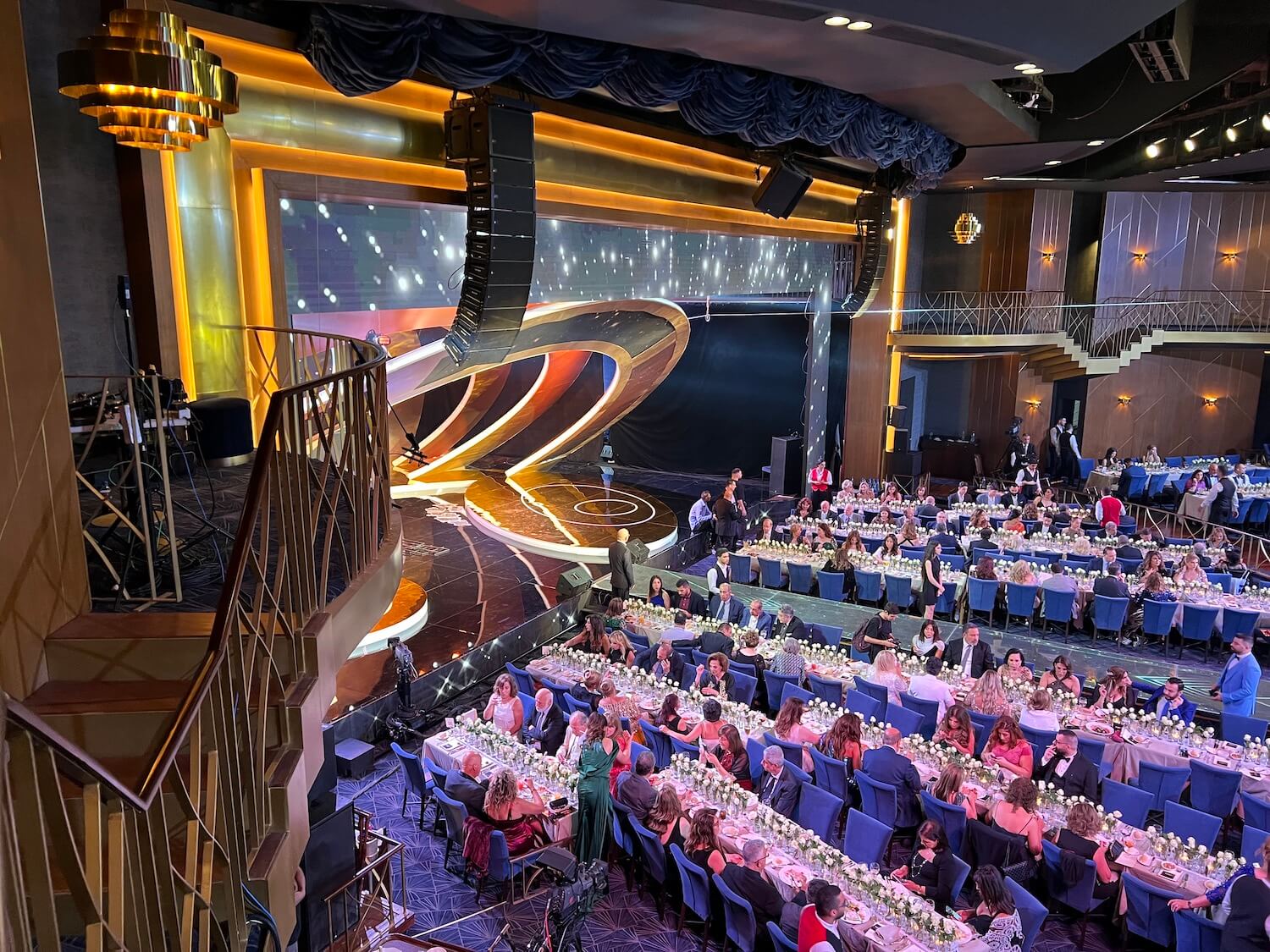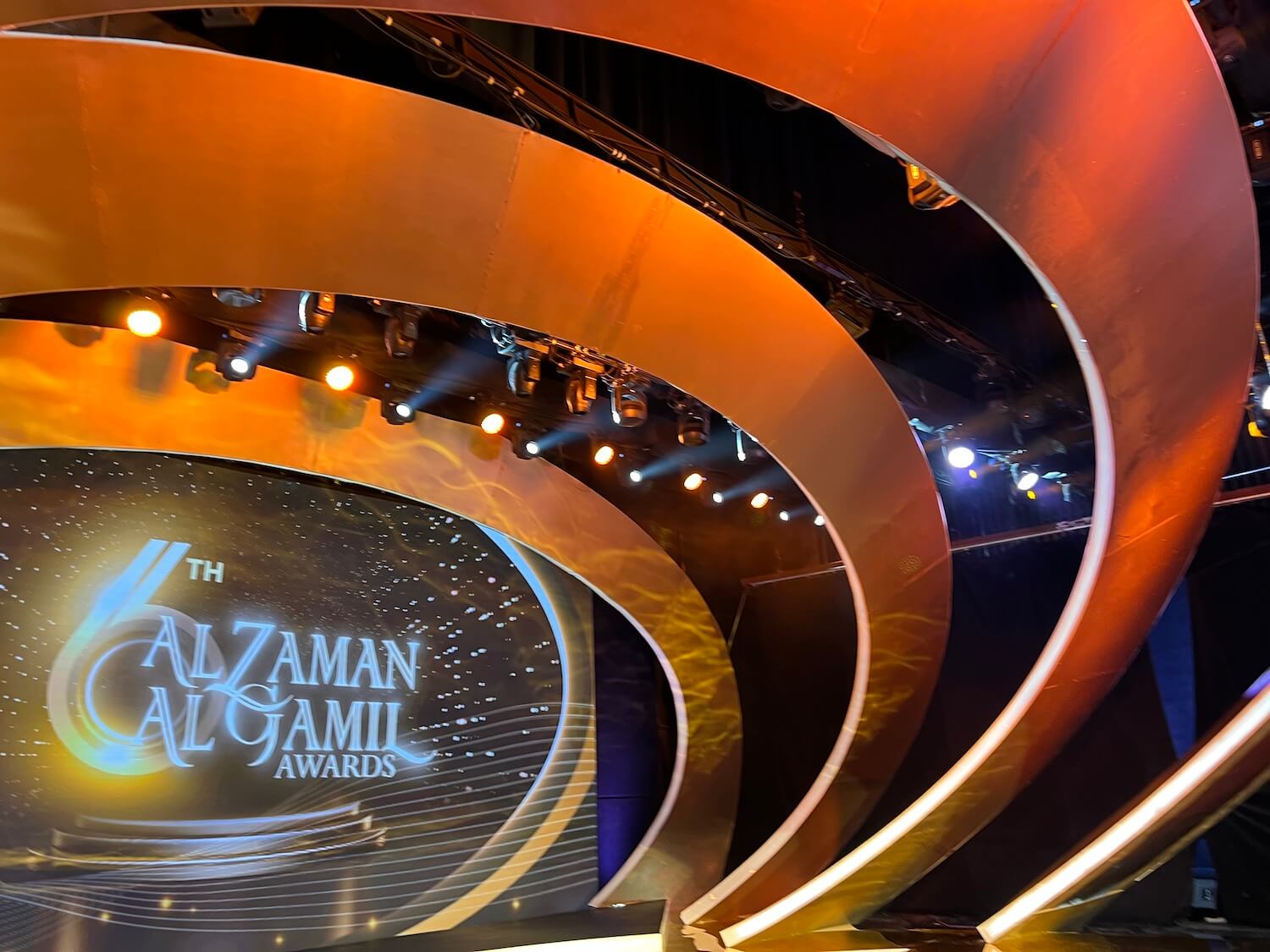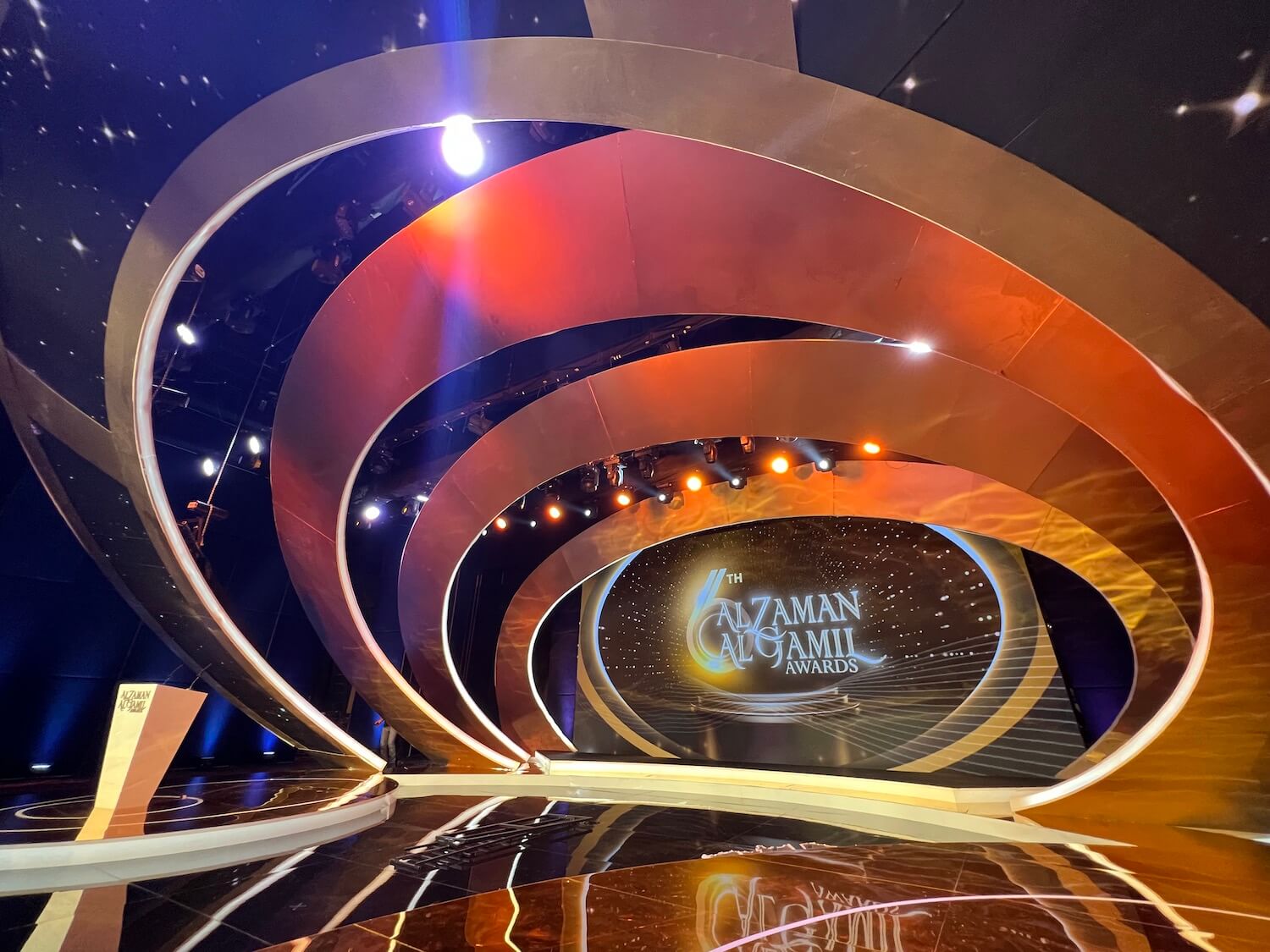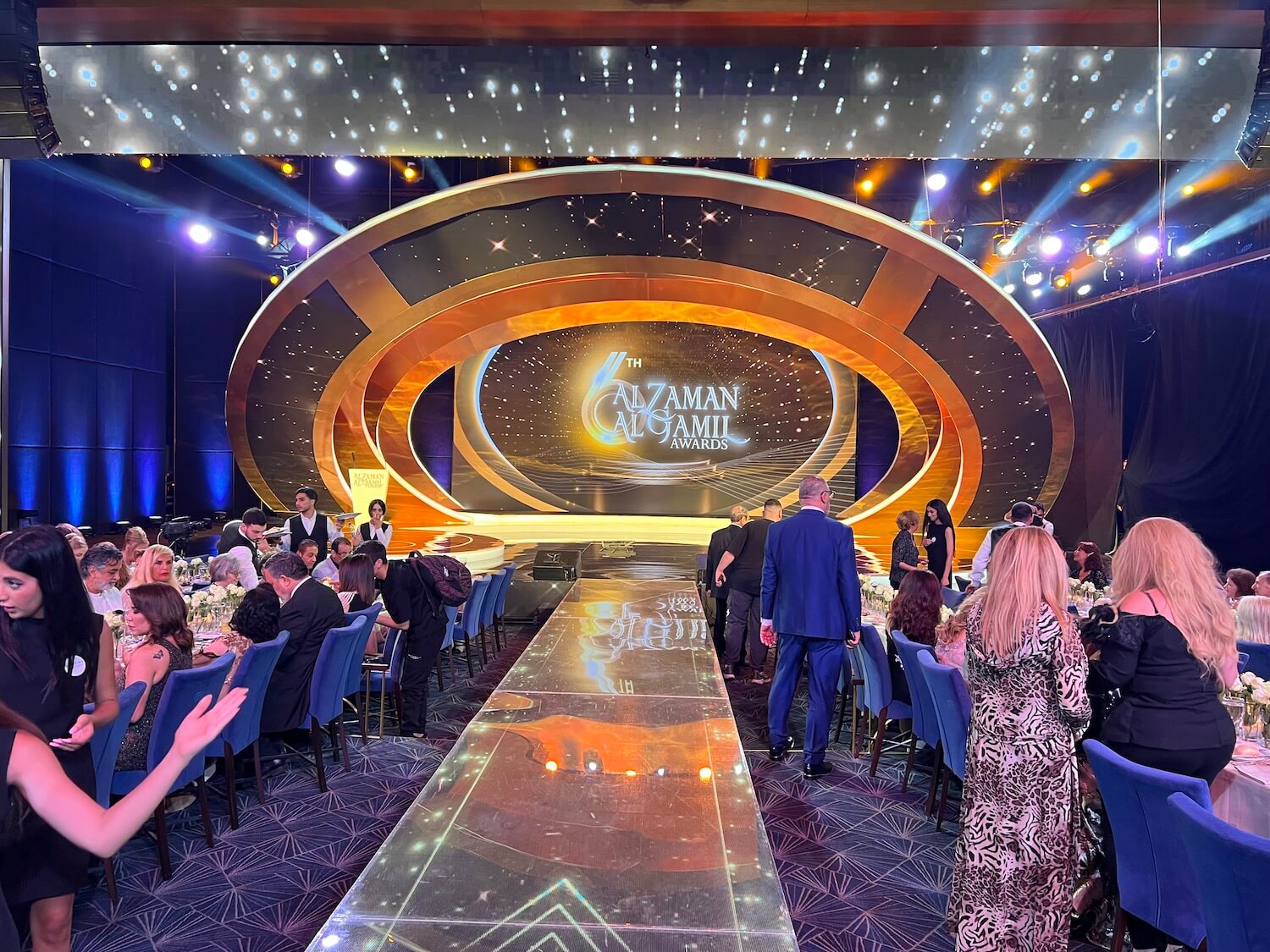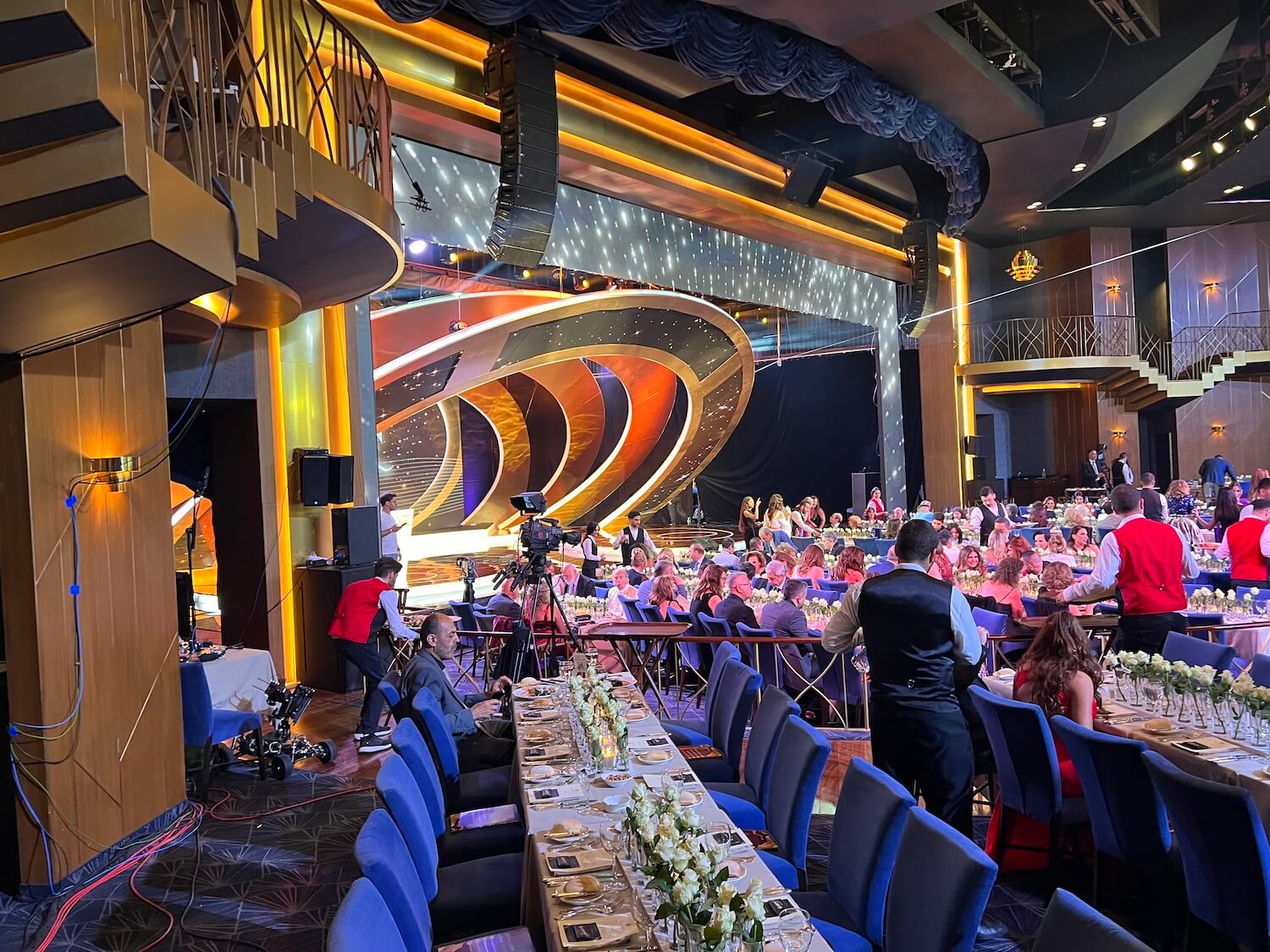 ---