In response to the rising trend of community-centric developments in China, the emergence of community centers or community malls has become a notable phenomenon. These innovative spaces not only encompass the traditional features of a mall but also integrate essential community services such as sports facilities, libraries, and public event spaces. Within this context, Superimpose Architecture has proposed an imaginative and transformative design for a newly developed community complex in Nanjing, China, infusing it with a 'Community Oasis' theme.
The heart of this project lies in the creation of a lush and vibrant interior space that transcends the conventional boundaries of community centers. The design seeks to foster spontaneous interactions and inspire visitors to engage with the environment on multiple levels. A key element of this design is the inclusion of six-meter-high stainless steel tree installations strategically placed in the central atrium. These installations serve the dual purpose of introducing a human scale to the voluminous space and acting as a captivating focal point for visitors.
To enhance the visitor experience, the stainless-steel tree installations take center stage in an hourly light show, where the atrium lights automatically dim, casting a spotlight on the intricate design of the self-illuminating trees. The choice of stainless steel as a material extends beyond the tree installations, unifying the entire development. Balustrades, lift doors, escalator cladding, and other architectural elements incorporate stainless steel, creating a harmonious and holistic visual identity.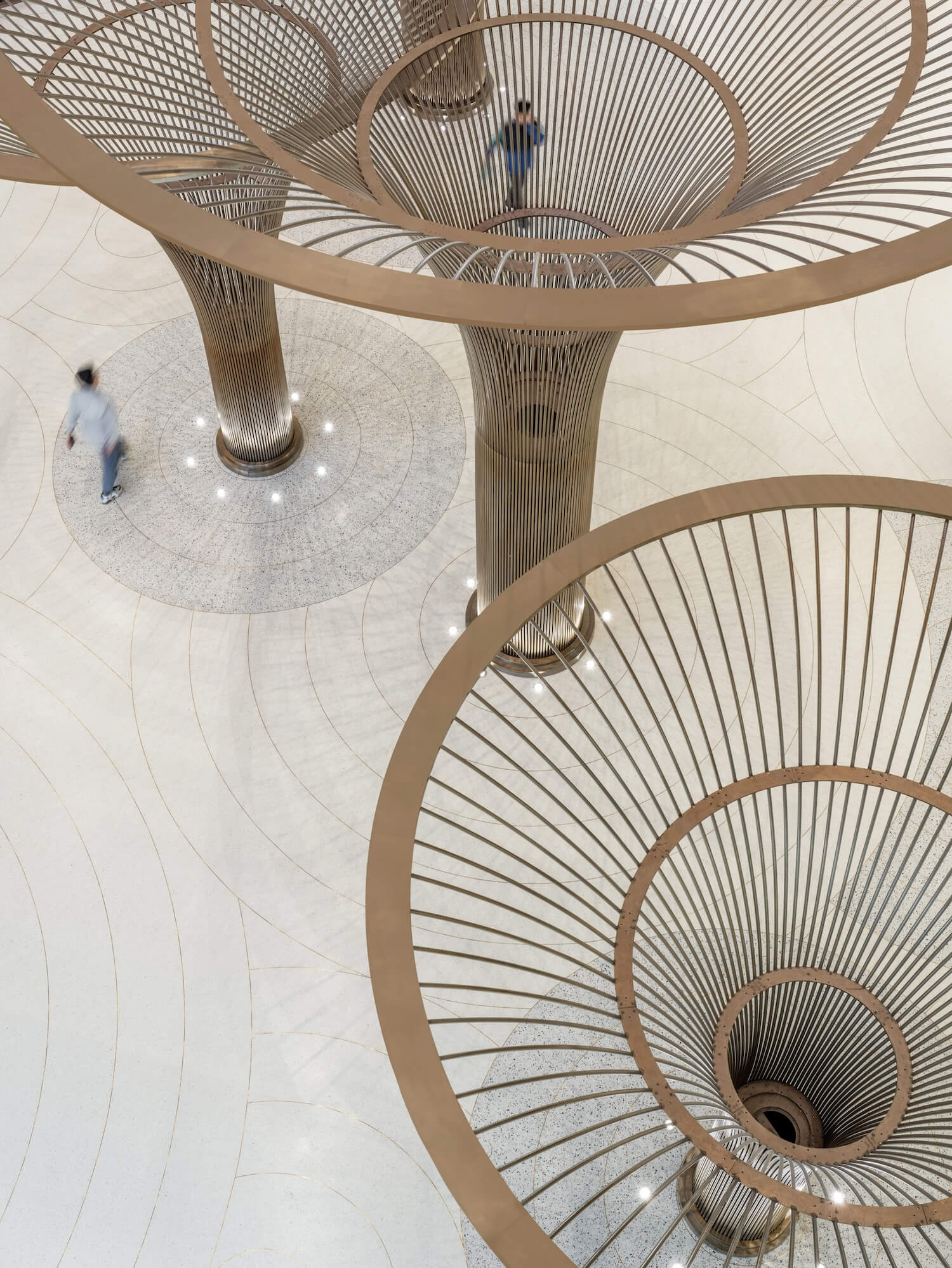 The commitment to a nature-inspired concept extends to the floor patterns - drawn from the natural world - on all levels, reinforcing the 'Community Oasis' theme. Moreover, the ceiling of the atrium is cladded with dented stainless-steel panels, strategically positioned to create a scattered reflection of light throughout the space. This design element mimics the dappled sunlight filtering through leaves in a forest, infusing the atrium with a dynamic play of light and shadow.
Superimpose's design for the Nanjing community complex not only represents a harmonious fusion of modern functionality and natural aesthetics but also stands as a testament to the evolving landscape of community-centric architecture in China. Through thoughtful integration of elements inspired by nature, the 'Community Oasis' serves as a transformative space that aims to transcend the conventional boundaries of community centers, offering a dynamic and inviting environment for residents and visitors alike.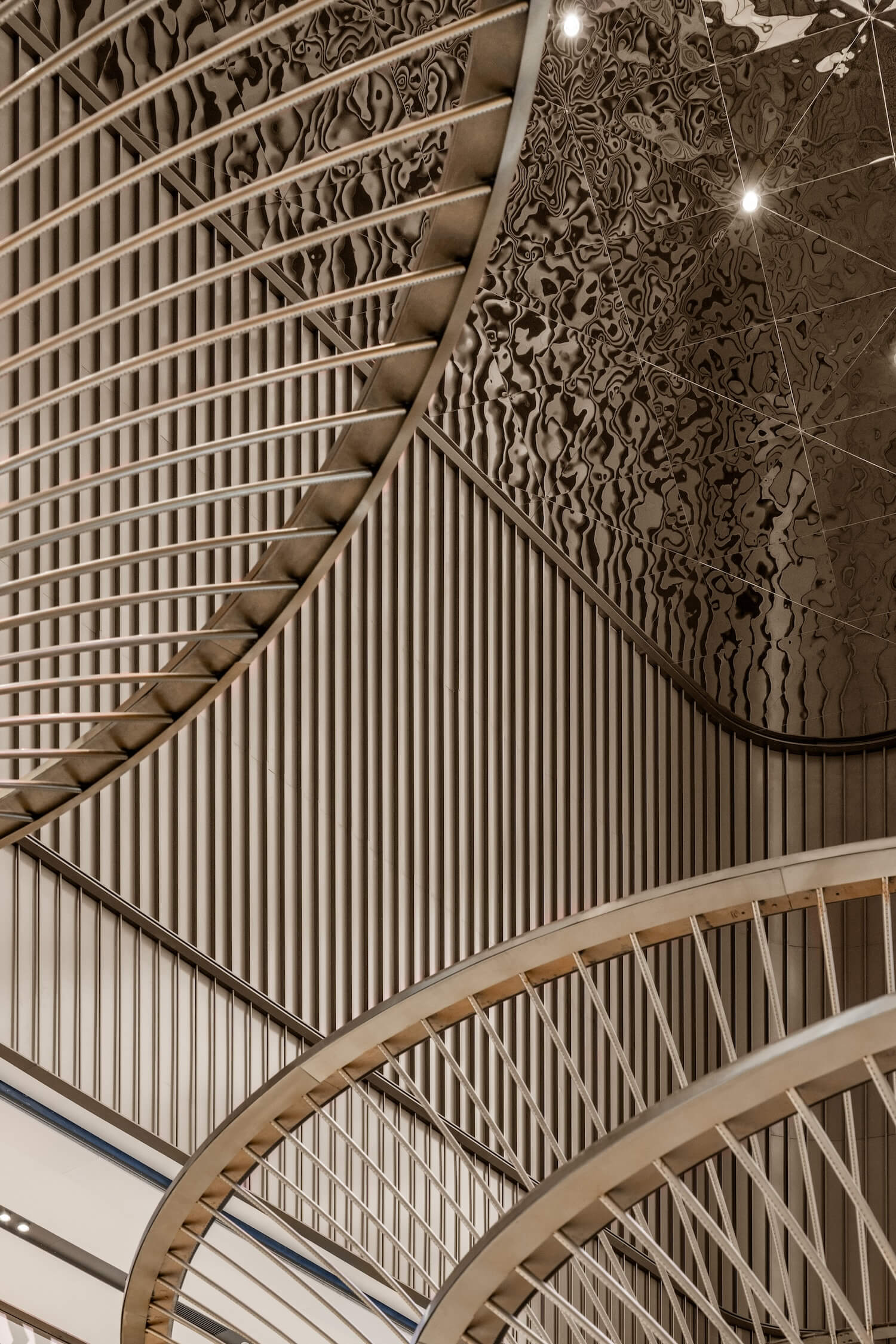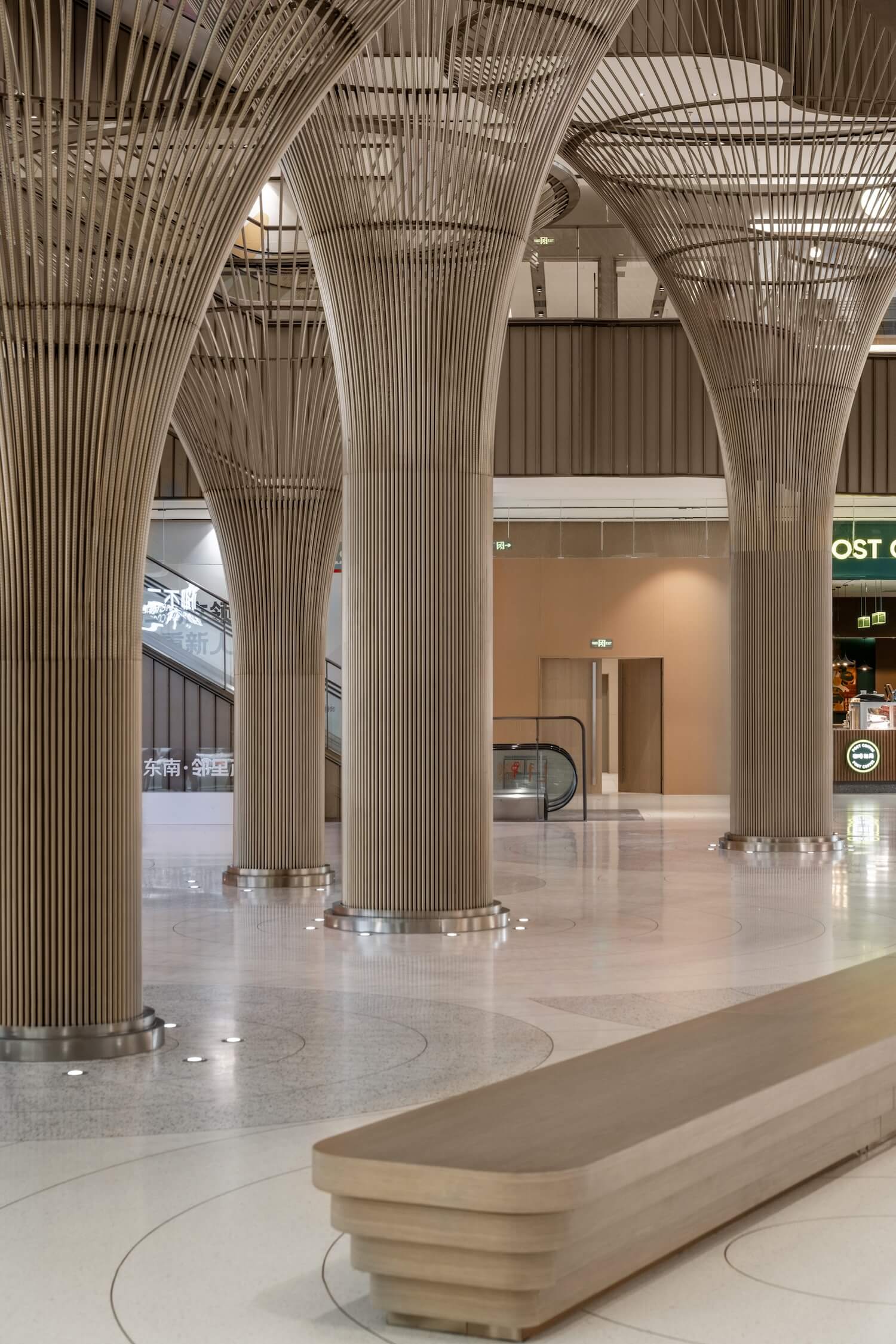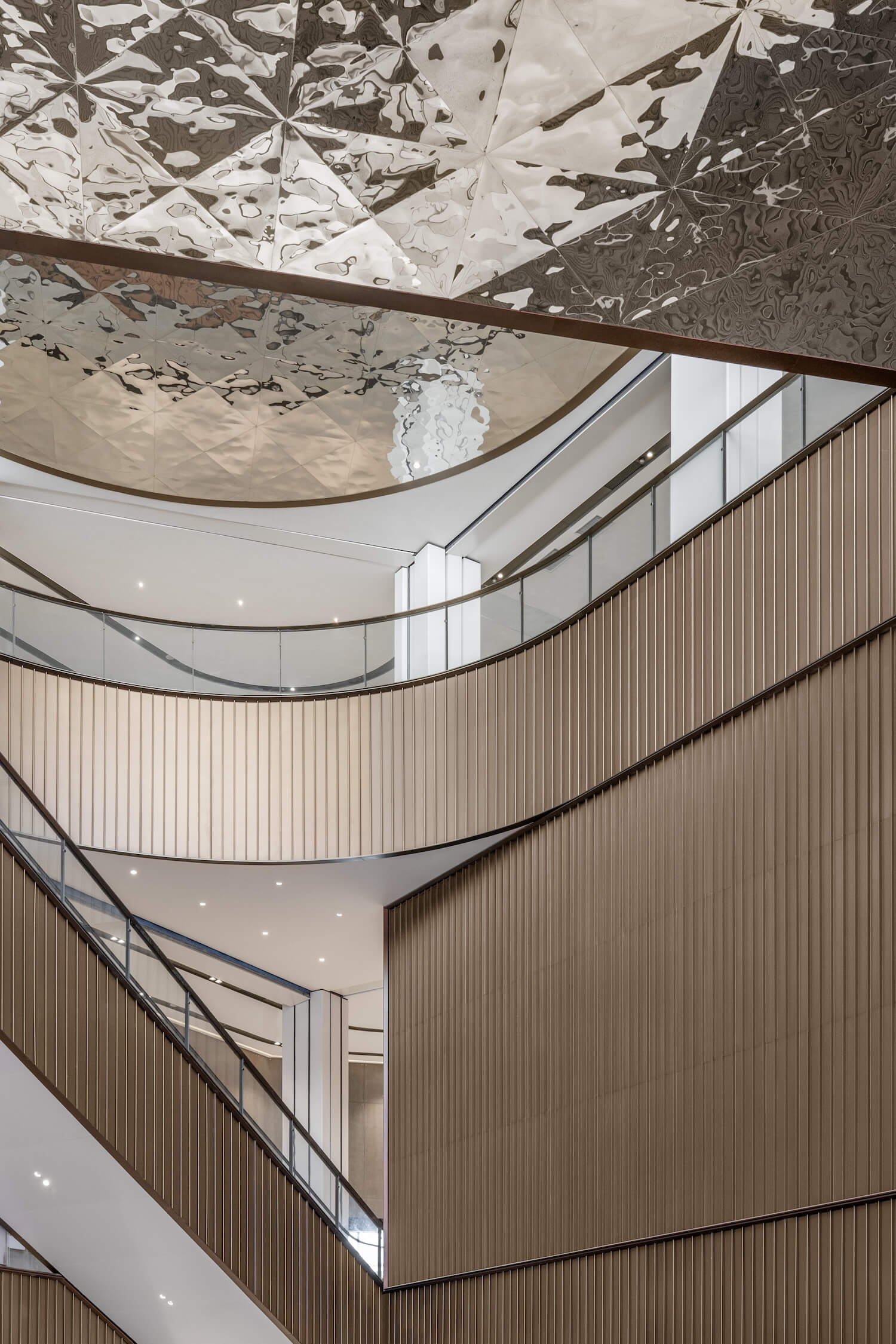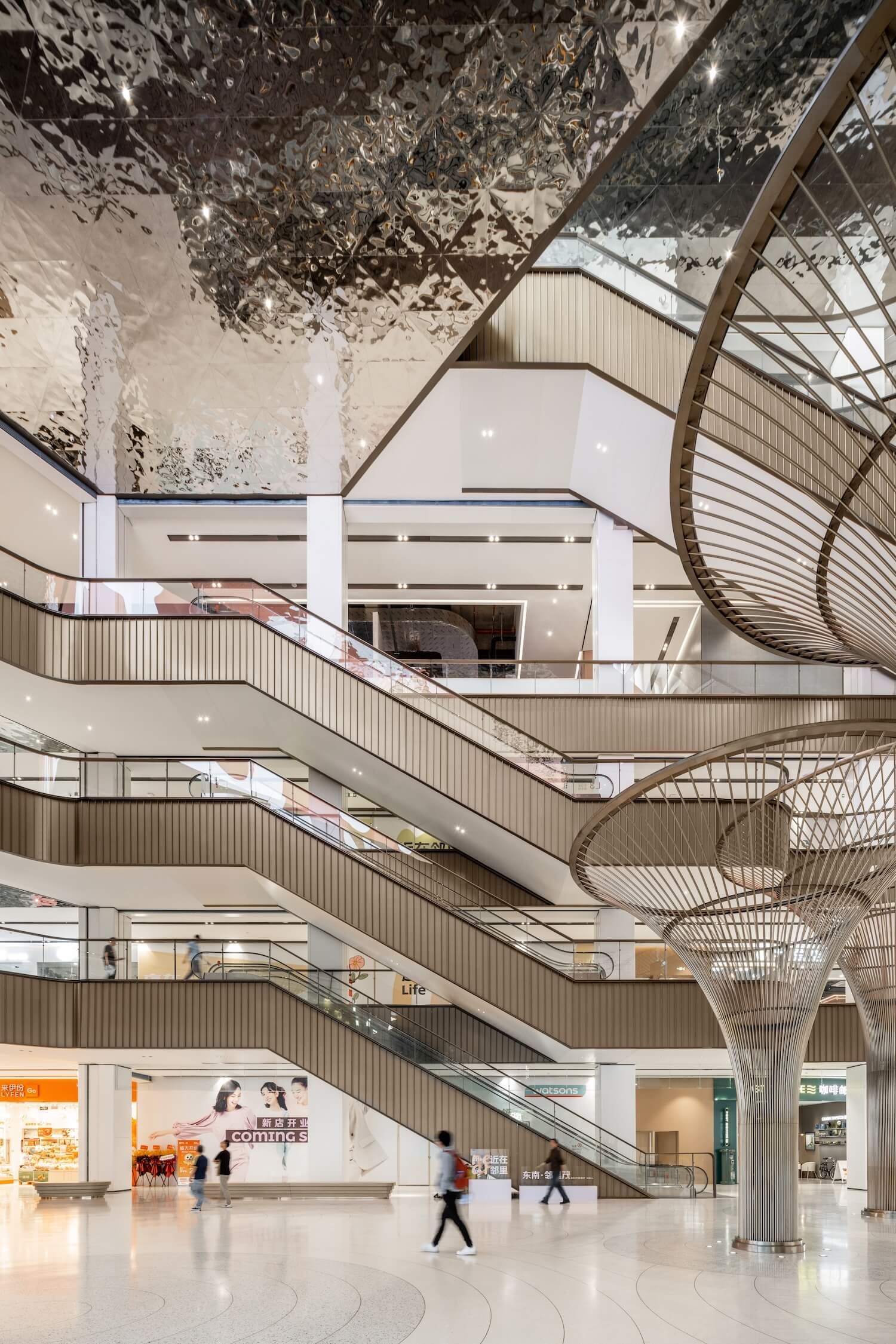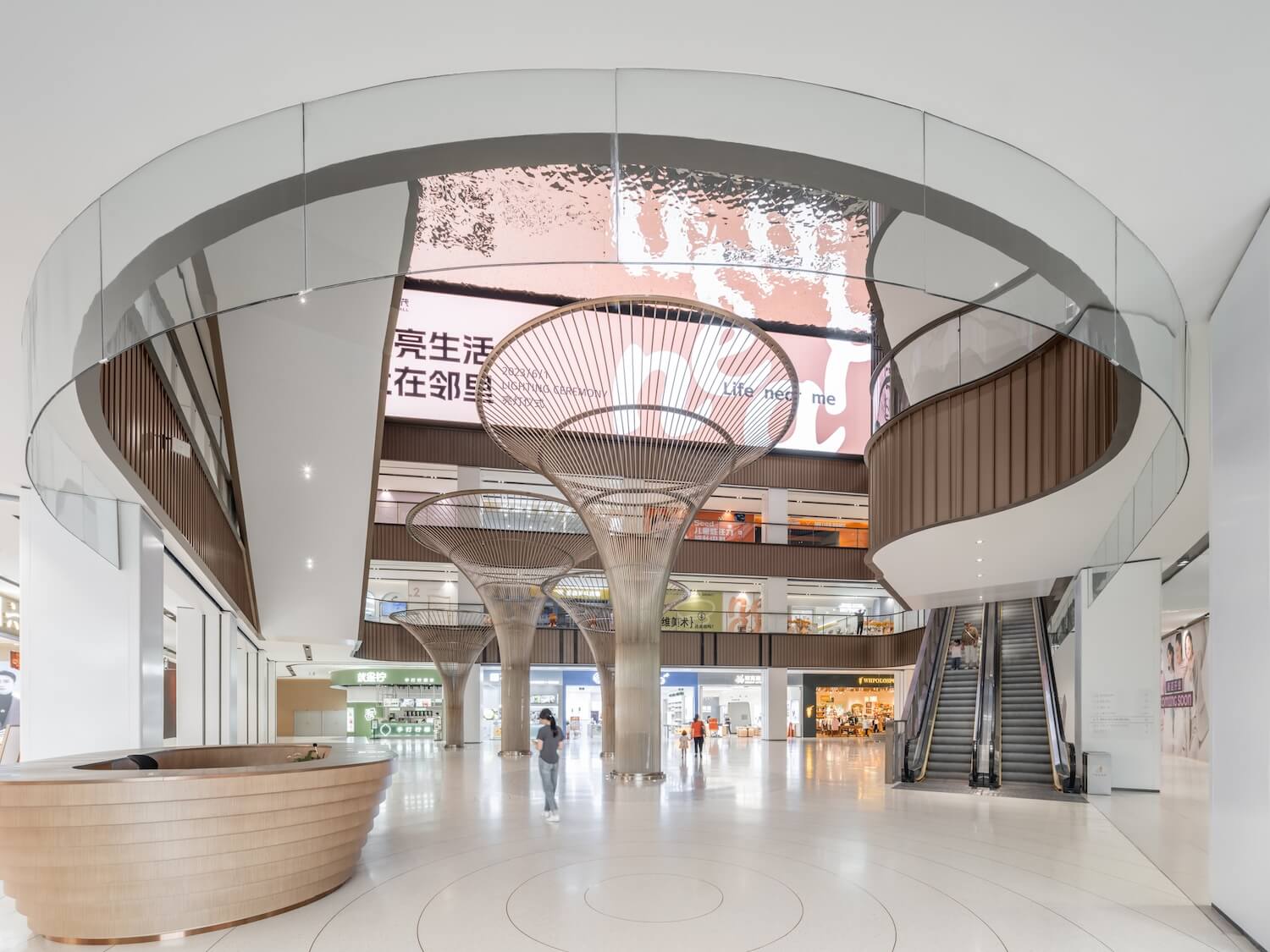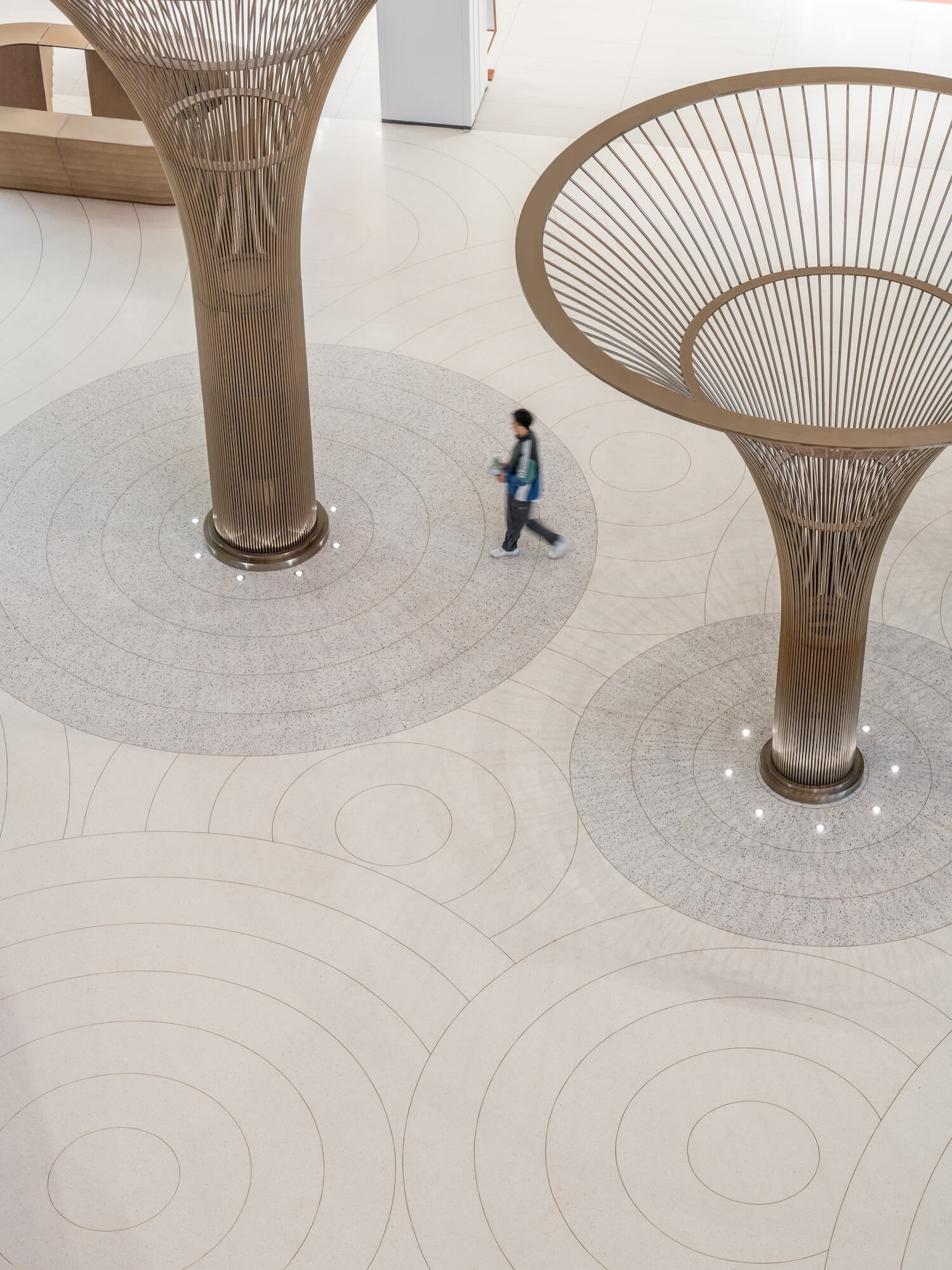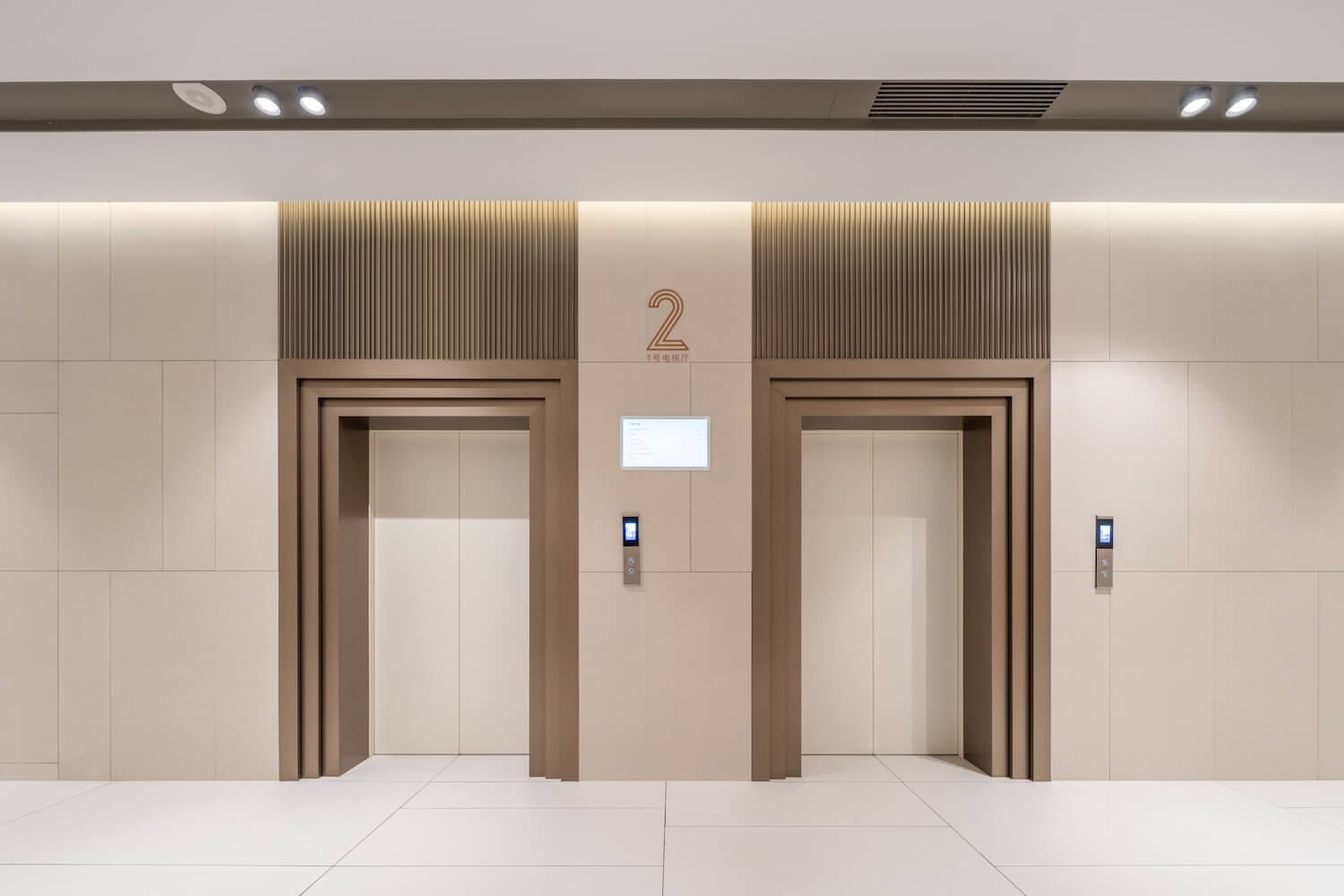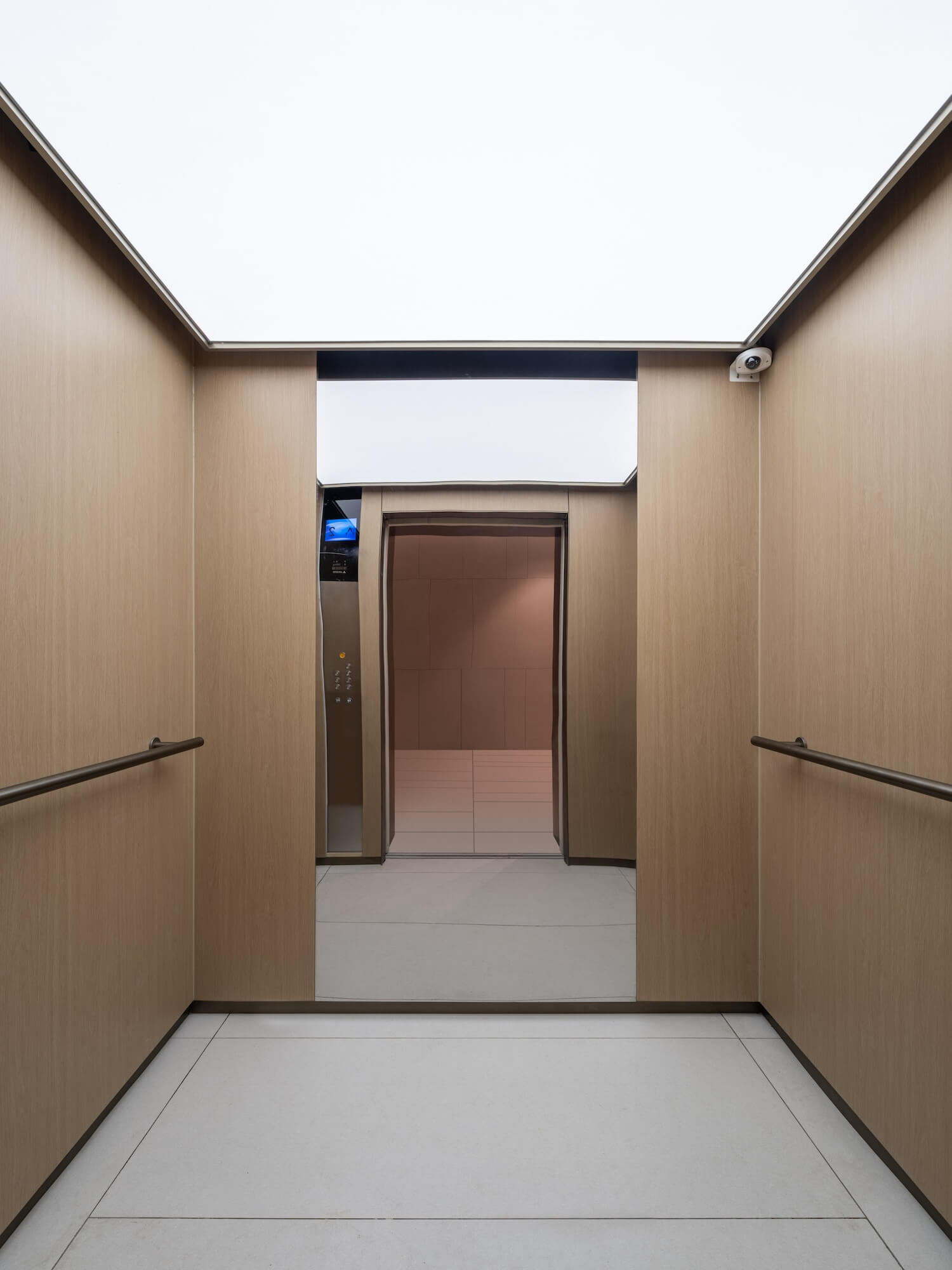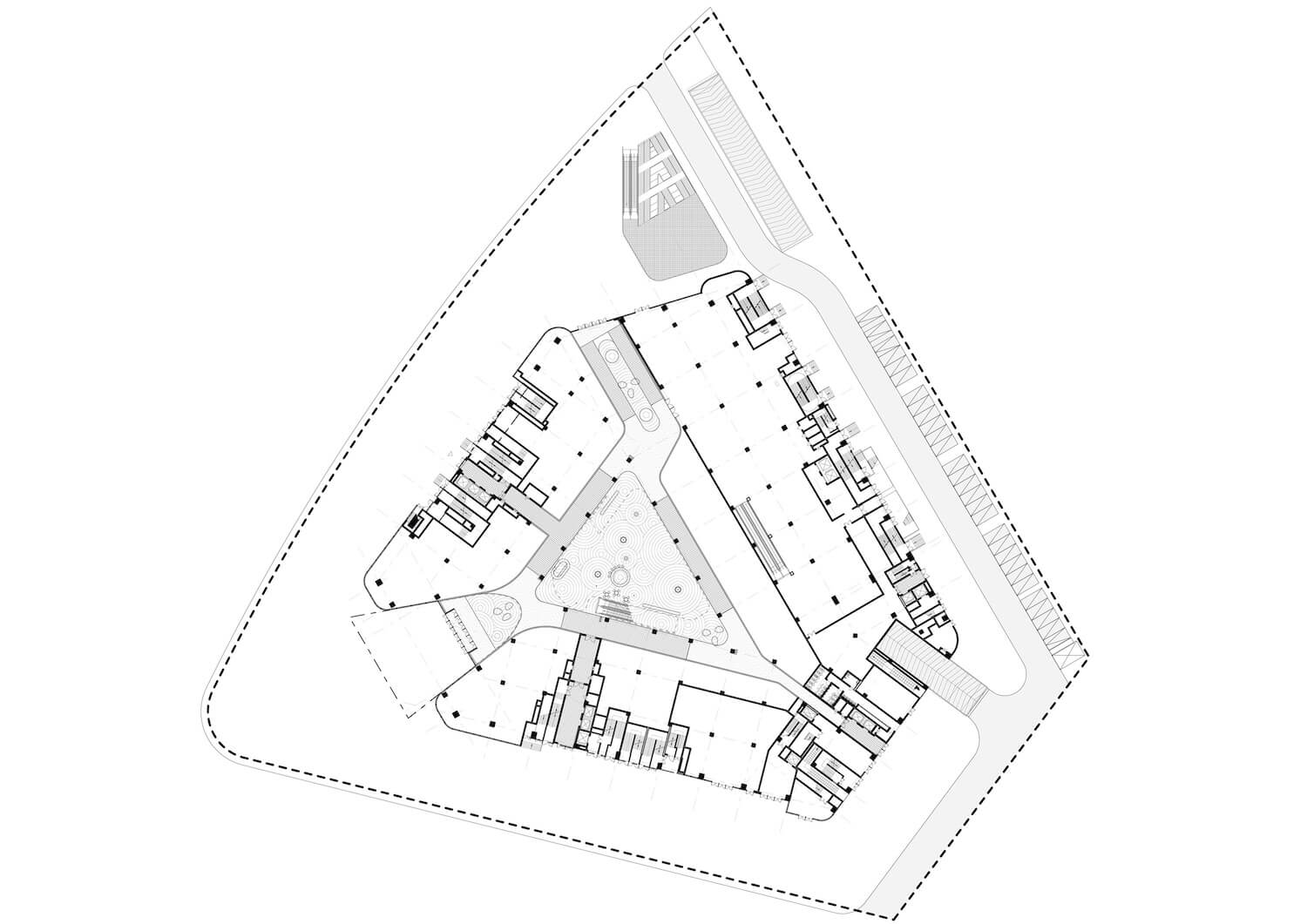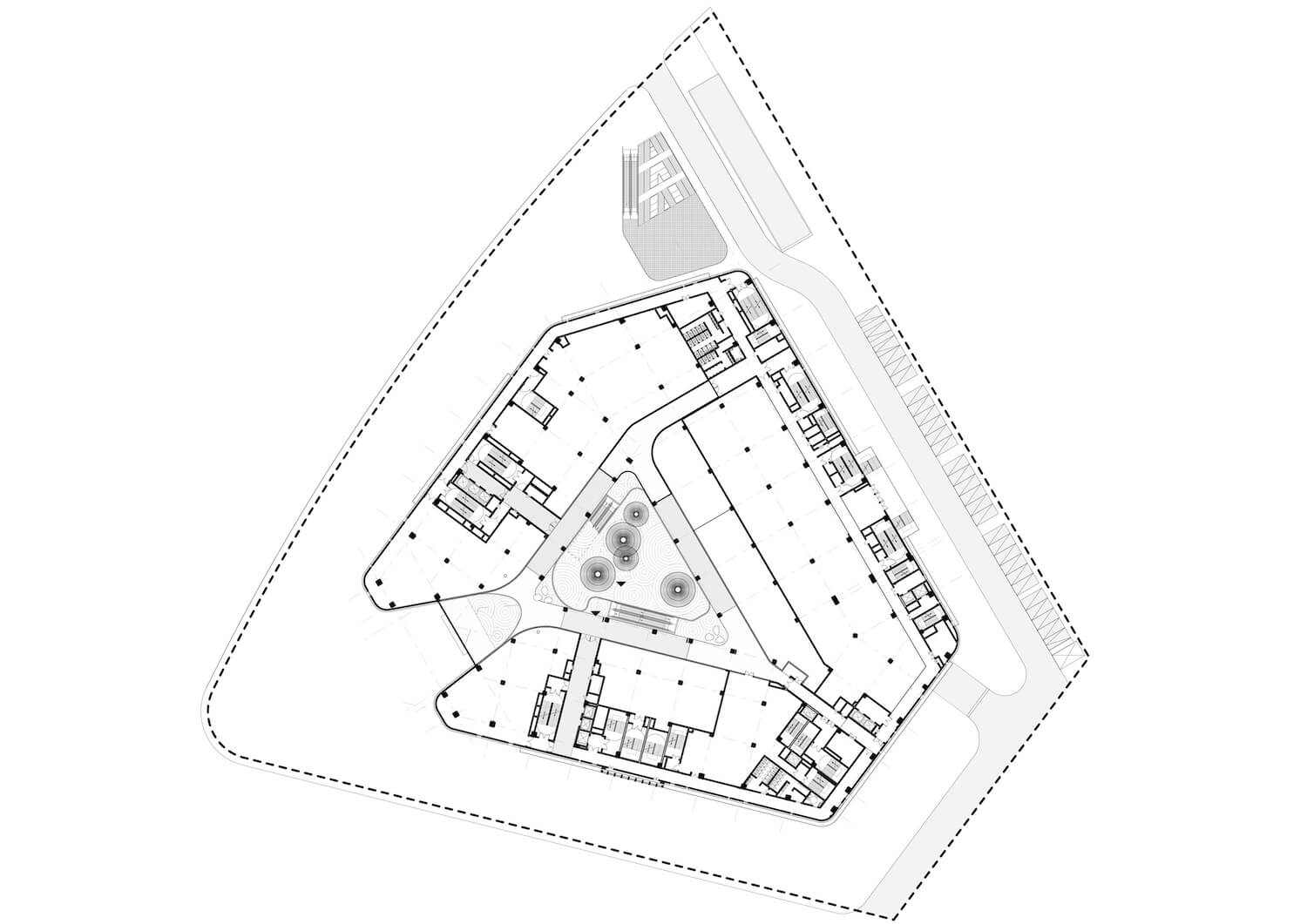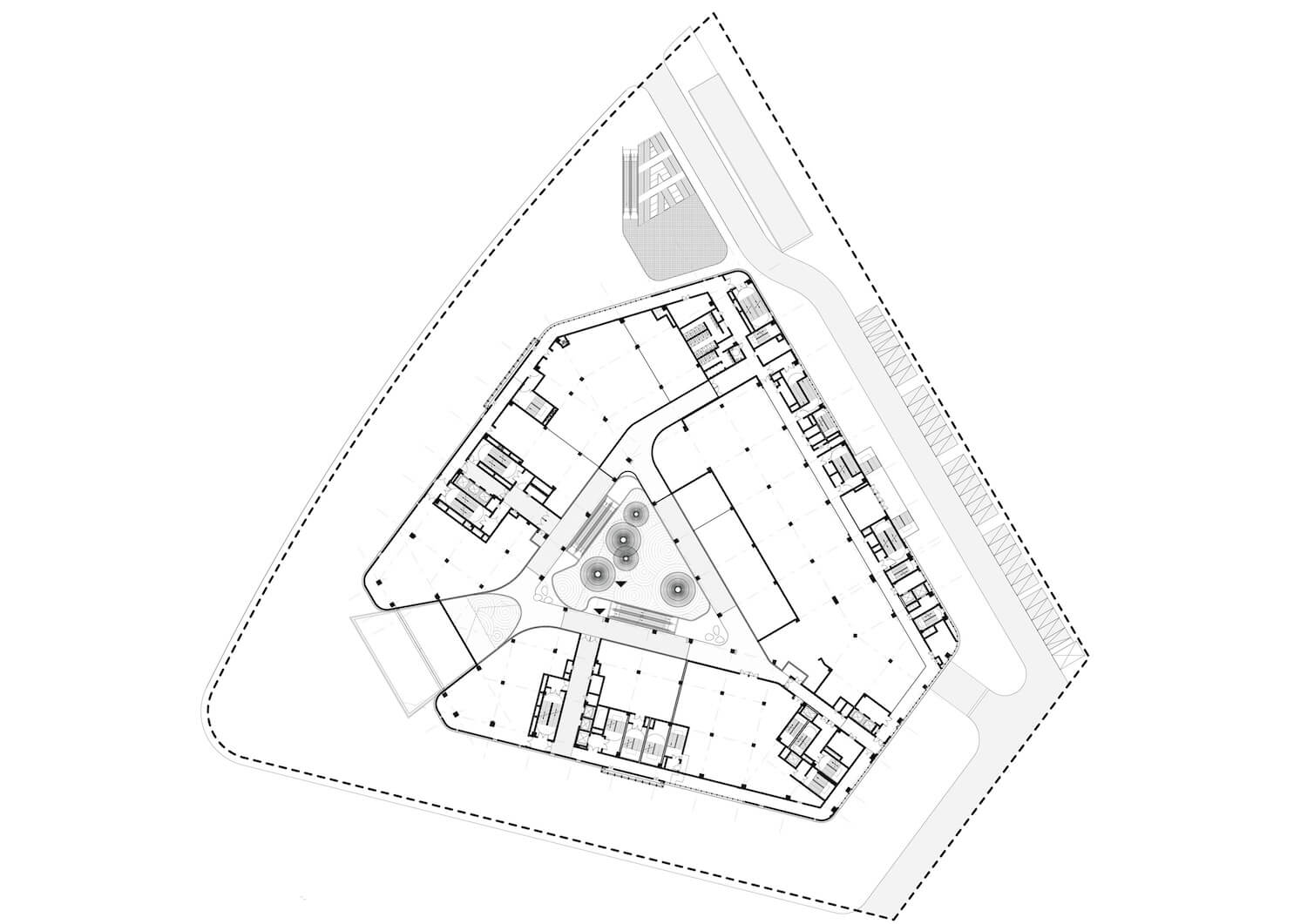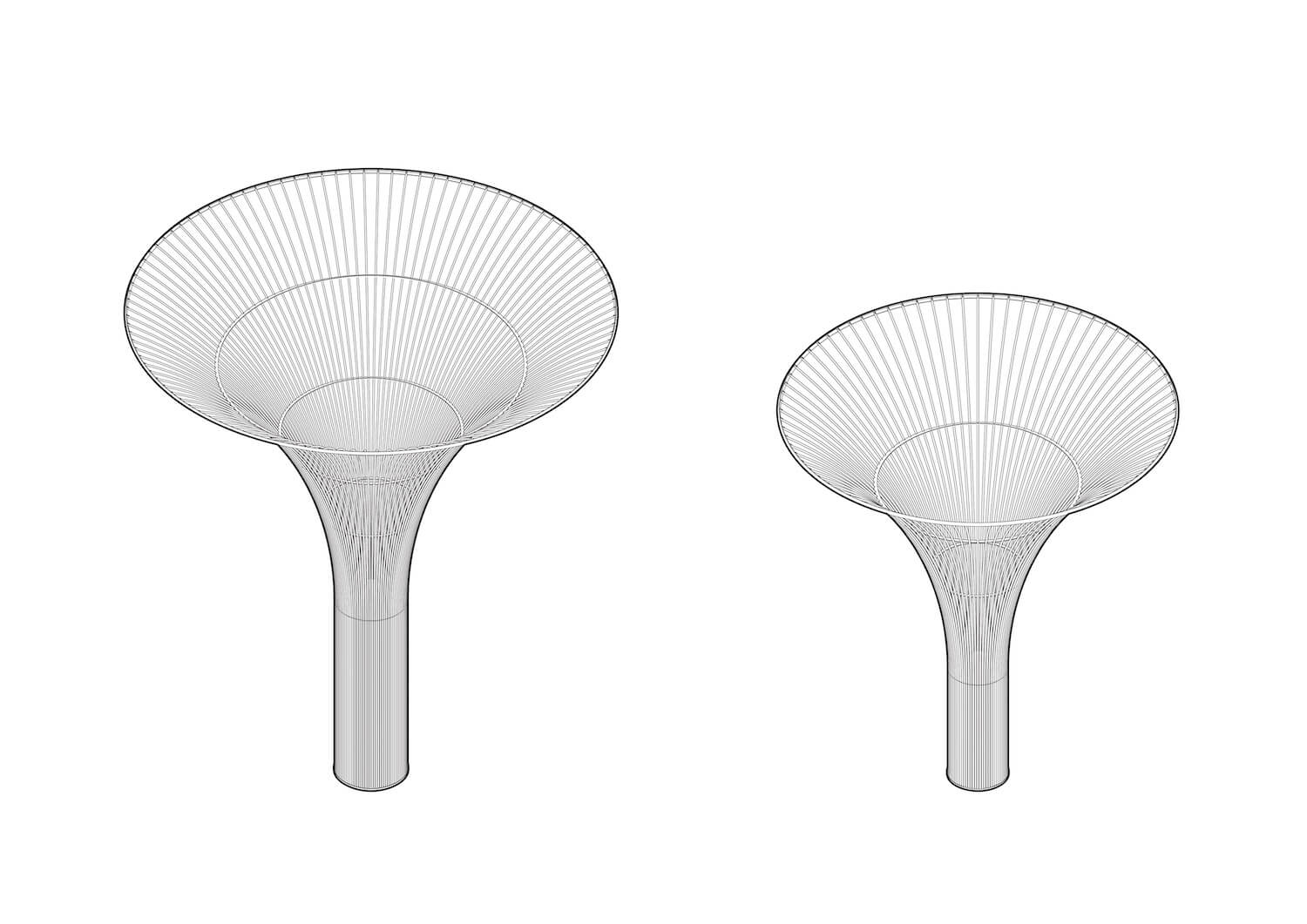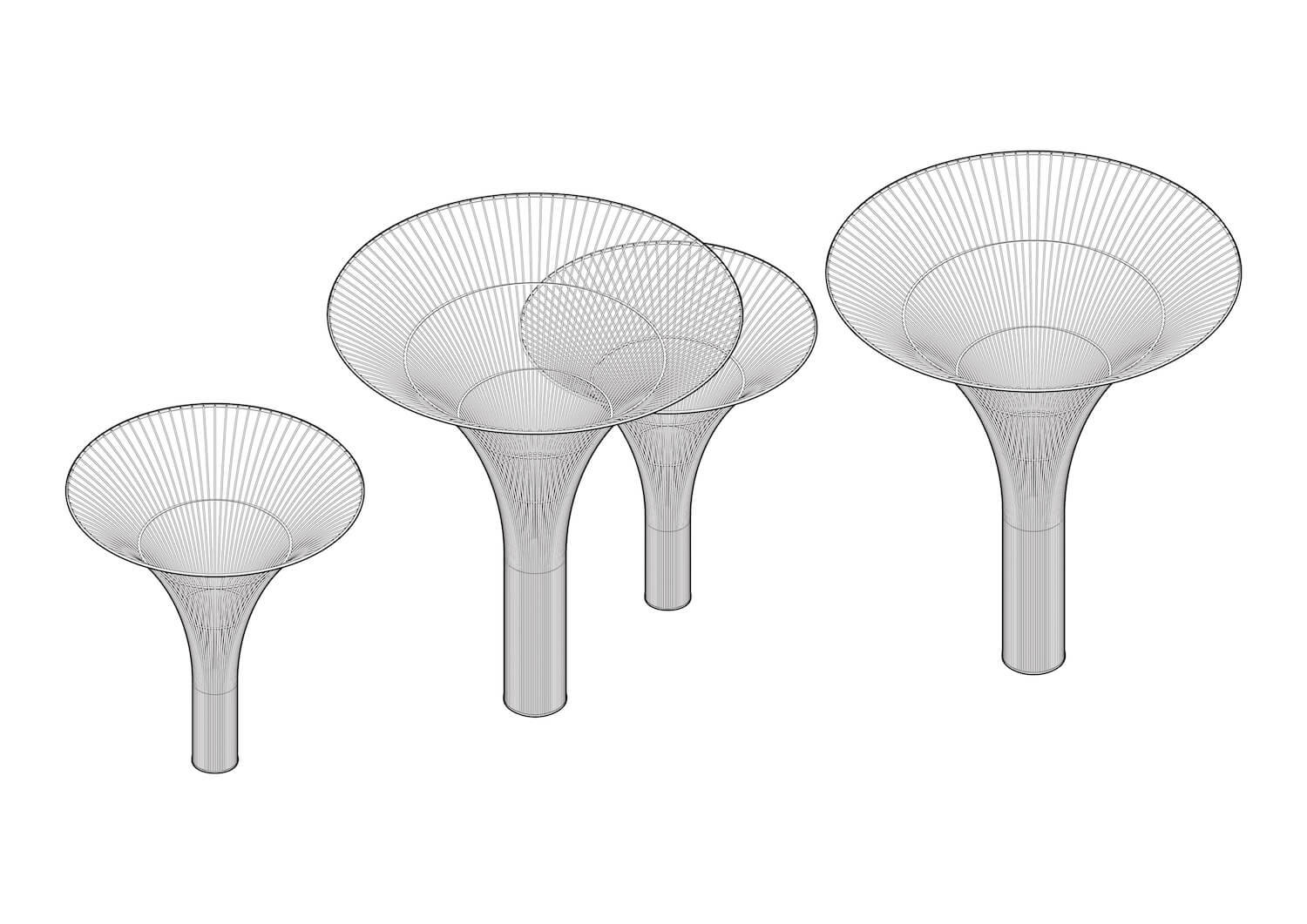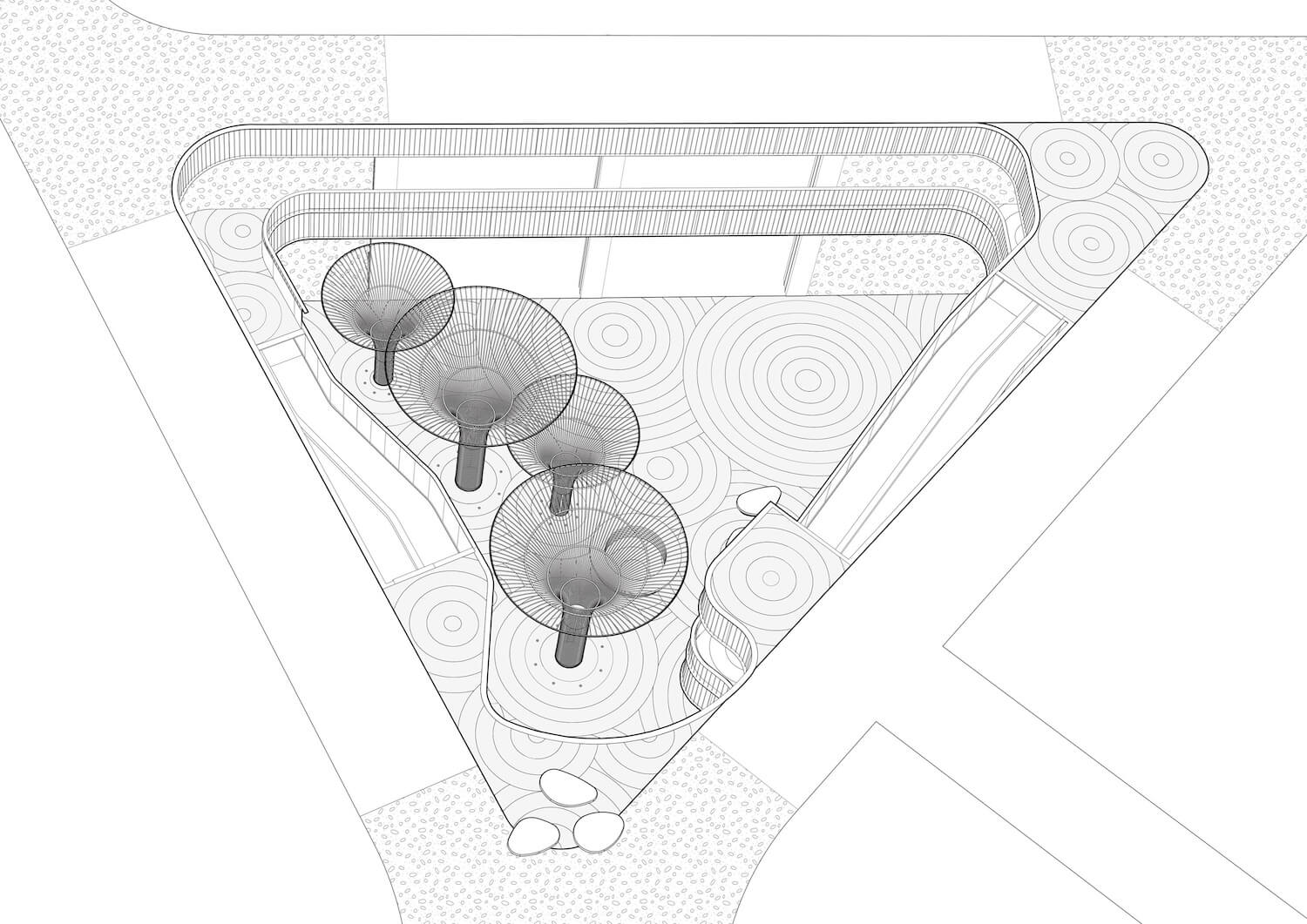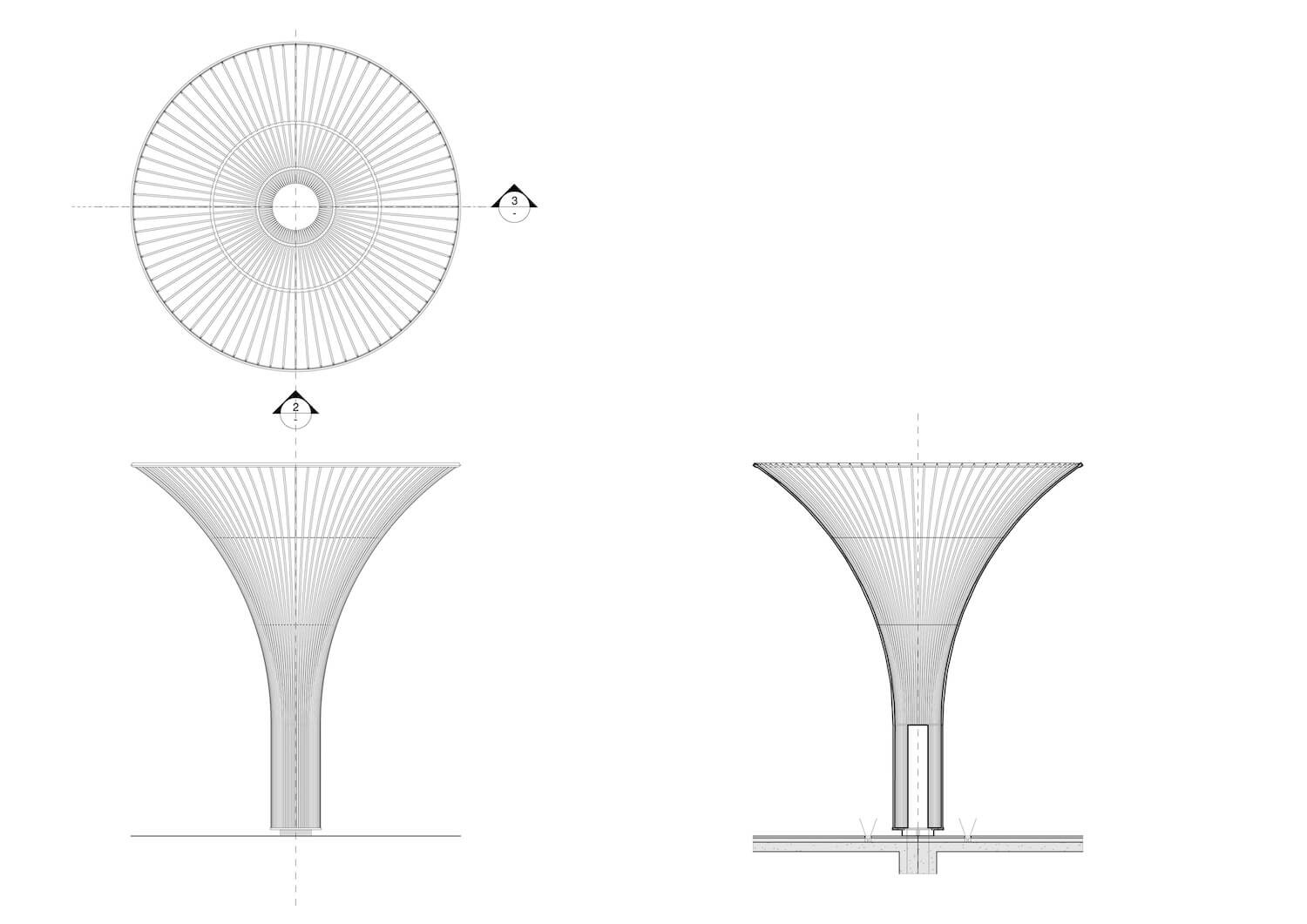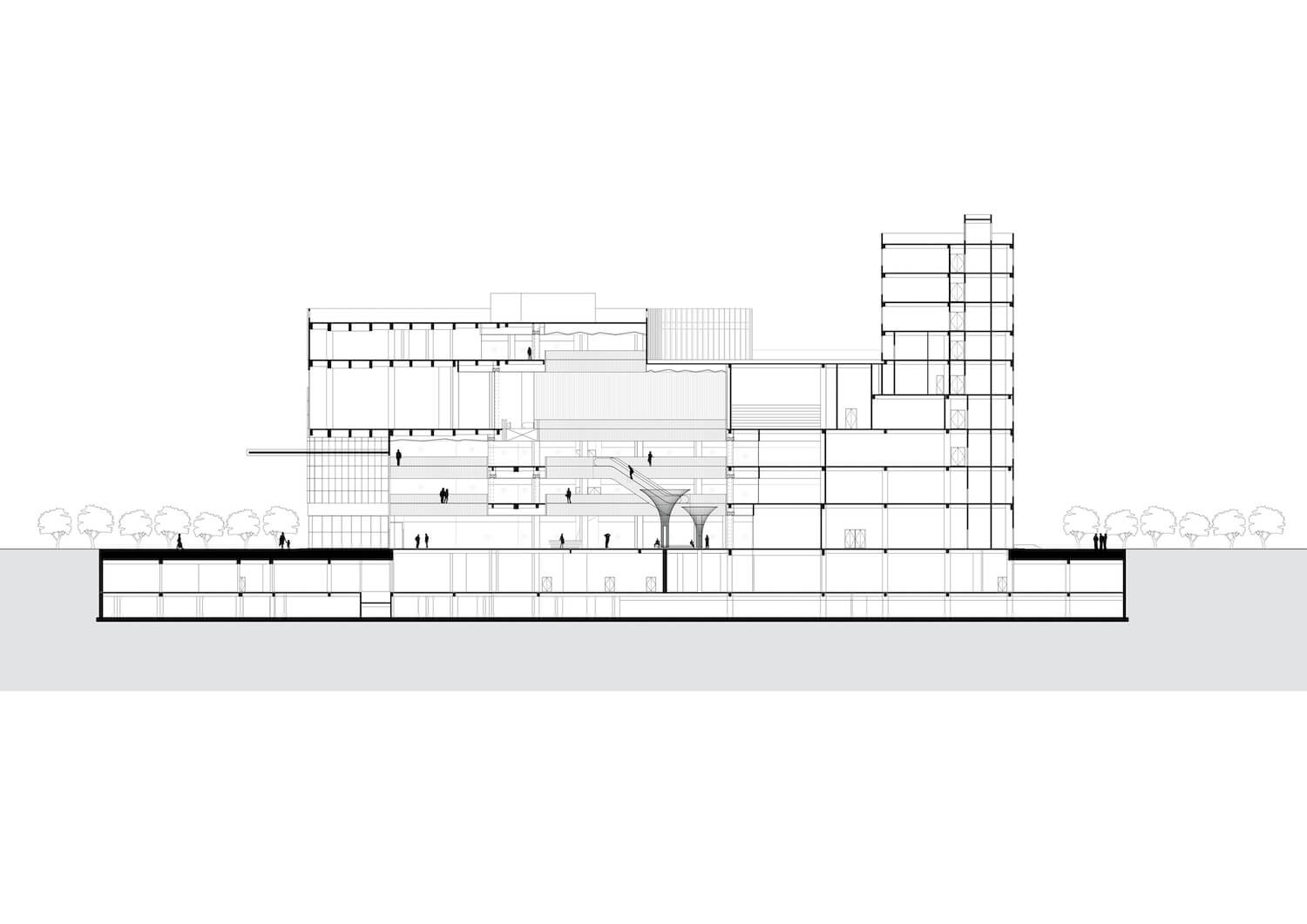 About Superimpose Architecture
Superimpose Architecture is an award-winning Sino-Dutch design practice based in Beijing, Rotterdam, and Hong Kong founded by three accomplished partners Carolyn Leung, Ben de Lange and Ruben Bergambagt. Since 2015 Superimpose has worked on a wide range of project typologies and scale in Europe and Asia. With our international team of innovative designers, we create meaningful and sustainable spaces through architecture, masterplan, interior and exhibition design.
Superimpose employs a bold and creative Dutch design approach hand-in-hand with a tactile and sensible Asian design philosophy. We don't advocate any particular design style but rather focus on applying problem-solving strategies to find functional, sustainable, innovative, crisp, balanced, well-detailed and striking design solutions. We take pride in thinking along with our clients to improve or redefine the design brief. Over the years Superimpose Architecture has built a solid portfolio of projects, which together establish a proven track record for strategy-based design.
Our name 'Superimpose' reflects our design methodology and office mentality. We design with contextual awareness and carefully overlay contextual components with our designs with the responsibility to improve, protect, recycle, revitalize and sustain both our natural and built environments. We design with future generations in mind and our design relates to people in terms of scale and usability.
Superimpose has completed multiple high-caliber projects such as the TOD project Vanke Sky City in Hangzhou, rural education Center 'Micr-O', factory transformation 'the Re-Veil', residential development 'Y-Loft City' and the Well Living Lab, amongst many others. The partners share experience on around thirty built projects. Prior to founding Superimpose in 2016, the partners worked at international top-tier practices such as Foster + Partners, Benoy, Spark Architects, Richard Stirk + Harbour, waa, Urbanus and Mei Architects and worked on the Sterling prize winning Bloomberg Headquarters and the Amazon Headquarters in London and The Museum of Contemporary Art in Yinchuan.
Besides receiving multiple project design awards, such as the 'Iconic Awards', the 'American Architecture Prize' and the DFA in Hong Kong, Superimpose has been receiving international recognition by being shortlisted as Dezeen Emerging Architect of the year 2018 and by AD100 YOUNG as one of the top 100 of young architecture practices in China in 2020. Our team is selected based on diversity rather than similarity so that different perspectives and cultures can inspire us. We believe design should not be a sole creation by one individual. We design by listening to each other and organize 'idea farms' to stimulate knowledge exchange in between our international practices.
We value all forms of collaboration to make our designs more complete. Besides our successful collaborations with numerous local design practices and architecture related disciplines, we collaborate with sustainability experts, cultural experts, movie makers, projection artists, light artists, wood craftsman, furniture makers and many others. We support sustainable initiatives that create a better and liveable community to our future generation. Superimpose also continuously contributes to academic and public design education. We have participated in various lectures, key-note talks and design reviews at the AA Visiting School, Tsinghua University, Oxfords Brookes university, Dutch Embassy, Beijing Design Week, Hong Kong Green Architecture Association, the Hong Kong Chinese University, etc.
---