The Russian interior design firm Michelangelo Design Studio led by Tatiana Makoviychuk has recently completed ACSY Jewelry Store located in Chelyabinsk, Russia.
Designer's statement: WHAT COULD BE MORE mysterious than the shine of SILVER?
Silver is not only a beautiful metal with the pleasant moonlit sheen, that we used to see in the pieces of jewelry. It also conceals many secrets behind the attractive shine.
The concept was based on the "Legend of the Silver Mountain", which was reflected in the interior composition with soaring in space inclined surfaces. And this wasn't an accidental constructive decision. This accent is not only a point of attraction of visitors' eyes, but it also functionally divides the space into 2 zones.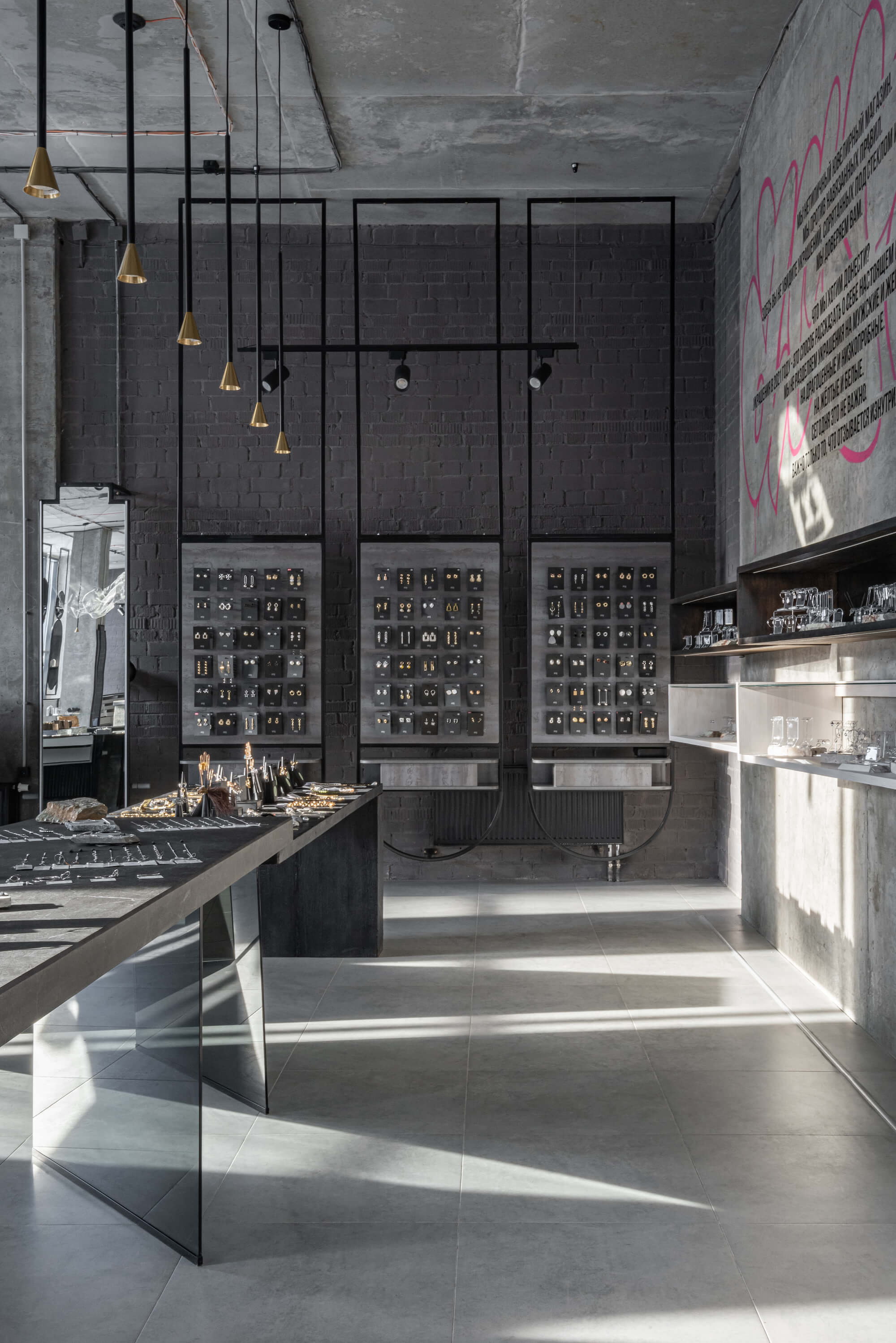 image © Natalia Gorbunova
"Rocks of the Silver Mountain" are presented in the form of underframes, polished surfaces with natural silver particles, showing the power and the lightness of the materials at the same time.
The countertops burnt surface reminds the origins of human silver mining. According to the legend, it was the burnt wood that helped to discover a piece of silver smelted from the ore.
The grid on the ceiling represents the clouds, hiding the peaks of the mountains where the rays of light break through, reflecting on the mirrored furniture surfaces.
Everyone who visits this place will be able to plunge into the world of mysterious silver.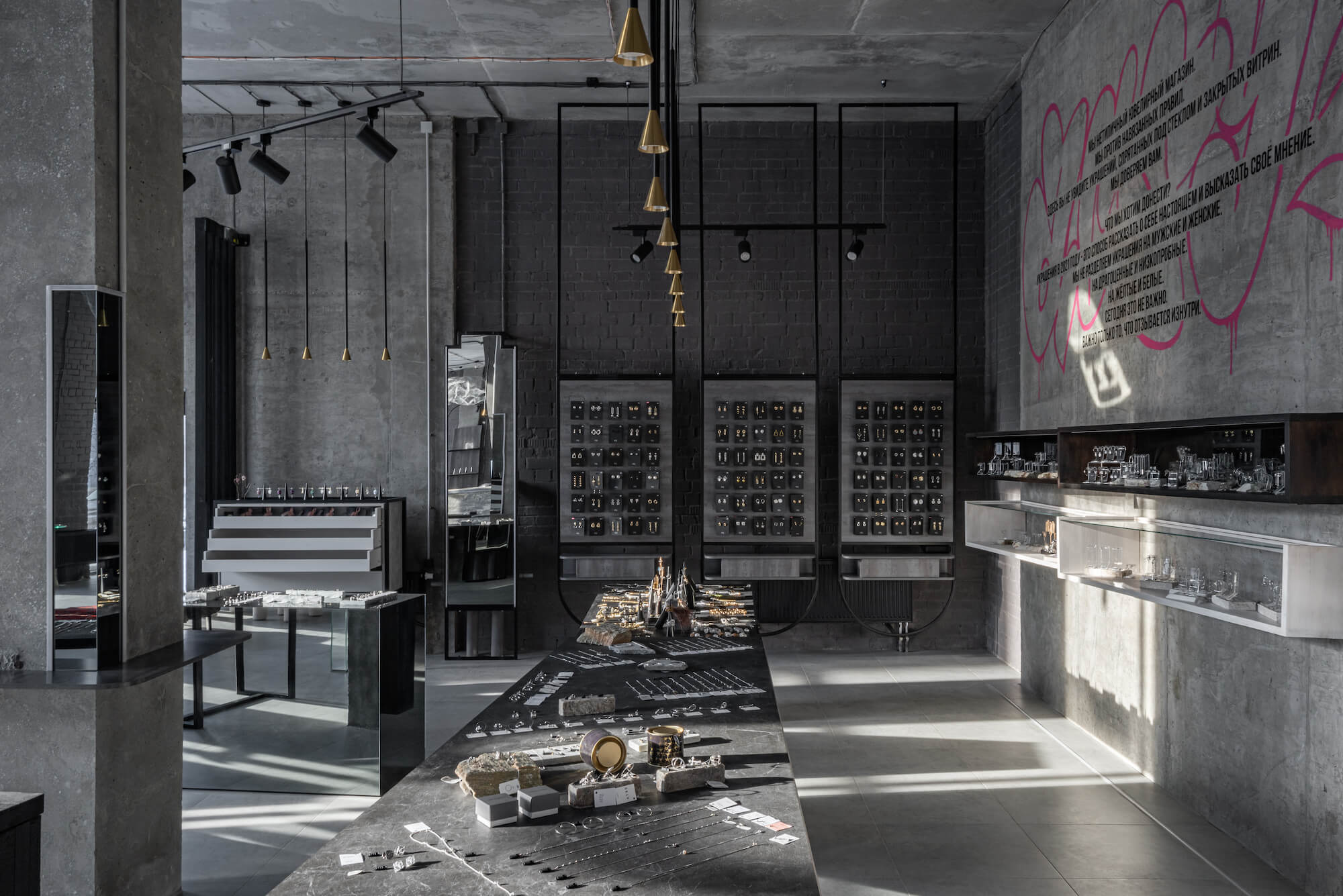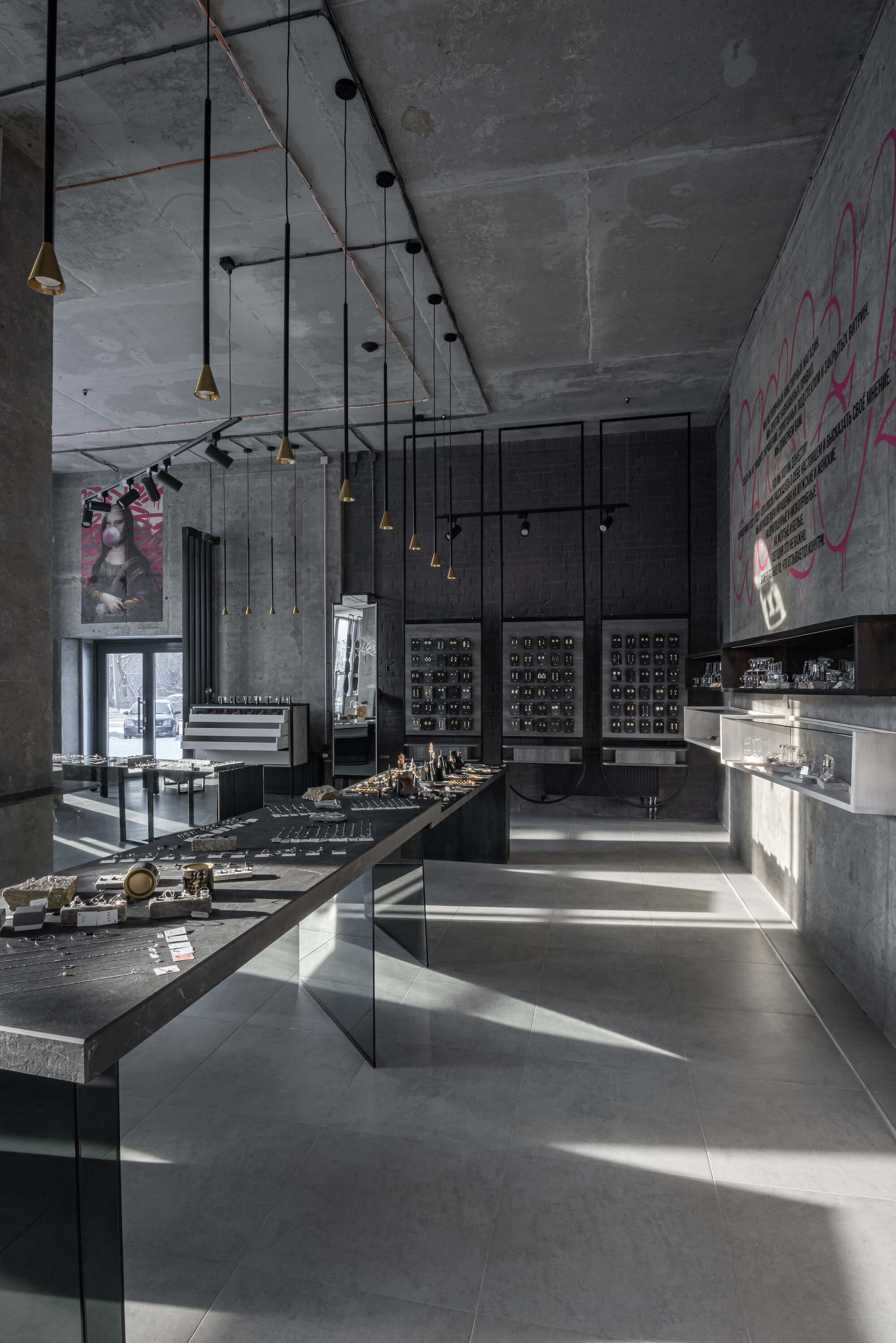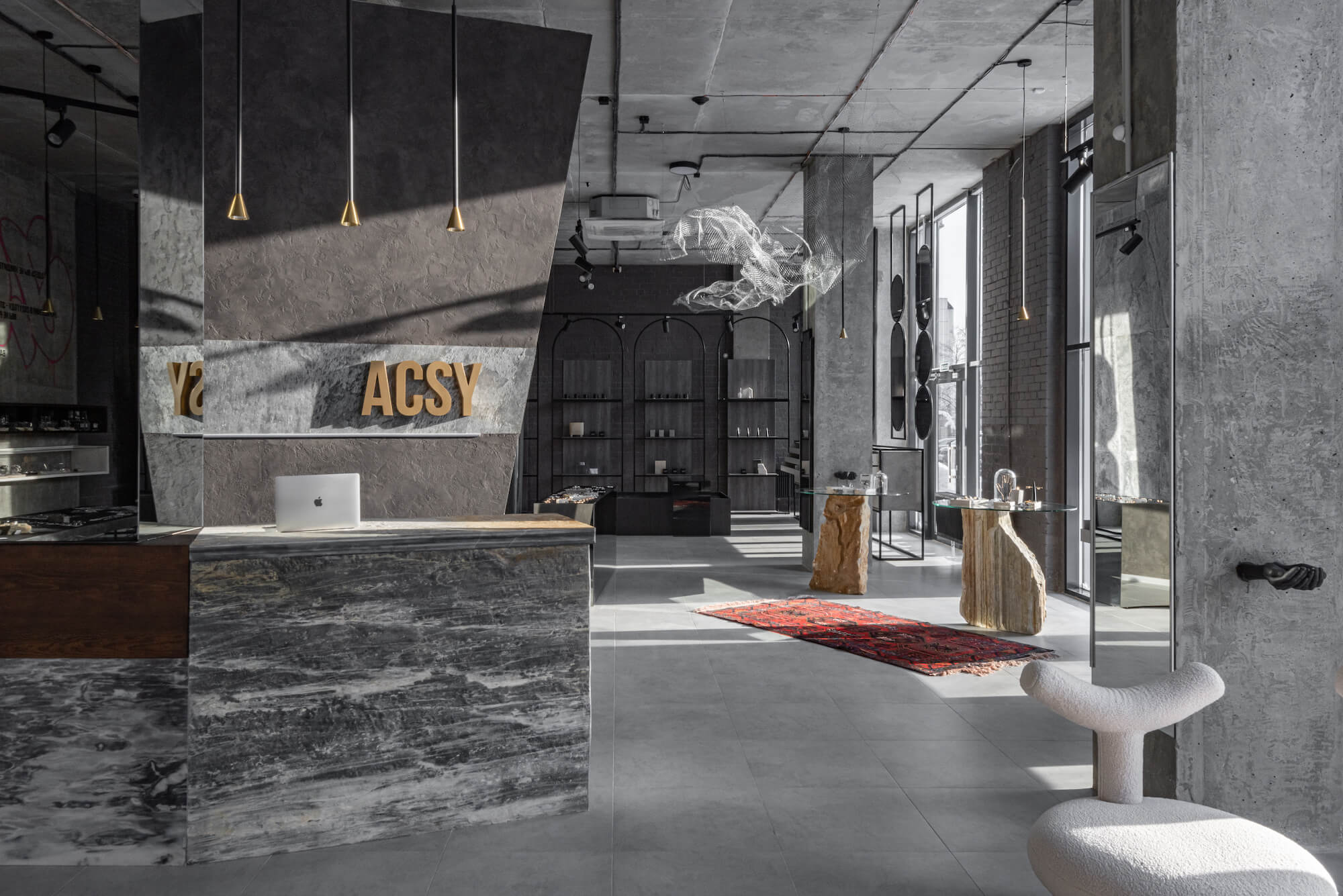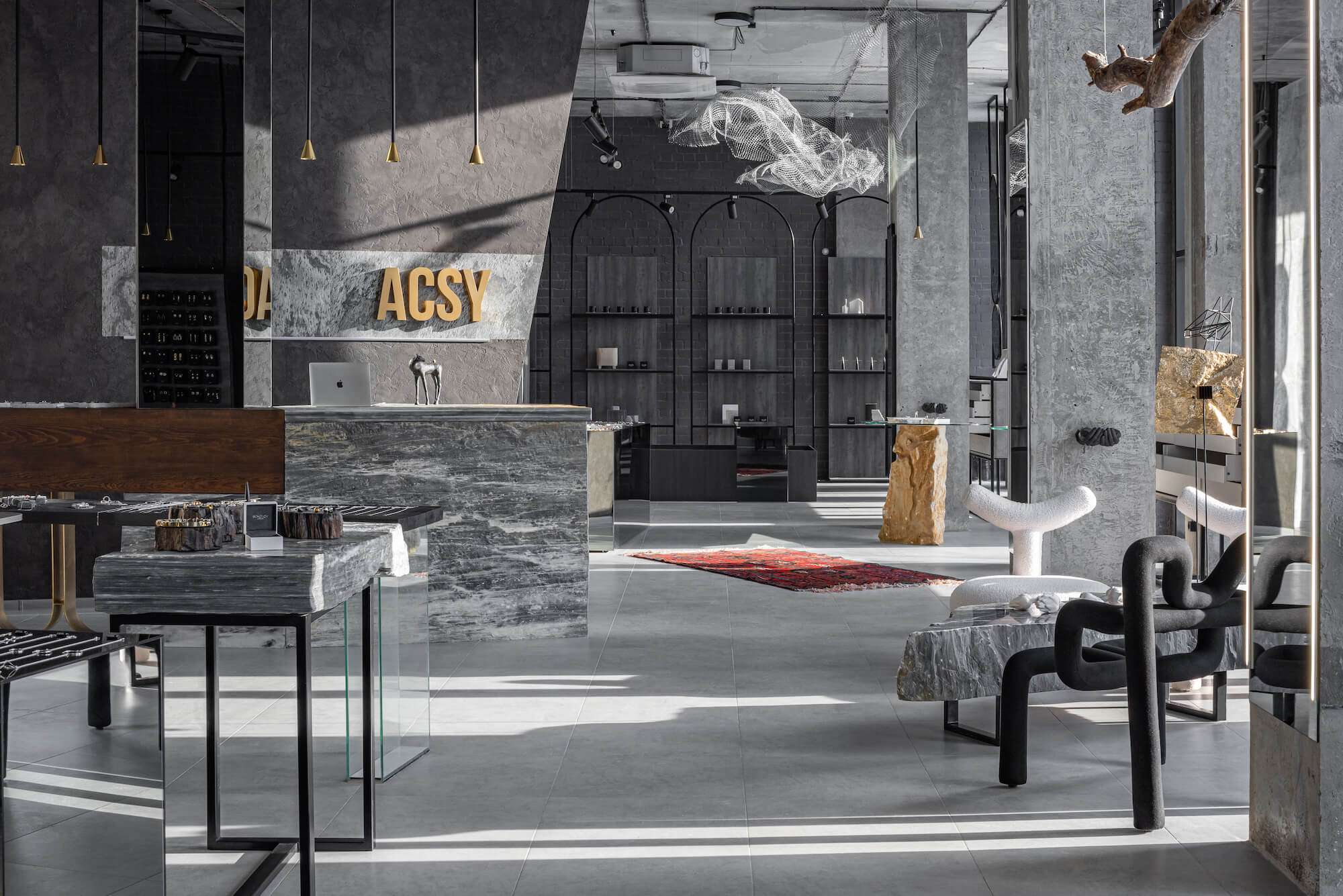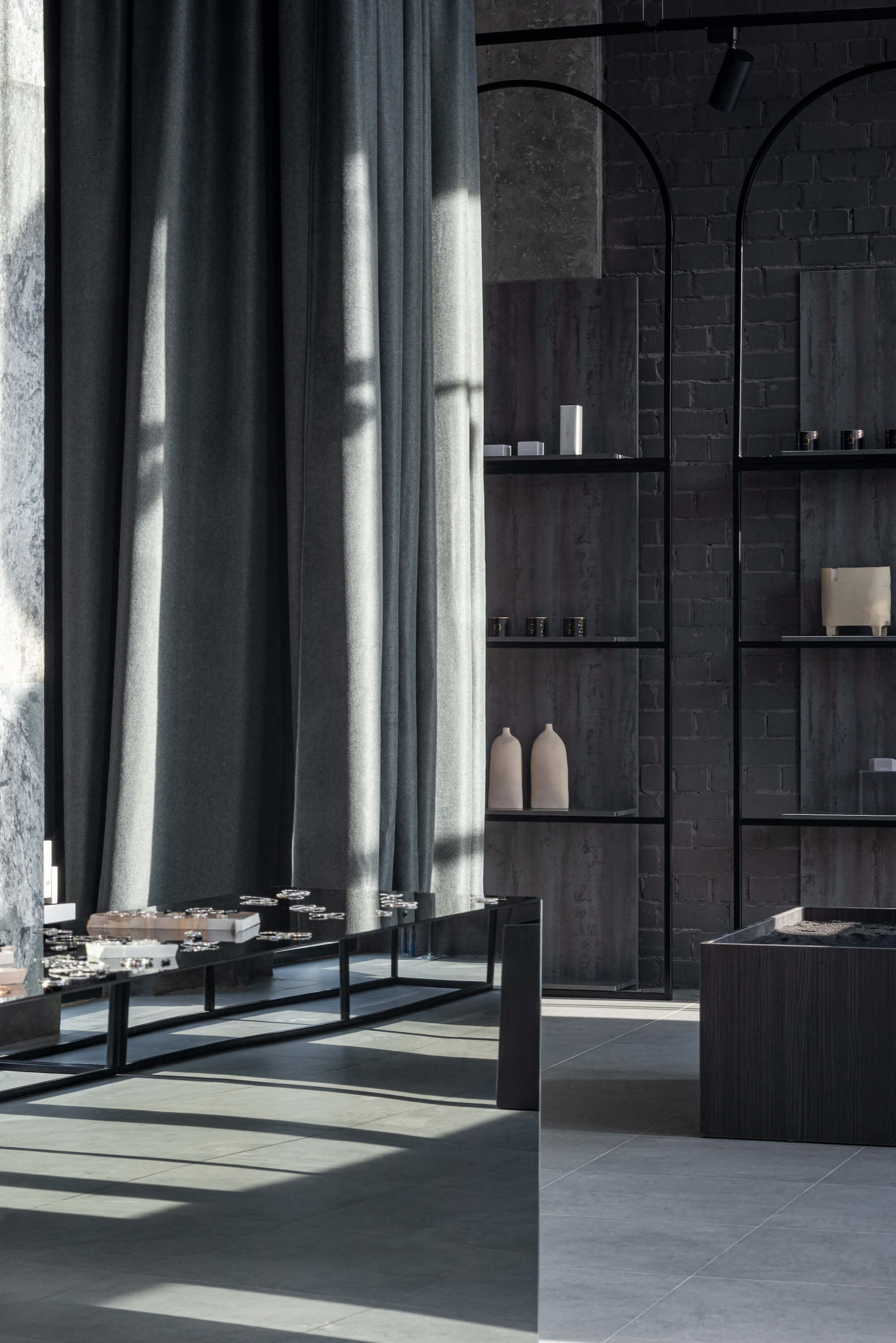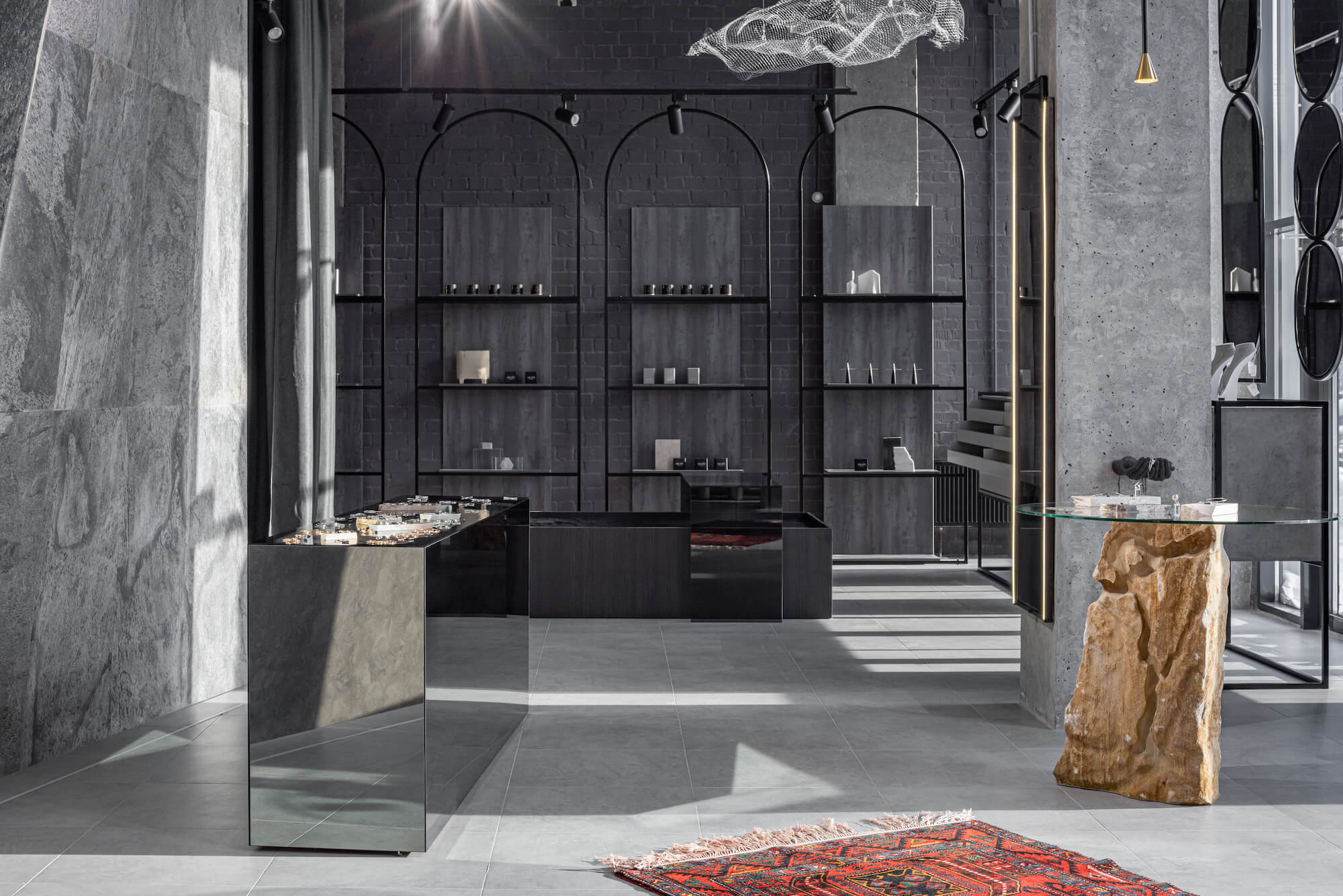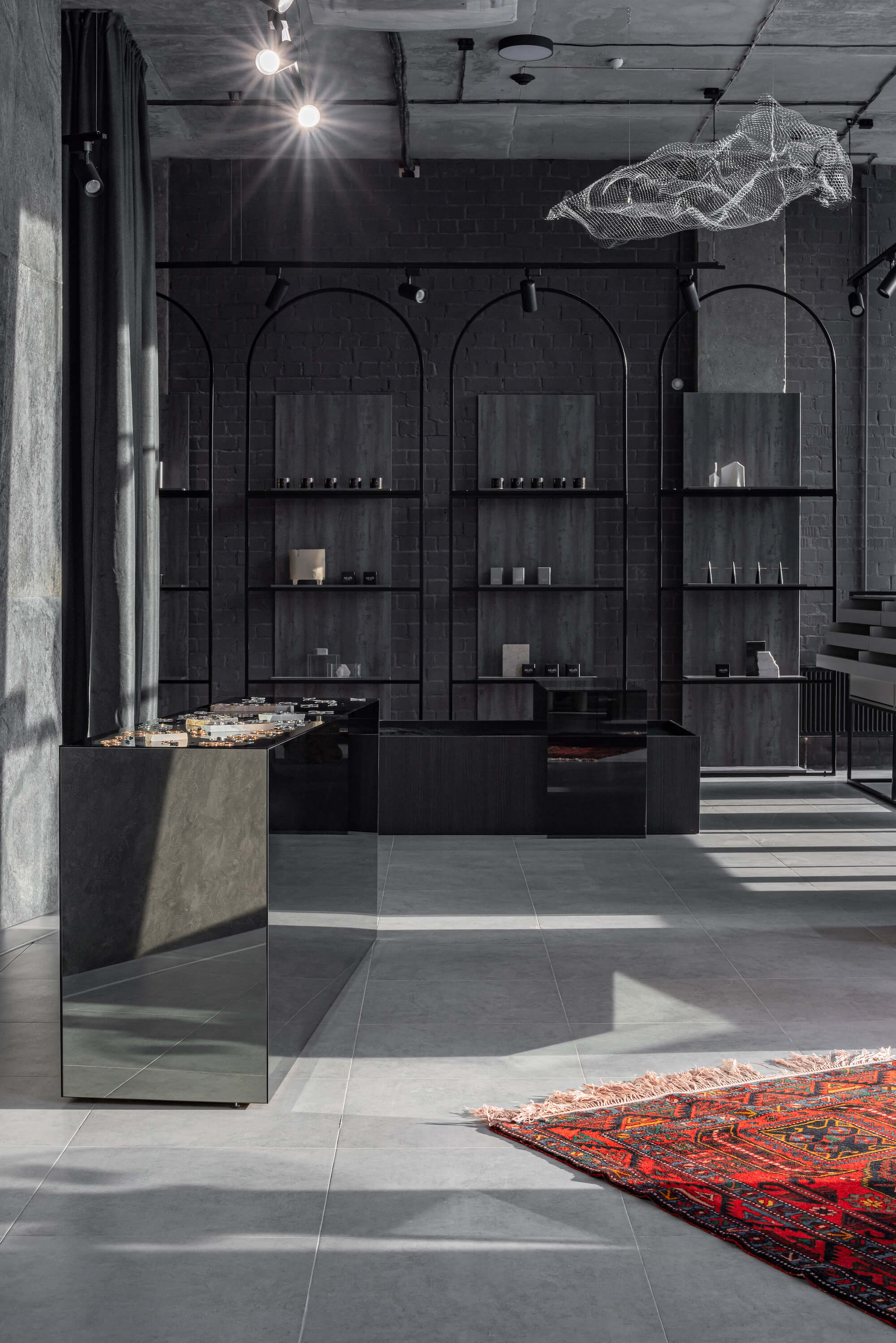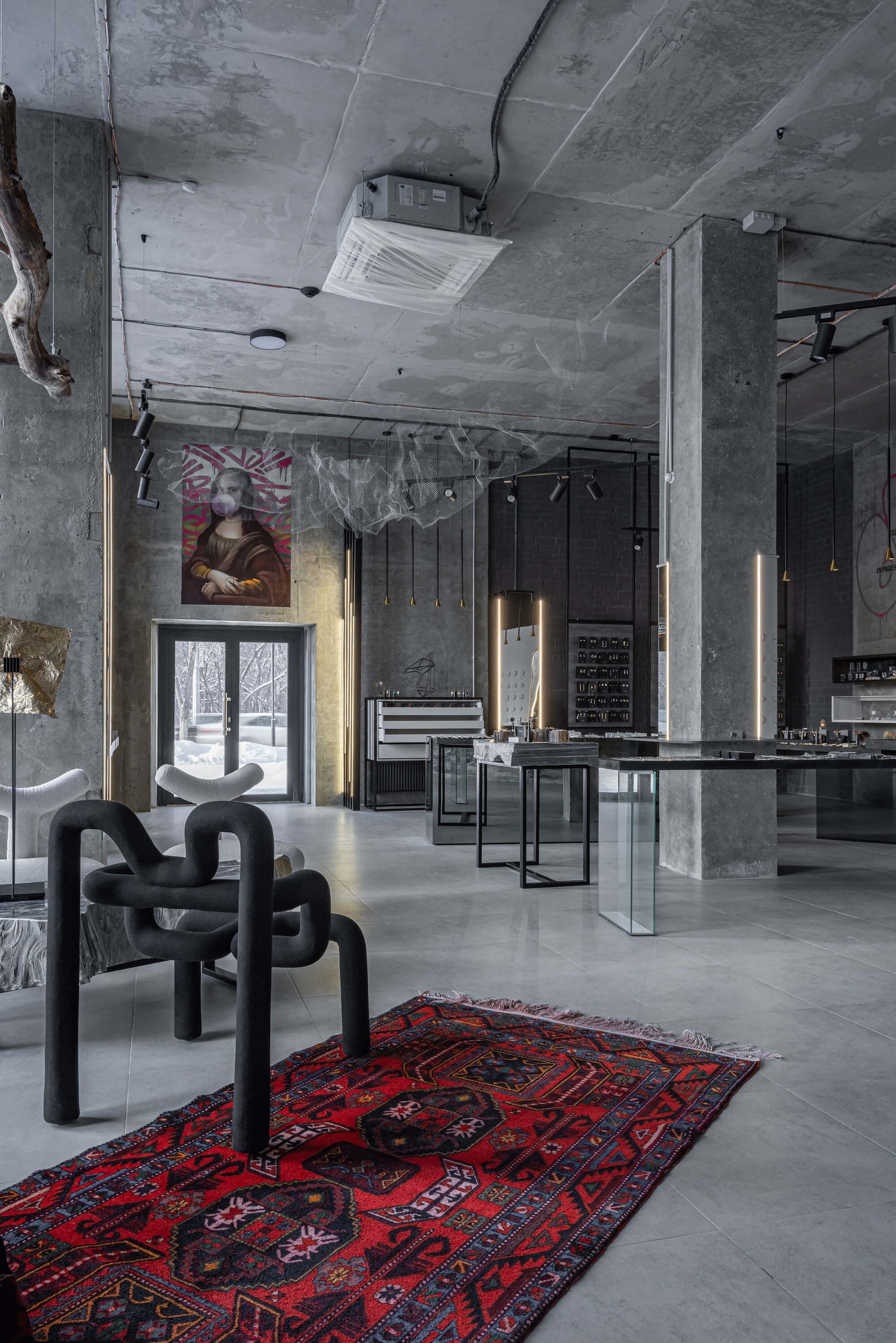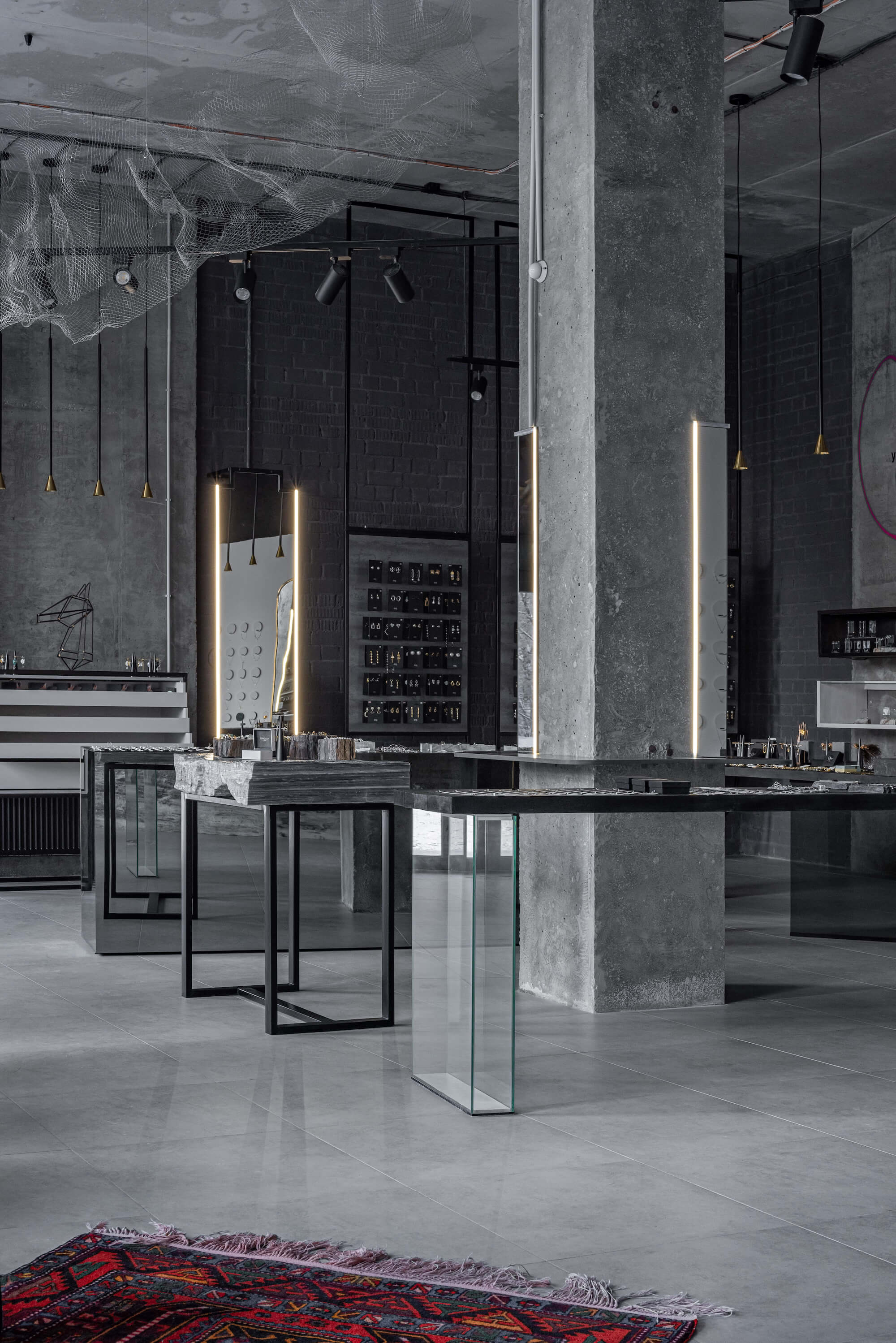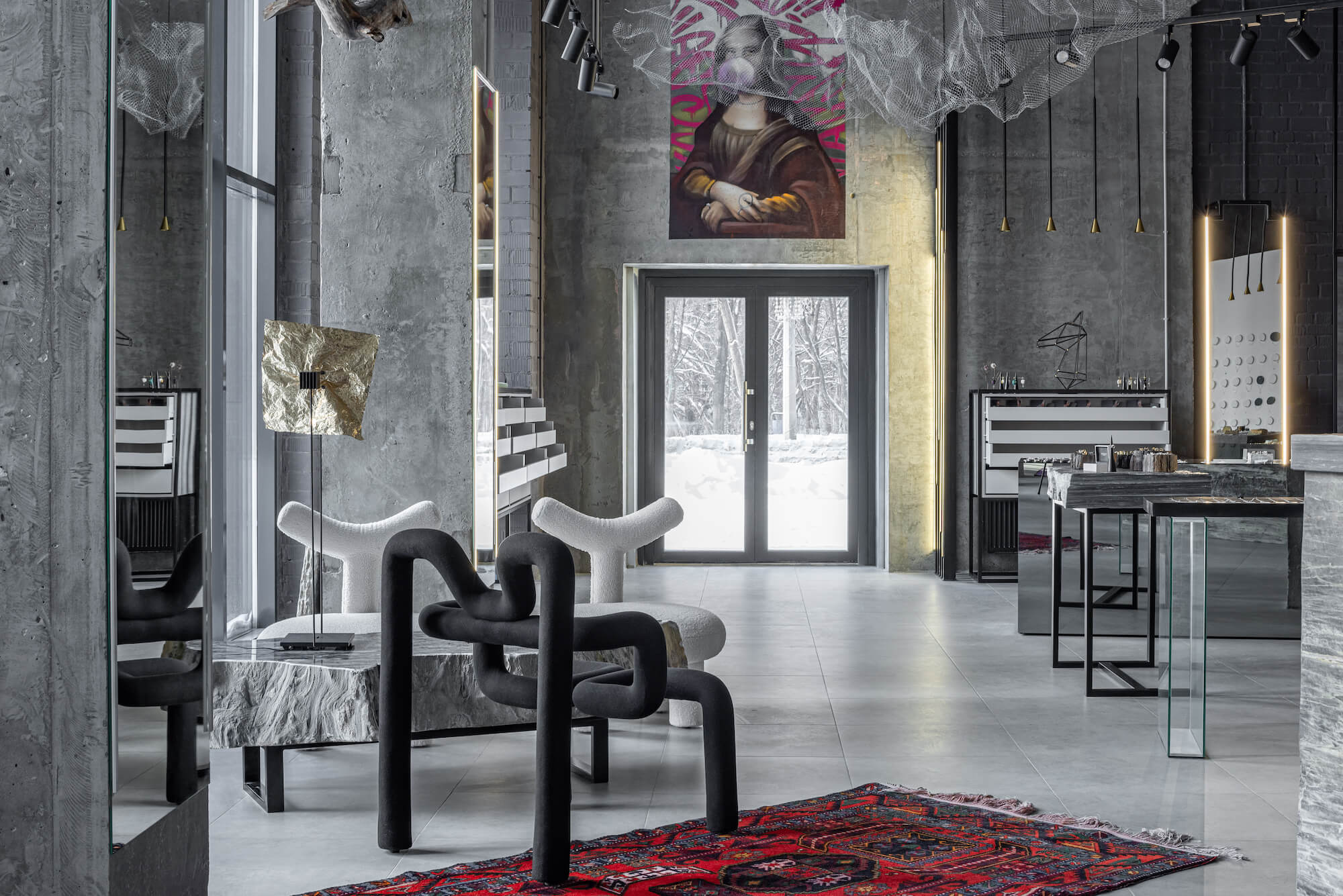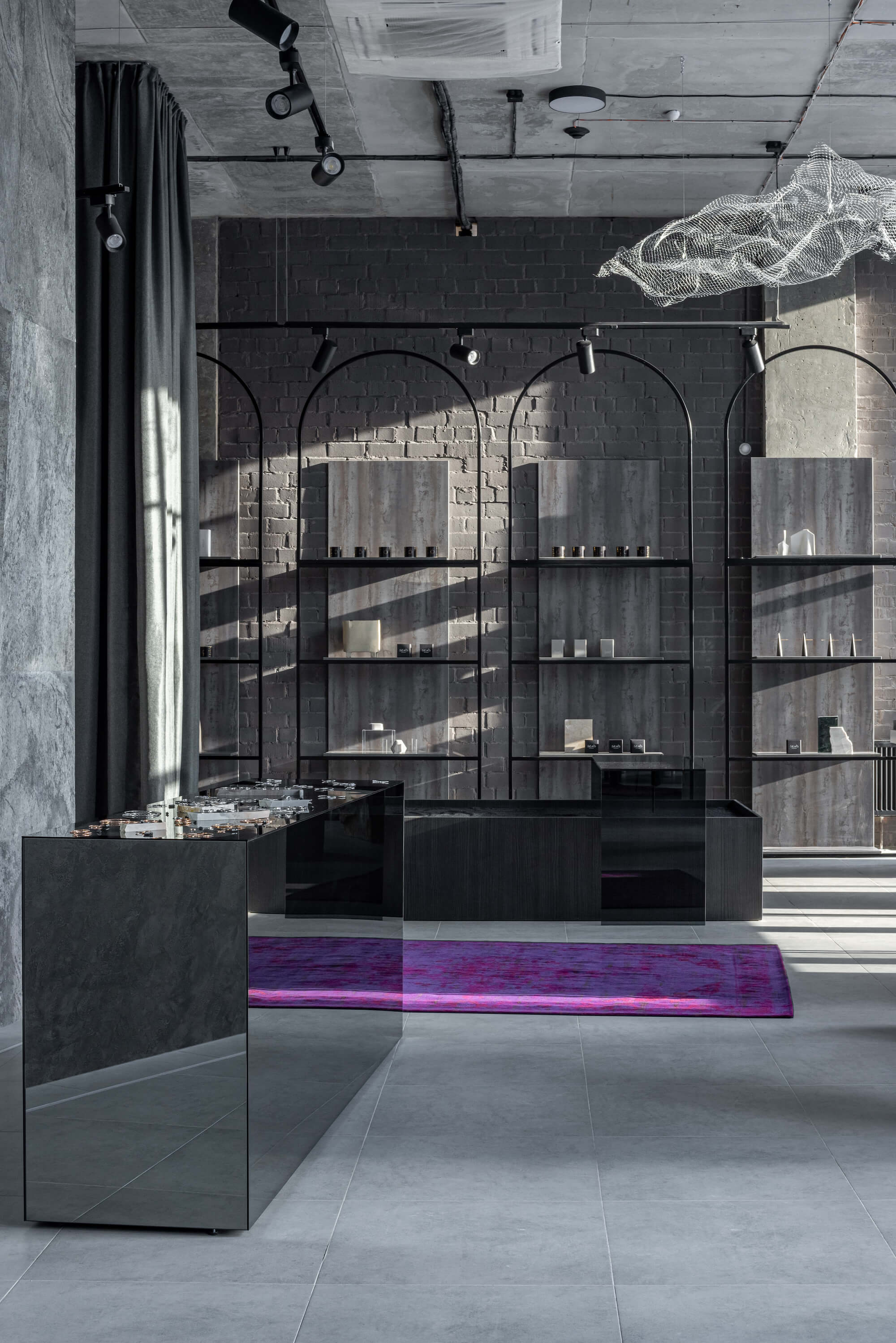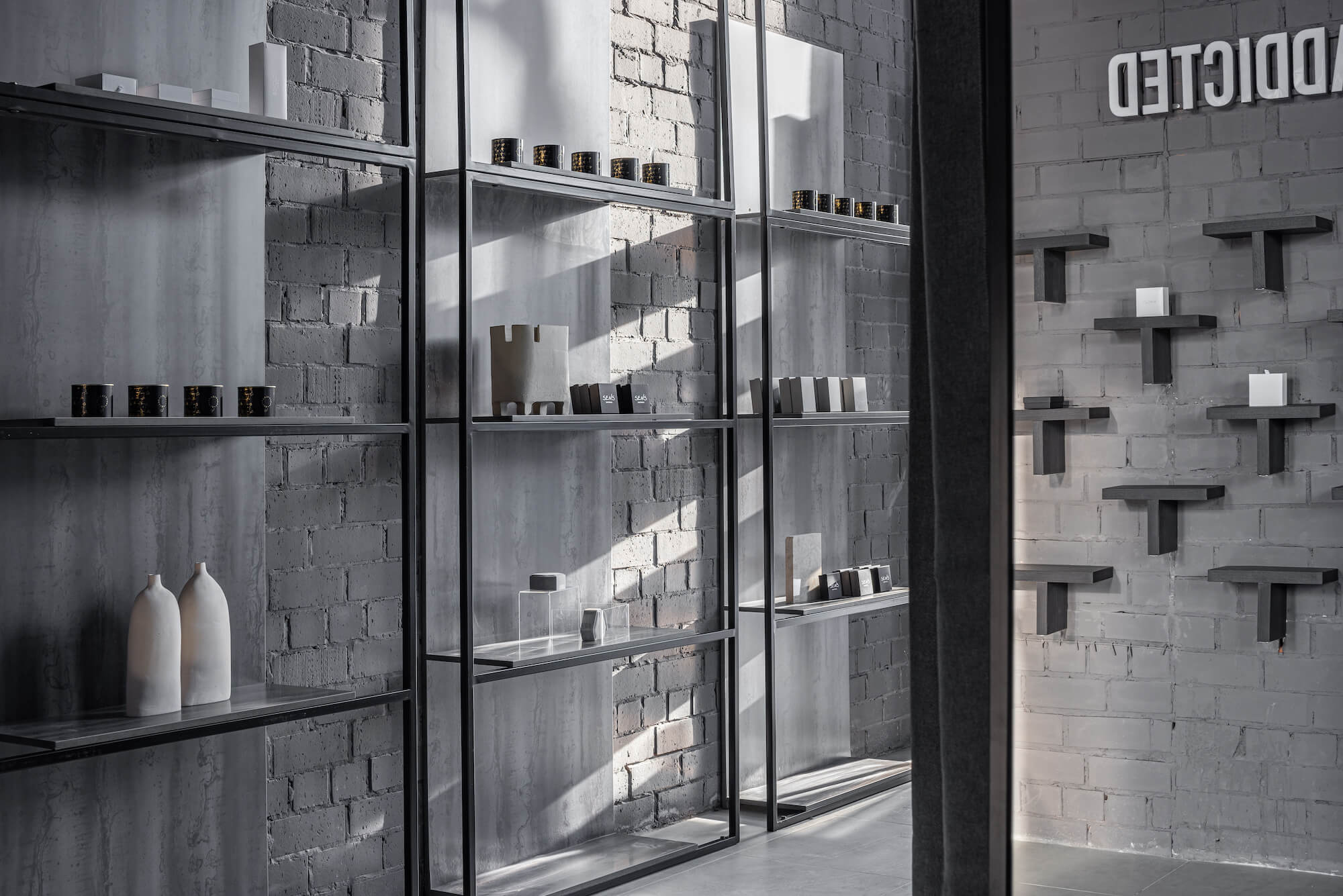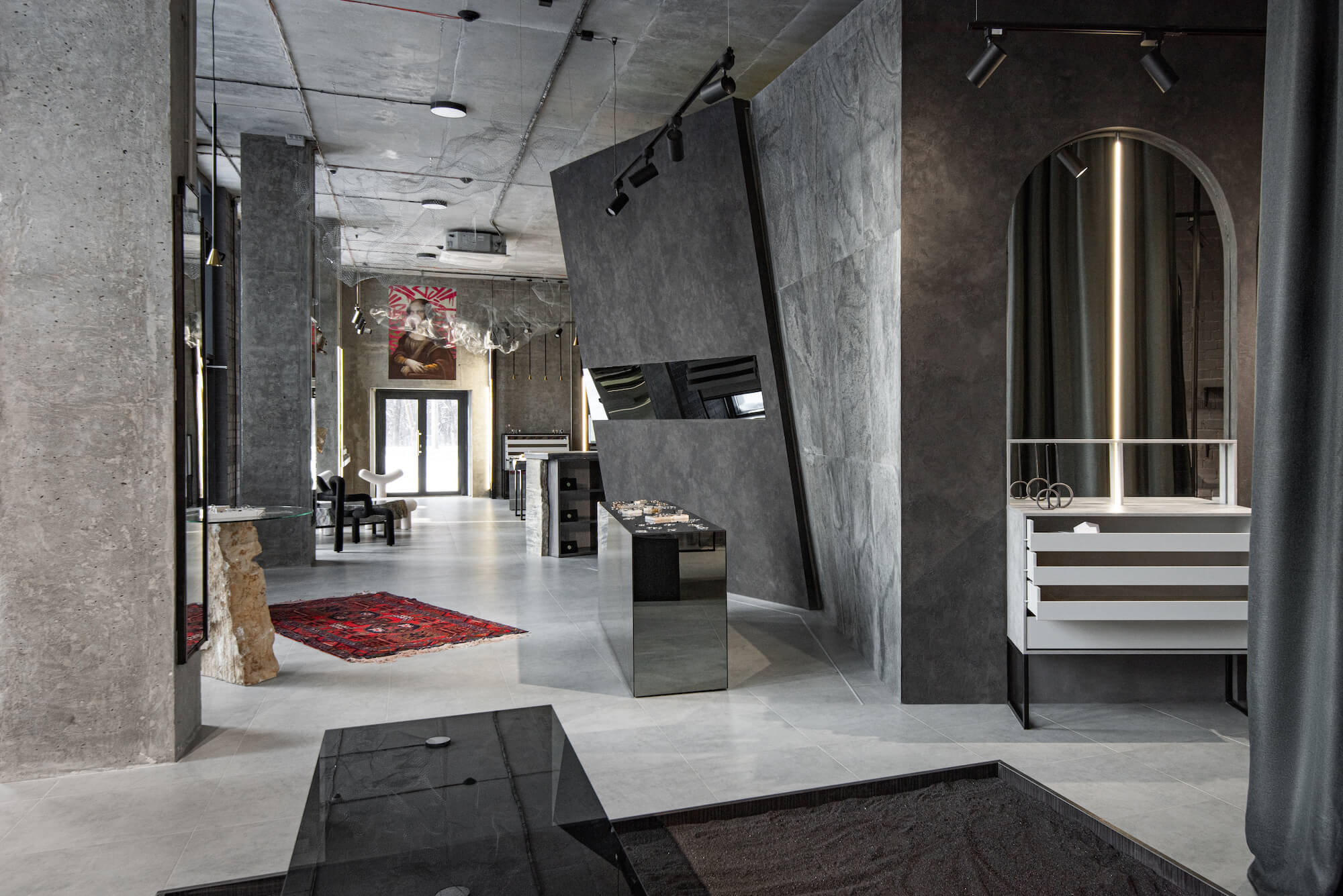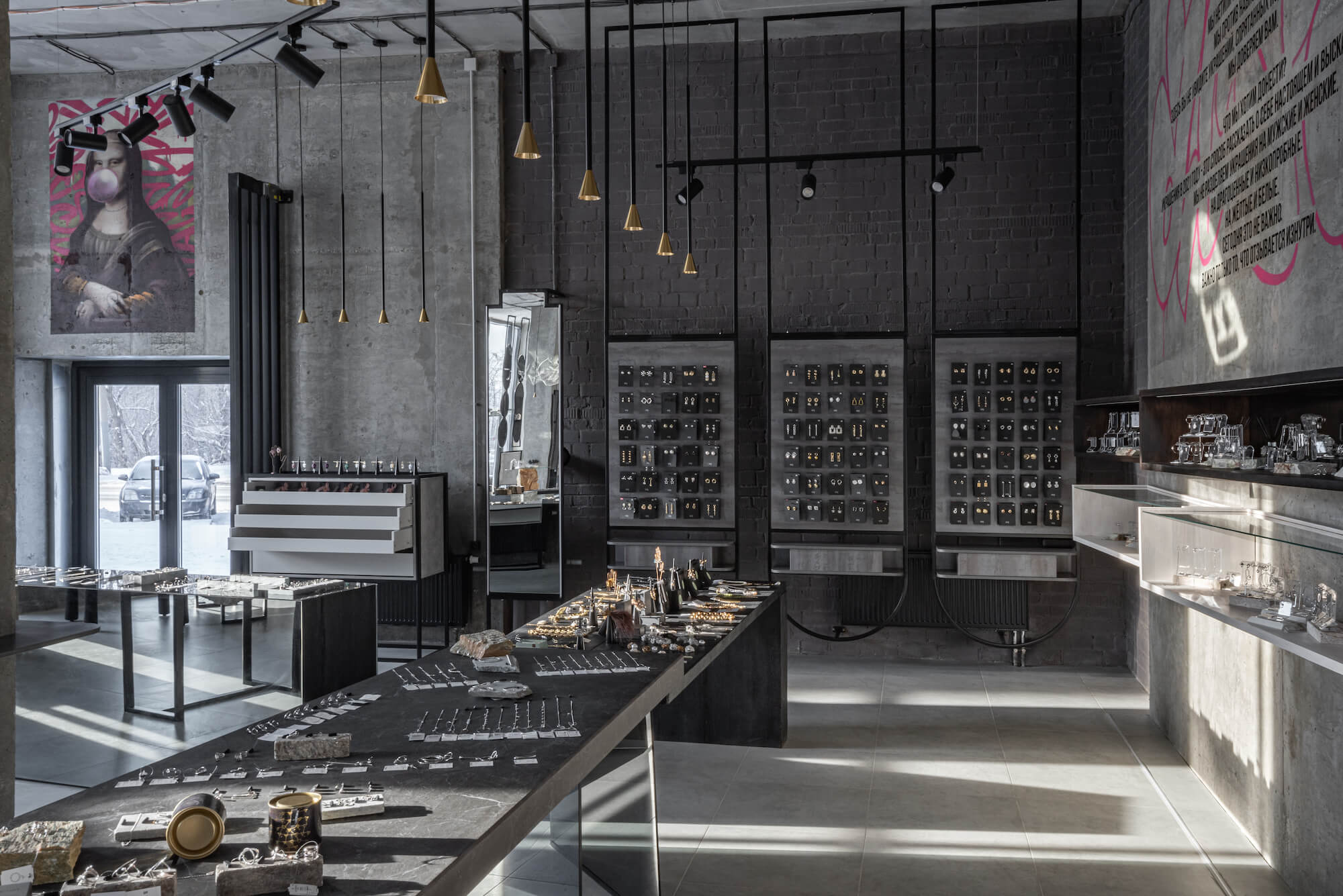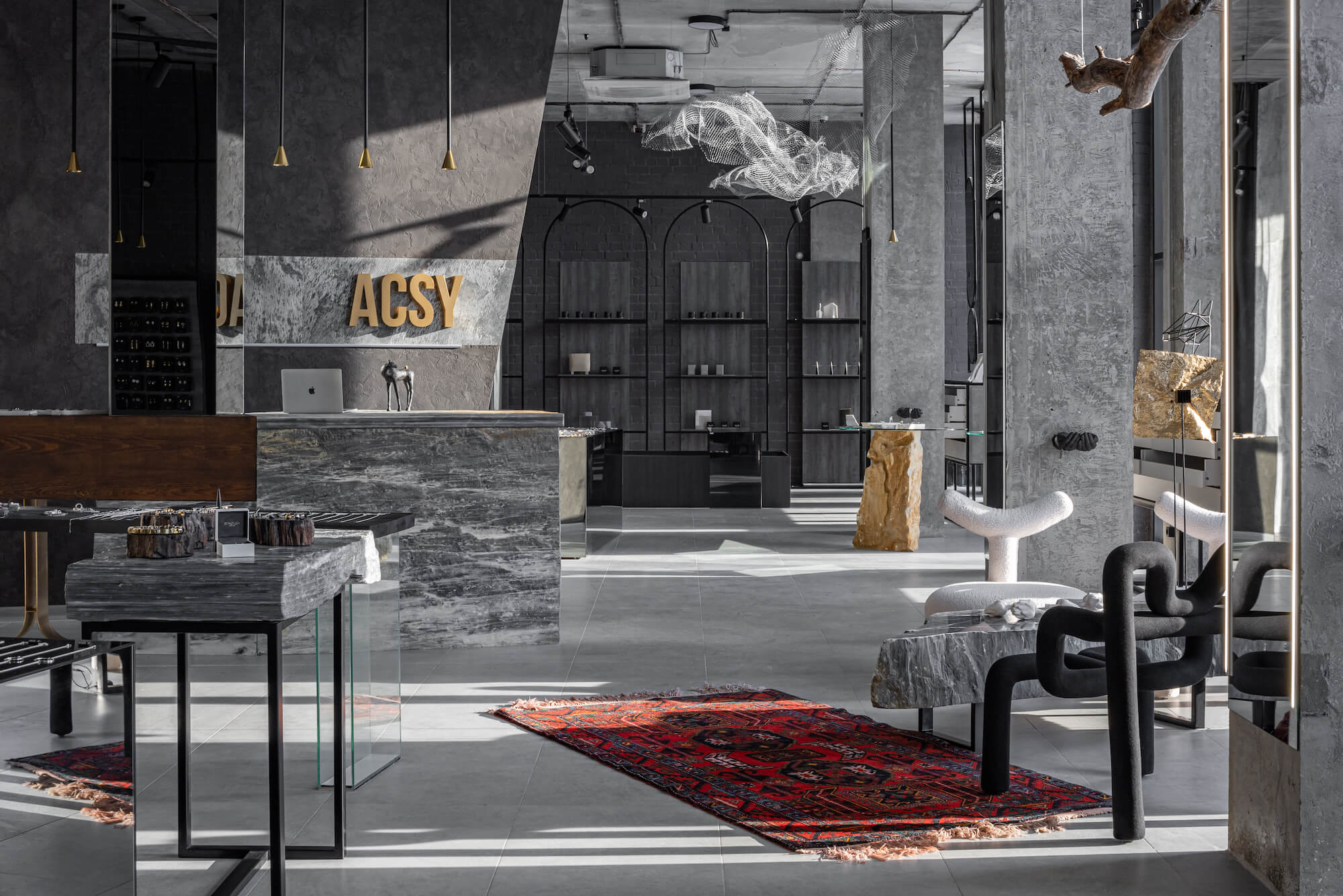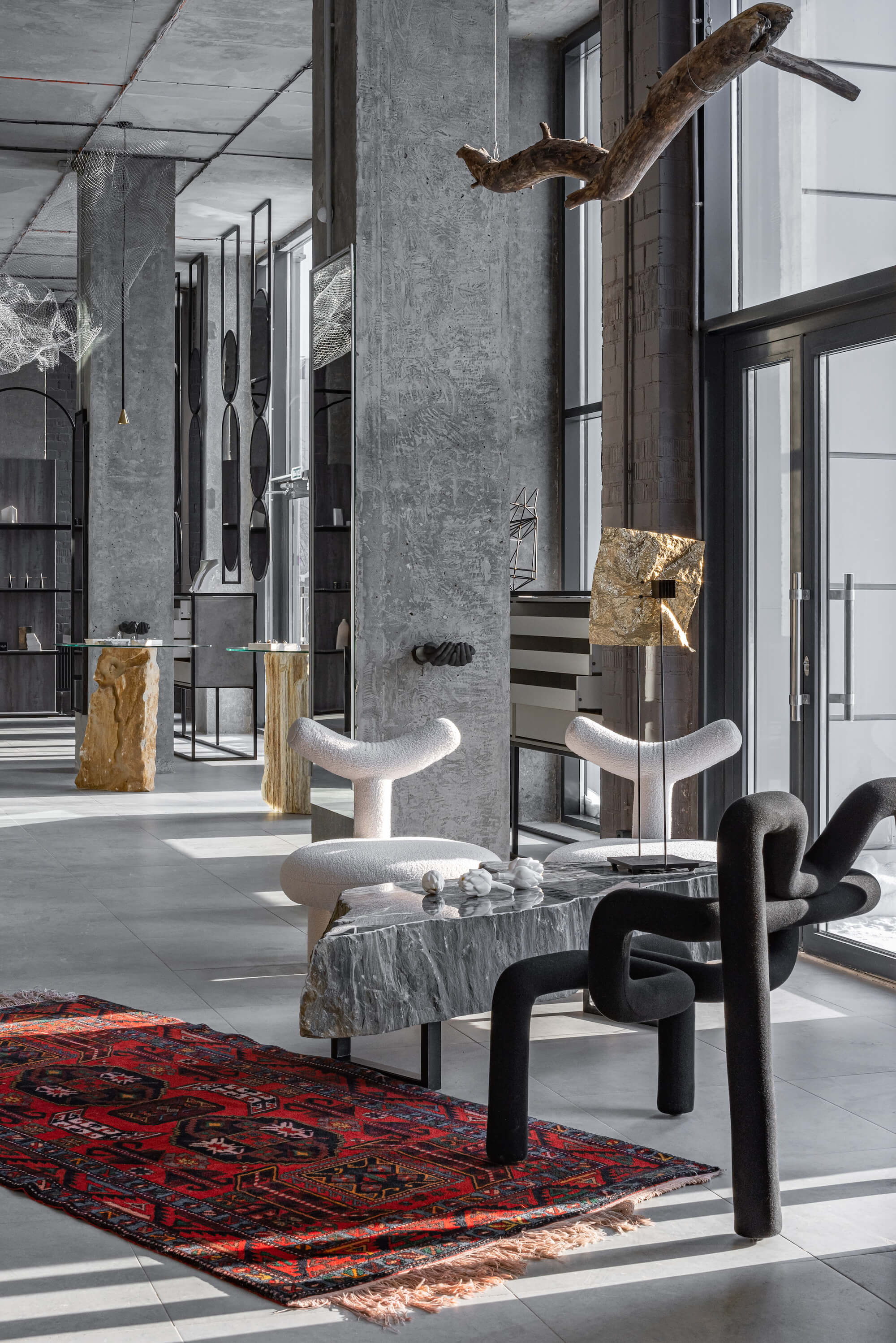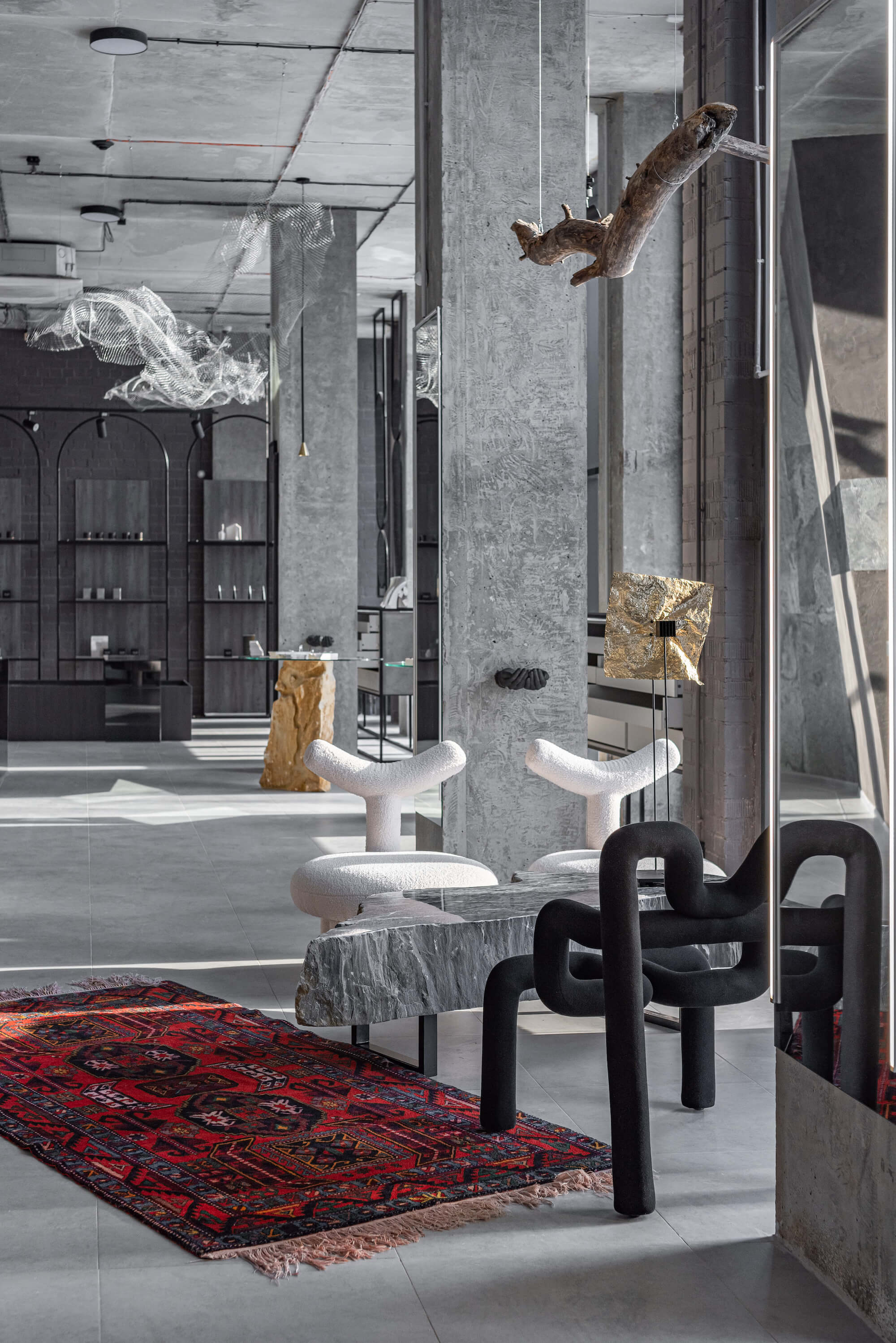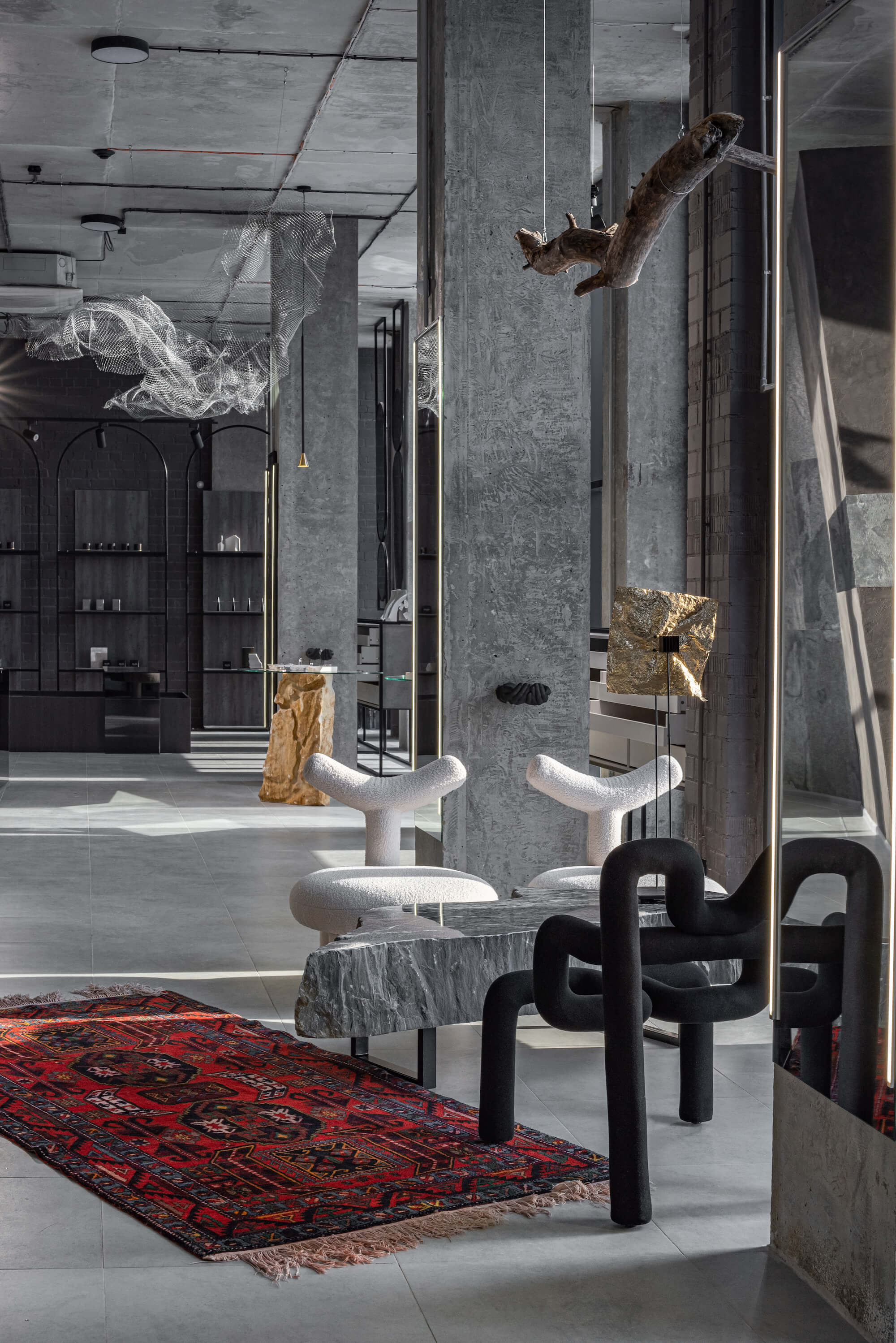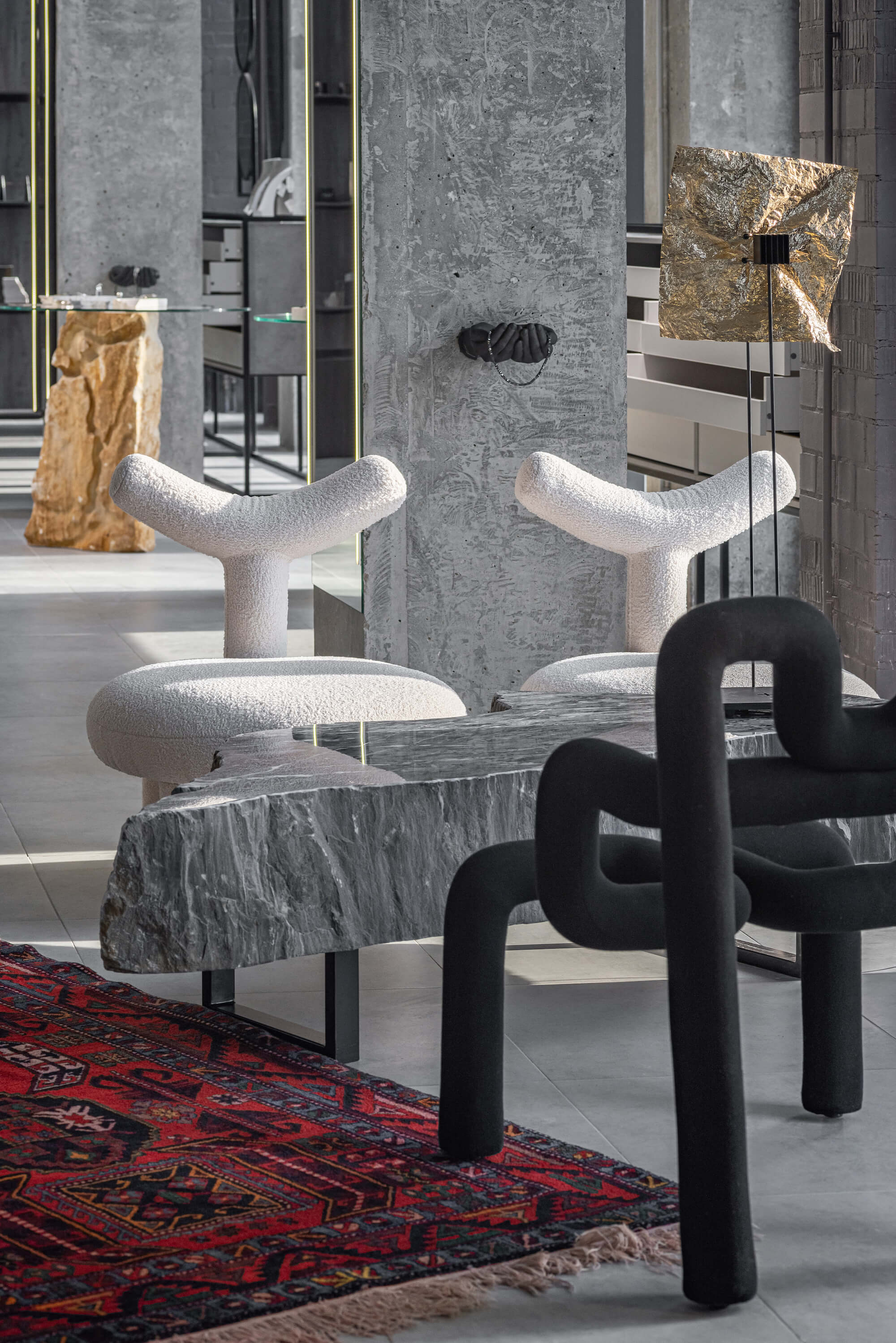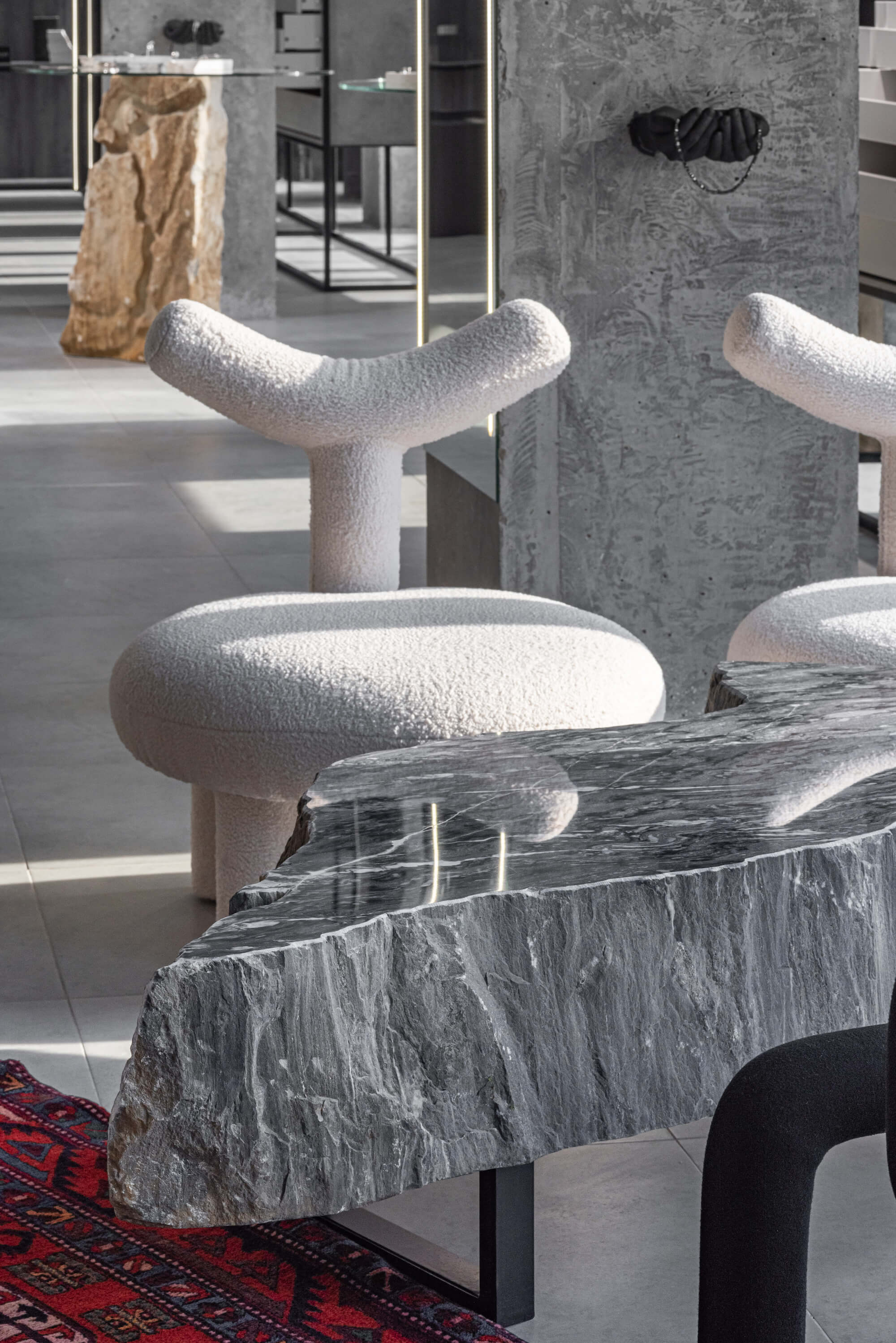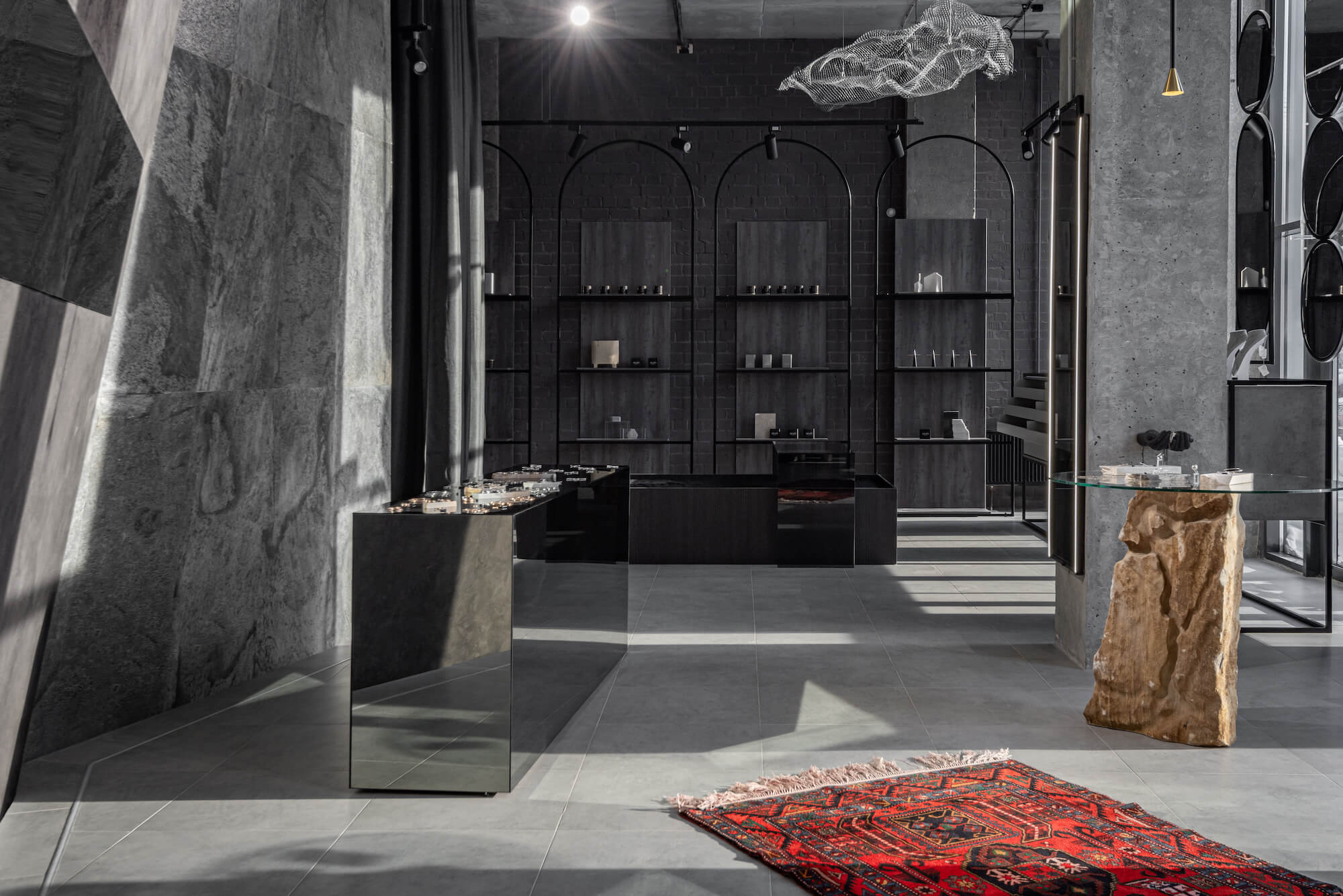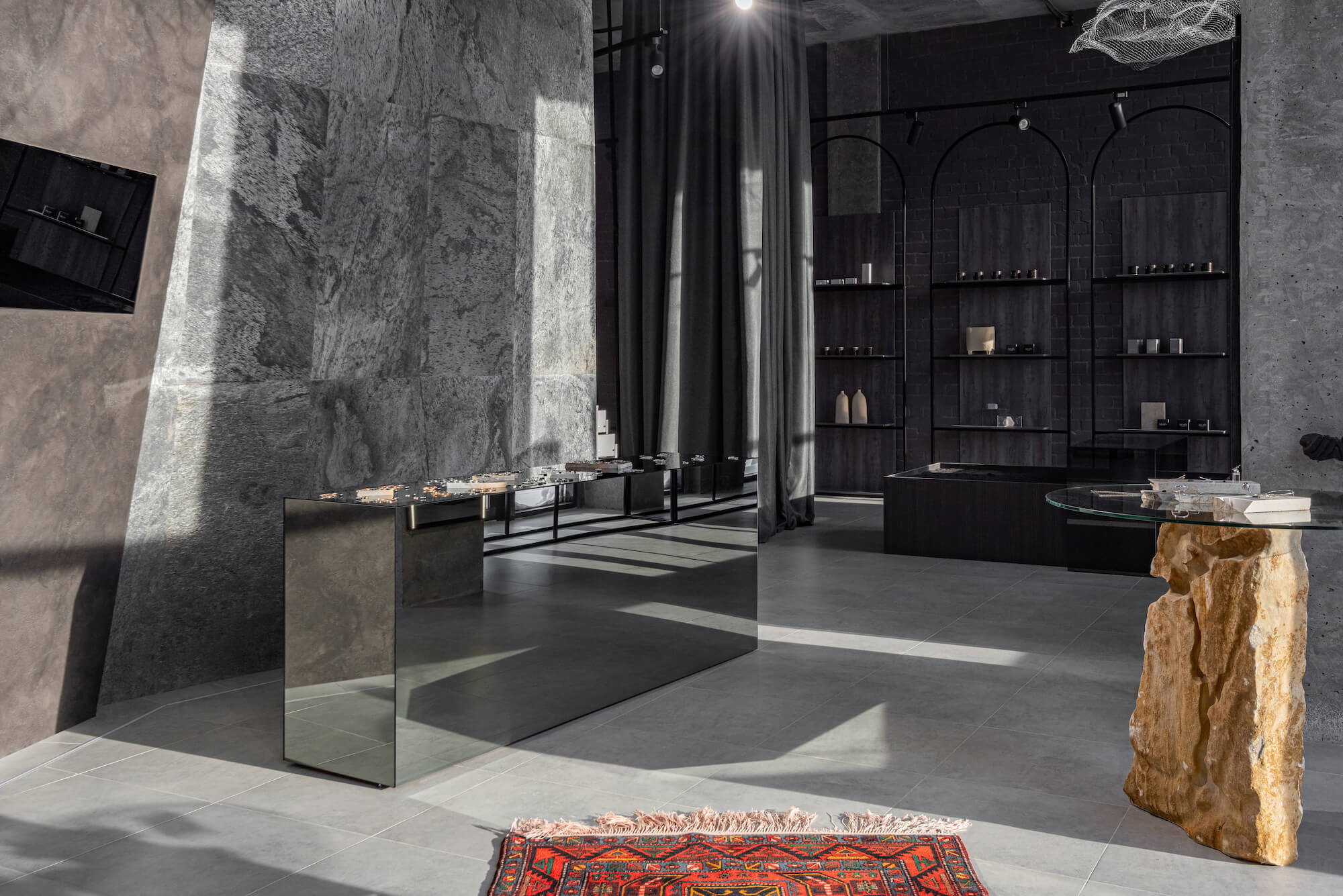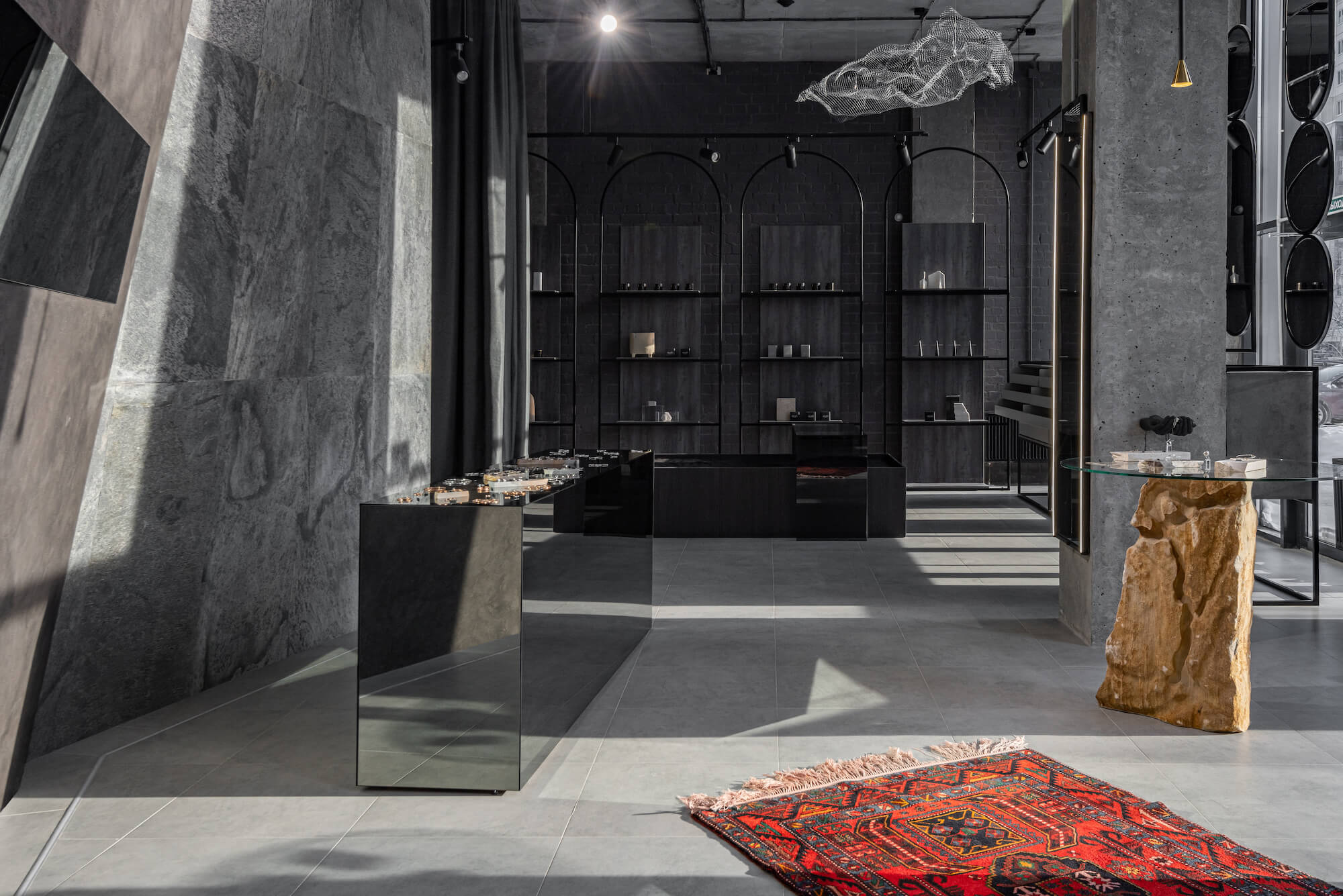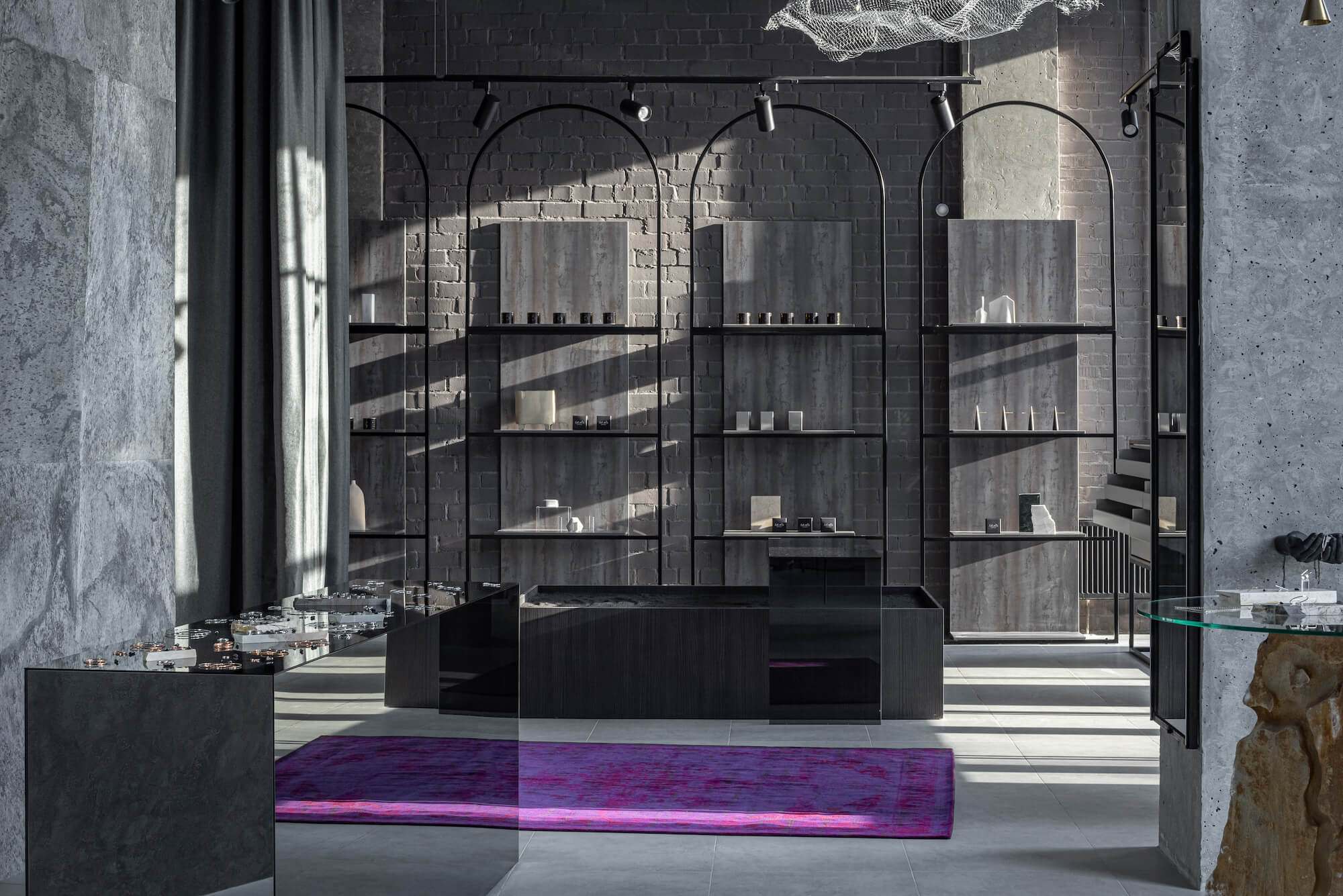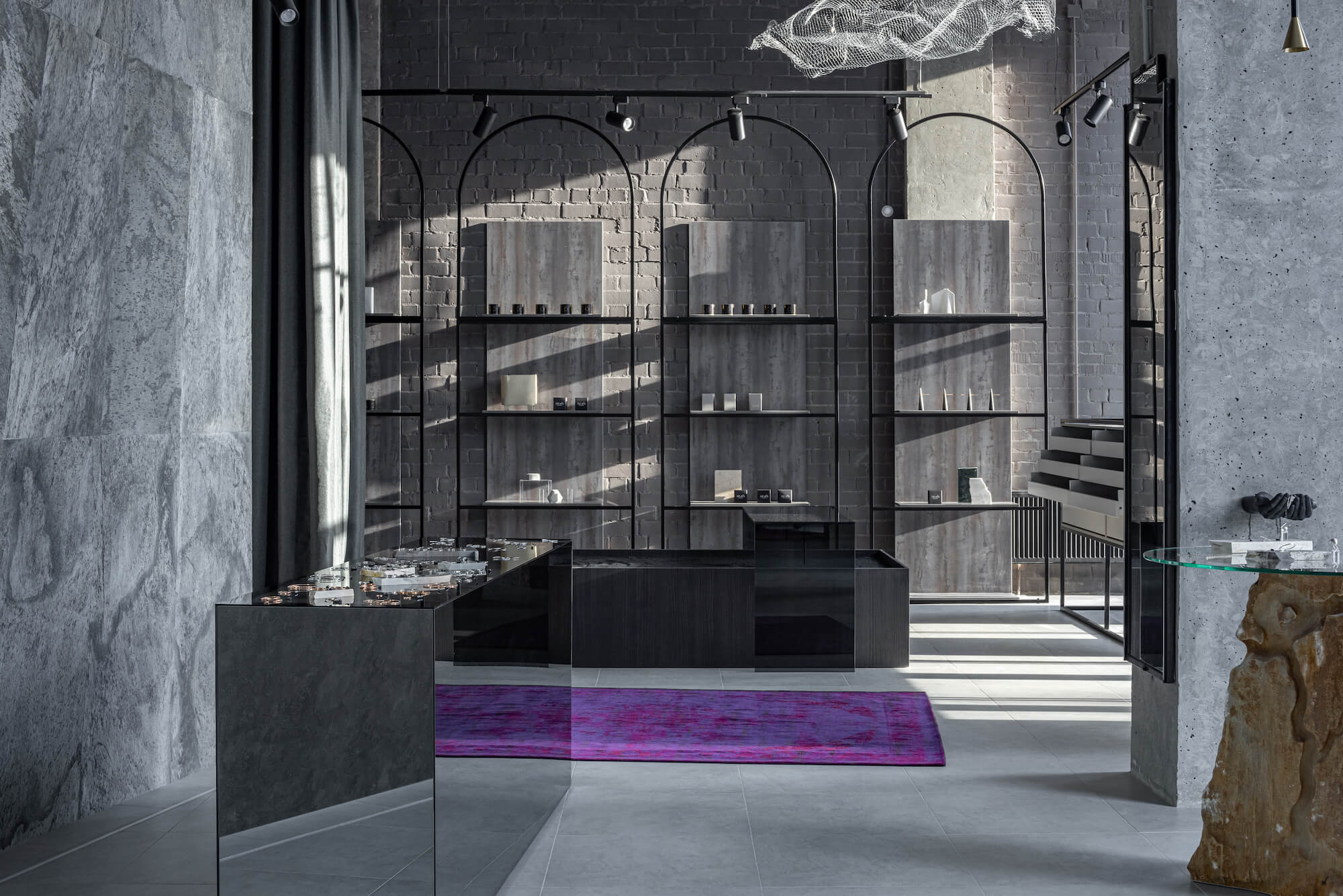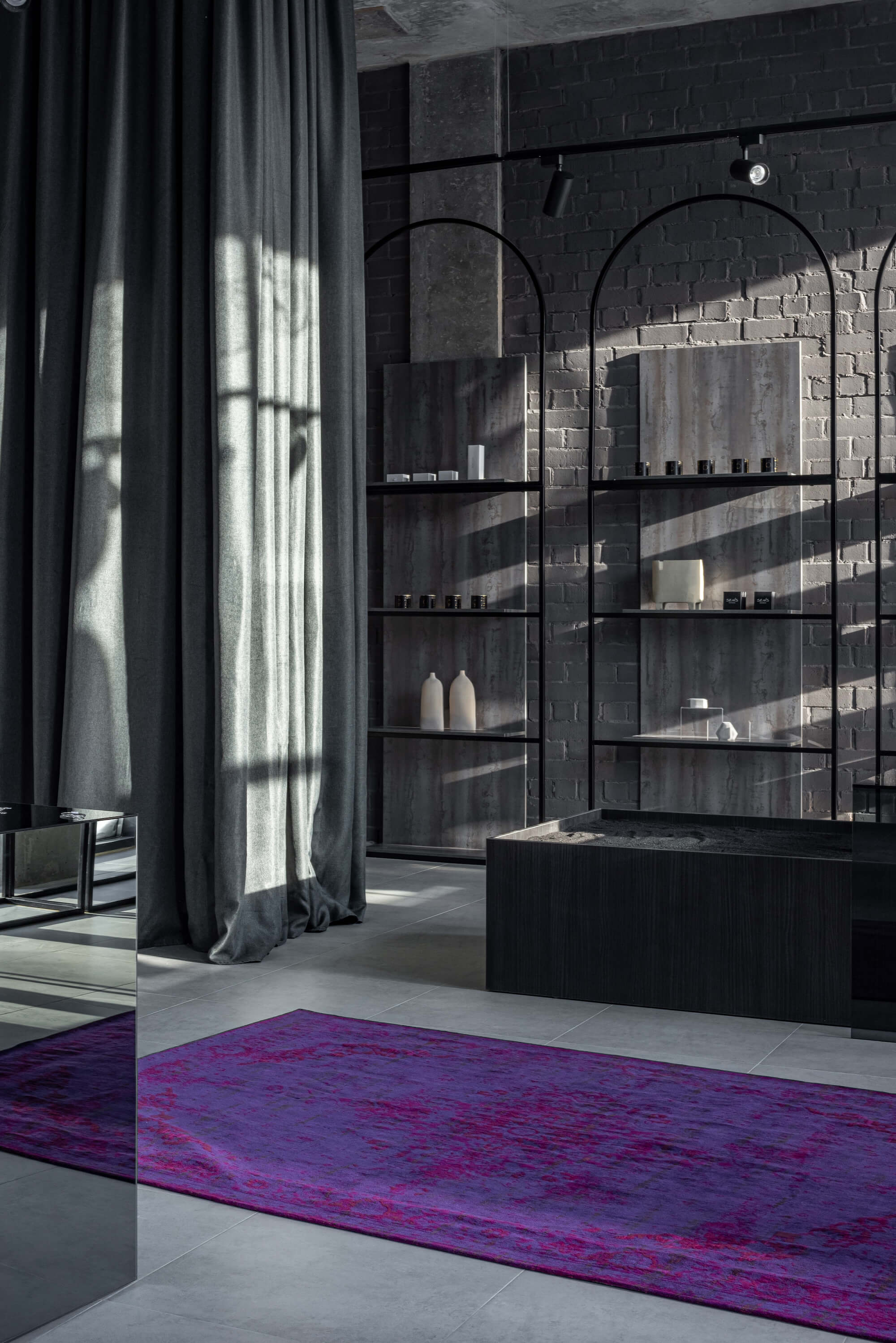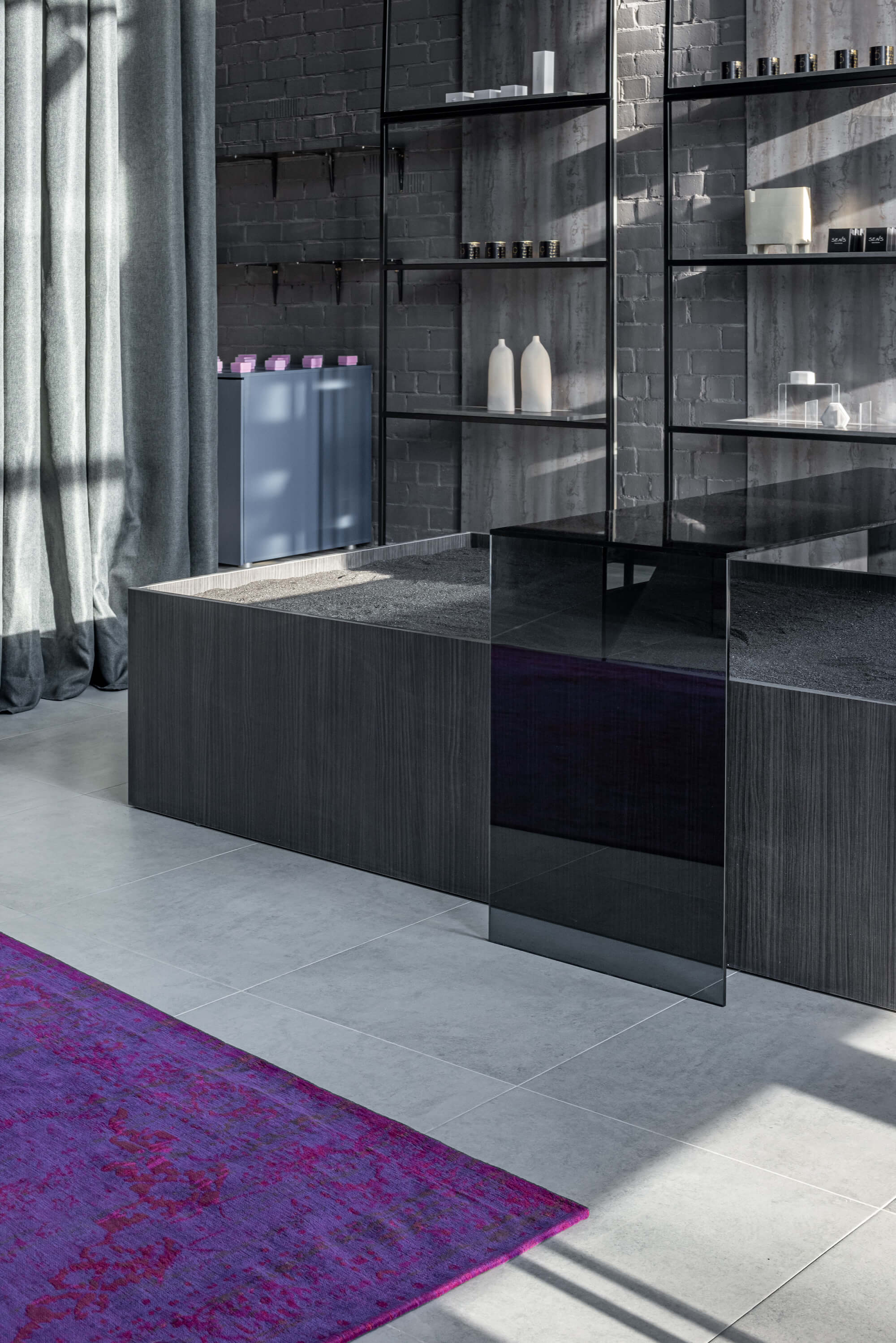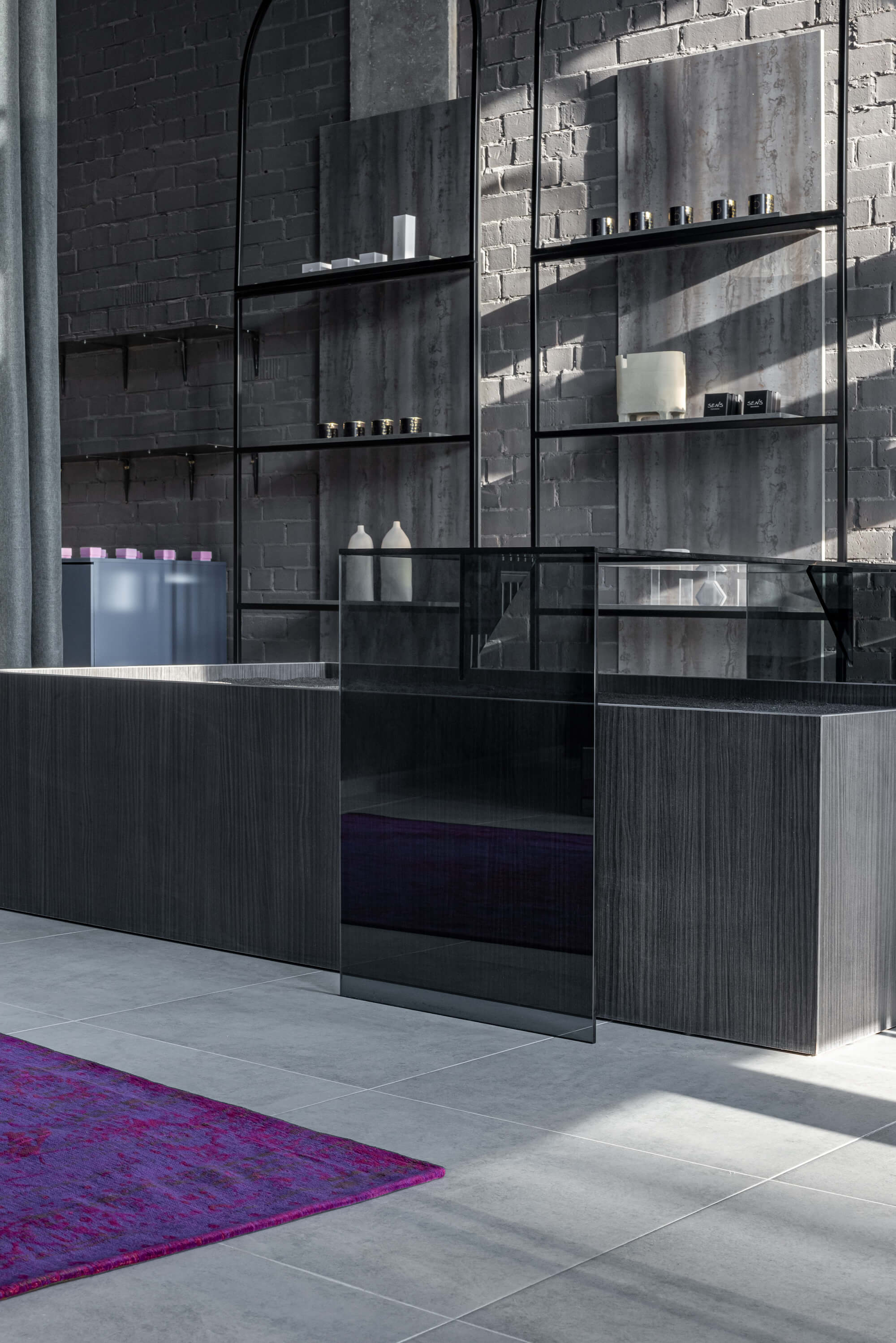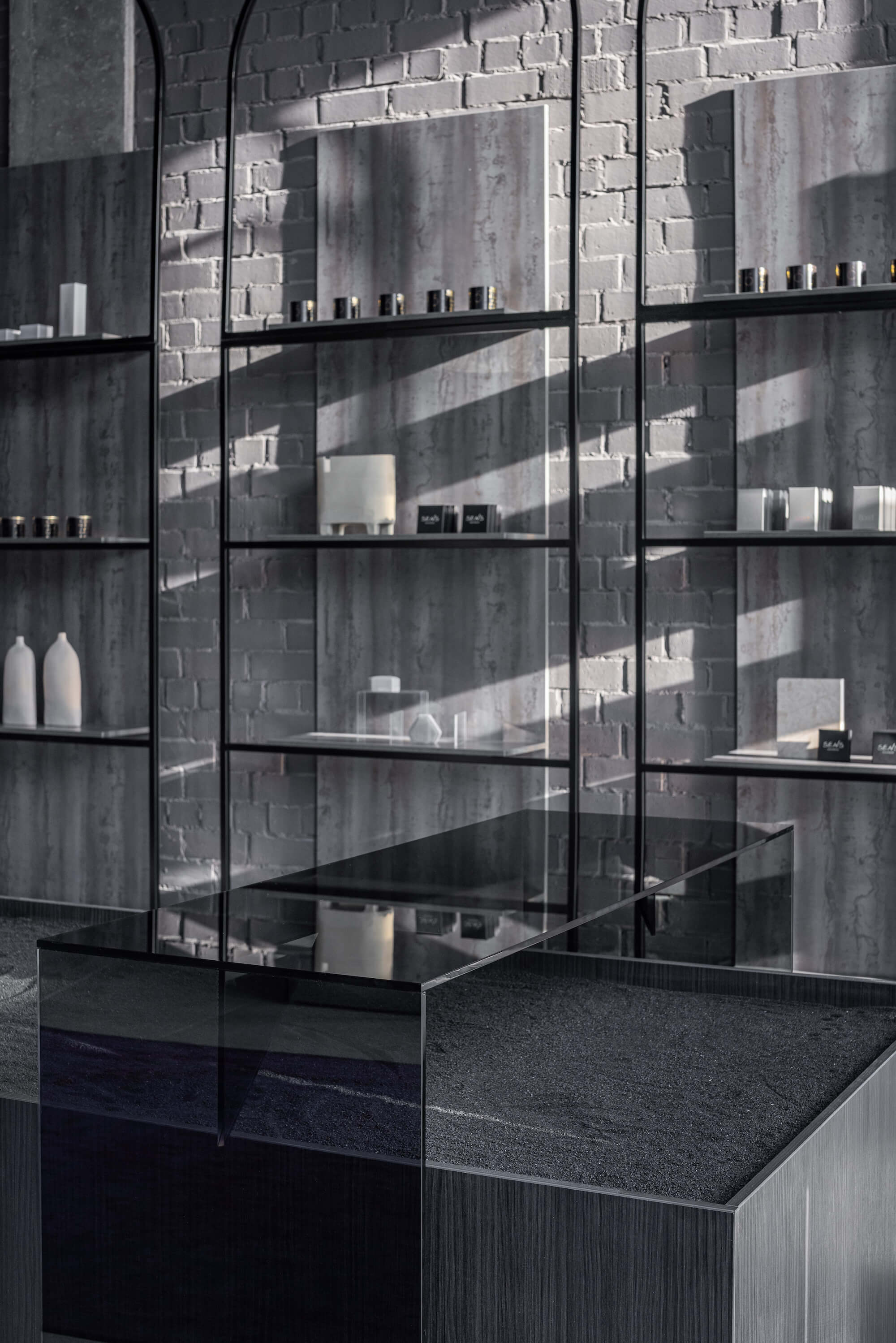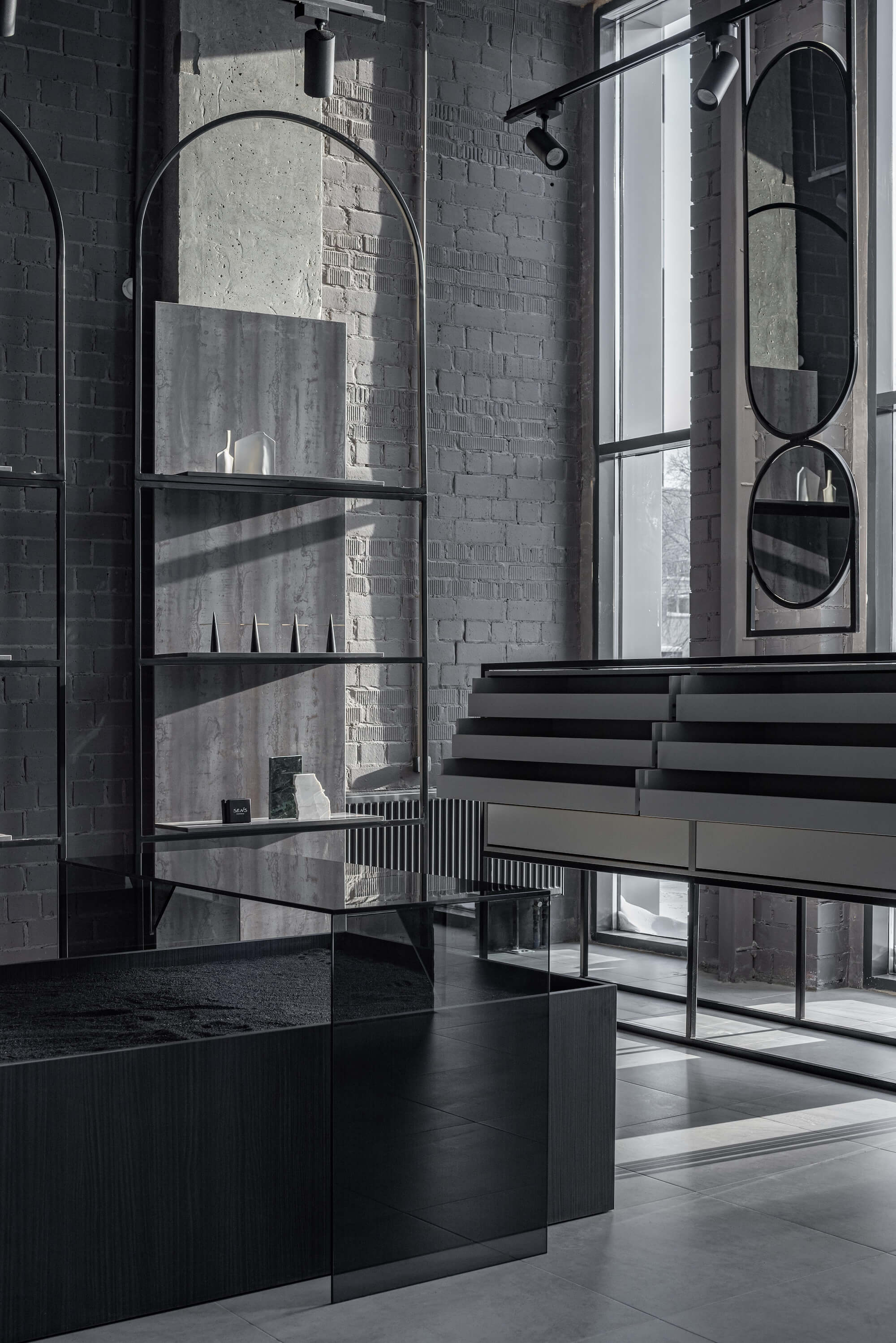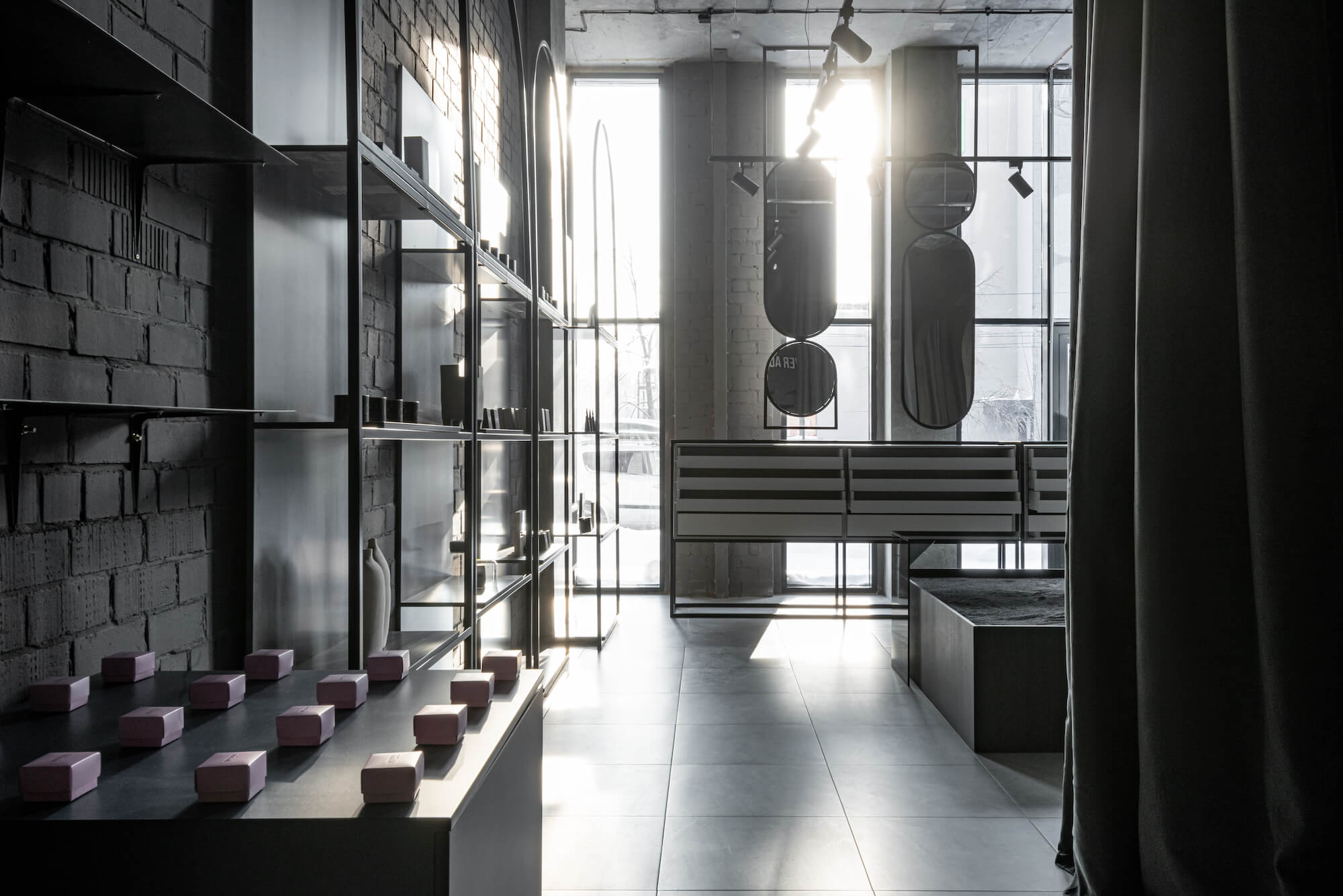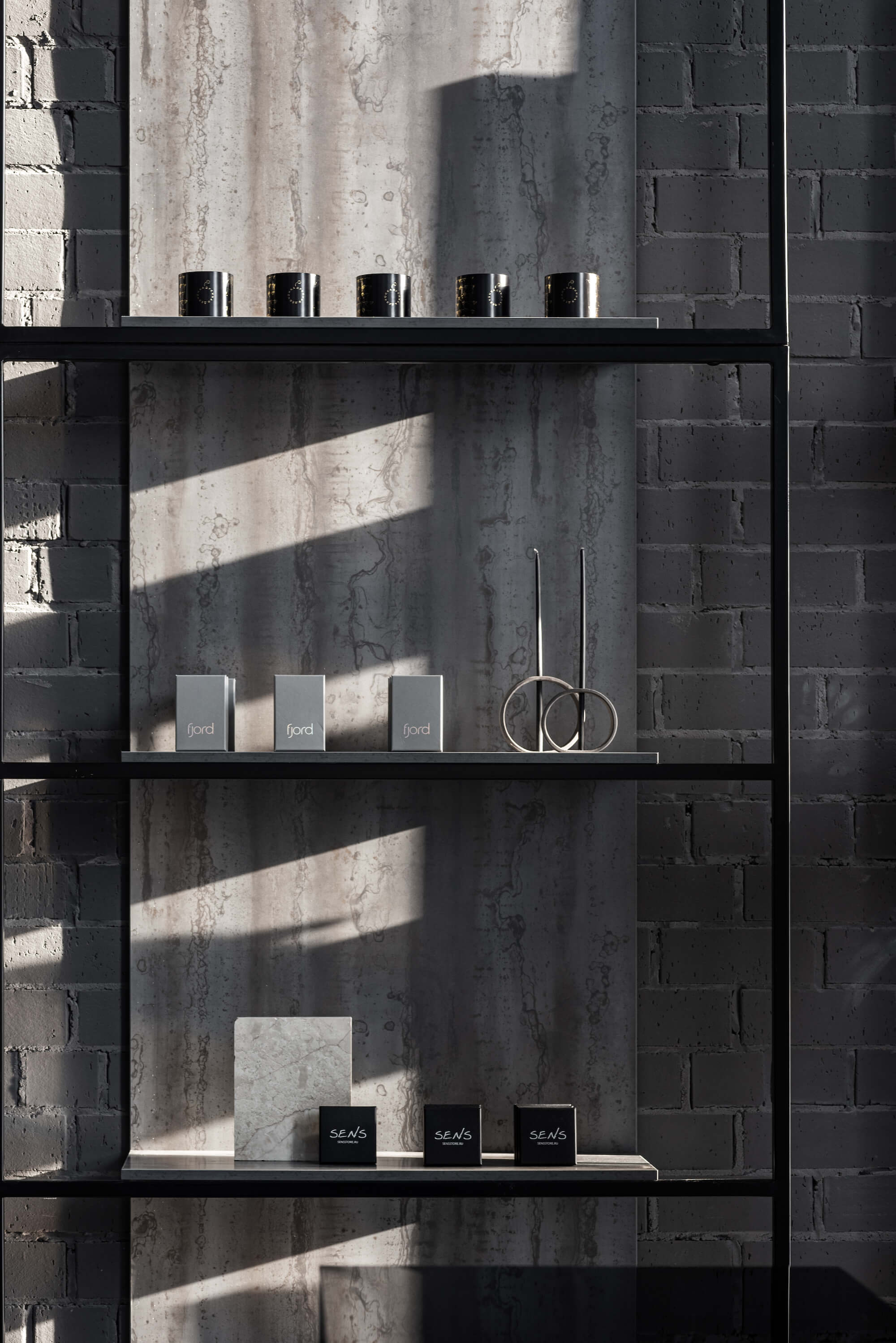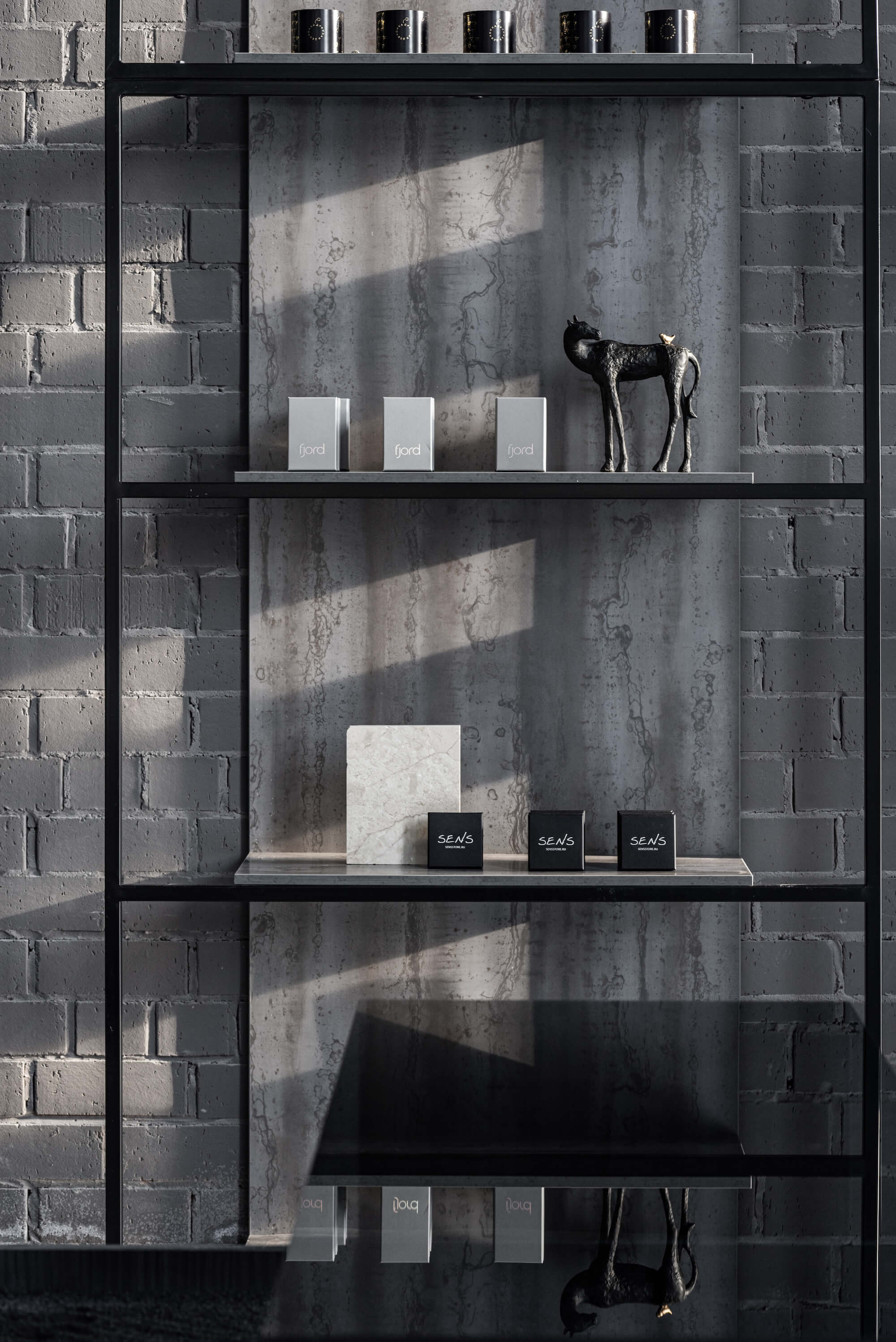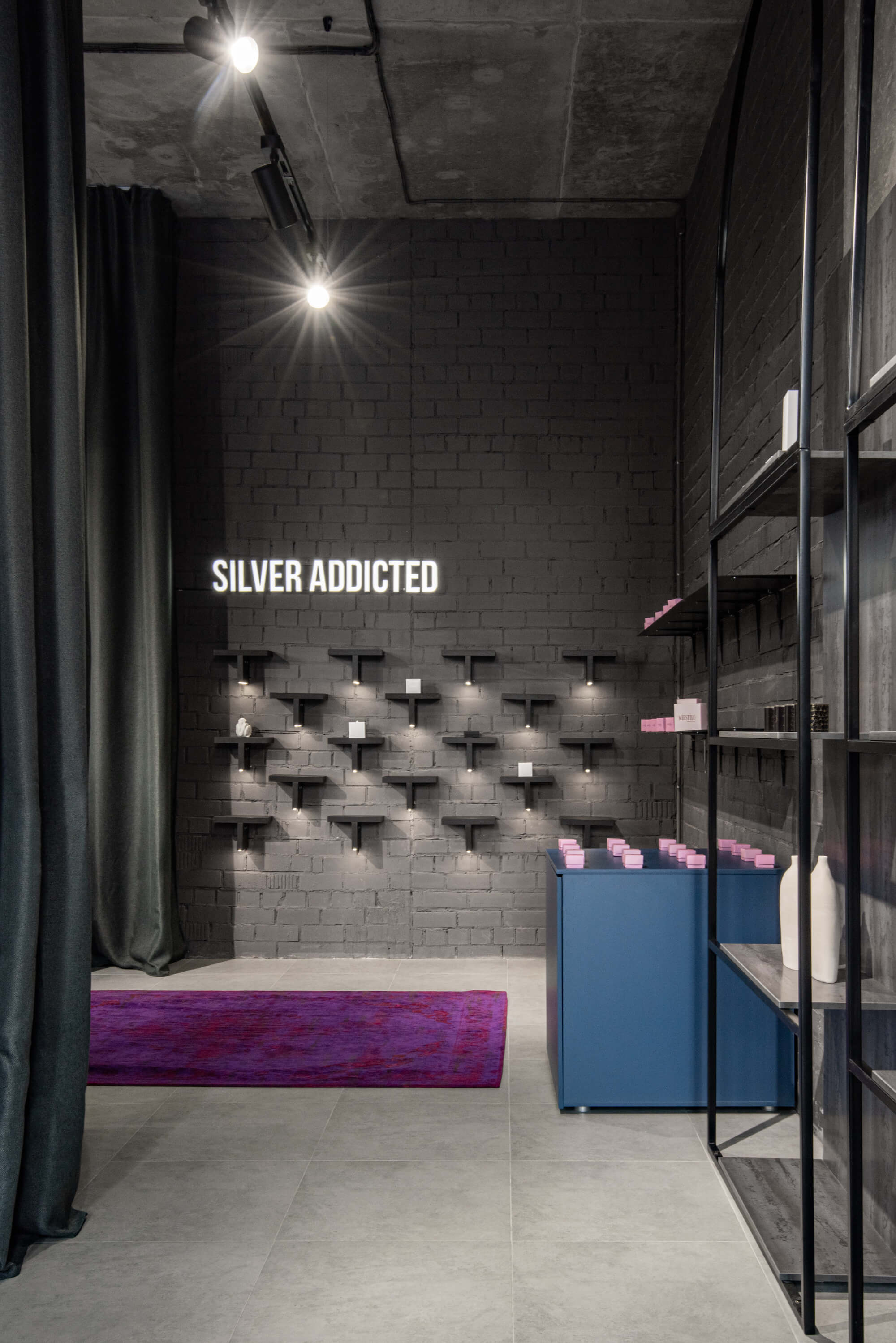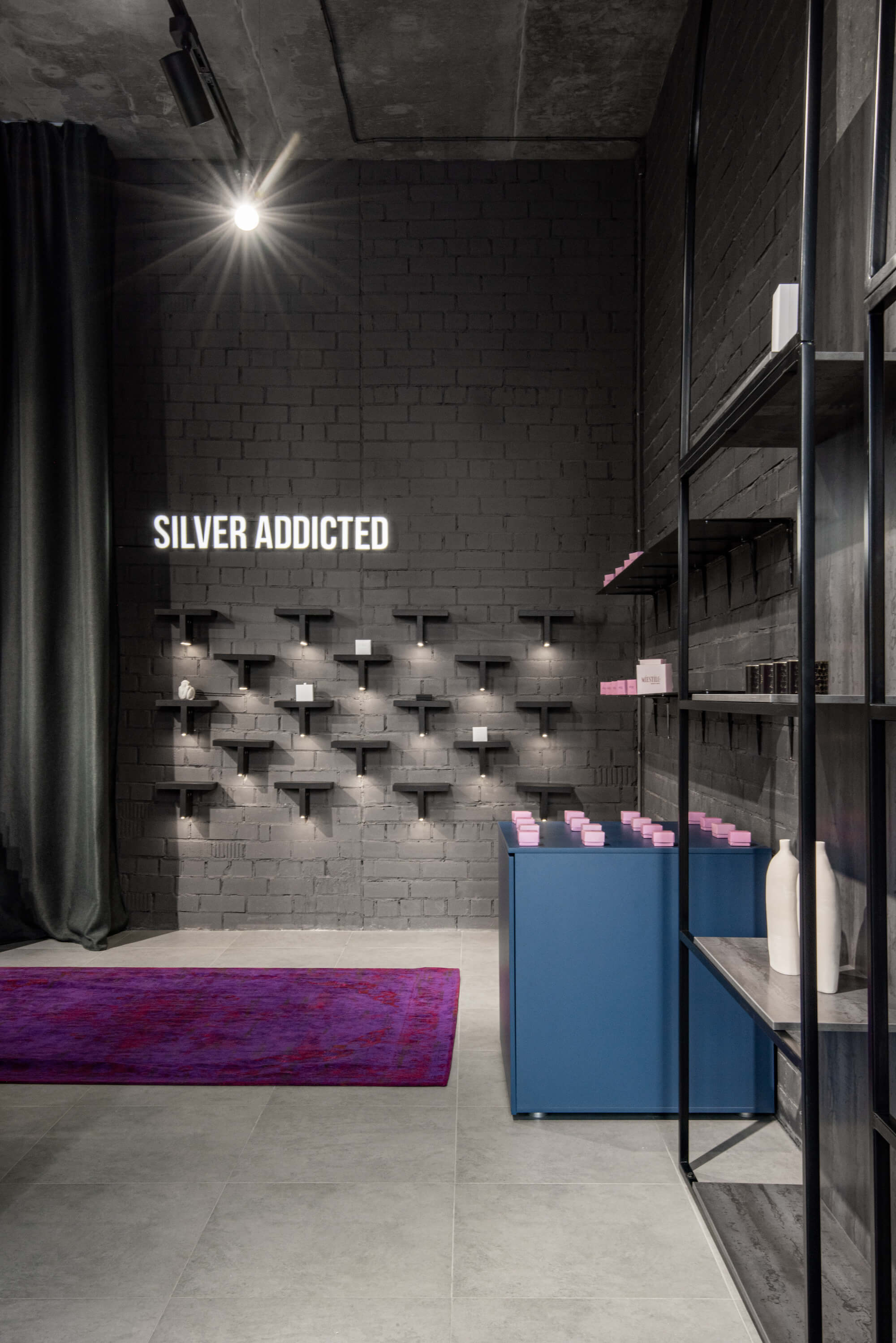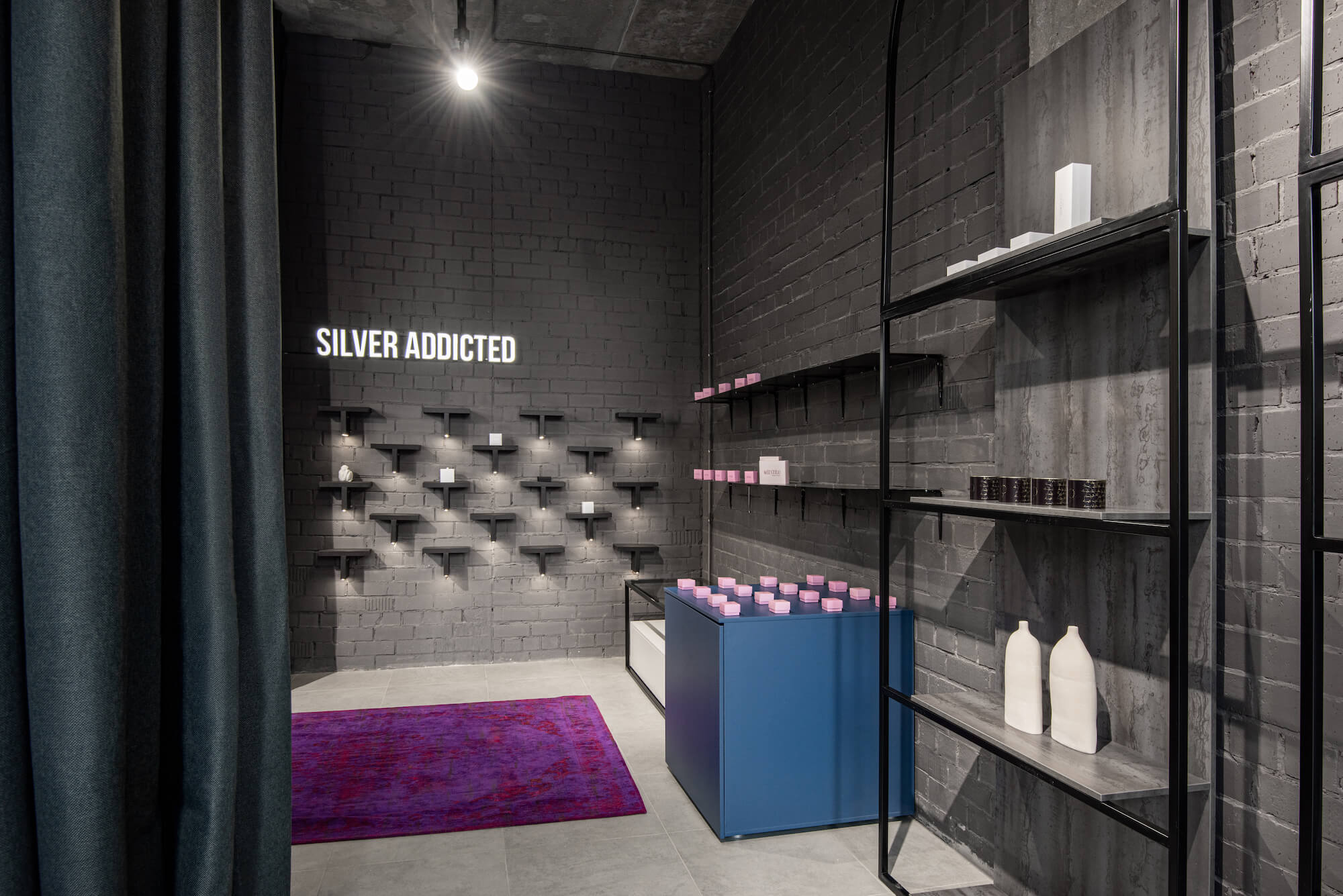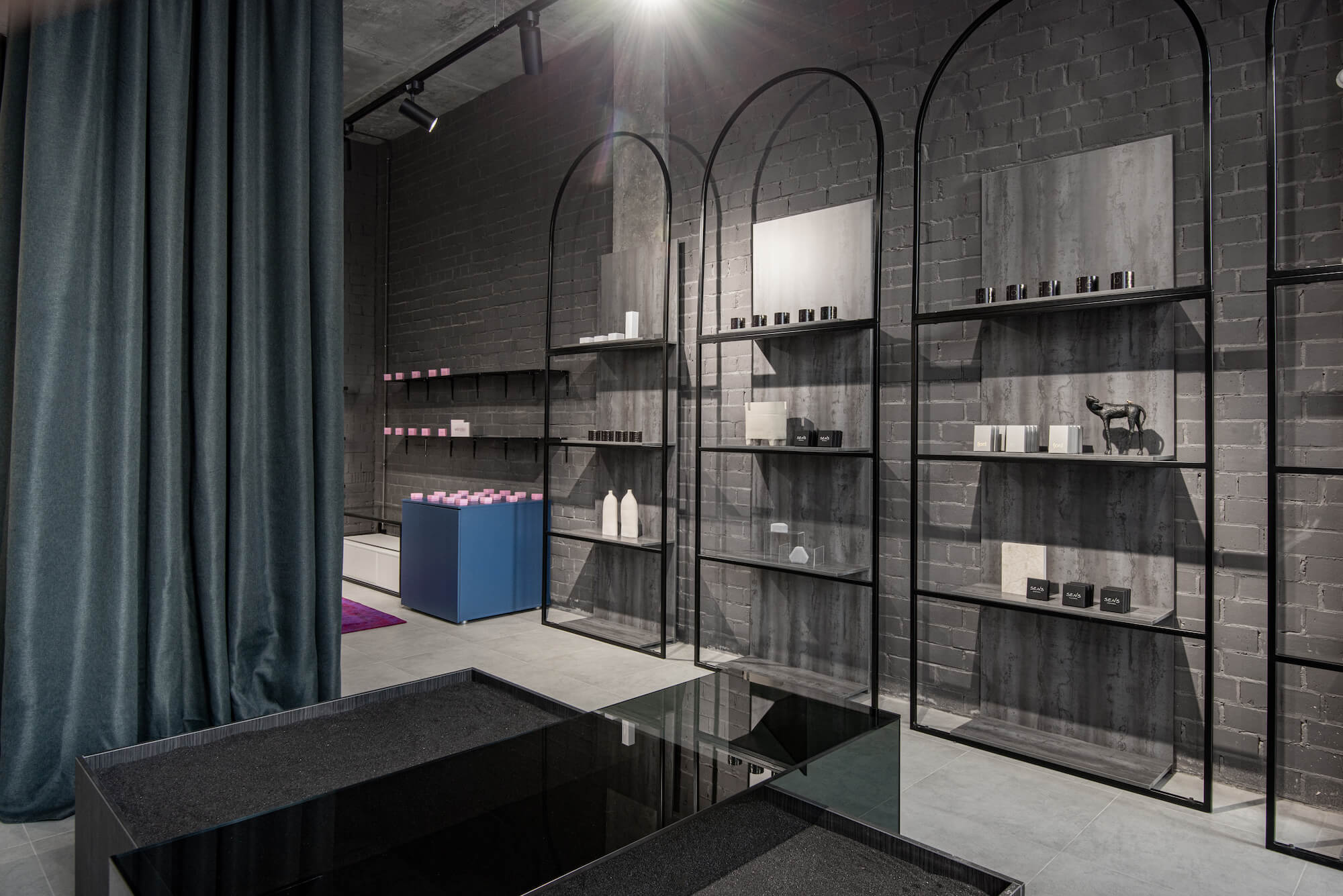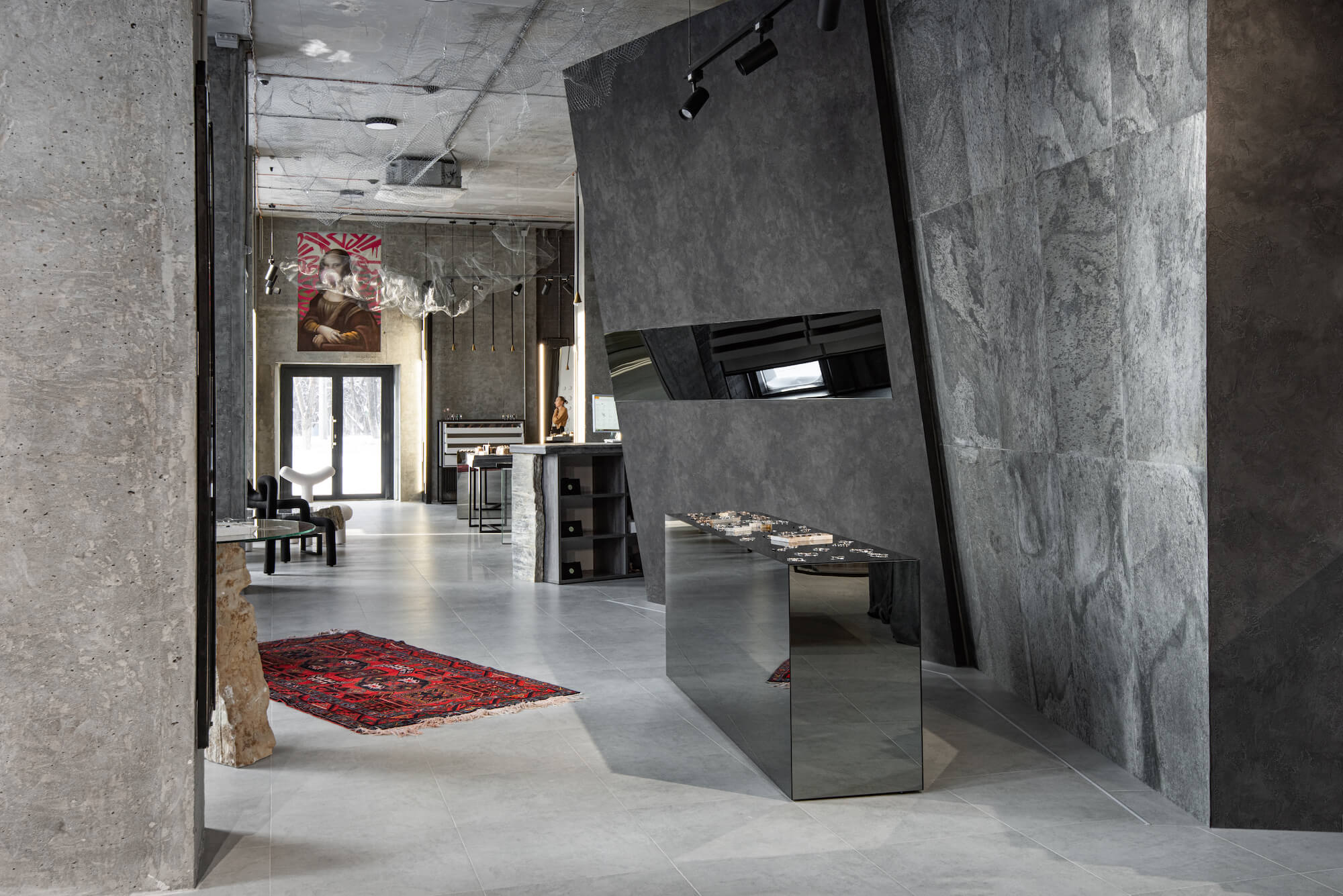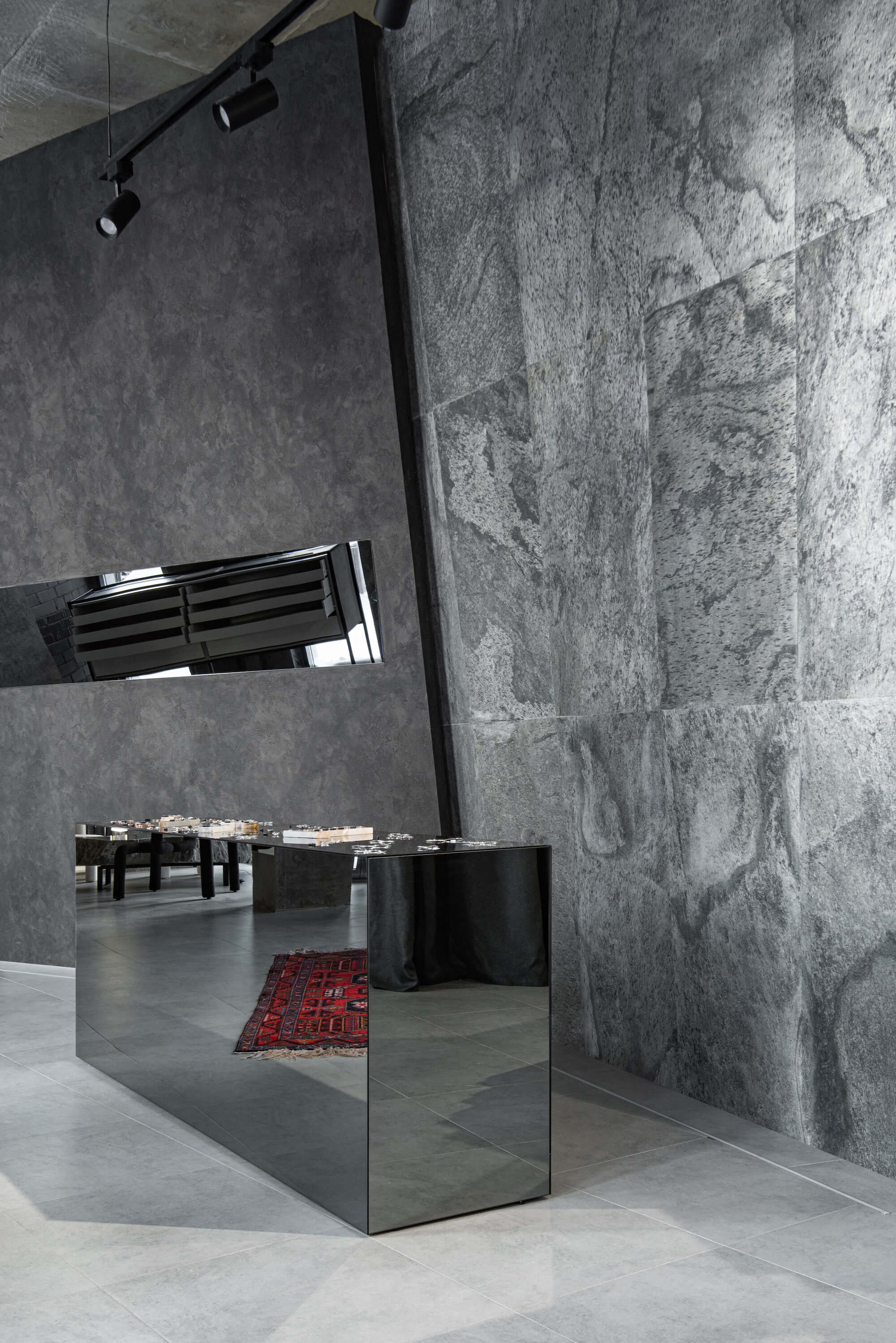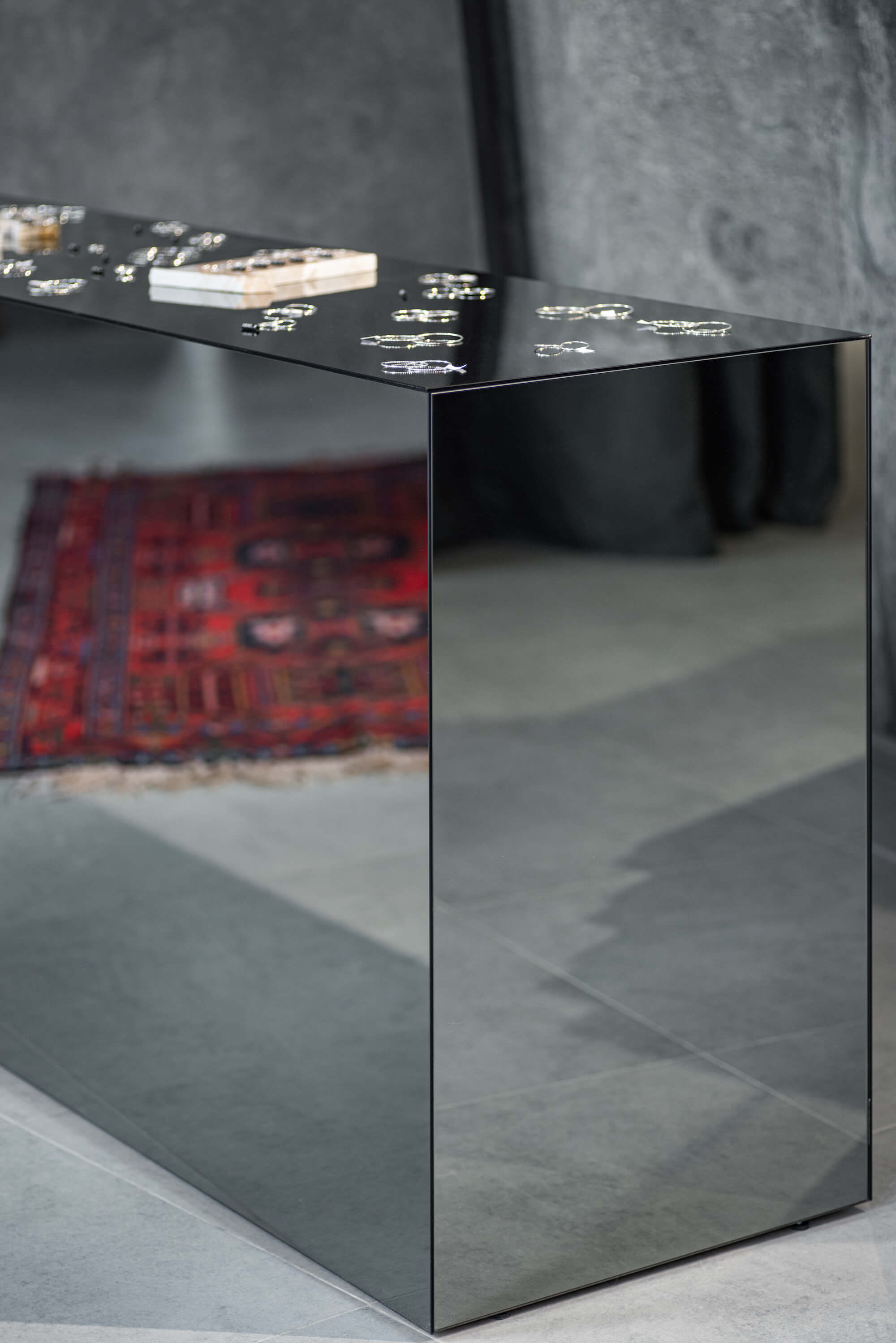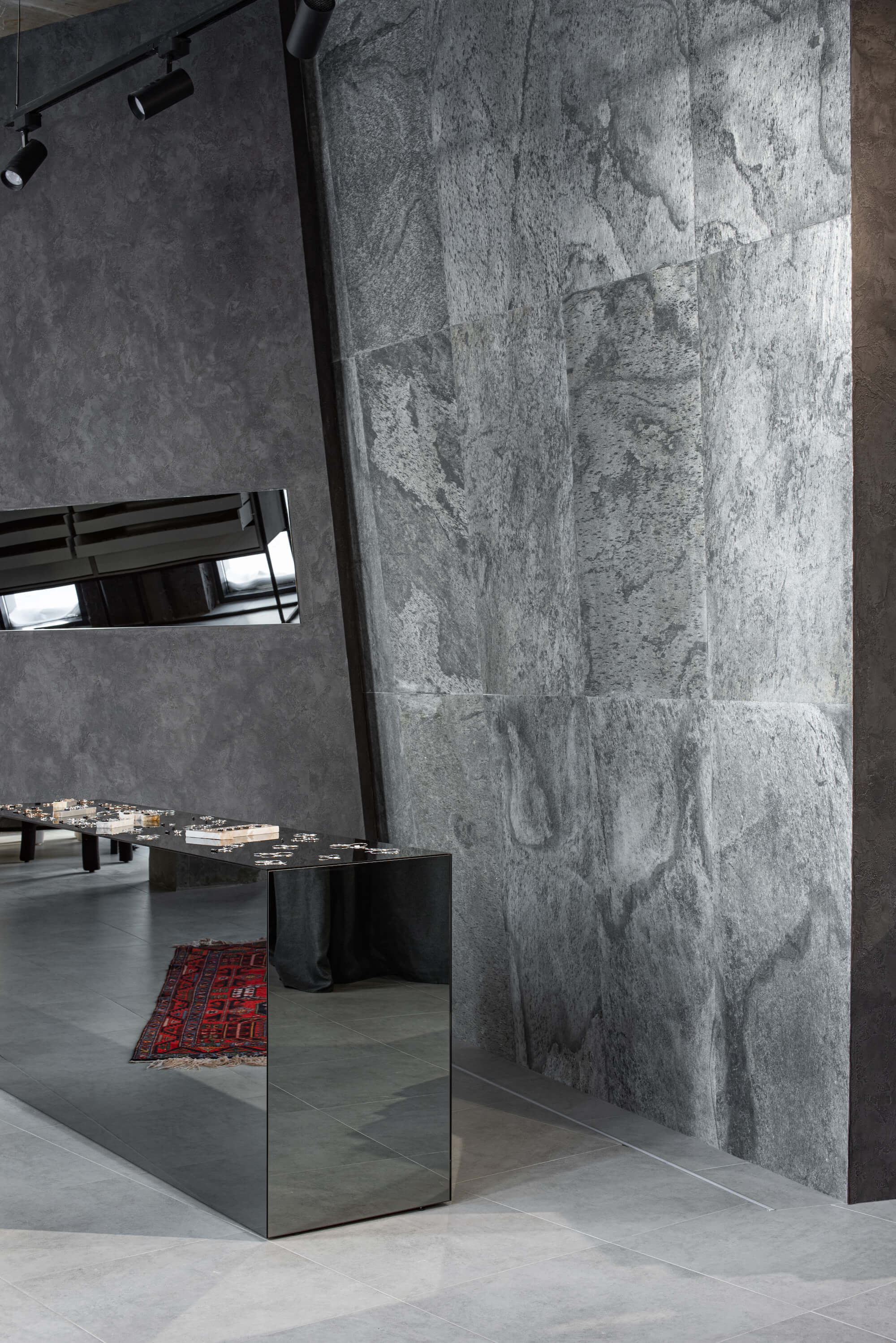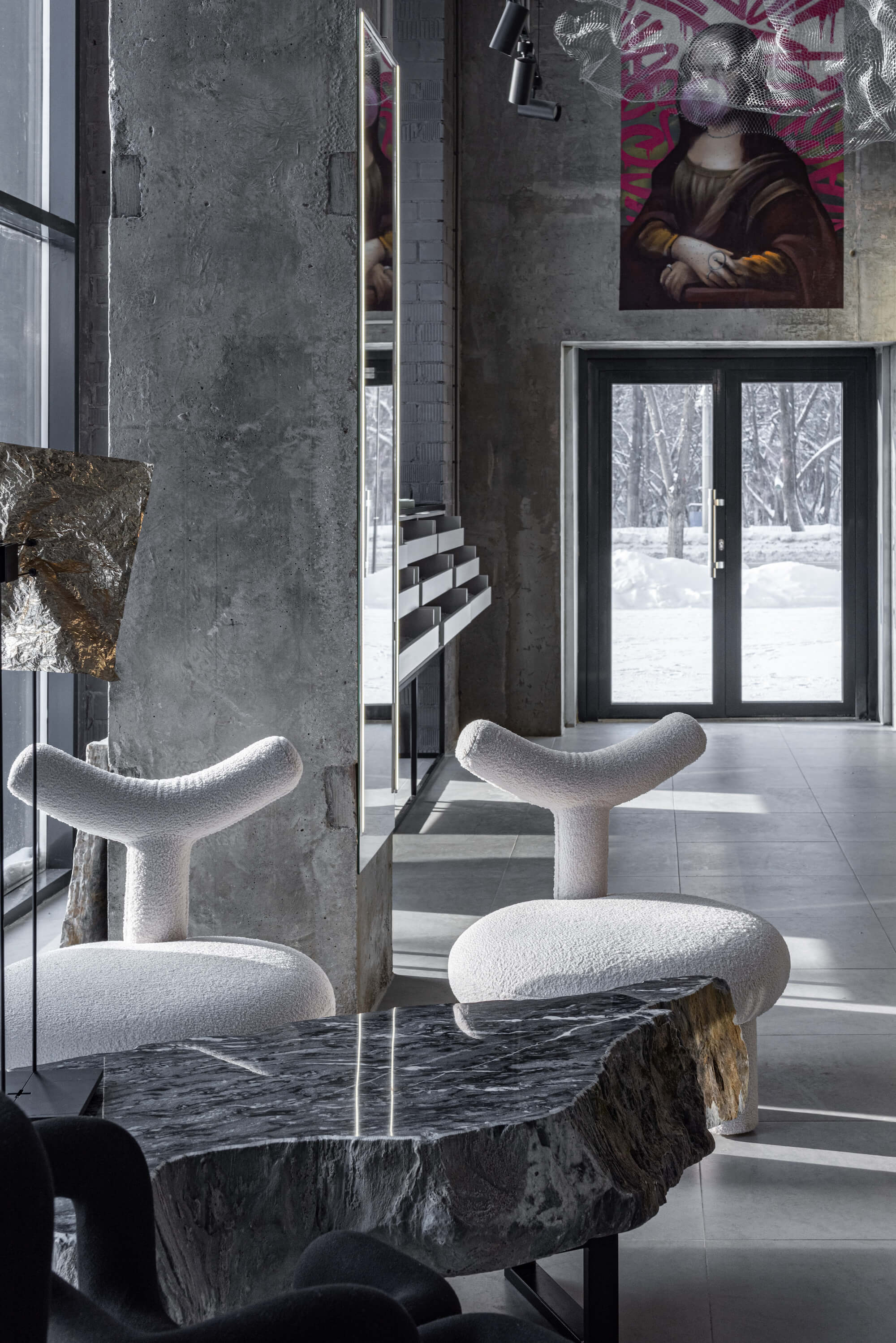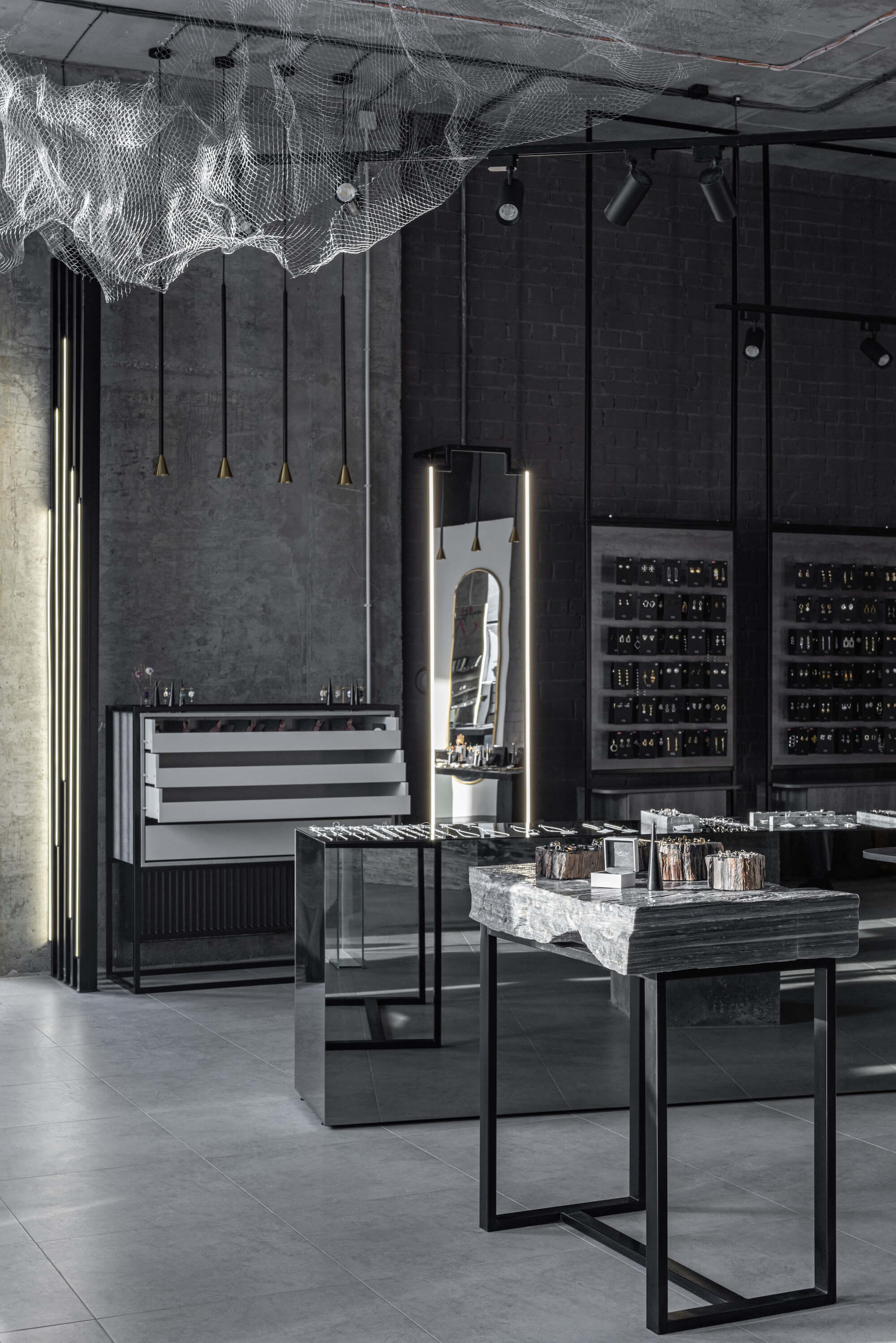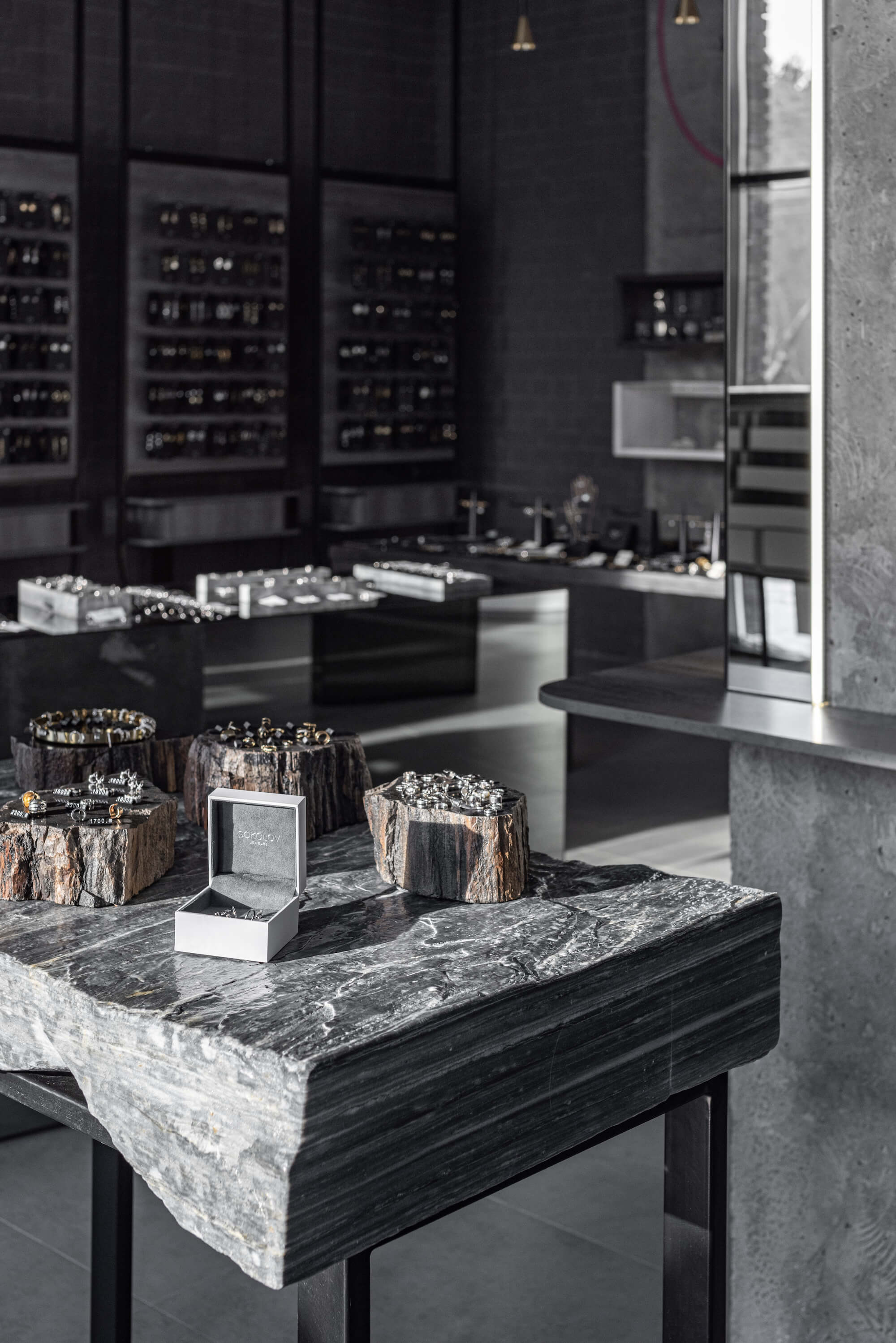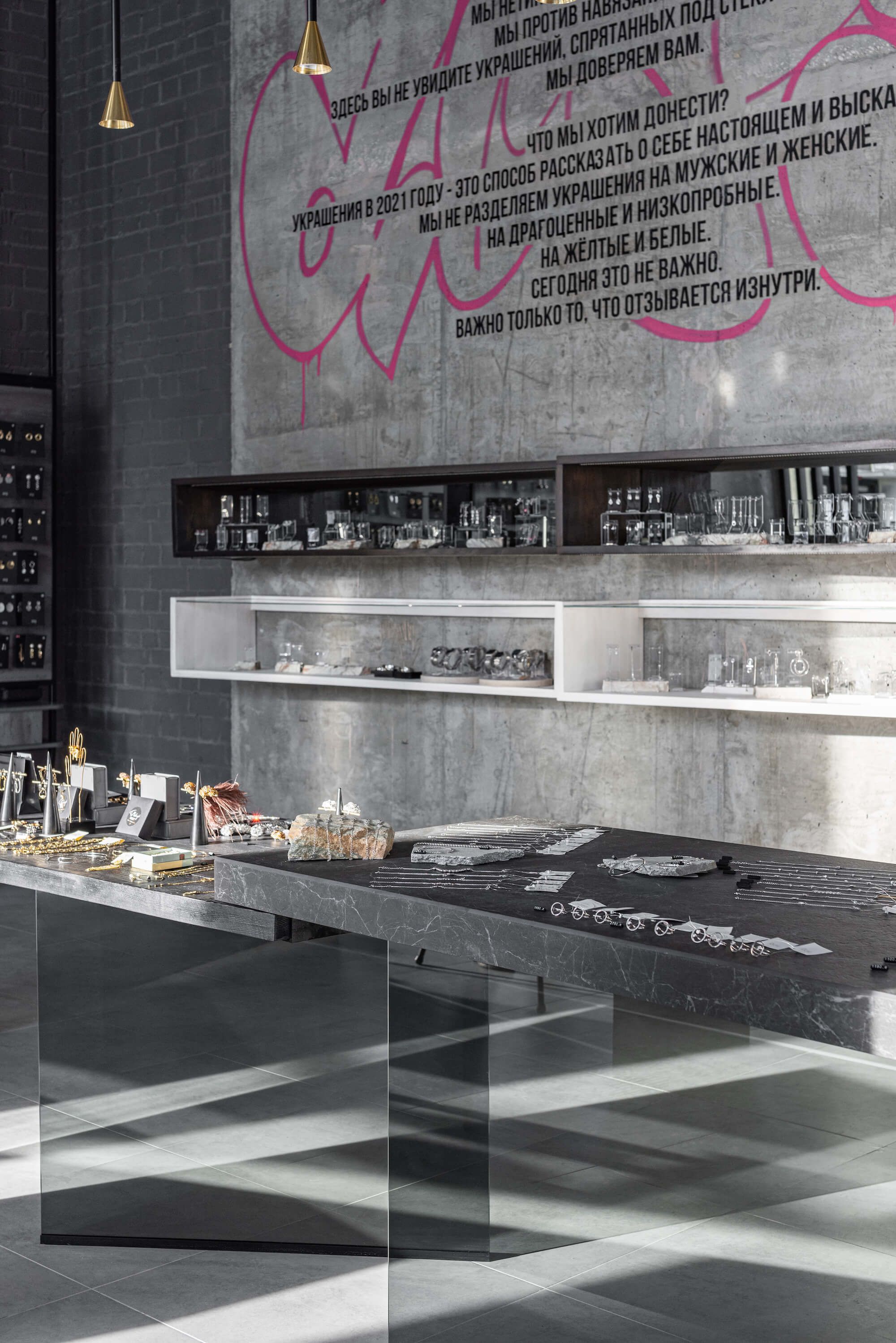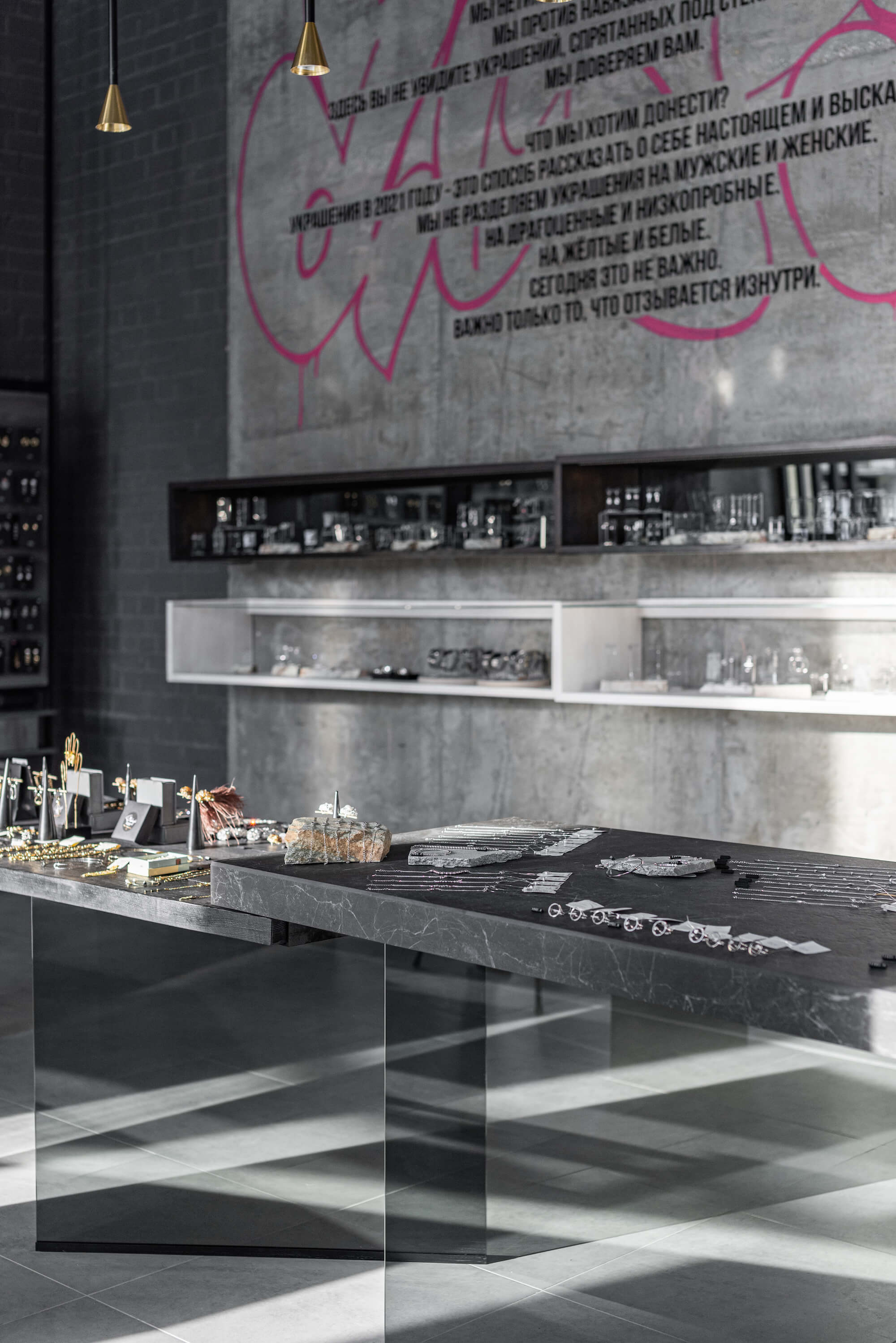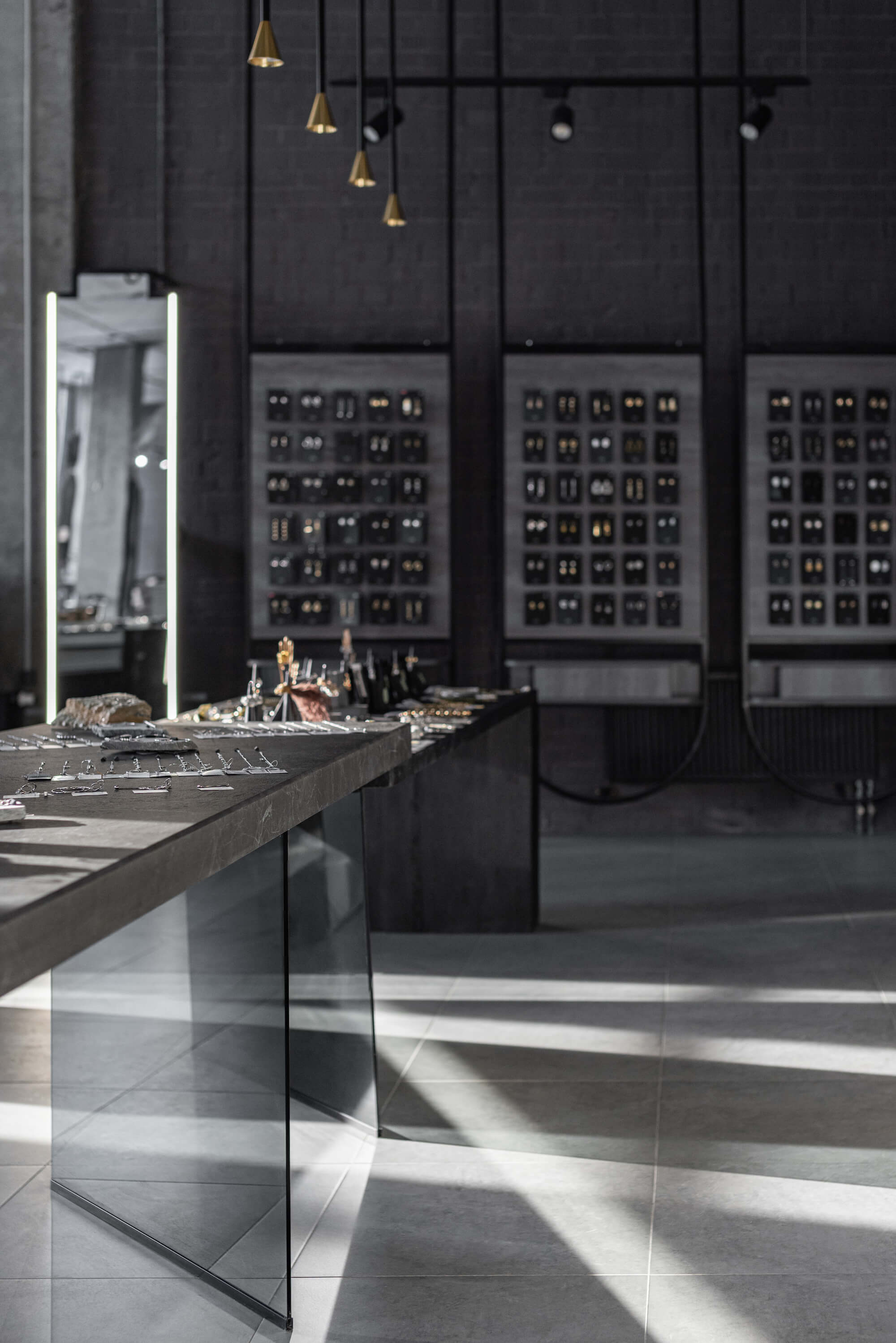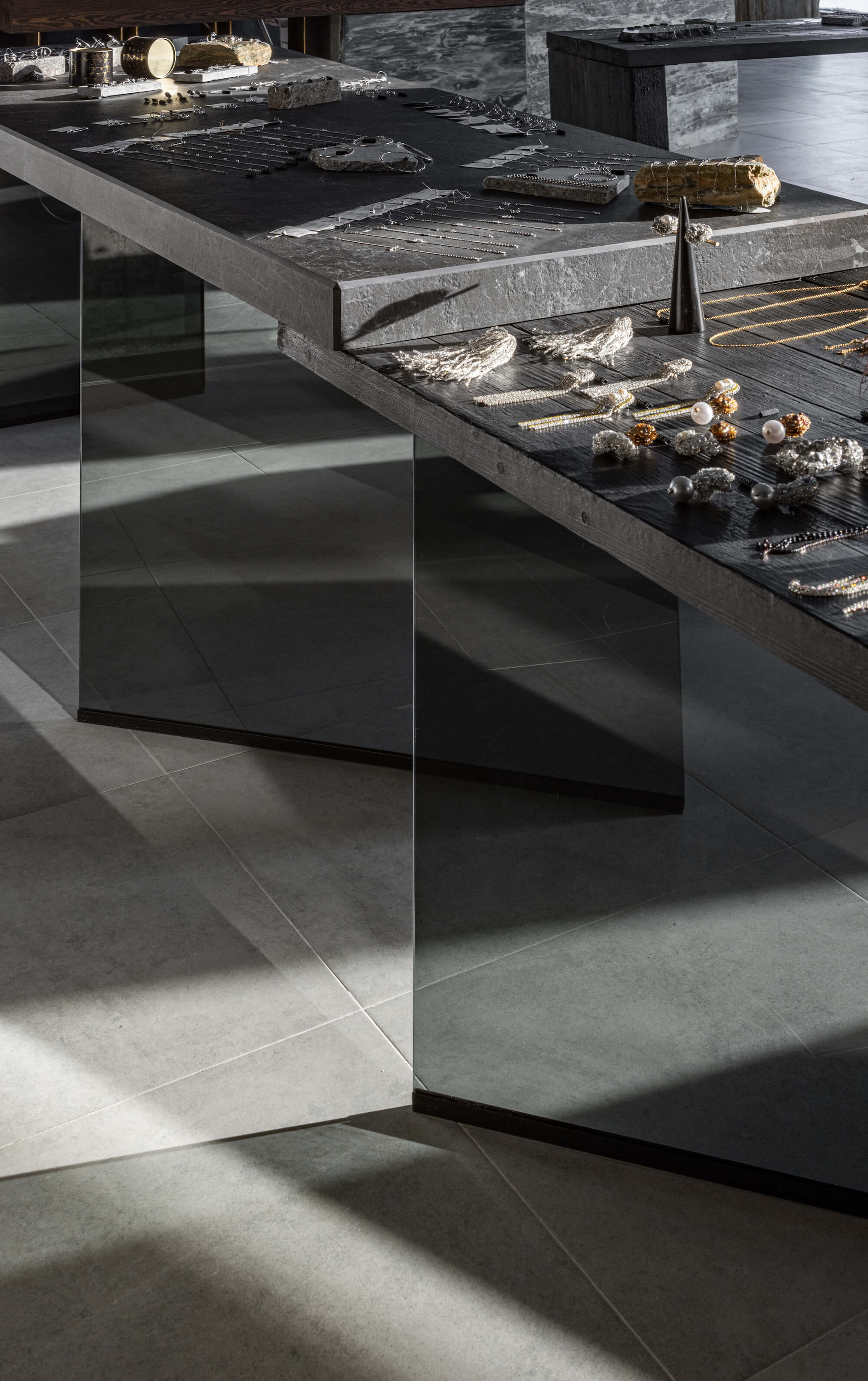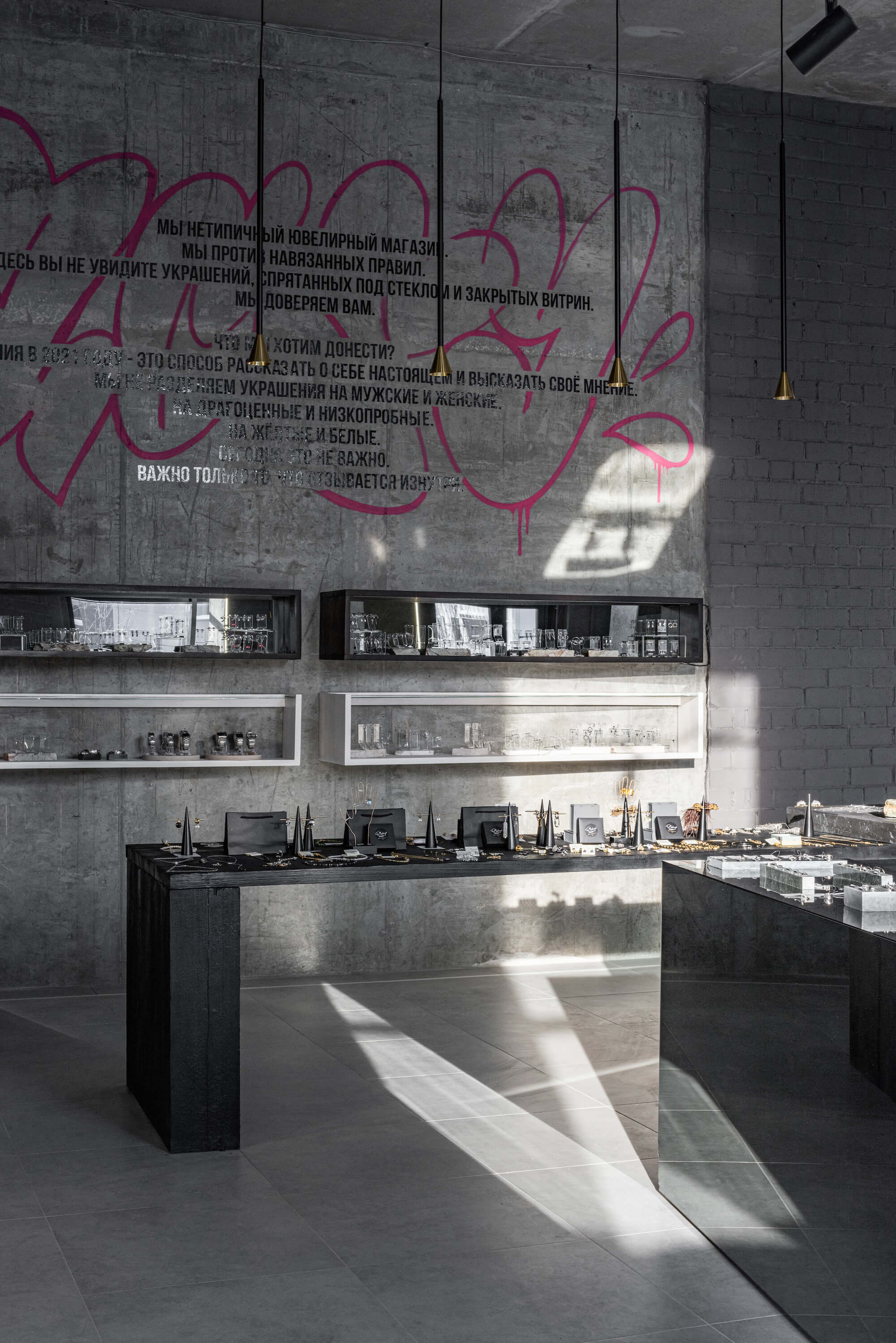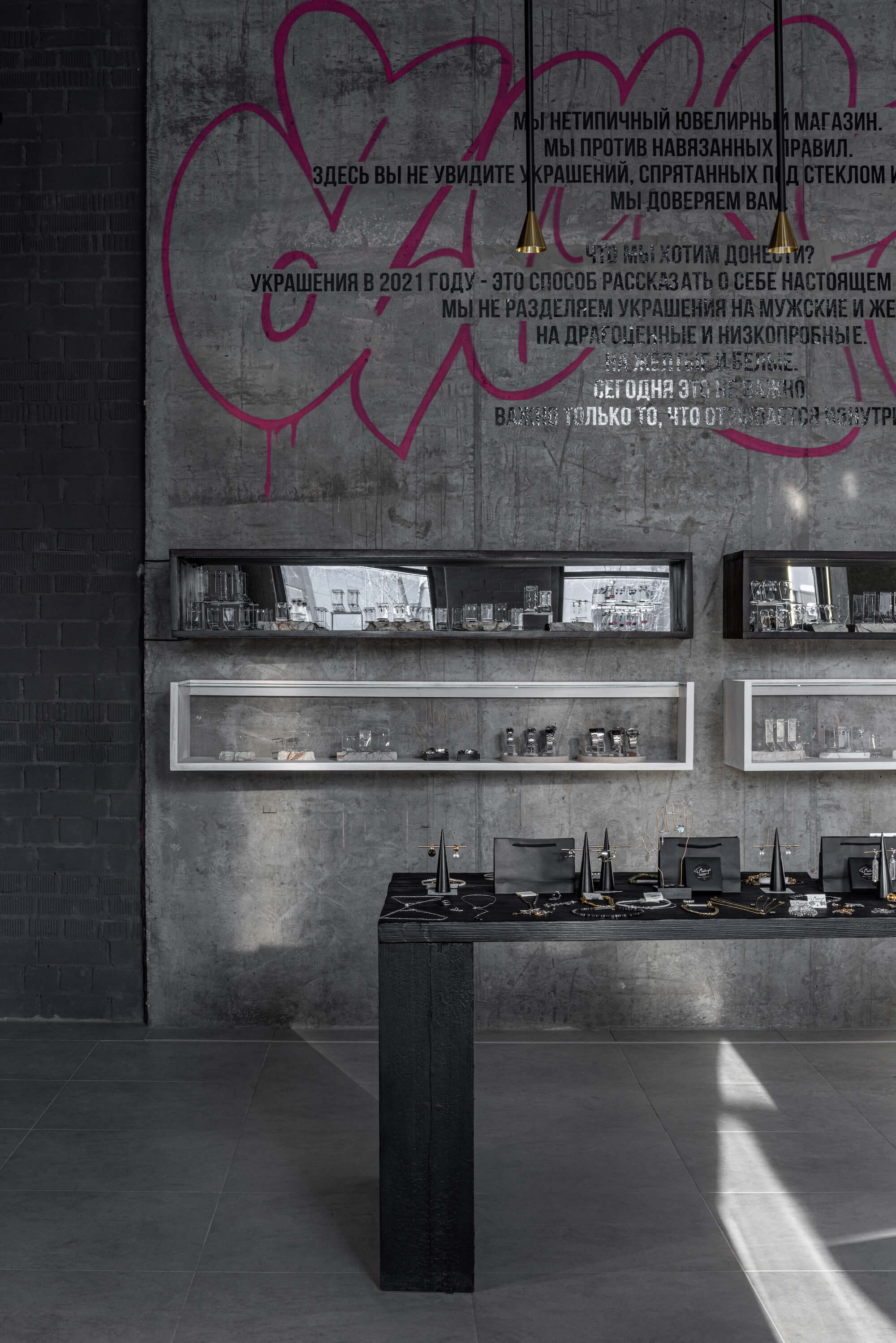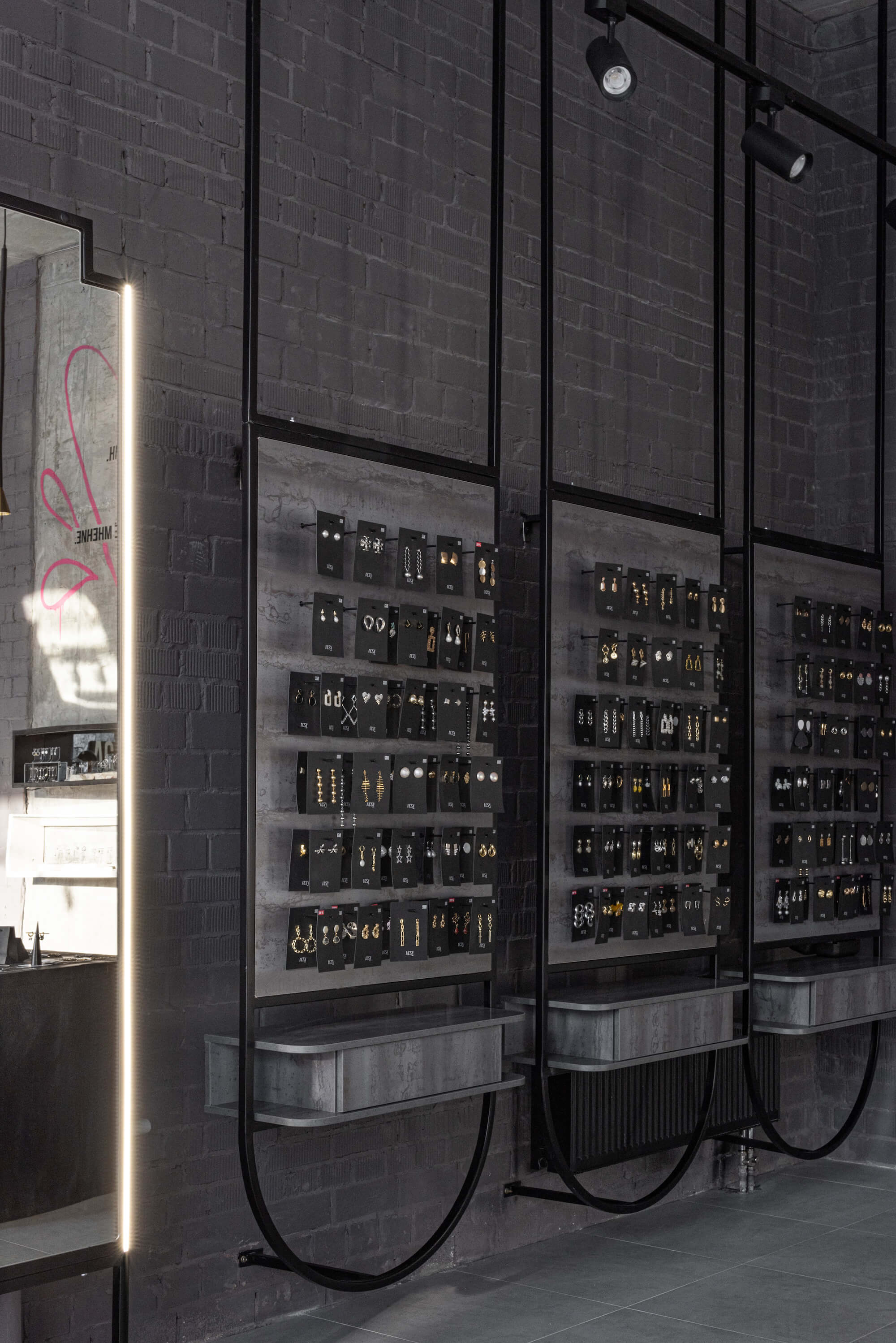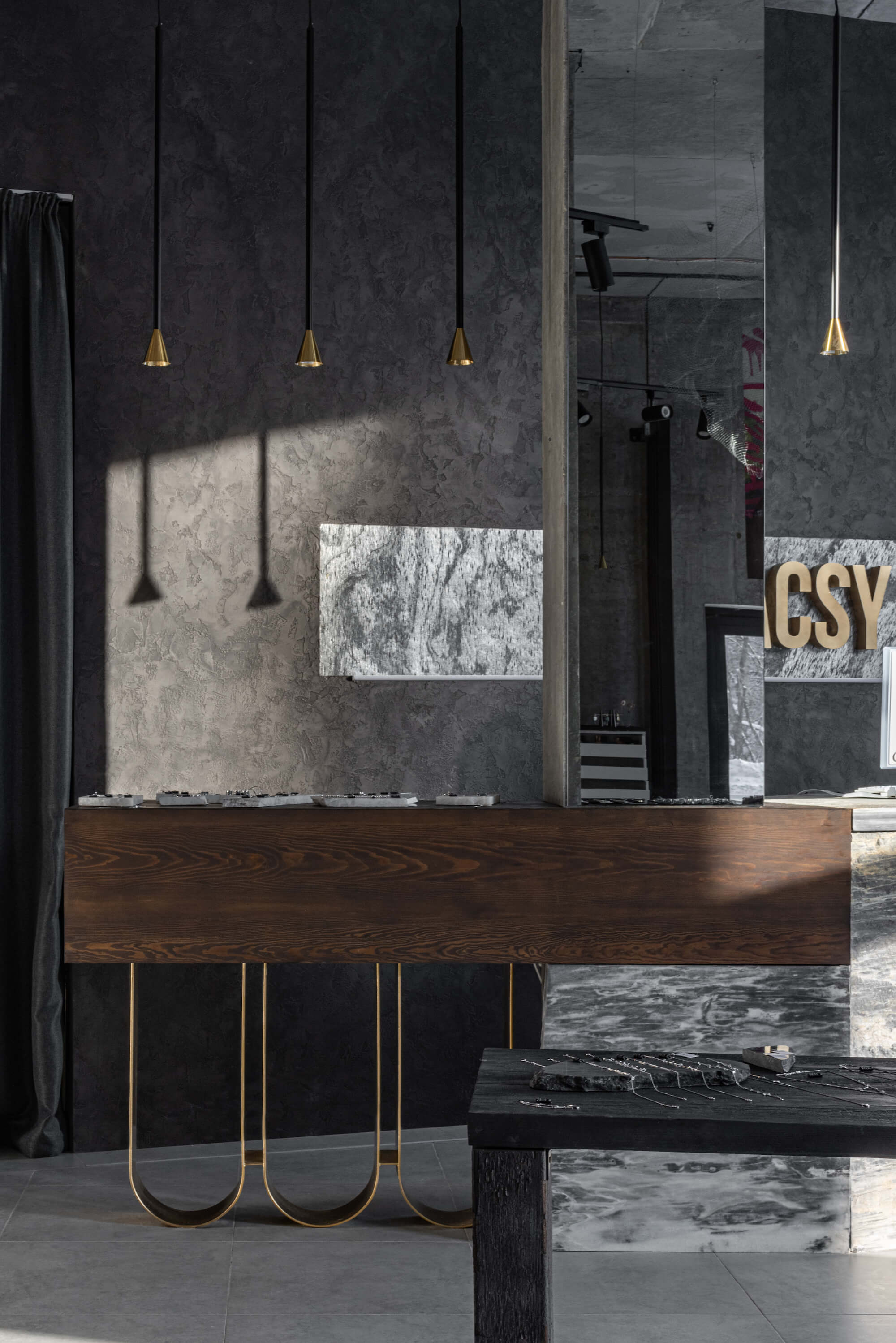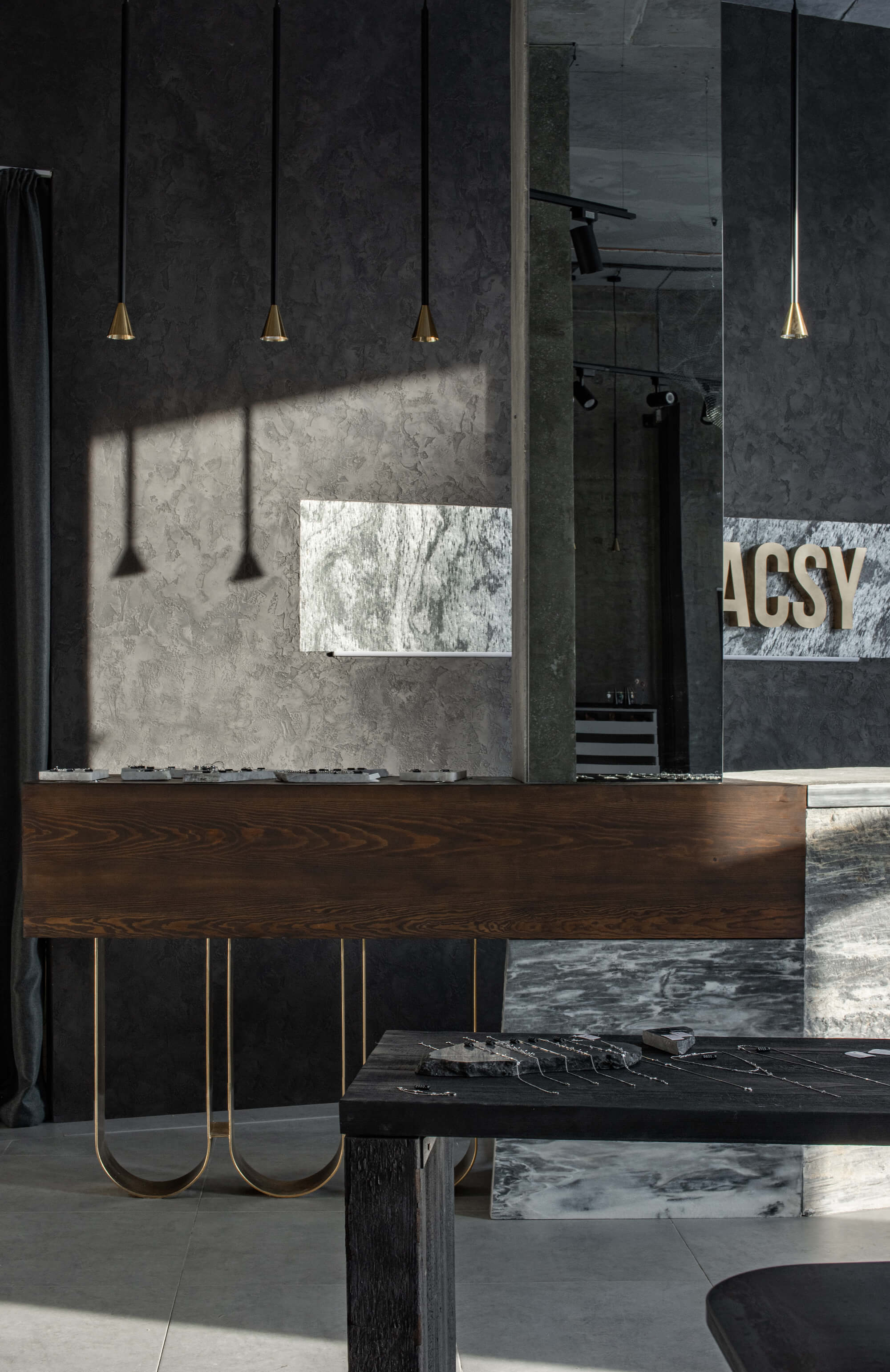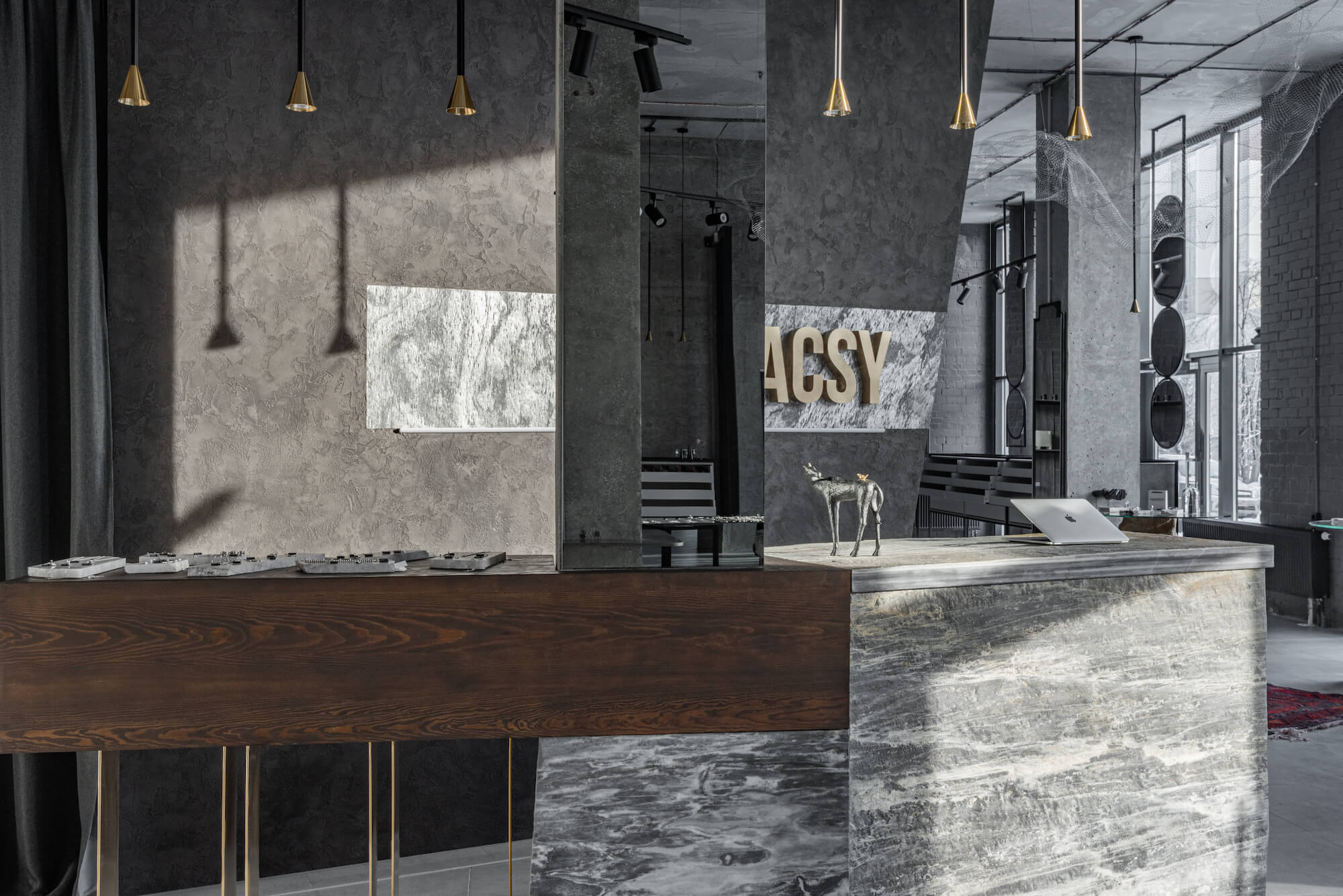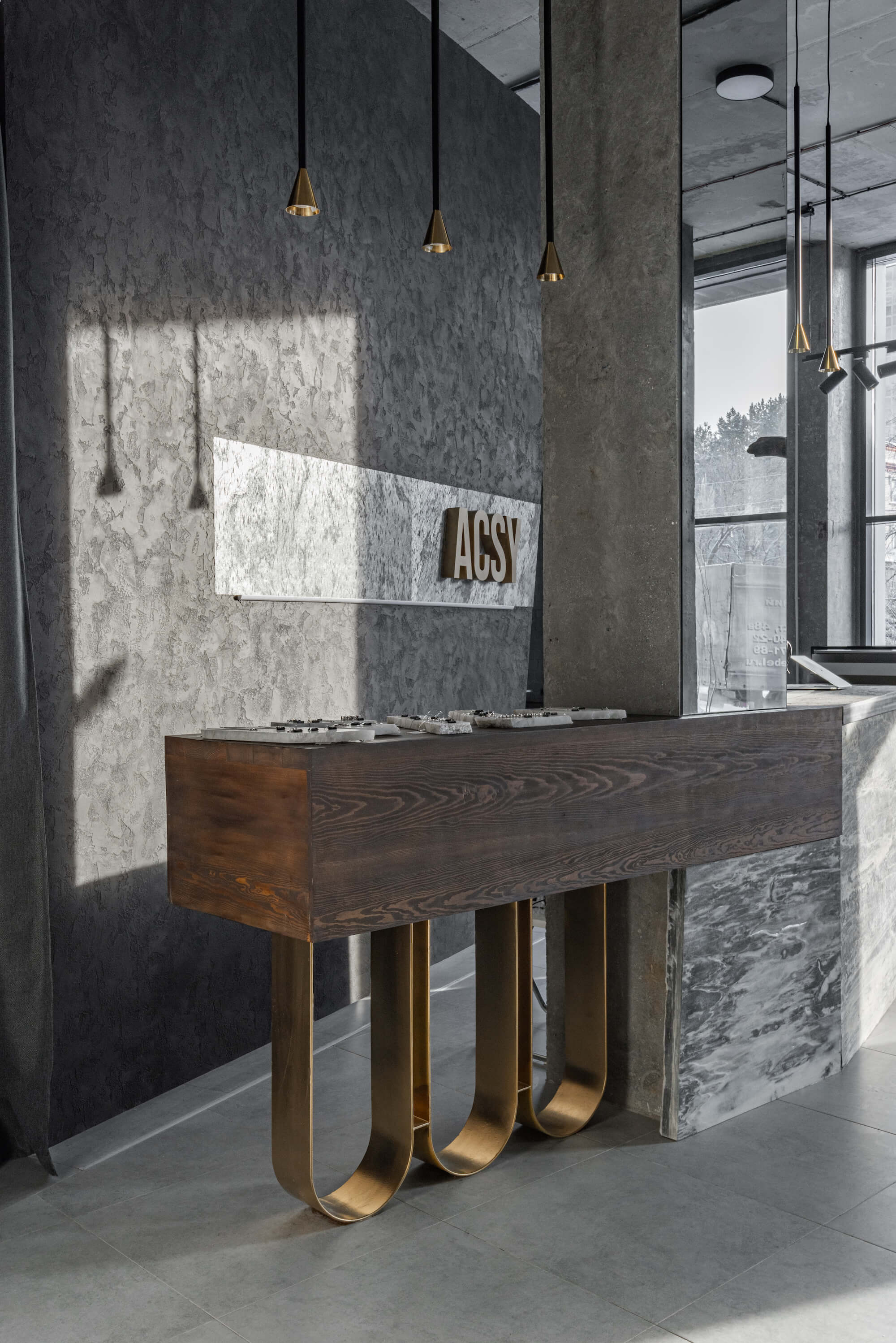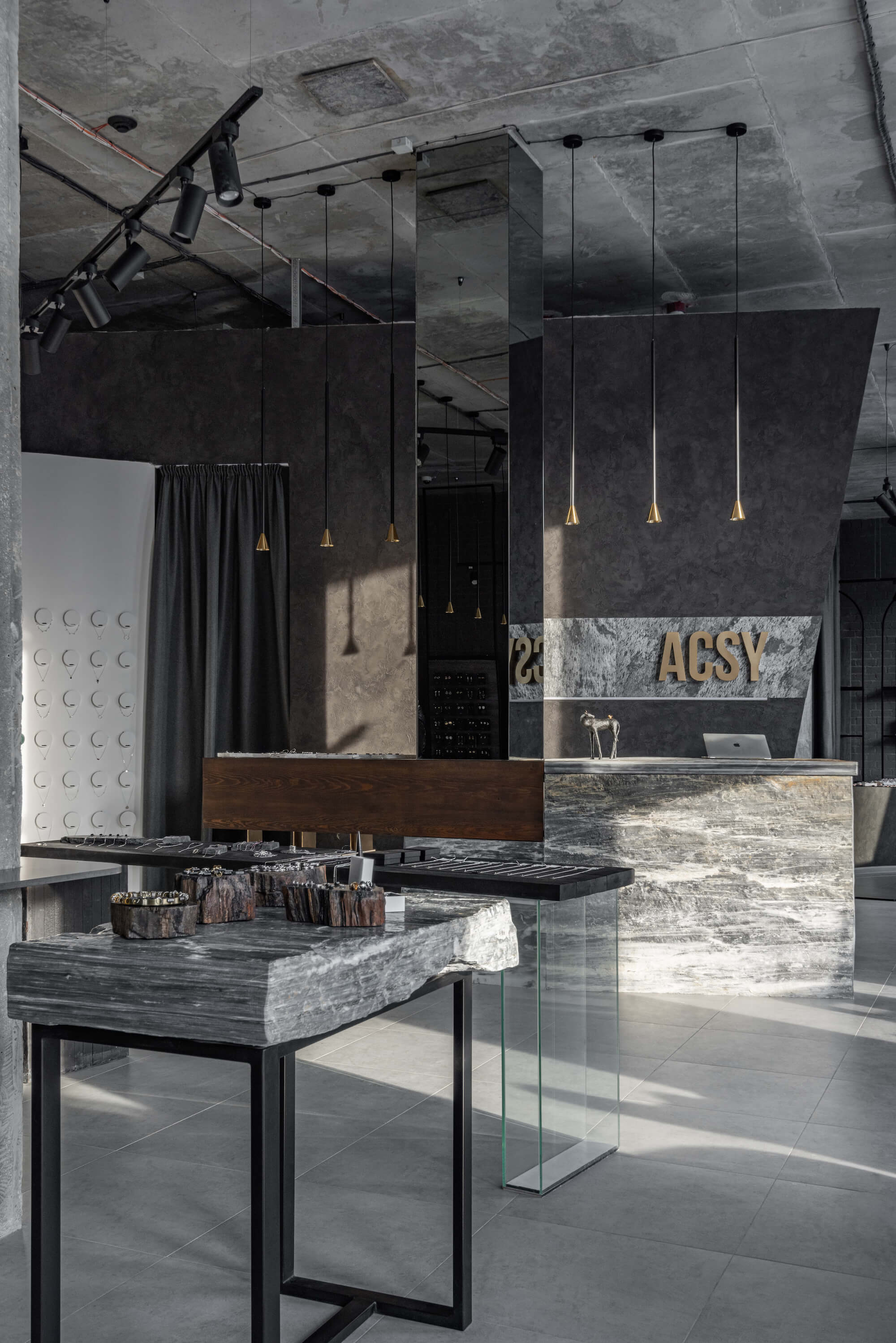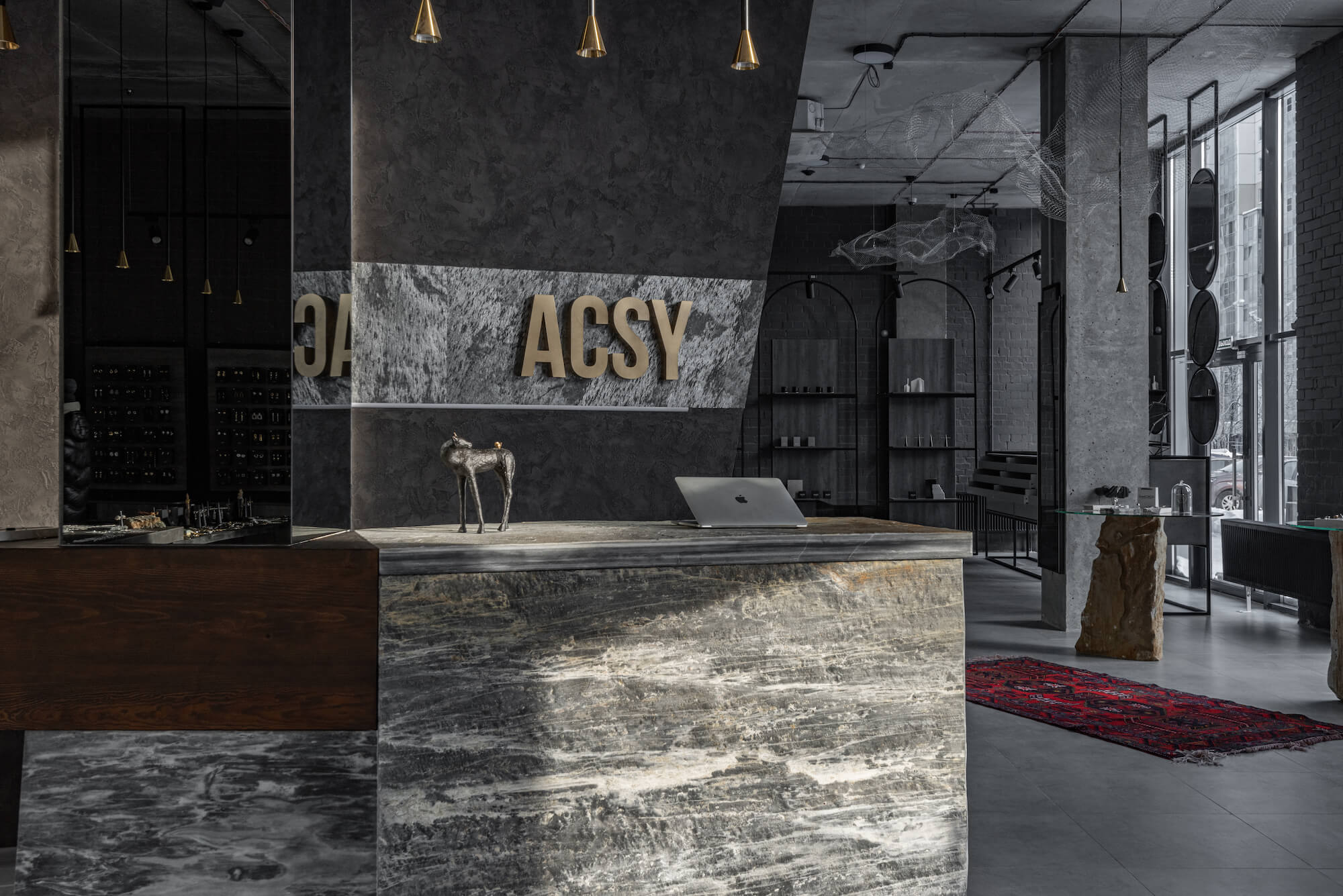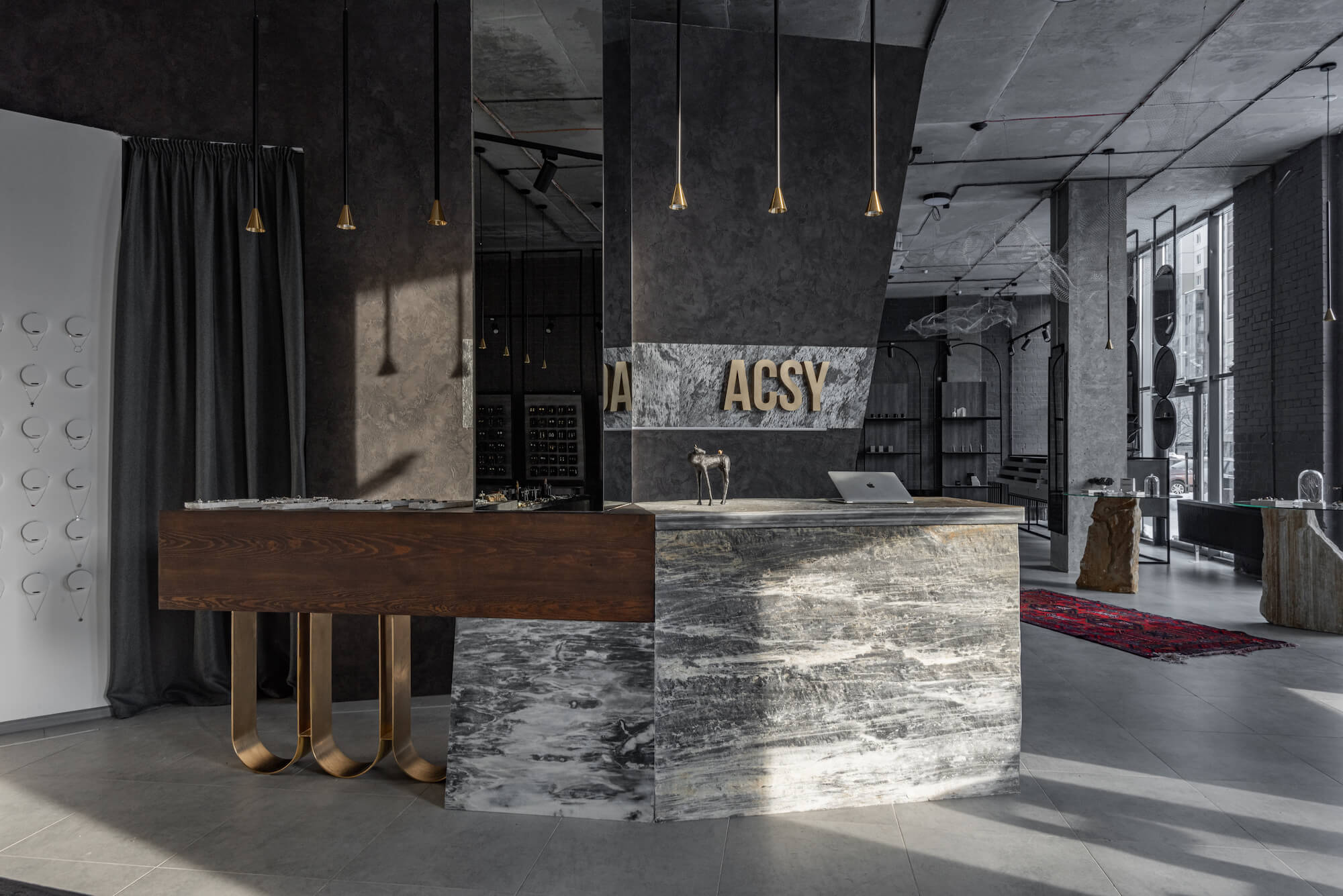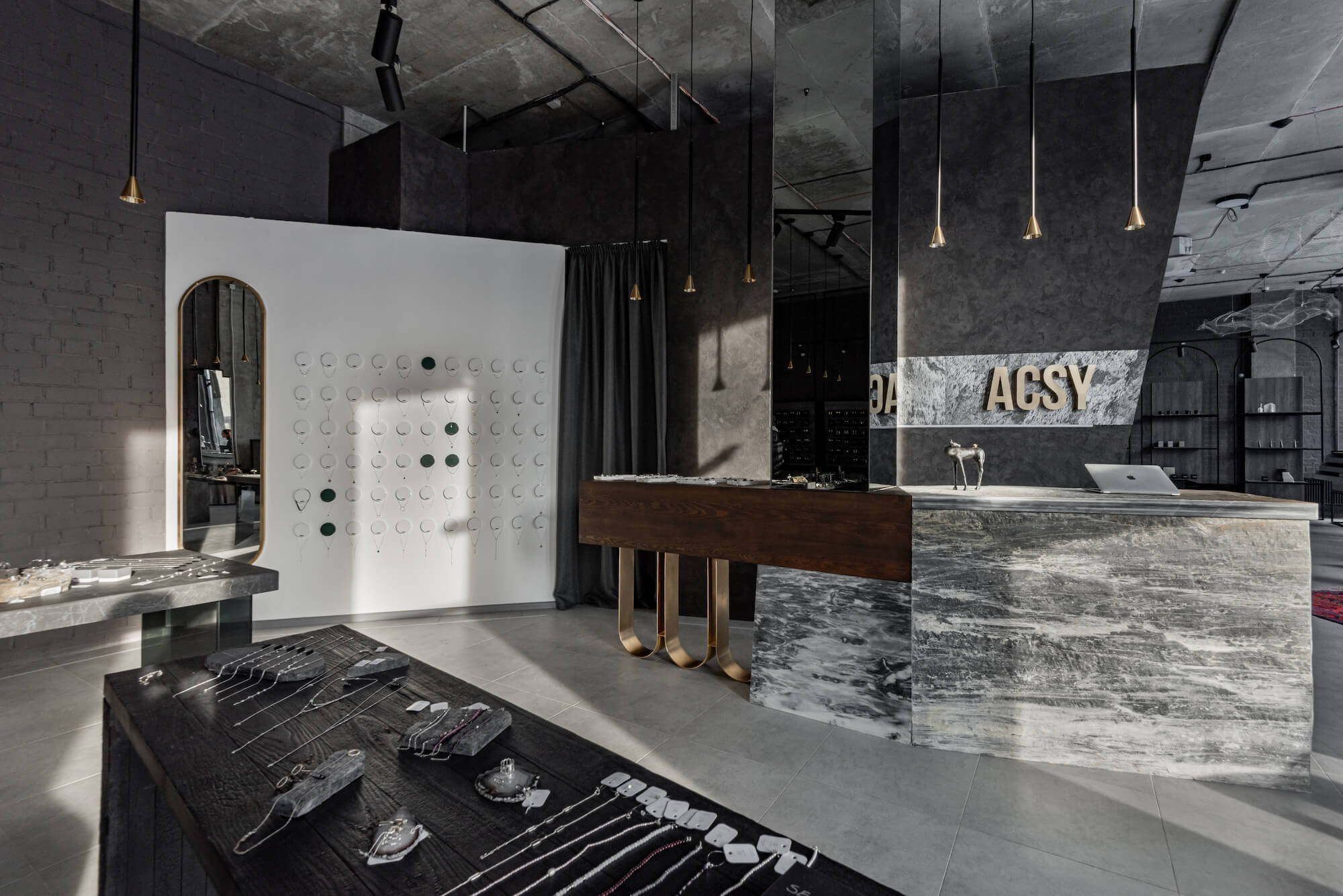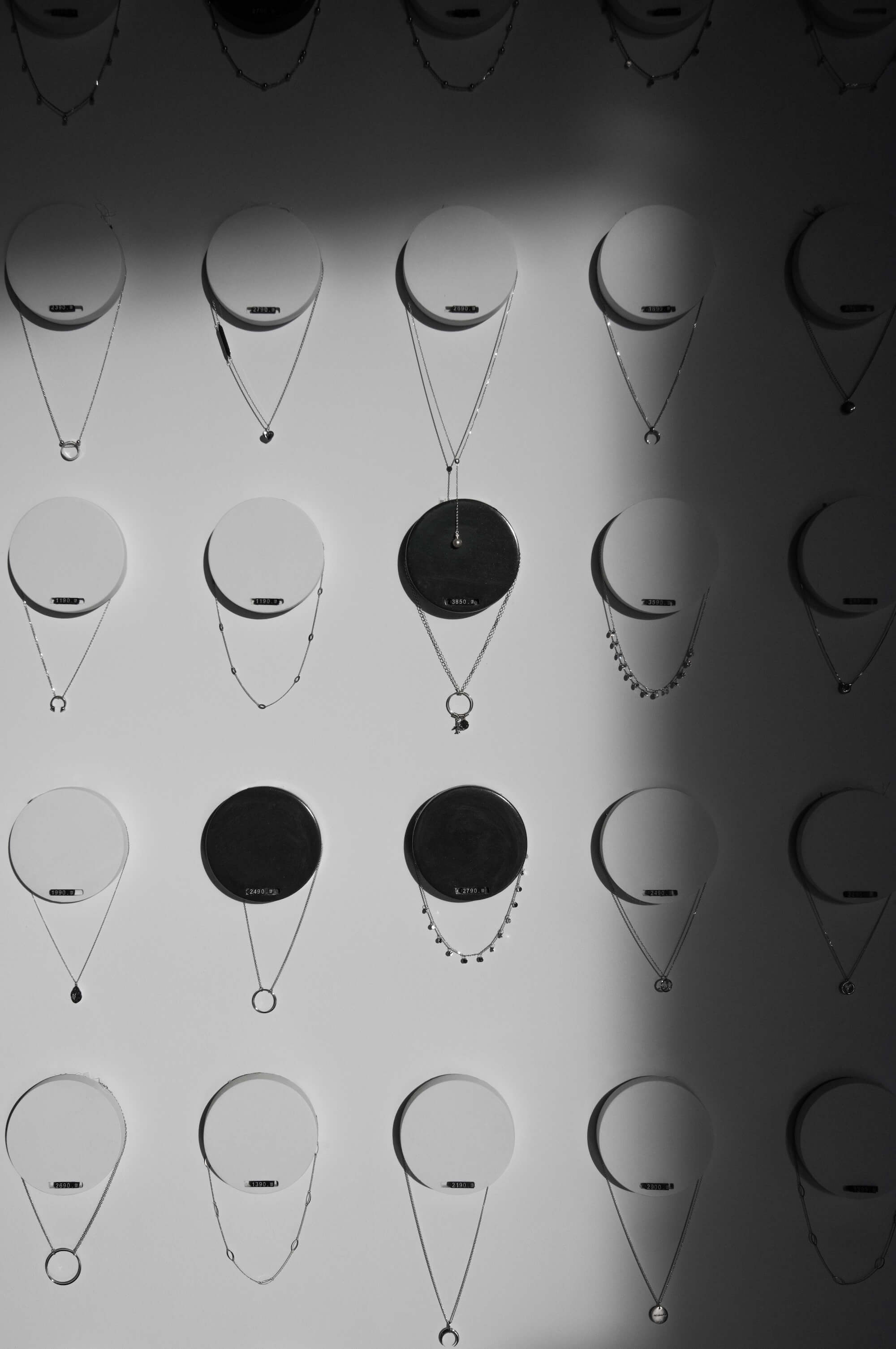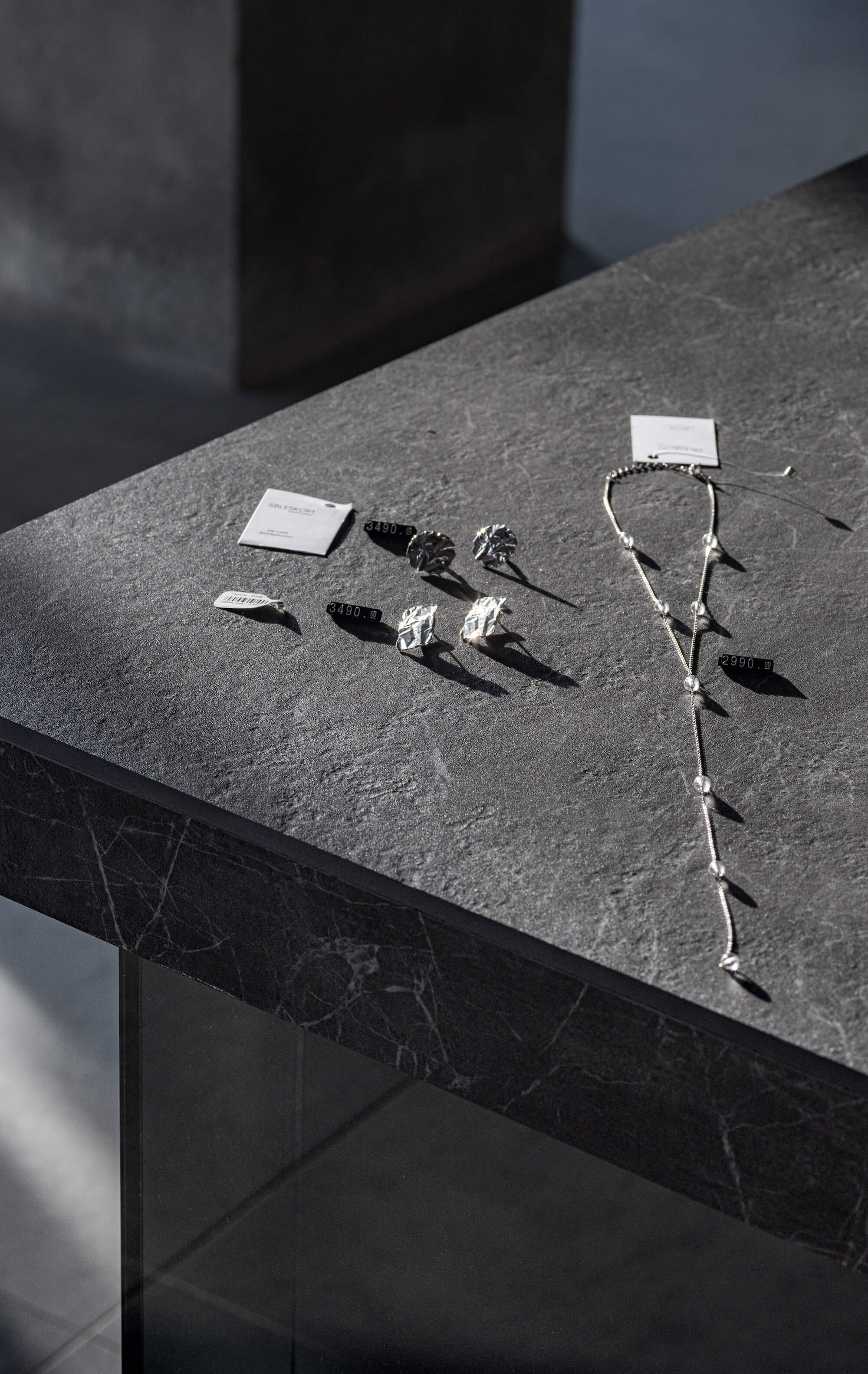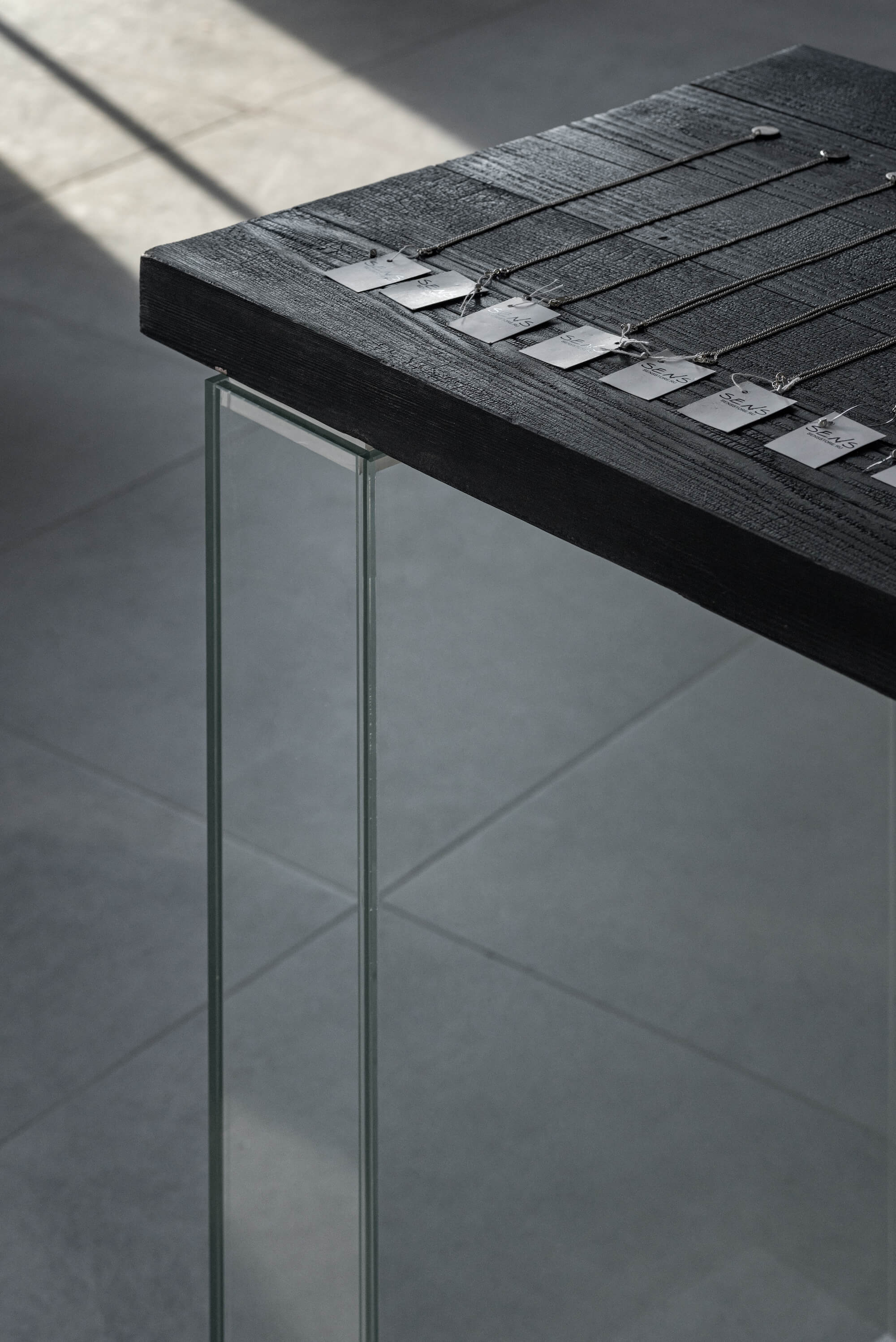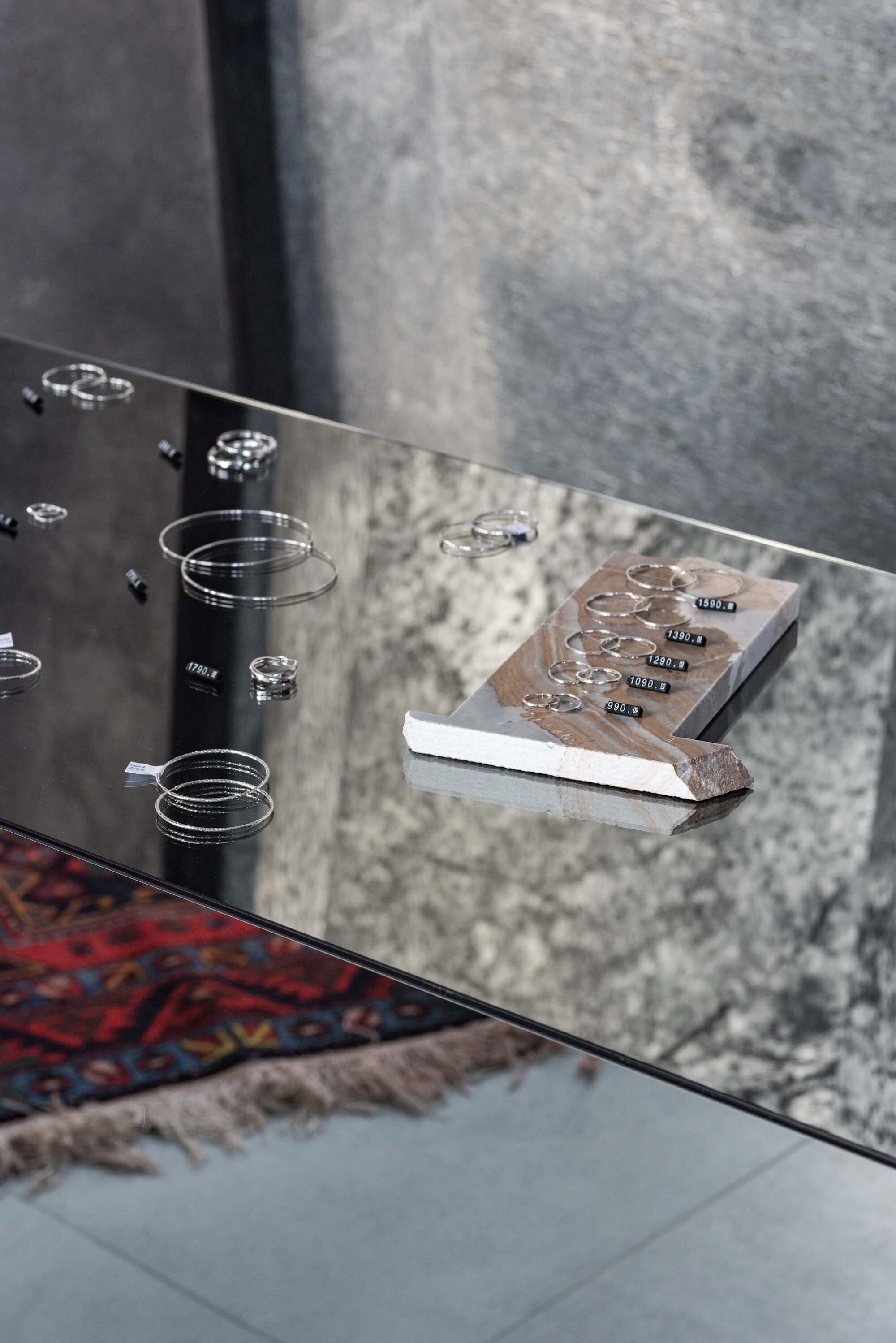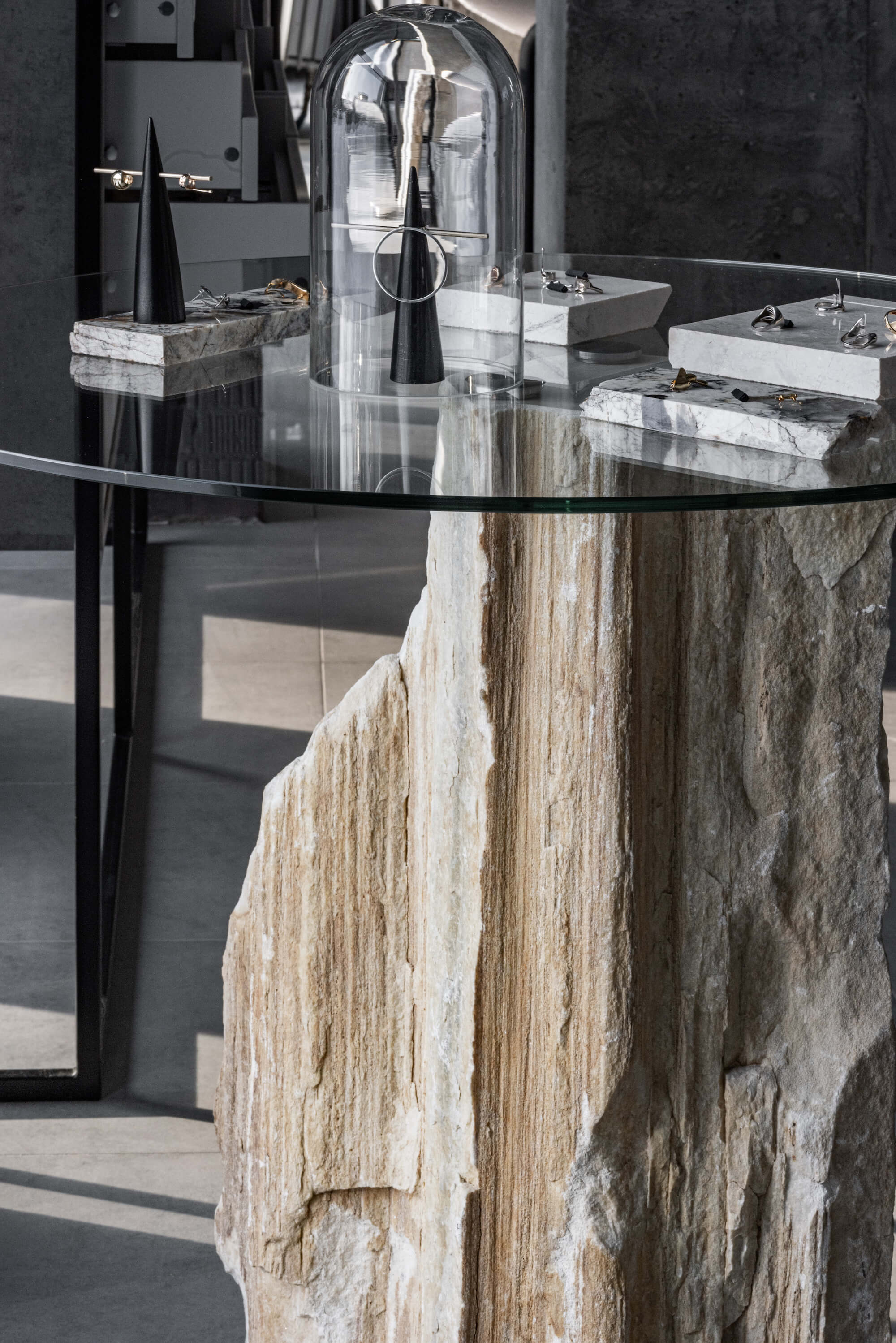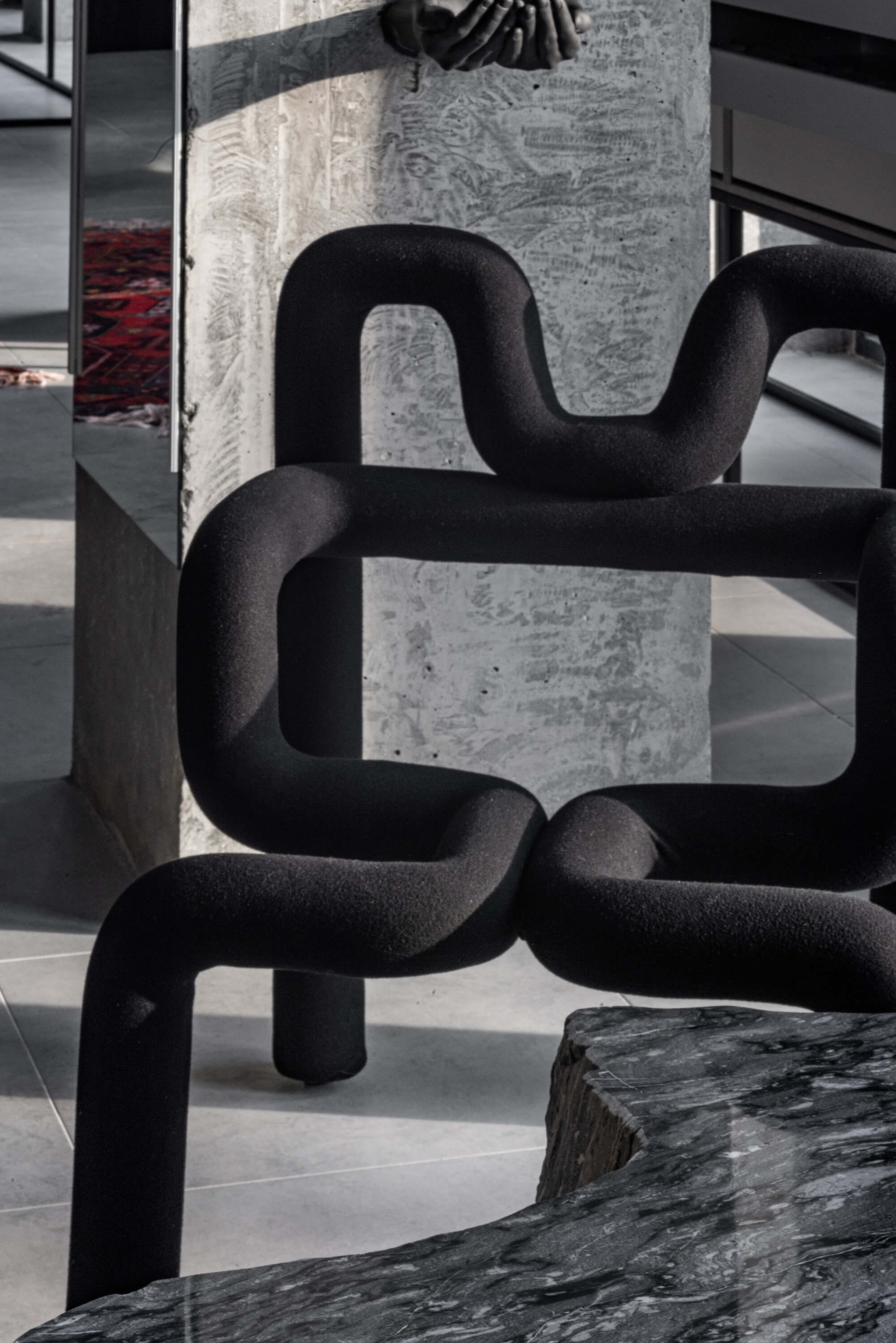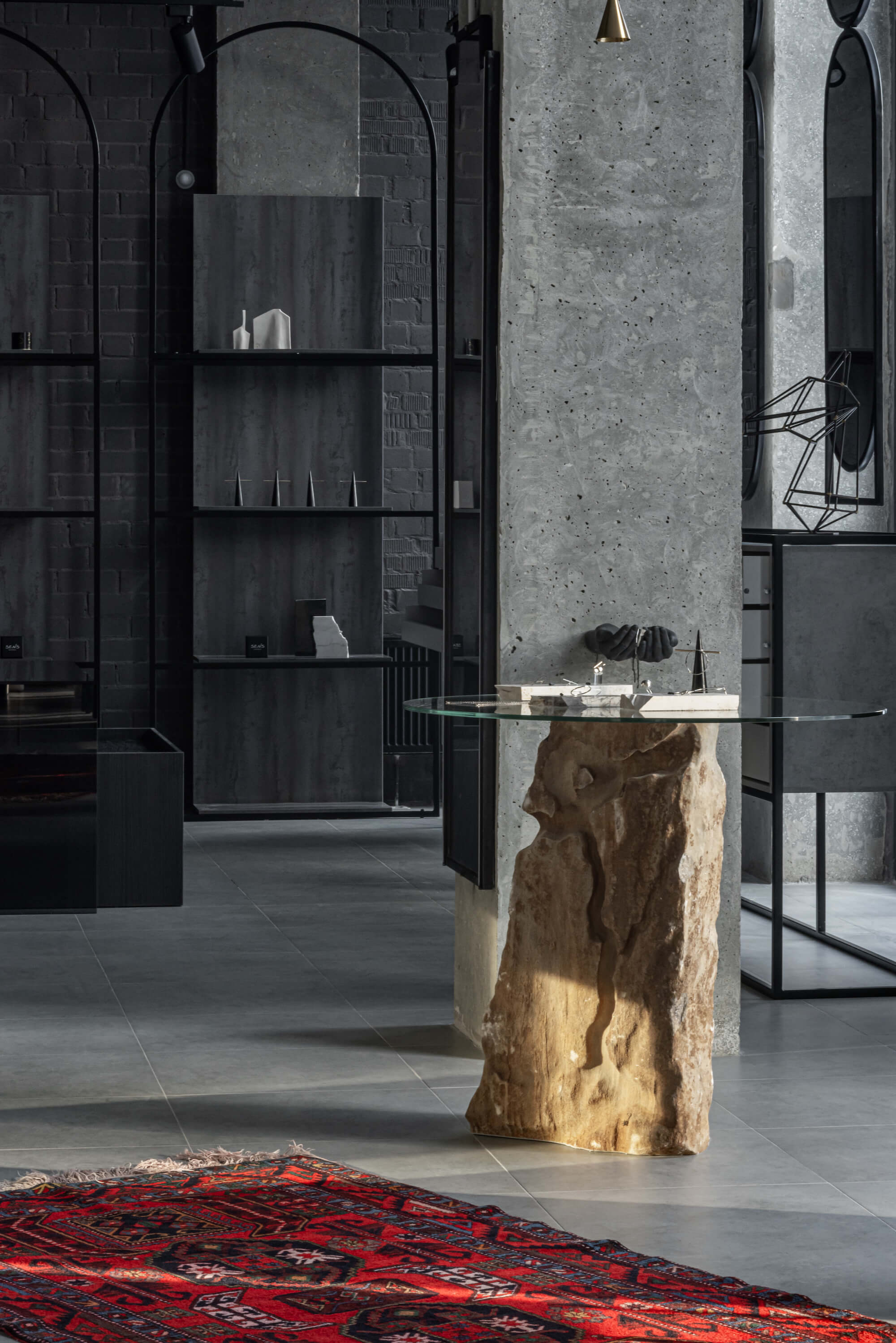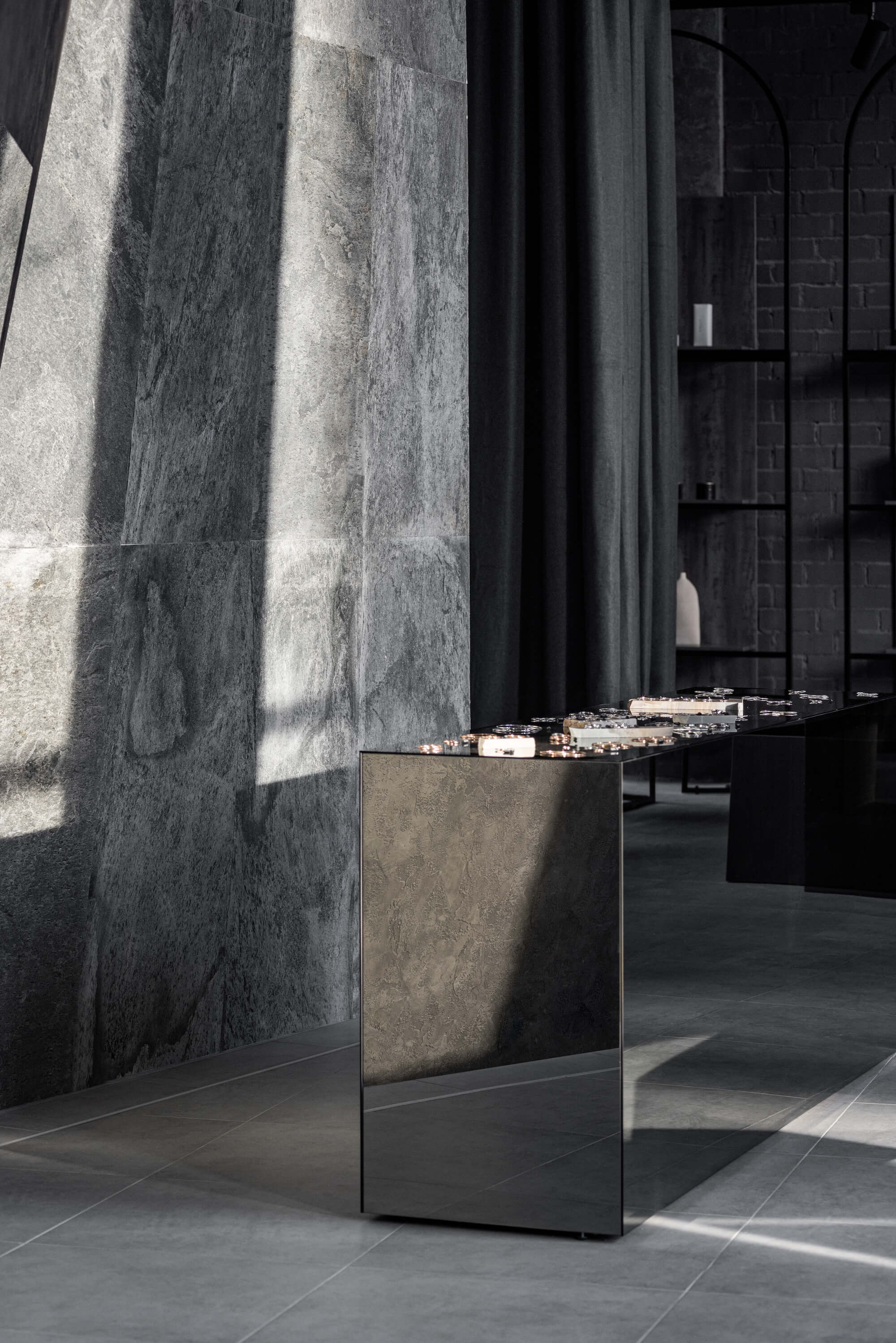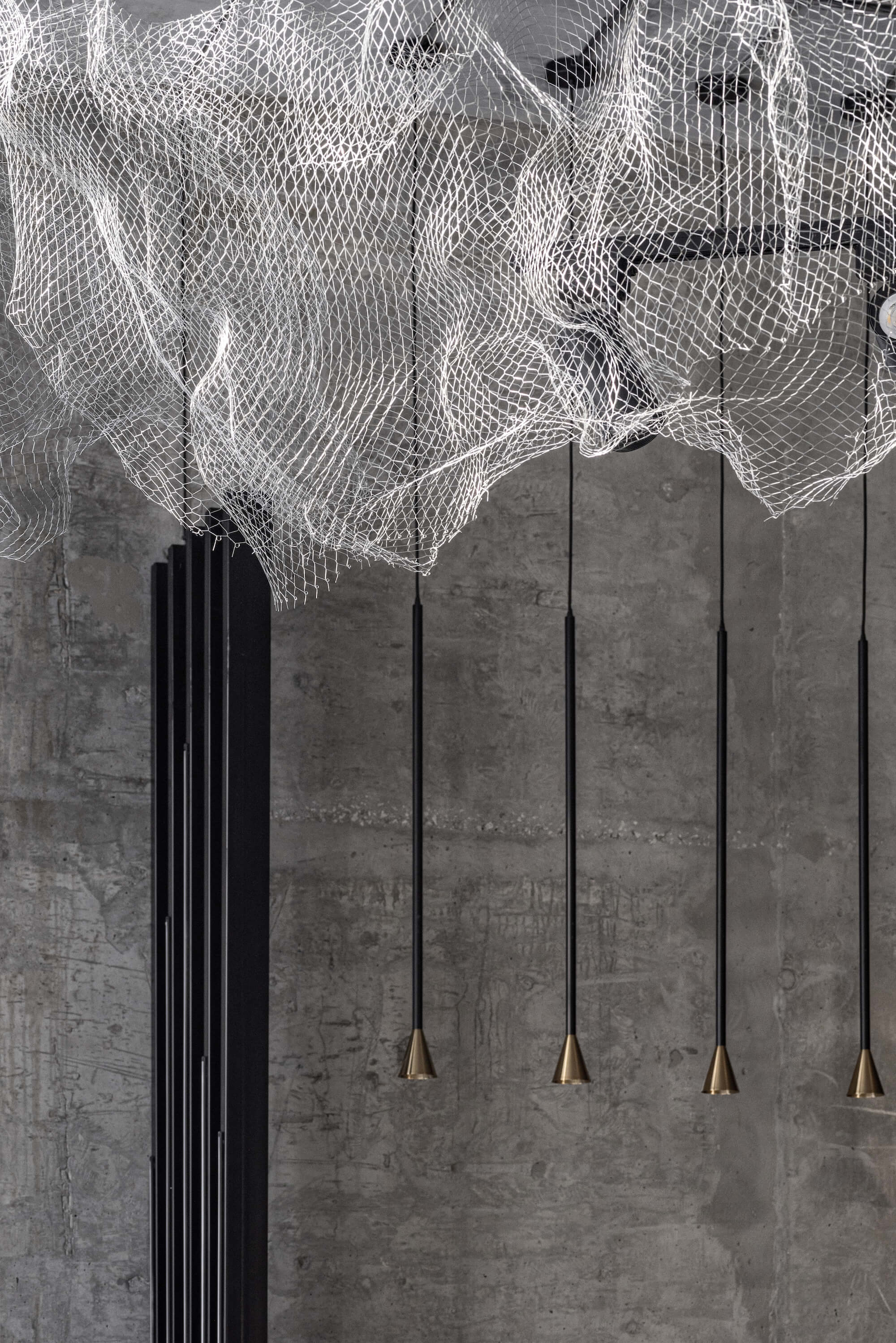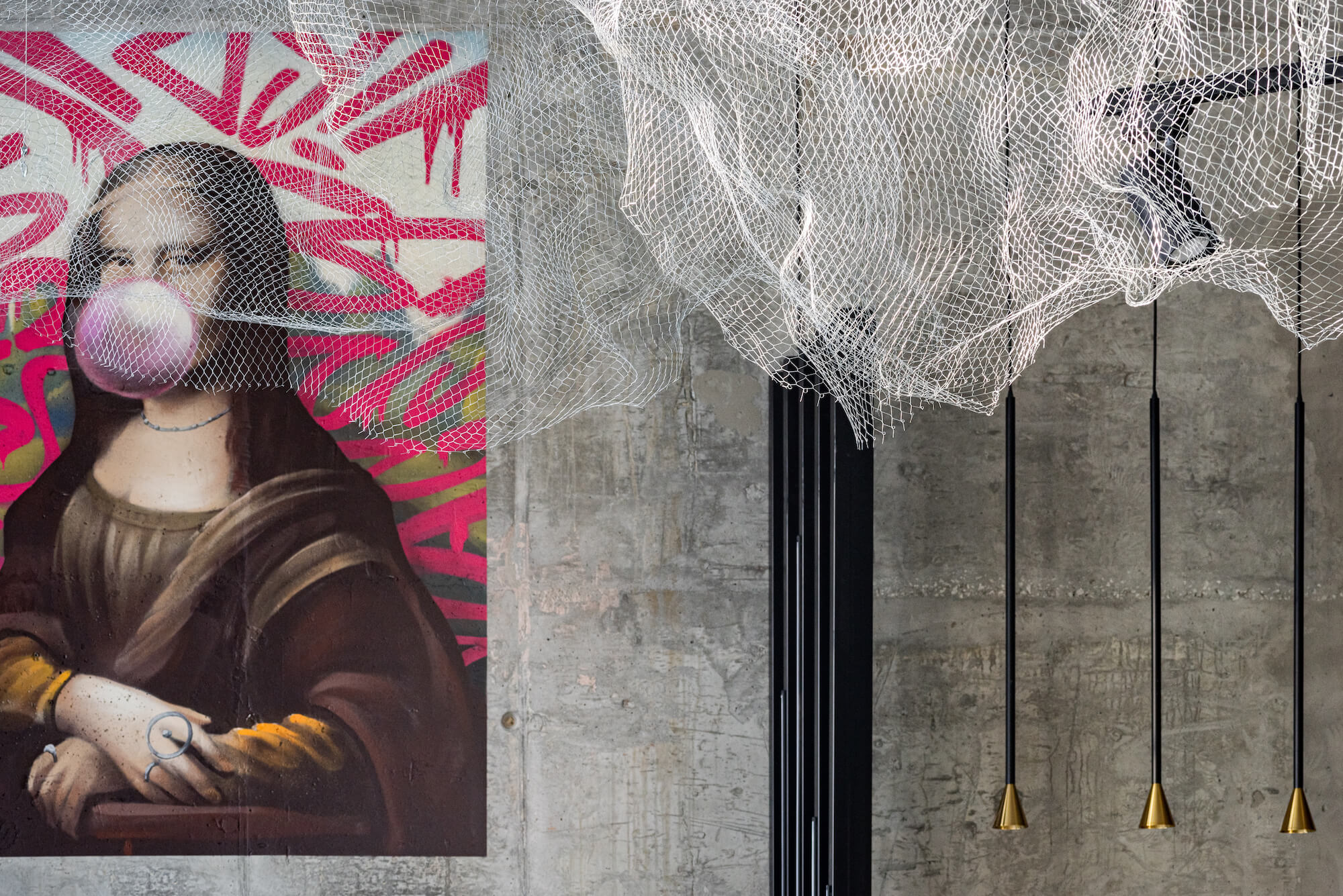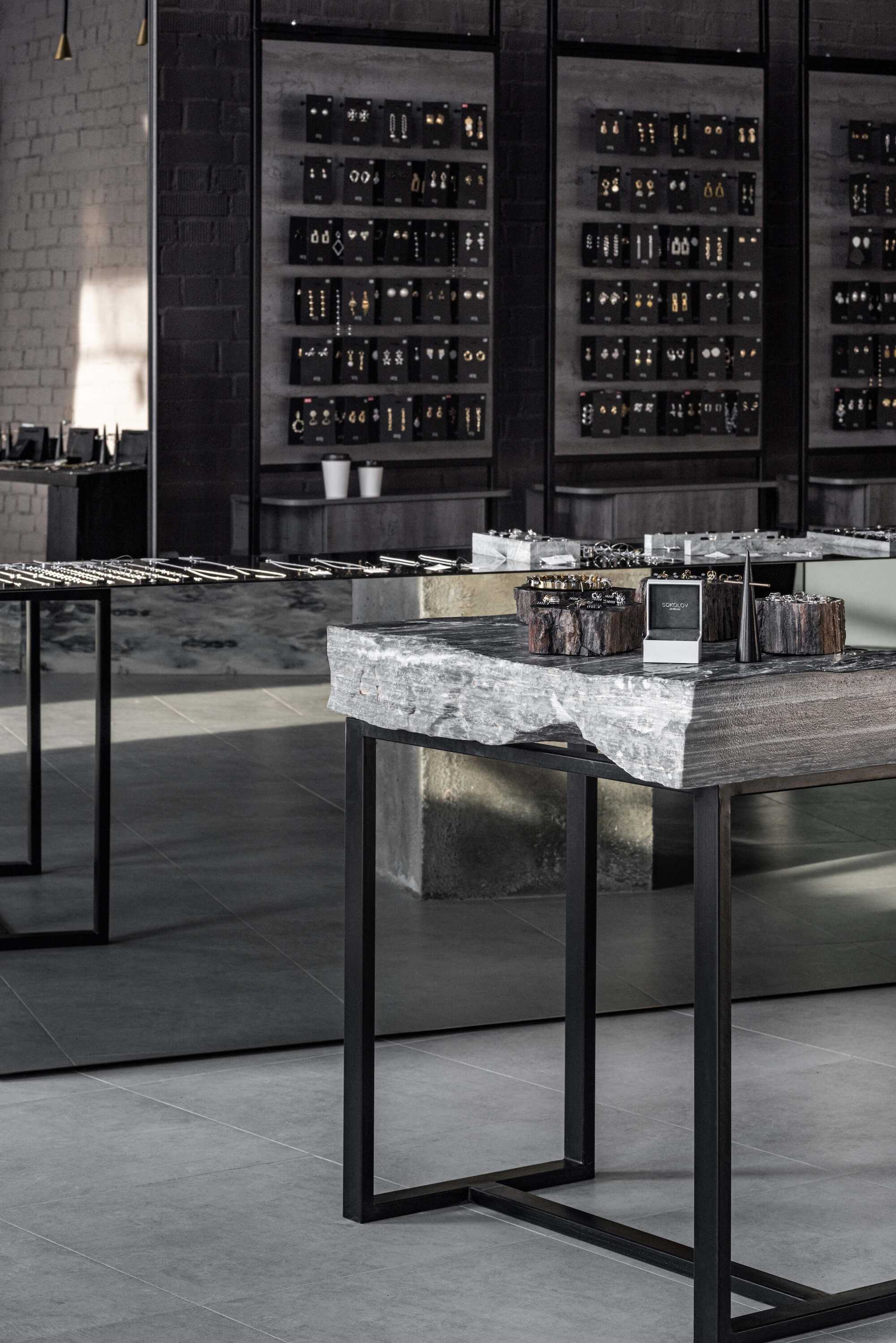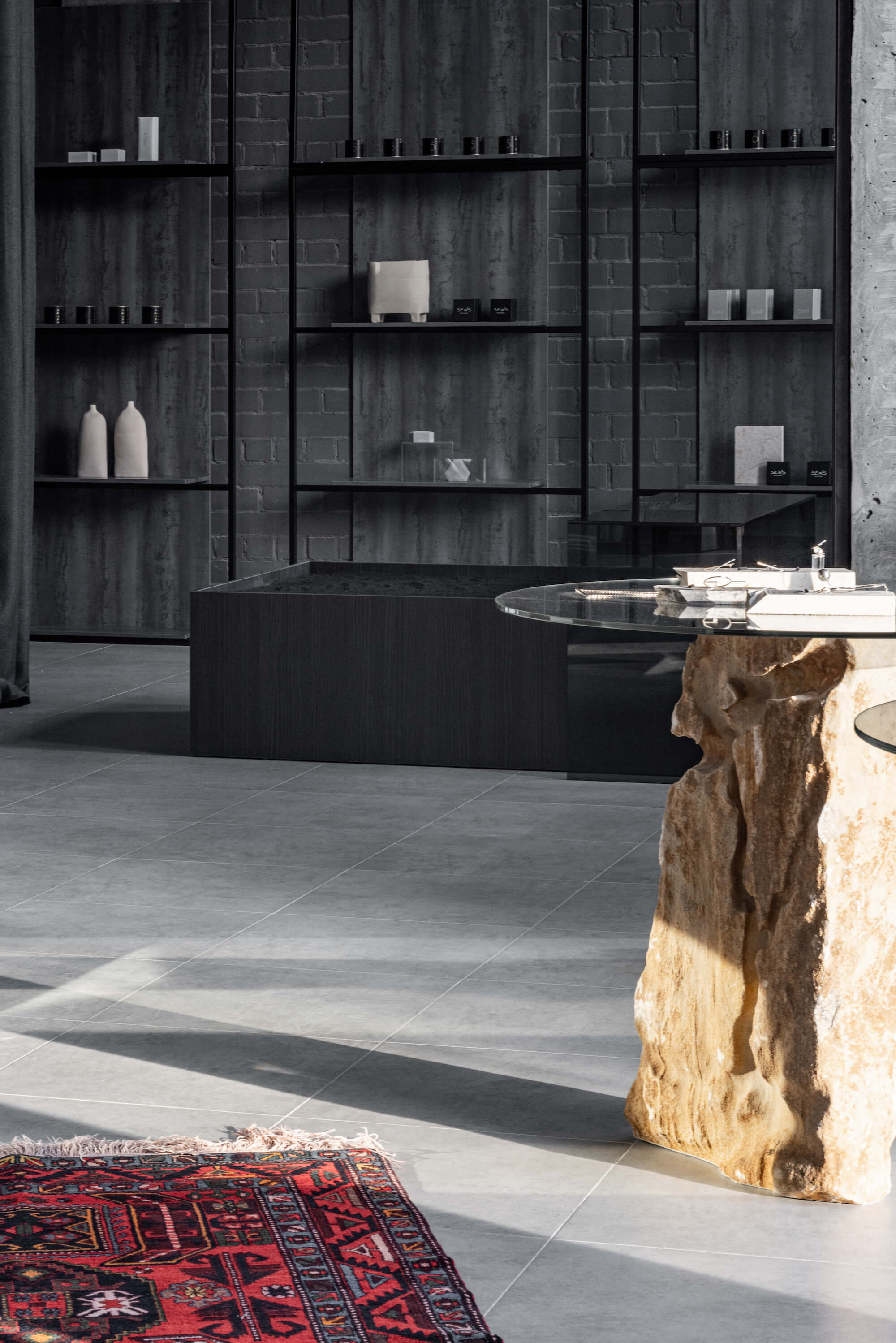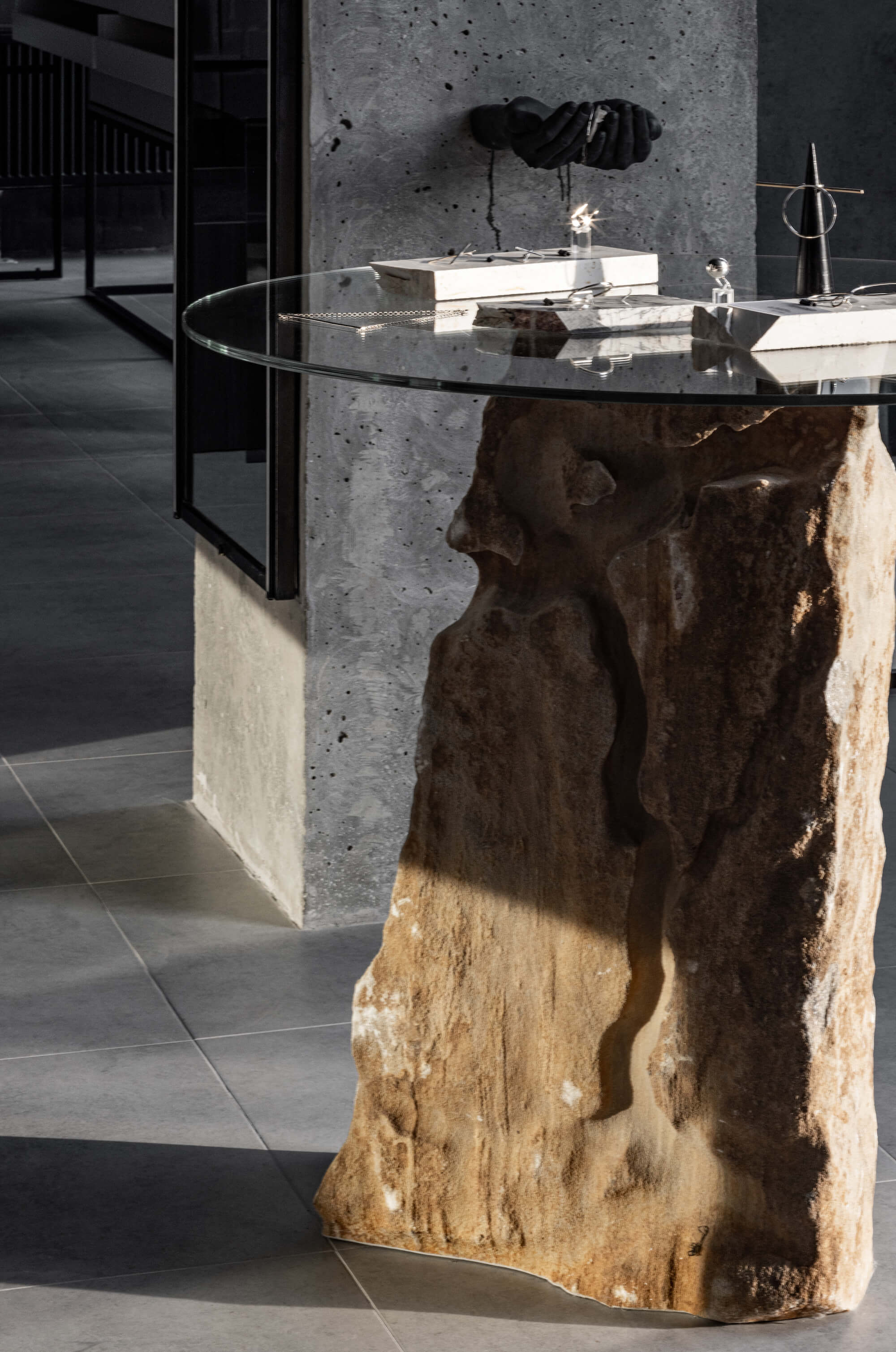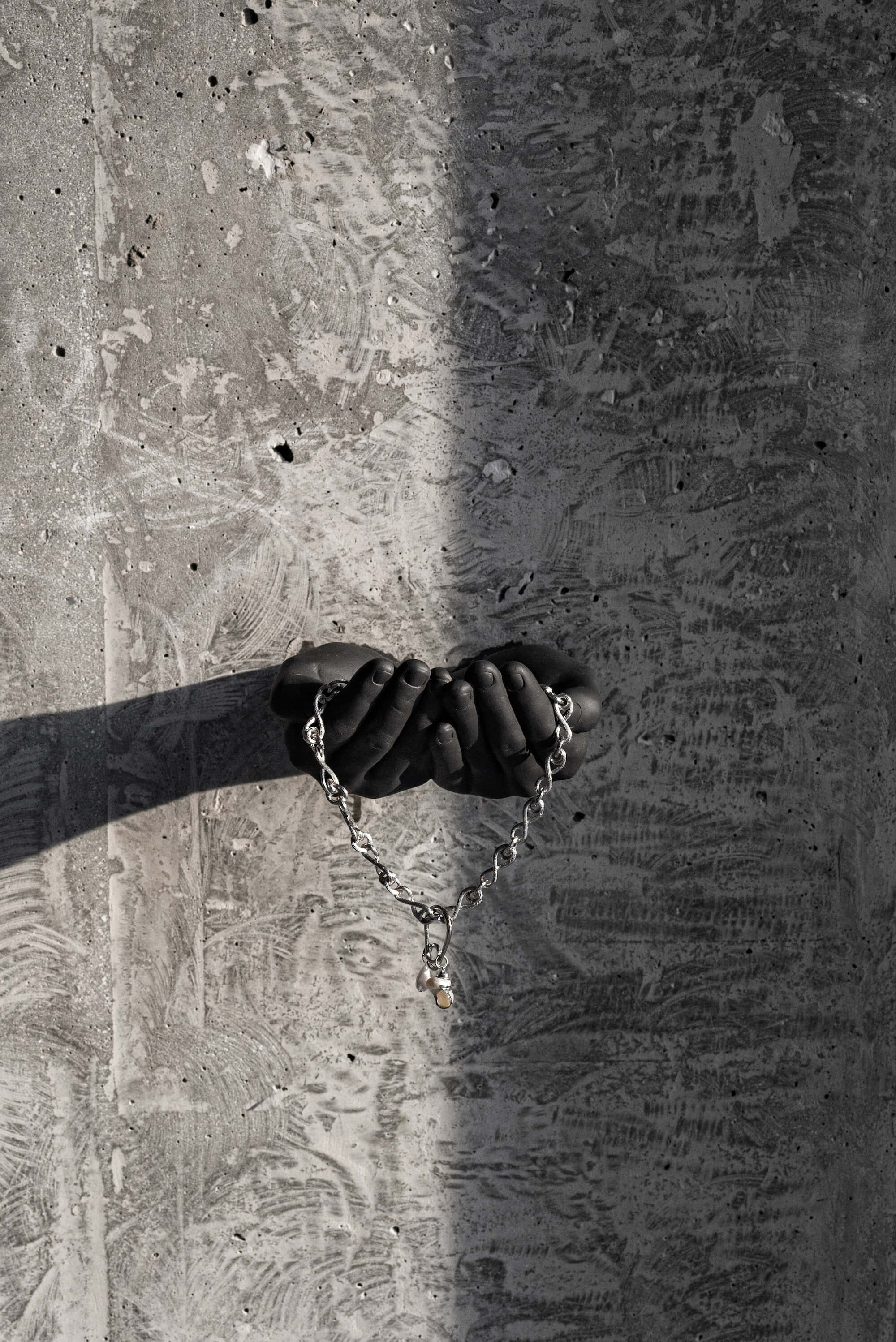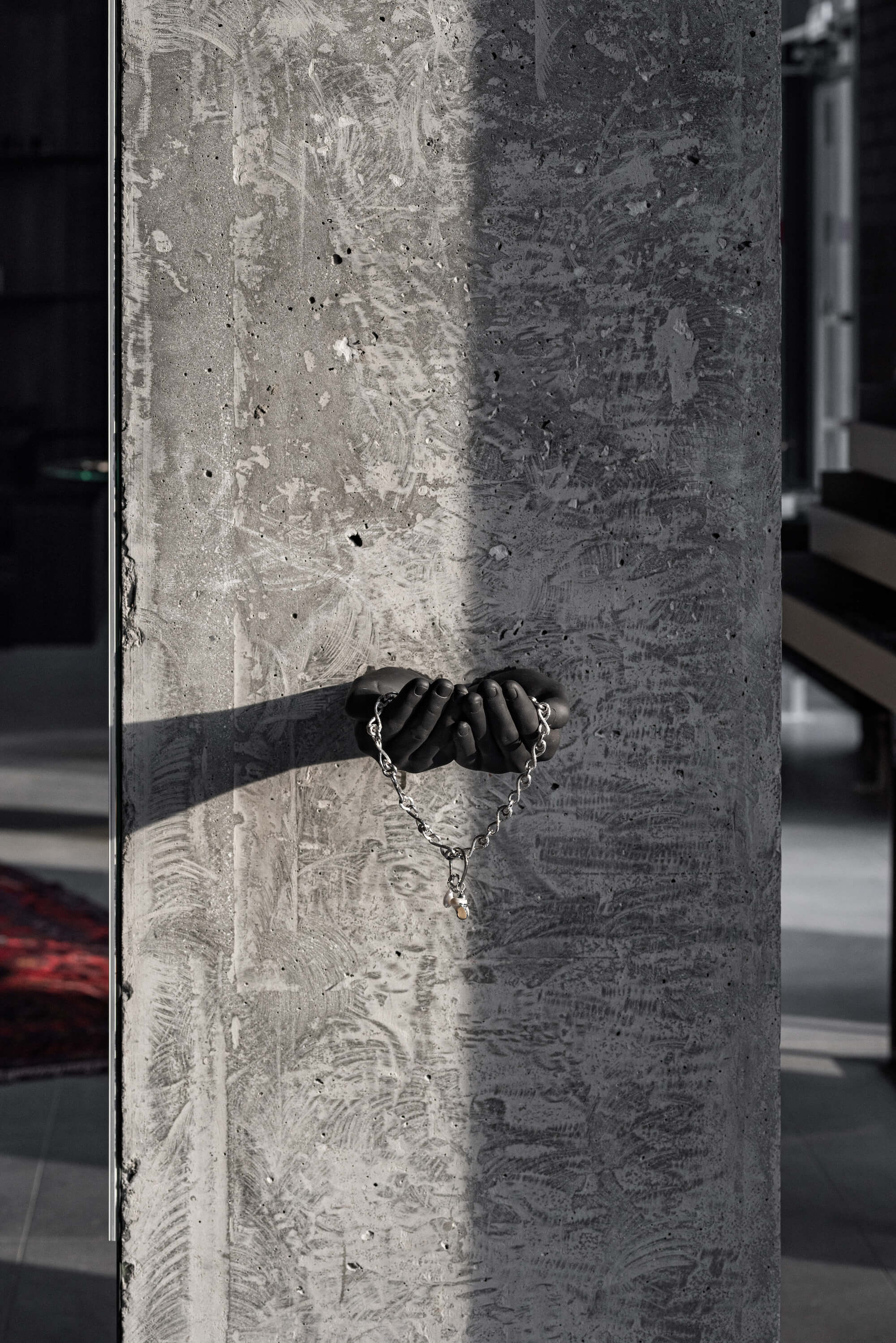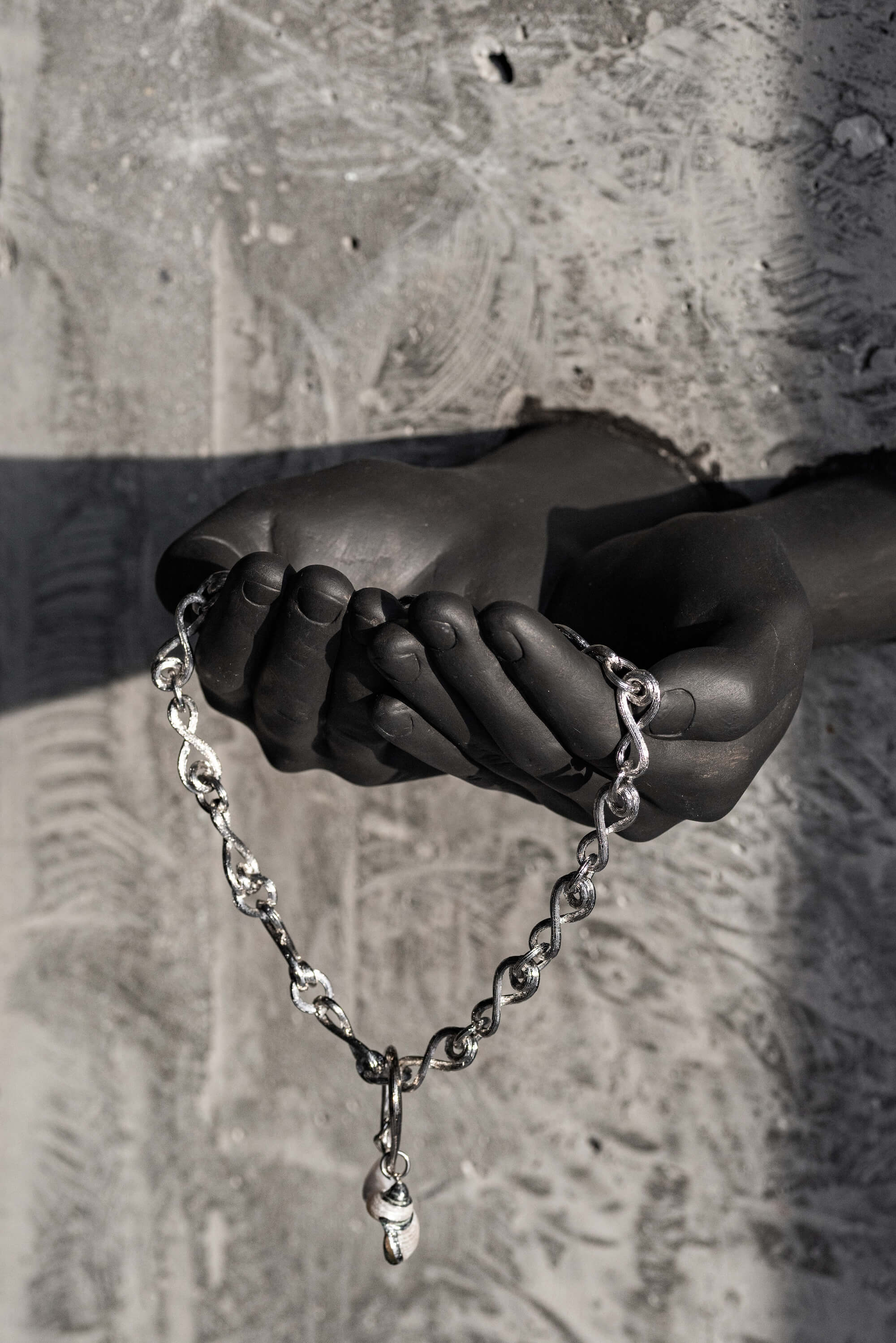 Connect with the Michelangelo Design Studio
---