Inception Architects Studio: Light and color unite a curvy roof and an orange wall.
A TM House is a T4 typology house, located in the parish of Lamelas - a predominantly rustic area - located on the south side of Santo Tirso. The house seeks a deliberate connection between all its spaces, with respect to the functional relationship of interior and exterior areas and experiences.
It seeks to explore and embrace the limits of its implantation site, with the shape of its natural concrete roof that shelters - in addition to its functional program - some exterior patios, in an interesting play of solid and void, shade and natural light.
The main concept for the interior of the TM House aims at the best framing and greater (controlled) exposure to sunlight. In this way, the interior spaces benefit, expanding the visual limits of each one.
Inside, a free plan is designed with an "L" shape, and composed of an entrance hall, which also connects to the outdoor pool, and the respective distribution corridor that leads to the generous common room and kitchen, laundry room and respective support patio. On its east side, all the private areas are developed: an office, two bedrooms with private bathrooms, and the master suite.
On the south-facing exterior, the shape of the house is developed around a rectangular pool and the respective leisure area, with a living space and barbecue area.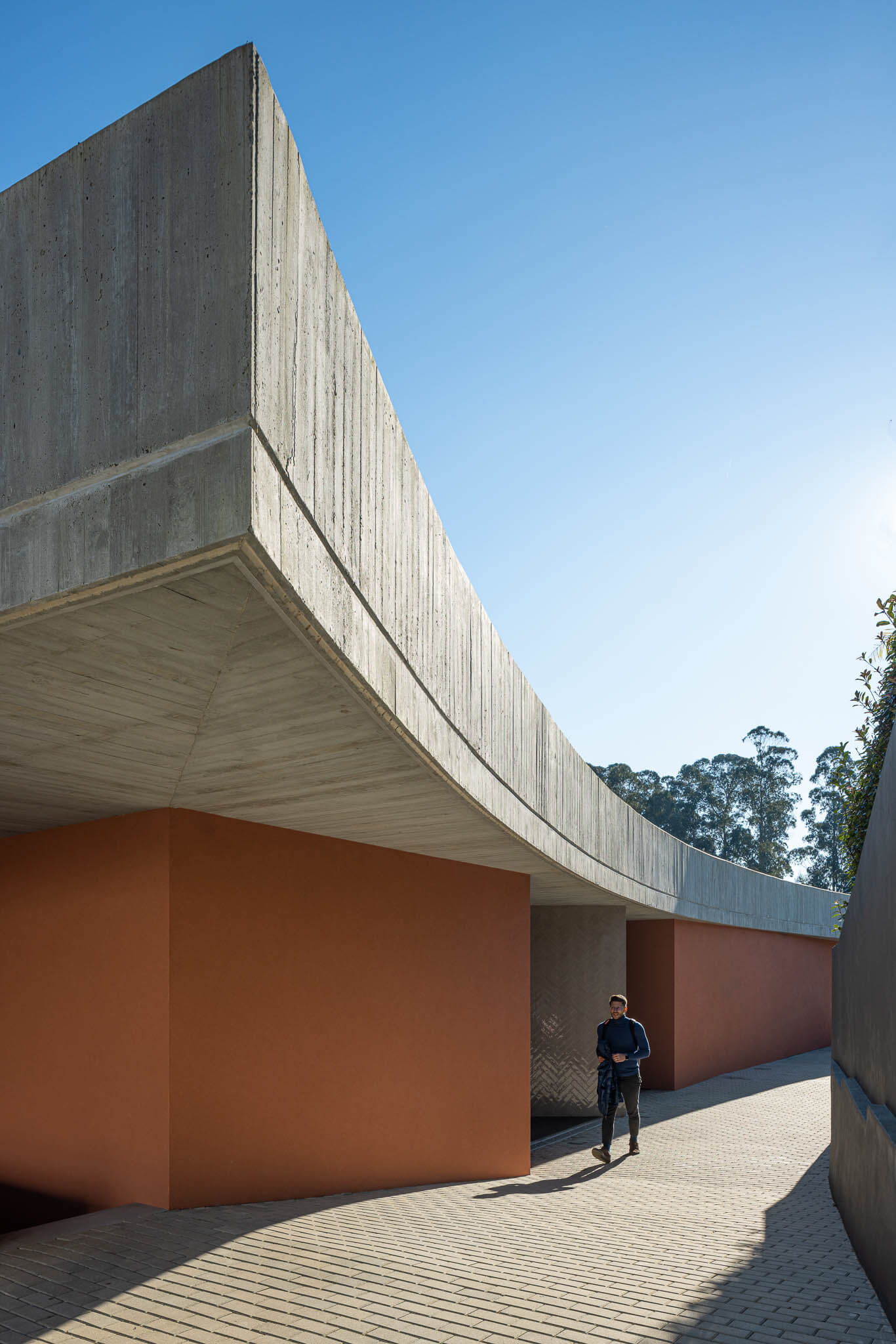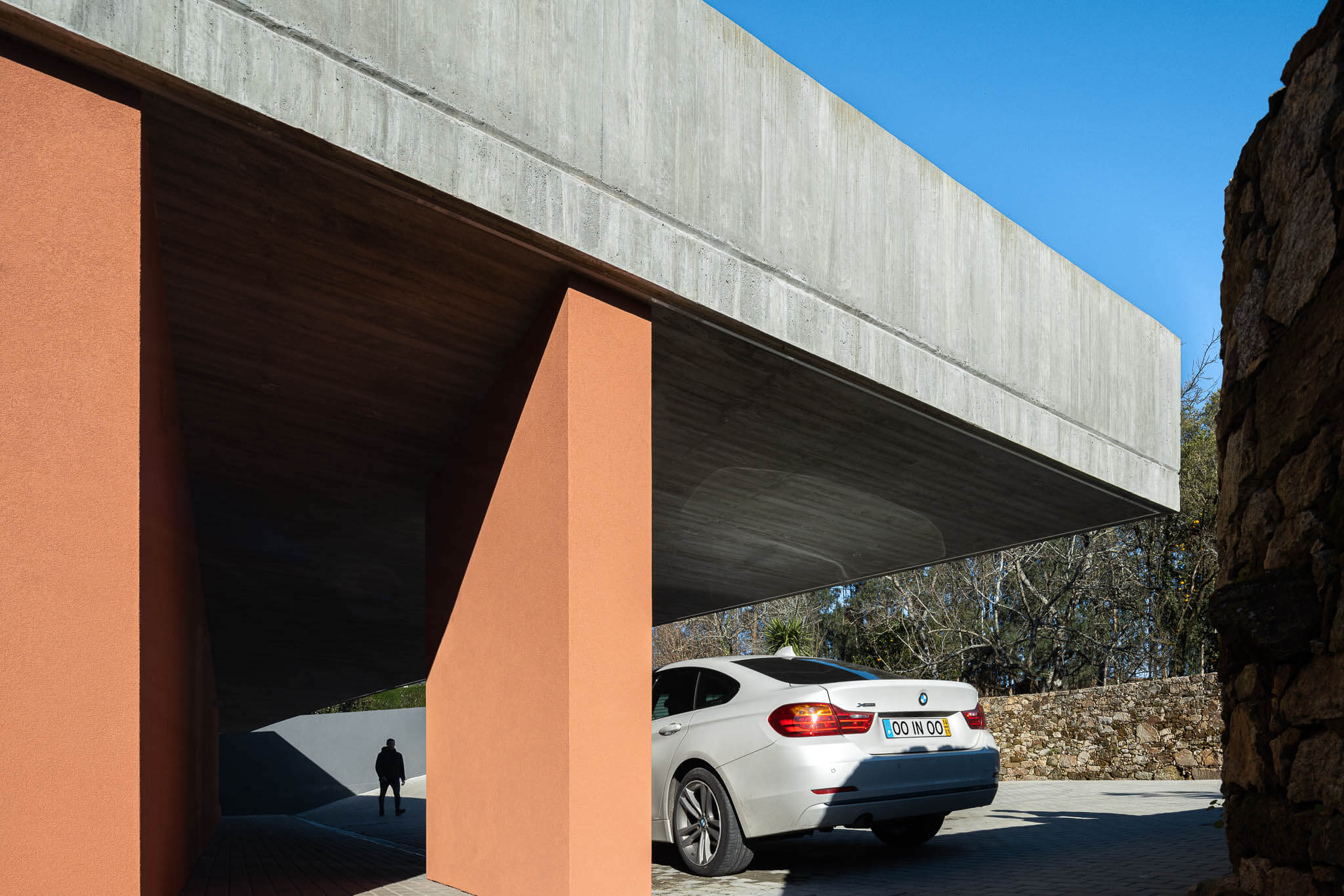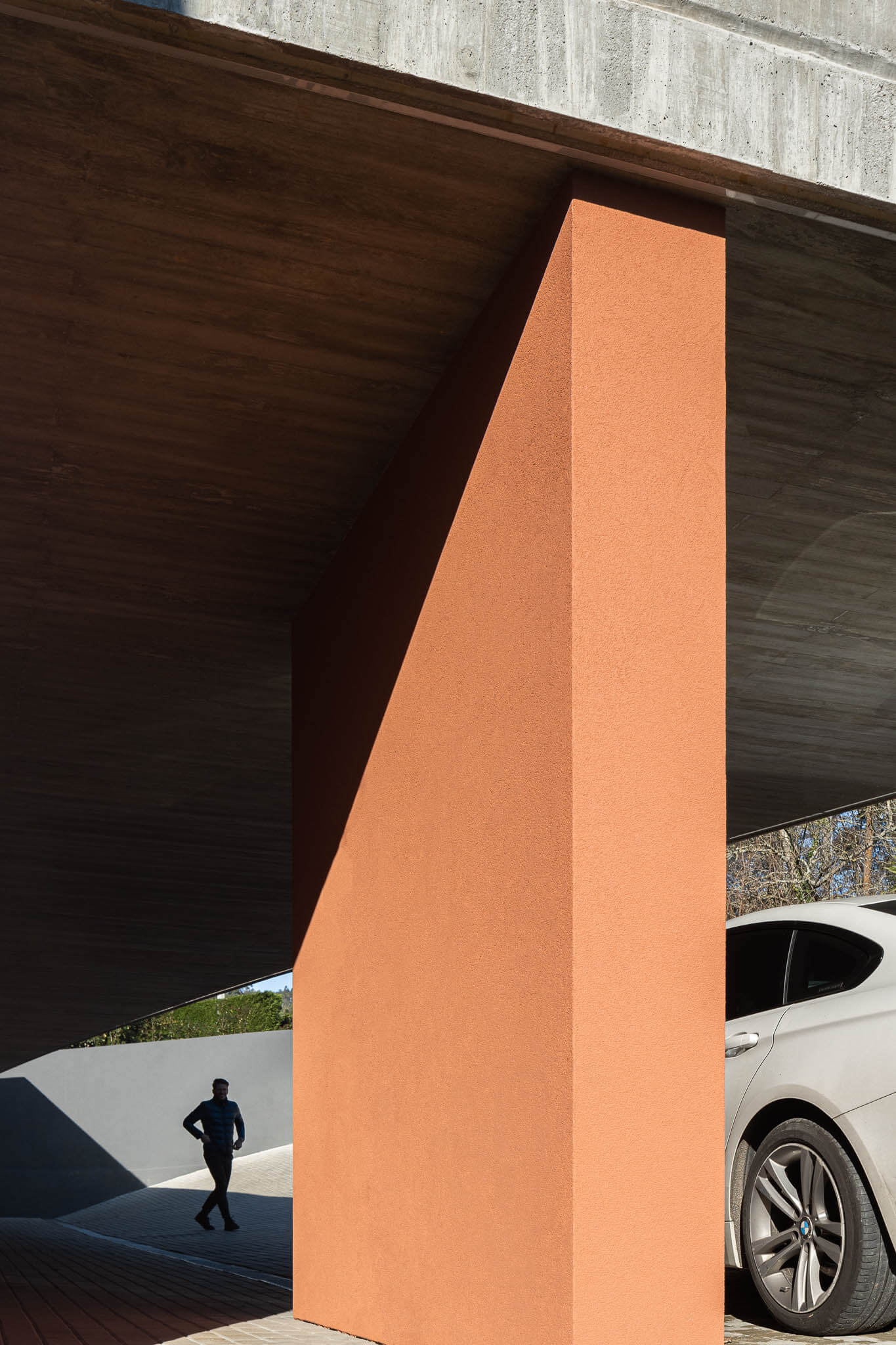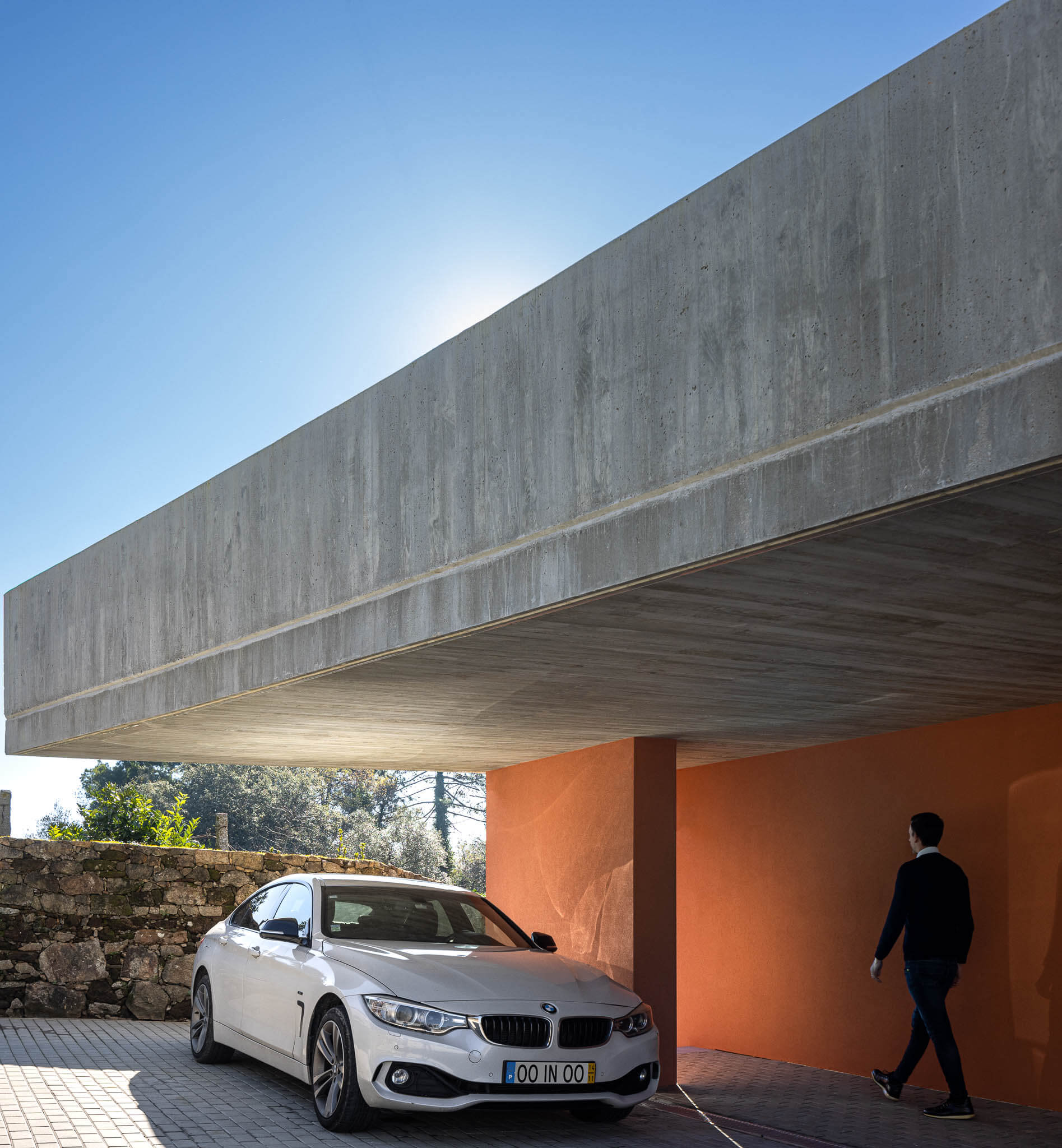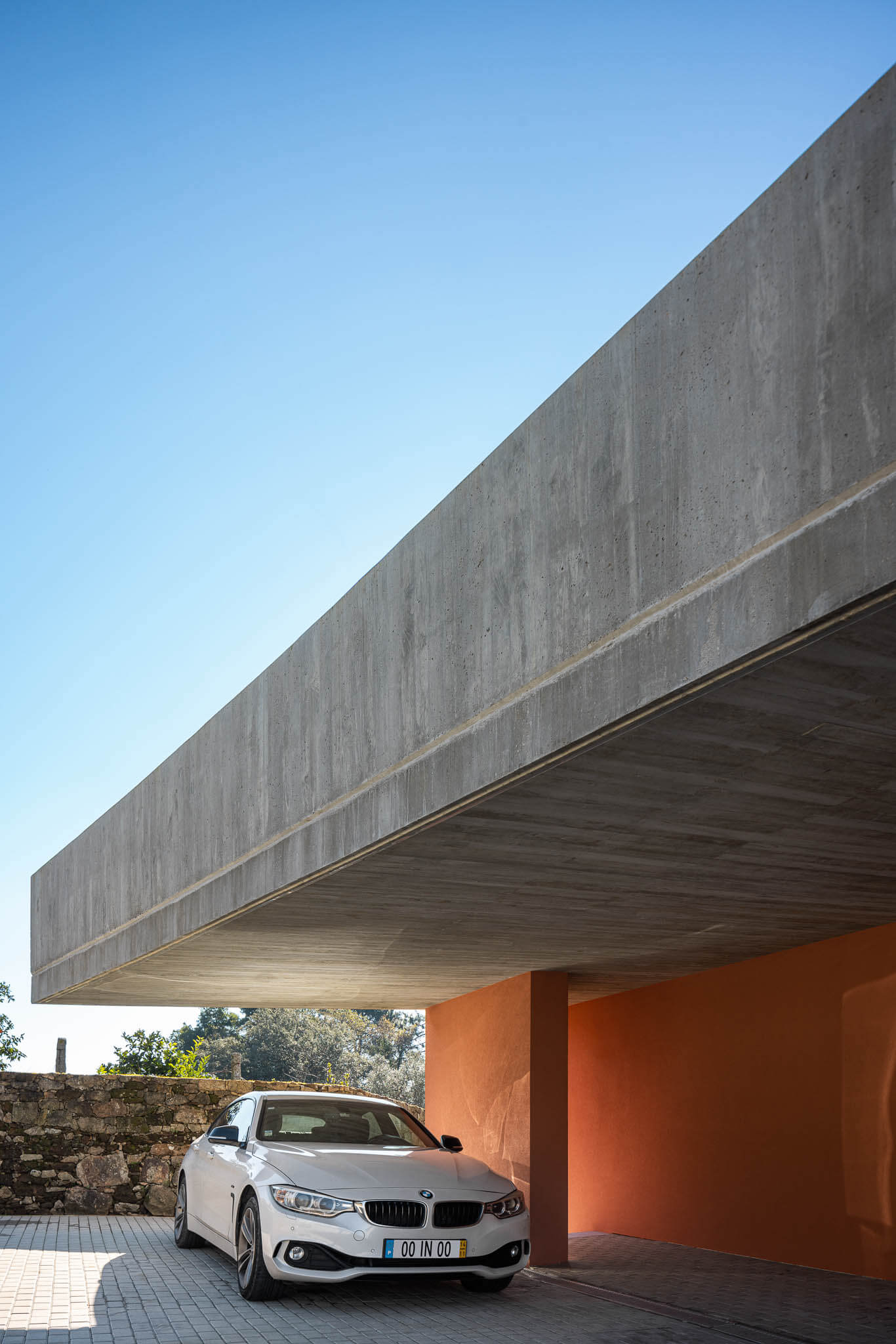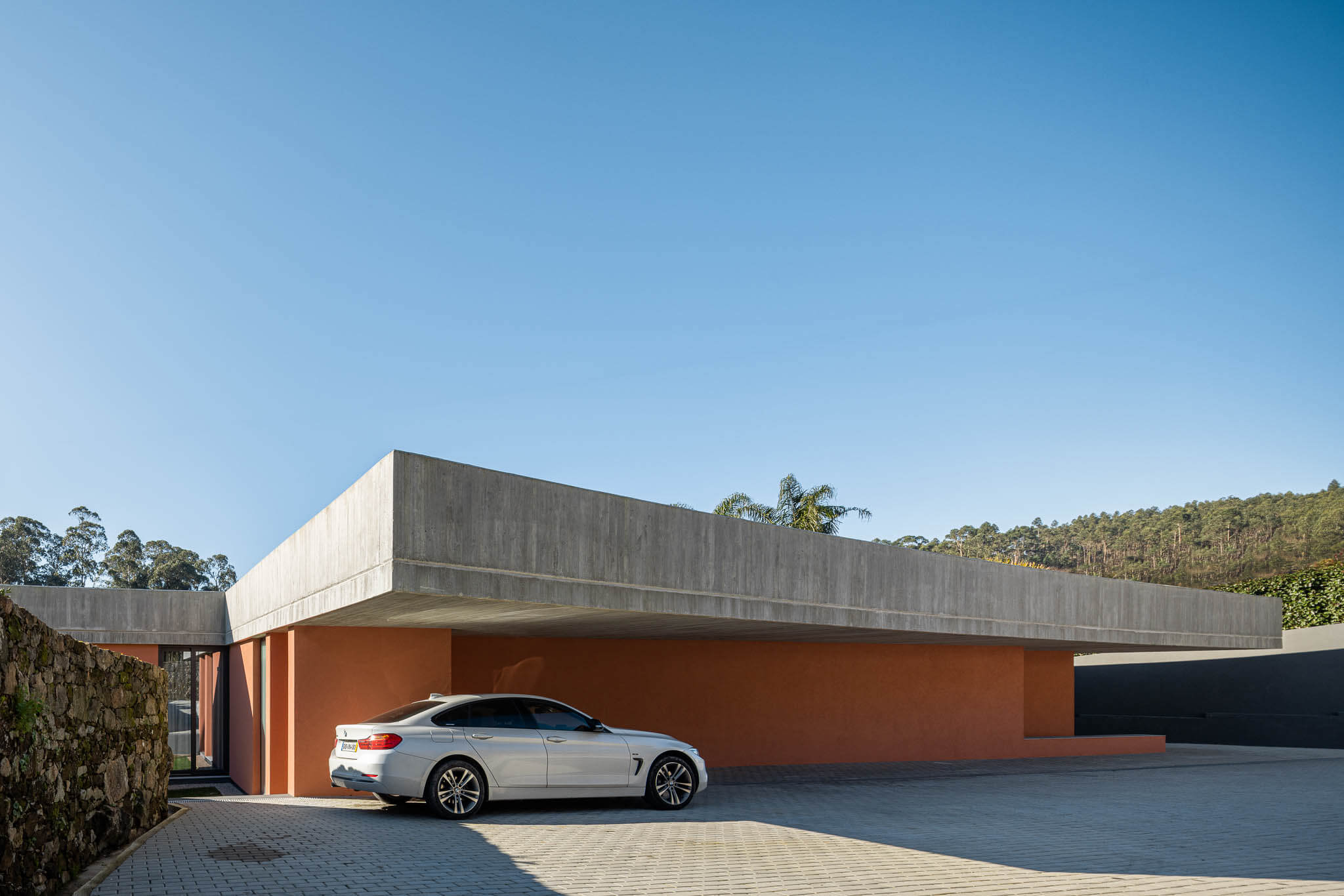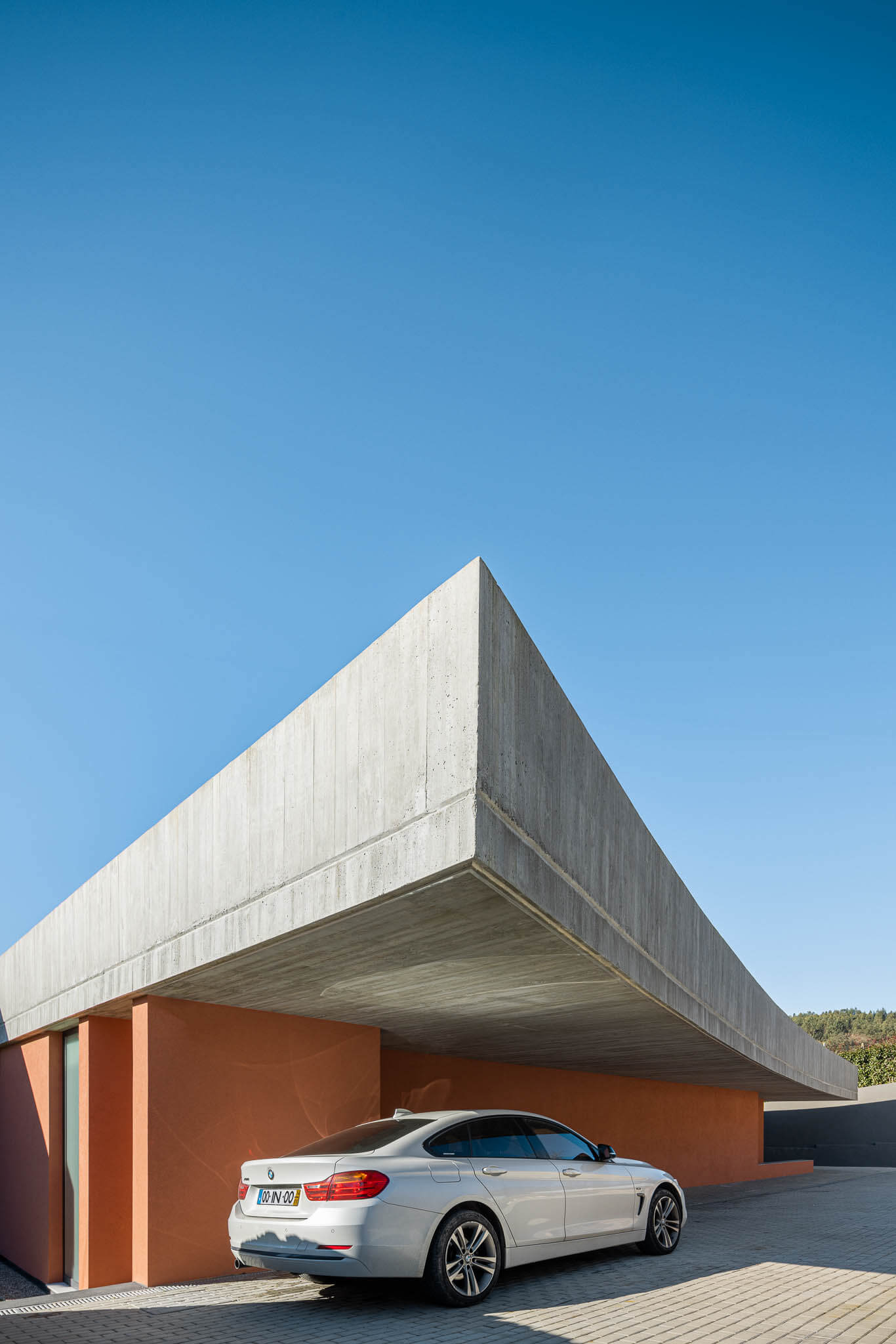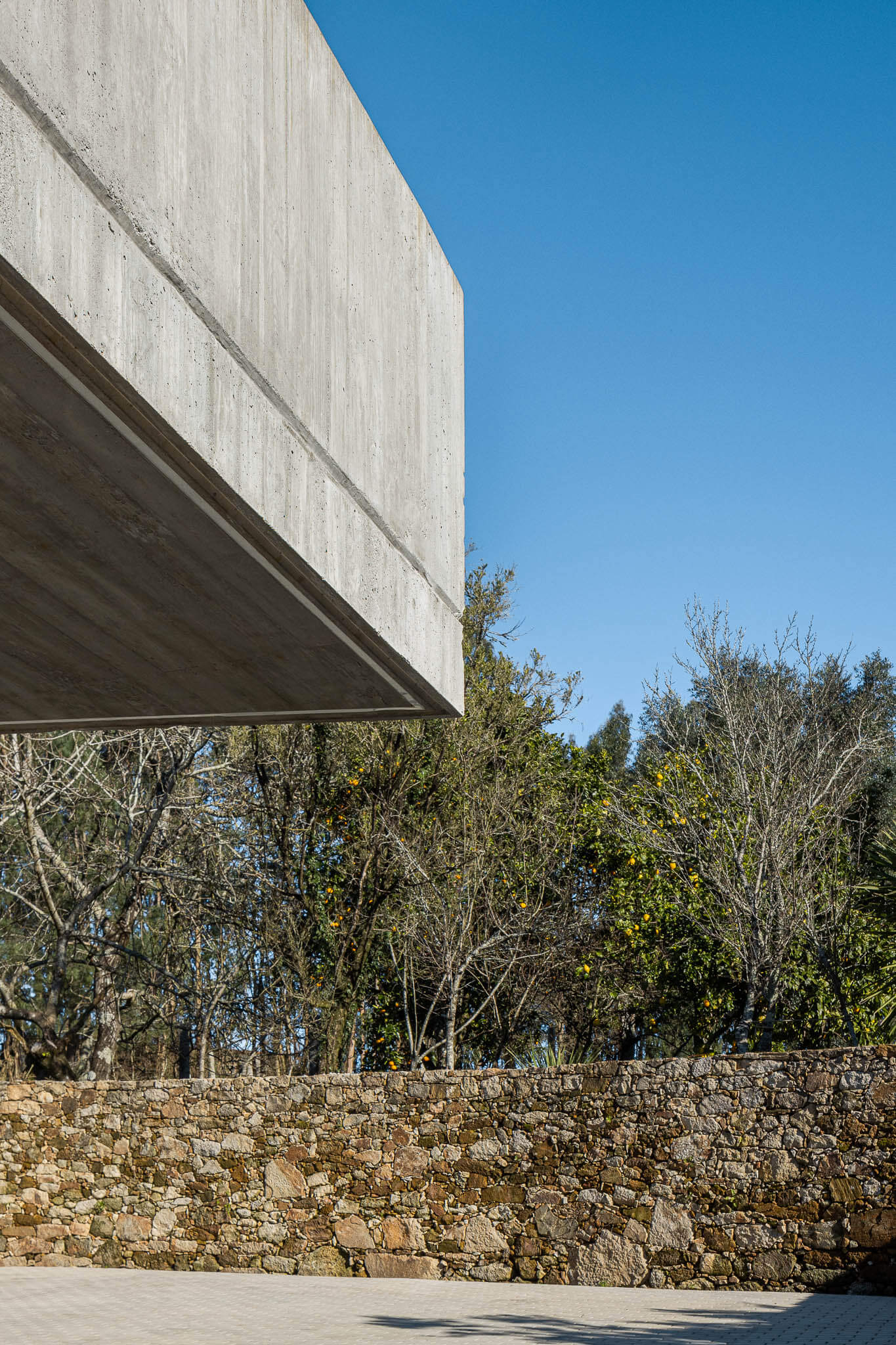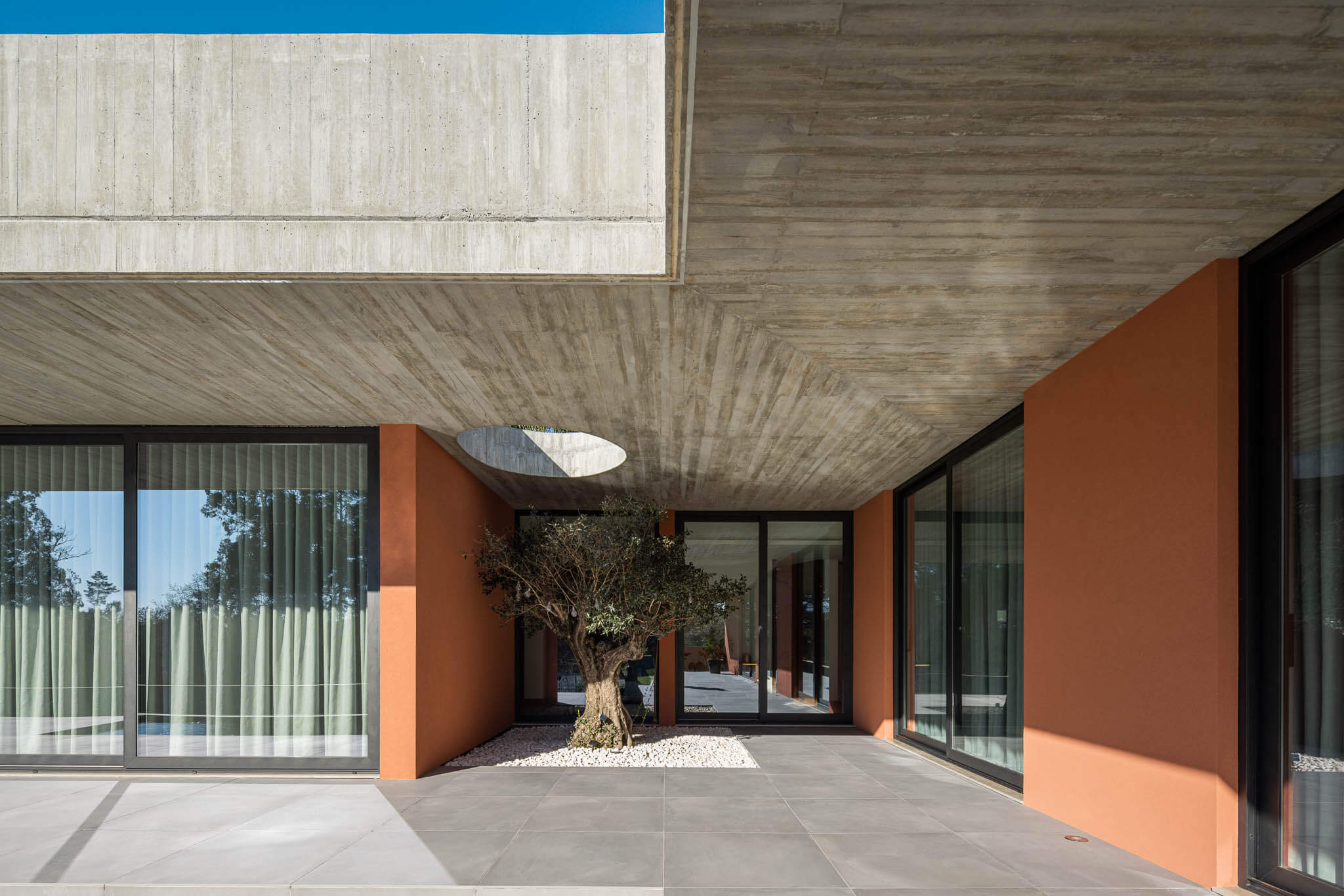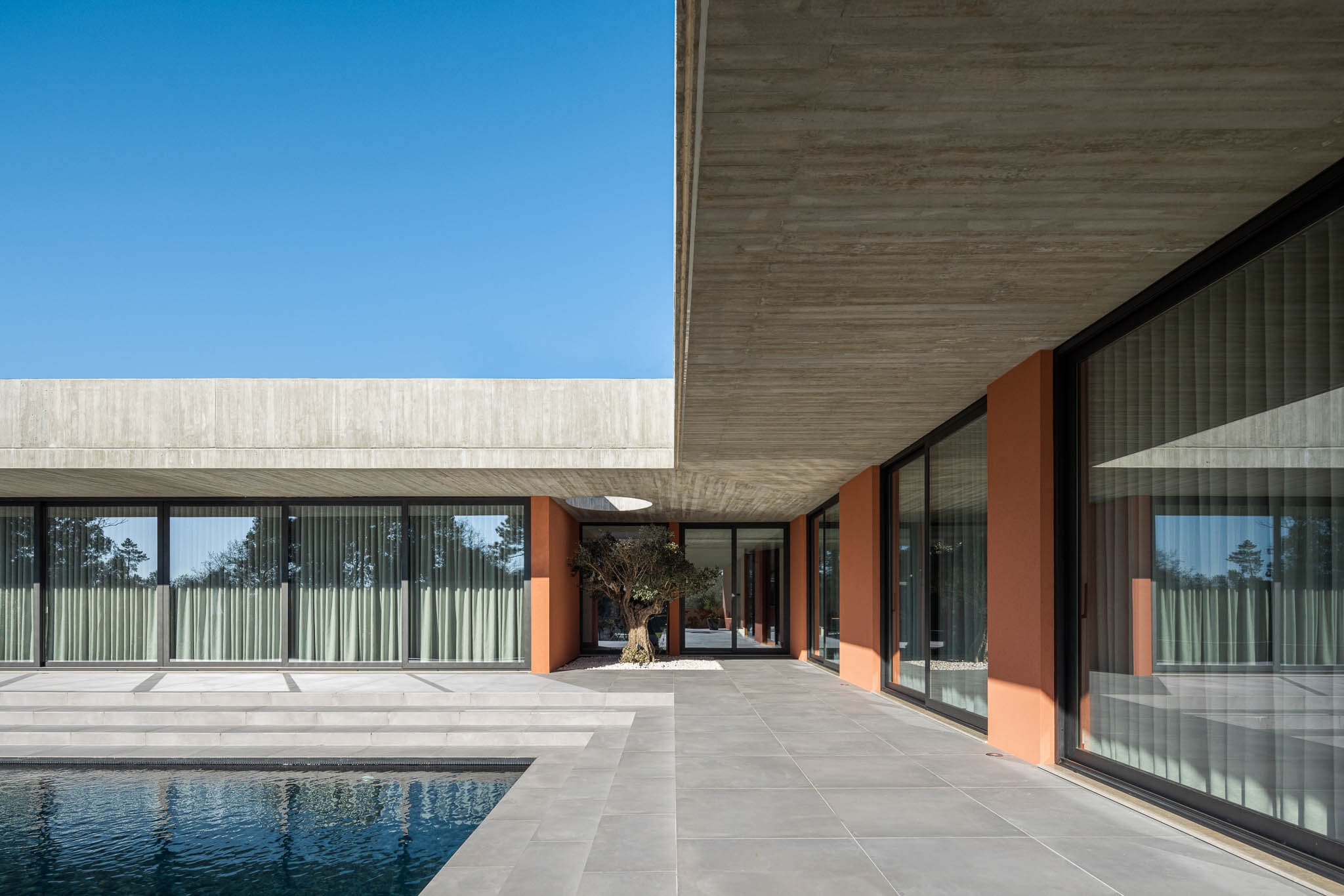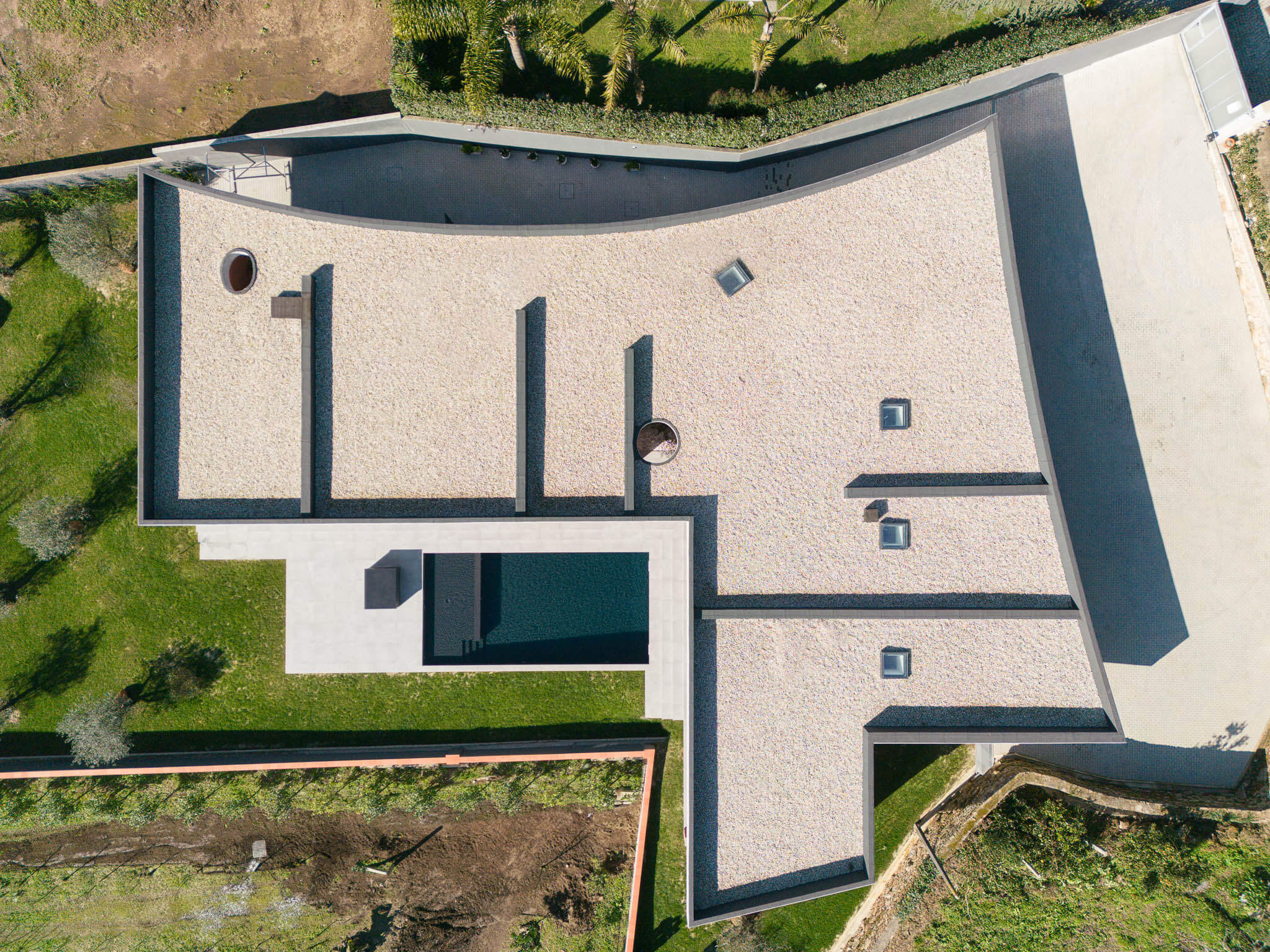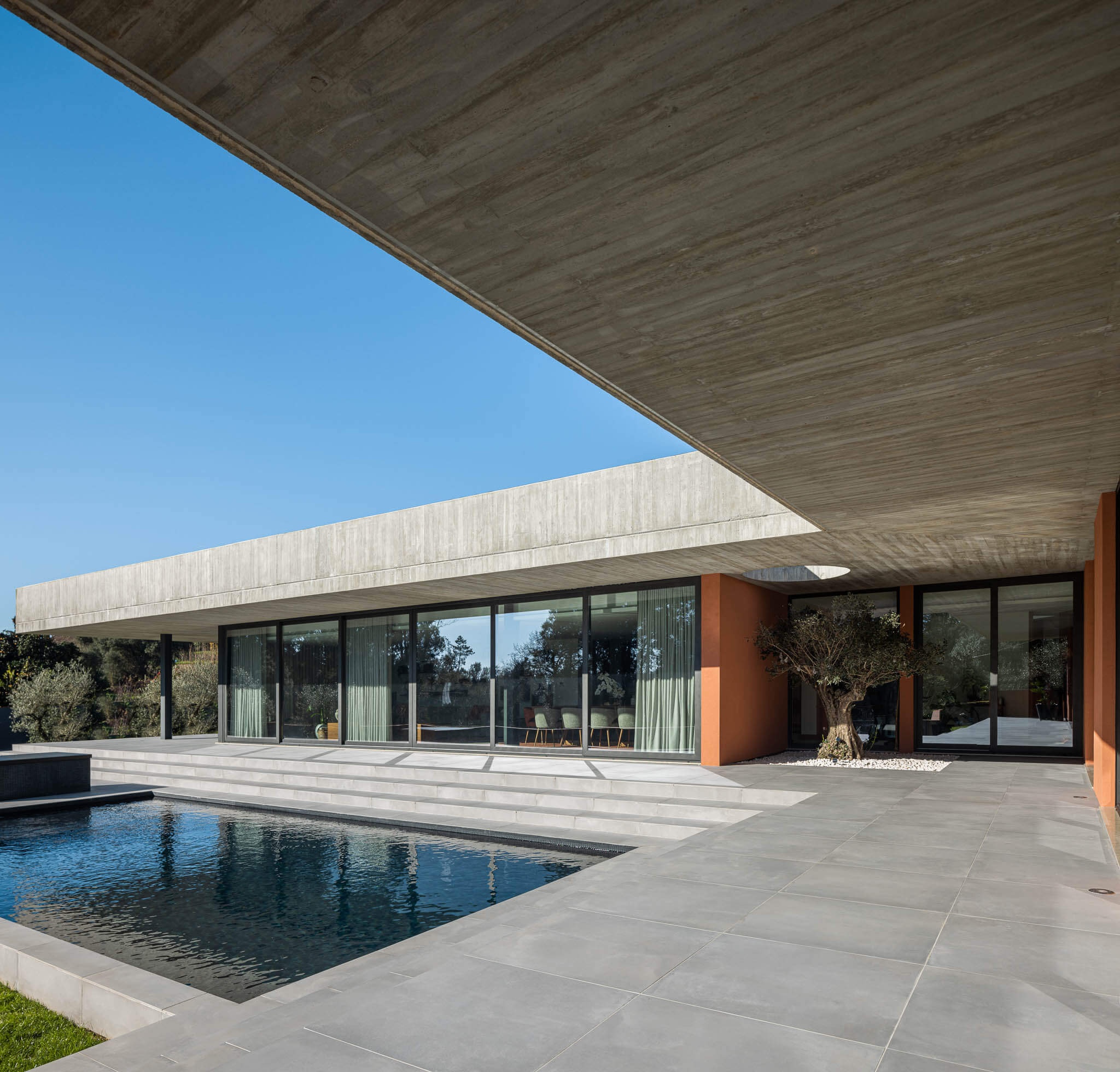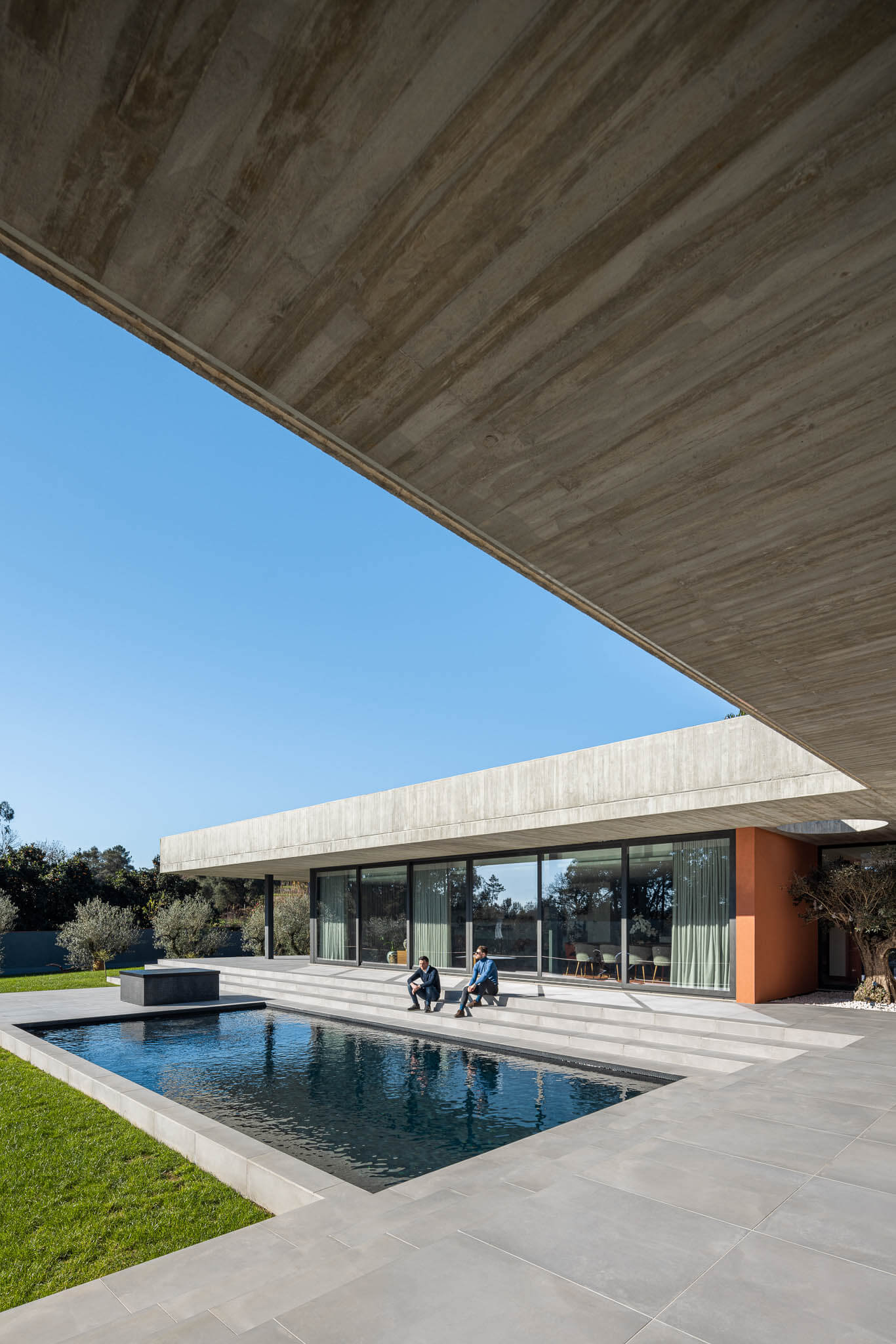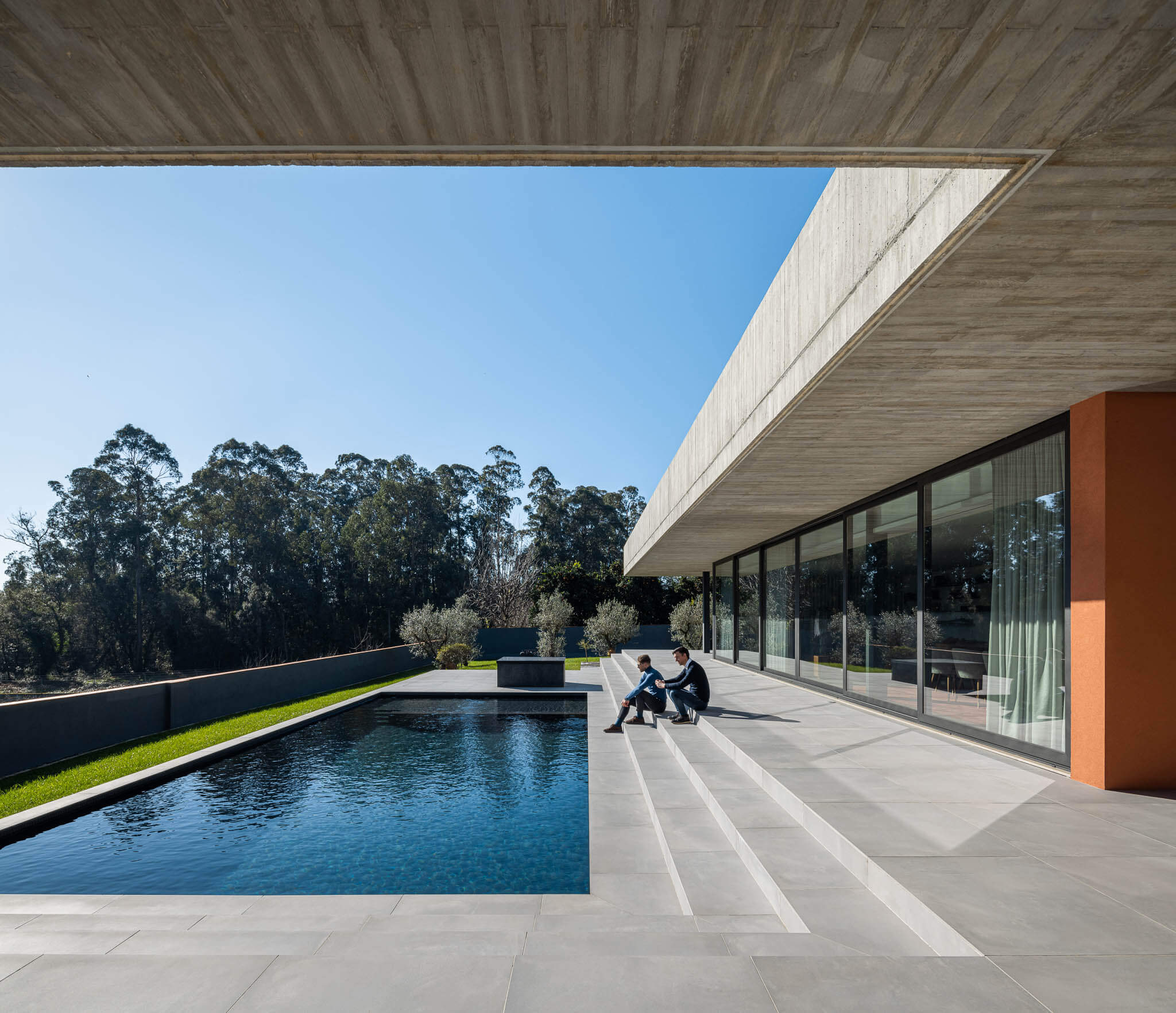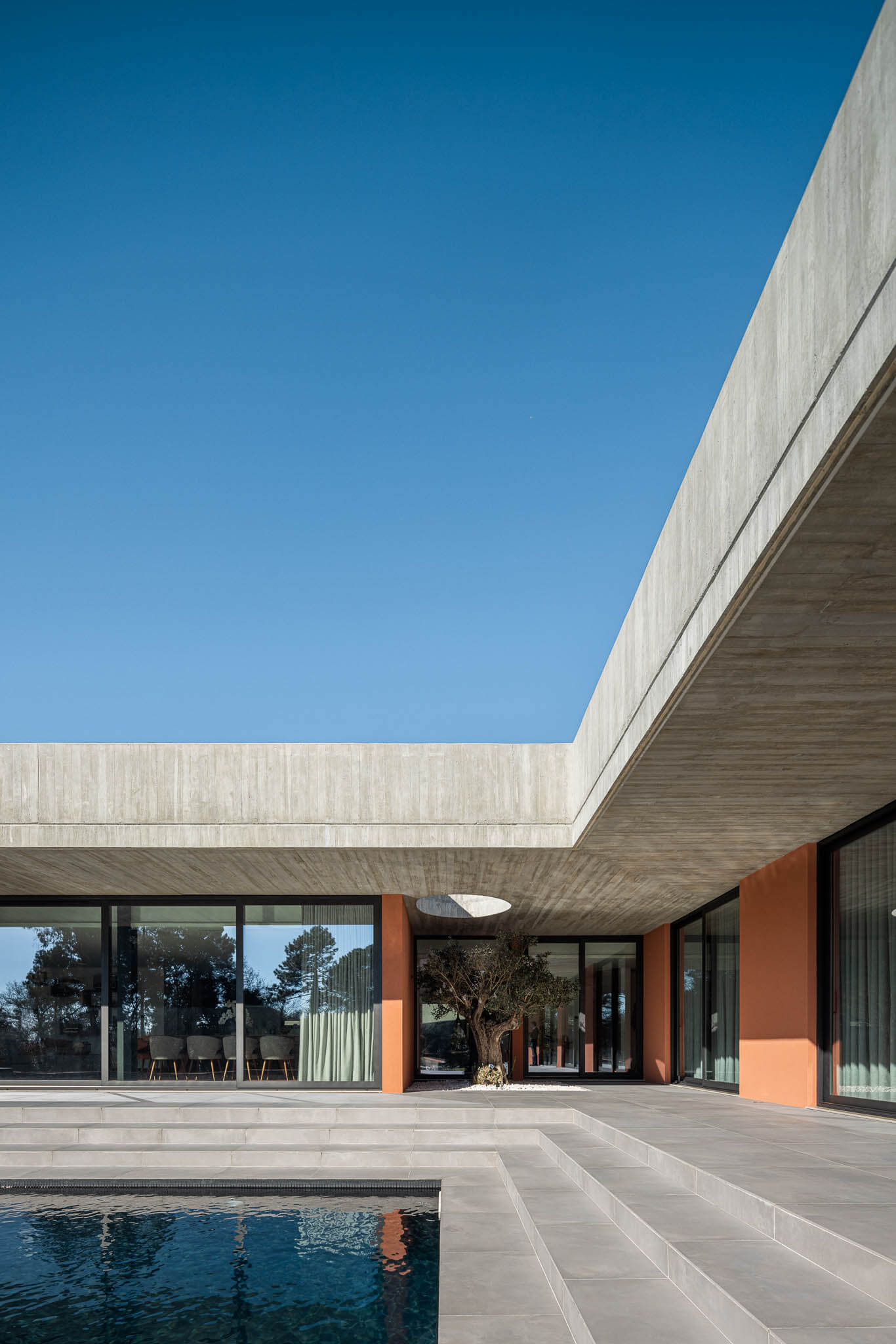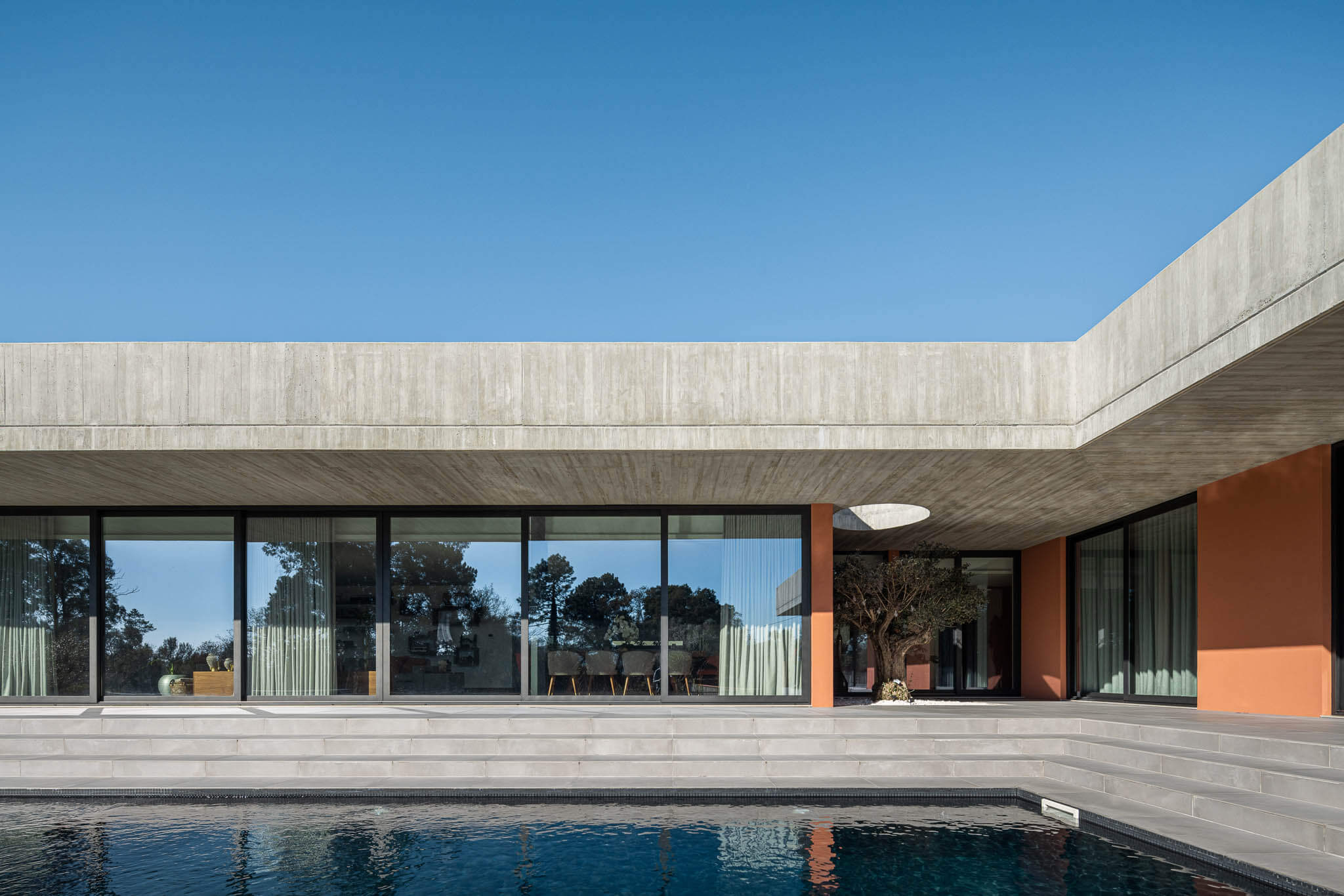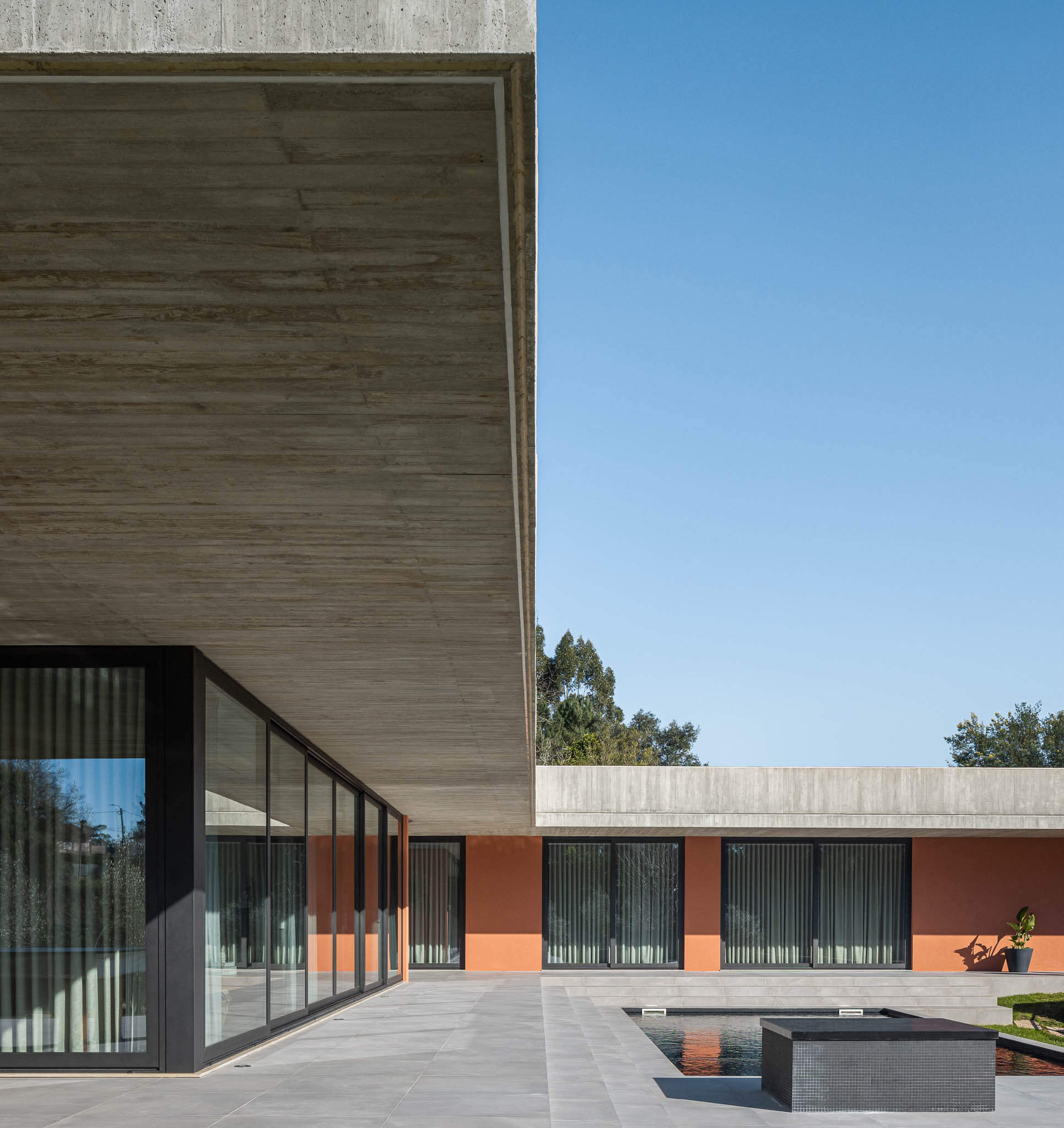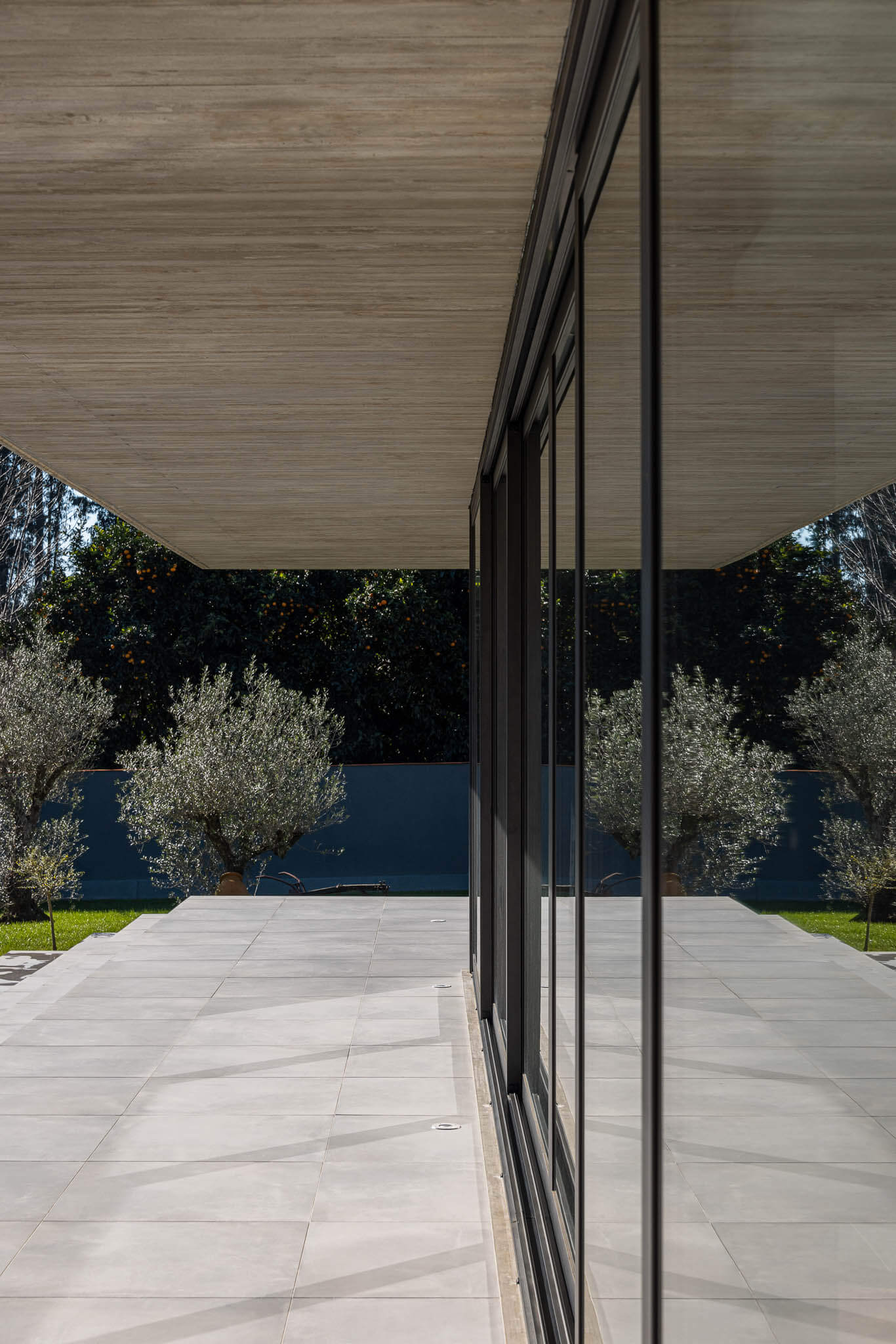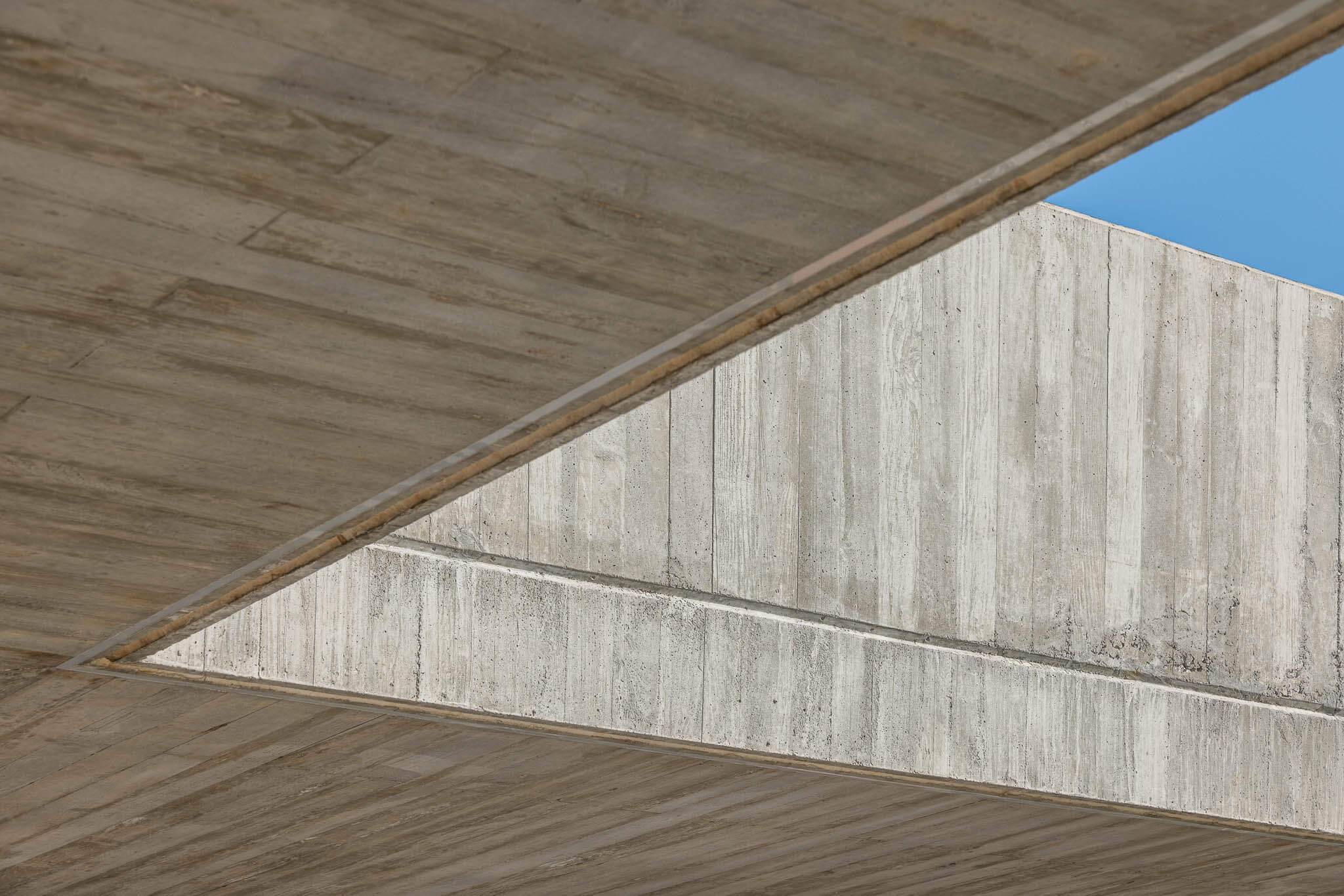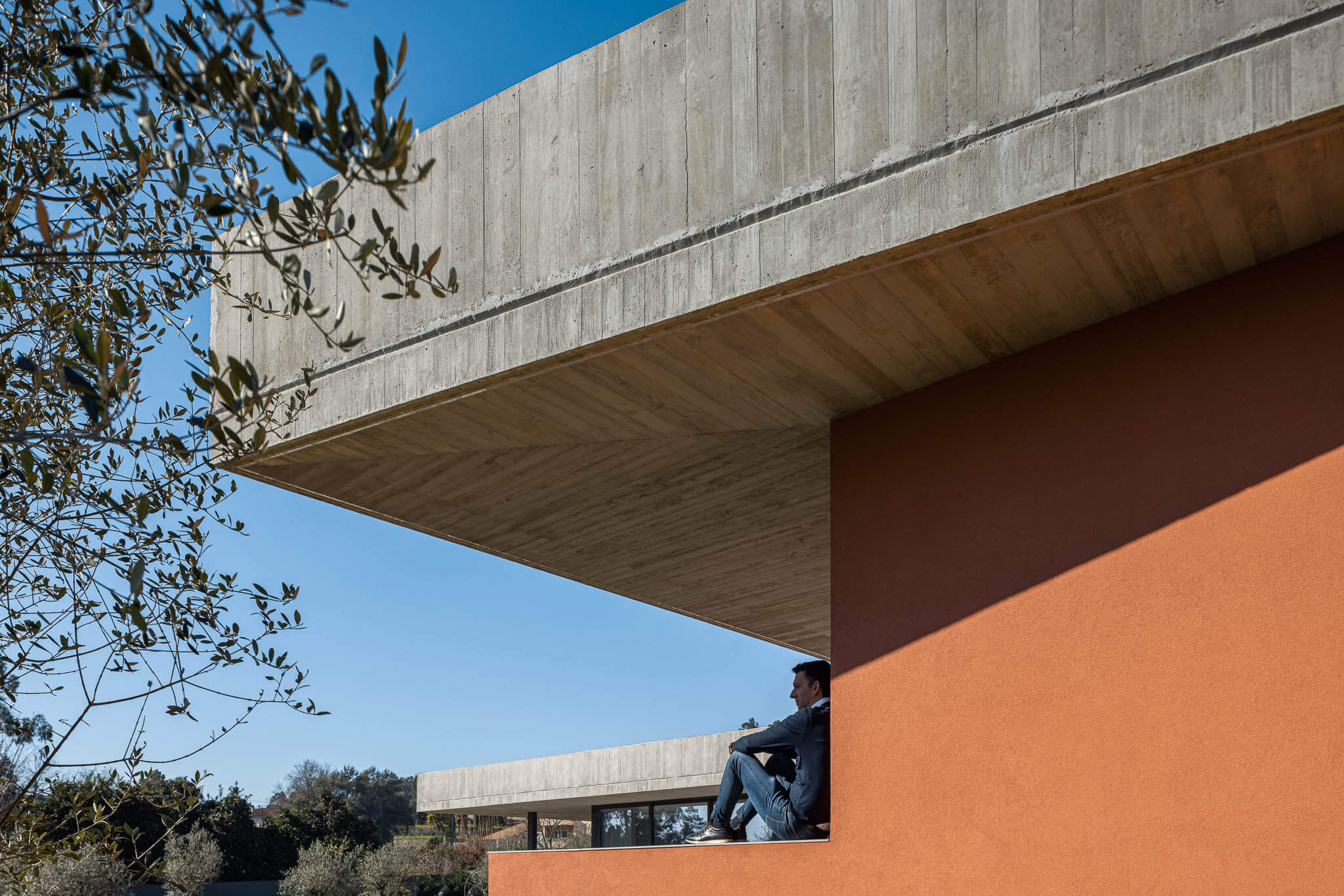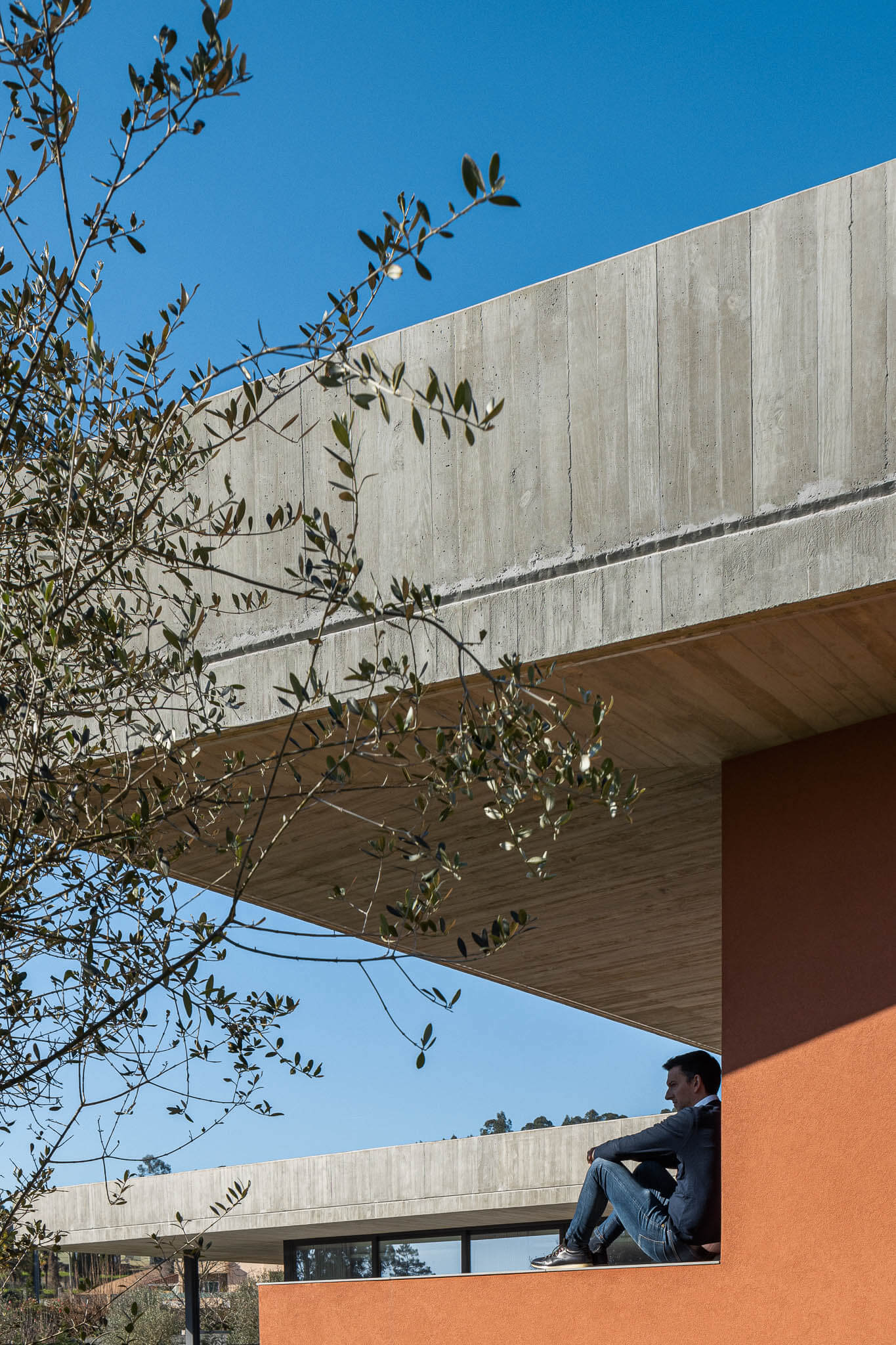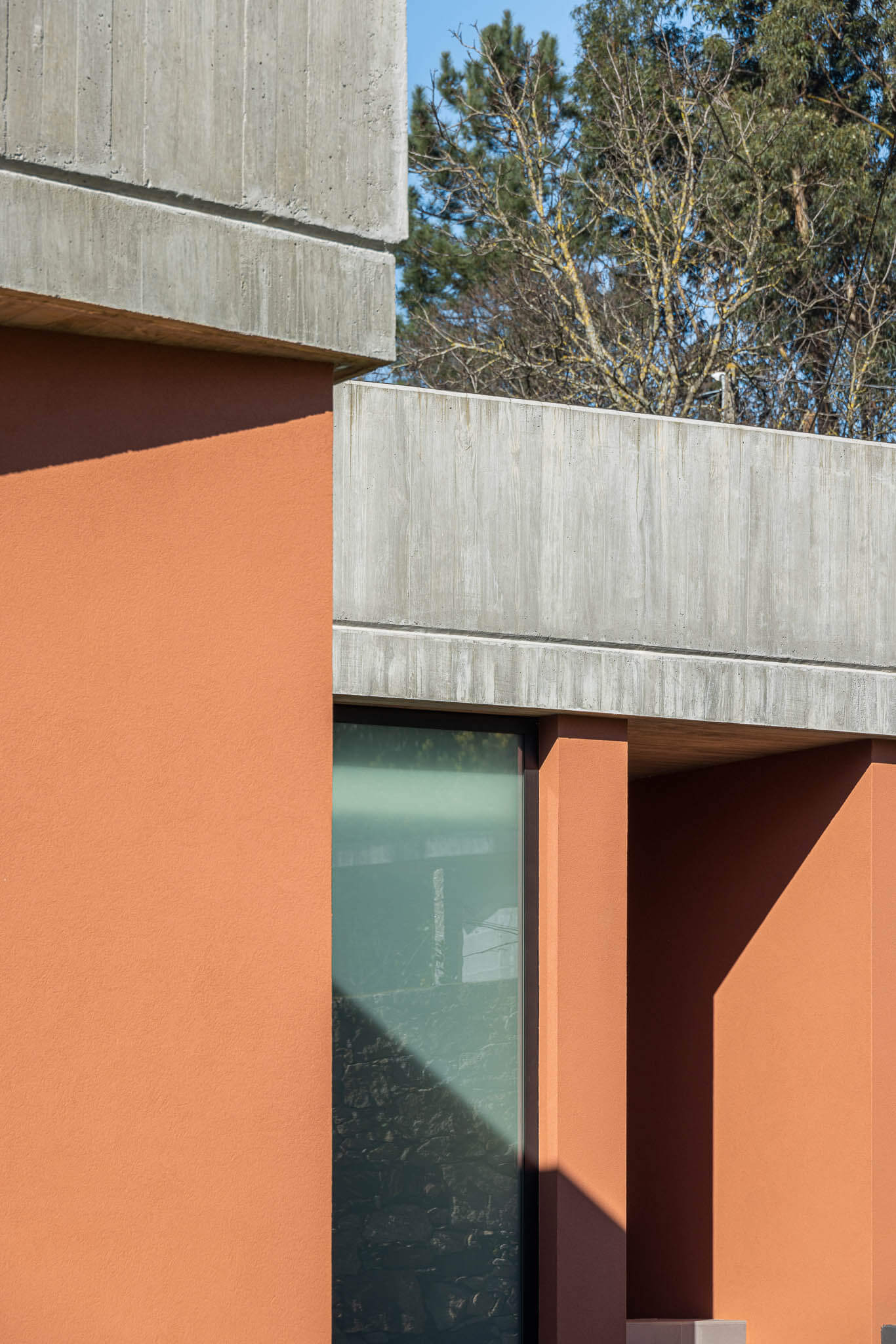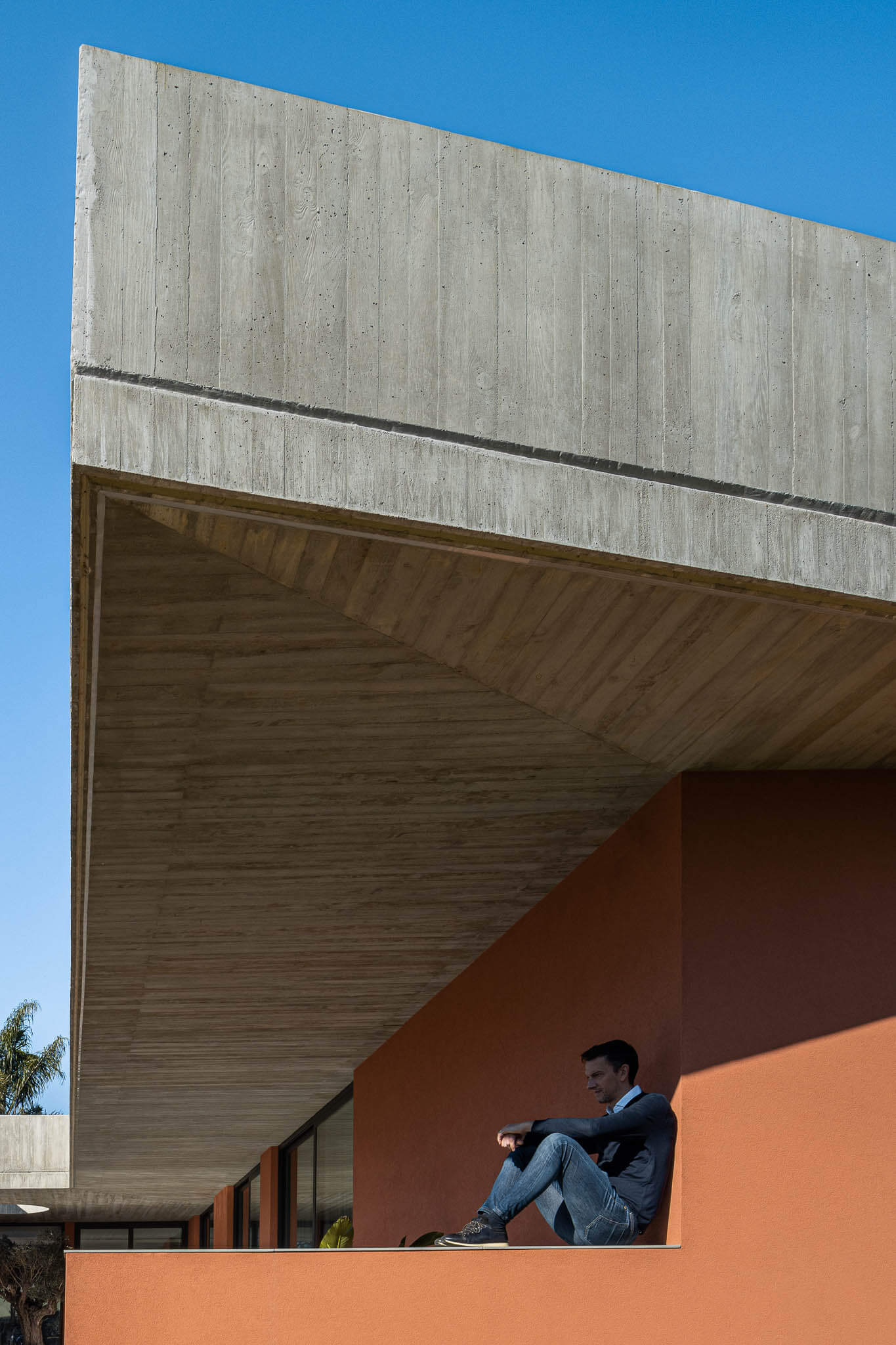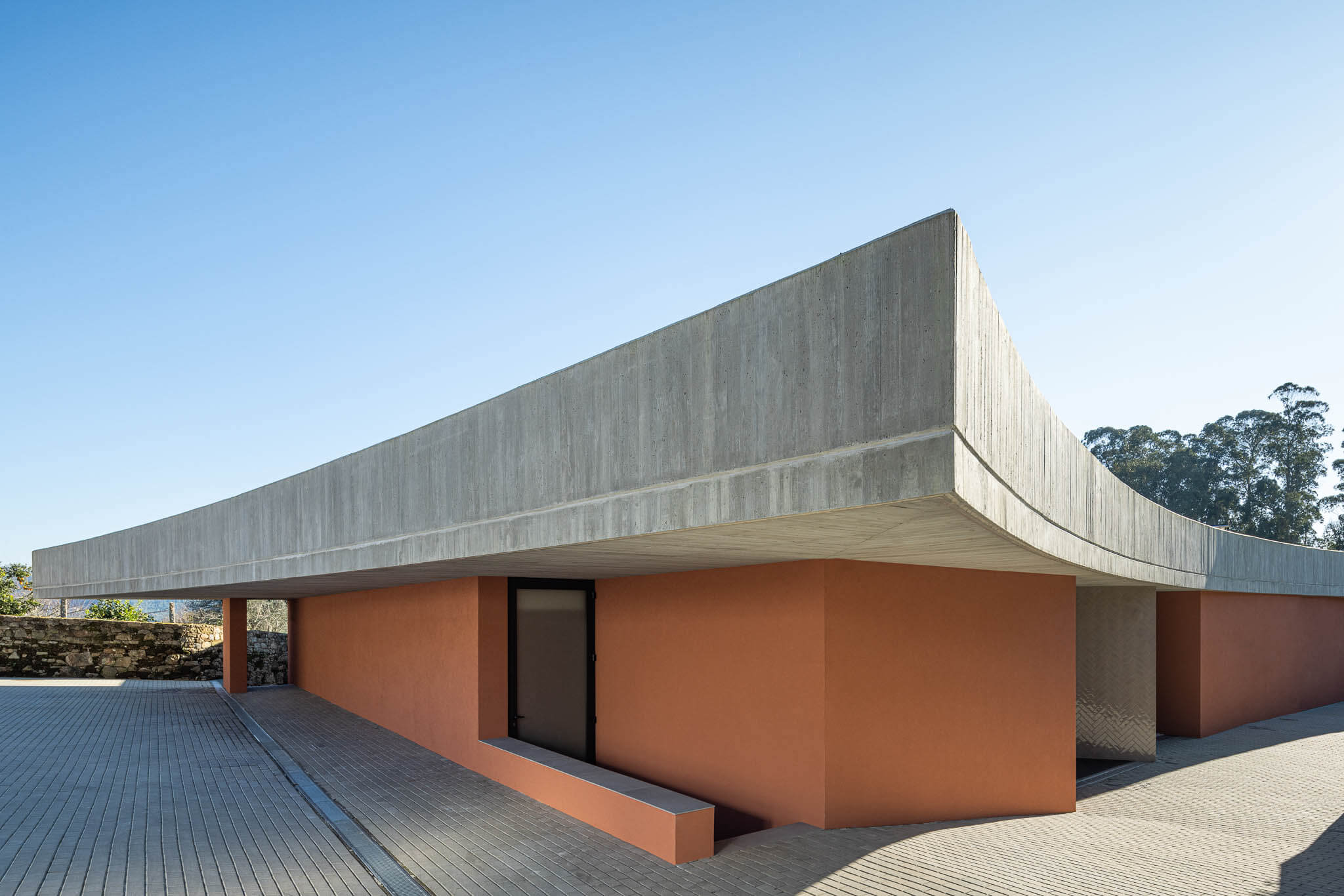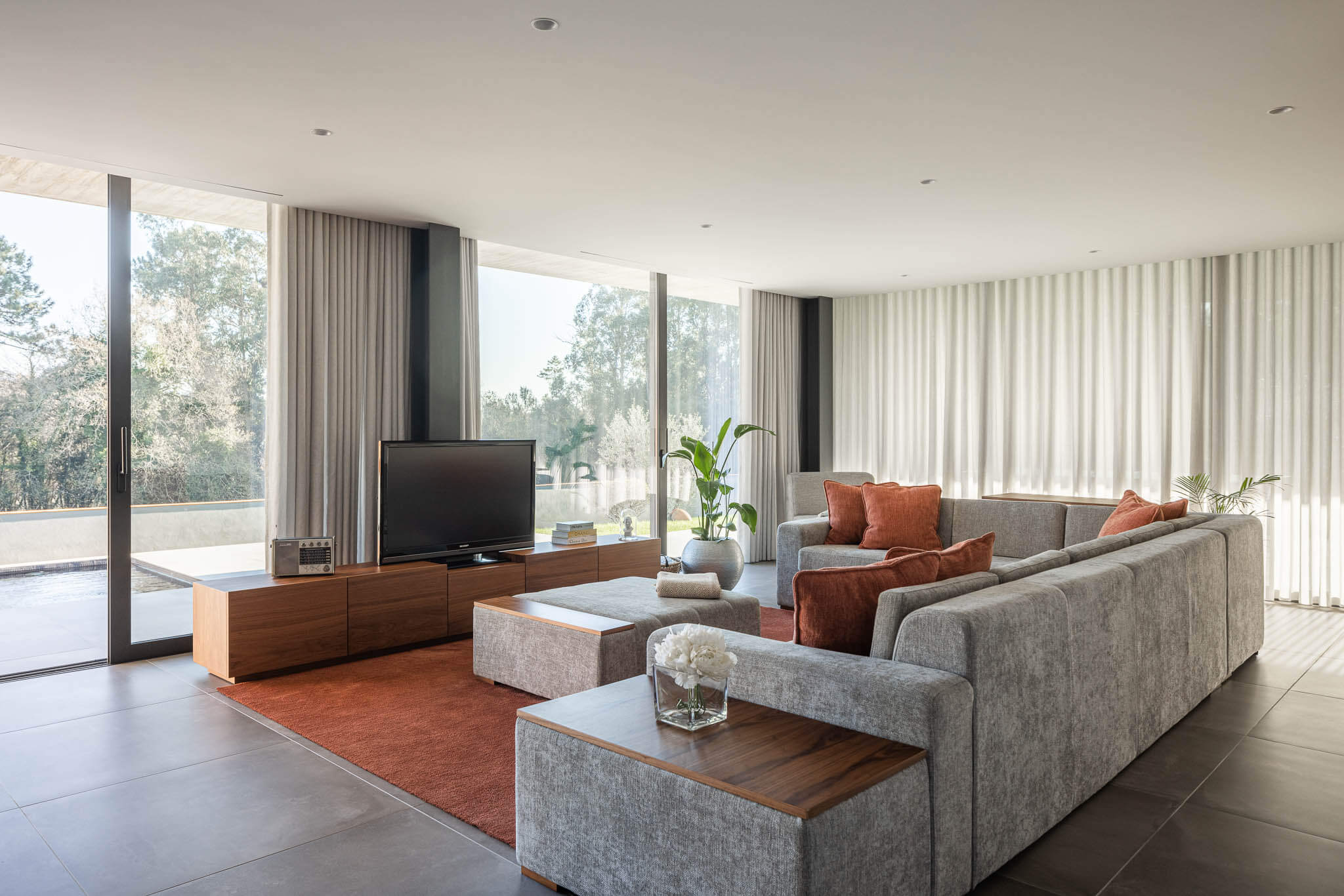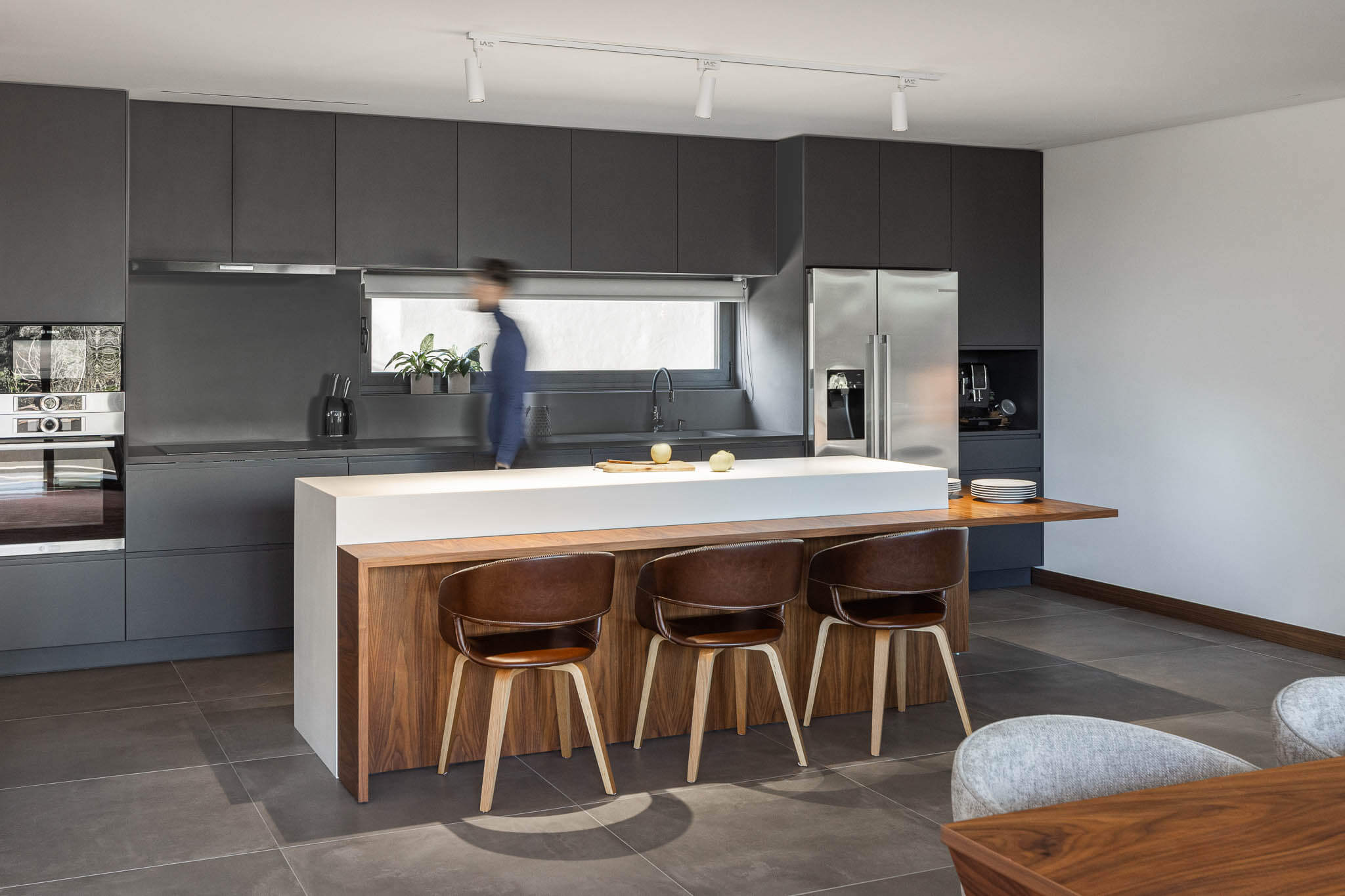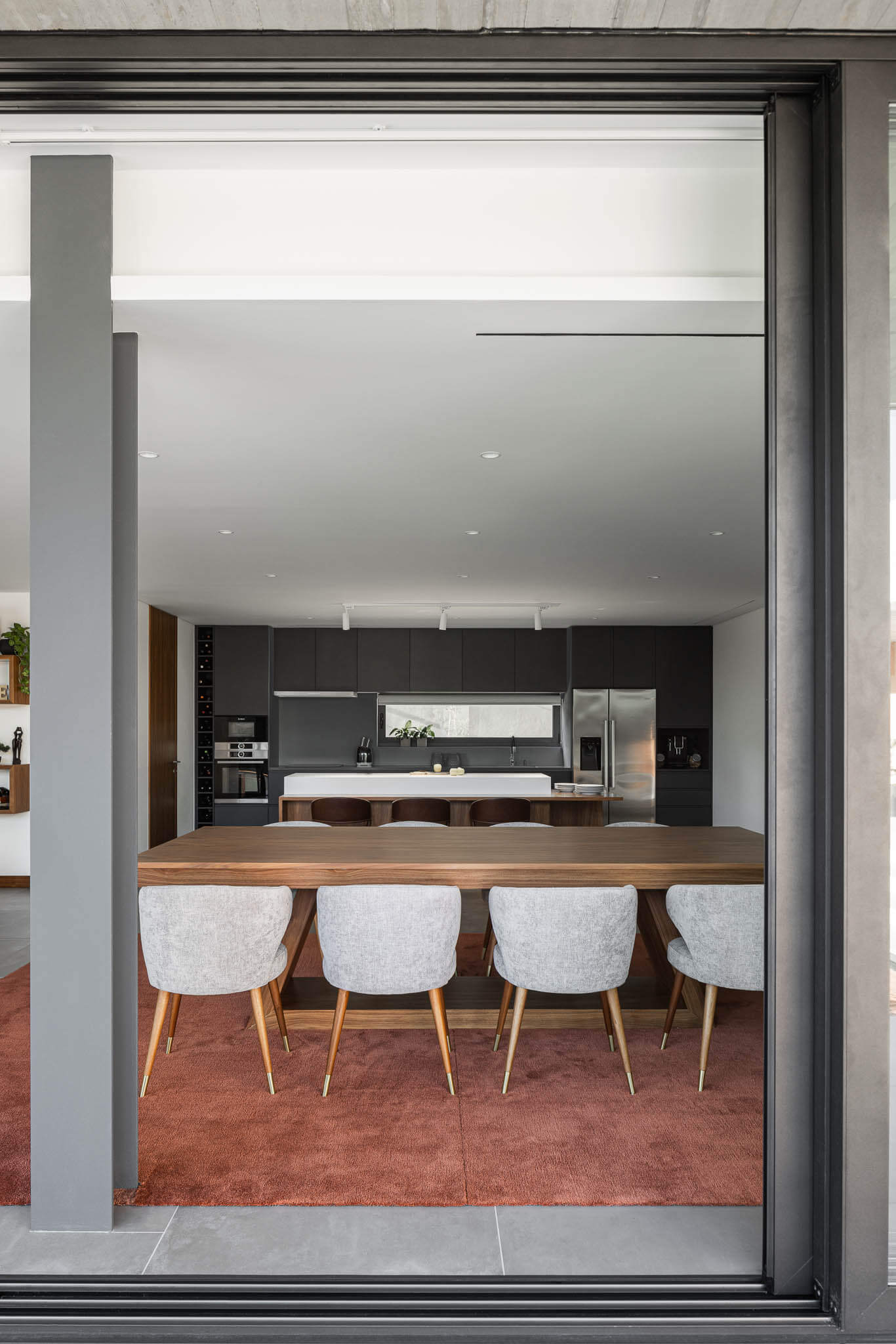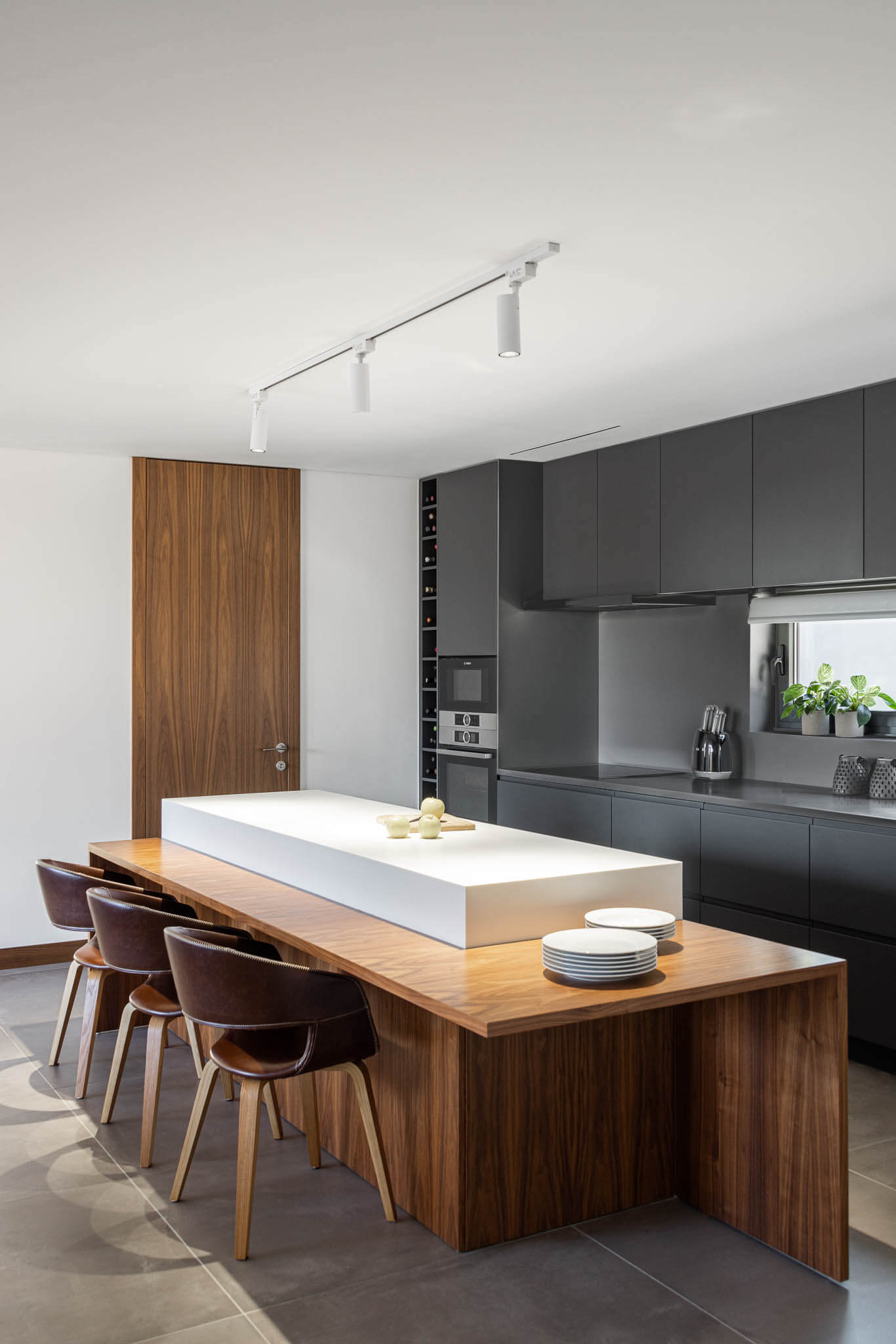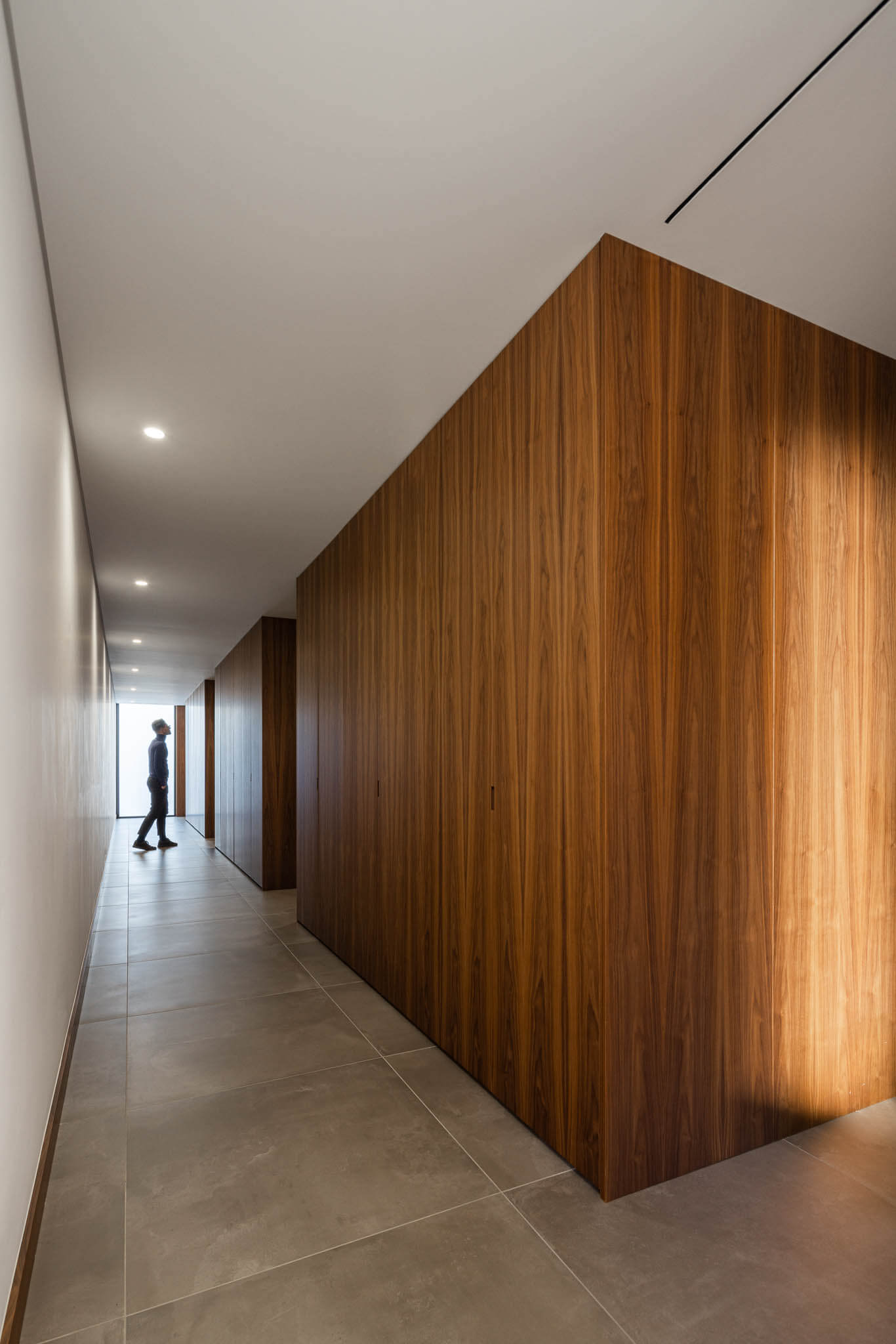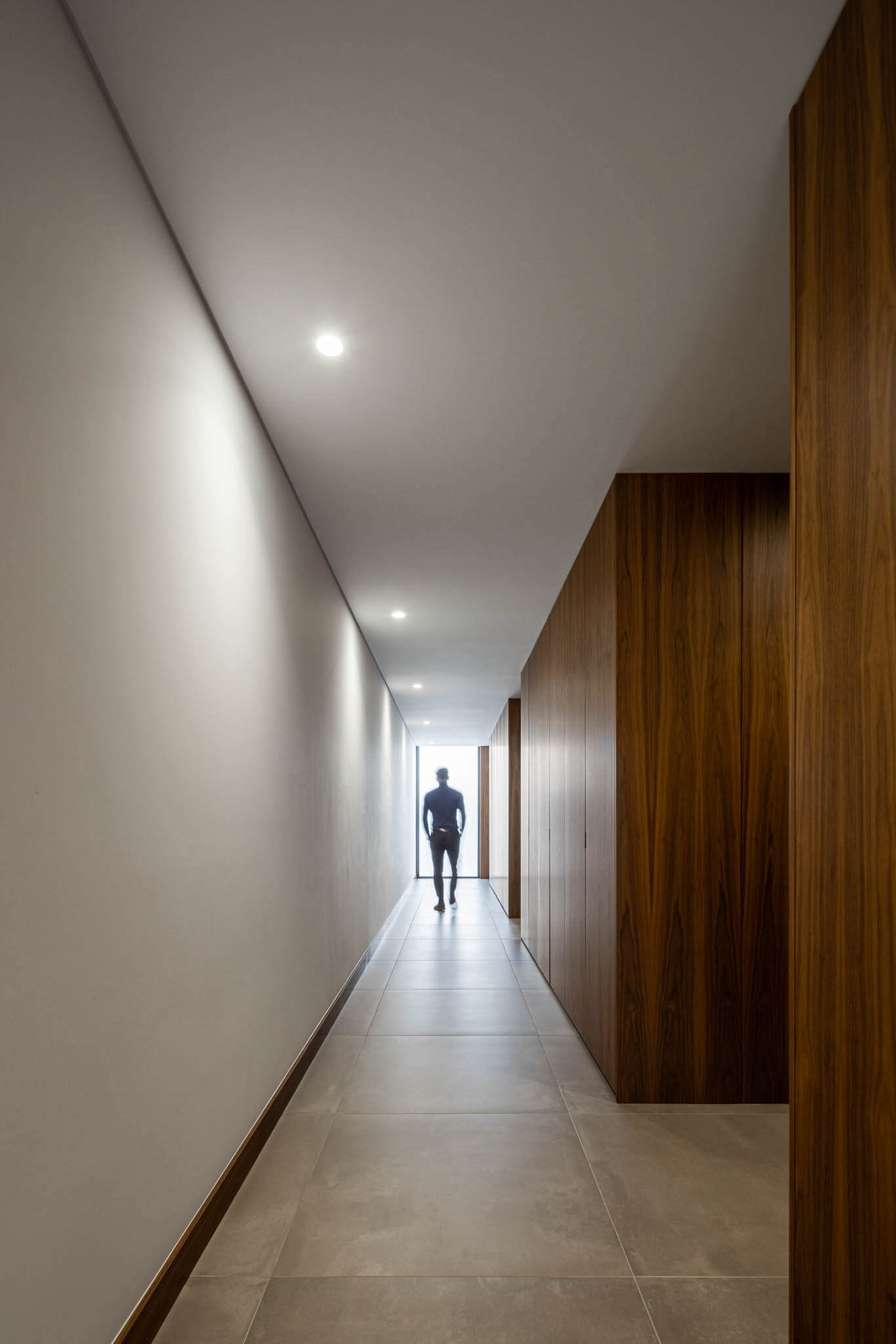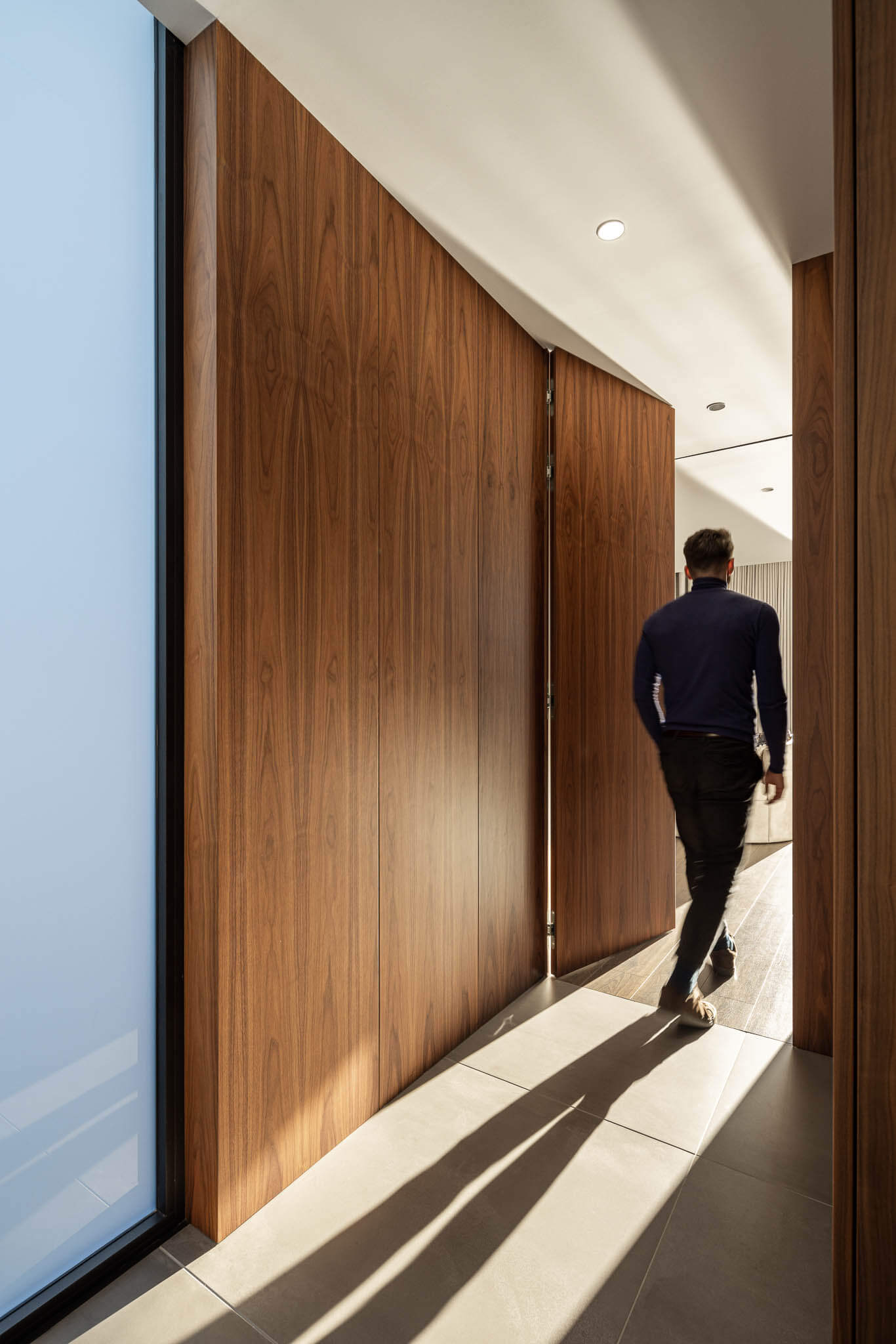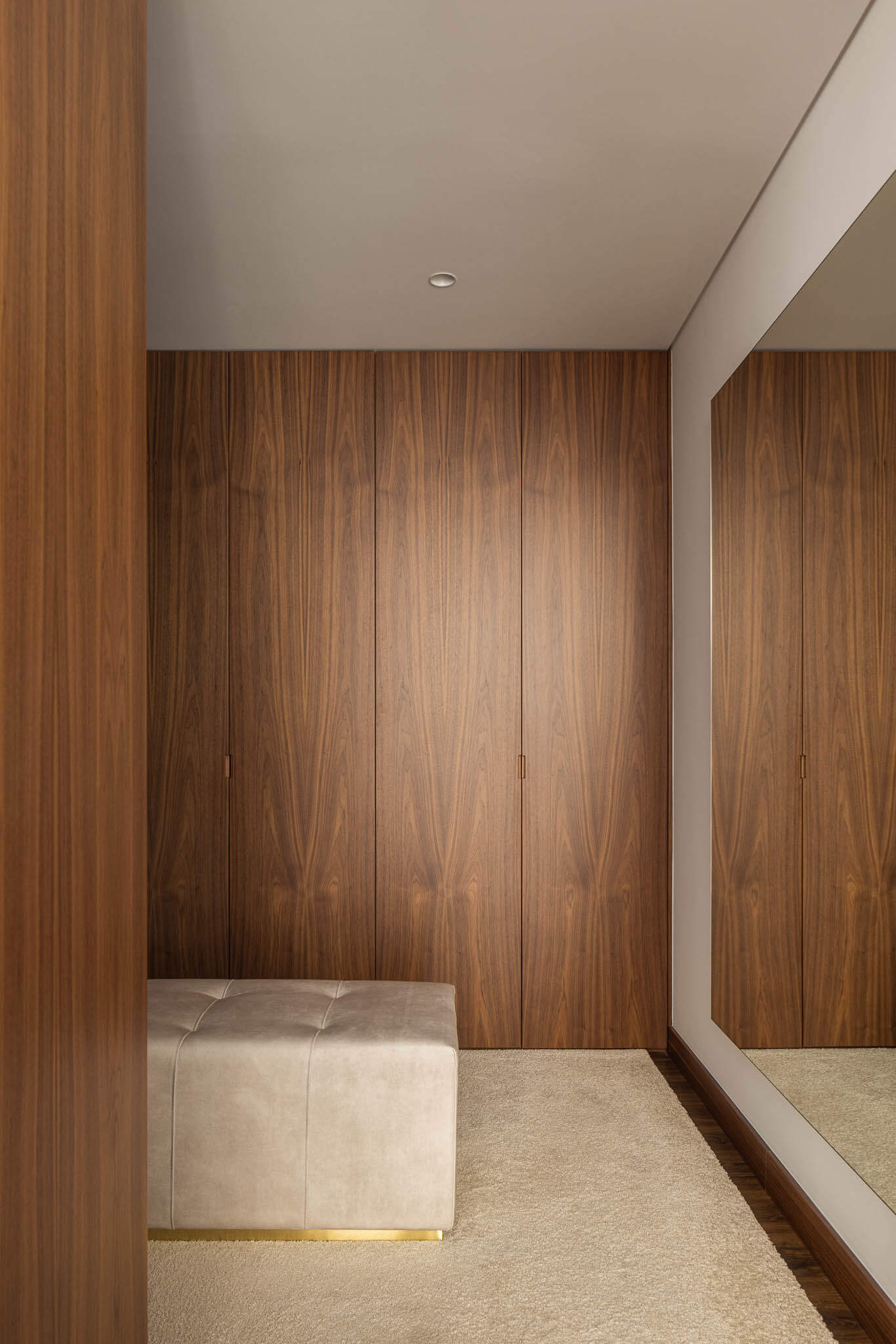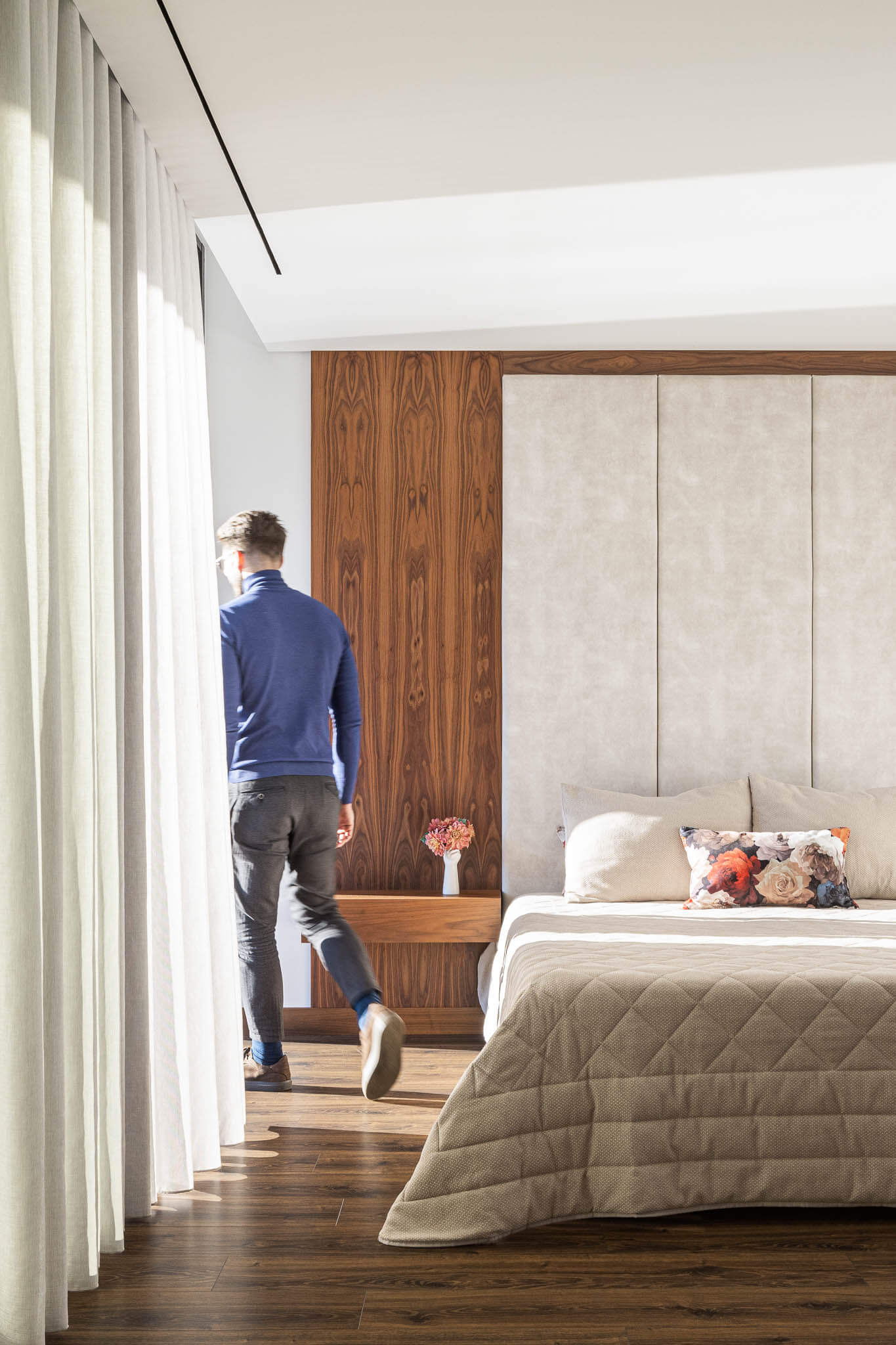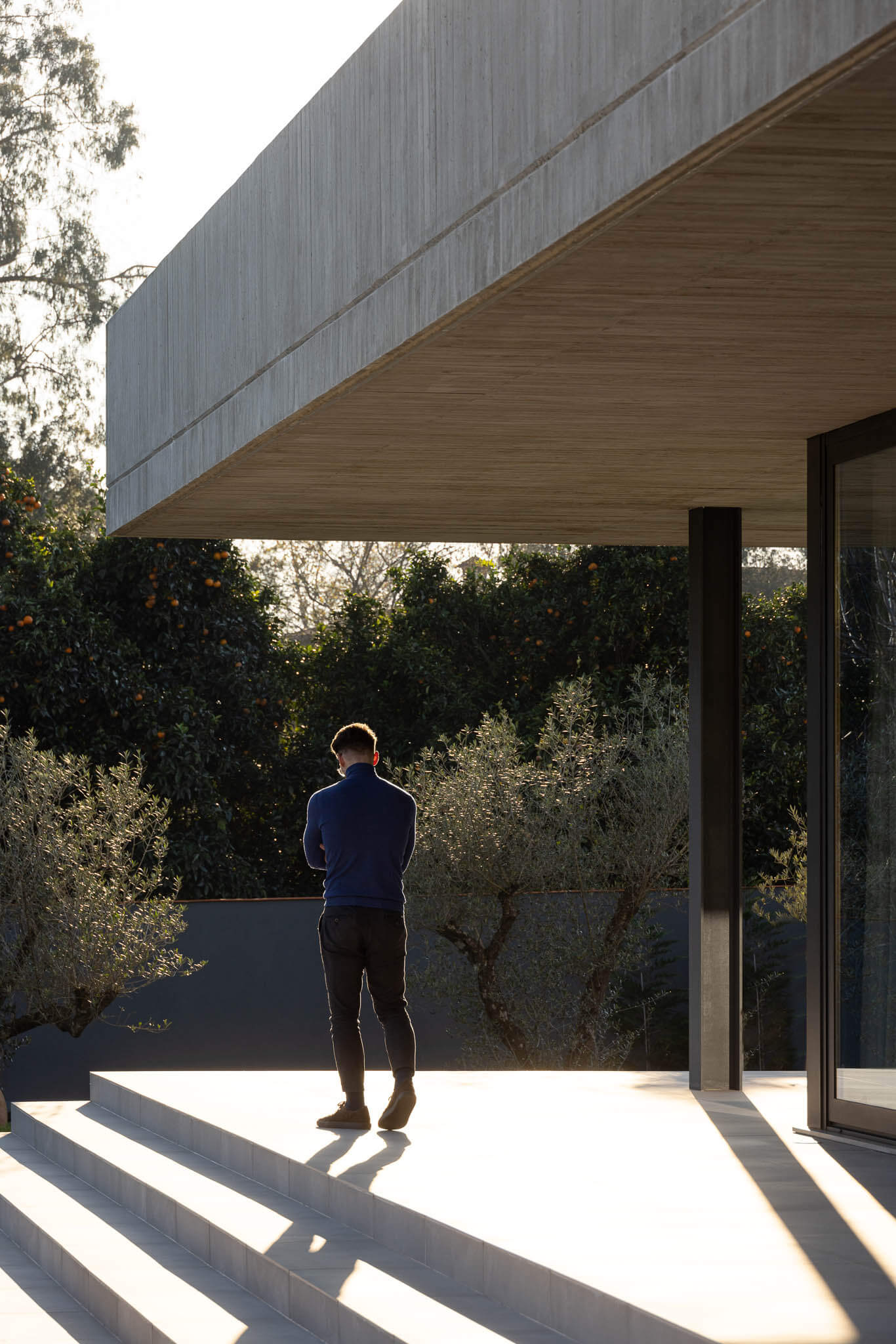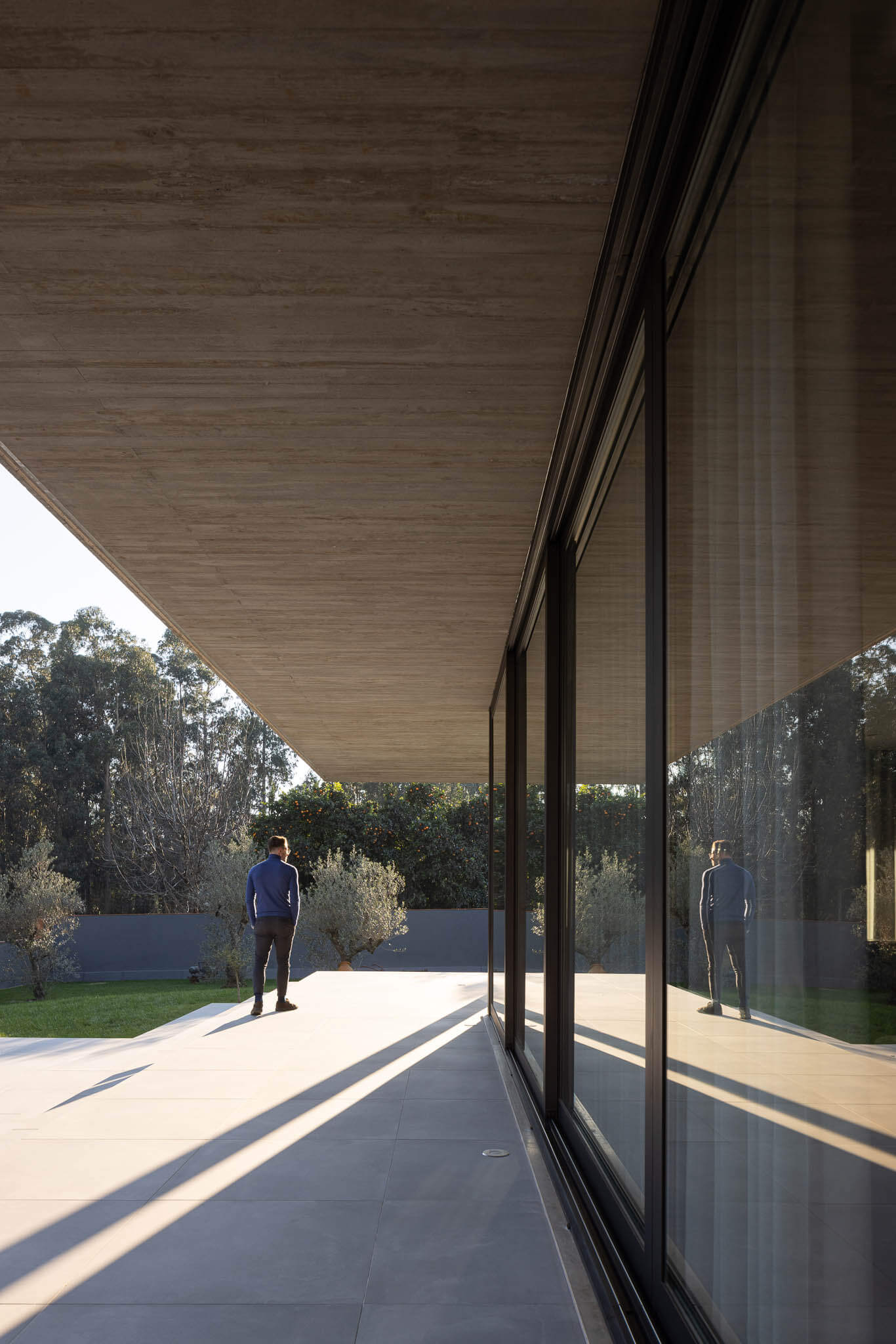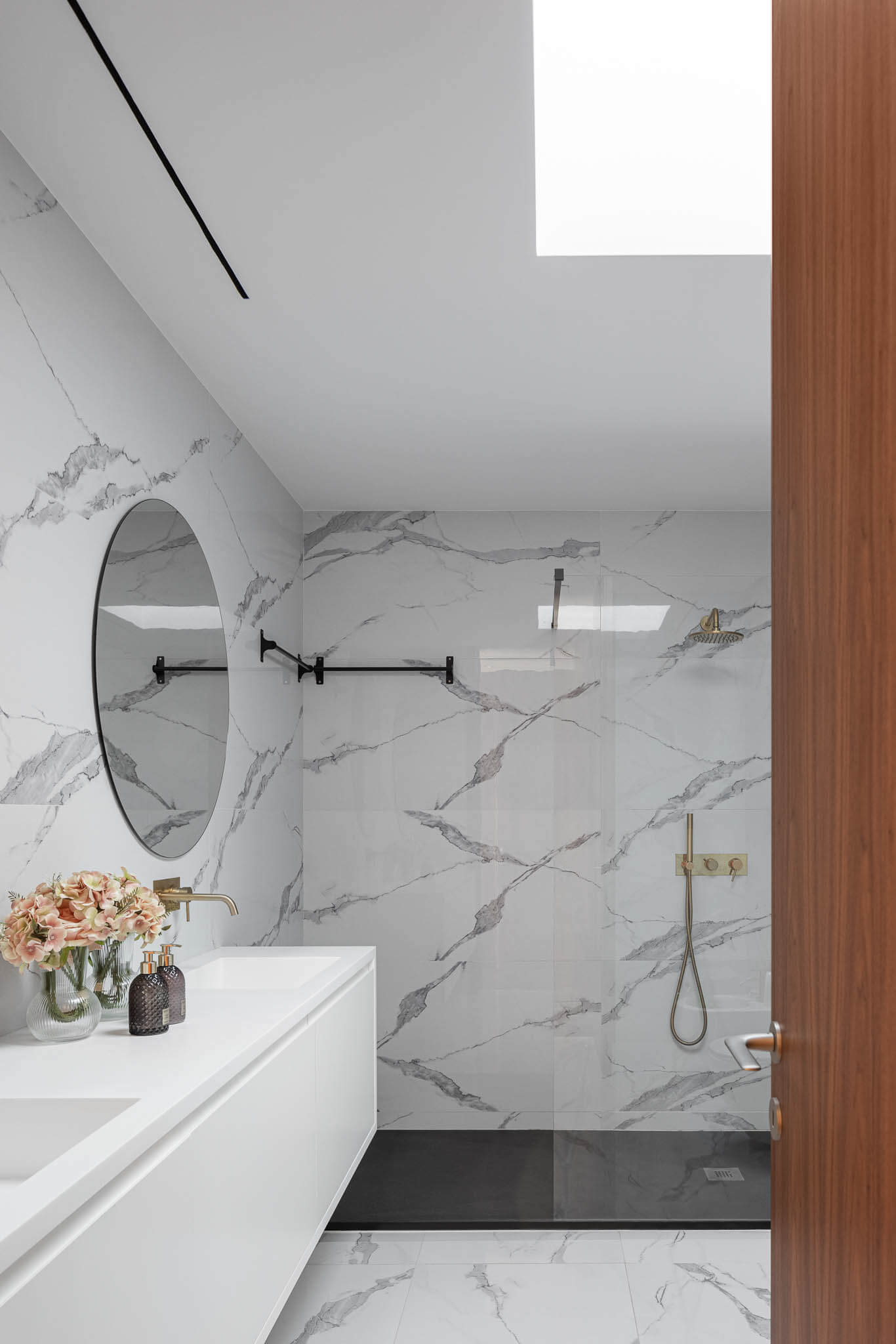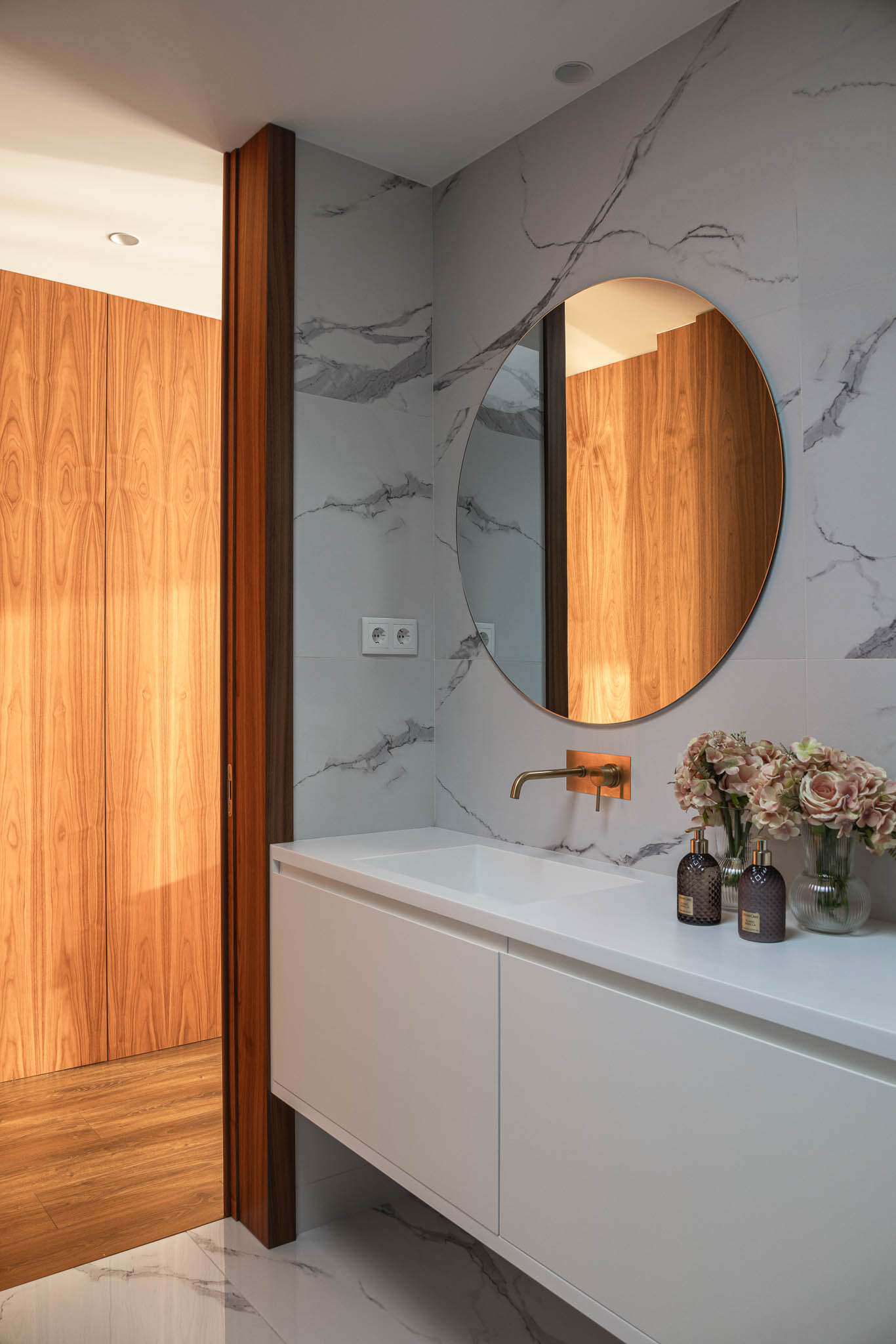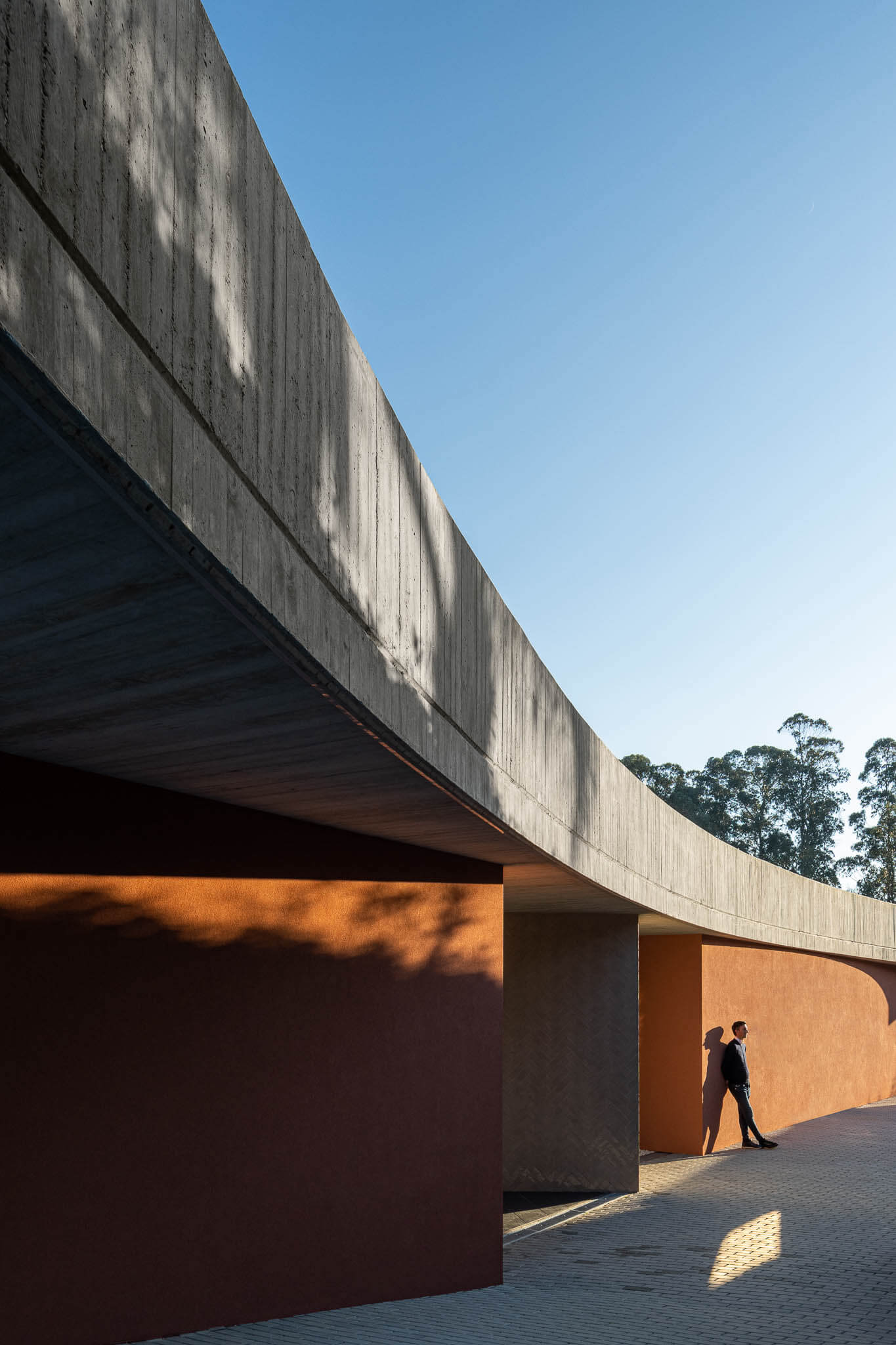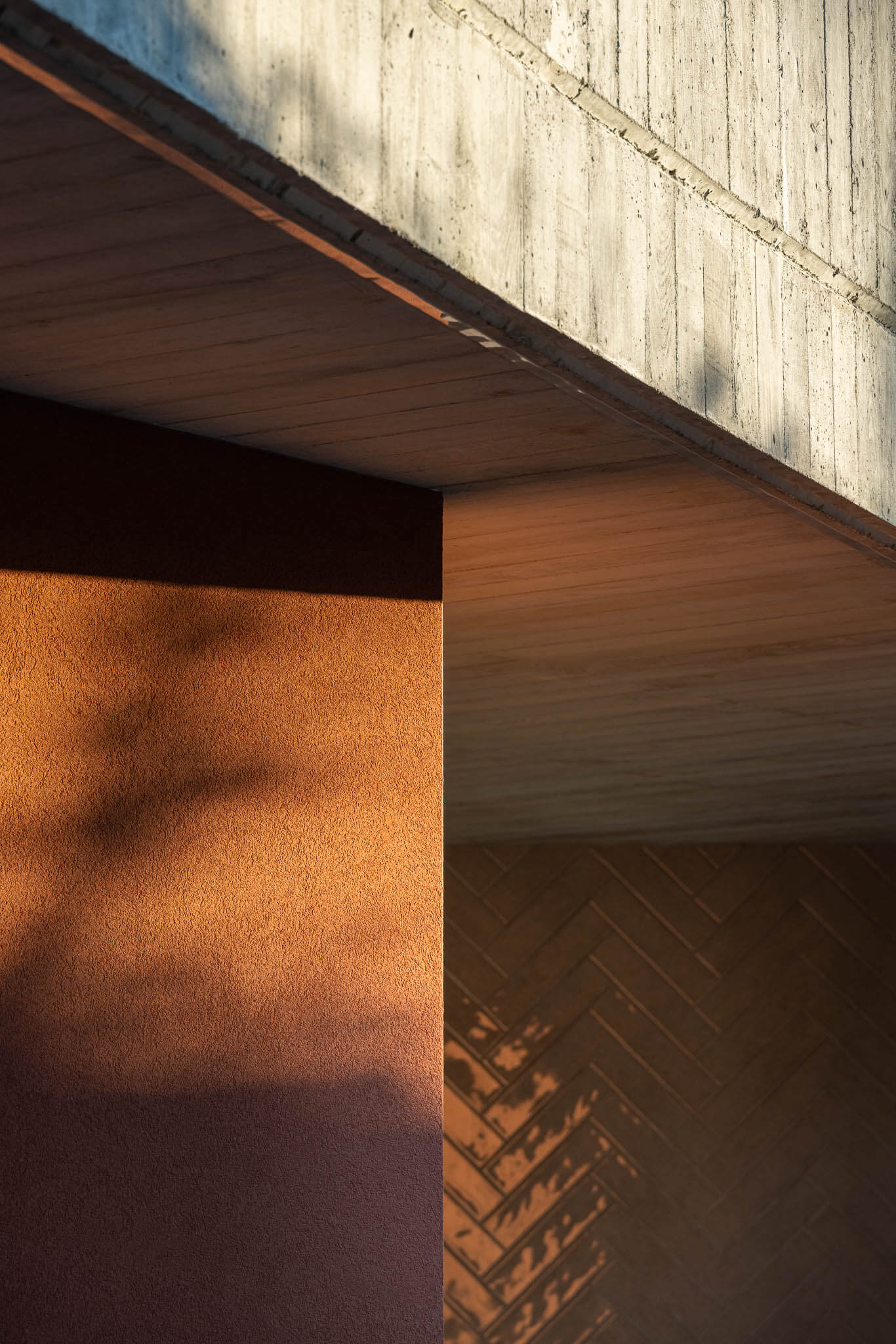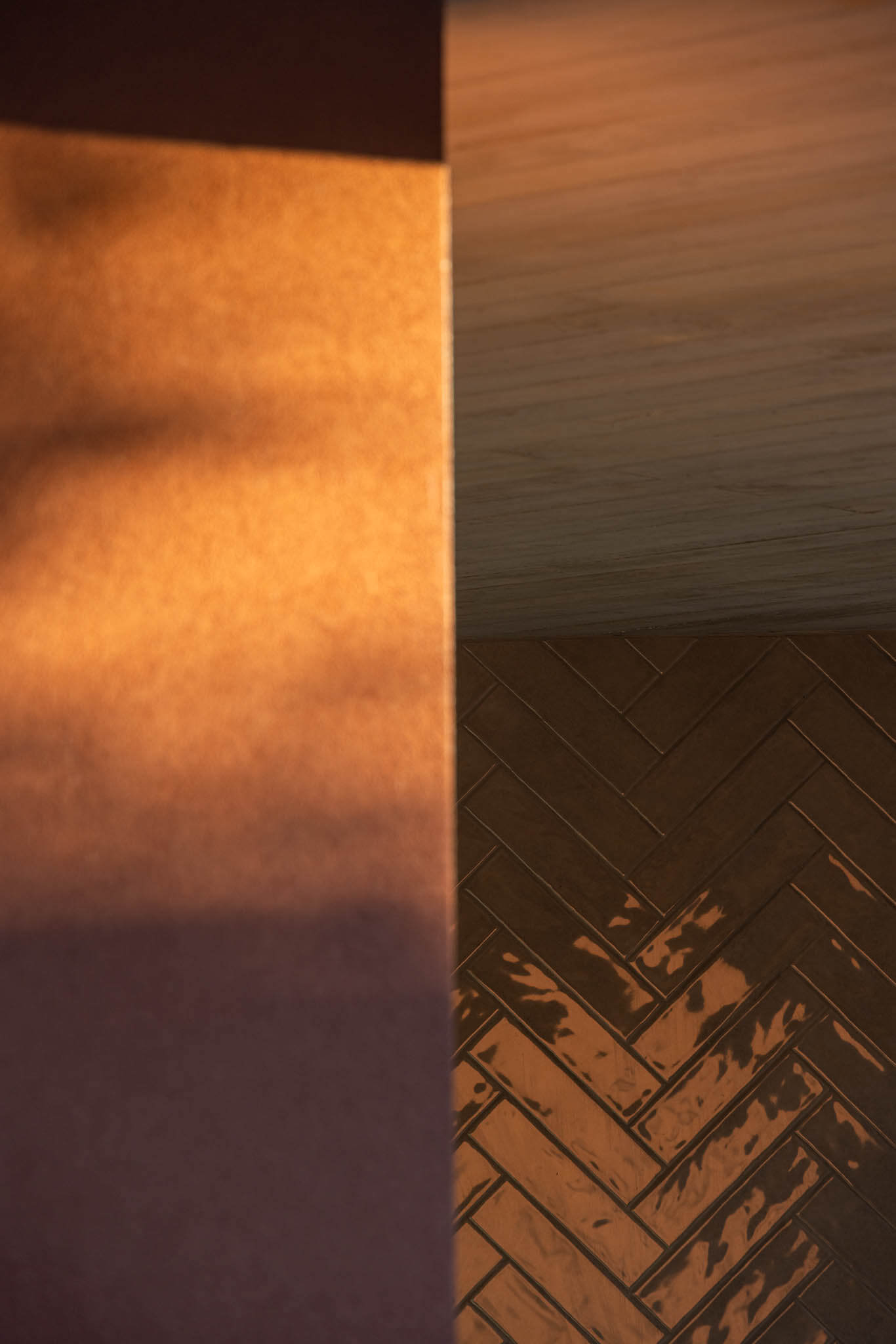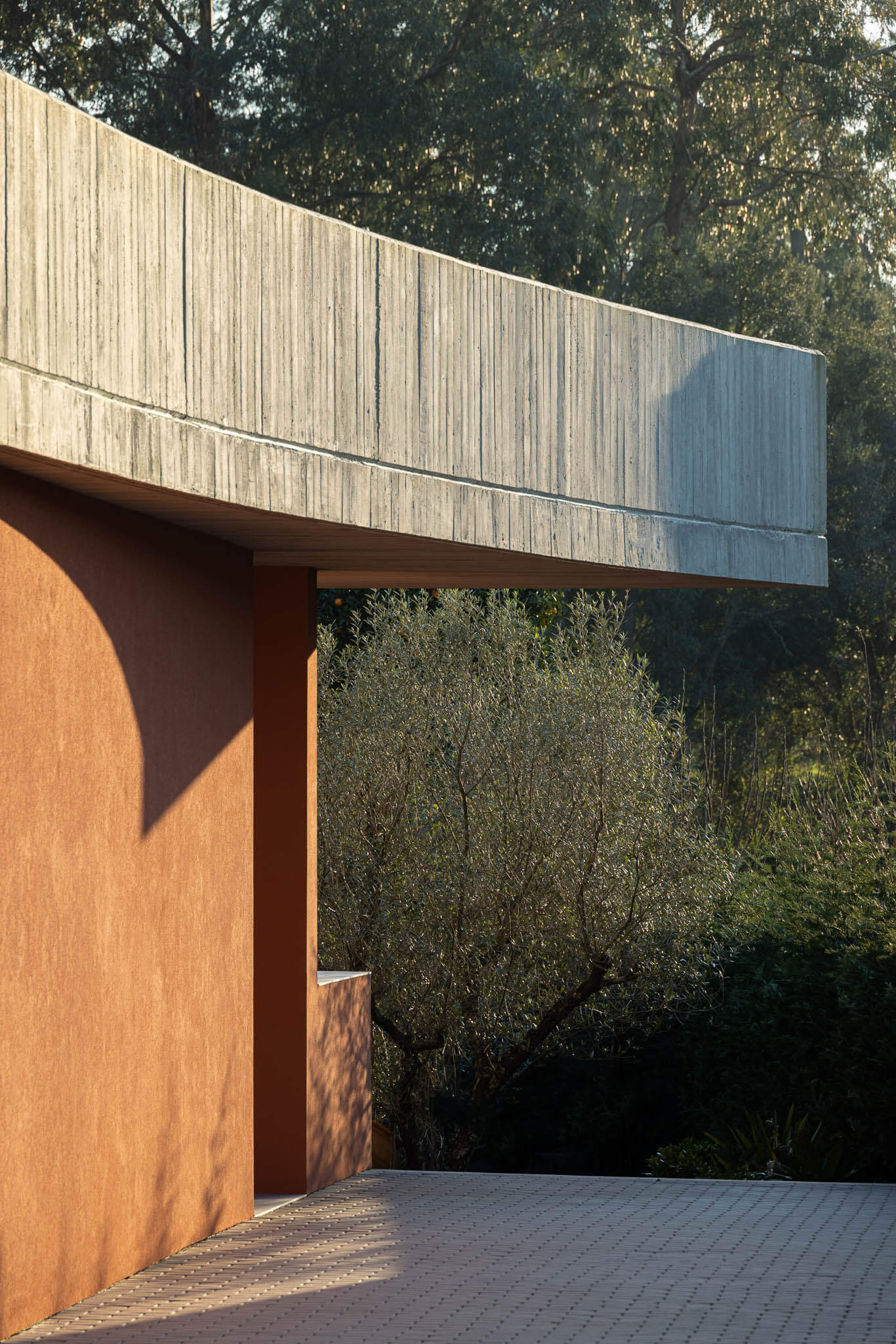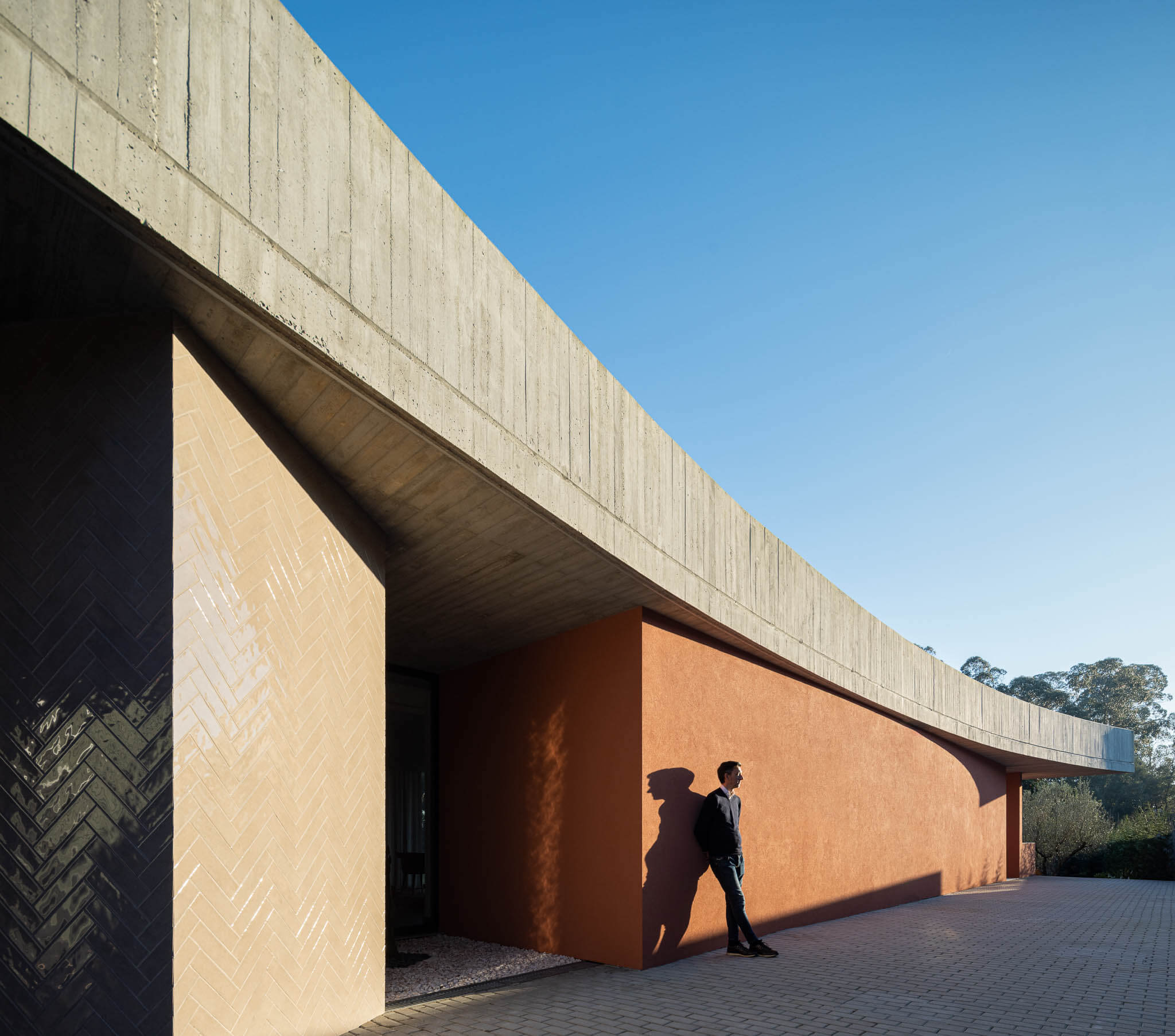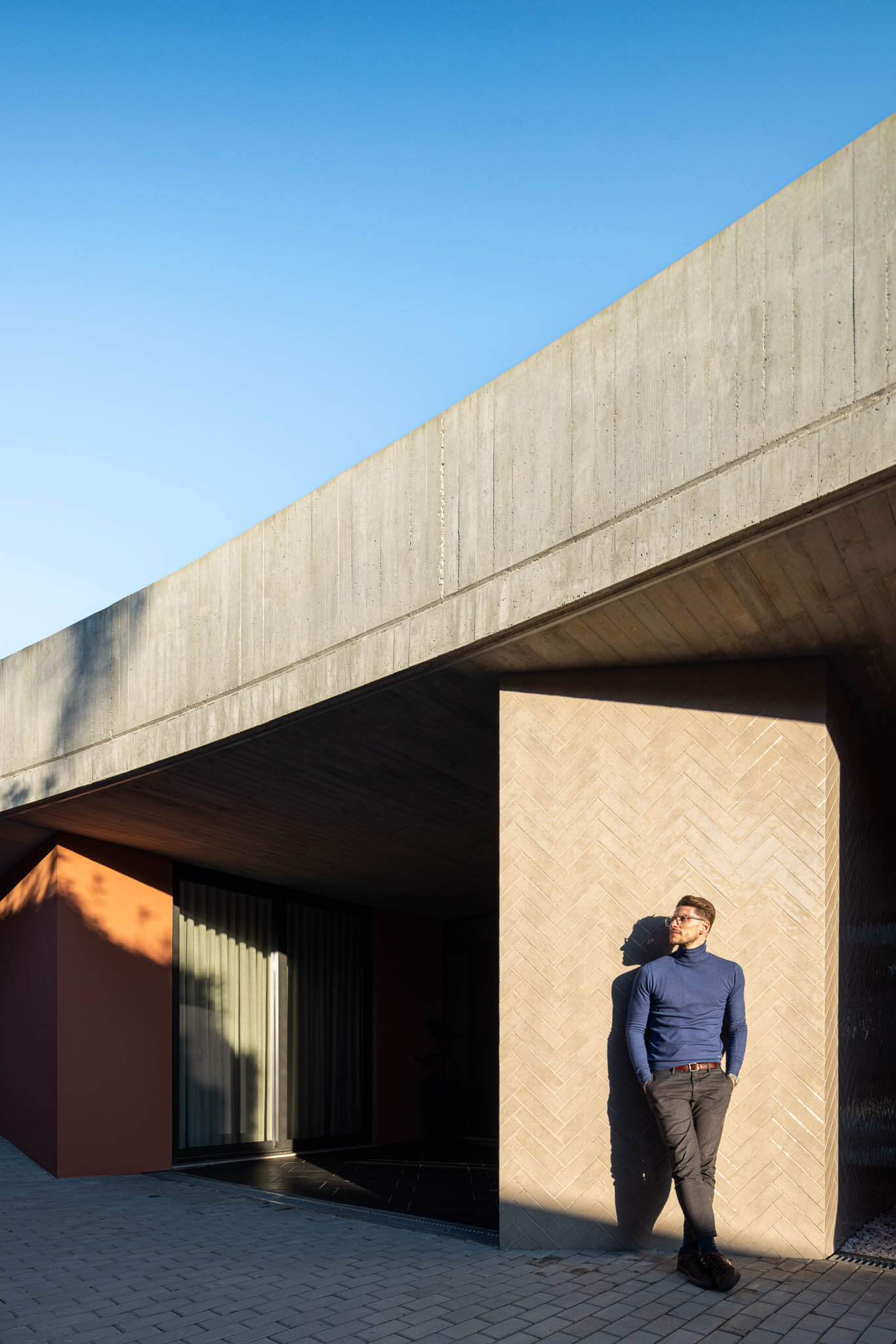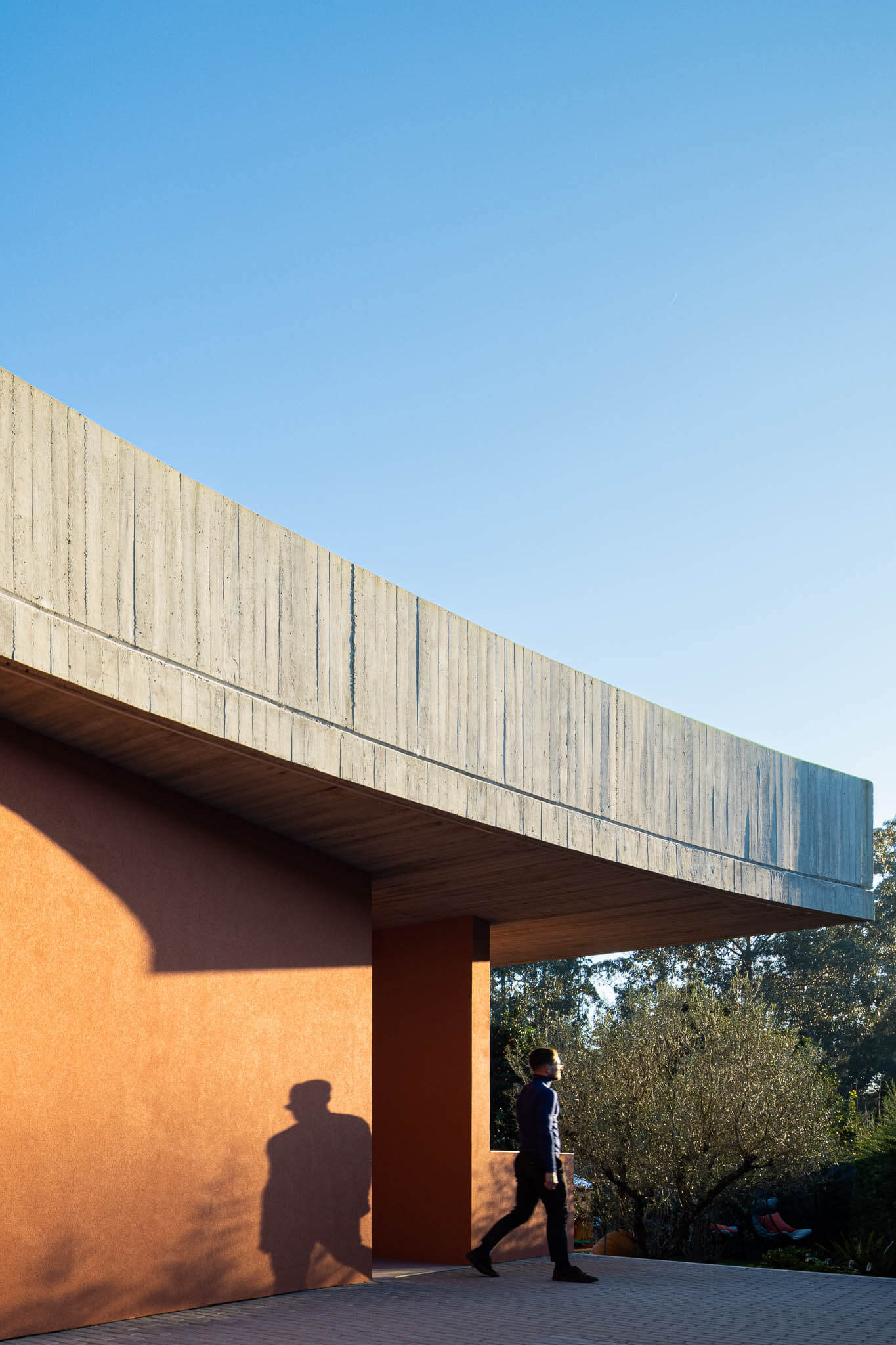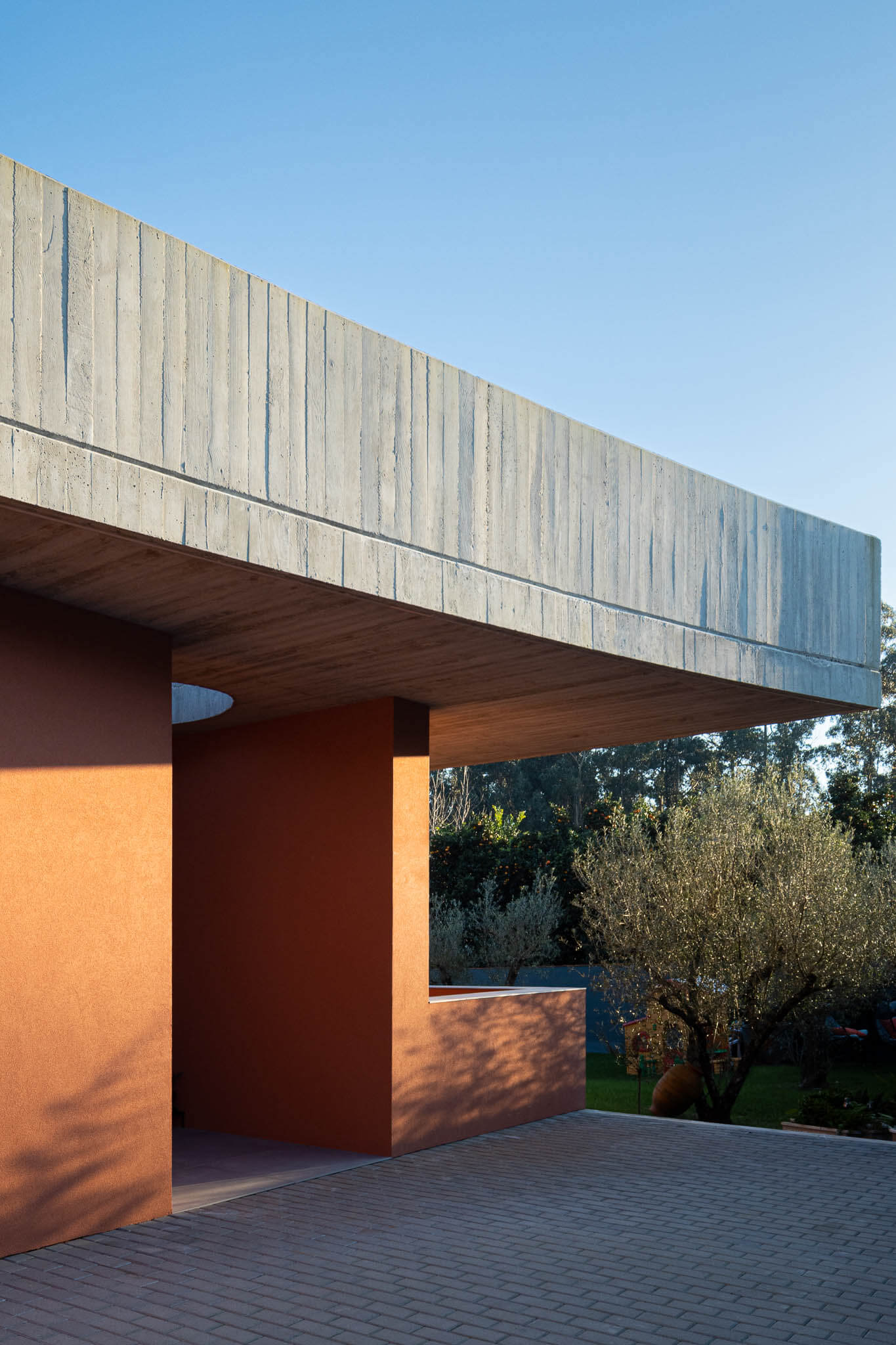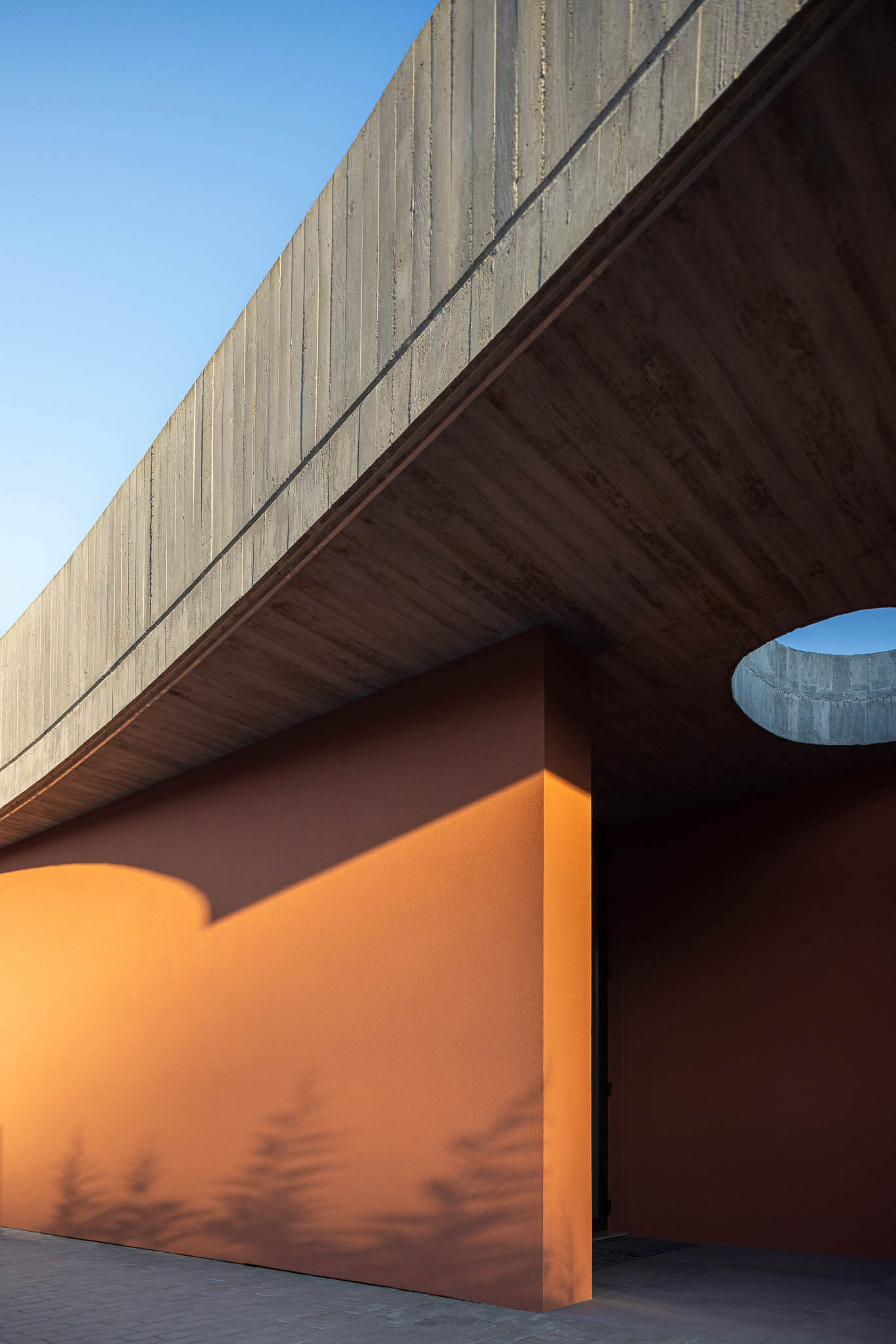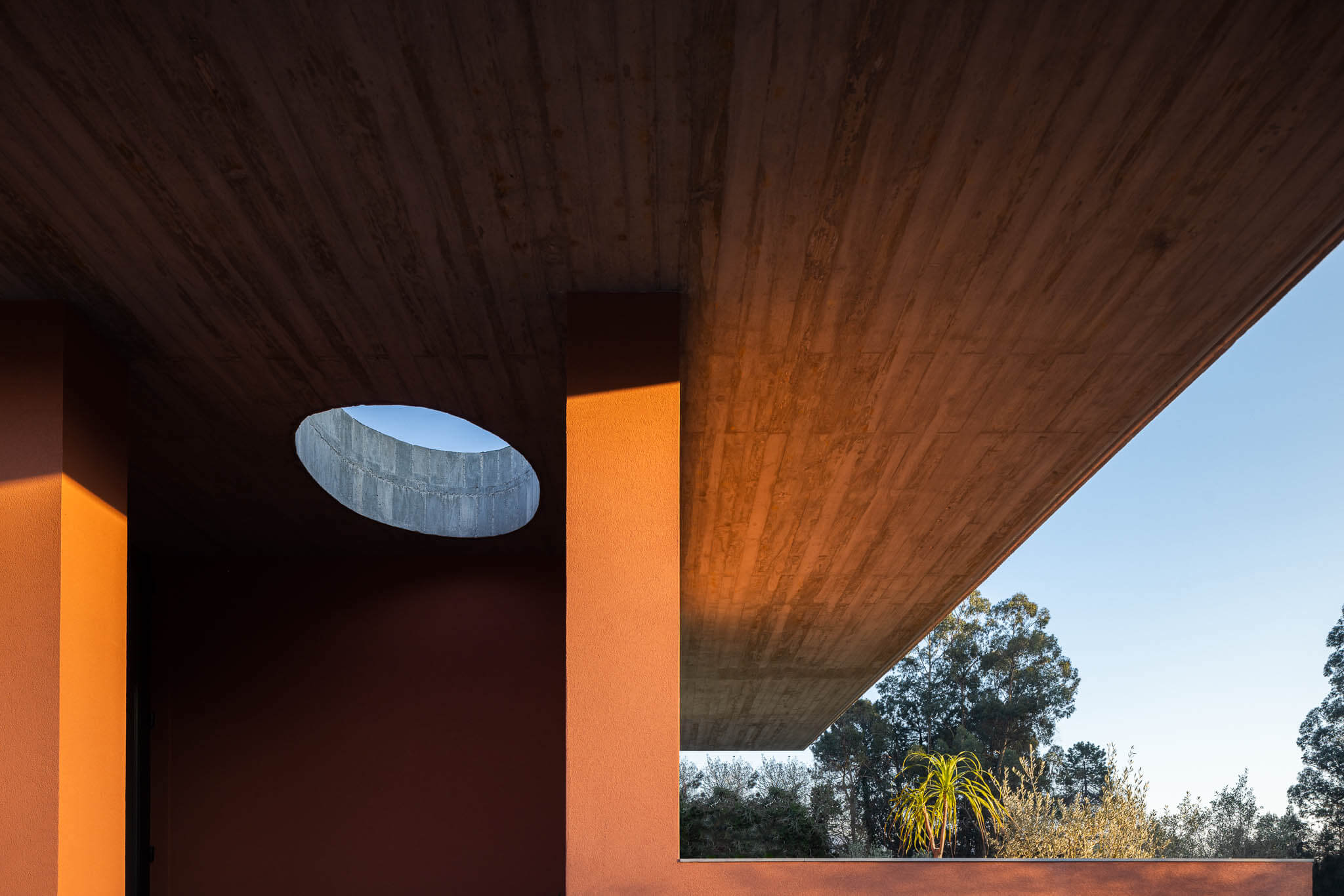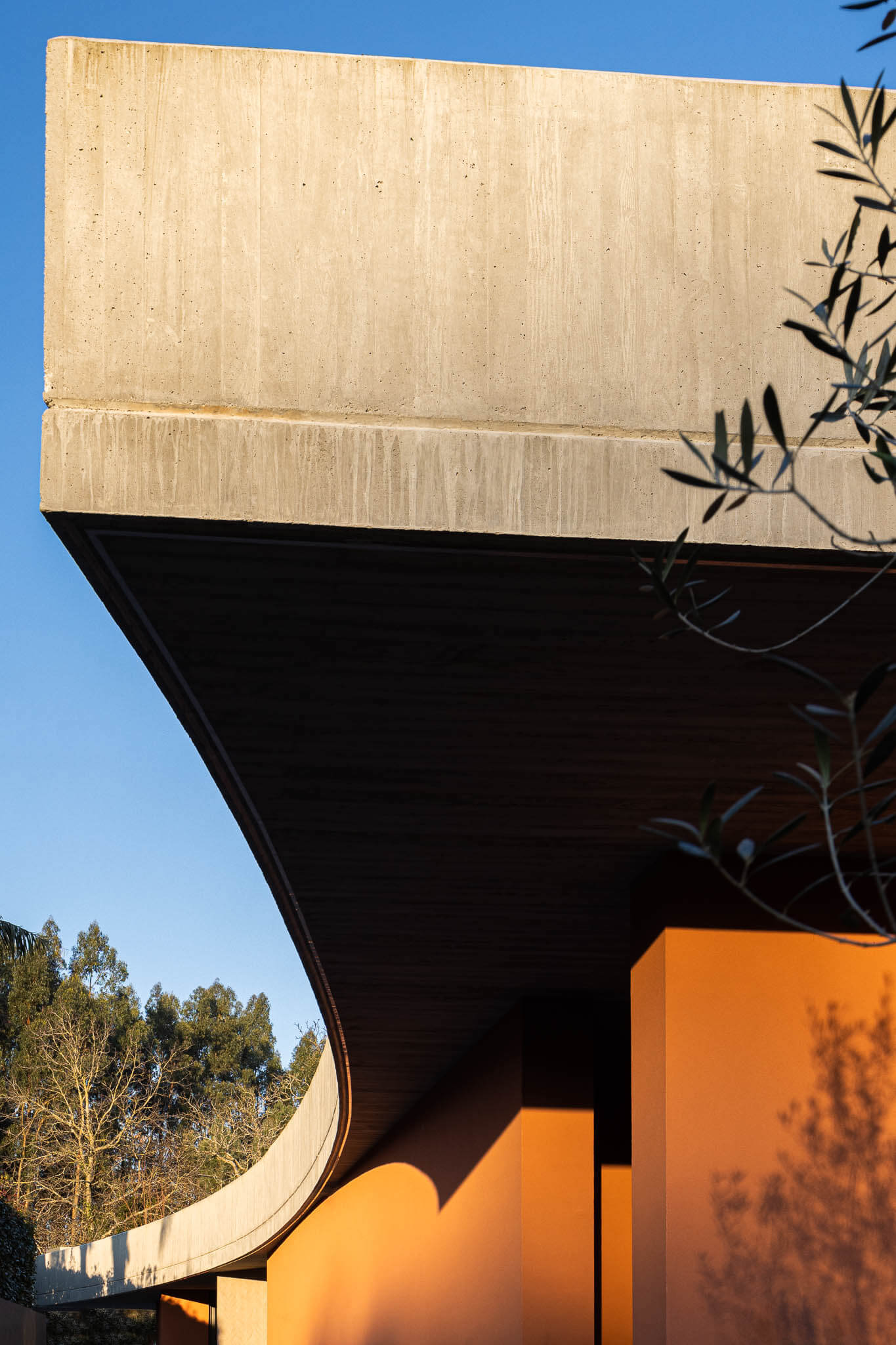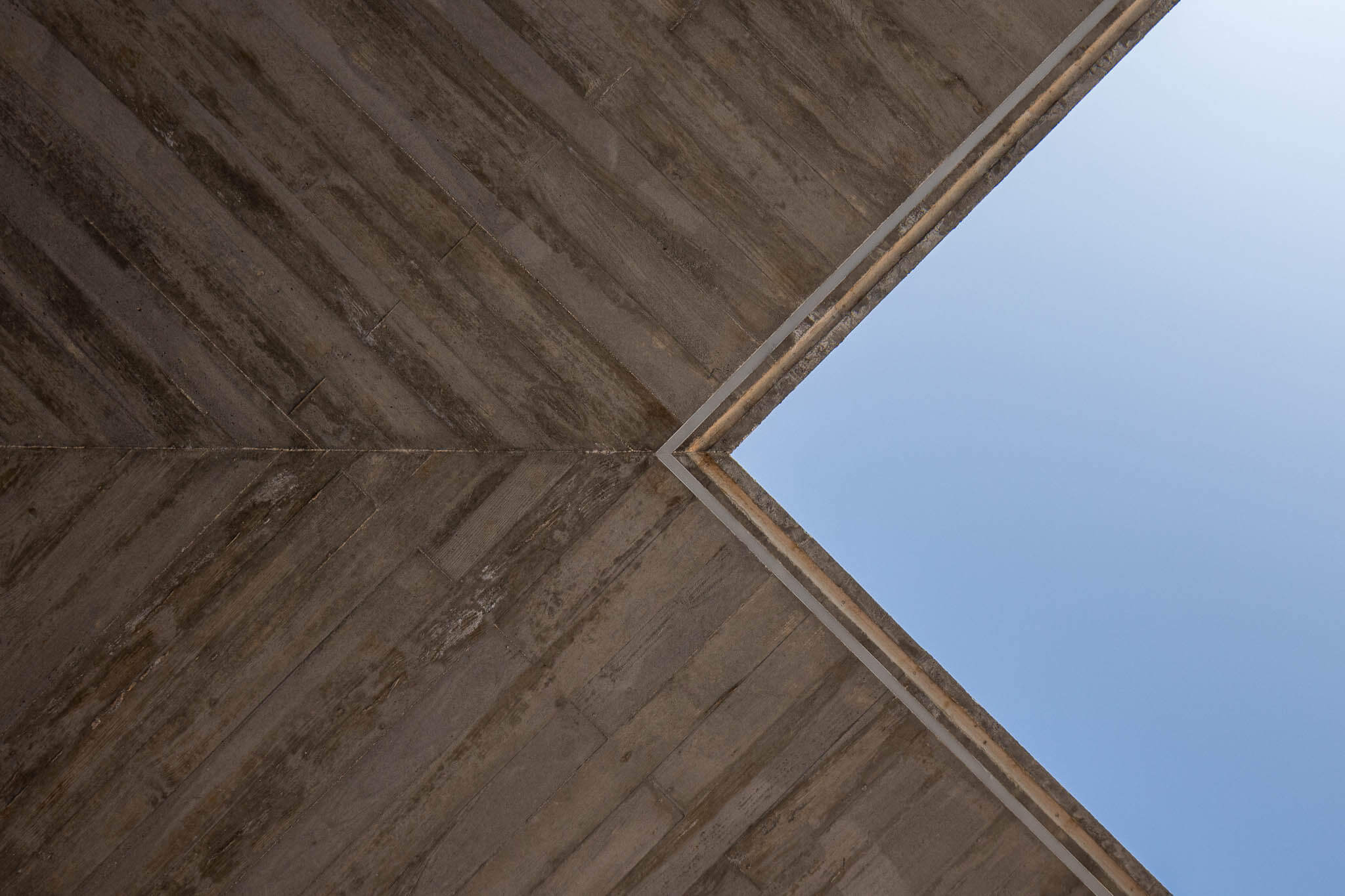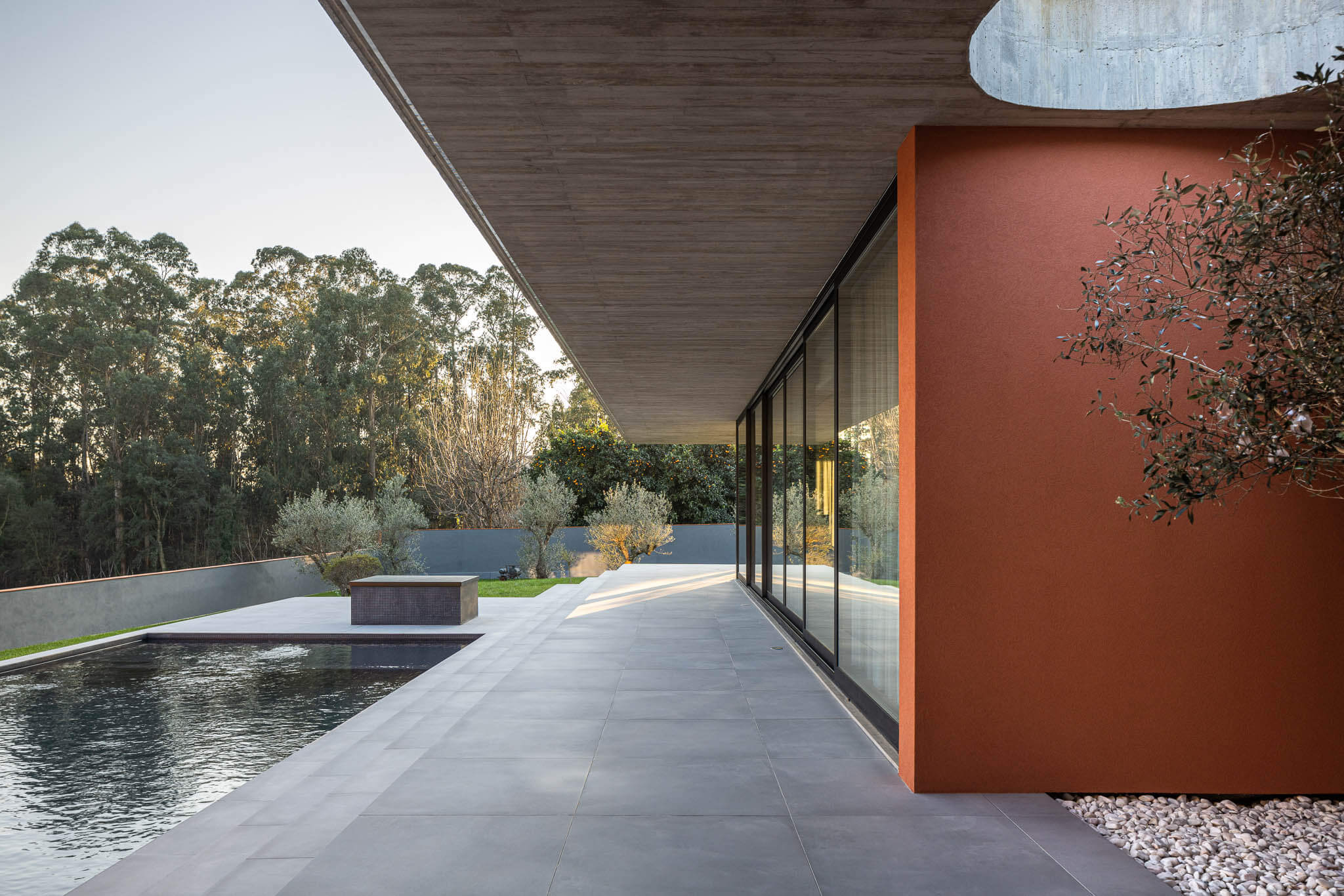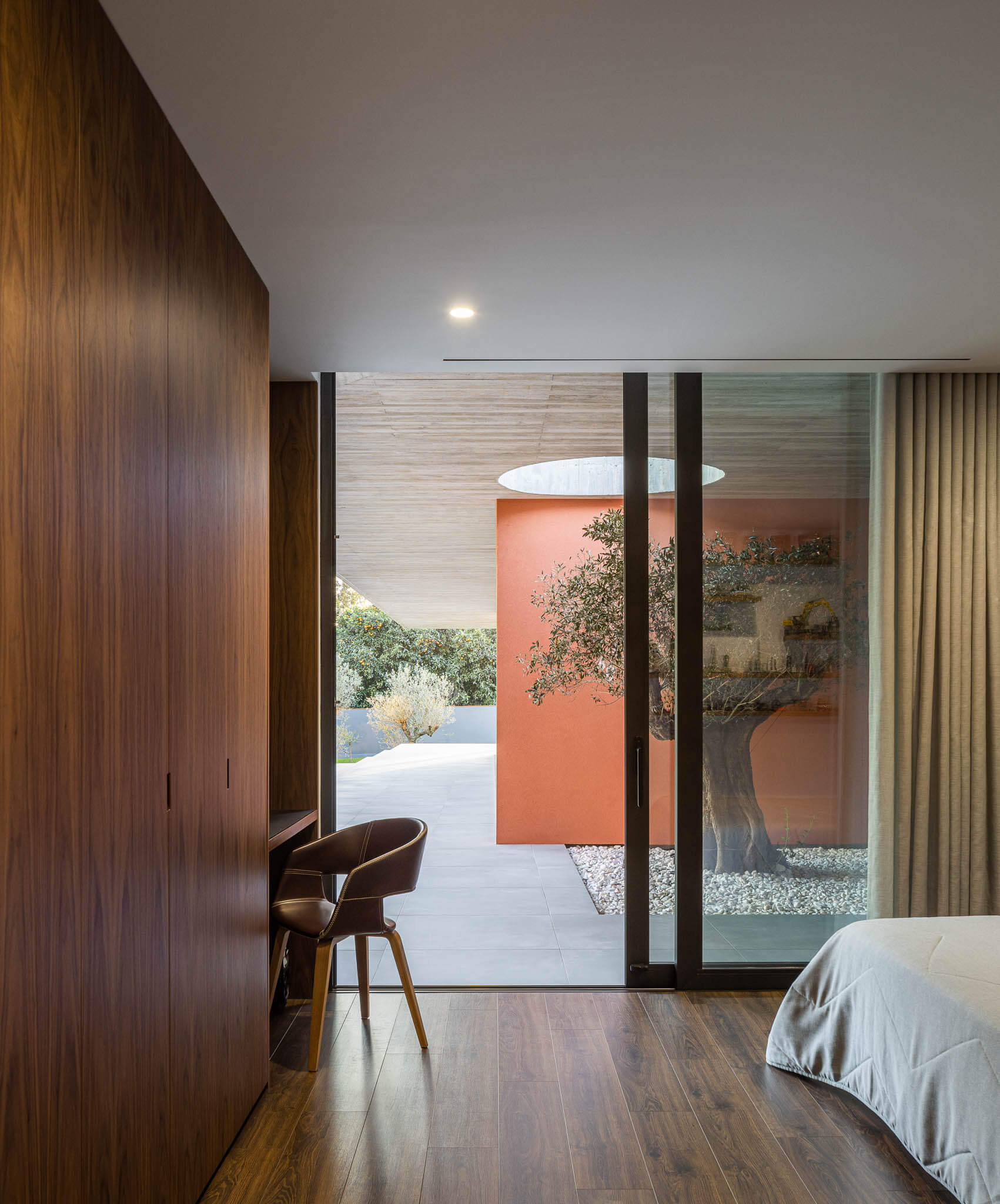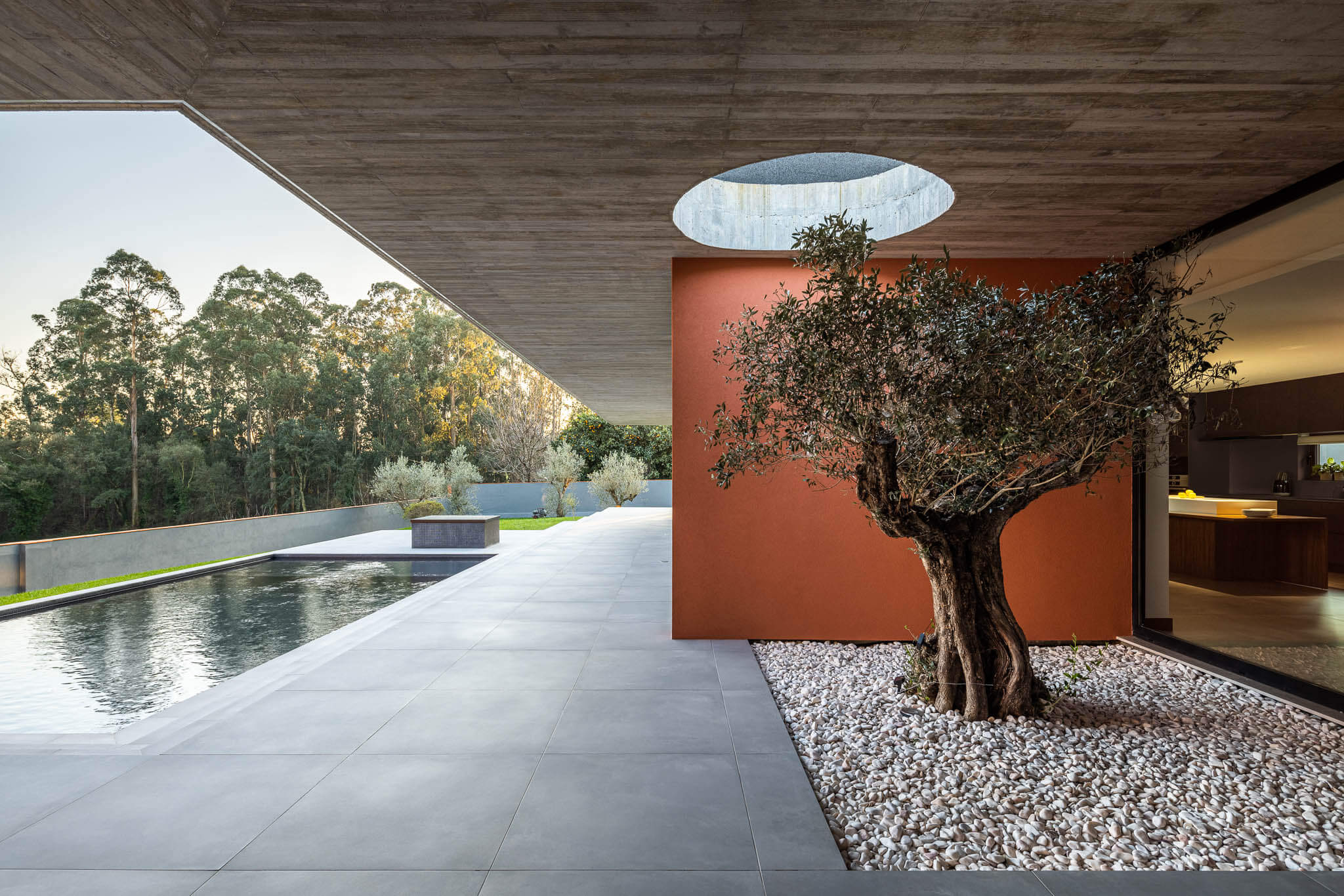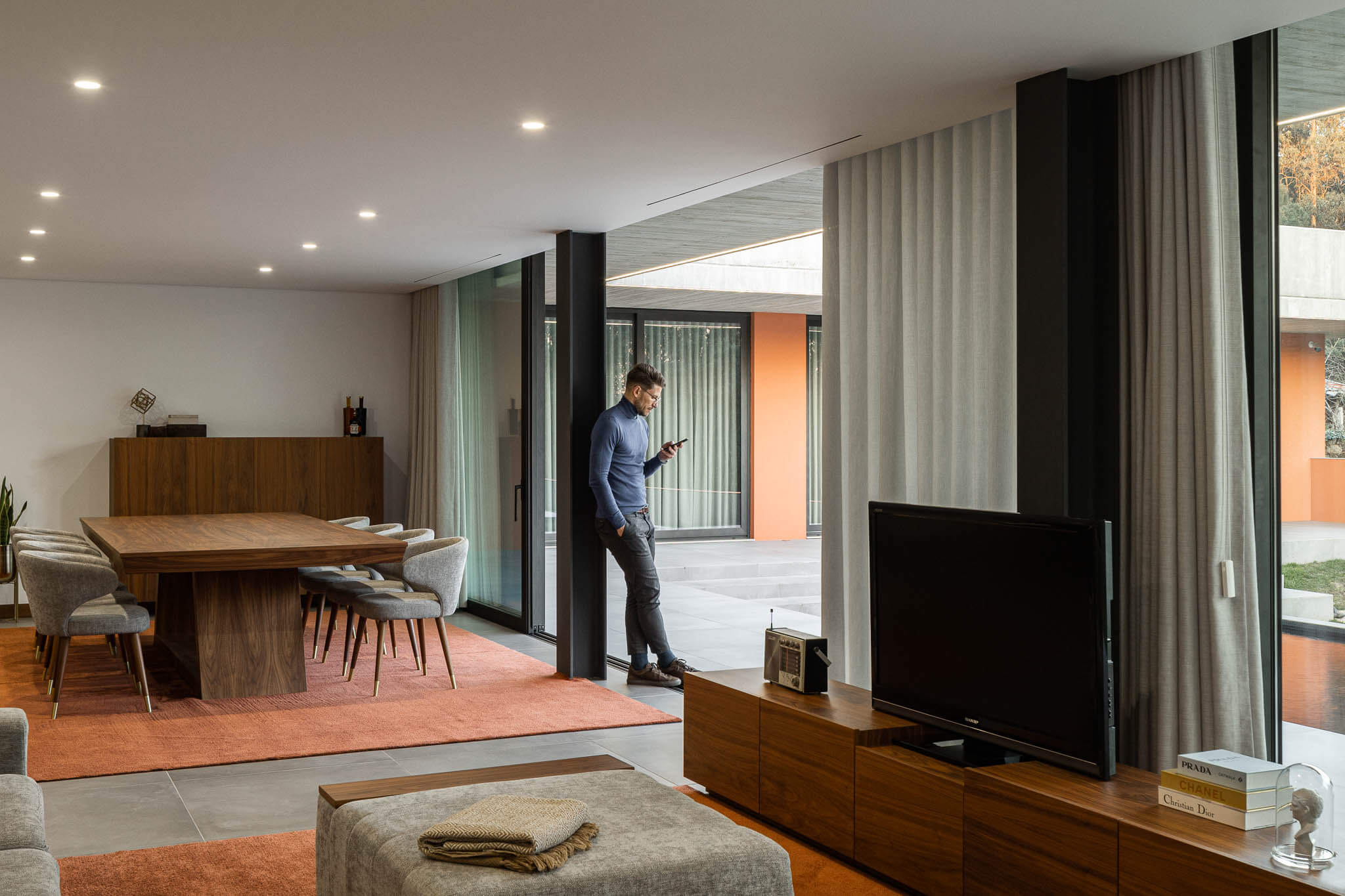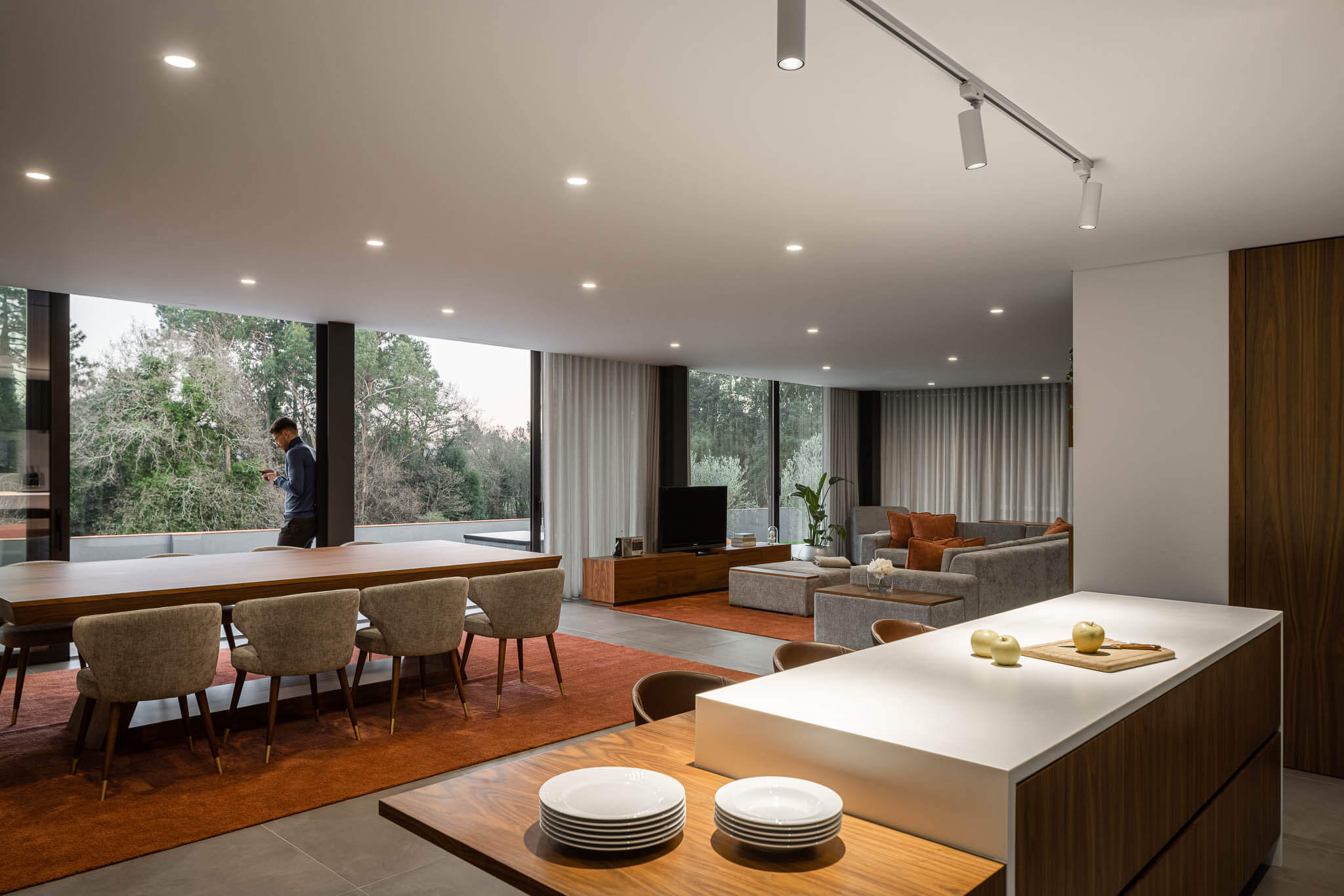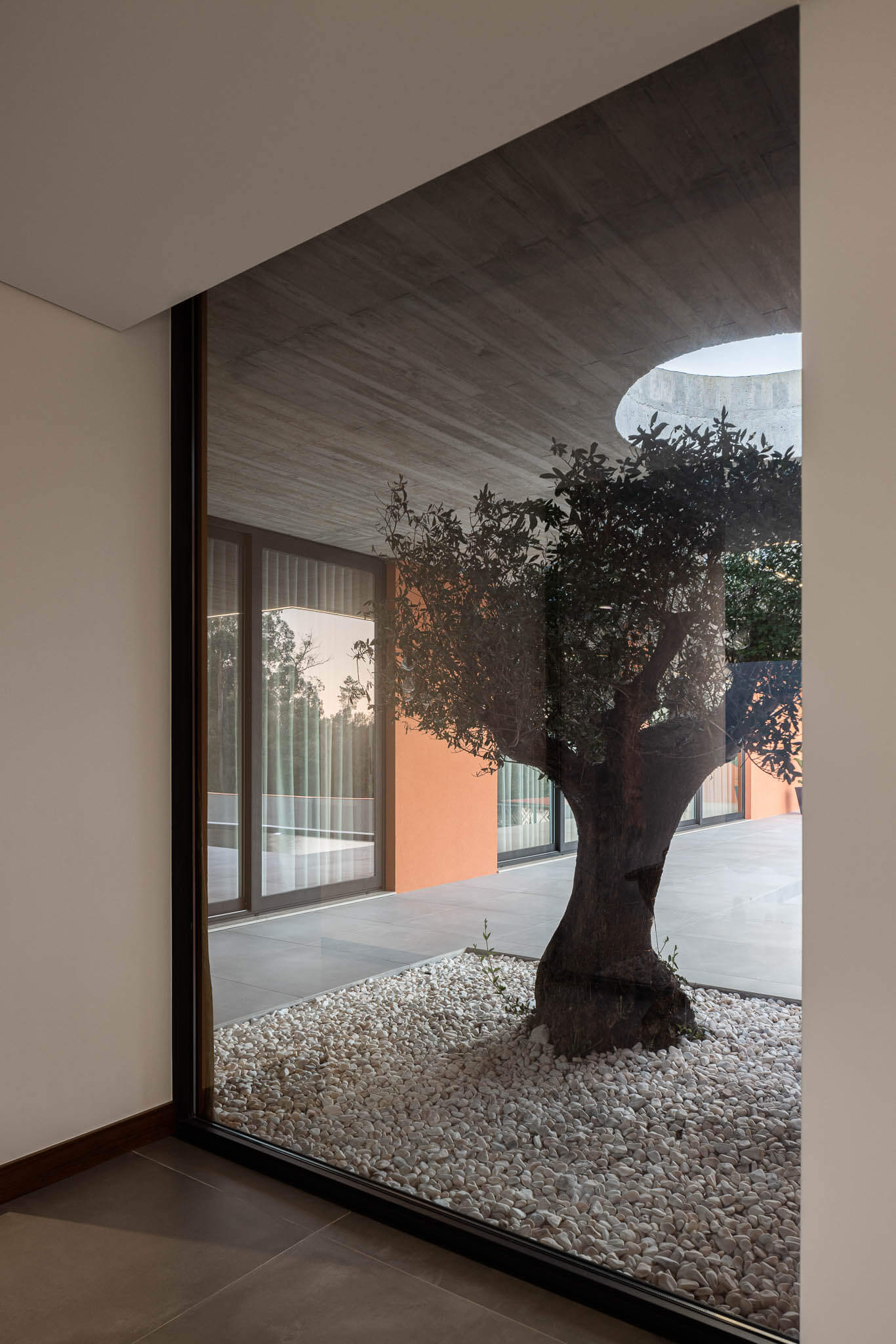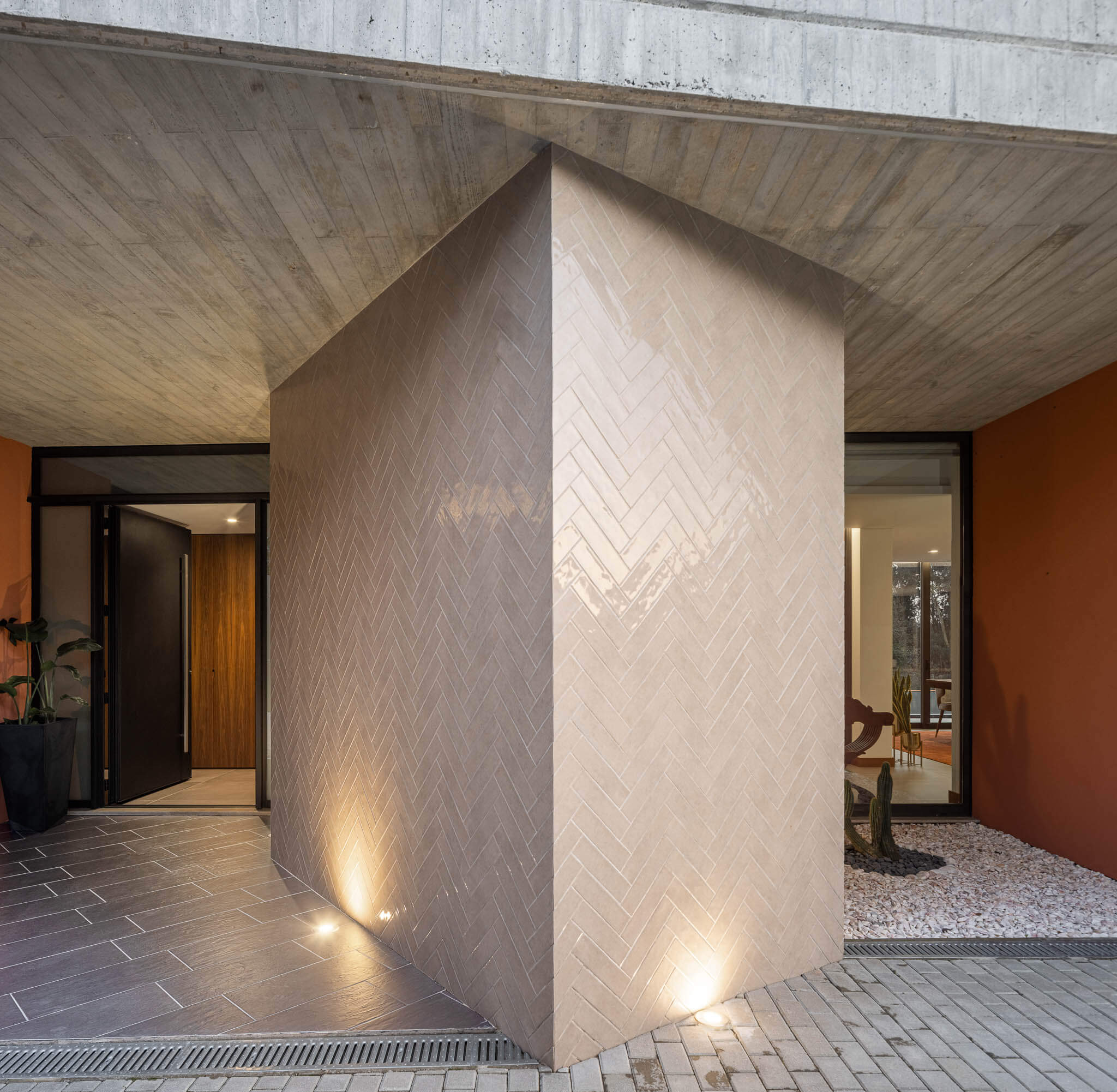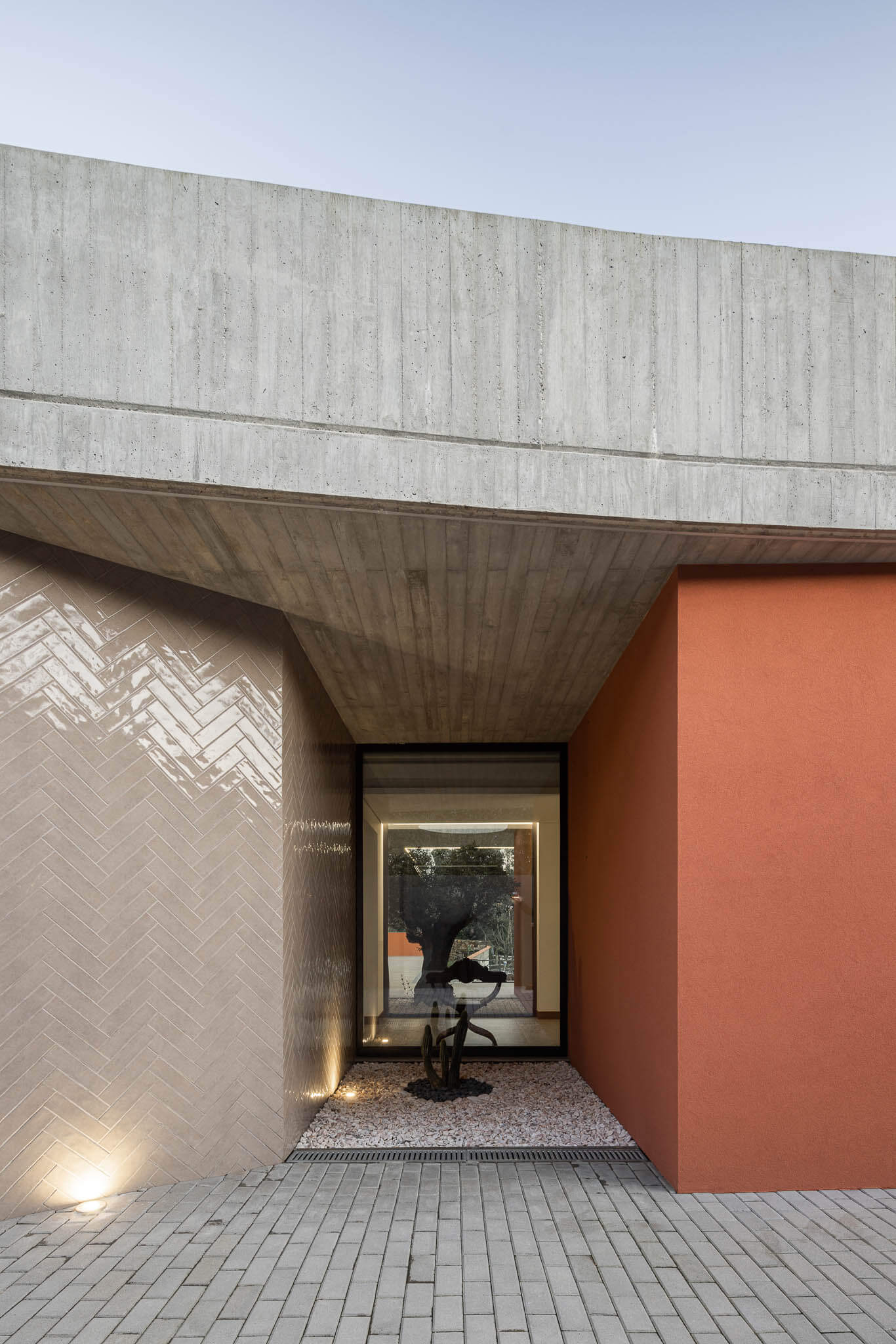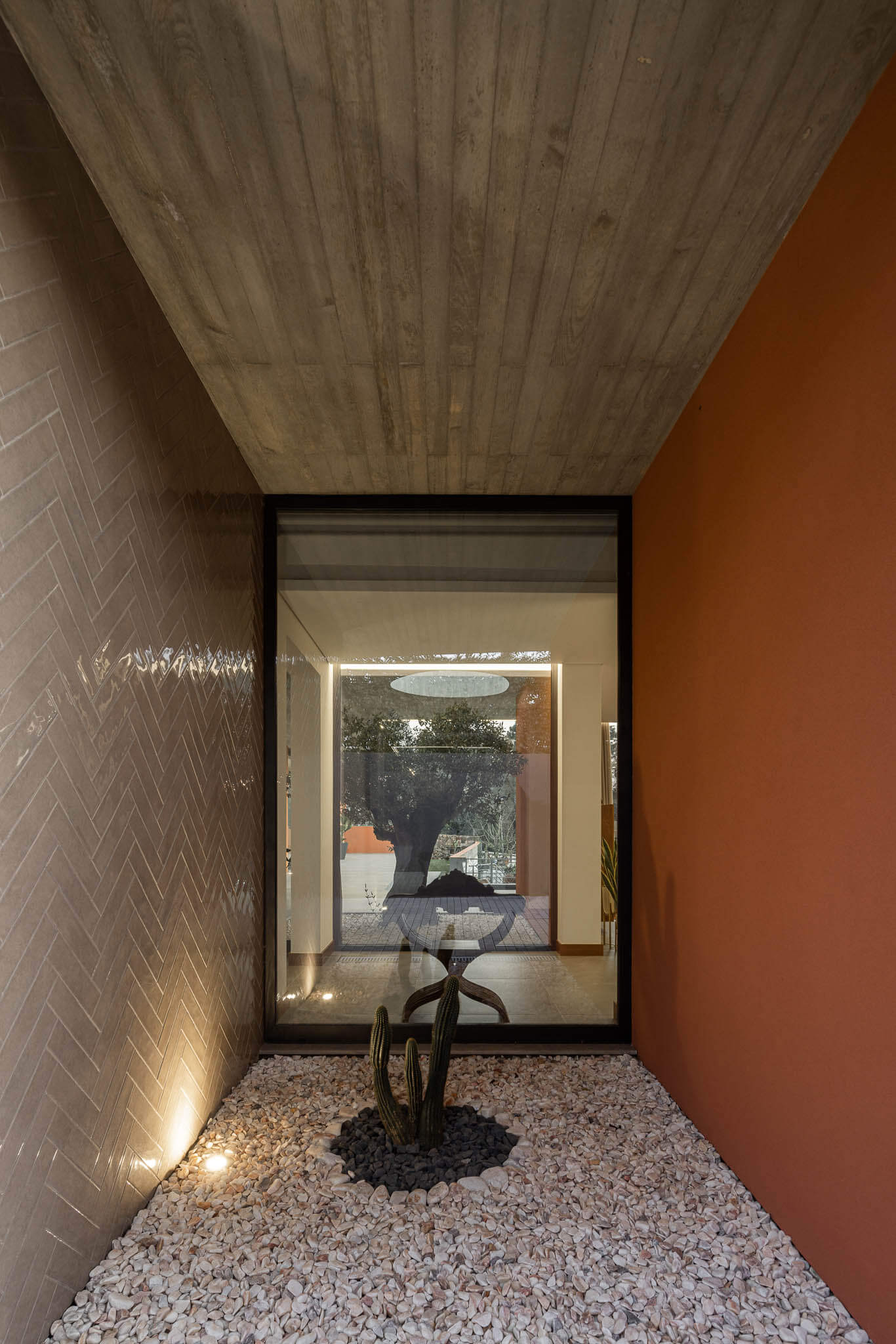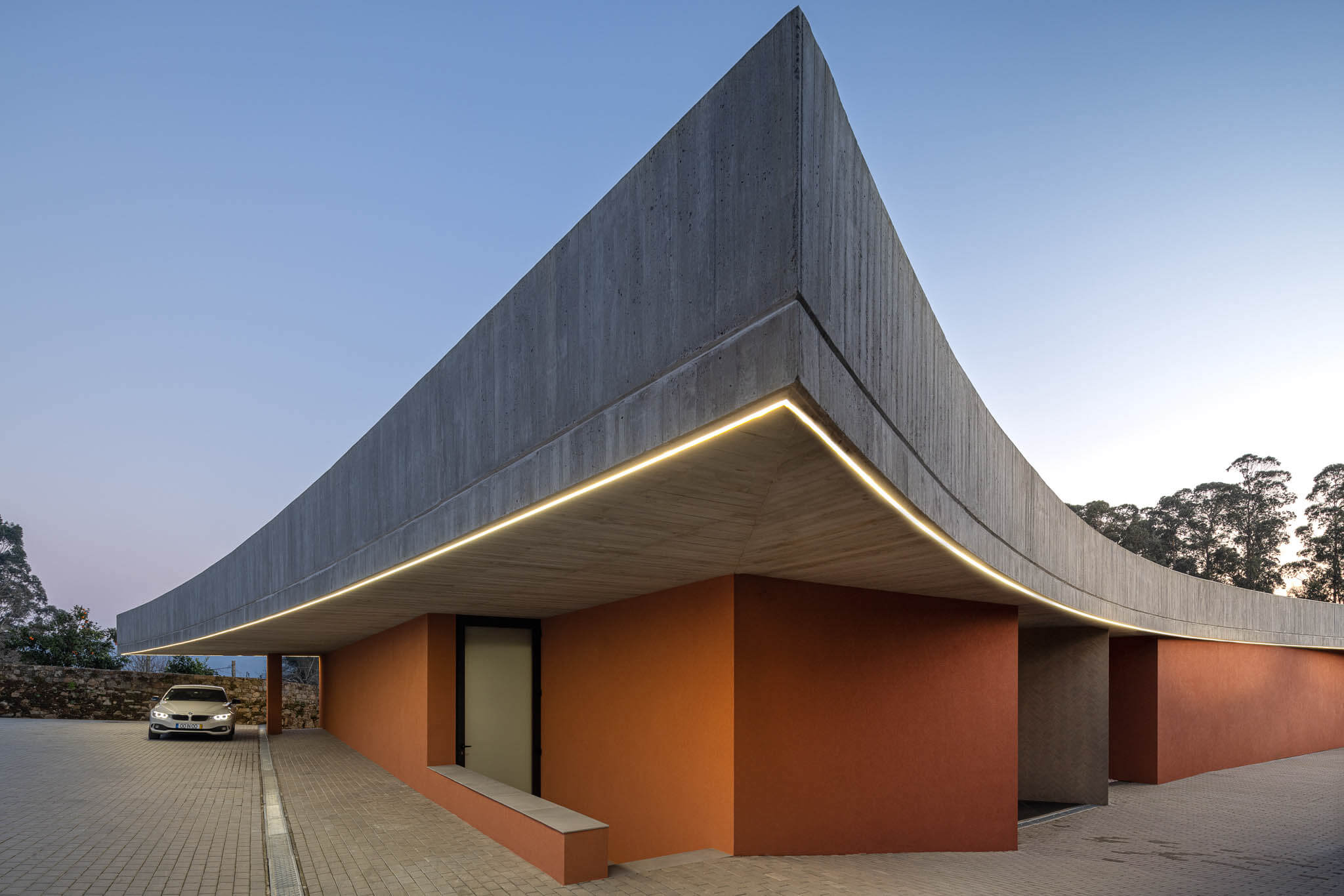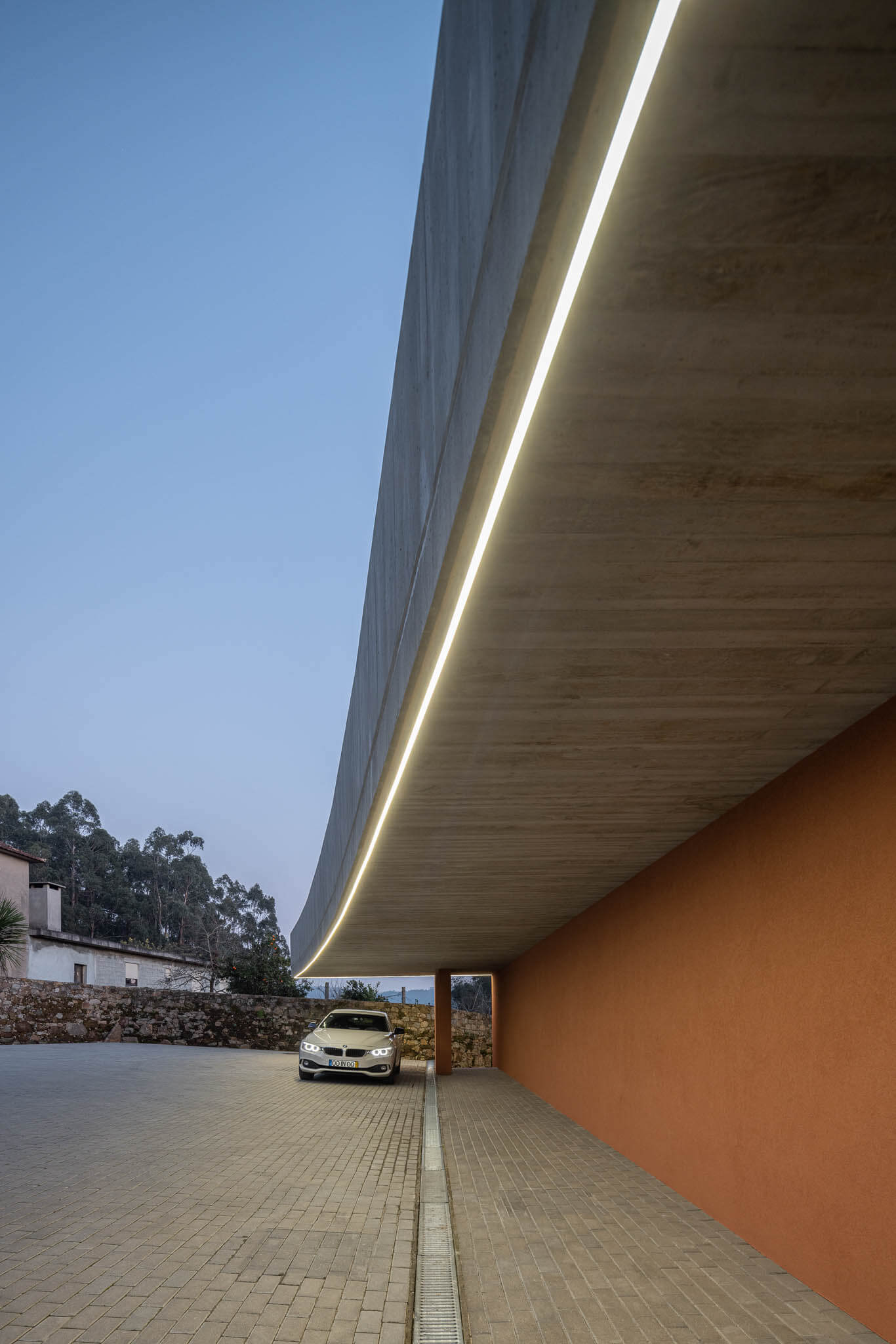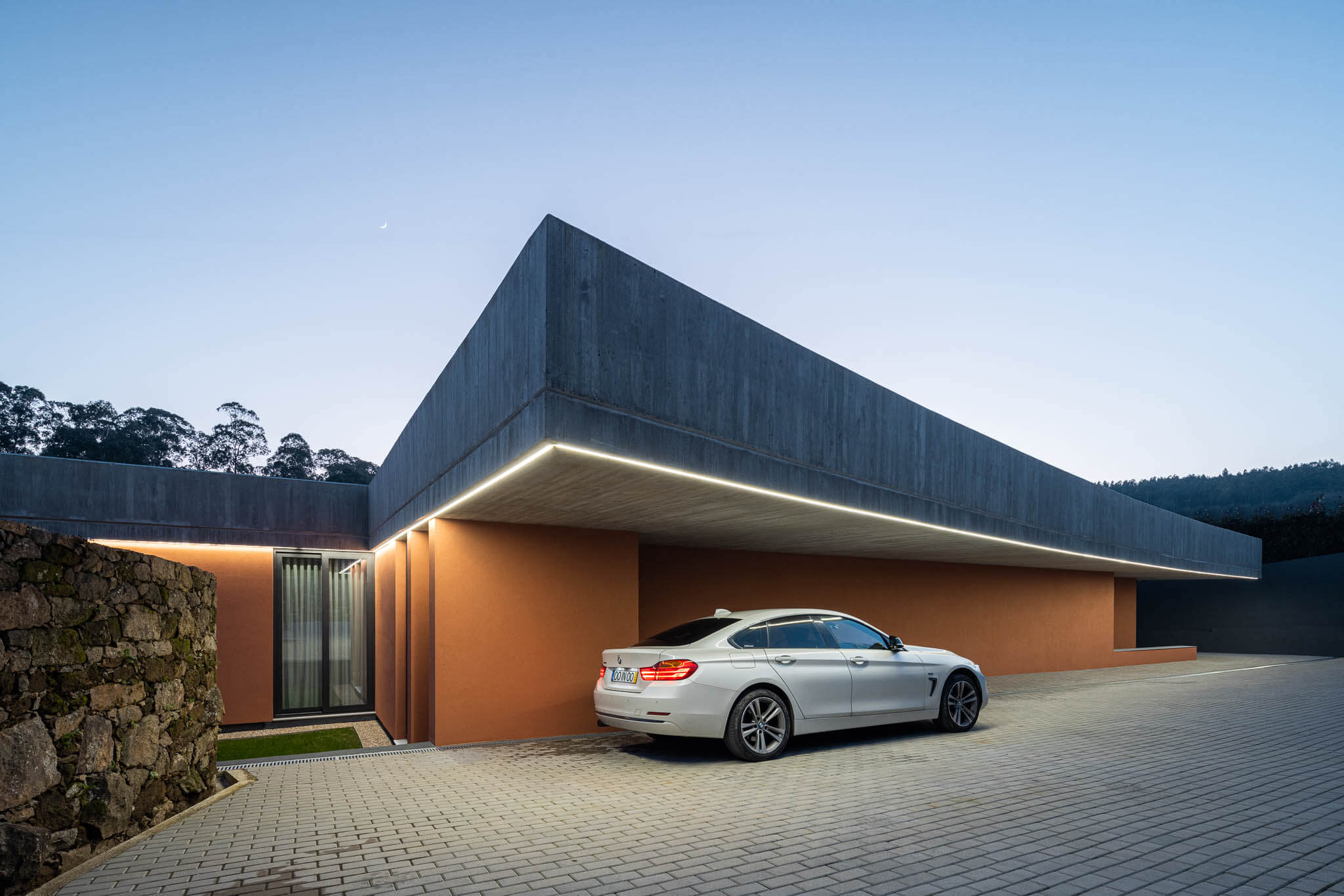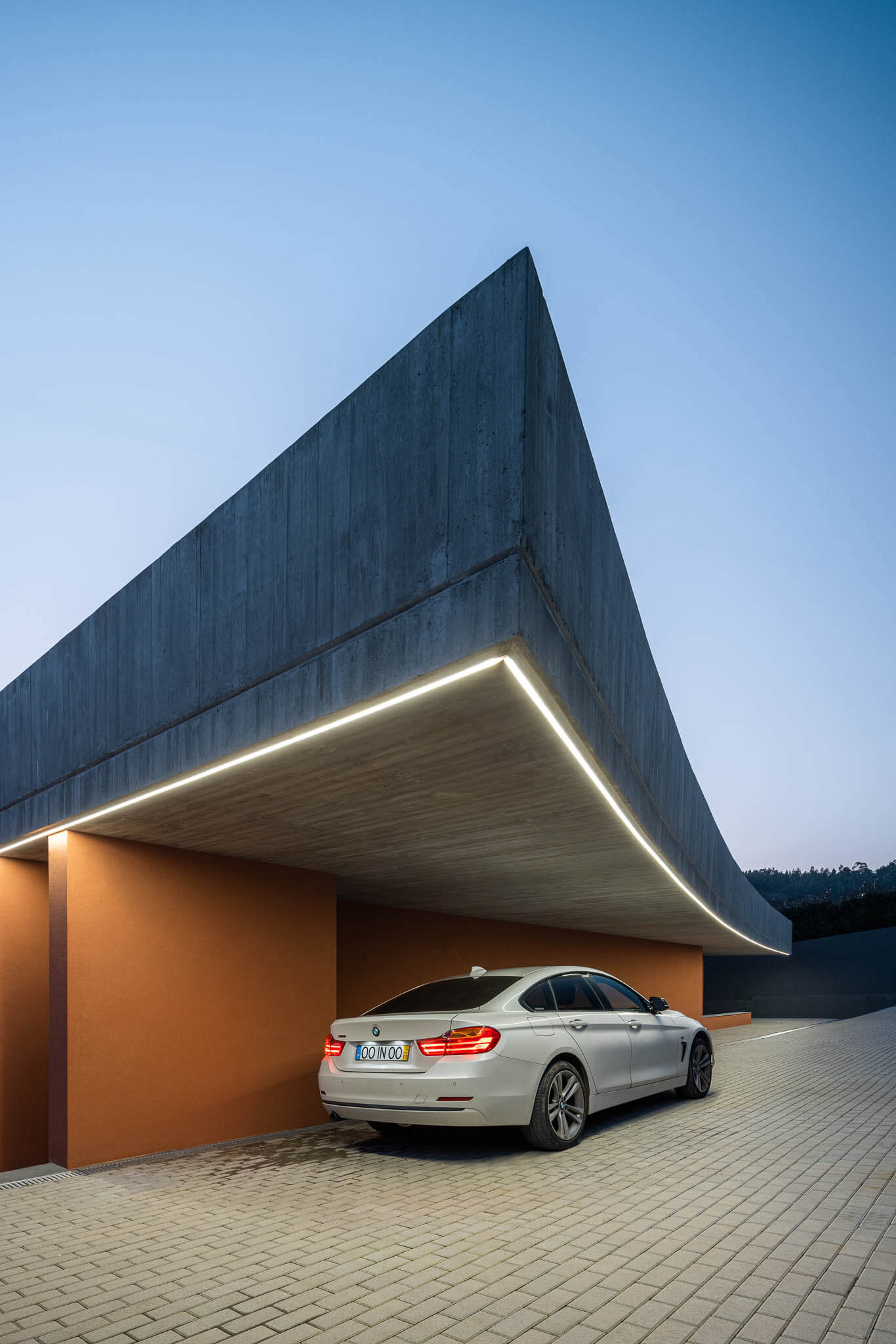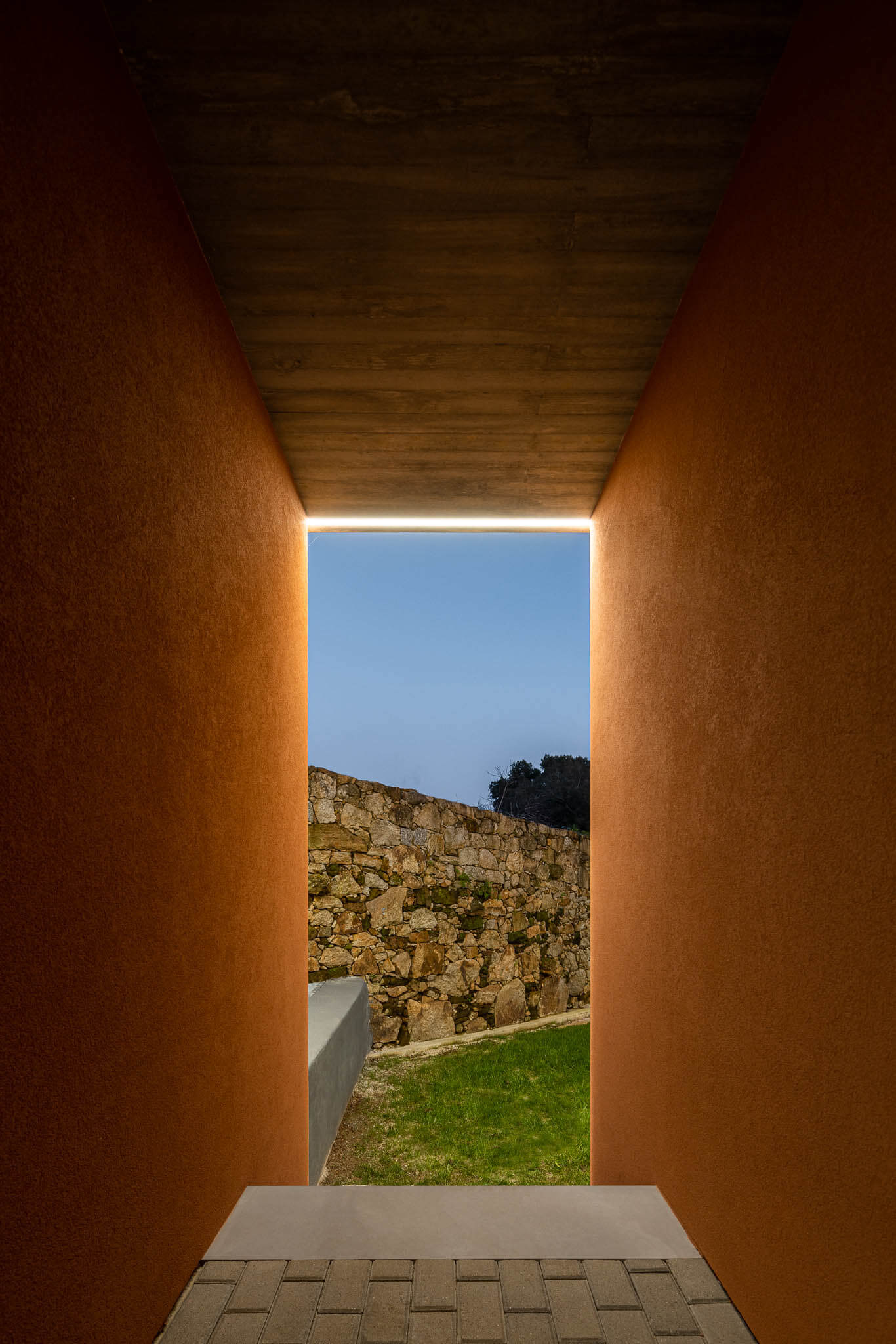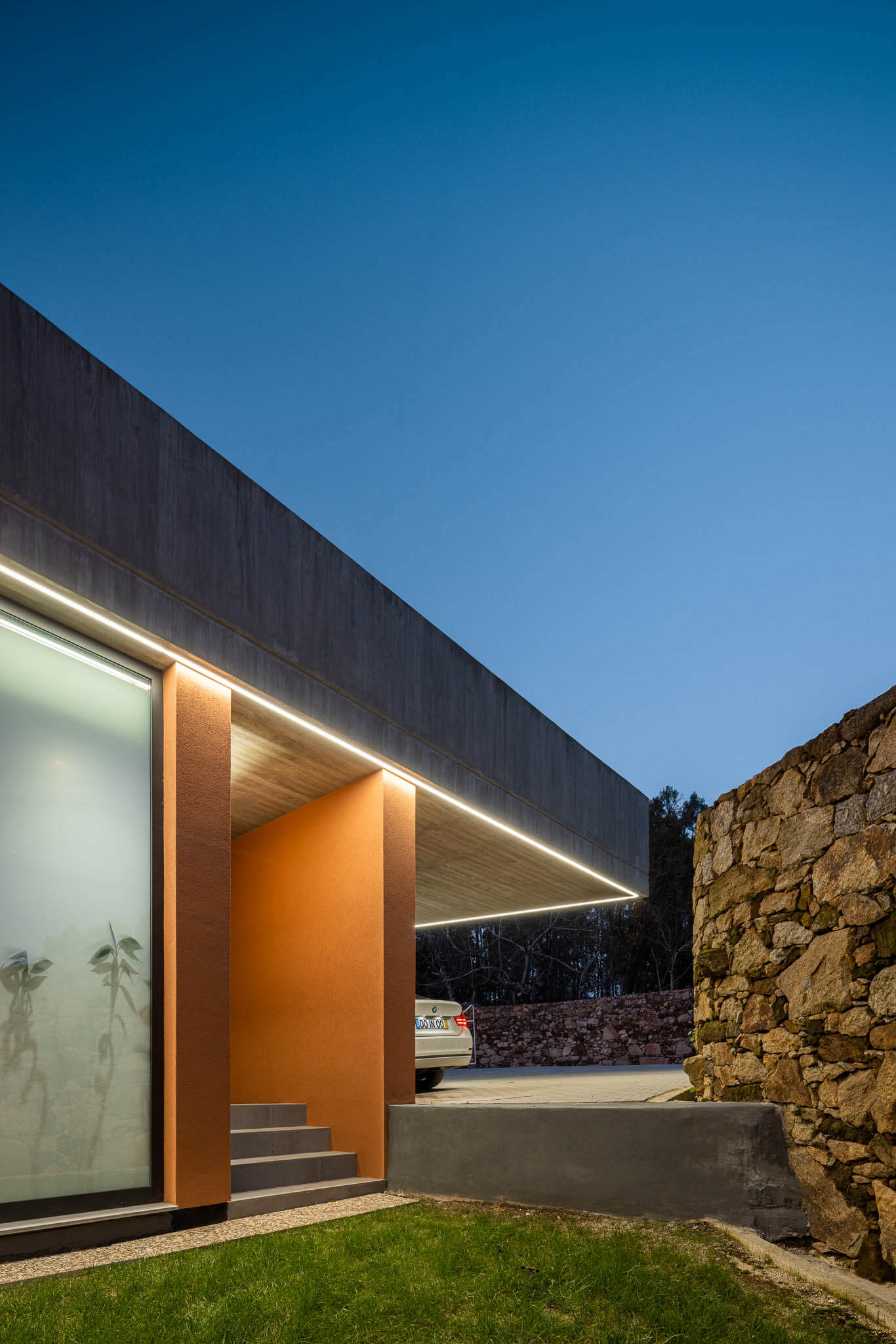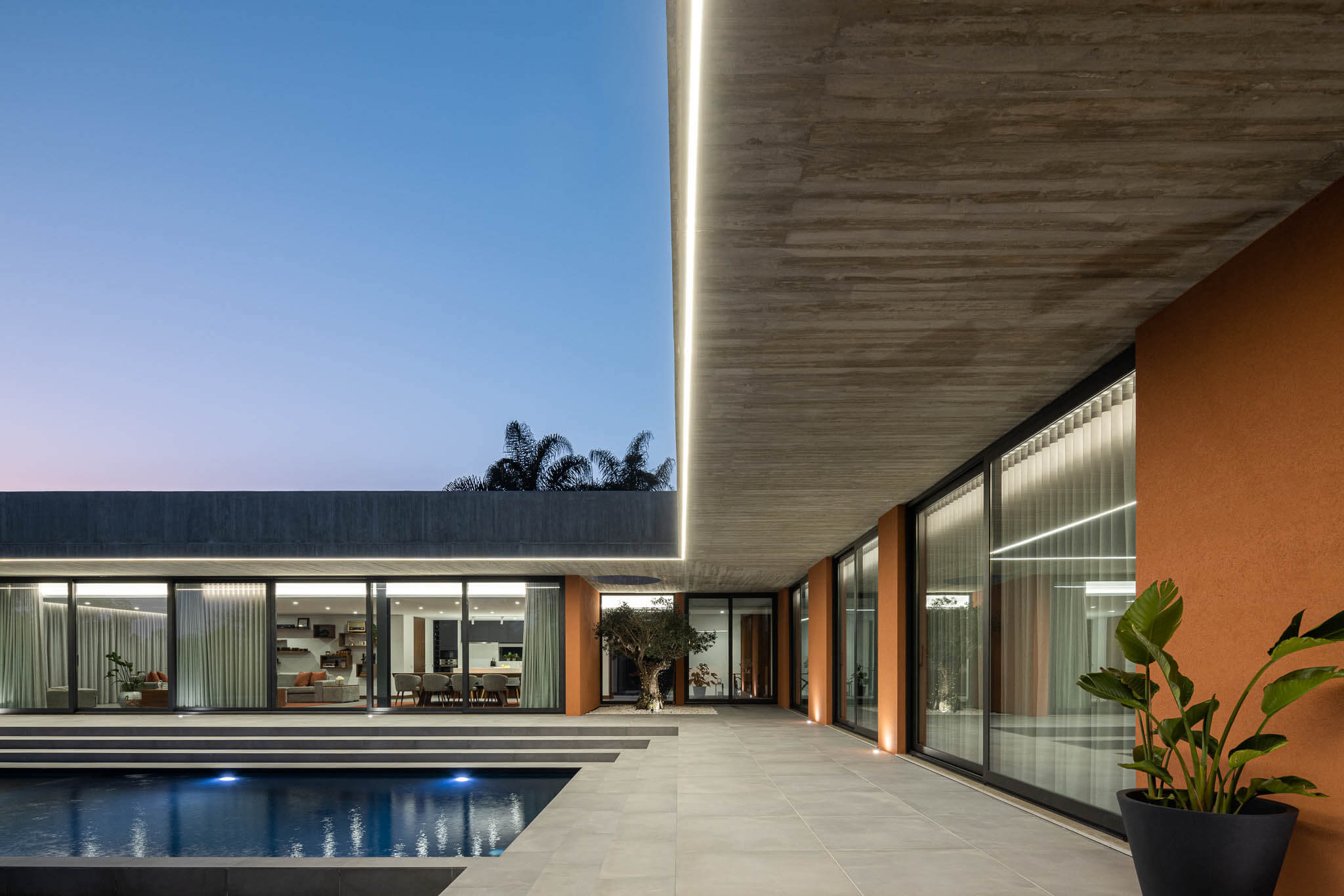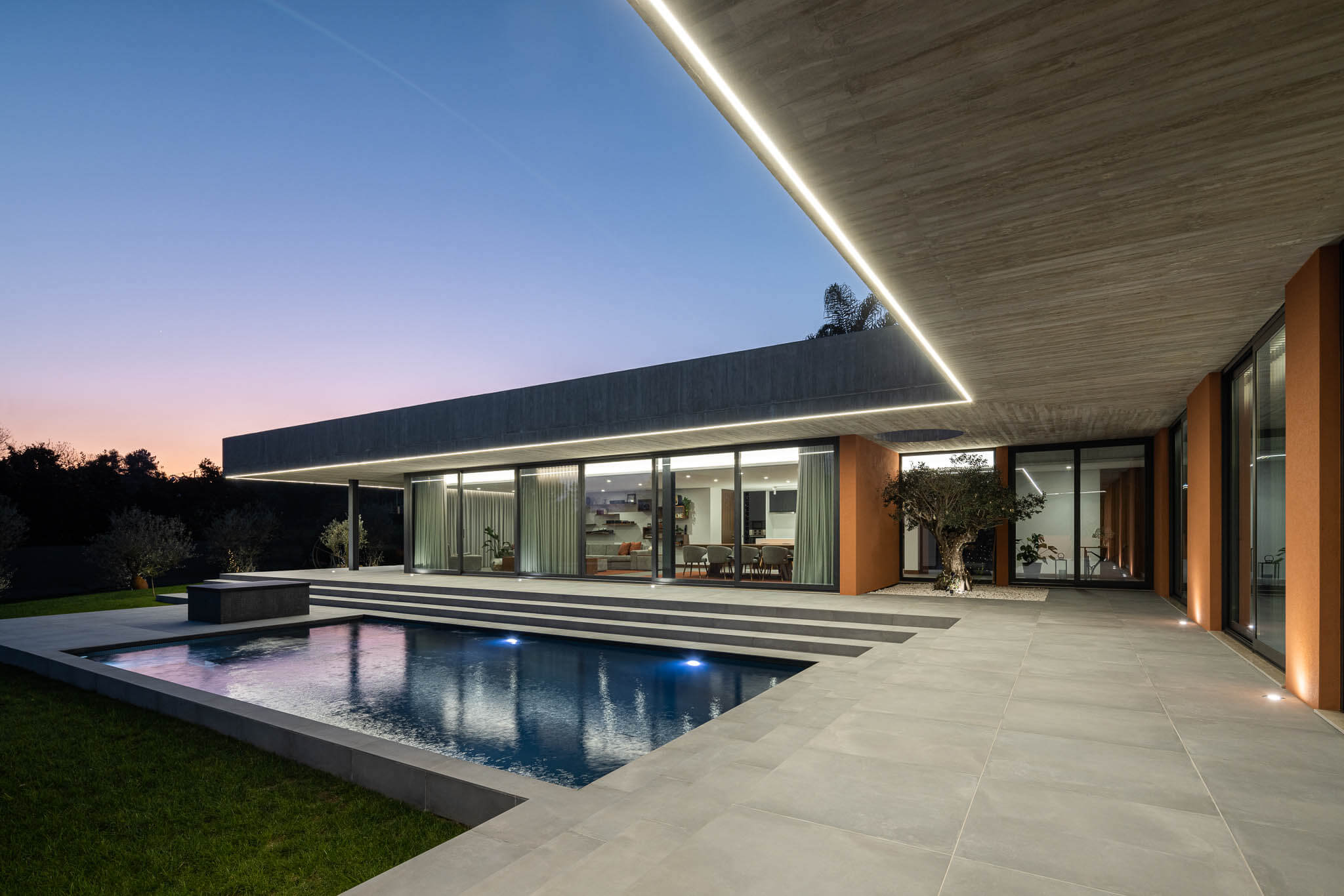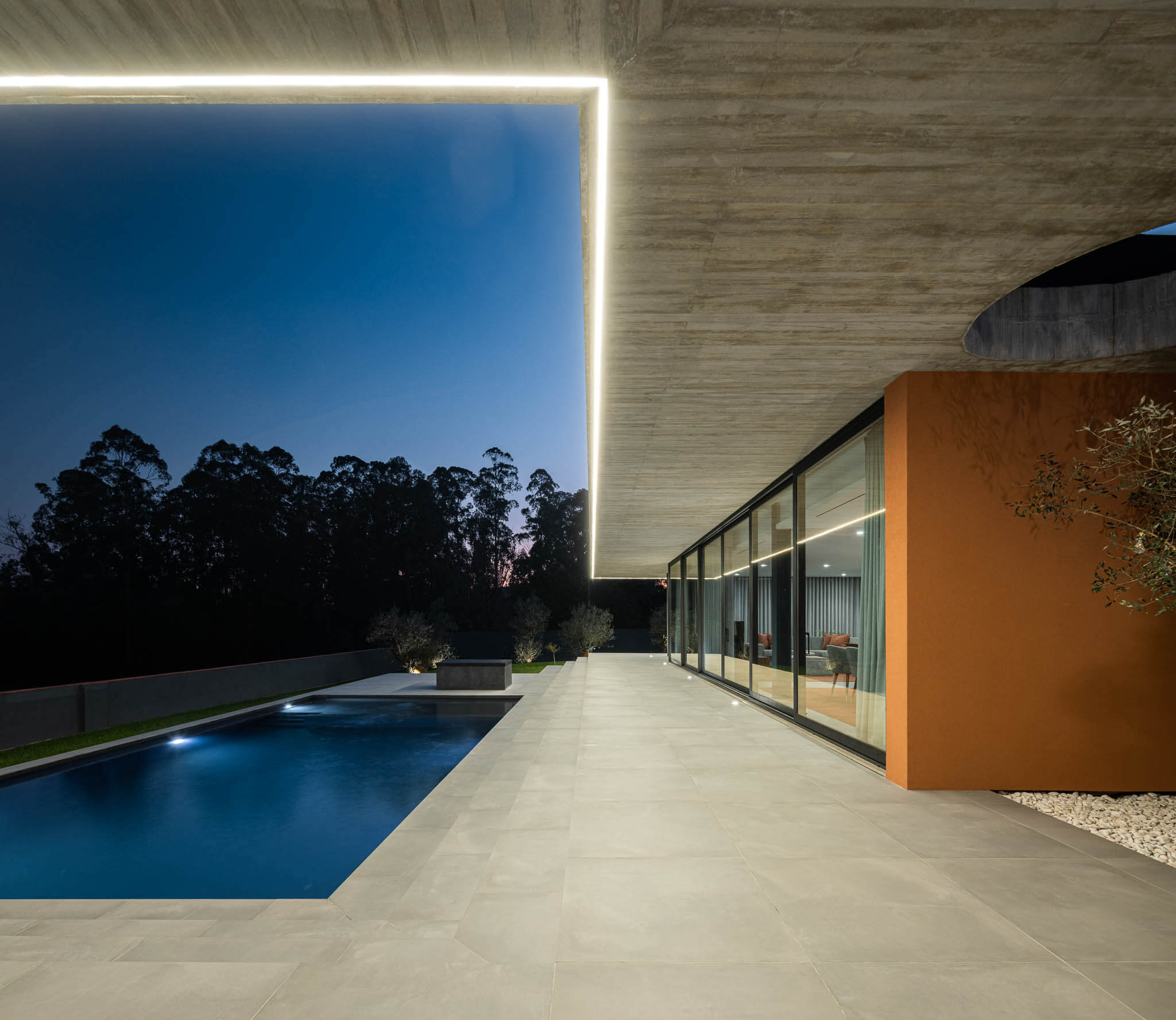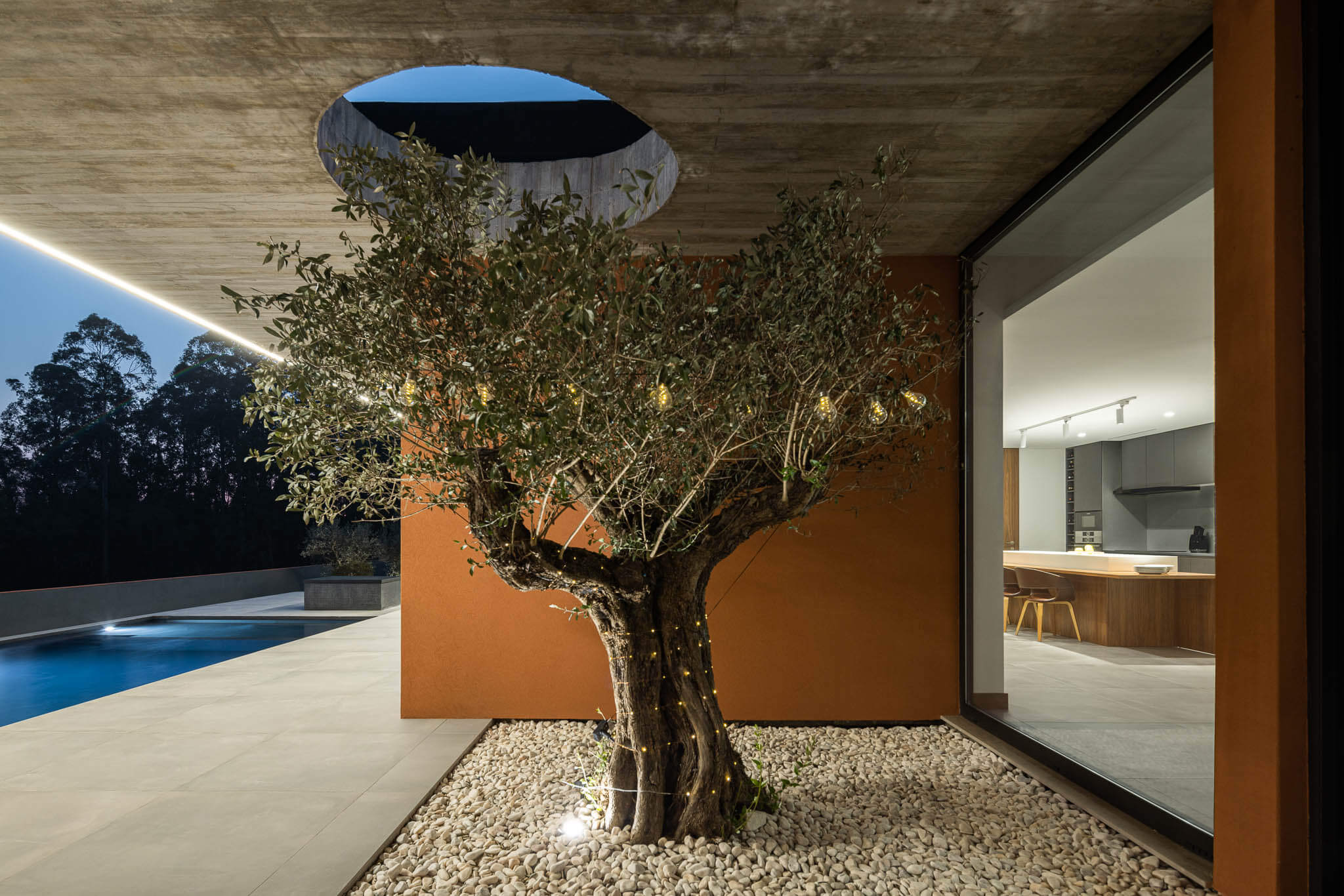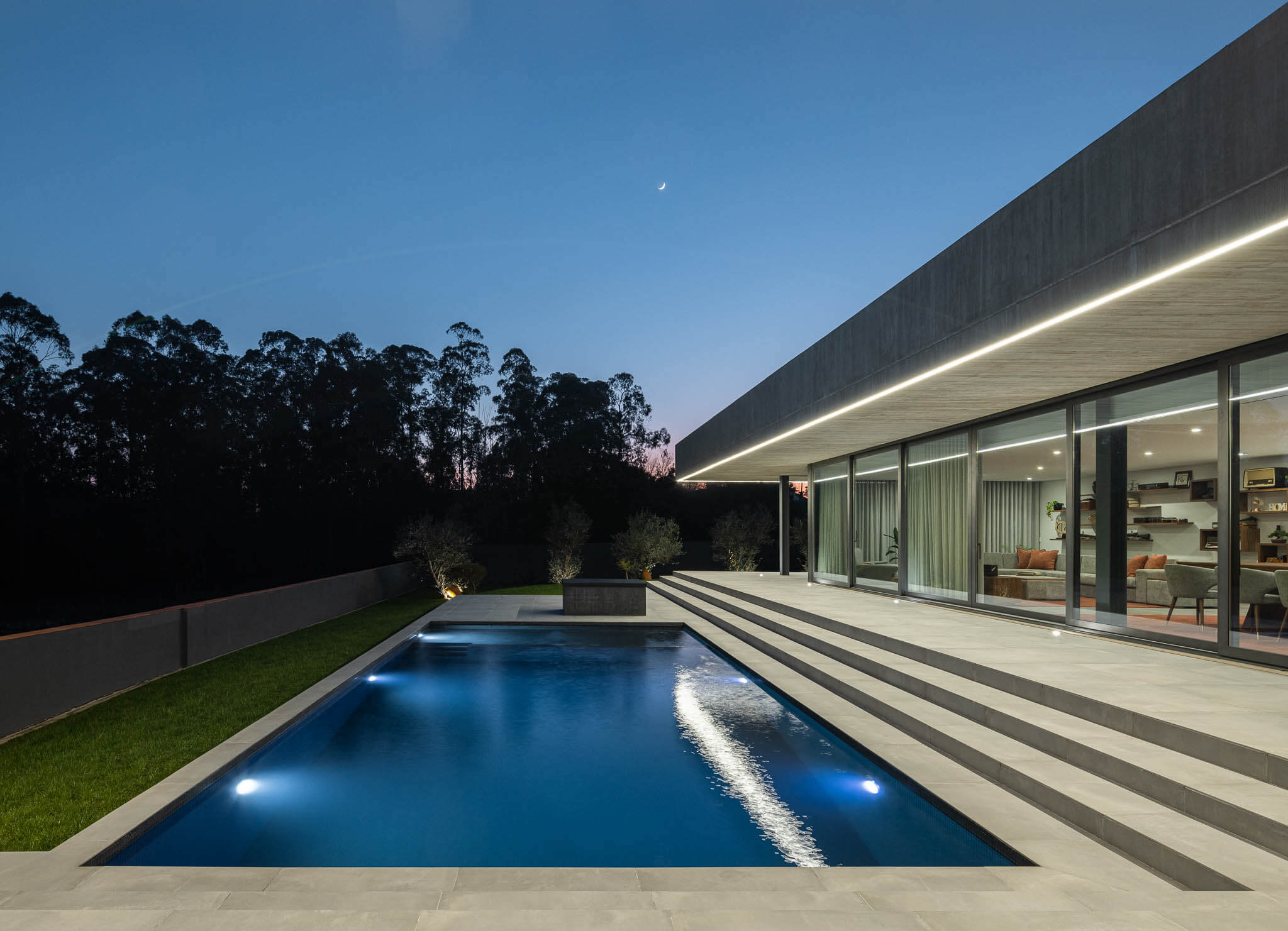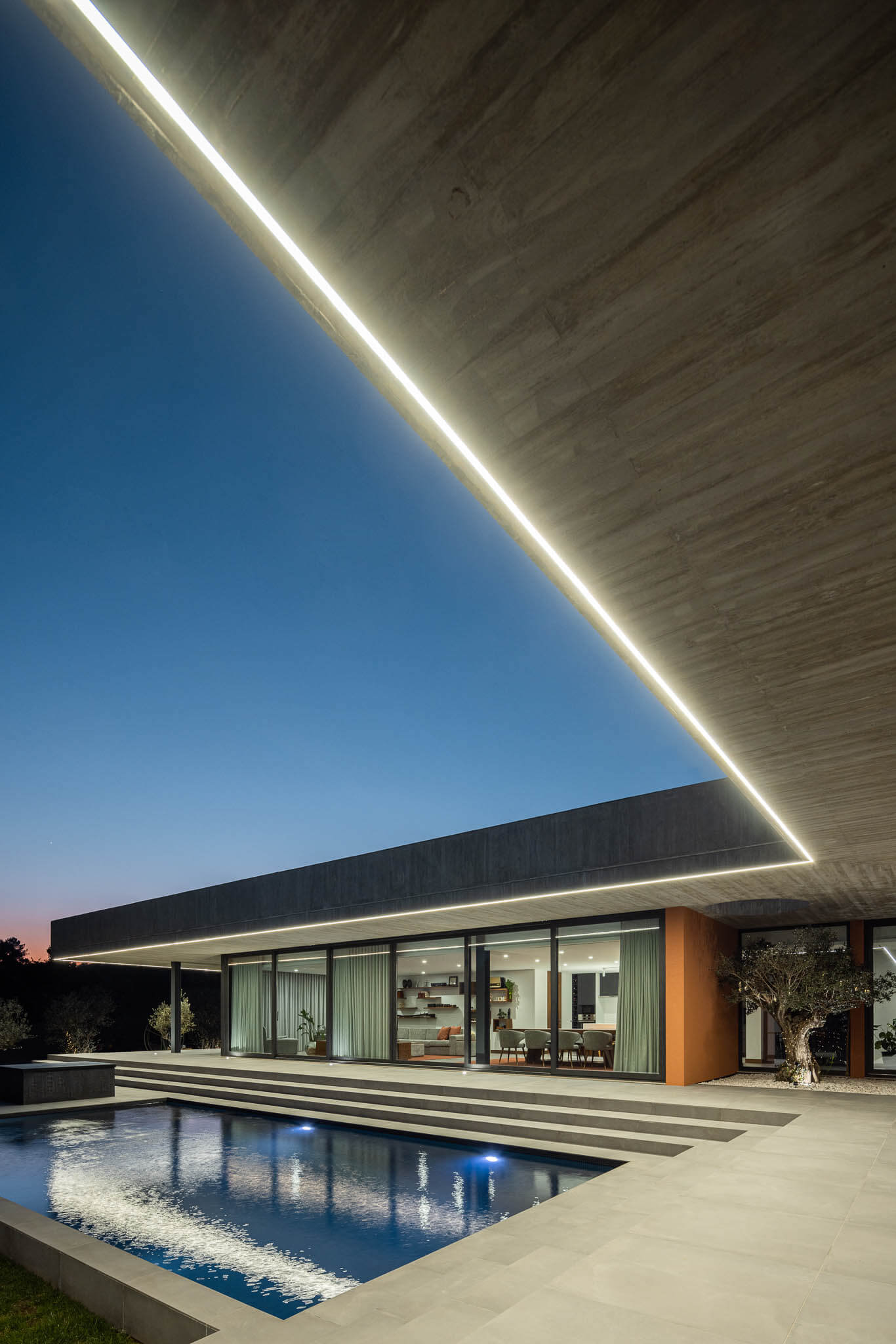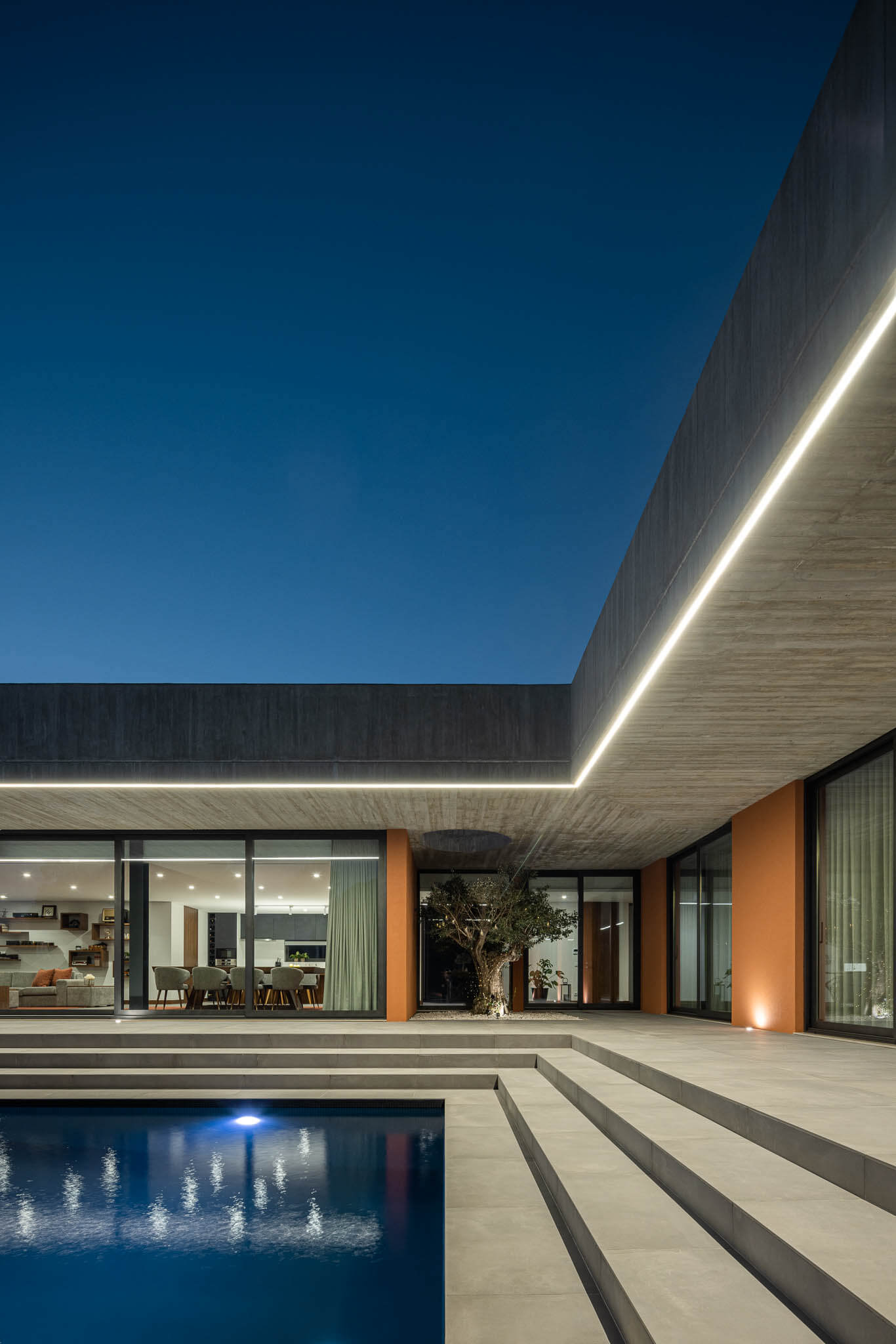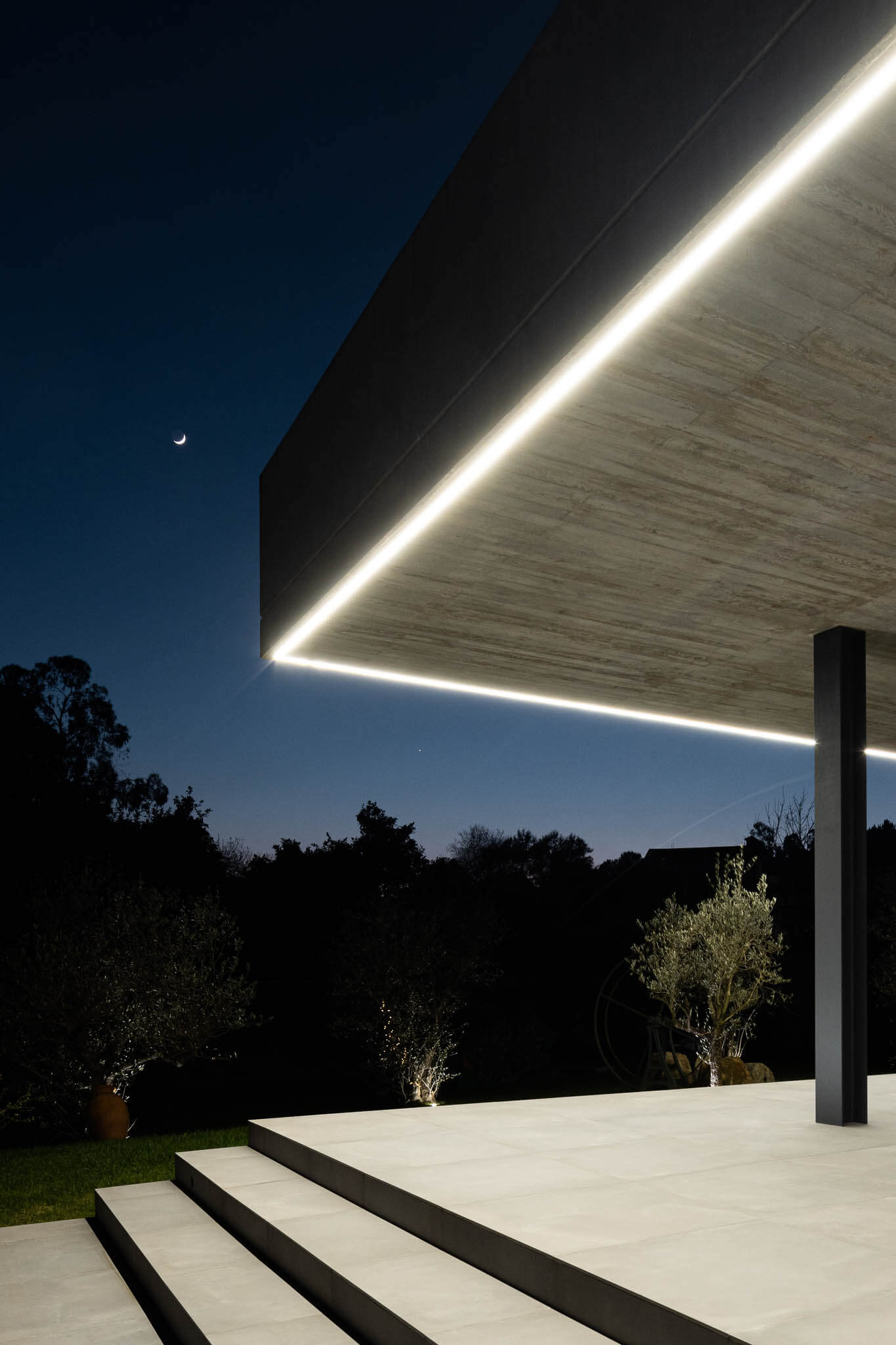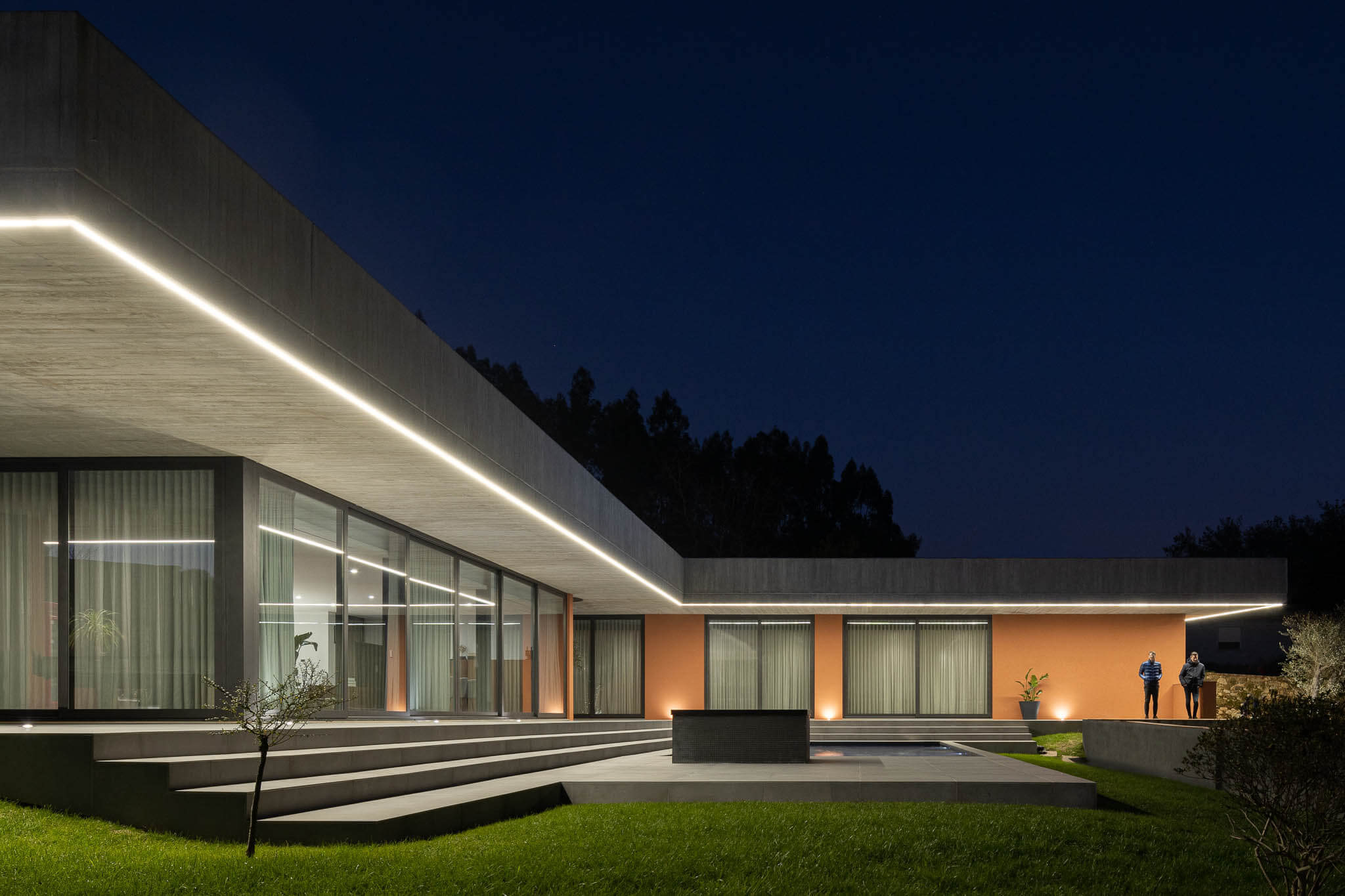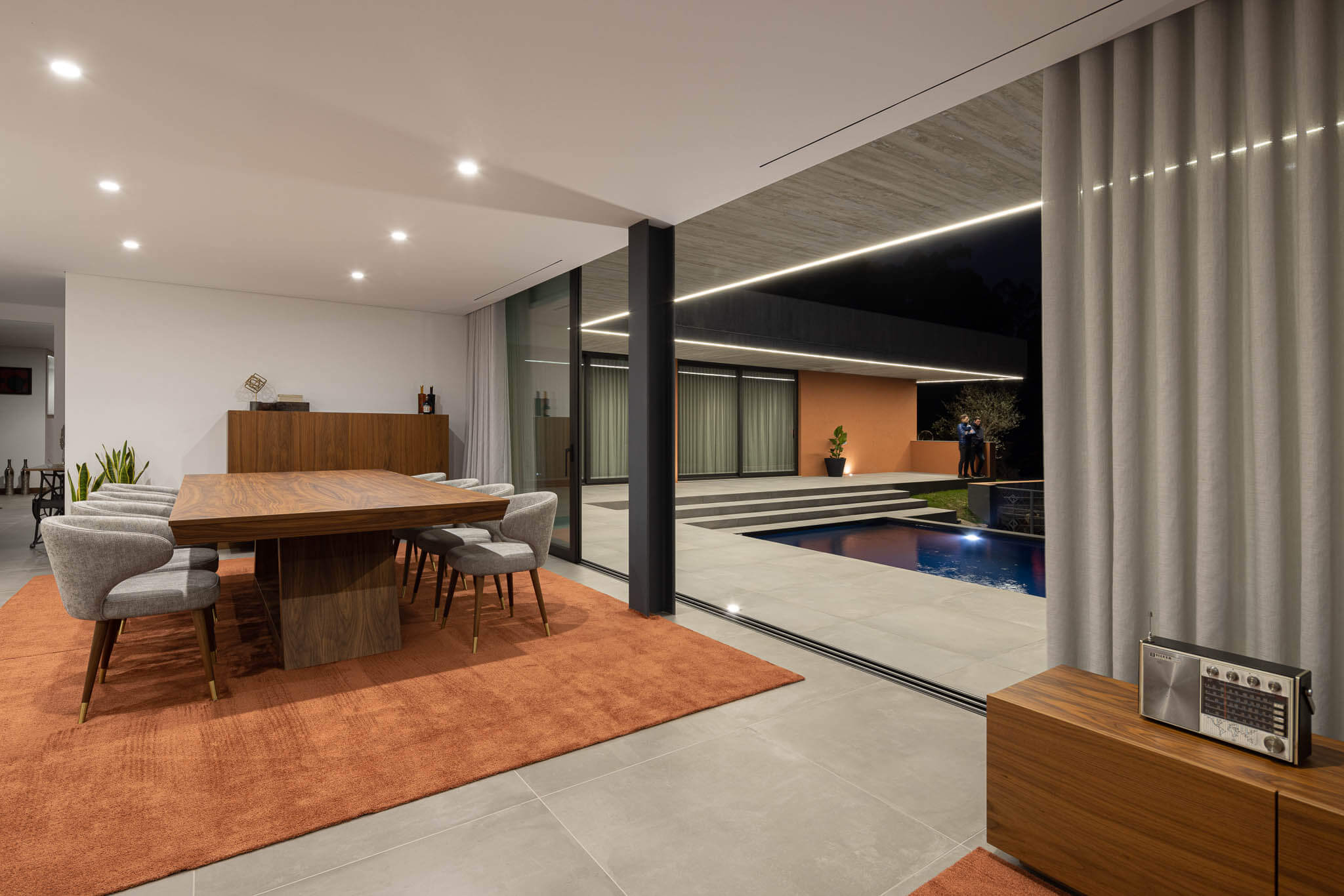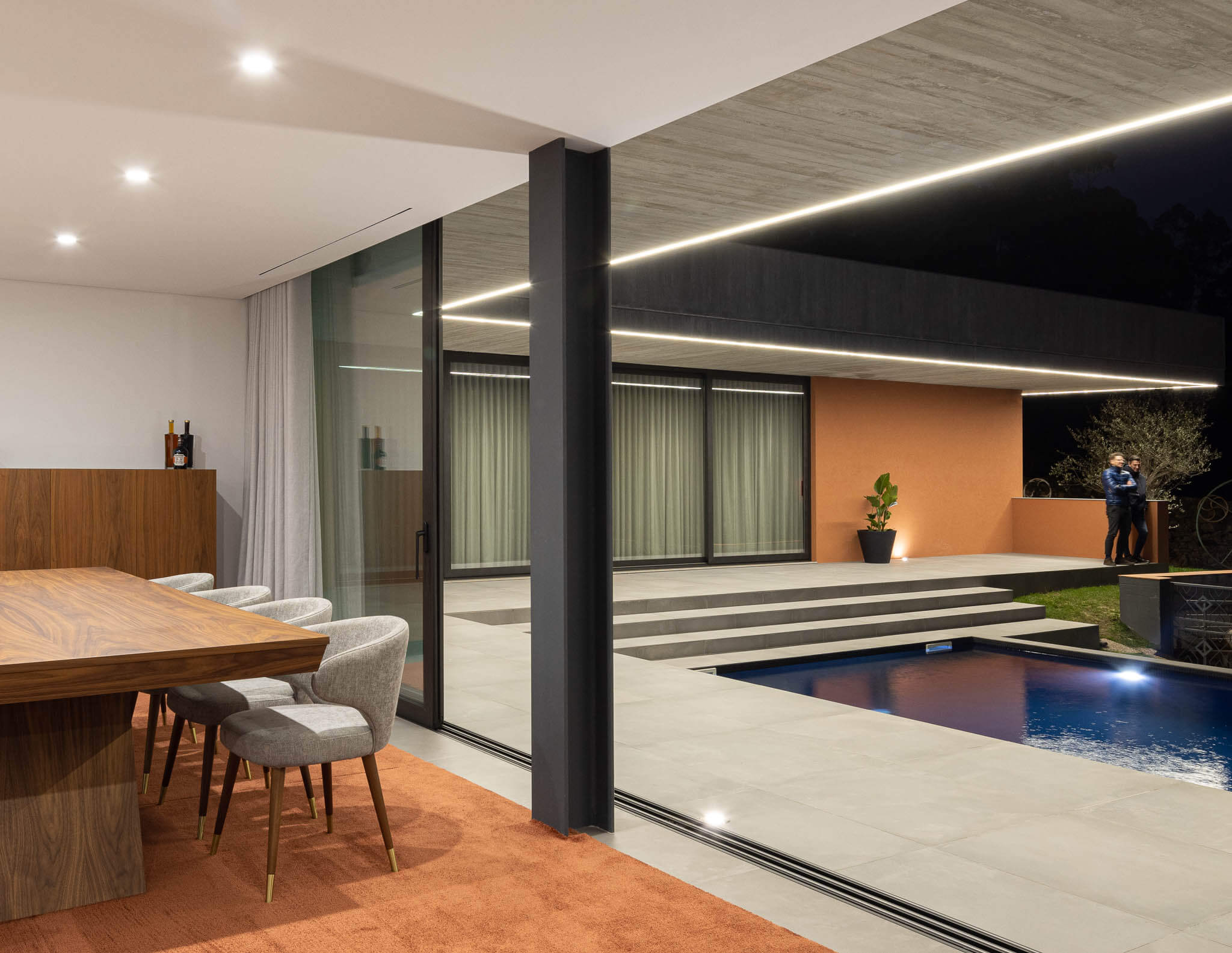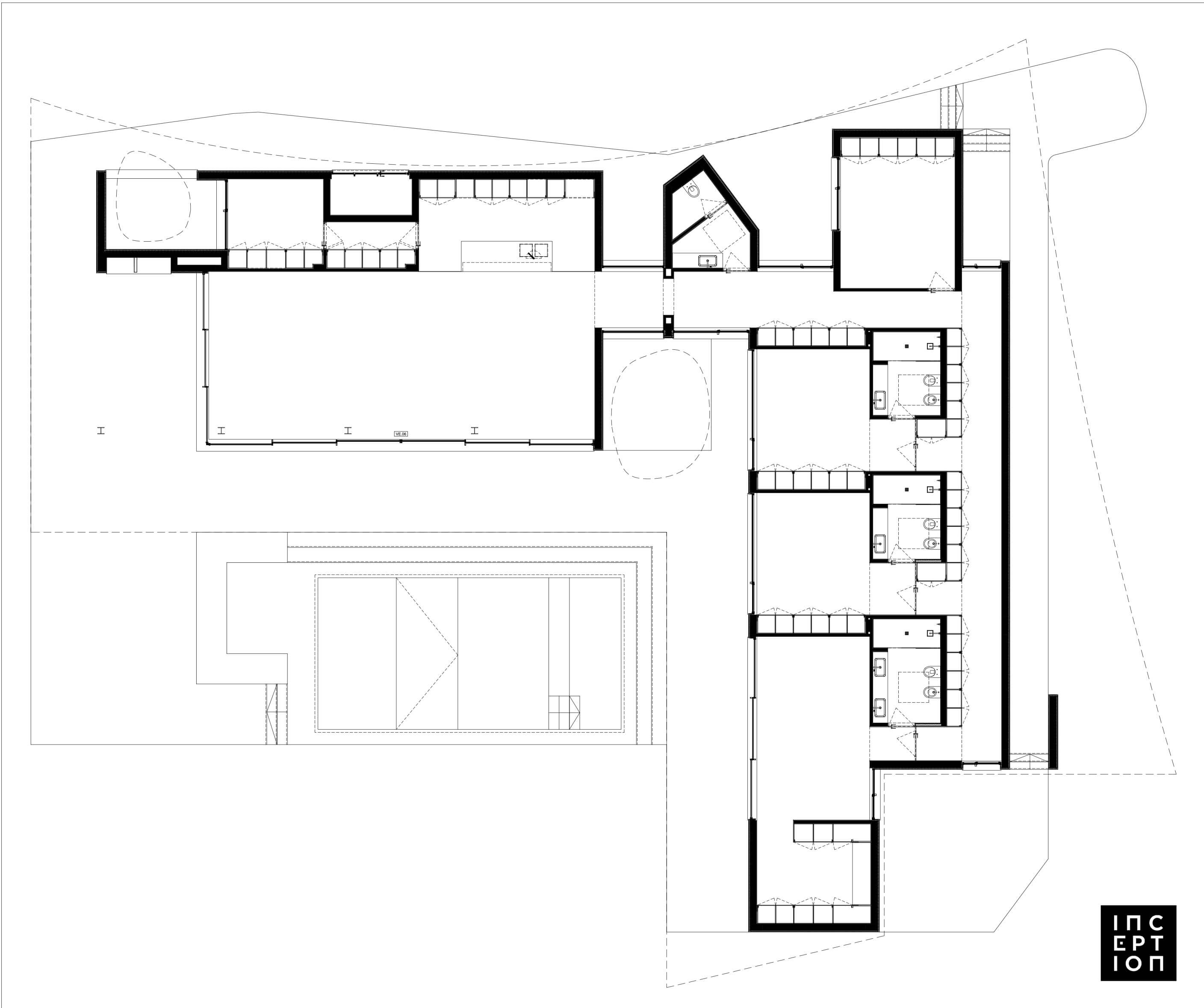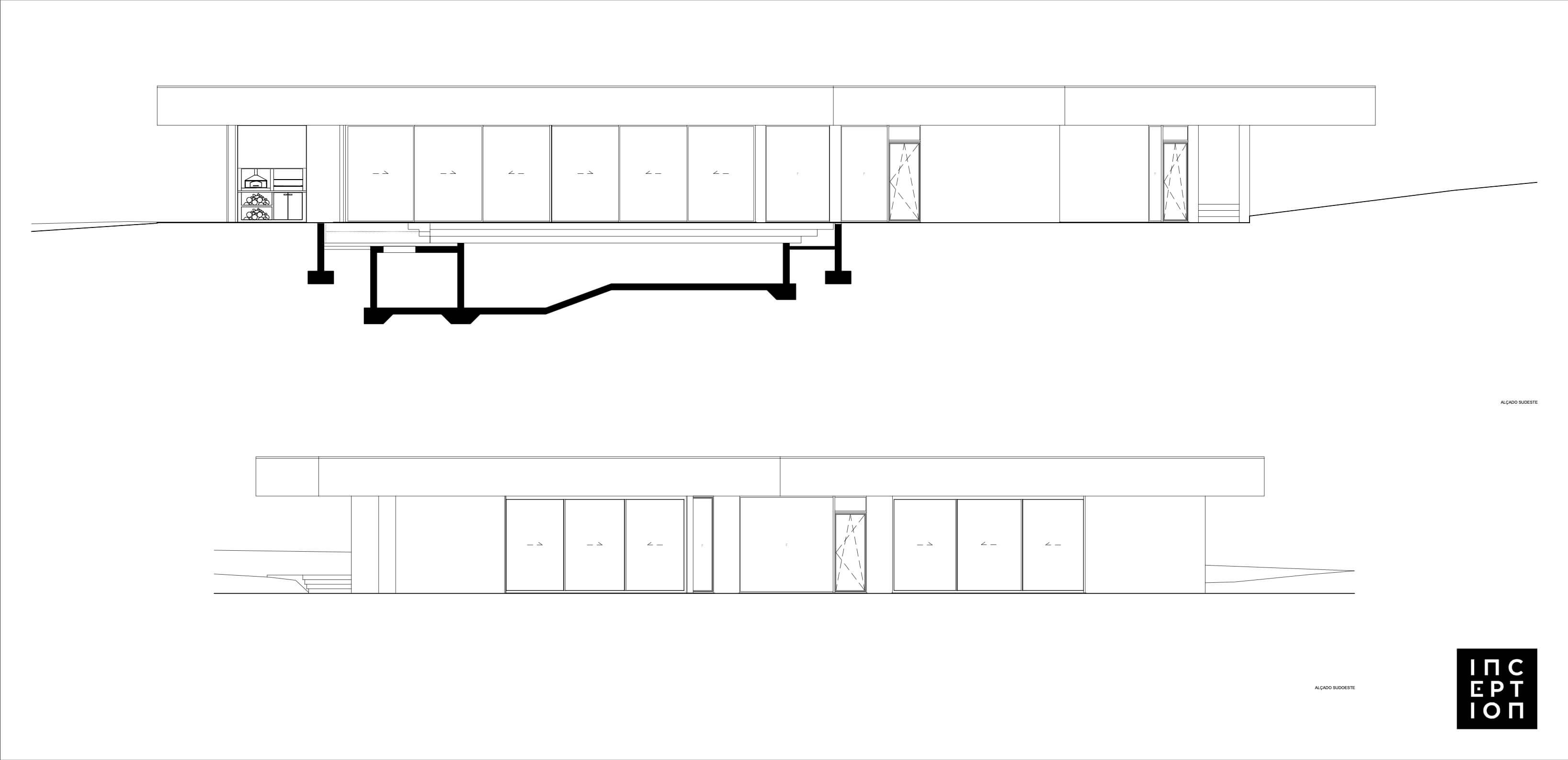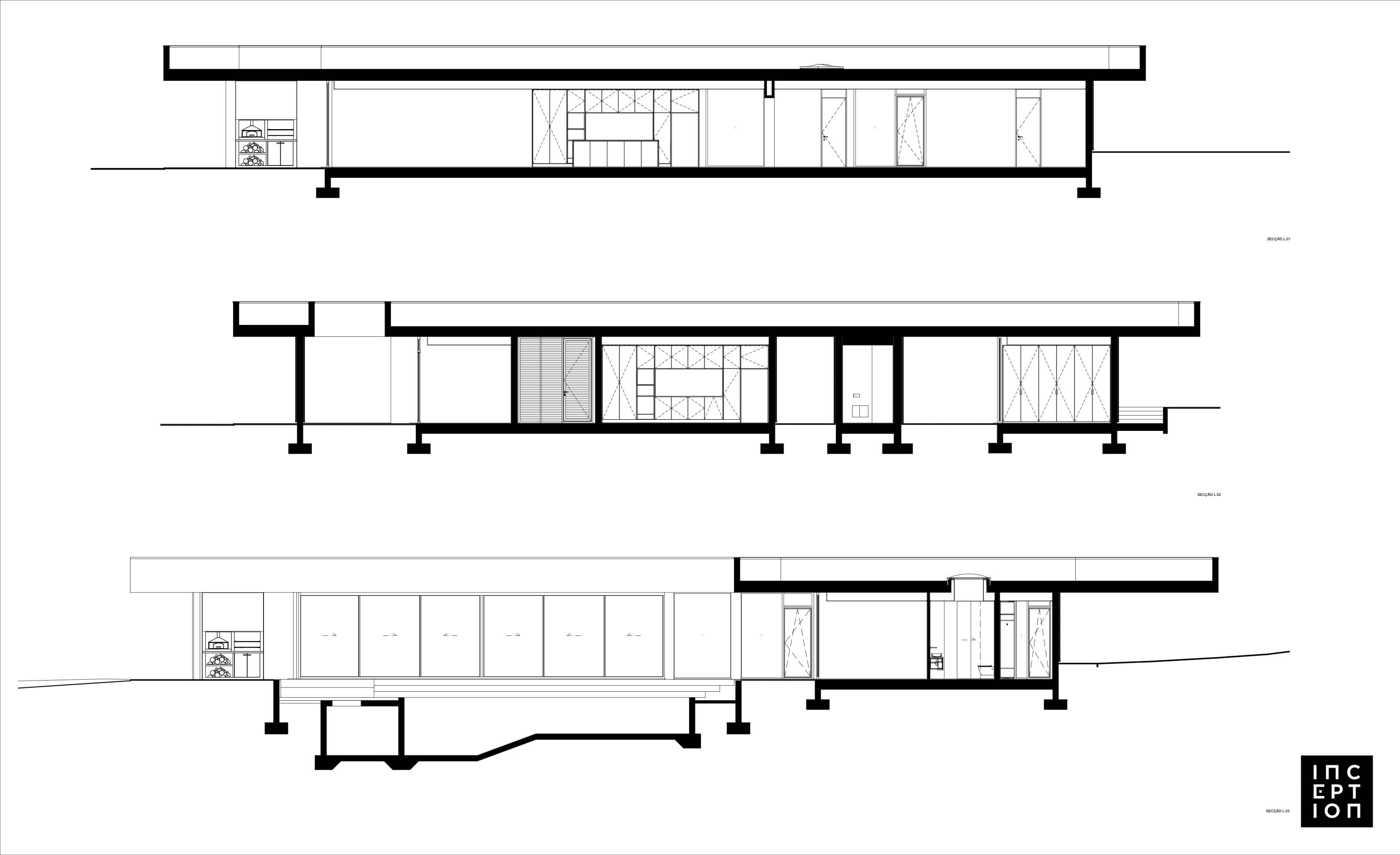 ---