1i Arquitectura y Diseño Estratégico: The House of the Tall Trees: An Ode to Tranquility in the Forest.
Tucked away in a serene, wooded enclave, The House of the Tall Trees is a mesmerizing weekend retreat for a family of four. The choice of the location was an integral part of the design process, involving the client in the selection of a perfect forested plot. This jewel of a site boasts a descending slope, is laced with a babbling brook that defines the property's boundary, and is enveloped by towering trees – a canvas that dreams are made of.
The architectural response to this breathtaking environment takes shape as a textured concrete and glass volume capped by a dual-pitched roof. The design intelligently places the bedrooms at the extremities, with the public space reigning in the heart of the dwelling. This central space reaches up towards the apex of the roof, a double-height extravaganza featuring expansive windows that blur the boundary between the indoor and the forest beyond. This dual transparency creates an ever-evolving dialogue with nature.
The public area extends further into the landscape, connecting with a south-facing terrace and a north-oriented courtyard complete with a soothing fountain. These outdoor living spaces ensure that the home is inextricably tied to its environment, offering moments of tranquility at every turn.
Inside, the structural rhythm of the house informs the arrangement of the windows, doors, railings, and closets, accentuated by strategic illumination that enhances the home's spatial cadence. The play of light and shadow transforms these elements into architectural features, adding depth and dynamism to the interior spaces.
Adjacent to the garden, an irregularly shaped annex houses a studio, further enriched with a jacuzzi and a terrace. This intimate space offers an escape within an escape, a place of retreat and relaxation. The House of the Tall Trees, with its meticulous design and harmonious integration with nature, delivers a practical yet poetic weekend abode, a place where architecture and nature converse in whispers.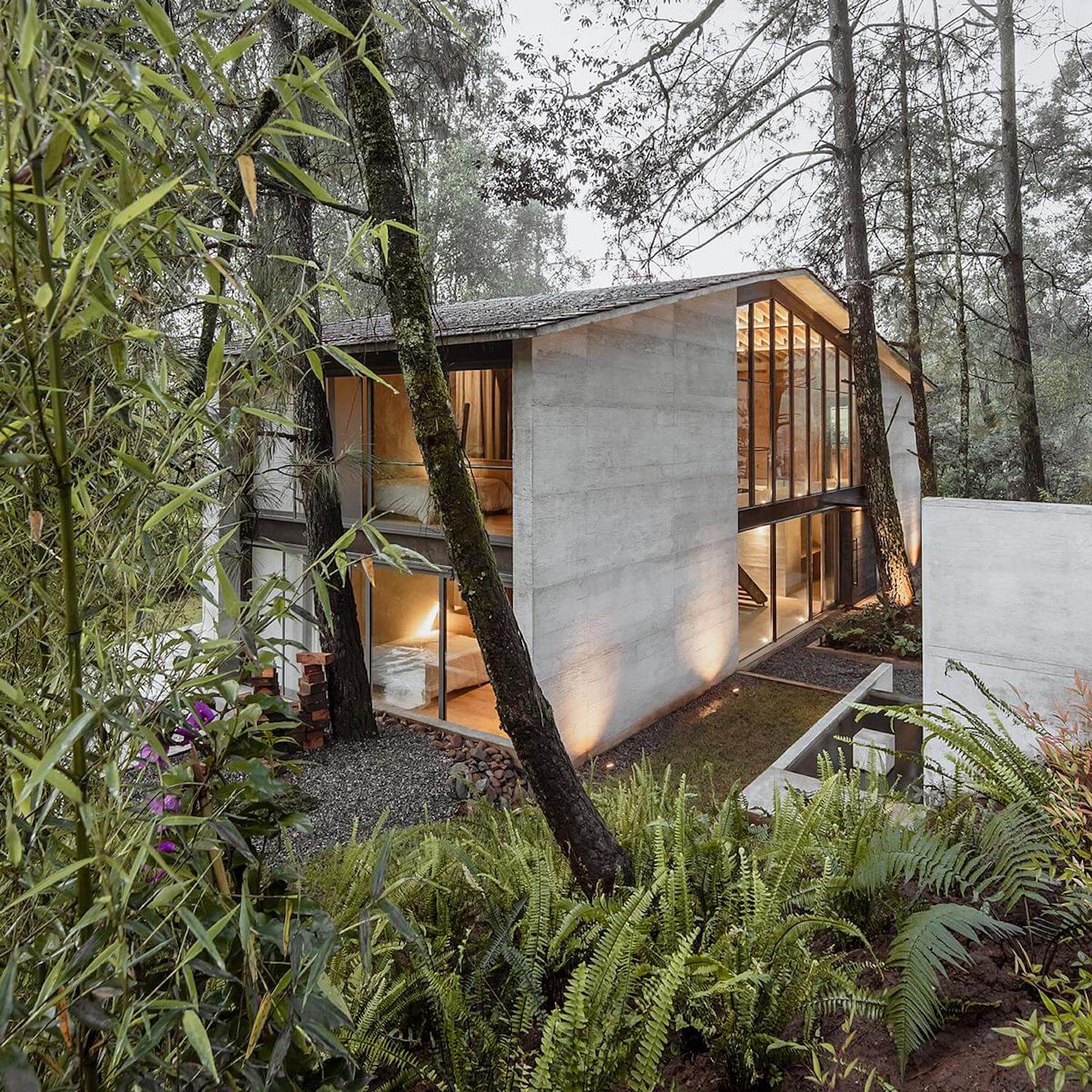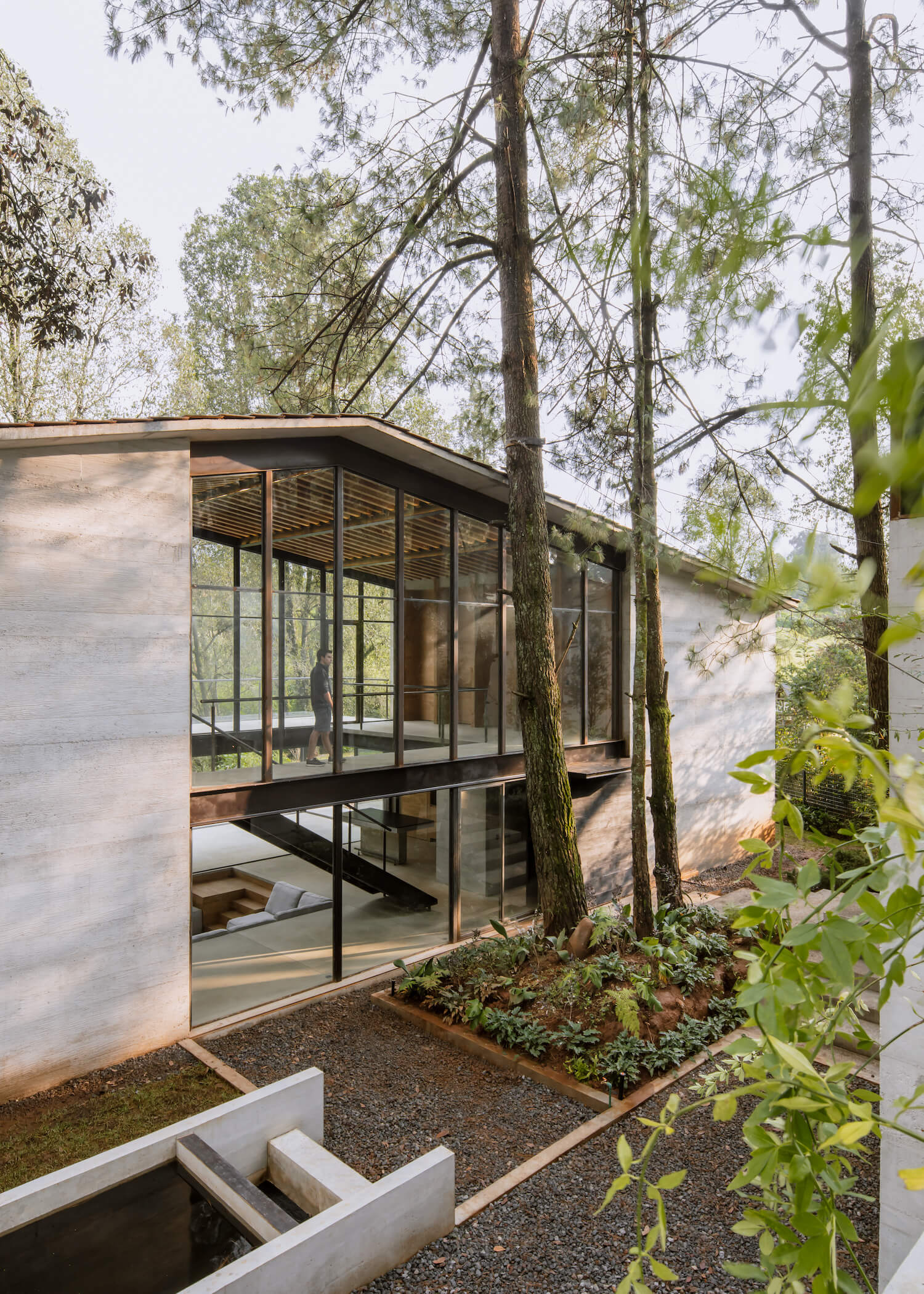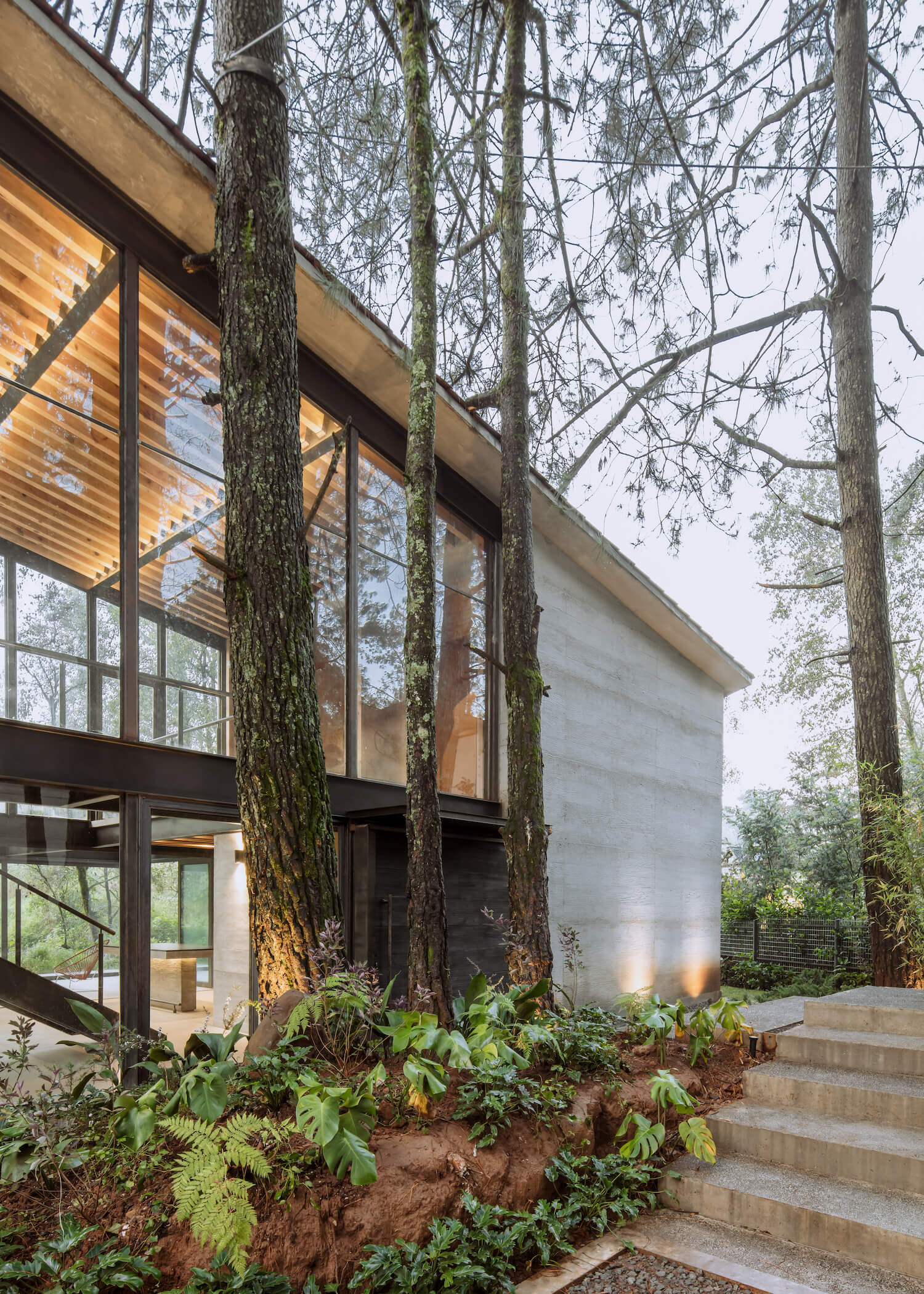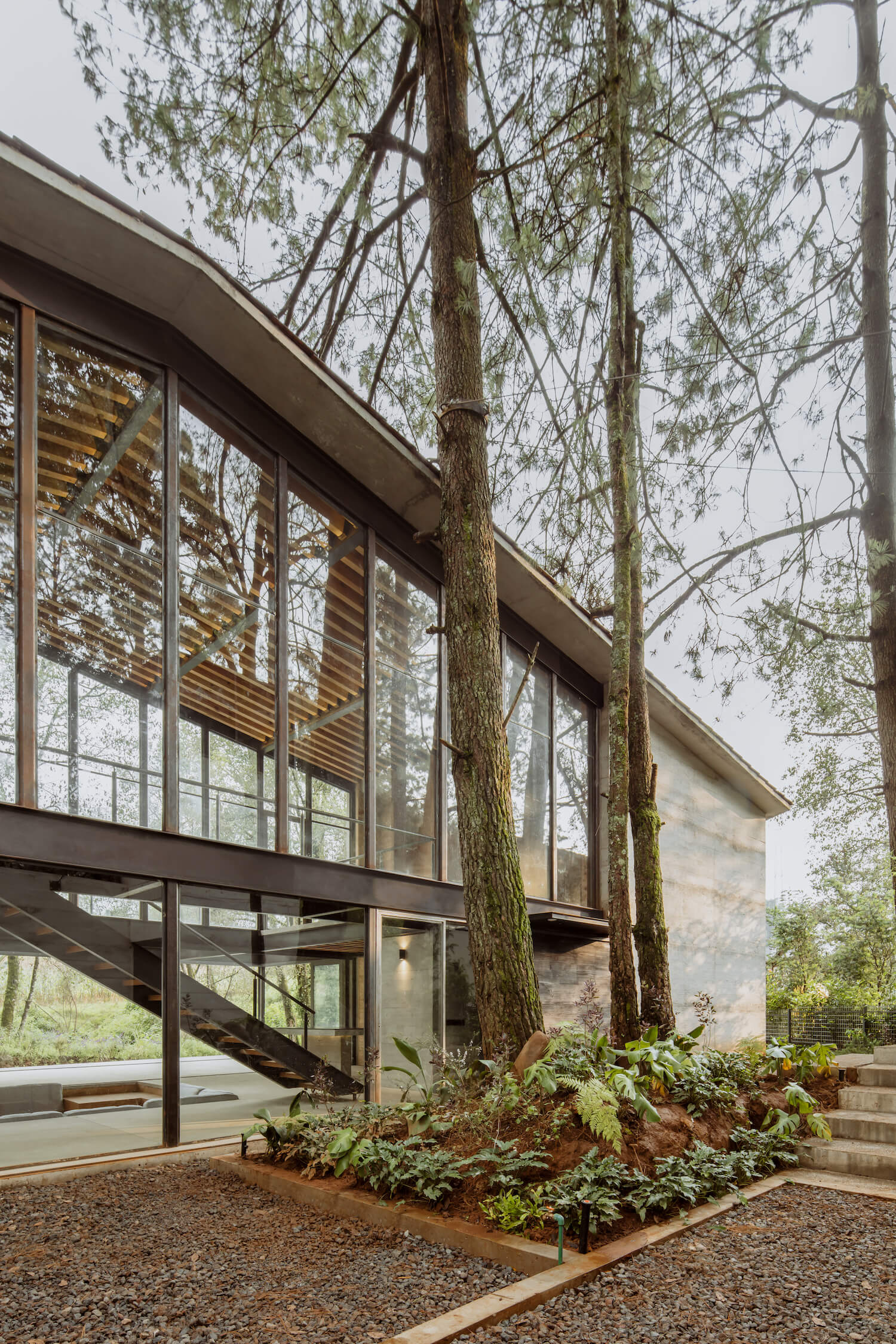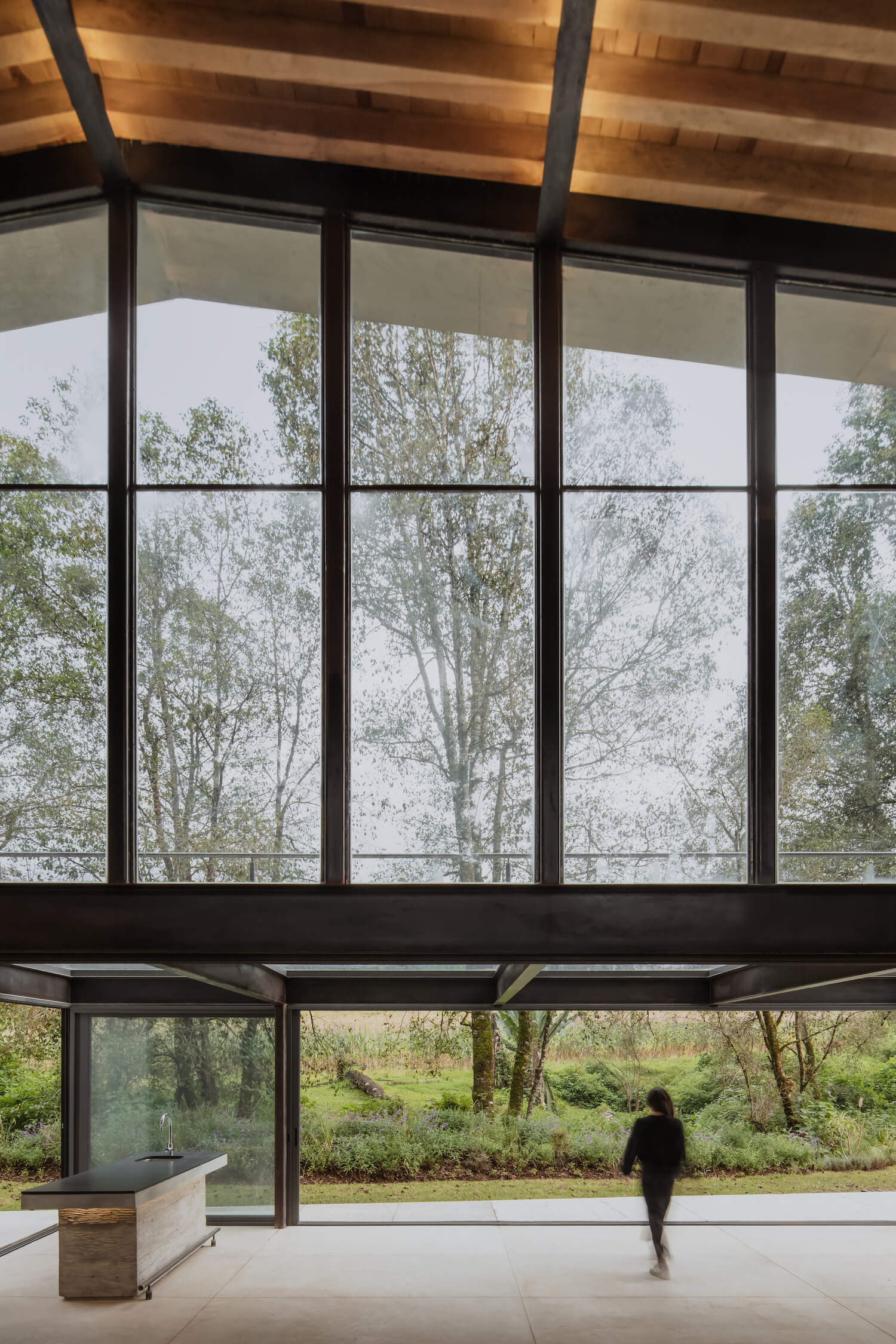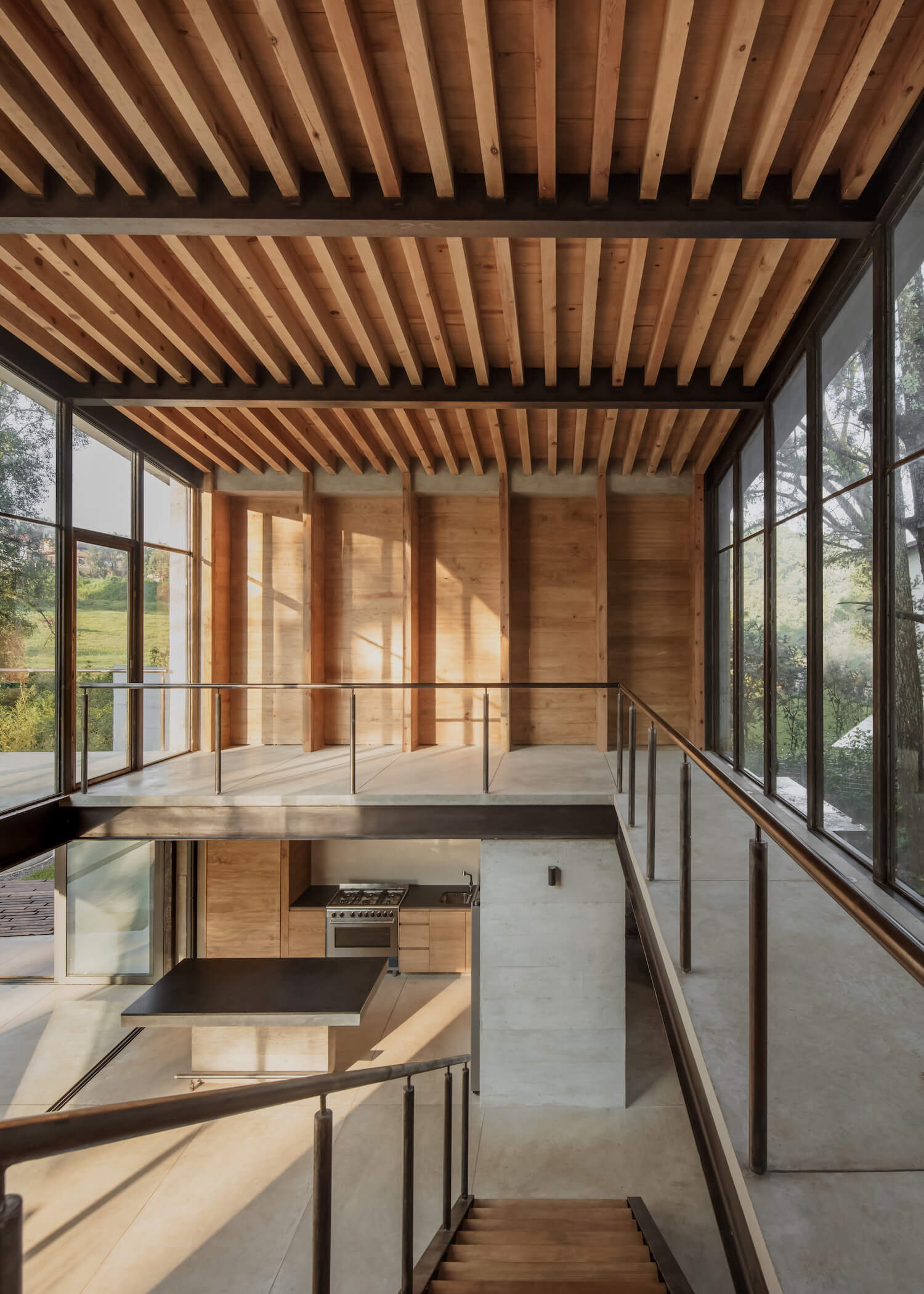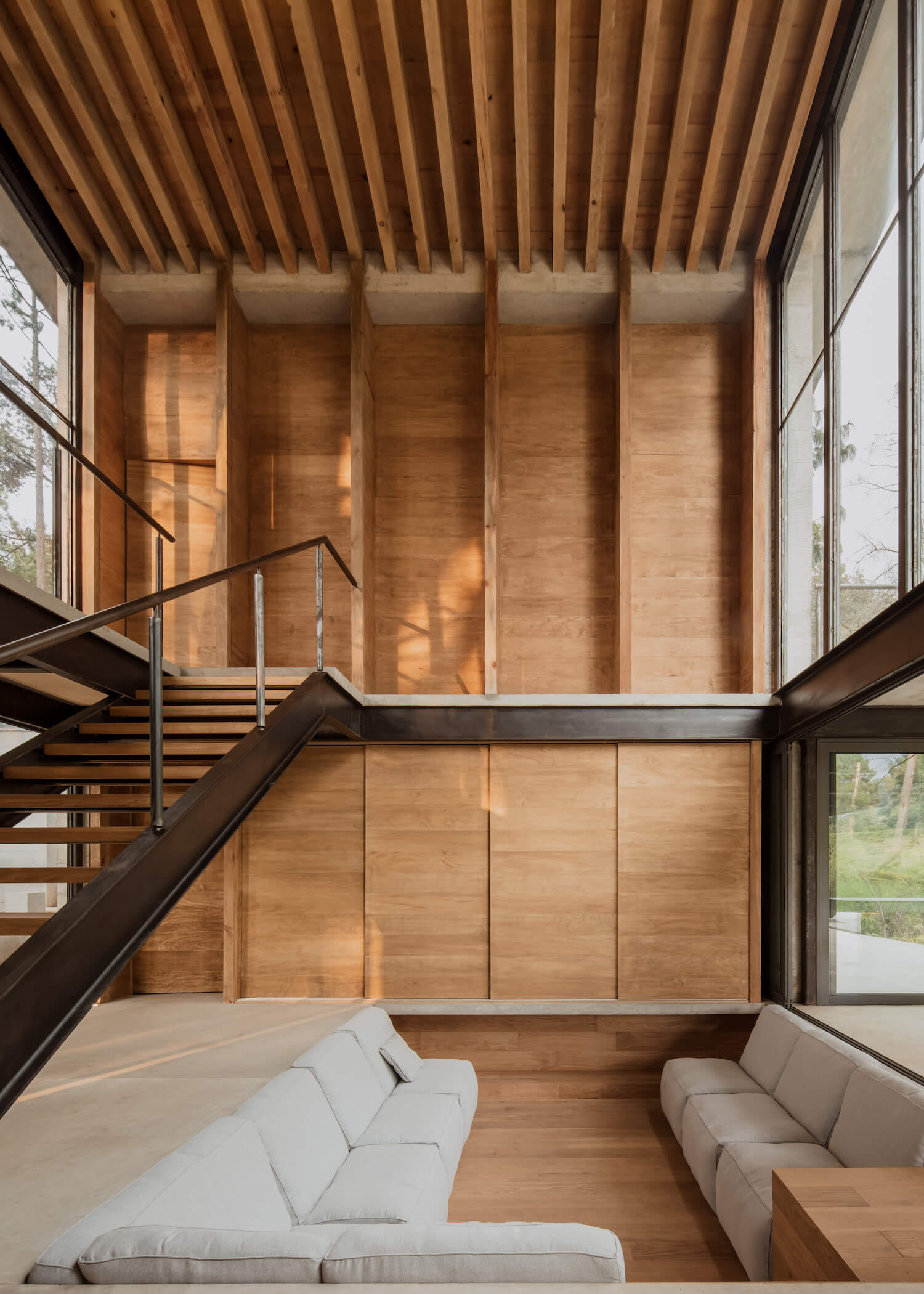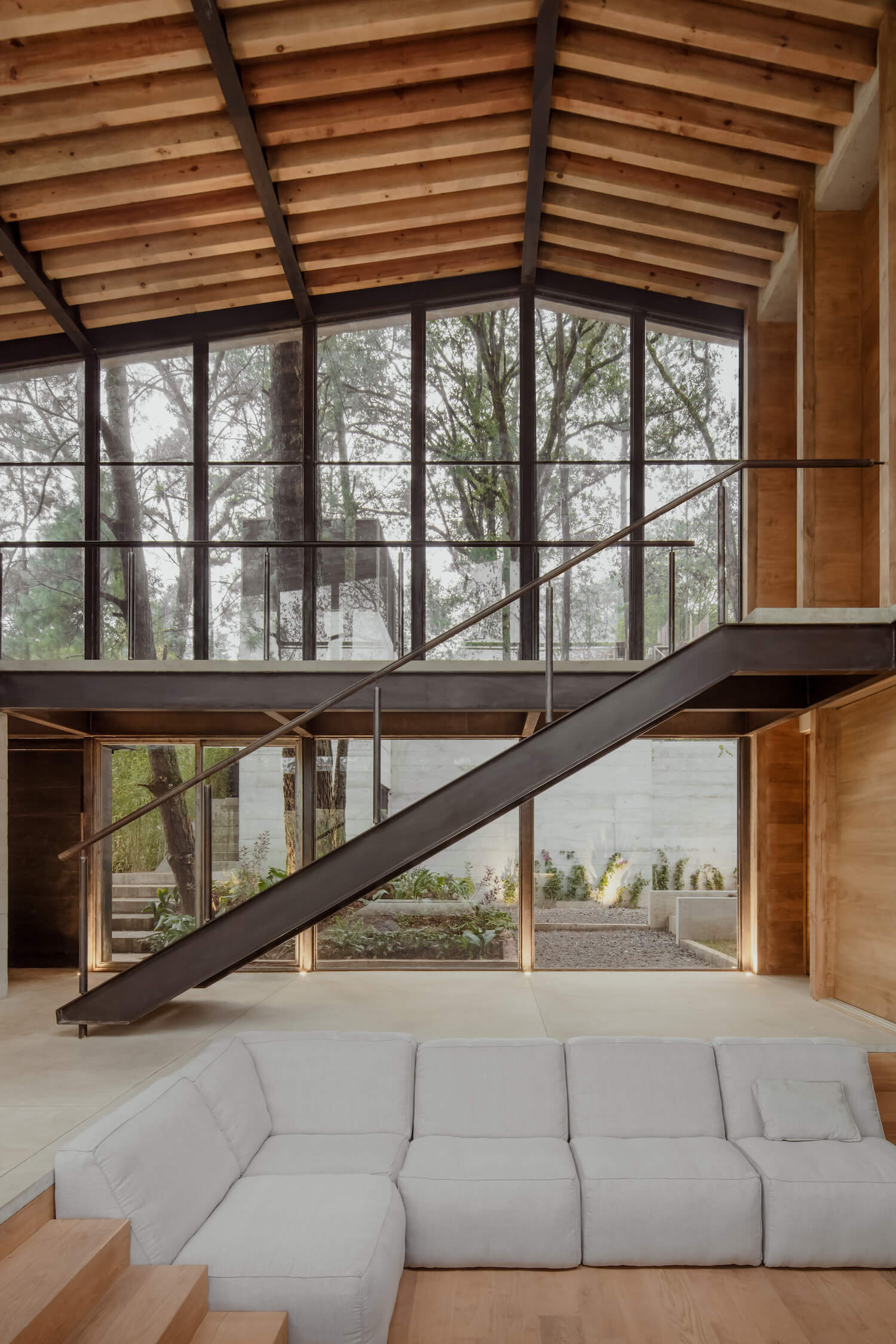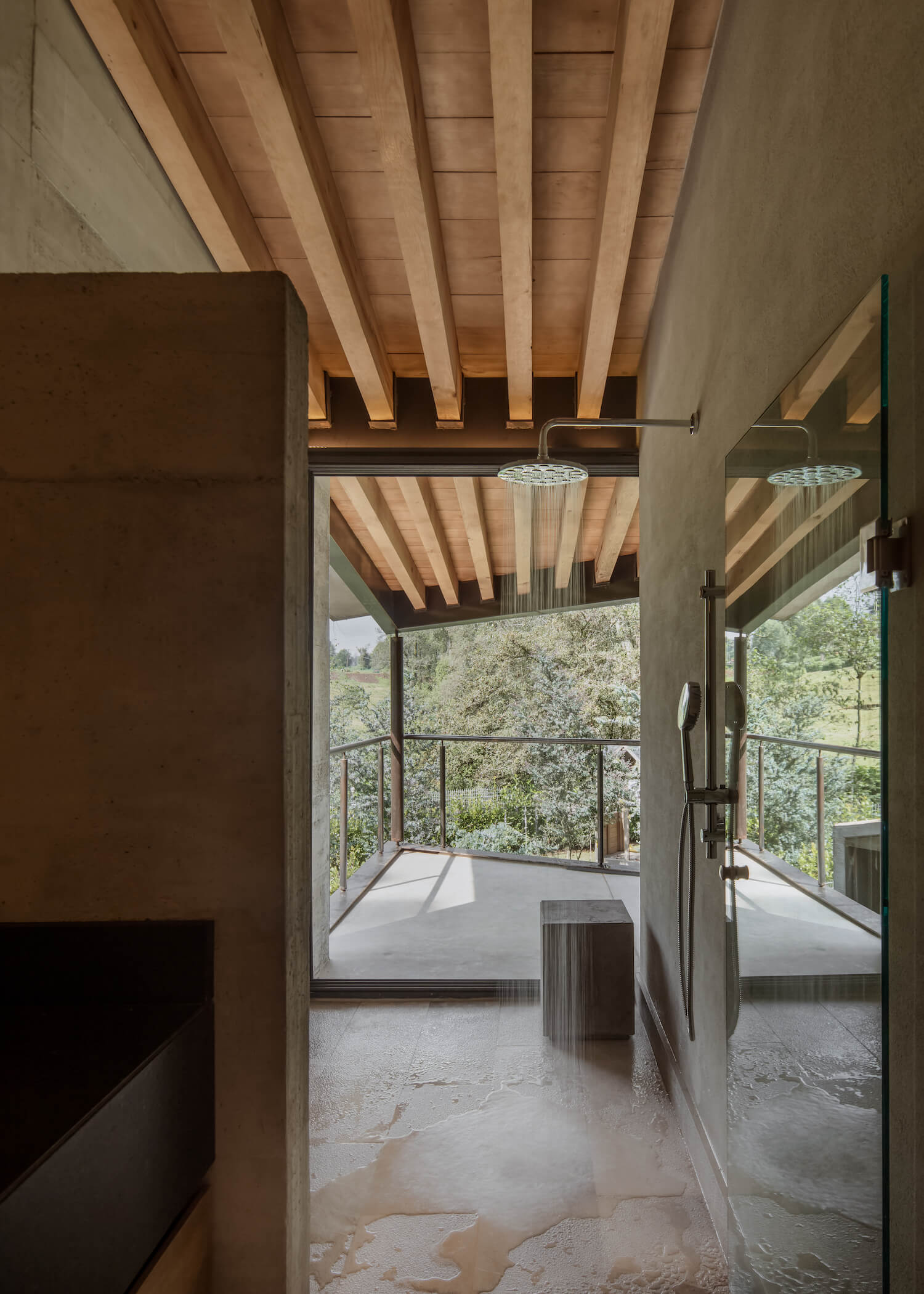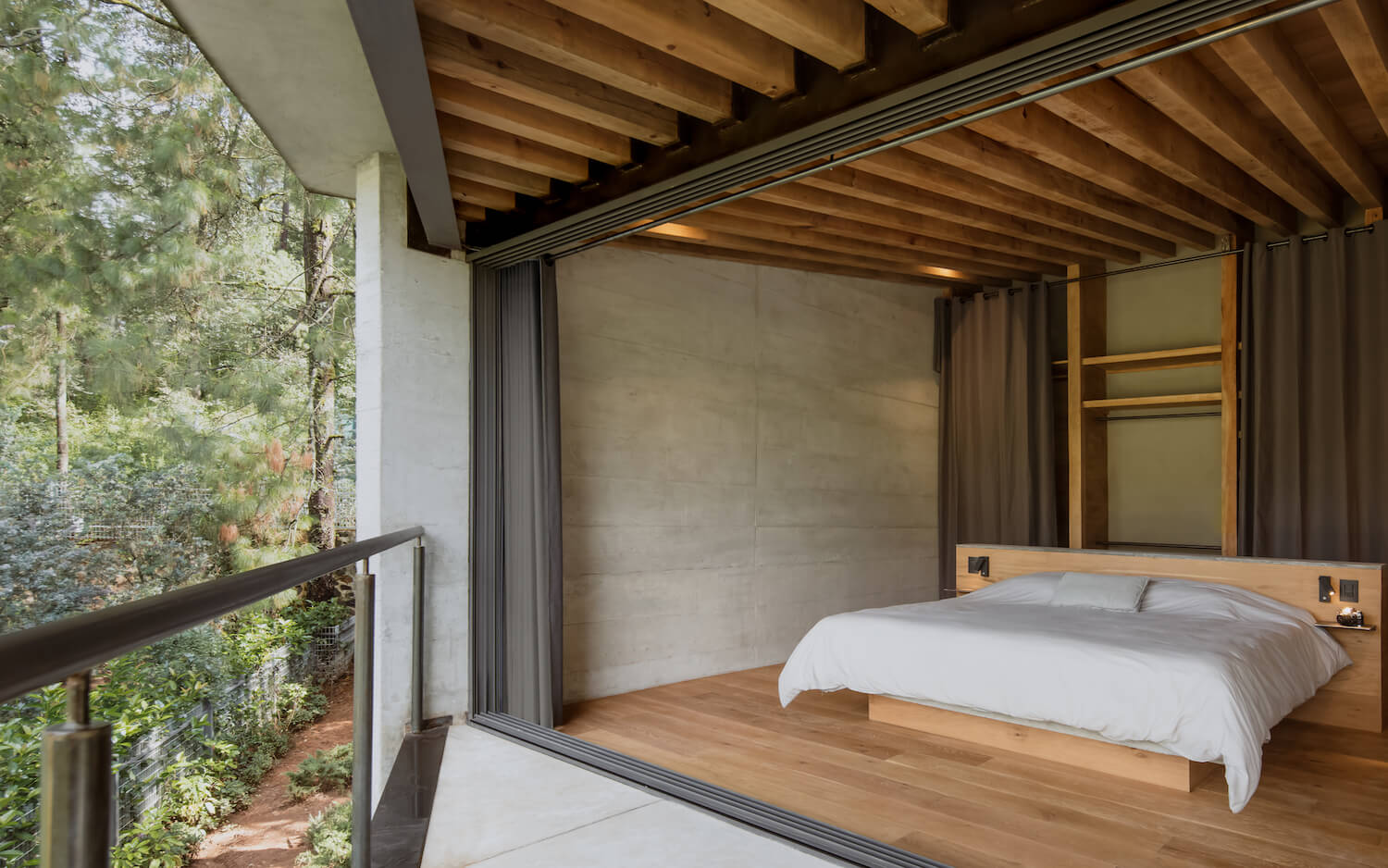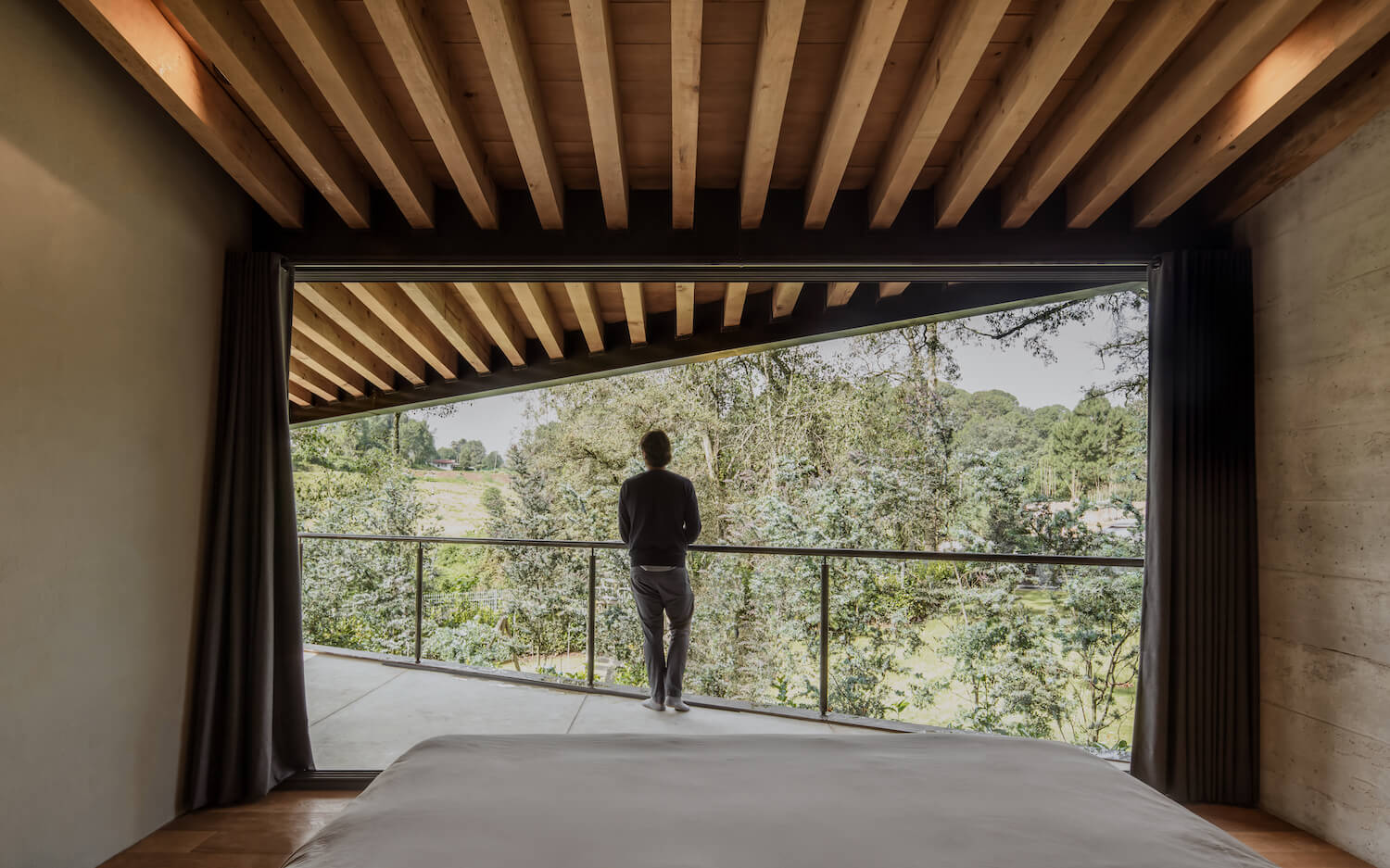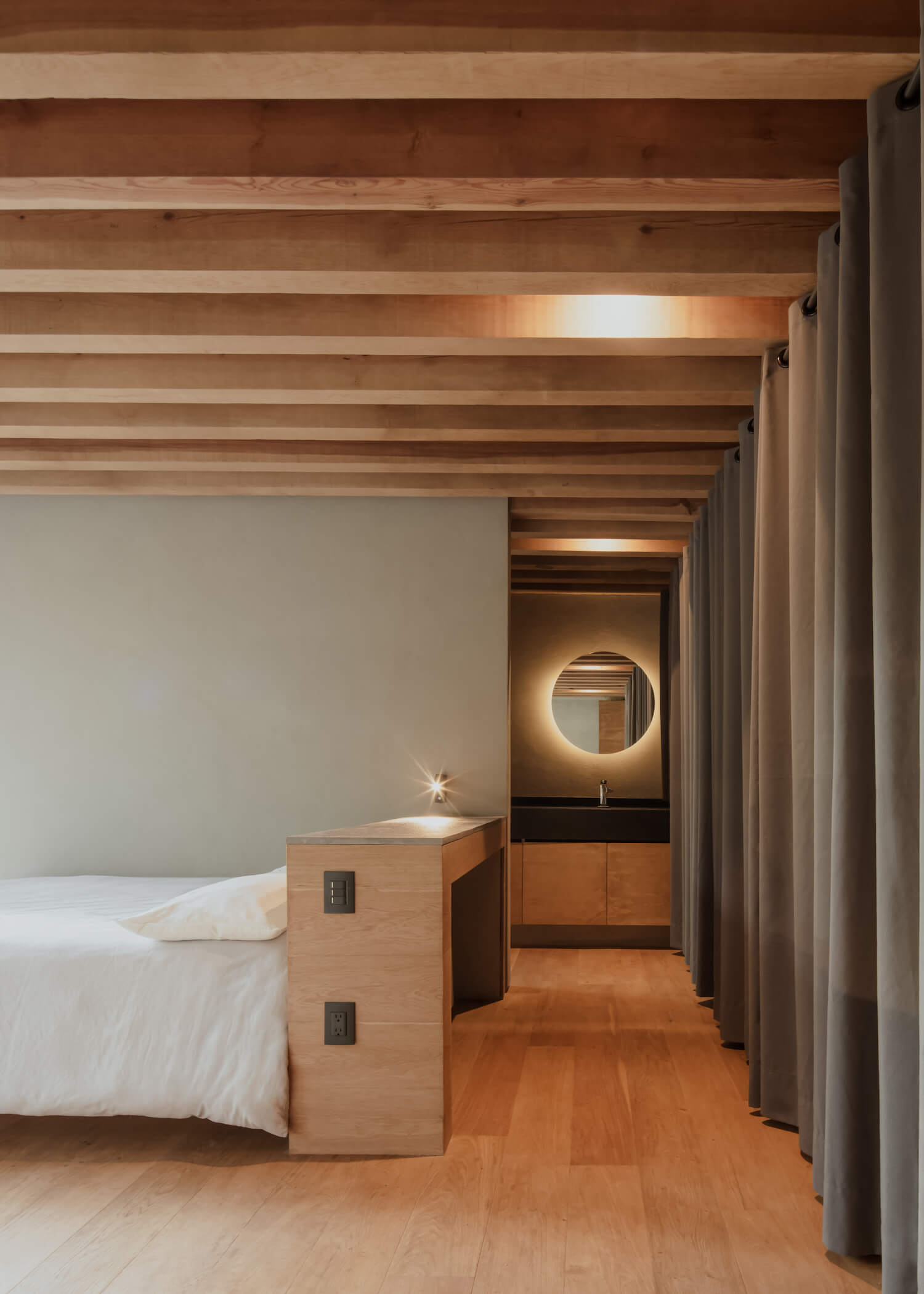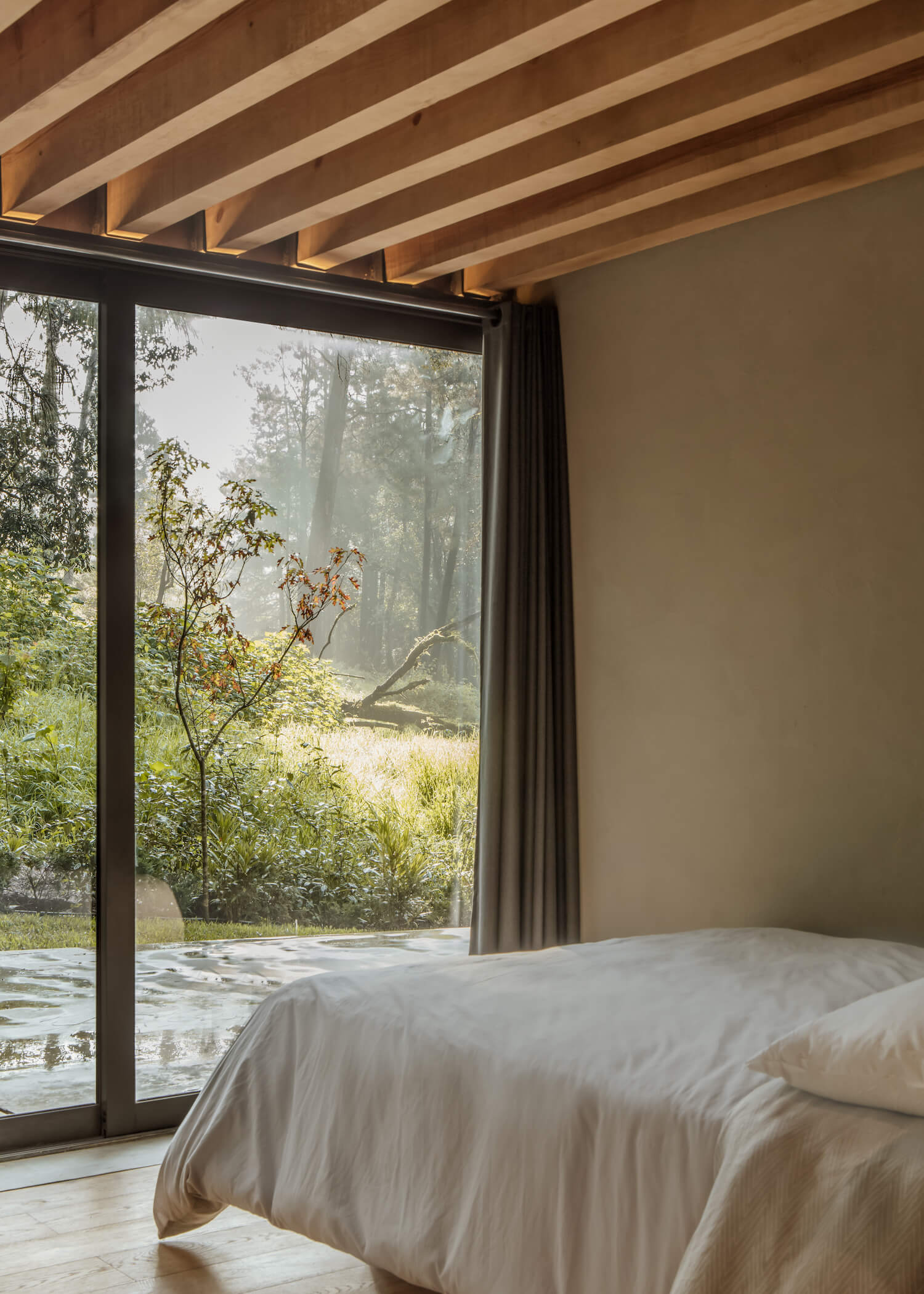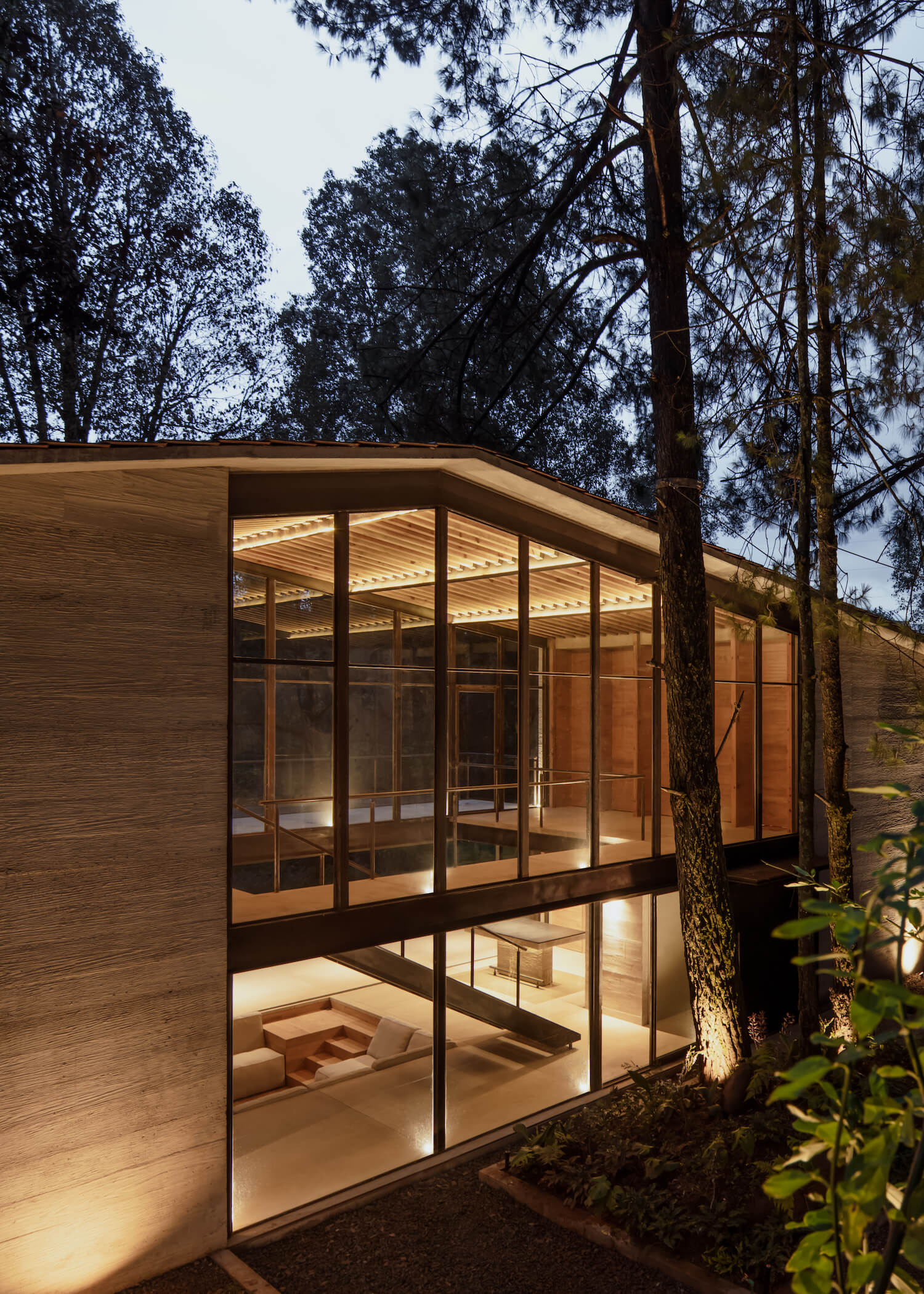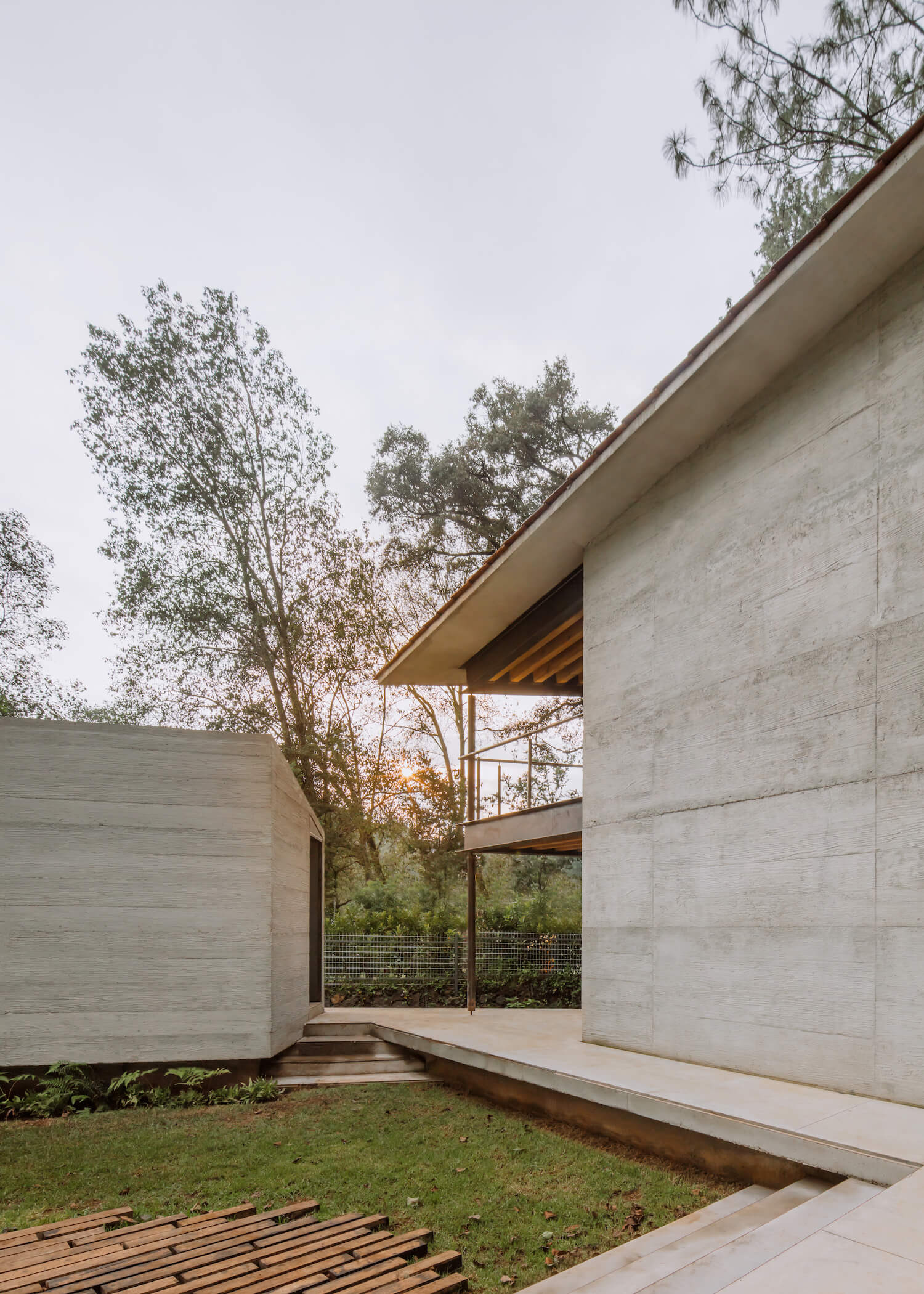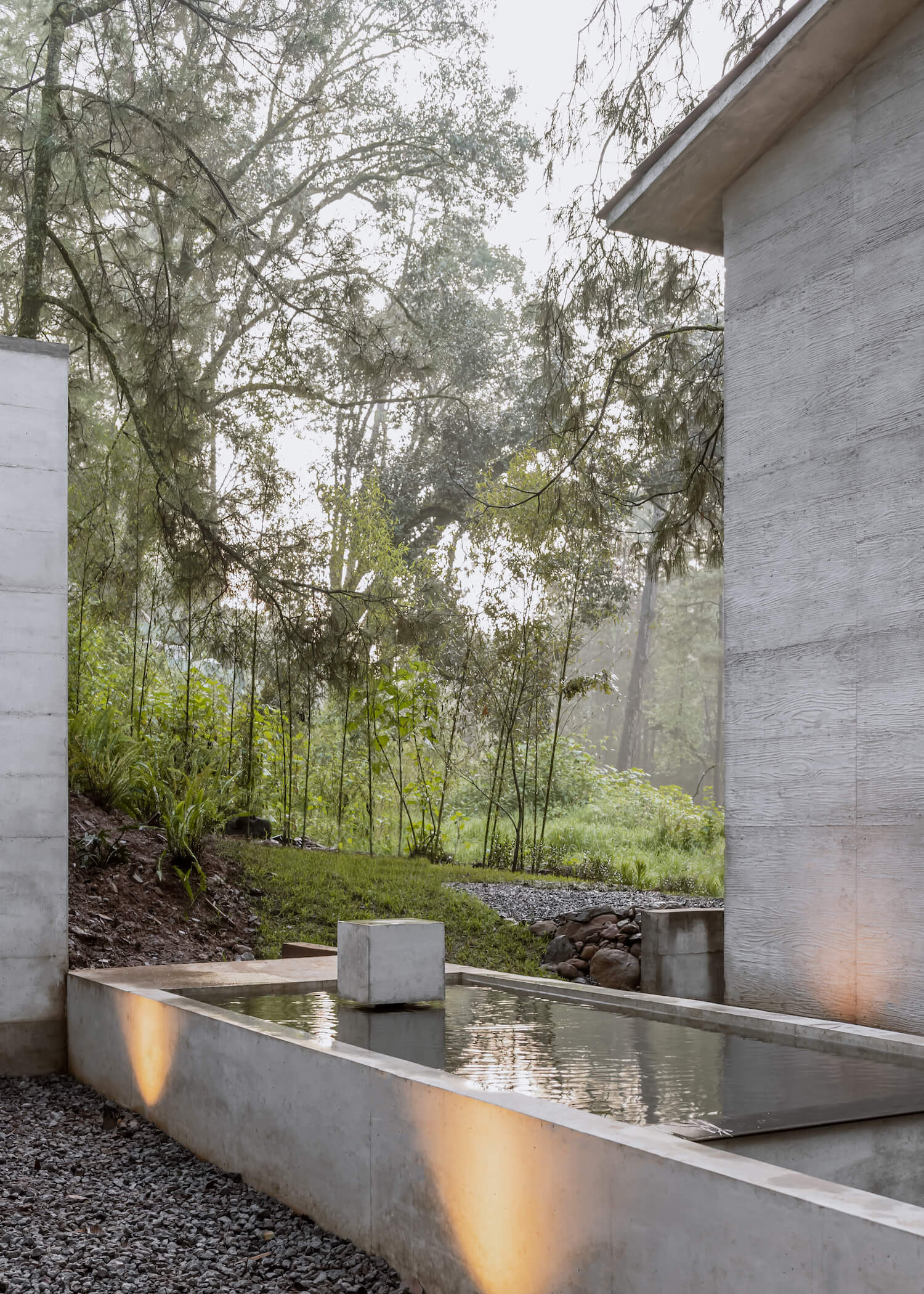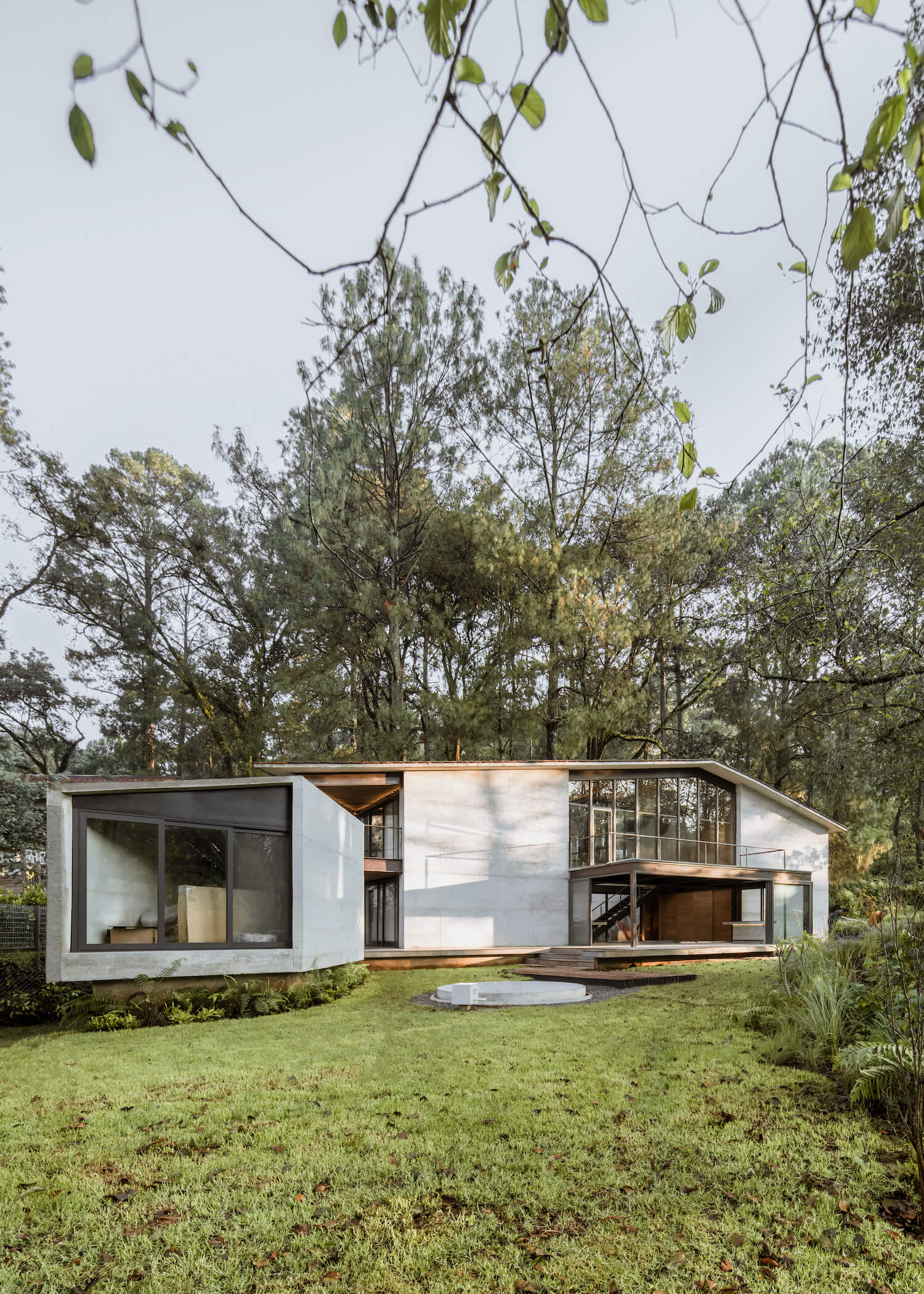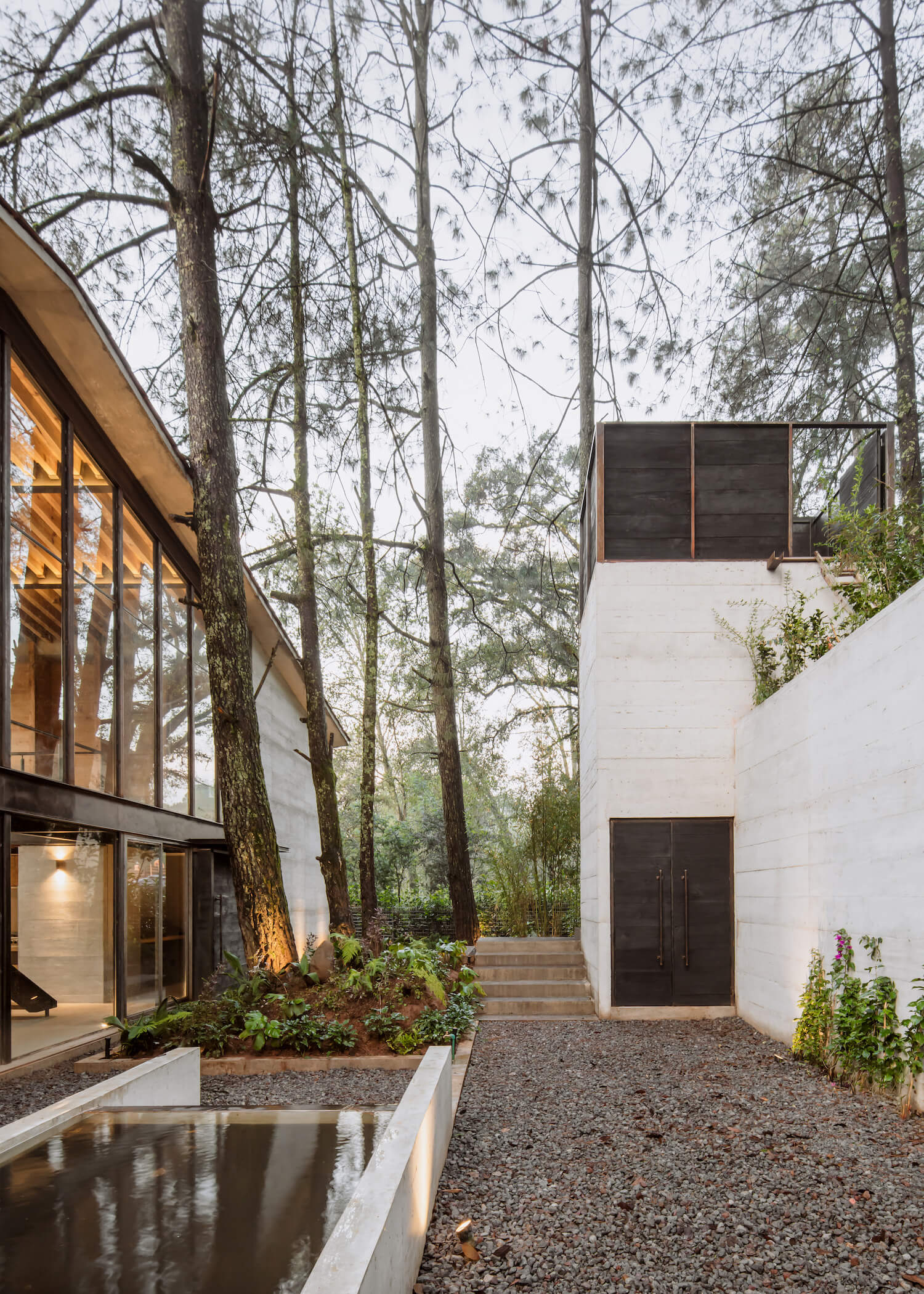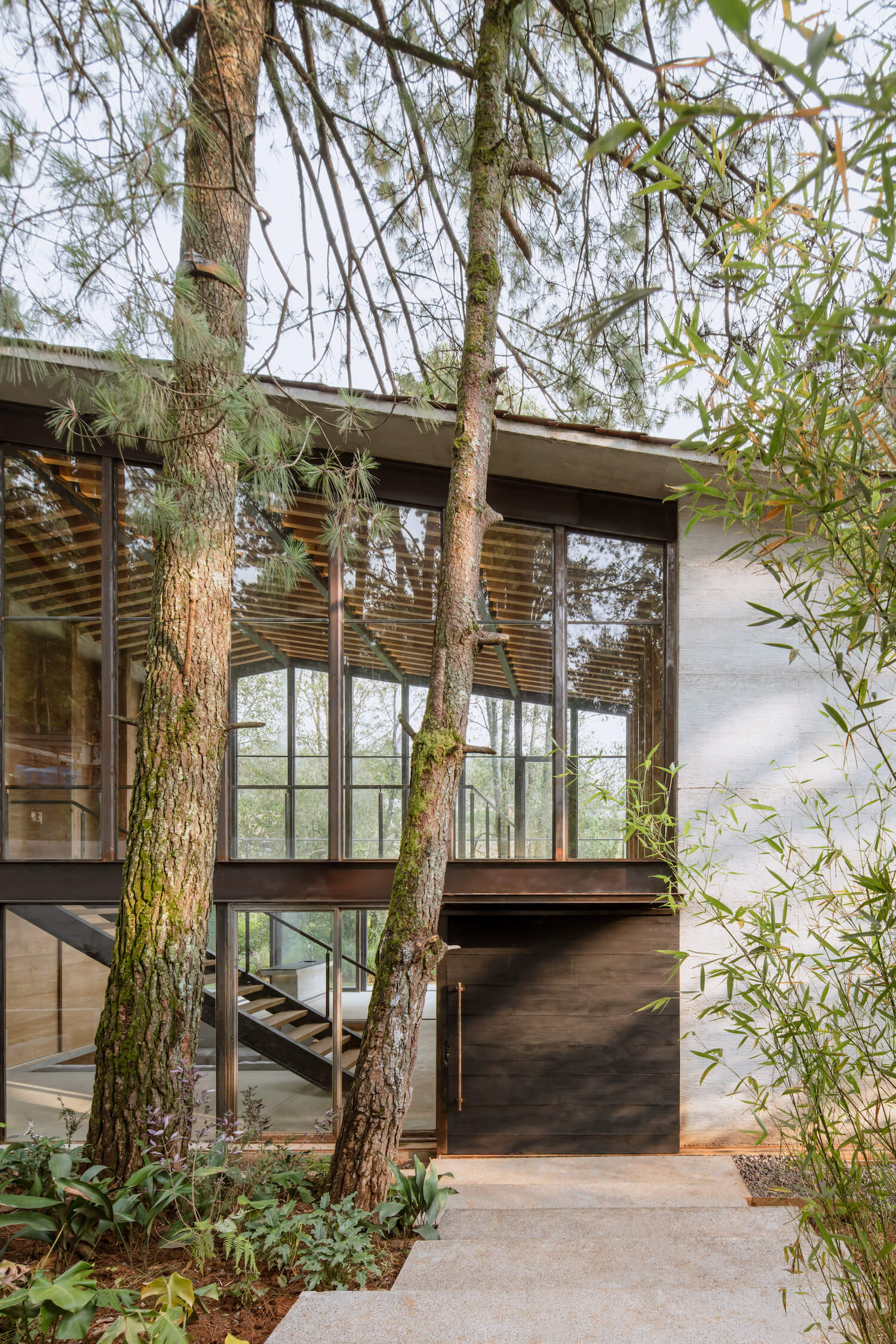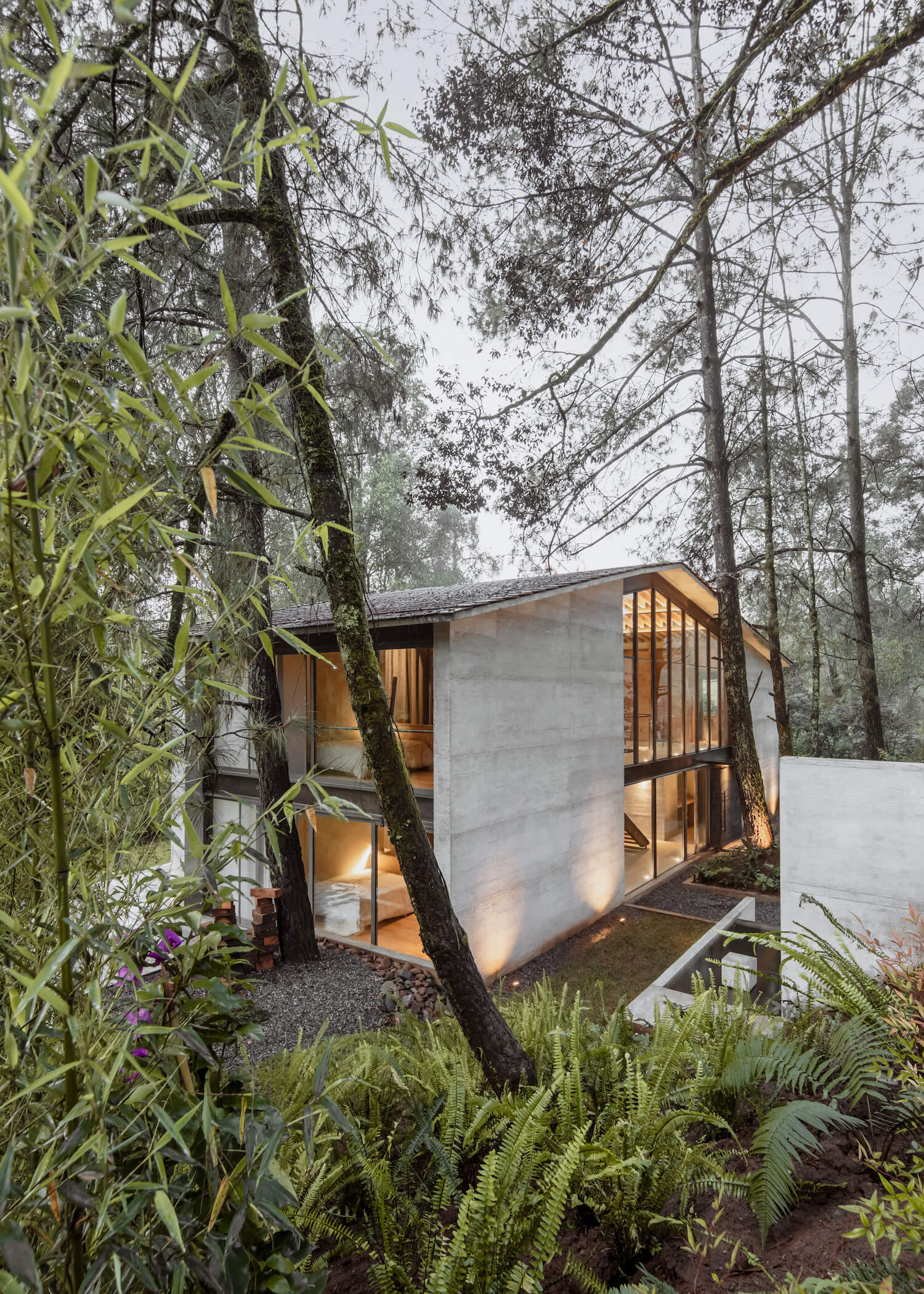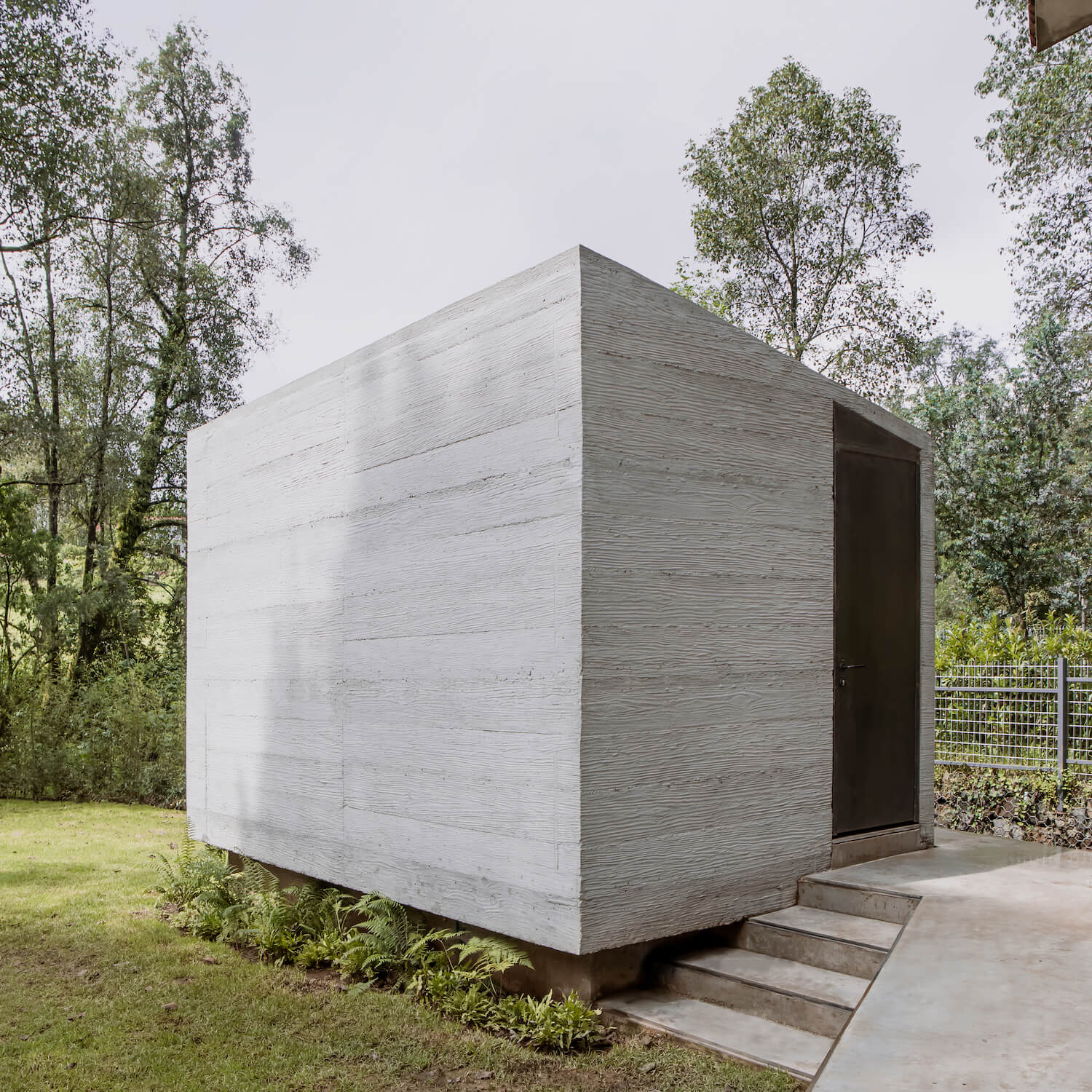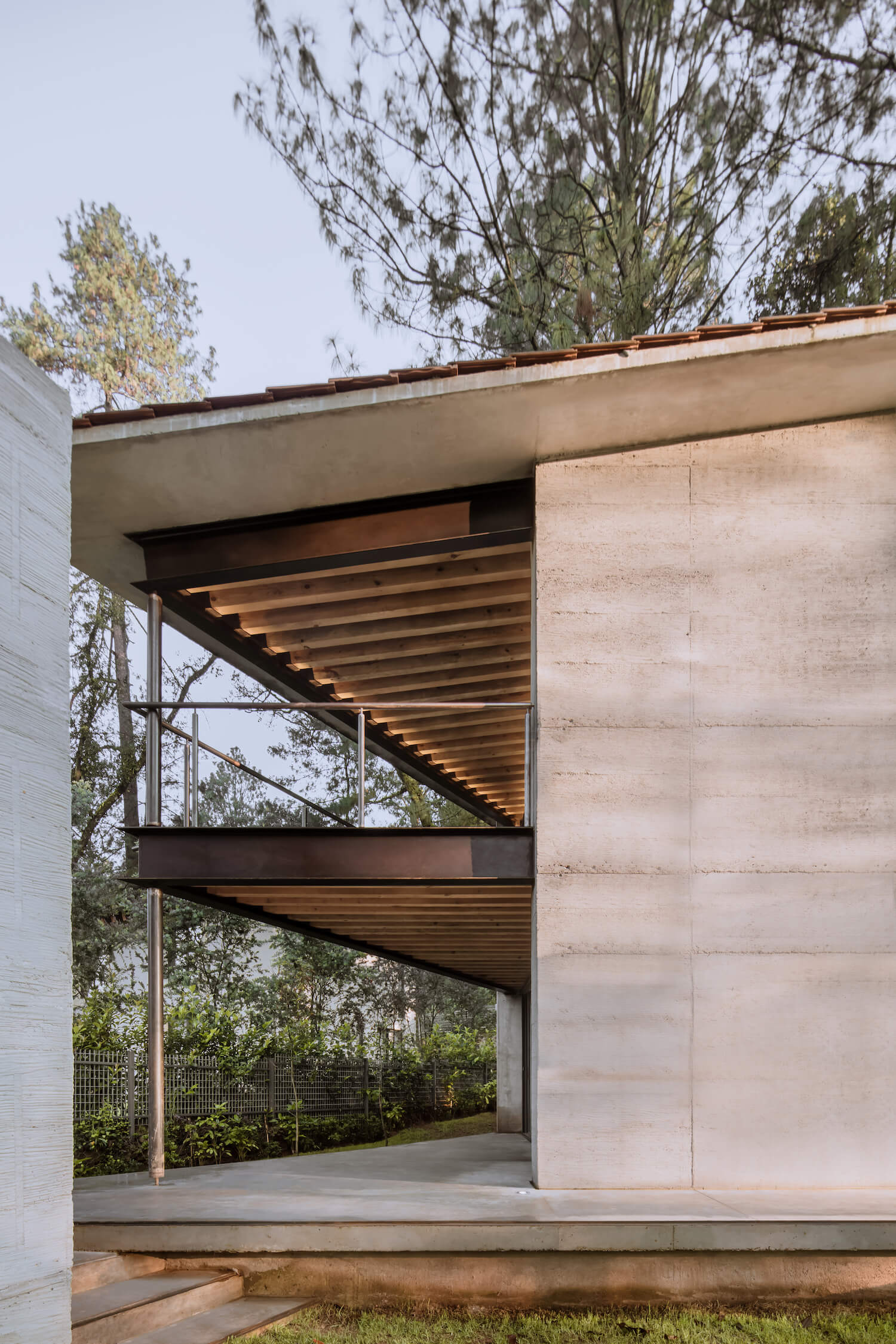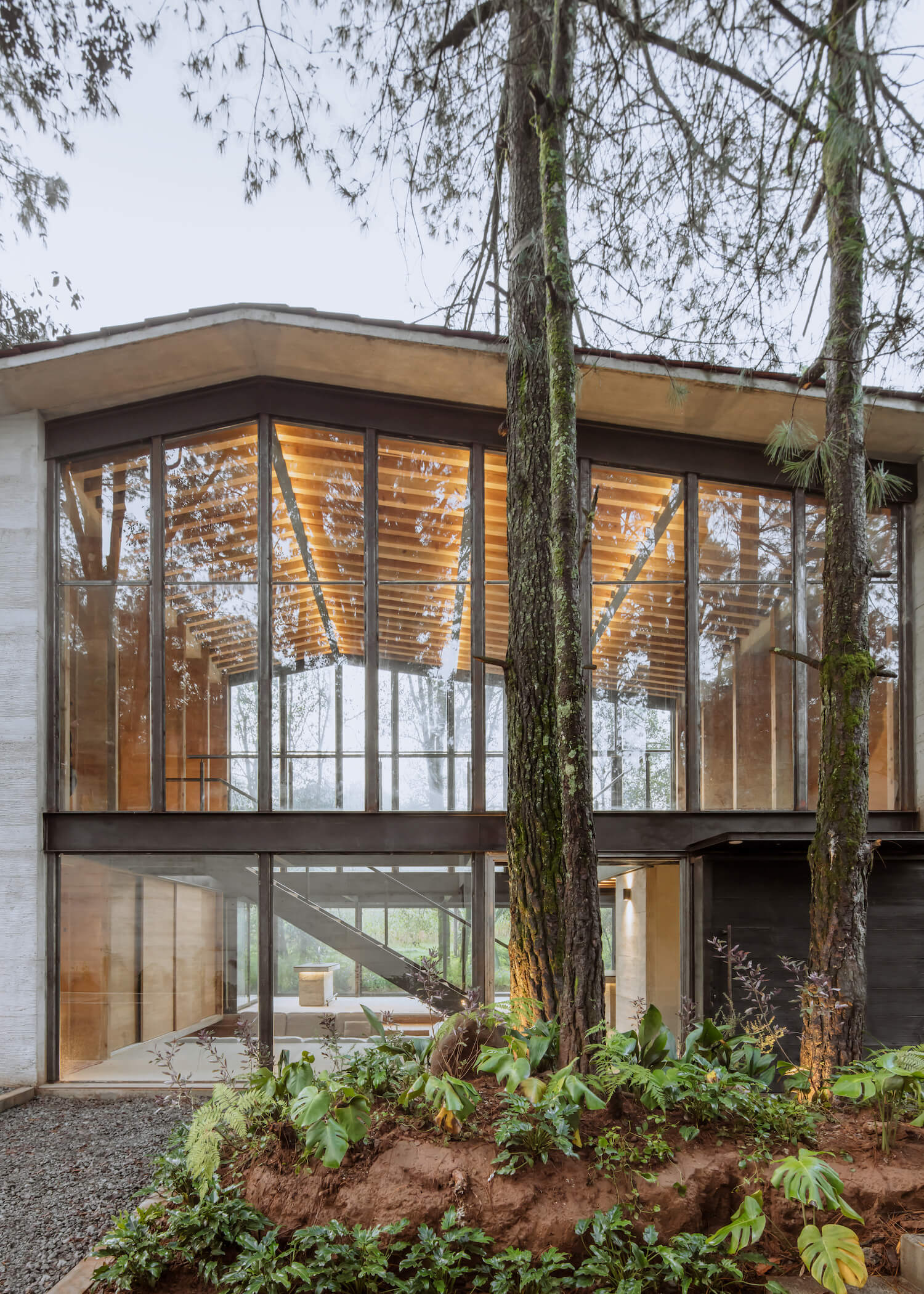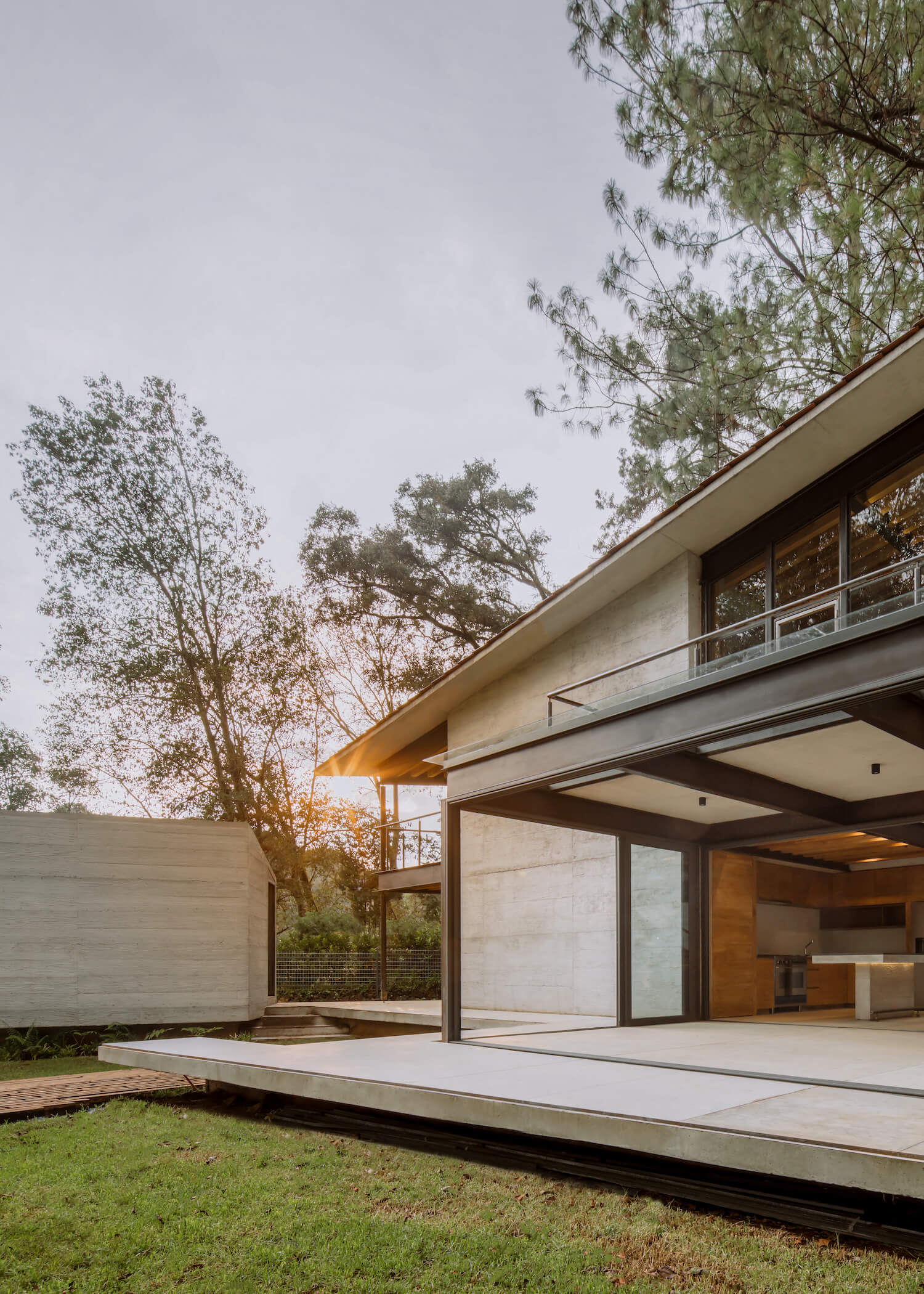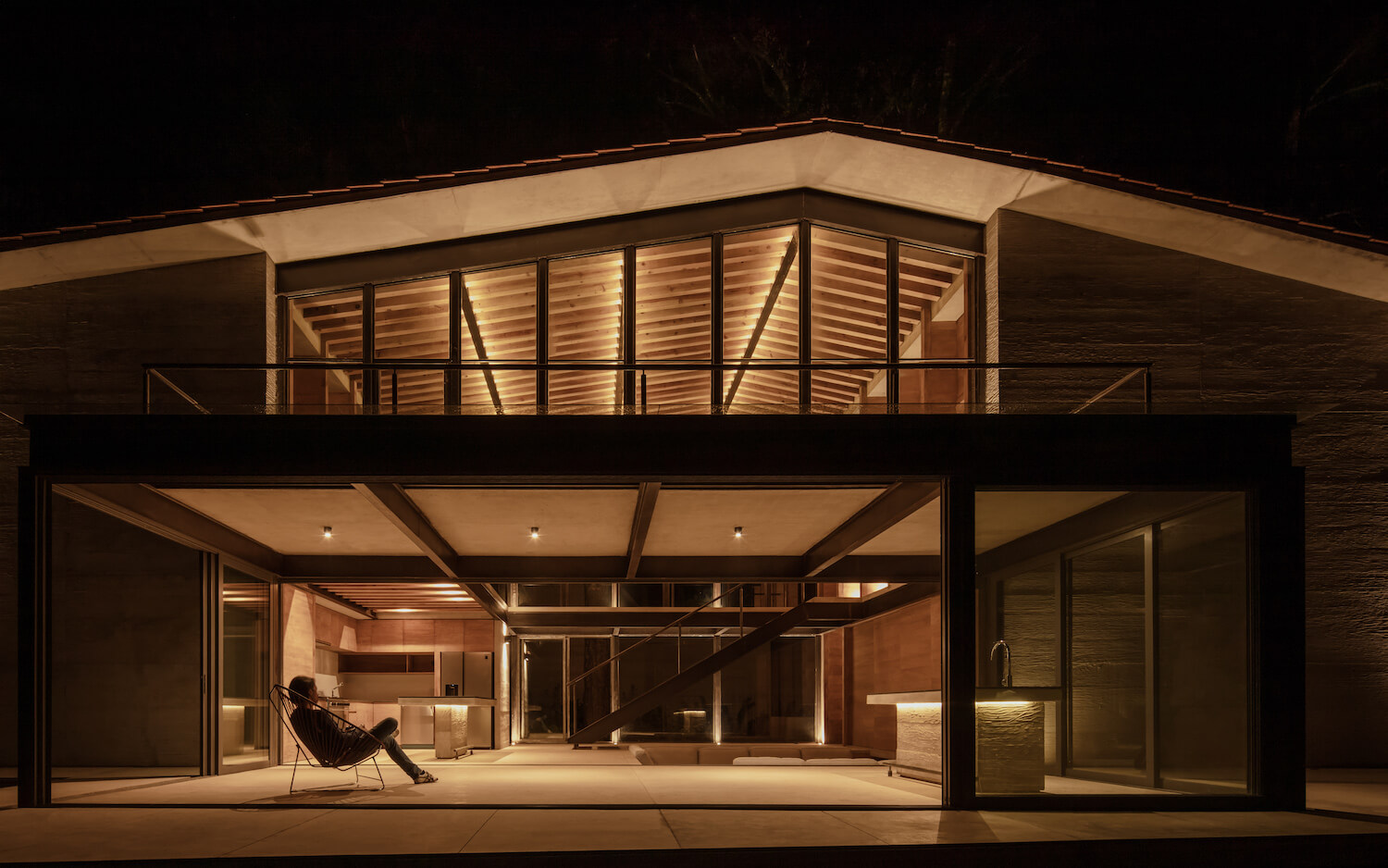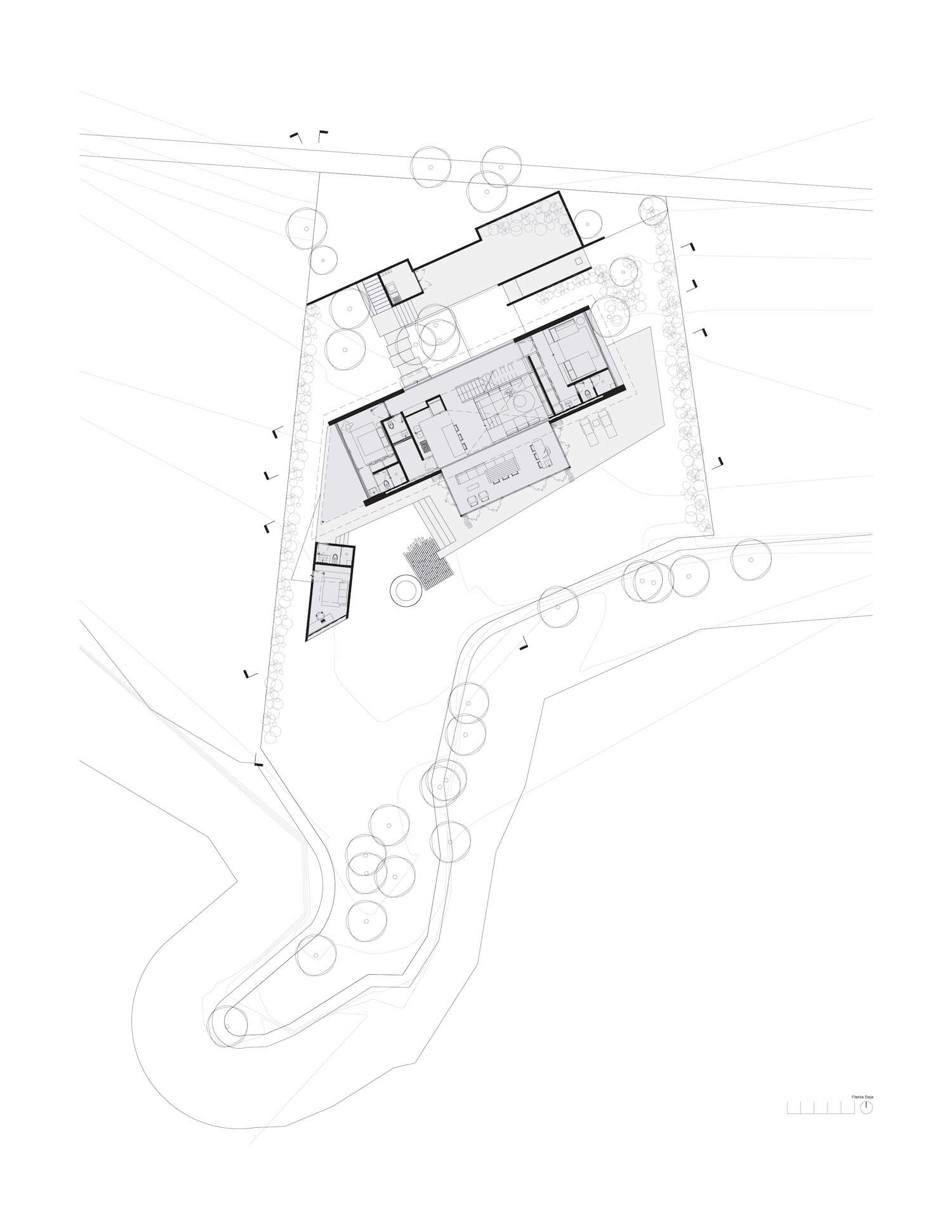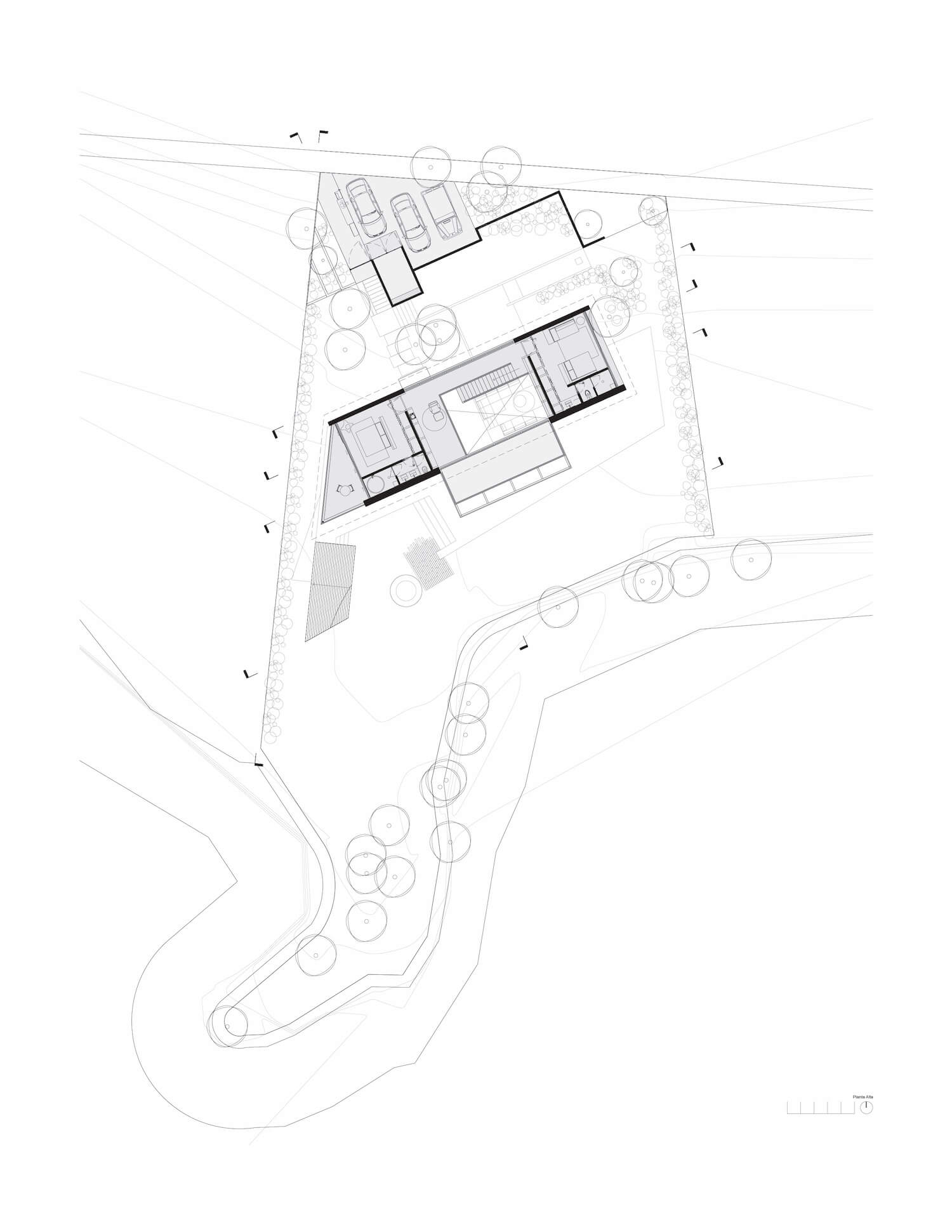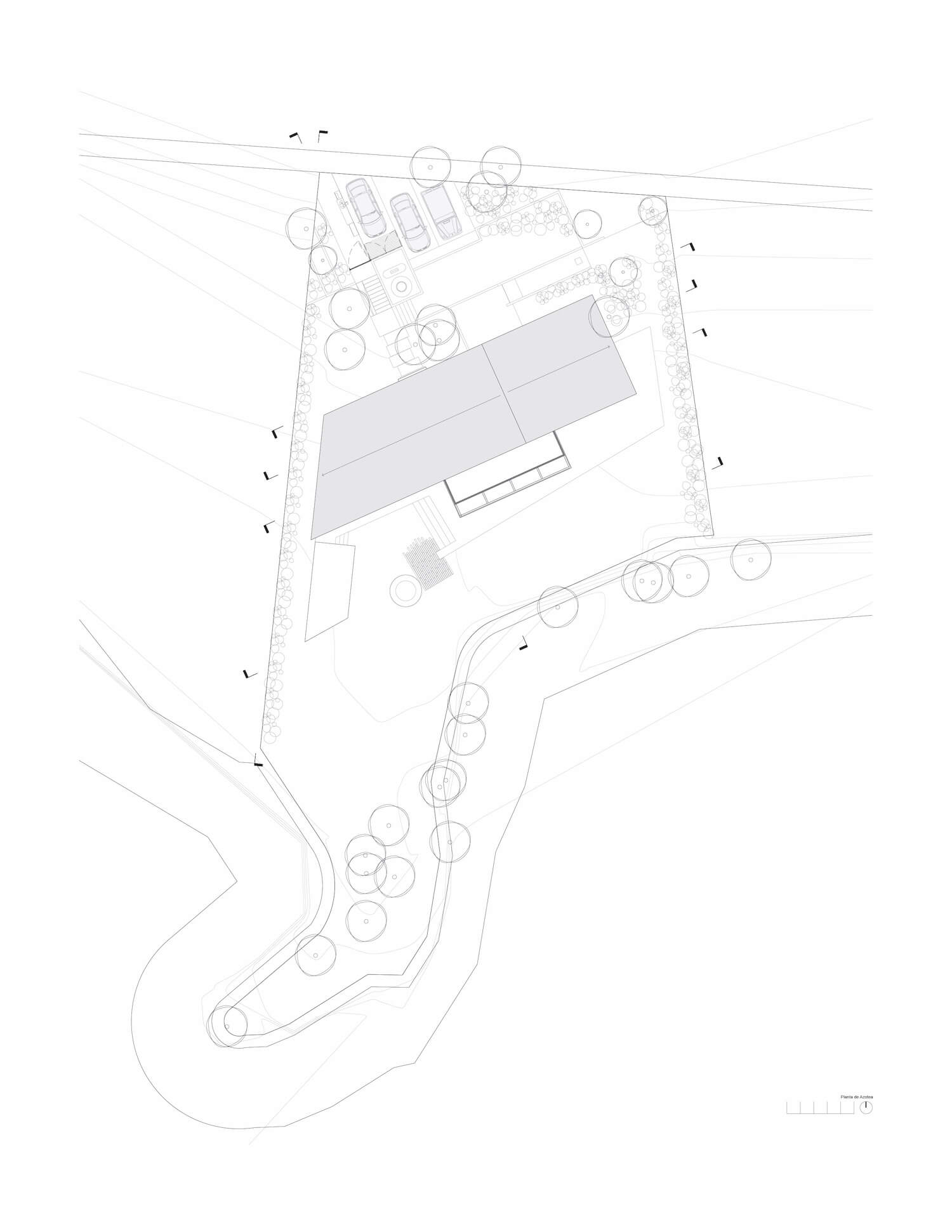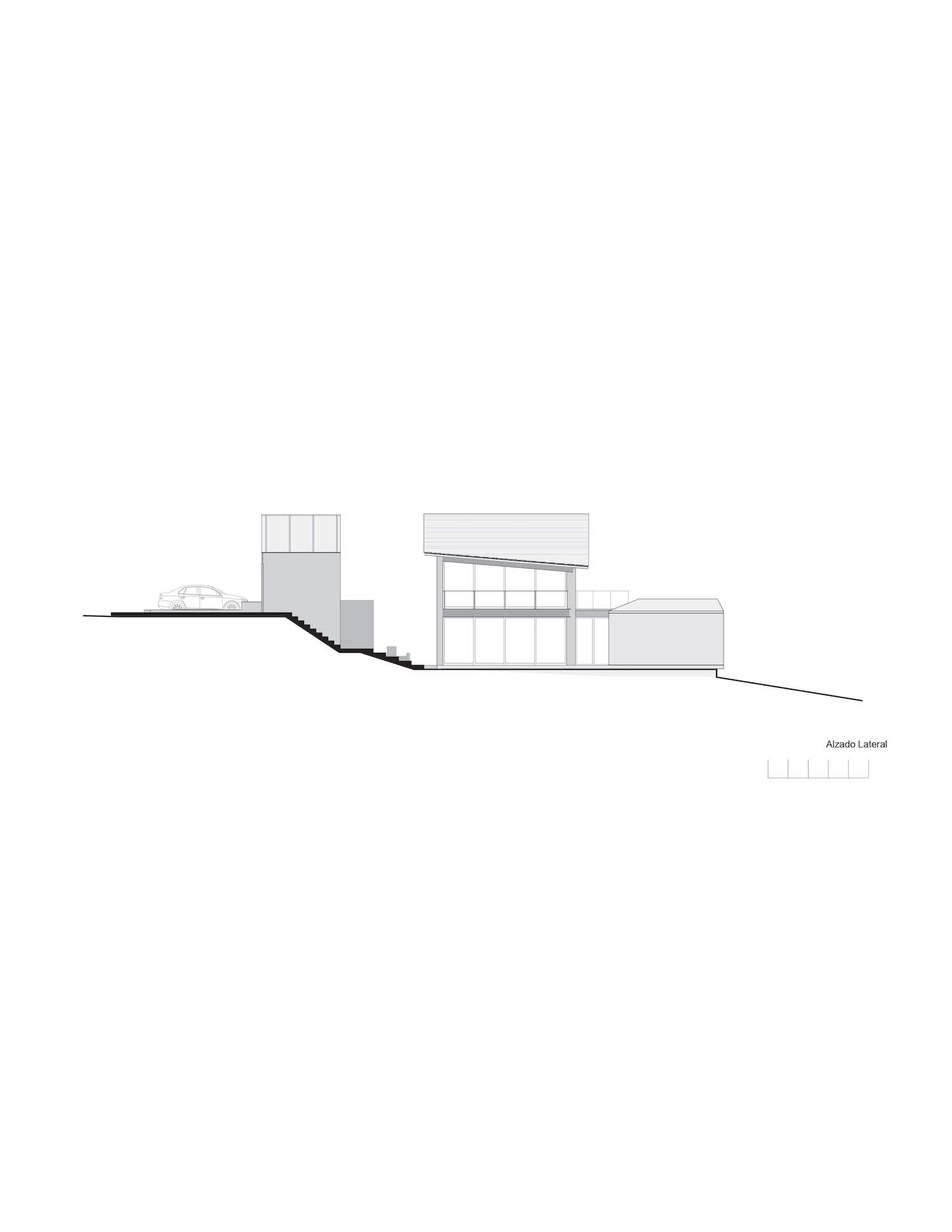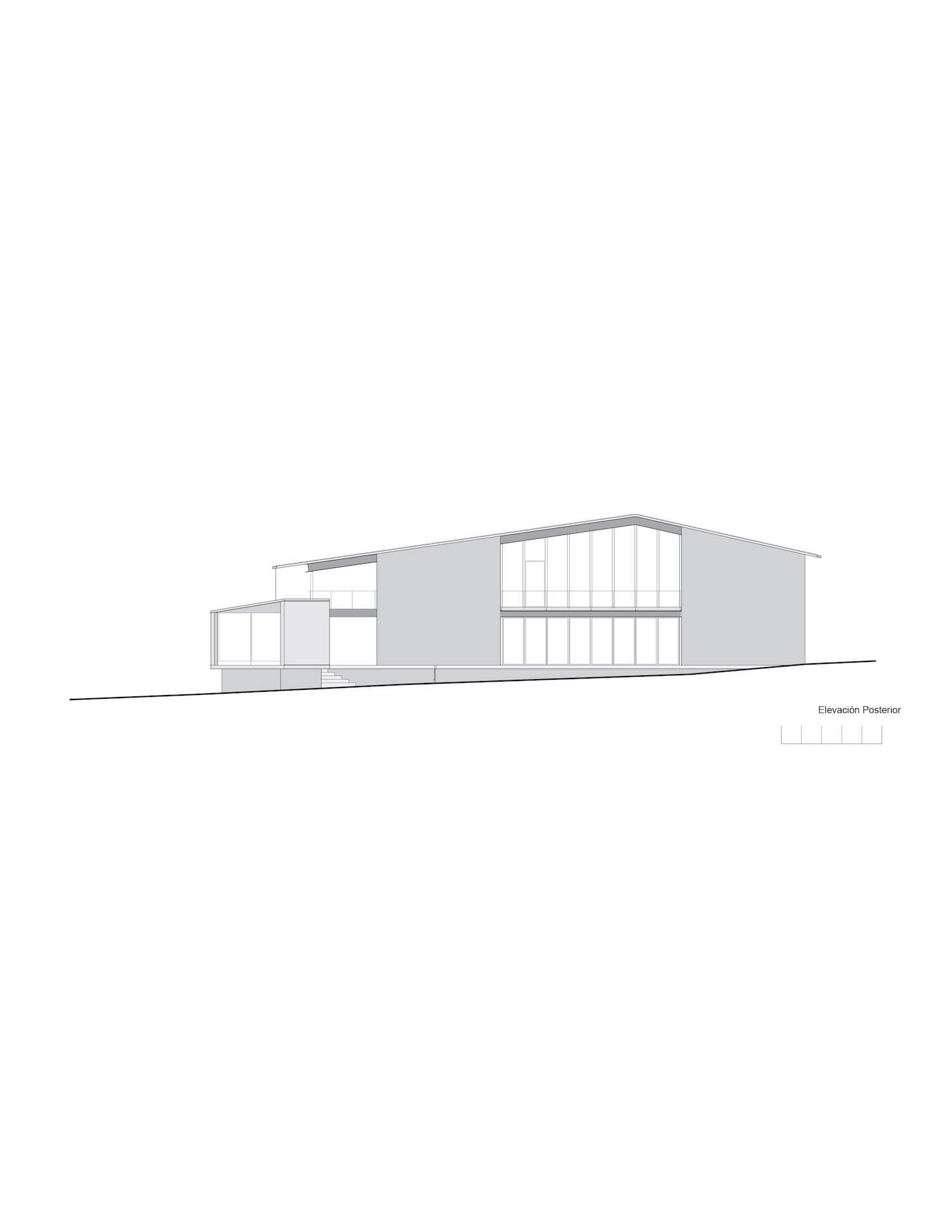 ---