Jacobs-Yaniv Architects: Rooted Home is a 2 story apartment for a family of 6. A root evolves under ground, and functions as an anchor. Roots are the organs of a plant that are modified to provide anchorage for the plant and take in water and nutrients into the plant body, which allows plants to grow taller and faster.
In this project we searched for balance between the very commercial language of the given residential block to the land and to the beautiful trees just outside the site and on site. The choice of materials was especially selected, involving a combination of hand-crafted materials, raw materials and hard lined details which together always add depth to design.
The impressively high concrete ceiling was a given starting point, which we straightaway requested to keep intact and not face it and lower it with plaster. The unique height of the ceiling and windows were for us a fantastic celebration of space. Managing acoustics and intimate vibrance of a home are the greatest challenge in such a situation, therefor we chose to work with a lot of wood and fabric. Some of the design elements we inspired by roots of trees.

We are always intrigued by the juxtaposition of modern design and handmade / natural materials. The use of raw materials is for us a mechanism for anchoring the space, summing its spatial essence, celebrating form and structure in their most sincere condition and creating design that stimulates our senses.
The ground floor plan is made of the main living space, the master suite that faces the garden and bedrooms of the two younger children. The lower ground space is mainly intended for the two older children and utility.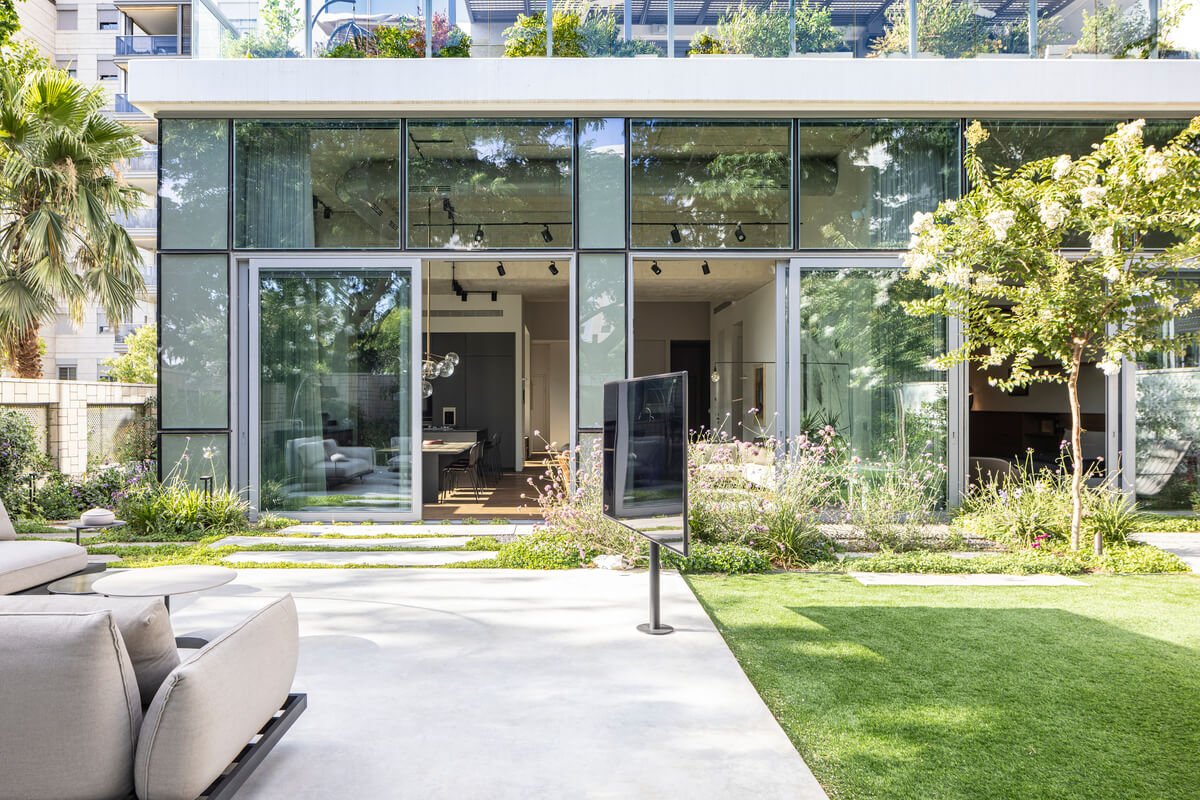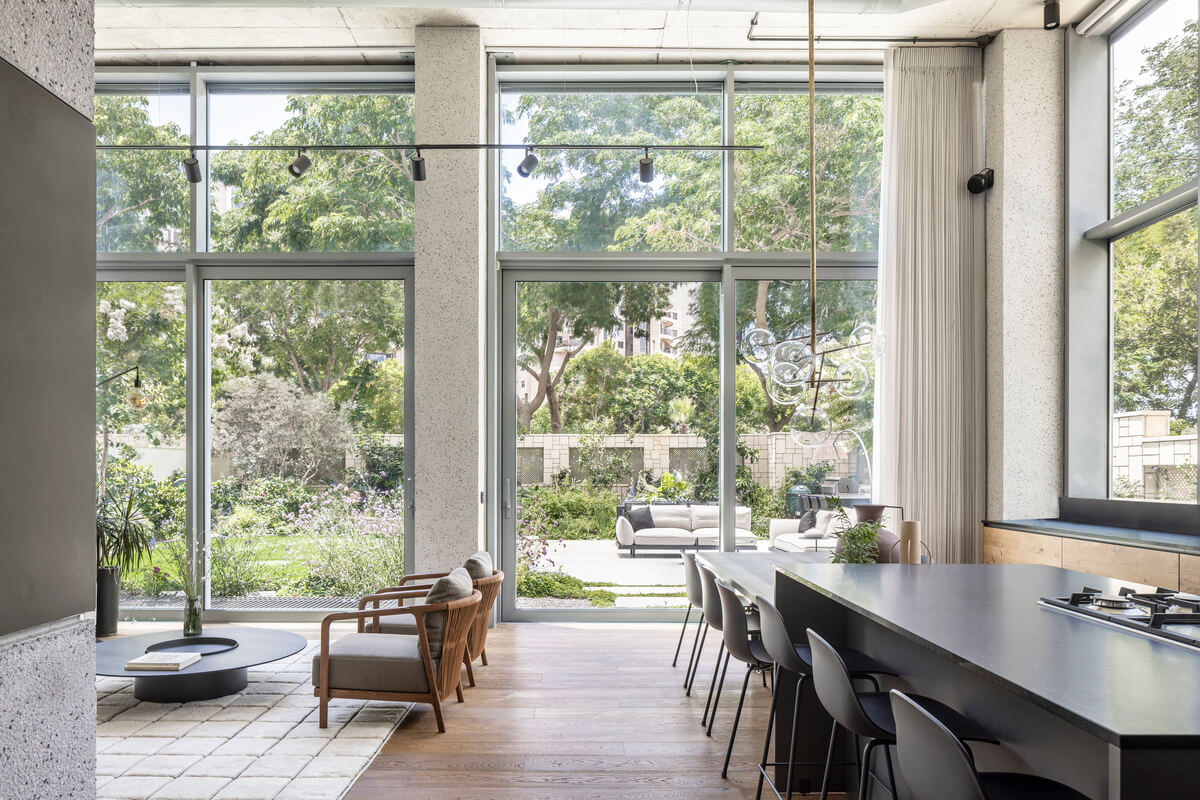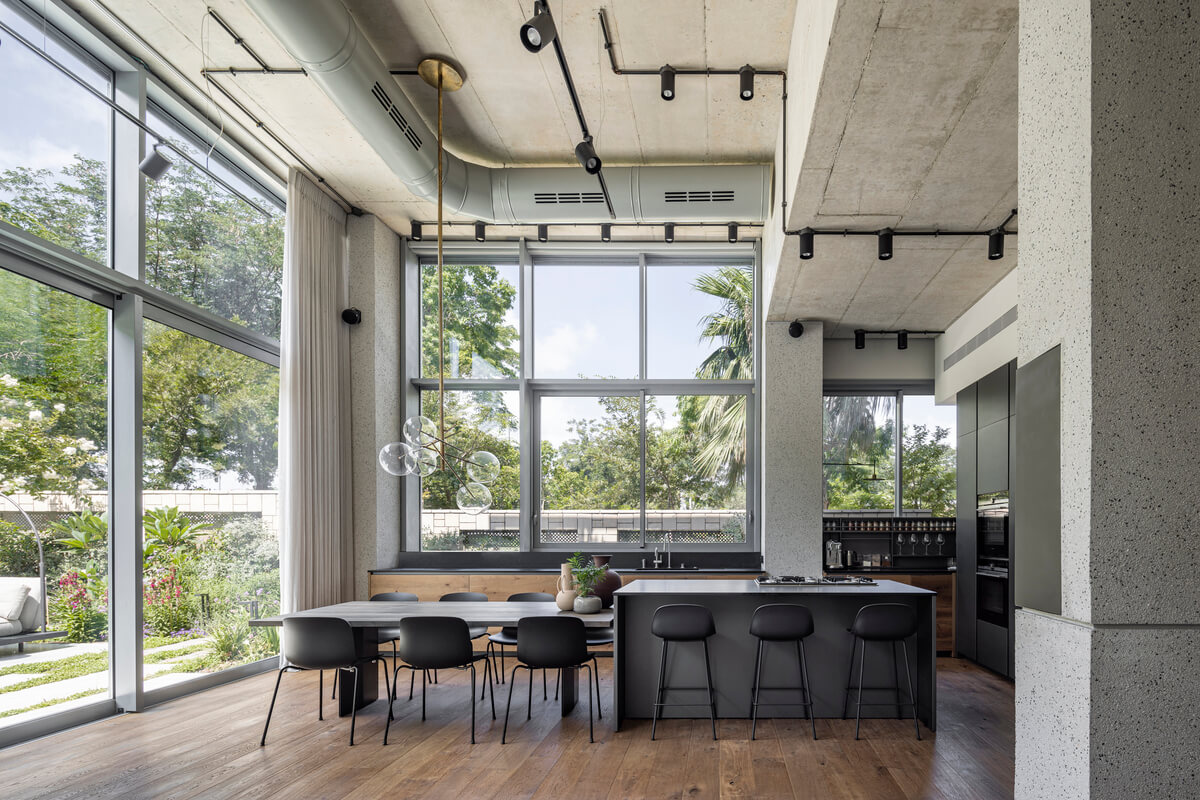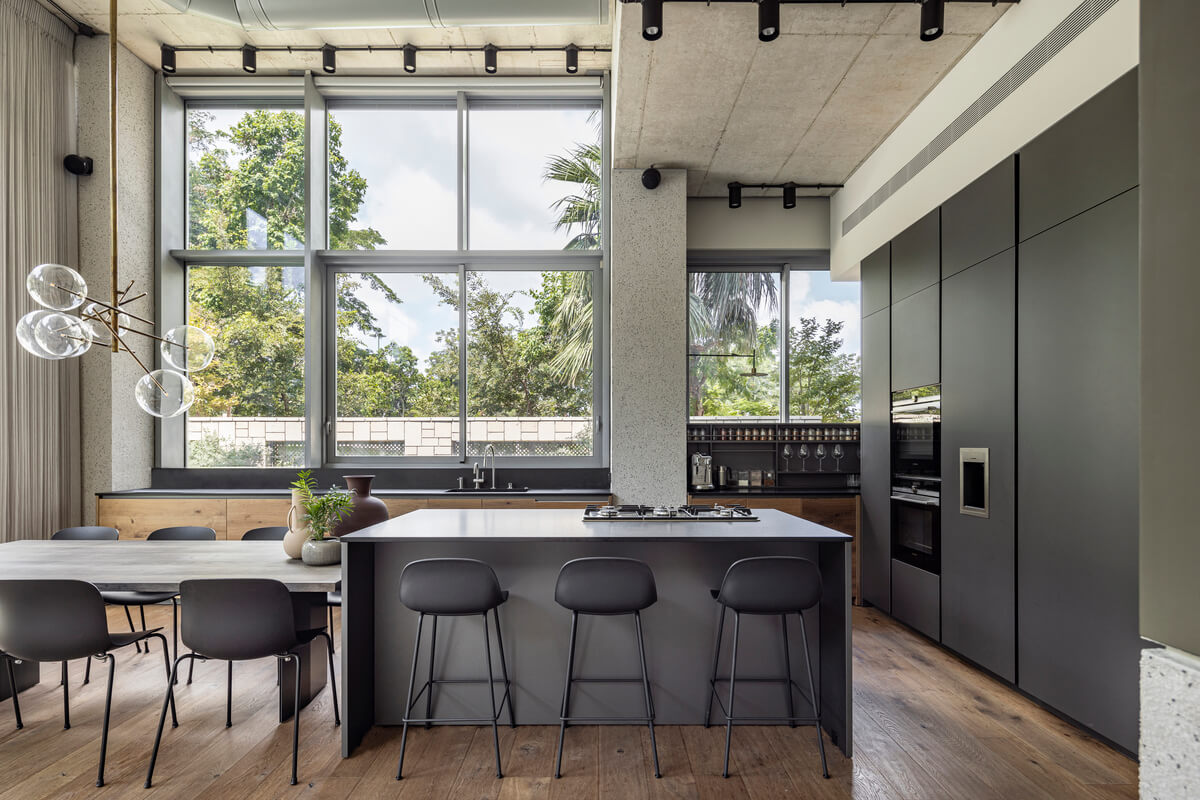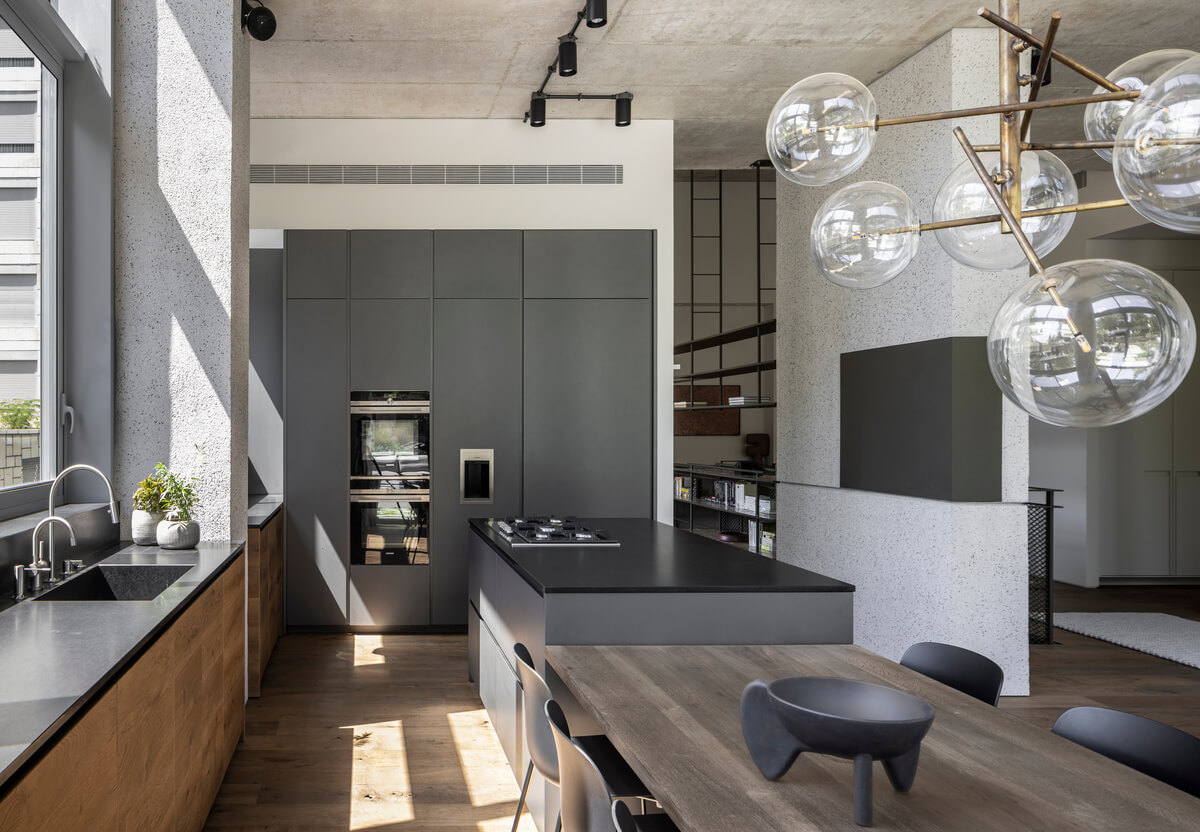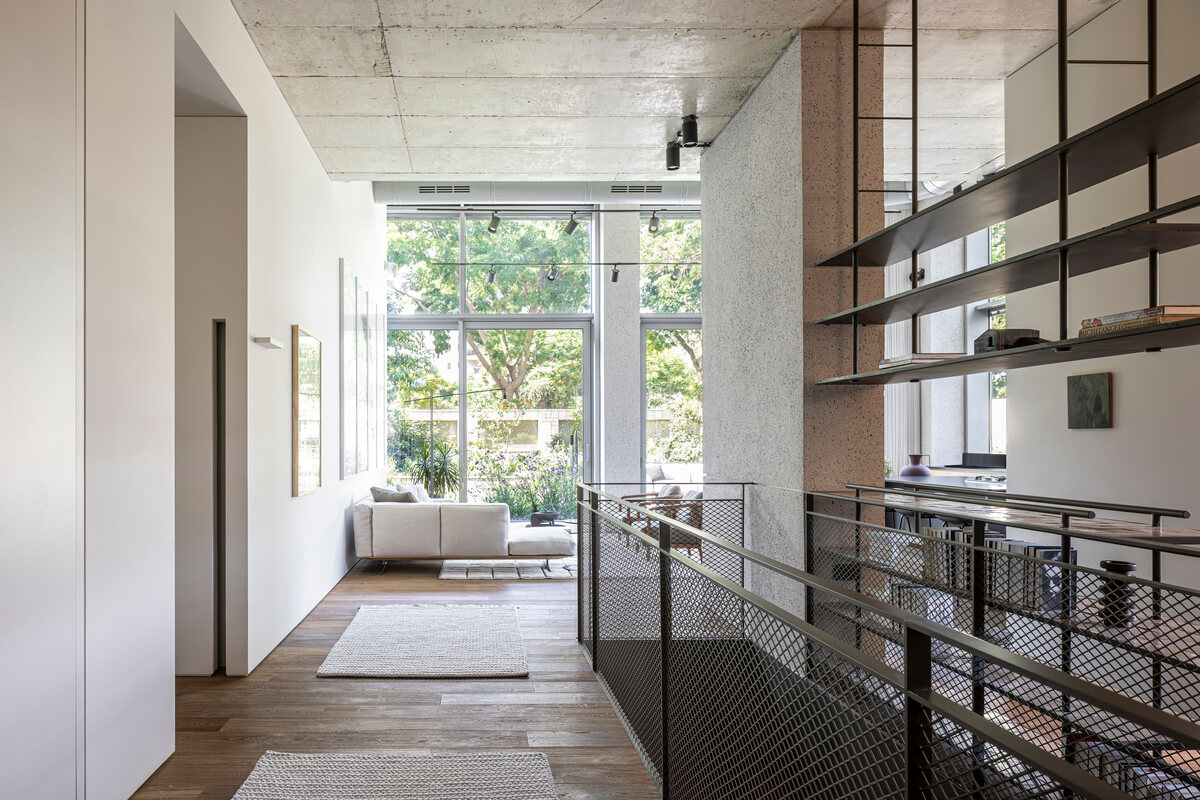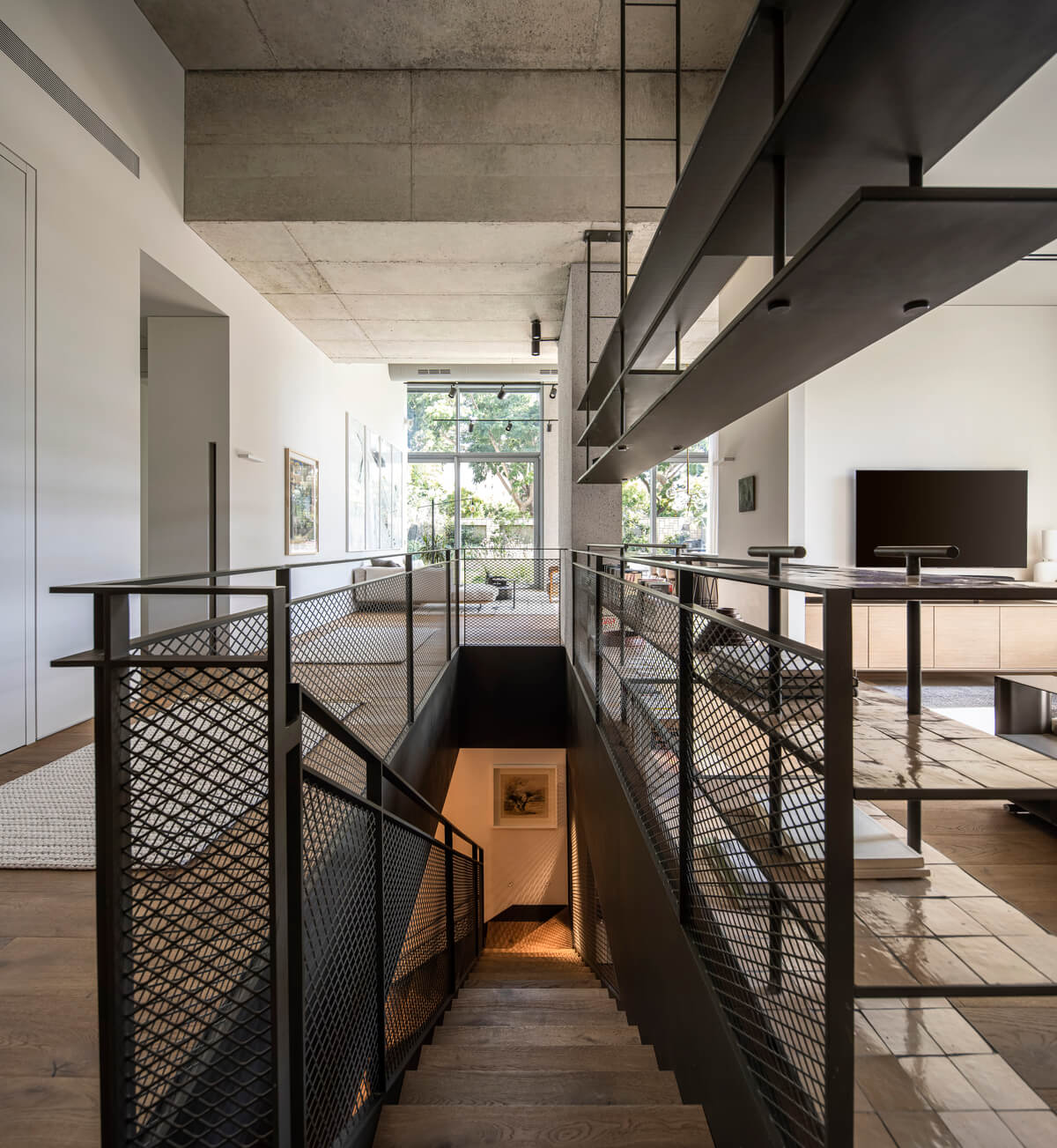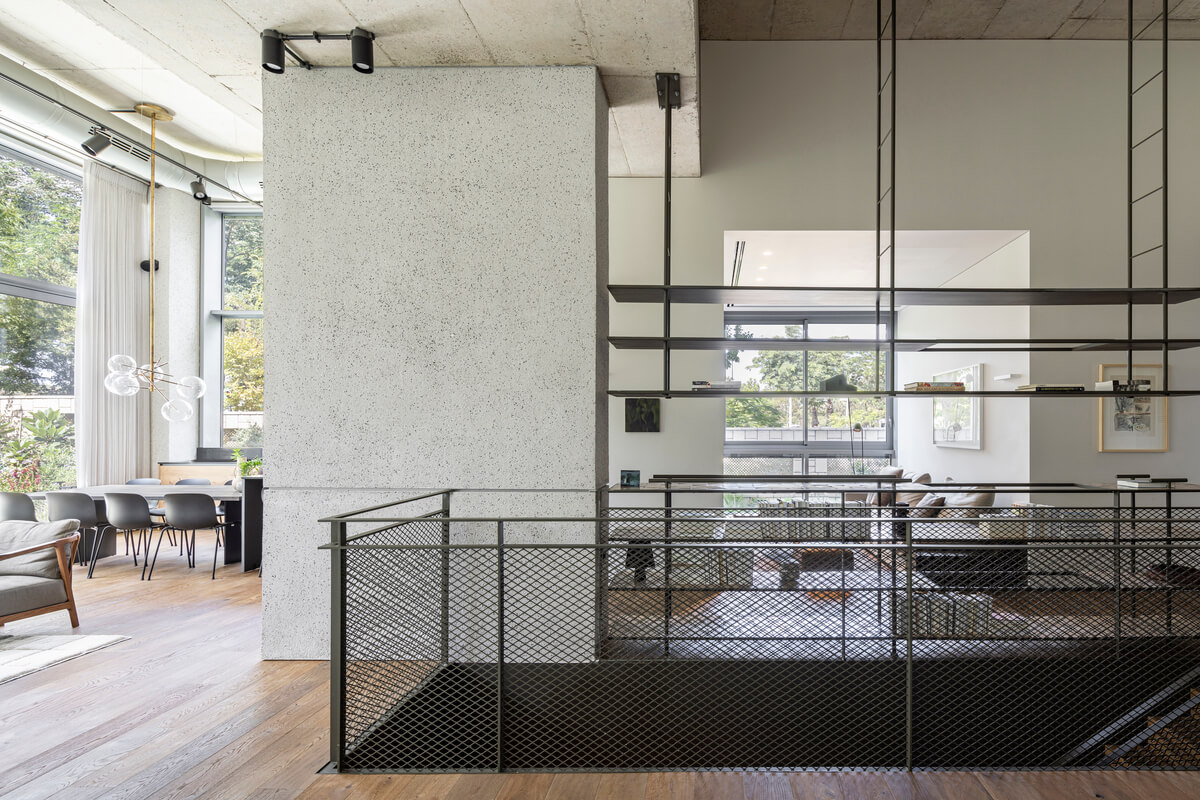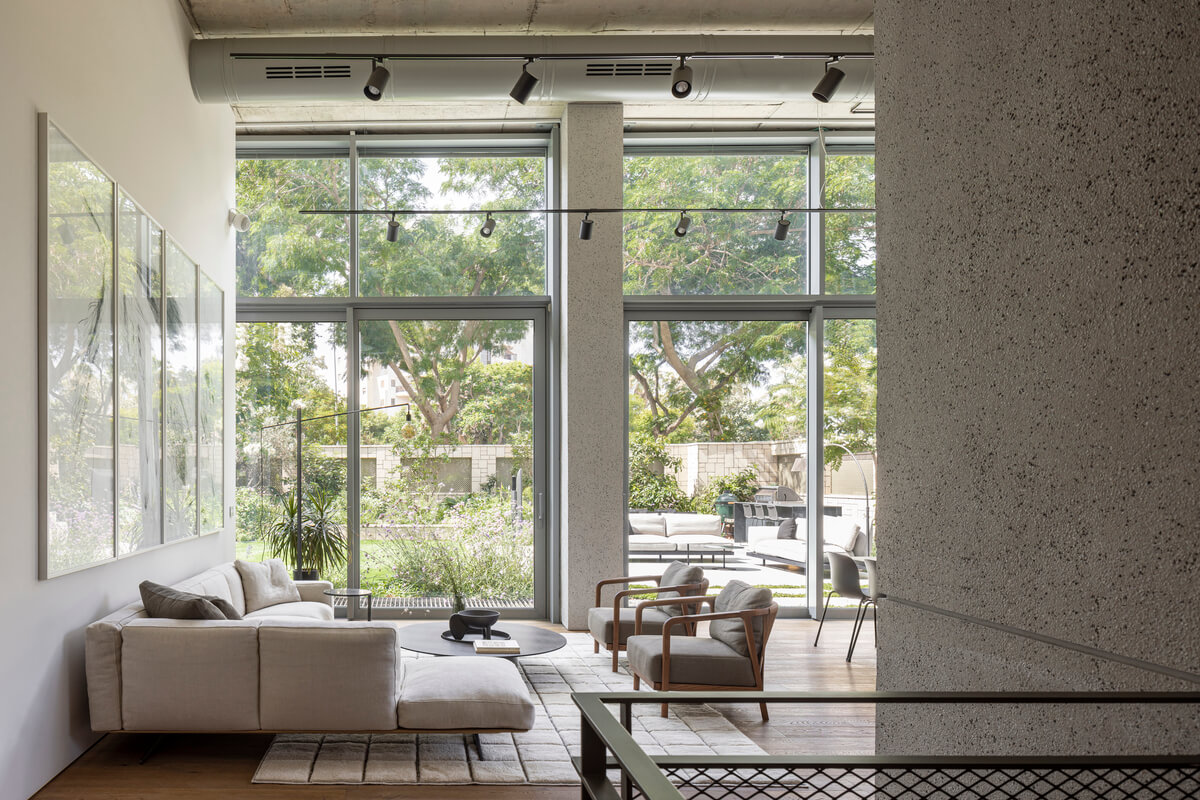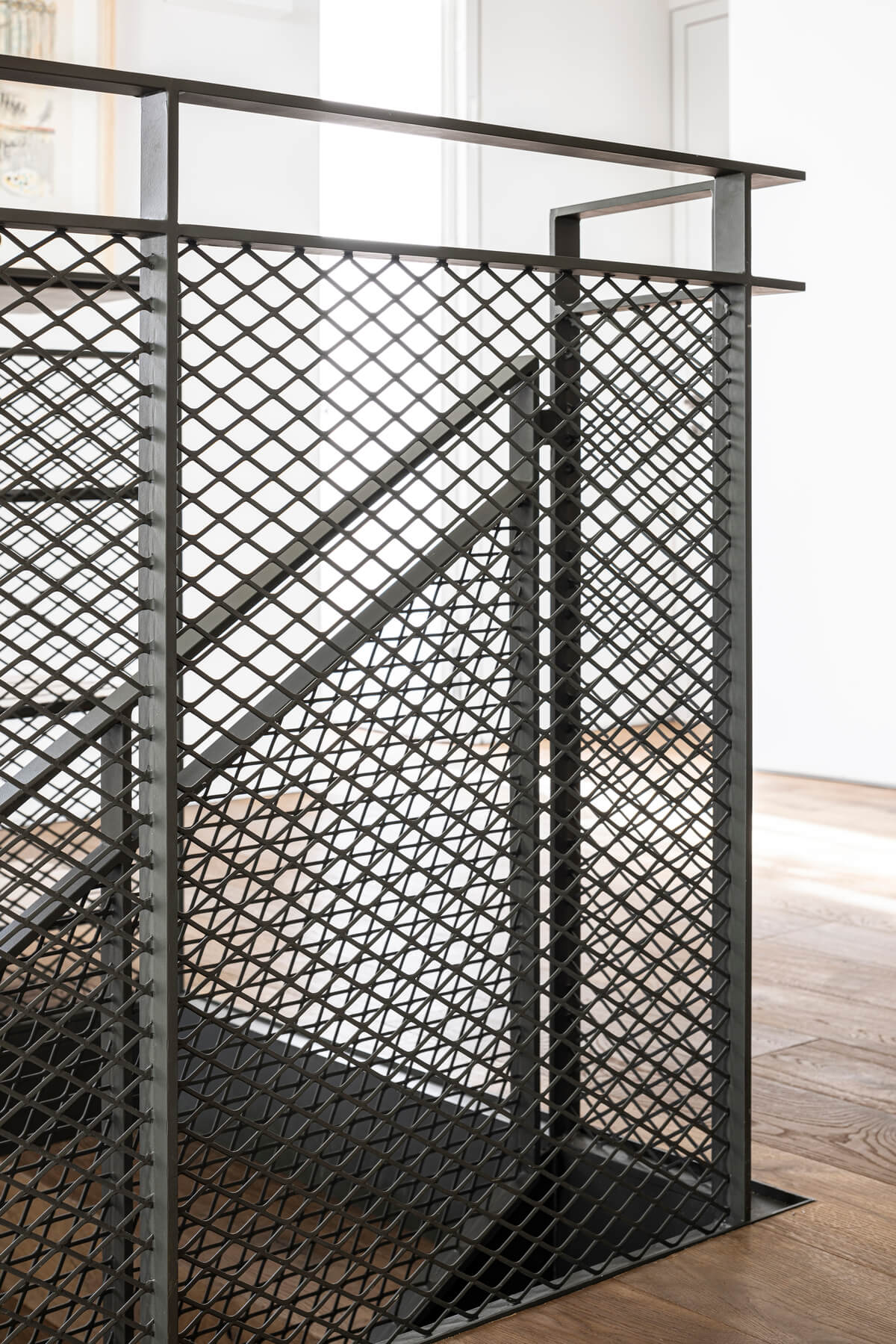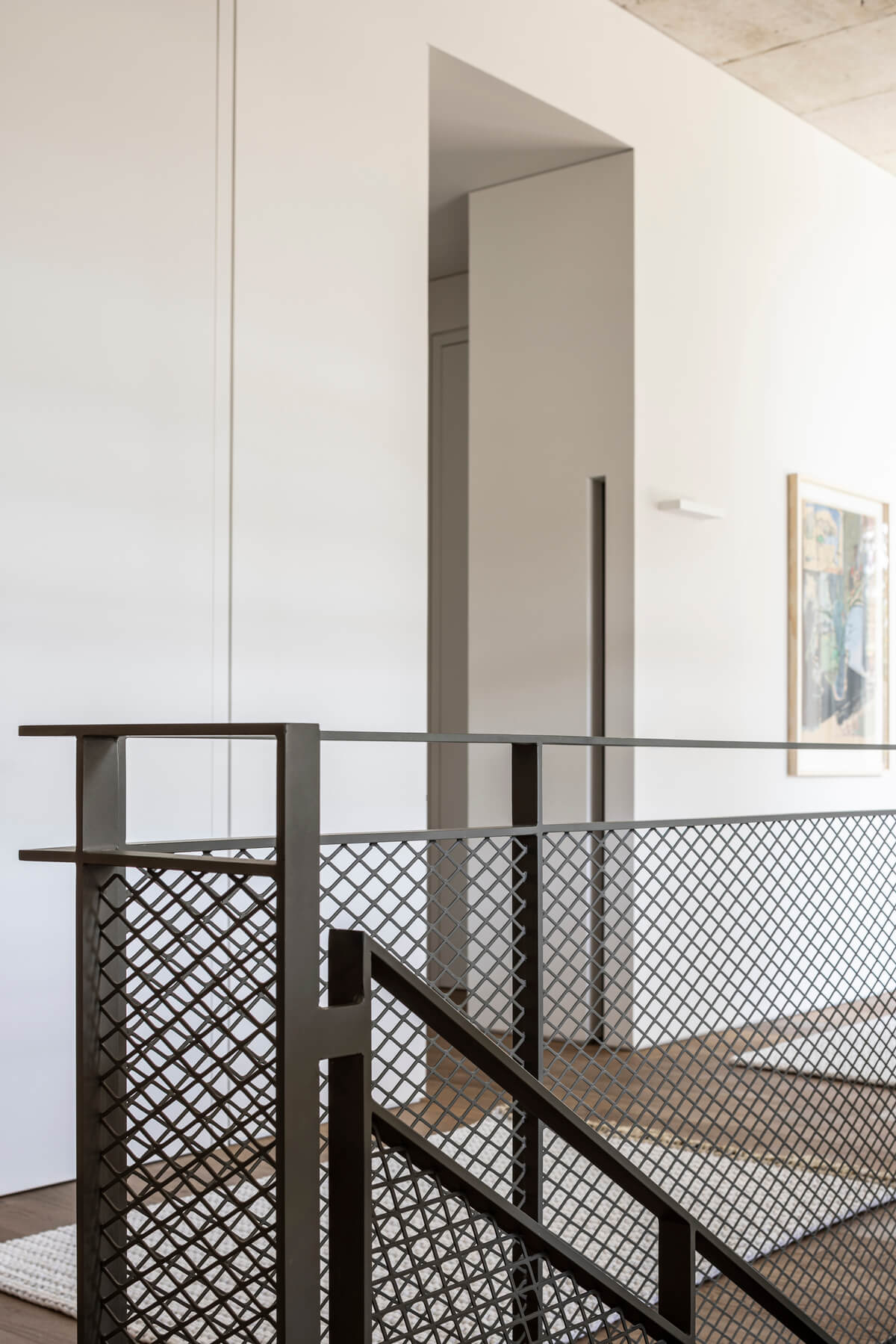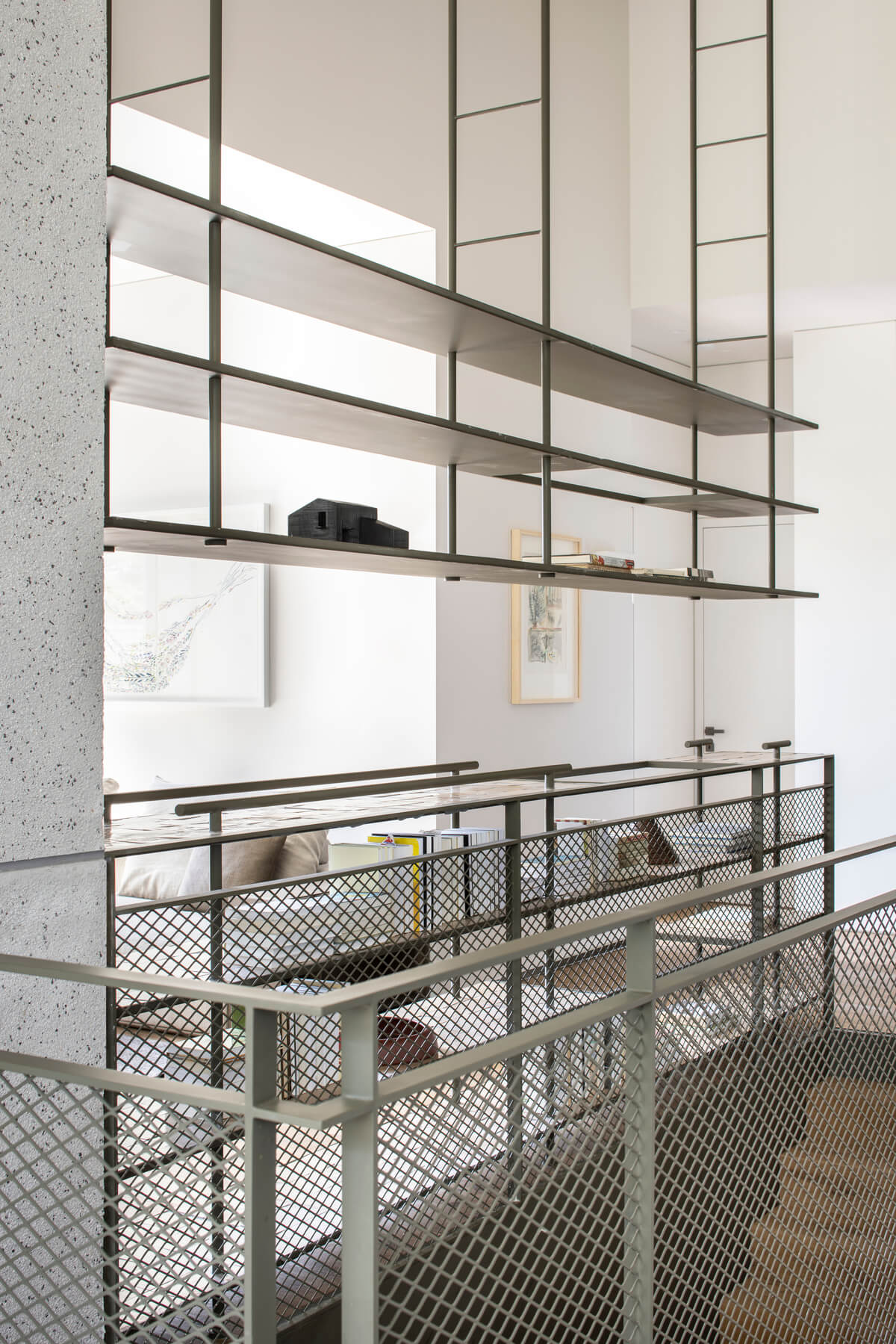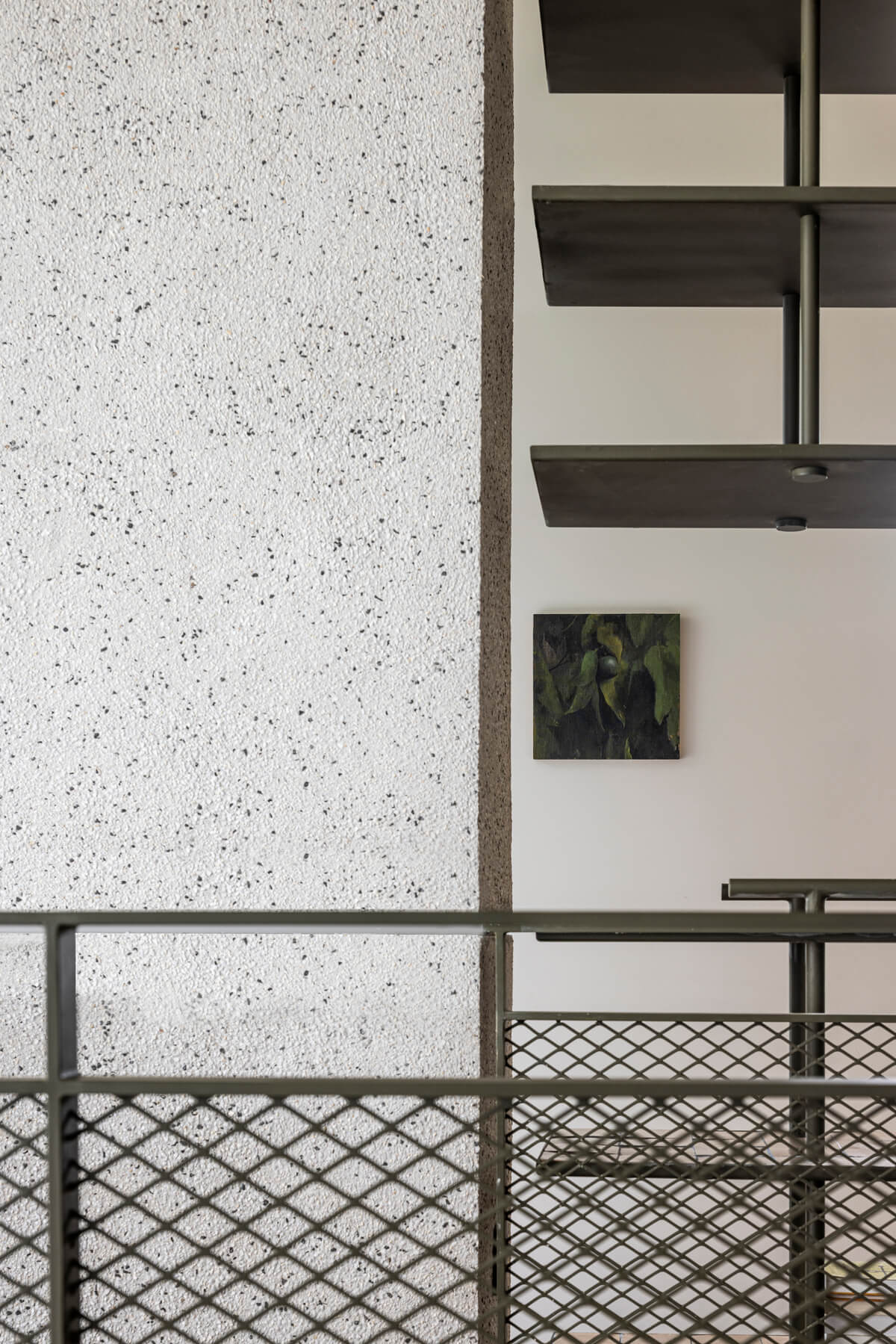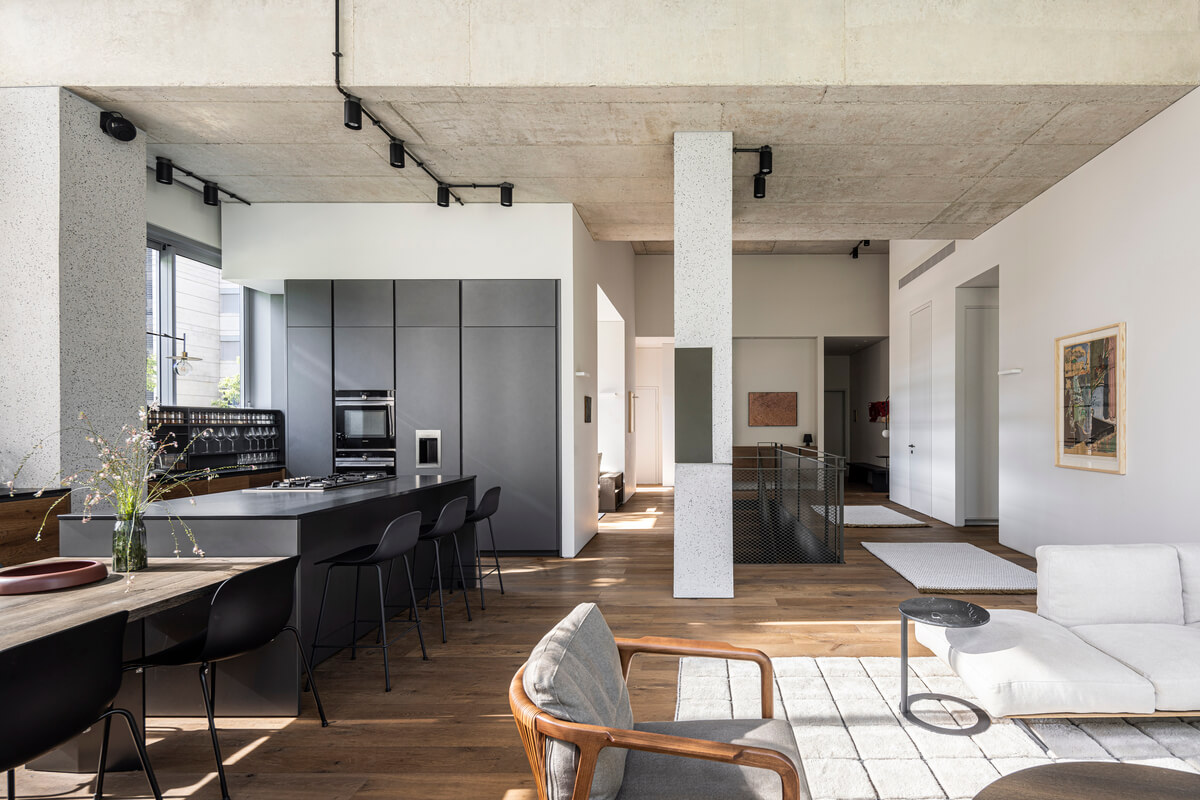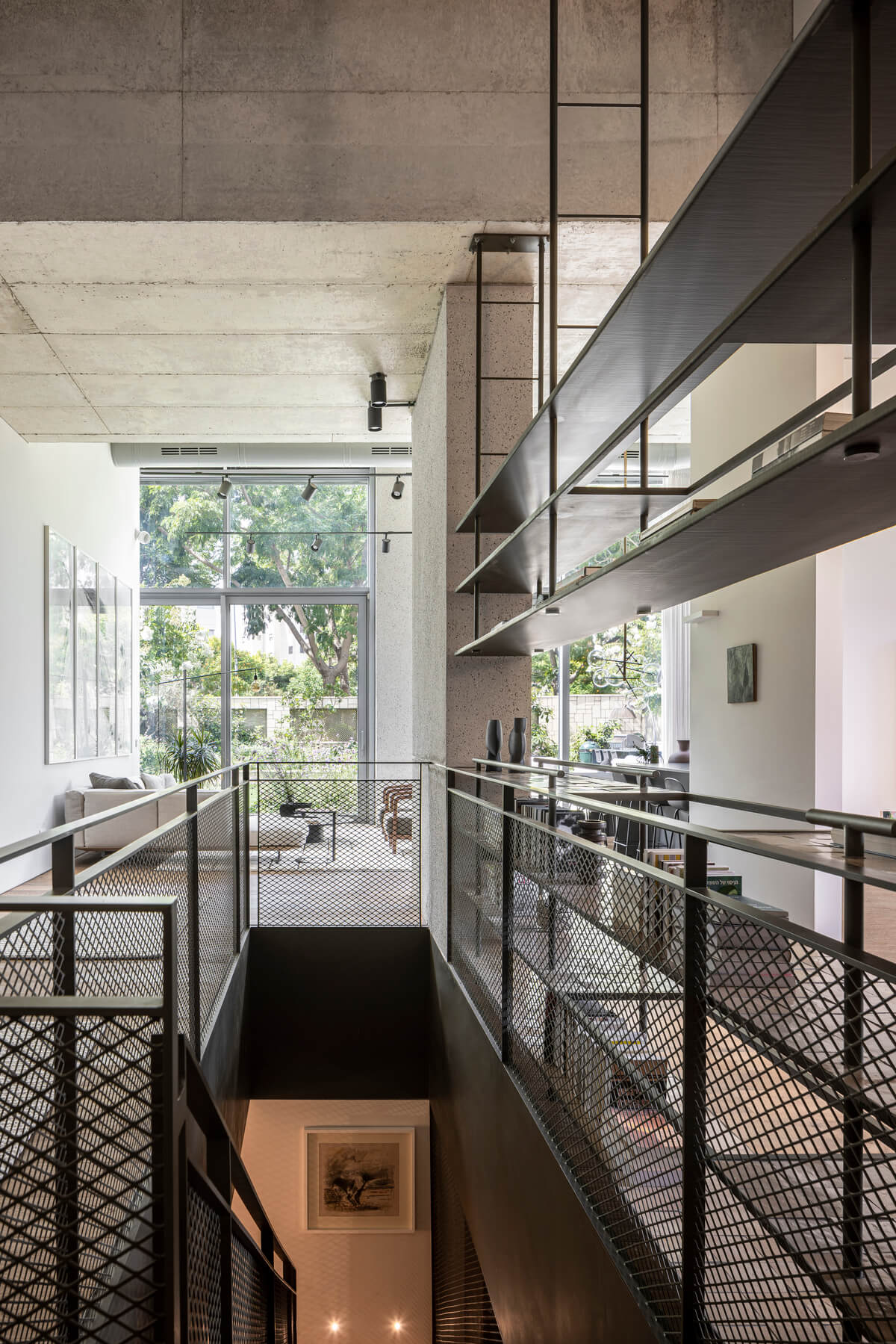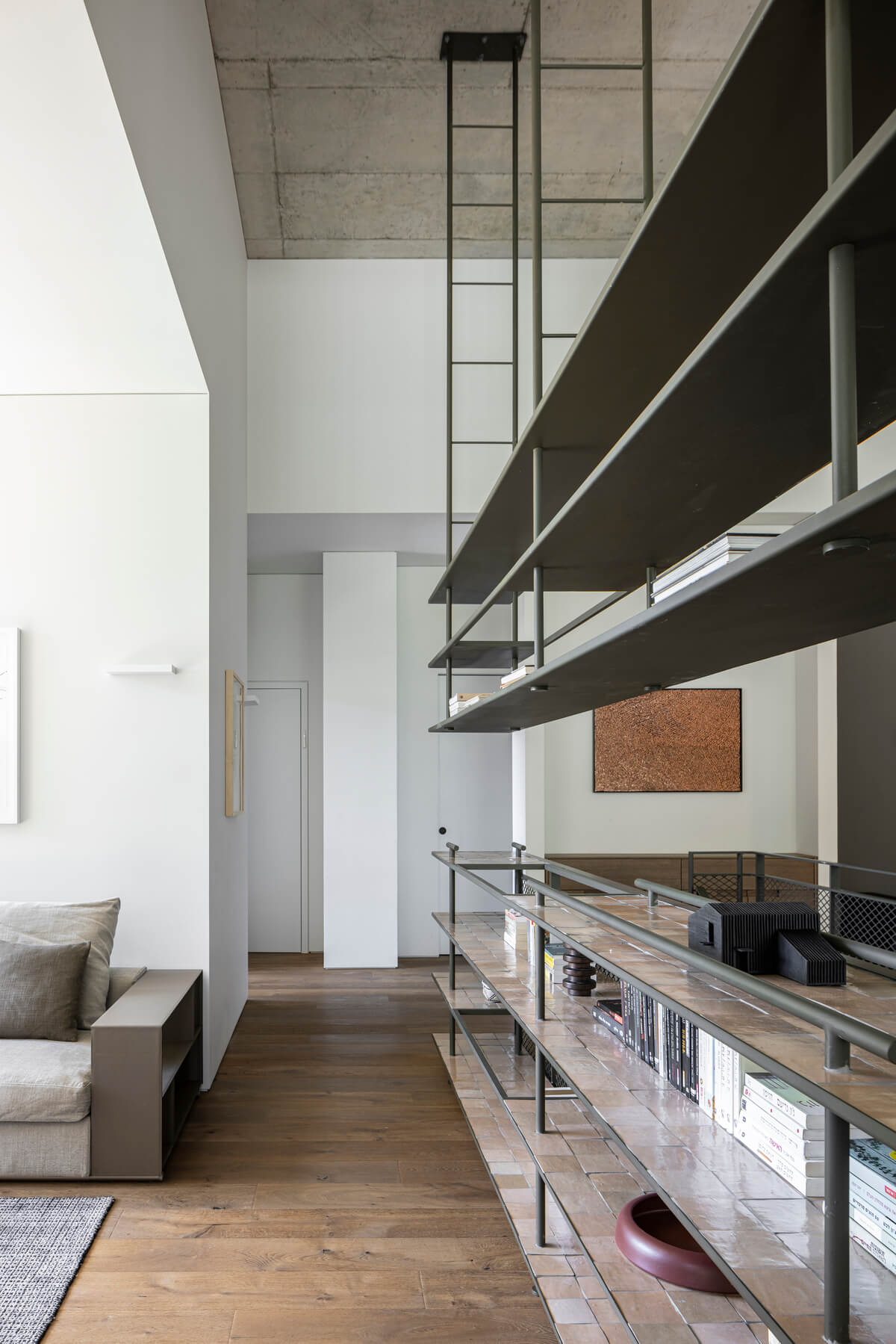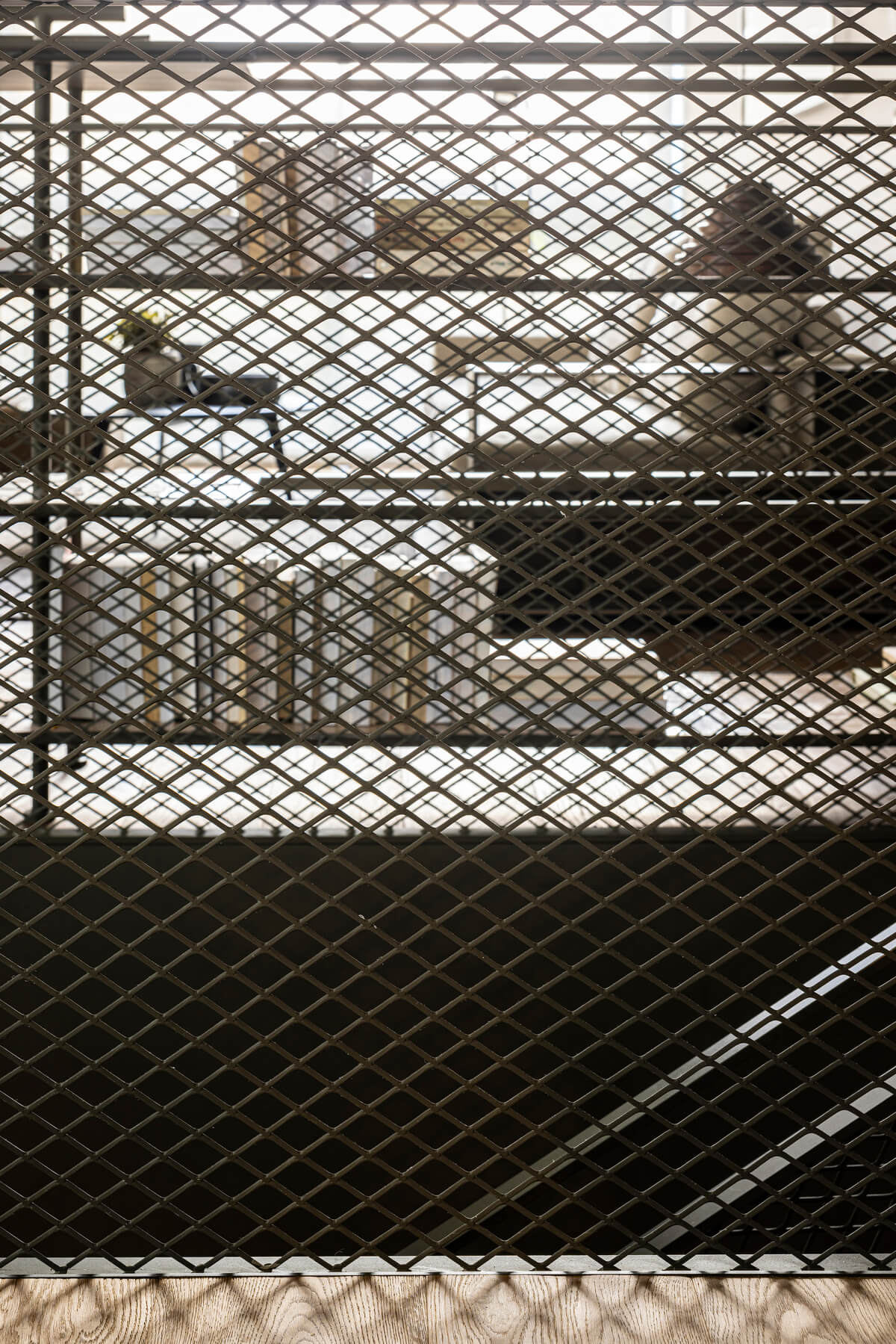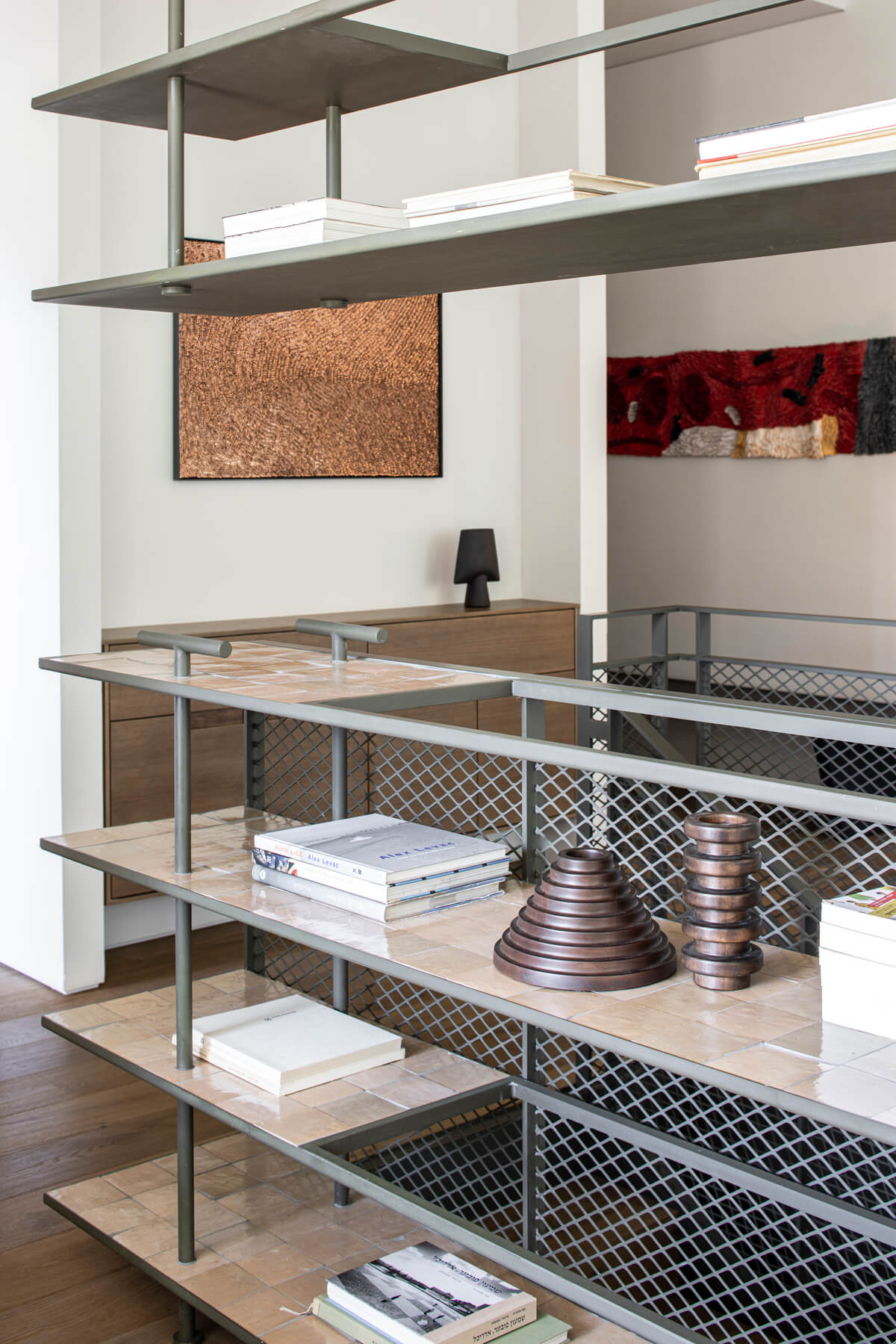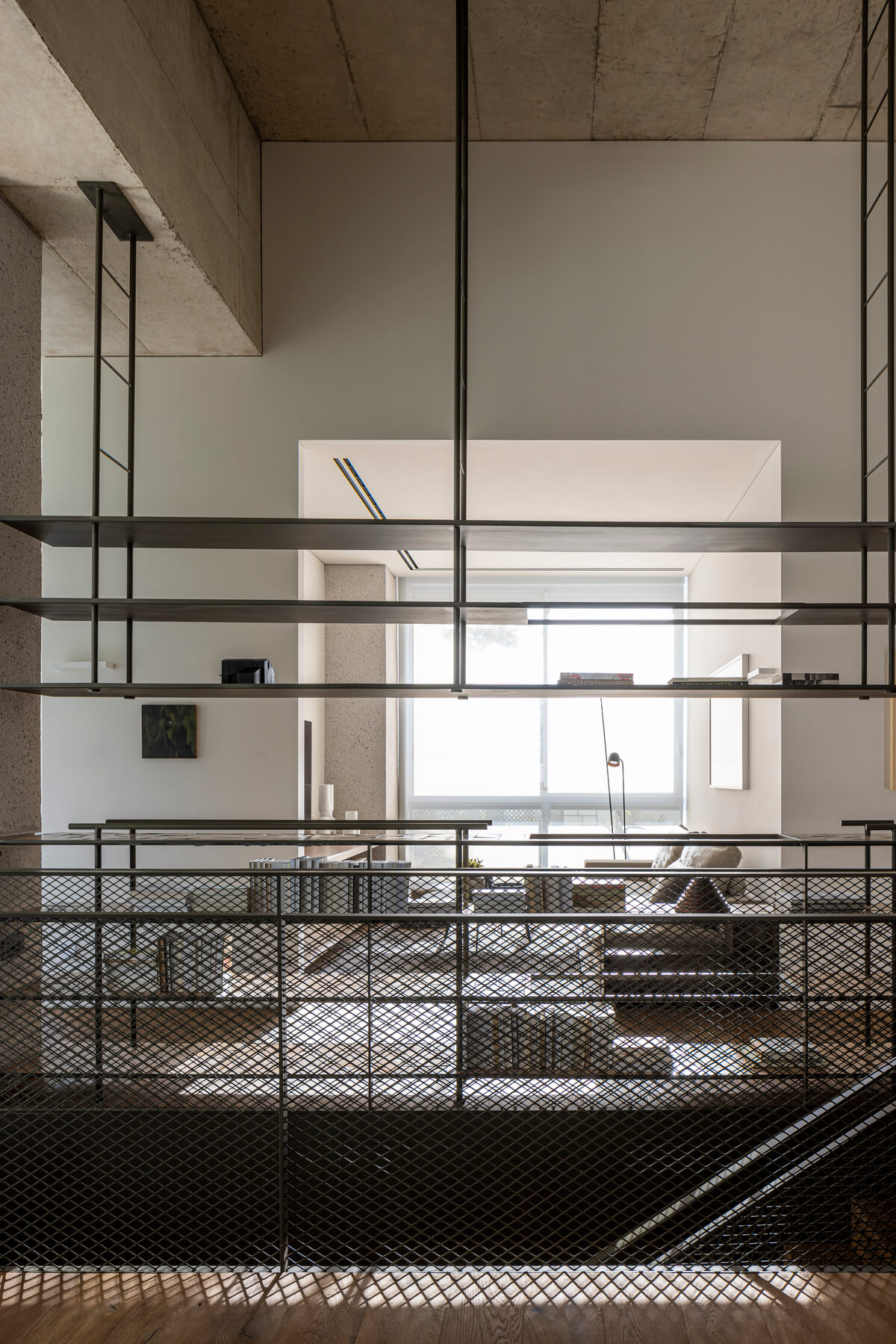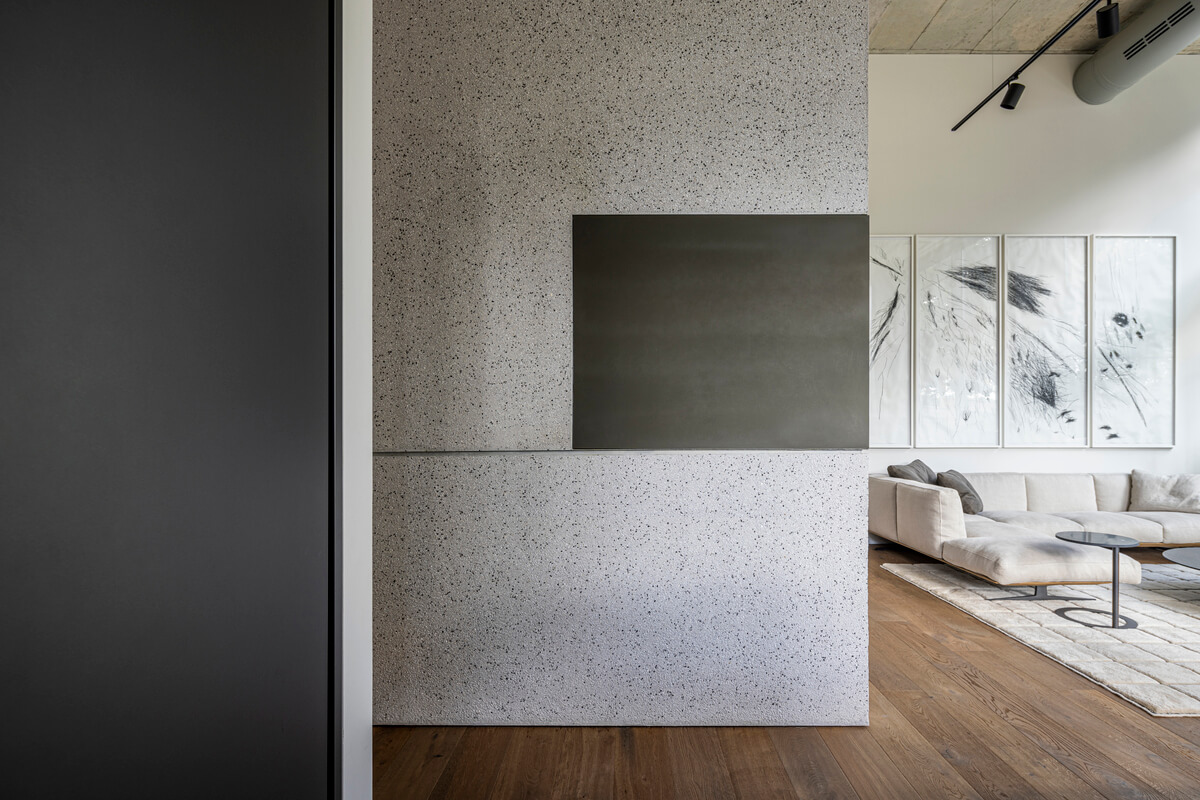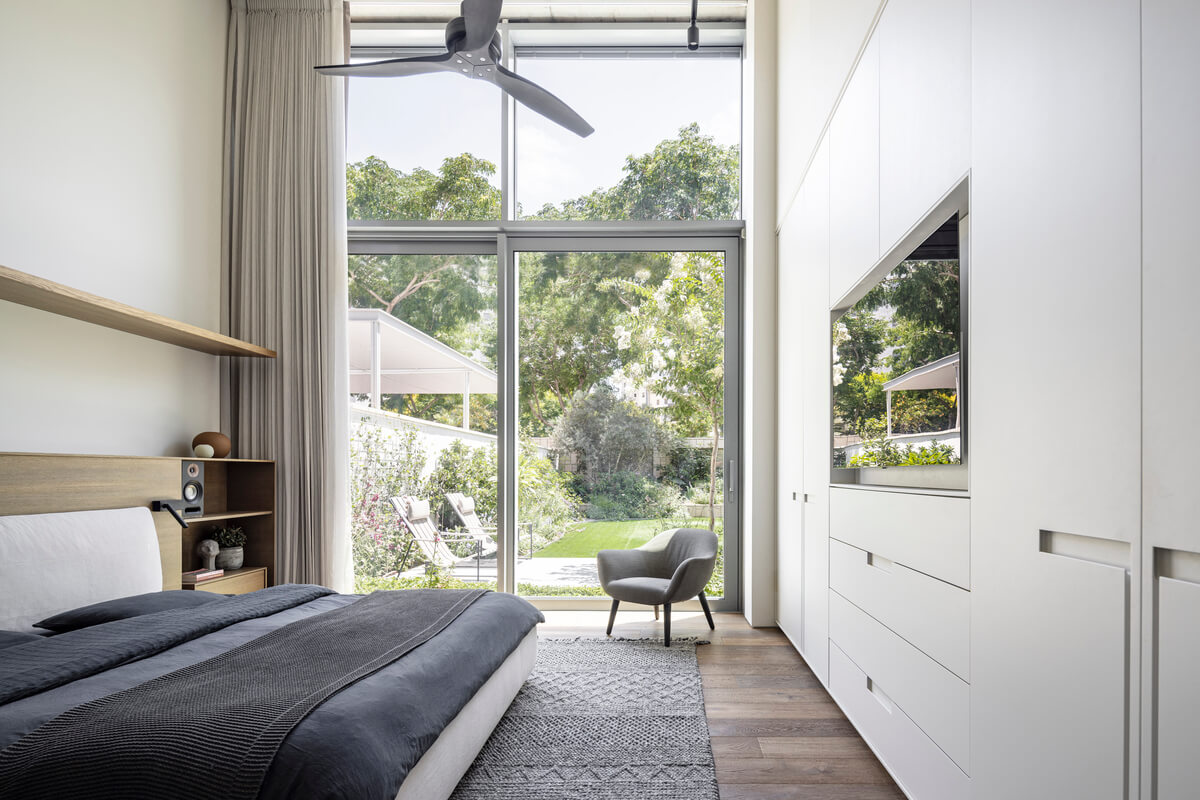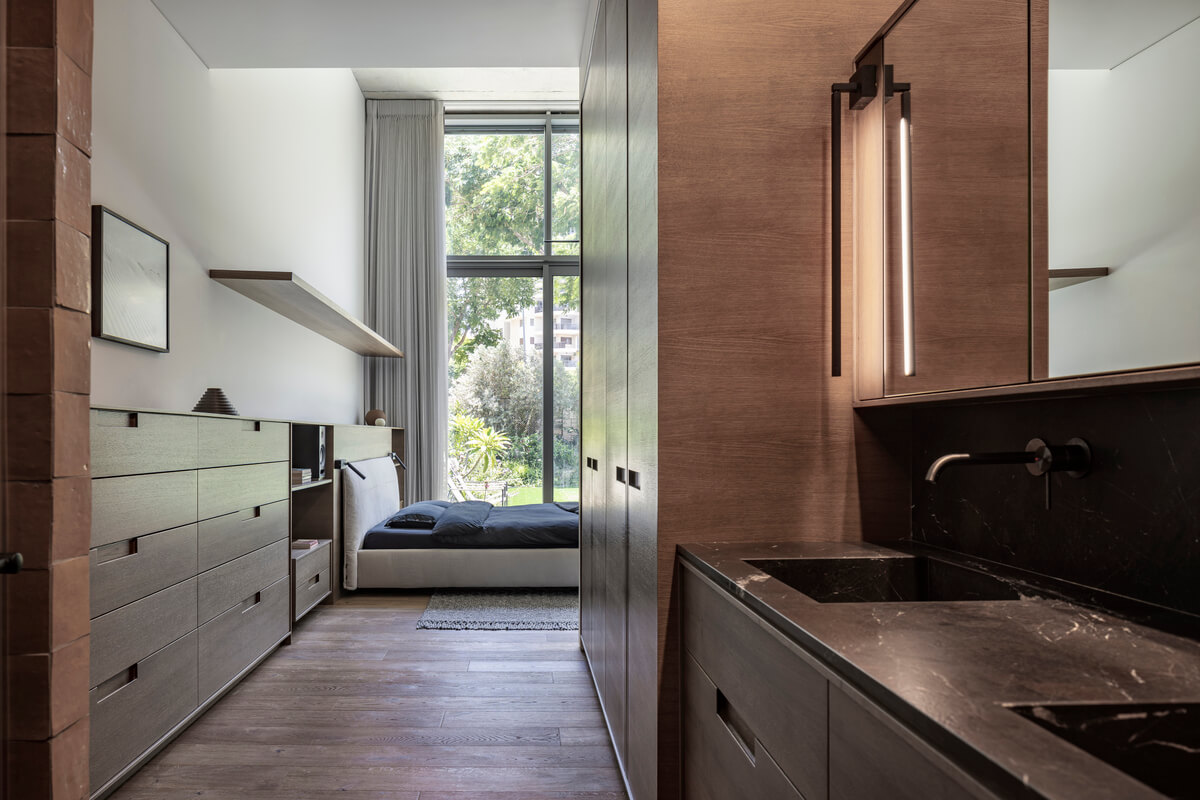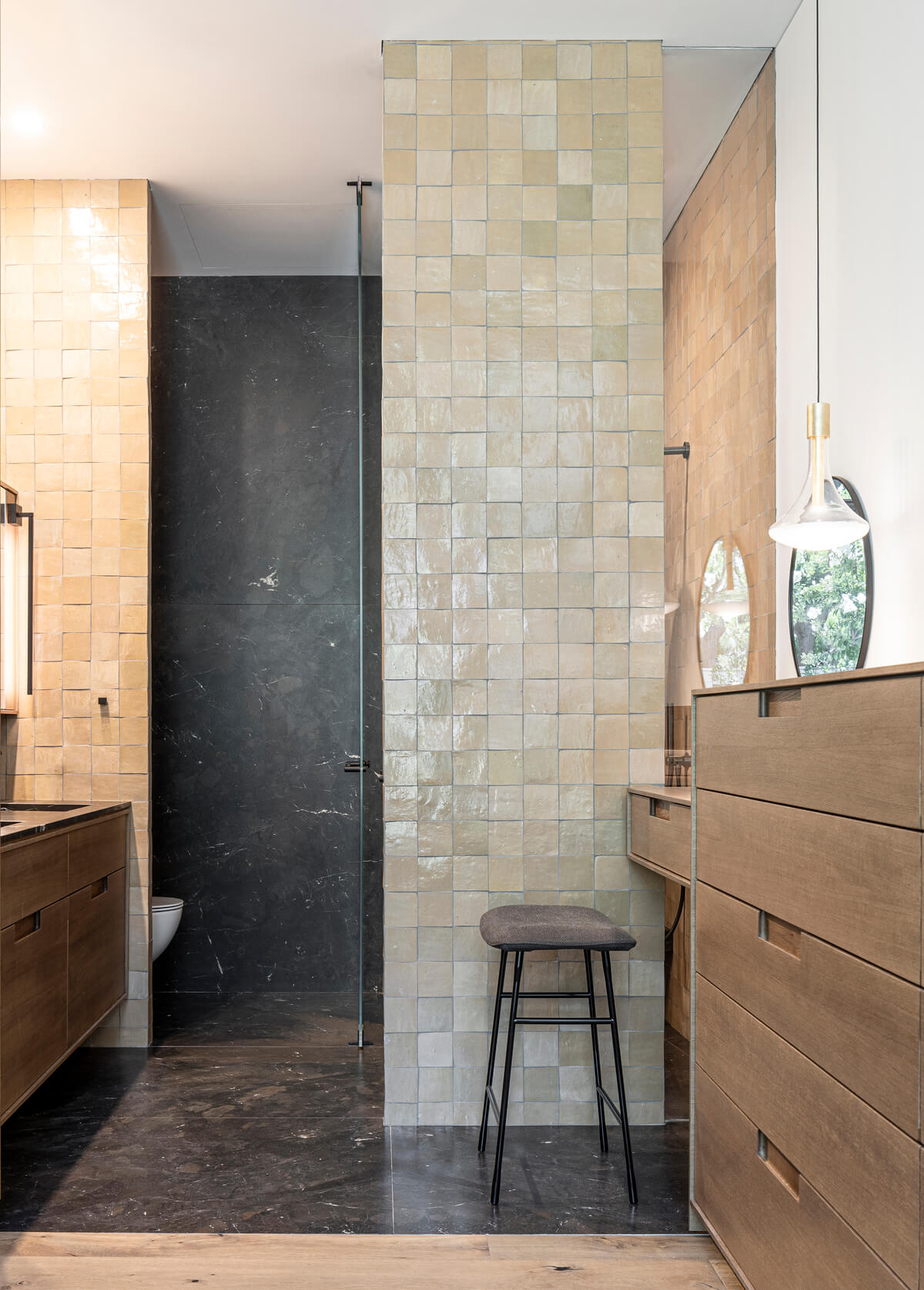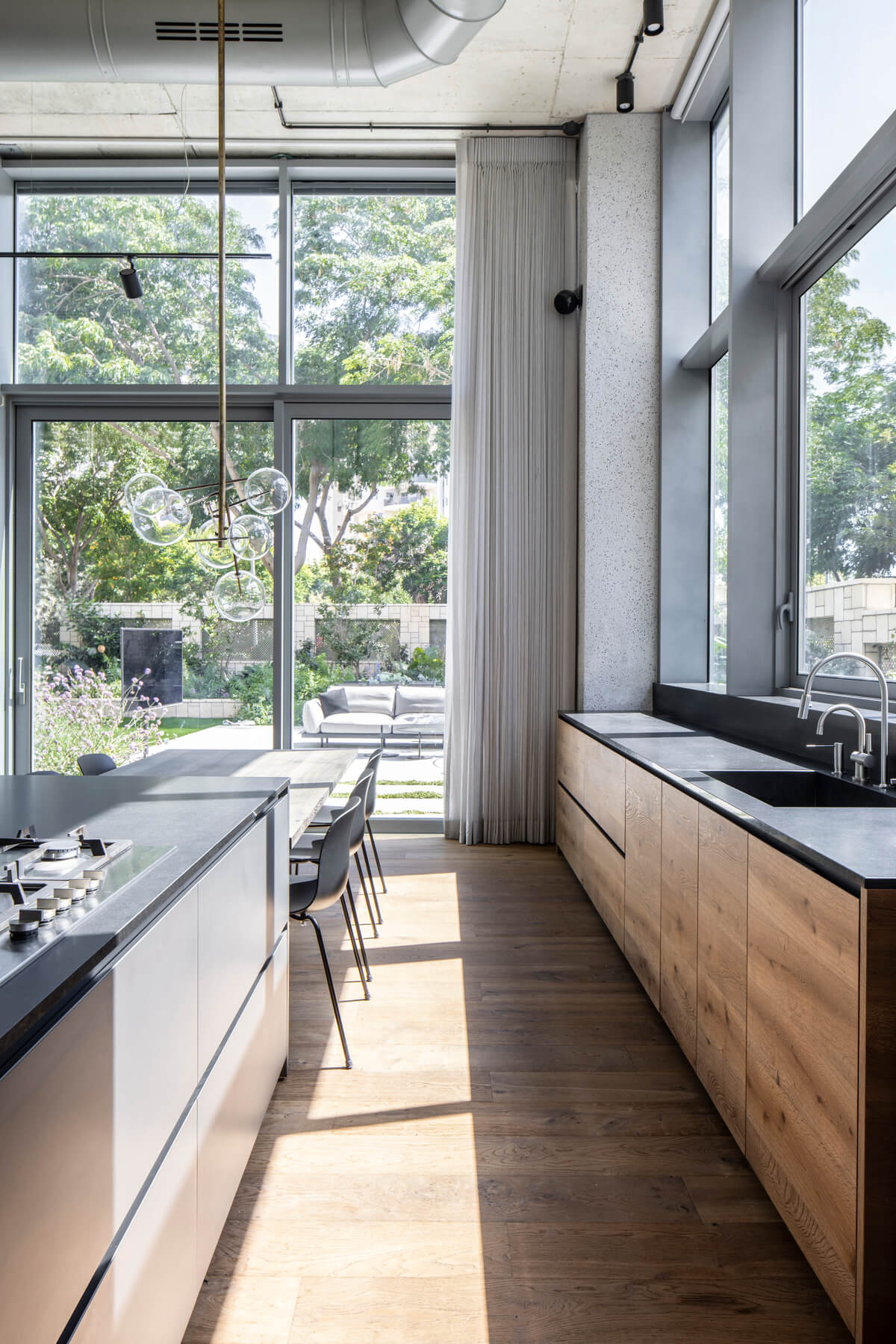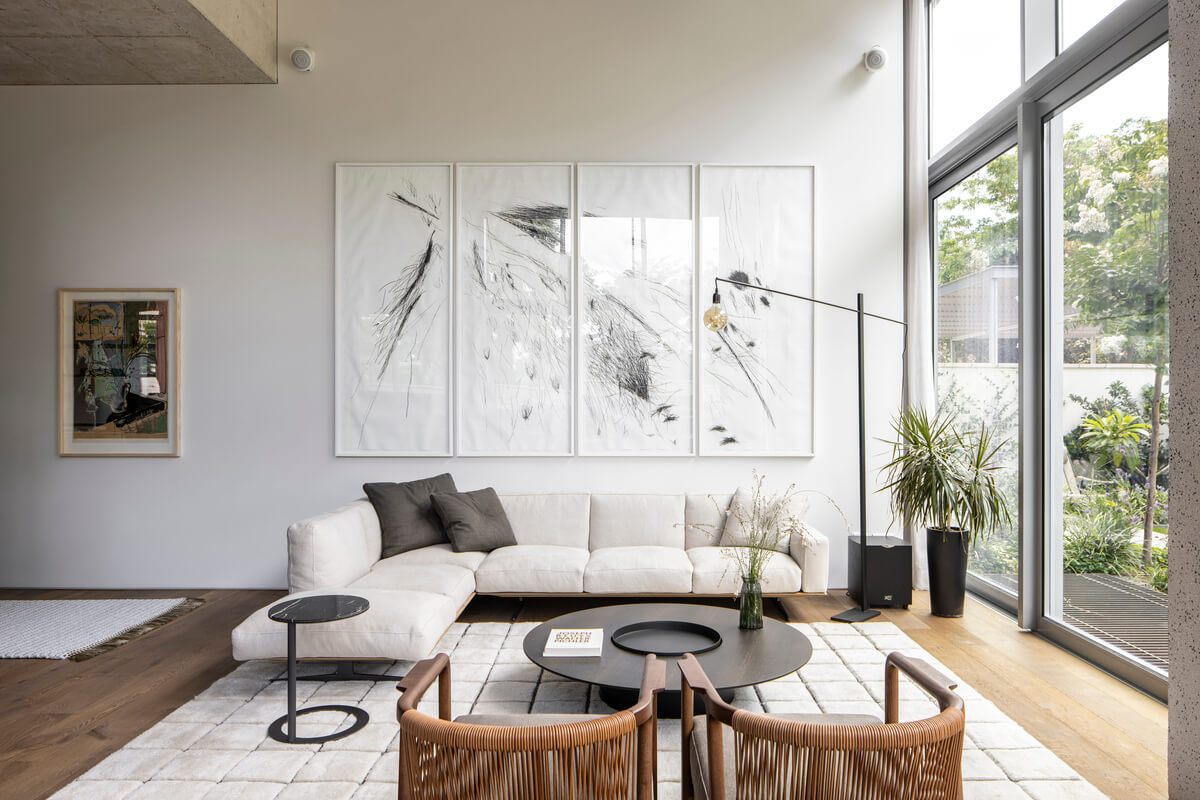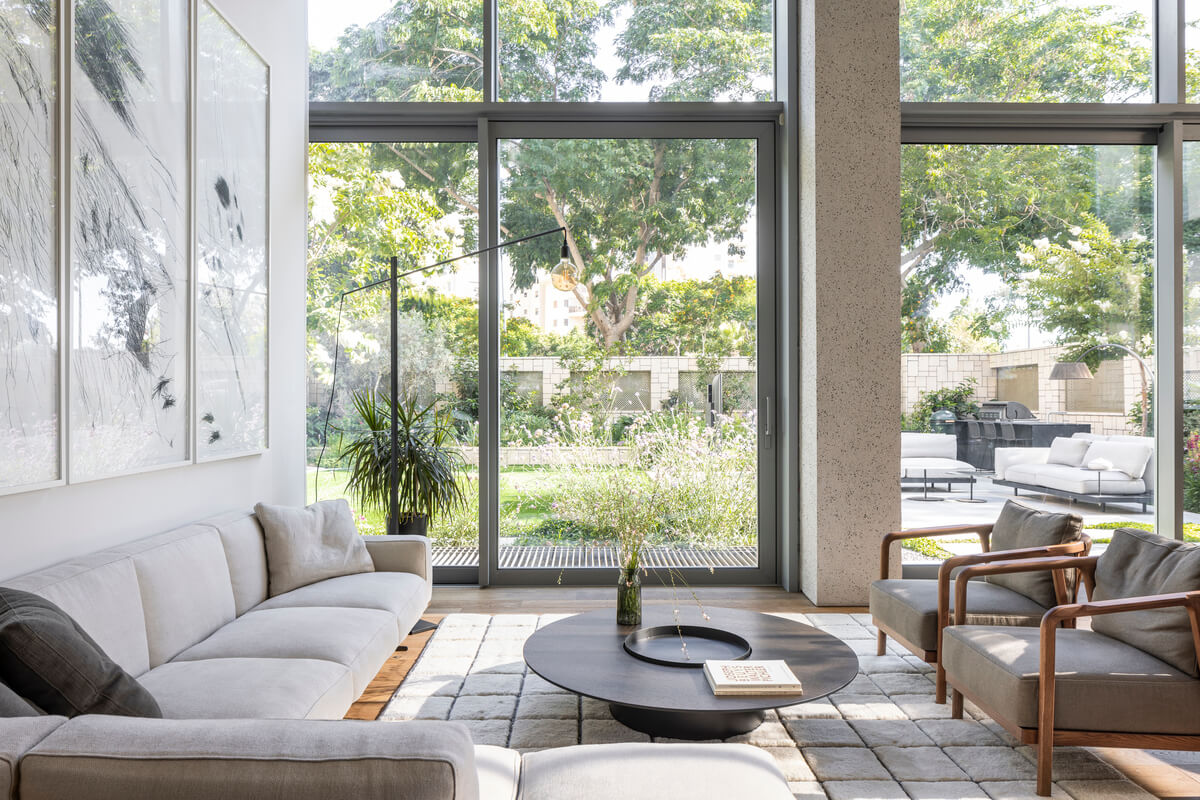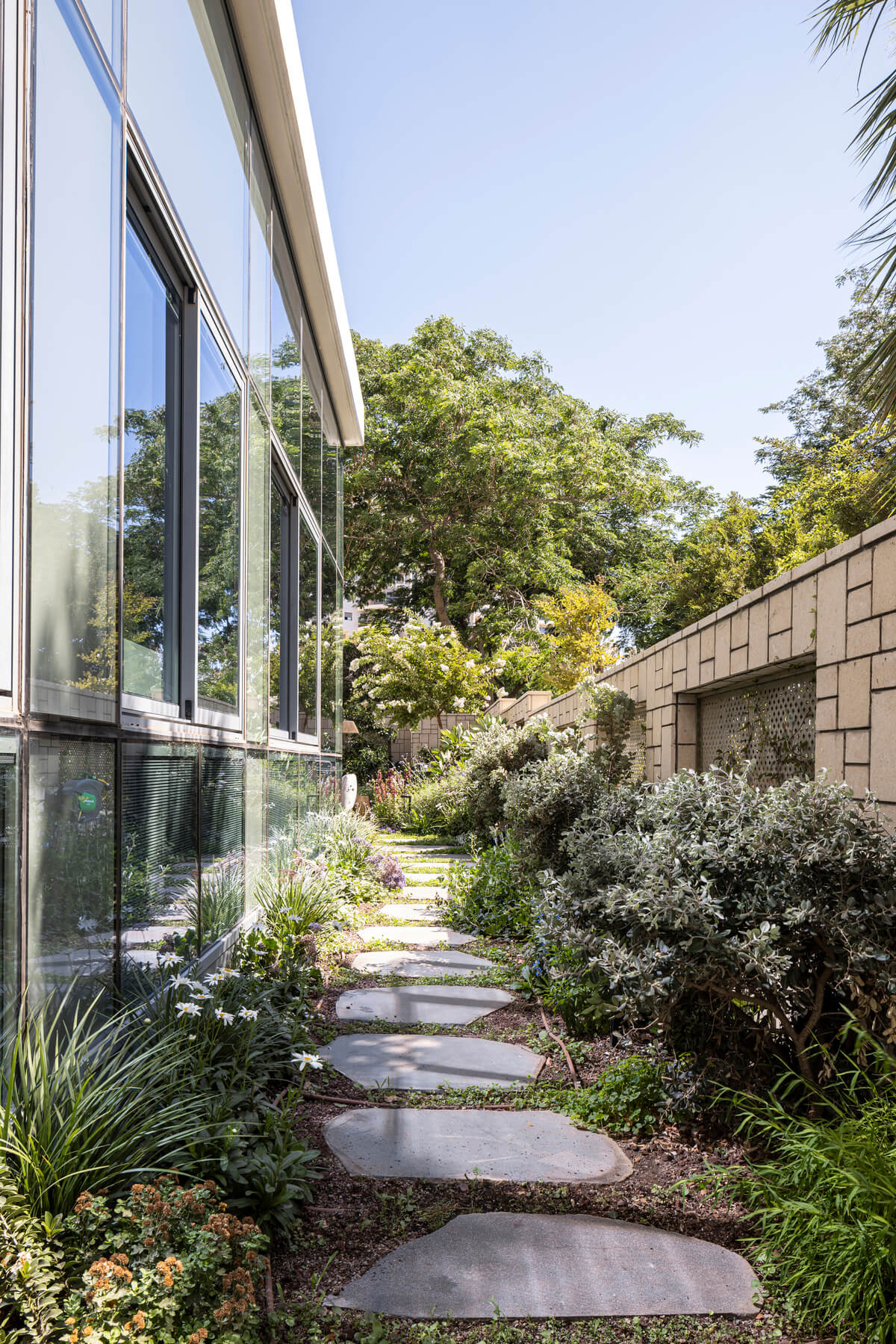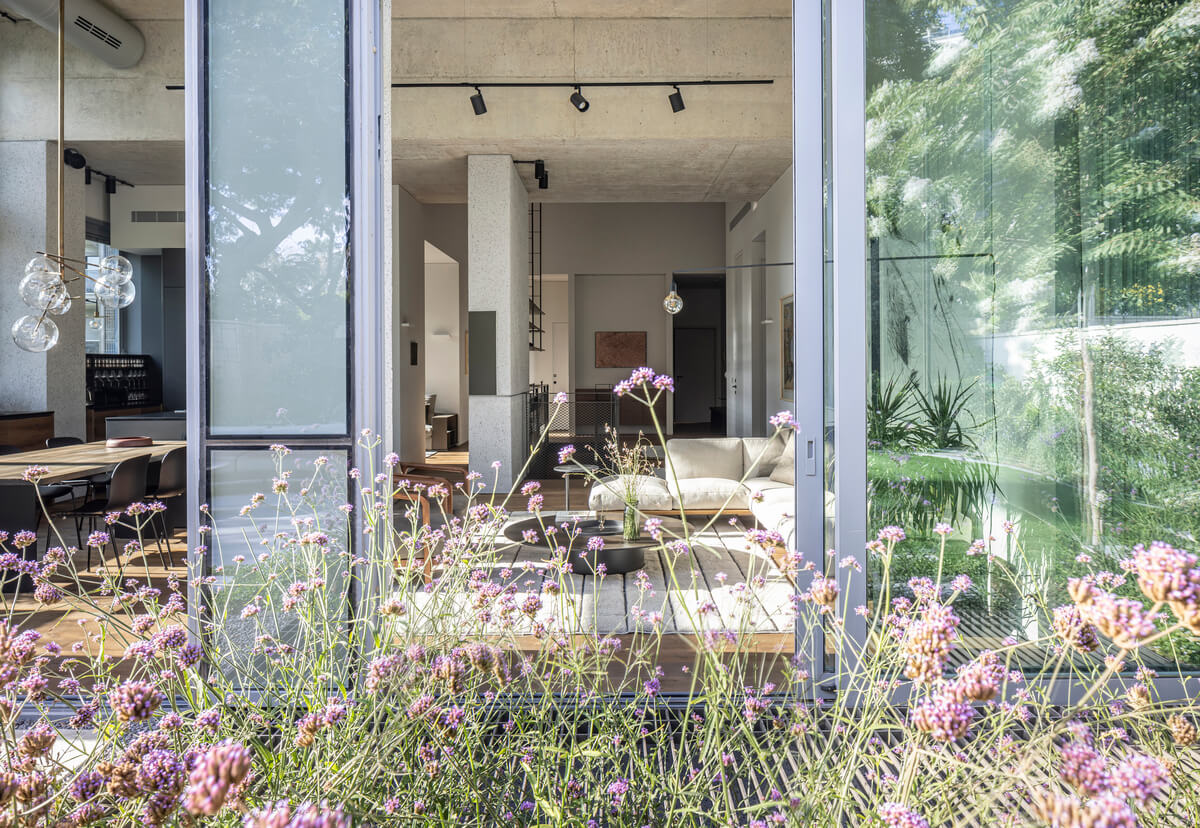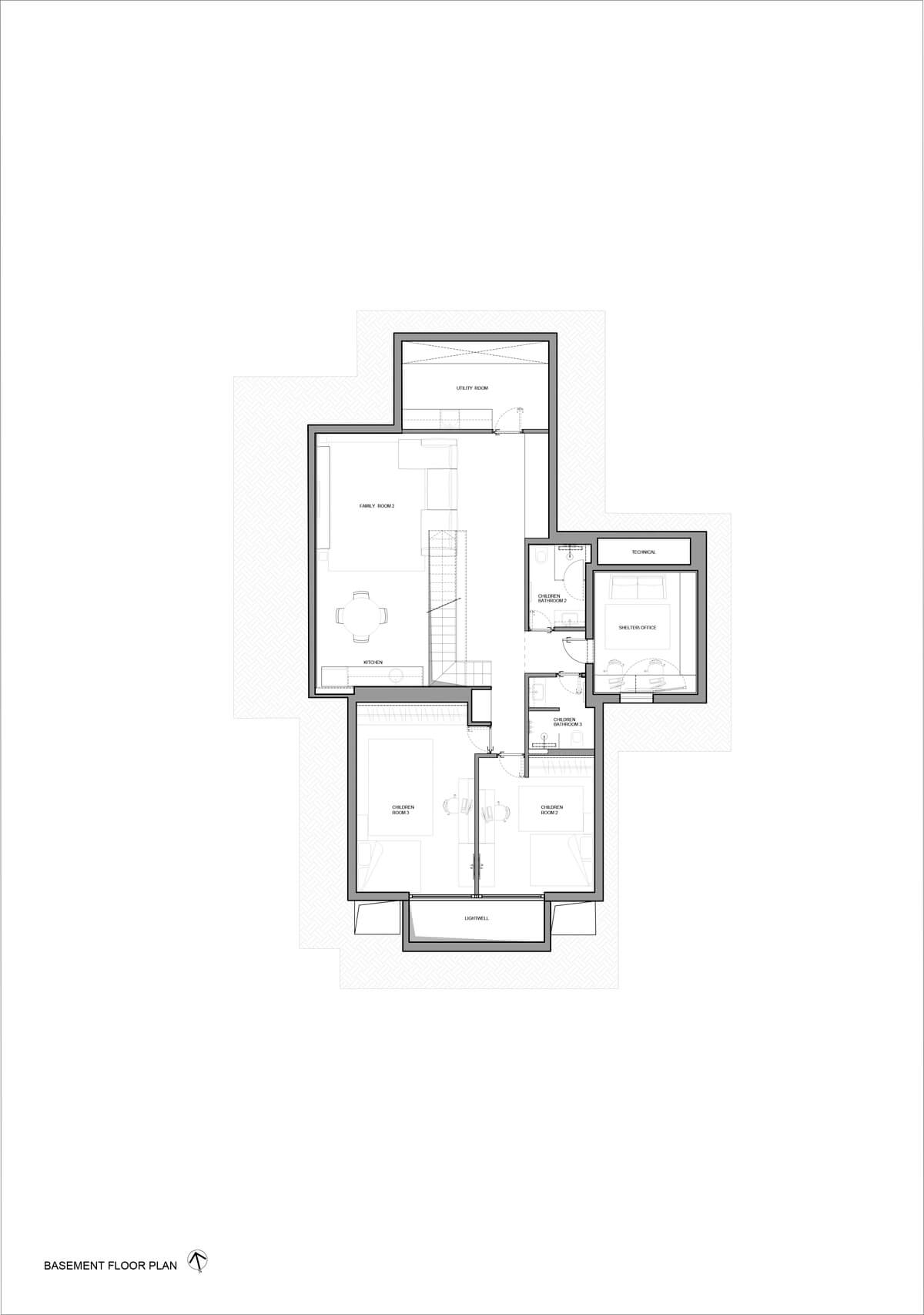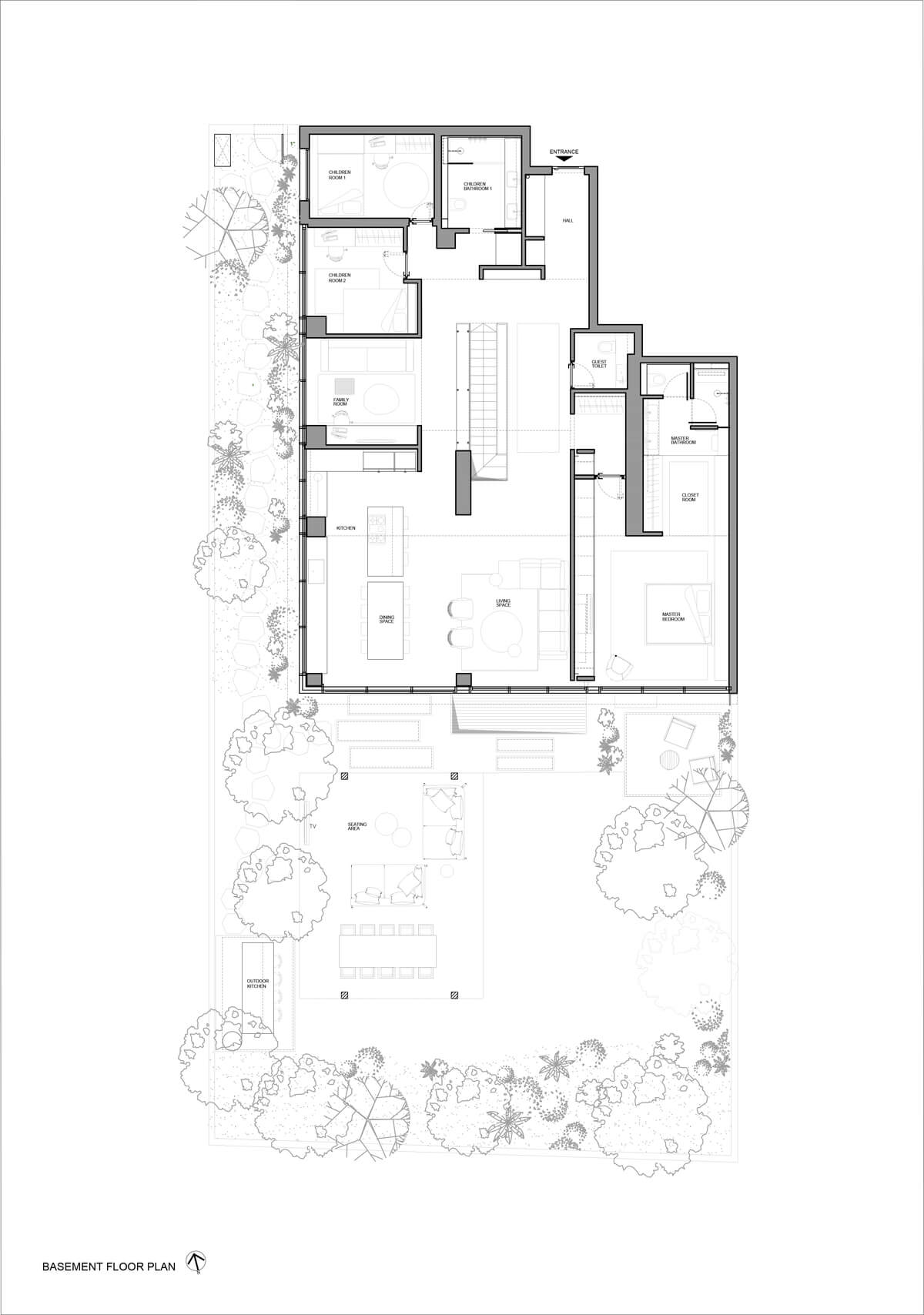 About
Jacobs -Yaniv Architects is a leading Israeli design practice with considerable project running experience and a portfolio which includes high end houses and apartments, residential building, commercial spaces and public projects. The practice also specializes in 'one stop shop' service for overseas clients wishing to build a holiday home or a temporary residence in Israel.
---