RKD Architects: Quarry House consists of three pods, each with a curved, outward‐leaning window wall that draws the occupants to stunning ranchland views toward Kimbell Junction and the north. This home absorbs its persona from the surrounding Wasatch Mountain Range in Park City, Utah. Its lines are bold gestures that reflect the grandeur of the landscape and its huge, sweeping curves are on a scale that stands up to the expansive views in all directions. The outward‐leaning glass walls virtually pour the occupants into the valley below.
The materials used throughout are all natural, but they are manipulated into larger fields of texture, (such as the cut limestone walls,) and rhythmic supporting elements, (including the paired wood beams and exposed steel super‐structure.)
The concrete floor provides a clean, monolithic surface to support the structure. The result is an active family home that is almost monumental in scale, but completely in harmony with its setting.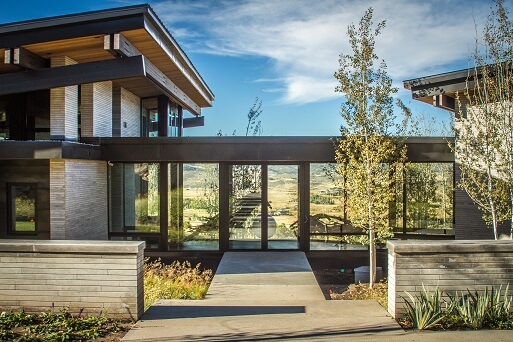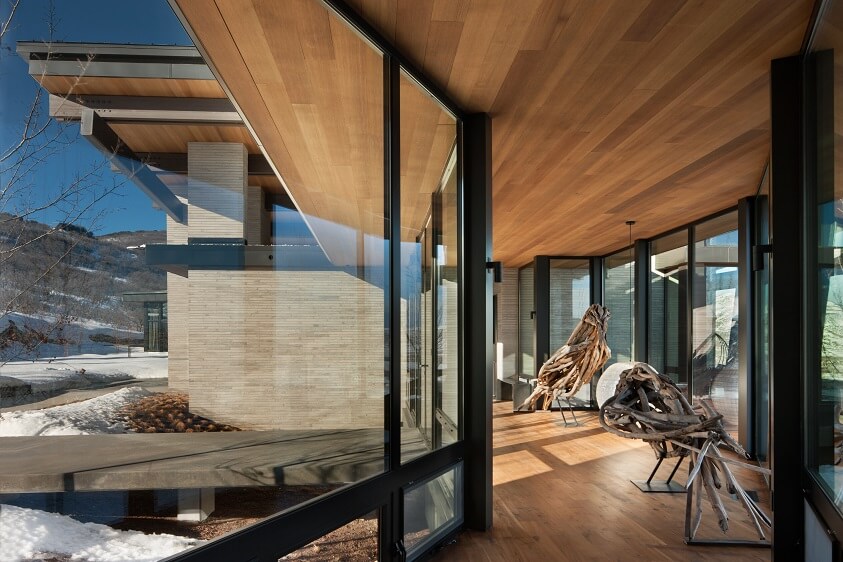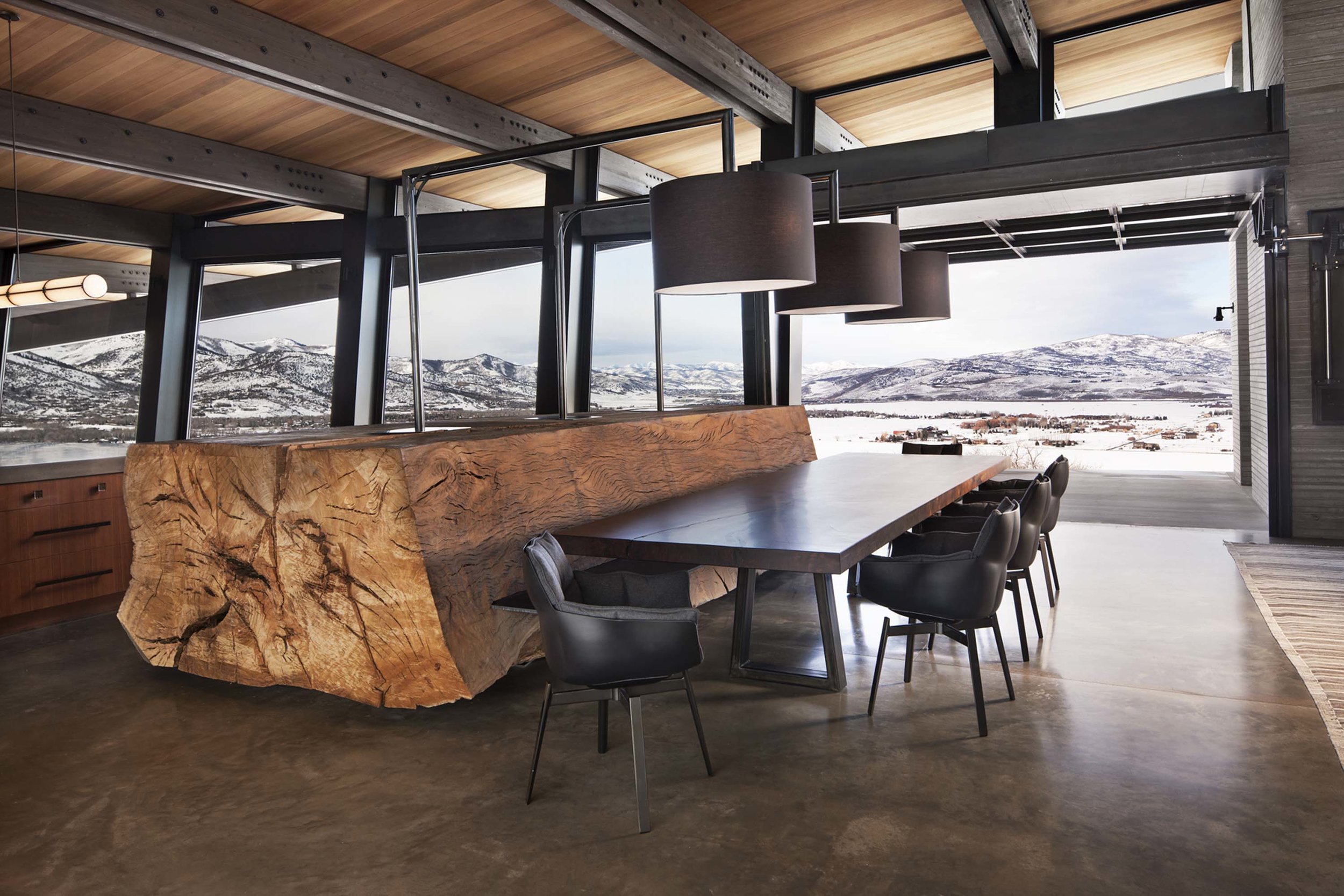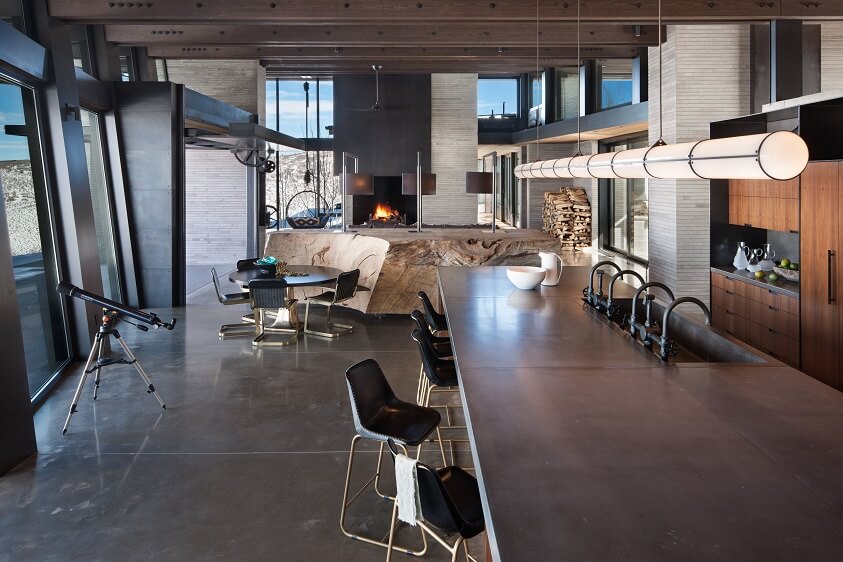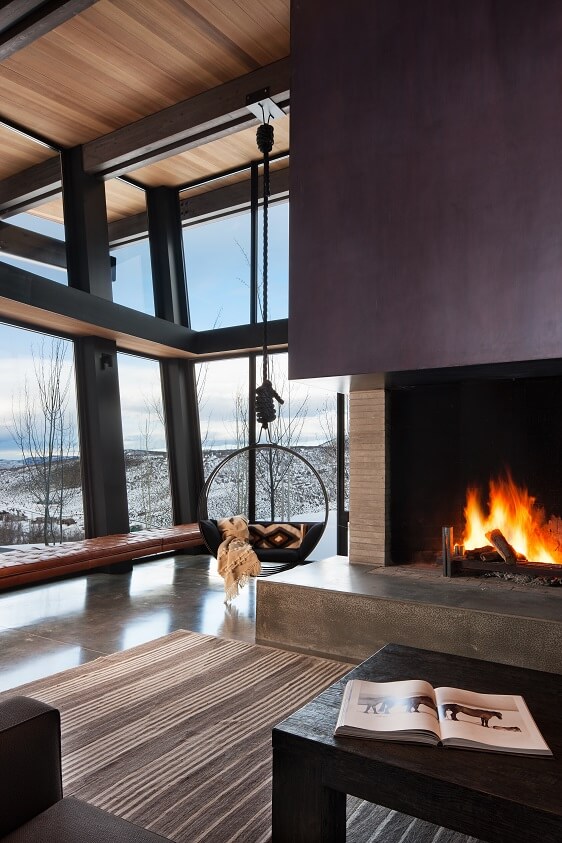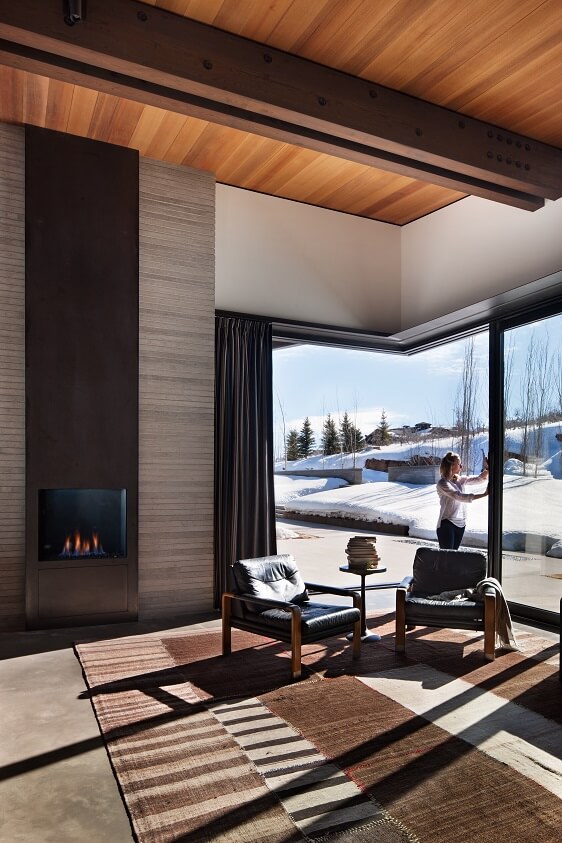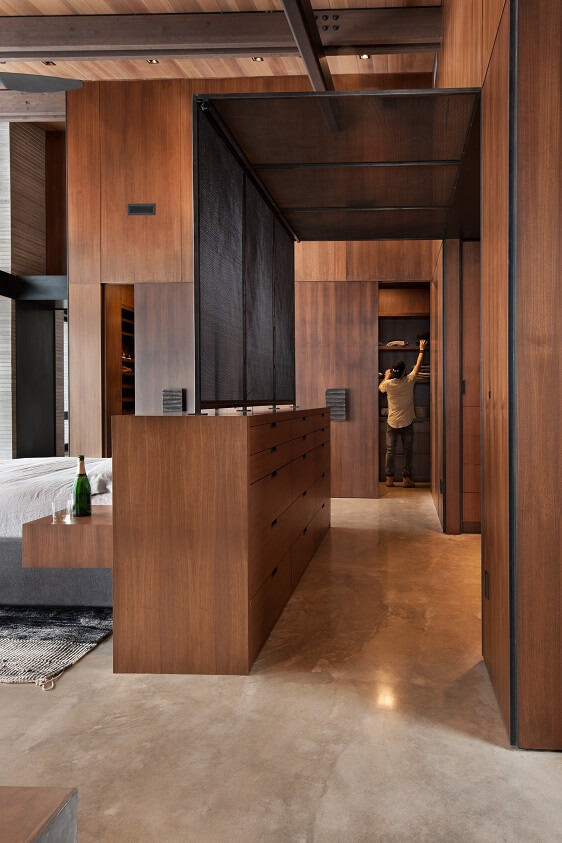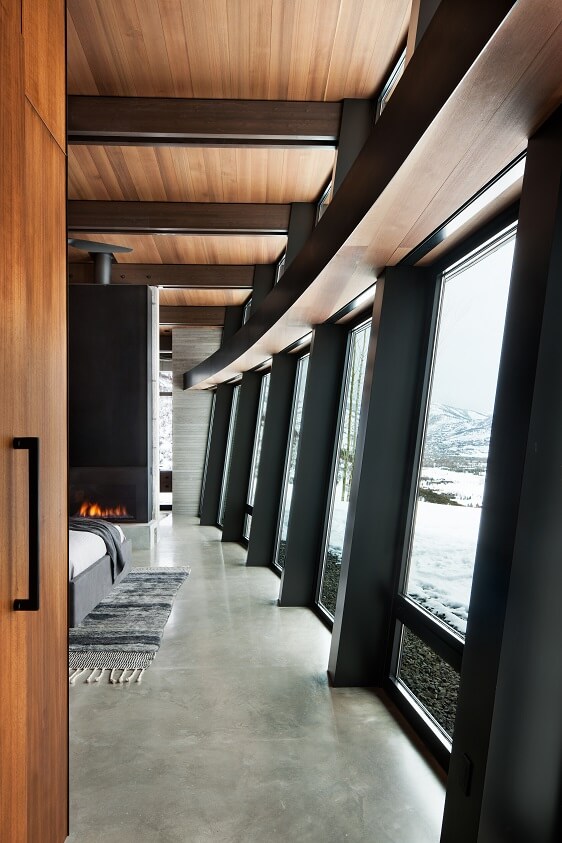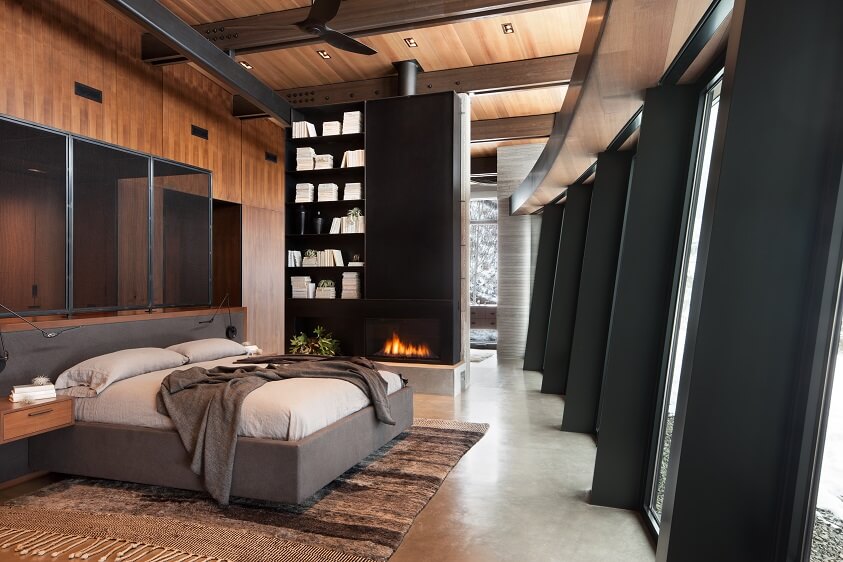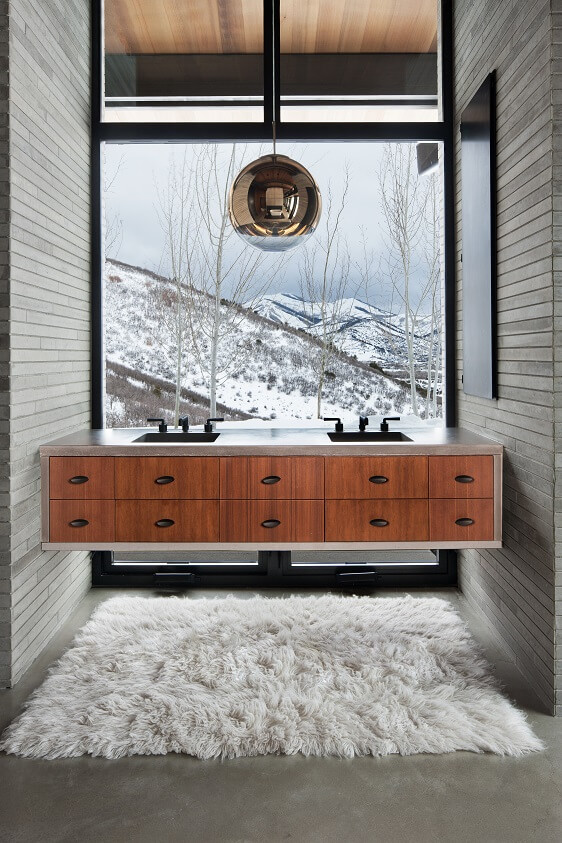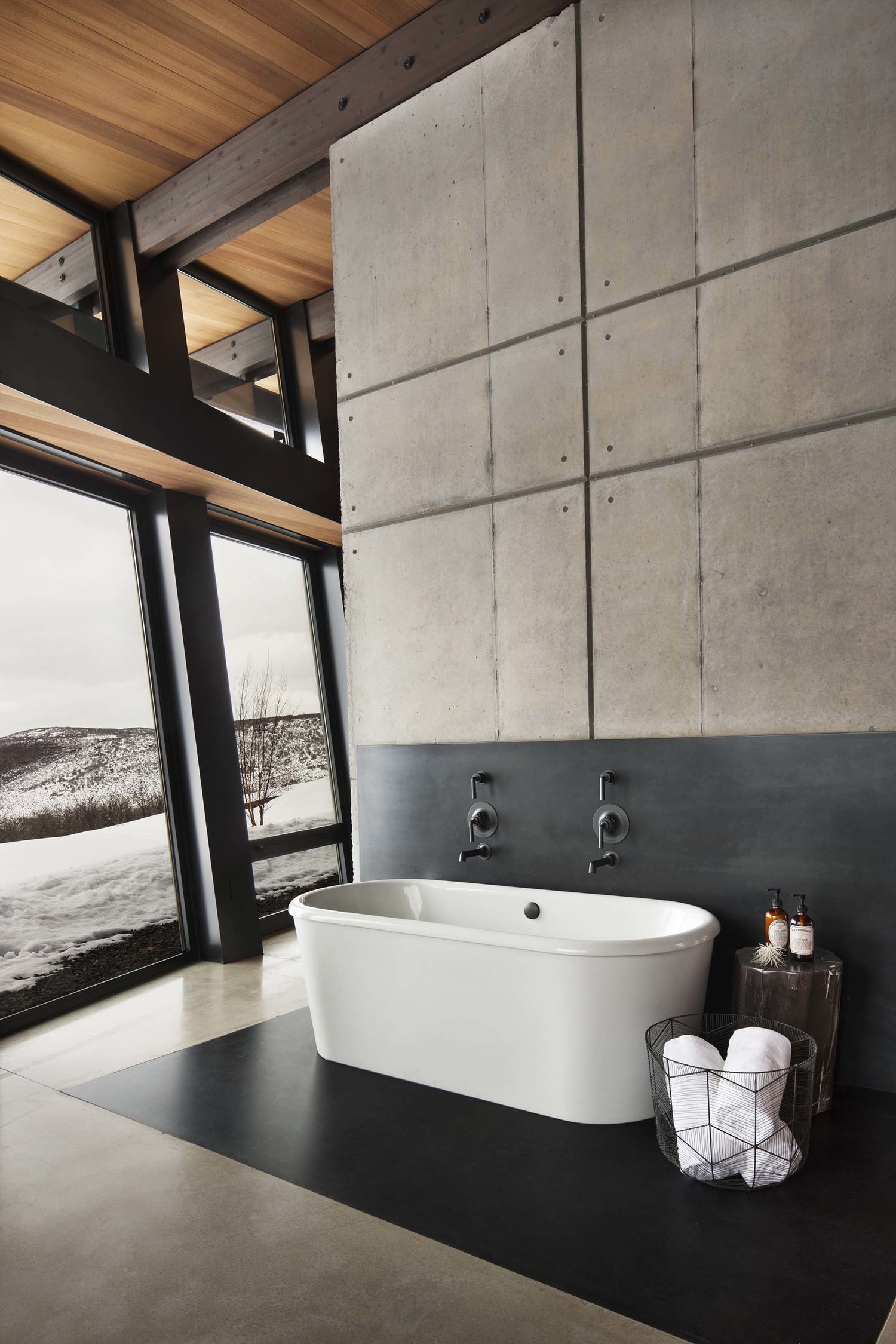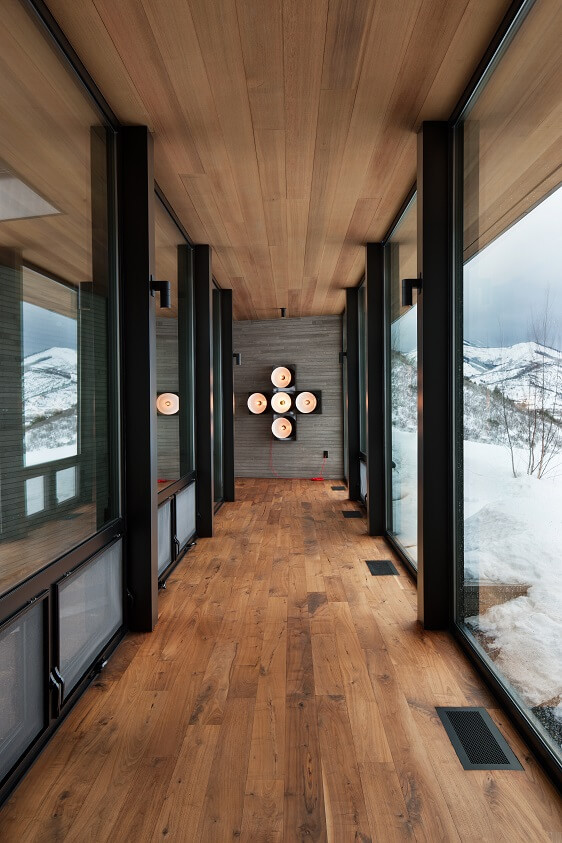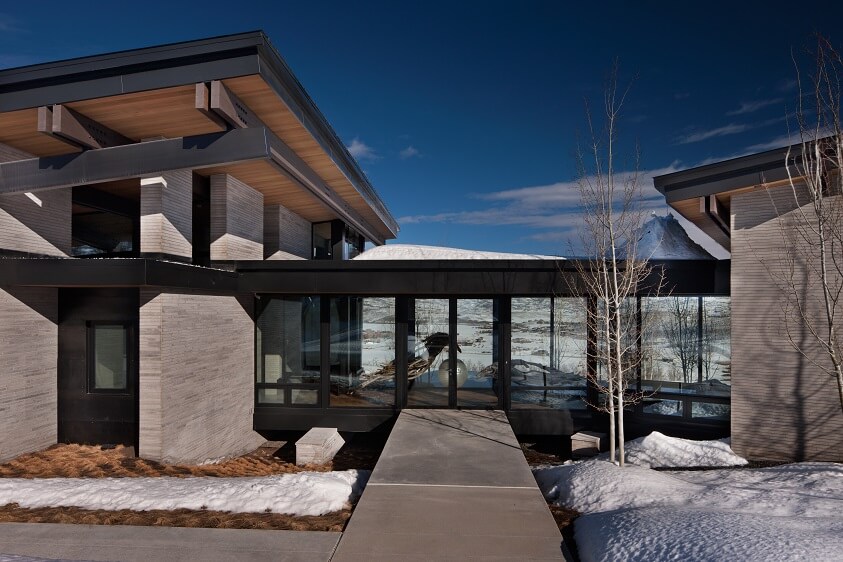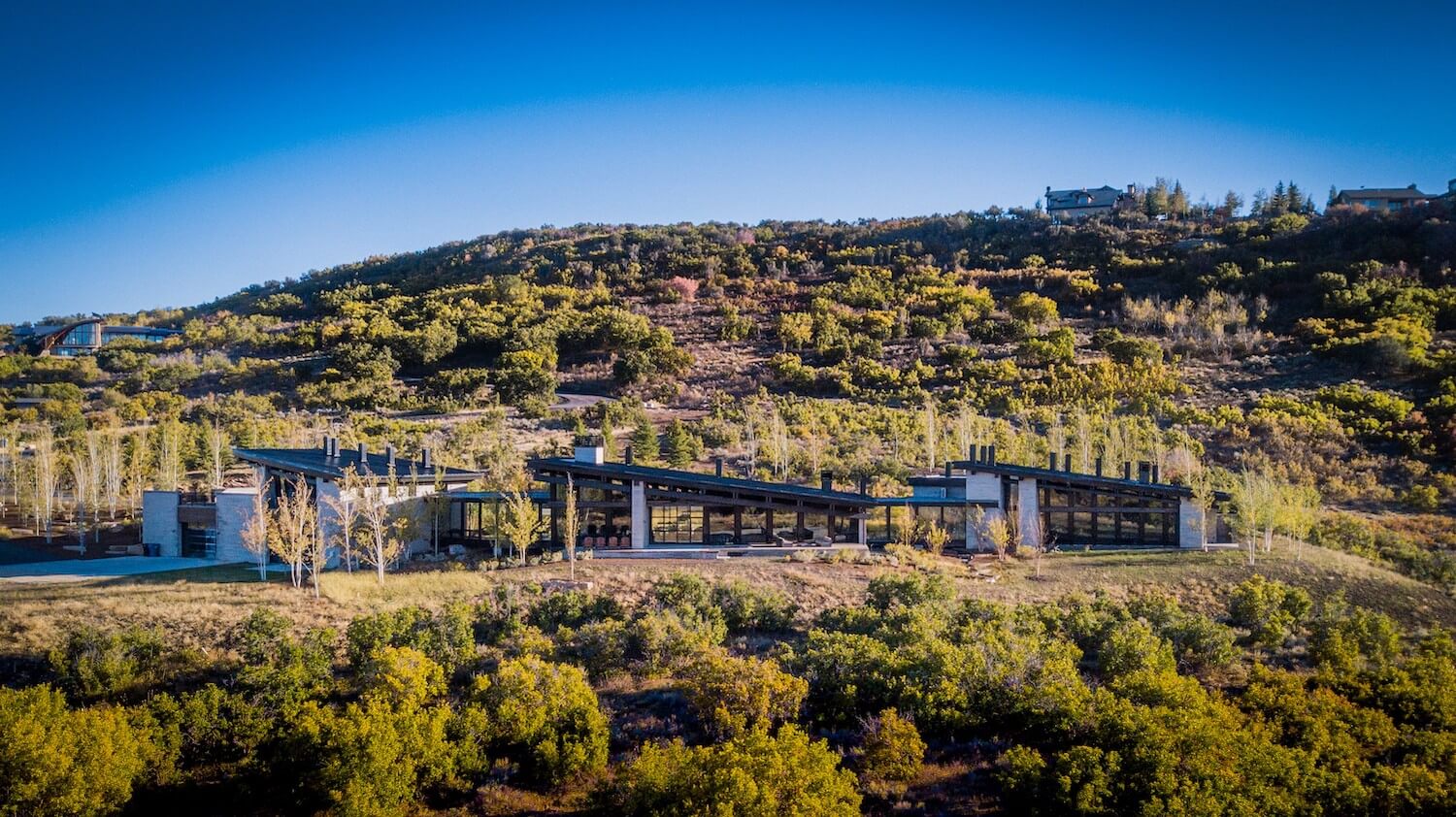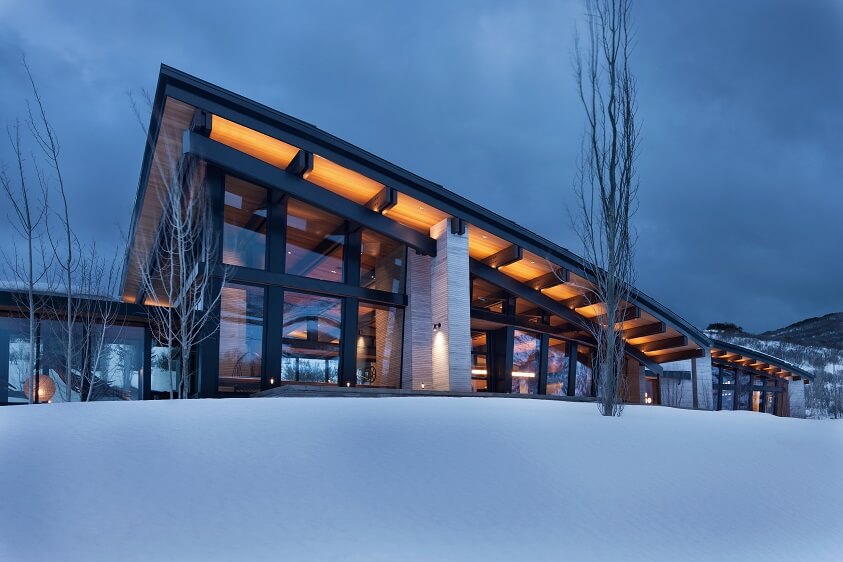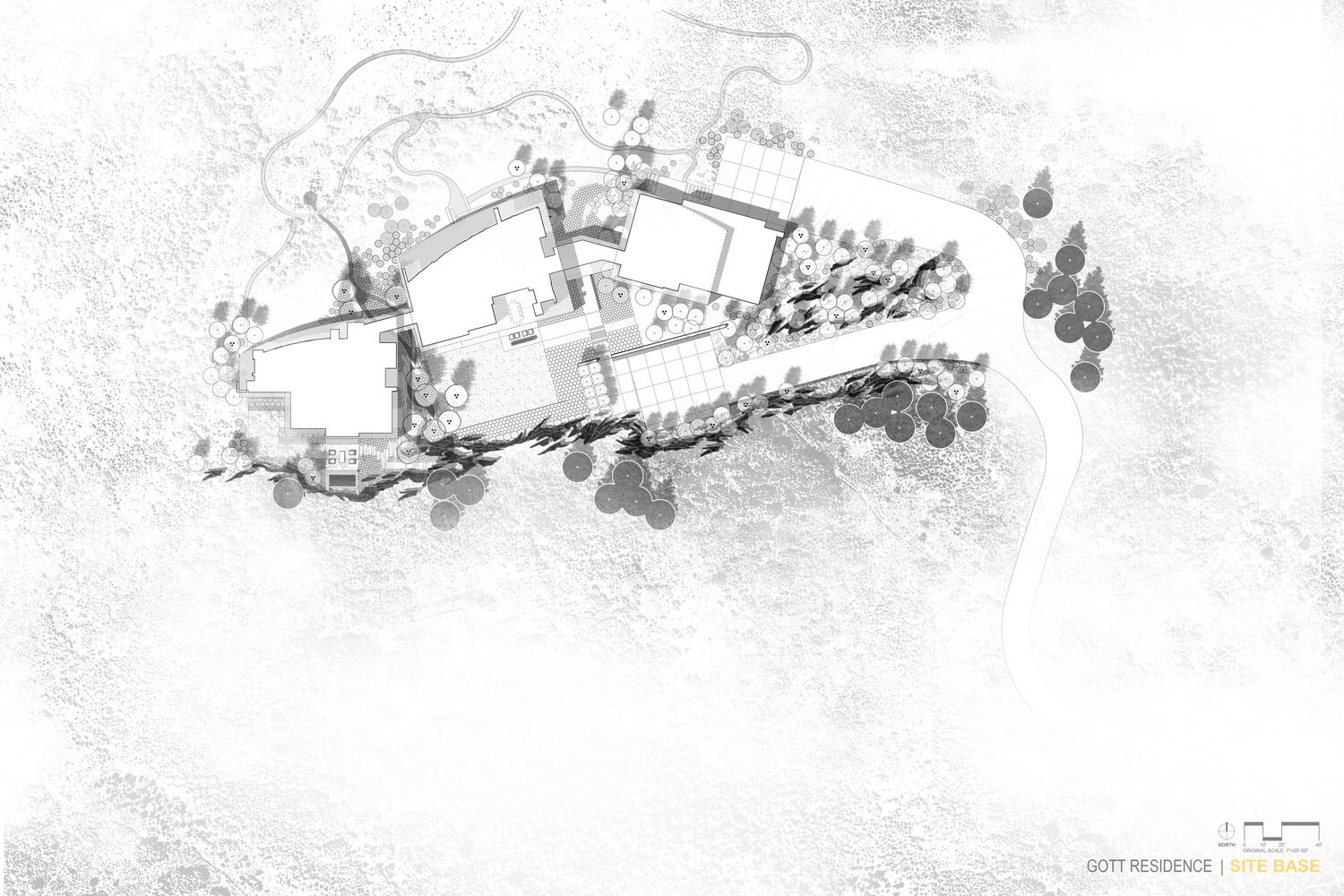 About
RKD Architects, Inc. specializes in resort and mountain architecture. The company was established in Vail, Colorado in 1989 by Sally Rich Brainerd and Jack Krusen Snow, AIA. Since that time, RKD has designed architecturally significant projects across the country - from California to Cape Cod, and from Florida to Big Sky, Montana. A "green" home in Edina, MN was the feature of a documentary which aired in Minnesota on Fox Television about green design and building practices. This home, "the Green Fin" was featured in The Wall St. Journal in 2009- "The Low Emissions Estate".
RKD has been featured in numerous national and international publications including: Architectural Digest, Luxury Living, The Wall Street Journal, Mountain Living, The New York Times, Western Art and Architecture, Colorado Homes & Lifestyles and LUXE.
---