Plot of land:
The house is located near Kyiv, has a good transport infrastructure, literally in 15 minutes you can get to the city. The site on which our house is planted has a number of advantages and positive characteristics:
- Near forest and river.
- Few neighbors around.
- The area itself is quite large. After planting the house, we got a spacious back and front yard.
- Good orientation of the site to the cardinal points.
- Convenient access and transport links with the city.
House:
The landing of the house on the site is organized in such a way that the front yard and the entrance part are located on the north side of the world. There is also a large shed and guest parking. The front yard is spacious, but still smaller than the back yard.
The back yard is located on the south side of the site, large panoramic windows overlook it, there is an exit to the terrace. The south side is always sunny and bright, it offers an excellent view of the landscape and the forest, which is located outside the site.
The house has two floors, and is divided into the following zones:
First floor:
Technical area - laundry room, boiler room, dressing room.
Public area - kitchen, dining room, living room + terrace.
Guest room - guest bedroom.
Second floor:
Private, master area - master bedroom, bathrooms and two children's.
The dining area has a large two-height space with huge panoramic windows. From the dining room and kitchen there is a beautiful view of the plot.
On the second floor there is a small balcony on the south side, and a large terrace on the north, which offers a great view of the field.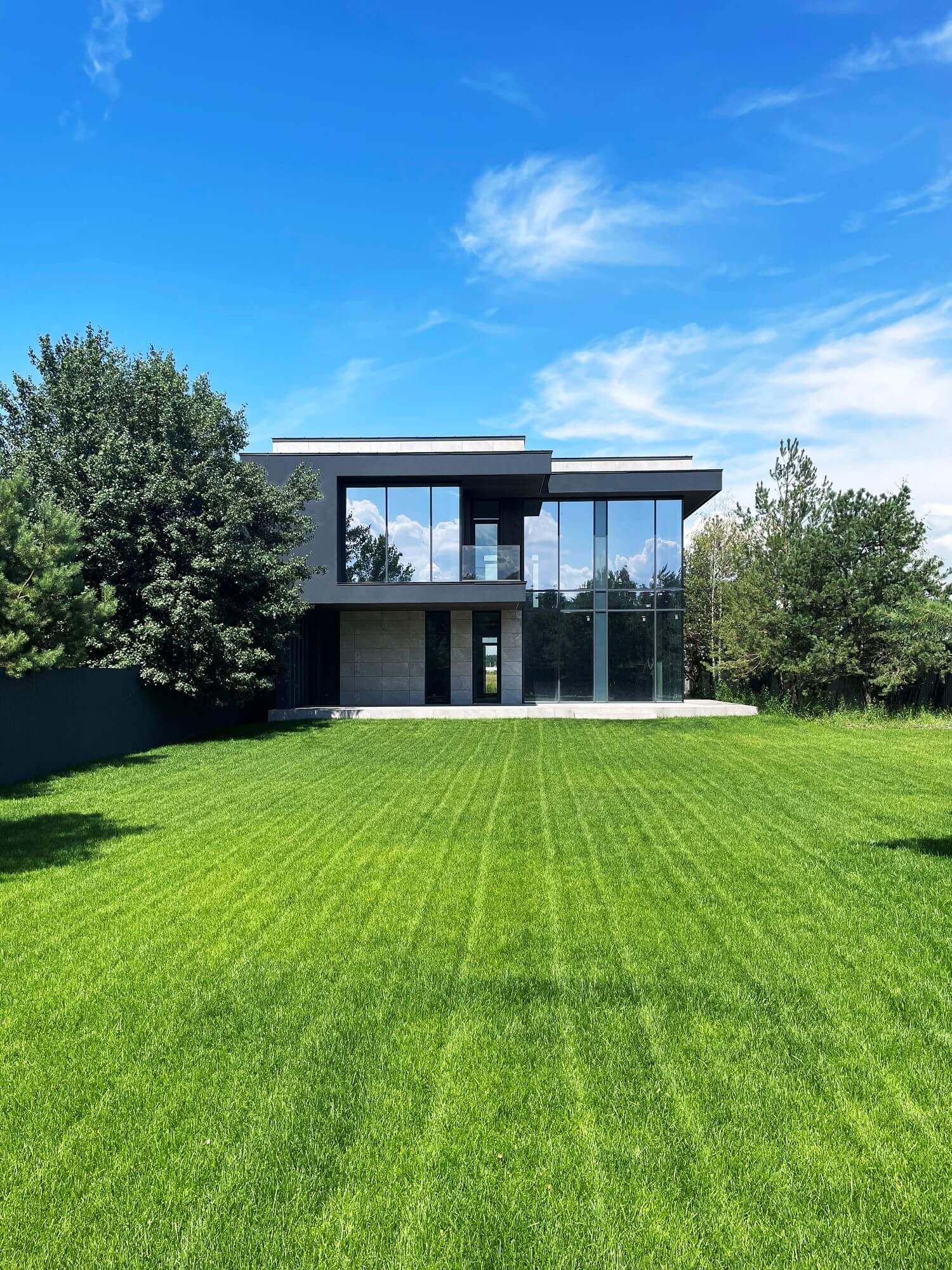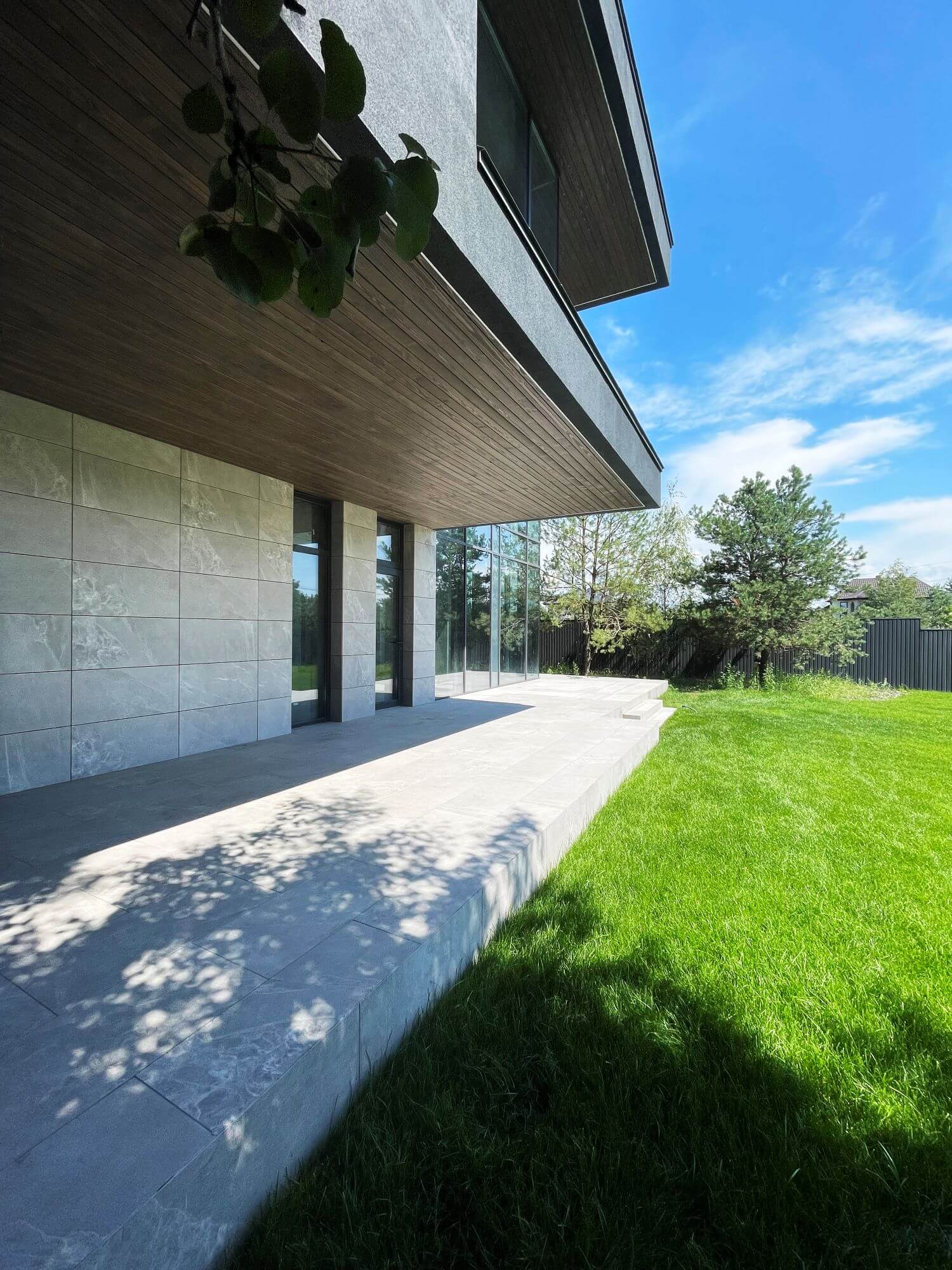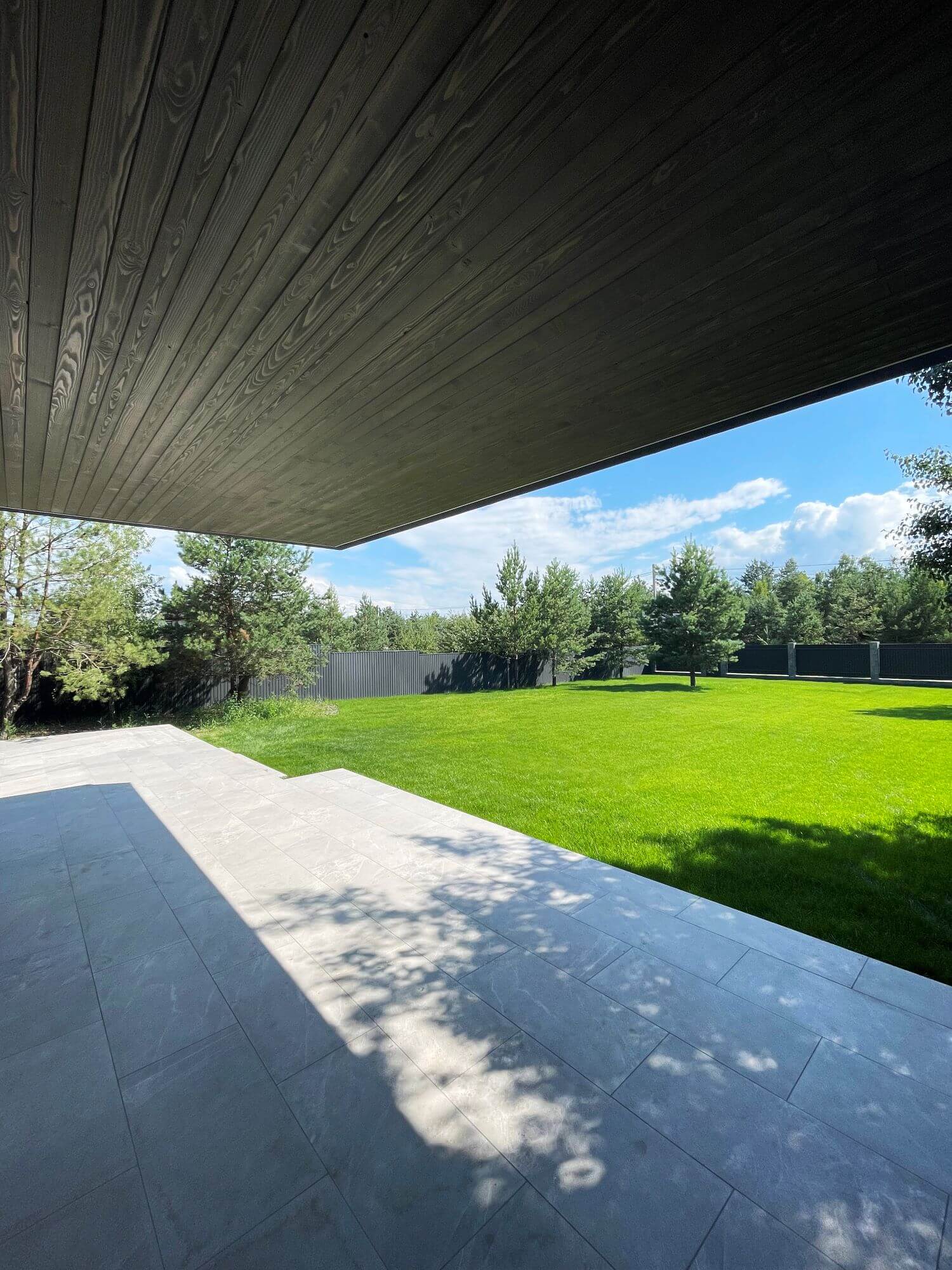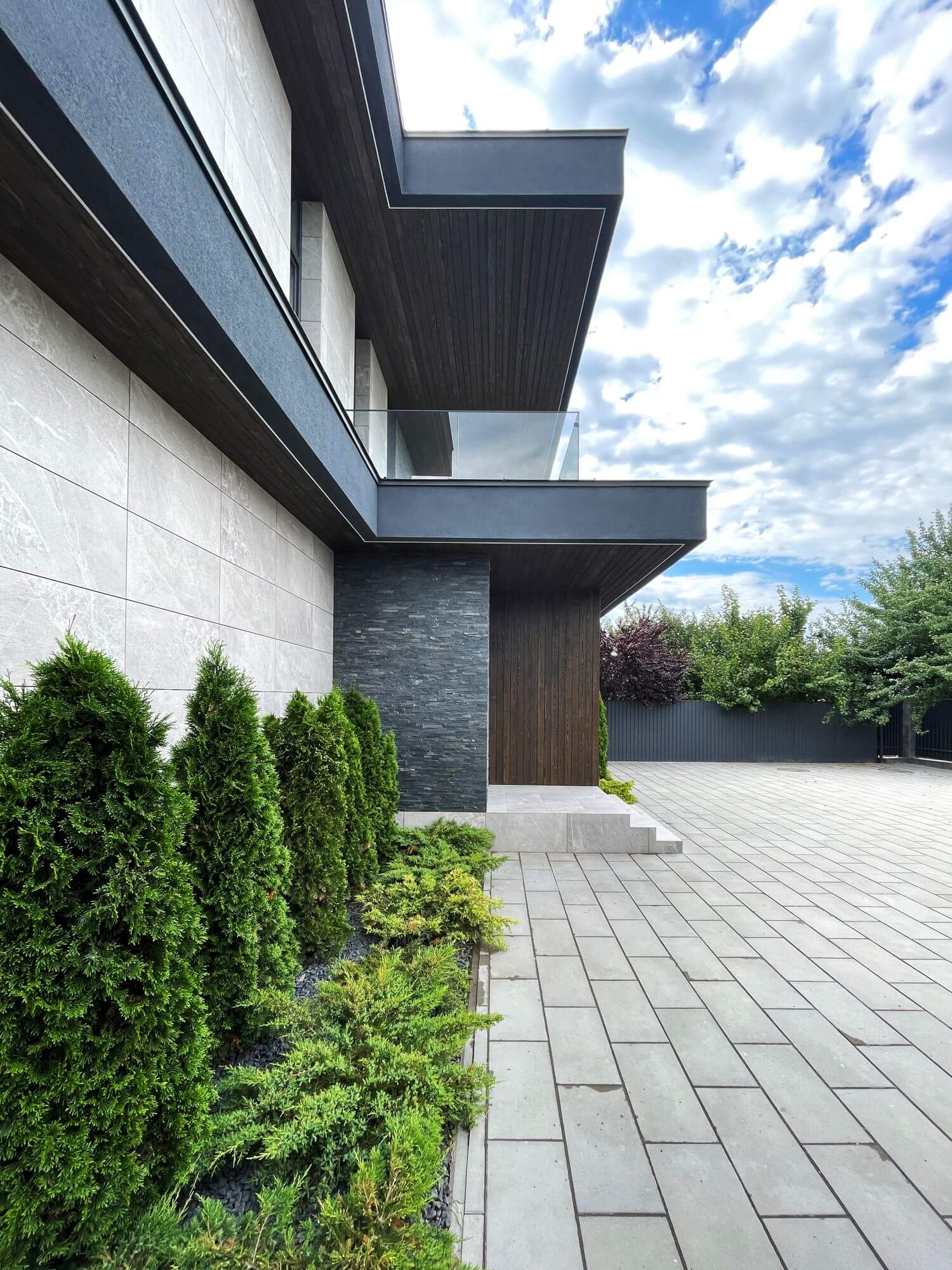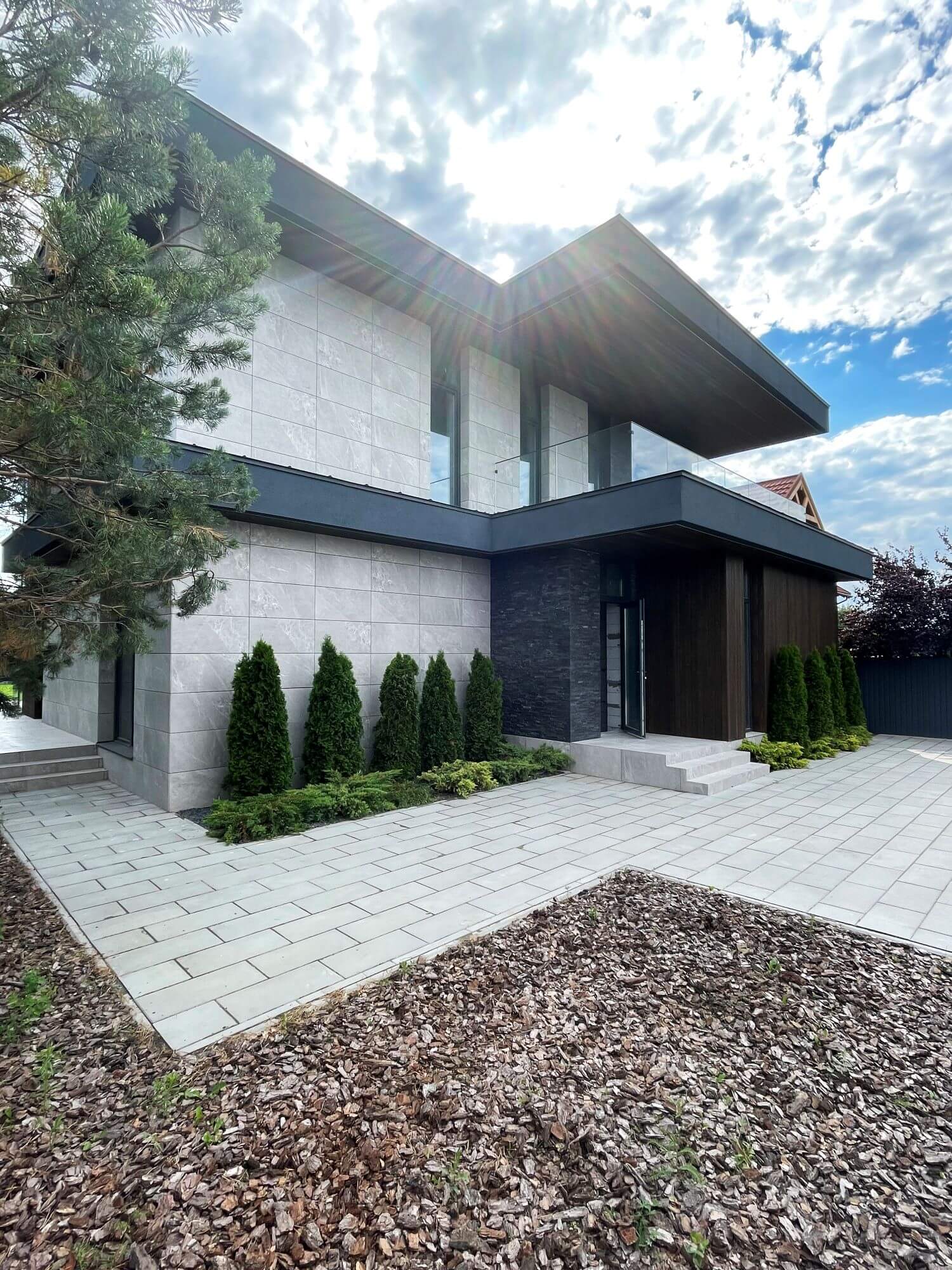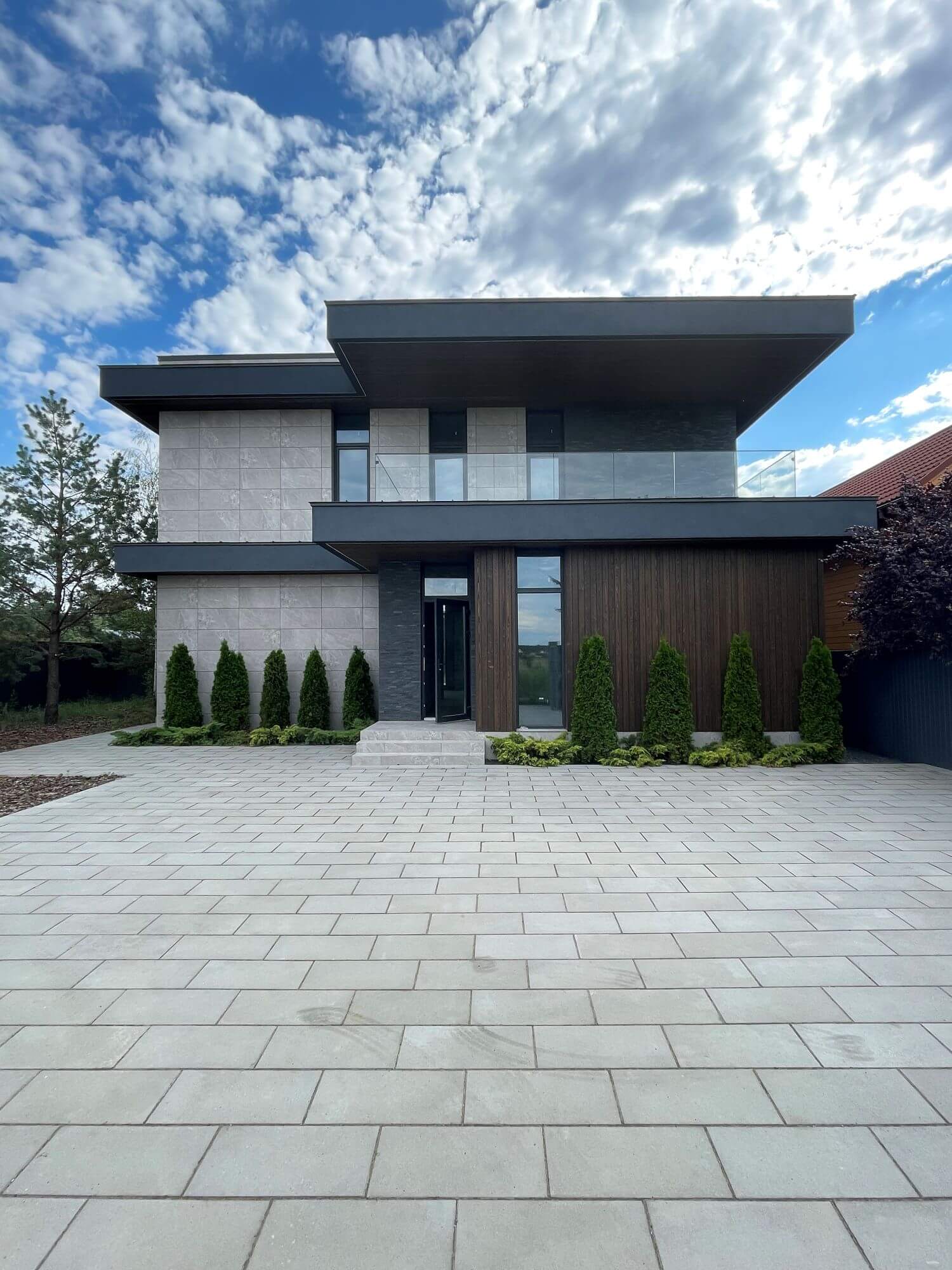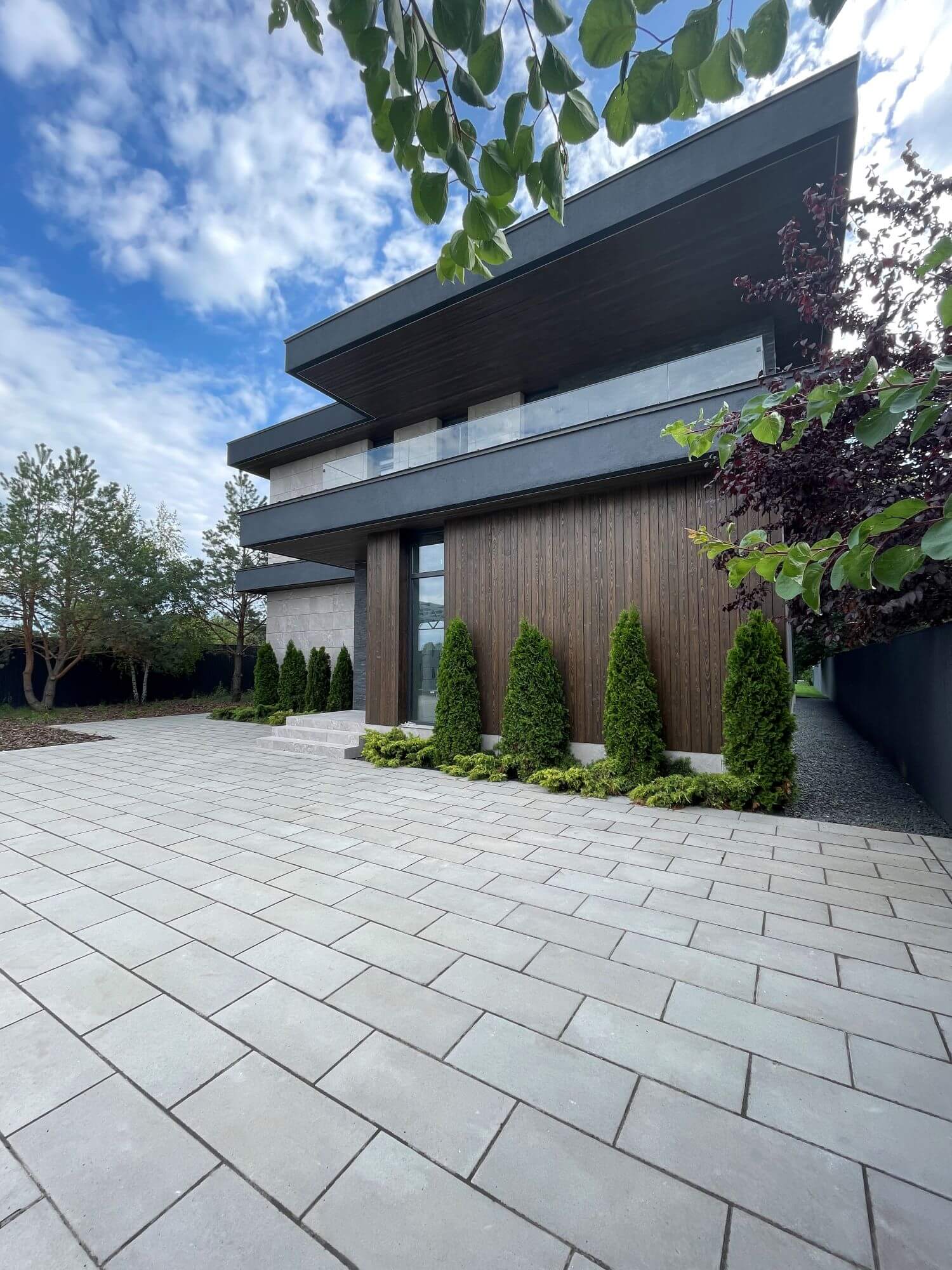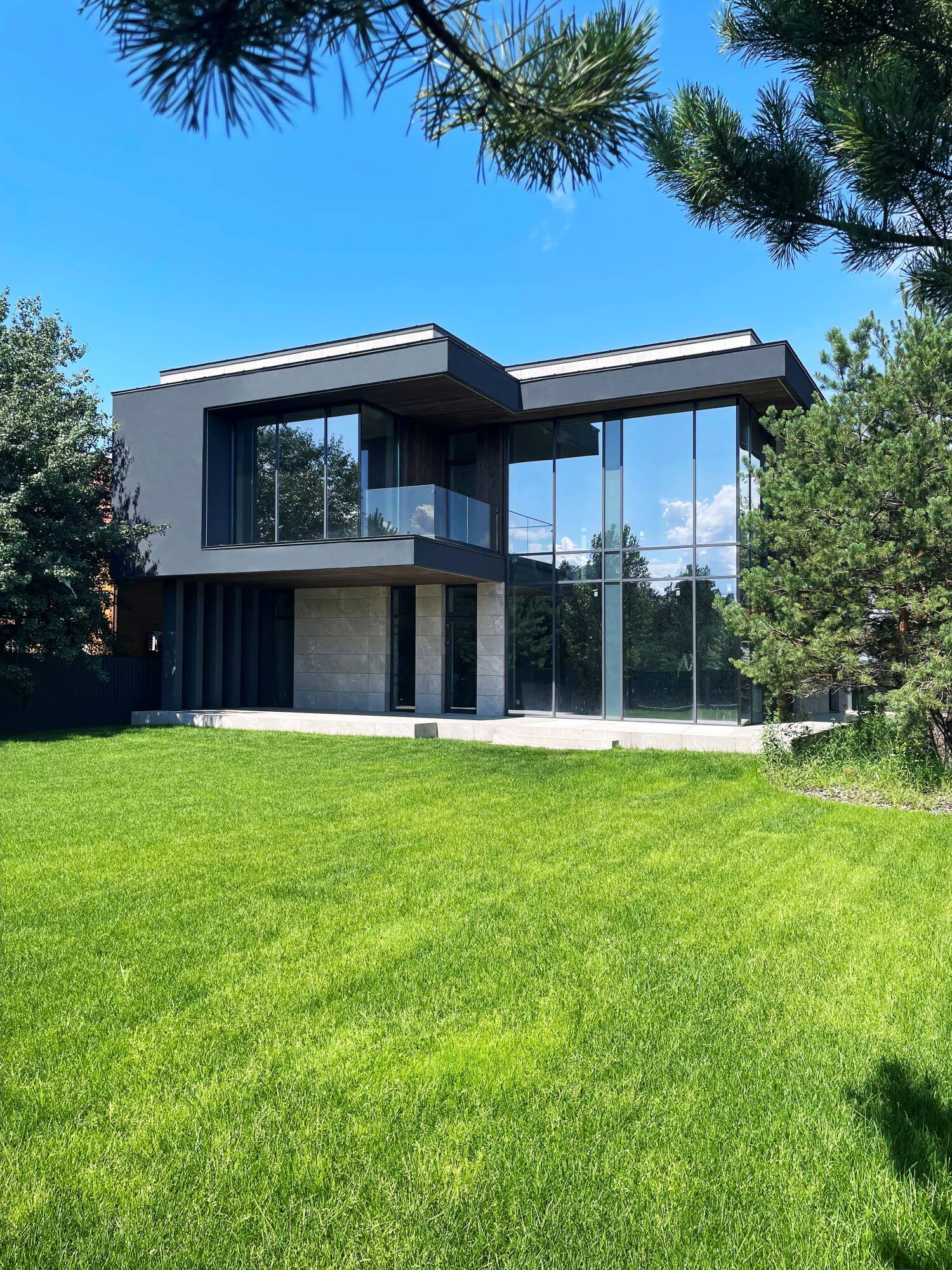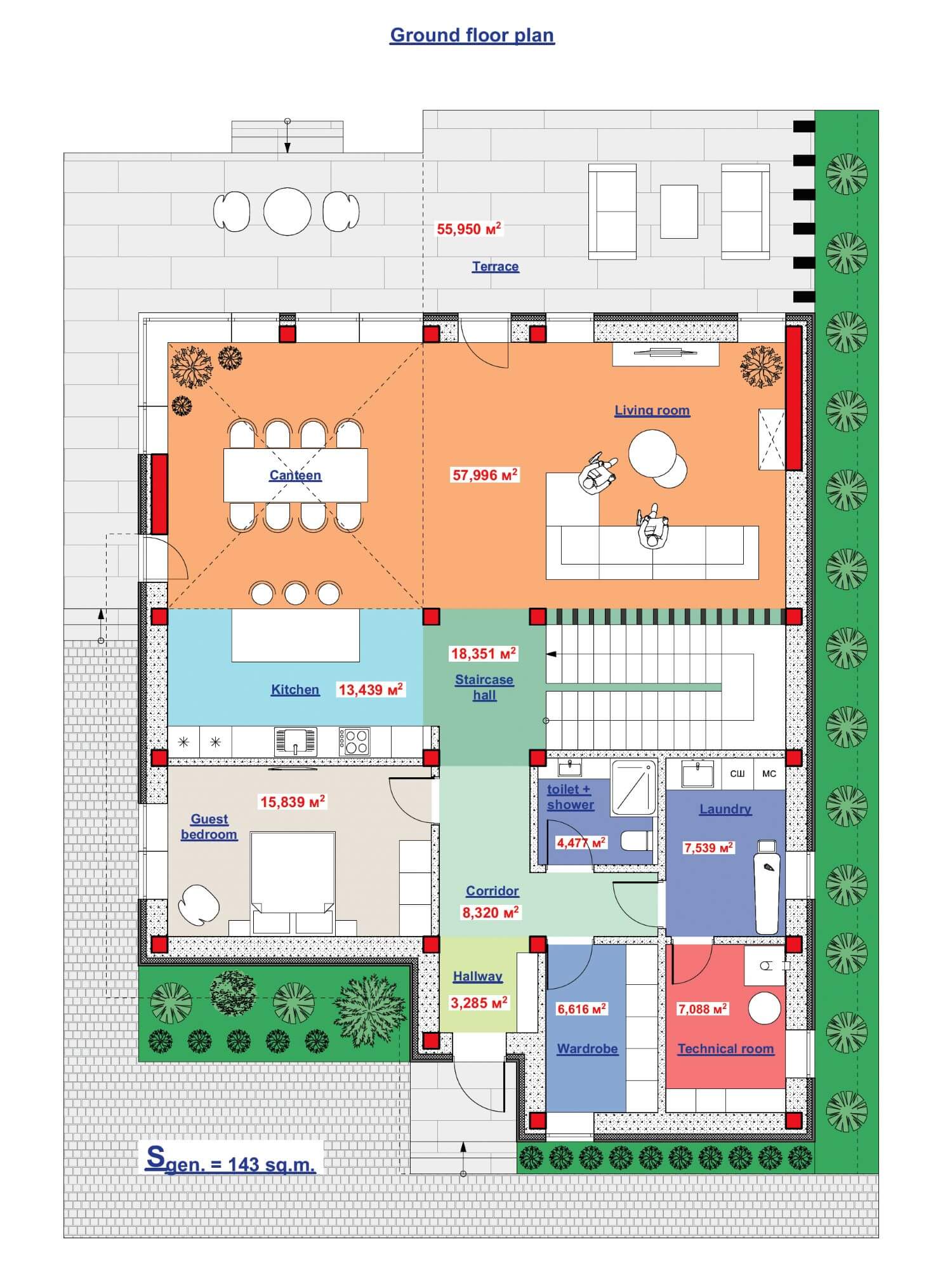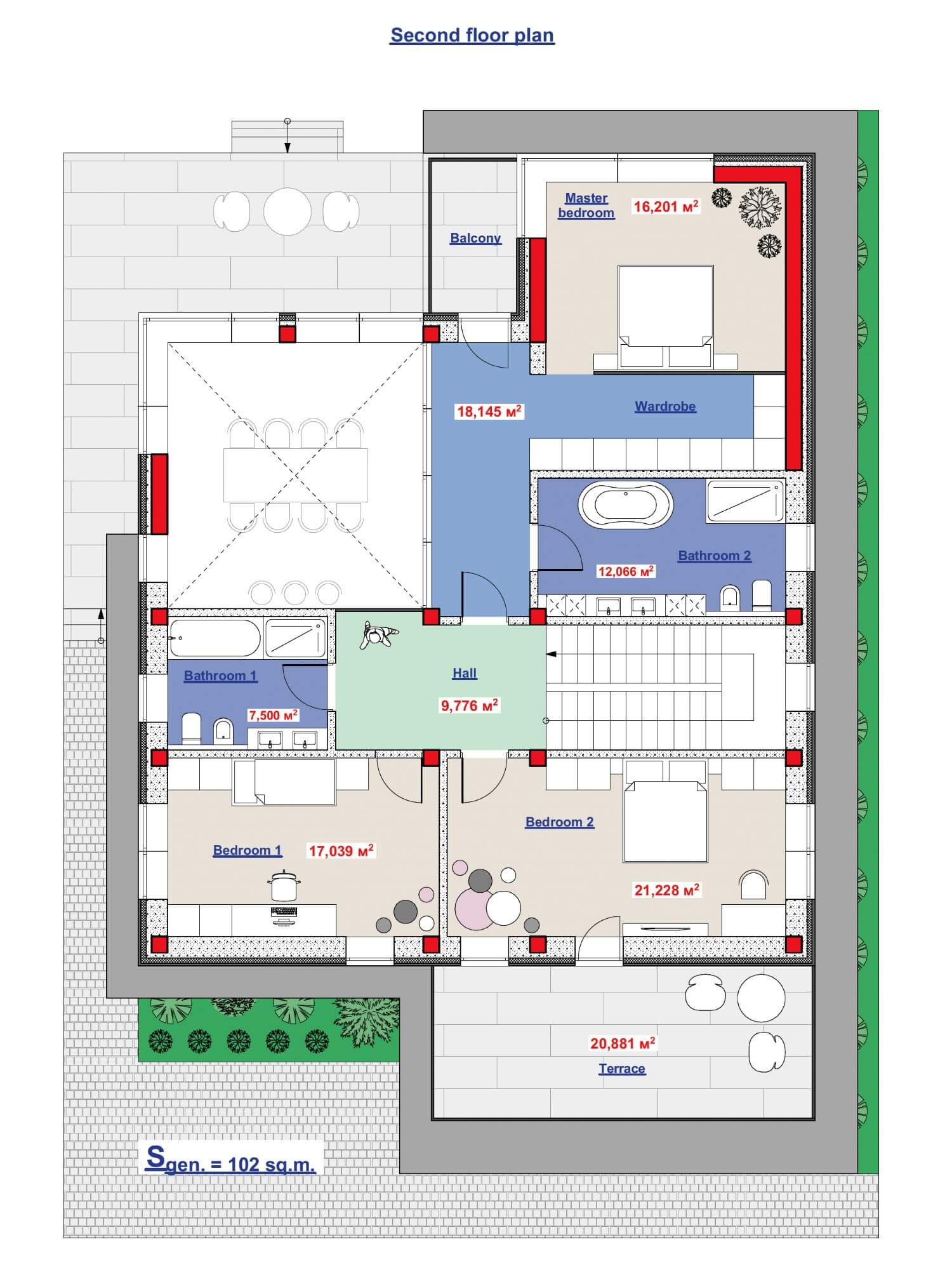 ---