NU.MA Architects: This architectural project is intended to be a holidays house. The demands were clear. The client wanted to take advantage from the site, specially the views (Aveiro estuary and the forest) and create a unique space to store all his nautical equipment. With this, we start the project with a very clear idea. The visual permeability for the main house and the storage space for all the nautical equipment. With this and the morphological conditions of the terrain, we decided to create a building with two stories.
Given the accentuated topology of the terrain in relation to the street, we decided to dissimulate that, in order to ensure the placement of the house like a unique piece over the terrain. These adjustments were intended also to add the possibility to enter the house practically on a base level and to be able to access the basement via a gently sloping ramp.
The spatial distribution was designed to ensure the separation of the function by floor. The main area located on the ground floor and the technical/storage area on the -1 floor. The social area (living room; dining room; kitchen and social sanitary facilities) and a private area (bedrooms; sanitary facilities to support the bedrooms)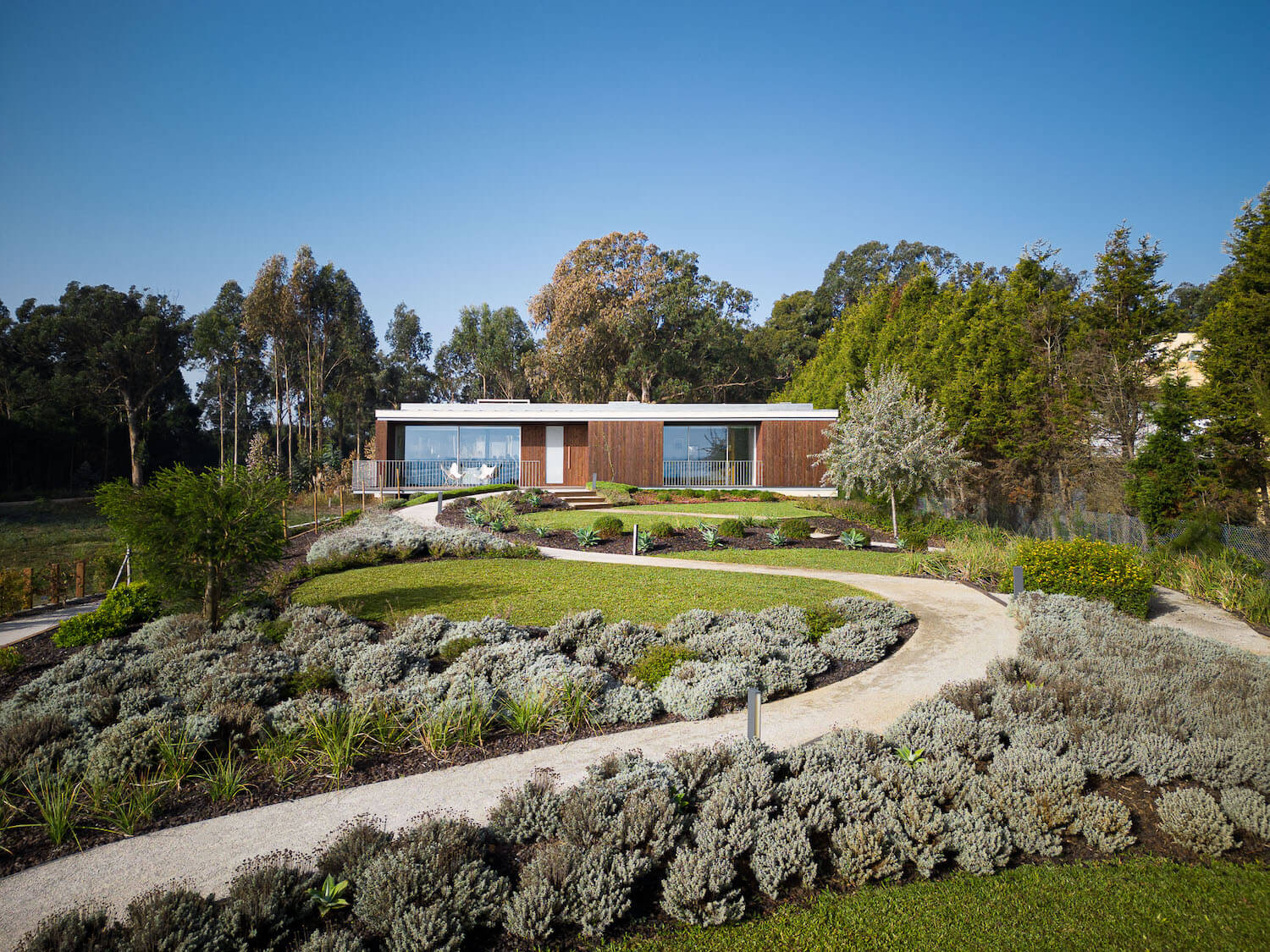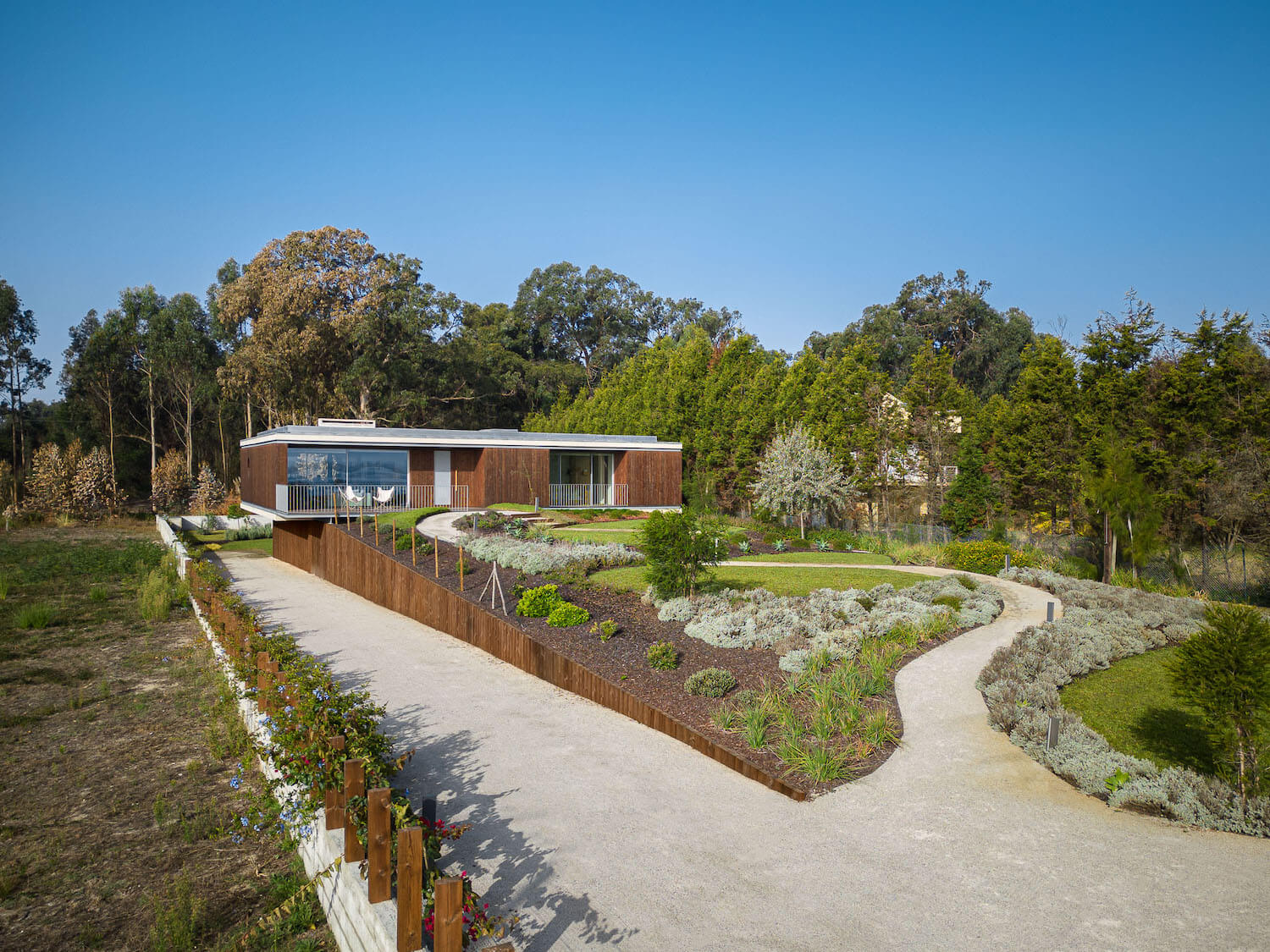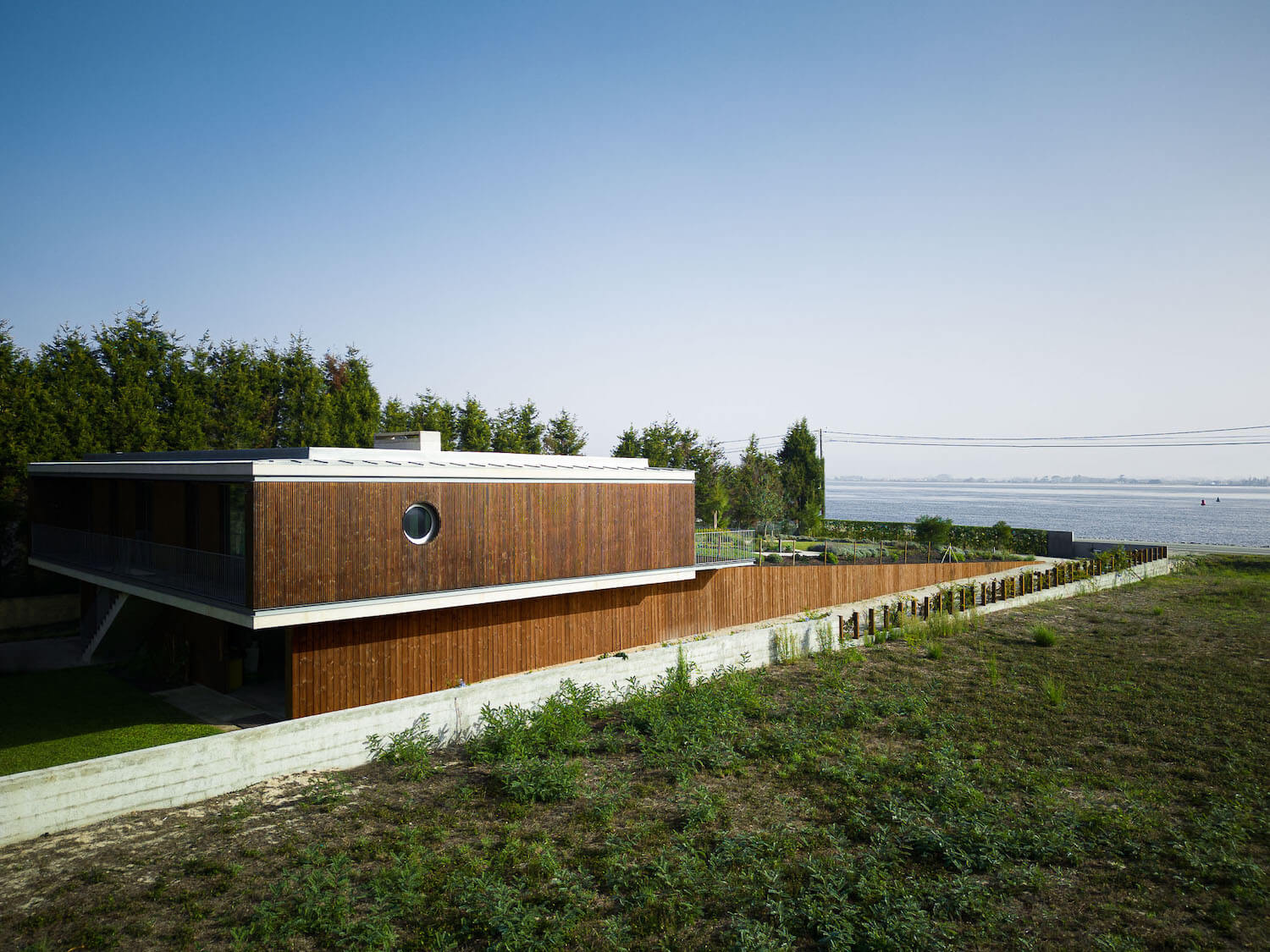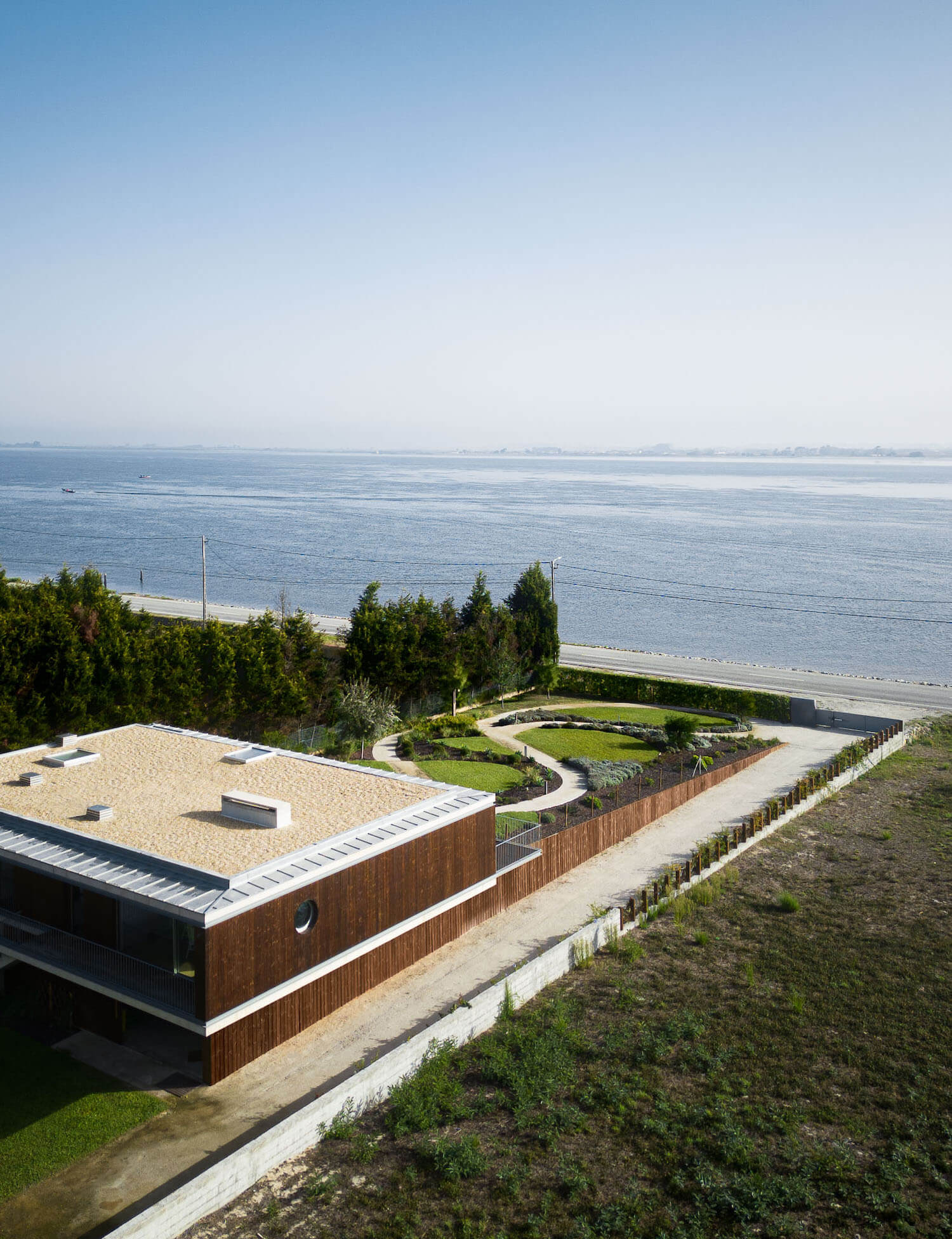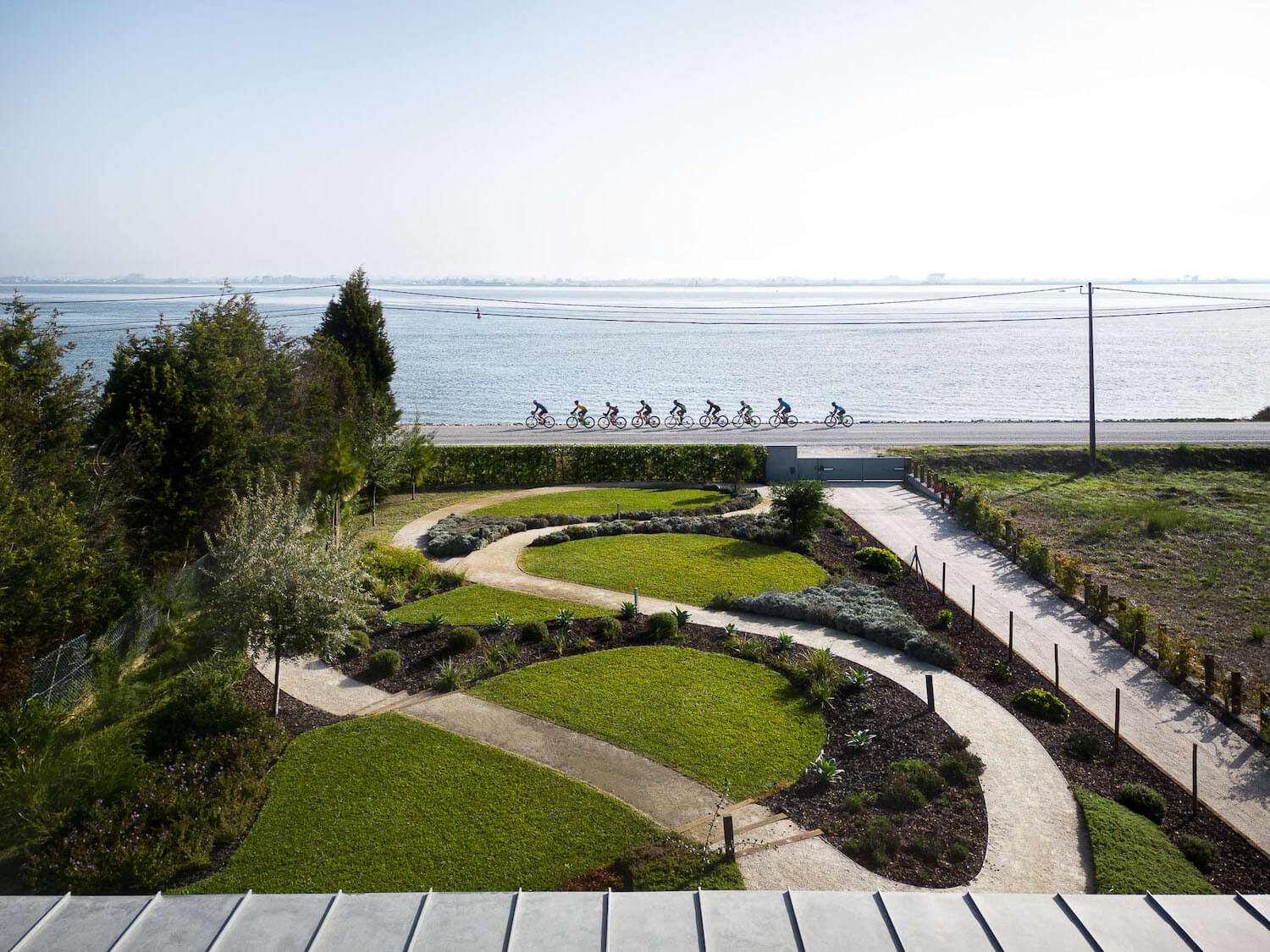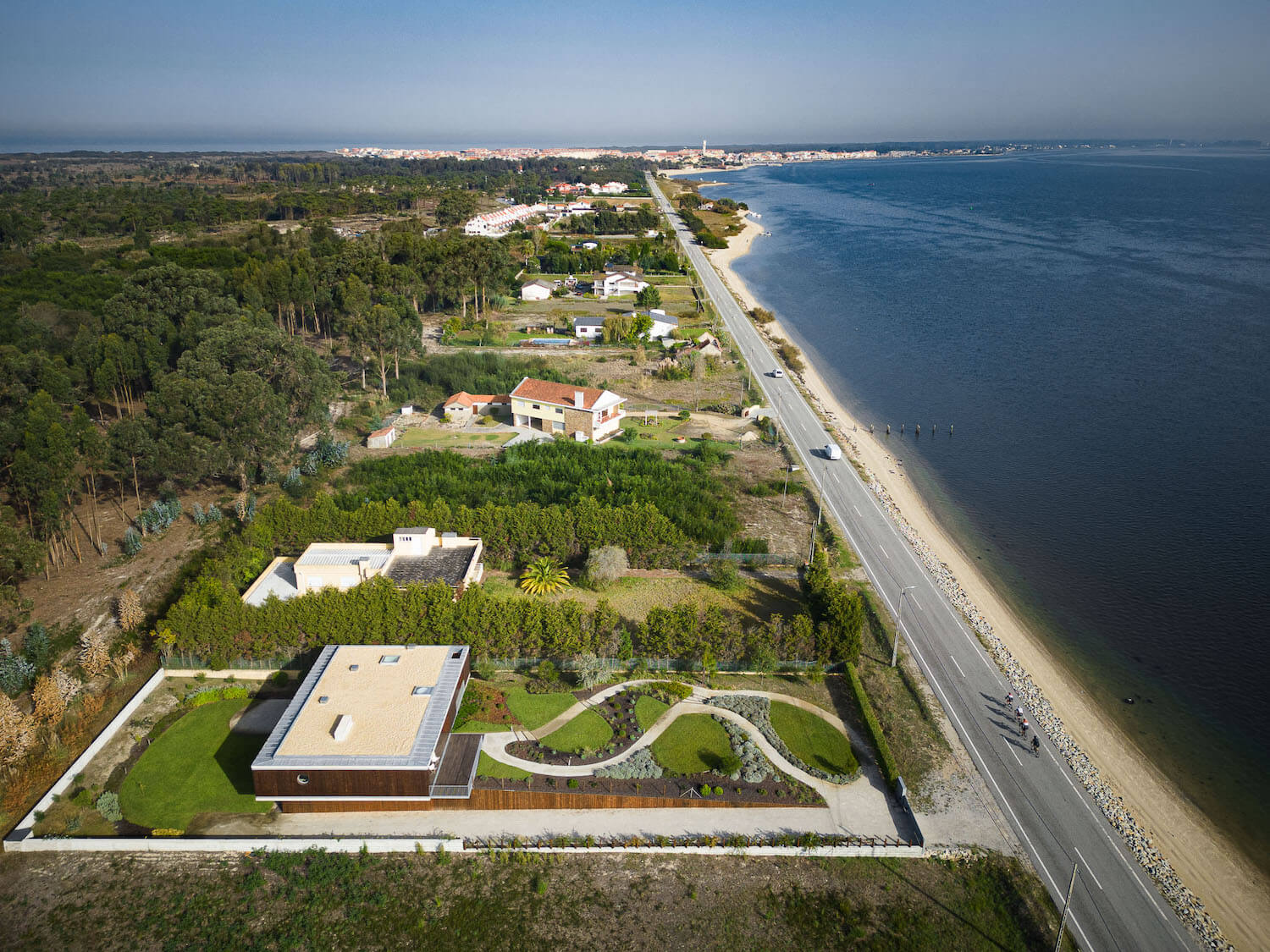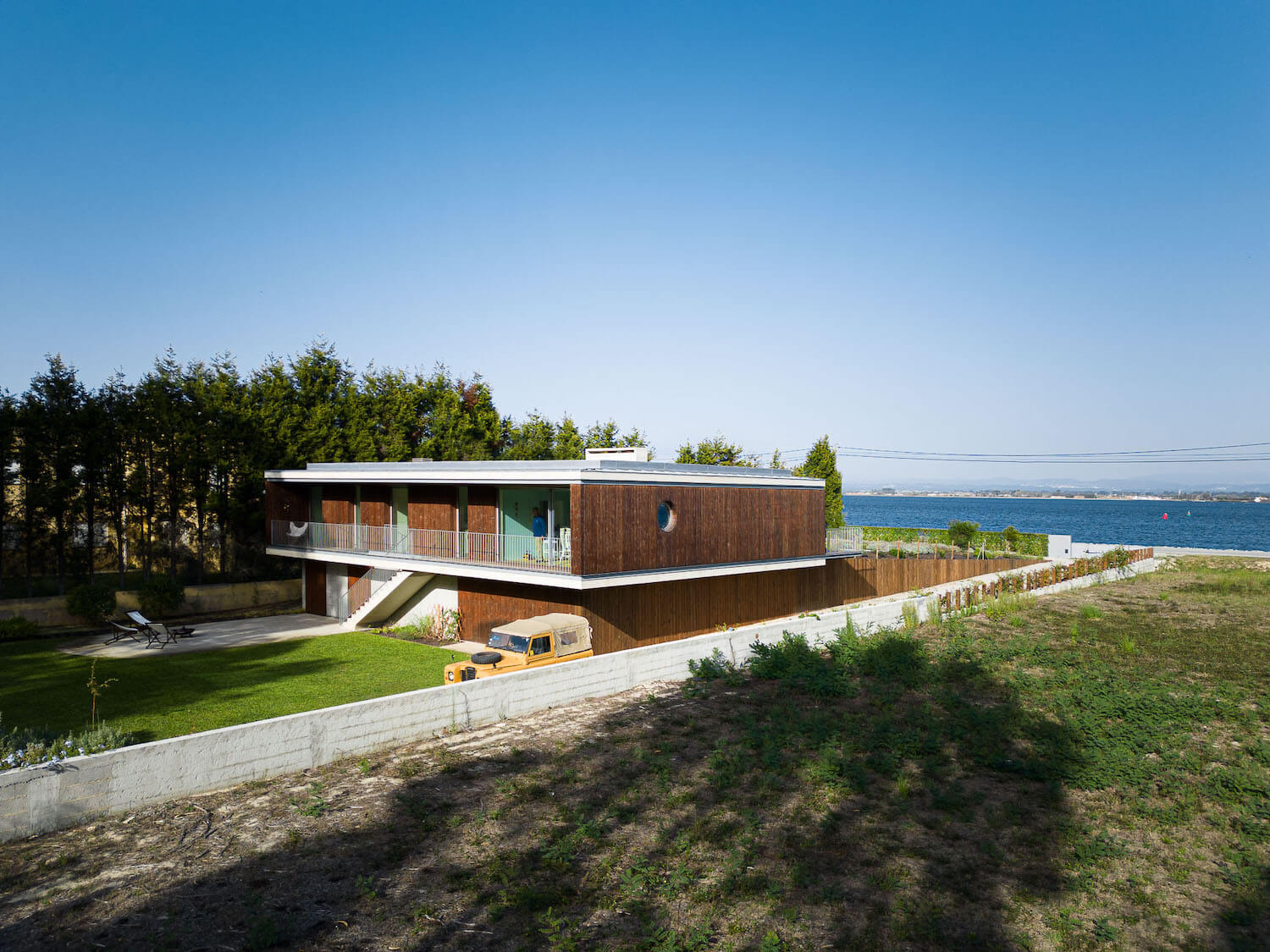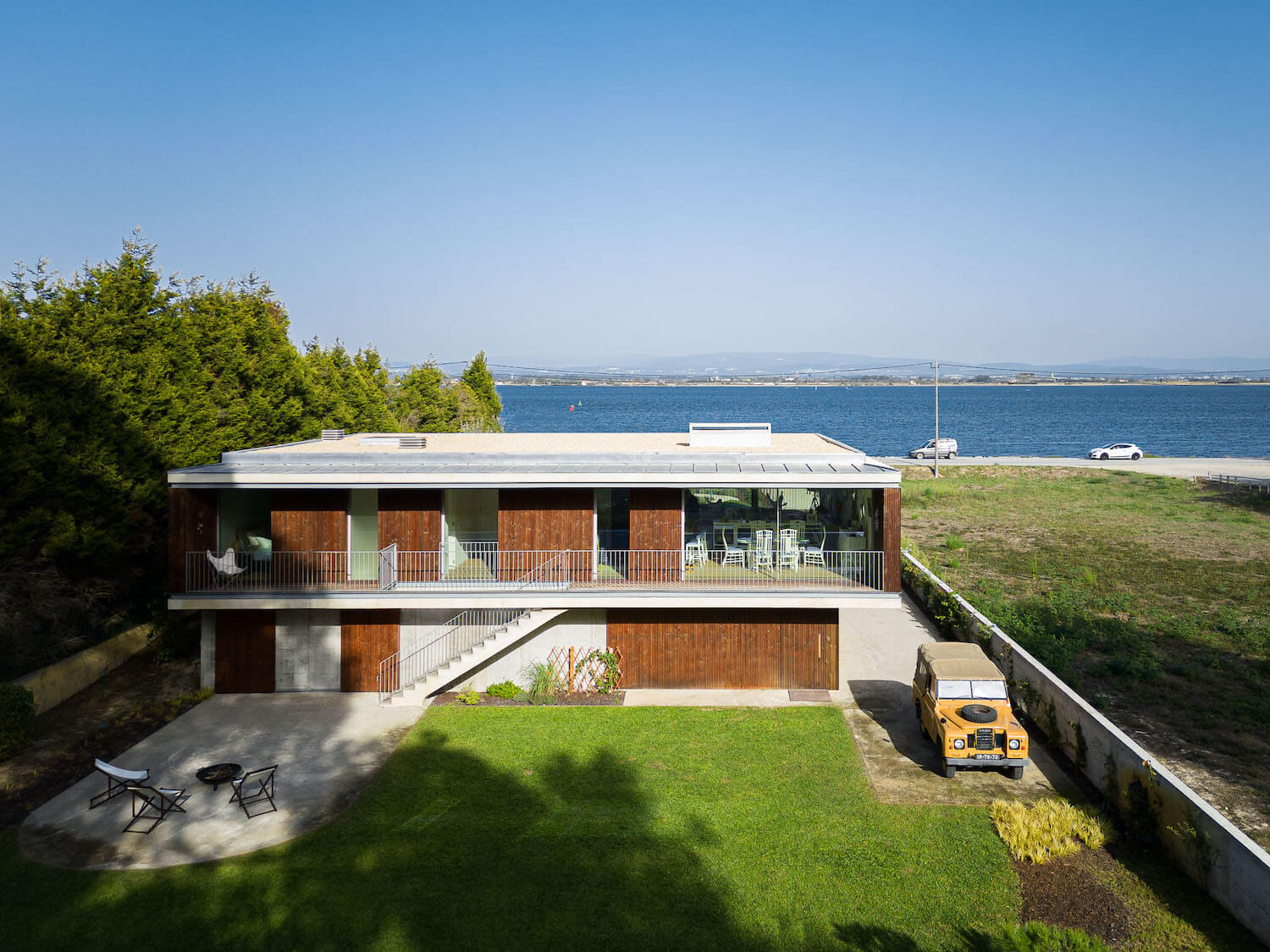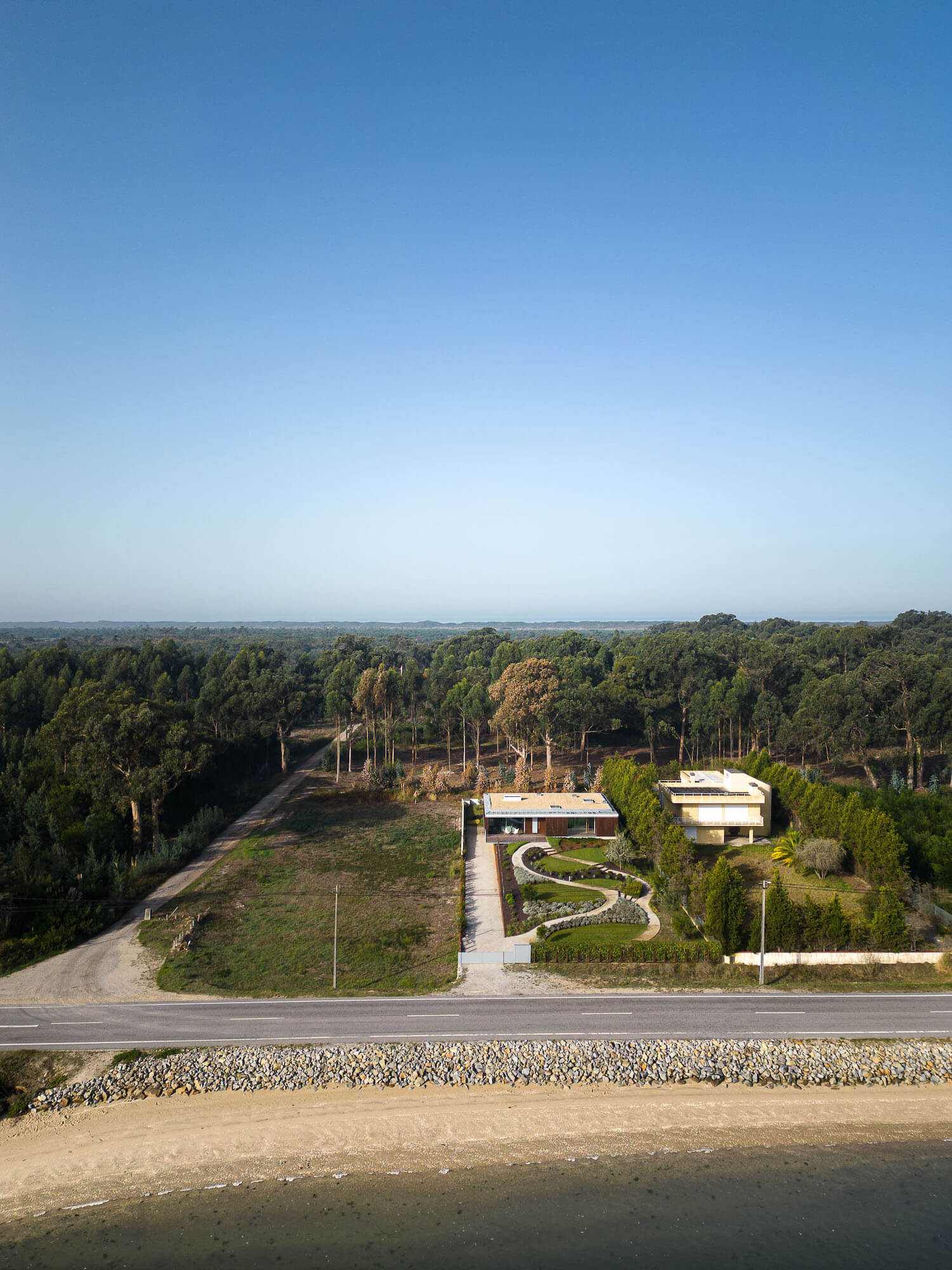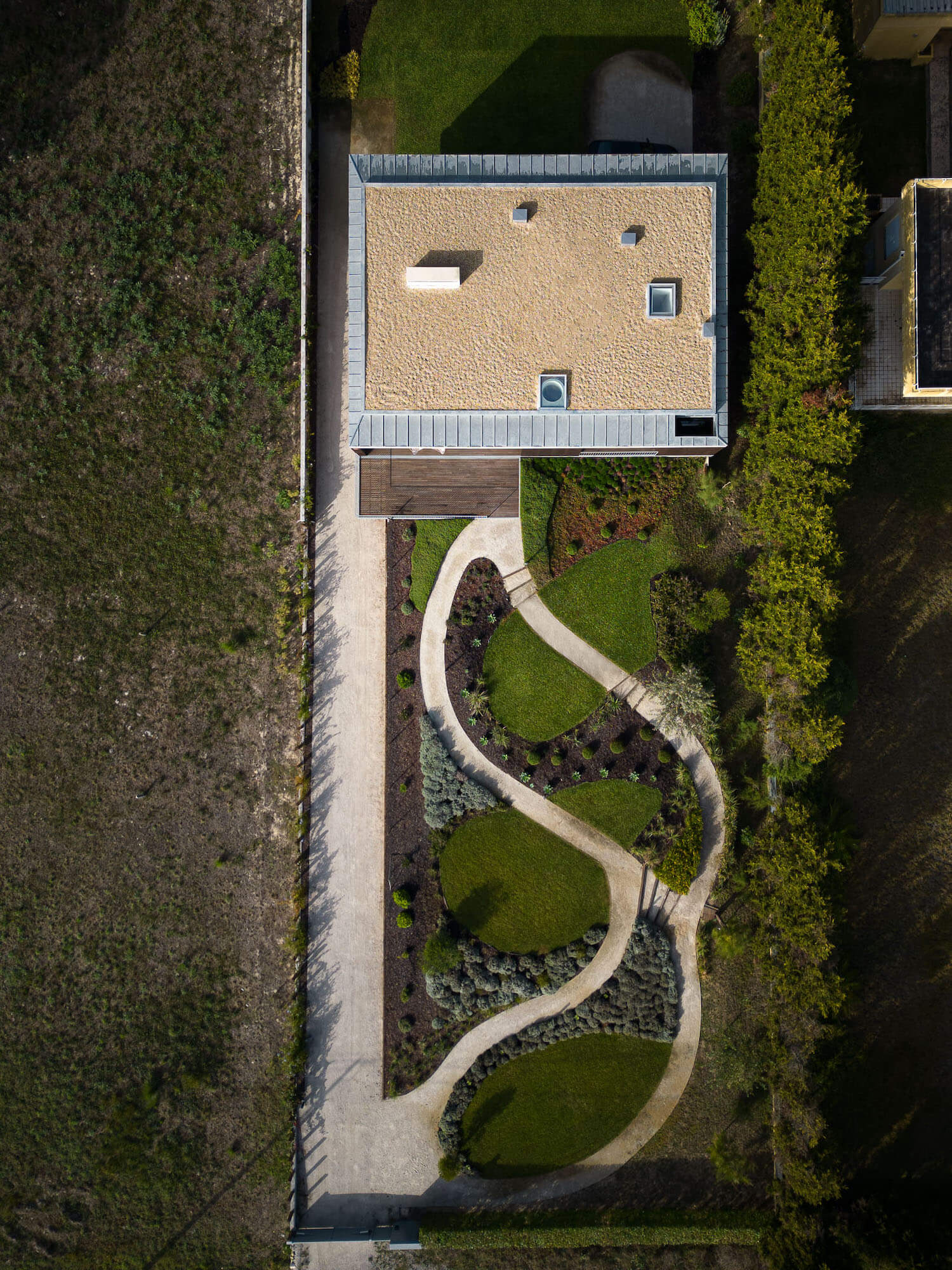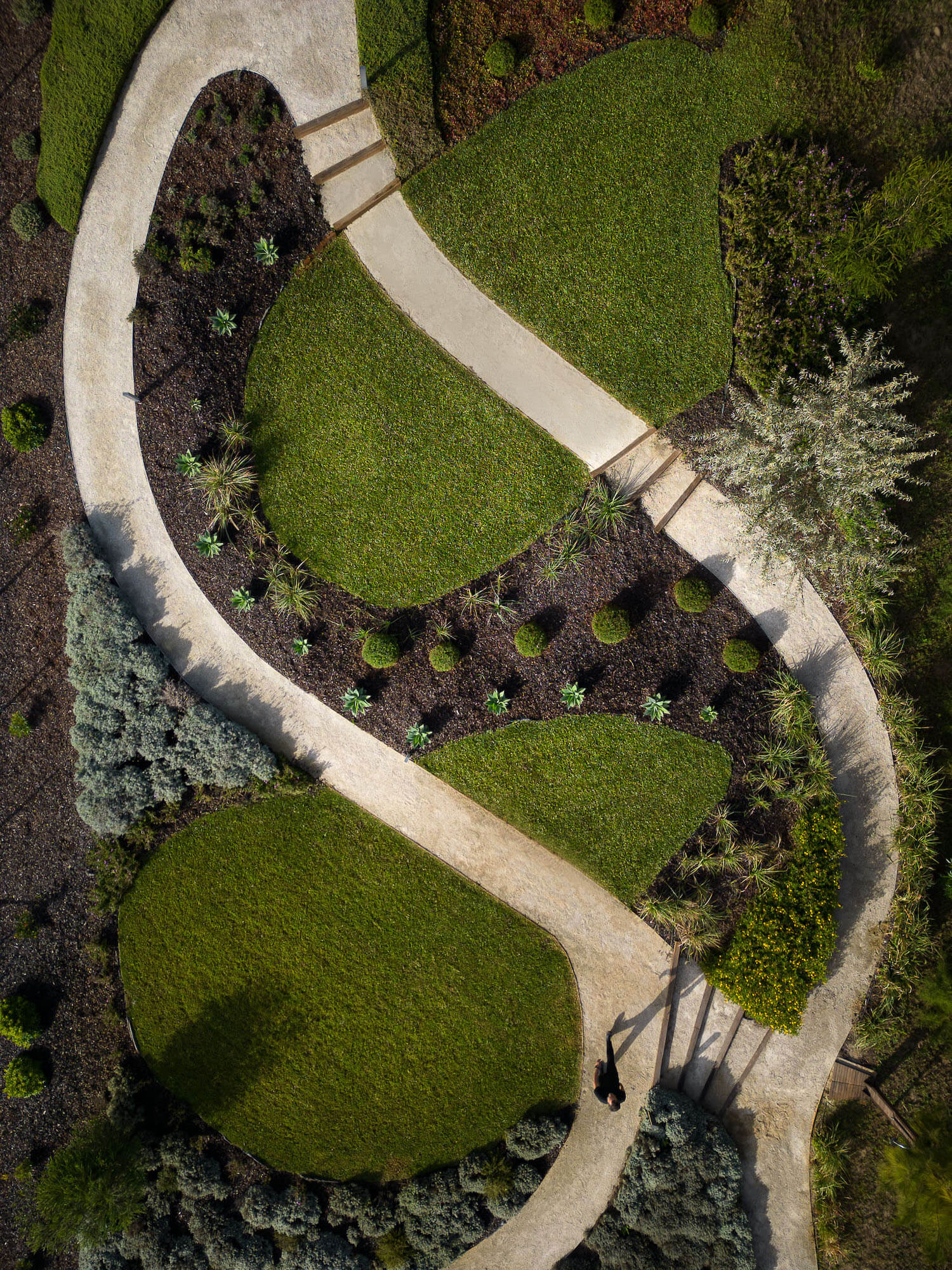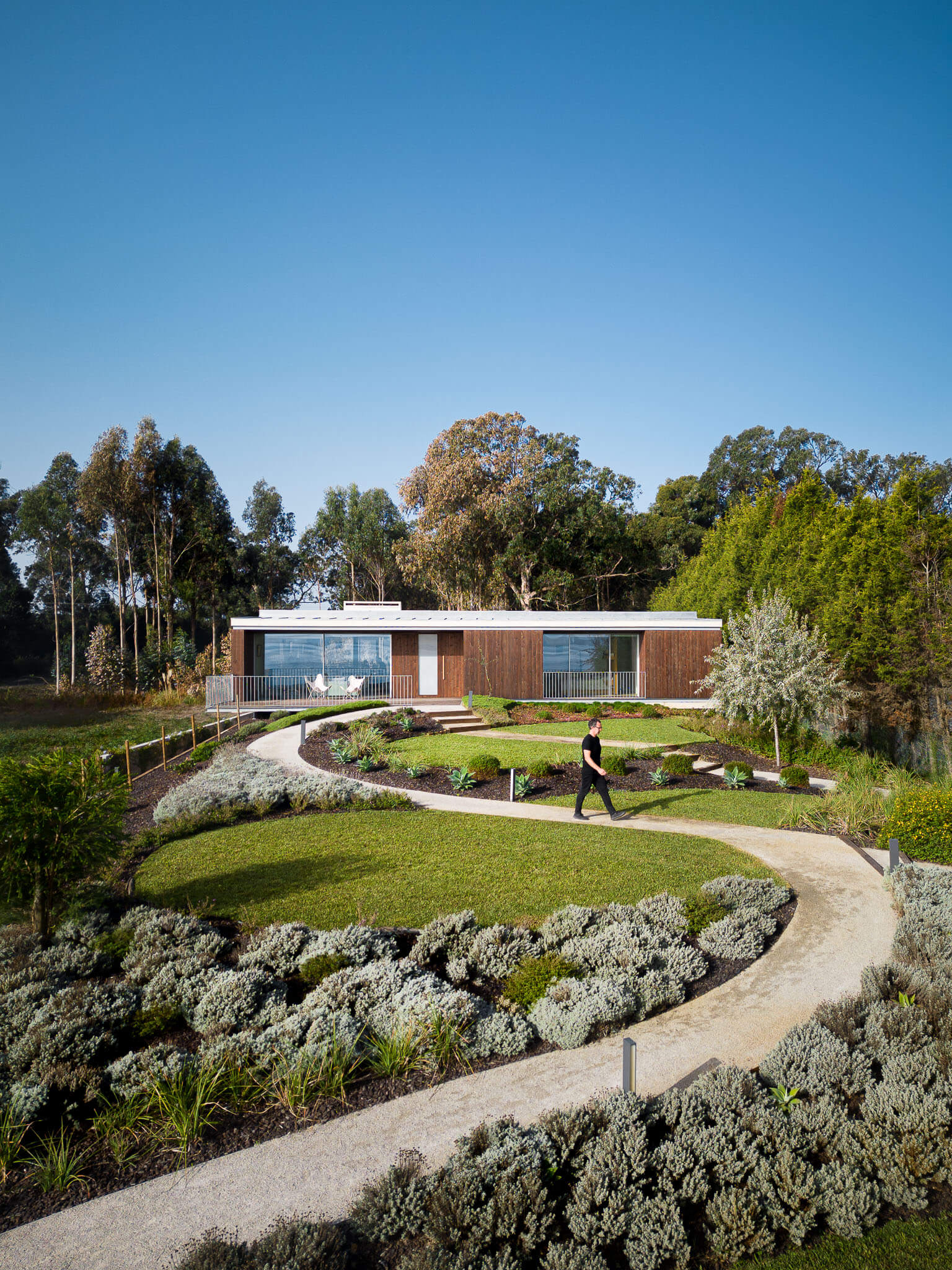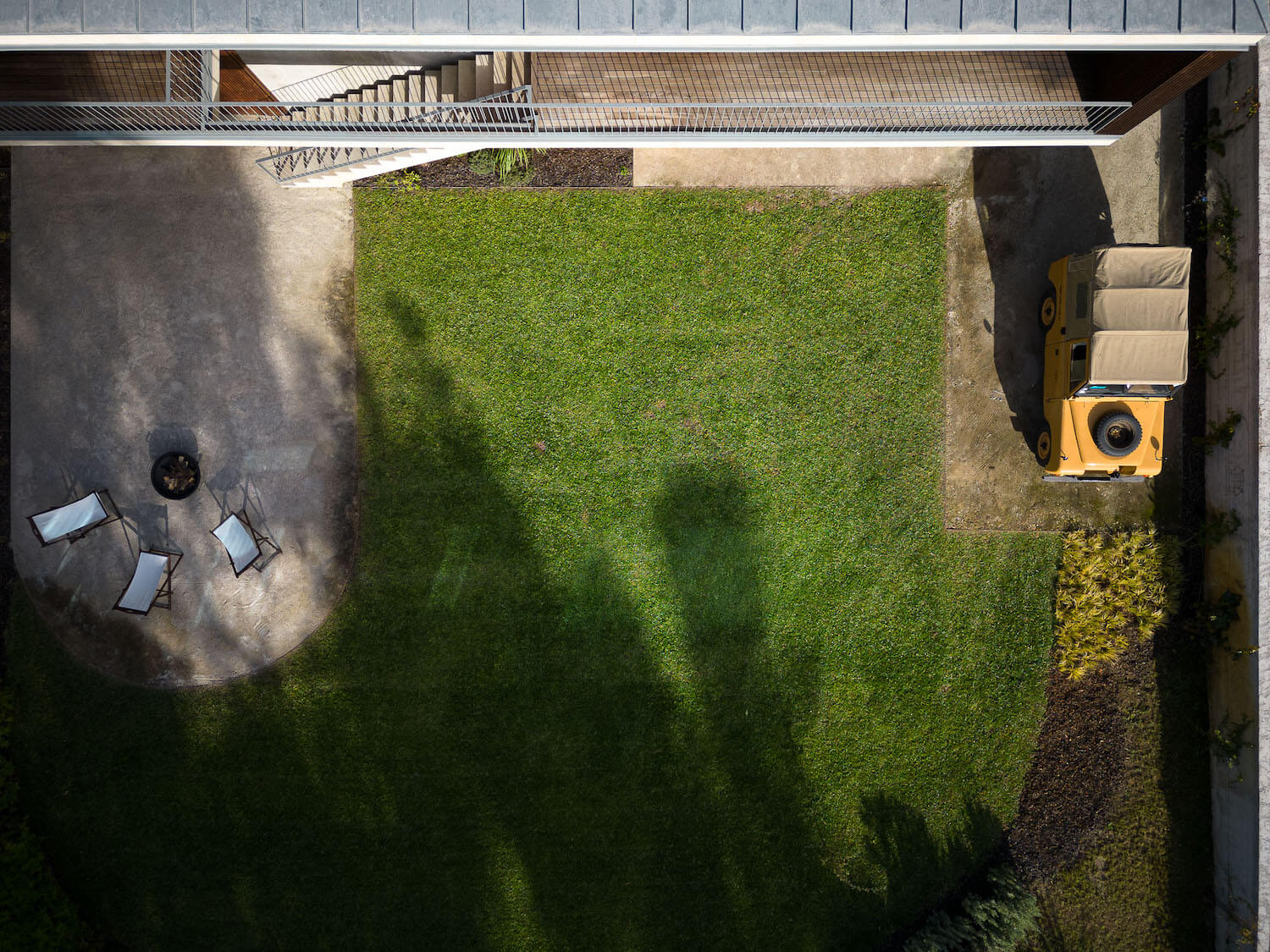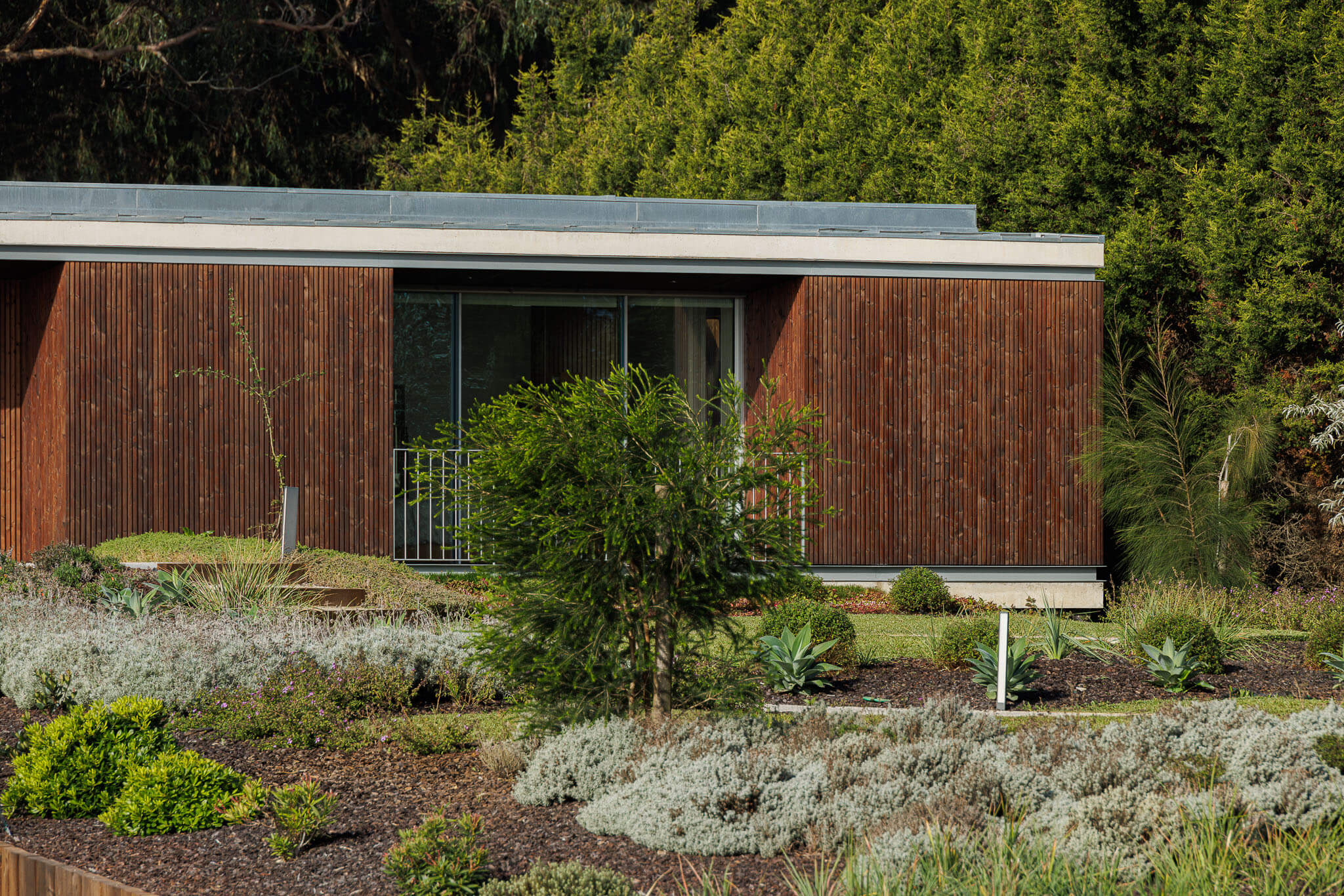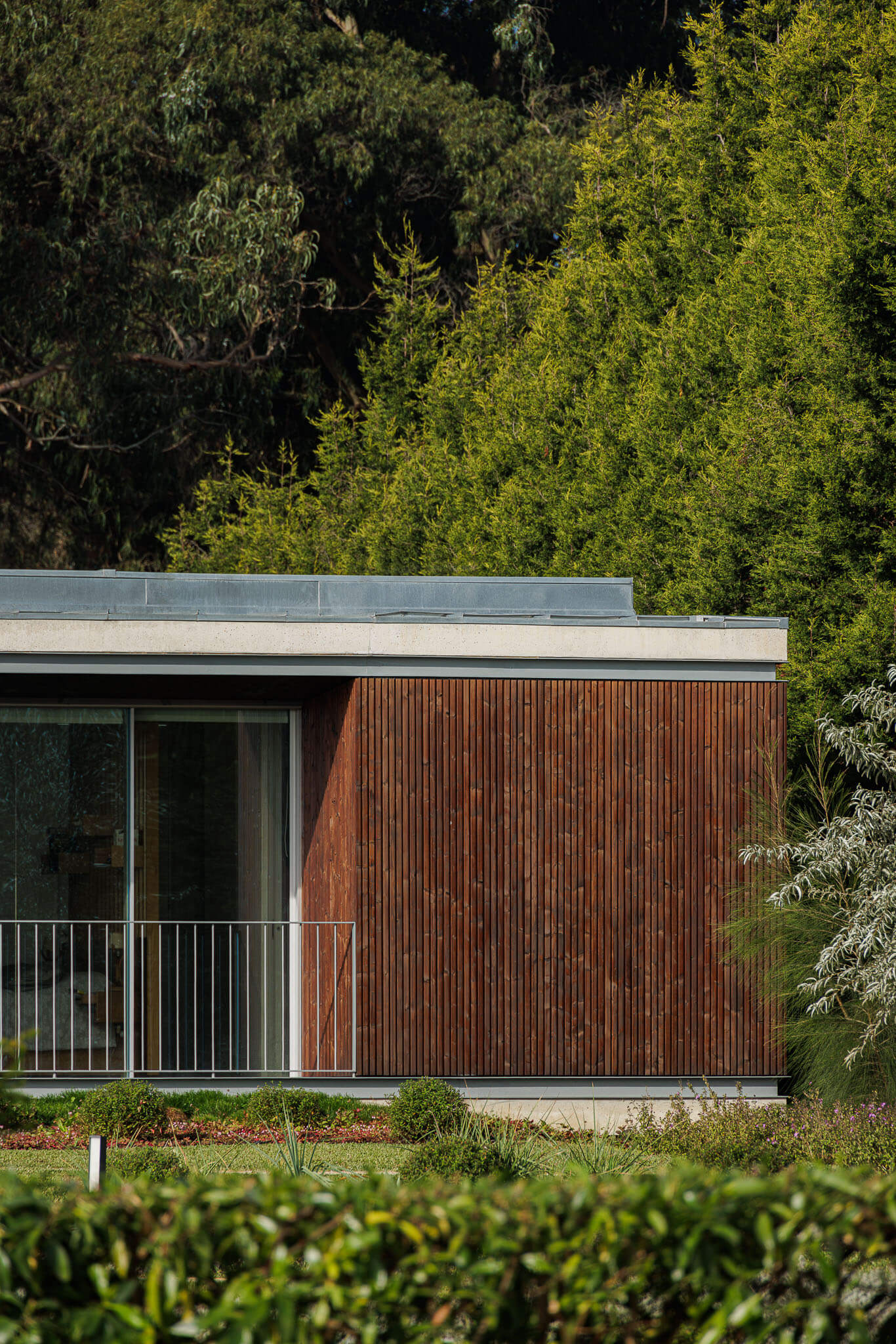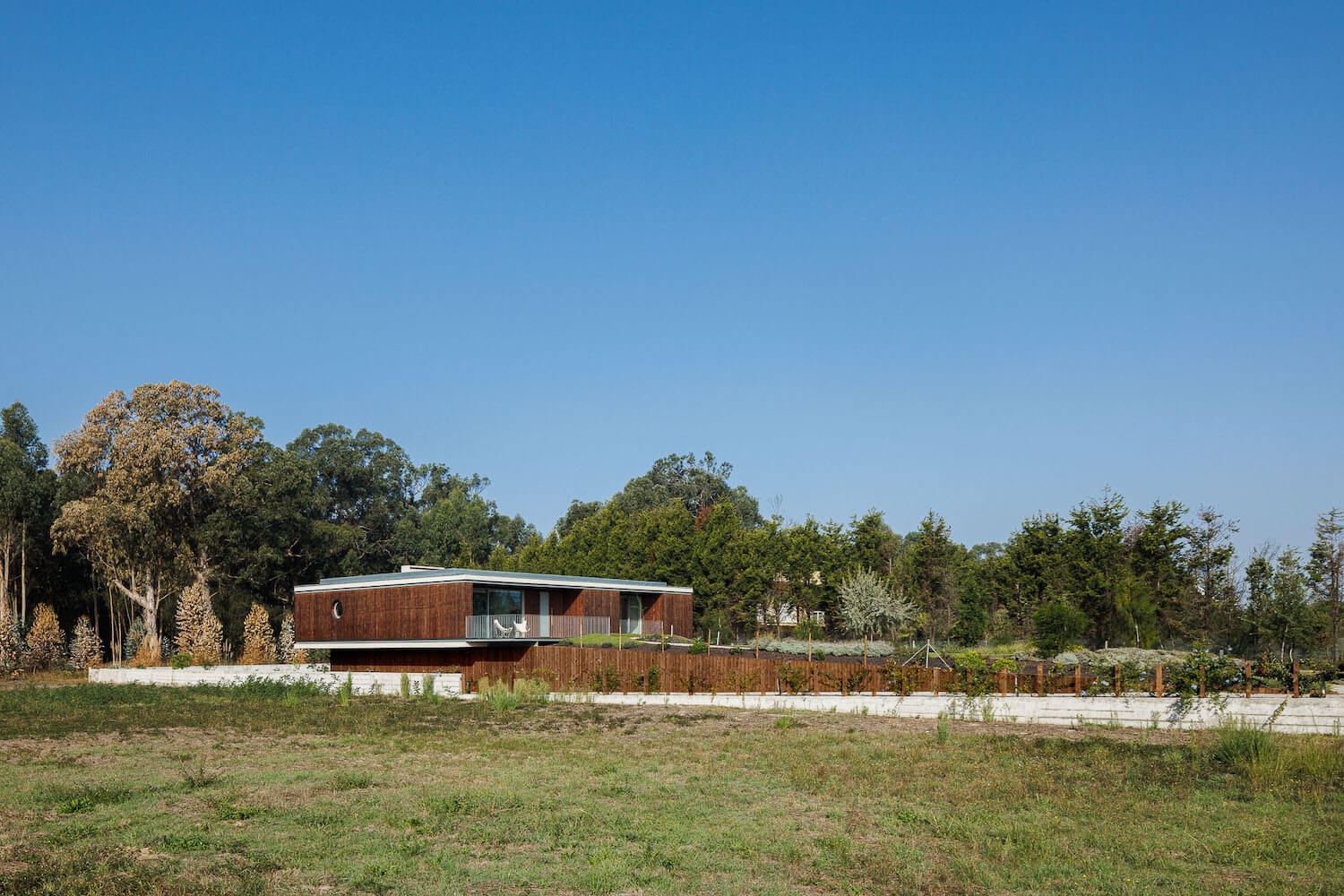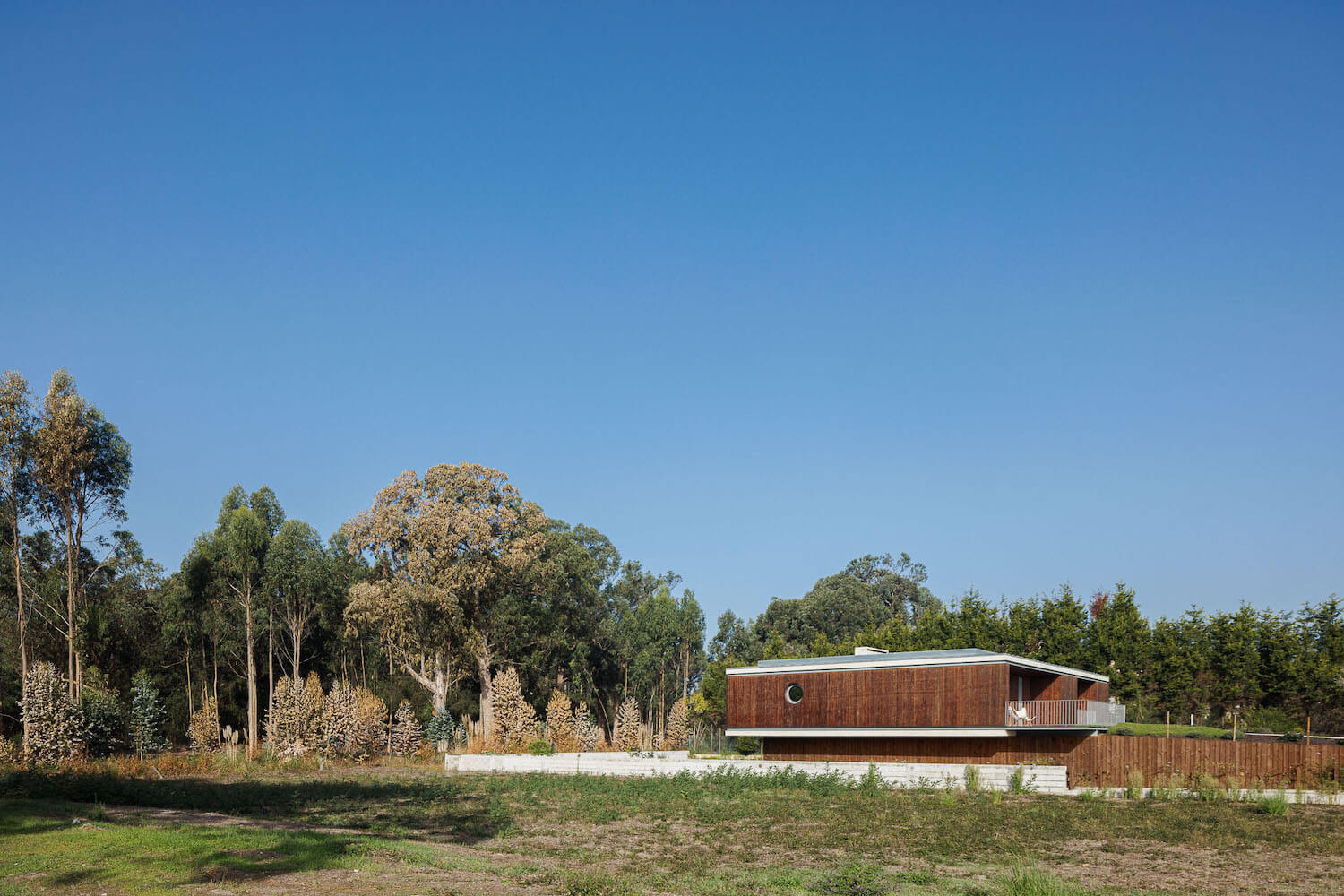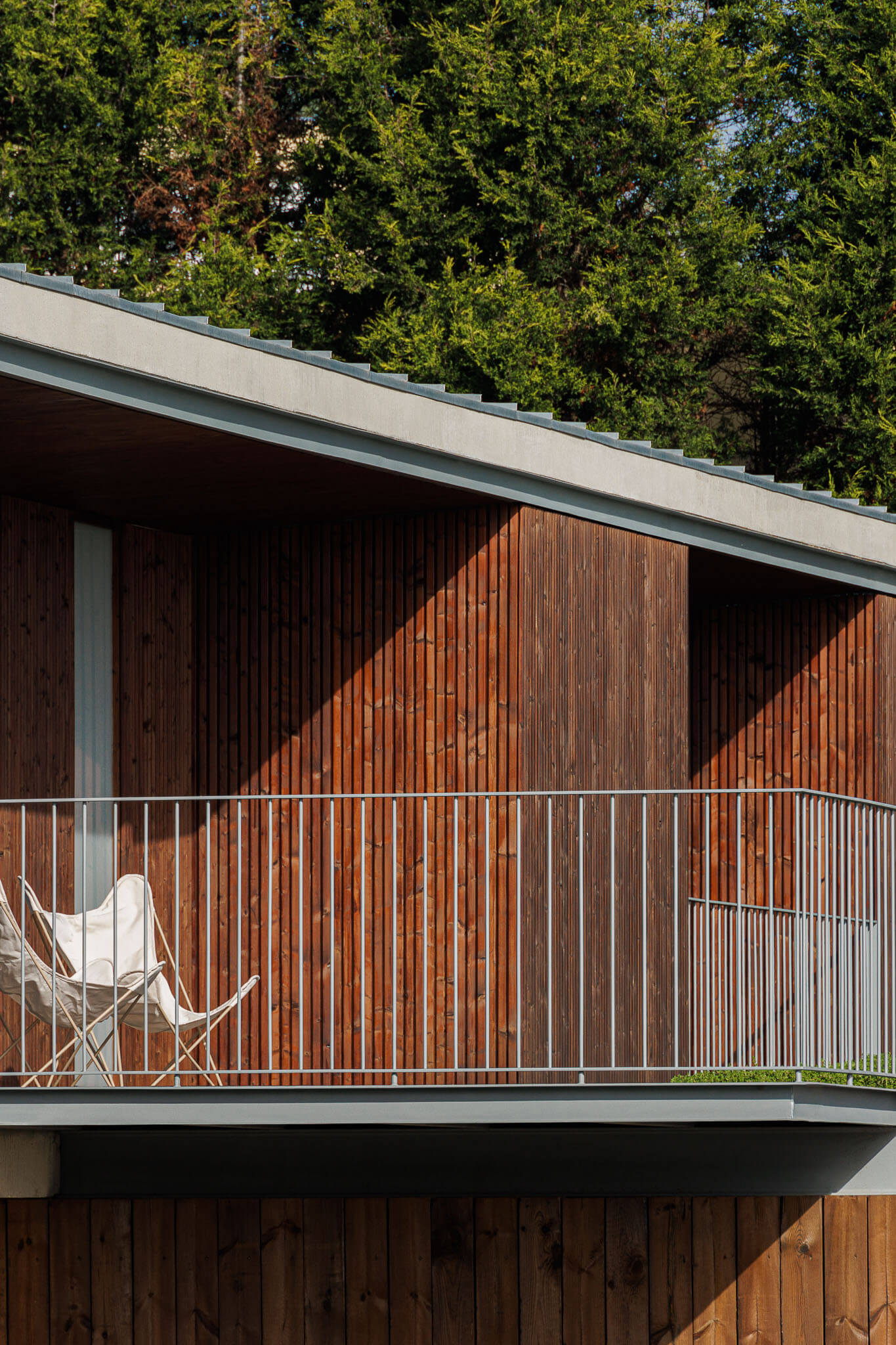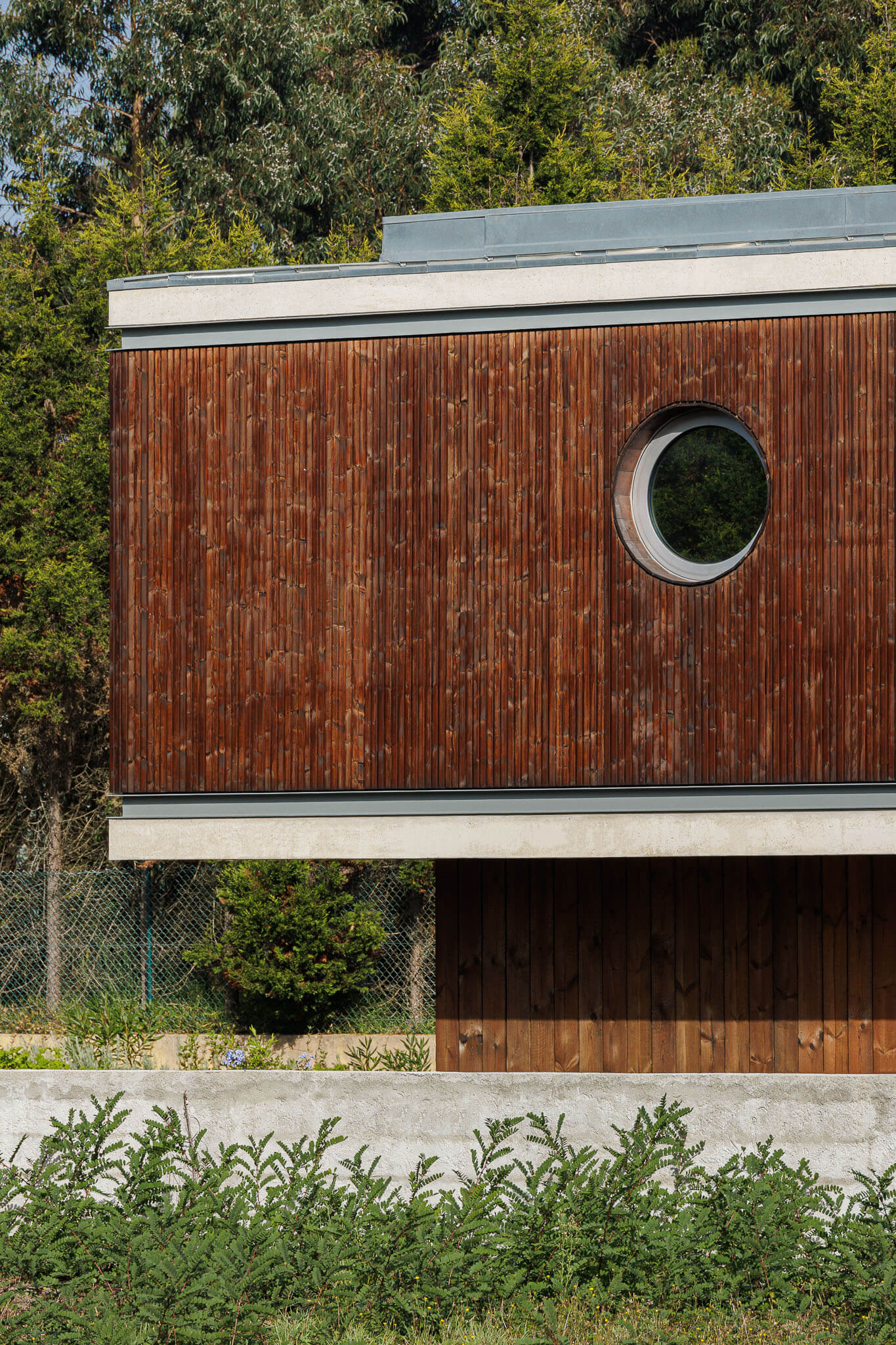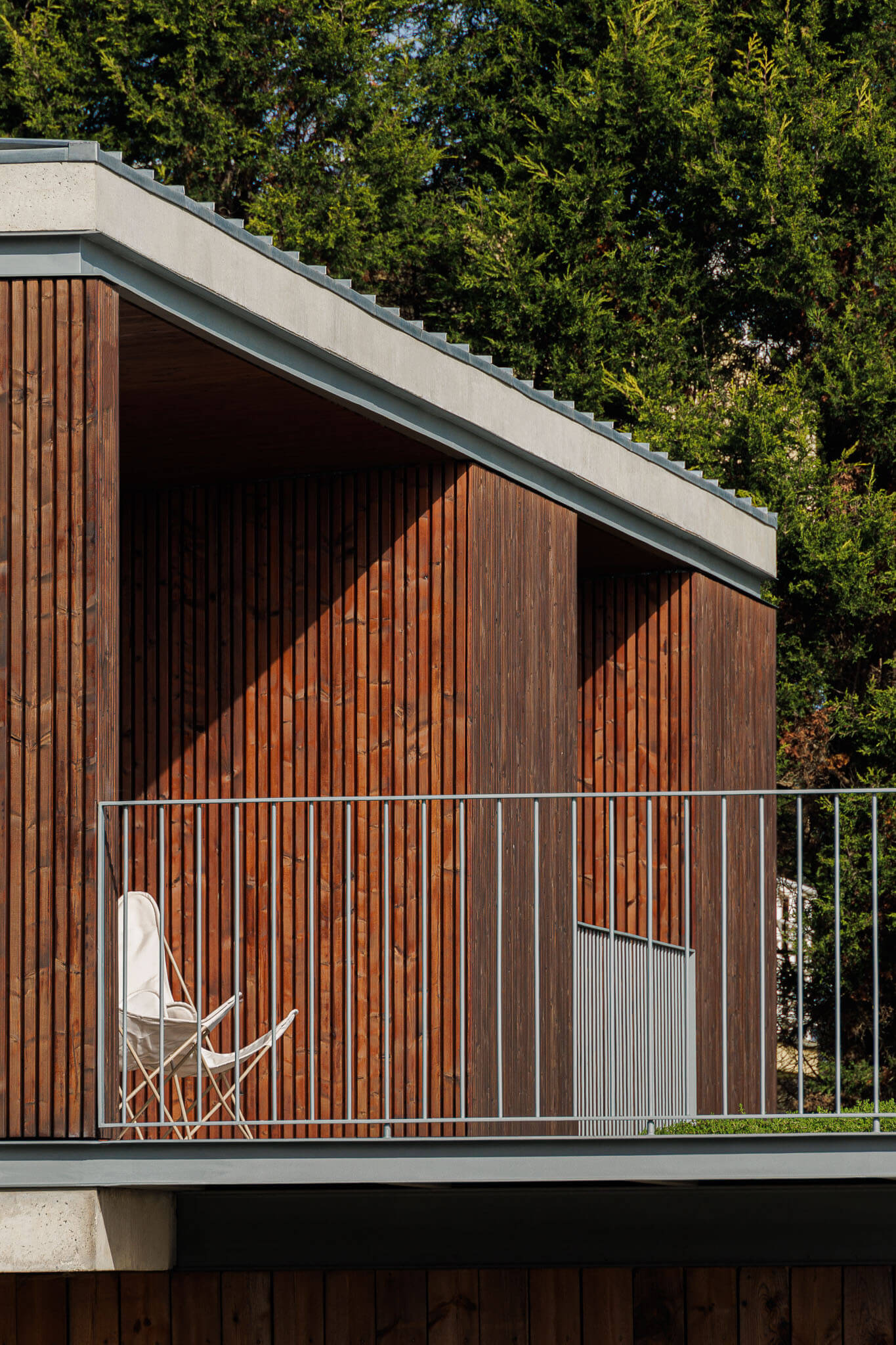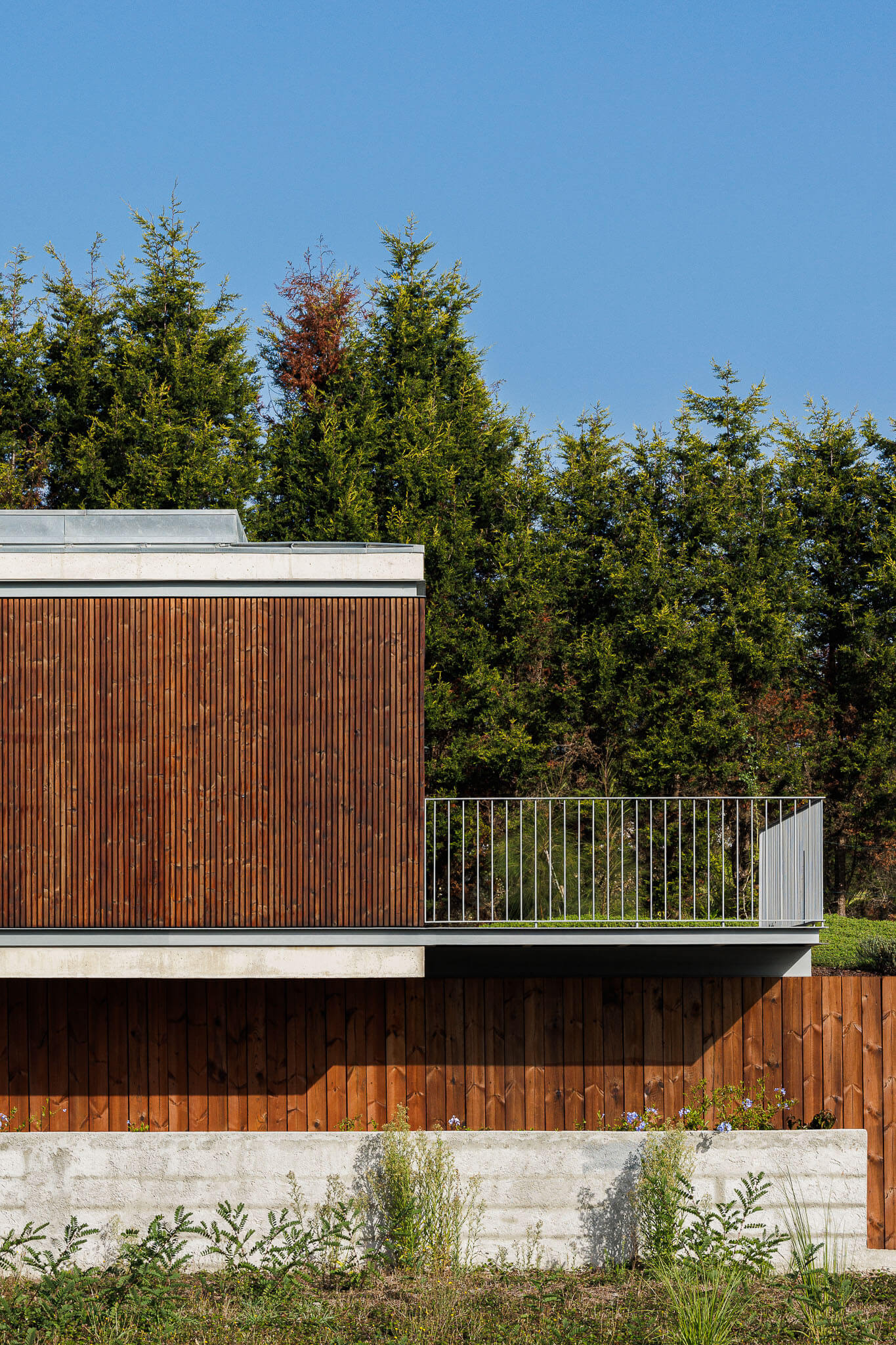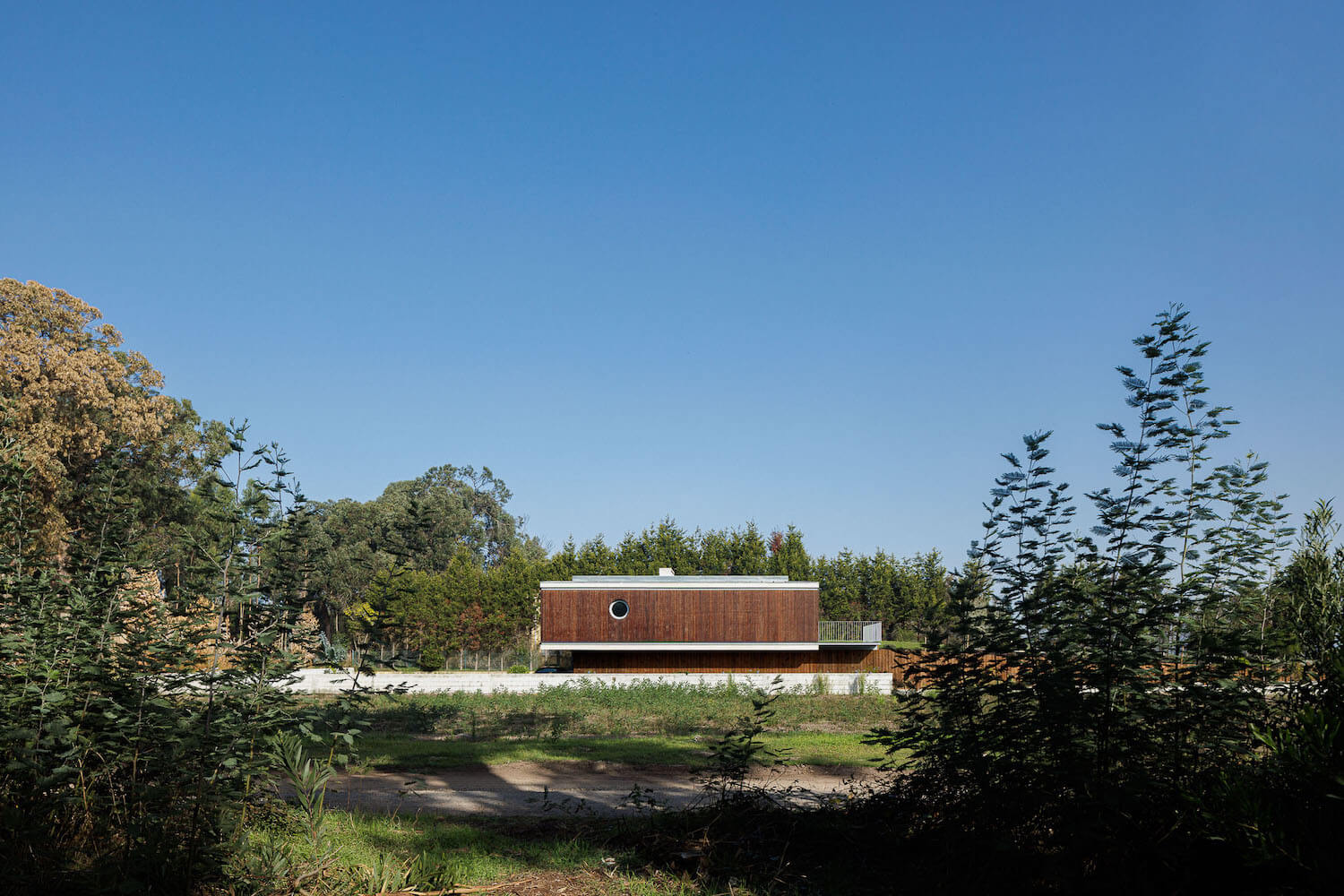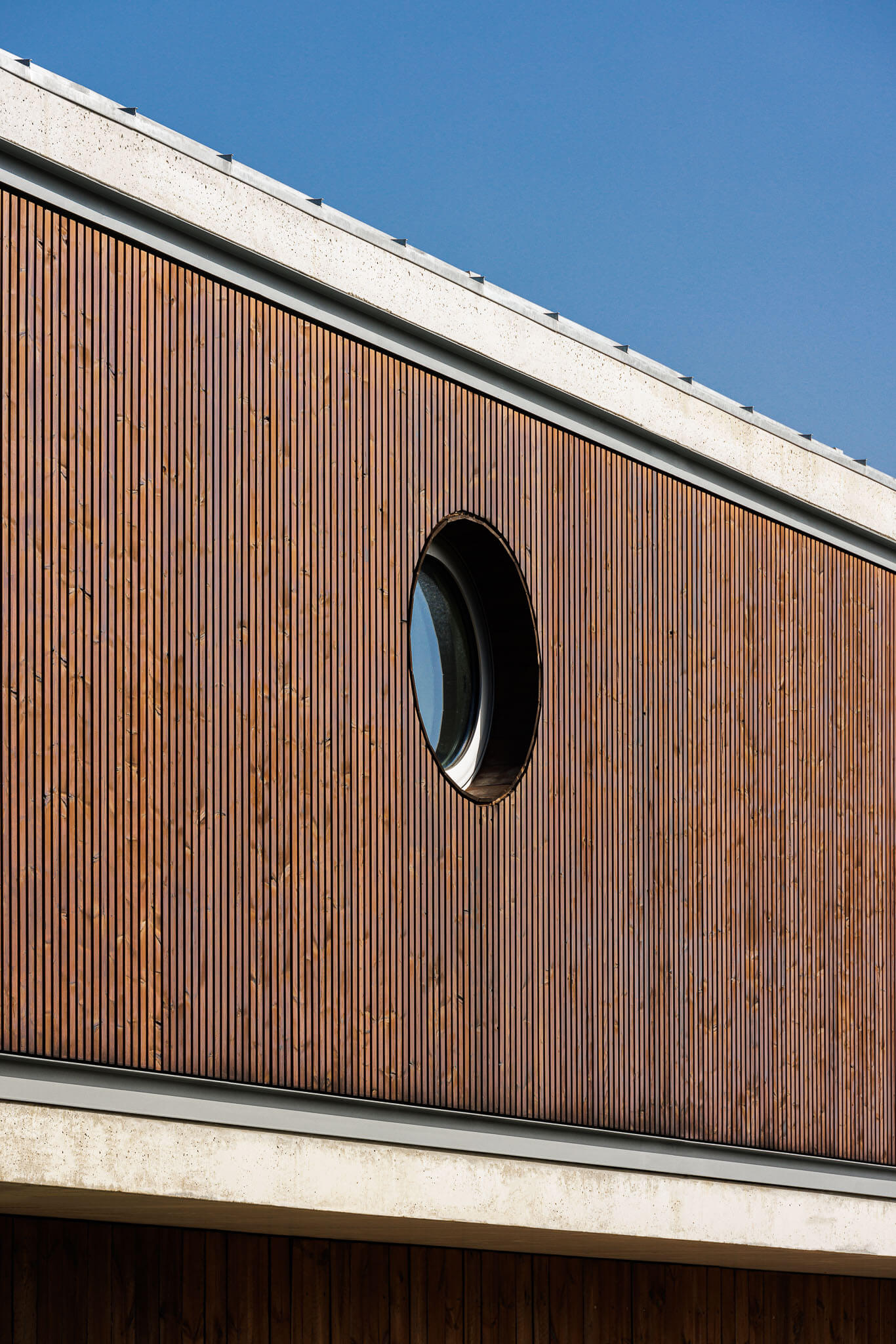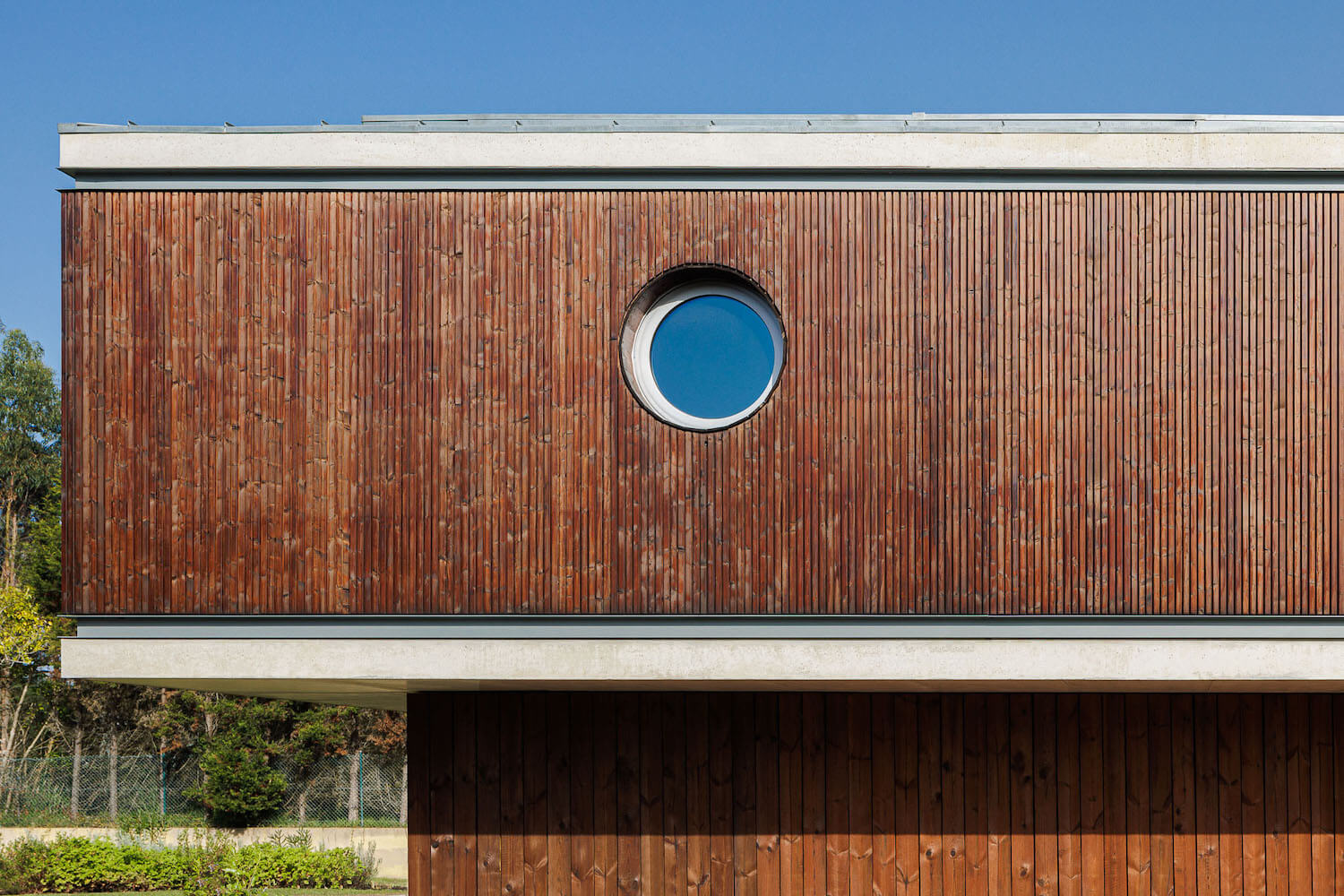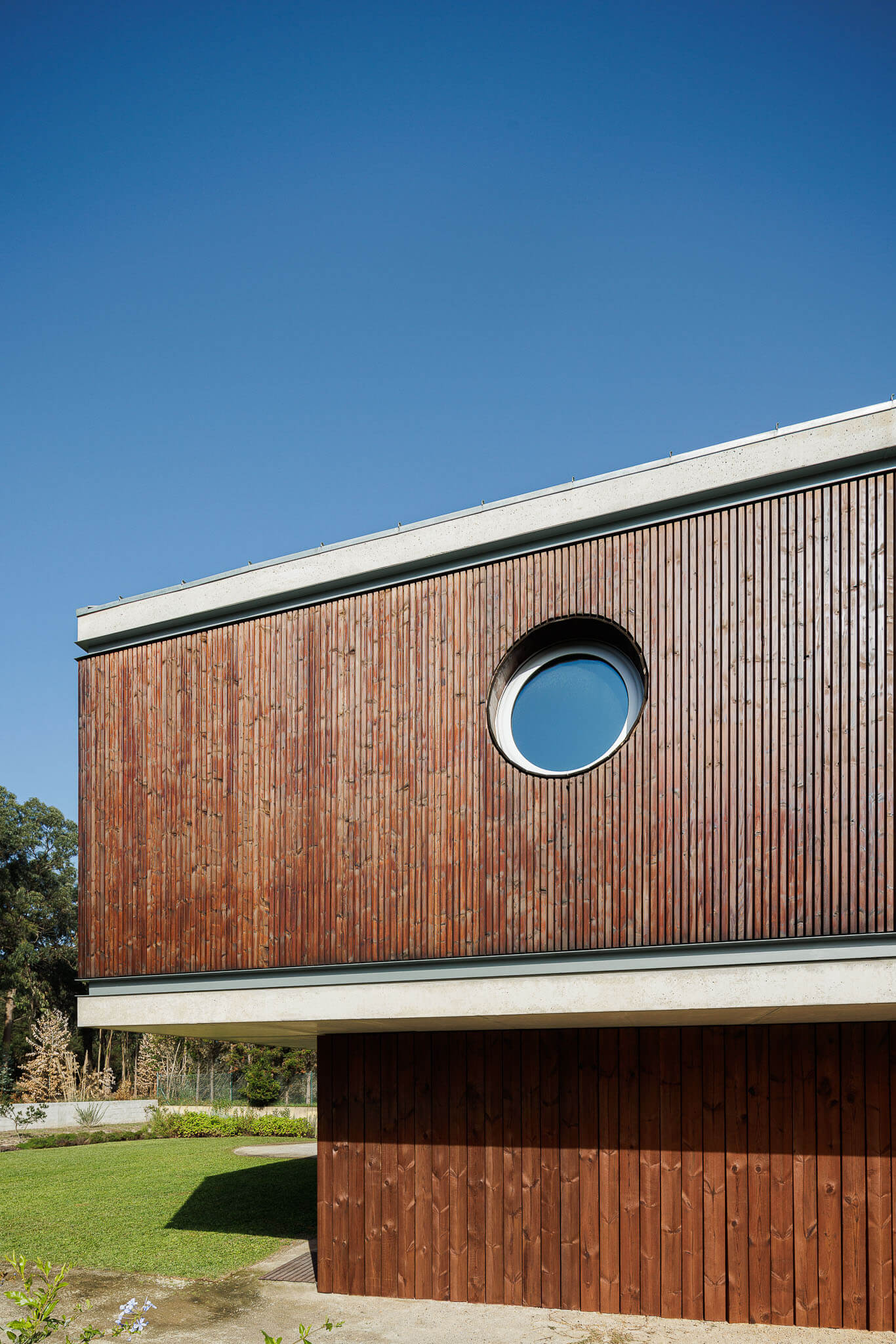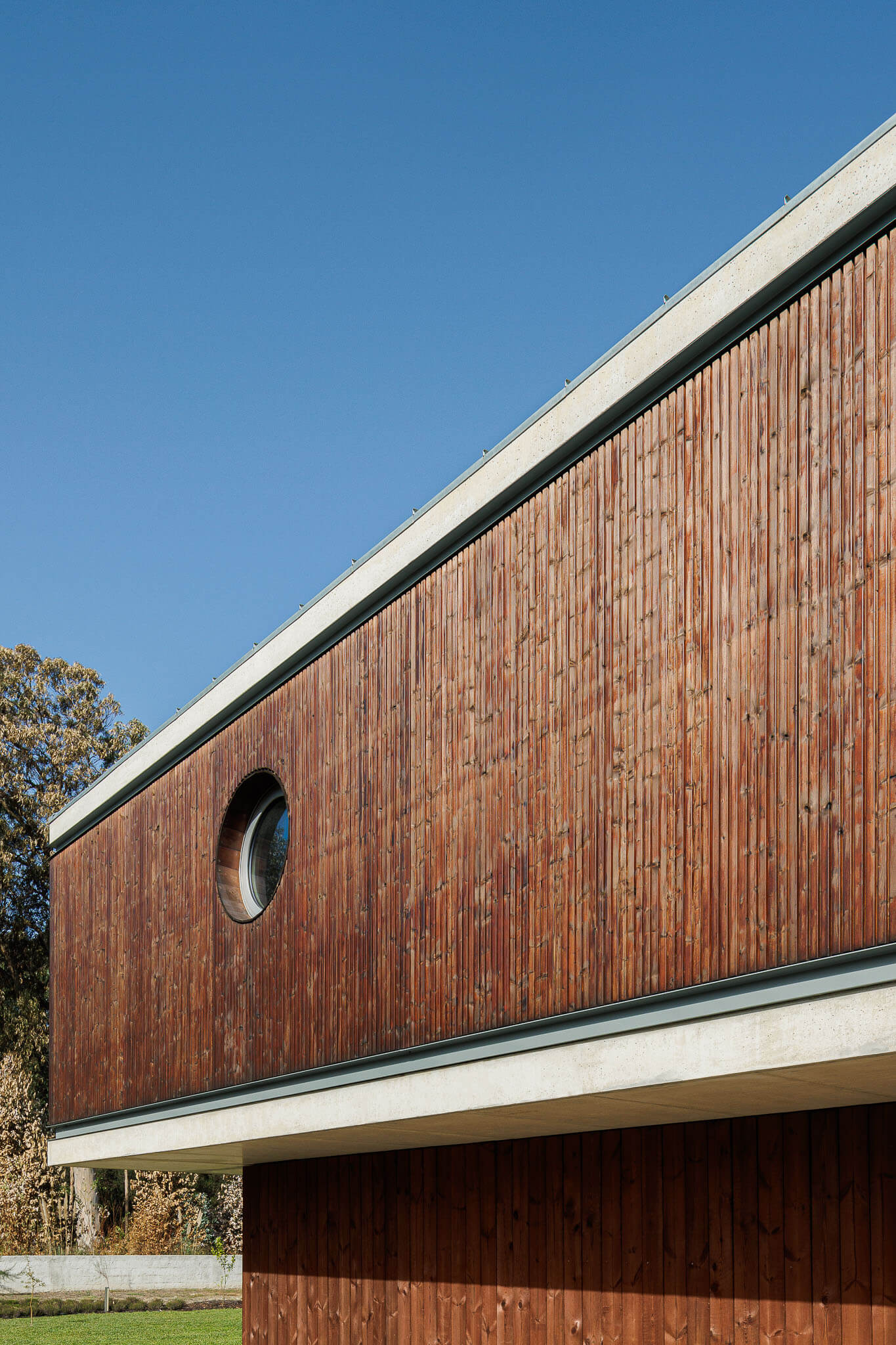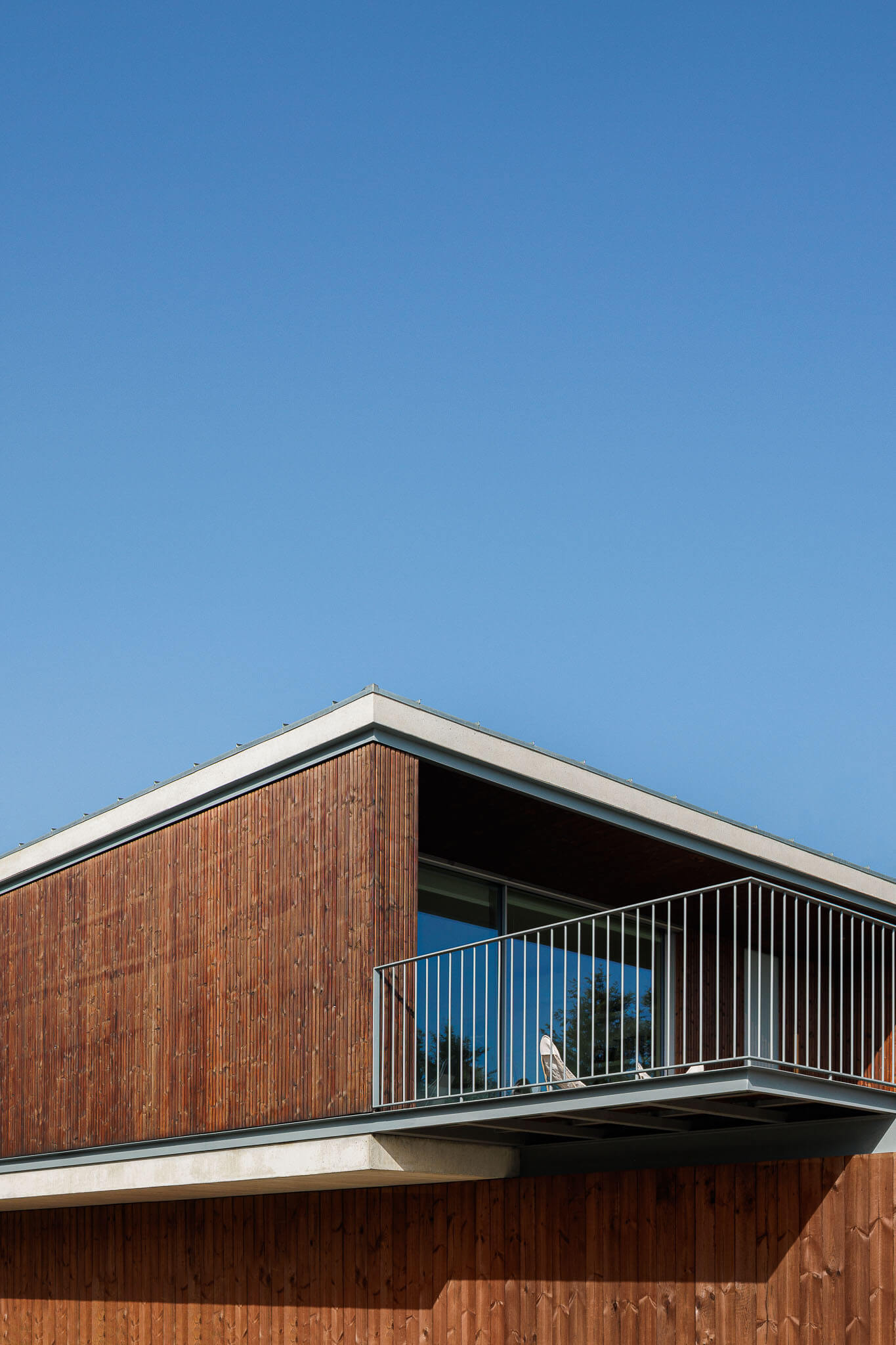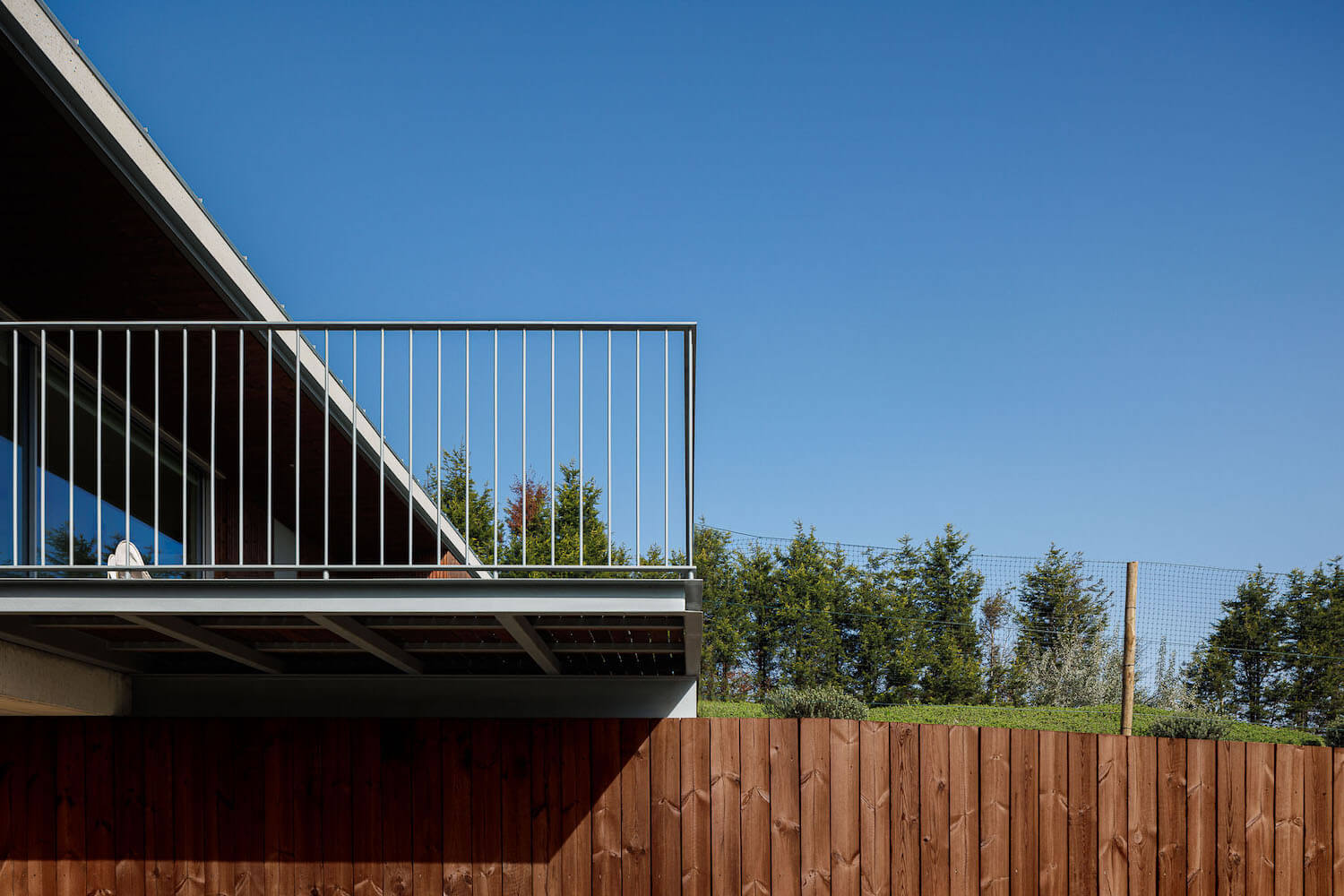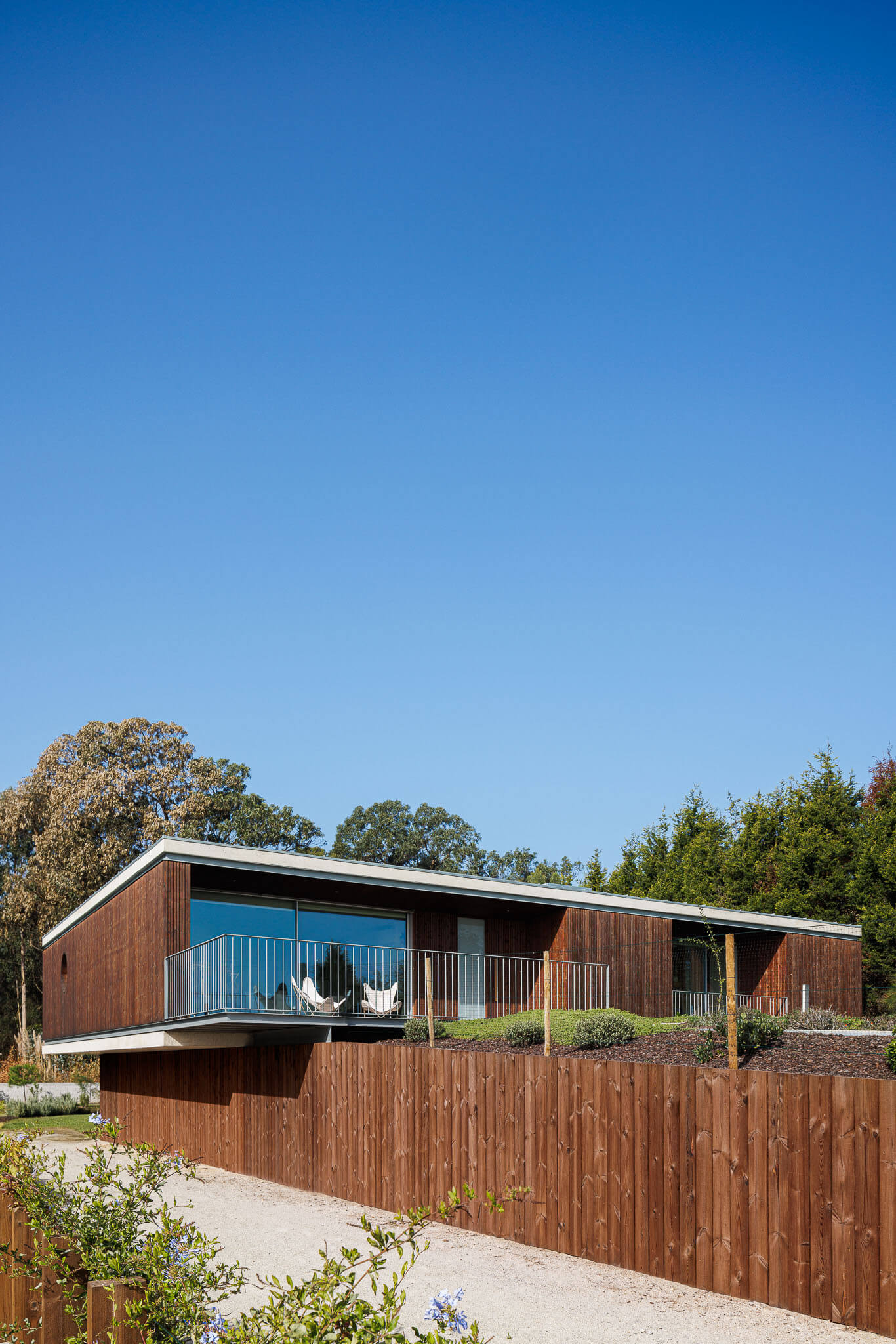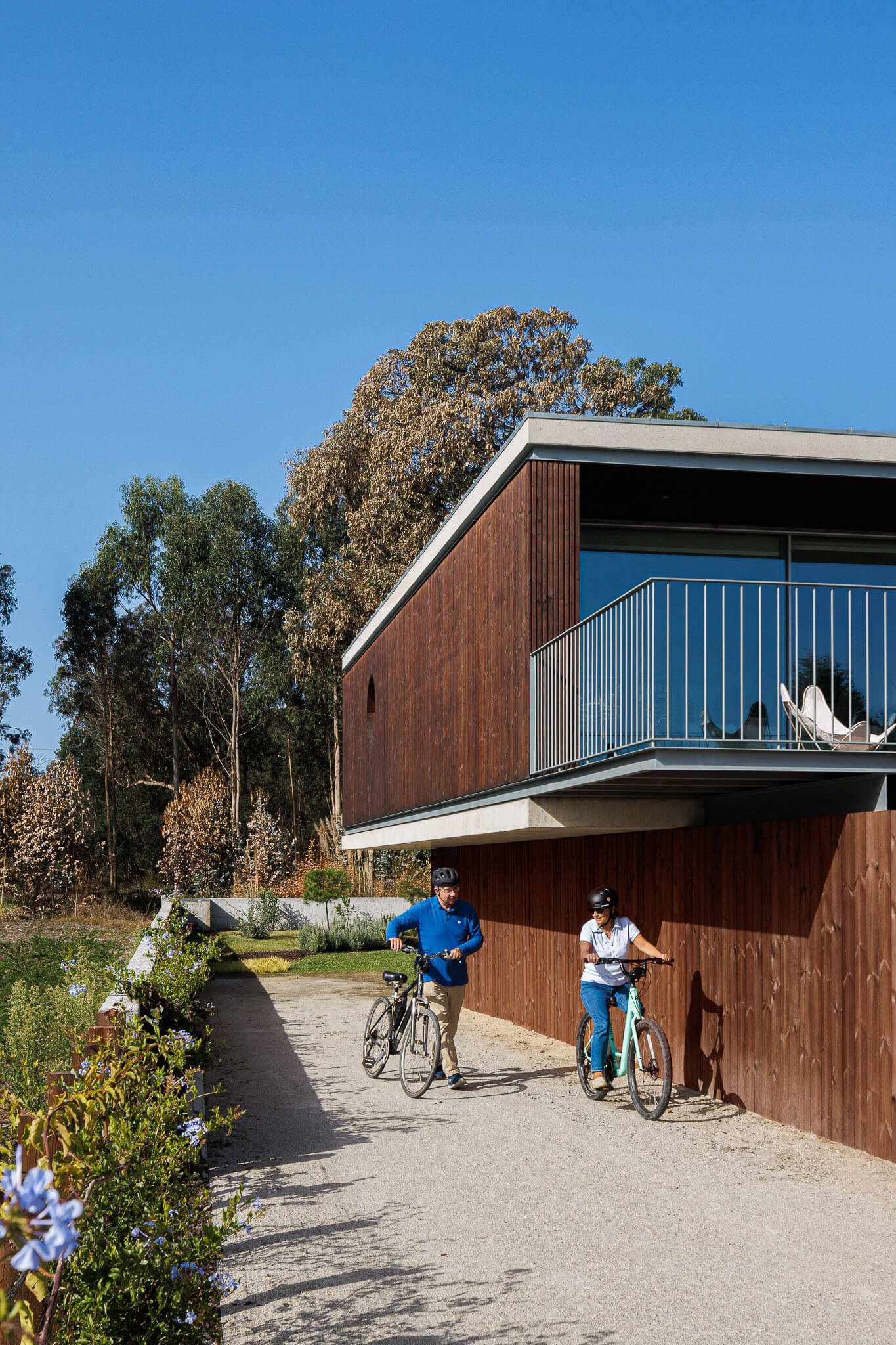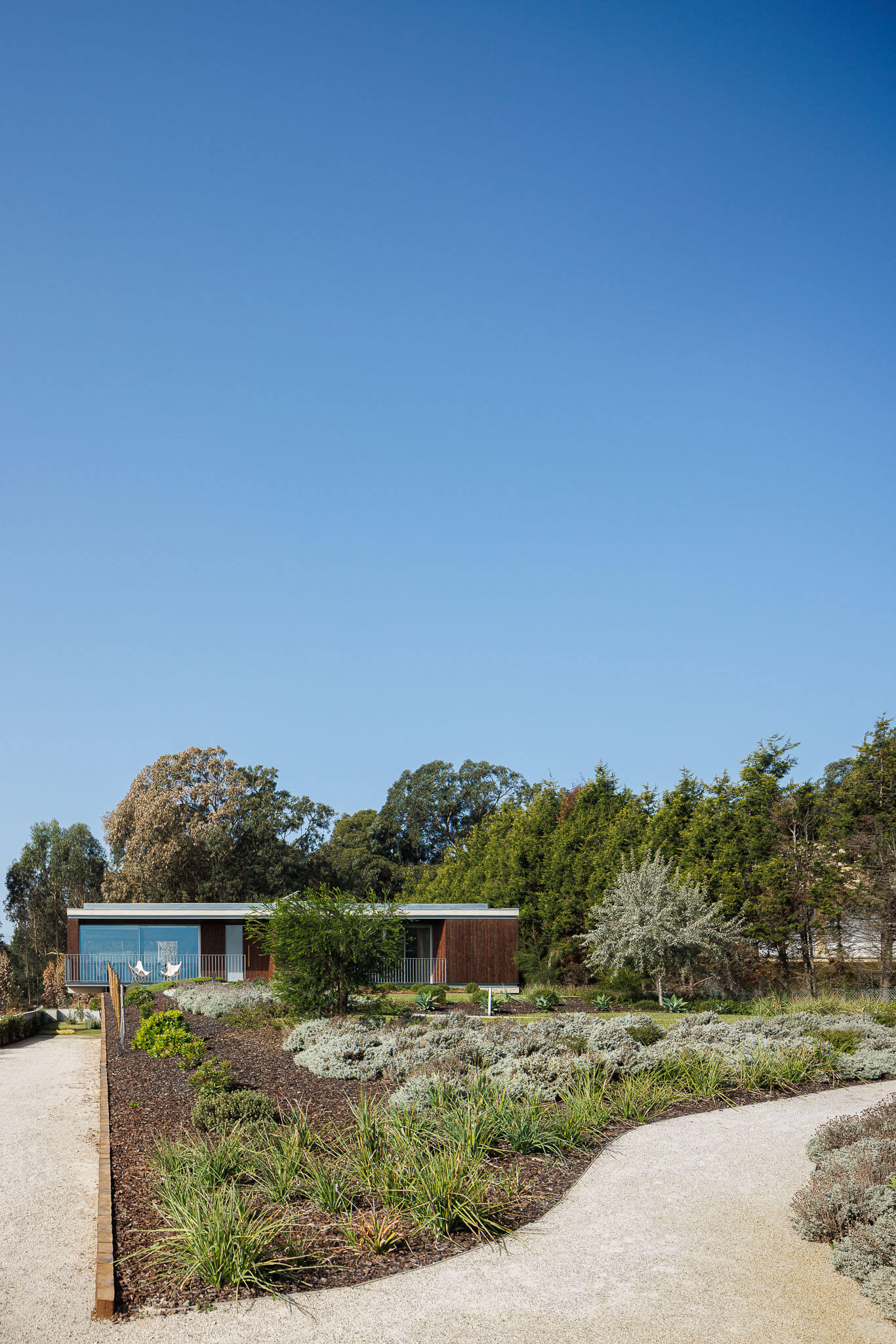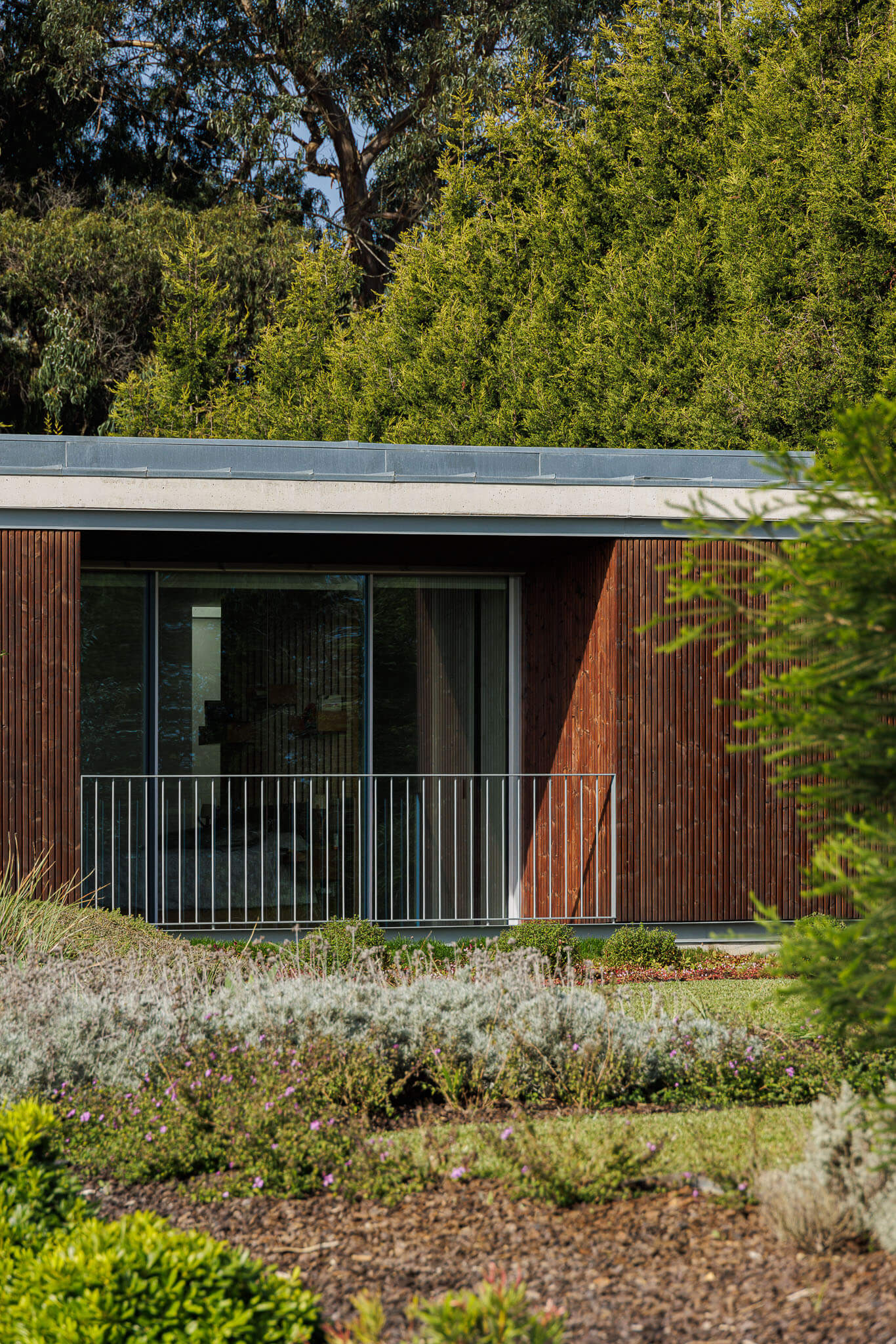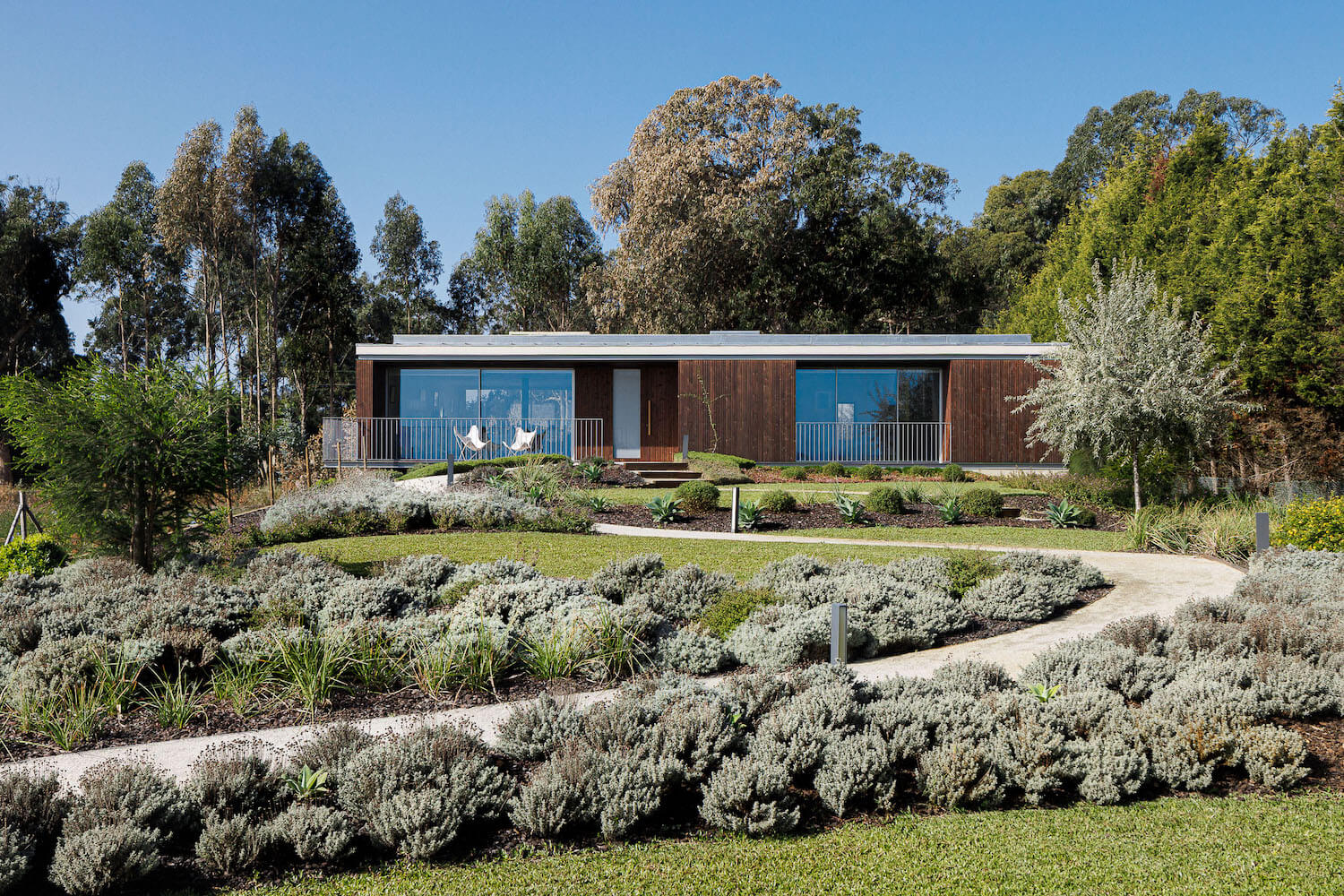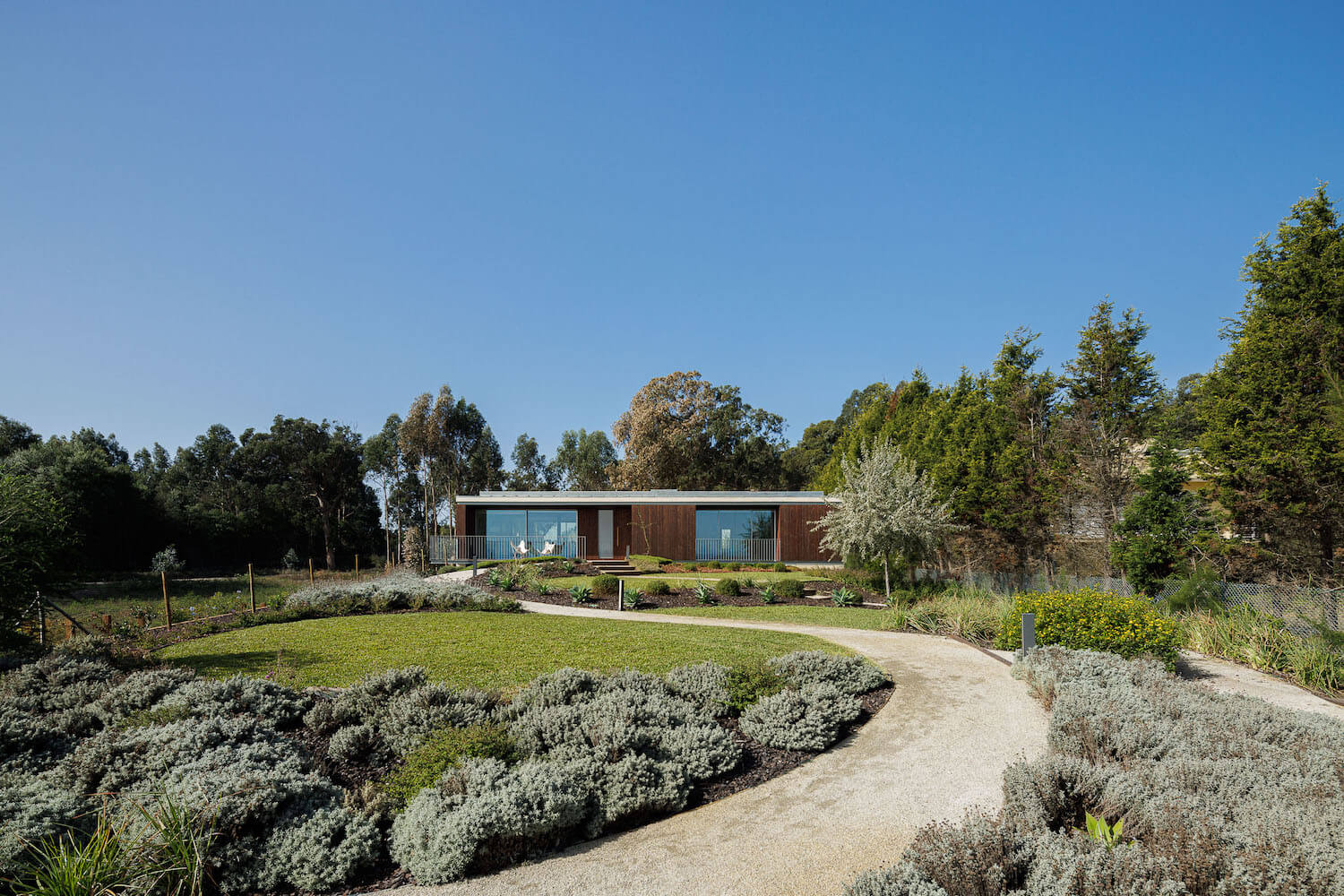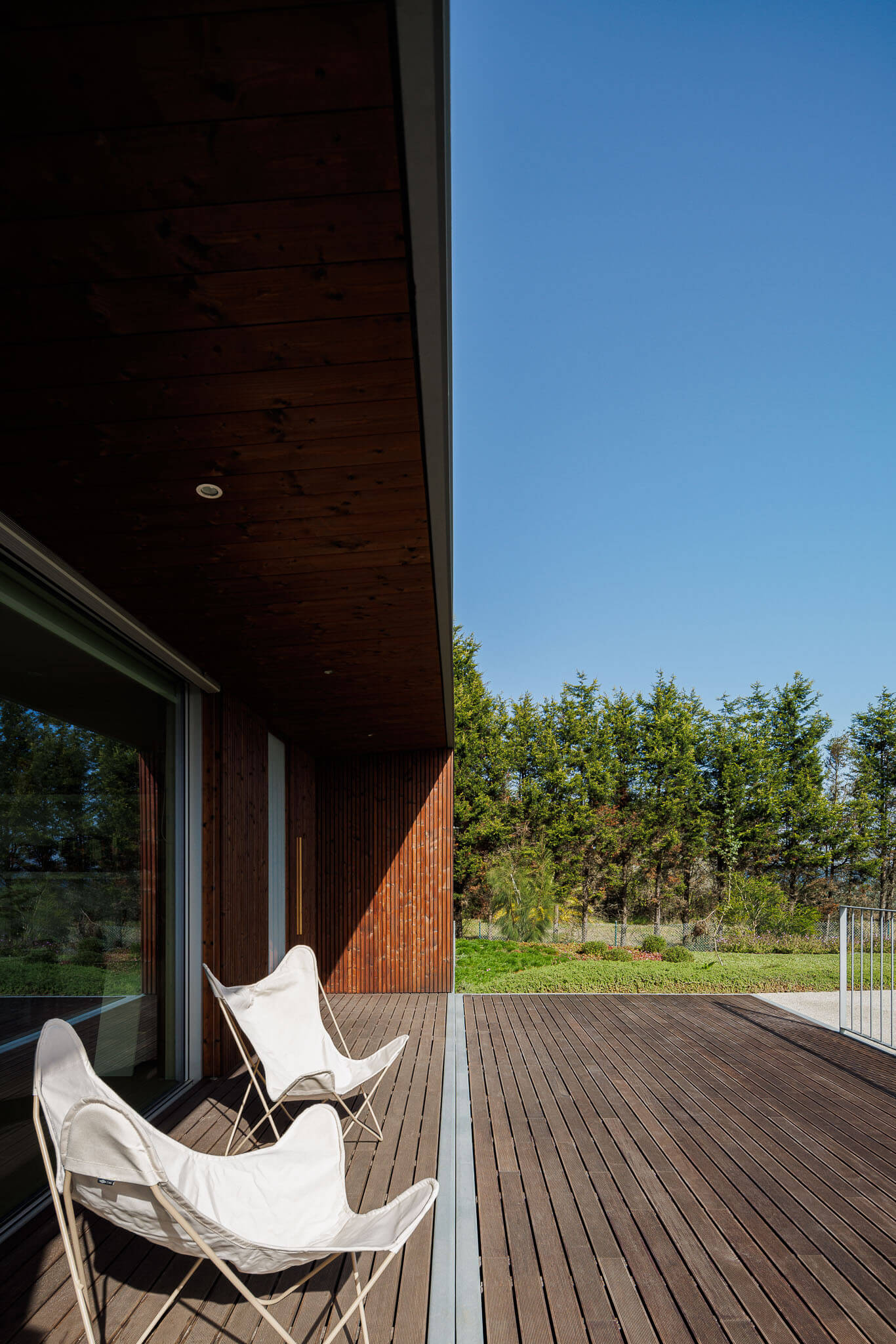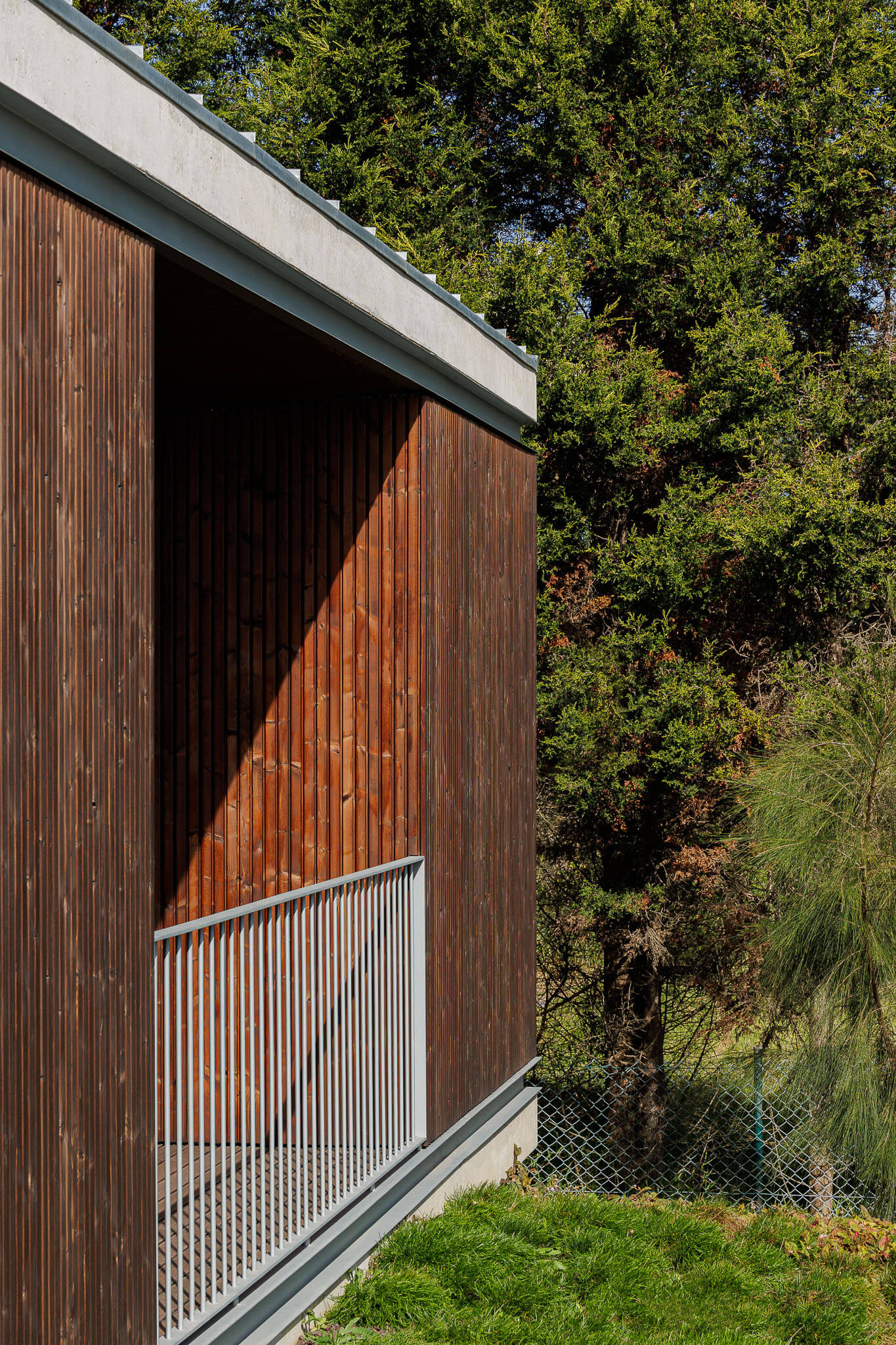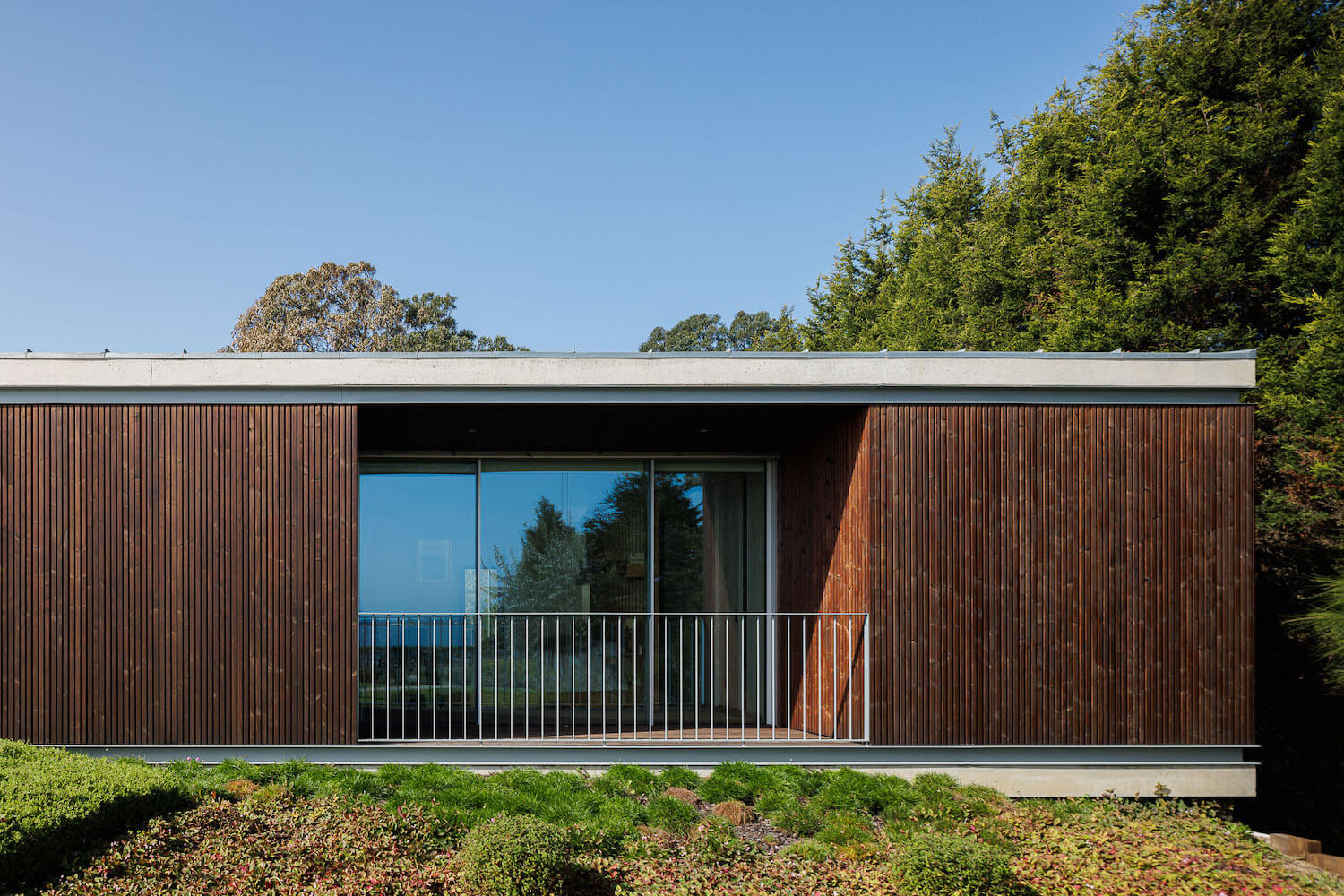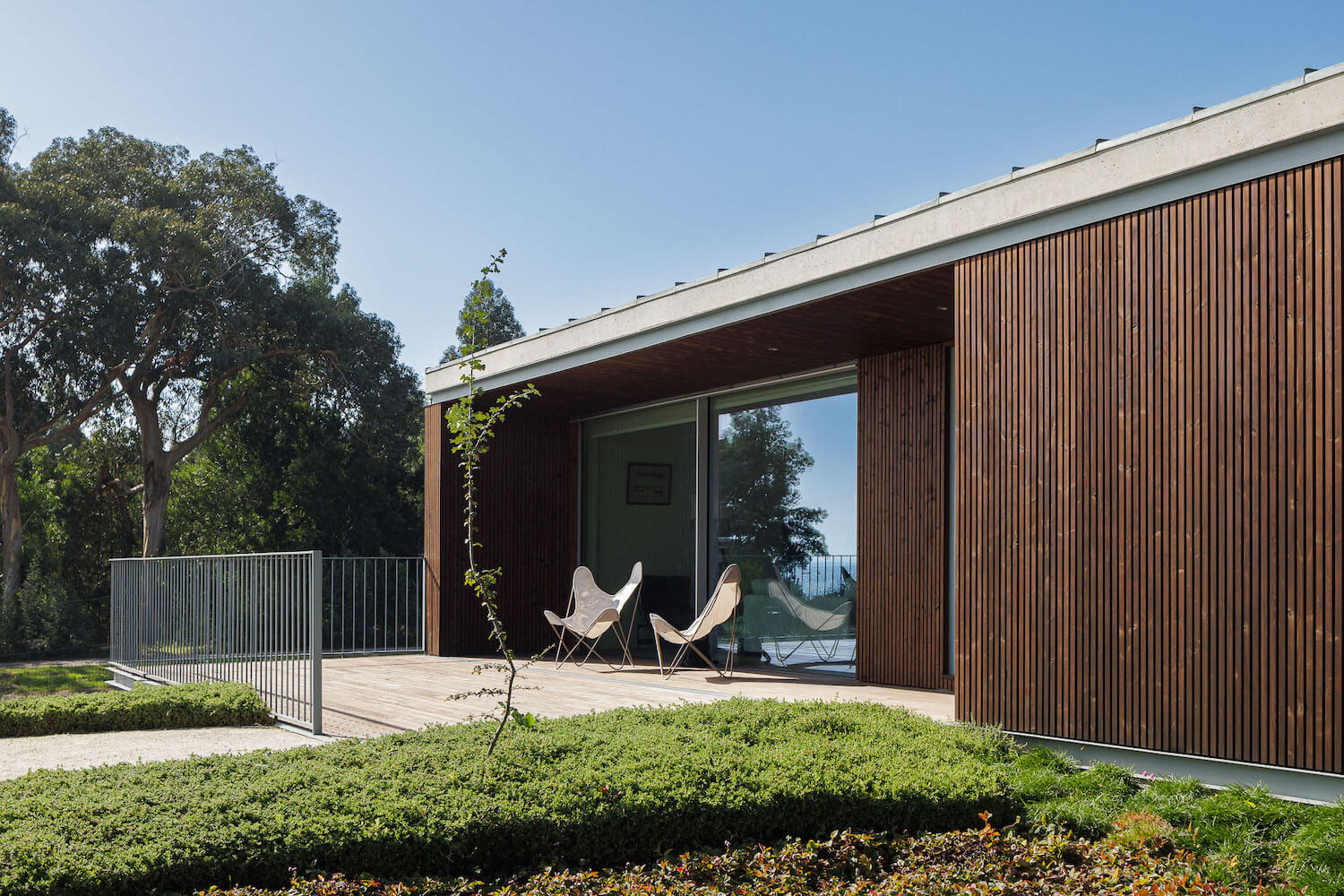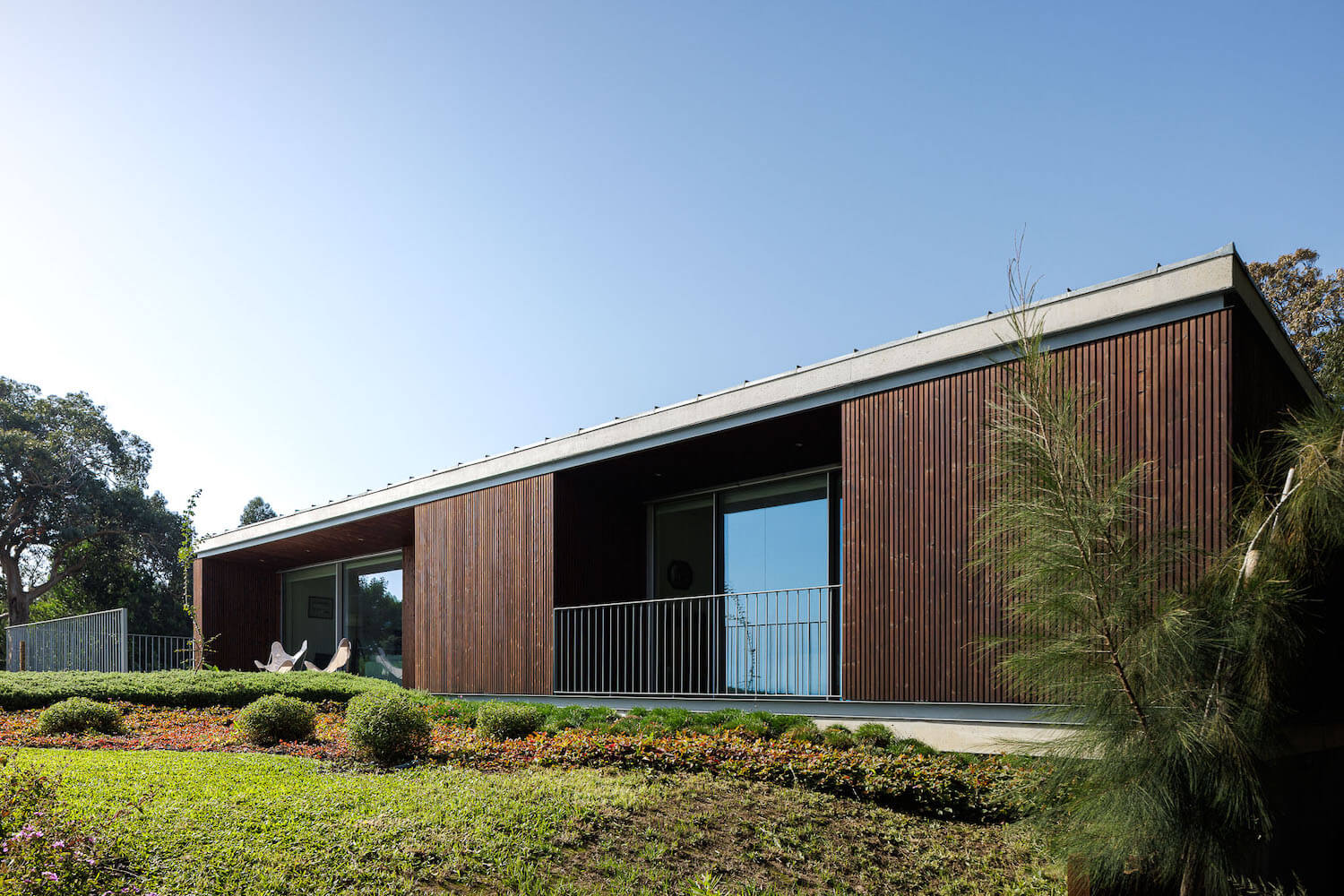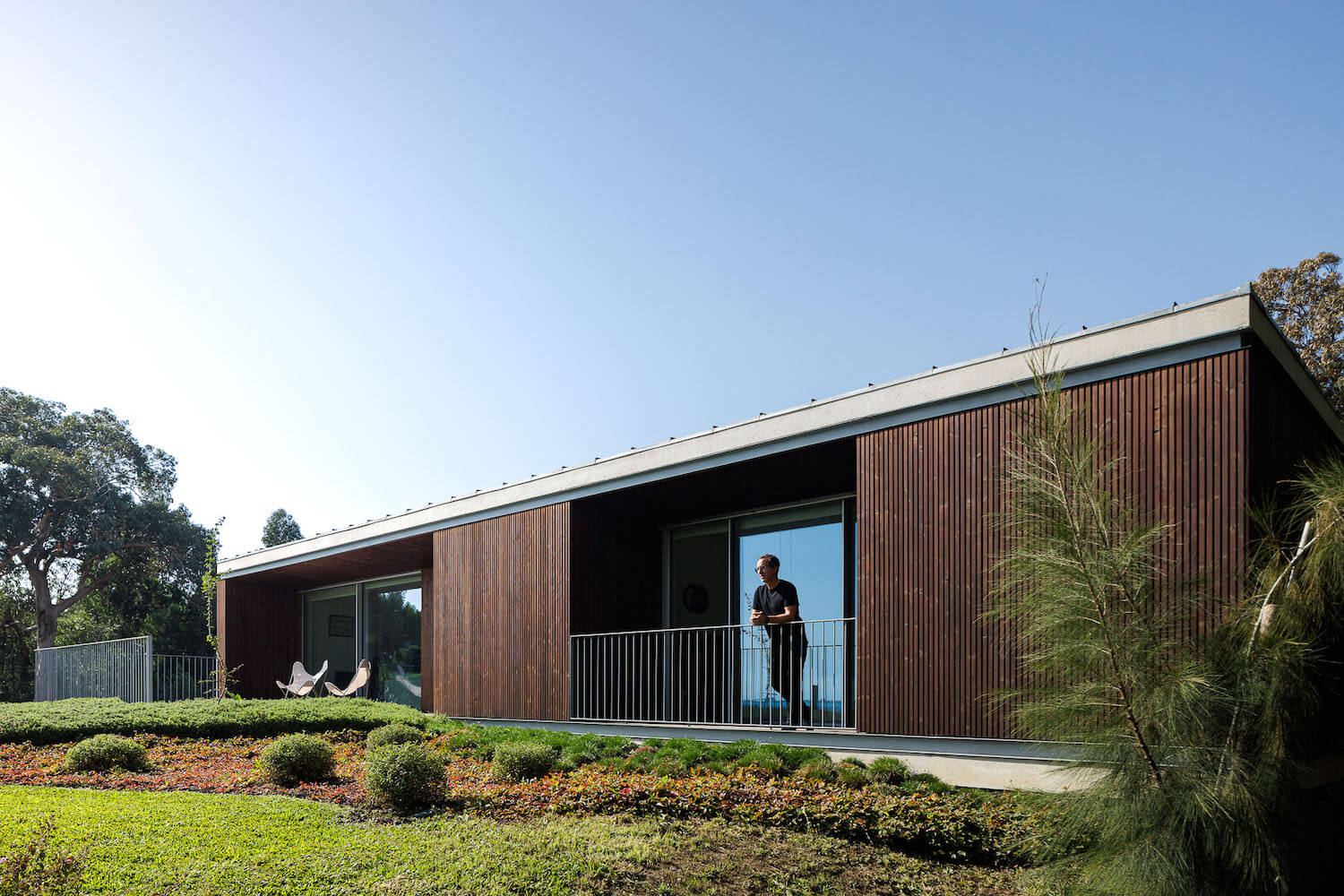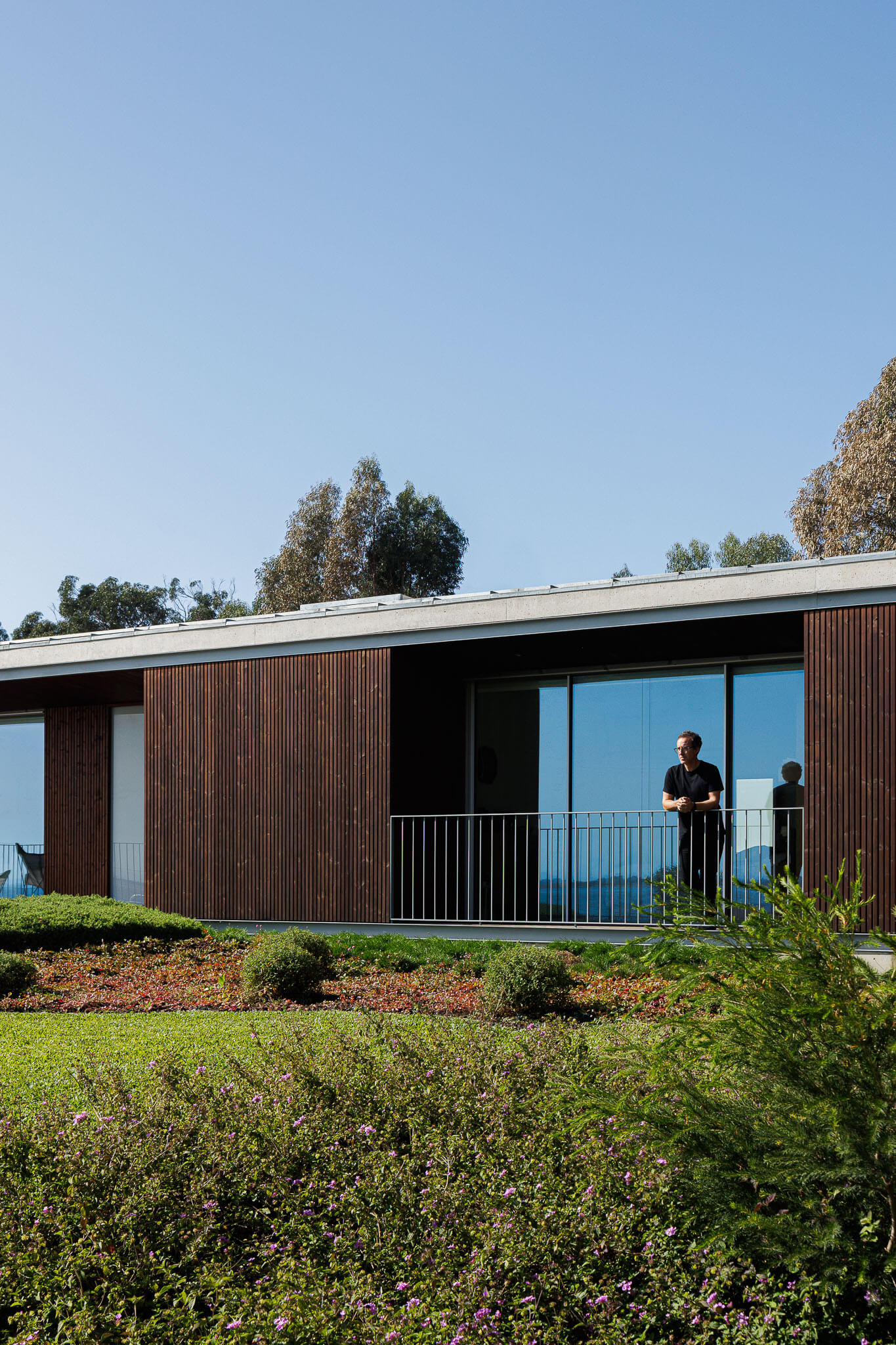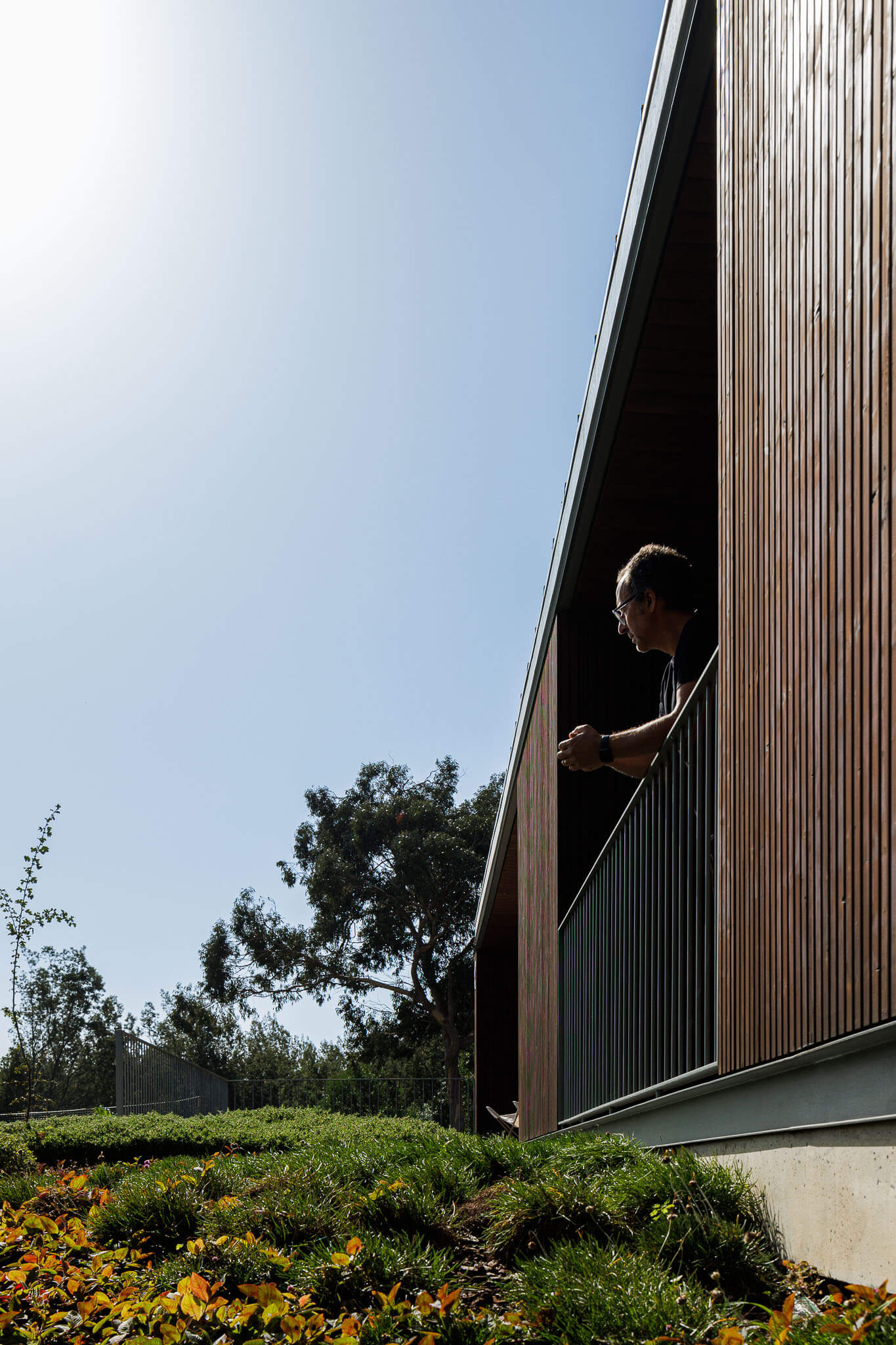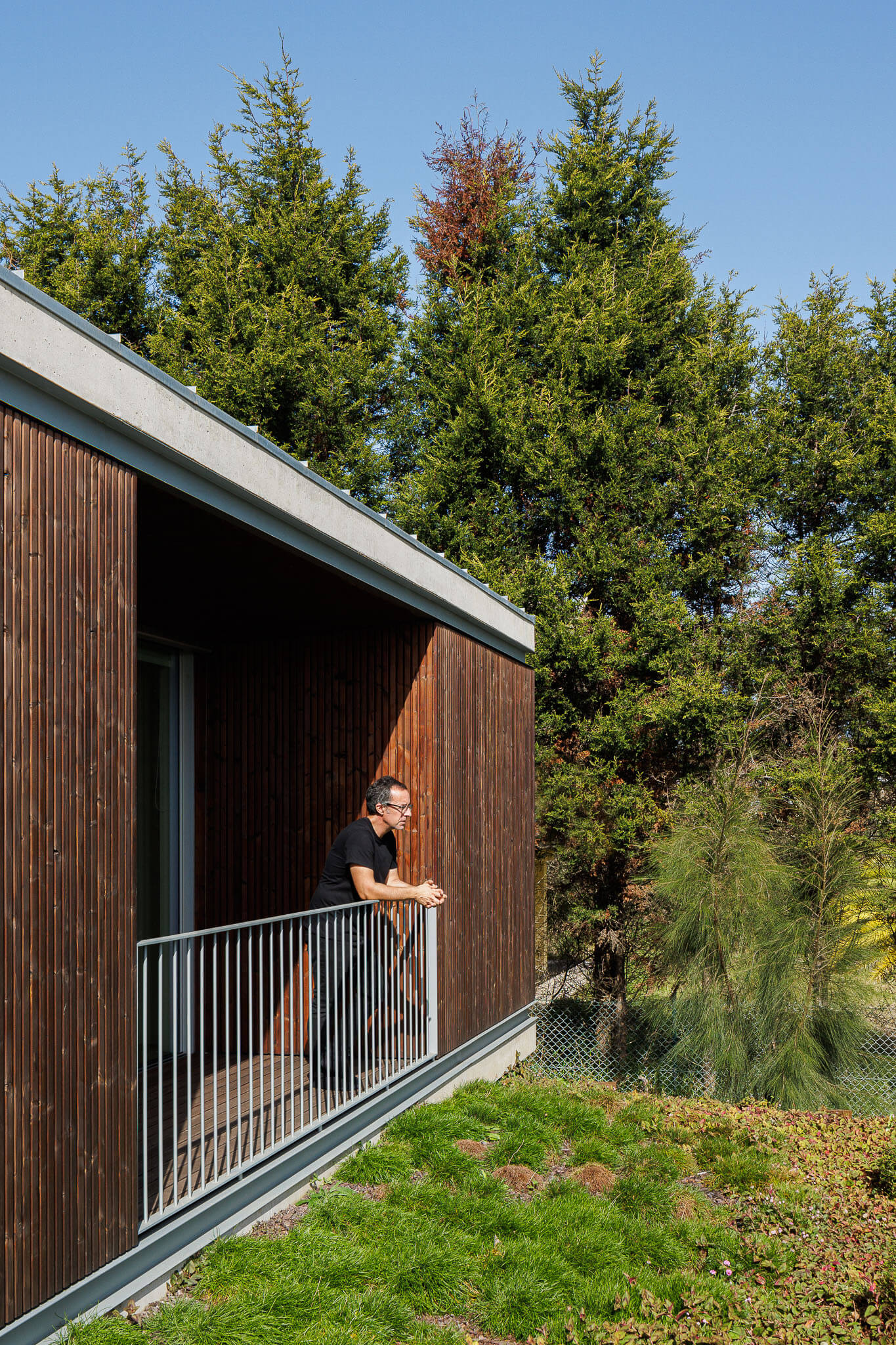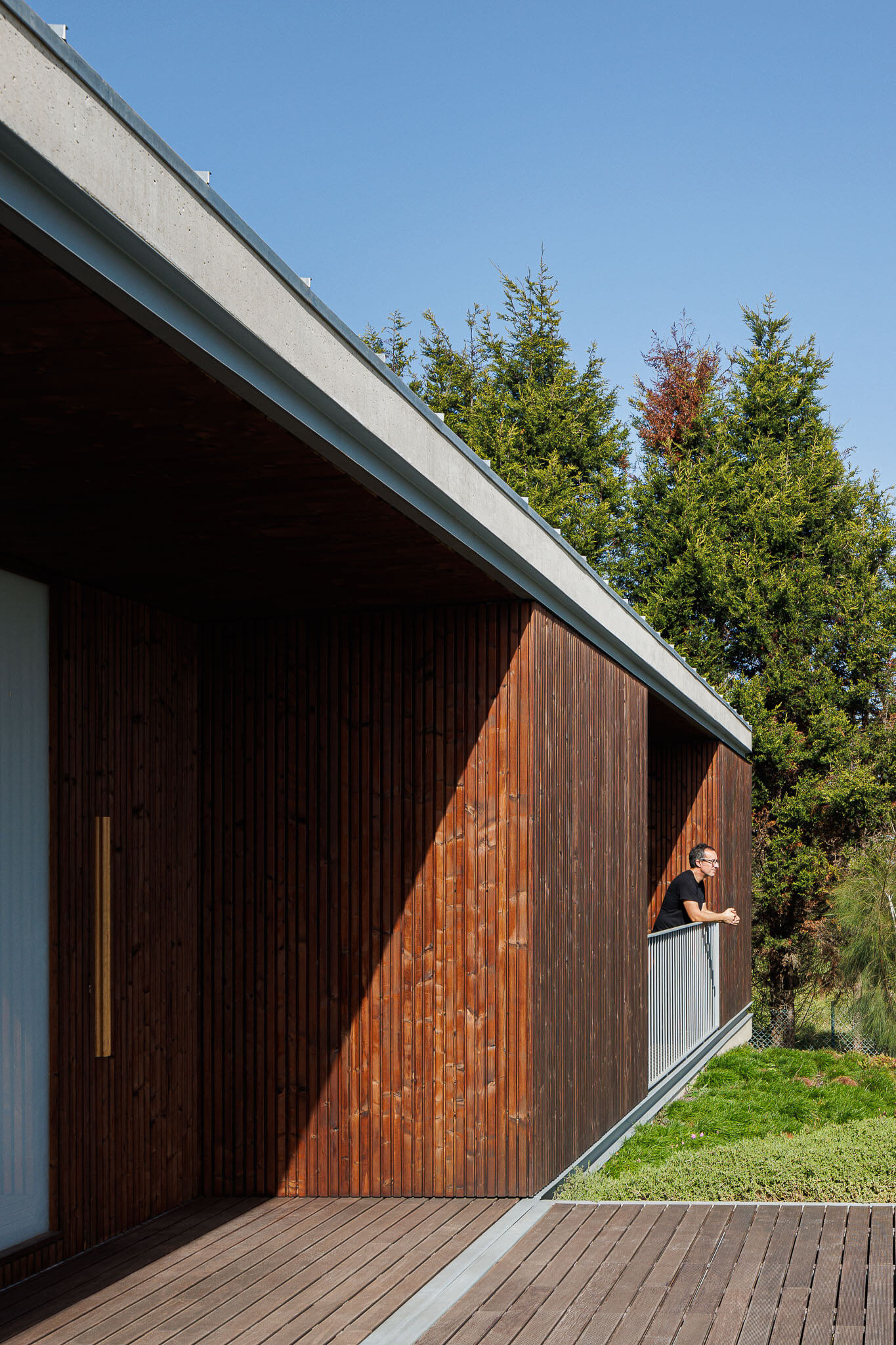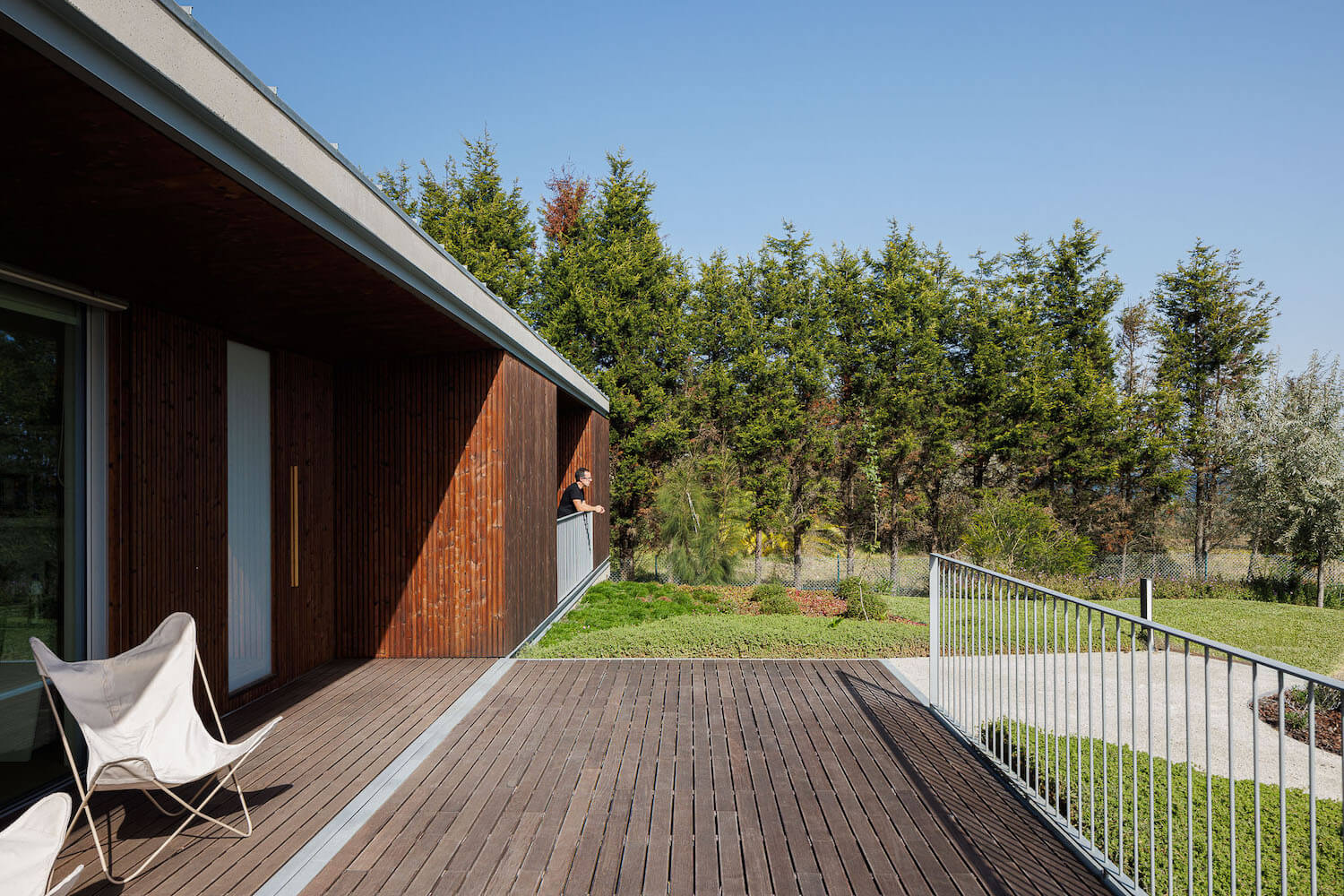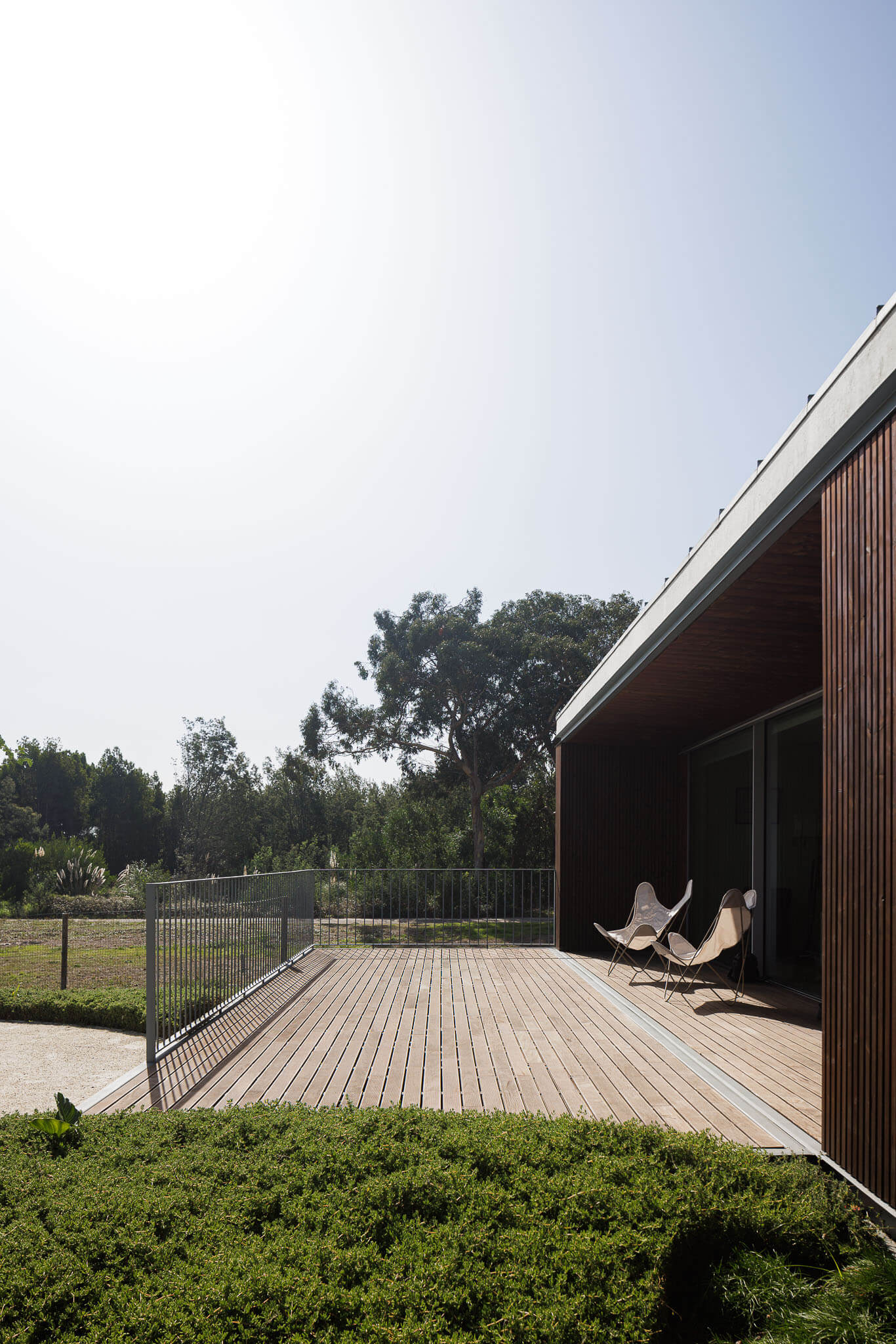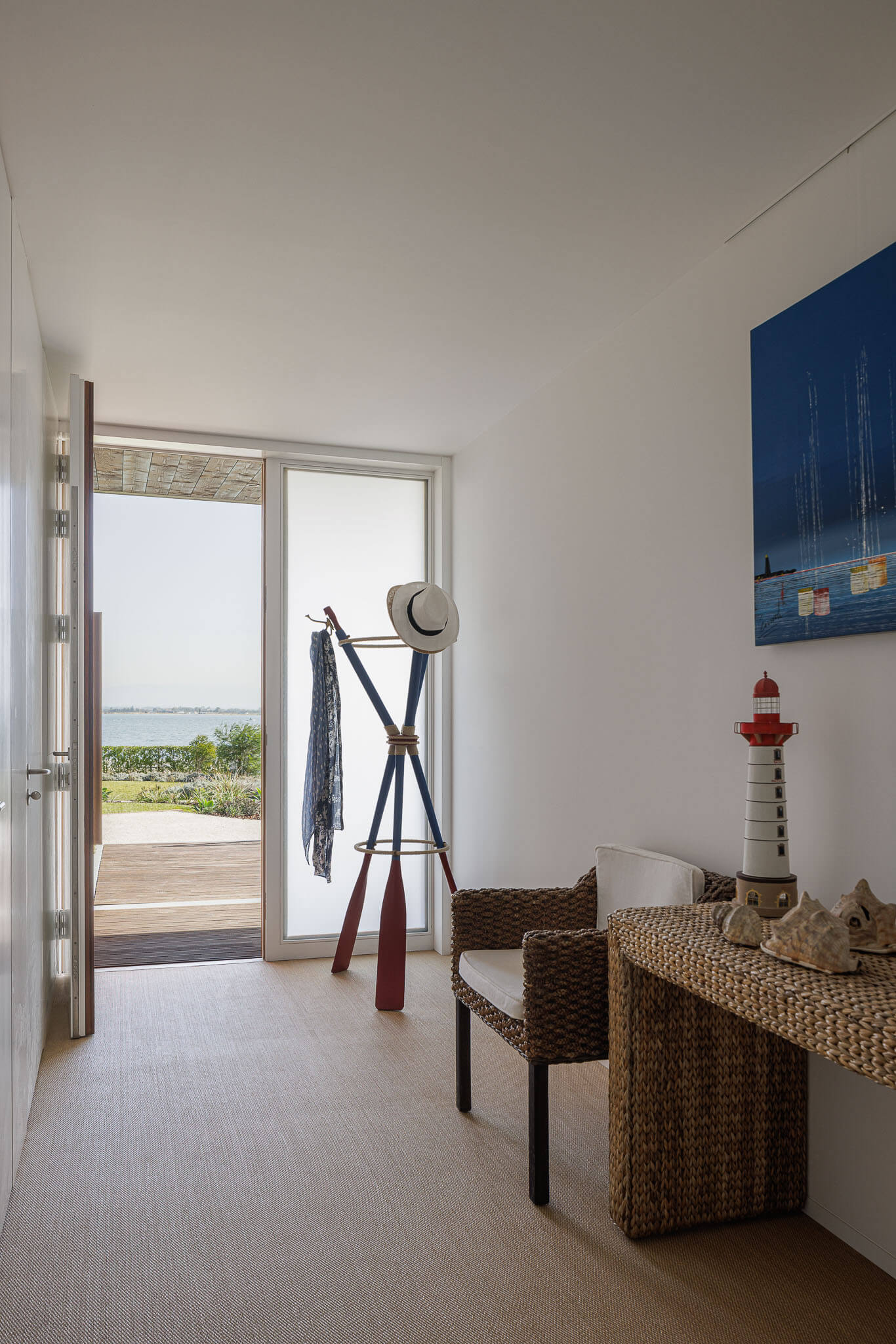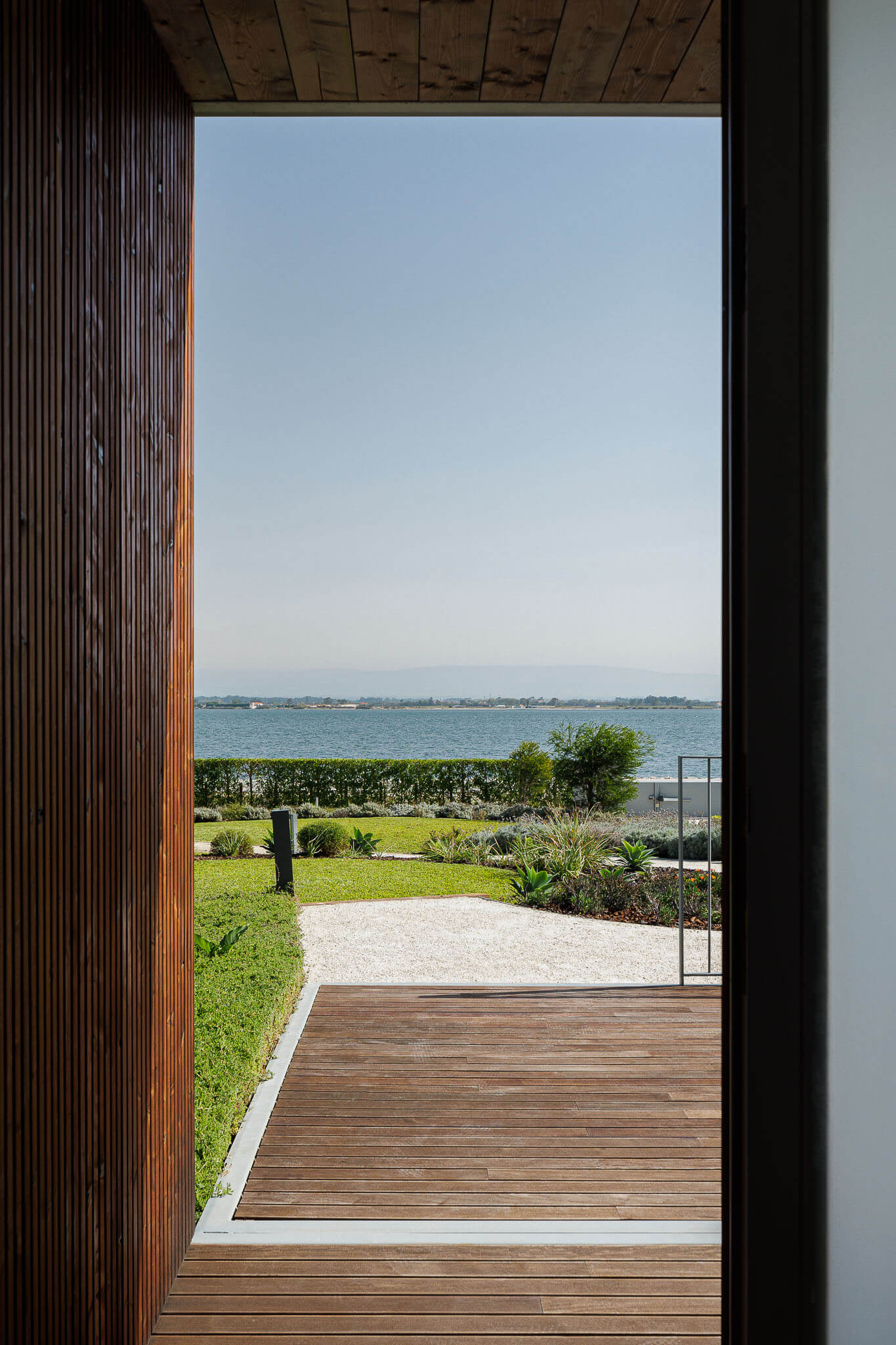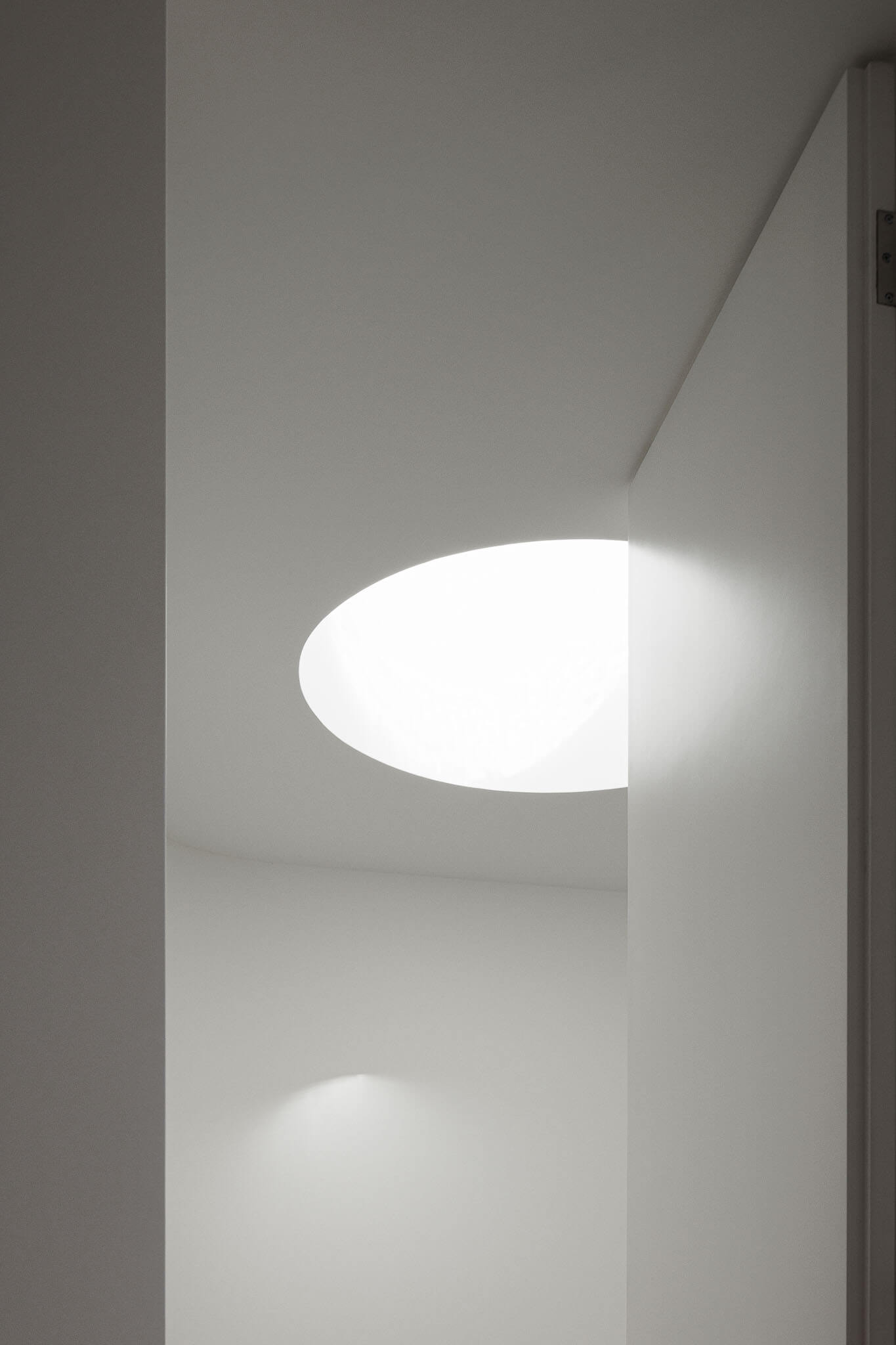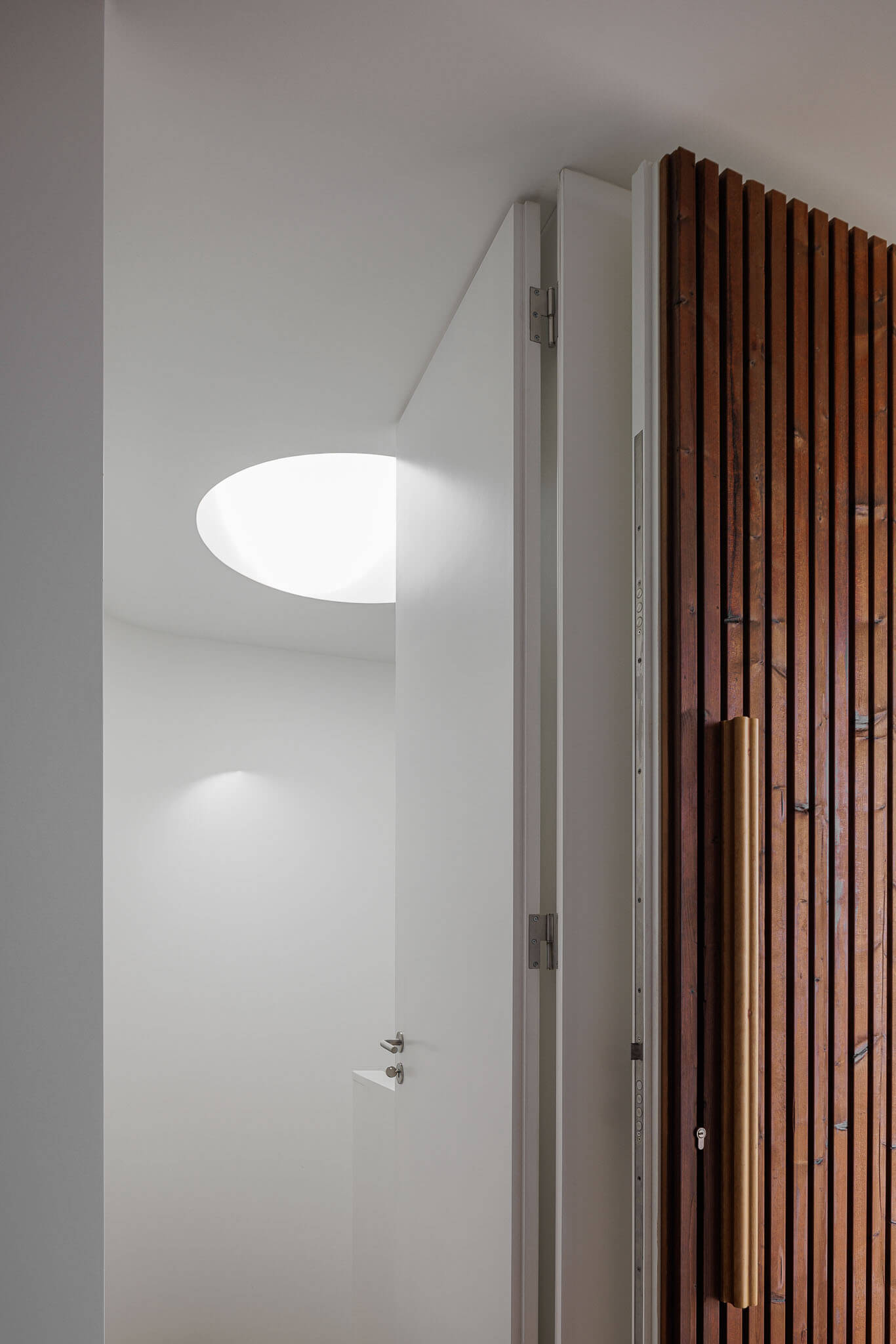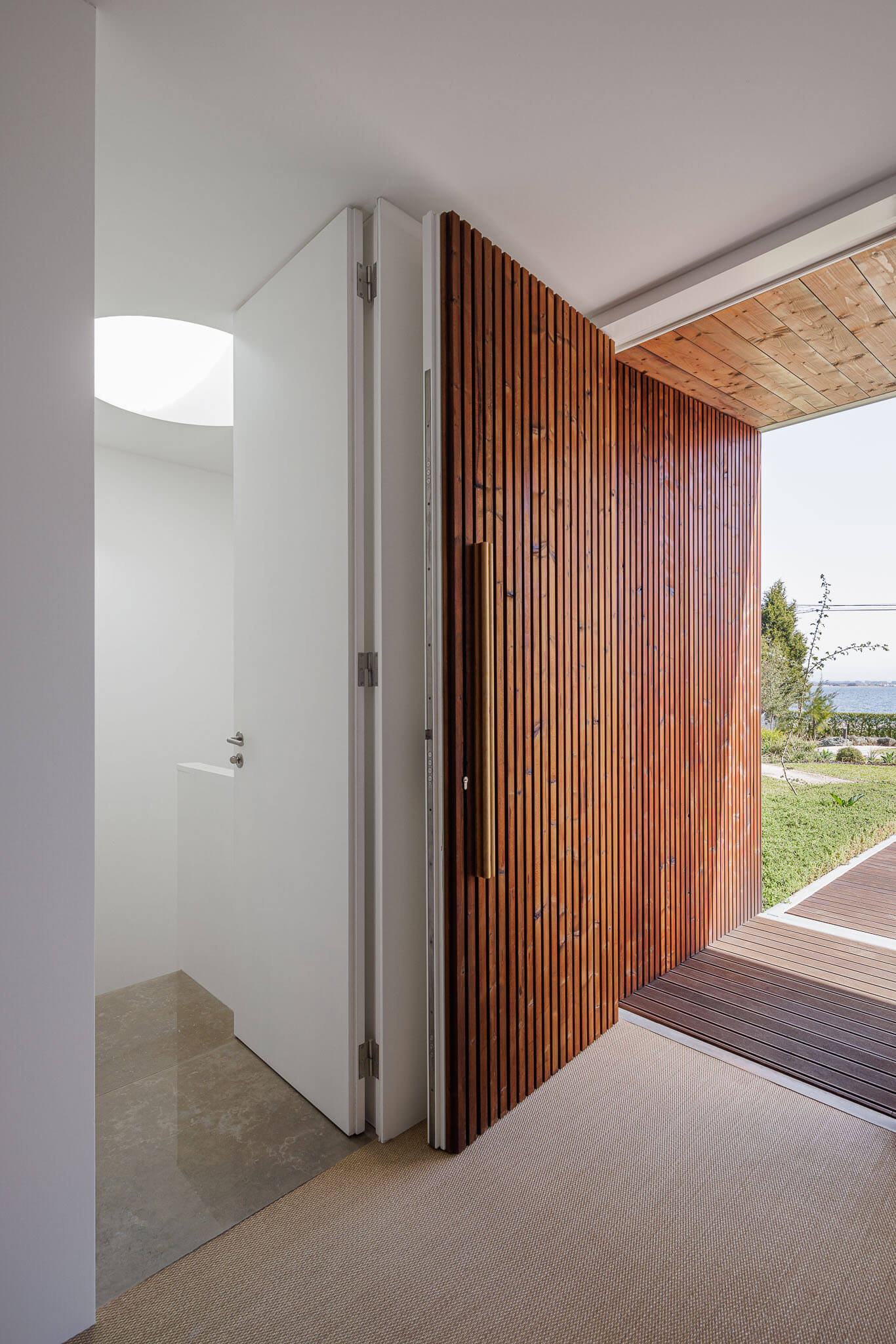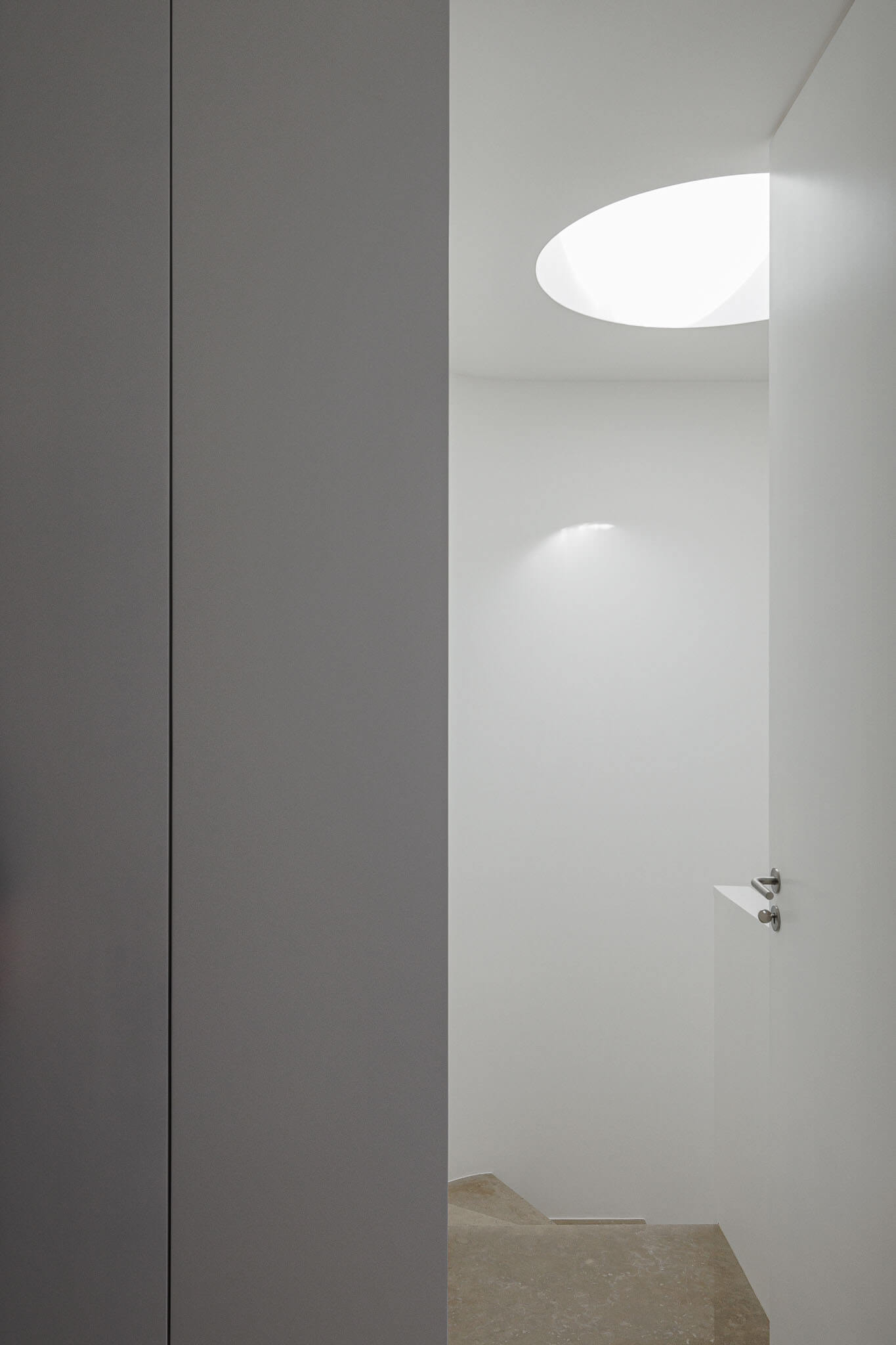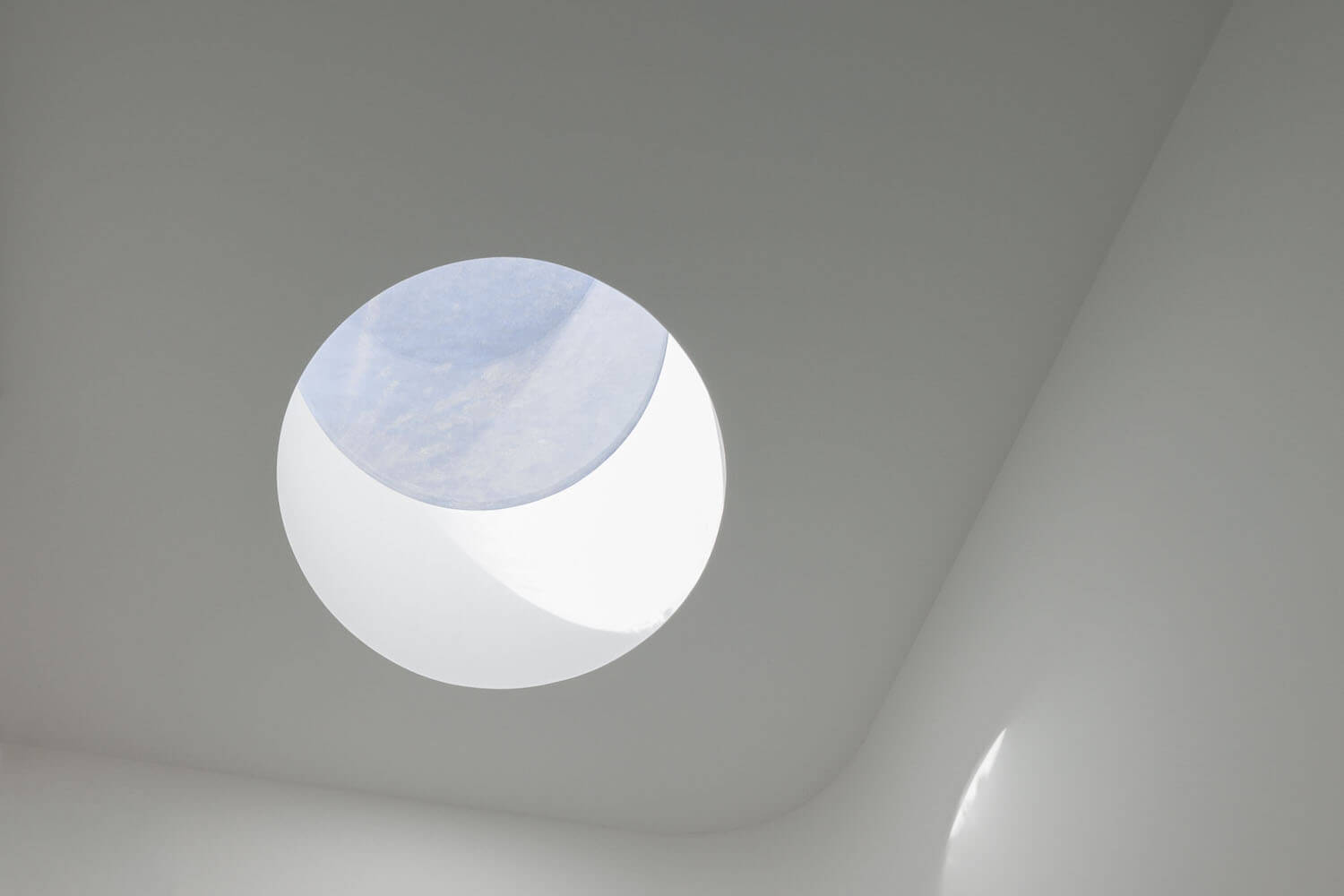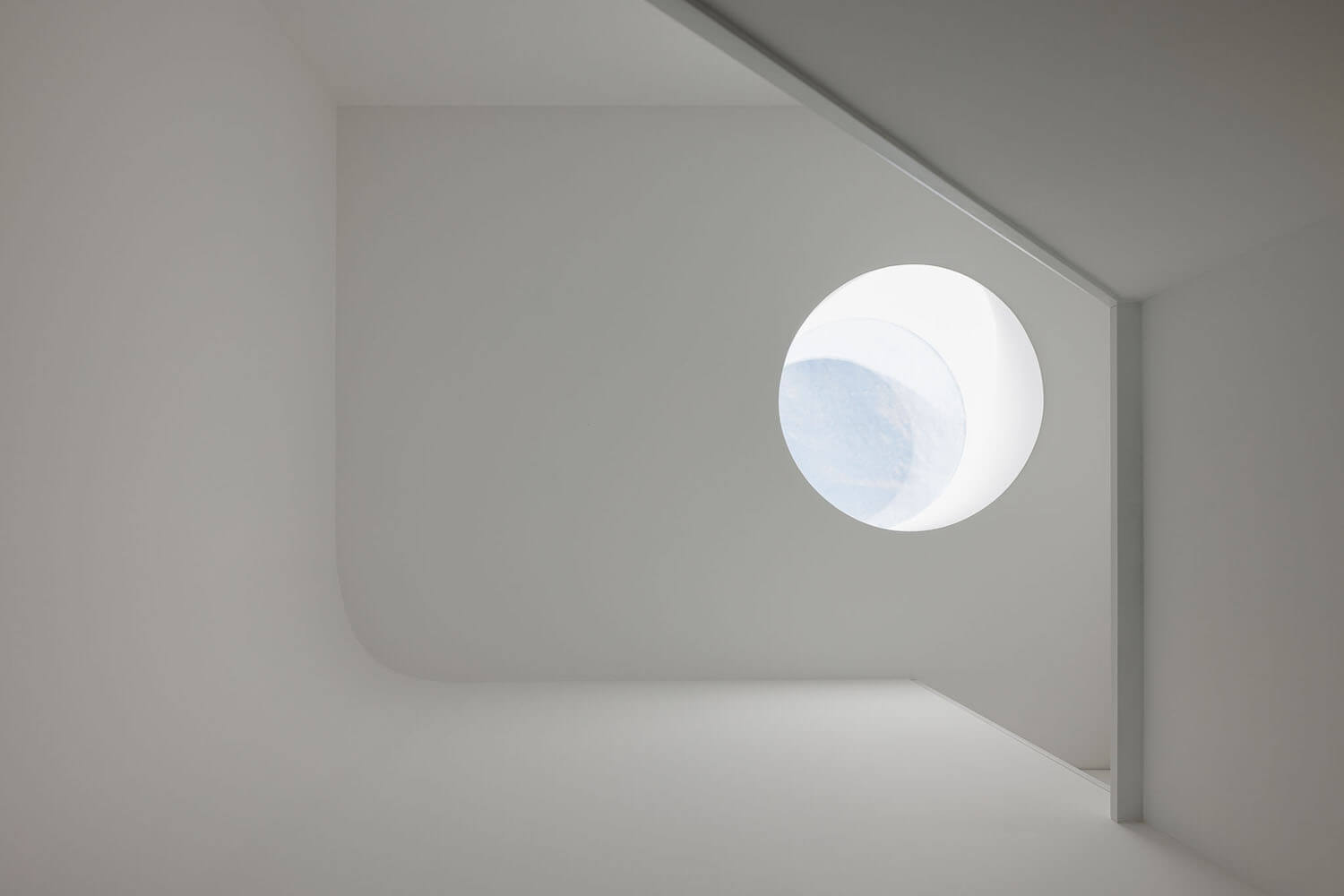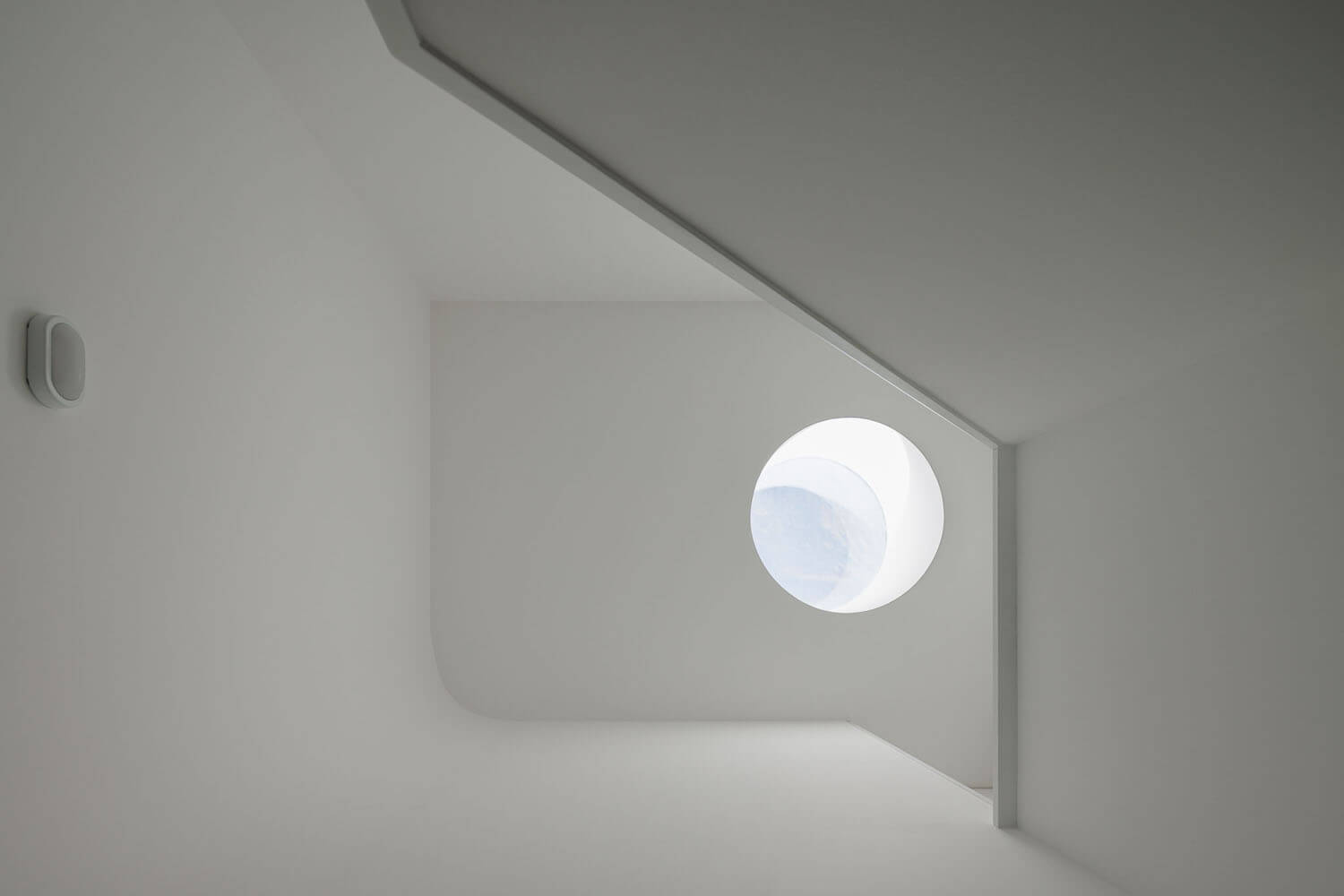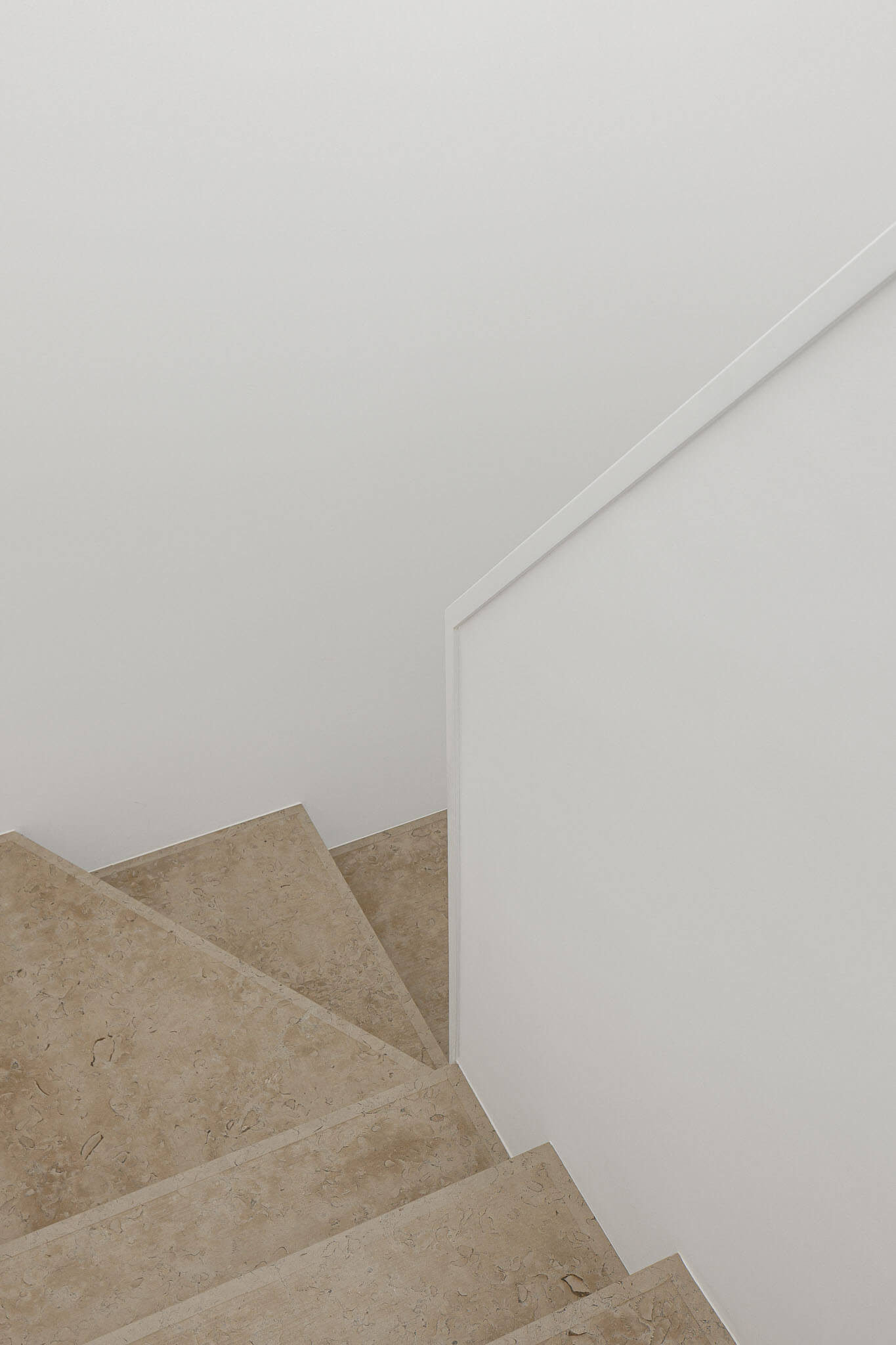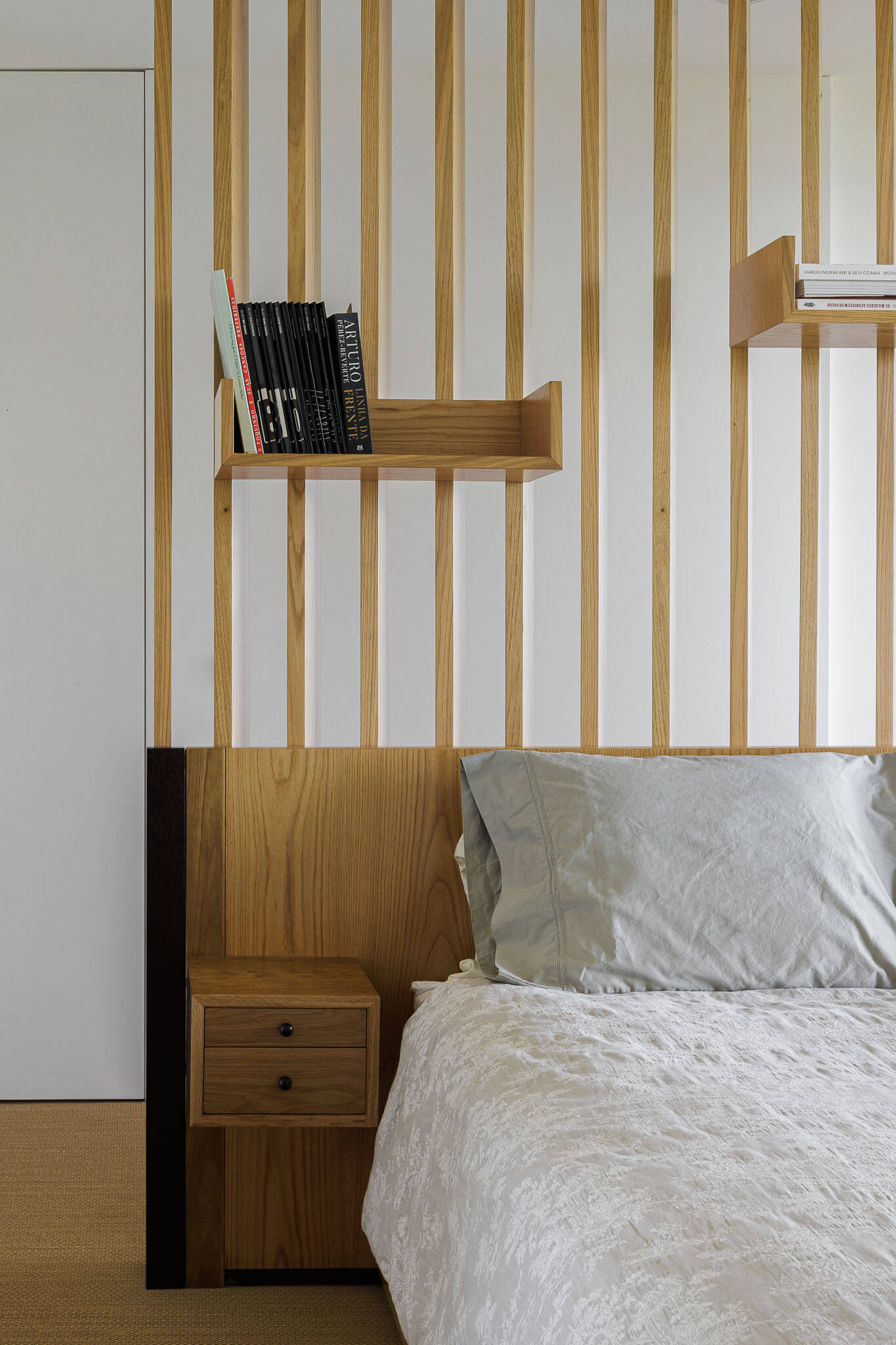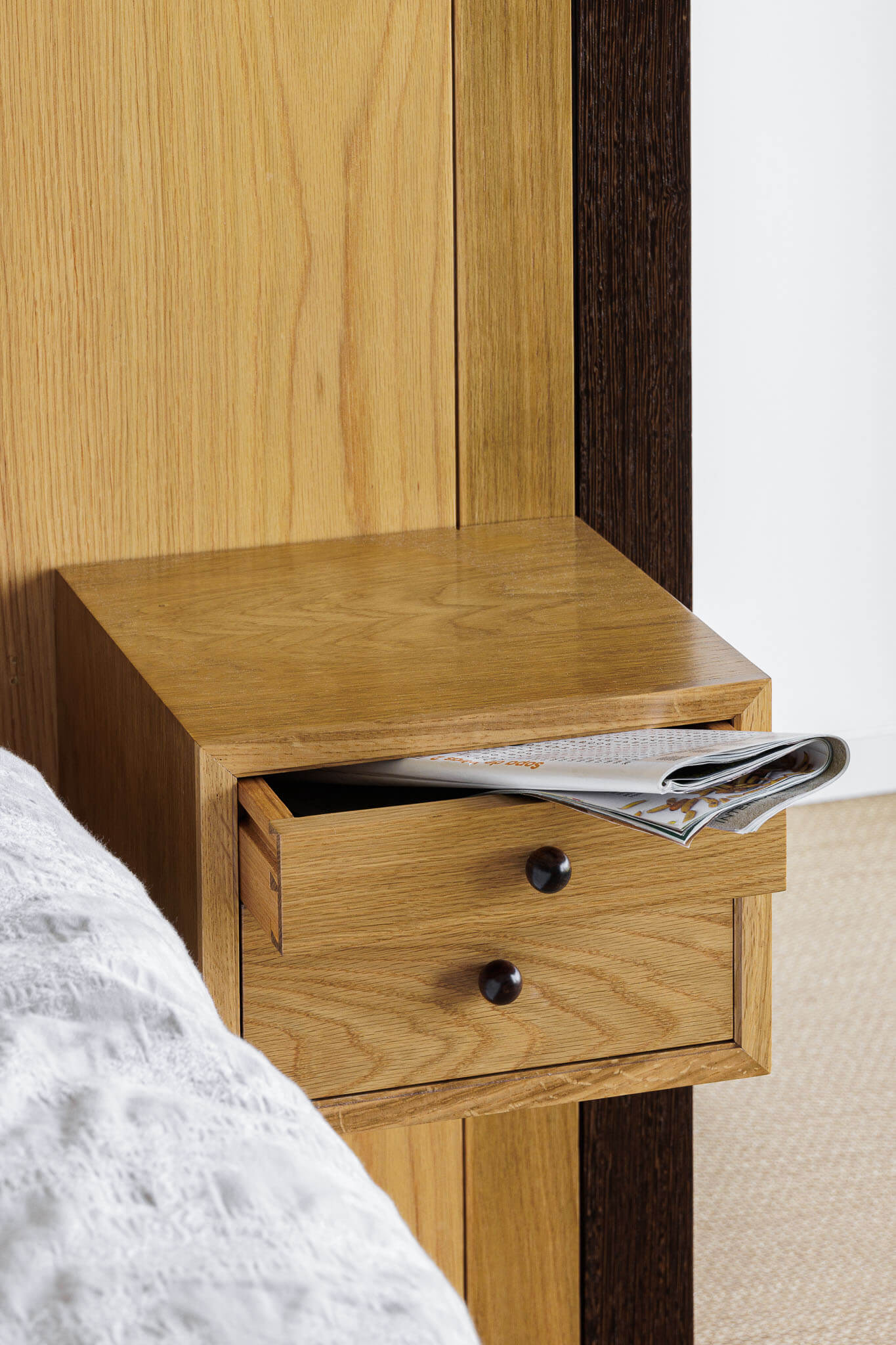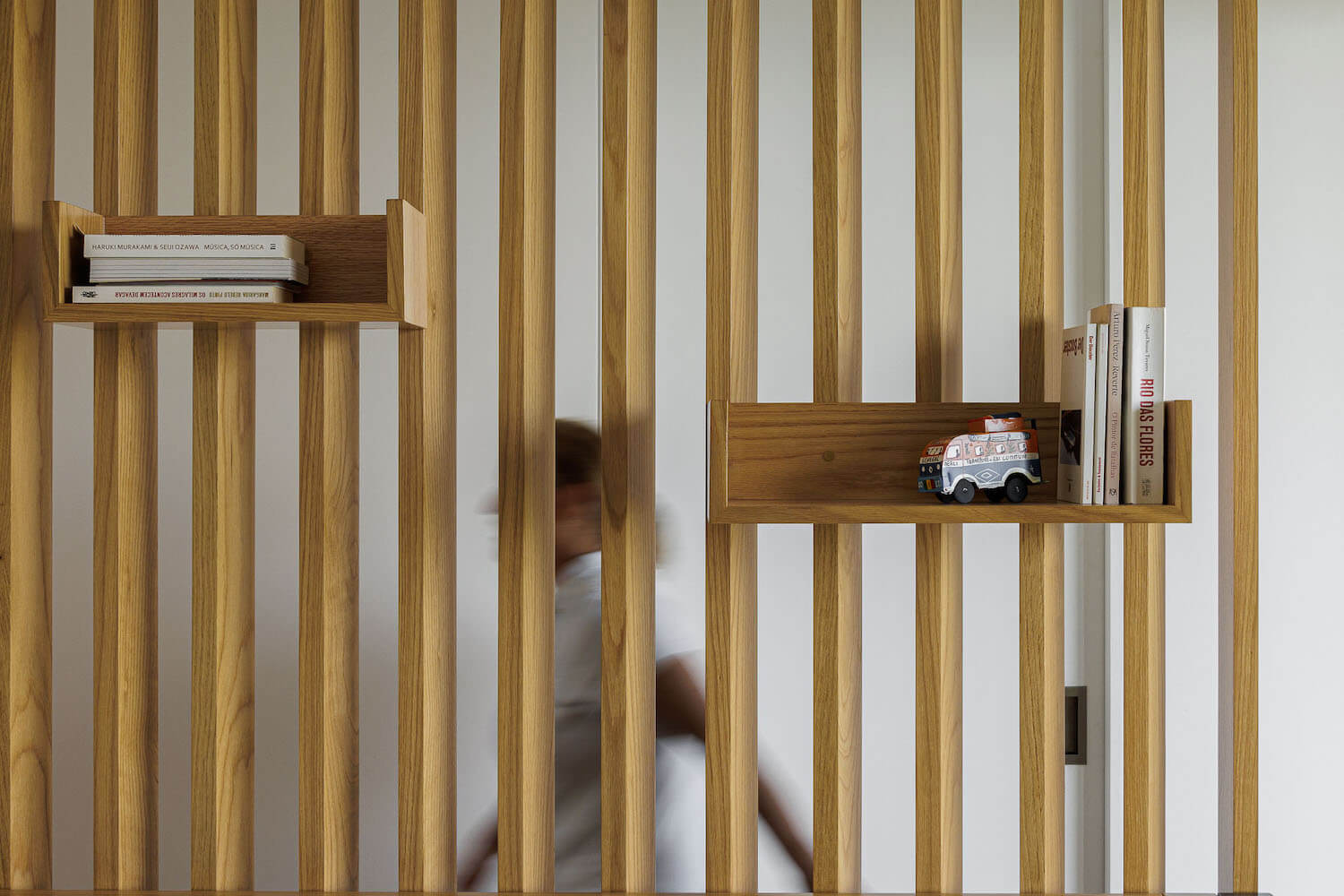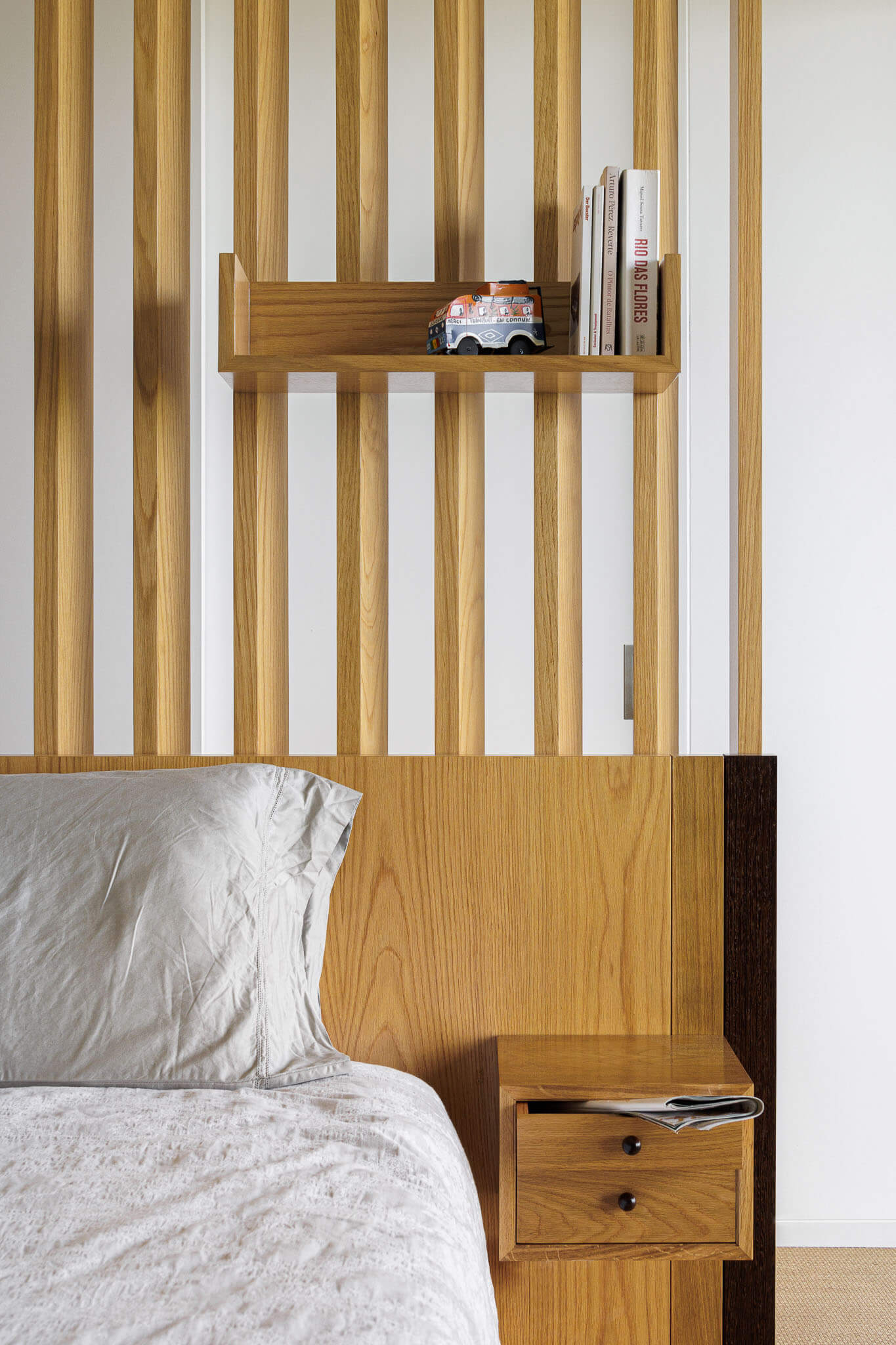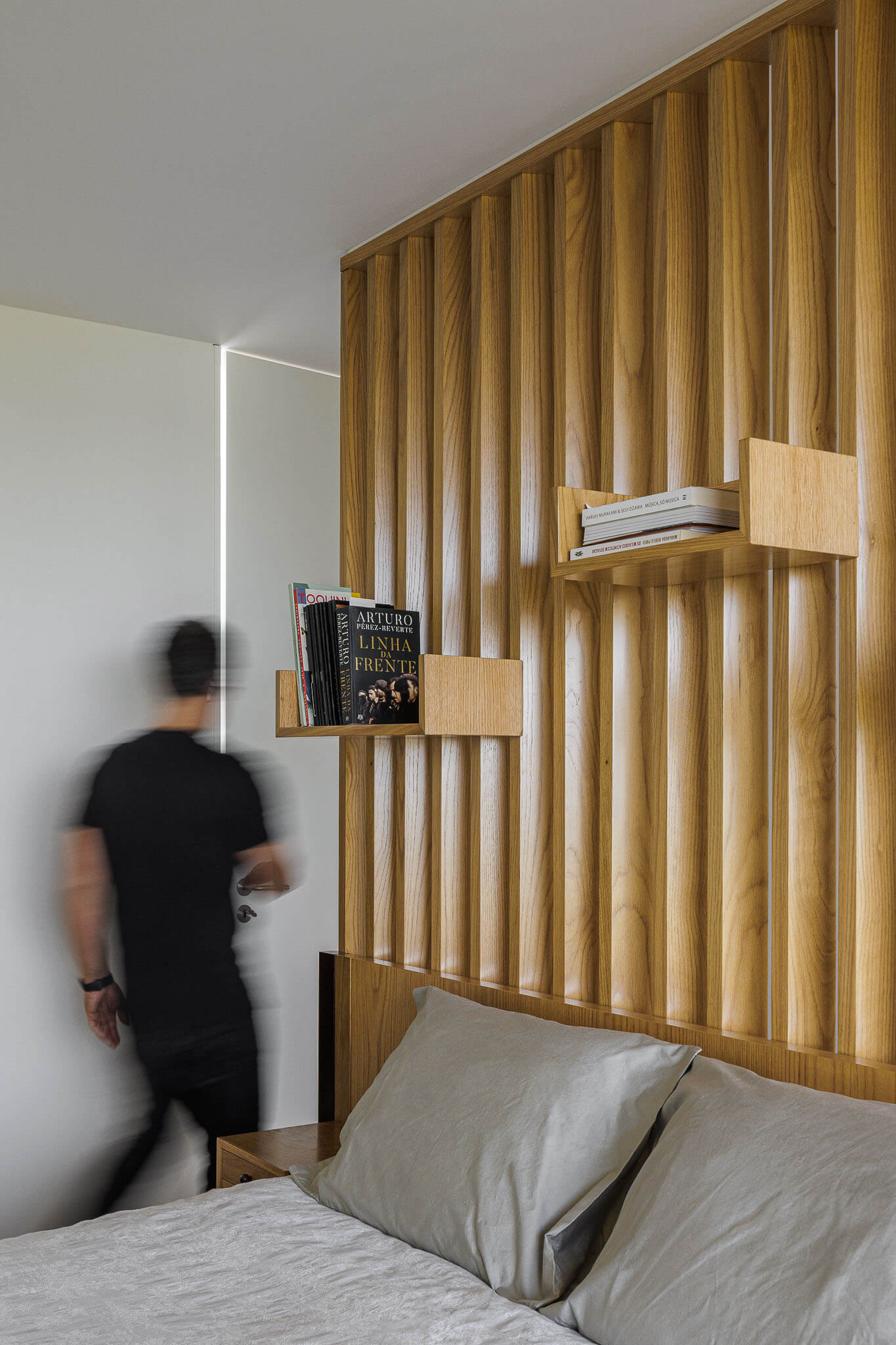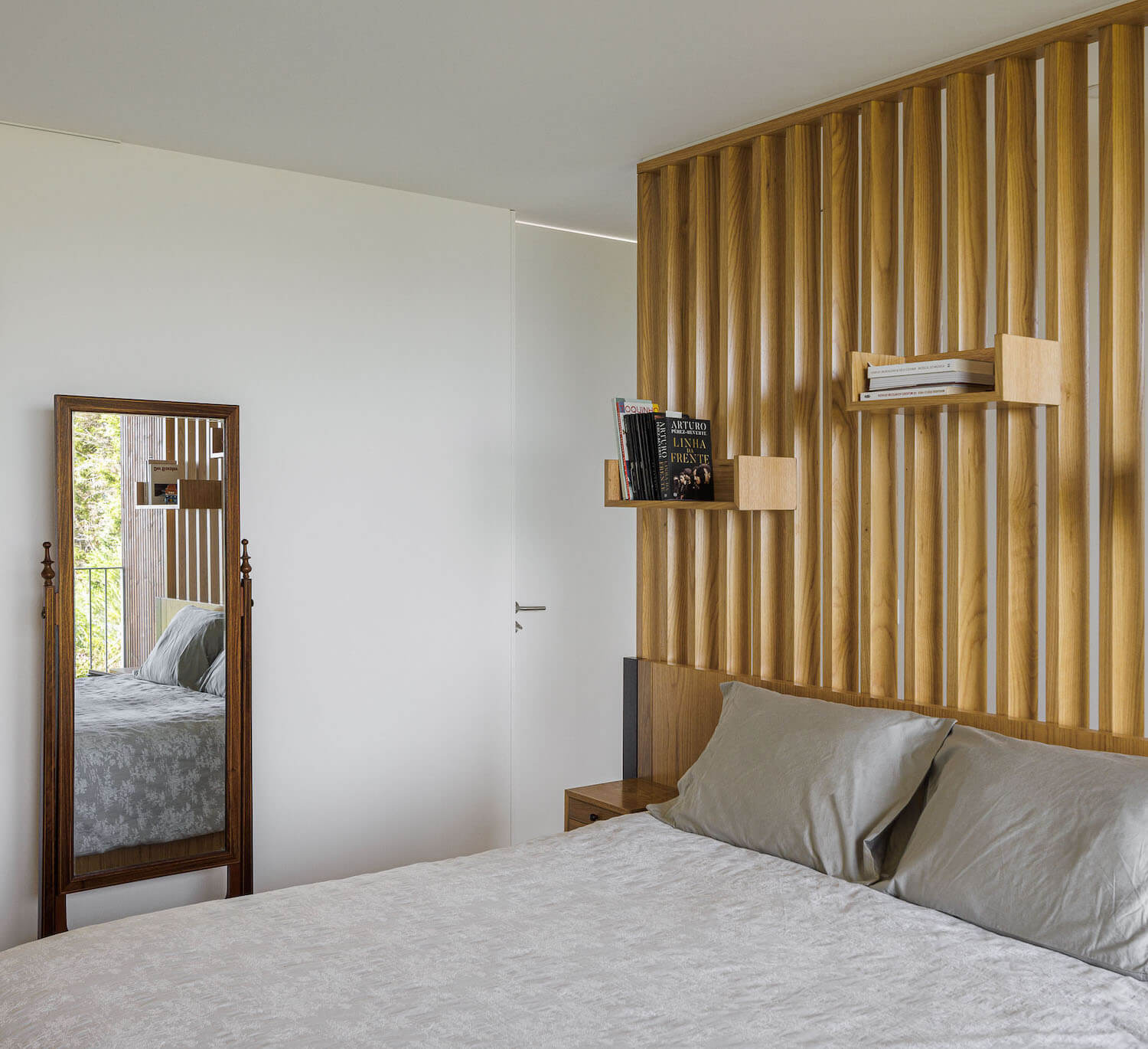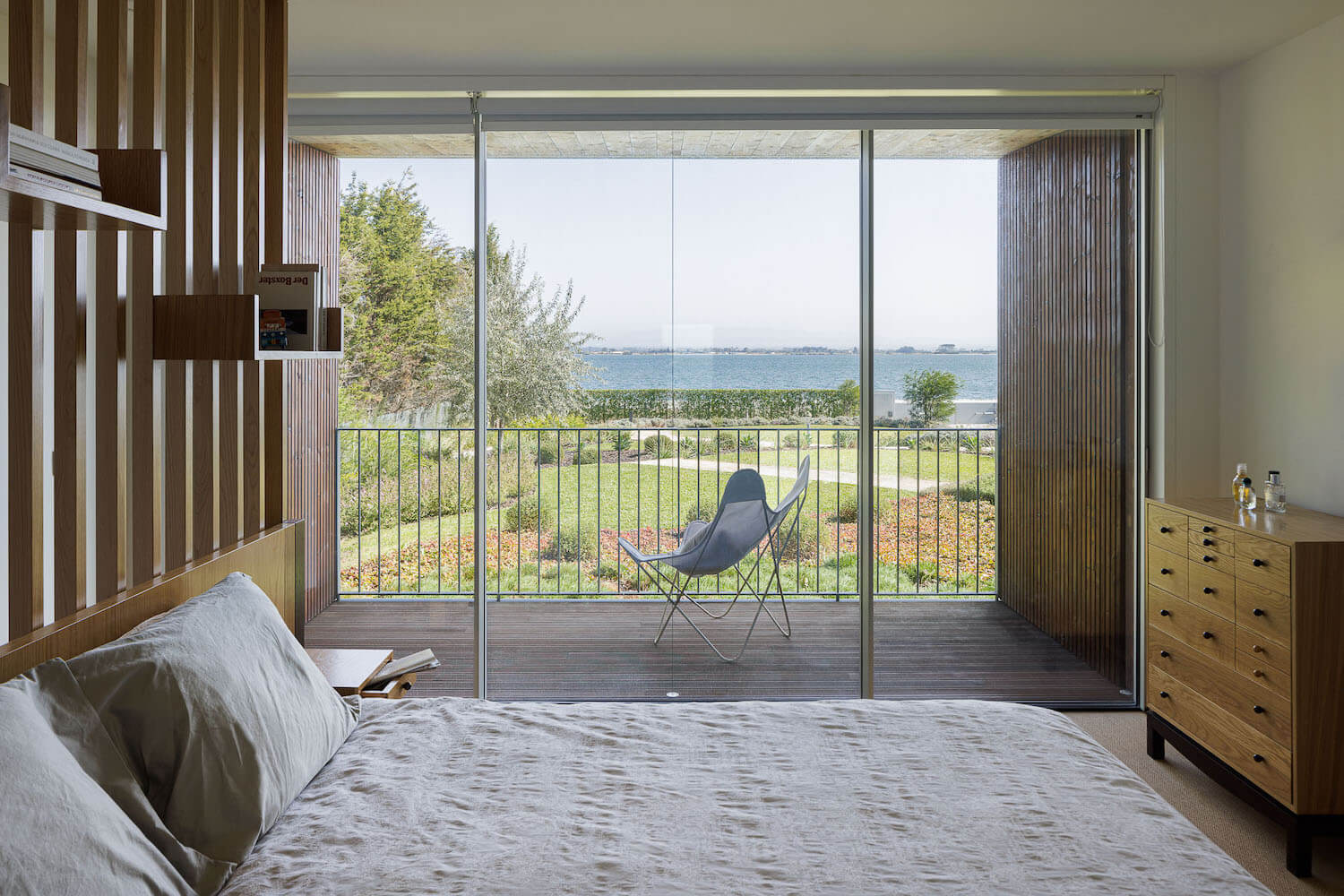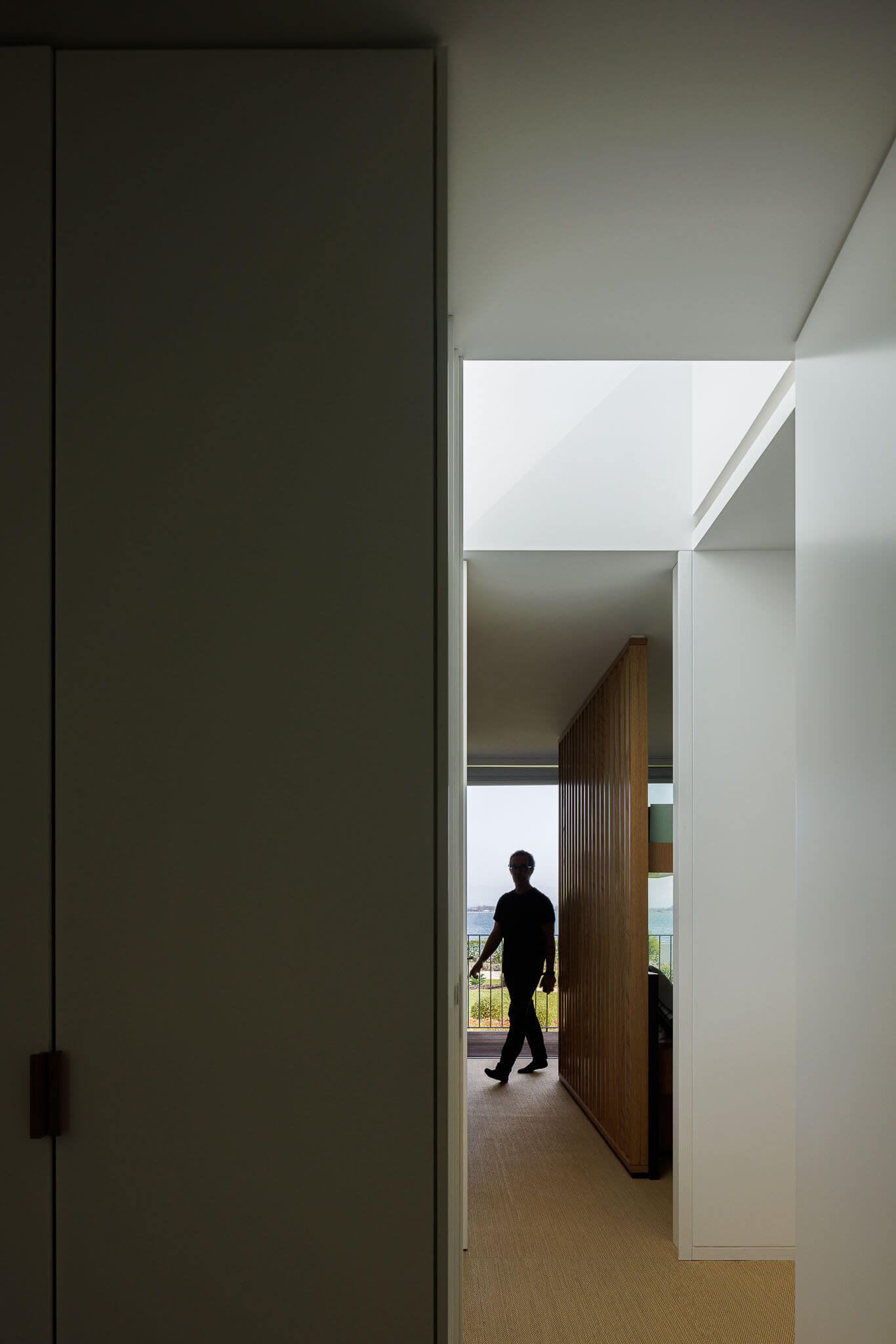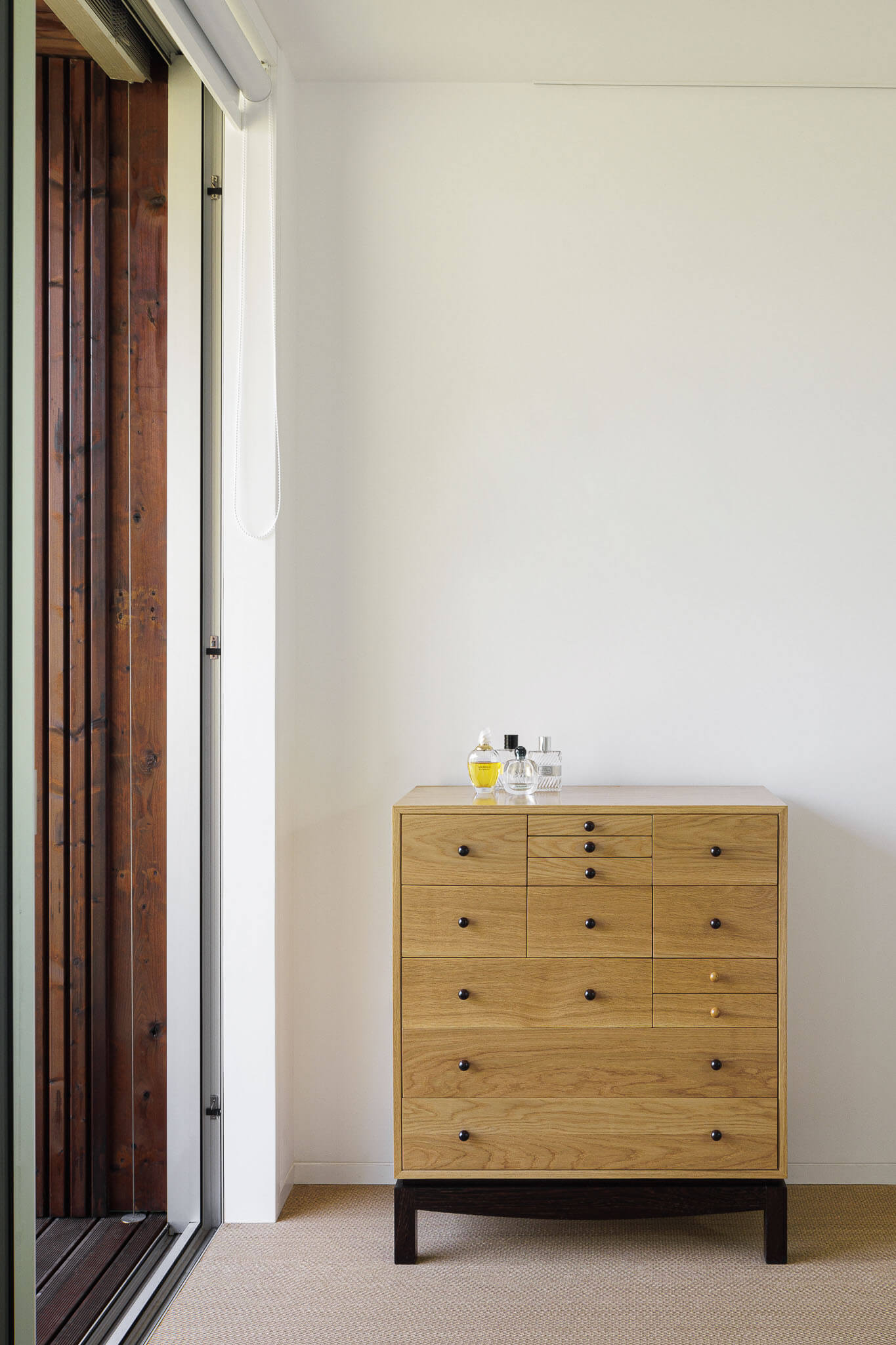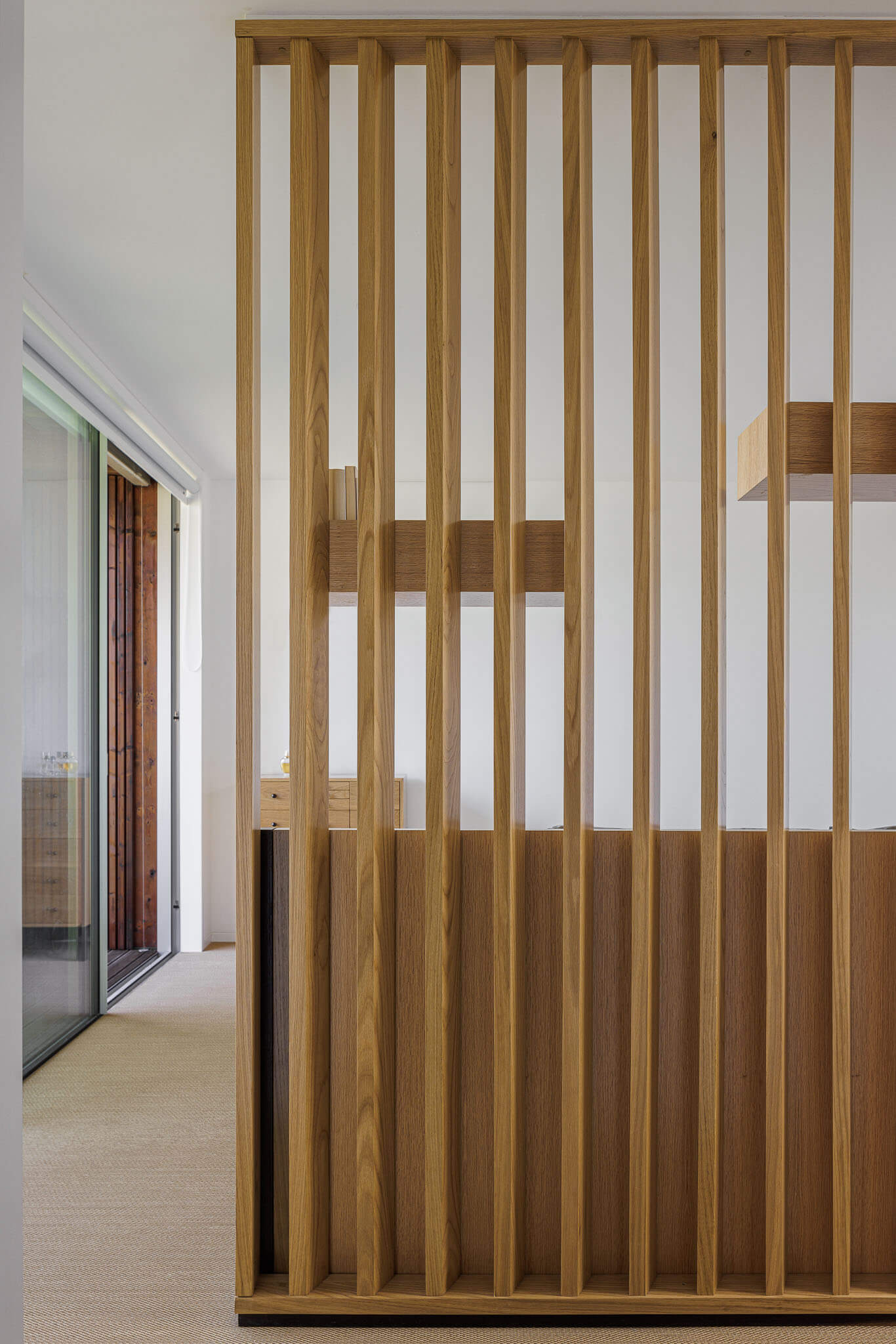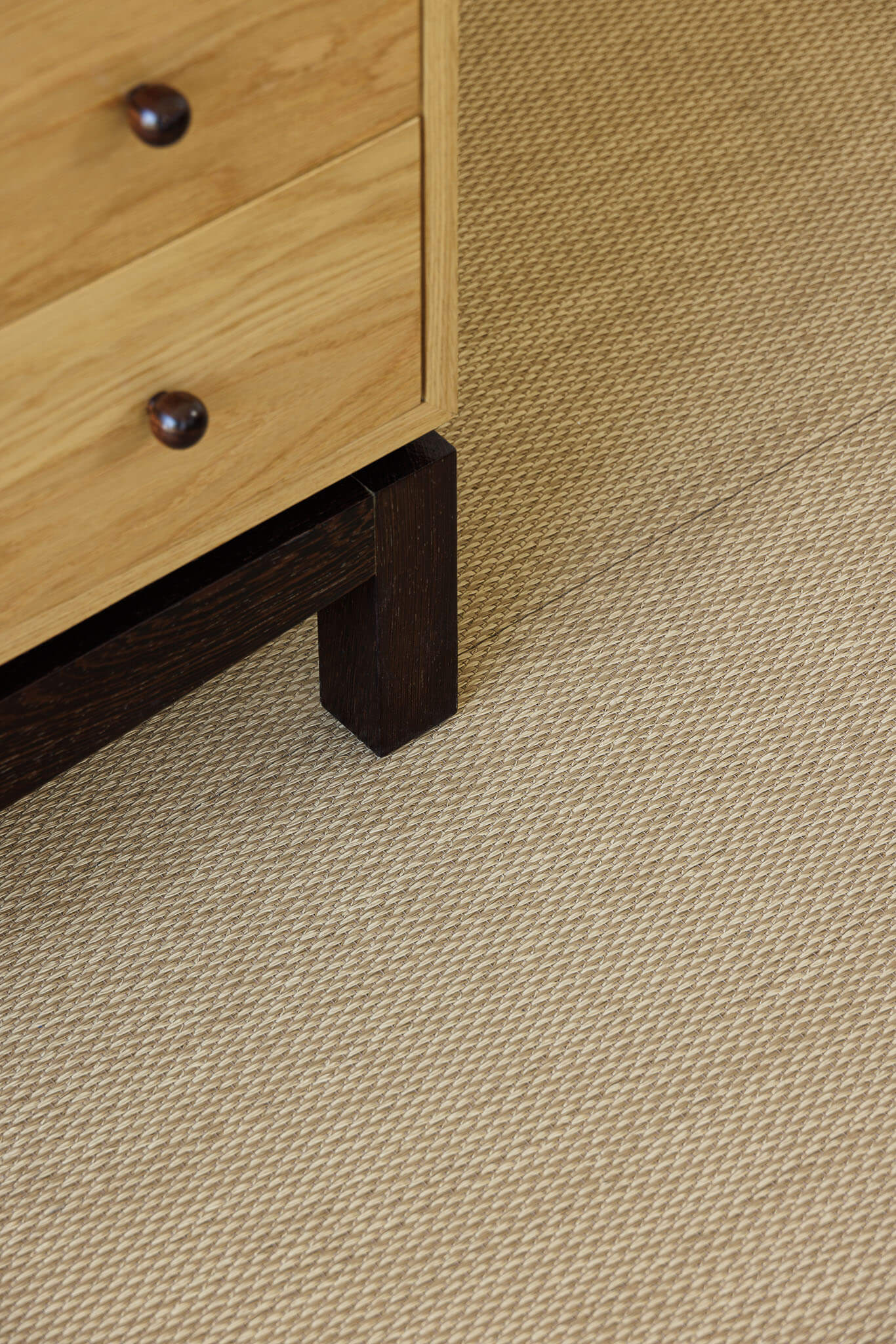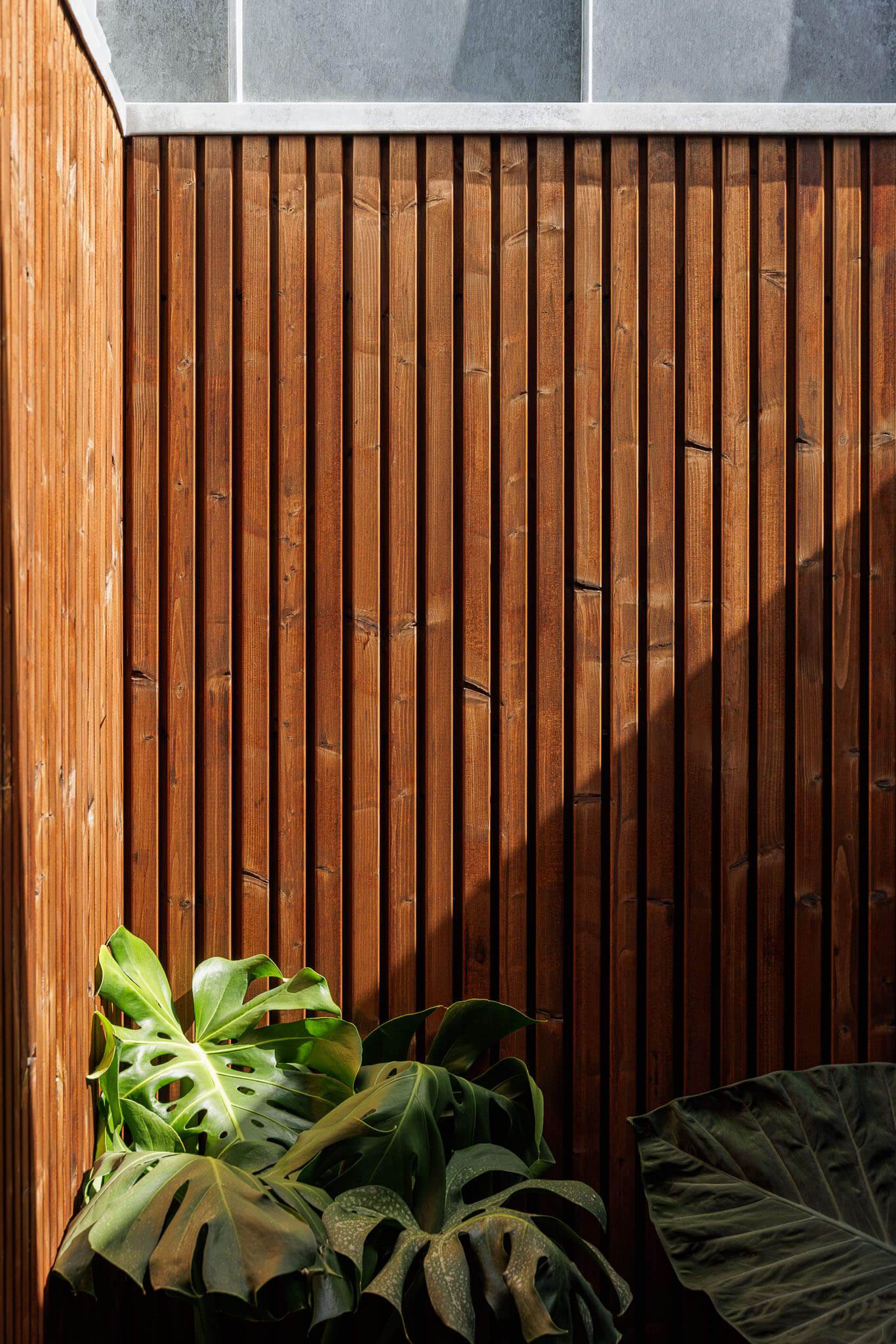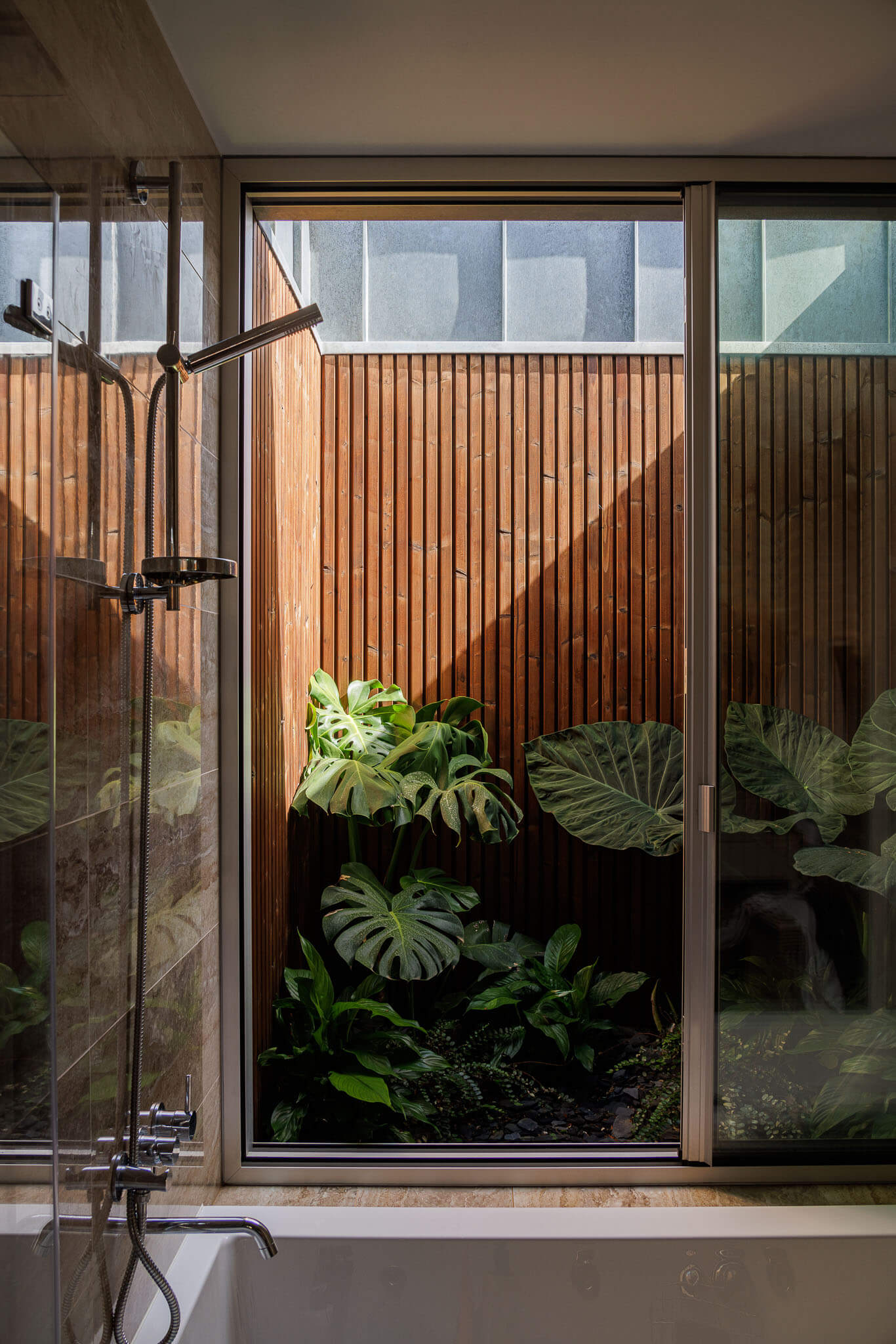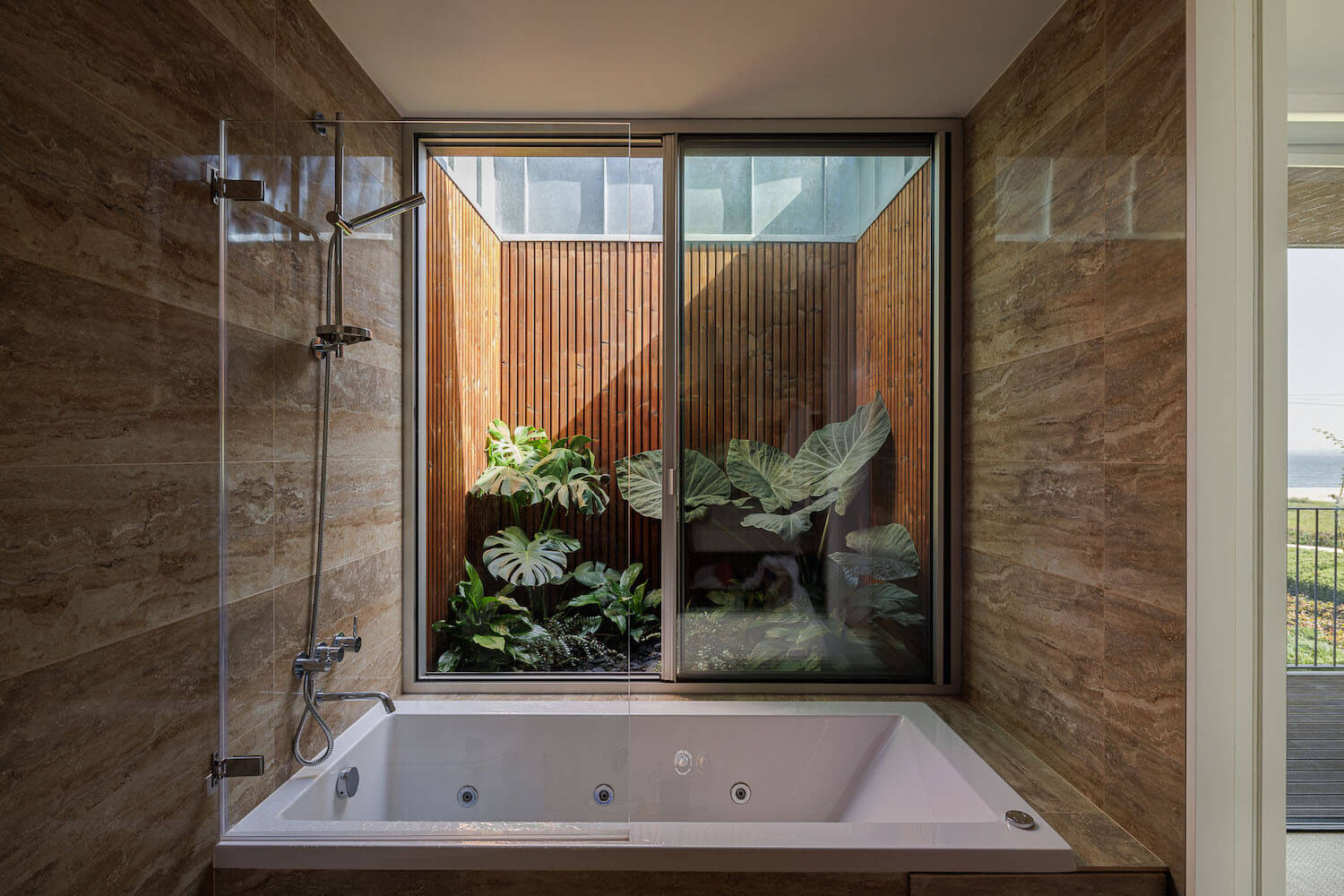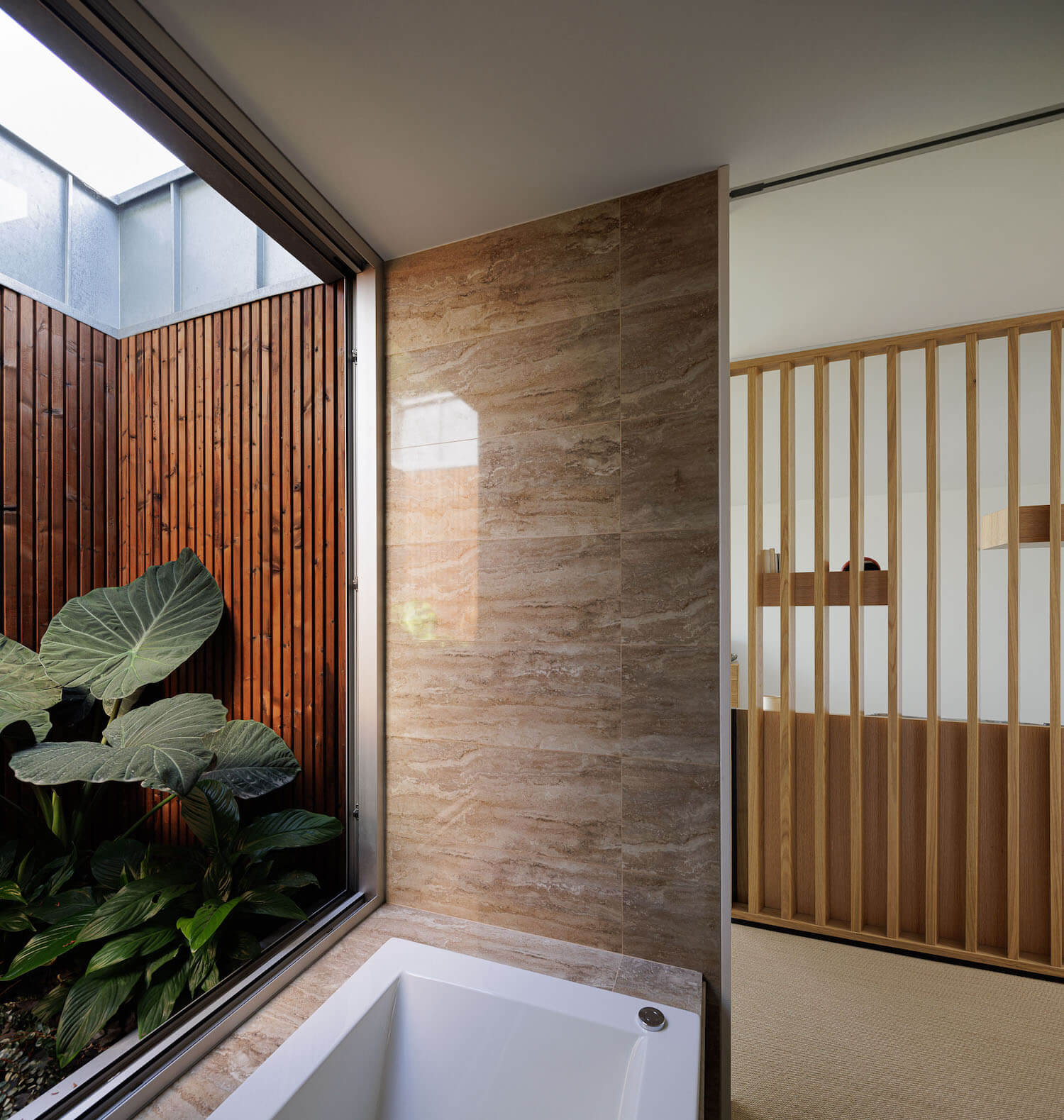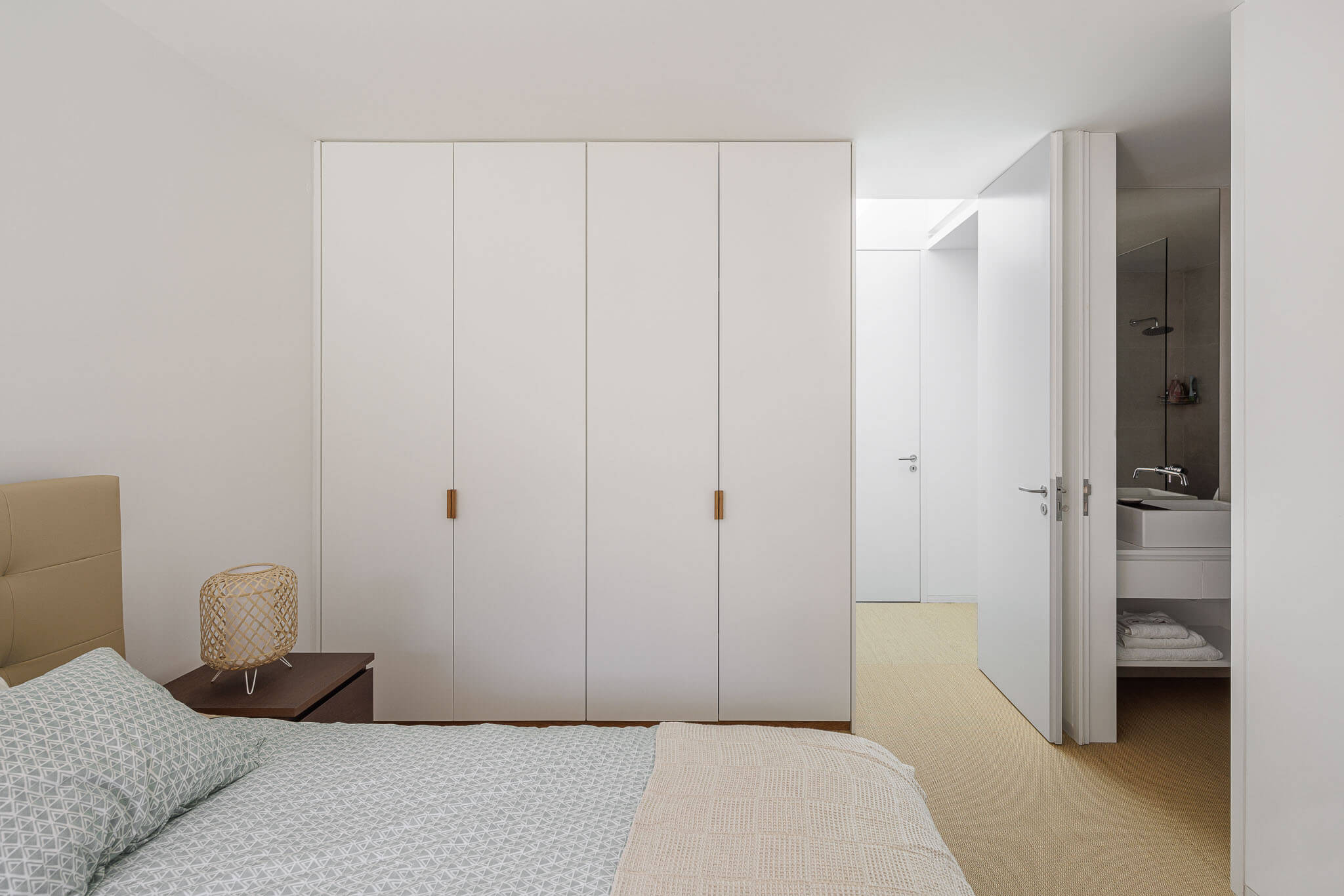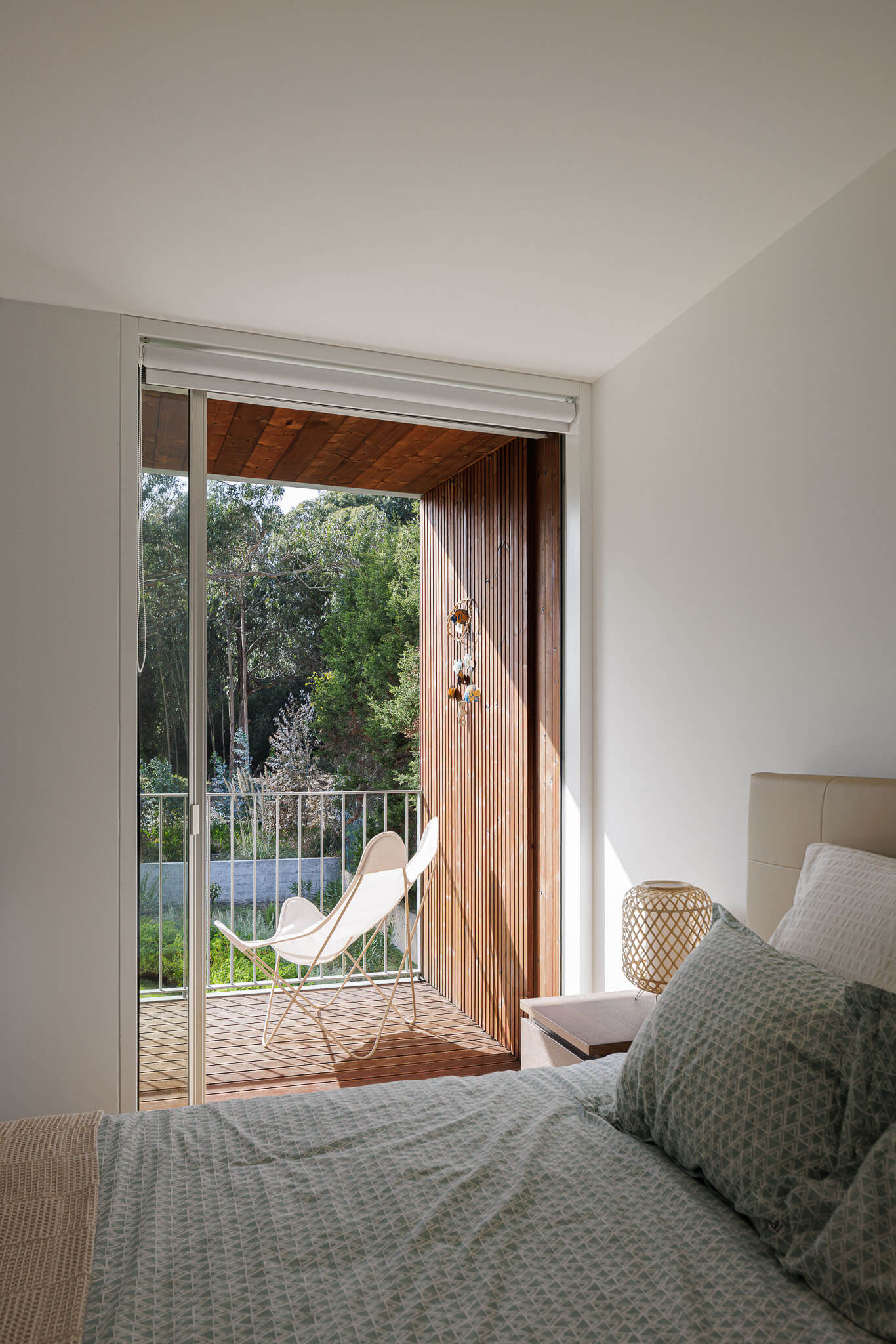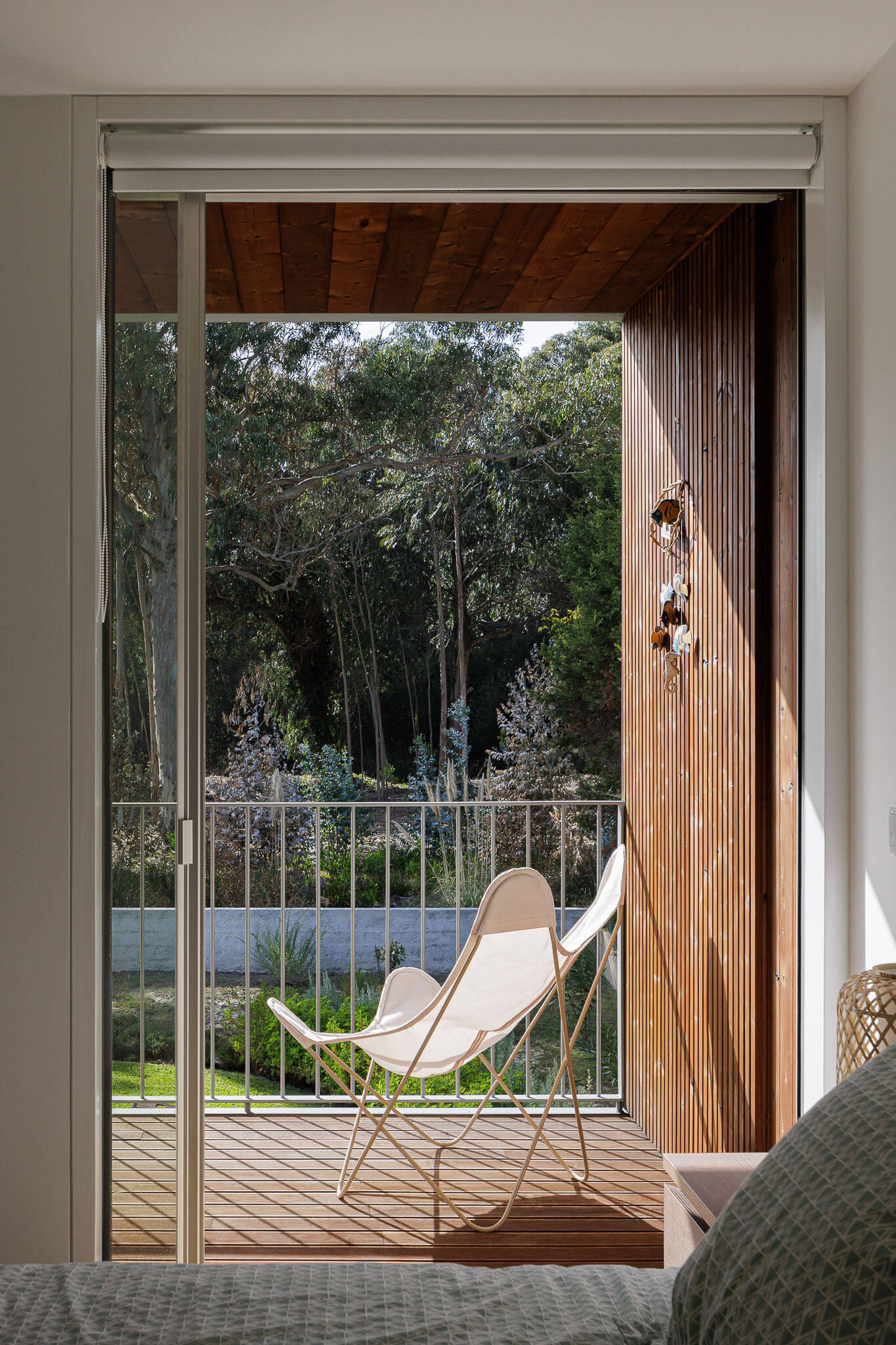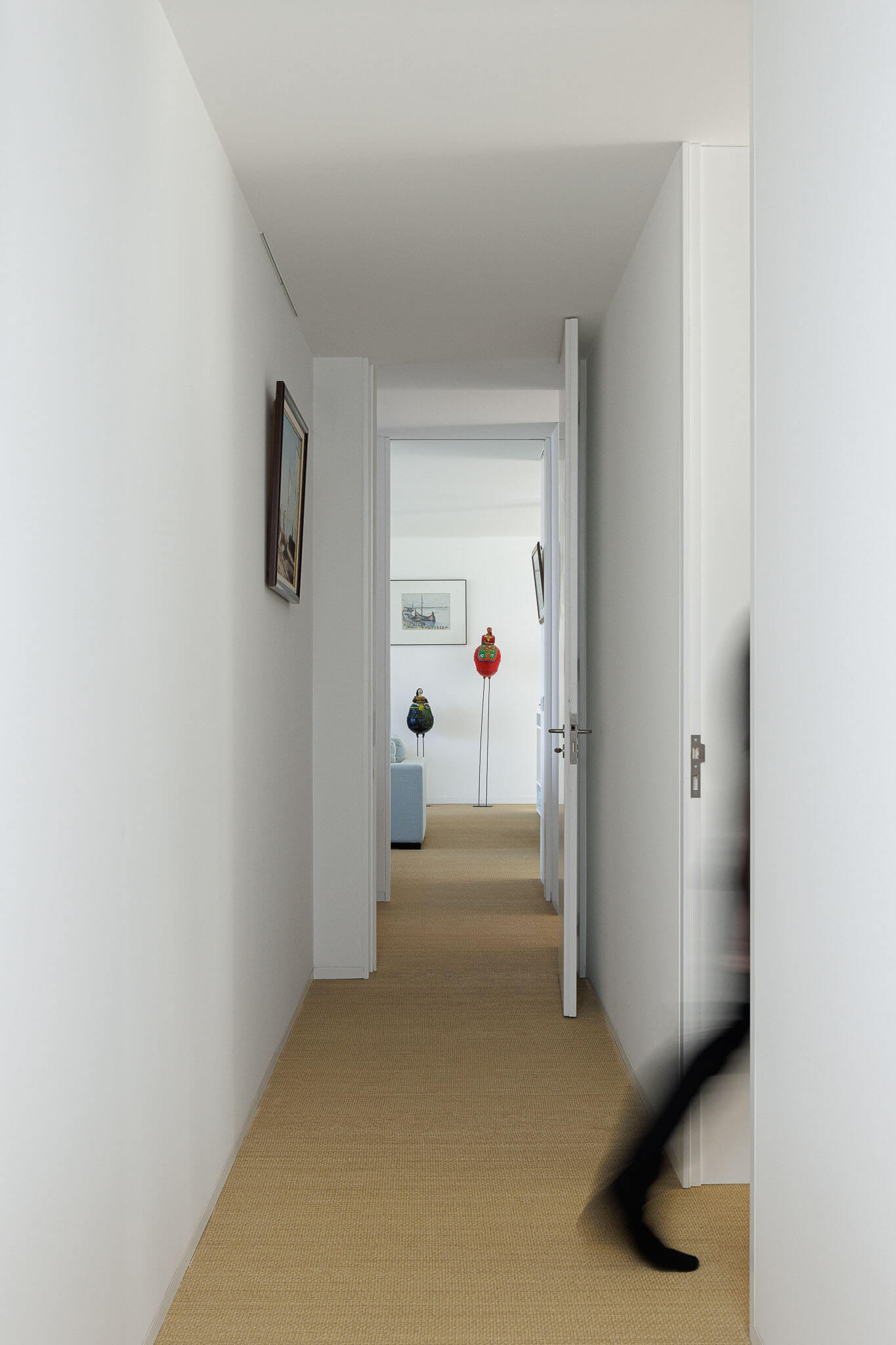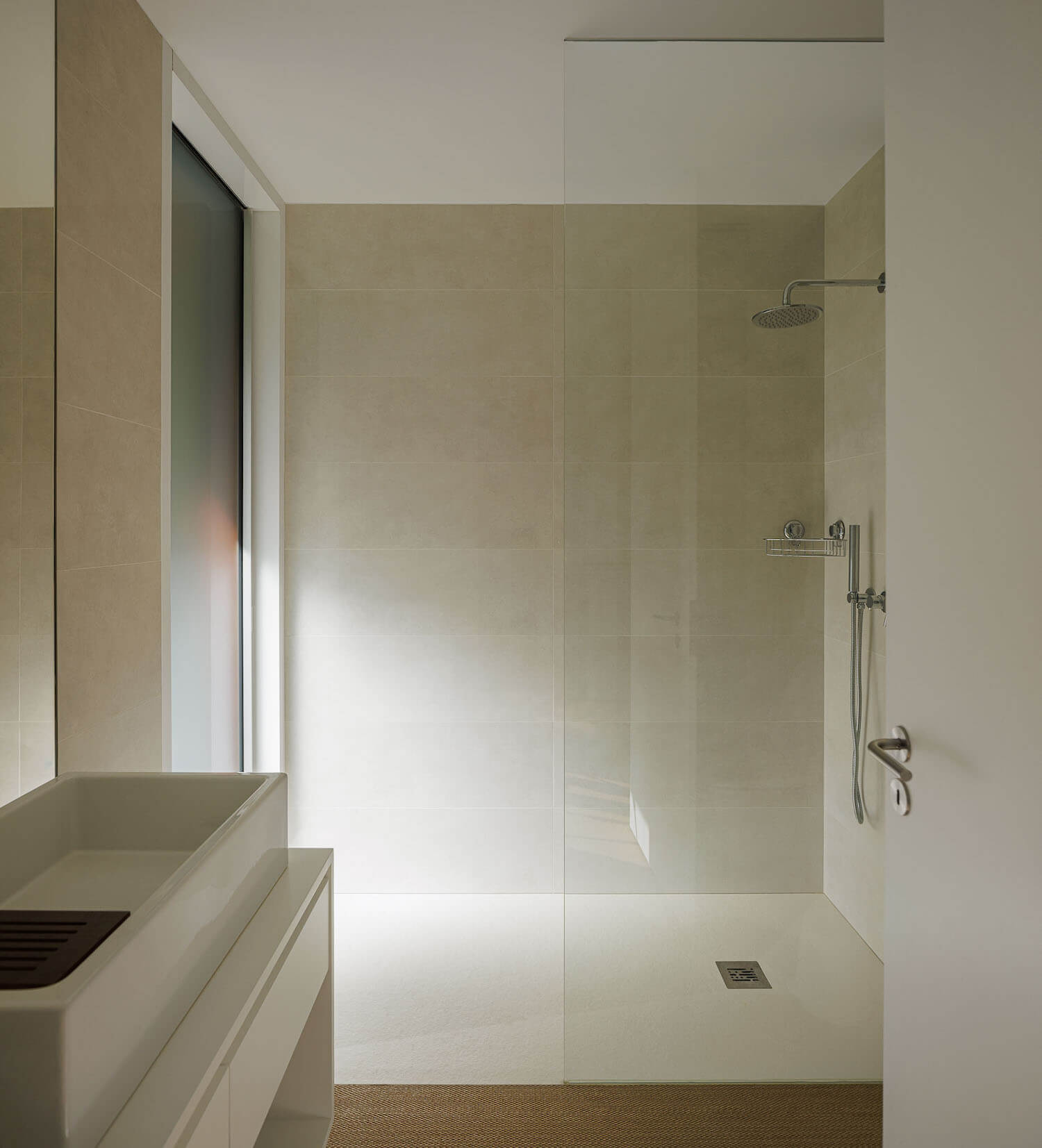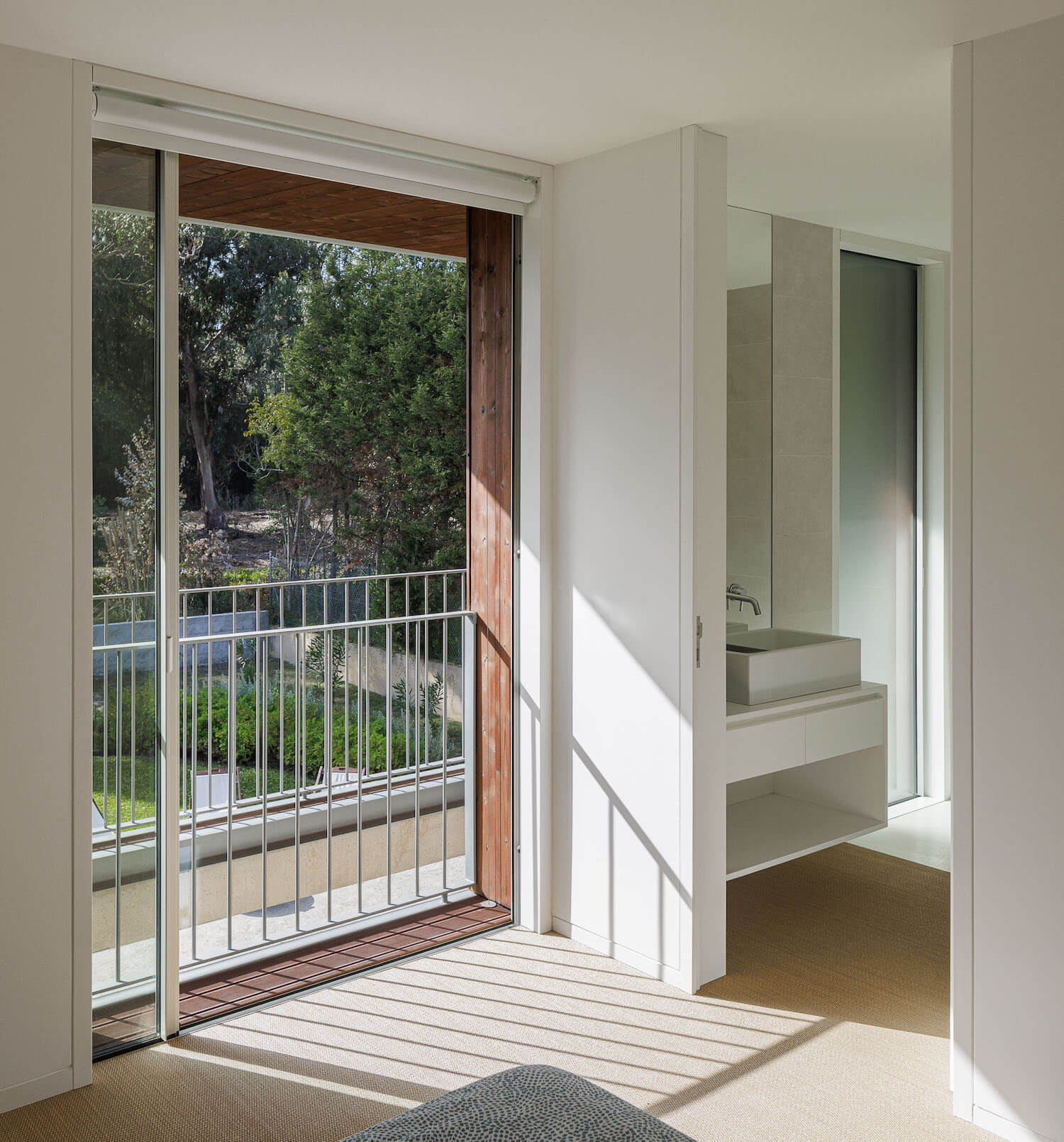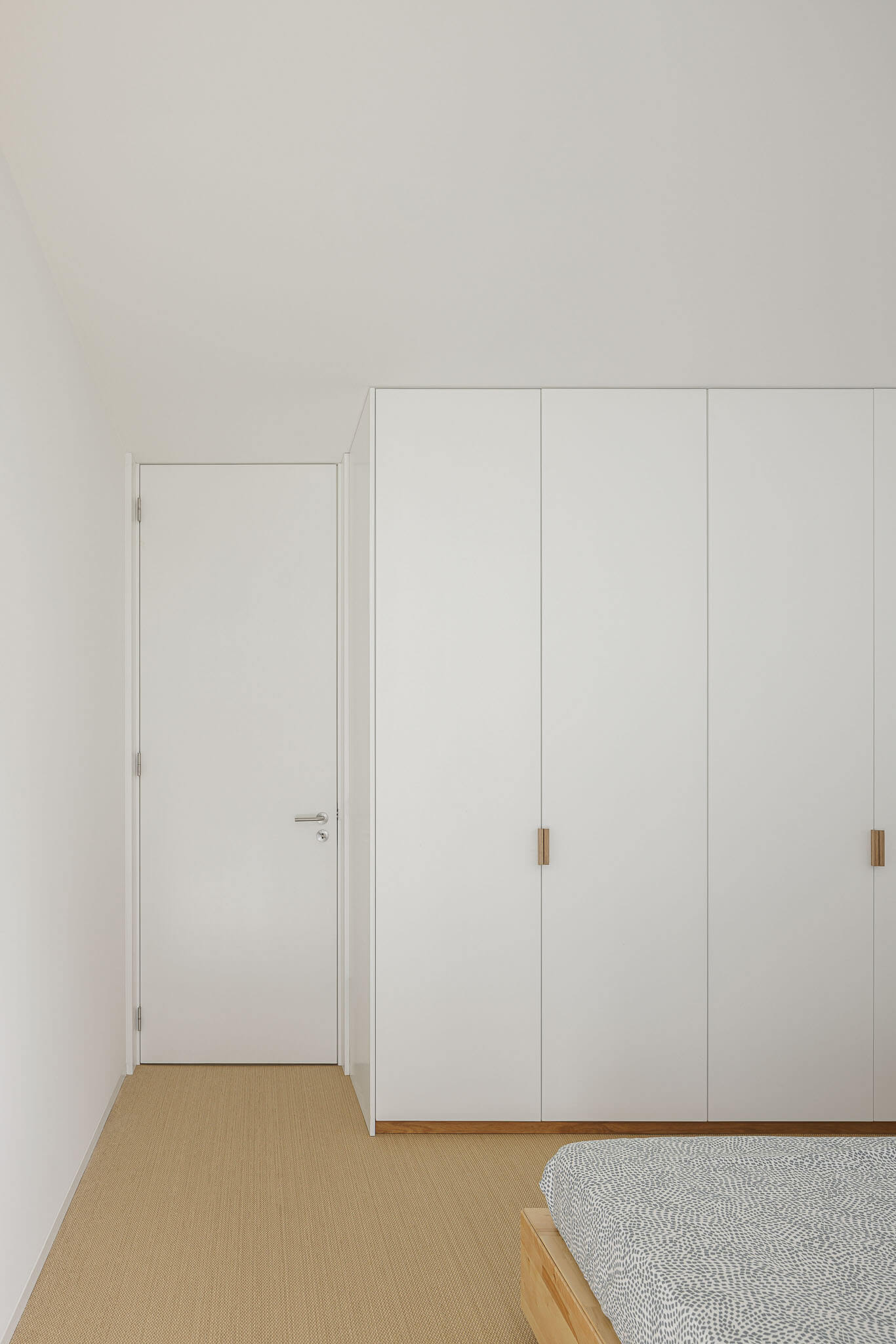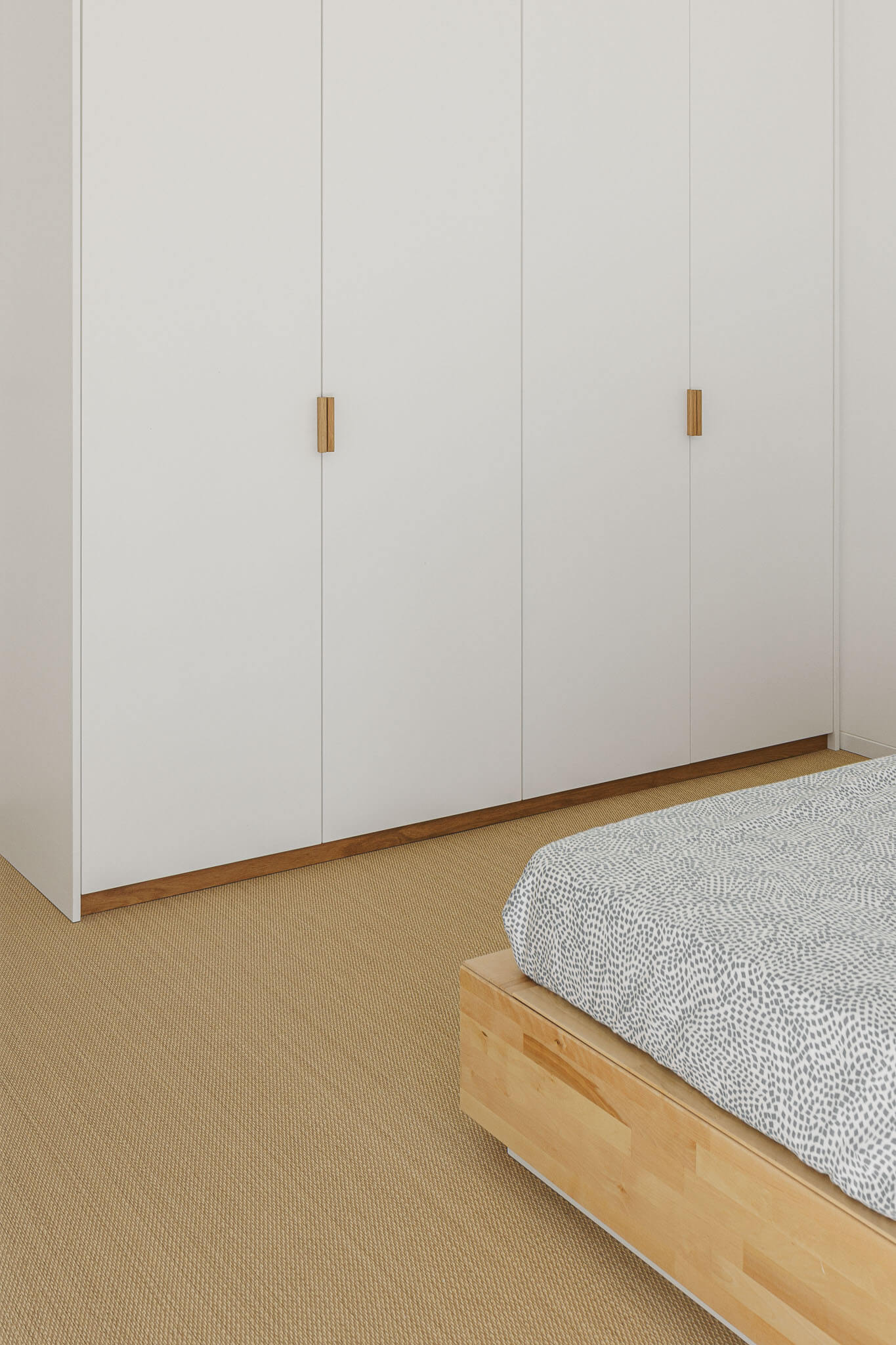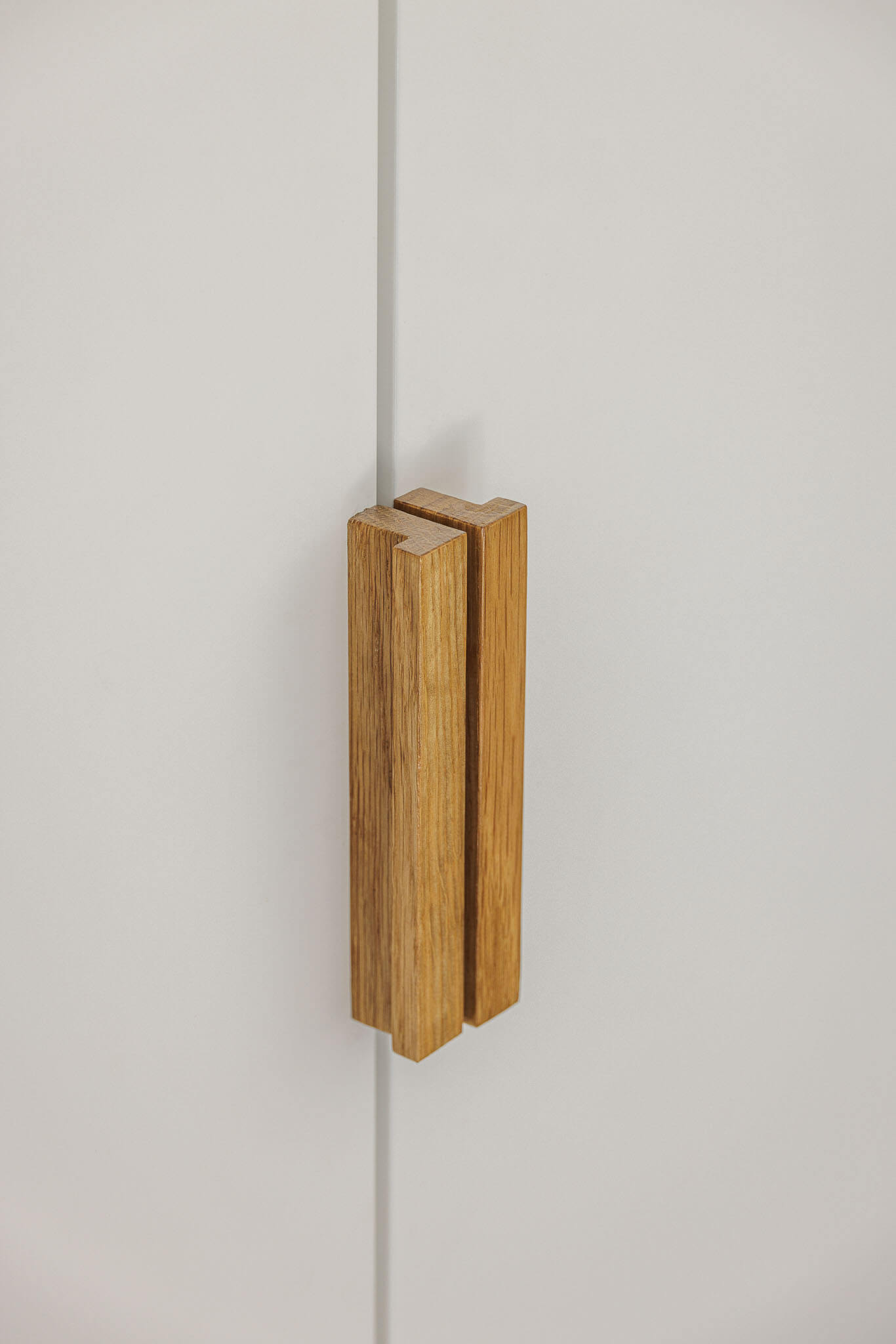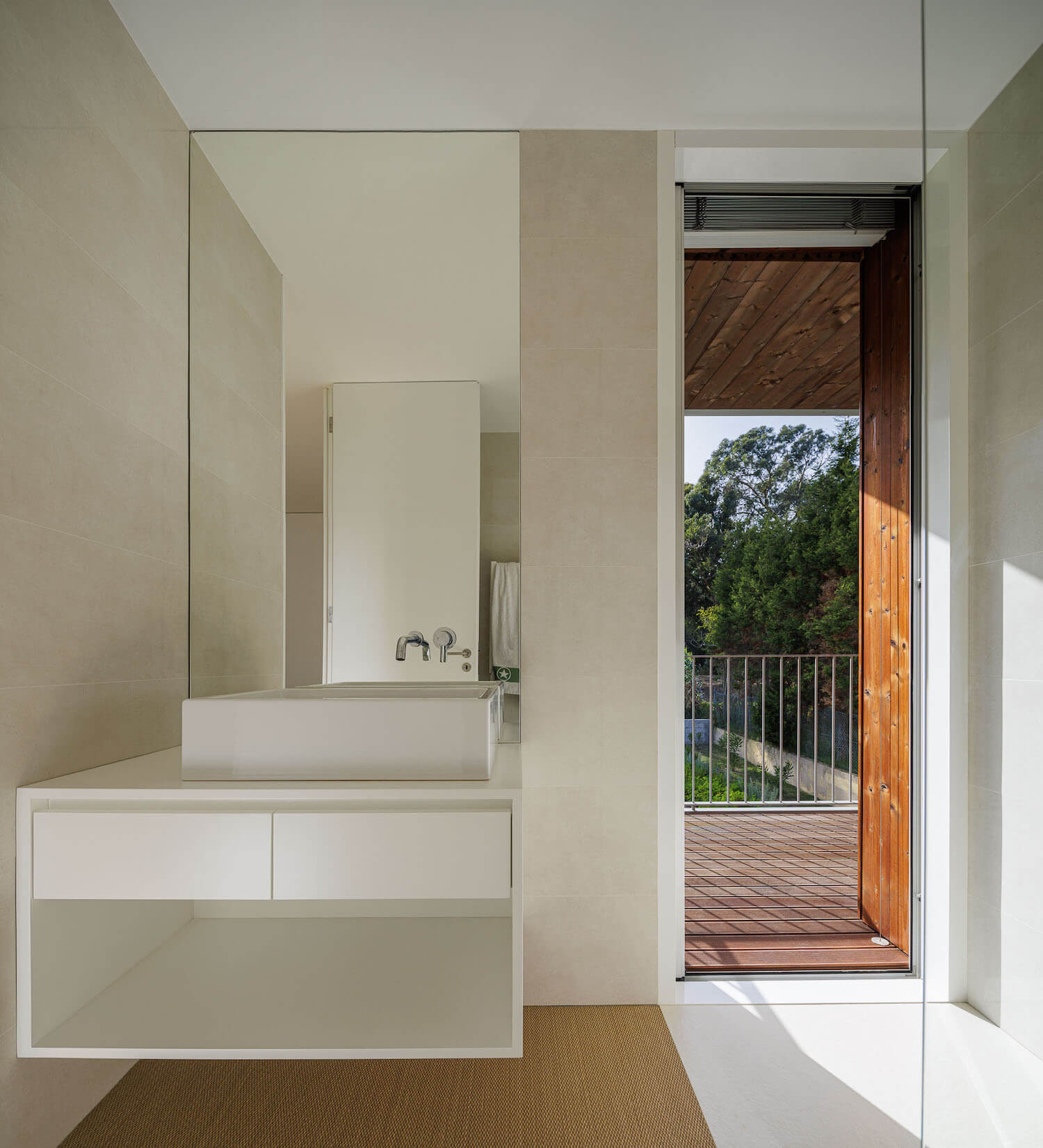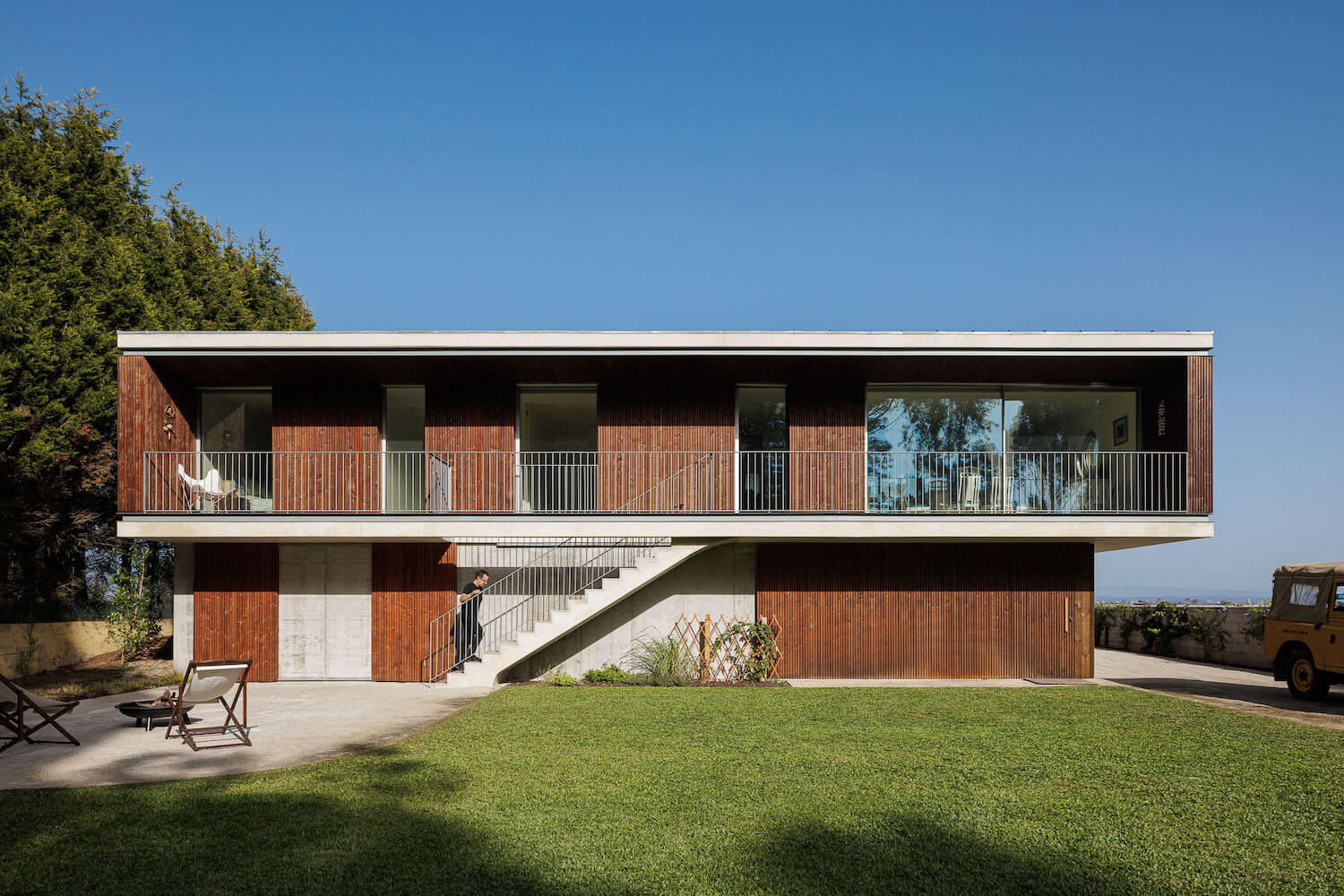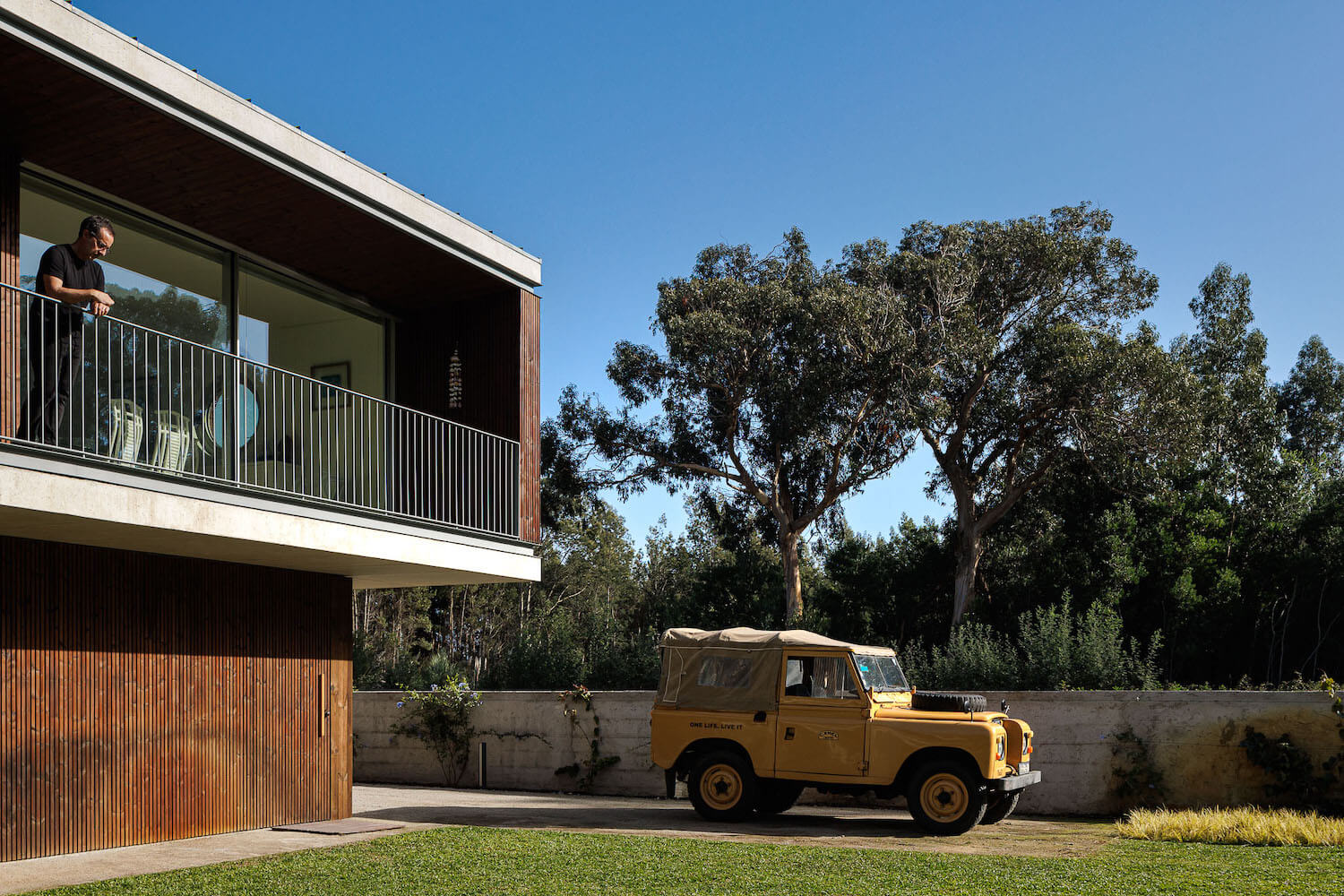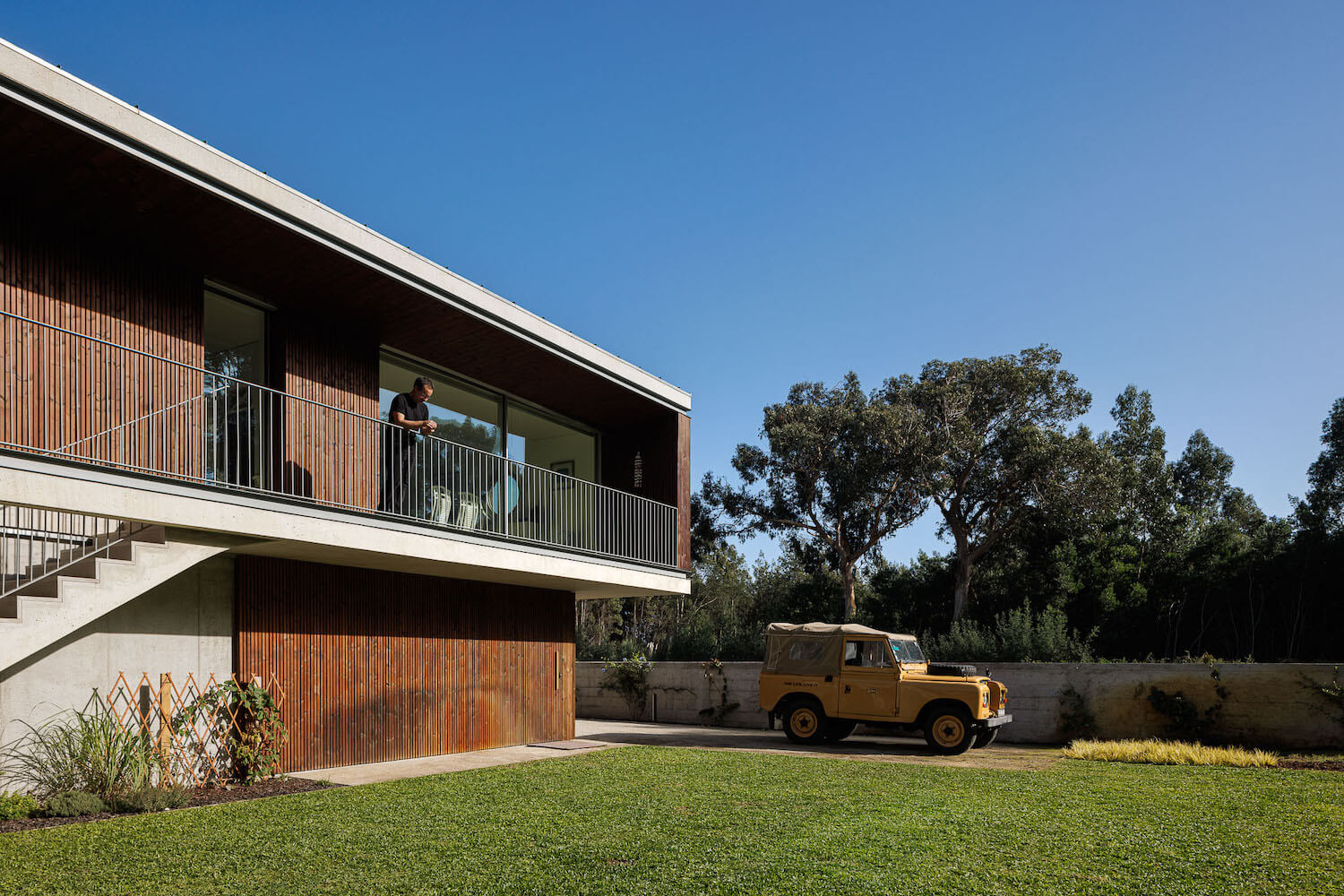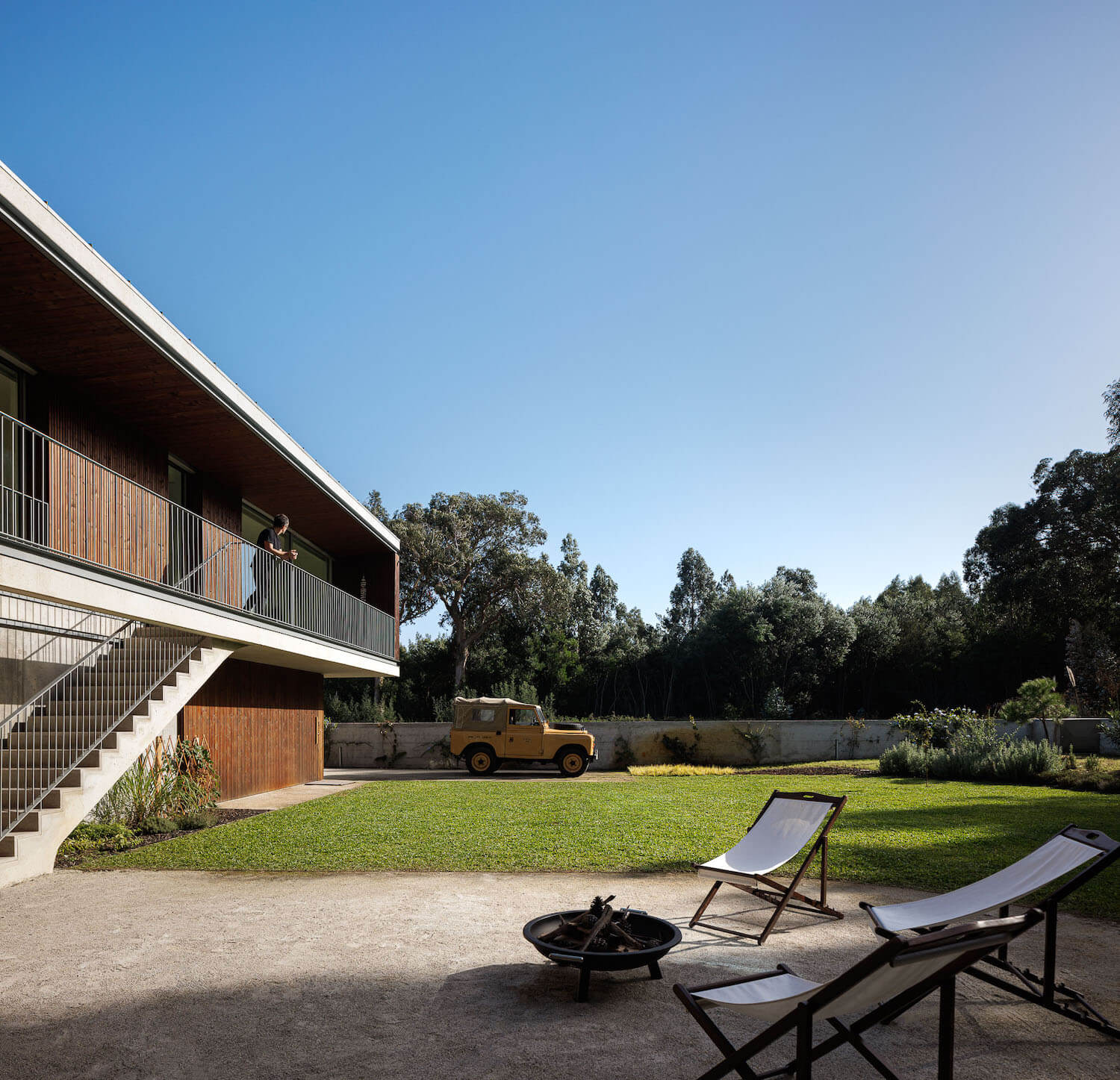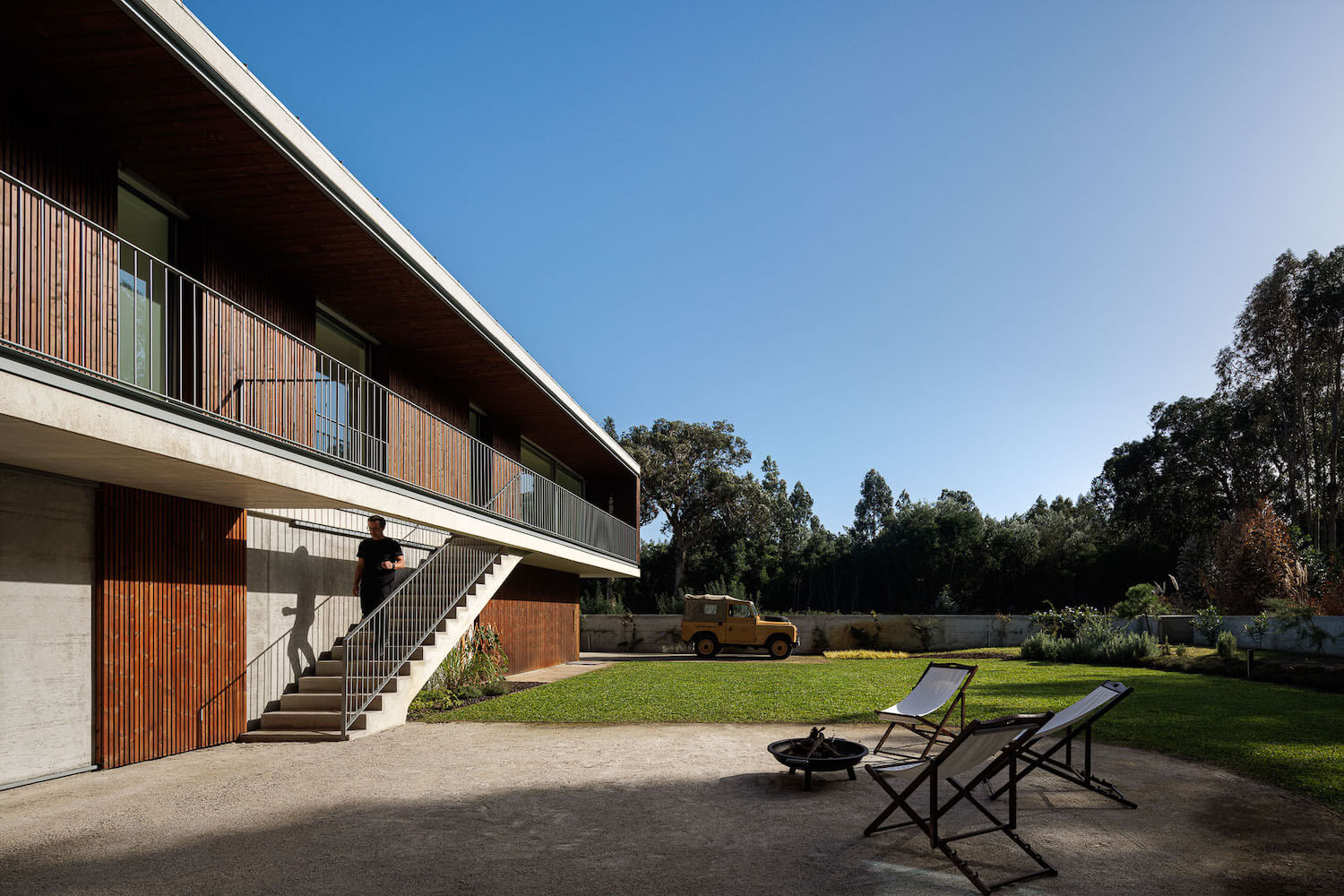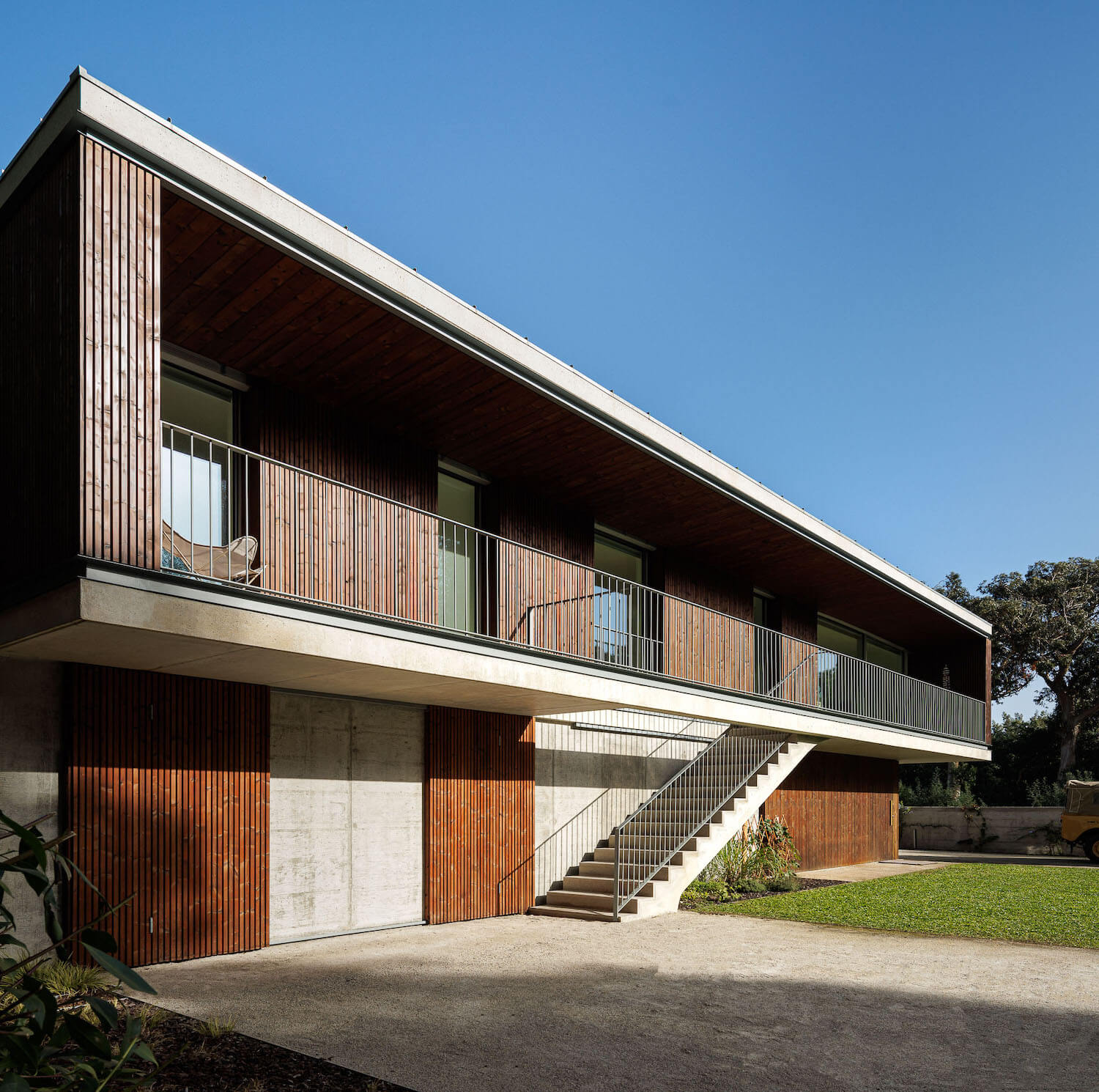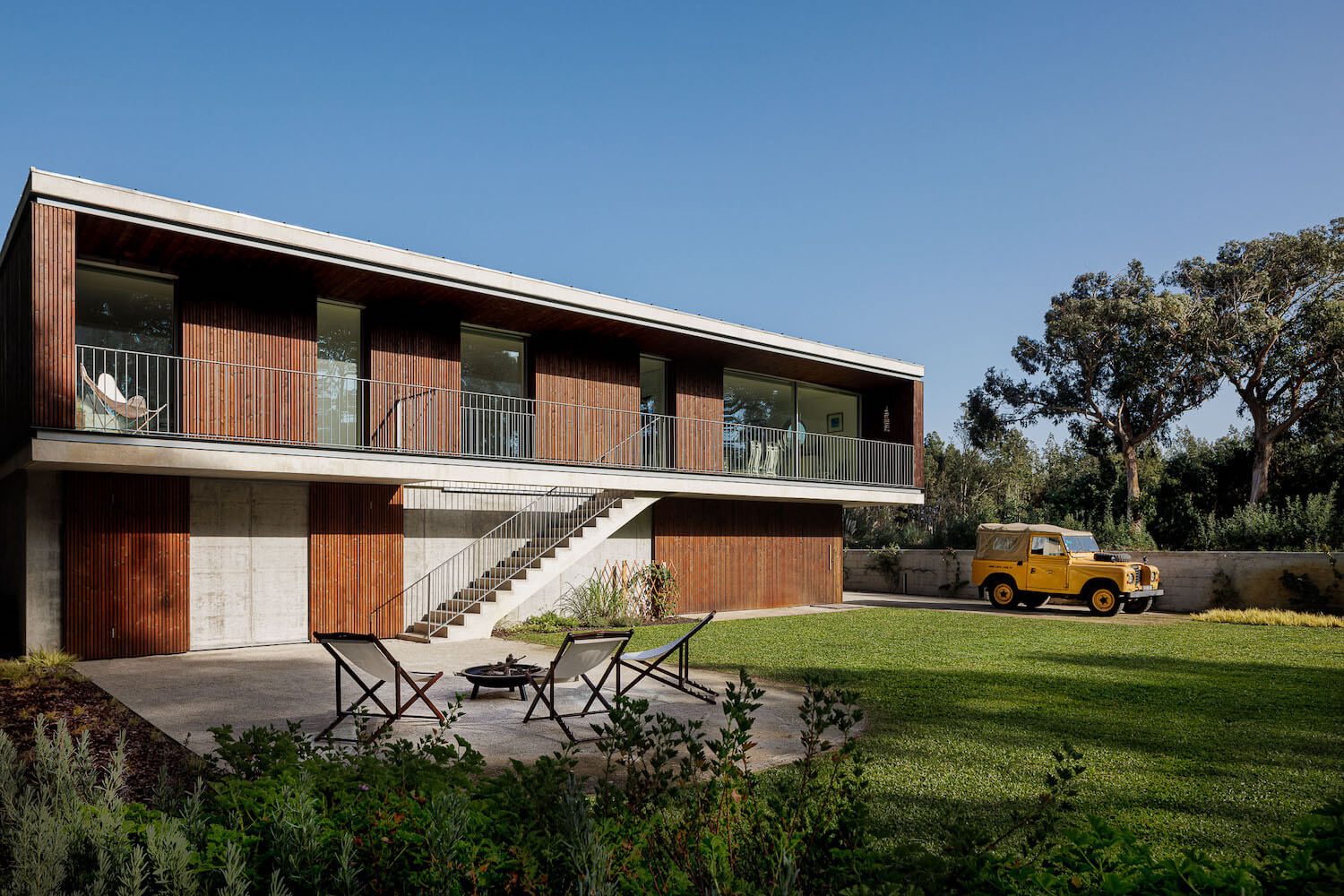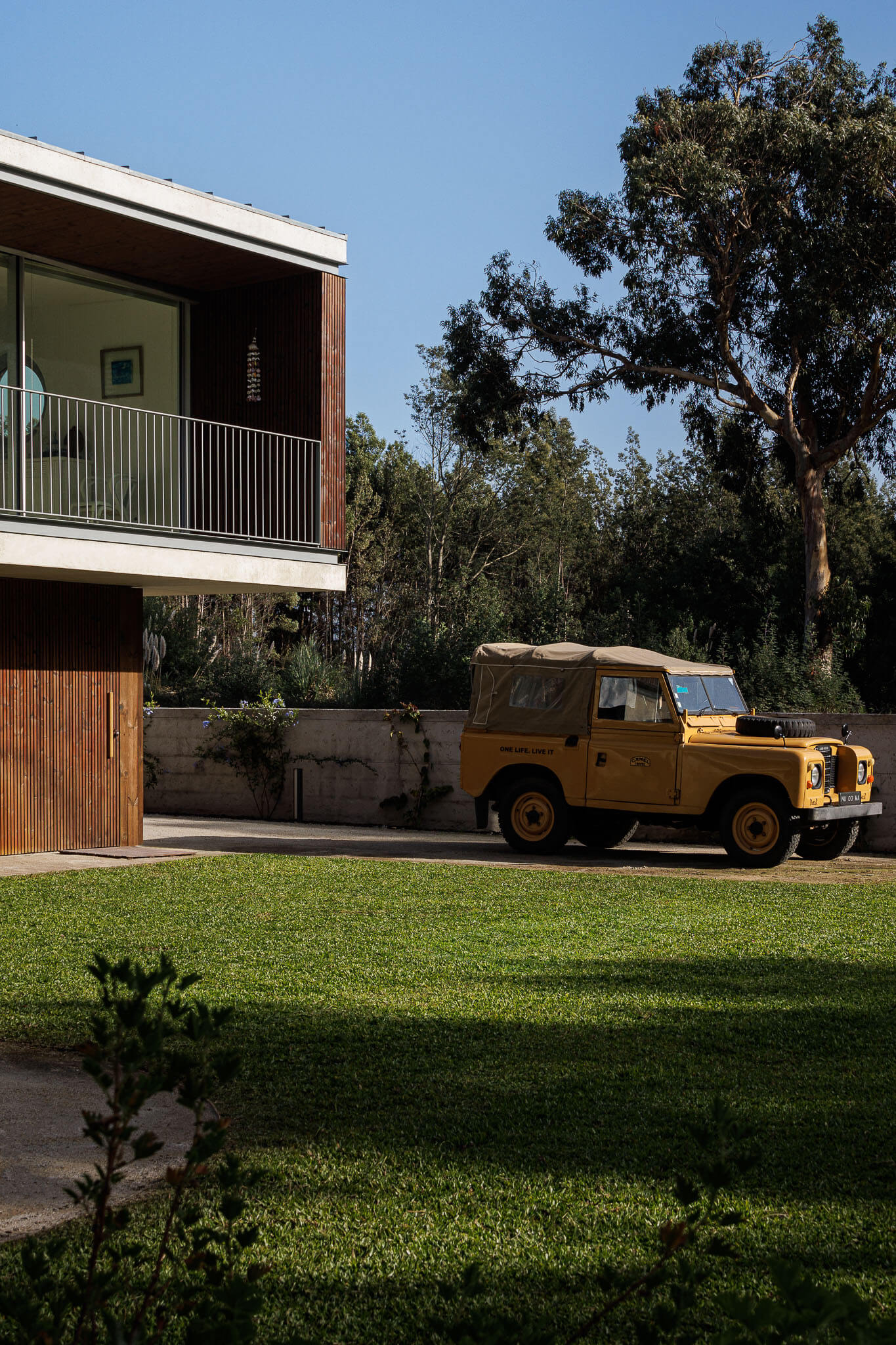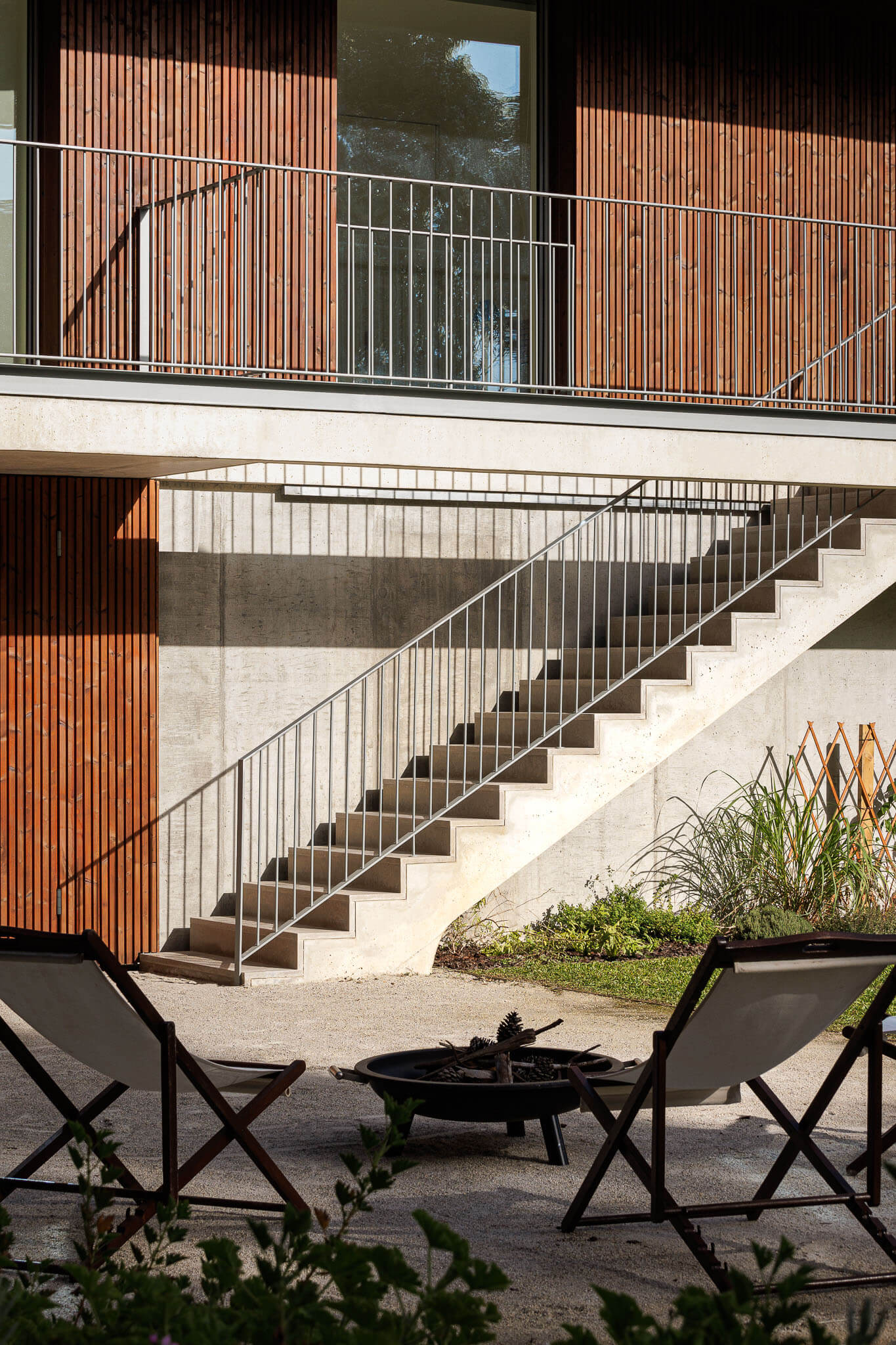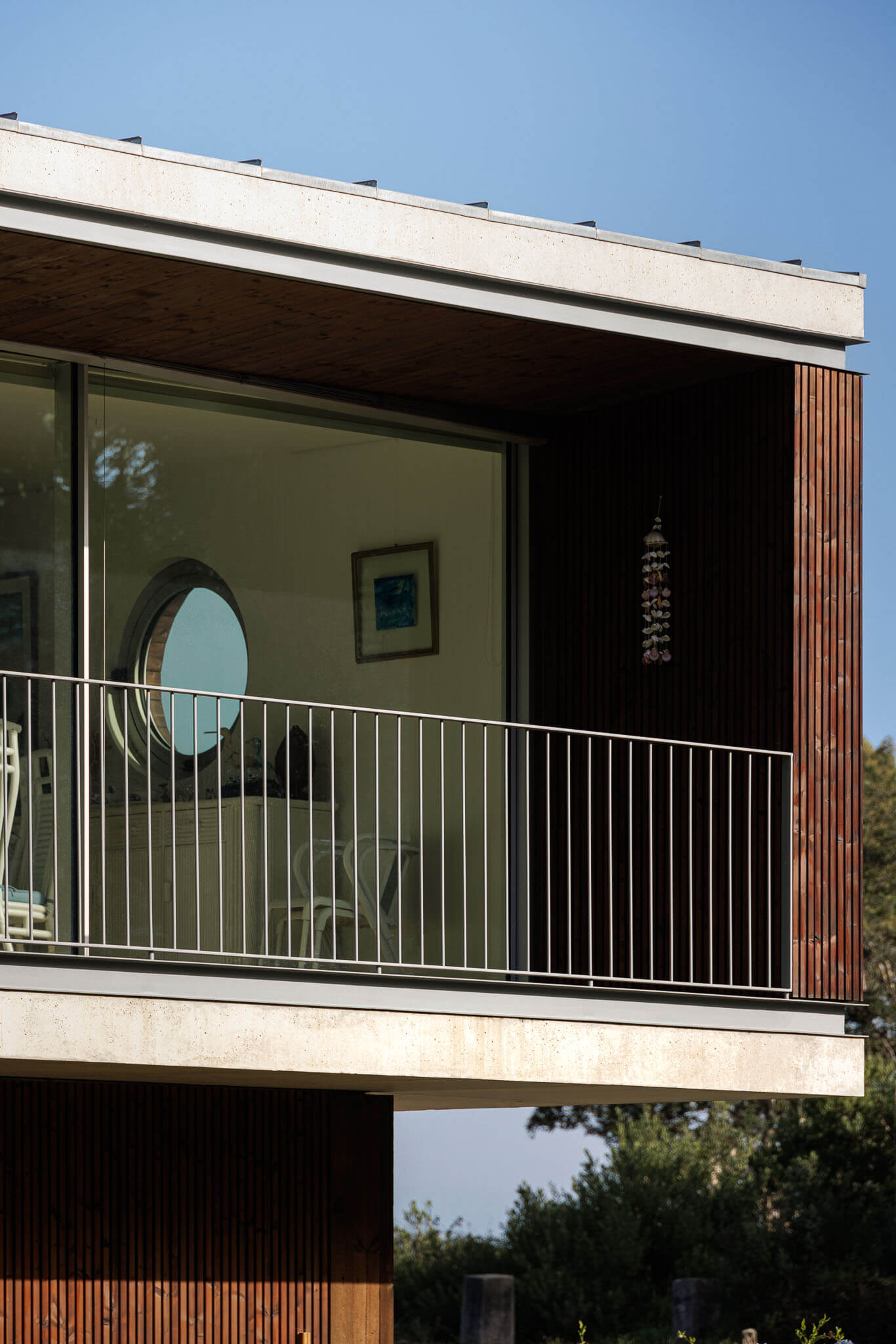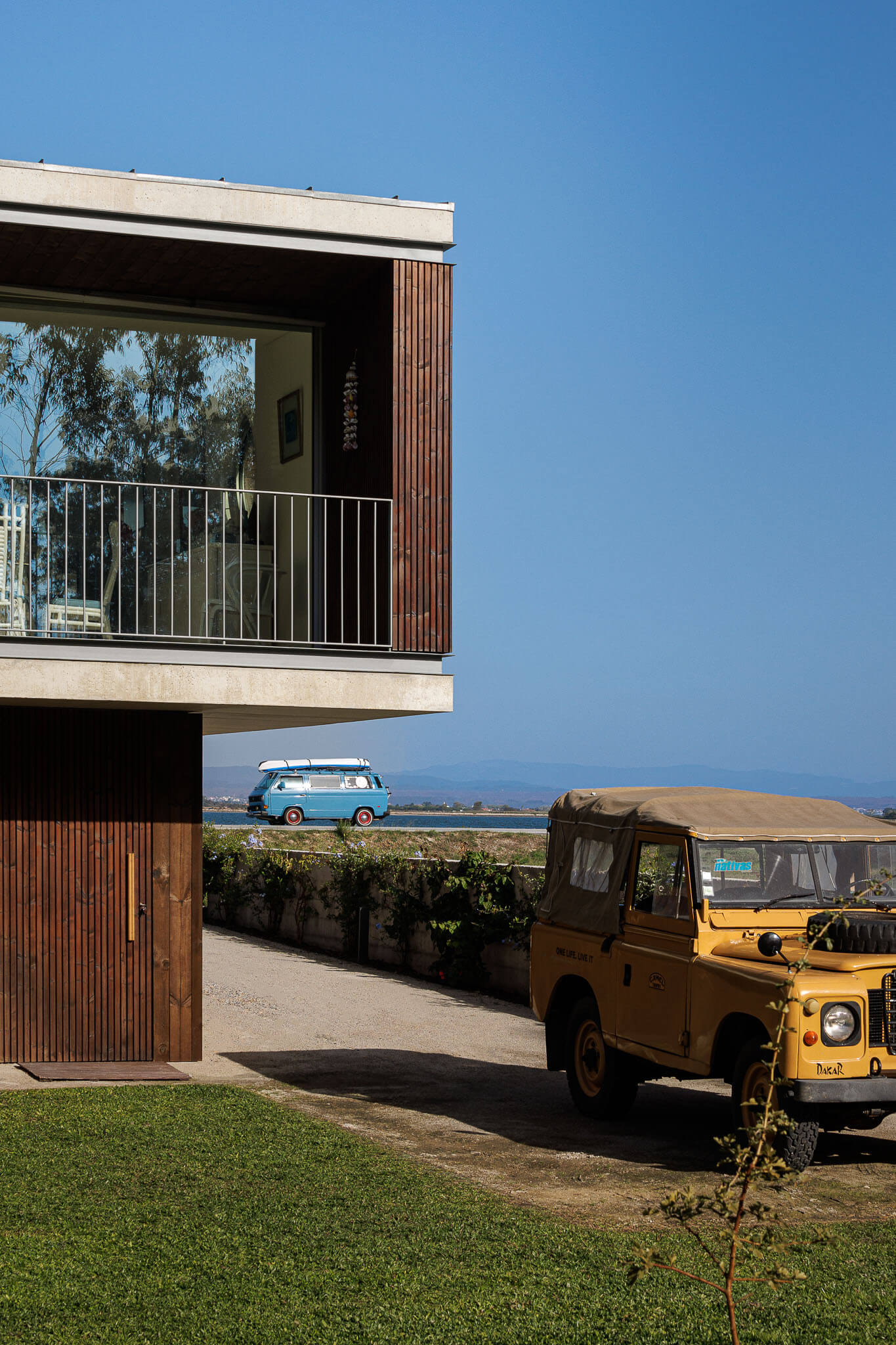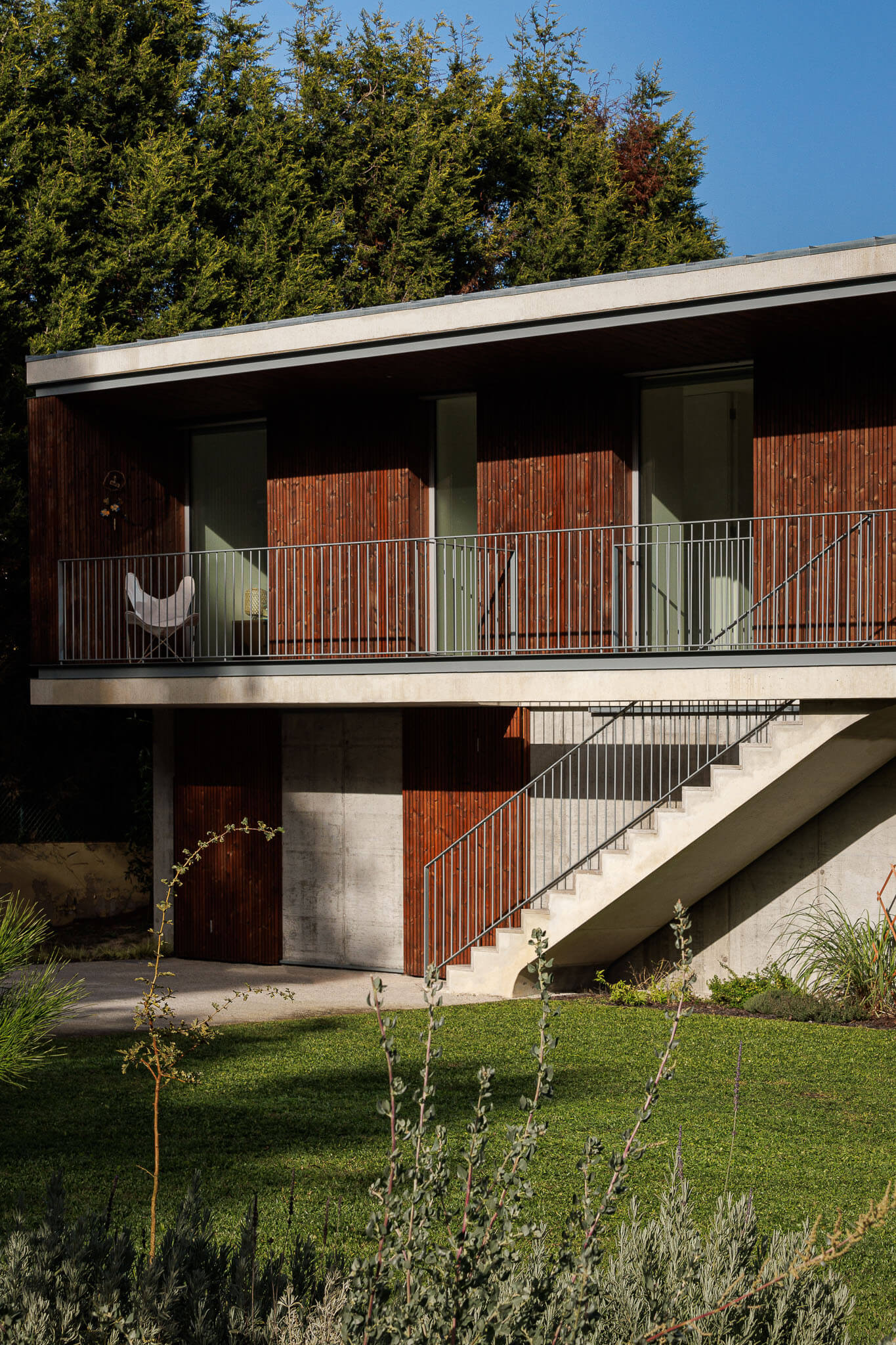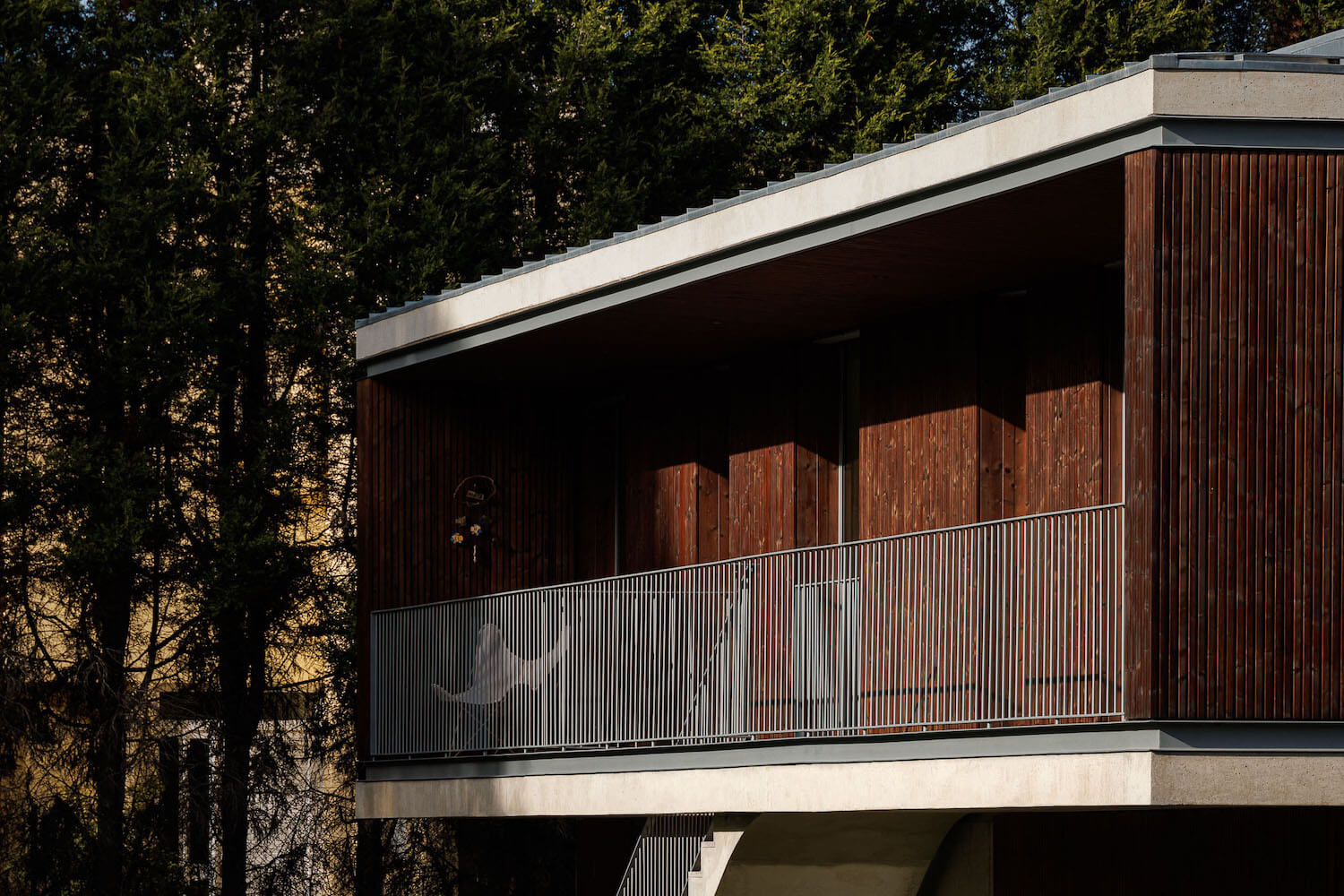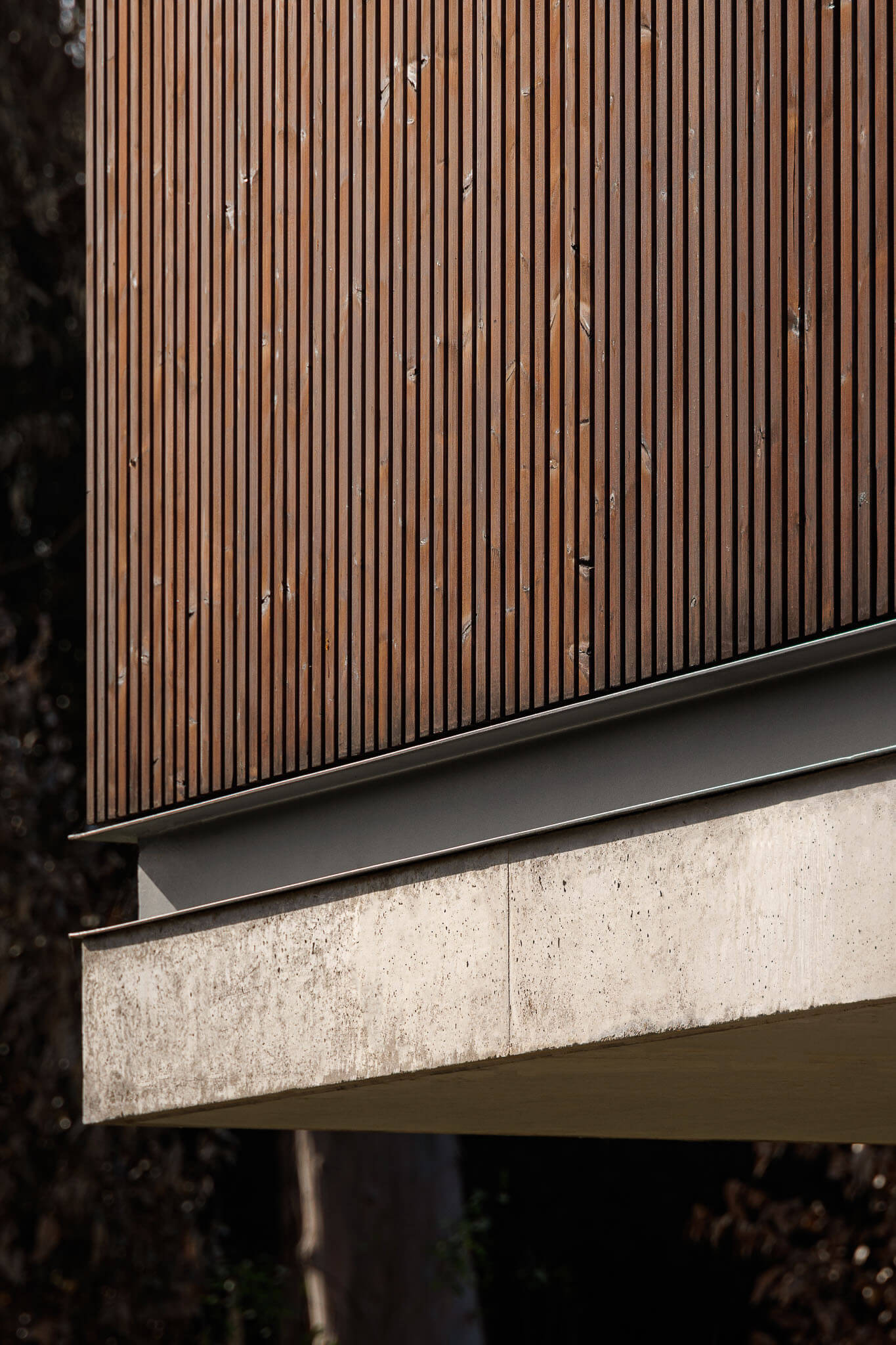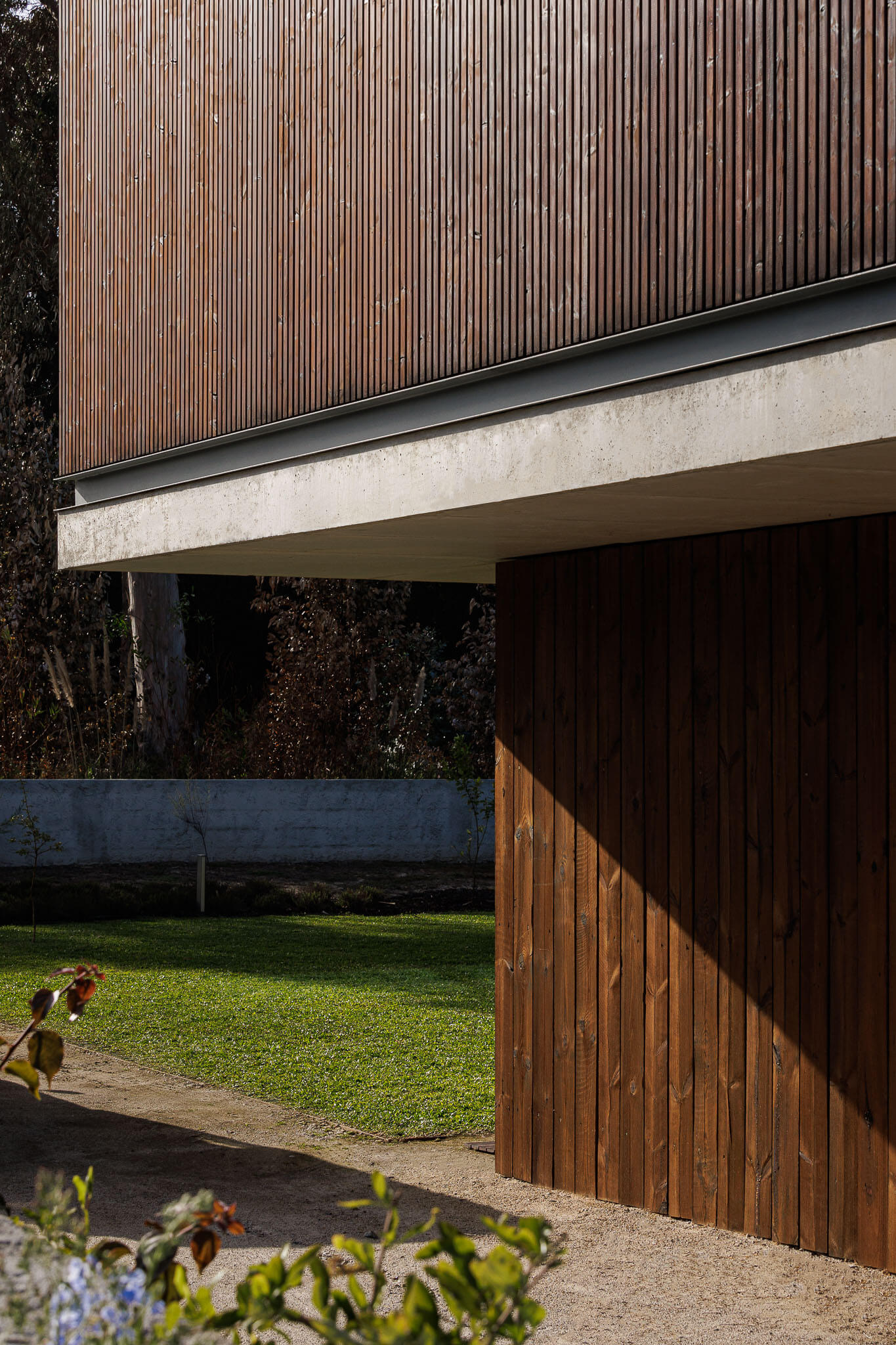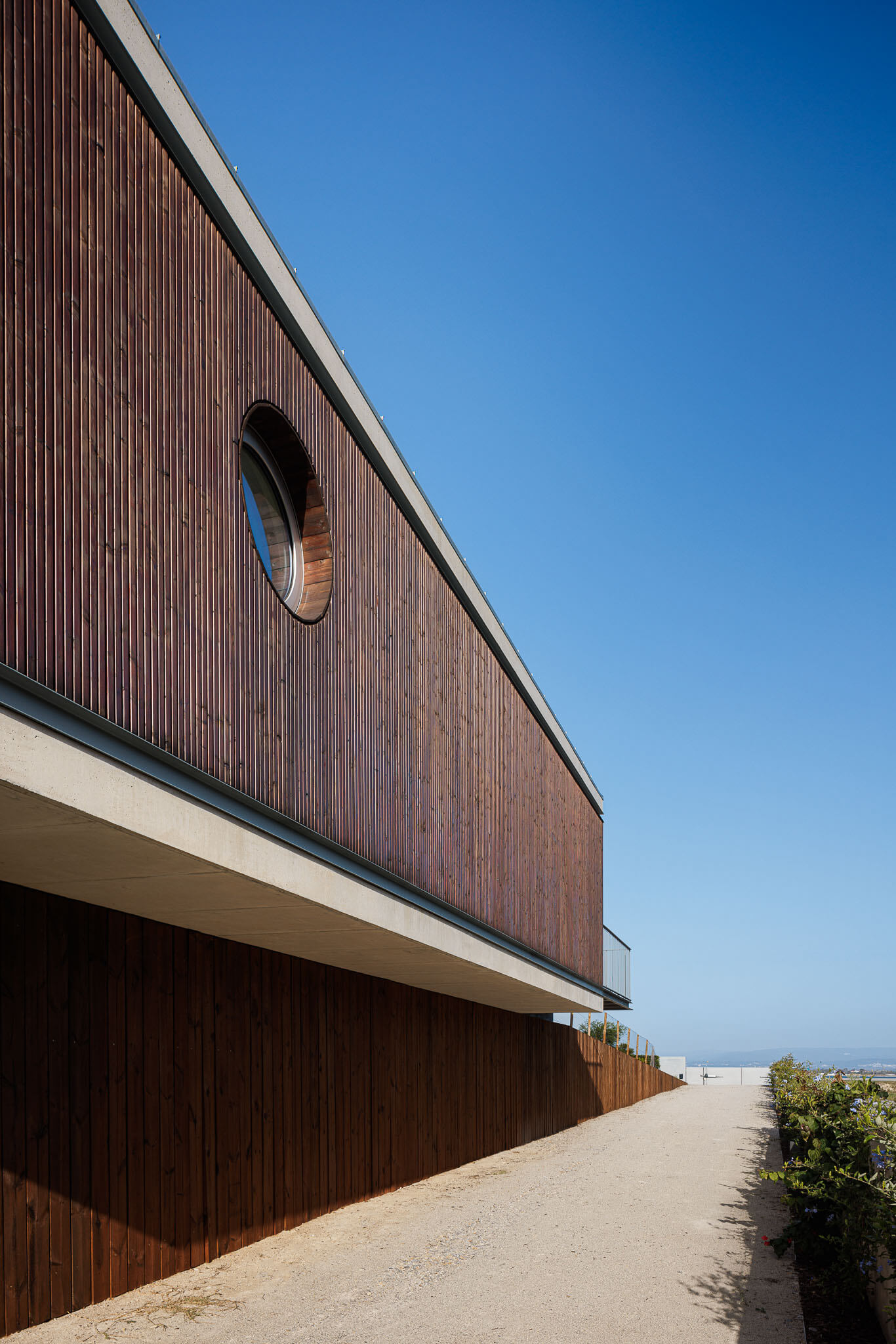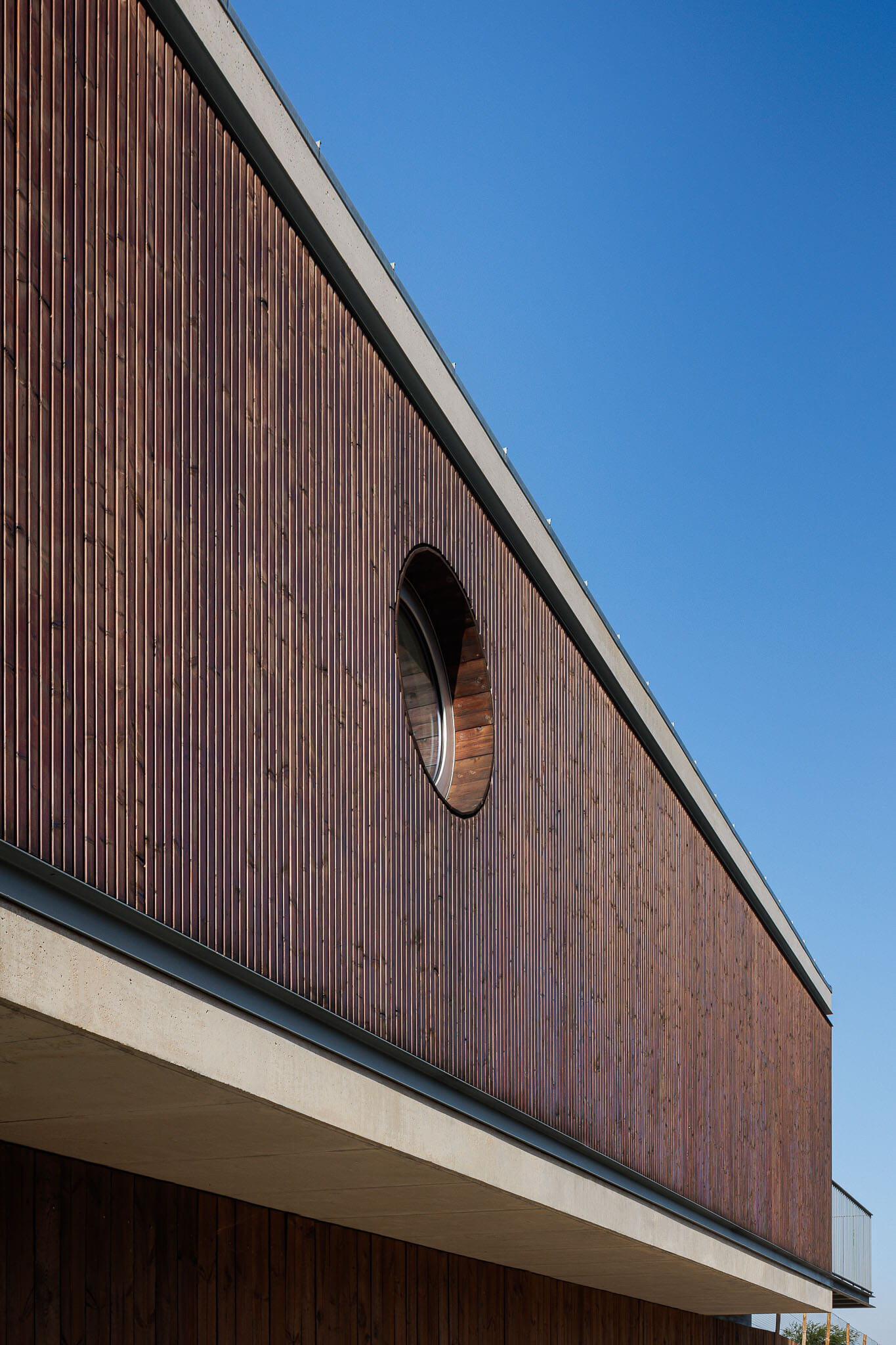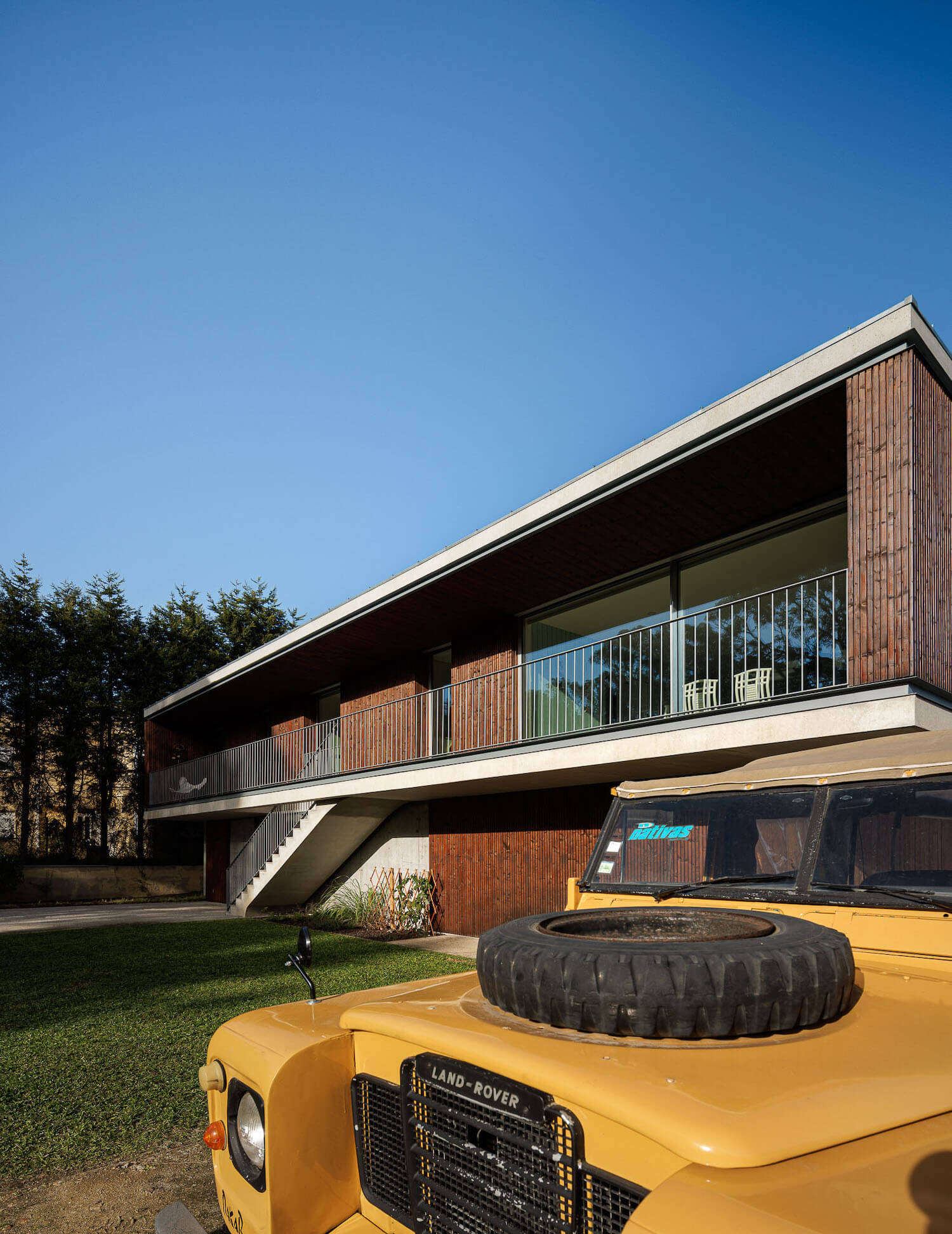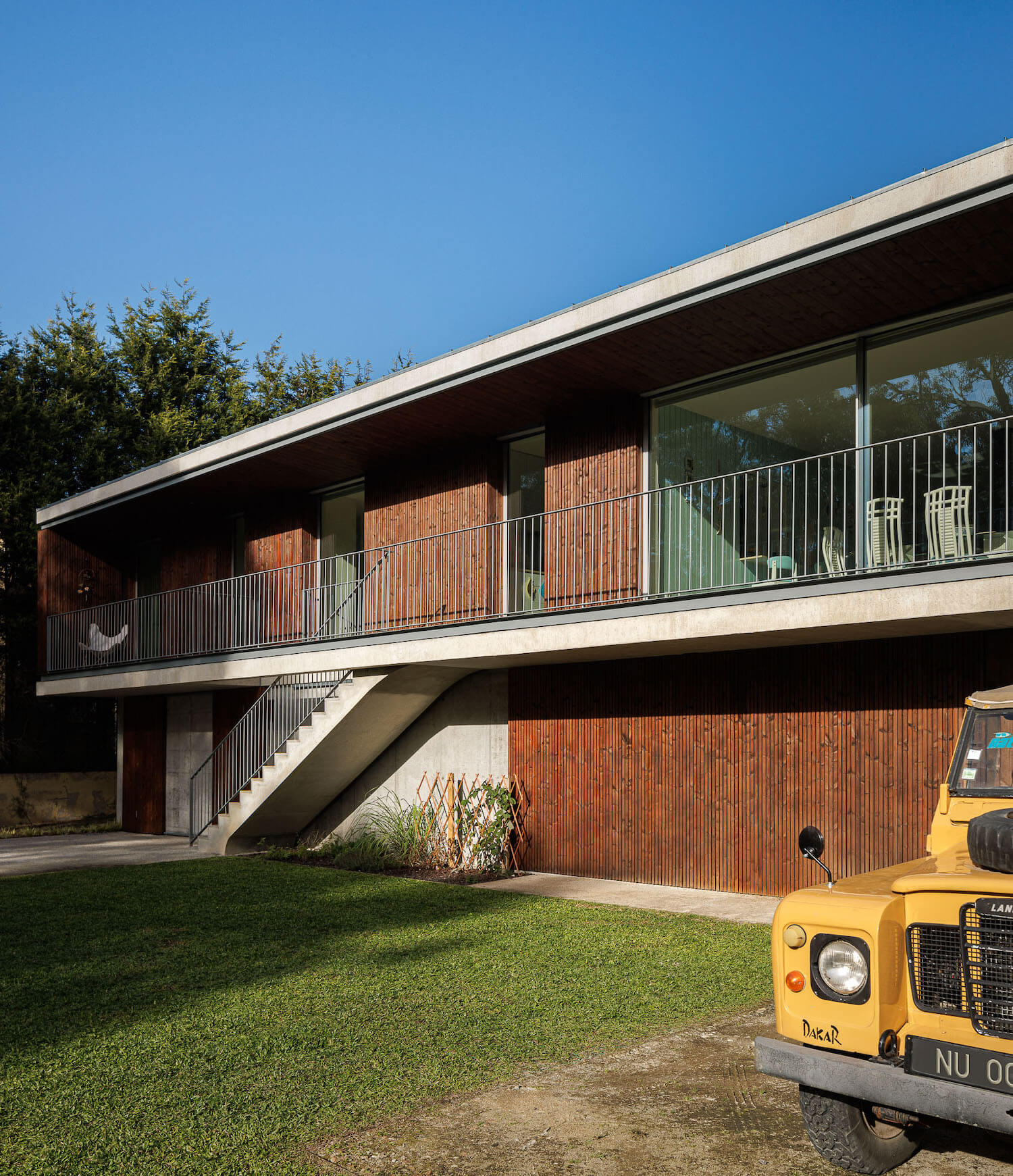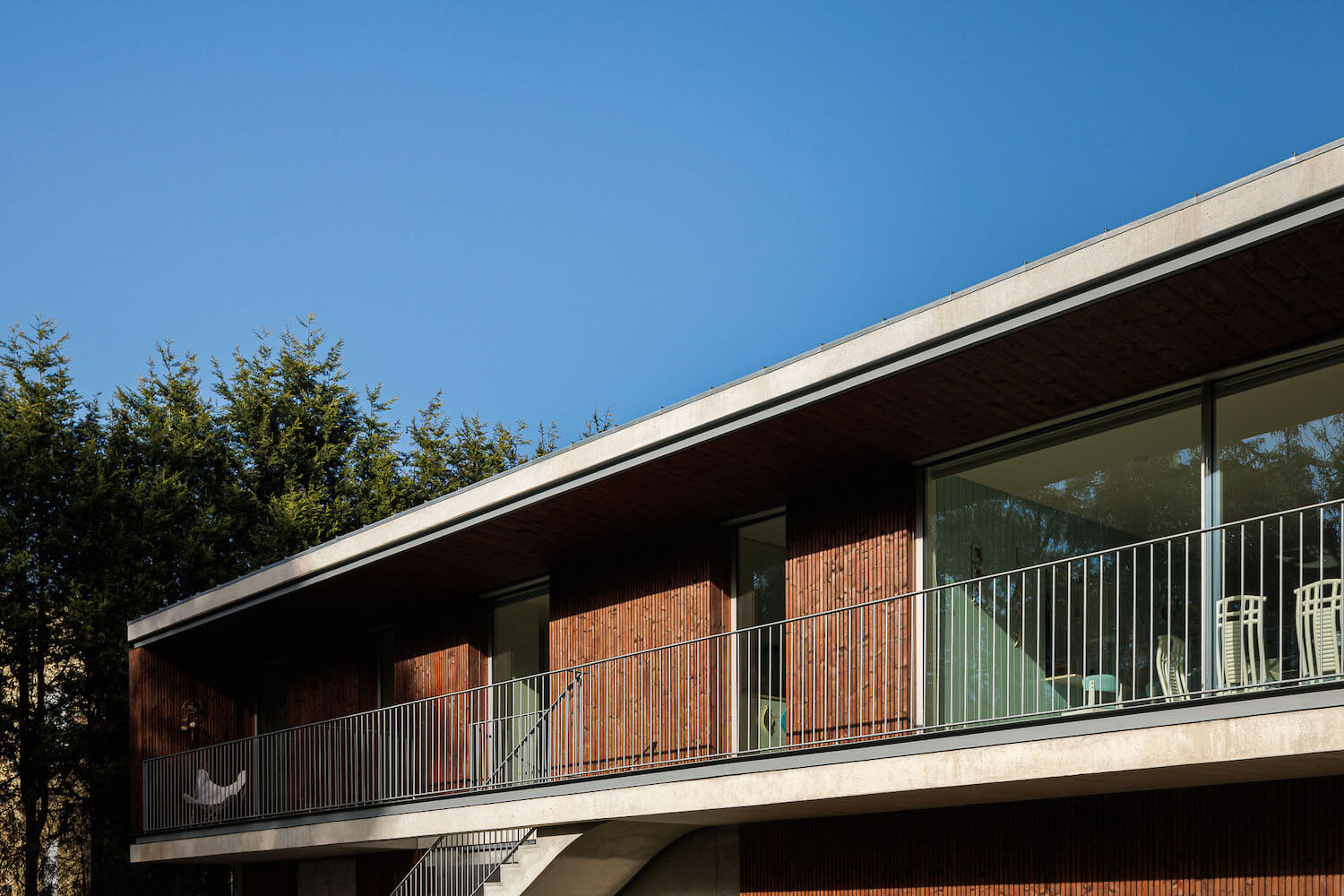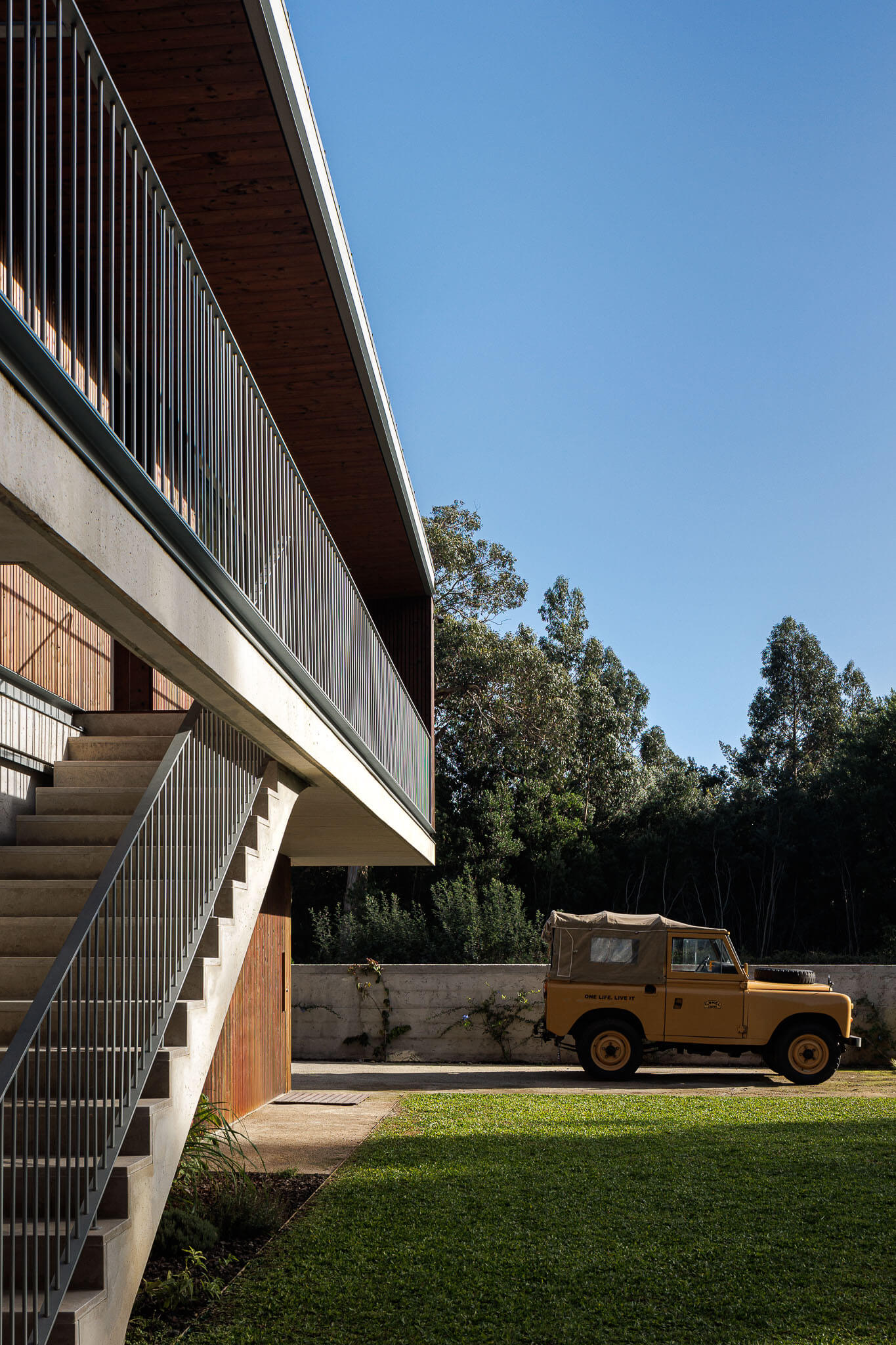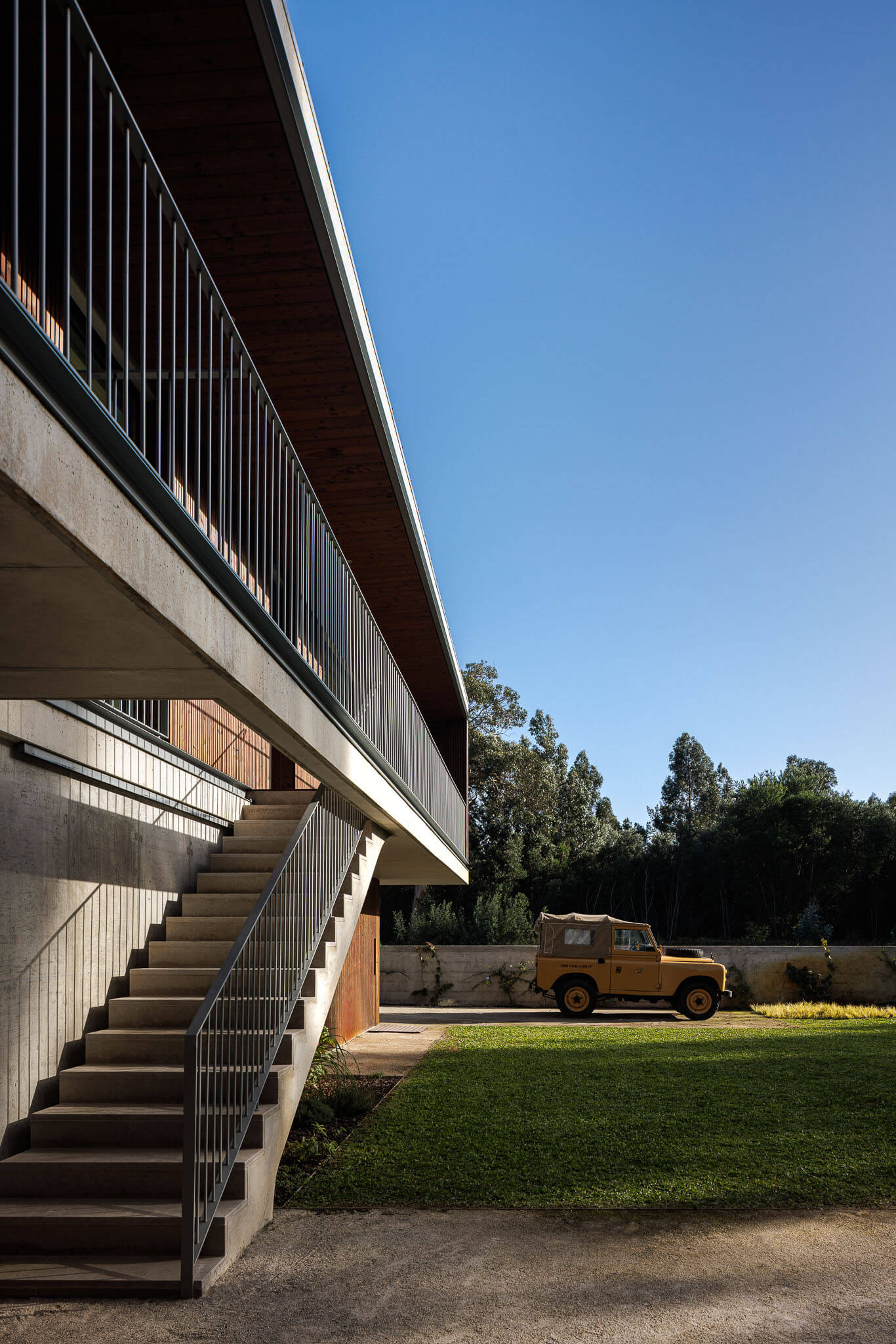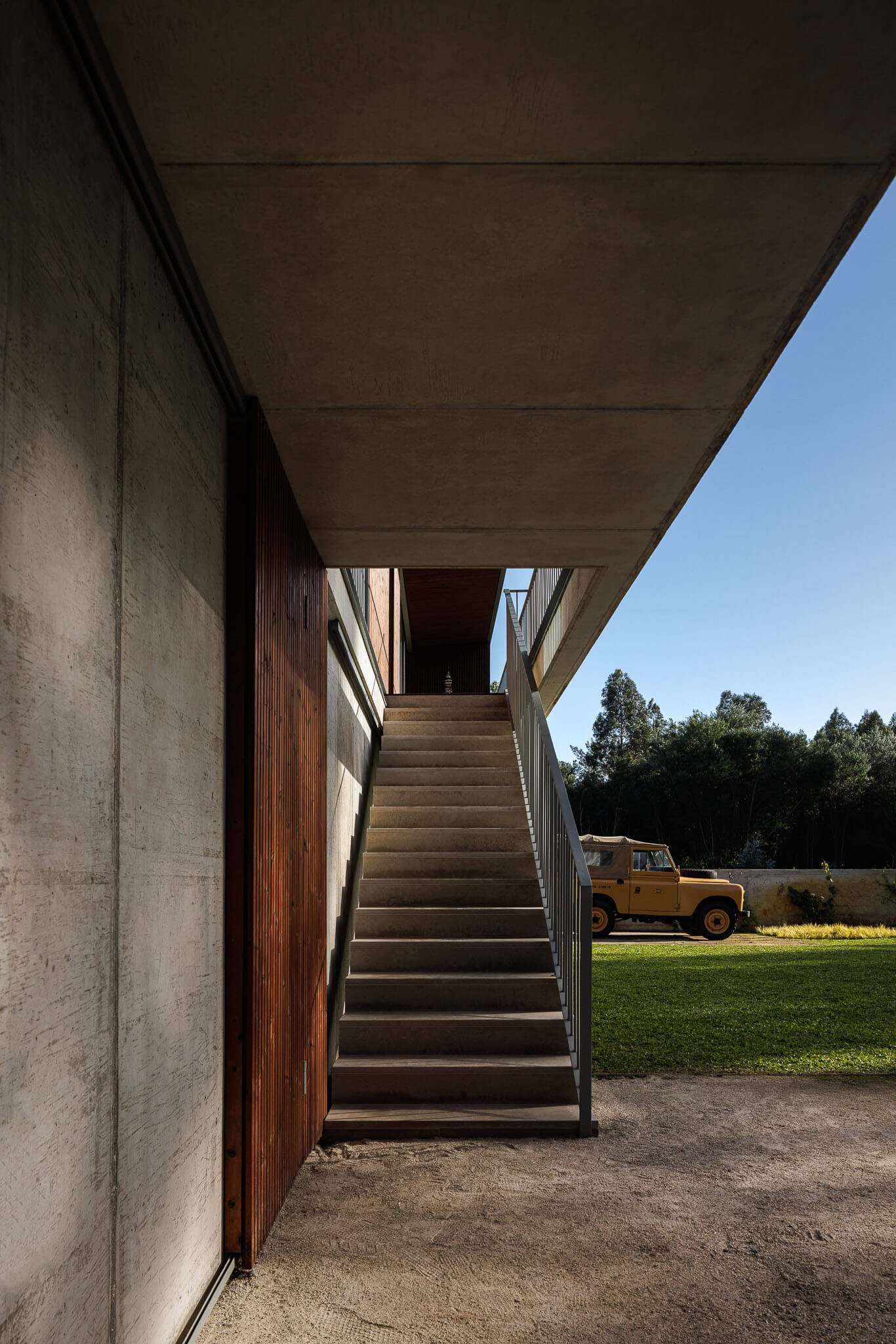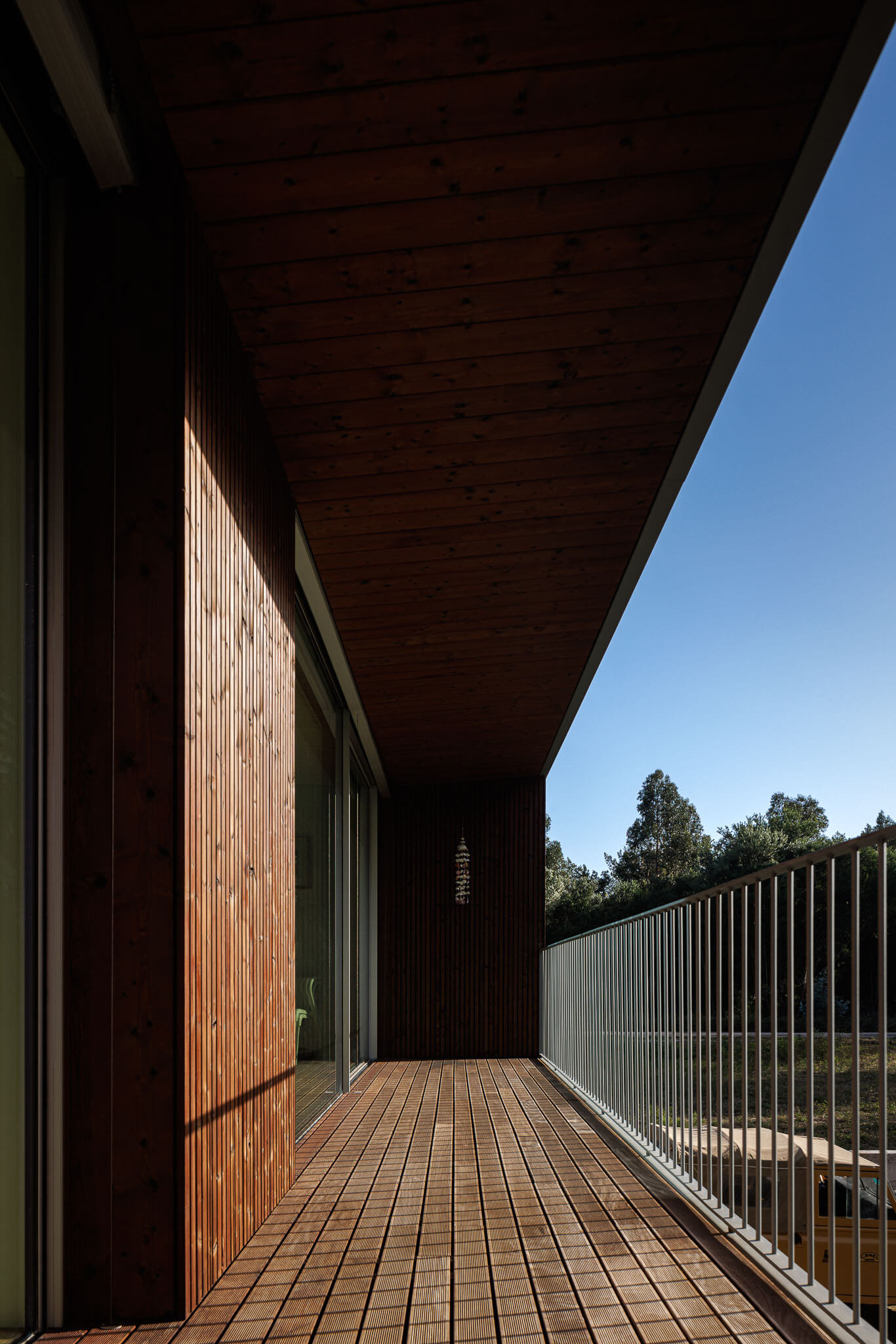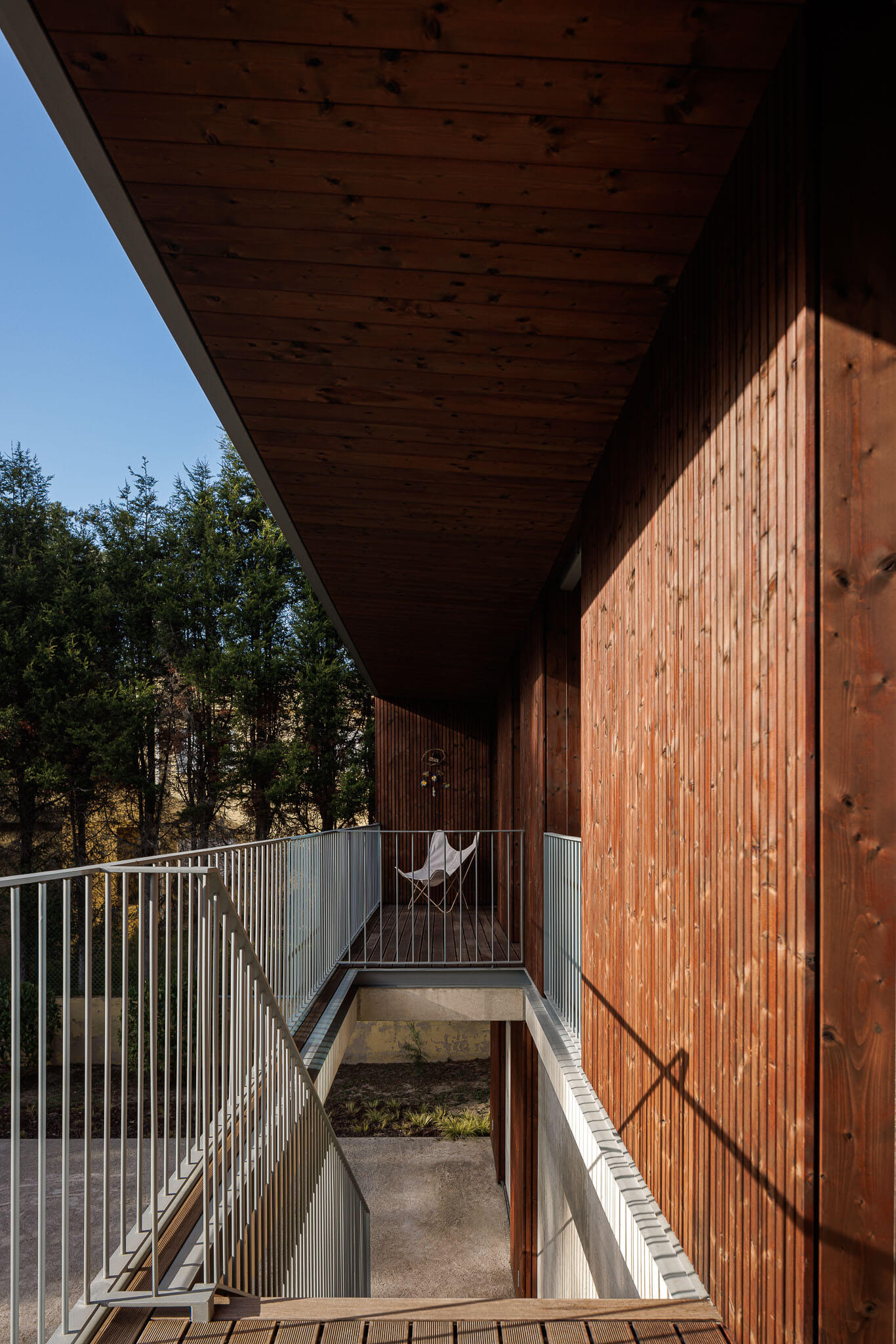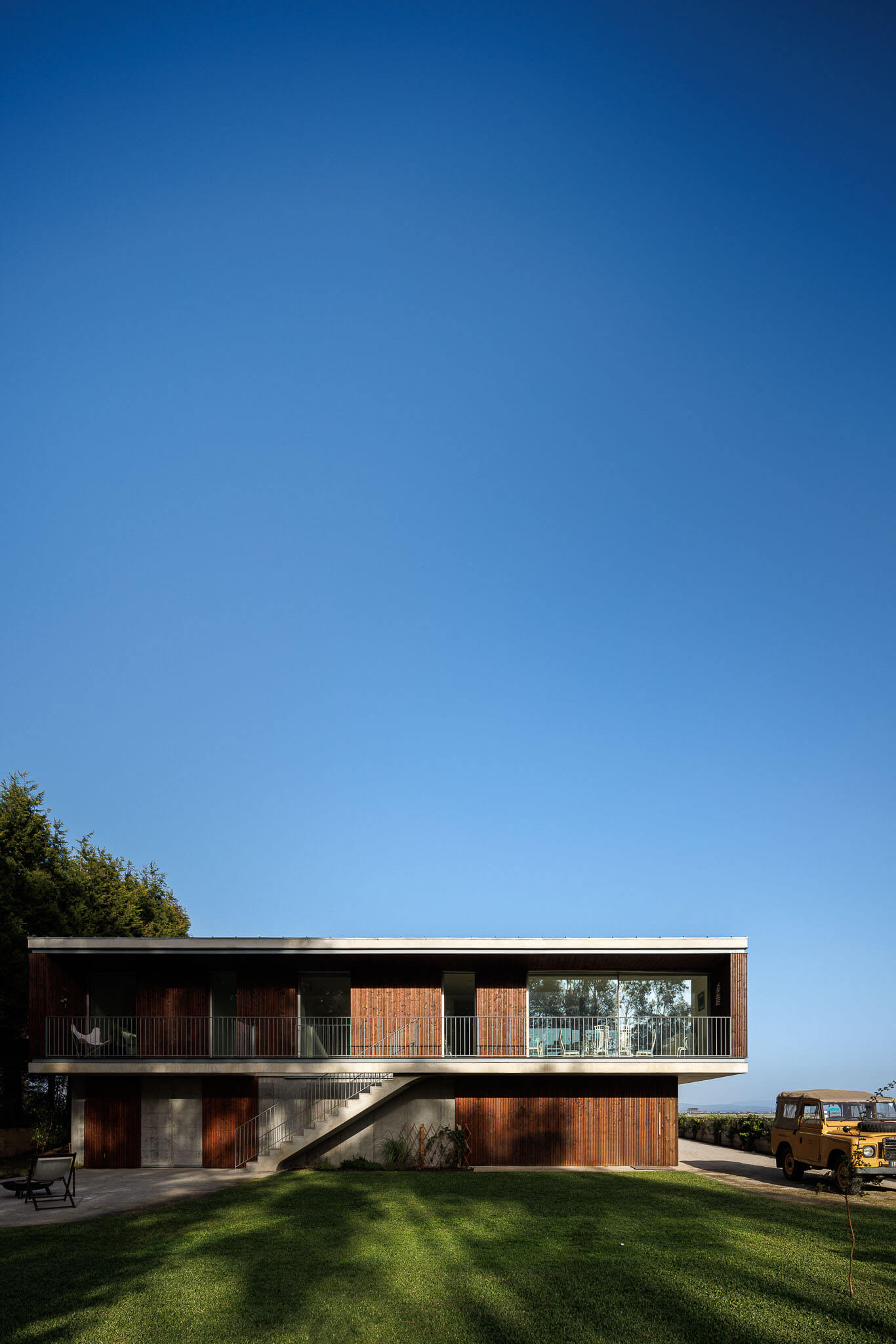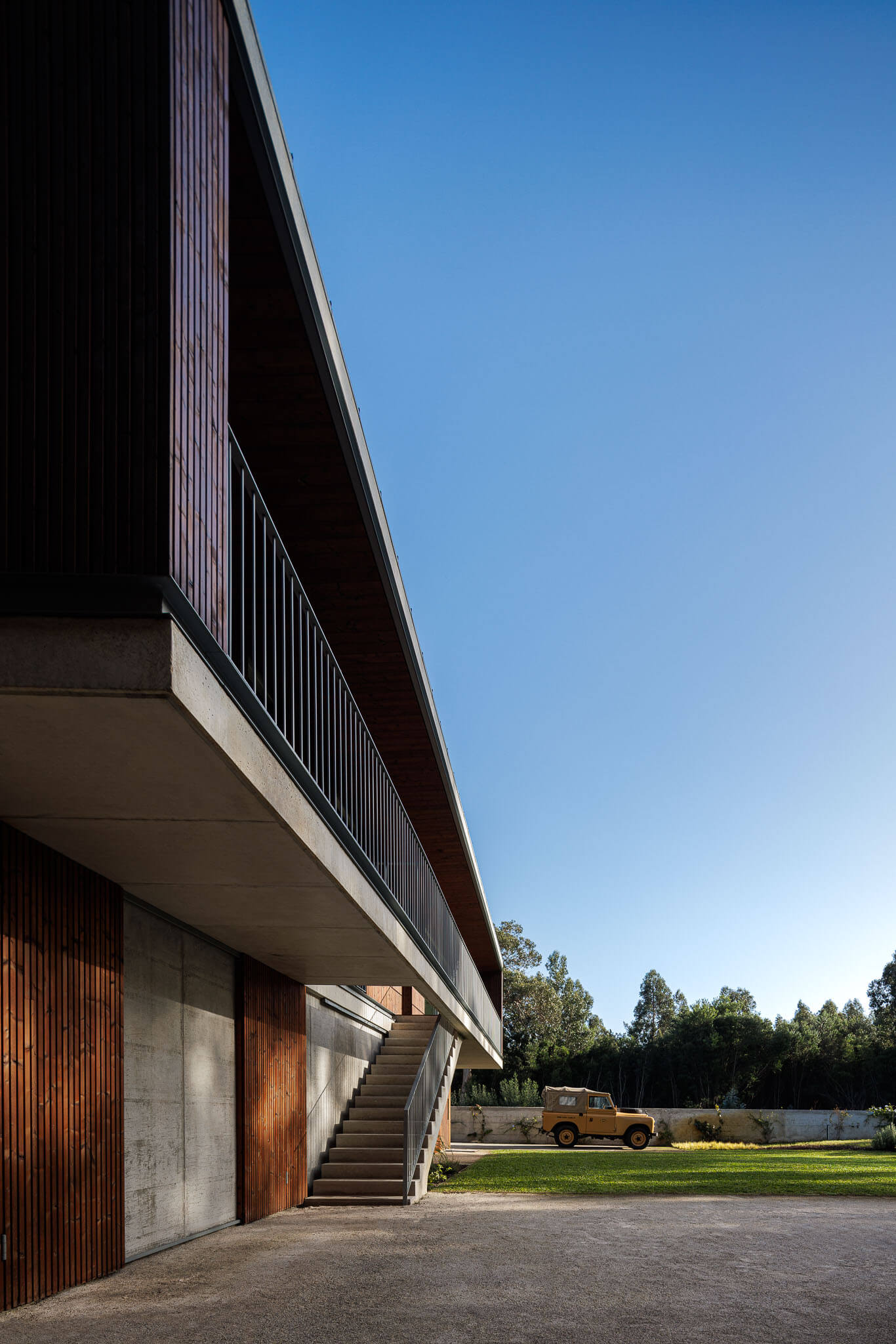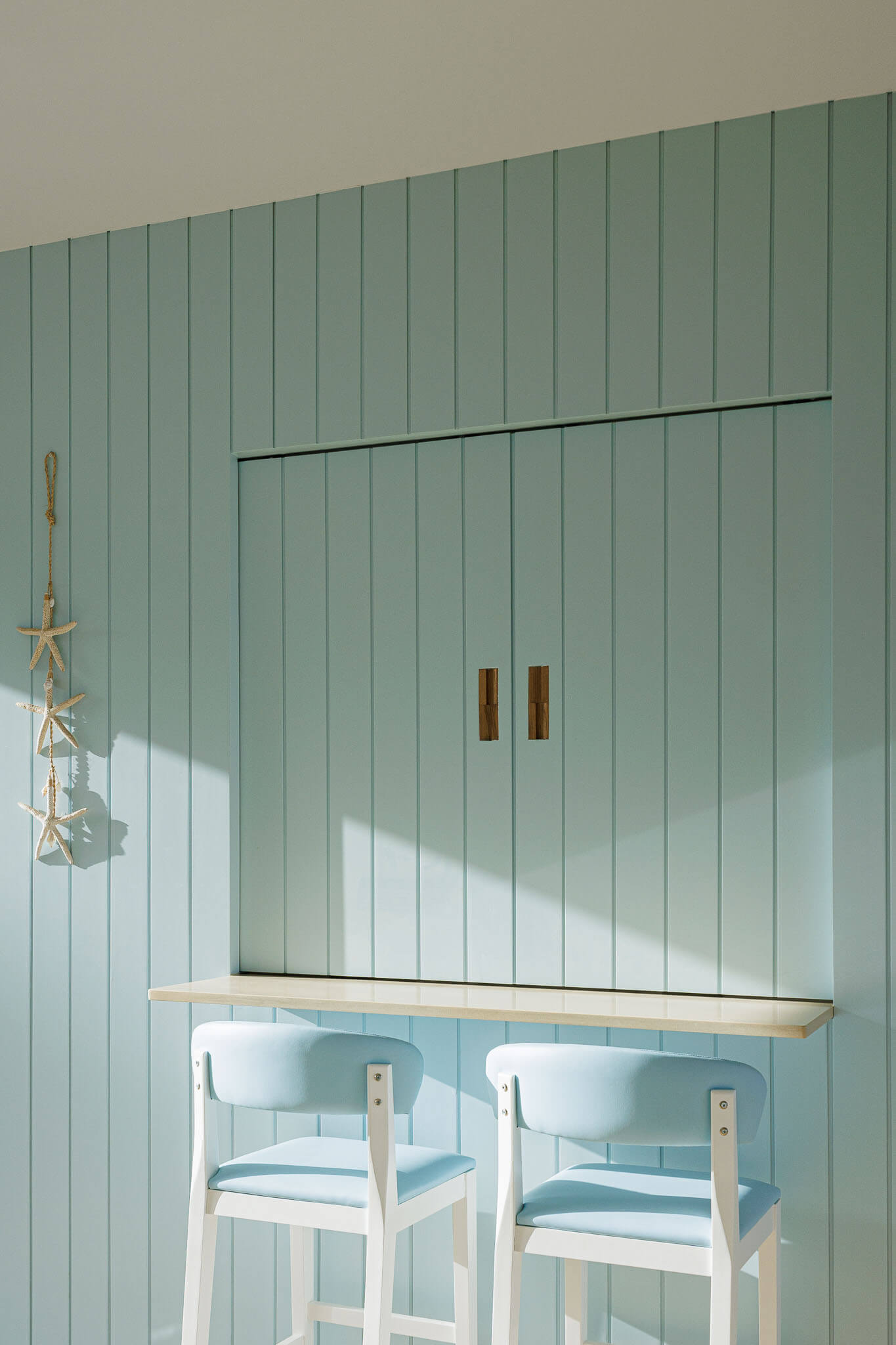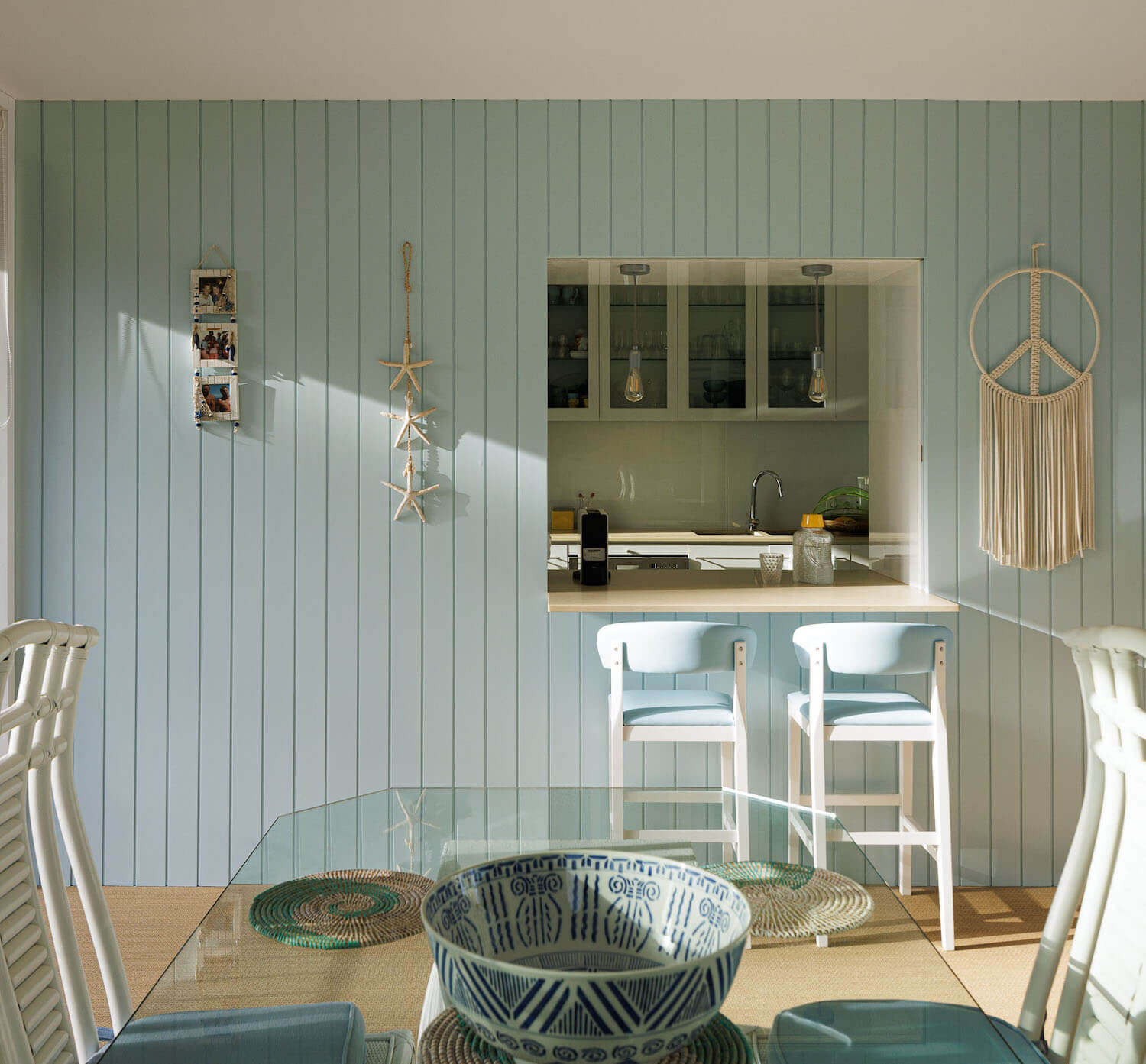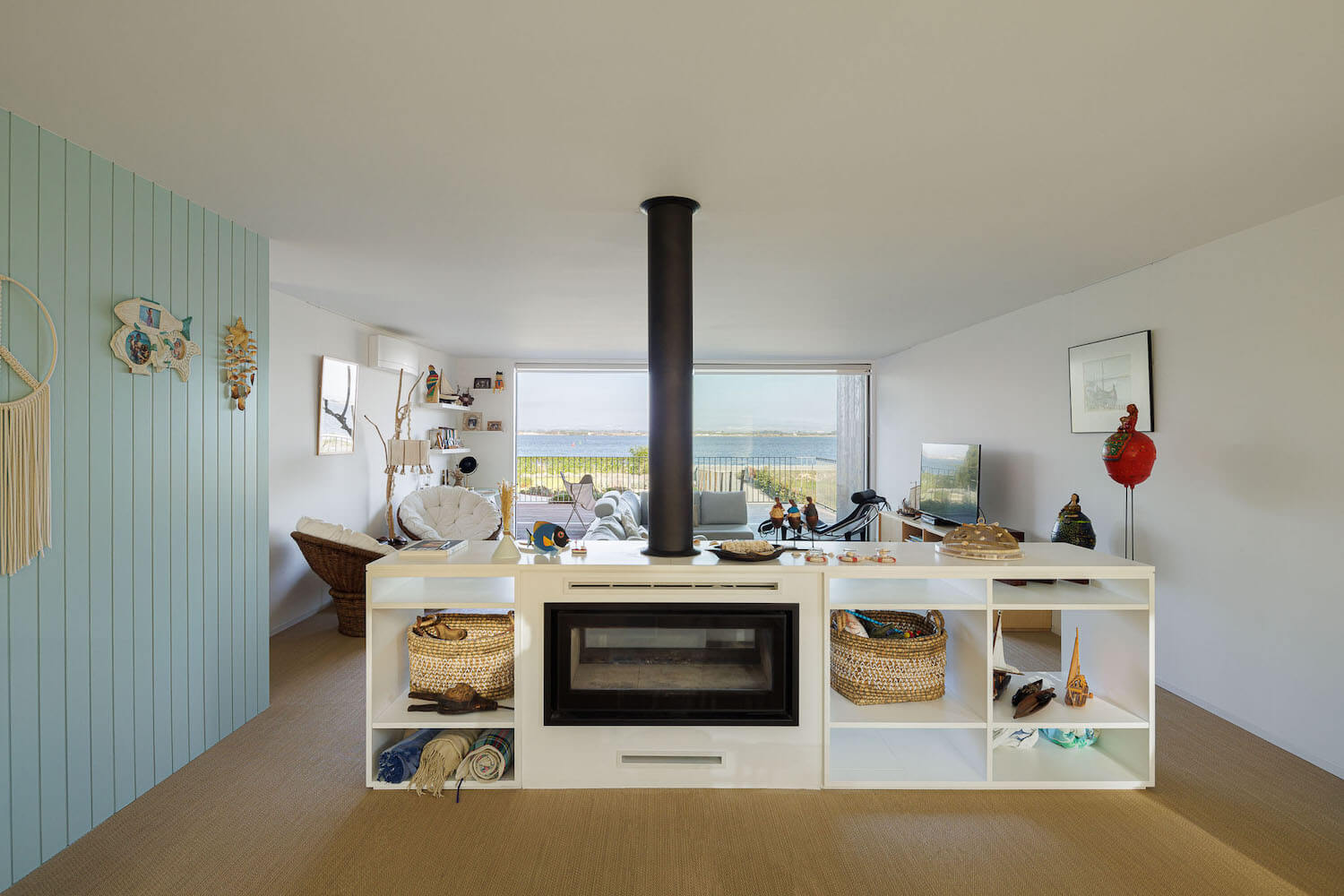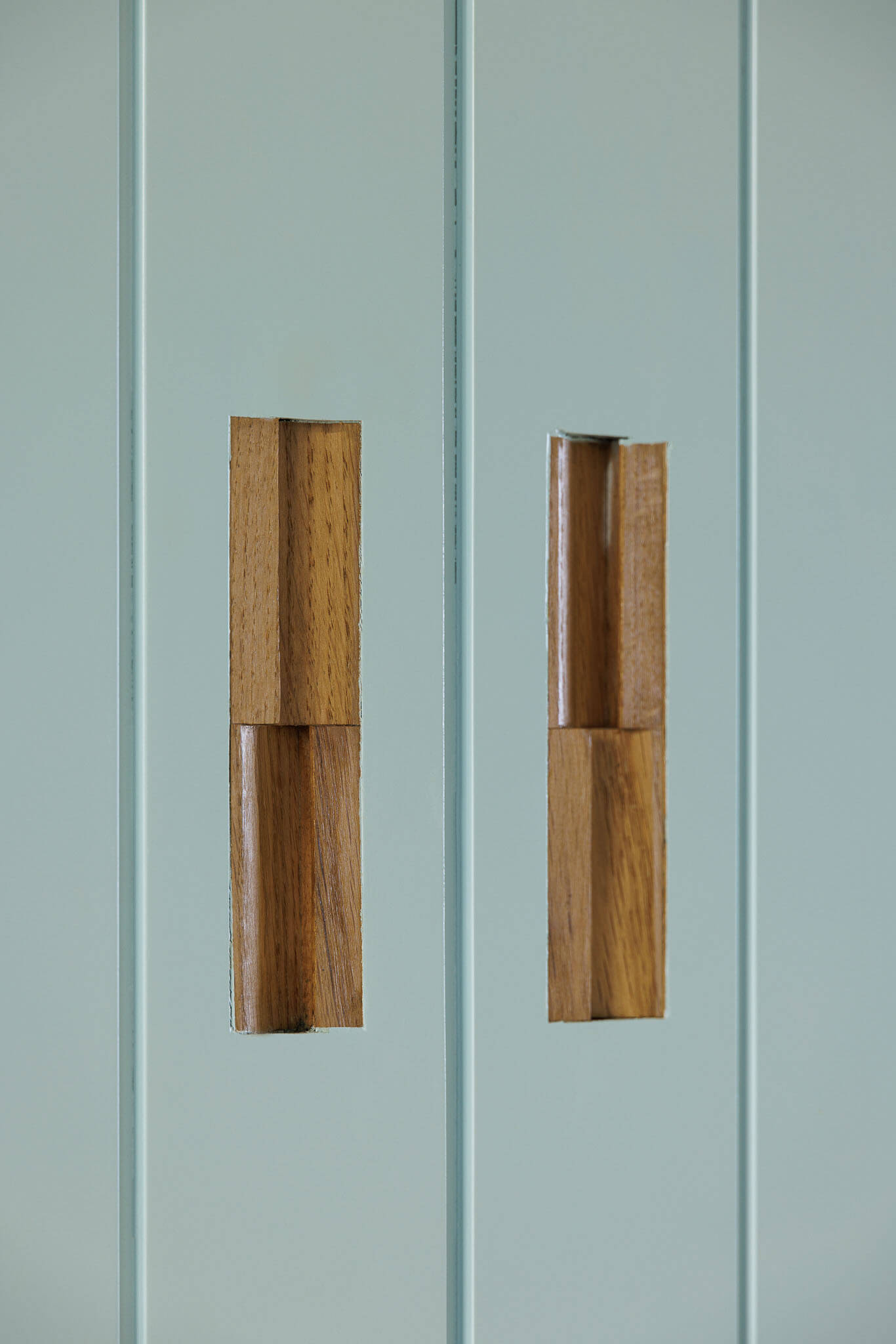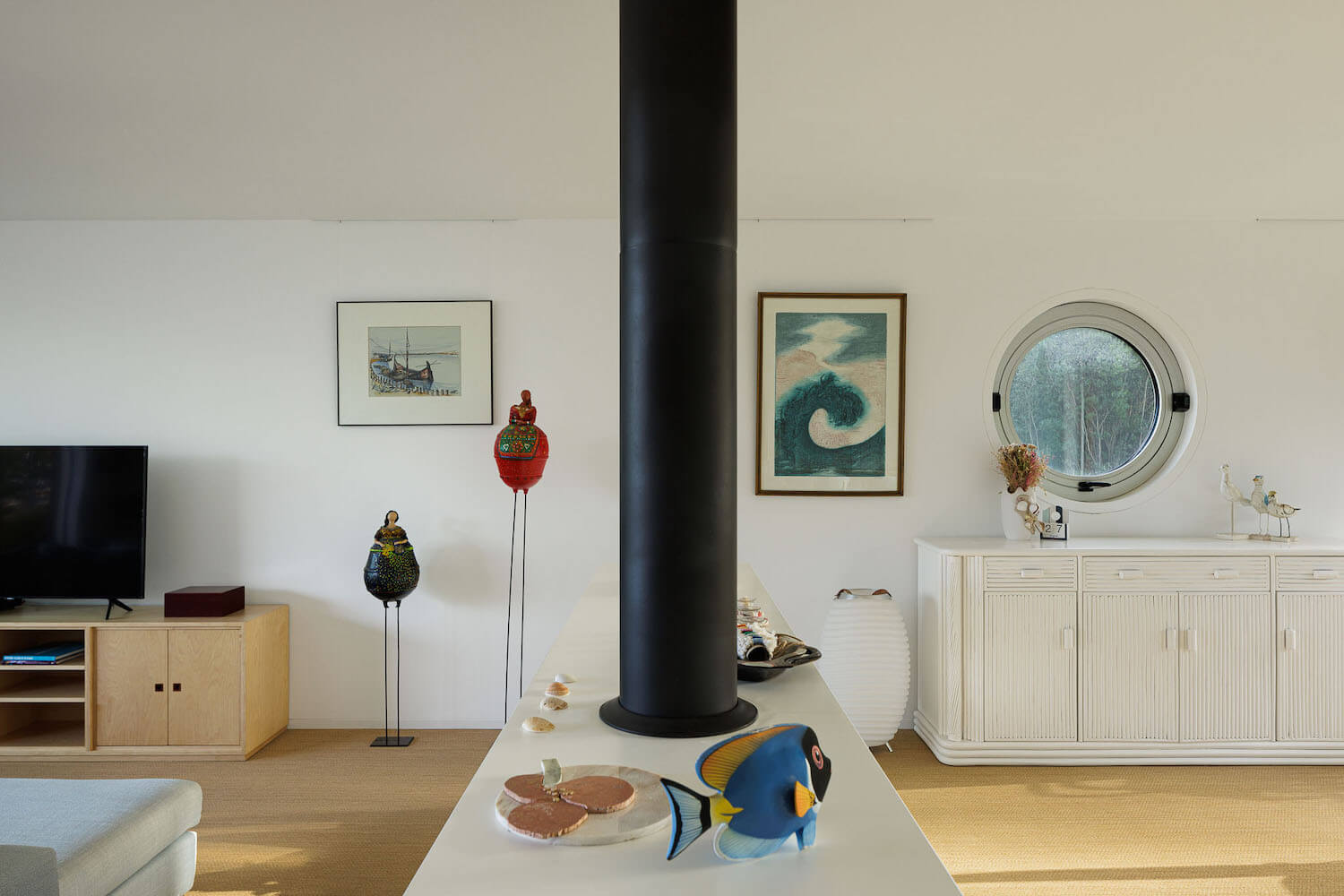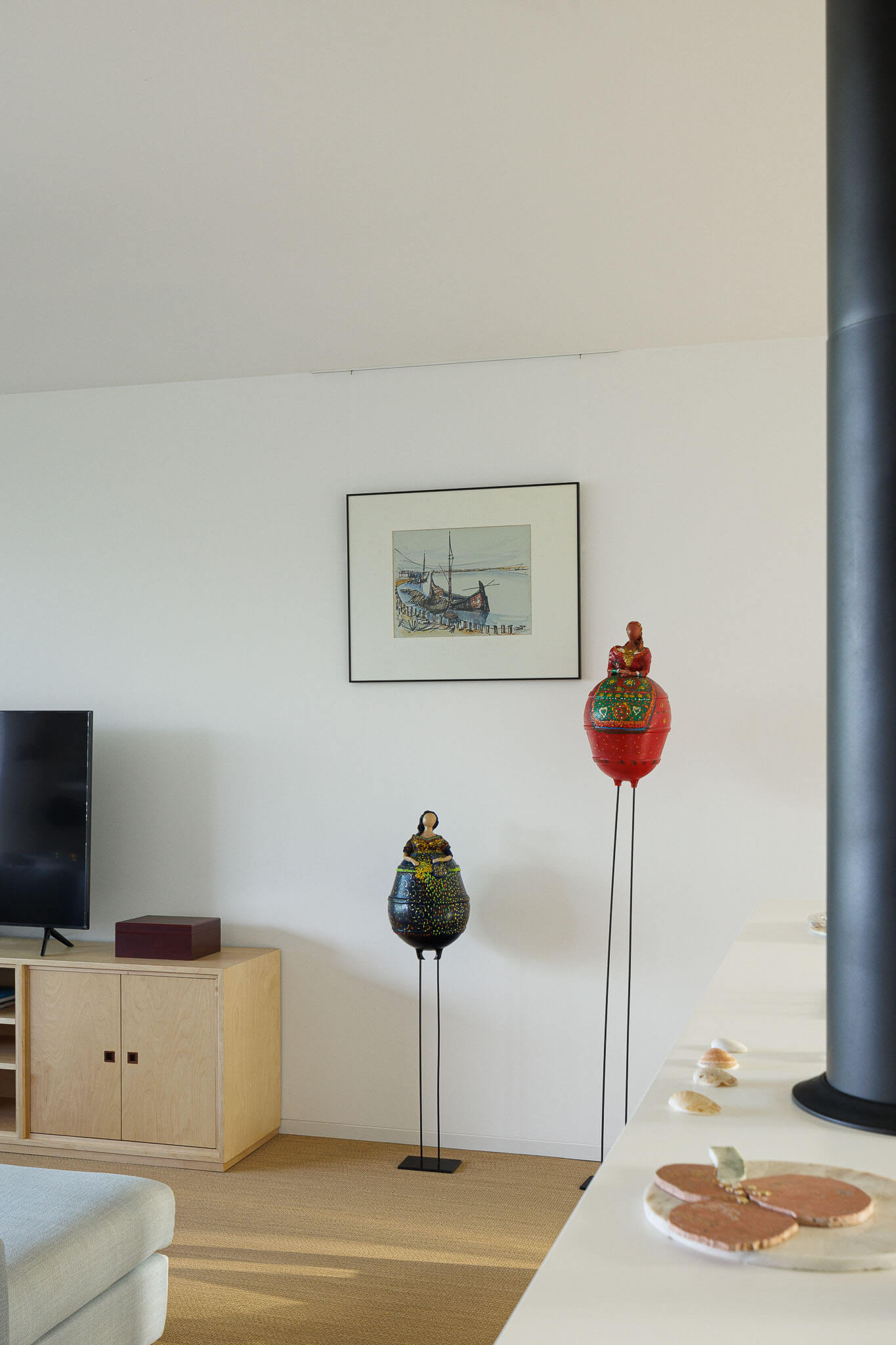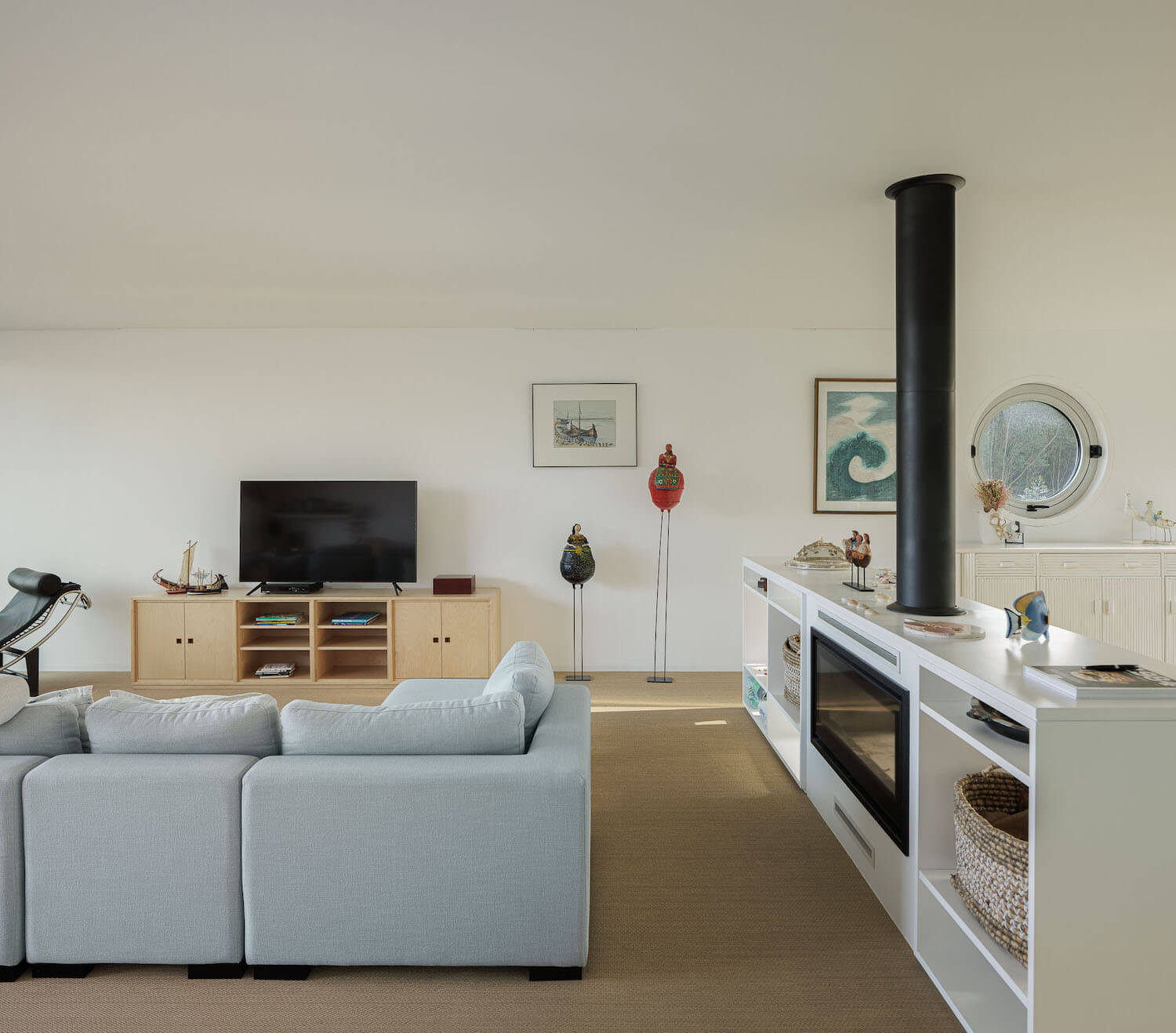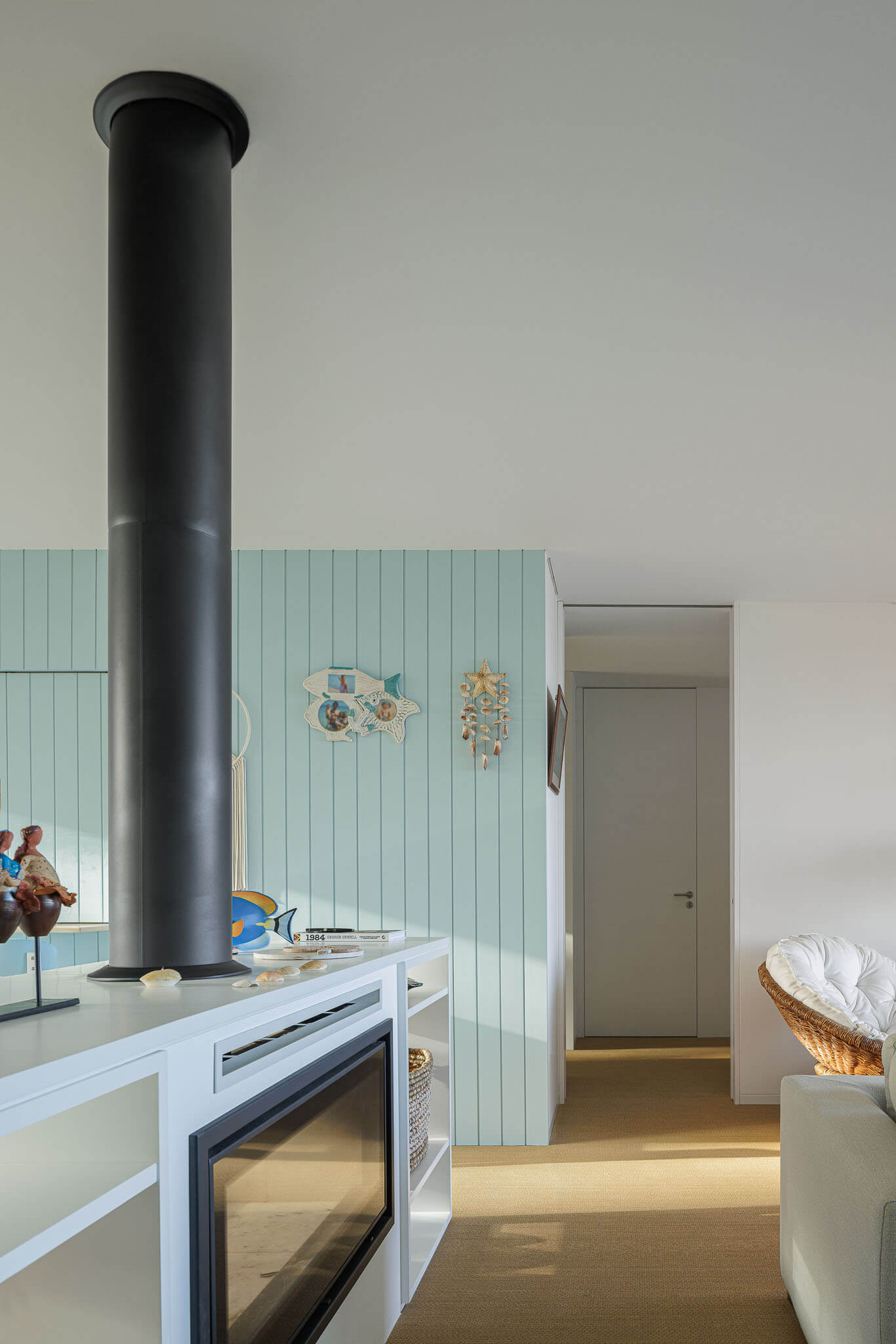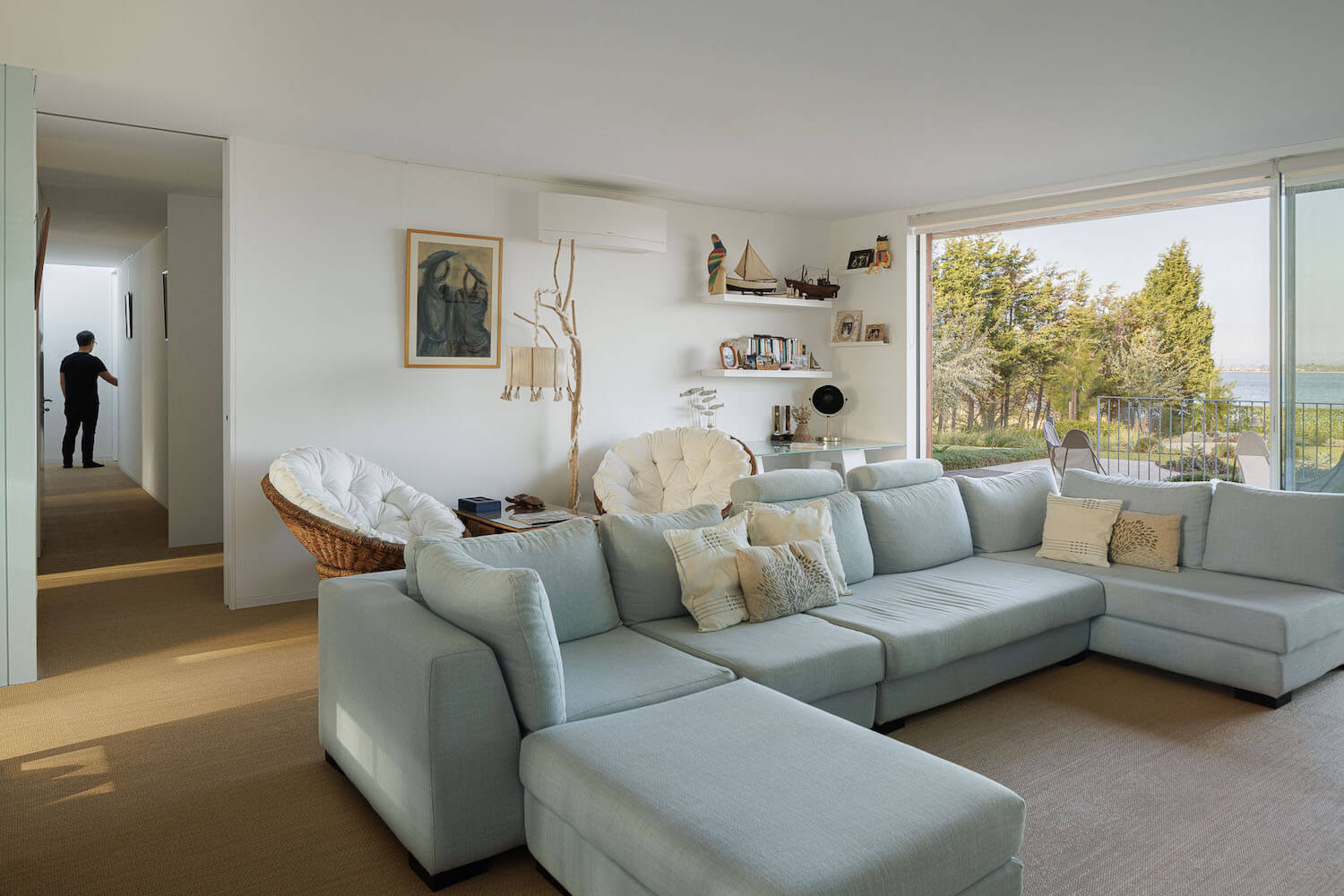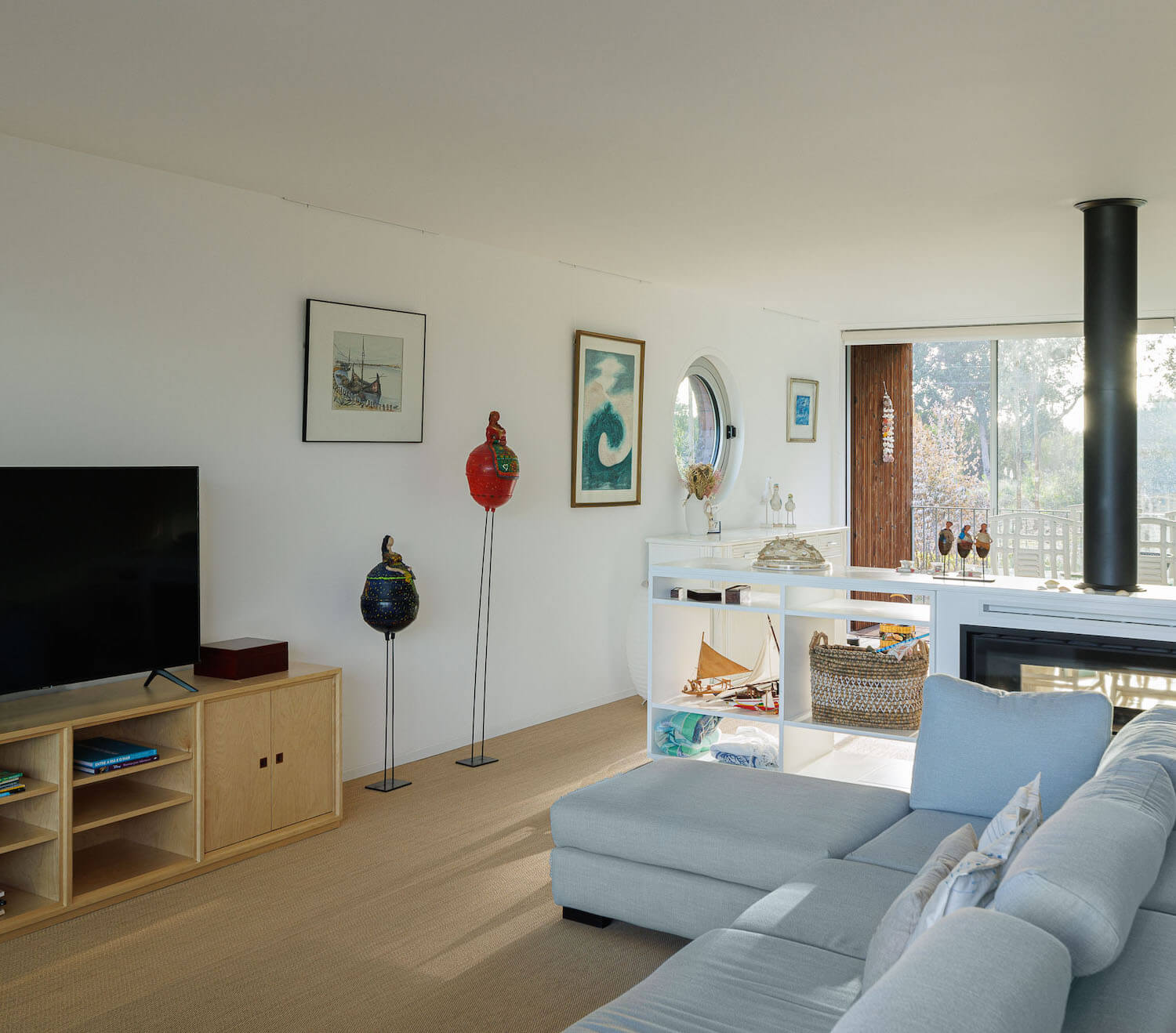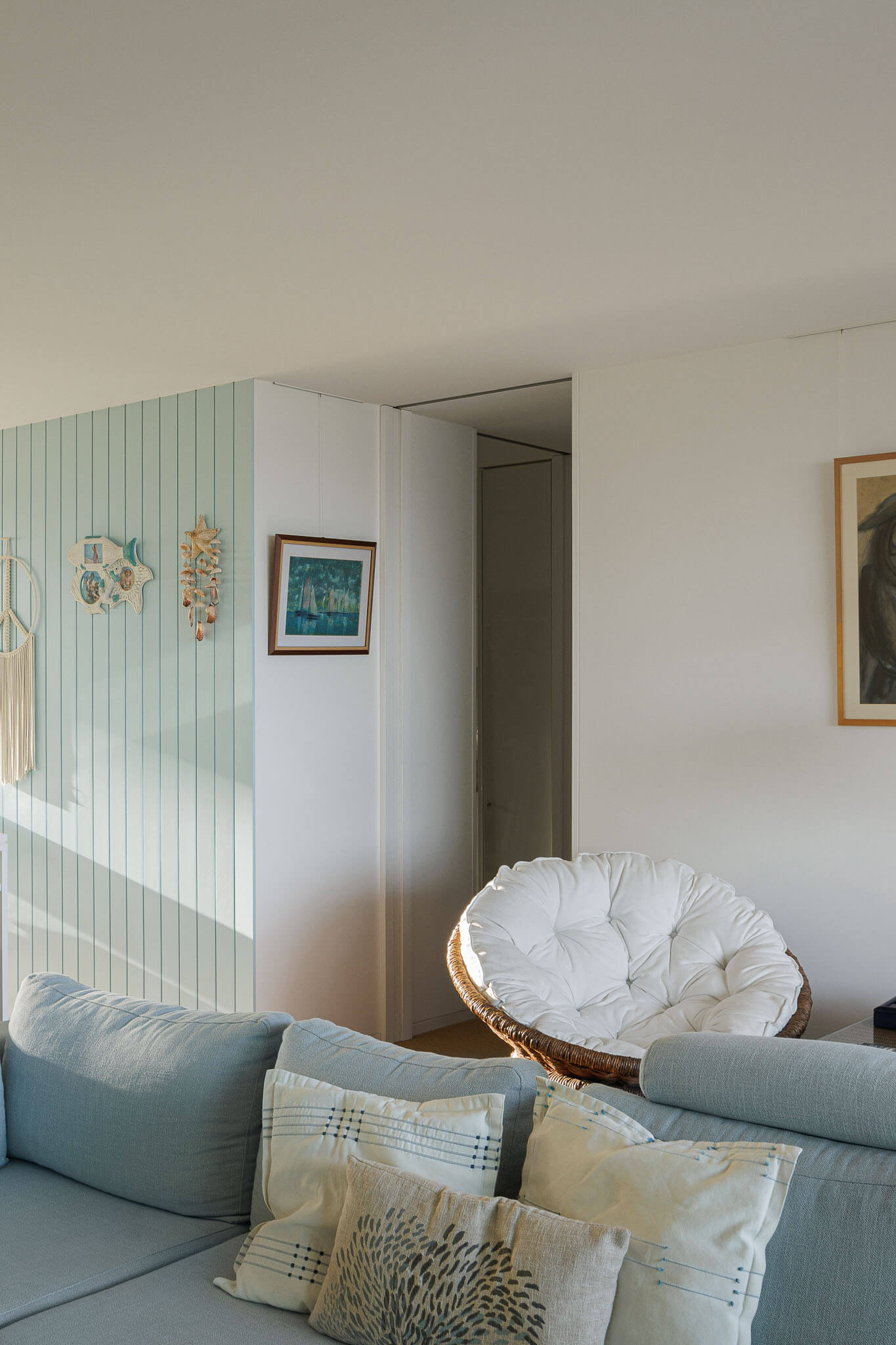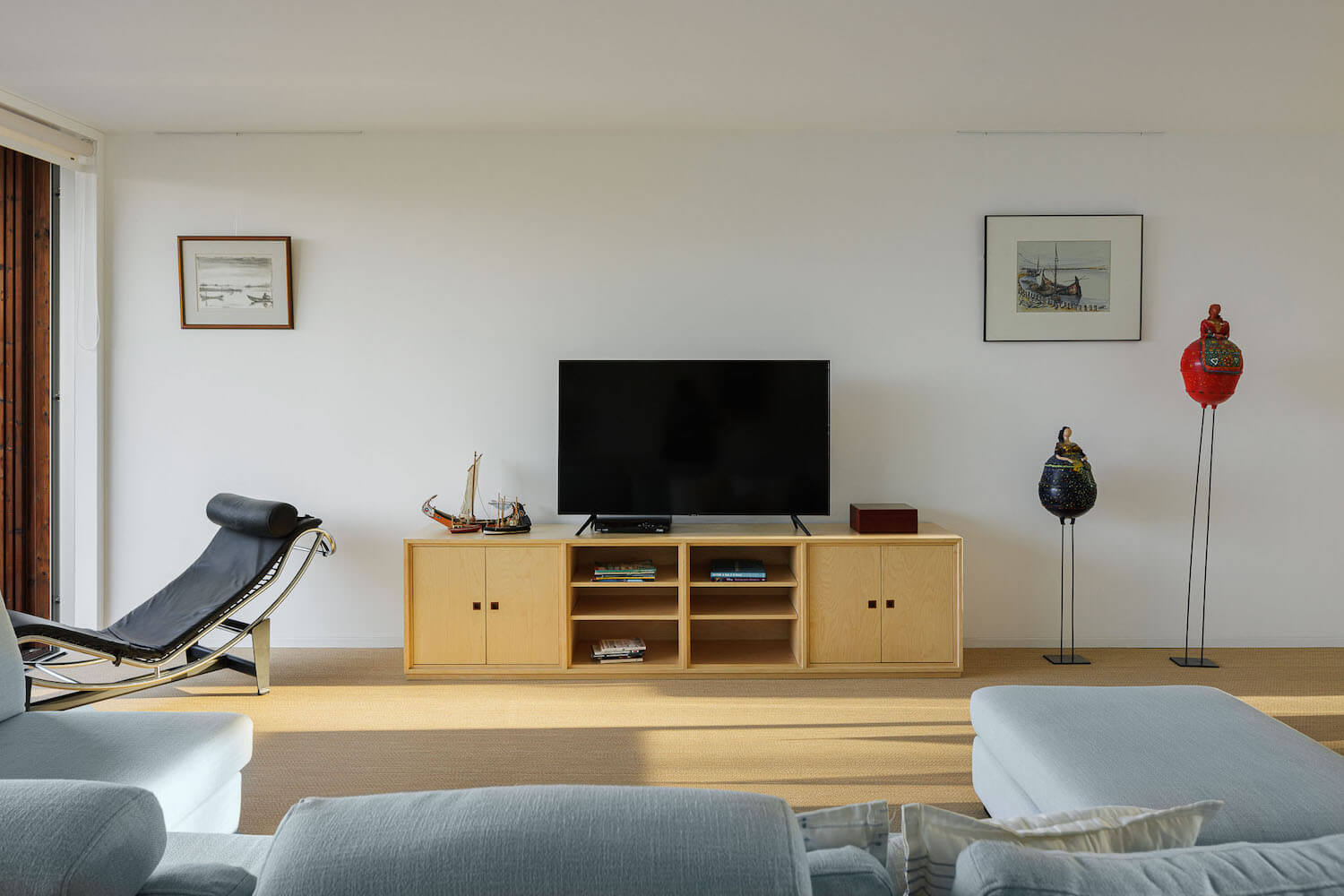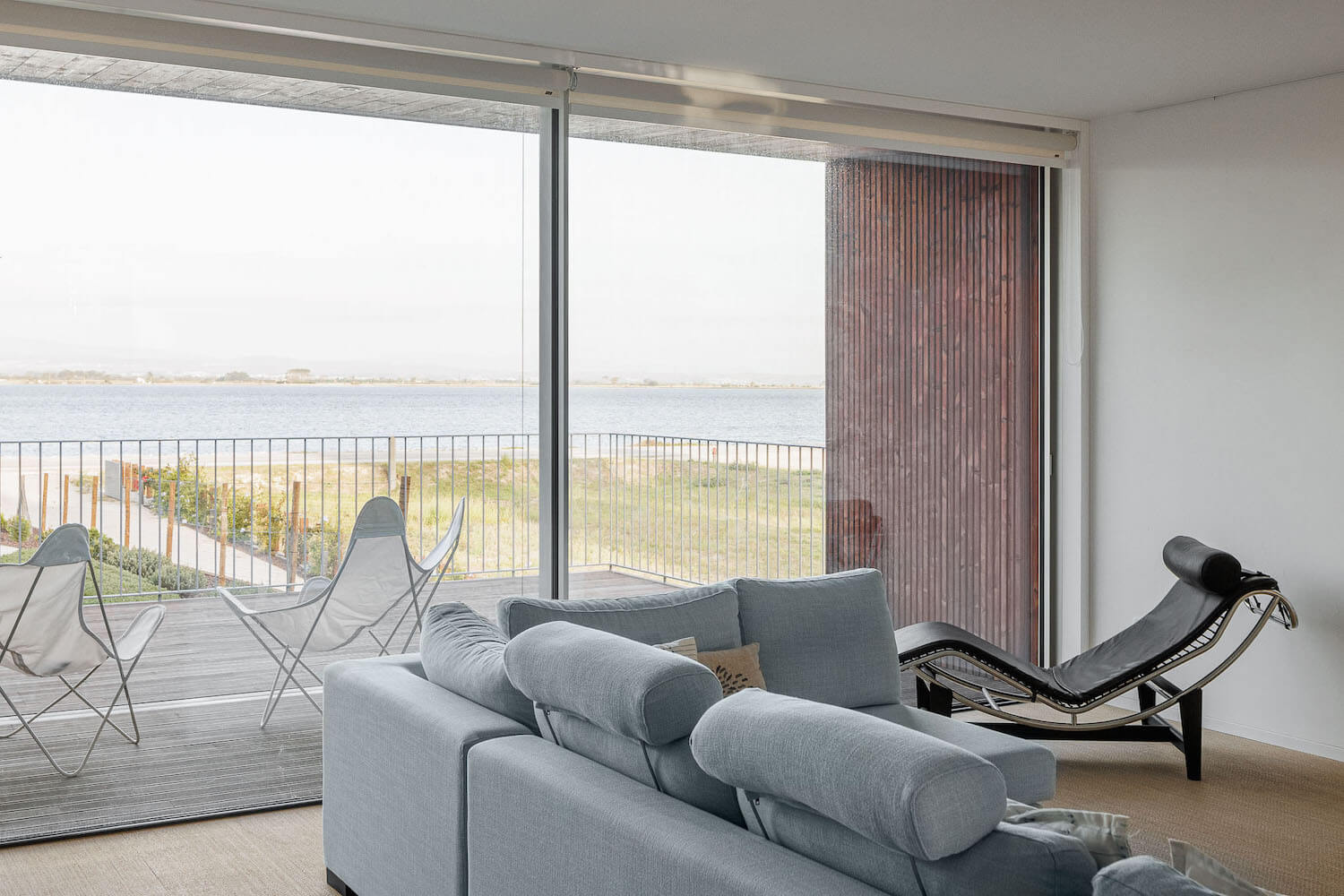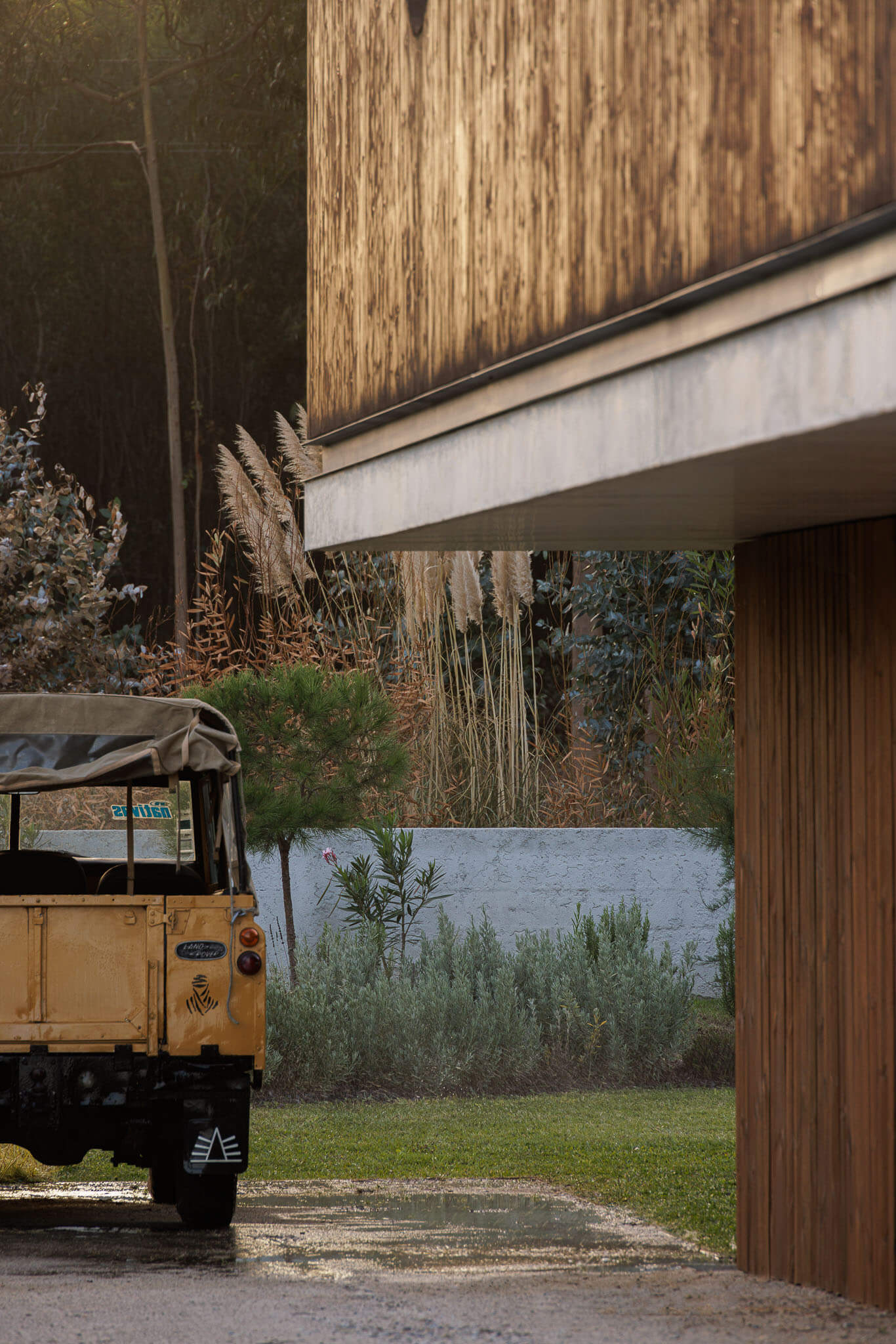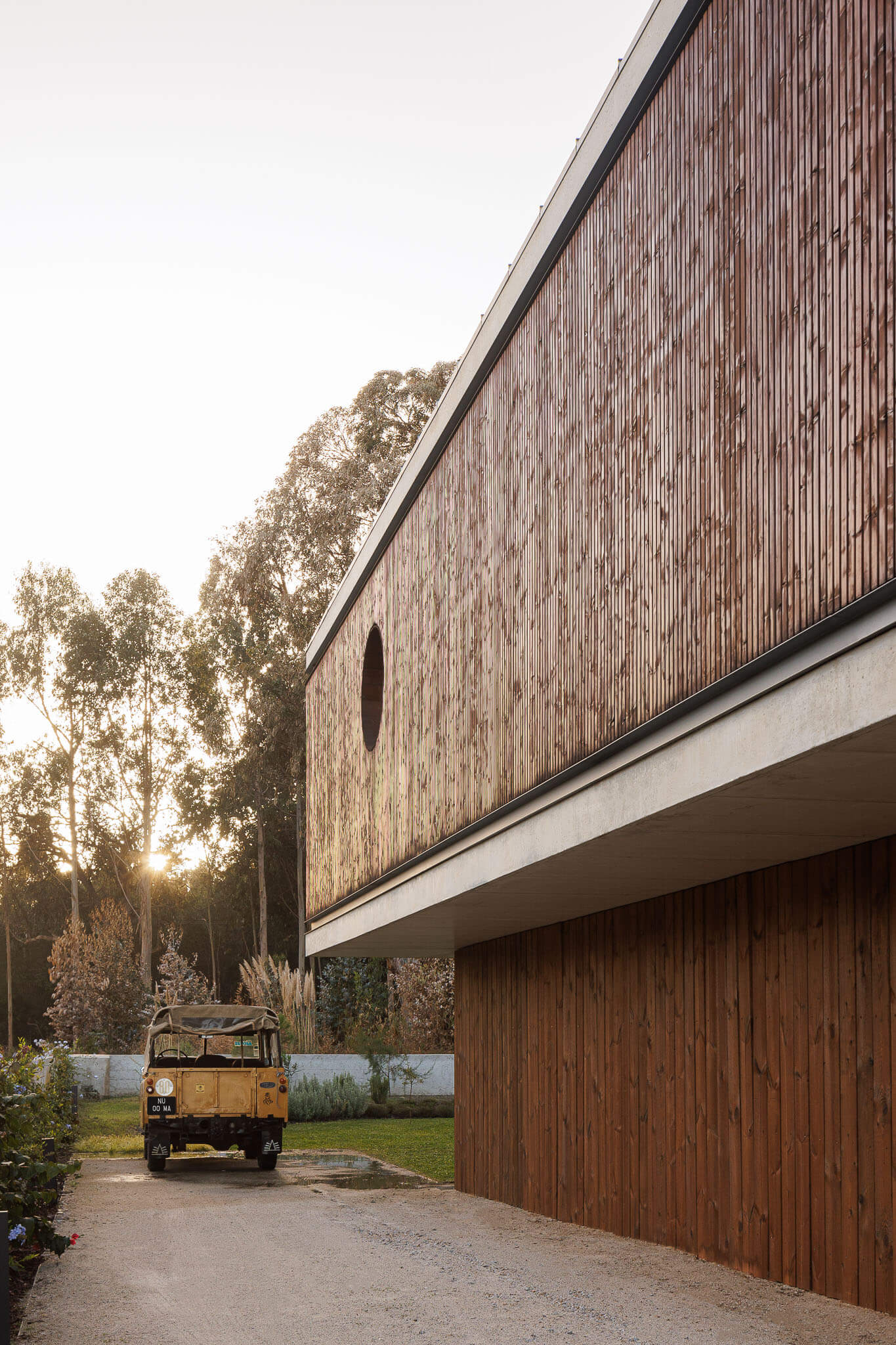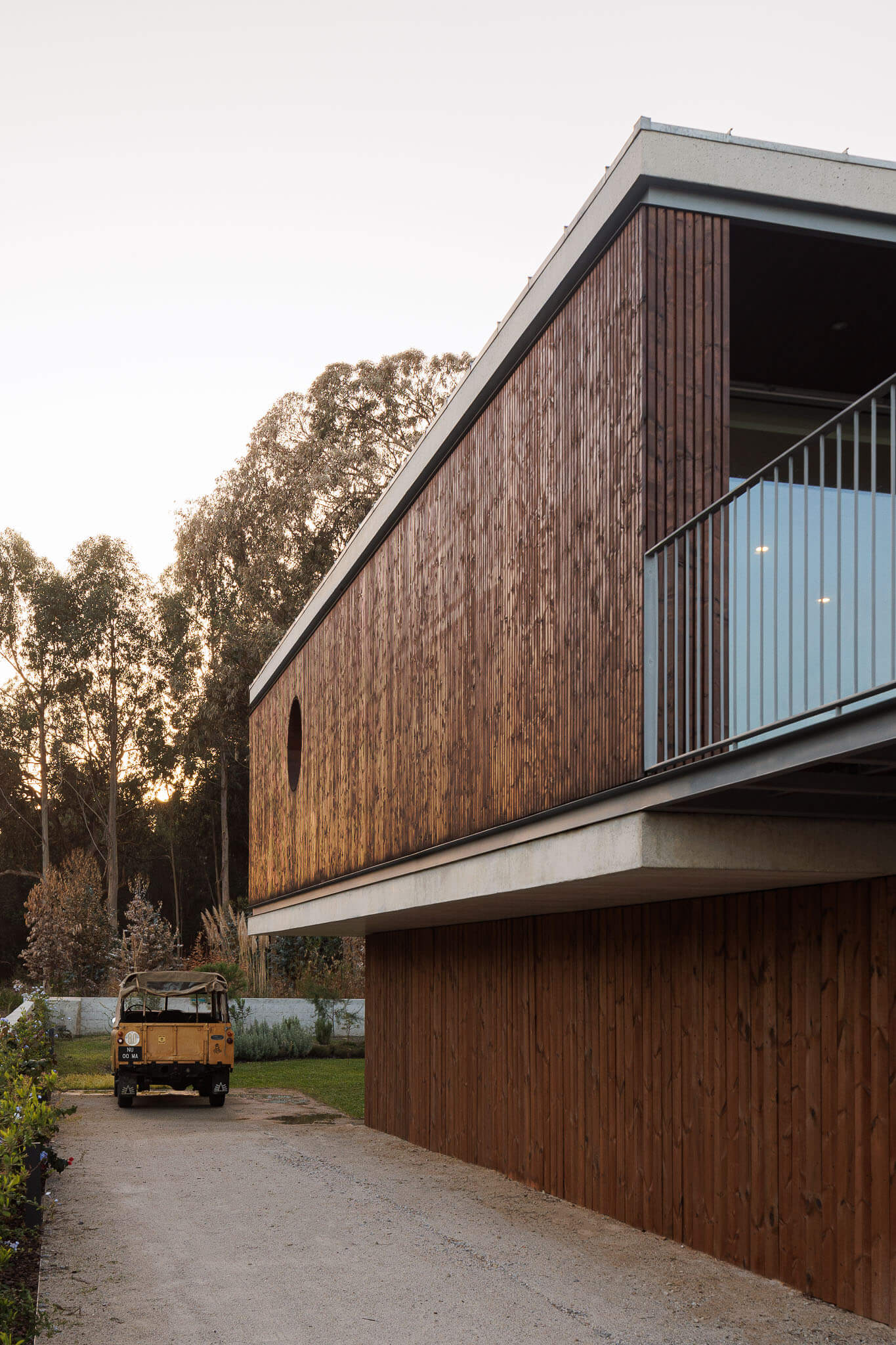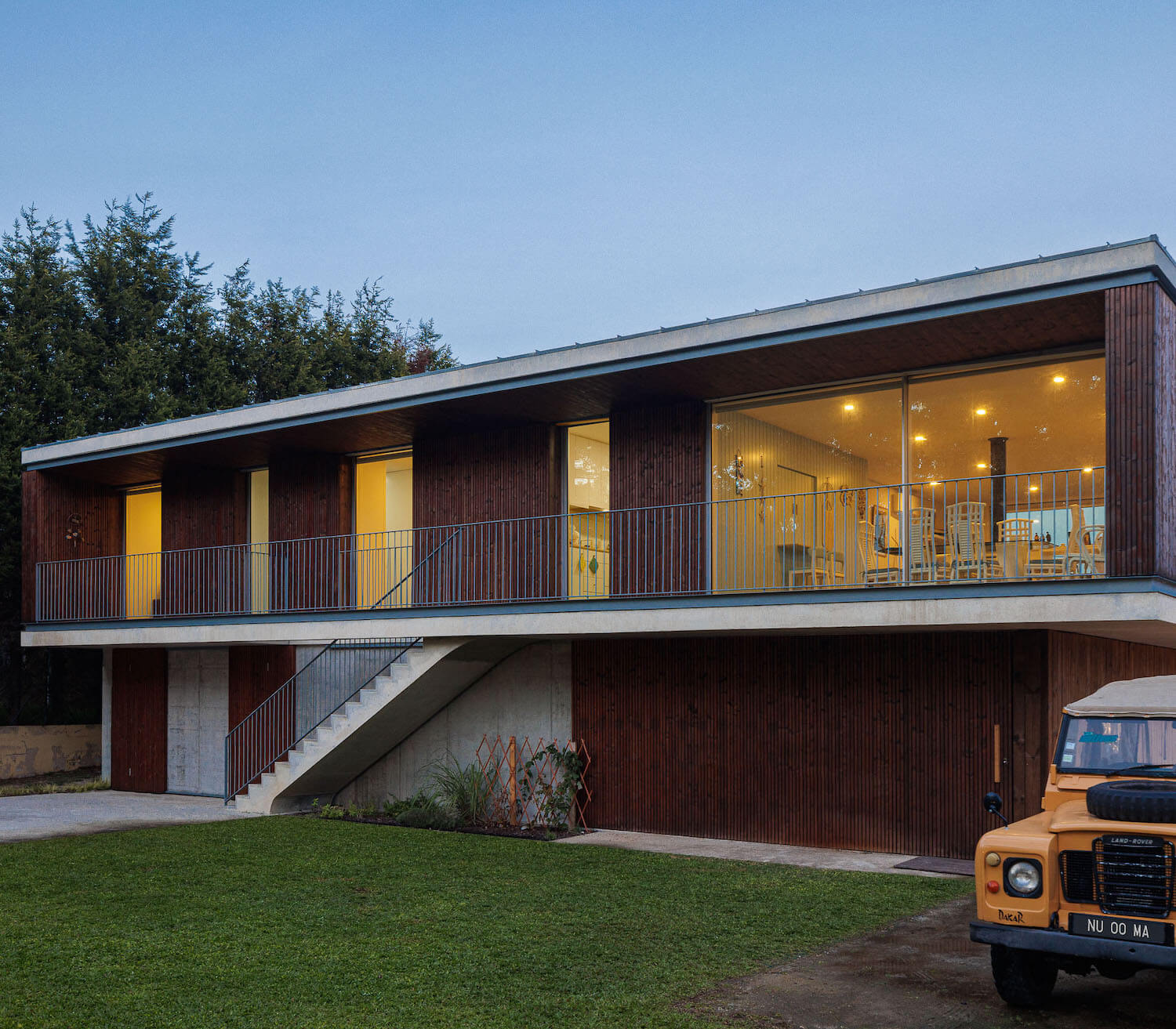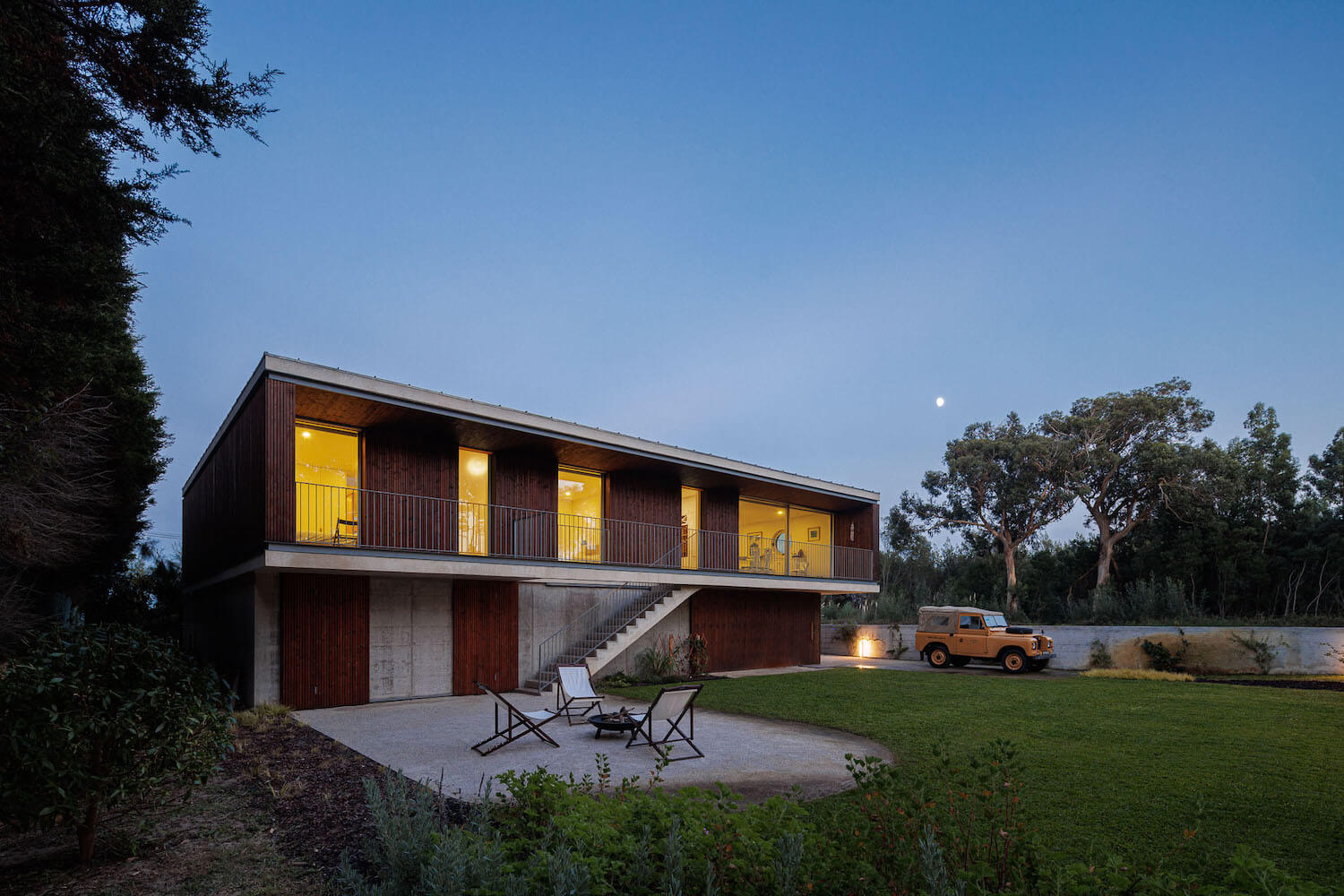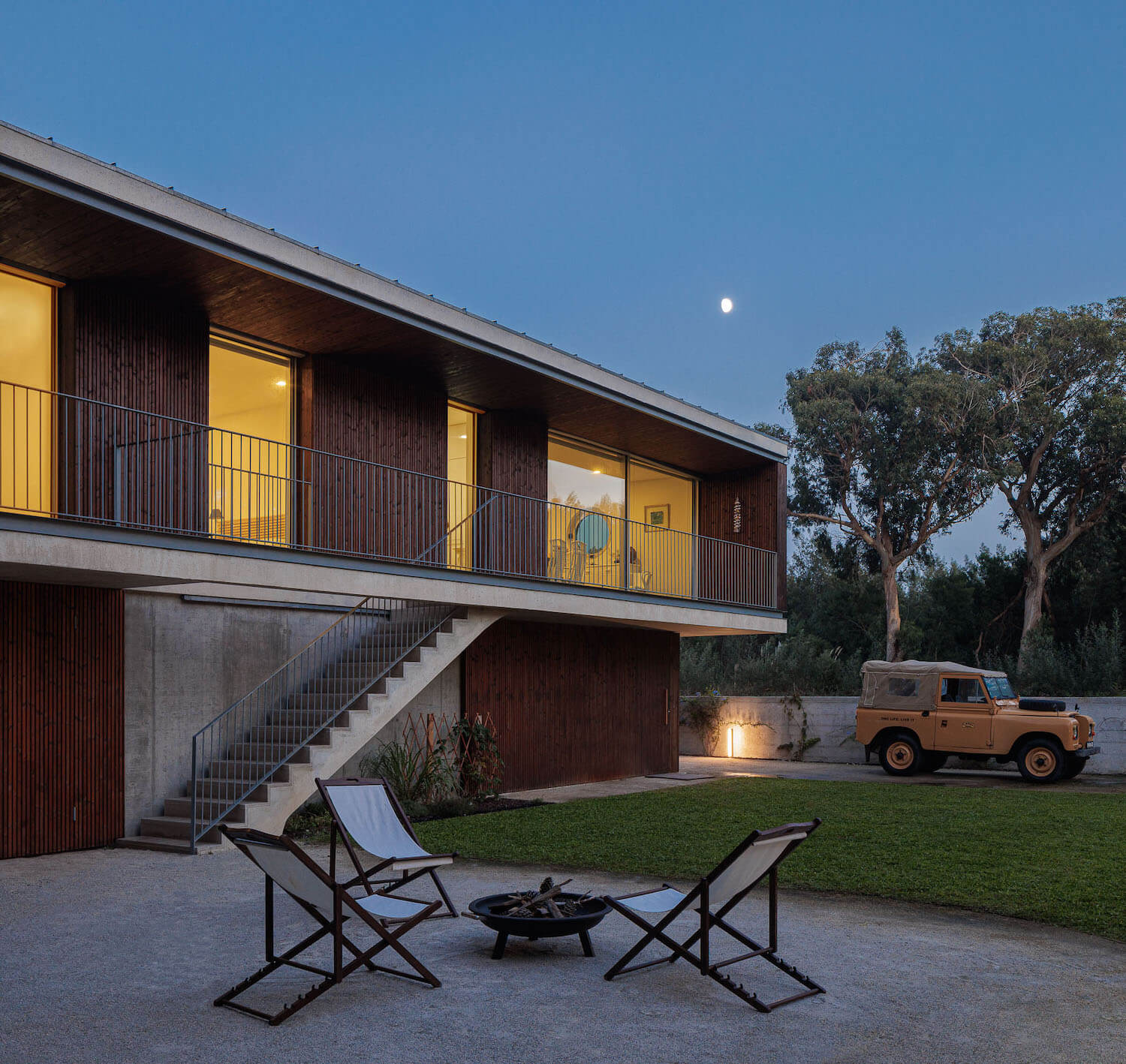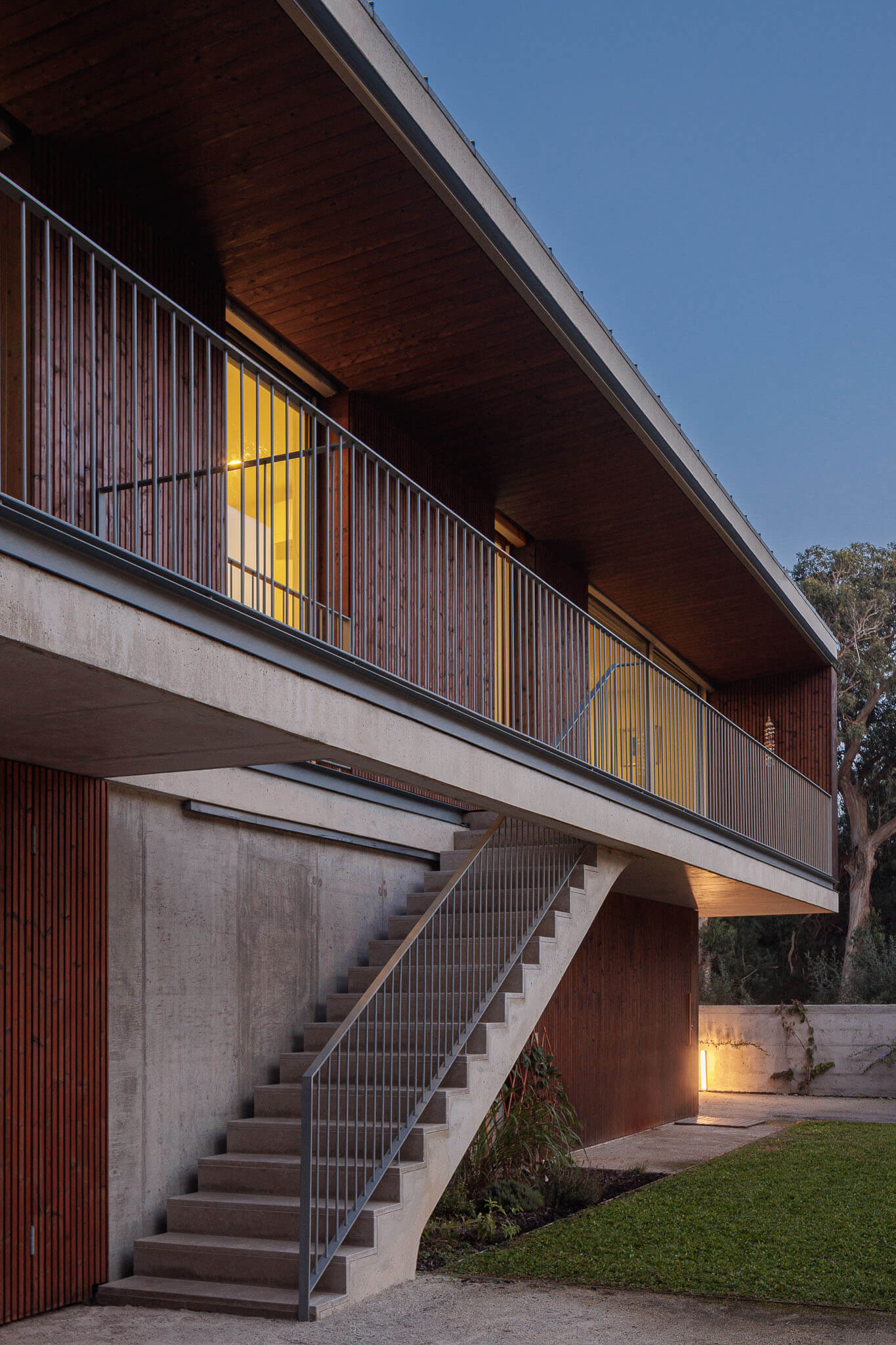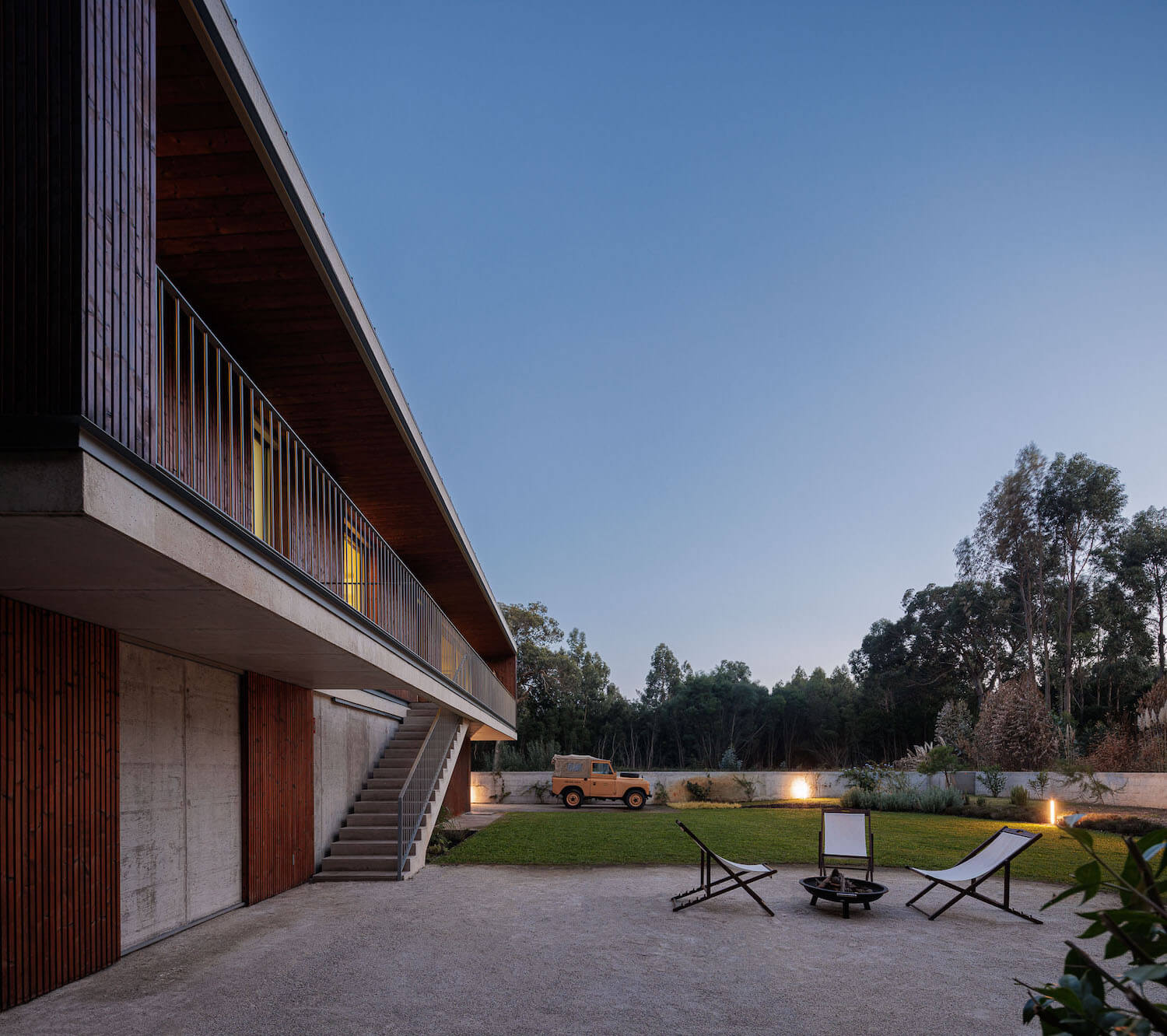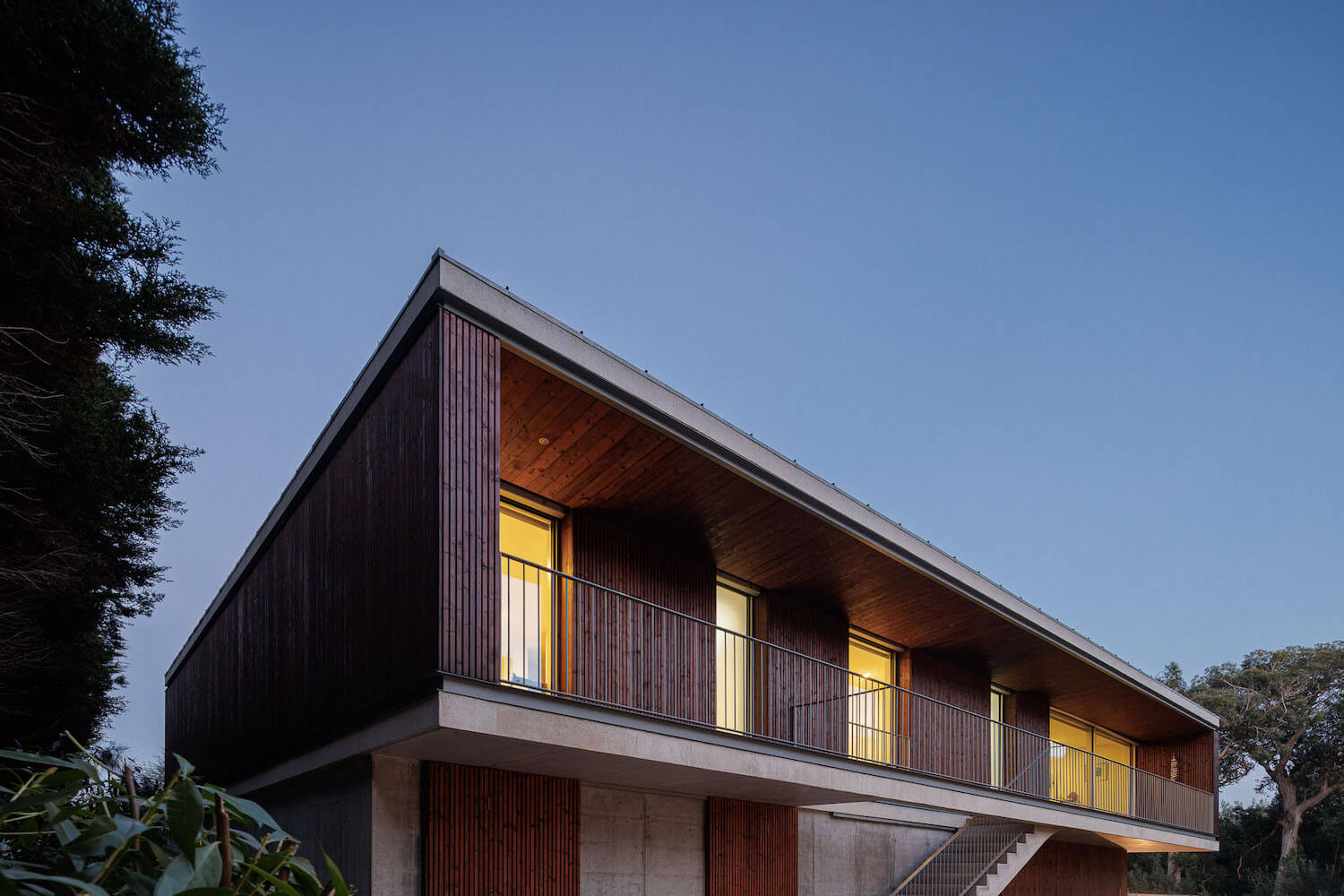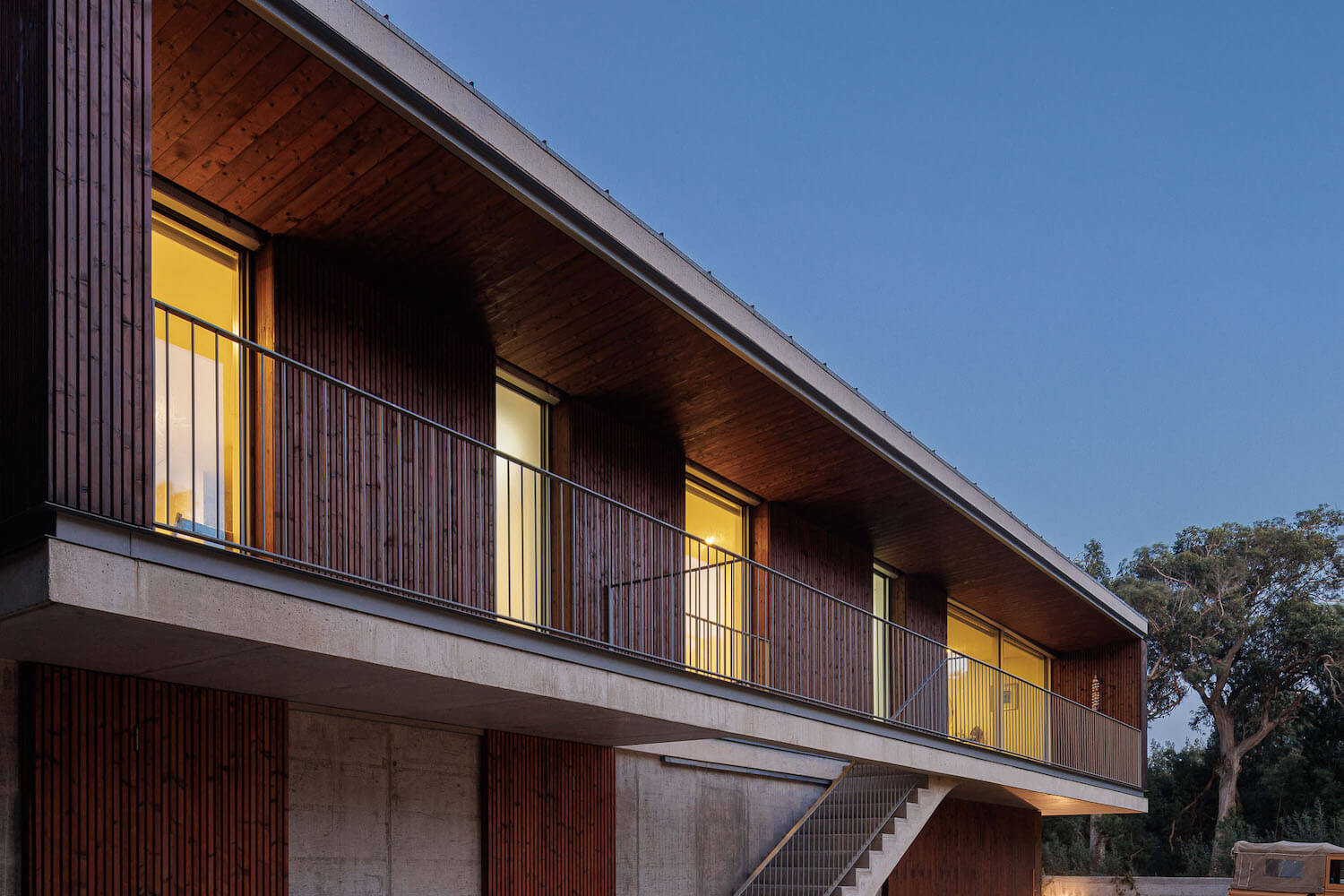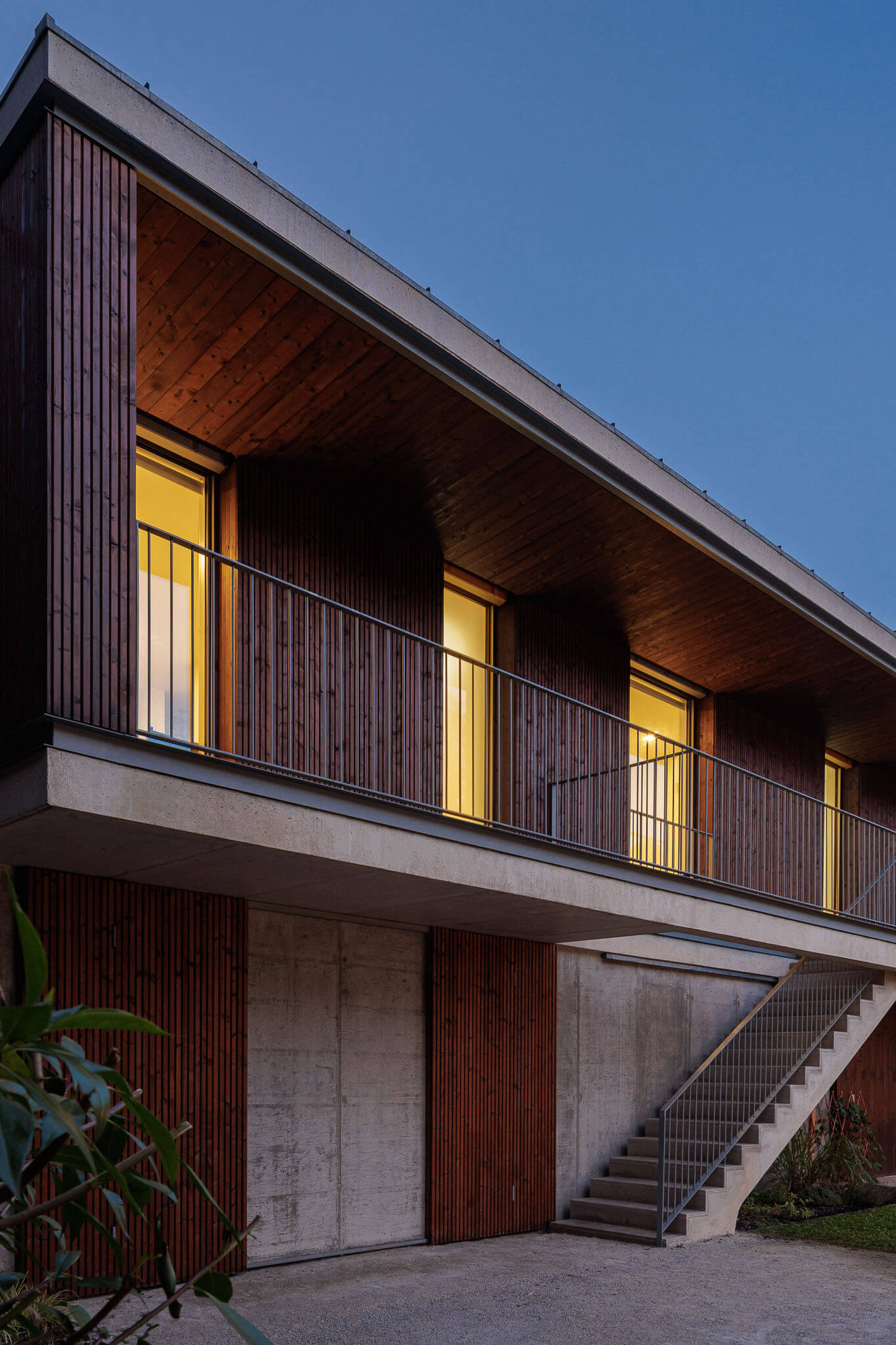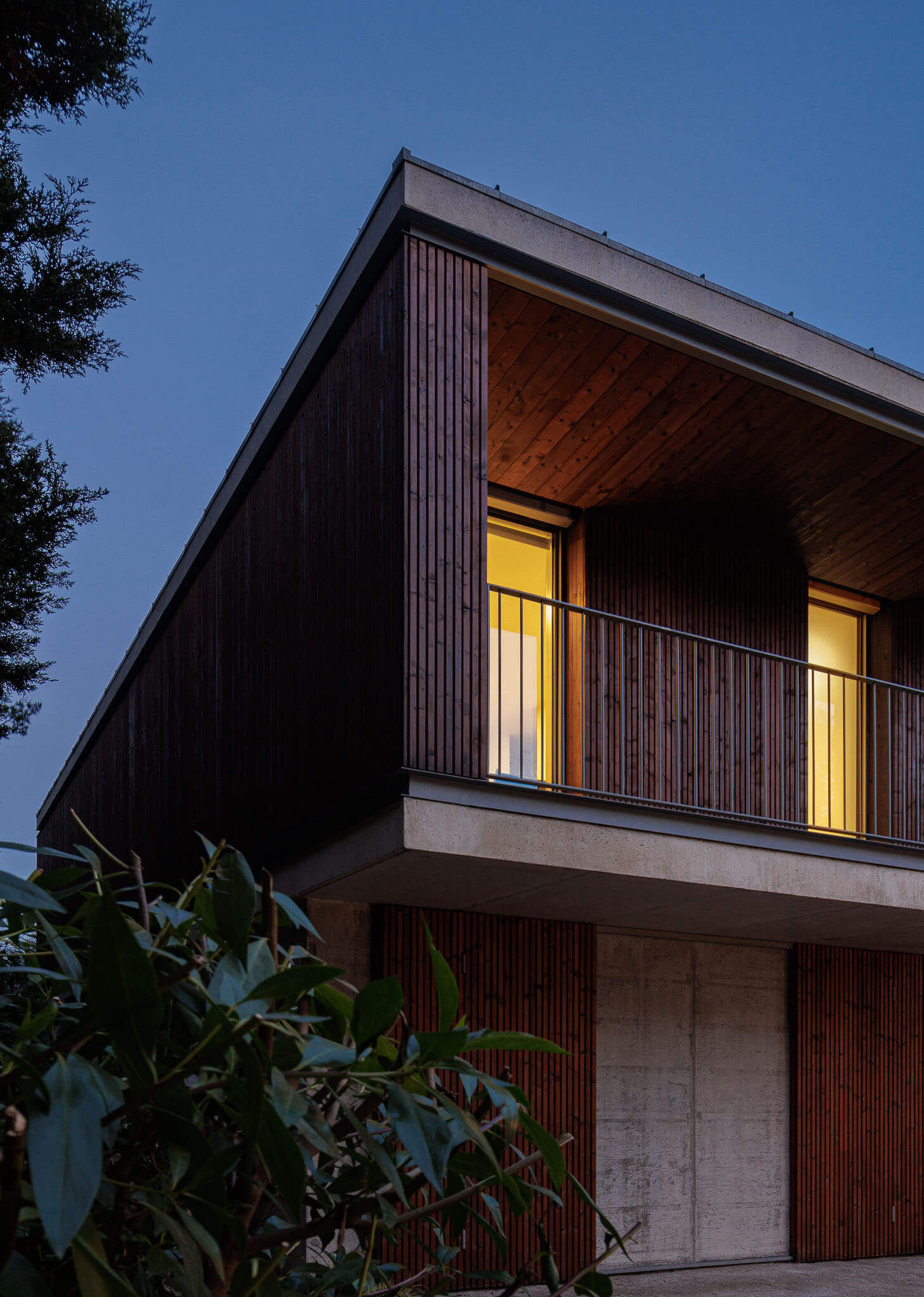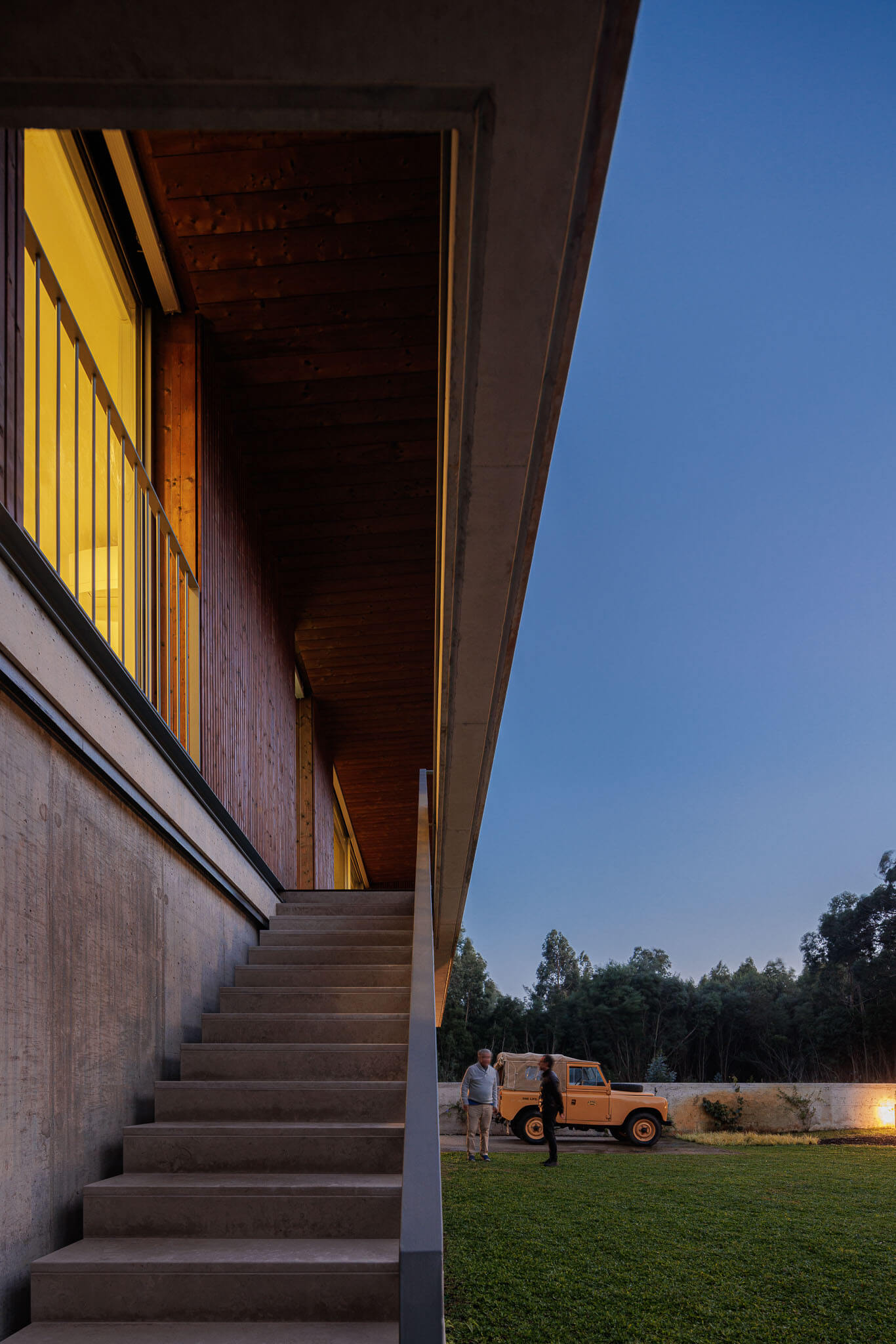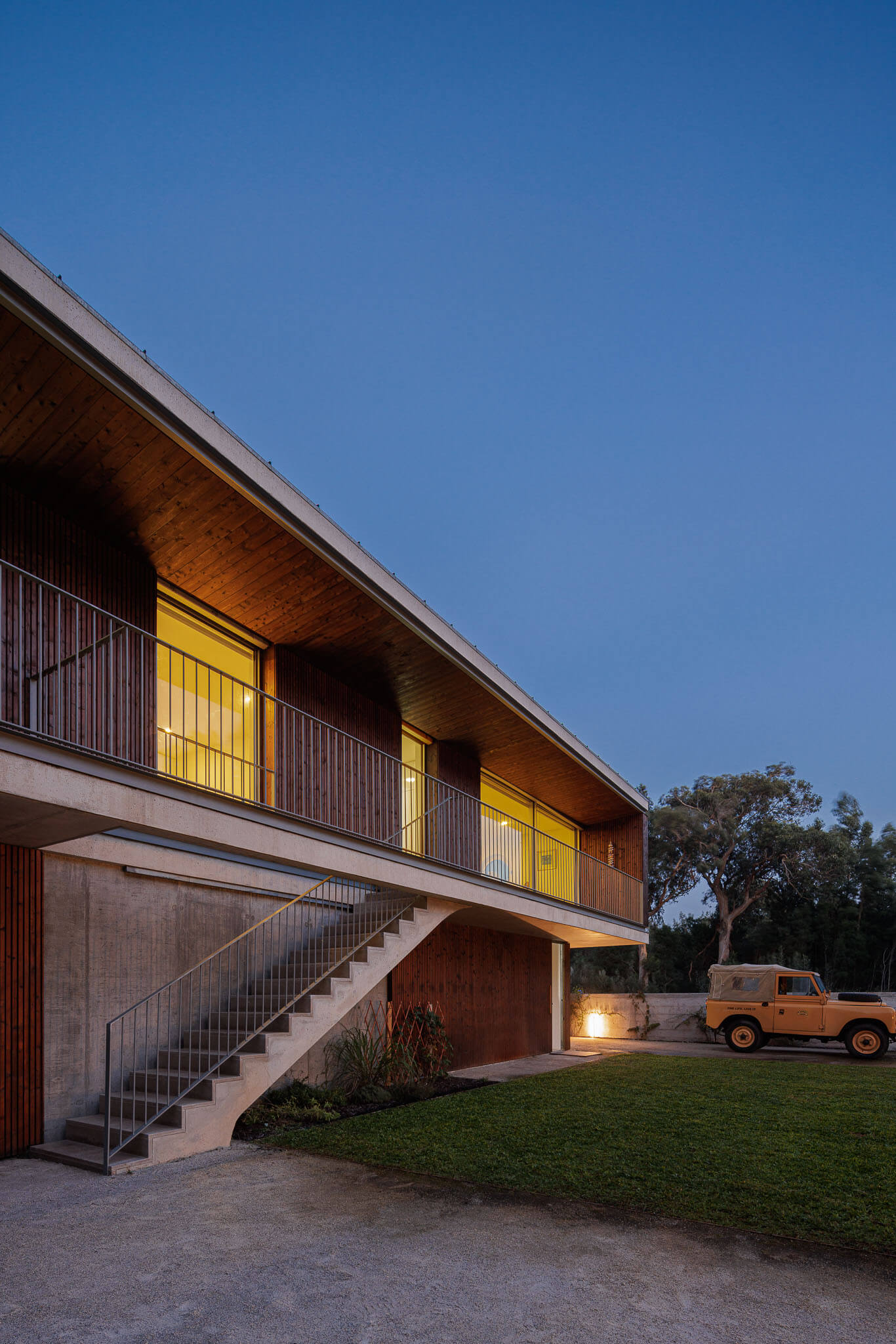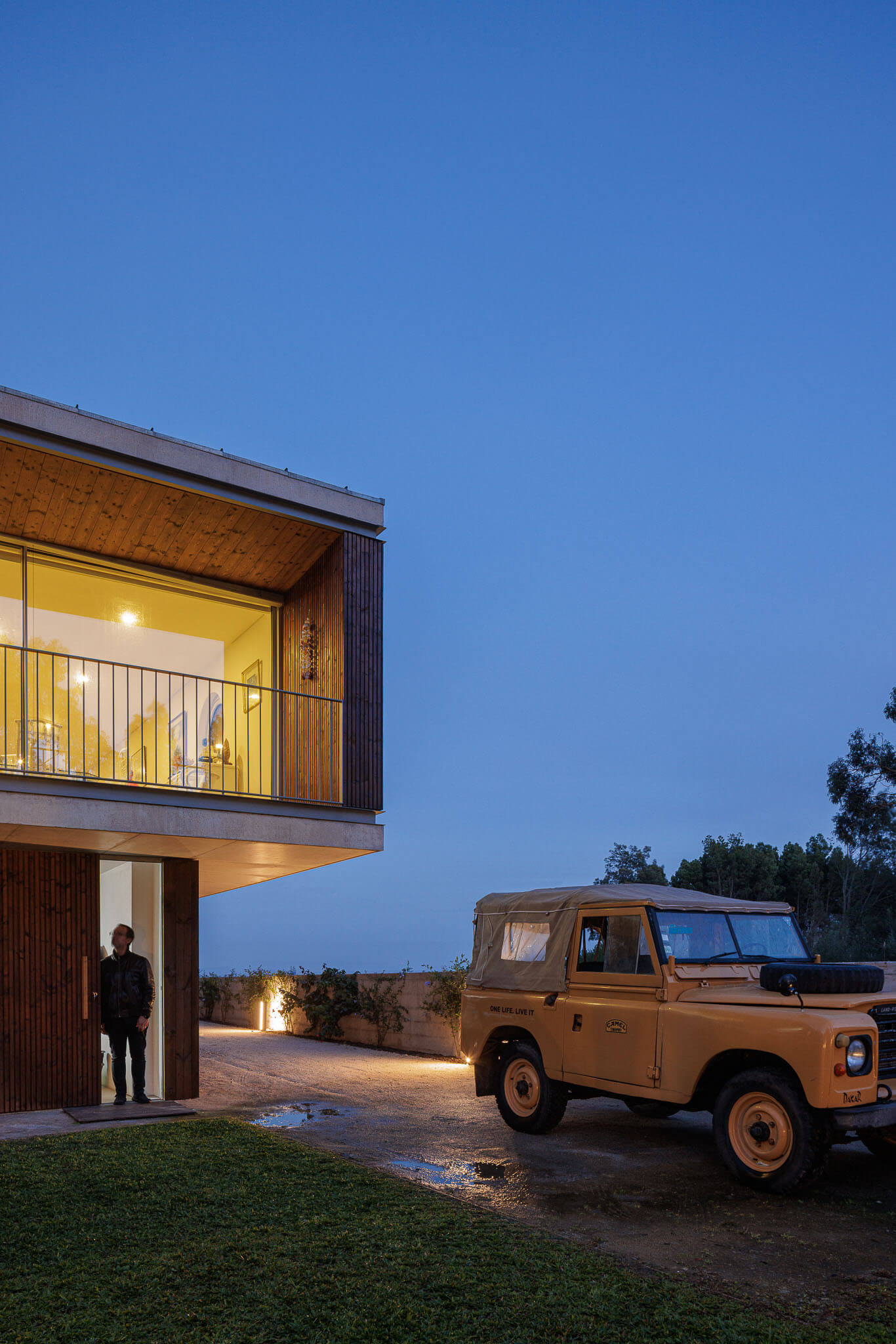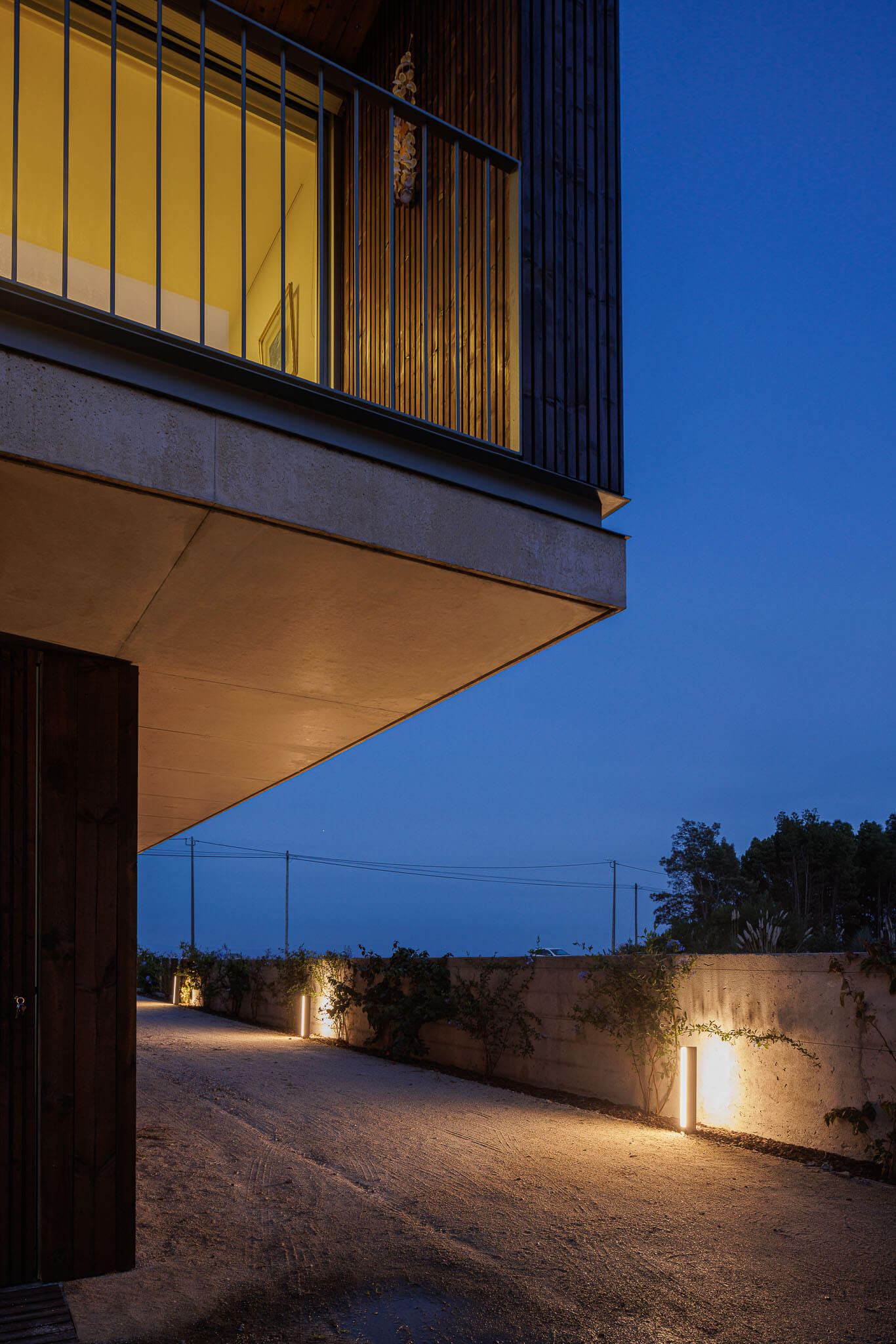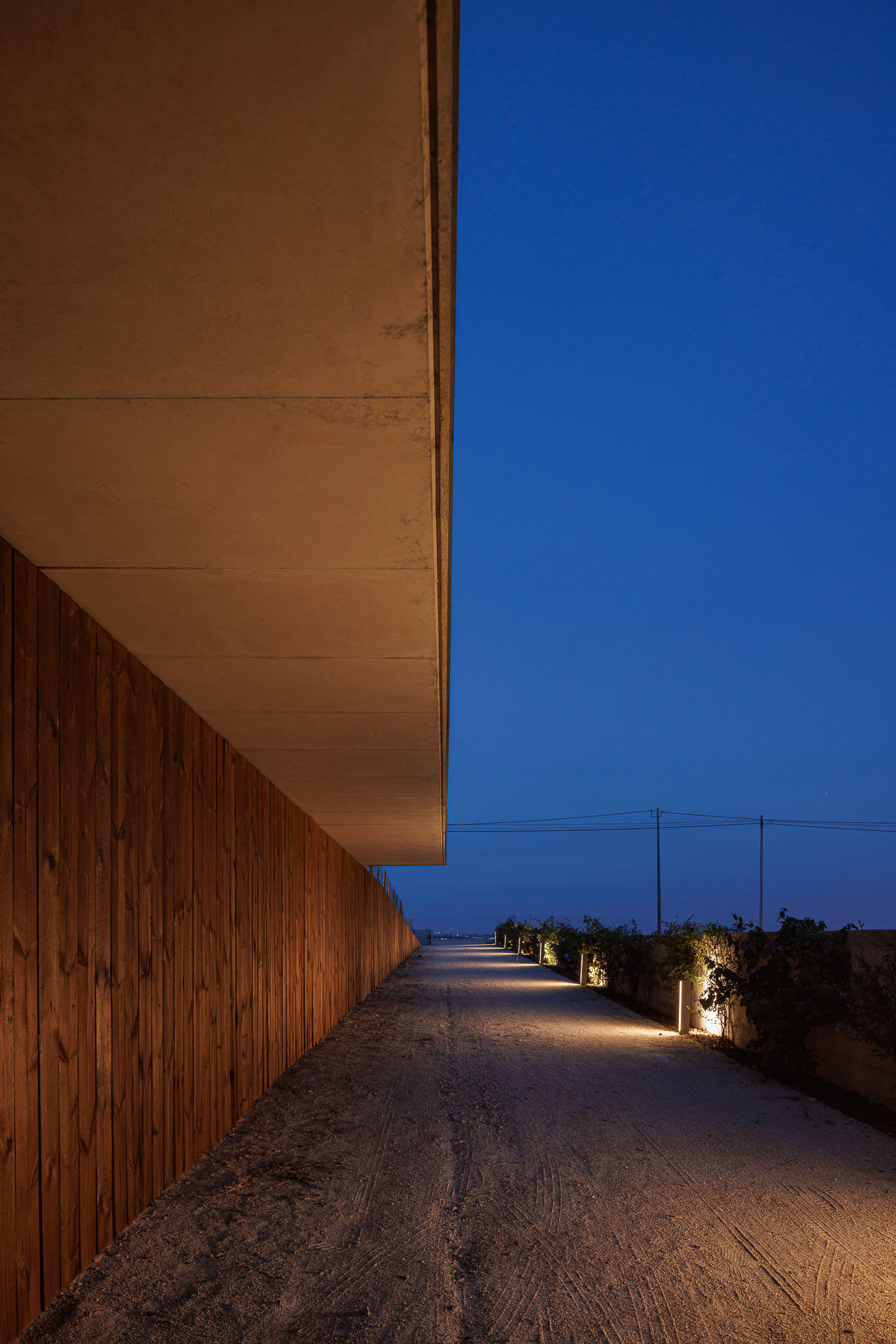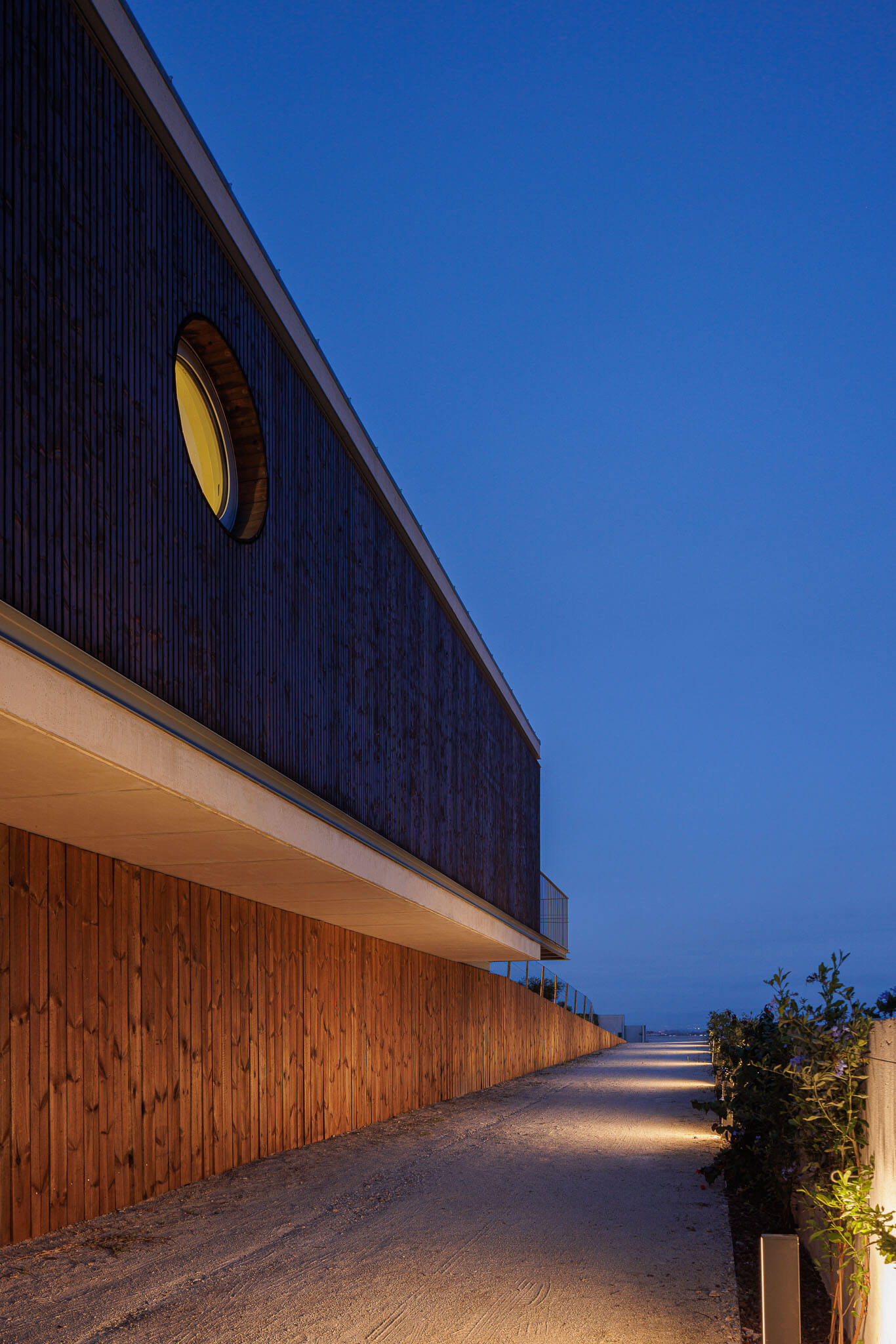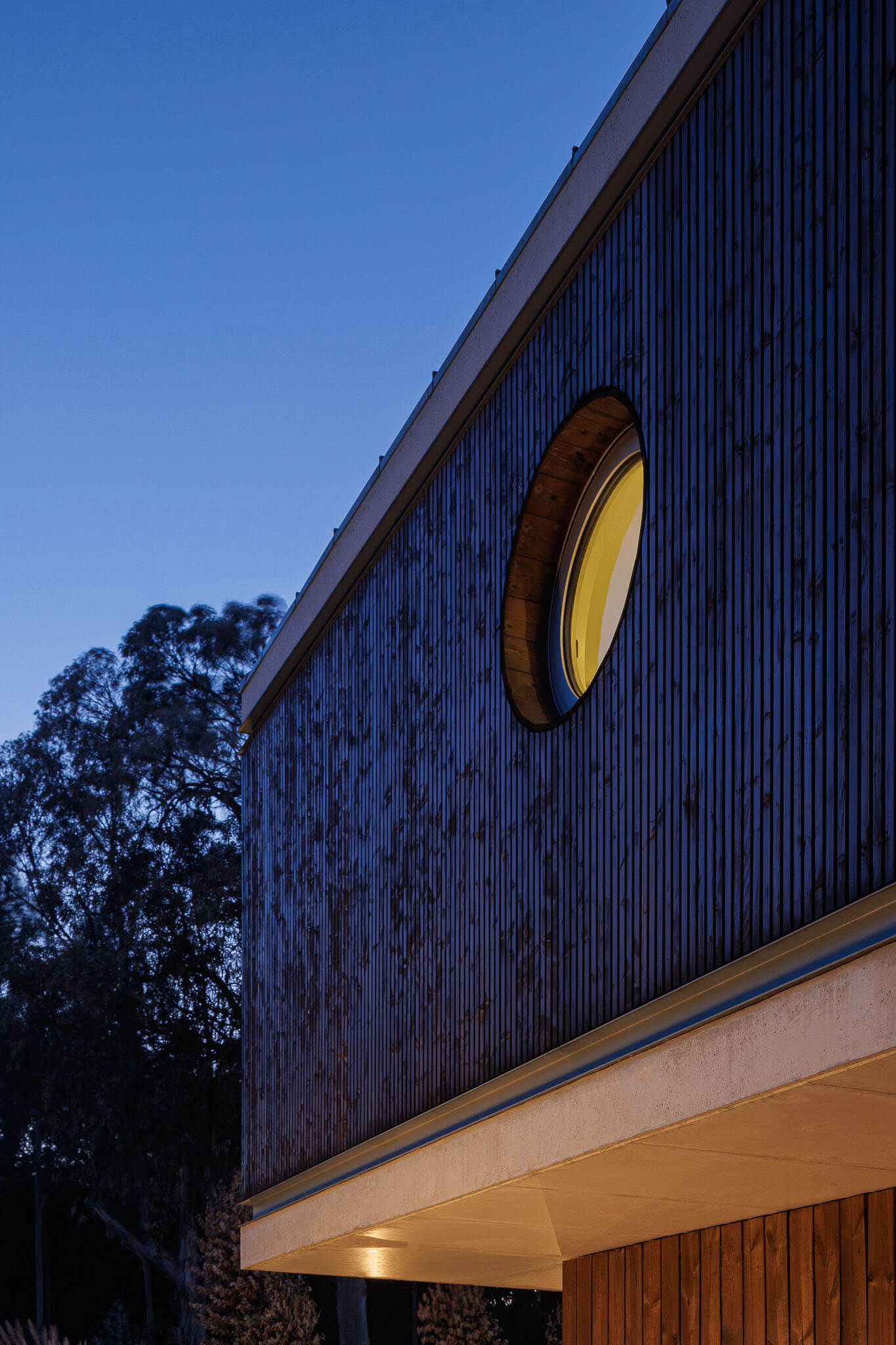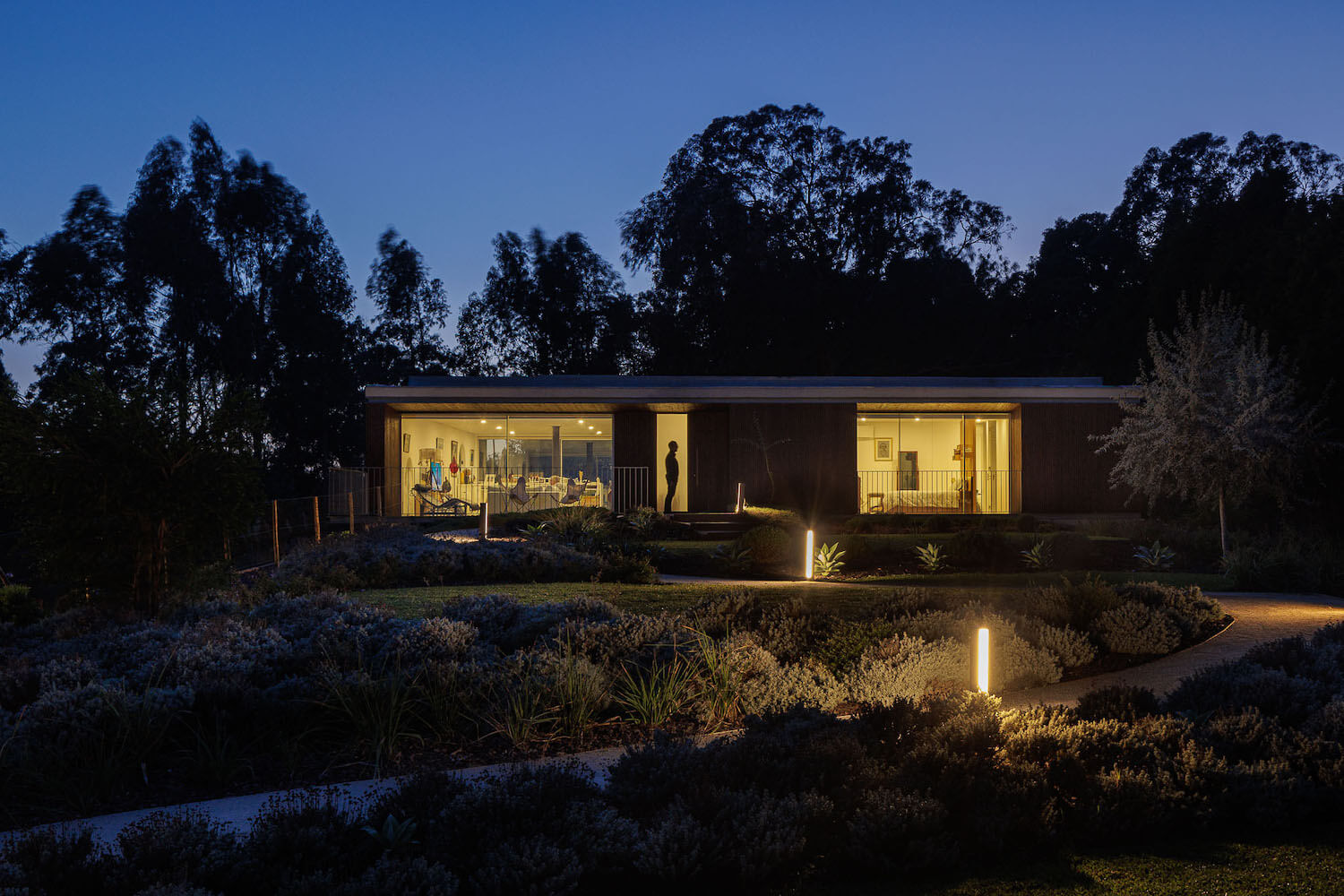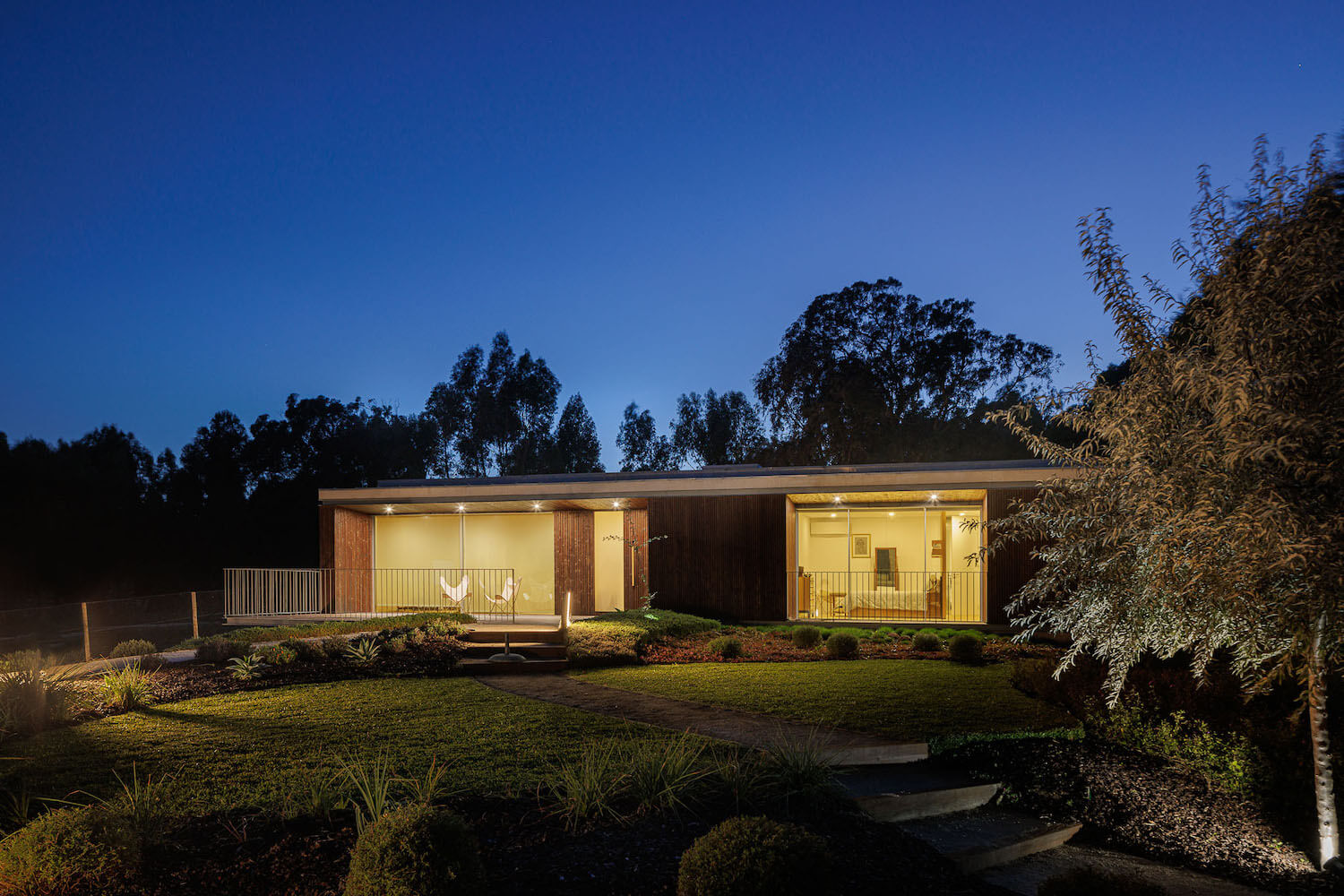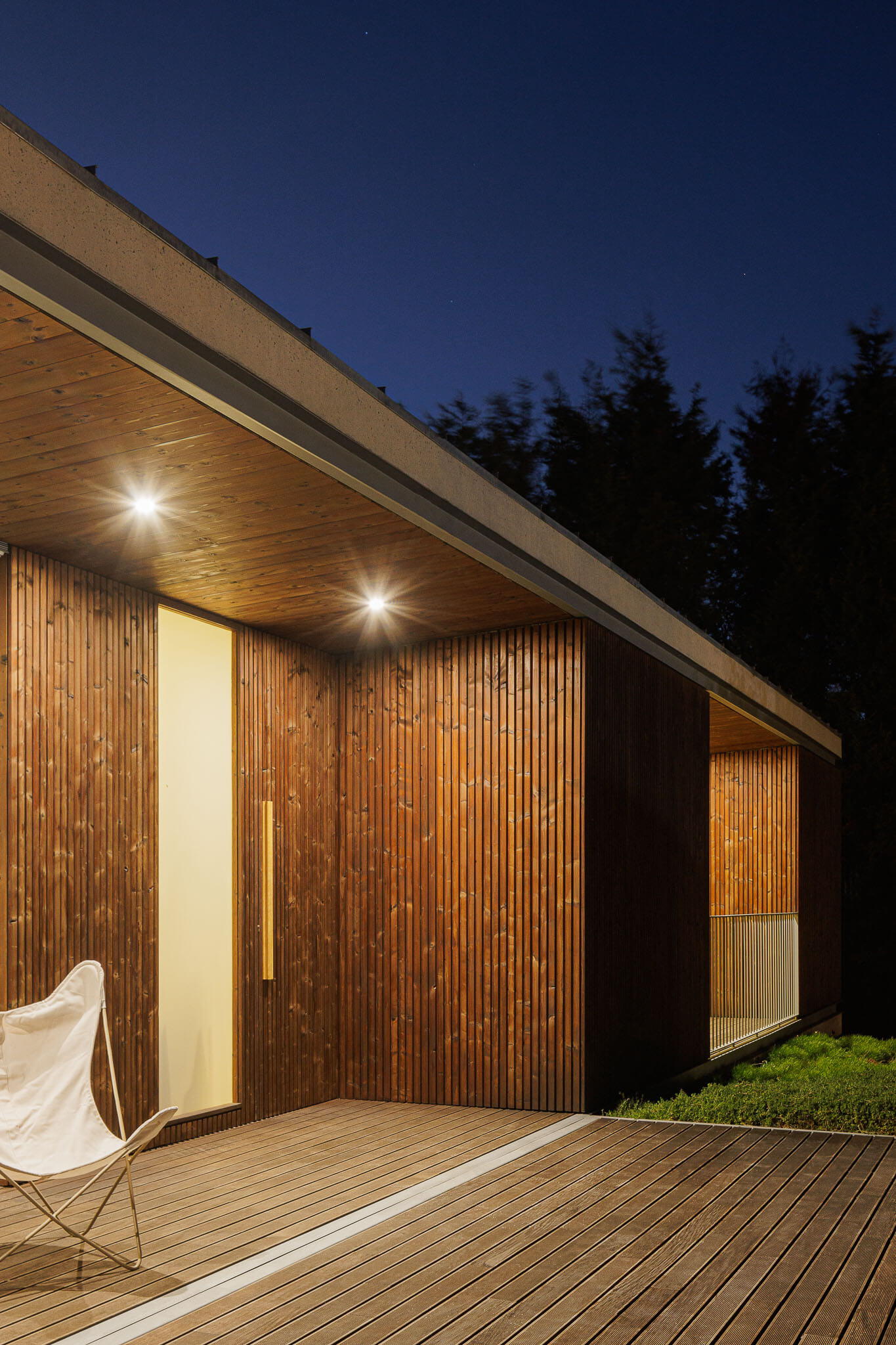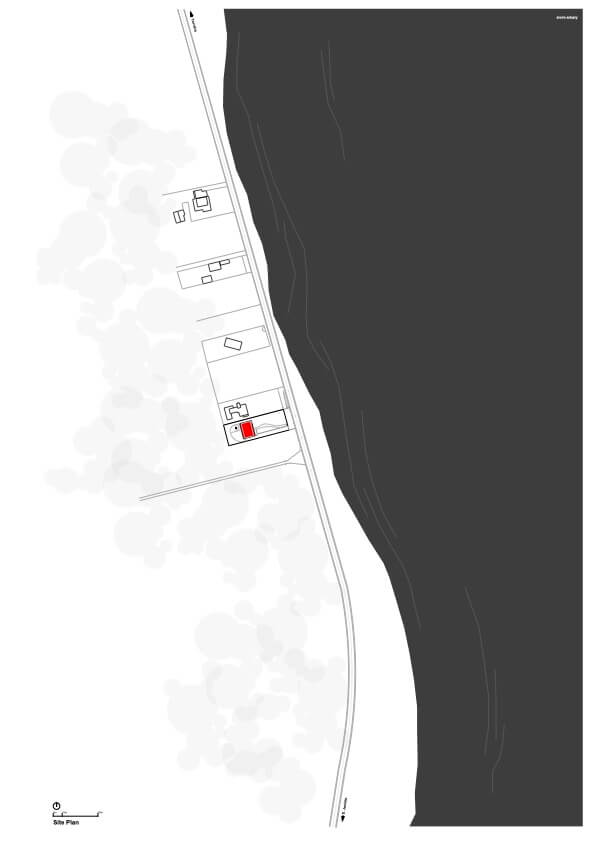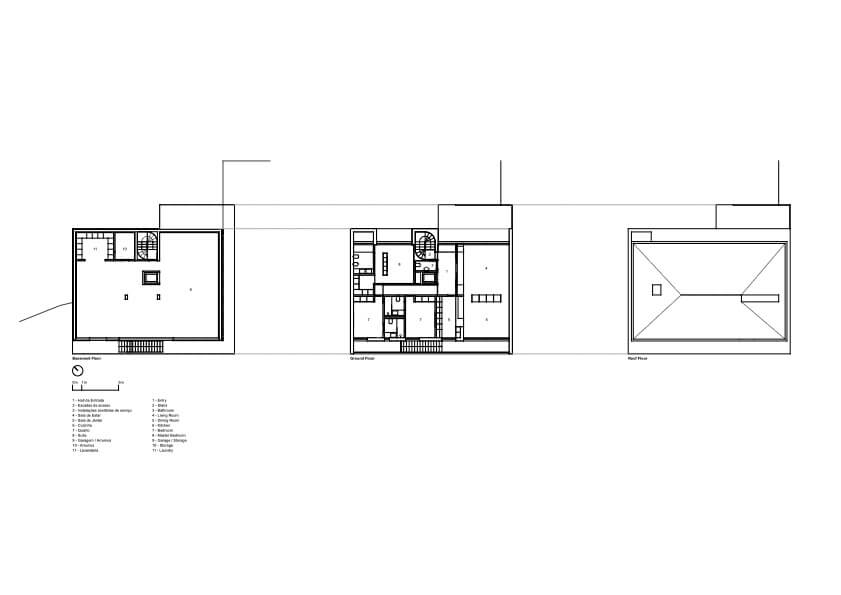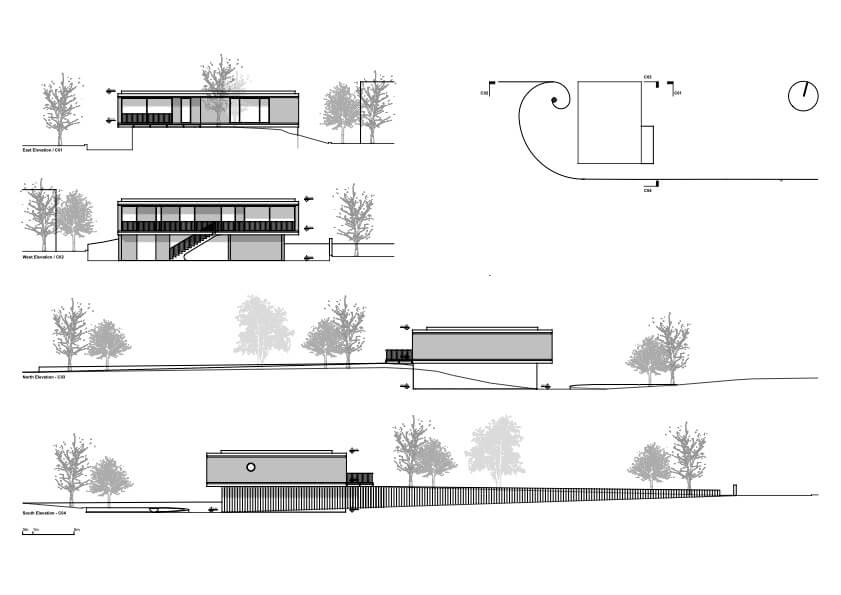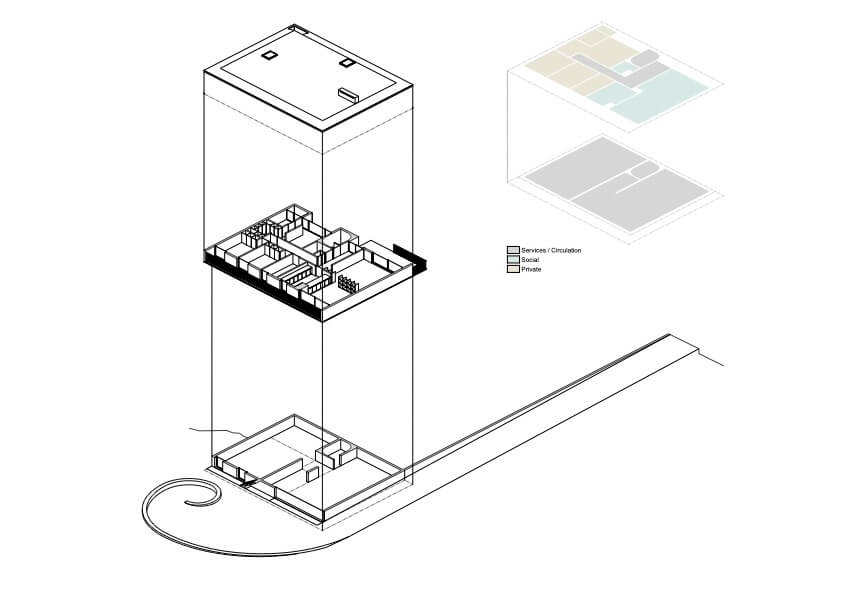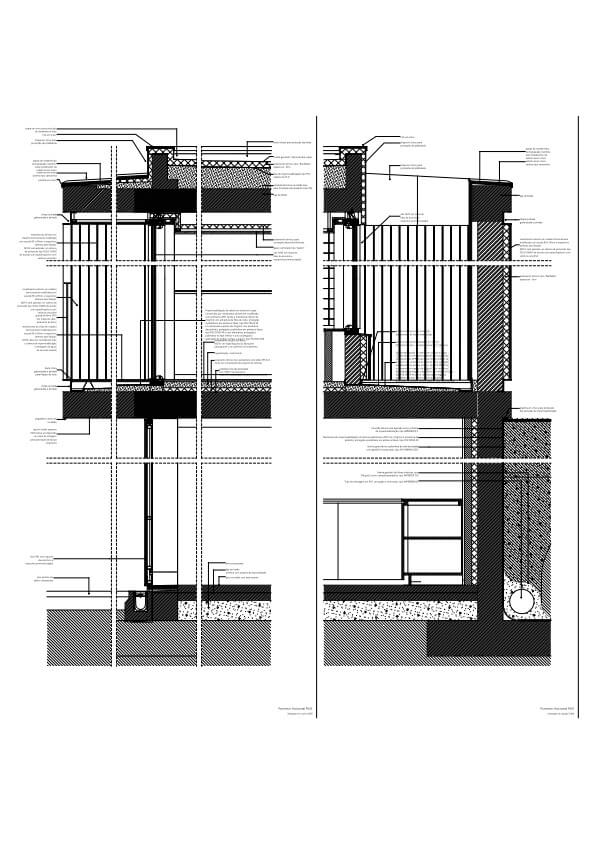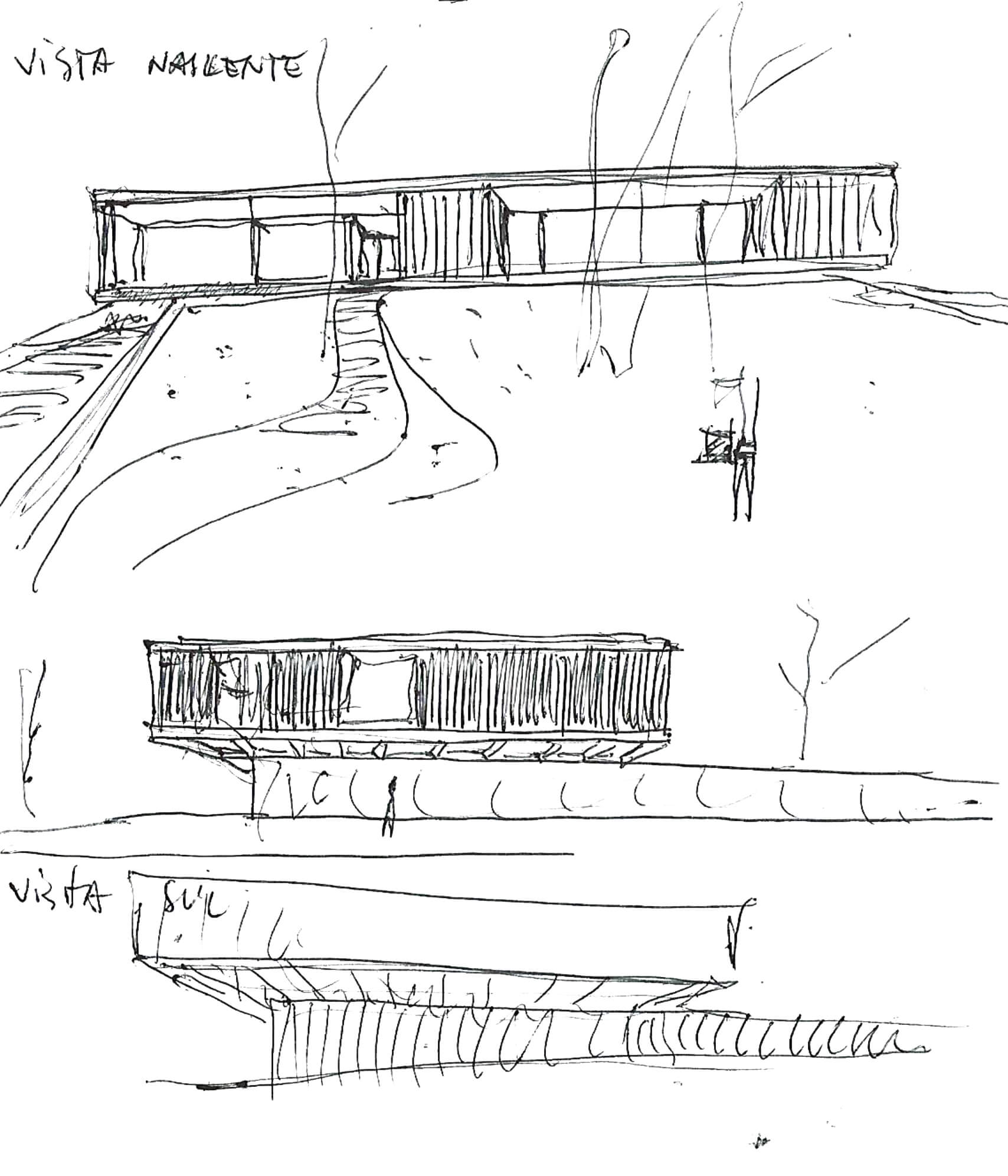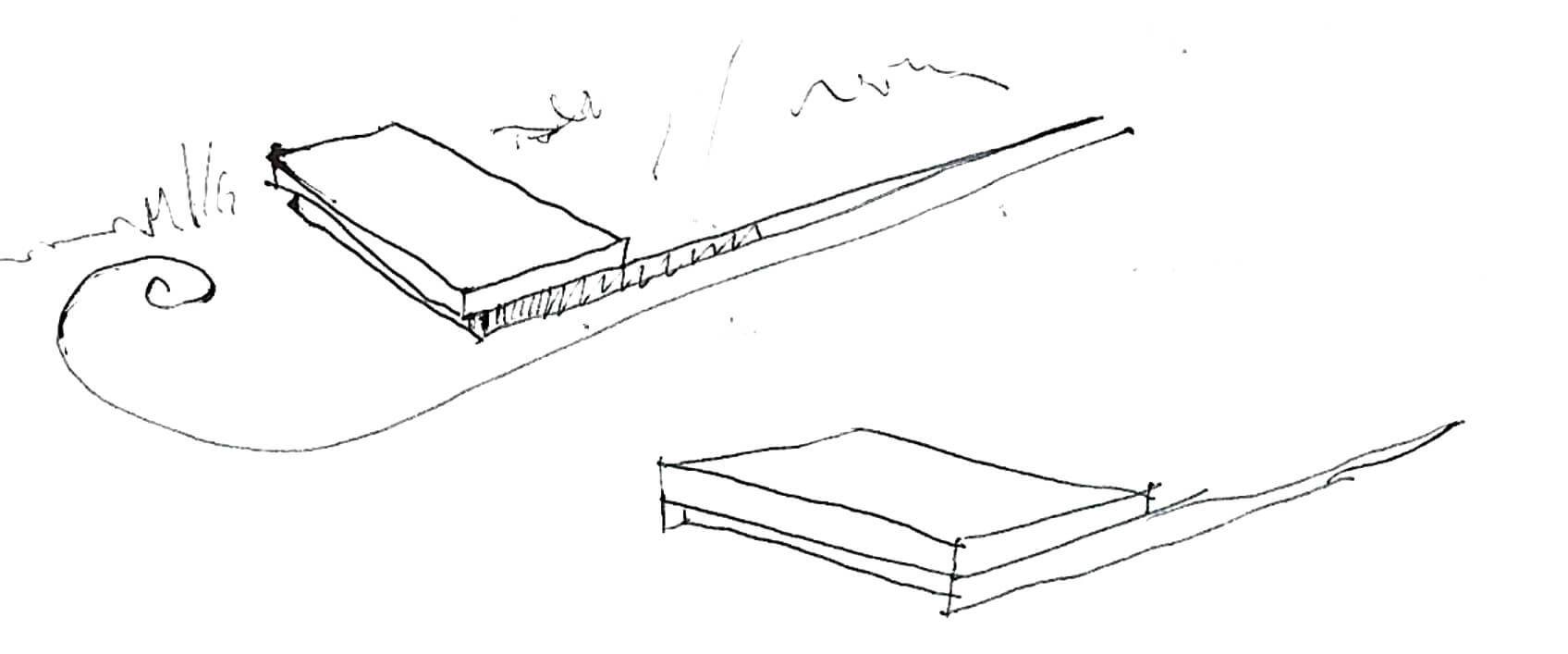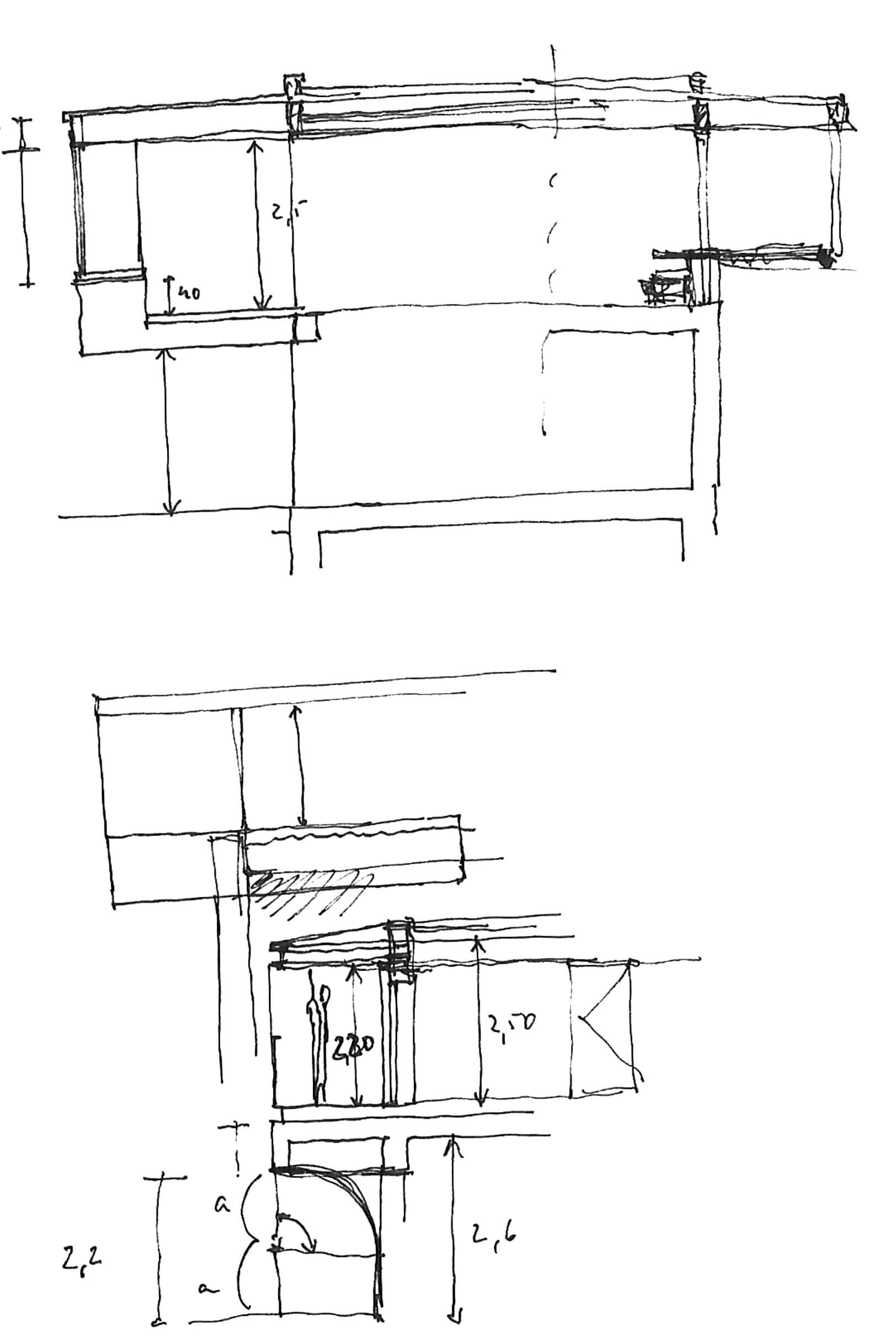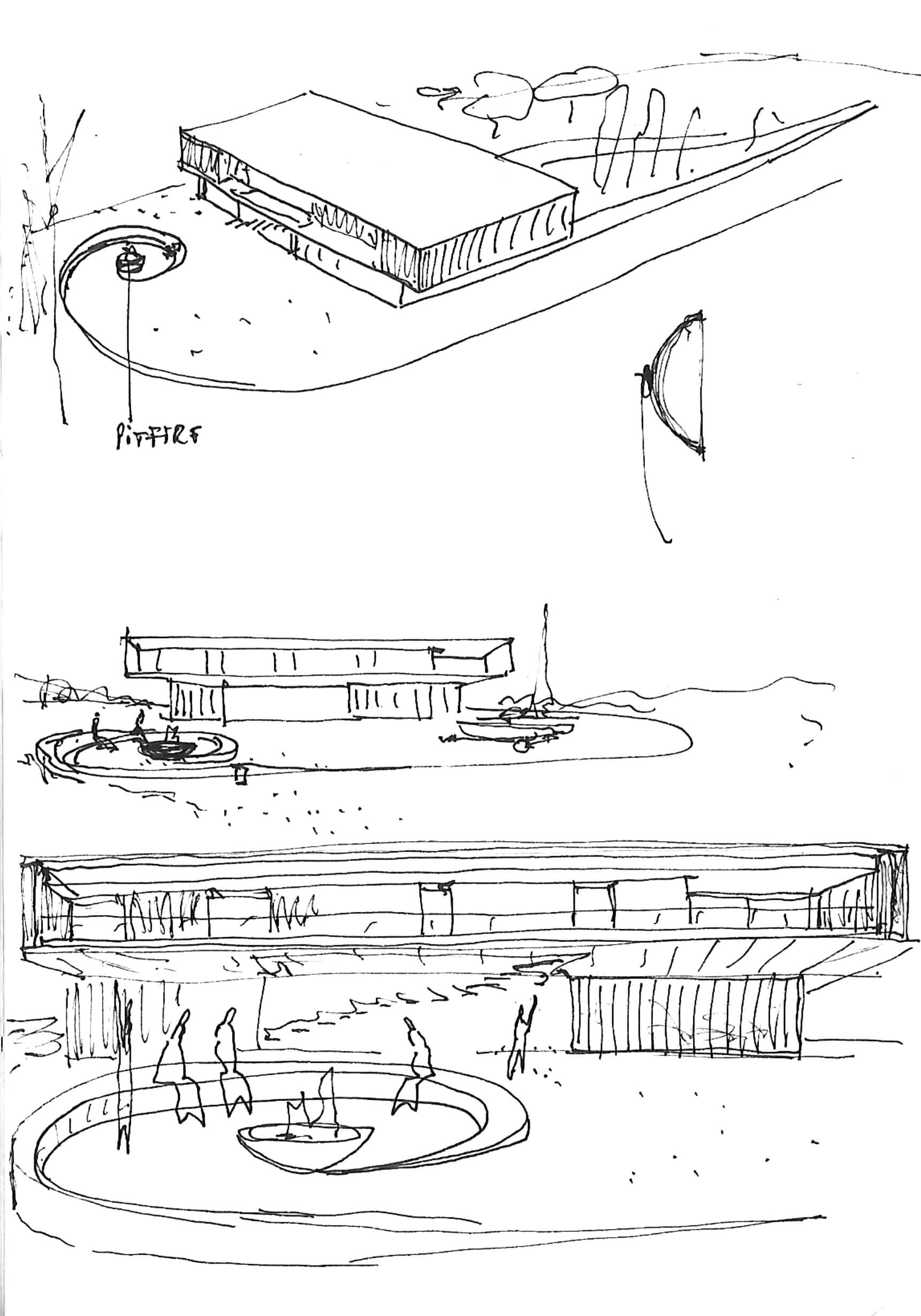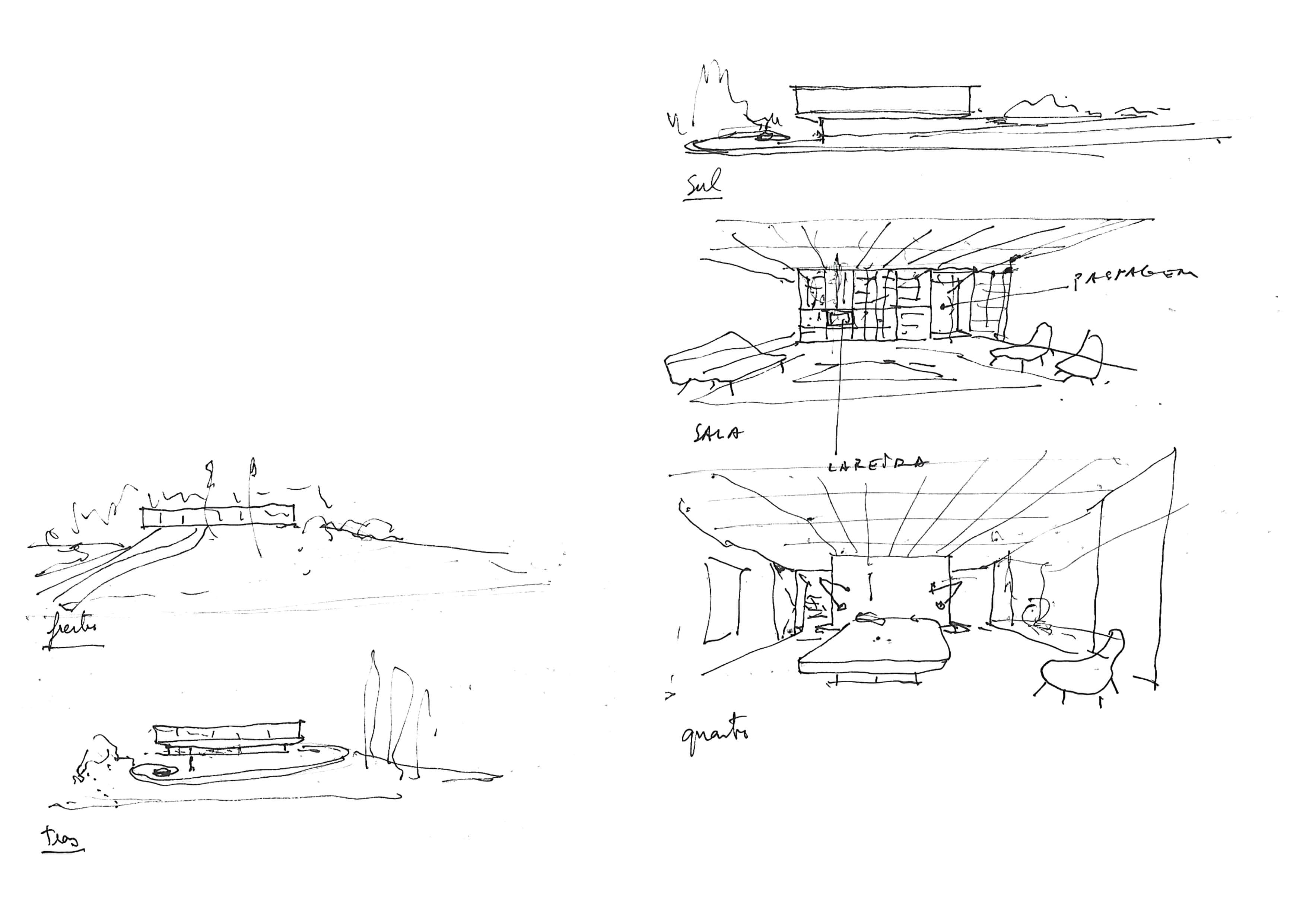 About
nu.ma | unipessoal, lda, was founded by Nuno e Maria in 2010. Since its beginning, the office has been developed architectural projects in different areas, such as equipment's, housing and competitions. Along with that, the office has been dedicated the 3D industry, offering a service that brings value to the projects, helping our clients to communicate their ideas with simple but powerful images.
All the work that is developed by and at nu.ma, is based on a continuous reflection of all the involved parts in the project, keeping in mind that the main goal is an improvement of the edified territory. nu.ma presents itself as a multidisciplinary office covering different action areas, since architecture, 3D visualization and arts, responding to the challenging's requests that are daily requested by its clients.
---