HDG Architecture: The Senske Residence is perched above Lake Coeur d'Alene in northern Idaho with dramatic lake views to the south. Originally built in 1962 with modern undertones, it experienced numerous renovations and additions which left the home a shell of its former self. Present-day codes and setback requirements limited modifications to the existing footprint. This critical restriction required thoughtful consideration of how to maintain the initial design while effectively reconfiguring the interior elements of the home. The owner's vision was to recapture and expand the original aesthetic to reflect their love of southern California Architect A. Quincy Jones FAIA, and what he contributed to the mid-century modern architecture seen in Eichler homes.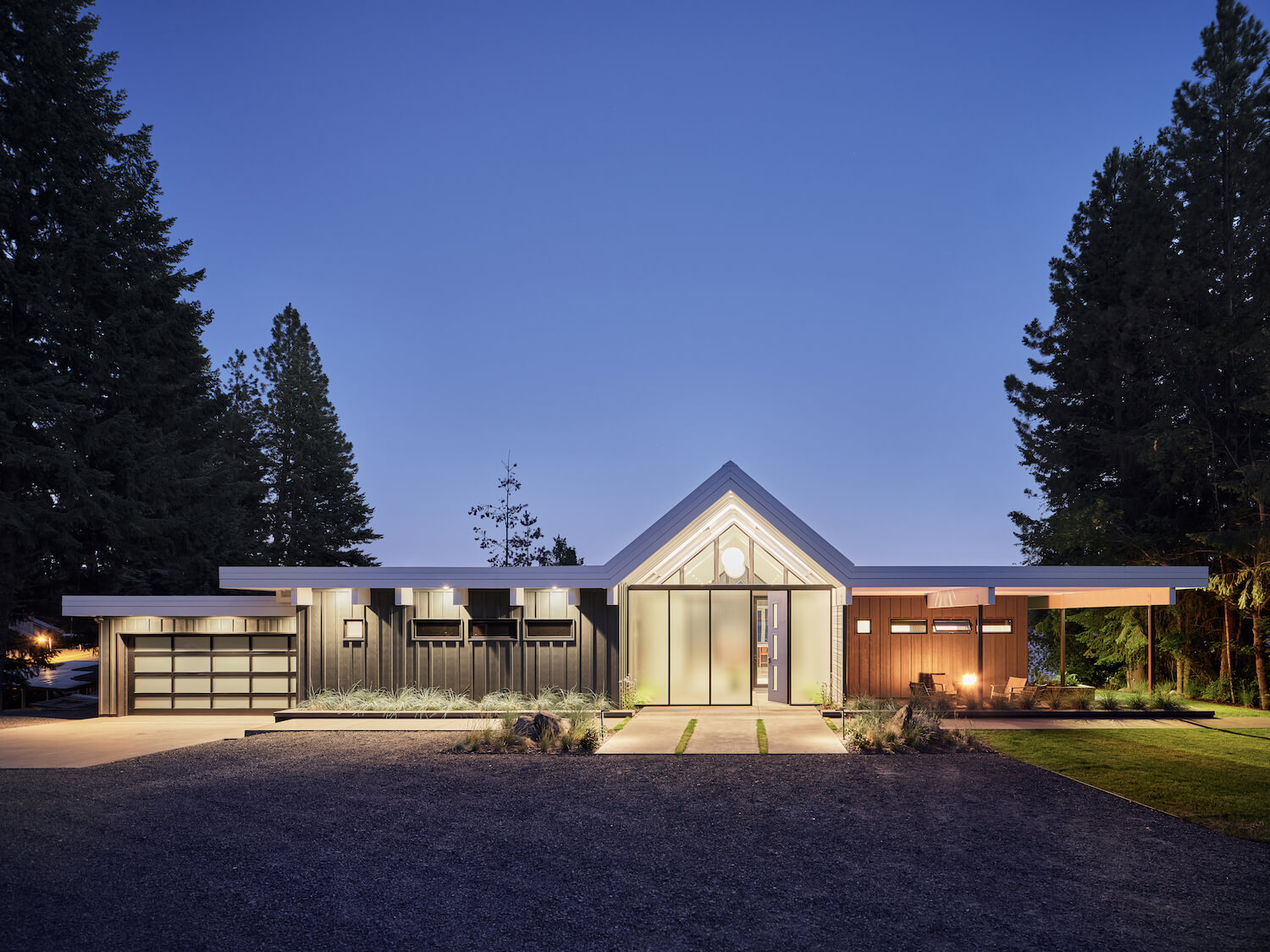 The 3,470 sq. ft., 3-bedroom, 3.5-bath home was reconfigured to follow the spine of the new A-frame roof system. The goal was to maximize interior lake views while not compromising the view corridors of adjacent properties. The entry and kitchen sit within the 17 ft. tall spine, providing dramatic views of the lake upon entry, or while entertaining family and friends. The 2,100 sq.ft. south-facing patio is designed for year-round use. By incorporating deep overhangs with radiant heating, they provide shade in the summer and solar heat gains through the windows in the winter.
A major component of the renovation was improving the envelope to withstand the harsh winters of North Idaho. The cementitious board and batten siding function as both a rain screen and a fire-resistant barrier, improving the longevity of the façade. This engineering maximizes thermal performance and provides a high degree of interior comfort. During the summer, the operable window walls allow for the cool lake breeze to circulate through the home eliminating the need for air conditioning. A high-efficiency multi-zoned radiant heated floor was designed to keep energy consumption to a minimum.
The understated, yet elegant, landscape design complements the home's design and incorporates native plant life for ease of maintenance. A new concrete path takes you to the boat dock and 150 feet of south-facing beachfront. This new path with stairs and intermittent landings provides moments to stop, sit and enjoy the lake.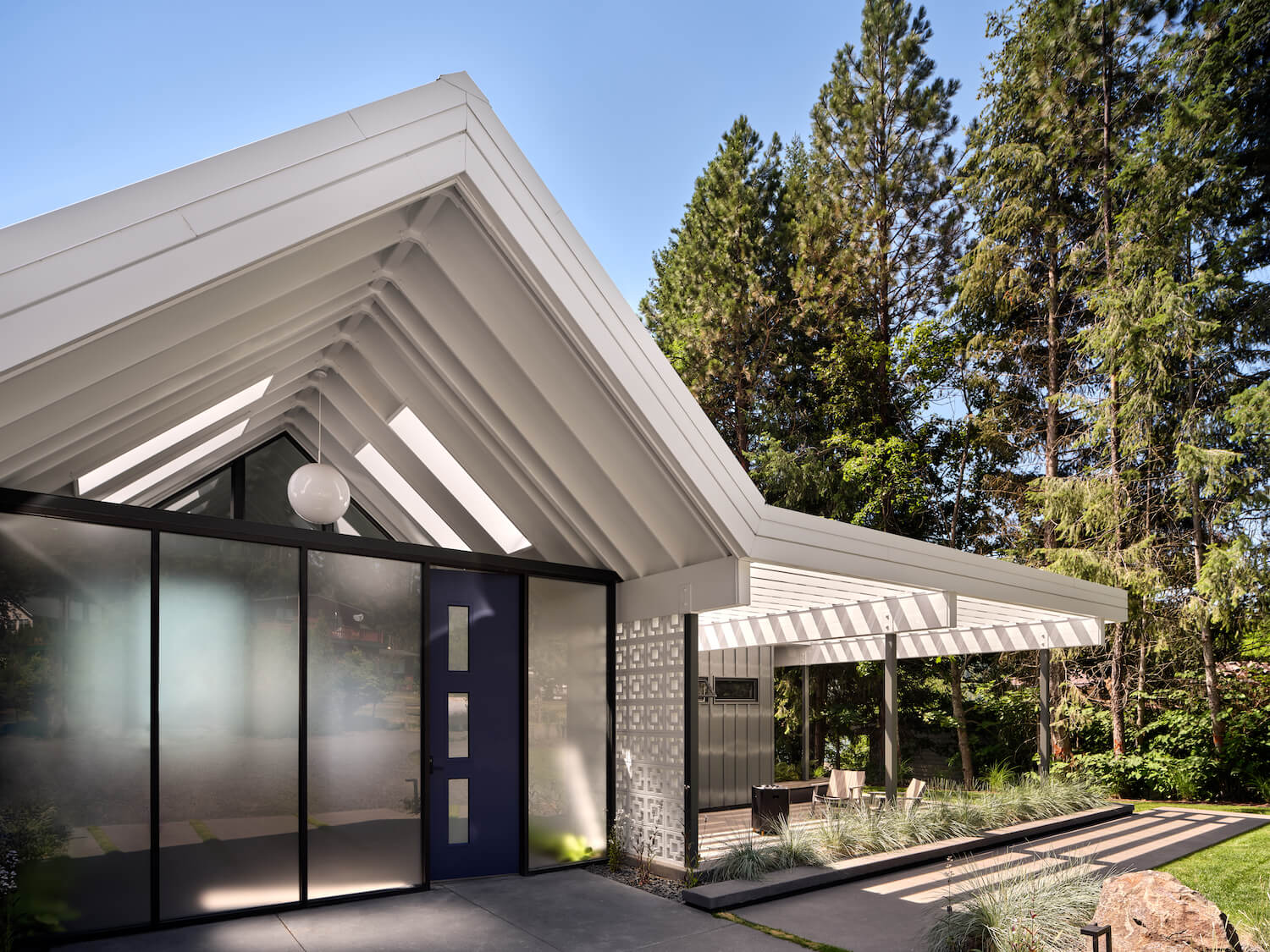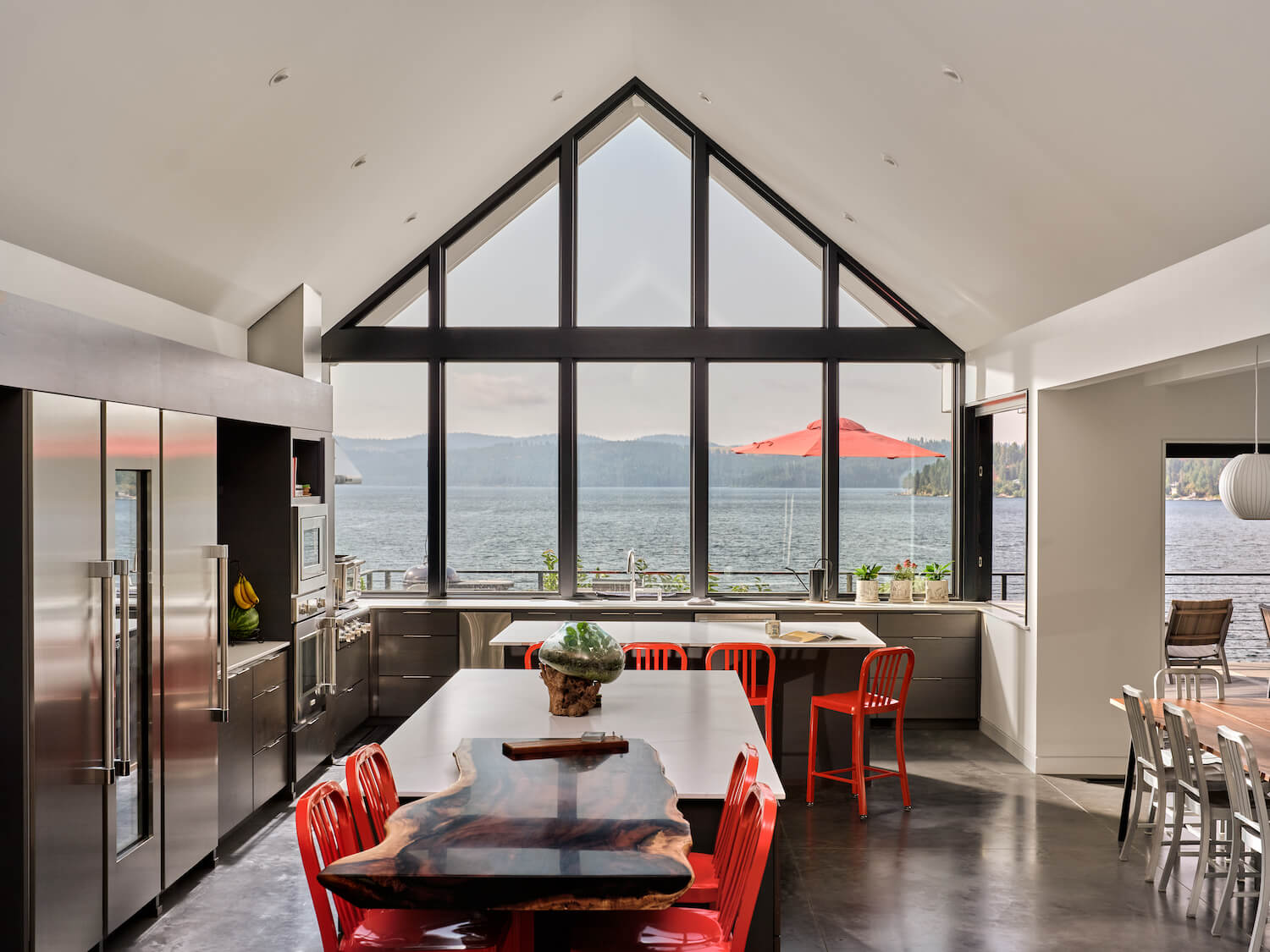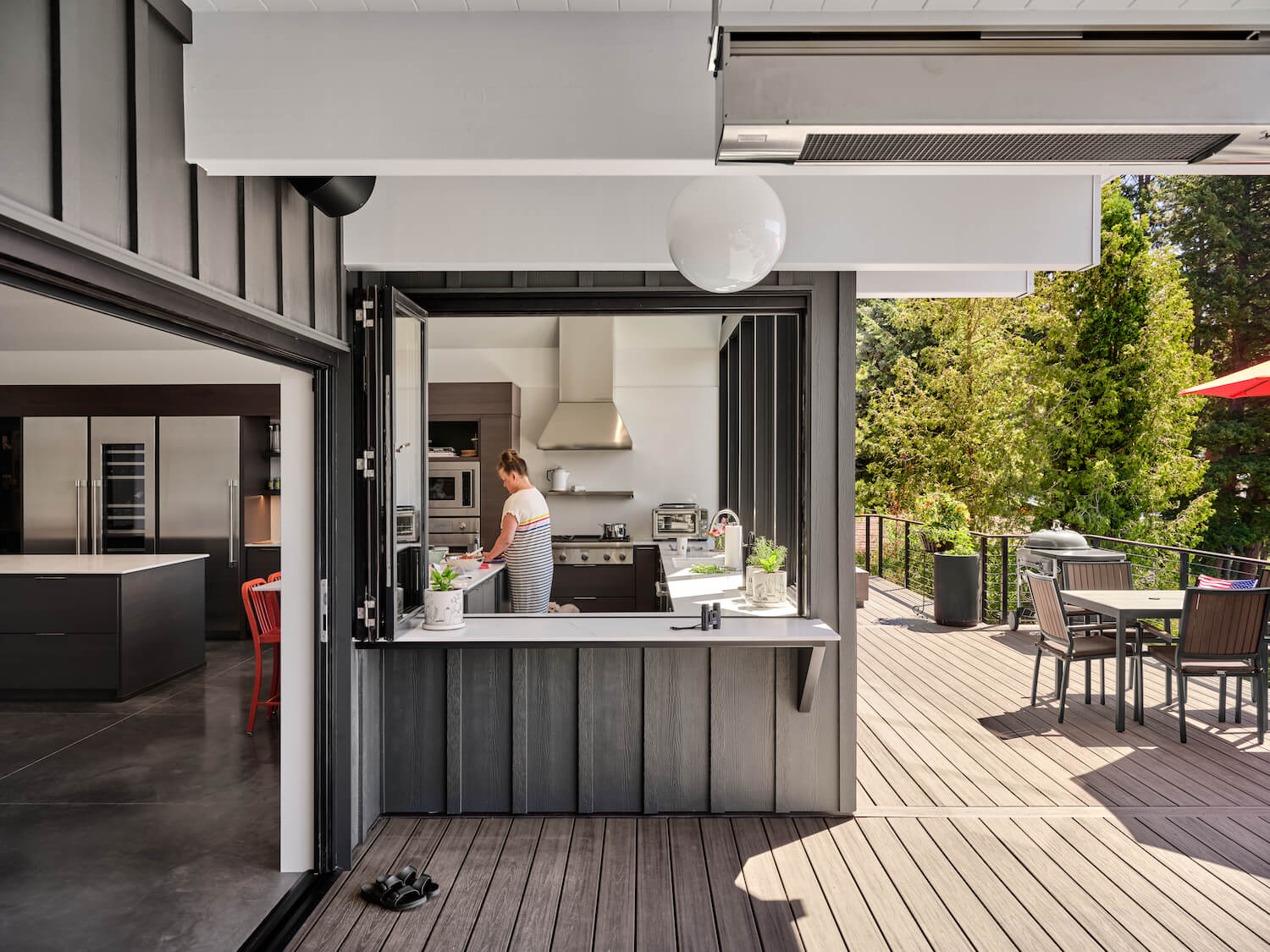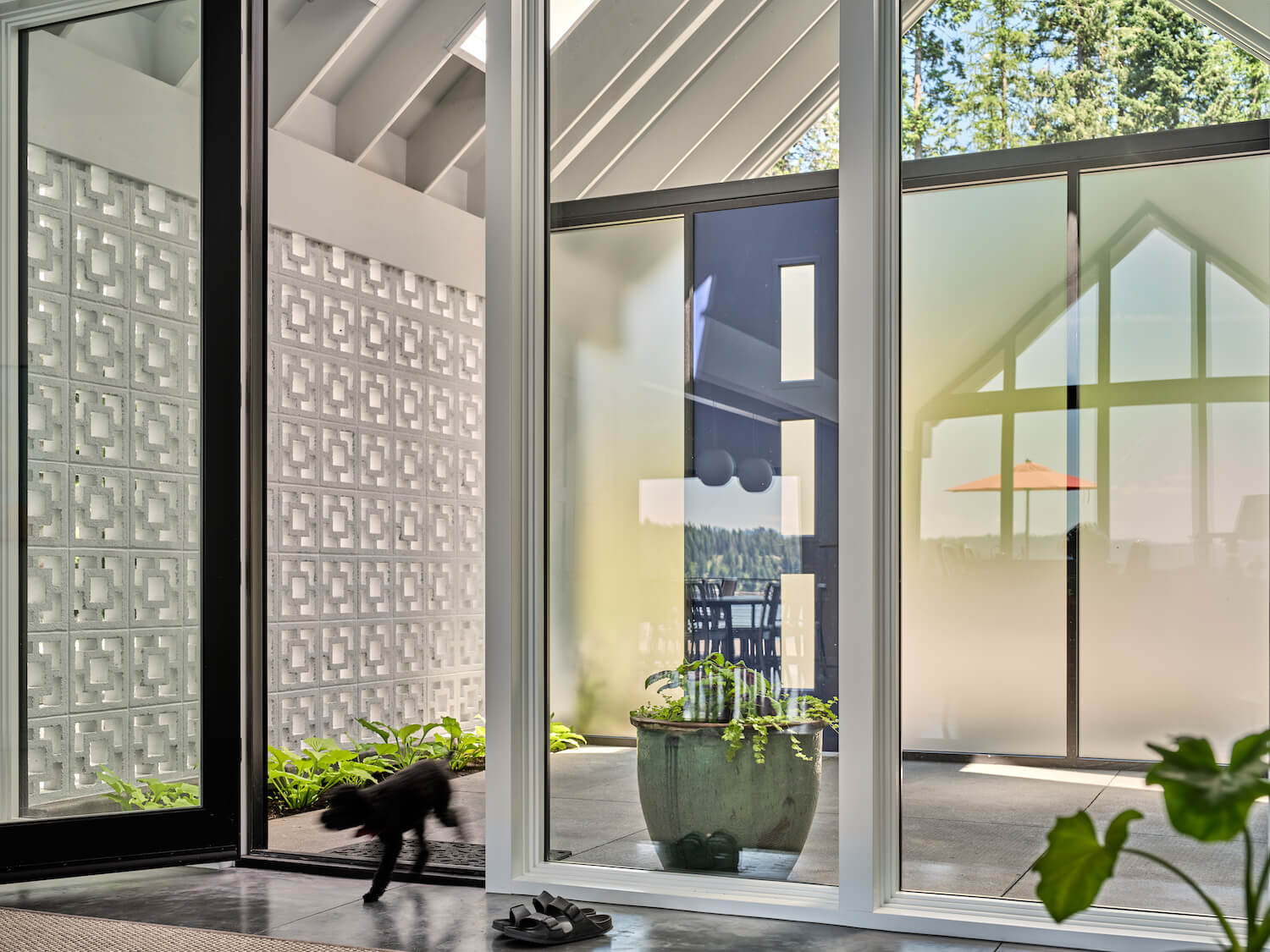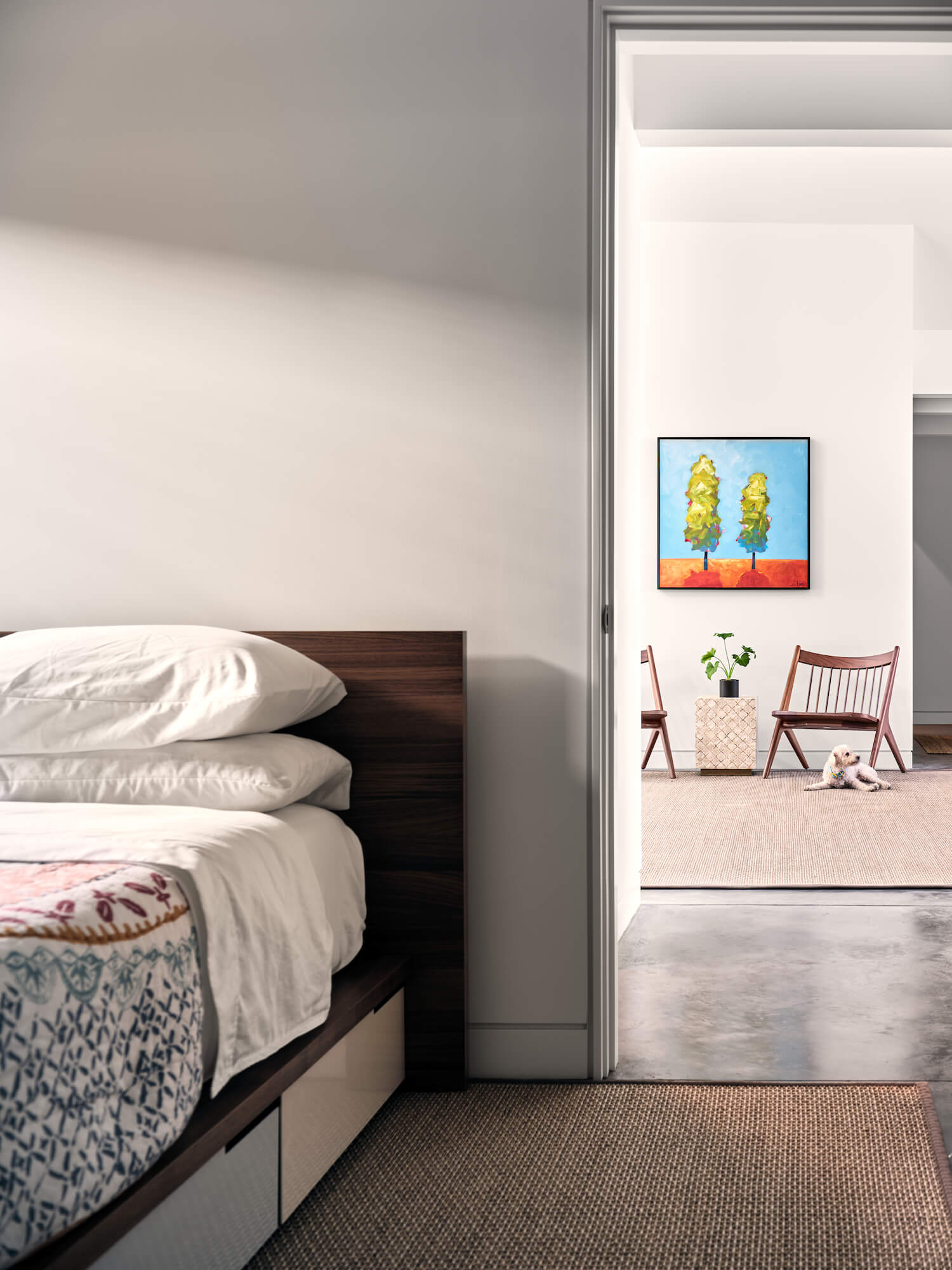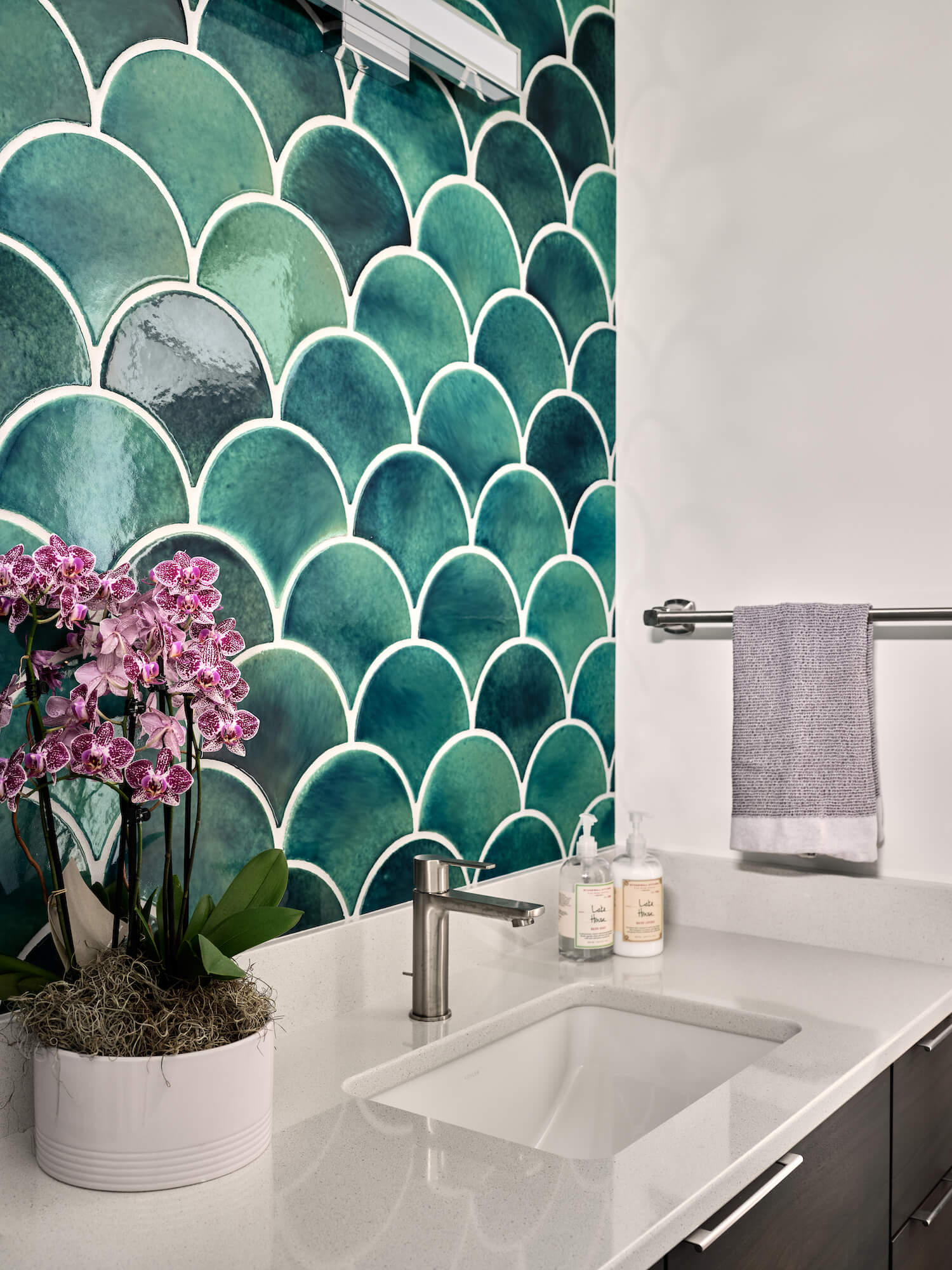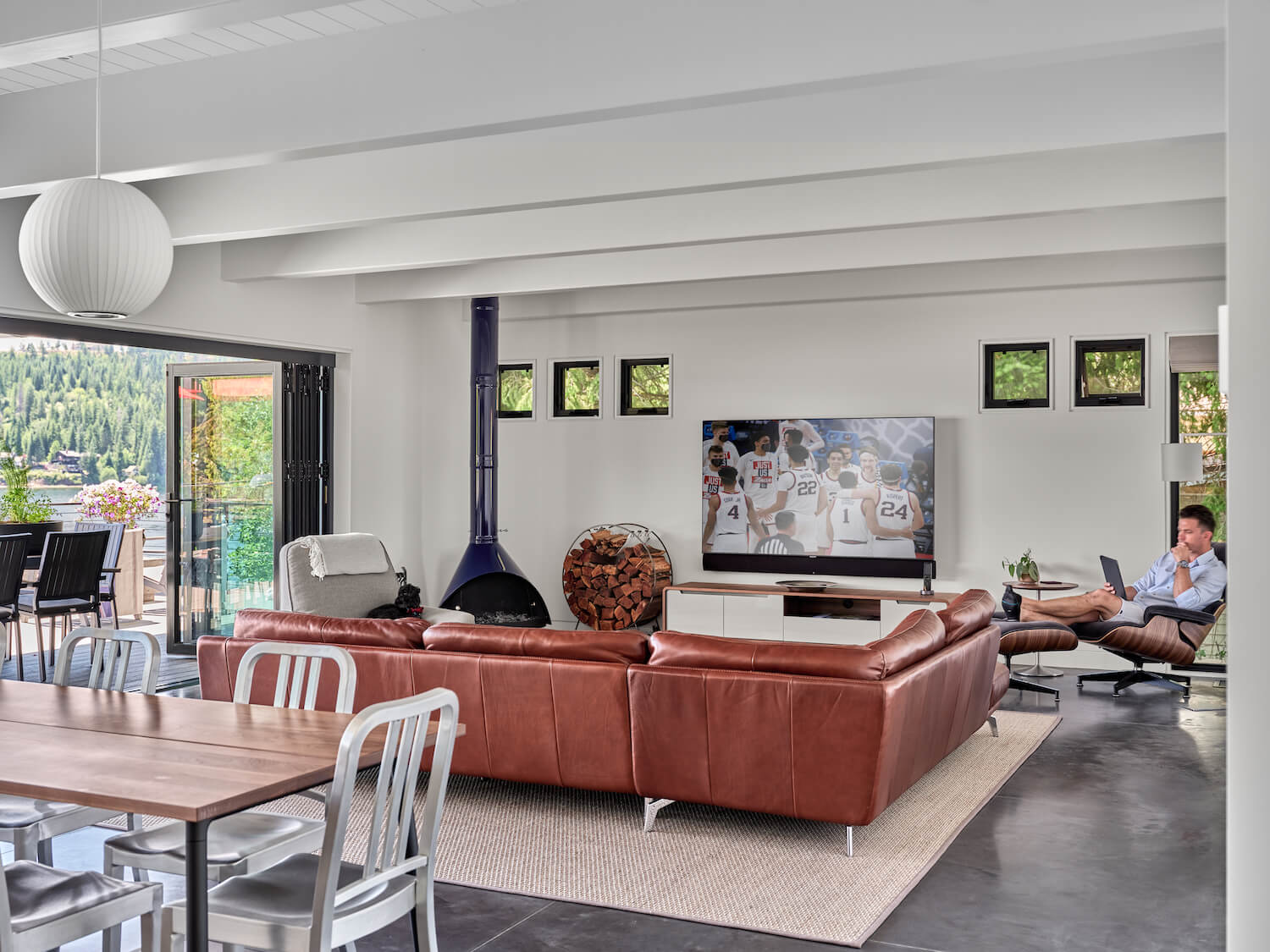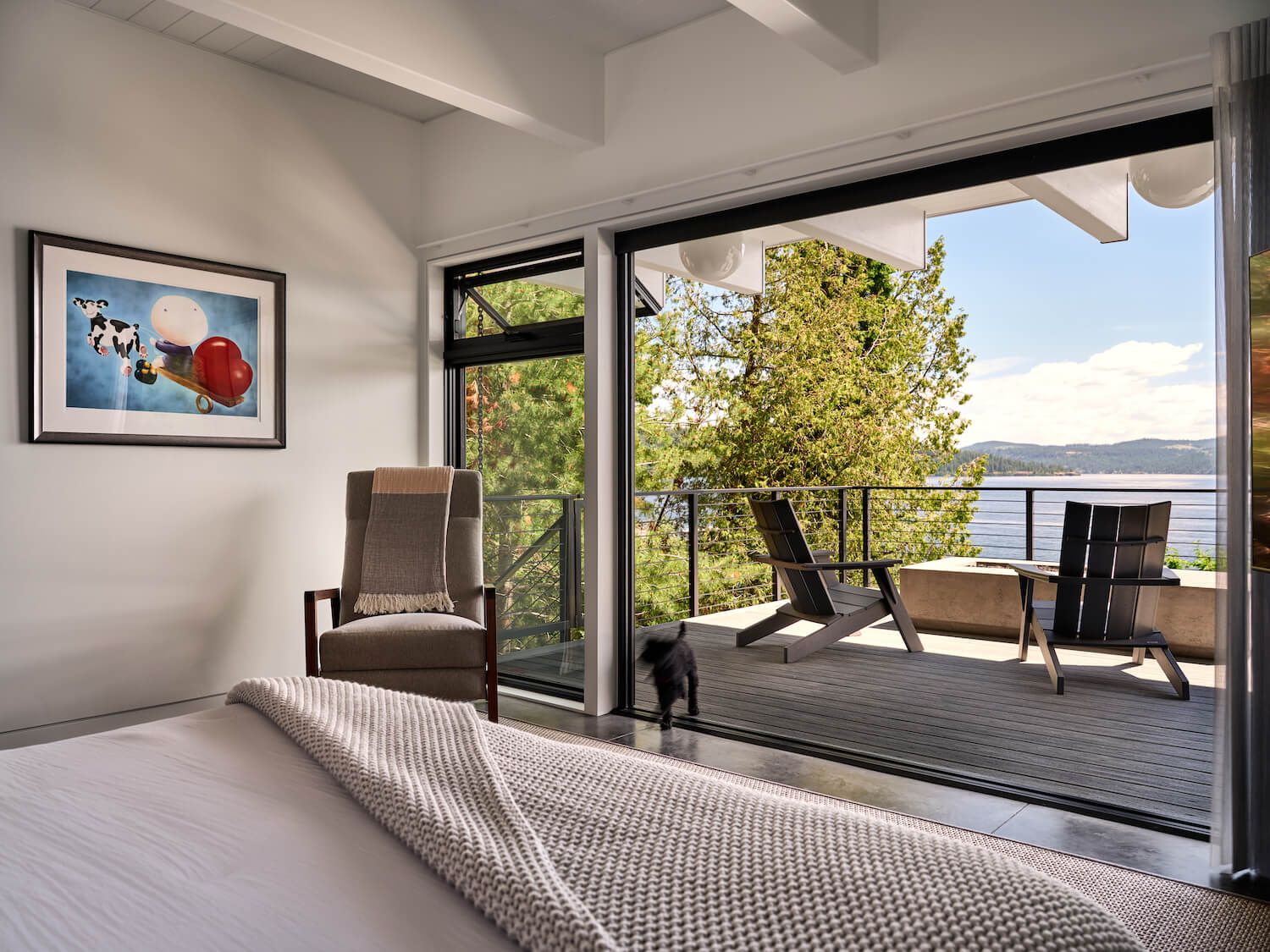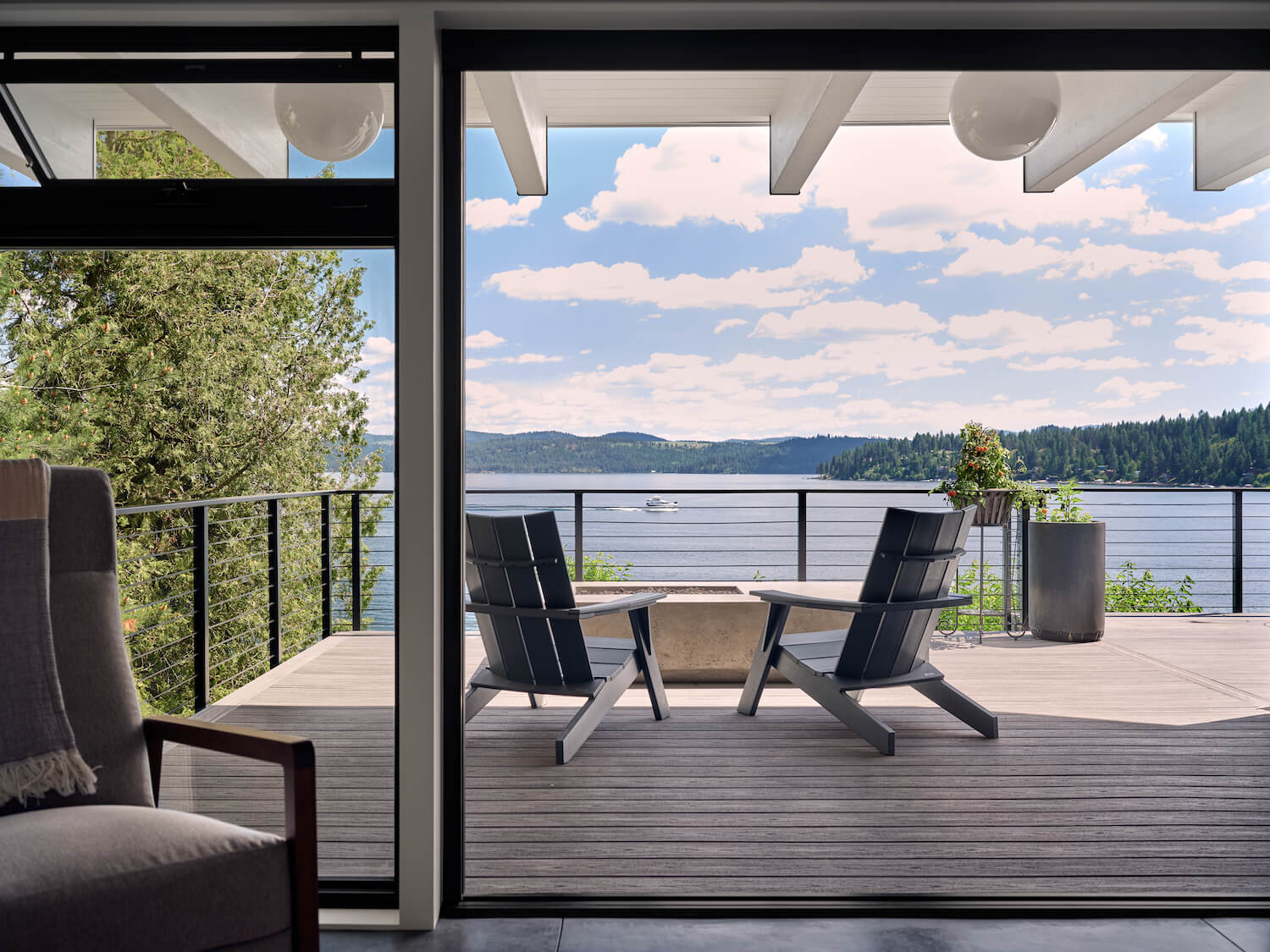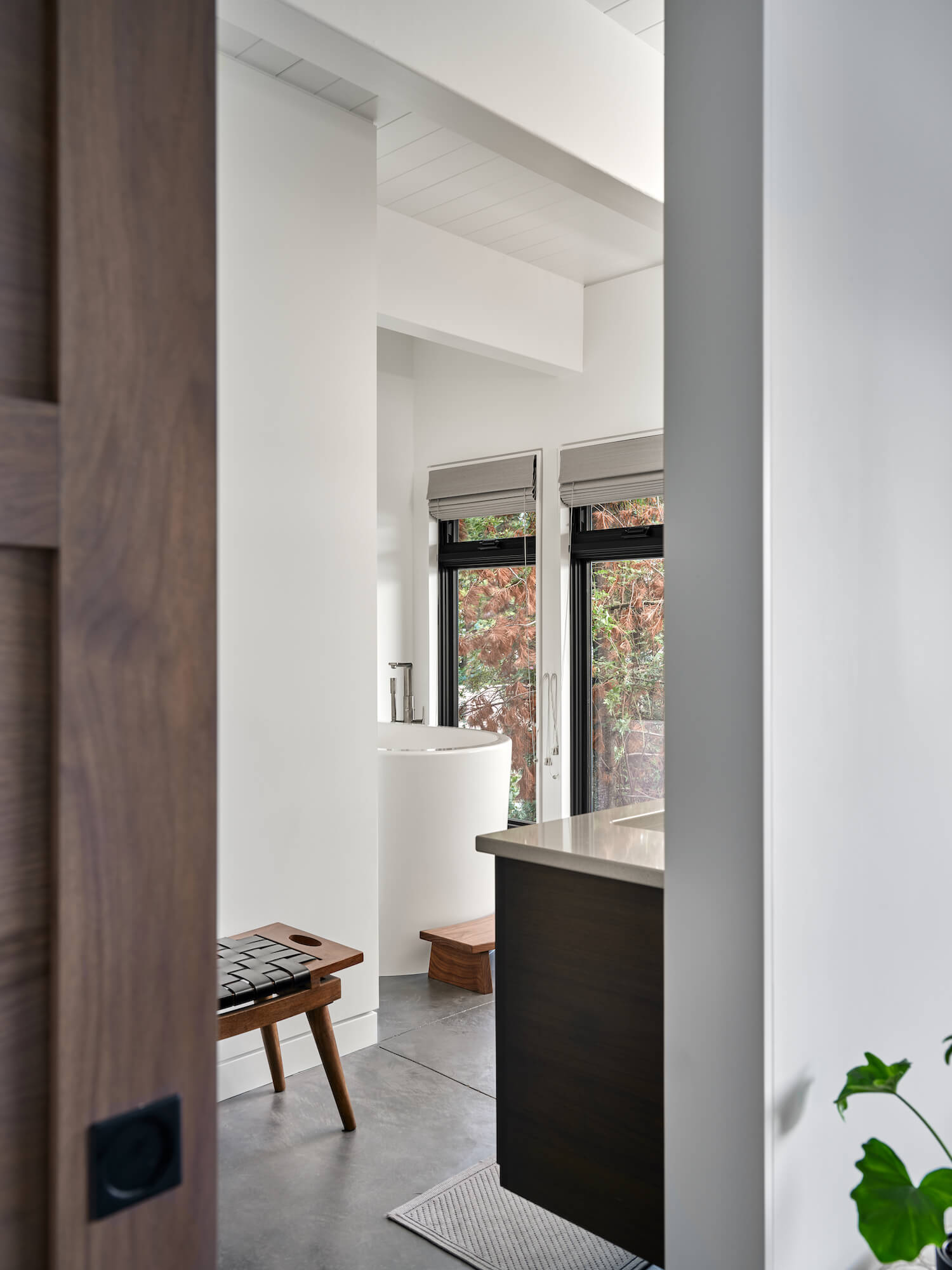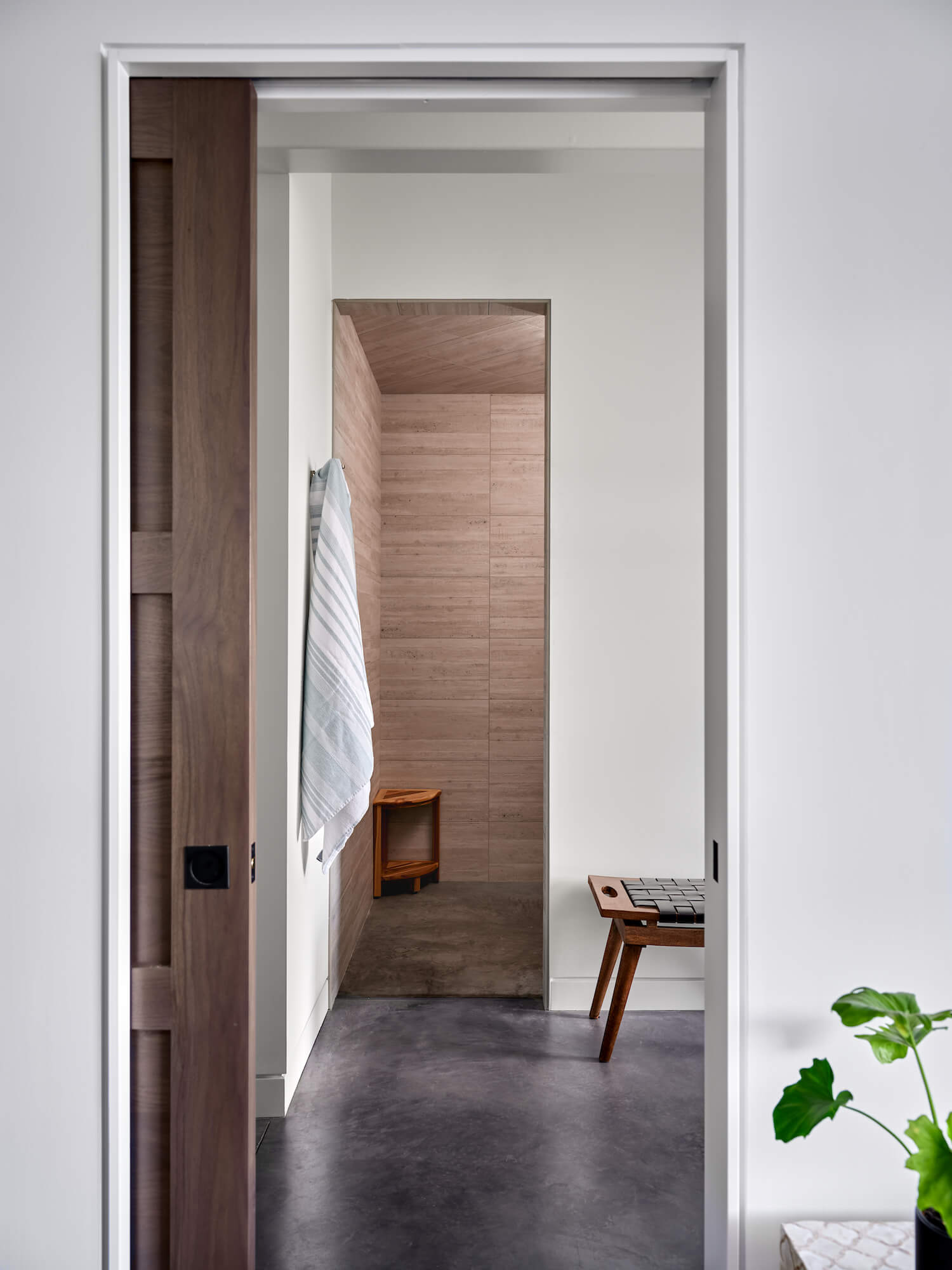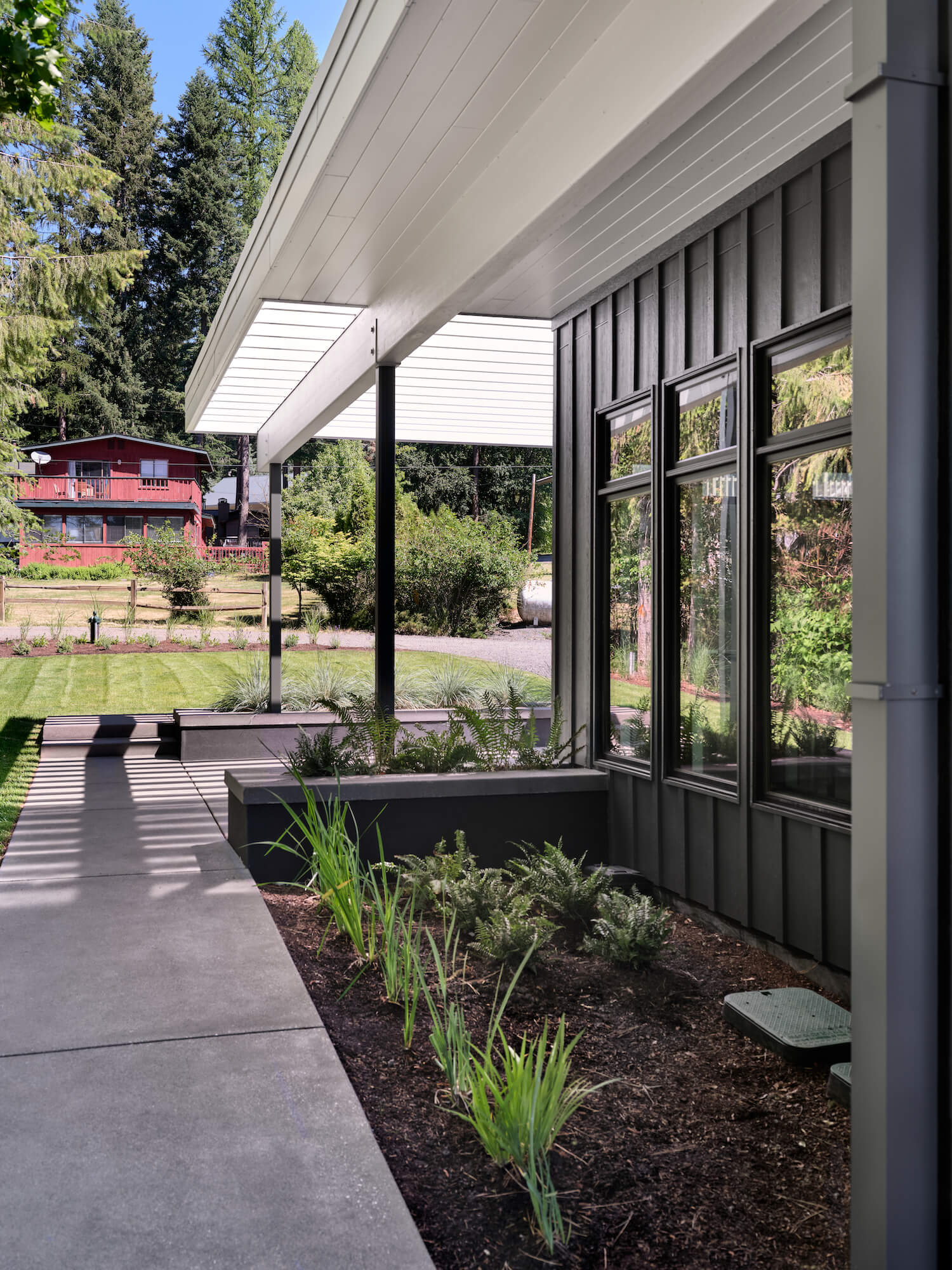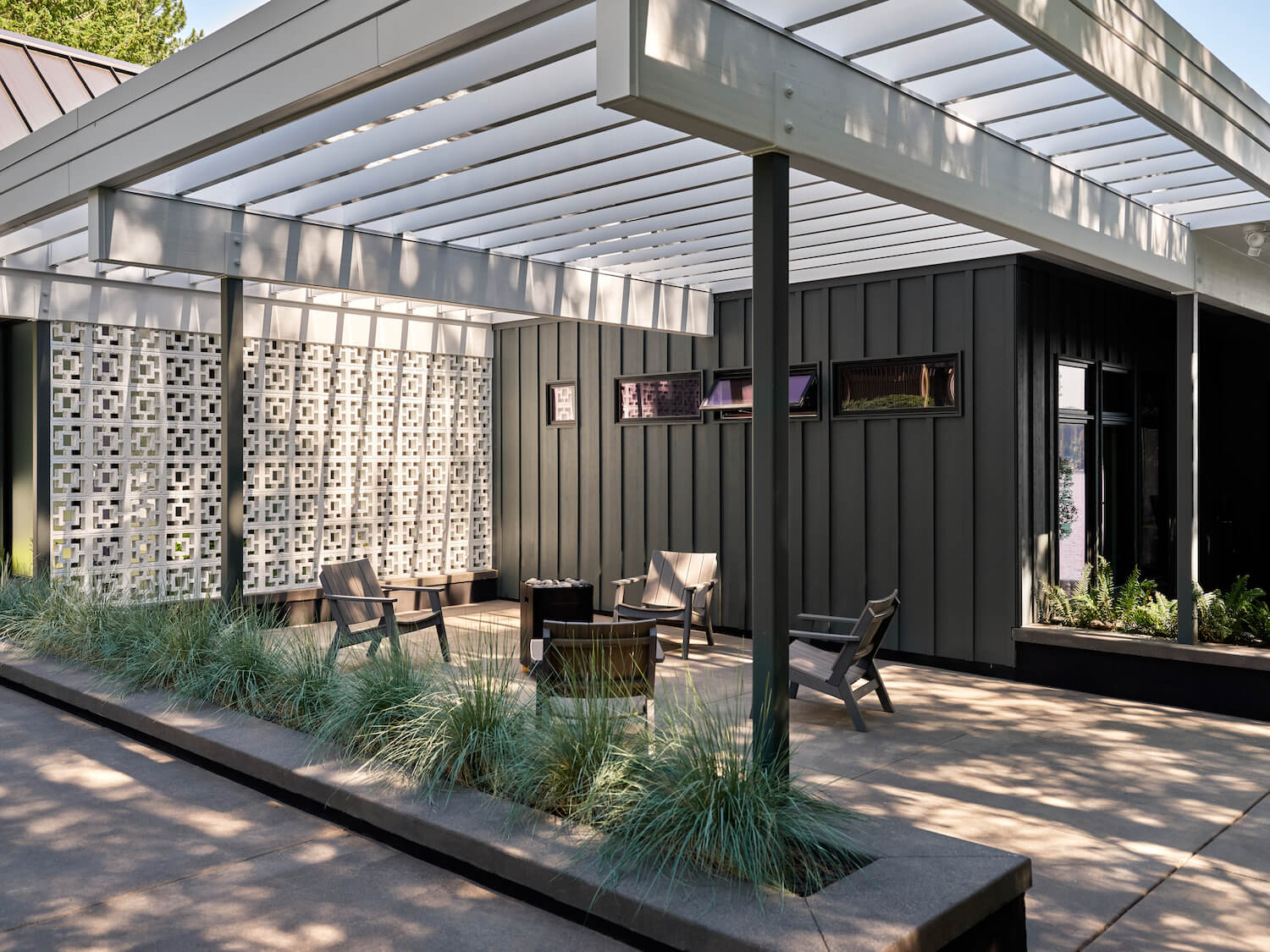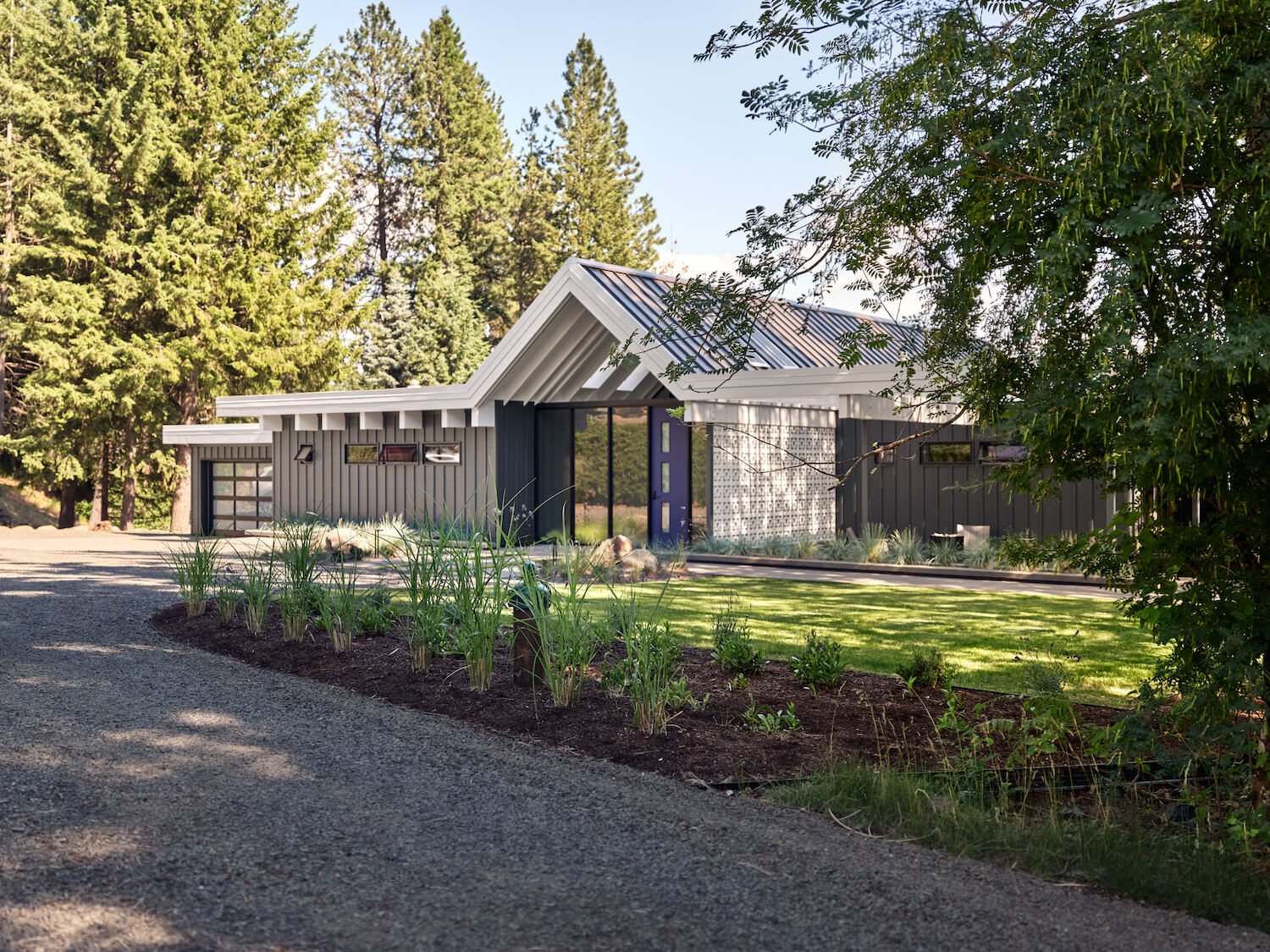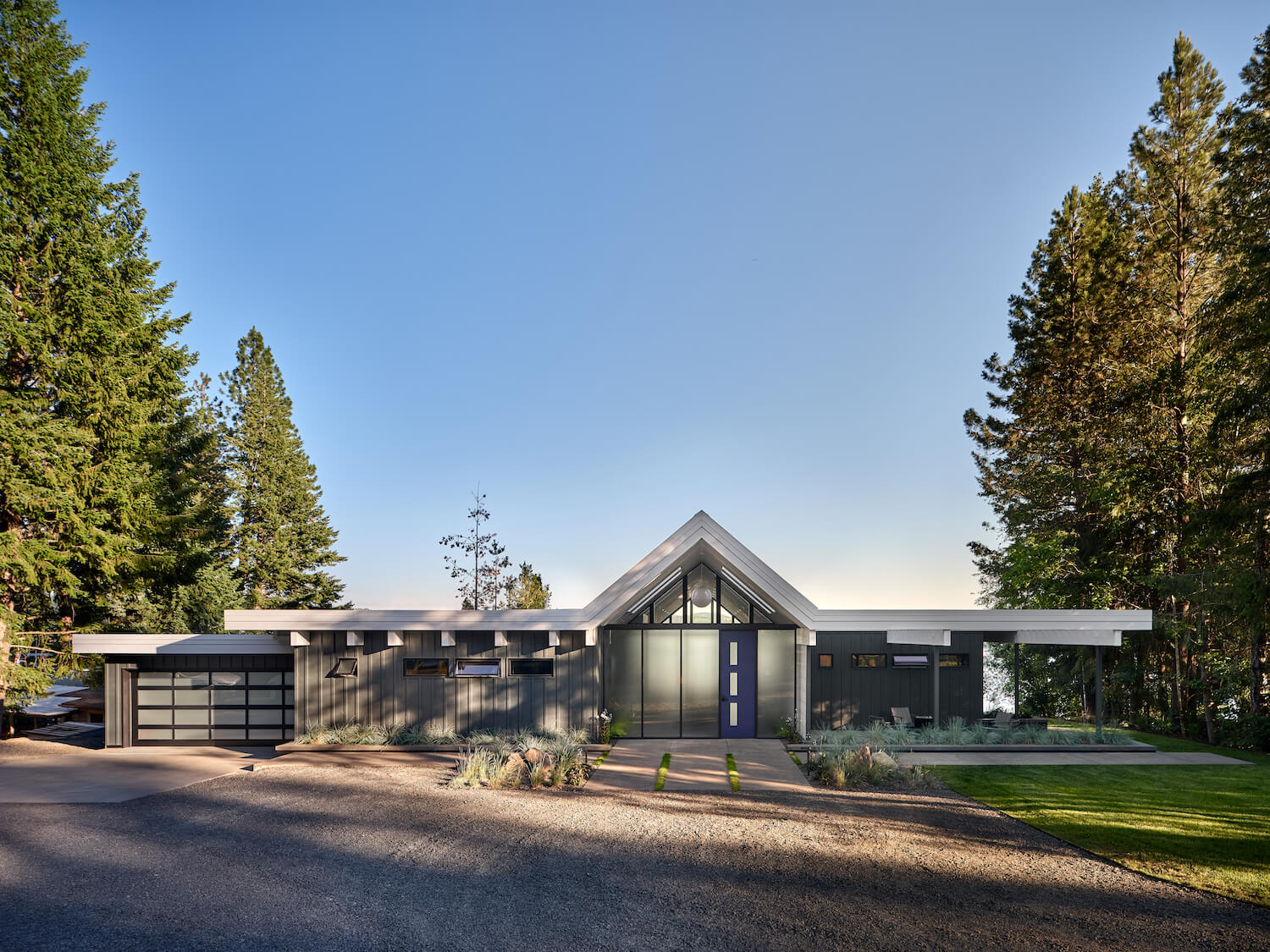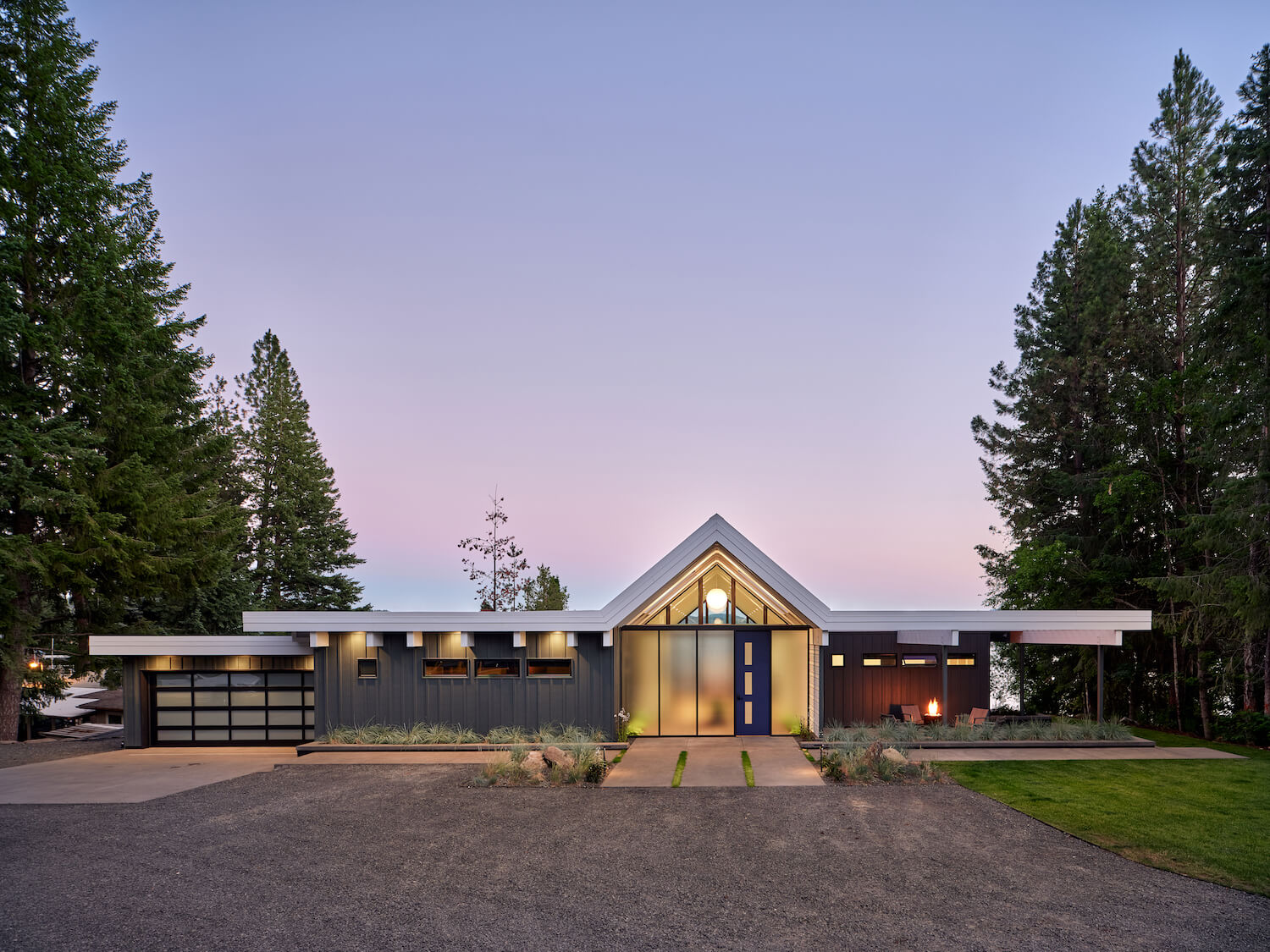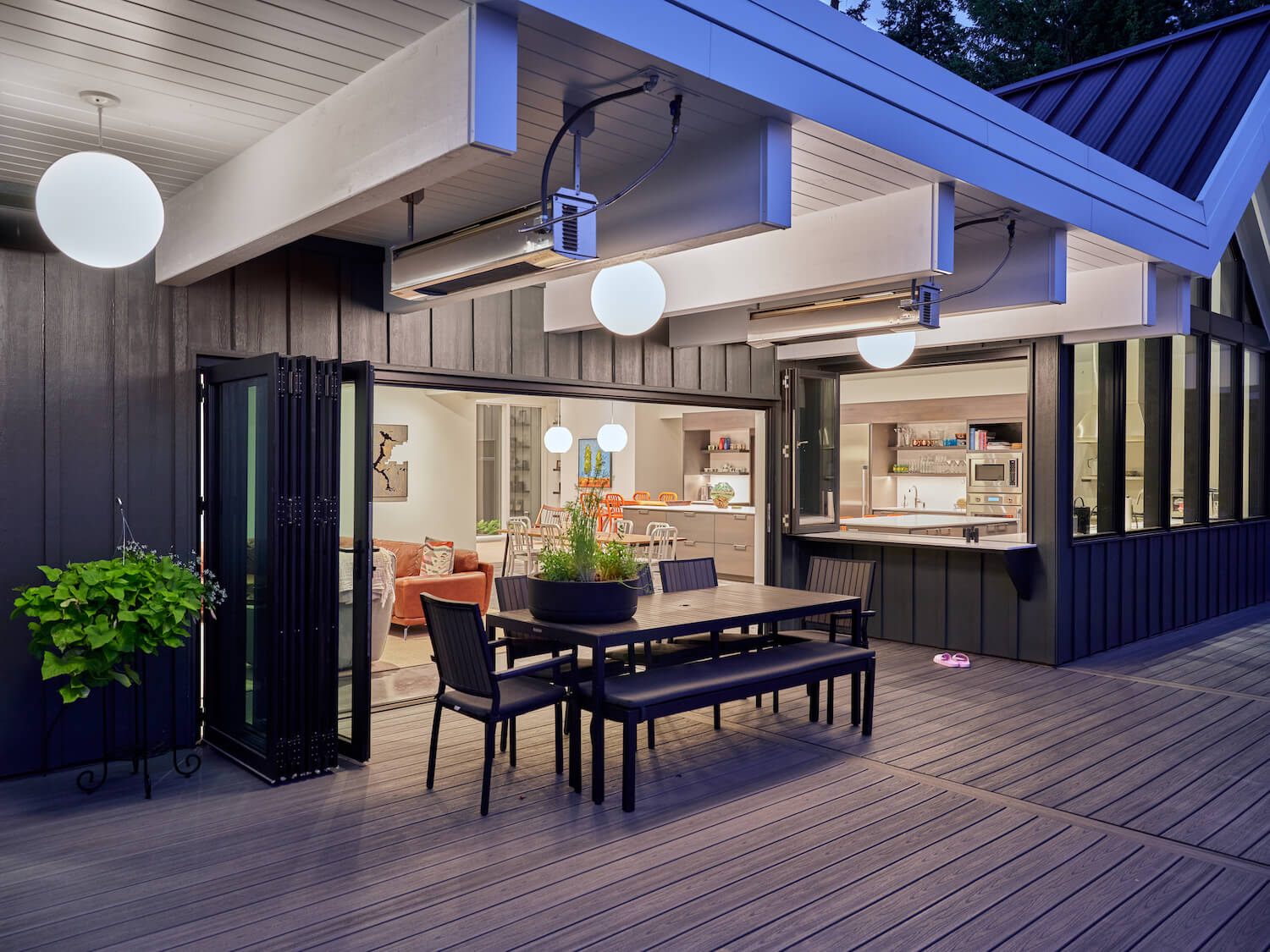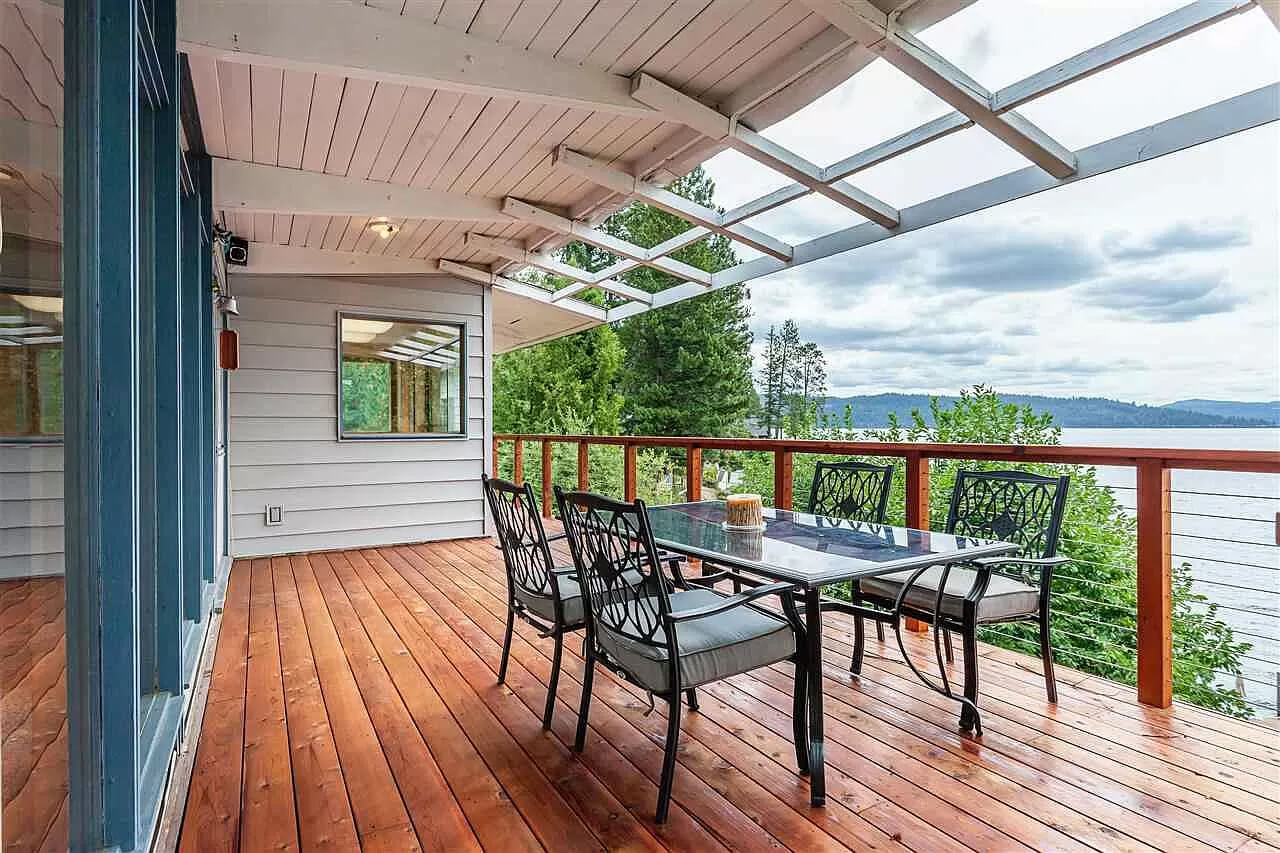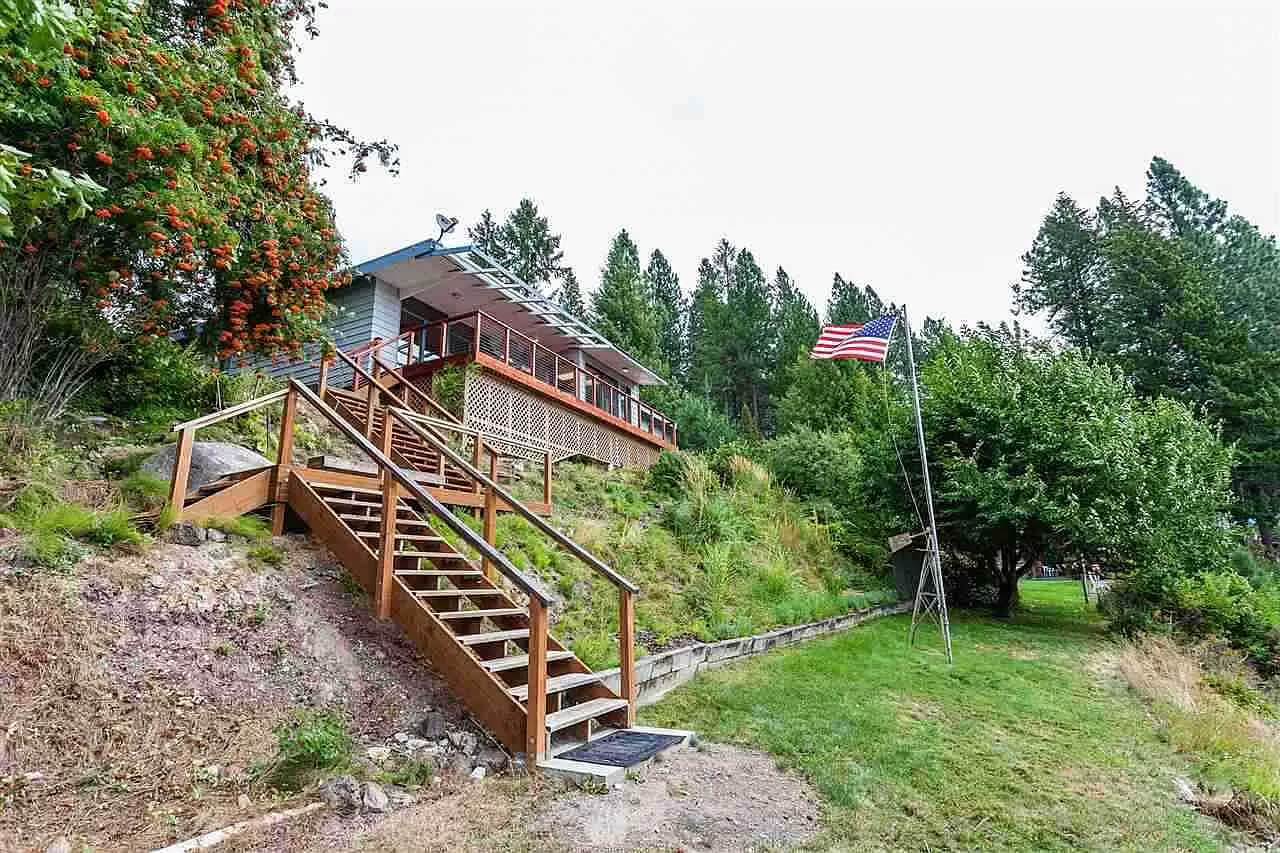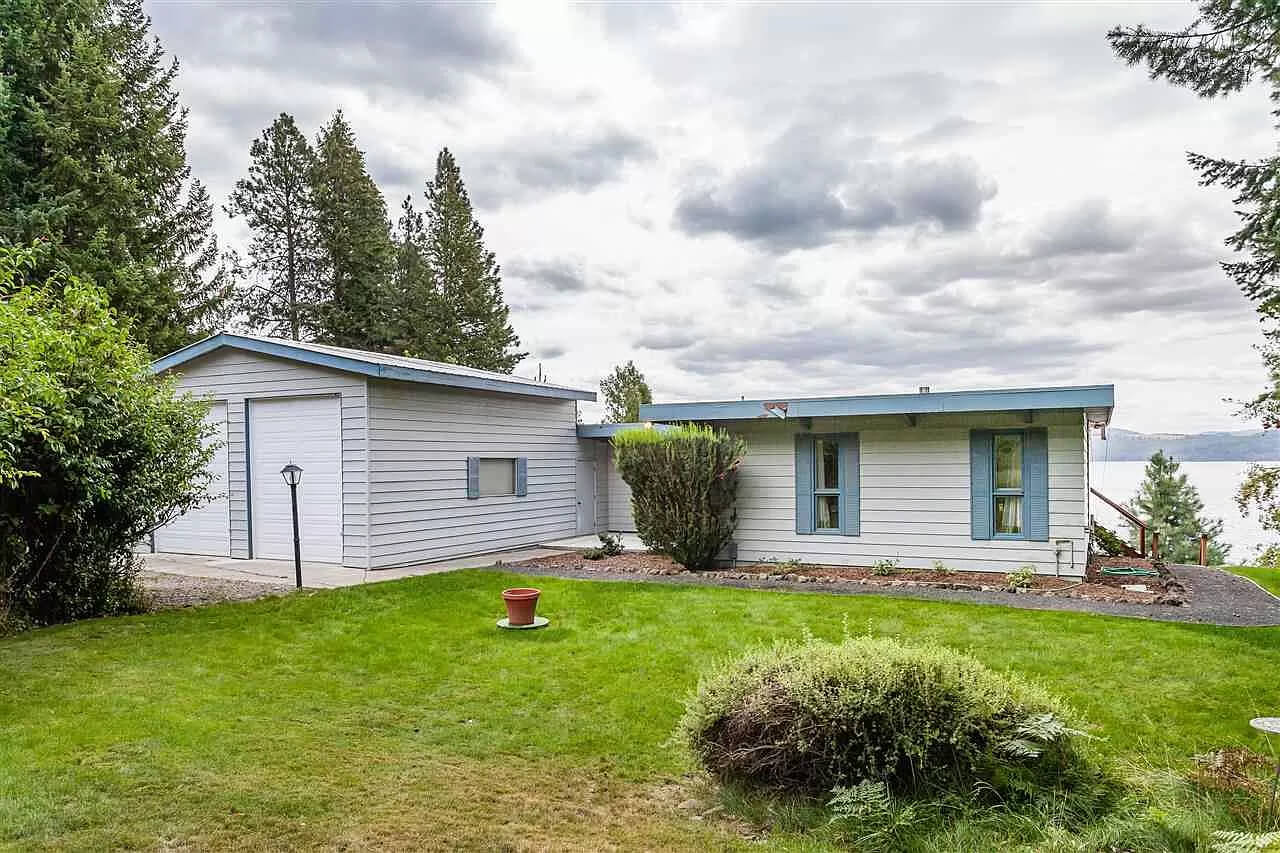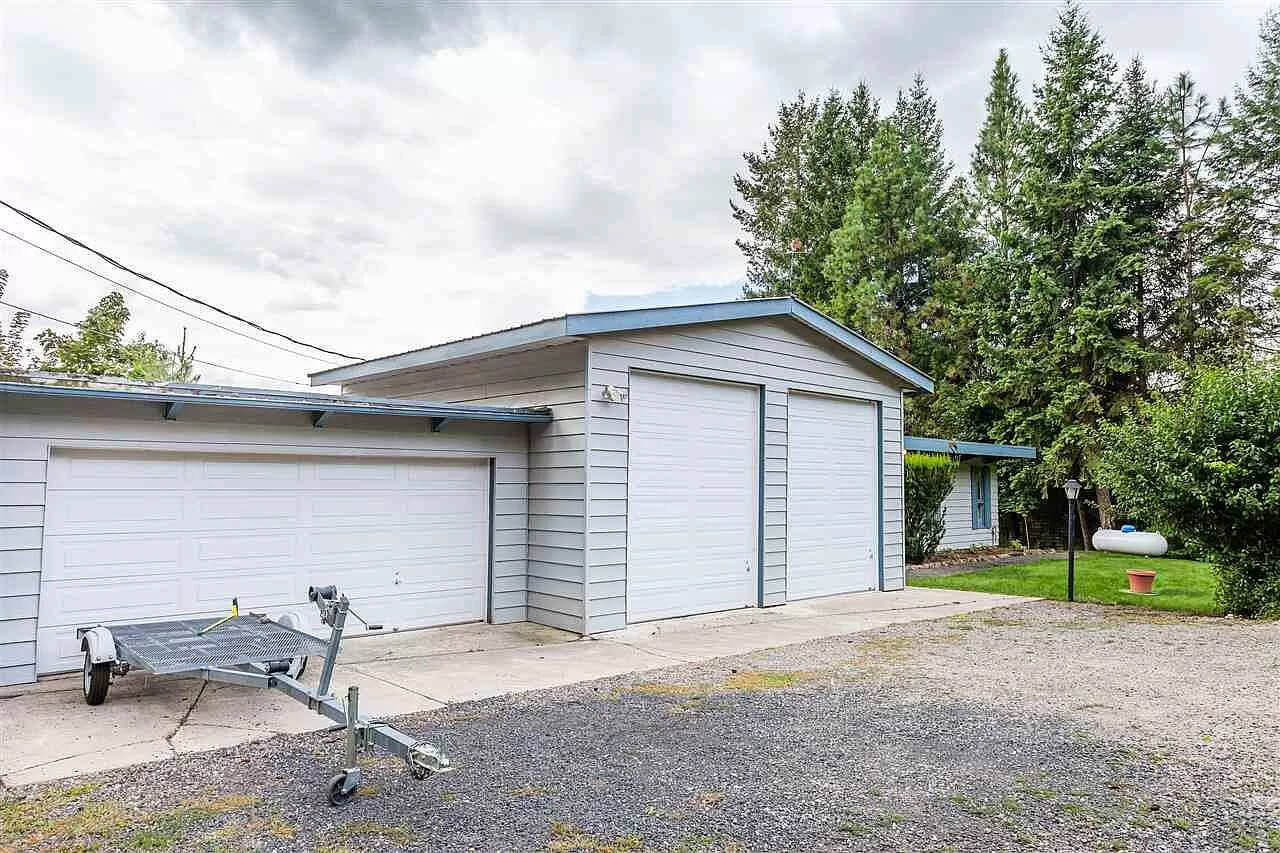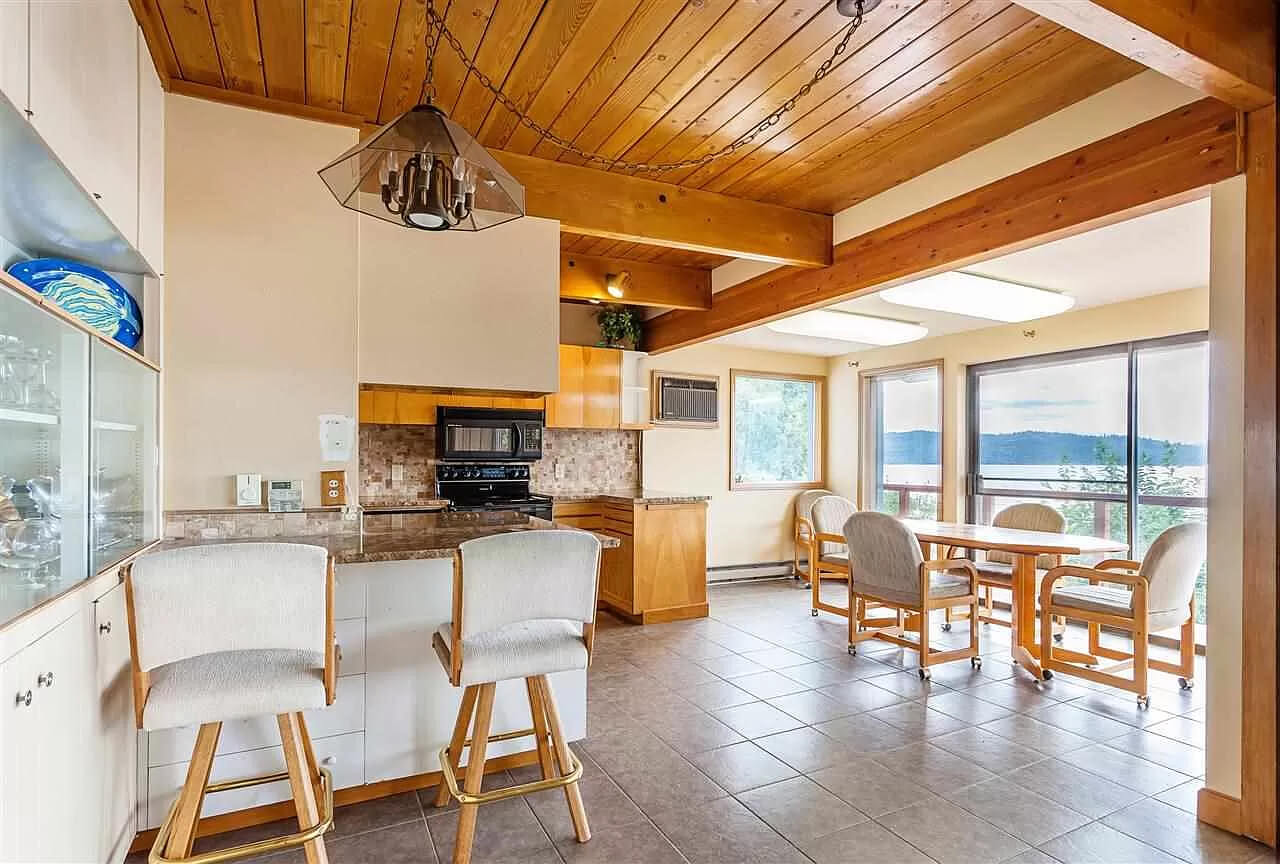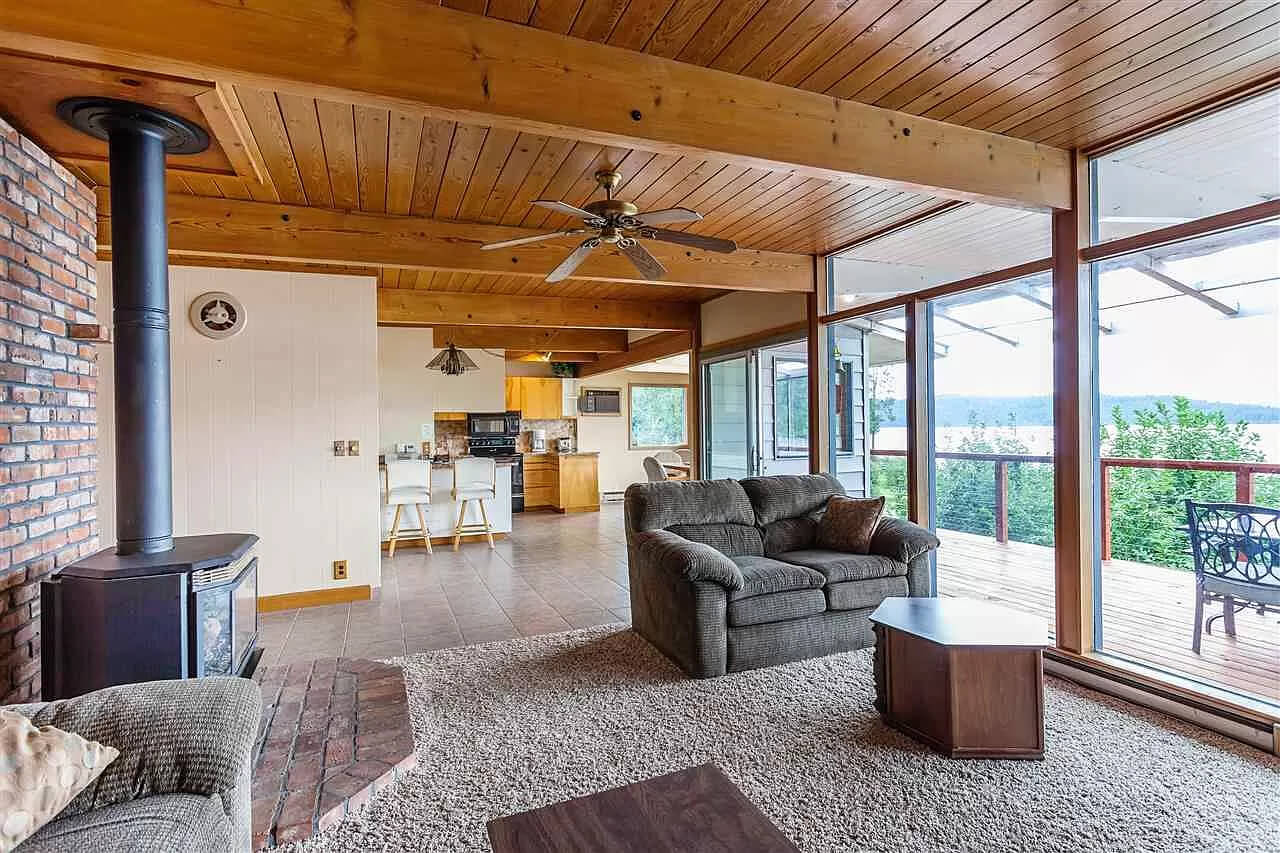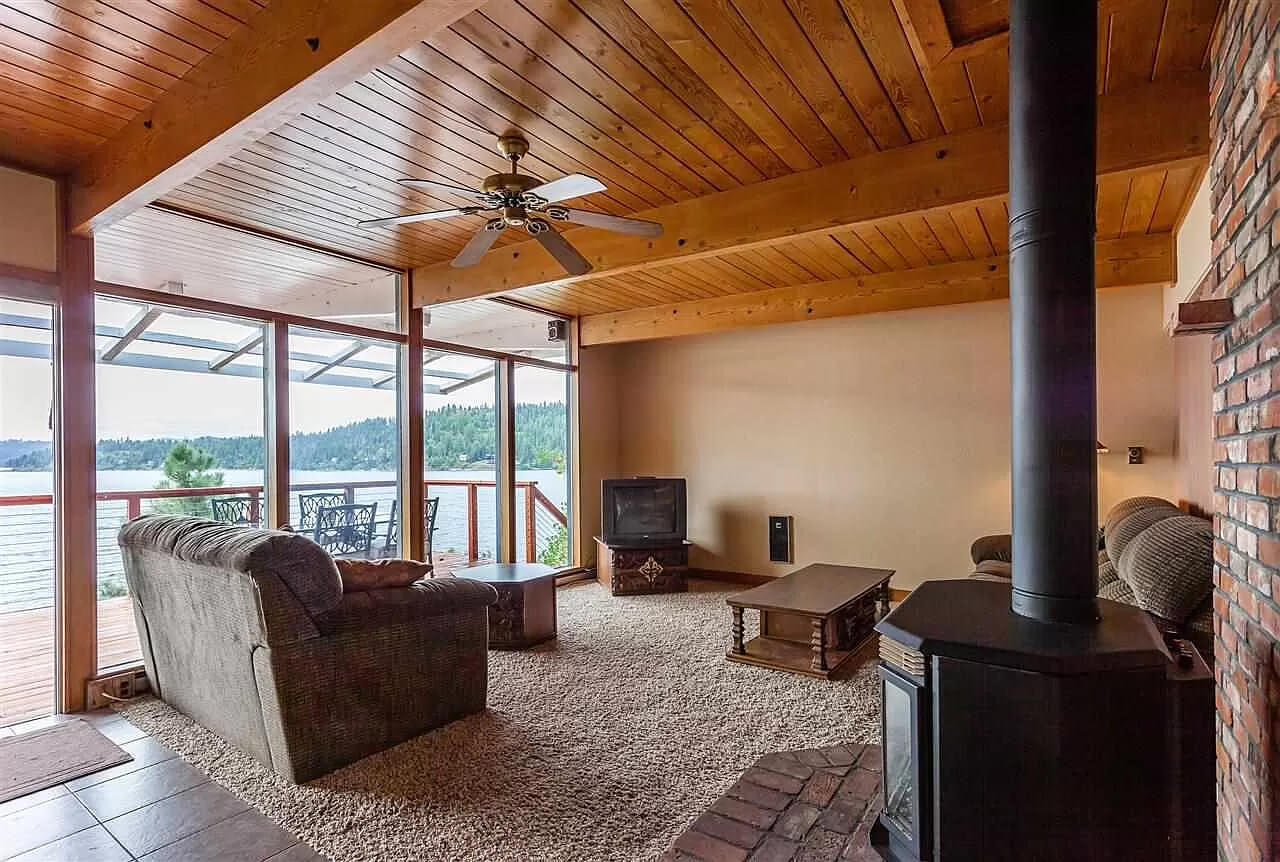 ---