Magarão + Lindenberg Arquitetura: The project for this residence in the traditional neighborhood of Urca, Rio de Janeiro, was a complete process of transformation and renovation, seeking to bring the experience of contemporary living to an old house.
The original building, which had been closed for years, had been renovated several times and the spaces were cramped and poorly utilized. We had a discussion with the clients and agreed that the most noble point should be on the rooftop, as from there we would have a breathtaking view of Botafogo Bay, the Christ the Redeemer statue, and Sugarloaf Mountain, as well as greater privacy and better sunlight conditions. This was the starting point for removing the old roof and creating the leisure floor, which now features a swimming pool, terraces, a gourmet area, sauna, and TV room.
The ground floor was completely redesigned, where we removed walls, beams, and pillars to provide greater integration between the living, dining, kitchen, and office spaces, also featuring a charming internal garden between the rooms, which greatly contributes to the entry of natural light and cross ventilation. The new kitchen, with a central island, gained a slatted joinery panel that allows for 100% opening and integration with the dining area, but also allows it to be closed on a daily basis.
For the private area, we redivided the spaces to form four comfortable suites and a TV room, providing privacy and comfort for the family. A small pantry located in the TV room allows for greater independence in the use of this floor. The social areas and bedrooms have received a wonderful Peroba do Campo floor, while the terrace and leisure areas have been fitted with large format porcelain tiles, ensuring resistance and practicality. The furniture features standout pieces from Brazilian designers such as Sergio Rodrigues and Jader Almeida, as well as many custom-designed carpentry pieces for the residence.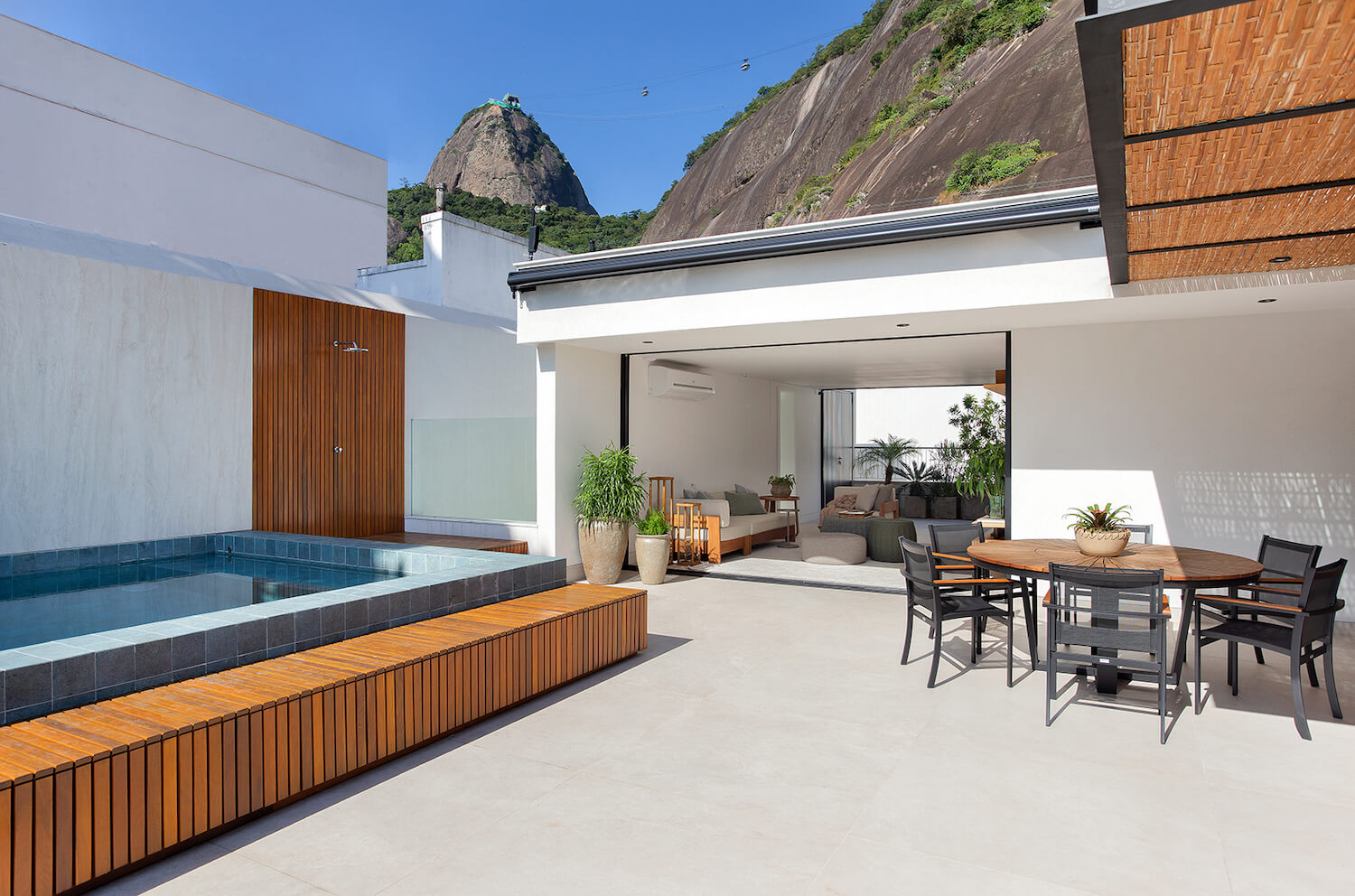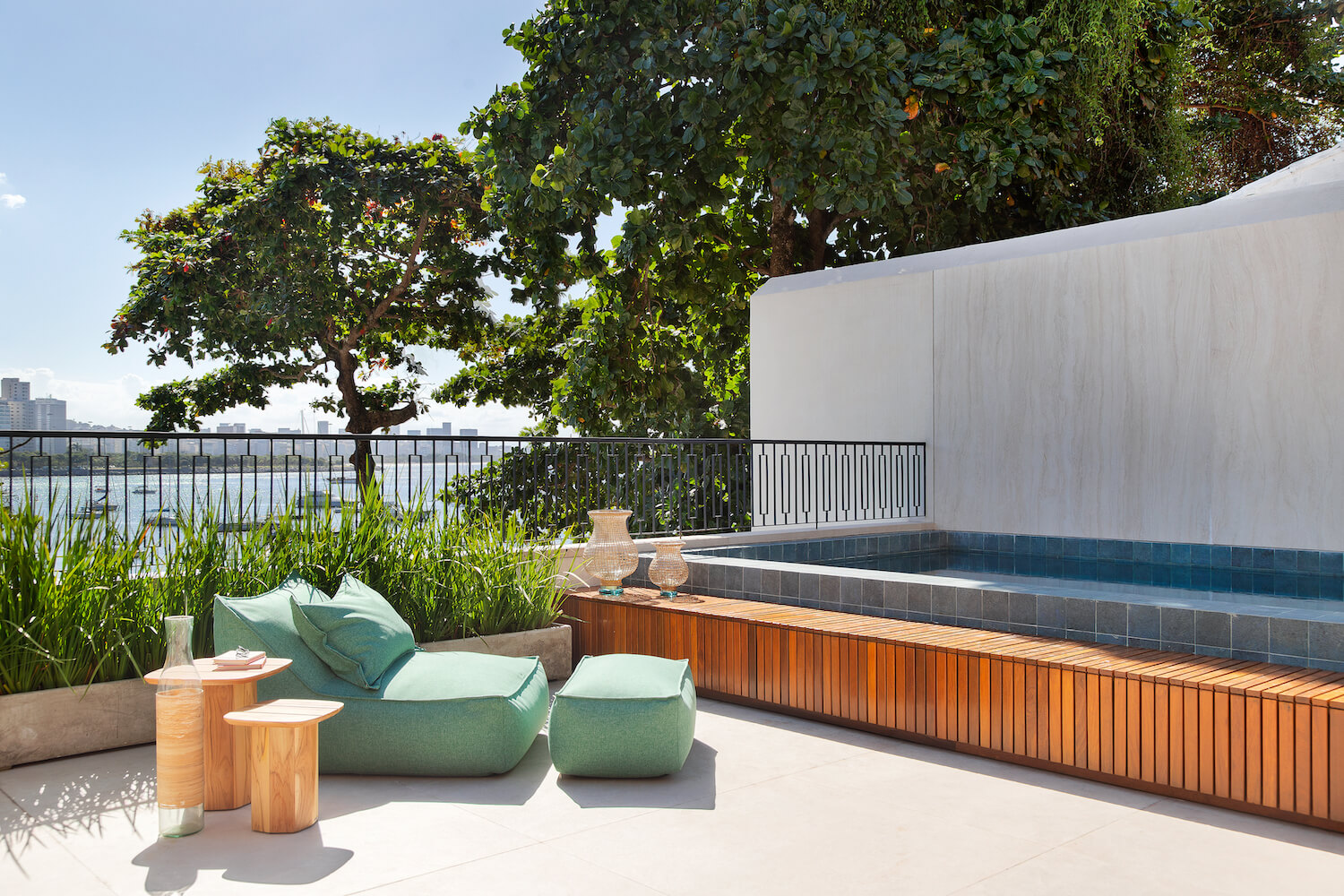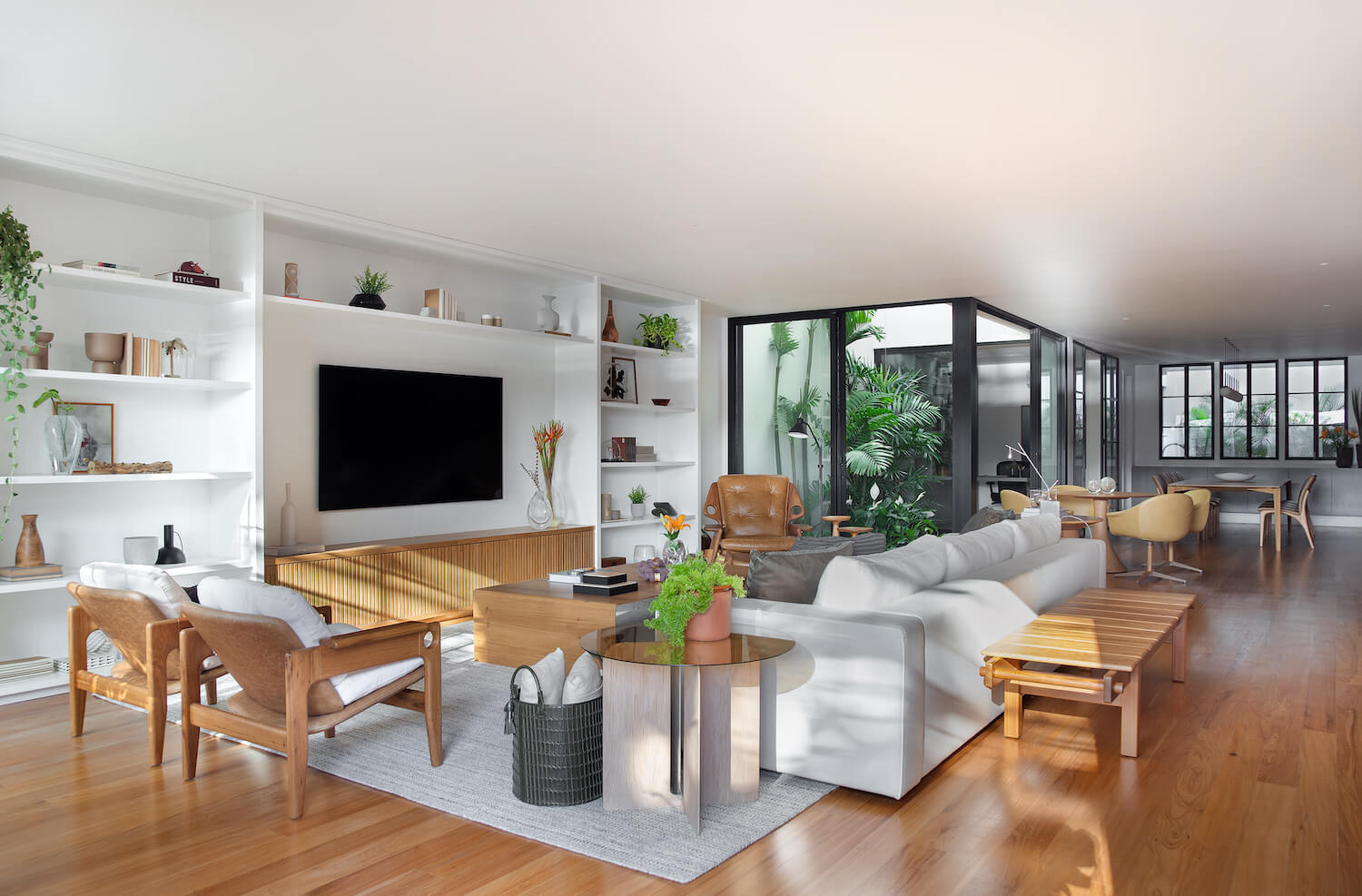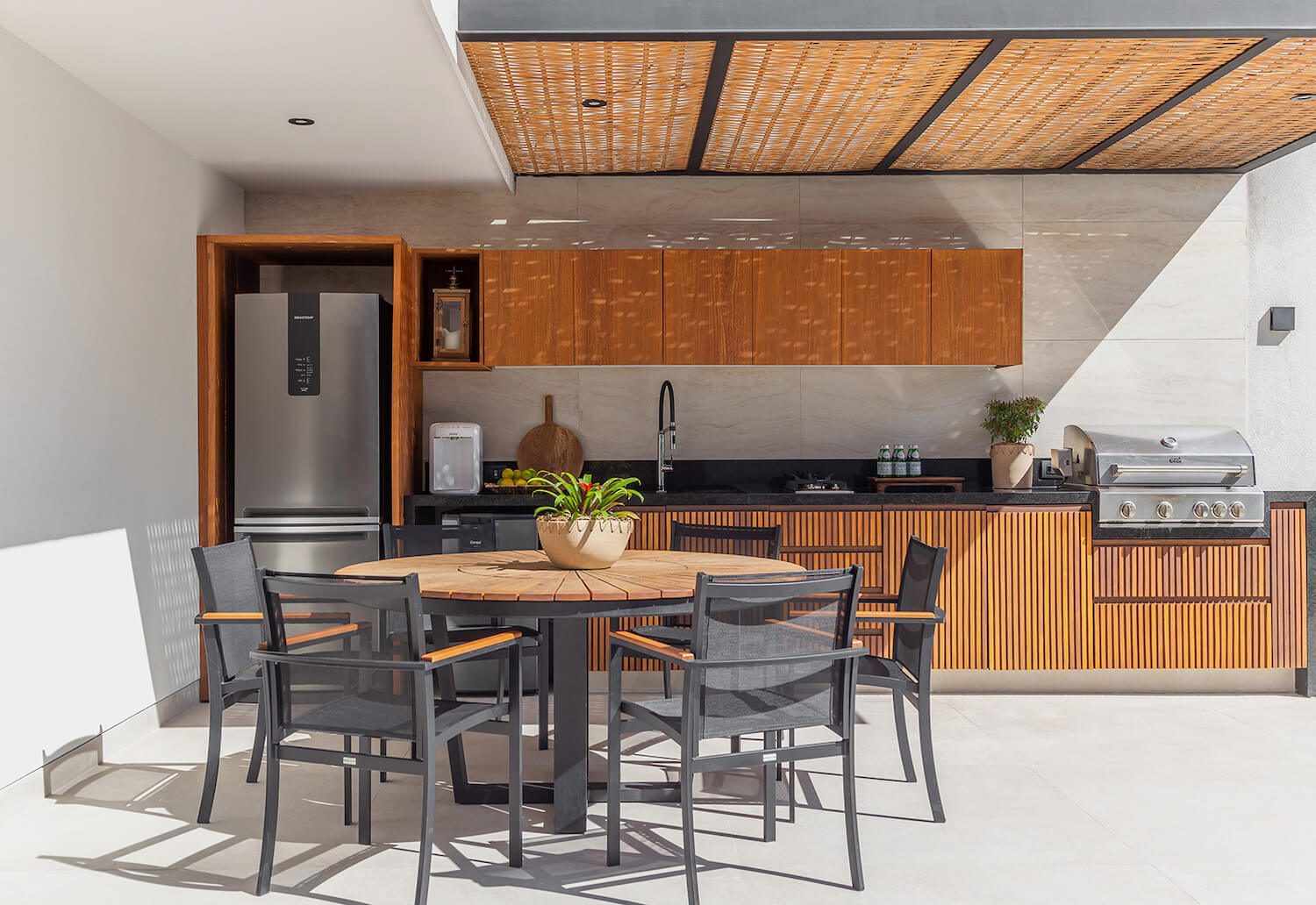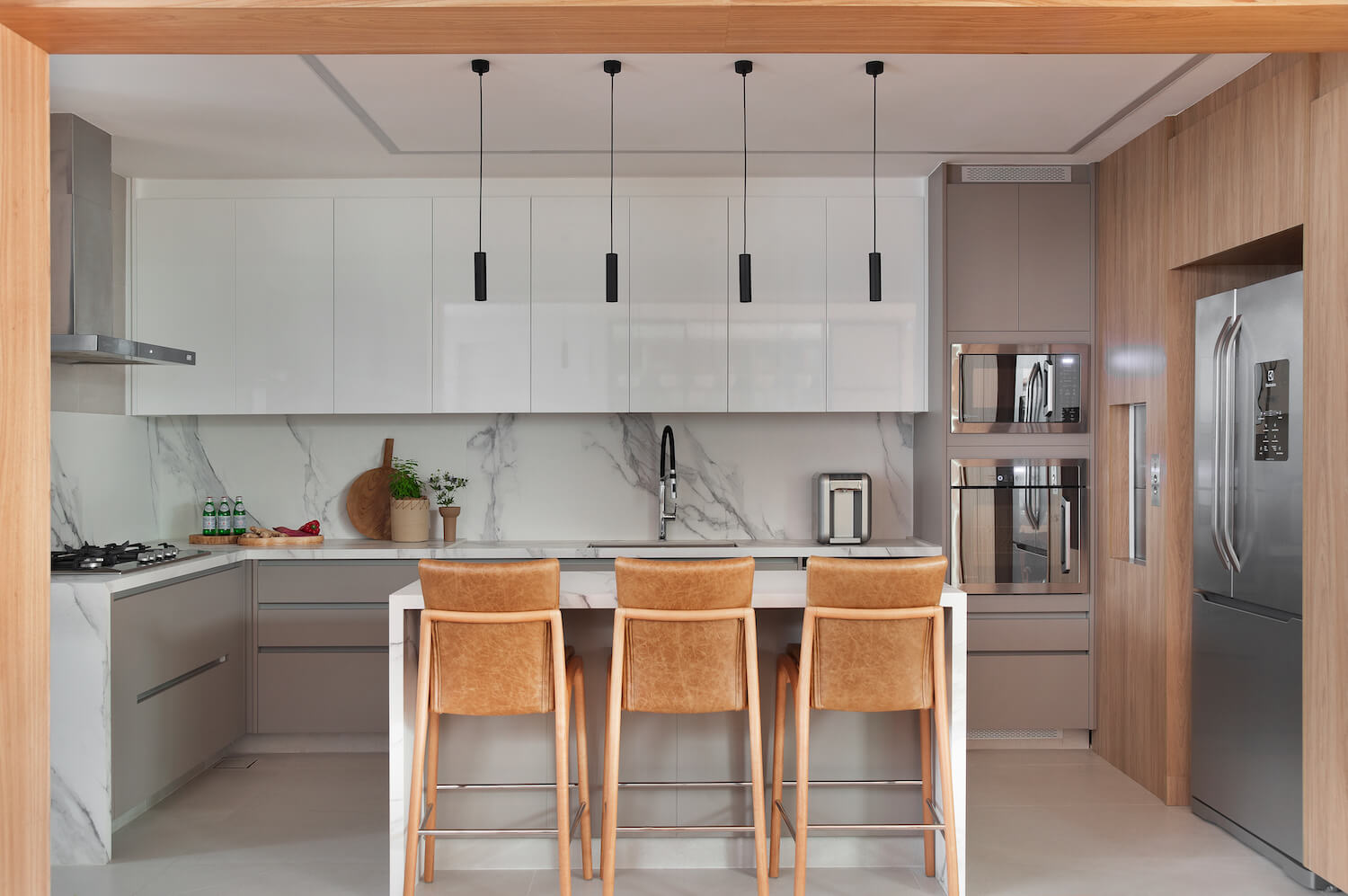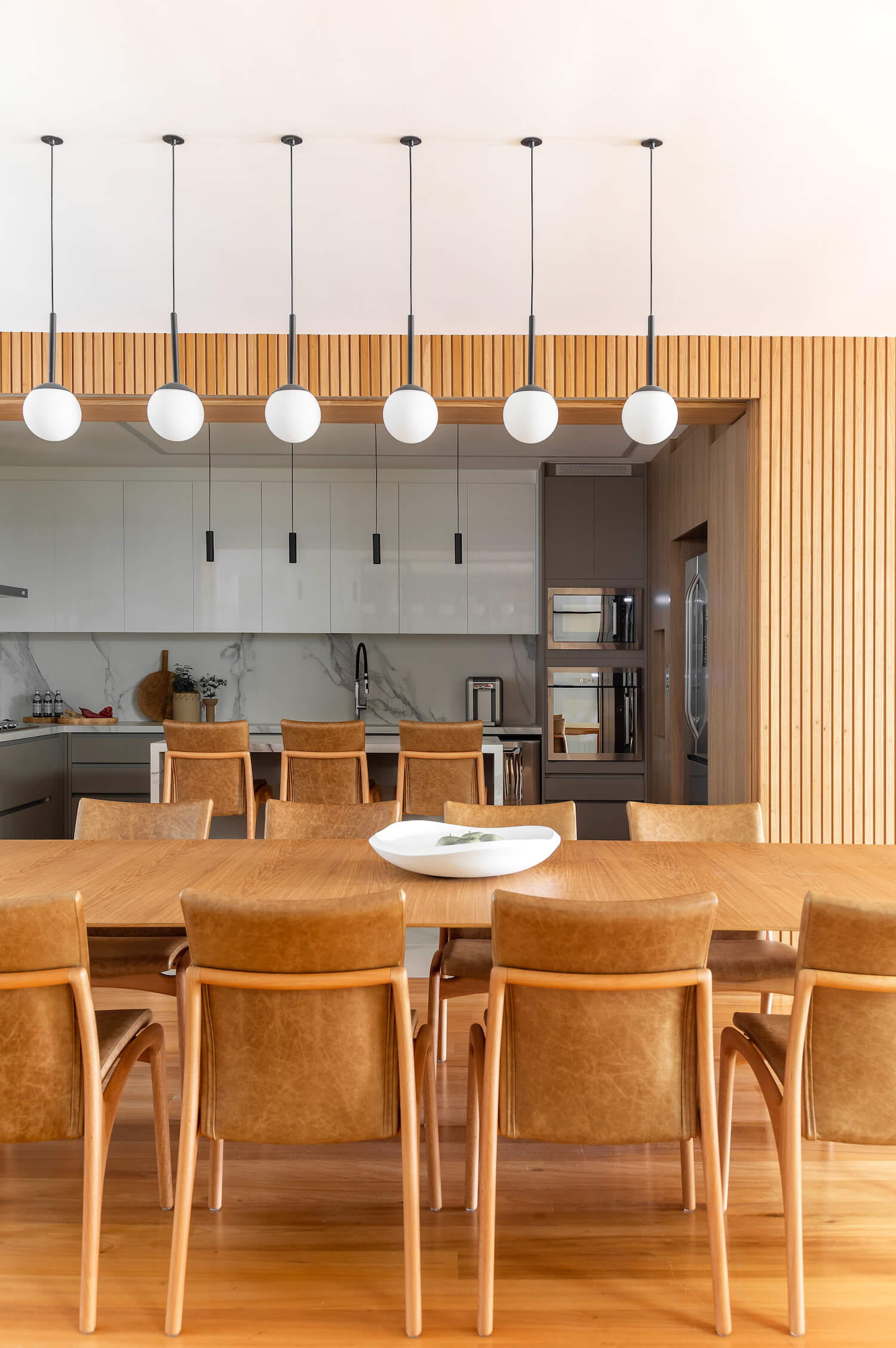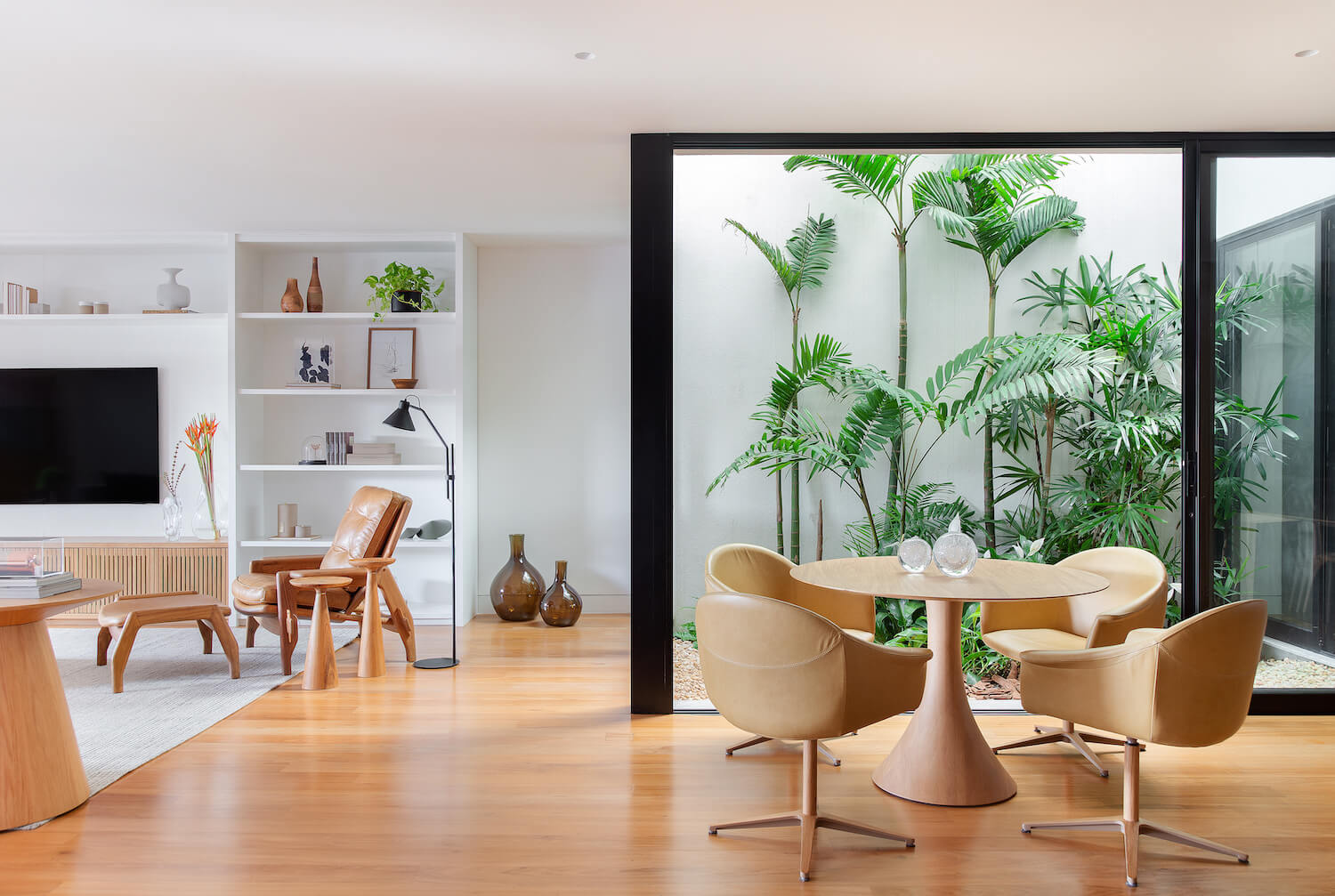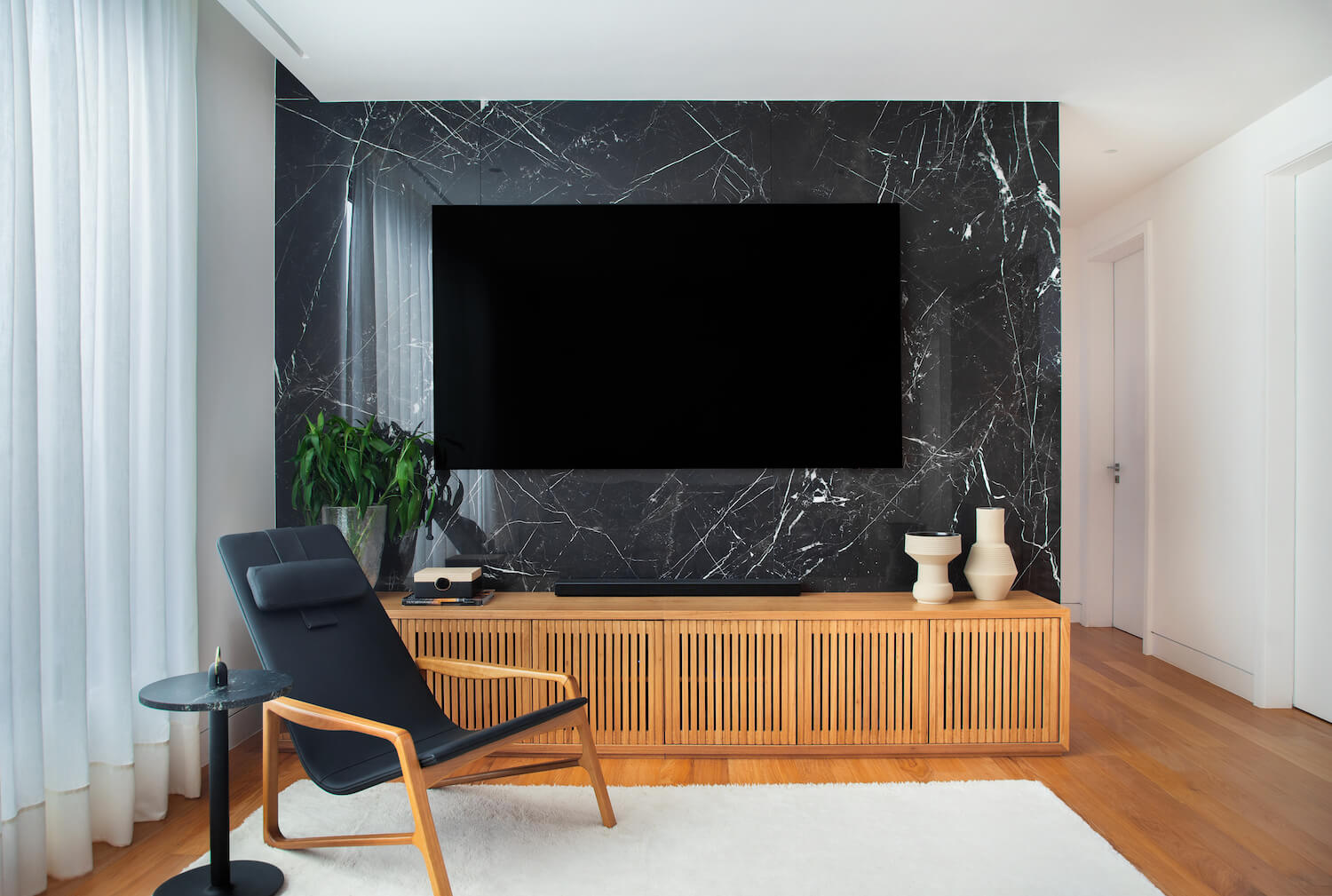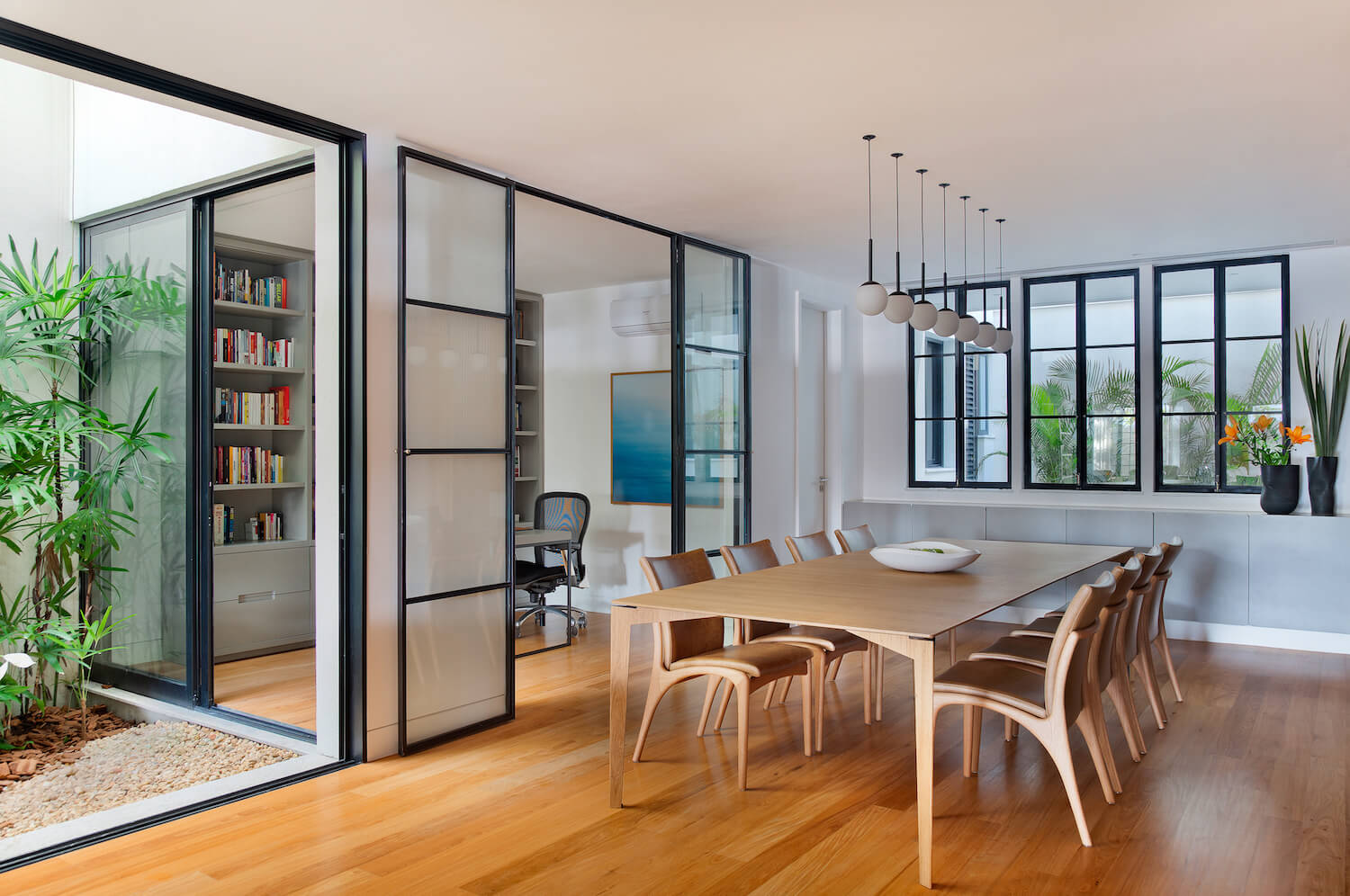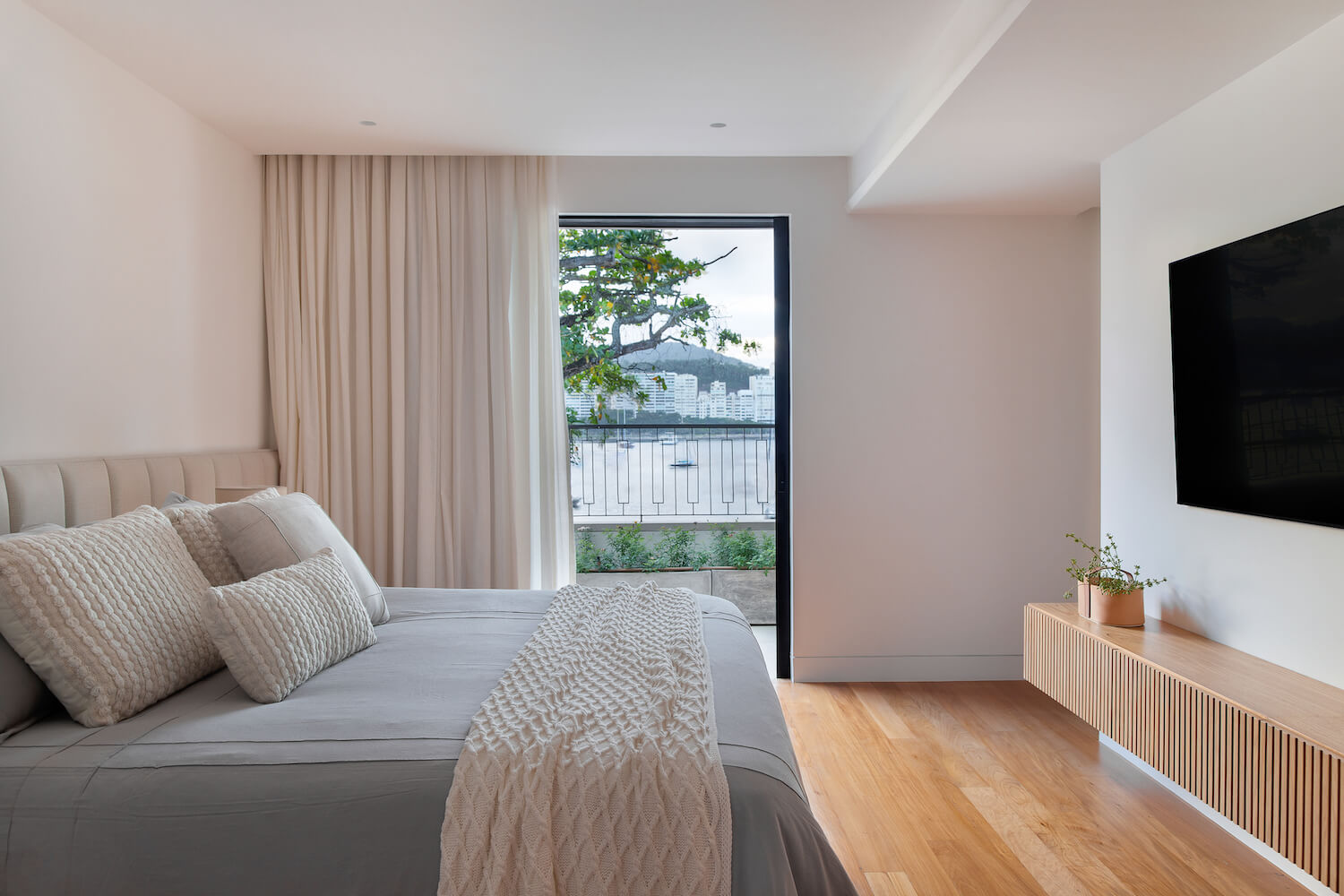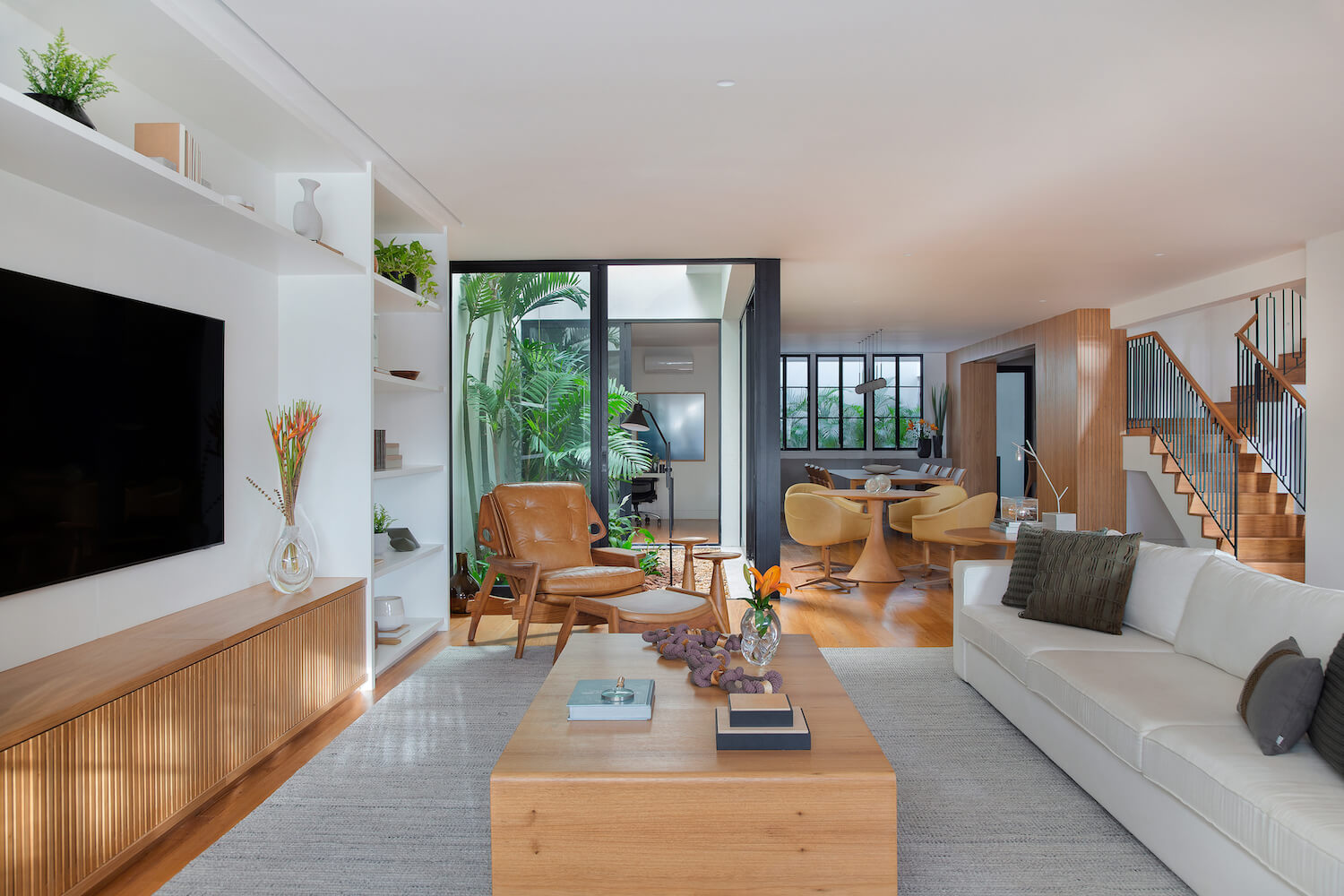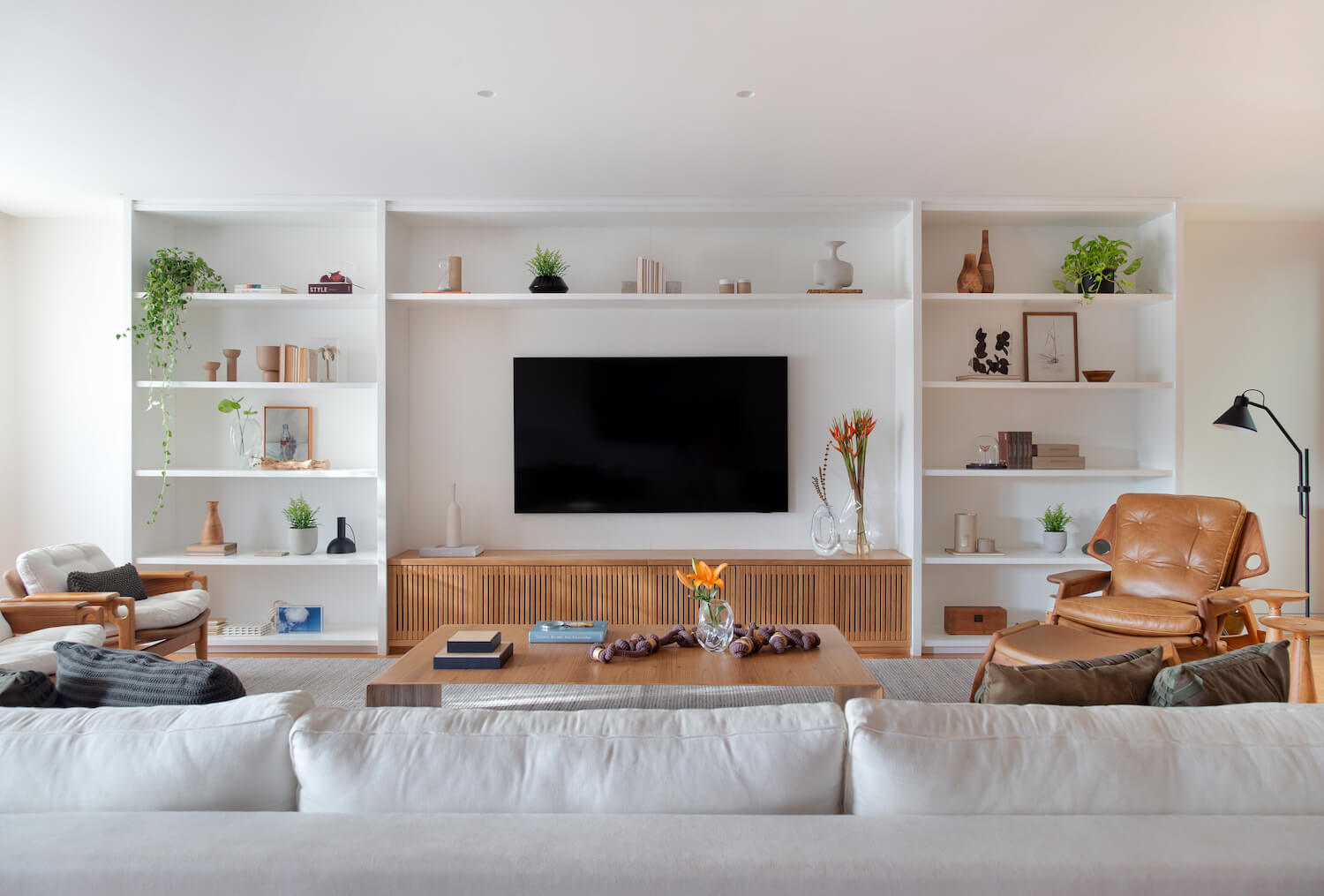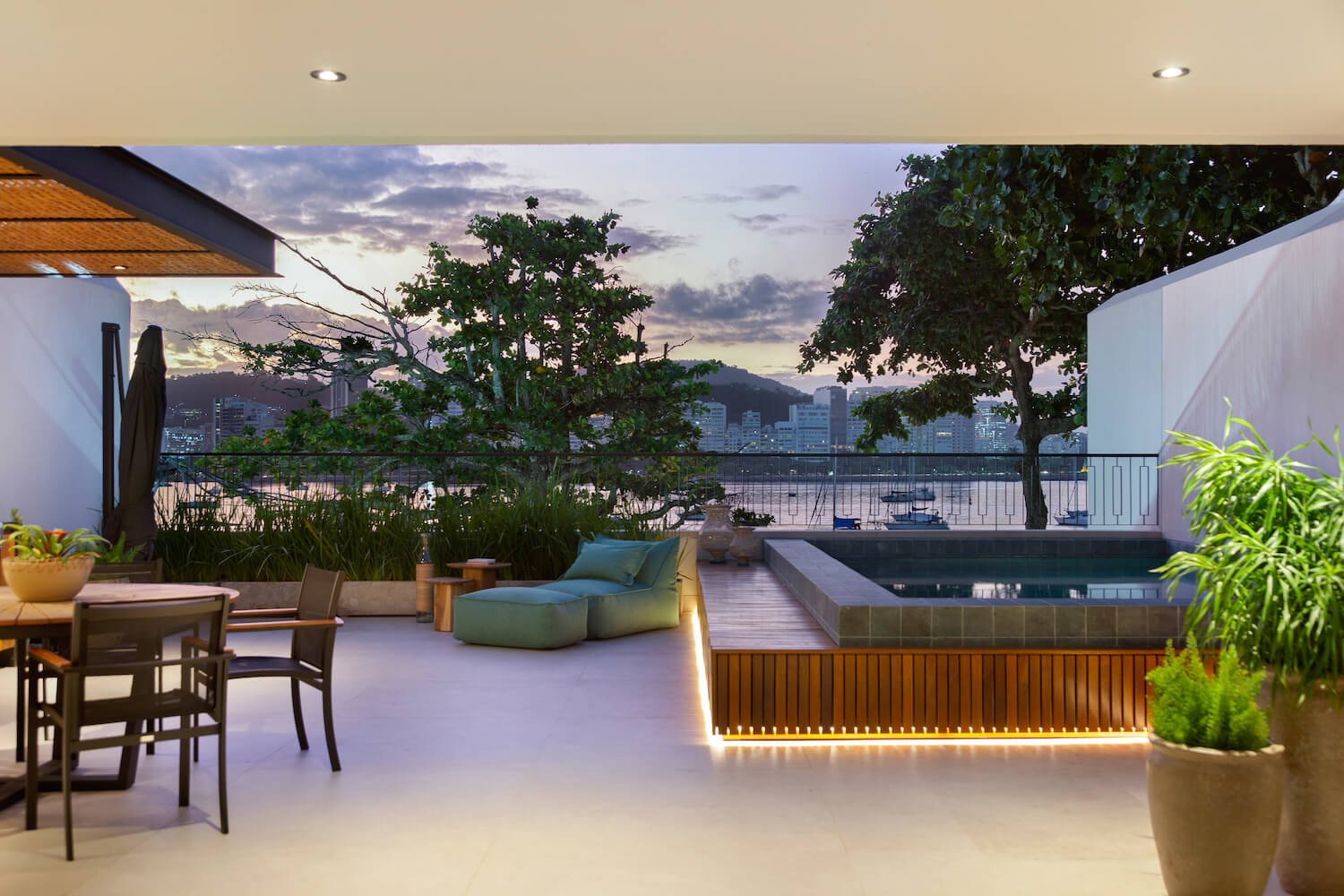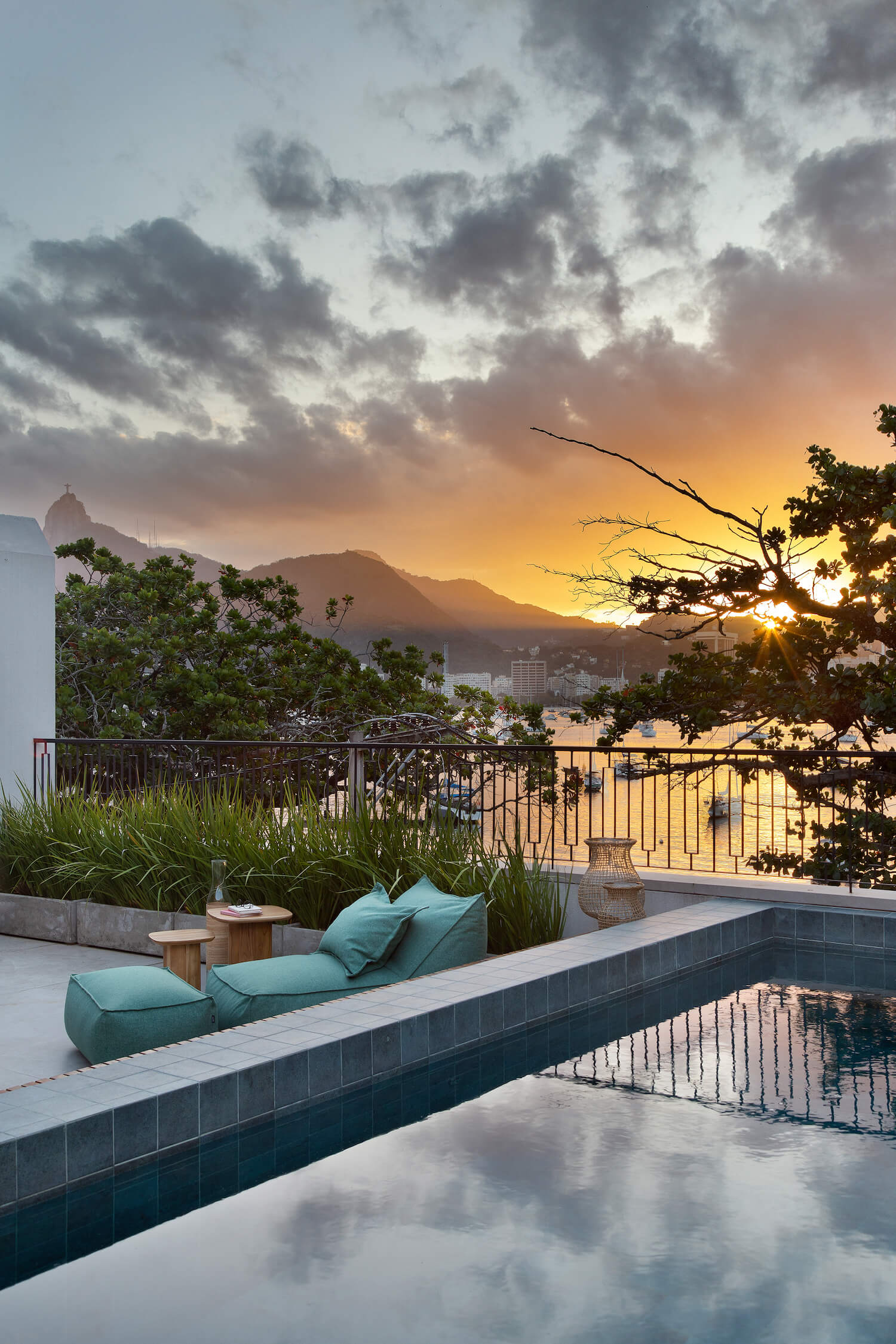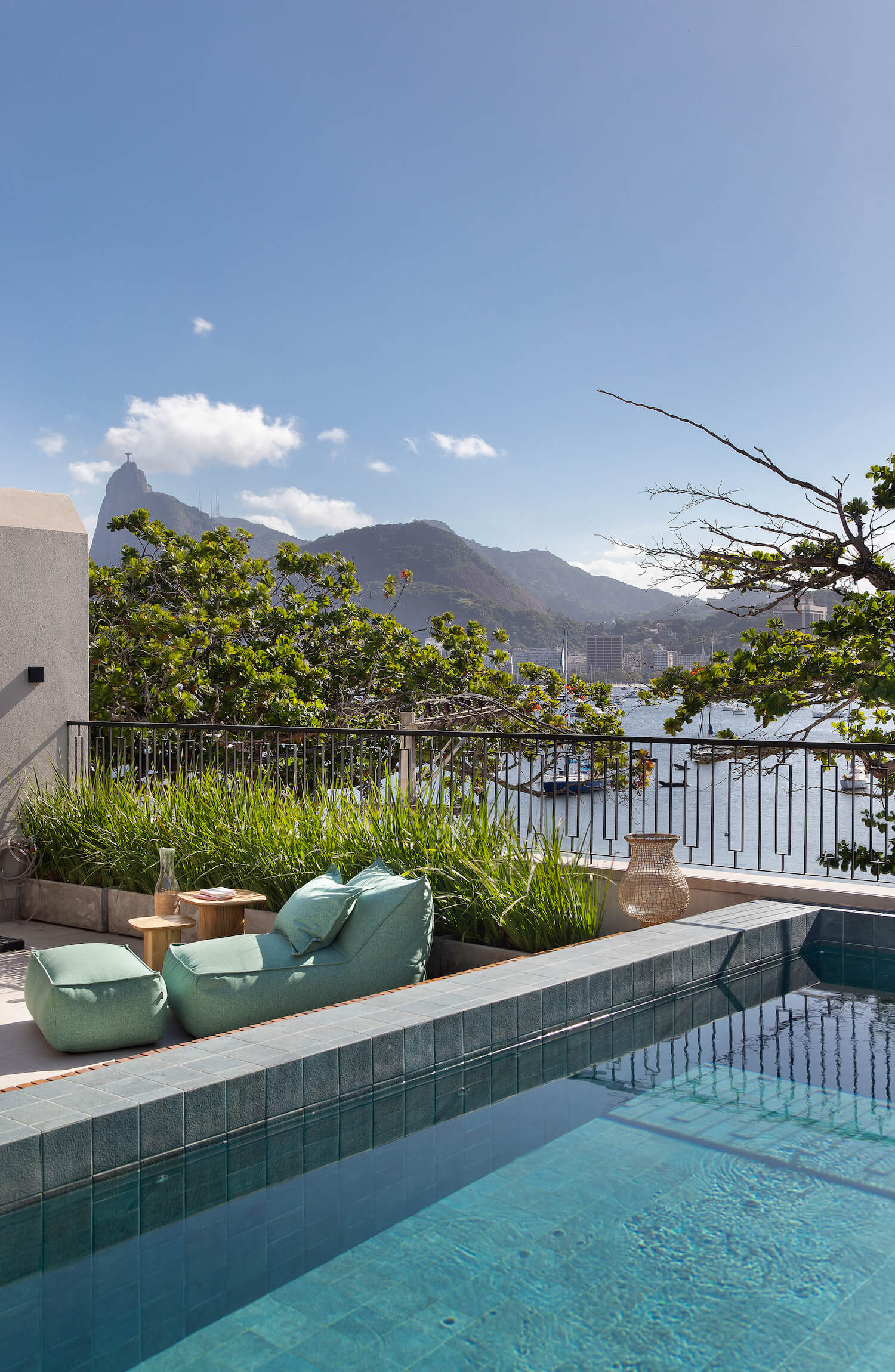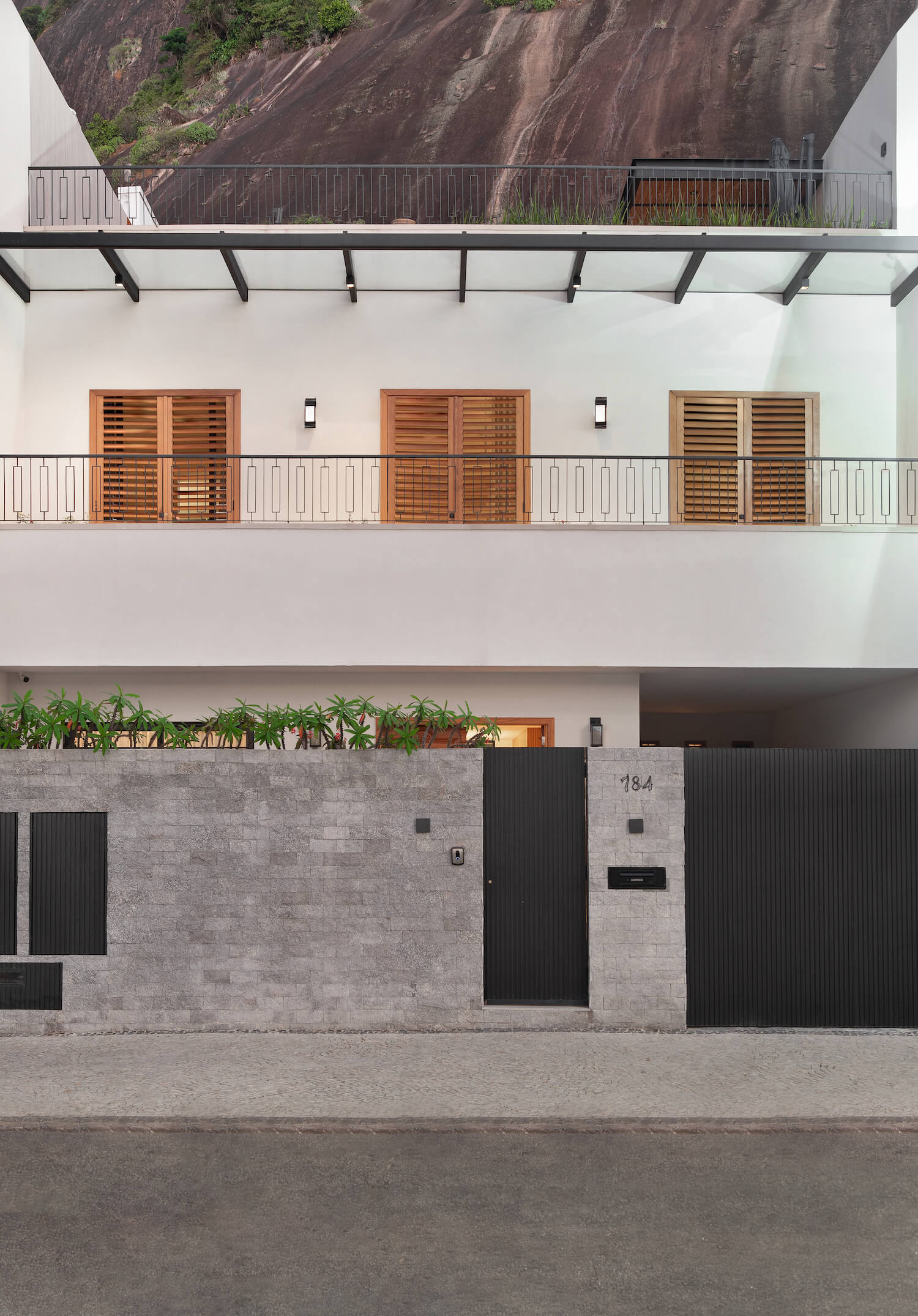 ---