Blurring Boundaries: Located within a lush tapestry of mango trees in the coastal town of Alibag near Mumbai, 'Asmalay' is a biophilic home that embraces the harmonious interplay of architecture and nature. Through a thoughtful fusion of form and function, the design seeks to create immersive experiences where spatial arrangement, materials, lighting, and colors synergize to establish a sense of harmony. The residence integrates natural and recycled materials, traditional wisdom, and passive design methodologies, positioning itself as a celebration of sustainable living.
The design concept centers around organic curves that delicately embrace five mango trees on the site. An open floor plan and interconnected spaces offer versatility and adaptability, with each area seamlessly transitioning to the next along gracefully curved walls, thus forging a unified and uninterrupted spatial ambiance. Upon entering, a curved brick jali evokes curiosity, leading to a captivating spatial shift into multifunctional living and dining zones. The dining space effortlessly merges with an open kitchen, while the communal areas maintain an understated yet utilitarian aesthetic. The upper floor, housing private quarters, maintains a consistent soothing textural palette, in continuity with the ground floor.
Strategically aligned with orientation and prevailing winds, the dwelling boasts naturally illuminated and well-ventilated spaces. The curvature of the openings corresponds to orientation and the existing trees' configuration, while the brick arched windows facilitate daylight and air circulation, fostering a comfortable internal microclimate that shields against escalating summer temperatures.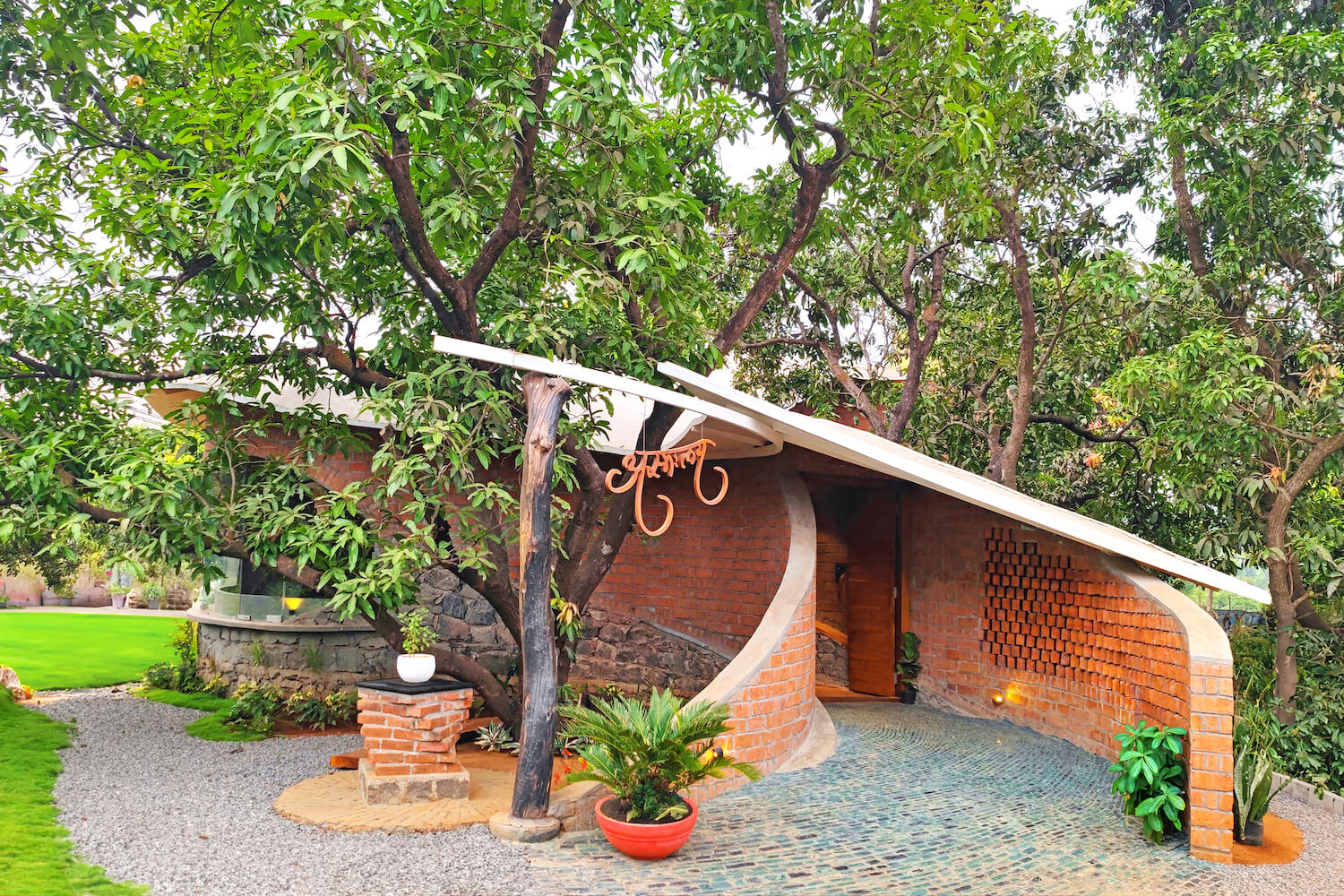 The ferro cement roof, oriented towards the north, is meticulously designed to embrace the existing trees, whose expansive canopy provides natural shading, negating the need for air conditioning. Earthy hues are imparted by the utilization of materials like brick and stone, thoughtfully combined with unique spatial arrangements. The adoption of rat-trap brick bonds not only enhances material efficiency but also contributes to the brick structure's insulation. The expressive potential of brick is harnessed through textured wall treatments, corbelling, and distinctive apertures, wherein light and texture collaboratively emit a warm ambiance. A recycled glass bottle wall on the ground floor, adjacent to the staircase, introduces a playful infusion of daylight, orchestrating an interplay of light and shadow that enriches the earthy color palette. Complementing the structure, inbuilt ferrocement furniture exemplifies a harmonious blend of functionality and design. This approach of 'selective detailing' generates a juxtaposition with the blue-toned ceiling, engendering contrast and harmony.
The architectural composition dissolves the boundary between interior and exterior, effectively connecting occupants with their natural surroundings. 'Asmalay' stands as a testament to conscientious sustainability, a result of meticulous endeavors to create an ecologically mindful abode. This dwelling embodies a prospective vision of human habitation coexisting harmoniously with the environment, showcasing how architectural ingenuity can give rise to spaces that nurture both the human spirit and the planet.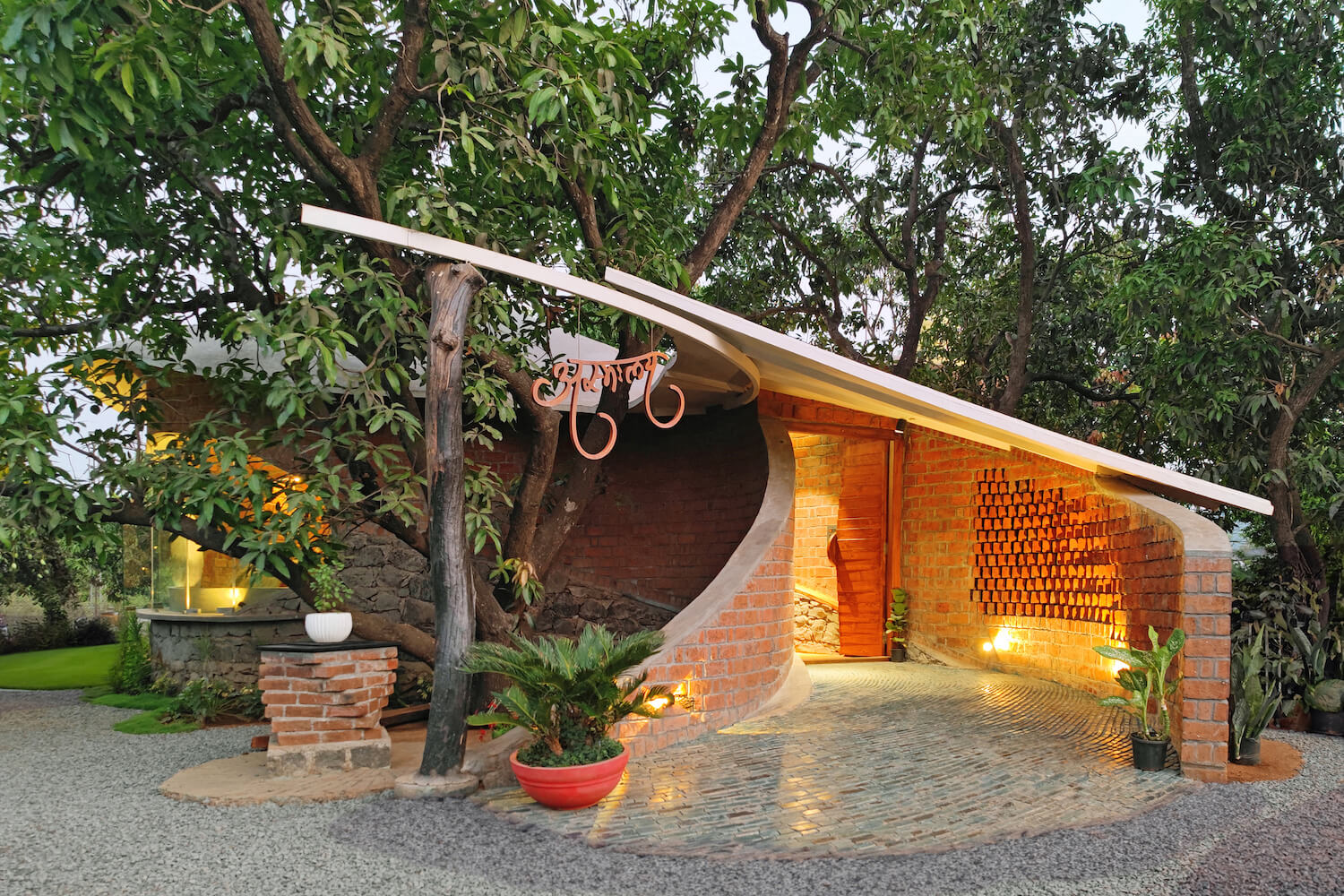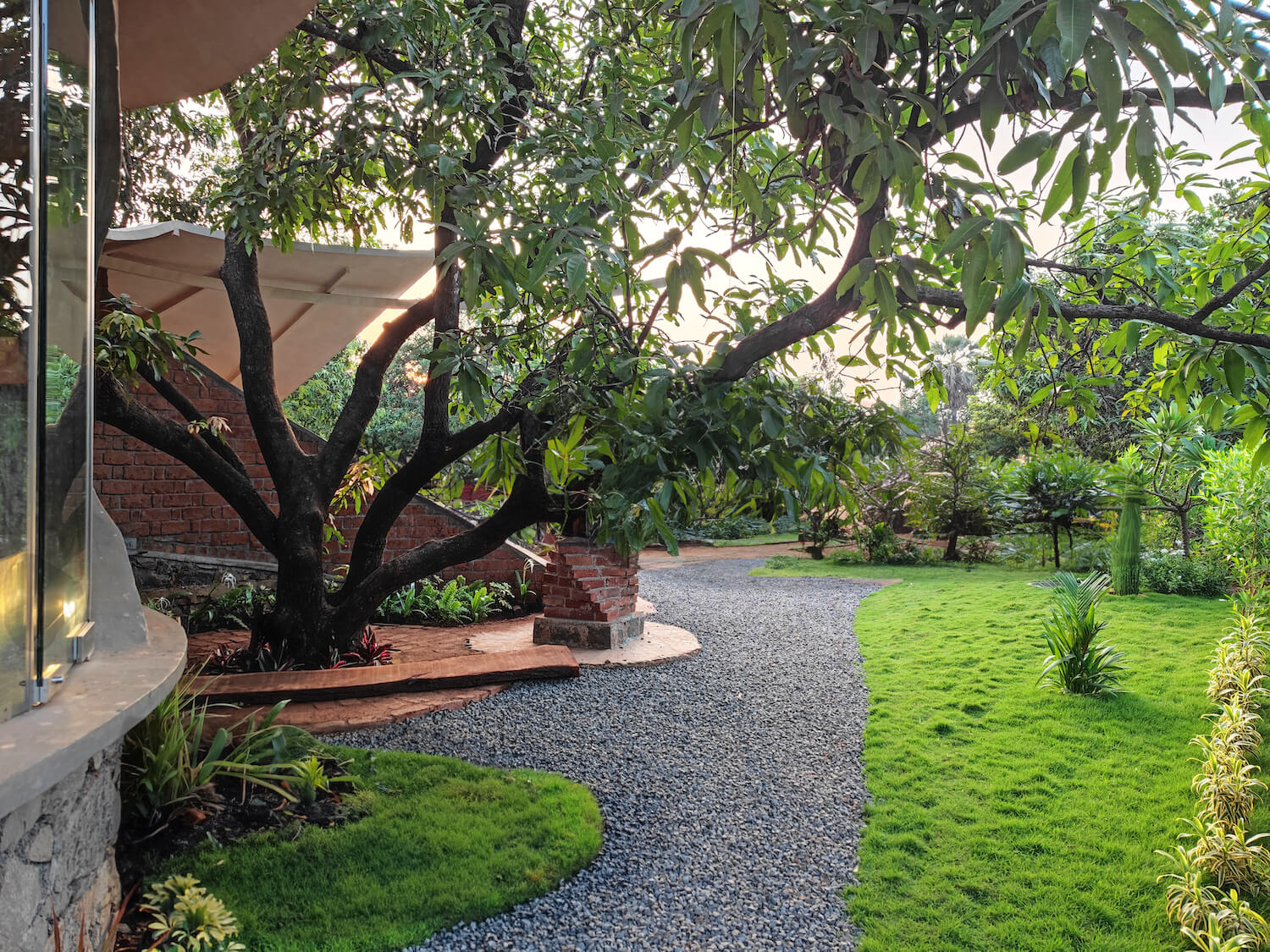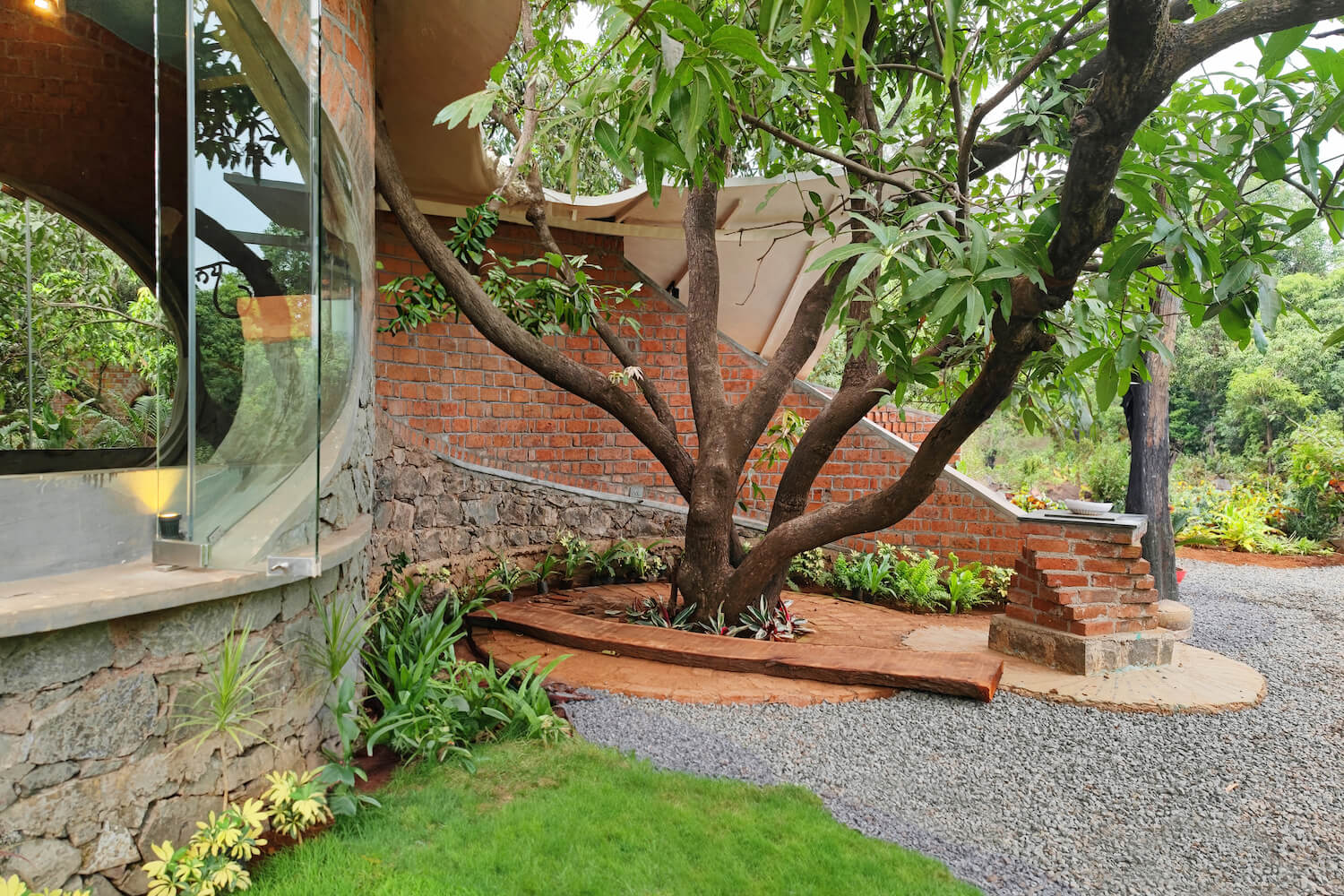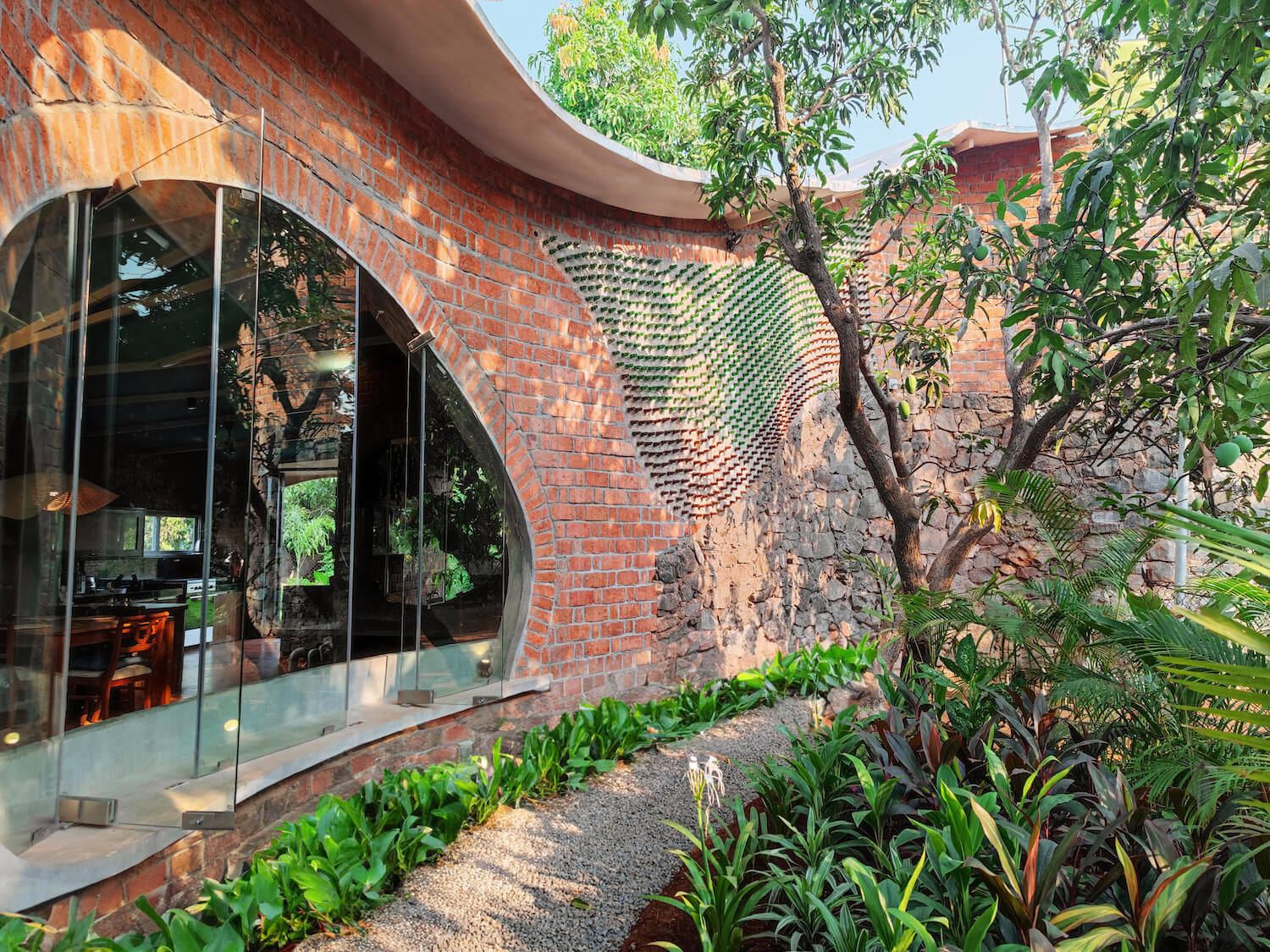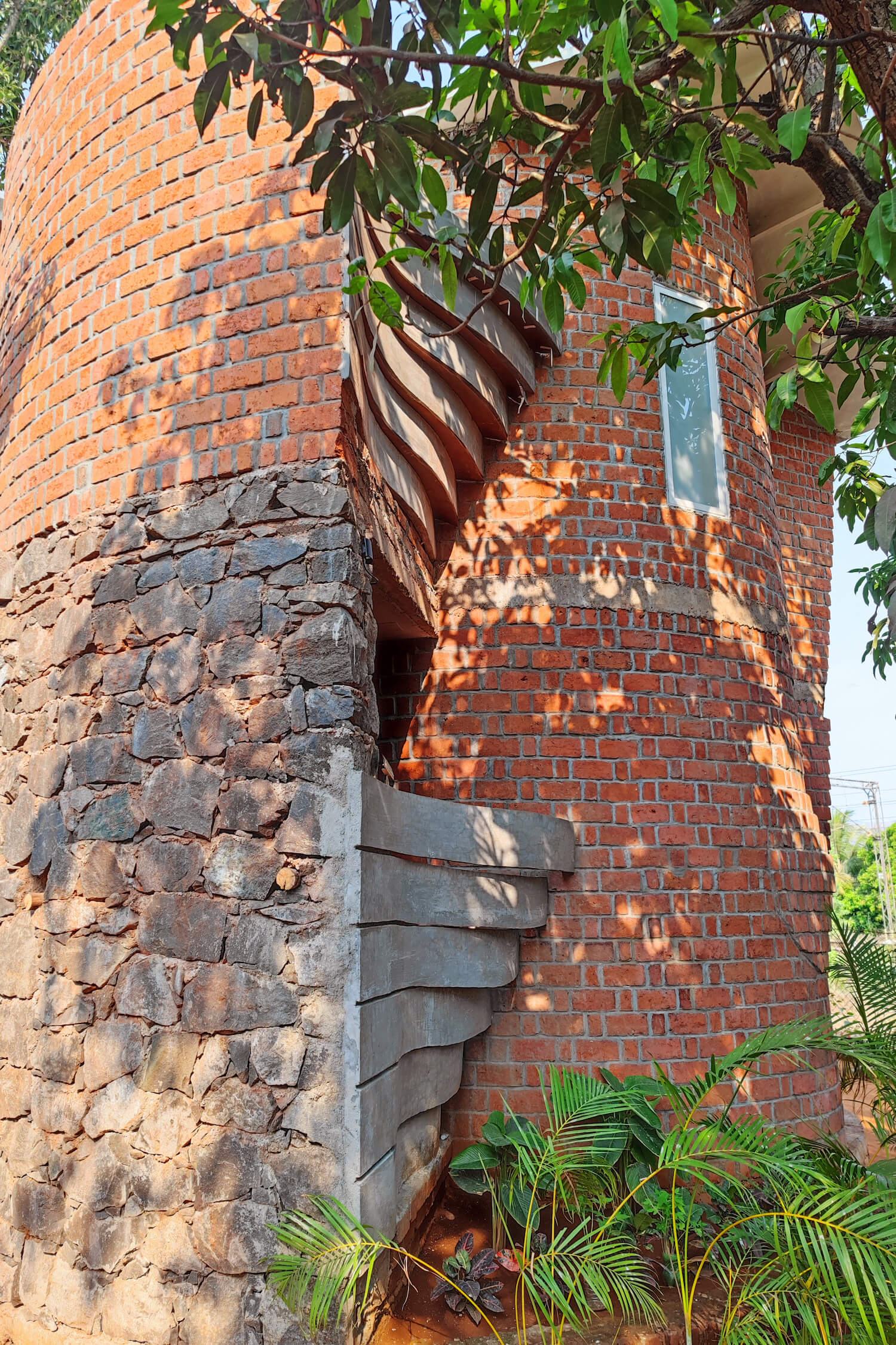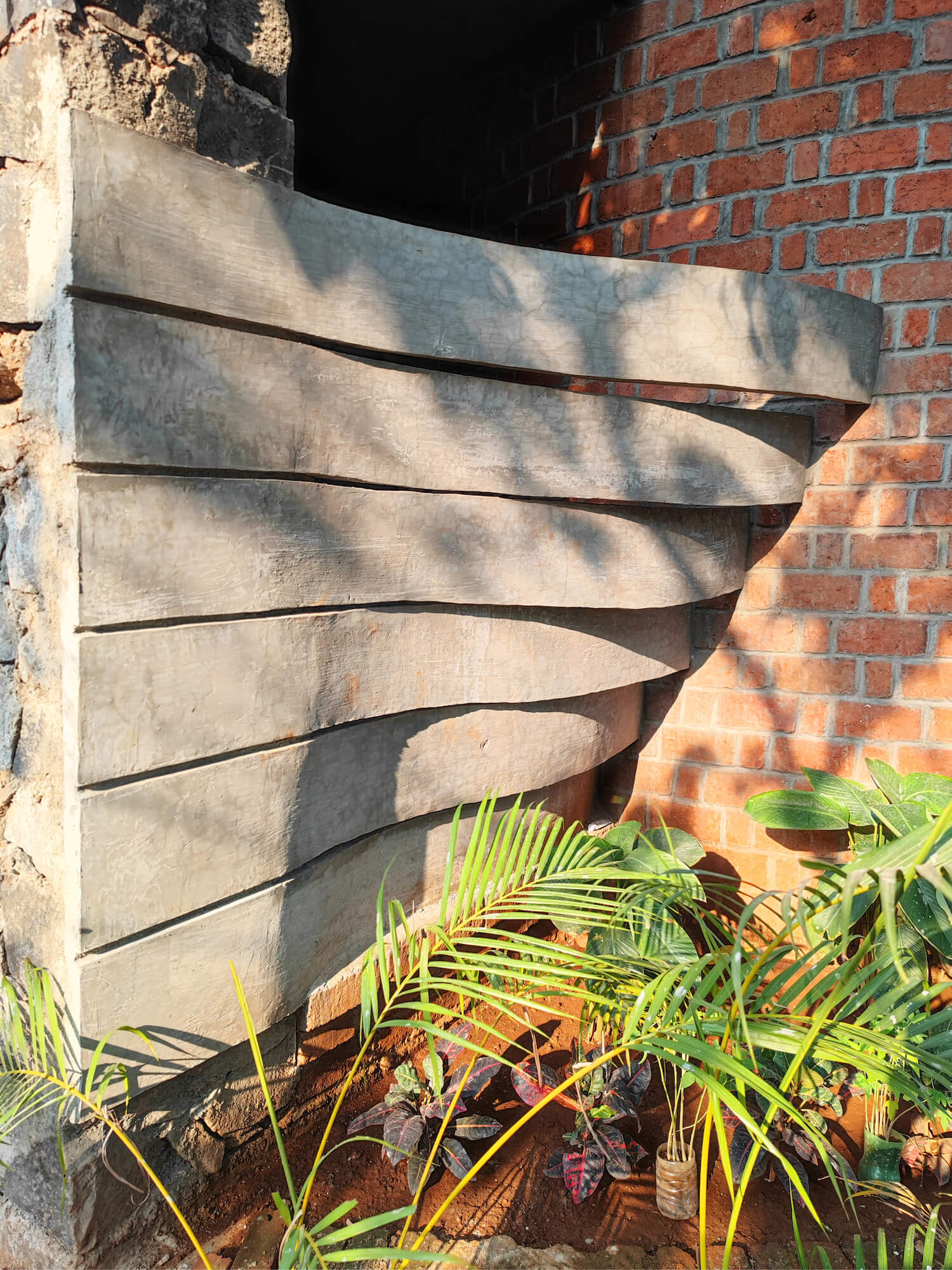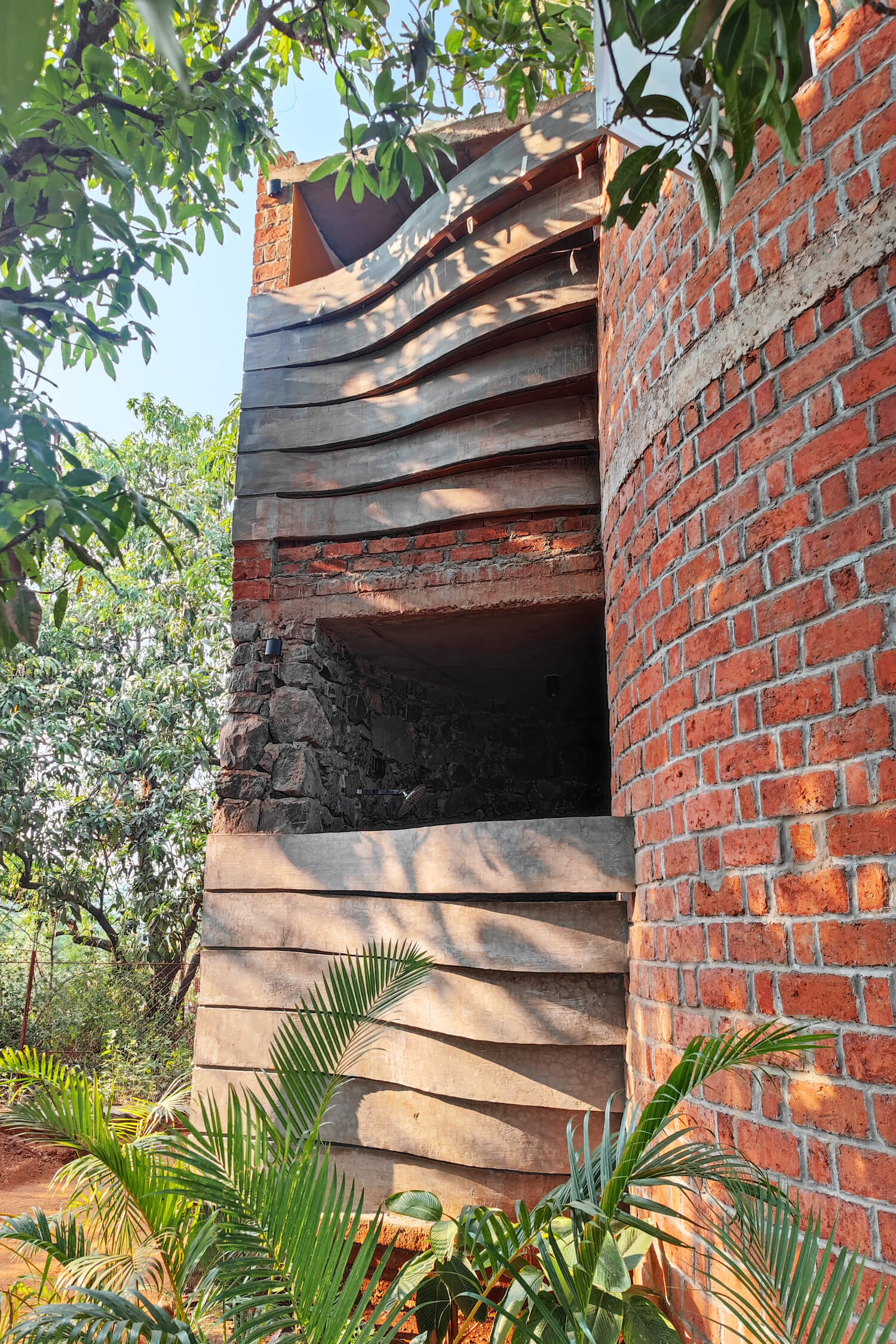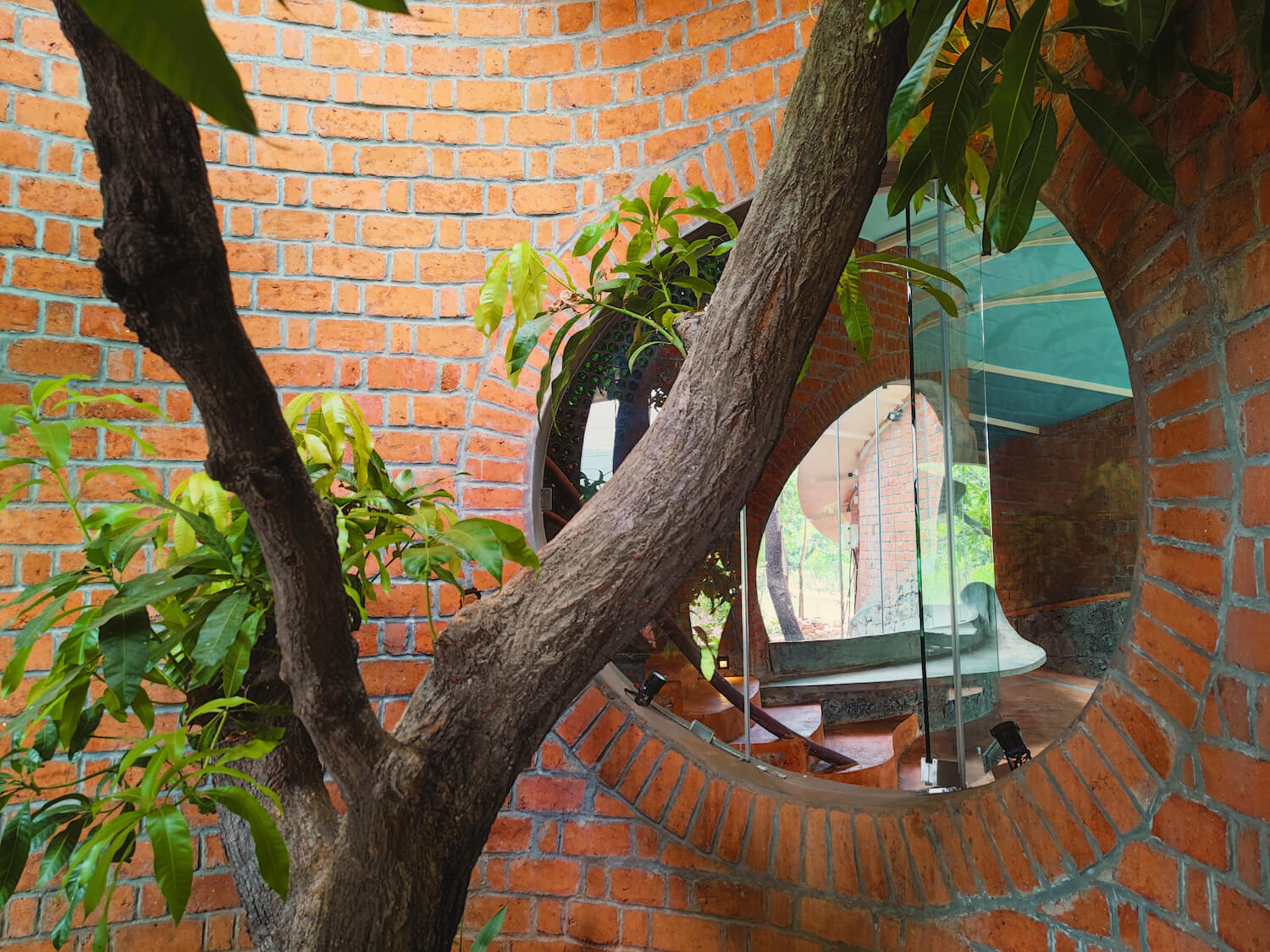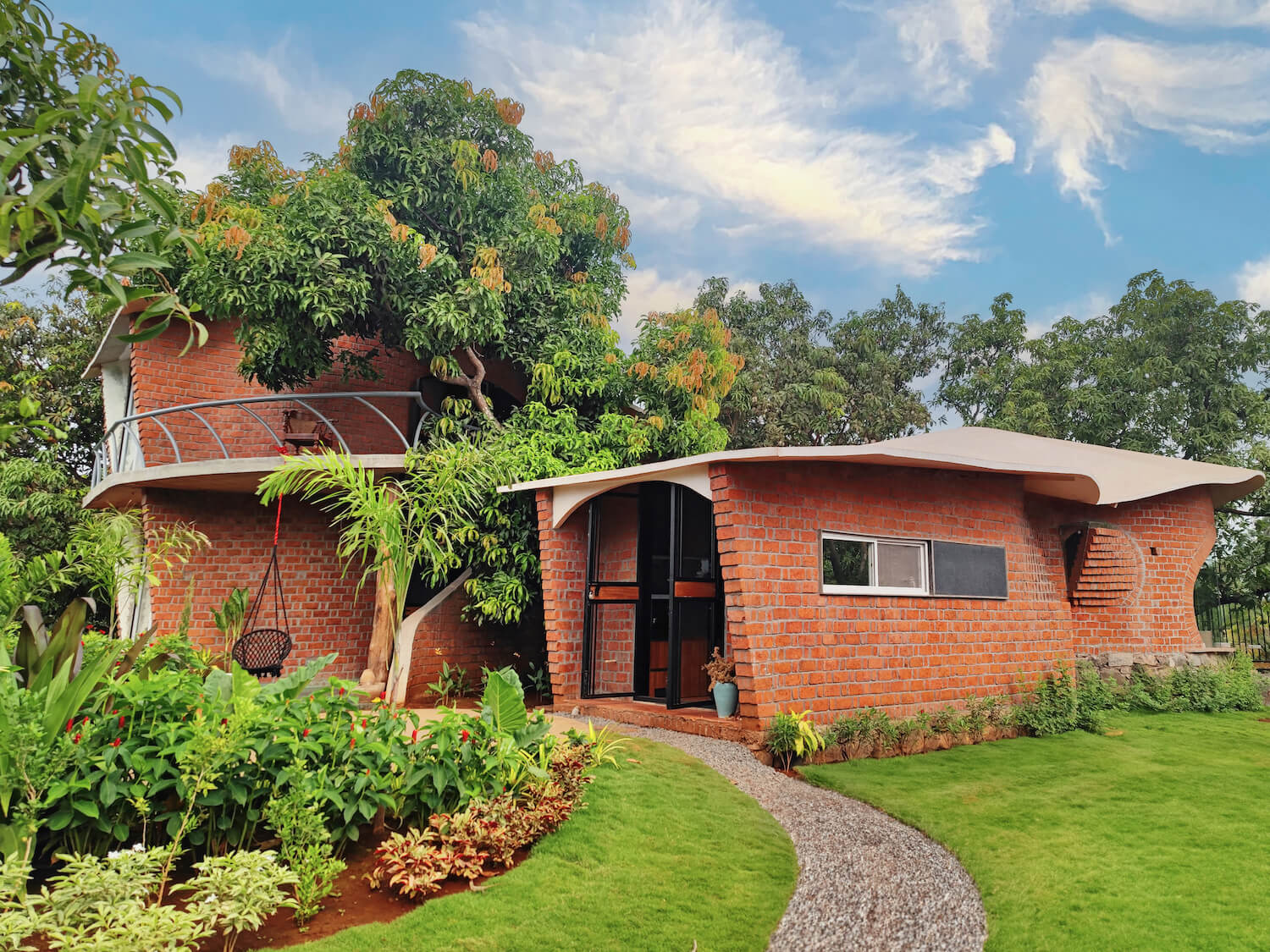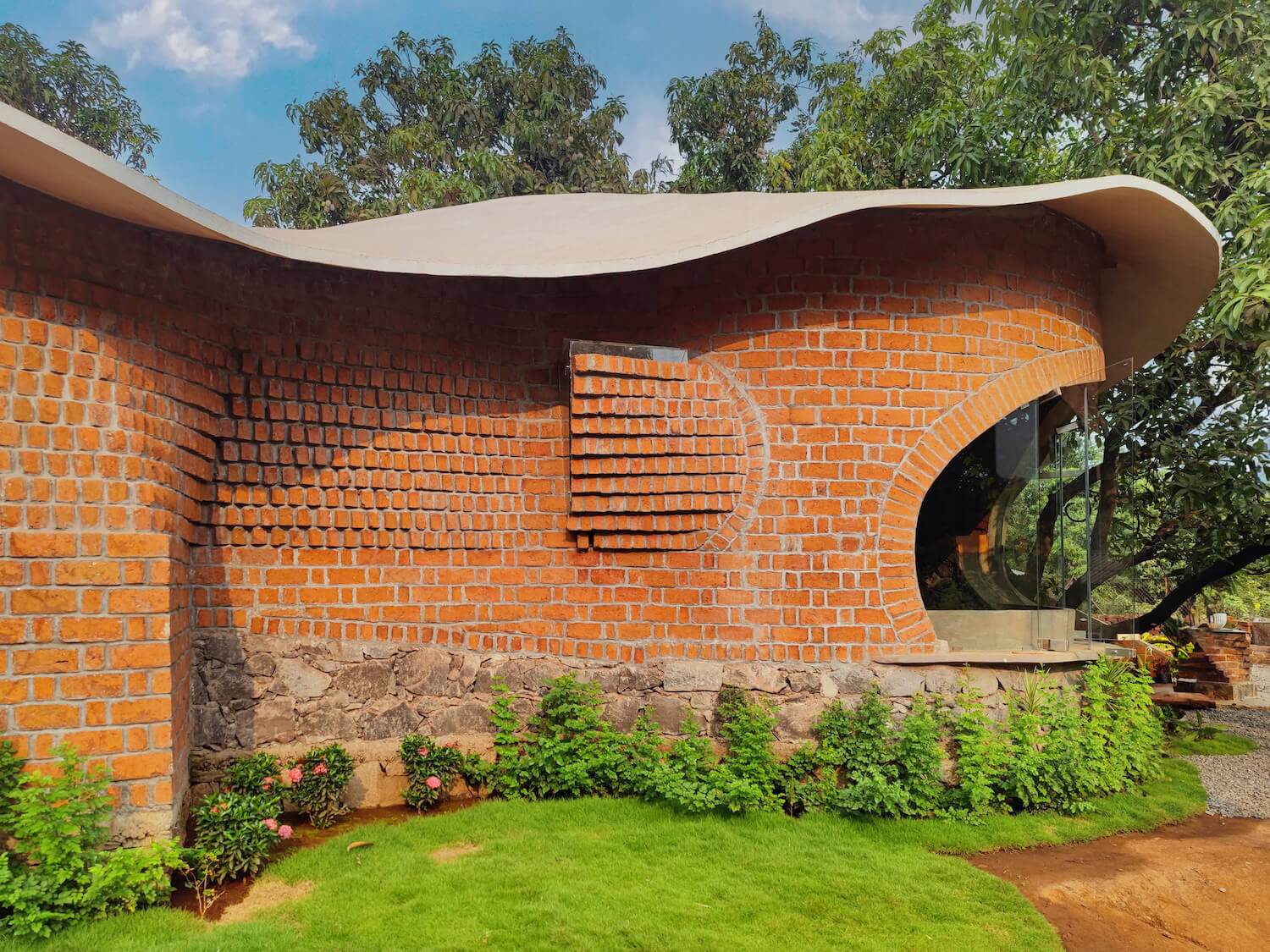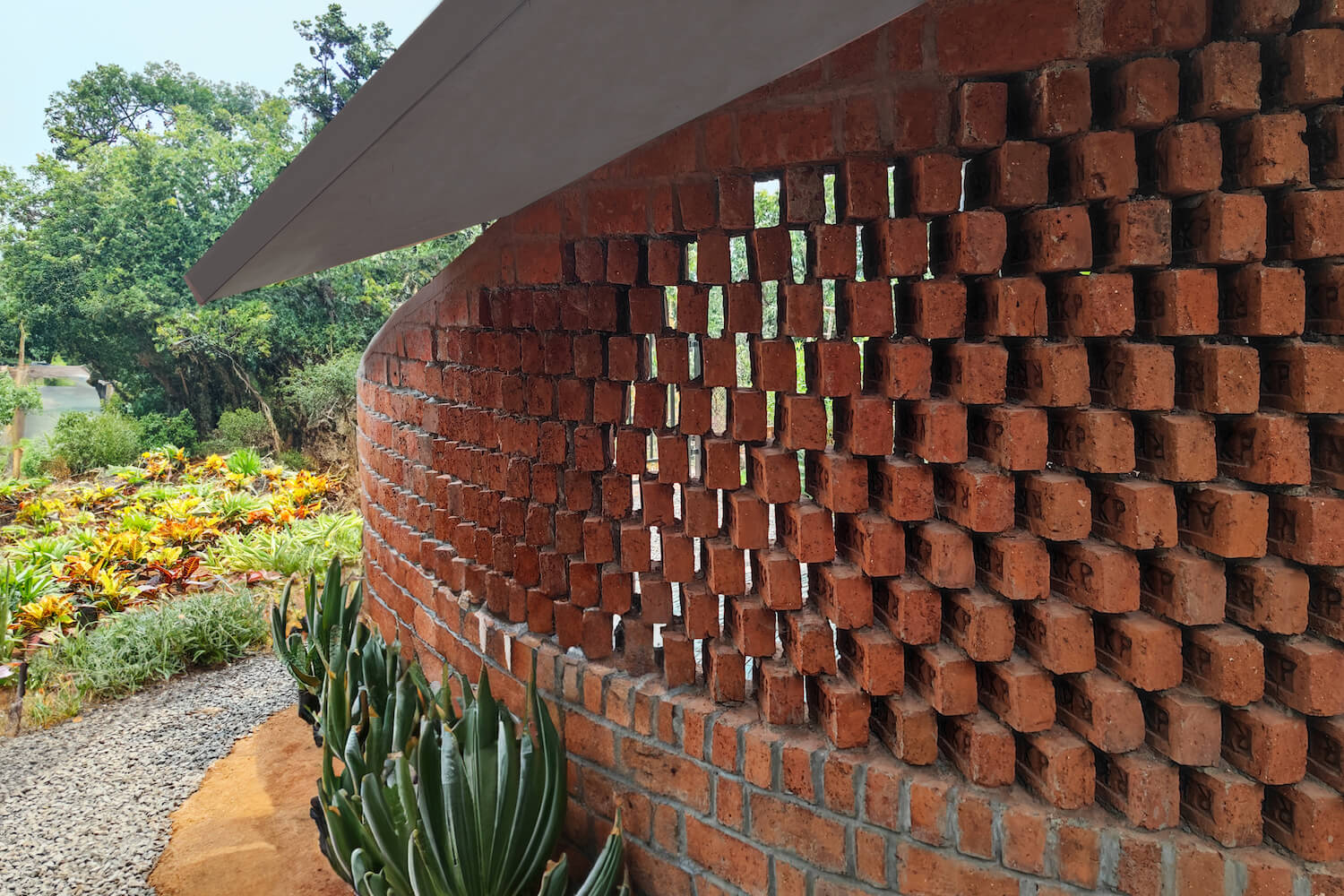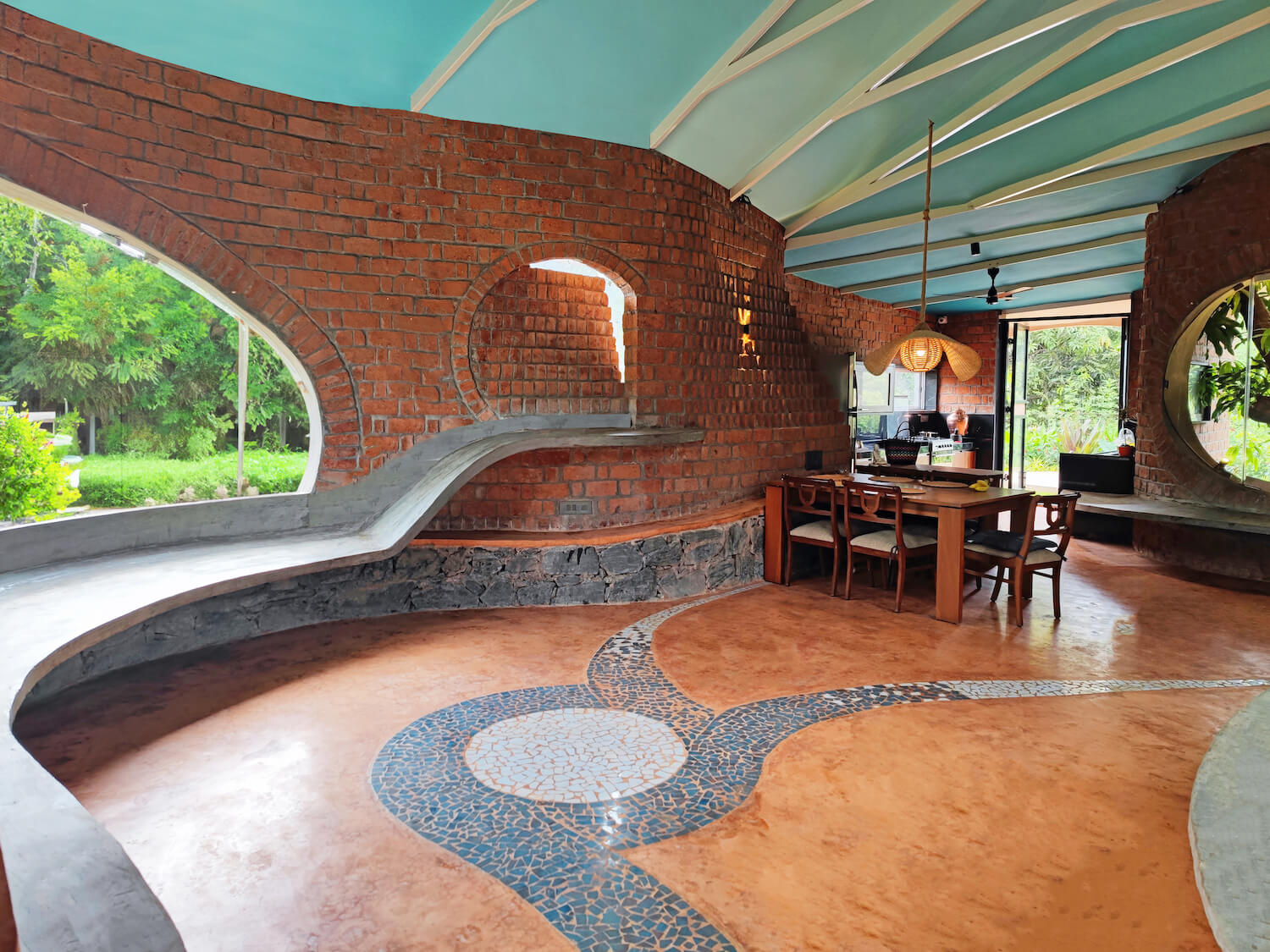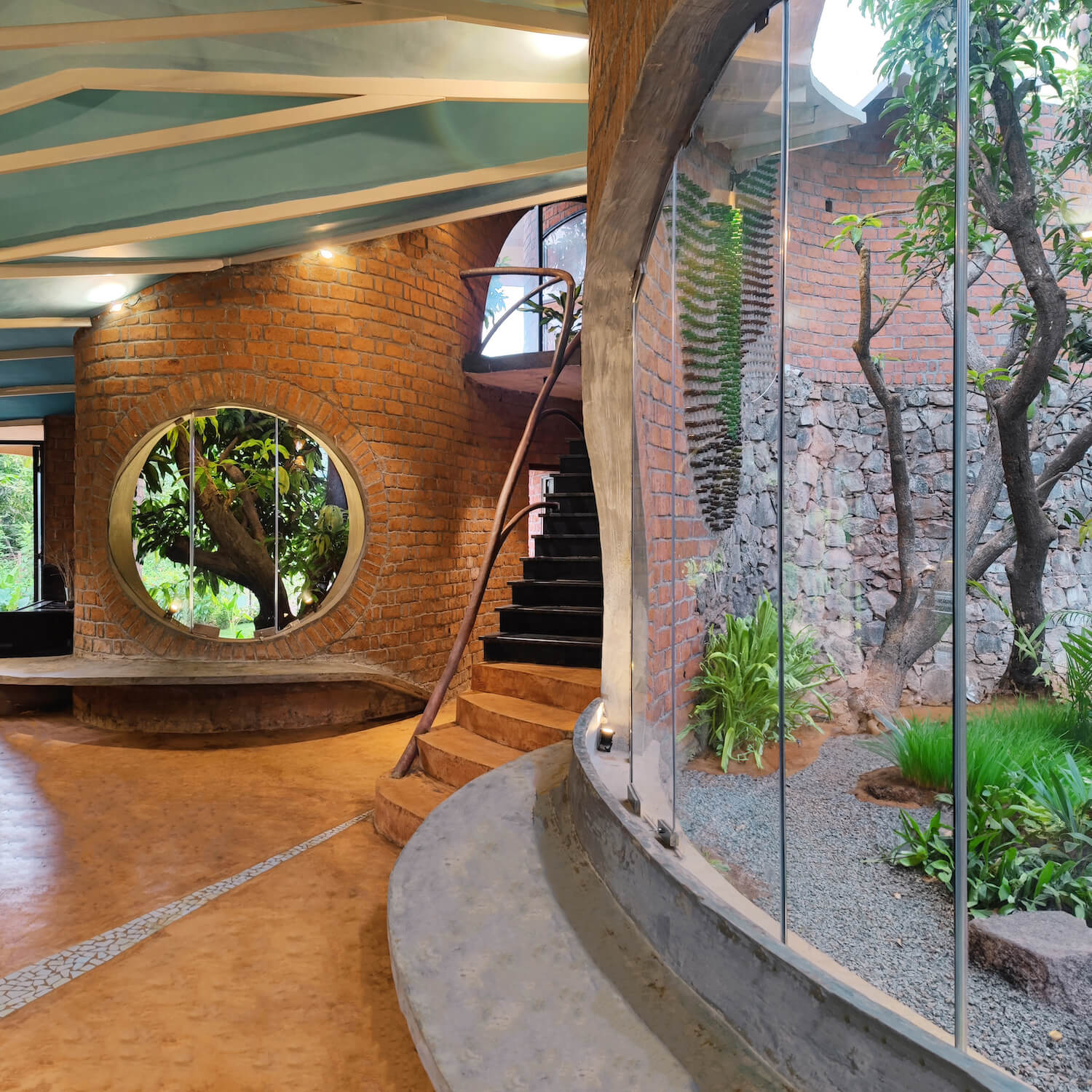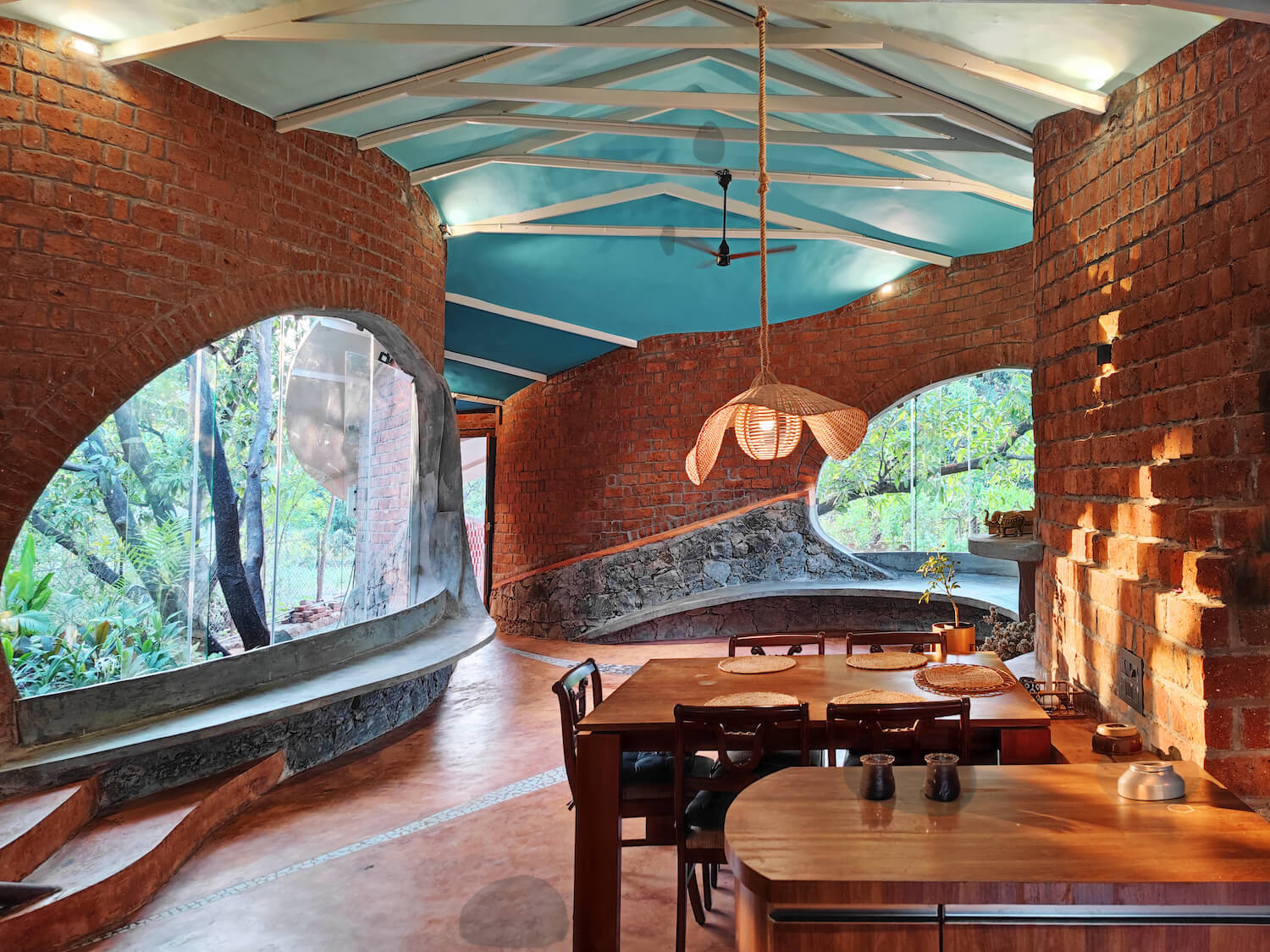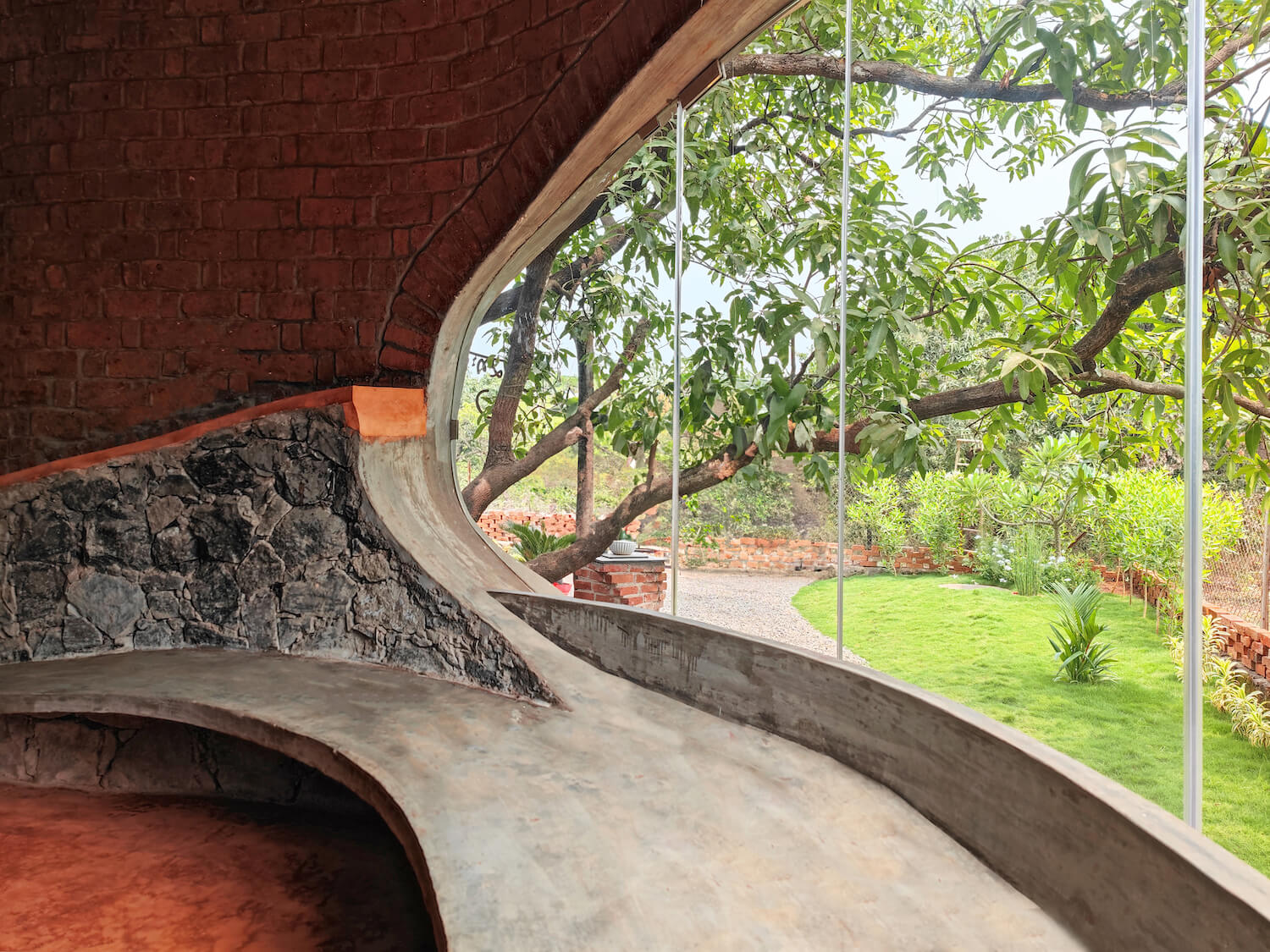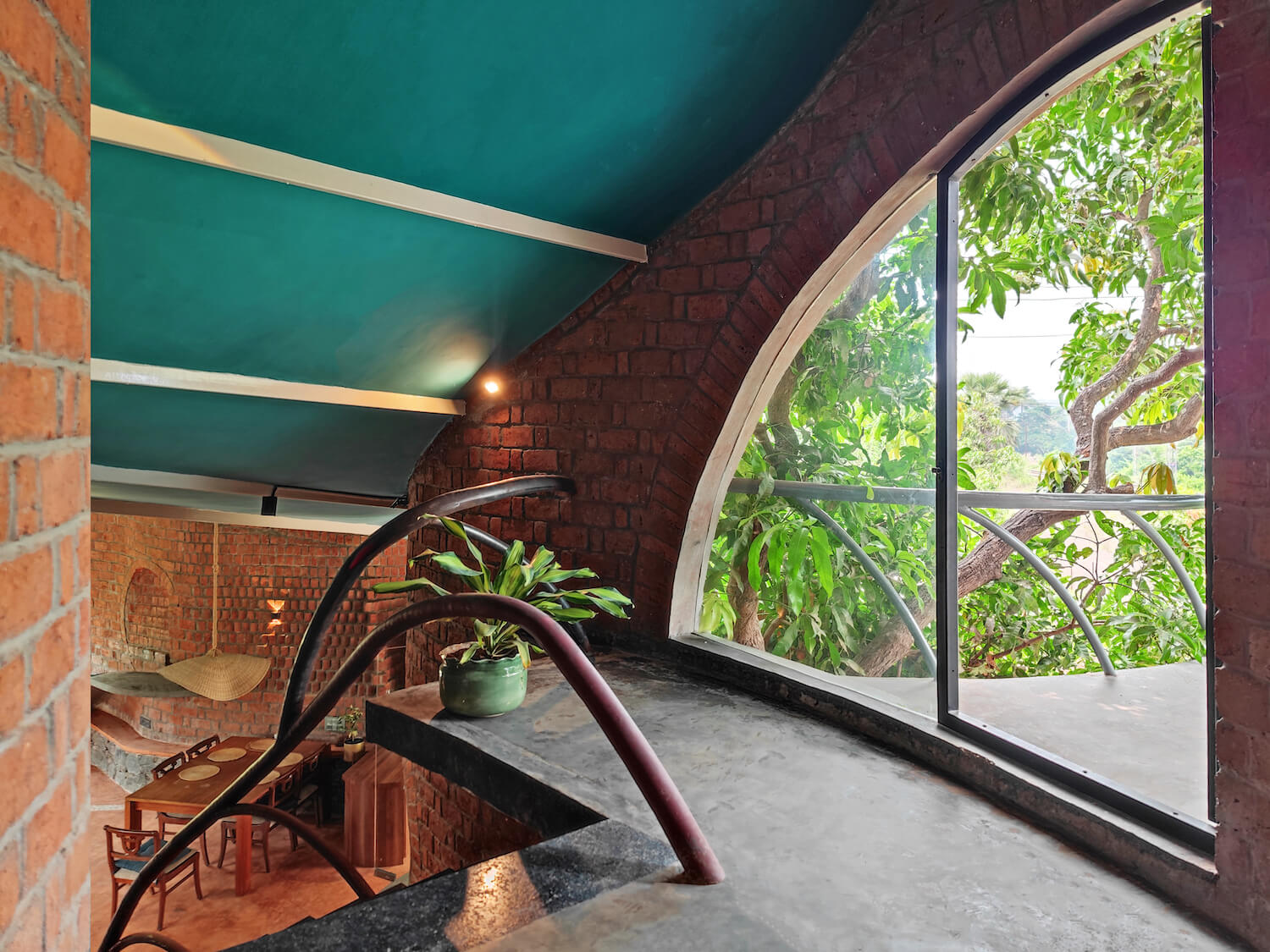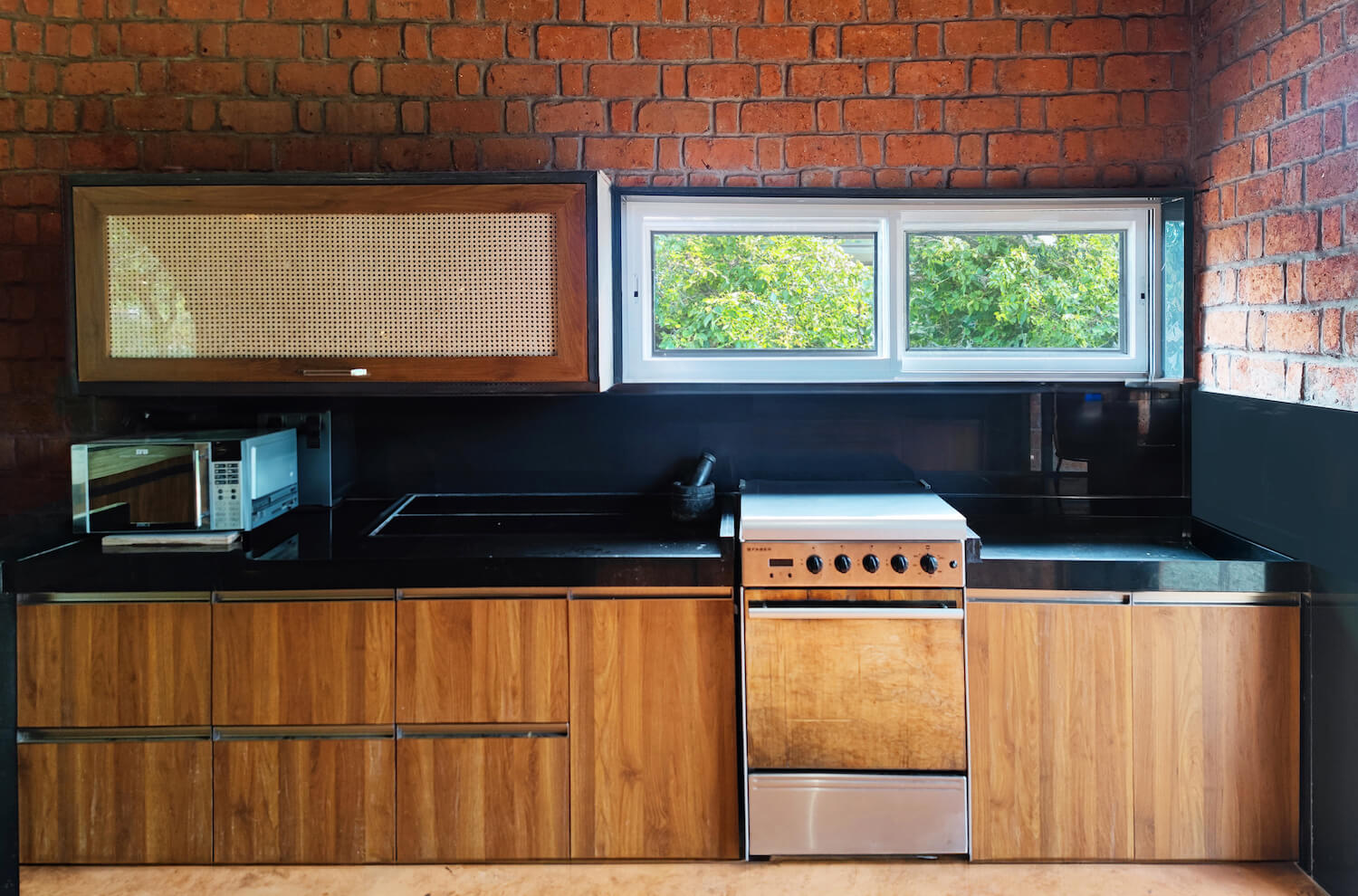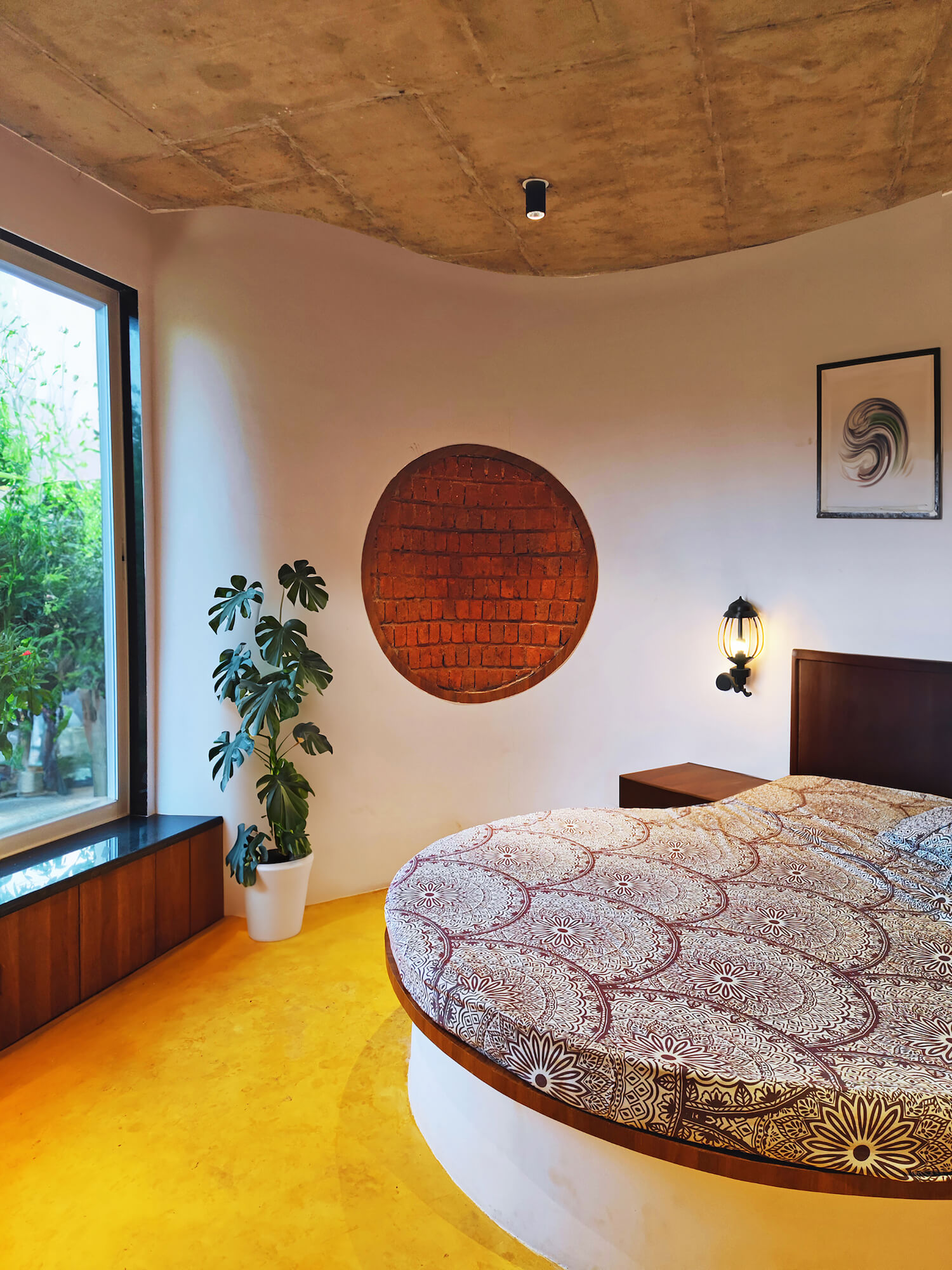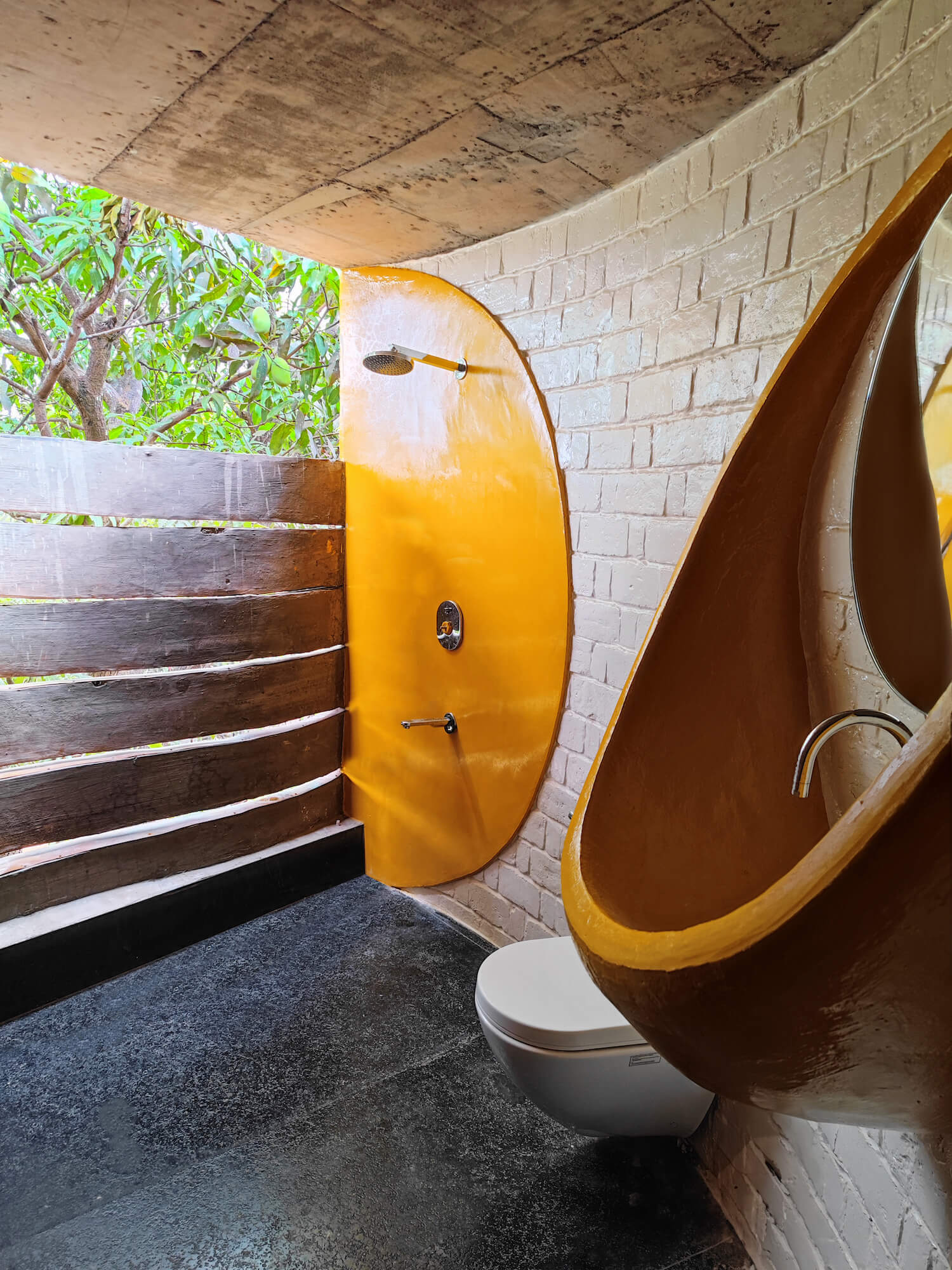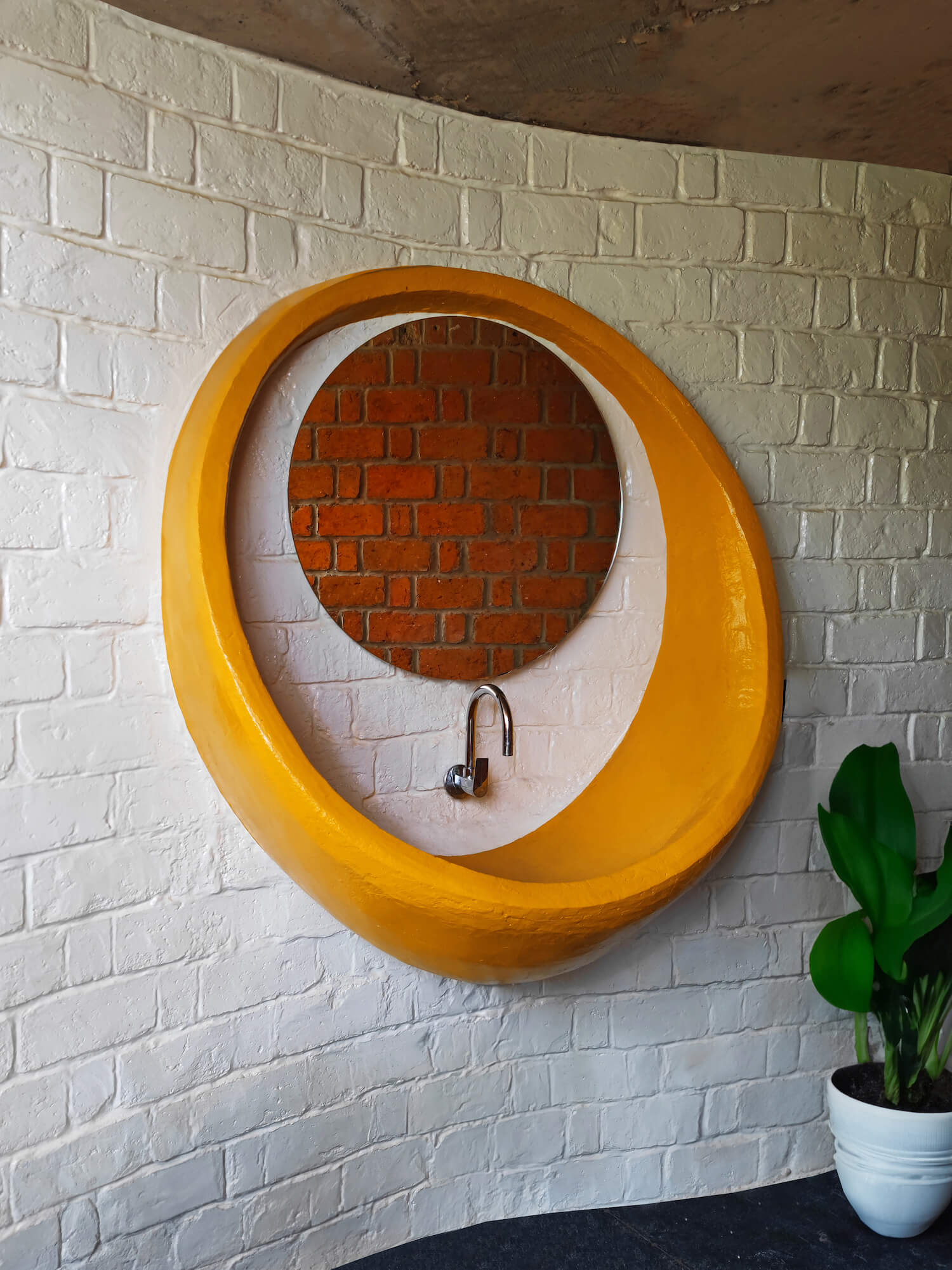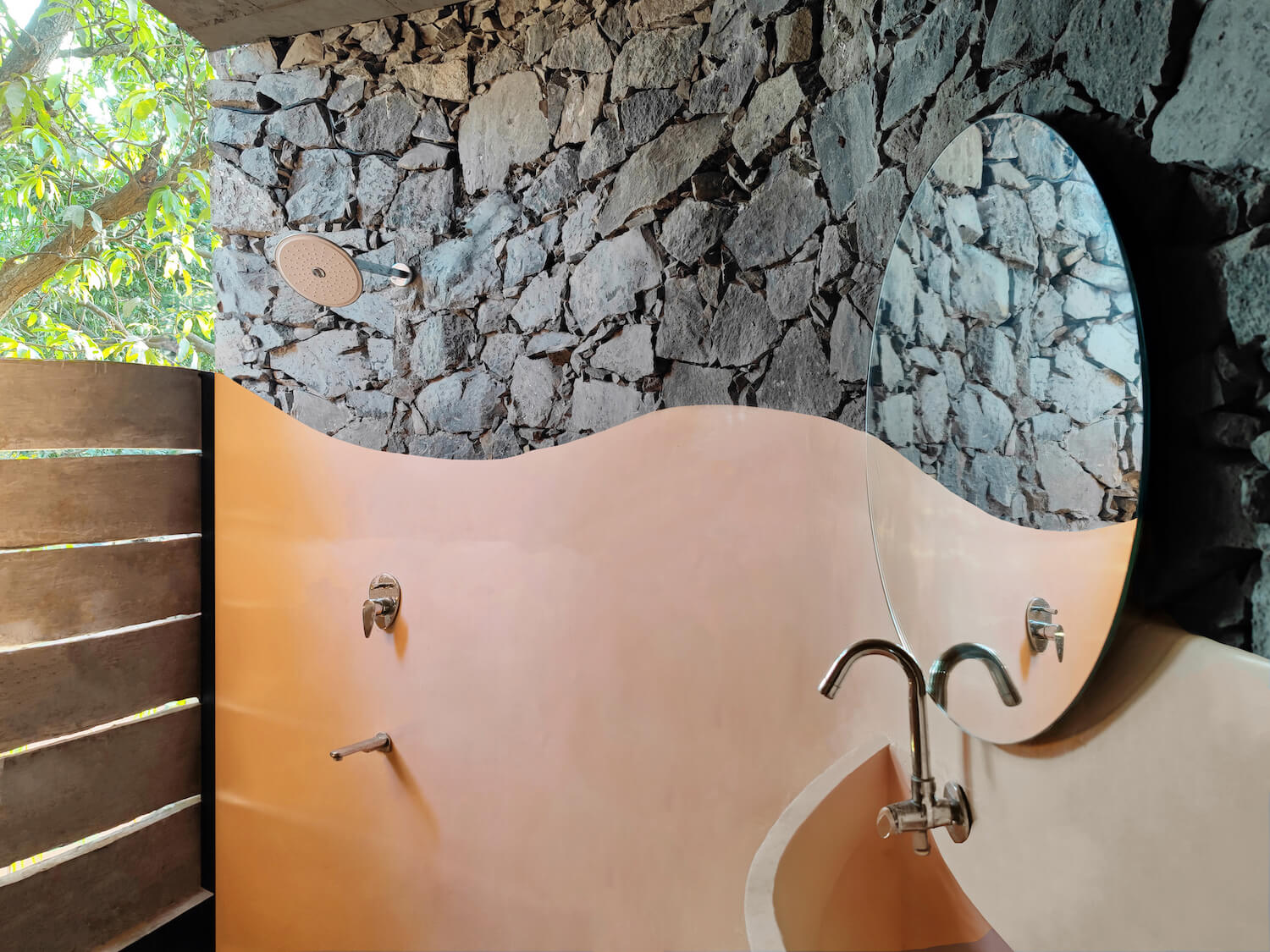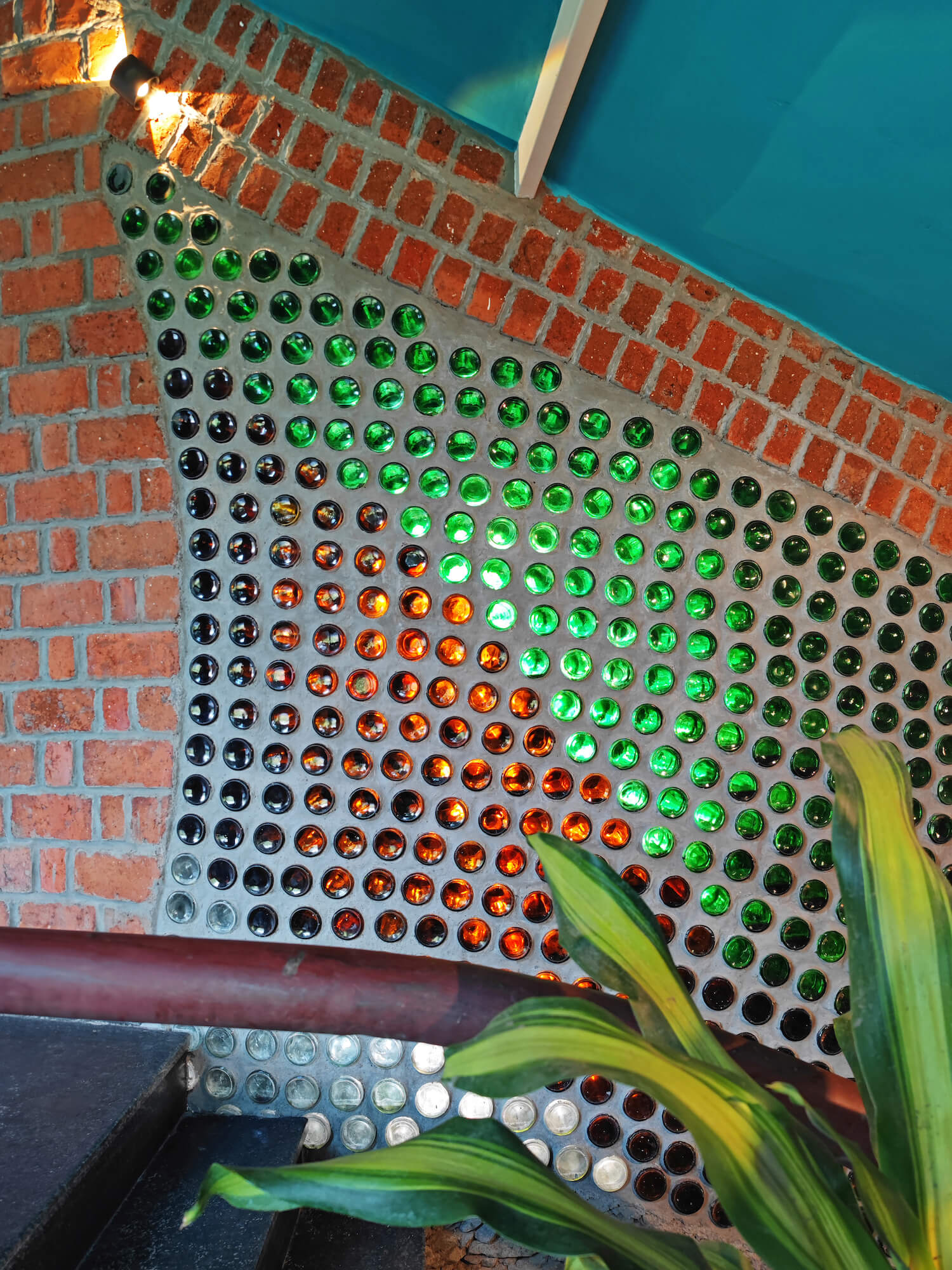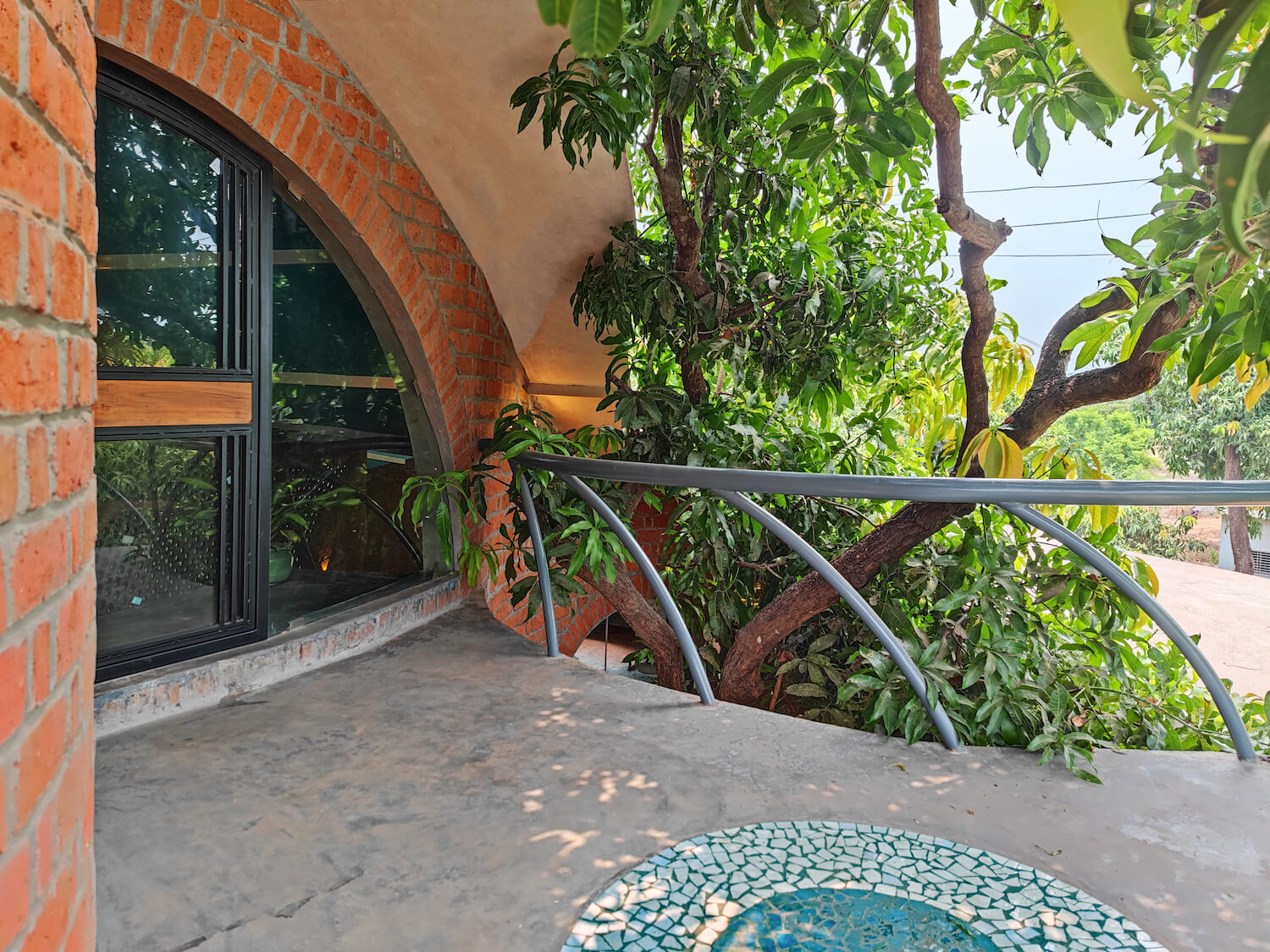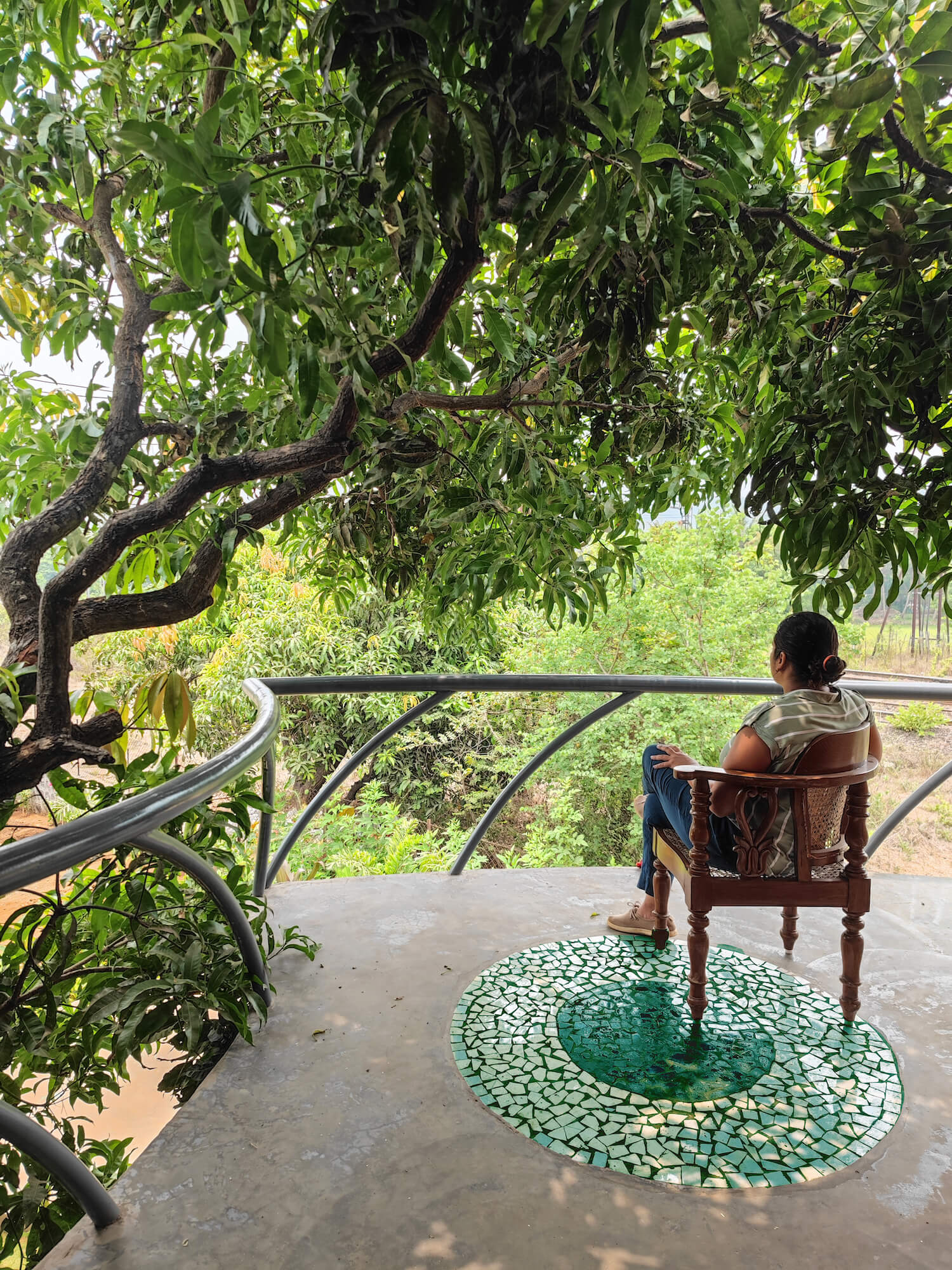 About
Blurring Boundaries is a contextual architecture and interior design studio, engaged in creating sustainable and appropriate design solutions. It is based in Mumbai and Wada, spearheaded by founders Prashant Dupare and Shriya Parasrampuria.
---