The mexican architecture firm Lassala + Orozco Architecture Workshop has designed Casa CC that located within a private preserve of Zapopan, Jalisco, Mexico.
Architect's statement: The project is located within a private preserve of Zapopan, Jalisco. In a land that presents an important difference of approximately 3 meters in front of the land, from the access road to the bottom of the land that borders a neighboring preserve.
The "Casa CC" is developed for a young couple seeking a refuge of peace, stability, friendship, family life and rest, so we take the Cube for its stability as an important part of the concept, hence the house is based on a couple of Cubes, one that represents her and the other that represents him.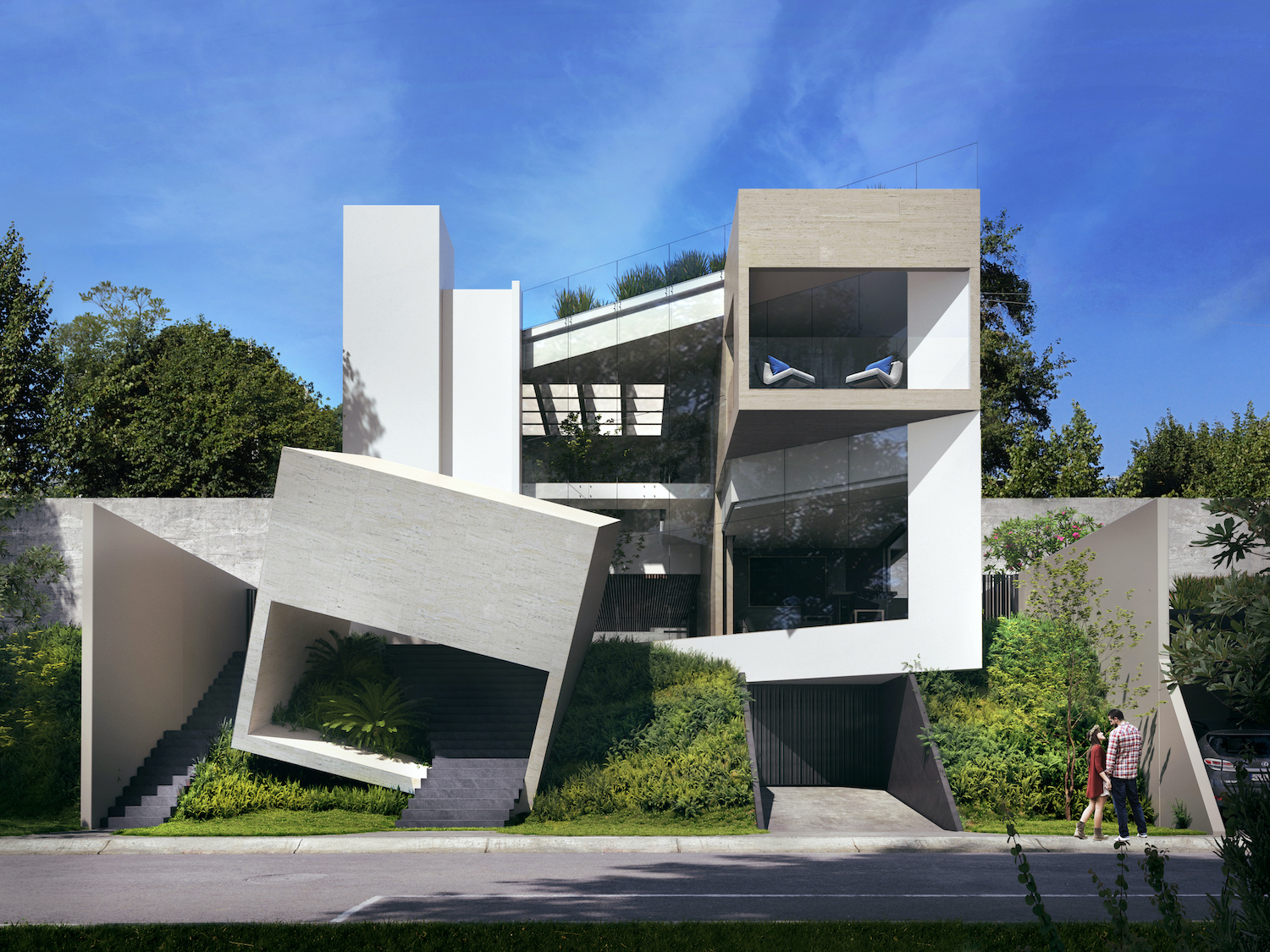 image © TREX Arquitectos
By his profession, the cube is shown a little turned and thrown forward, representing the courage, courage and risk-controlled capacity required by his daily work.
The program calls for a semi-basement garage for at least five cars, a quarter of escorts, a utility room, a kitchenette and a laundry area with laundry shutte, an access area with elevator to the levels Superiors and a cinema for 12 people with a pantry and champagne area, integrated into the cinema.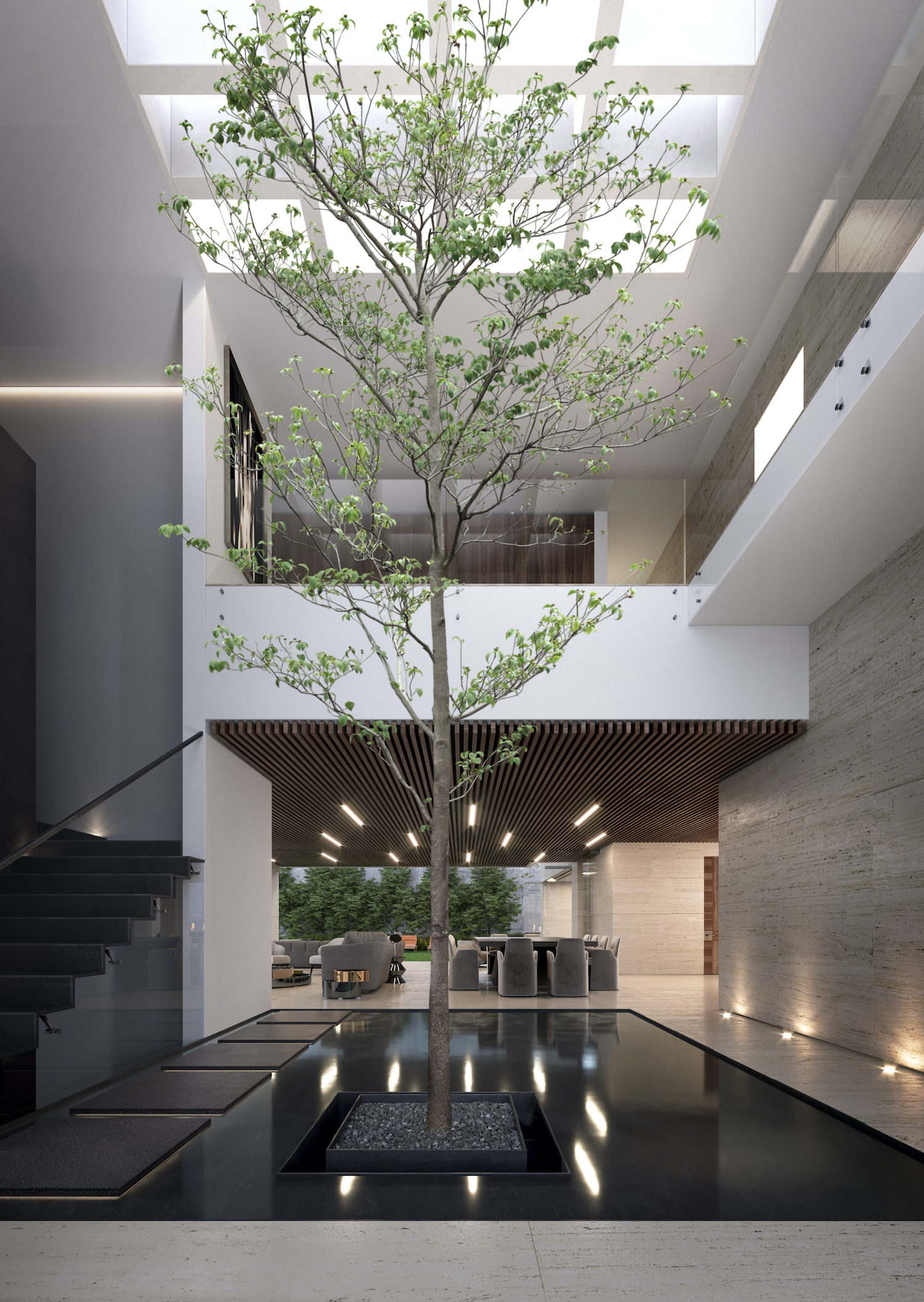 image © TREX Arquitectos
The ground floor which is reached or by the elevator of the semi-basement, or through the rotated cube whose presence in the facade is very striking, here we find an office, the double height gallery with an arrayan and a water mirror that makes the lobby function and allows to reach the elevator or stairs that go up to the upper floor, as well as to go to the public areas of the dining room, kitchen, games room and back garden, which has another water mirror which at the request of the client fire arises in eleven different places, the kitchen has a large pantry and an island of generous proportions, as well as a service staircase that goes from the basement to the sunroof through the ground floor and the top floor.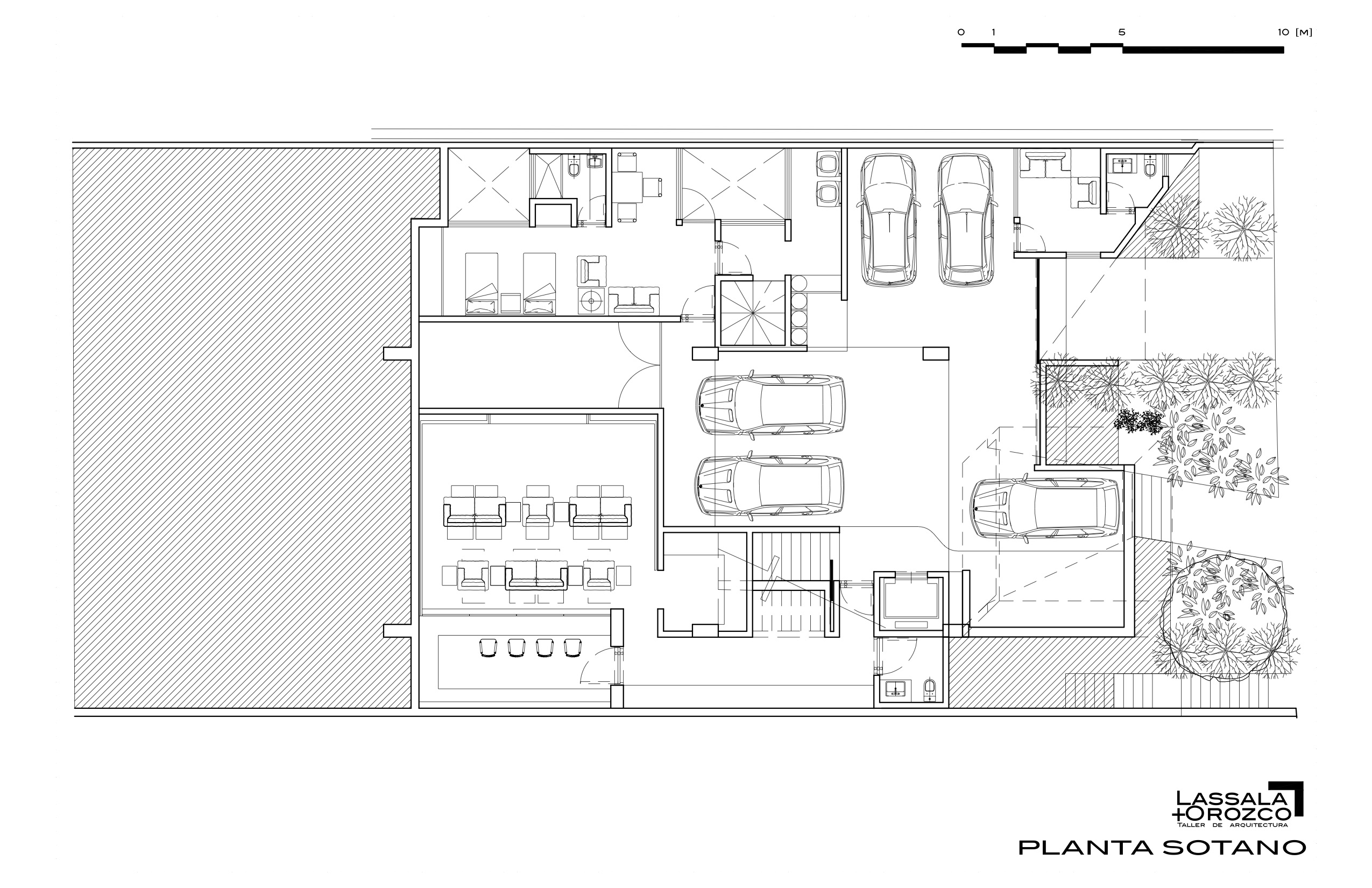 Basement floor plan
Upstairs we have a television area with a site for smart equipment and some of the equipment of the sunroof mini pool. View to the double height and to the arrayan that are circulated perimetrally by the corridor and the bridge that lead to the main and secondary bedrooms three bedrooms with dressing room and bathroom each and the main bedroom with terrace area of ​​room with dressing room, dressing room and the and bathroom with five furniture.
Sunroof is reached by the elevator or by the service stairs, in this area you will find, the mini pool. The lounge area, a pantry, a Deck, the fireplace and the roof area for air equipment and cells and solar panels.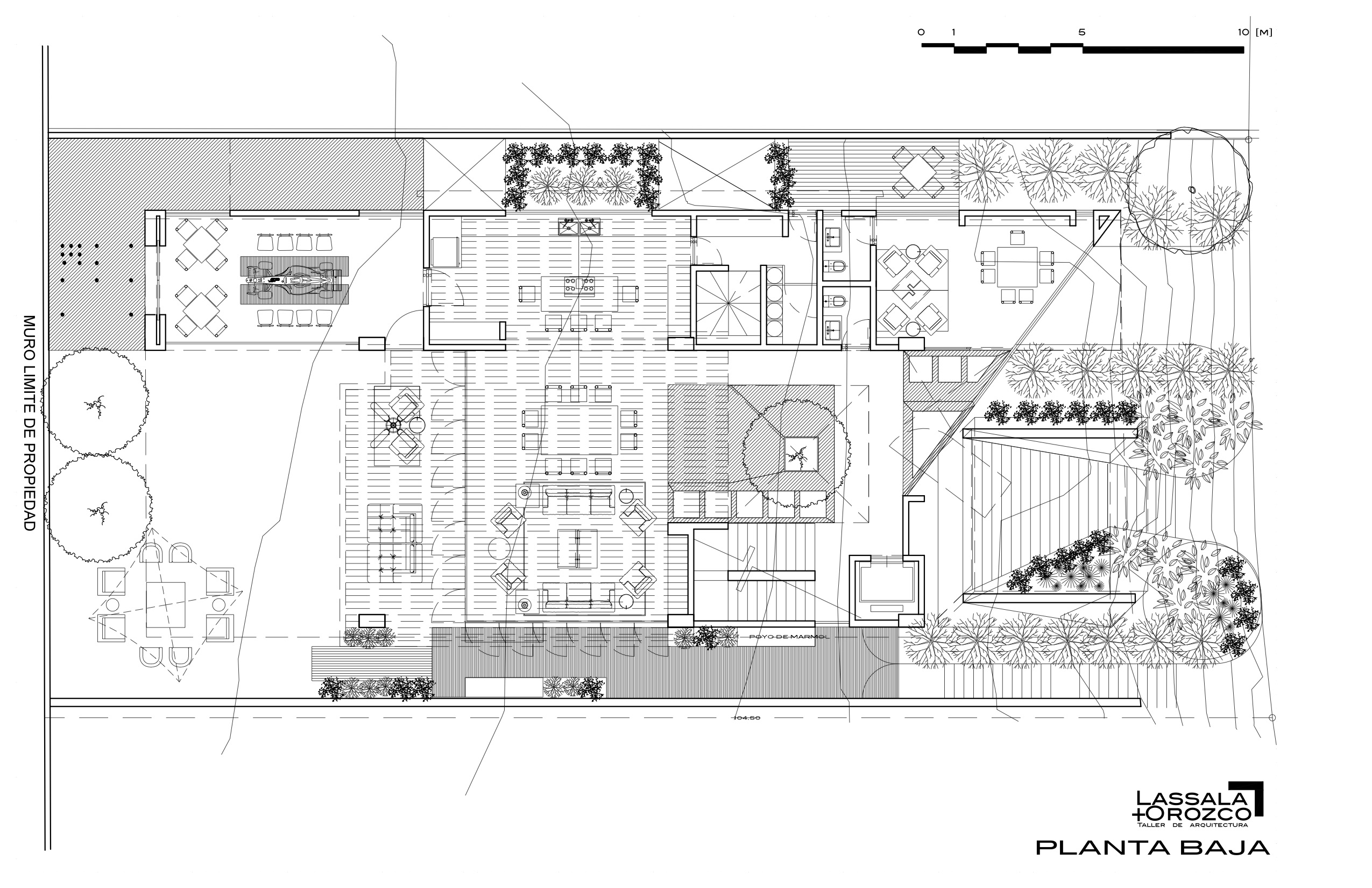 Ground floor plan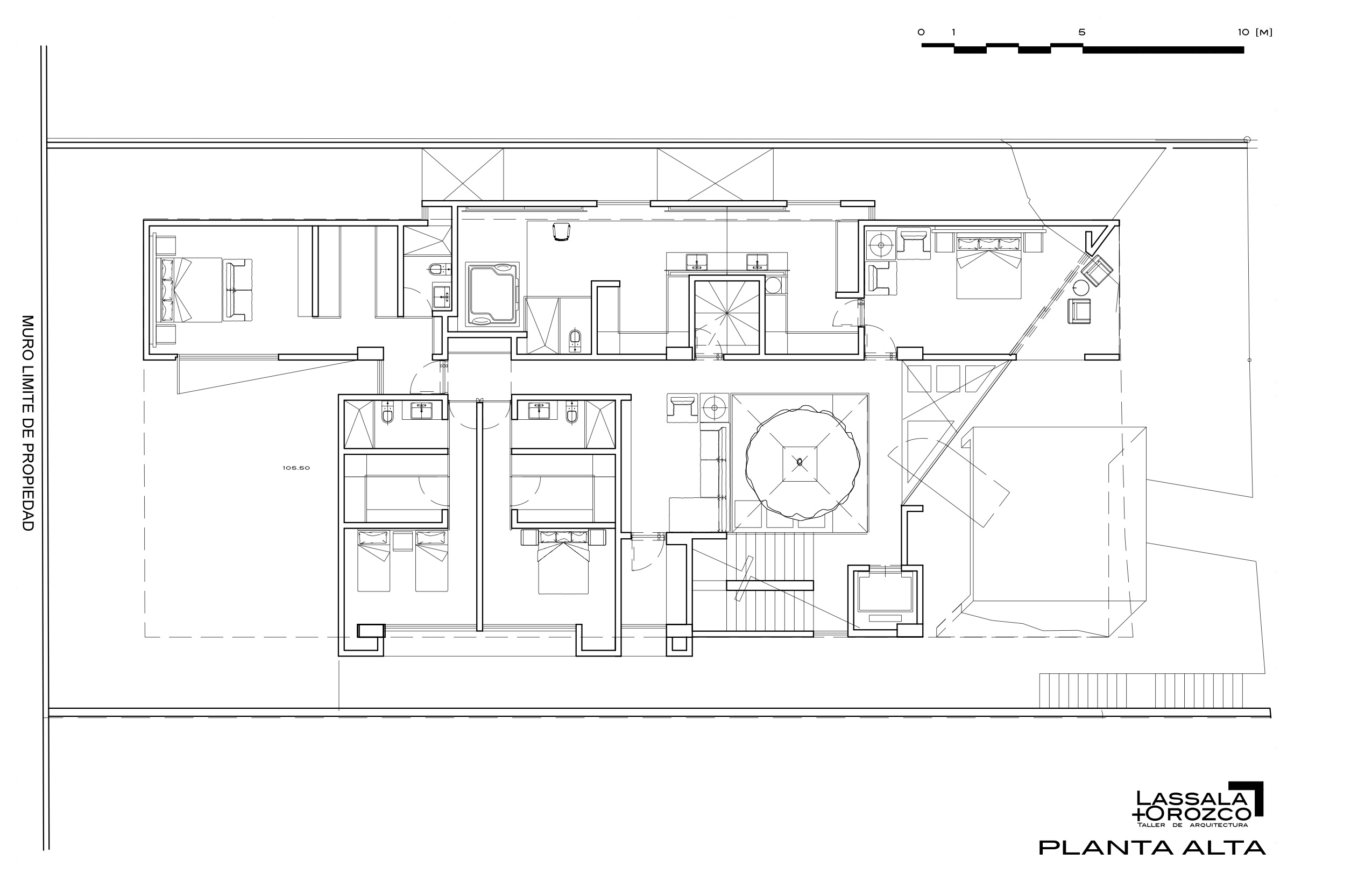 Top floor plan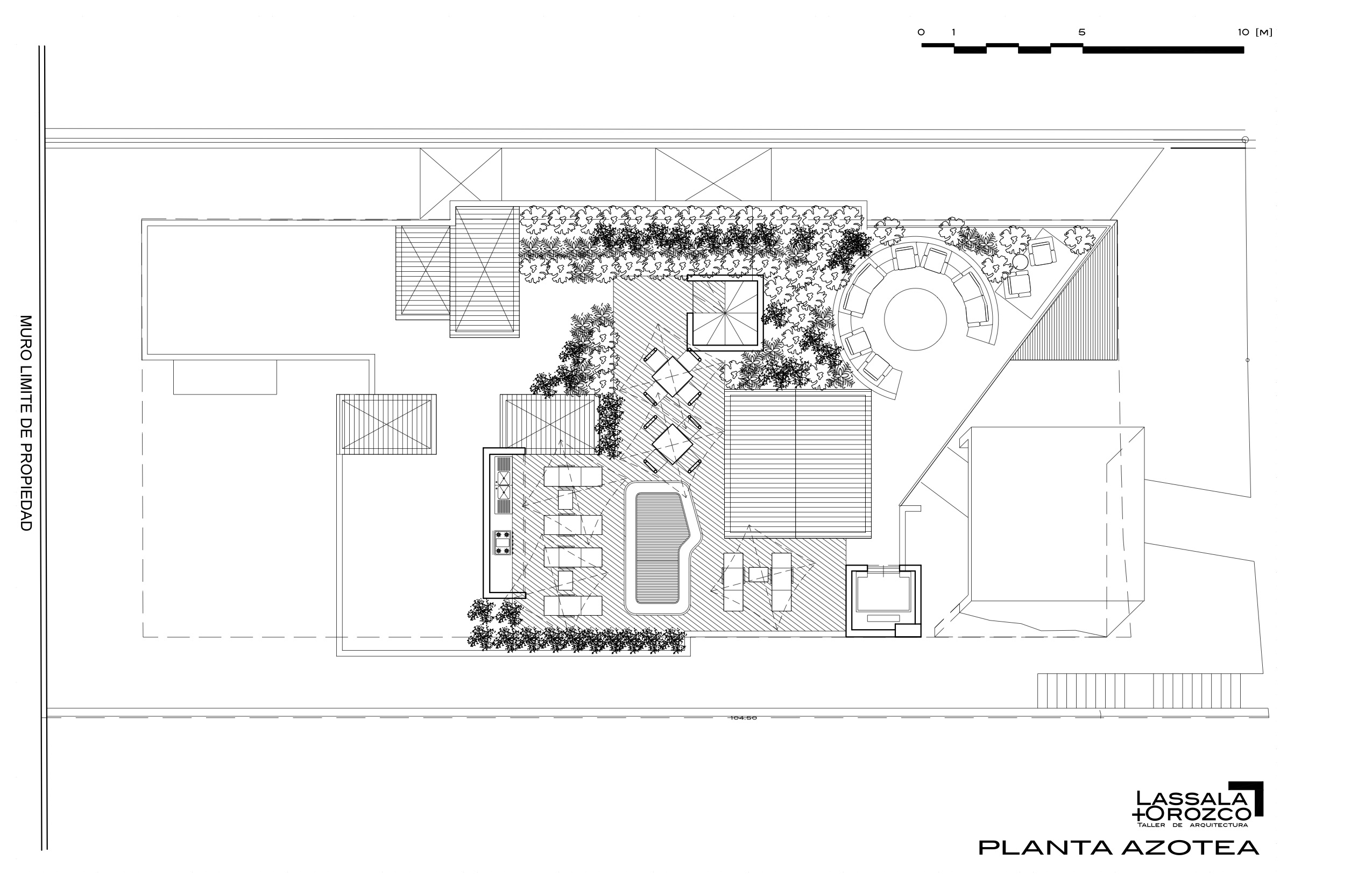 Rooftop plan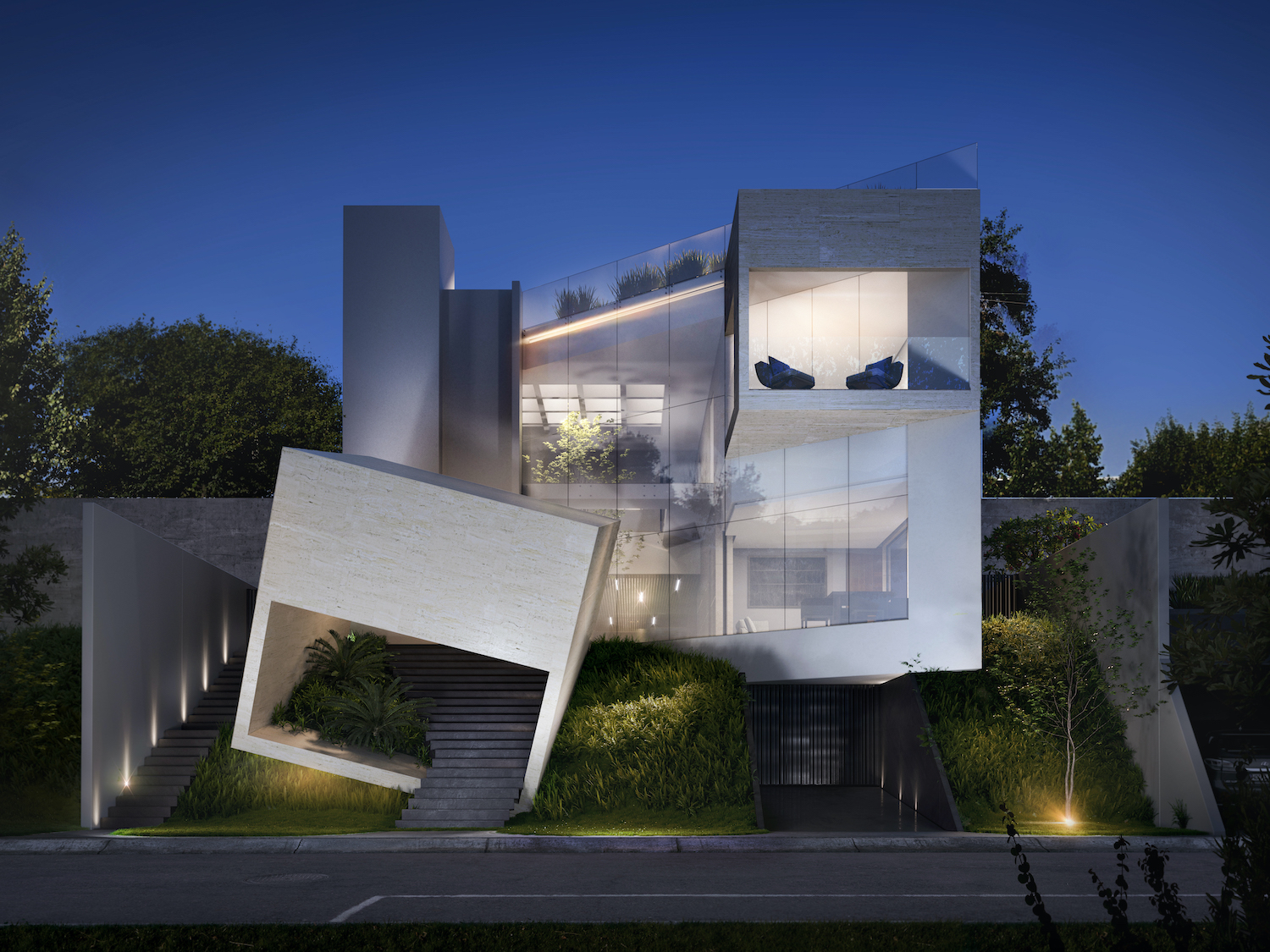 image © TREX Arquitectos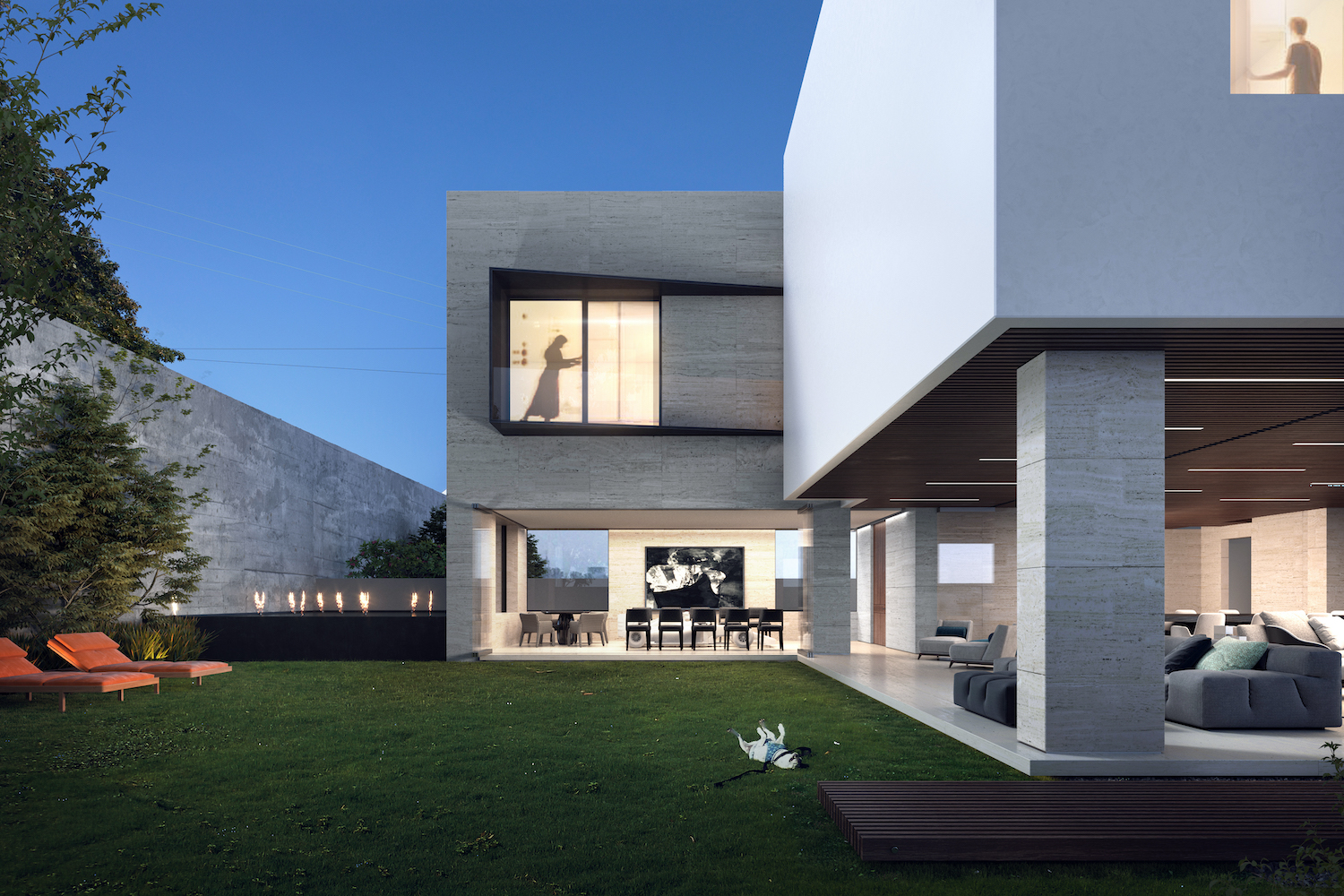 image © TREX Arquitectos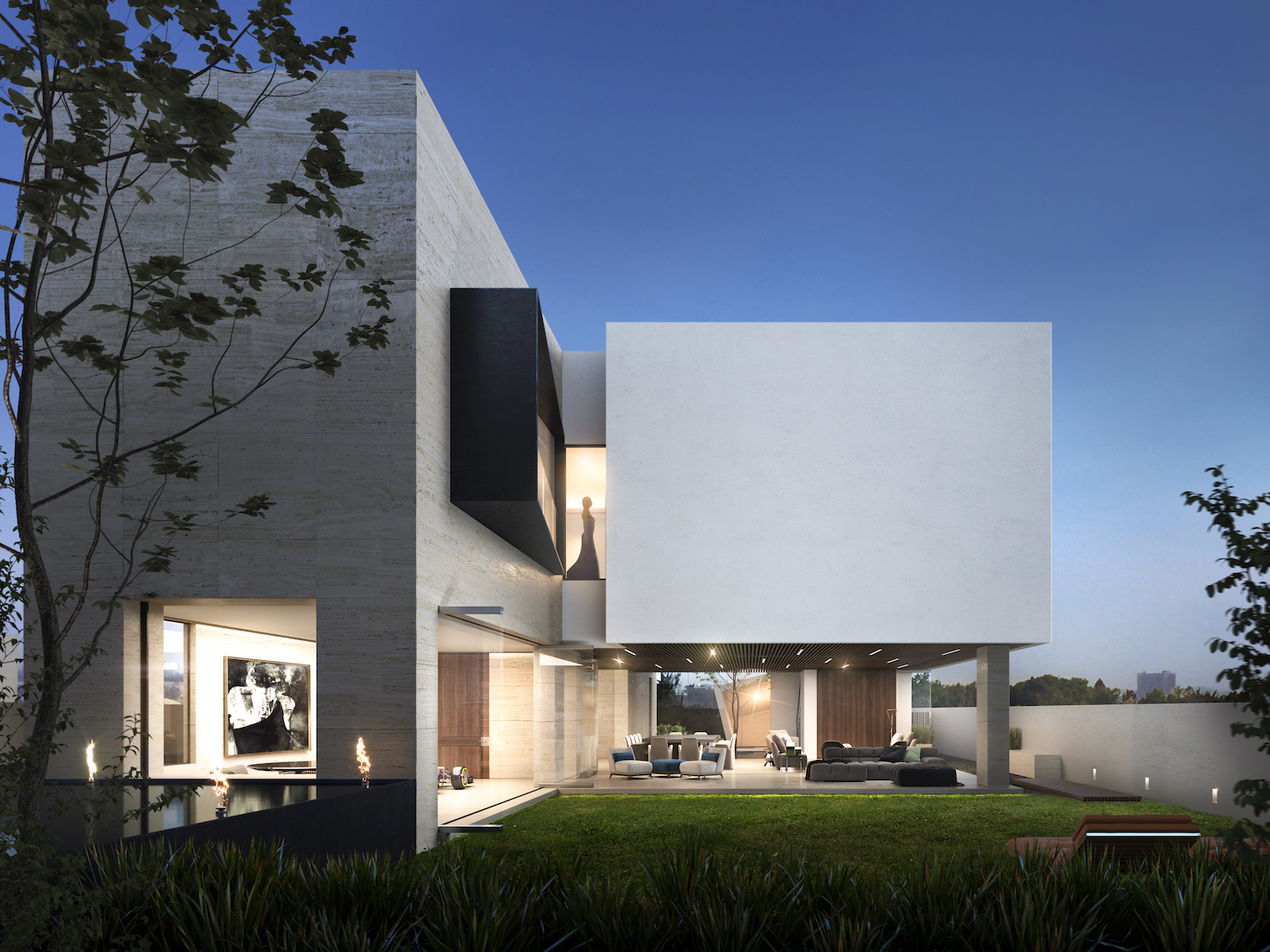 image © TREX Arquitectos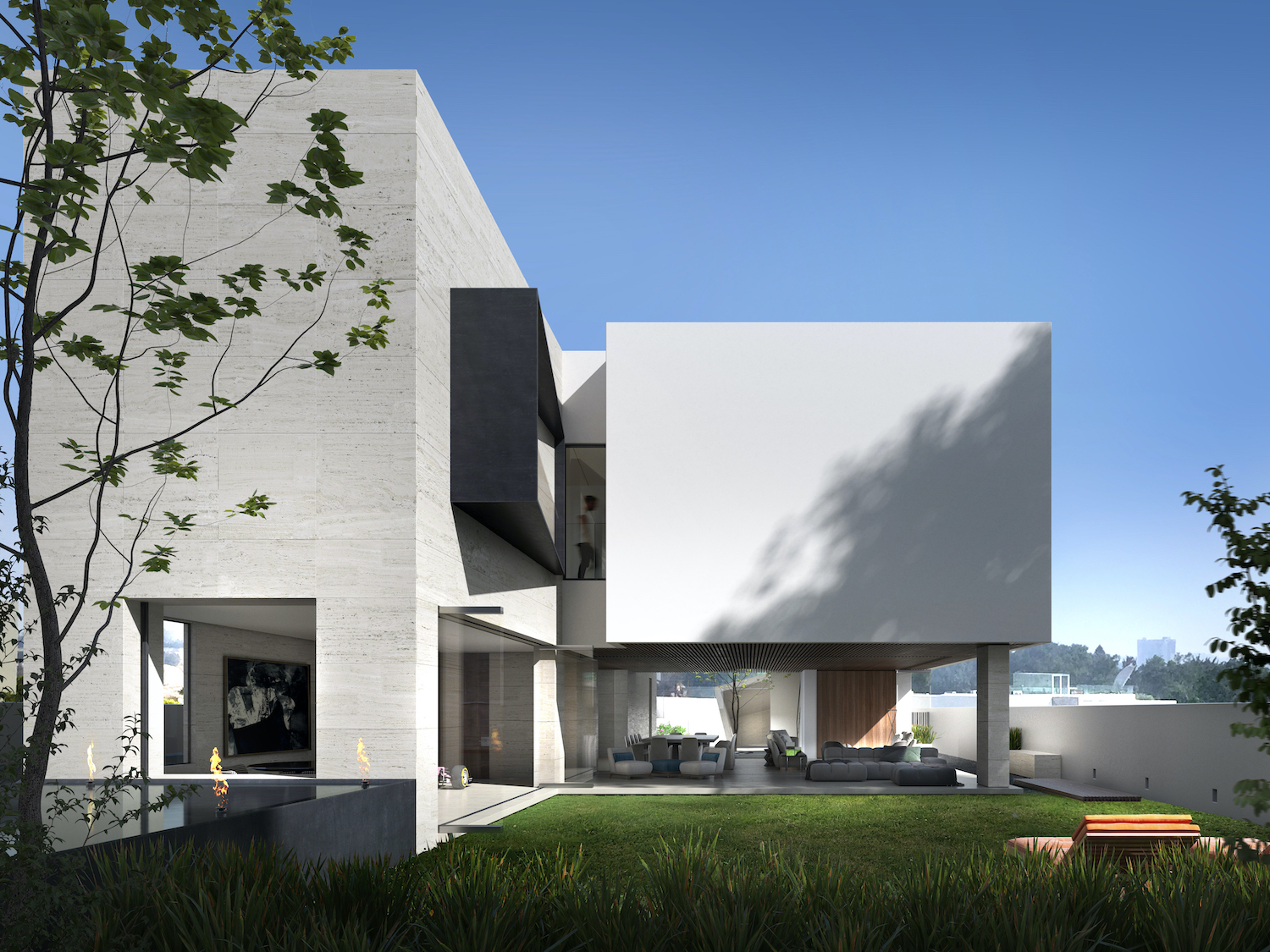 image © TREX Arquitectos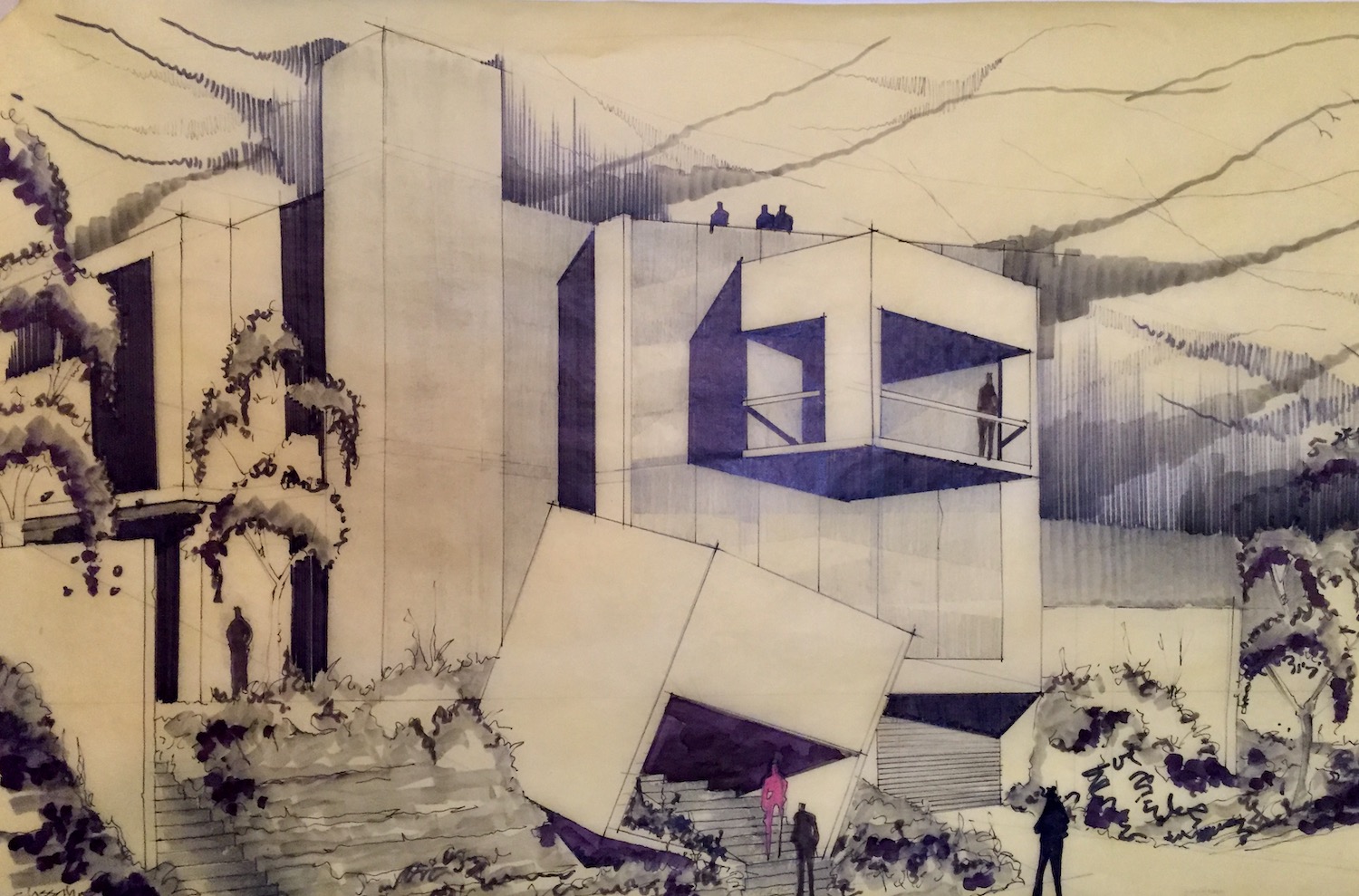 Architectural sketch drawing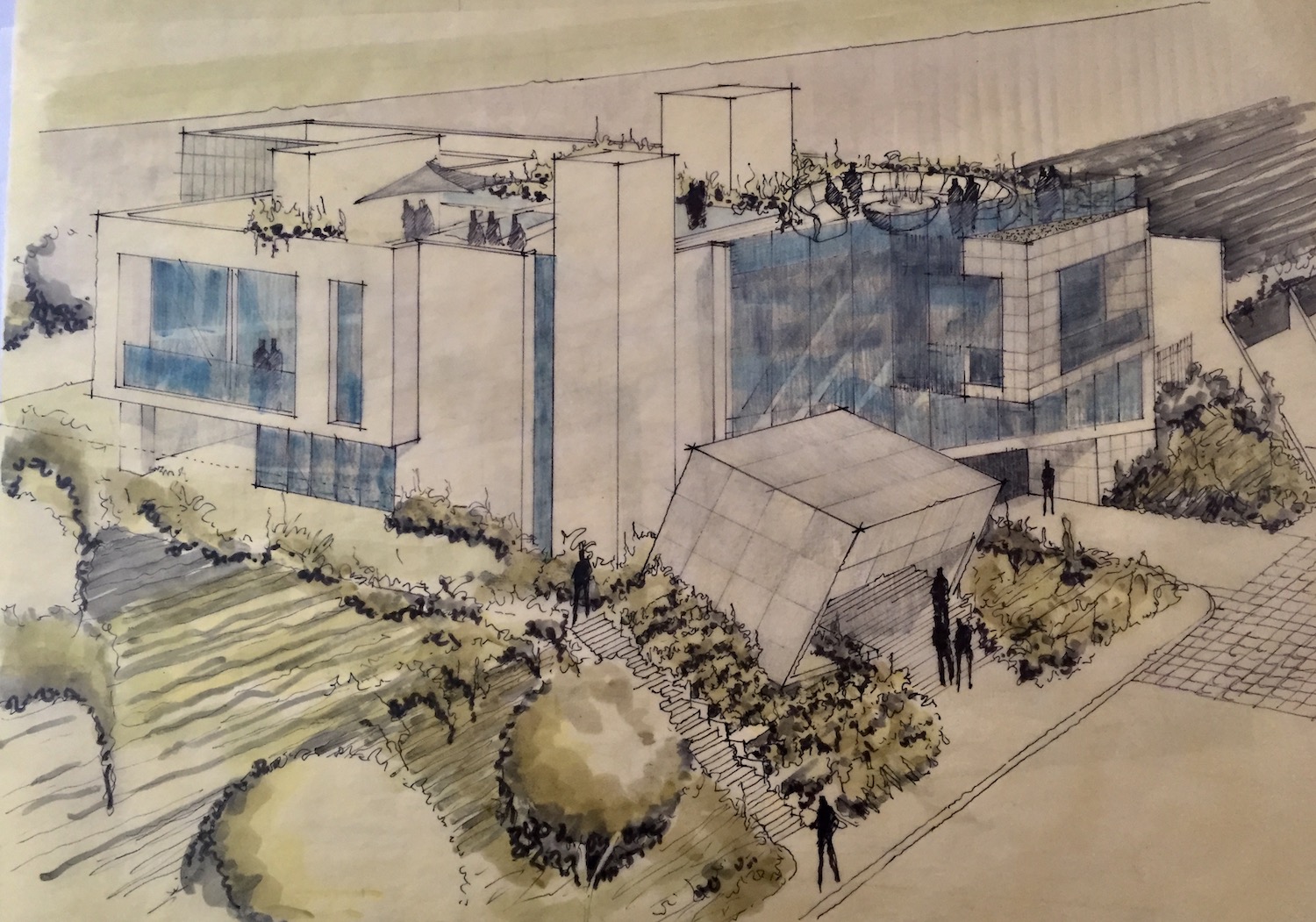 Architectural sketch drawing
Project name: Casa CC
Architecture fime: Lassala + Orozco Architecture Workshop
Location: Zapopan, Jalisco, Mexico
Architects in Charge: Carlos Lassala Mozo, Guillermo R Orozco y Orozco, Nazdira Rodríguez Vera
Rendering: TREX arquitectos
---