Araujo Galvan Arquitectos: The Casa NAZ project, part of a very special request from a family made up of a woman and her two daughters, in which they seek a creative refuge from the day-to-day life of the city to have a space for contemplation and reflection.
The house is located on the outskirts of the magical town of Tapalpa, on a slightly sloping plot of land with views of the mountains. We enter the land from the lowest point of the land, so from the entrance we can appreciate the sloping ceilings and the materials refer to the architecture of the town of Tapalpa.
The project is resolved in a rectangular horizontal plan which generates a prism that rises from the natural terrain in a stone bed which follows the topography of the terrain, allowing each of the spaces to have a view towards the plain of the mountains.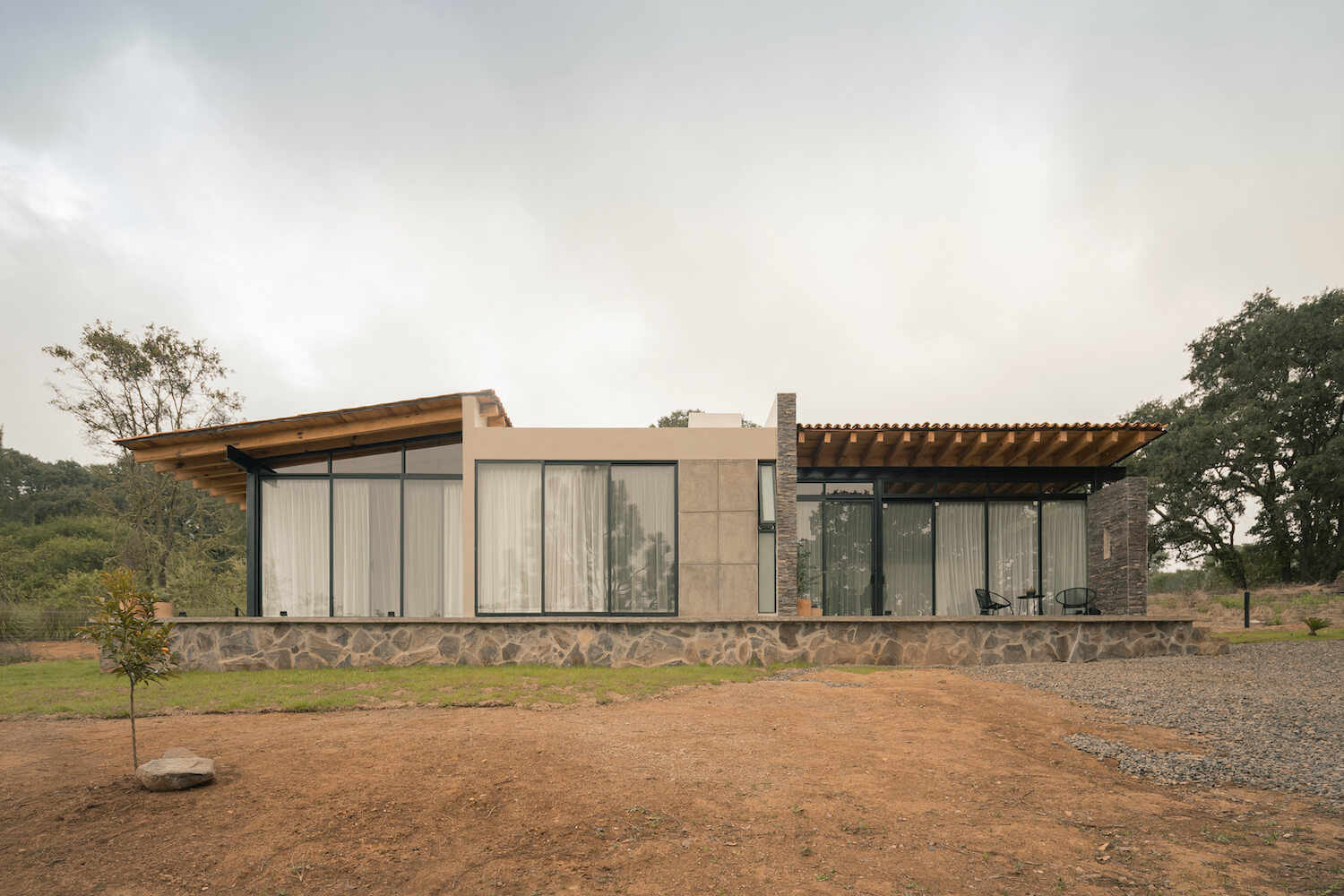 The entrance is through a small lateral staircase that reaches a platform that functions as a terrace that merges with the living room, kitchen and dining room through a window one and a half height with the intention of generating a space of integration between interior and abroad.
The architectural program is simple and has a main room that connects with the surroundings through a panoramic window covered with a natural pine wood ceiling, a small private terrace and a bathroom. The rest of the architectural program is developed in a secondary room with a shared bathroom with the common area, pantry and laundry patio.
Outside, as an adjoining element, a terrace with a fire pit is raised, allowing the house and this recreation space to each have their privacy. Outside, a gravel path was laid out to connect, which is intended to be shaped little by little by nature. The materiality of the project is developed with local materials, natural wood, clay, stone and integration with concrete and glass.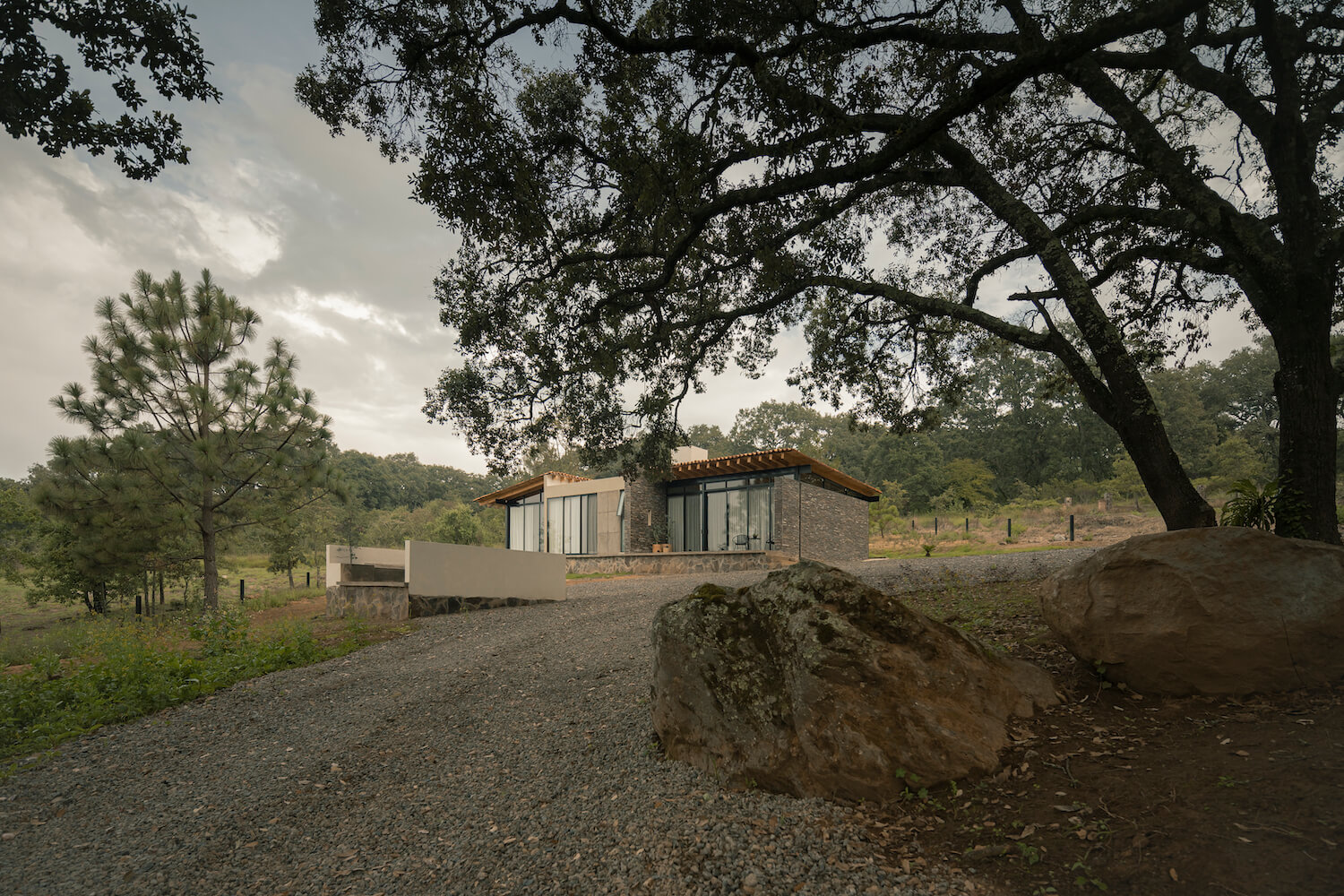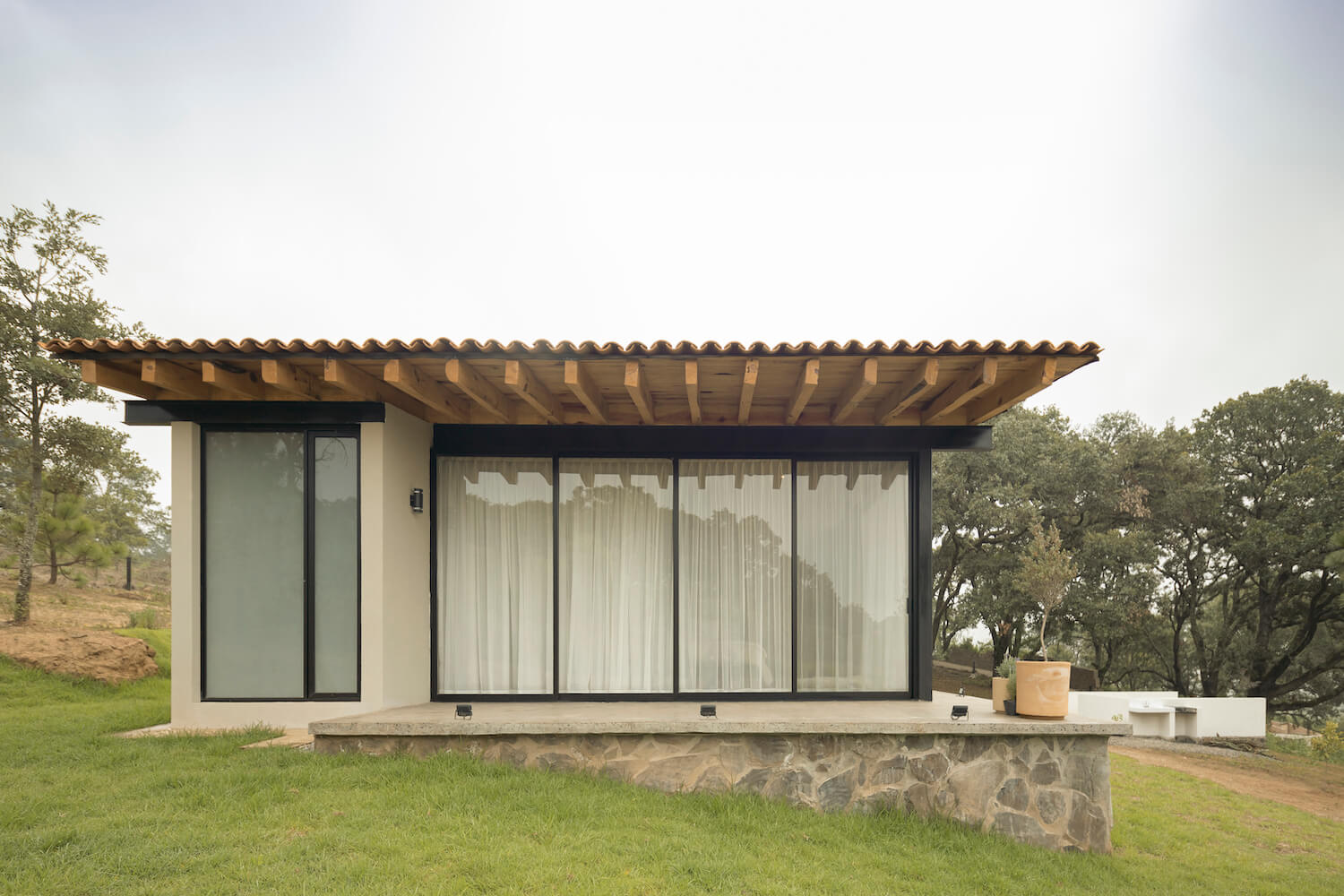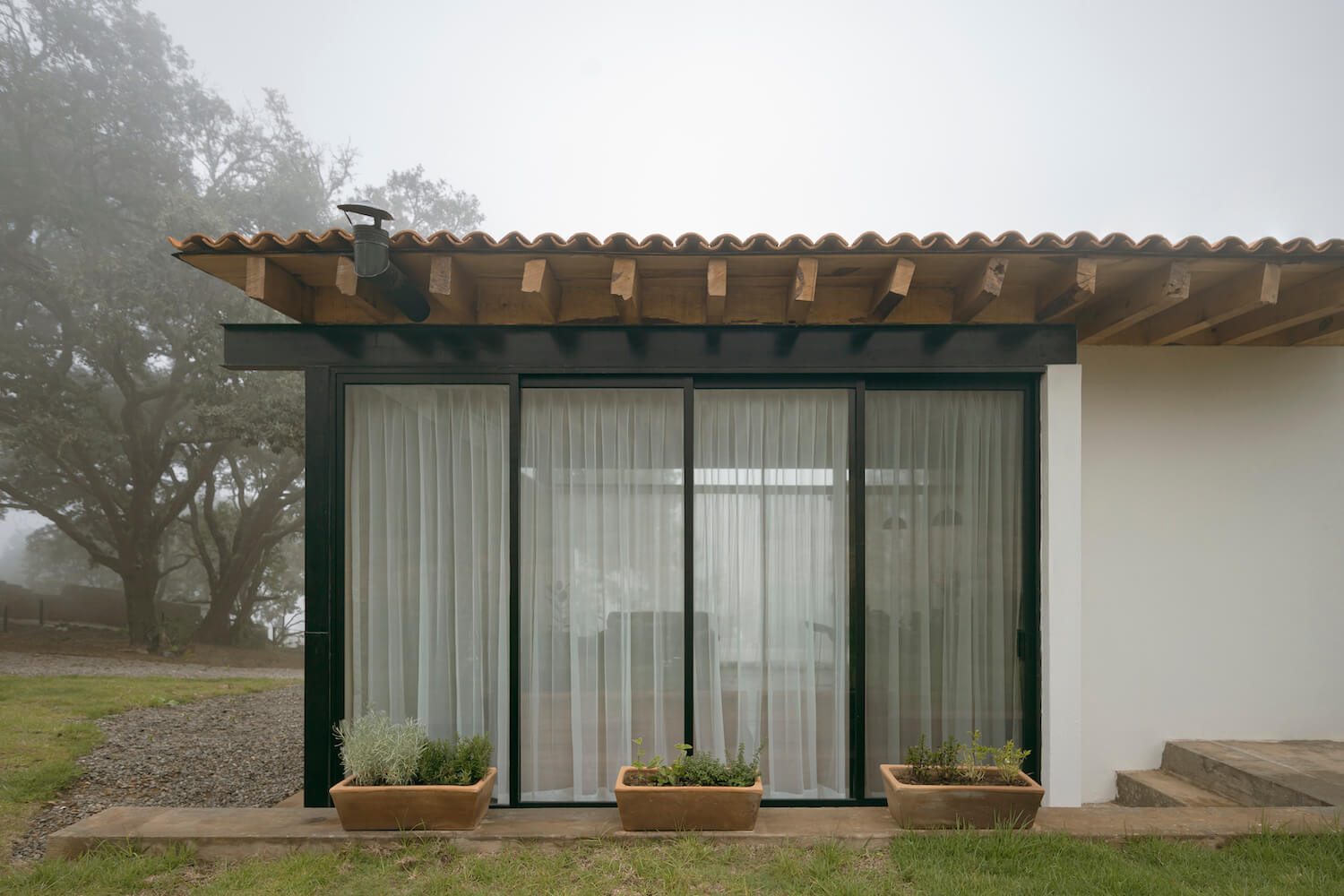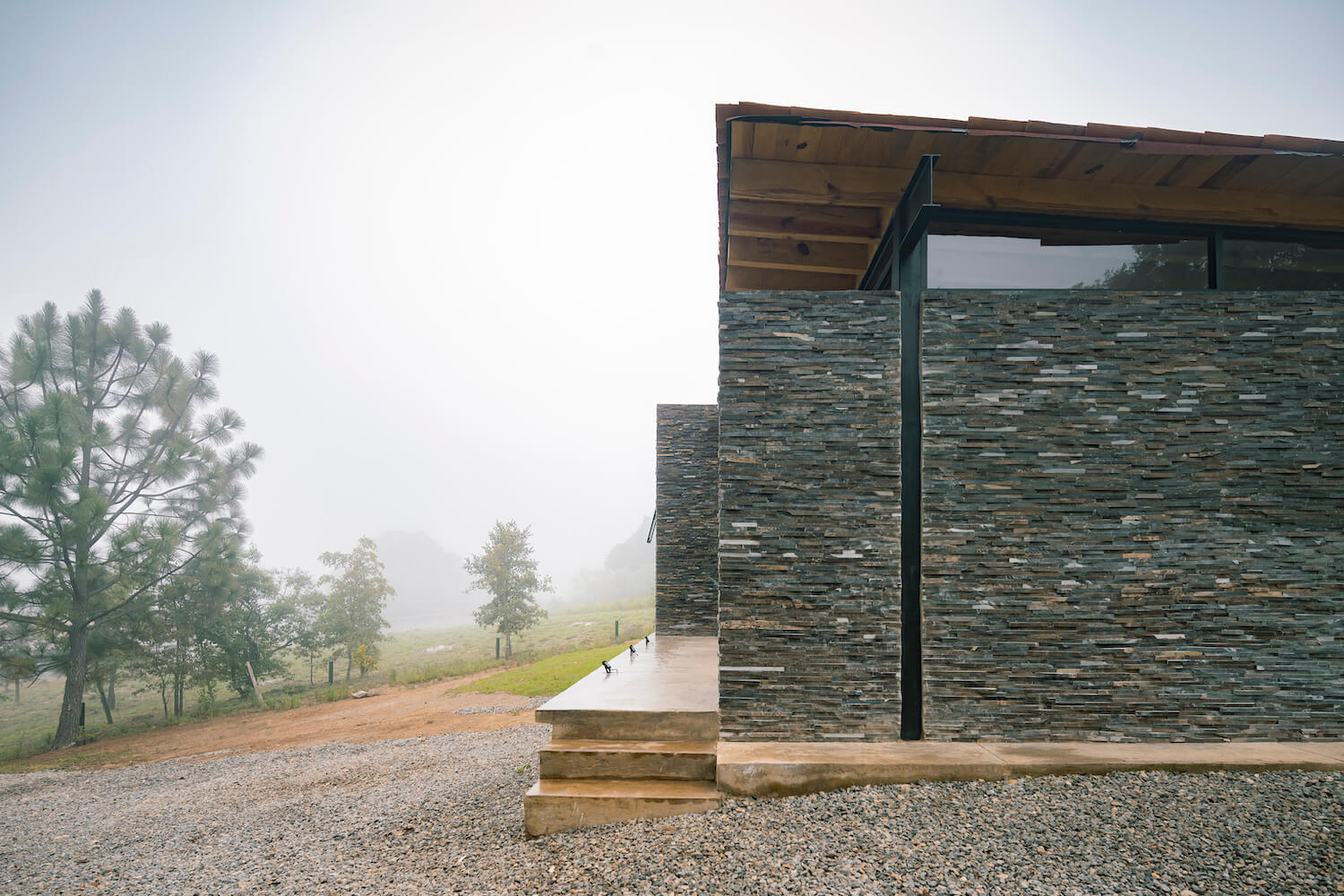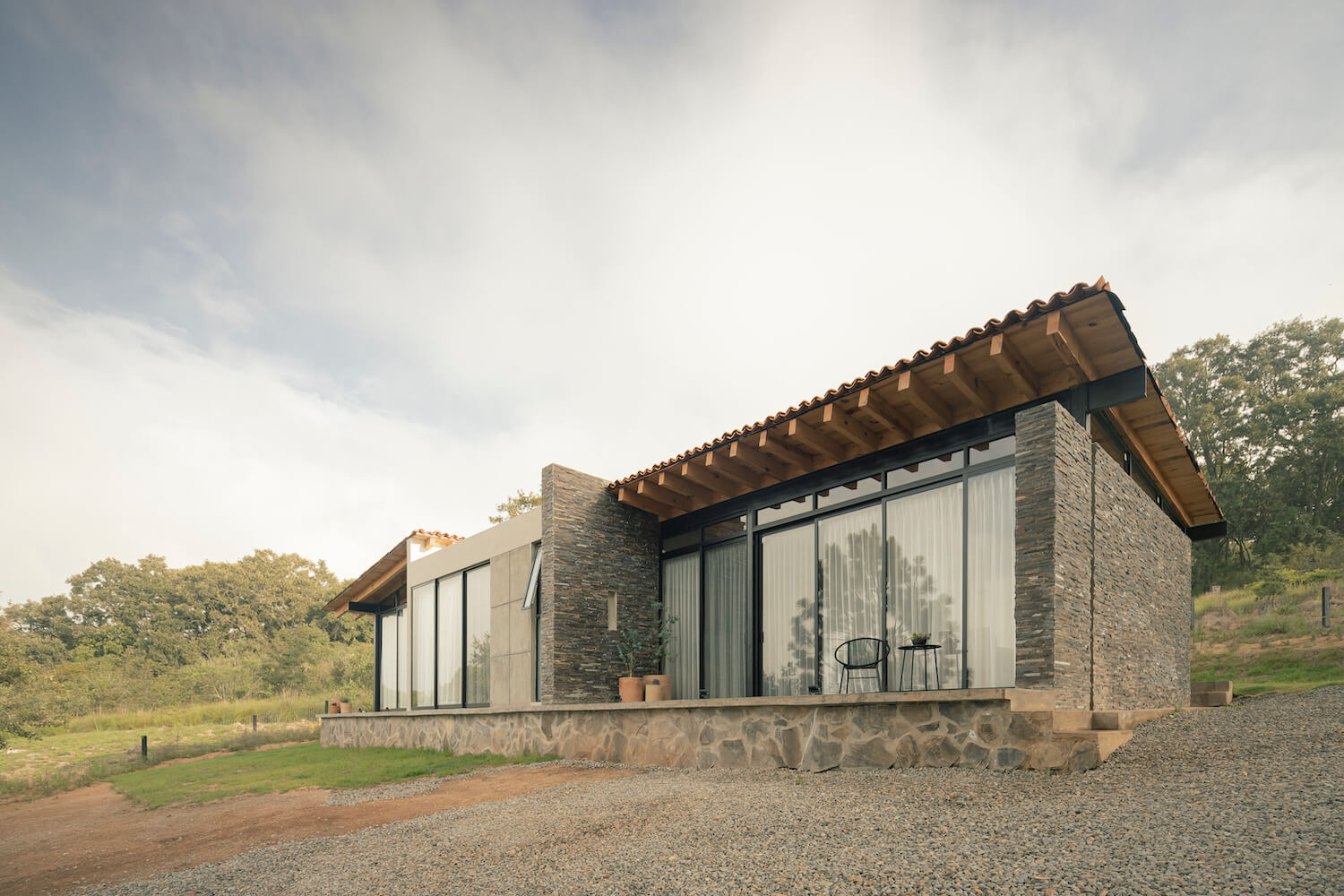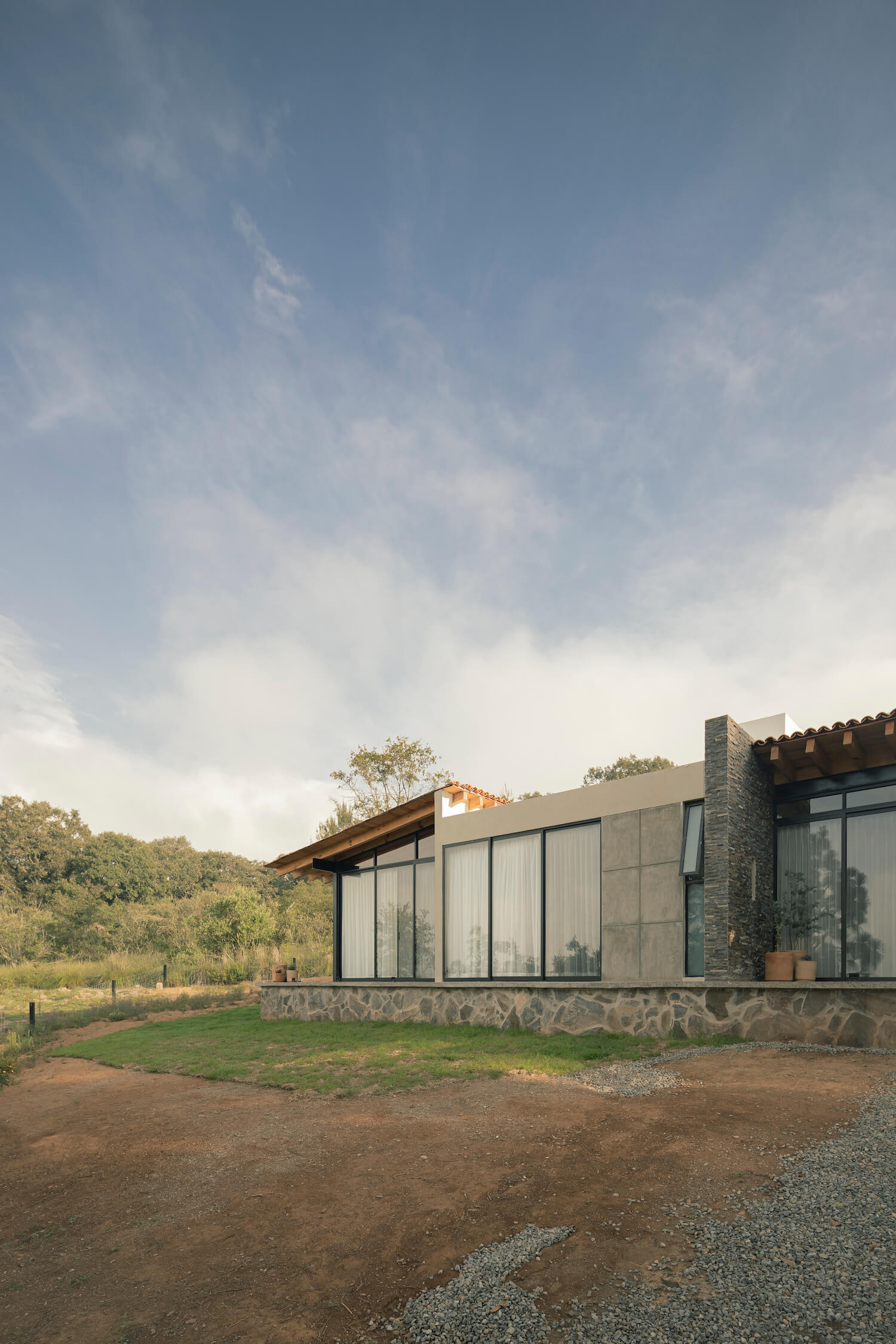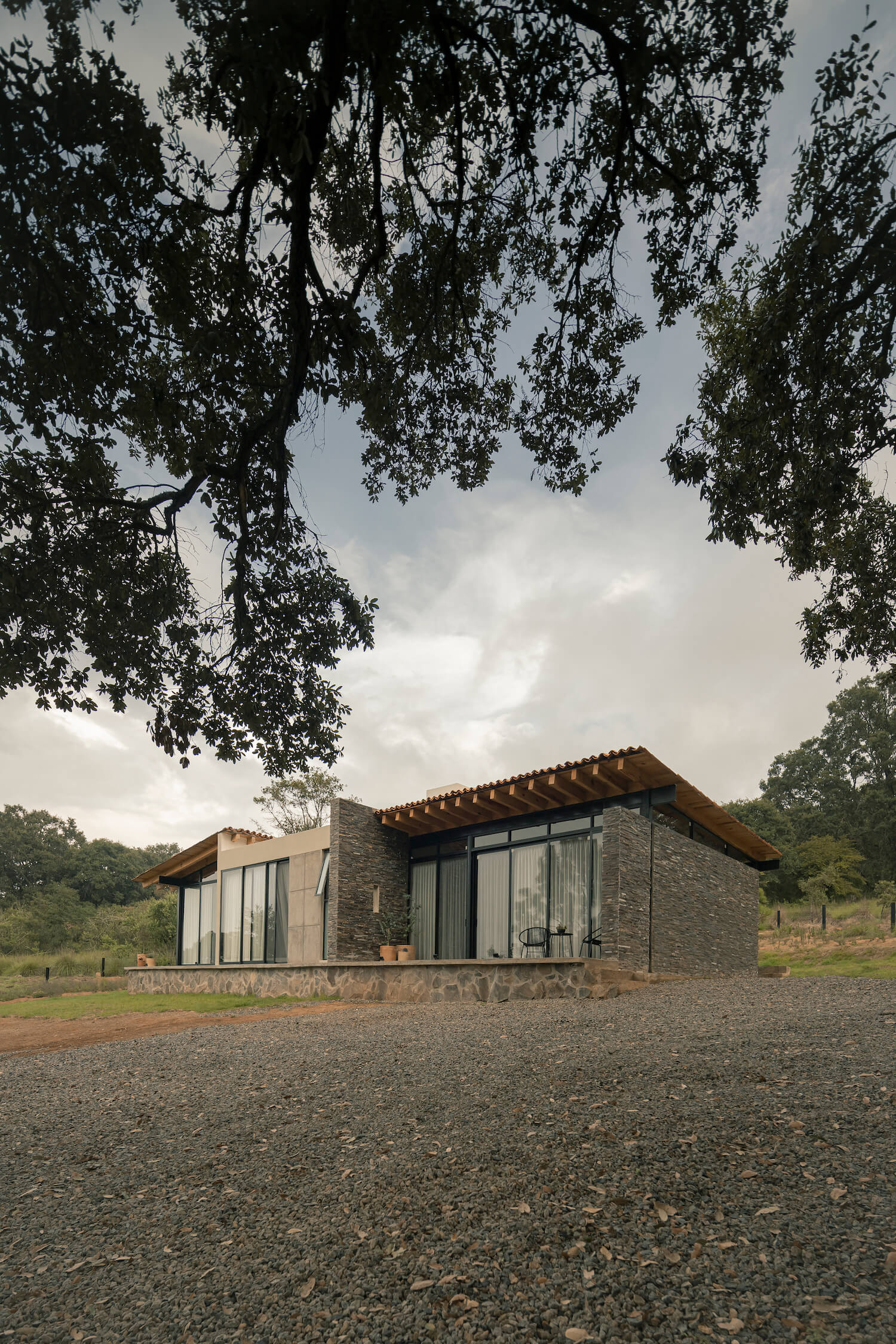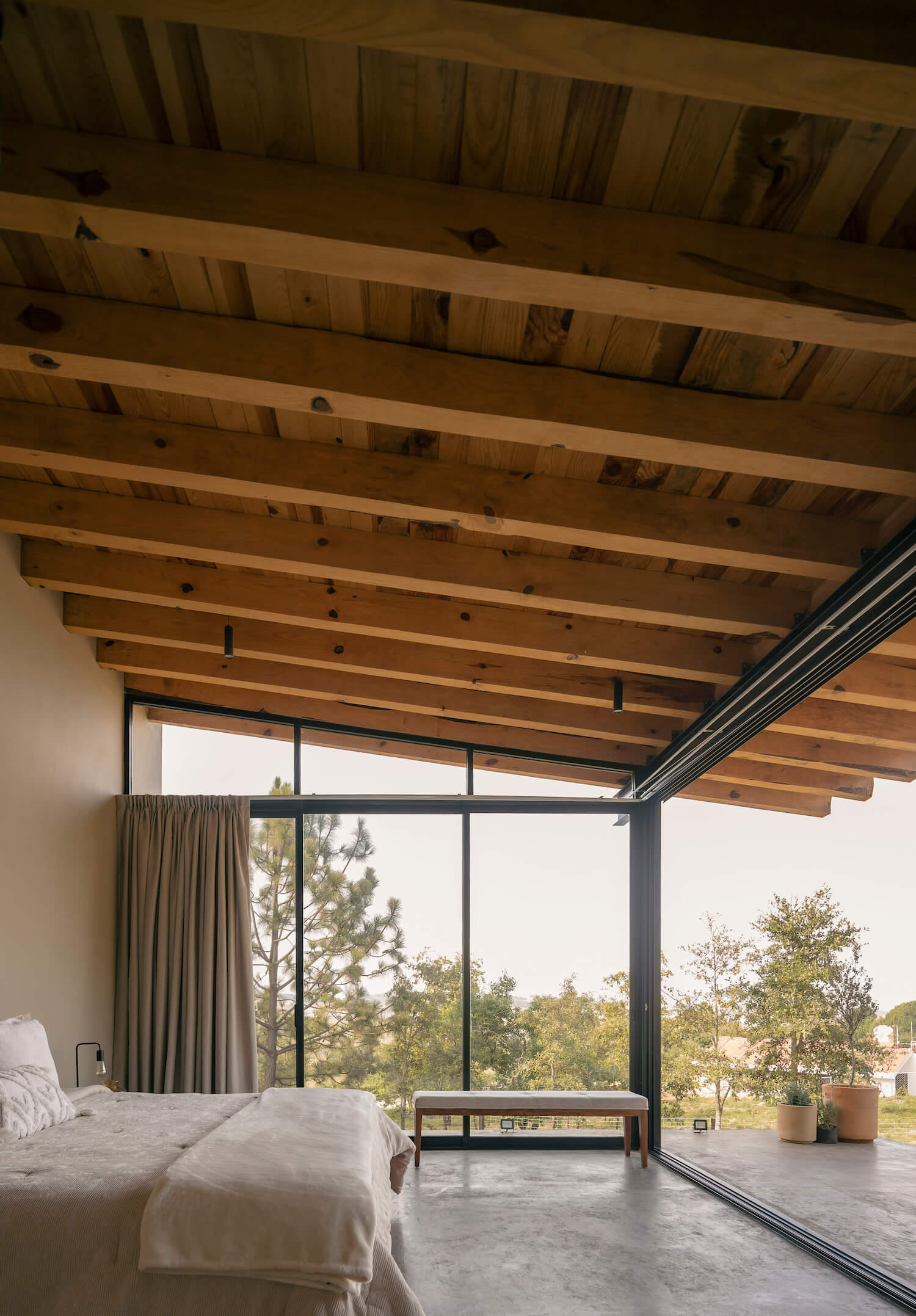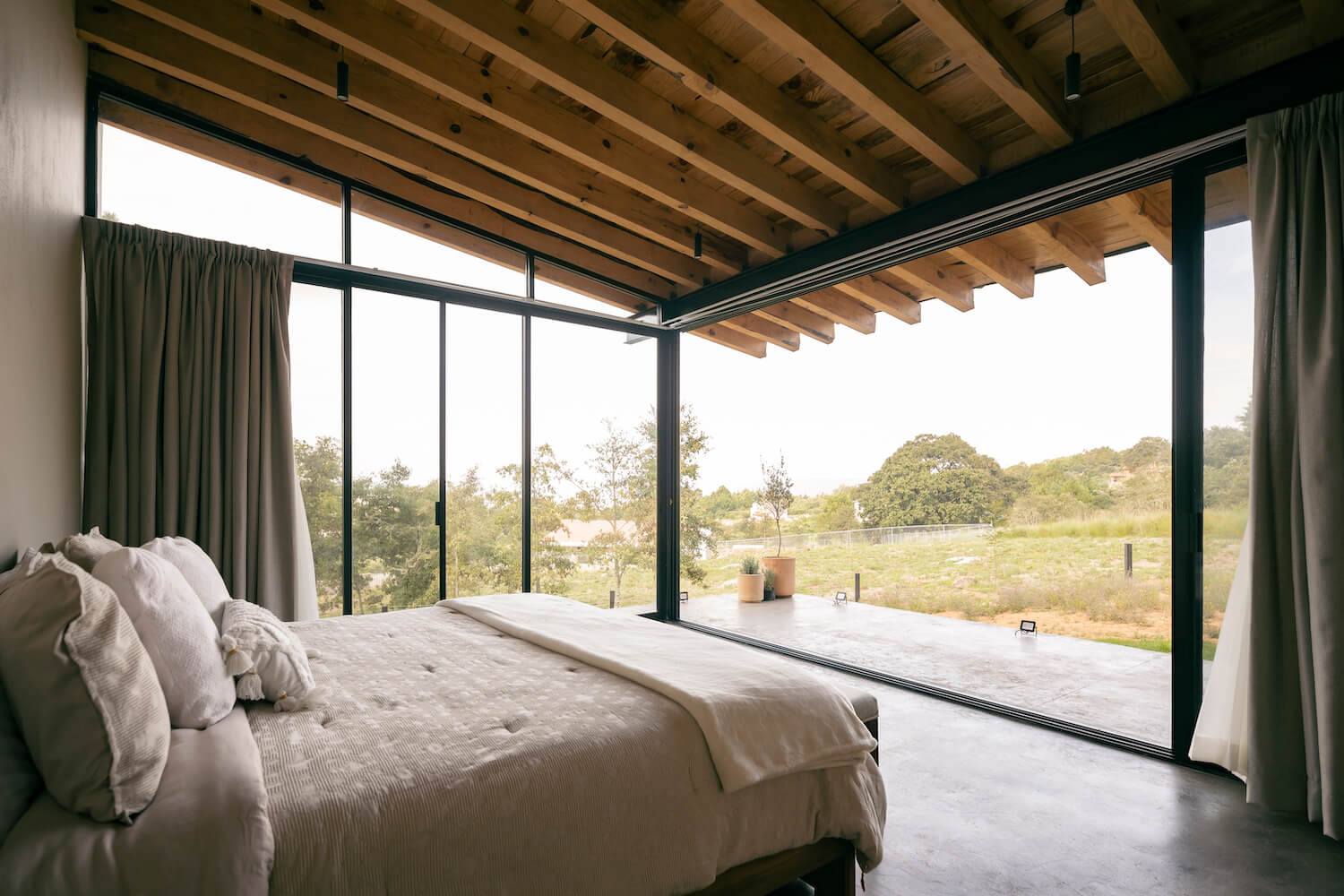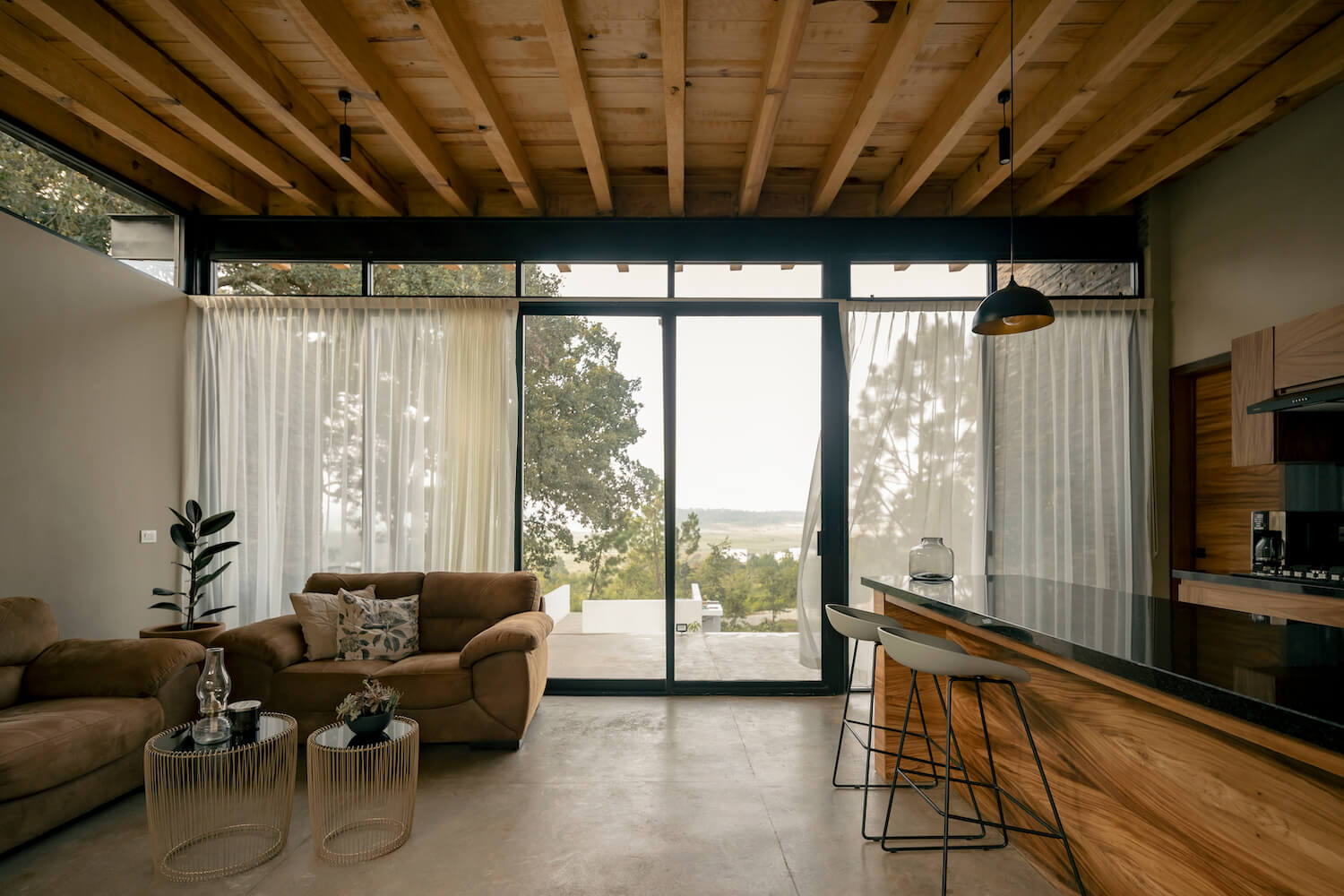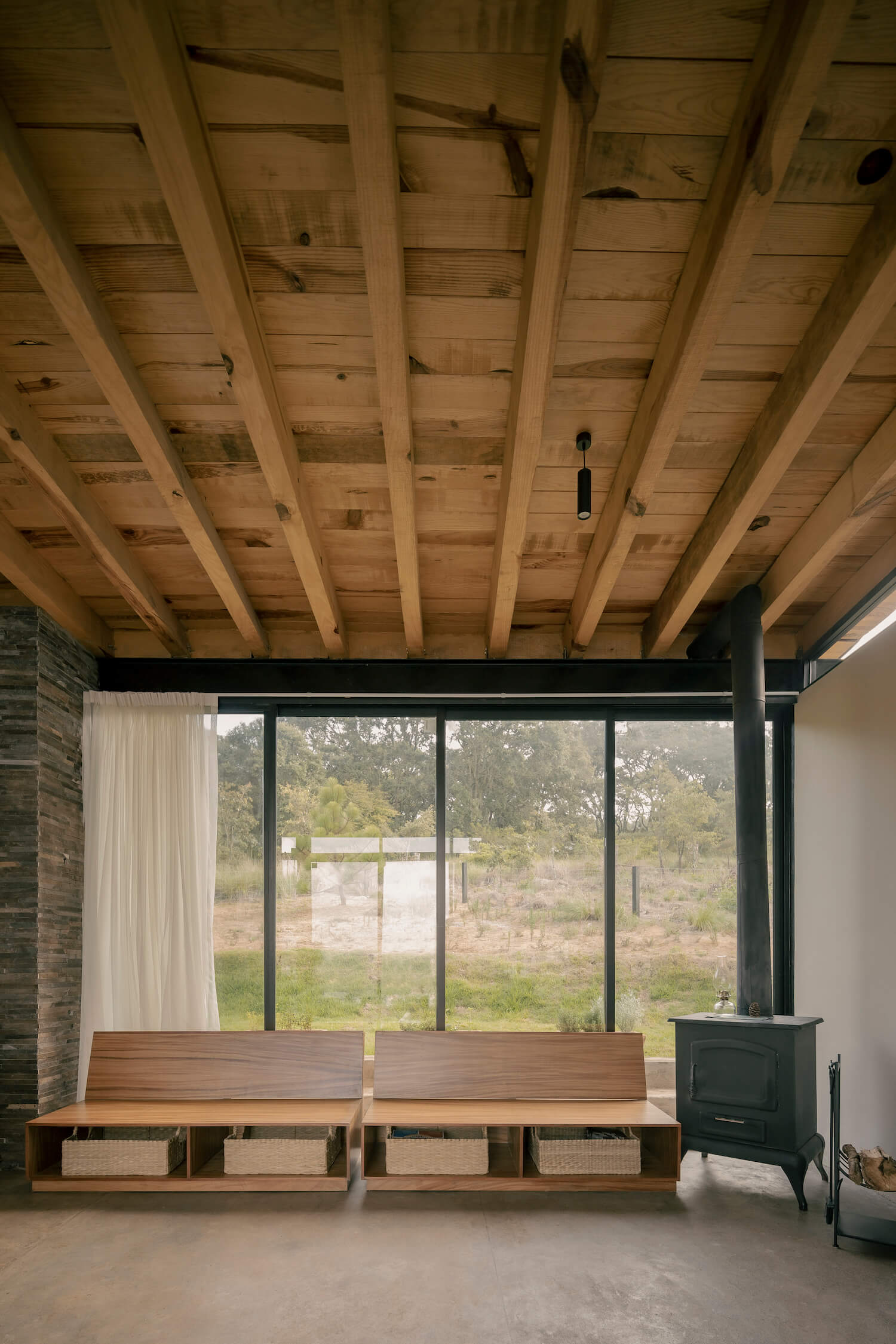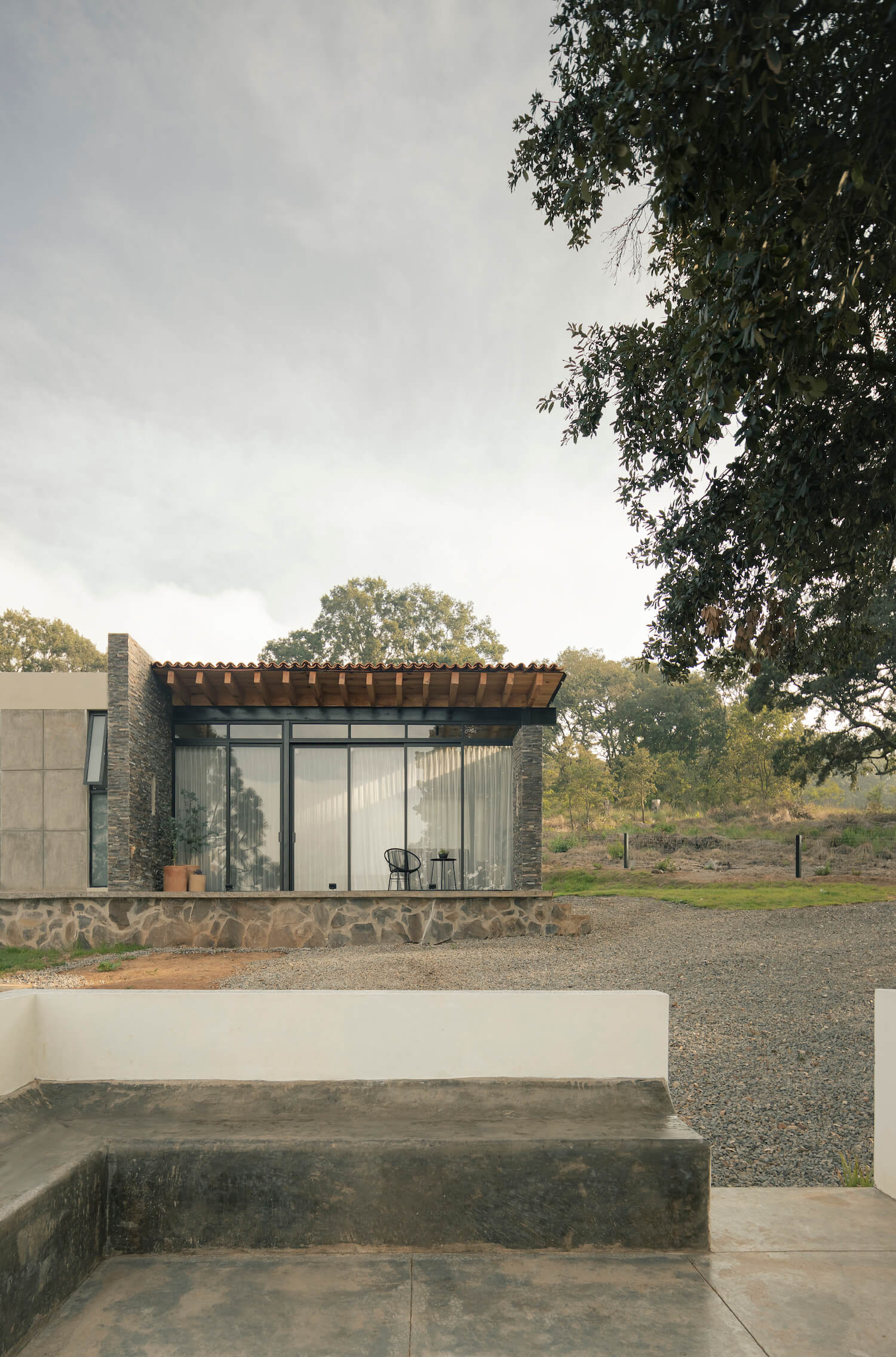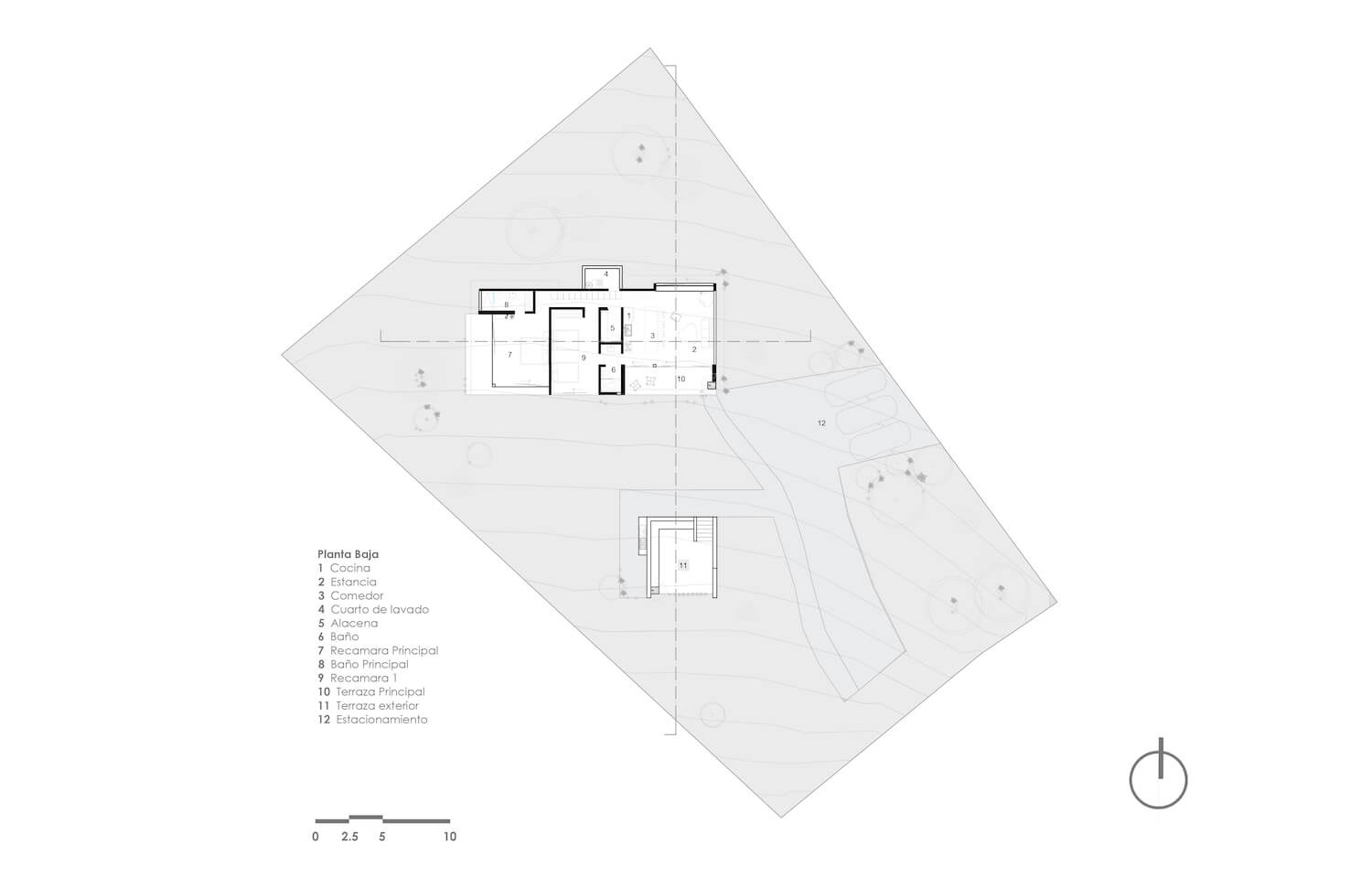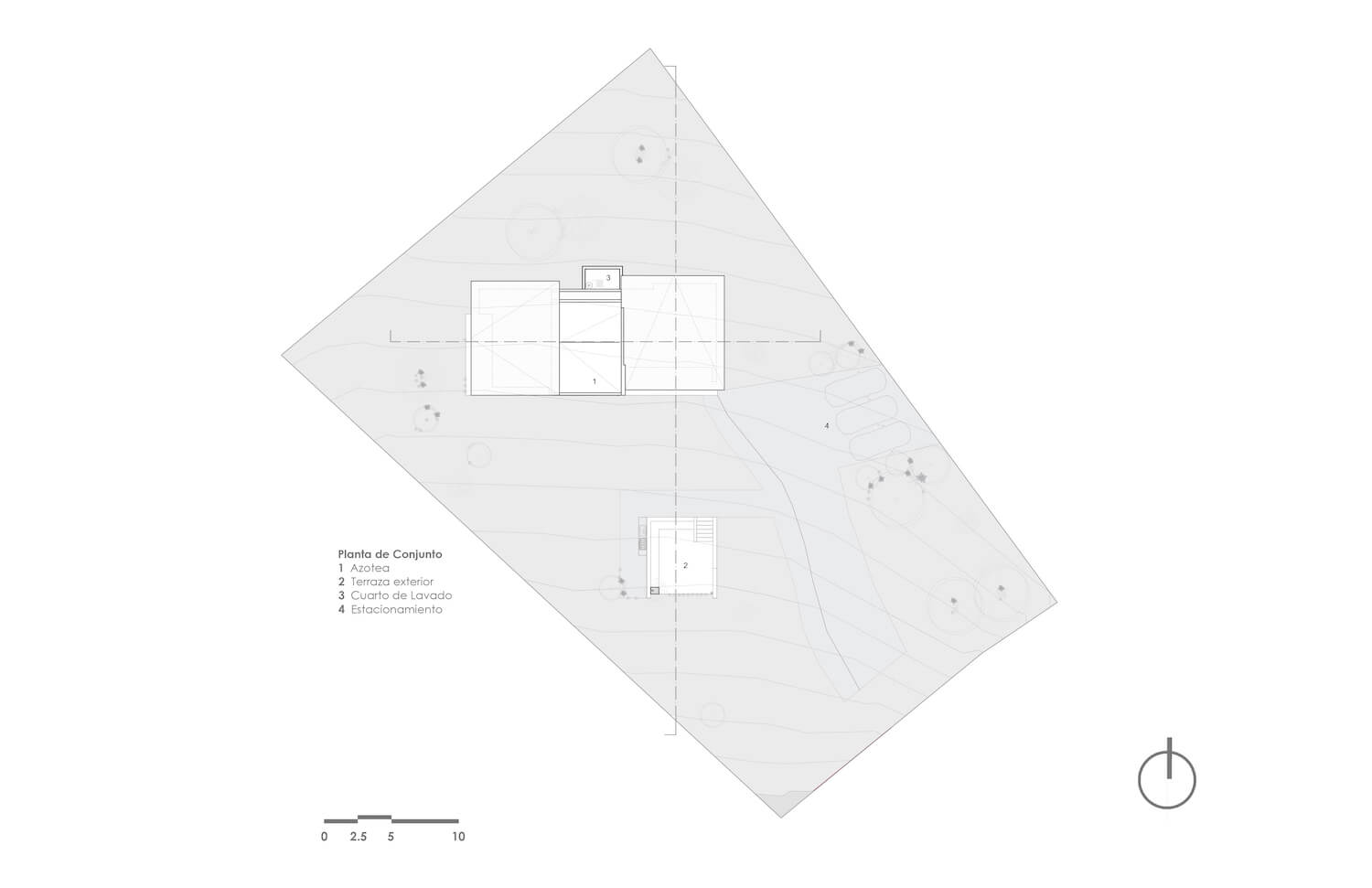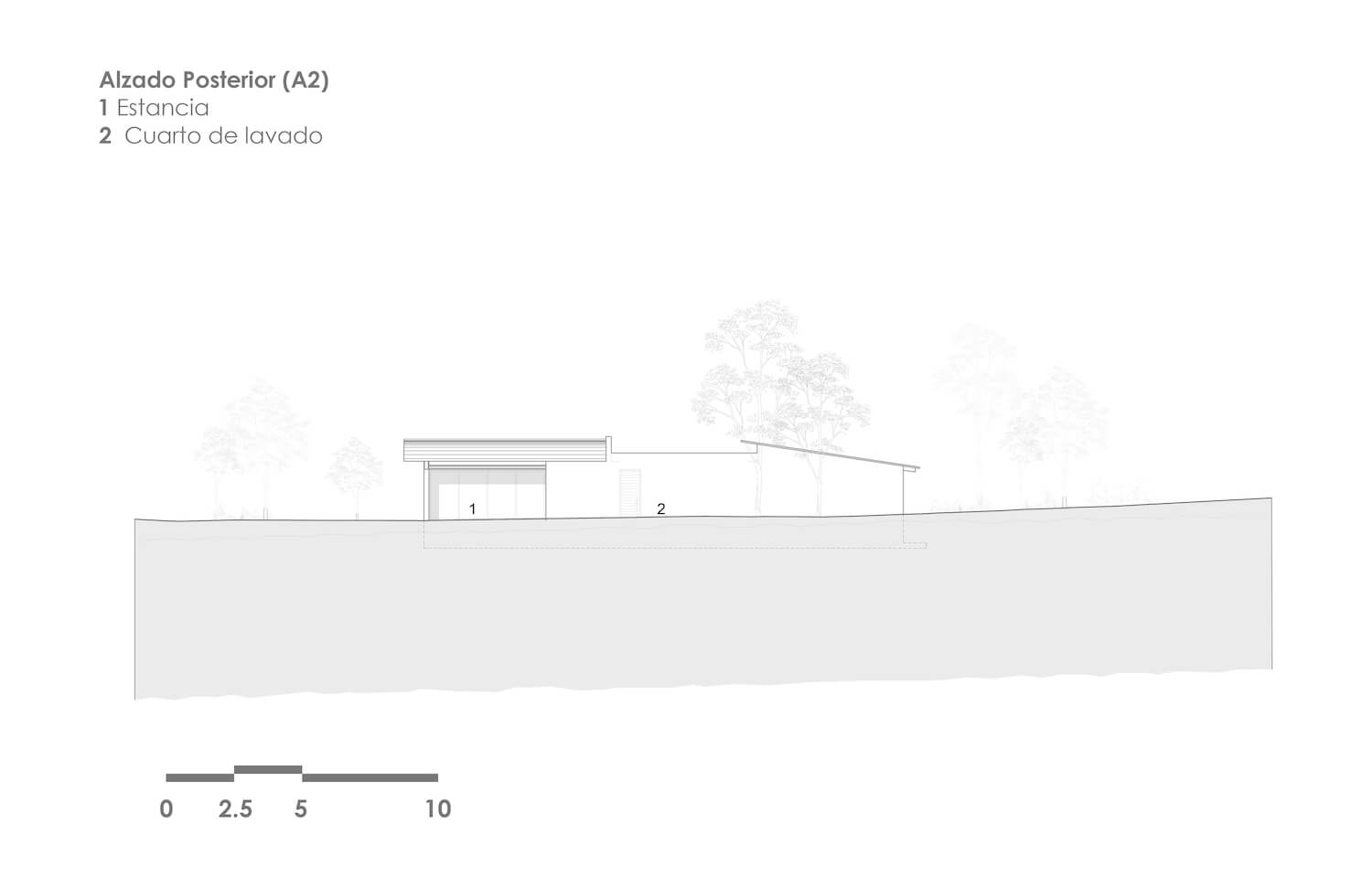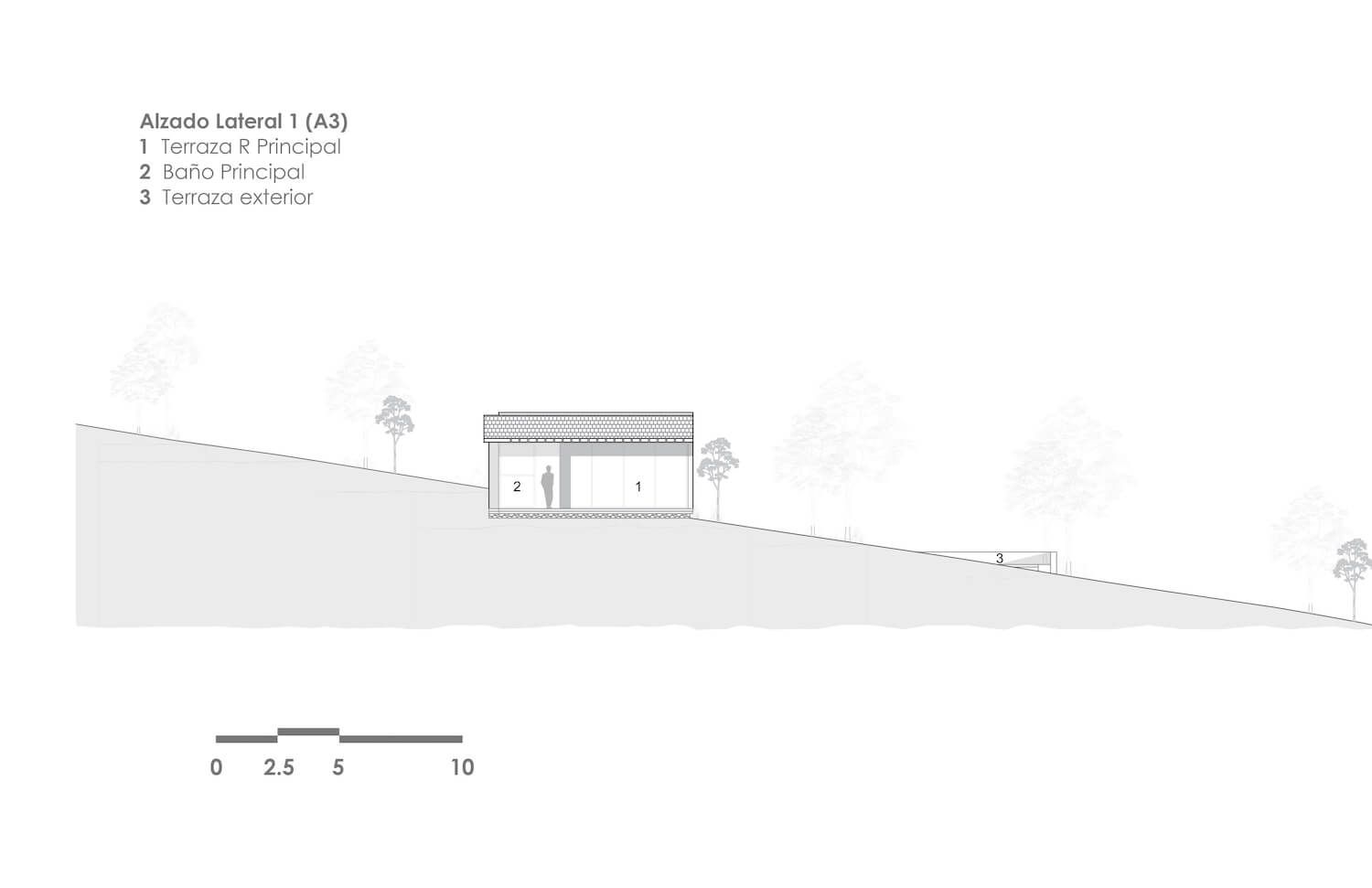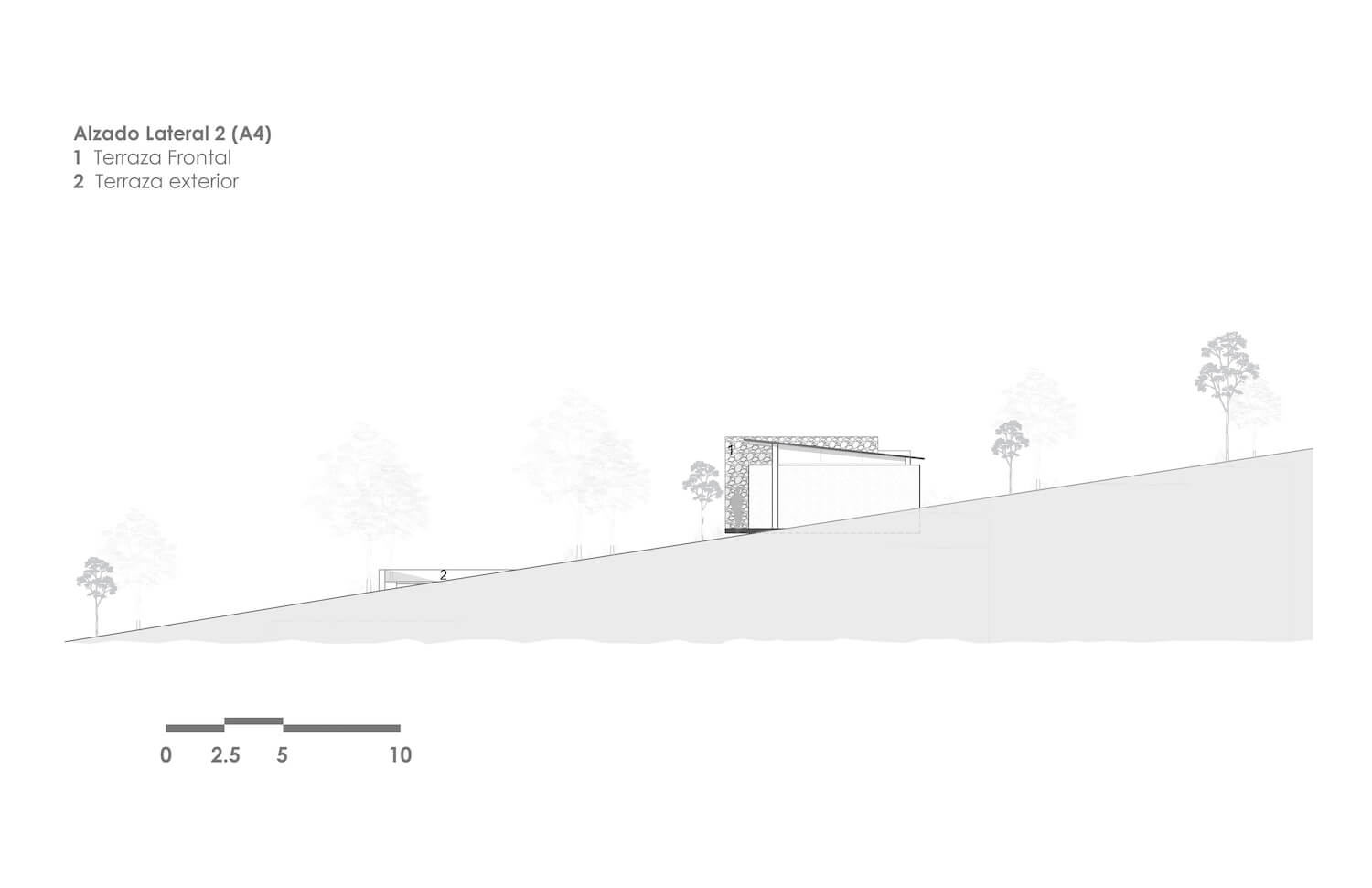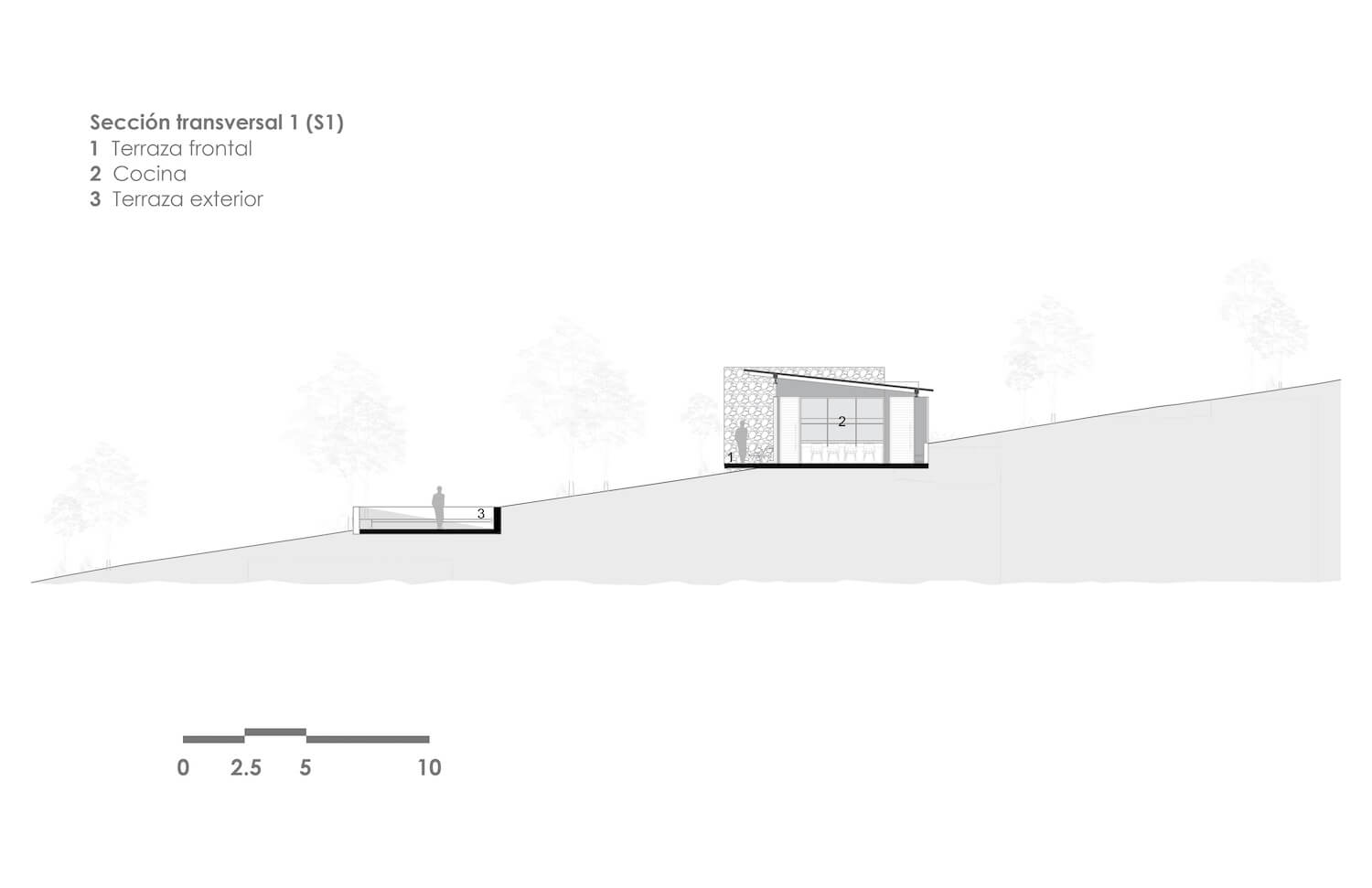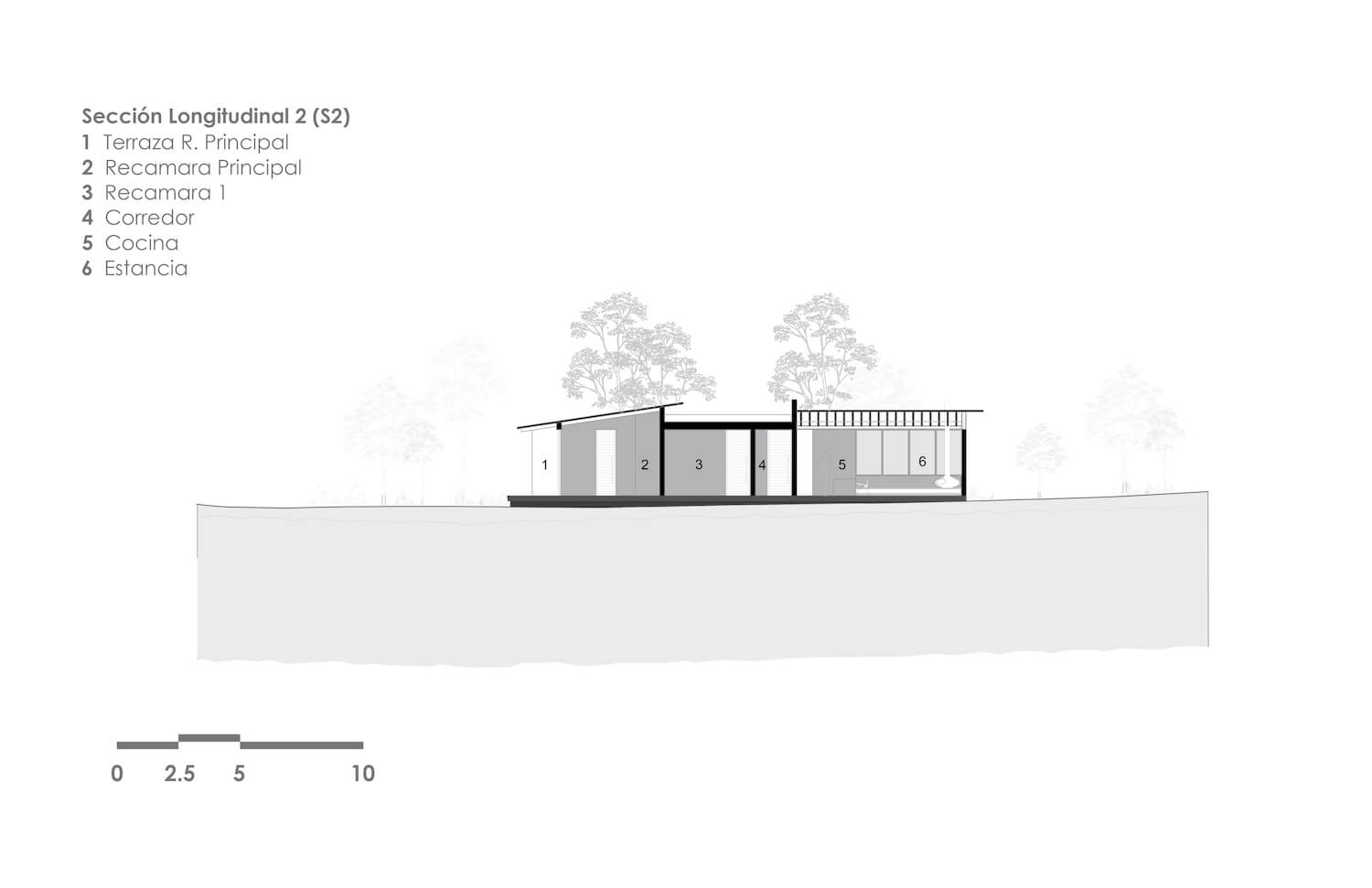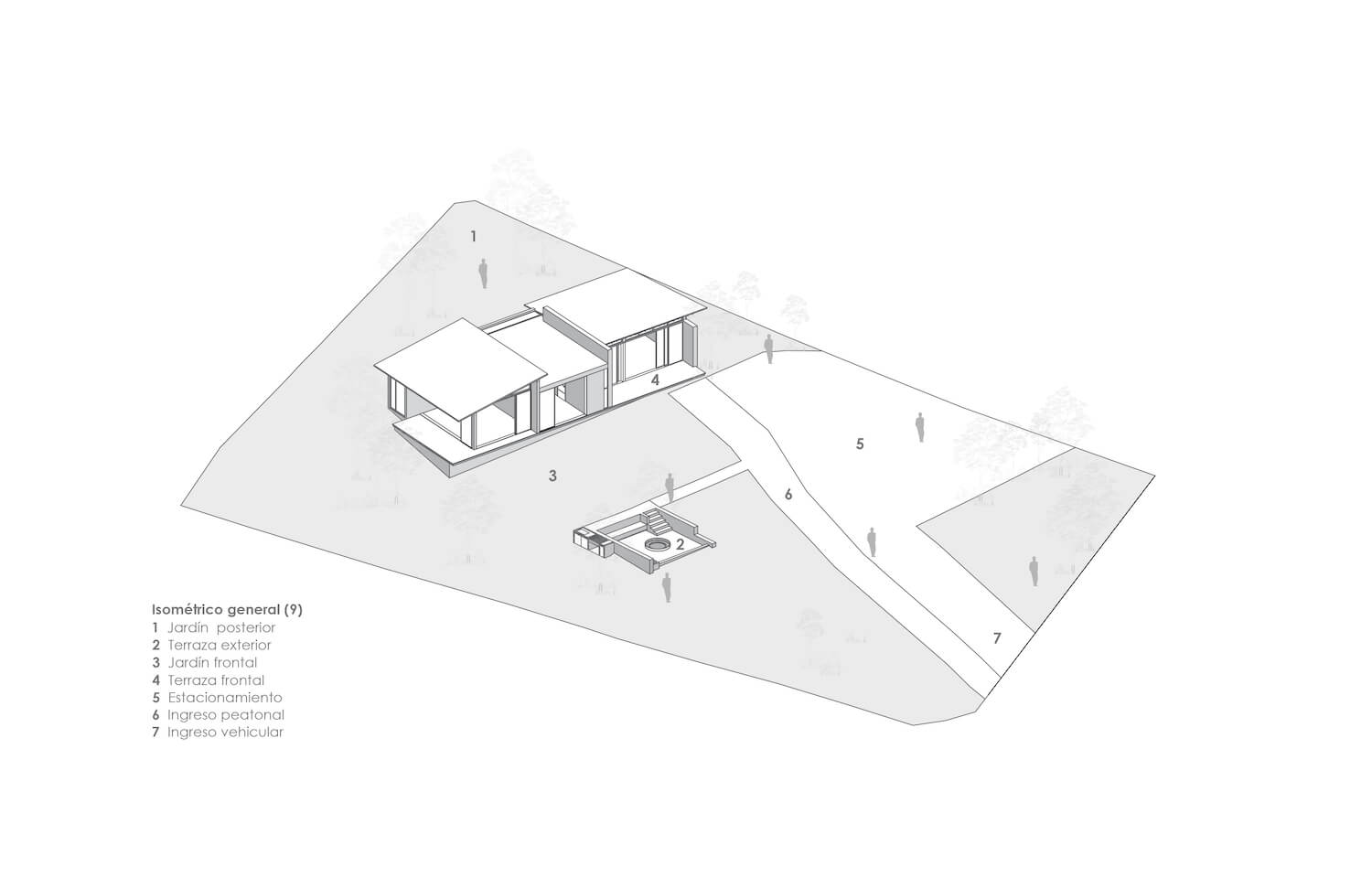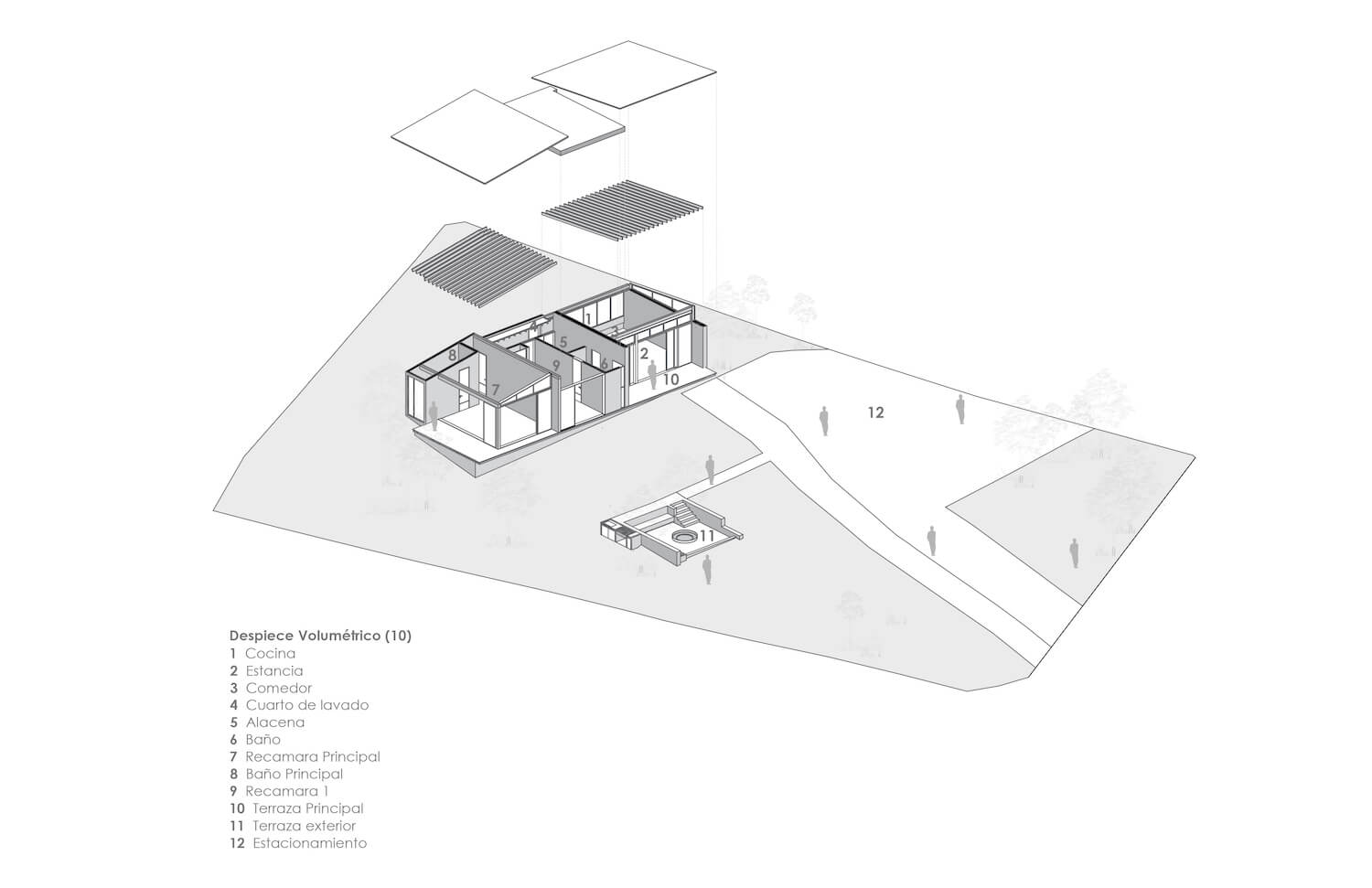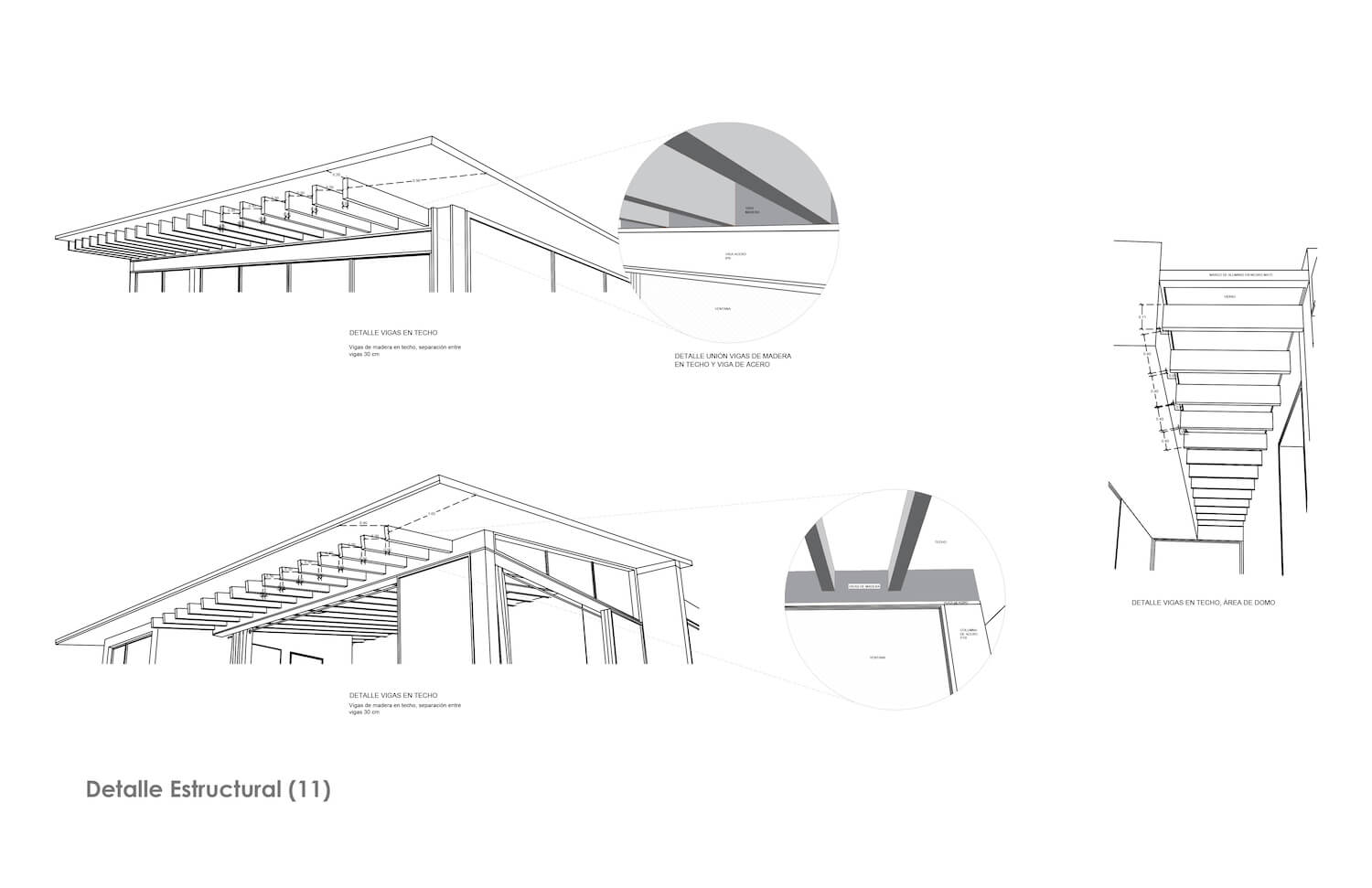 ---