ANACAPA Architecture: Nestled on 35 acres in the Sierra Nevada Mountains, this hospitality venue includes a 4,000-square-foot clubhouse with reception, meeting space, indoor/outdoor lounge areas, and marketplace, as well as grounds containing customized Airstream trailers, luxury tents, and several cabins, and an expansive clubhouse. The new resort reworks a former RV park to restore the surrounding landscape and heal the site as much as possible. At the heart of the campground is the two-story clubhouse which is built into a gently sloping site.
The modern-style clubhouse is designed to embrace the natural surroundings and is adapted to the site's topography, mimicking the site in materiality and scale, while taking design cues from mid-century accommodations. The design solution creates a bridge between the design languages of the natural and manmade. The clubhouse's clean, rectilinear planes complement the surrounding landscape and set the overall tone for the retreat. Finishes and furnishing feature a mix of sophisticated contemporary lines with rough-hewn materials.
"A primal material palette of regional pine, concrete, steel and glass is executed in pure architectural forms with clean, minimal detailing," notes Dan Weber, founder and principal of Anacapa. Fire pits are situated throughout the clubhouse, showcasing striking views of the natural surroundings and encouraging a communal experience that honors the spirit and tradition of camping. The clubhouse includes a scenic roof deck and an outdoor swimming pool. On the ground level, the building contains lounge areas, a communal table, and a "spa-inspired" bathroom with showers wrapped in artisanal tiles.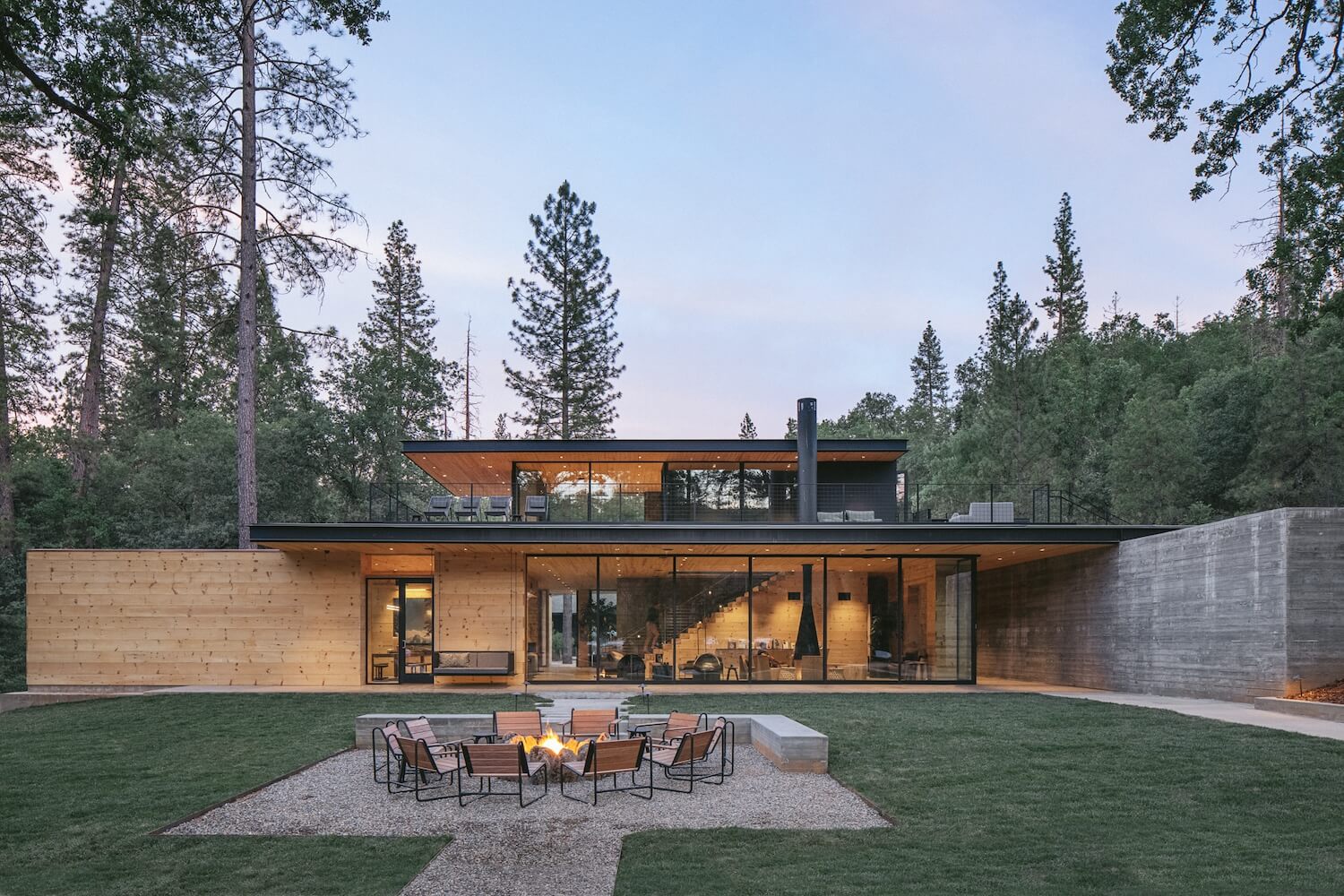 There is also a small bar, as well as a shop where guests can purchase beverages, barbecue dinner kits, apparel and other merchandise. The upper level houses space for events, corporate meetings and other occasions. A glazed room opens onto a wraparound terrace overlooking a heated swimming pool and a natural pond. Throughout the clubhouse, the design provides expansive views and fosters "a communal experience that honors the spirit and tradition of camping." The 80 Airstream custom-designed trailers feature a bedroom, a bathroom with a shower, a small kitchen and a living area with a convertible sofa.
The trailers are defined by a restrained palette of materials and colors. The tents and cabins feature a similar aesthetic. The single-room canvas tents are outfitted with bed, sofa, storage and mini fridge. The gabled-roof wooden cabins offer sleeping accommodations for five, along with a full kitchen, dining area, and front porch. The campground also has a hammock grove and a lawn for activities such as yoga. Guests can also enjoy complimentary mountain bike rentals, campfire programs and talks with local naturalists.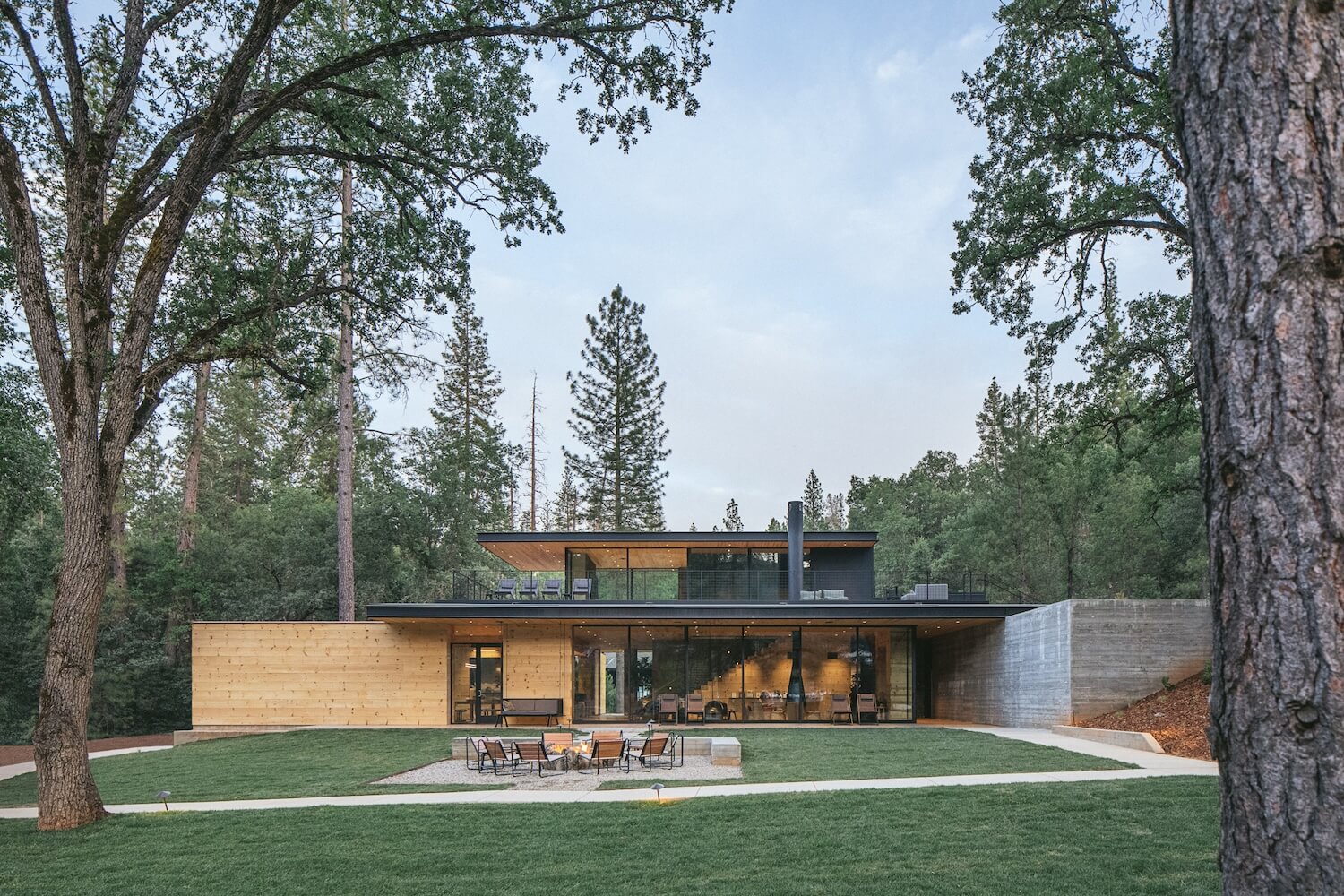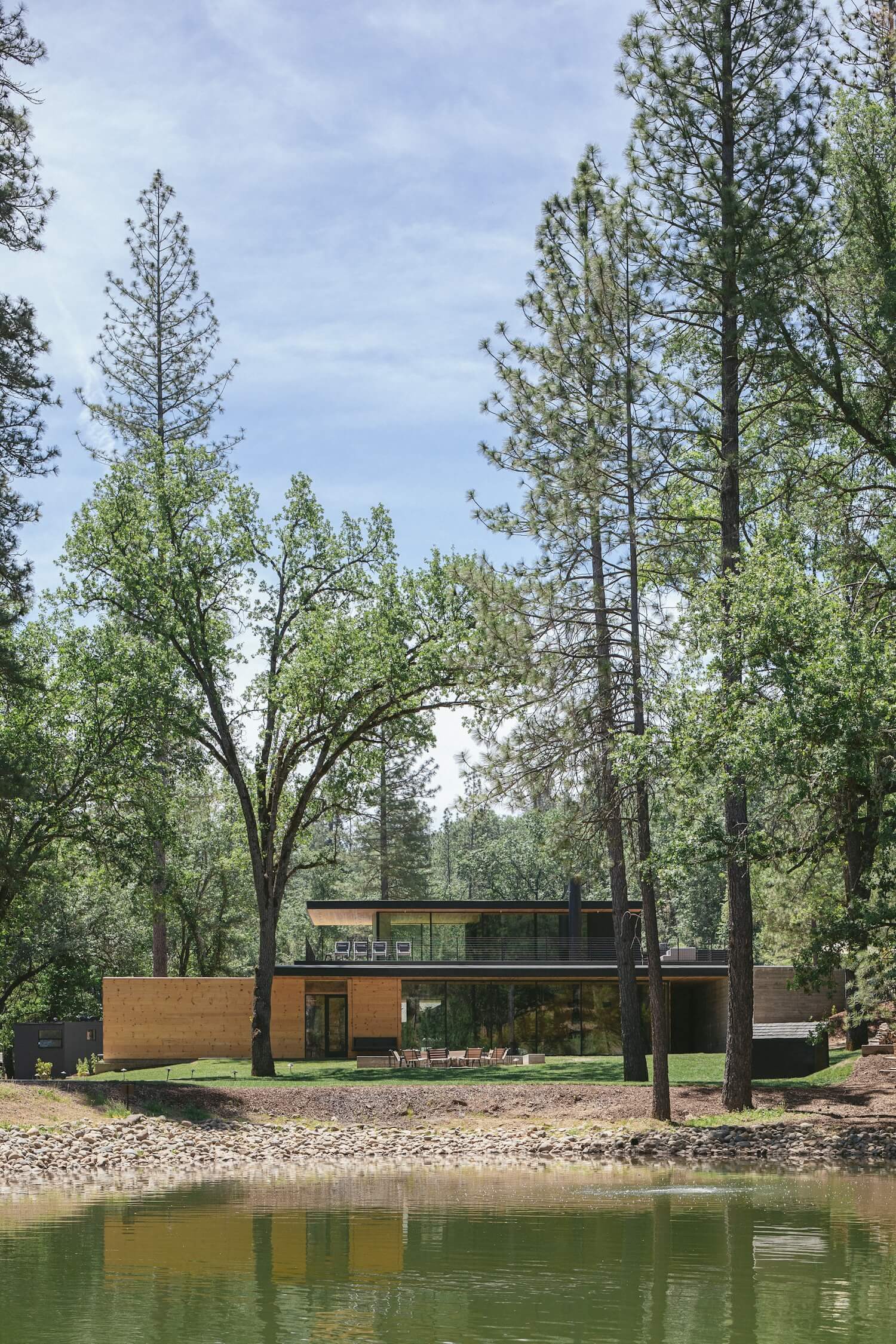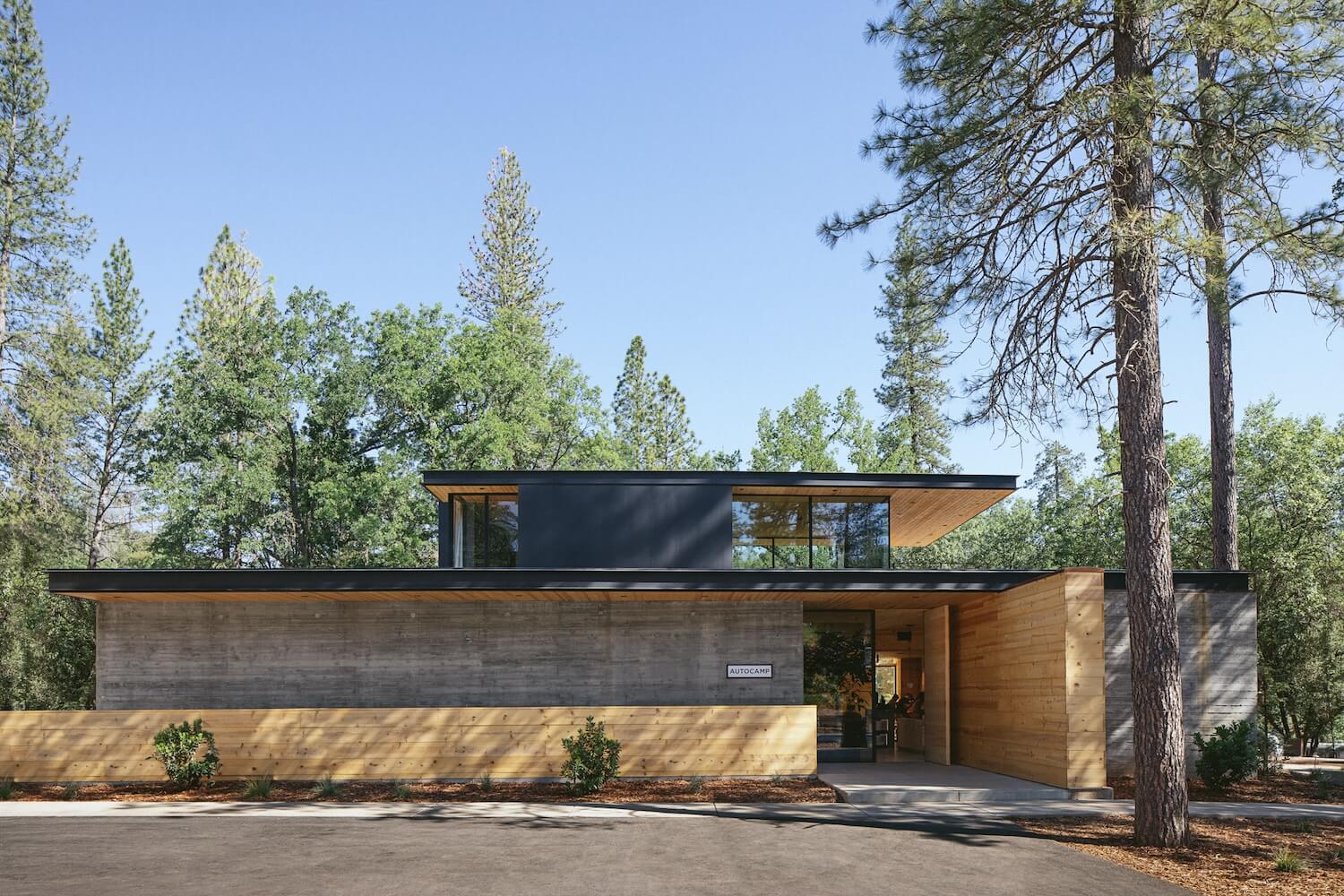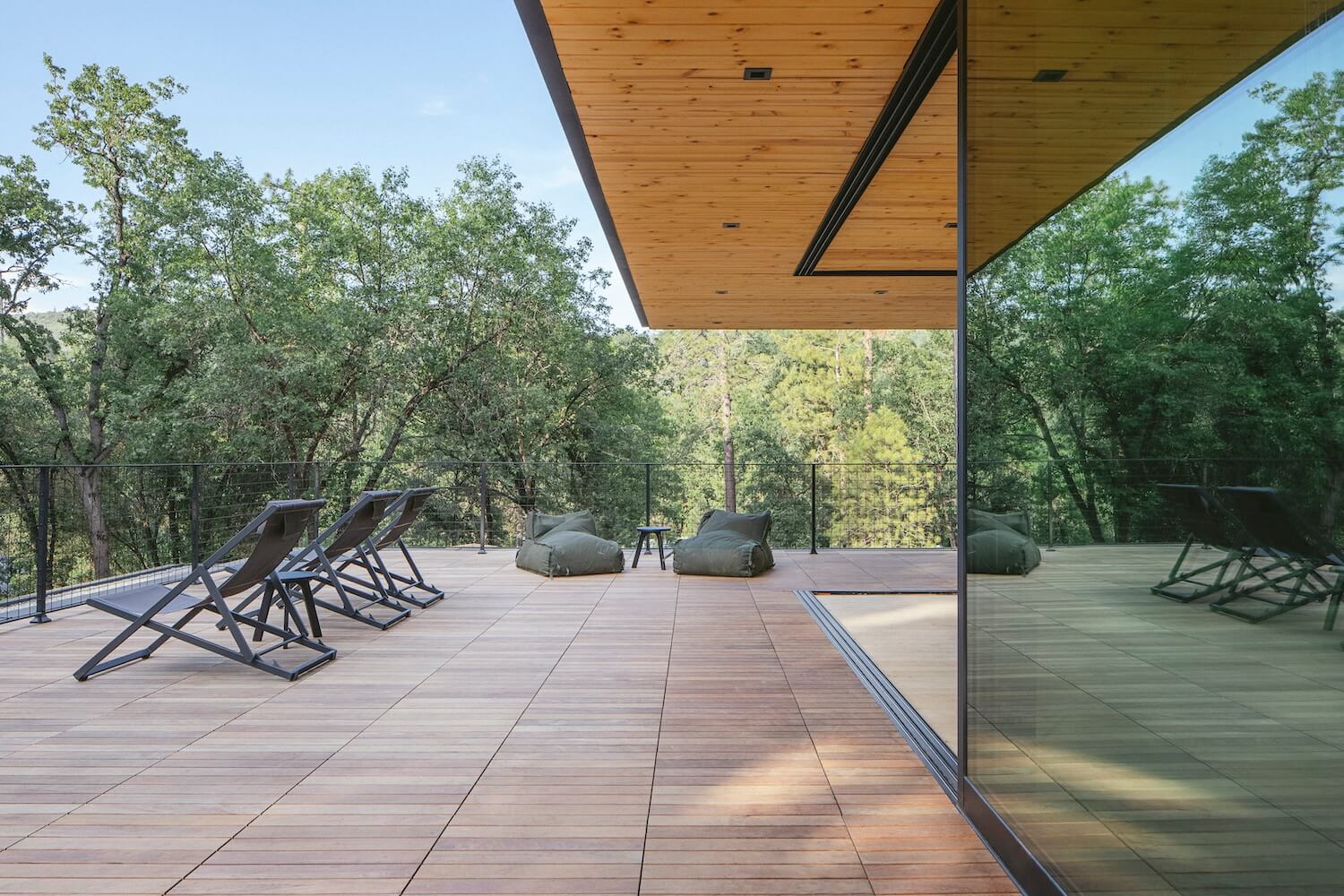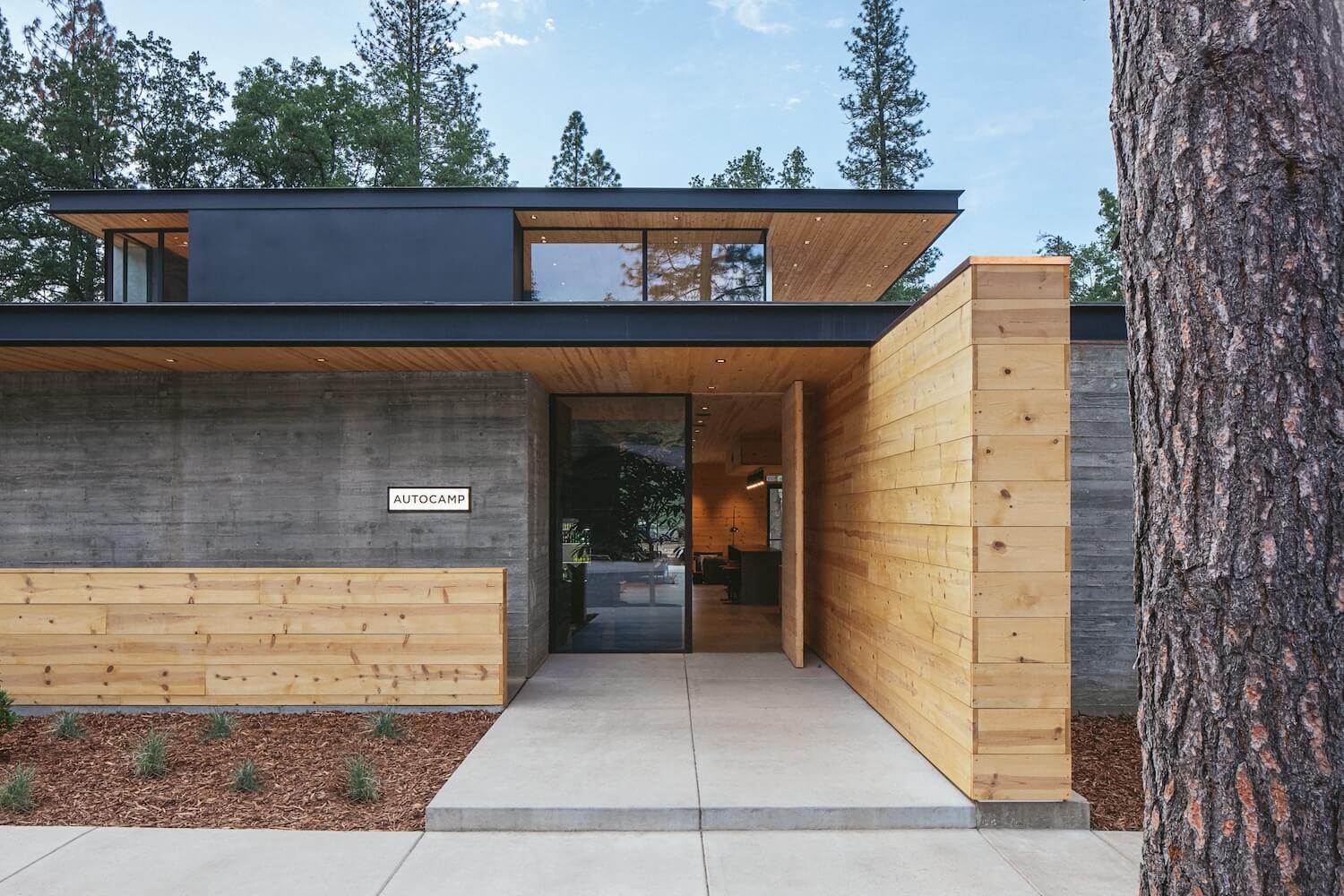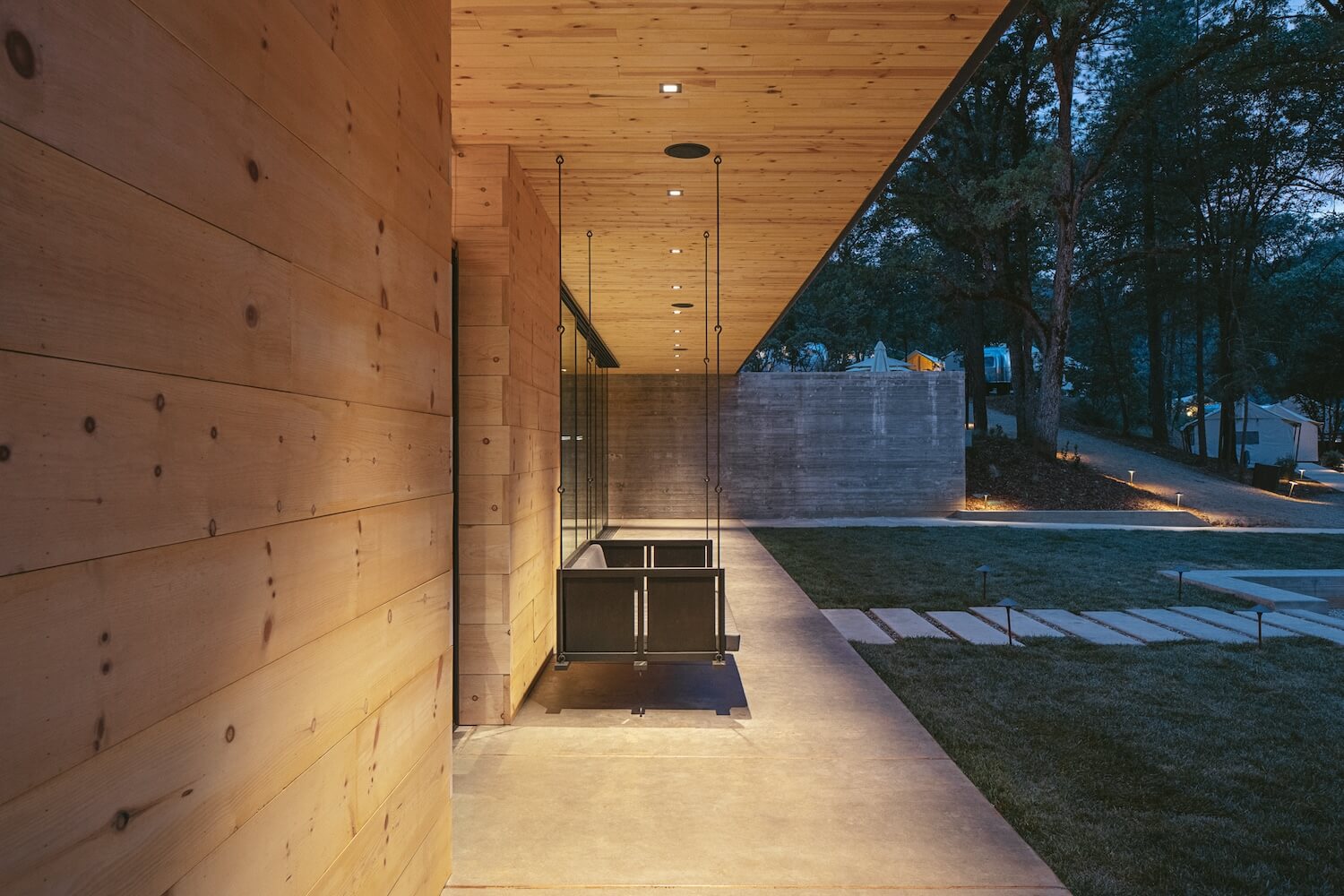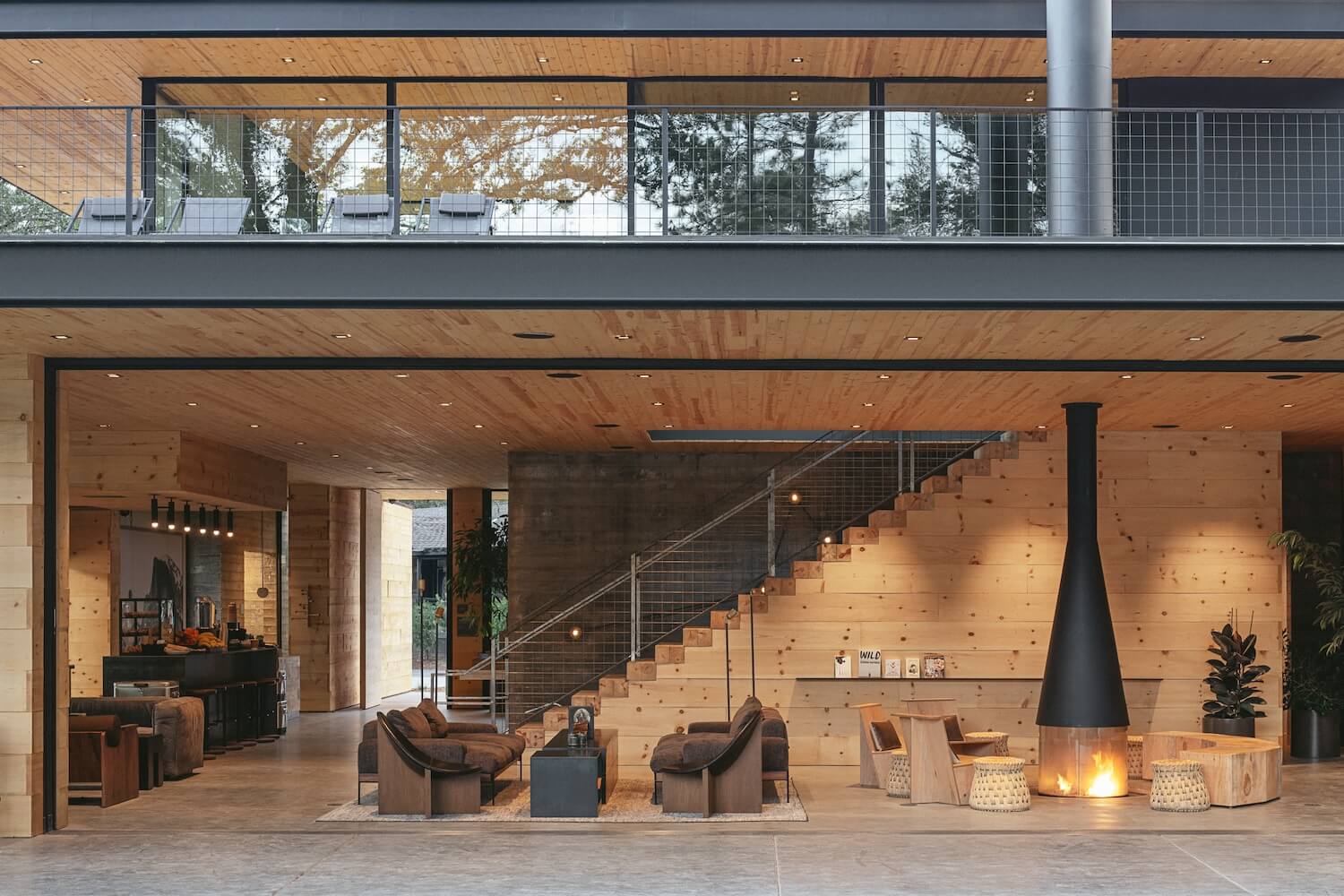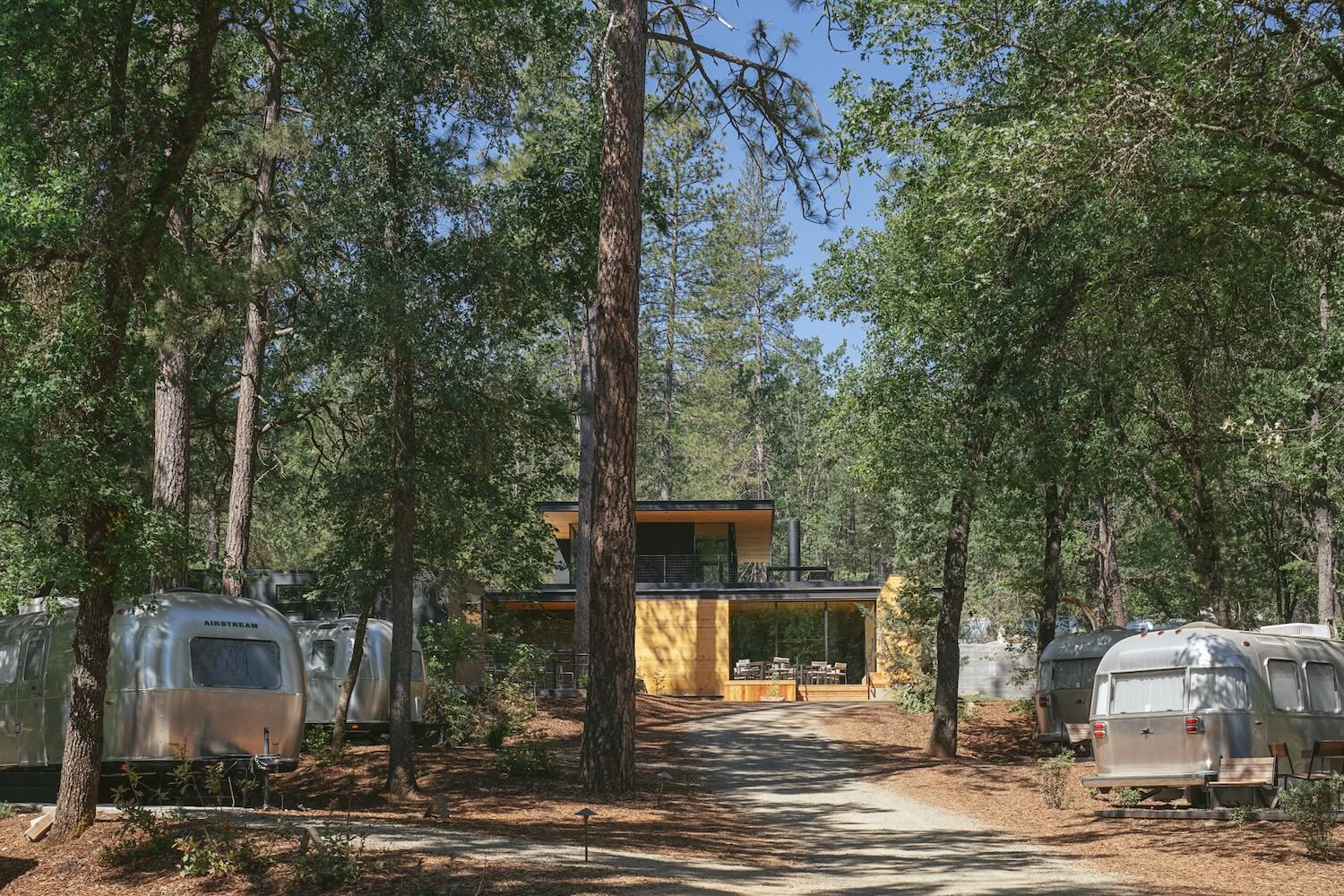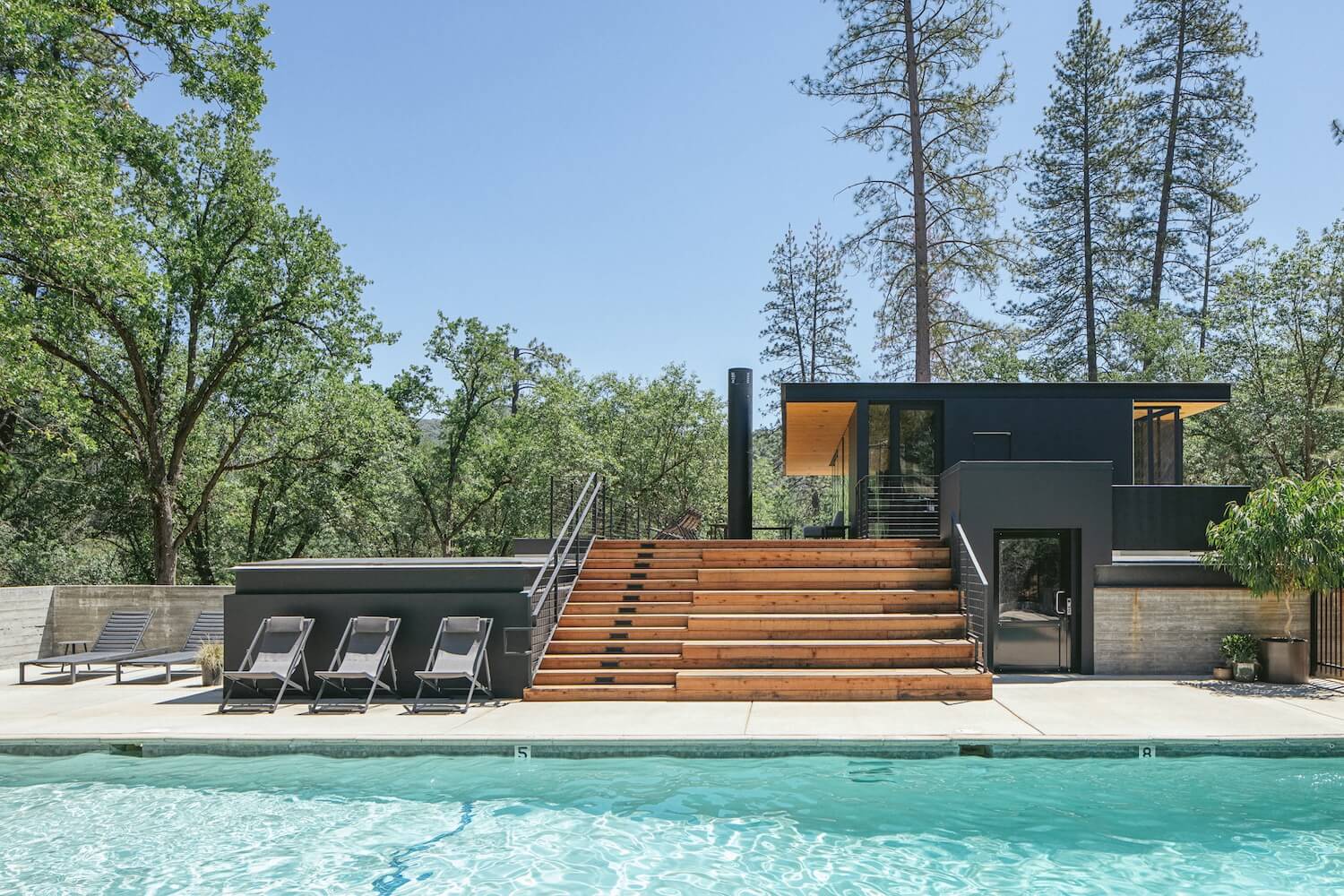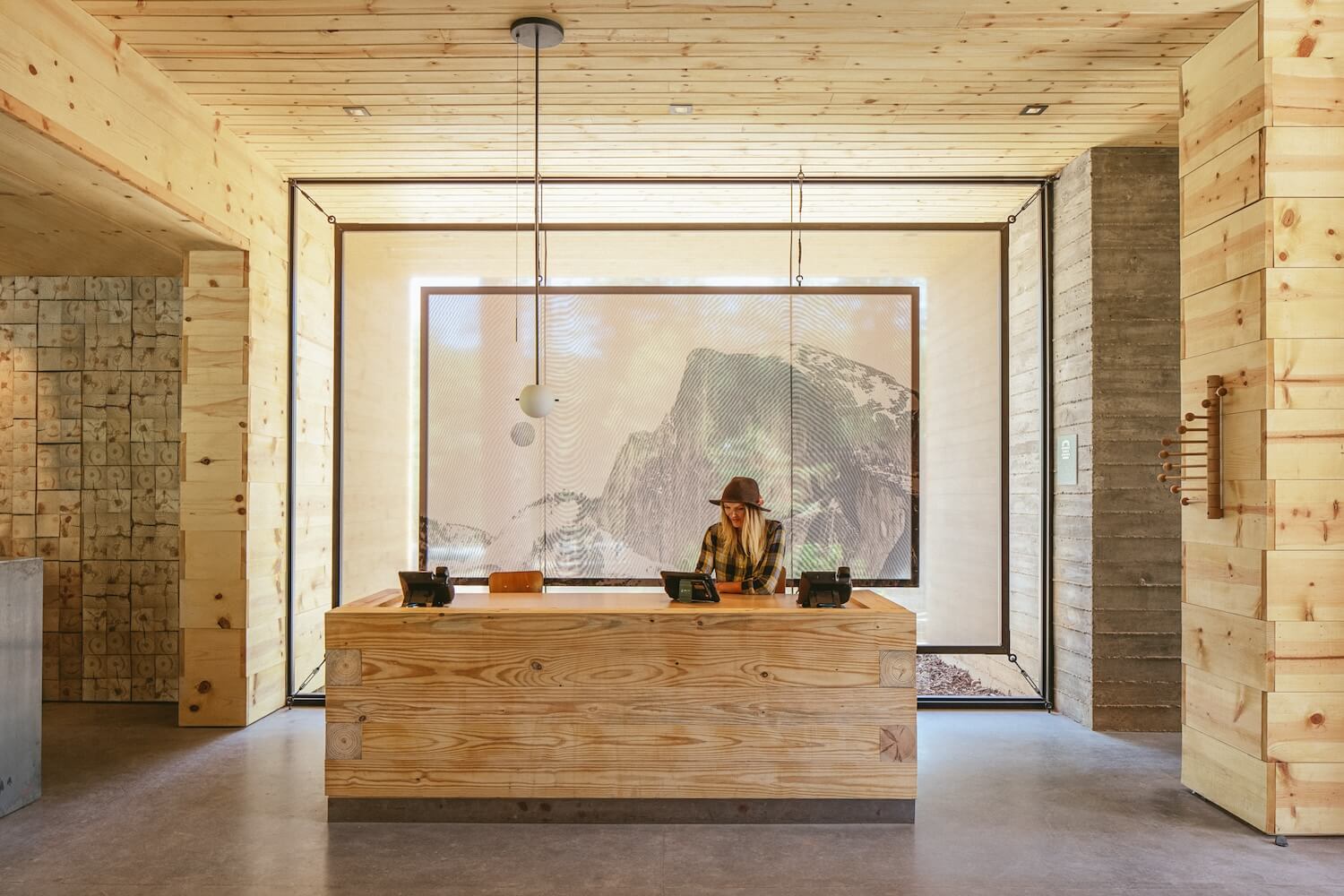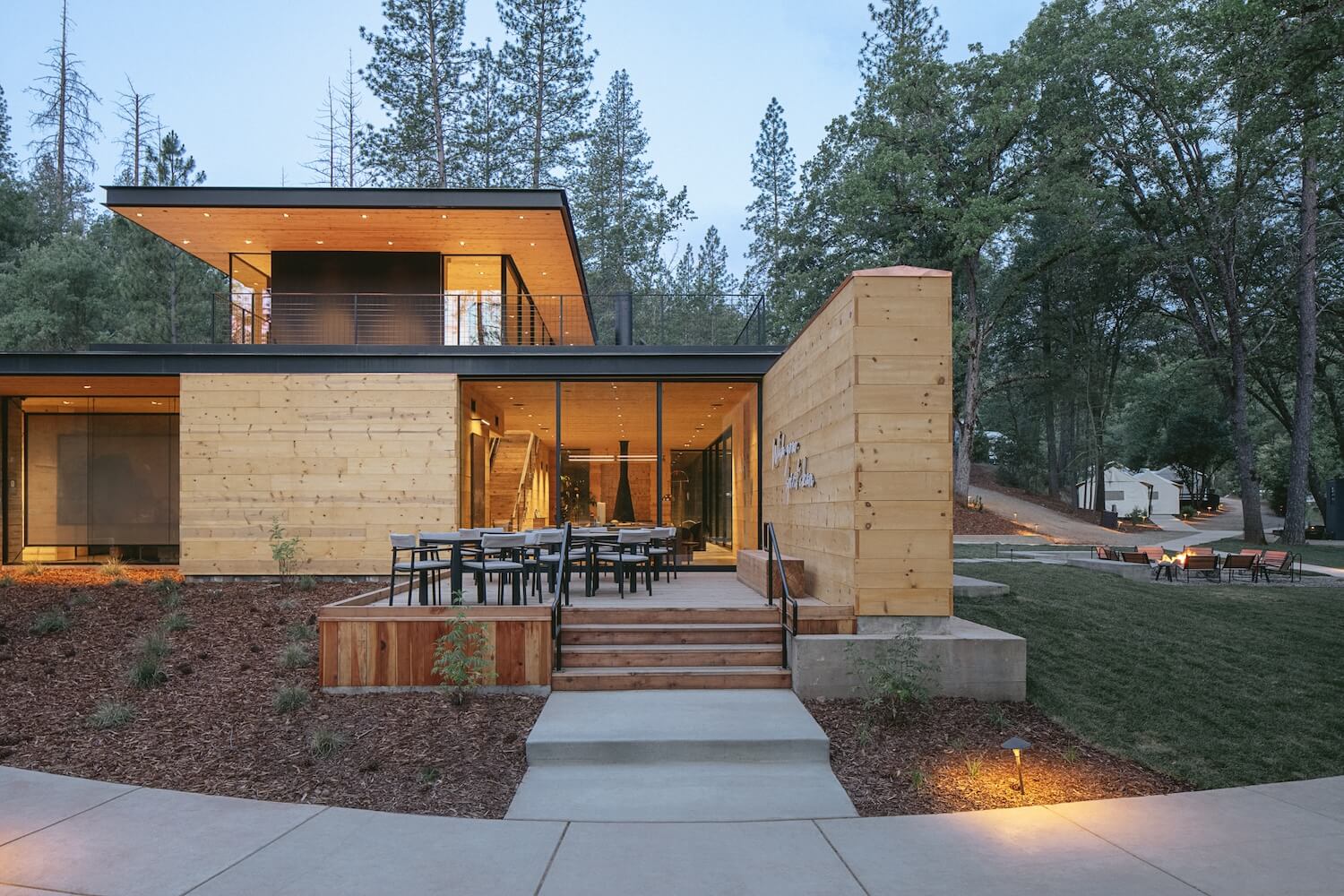 ---