T804 Taller De Arquitectura: Located in the heart of the Jalatlaco neighborhood, Oaxaca, Galería NN stands as a tribute to contemporary art and the unmatched creativity of the region. This unique space, composed of two levels of beauty and artistic expression, fuses tradition with the avant-garde, becoming an epicenter of inspiration for lovers of art and culture.
The ground floor of Galería NN is presented as a window to the world of contemporary art. Here, various artists, both local and international, have the opportunity to exhibit their works in an environment that breathes creativity. The space, meticulously designed, allows the pieces to become undisputed protagonists, stripping the architecture of all prominence. Carefully arranged architectural lighting emphasizes every stroke and nuance, immersing visitors in a unique visual journey.
A central element of this level is its interior patio, an oasis of coexistence and artistic contemplation. Here, sculptures and works of art find a natural setting that enhances their splendor. The chosen materials, such as gray steel and black terrazzo floors, merge with the natural elements of the patio, such as the deck and vegetation, creating a synergy between art and nature.
The upper floor of Galería NN is reserved for emerging talent and recognized artists looking for a space to unleash their creativity. Here, art is nourished by experience and experimentation. Architecture fades before artistic expression, allowing artists to immerse themselves in their creative process.
The delicately lit workshop becomes a sanctuary for the imagination, where neutral colors and natural materials, such as the wooden deck, create an environment conducive to reflection and creation.
At Galería NN, it is an architectural intervention that transforms a previously existing space into a space where art merges with architecture to create a unique experience. Each visit is a journey through imagination and inspiration, where boundaries are blurred and the soul is enriched.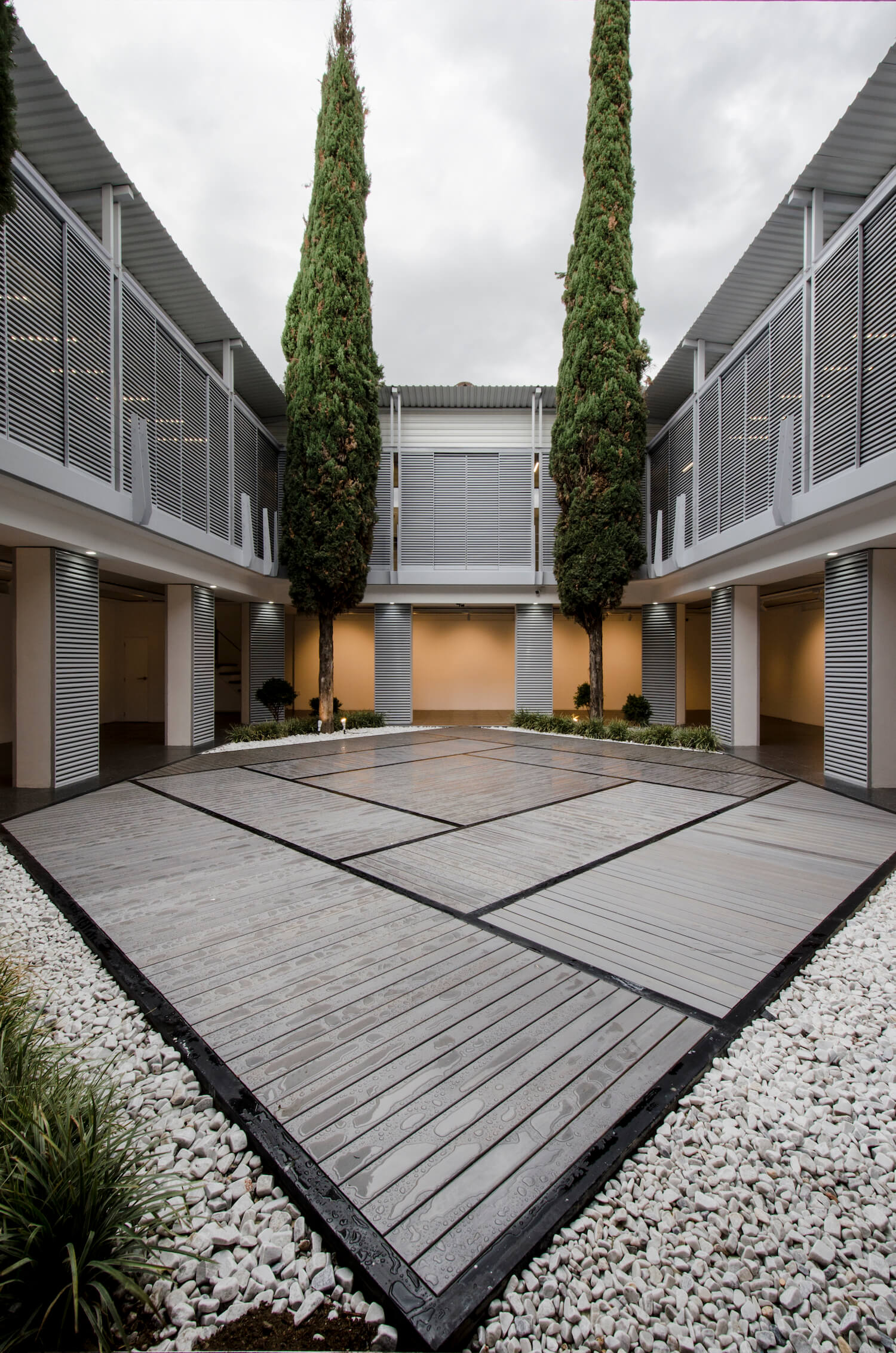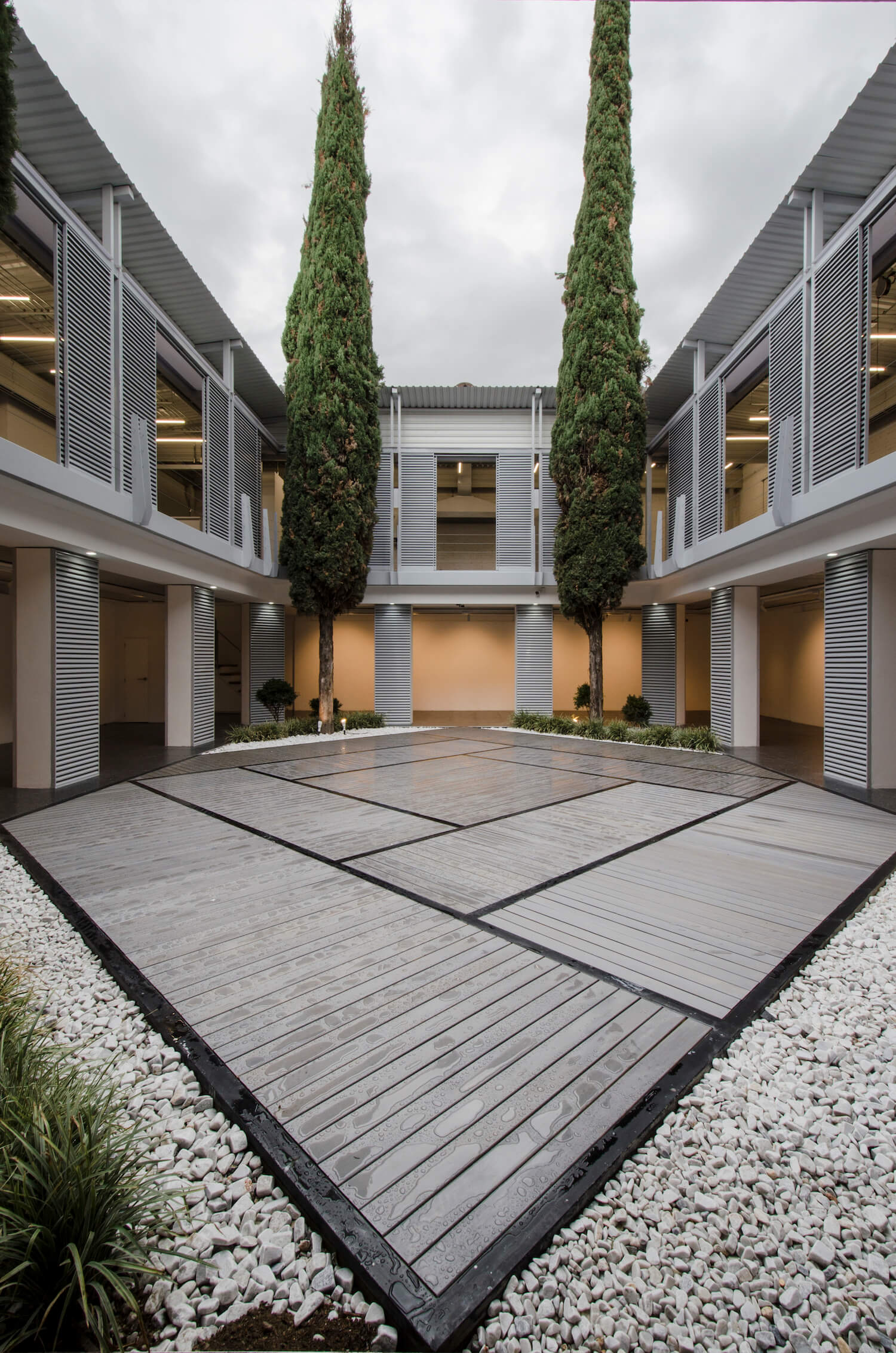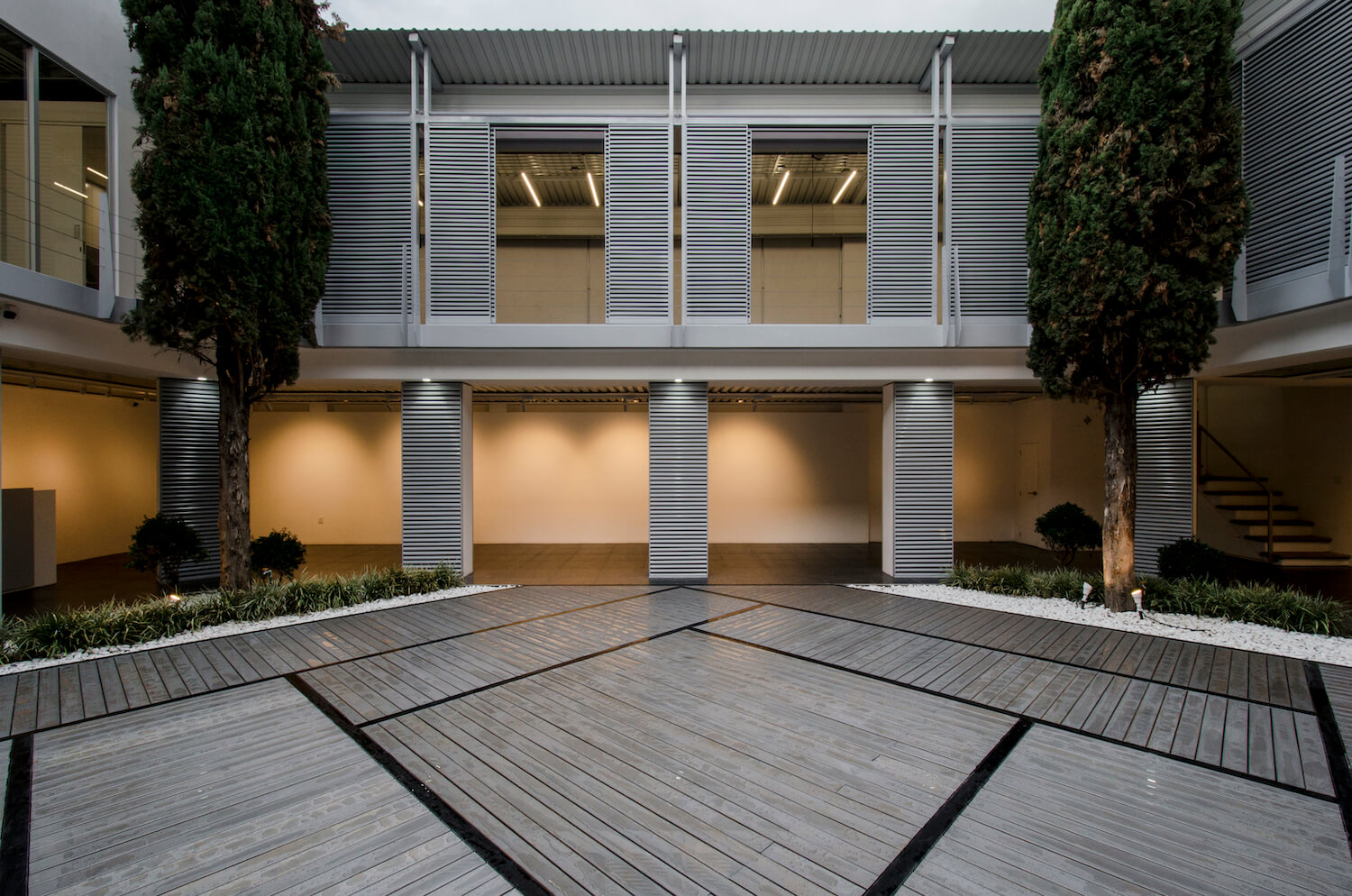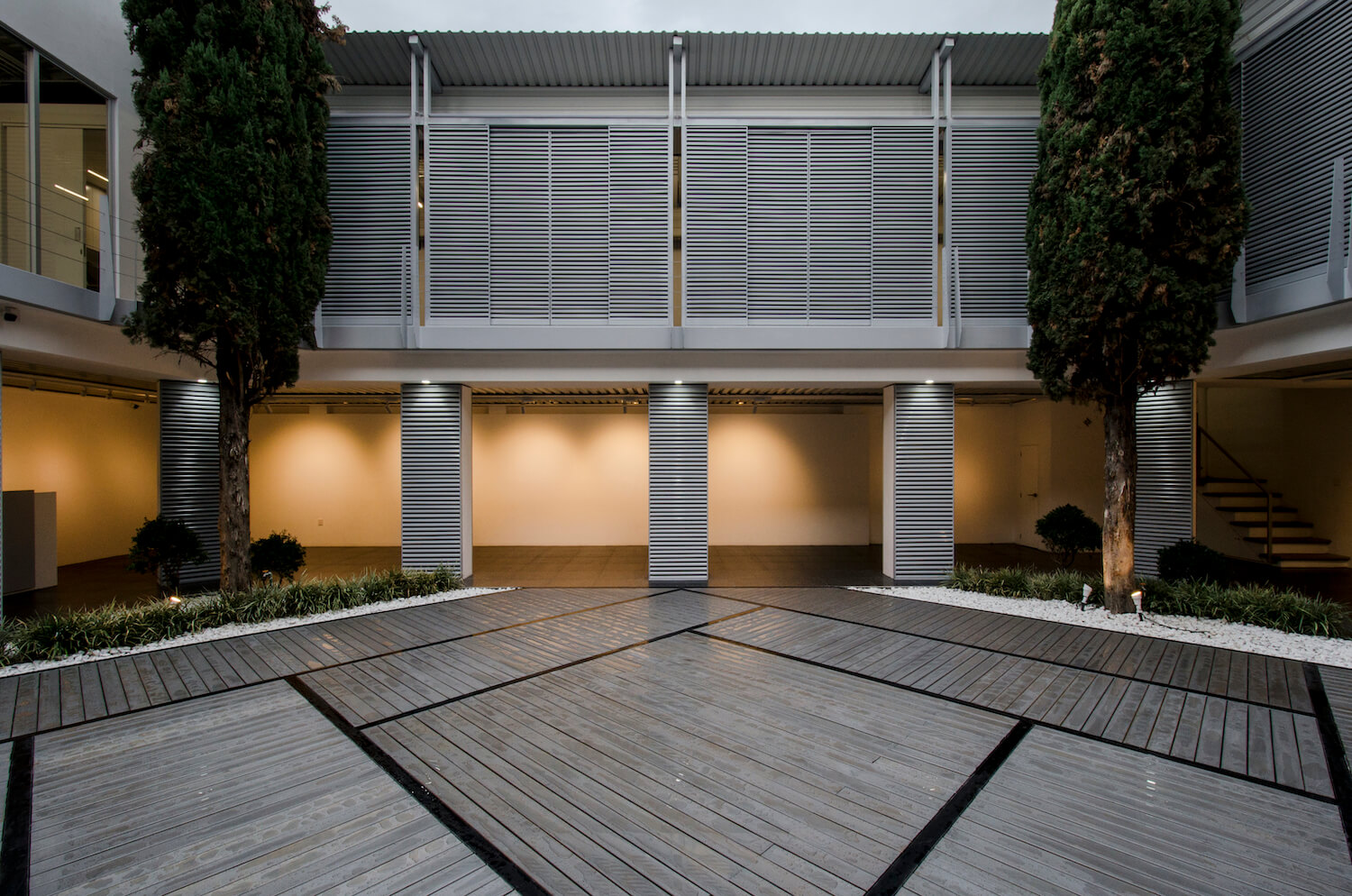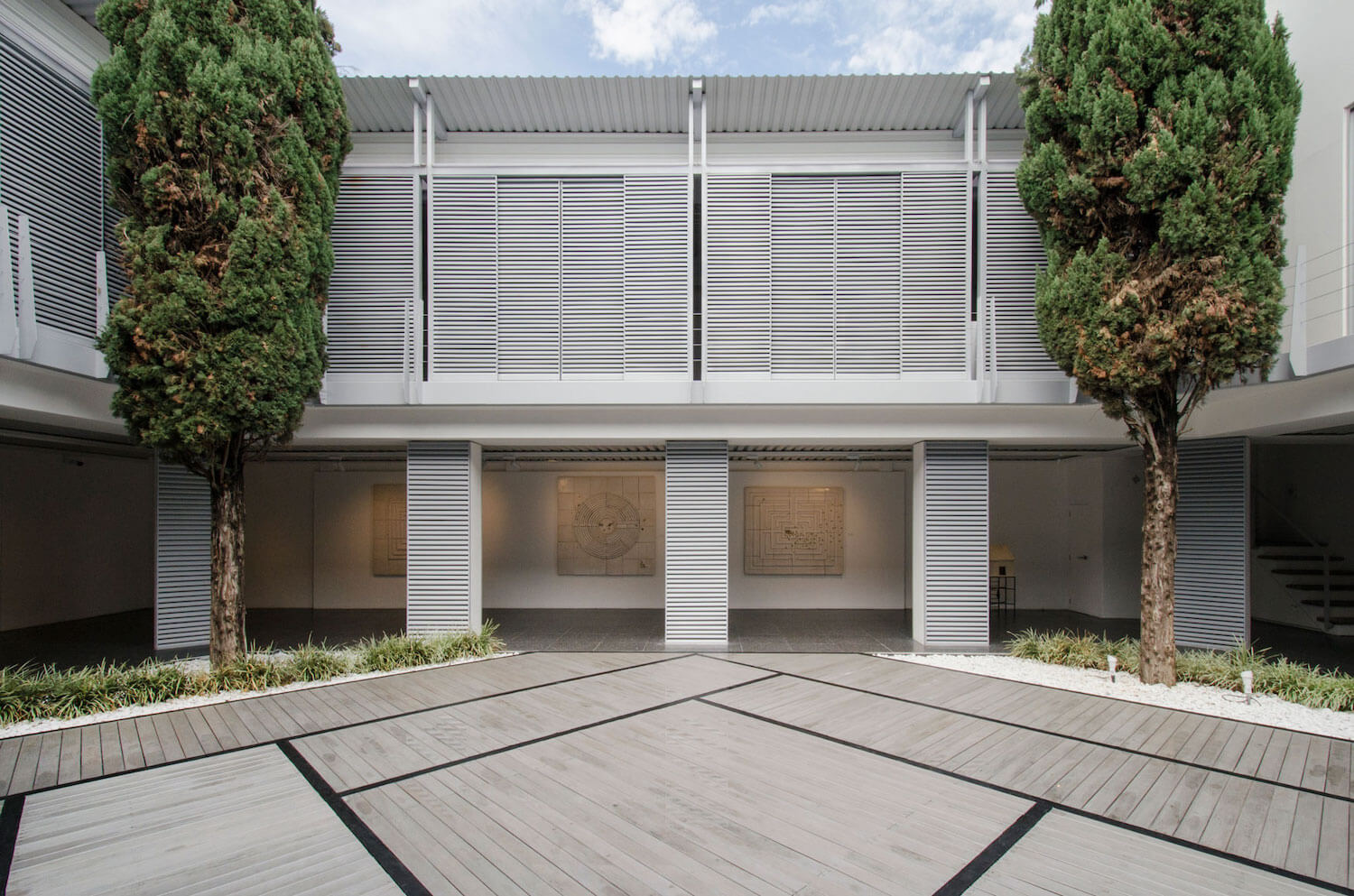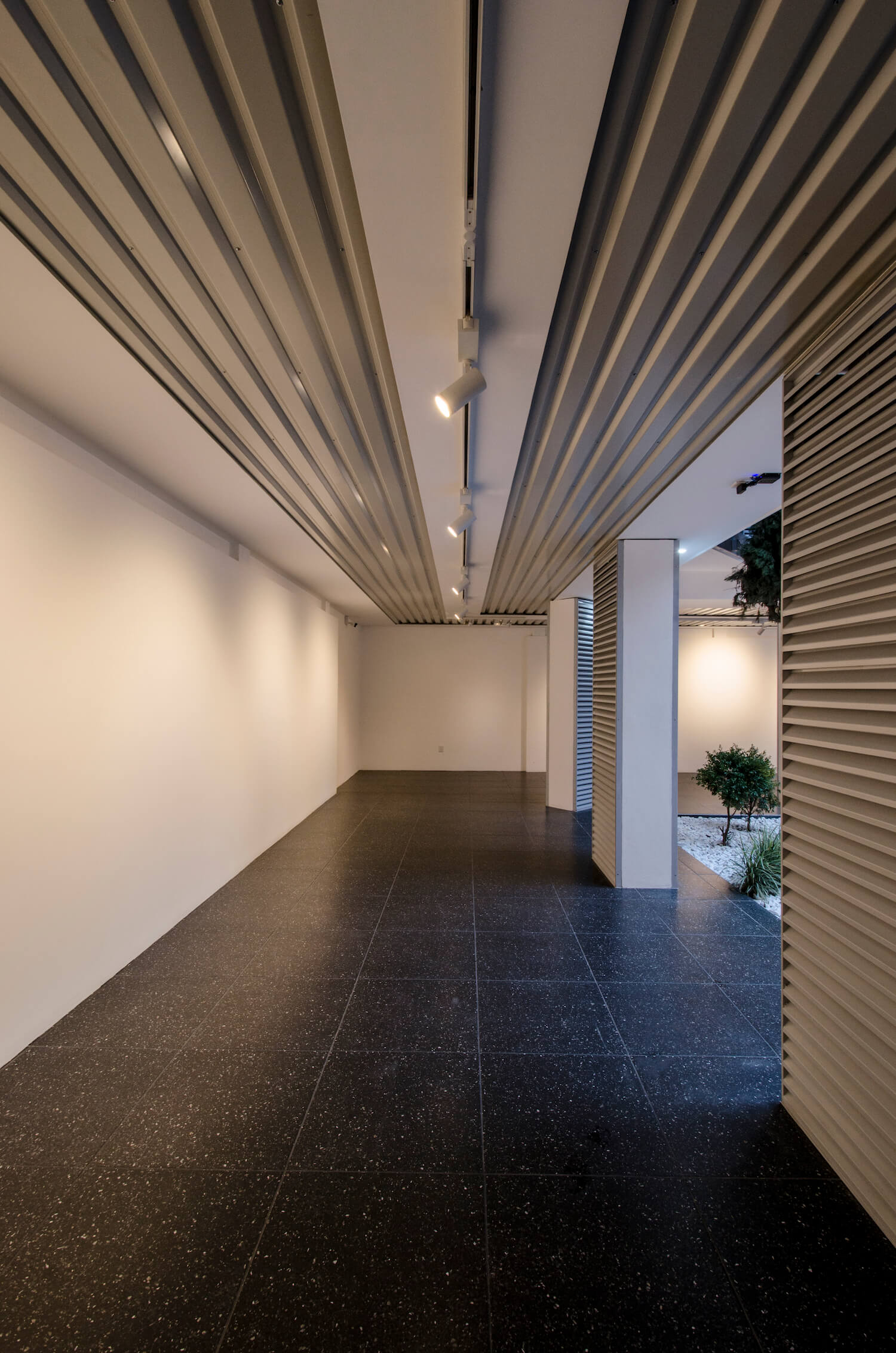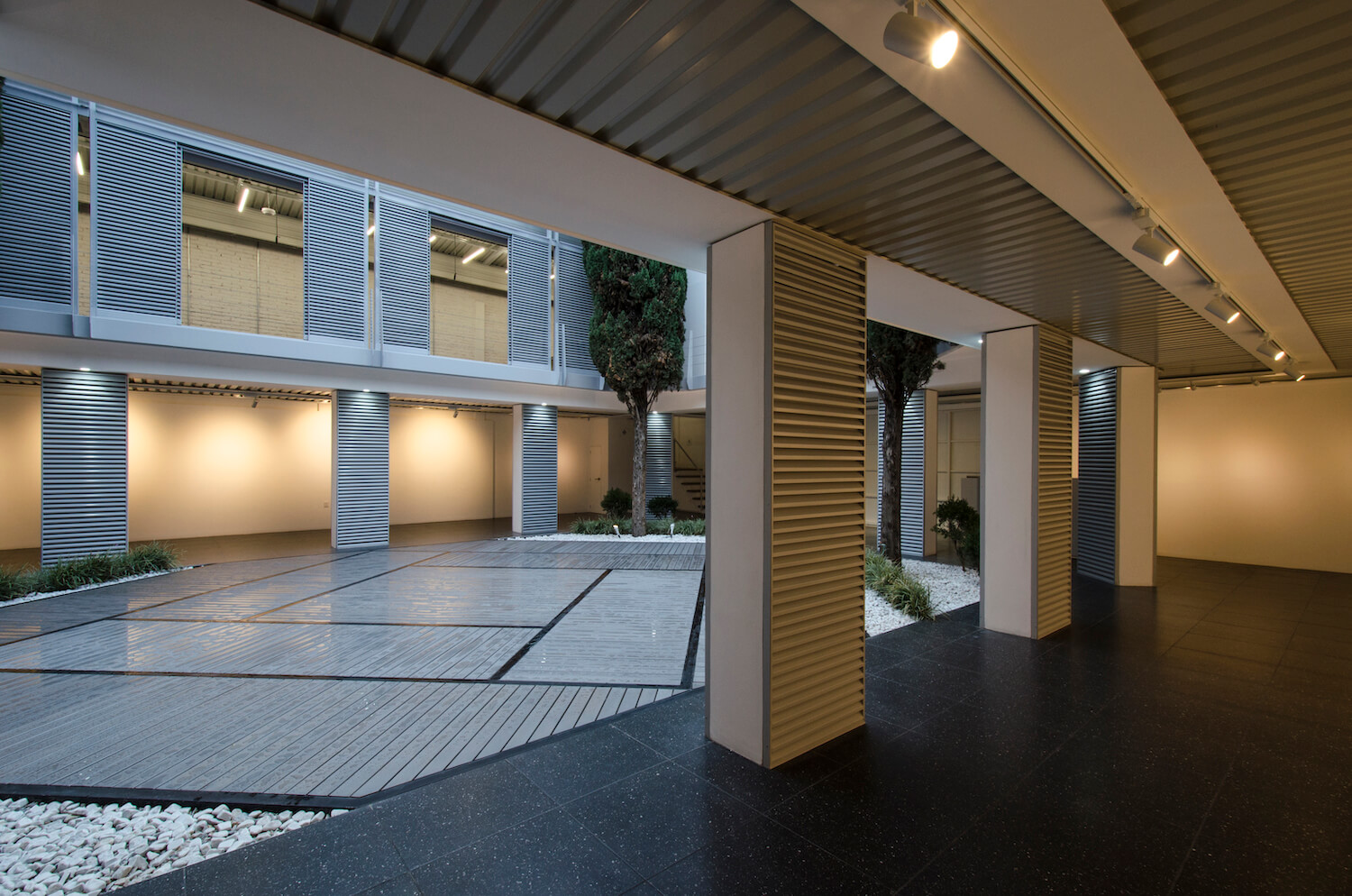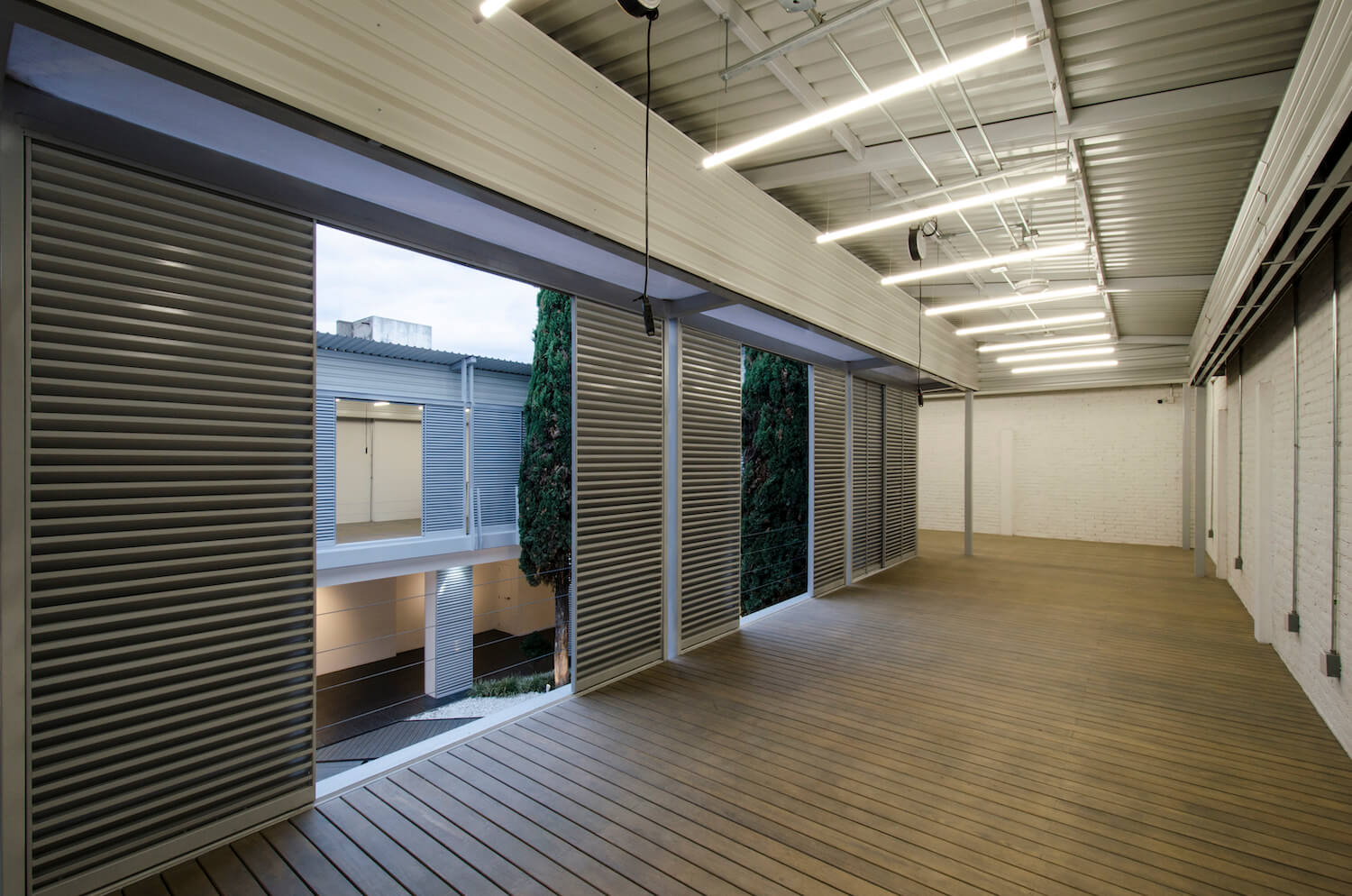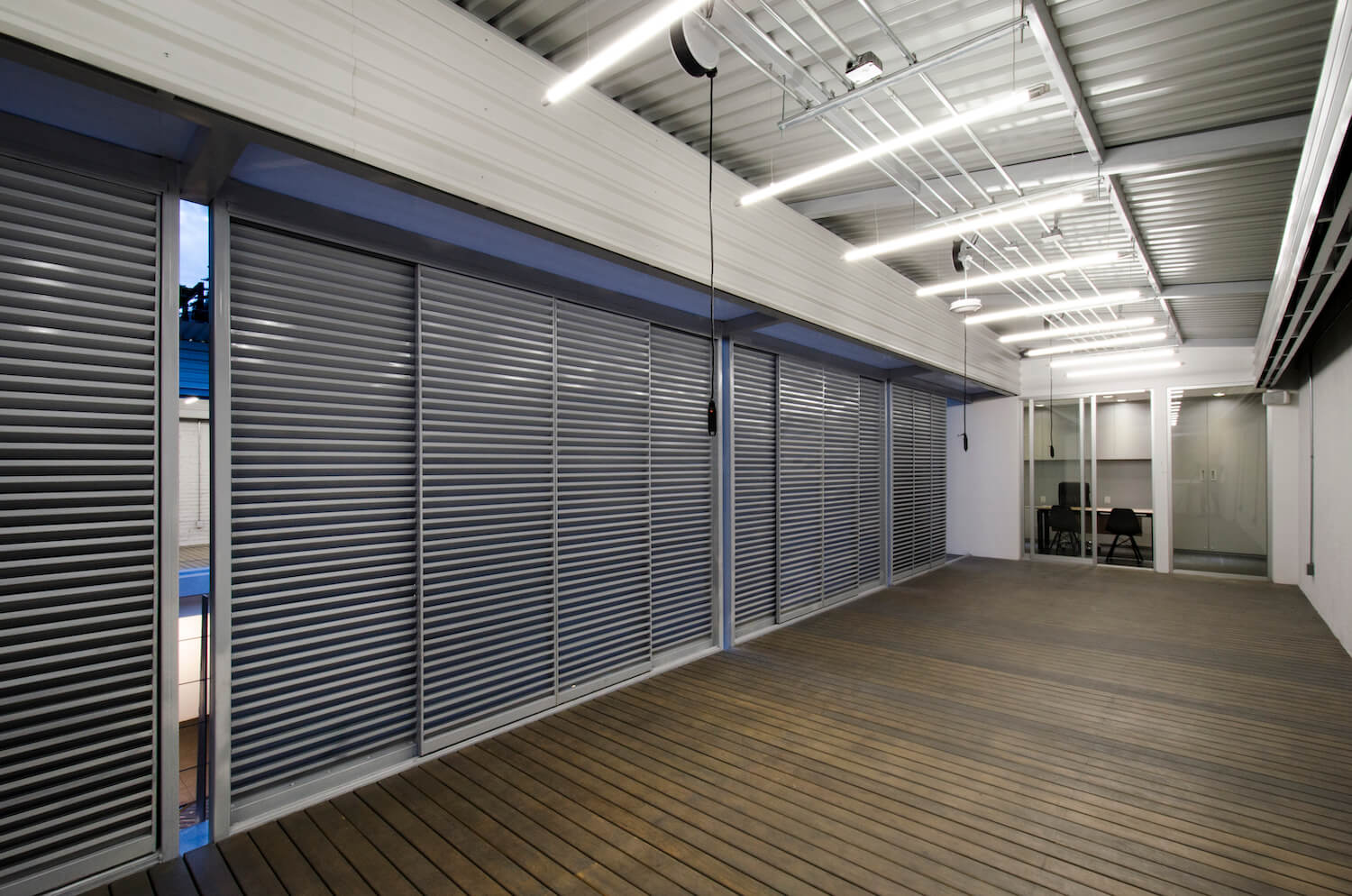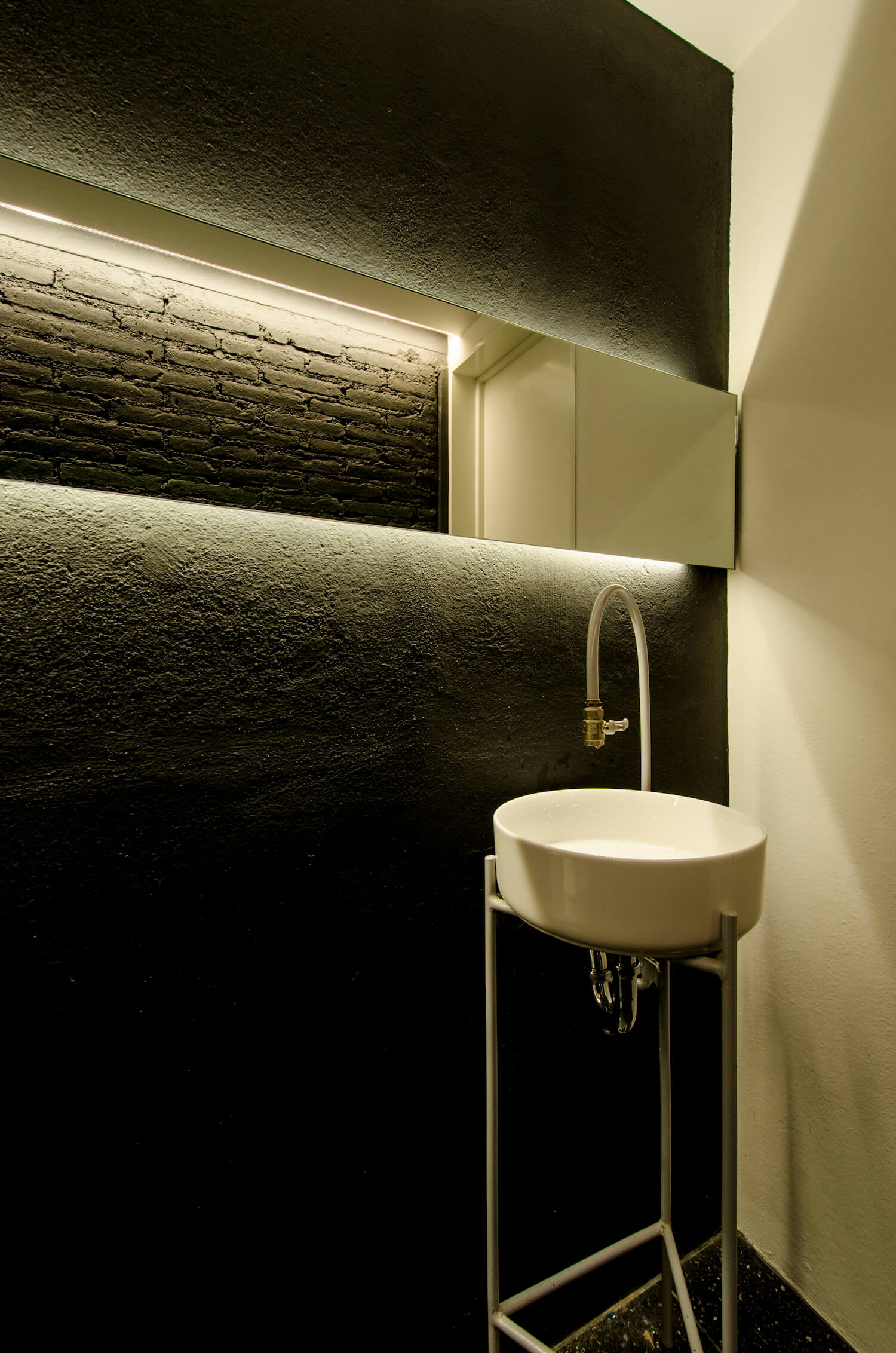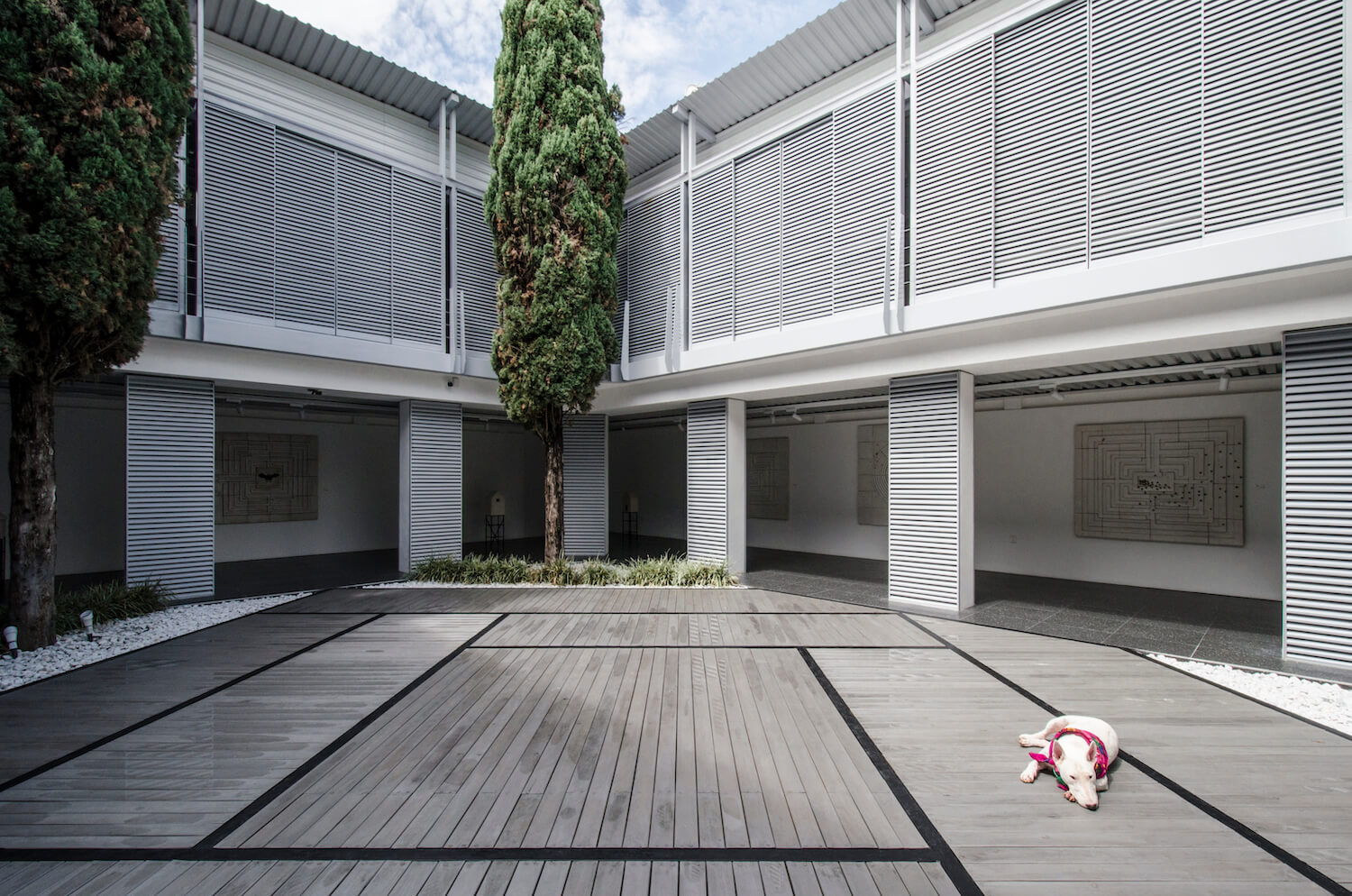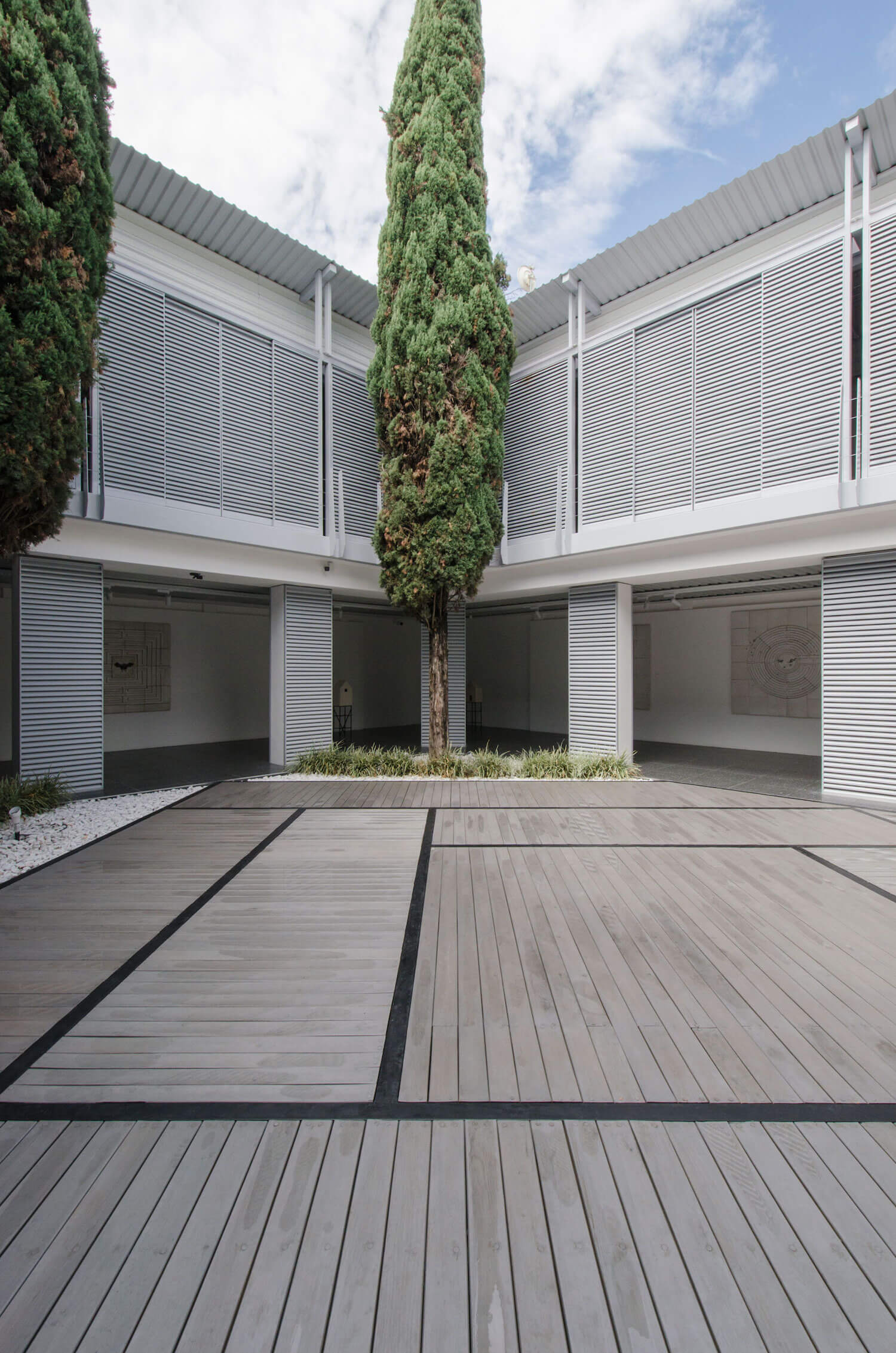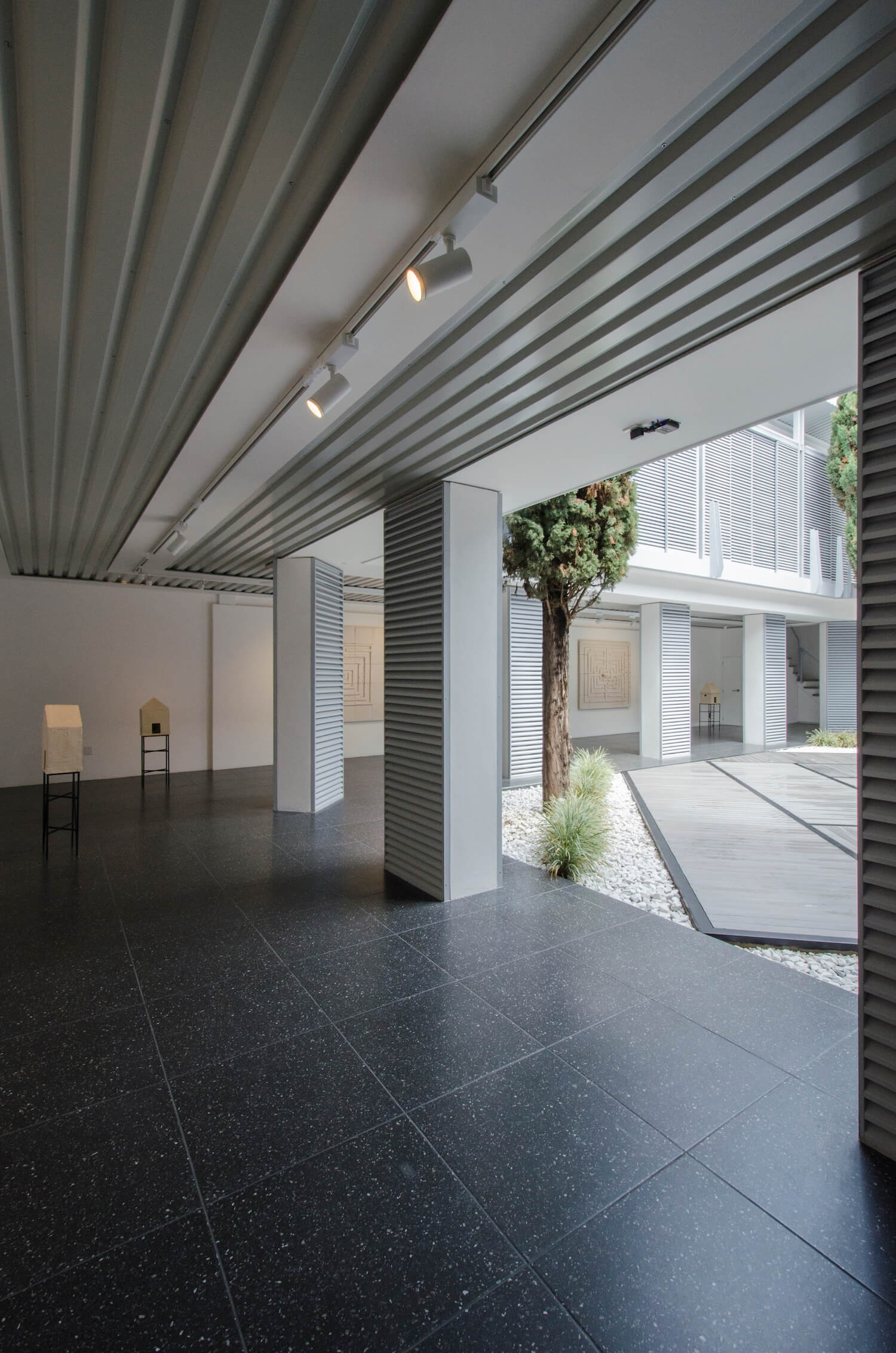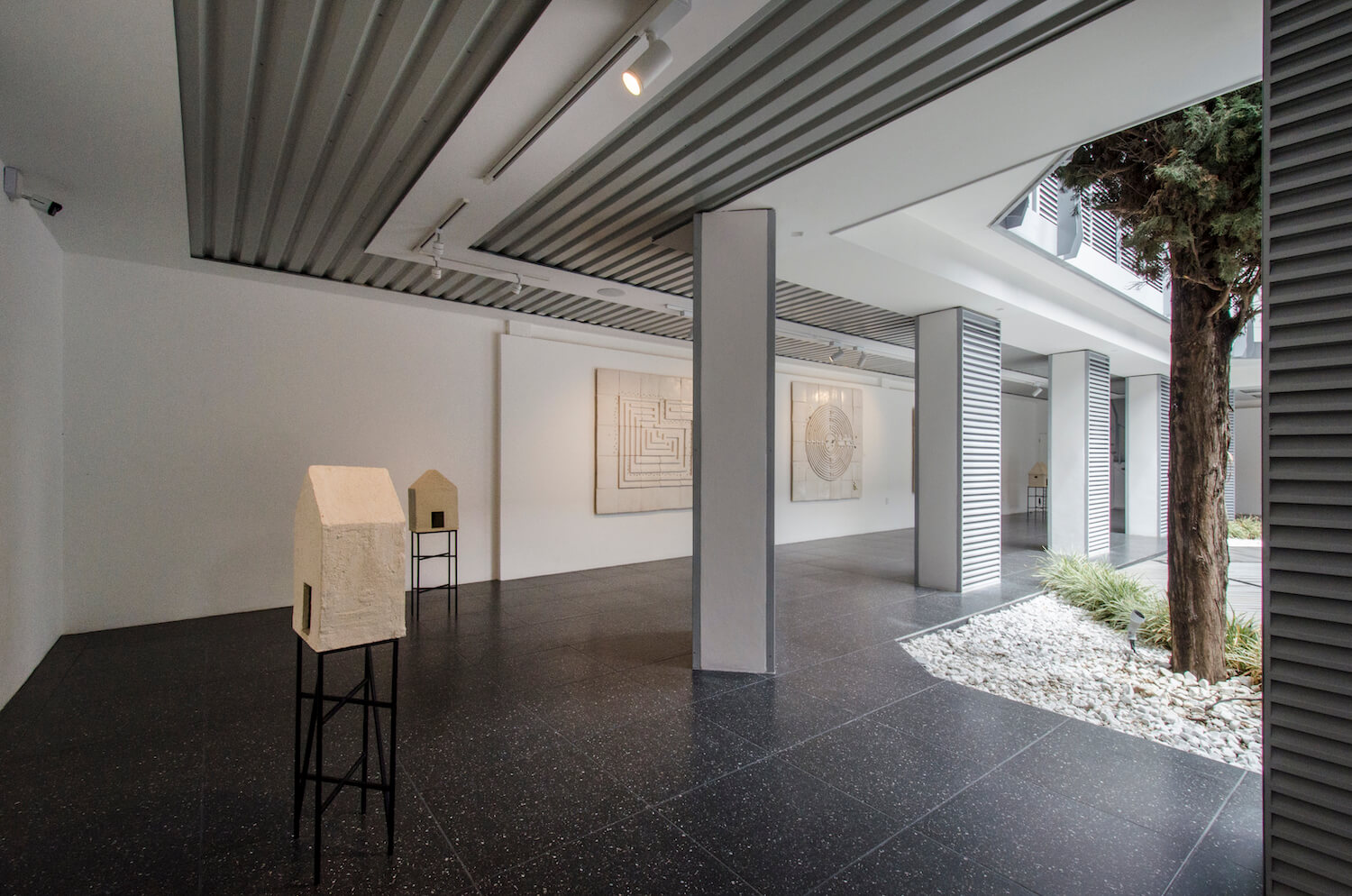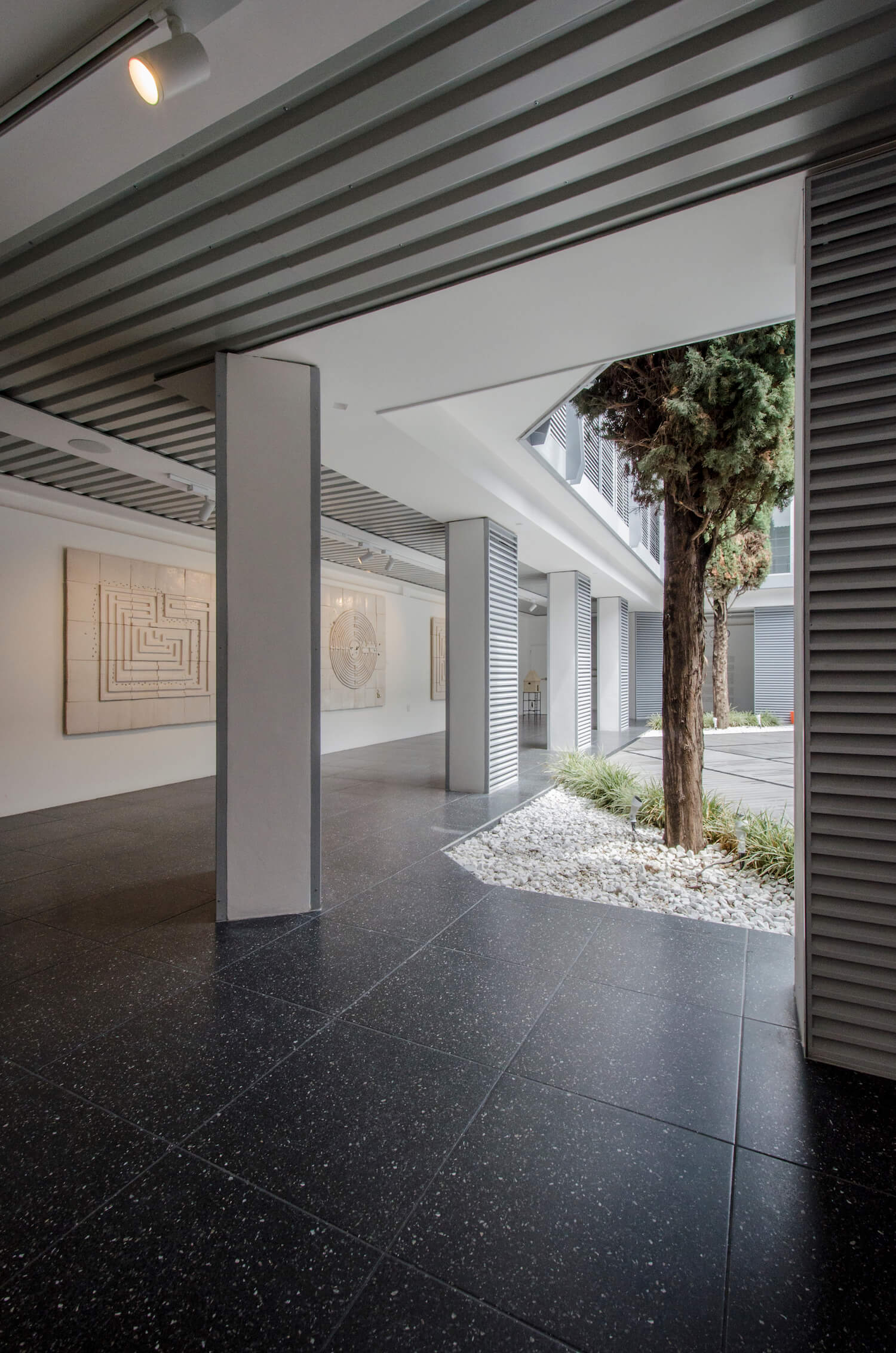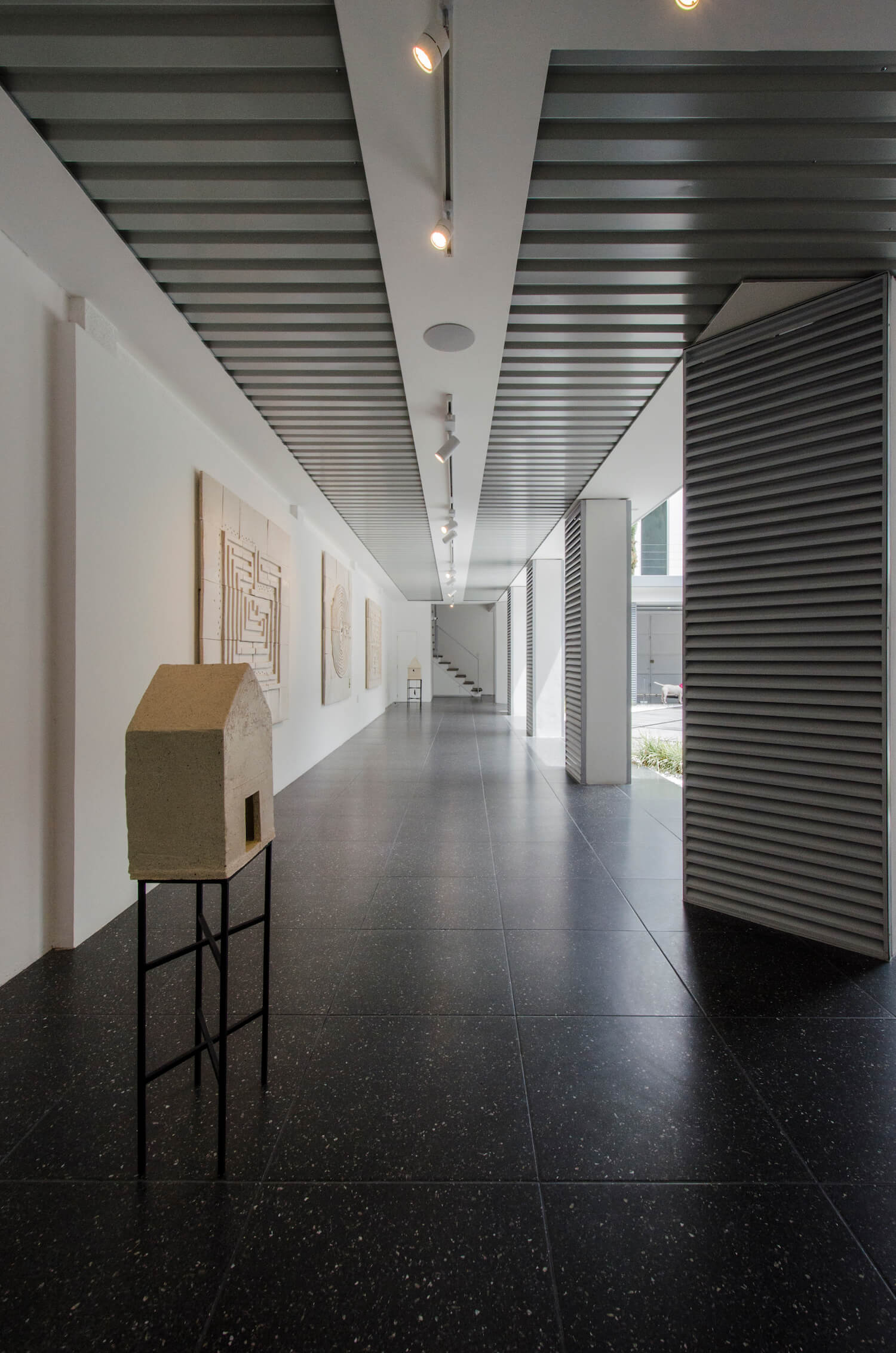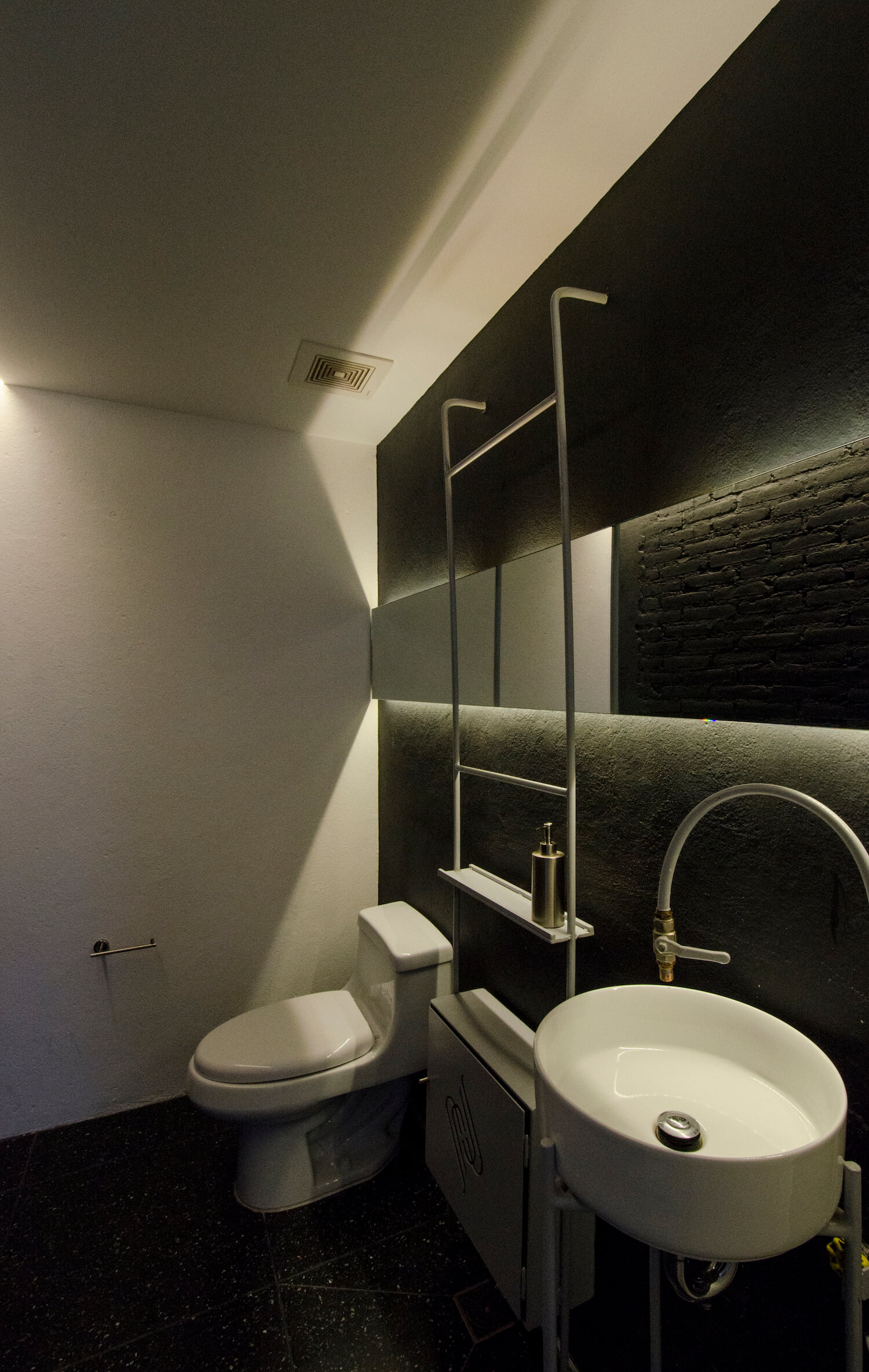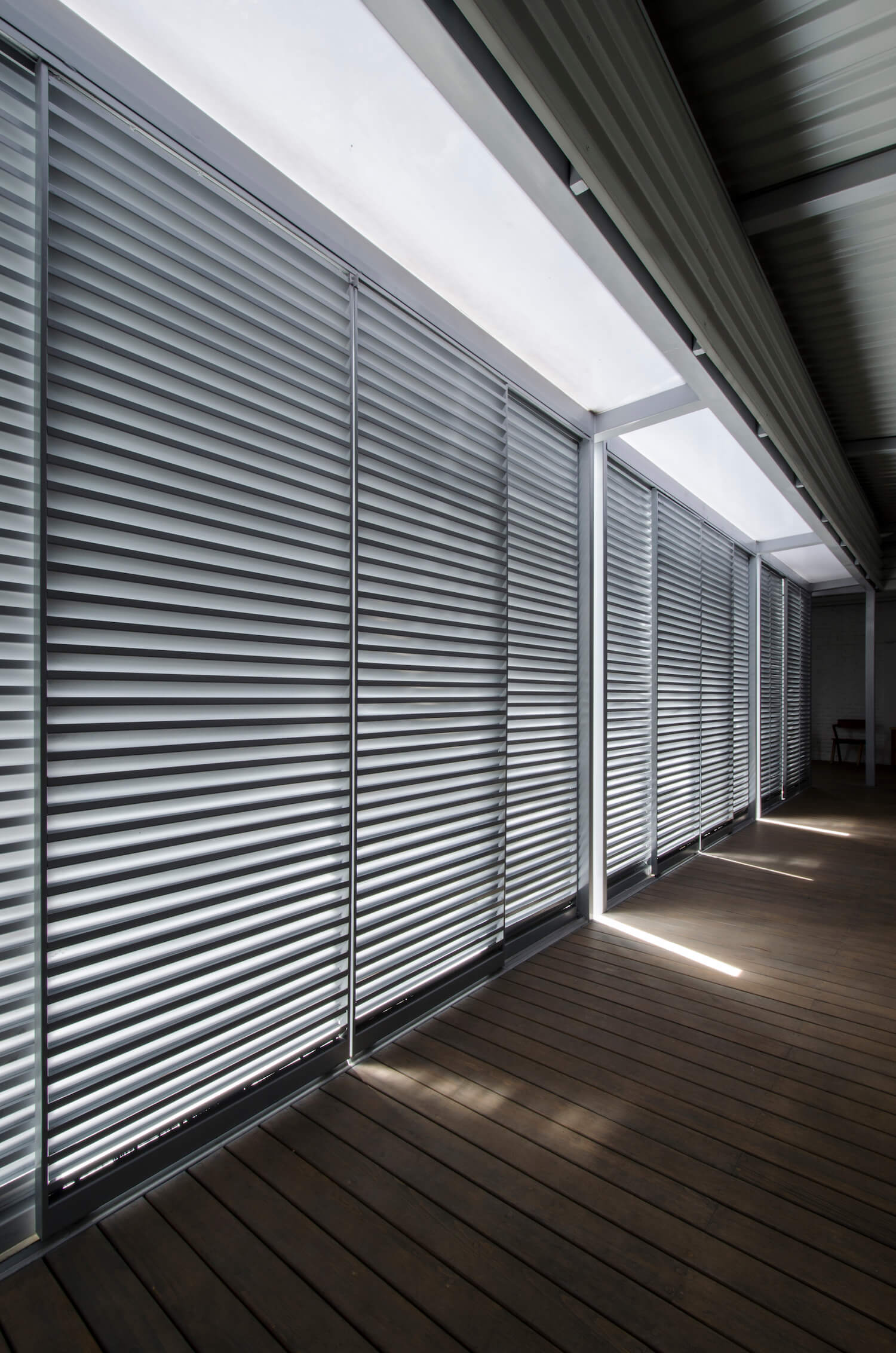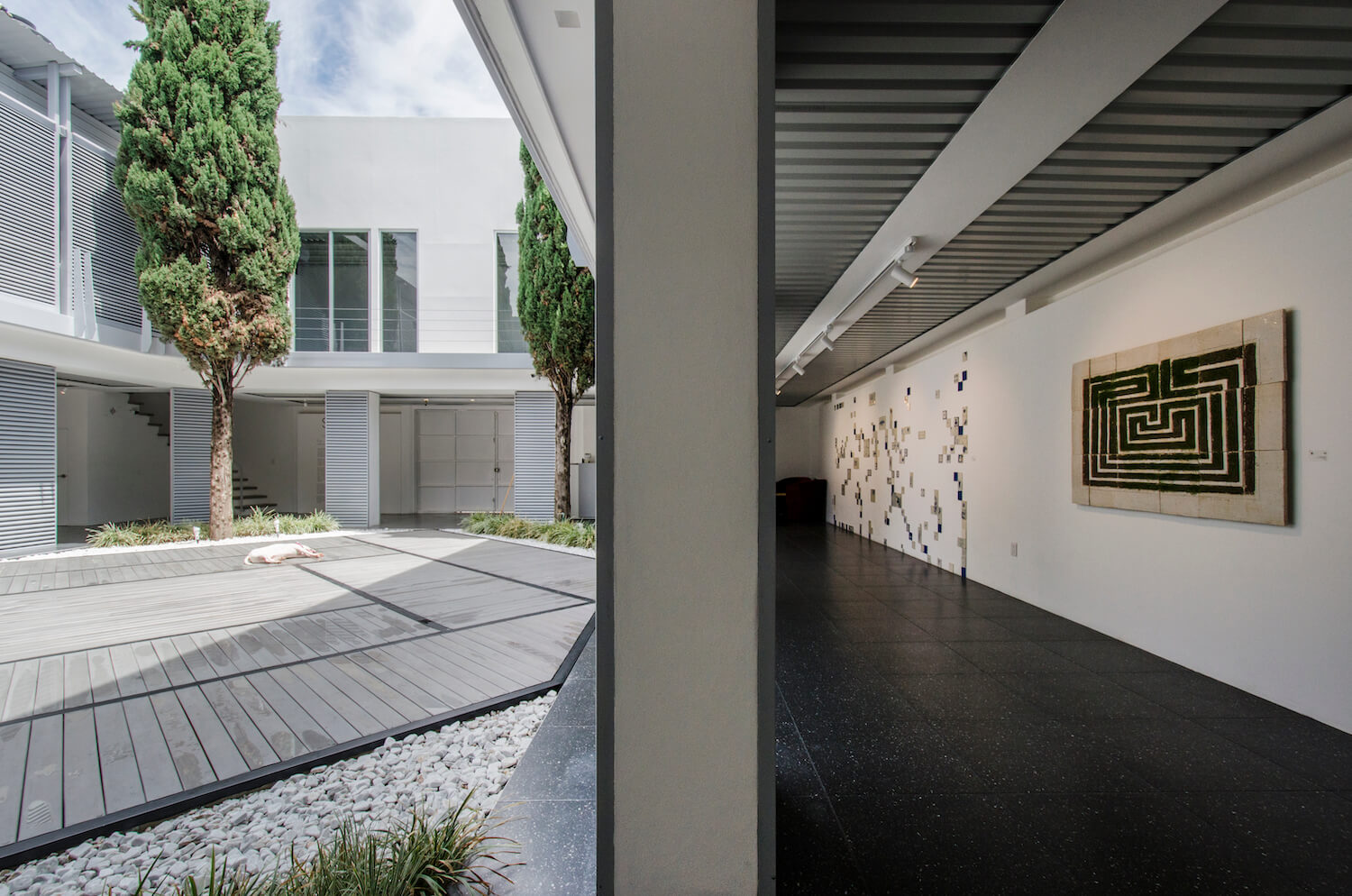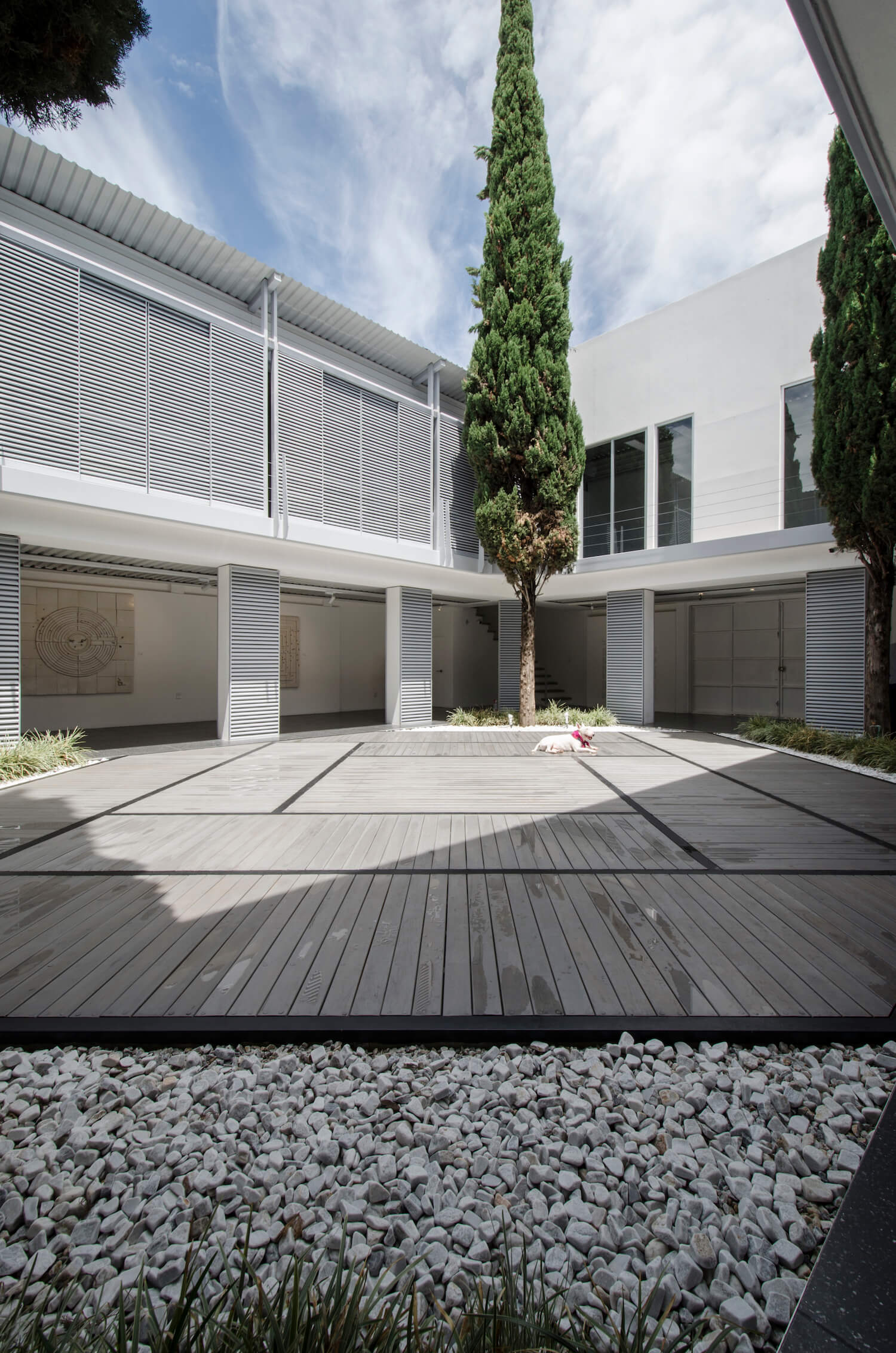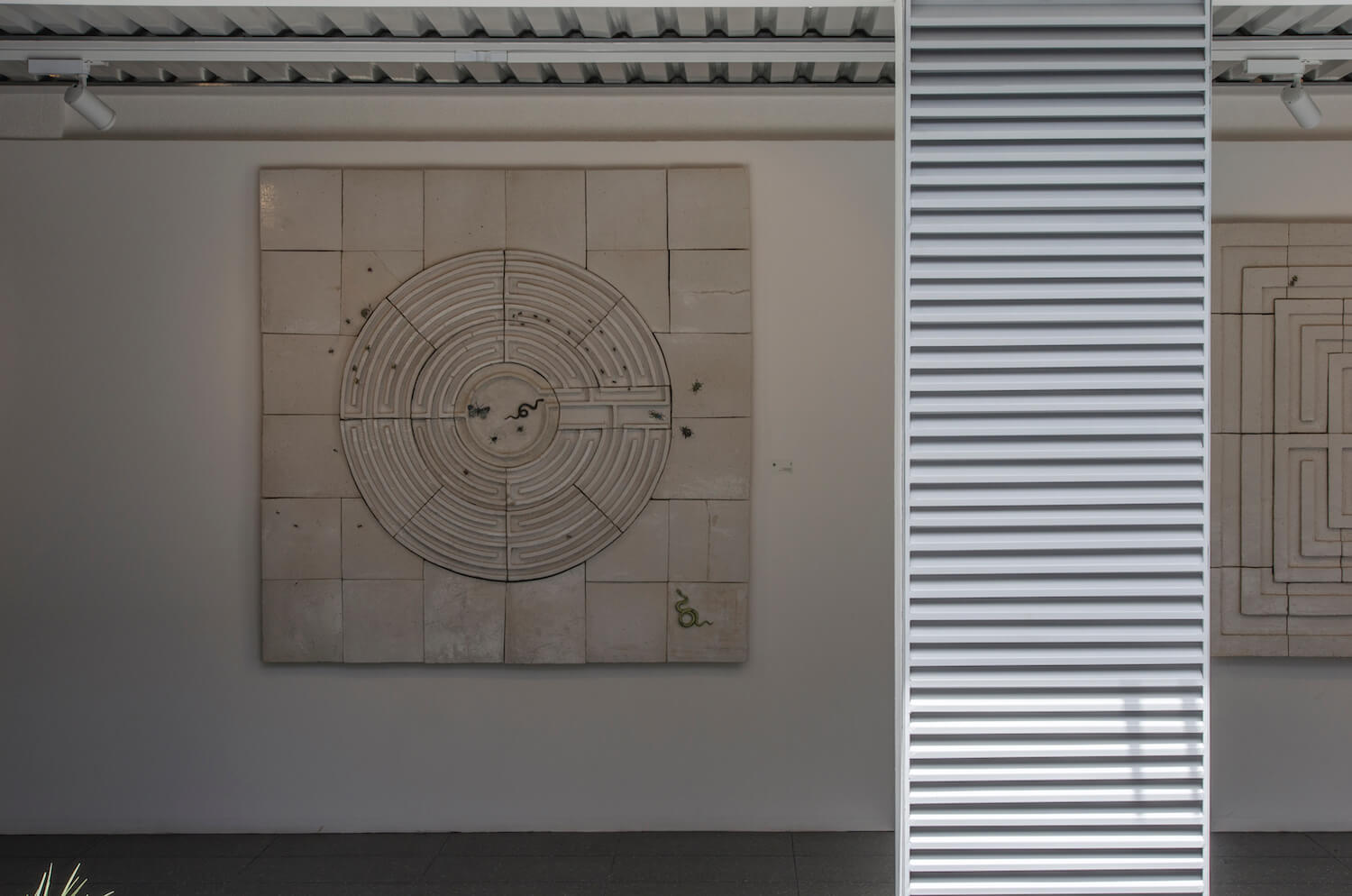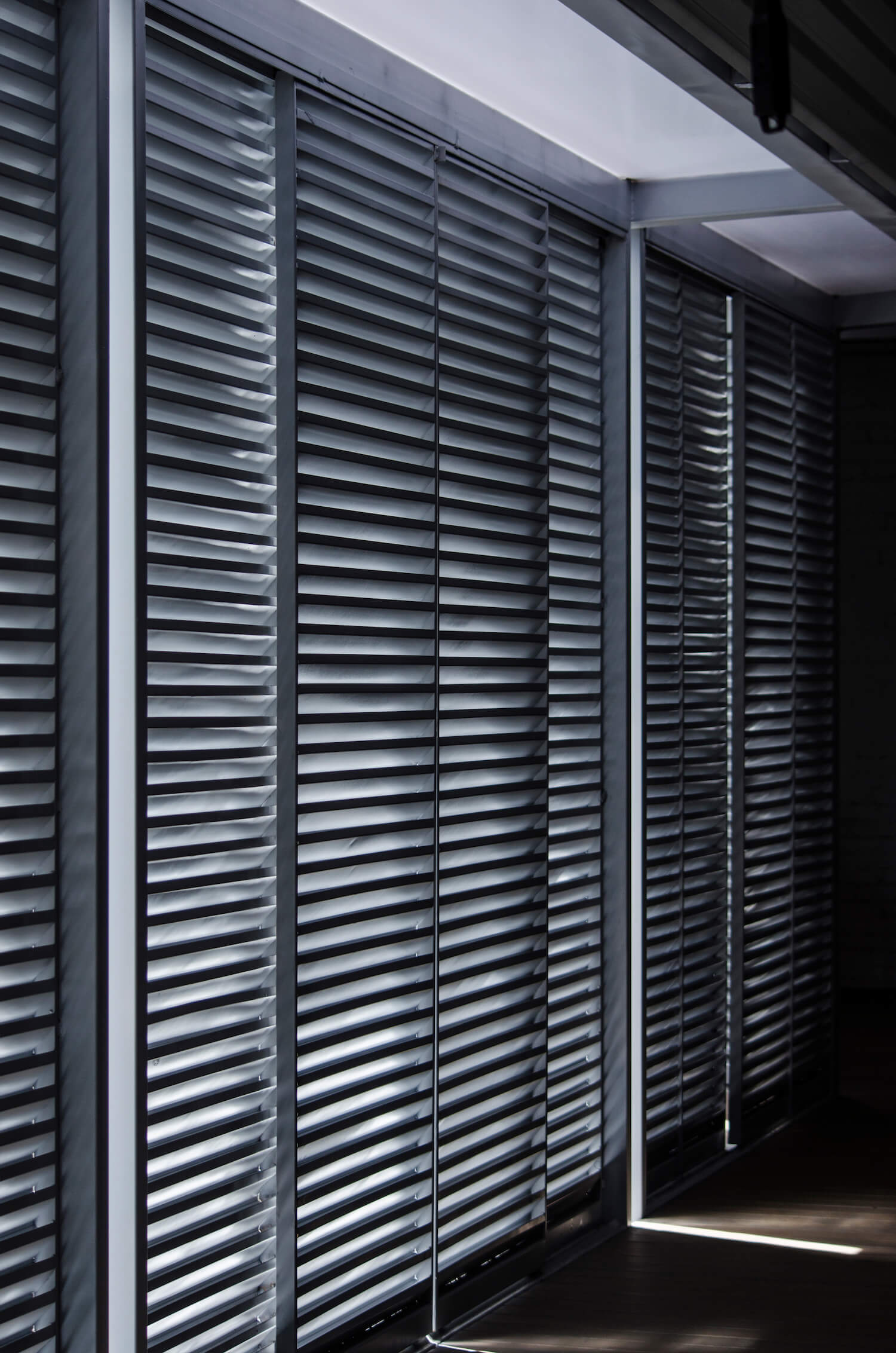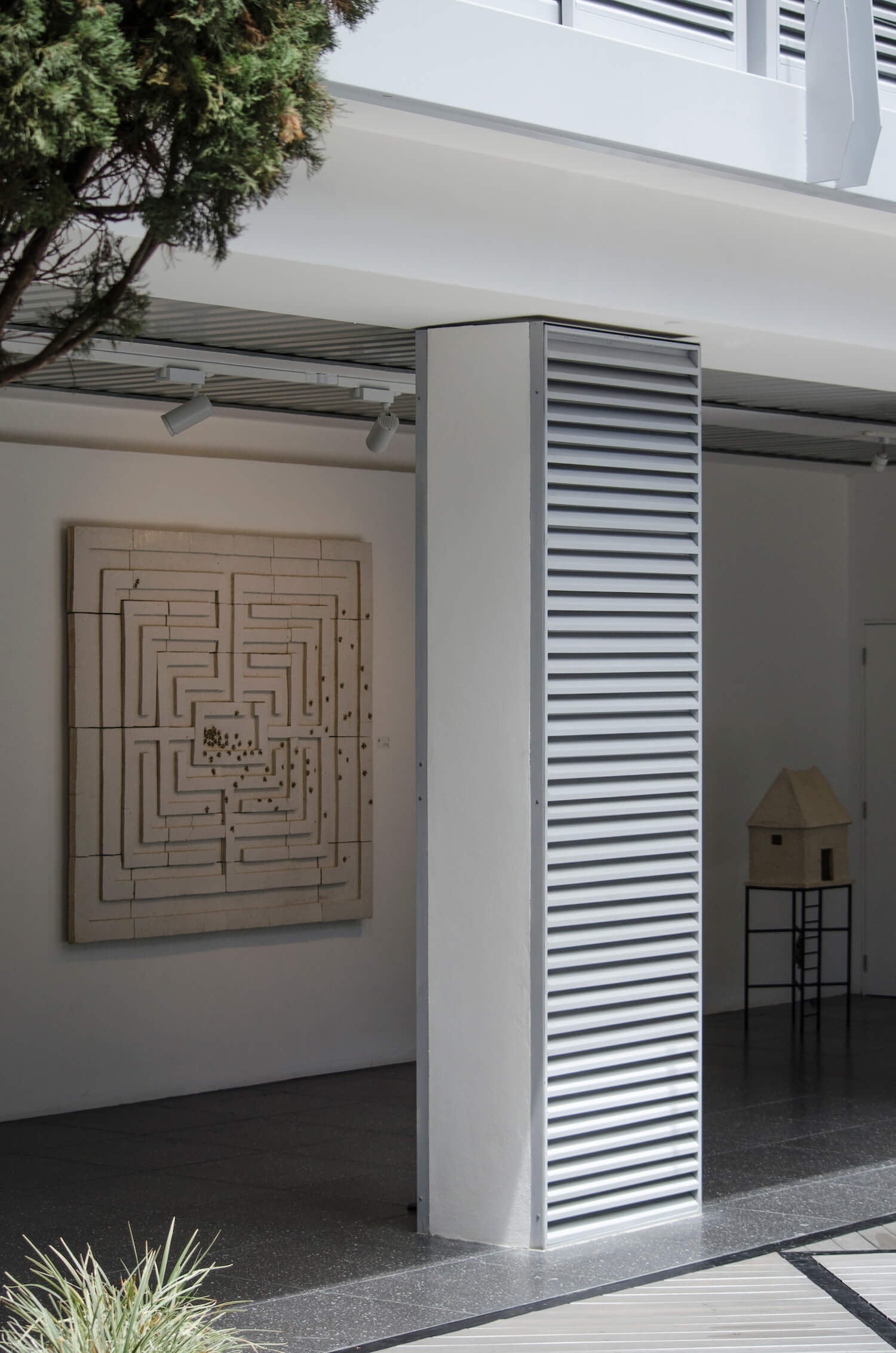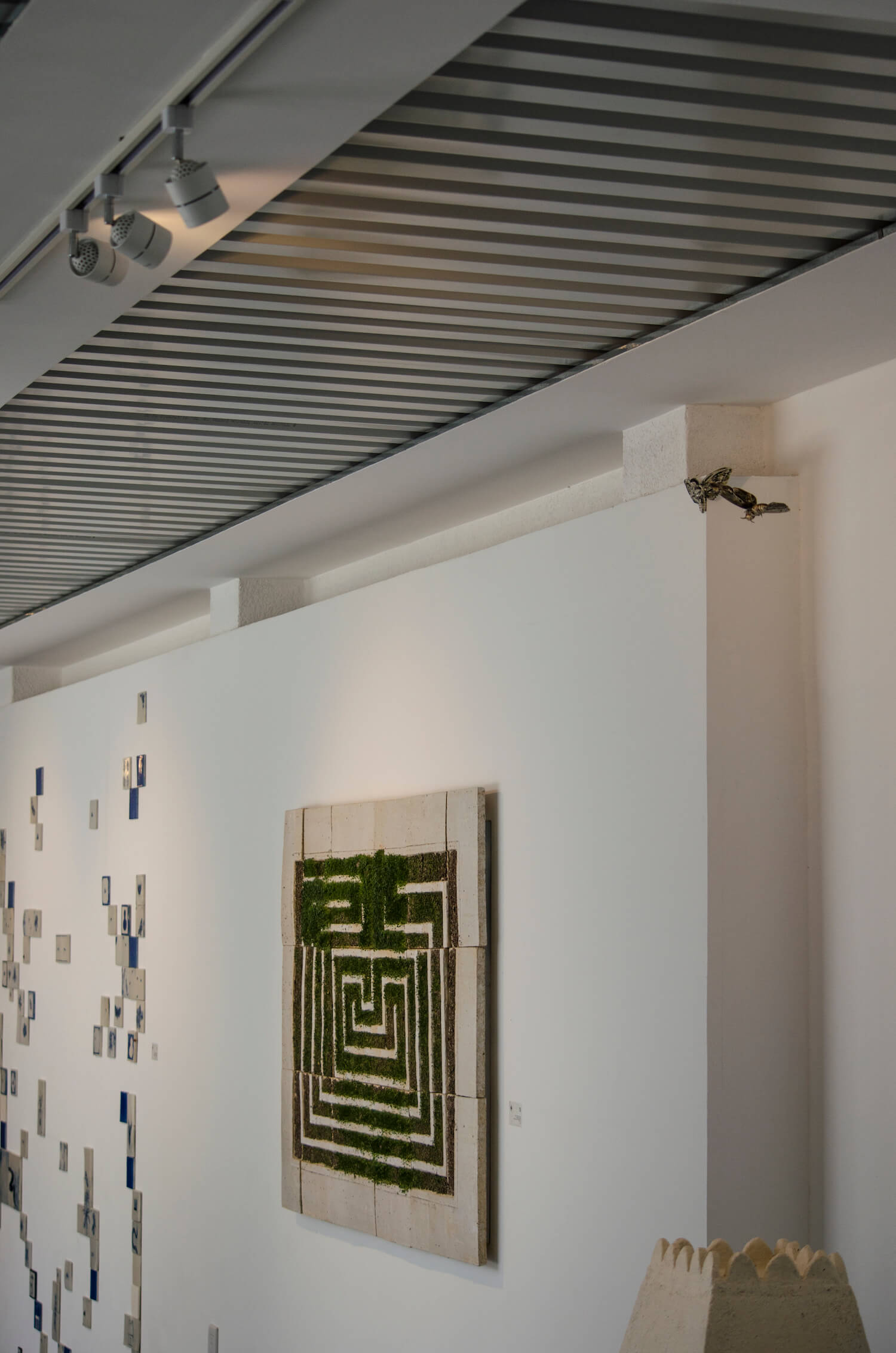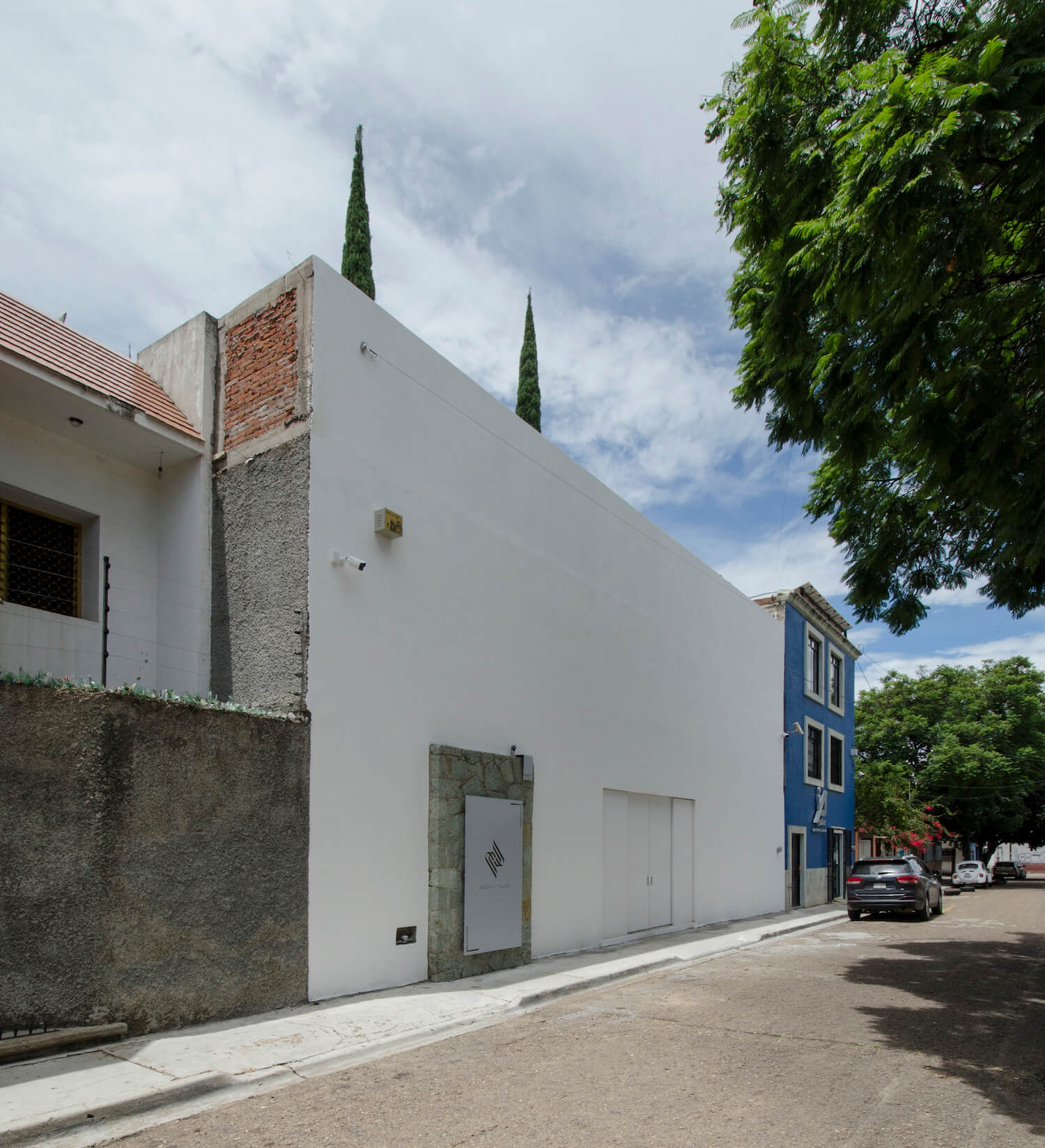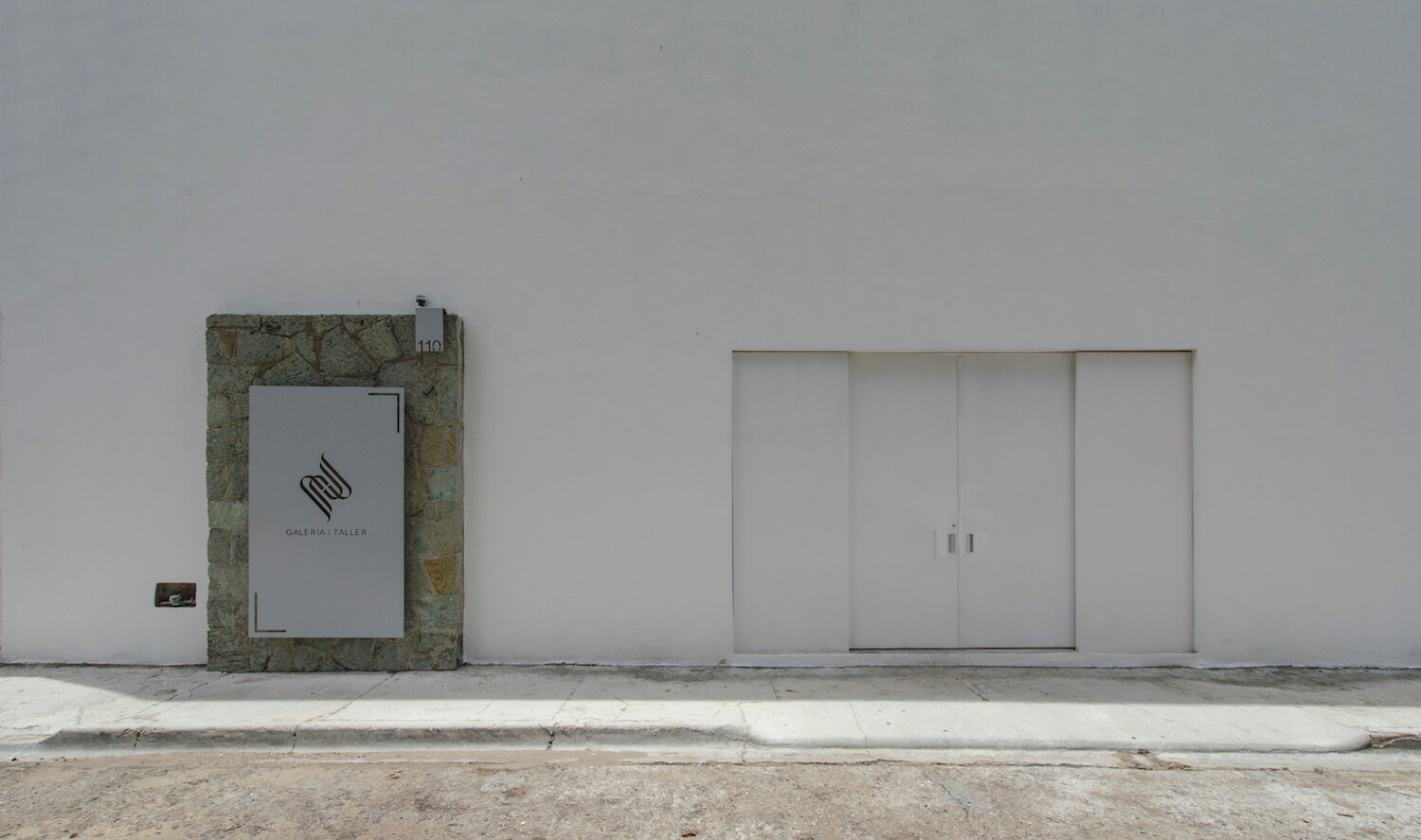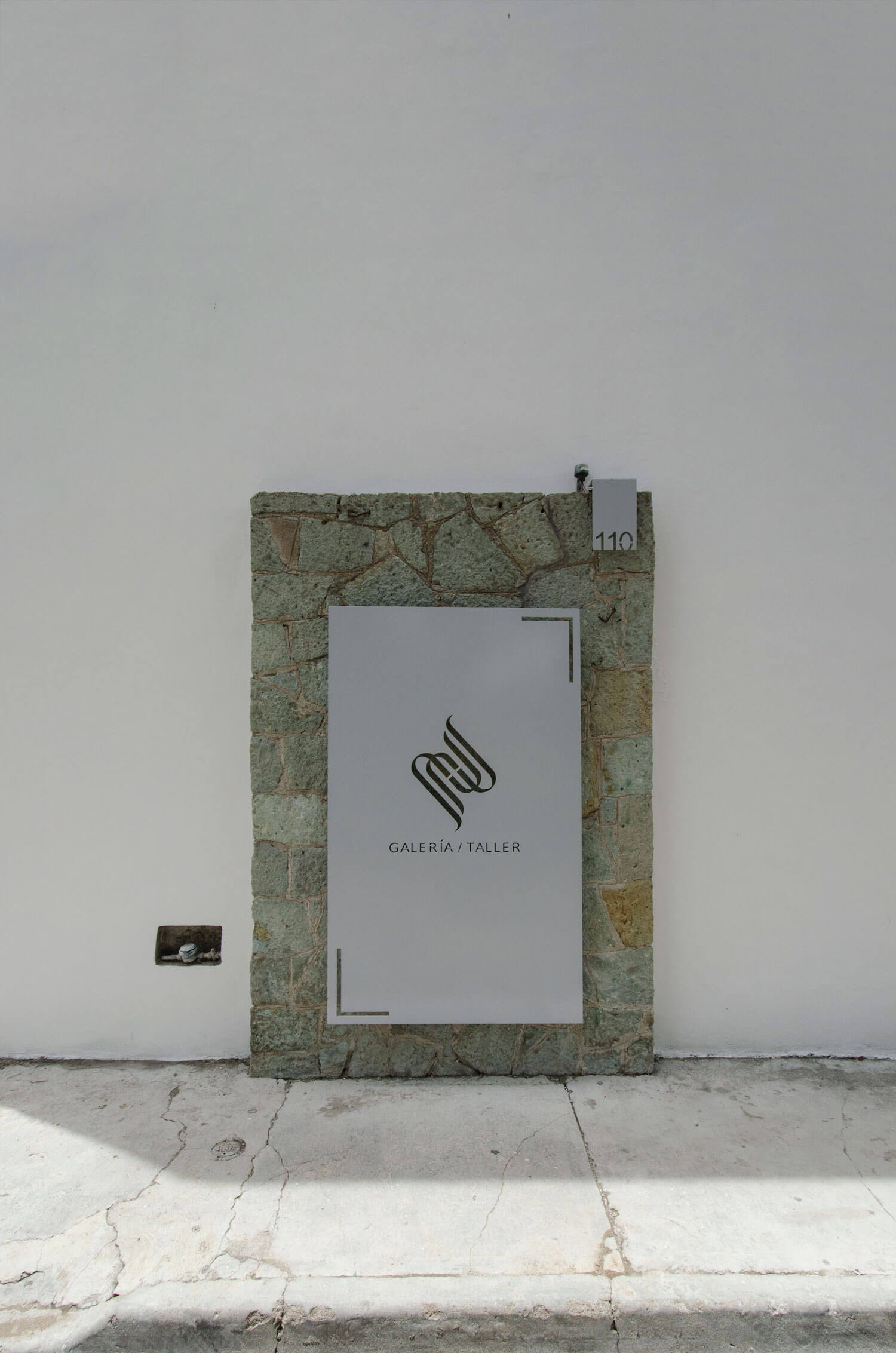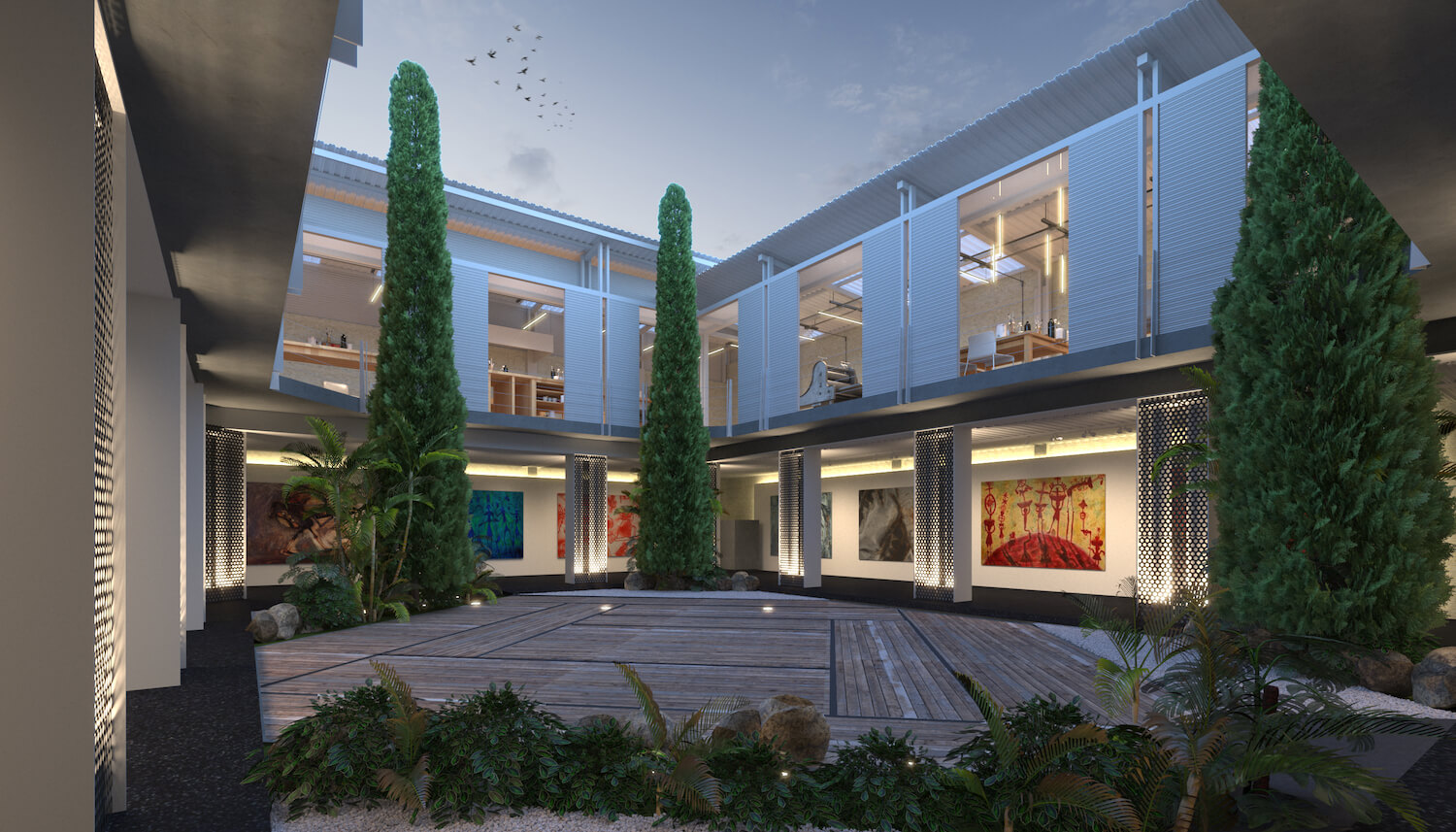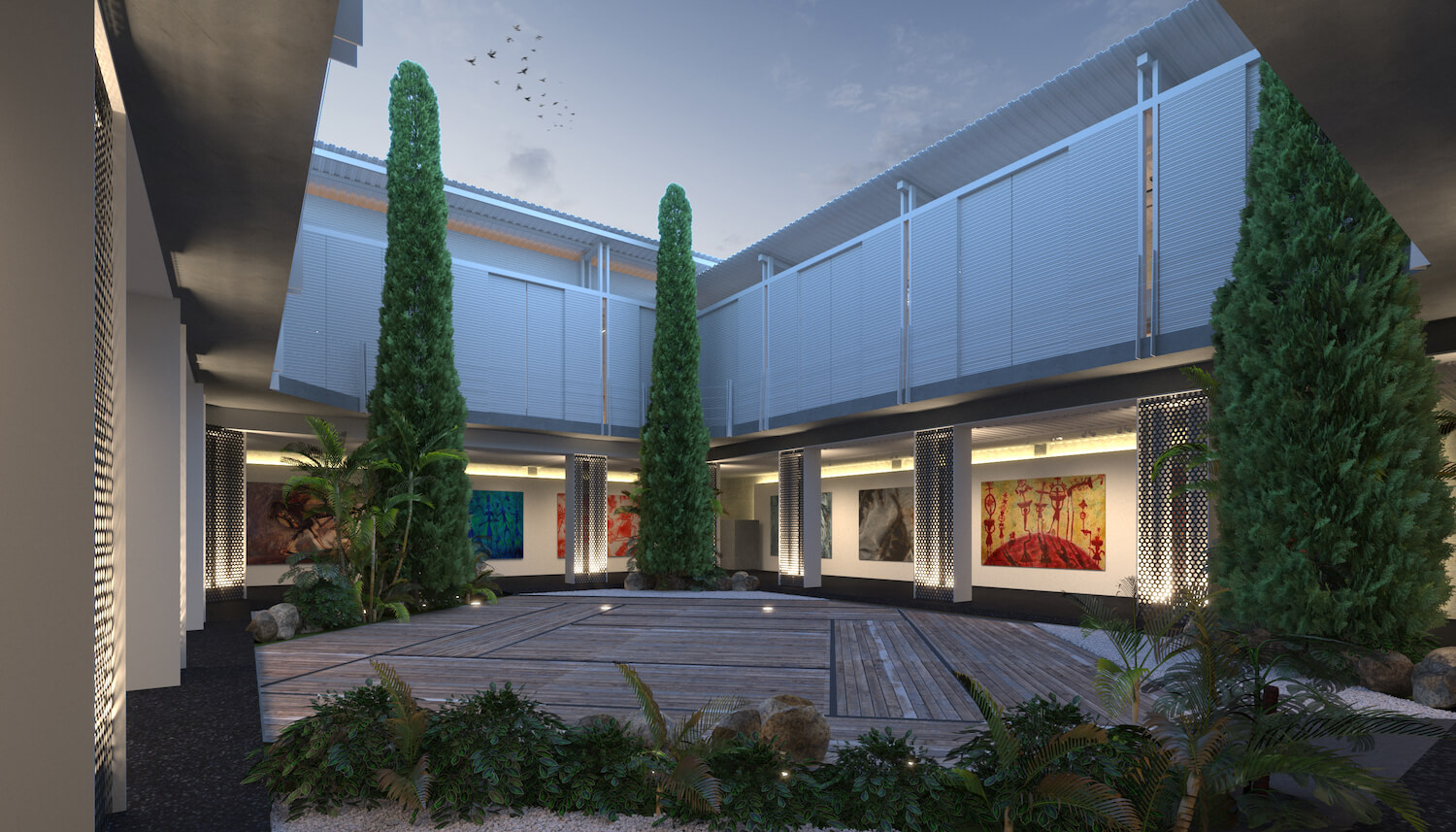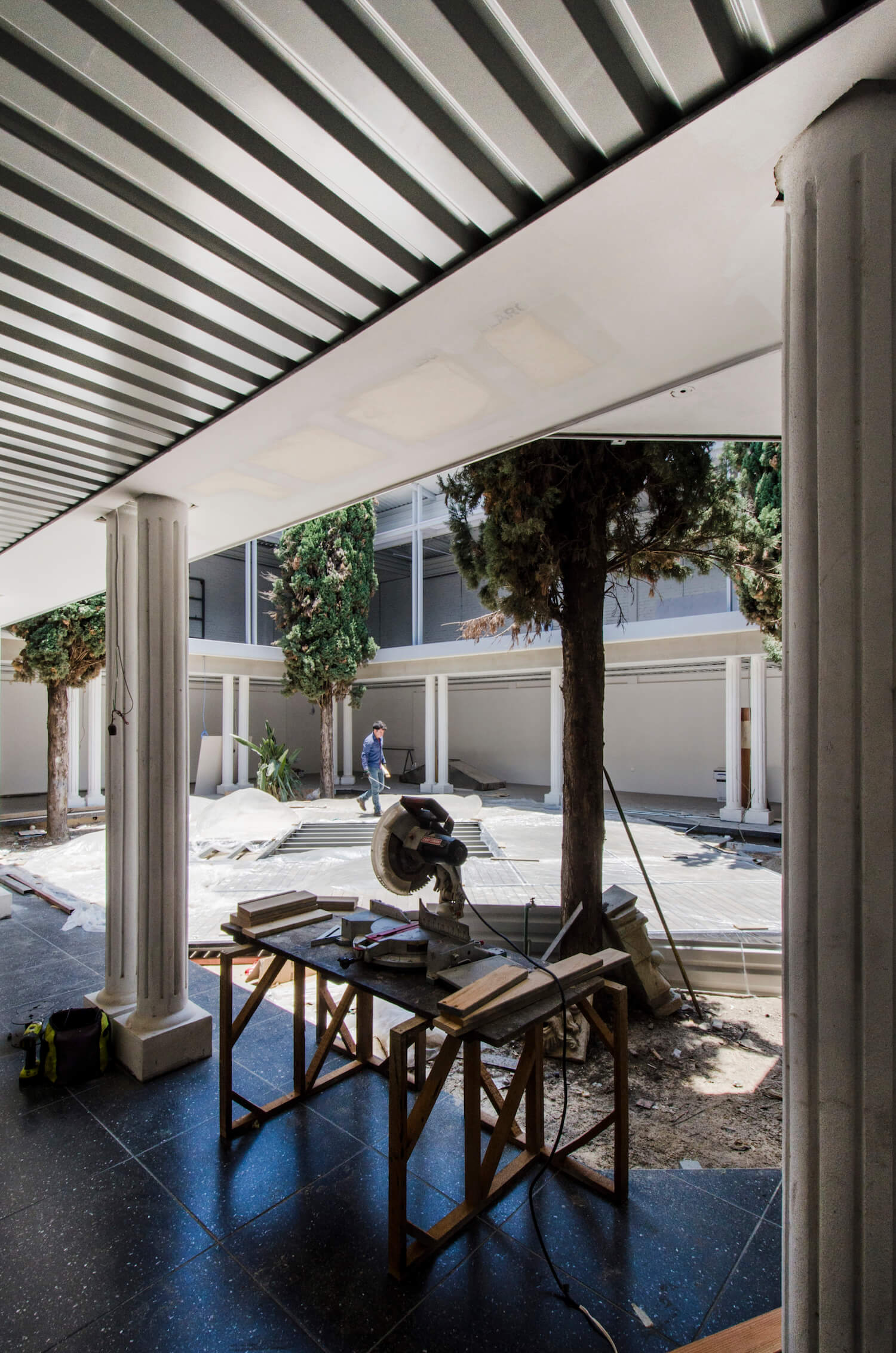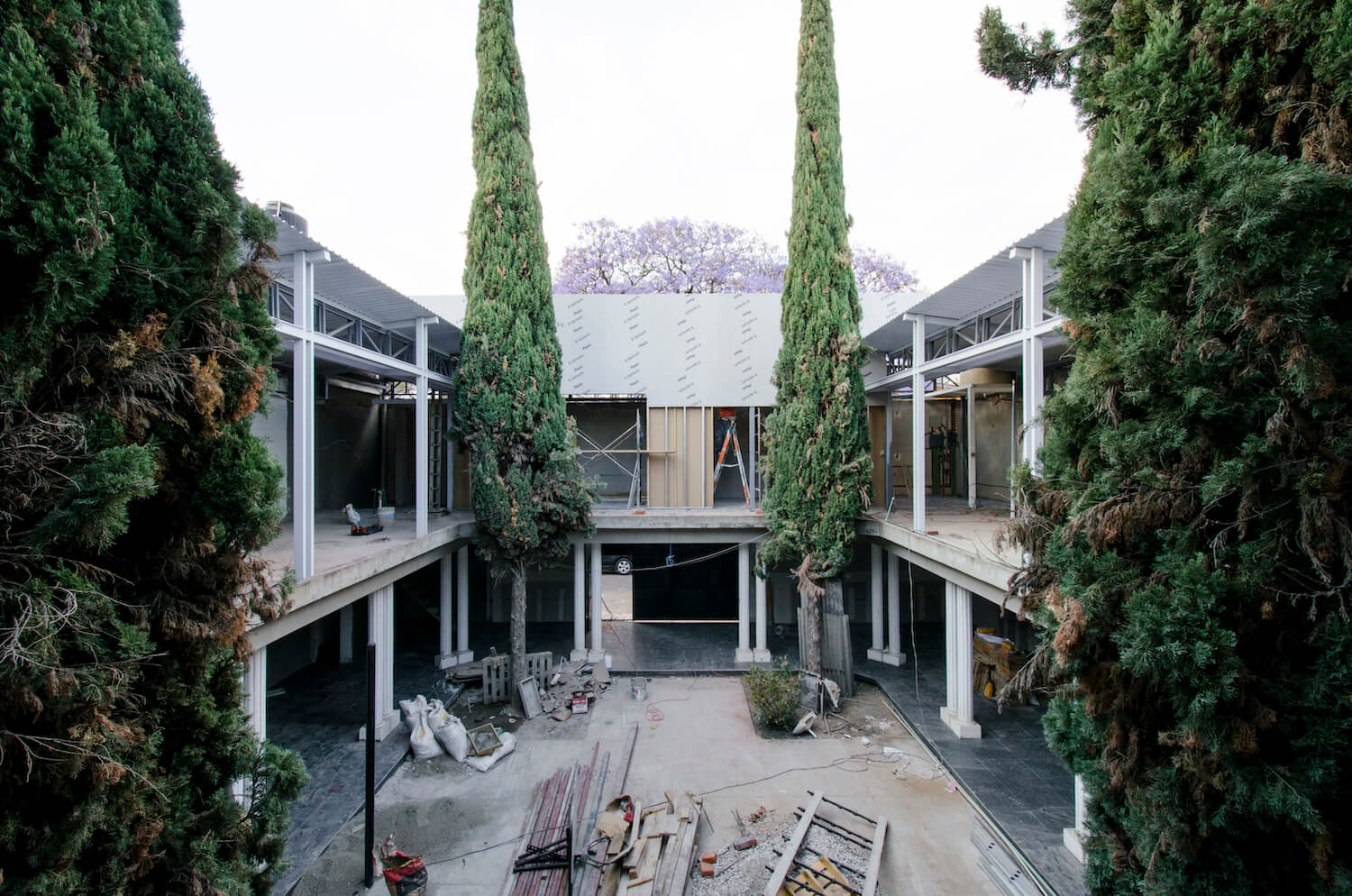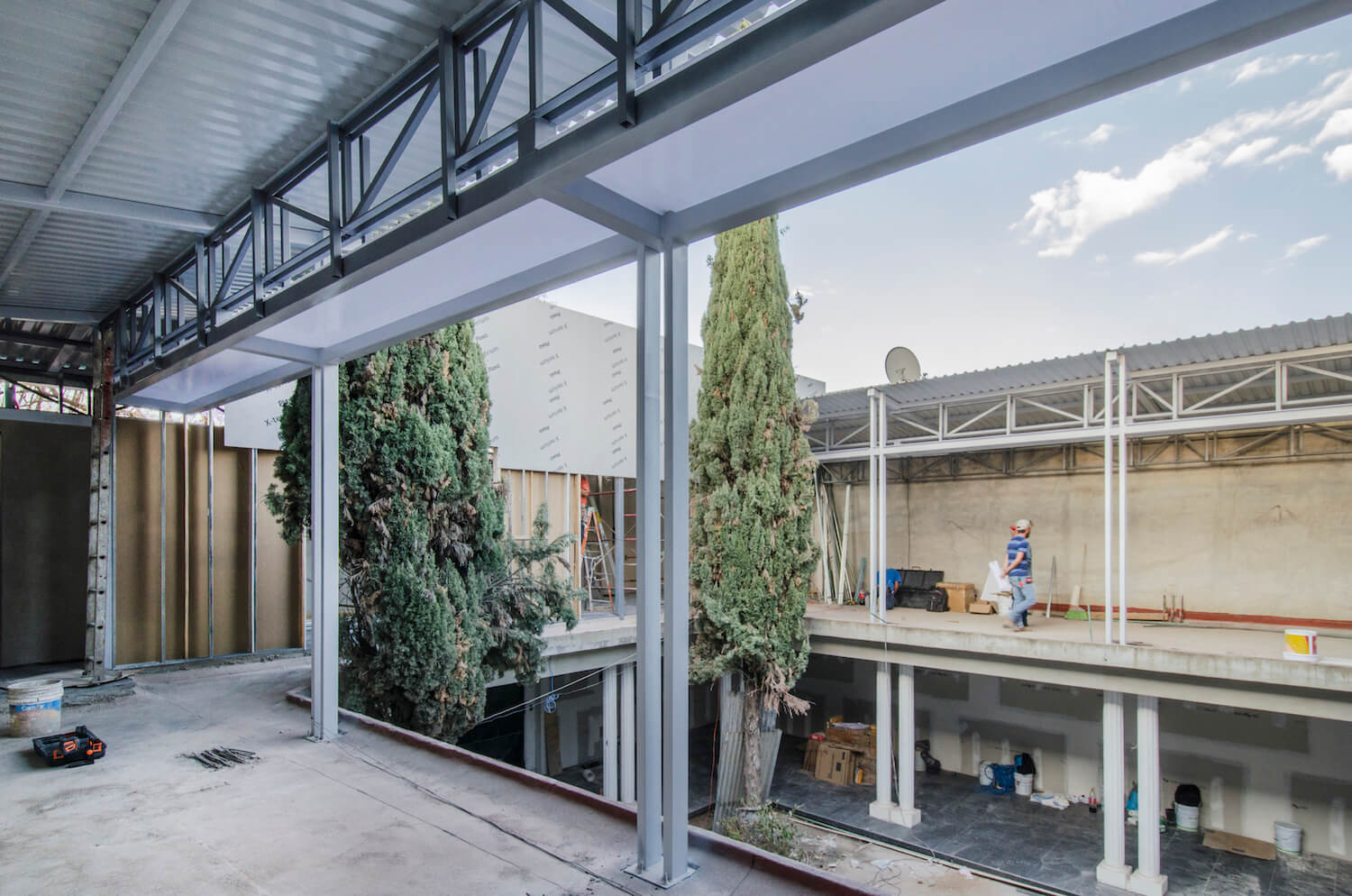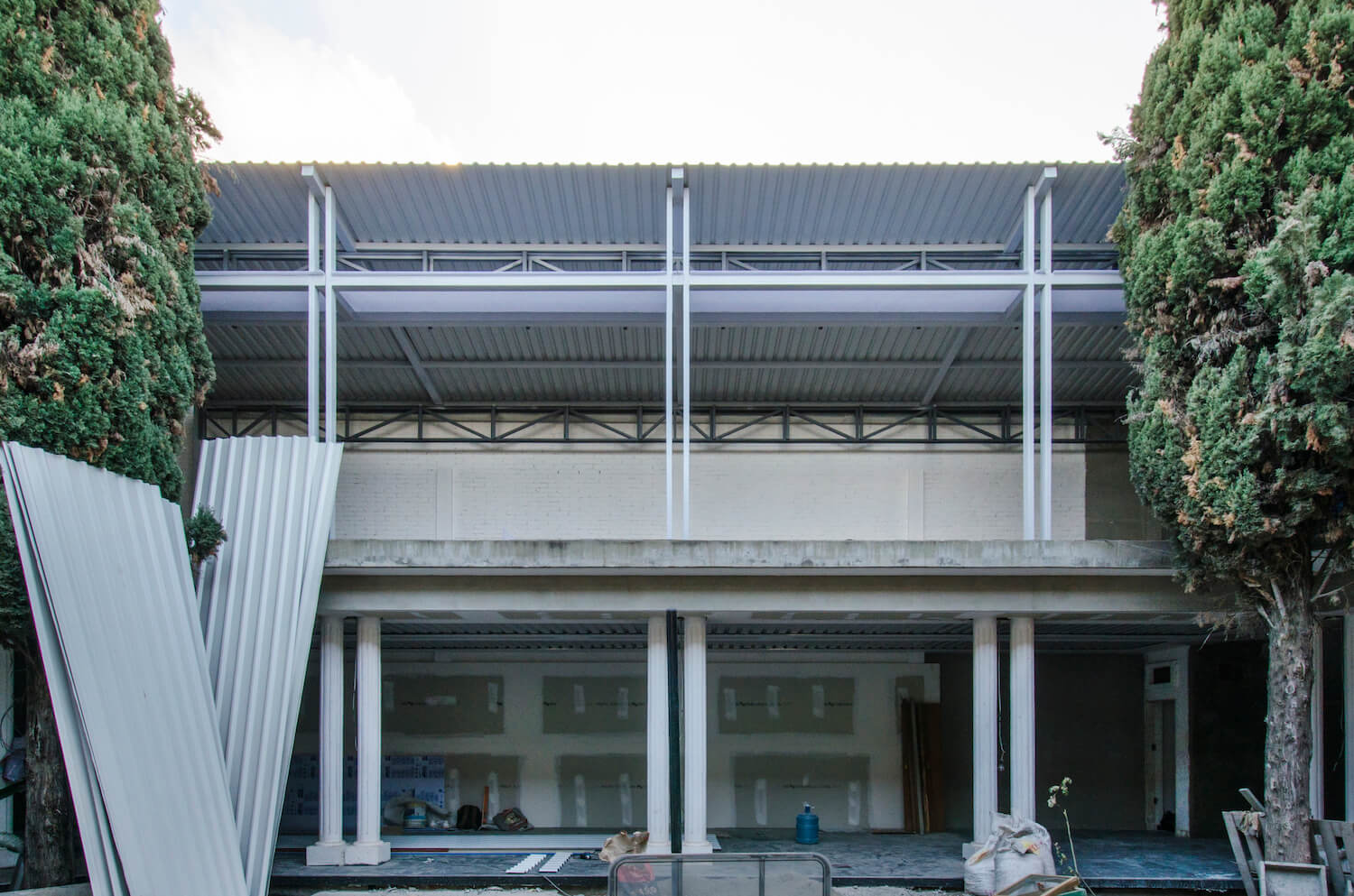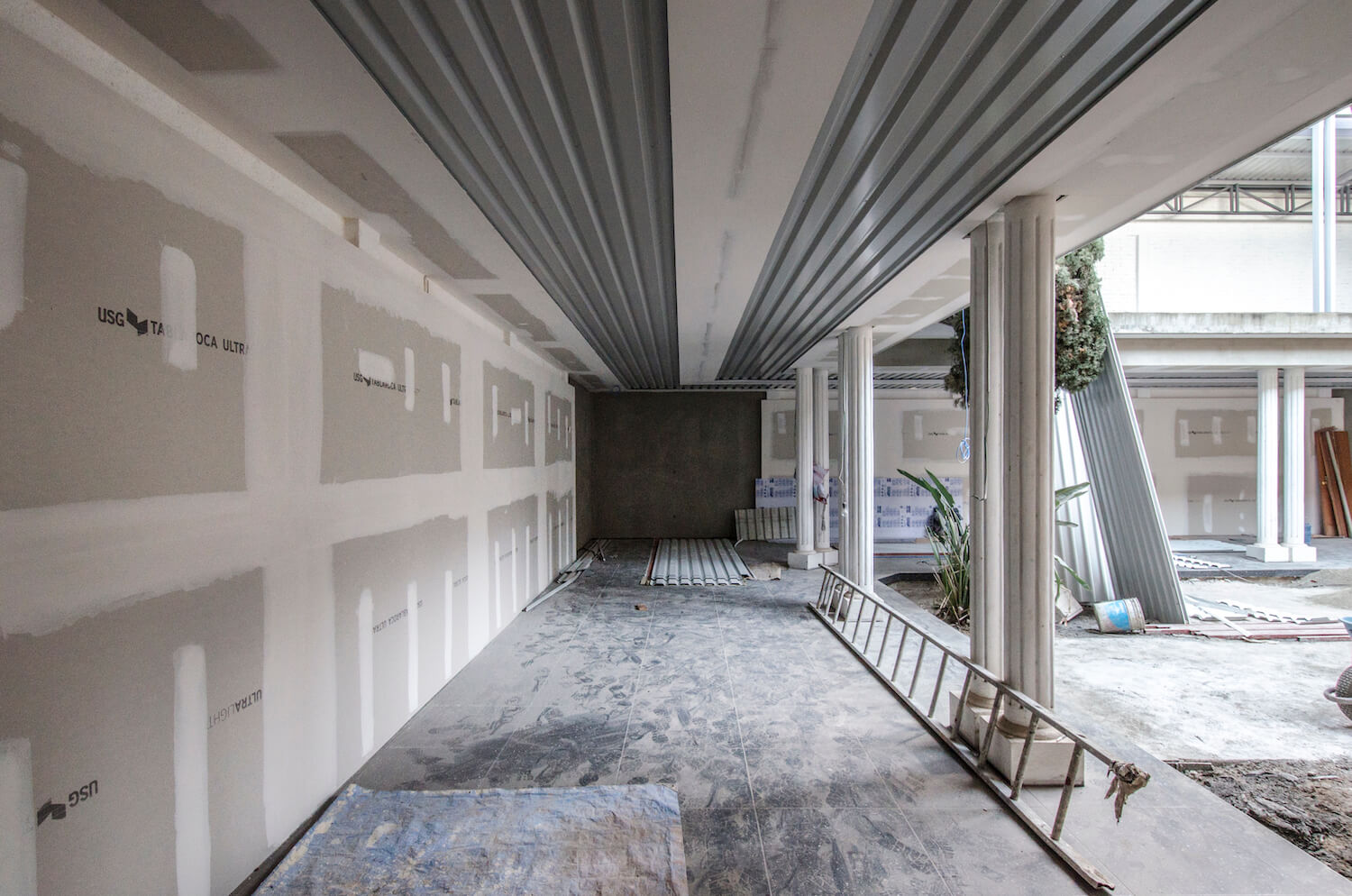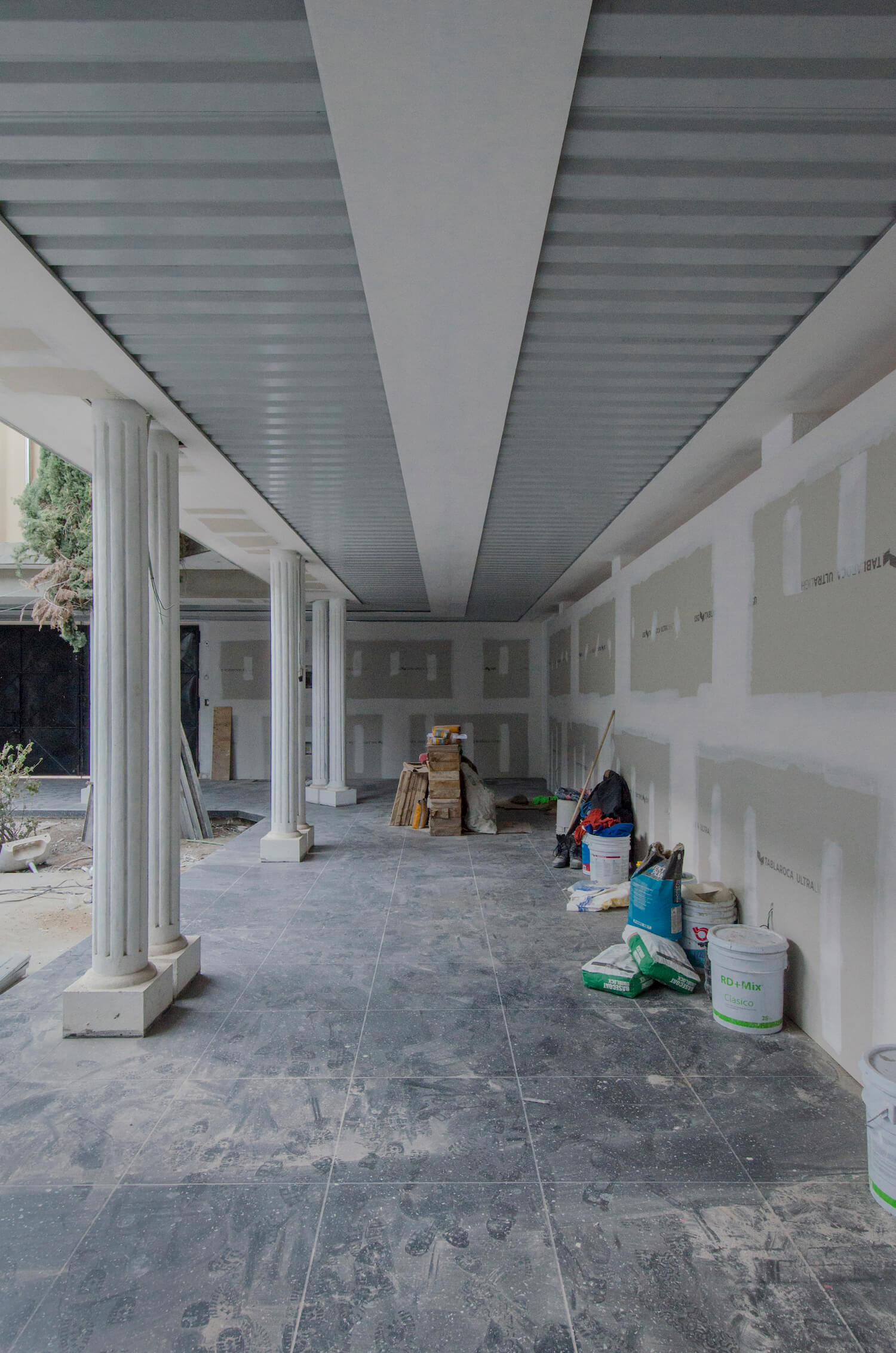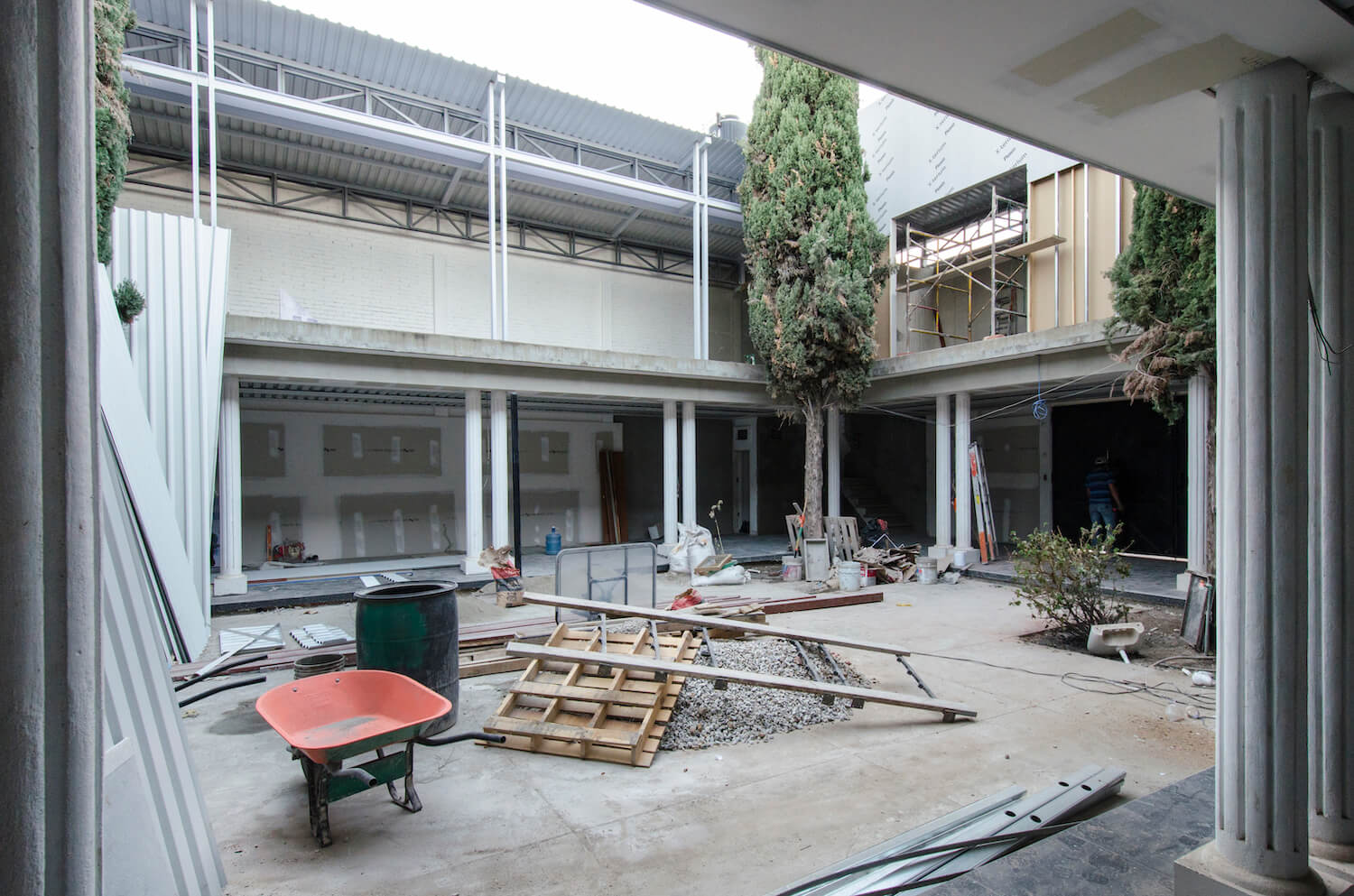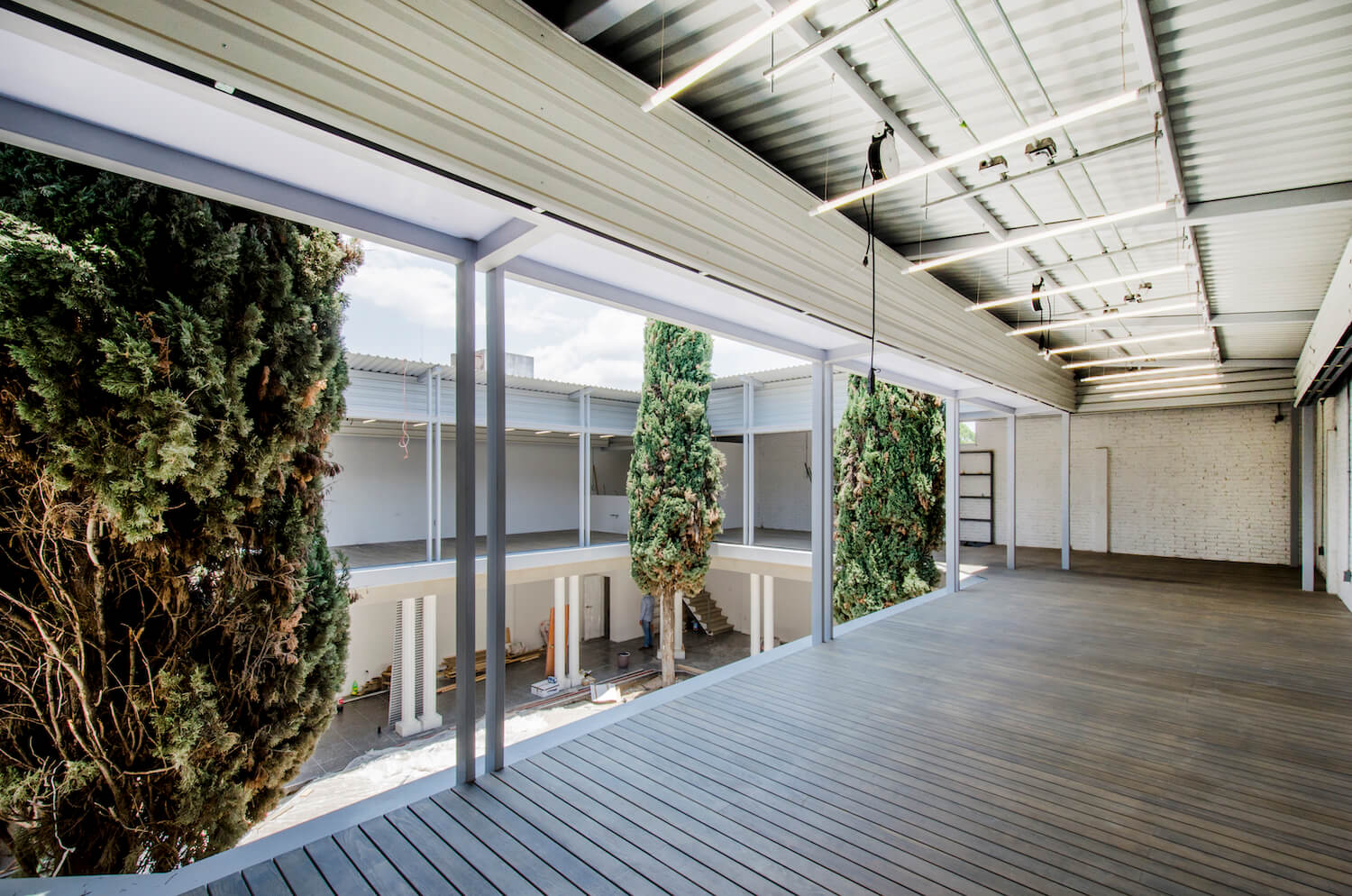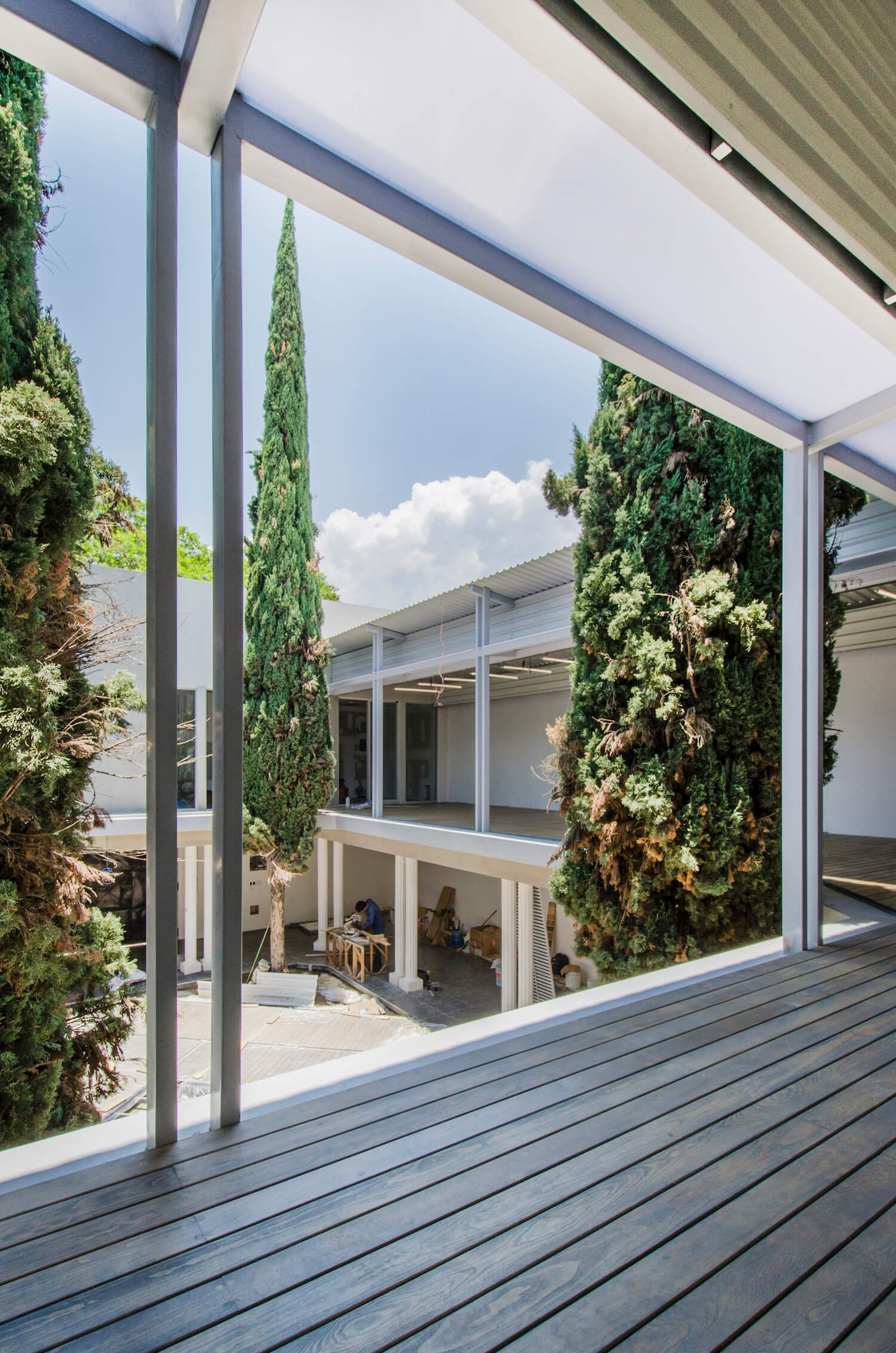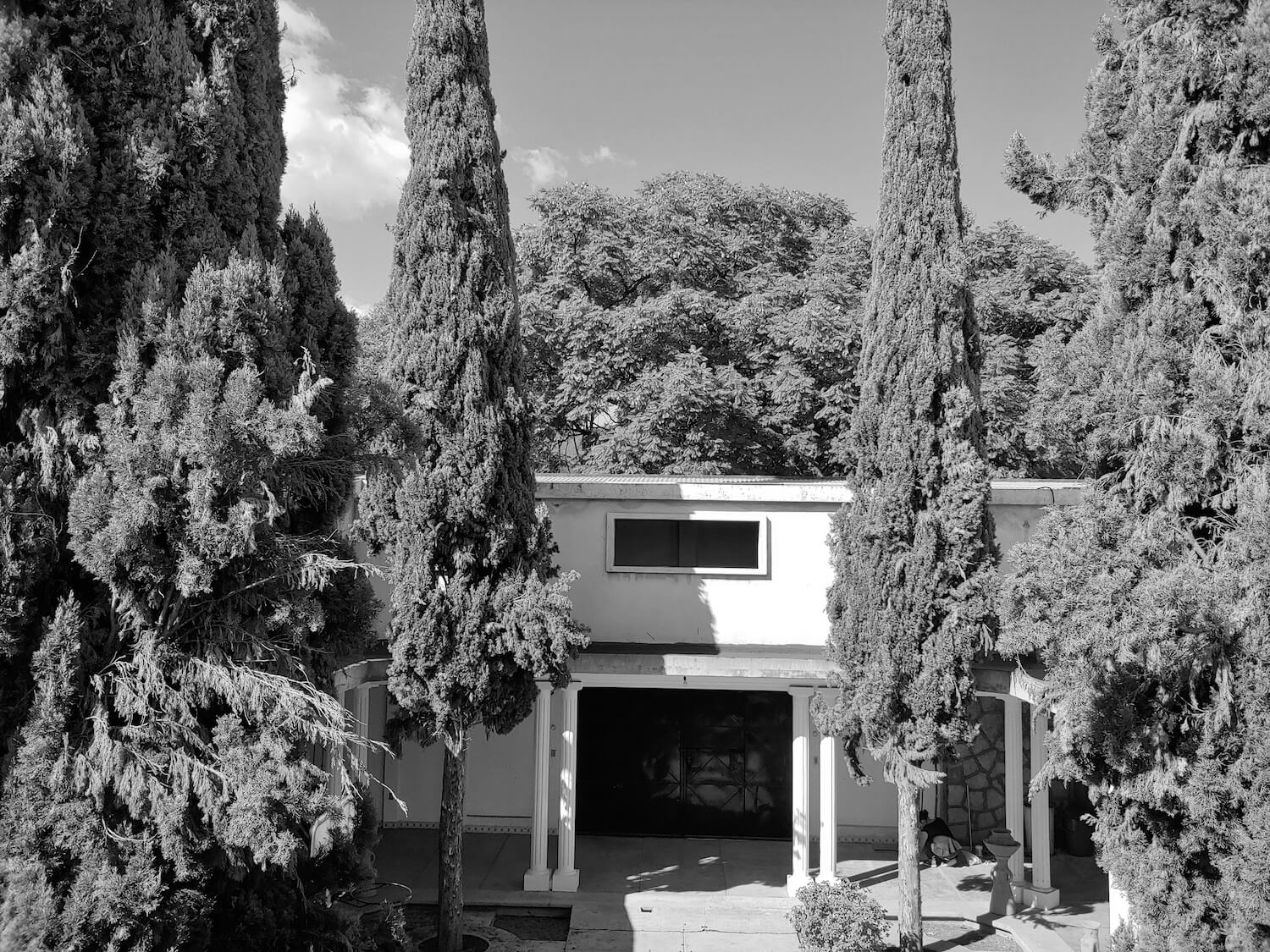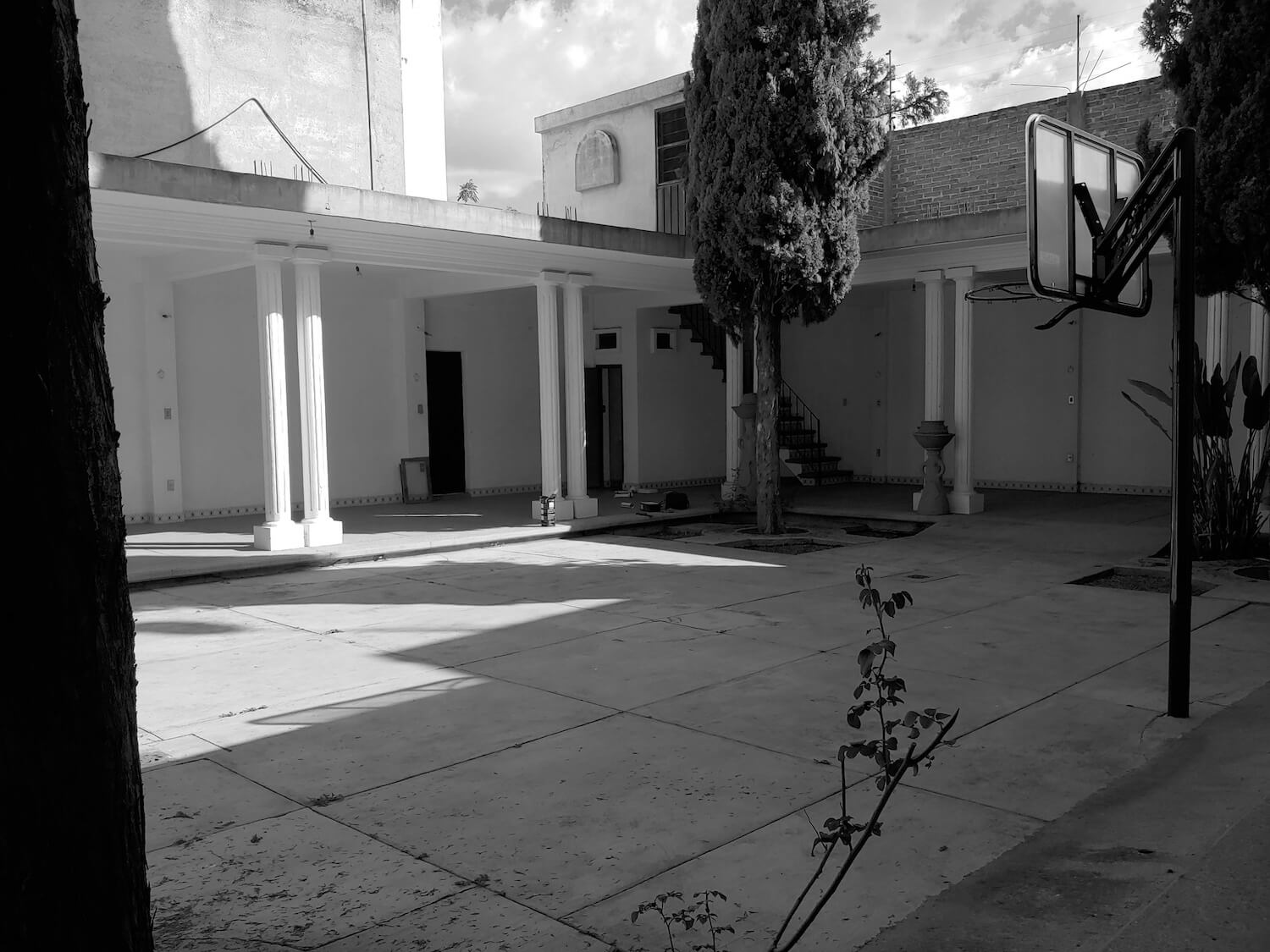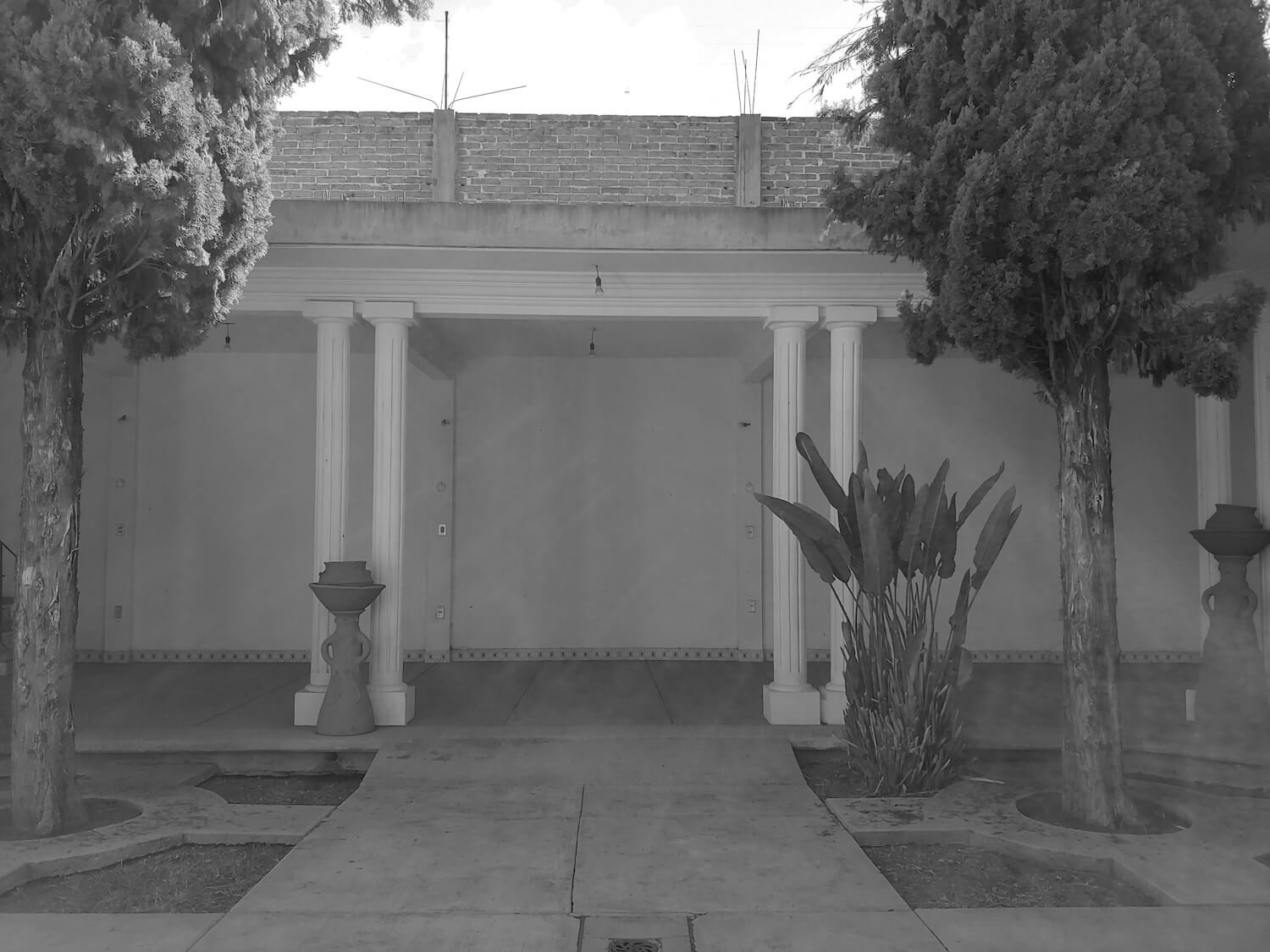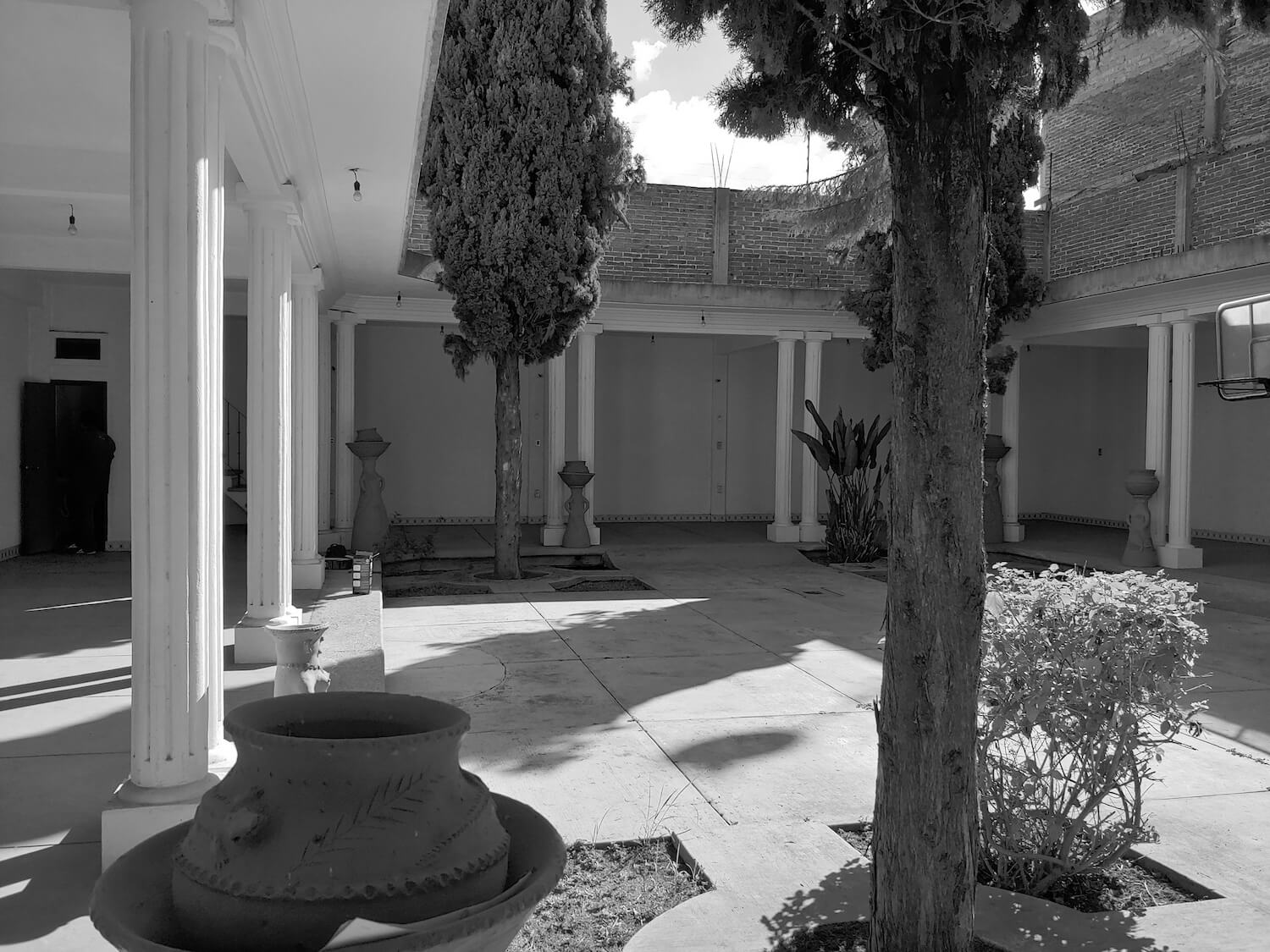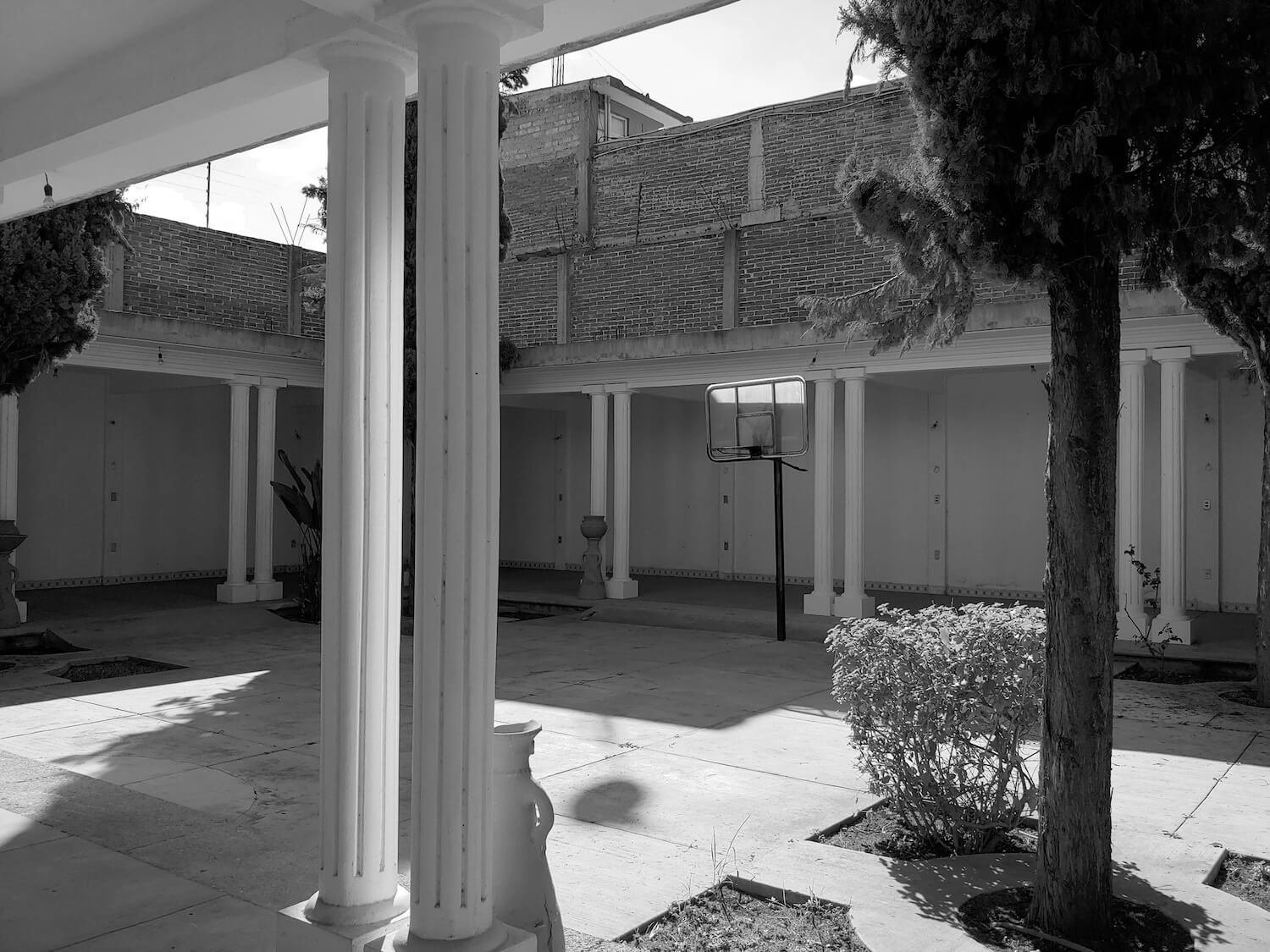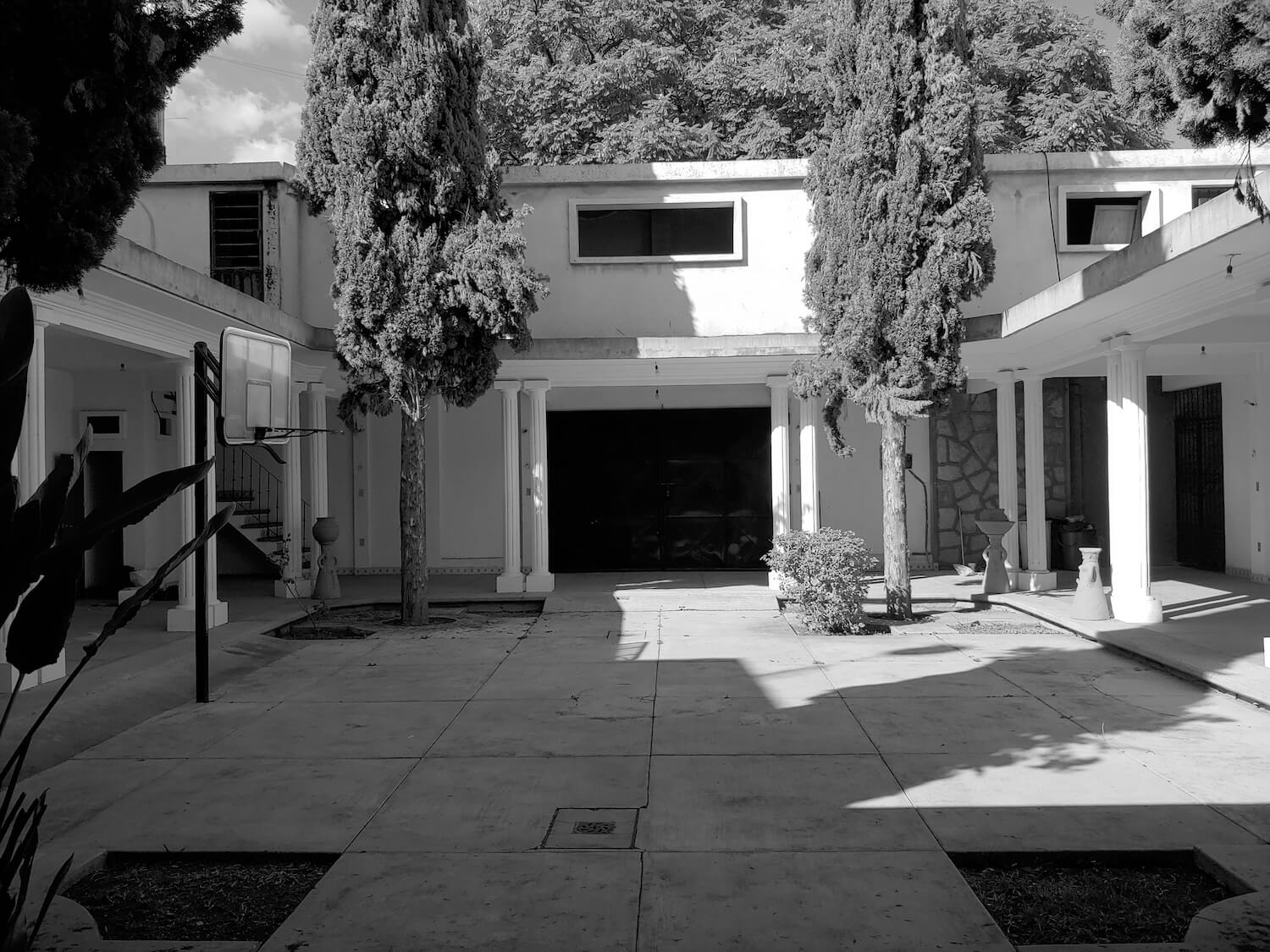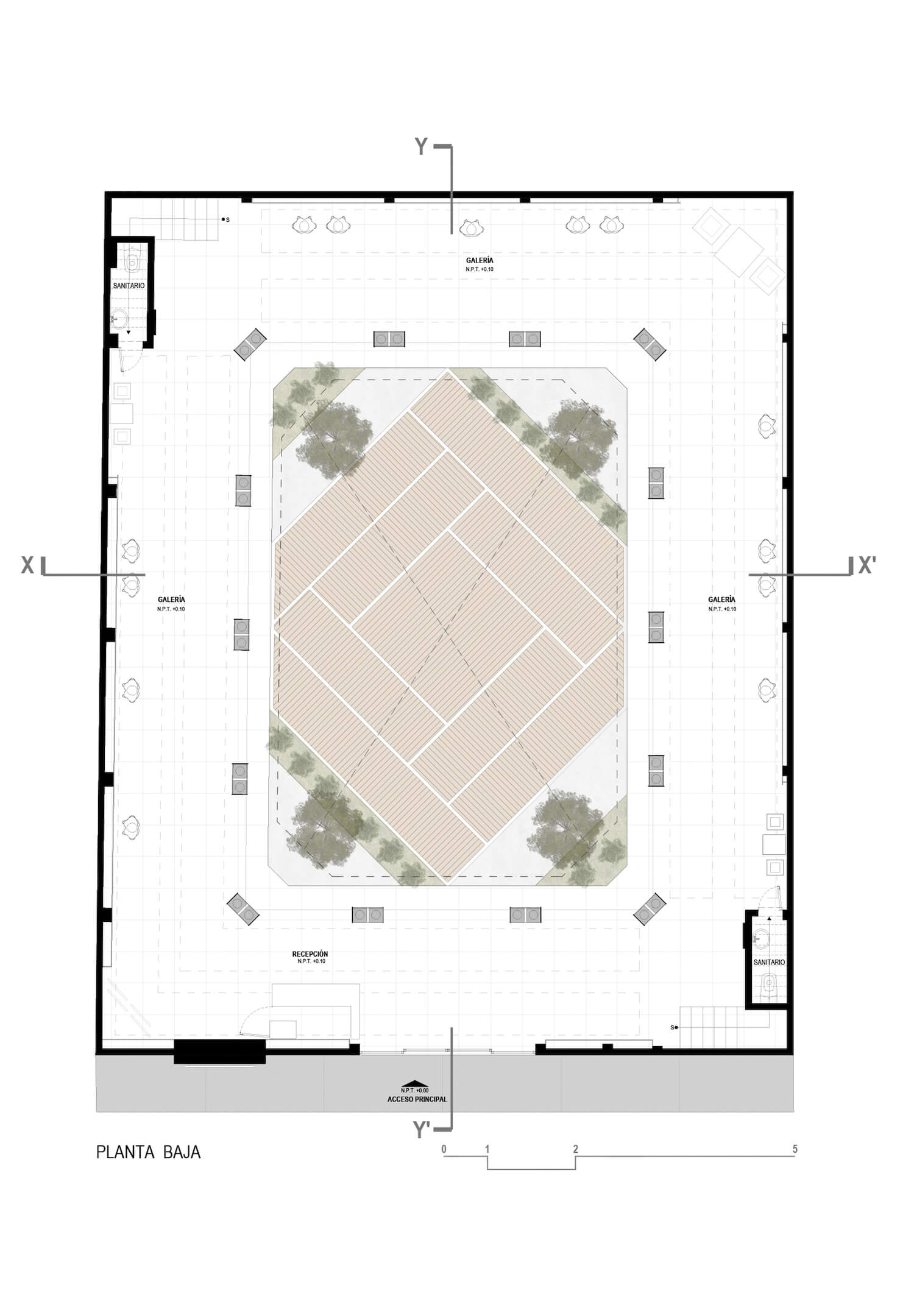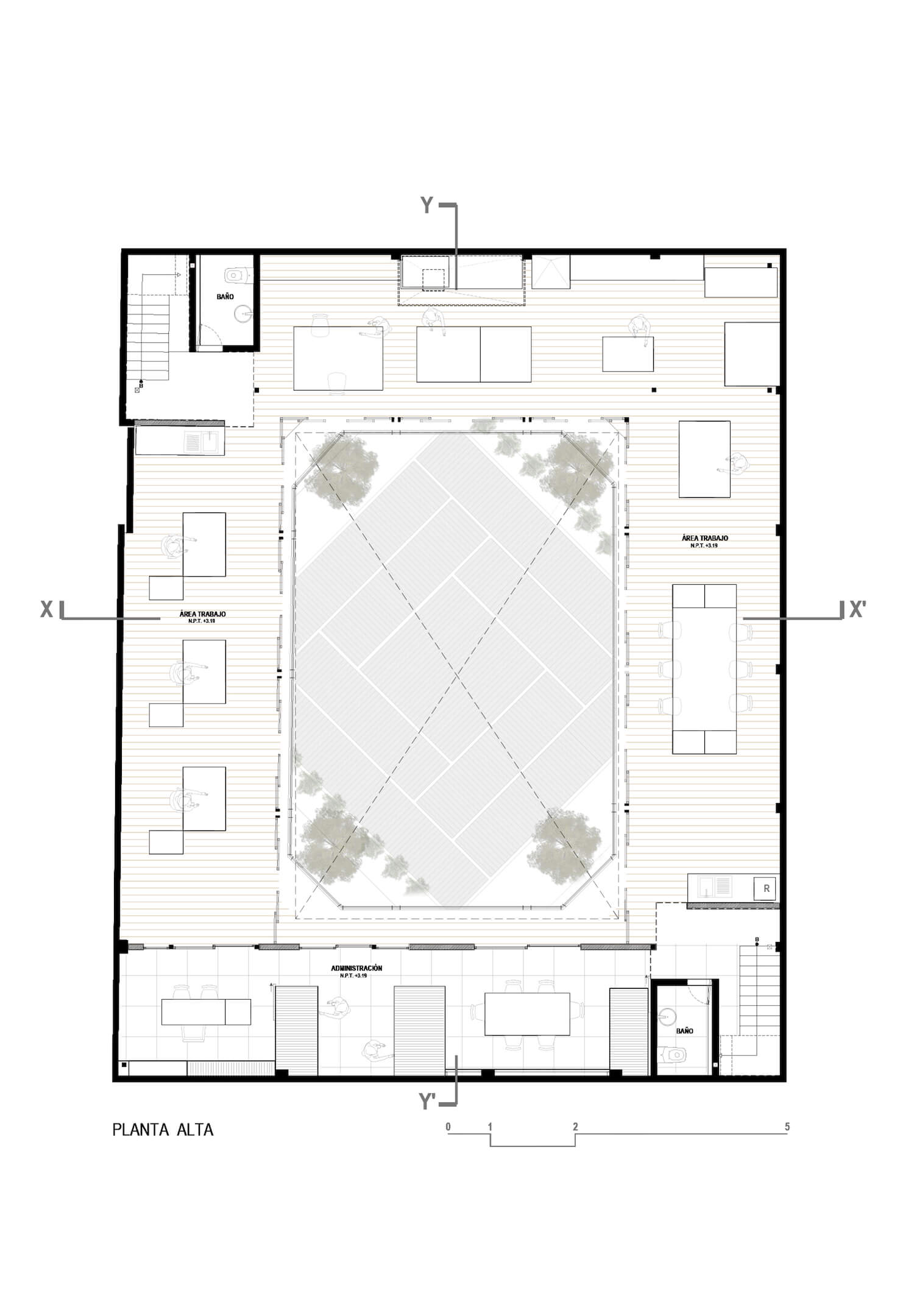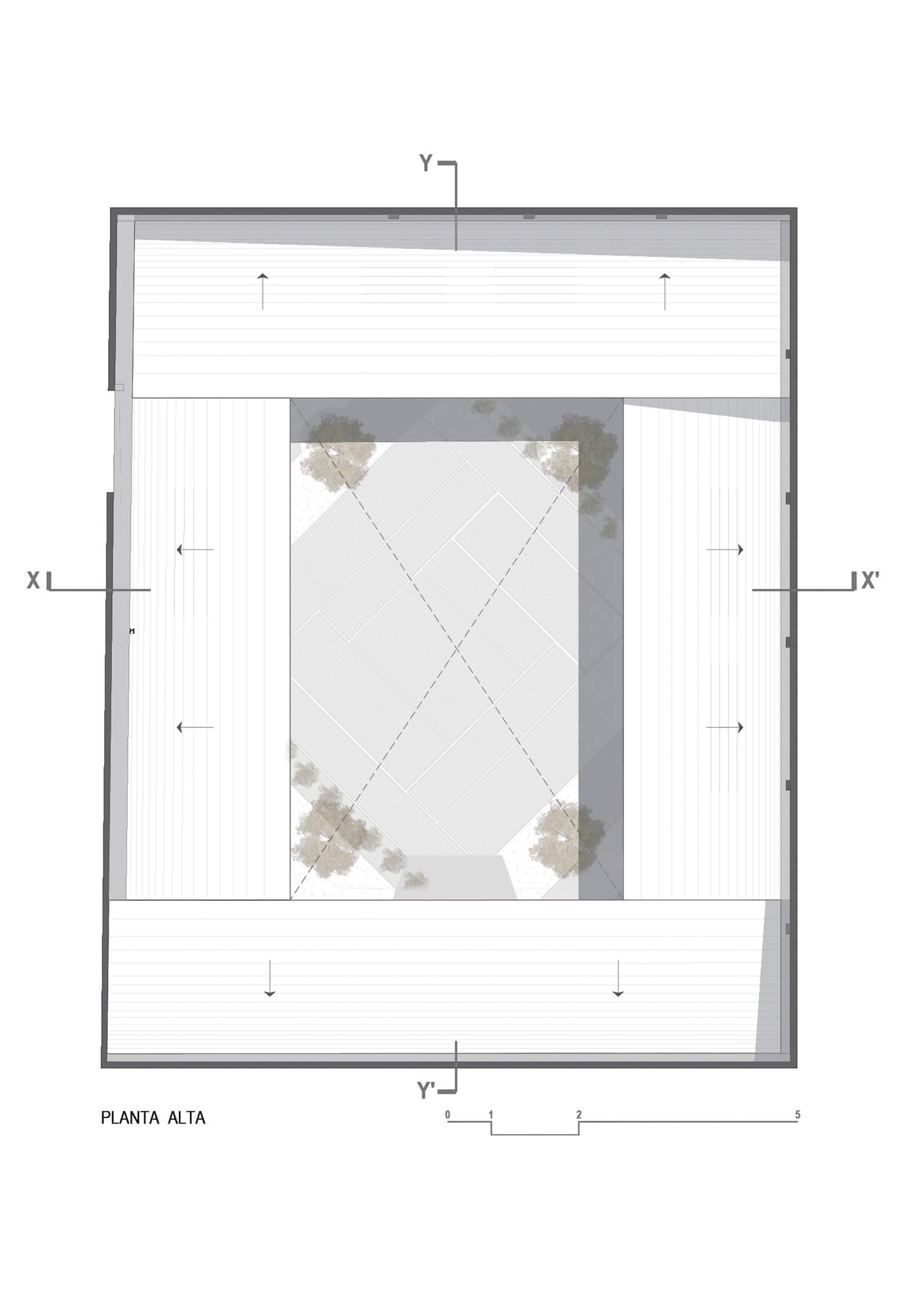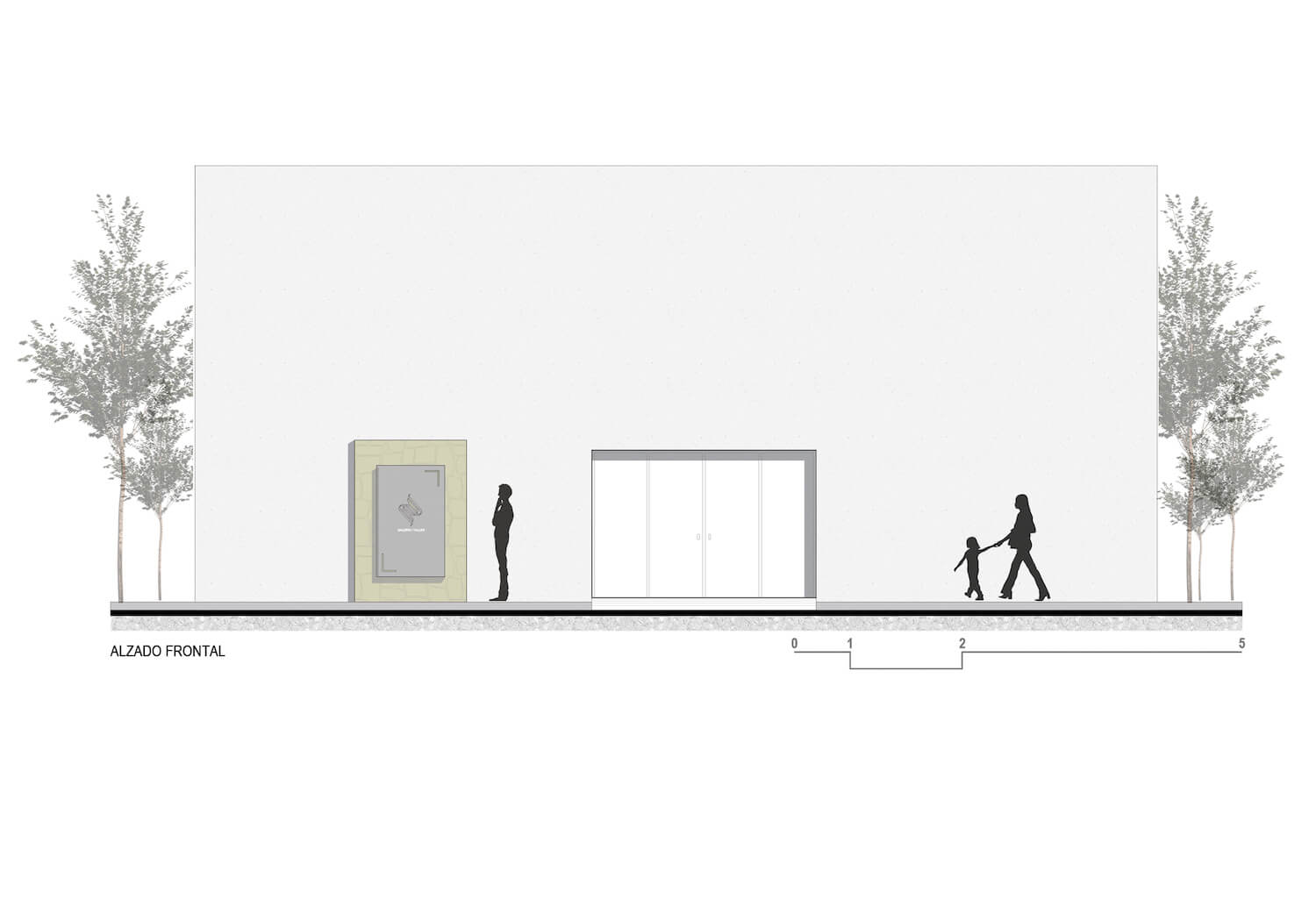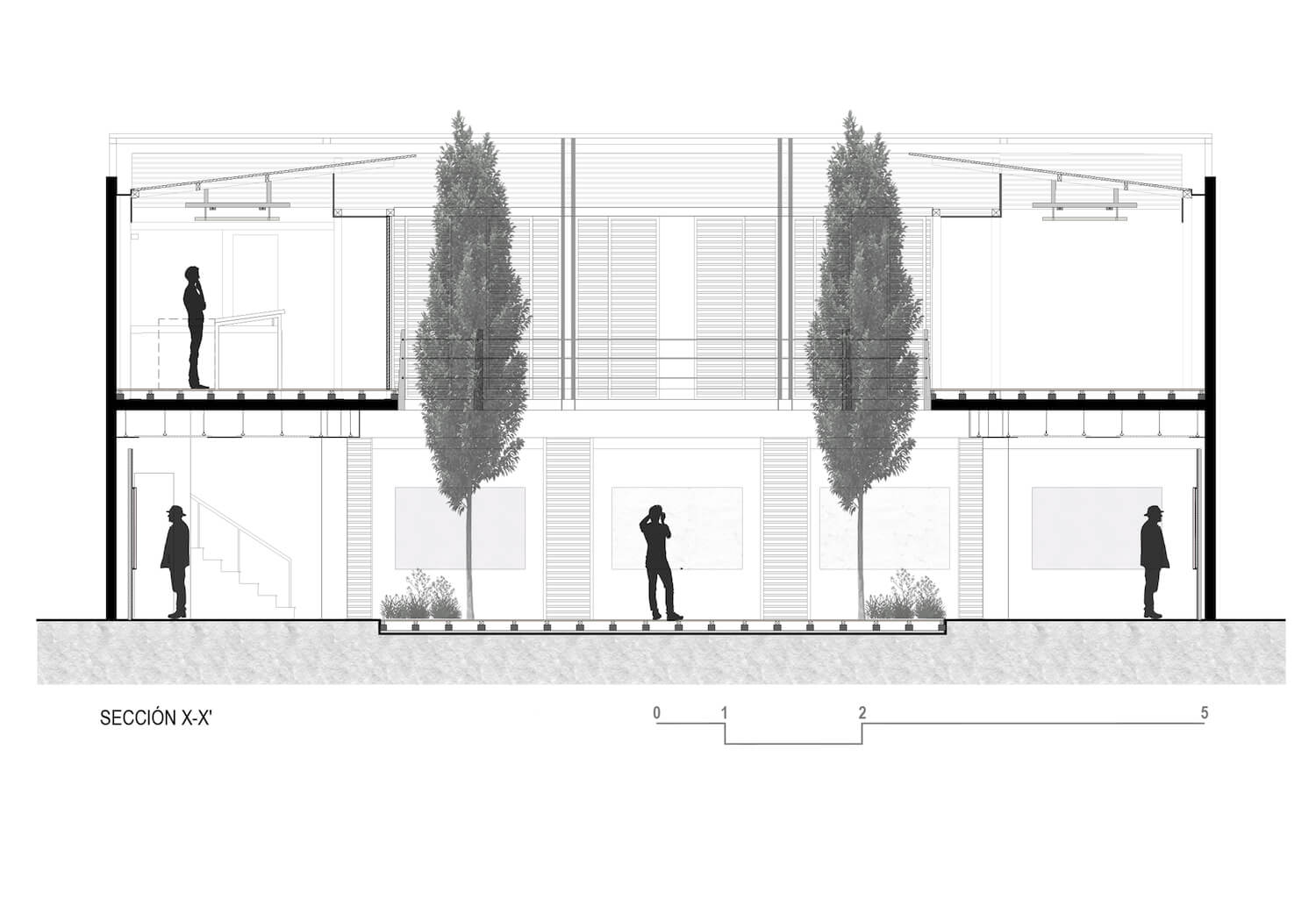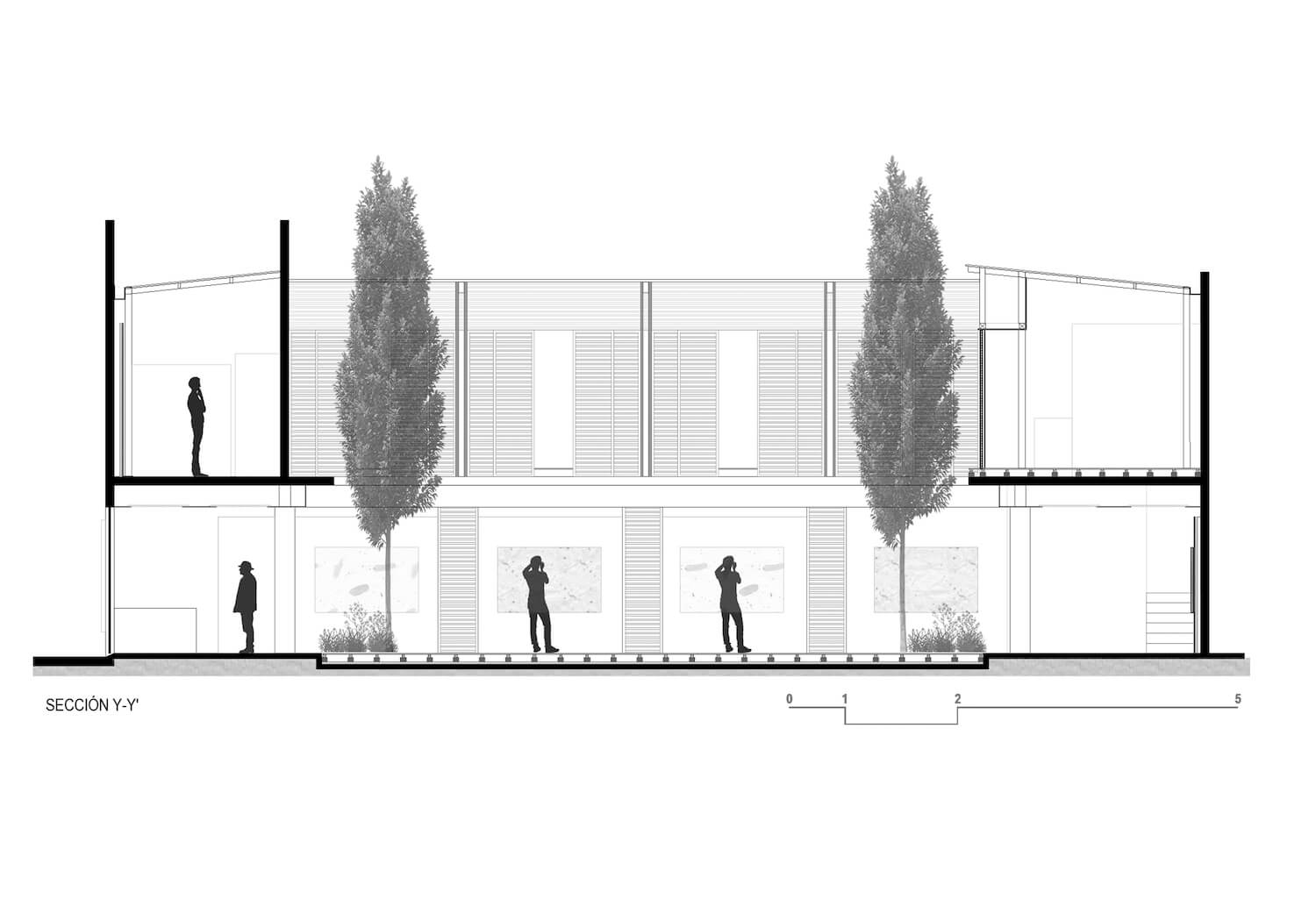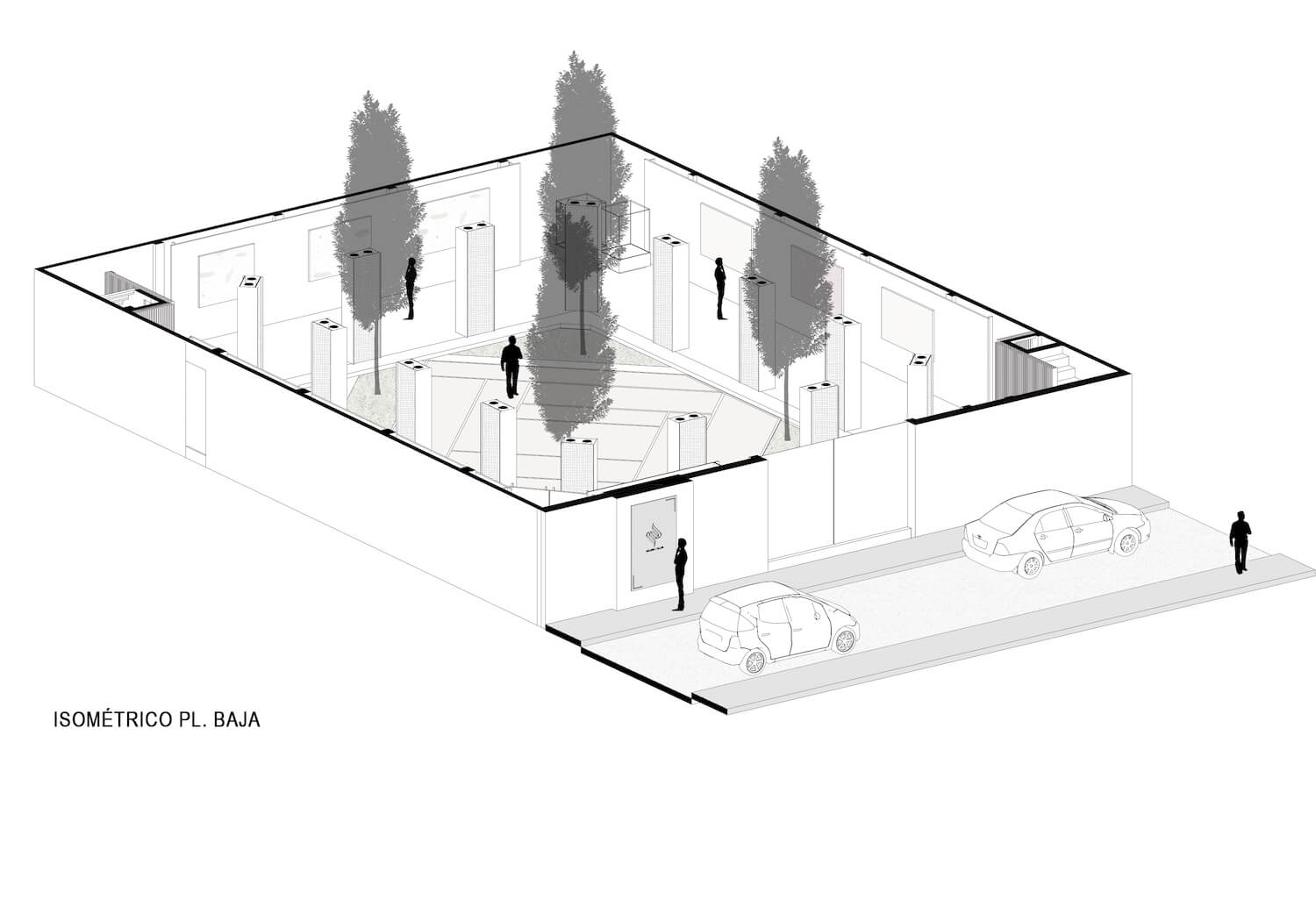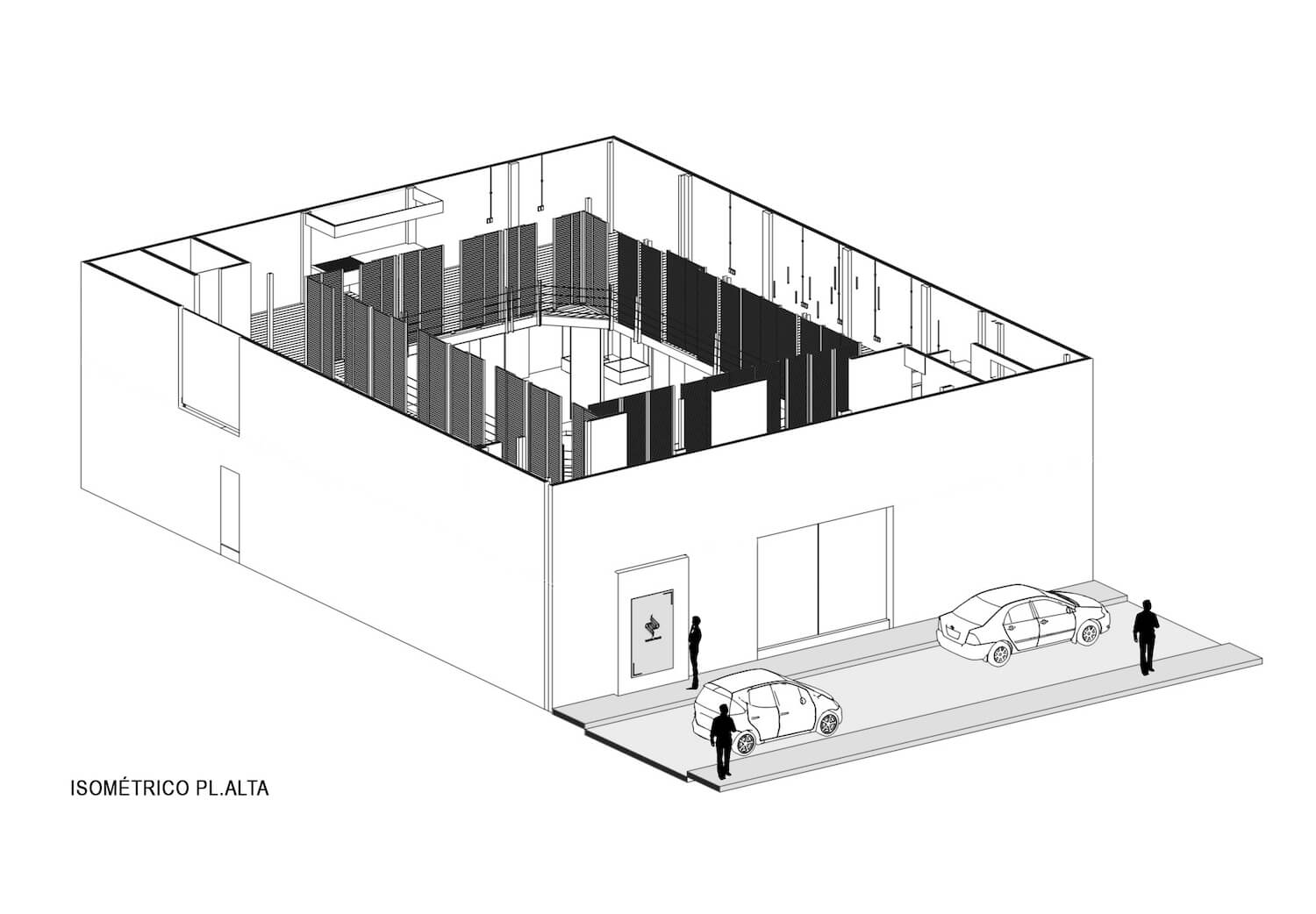 ---