Abhijit Prasanth, Asjad Ahmed and Manoj Pandian: In a world where we did not stop evolving and continued the luxurious lifestyle, nature fought its way back against us by wiping away our lands and punishing us for not taking care of it the way we were meant to. We are in the year 2051 and the world is in ruins. People are fleeing their homes in search of food and shelter and others fleeing their homes in a fight for survival.
The site chosen for the design is the Great Wall of China. It had been one of the most iconic structures for the people of China but under the circumstances of the design, it was one of the most ideal locations which would not just cater to a single house but could pave way for an entire community – On The Rocks.
One of the most notable features of On The Rocks is the usage of materials. All of the materials used in the design are locally available materials. Considering the scenario and the timeline of our design, the available materials do not really come out as flashy but they serve the purpose in a cost effective manner and take us back to the roots of the Chinese Architecture.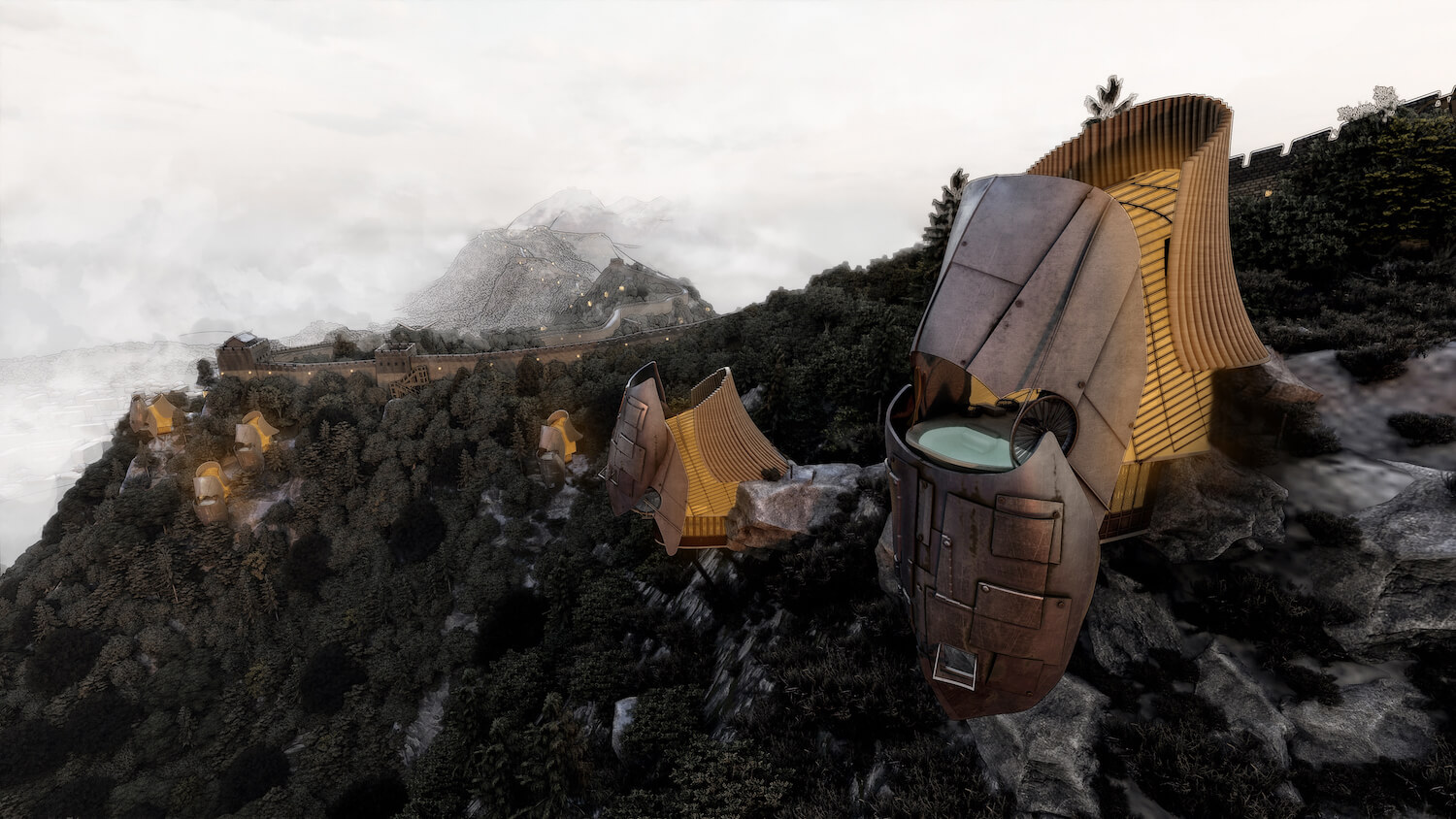 Our main focus in this design was to make sure that the building could be constructed by any normal person. The use of materials, the mix of those materials and the feel of the overall structure were all meant to feel raw and true to nature. We also managed to keep the design stuck to its roots and traditions by using the elements of Chinese Architecture.
The building is designed in three levels. Level 1 consists of a kitchen and a studio while Level 0 focuses on the other functions. The bedroom is one of the most interesting parts of the design as we have carved it into the cliff, keeping the user safe under unforgiving climatic conditions. The building's shells are designed torepresent the Chinese War Helmets which are controlled by the pulley system. The Lou and Suzhou windows which are among the most significant features of Chinese Architecture have also been used. The sweeping roof is a traditional design feature used in Chinese temples/ palaces and is interpreted at Level 1.
In conclusion, it is time we treat this world right before it forces us out of it.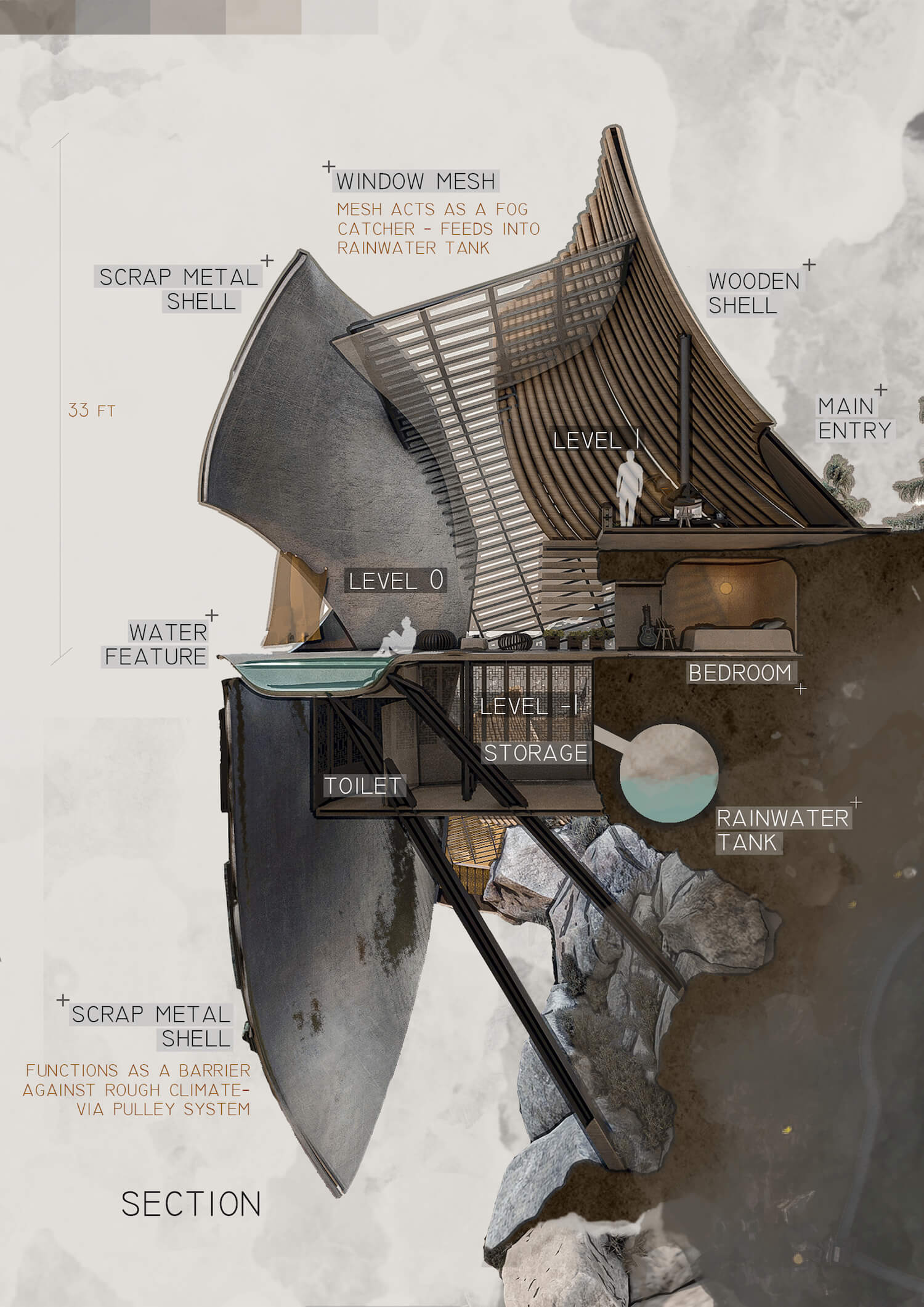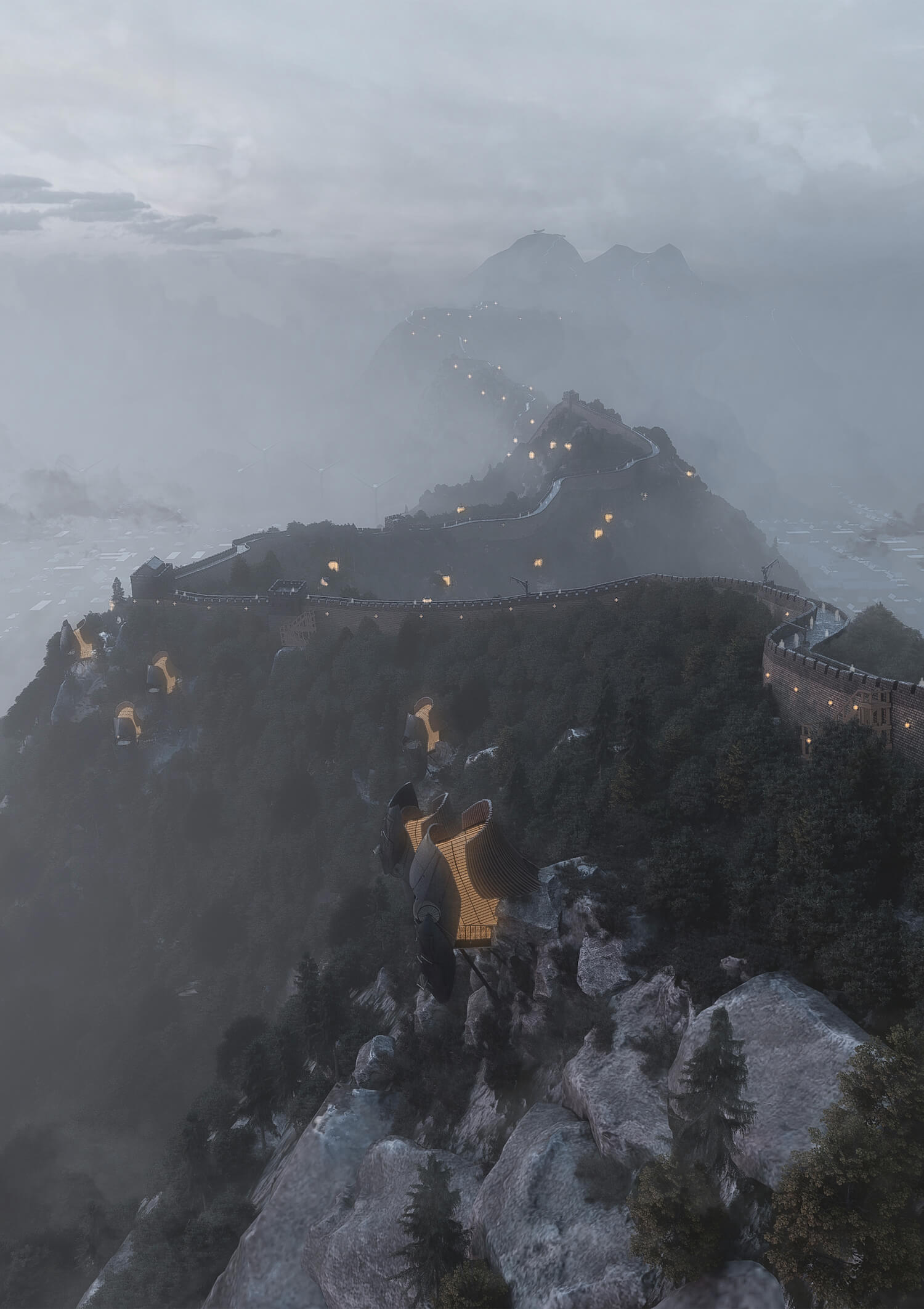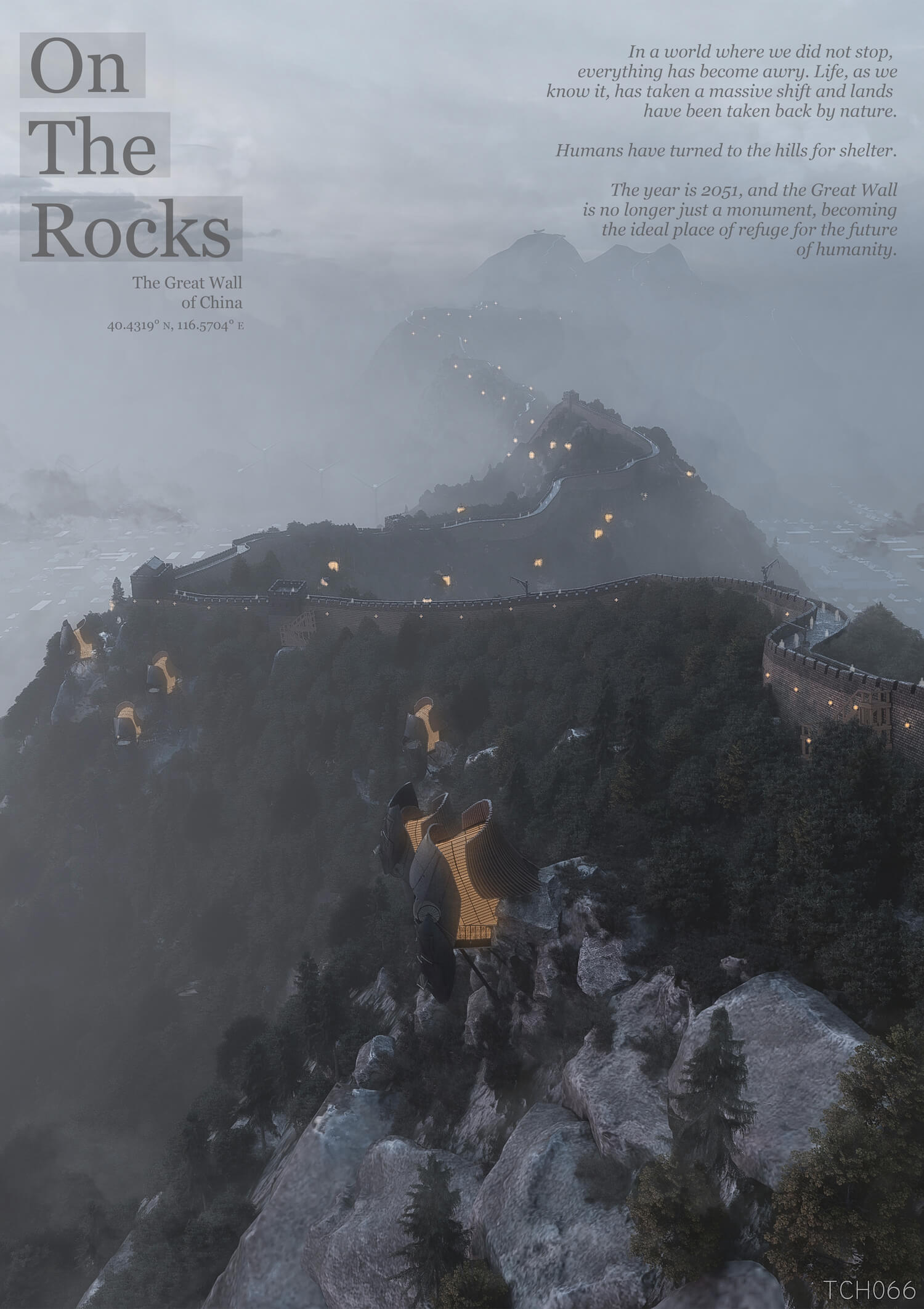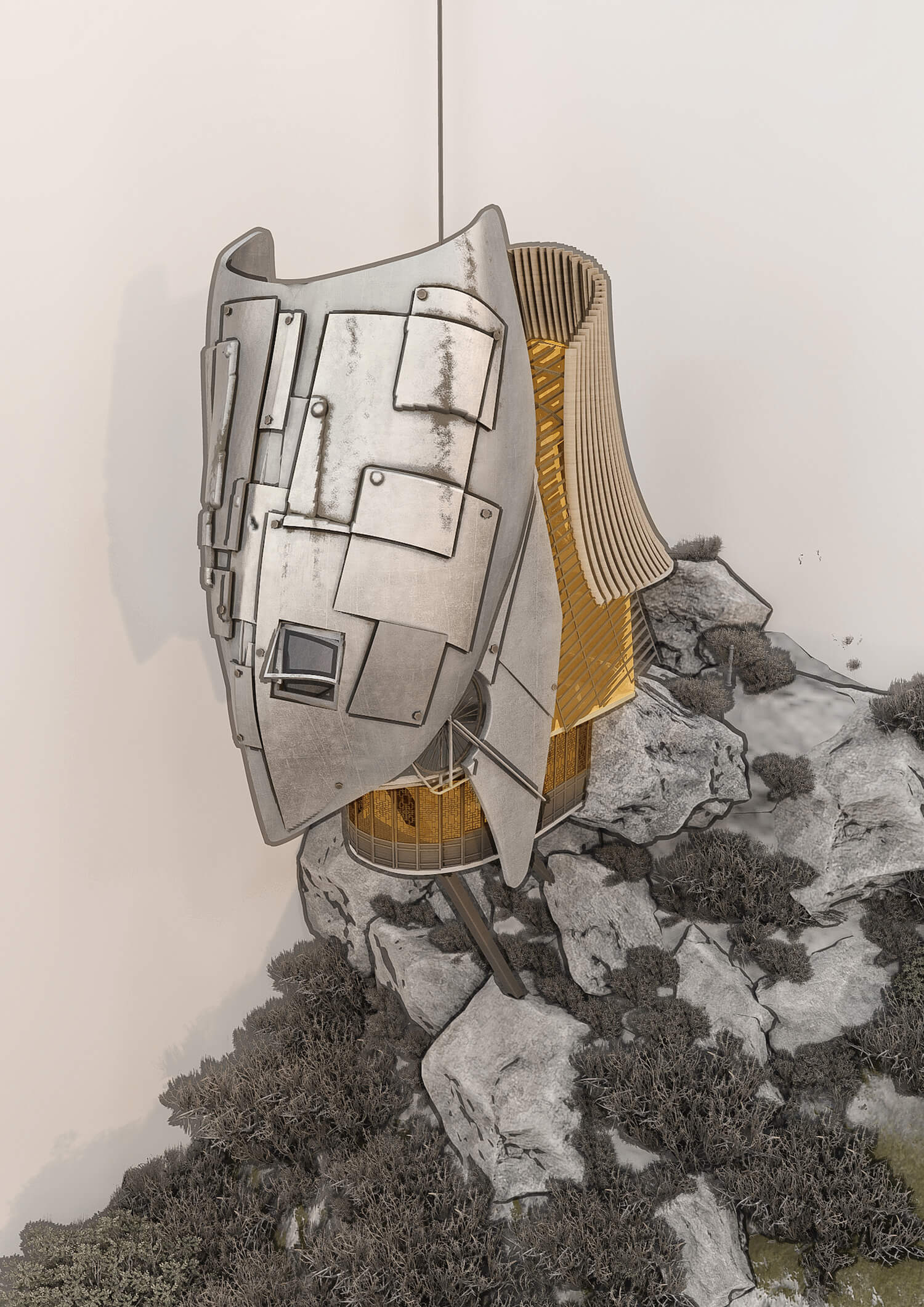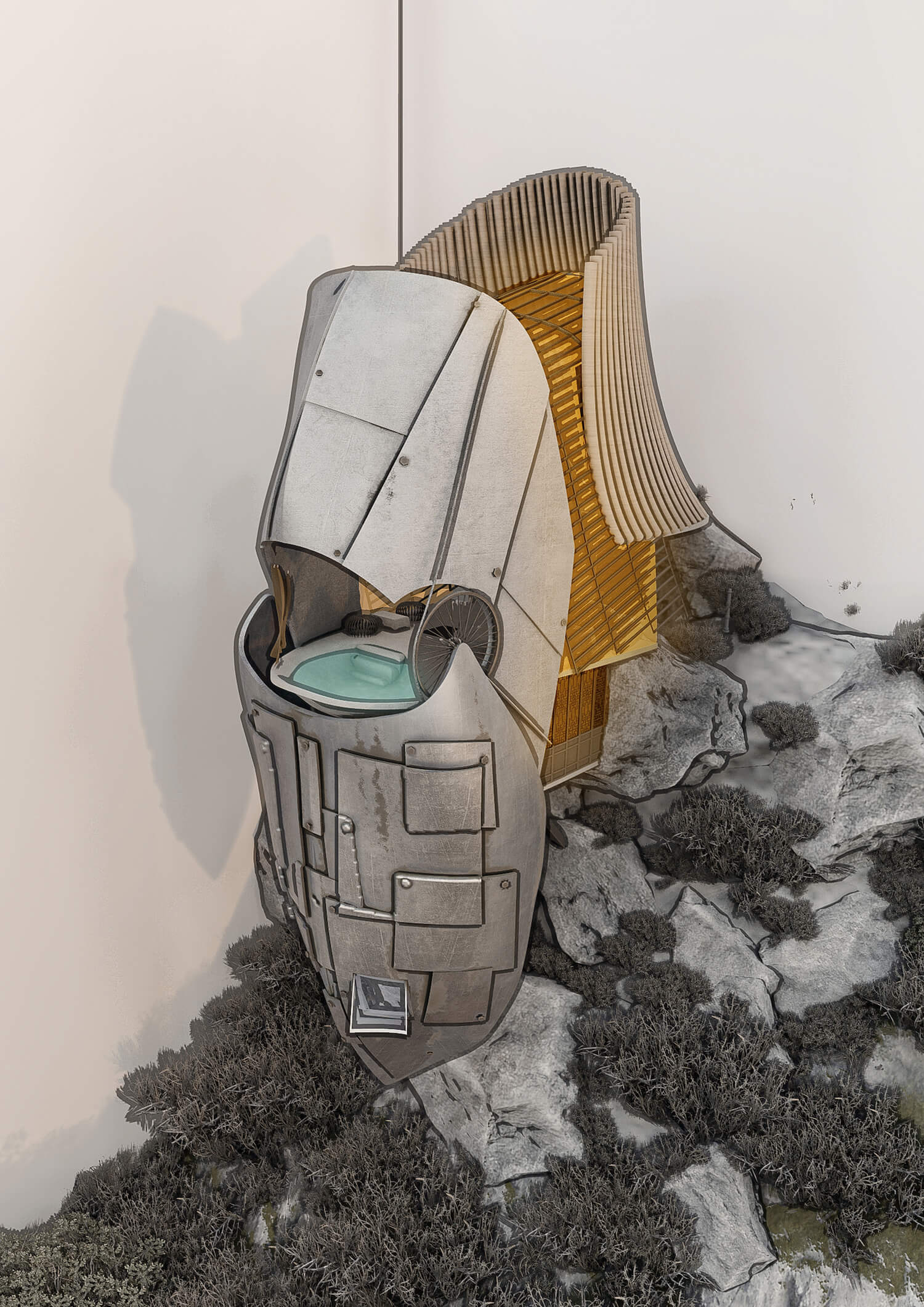 ---