Delugan Meissl Associated Architects (DMAA): The site is located in Shanghai's Free Trade Zone and is surrounded by a number of international corporate headquarters which, while providing the necessary amount of operational space, pay little attention to the quality of their urban surroundings. Some time ago, the City Administration started to counter this development with a broad spectrum of targeted measures and, against the background of previous experiences, commissioned DMAA to develop a new, mixed-use complex that, in addition to a defined spatial programme totalling 350,000 square metres of usable space, should also provide generous green areas and a clear improvement in the quality of the workplace environment.
The concrete proposal envisages a linear densification along the longer edges of the urban block, at the heart of which recesses are created that recall river terraces. The edges of these storey-height steps suggest the soft forms of a natural sedimentation process. These distinctive terraces are thus the result of the tectonic movements of the formative principle and, in combination with the extensive vegetation on the individual areas of plateau, offer enough space for the planting of 15,000 trees.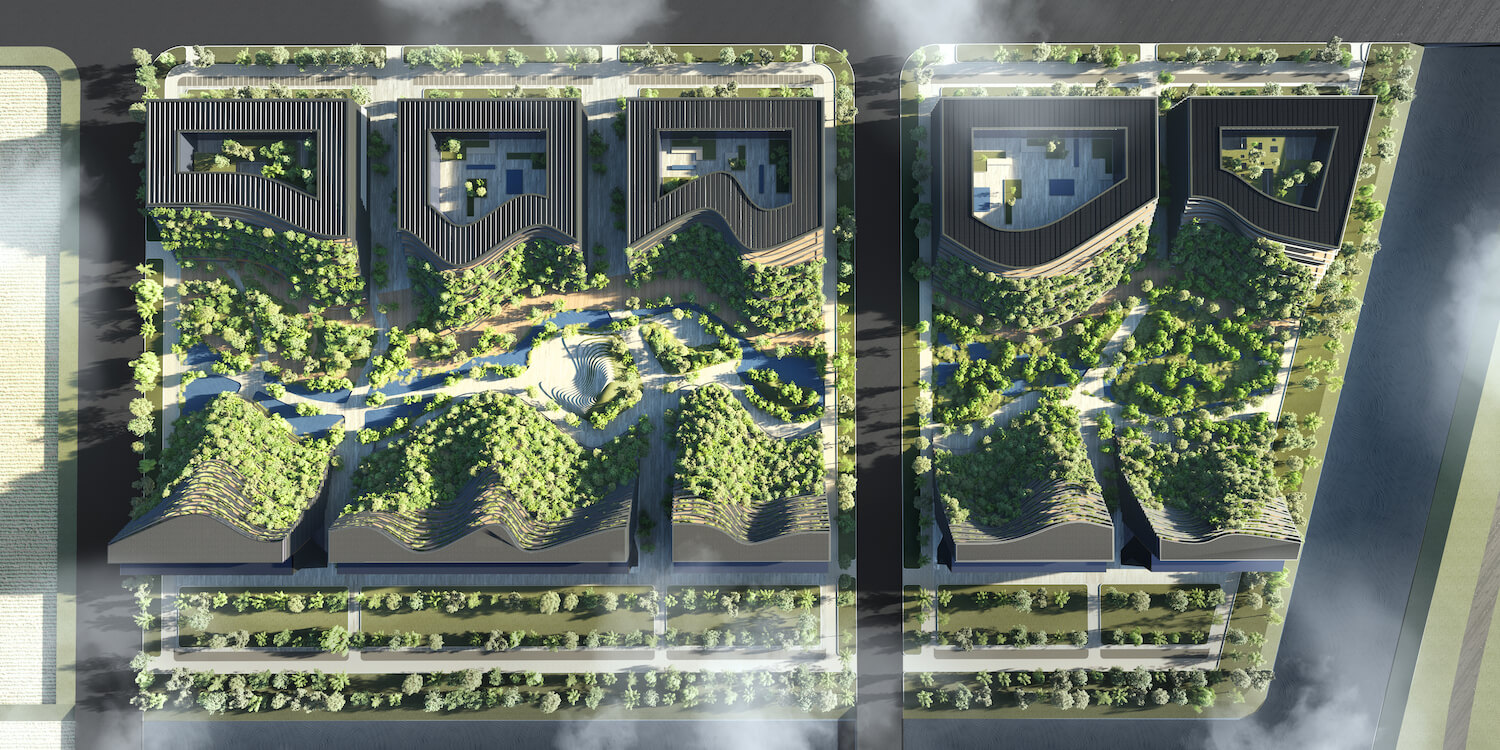 While the double-wing edge building offers the necessary density for accommodating the required office areas, the generous, vertically oriented lobby is directly connected with the lowest level of the external area, creating the impression of an organically developed natural space at the heart of the complex. The rows are structured into individual blocks, whose suites of rooms are arranged around large internal courtyards, as a result of which they are generously flooded with light.
The concept is a potential answer to the global search for new, mixed urban typologies, which combine high densities and lavish greenery, dynamic urban functions and a high-quality user experience, as a means of doing justice to the demand for both climate protection and environmental excellence.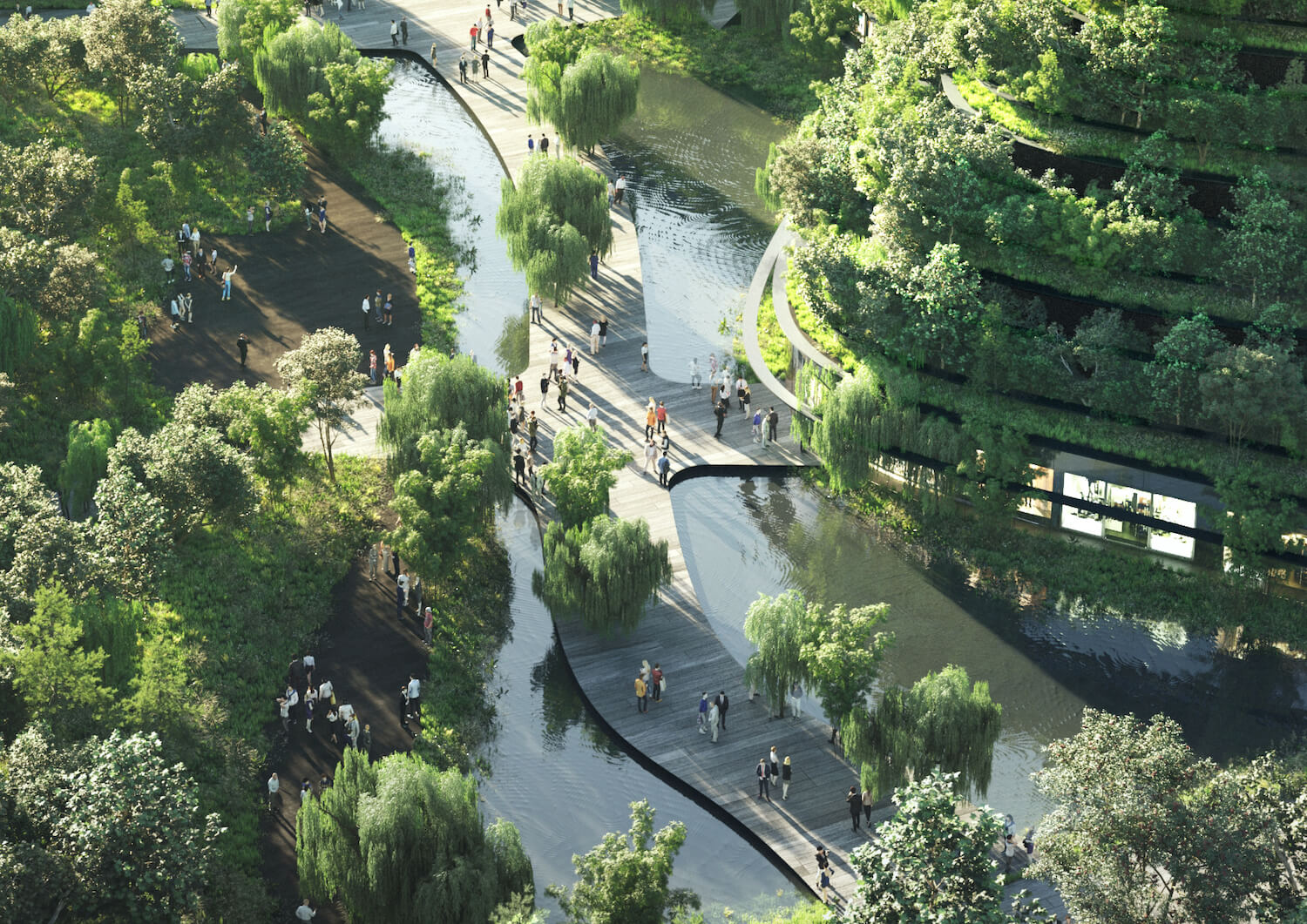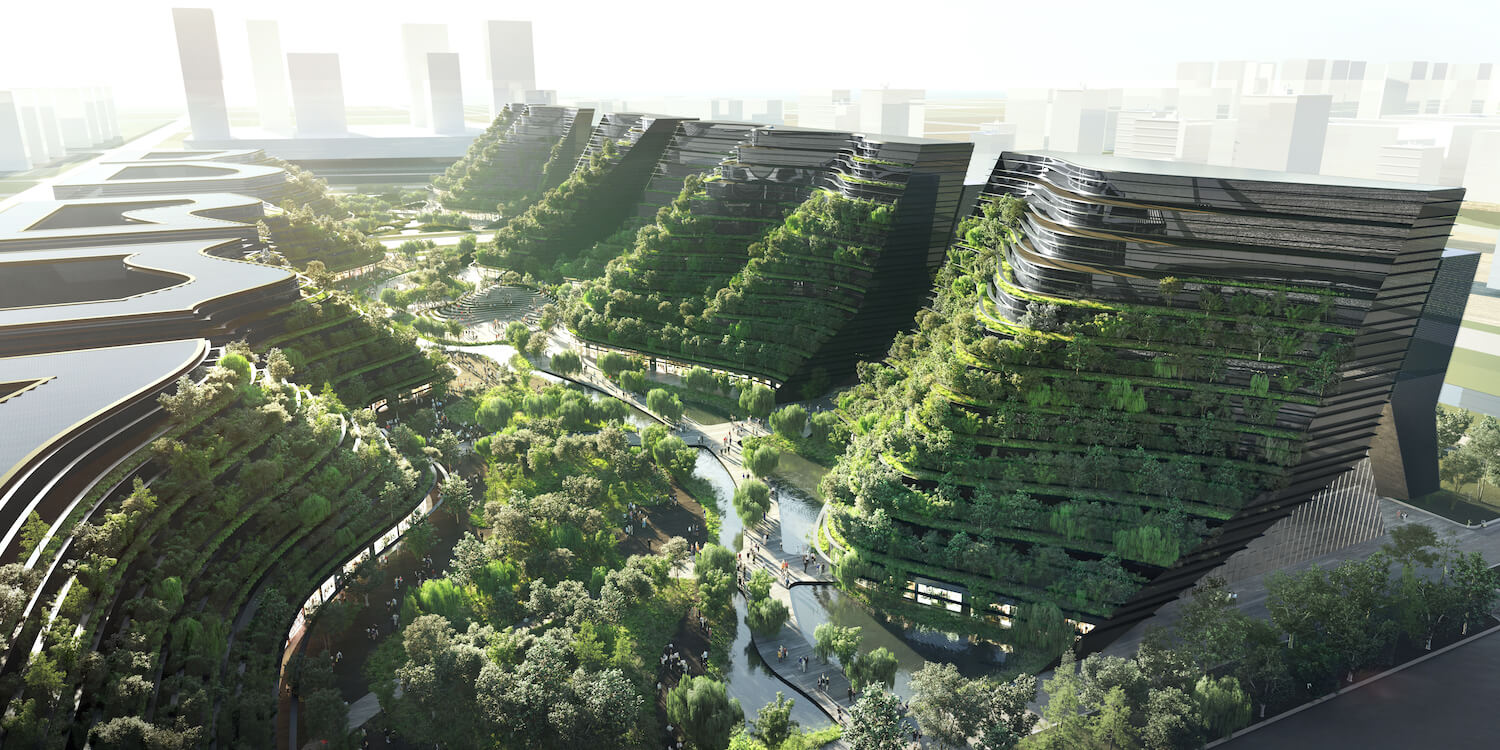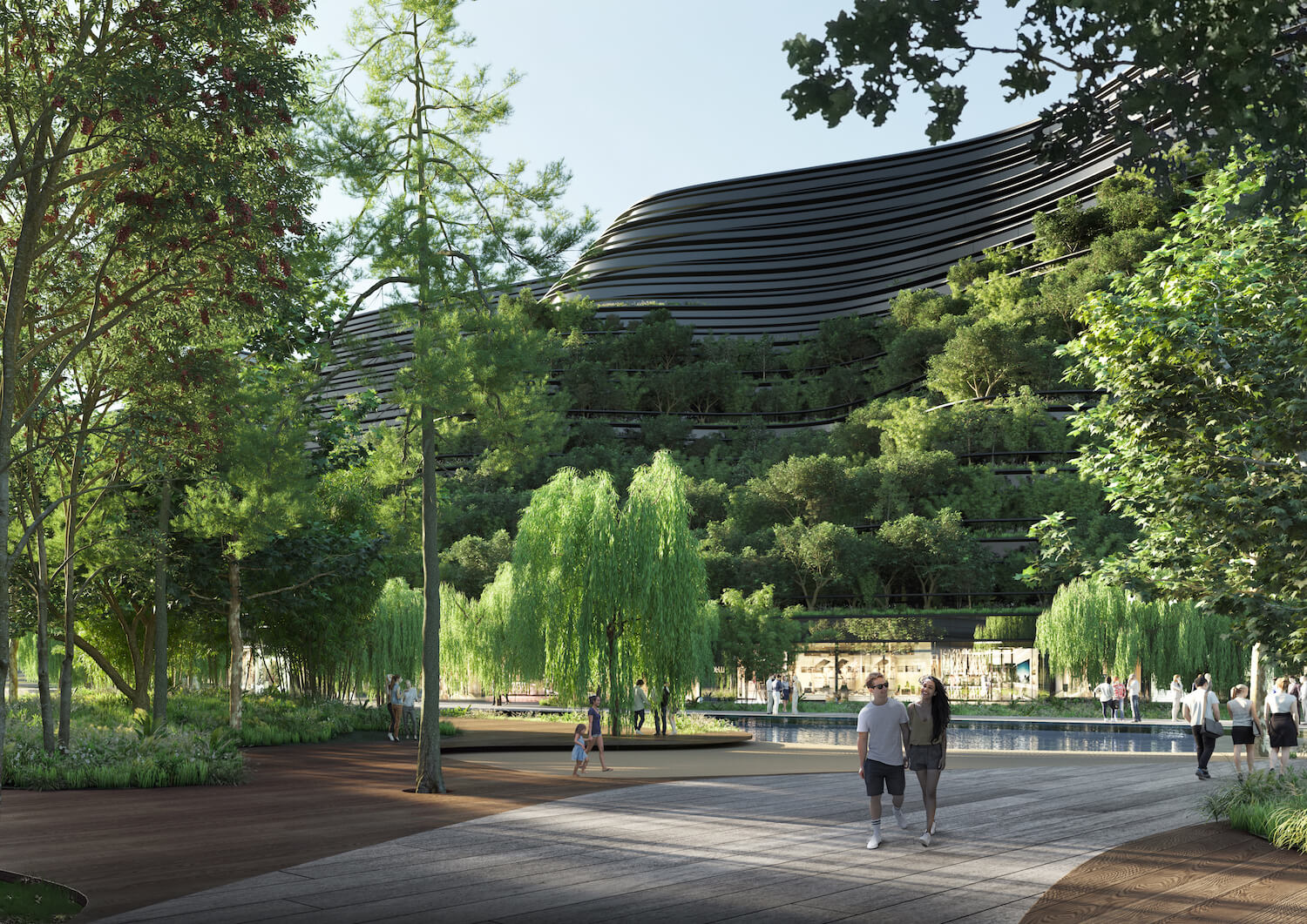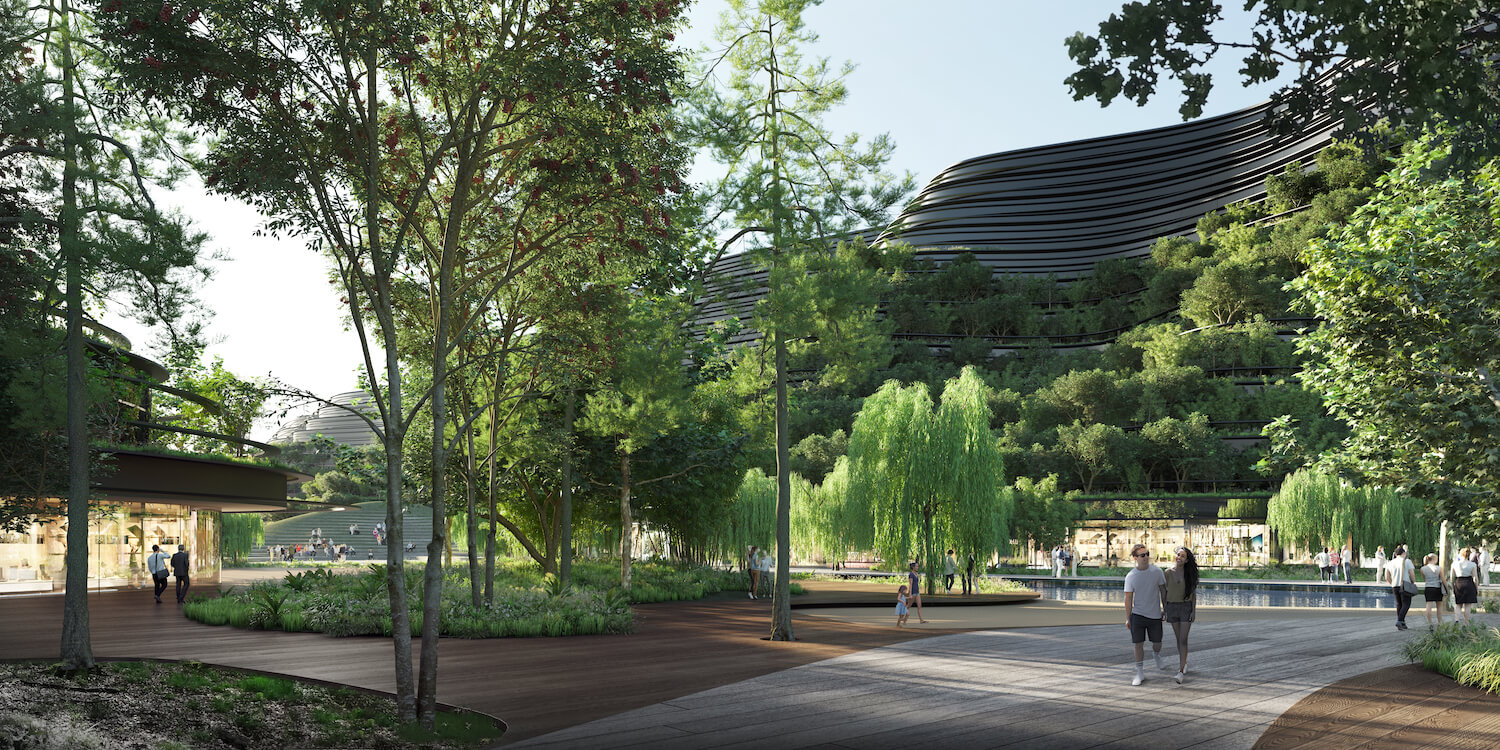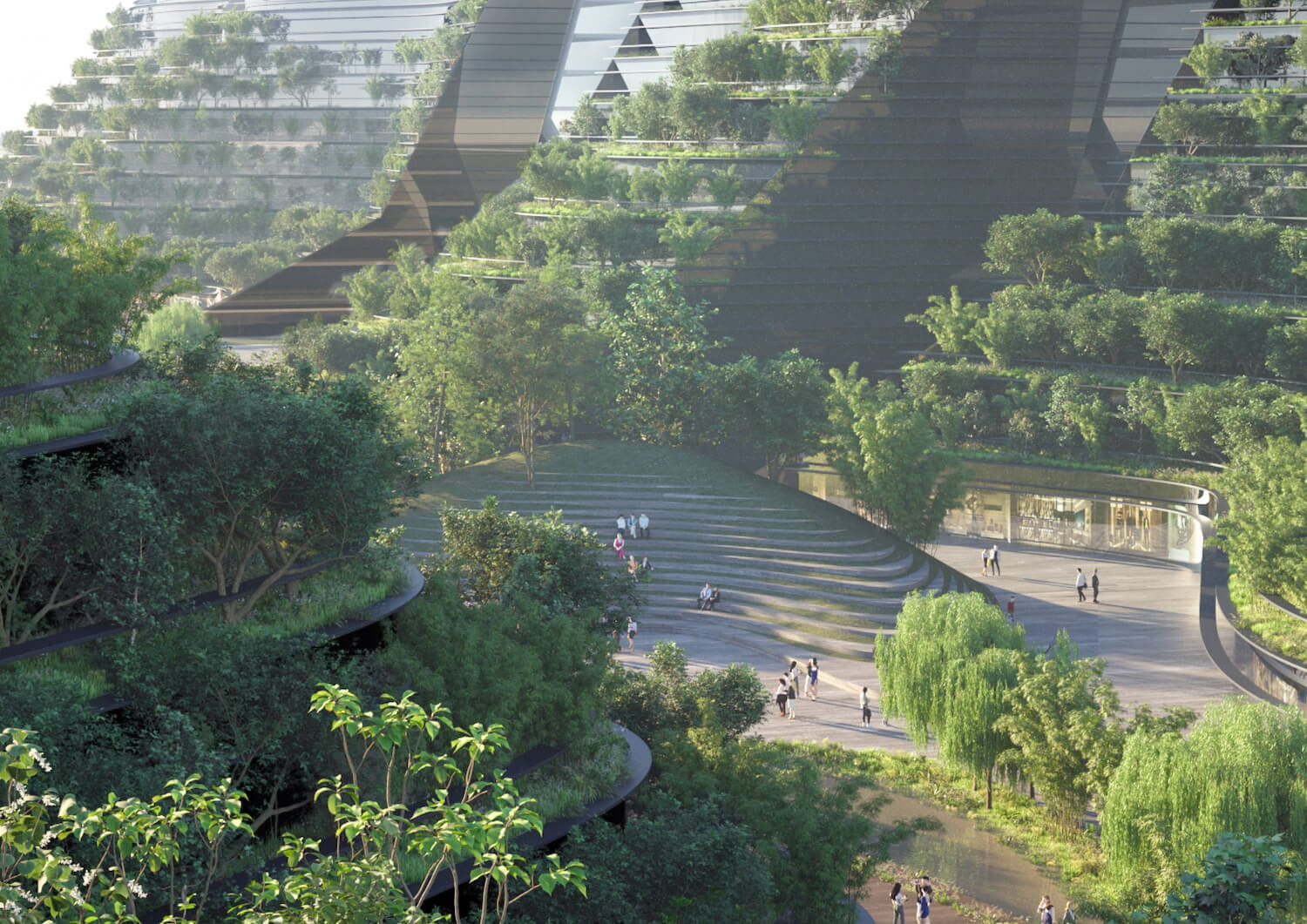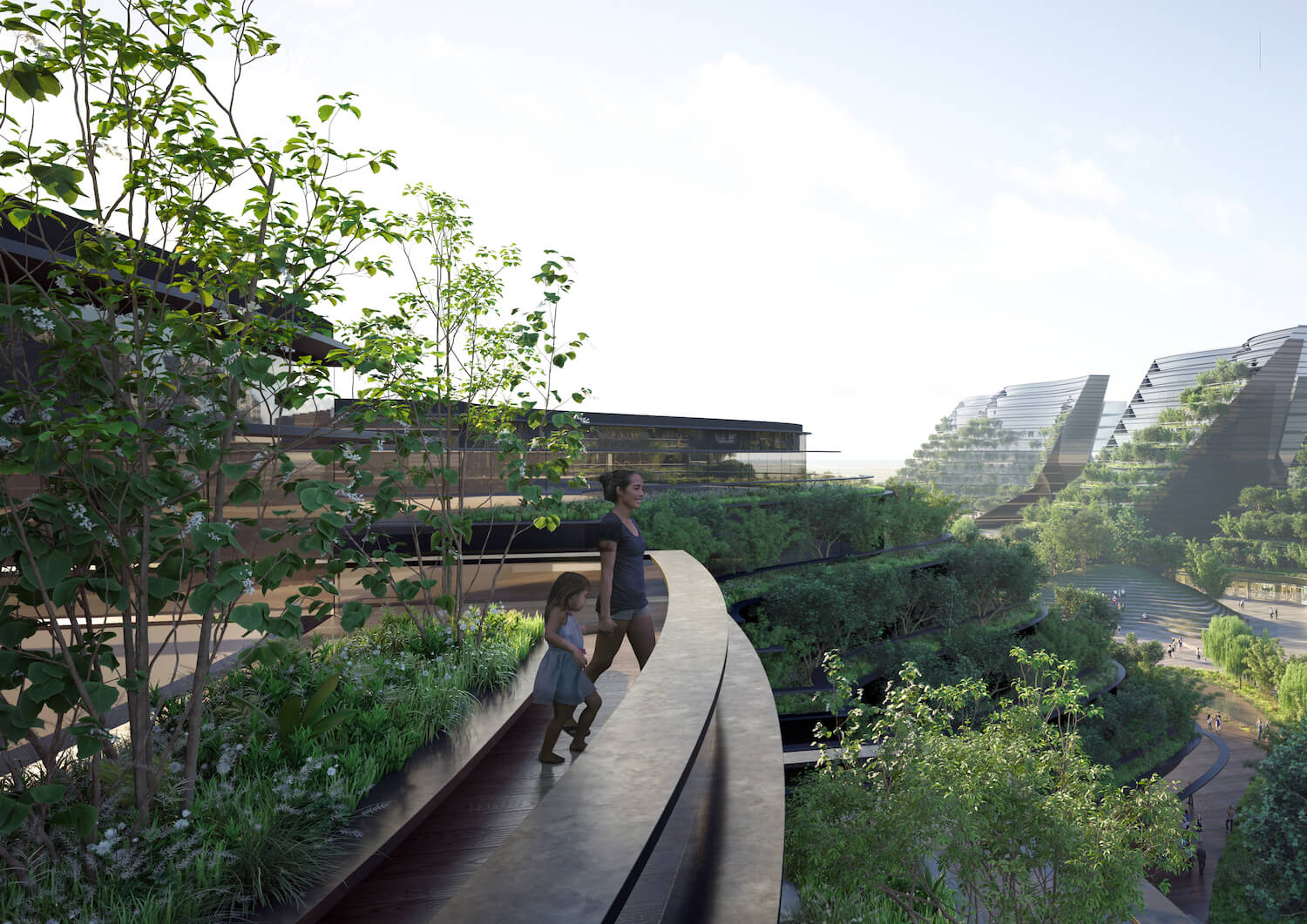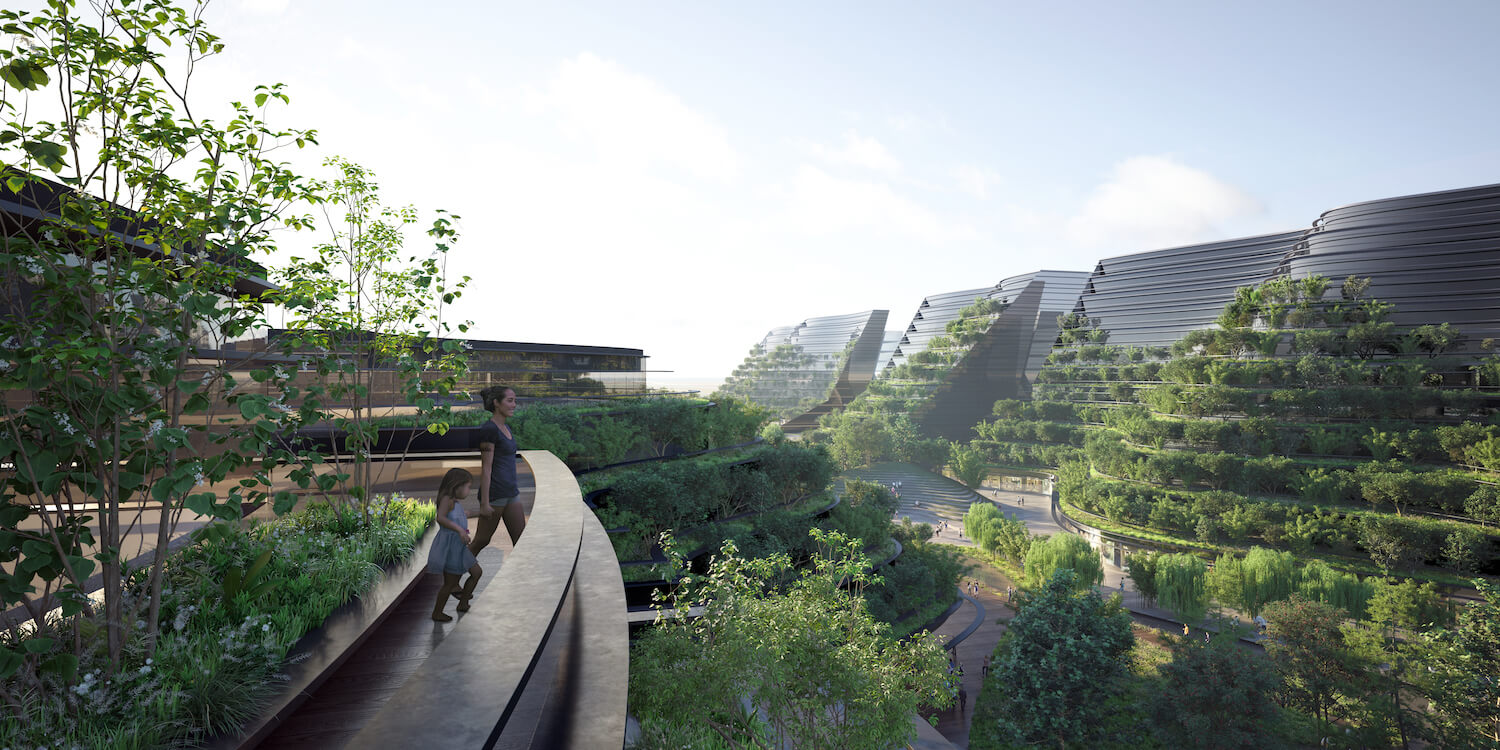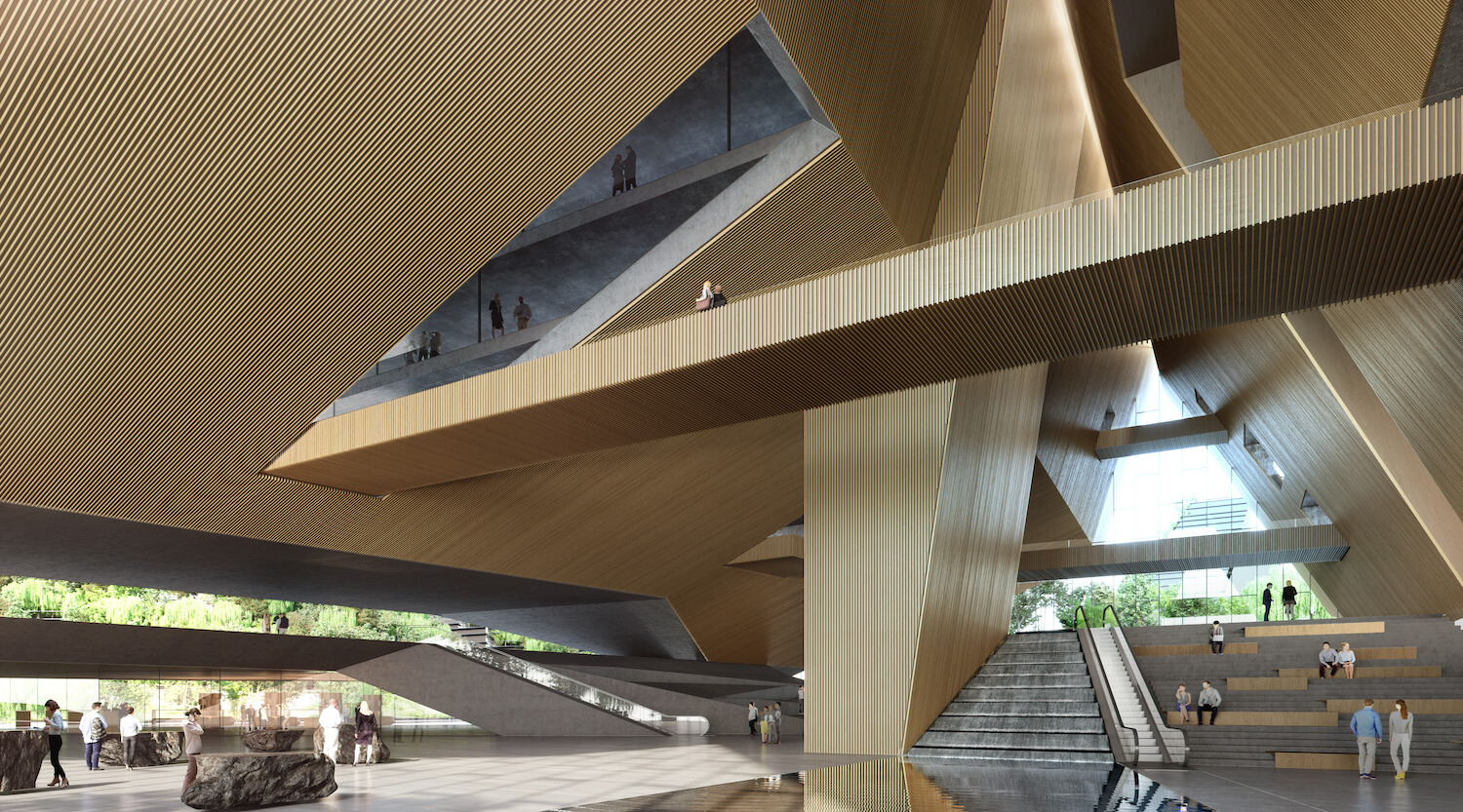 ---