Aedas' triumphant scheme of Genzon Technology Innovation Center in Shenzhen's Nanshan District encompasses offices that promote a new mode of working, luxury hotel facilities and a bracing shopping experience. The project will be an important node on the "Silicon Valley Avenue" connecting key areas of Shenzhen's high-tech industries.
Premised on the Chinese idiom "flowers blooming with wealth", which is unmistakably reflected in the architectural outline: the coiling volume echoes the Shenzhen flower bougainvillea.
While meeting the requirements for building height, the cross-shaped layout maximises view and provides sufficient public space. Apart from the circular podium, the four towers are as well seamlessly connected by a circular aerial bridge. The bold building form establishes itself as an iconic city landmark as well as a vitality centre in the innovation hub of Shenzhen.
Project designed by Aedas Global Design Principal Dr. Andy Wen and Executive Director Dong Wei Wang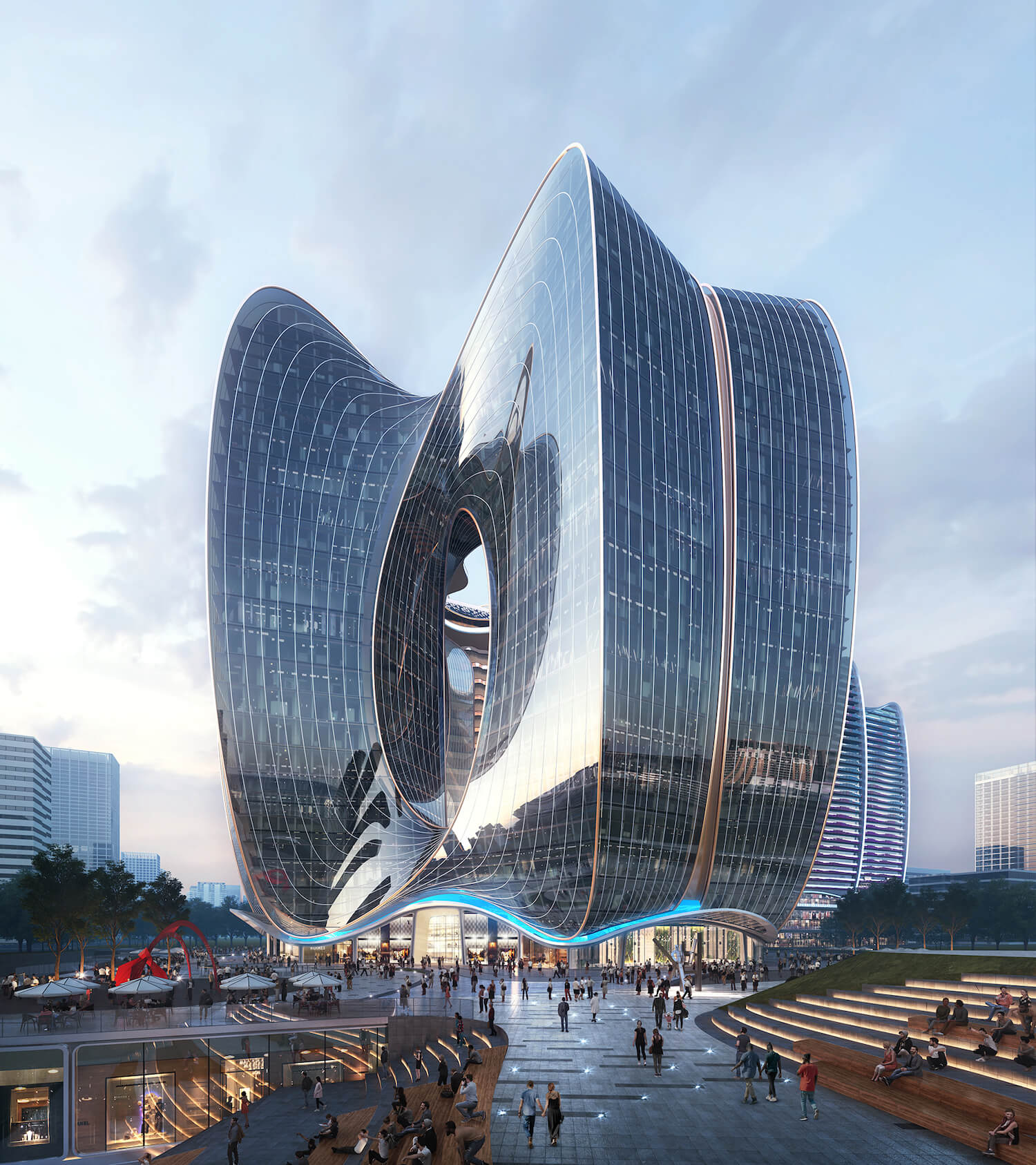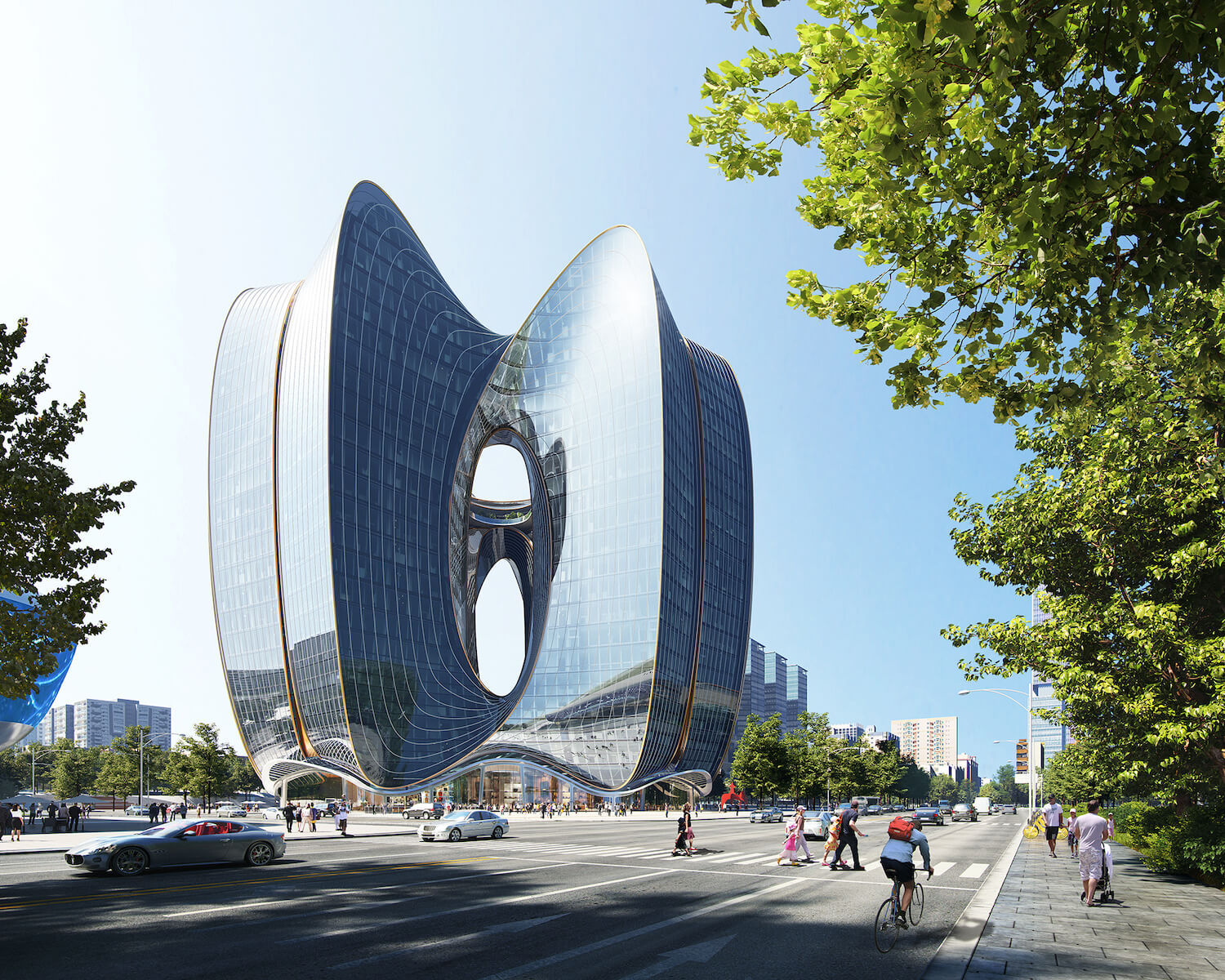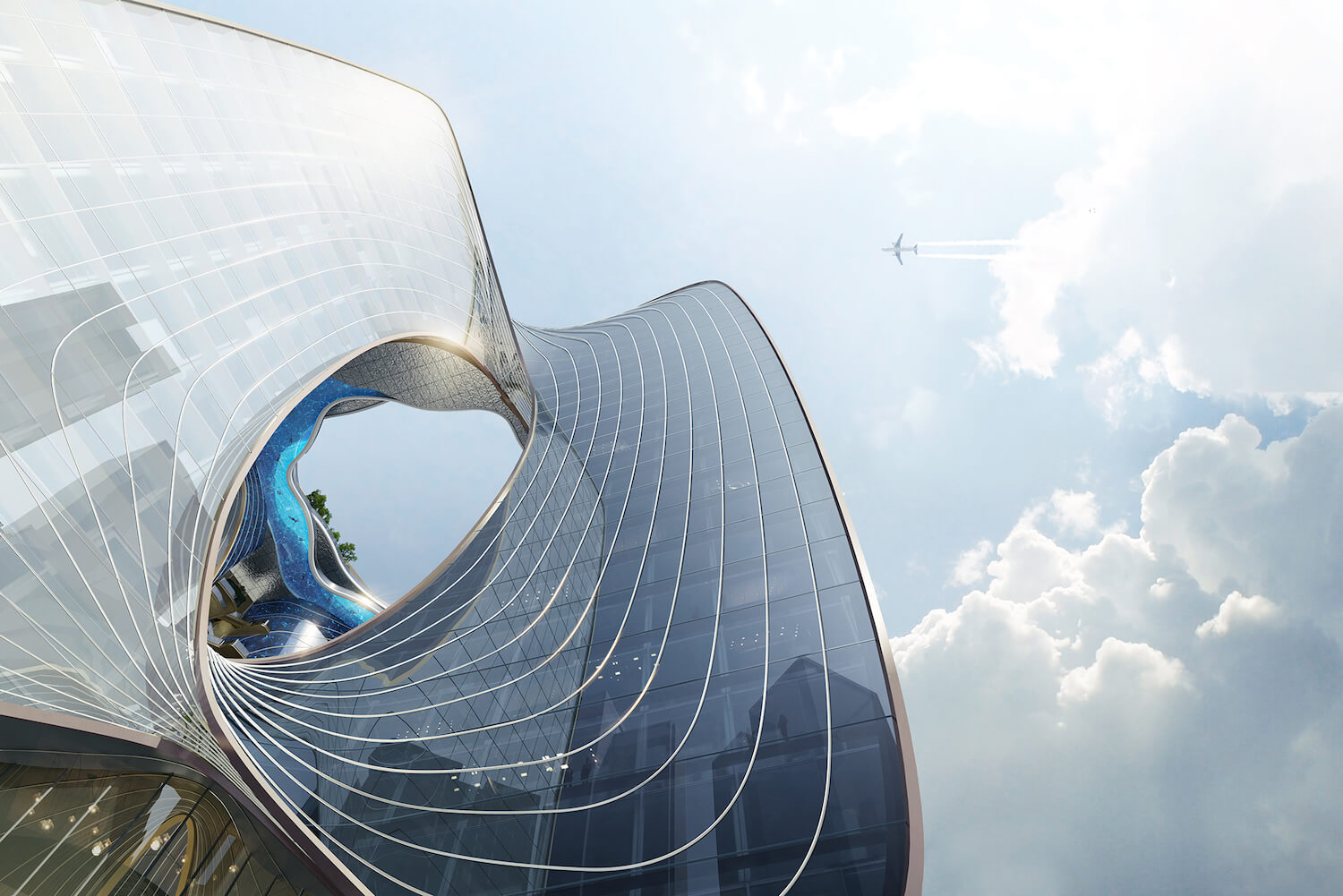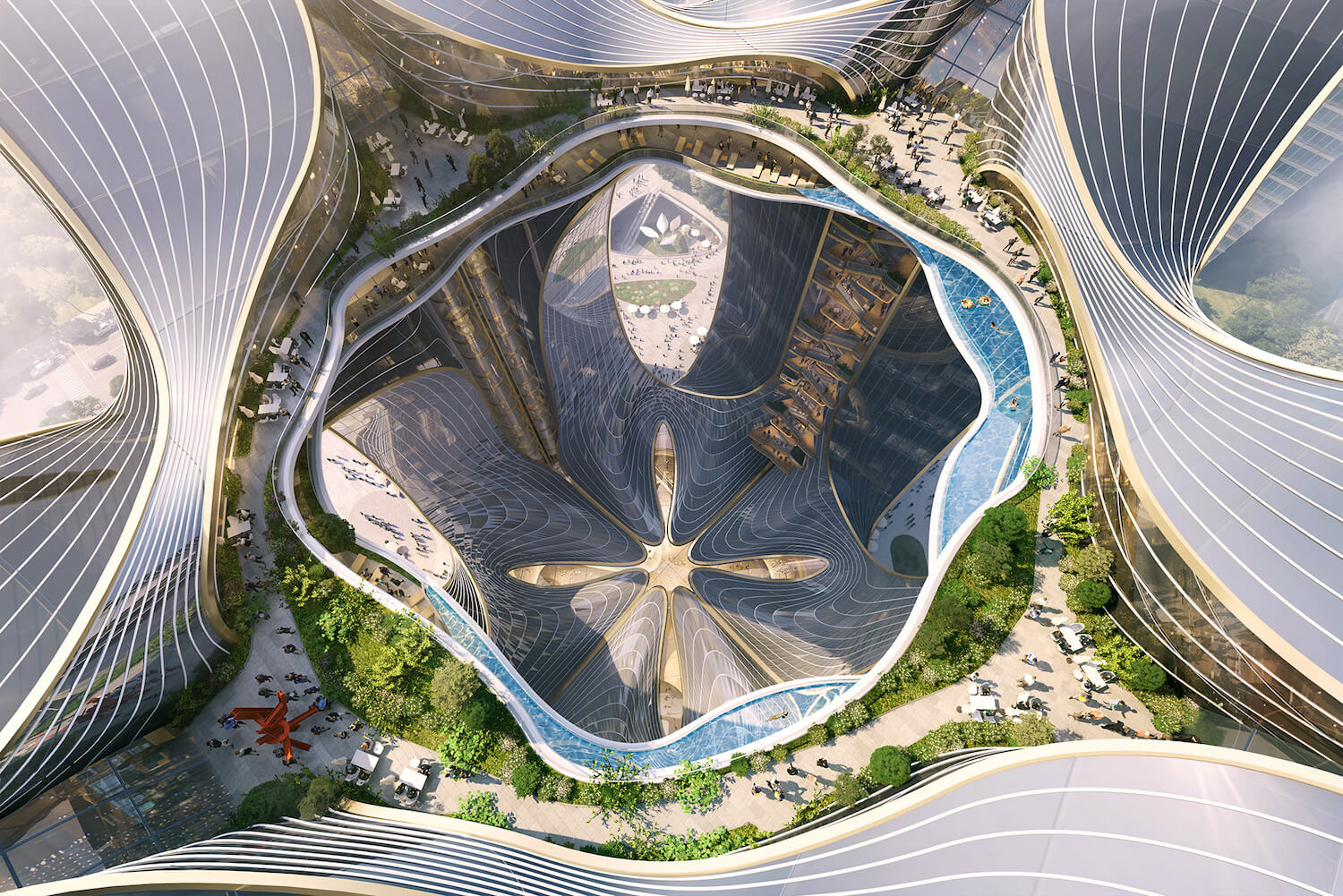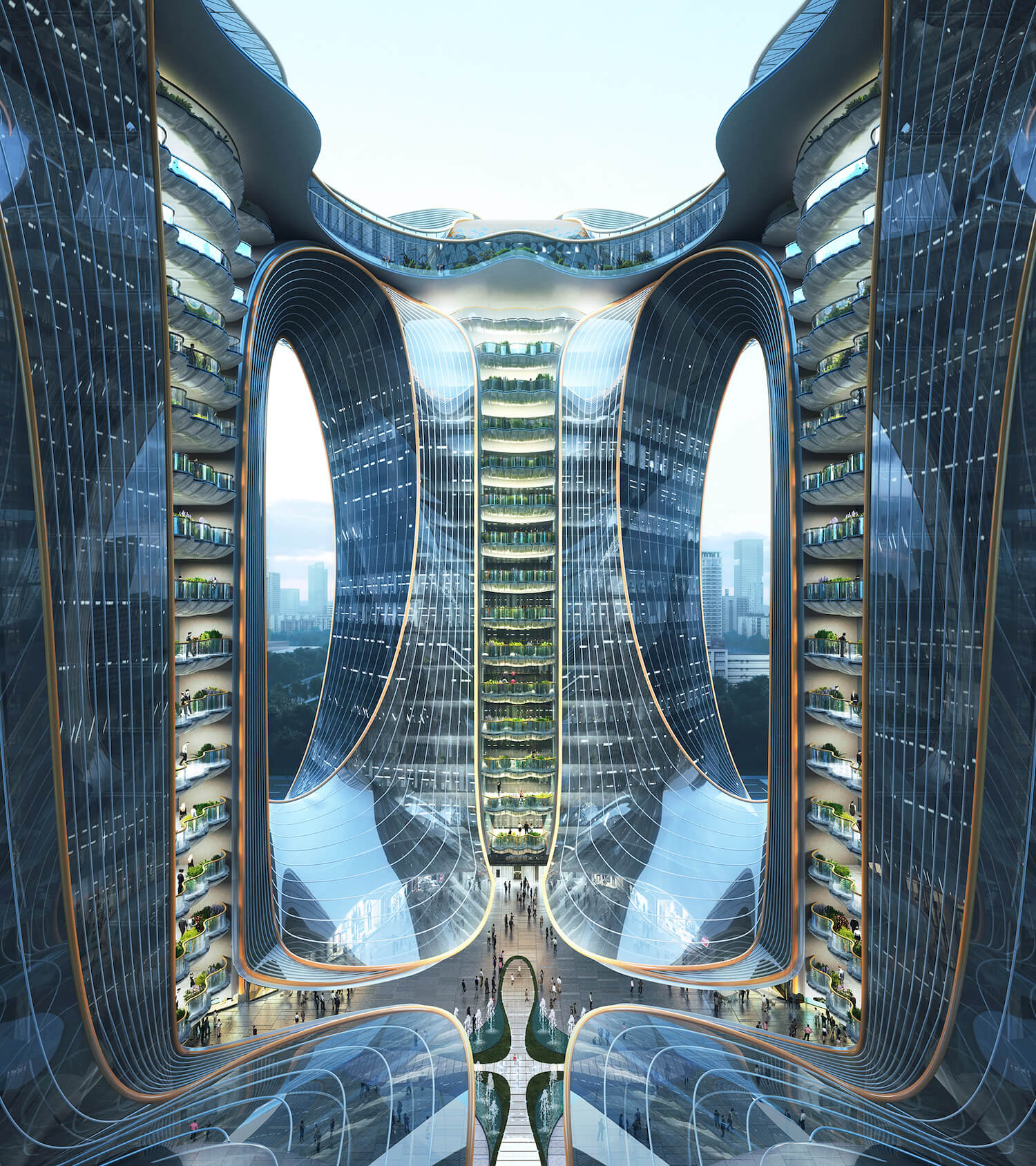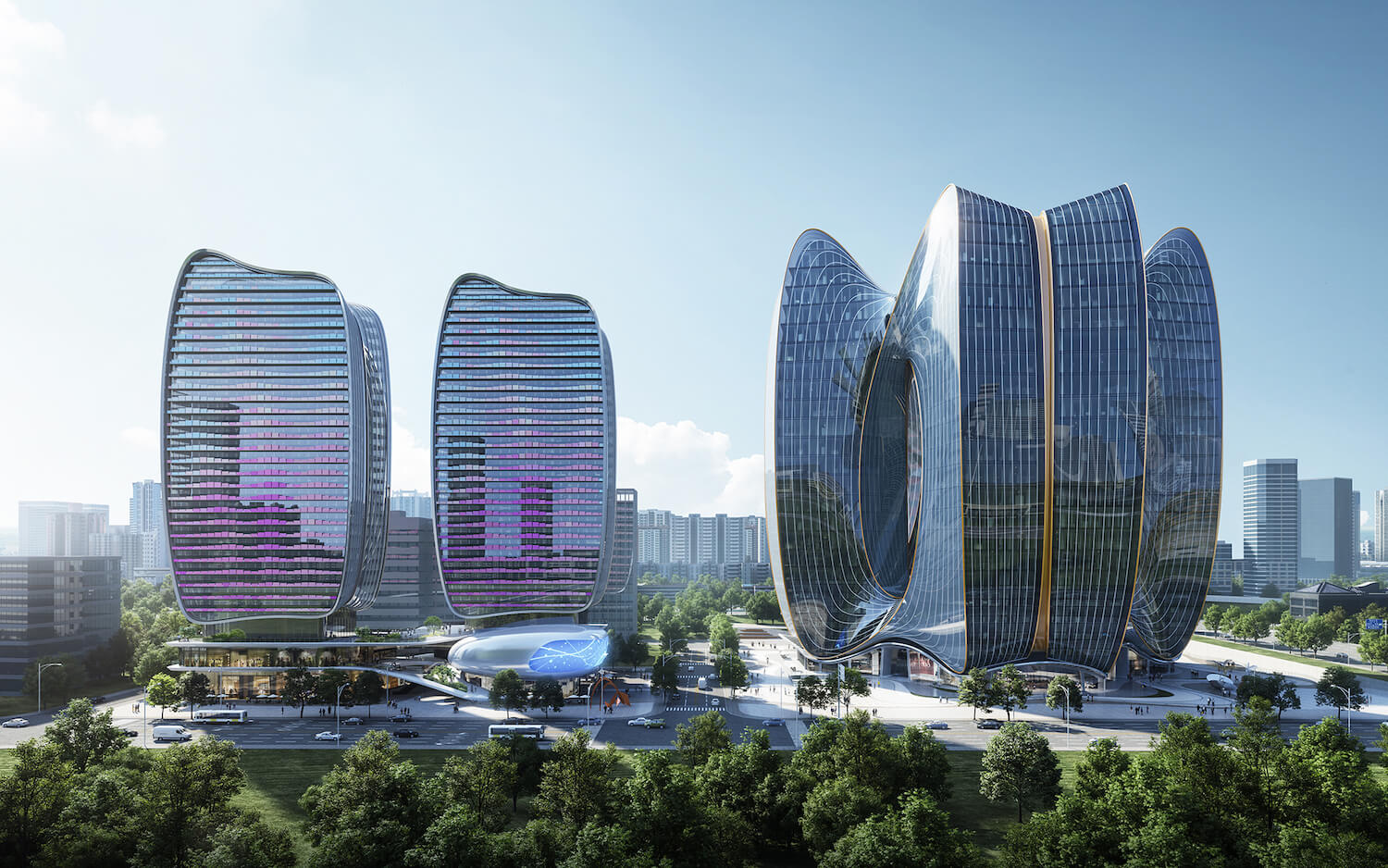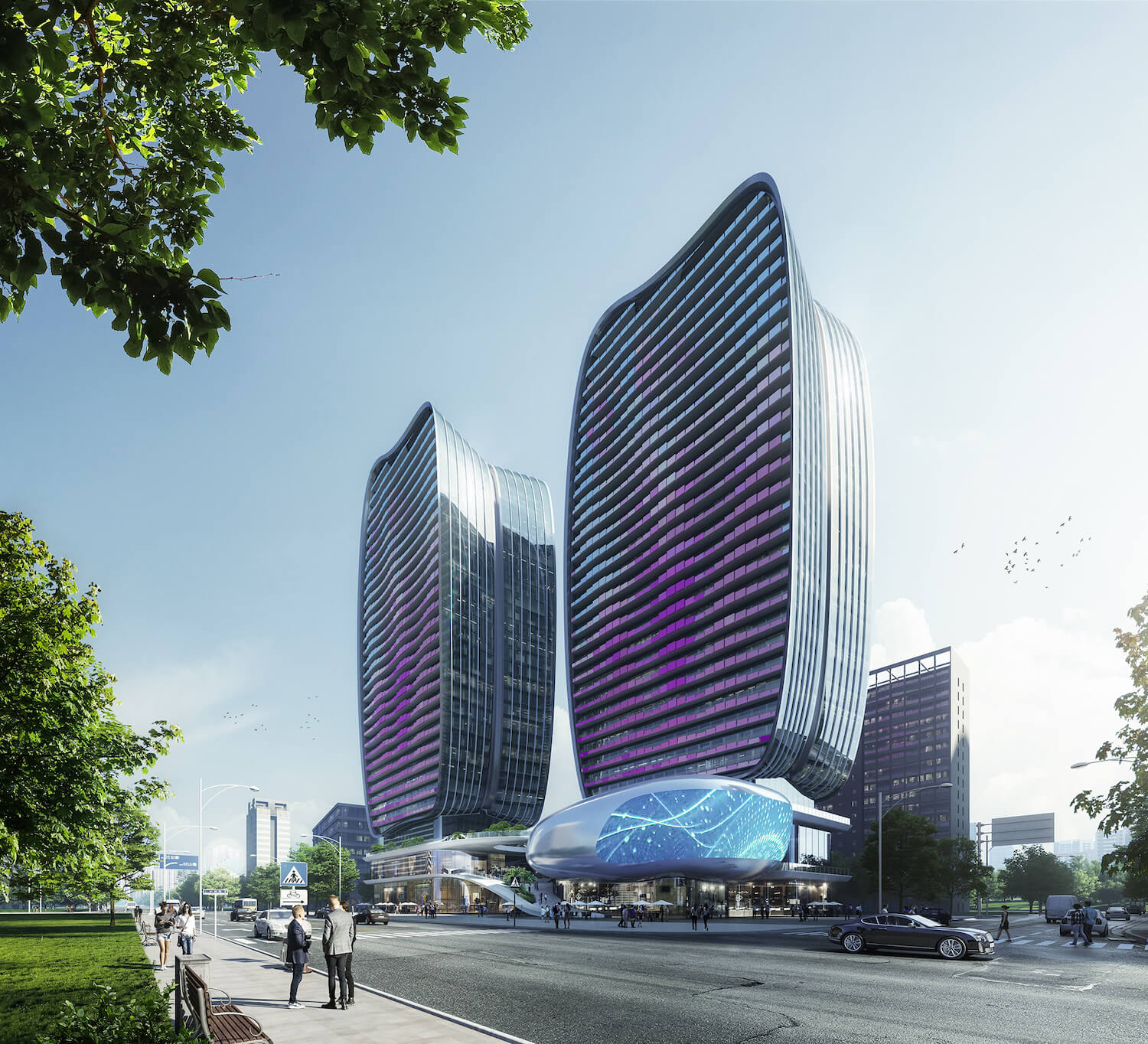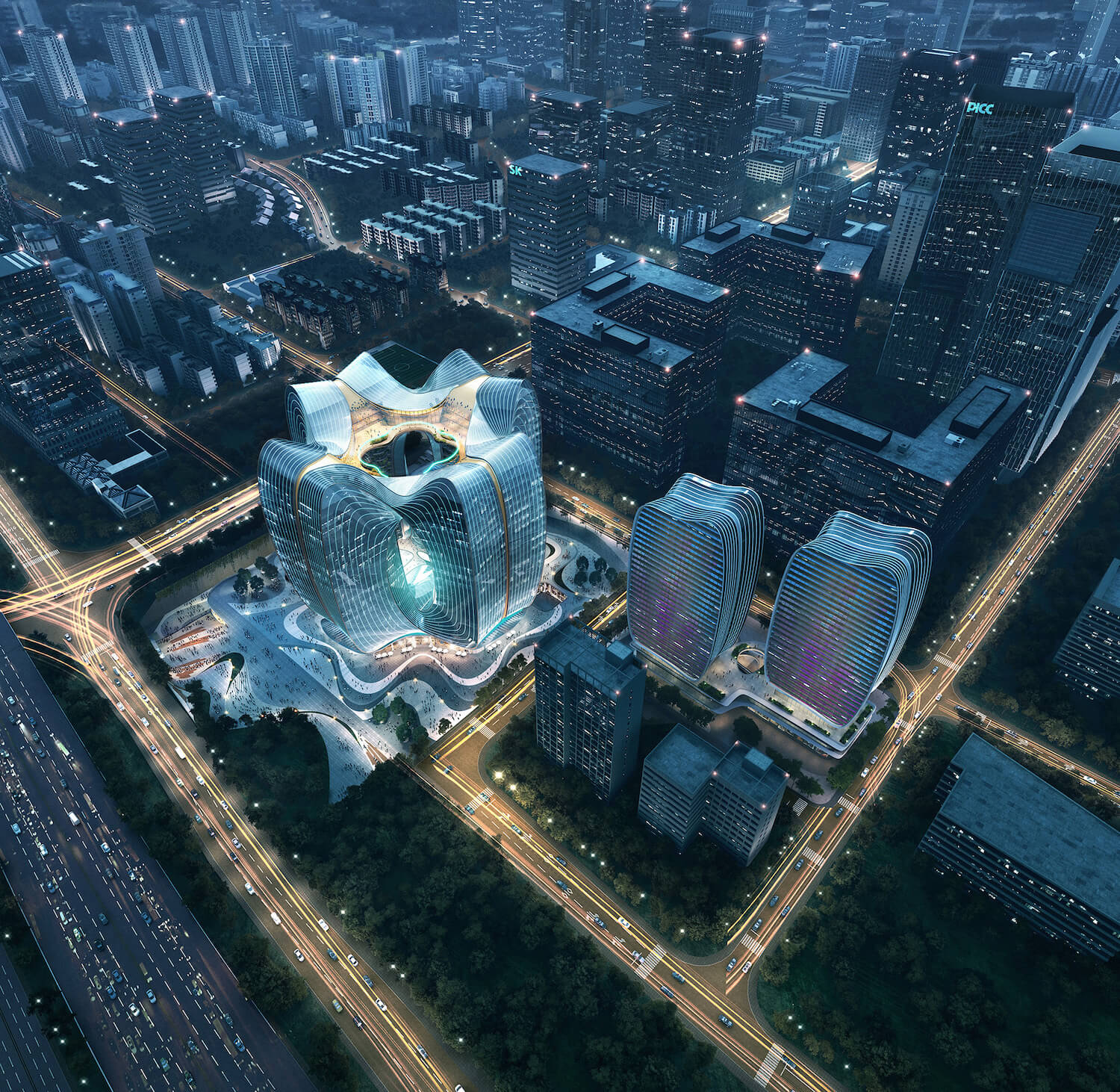 ---