Architects Ink: Medindie House is a two-storey contemporary addition to a grand old sandstone villa. Our client sought a contemporary lifestyle and a strong connection to the spacious north facing rear yard, whilst also accommodating extended family.
Bound by fine homes and historic mansions on Robe Terrace, the suburb of Medindie, is full of gracious villas on large allotments, many with courts and pools. Neighbours and community are justifiably proud of this heritage zone.
The modern addition is located deep into the site, so as not to impact on the historical streetscape. Visitors walk past the old villa and enter via an informal side entrance, the "link", a transition zone between the old and the new. At this junction, the change from single to two storey is well considered. The entry link has been kept low and sits below the existing eaves. The double height section begins at a respectful distance from the Villa, and is in line with the pitched roof's volume, hidden from the street.
The addition runs almost the full width of the property overlooking and interfacing with the tennis court, pool, and pavilion beyond. Every habitable room of the addition has full height north facing windows embracing passive solar design principles and maximising their connection to the garden.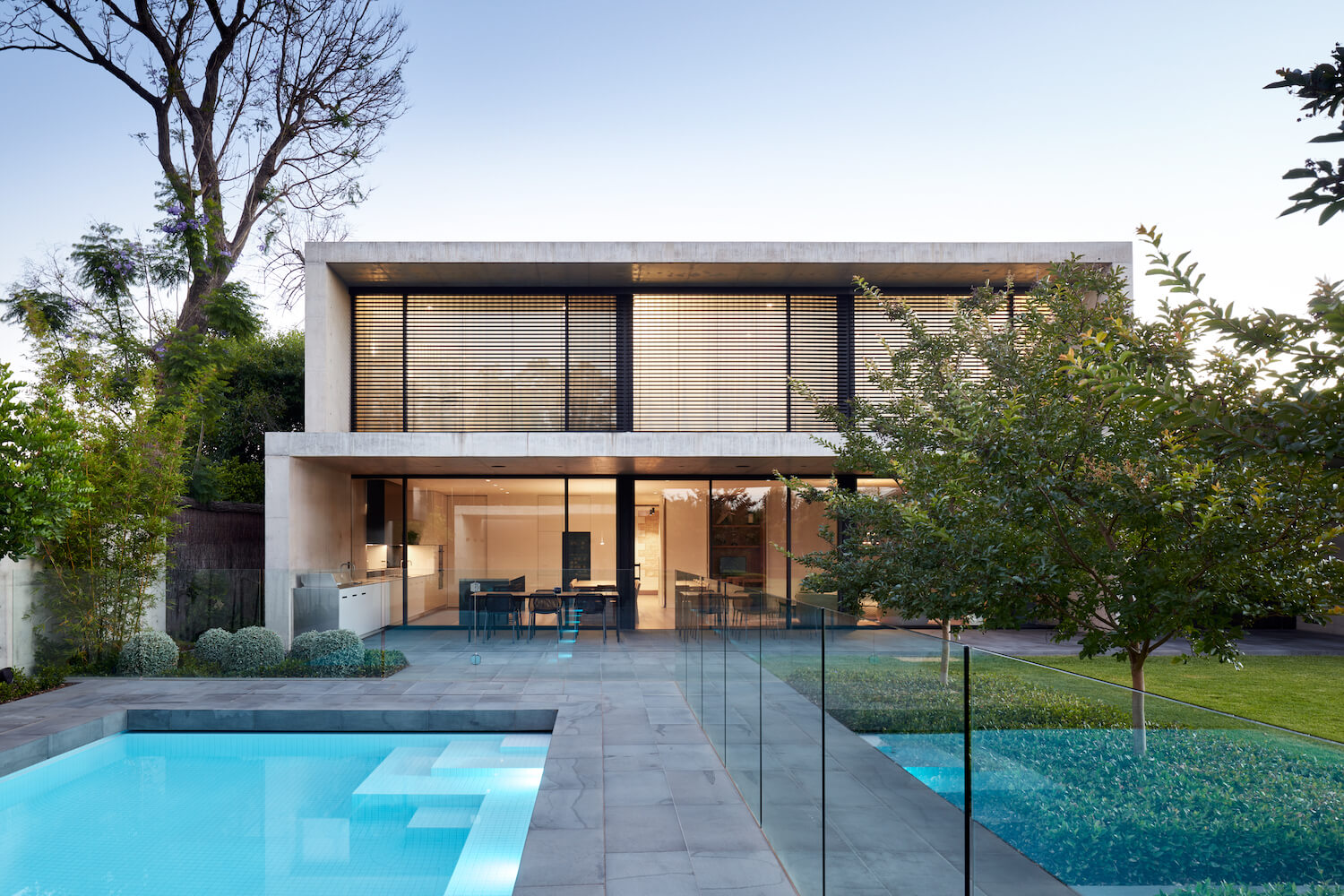 Strong horizontal lines and a minimal material palate of concrete, natural timber & stone, contribute to the elegance and simplicity of the addition, this apparent simplicity a result of relentless design analysis and refinement. Circulation space is minimised, and service rooms such as the laundry, mudroom and butler's pantry, are hidden behind secret doors, so that the focus remains on the open plan living and the magnetic pull of the outdoor spaces.
The site's location directly under a flightpath, led to the selection of insitu concrete construction for the walls, floors and roof. The concrete's mass, together with the highly engineered aluminium window frames, perform well against transmitting unwanted airborne noise into the house.
Concrete is a material often used by Architects Ink due to its structural qualities, design flexibility & longevity. The structural ply outlines and z-bar locations combined with all the imperfections add to its character and charm. In a contextual sense, 4 of 7 the concrete reinforces the grandeur of the property conveying that this is a solid and sound addition, deserving of its place
in the locality, here to stay.
The solidity of the concrete is balanced with the play of light throughout the addition. Windows, frameless skylights and voids, are strategically located in walls and roofs to capture the sun, natural light, breezes and the garden views.
Medindie House exceeded the client's brief and expectations for function, aesthetic and liveability. The addition is minimal yet warm and functional with an understated luxury; a contemporary but enduring addition to the beautifully restored villa.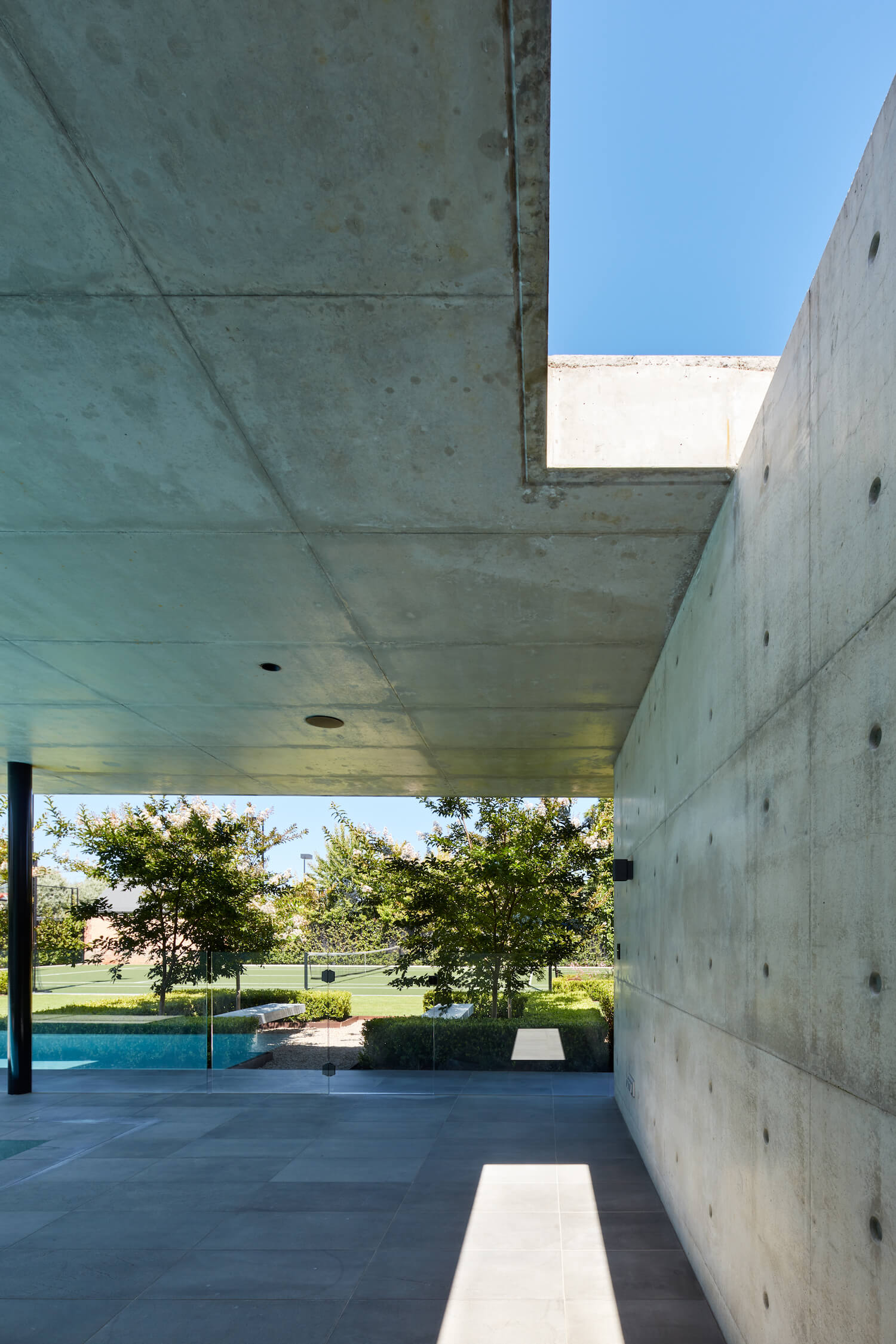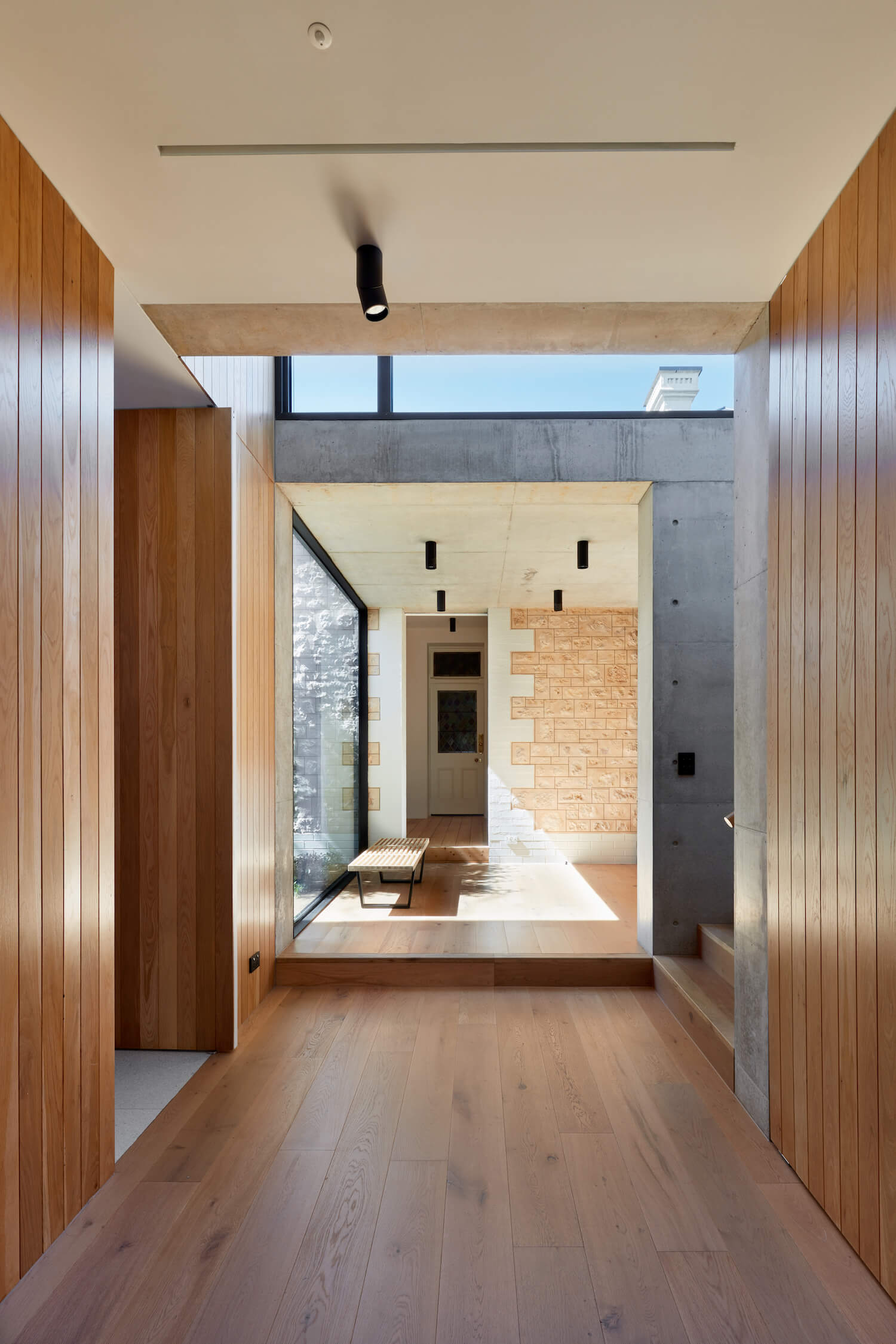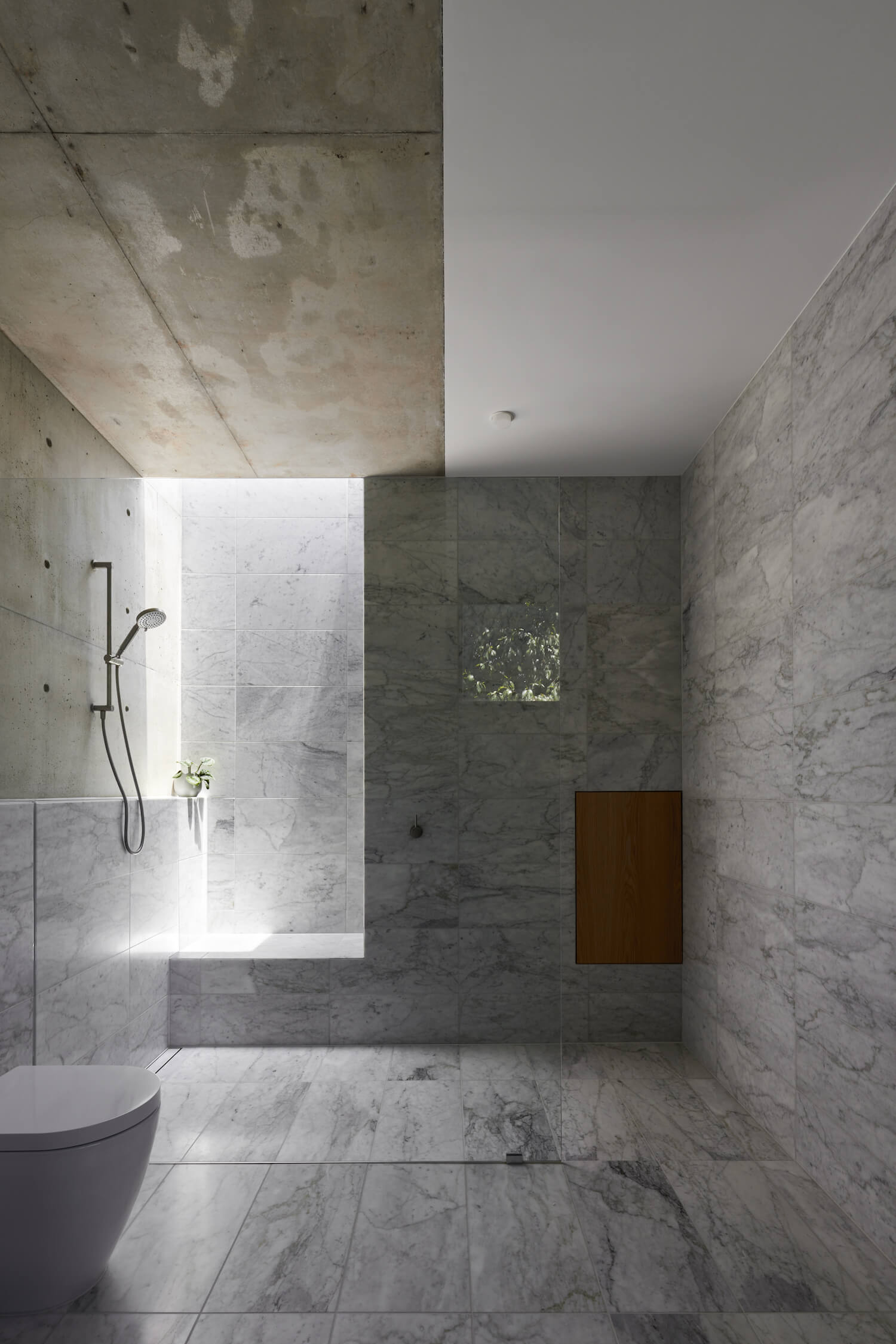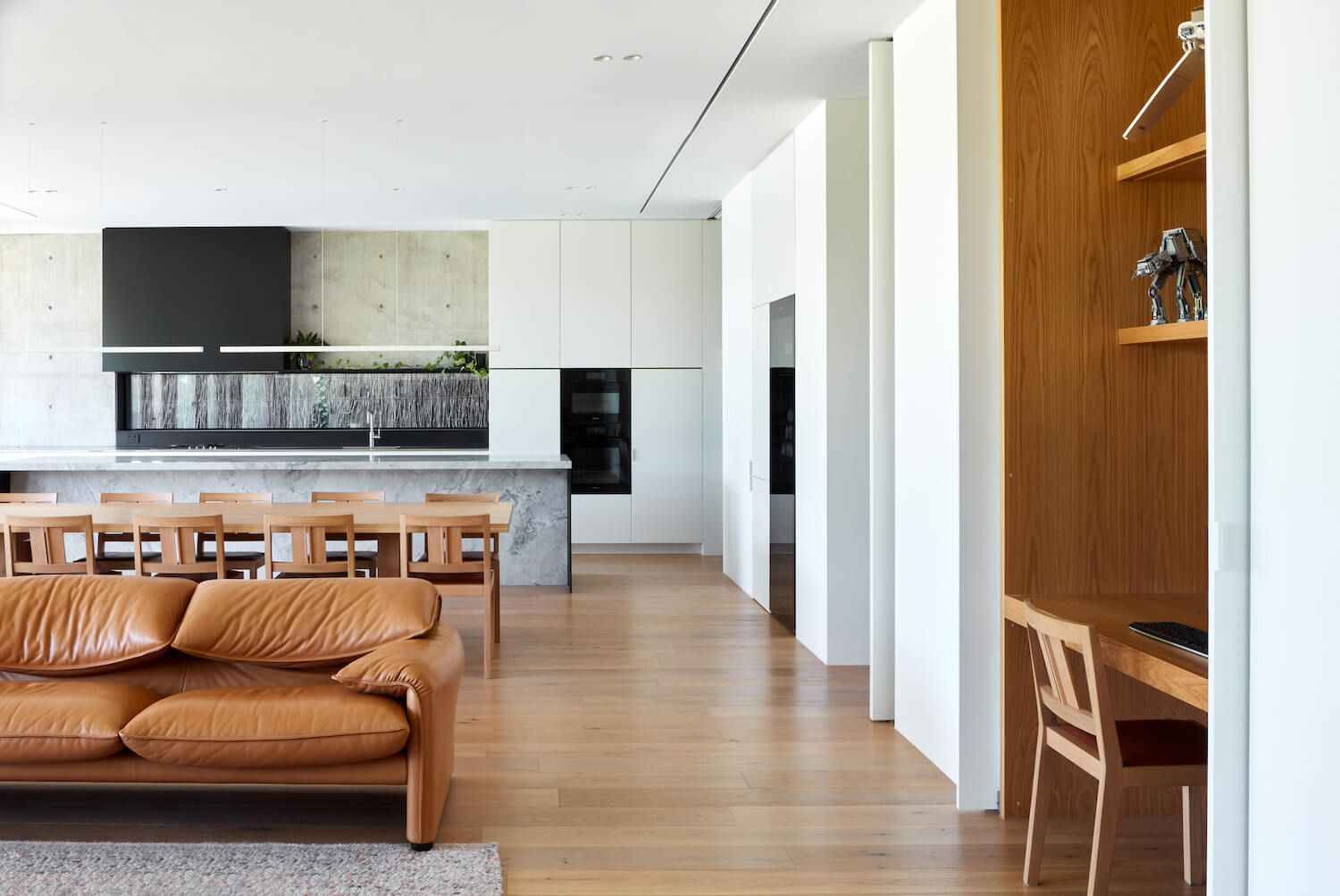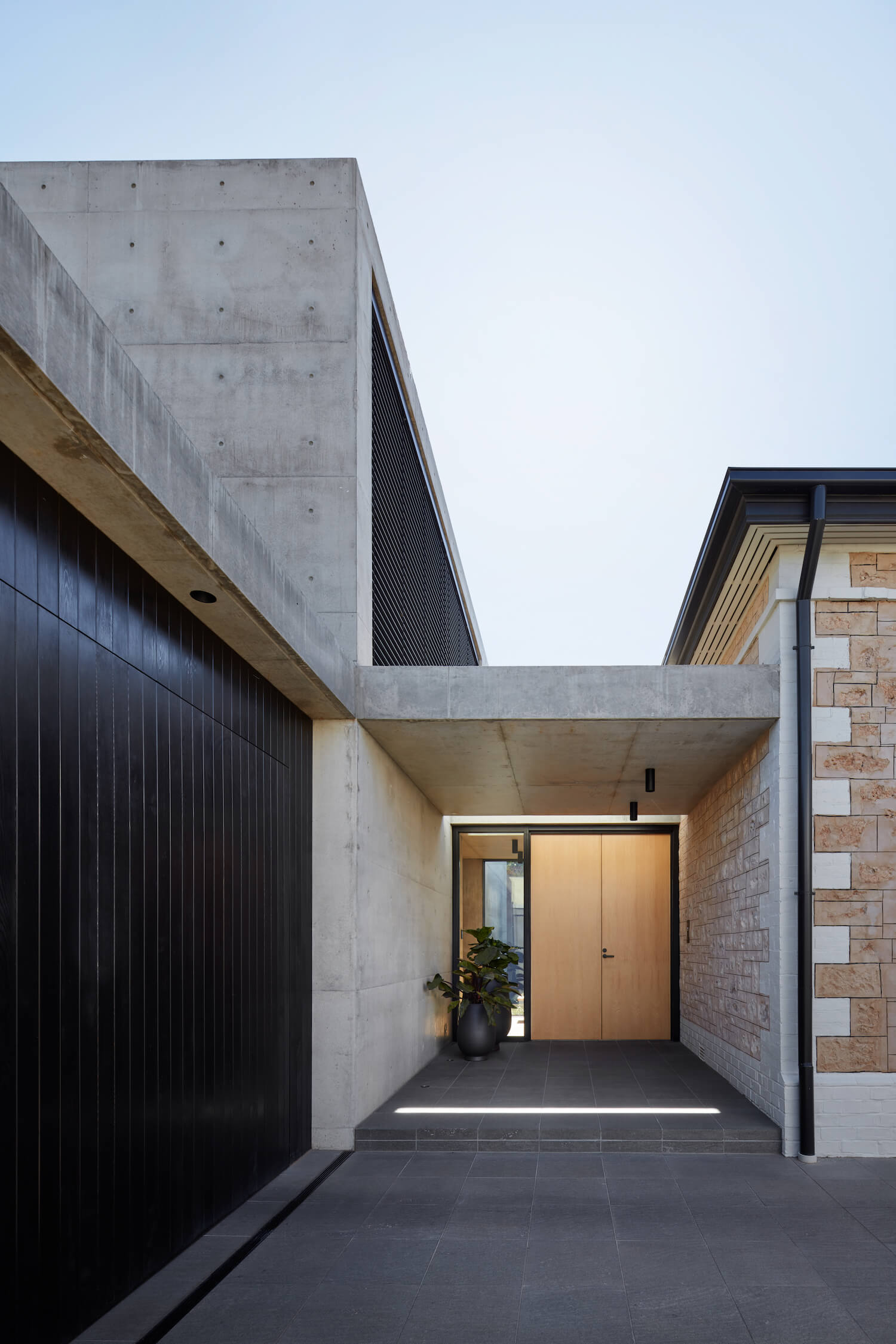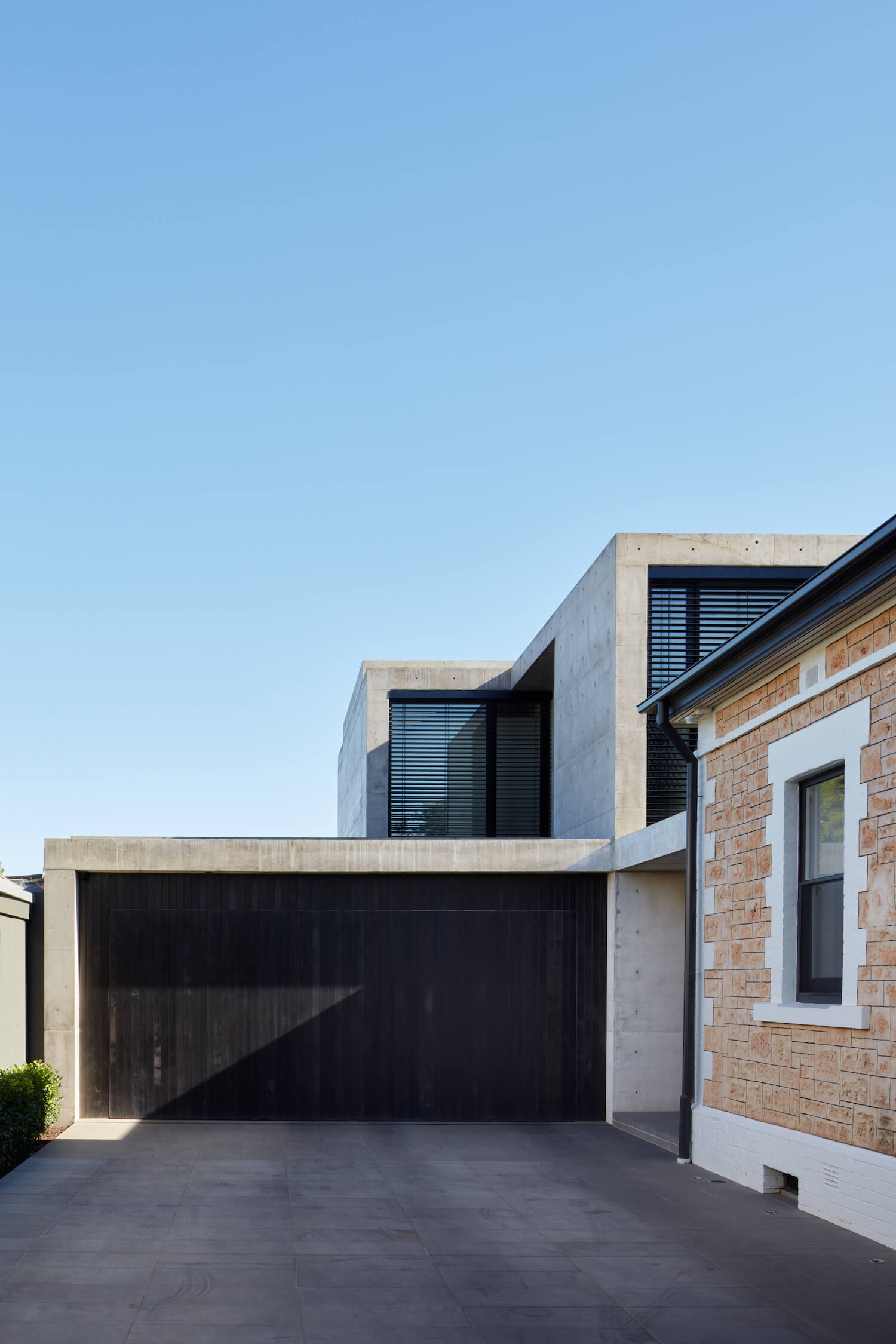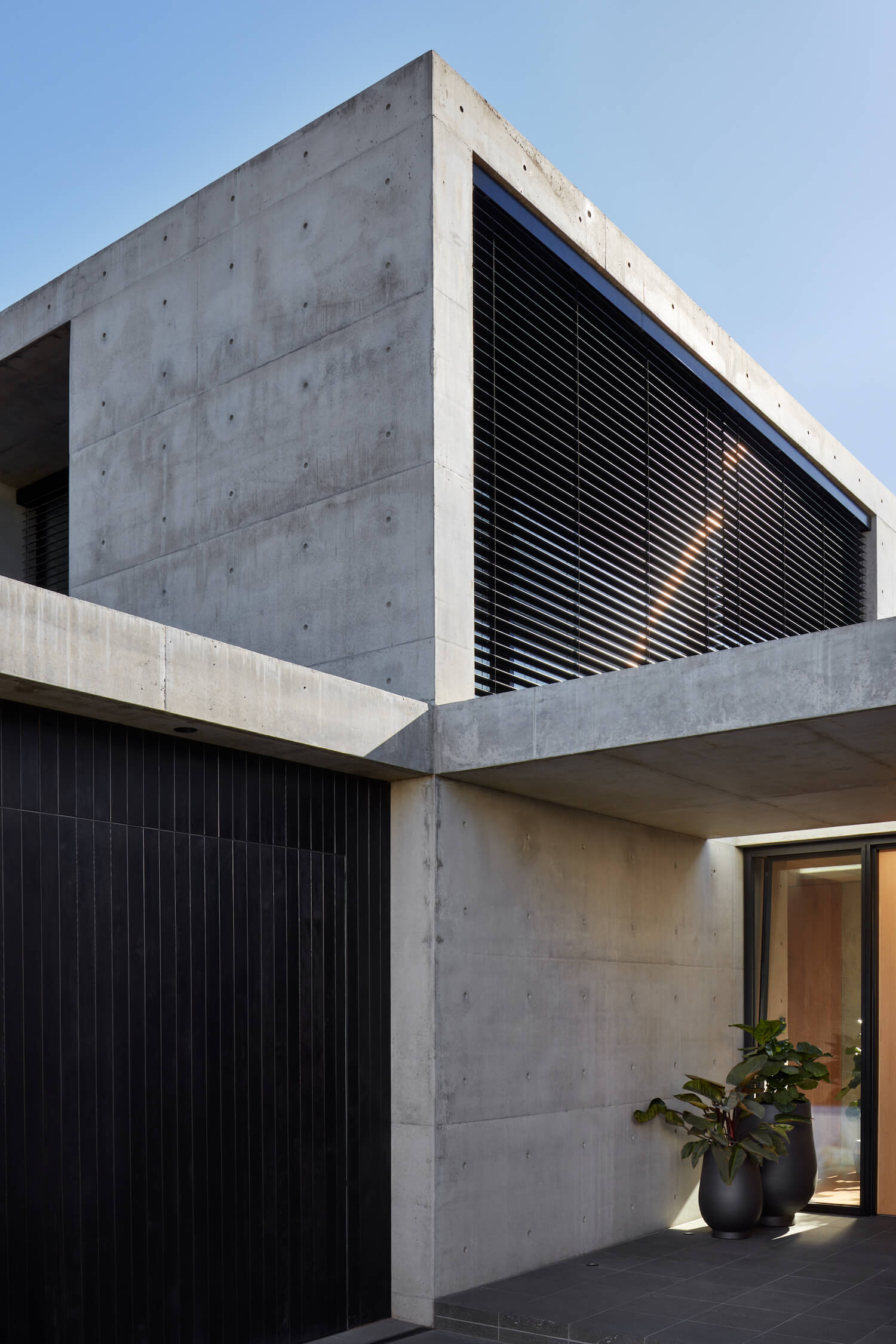 ---