QARTA Architektura: An important aspect of the Christian Community Centre of the Brethren Church in Kladno is not only spiritual programmes but also leisure activities for children, youth and adults, care for the people in need, support for people with serious illnesses, the physically disabled or people in crisis situations.

The original multi-storey building in a terraced development, with no access to the garden and with many operational restrictions, was not suitable for these activities. The new centre required finding a suitable location and creating an operational prayer facility that would also include classrooms, a small café, office and garden area, thus supporting the wider community activities and enabling them to develop further.
Garden Pavilion

The new building is conceived as a garden pavilion, with nooks and pergolas, situated on the axis of the entrance, in the centre of the leisure area. The building is located on the edge of the plot, freeing up the site area. The solitaire holds a sensitively humble position in relation to the surrounding development. The building mass is a simple single-storey with a few openings.
Light – Dark – Shadows

The descending light fills the space, slices its atmosphere. It evokes a feeling of grandeur, a state of expectation, contemplation, humility. Similarly powerful, in a sacred space, is the experience of darkness, which makes way for other senses, turning perception inward.

The experience of light and dark is the natural starting point of the whole concept. The skylight, the source of the basilical illumination, is placed on the axis of the entrance and forms a characteristic element of the external and internal perception of the building. It defines the centre of gravity, concentrates and further diffuses the light that creates the atmosphere. The shadows, the tension between light and dark, graphically underline the contours of the space, creating a symphony of opposites.
Material Solution

The distinctive elements of the material solution are the reinforced concrete pergola, the U-profile glass skylight in steel structure, brickwork in the exterior and interior of the house. The steel structure of the skylight is light and transparent, while at the same time referring to the industrial genius loci. The bricklaying in the prayer hall symbolises the pulsation of life – towards the imaginary centre, the cross, the bricks gather, while in the opposite direction they diminish, sublimate.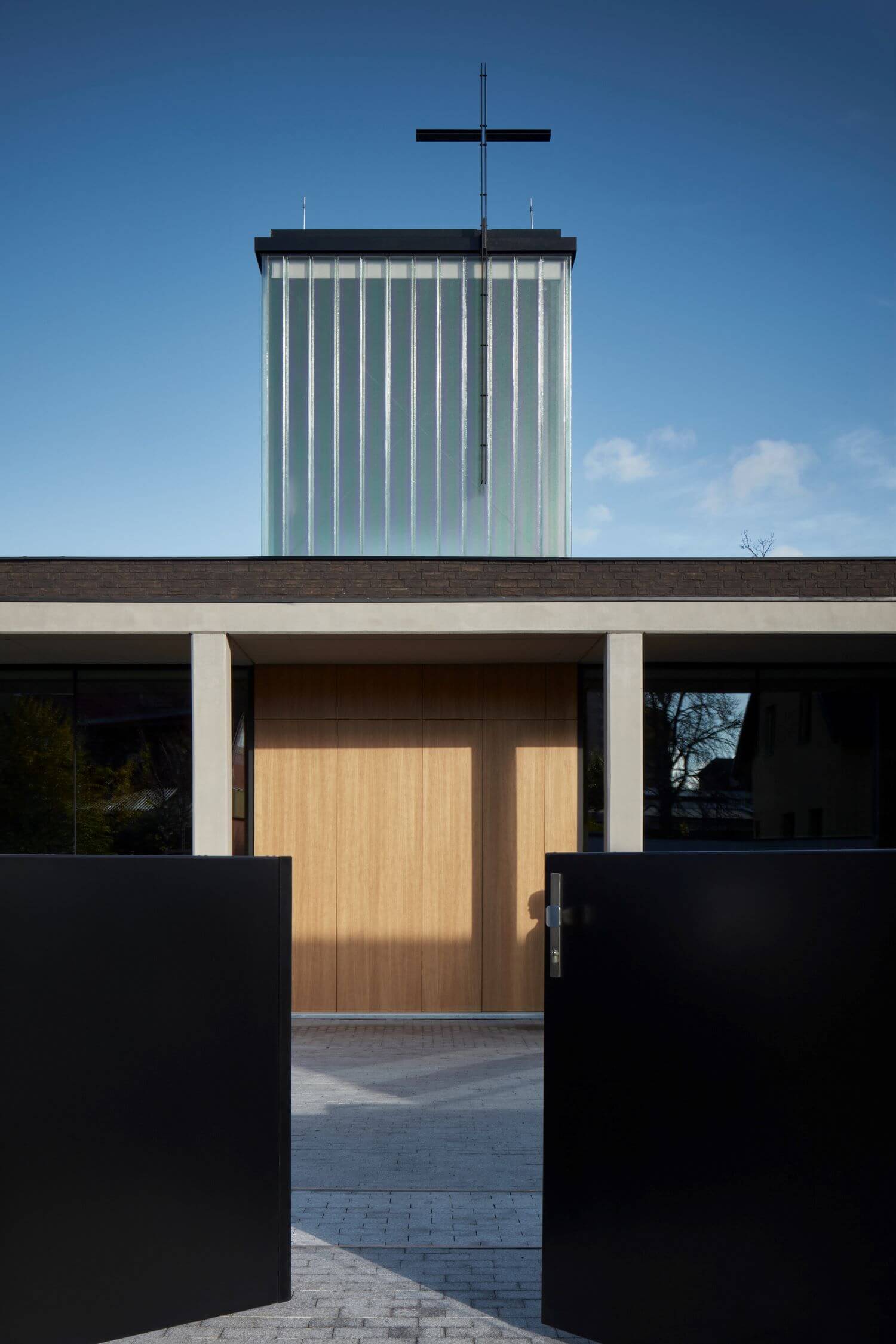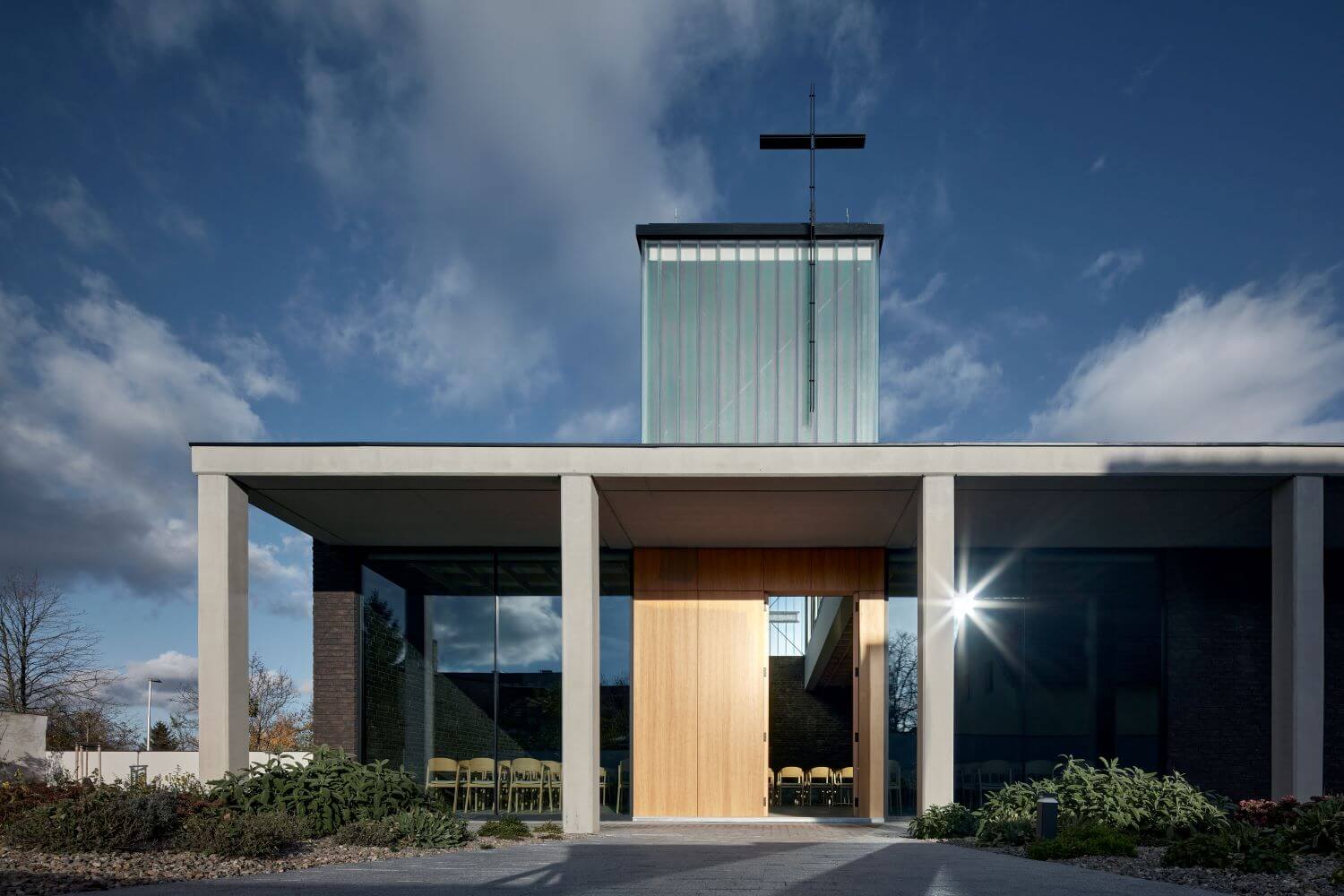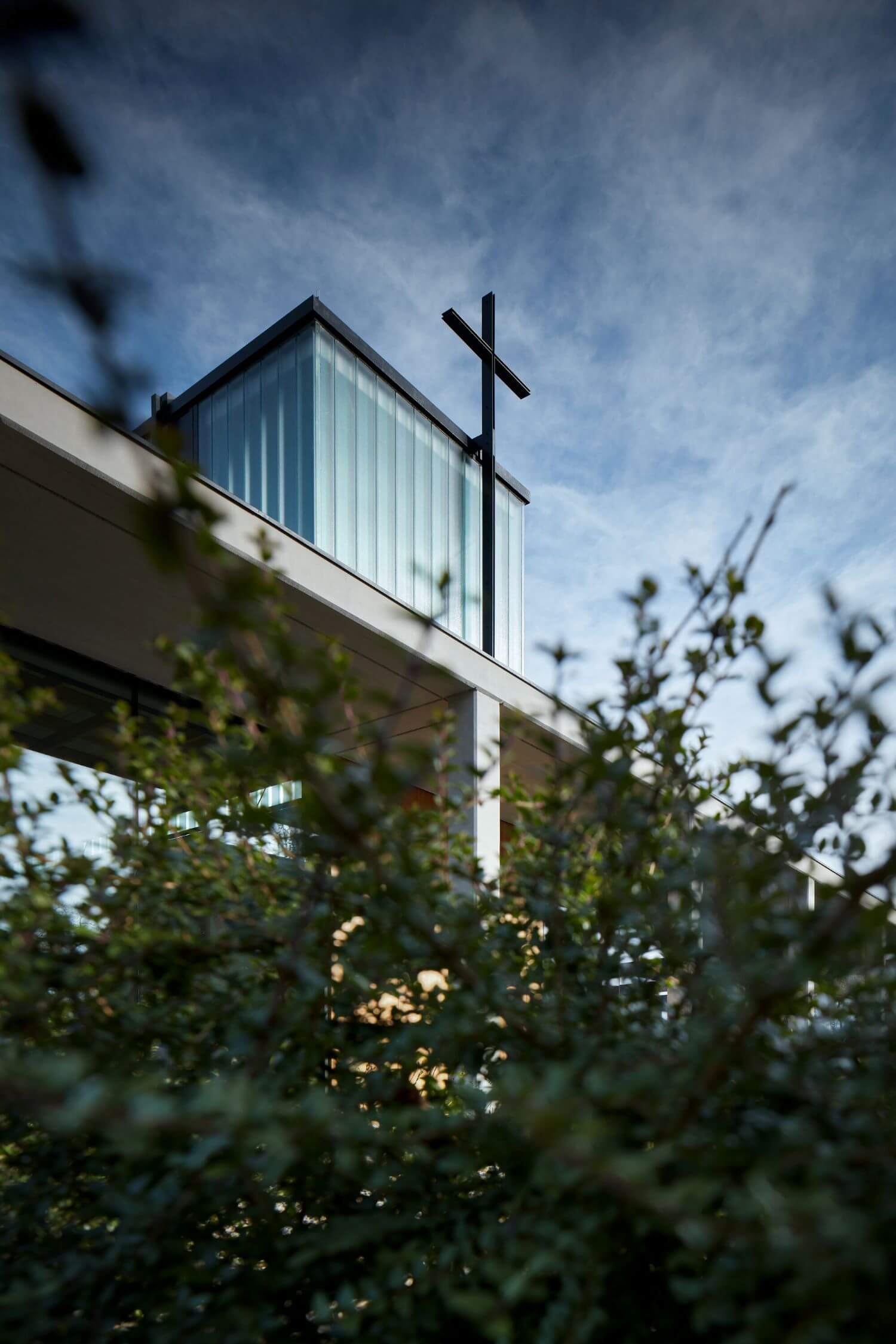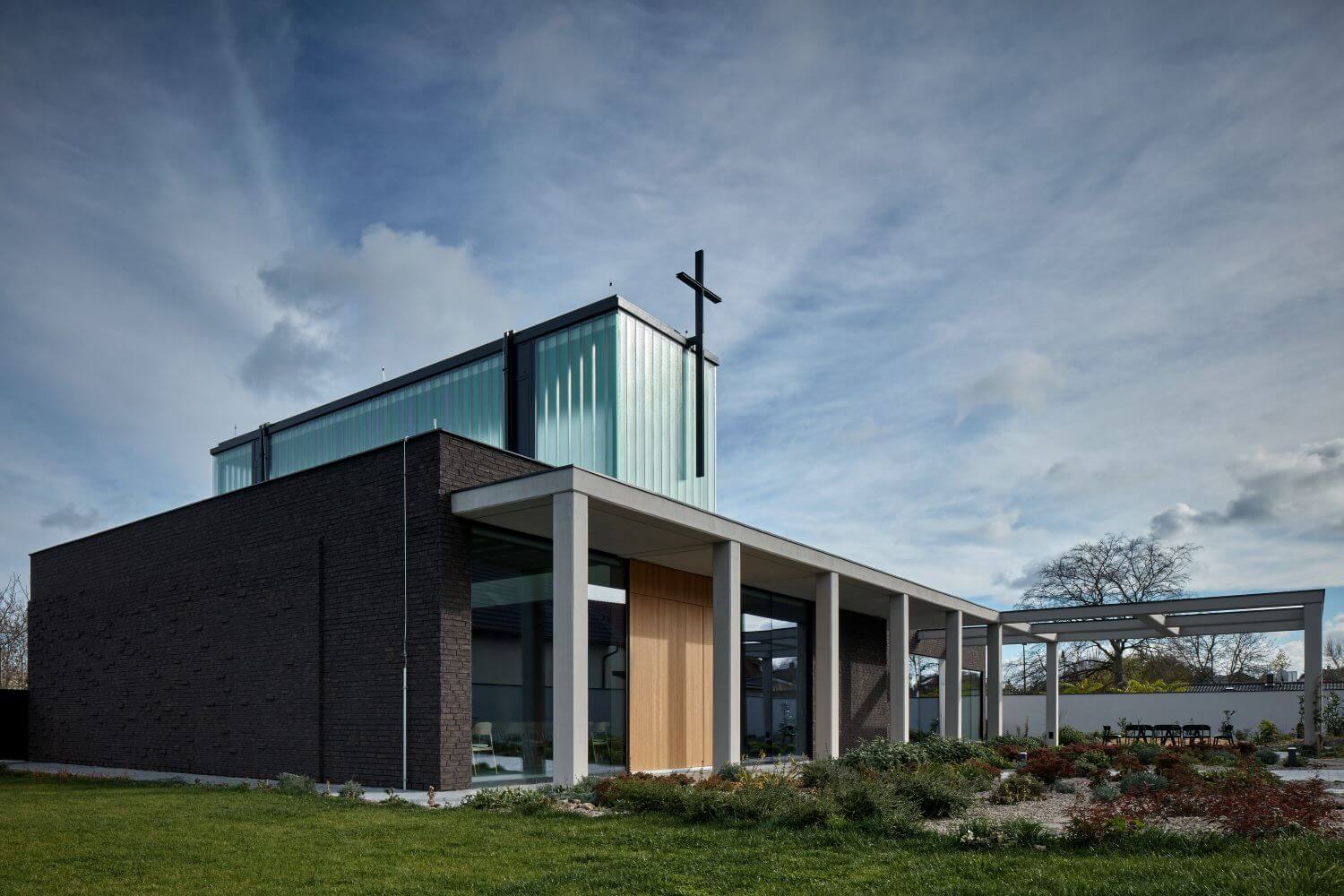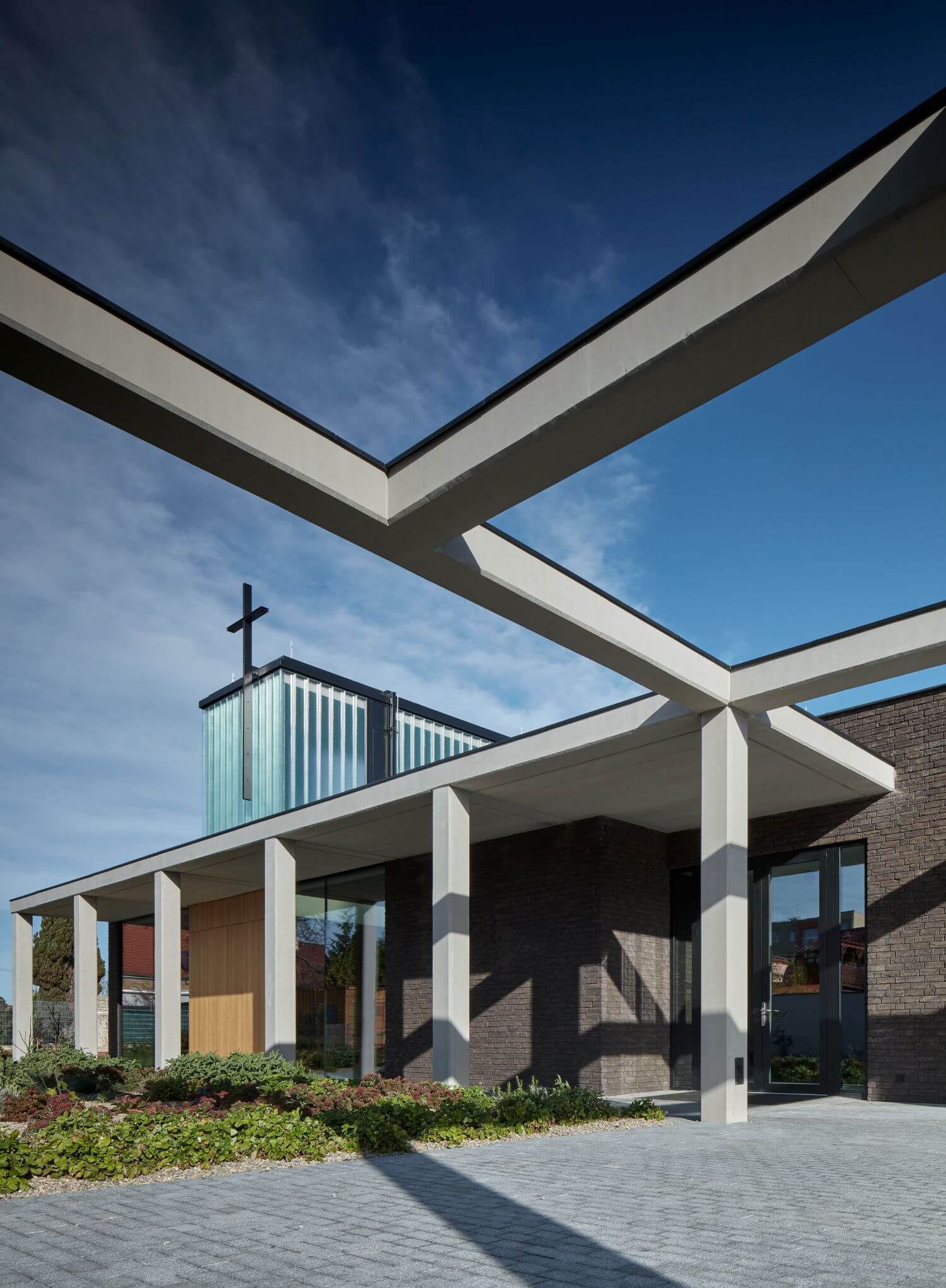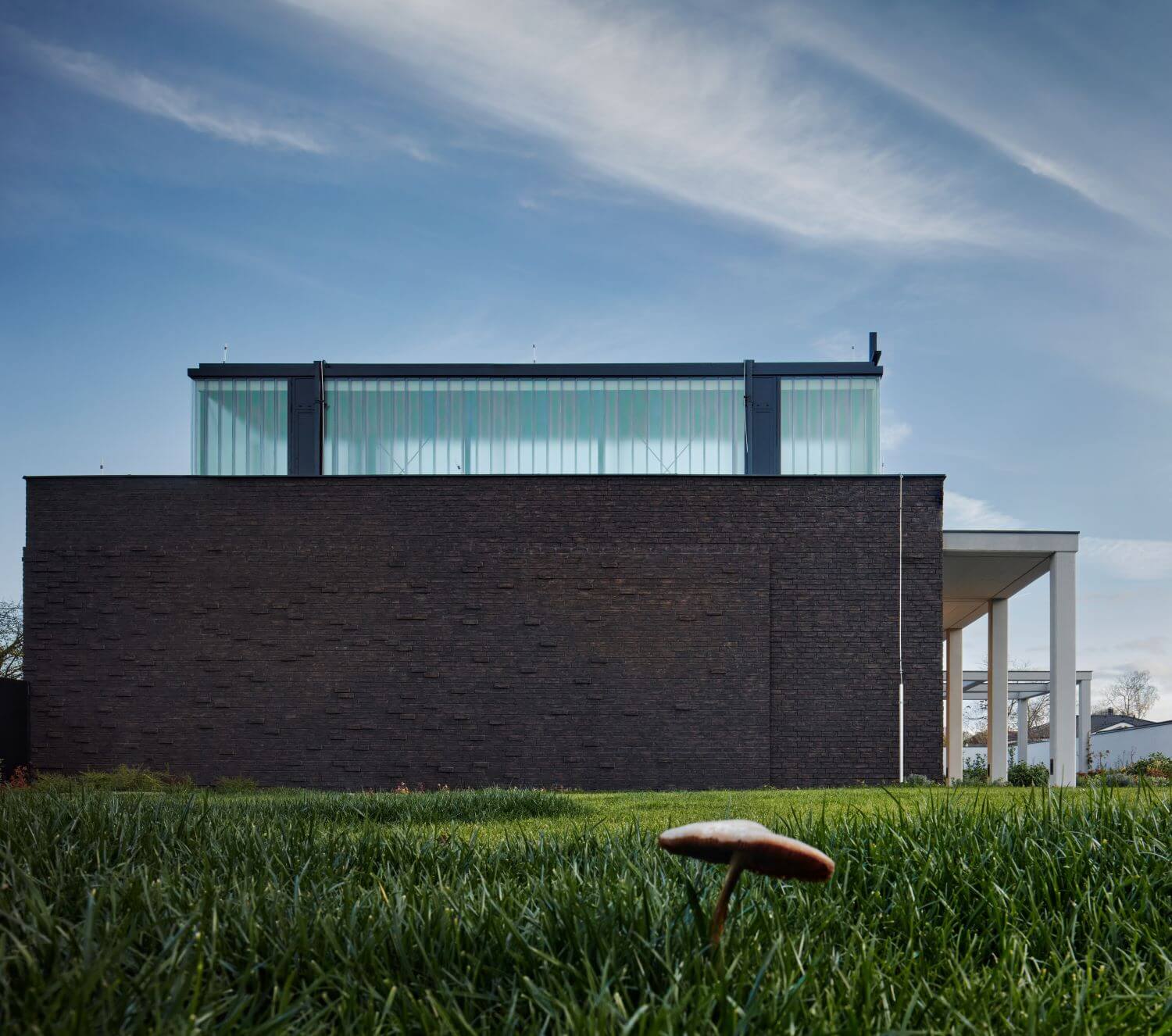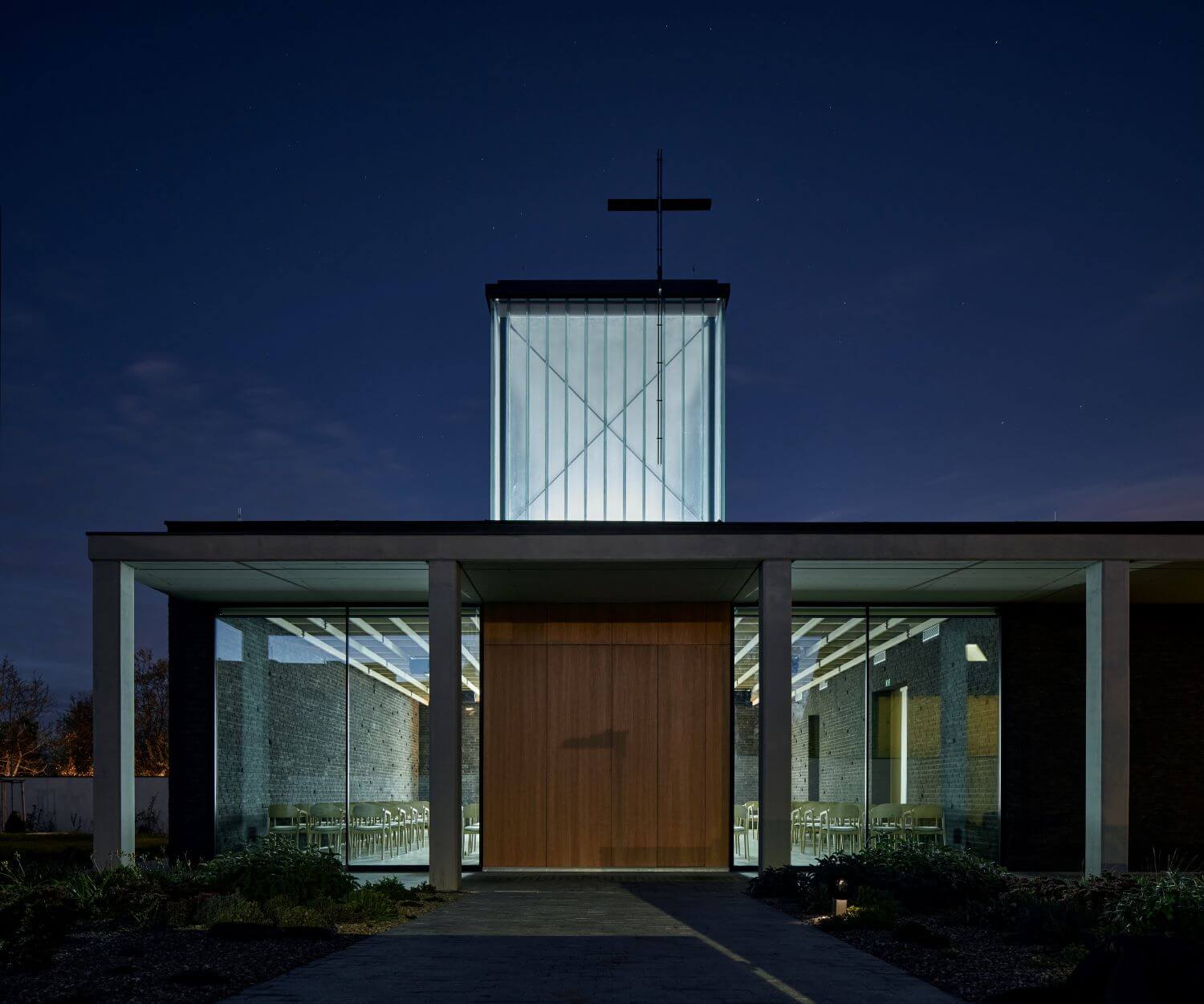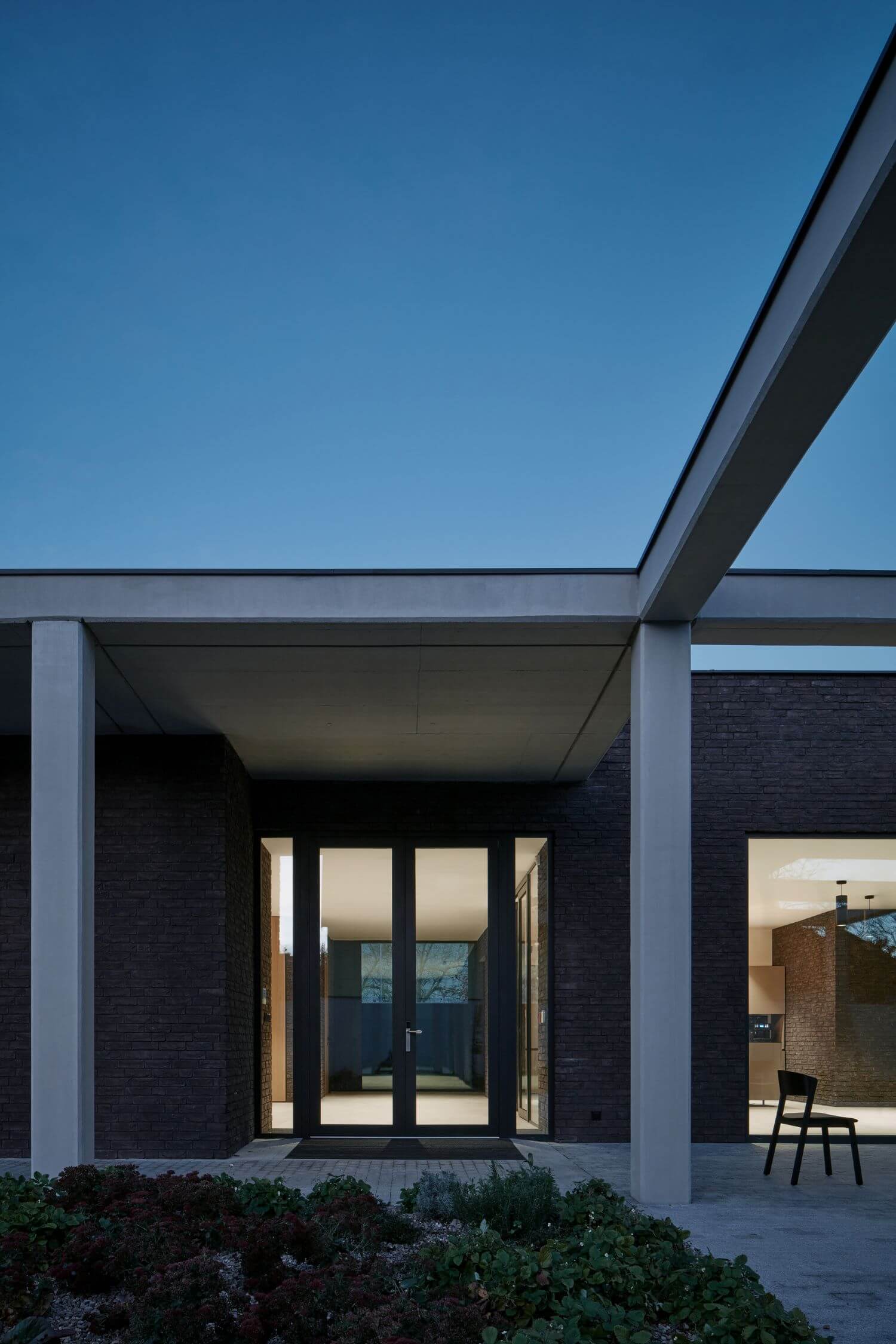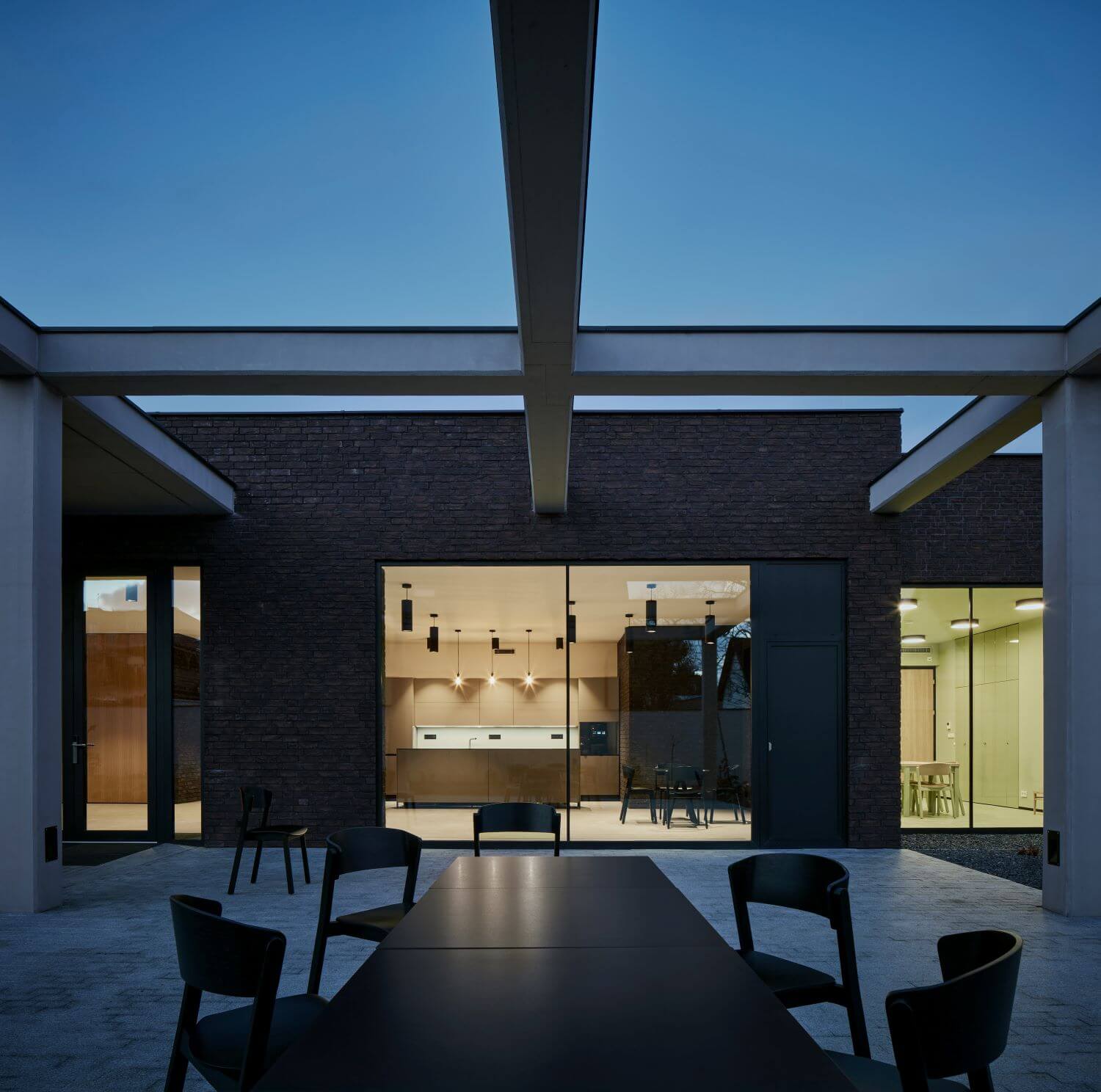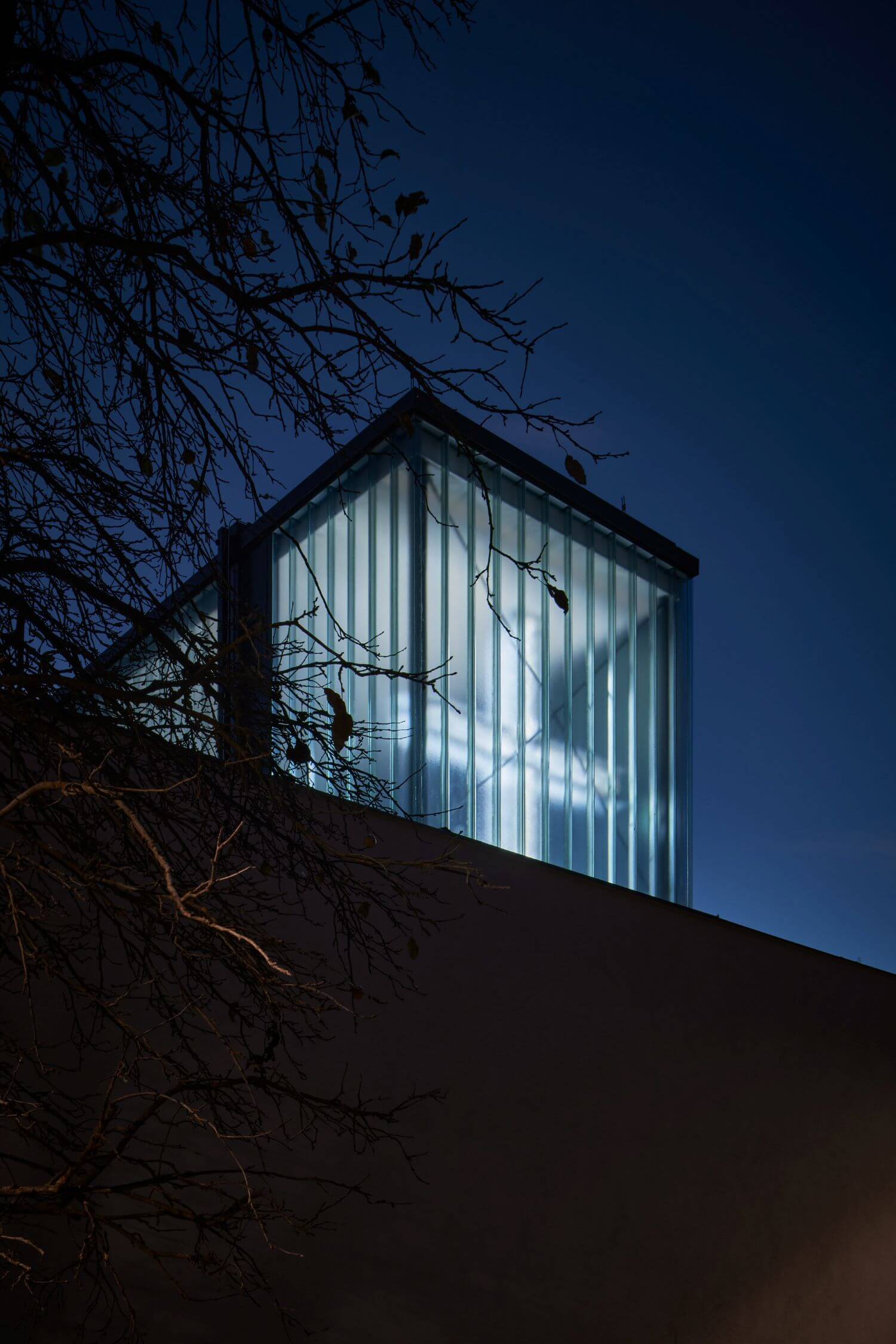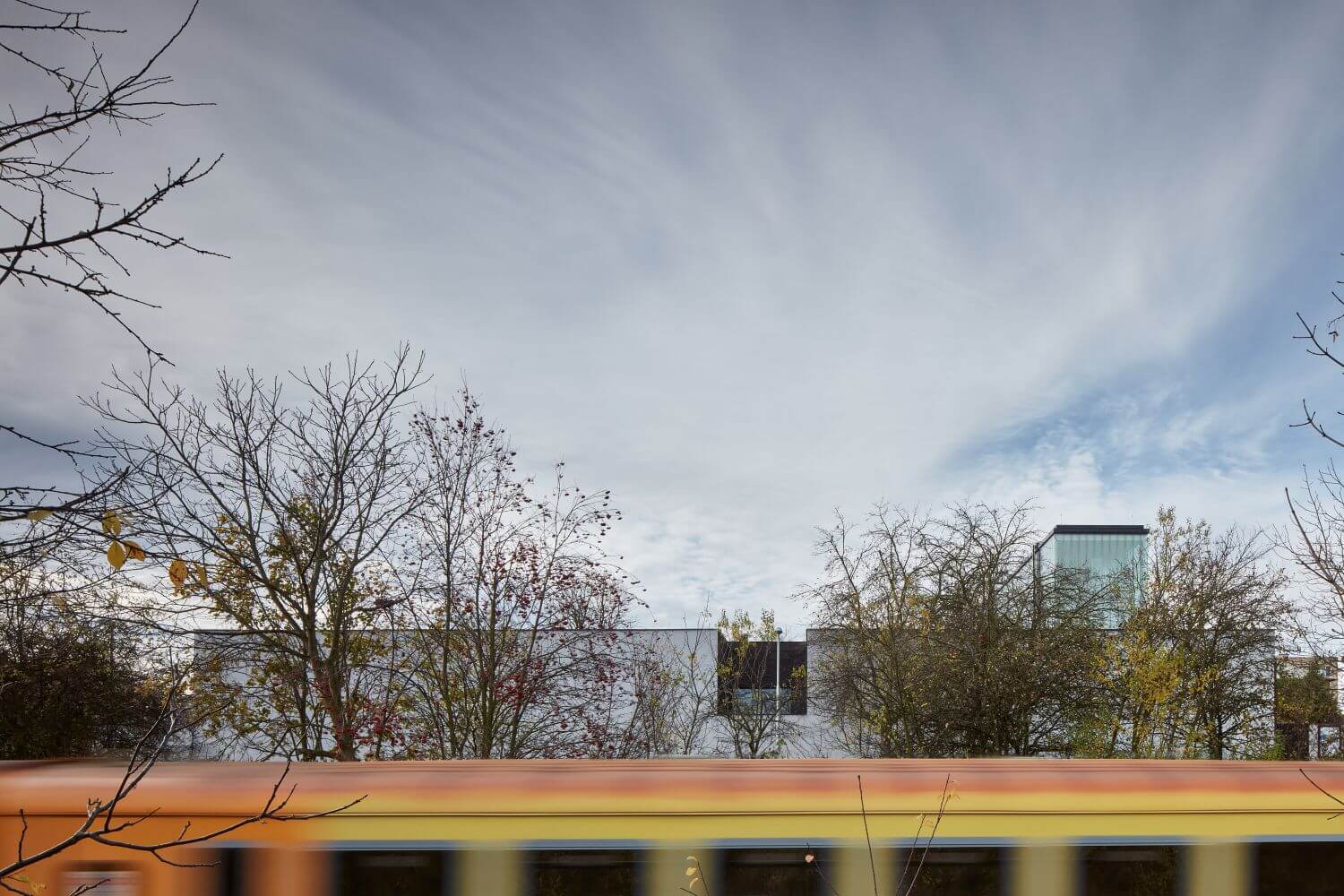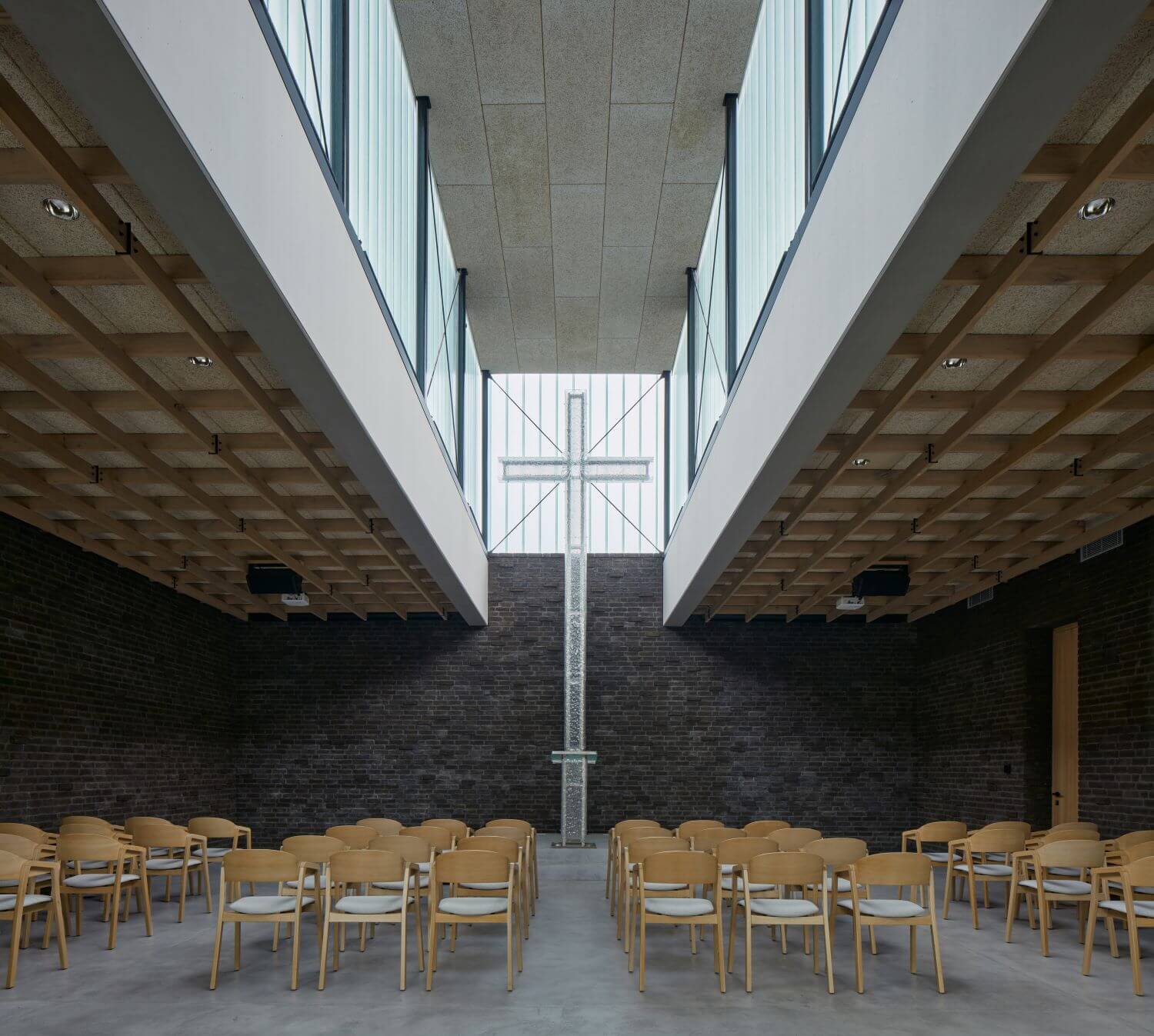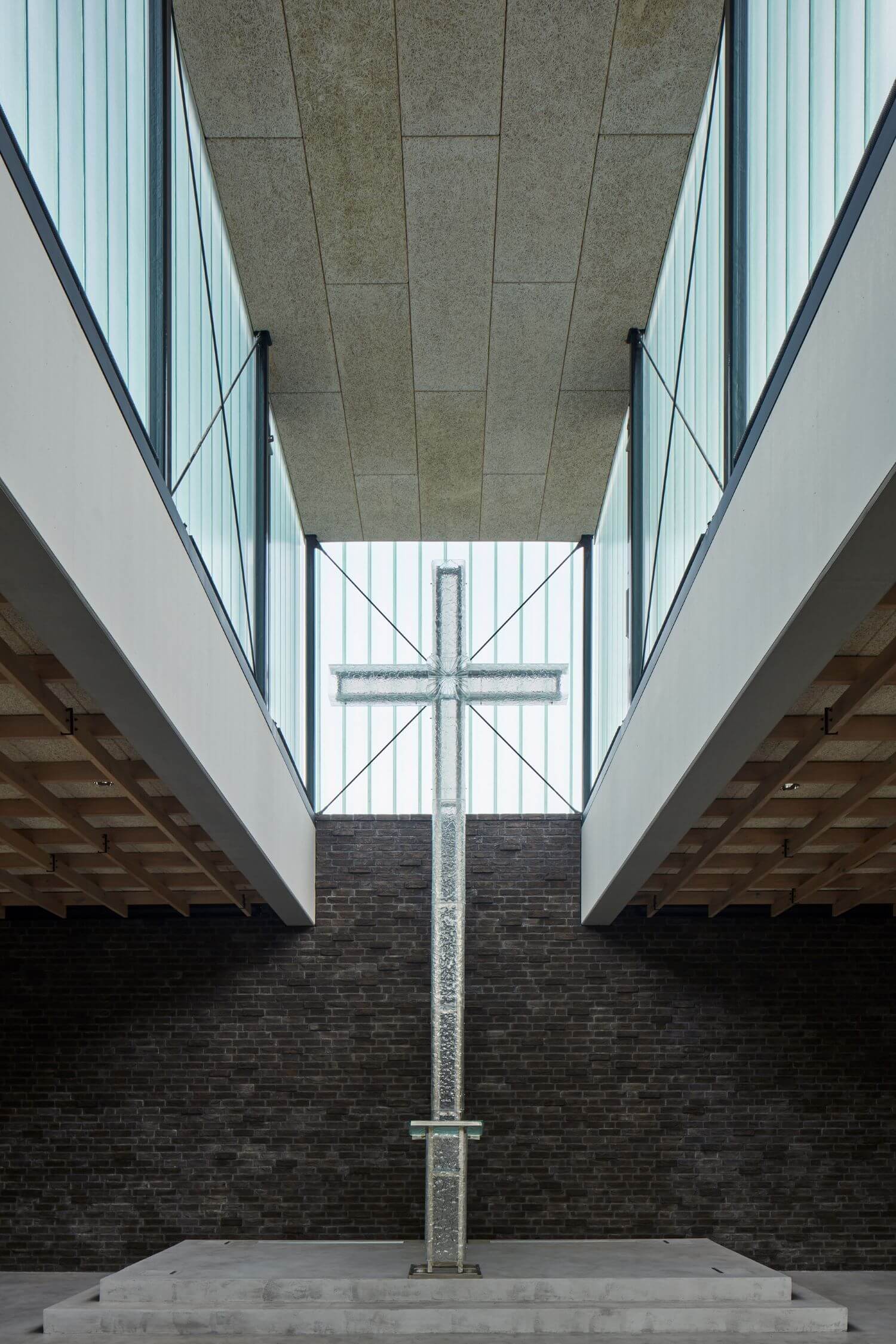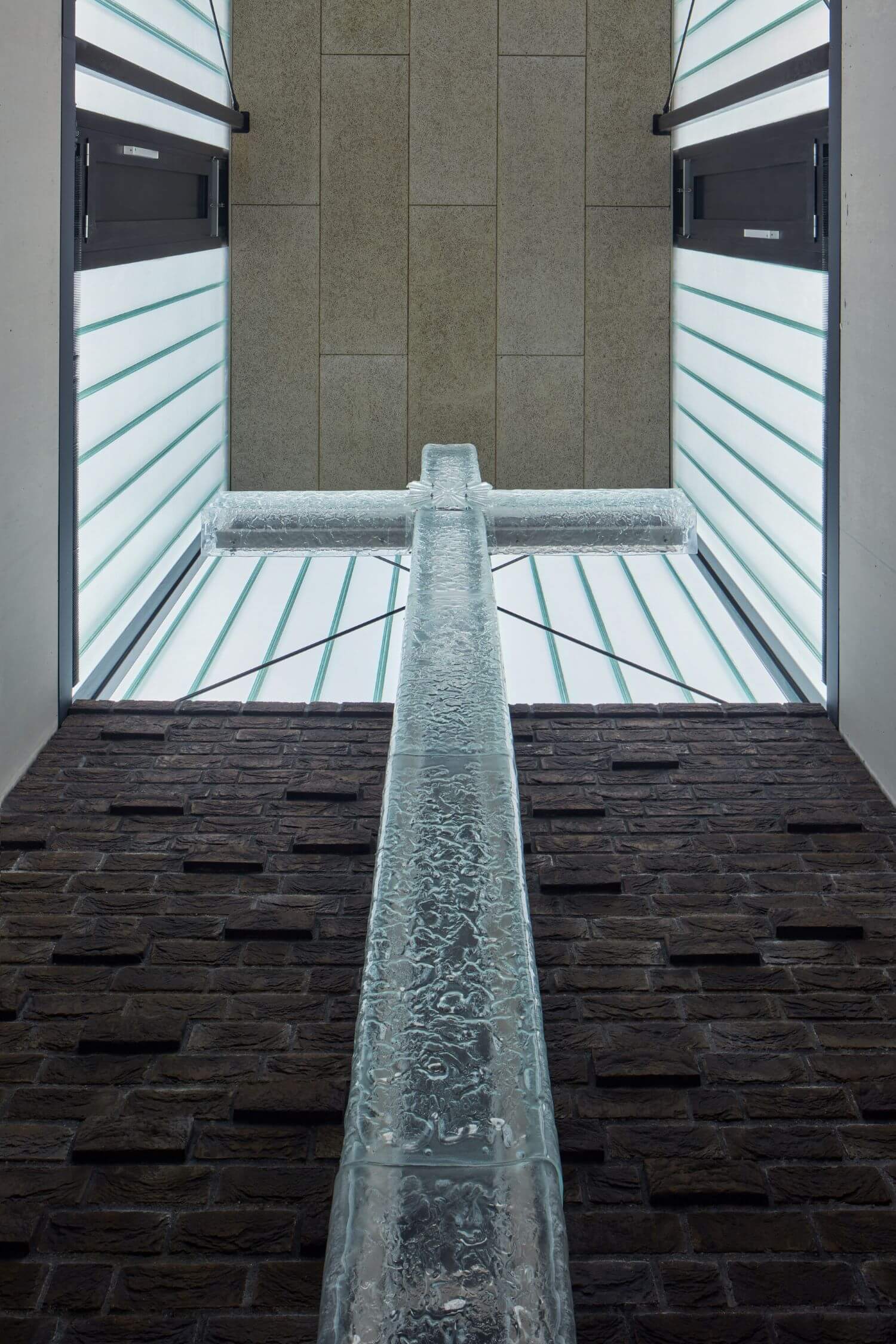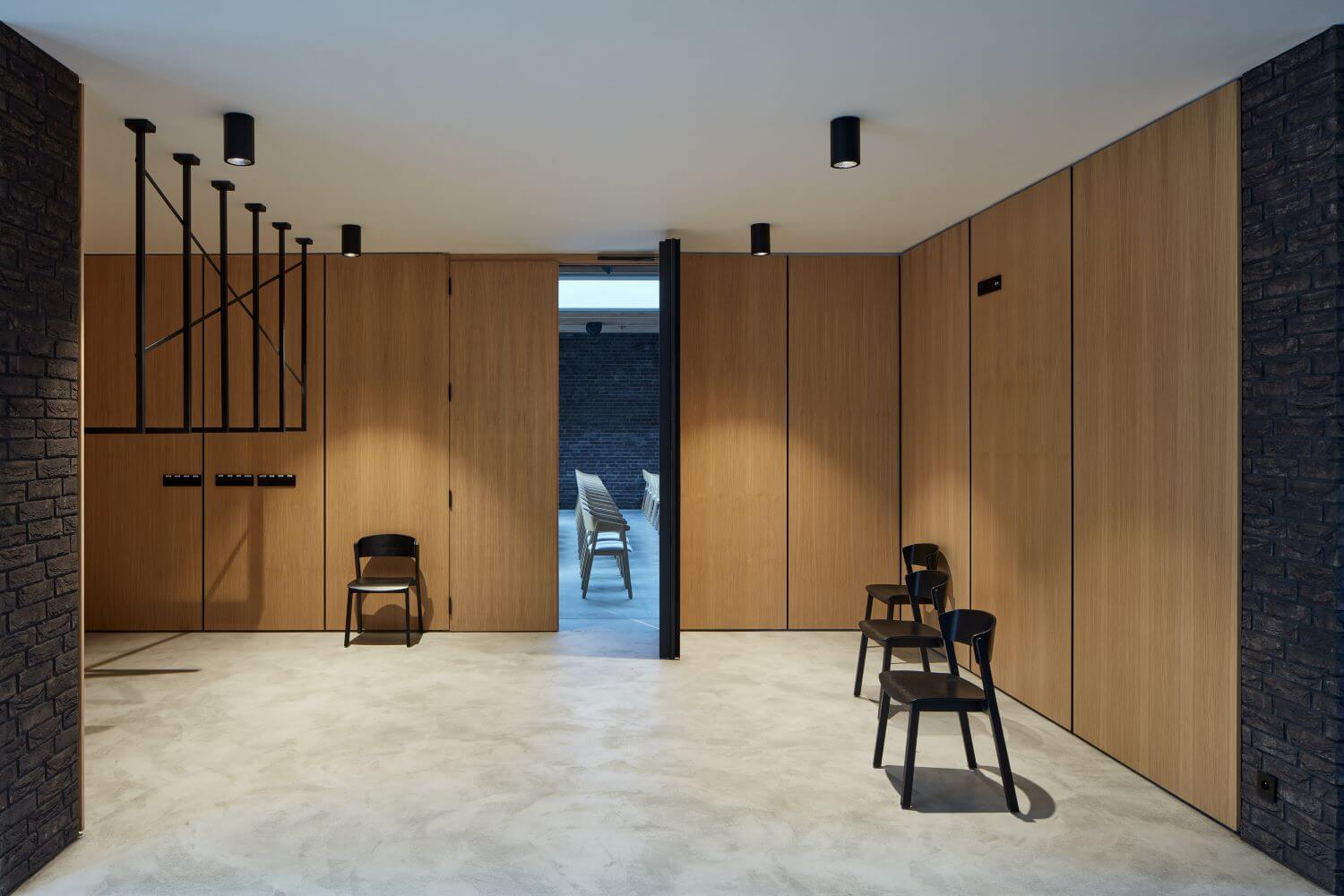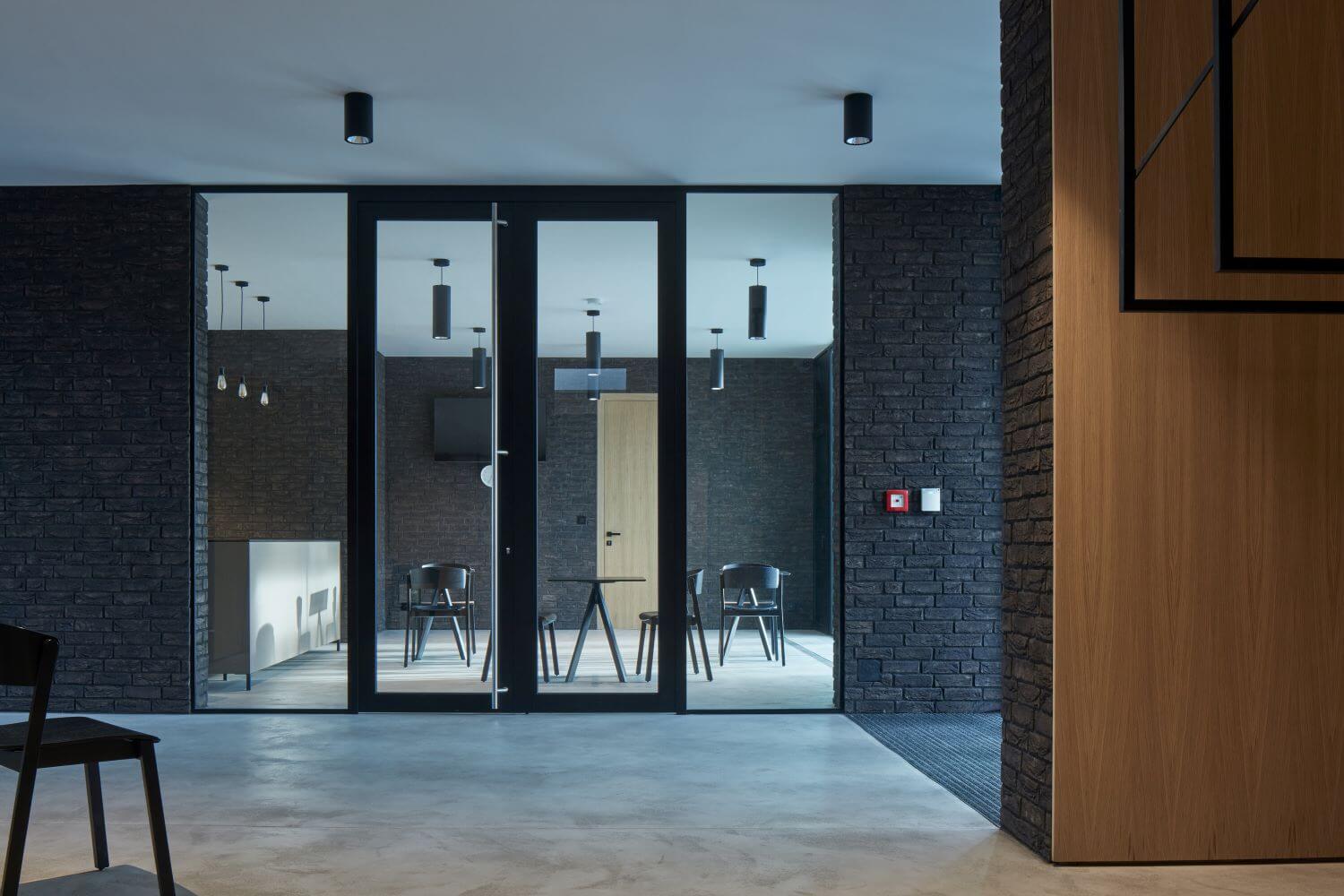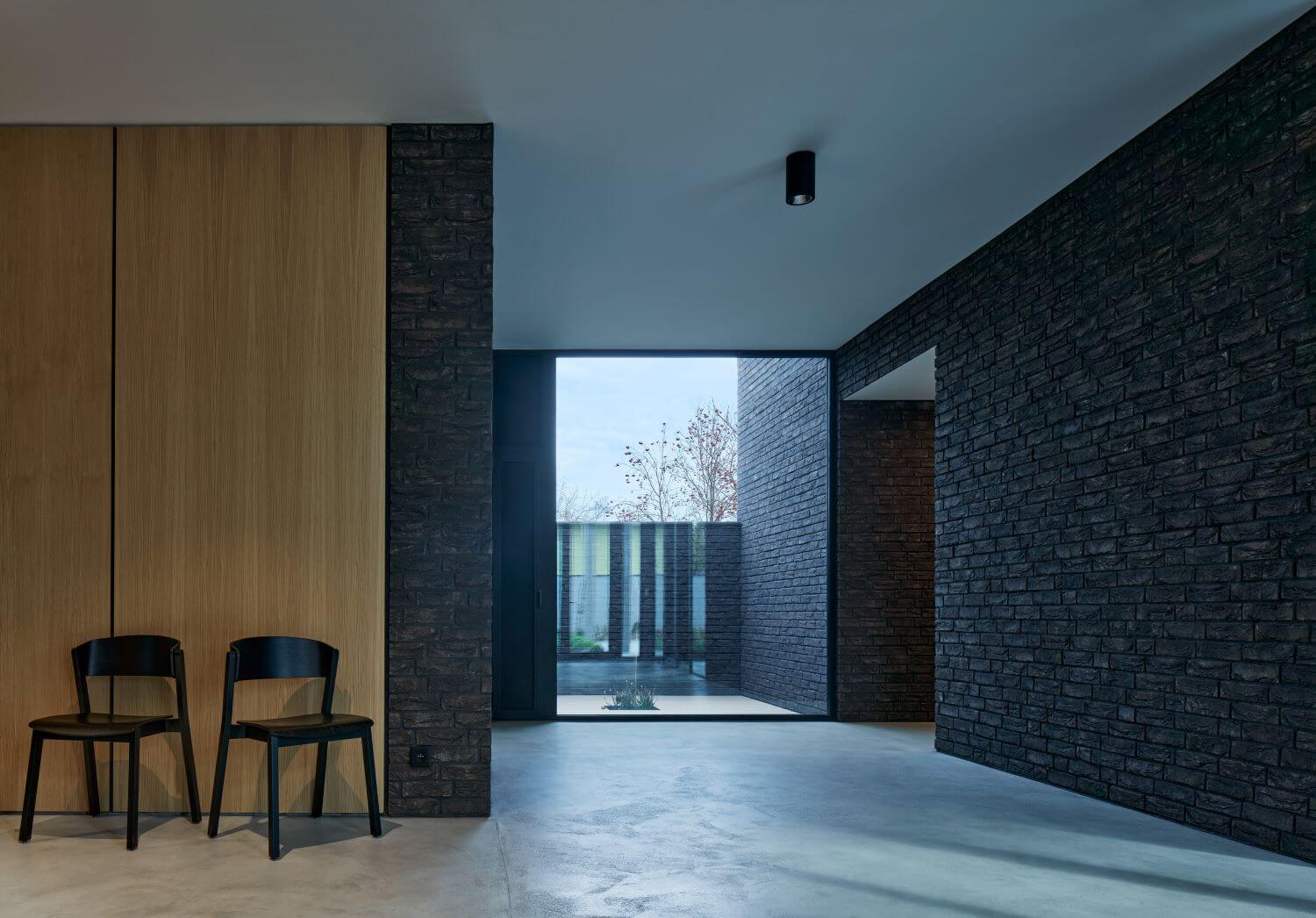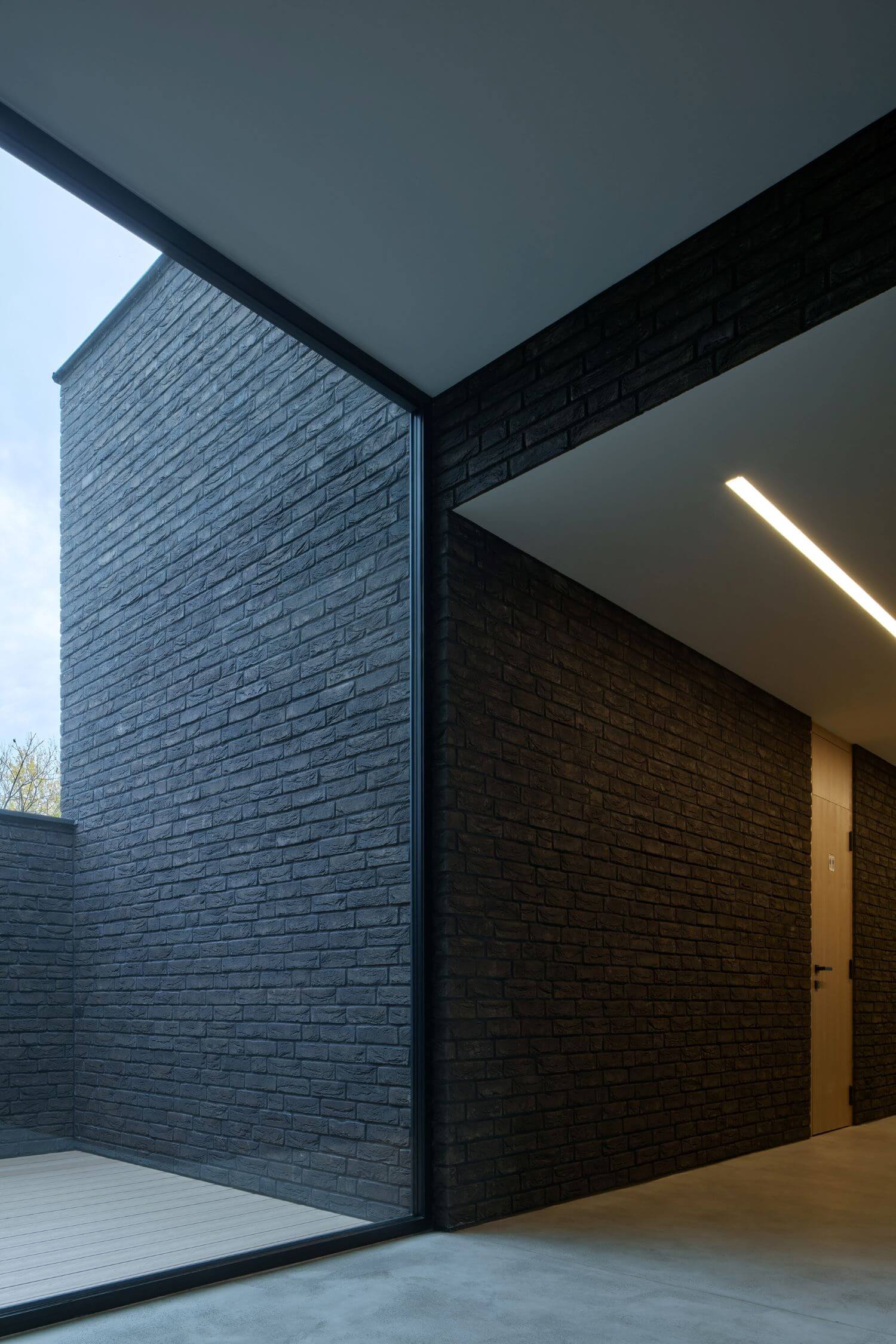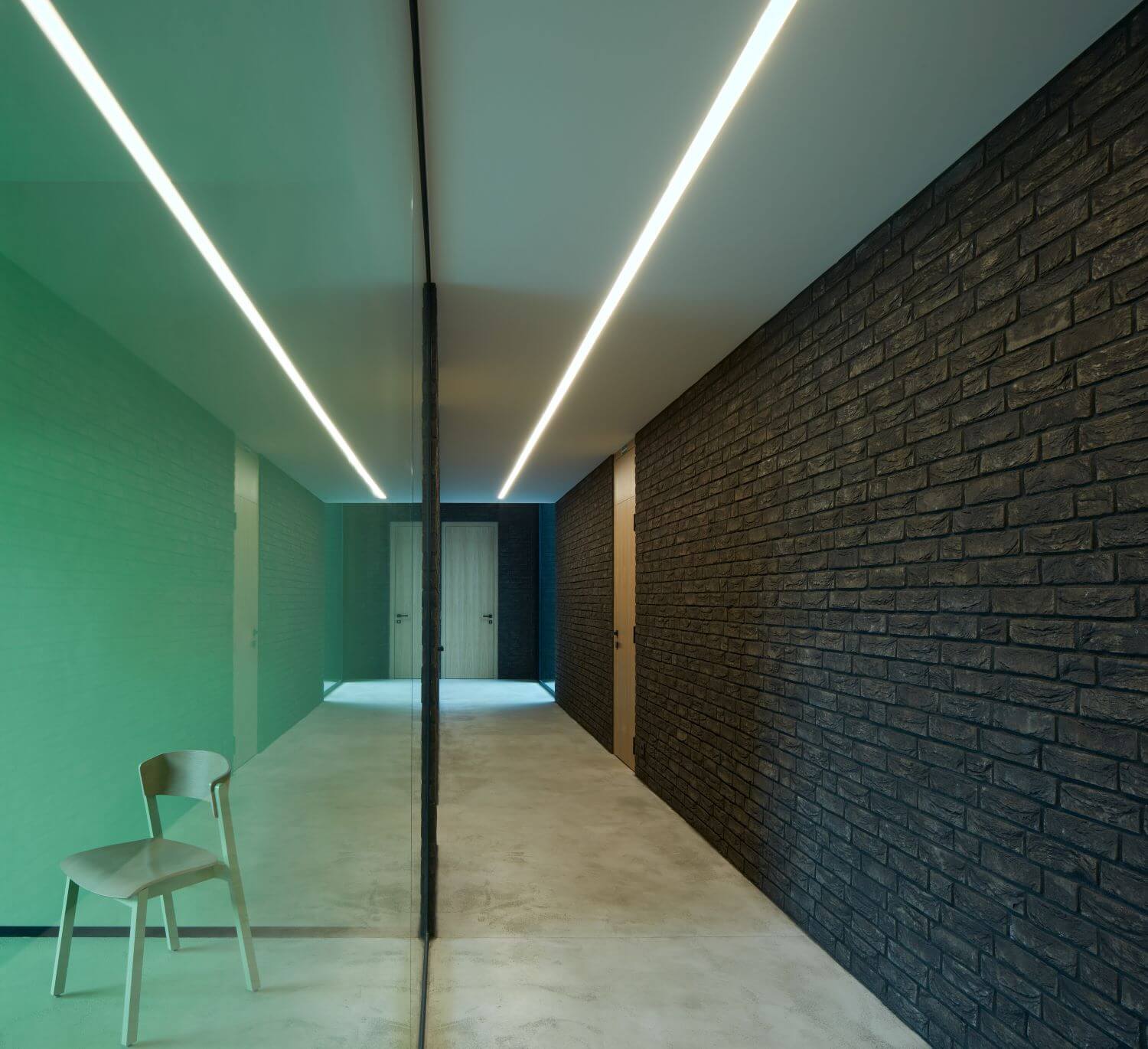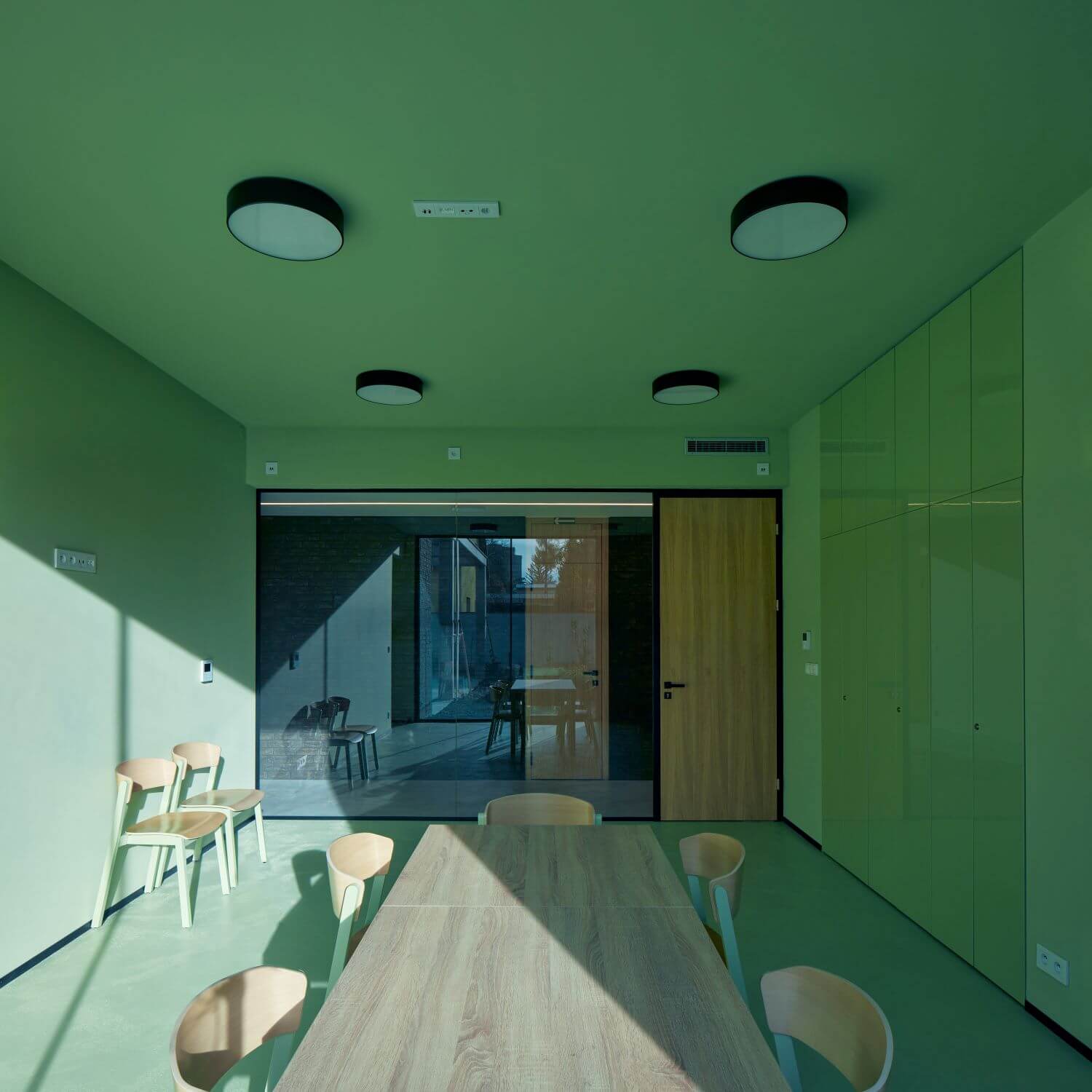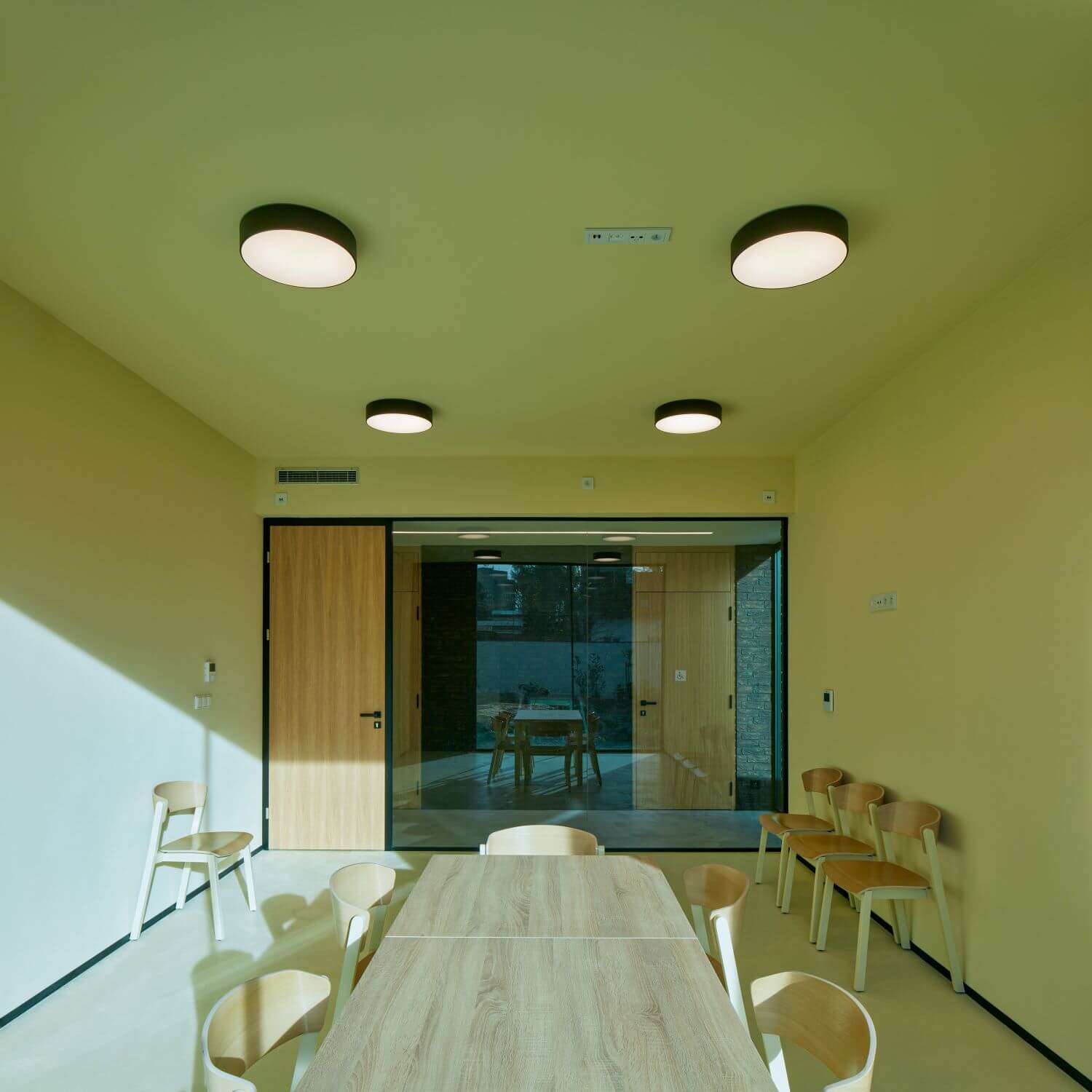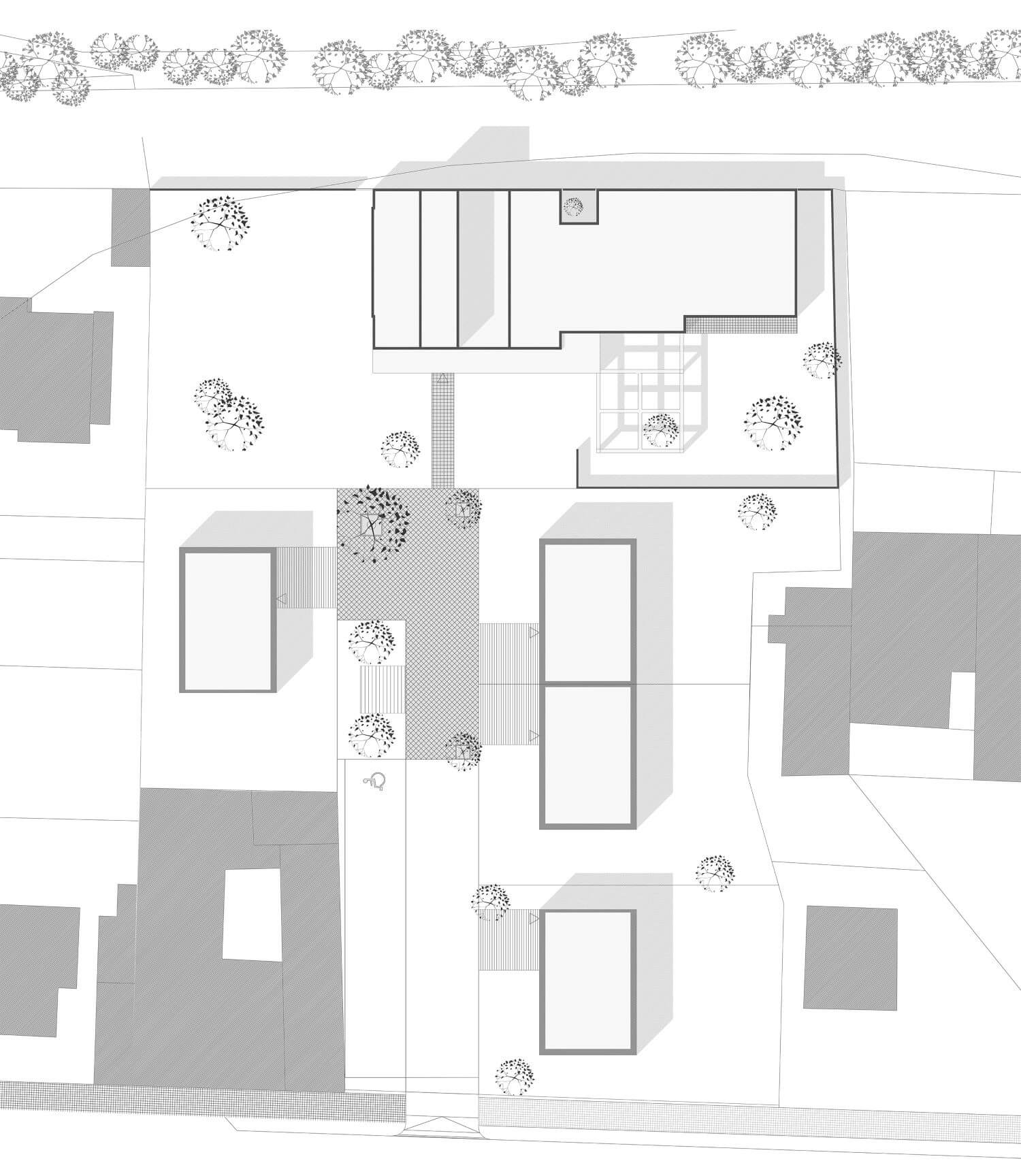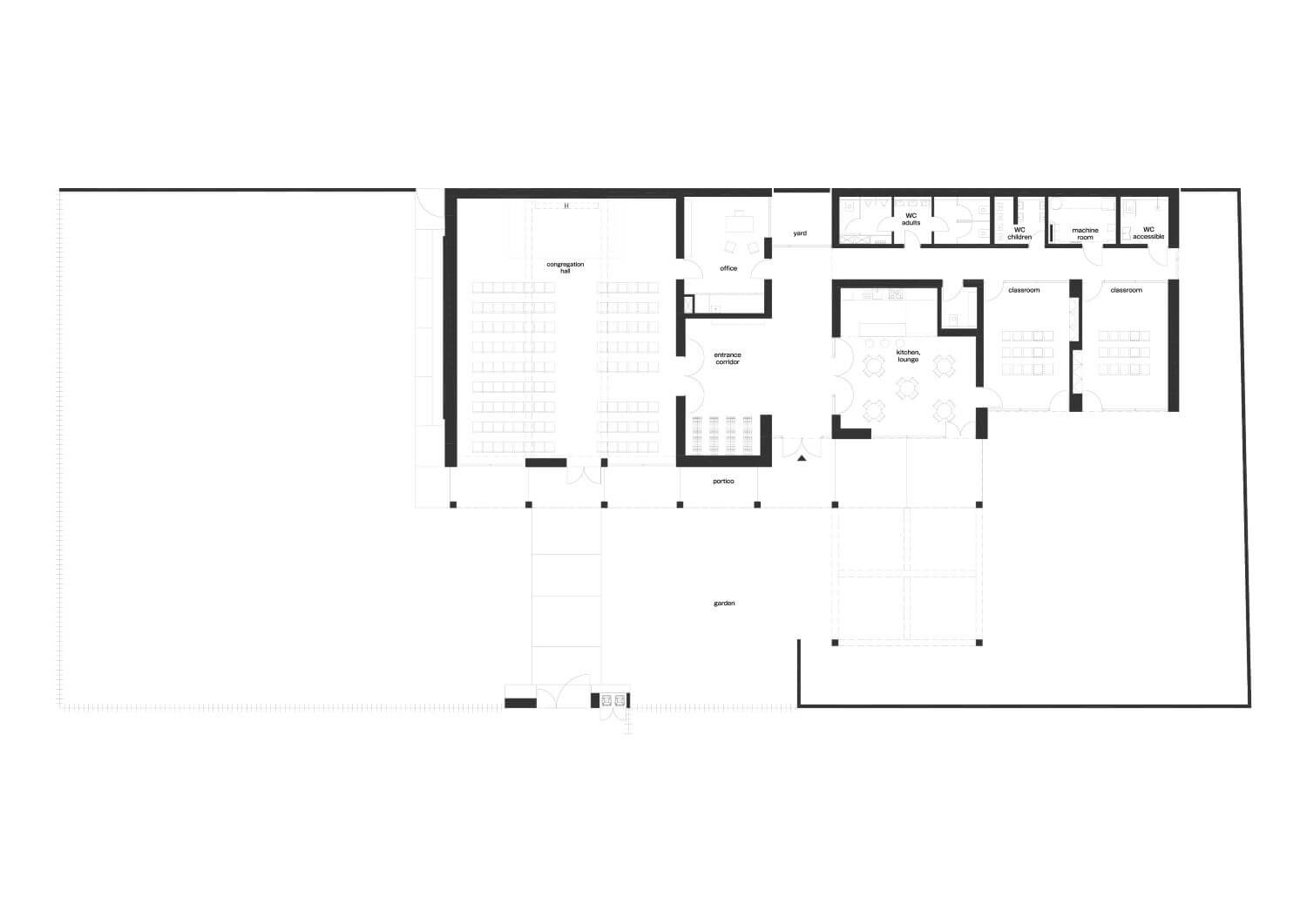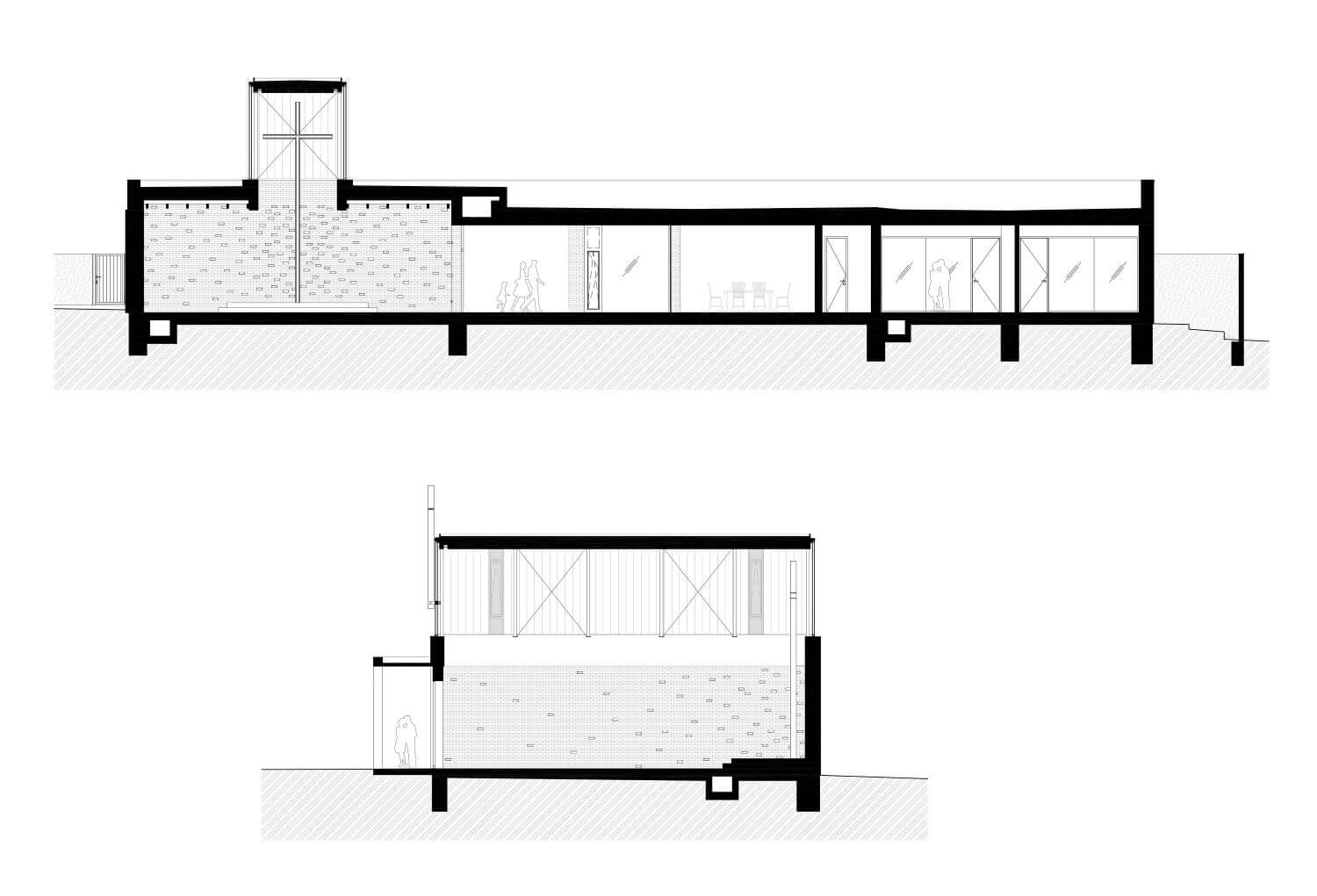 About studio
QARTA Architektura is a creative studio with a diverse range of ideological studies and numerous realizations. The wide range of projects is based on the internal philosophy with an emphasis on the variety of assignments. According to executives Jiri Rezak and David Wittassek, numerous awards such as the Grand Prix of the Community of Architects, Best of Realty, and Construction of the year are proof of the excellence of design. "The basis of our work is to focus on the quality of life", says Jiri Rezak and David Wittassek adds: "We believe that precise, detailed design, creativity, and emphasis on overall aesthetics are behind the amiability of our projects".
---