Loft Buro: This project was implemented on the territory of an already existing family house. This cozy chalet was created thanks to a combination of opposites - as a hiding place for solitary meditations and relaxation from the frantic pace of life or for warm meetings with close friends and active communication.
To fully merge with nature, the panoramic windows are oriented to the sunrise so that the morning reminds the secluded owner or a cheerful company of the arrival of a new day. On both sides, the panorama is closed by a pair of Terracotta Warriors designed to accompany the owner to the world of relaxation.
Bamboo on the ceiling between the beams creates a metric pattern. Panoramic windows rest on a continuous podium of chests of drawers, allowing you to sit with your feet down in the garden and enjoy the landscape and the interior simultaneously.
Vintage wood was used for tables and chests of drawers - beams from old wooden houses, saturated with Ukrainian energy and love for one's home.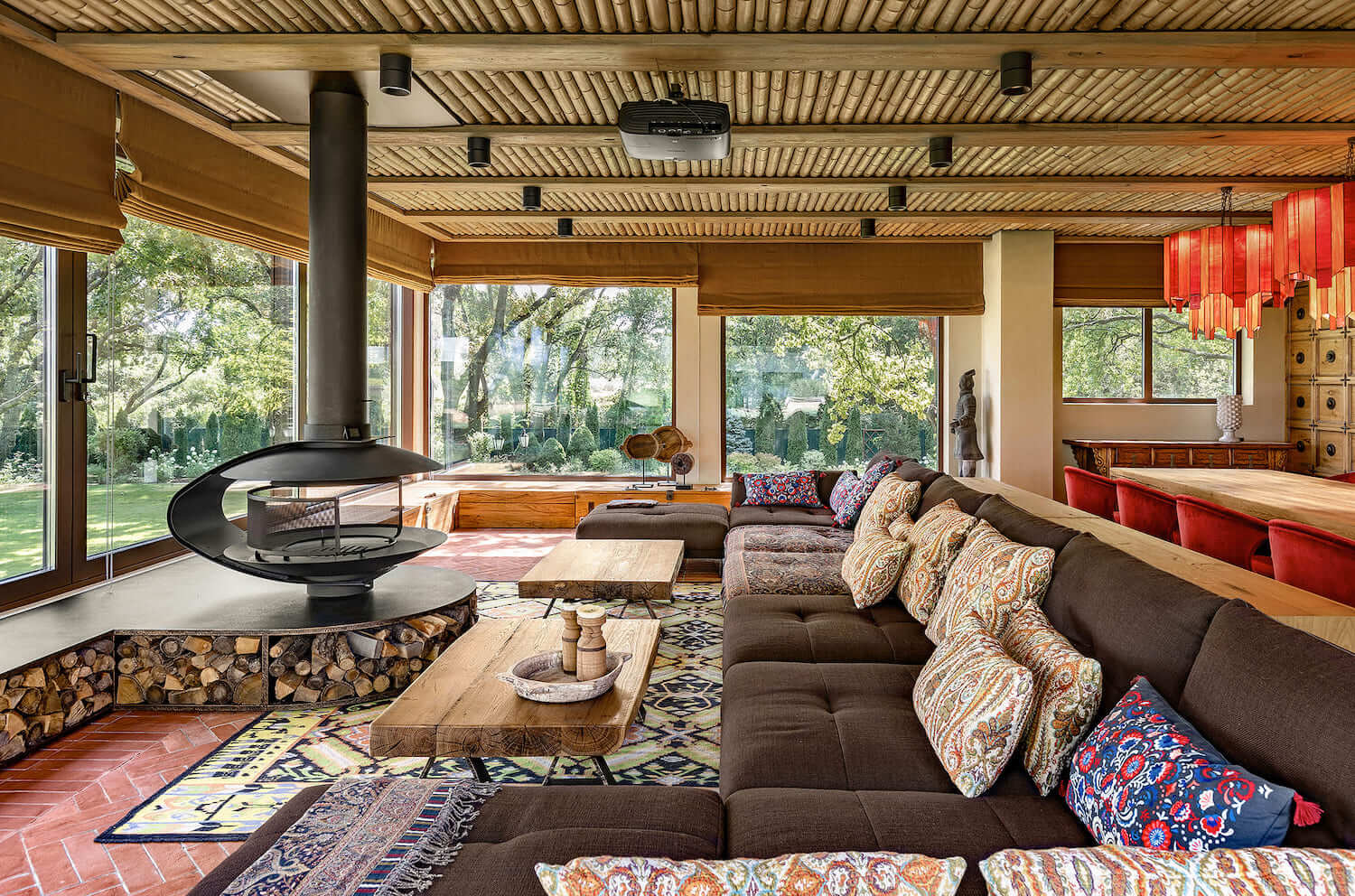 A metal screen in traditional oriental ornaments limits the entrance from the dining area. An accent detail is a hovering open fireplace, which raises the question of choice: a contemplation on the calm water surface outside or the living flame inside.
An open fireplace against the backdrop of a garden and a river is a contrast of the elements, allowing you to choose a vibration that matches your feelings.
Like the motif of Chinese lanterns, chandeliers of bright, fiery color bring an incendiary mood into the room. They were made in the classic Tiffany technique to order in Ukraine.
The floor is a unique Italian handmade terracotta tile. Dried in the sun, it retains the fingerprints of its creators and their original mood. The whole room is filled with carefully selected antiques brought from different travels. A variety of surrounding colors and textures successfully support decor elements.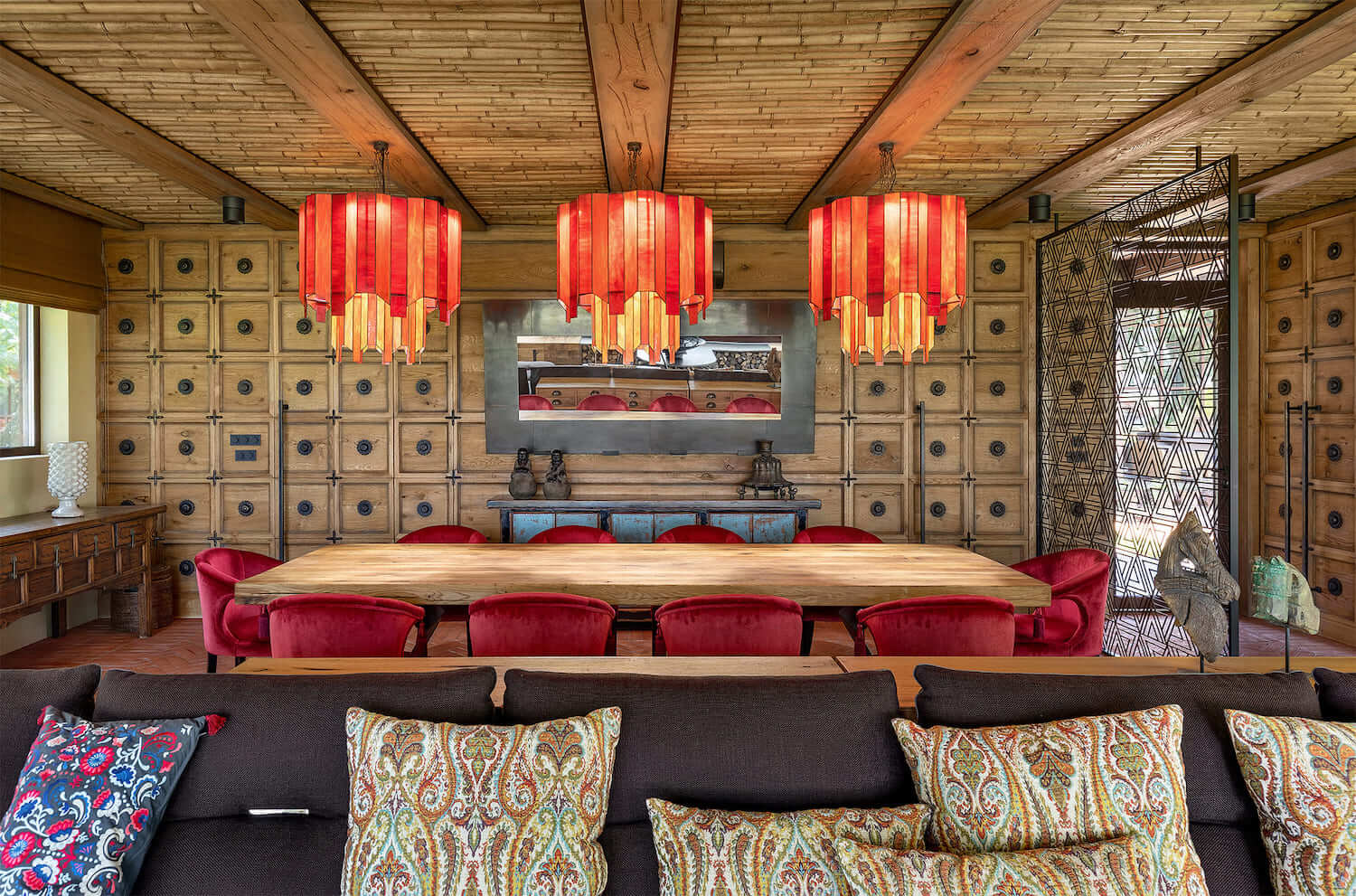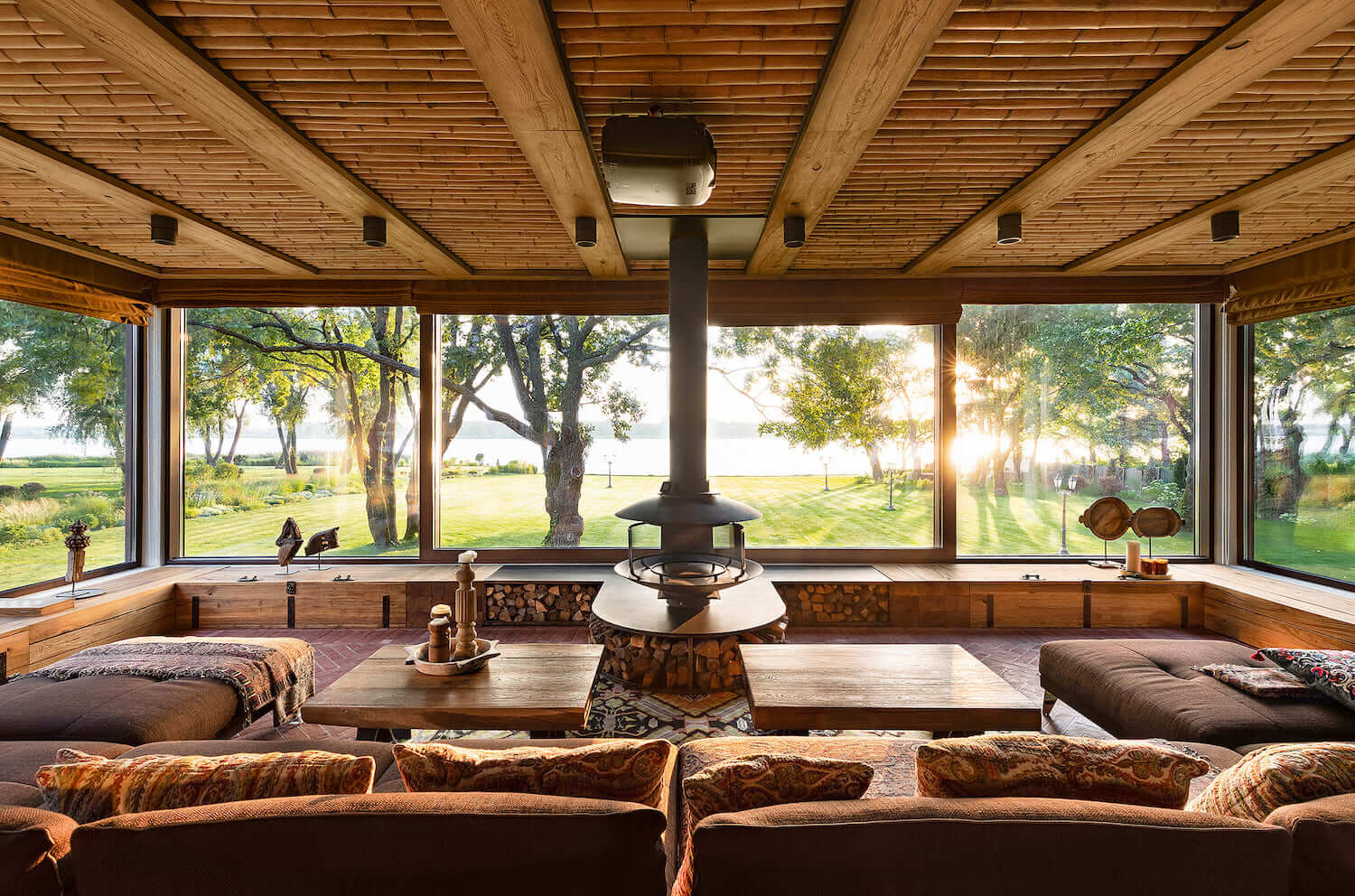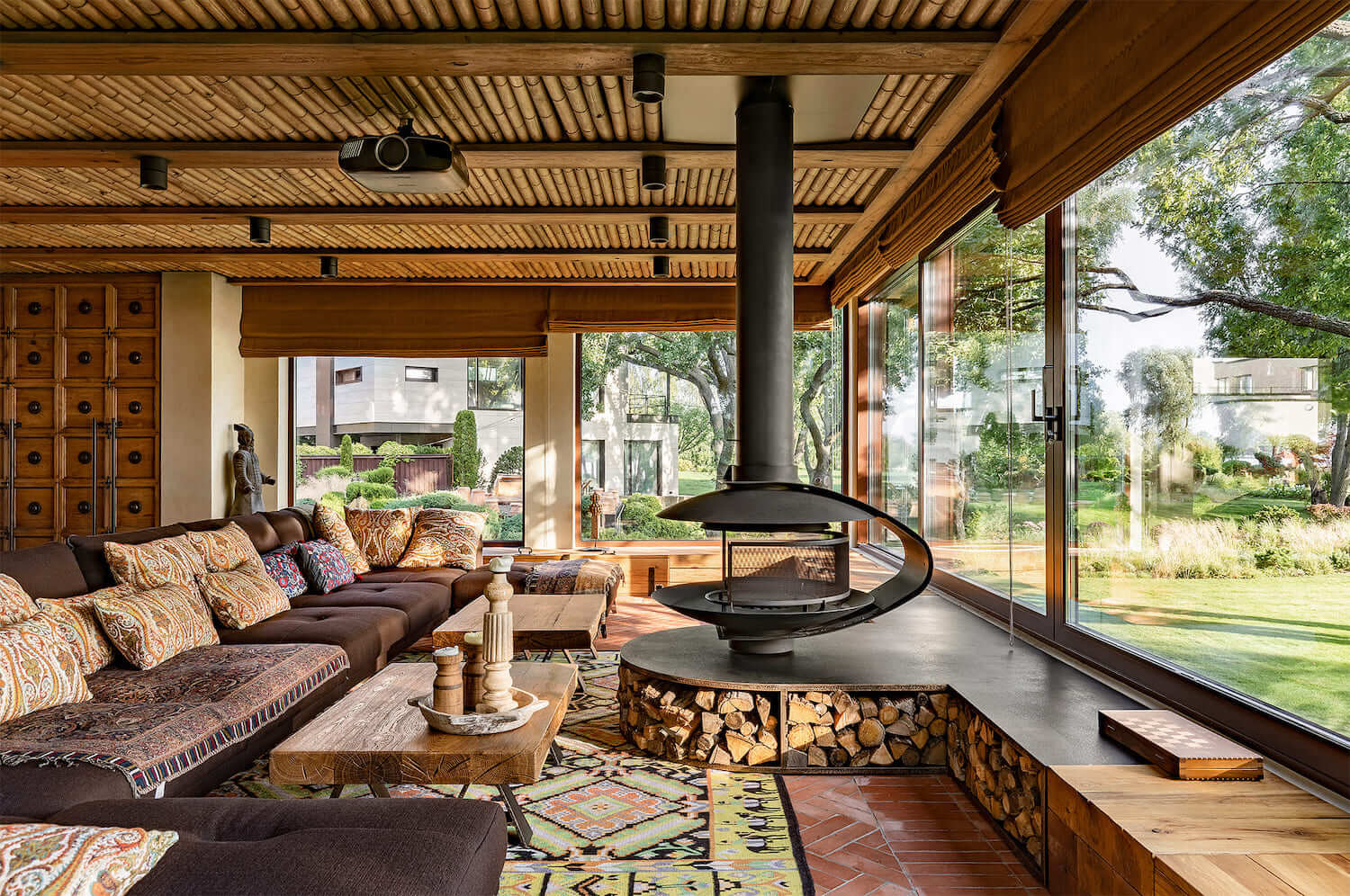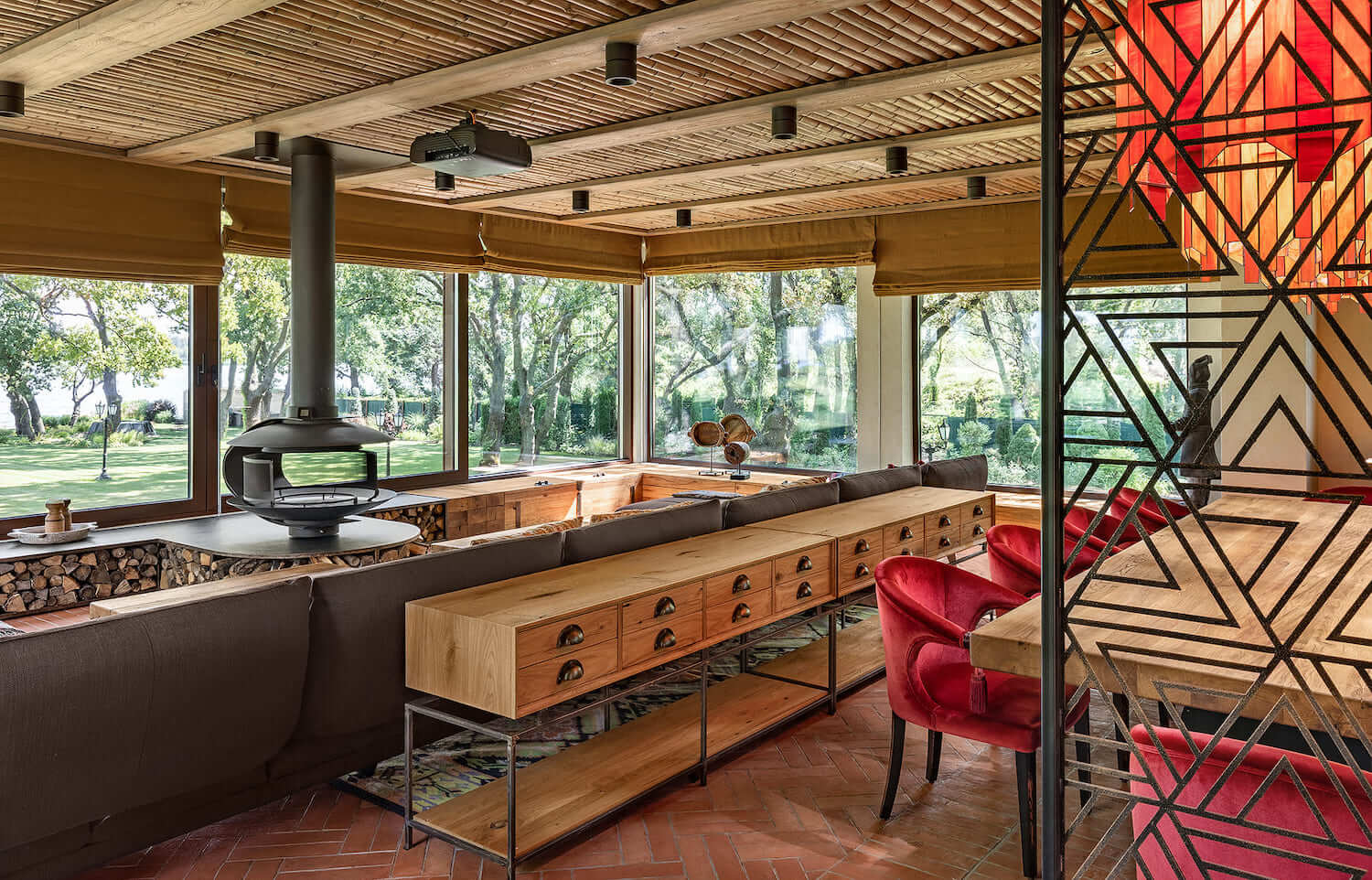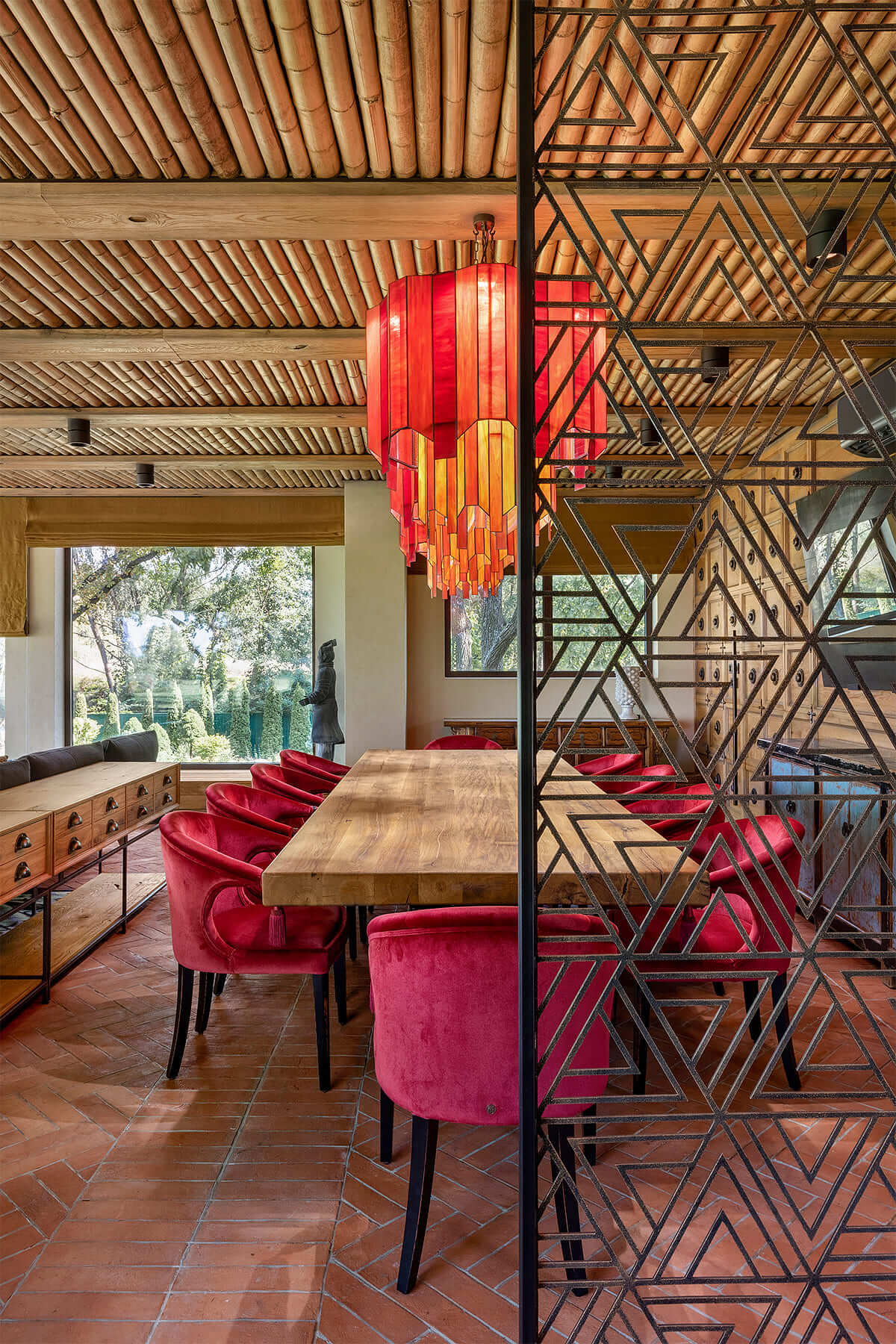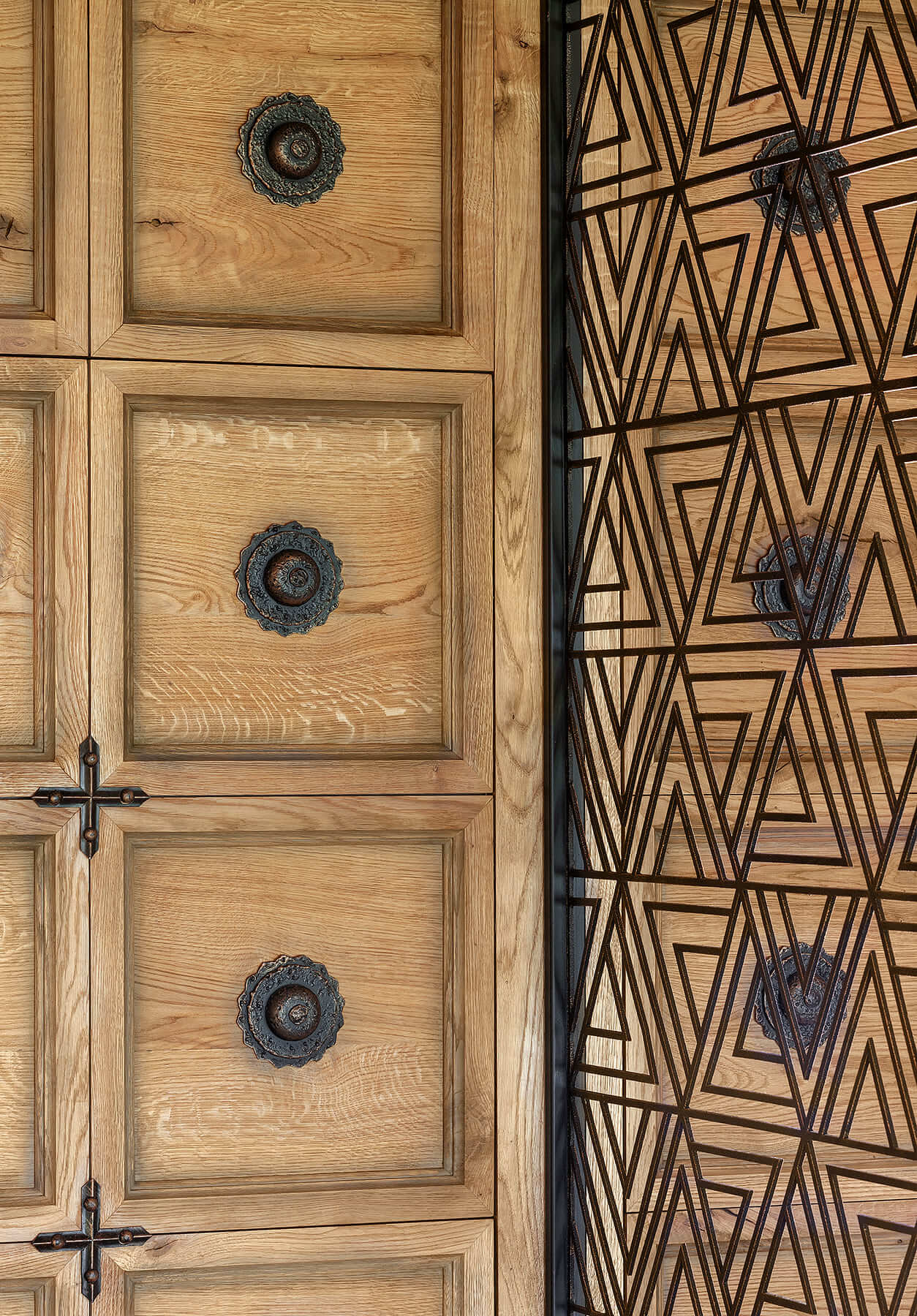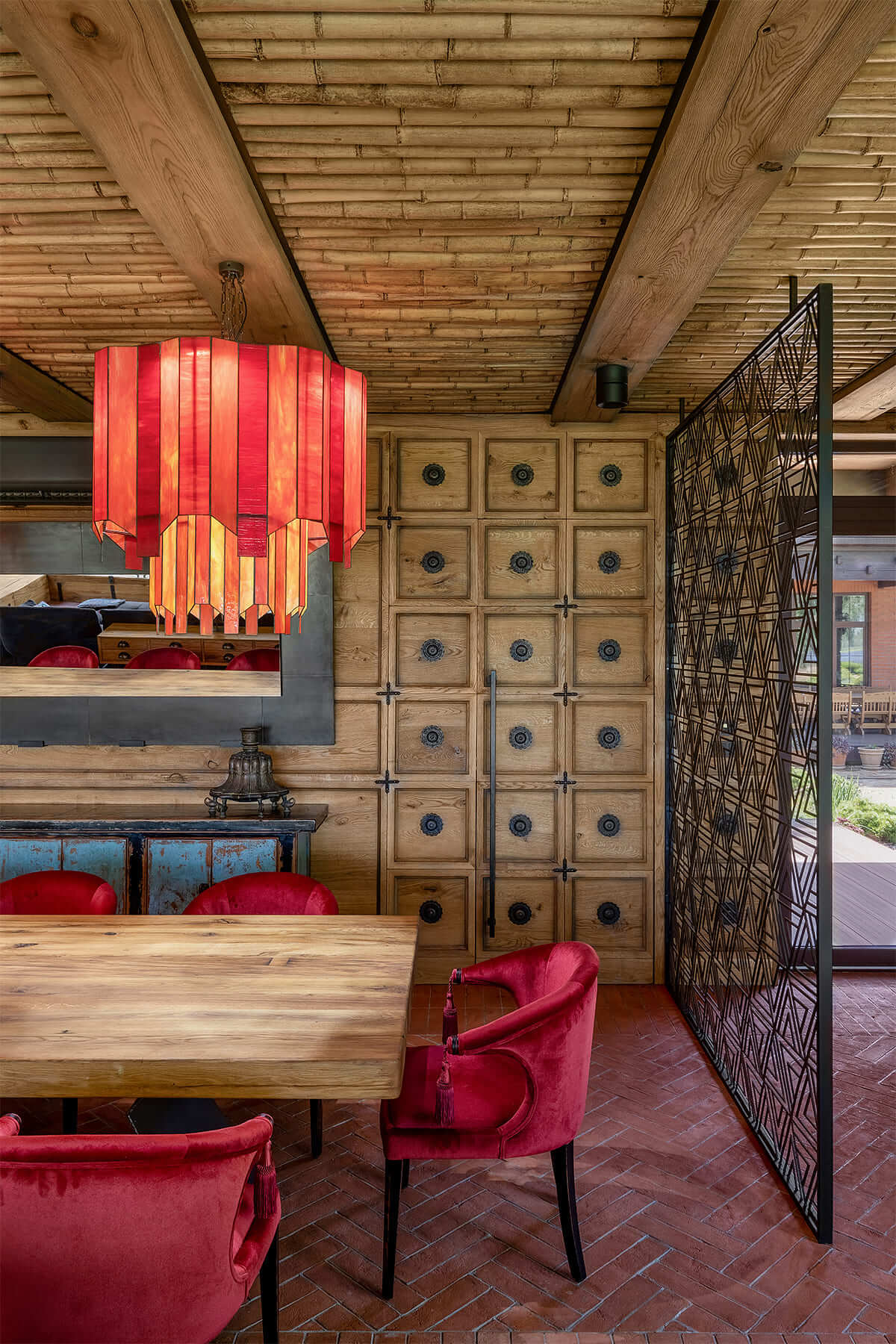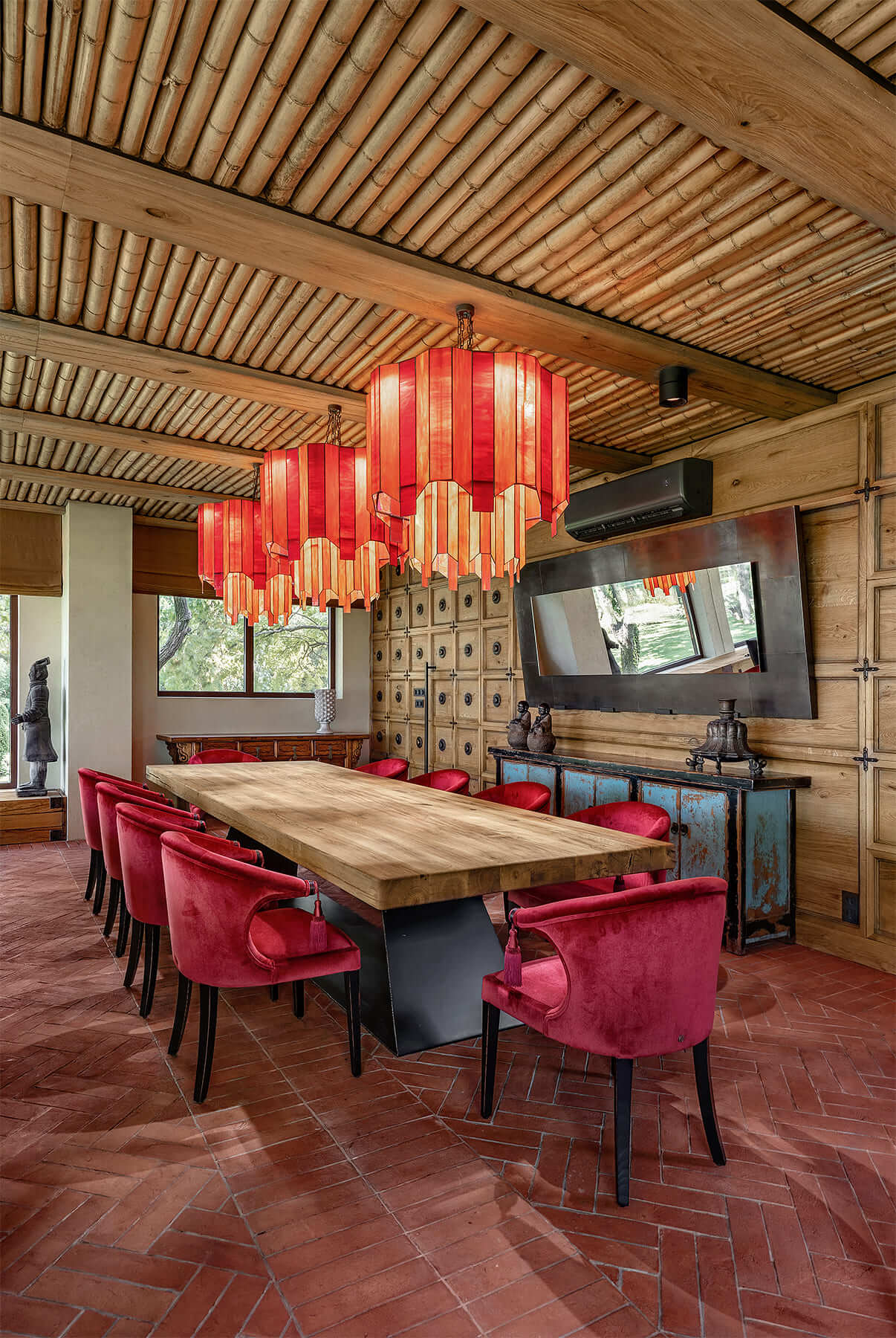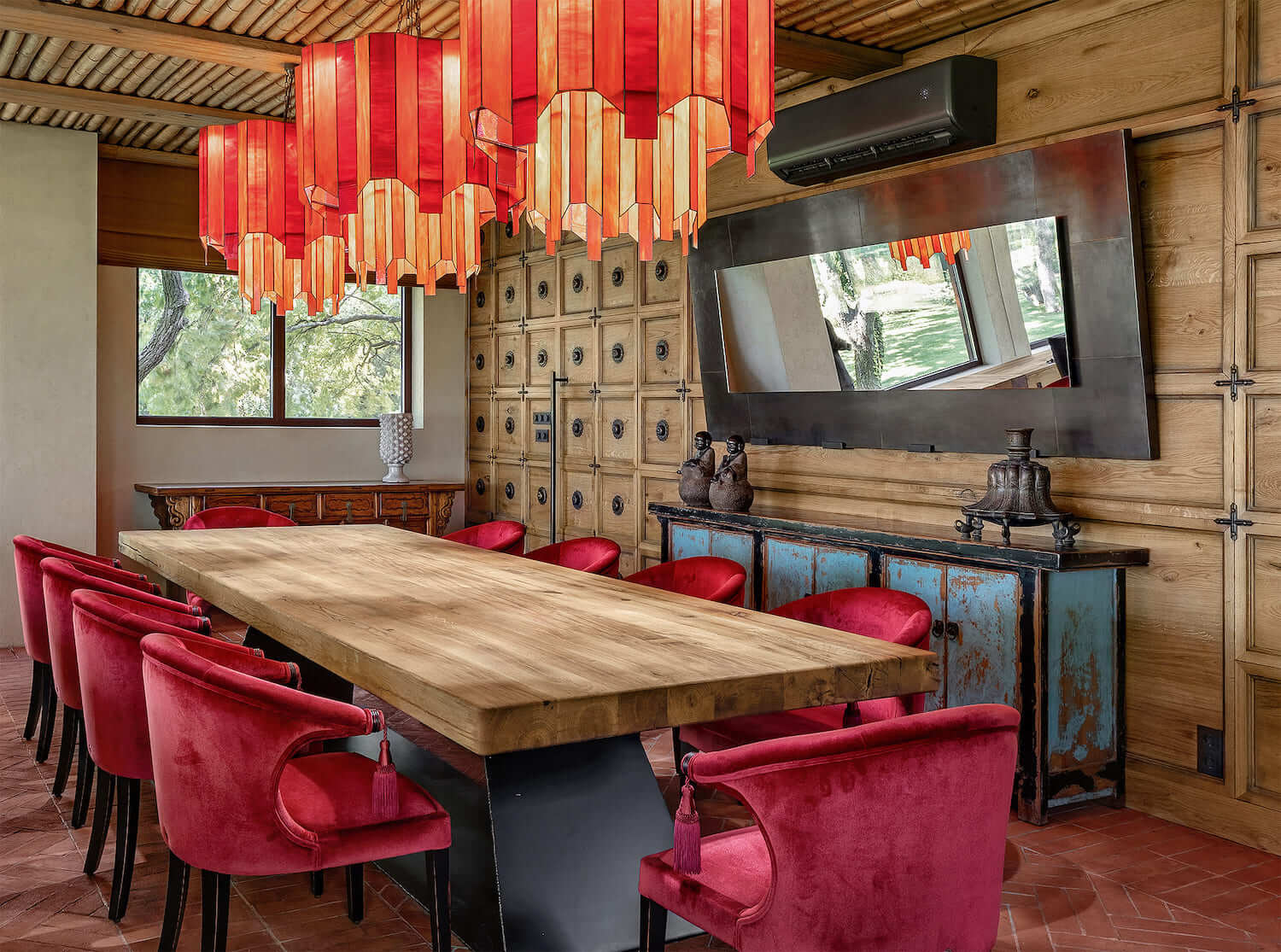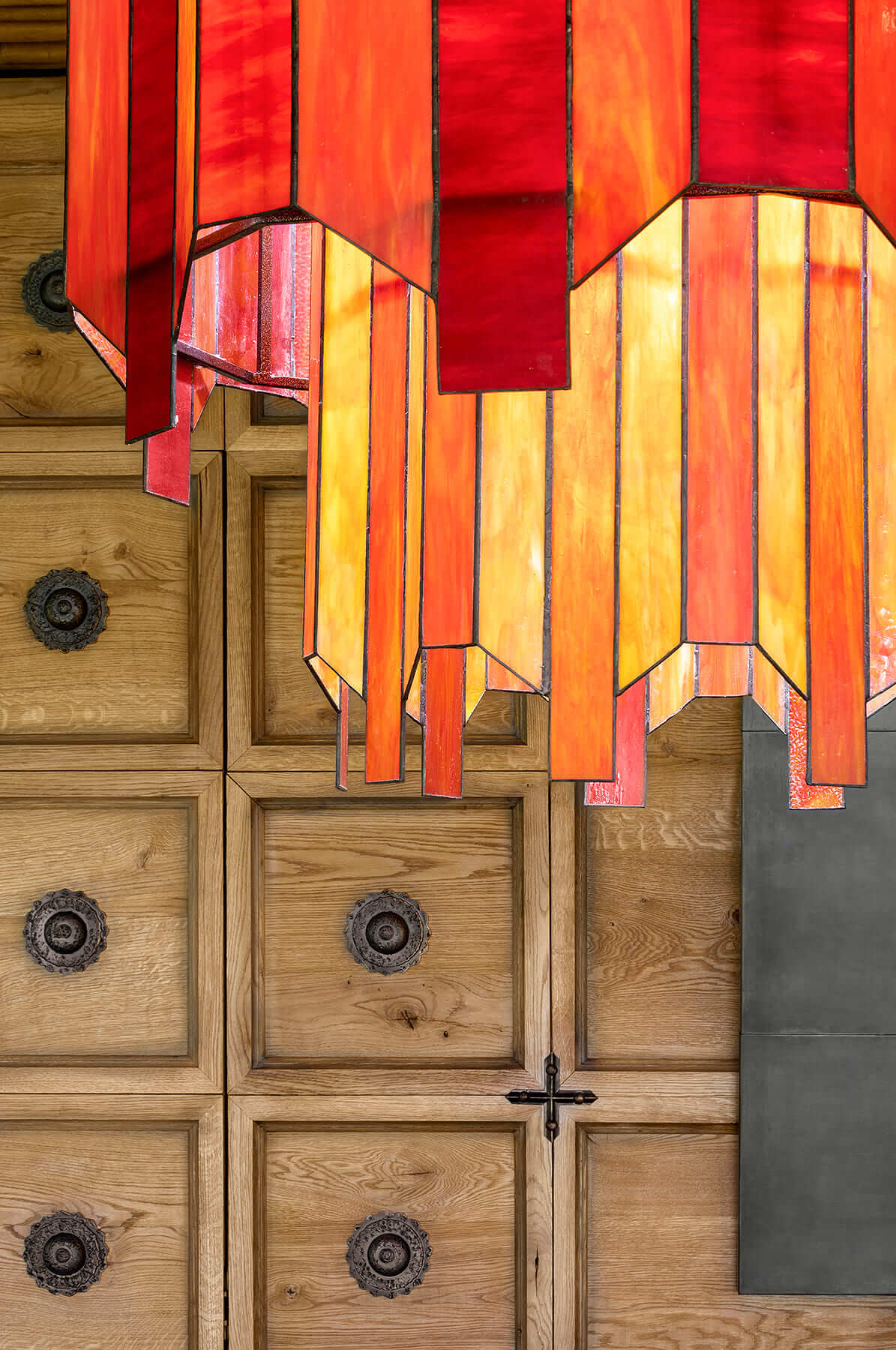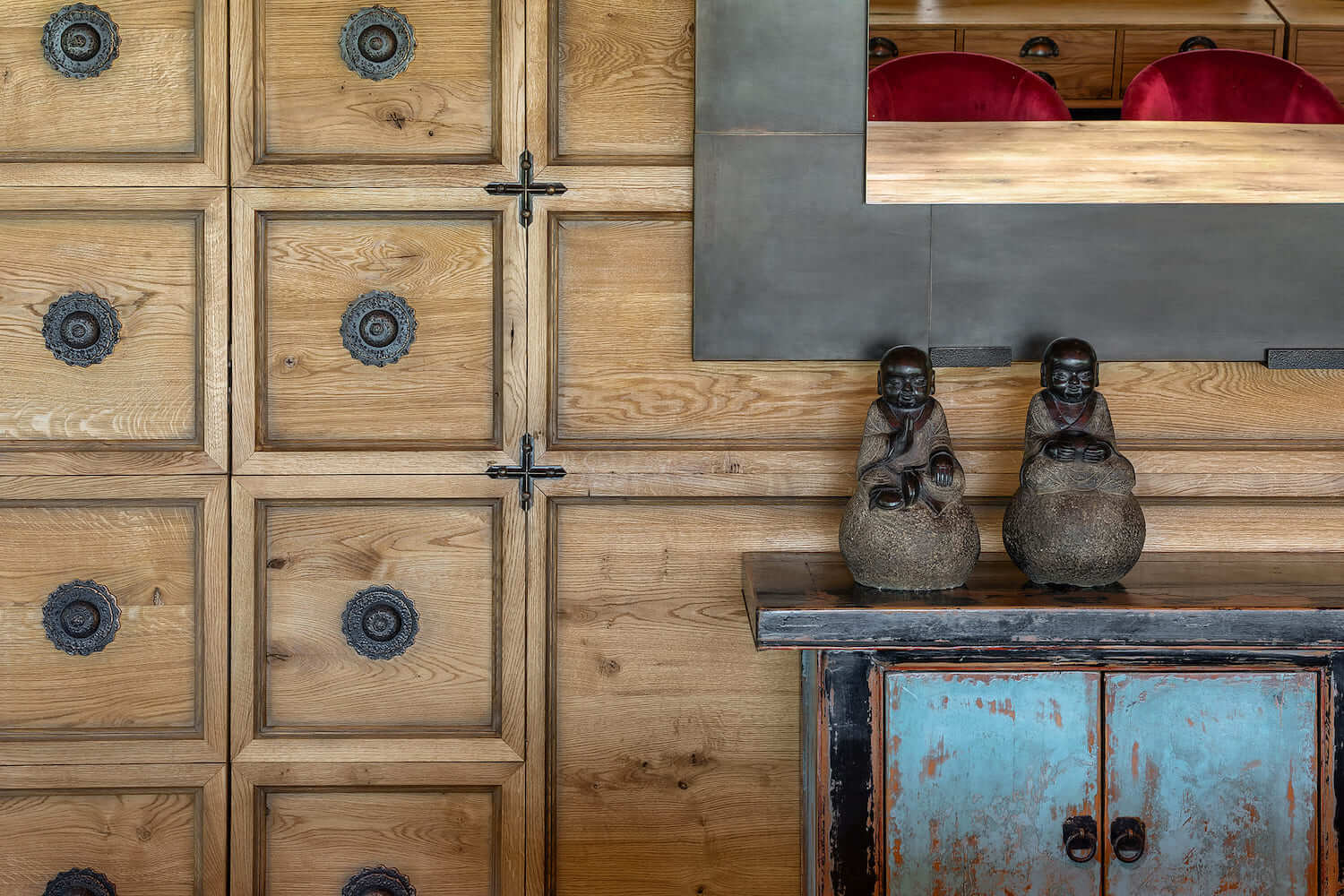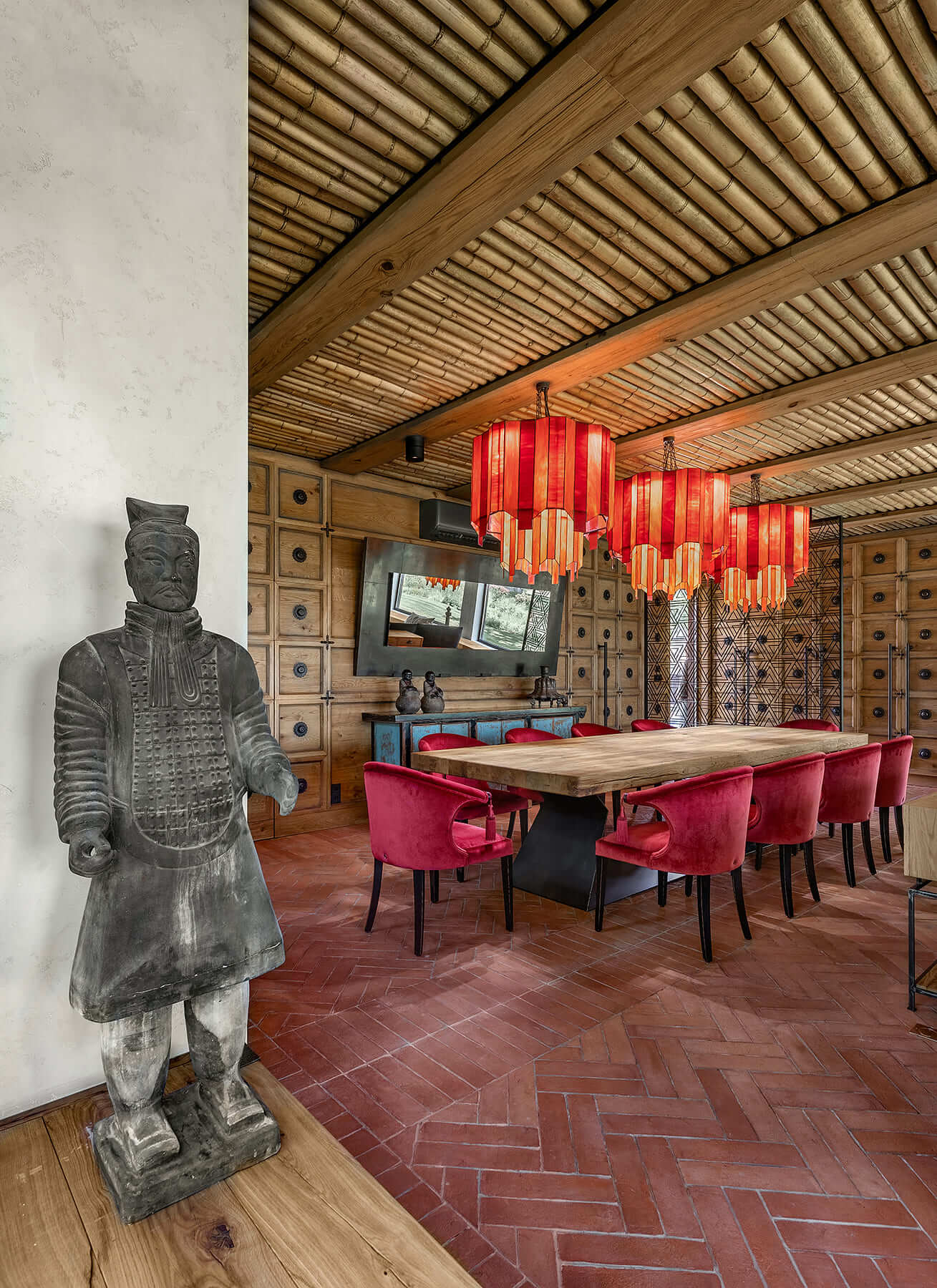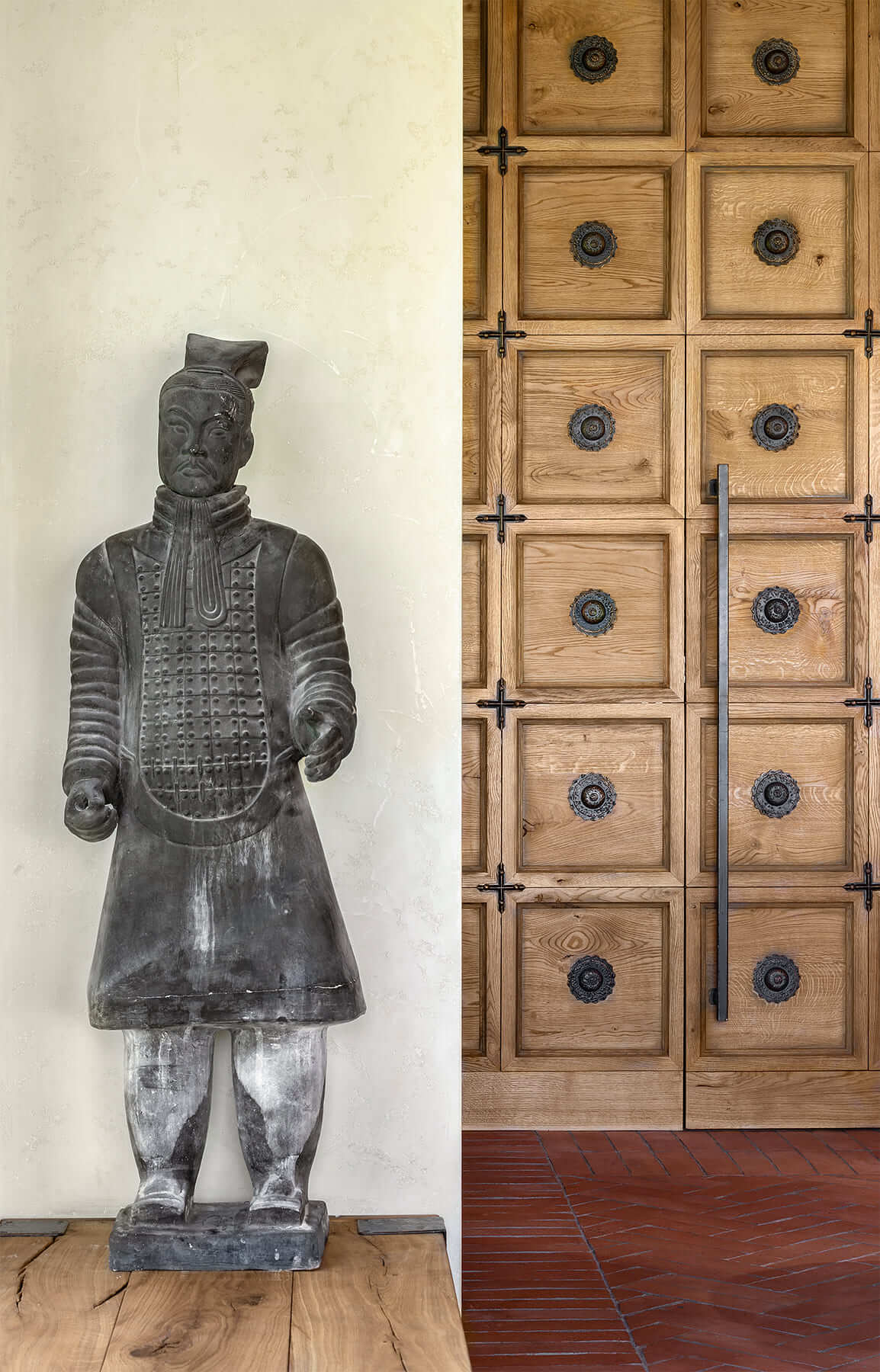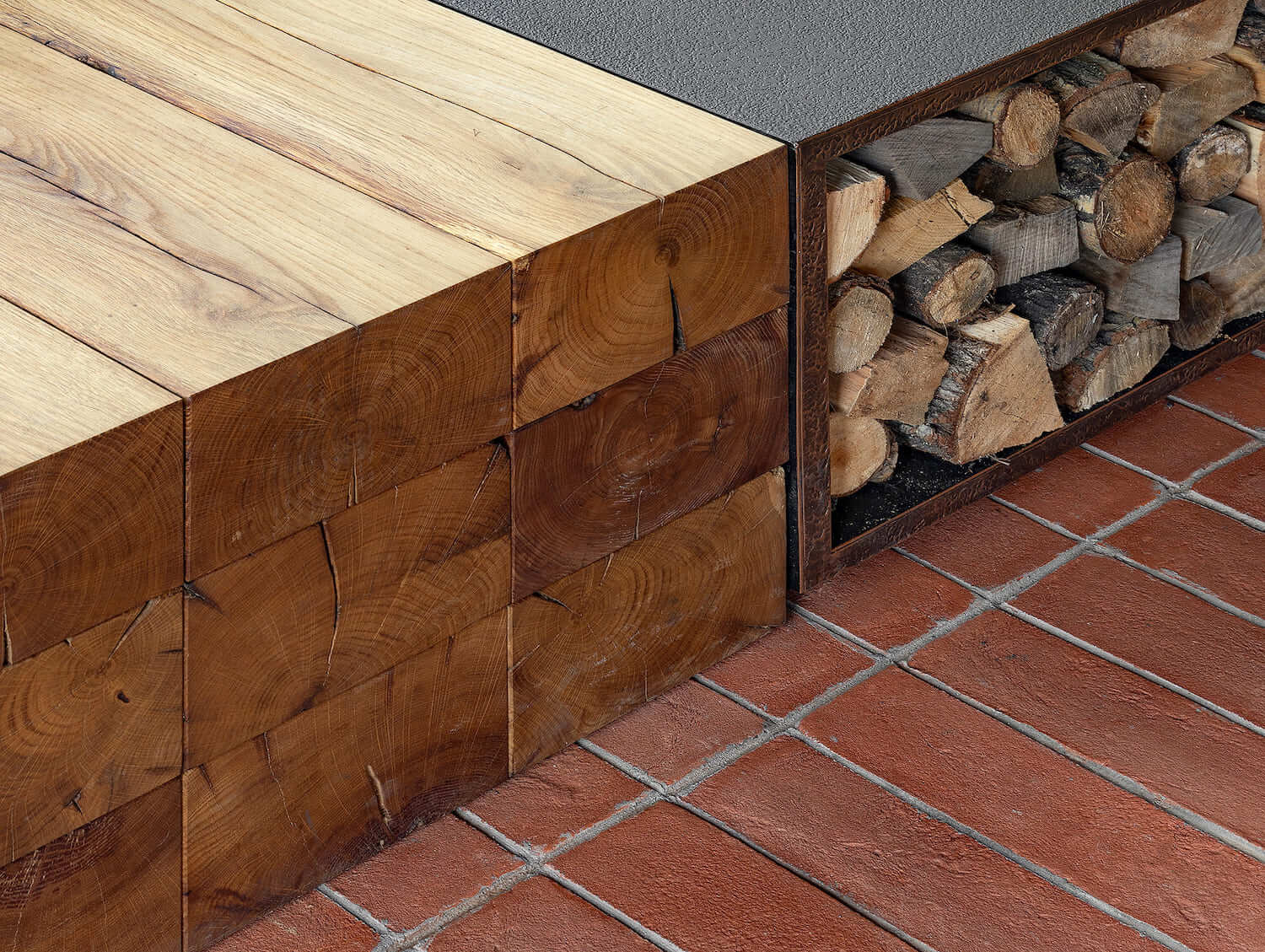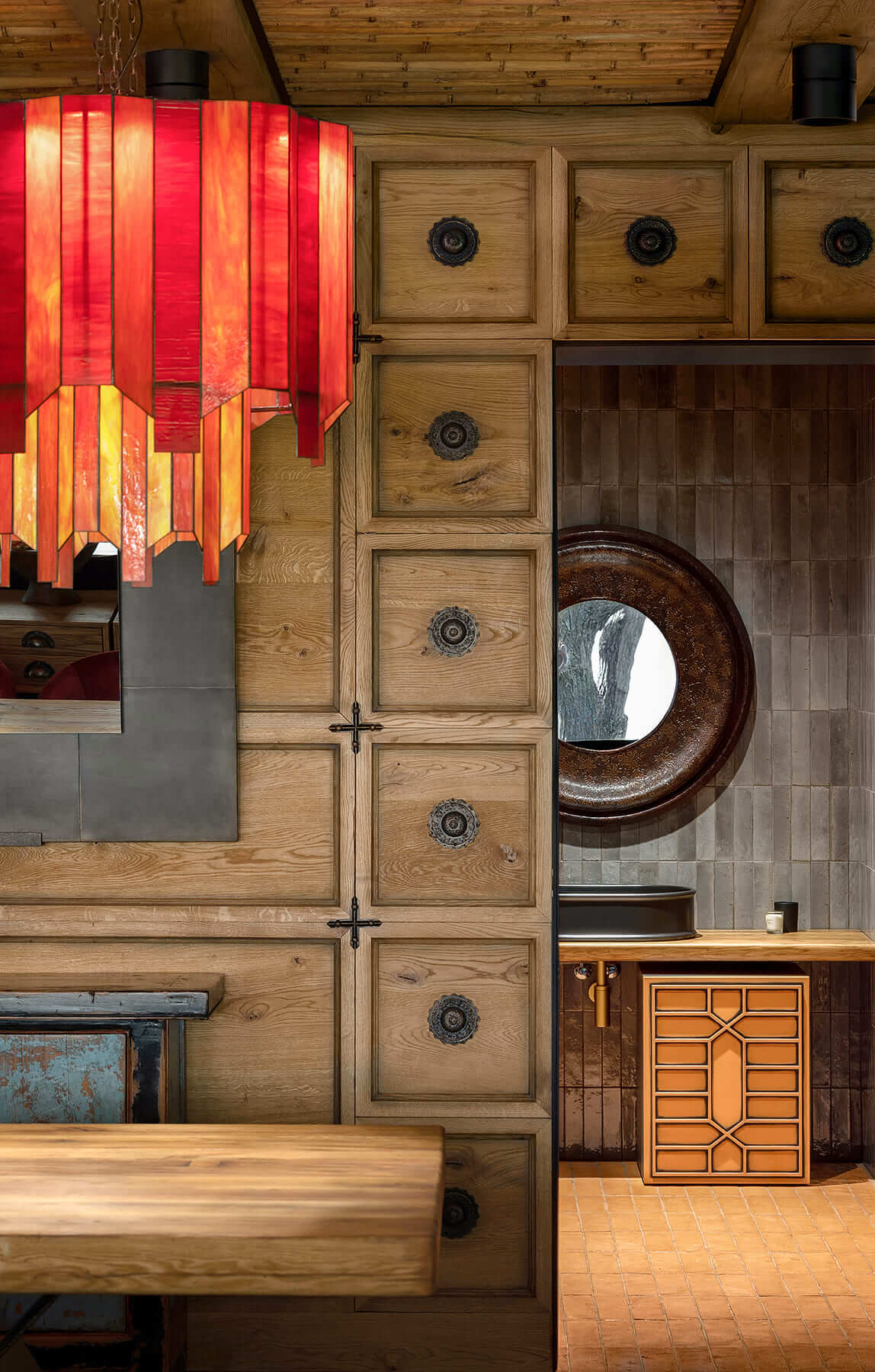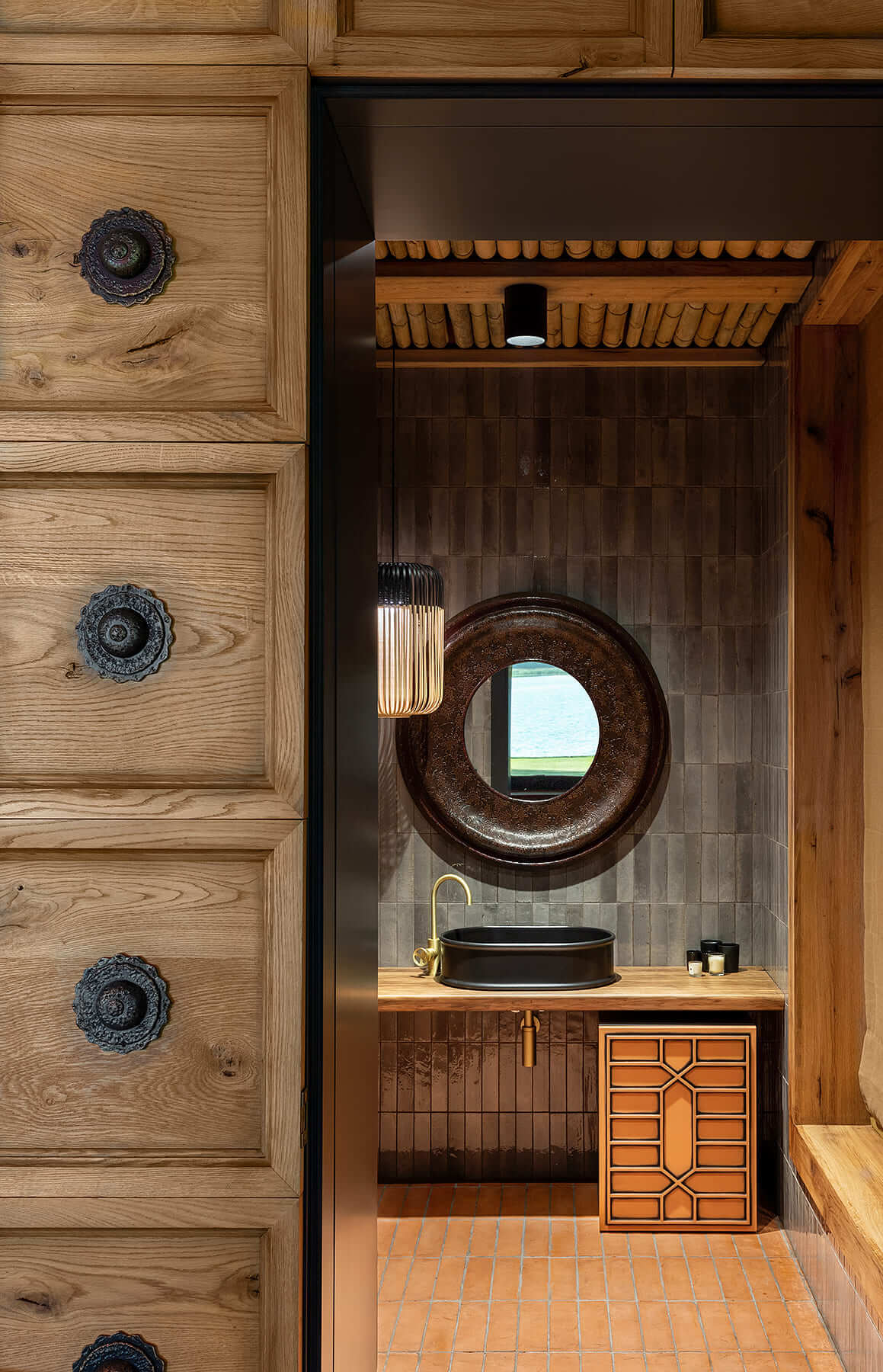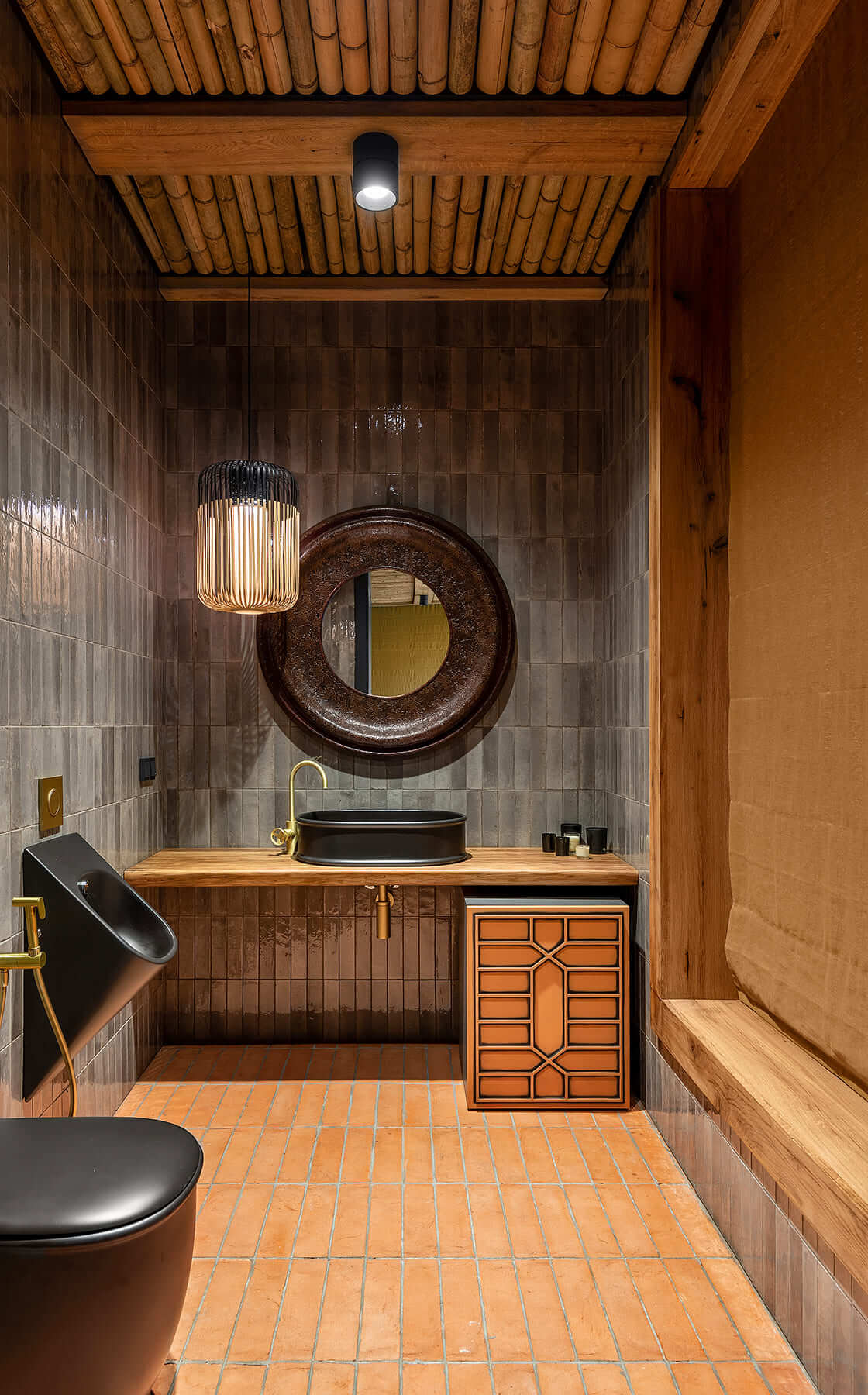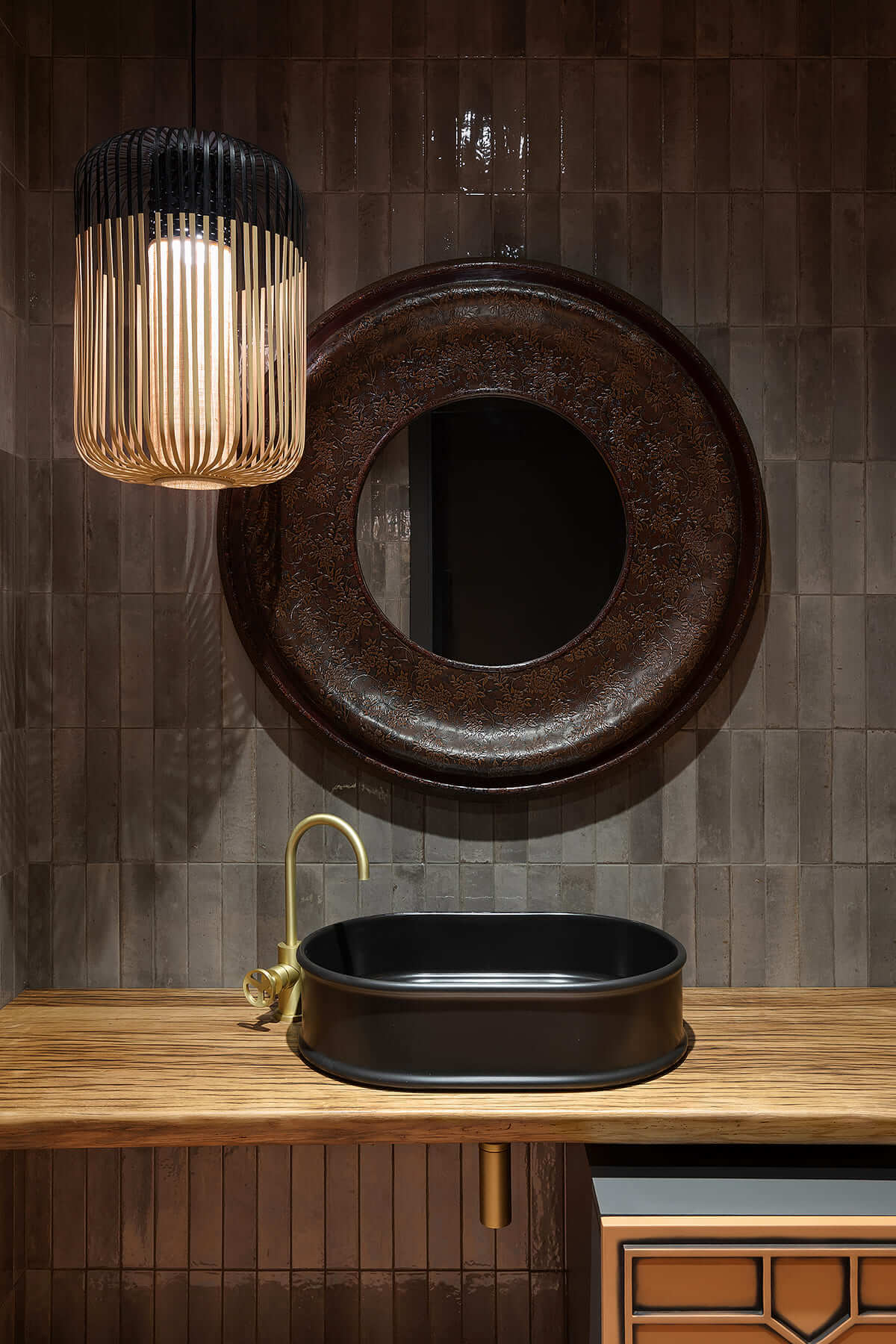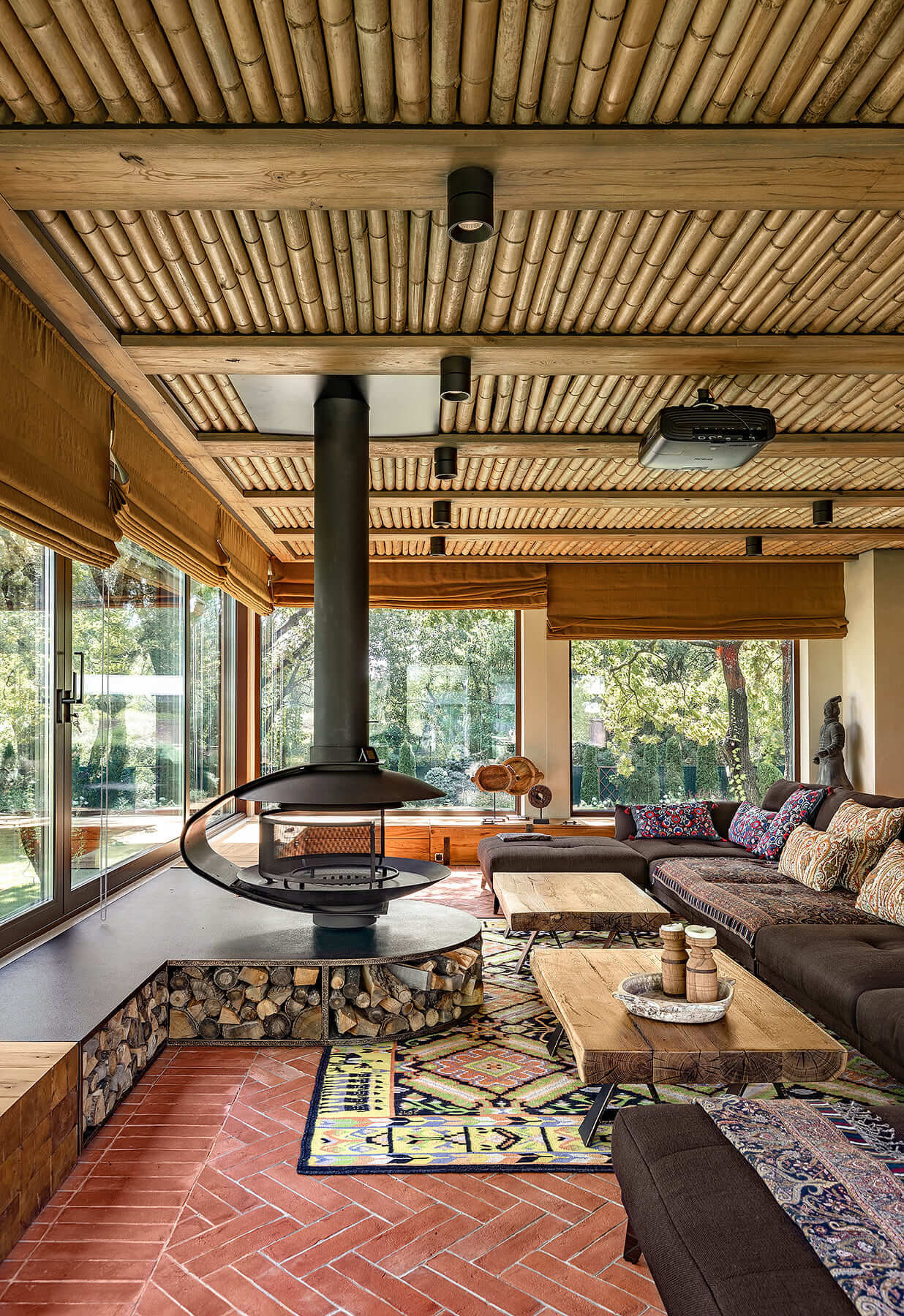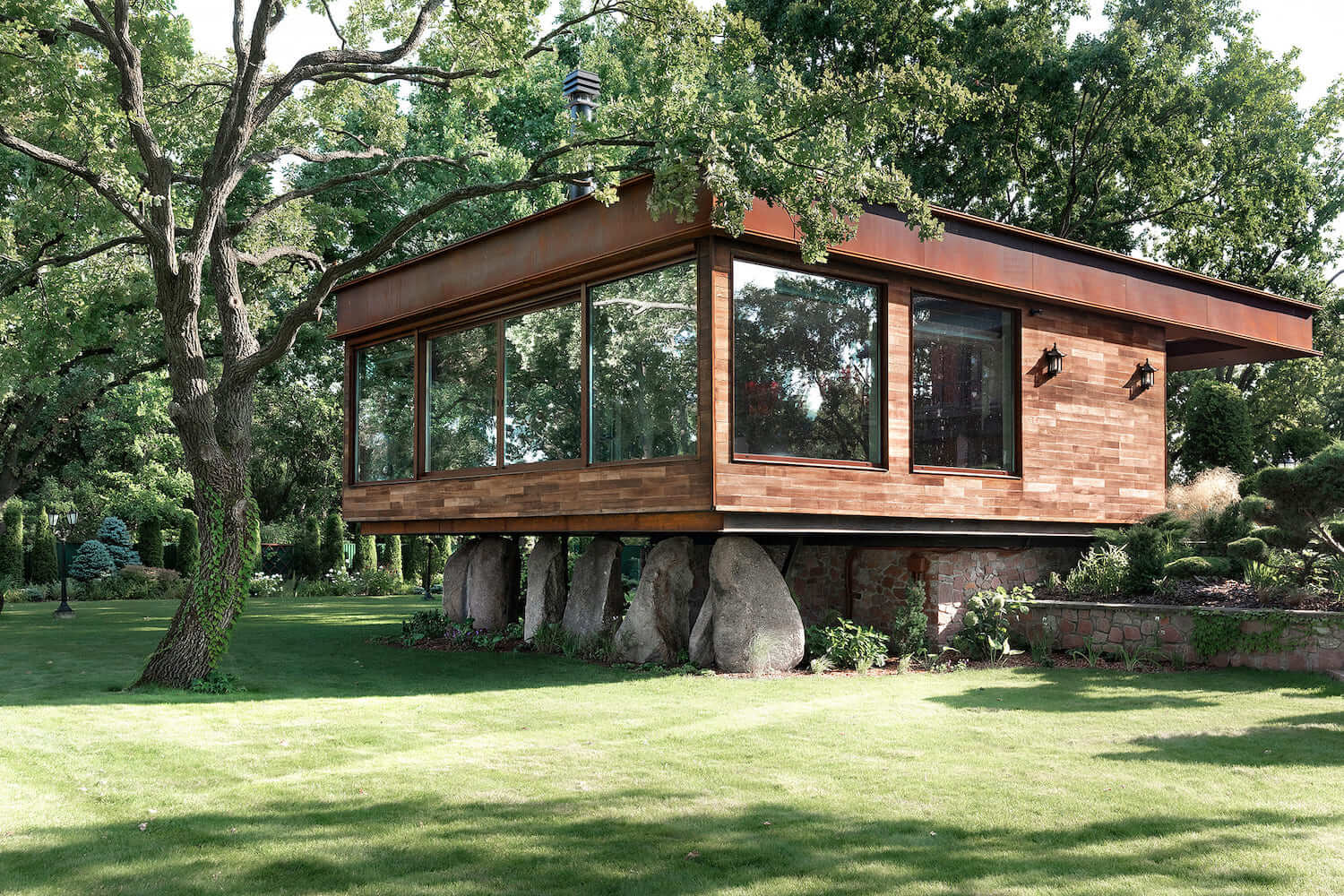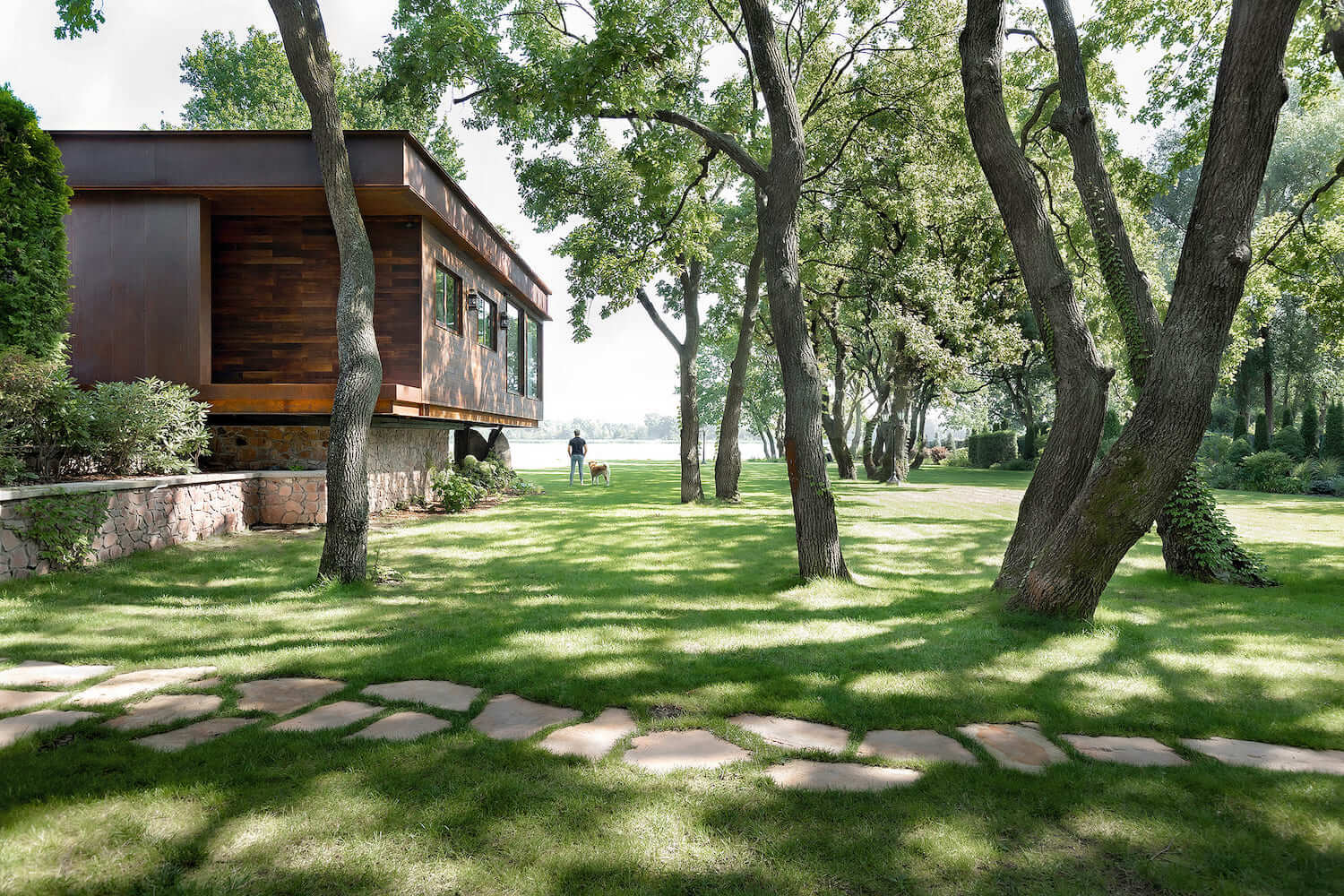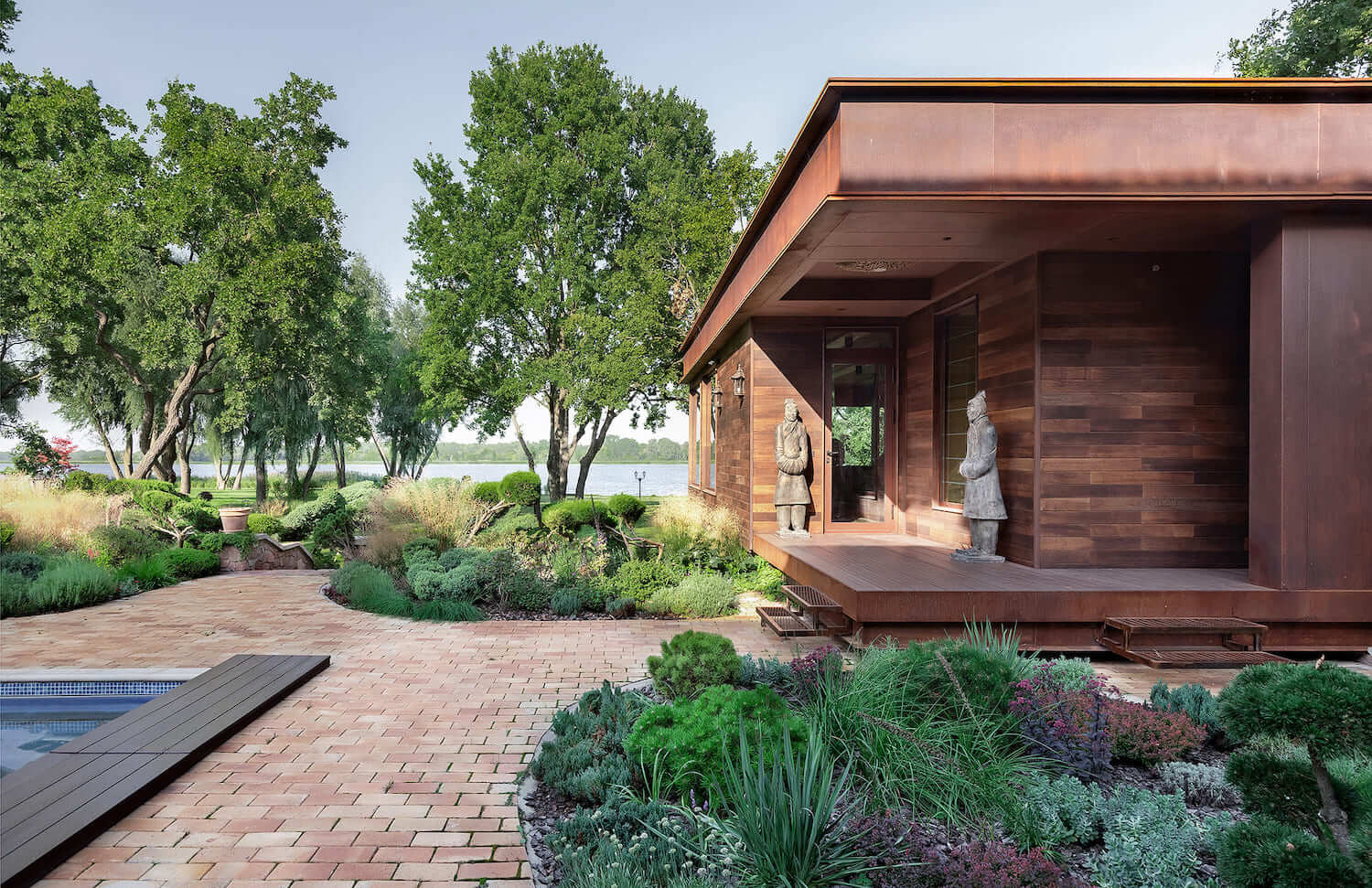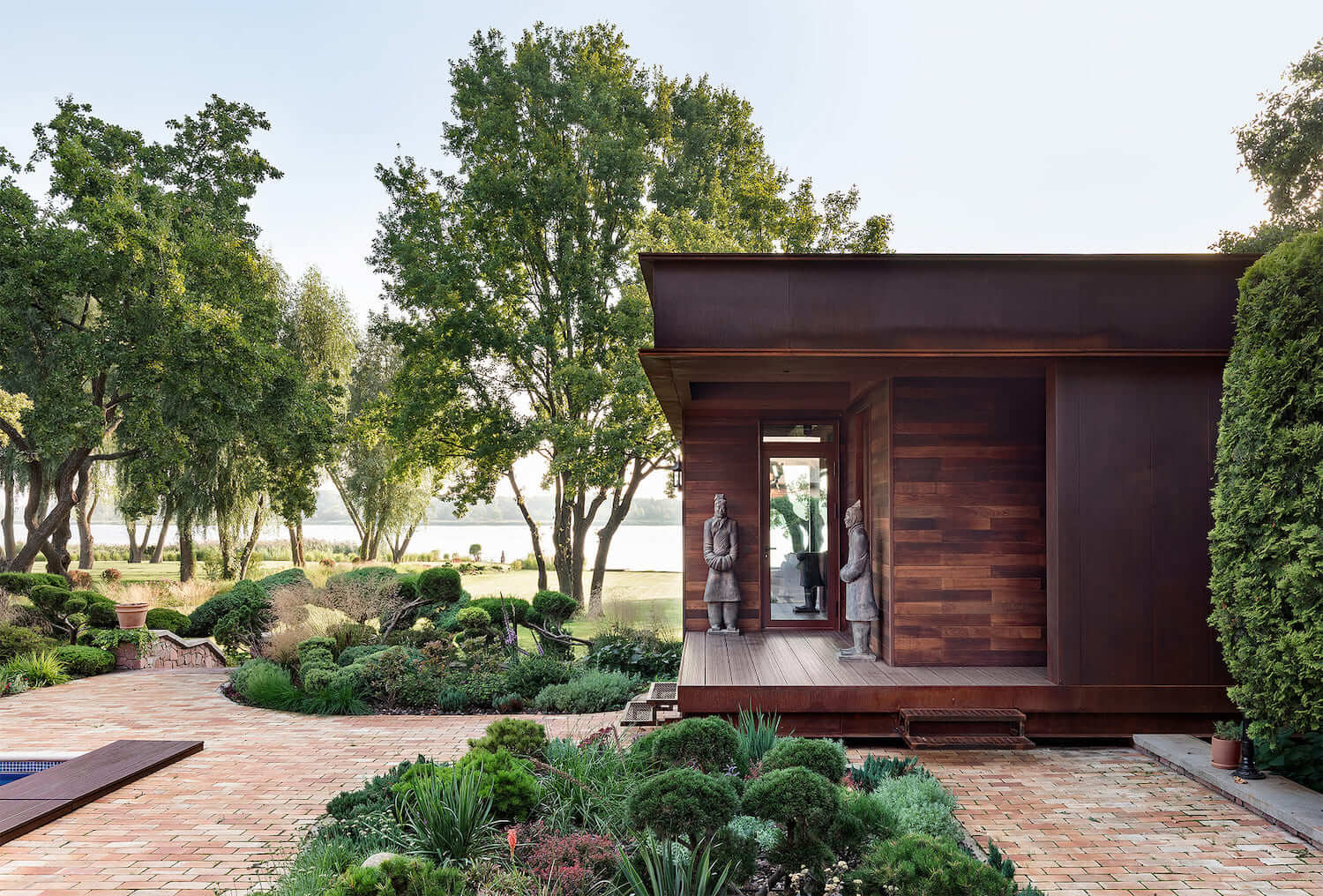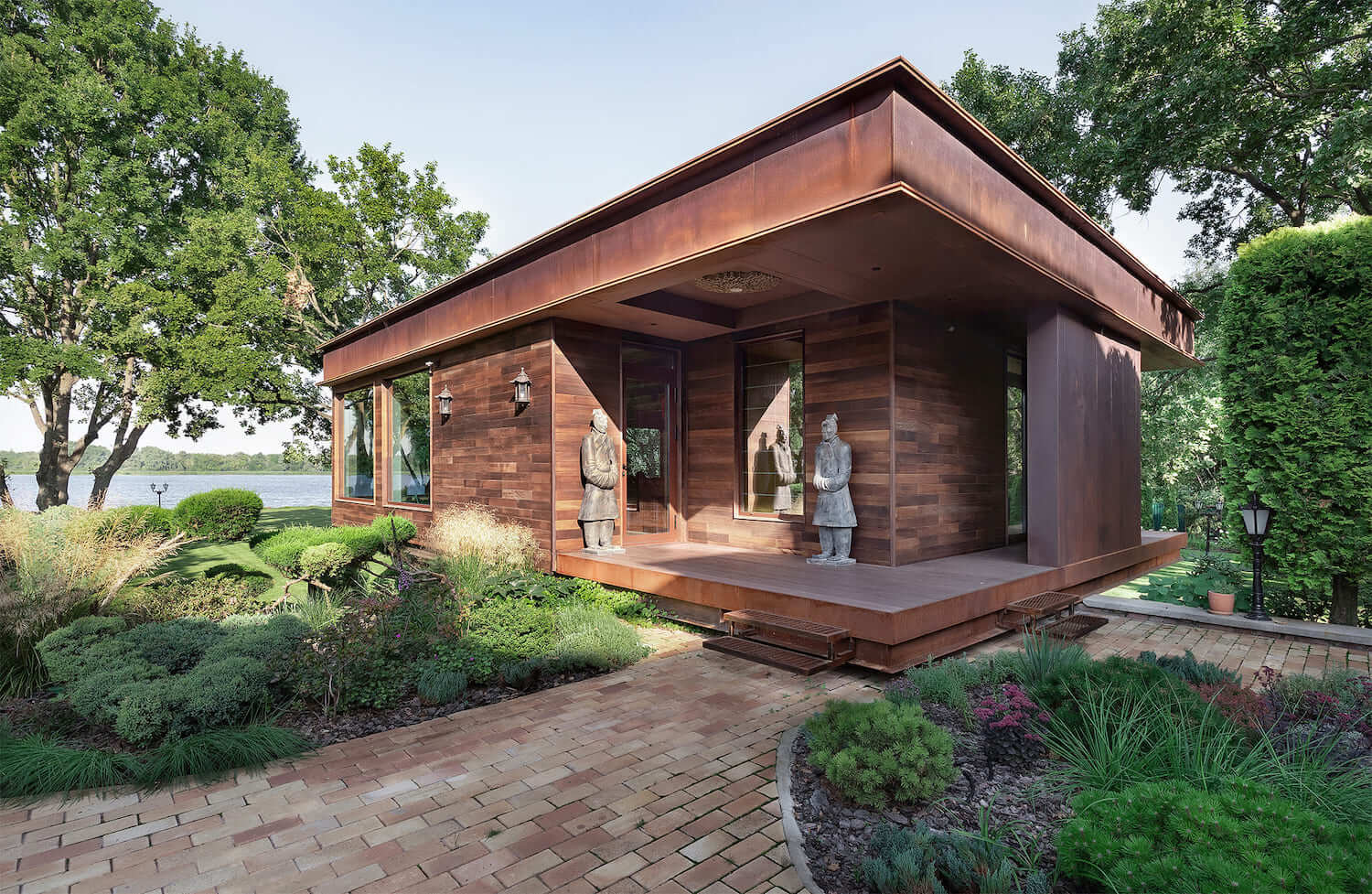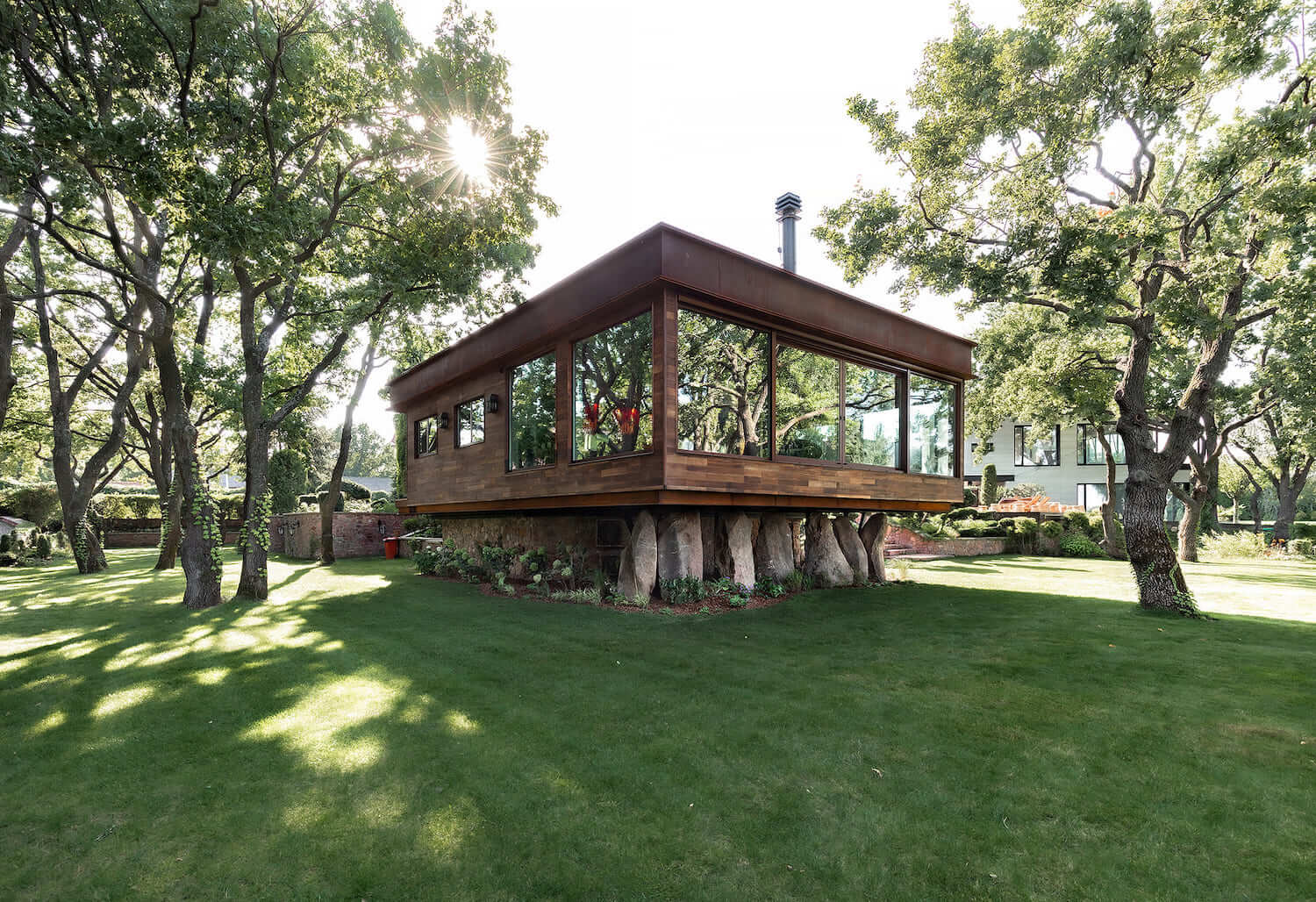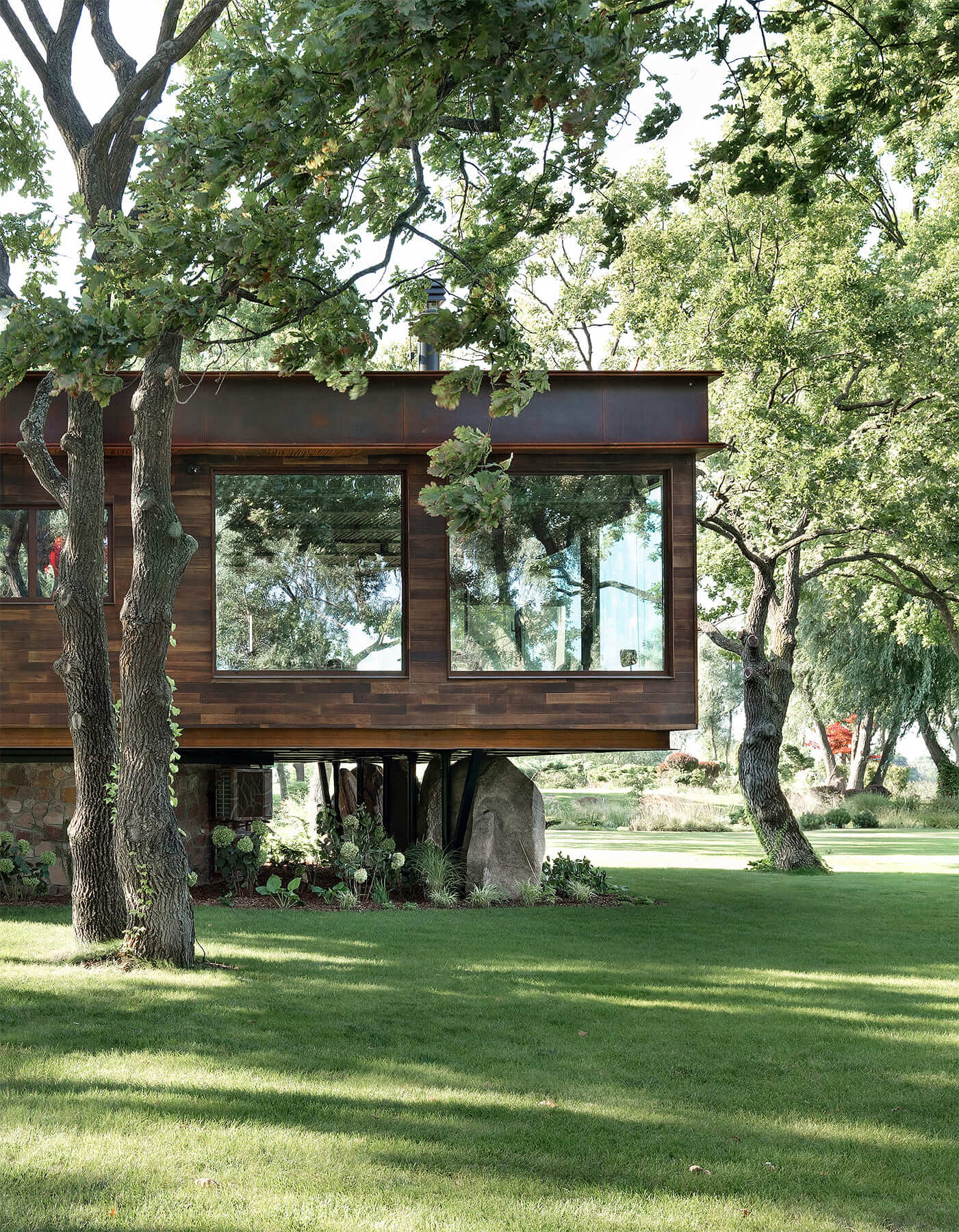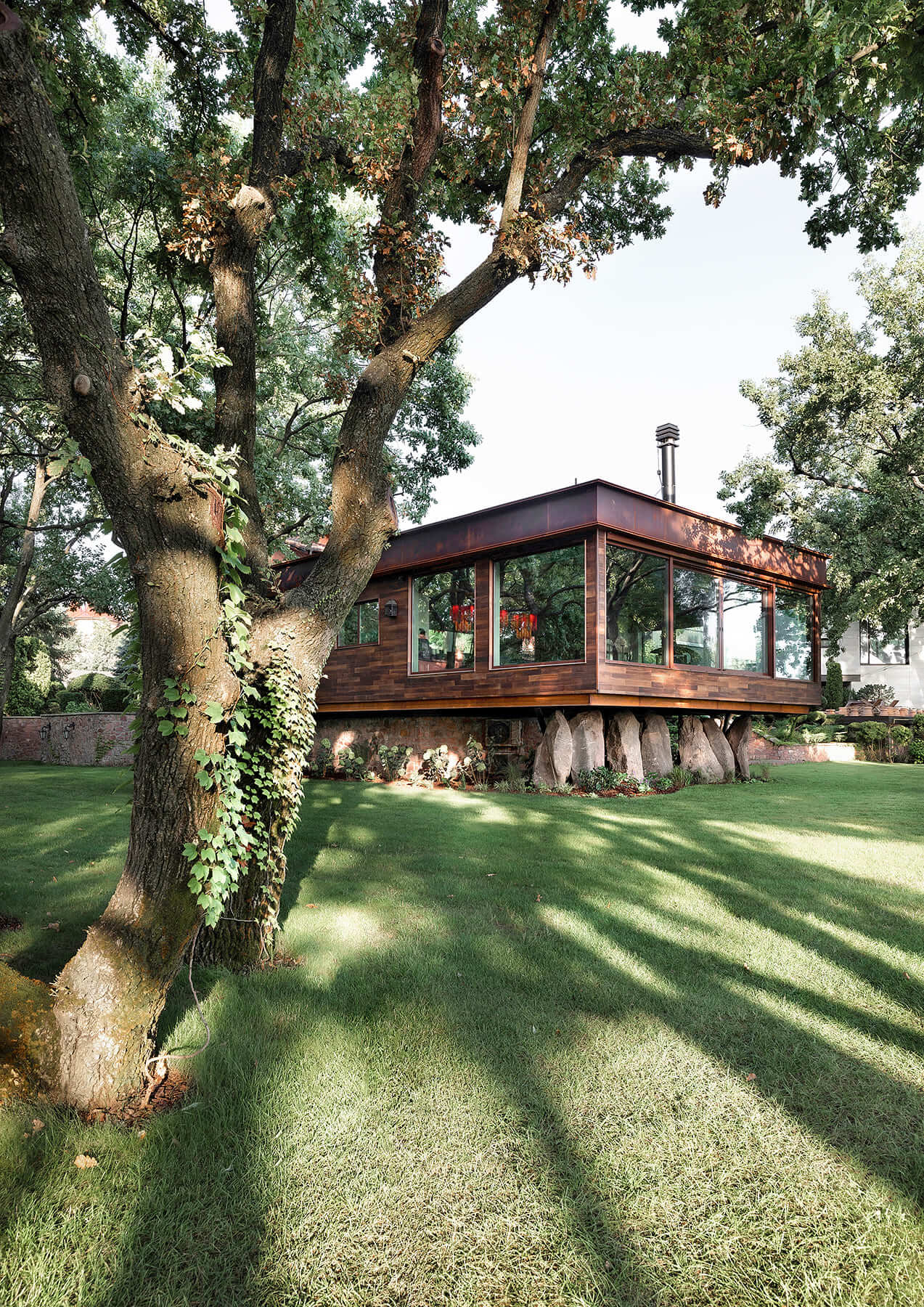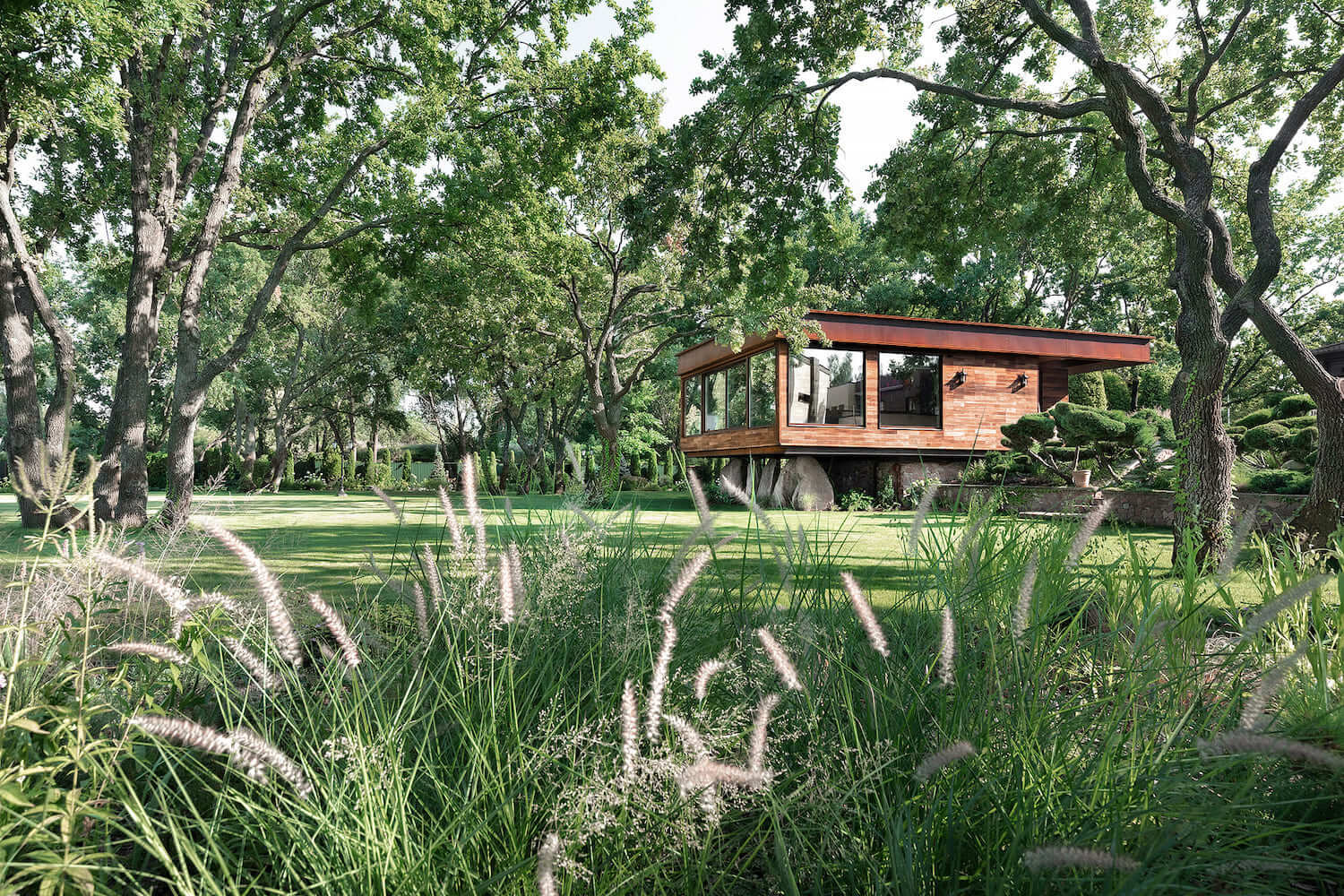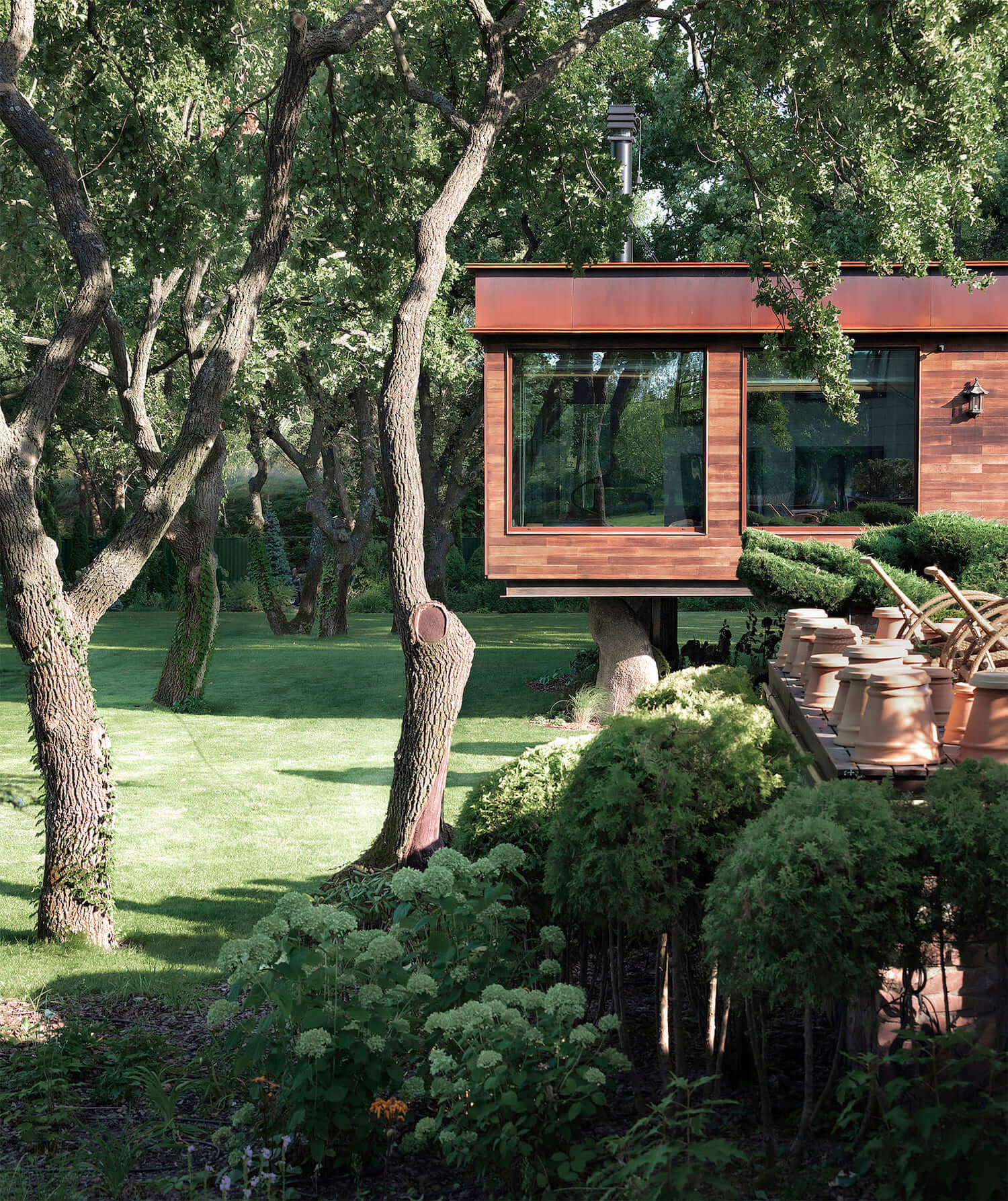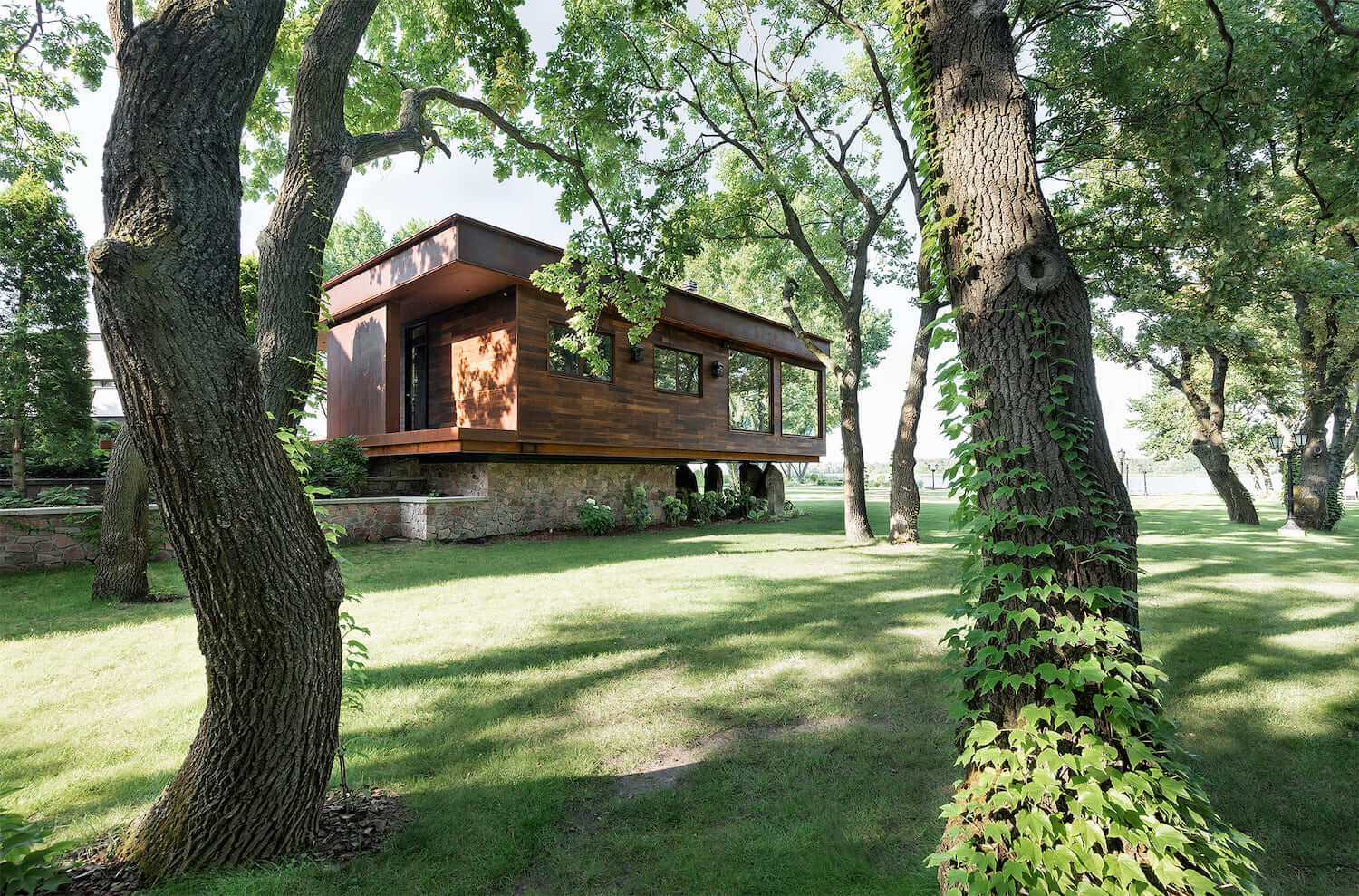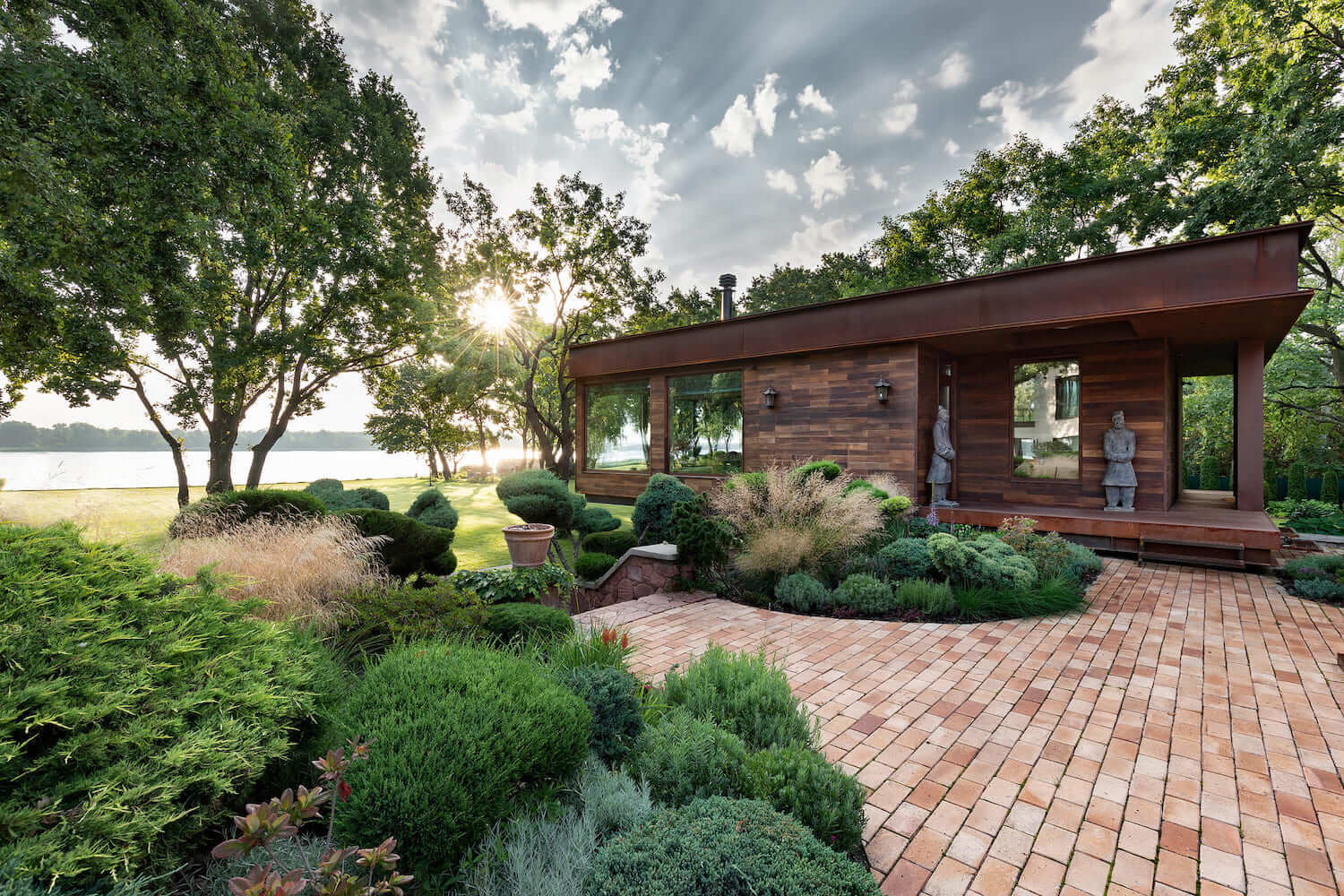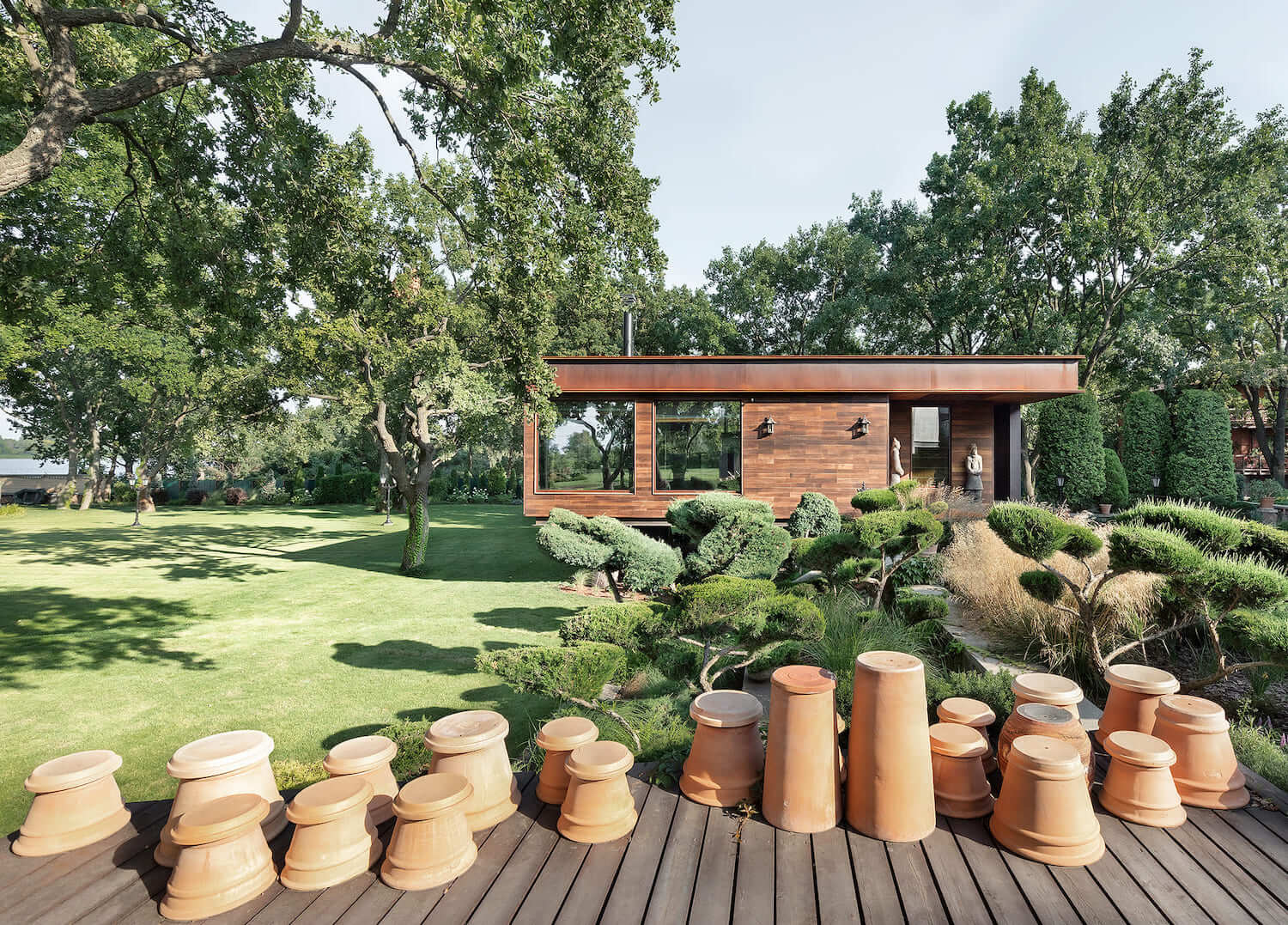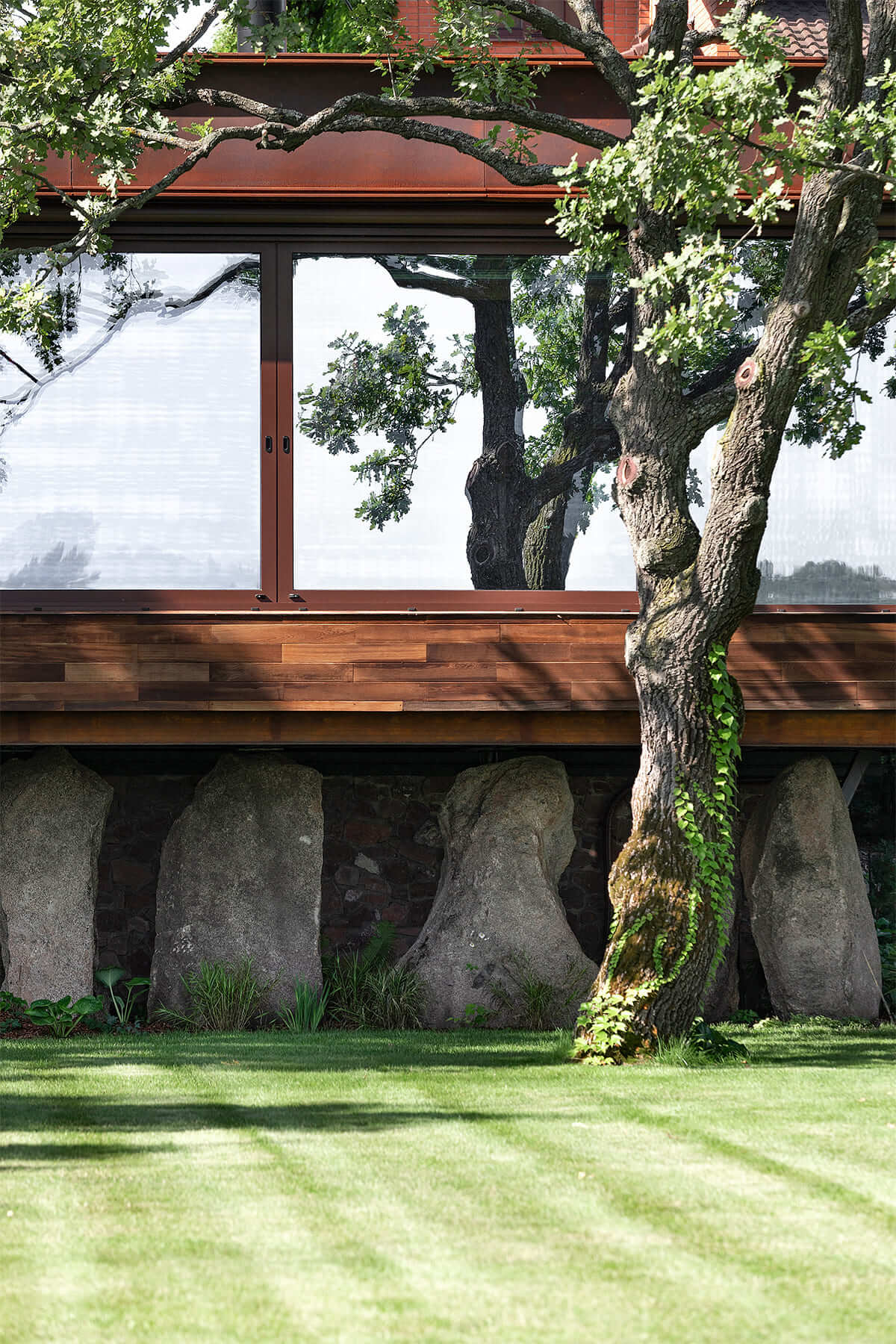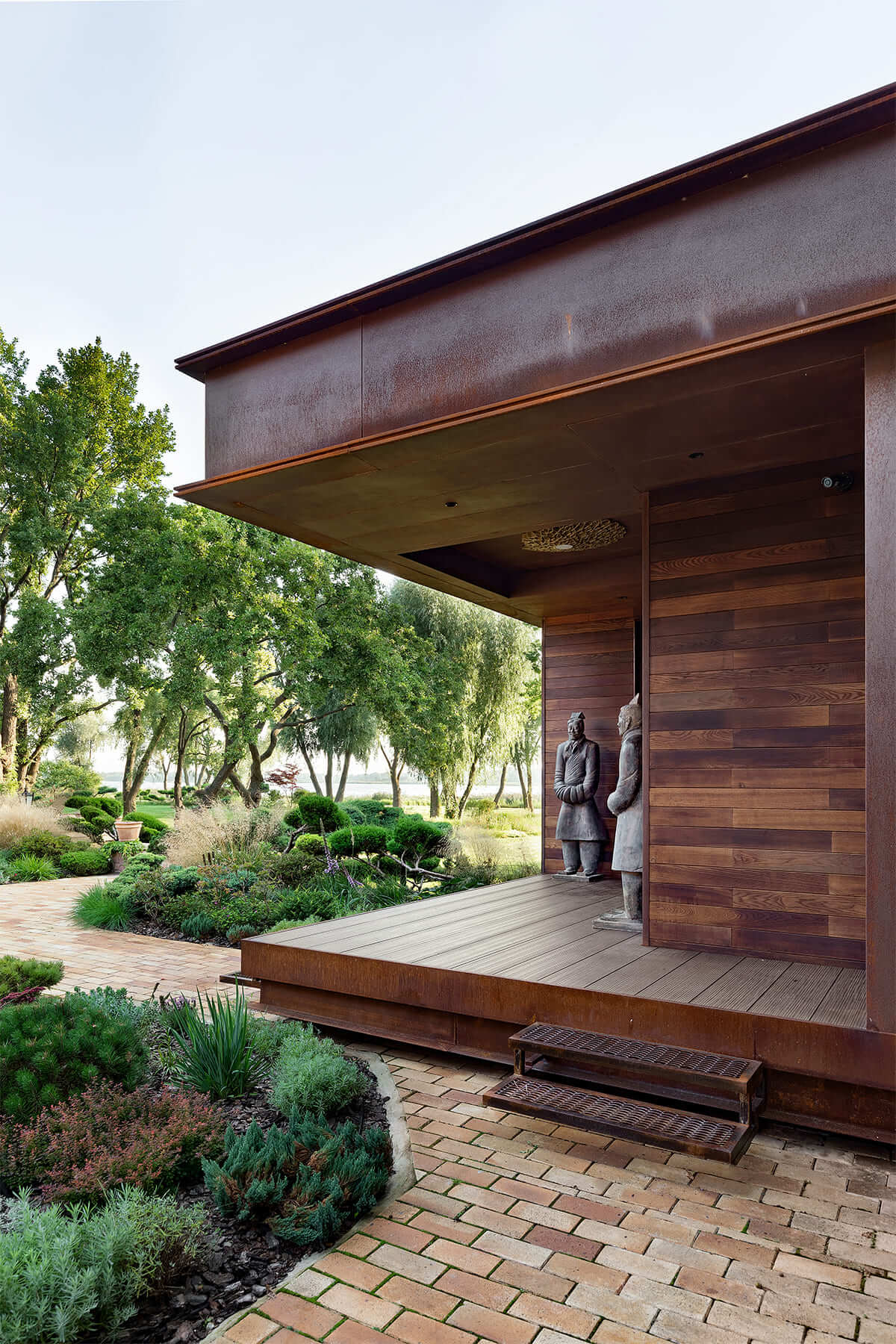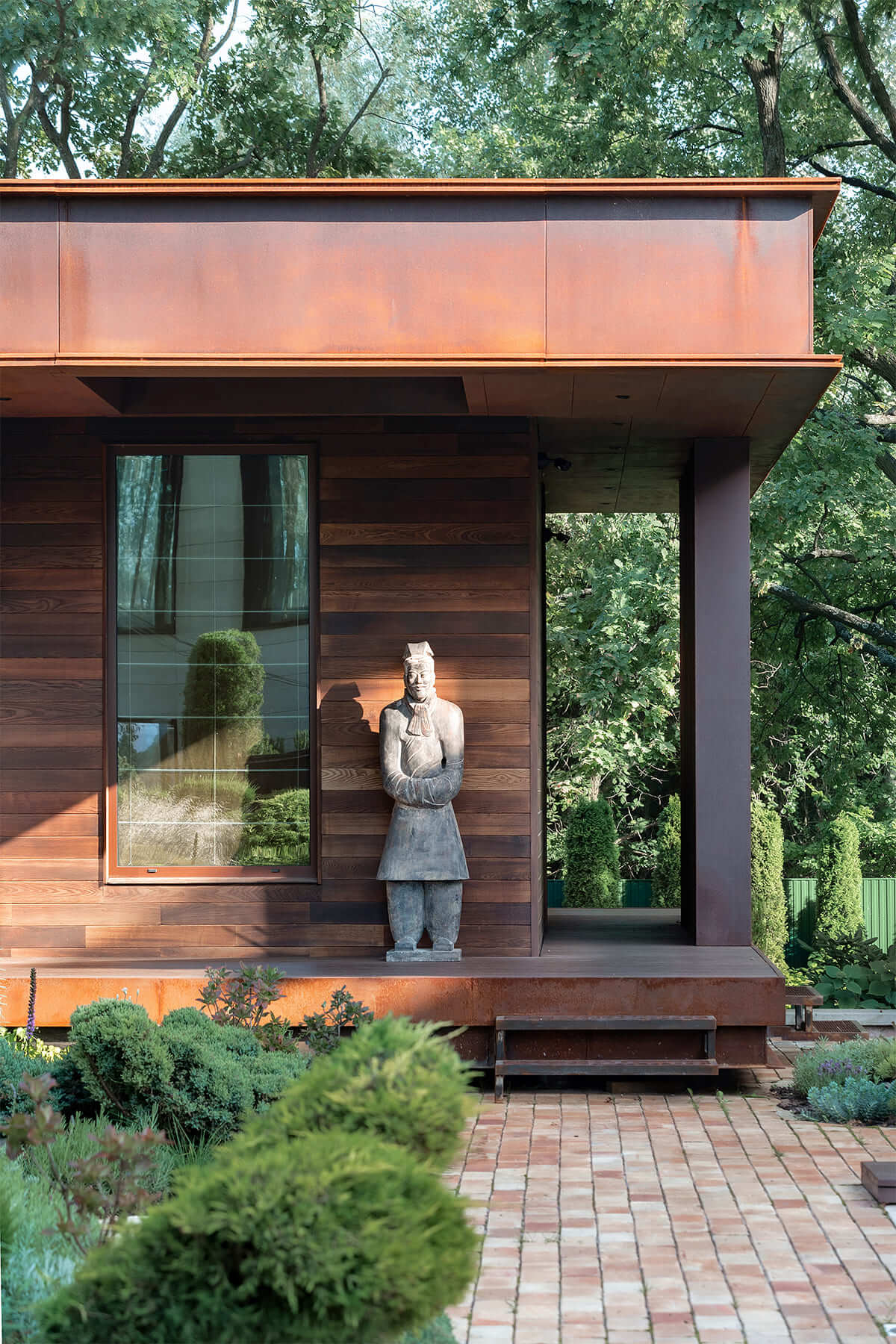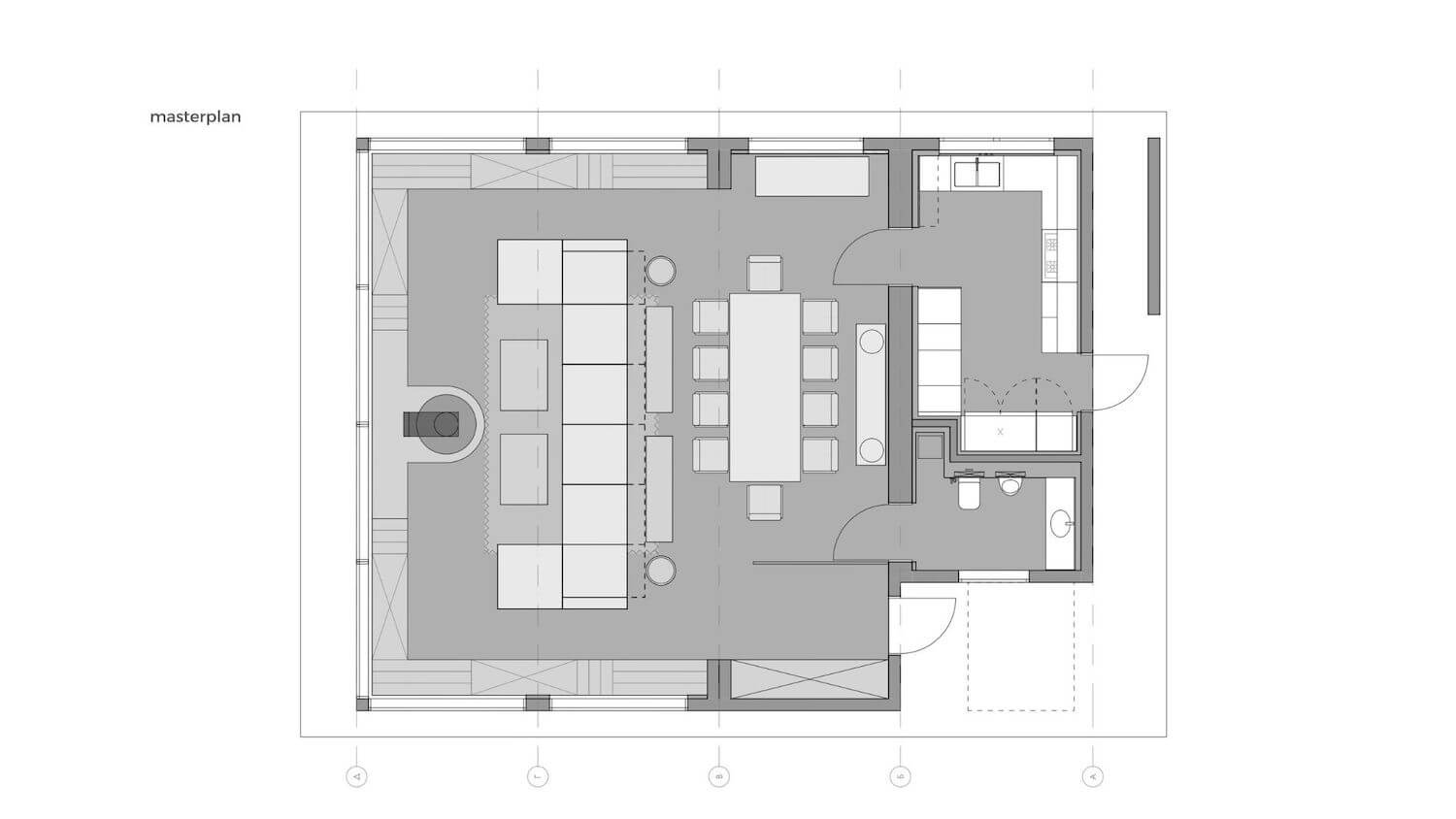 ---