Heryco: Apapacho's Coffee Bar opened its doors in 2018 in a narrow and small space in the Historic Center of Queretaro. After nearly 5 years of operation, they decided to remodel "La Barra", a gathering space for many, which gave us the privilege of collaborating with this café and renowned mural artist from the region, Renata Martínez. Together, we successfully transformed this small space into a cozy and vibrant place.
One of the significant challenges we faced was finding a way to increase the capacity of a 14 sqm area. Despite the limitations of a small space, we developed a layout that maximizes its capacity without compromising the comfort and experience of our customers or the baristas. Every corner has been meticulously planned to make the most of the available area.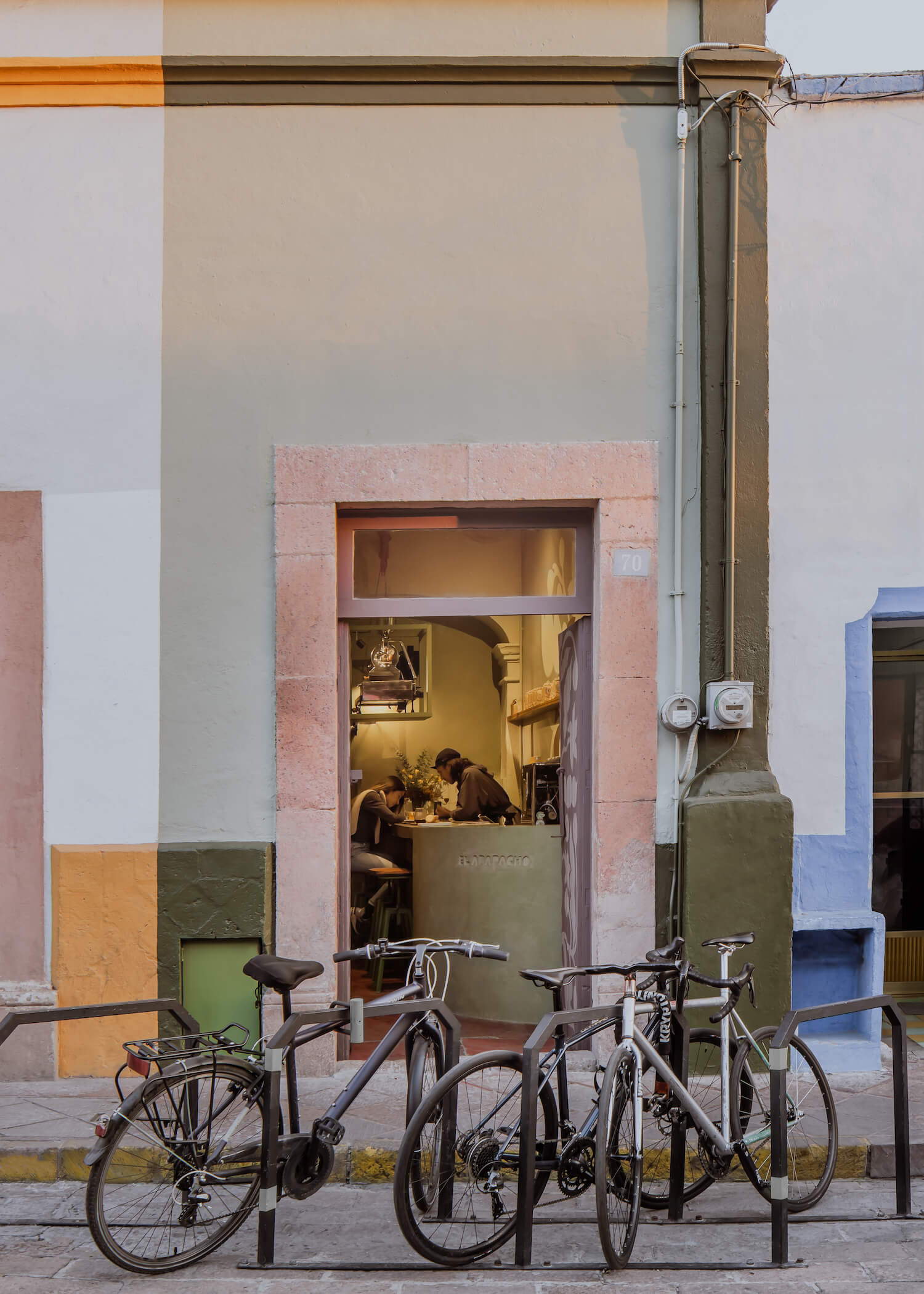 The focal point became the new curved bar that connects with the original concrete bar. This created continuity in the space and allows more people to enjoy the place. We decided to use pigmented lime-based stucco on the walls and main bar, adding a touch of elegance and warmth.
The remodeling allowed us to update the aesthetics and image of the café, optimize operational efficiency, and create a more comfortable environment for visitors. The new design not only enhances the visual appeal but also improves the functionality of the space, making it more enjoyable for both customers and staff.
We are proud of the outcome of this remodel and believe that it has brought new life to the Apapacho's Coffee Bar. The inviting atmosphere and thoughtful design elements combine to provide an enhanced experience.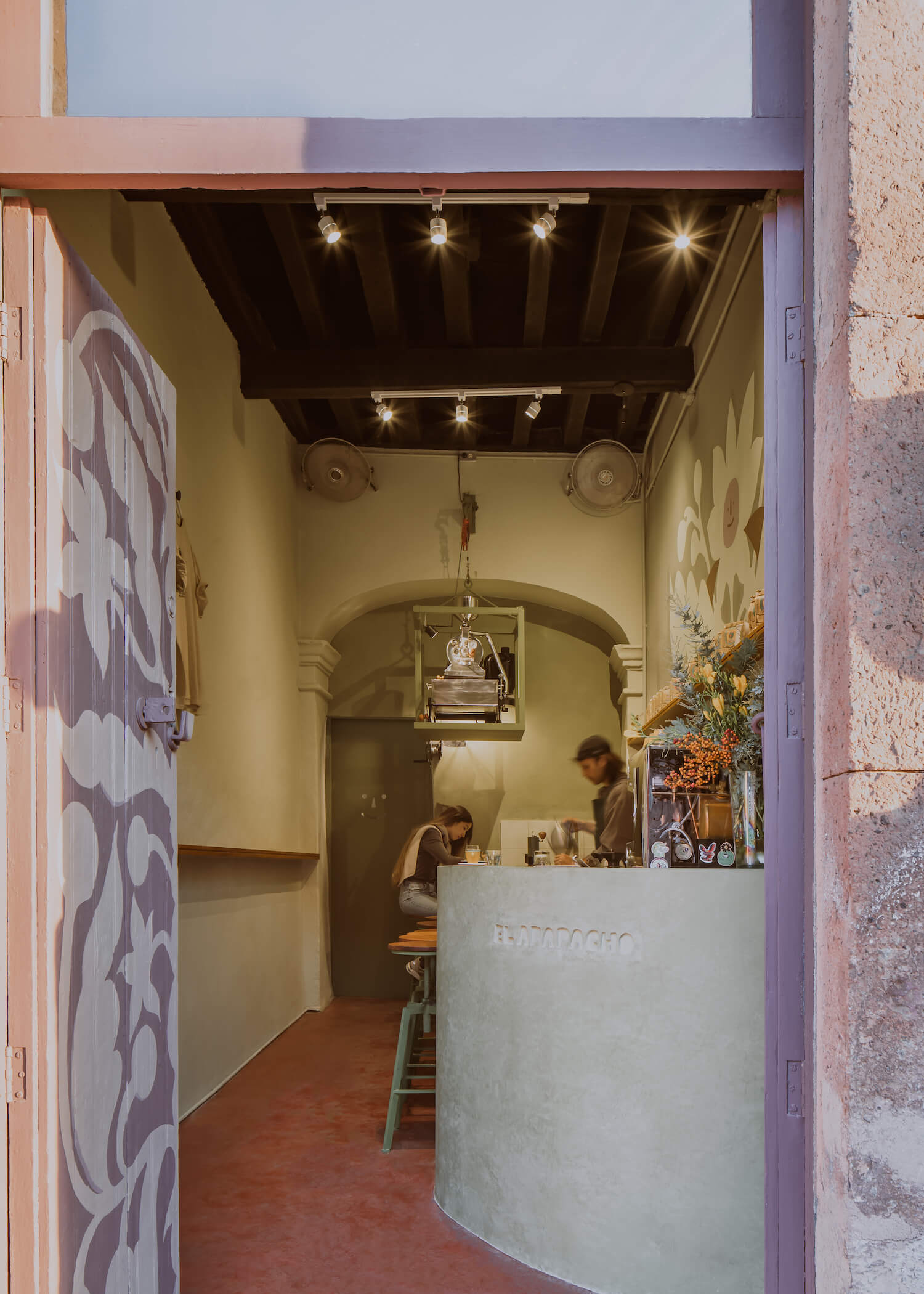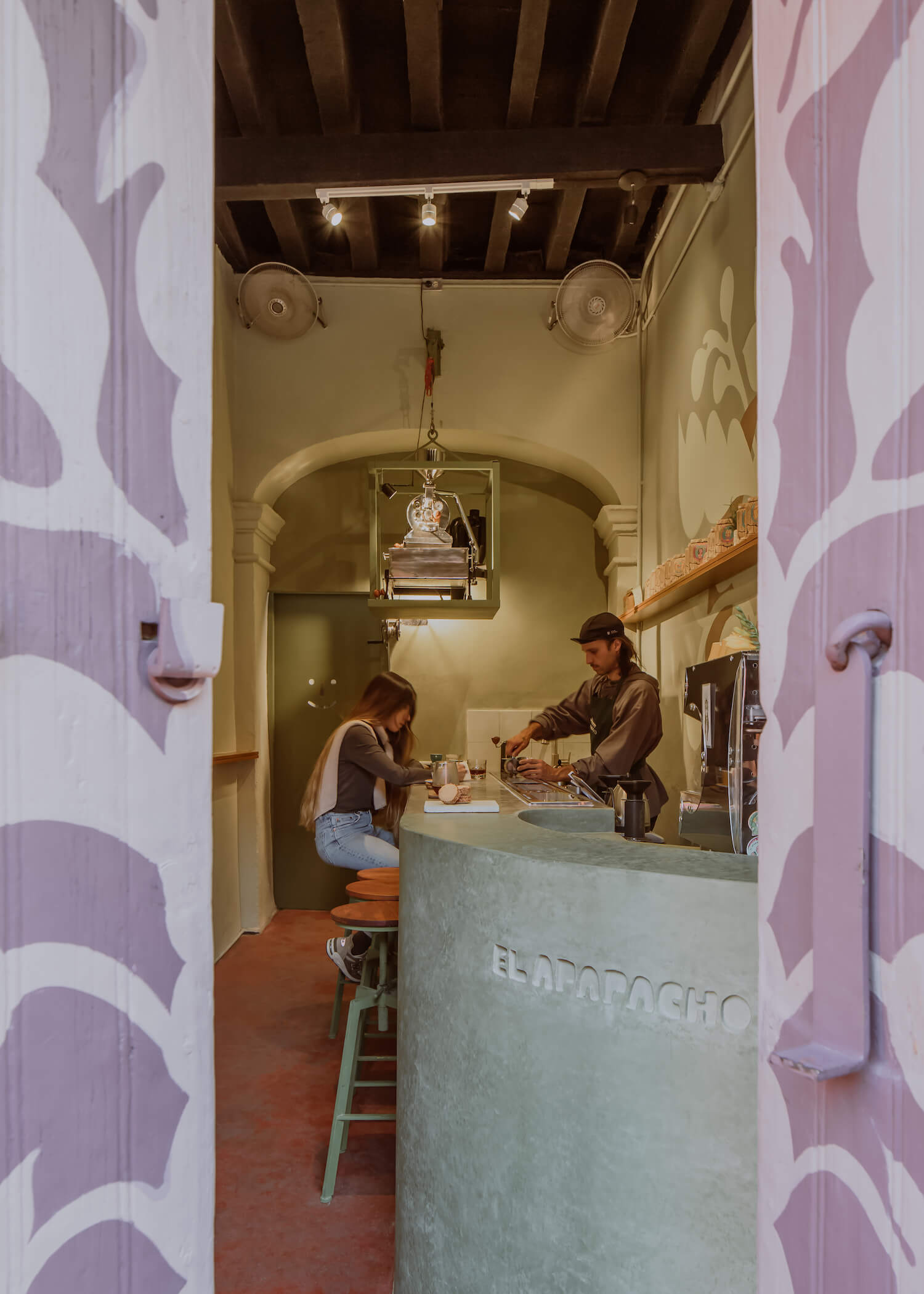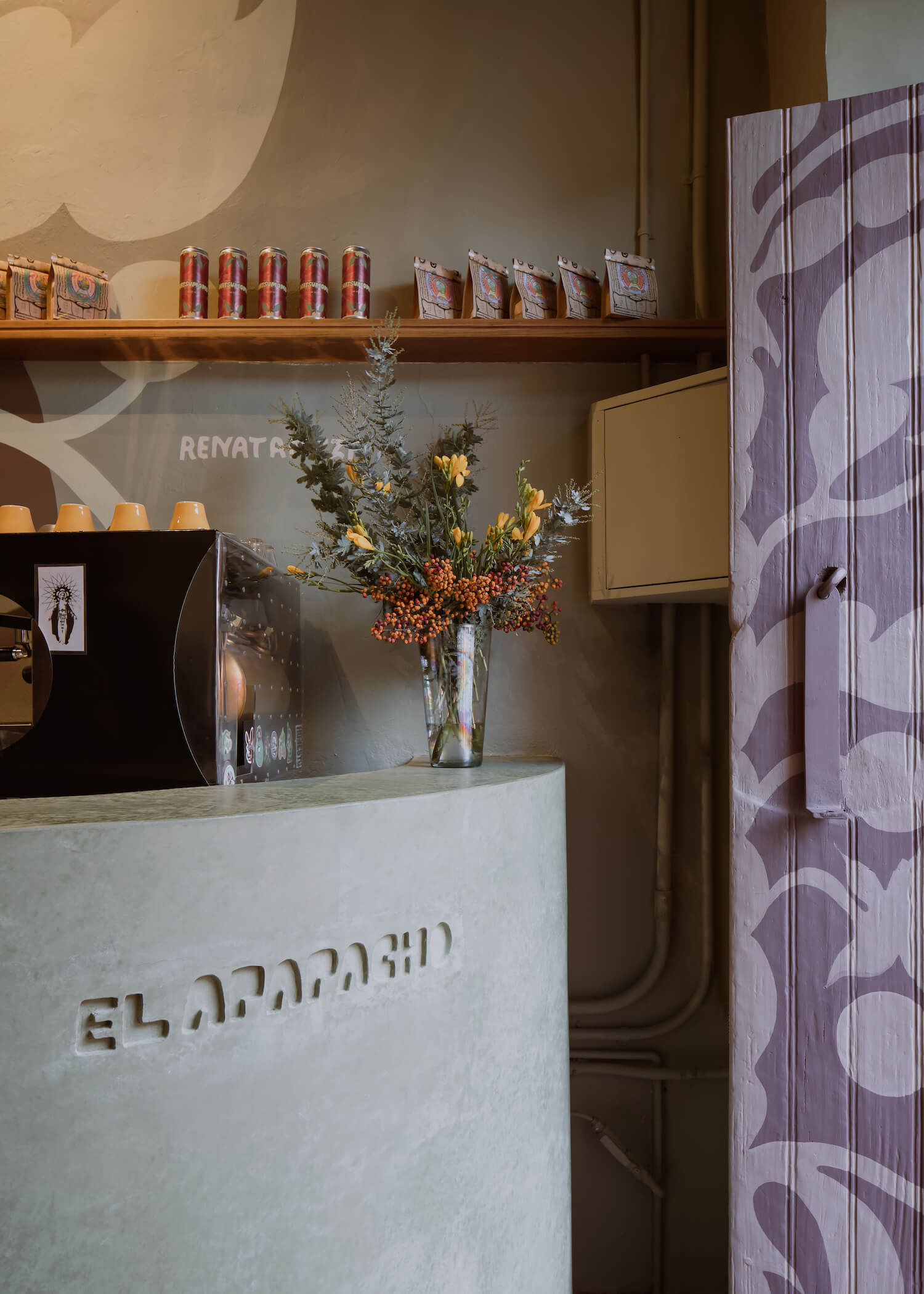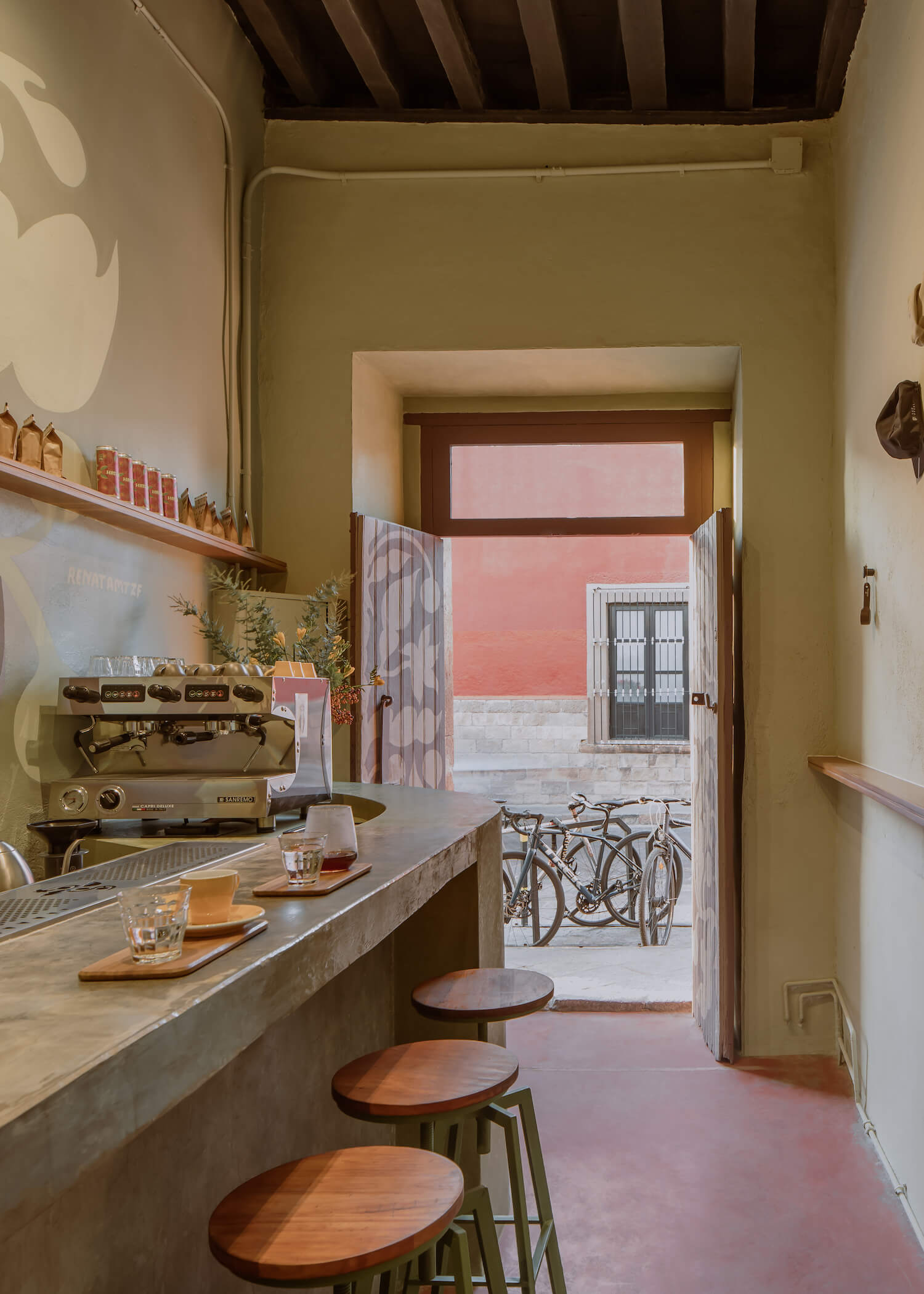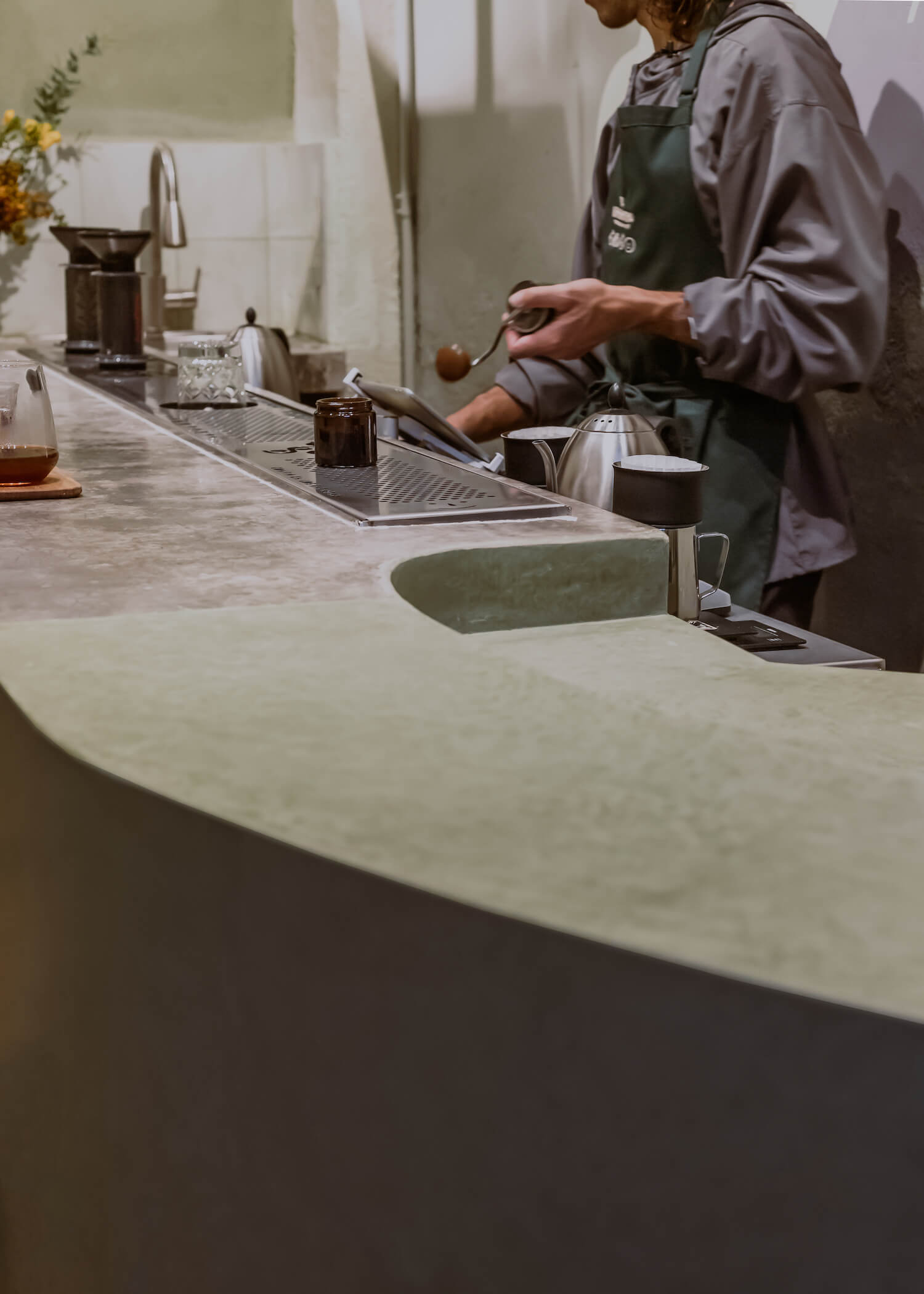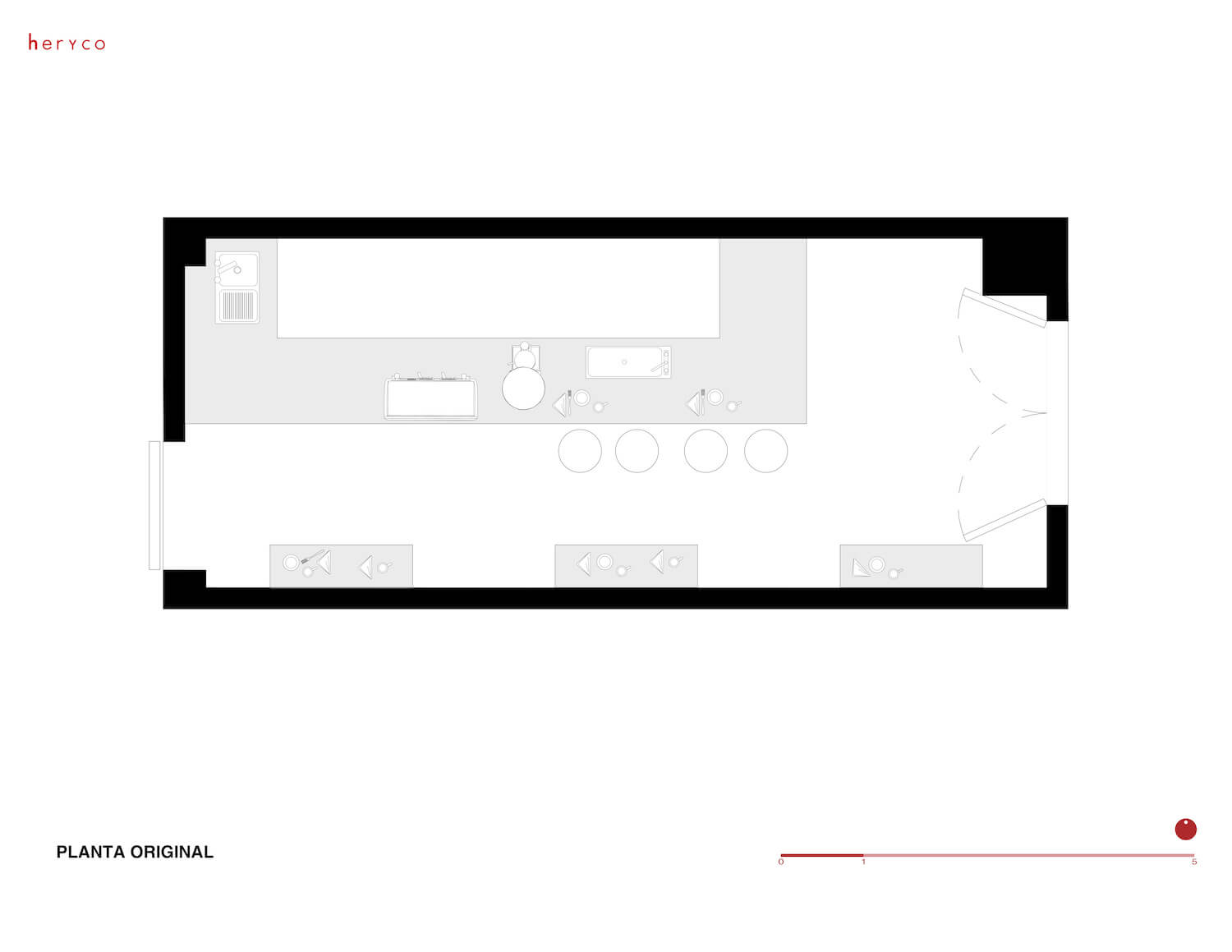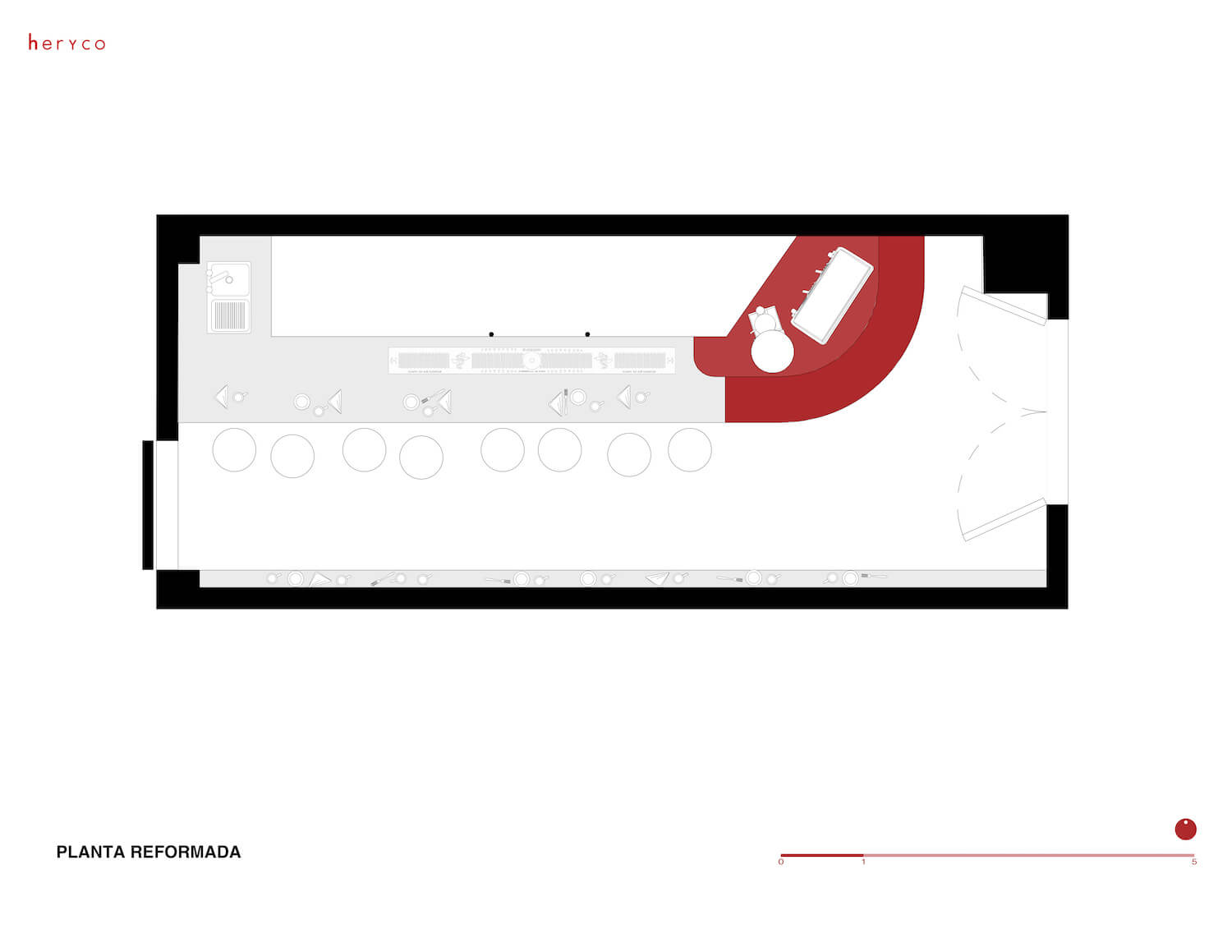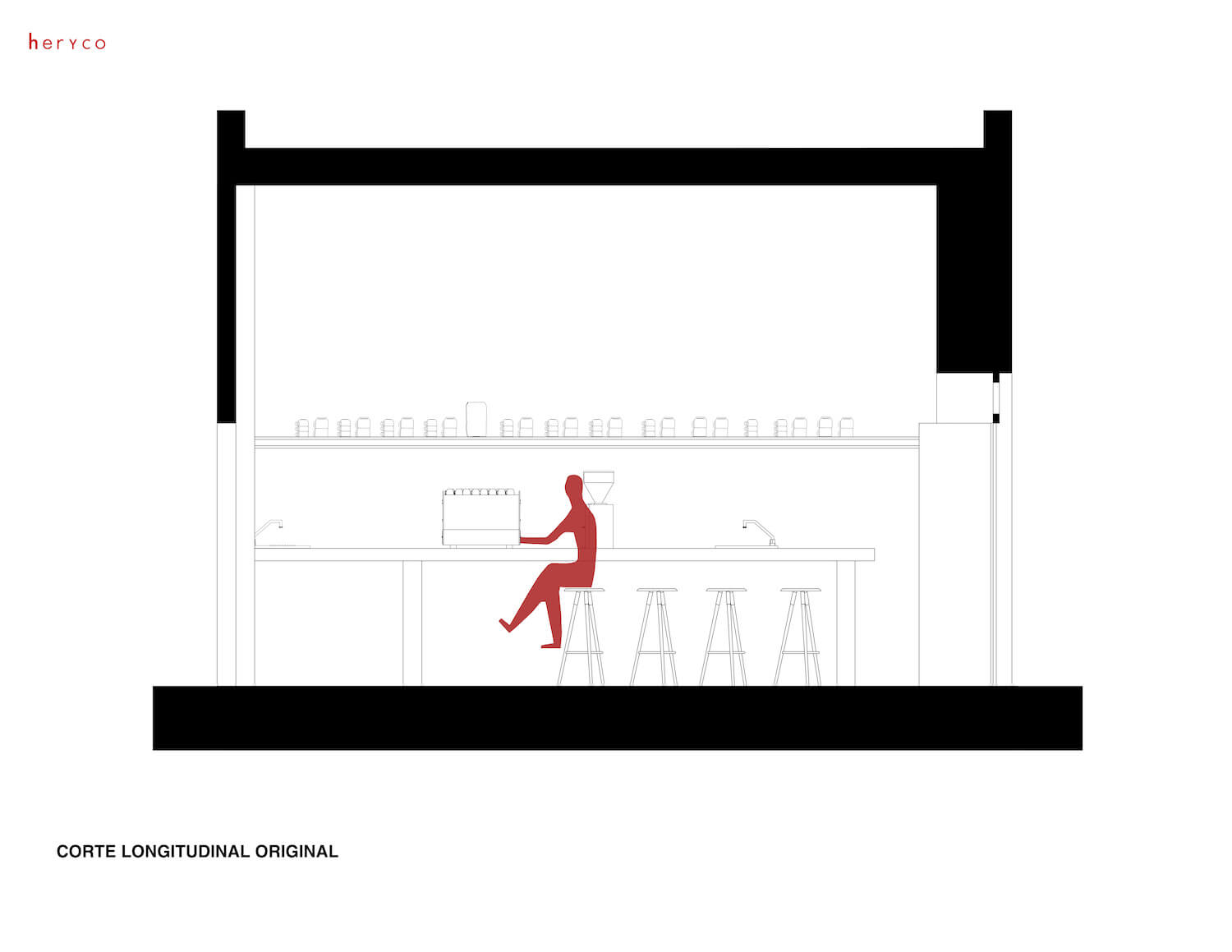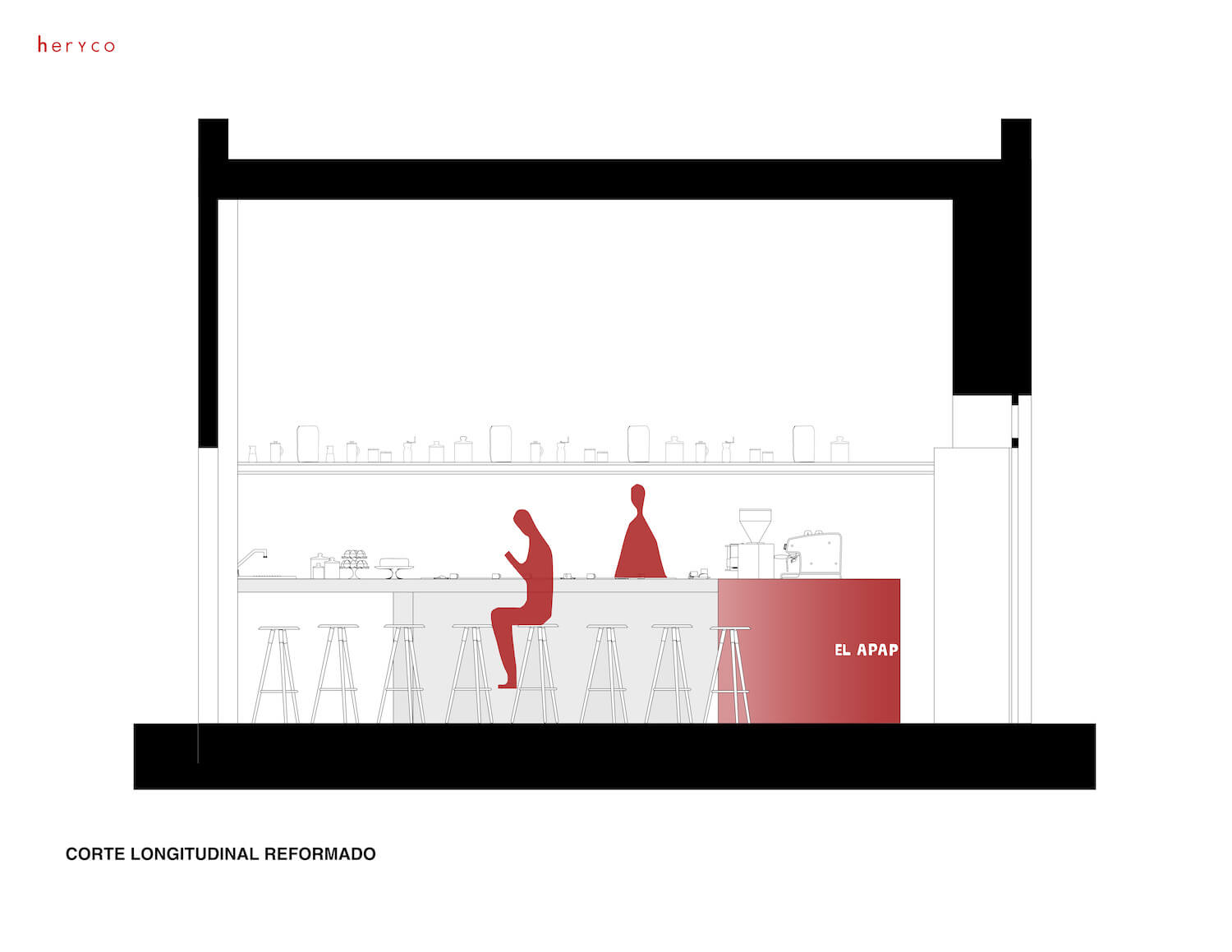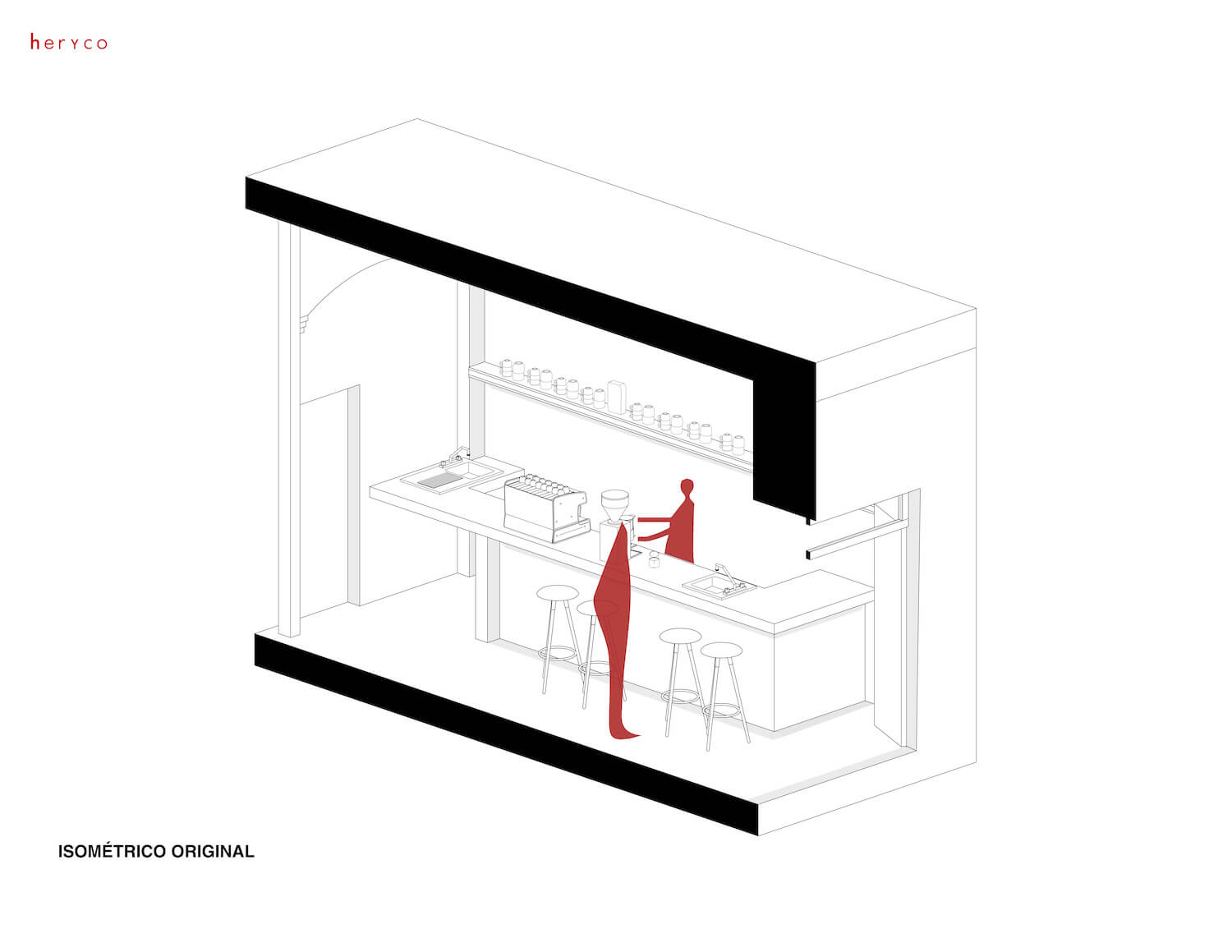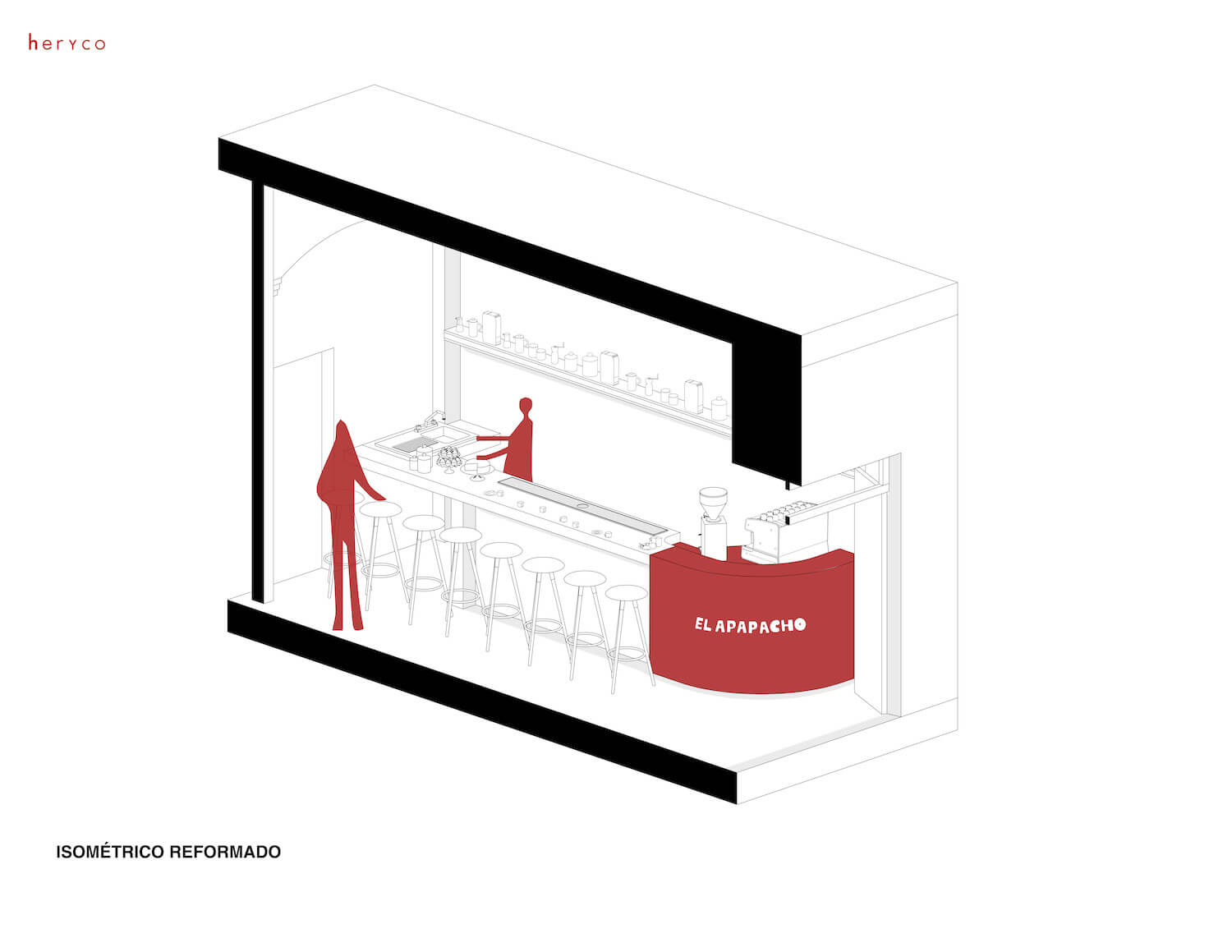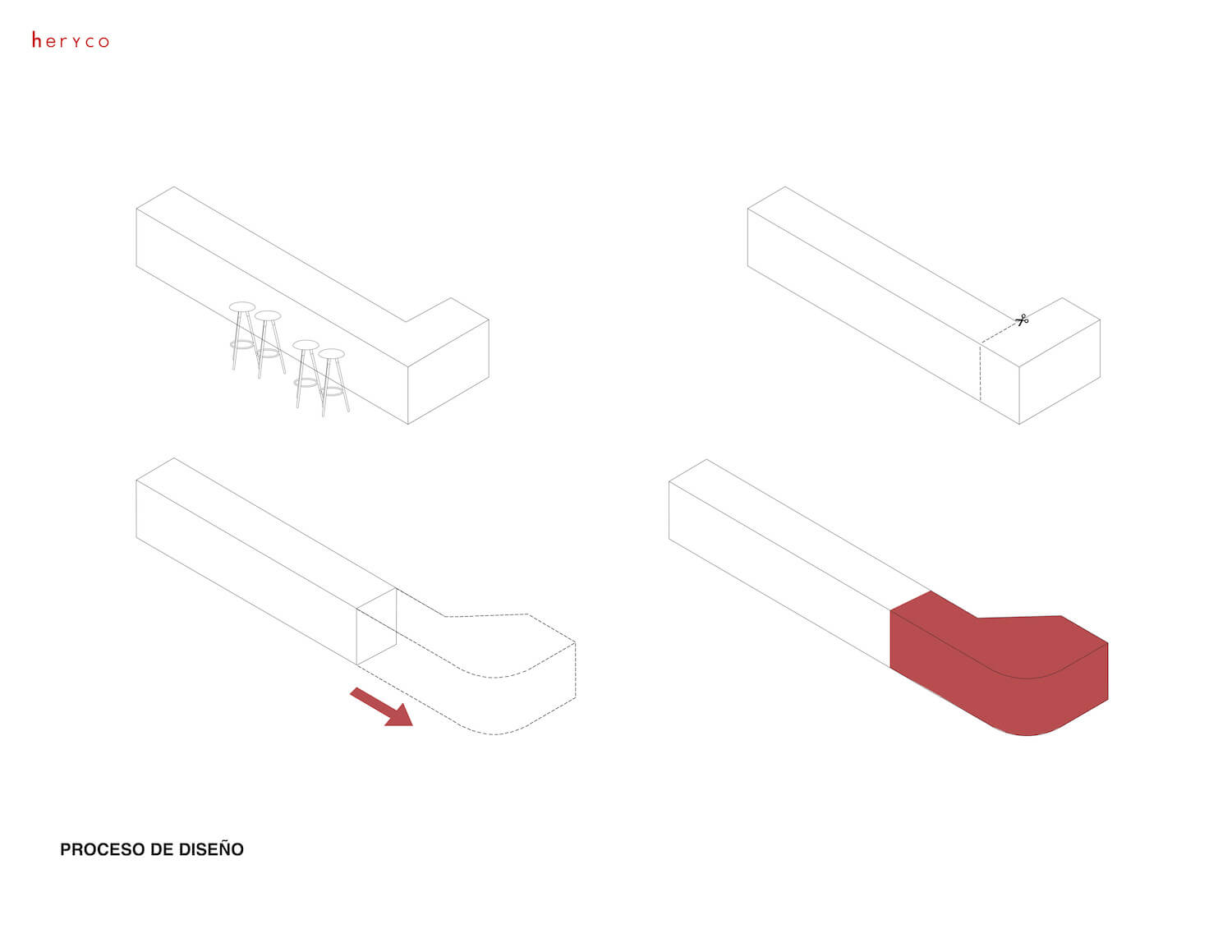 ---