Boom Cafe (counter) designed and installed in 2017 by Iranian architecture & design firm Product Design Factory, loacted in the Mashhad, a city in northeast Iran.
Project description by the architects:
With the built area in mind, team saw it necessary to separate the cooking and coffee serving area, in compliance with health regulations. The column placed in the symmetrical axis of the cafe, the cooler duct work and other building installation were one of the team's main challenges. the solution was to cover up all the installations and at the same time make a special division by creating the volume as seen in the picture. As the ceiling was low, it was decided to design the volume from with counter technique in order to help reduce the stretch.in the implement phase, the material used in this project was raw MDF consisting 2305 piece's cut by three-axis CNC machine, installed and finished by a four member team of installer's in a period of 50 days. The weight of this project is estimated at 2 tons.

image © Amirhossein Bazianfar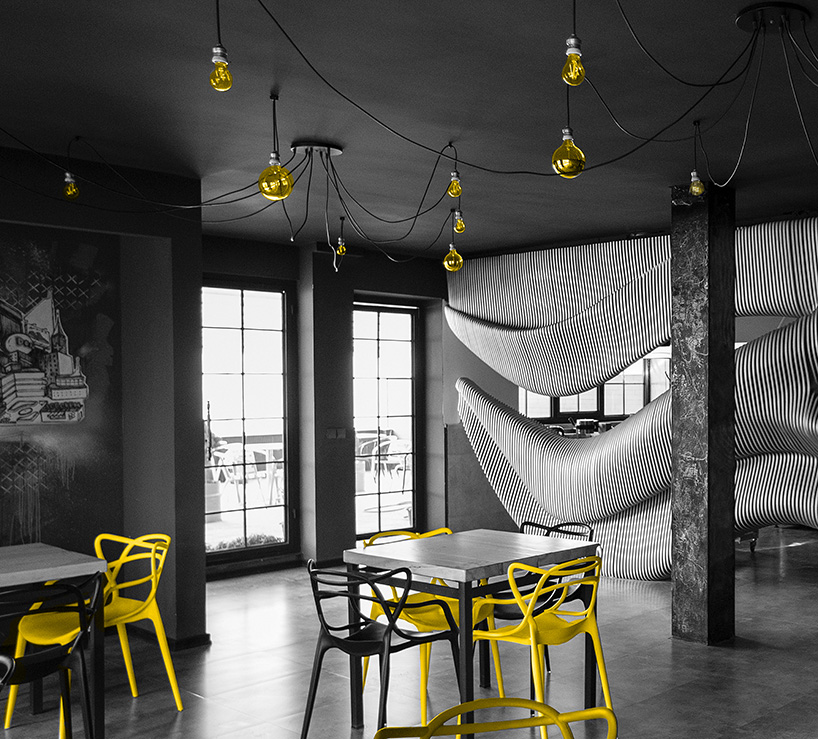 image © Amirhossein Bazianfar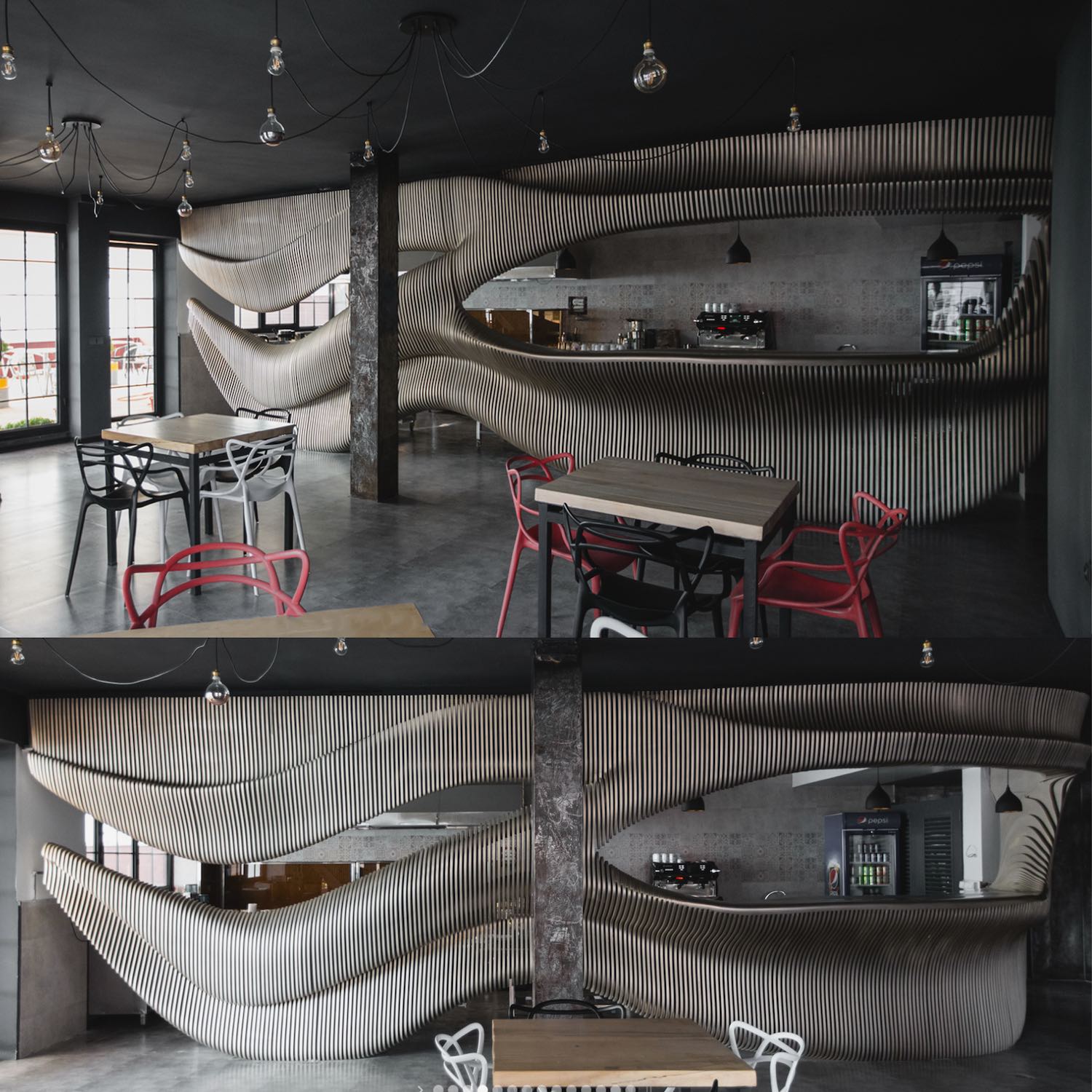 image © Amirhossein Bazianfar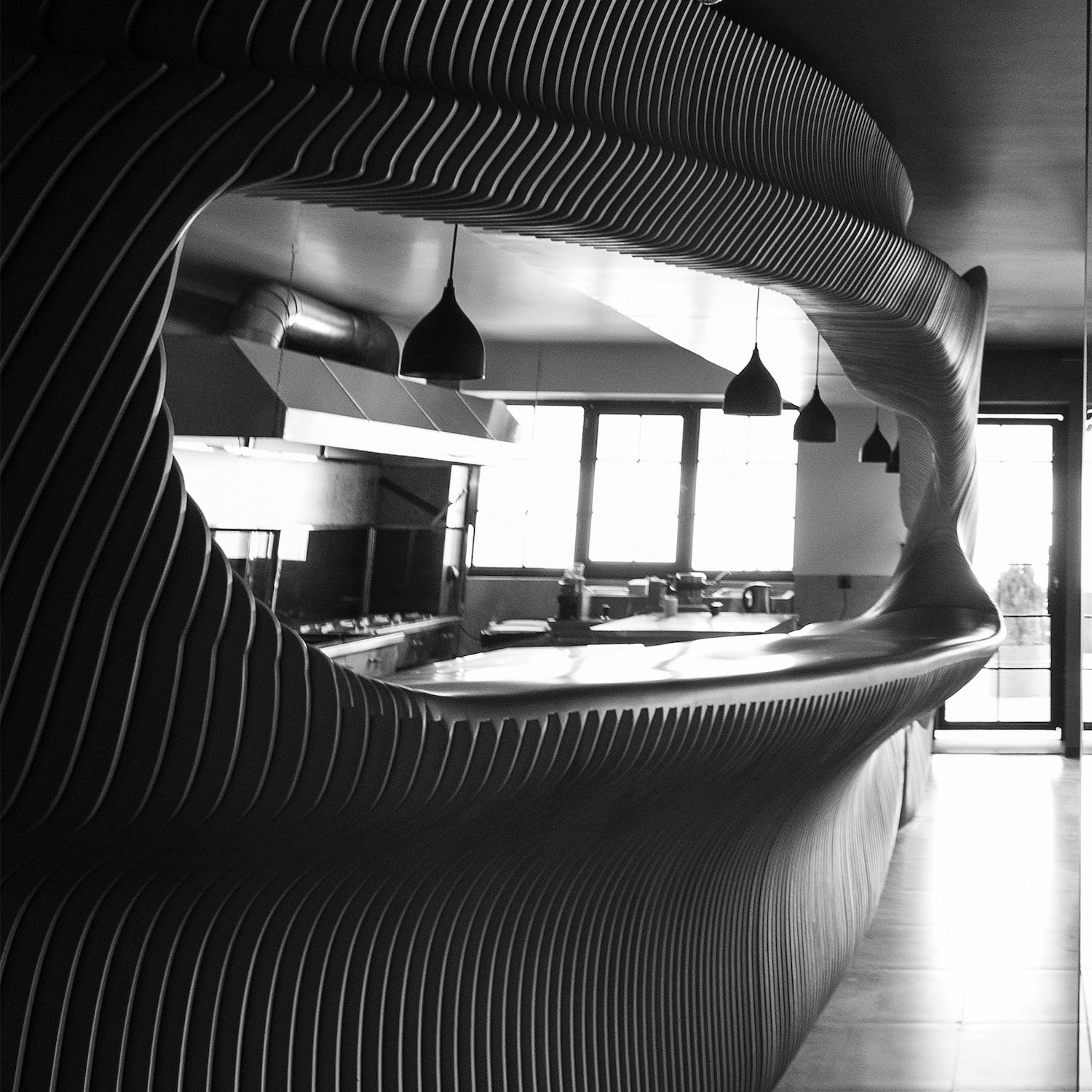 image © Amirhossein Bazianfar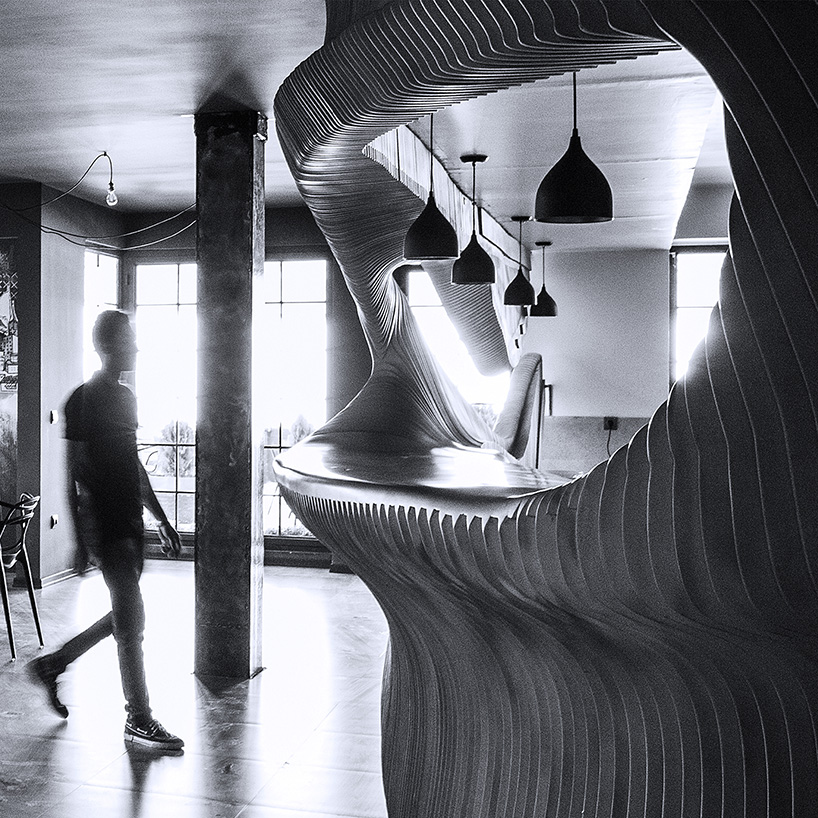 image © Amirhossein Bazianfar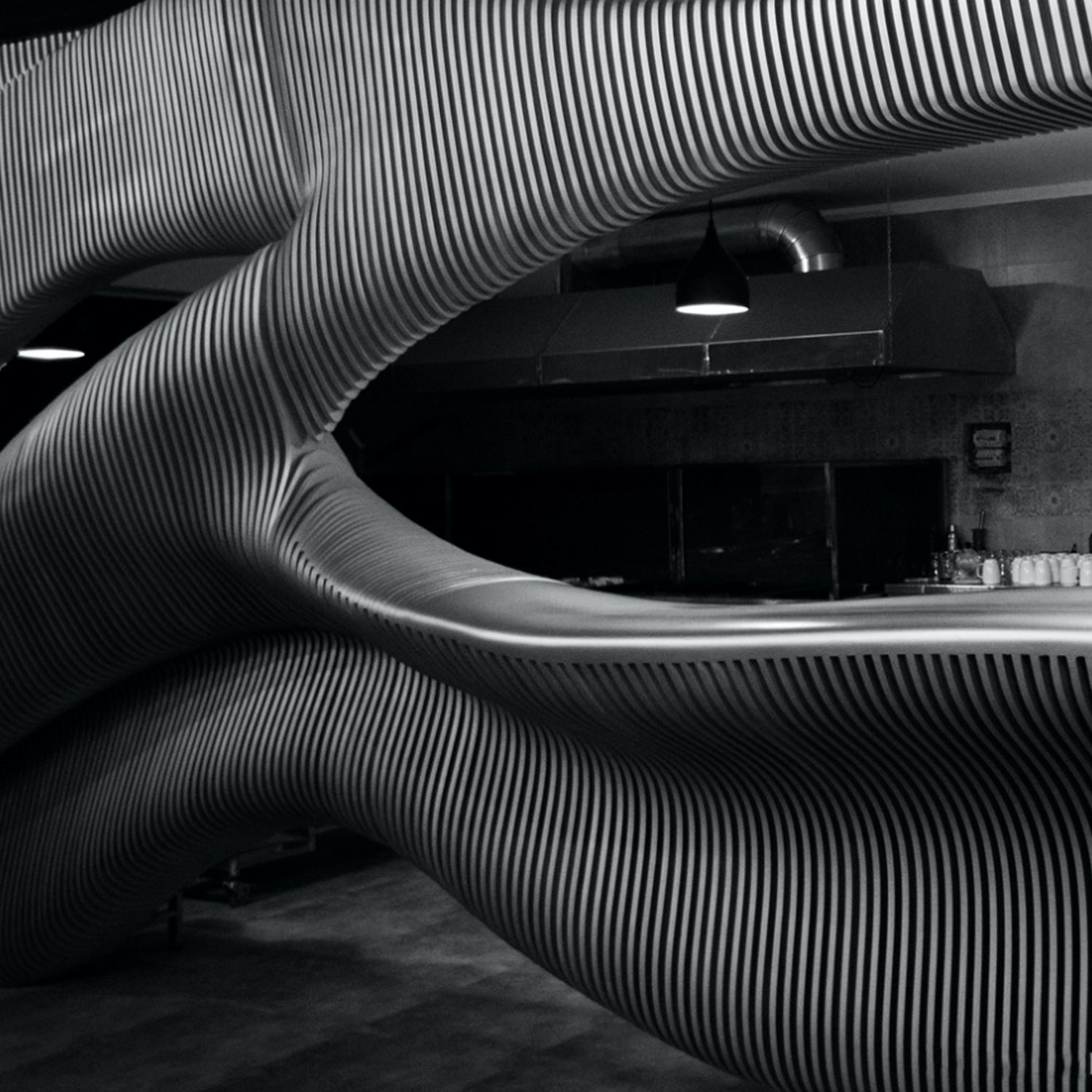 image © Amirhossein Bazianfar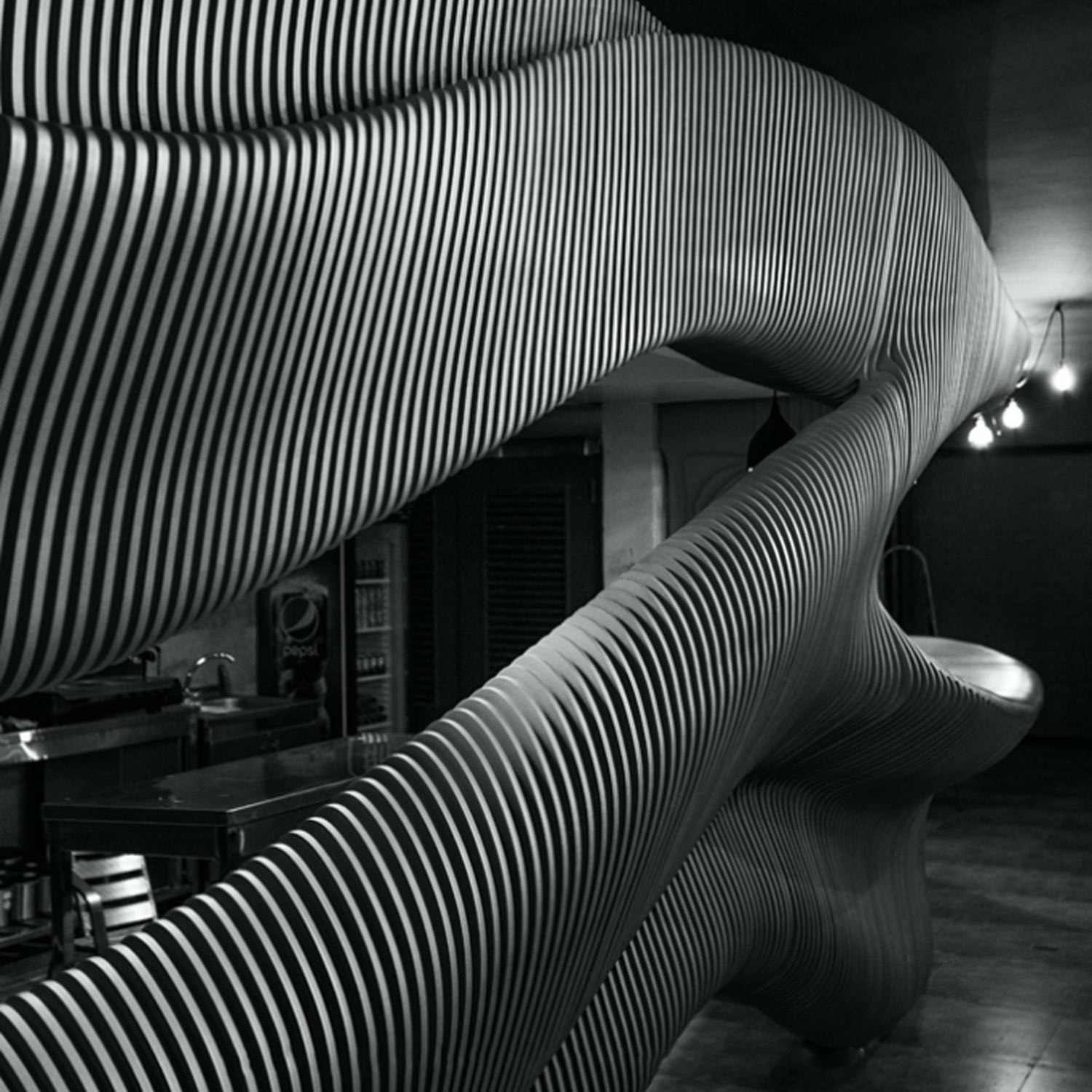 image © Amirhossein Bazianfar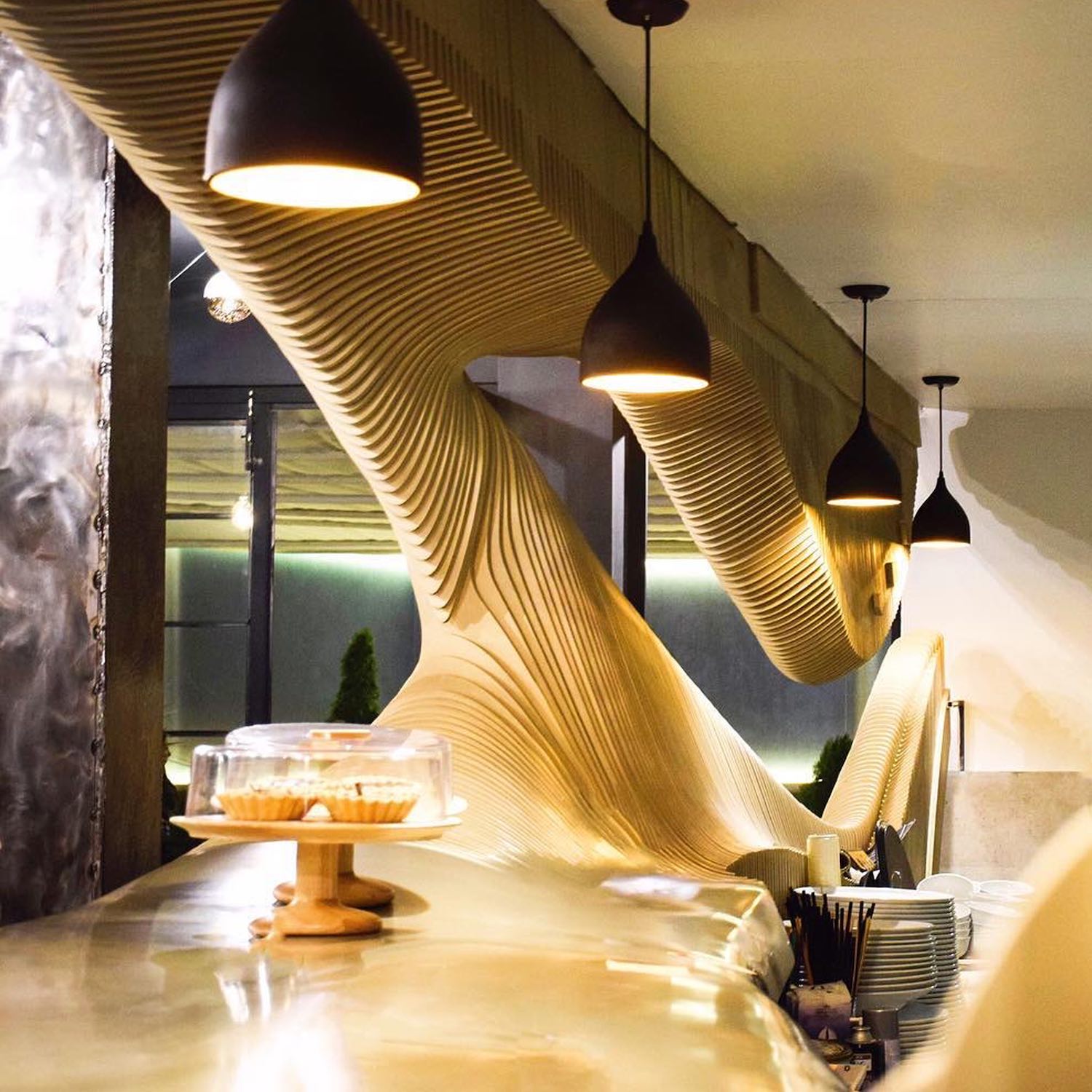 image © Amirhossein Bazianfar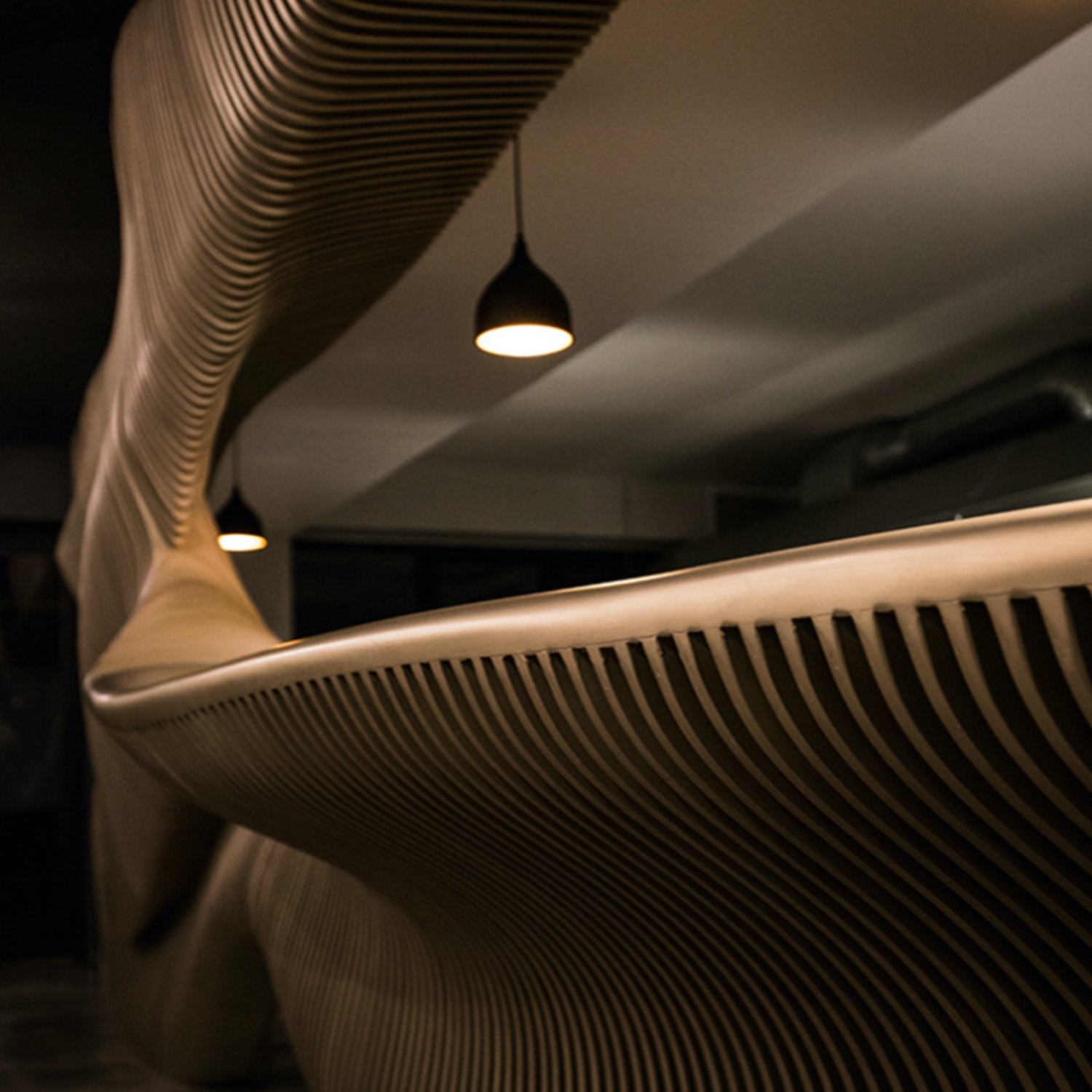 image © Amirhossein Bazianfar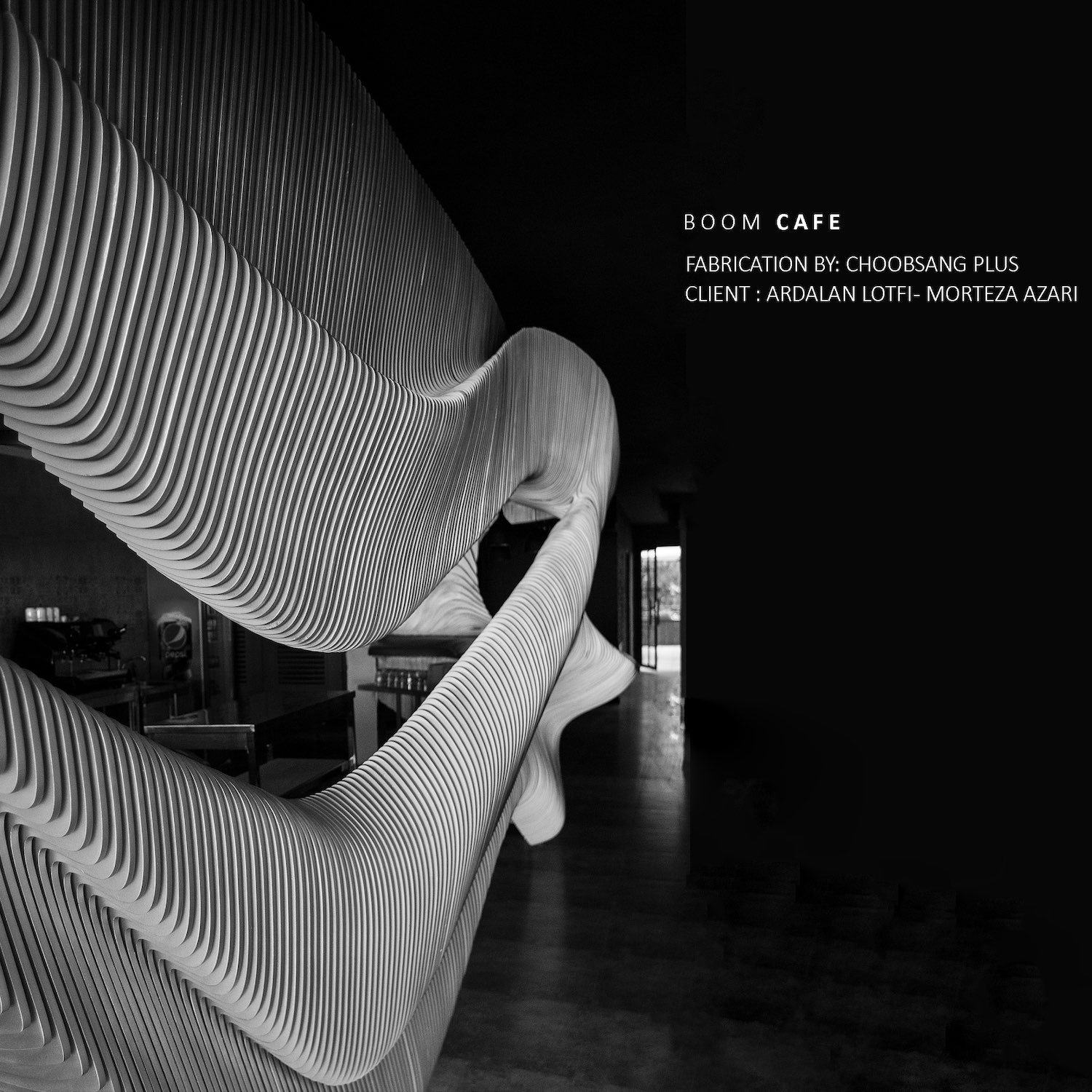 image © Amirhossein Bazianfar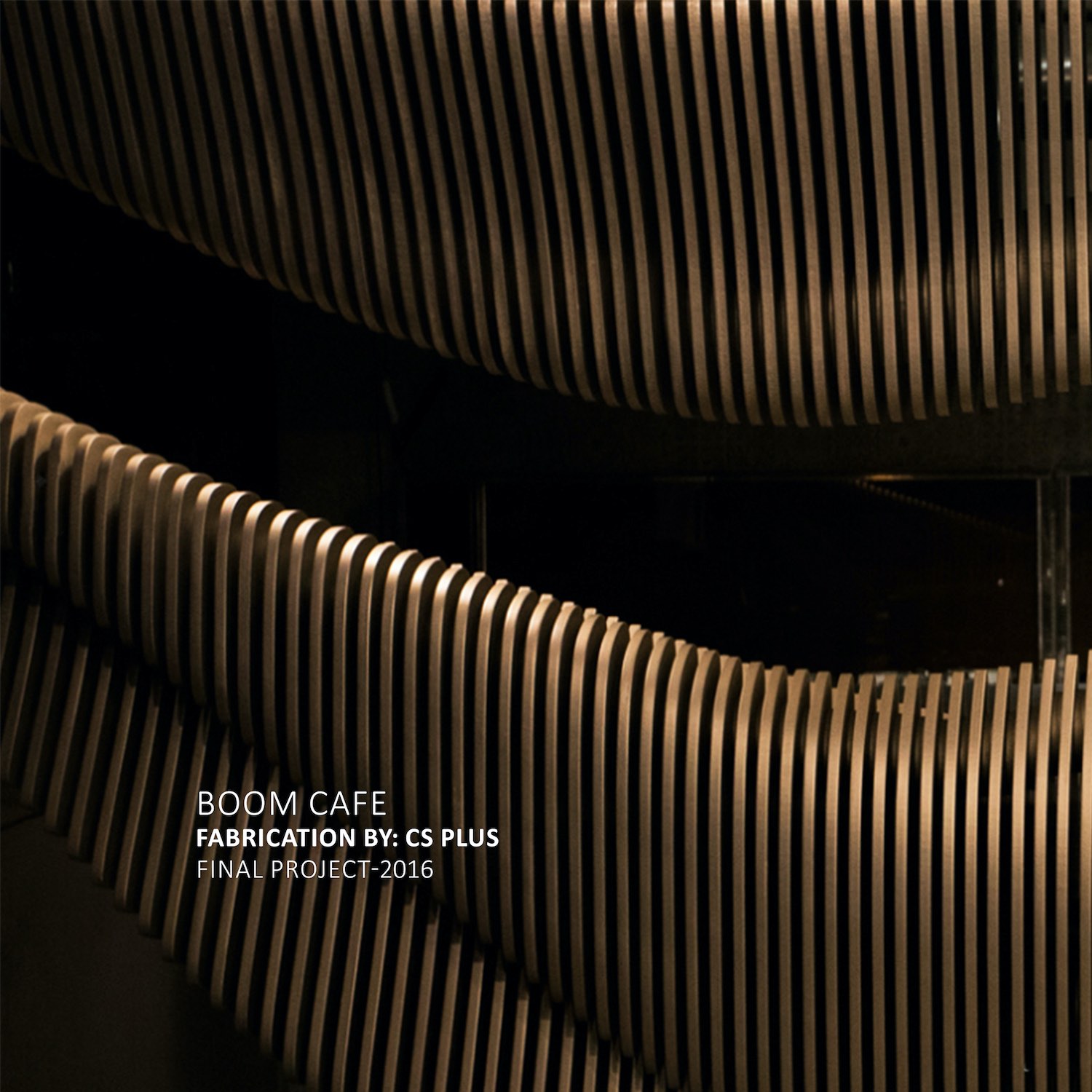 image © Amirhossein Bazianfar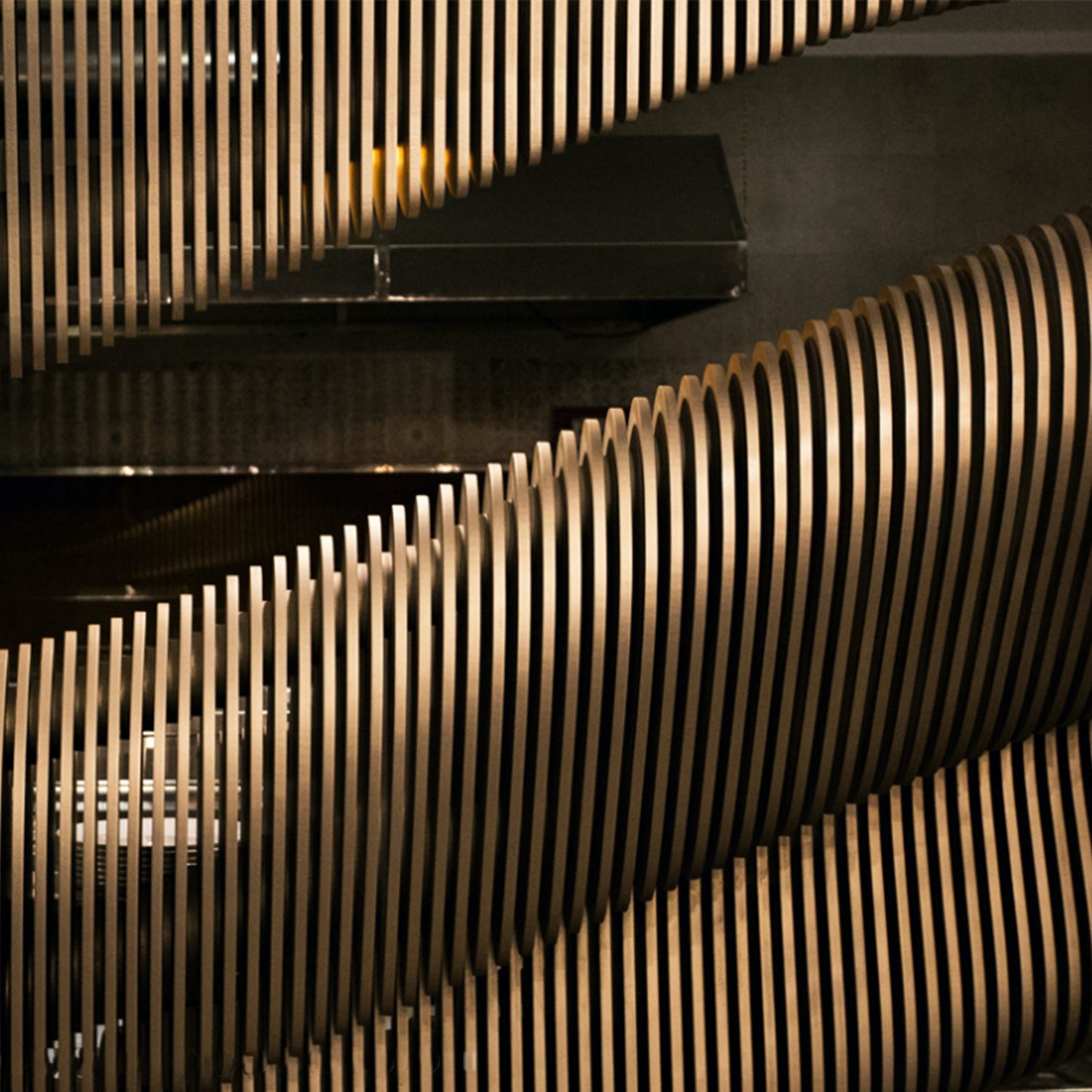 image © Amirhossein Bazianfar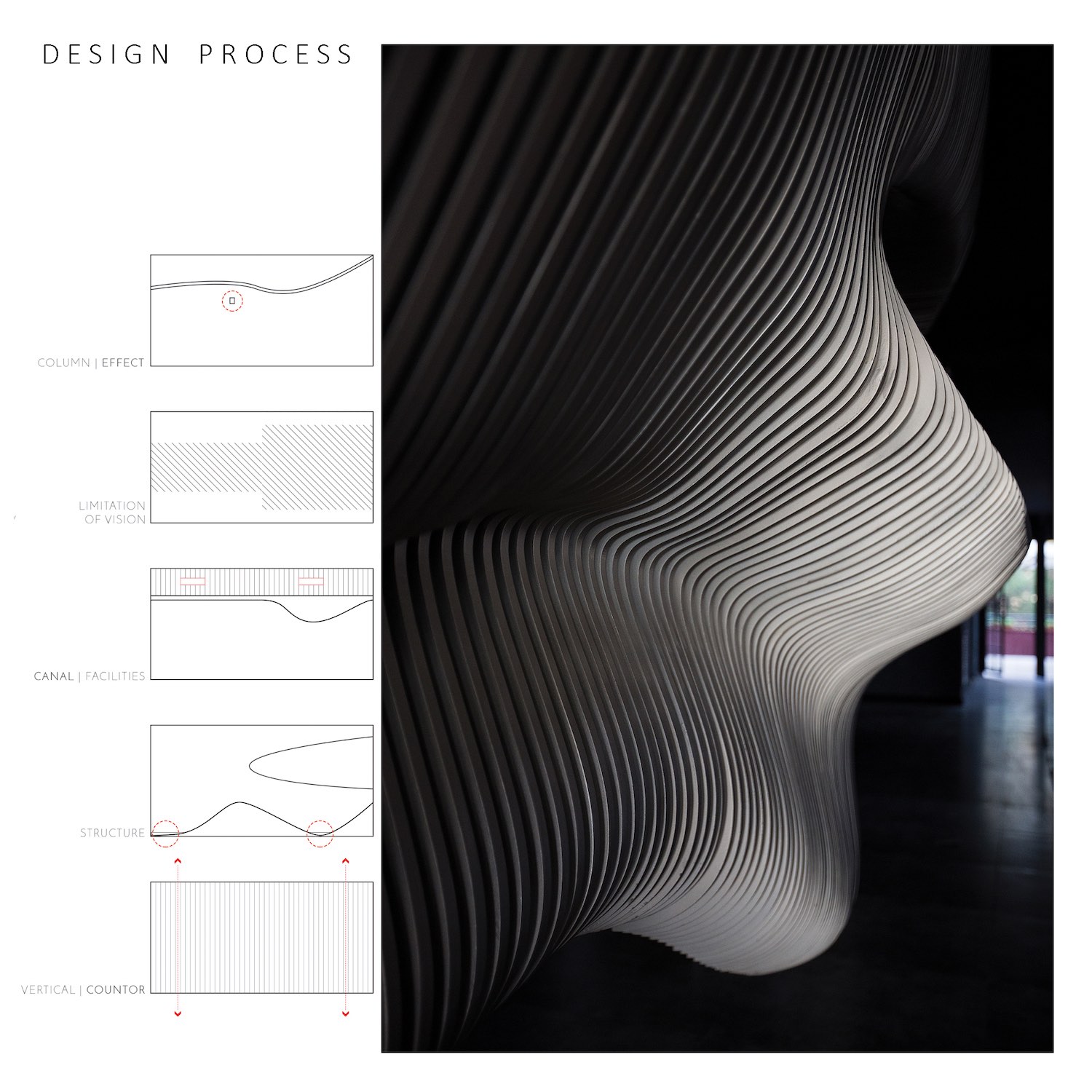 image © Amirhossein Bazianfar
Project name: Boom Cafe
Architecture firm: Product Design Factory
Design team: Kamyar Ahmadiazari & Amirreza Zarif
Client: Ardalan Lotfi & Morteza Azari
Completion year: 2017
Site area: 91 m²
Built area: 44 m²
Fabrication: Choobsang Plus
Photography: Amirhossein Bazianfar
---