1. It is a project of CAFÉ business category [Cafe4P's] of PIZZA4P's.
SEMBA VIETNAM: The brand identify presented by "Cafe 4P's" is concrete as "People to People / Sustainability / Specialty coffee made by VN".
The concept of this shop is:
・Sustainable construction methods (build on-site without using glue or nails as much as possible, can be relocated and reused, and eliminate waste as much as possible)
・With the concept of person-to-person, it is possible to change the layout and position according to the person, and to provide diversity in usage.
*Cafe 4P's aims to be the ultimate sustainable space❣
I received the concept from PIZZA4P's and I made it while exploring how to build it concretely.
2. We are very particular about the selection of materials.
・Recycled materials (steel, bricks, blocks, etc.)
・Recycled terrazzo glass
・Recycled plastic
・Lighting fixtures and curtains made from scrap coffee beans (provided by pizza4p'S)
・How to assemble the wooden shaft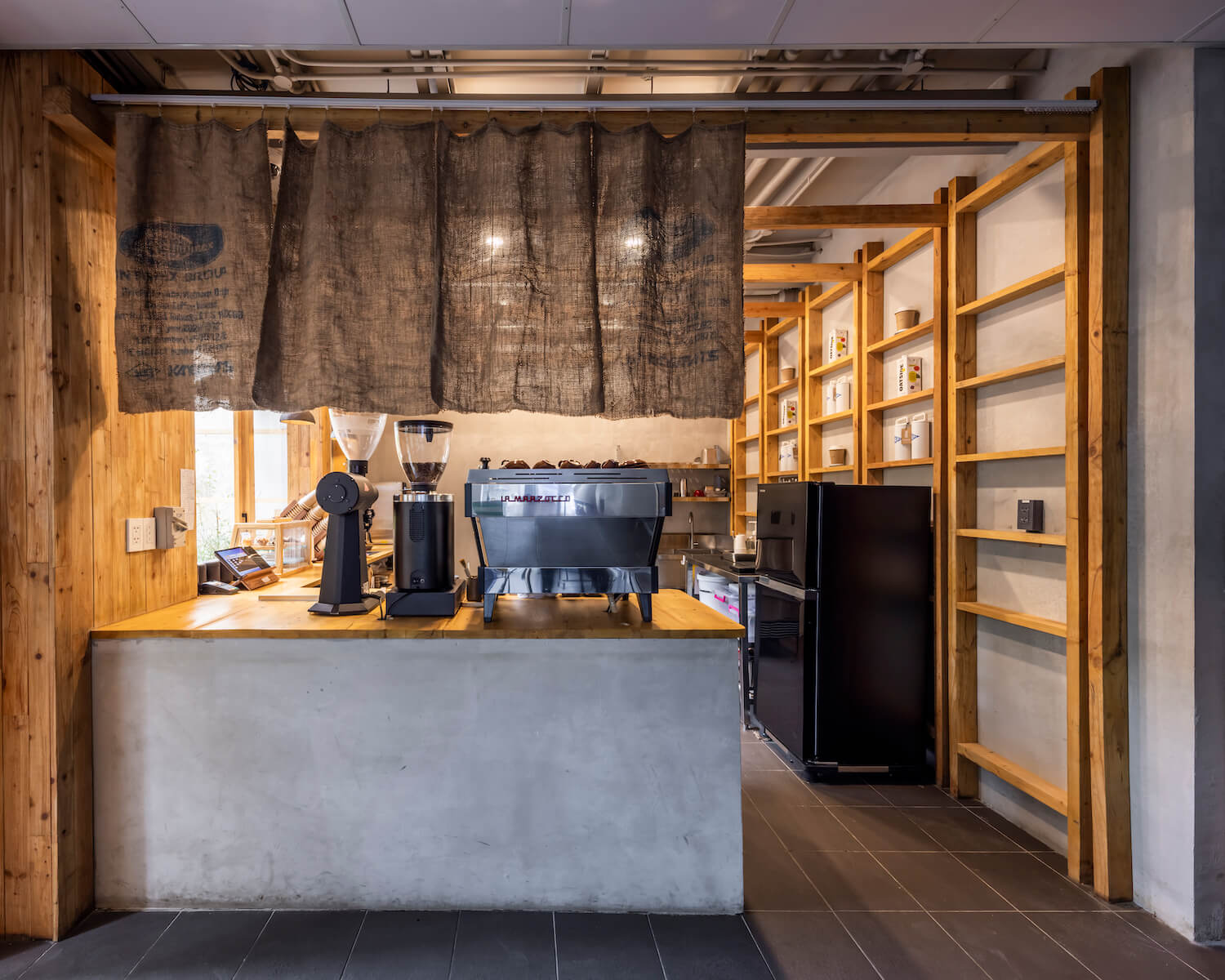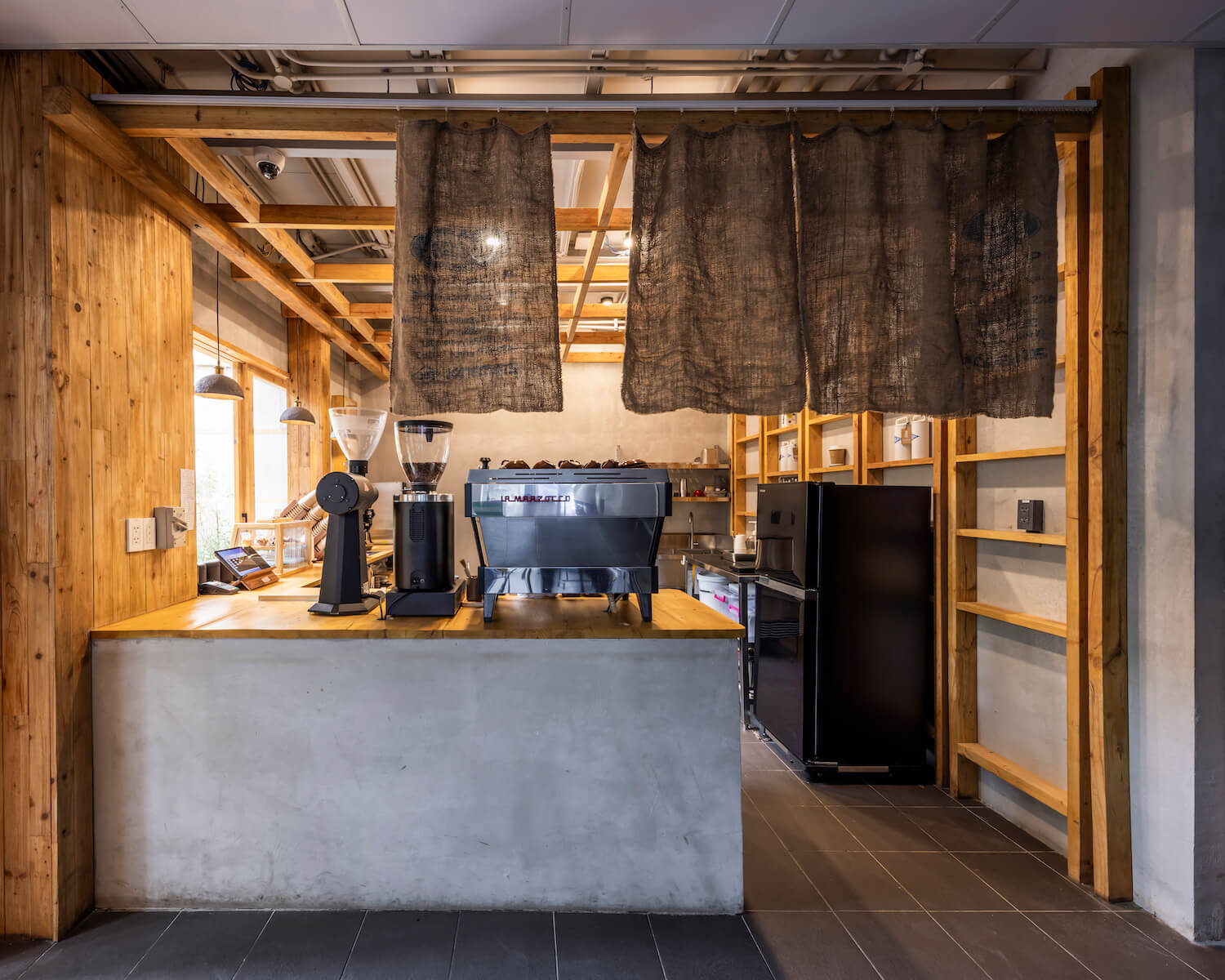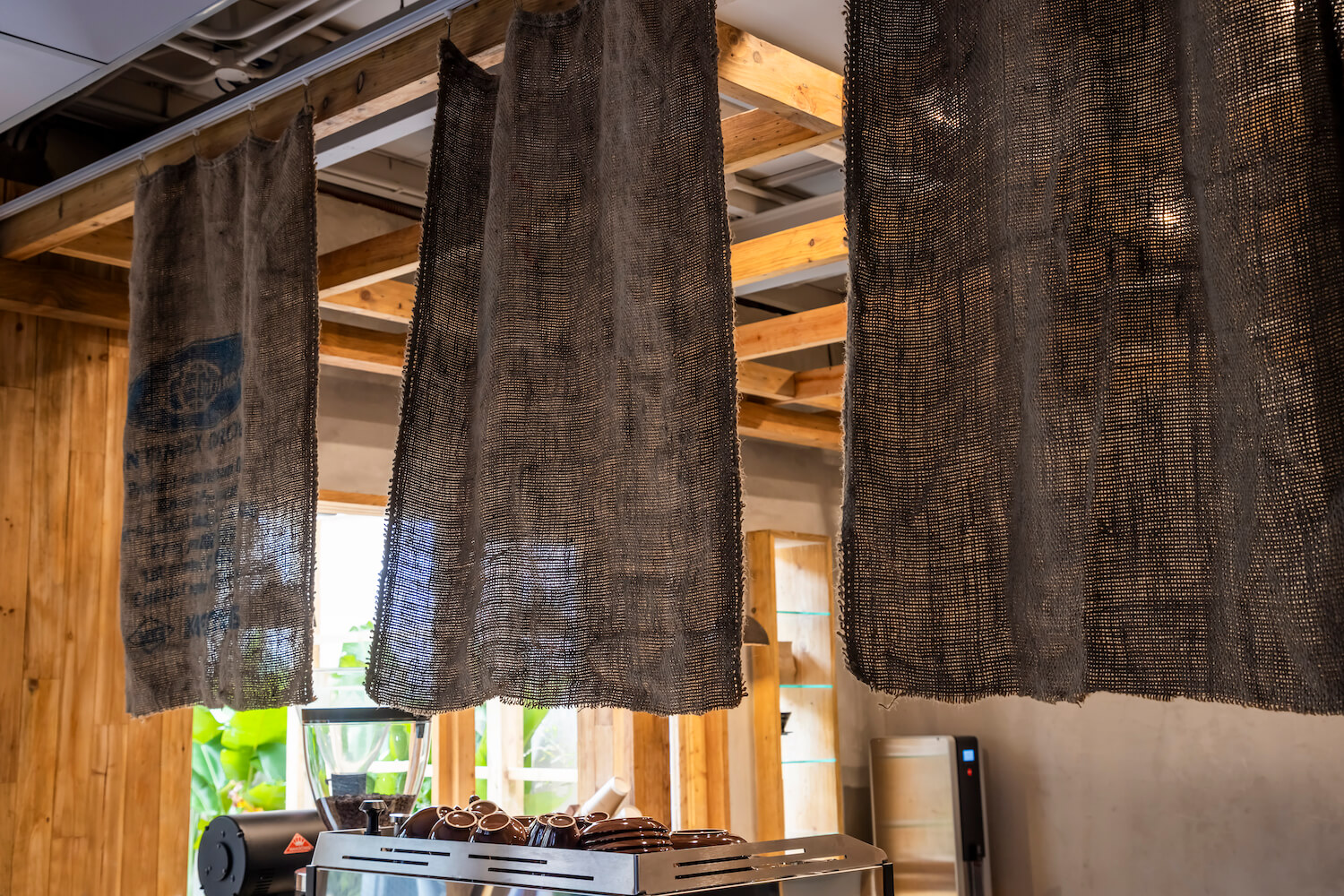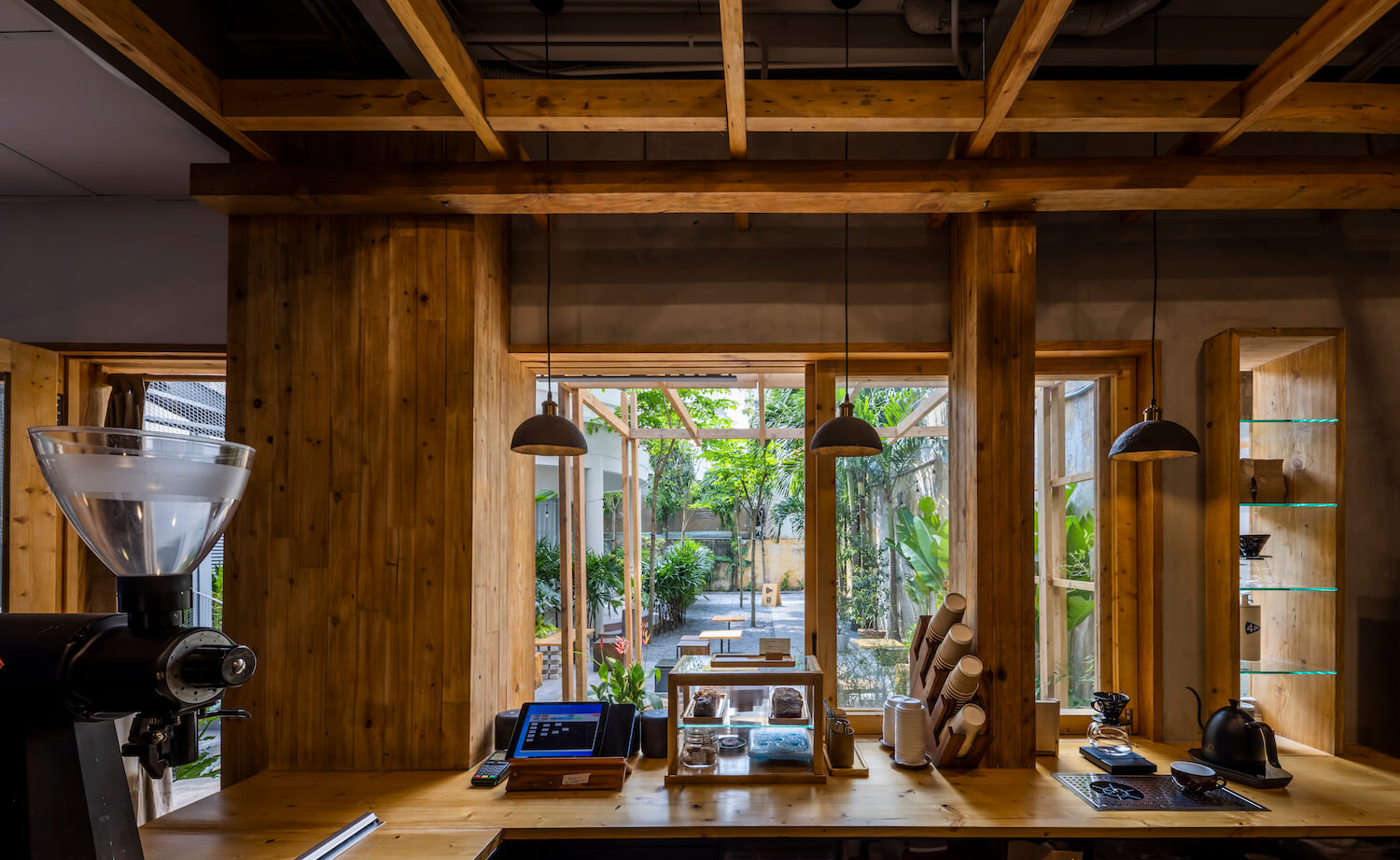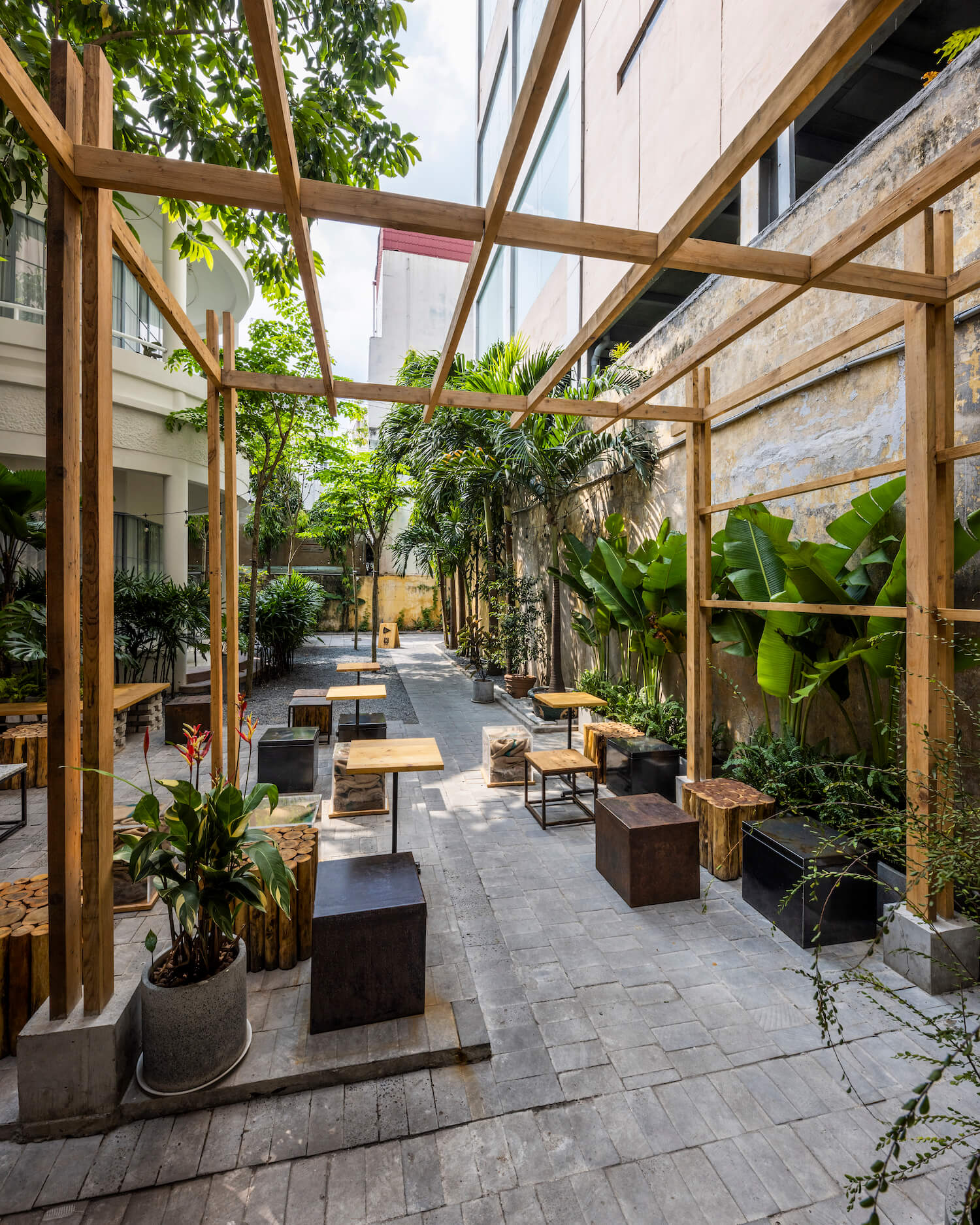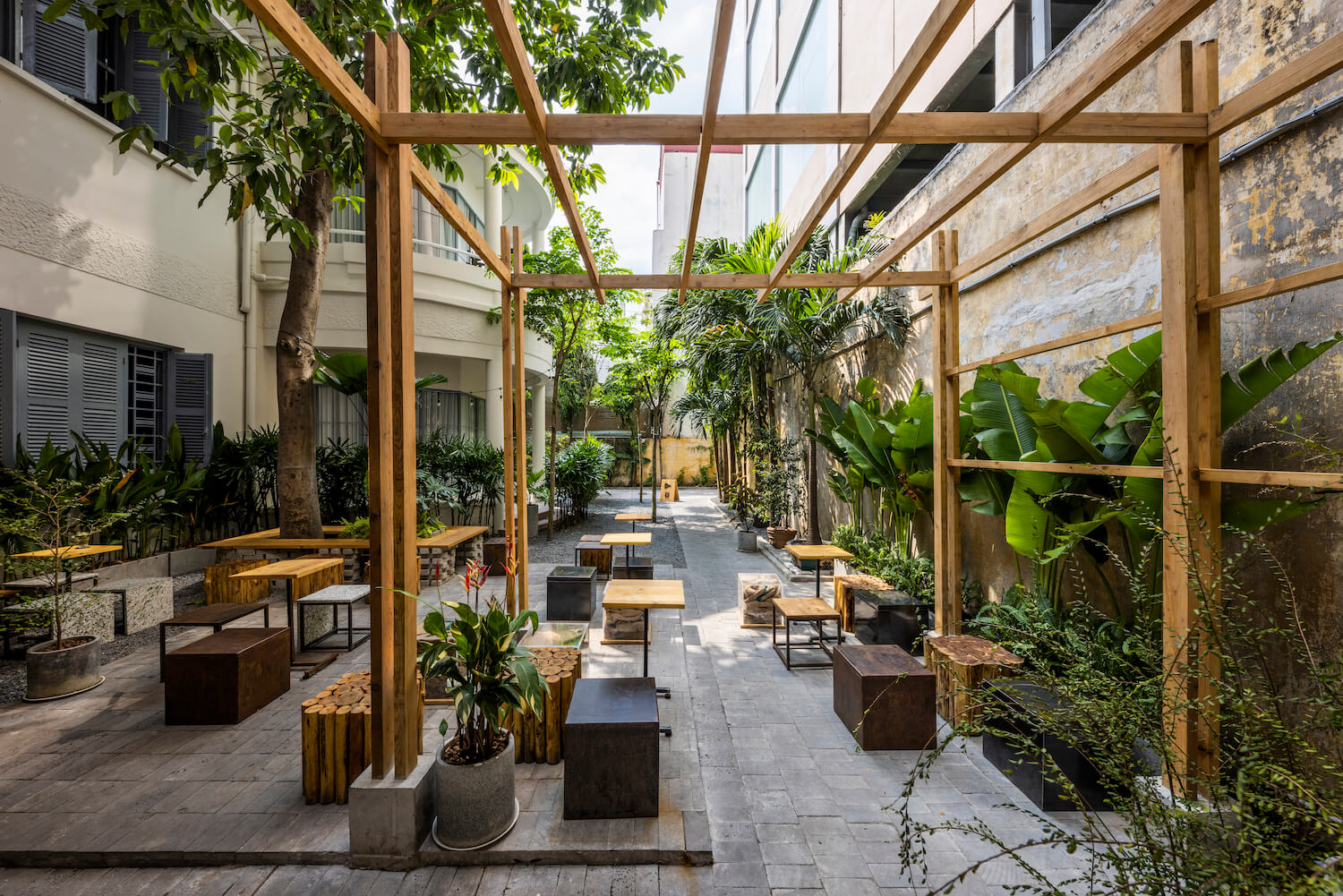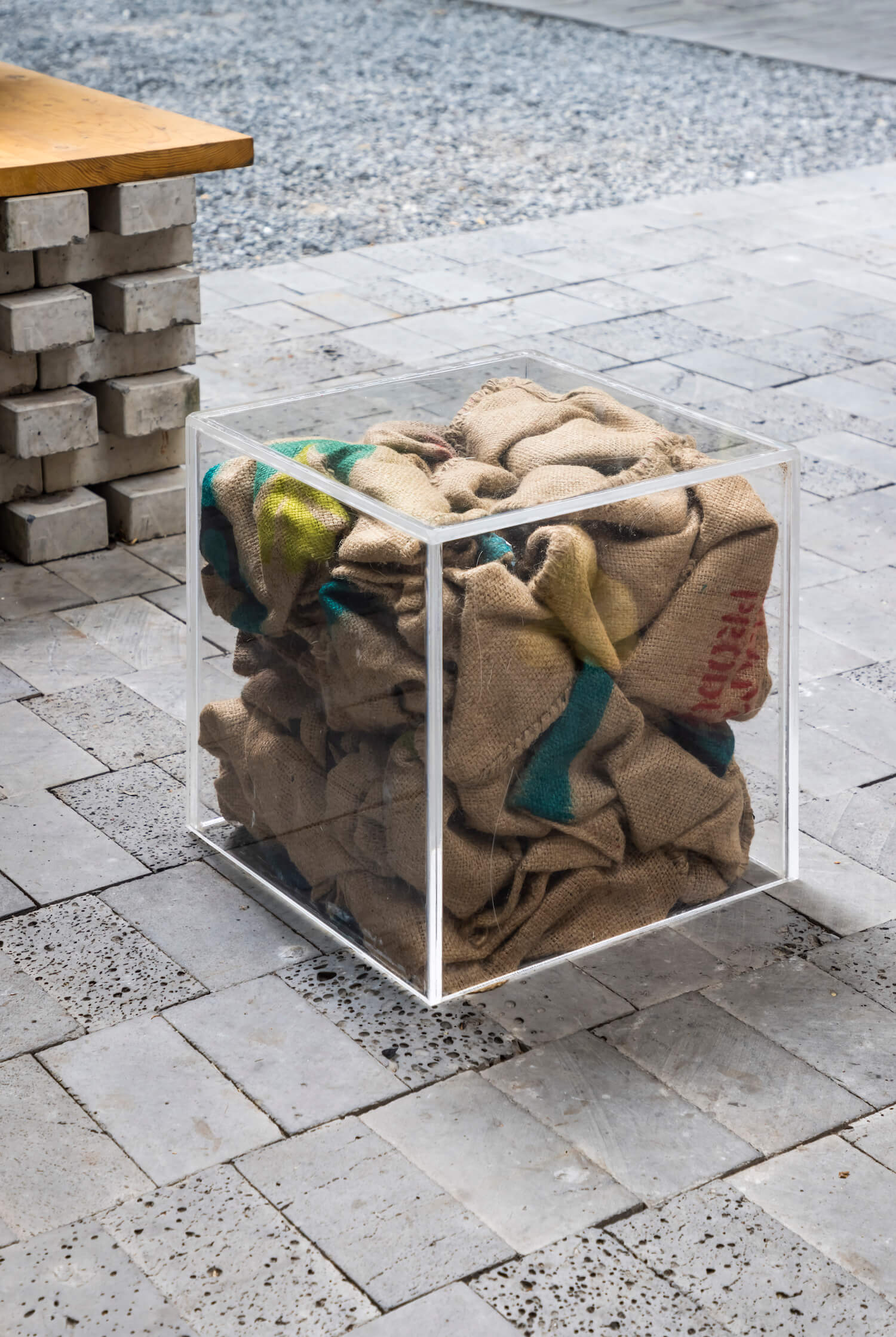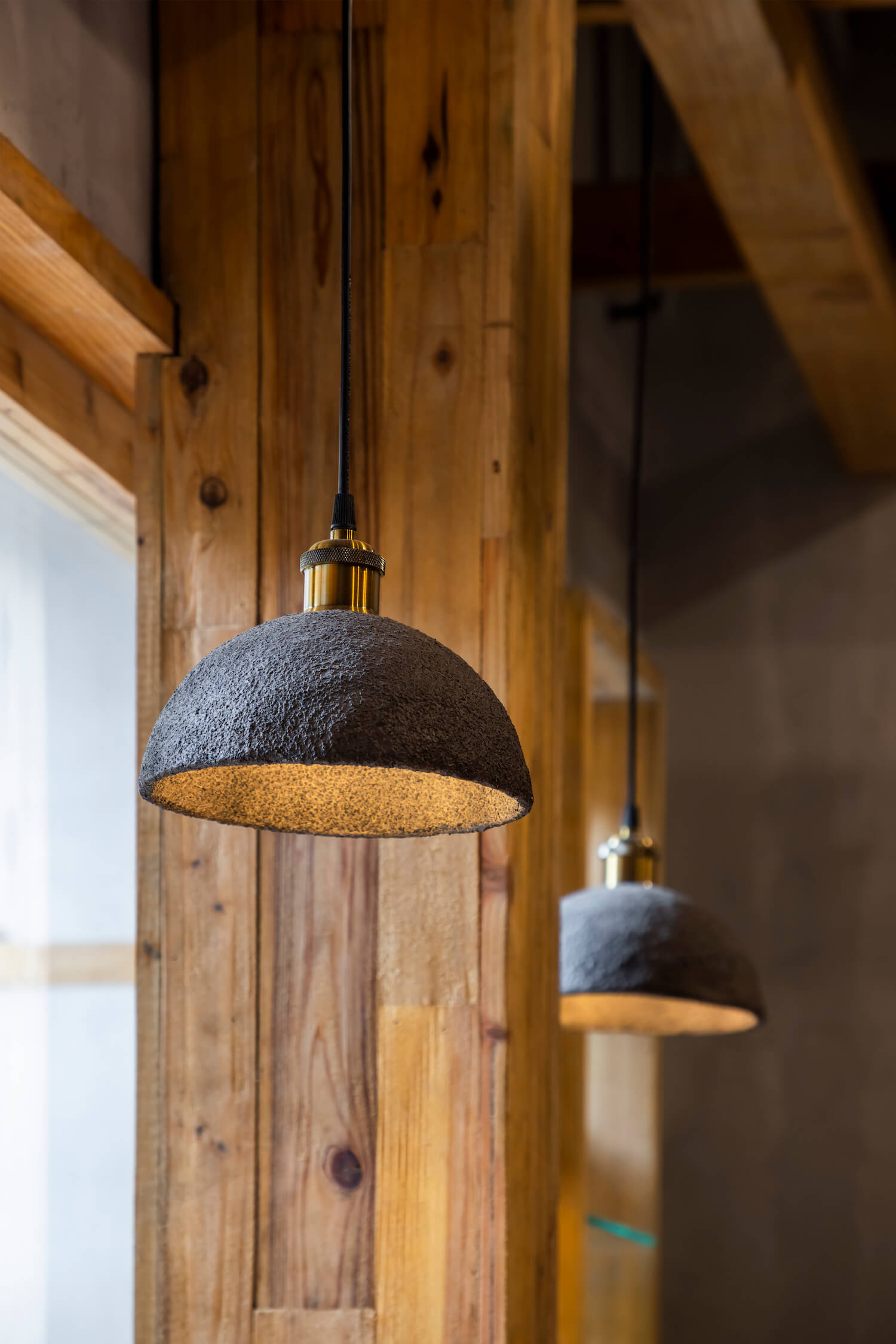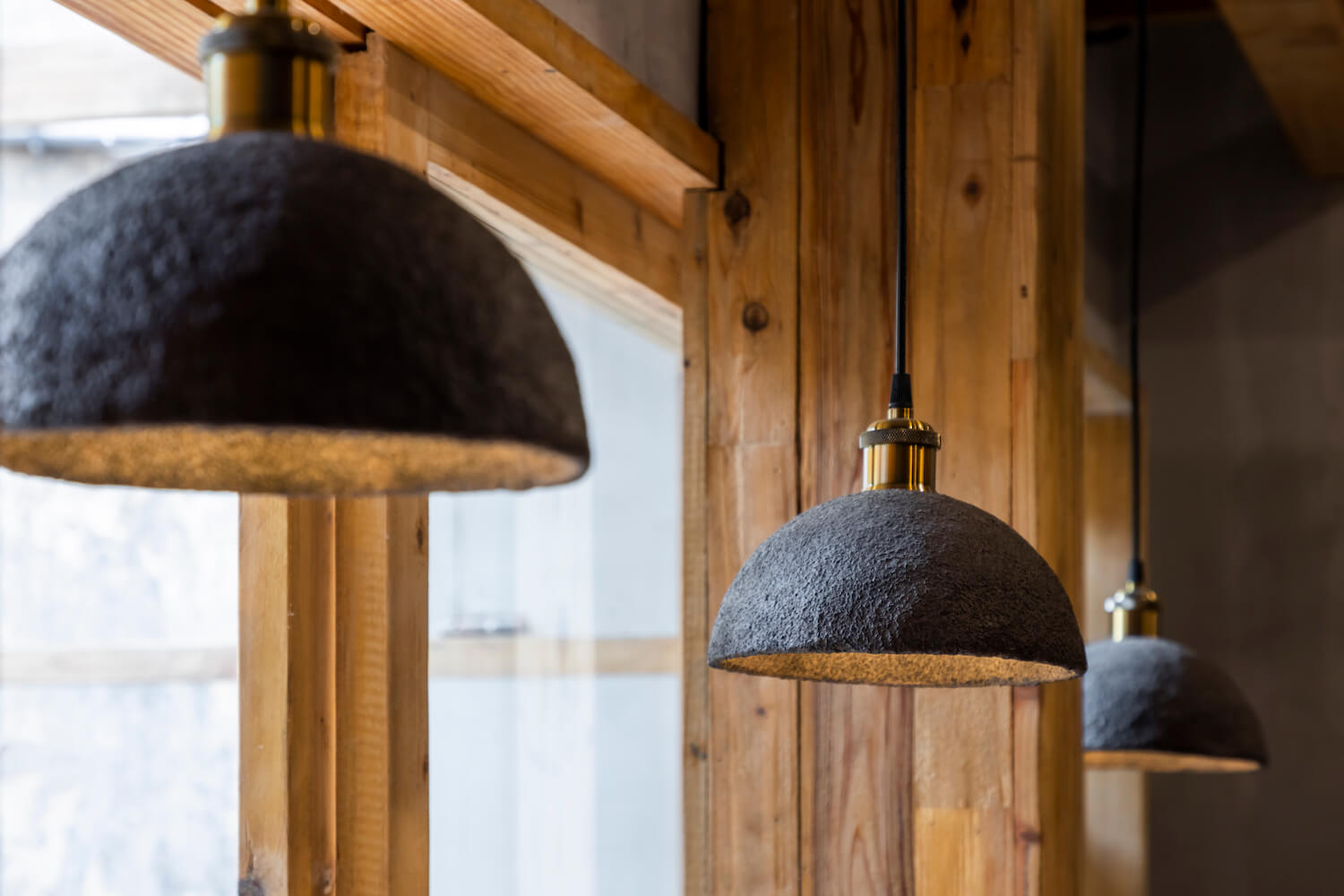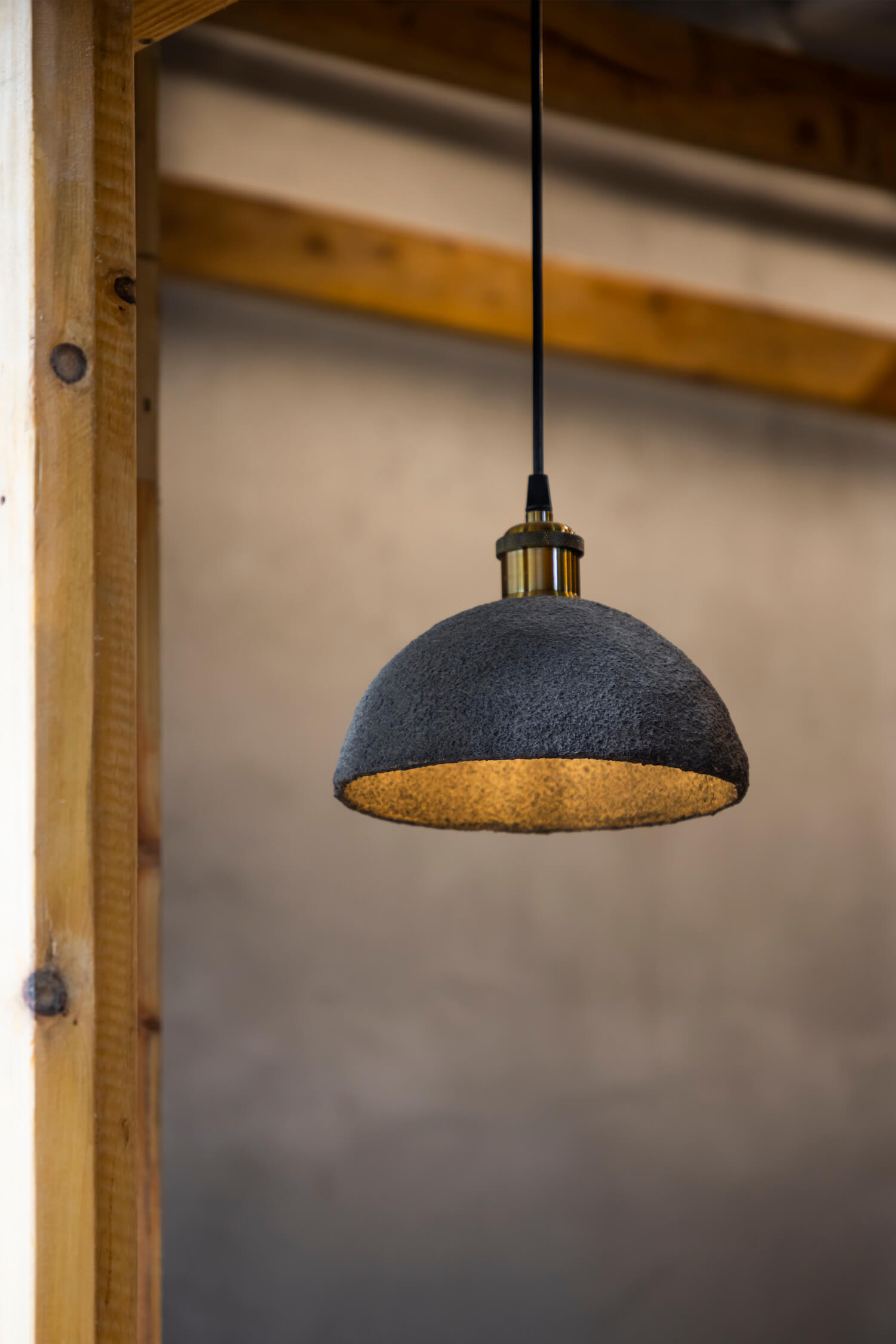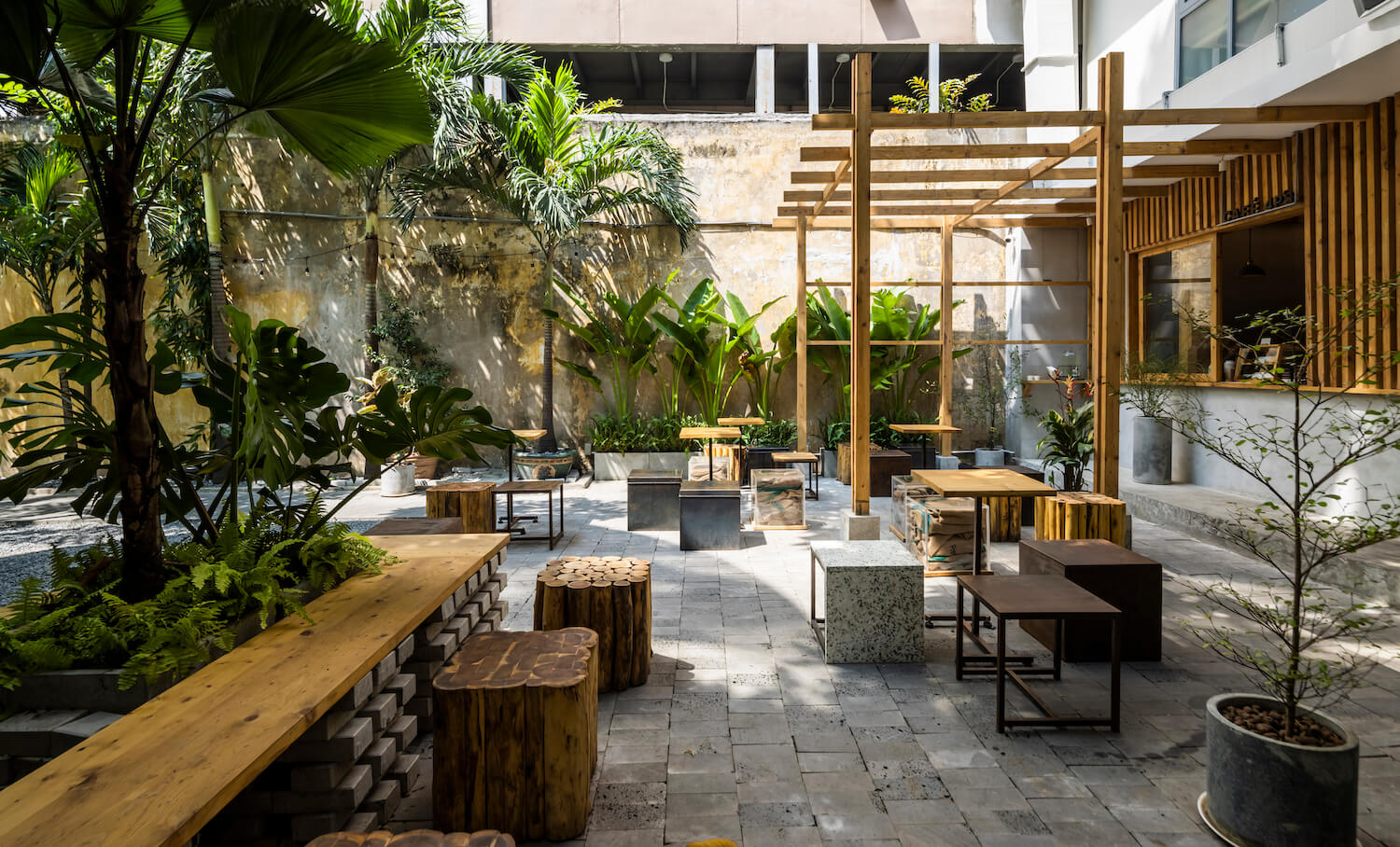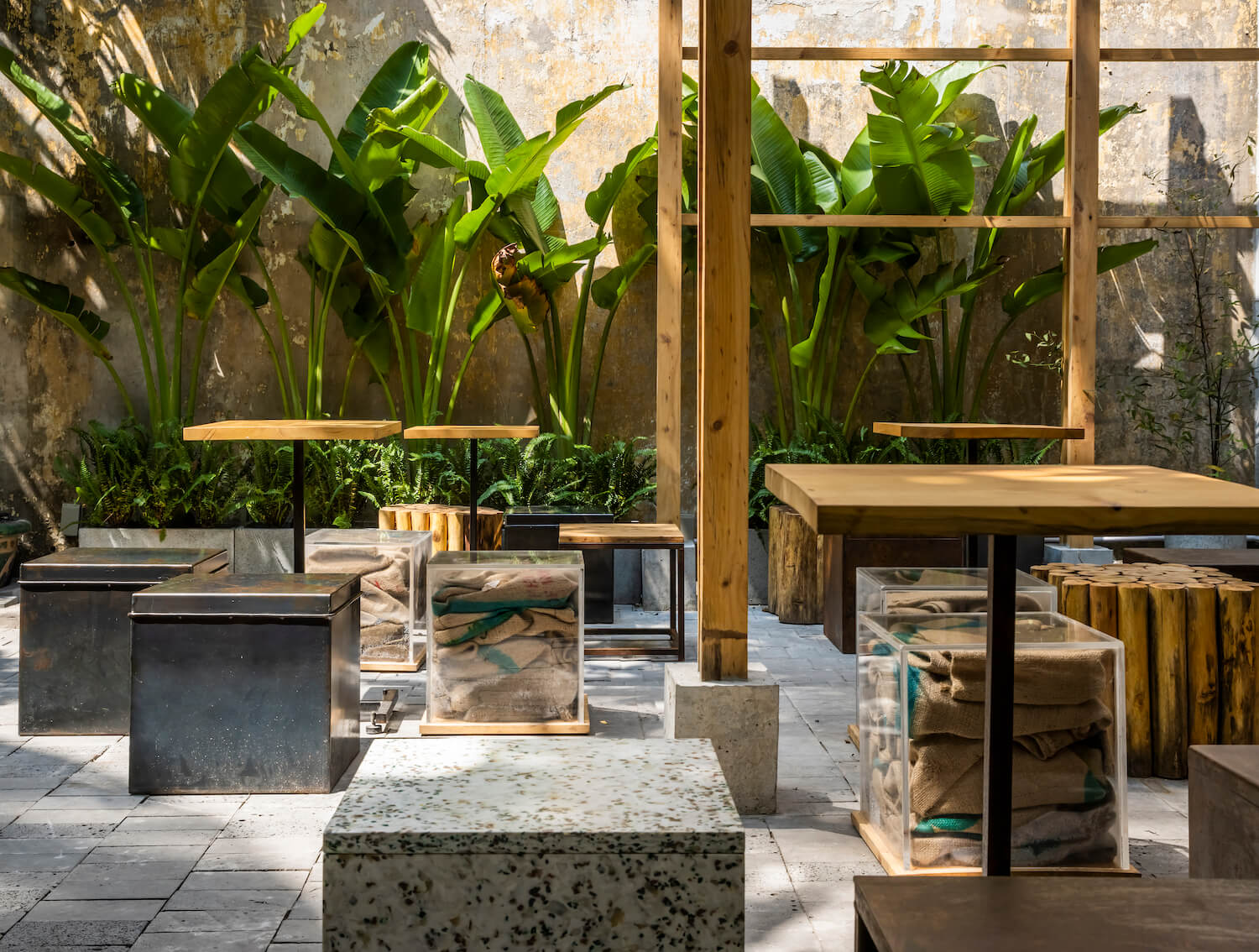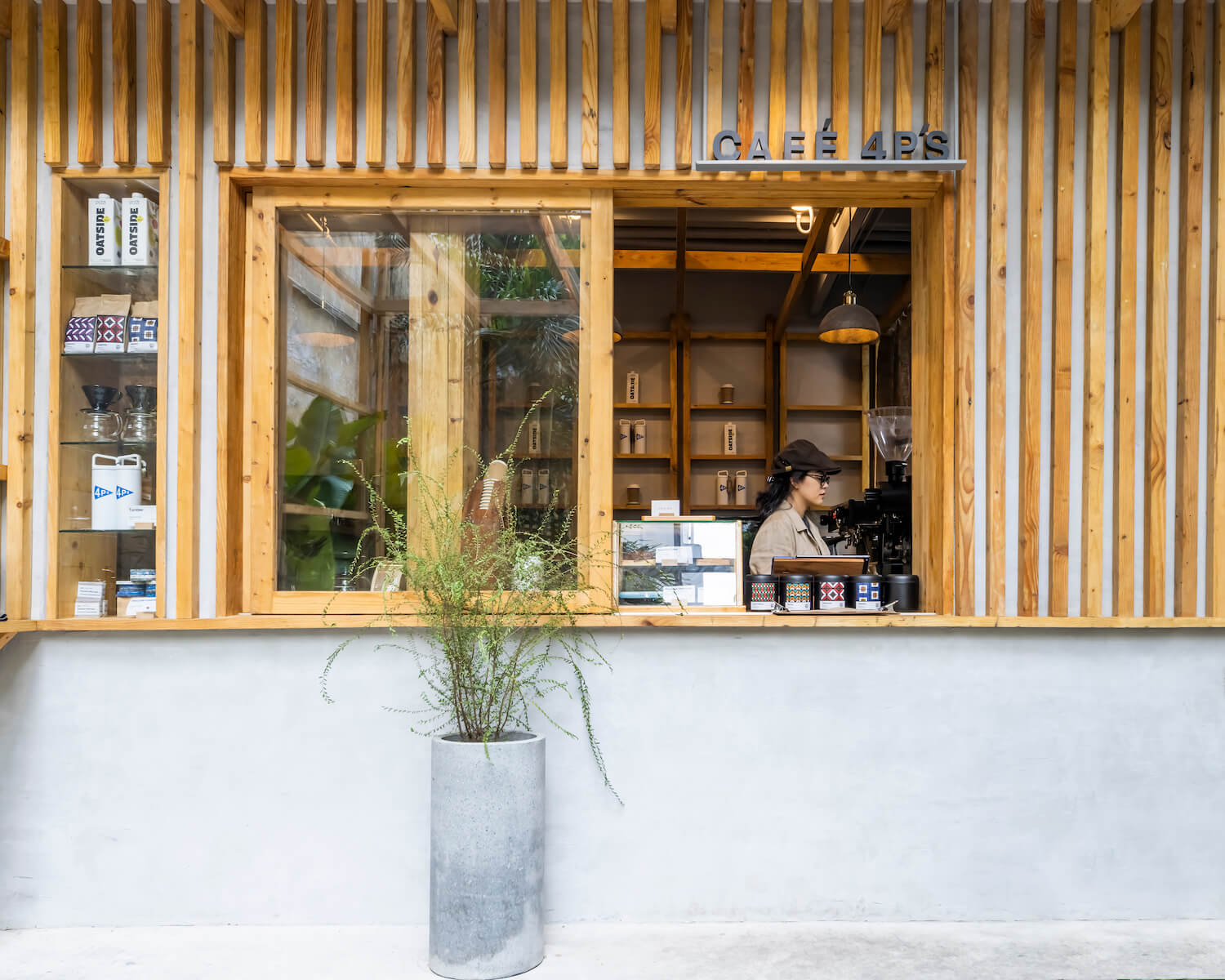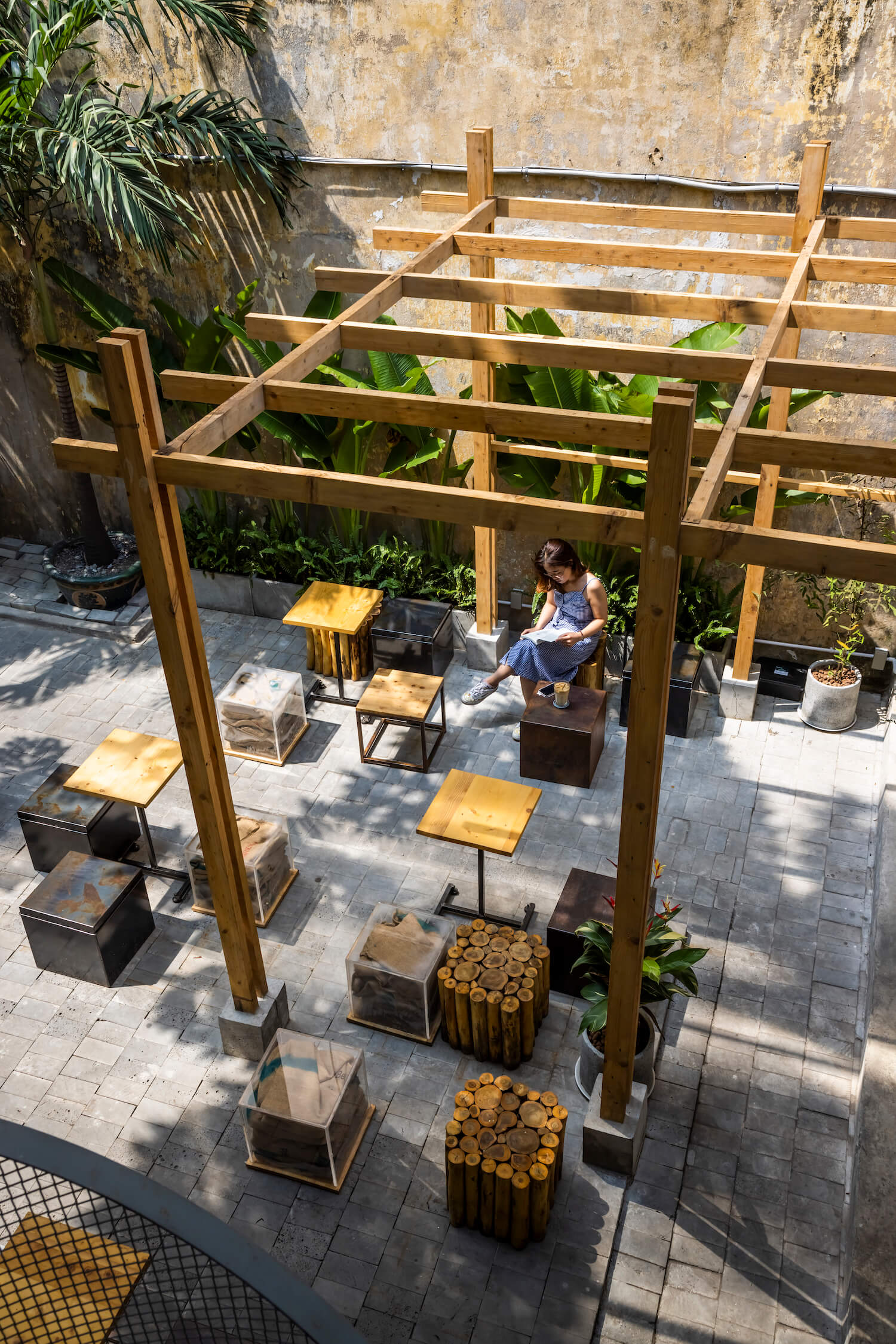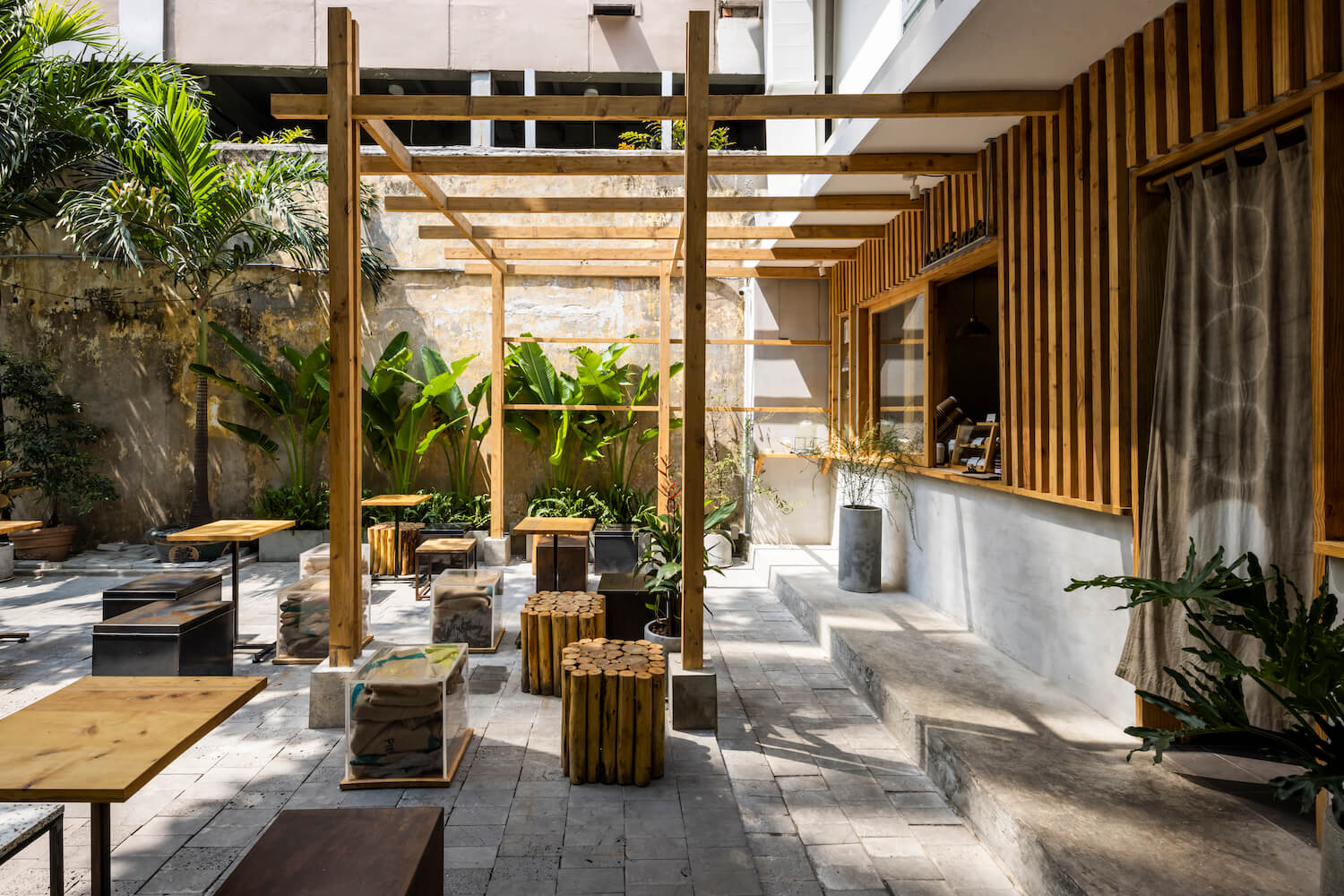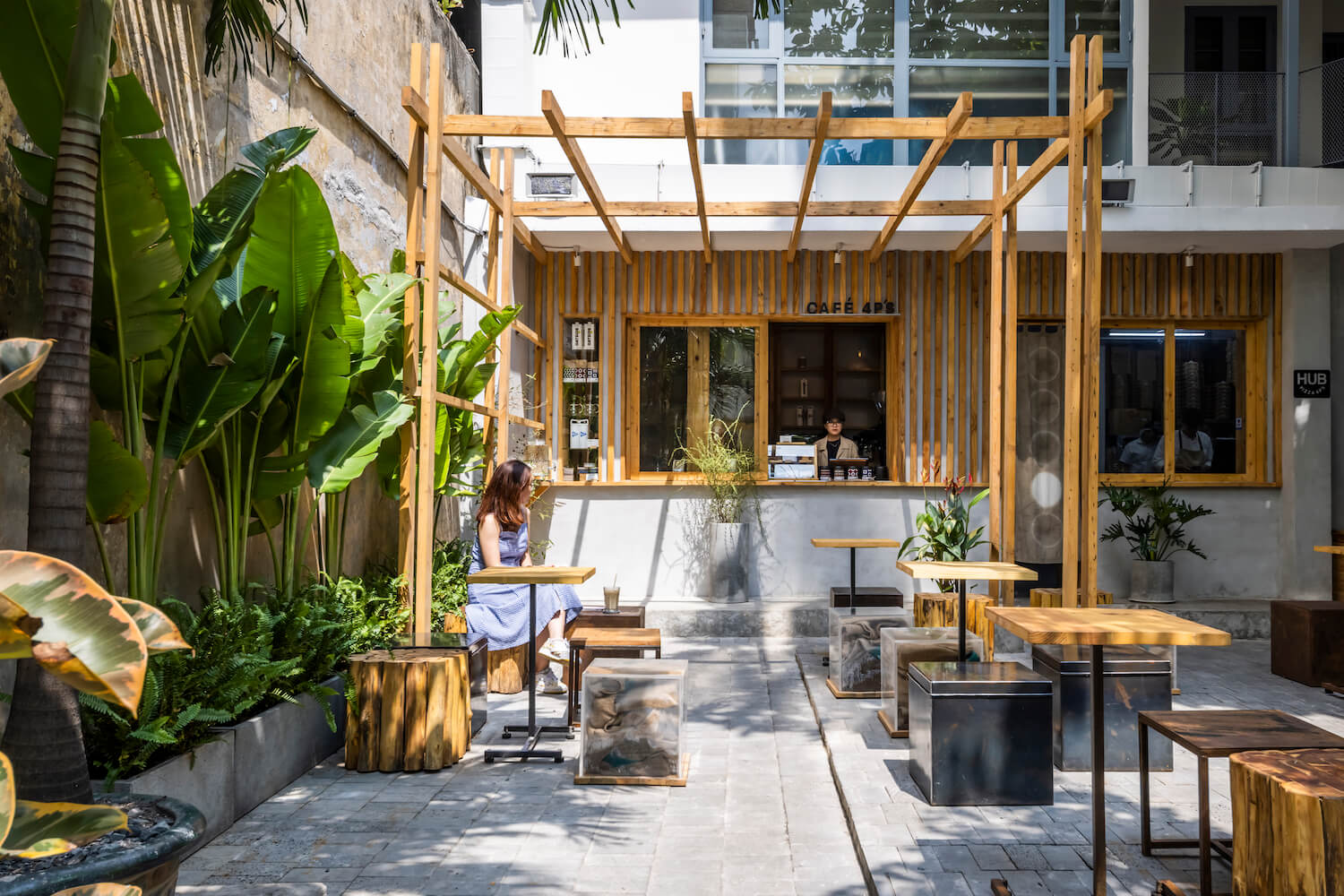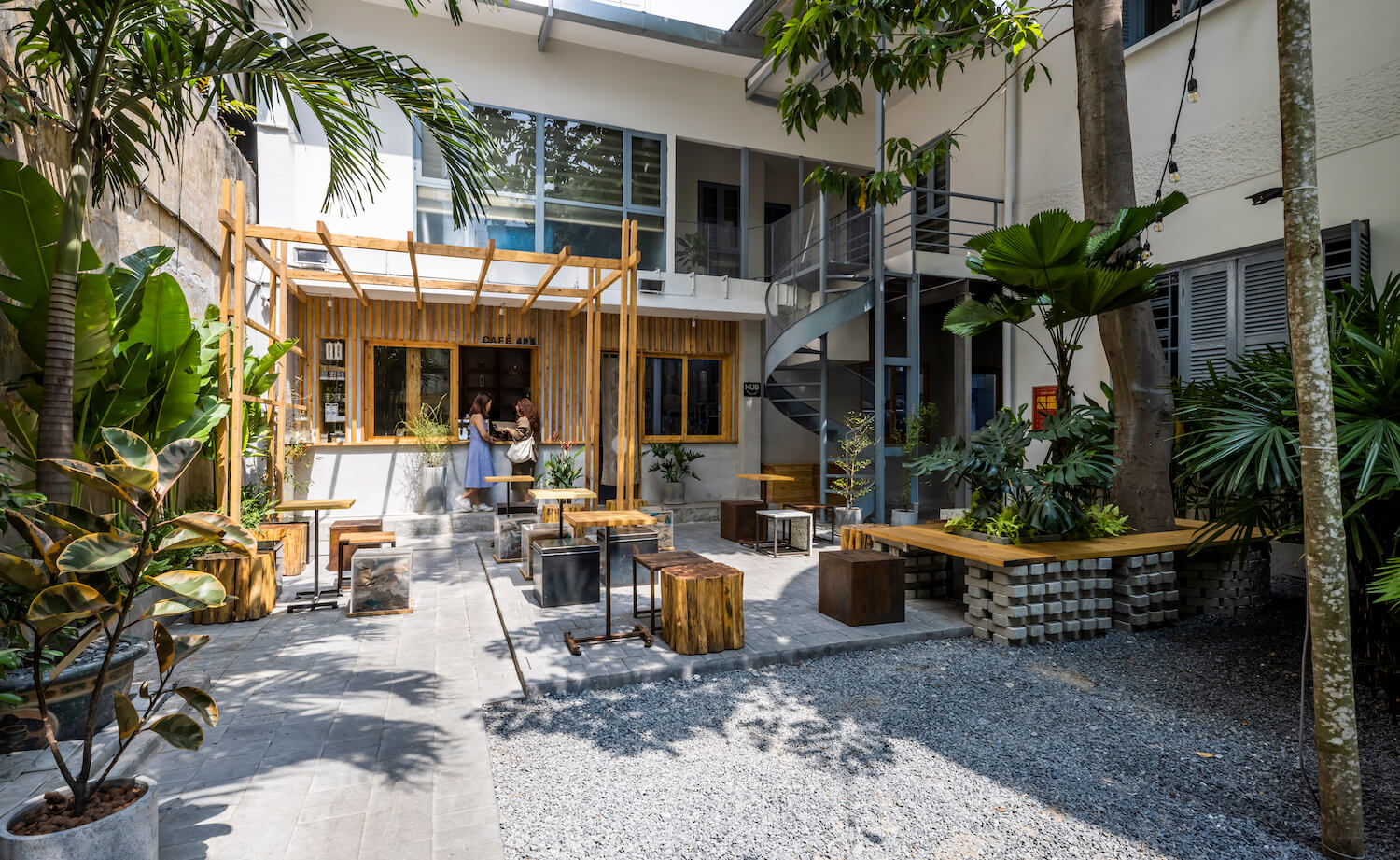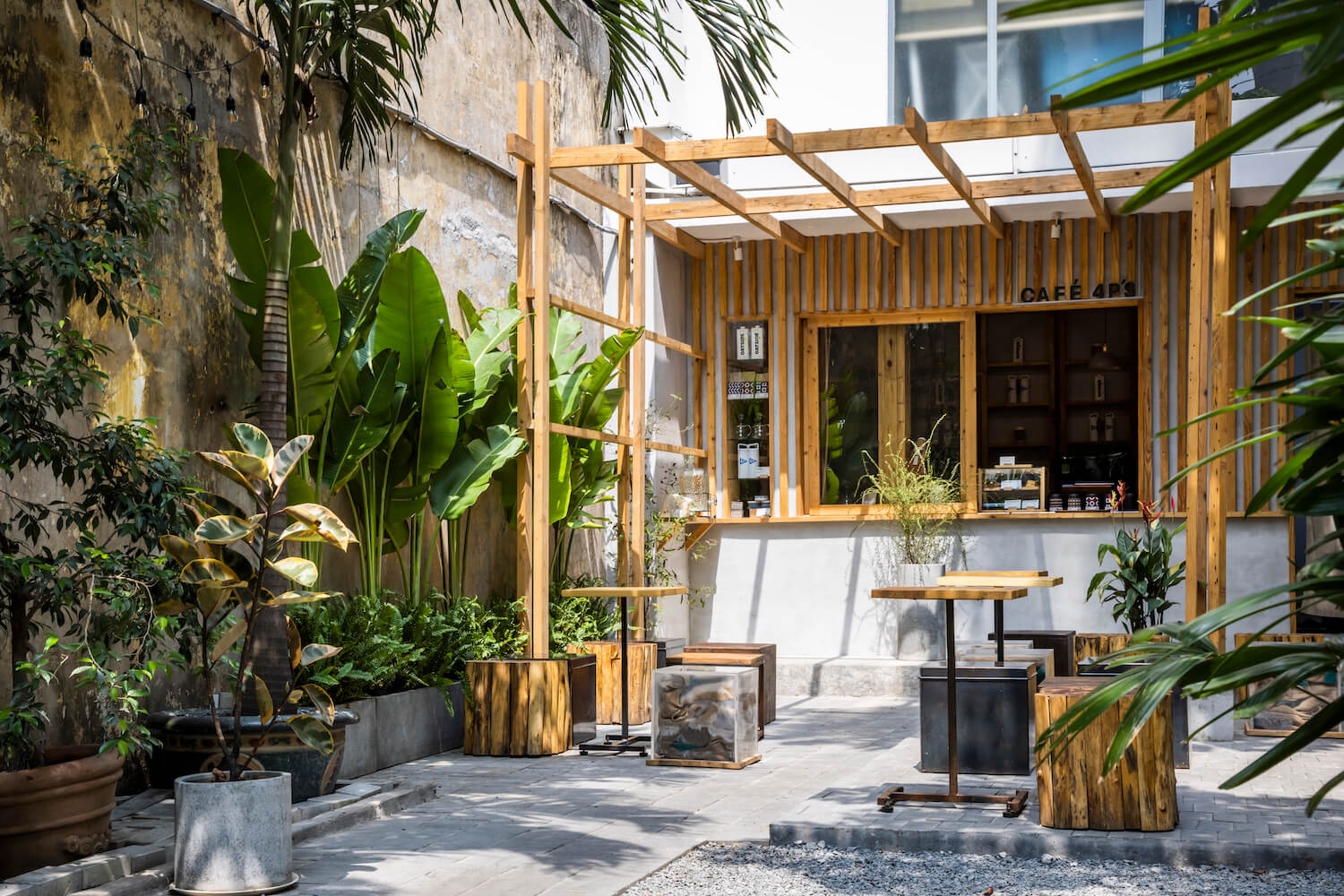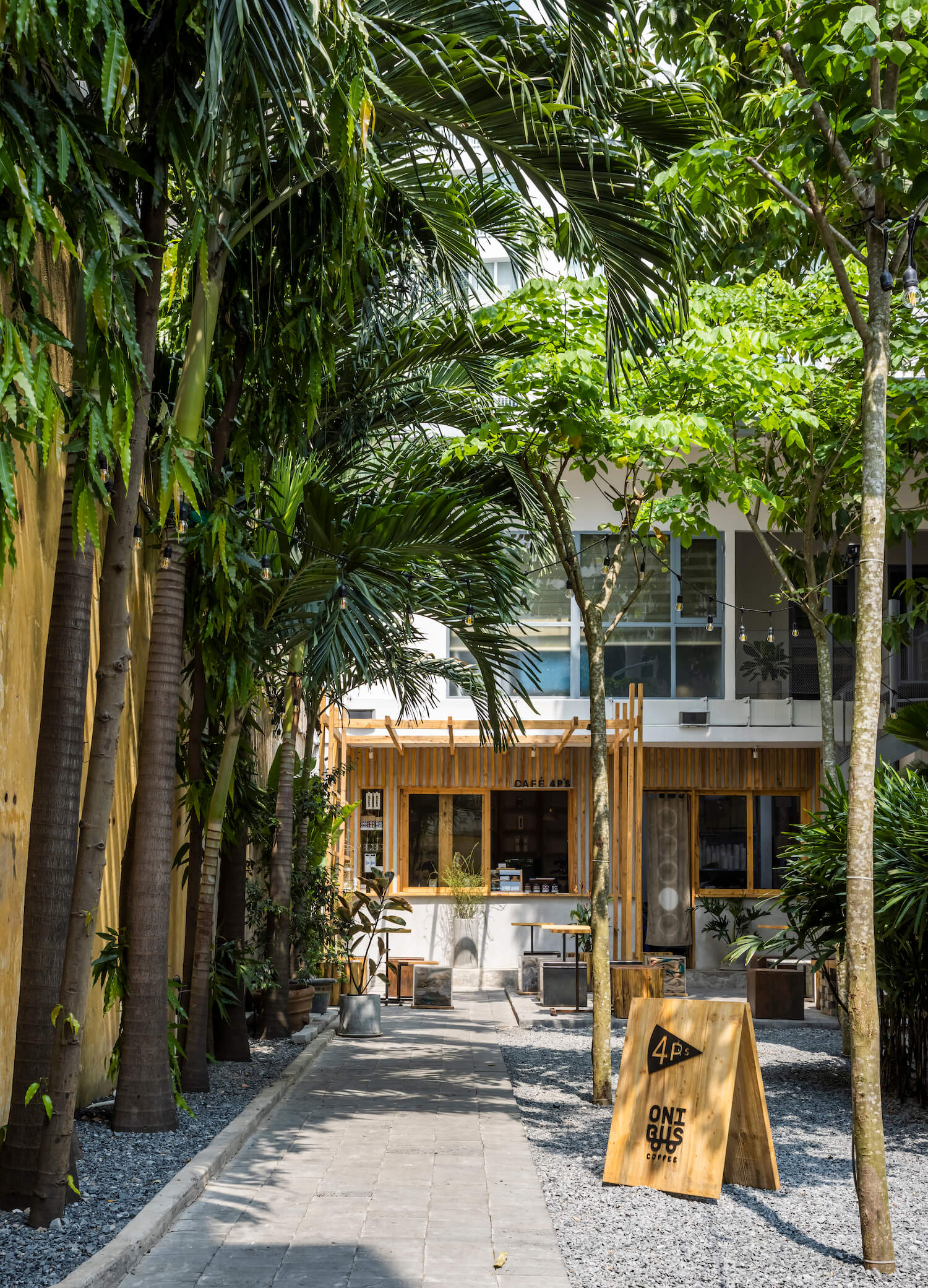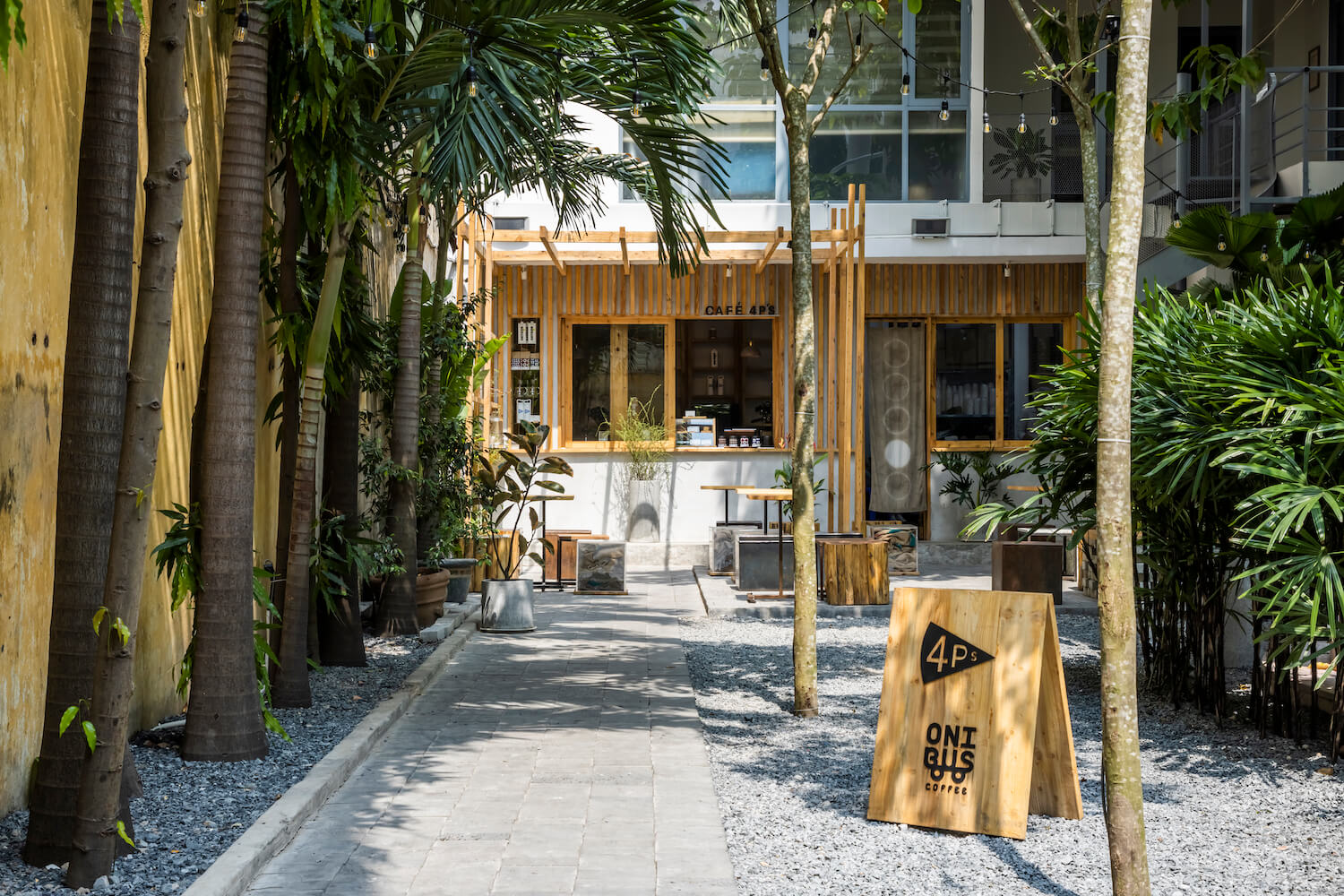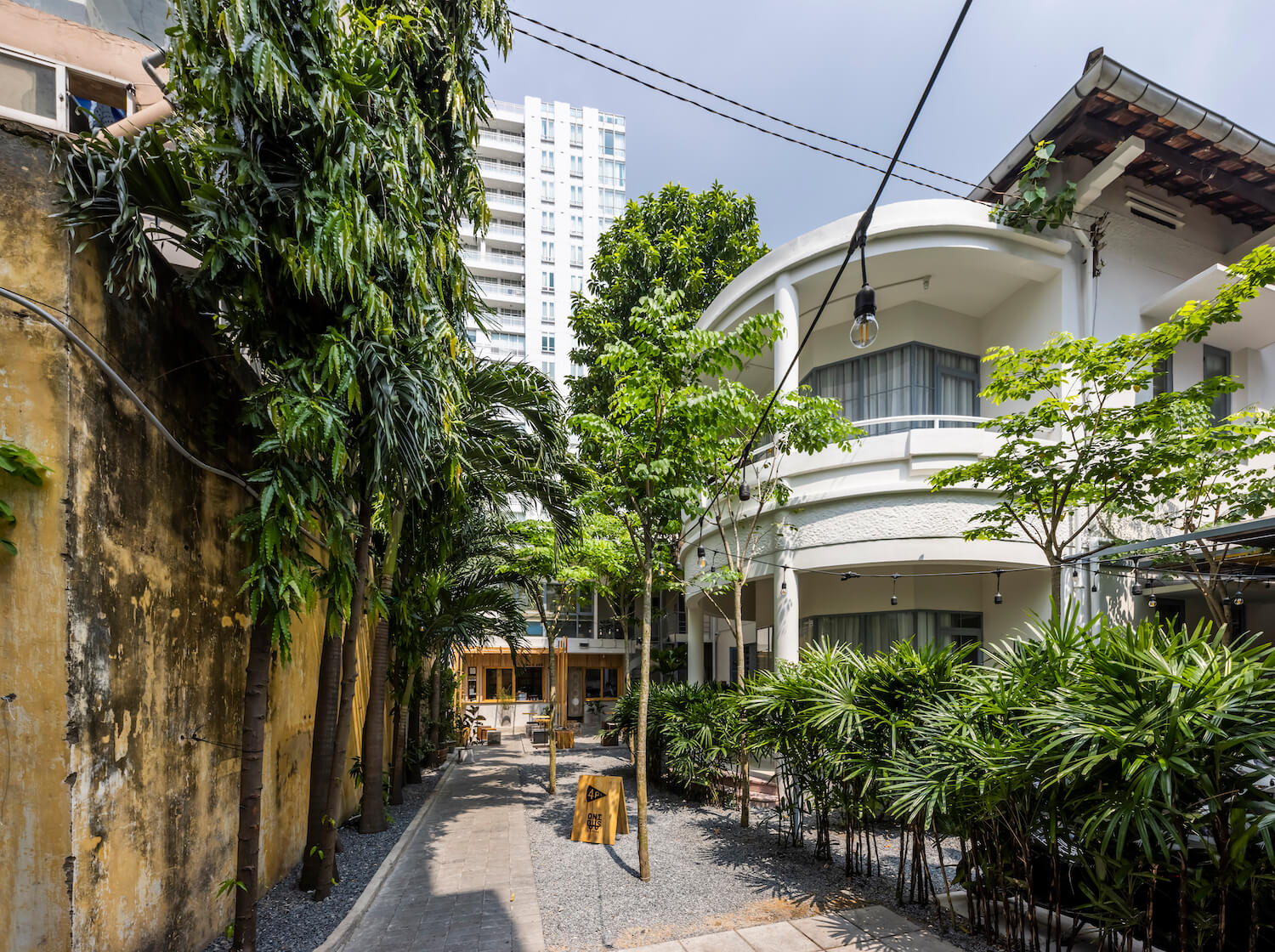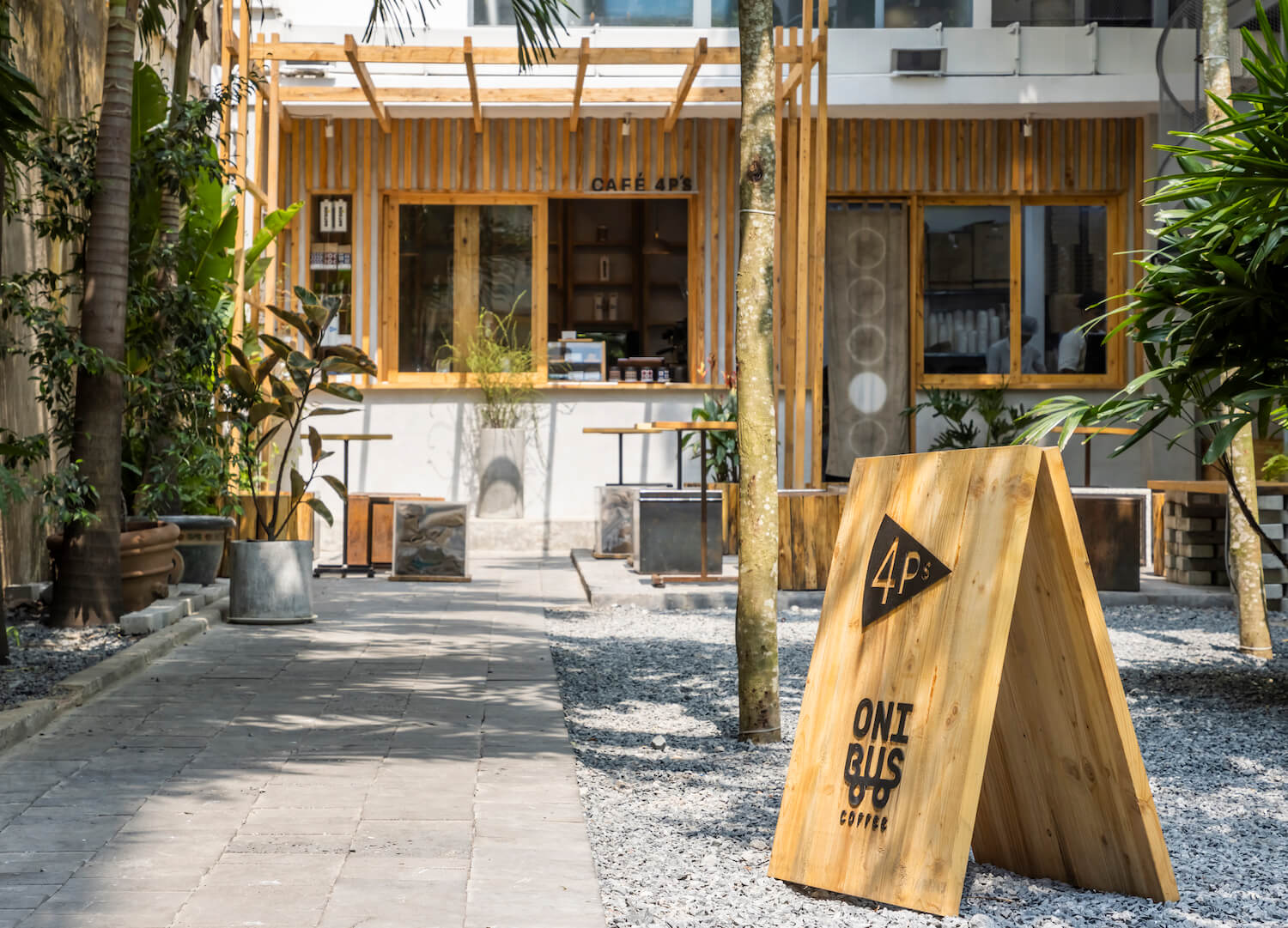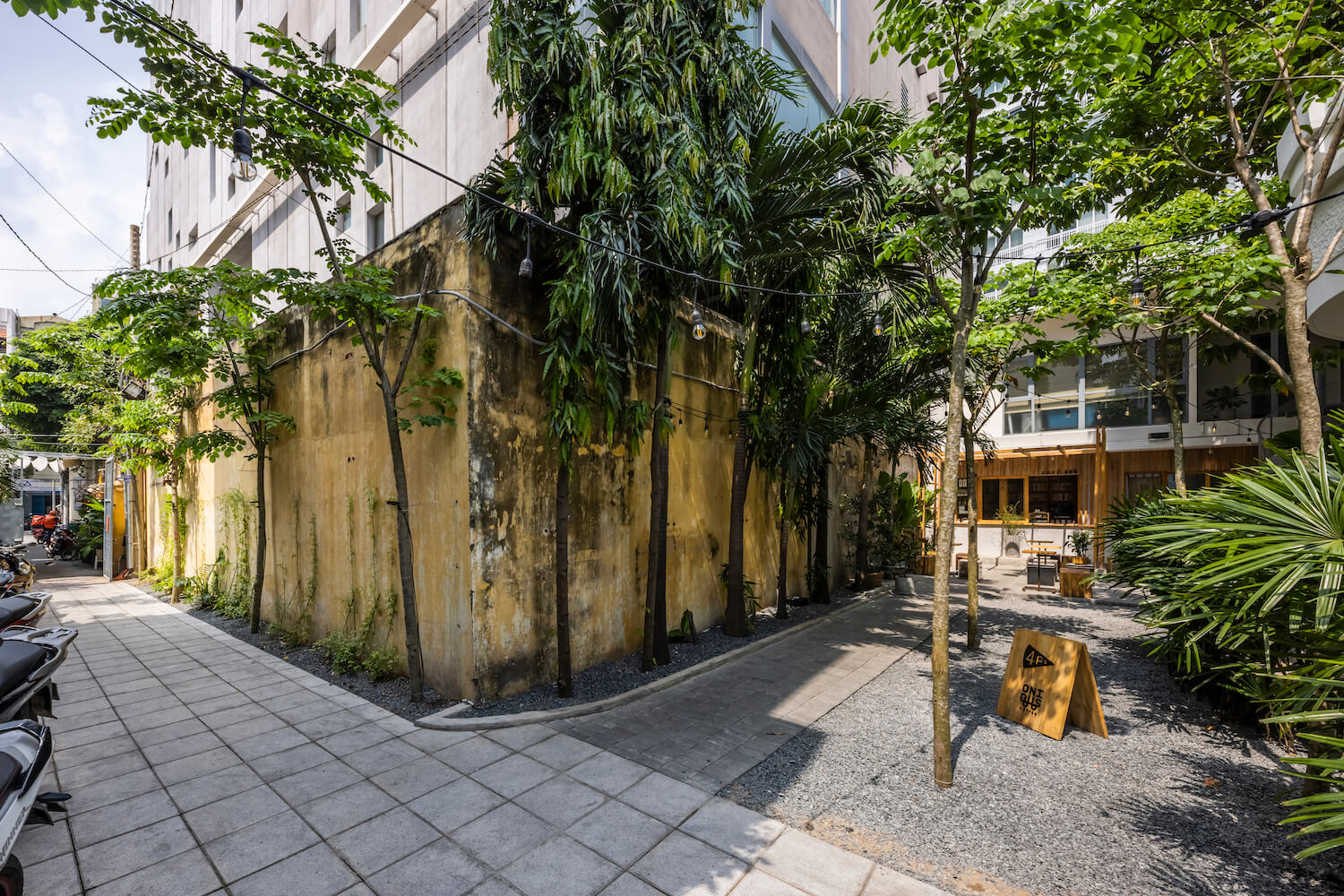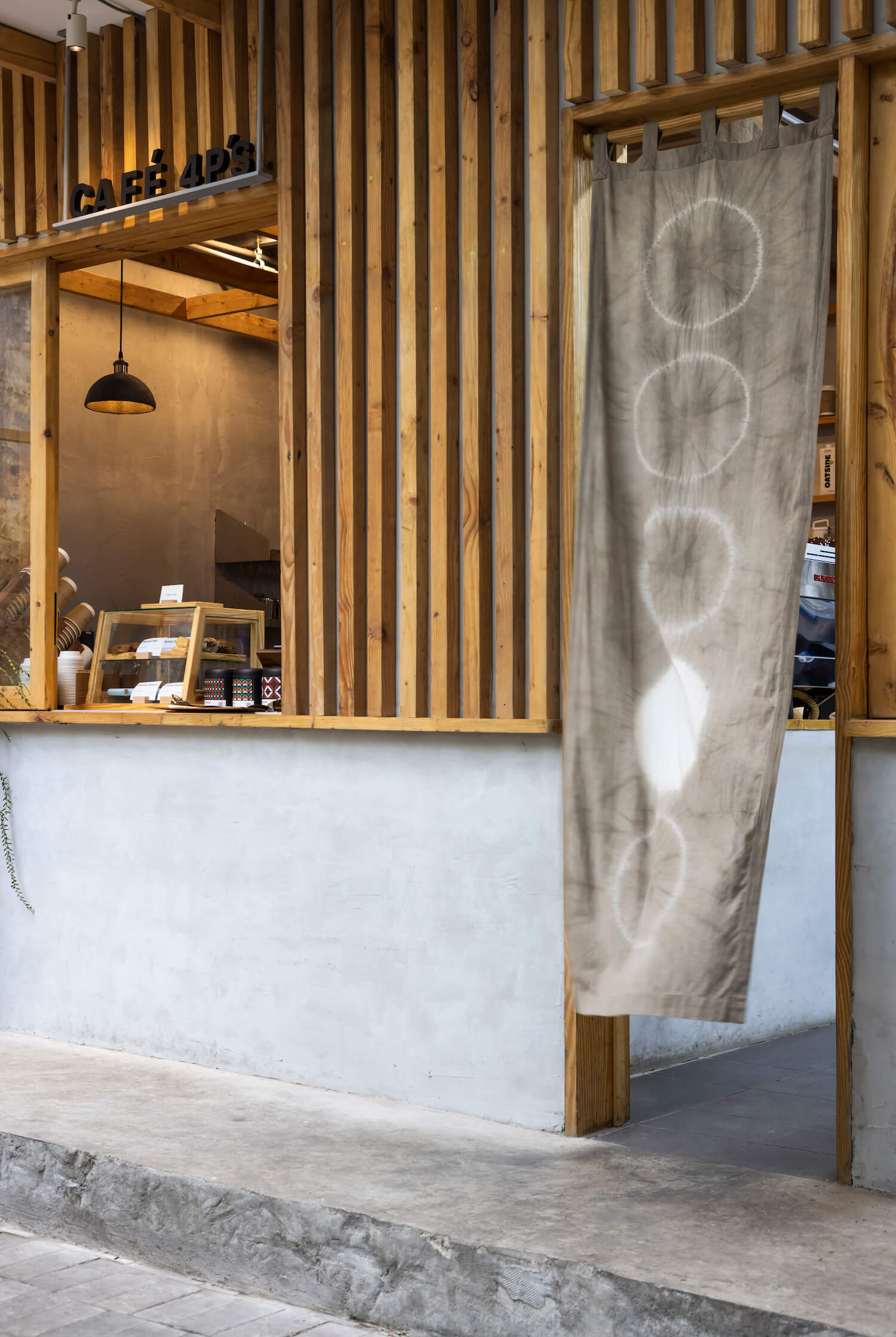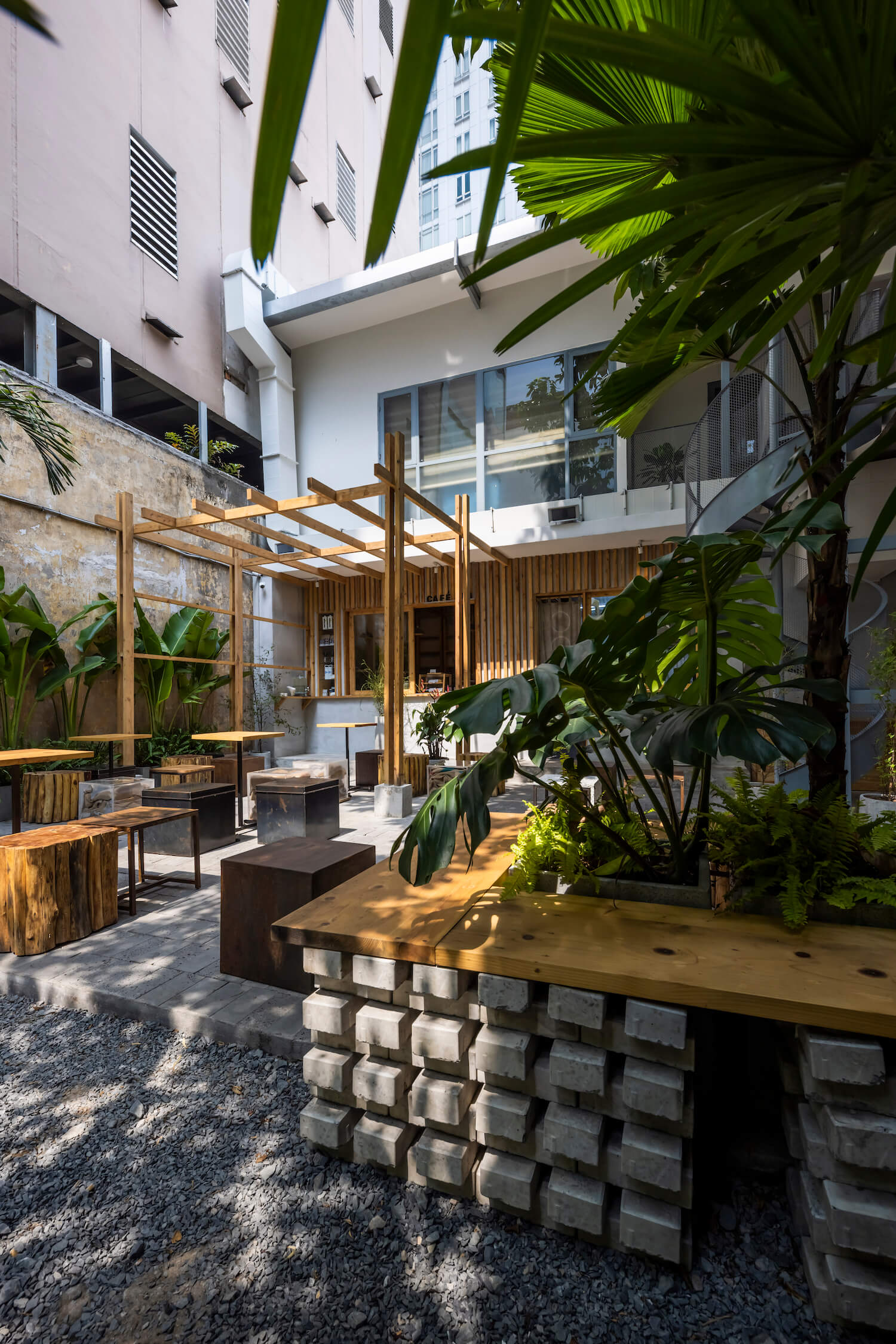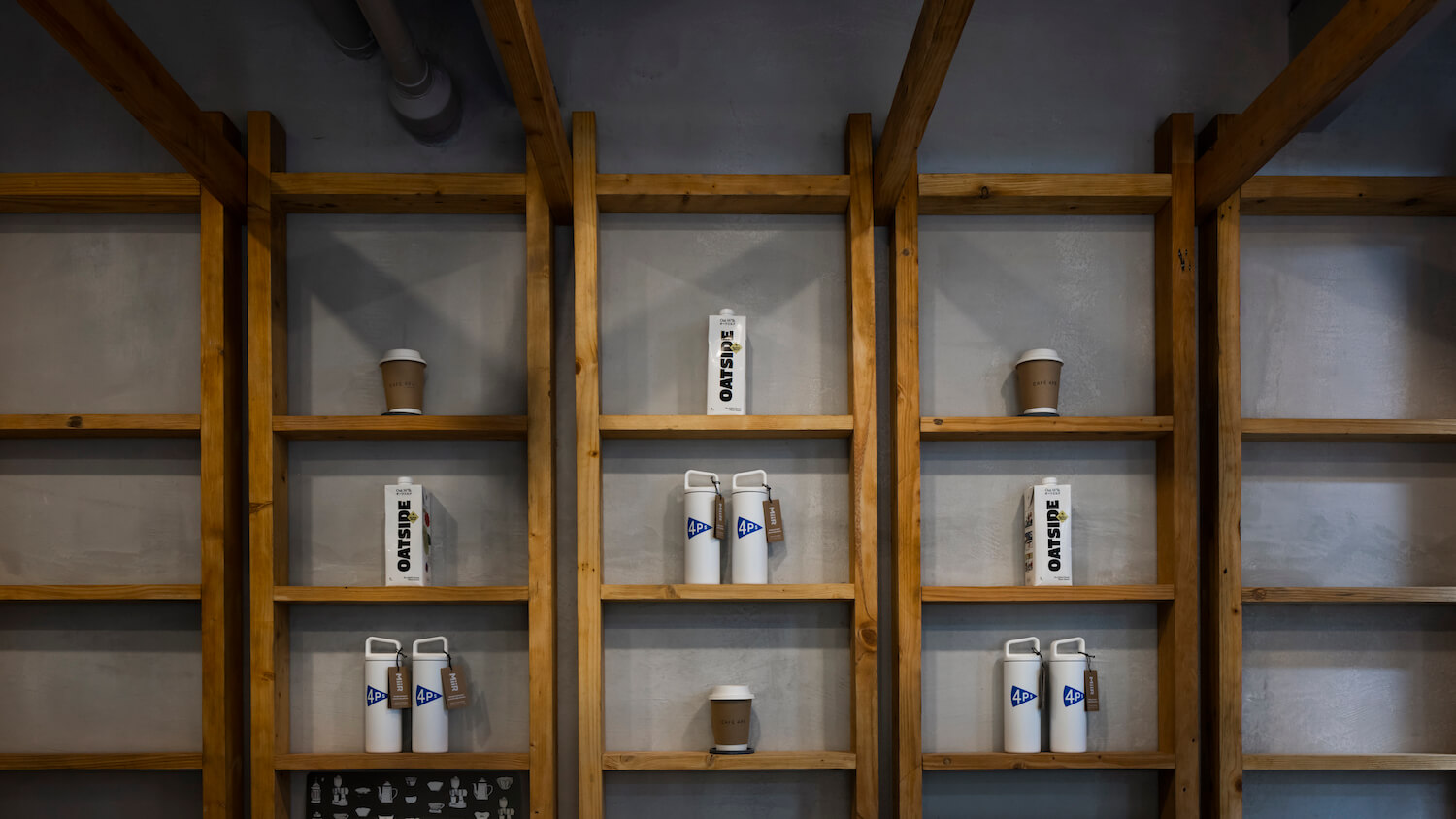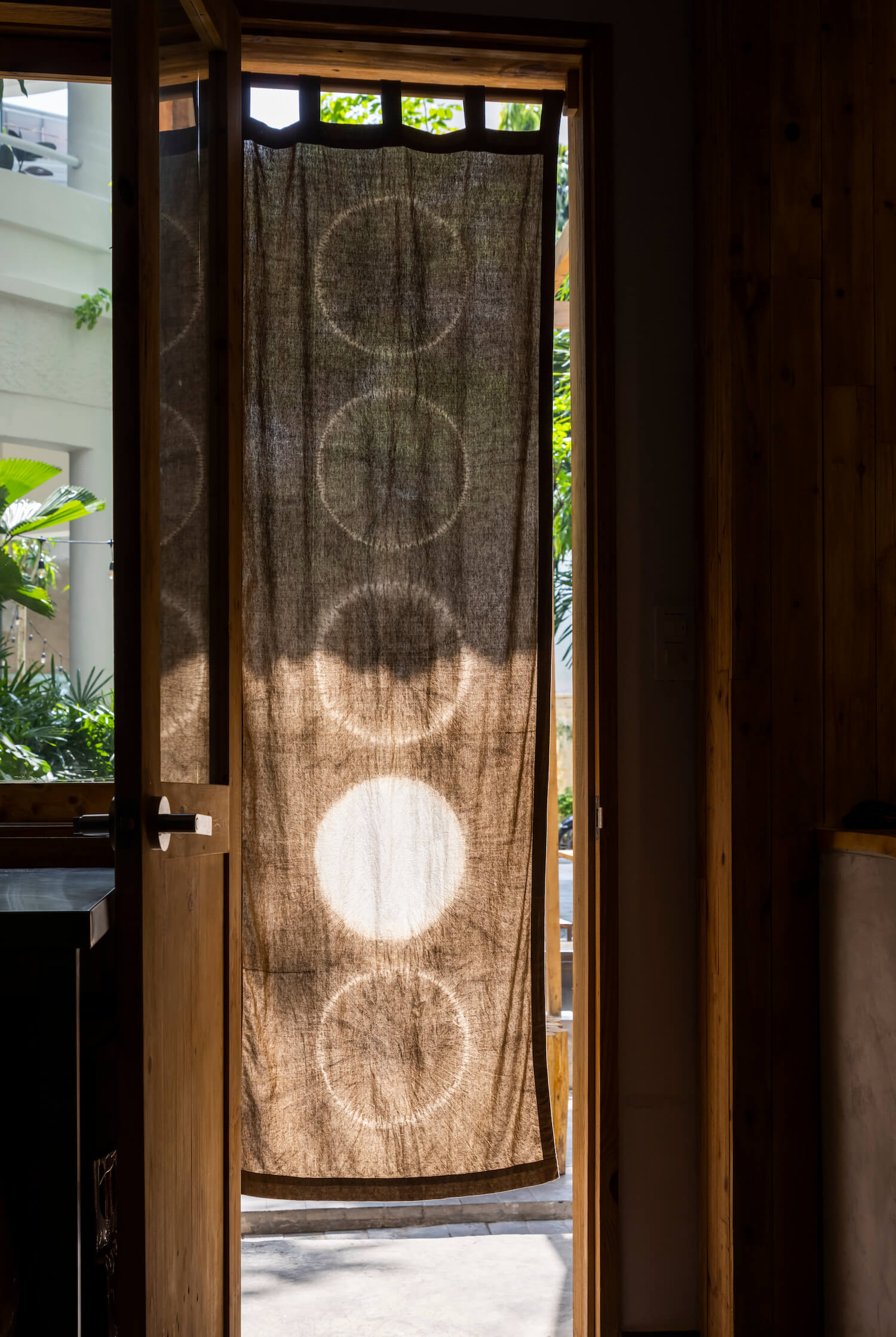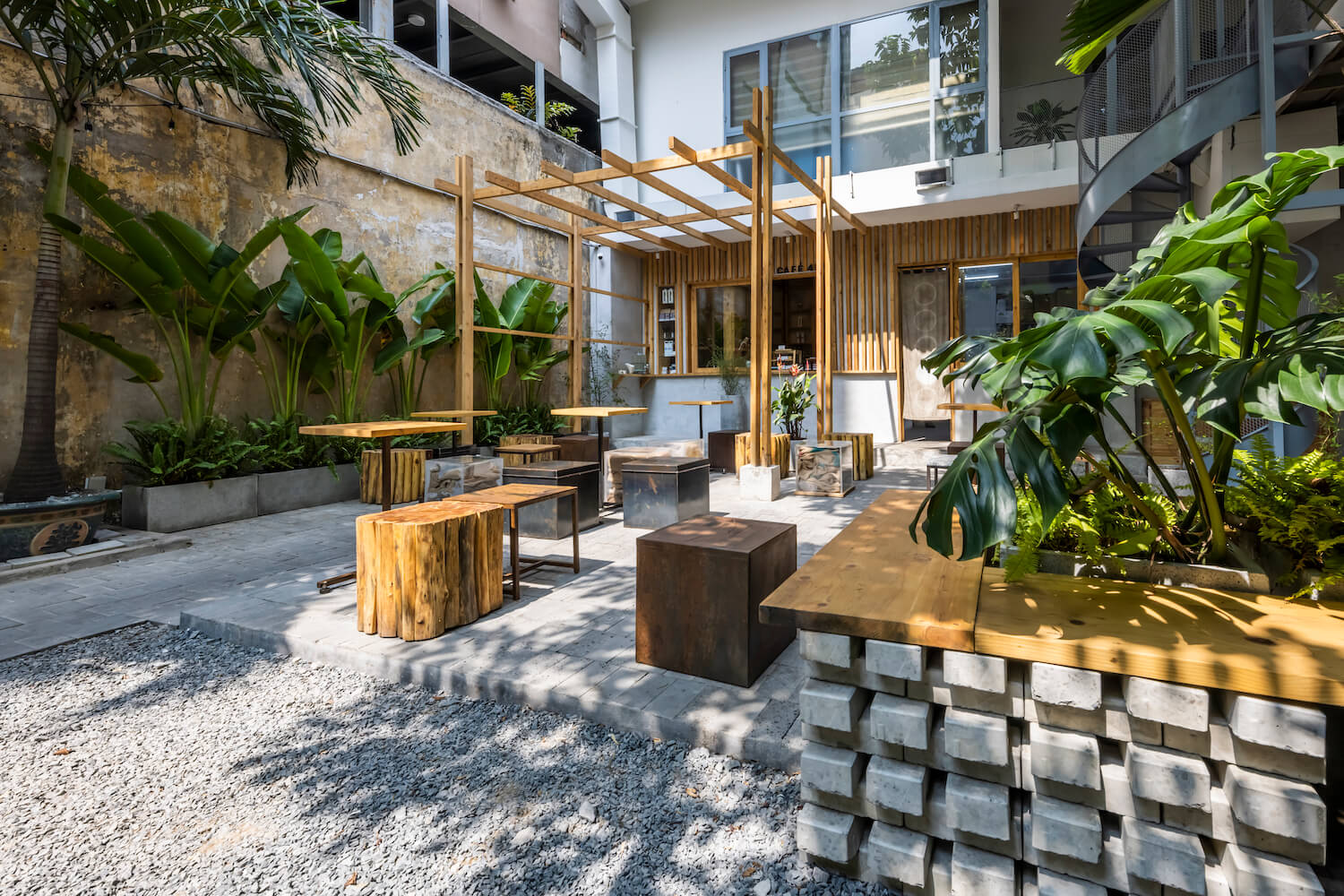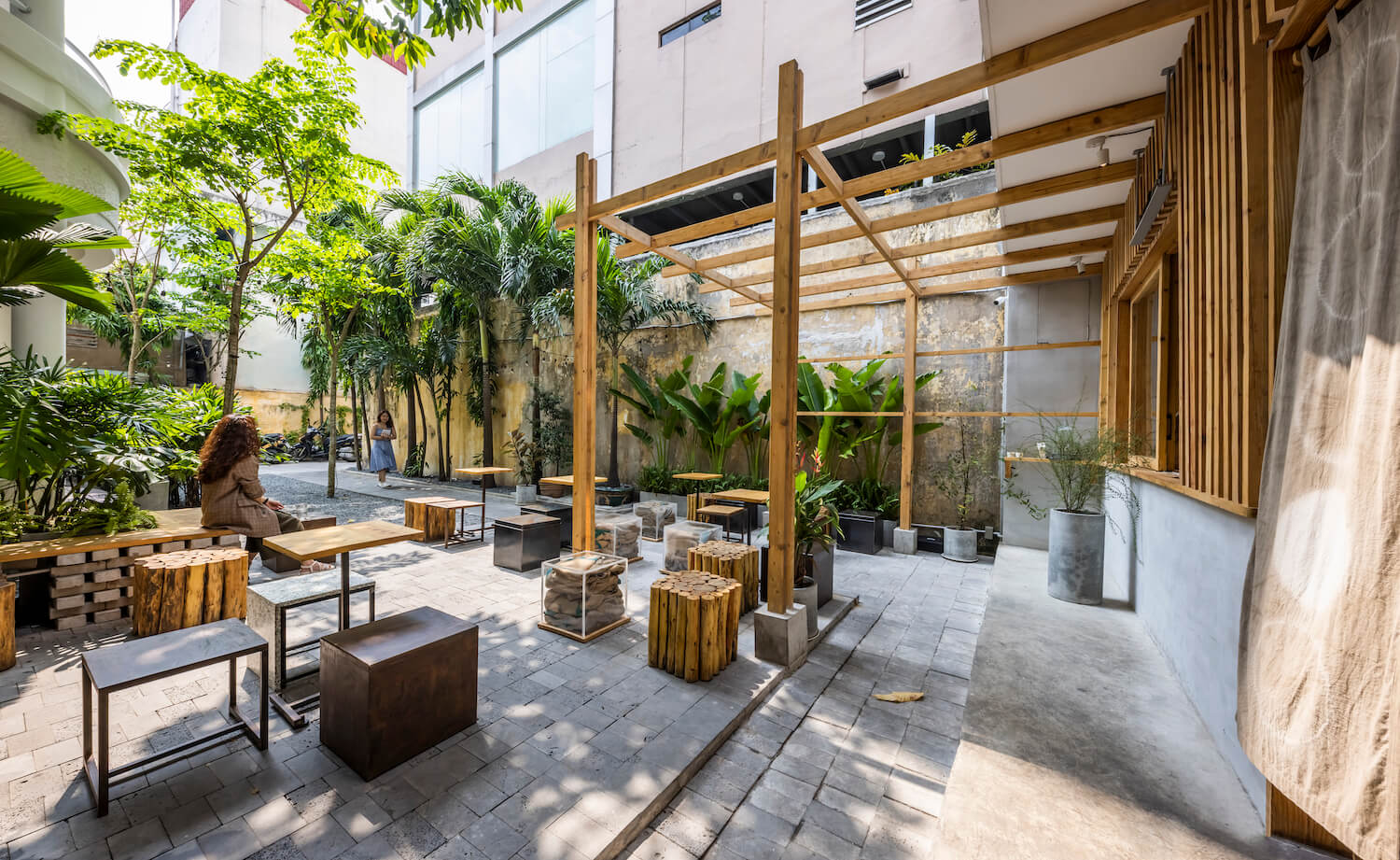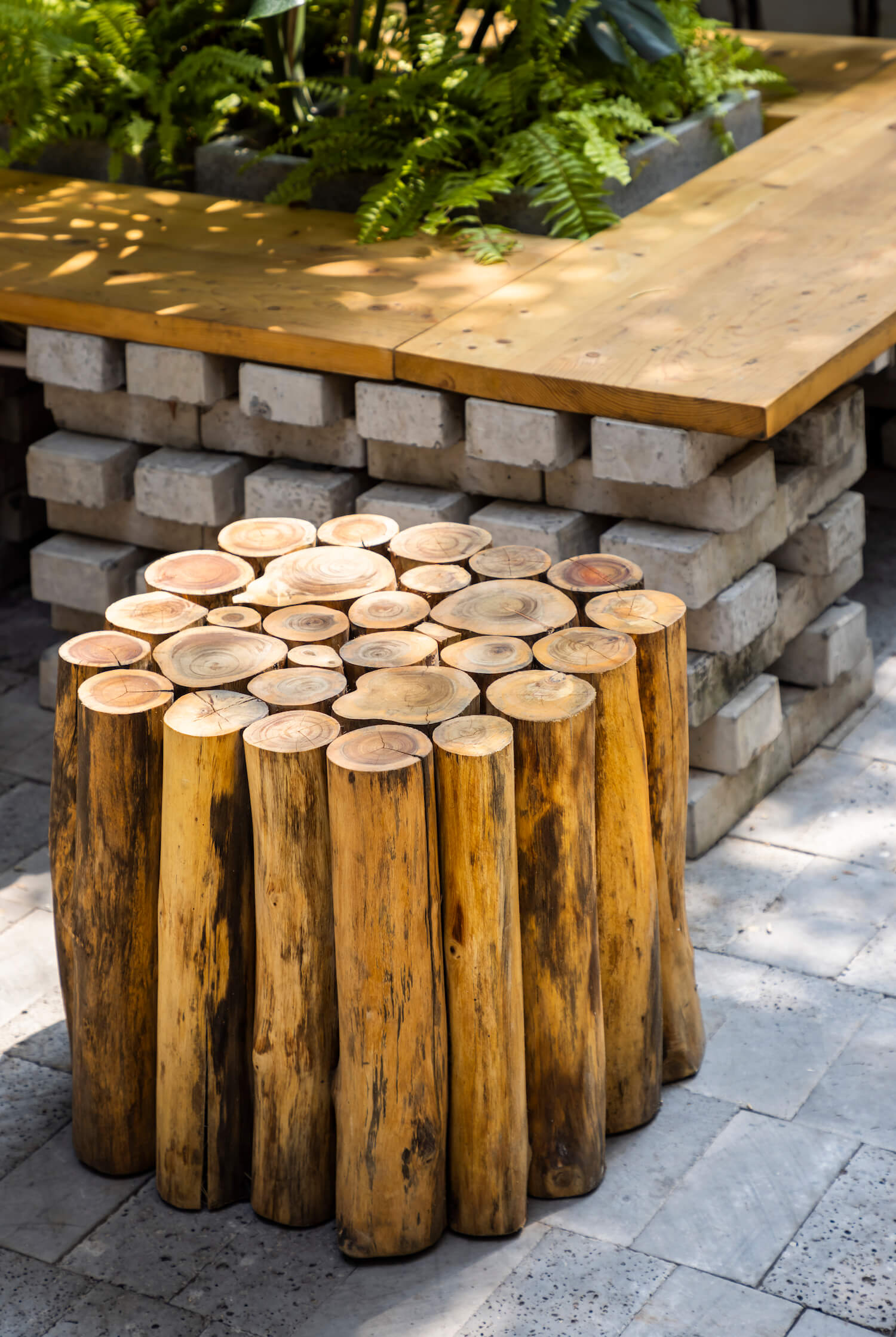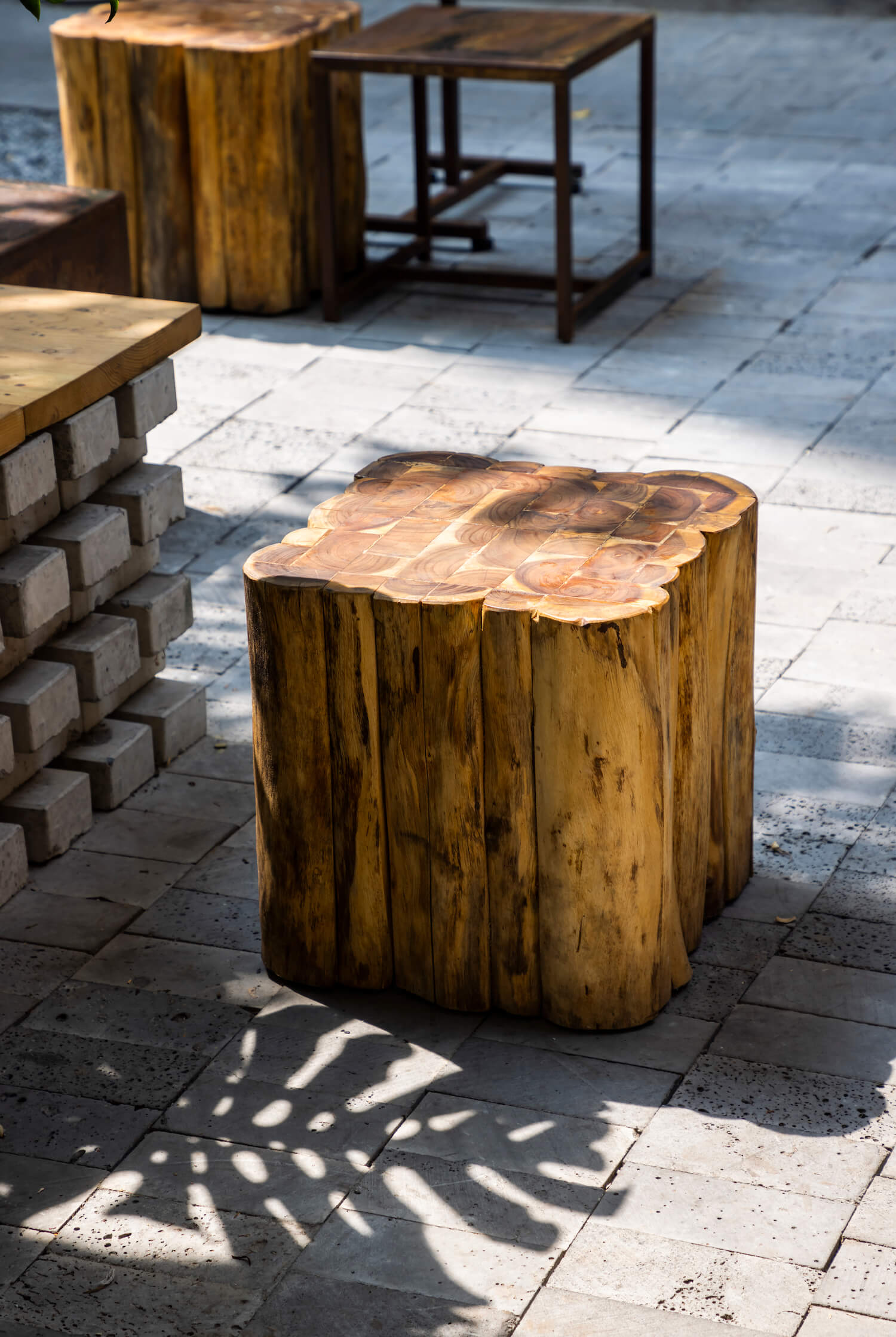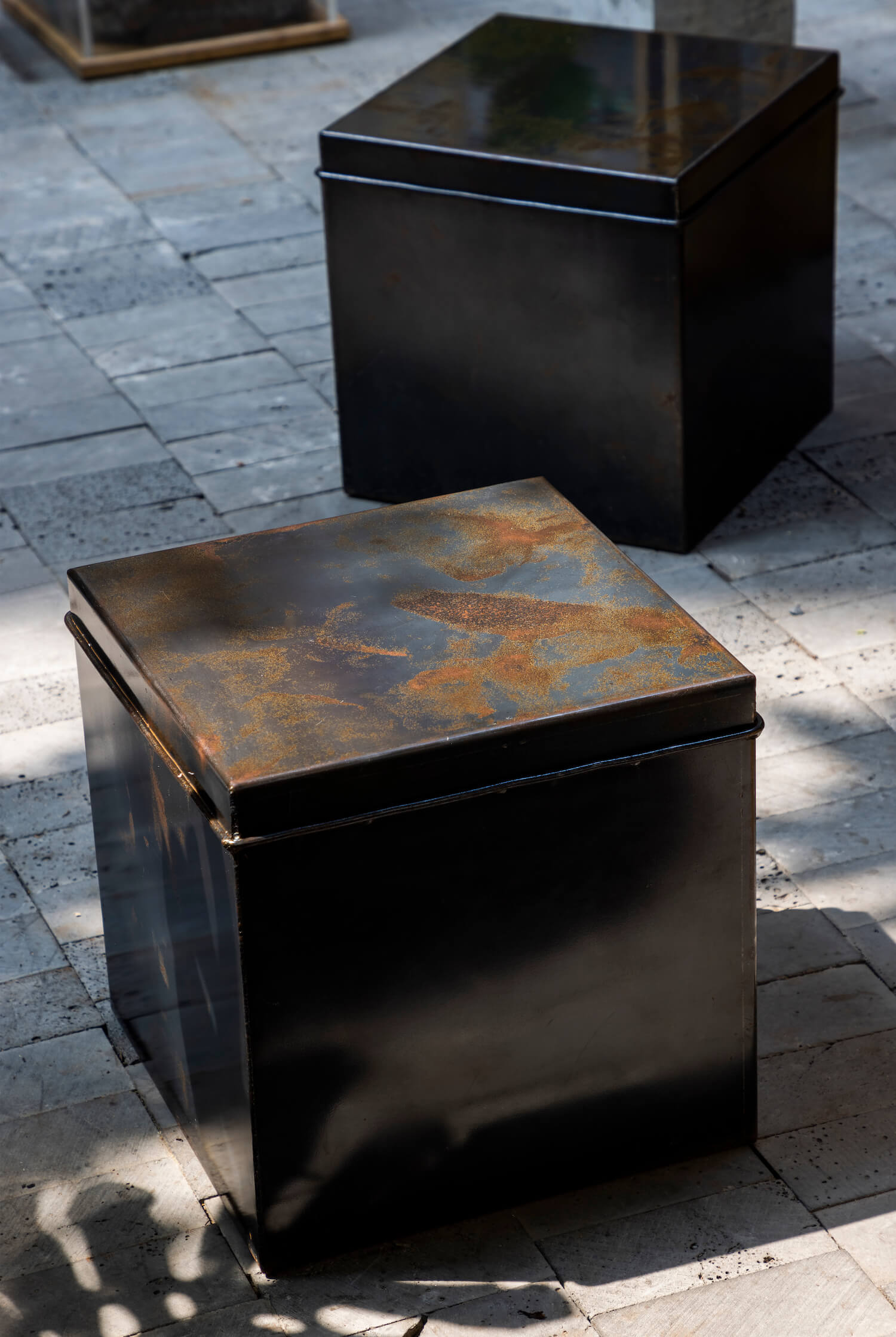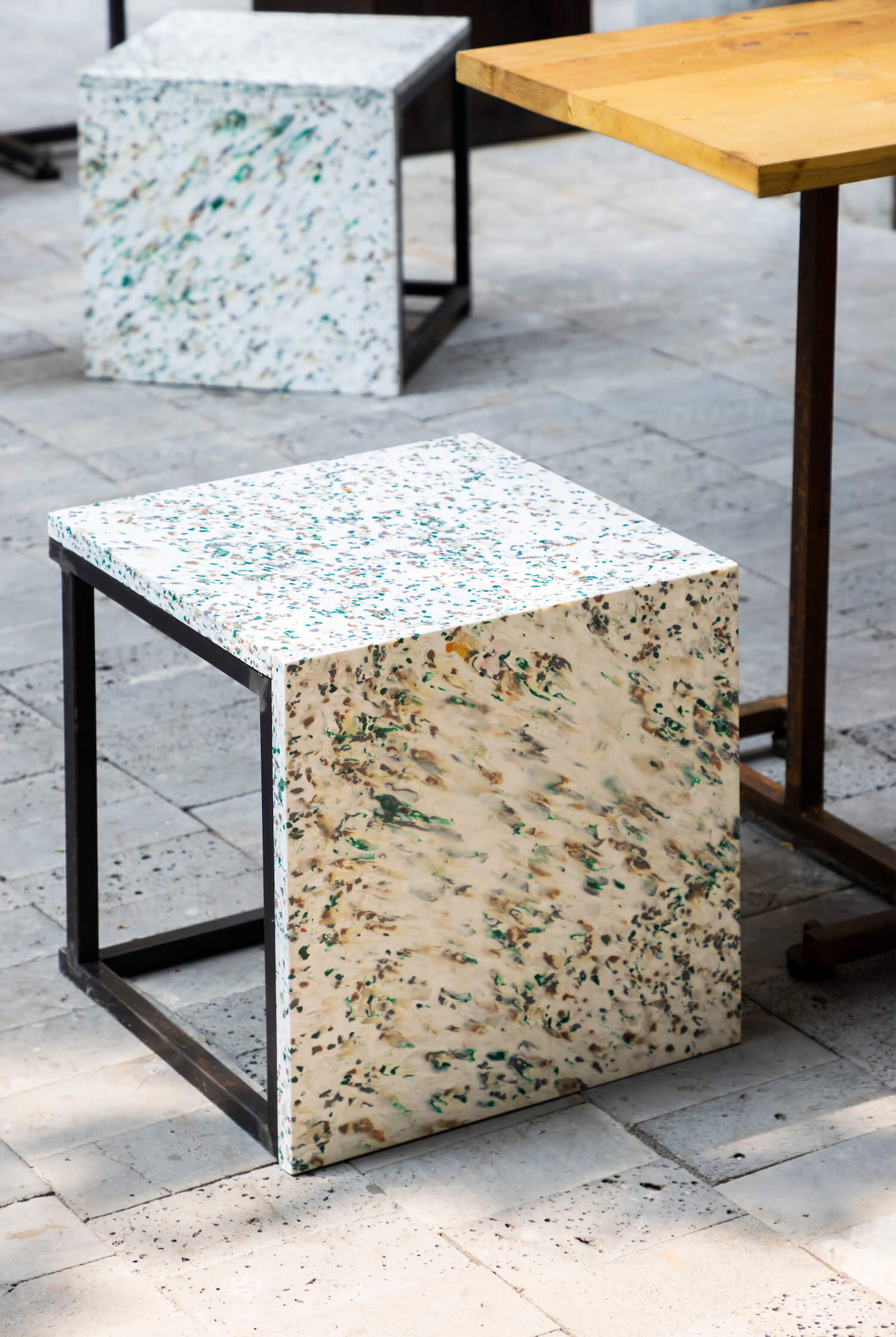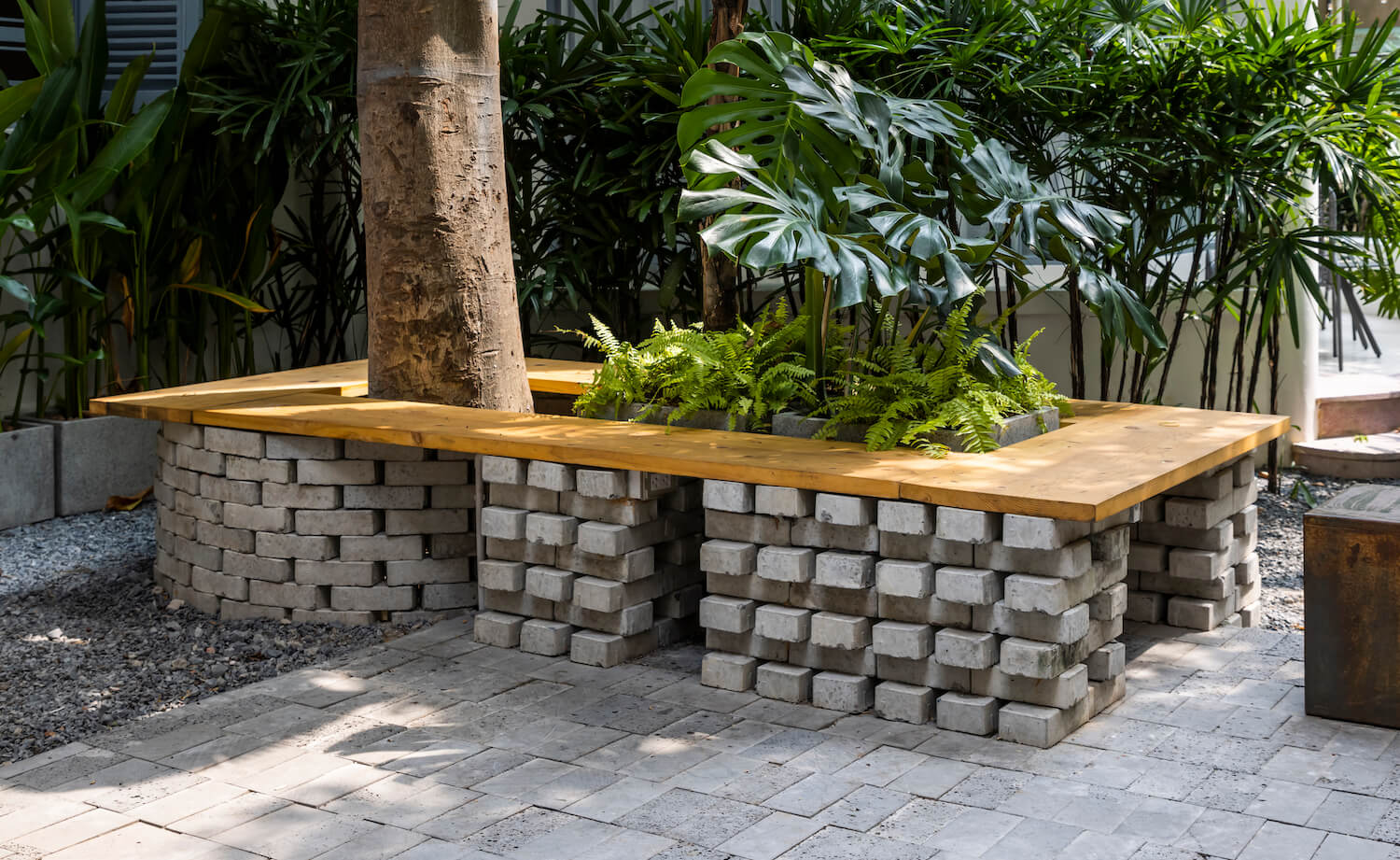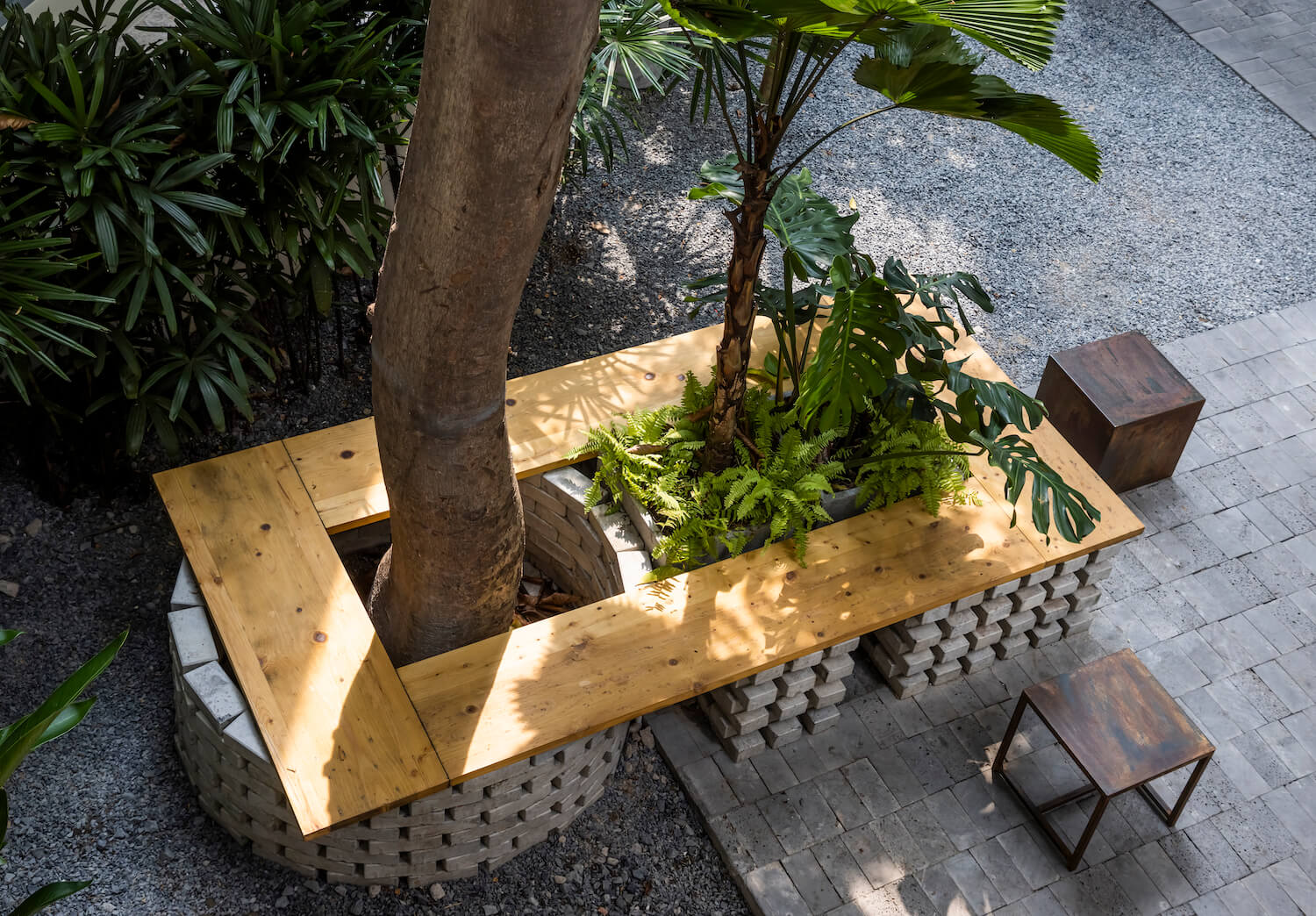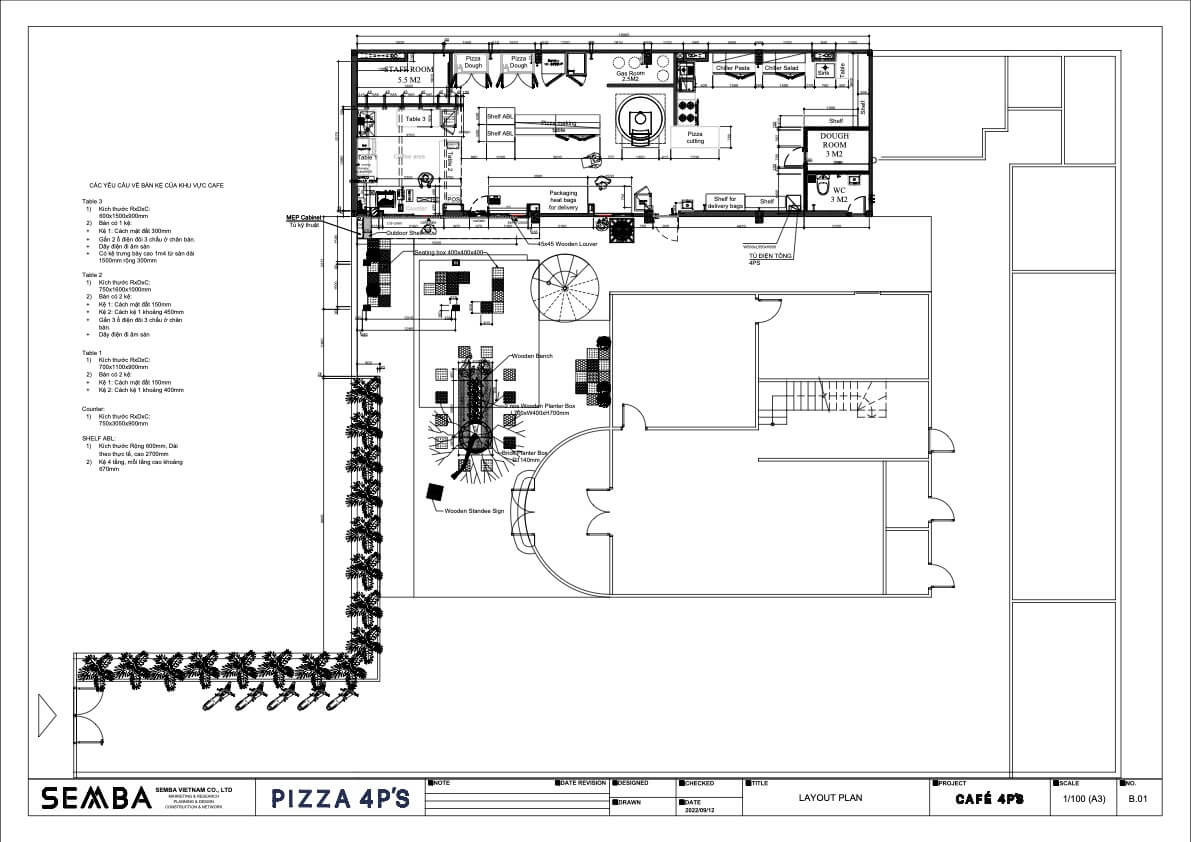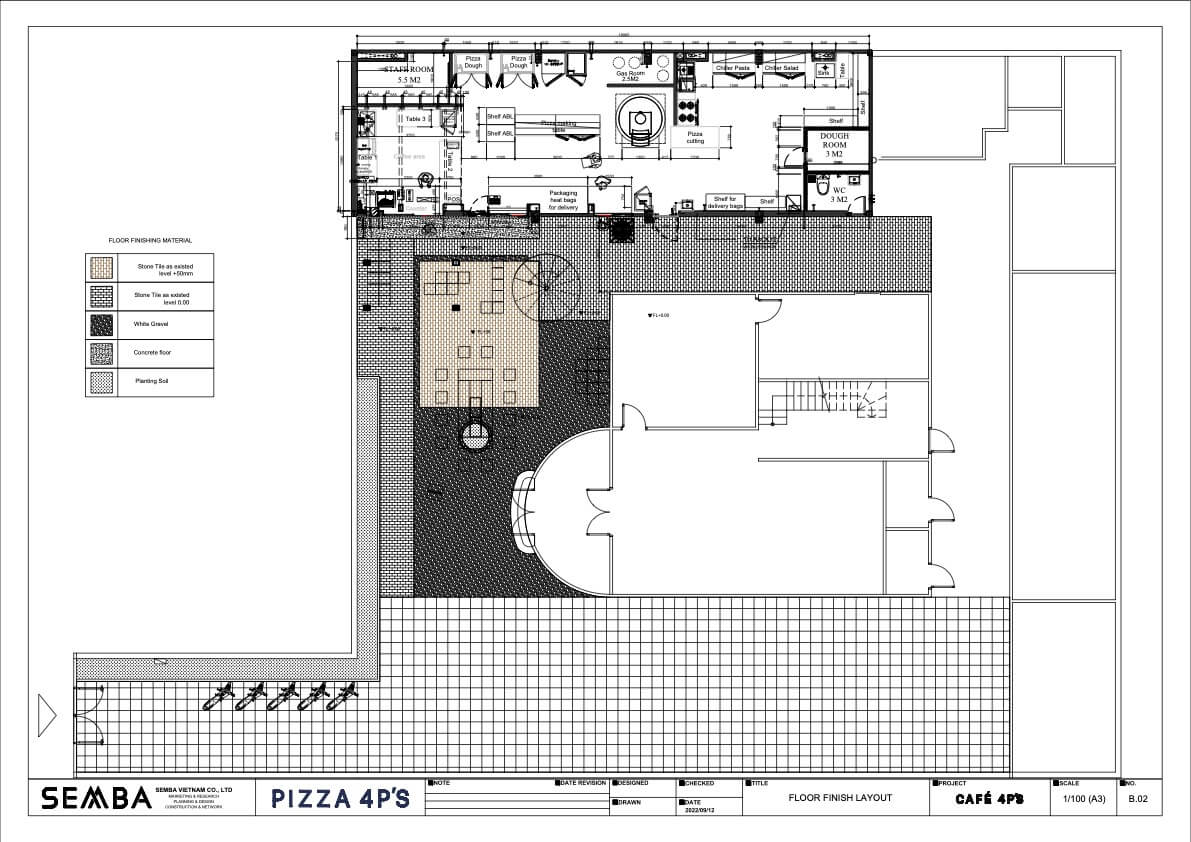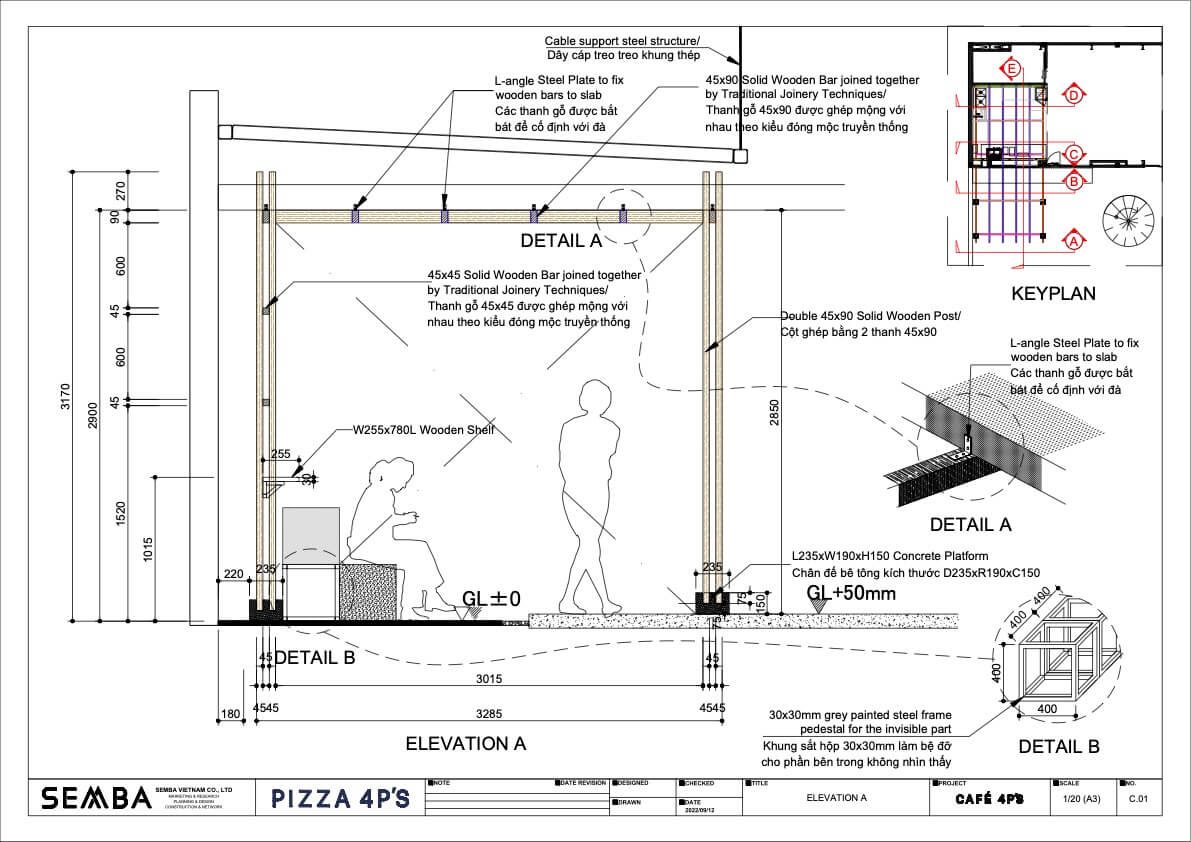 ---