A building can be listed because of its rareness, aesthetic attraction, age, to preserve areas of special interests, or represent the remaining few of its kind. Listed buildings are acknowledged as national importance and recorded in the list of buildings of special architectural or historical interests.
Listing commemorates the building's uniqueness and safeguards it for existing and forthcoming generations to adore. Ideally, there are three categories of listed buildings: The first is grade 1, structures of unique interests. The second is grade 2*, referring to buildings of specific prominence and beyond special interests. The last one is grade 2, which are buildings of special interests deserving every effort to be preserved. This is the most common form of a listed building in the UK.
Generally, listed buildings have extra legal protection within the planning system. It means that before you do demolition, extension, or alteration, you need permission from the local planning authority (LPA).
With that, here are five tips on getting planning permission for extensions on grade 2 listed buildings:
1. Choose The Right Type Of Materials
When applying for planning permission for extensions on grade 2 listed buildings, you must indicate the type of materials you intend to use. Mostly, the local authority expects your materials to be as close to the original intent as possible. Ideally, they shouldn't make any significant changes to the initial building. Also, they shouldn't cause any damage to the original fabrics of the listed building.
By using the right kind of materials, you can increase your chances of obtaining permission. This is because you've reassured your local authority that you're focused on all the details. For instance, you may choose to use glass for your extensions. This way, you won't obstruct the historic building's facade. At the same time, you can reveal a clear difference between the old and new buildings. Furthermore, using glass can provide more natural light and add value to the building.
2. Determine The Kind Of Documents You Need
In addition to applying for planning permission when you want to do an extension, you also need a Listed Building Consent (LBC). These are two different applications that you need to submit at the same time. Some supporting documents you'll also need include the plan that displays the current building, a plan showing the suggested extension, a heritage impact assessment, and an accomplished LBC form.
3. Employ The Best Architects
Choosing the best architects is an added advantage when getting planning permission. Experienced professionals have all the necessary knowledge when it comes to buildings. For one, they're well versed in the design you may need for your expansion. They also know what can ruin the existing building and what can preserve it. With that, hiring professionals can help ensure the building's culture progresses. Furthermore, they can add art, creativity, and beauty to your extension.
Architects can speak on your behalf and explain to the LPA how the extension won't affect the historic fabric of the building. It can further convince them as they can trust a specialist more than a person with no or limited expertise.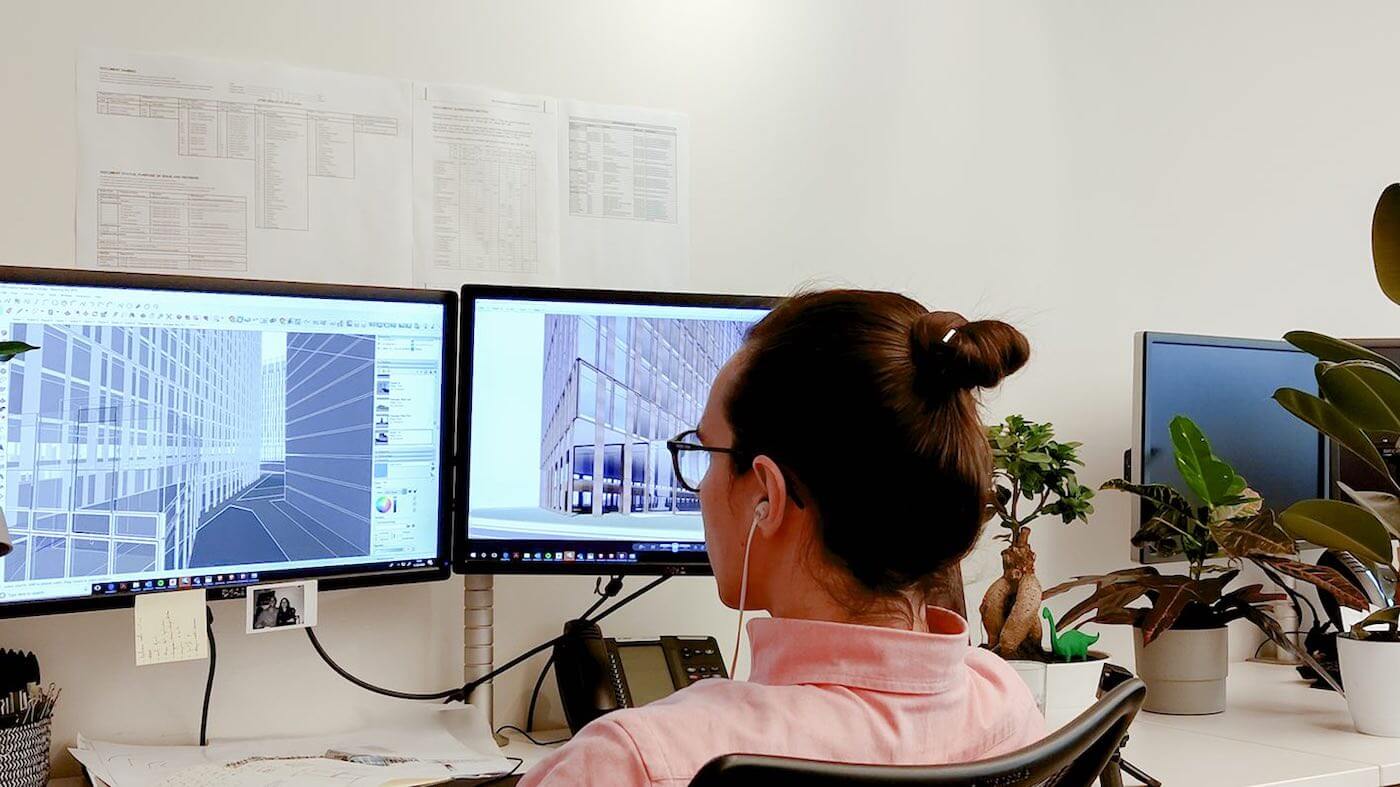 10 days as a young architect at a top UK design firm - Lucas Arellano at Sheppard Robson
4. Determine The Impact On Your Neighbours
You may have a classic design that doesn't affect the existing building. However, your application may be rejected if you don't consider the community. Thus, speaking to your neighbors about your proposed plan would be good. This way, you can listen to their concerns and know any possible complaints.
In addition, decide whether your extension can directly impact them. For instance, check if it can block light to their residences. Doing so can allow you to change your plans and factor in your neighbors' issues. Also, it can save you time and money to make appeals in case your application is dismissed.
5. Consult Your Local Authority
Every location generally has its policies, guidelines, designs, and materials for extensions. As you plan to remodel your home or add an extension, it'd be the best idea to speak to your local authority at an early stage. They can give you a prompt highlight of the areas with issues and even guide you on the way forward. Doing this can undoubtedly boost your chances of getting approved.
Conclusion
Owning a listed building can be a privilege, but it also has consequences. As previously discussed, you need to apply for listed building consent and get planning permission before you conduct any modification, renovation, or extensions on grade 2 listed buildings. Otherwise, you may face legal consequences if you proceed without this. Considering the above tips, you can boost the possibility of authorities accepting your application.
---