No one likes to feel bored with the look of their home. It's why so many households tend to spend money on updating or redesigning it every so often. Whether it's just one room or the entire property, it can end up being a project that takes us lots of time and resources. Therefore it's important to plan and prepare so that the project itself goes smoothly.
Thankfully, there are a lot of great tools and software to take advantage of when it comes to updating your property. Here are five easy-to-use tools to help you redesign your living room in 2021.
1. Design the space with Foyr
Before you start allocating budgets and spending money on the project, it's important to get all of your ideas laid down in front of you. Whilst this used to be mostly done on paper, it's now found in a digital format online.
There are plenty of online tools that can help visualize the ideas that you have in your head in 3D format. From small projects like updating a bathroom to big projects where you're ripping out entire rooms and starting from scratch.With lots of choice, you want to shop around in order to find the best one for you and your needs but Foyr is a great one that's used by many homeowners and businesses alike. With Foyr, you get a floor plan creator whereby you design the space. From pre-made templates to inputting your own measurements, it's a useful tool to help bring those ideas to life.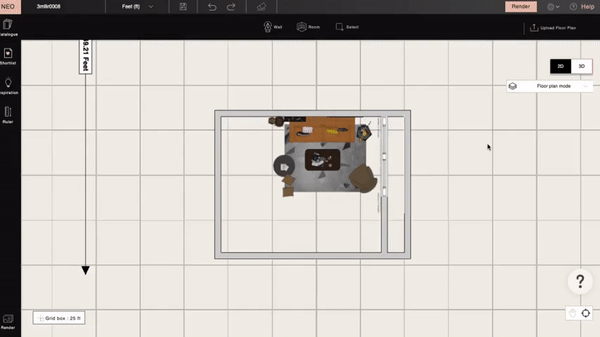 Carrying out a home renovation project can be a costly one and something that you want to get right the first time around. It's much better to be able to see a somewhat finished product on a tool like Foyr than hoping that vision in your head works out. After all, you don't want to be disappointed with the renovation when it's done.
With a variety of features, a floor planner can help see your vision and provide inspiration for it until you find the results you're looking for.
2. Excel spreadsheets for budgeting
A budget is required for a renovation to ensure you don't overspend too much. Homewyse estimated that the amount required to remodel a living room would be anywhere between $6,705 to $7,823.
Budgeting can help keep your finances on track, especially if you're in a position where you can afford to go over the top with your expenditures. It's always good to estimate at the top end of each cost so that you're pleasantly surprised when you come under it.
A good way of budgeting your money for the project is through Excel. Excel spreadsheets are easy to use when it comes to most people's knowledge of technology. It's easy enough to get to grips with the basics anyway.
With Excel spreadsheets you can lay out all the relevant materials and resources you might need as well as their estimated costs. From then on, you can monitor how much you're spending and where you might have spent more or less in certain areas. This may be useful in allocating extra funds where you require money to be spent elsewhere.
3. Pick out colors with Loomatix Color Grab
The colors that are available to choose from when designing your space are a lot more than the basic color names like red, blue or green. You've now got color names like brushed pebble, sea grape and soft fig to name but a few.
With that in mind, you may find that certain colors you come across would look great in the living room space. It's handy to have a tool that can allow you to simply take a picture or use your phone's camera to identify a specific color. Loomatix Color Grab is one of many tools that uses a precise color analysis to find the perfect match you need when you find something you like.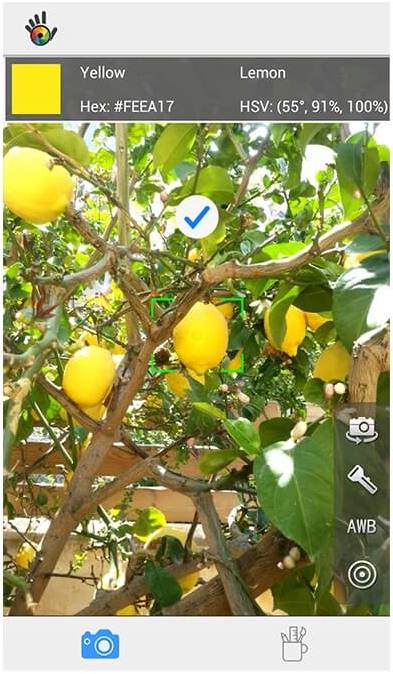 It could be that you want to touch up certain areas with the same paint but you no longer have that paint anymore. Color is very important when it comes to the overall design of the space. Using Loomatix is a useful tool to assist you with your color journey whether it's something bold and bright or one that's more muted and subtle in its appearance.
Whatever your choice, it's a great app to find the color palette for your space.
4. Airtasker to outsource tradespeople and local services
If you're lucky enough to know people within the trade industry or you have the skills and experience yourself, then you could end up saving a lot of money. However, not everyone has immediate access to tradespeople that can help with the renovation project. With that in mind, using a tool to outsource these individuals can be helpful.
Airtasker is one such tool that is handy in finding all the relevant tradespeople and local services that might be required for your living room revamp. Think about what you need in the way of resources and use Airtasker to help find all those local to you that can help.
Whether it's assembling furniture to a handyperson, the site has everything you need and more. It's all about picking the right people for the job in hand so that you get it done the way you'd like it to be completed.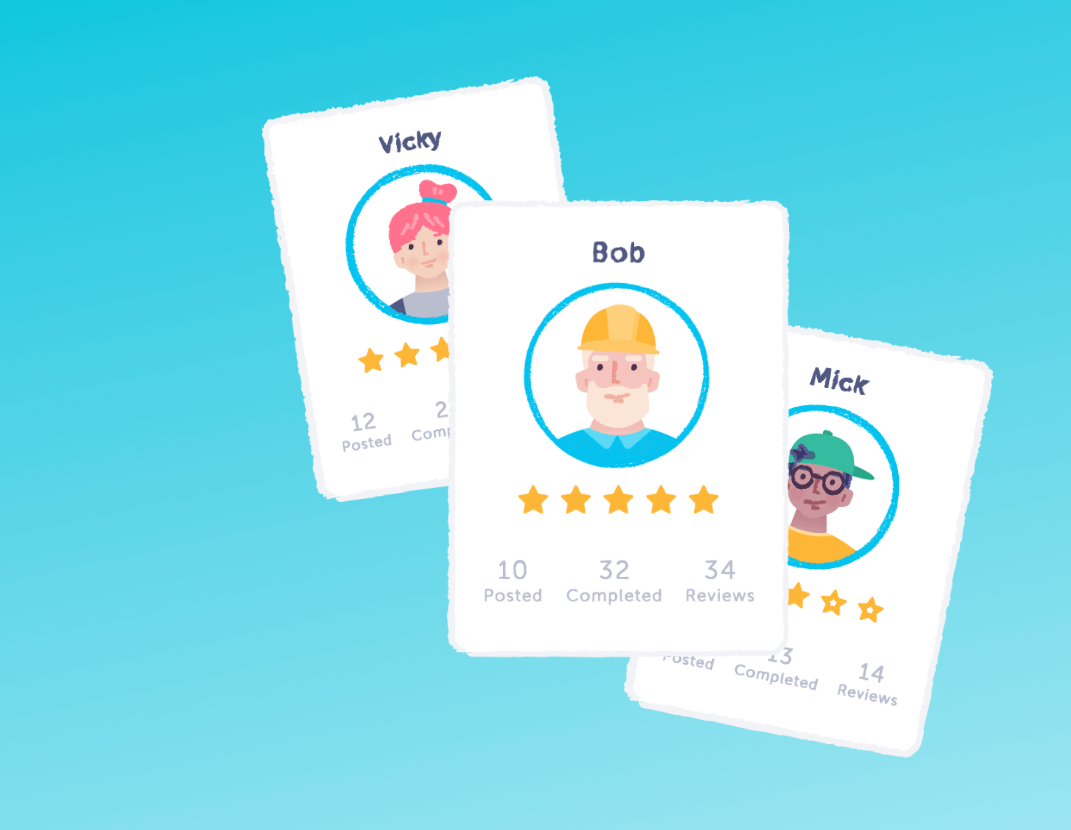 With Airtasker, you can handpick who you want depending on the level of experience you're after and how much you're willing to pay. This can be great for those who may be on a budget and perhaps don't have the funds available to hire a premium company that does it all as part of a package.
Tools like Airtasker also help to support local communities, rather than bigger corporations. It allows you to choose those from around your area that are looking for work, regardless of their background.
5. IKEA for visualizing interiors
IKEA was one of the first furniture companies to jump on-board with 3D visual planners. When you need to look at furniture and specifics on what types and styles you need, IKEA can be a great one for finding the relevant ones for your space.
IKEA Place is the app's name, not to be confused with the store's original app. The app helps you move furniture around in the space from their own catalogue of items. It can really help to dress the space with everything that you need. If you're after a visual of your furniture in the space, then this app can certainly help with that.
Just like a floor planner, it can be great to see furniture through a design software like this, to make sure it's right for you. There's nothing more annoying than picking pieces that don't fit in the space or don't look as good as you'd hoped.
Again, you end up saving money by doing more in the way of assessing your choices of furniture. With fewer mistakes on purchases, you won't need to spend more money further down the line.
Tips to help redesign your living room successfully
Now that you have the tools needed to redesign the living room to your style and requirements, here are some helpful tips to ensure it's completed to the standards you're after.
Don't rush the process
Some projects can take their time, even when it's not such a big space. Not everyone has the free time to vacate their property for a while and so there might need to be stages within the process over the course of a few weeks or months.
Even though doing it in stages might seem more of a hassle, don't rush the process. For home renovations in general, they can often take between 4 to 8 months depending on the project itself.
Always invest in quality materials
Any home renovation projects will be done with longevity in mind. The longer the upgrades and redecorations last, the more value you're getting from your investment. With that being said, it's better to invest in quality materials so that you don't find yourself replacing things sooner than you'd hoped to.
Investing in quality is going to be a short-term pain in order to get that long-term gain of putting off any renovations for a few more years.
Choose what you want, not what others recommend
At the end of the day, you're the one who has to live in your home, not your guests whether that's family, friends or work colleagues. When it comes to choosing the color on the walls to the type of decor, choose what you want. Don't get fixated on picking things that others have recommended as it might not be exactly what you want.
Redesigning your living room in 2021 has never been easier. So if you've had it on your list of to-do's for a while now, then now is the time to do it.
---