Do you feel deflated when you enter your kitchen? Perhaps you find it boring and uninspiring. If this sounds like you, there are easy alterations you can do to transform your kitchen from drab to fab.
With Christmas just around the corner, you can expect more guests to visit than normal. However, you might feel hesitant to host if your kitchen isn't up to your standards. Well, why now is the time to do something about it.
Often, people think a kitchen renovation will cost them thousands of pounds. The truth is it doesn't need to cost that much. A few simple cosmetic changes will give you the results you've dreamed of on a budget. So, here are handy tips for curing your kitchen embarrassment.
Revamp your cupboard doors
If you're tired of your kitchens colour scheme or feel your cupboard doors look outdated – give them a lick of paint. Decide on a fresh new colour and give your cupboard doors a new look. If you want to brighten up your kitchen, opt for a light colour. This works particularly well as the light cupboard doors will give the illusion of more space. However, if your kitchen could use a pop of colour, navy blue is on-trend and will give you a fresh, contemporary look.
Don't just stop at painting - revamp your cupboard handles too. Black accent features are extremely popular now. So, adding black cupboards handles and building with black utensils like a soap dispenser will give you a strong, cohesive look.
Fix your drawers
There is nothing more annoying than a cupboard fixed incorrectly or a draw that won't shut. So, if your drawers are sticking – add new drawer runners. This simple fix will make your kitchen a happier and more functional place to be. If you want to go the extra mile, choose soft-close drawer runners for a seamless effect.
Paint the walls
Much like cupboard doors, painting the walls can transform your kitchen. Family homes can often get mucky from little fingers or dogs making the walls dirty. If this sounds familiar – get painting! When your cupboard doors are a dark shade, you still want your space to feel airy and light. So, the lighter your walls, the brighter your kitchen will feel.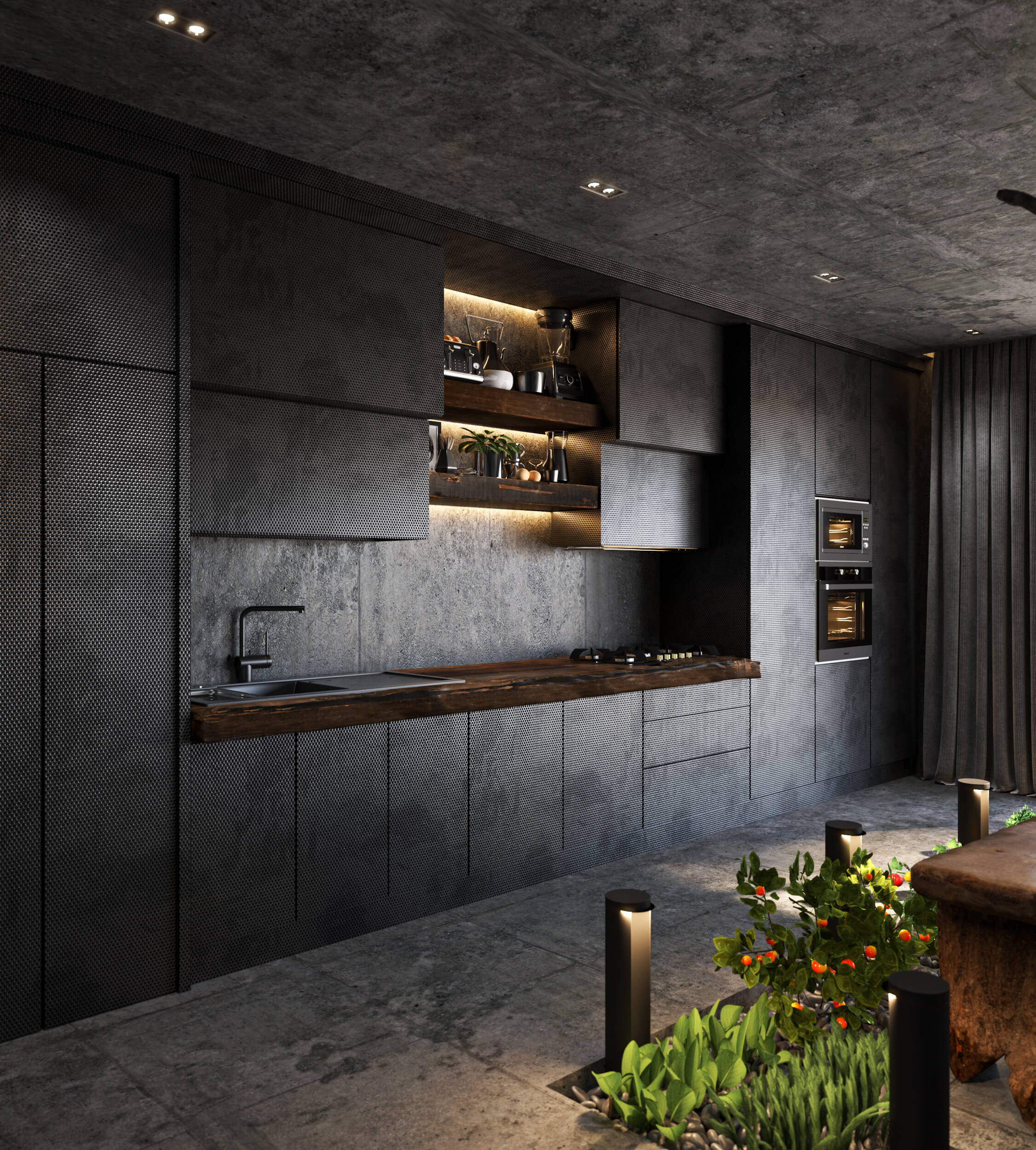 Add lighting
Kitchen lighting has continued to modernise and is now used as a form of decoration. Lighting choices are no longer as simple as a singular blub or multiple spotlights. If you want to add a bit of modern glamour to your space – add pendant lights. Pendant lighting hung over a breakfast bar or kitchen table is a statement sure to fill your guests with envy.
---