Remodeling your home can be fun and exciting. If you're thinking about adding an extra room to your house, or if you'd like to redo the kitchen and bathrooms, now is a great time. So, if you want some tips on how to successfully plan for a renovation, keep reading!
1. Clean everything
A lot of people want to start renovations as soon as they can, but it's smarter to wait until everything has been cleaned out. This will ensure that you aren't walking into a room full of dust and dirt while you're trying to work on the project. With cleaning out your home, you should remember that there are places you need to clean thoroughly, like your washer and dryer. There are kits available online to help you clean them. This will save you the time and expense of hiring a professional to do it for you. Also, make sure to move any furniture that you aren't planning on redoing or hiding away in a garage. Putting all your stuff in storage isn't suggested because it could cause mold damage.
2. Figure out your budget and start saving for the project
Once you decide that now is the time to remodel your home, the next step is starting the process of figuring out what can fit into your budget and what you want to add to your home. If you don't already know how much you plan on spending, it's a good idea to sit down with a pencil and paper and start writing down roughly how much all of your expenses might cost. When thinking about your money, try not to forget the little things that are easy to overlook. This includes grabbing things like paintbrushes, sandpaper, caulking tubes, primer cans, drop cloths, etc. Preparing for all expenses is important to make sure that you don't overspend. It's also a good idea to start saving for your project before it begins, especially if you can see yourself quickly burning through what you have in savings.
3. Look online for inspiration
Once you've thought about your budget and how much work needs to be done, it's time to look online for some inspiration. There are a ton of different websites that offer pictures and videos of rooms that have recently been remodeled in homes just like yours. If you're unsure about how certain elements might fit together, post pictures online and create a board, so visitors can leave comments and give their input. Even though it's significant to look at the internet for ideas, trying to copy someone else's style is probably not going to turn out very well. Instead, try to find inspiration and adapt it to your home so that it stands out as a unique and fancy place to live.
4. Find professionals who can help you along the way
If you've never undertaken a home renovation project before, then there are definitely some experts that you'll need to work with. Remodeling your home is not an easy task and if something goes wrong, it could end up costing you even more money. It's extremely important to find professionals who know what they are doing so that things can go smoothly without any problems or mishaps. If you have any questions about the work being done, make sure to ask them before anything begins. Hiring professionals is not only the safest way to remodel your home, but it will also help with saving time and money in different ways.
5. Have fun with it
The best part about remodeling is that you get to change things around and make the home that you live in on your very own. This can be fun if you embrace the stress of making it happen before time runs out, instead of panicking because everything isn't done yet. Remodeling your house doesn't have to be a stressful project, but it does take a lot of work. Considering your safety during the renovation is very important. If you are looking for a material that can give an alert to danger, belt stanchion is an option. Once you finally finish everything, remember that it's ok to relax with some good food and maybe even a movie night once in a while. Take a step back and appreciate your work because you deserve it. This will make everything better, even if you had some problems along the way.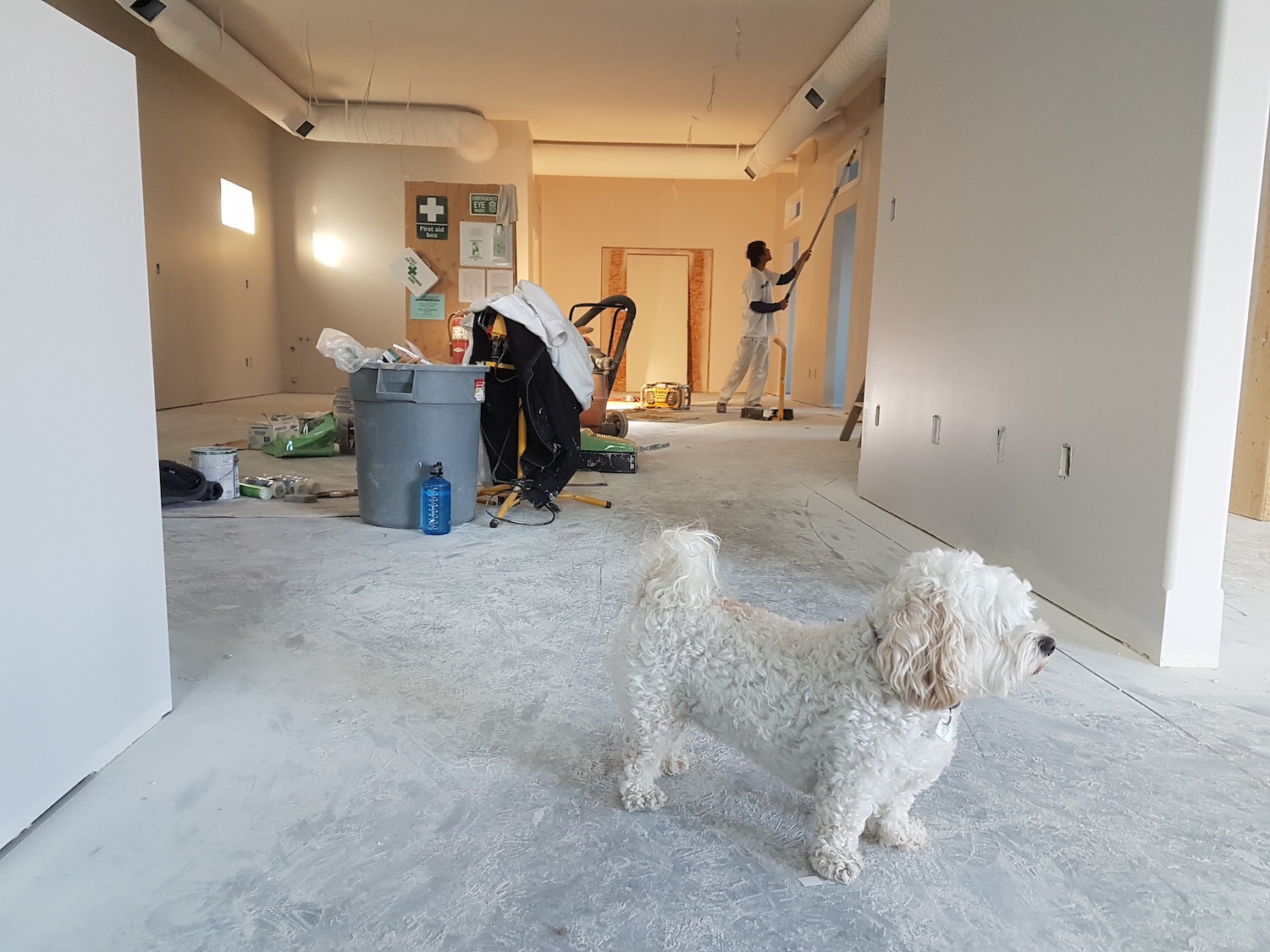 image © Cal David
Is home remodeling stressful?
Yes, home remodeling can be very stressful because there is so much work to do and time is always an issue. Sometimes finding the right professionals for the job can be tough, and it's easy to get stressed out when things go wrong. Ultimately, having fun with remodeling requires a good attitude and knowing that all the efforts are going towards something nice in the end. This way, you won't feel as anxious about deadlines or spending money on supplies. When things aren't done yet, try not to panic or stress out too much because after everything has been completed, your house will sparkle in no time at all.
Remember that remodeling isn't about getting everything done as quickly as possible but rather spending enough time making sure that it looks great. So, take your time and try not to rush things, and soon you will have a lovely home that you adore! Take a look at this article from Hardie Boys for more remodeling tips.
---