Liat Eliav Interior Design: 75 square meters, the center of the Eixample district in Barcelona, first floor with an elevator. The property that was intended for sale was presented to the studio half-naked with exposed concrete walls, just the place to start imagining. A very typical division for local construction, kitchen in a closed room, one bathroom, a space that wants to be a bedroom and small room without a window.
The same 75 square meters became a two-bedroom apartment with a window in each room, general bathroom and a master suite with its own private bathroom. Moreover, and perhaps most importantly, an open kitchen which first and foremost eliminates the idea of a corridor apartment with a living room at the end, turns it into a shared family space where all the functions are open to the members of the house and allow even a narrow and long space to appear large, spacious and most importantly full of sun and natural light. Also we uncovered the original Catalan ceiling that was hidden under the drywall ceiling - because such ceilings are a design Perla. We moved and added plumbing infrastructure, broke walls and reinforced with iron beams that remained exposed. We even managed to make an IKEA kitchen that is custom made!
Thanks to the fact that the apartment was intended for sale, neutral and pleasant colors were chosen; since they allow any optional buyer a neutral basis to arrive with the existing furniture and that it still correspond with the character of the house without dictating to him a distinct design style.
Parquet floor was installed in all areas except the kitchen and bathrooms to create a warm atmosphere. Painted floor tiles were chosen for the kitchen, to provide a practical solution and to delimit it and make it unique and subtle, in harmony with the rest of the open space. The kitchen allows a comfortable working environment and an island used for work, eating and as a partition for the dining area and living room space. In the master bedroom, a custom carpentry wardrobe was designed which is also the entrance to the private bathroom.
In order to turn walls covered in white into walls that still have uniqueness, covering tiles in a narrow and long proportion were chosen and spread on top of the wall in a Fishbone pattern. In the general bathroom, which is the larger of the two and also serves the guests, a darker color of gray shades were chosen. Tiles were installed in a geometric layout on the central wall.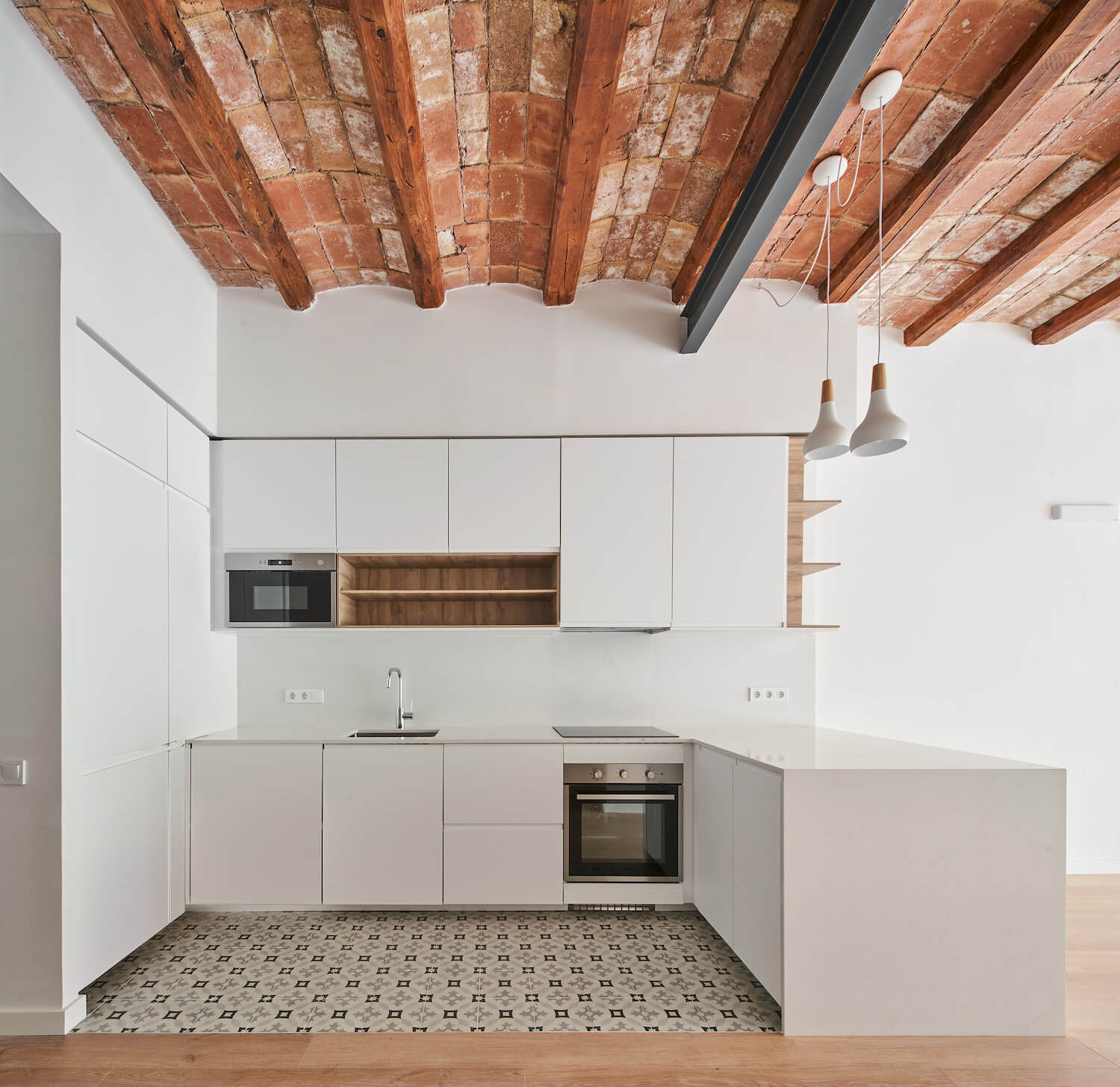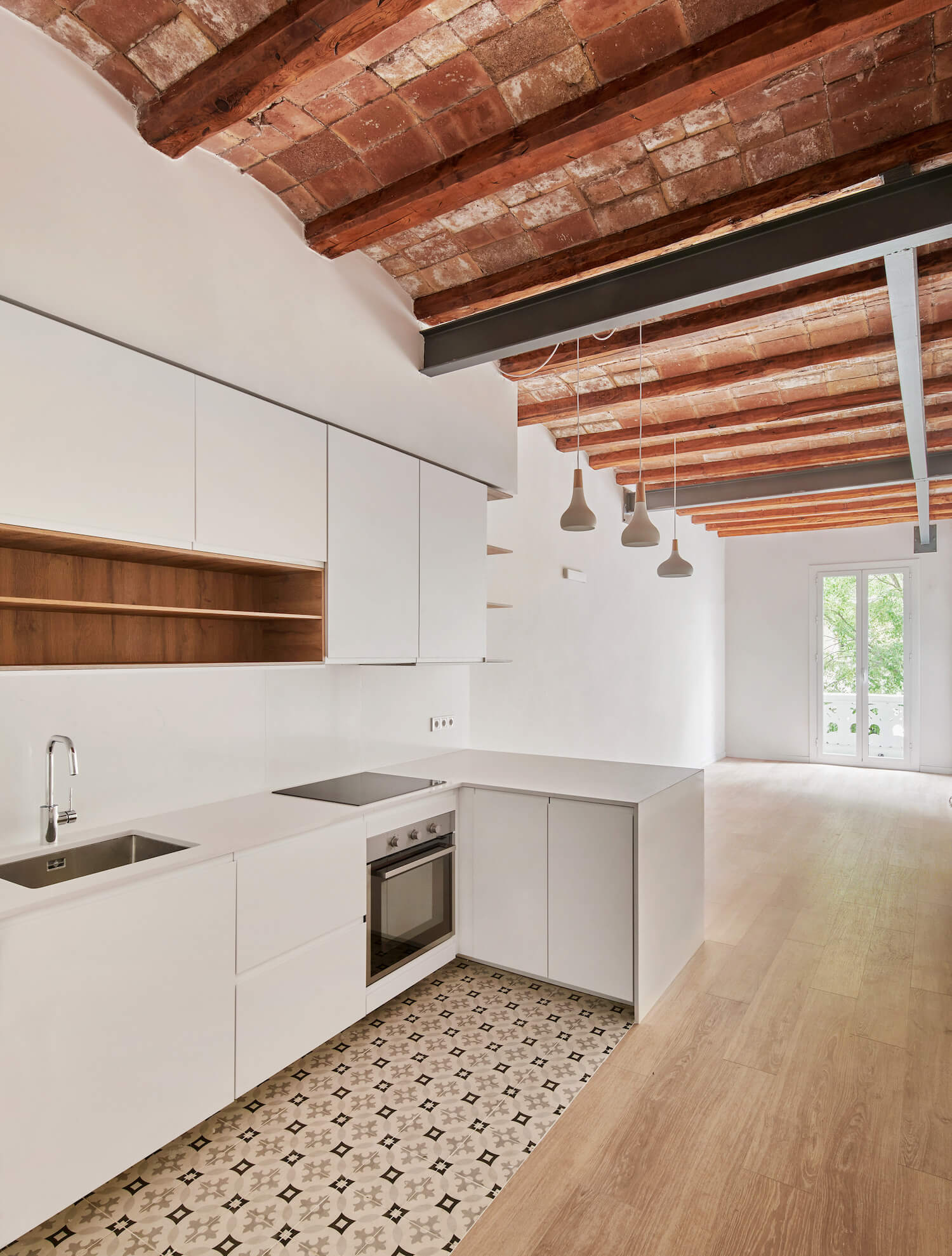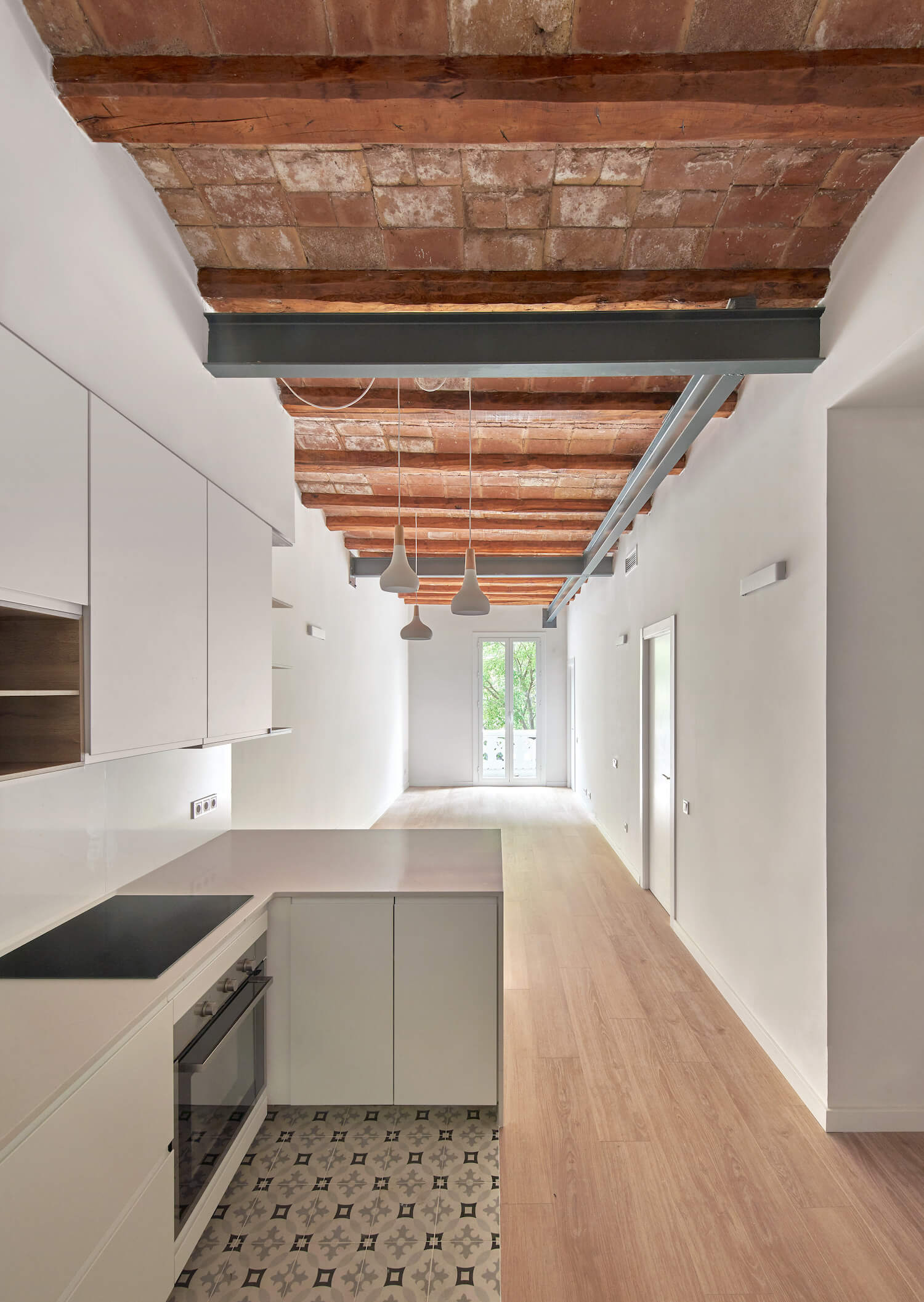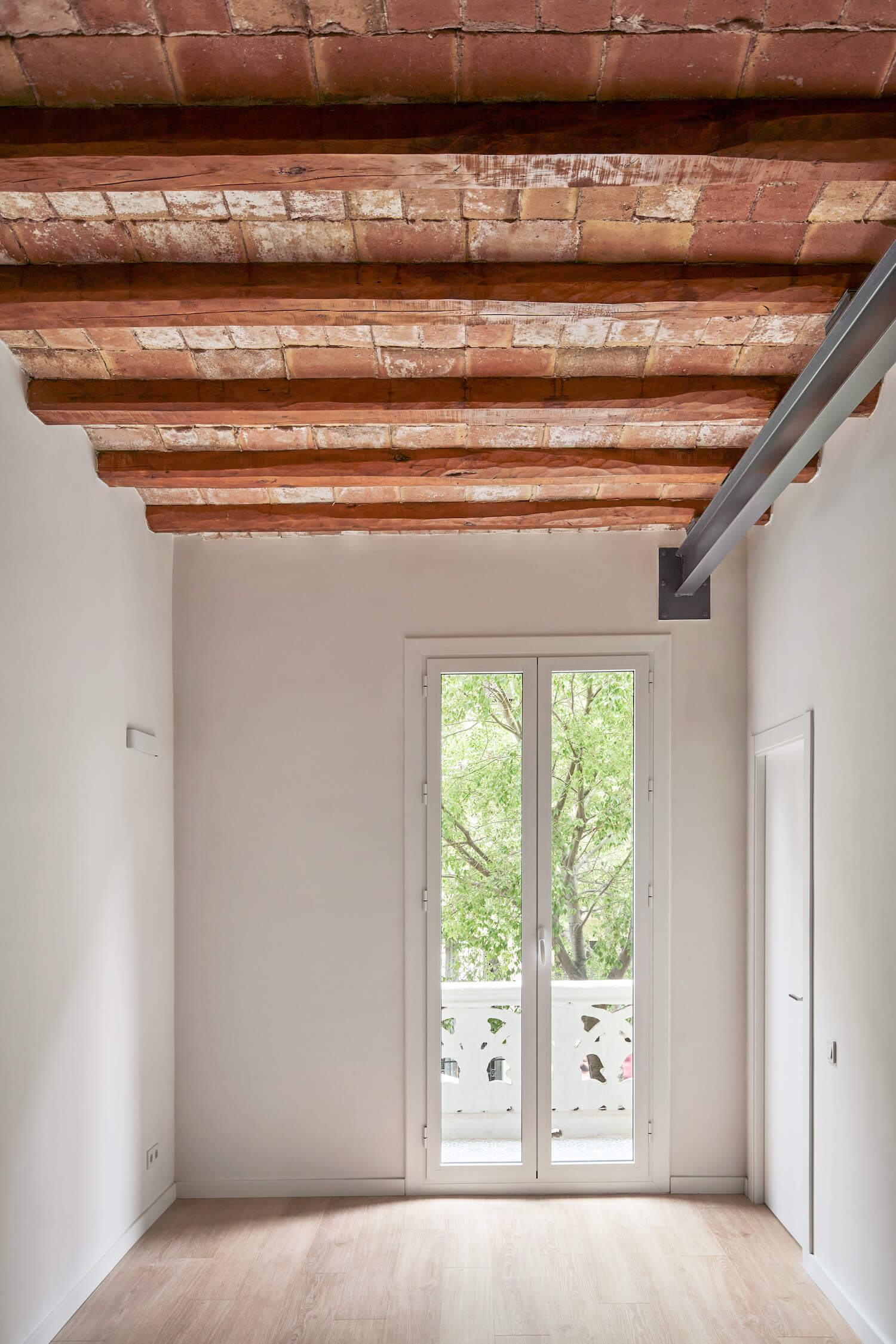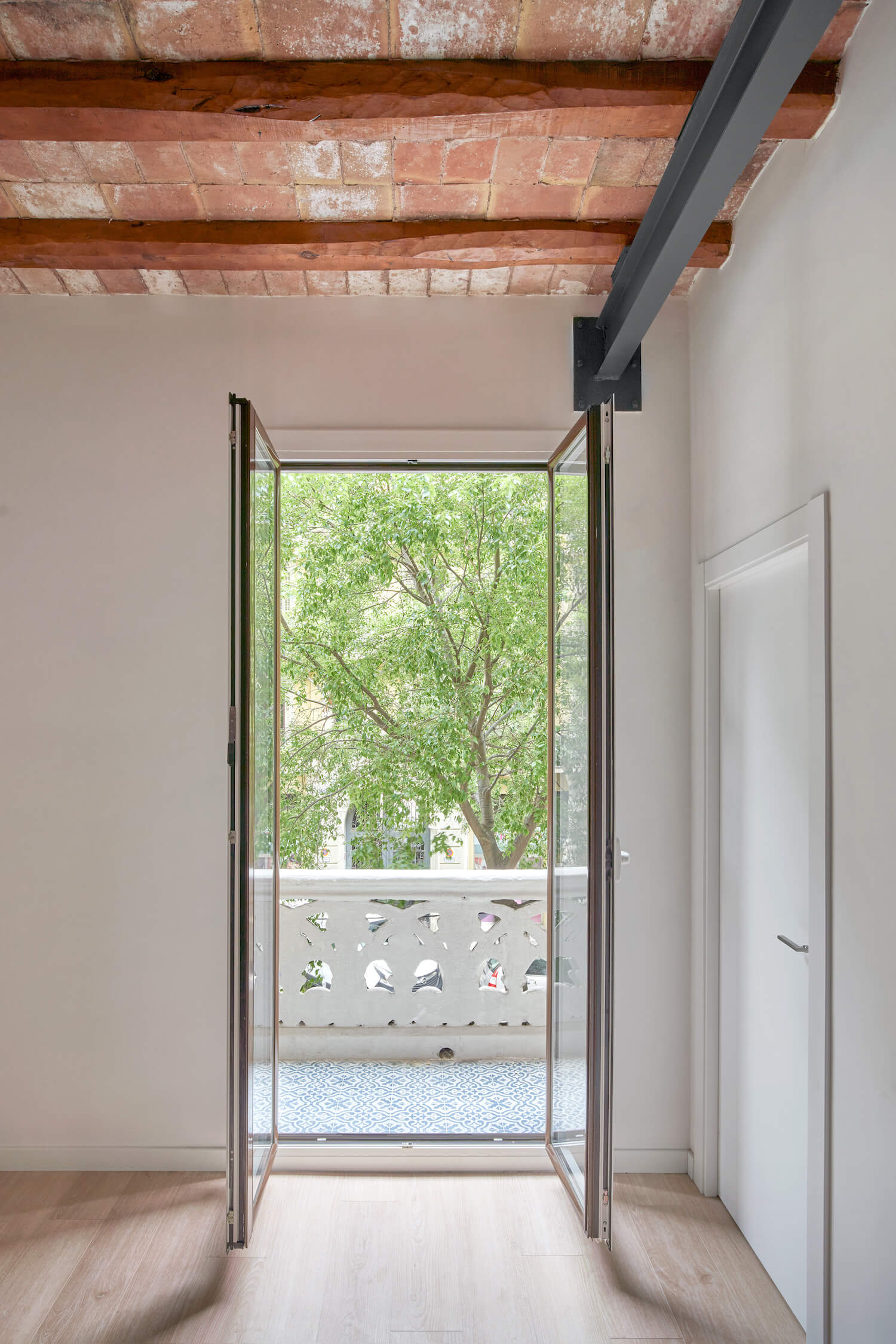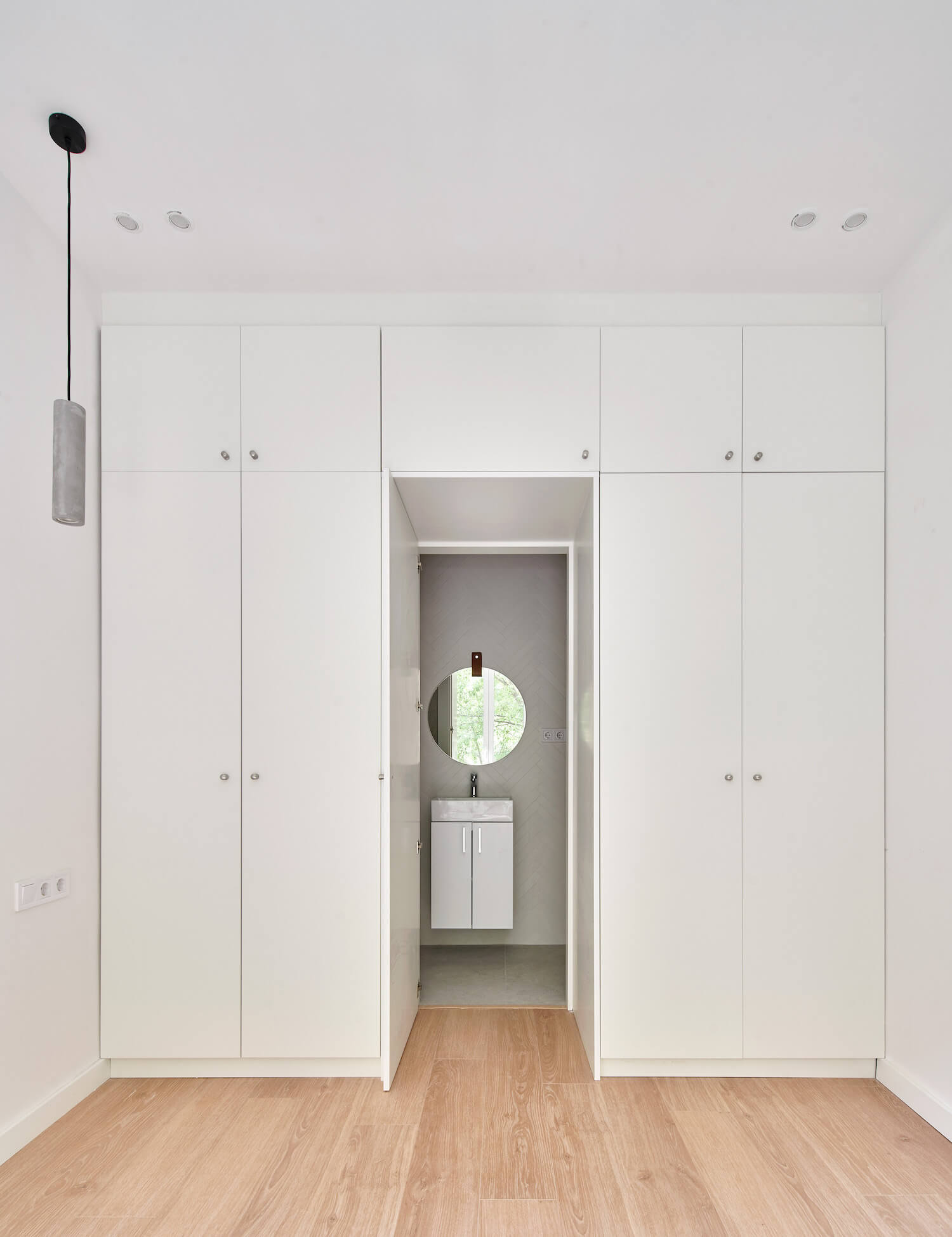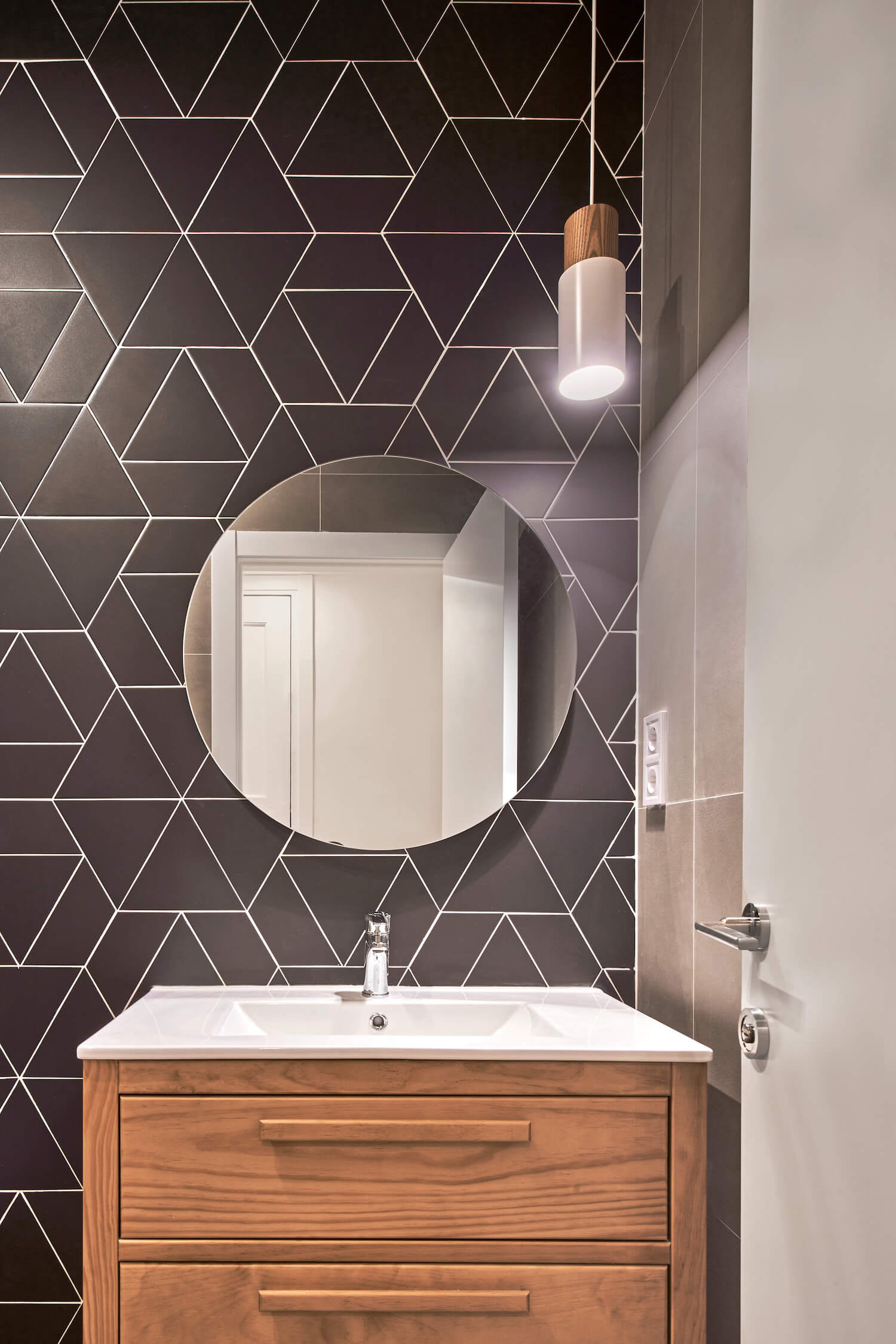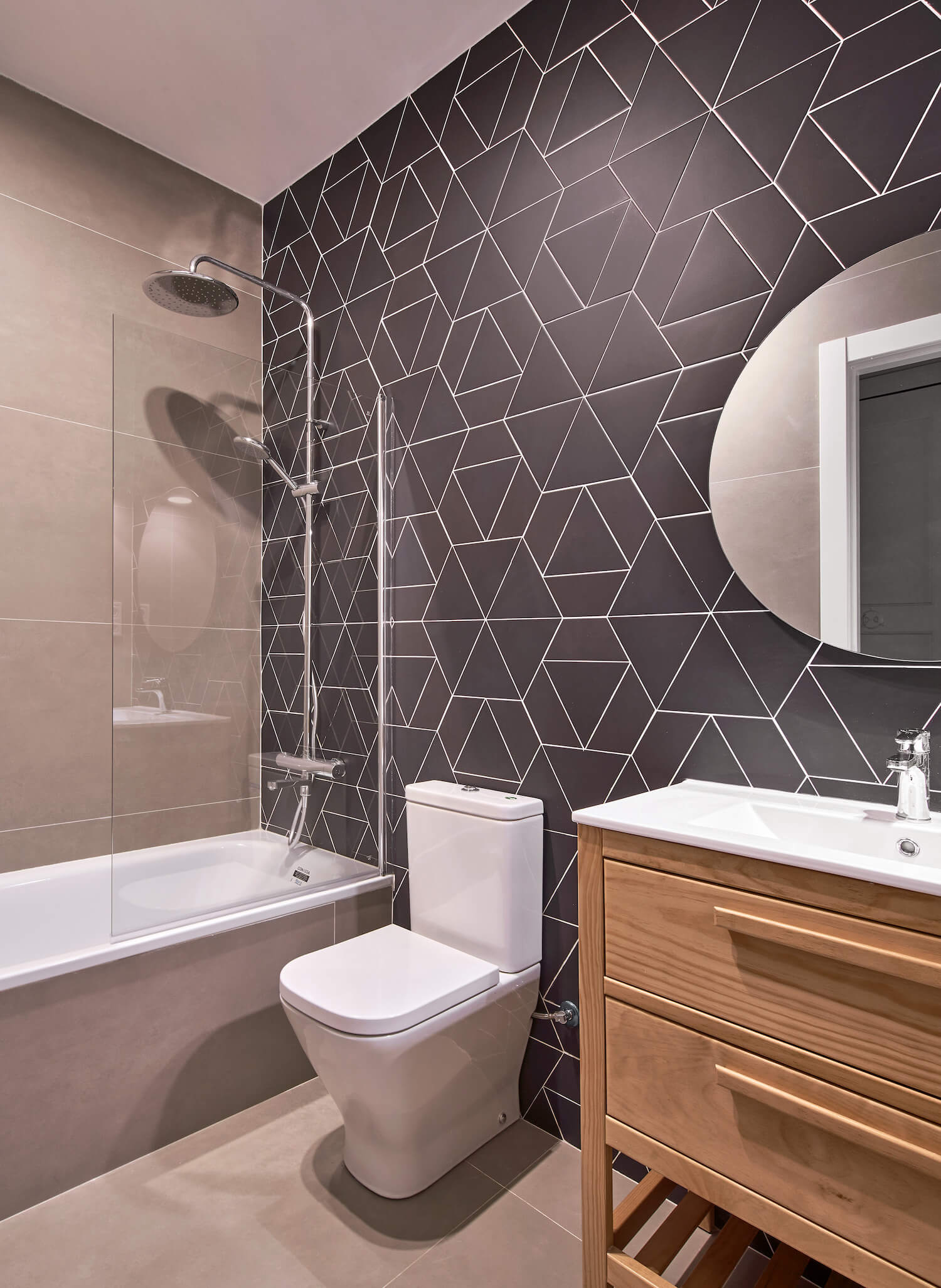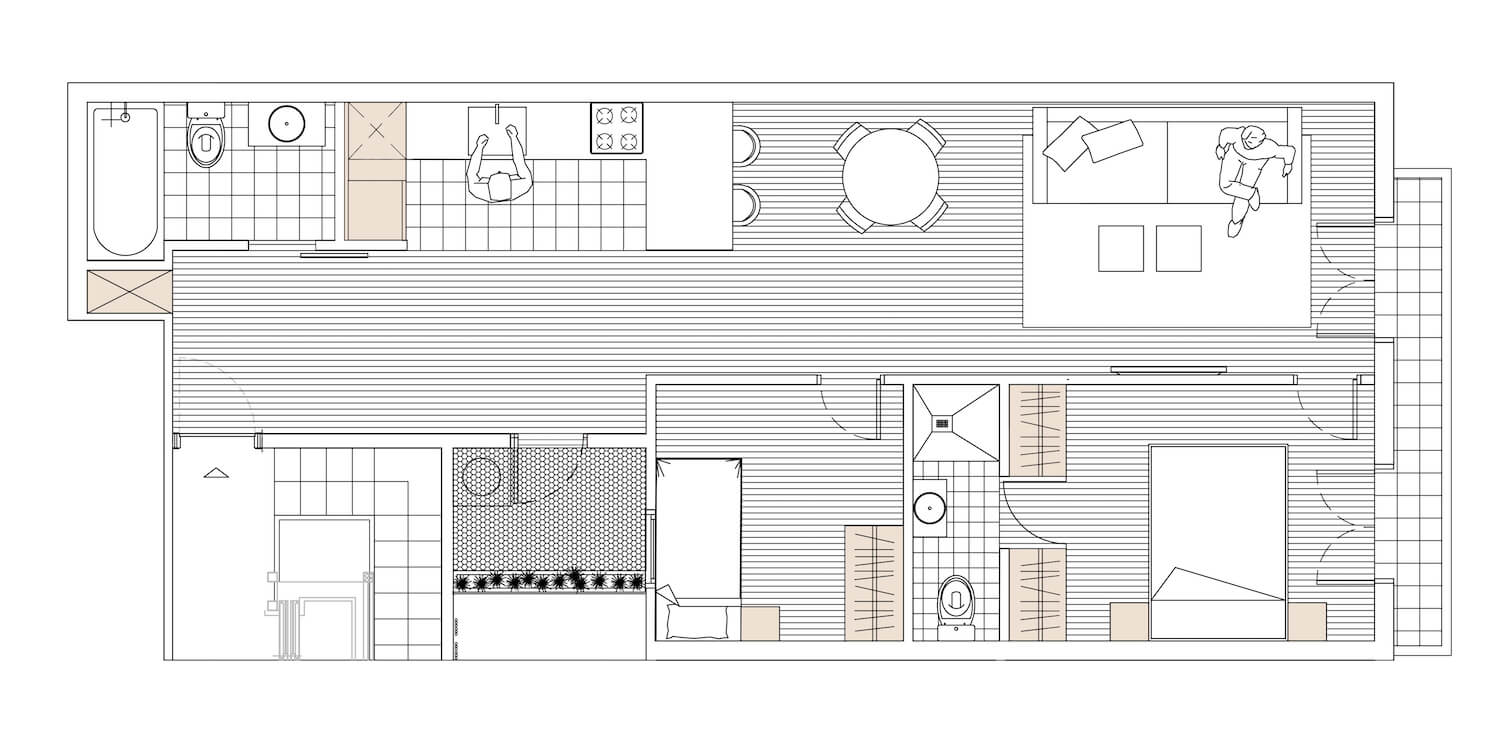 ---