Ksenia Guziy: Refinement and aristocratism, strictness of lines and antique elegance of objects filled the space of the apartment in 70m². The interior was designed for a young couple without children. Initially the apartment was a concrete box, in the layout of which I made changes: with the exception of one load-bearing section. In particular, we removed the walls between the kitchen, living room and hallway, thus getting rid of the narrow corridor and expanding the space of the guest area. In addition, work was carried out to insulate the loggia, where a workplace was equipped. In order to get more light into the apartment, the balcony door blocks had to be dismantled, and now instead of them glazed doors with beautiful lids lead to the loggia.
With a relatively small area of the apartment a significant plus in it are high, three-meter high ceilings, which are decorated with plaster moldings and incredibly beautiful lighting fixtures. There is not a single random detail in the interior. Built-in cabinet furniture was created according to the author's sketches. Antique and vintage items were restored under her supervision (and there are many of them in the project!). The showcase and armchair in the living room are from Belgium, bedside tables from France, the dining table is English, and the chairs are from the Viennese manufacturers Jacob & Josef Kohn. Almost all the décor was collected from flea markets in Europe. The apartment has lots of vintage and antique furniture. A cupboard and an armchair from Belgium.
The mahogany dining table, which has been restored and painted black from England. all chairs are Viennese furniture from Jacob & Josef Kohn (they are 140 years old). The table by the sofa is Zara home, the rug by the sofa is Louis De Poortere. The nightstands by the bed are vintage from France. Marquetry and marble tabletop. The bed linen is from the Frette brand. Light fixtures in the living room by the sofa by Bohemia brand. Light fixture in the kitchen - Russian vintage. Kitchen curtains William Morris textile designs.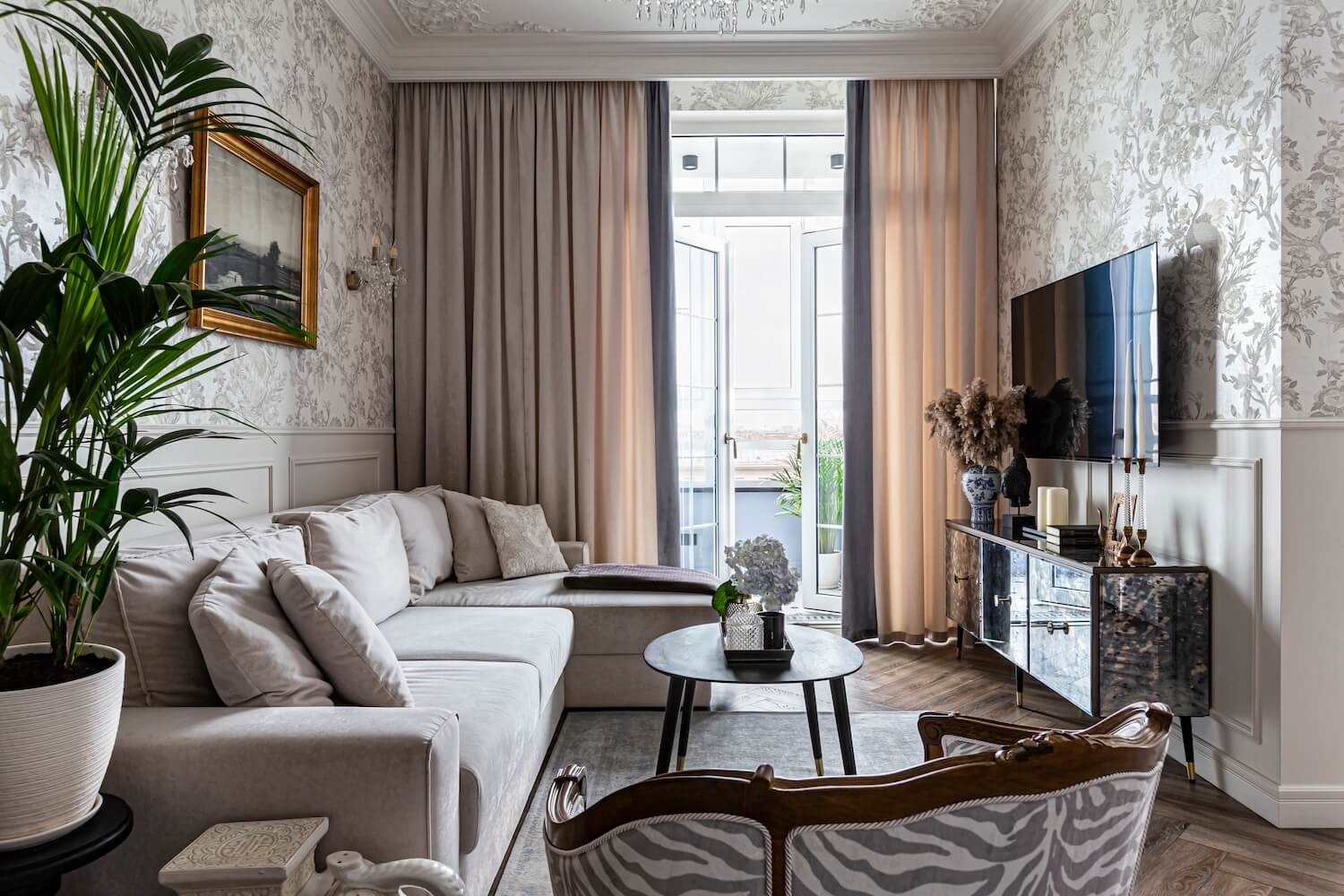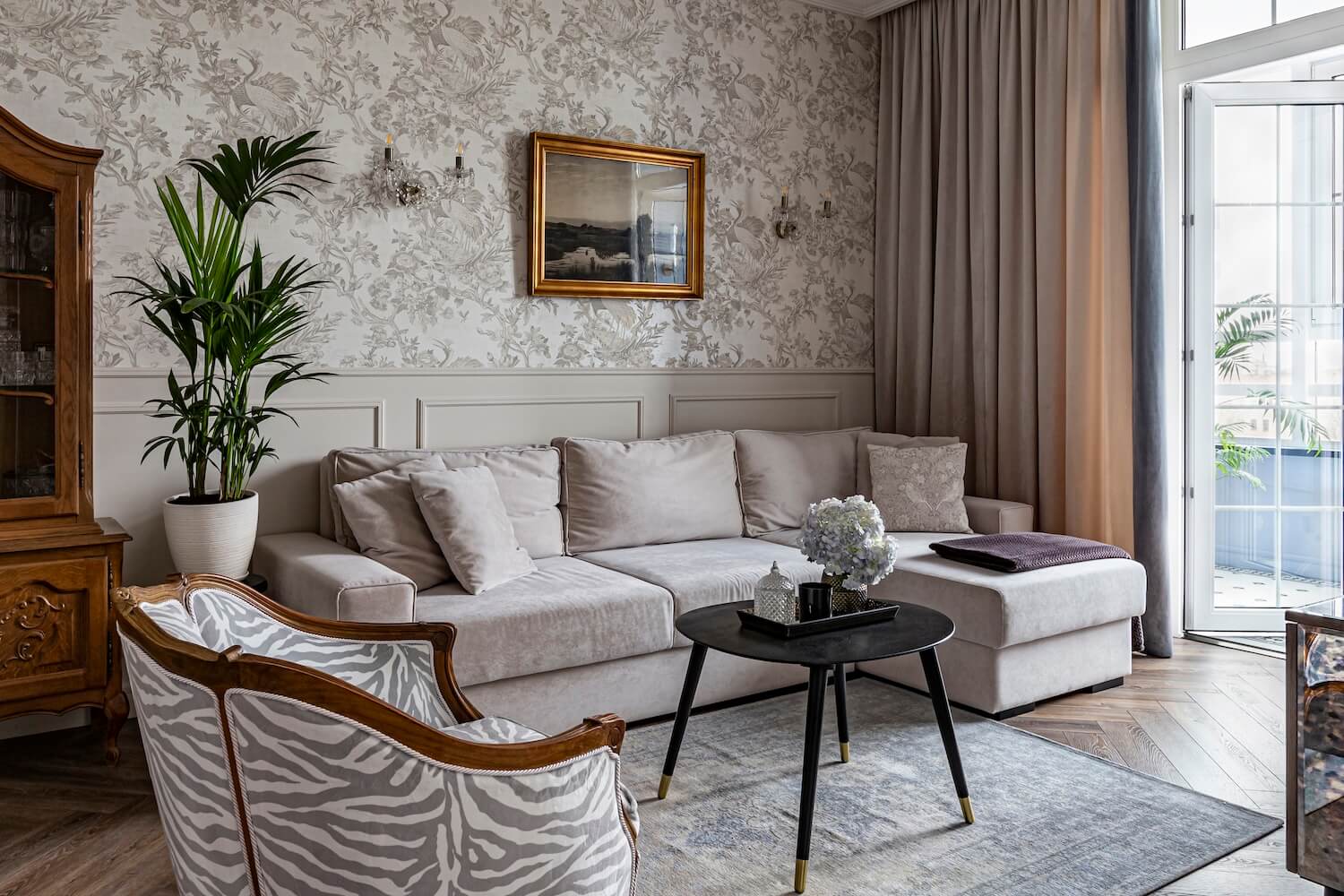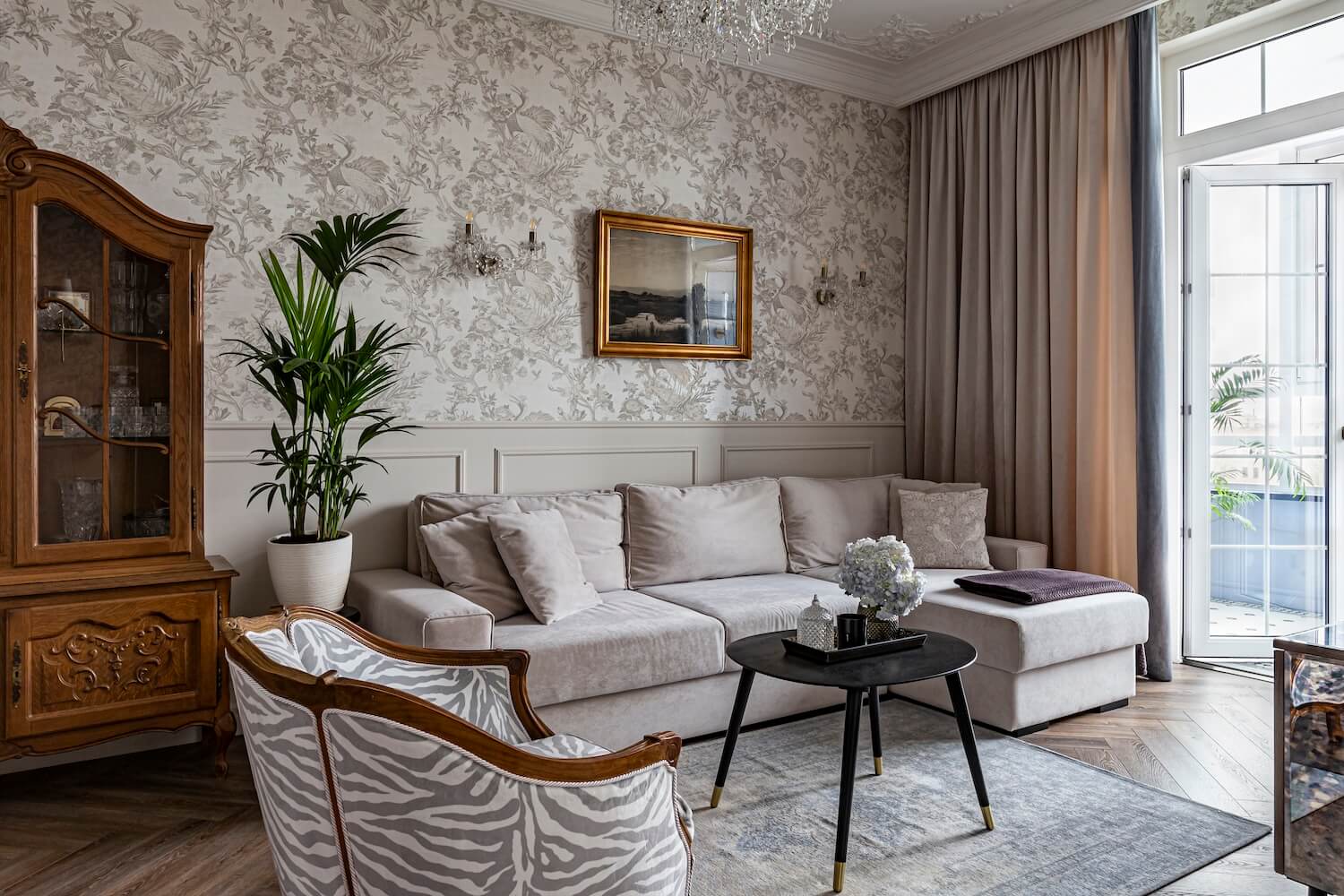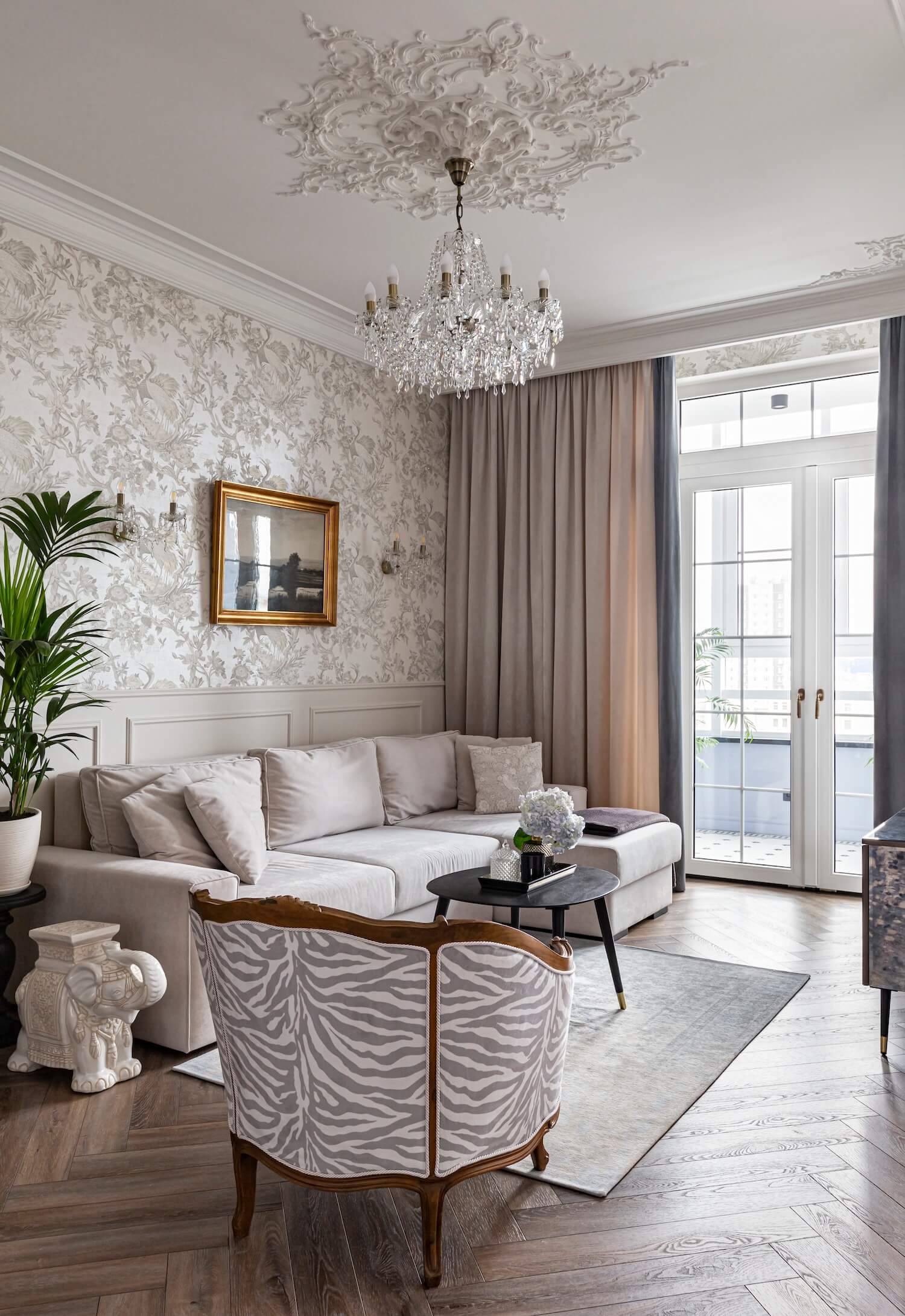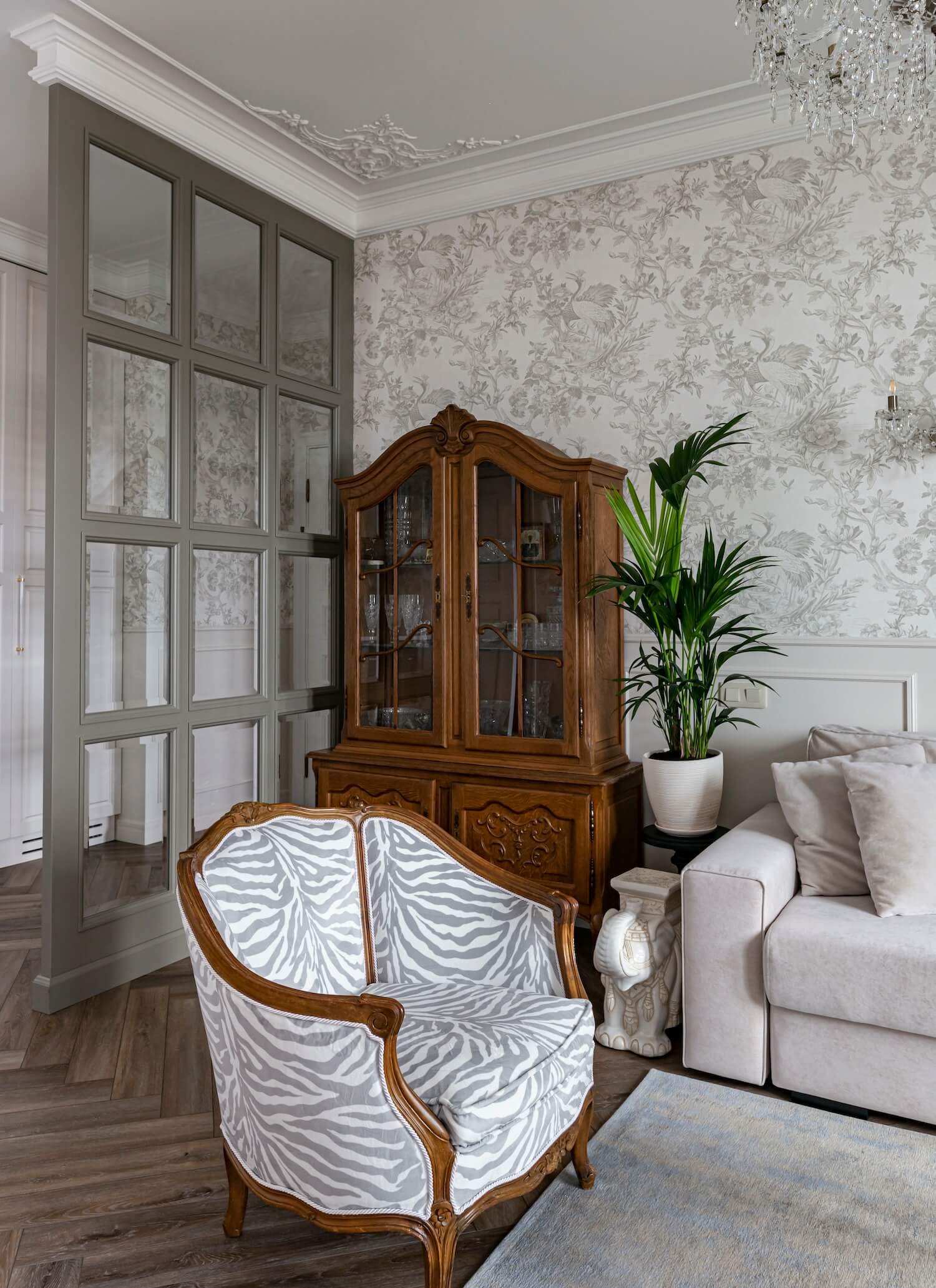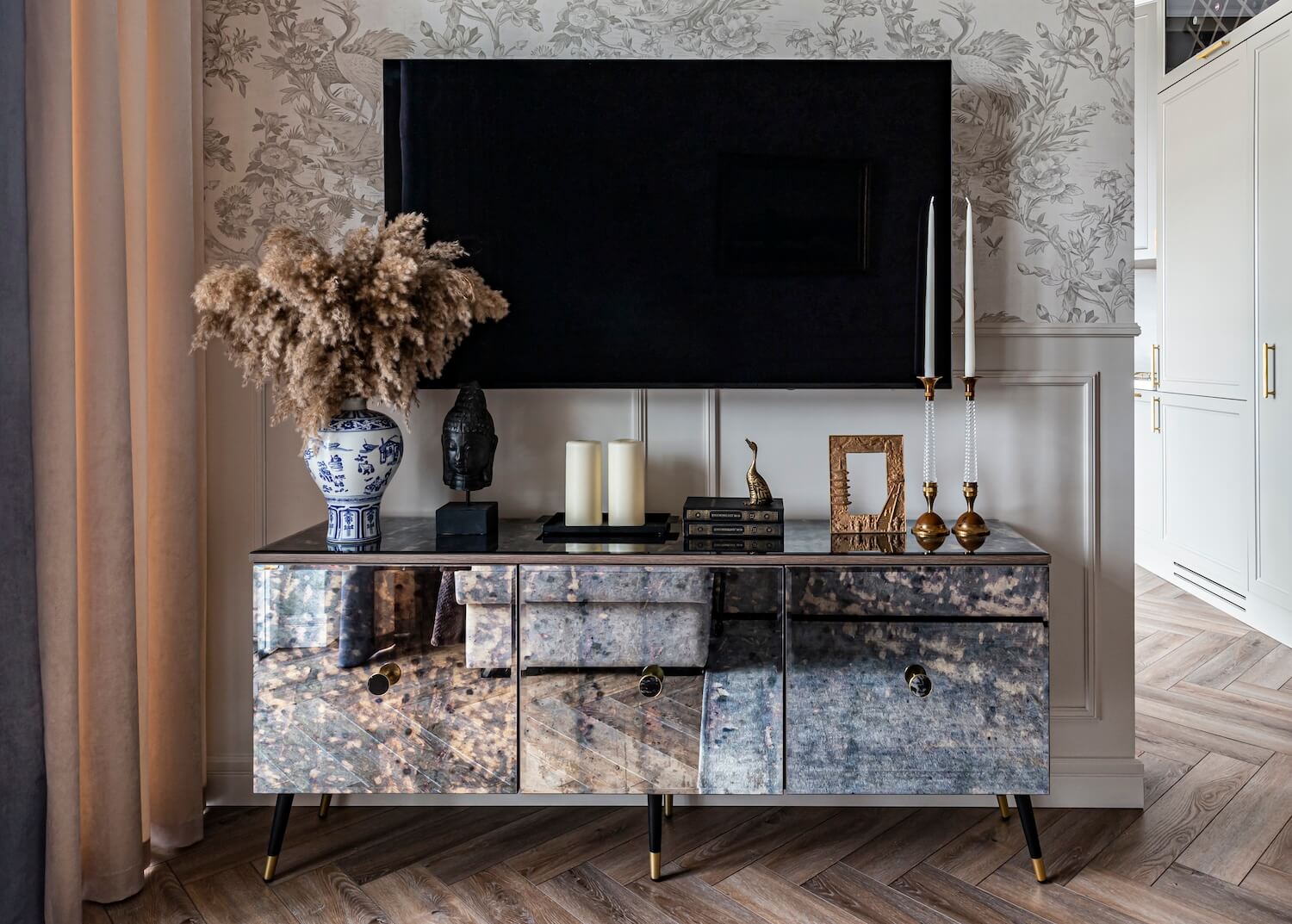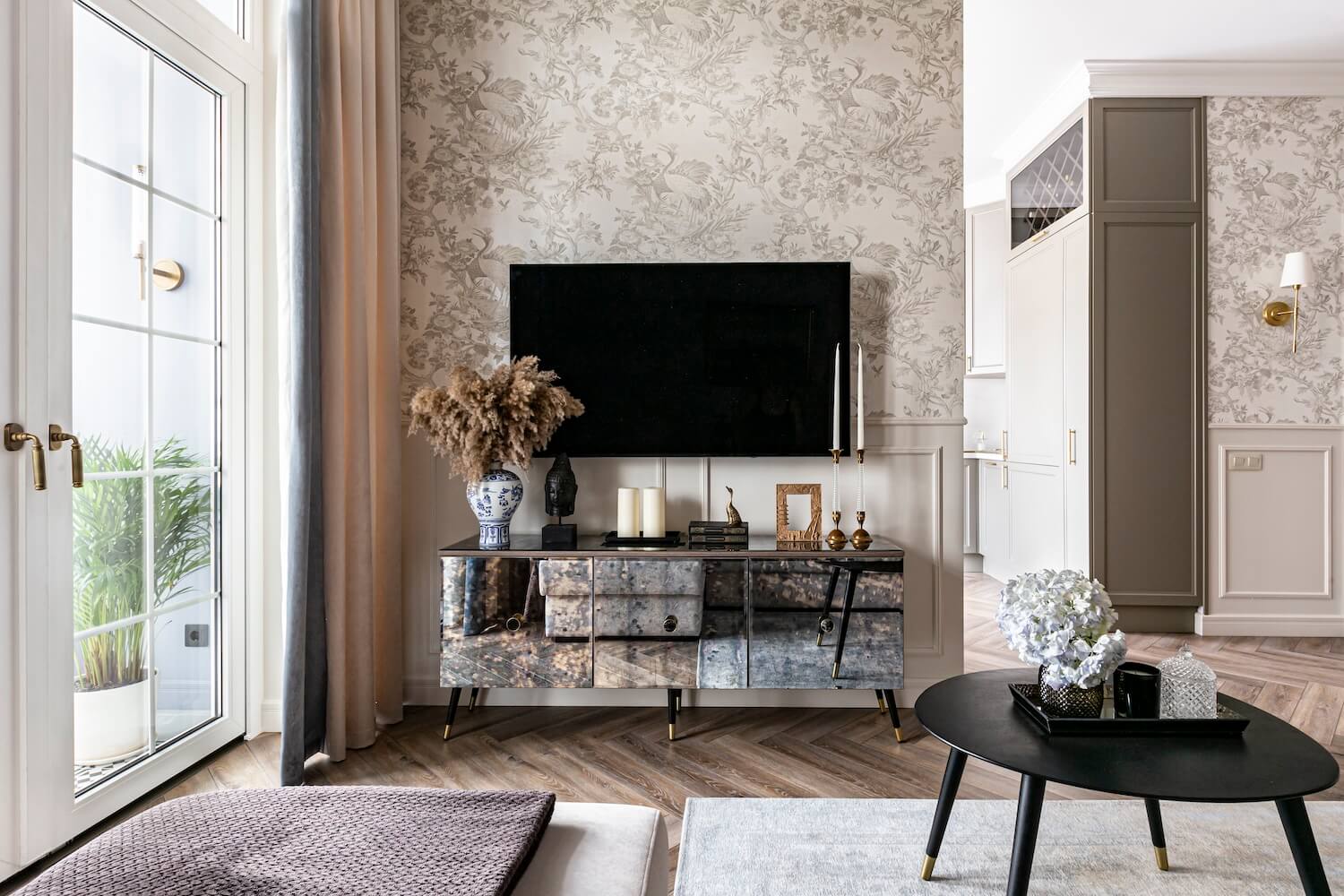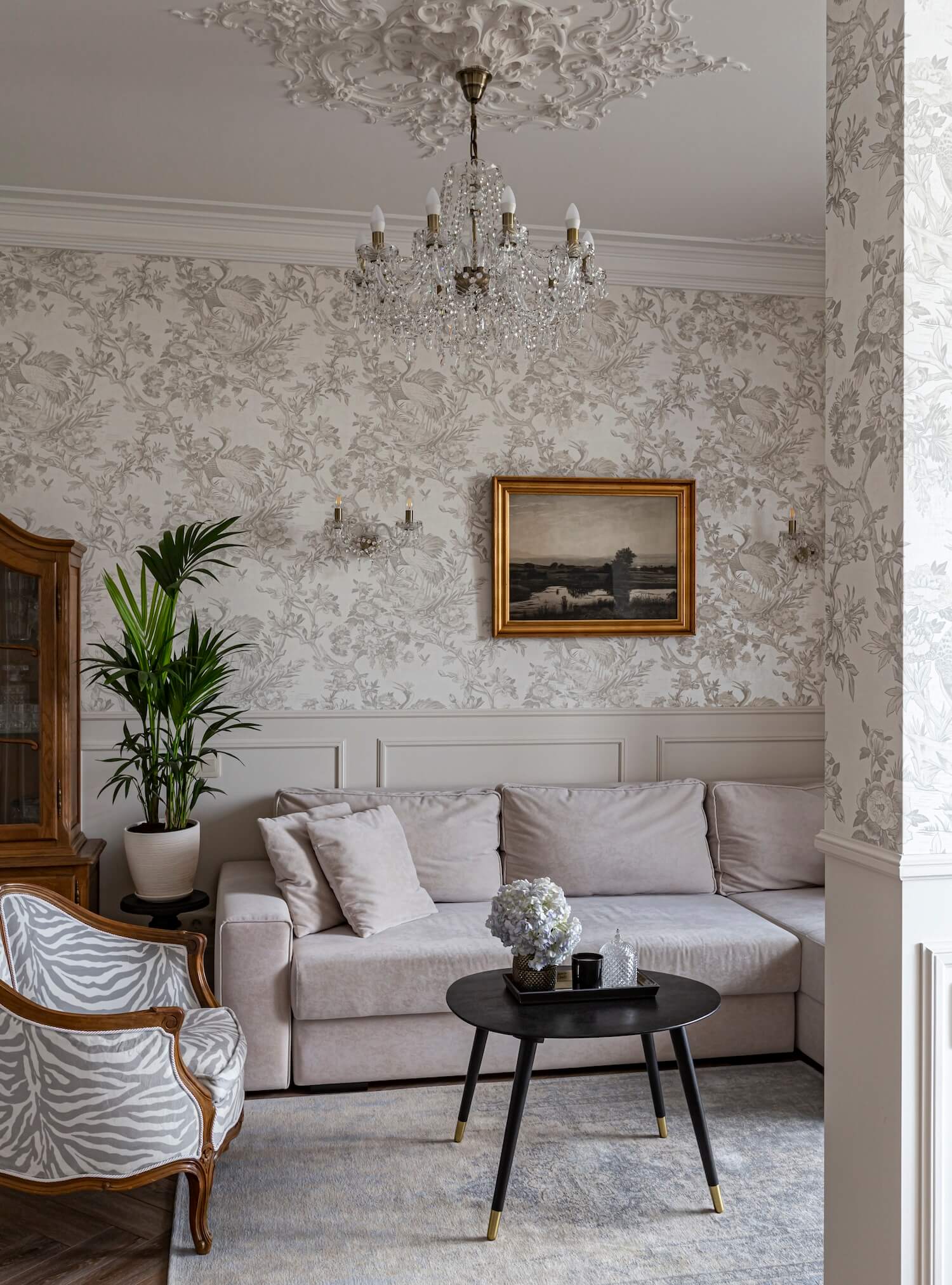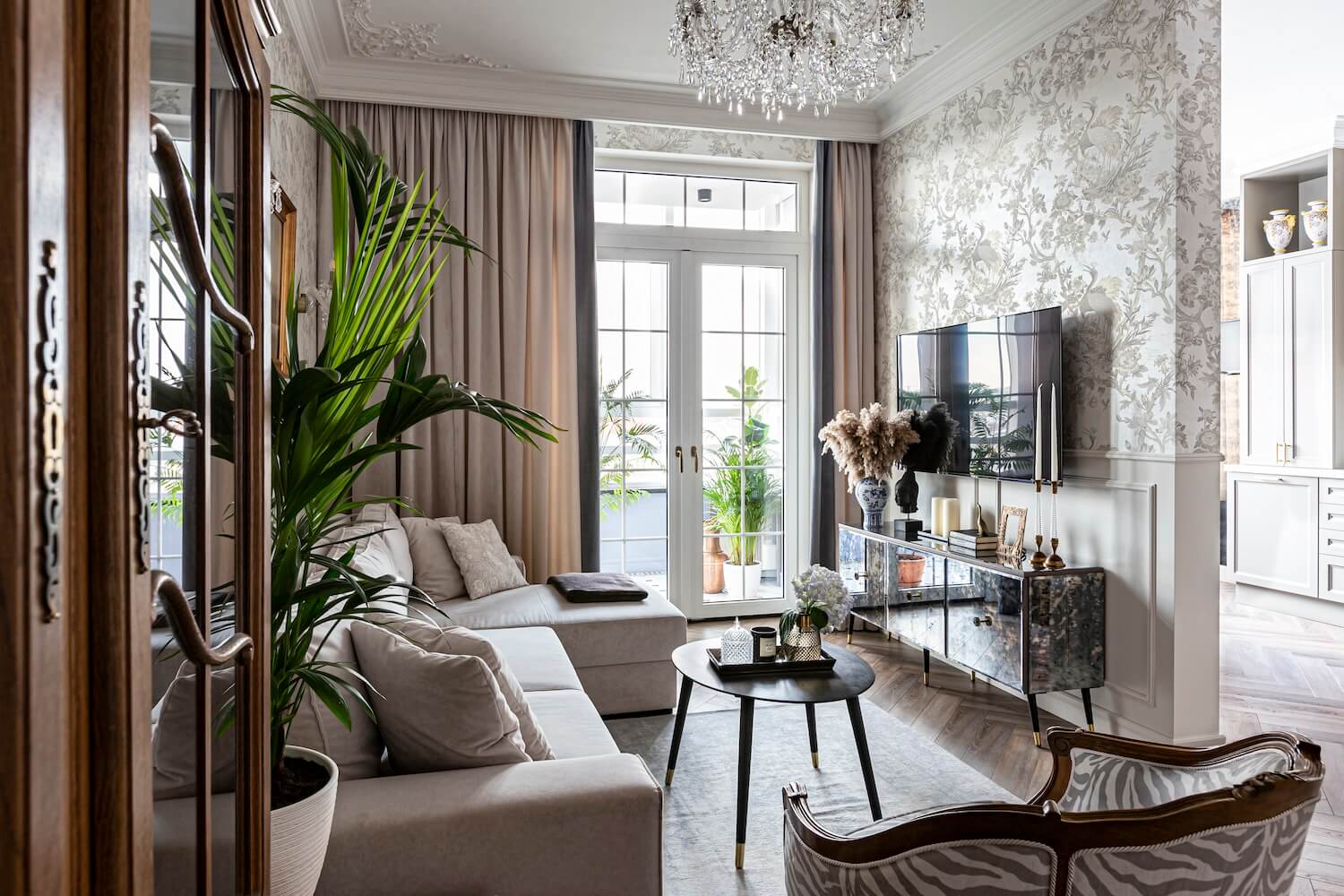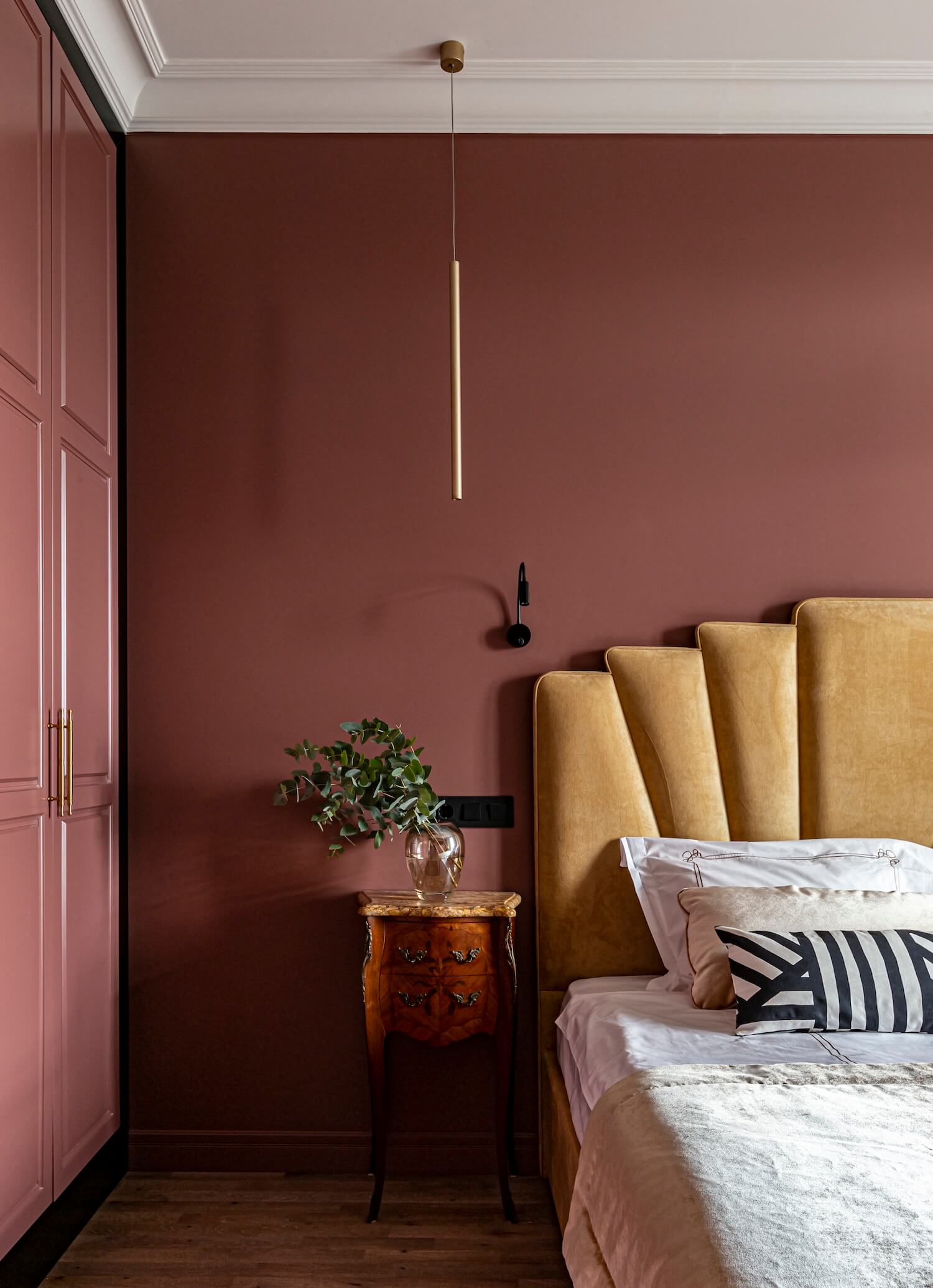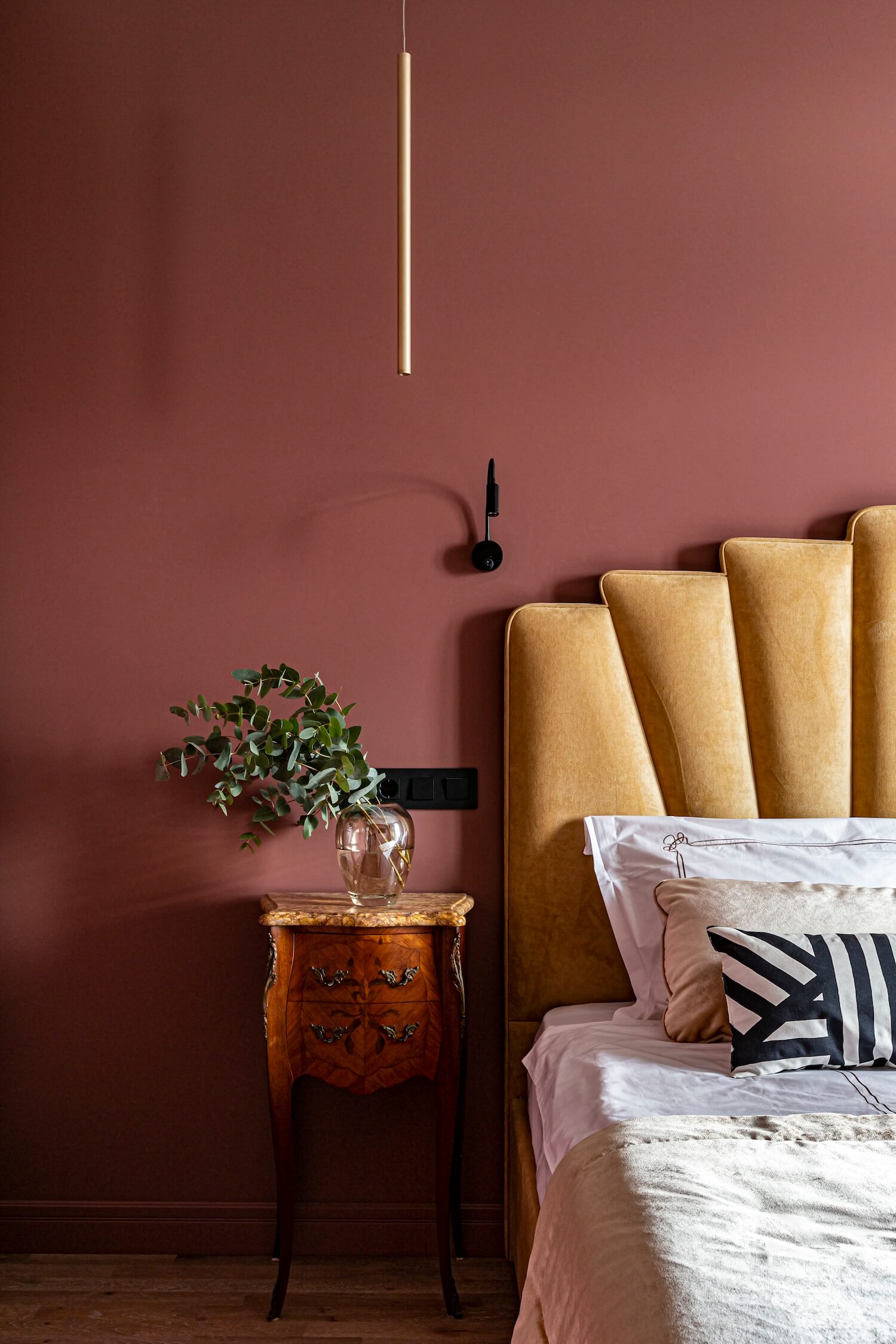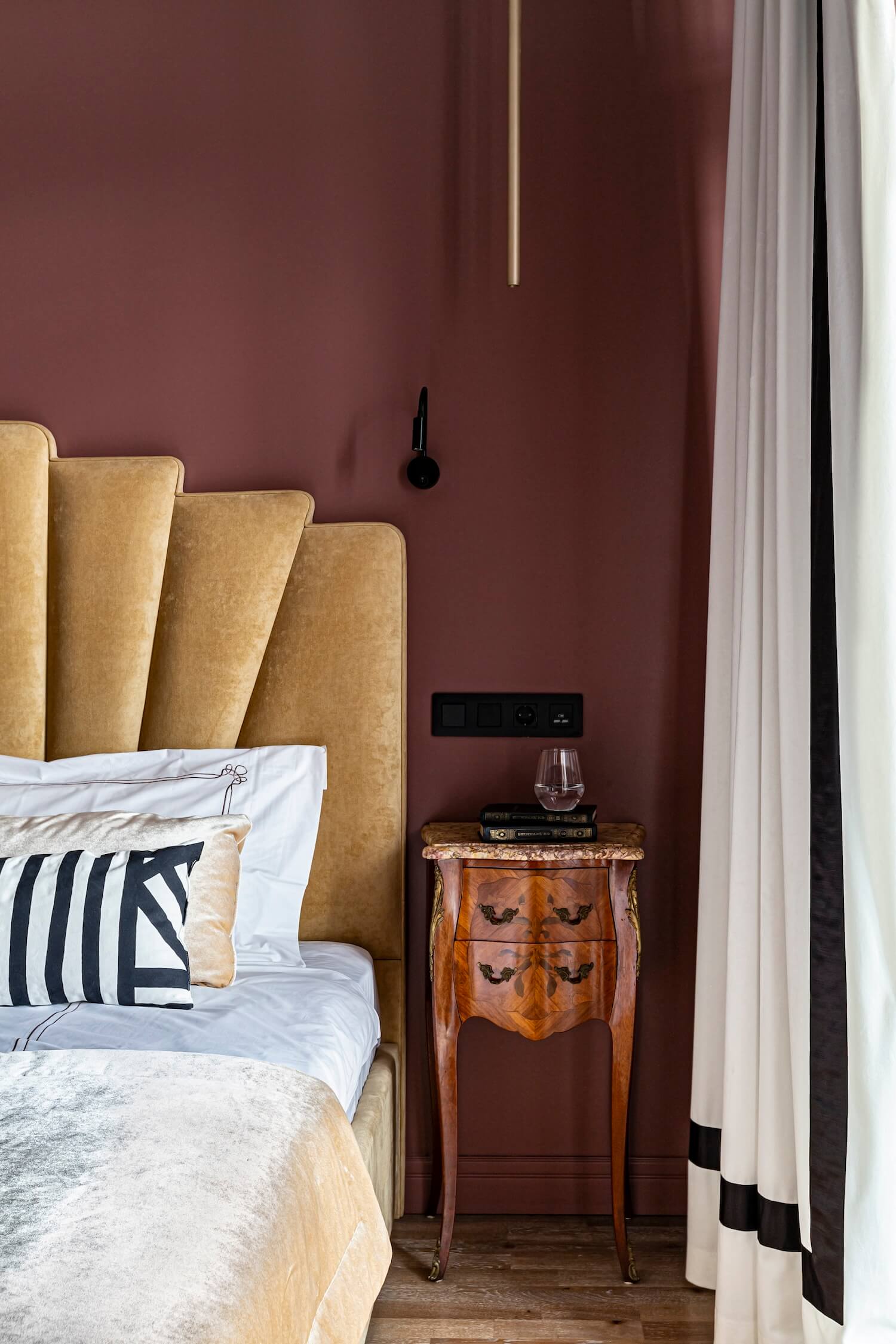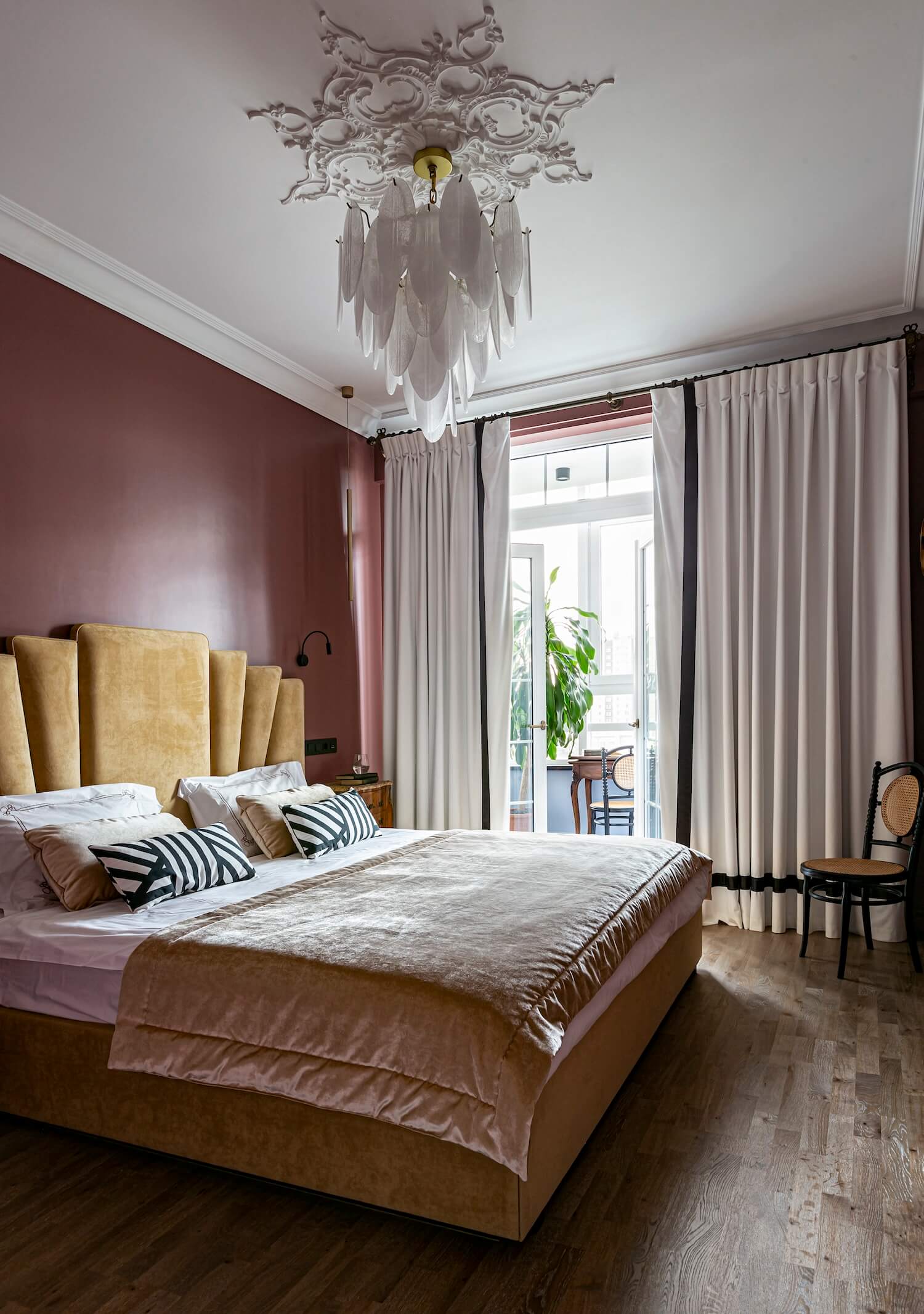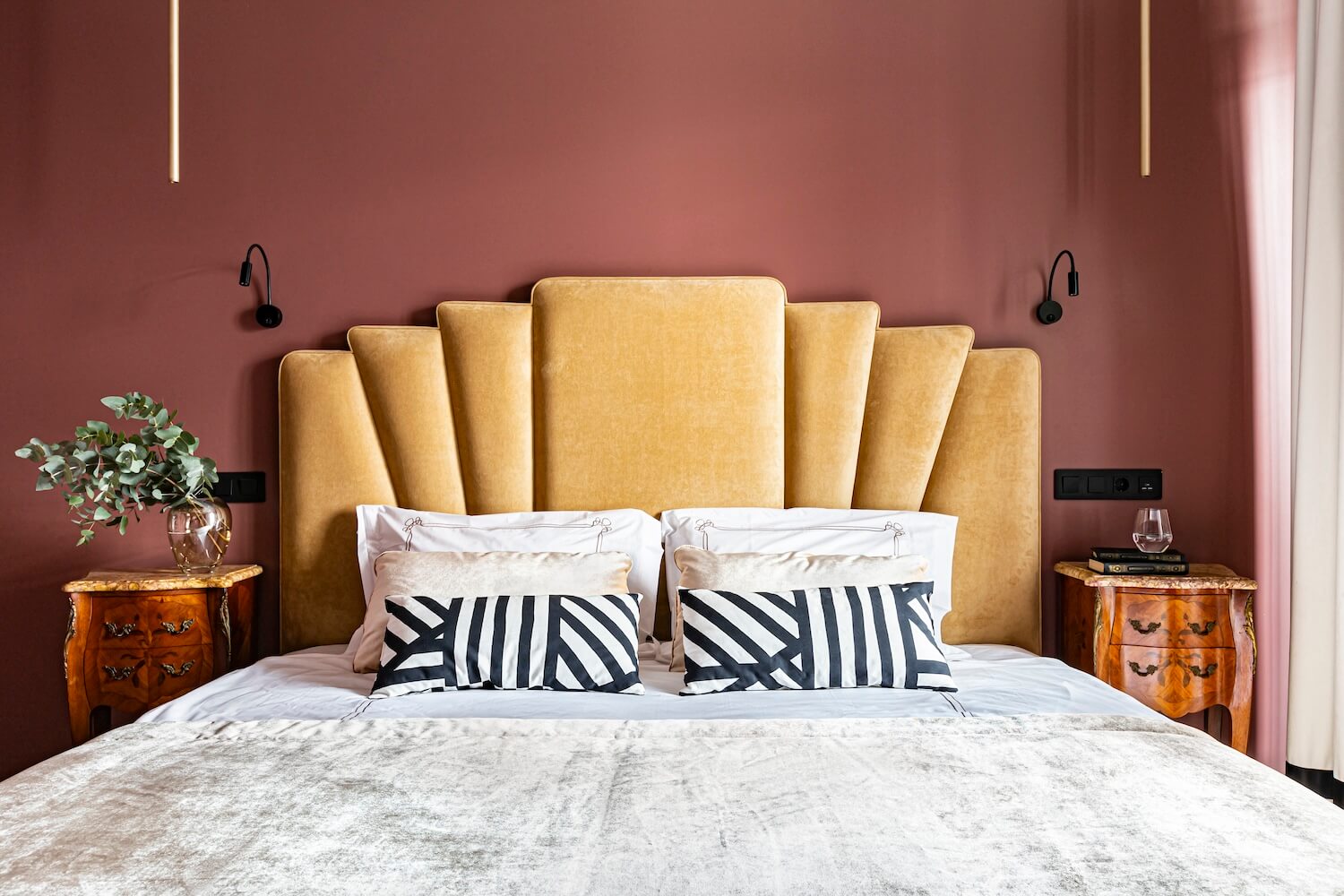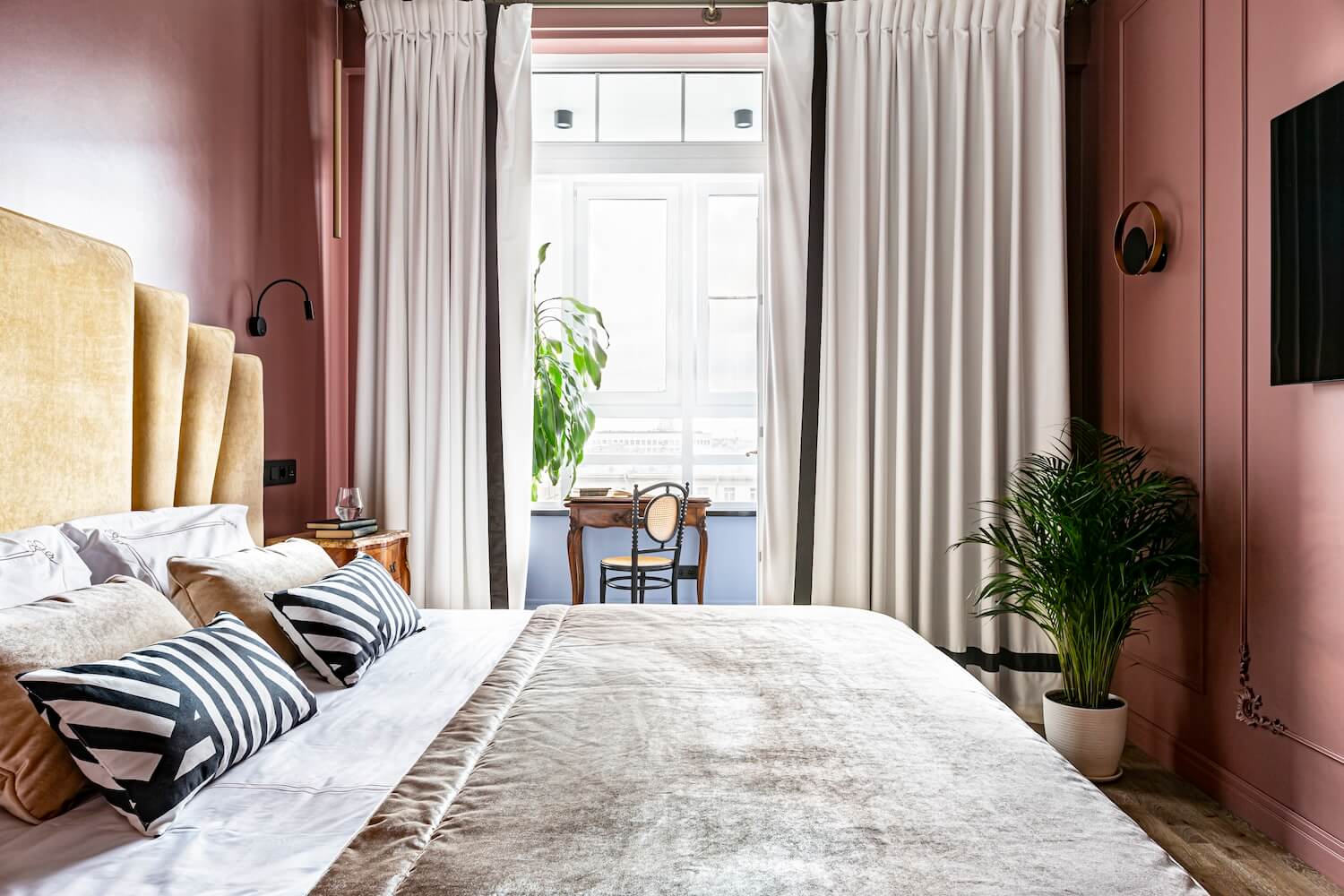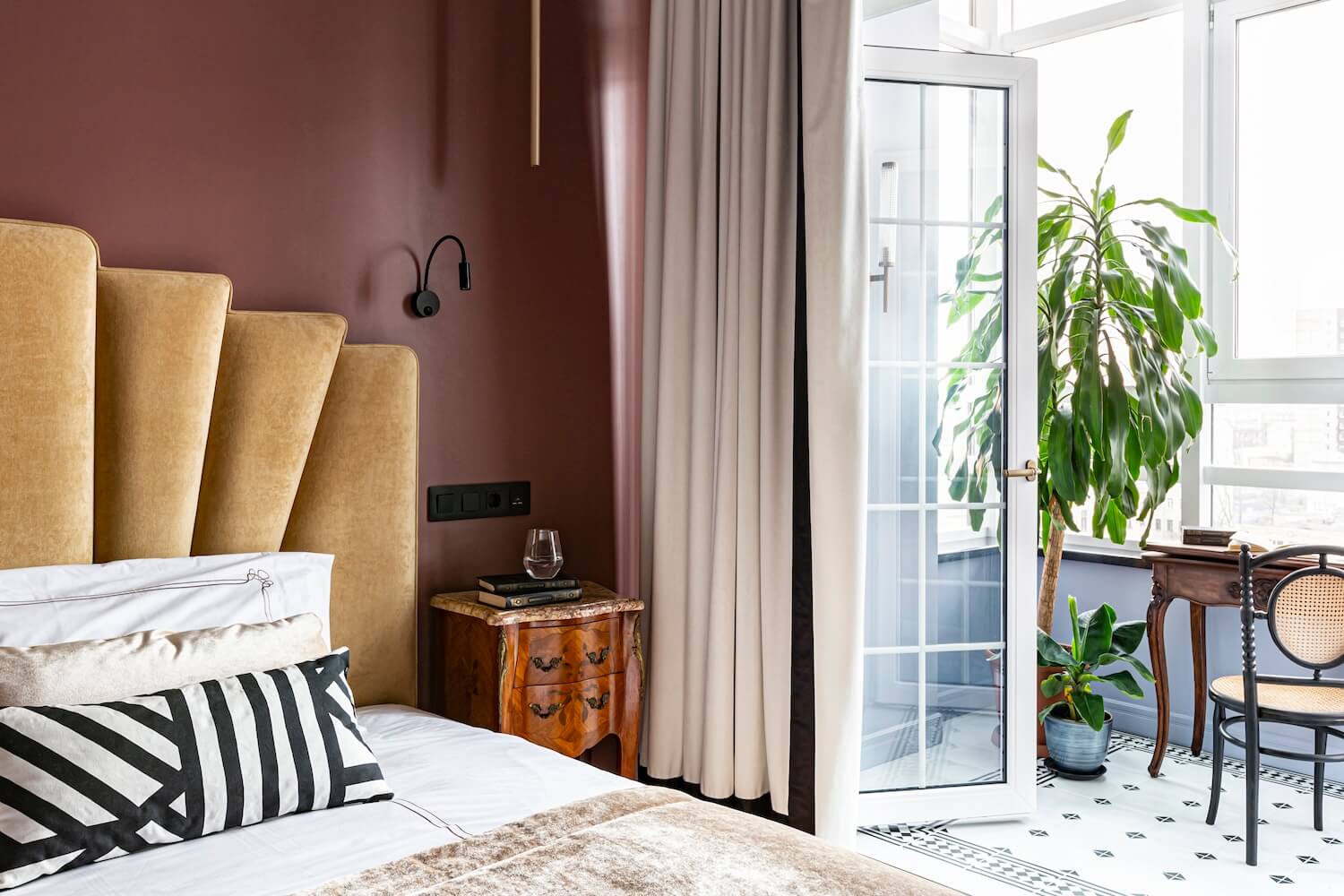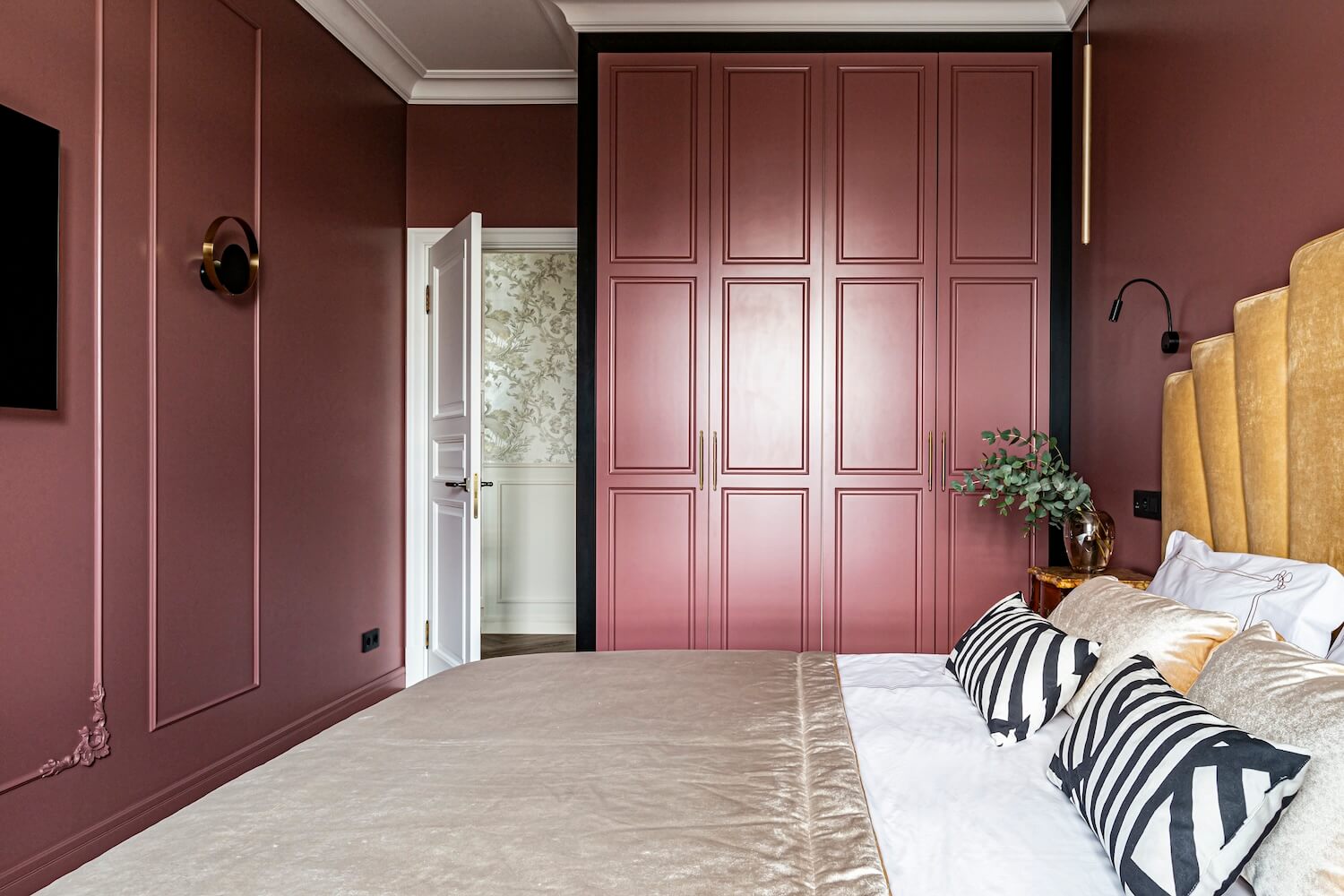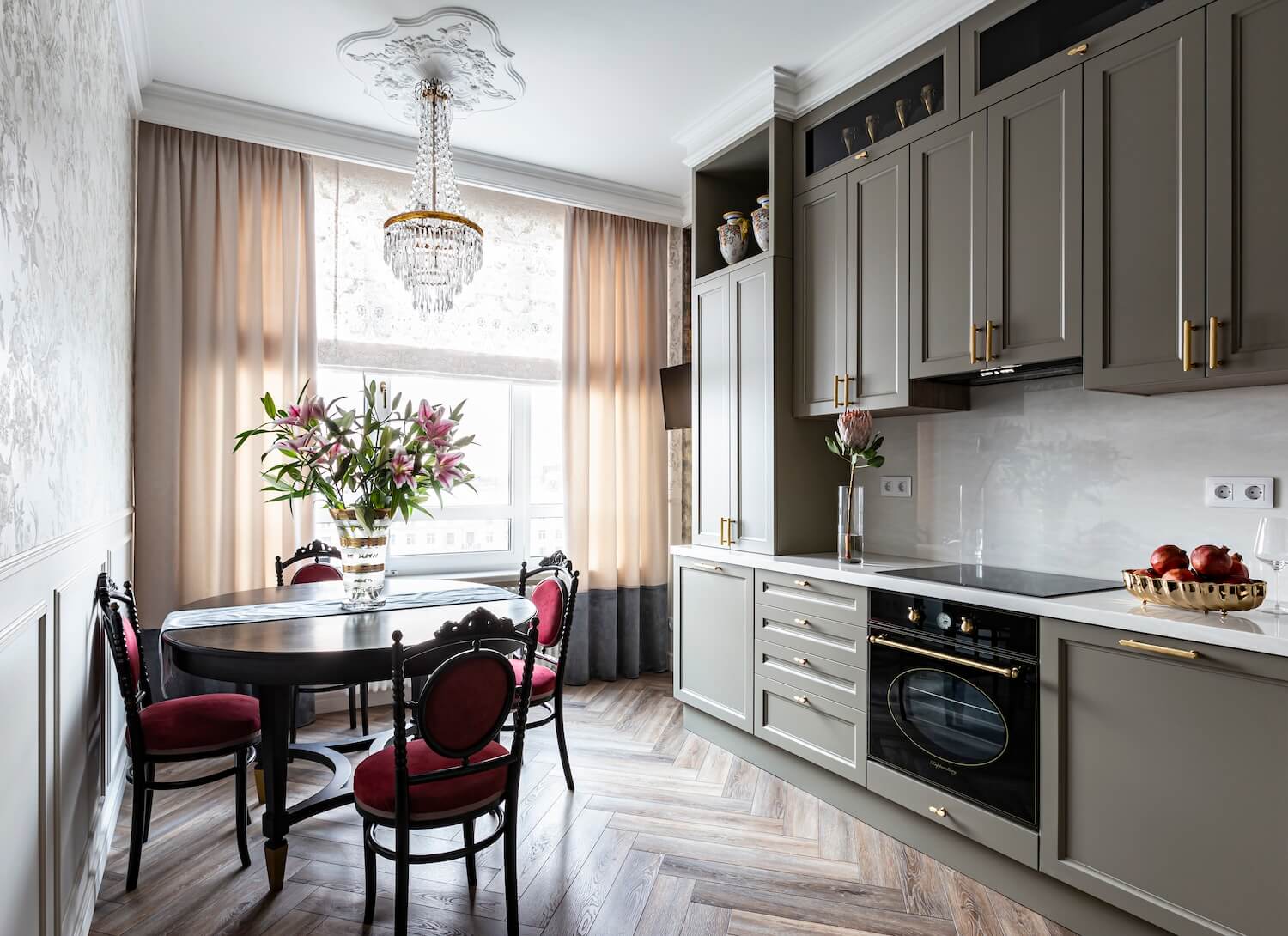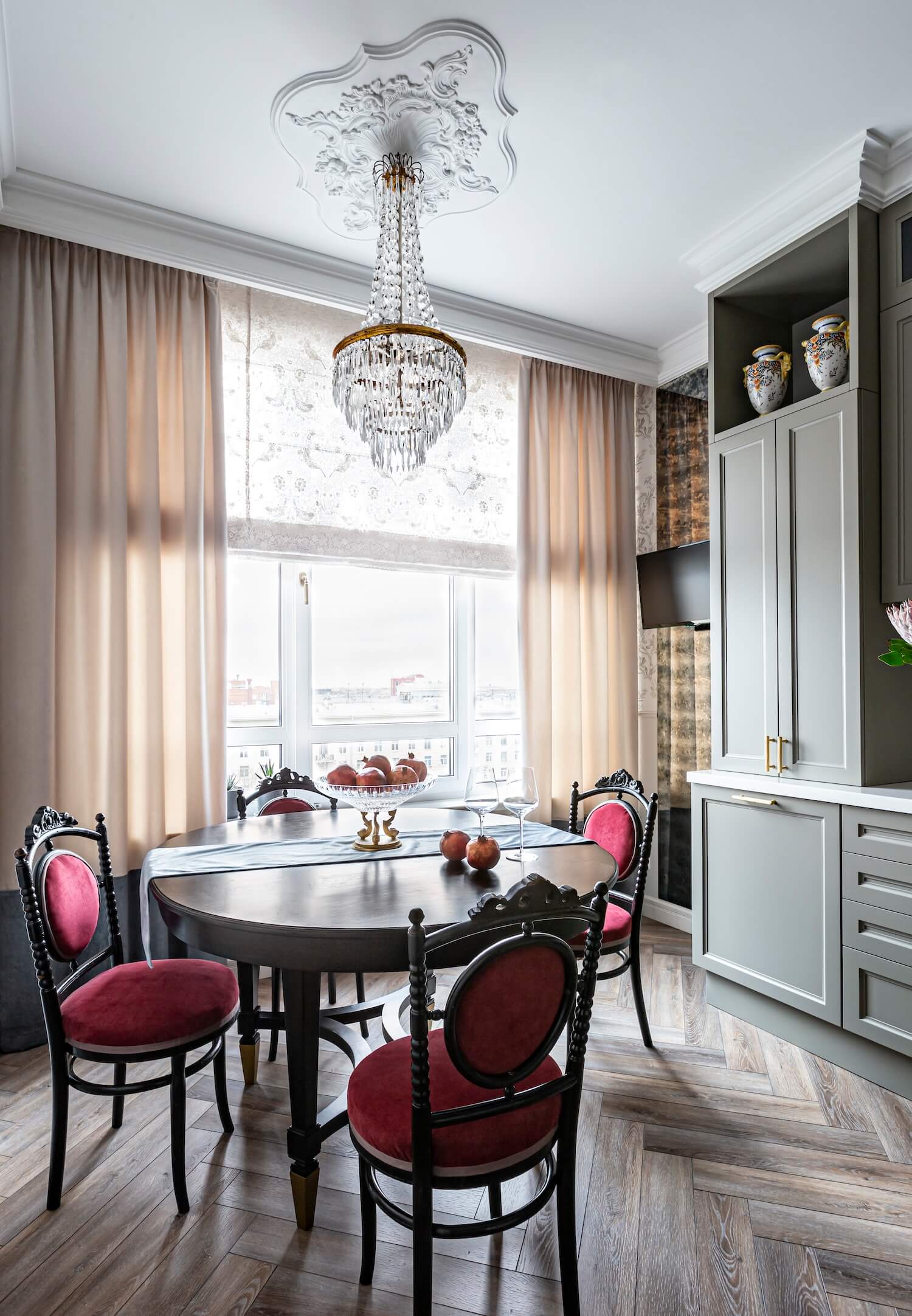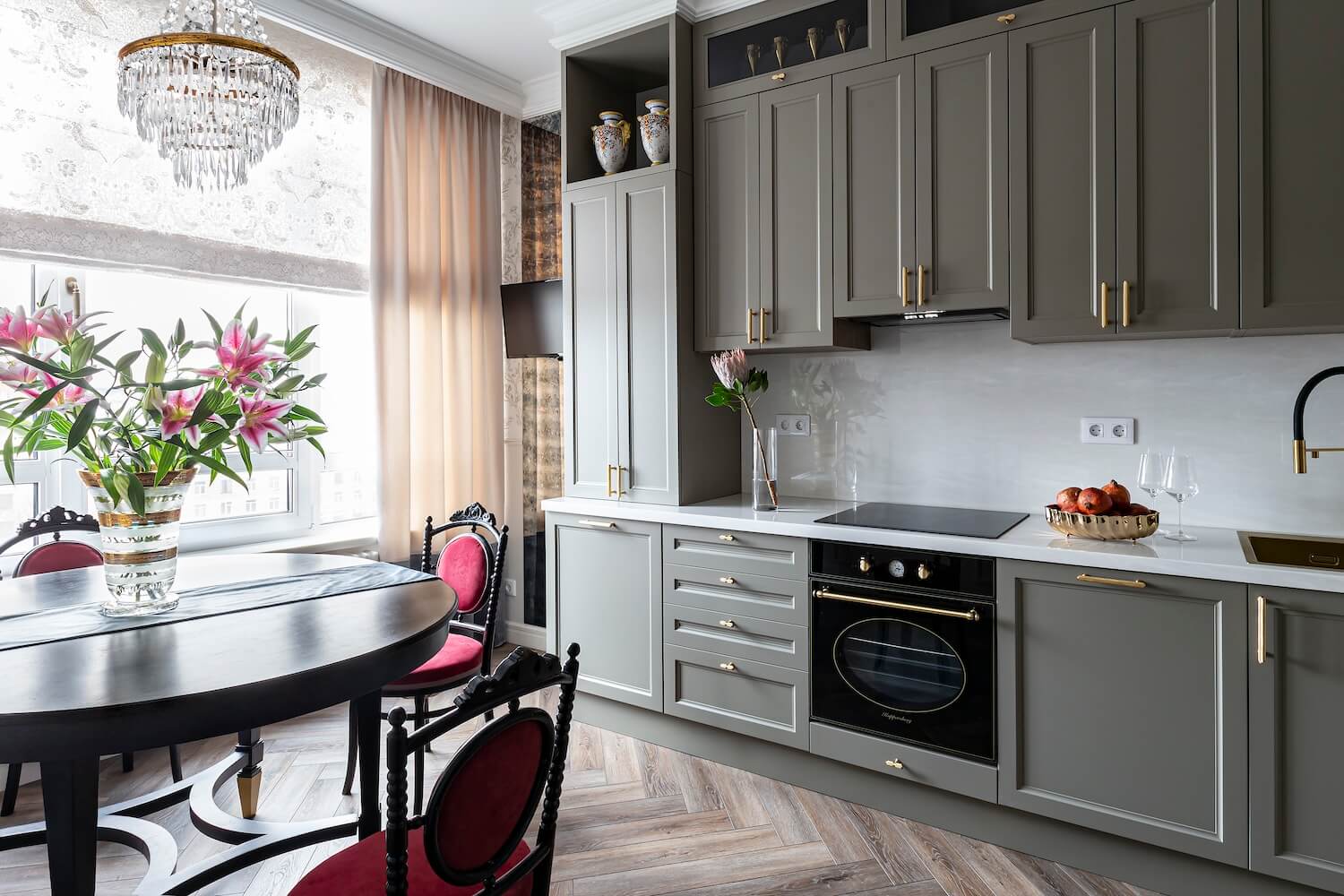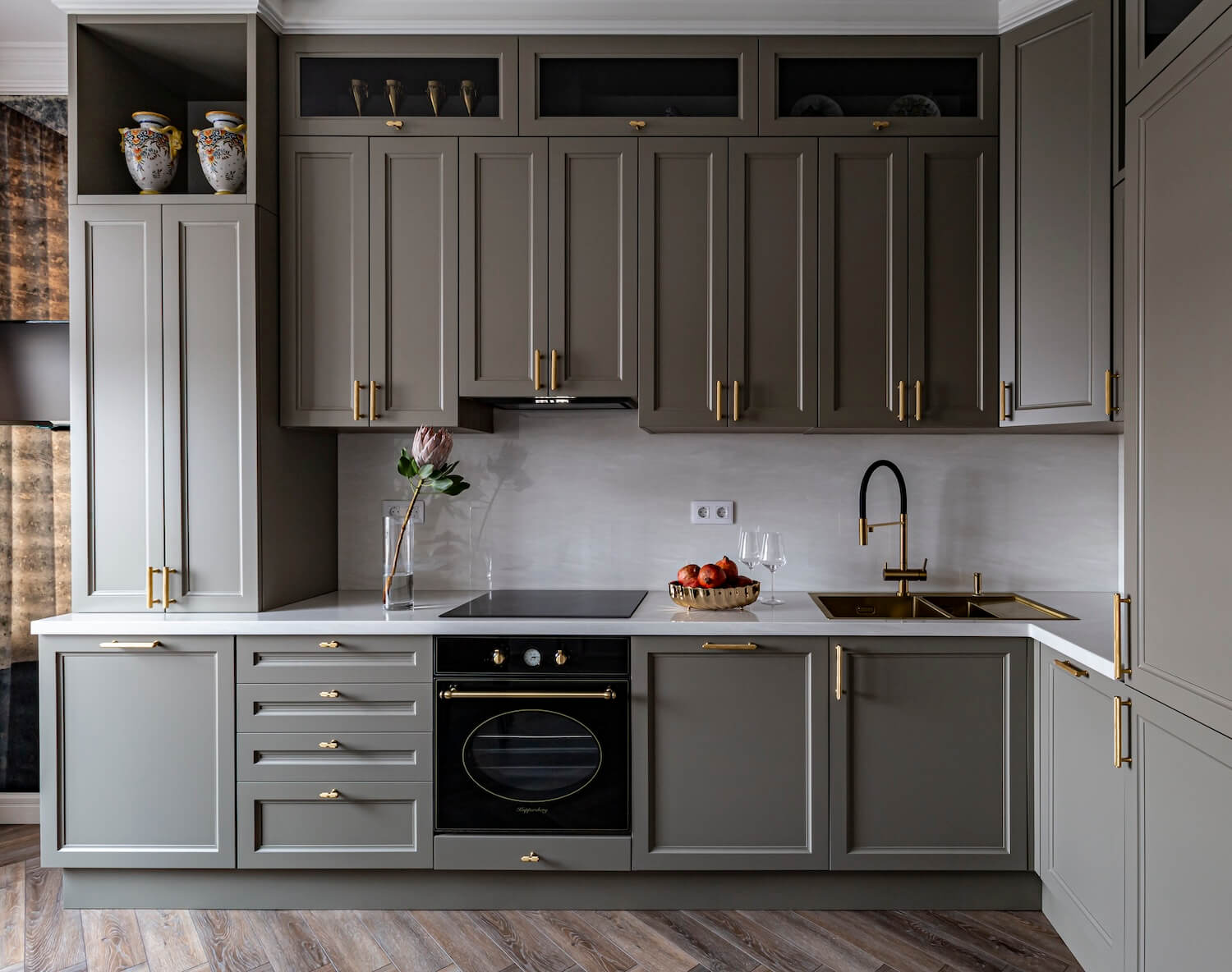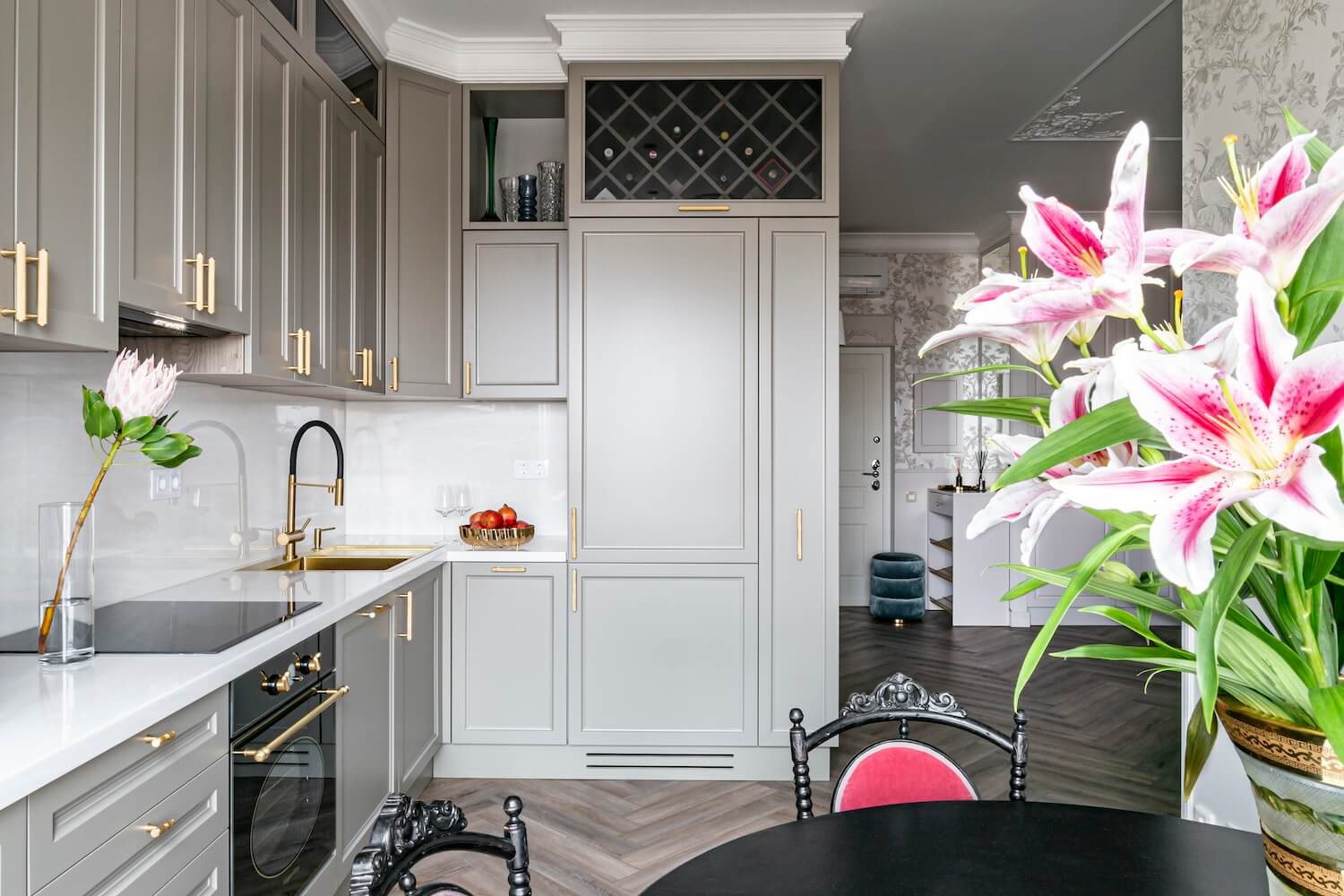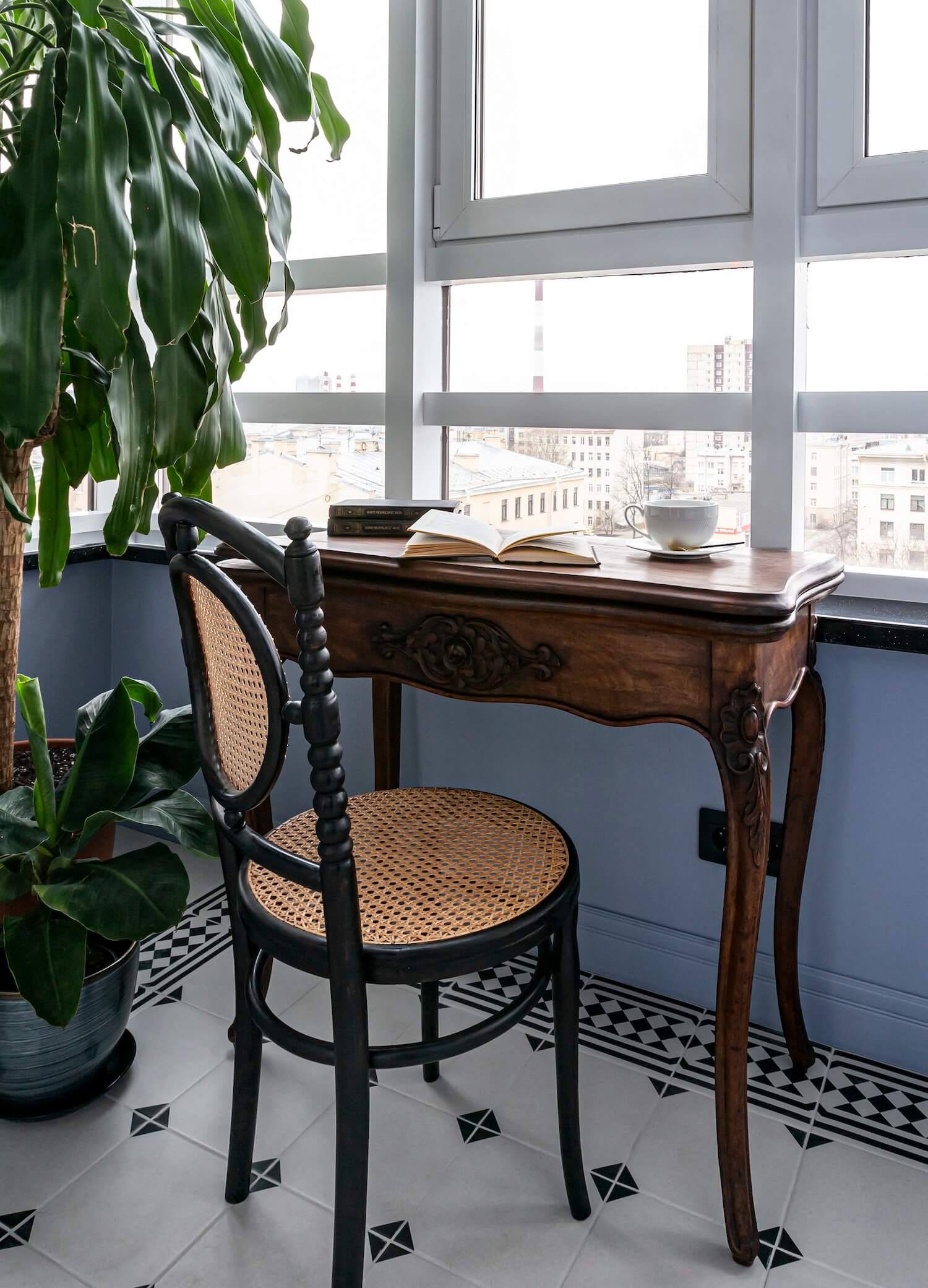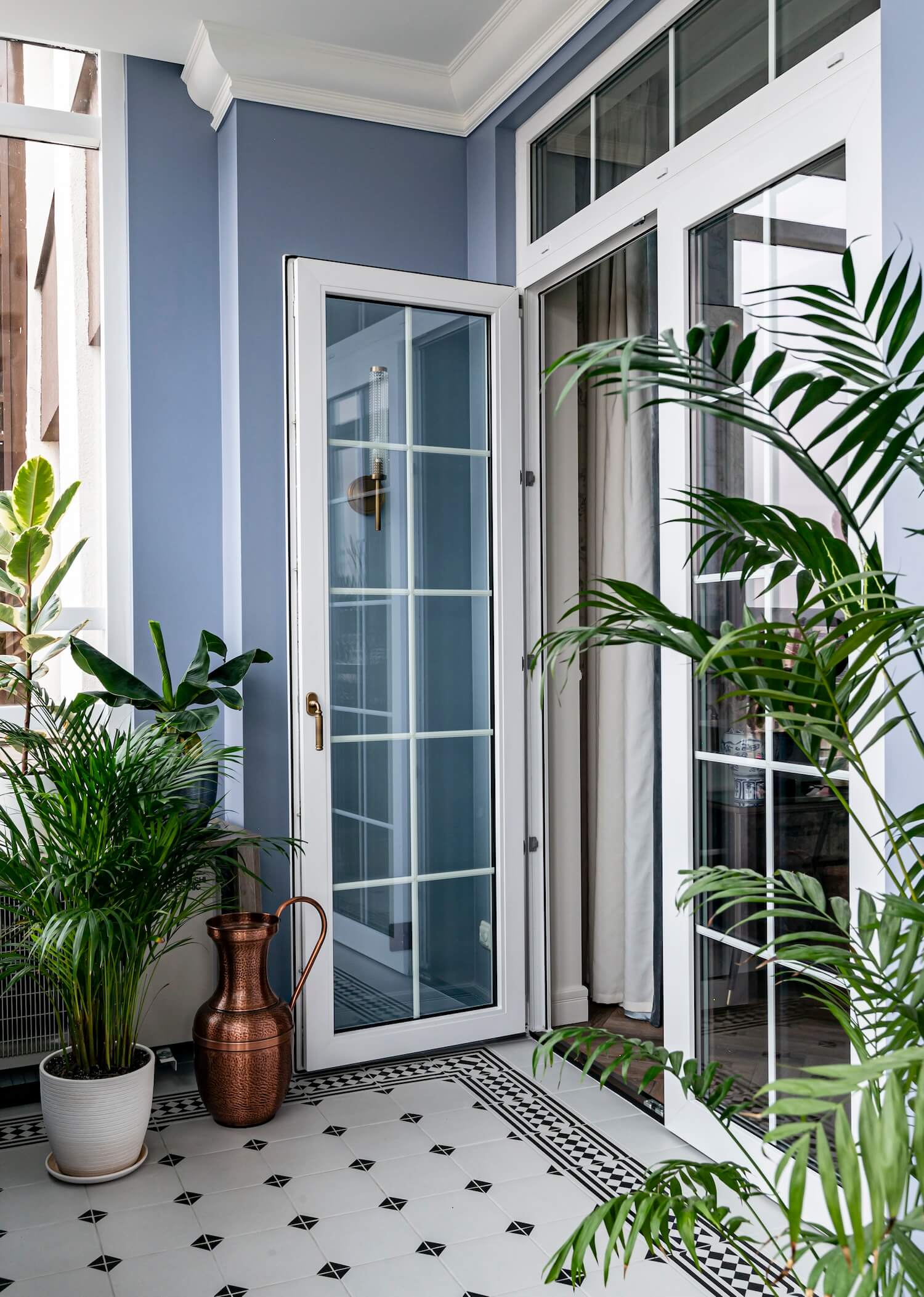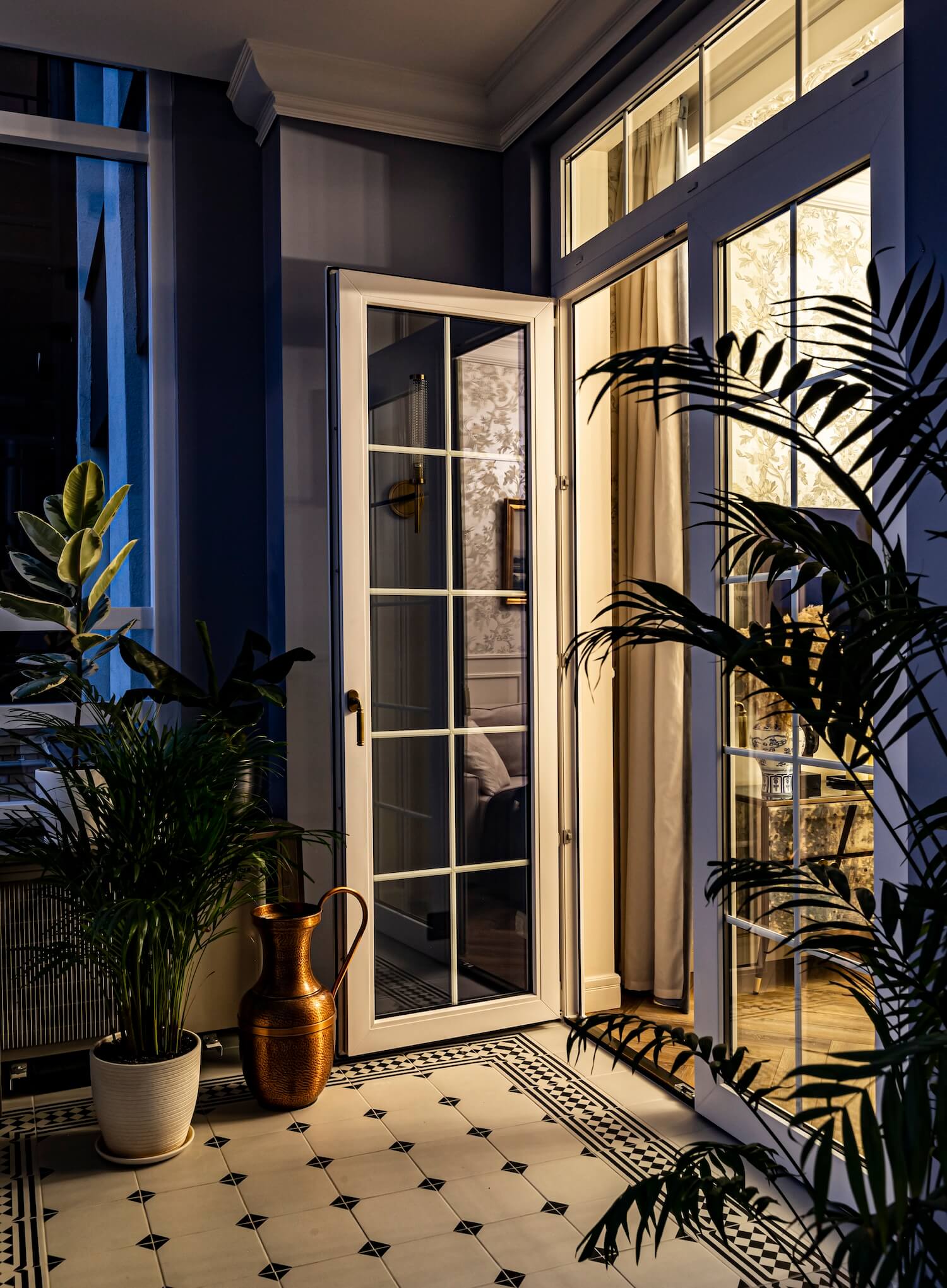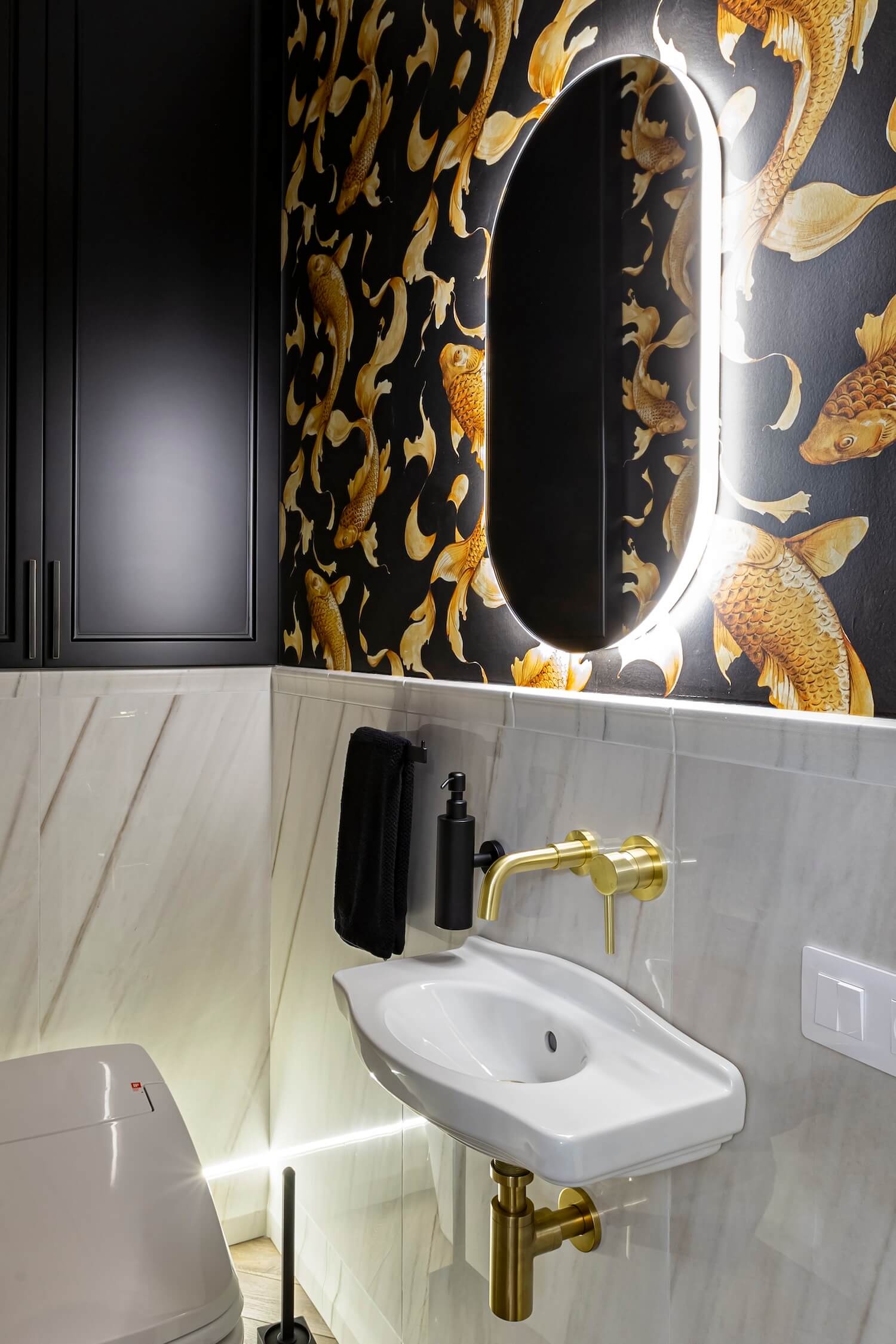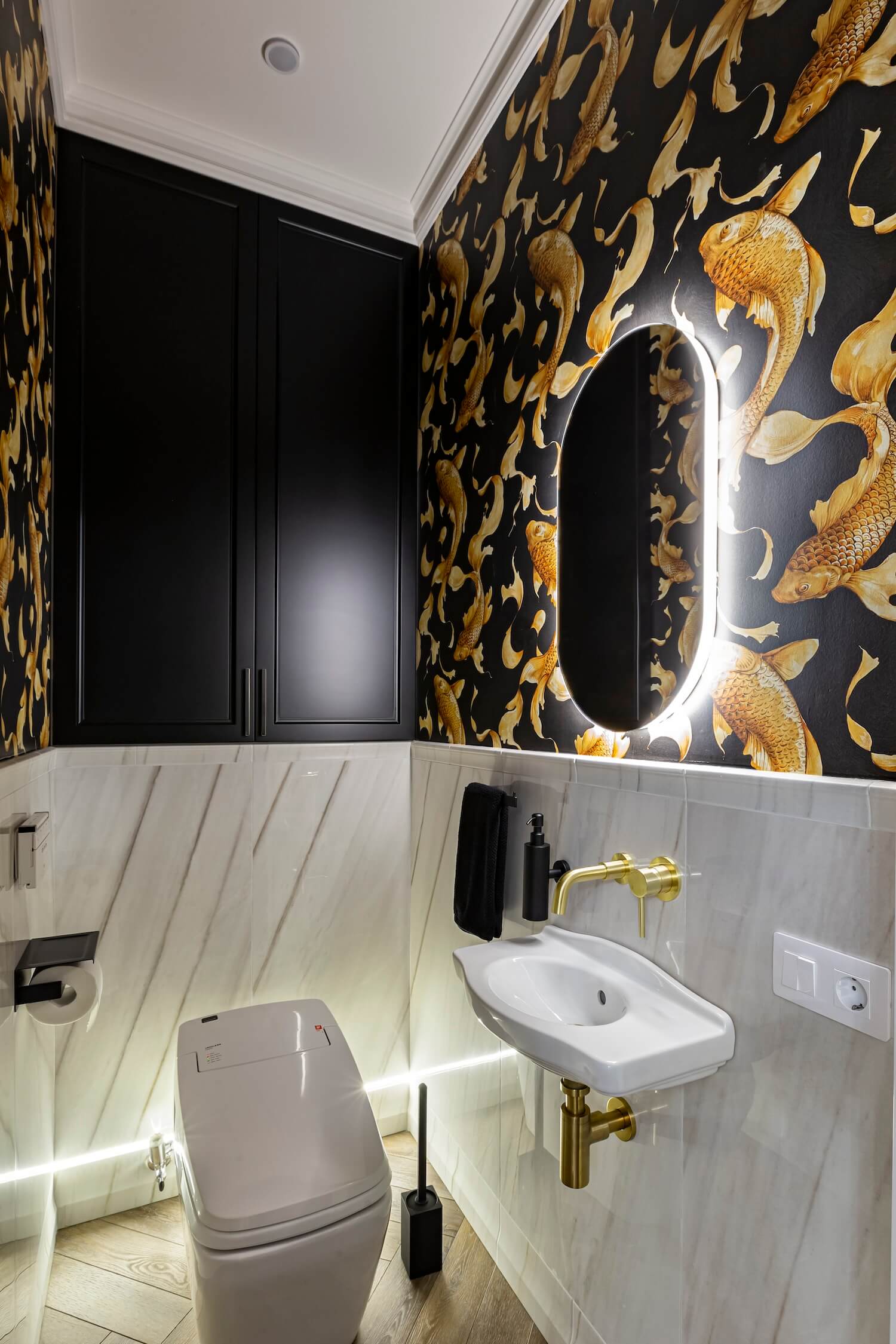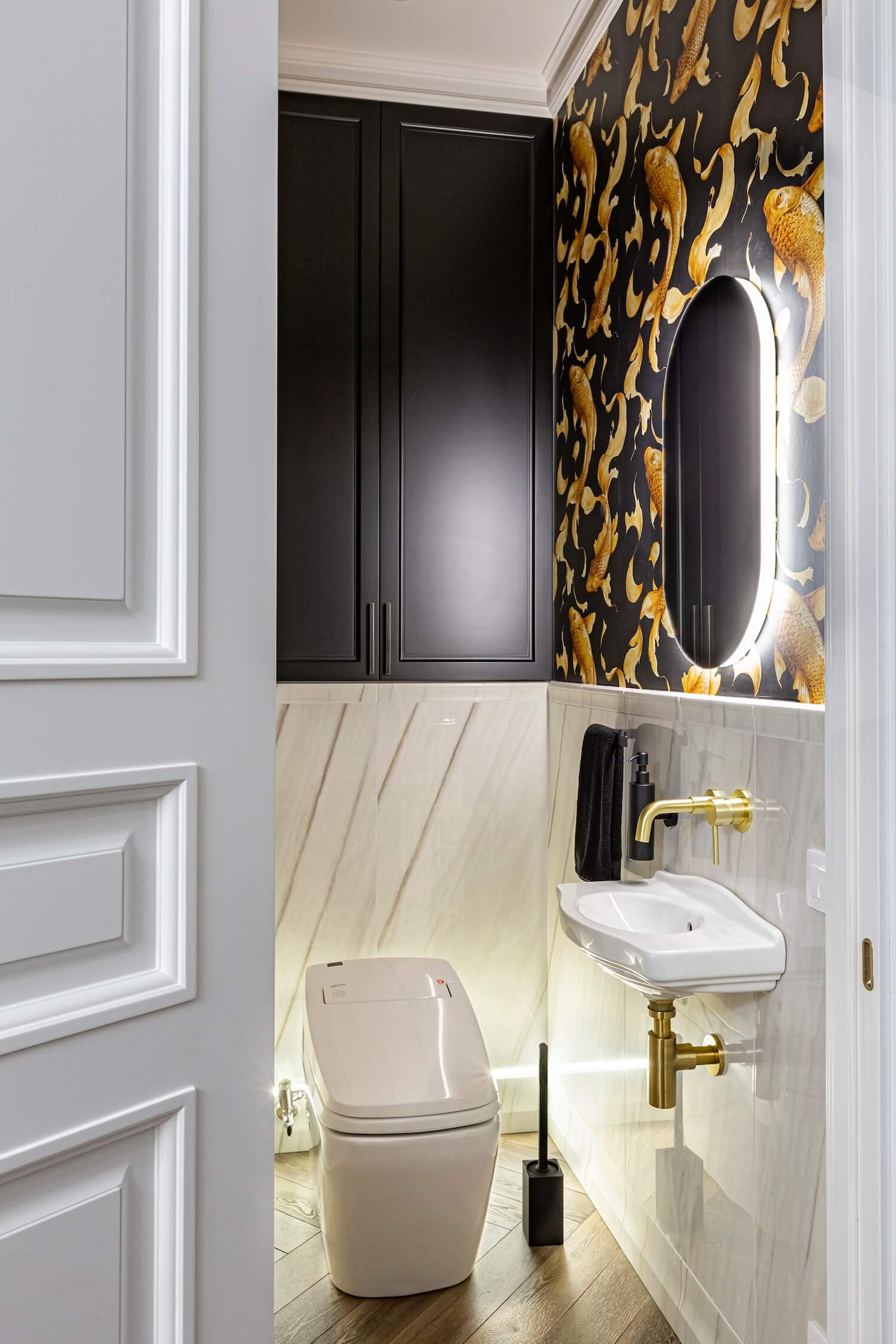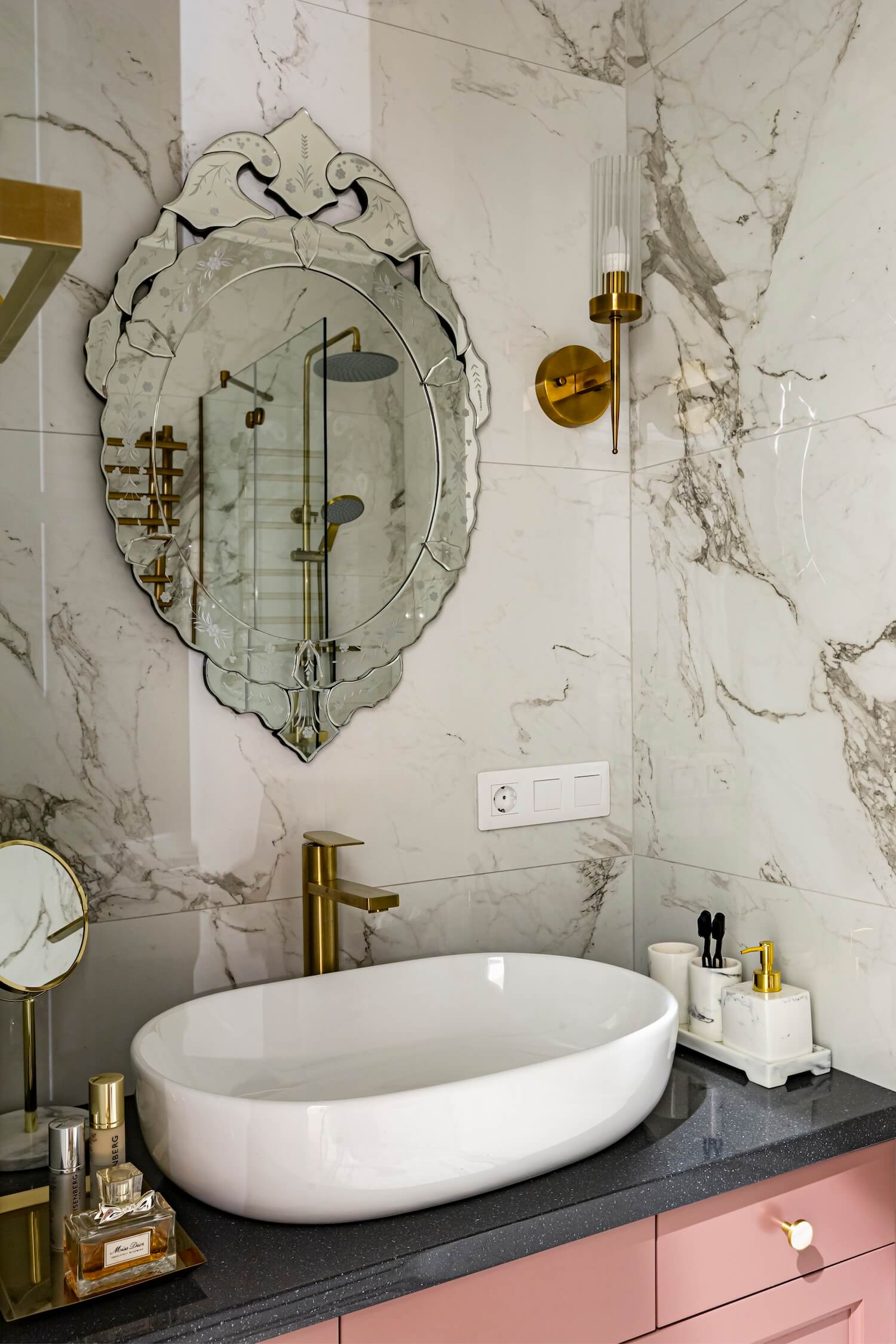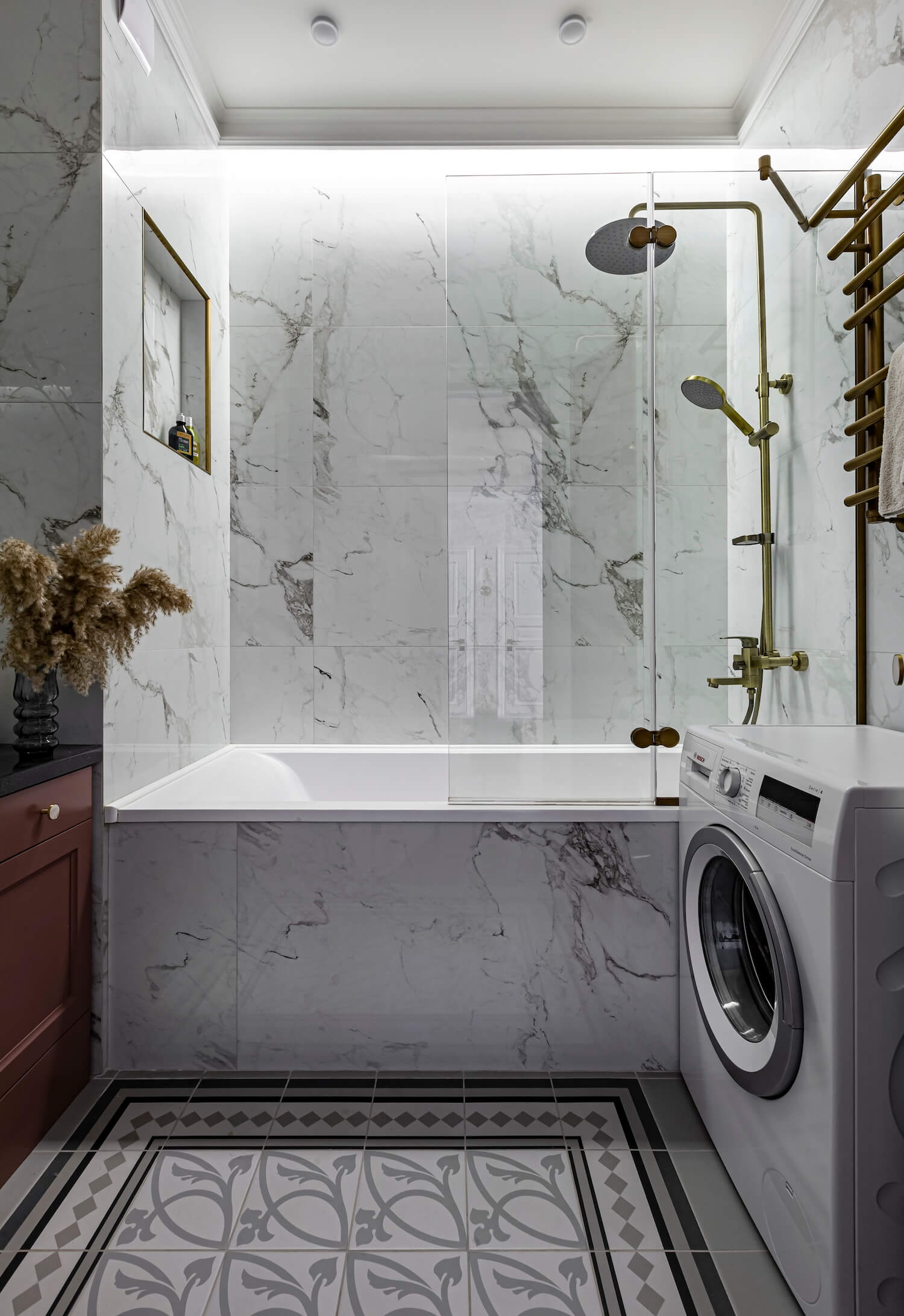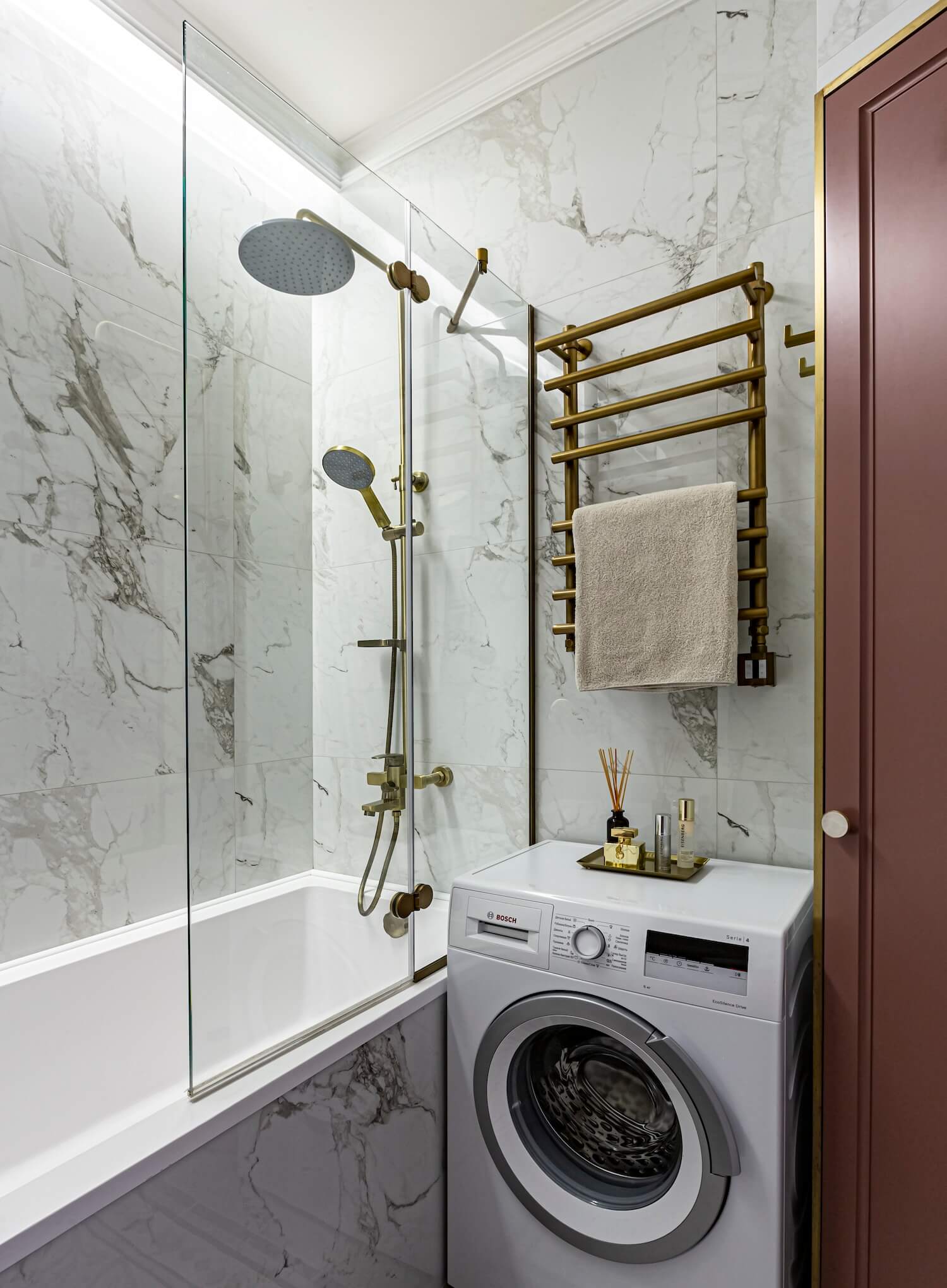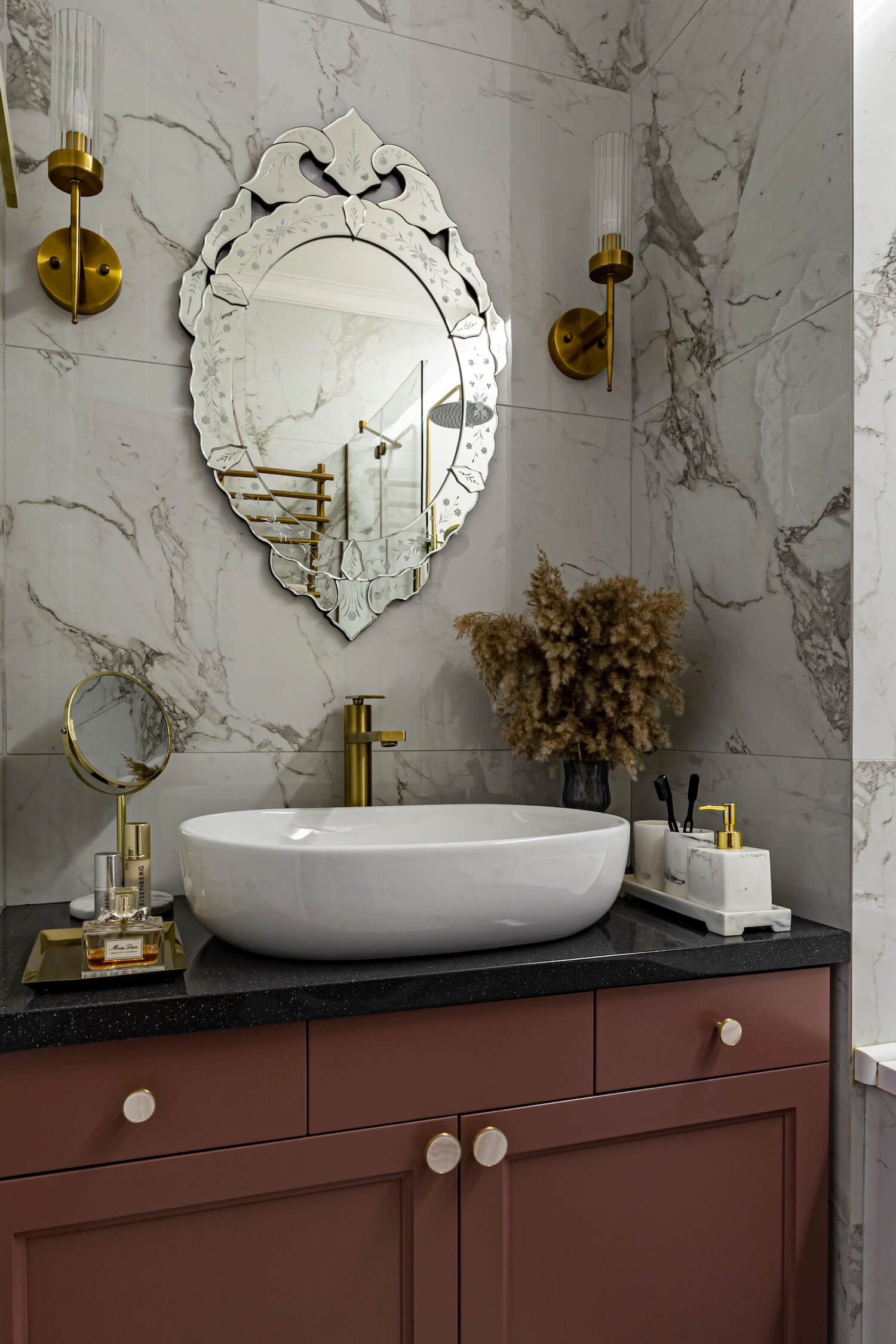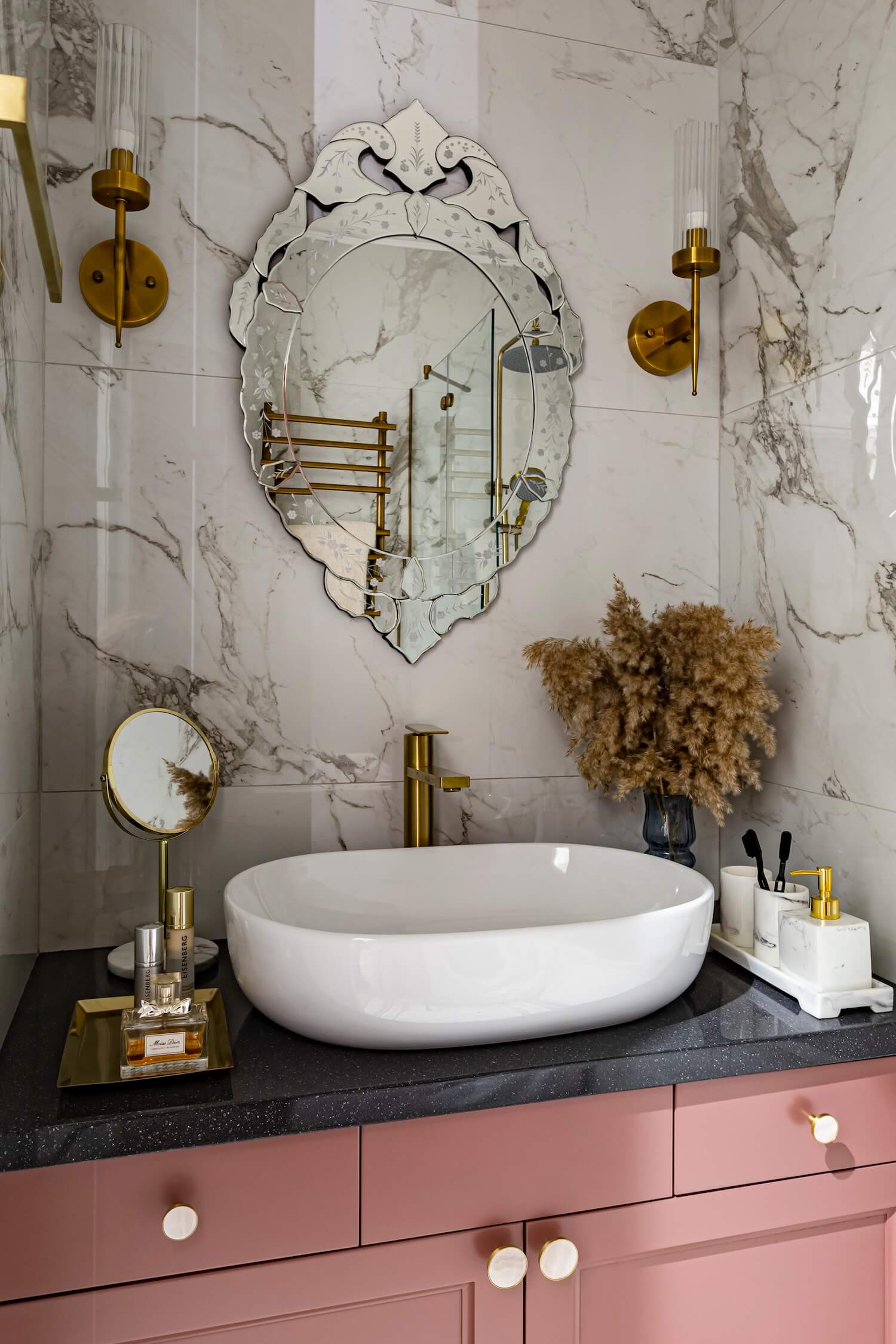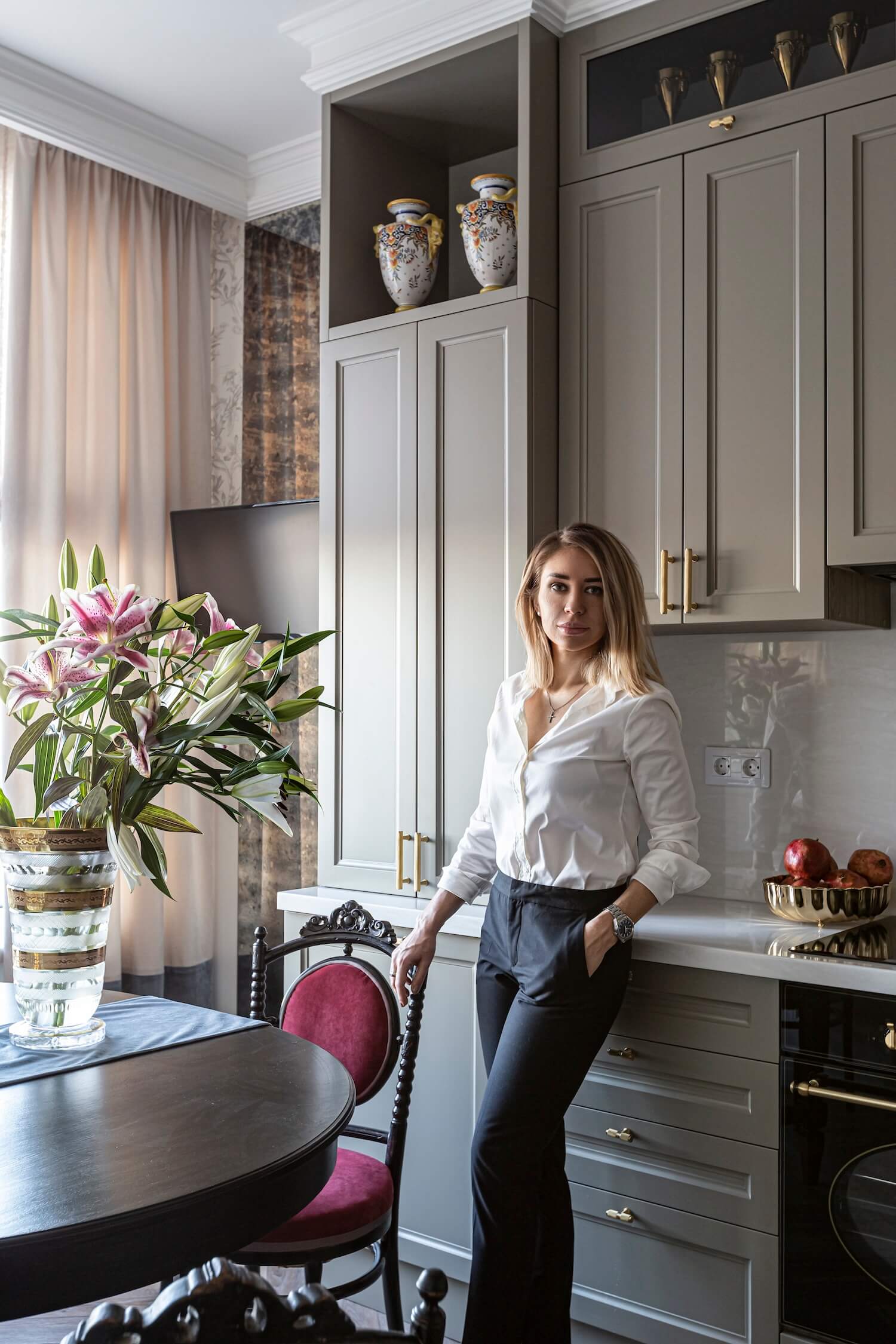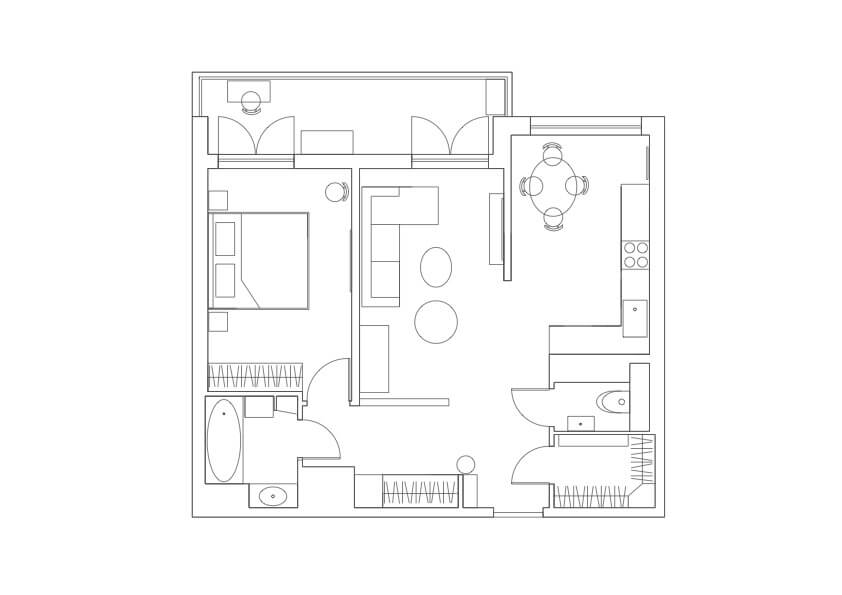 ---