The project is the result of a collaboration between Bureau Nautes and the designer Paul Tubiana. The flat is located in a building from the 1960s ; its geometry responds to the articulation of the rue de Crimée and the rue de l'Escaut. This inflection in the façade separates the day part from the night part of the flat. The building is composed of 28 flats spread over 7 floors. The flat is located on the 5th floor and faces southwest. Its windows look out onto the roofs of the buildings in the Passage de Crimée in the foreground.
The Cantate, Prélude and Fugue (Orgues de Flandre) towers cut into the sky in the background. The transformation project was based on the flat's generous dimensions and openings to reinstate the initial distribution of this one-bedroom apartment. The double circulation area that served the bedroom was eliminated in favour of a dining area in the living room, in an alcove, surrounded by a curved wall. The kitchen has been coupled to the living room while guaranteeing the independence of each.
A full-height wall made of ribbed glass allows light to pass through, while making the views intimate. The night sequence has been redesigned to integrate storage spaces and to guarantee indirect natural light in the bathroom. The project makes the deep views into the flat visible while celebrating some elements of the past (revealed concrete beam, retained built-in cupboards, reinforced quality of openings). A series of bespoke joinery elements designed and built by Paul Tubiana support and reinforce these features.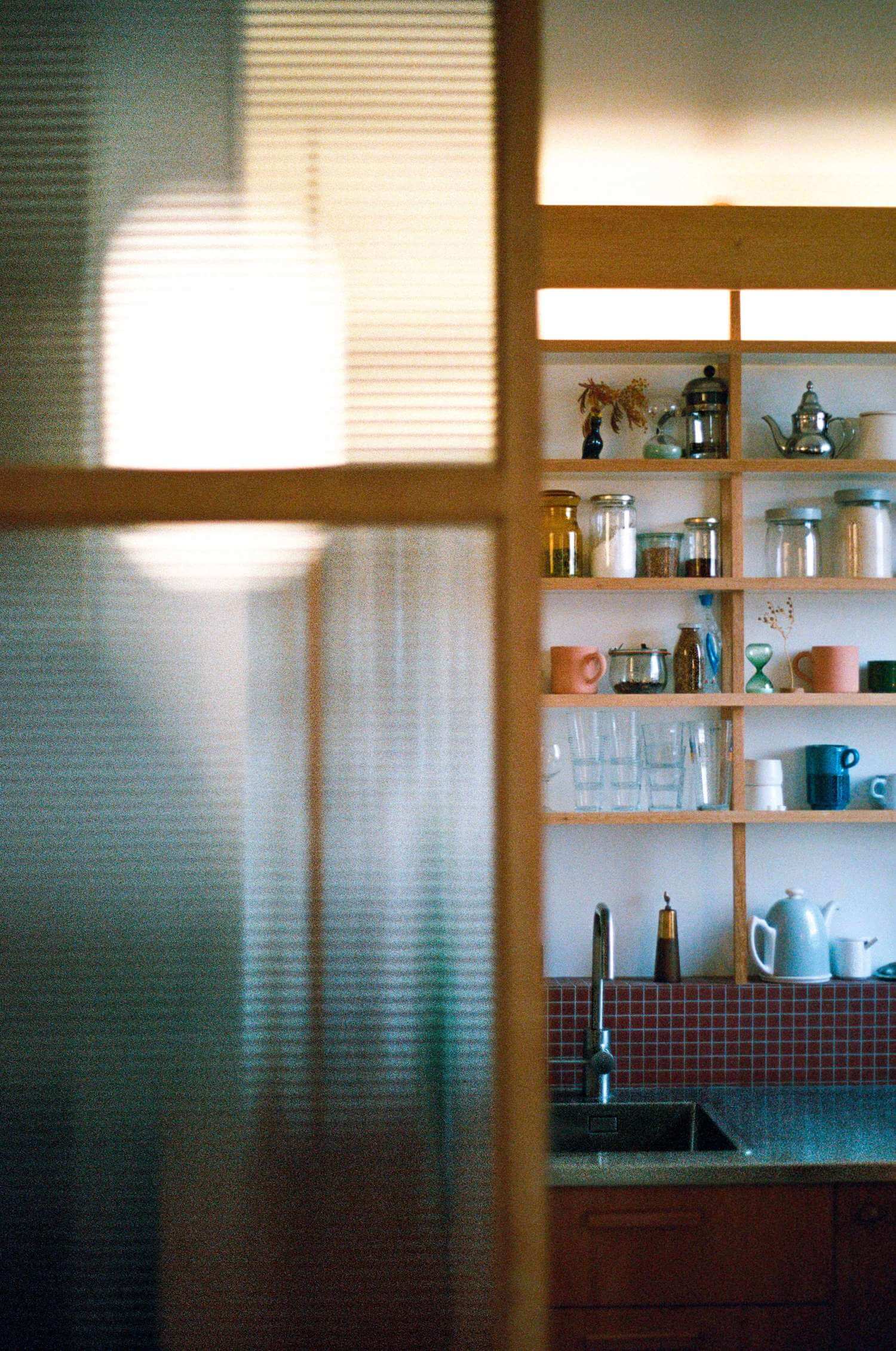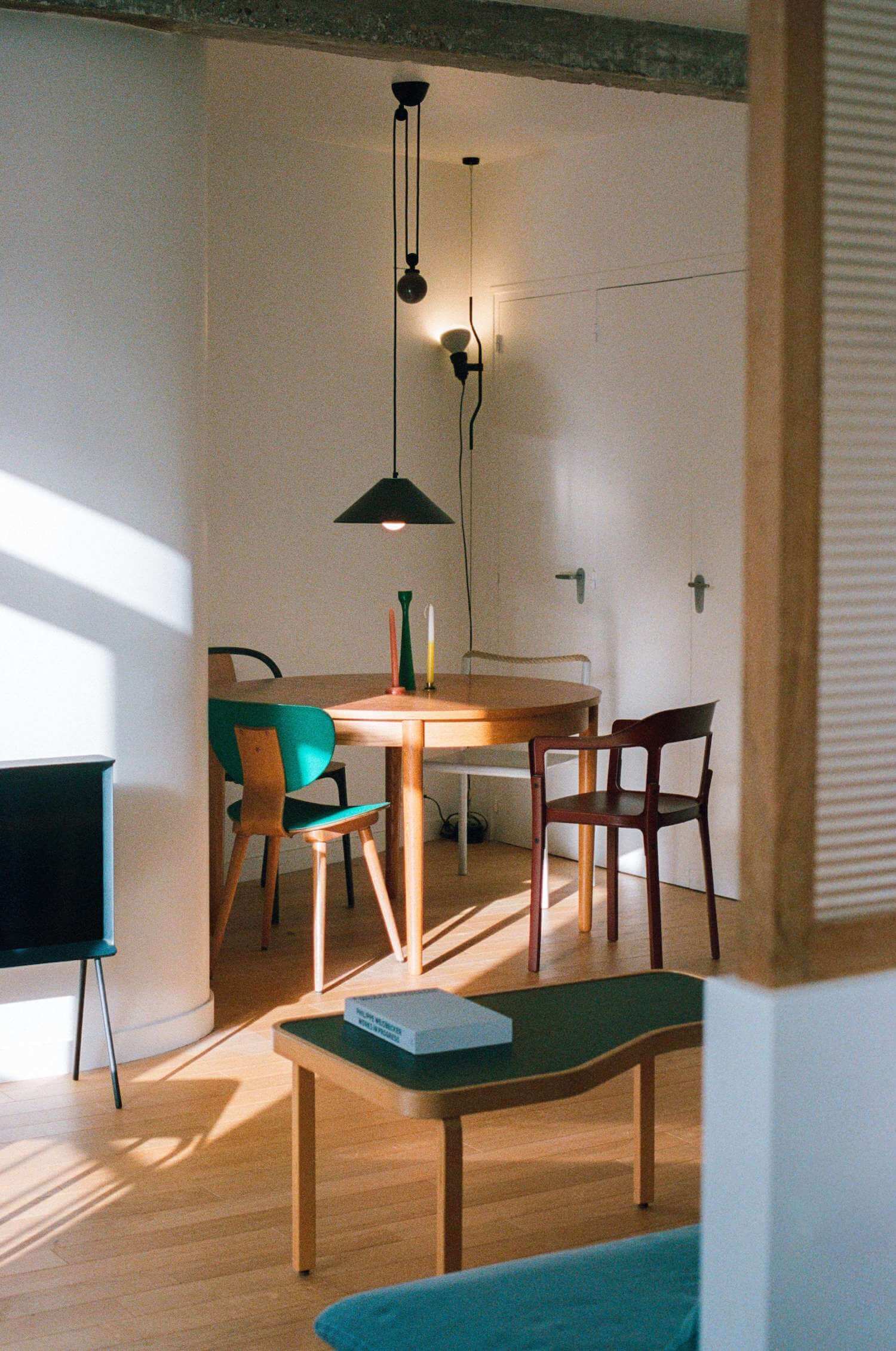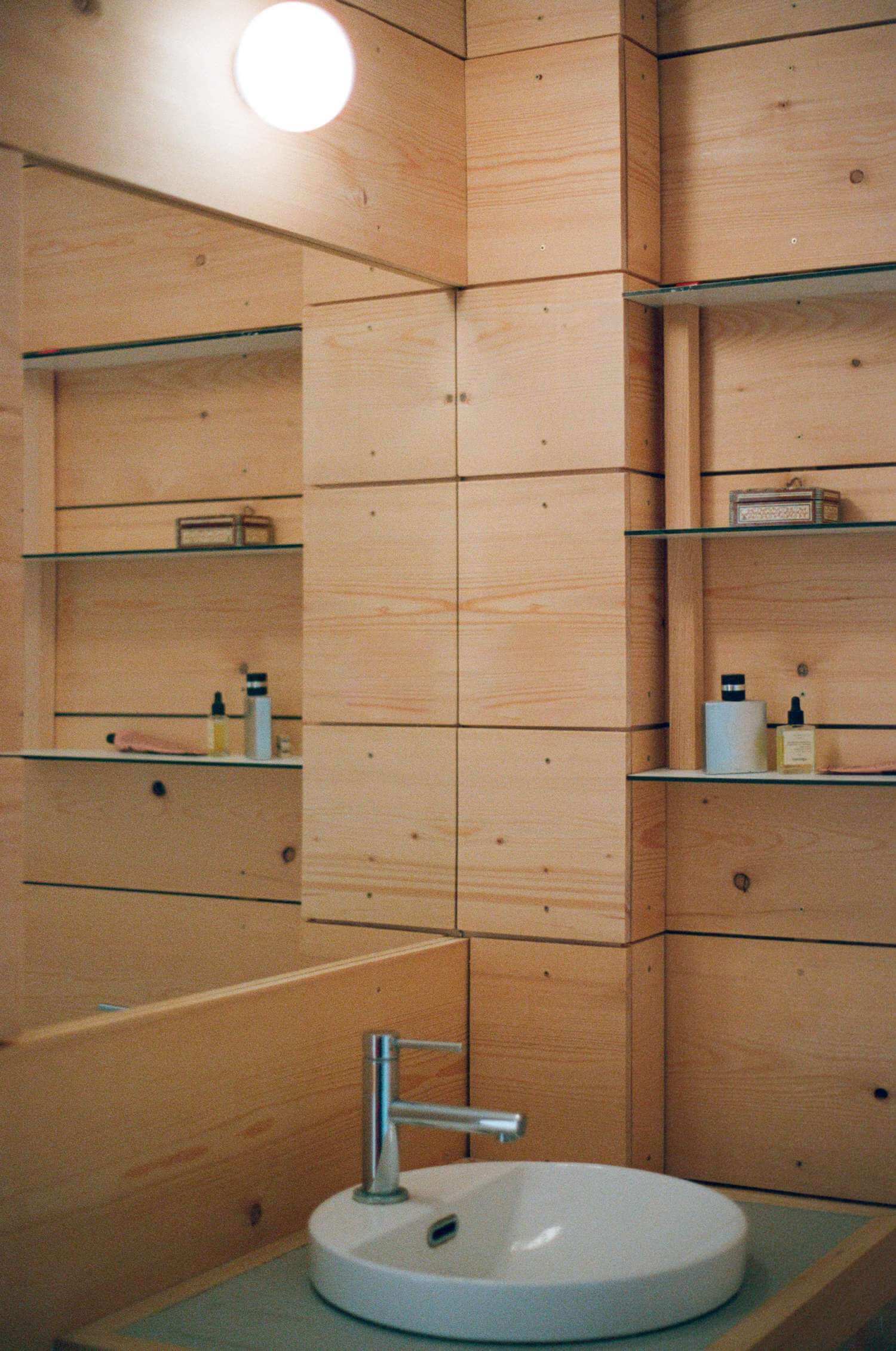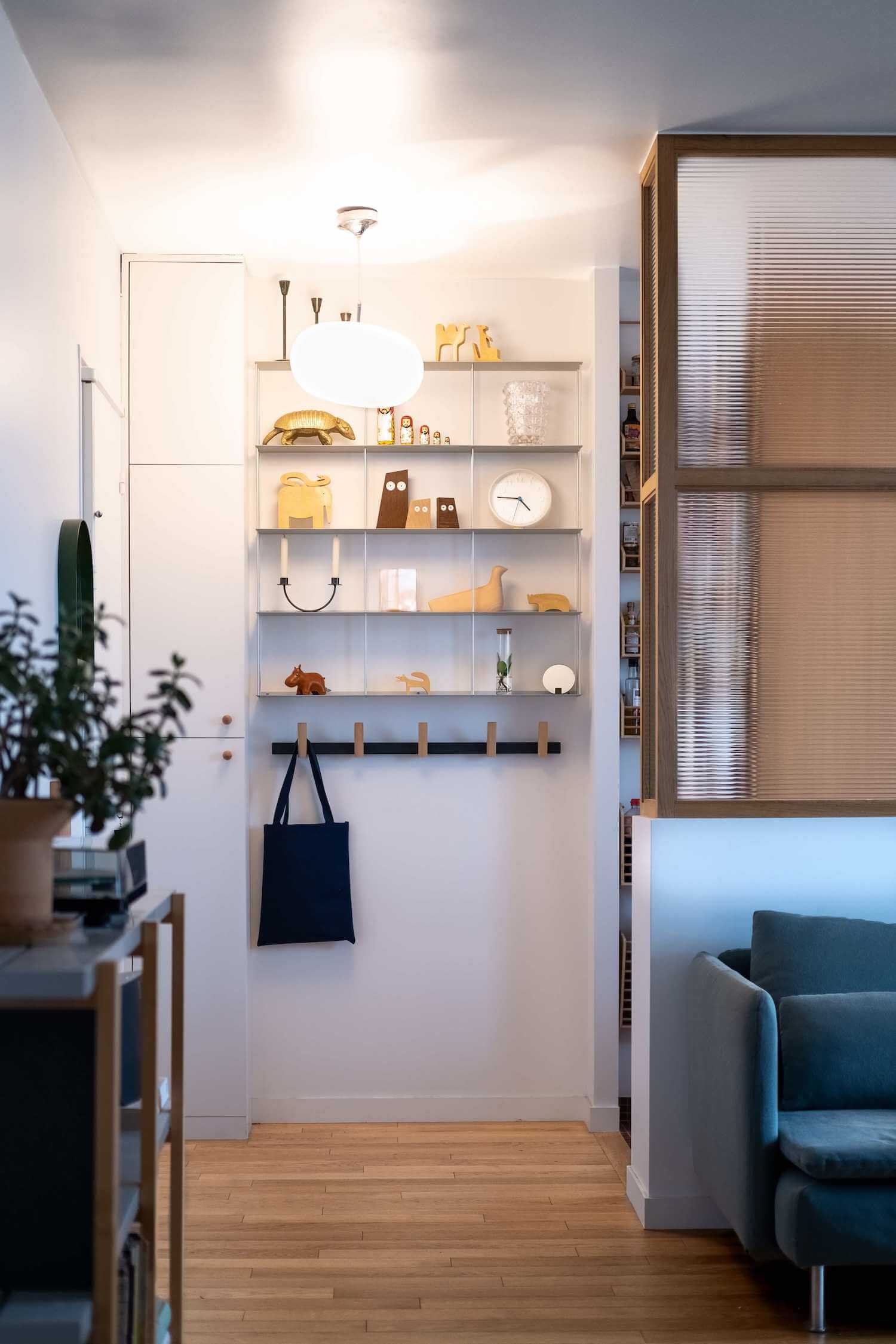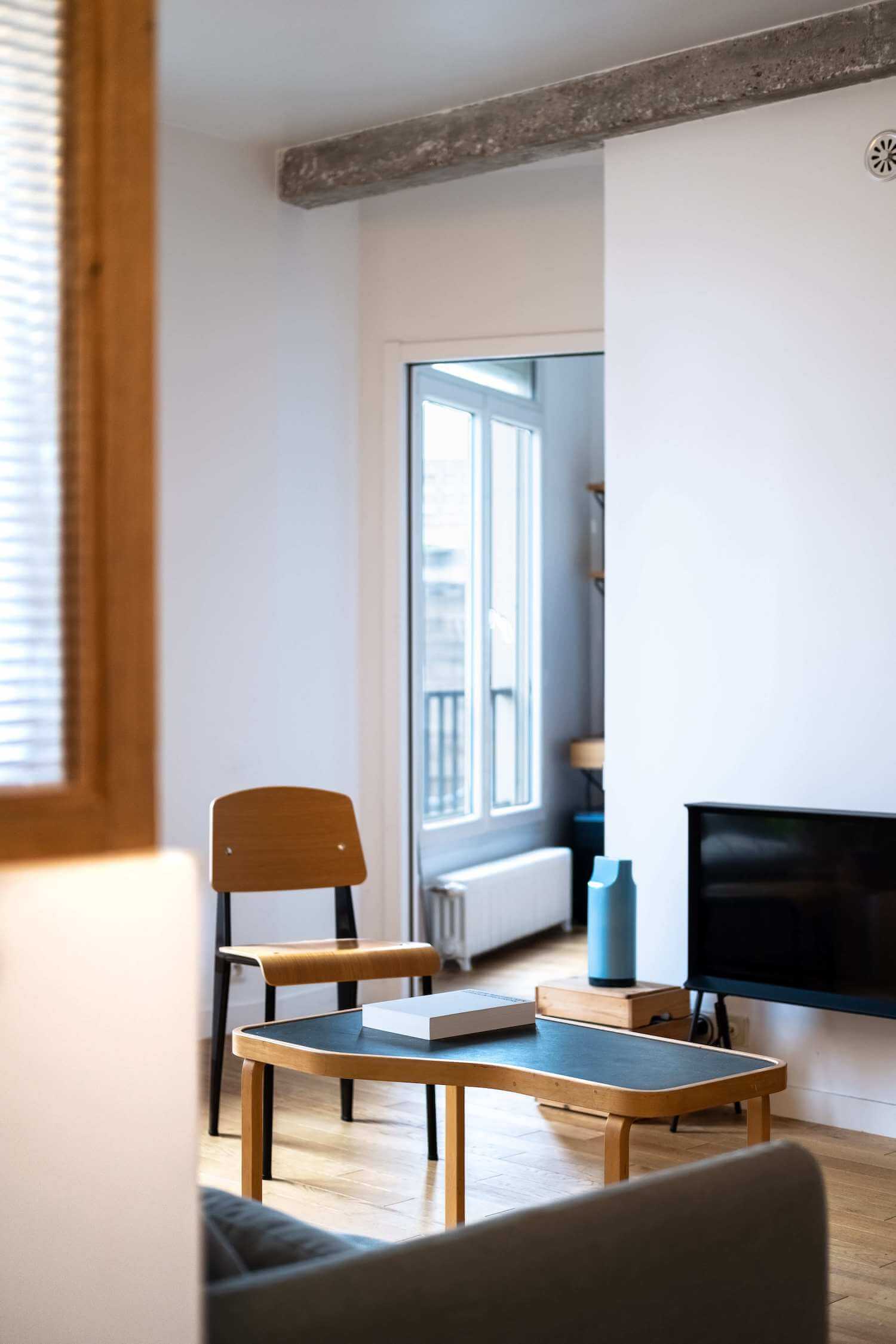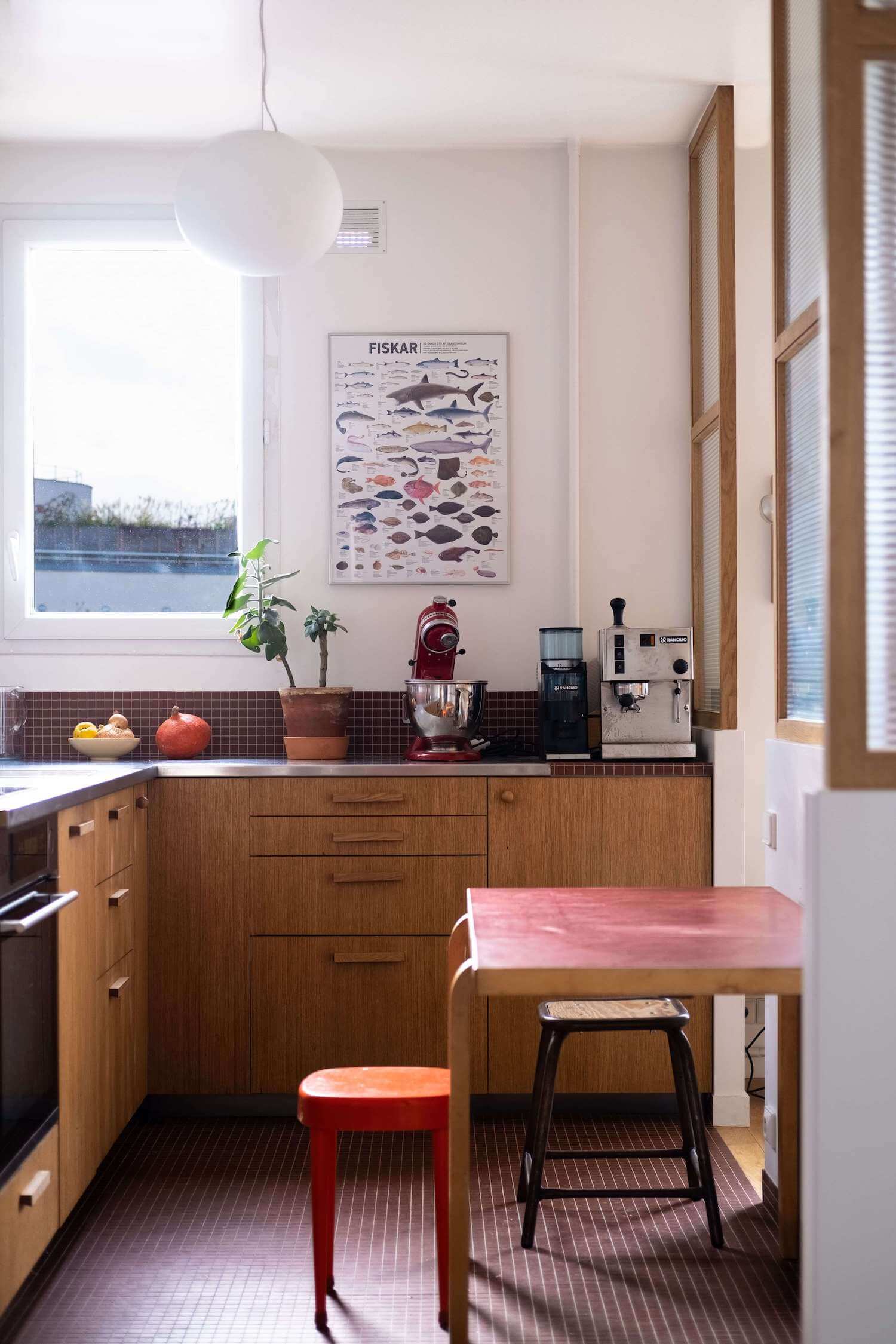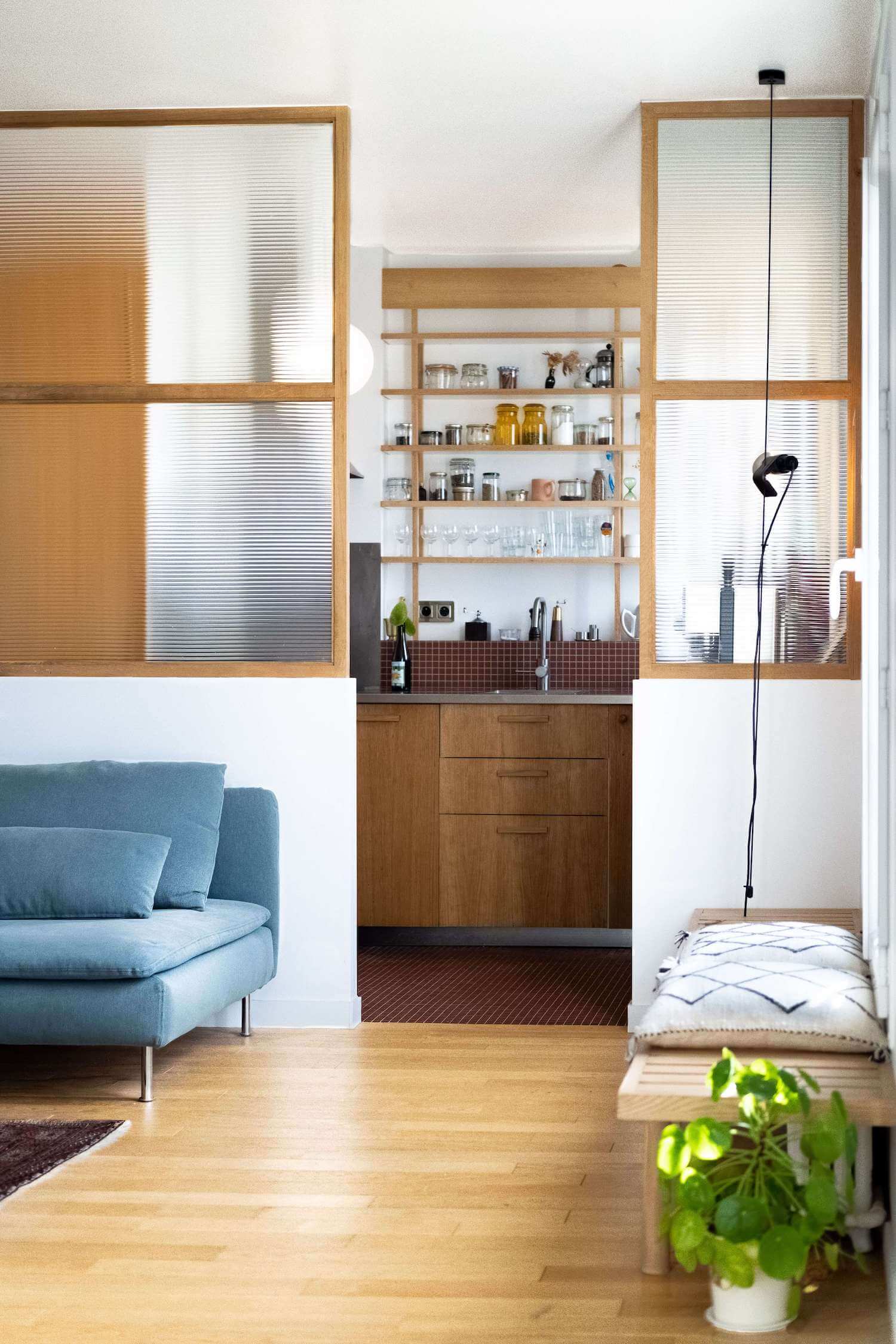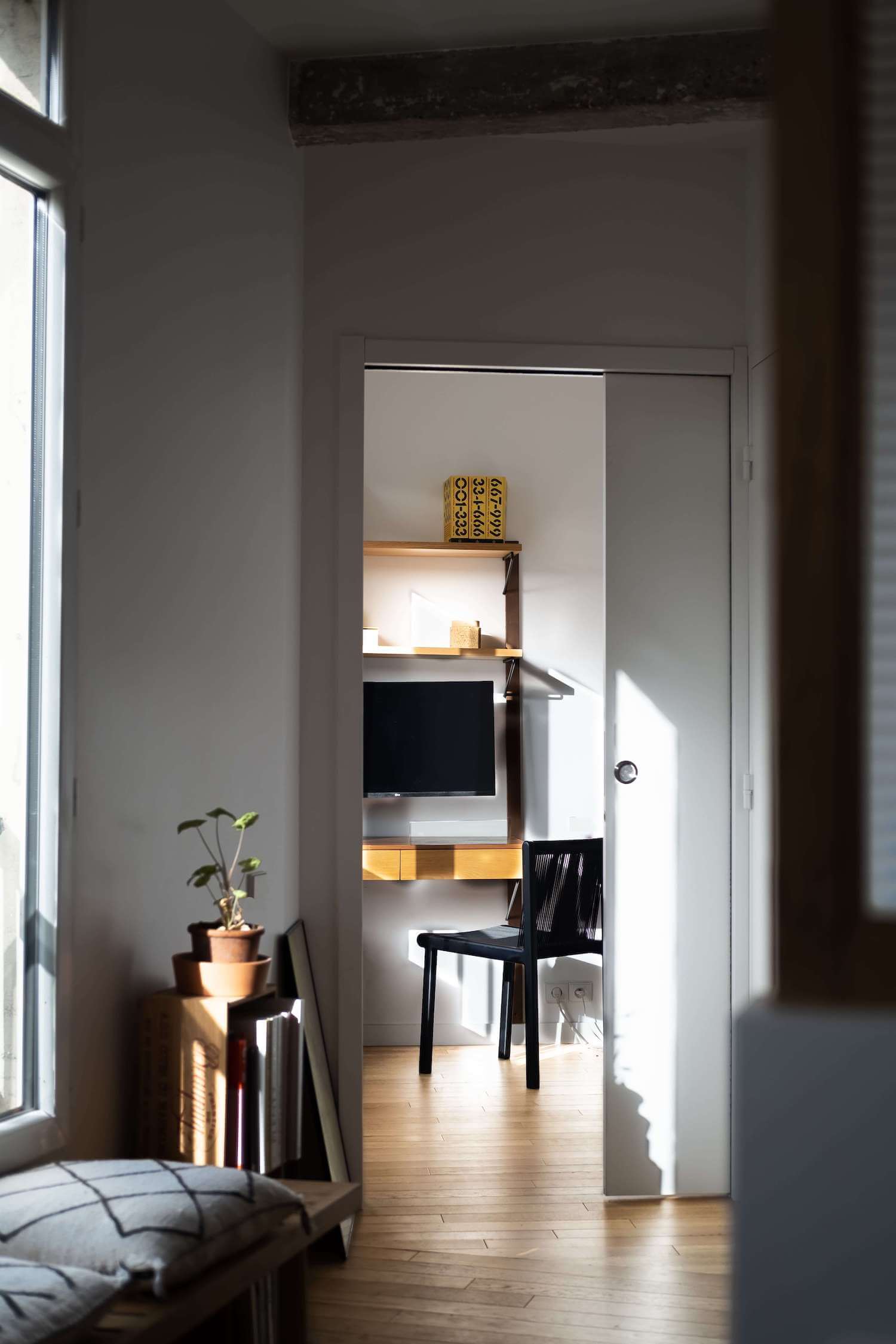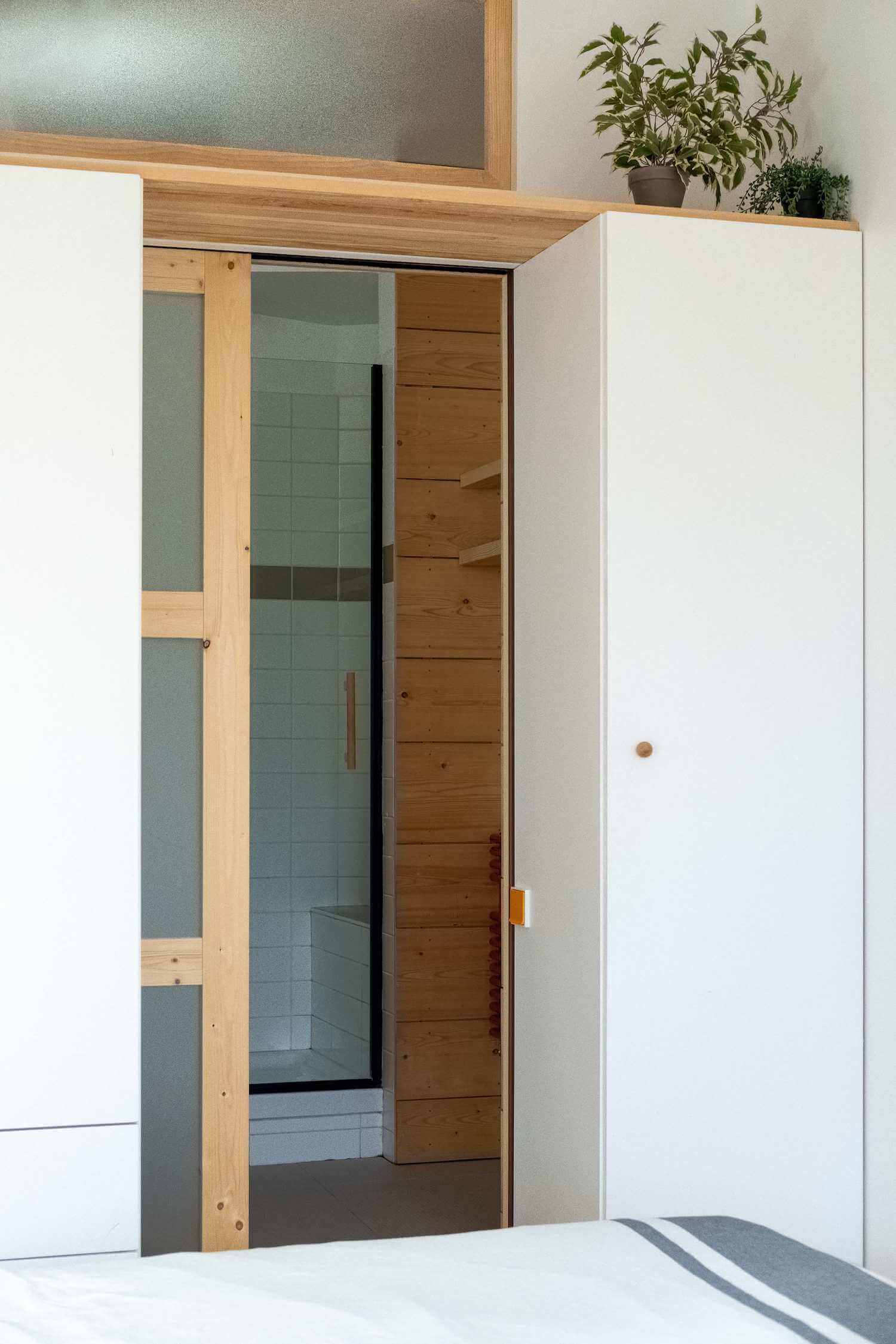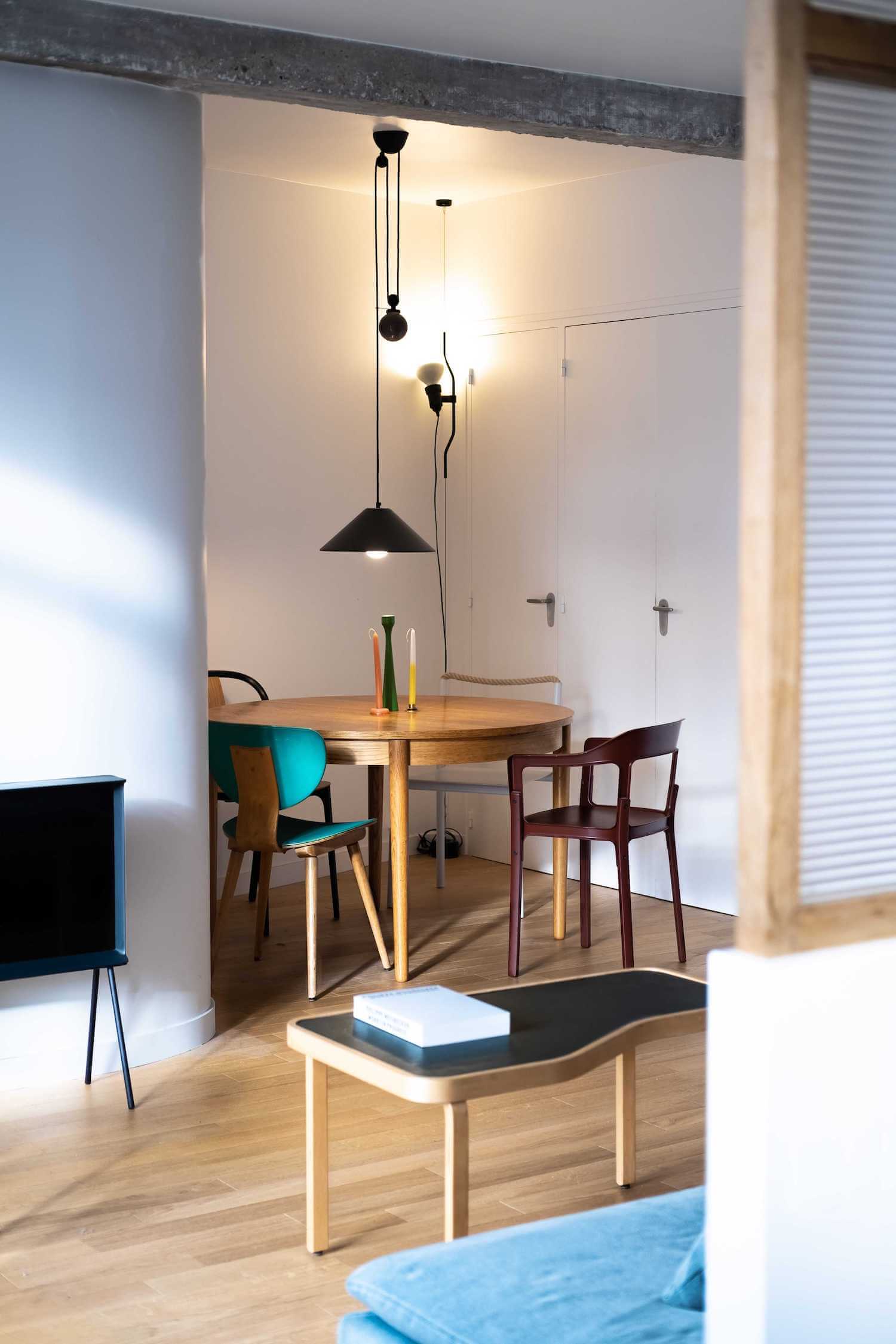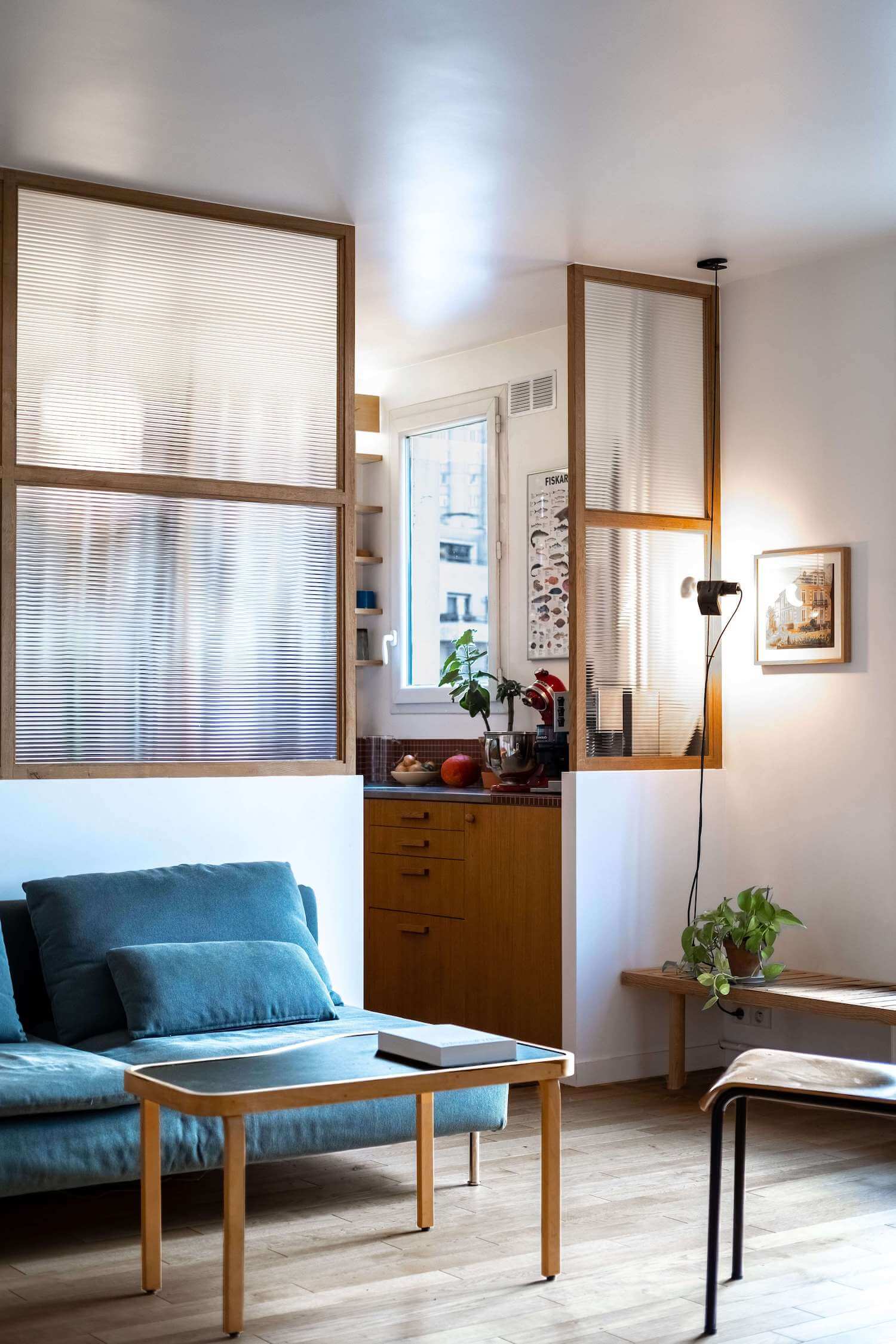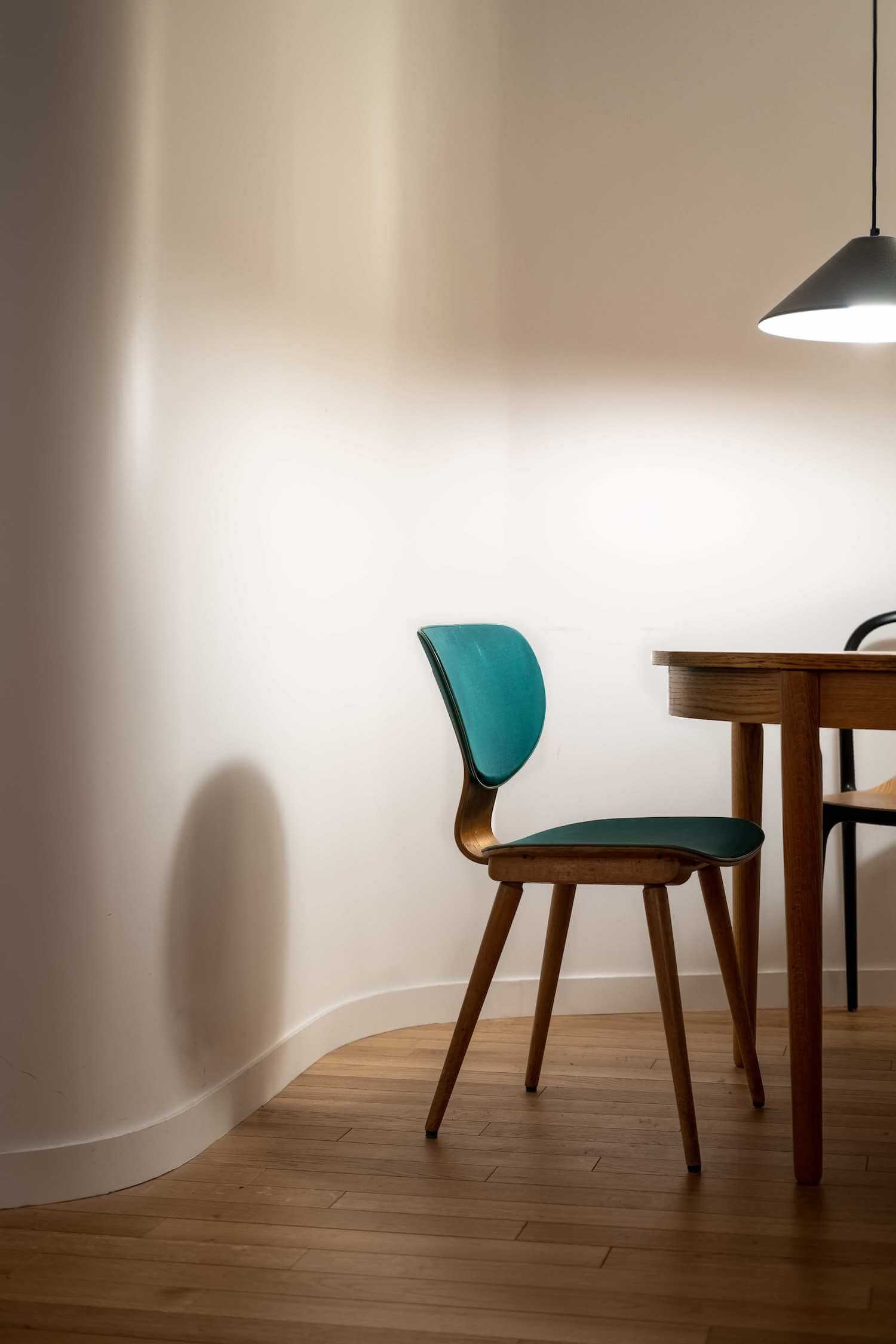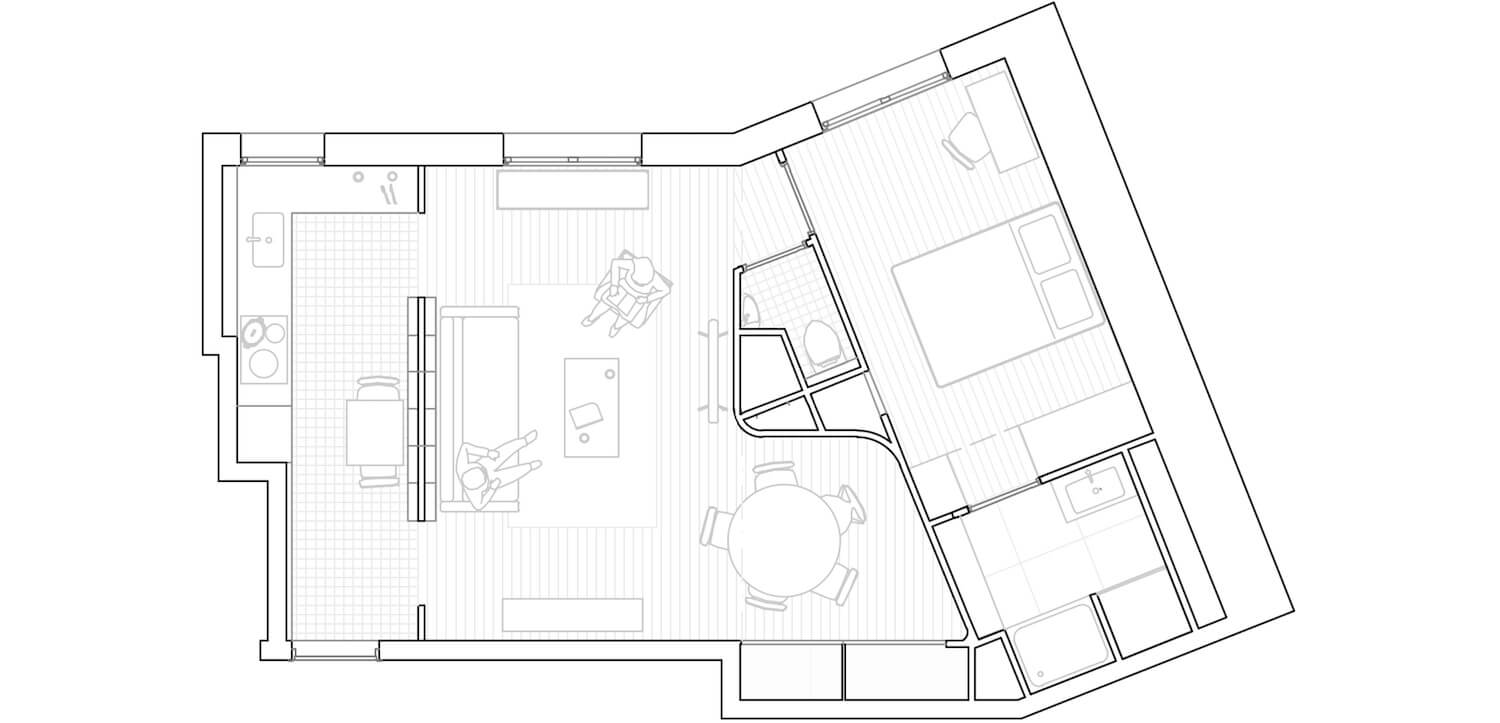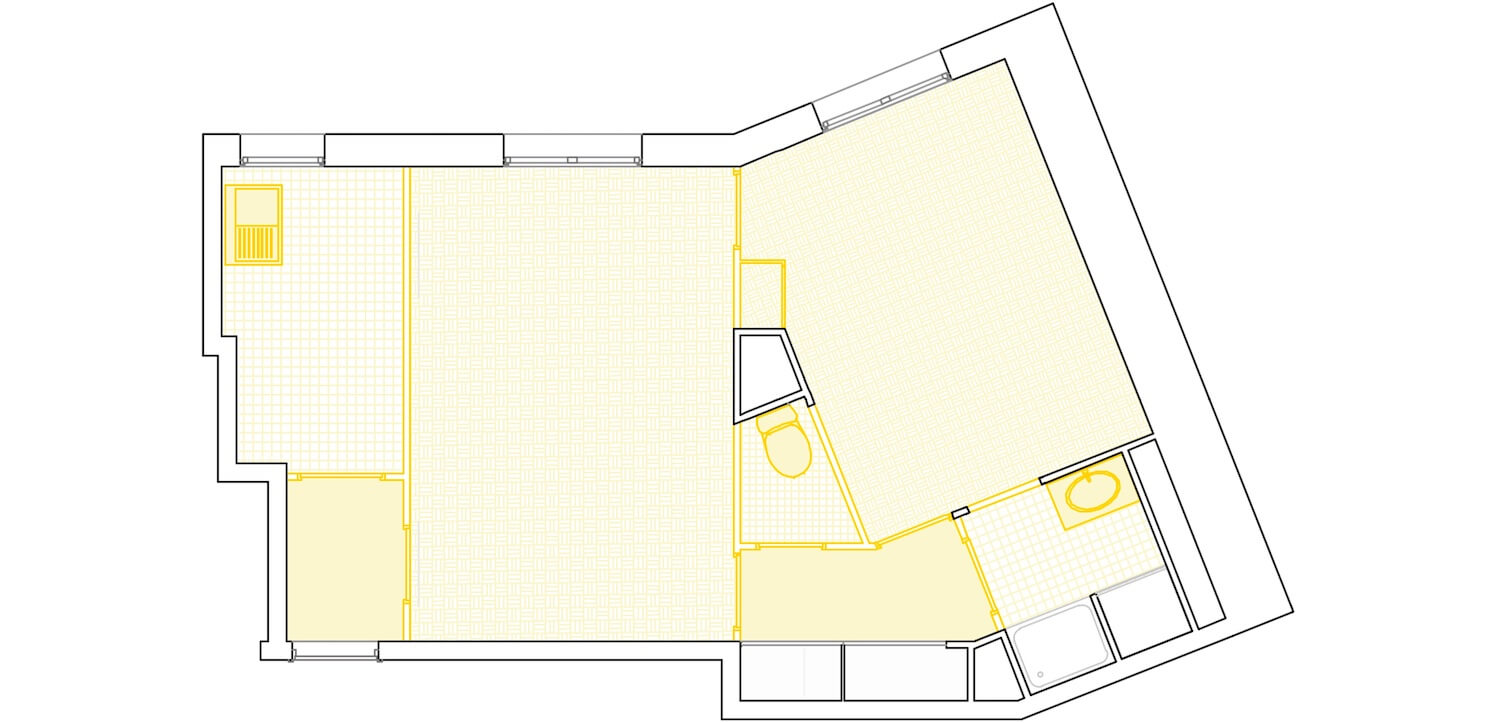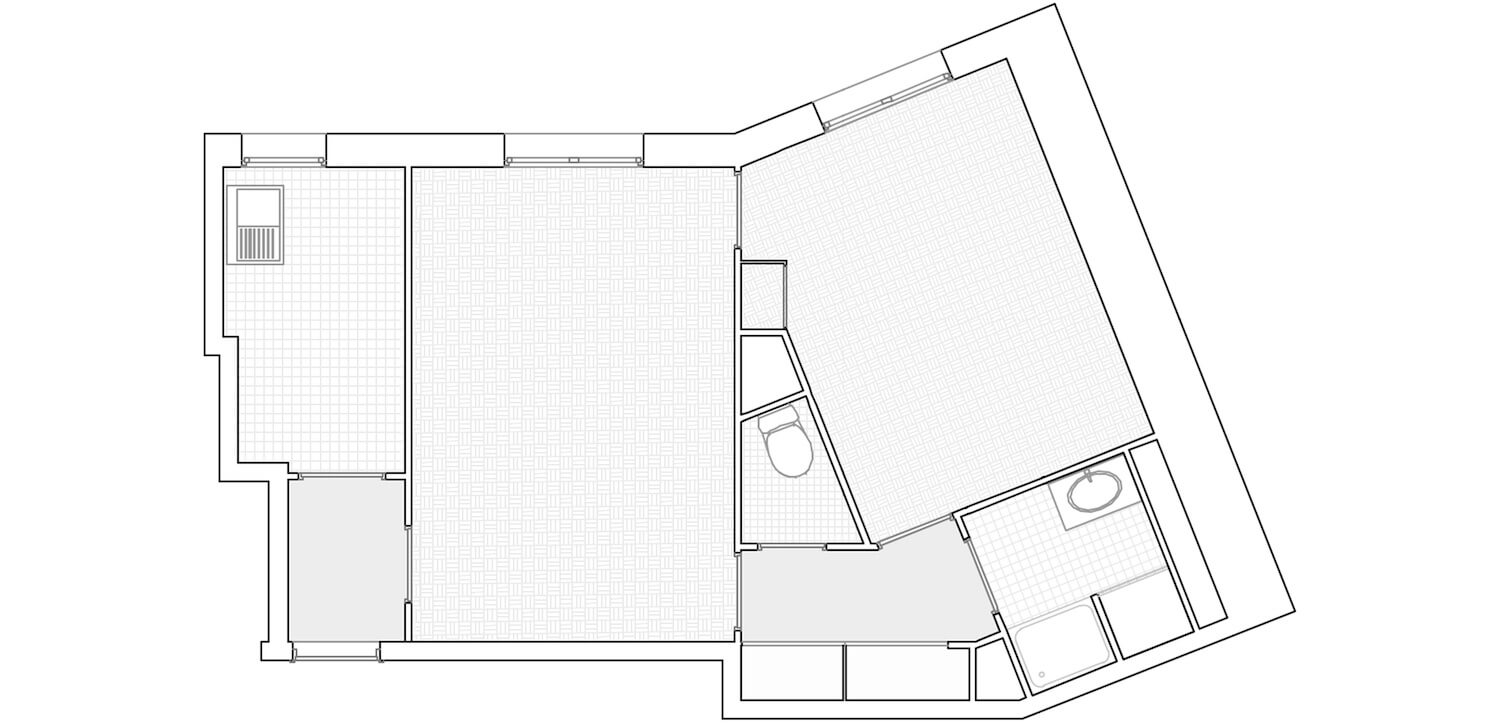 ---