Ricardo Vainer: This project is a renovation project for an apartment in La Condesa, the hip and trendy area of Mexico City. This apartment is located in a building from 1970.
The original apartment looked very old, it did not have well-defined spaces, was kind of dark and somehow sad. With this redesign, the interior distribution of the space was changed and the materials were modified.
The idea was to open up the space as much as possible and connect the interior with the exterior in an inconspicuous way but that would allow more light to enter and give a feeling of greater space since the ceilings are very low.
It was decided to remove the ceiling and leave the apparent structure on the ceilings and play with natural materials in the finishes. apparent concrete, wood, corrugated glass and rusty steel mainly, in addition to that it was decided to integrate vegetation both inside and outside to create a more welcoming and calm atmosphere and continue with this interior/exterior relation. There is an area that divides the public area from the private one, this space becomes a modular area, the space can grow, shrink and be modified by means of folding glass and wood doors that allow a game and spatial modulation according to the user's requirements. The sliding doors of the balcony open completely to create more amplitude and simulate a bigger terrace, as if the whole apartment was a terrace.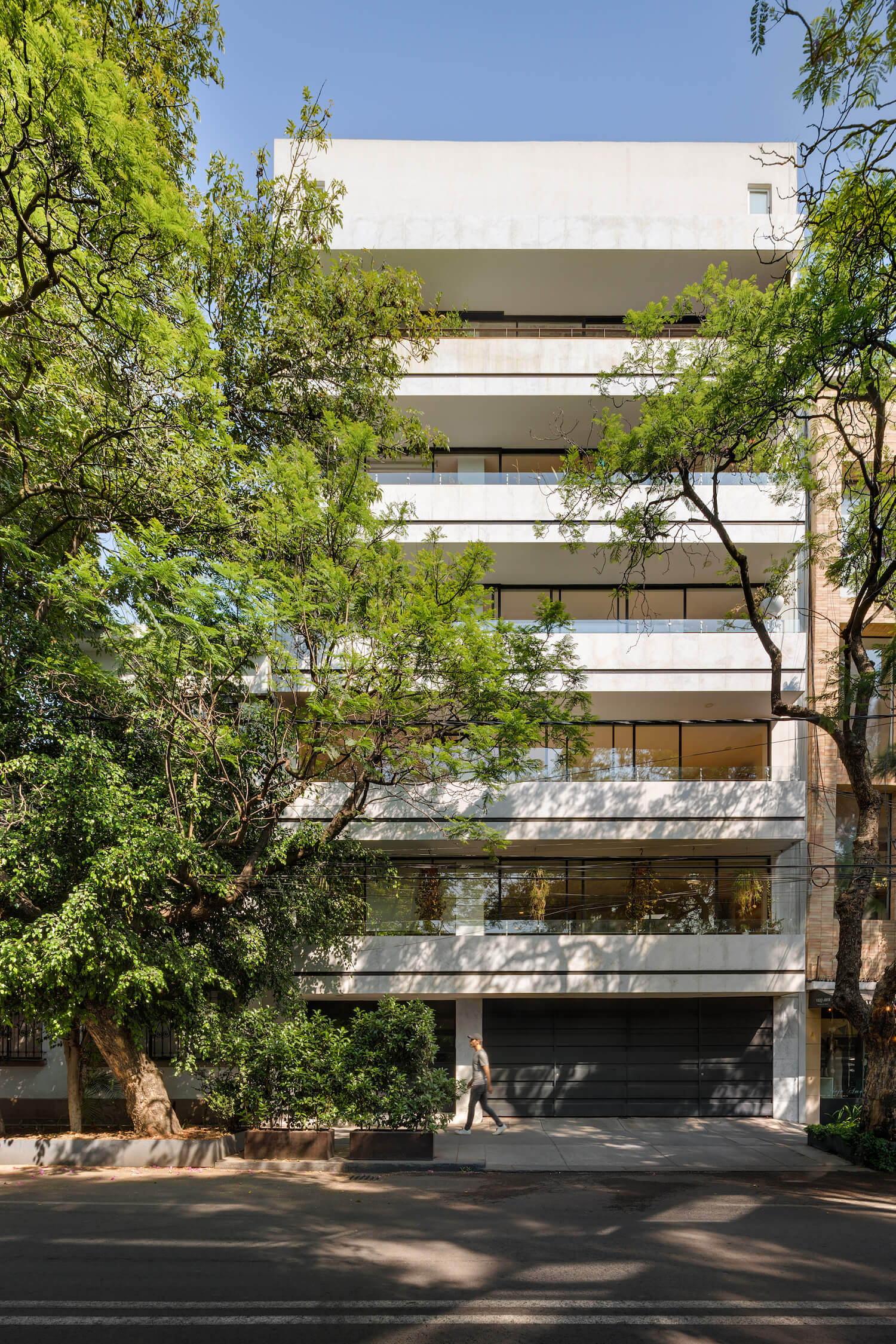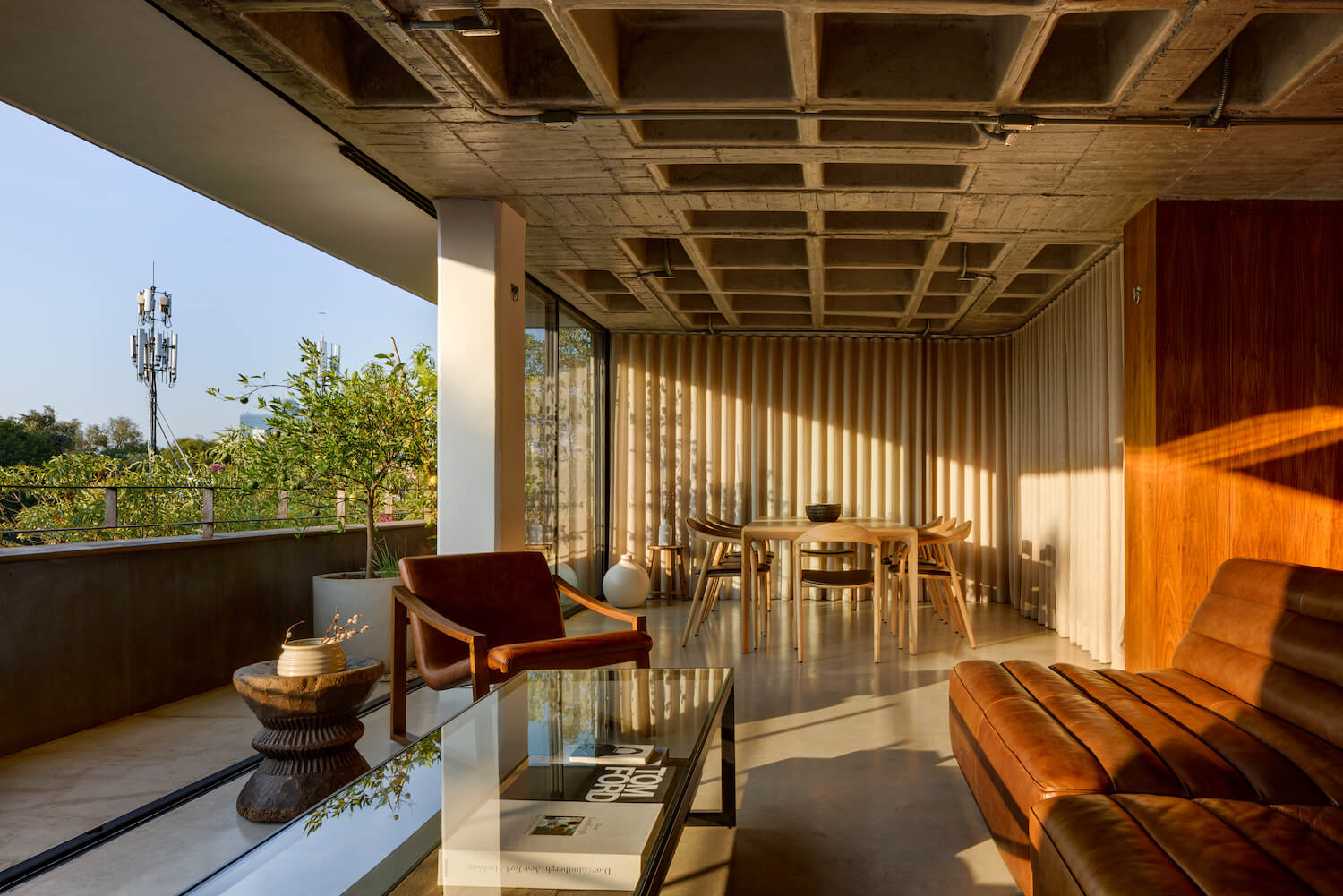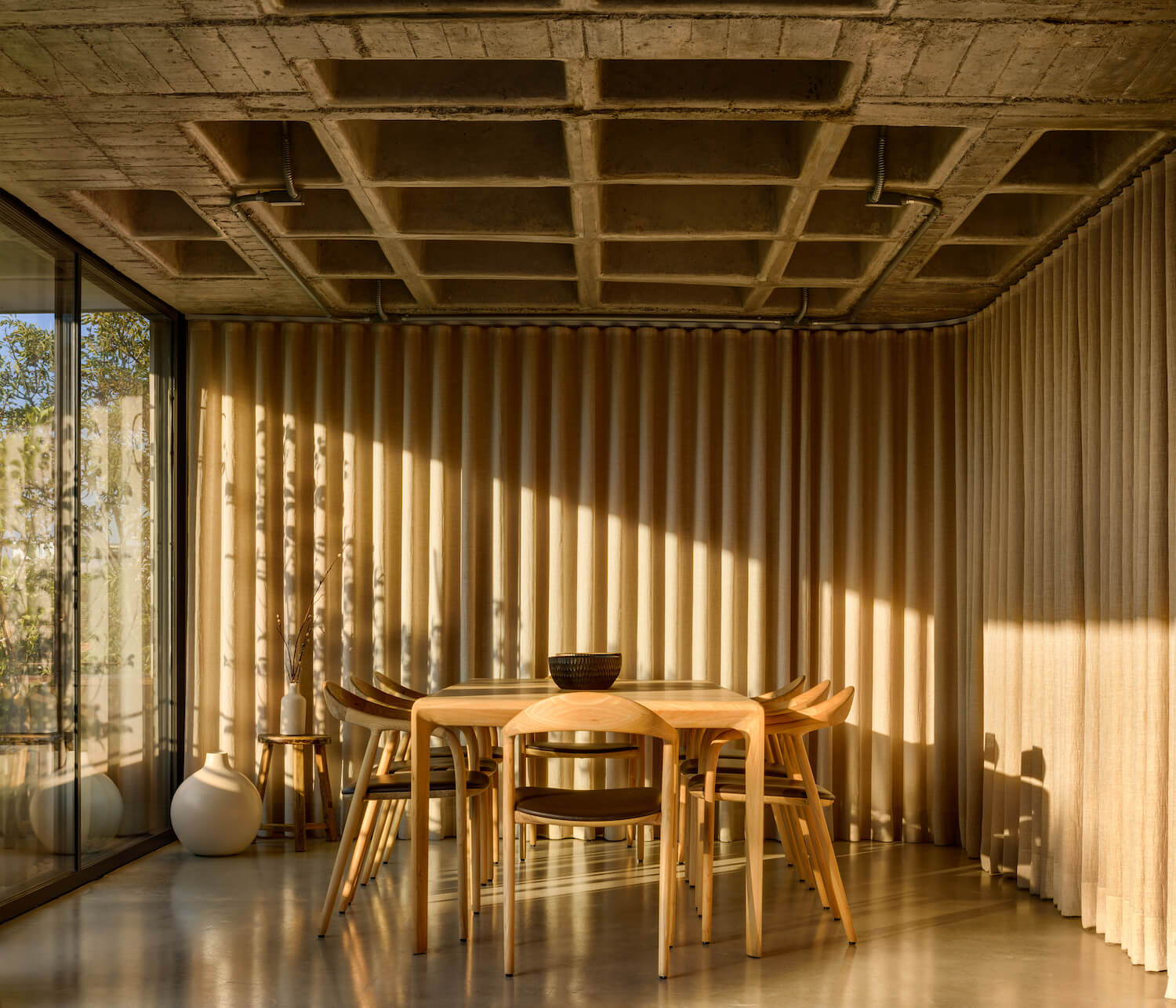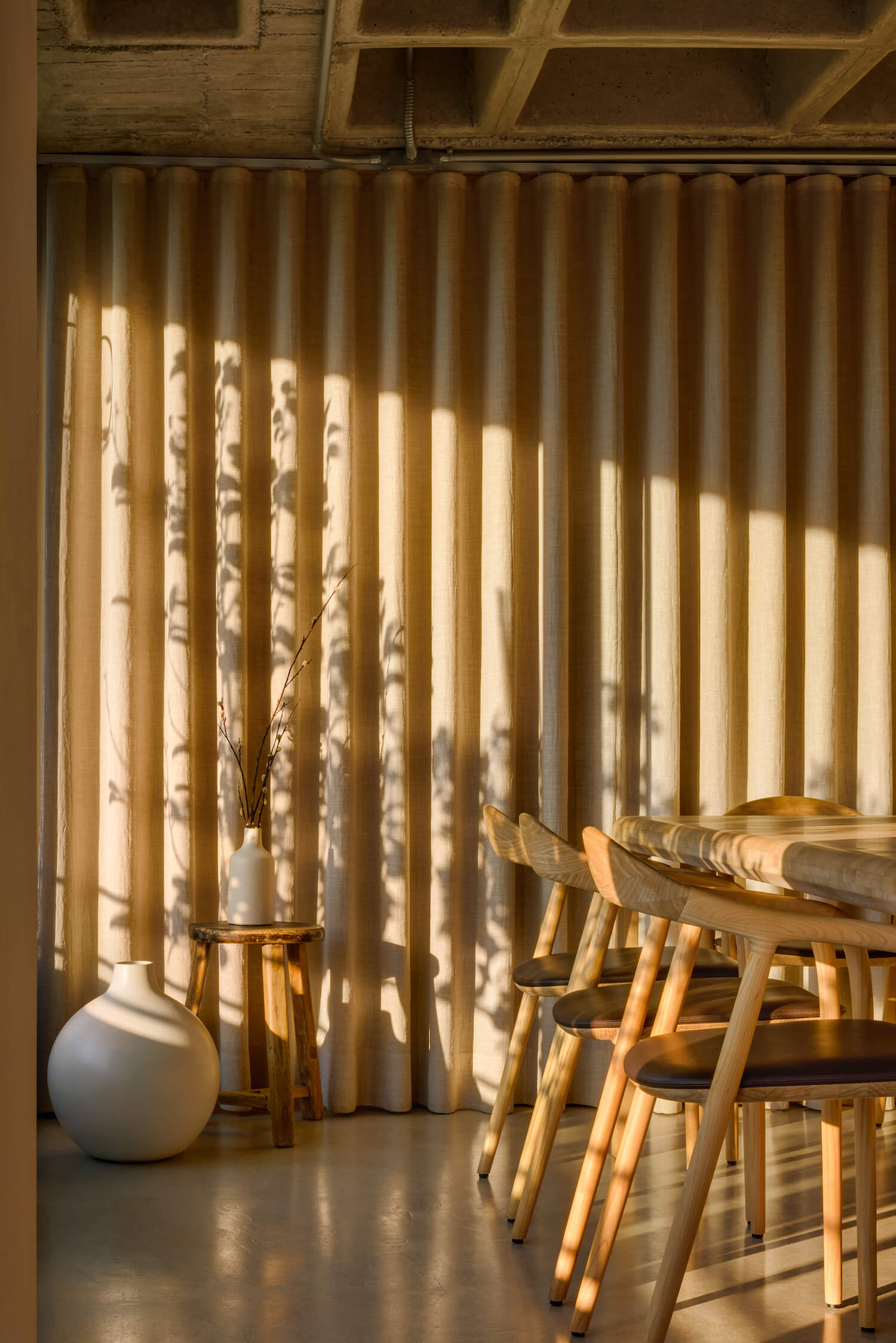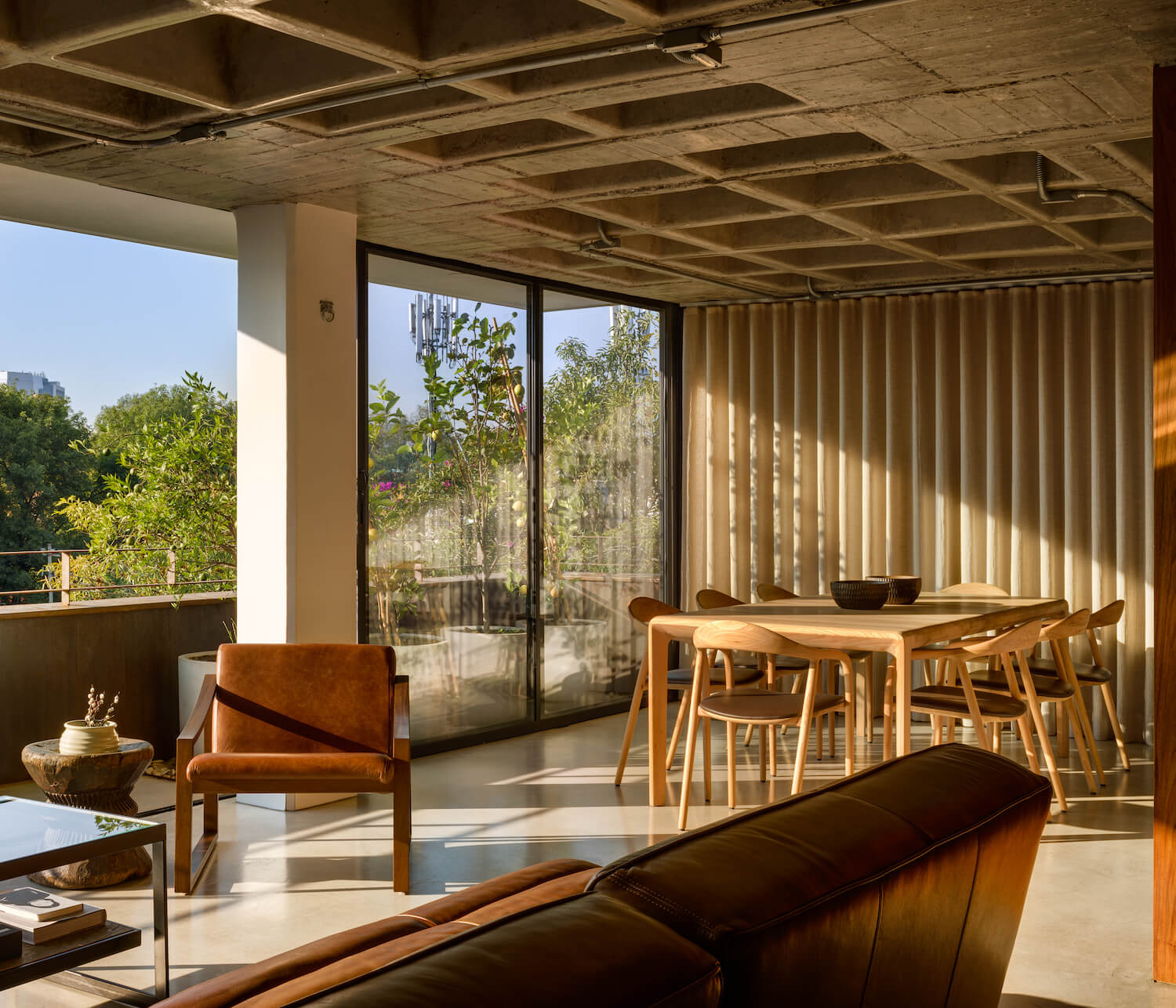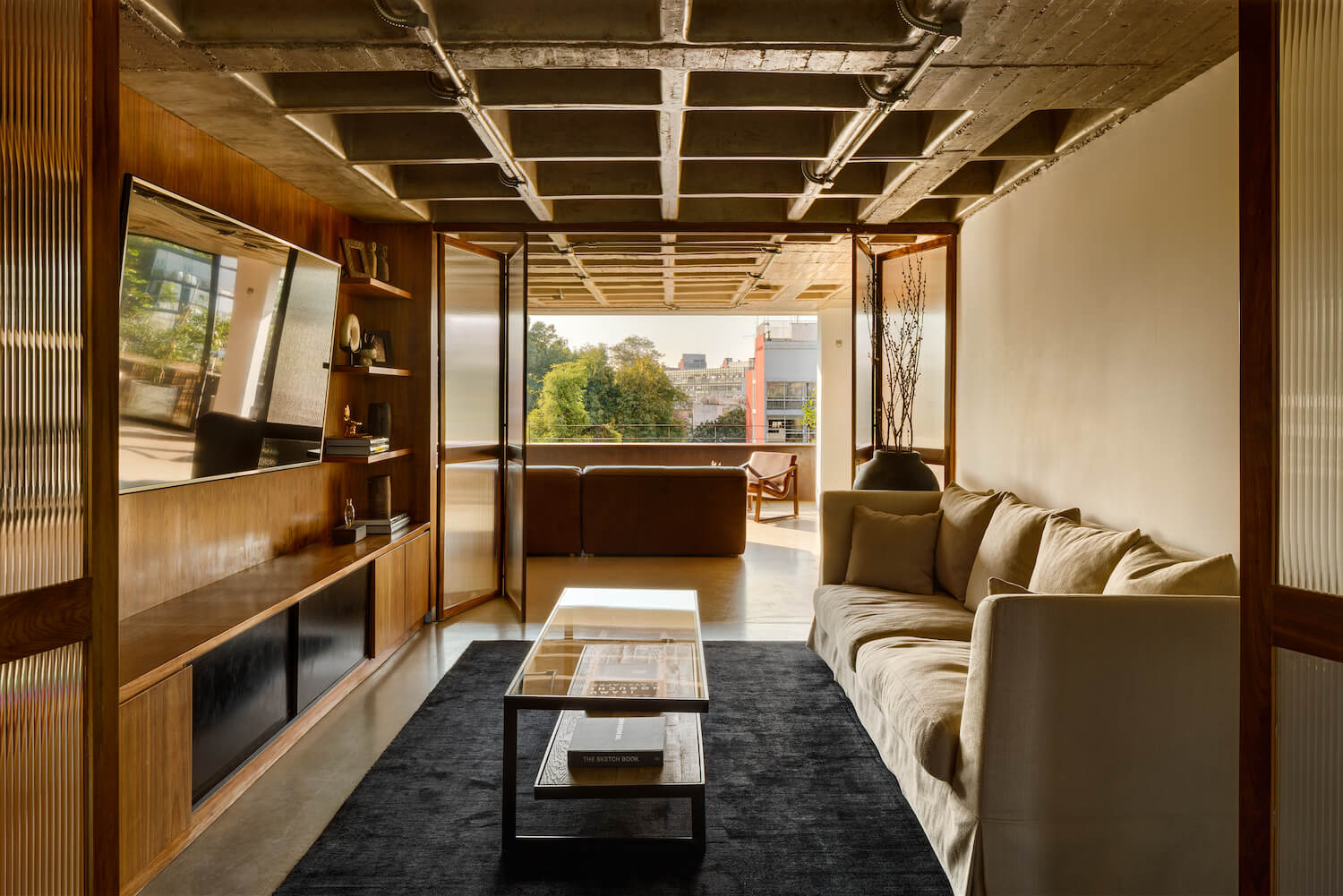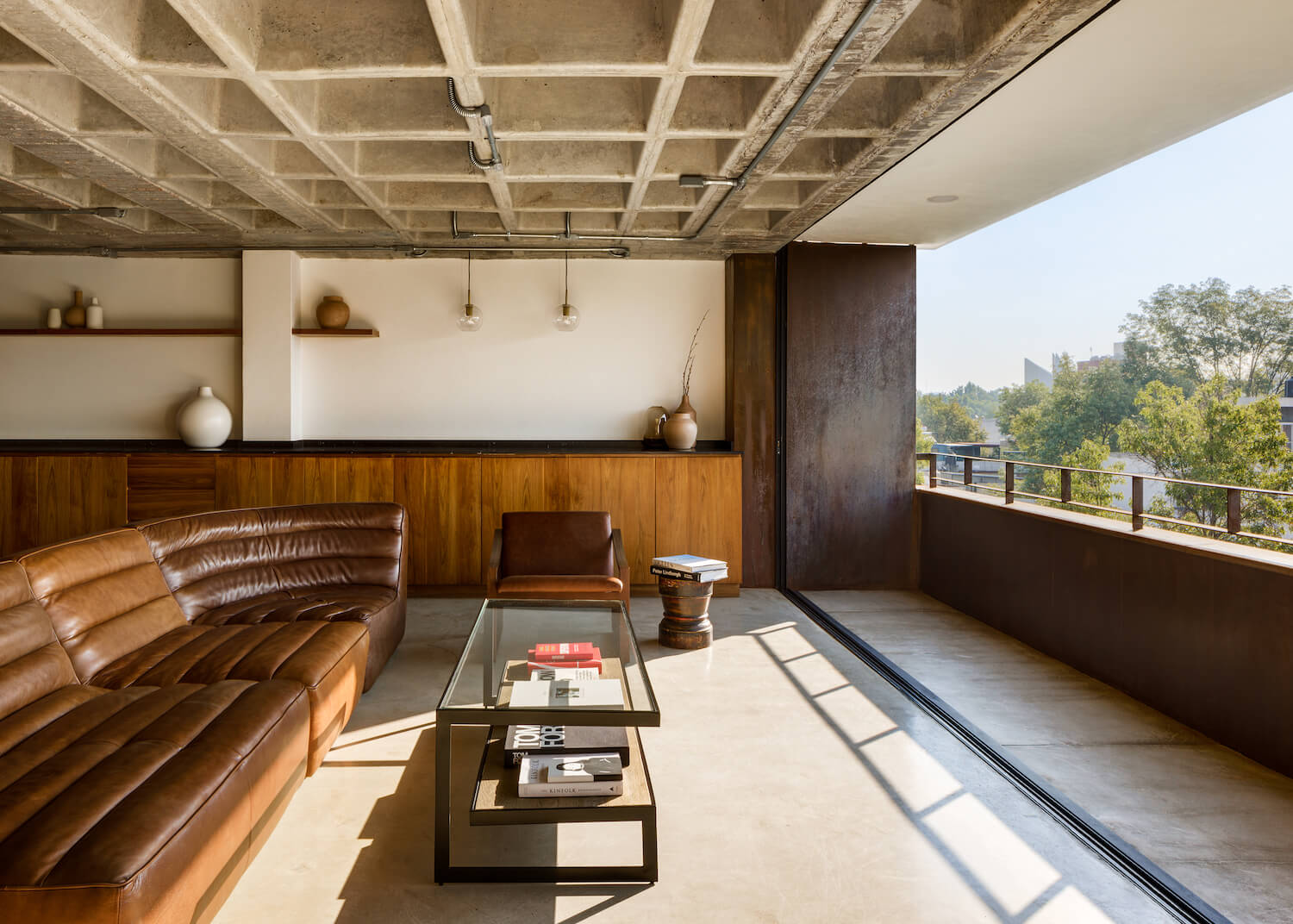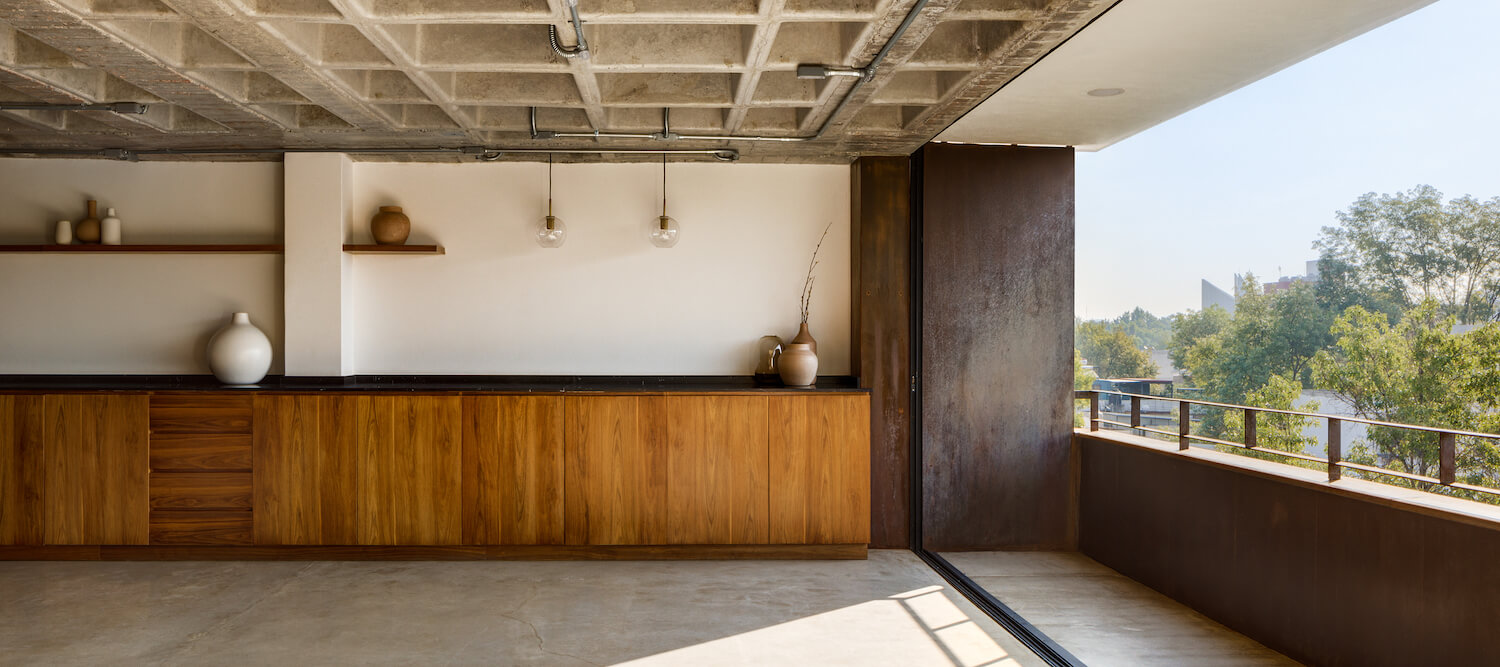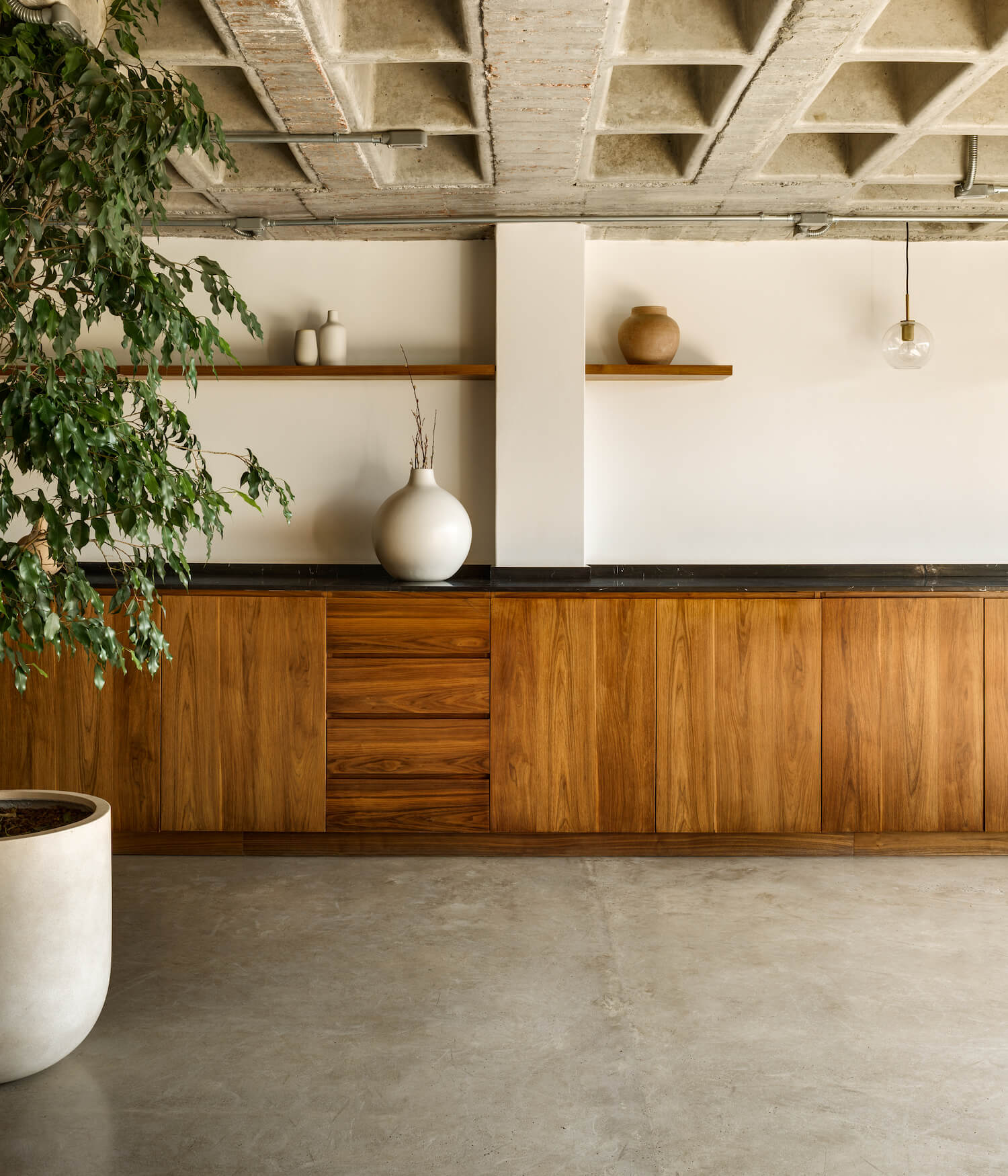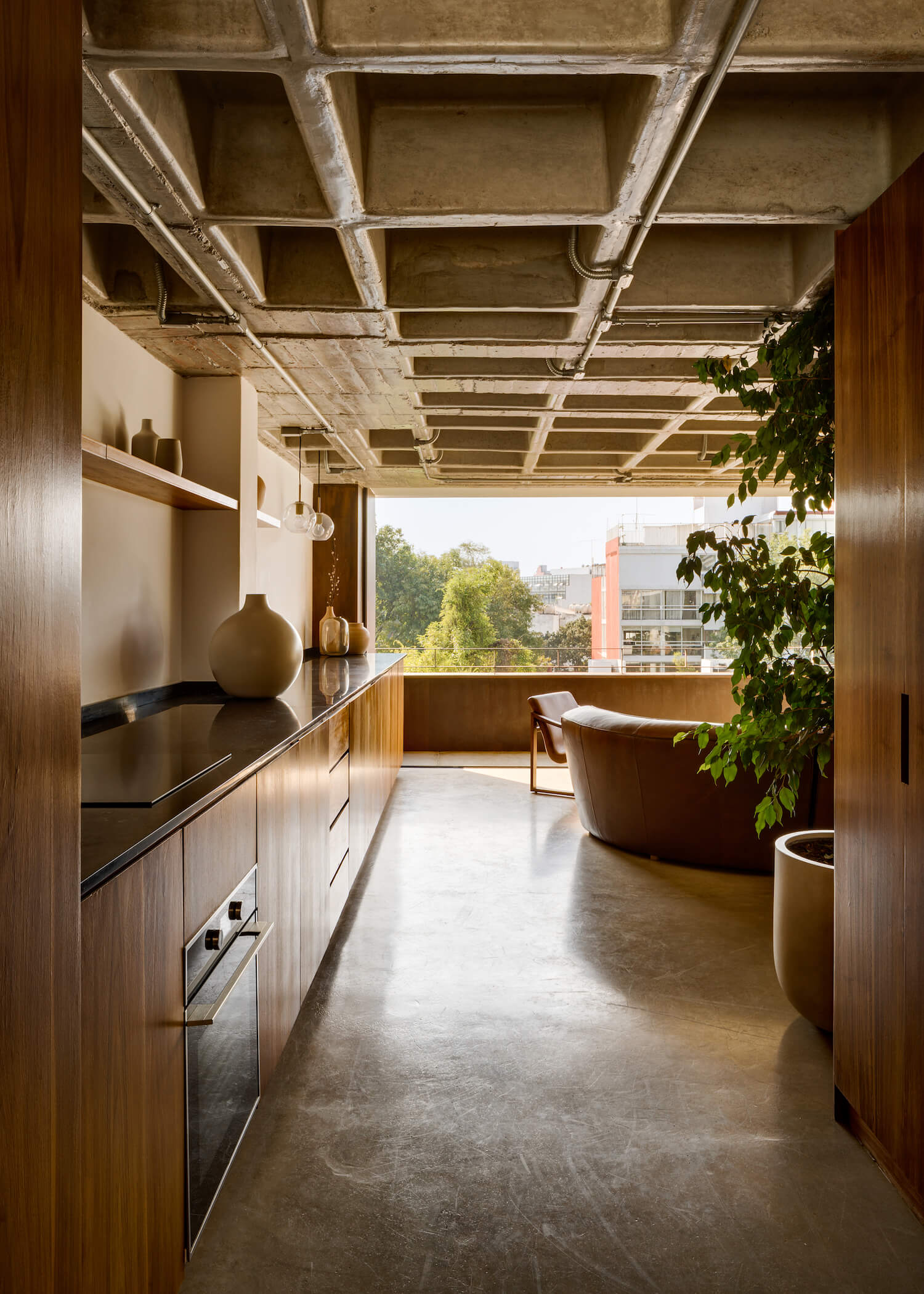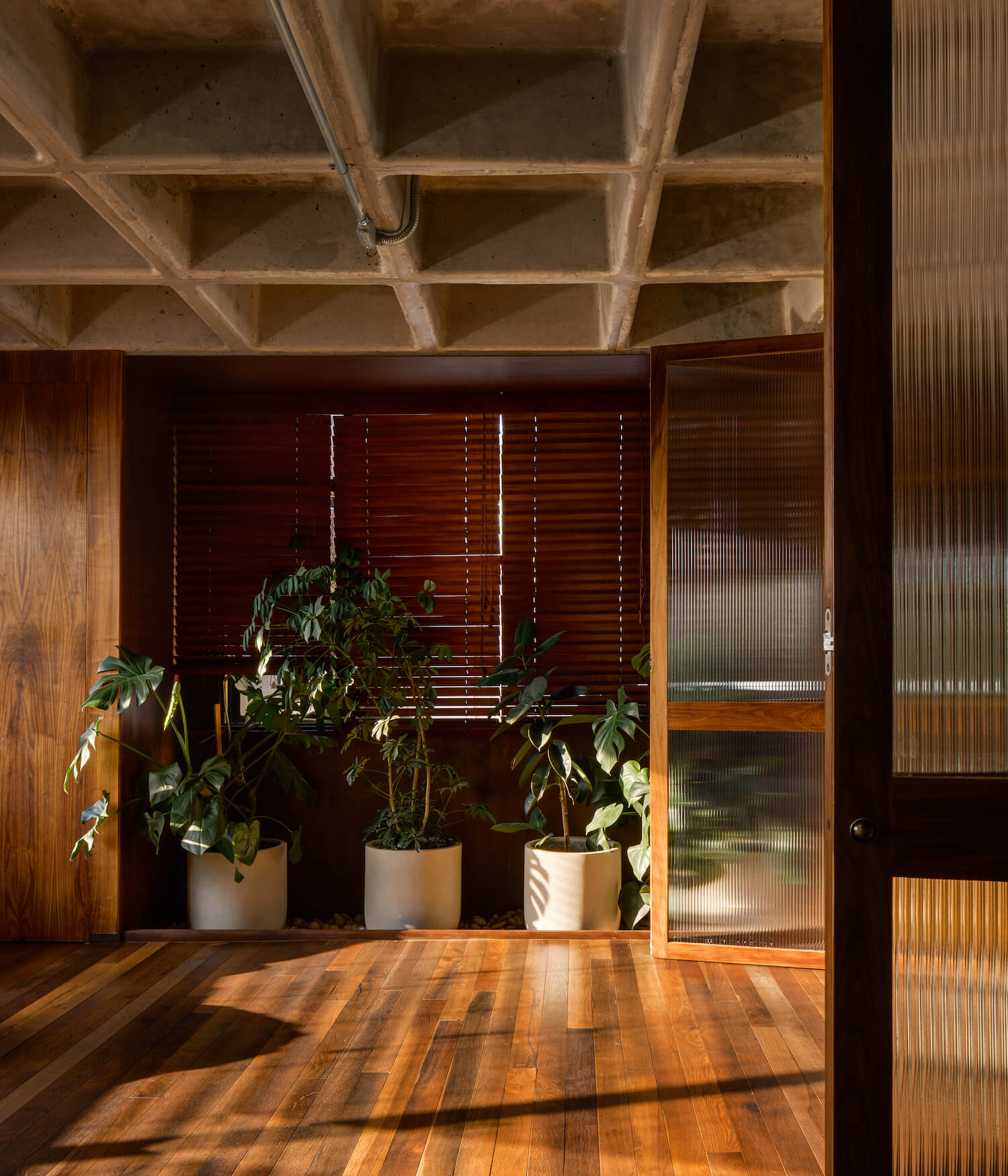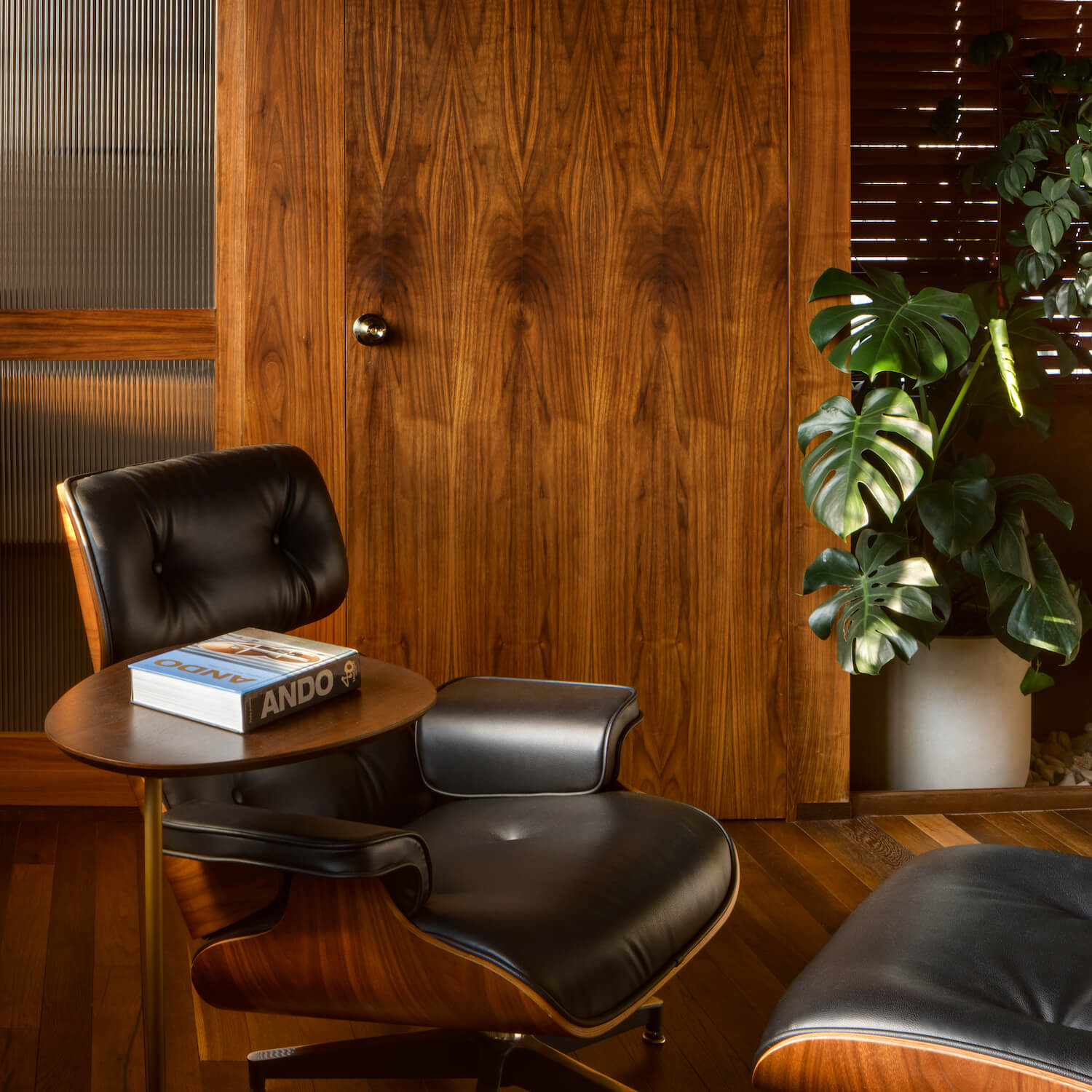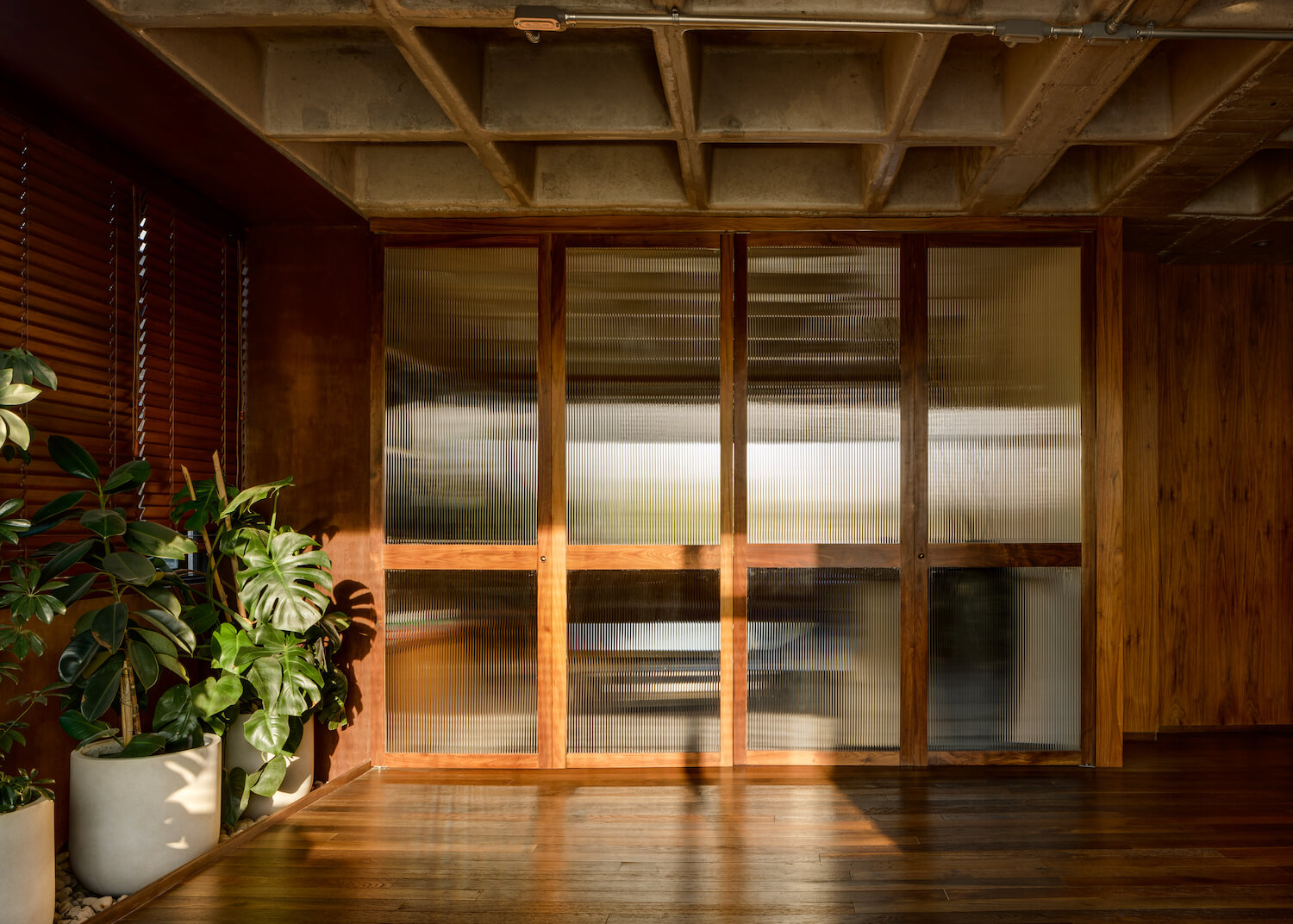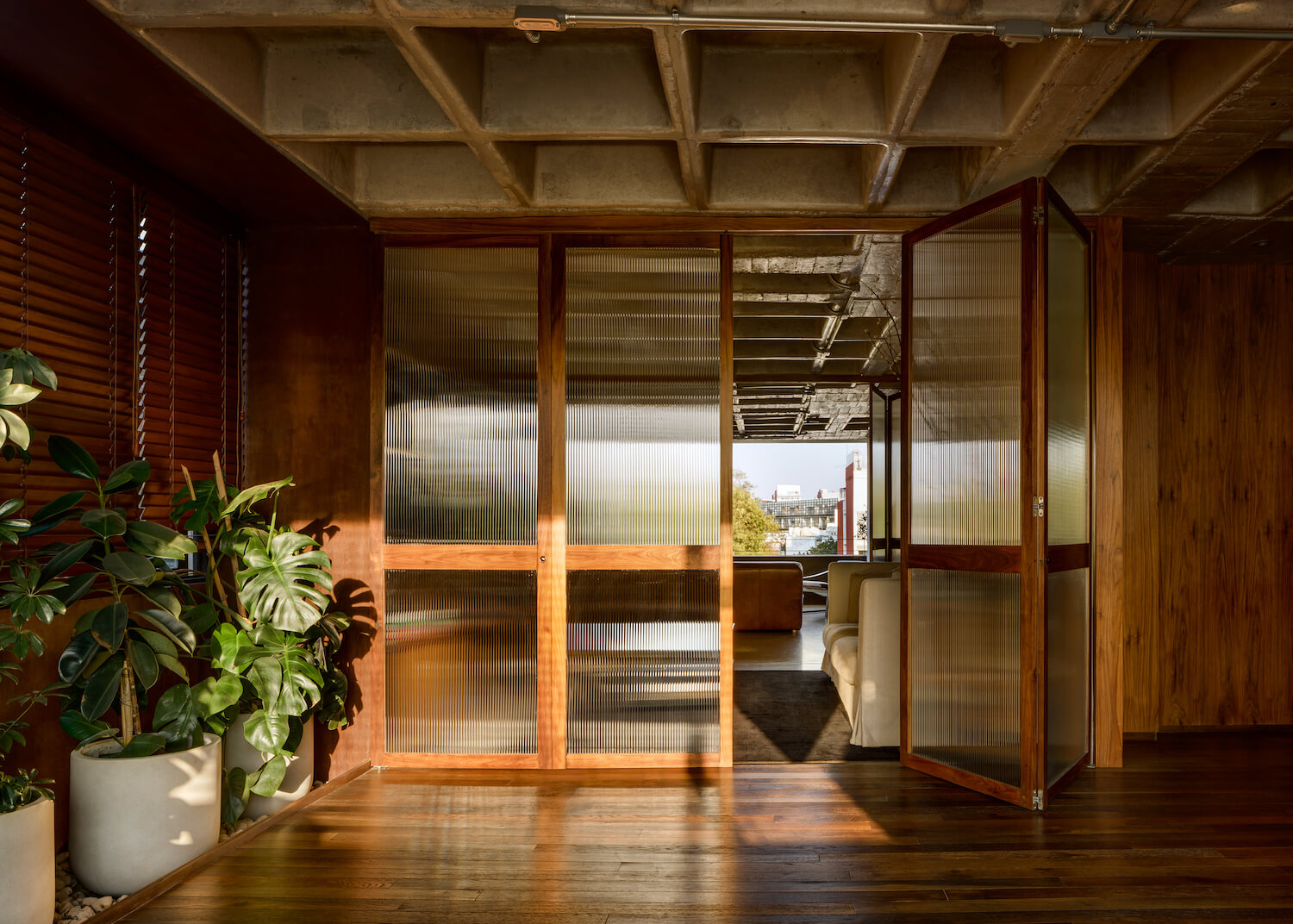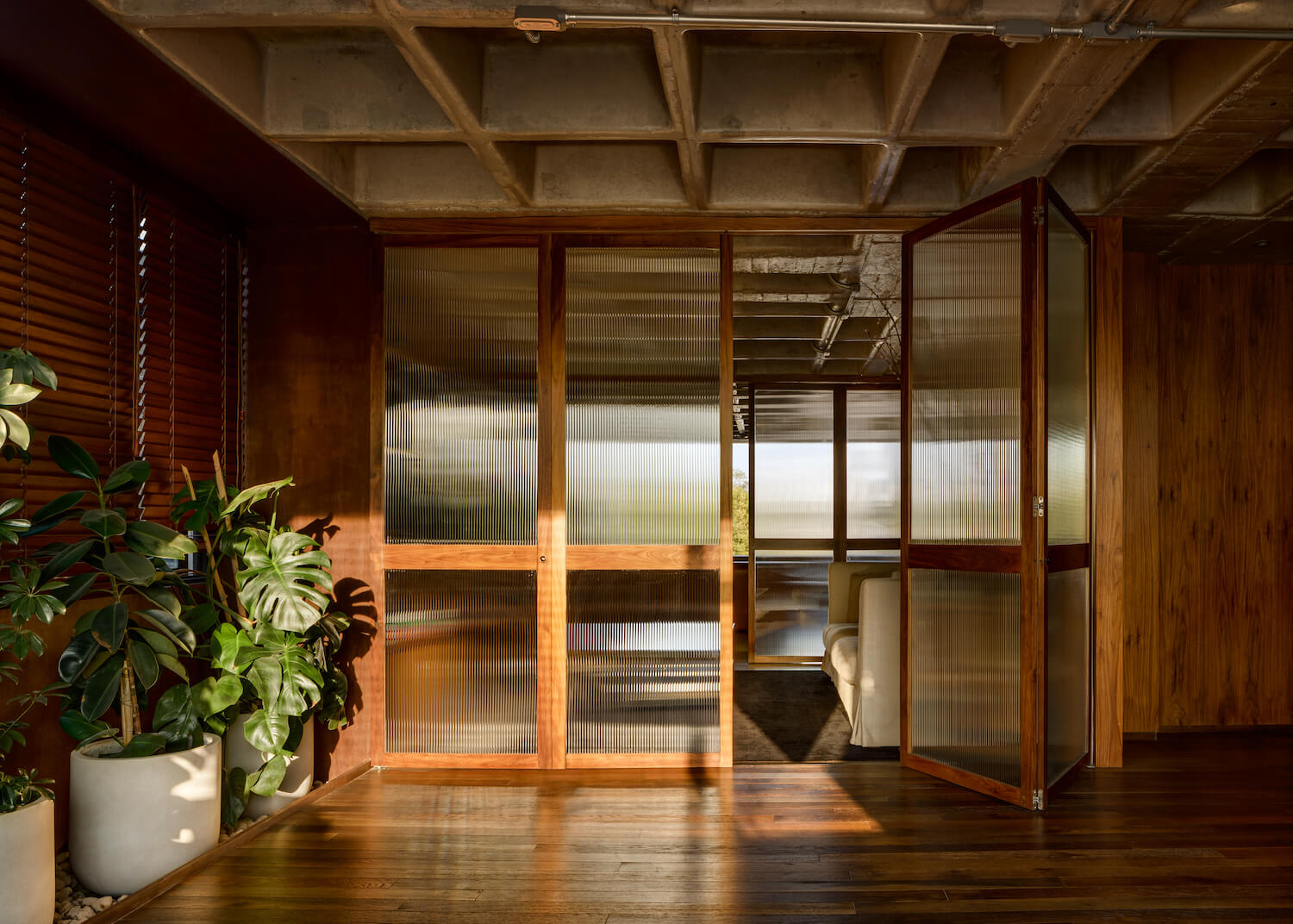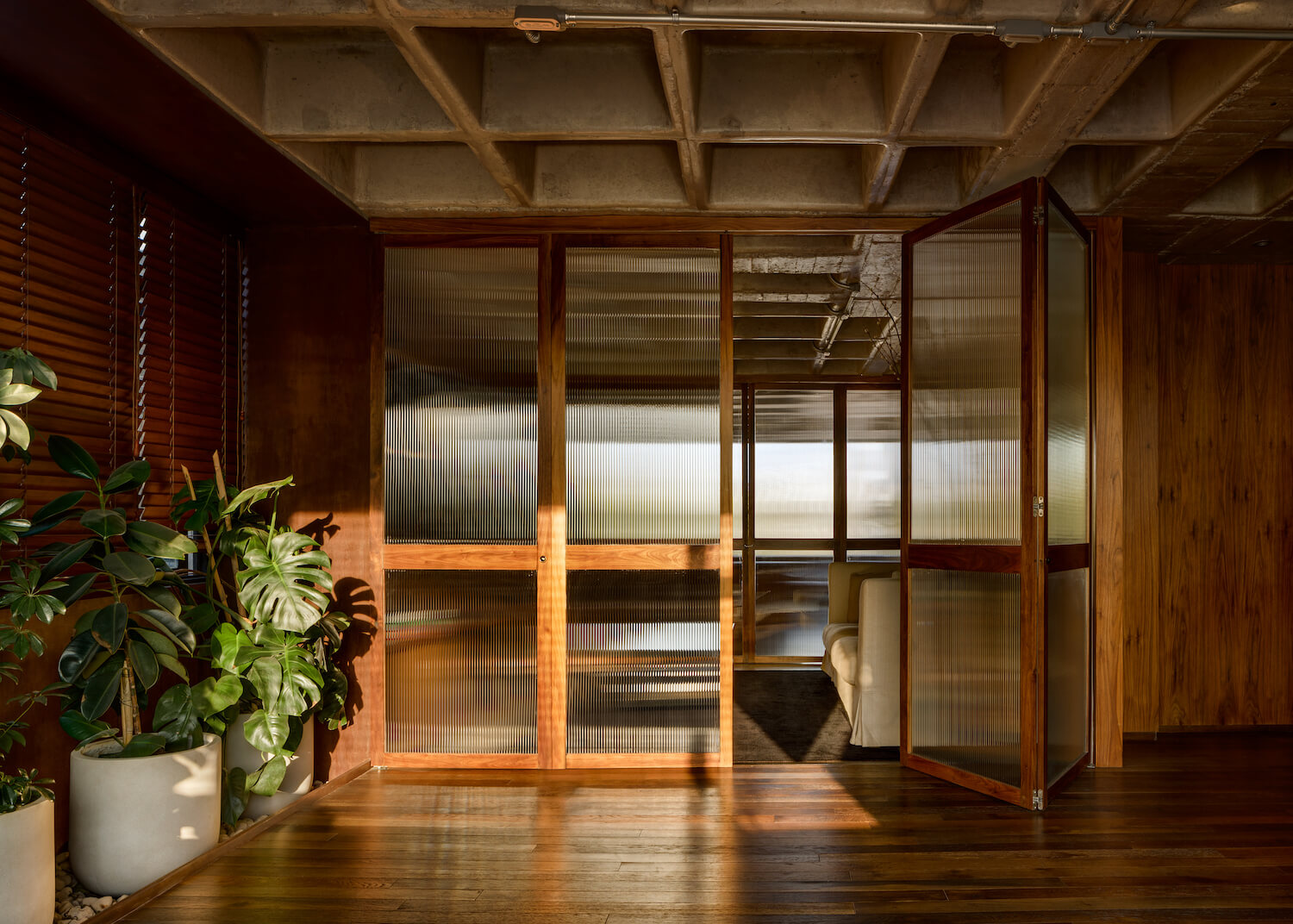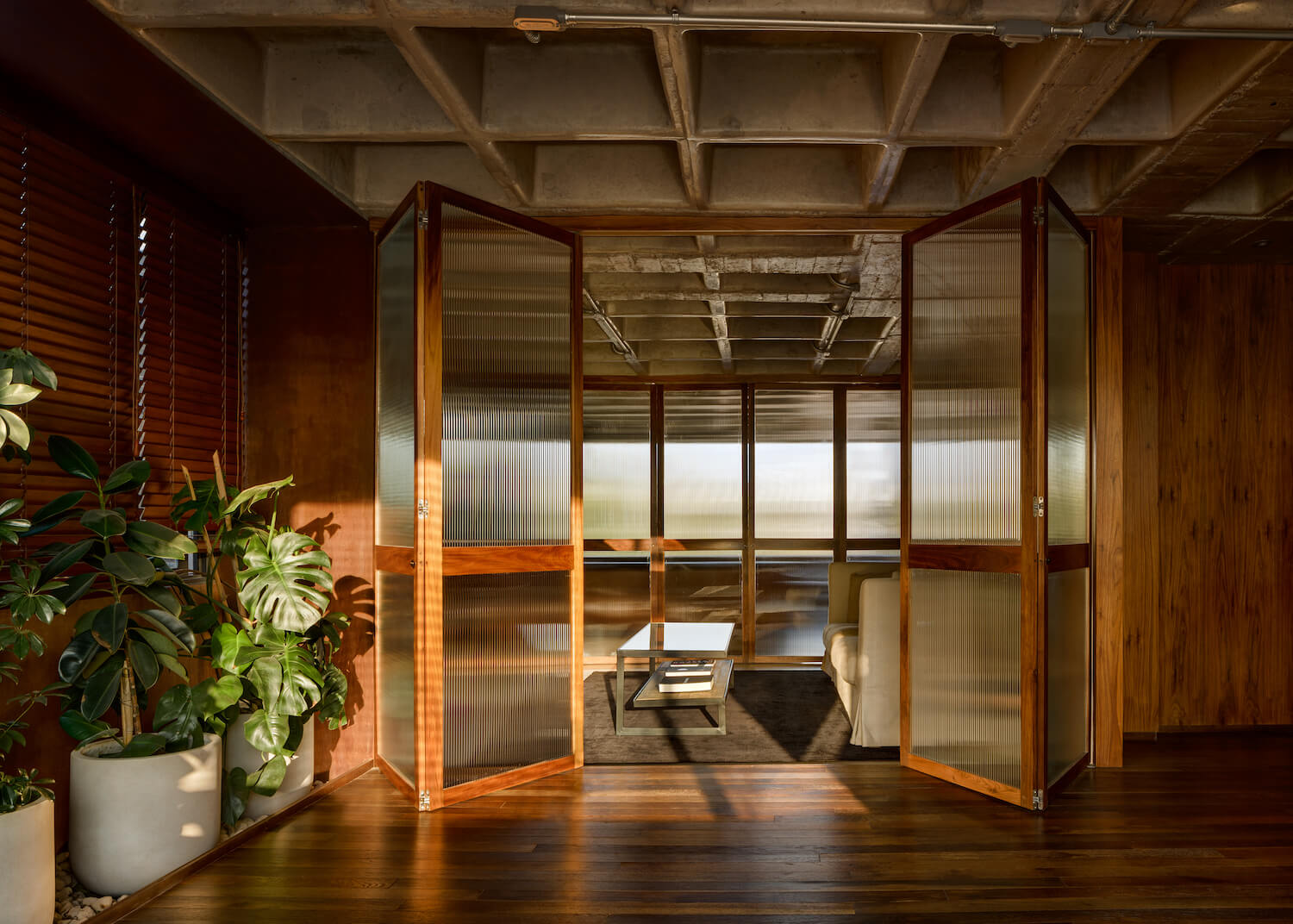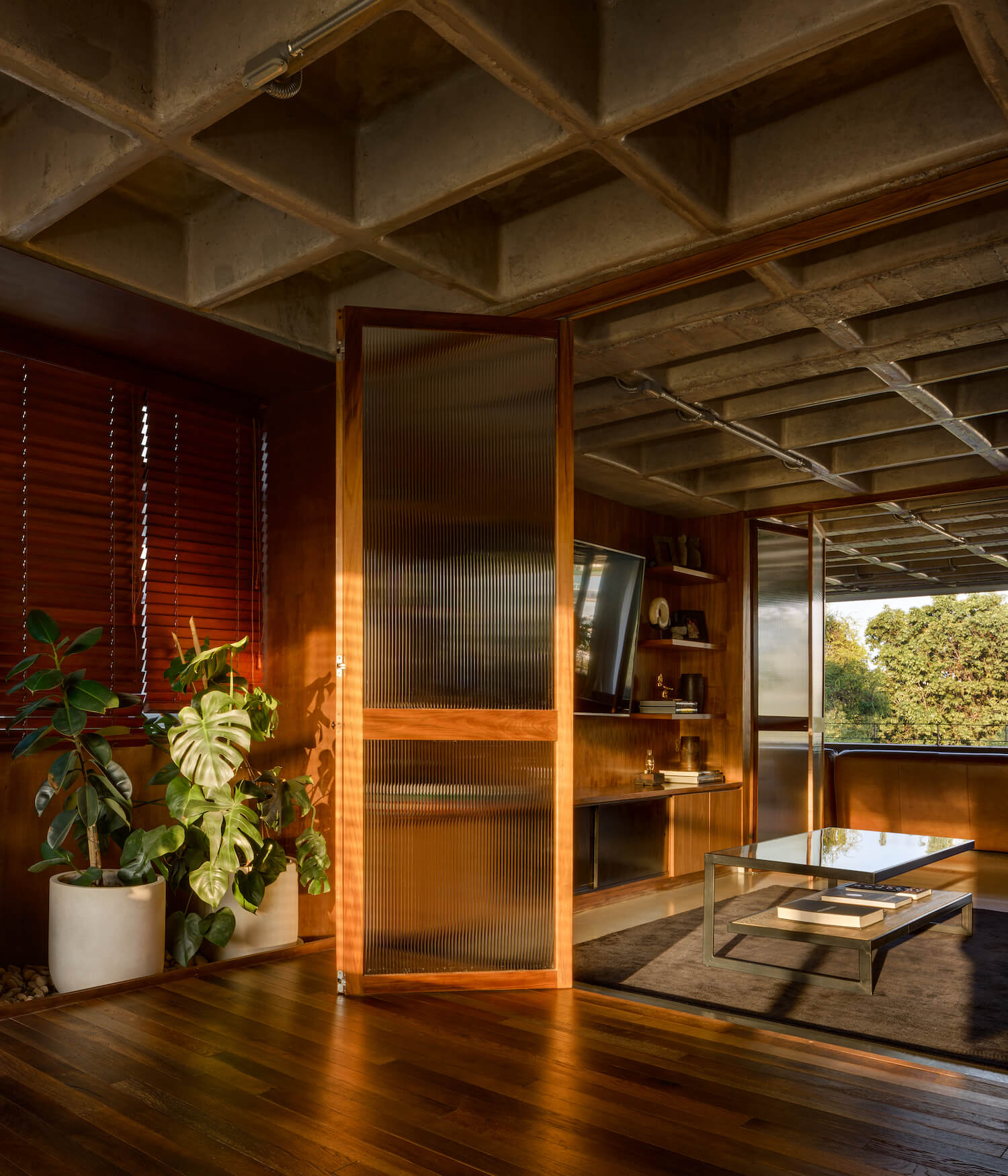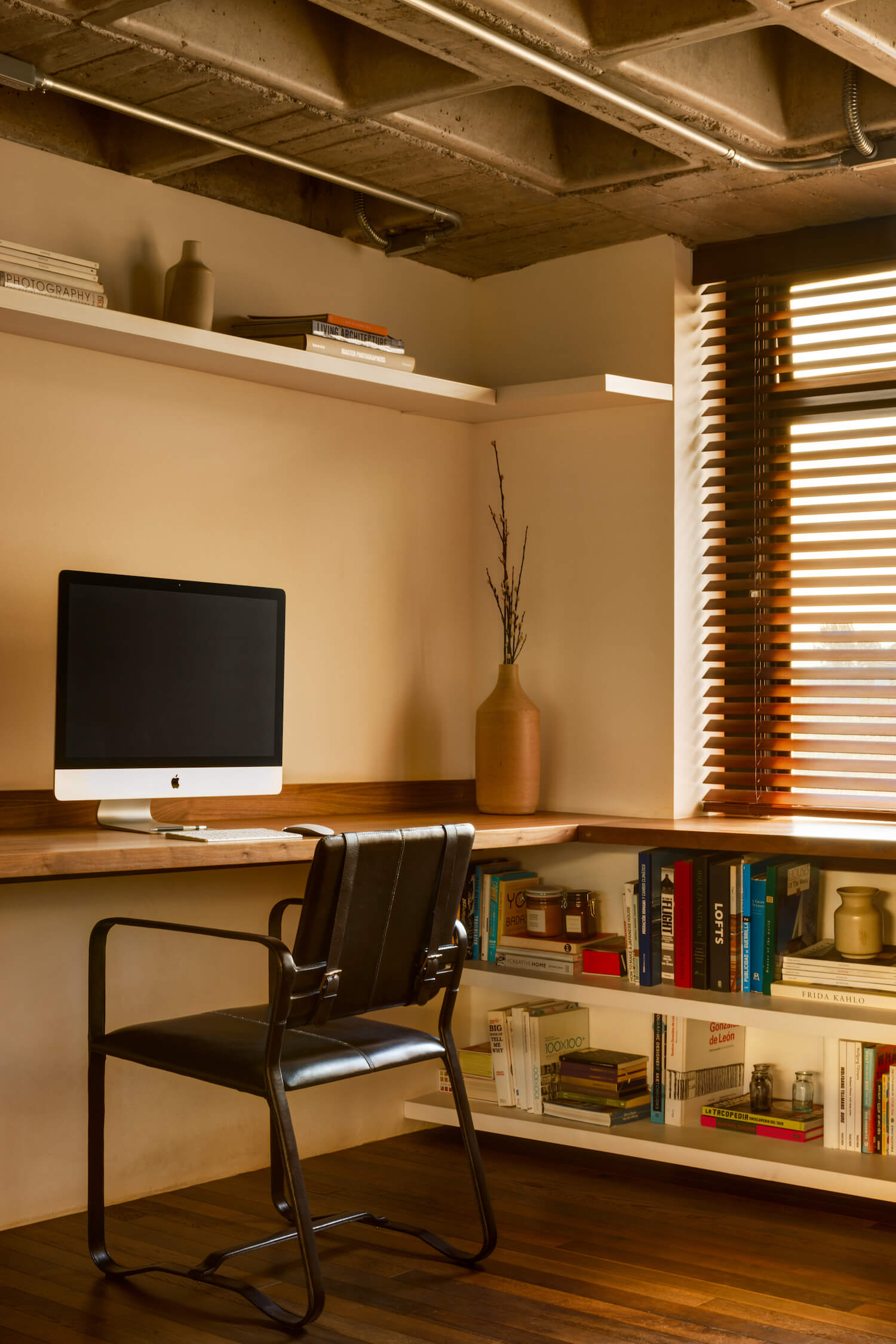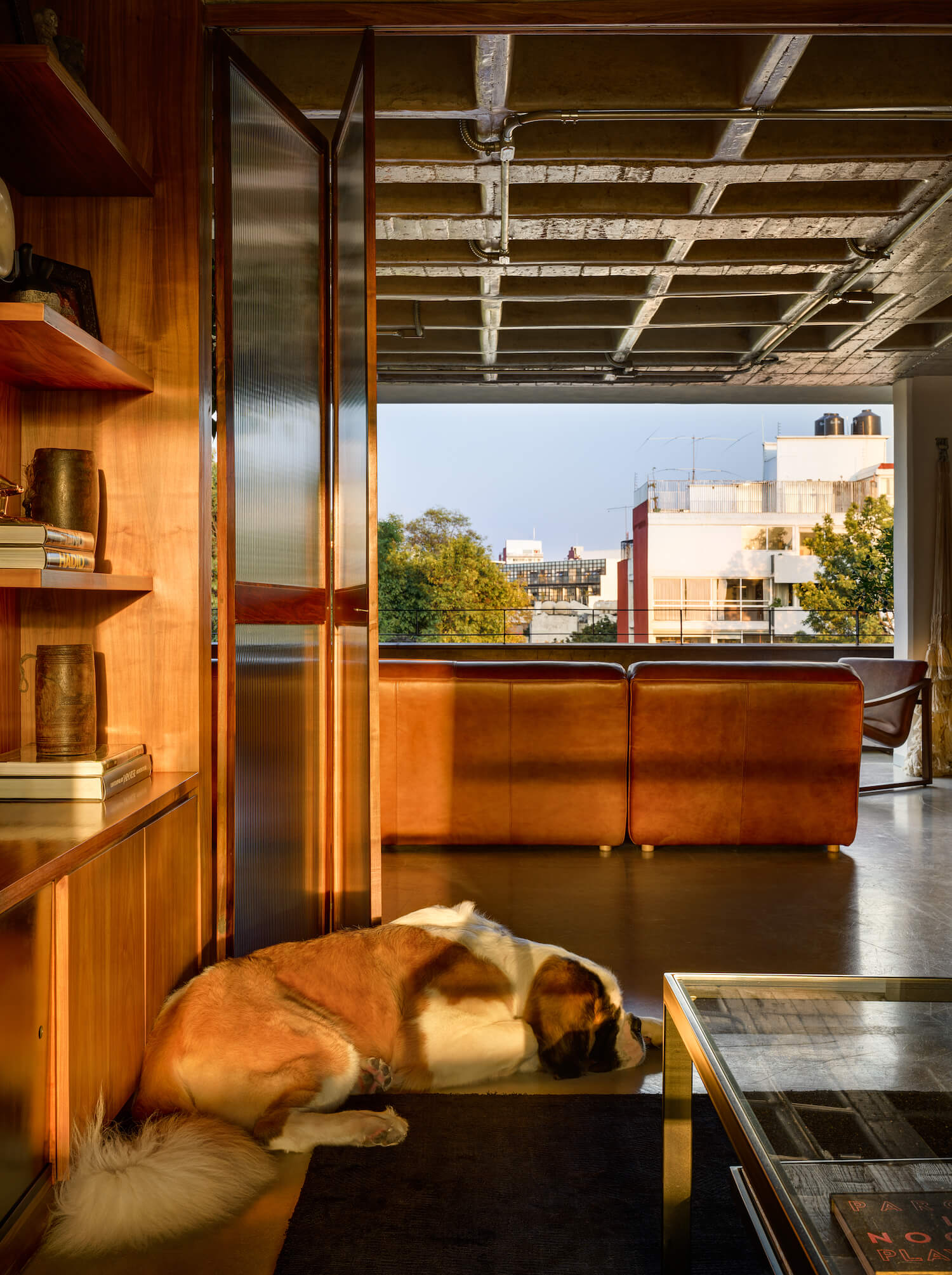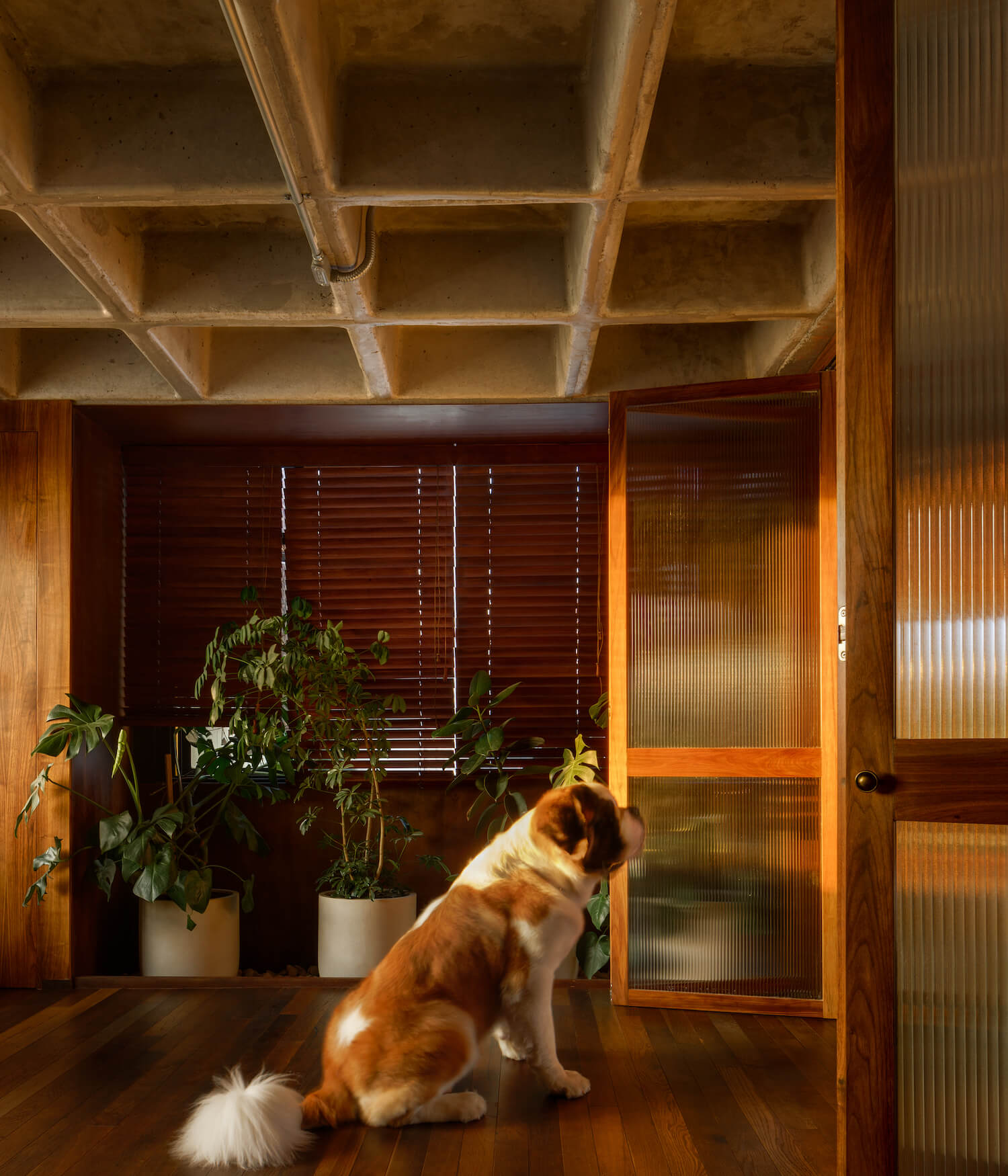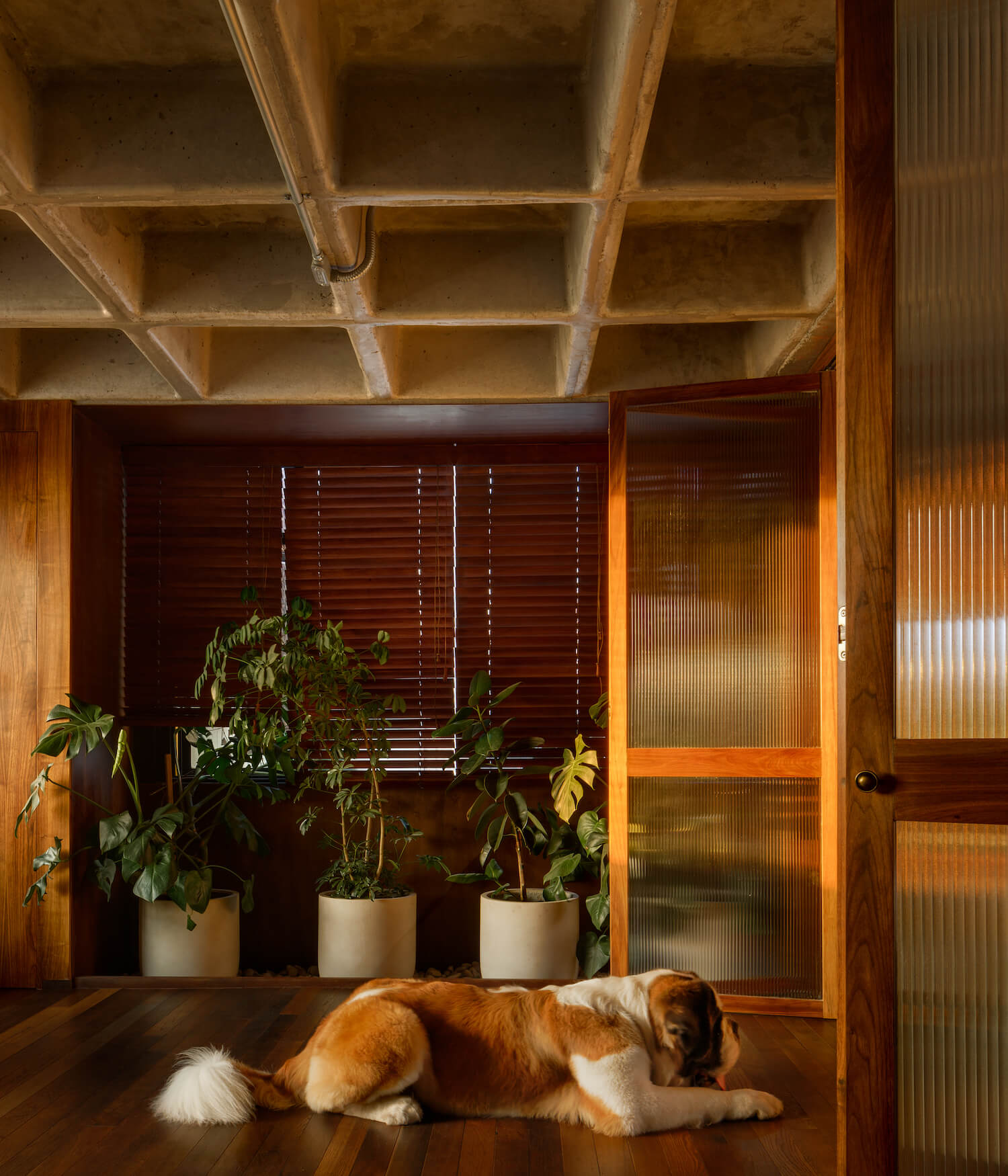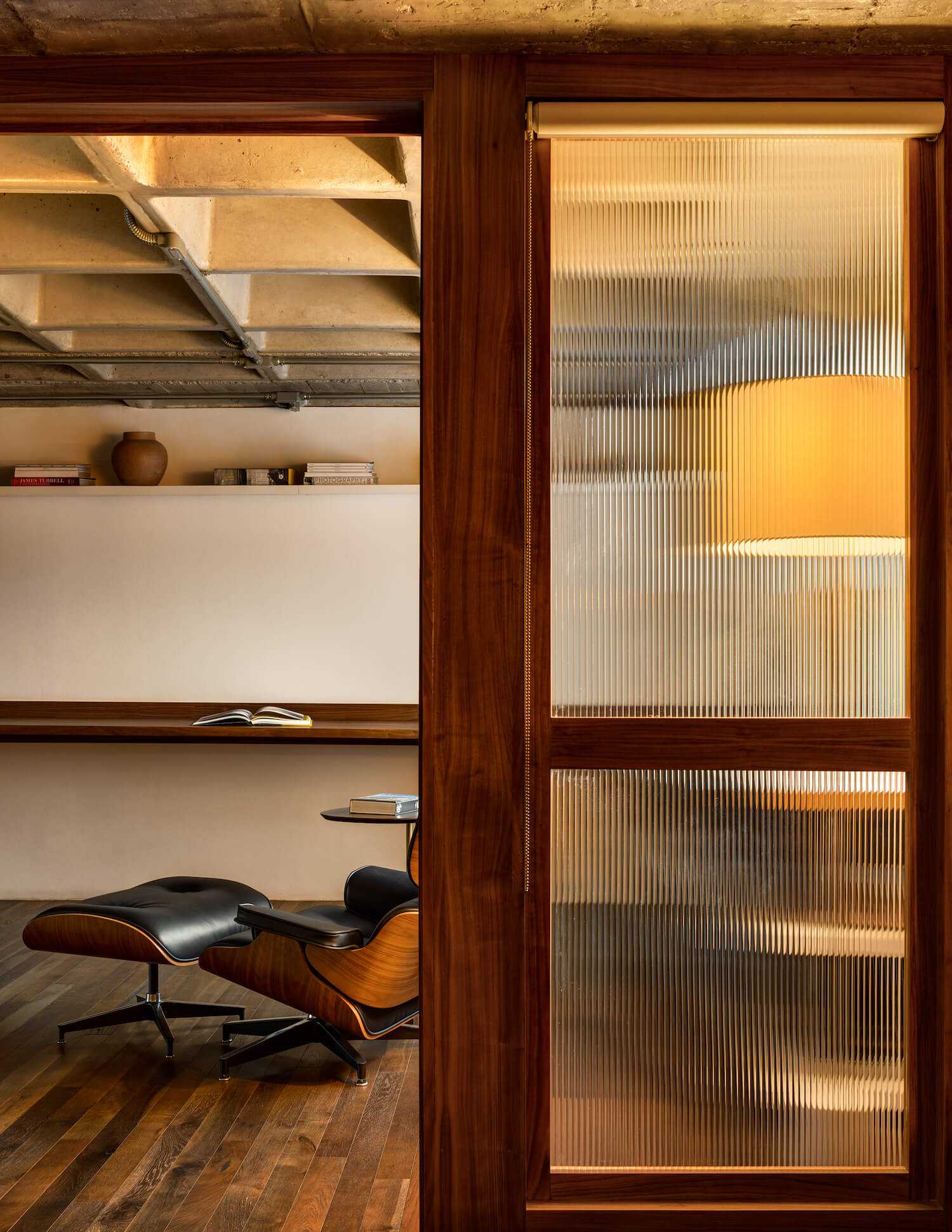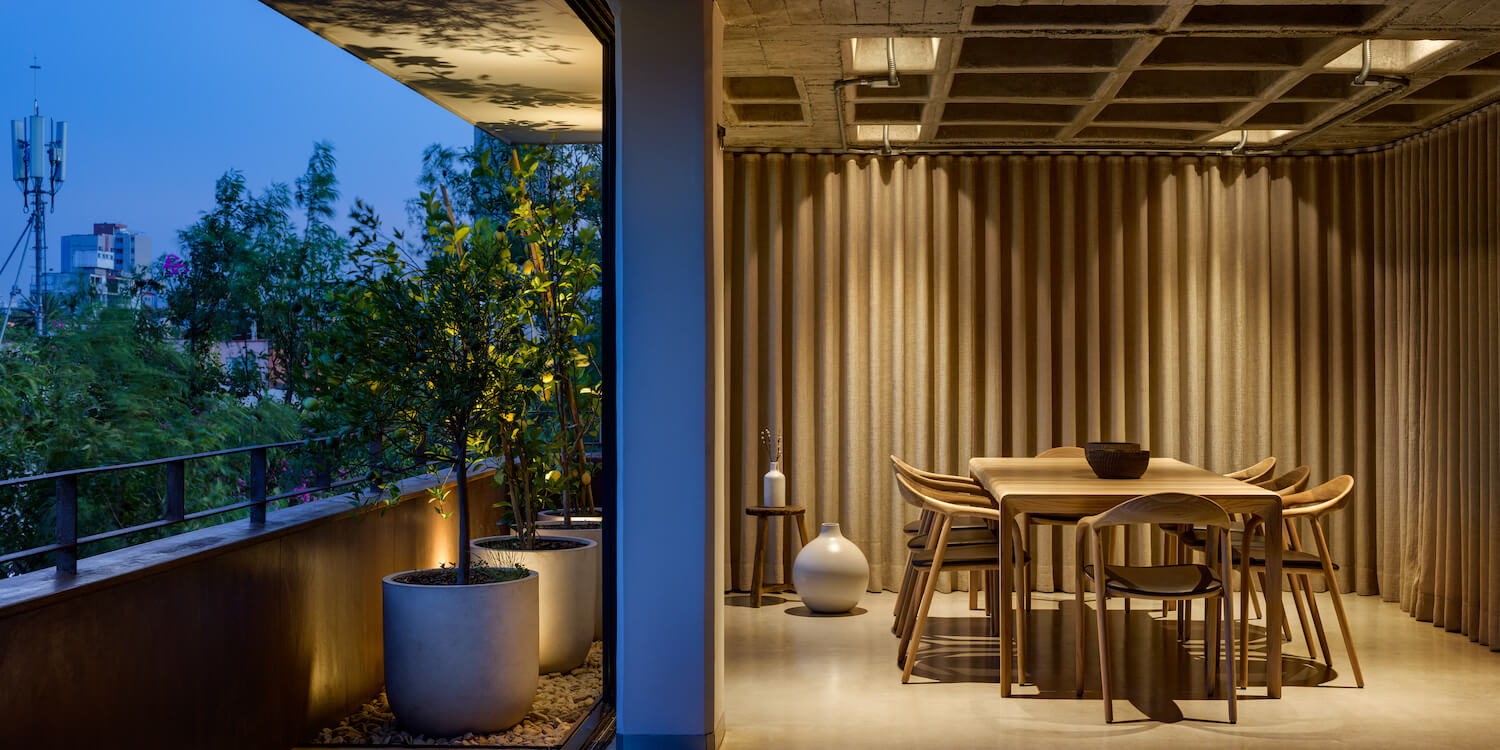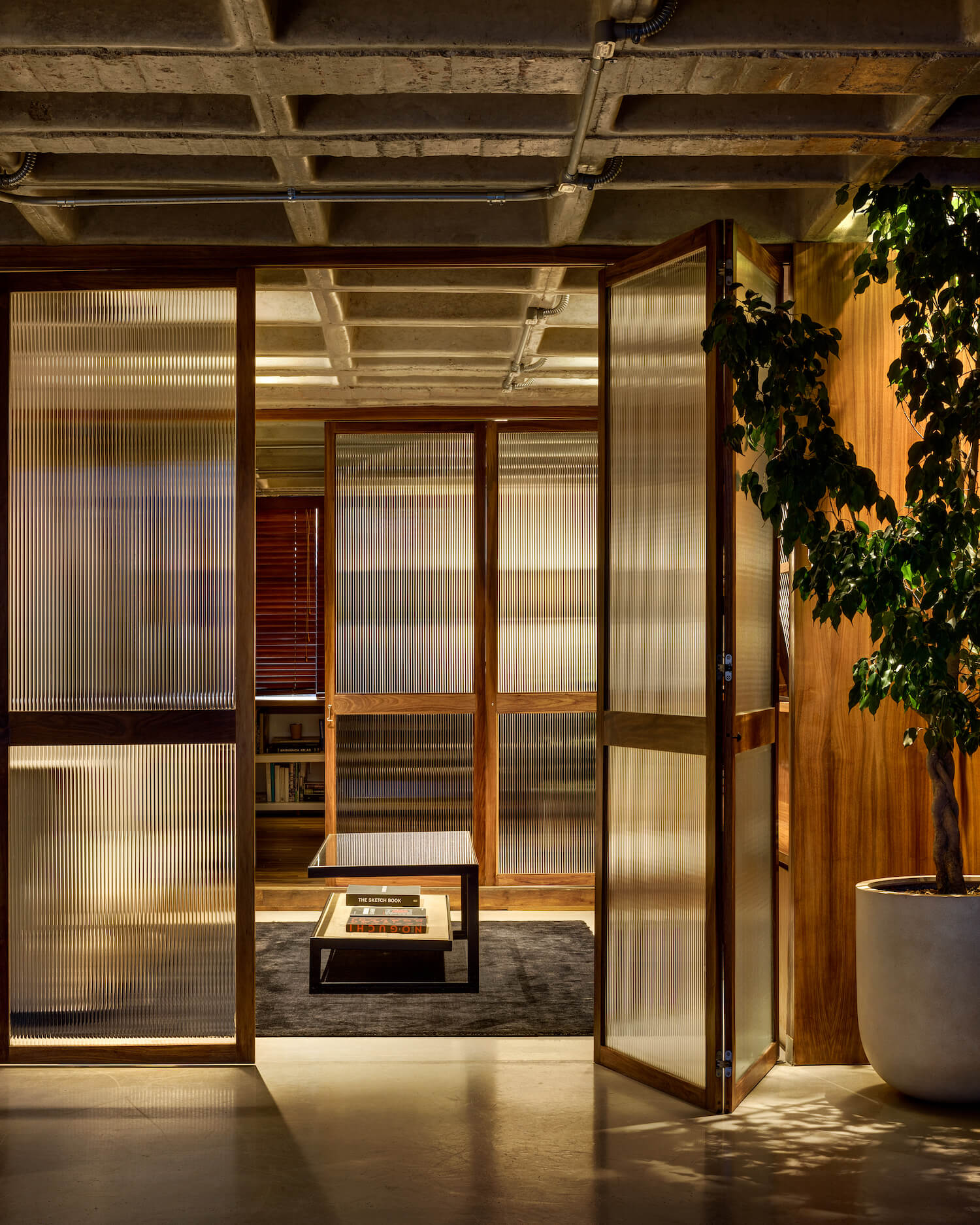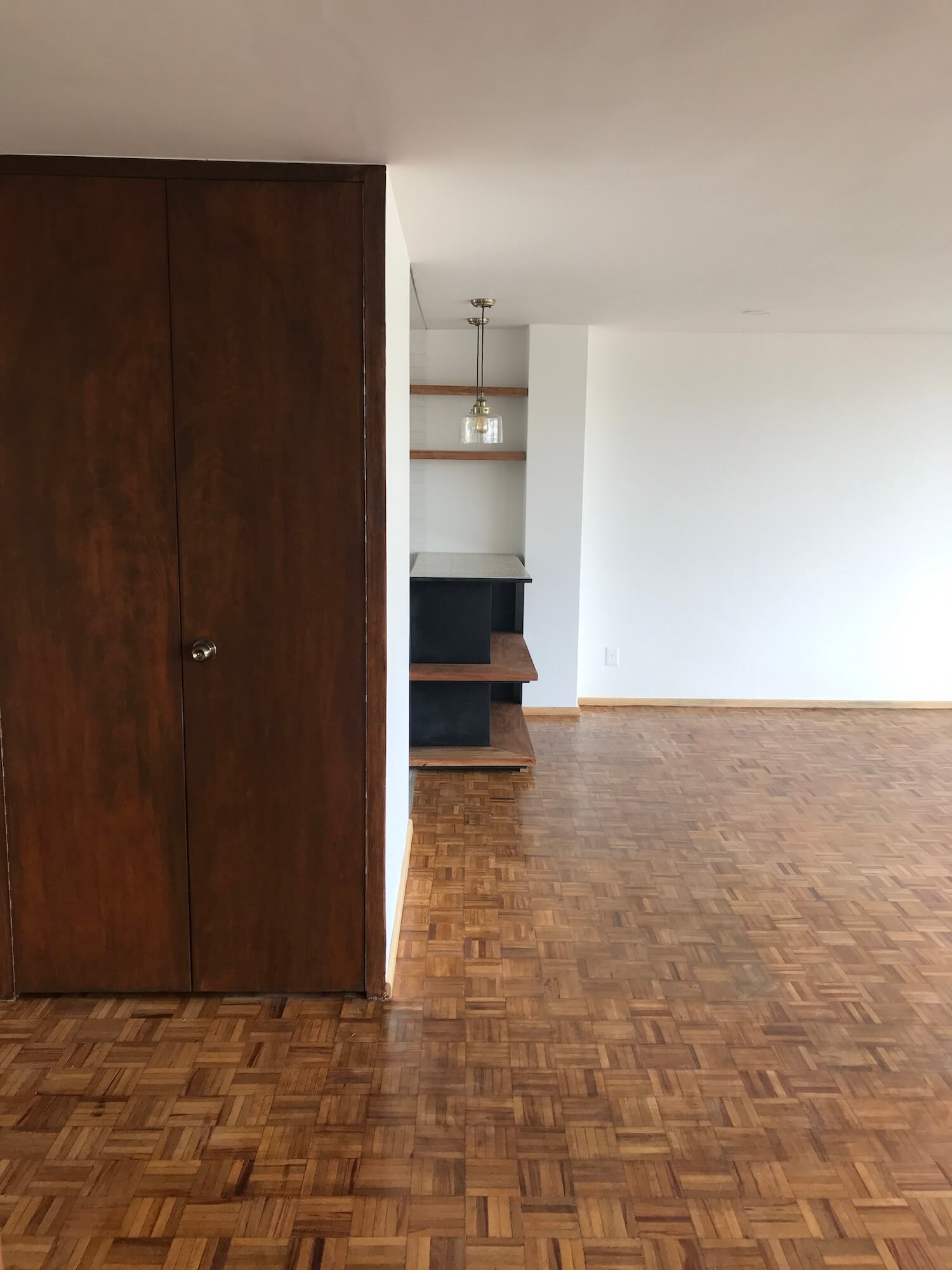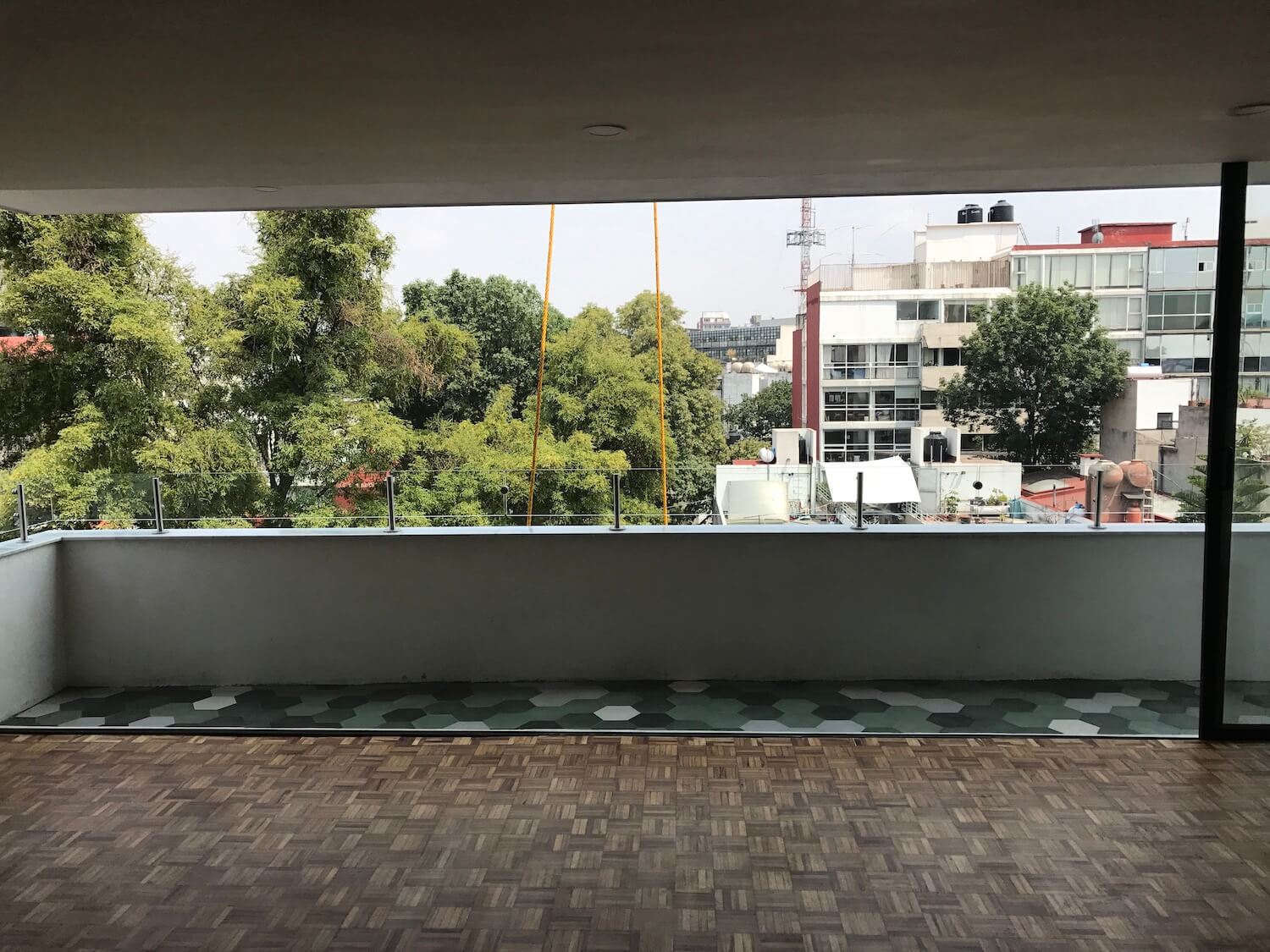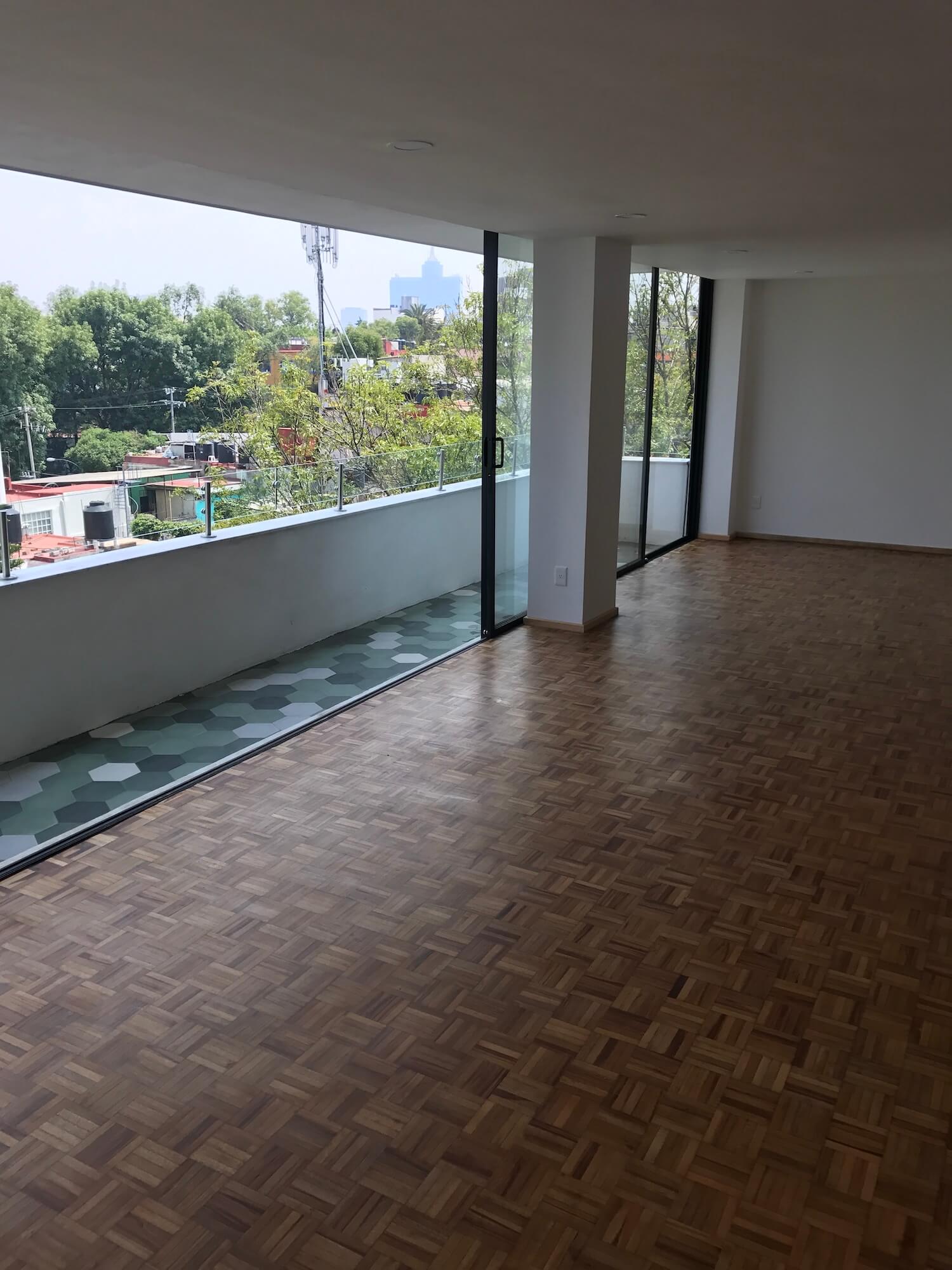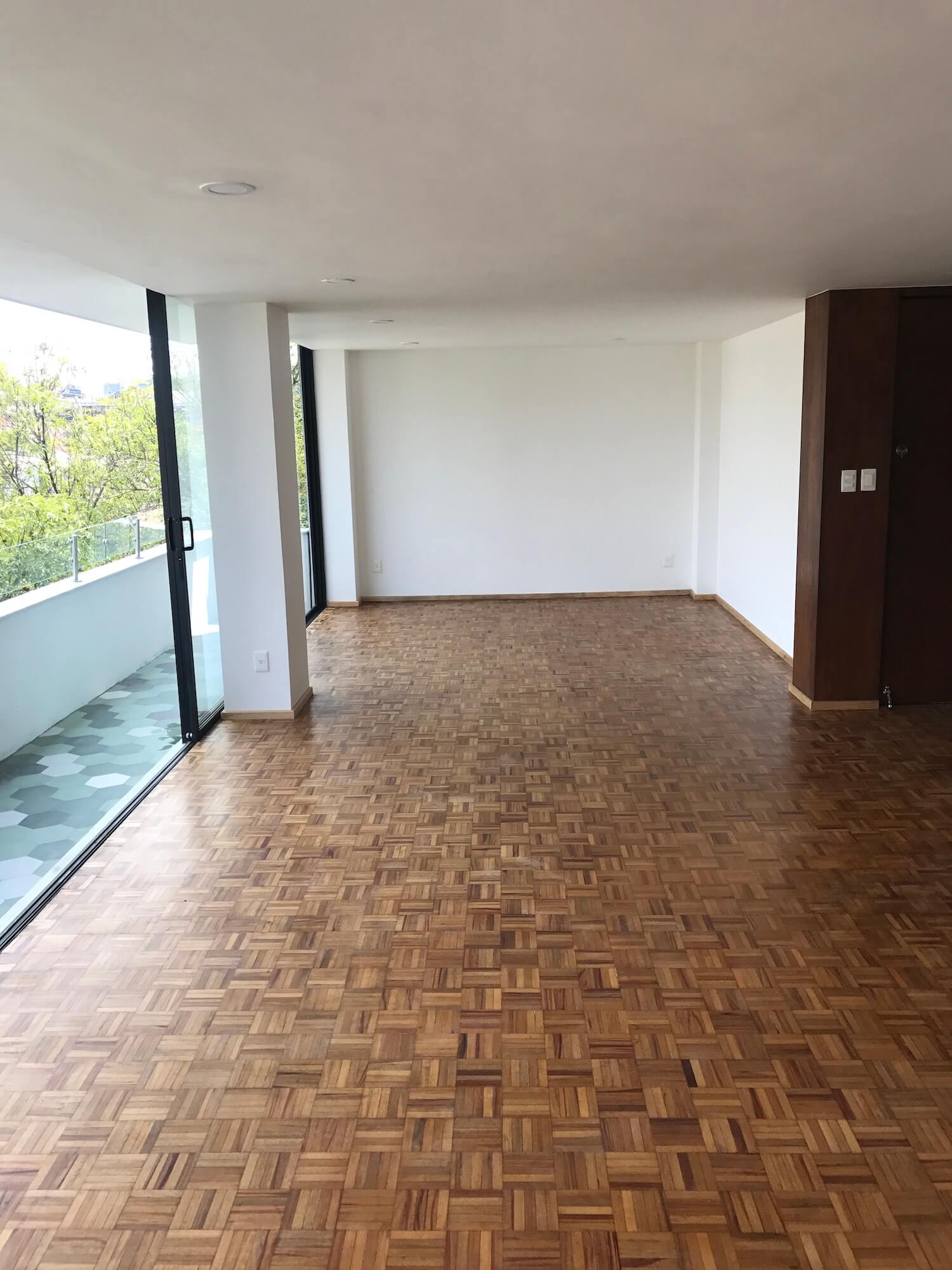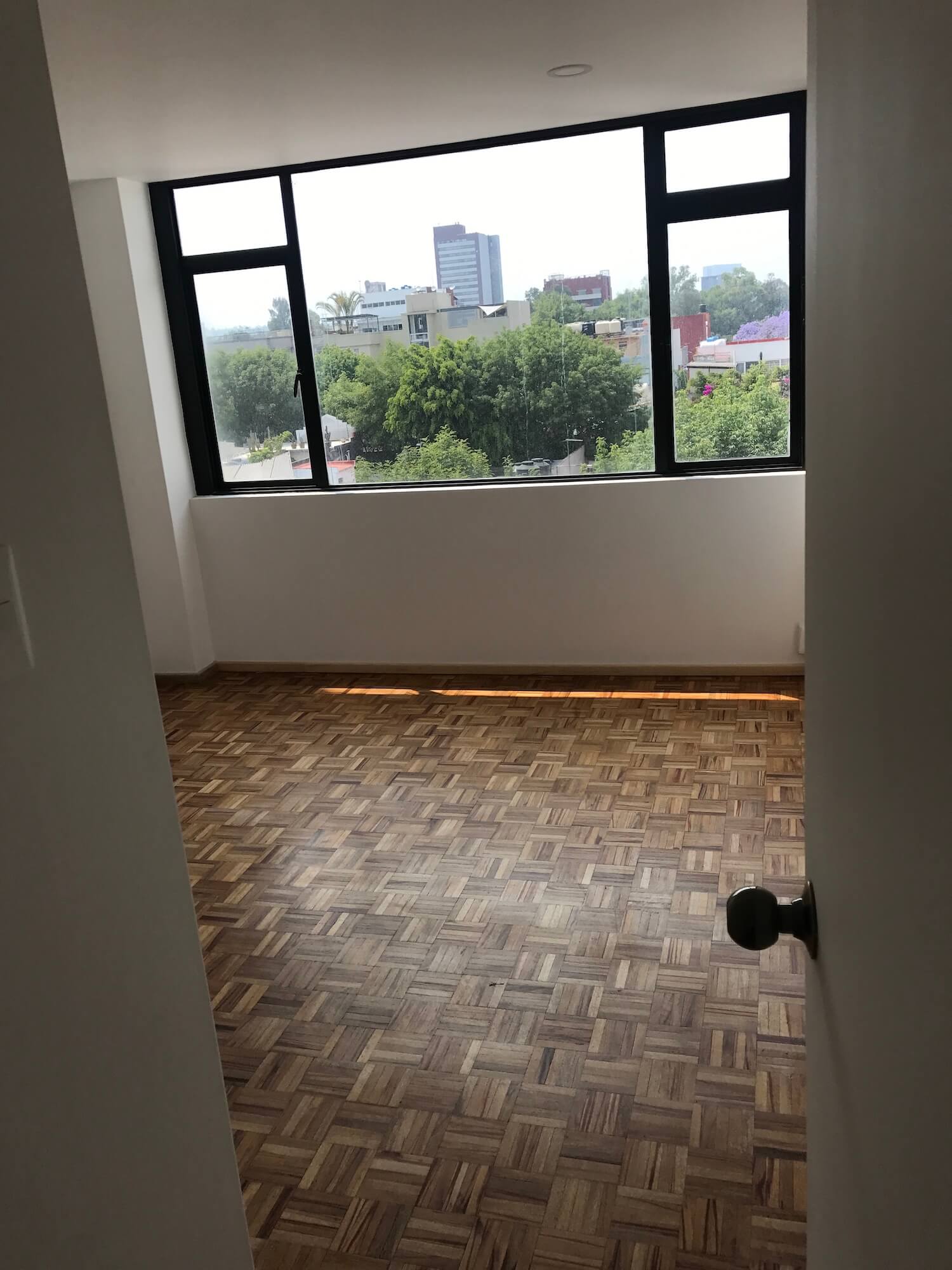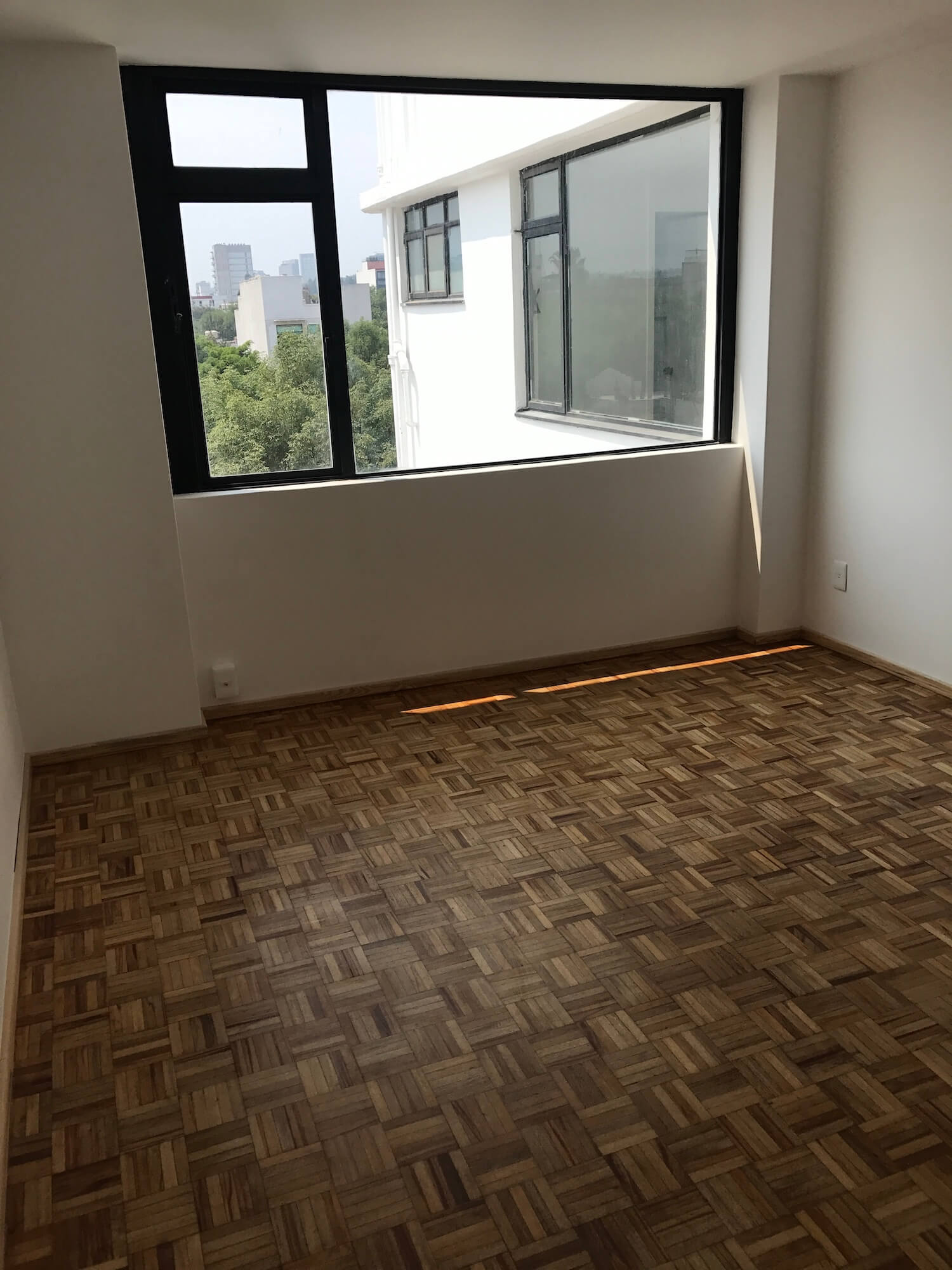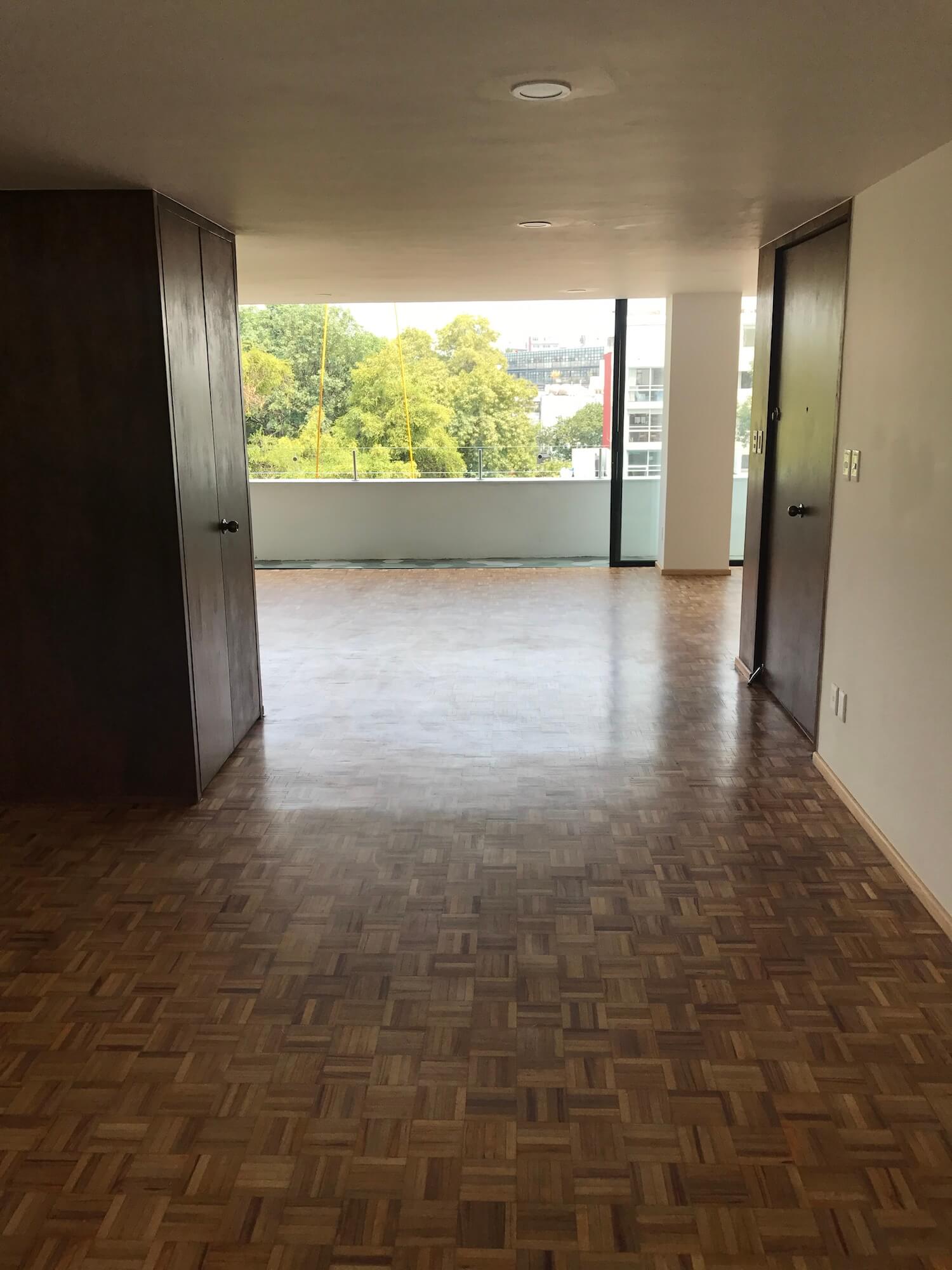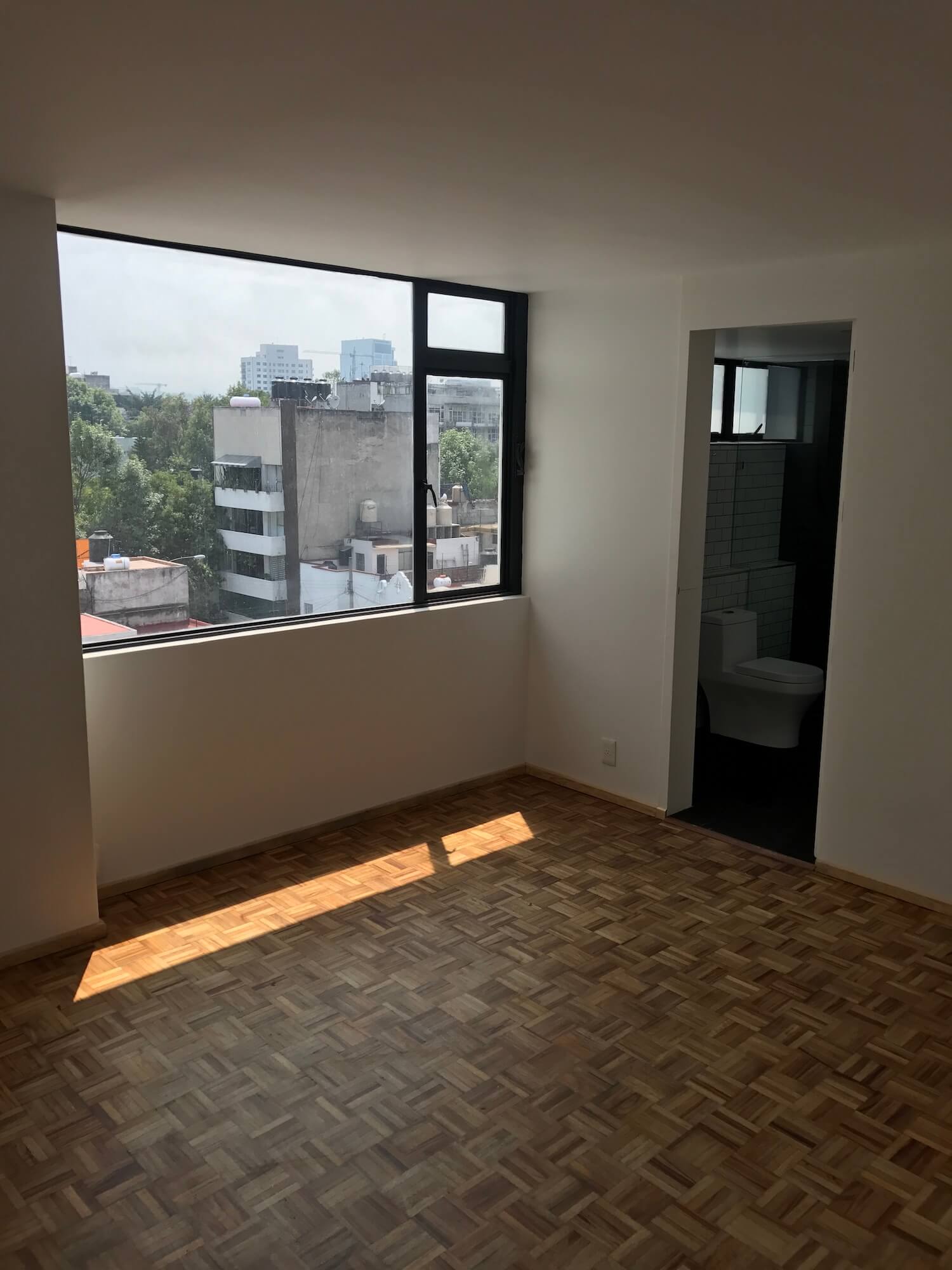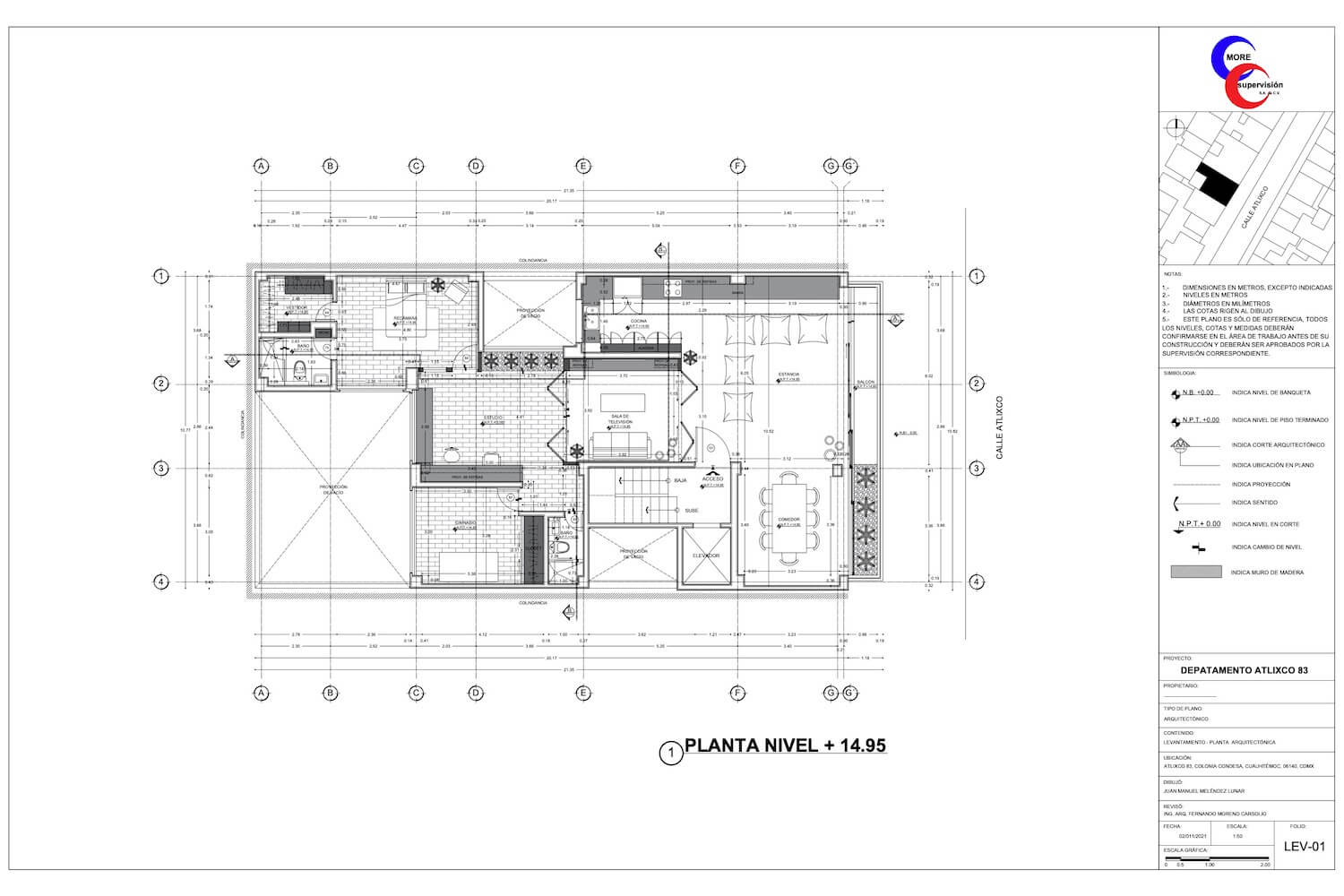 ---