Nuno Nascimento Arquitectos: Apartment TB is an eight-bedroom apartment designed and renovated in order to accomodate a big family in the centre of Lisbon.
The apartment is located on the second floor of a building that was constructed in the second half of the 19th century on an area along the Lisbon waterfront in the wake of the 1755 earthquake. The house had been refurbished and split in two apartments in the last ten years, but it lacked identity and respect for it's original identity.
The aim of the project was to give back its character and layout, adding small touches of modernity. The expansive areas and high ceilings, and the conservation of some of the original finishings and decorative features are the main characters on the project, as we aimed to be anonymous in our intervention.
The choice of materials was made according to this premise, with the use of handmade tiles and Estremoz Marble on the bathrooms, the Moleano countertops in the kitchen, with the conservation of its original tiles and the choice of a new wooden pavement that was handcut in a way to respect the memory of the old floor, that was heavily damaged.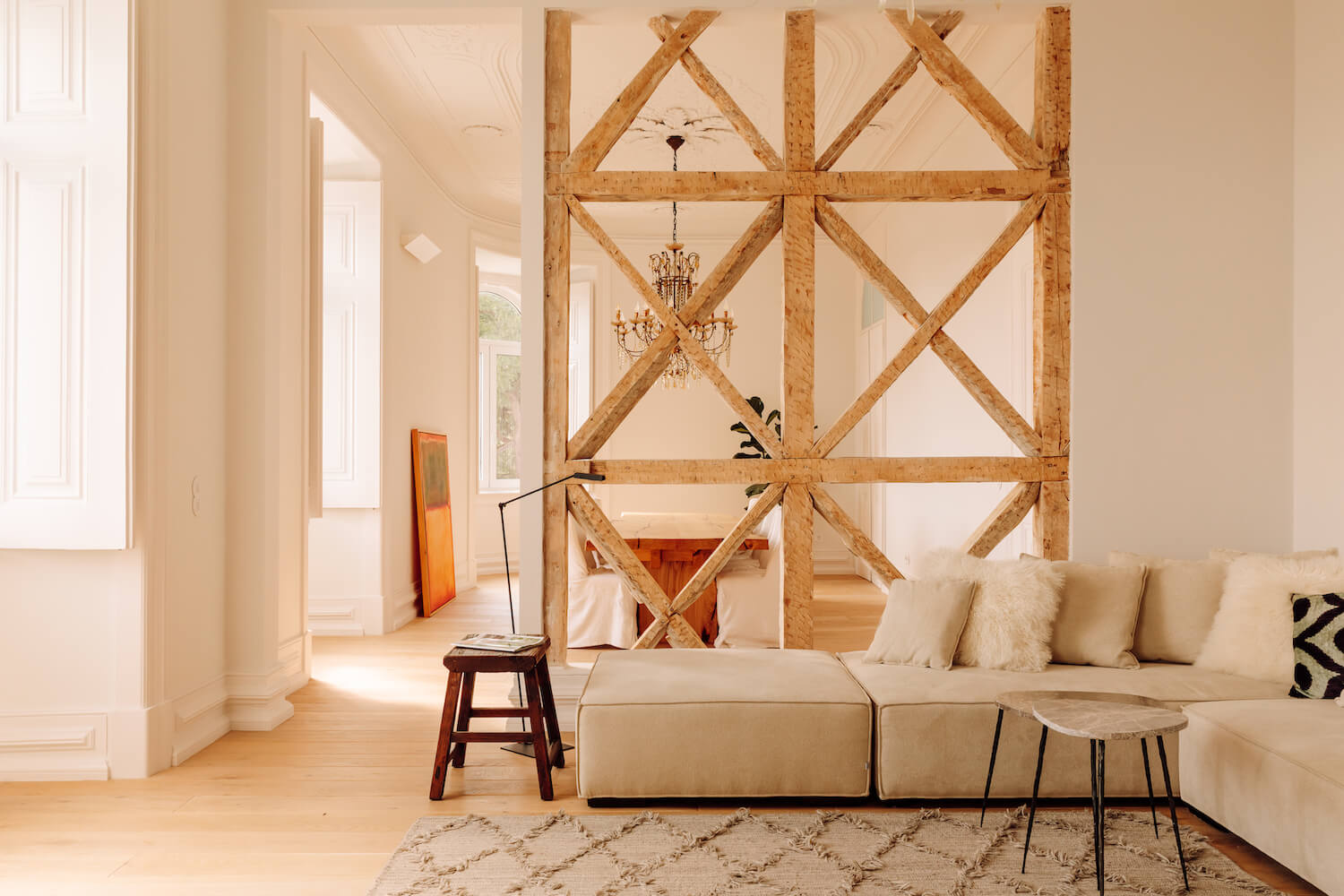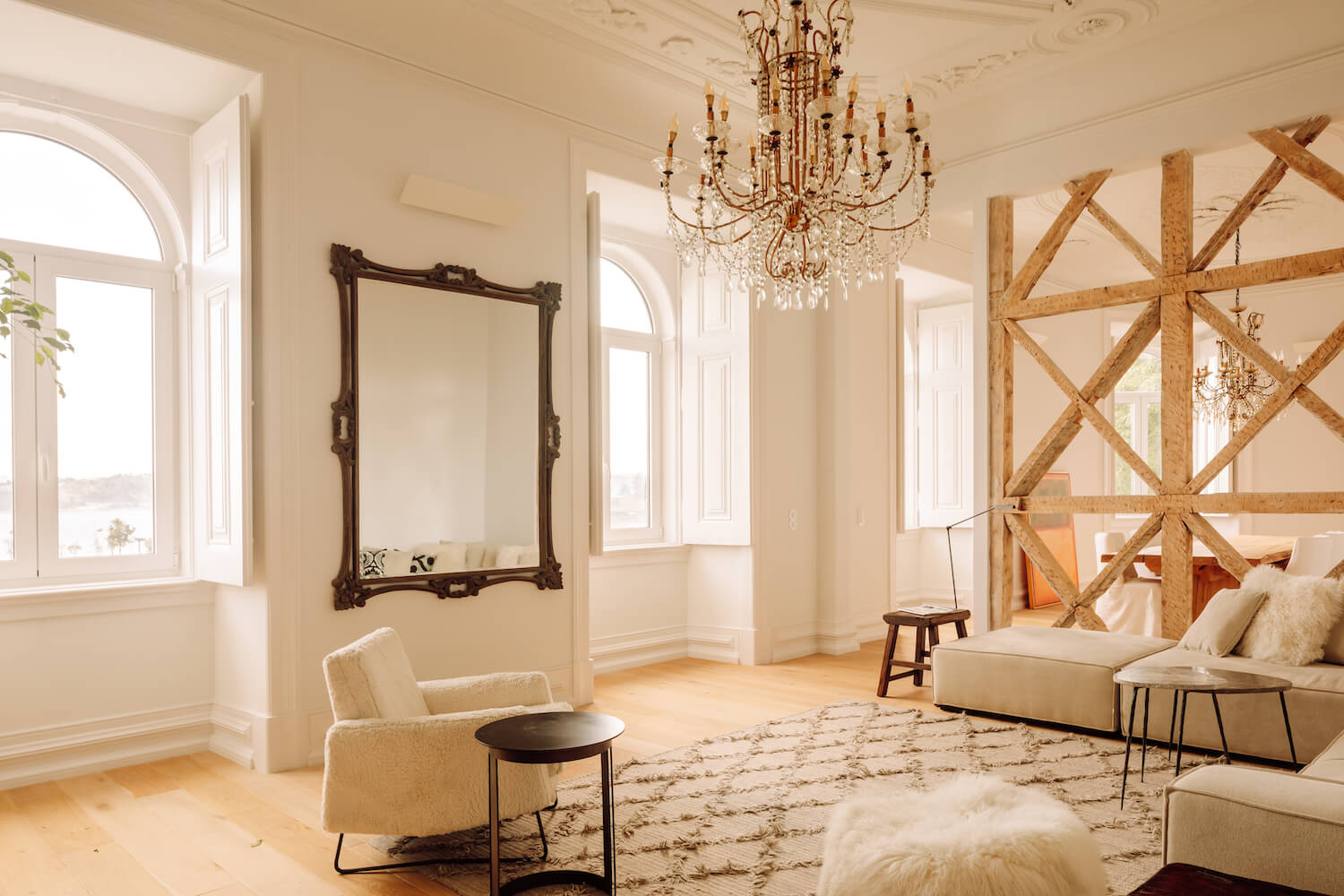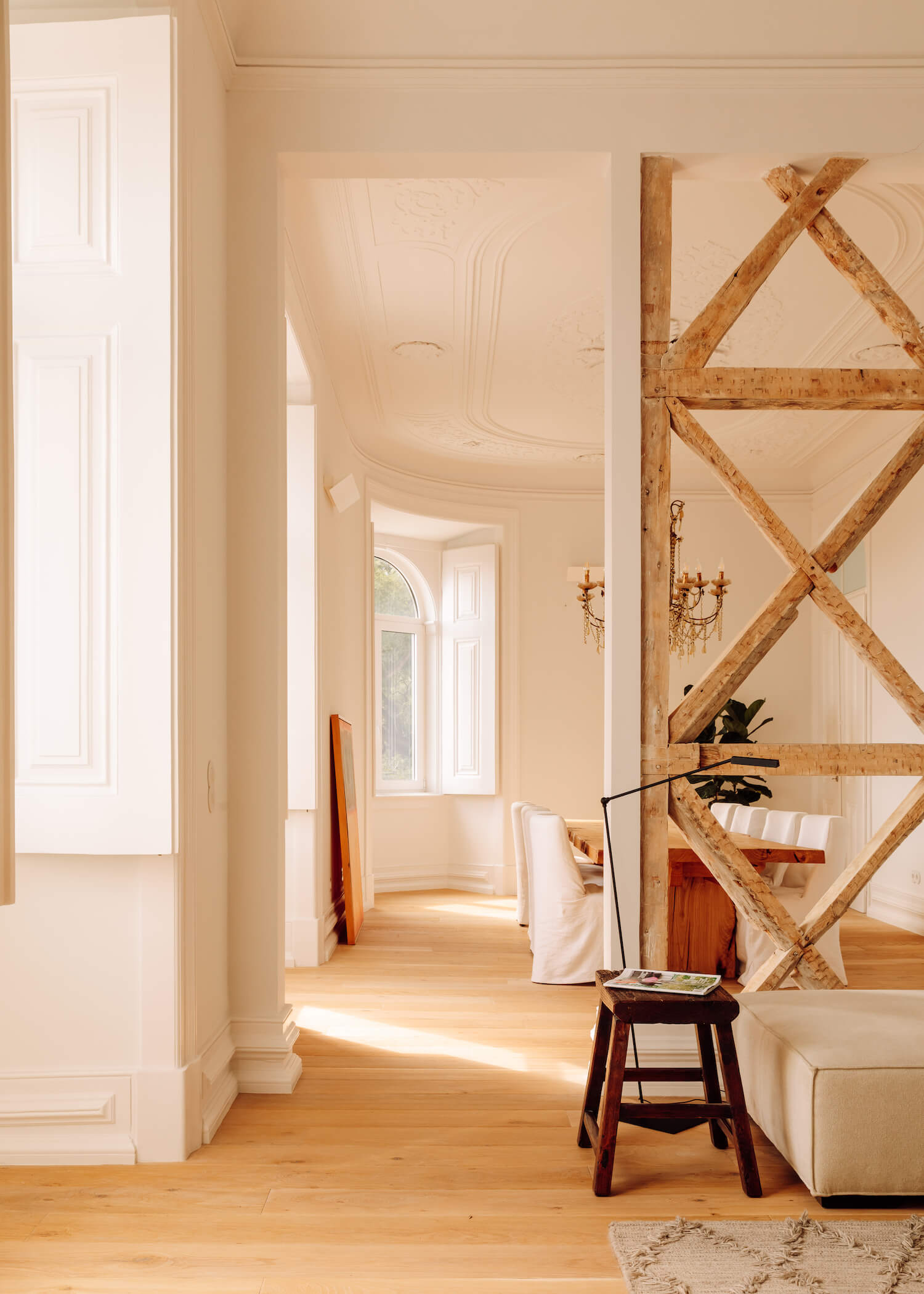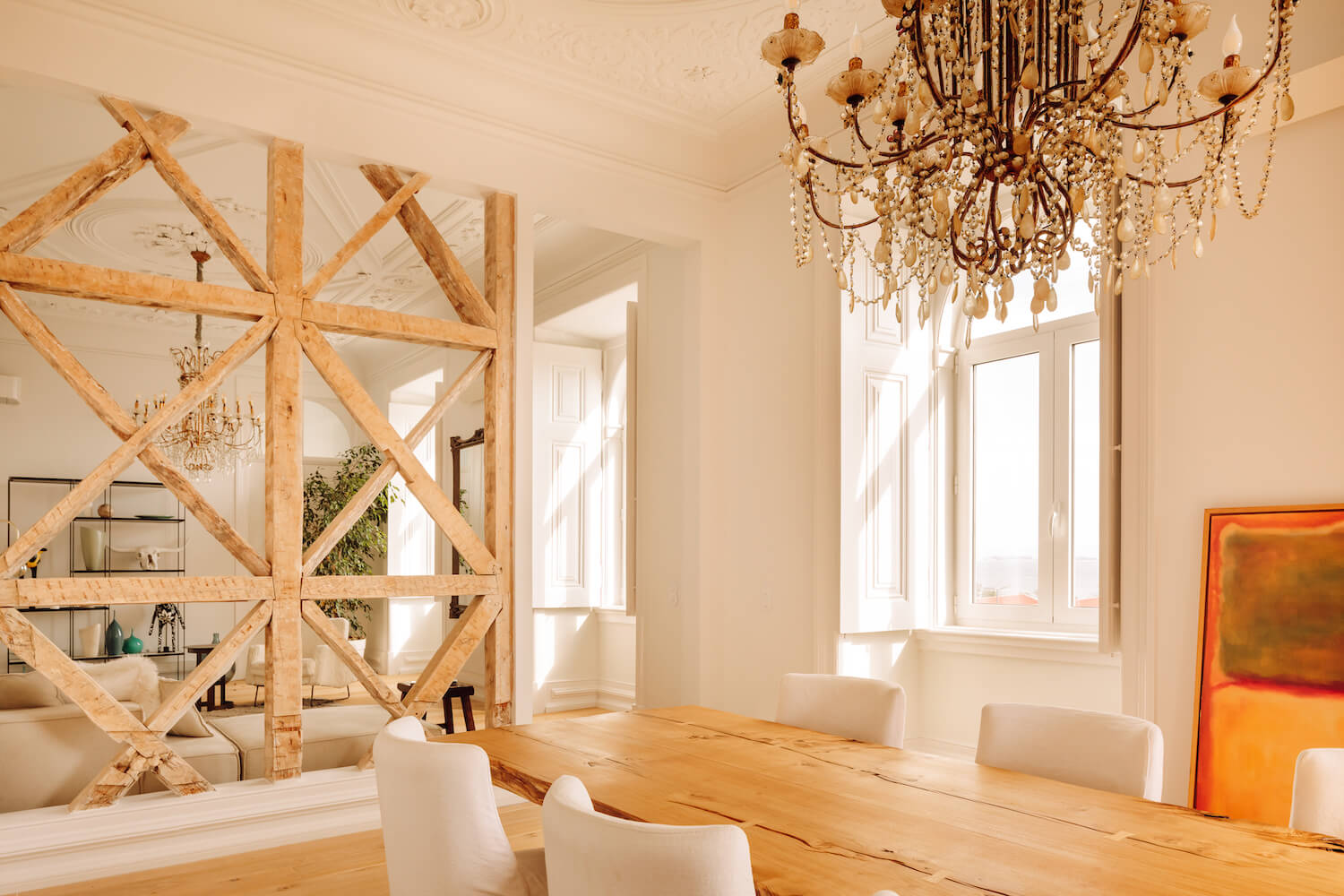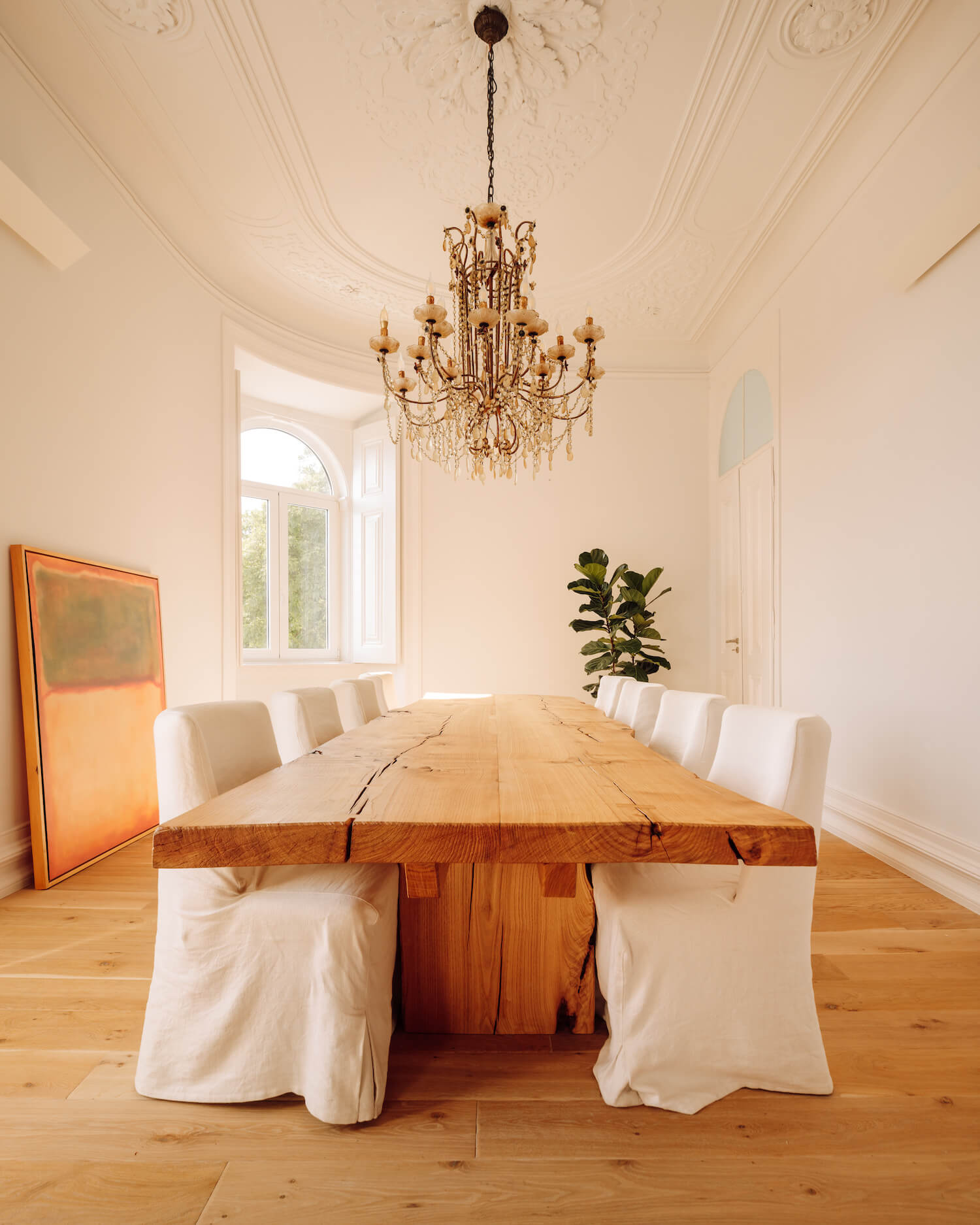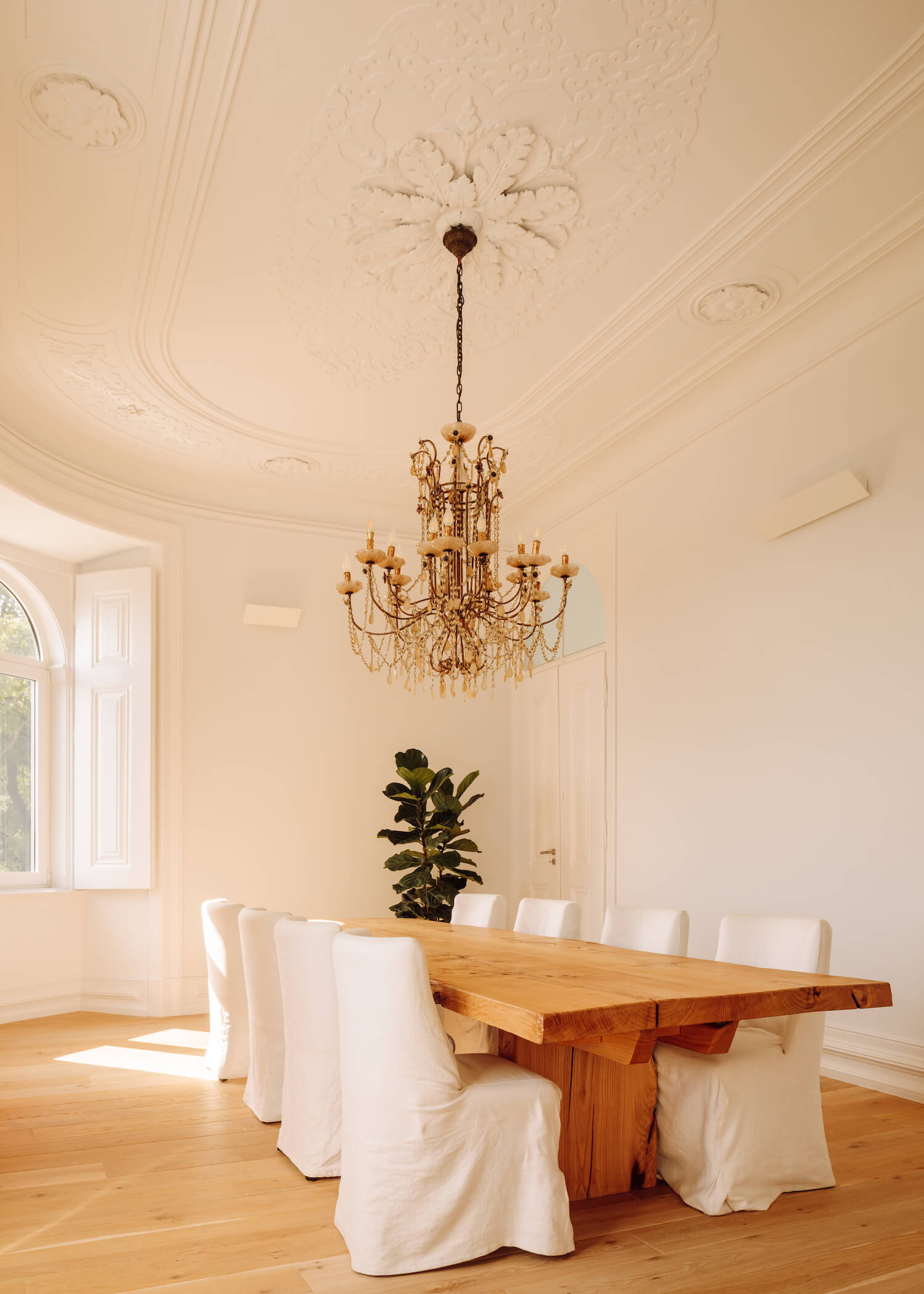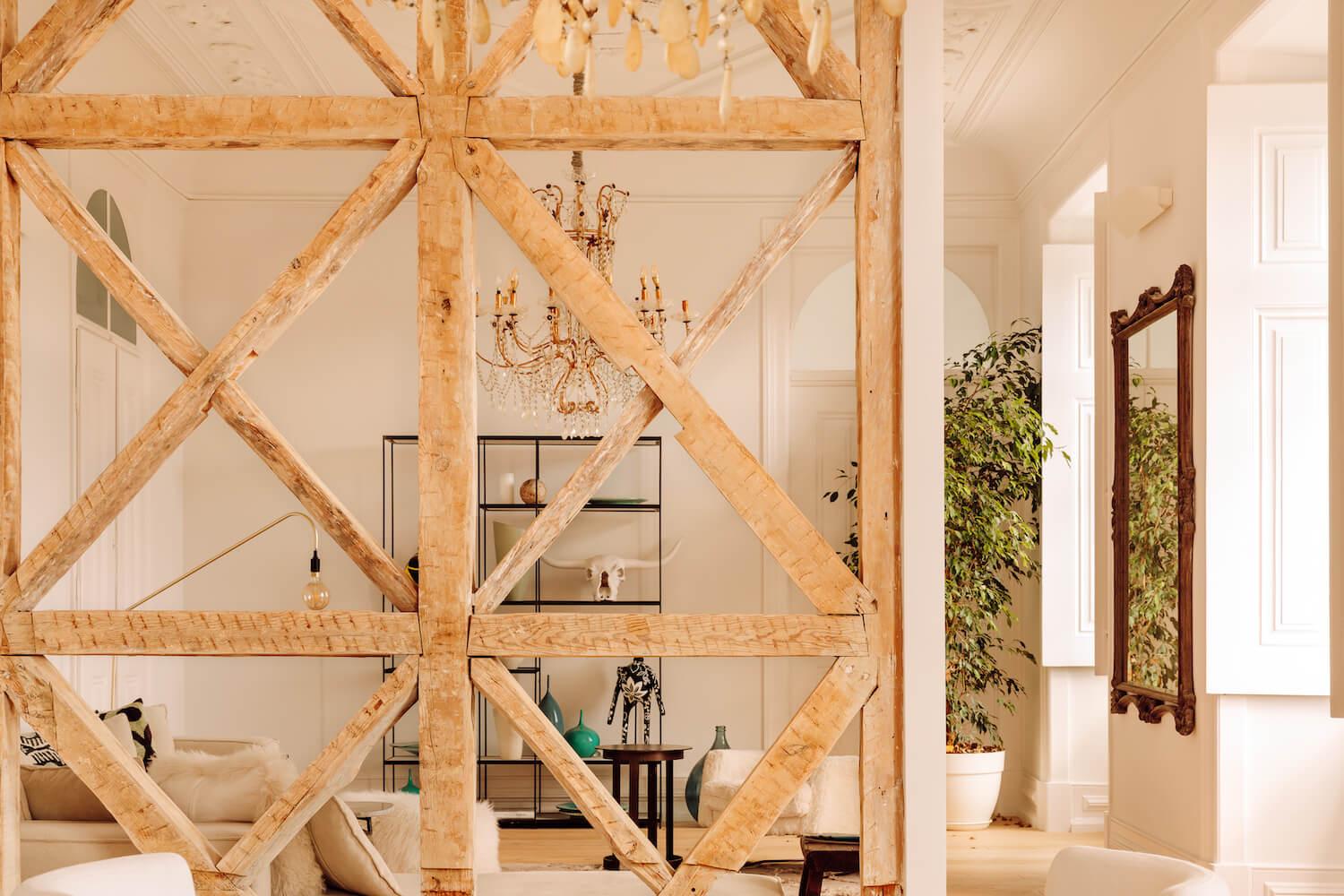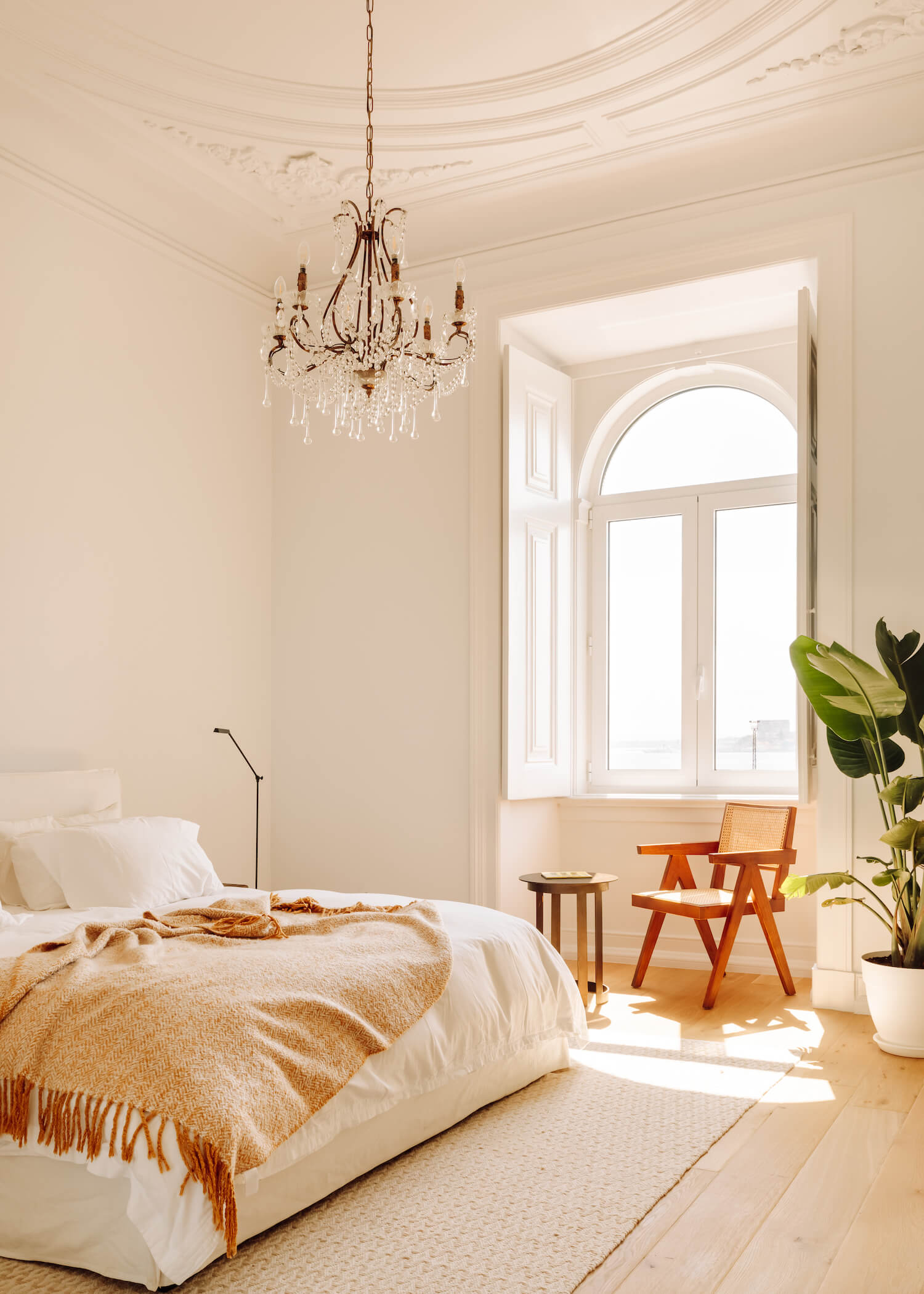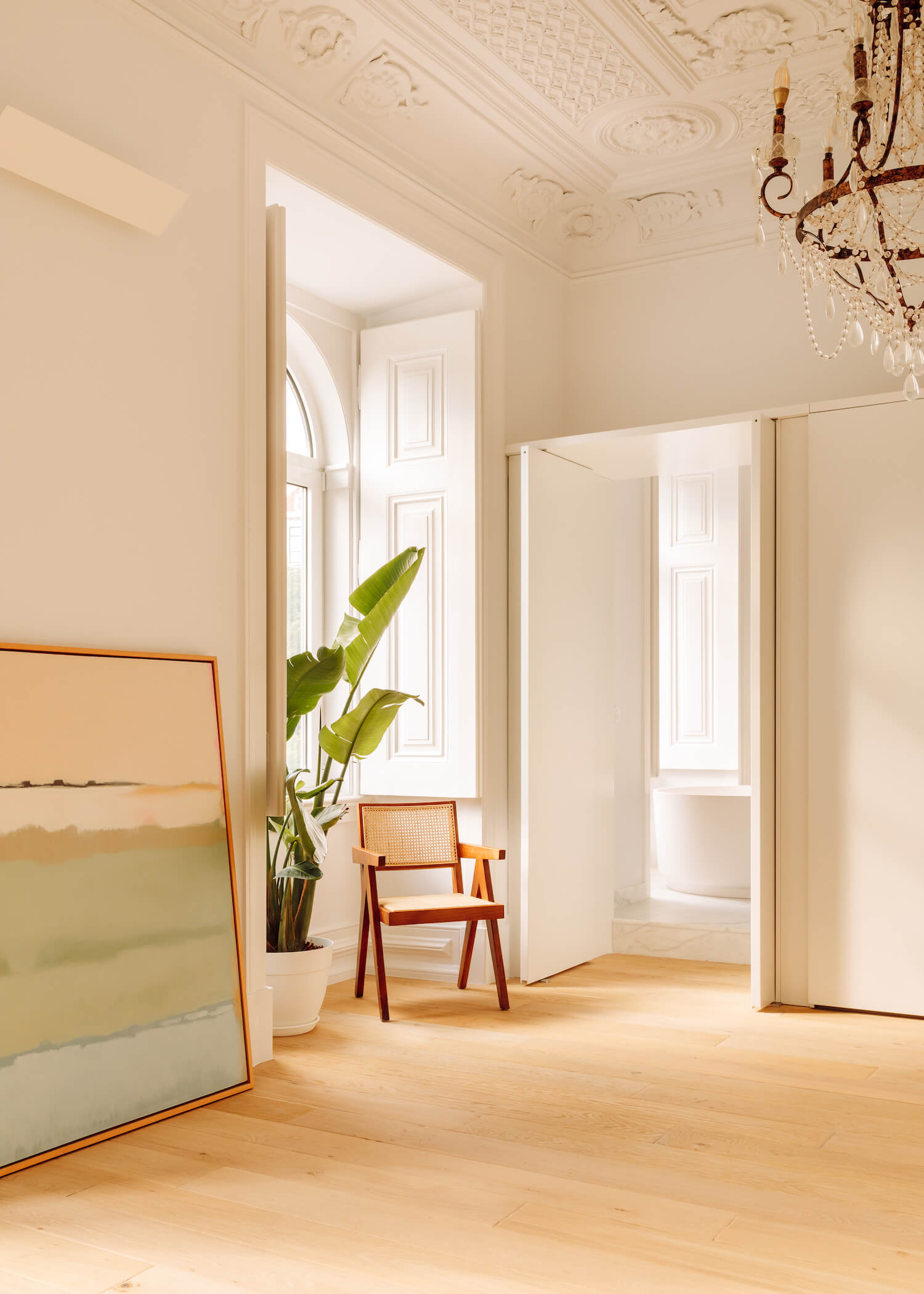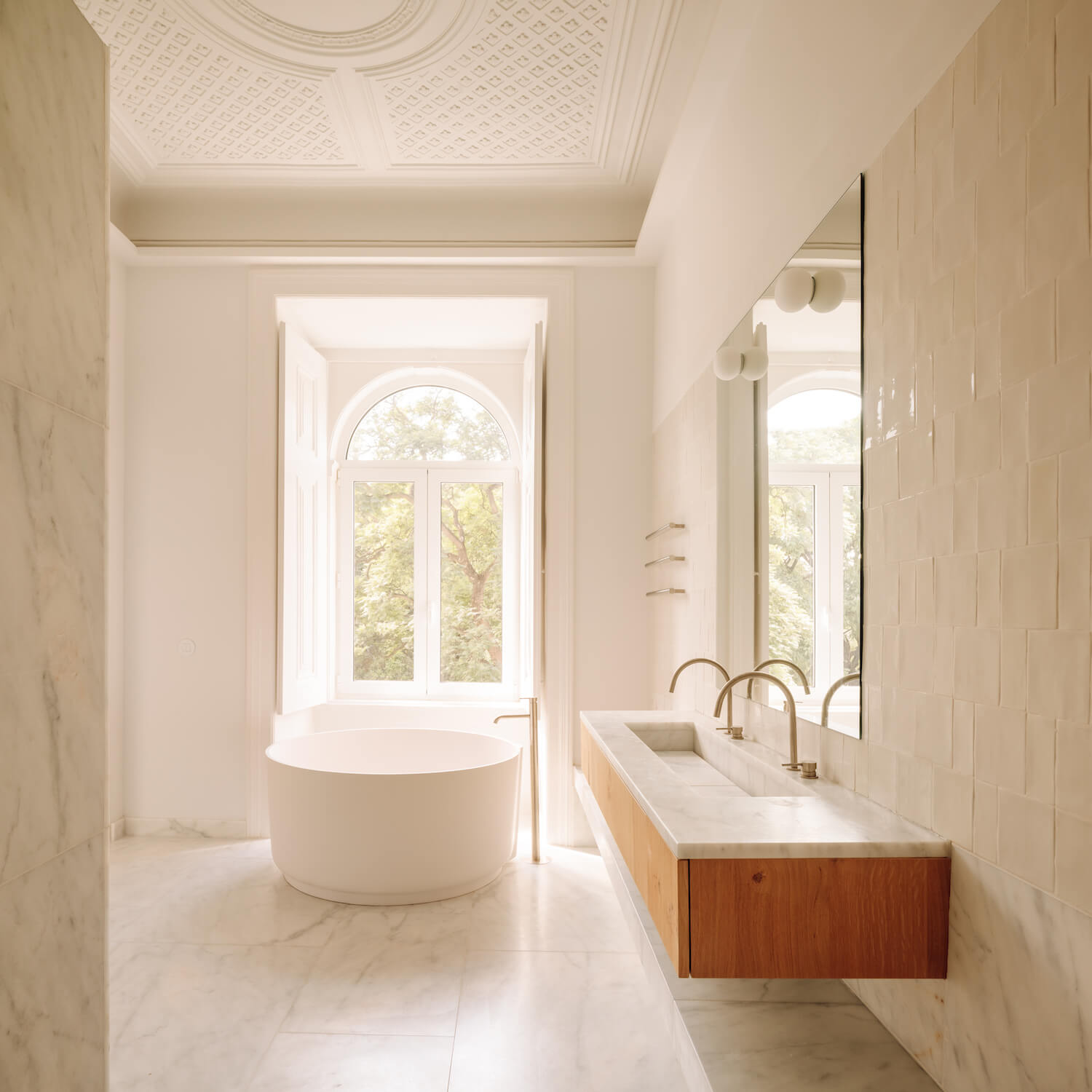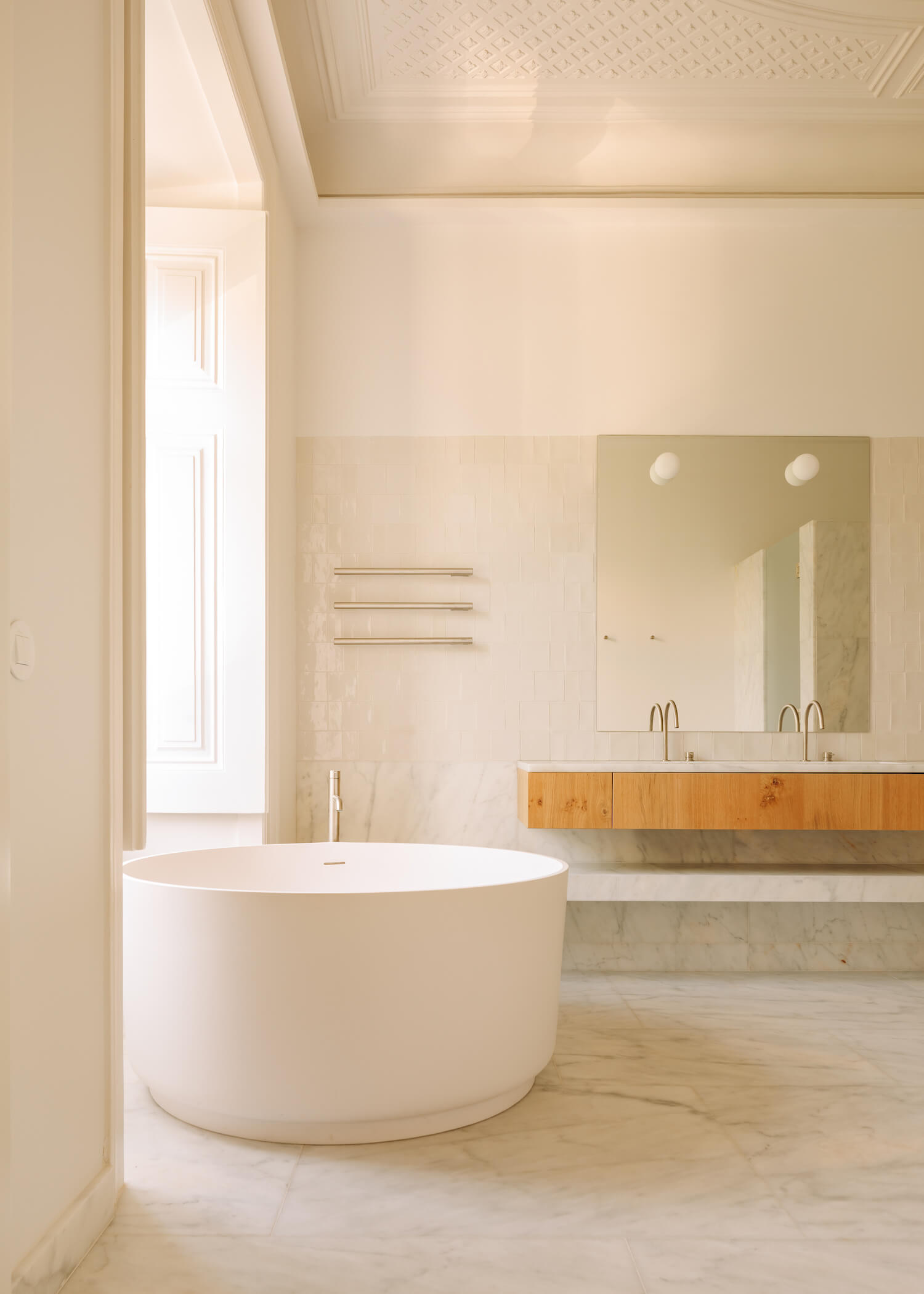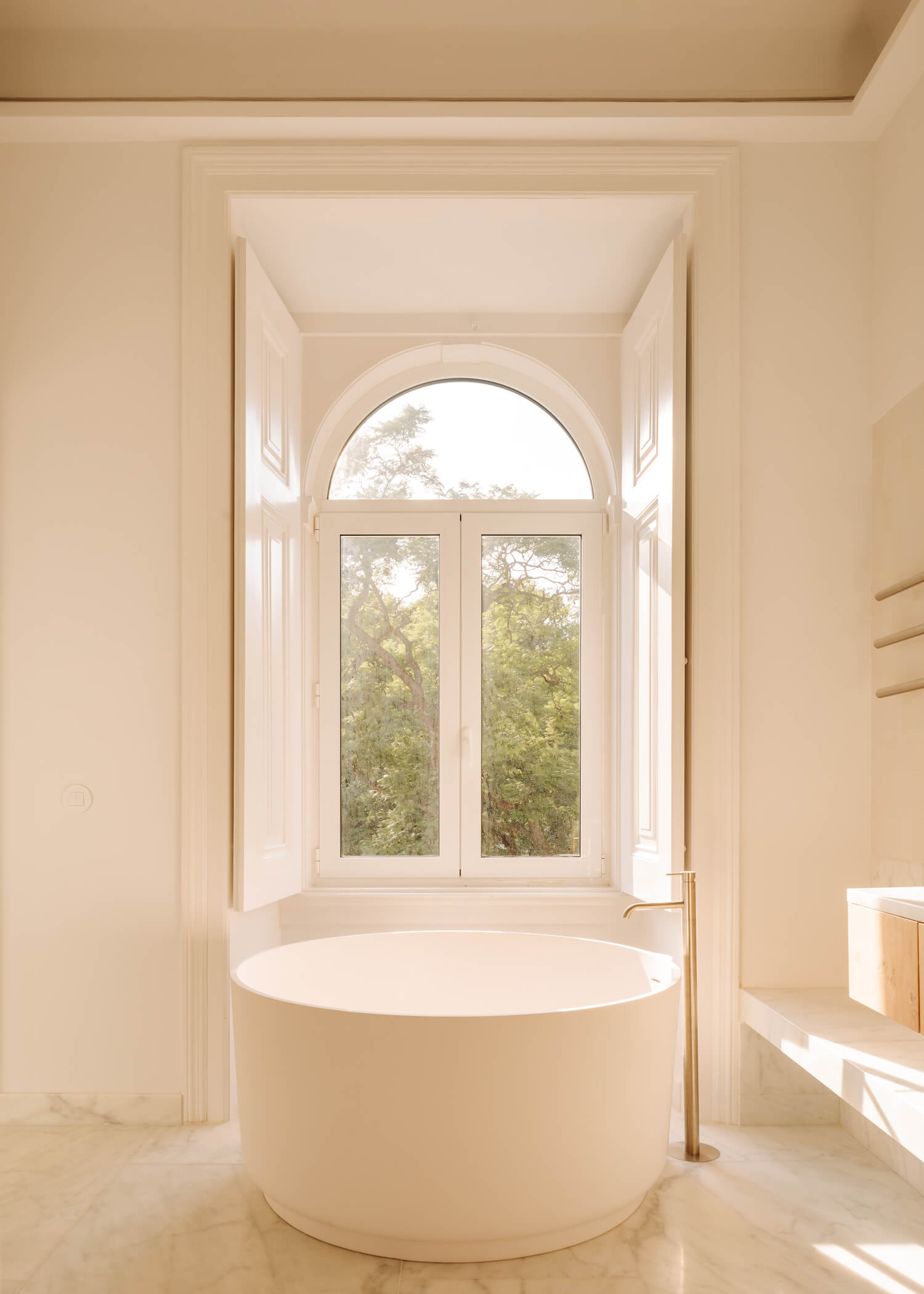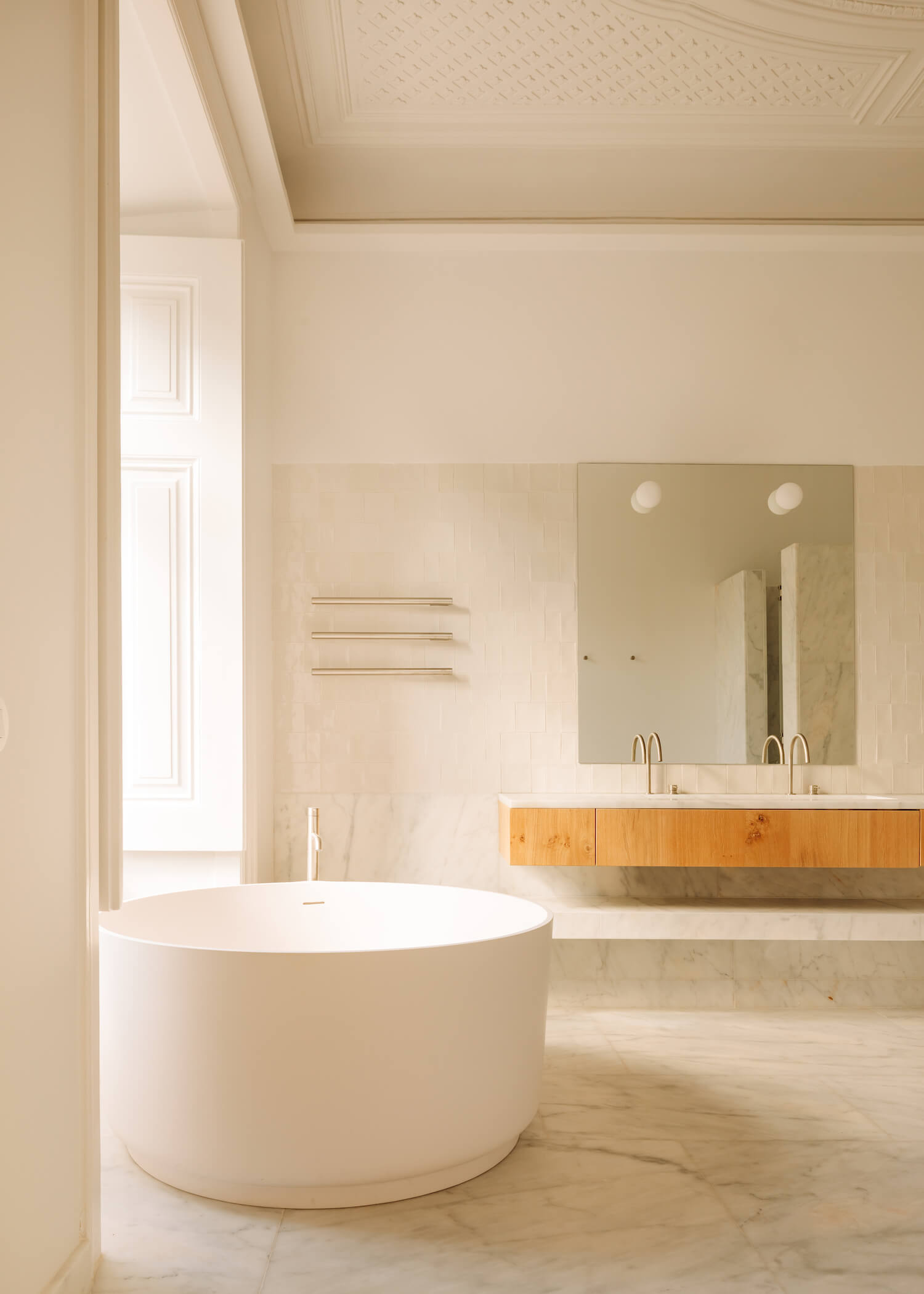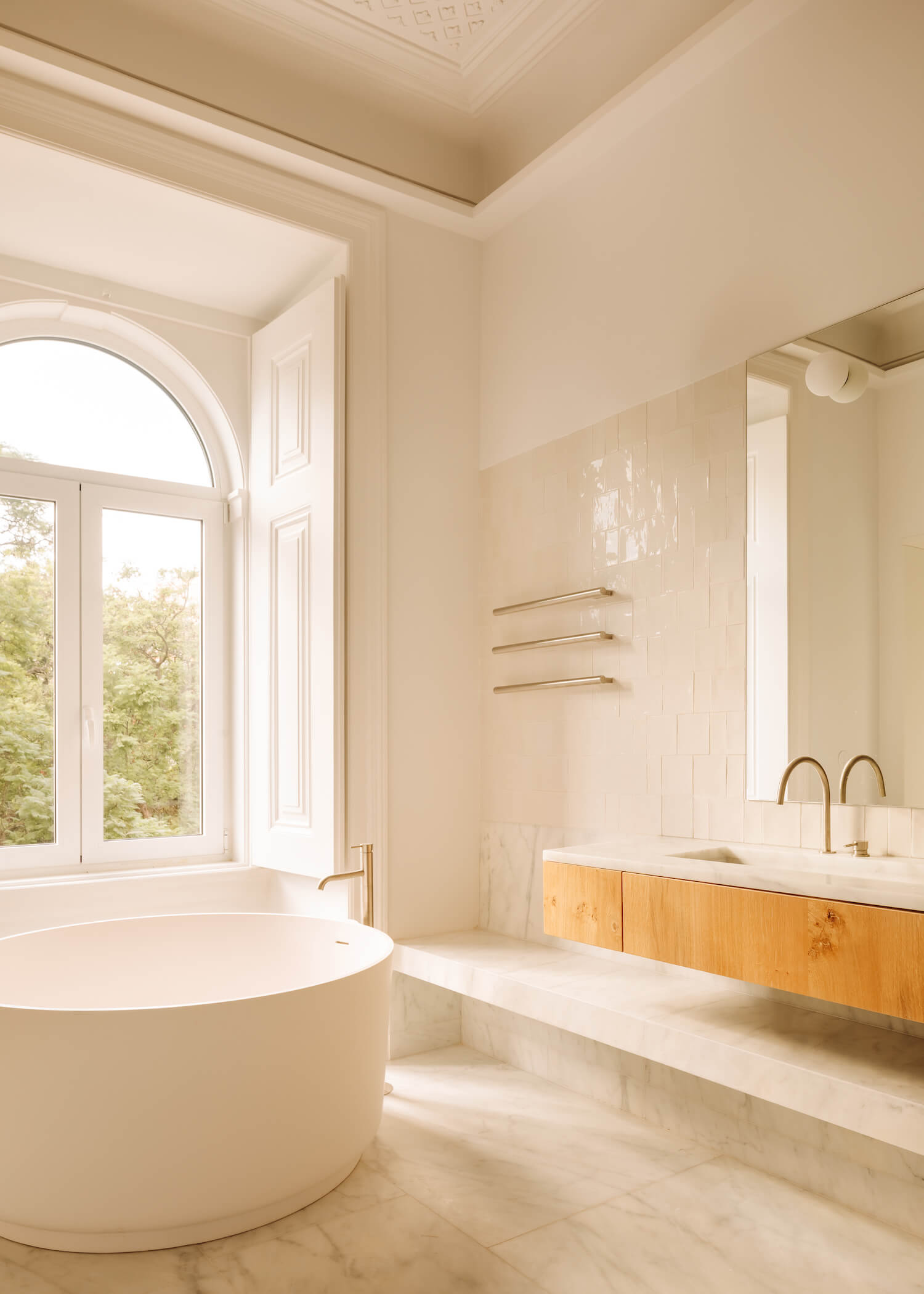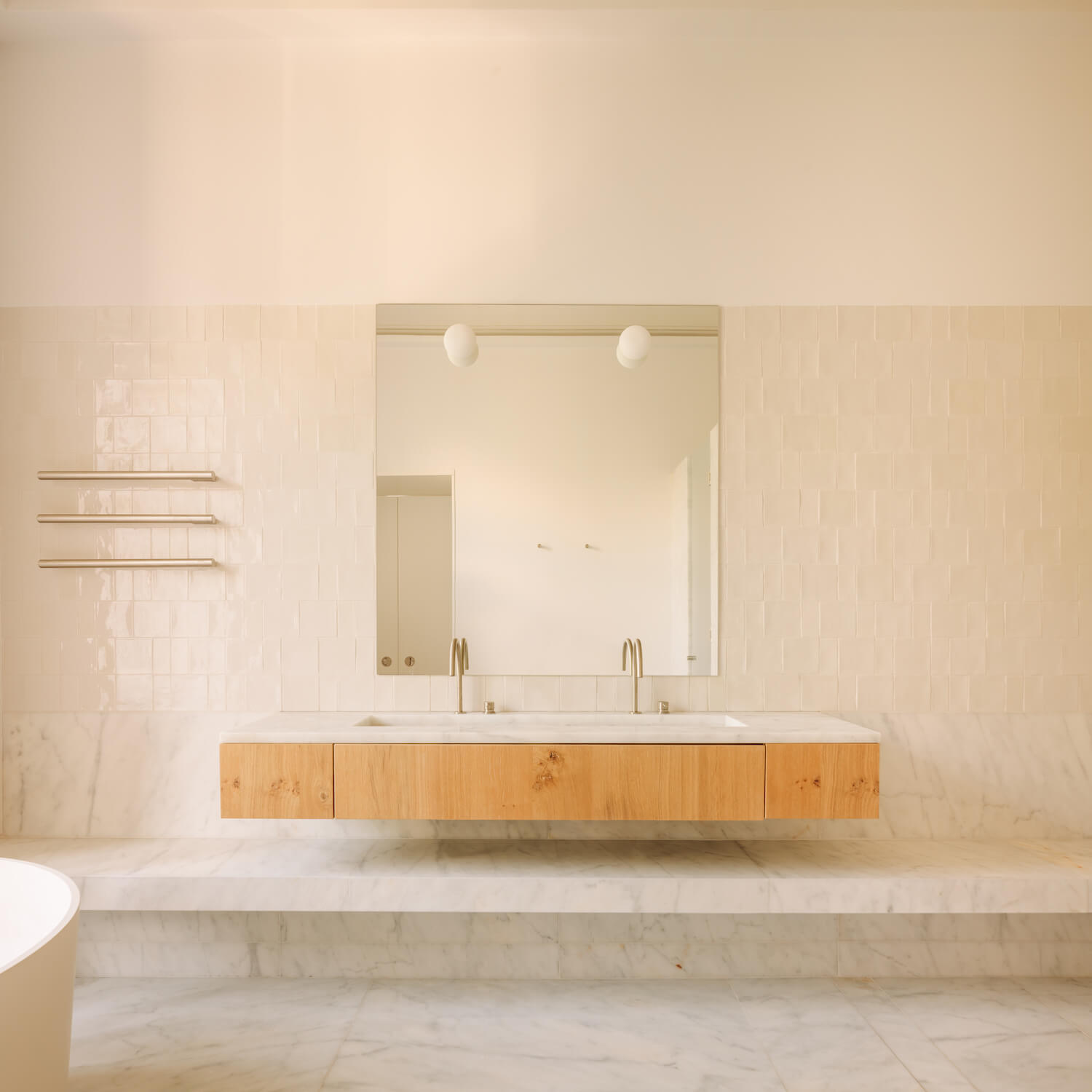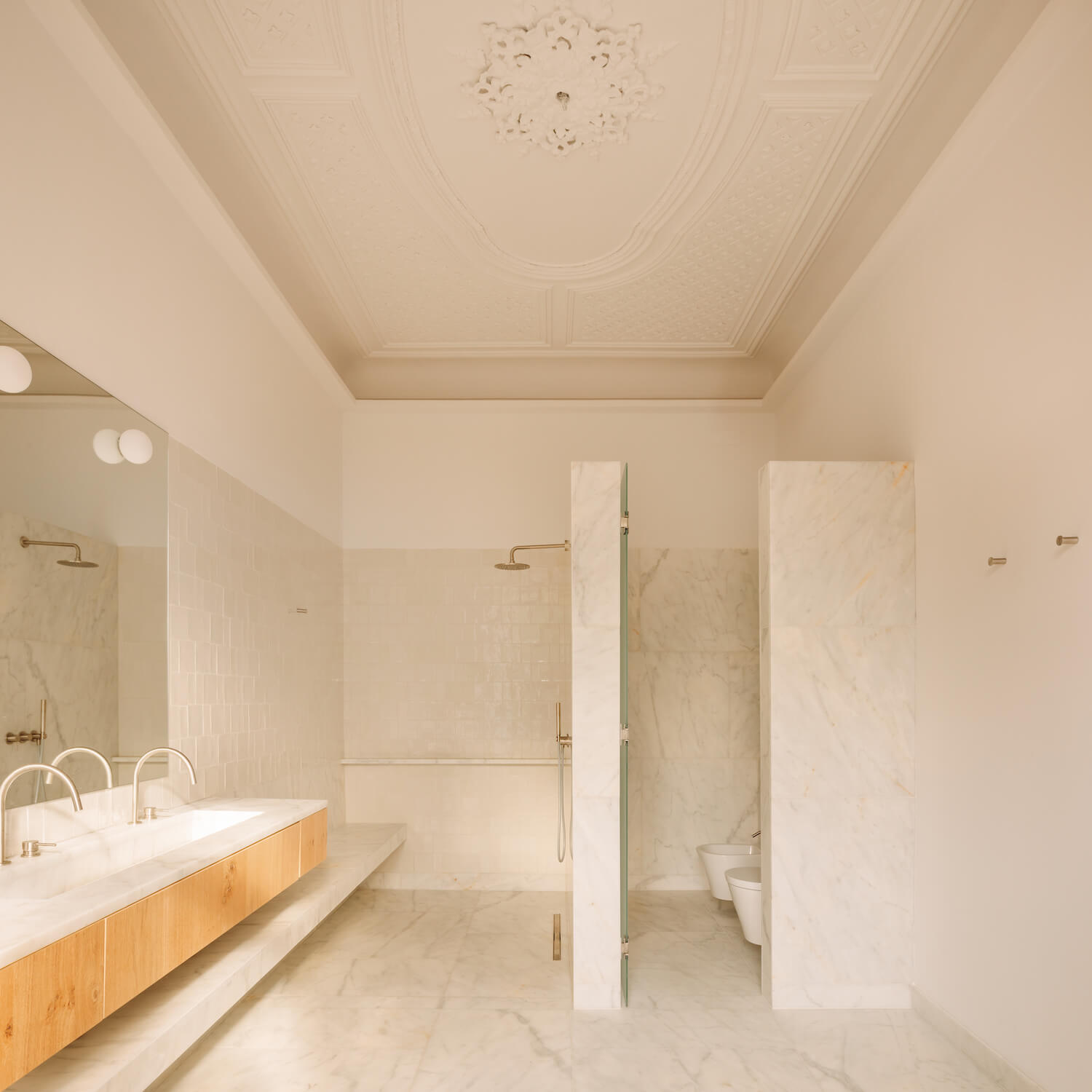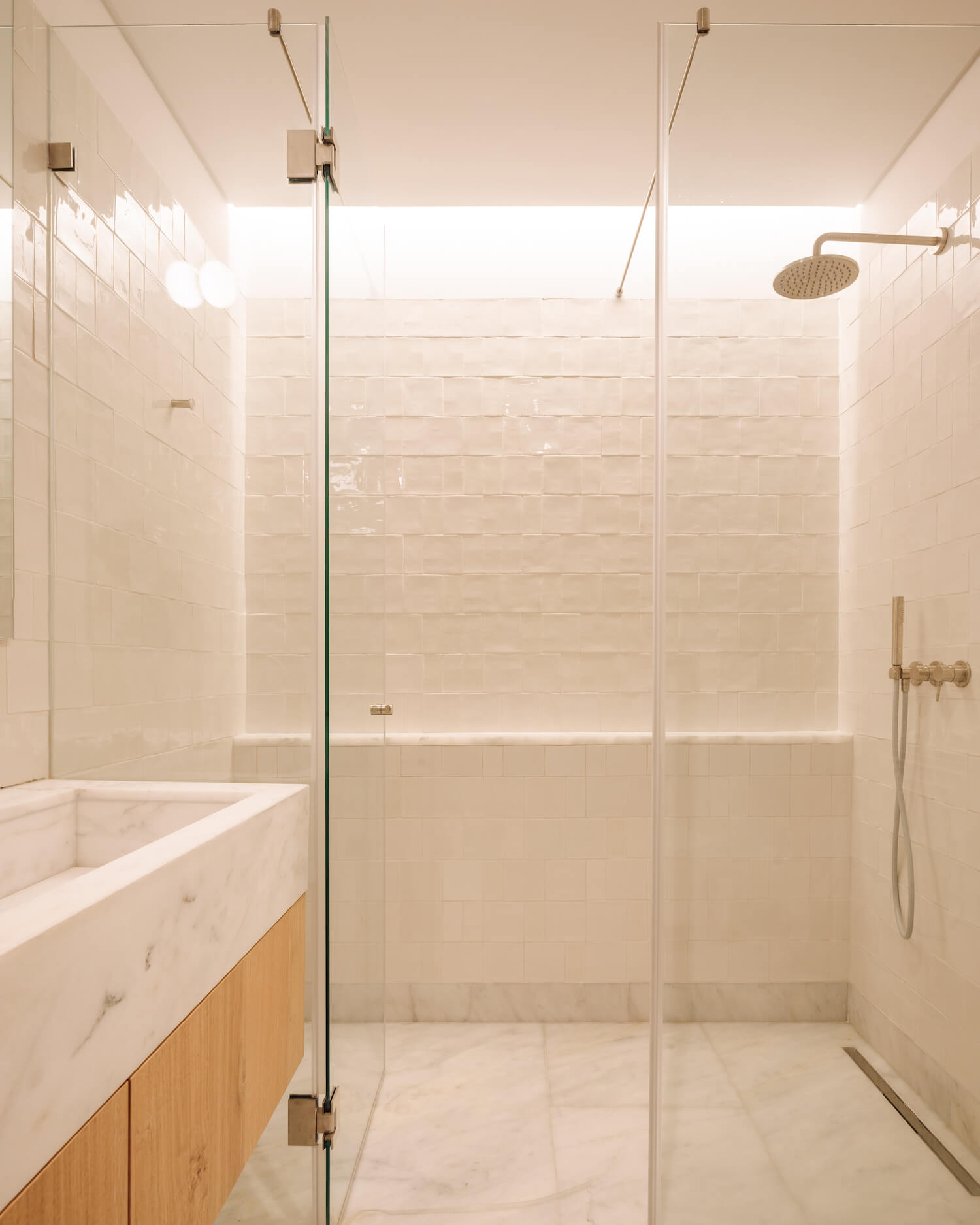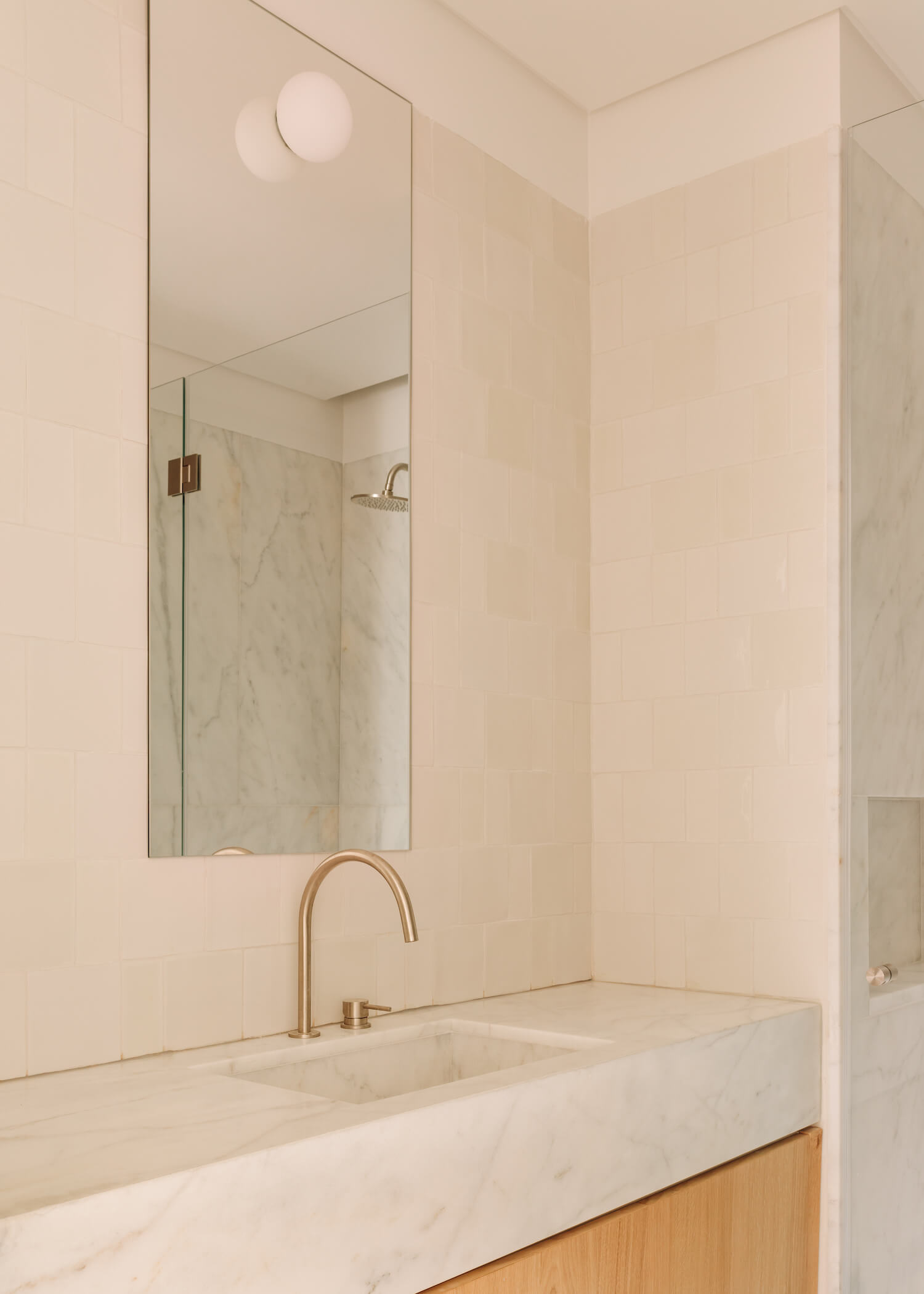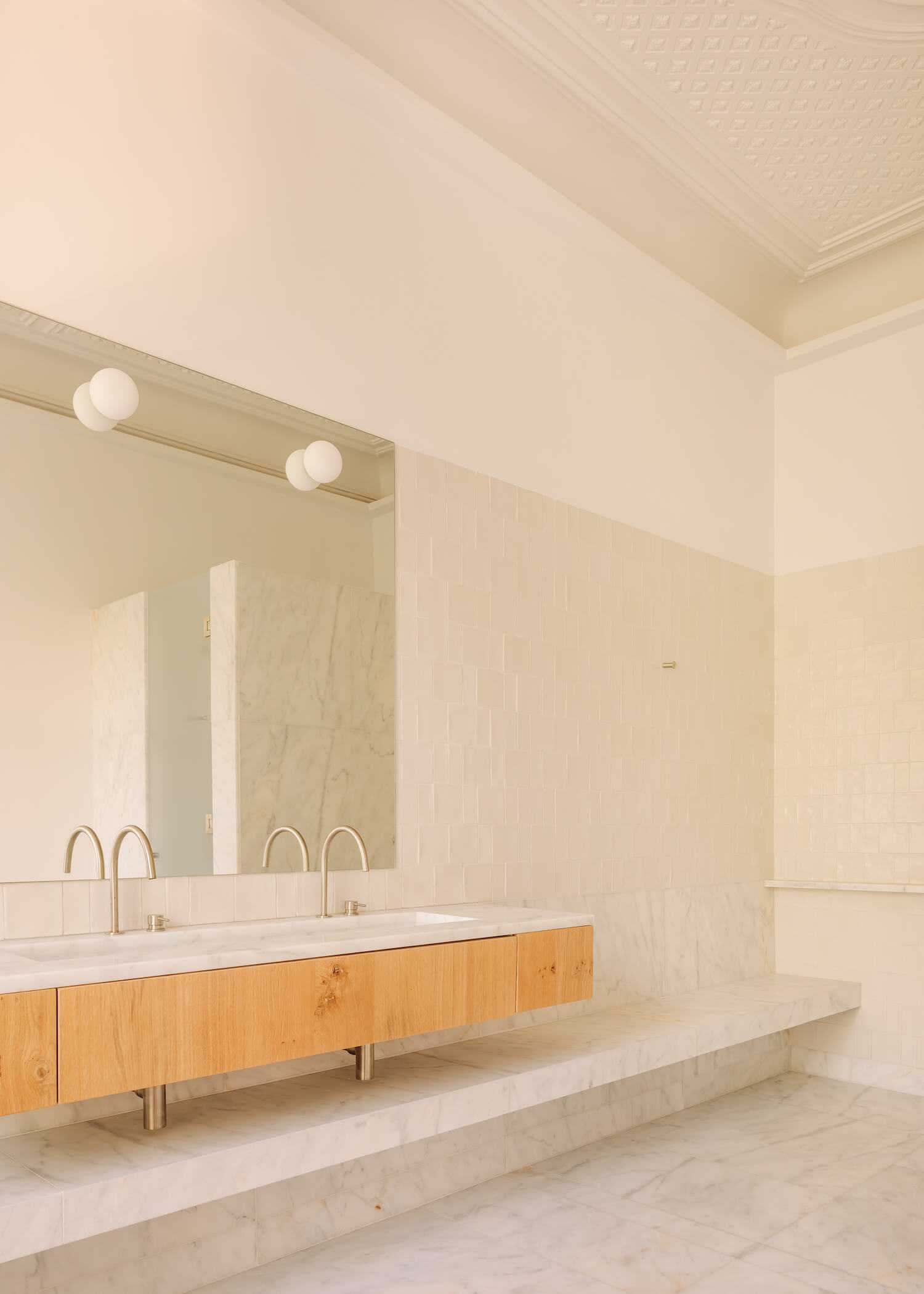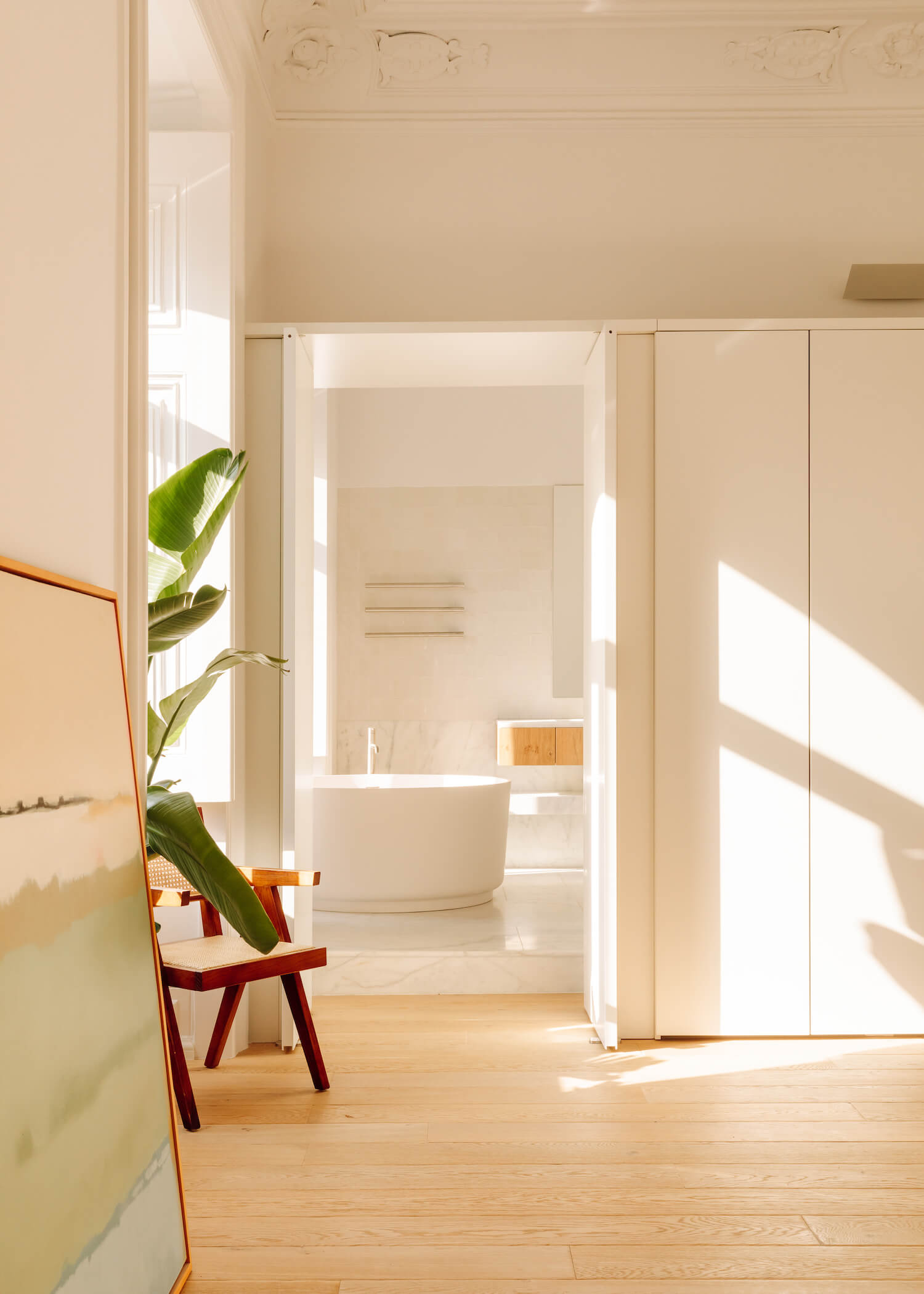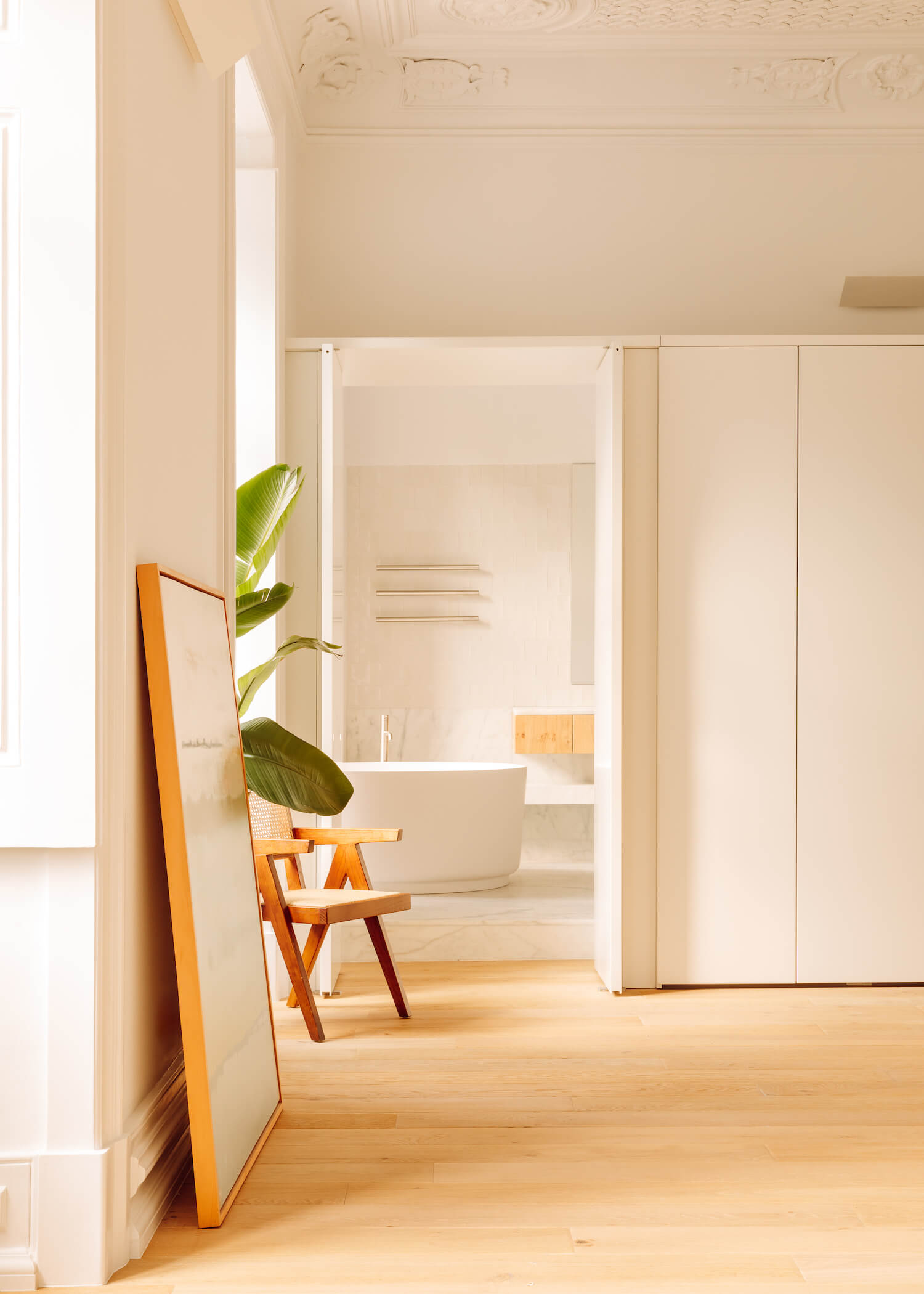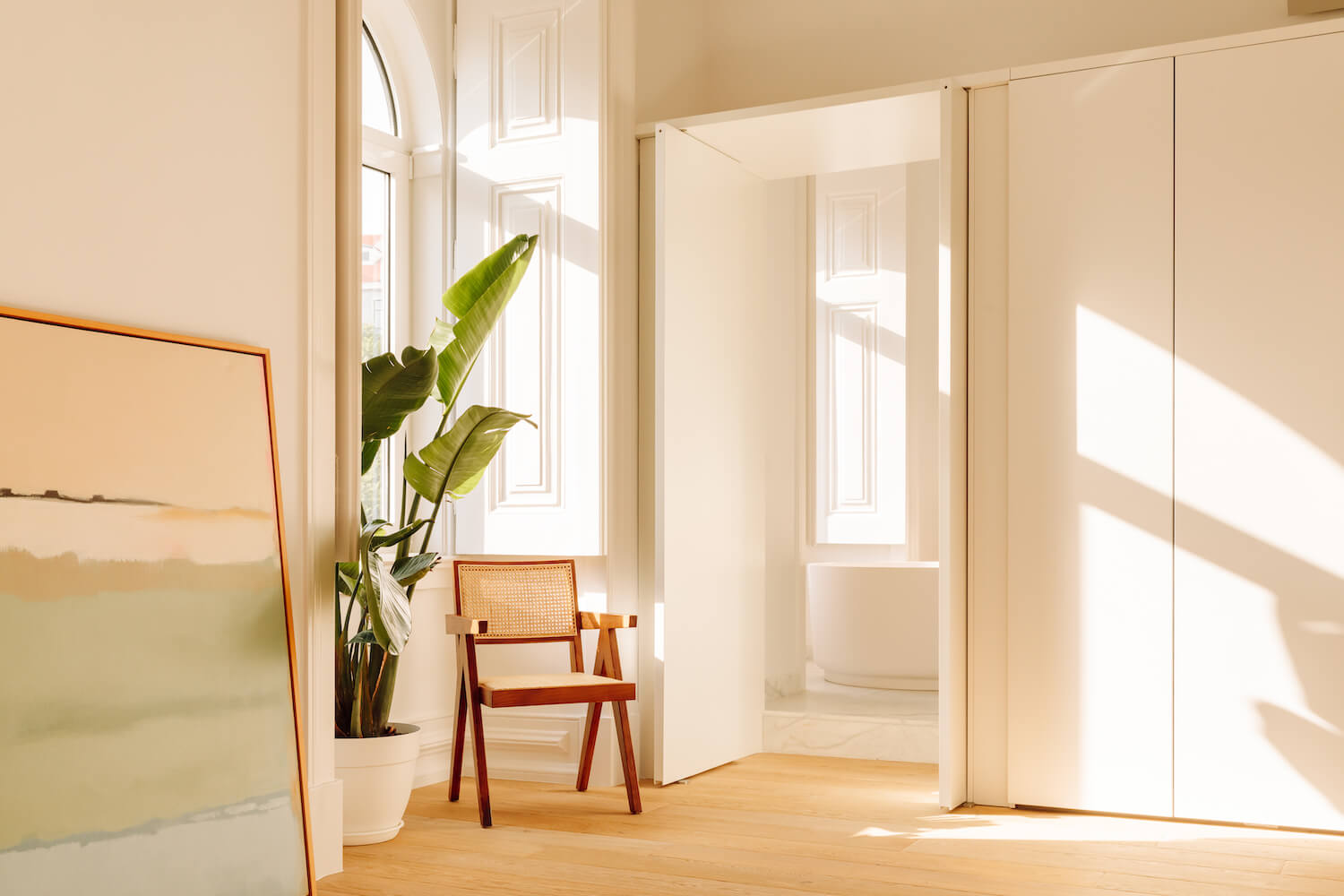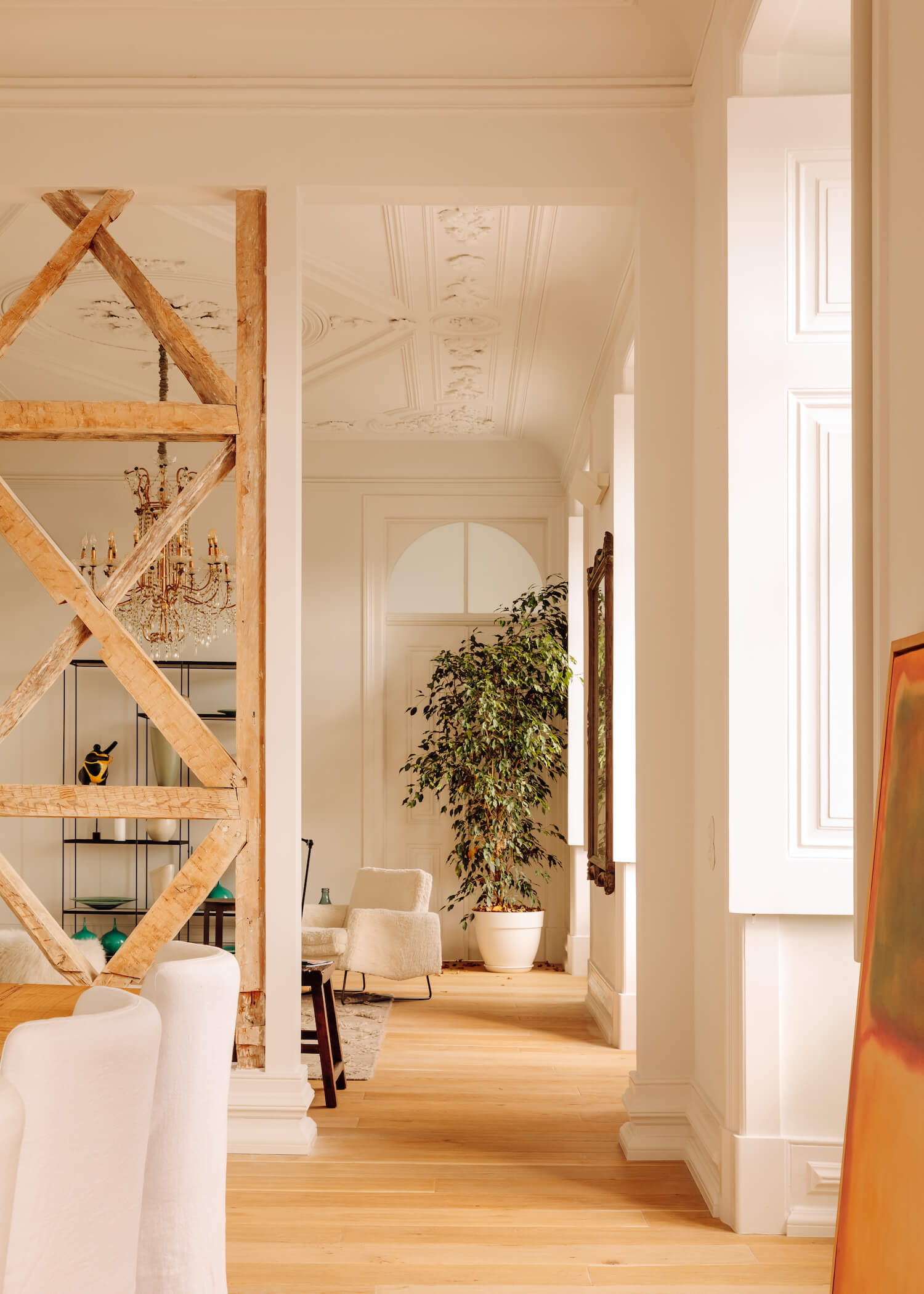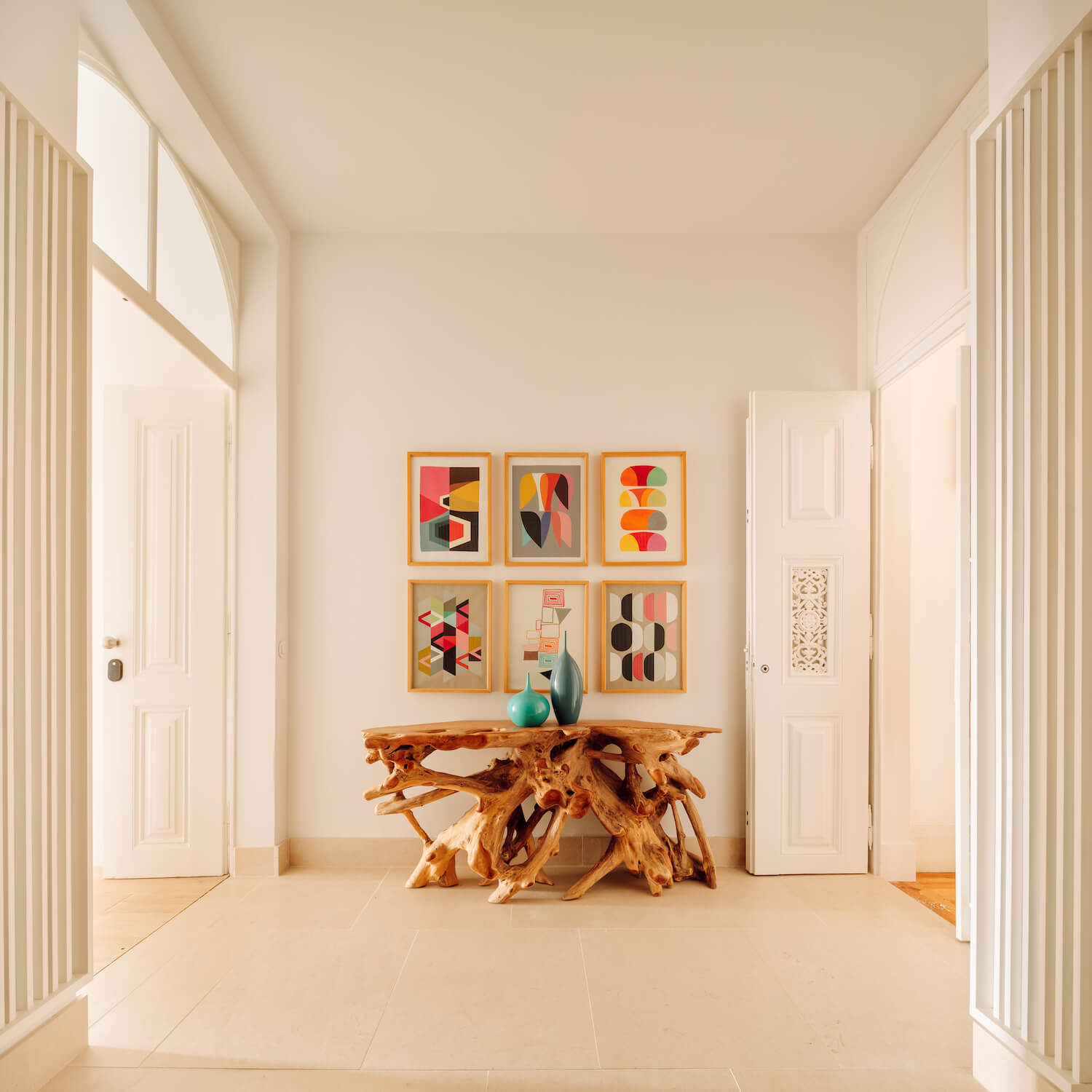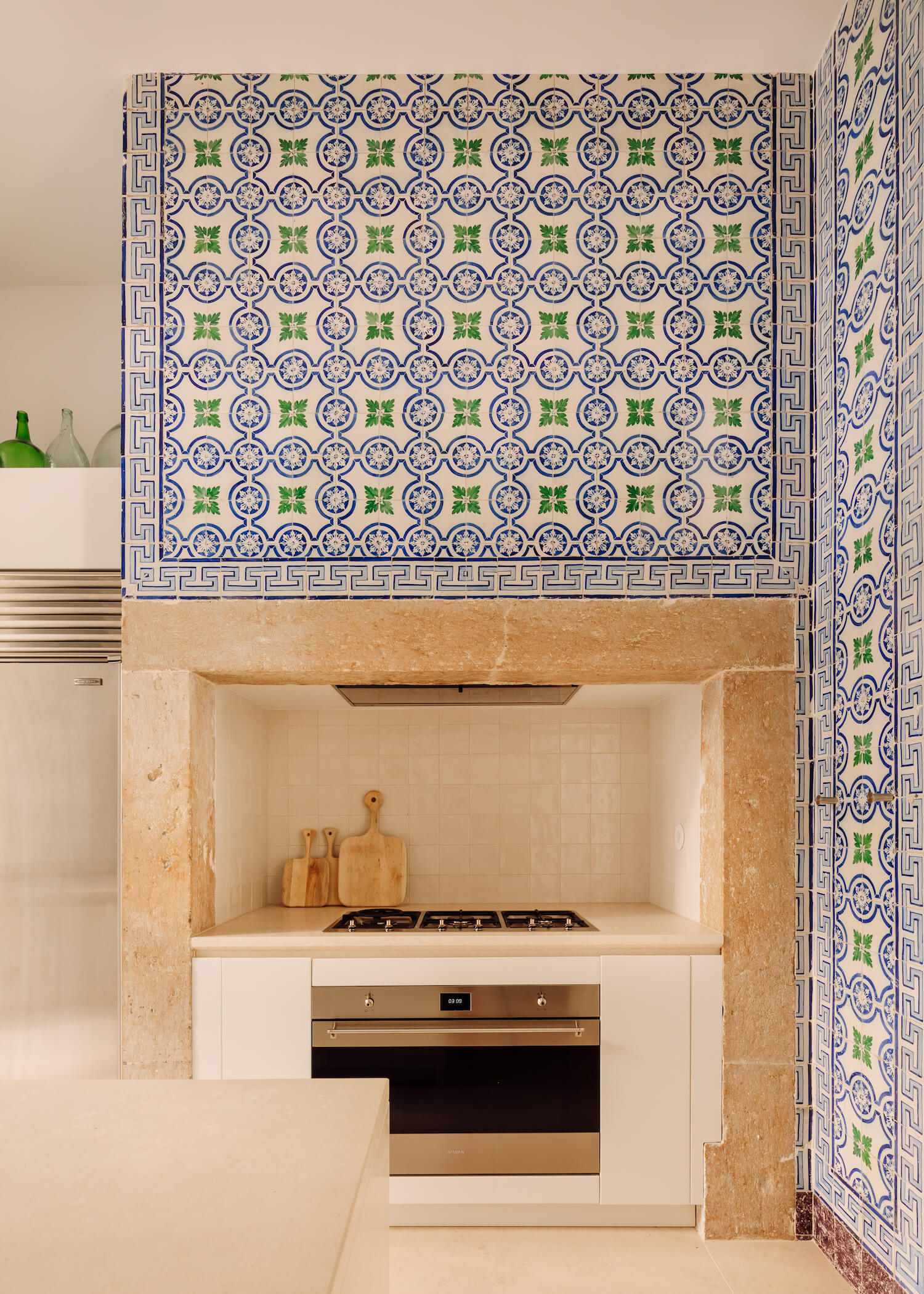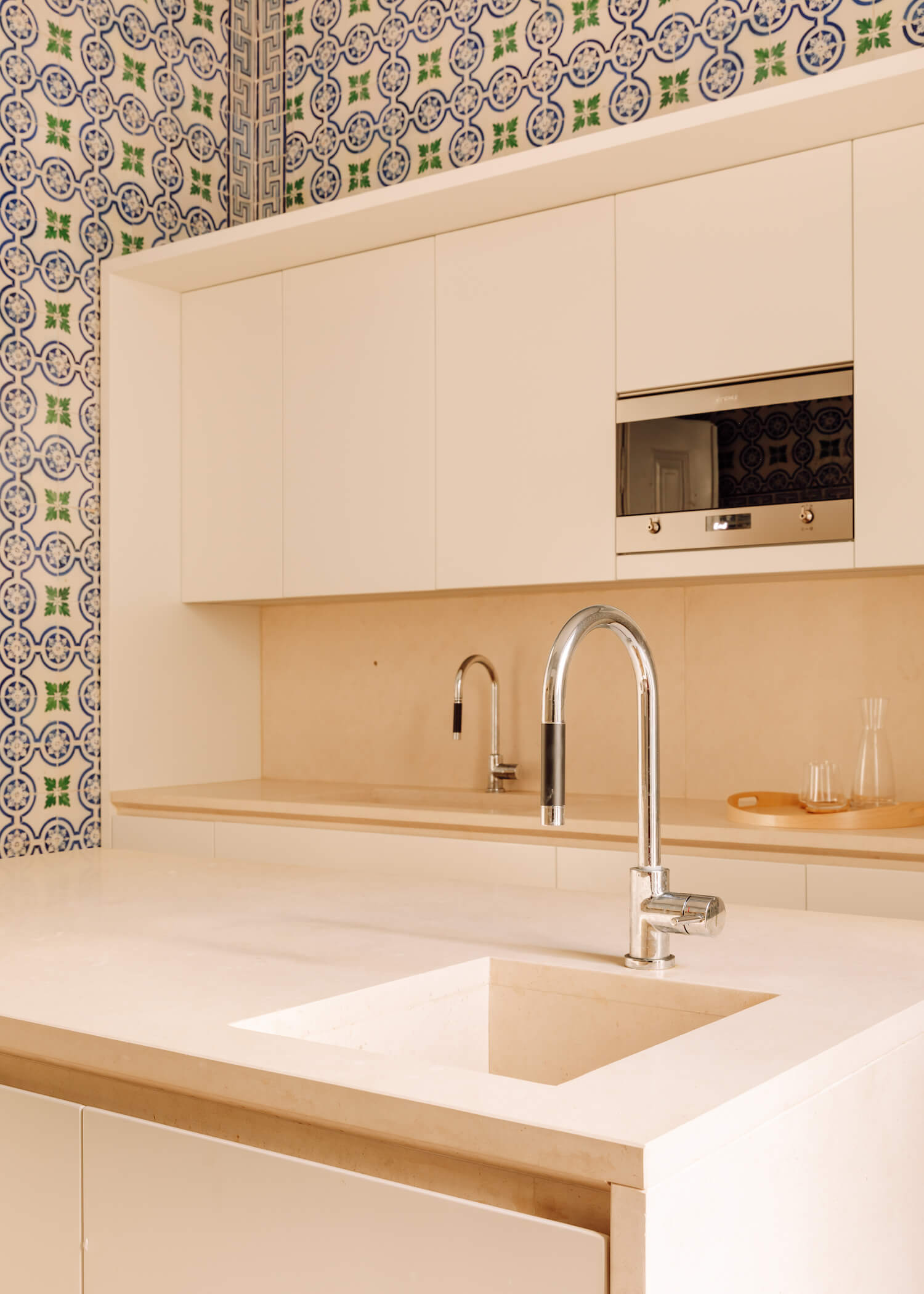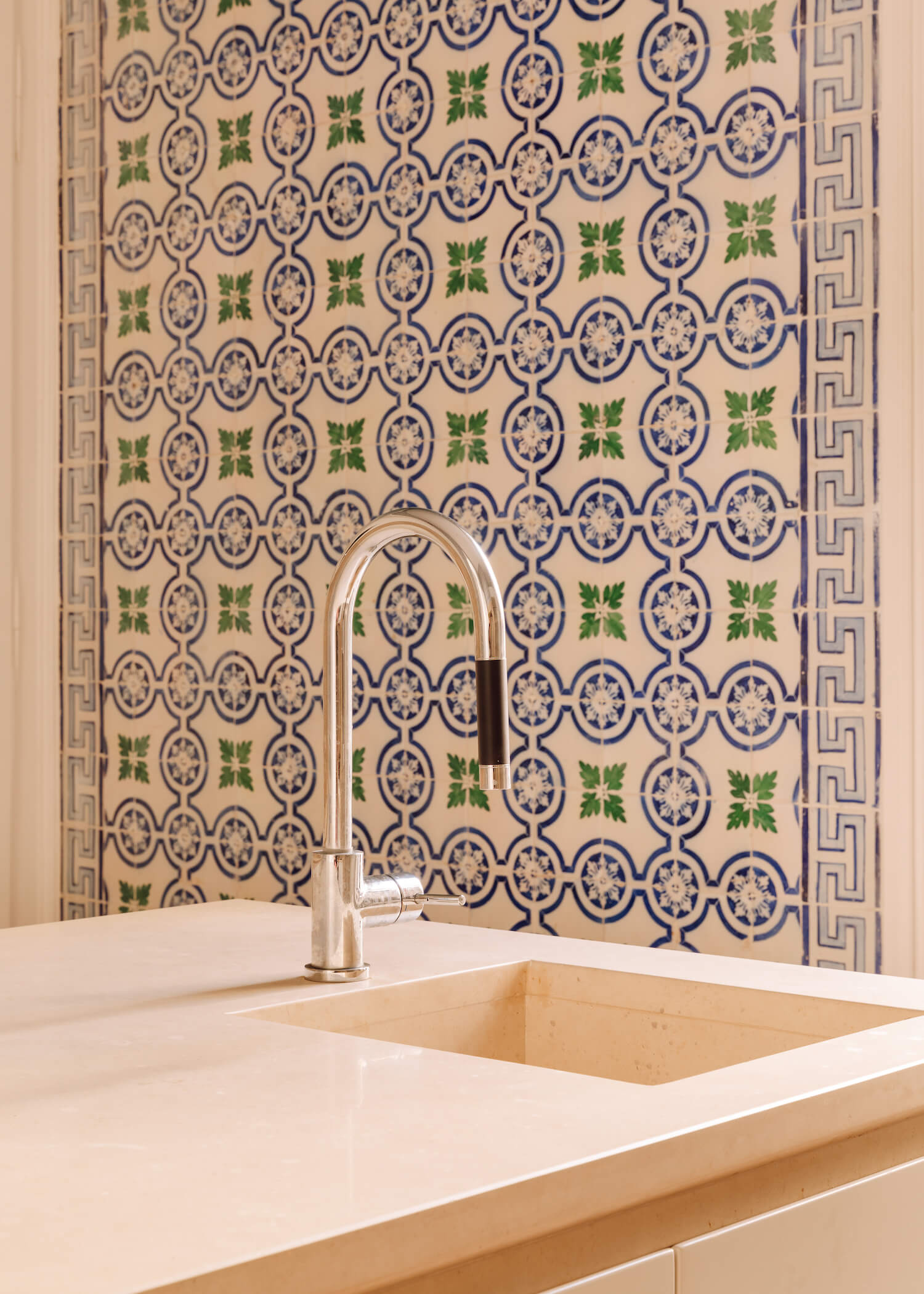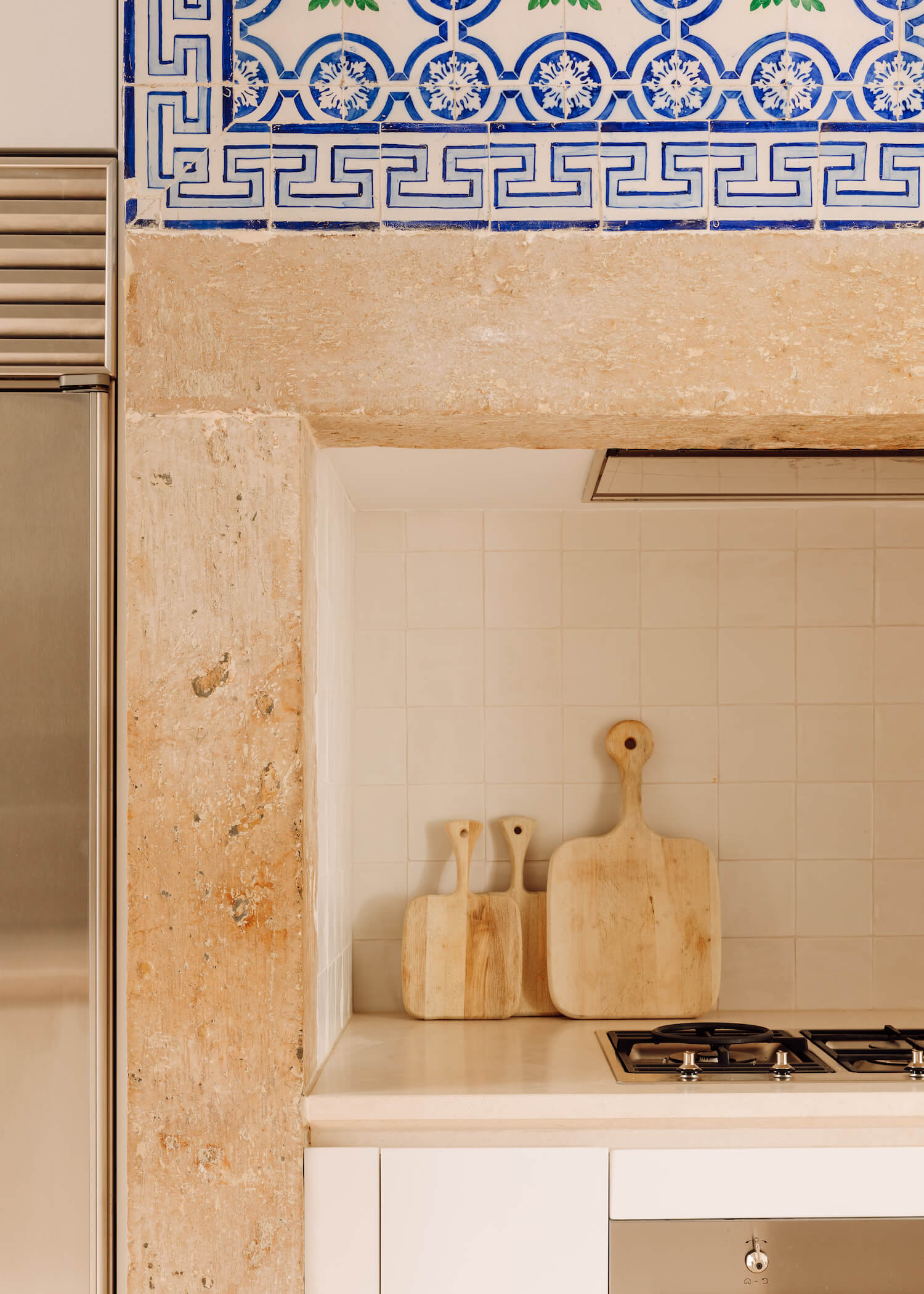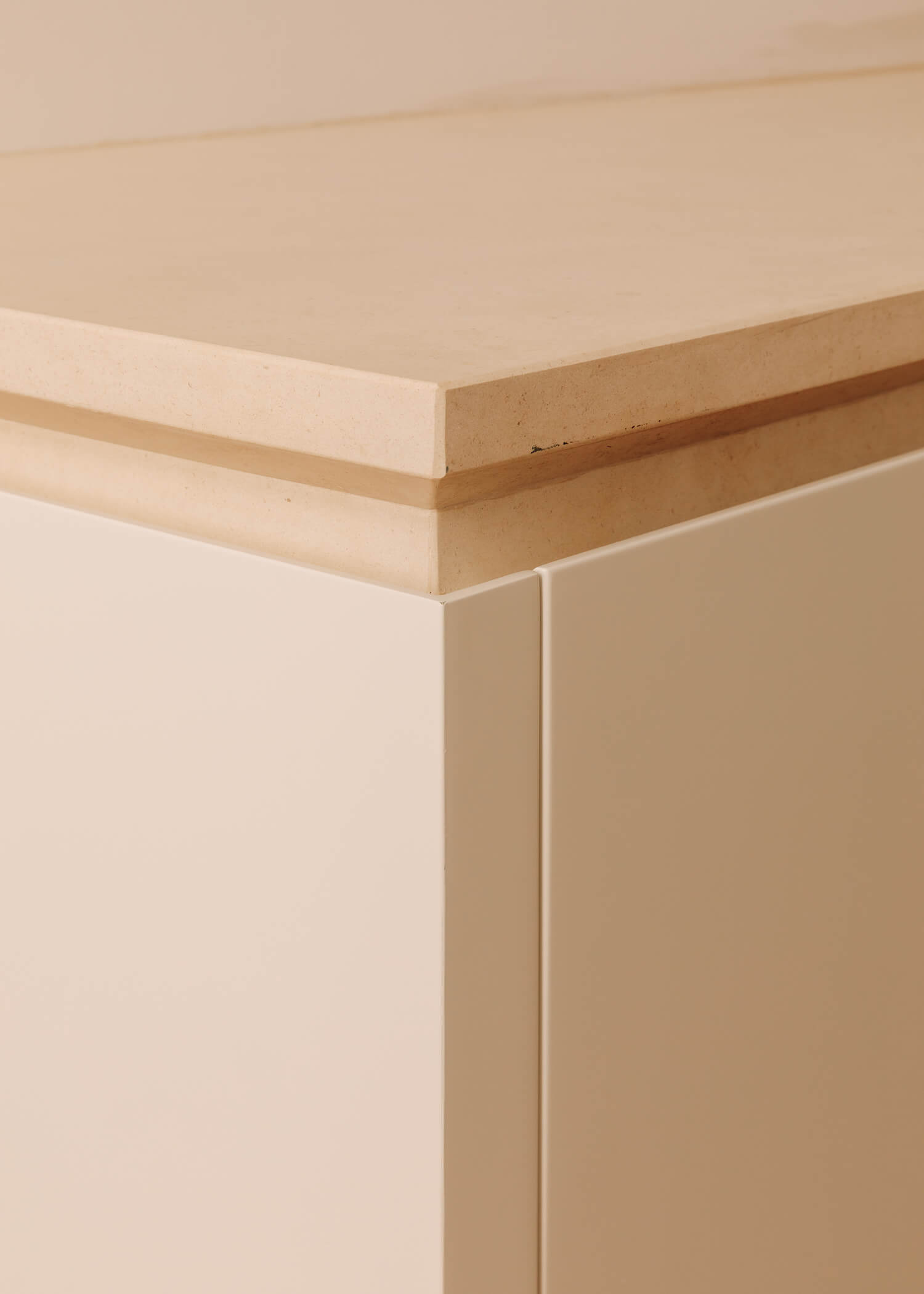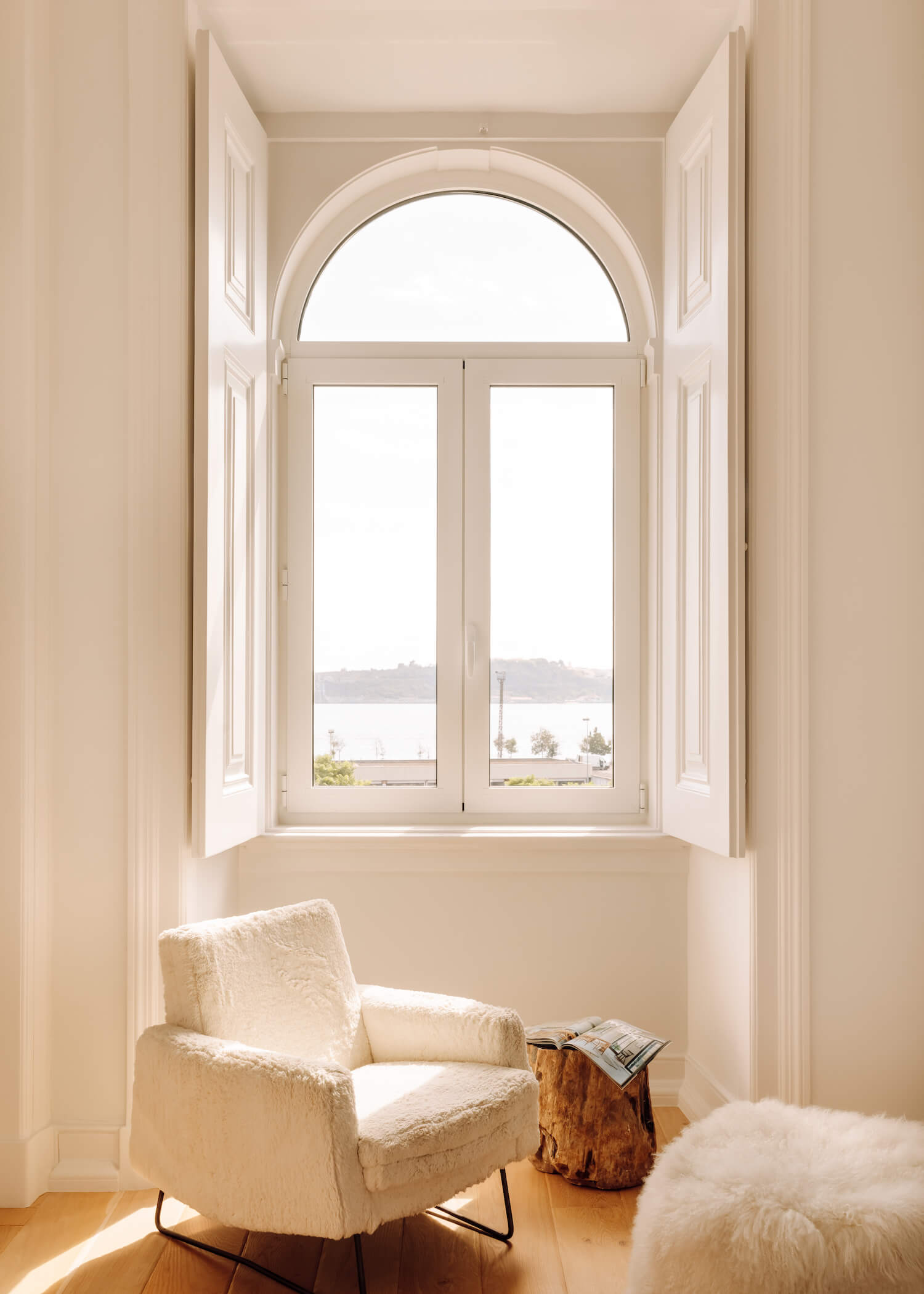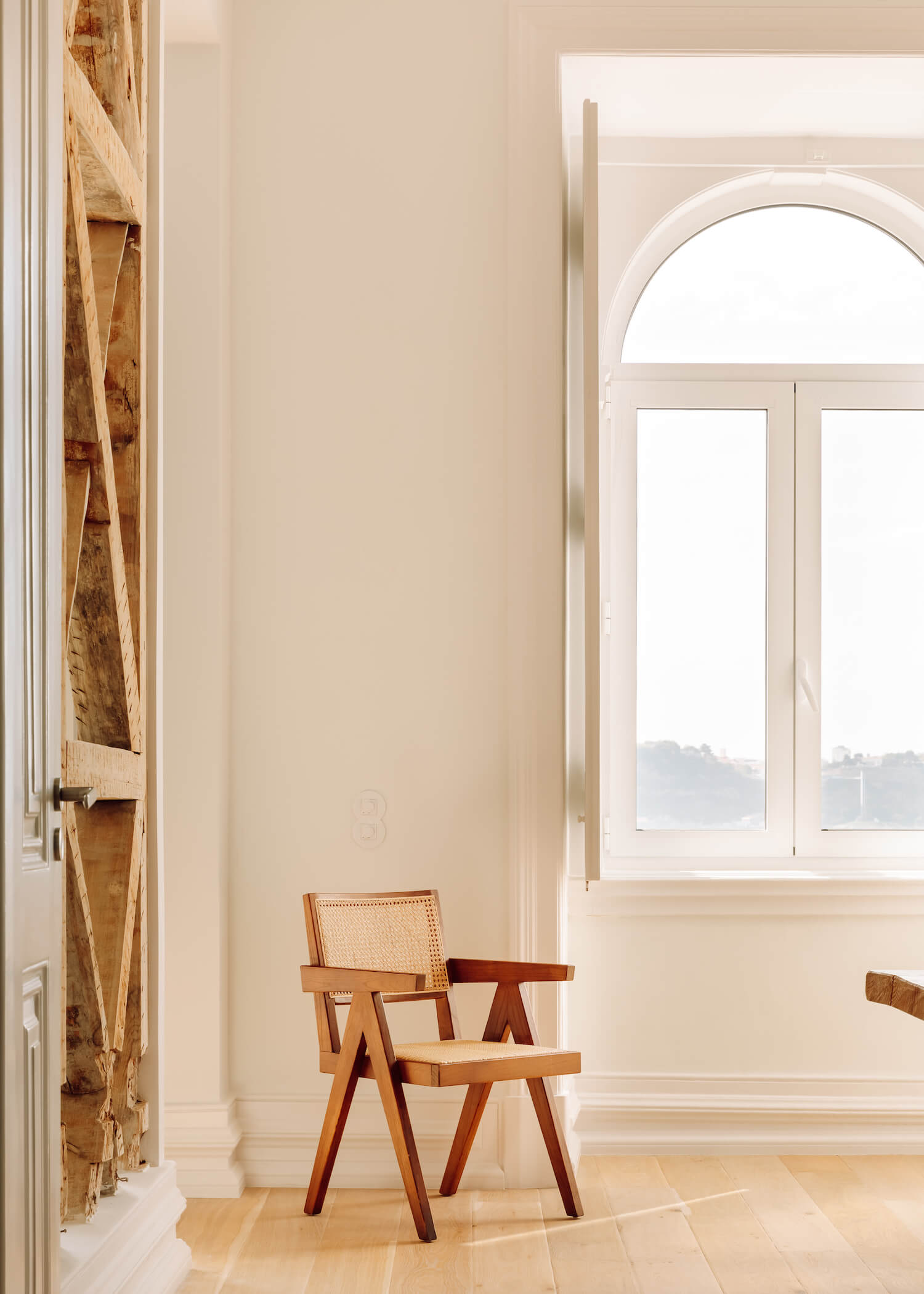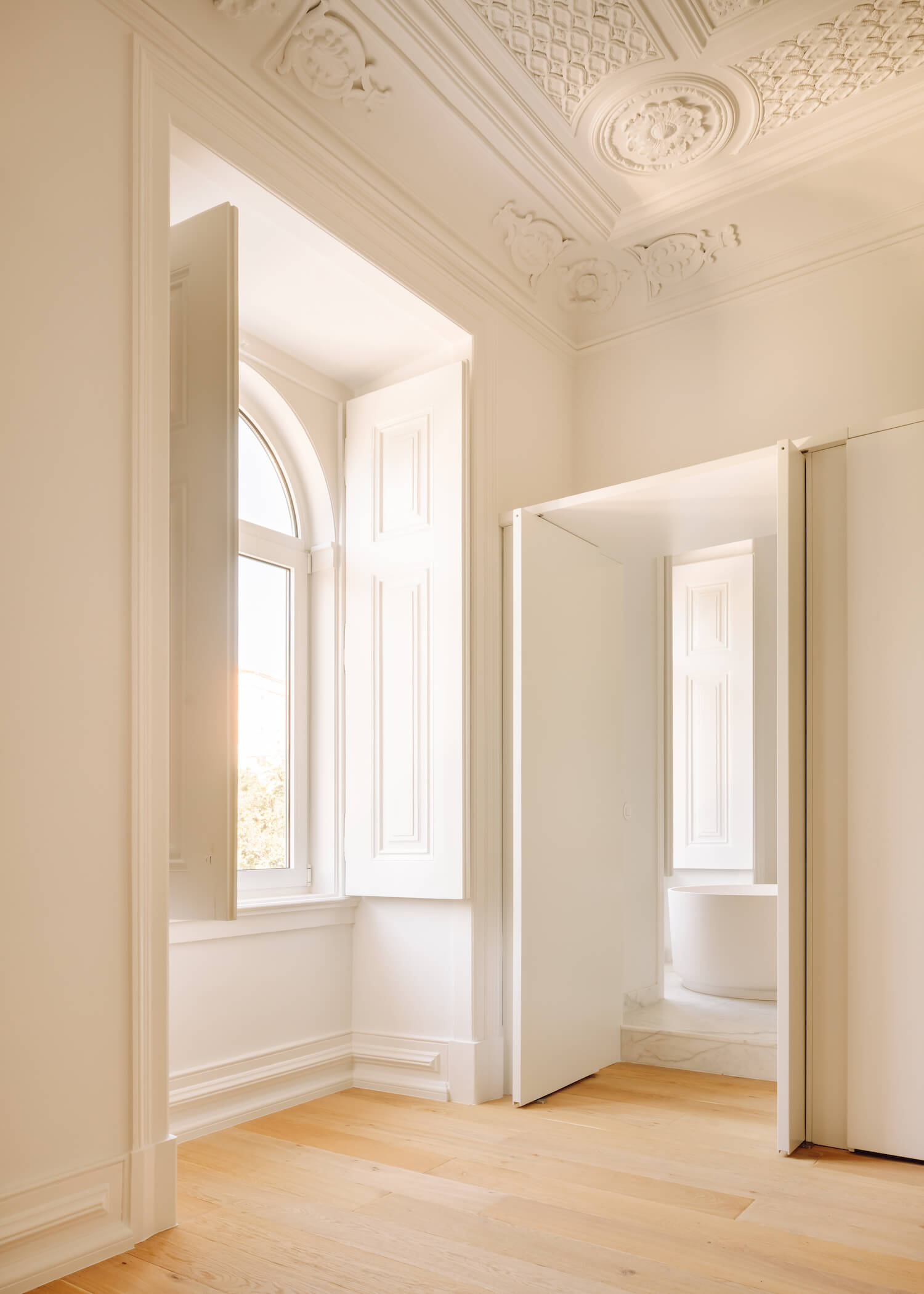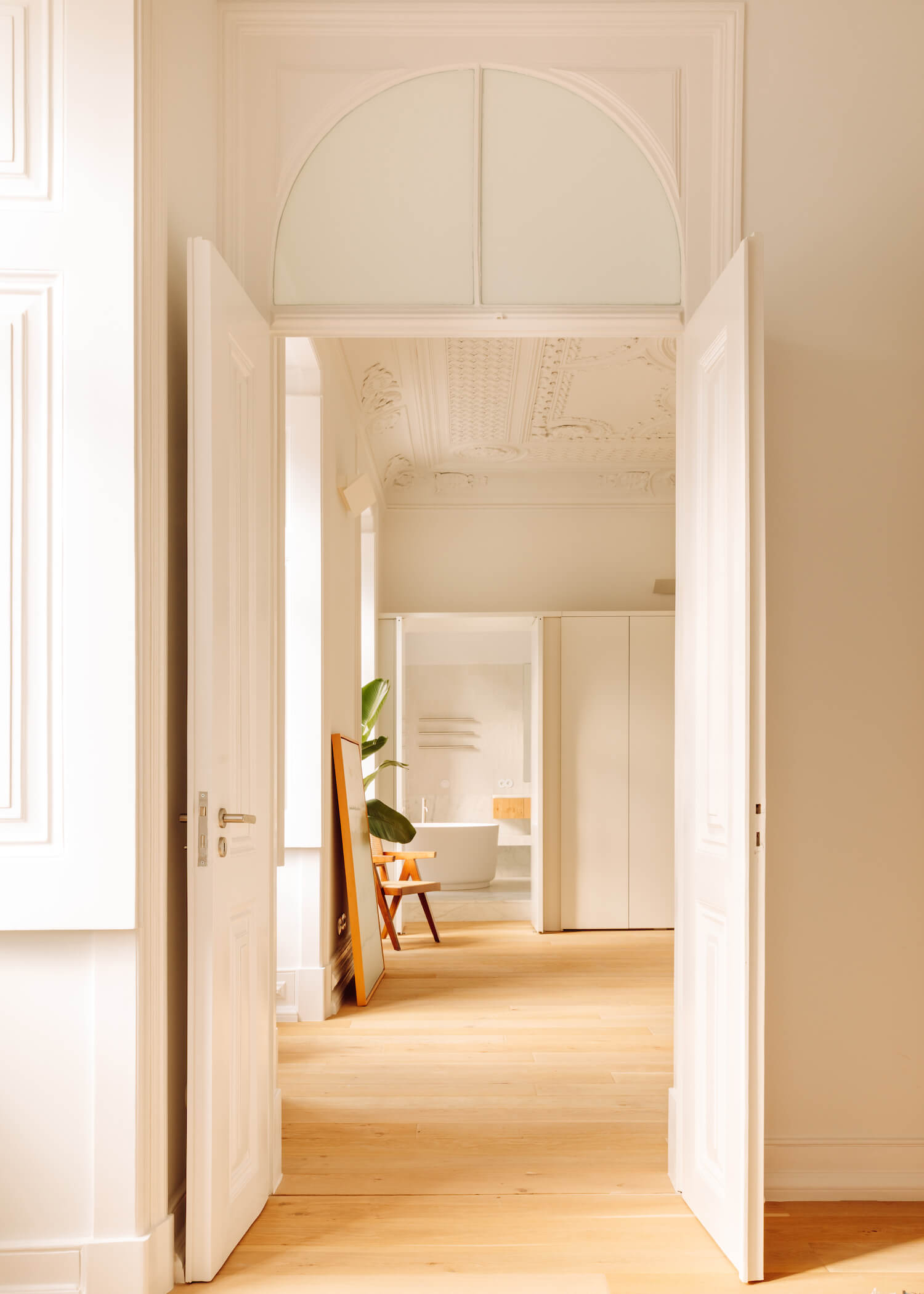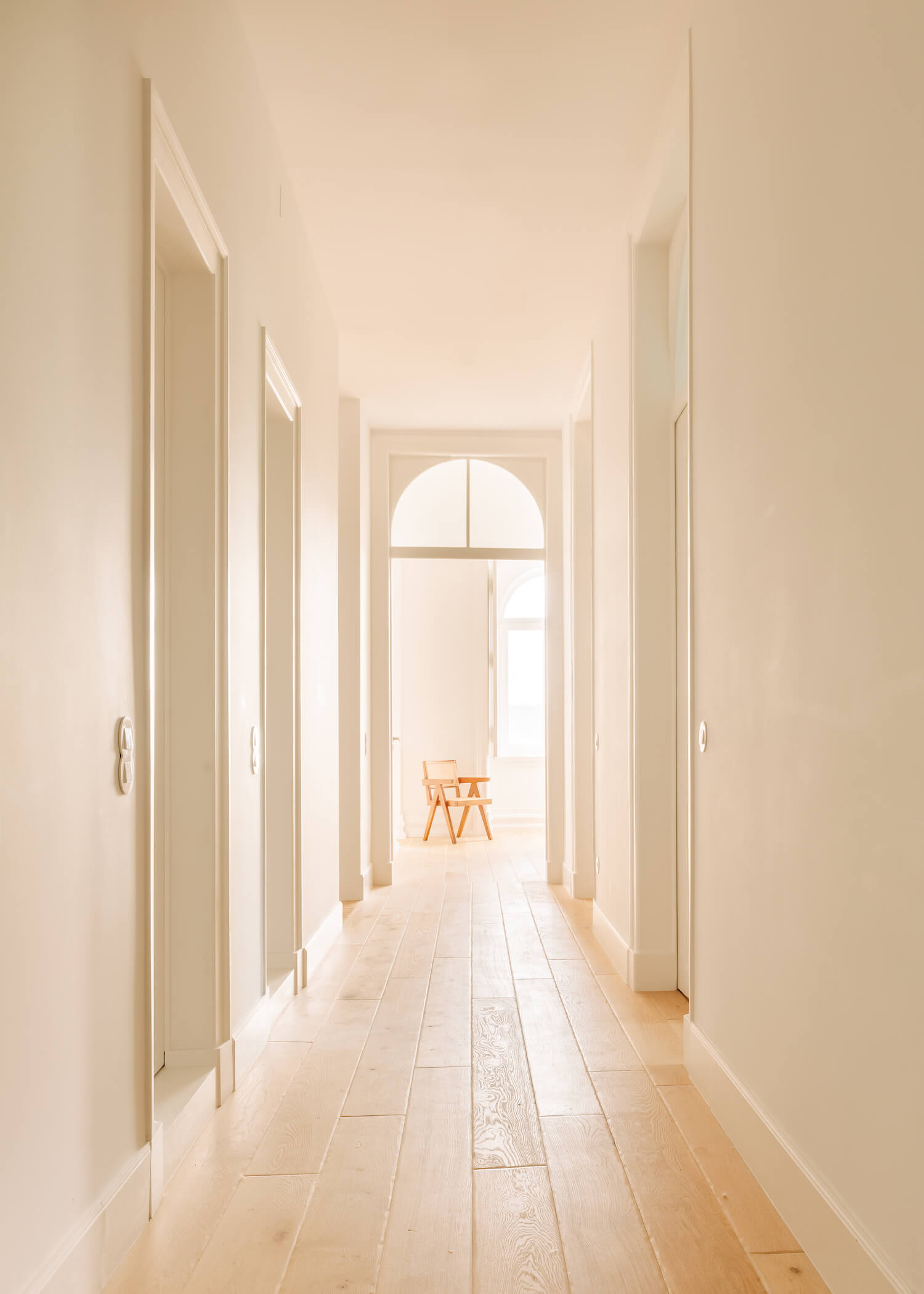 ---