Sauska Wines commissioned

BORD Architectural studio

to design a state-of-the-art manufacturing plant.
Architect's Statement: Through its extraordinary architecture the new Sauska Winery of Tokaj, Hungary ventures upon reviving Padi-Hill. Aware of the surrounding World Heritage Wine Region, instead of a traditional "house-like" winery building, only two, statuesque bowls are floating above the wine yard at the heart of the scheme.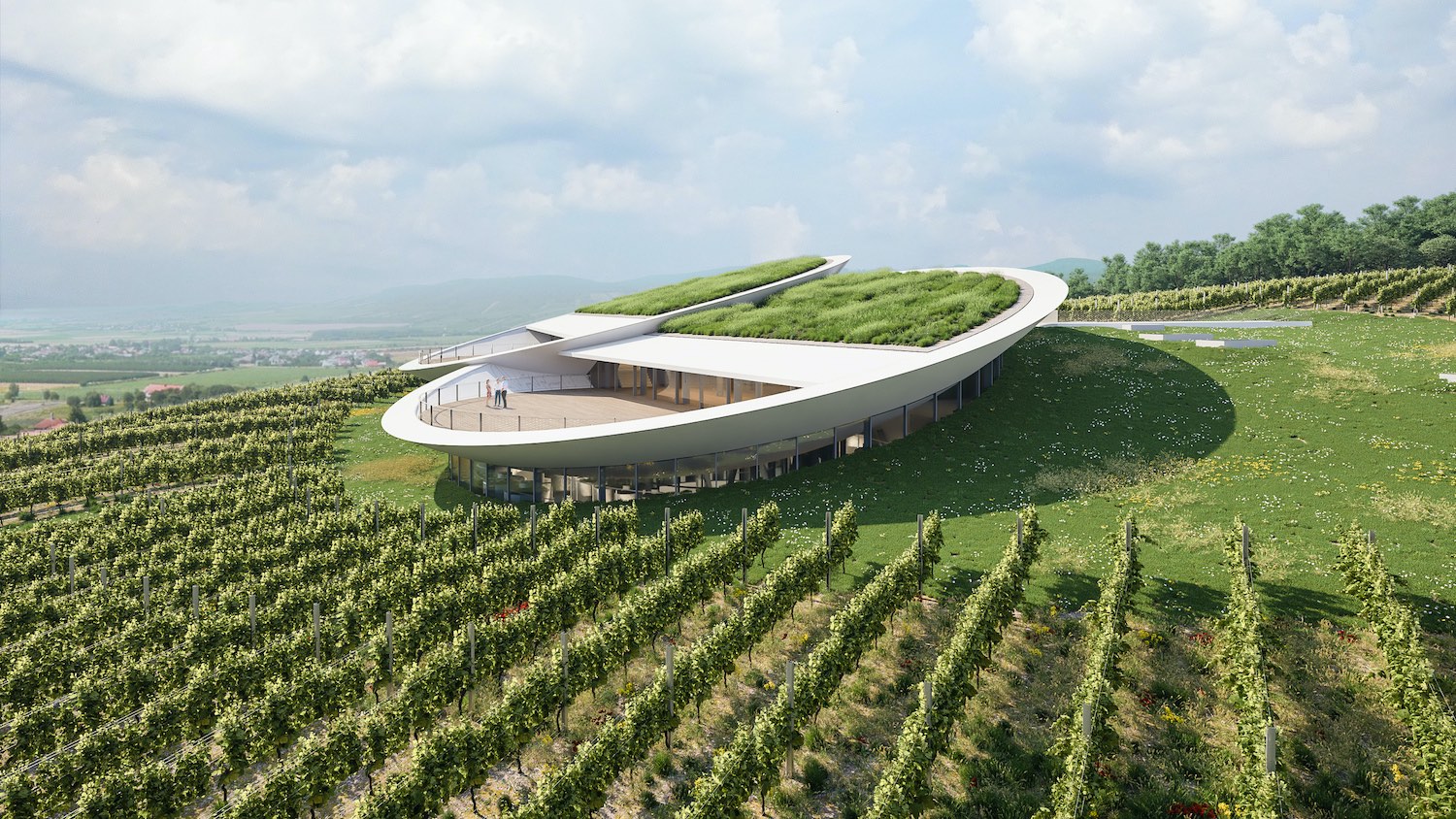 Visualization by Homologue
As leading winery in the region for the past two decades, Sauska Wines commissioned BORD Architectural studio to design a state-of-the-art manufacturing plant. An essential concern when designing the building was to blend it well into its surroundings while giving it a unique and extravagant look.
The two lenses that are placed on top of the hill are gaping at the spectator just like a pair of curious eyes. The area will be filled with the novelty of bustling life and the silent Padi-Hill will come to life as ELF PADI.
The new winery lies on the top of the Southern hillside. A key feature of the building is its connection to the surrounding cultured landscape and panoramic view of nature. There are exhibition areas and wine classification spaces in the two lens shaped building volumes – each 36m in diameter – that will provide an exclusive experience for the visitors. Entering the huge bowl-like space, the panoramic view of the wine region opens up instantly. A lookout terrace and a roof garden are also connected to the guests' areas. In front of the entrance a curved staircase leads to the cellars, where the barrels and the actual process of wine making can be observed on a guided tour. The spatial organization of the manufactory is clear and functional, efficiently serving the industrial processes.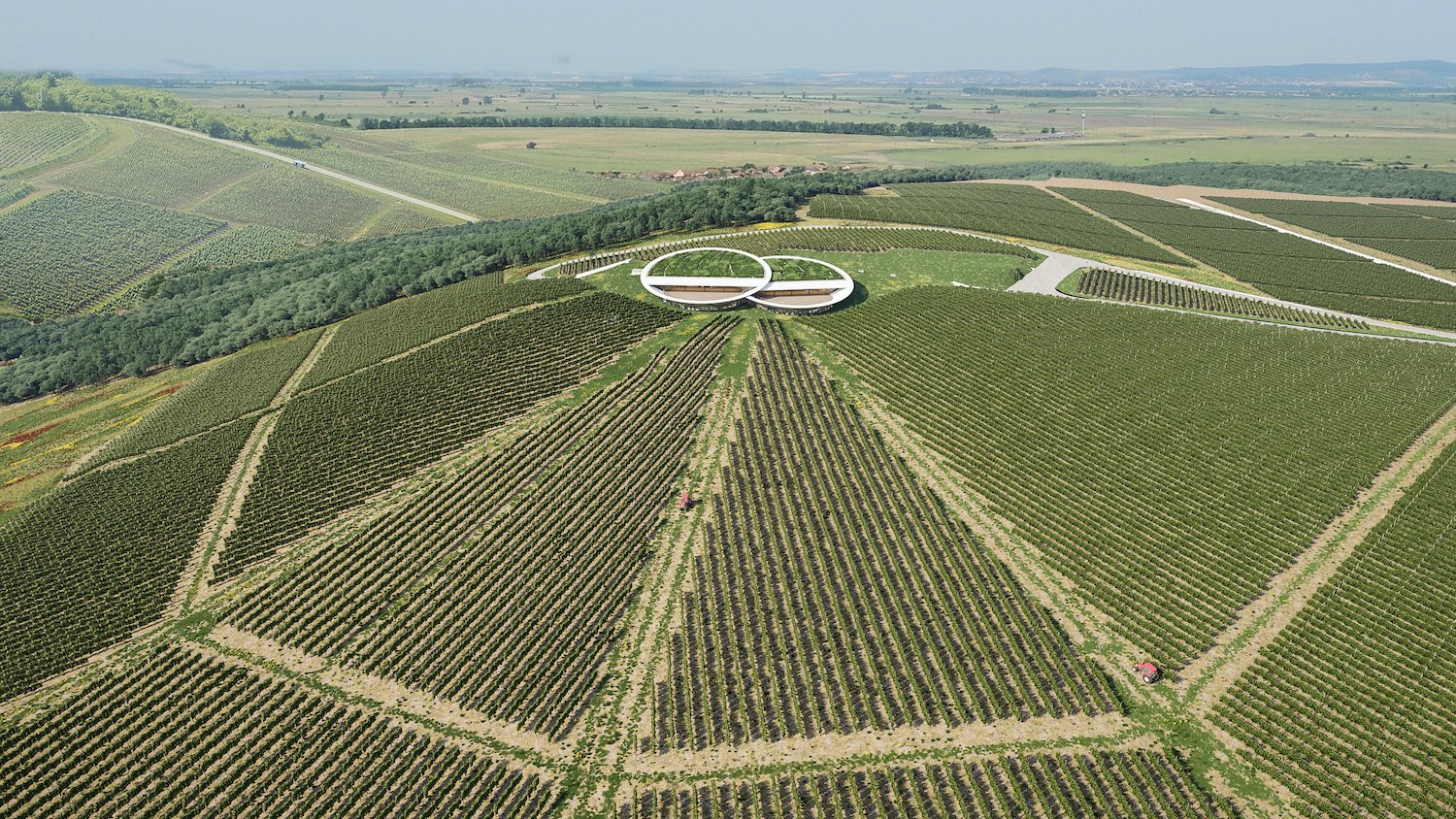 Visualization by Homologue
This part of the winery is built underground, but it is also connected to the representative visitorsí area. The grapes arrive from the West of the operational venue, while the final outcome: wine leaves the building to the East. Grapes are processed on the lower cellar level.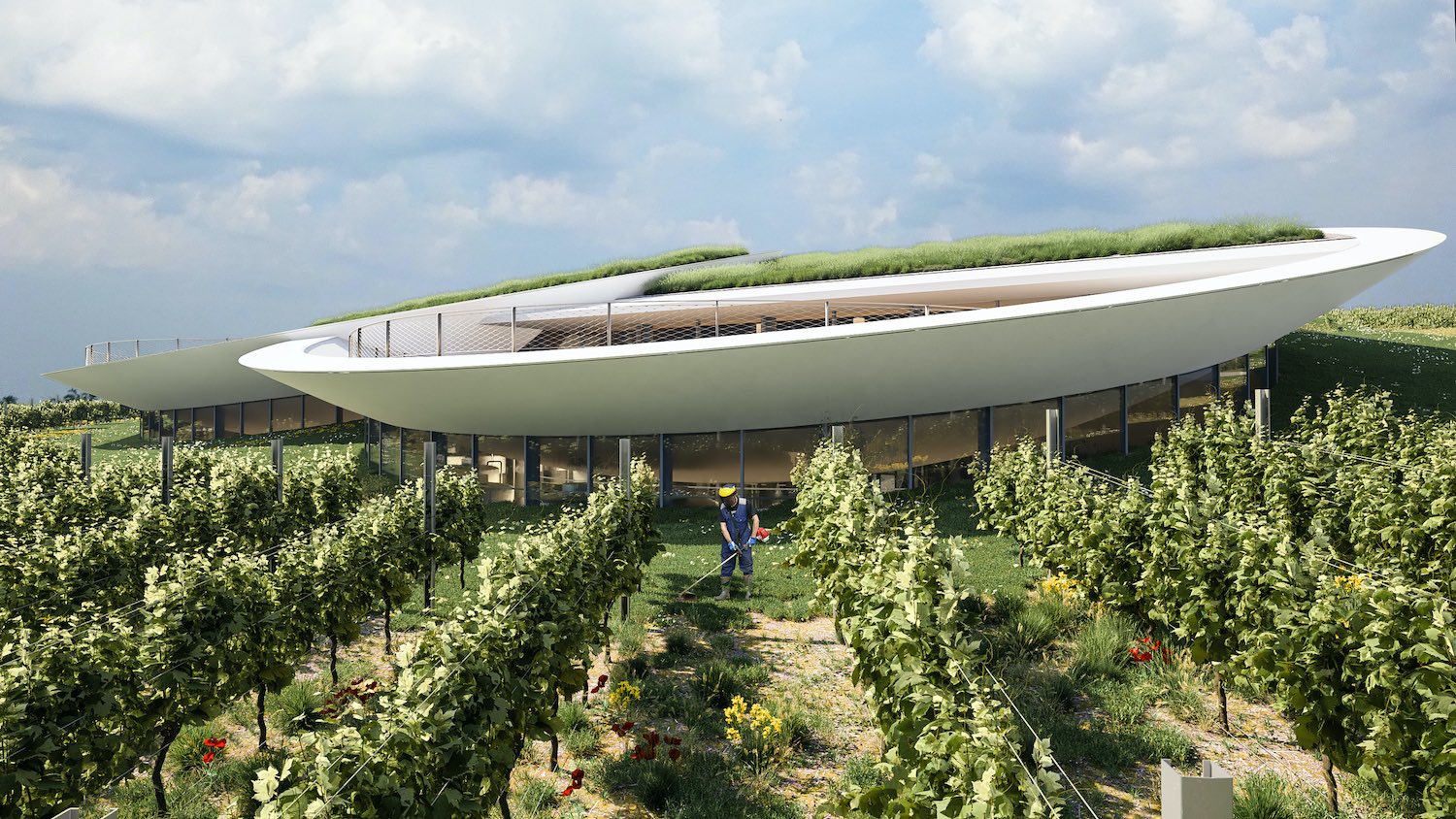 Visualization by Homologue
Fermentation in barrels and stainless-steel containers happen in the round spaces under the lenses. The production and the visitor areas are separated and nature, wine yards and the wine itself are in the focus.
The connection to the surroundings was high priority during the design process and as a result, the building beautifully blends in with the landscape protecting and revealing the spectacular view of the region.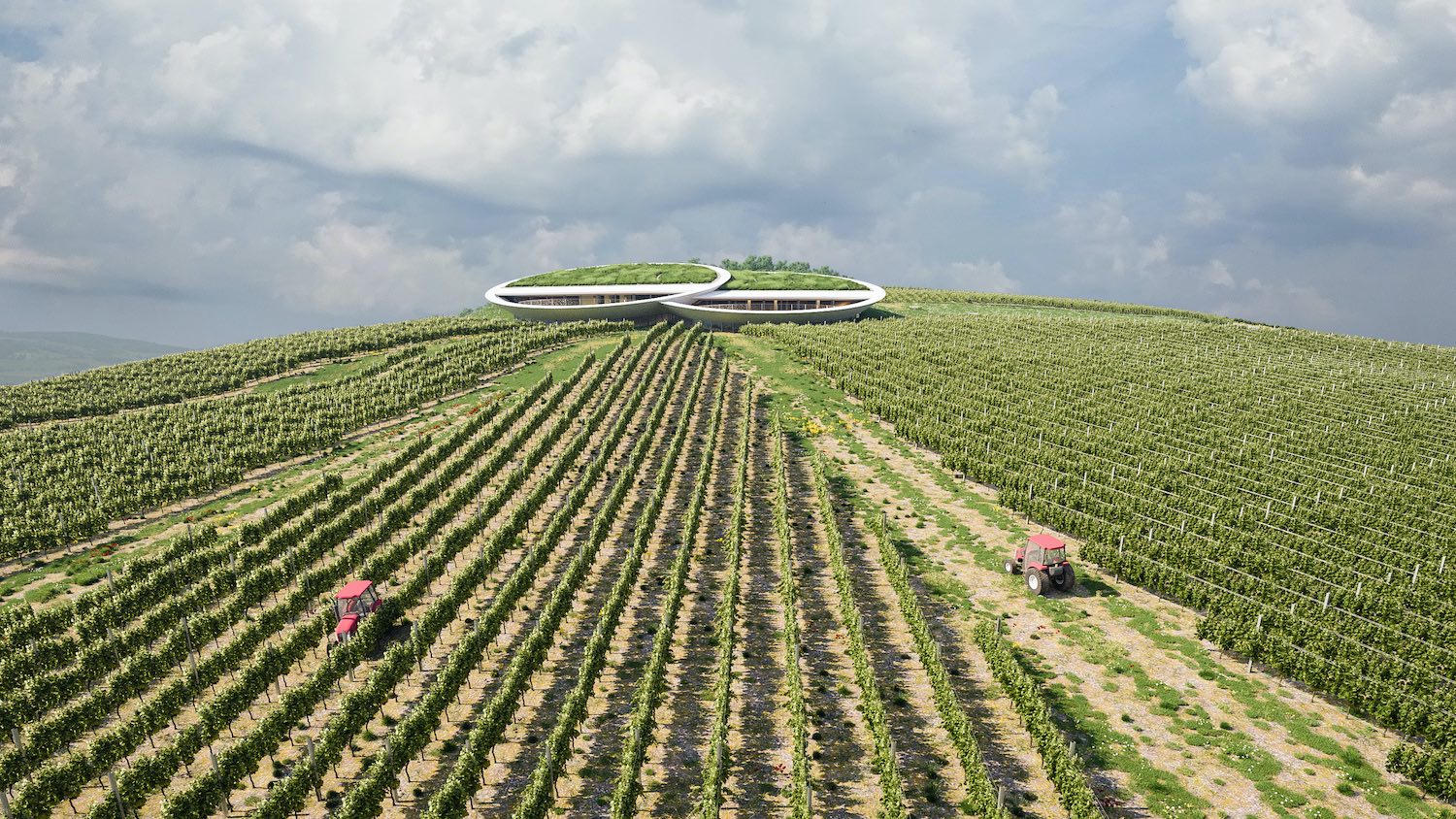 Visualization by Homologue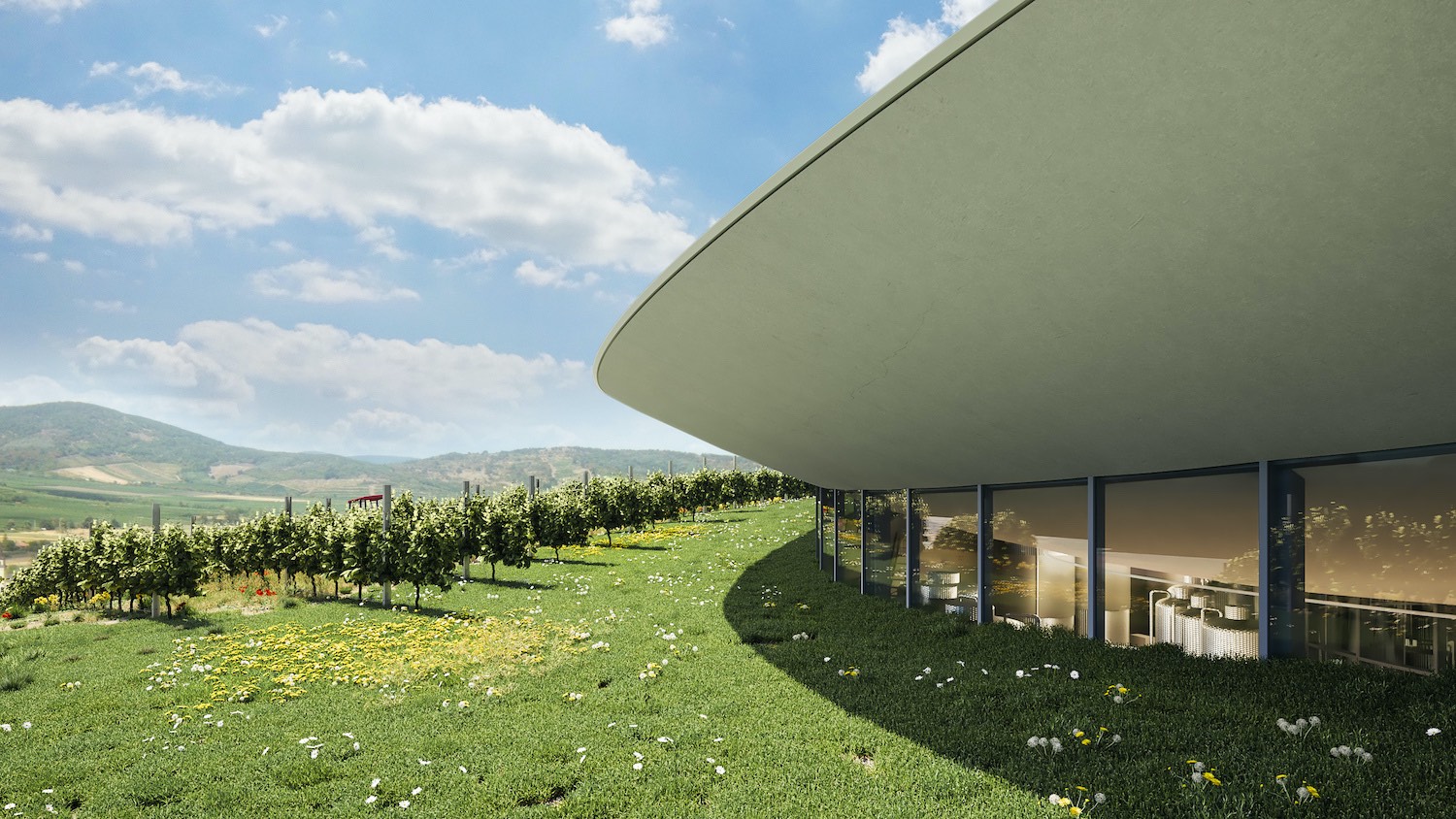 Visualization by Homologue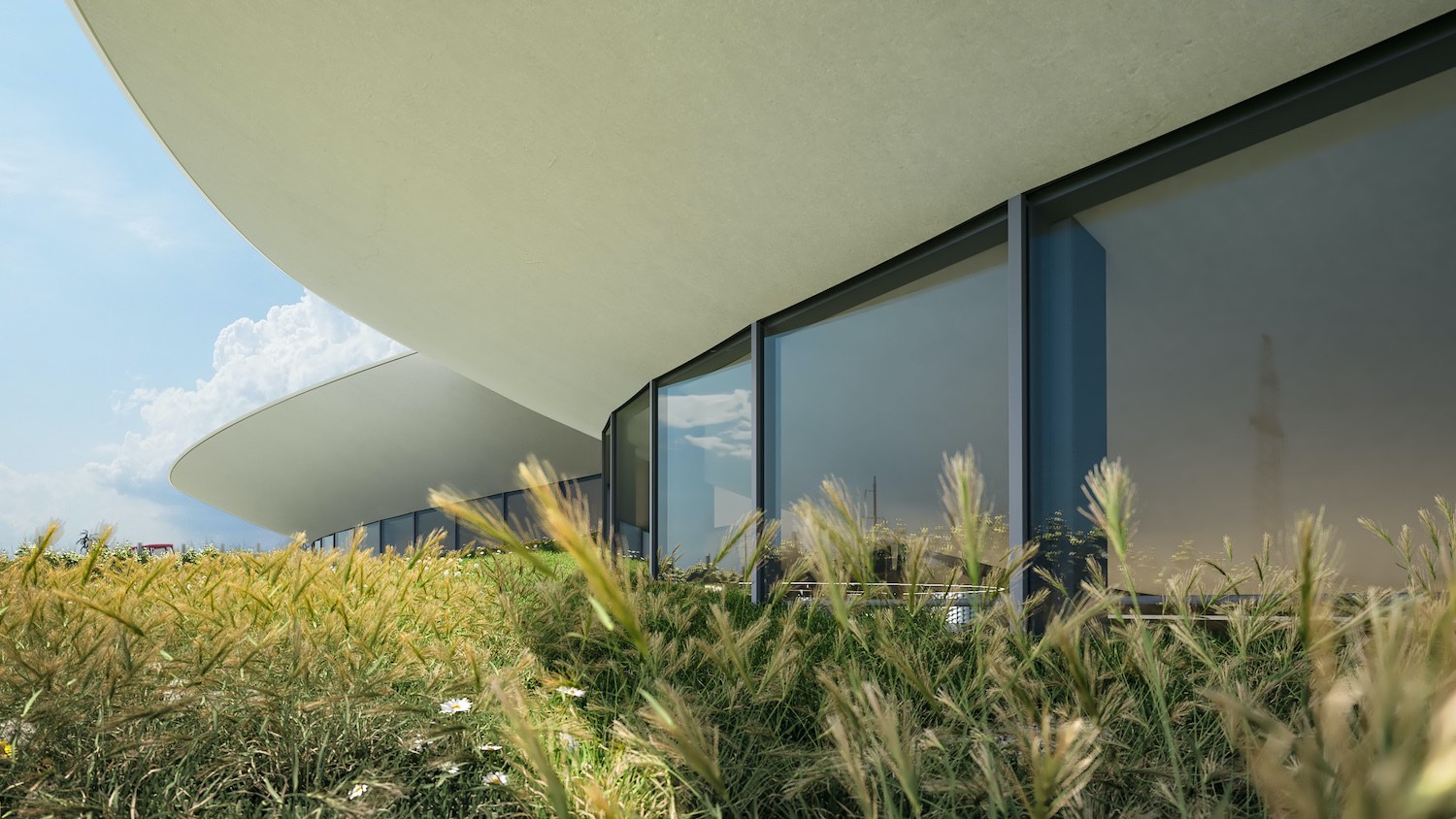 Visualization by Homologue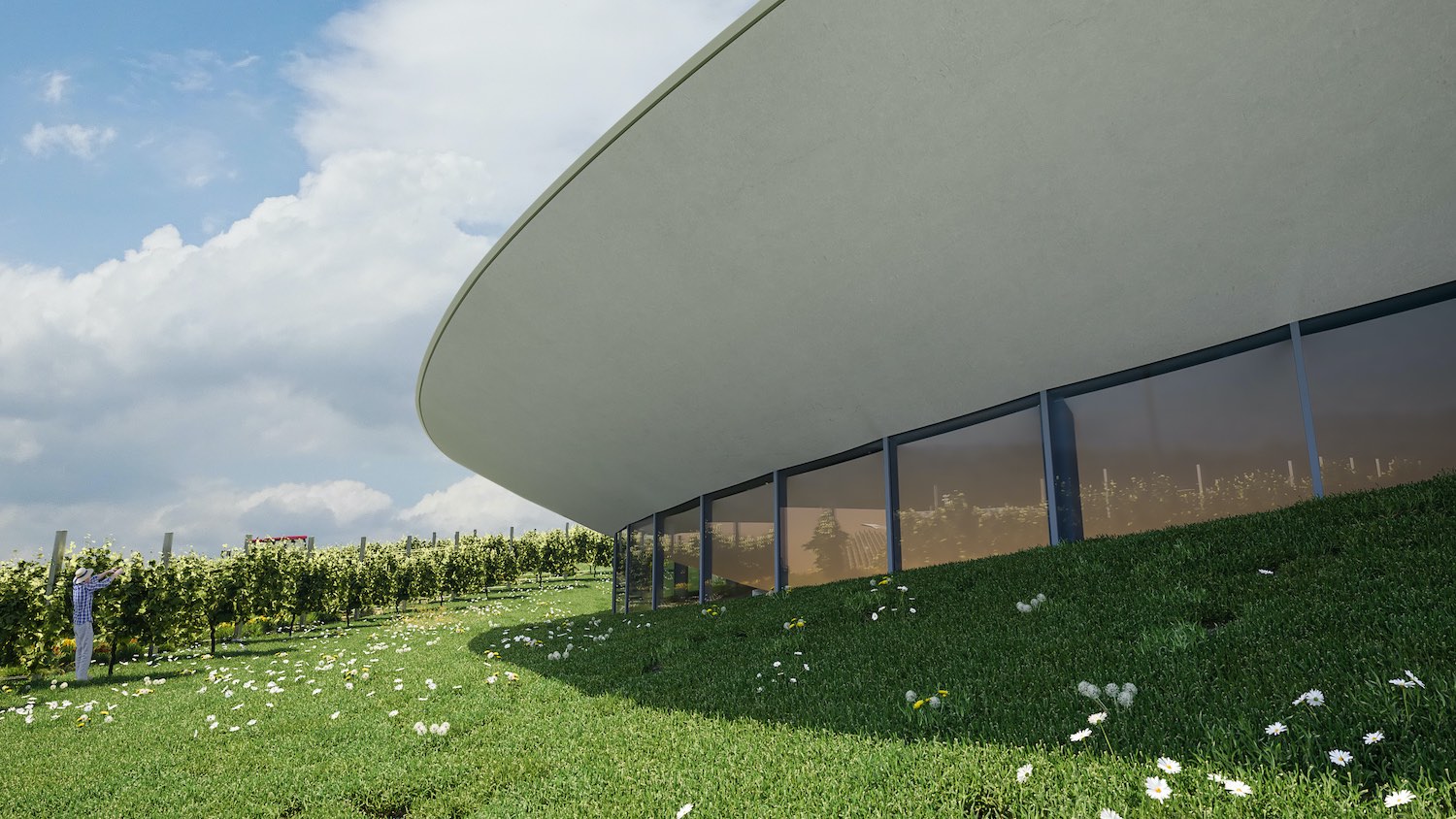 Visualization by Homologue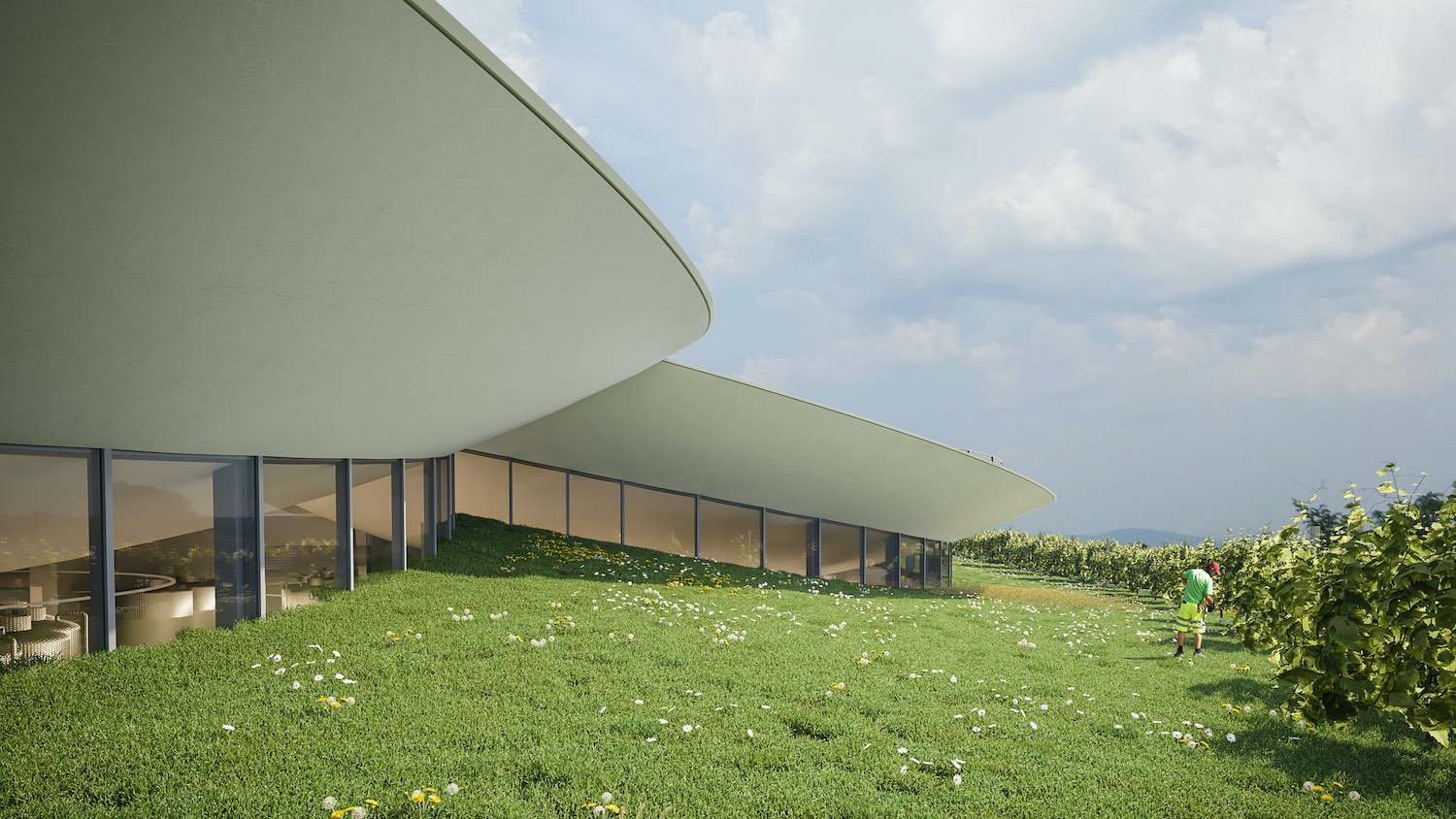 Visualization by Homologue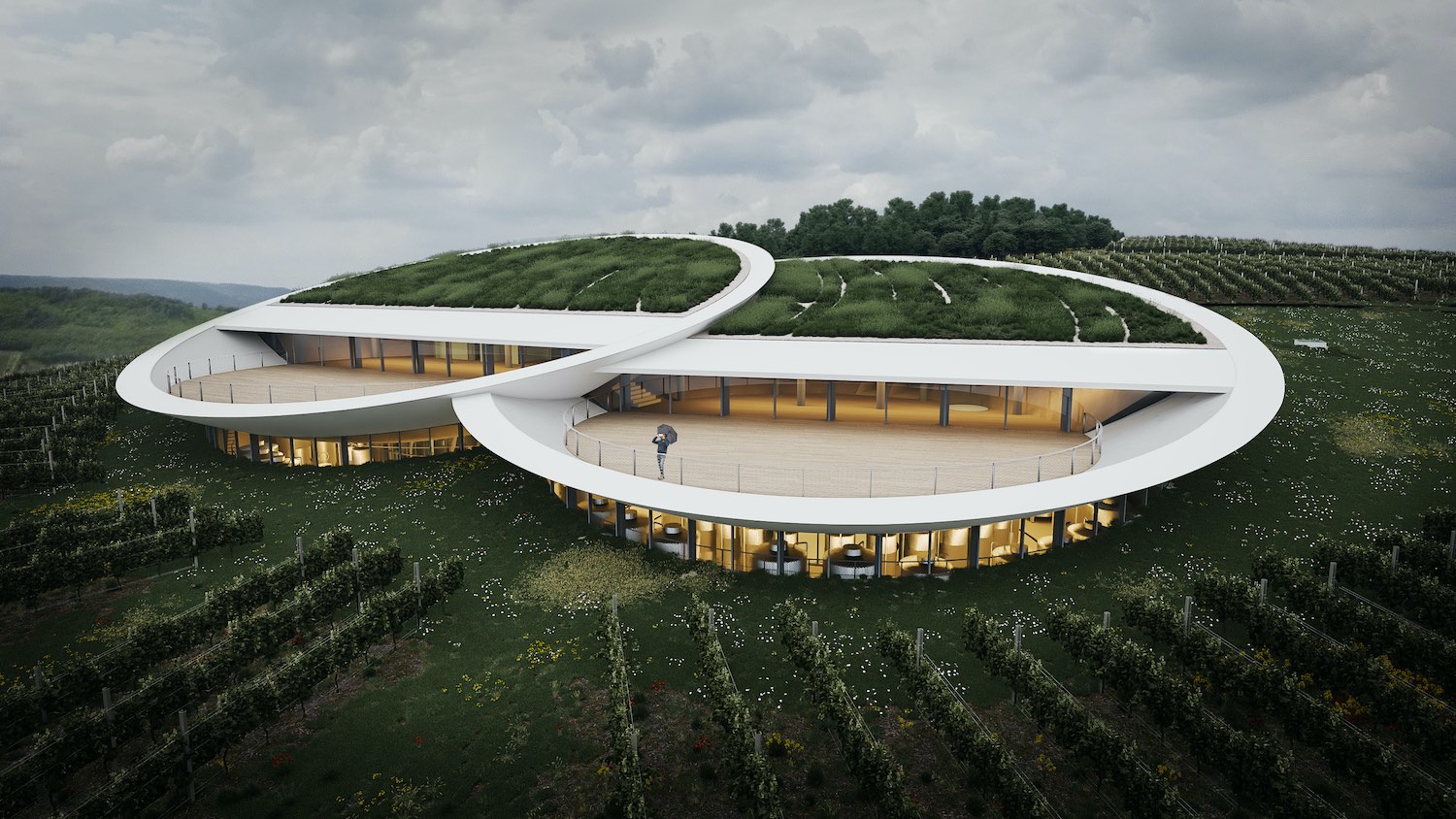 Visualization by Homologue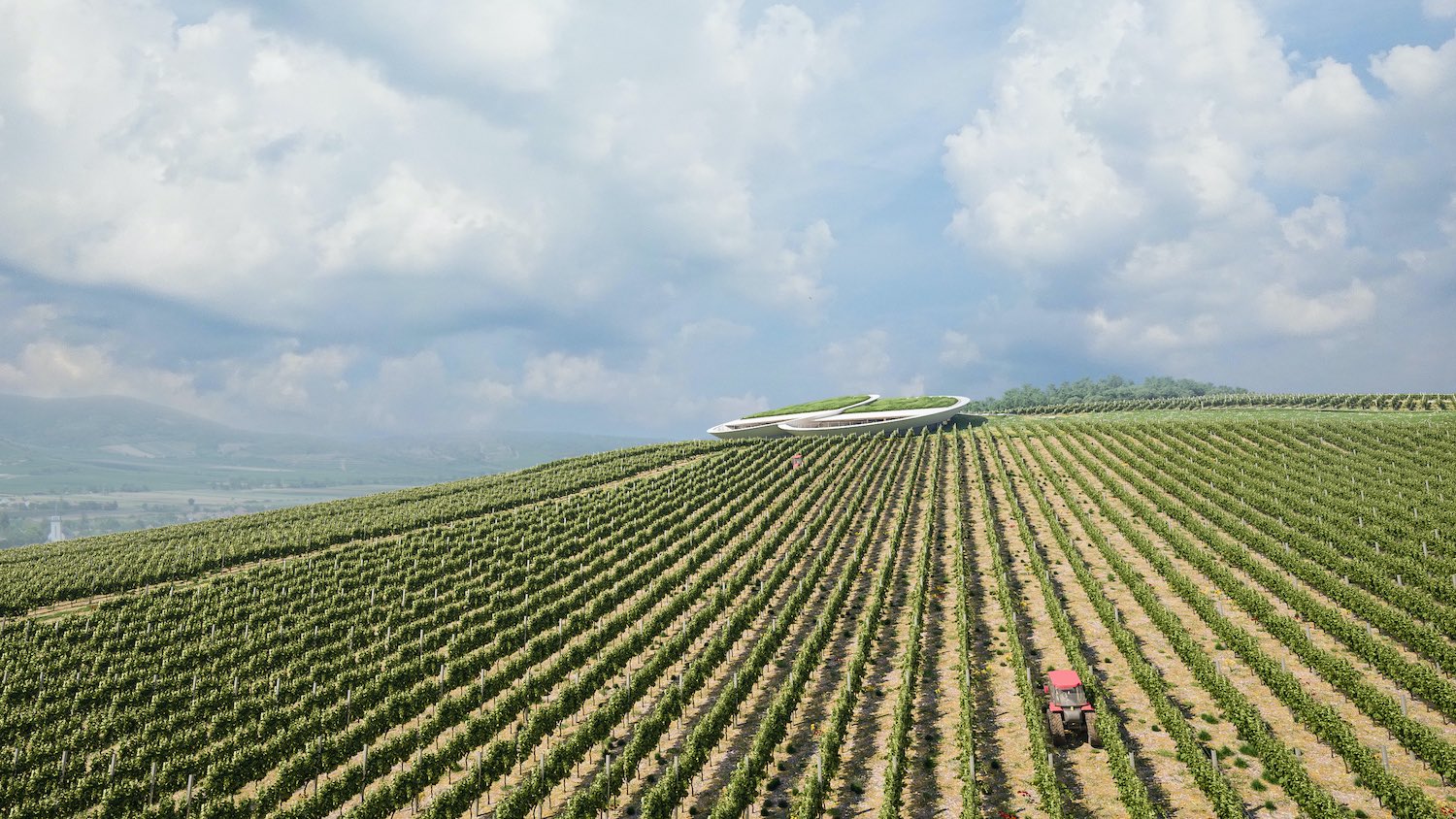 Visualization by Homologue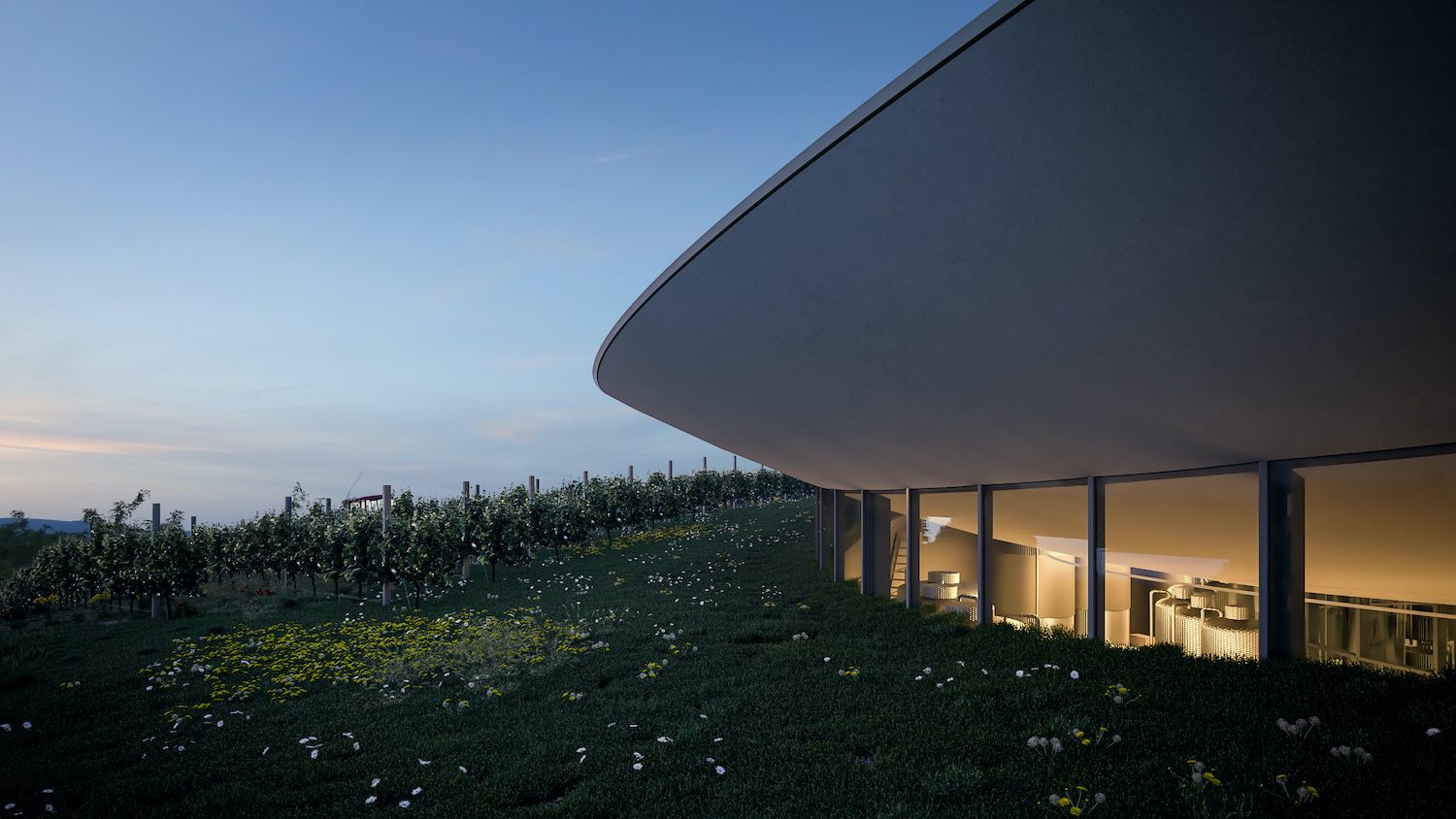 Visualization by Homologue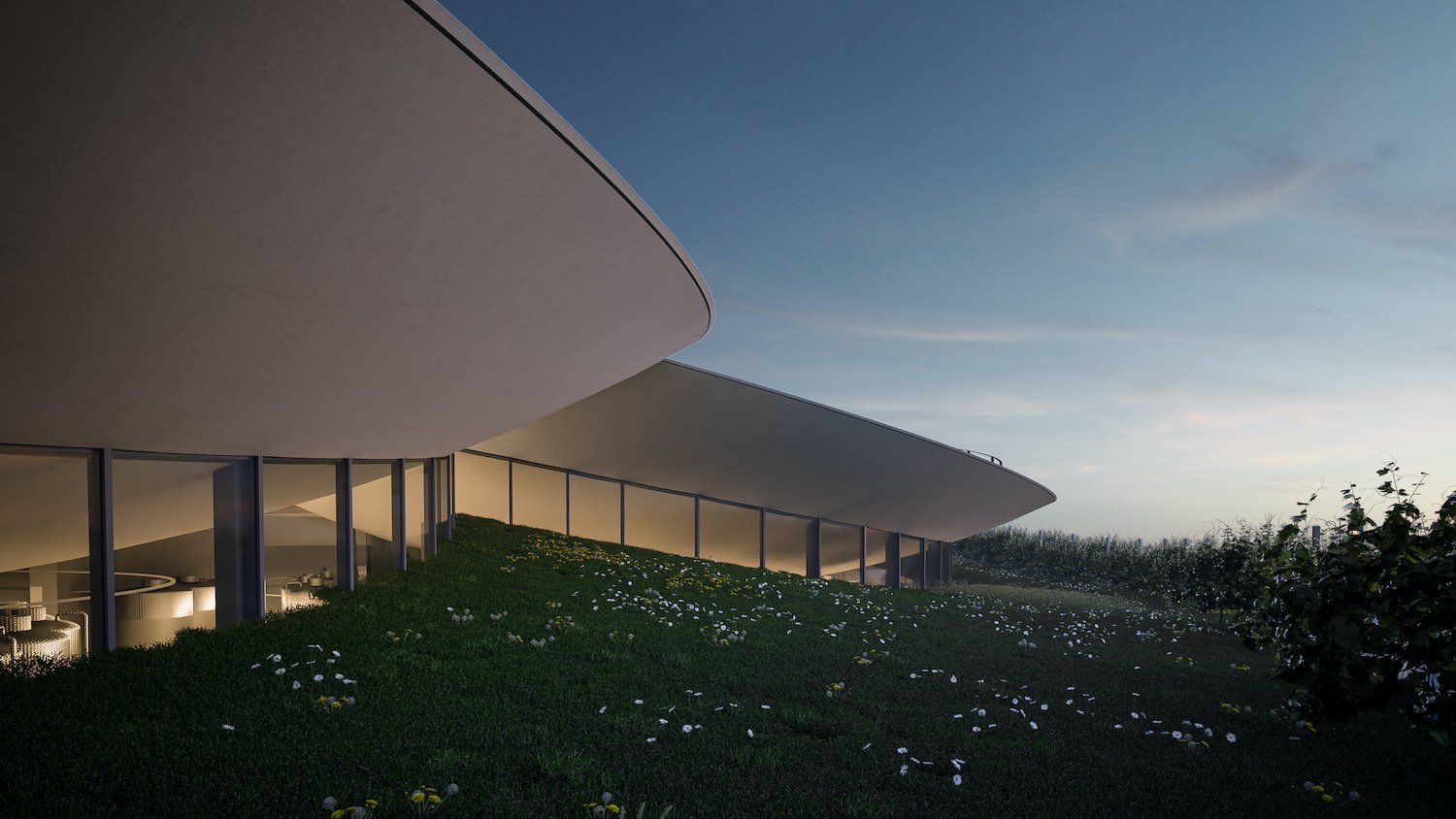 Visualization by Homologue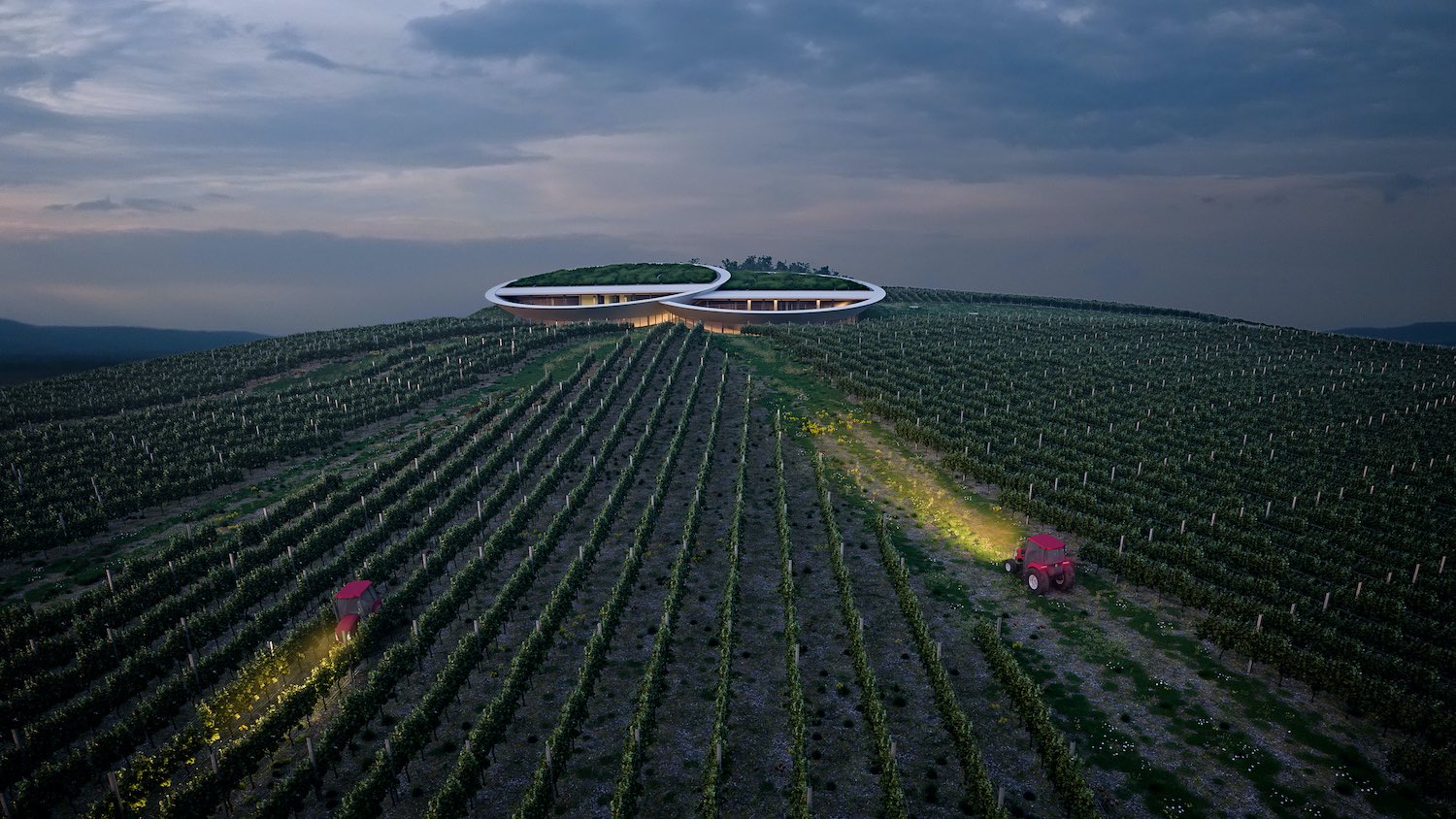 Visualization by Homologue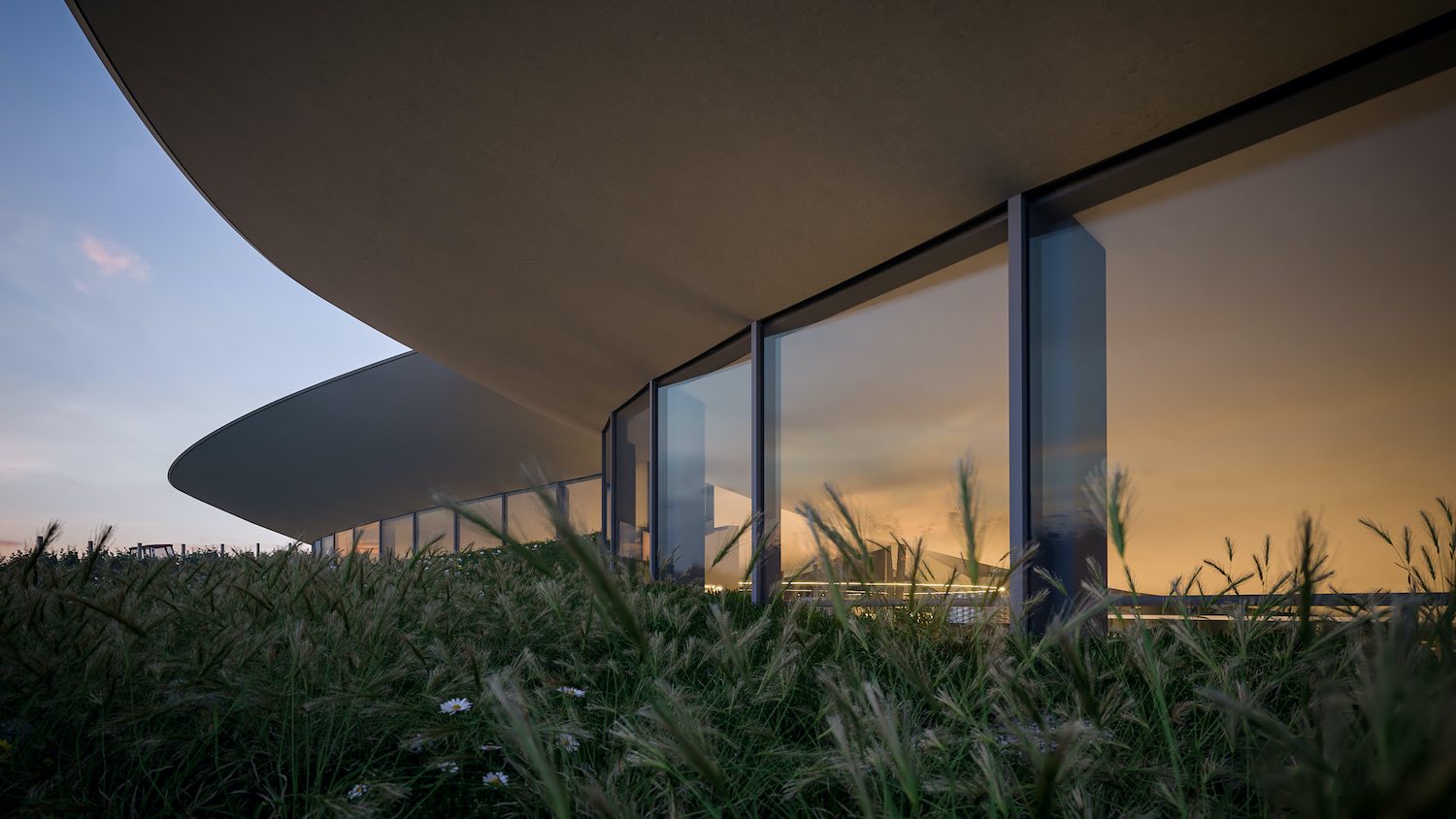 Visualization by Homologue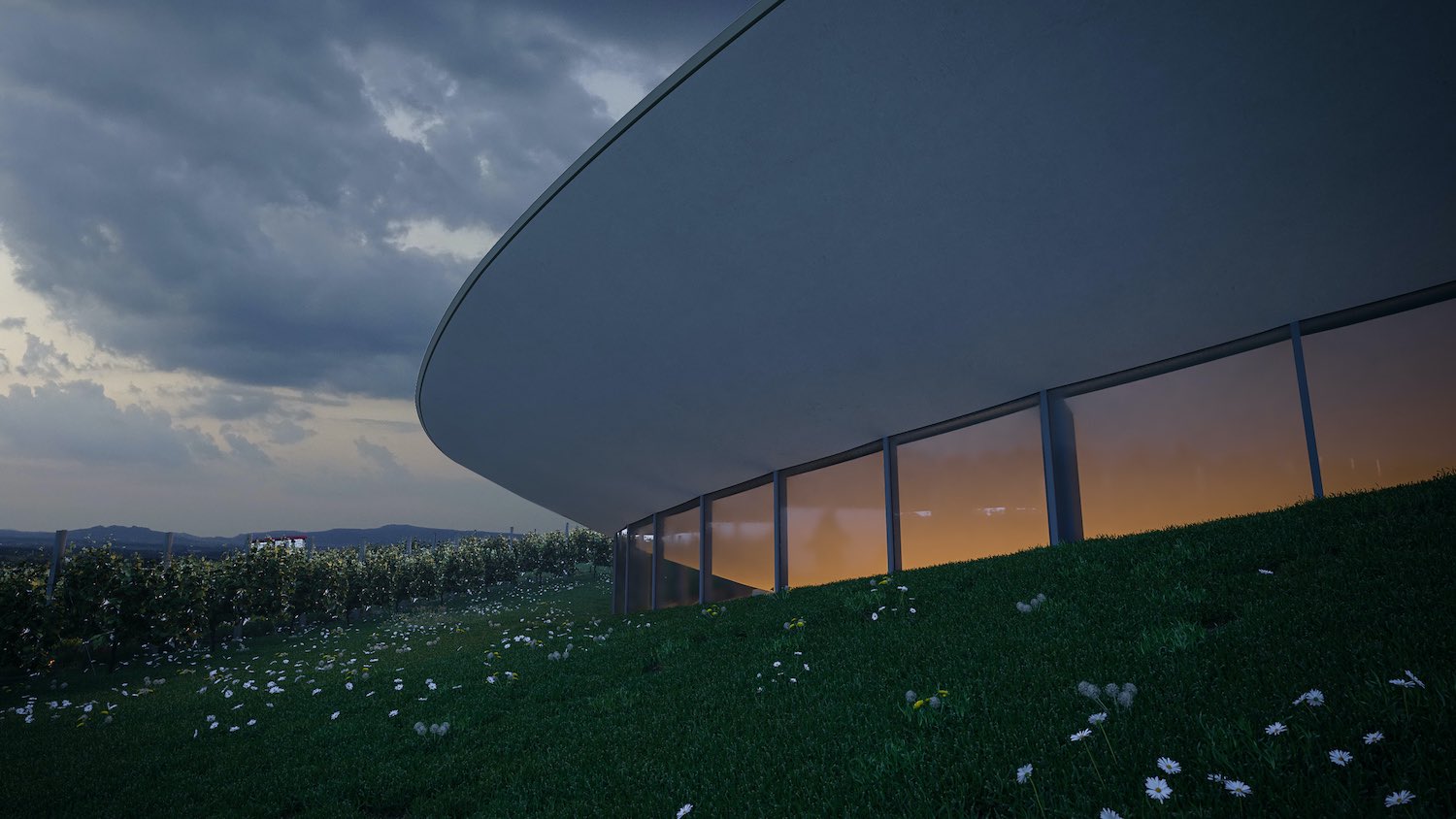 Visualization by Homologue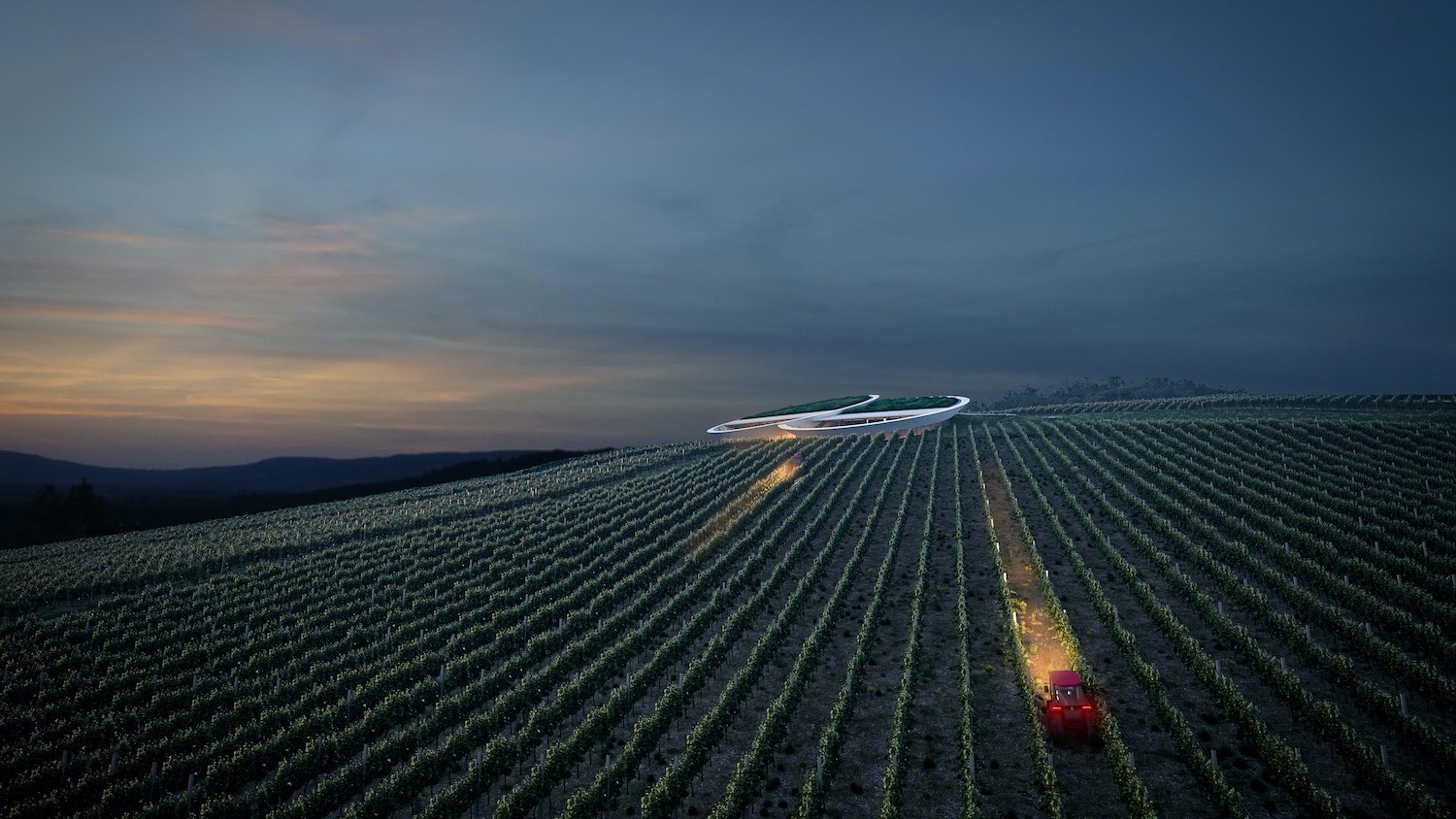 Visualization by Homologue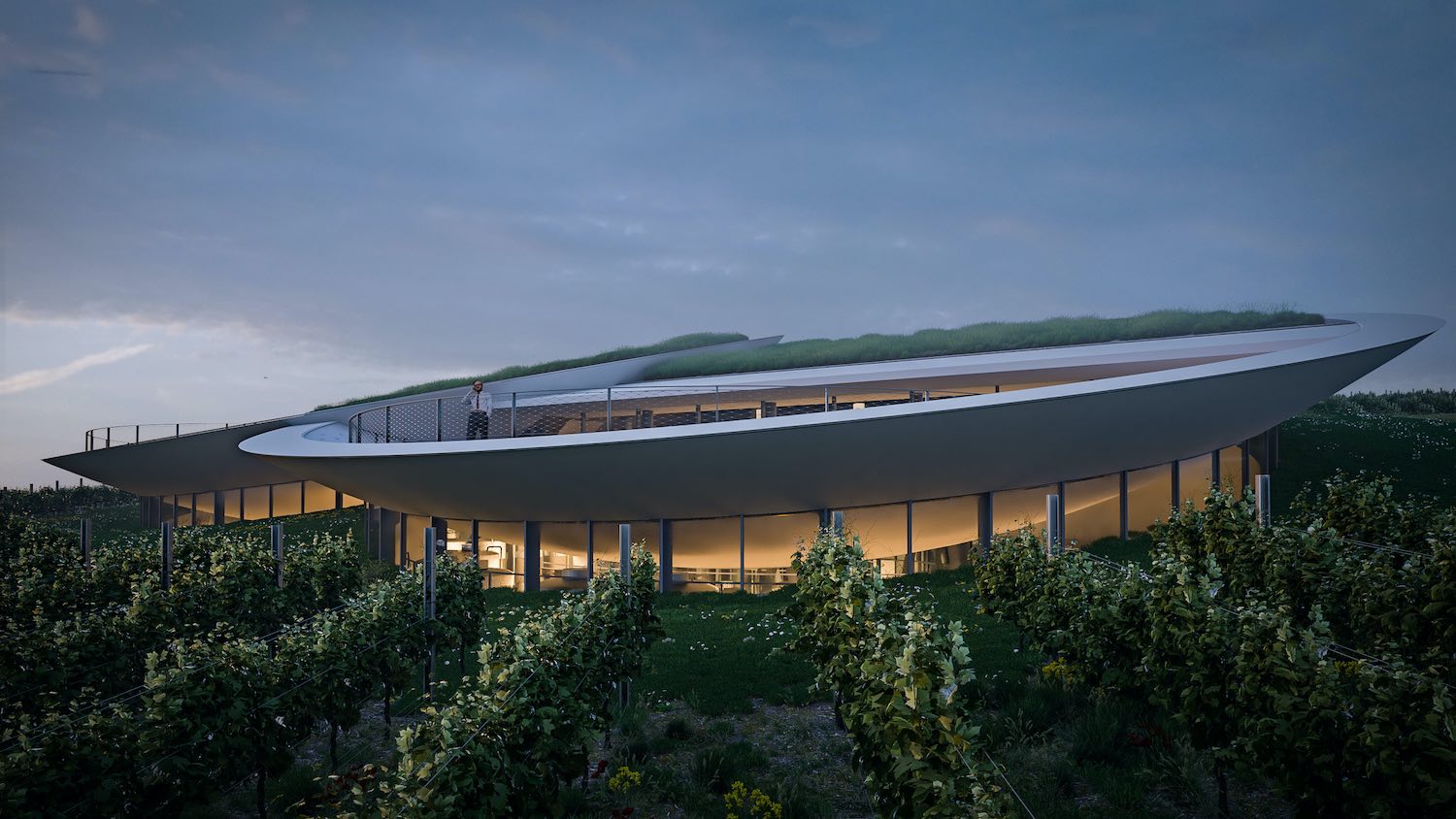 Visualization by Homologue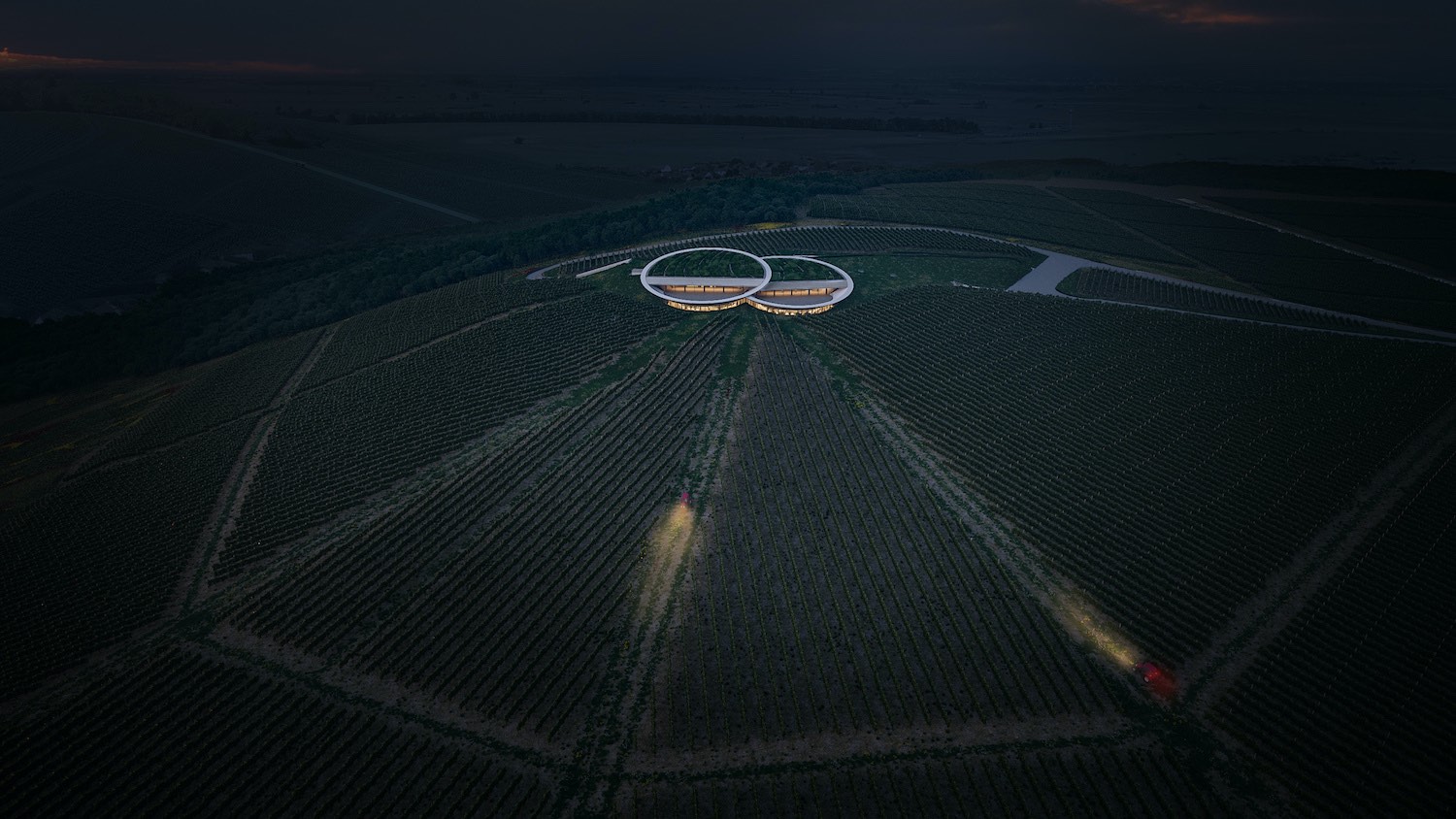 Visualization by Homologue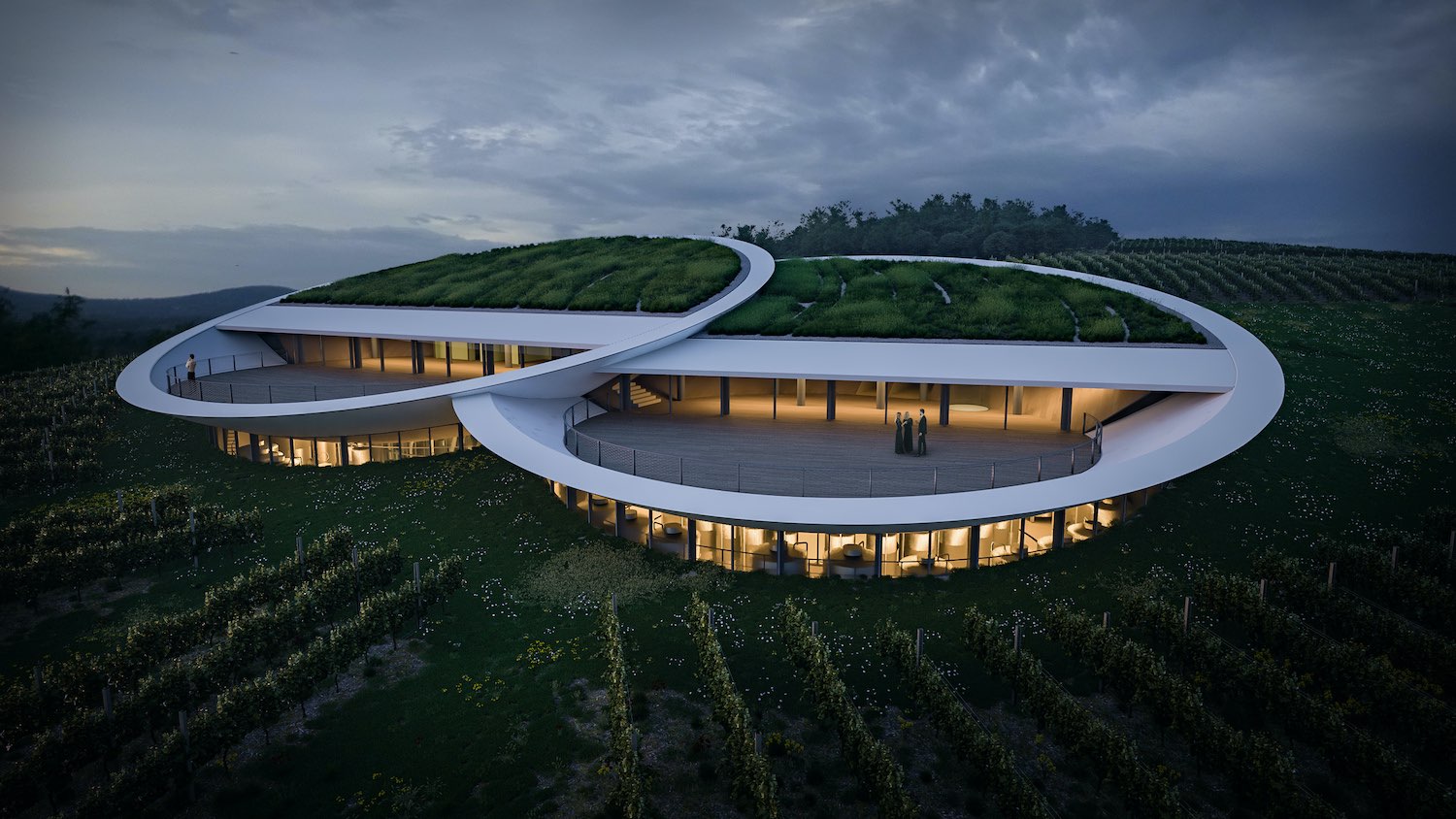 Visualization by Homologue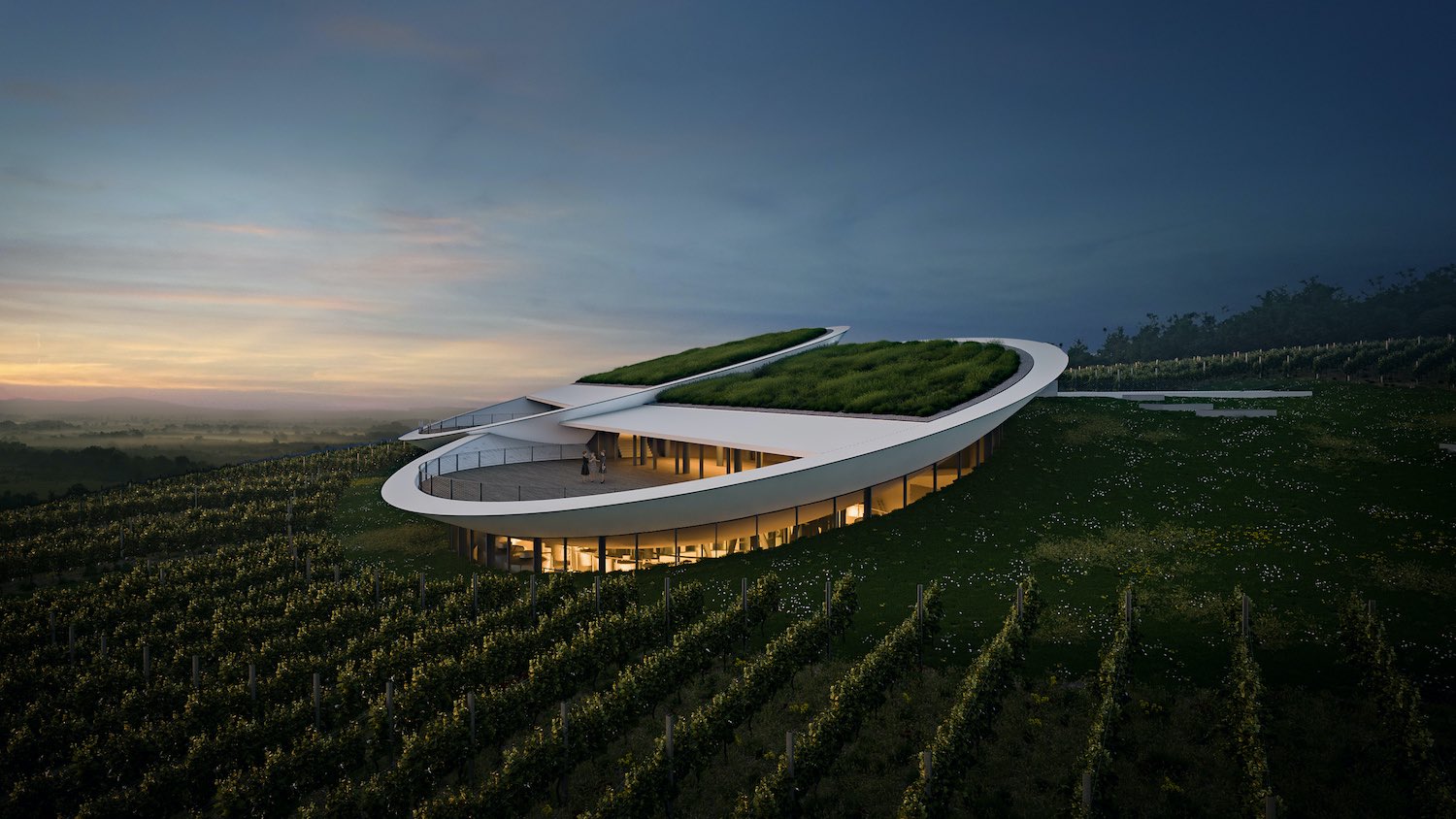 Visualization by Homologue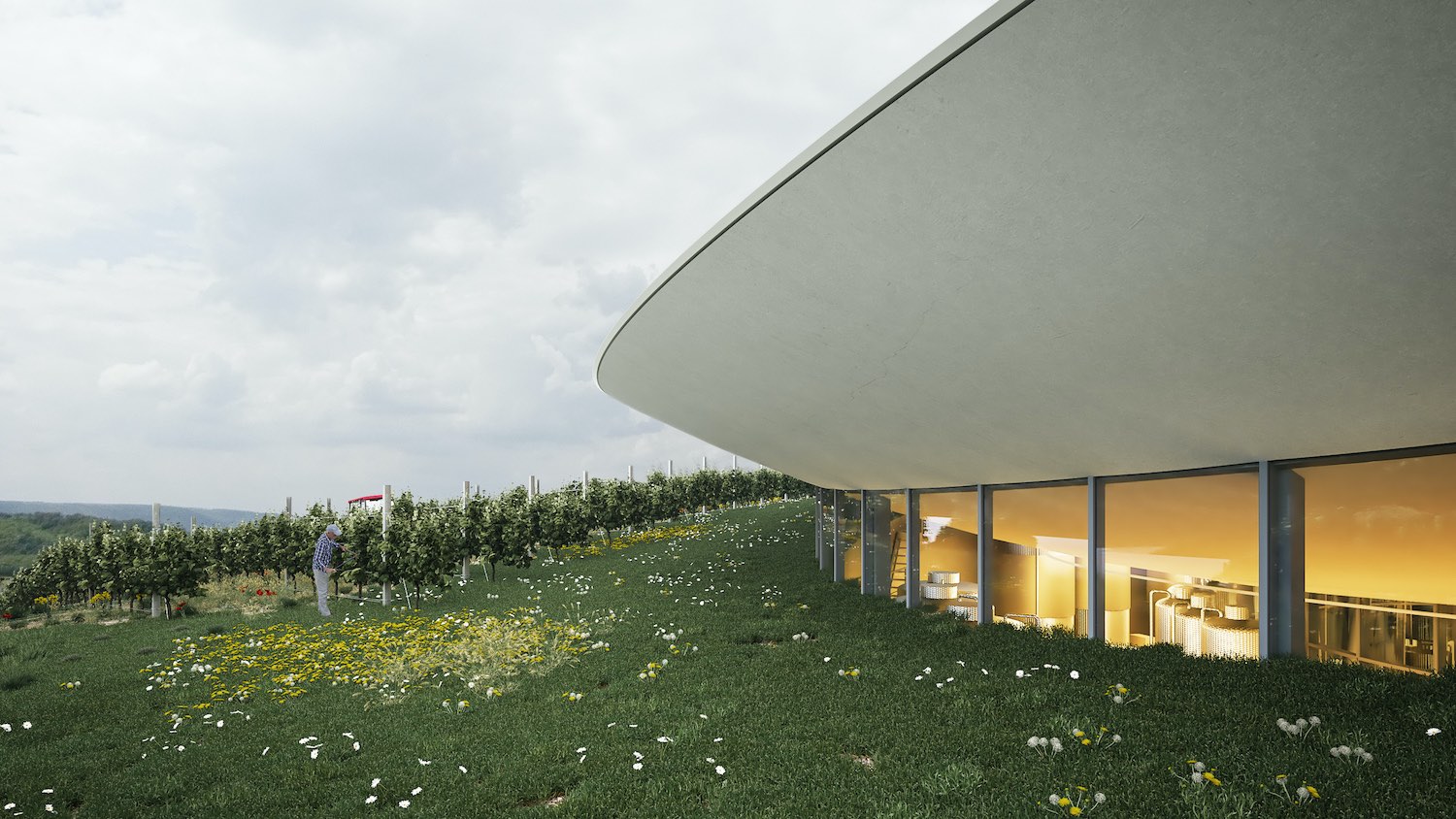 Visualization by Homologue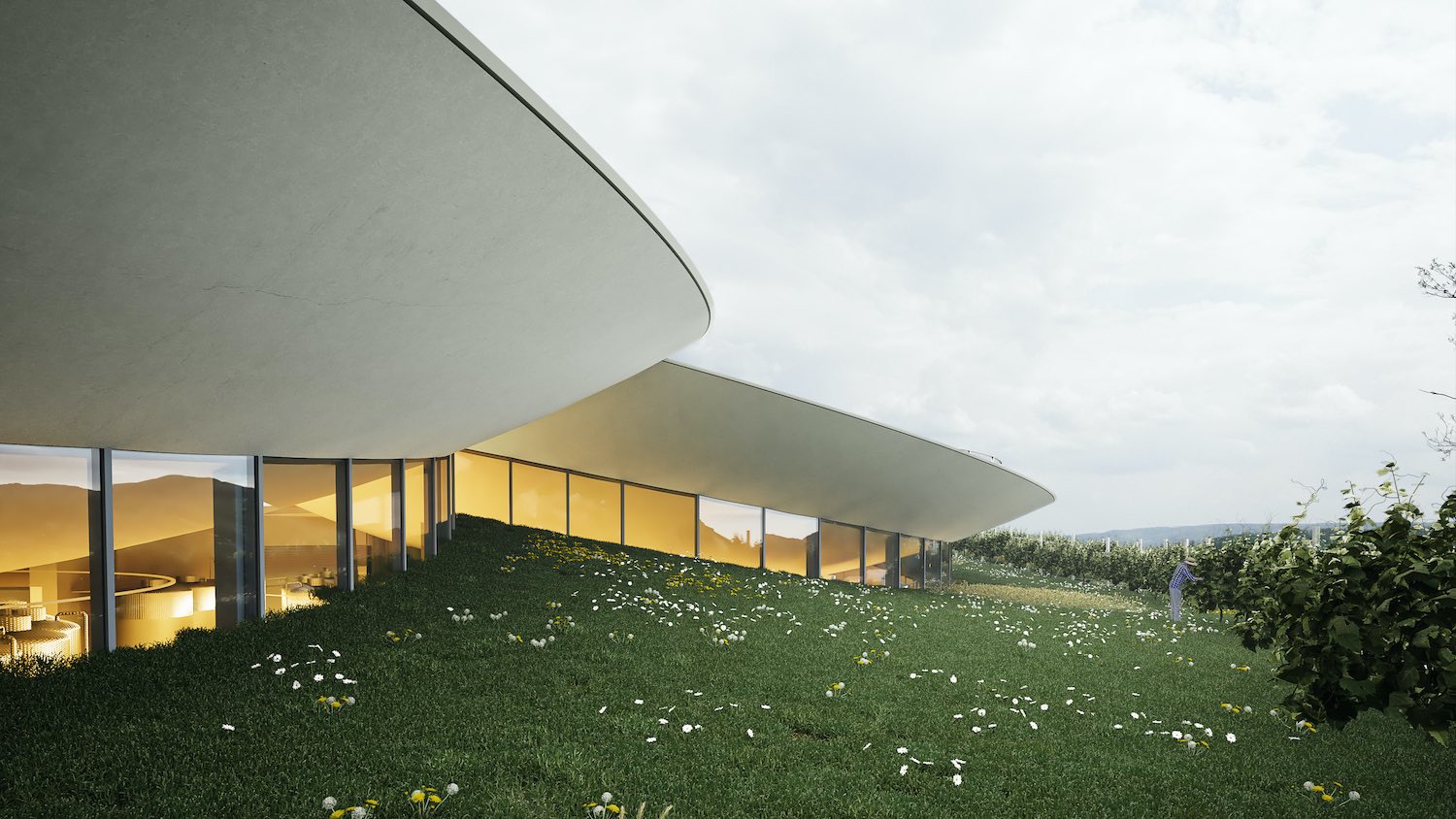 Visualization by Homologue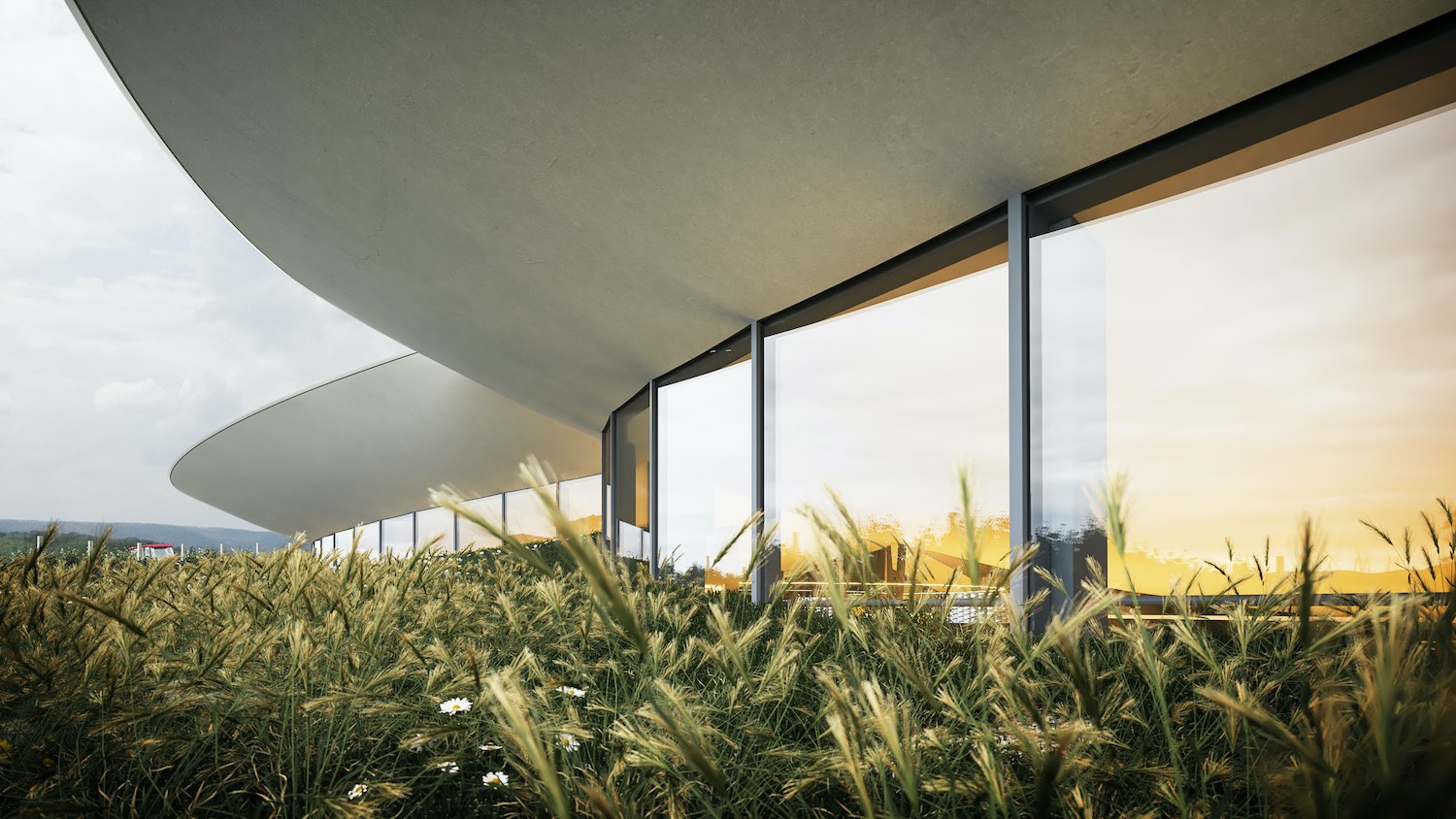 Visualization by Homologue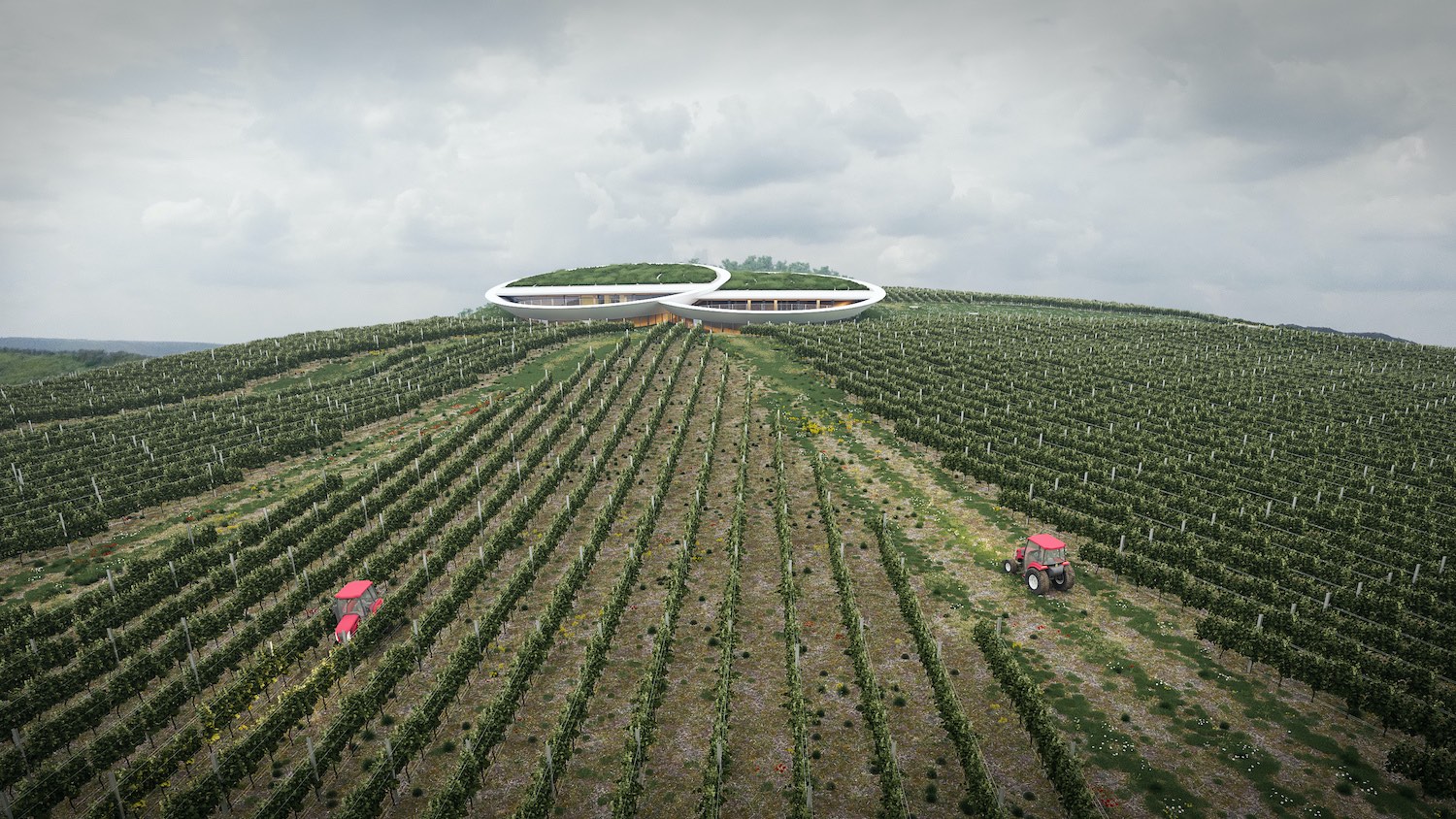 Visualization by Homologue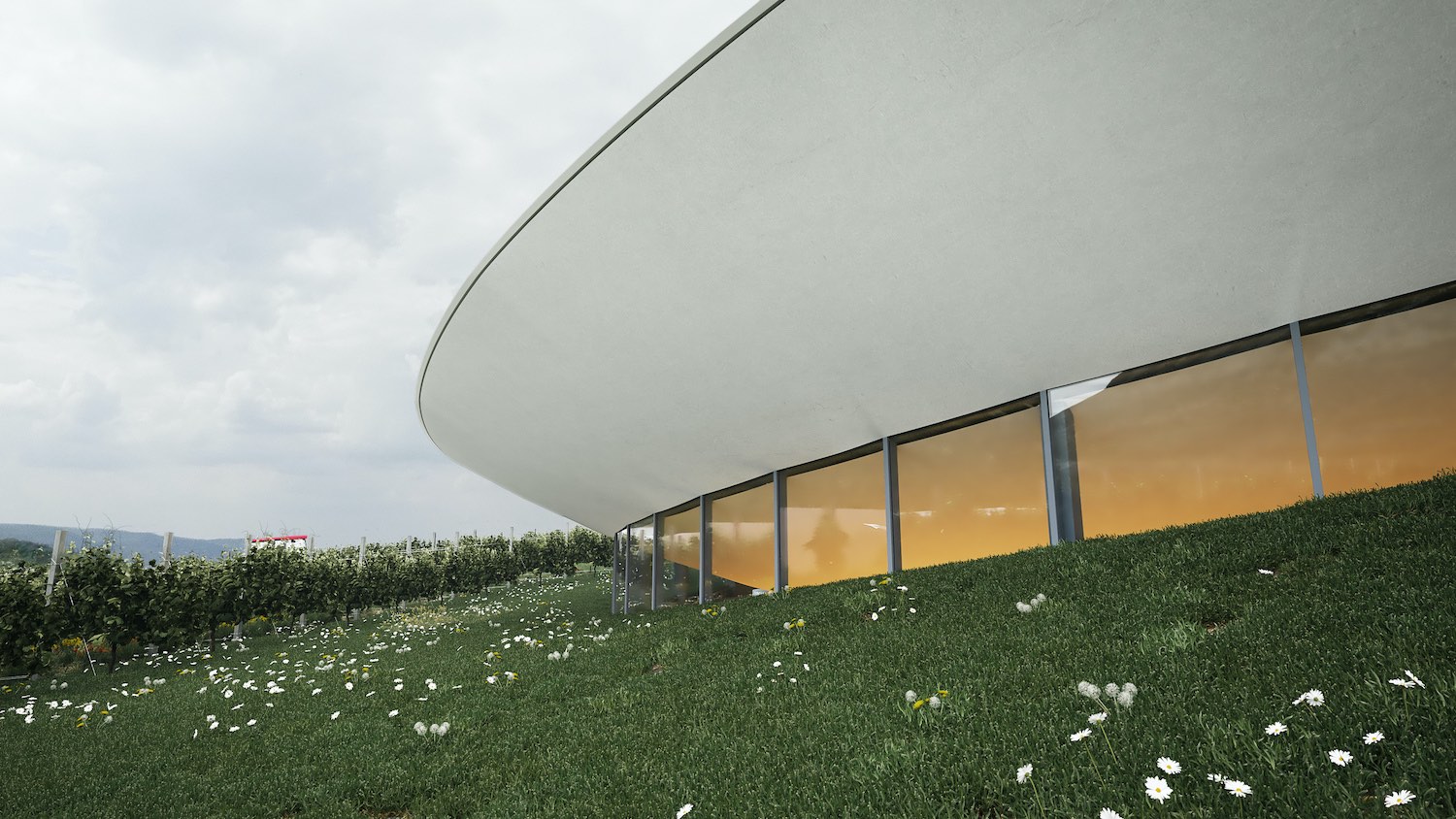 Visualization by Homologue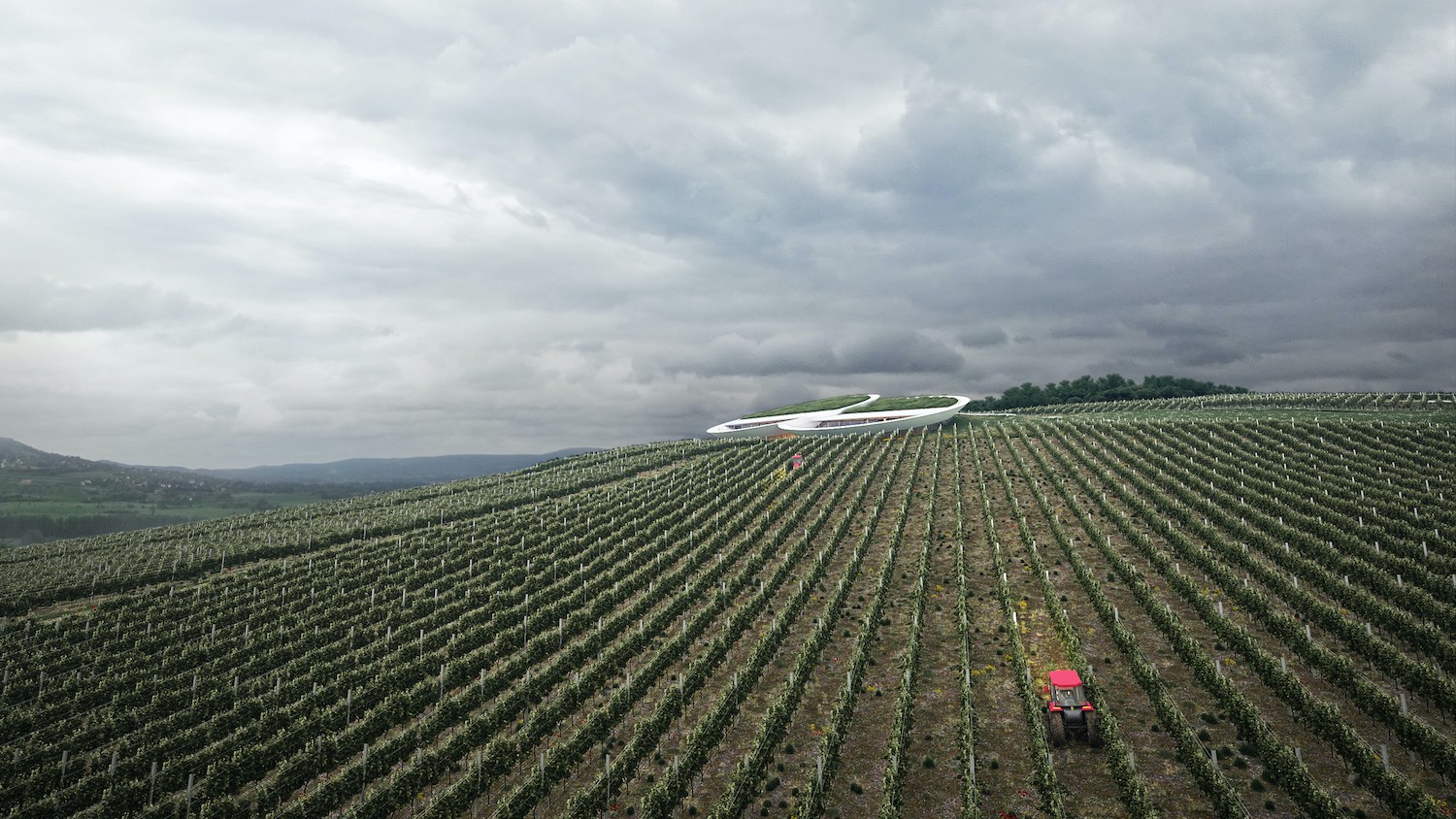 Visualization by Homologue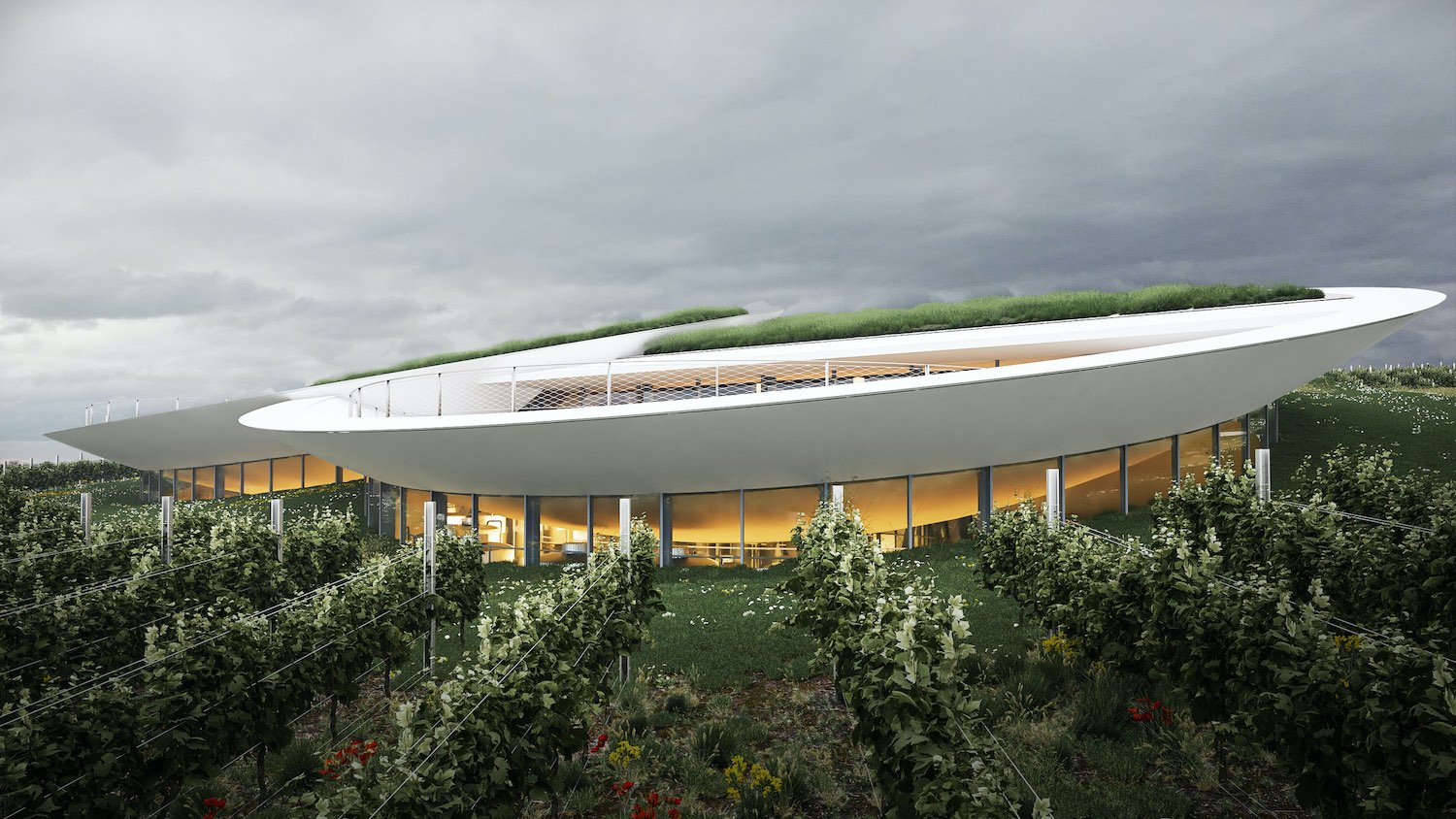 Visualization by Homologue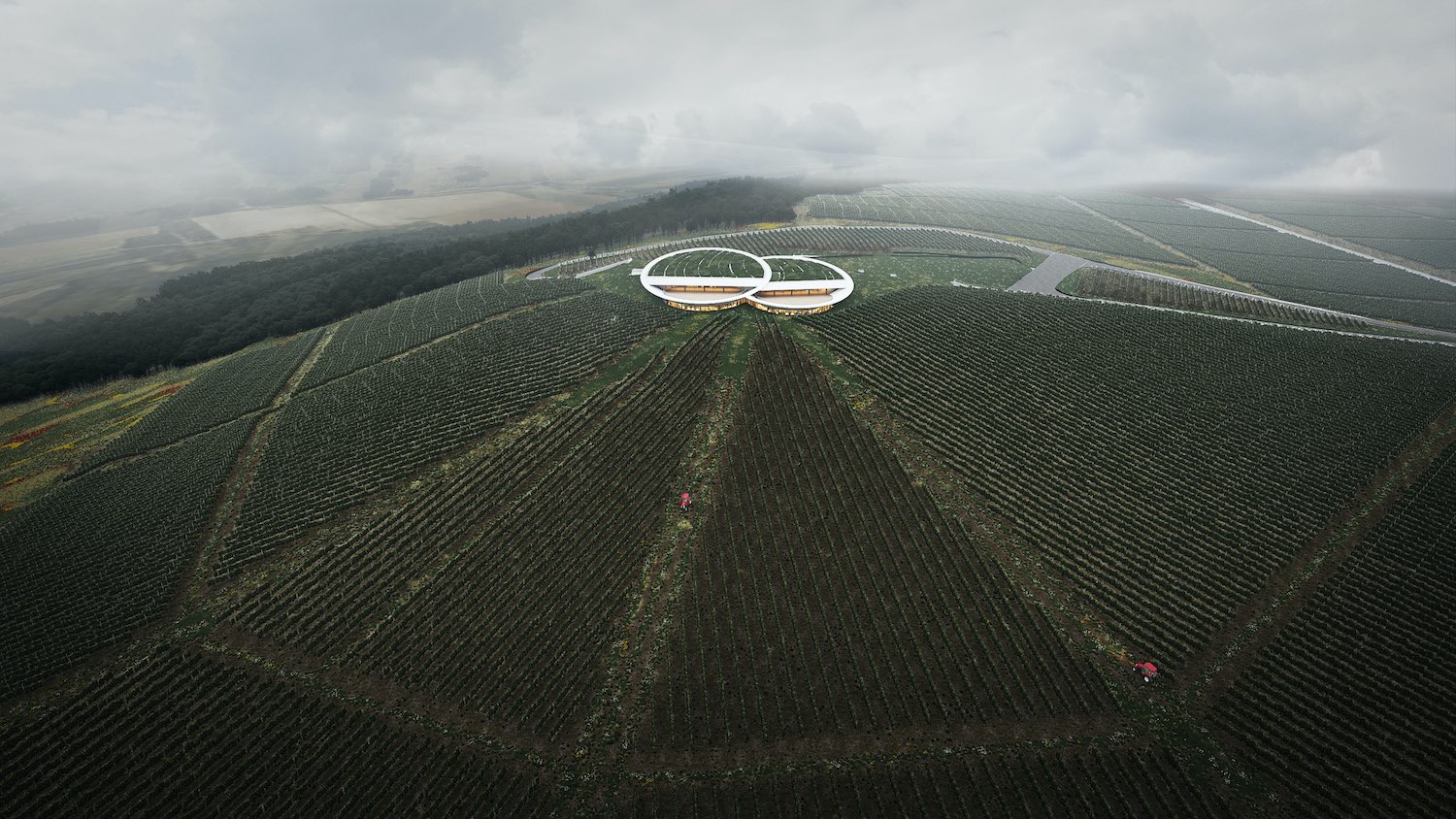 Visualization by Homologue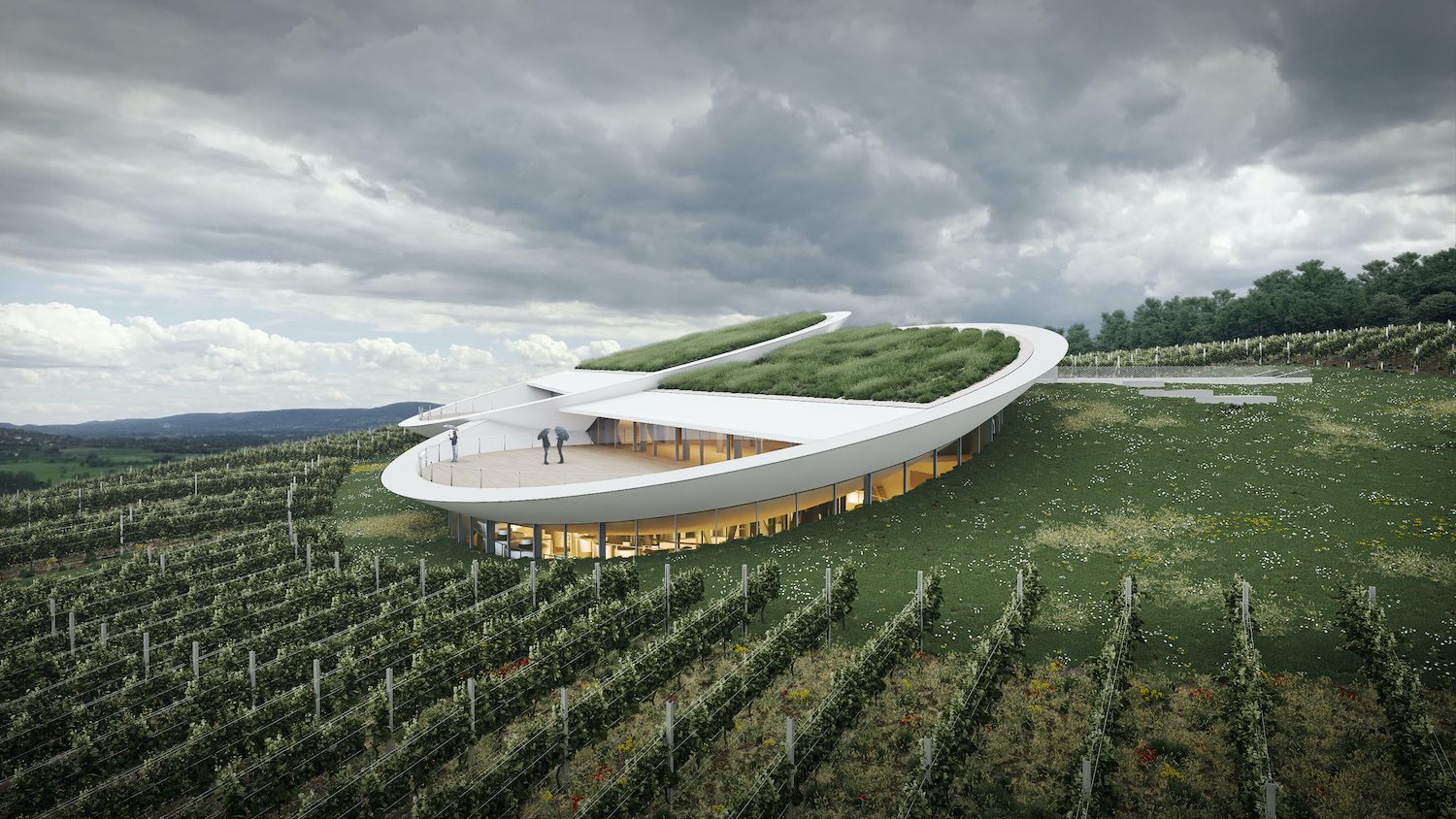 Visualization by Homologue
Project Name: Sauska Winery
Architecture firm: BORD Architectural Studio
Head architect: Péter Bordás
Architect Team: András Kéki, Róbert Gulyás, Balázs Móser, Tamás Tolvaj
Coordinating architect: Csilla Kracker
Location: Rátka, Hungary
Gross Area: 5,830 m²
Year of Design: 2014
Expected Completion: 2021
Mechanical Engineering: BORD Architectural Studio, Zoltán Hollókövi
Structural Engineering: Hydrastat Engineering Office Ltd., Dezső Zsigmond
Visualization: Homologue - Zoltán Ölbey
Animation: Tamás Mayer, Zsolt Bukta
---