Ney Architects: Perfection comes from varieties. Just as the thought we started our design with, perfection comes from varieties. Being lucky enough to live in a multiethnic country and global world, we are well aware of its benefits and richness.

Many different traditions, cultures and habits comes in different colors and makes the imagination rainbow glow more than ever. In this shop, located precisely in Zemun, Belgrade, Serbia we wanted to create a familiar warm and contemporary space where everyone can feel welcome.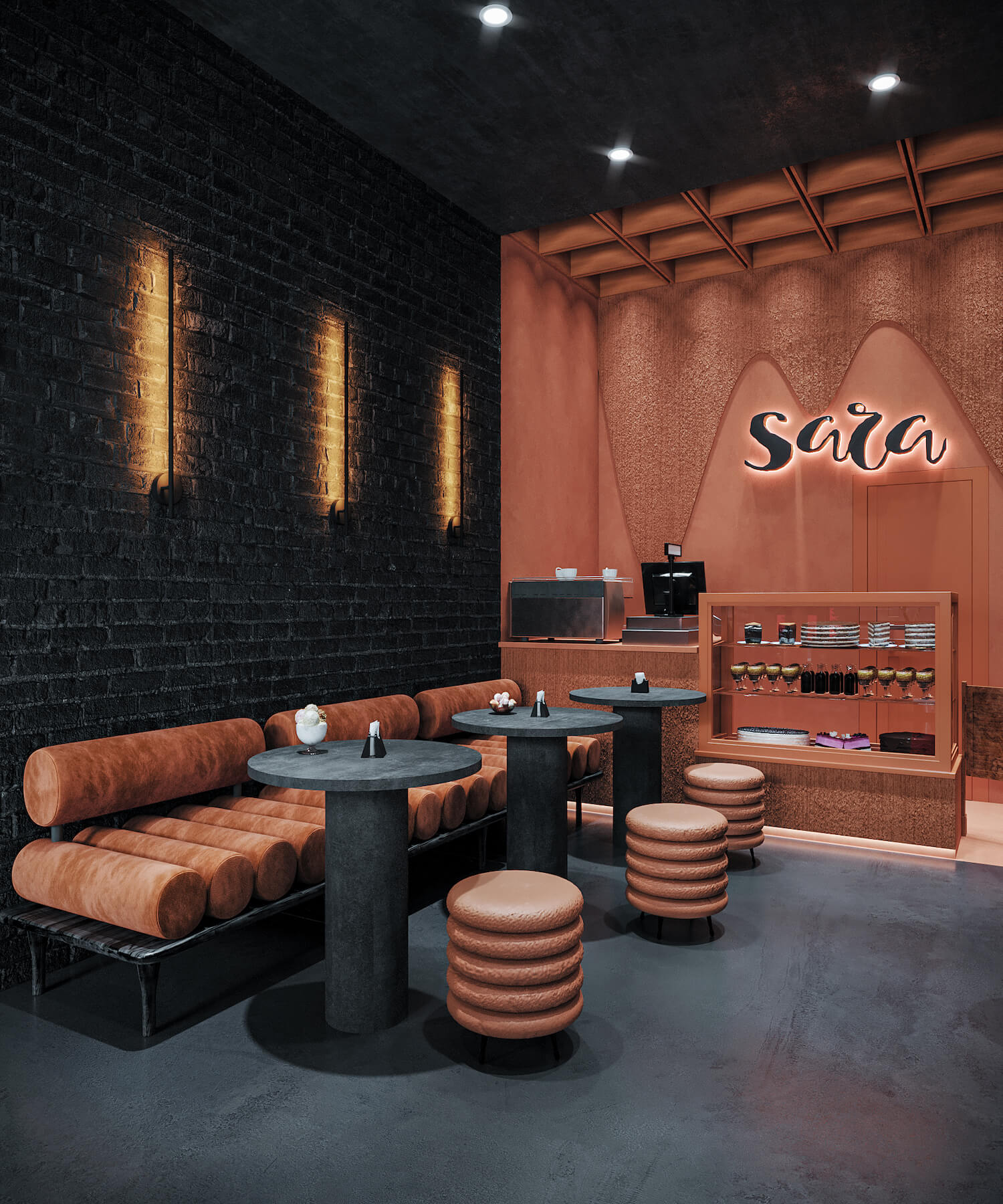 Using neutral concrete and brick textures in dark mode has a base thought of we have our old traditionally rich and well known base but the radiant live the orange brings takes this space to a whole another level. Orange a strong, energetic and uplifting color psychologically charges us up, cause we already know that is exactly what sweets do to us.

We have contemporary elements of furniture combined to make you feel that you belong to this time, the base on the other hand represent this shops tradition and long lasting tastes brought all the way from the past till now.

Just as Rumi says "Come, come, whoever you are... It doesn't matter…" that is what we exactly wanted to put into practice.

However you feel please take a step forward, no matter how dark or glamorous the start has been for you, the feeling you will be getting here will be cheering you up.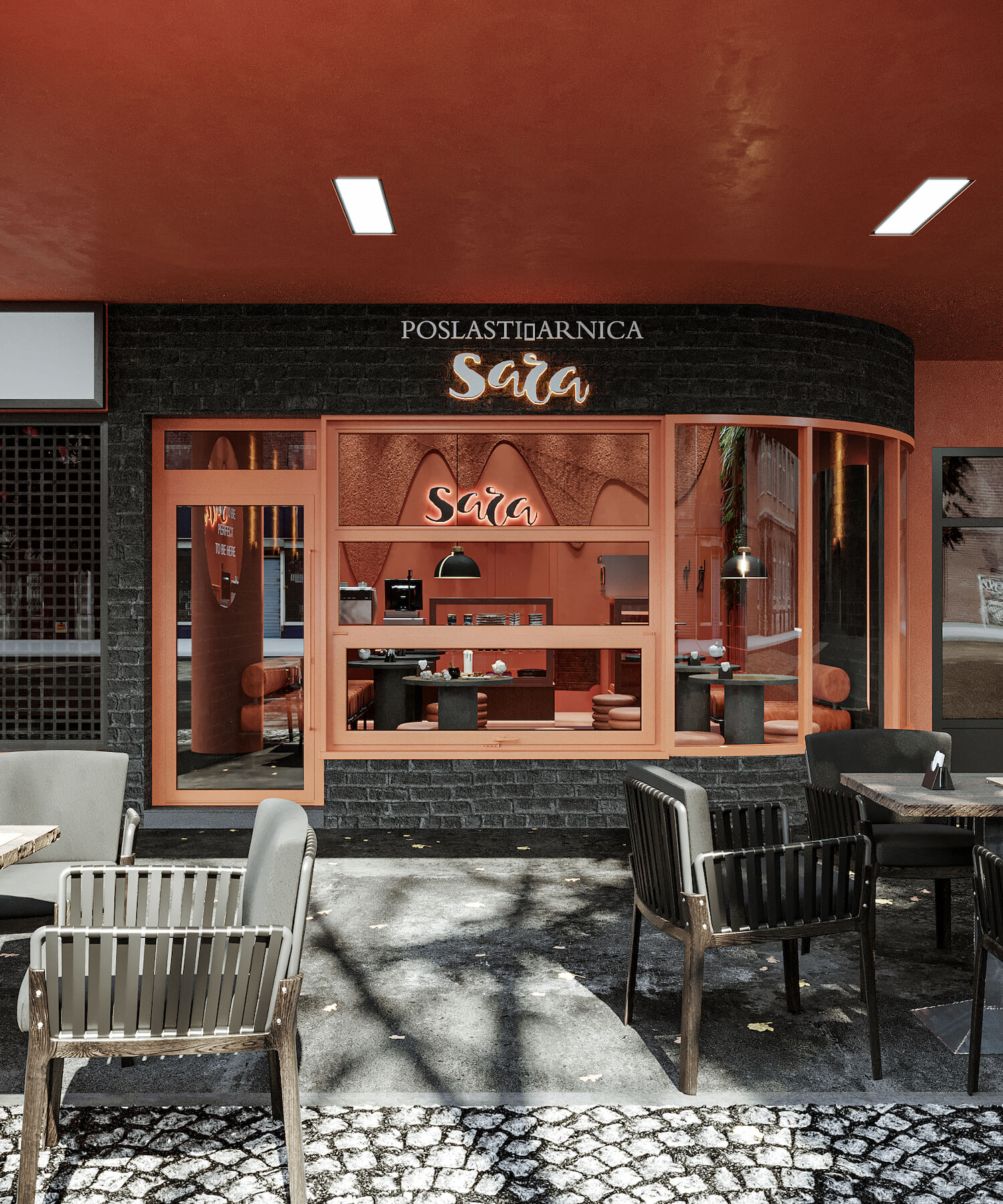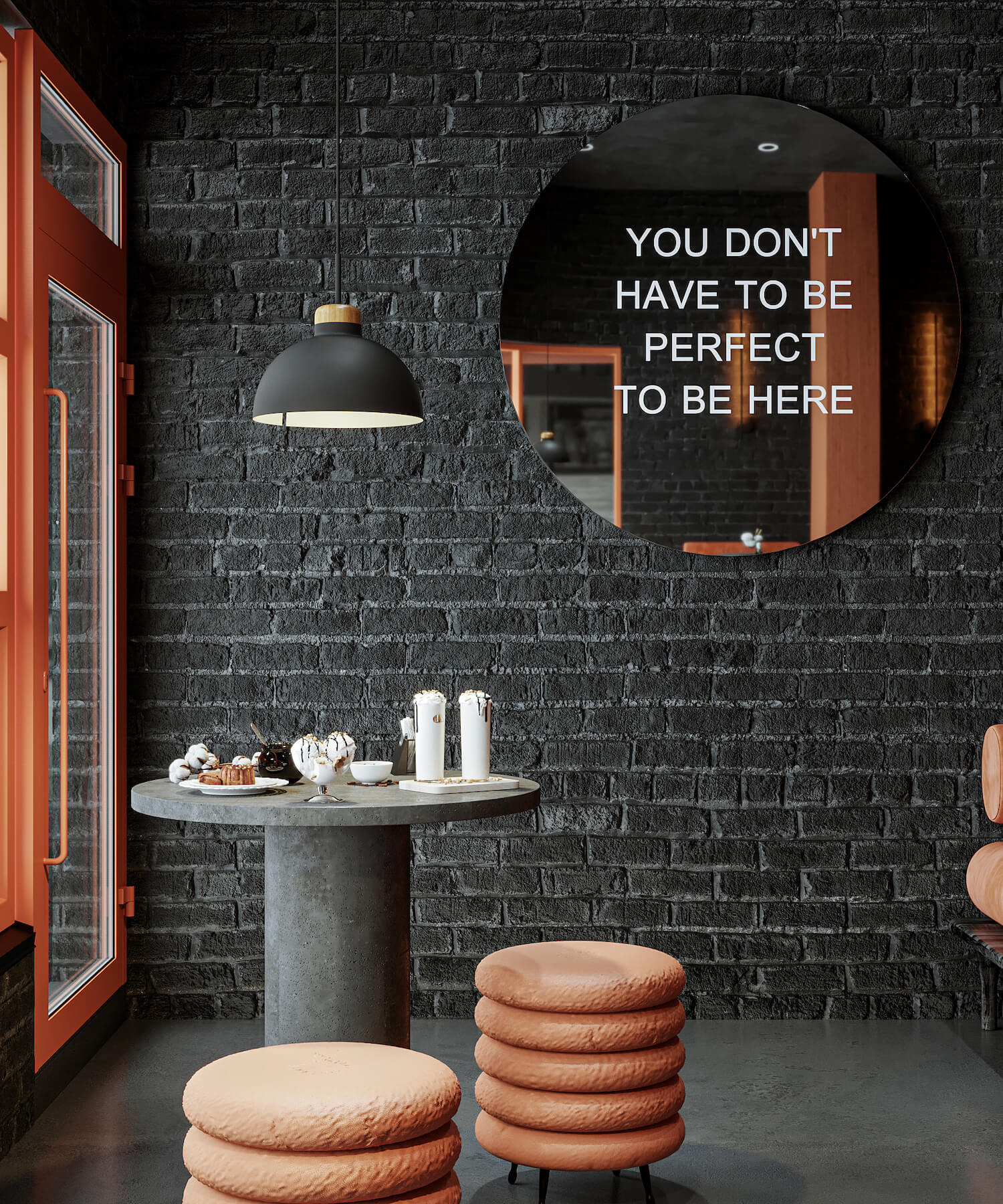 ---