Mohammad Hossein Rabbani Zade: I have conceptualized this project so here is the story about this beautiful project:
Nestled in the picturesque location of Niagara Falls, stand three magnificent A-frame cottages that exude a modern architectural charm. These cottages are a perfect blend of natural materials such as stone, wood, and metal, which create a warm and inviting ambiance. The cottages boast of round terraces that offer stunning views of the river and add to the overall charm of the property.
The facades of these cottages are adorned with tall glass curtain walls that provide an uninterrupted view of the river and bring in ample natural light. The main walls are made of wood, which adds to the rustic charm of the cottages. The interiors of these cottages are designed to provide a luxurious yet comfortable living experience. The open-plan living spaces are thoughtfully designed to maximize the use of space and create a seamless flow between the indoors and outdoors.
The round terraces are the perfect spot to unwind and soak in the beauty of the surroundings. The cottages are ideal for those who seek a peaceful retreat away from the hustle and bustle of city life. The location of these cottages is perfect for those who love outdoor activities such as hiking, fishing, and boating.
In conclusion, these A-frame cottages are a perfect example of modern architecture that blends seamlessly with nature. They offer a unique living experience that is both luxurious and comfortable. The round terraces and stunning views of the river make these cottages a dream come true for anyone looking for a peaceful retreat in the lap of nature.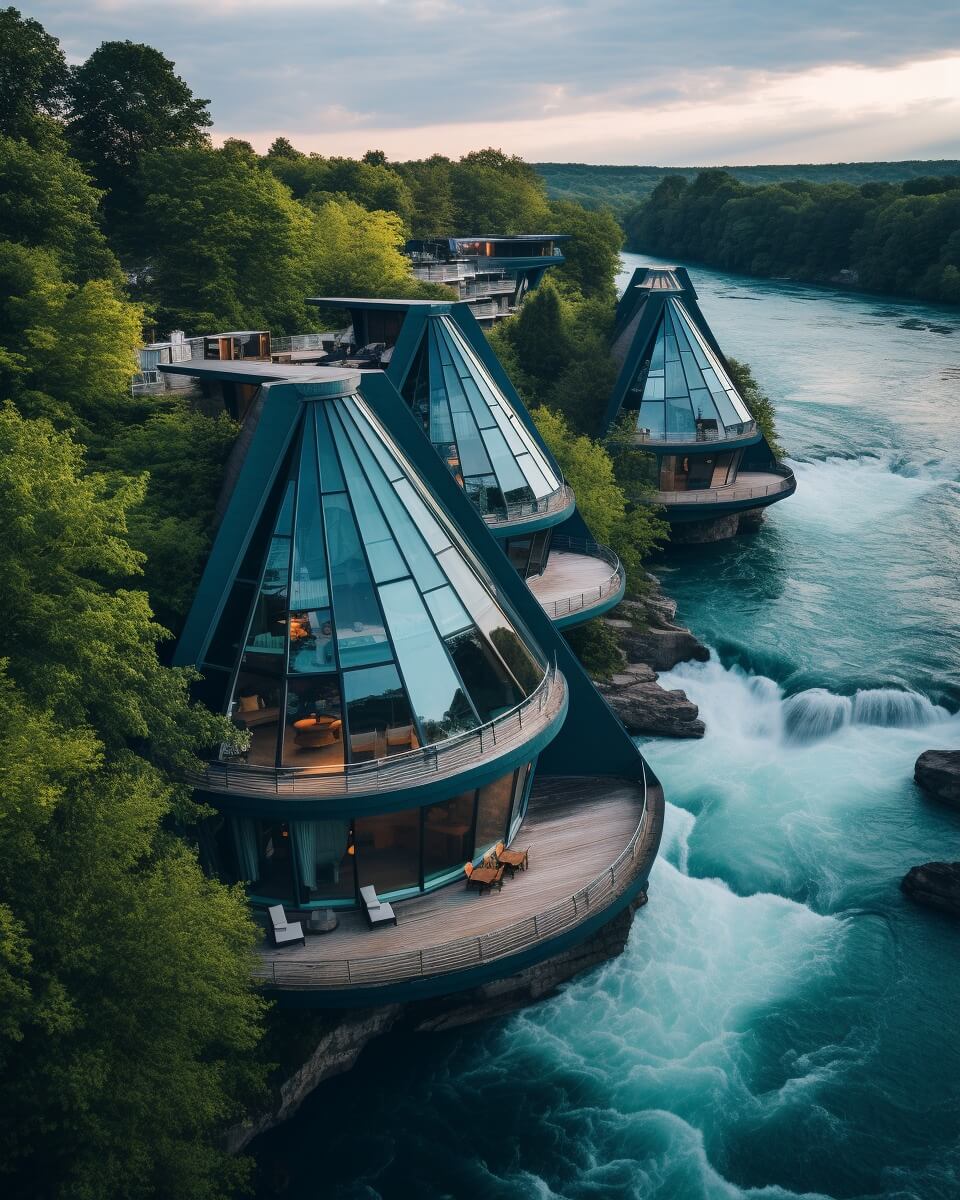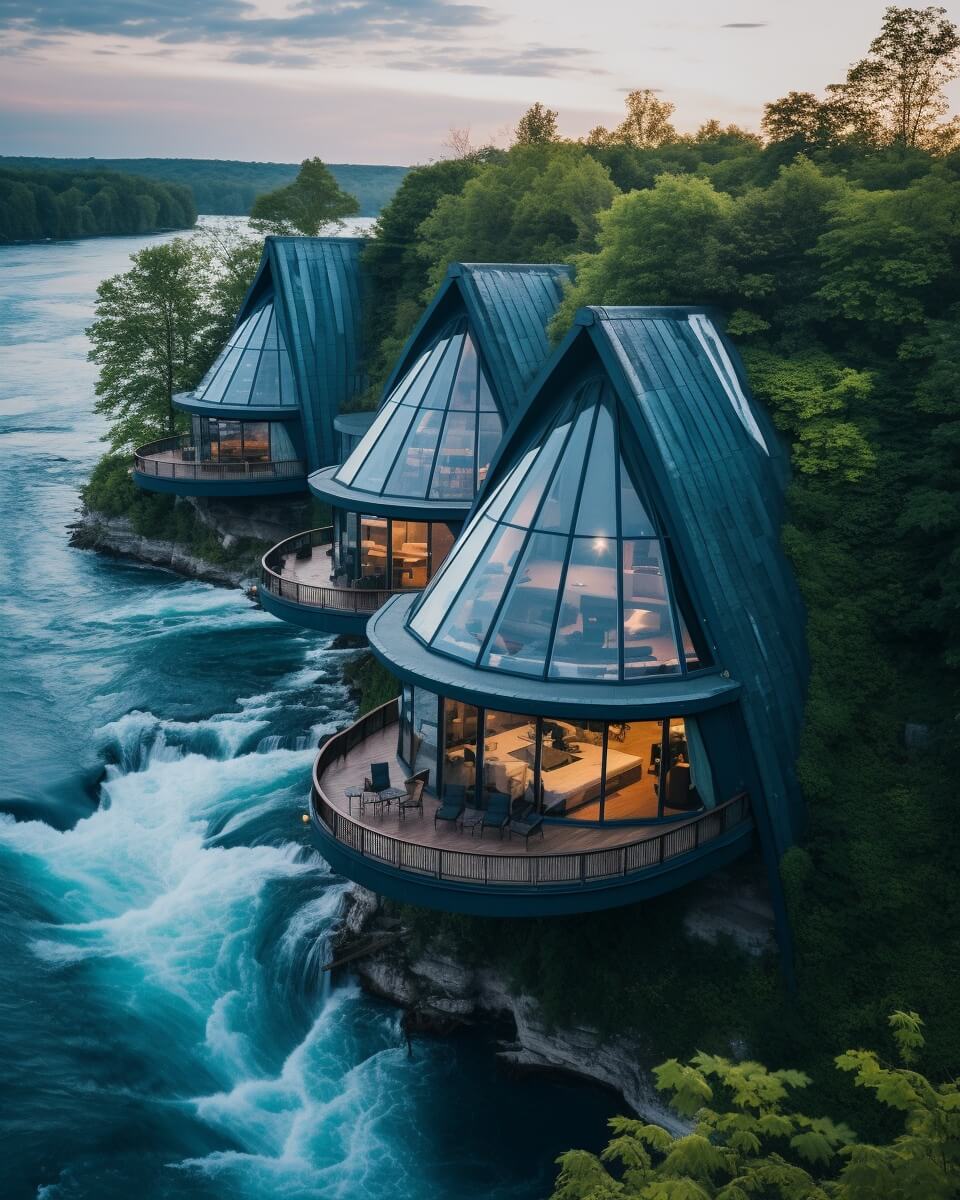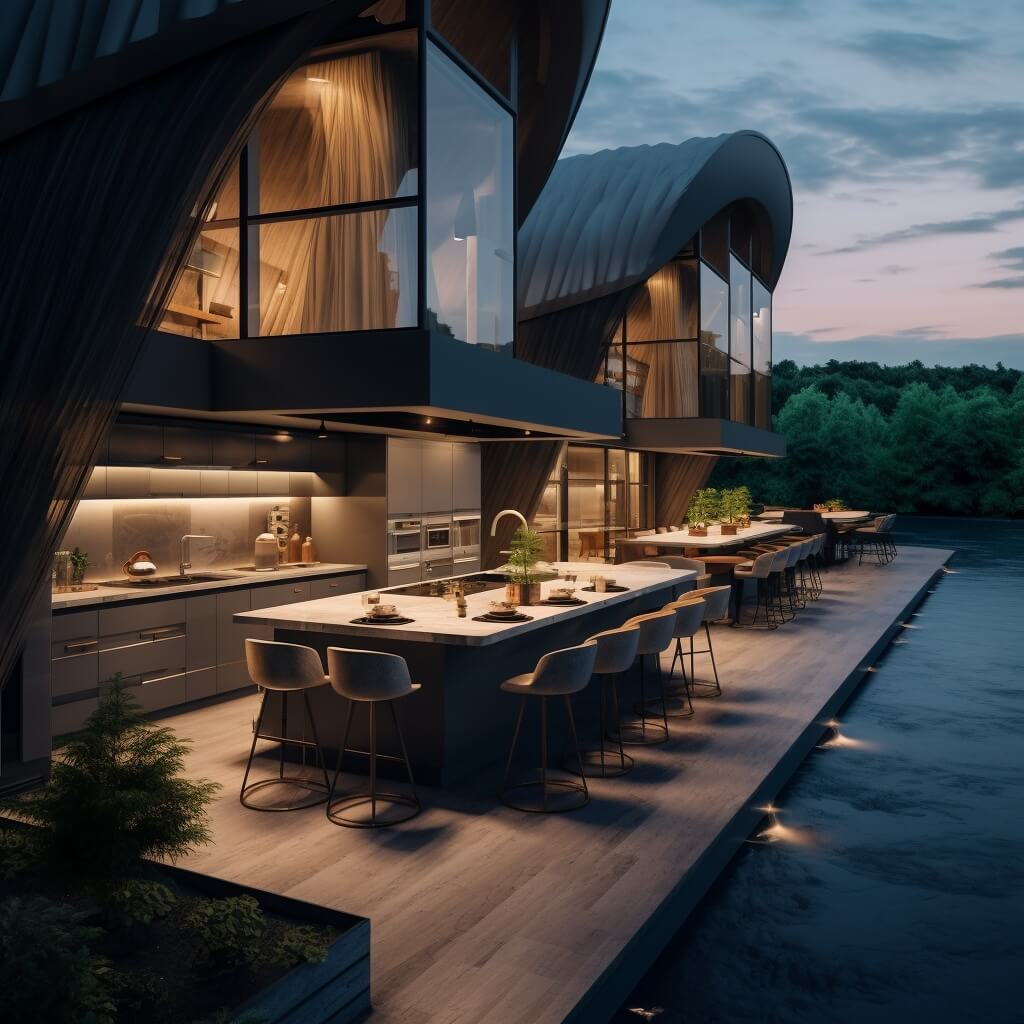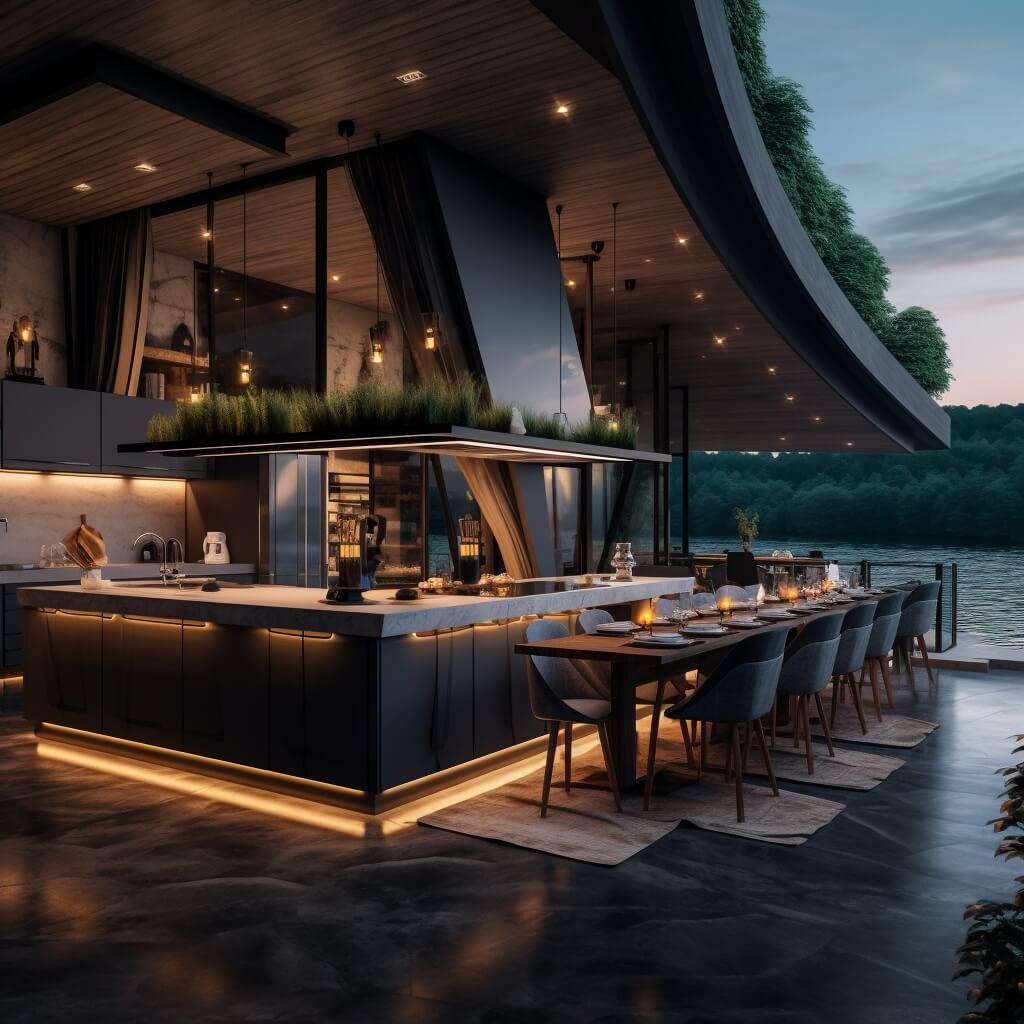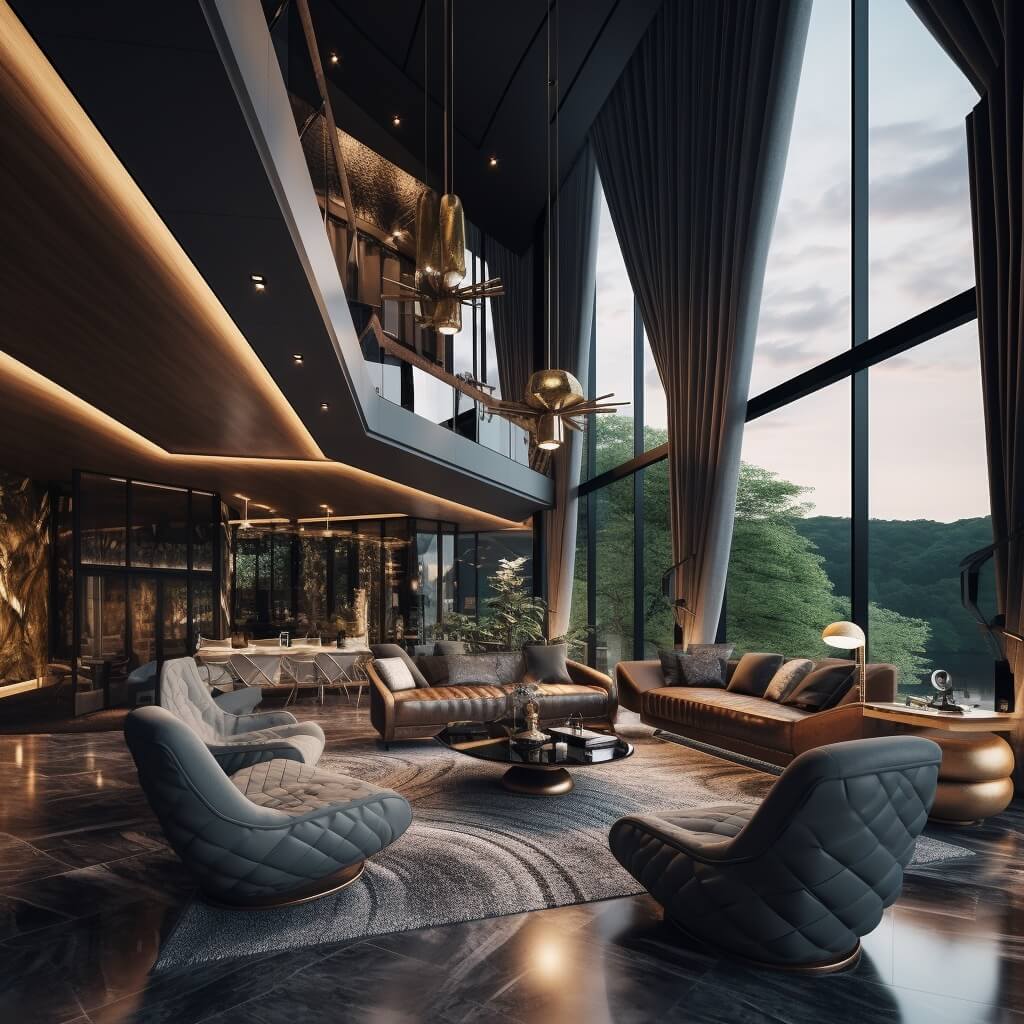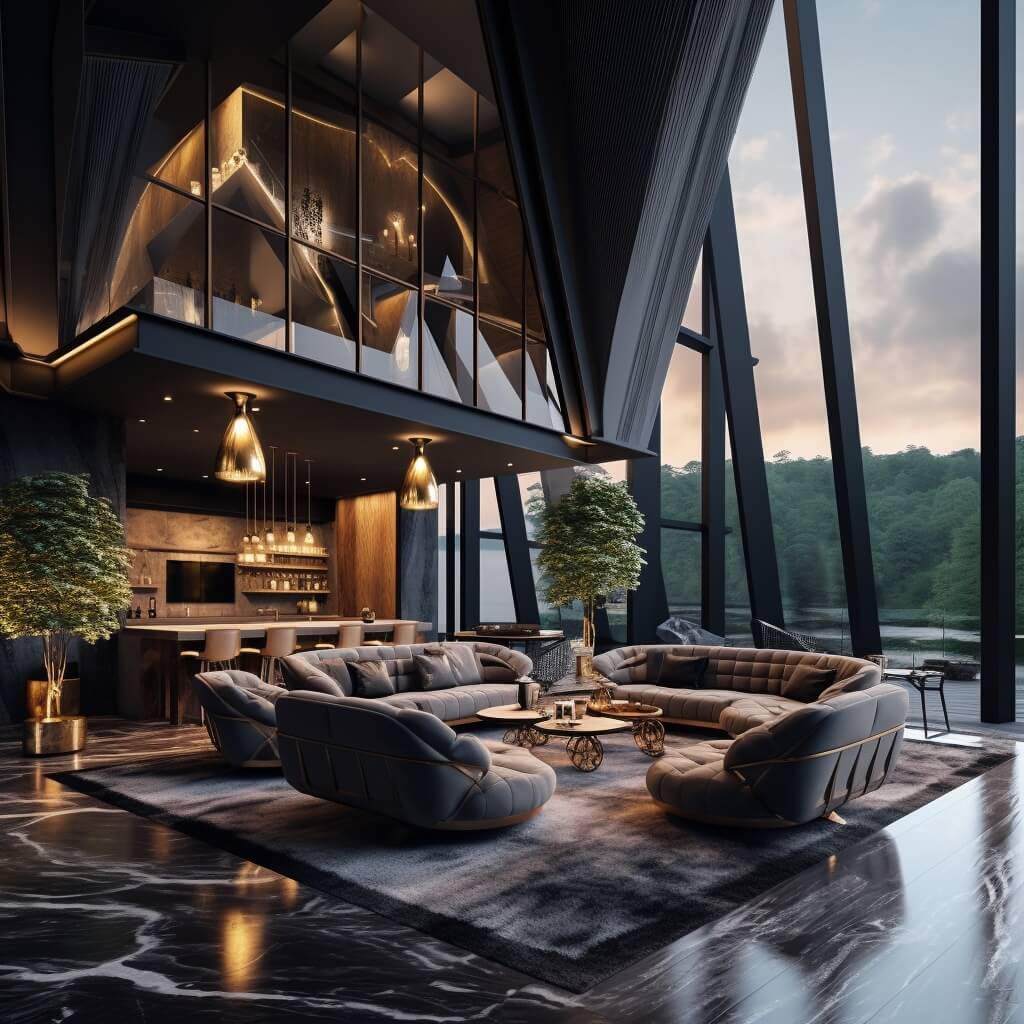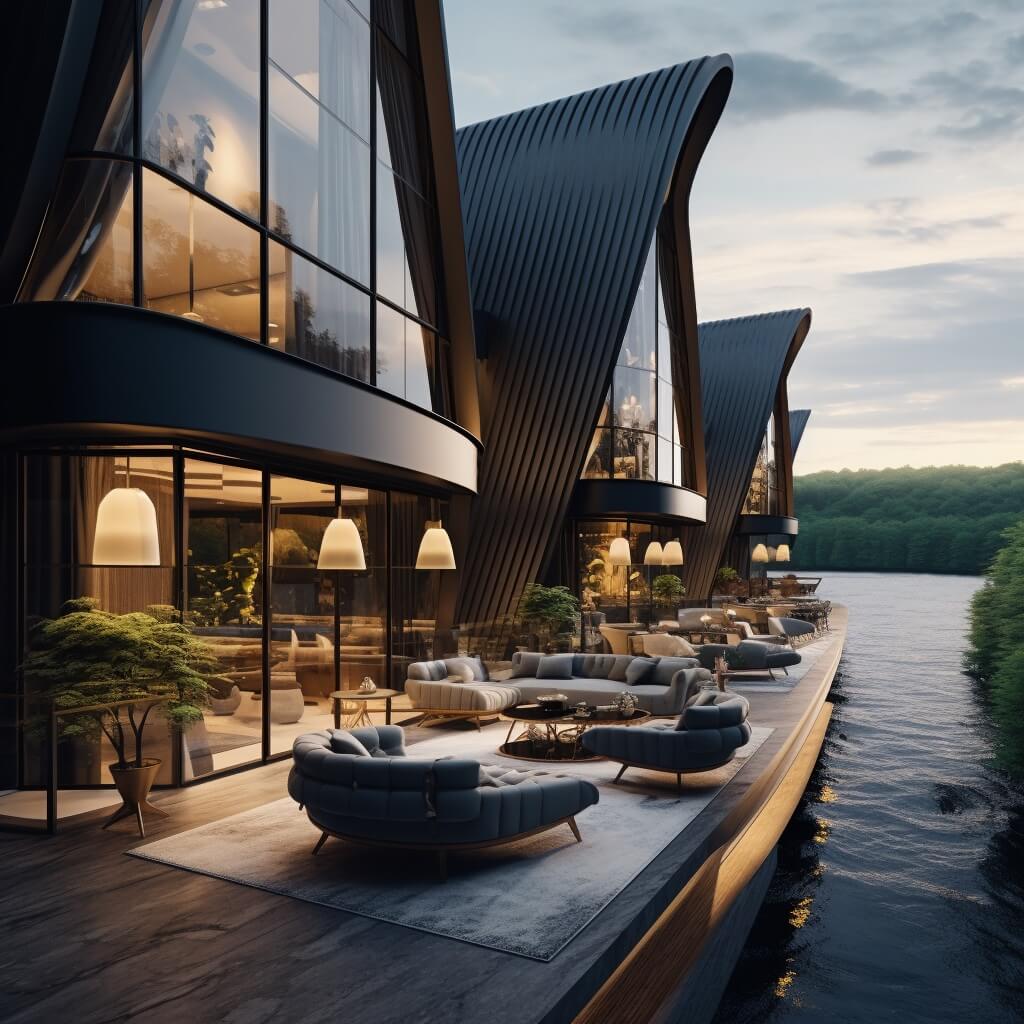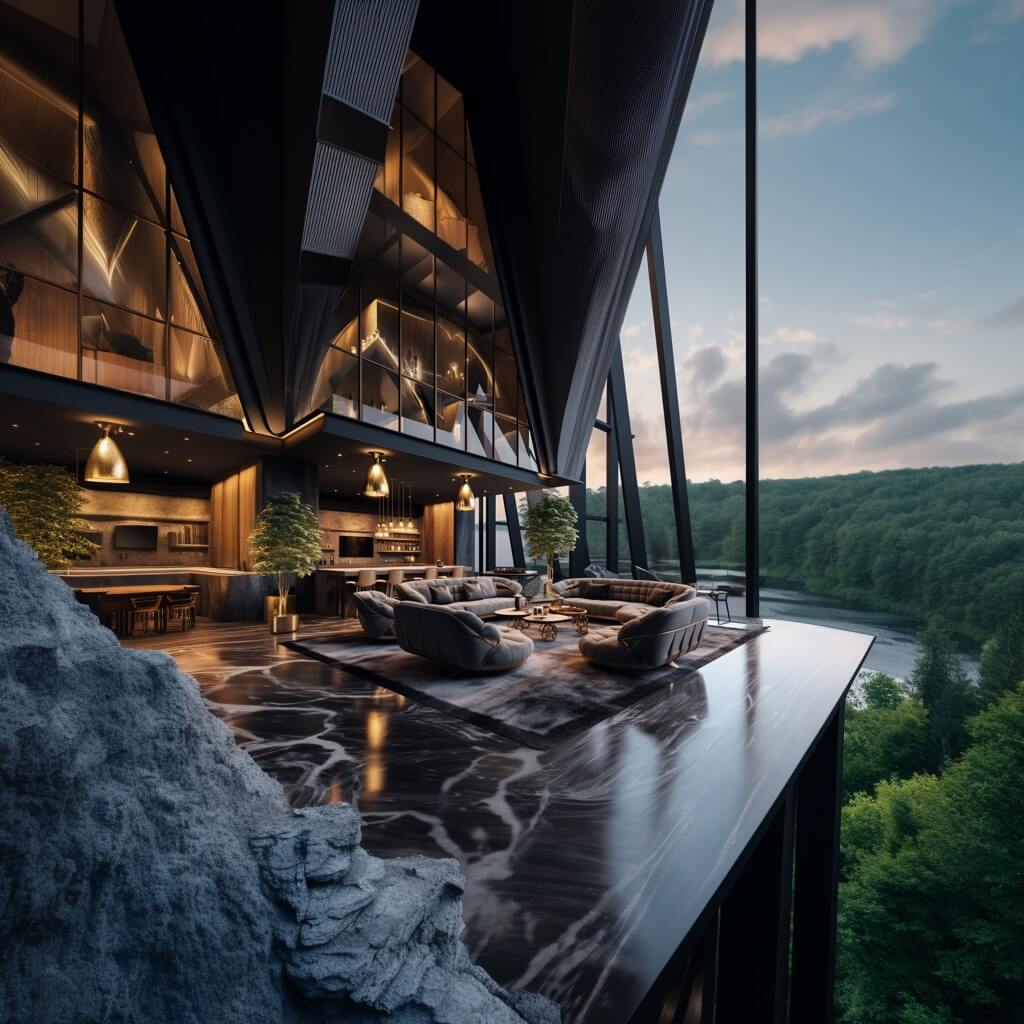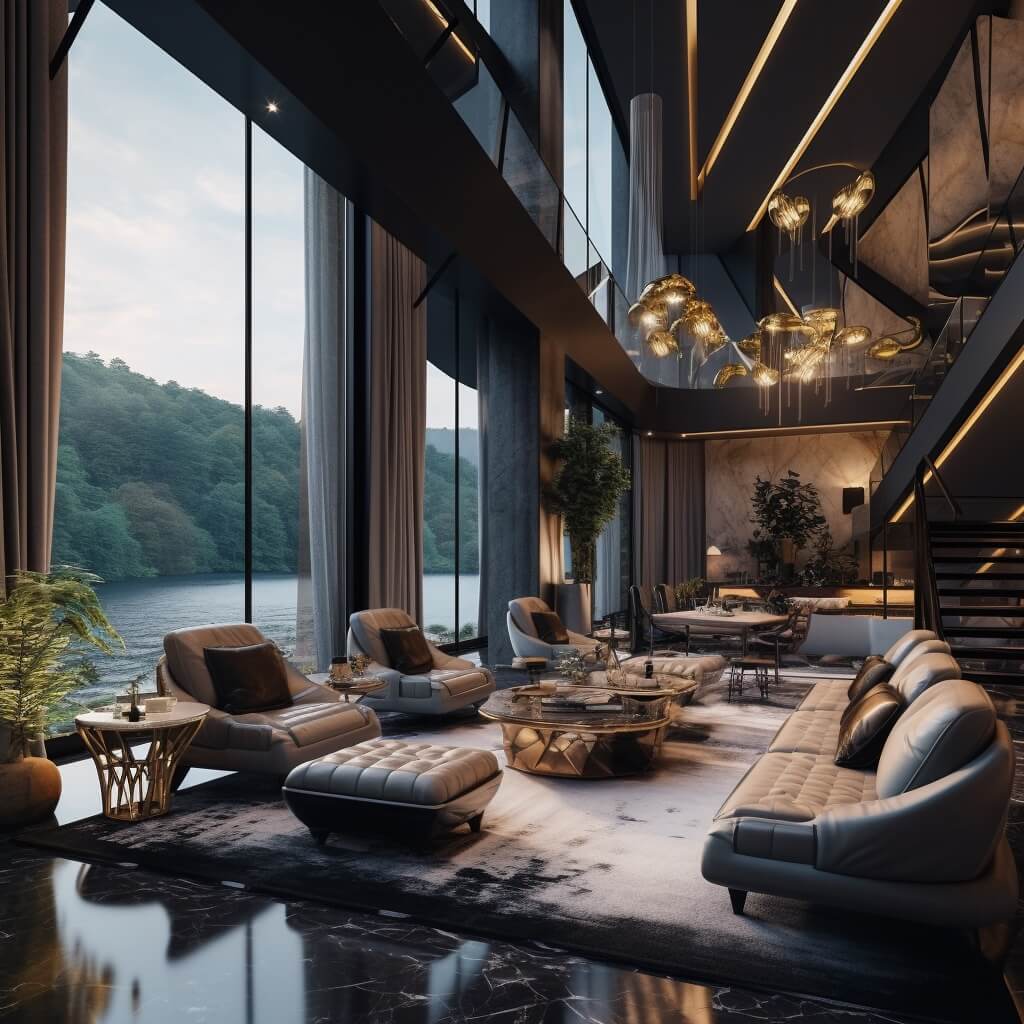 ---