The apartment with an area of over 300 square metres favors the atmosphere of creative thinking and living in the spirit of slow life. The unique characteristics of the interior is created by references to Japanese aesthetics, which are interwined with the best European design.
The flat is located in a tenement house in Warsaw. The couple who lived there decided to create a peaceful shelter in it, which would allow them to rest from the city noise. This task was entrusted to the design duo Studio Organic. Effect? Interior surrounded by a terrace and green vegetation on the roof of the tenement house – a true oasis in which the rush of the city is not felt and time seems to go slower.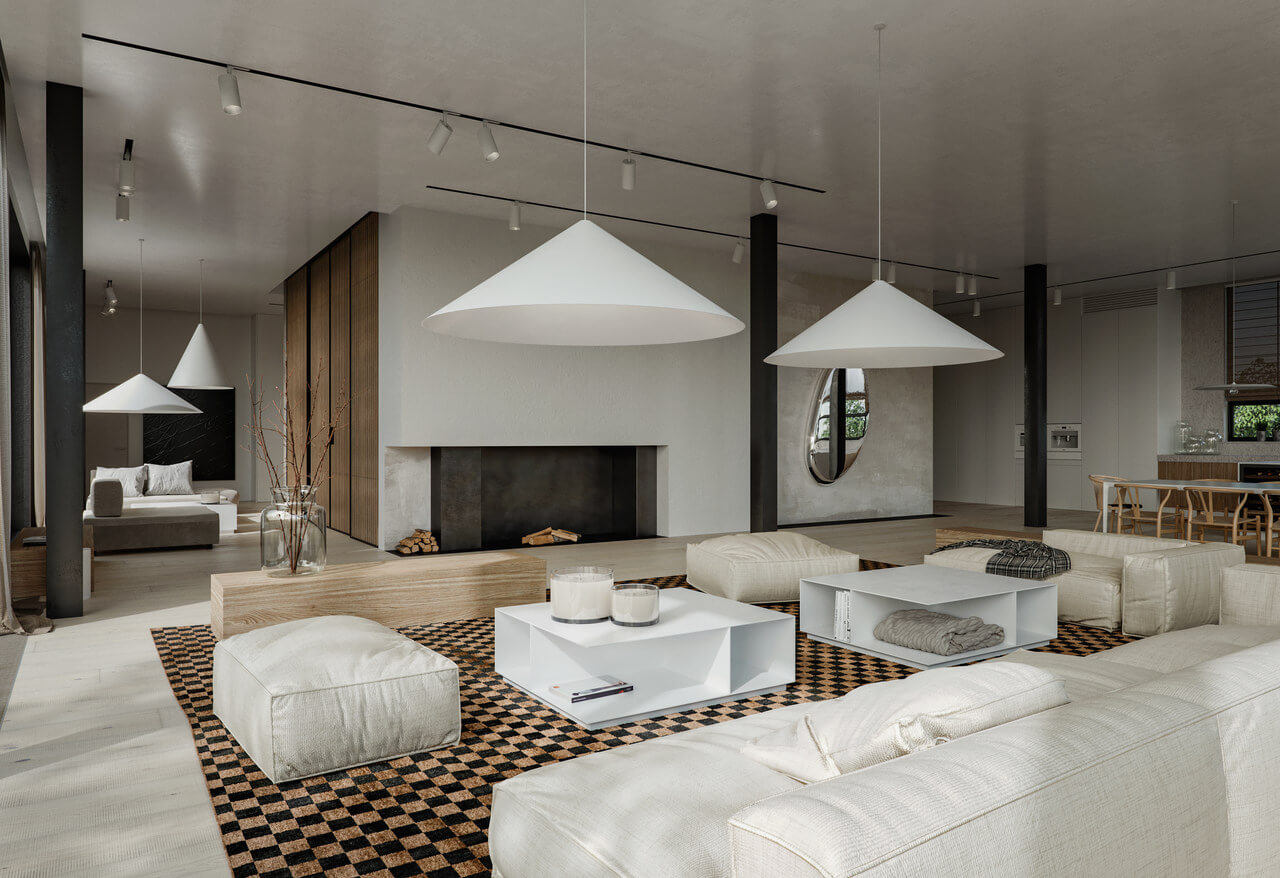 Above the divisions
There is no traditional division in the interior. The whole space is open, which further emphasizes the roomines of the apartment. This impression is also intensified by its height, which is about 3,5 metres. The private part of the apartment (a bedroom and a bathroom) is located in a central cube, which is partially sheltered by walls made of wooden slats. The day zone is made up of a kitchen with an exposed worktop, a dining room with a mirror designed by Oskar Zięta, and a longue area with a decorative furnace.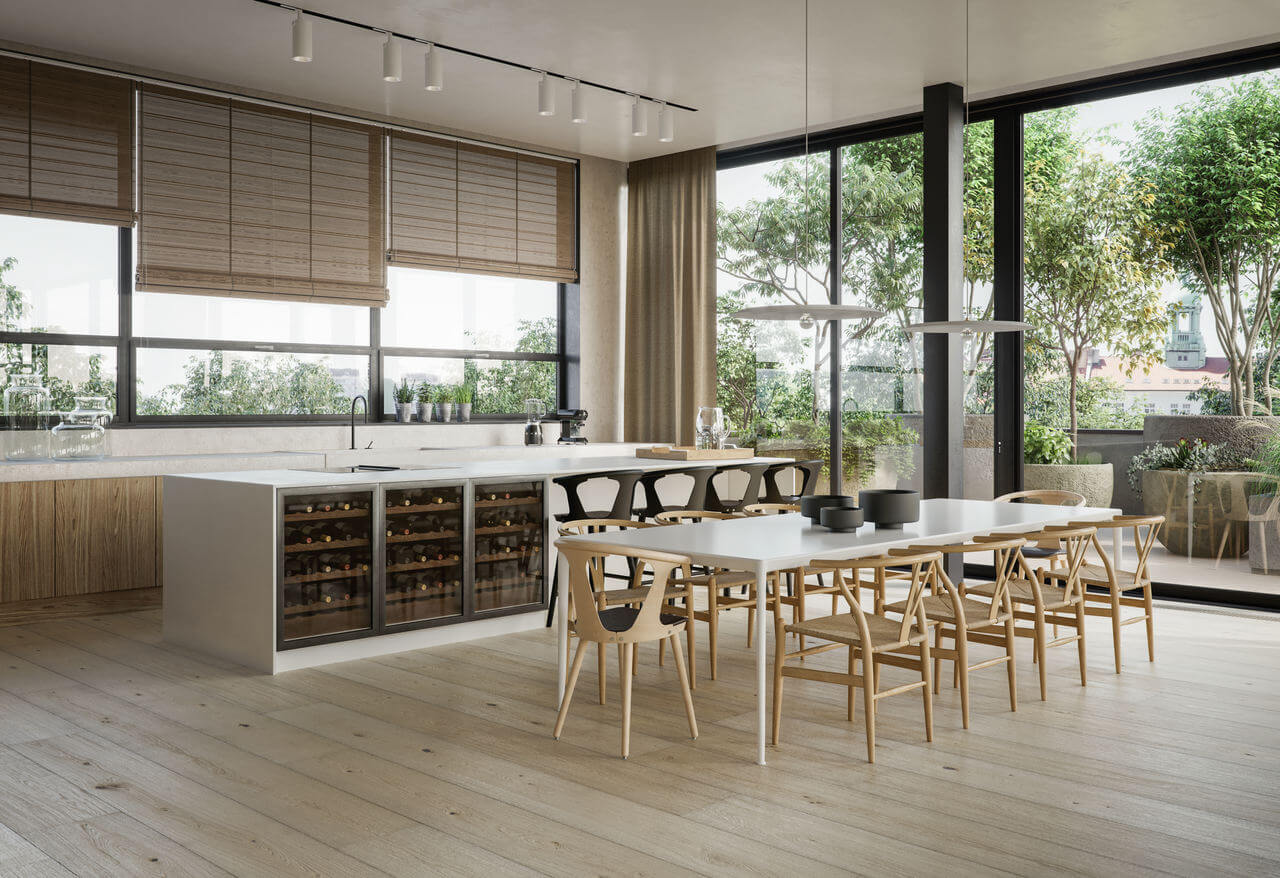 The Wind from the East
Authors of the project: Aga Kobus and Grzegorz Goworek from Studio Organic draw inspiration from their trip to Japan. However, the interiors they create are not just reflection of philosophy and perception of space as a coherent whole, but rather a transfer of it. The project resembels an intricate puzzle in which light, plants and a combination of colors and textures matter the most. Another significant factor which had influence on this project was Aga's passion for yoga. This interior relfects the assumptions of the ancient practice – harmonious and balanced, simple and refined at the same time.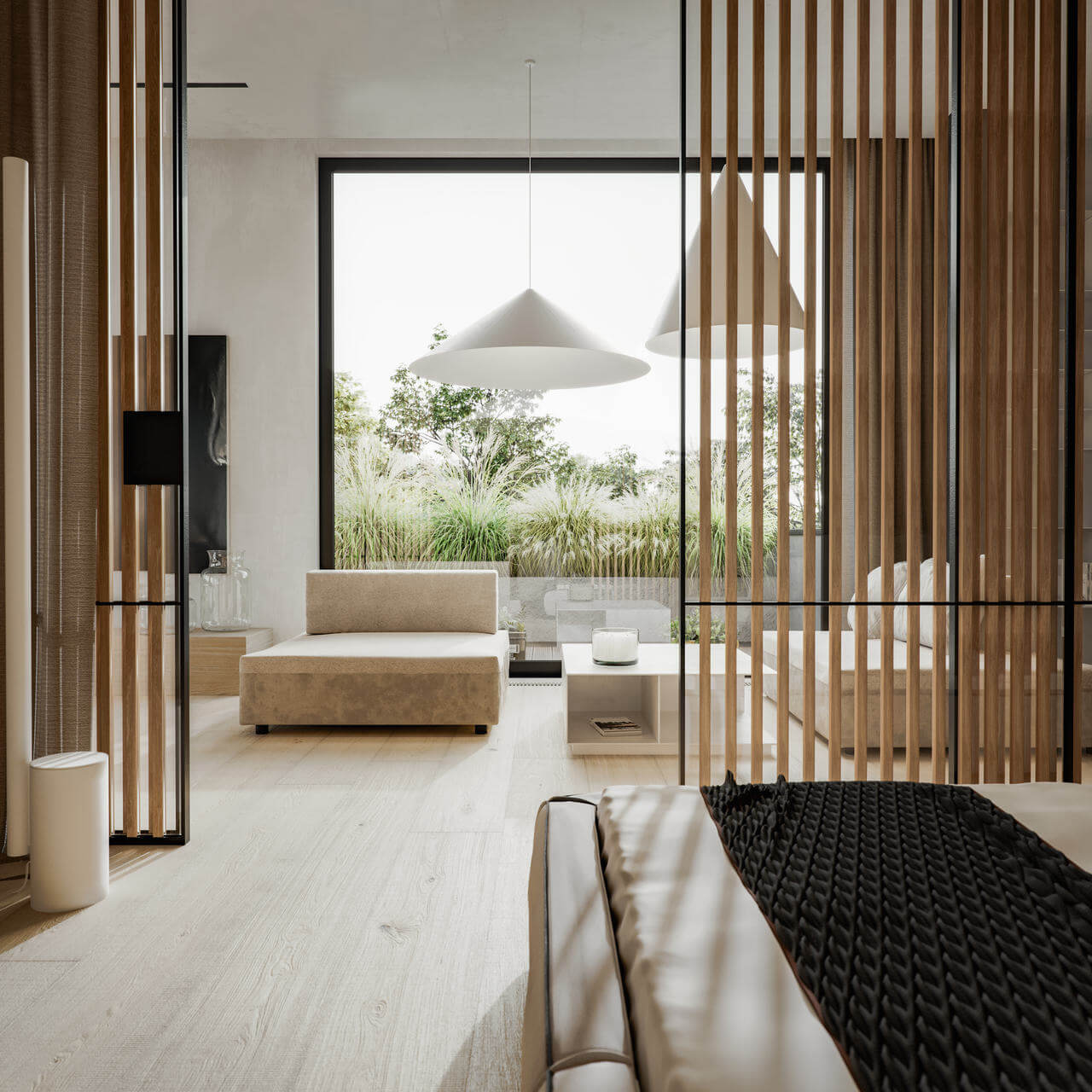 Luxurious minimalism
The apartment is a bit ascetic, but it does not lack warmth and cosiness. It owes its consistency to attention given to the detail. The walls are covered with plaster which was specially aged. This is a perfect background for paintings by Tomek Baran. The heart of the house is the day zone filled with the best European design. The Desiree and Sabba Italia modular sofas create space to relax. The Wästberg conical lamps, ideal for high rooms, add more character to the interior. The floor is decorated with handcrafted Dama carpet by Poliform, and the whole space is completed by classic Carl Hansen & Søn chairs and traditional armchairs.
The great advantage of the apartment is the glazing, thanks to which the interior coresponds with the surroundings. The living room opens onto a specious terrace filled with decorative grasses in natural Atelier Verkant pots, and carefully trimmed bushes.
The author of the visualization is Michał Nowak Visualizations.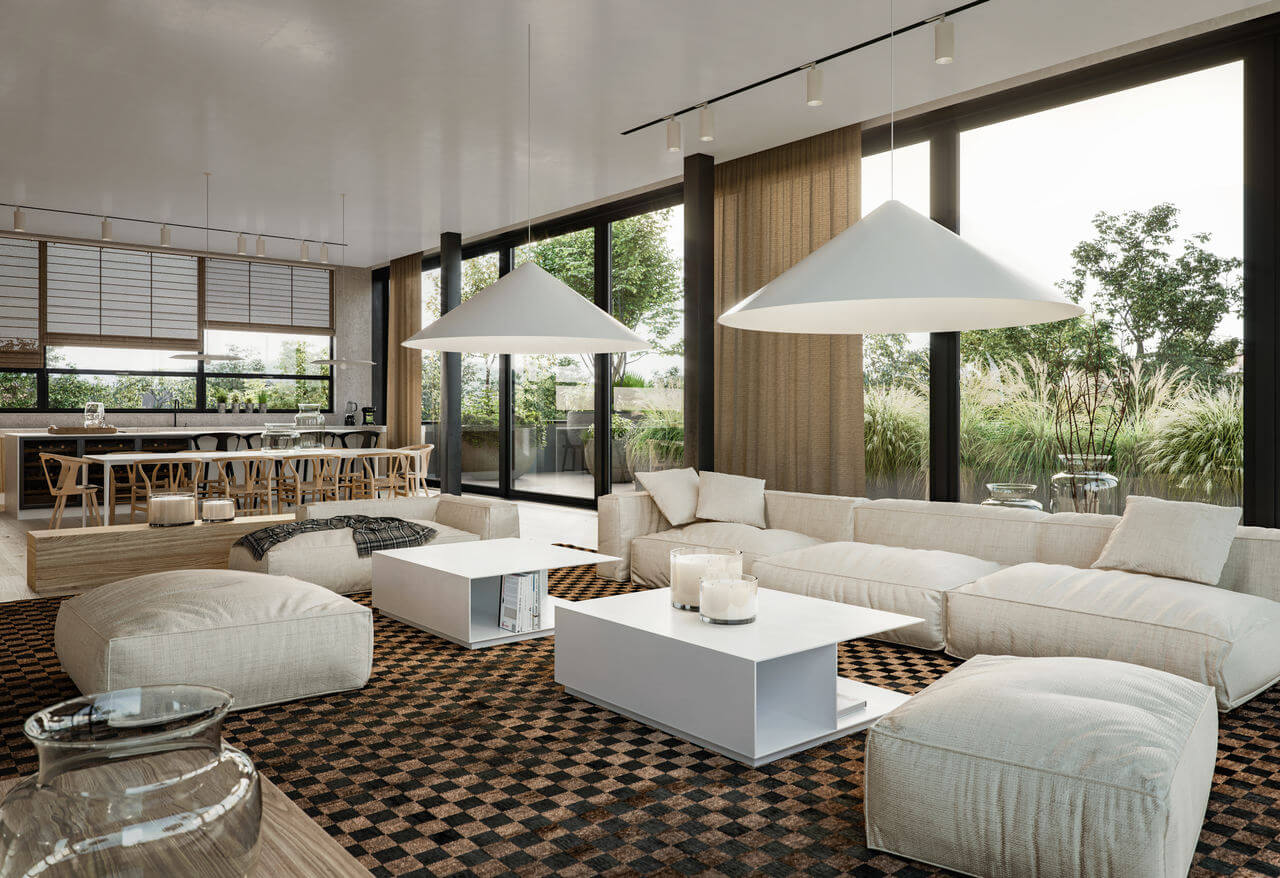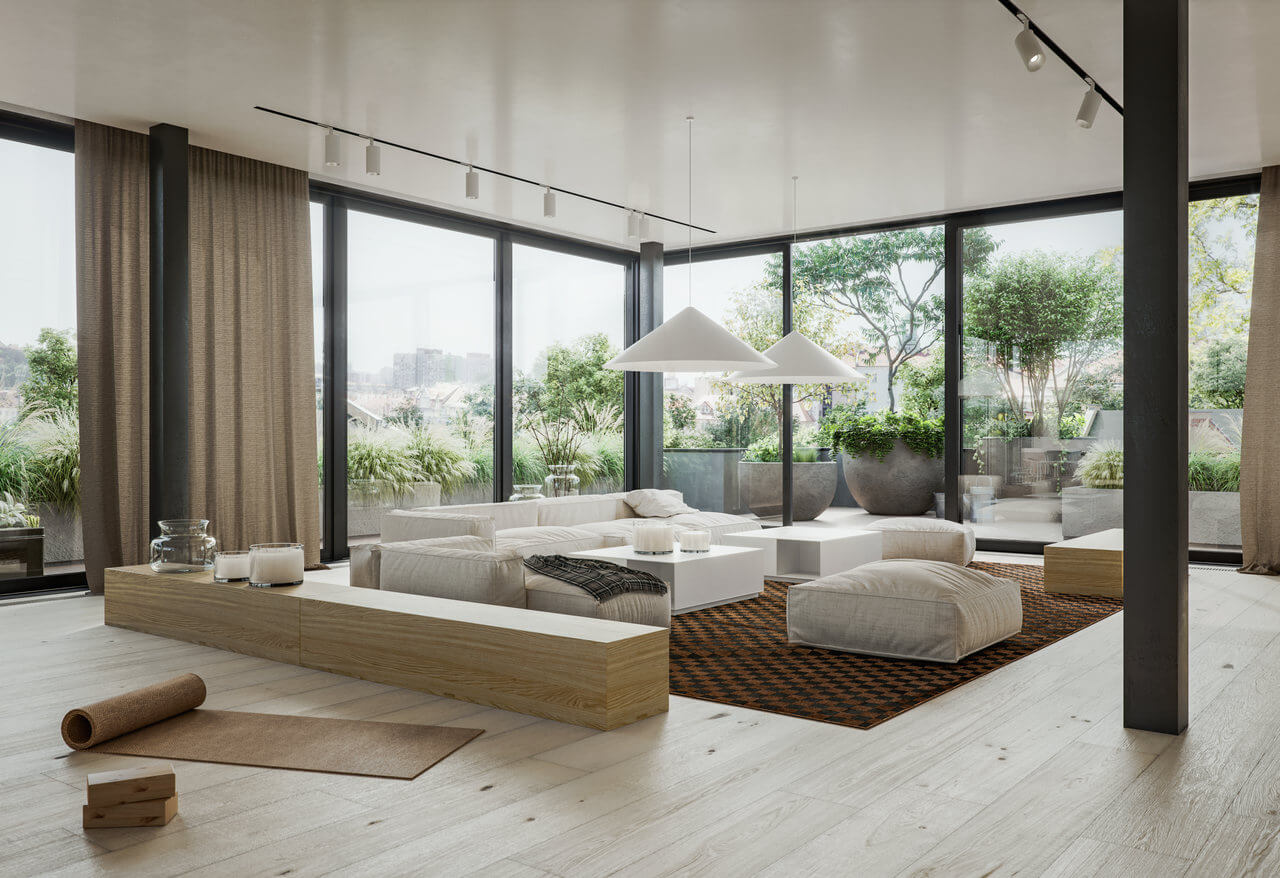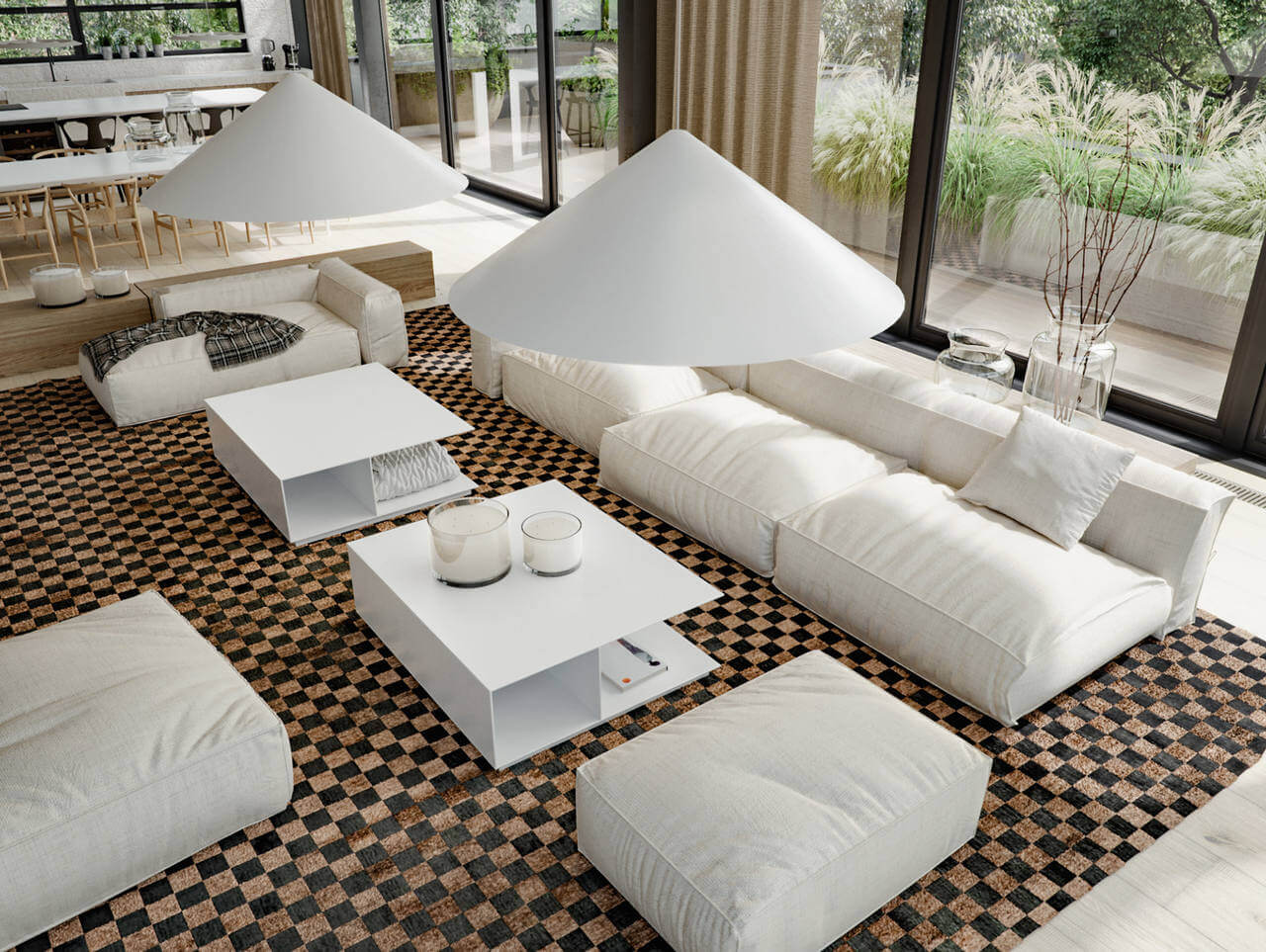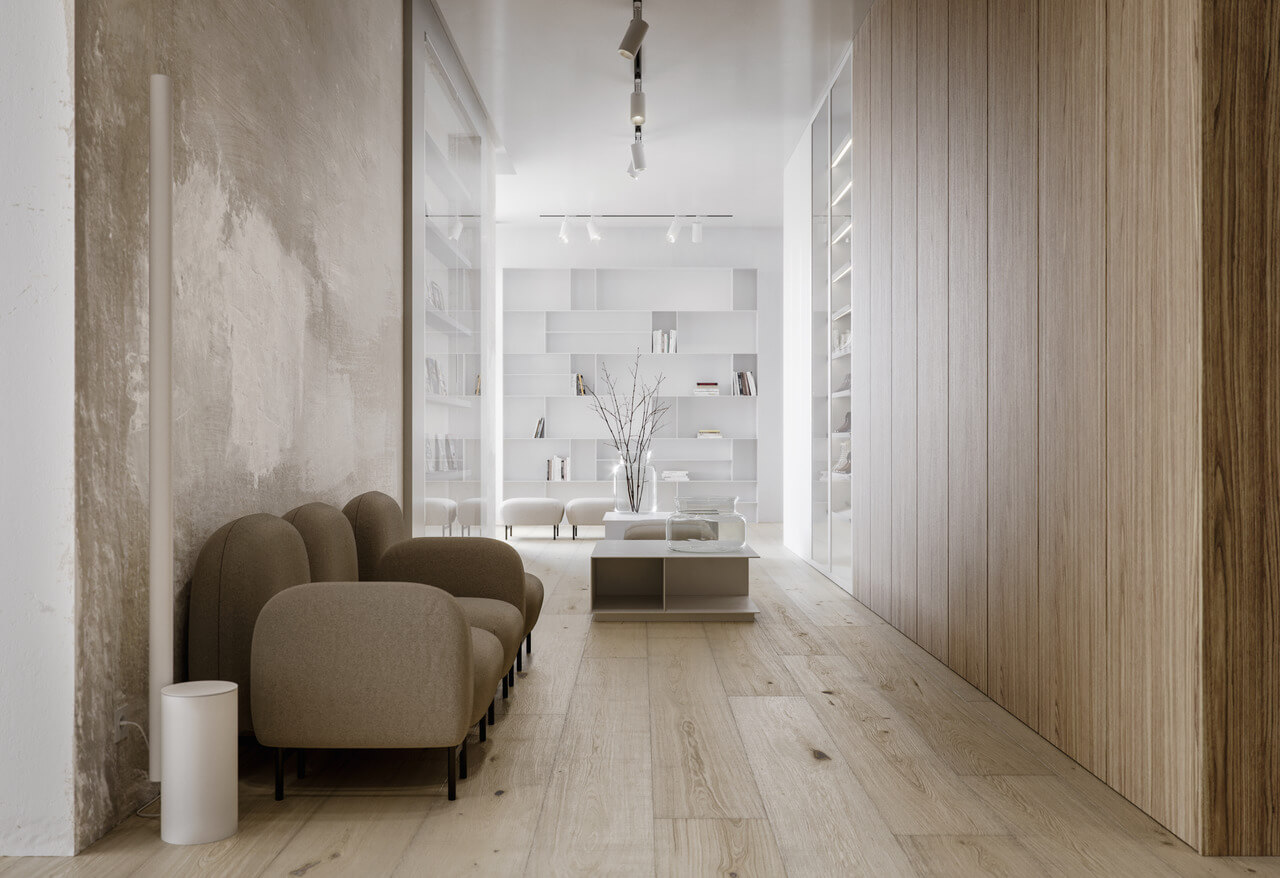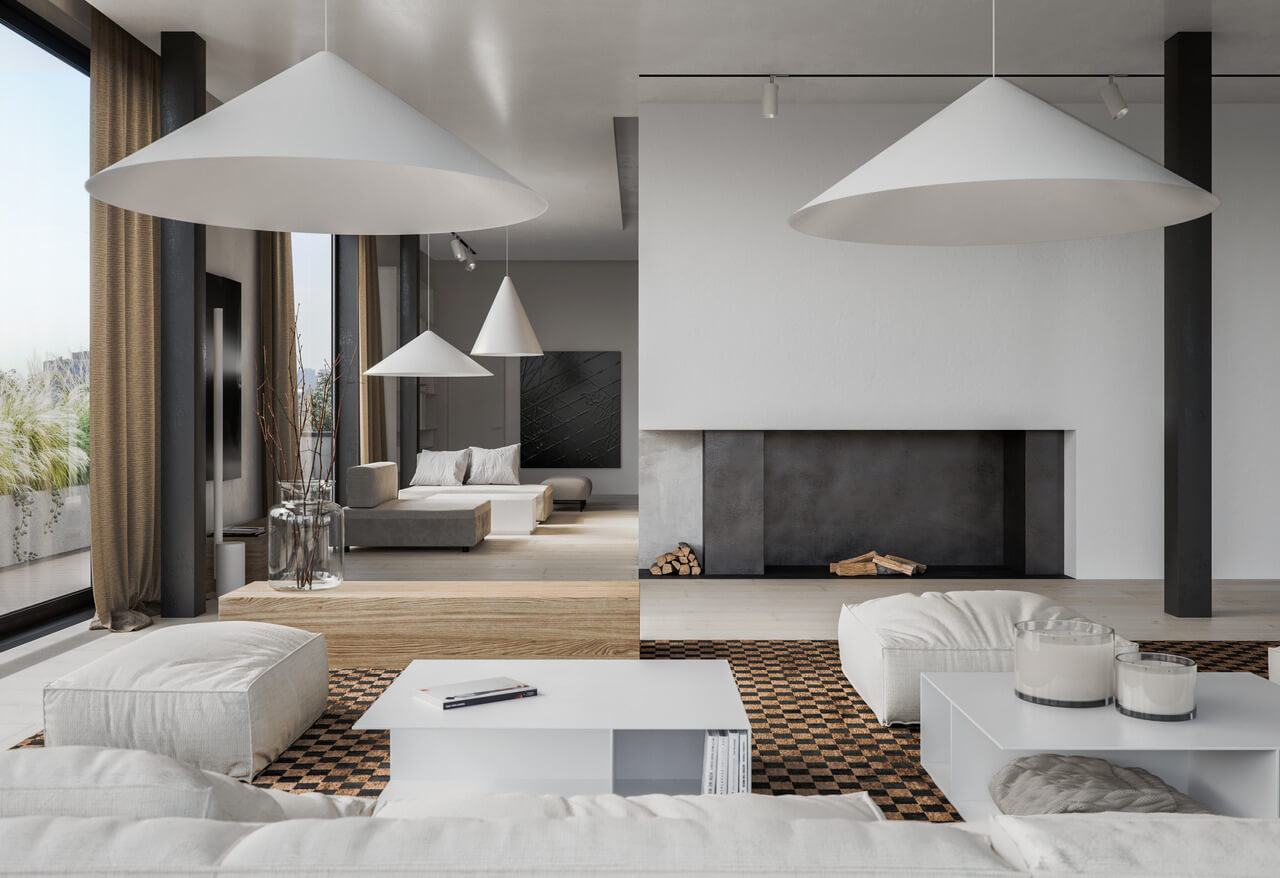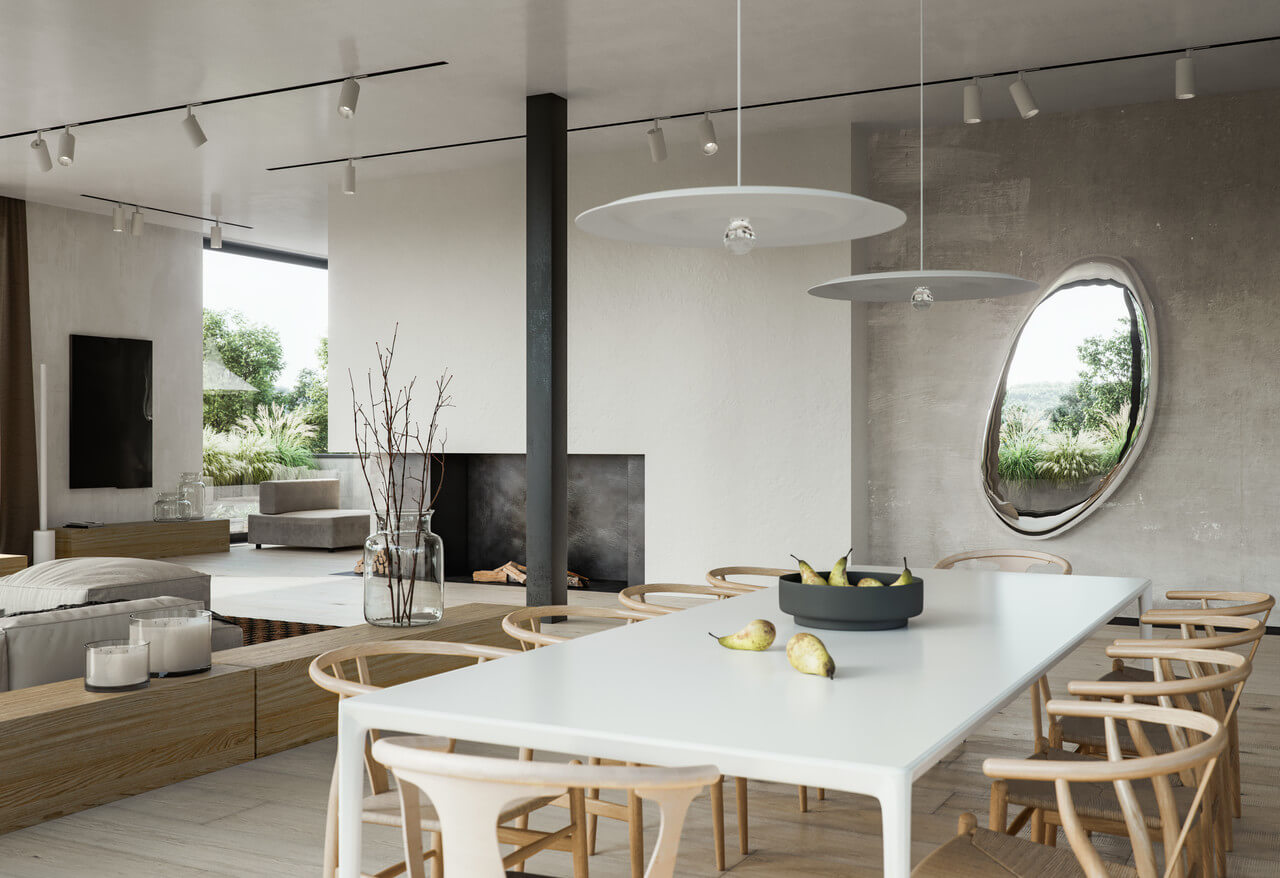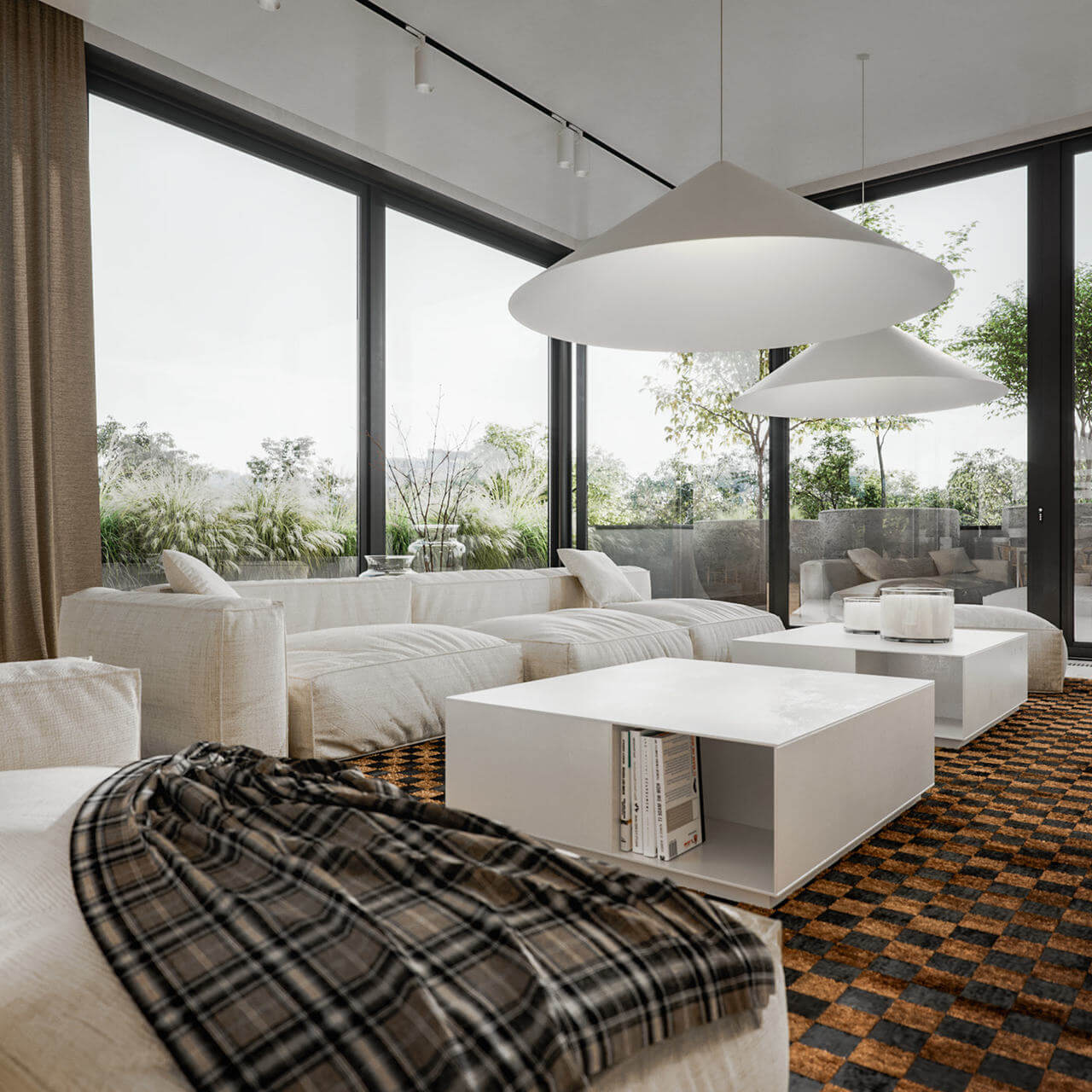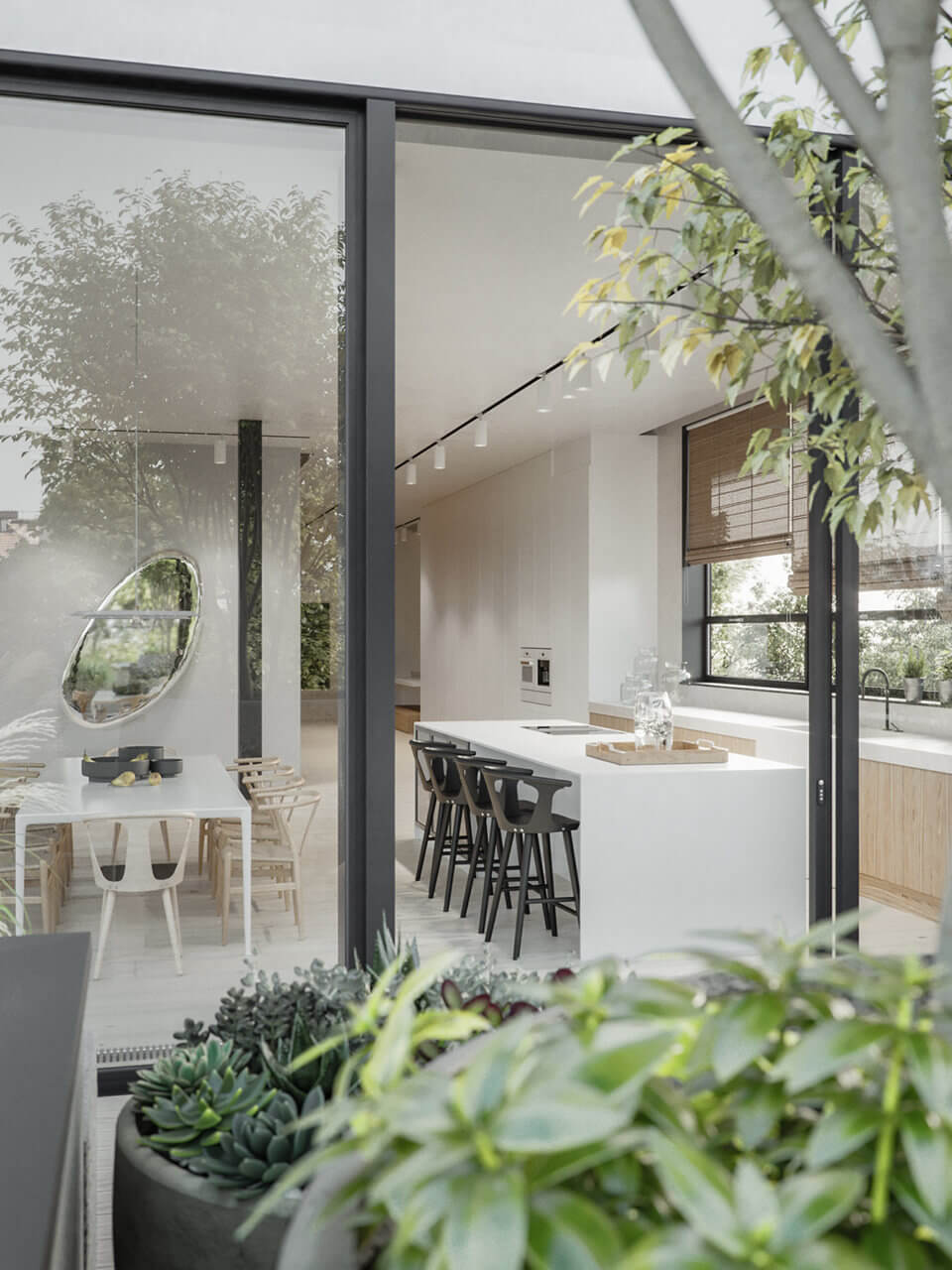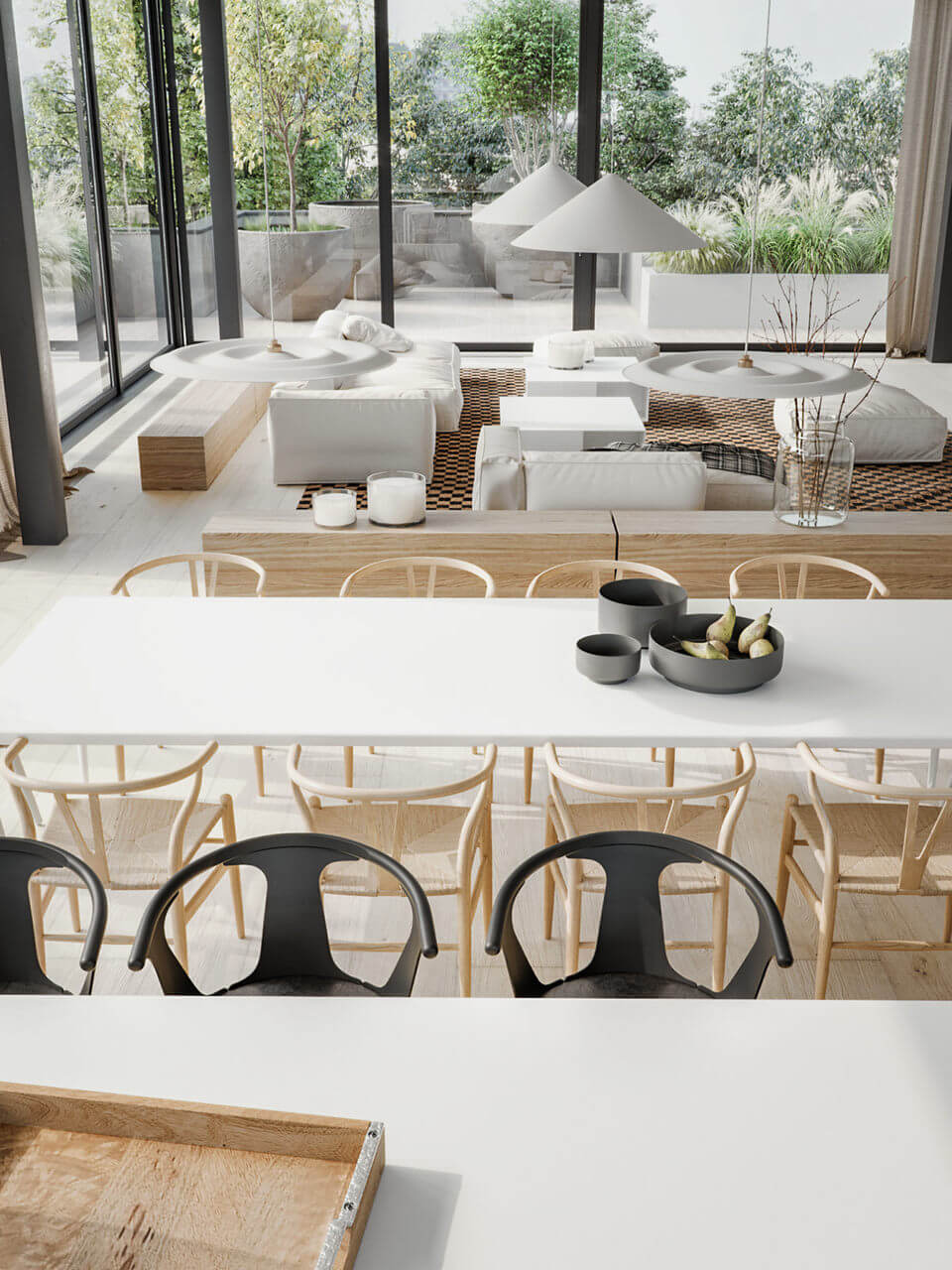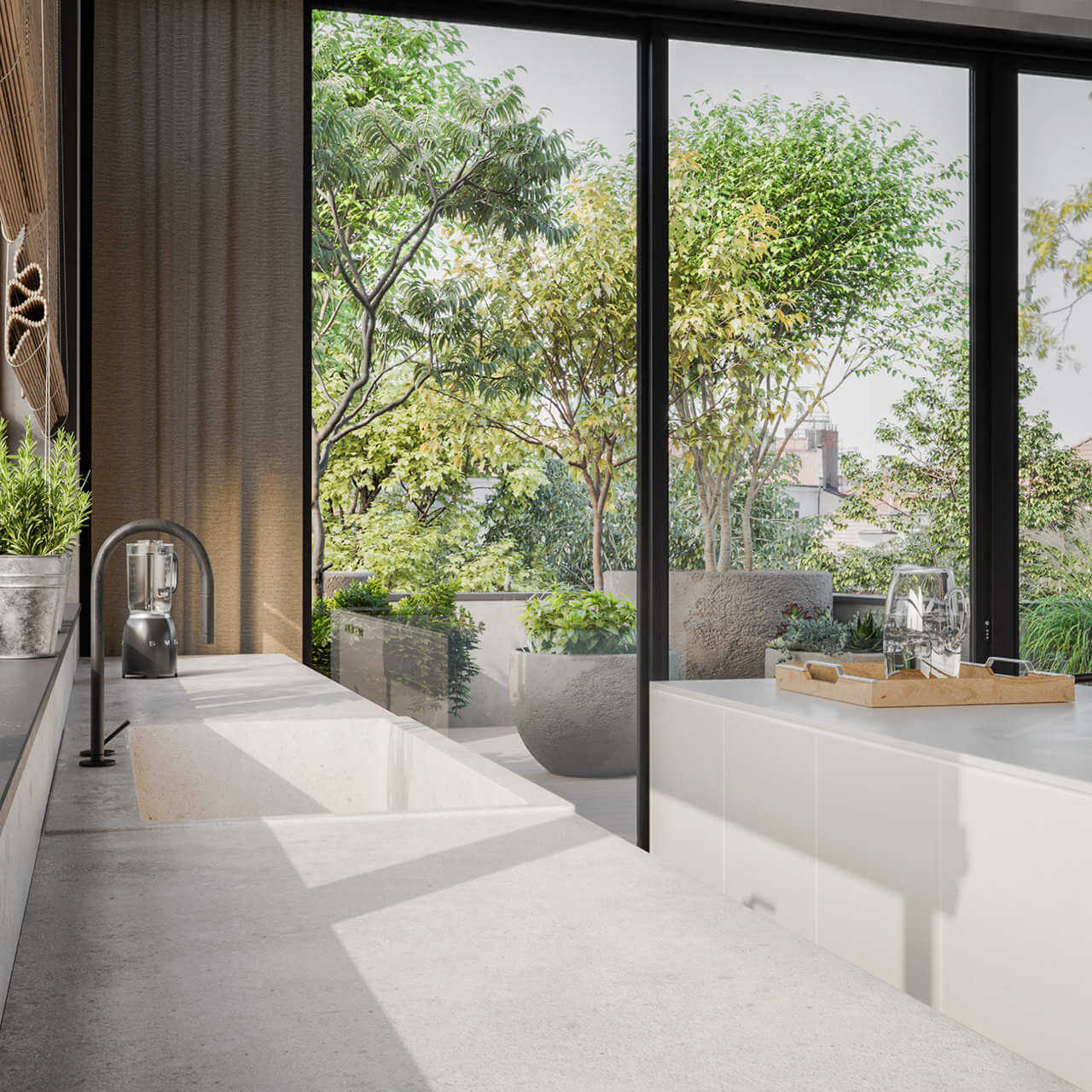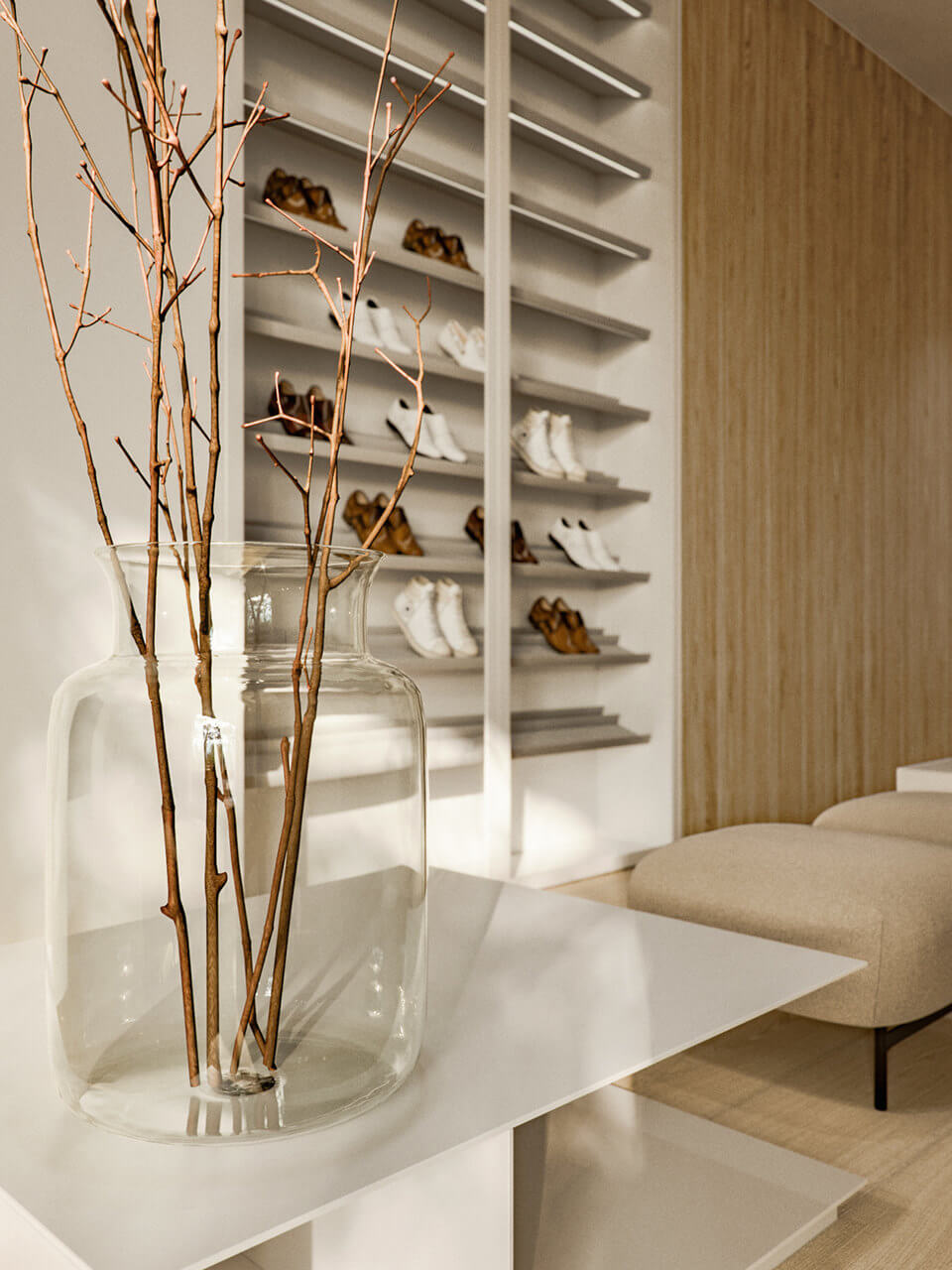 ---