Molina Architecture Studio: There is no other use for this pavilion, only reconnection with nature. Nature is the only element that will allow a complete and peaceful reconnection with the source.
The basic structure is composed by a large horizontal piece that vanishes and cantilevers over the terrain next to a series of vertical concrete planes that allow a pure white roof to rest freely above them.
A pure introspective pavilion where the main characters of the story are the landscape and the life that is promenading through it, a place where the void is what matters and where light and shadow create different scenes along the day.
The pavilion was designed through a guided meditation that allowed the user to visualize a temple-like structure in the middle of a forest, where you could go and let creativity flow, let go of conscious control of the mind so you can create freely, as the mind was intended to be used. This was our temple that we visualized through the meditation and in a way tried to portray it in this computer-generated images as a study case for different ways of achieving a creative flow through meditation, applied to architectural design.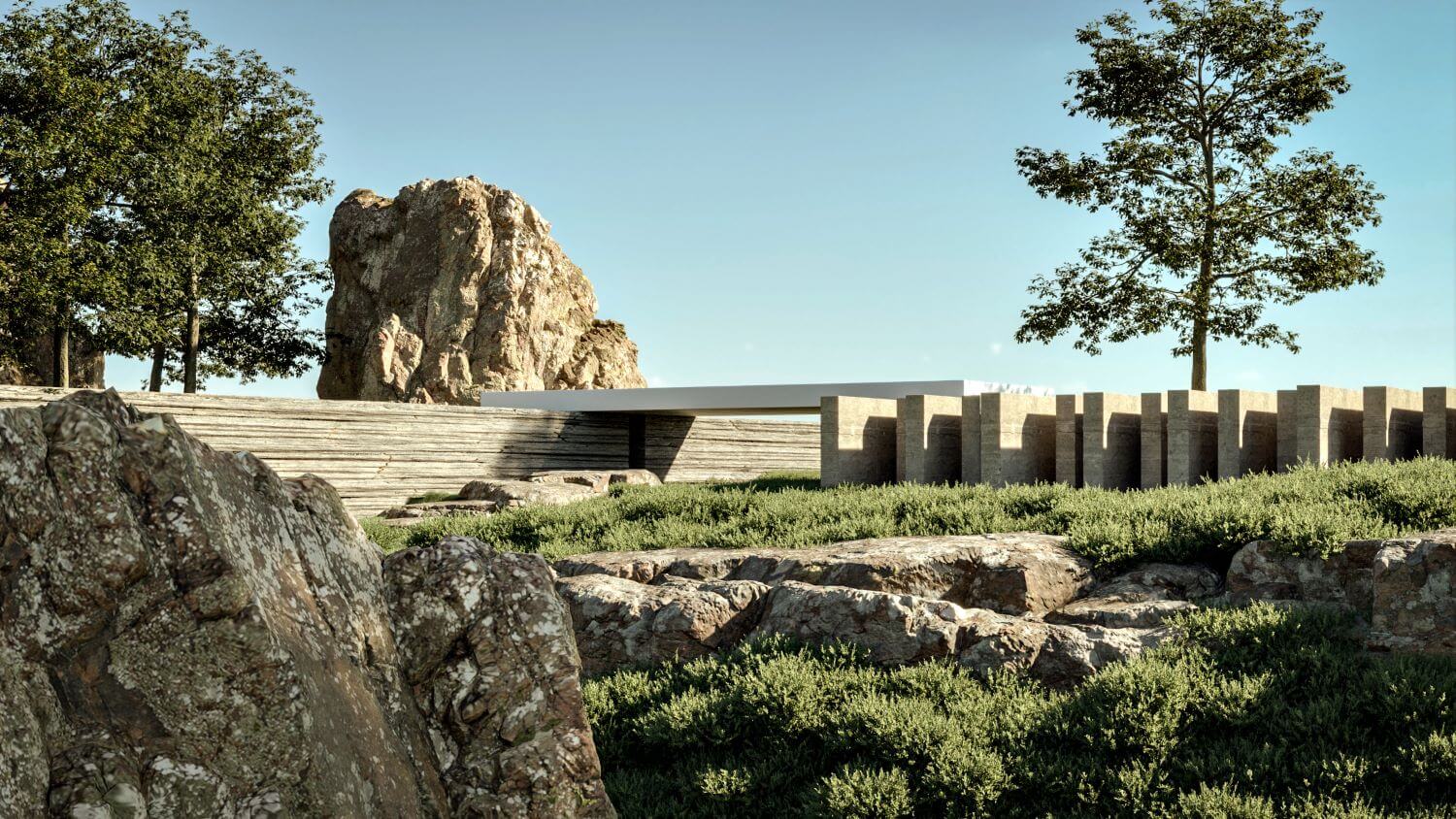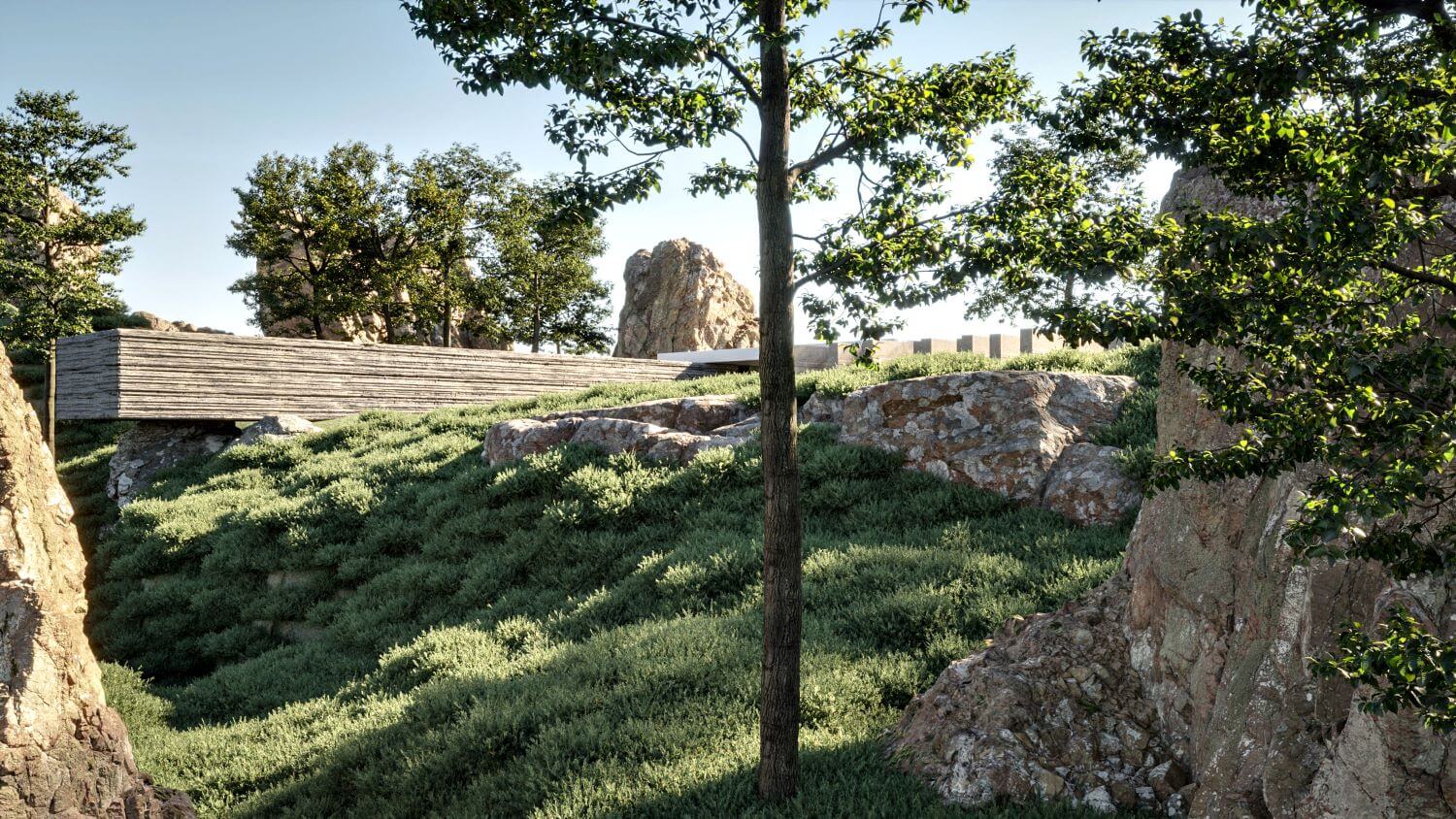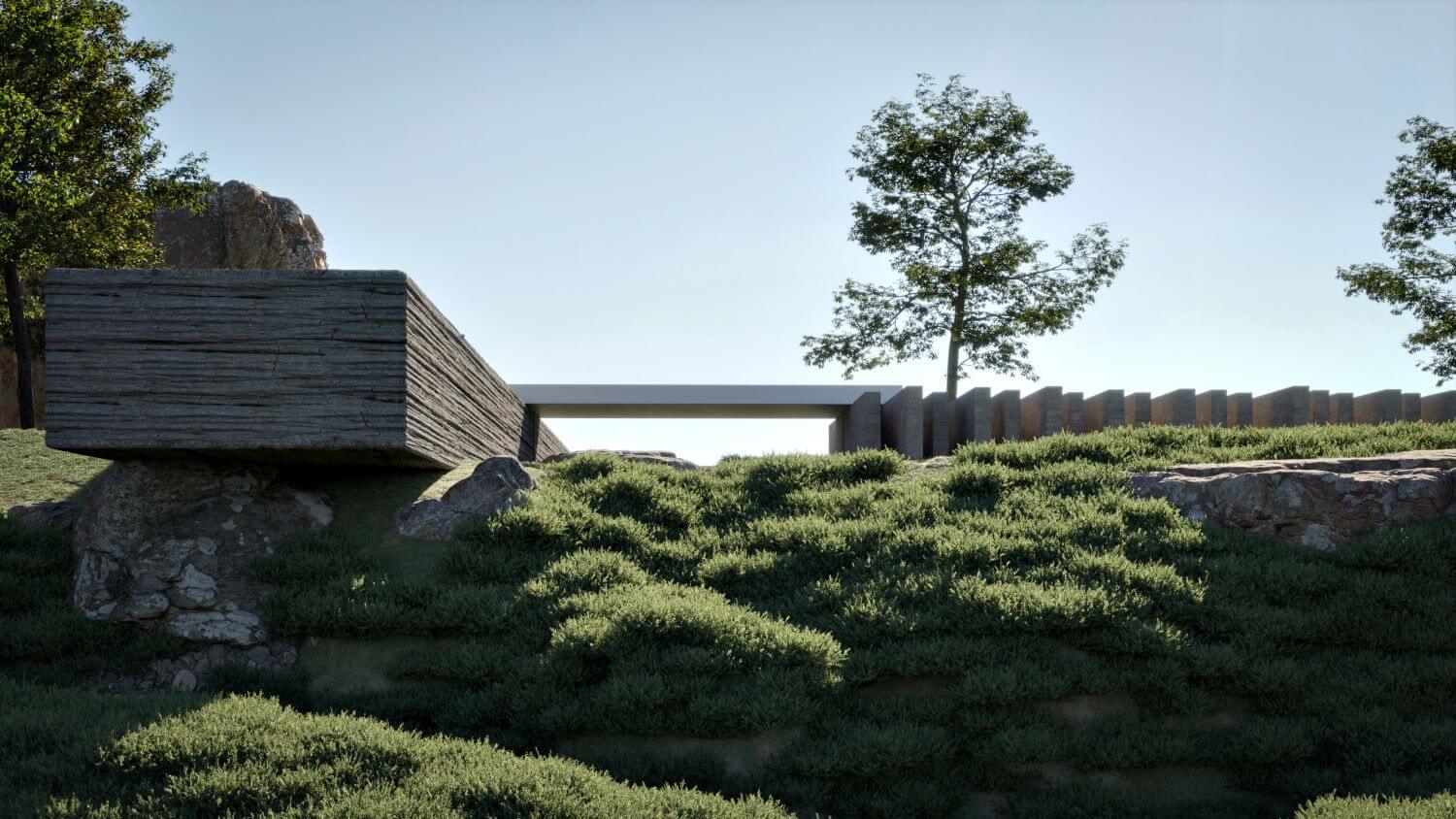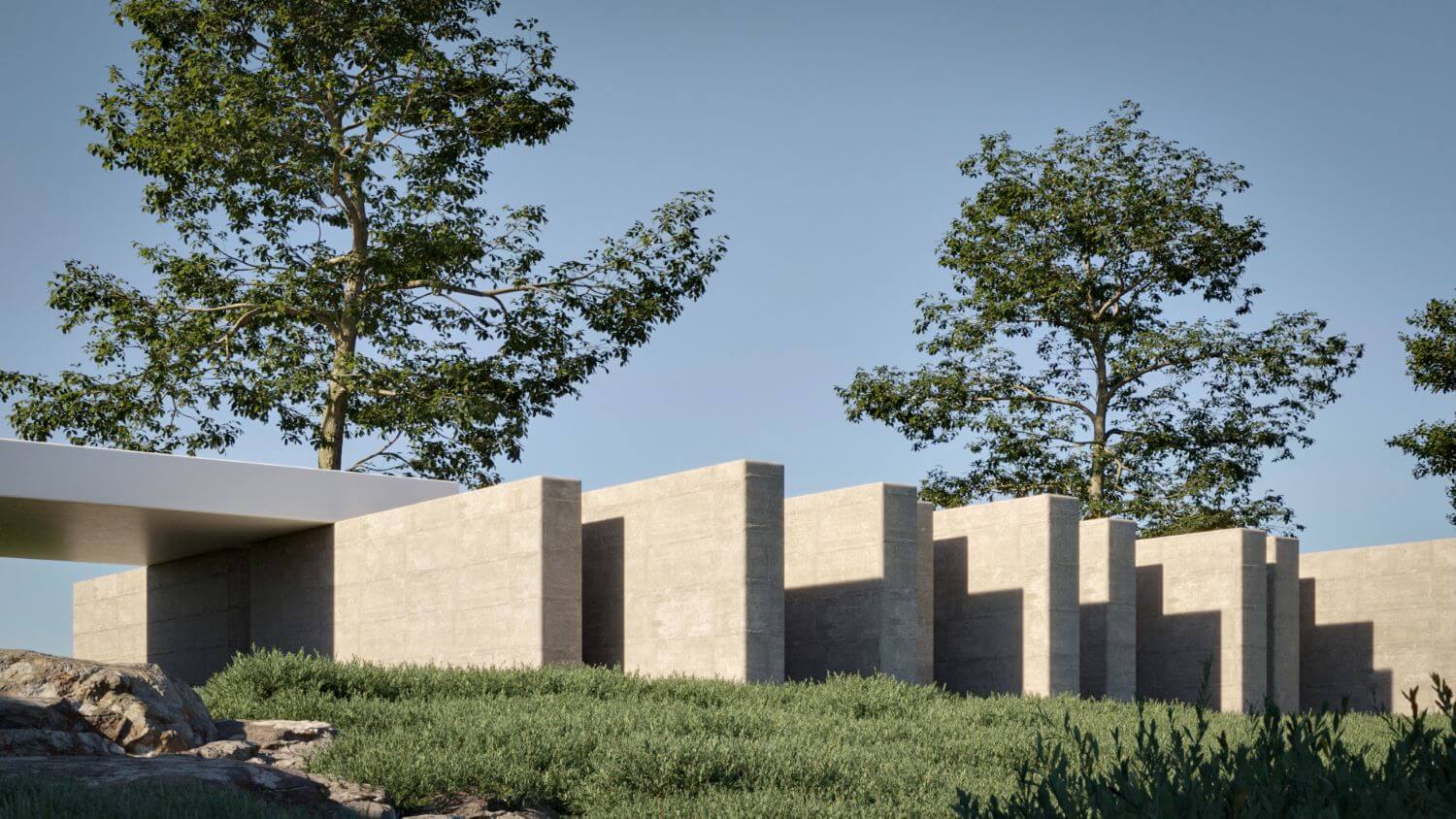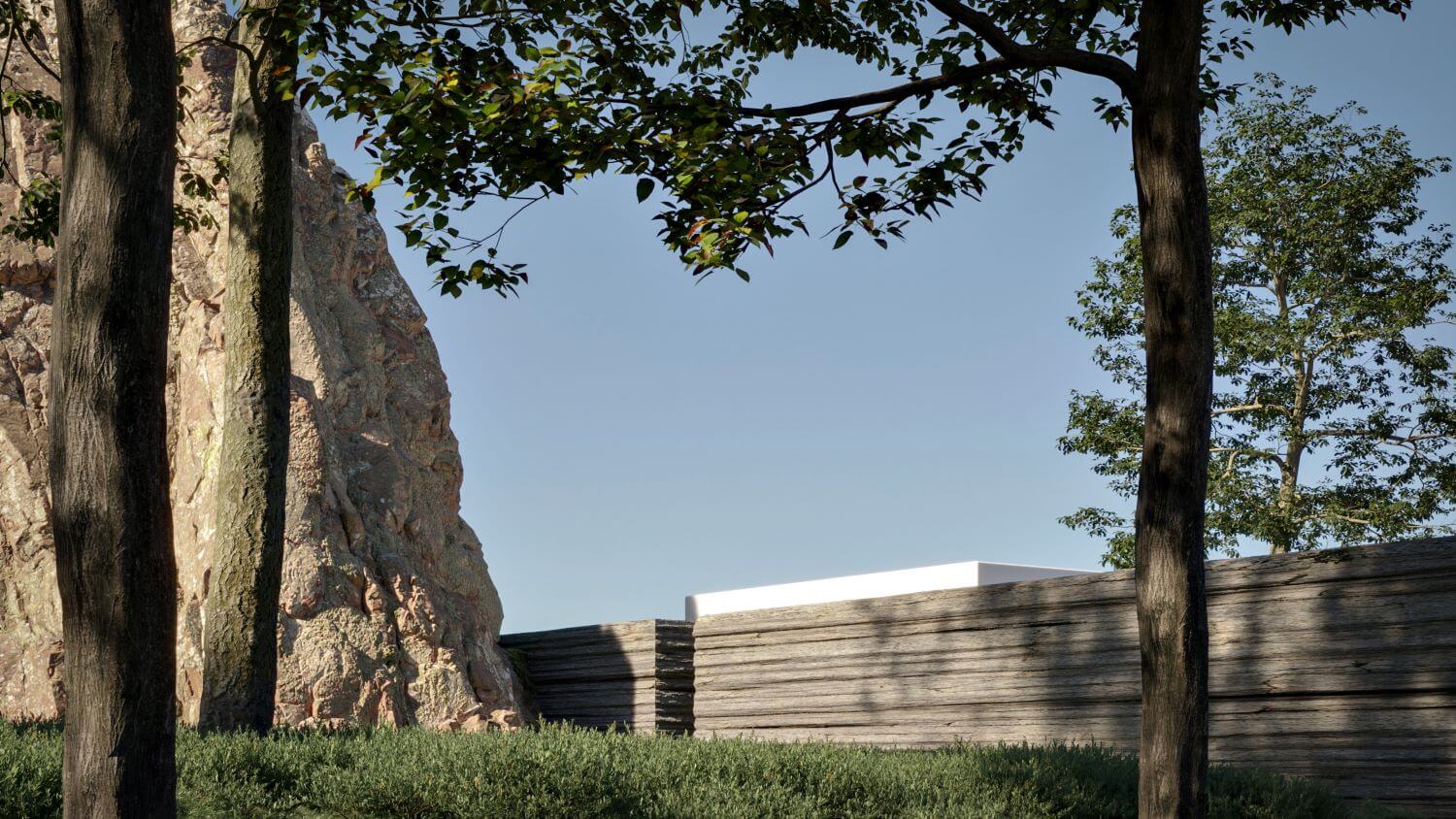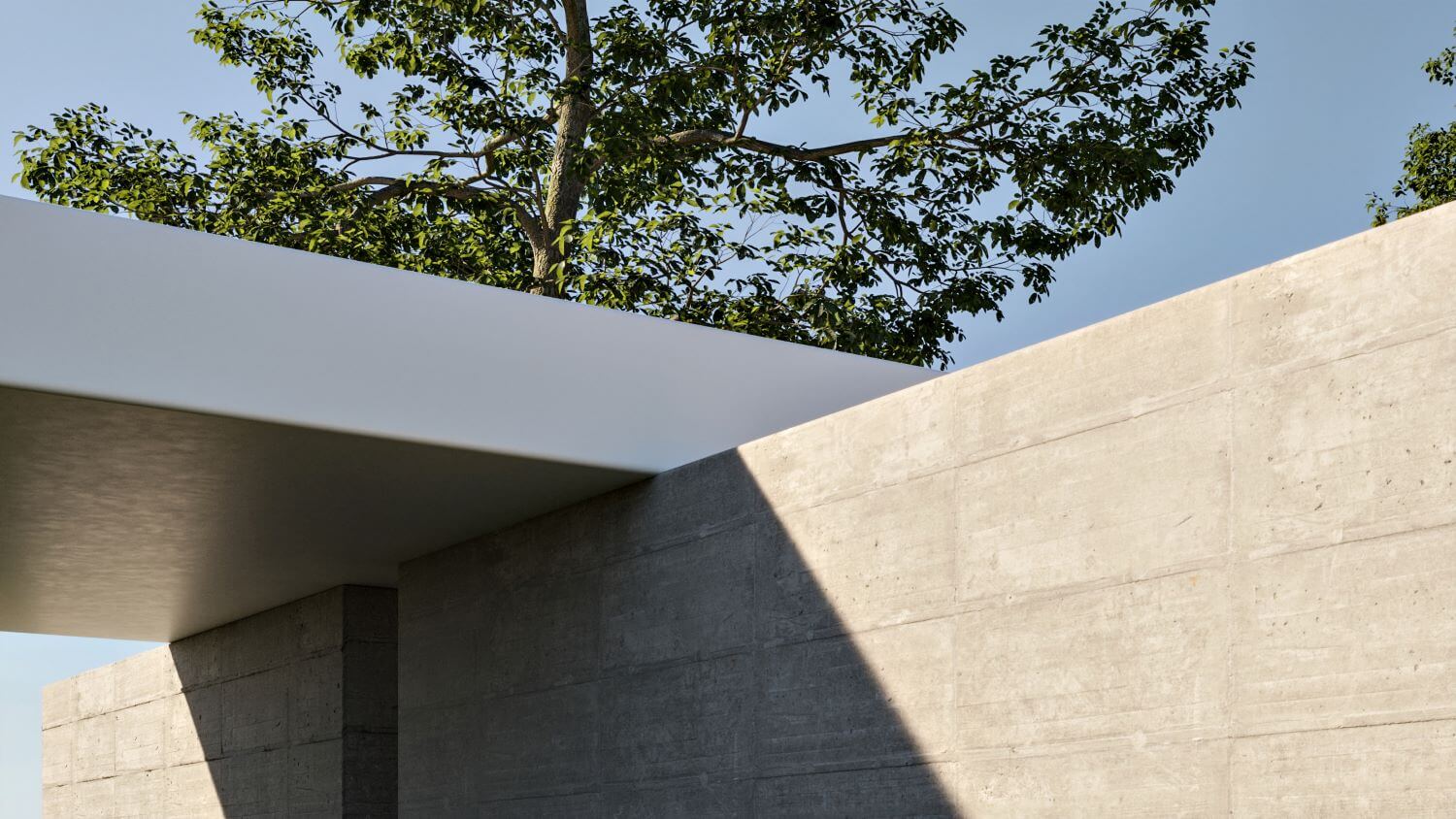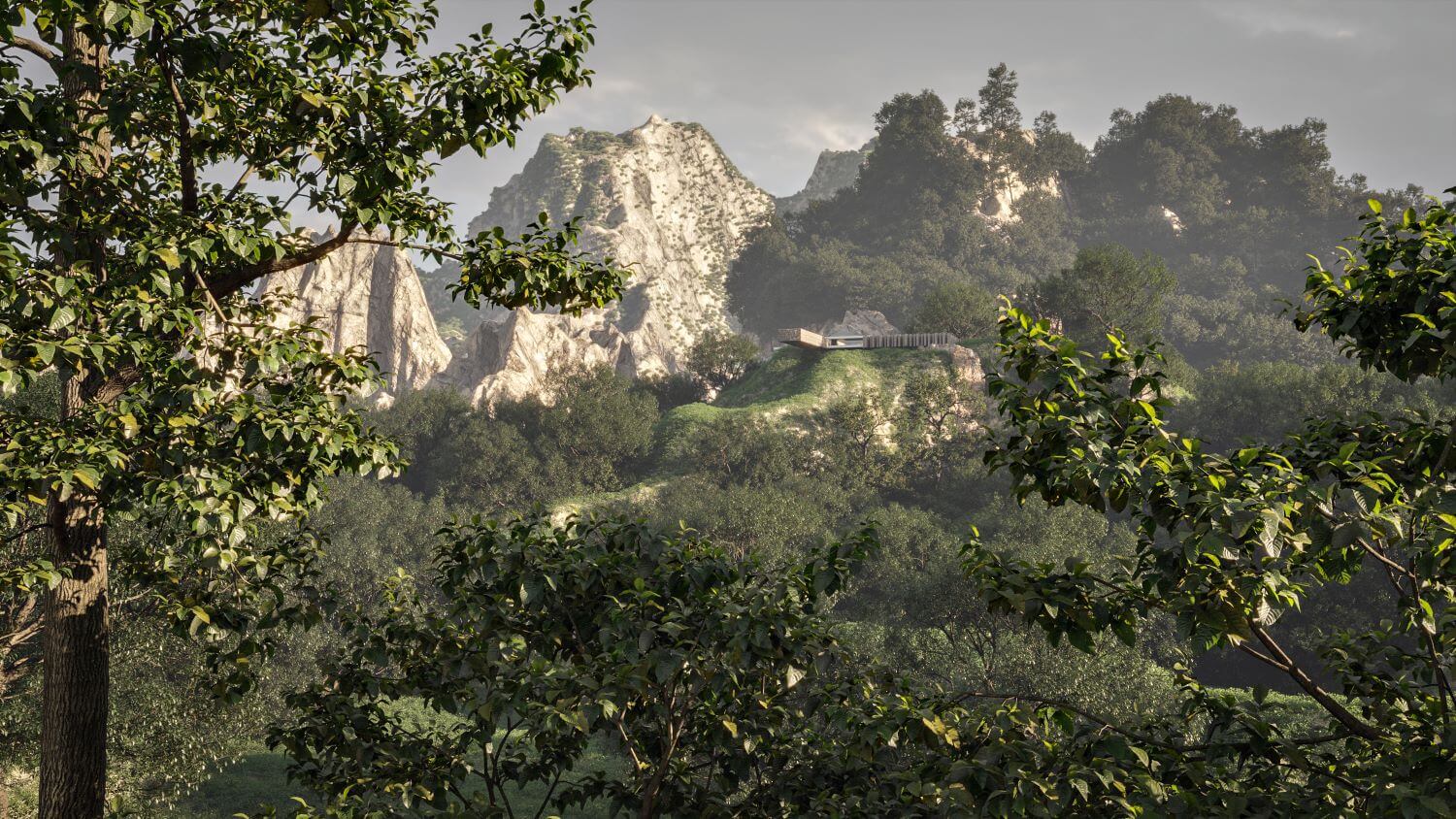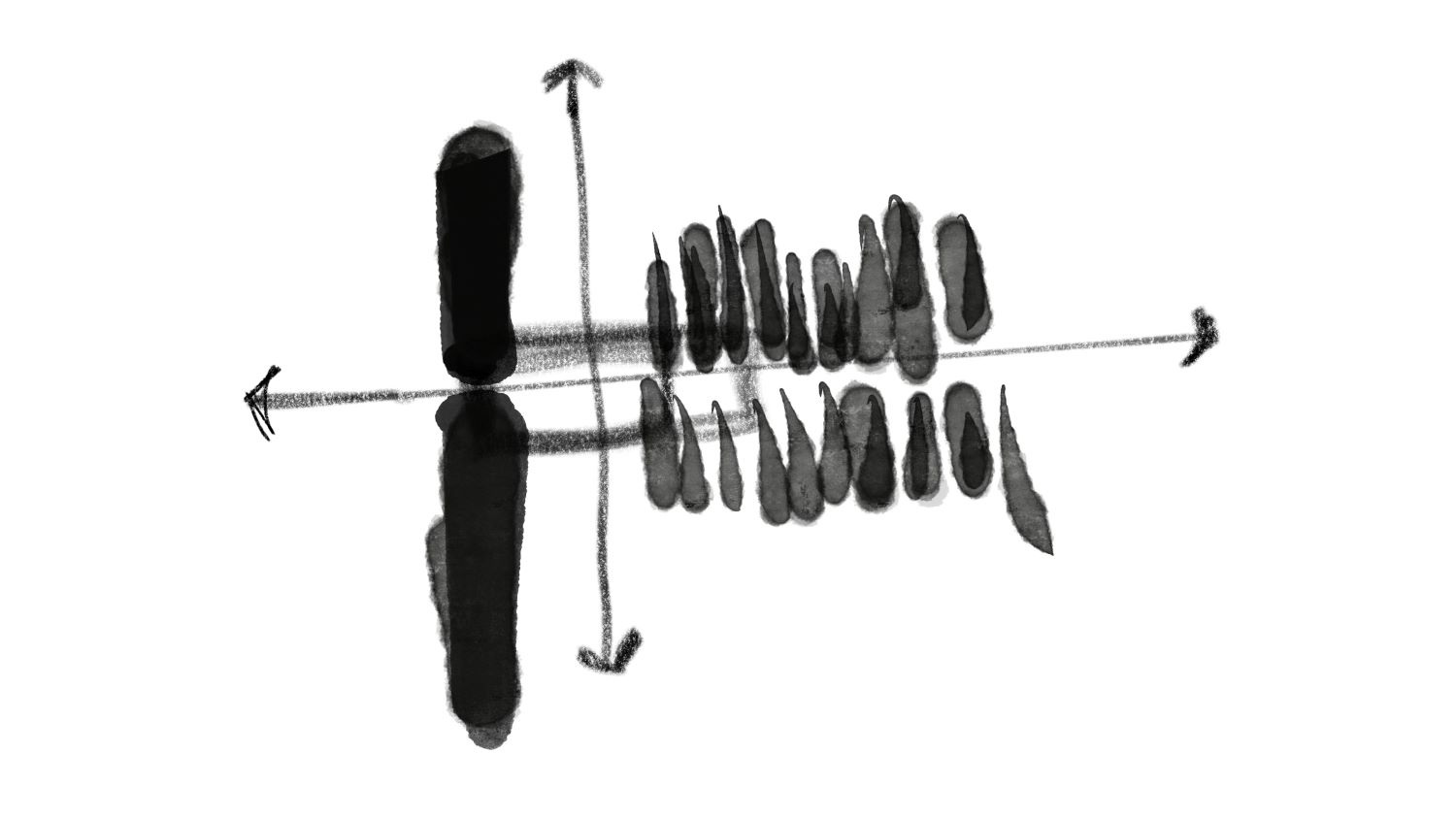 ---