Yousef Sattari / View Studio: The reason for designing this bathroom is the combination of organic architecture and modern architecture. Combining interior and exterior Minimal interference with the natural environment Materials: For this reason, we tried to use natural materials in space, such as floor materials, which are sand, as well as part of the floor materials, which is slab stone.
Vegetation: and the use of vegetation in the space that causes vitality and freshness in the space.
Window: The reason for using a window in the ceiling is to bring natural light into the space, which makes the space attractive and creates various sensations, and both natural sources, including water and sunlight, can be used in an instant. Light: The use of artificial yellow light in space due to increased energy when taking a shower.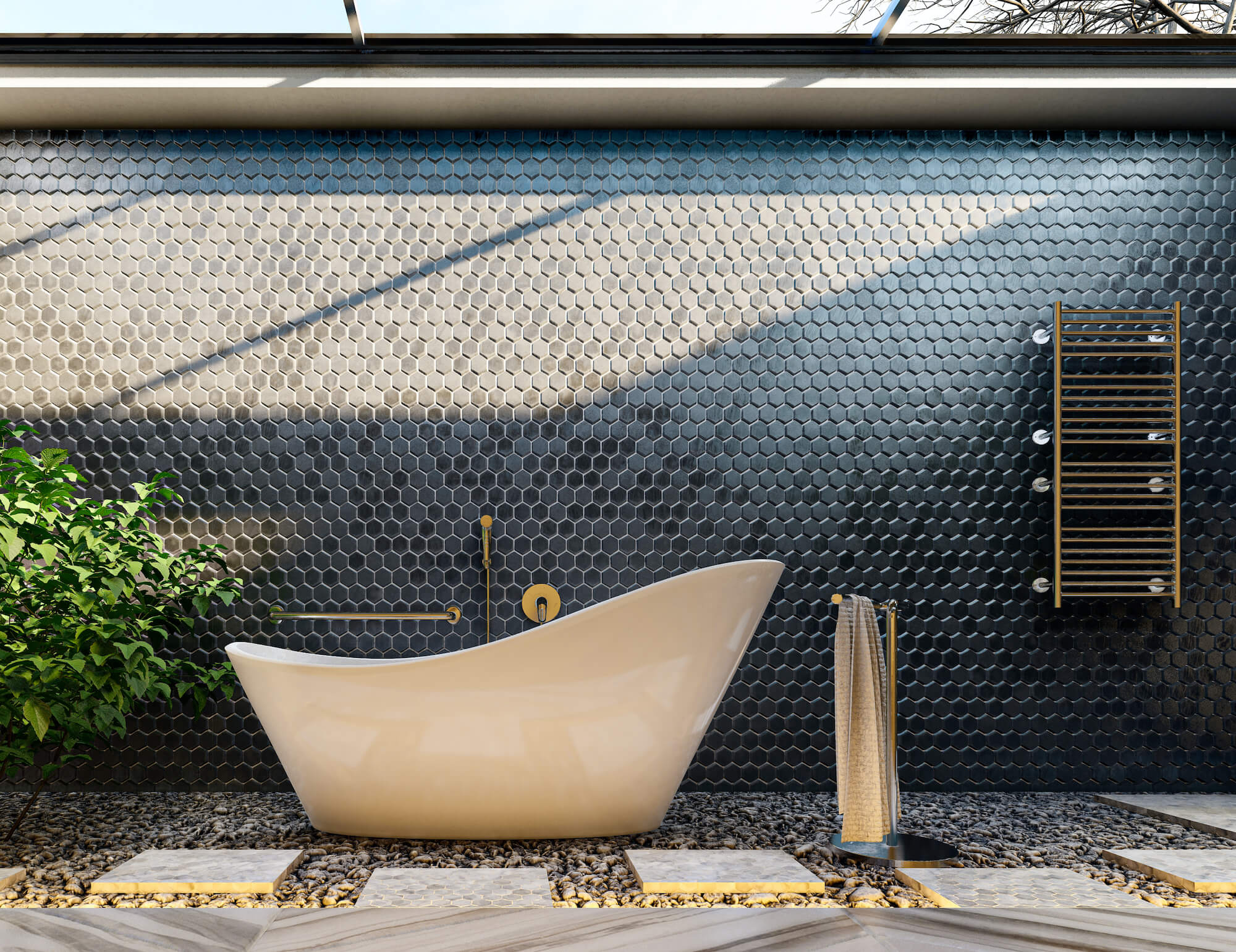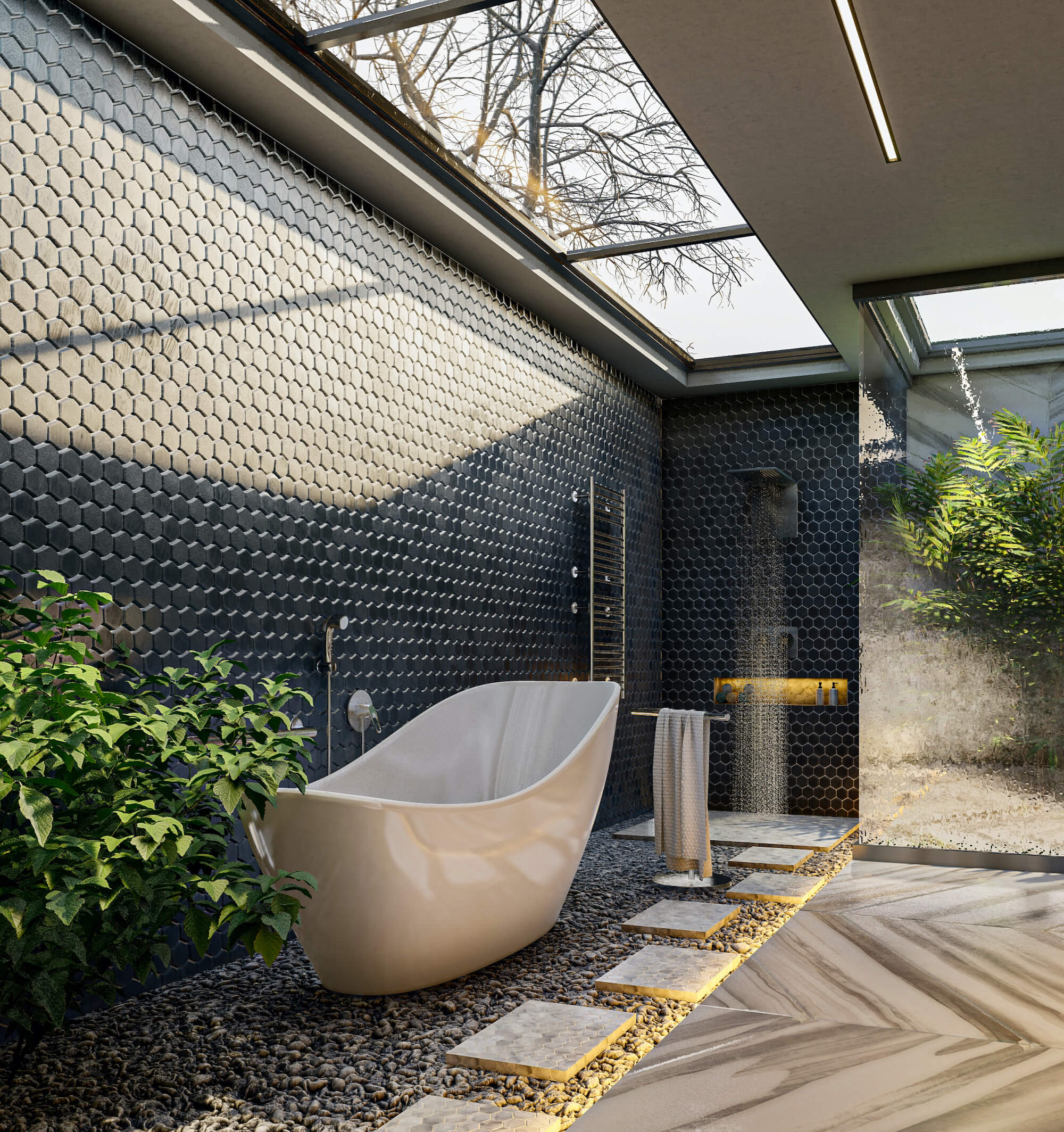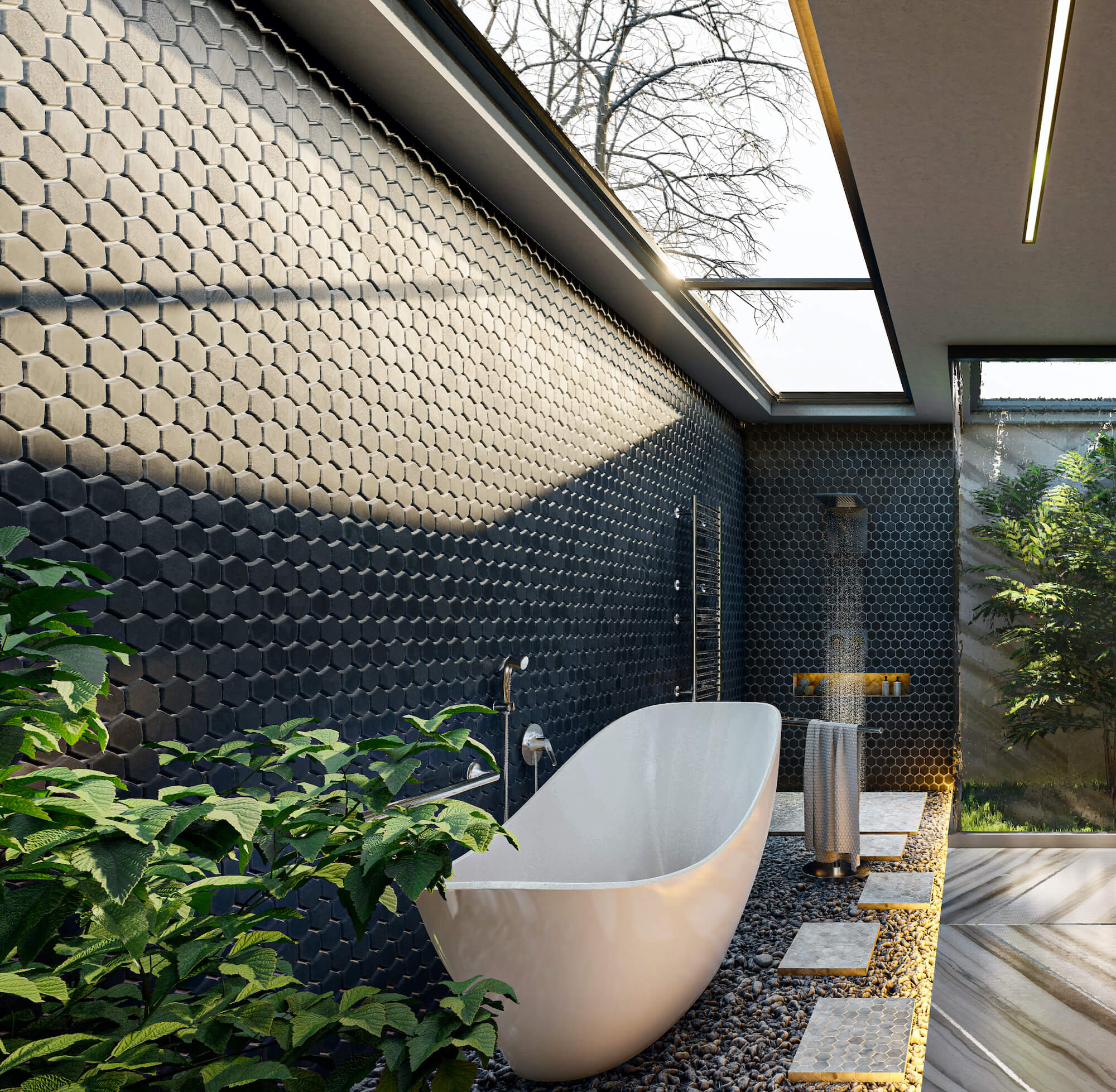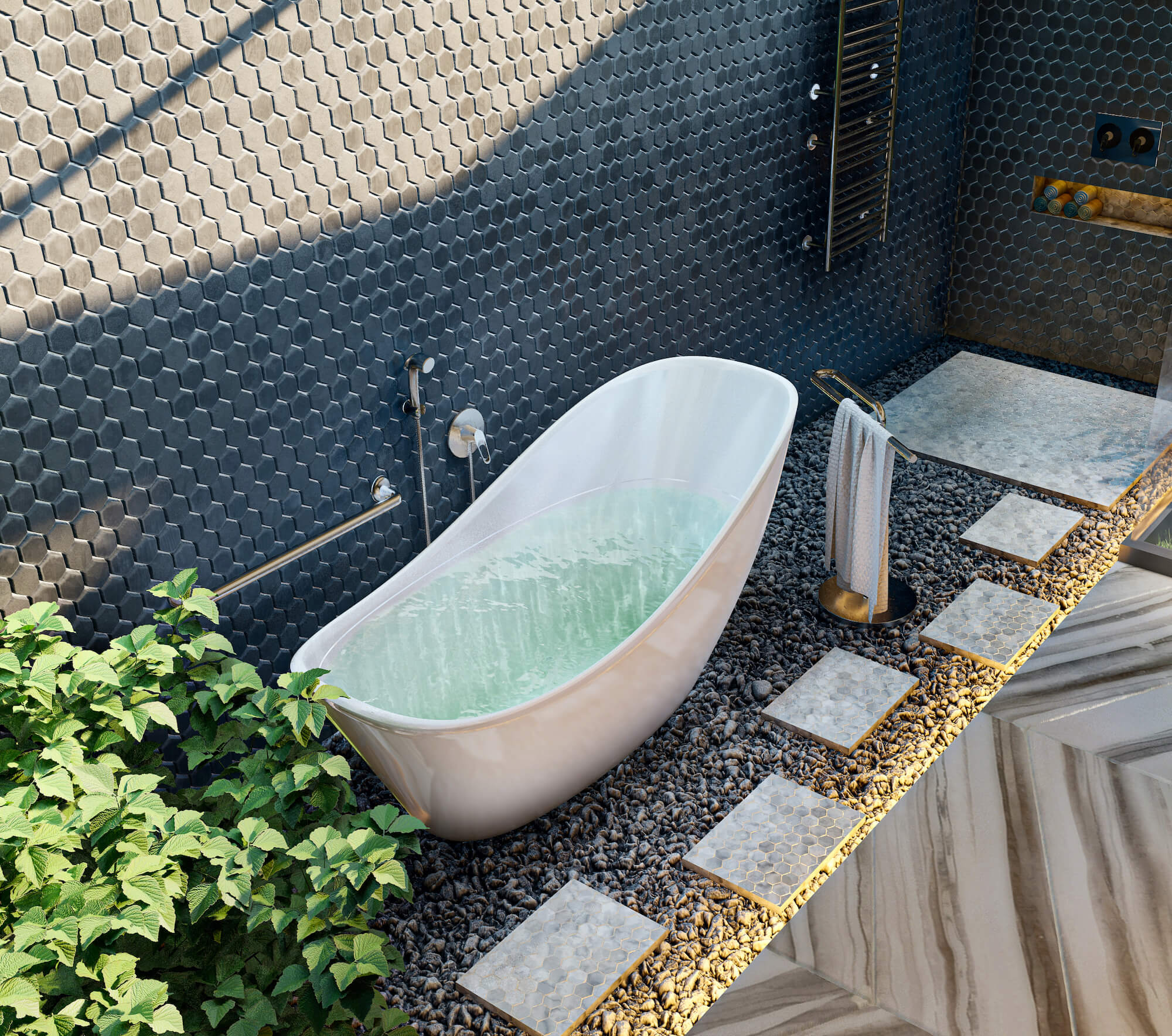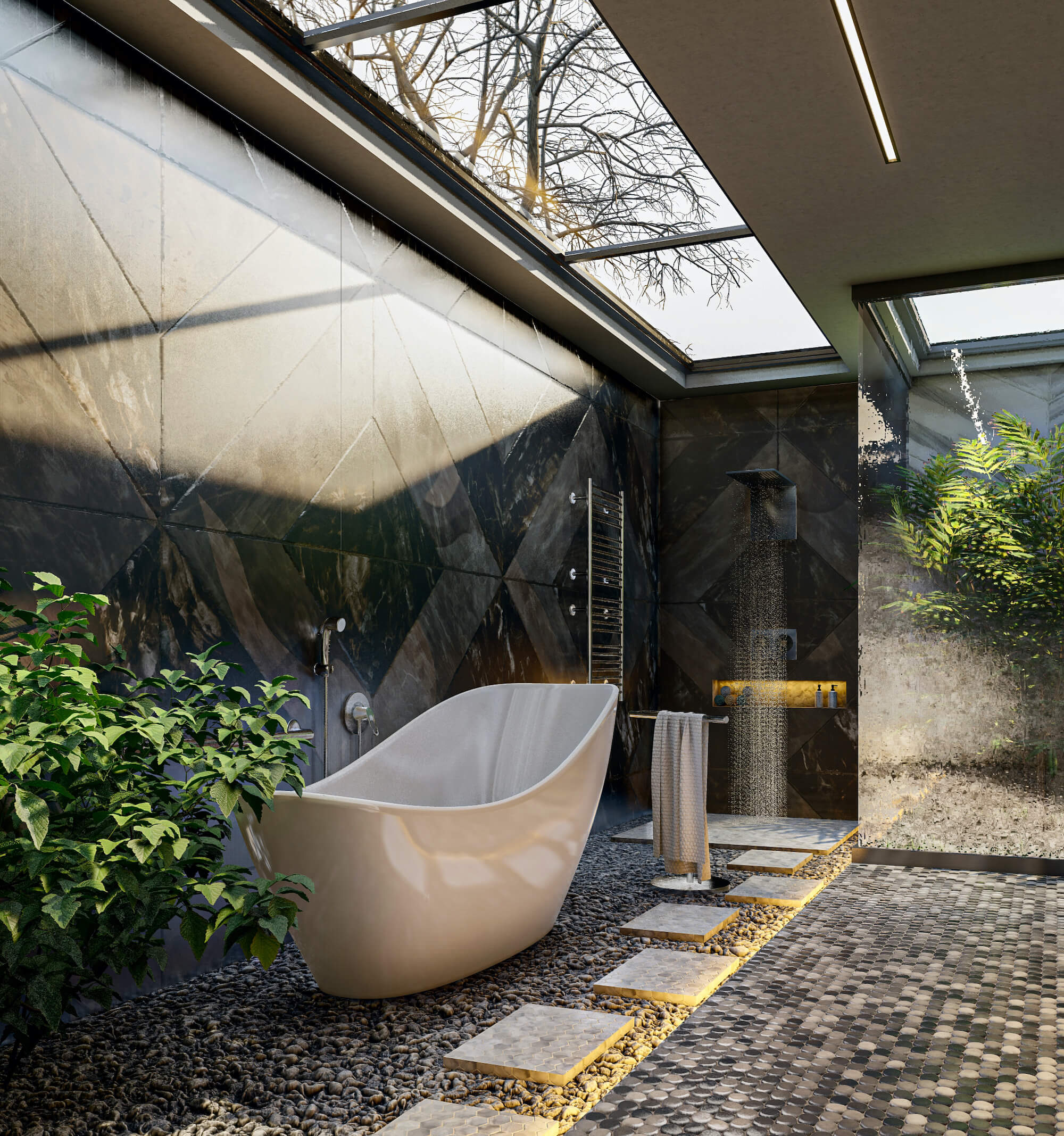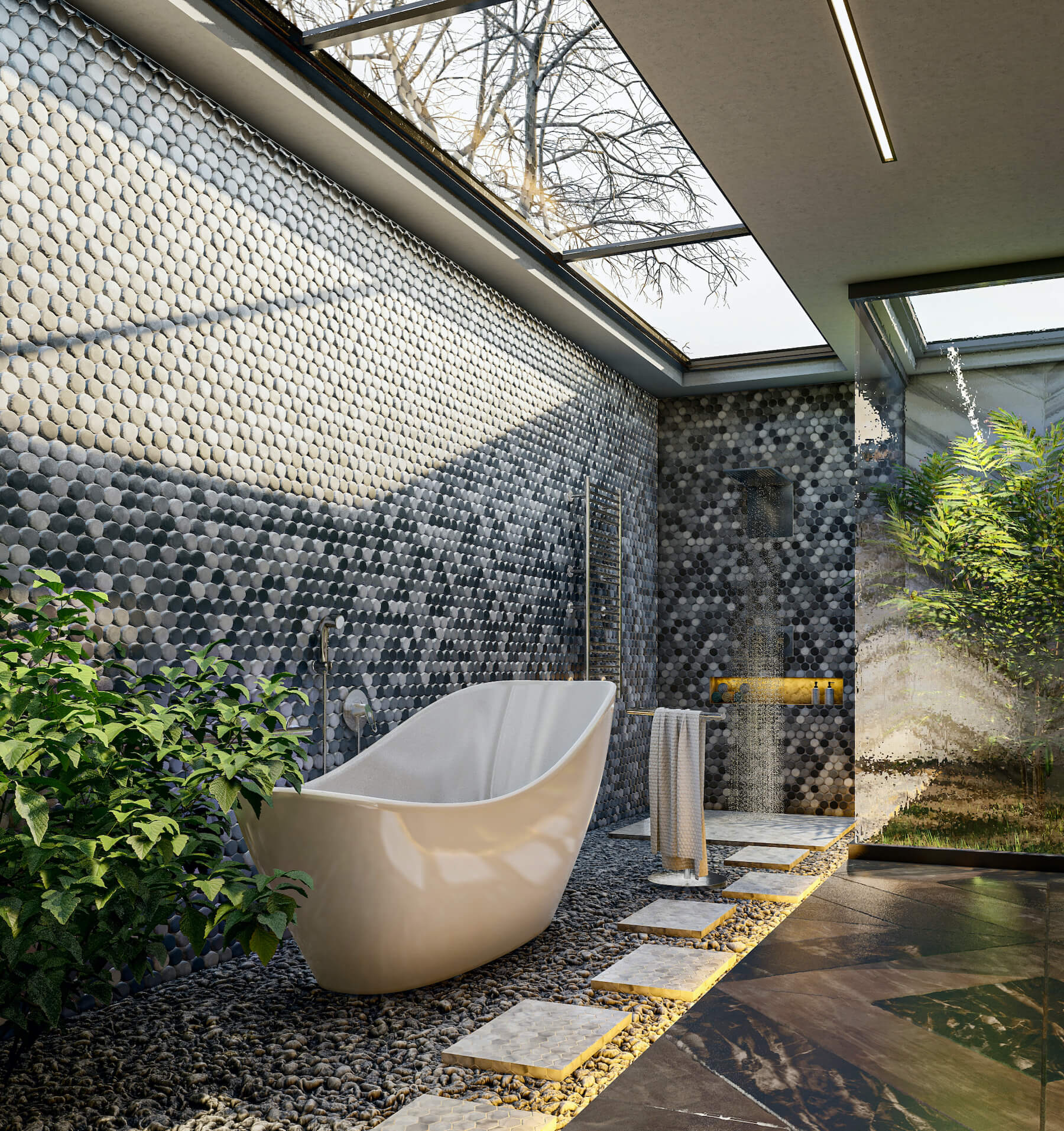 Connect with the Yousef Sattari
---