EskewDumezRipple: Designed in collaboration with Rule Joy Trammell + Rubio (RJTR) and located in Midtown Atlanta, this 416,500-square-foot high-rise research building features an expressive two-tower massing (one at 14 stories and one at 18 stories). The complex will serve as Phase 3 of Georgia Tech's ambitious expansion in midtown Atlanta, known as Technology Square. The project, and its mission to empower Georgia Tech students, faculty, and stakeholders to develop leaders who advance technology and improve the human condition, seeks to benefit from the proximity to and interaction with nearby startups, researchers, labs, corporate innovators, and venture capitalists in this vibrant intellectual environment.
Differentiation in the massing and the two-tower expression (unified by a single, efficient core) arose from the varied programming to be held within. The two-tower expression simultaneously serves as visual recognition of the philanthropic mission of the project's two key donors. The 14-story Scheller Tower will house the MBA and Executive Education programs for the Scheller College of Business and is named in recognition of the generous philanthropic commitment of Roberta and Ernest Scheller Jr., IM 1952, HON Ph.D. 2013.
The 18-story George Tower, named to recognize Penny and Bill George, IE 1964, HON Ph.D. 2008, for their integral support for the facility will be the new home for the H. Milton Stewart School of Industrial and Systems Engineering. The individual towers are unified by a central zone between them, functioning as a communal circulatory pathway where the two towers meet. This thoroughfare continues through the building form, truncating at the podium and spills into a monumental gathering space.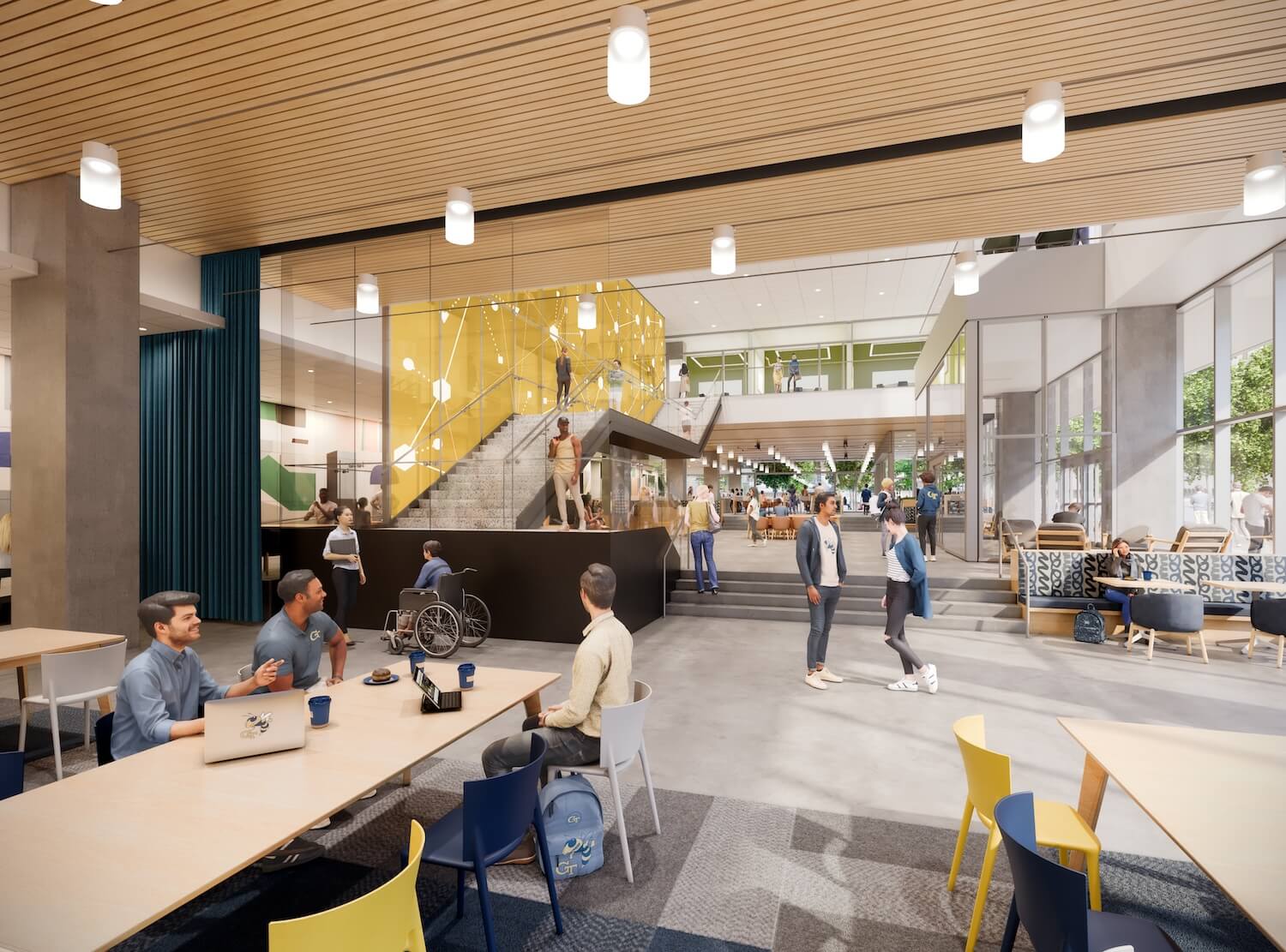 The district's exterior promenade and its connection to the surrounding areas is unified by a vertically stacked green roof terrace held atop a monumental architectural stair legible on the facade. These elements will intelligently attenuate daylight and offer an ecological identity to the urban campus as a vertically-oriented quad. Ambitious energy performance and decarbonization goals set a foundational benchmark for Tech Institute's-wide sustainability goals as well as an ideal to strive for in nearby Technology Square projects.
The ground floor space takes a traditional southern precedent—the porch—and enlarges it for maximum effect; a place for socialization and the sharing of ideas. This space is scaled to fit large gatherings and to directly engage Midtown's important 5th Street corridor, which links back to the core of the original campus. Large-scale kinetic doorways open wide, offering up the central gathering space as the new social laboratory erasing the traditional boundary of indoor and outdoor space. Within this centralized podium are a variety of 'collision spaces' where students can come together for study, socialization, cross-pollination of ideas, and innovation. The gathering space aligns axially with a treed and shaded exterior terrace with a bosque of trees for year-round use and creative recreational programs.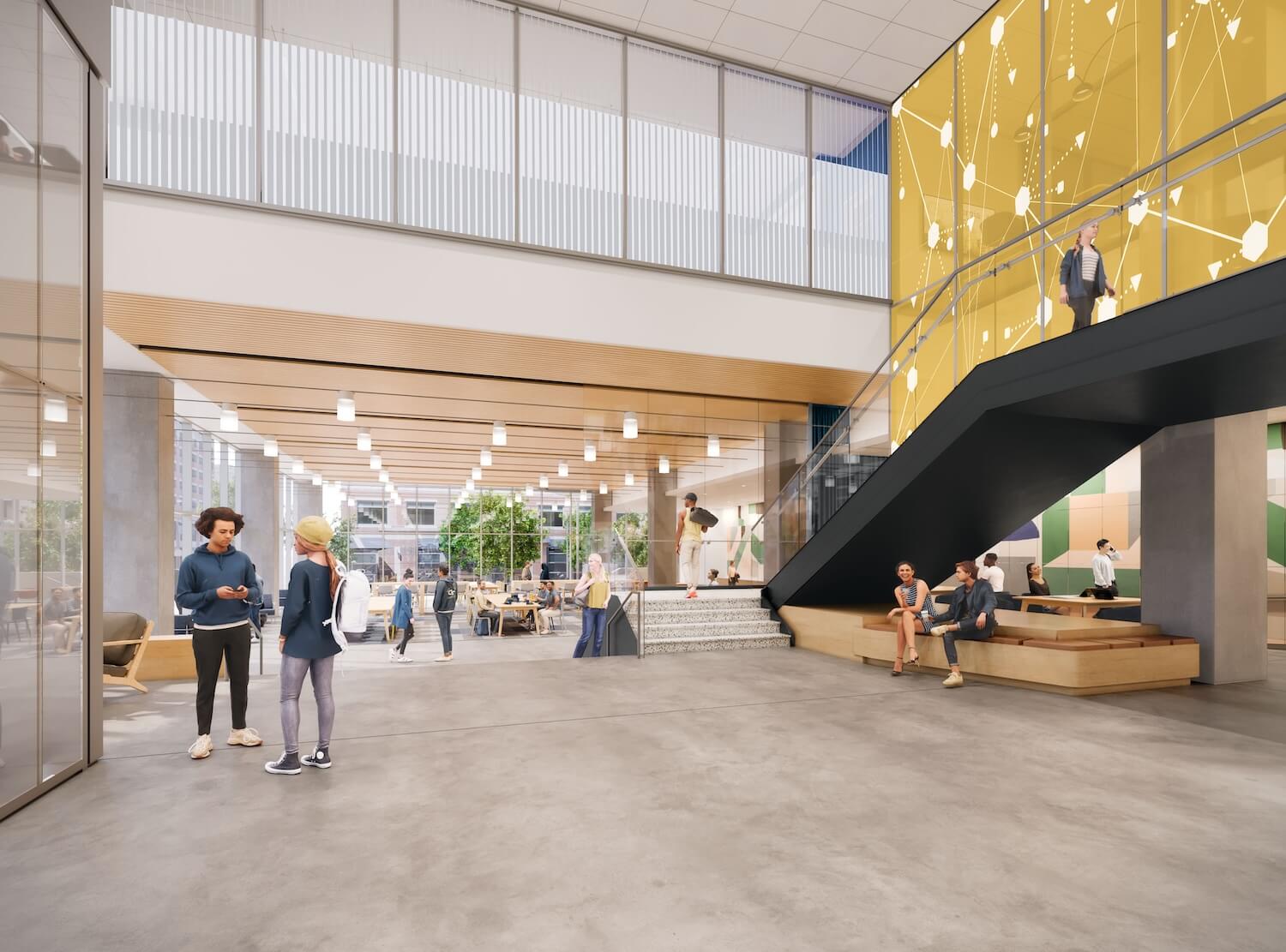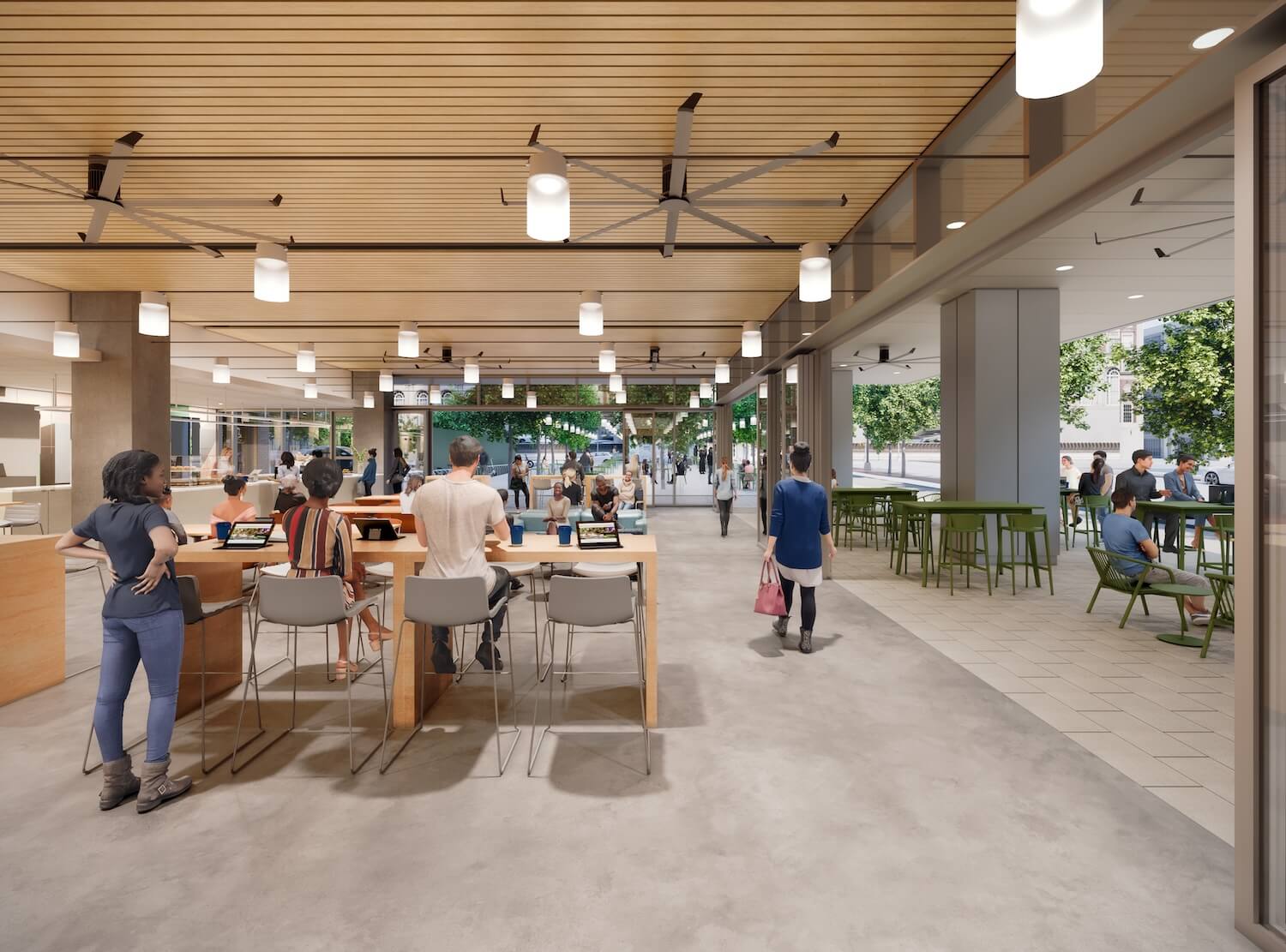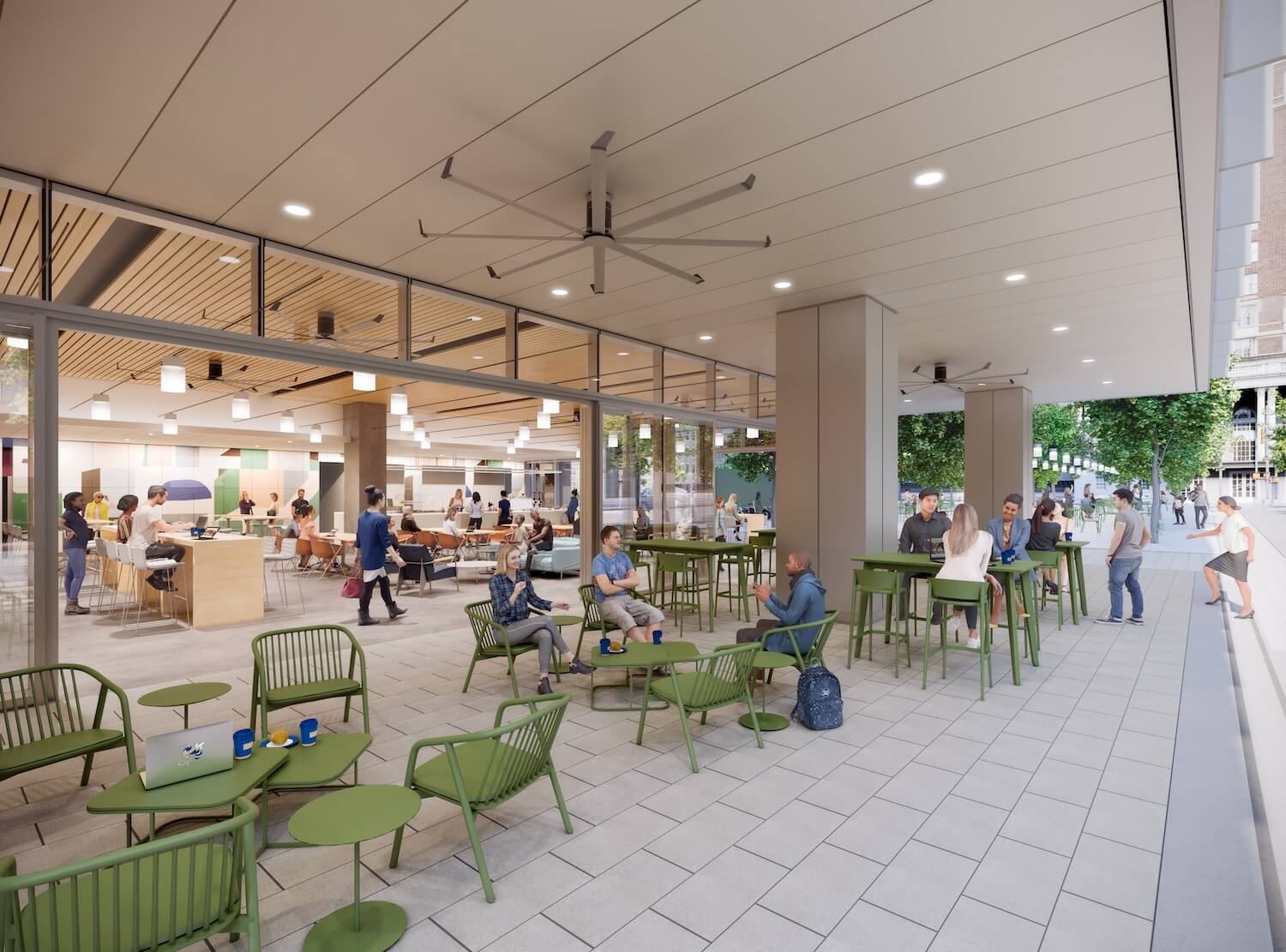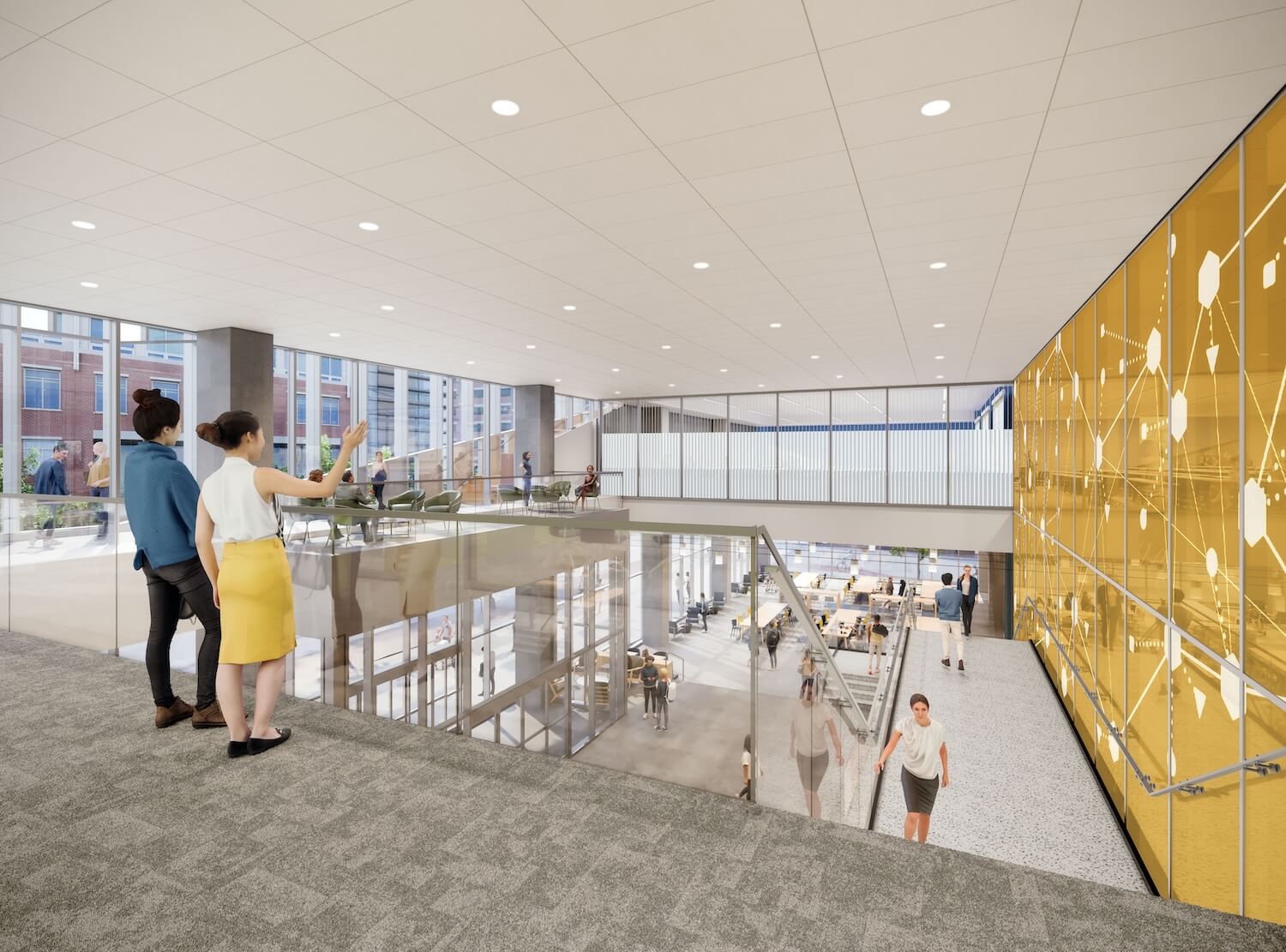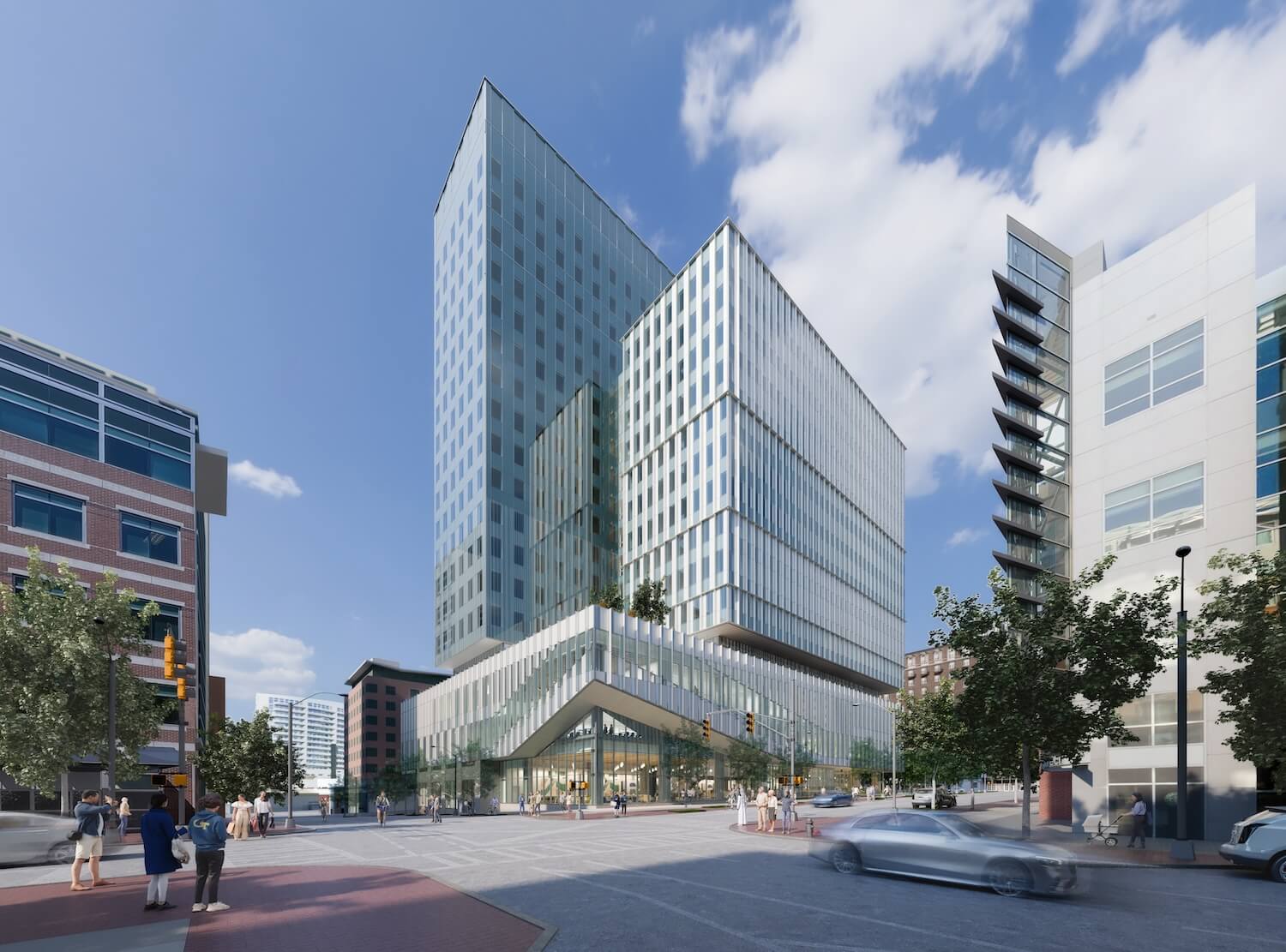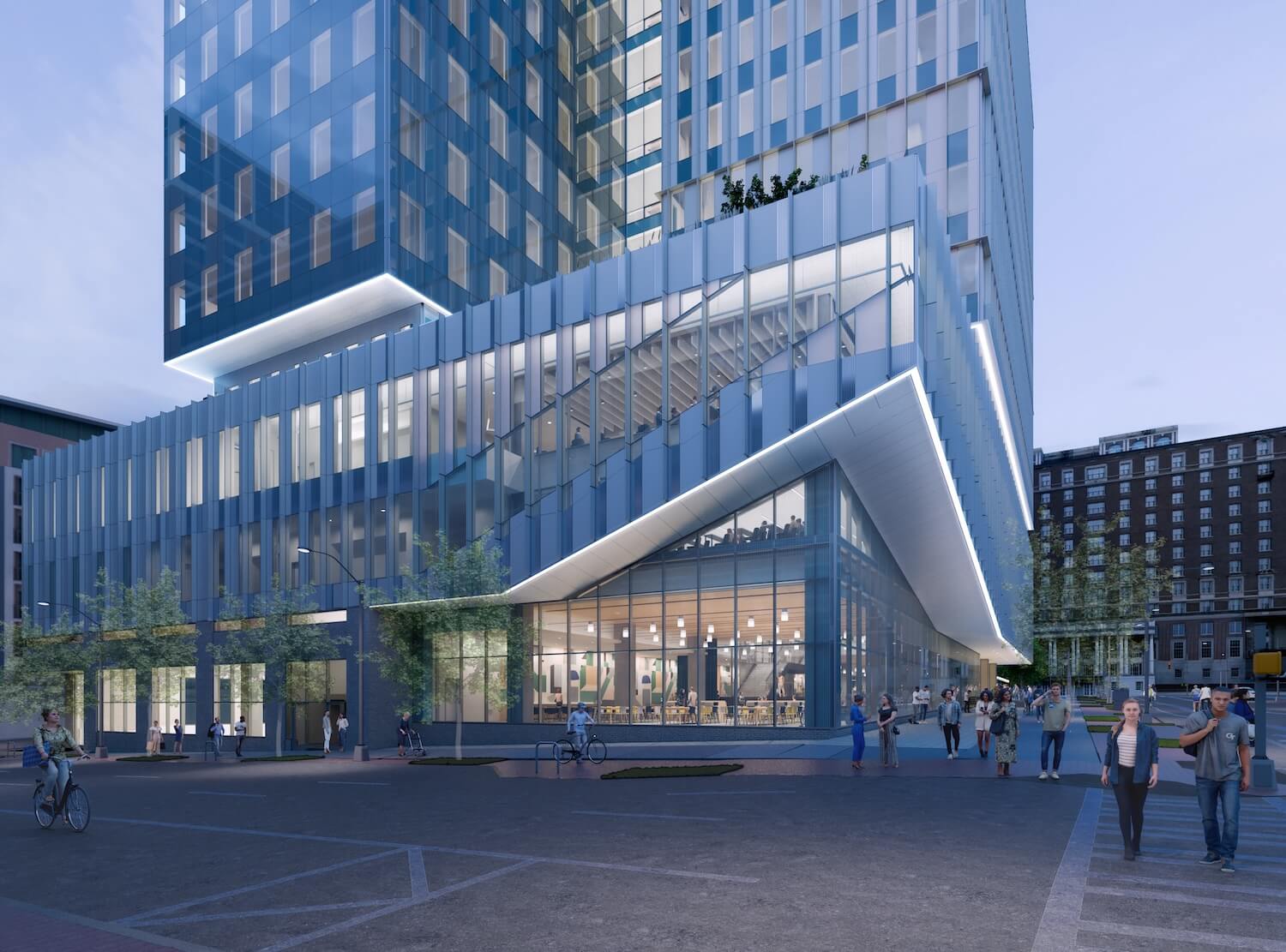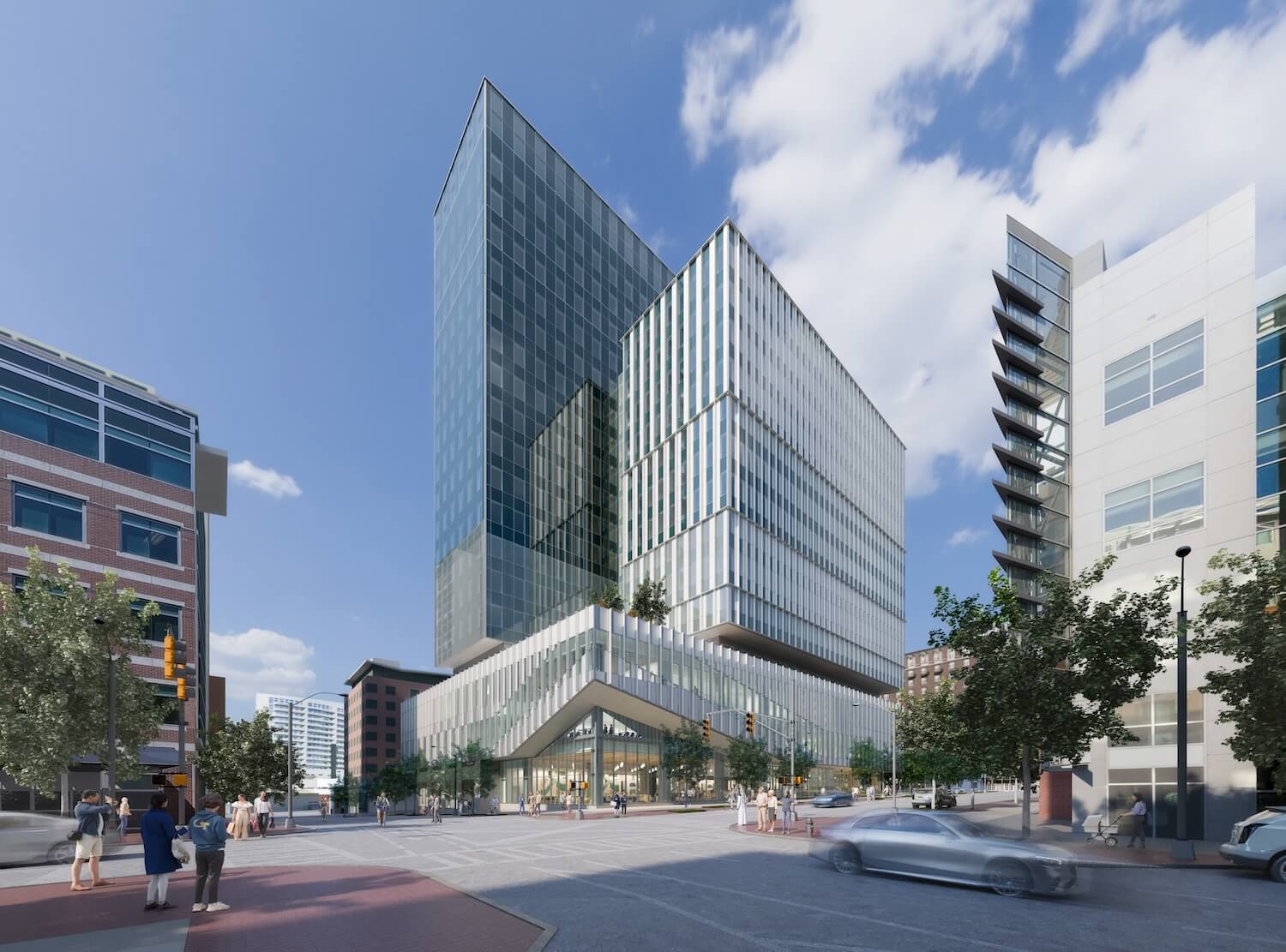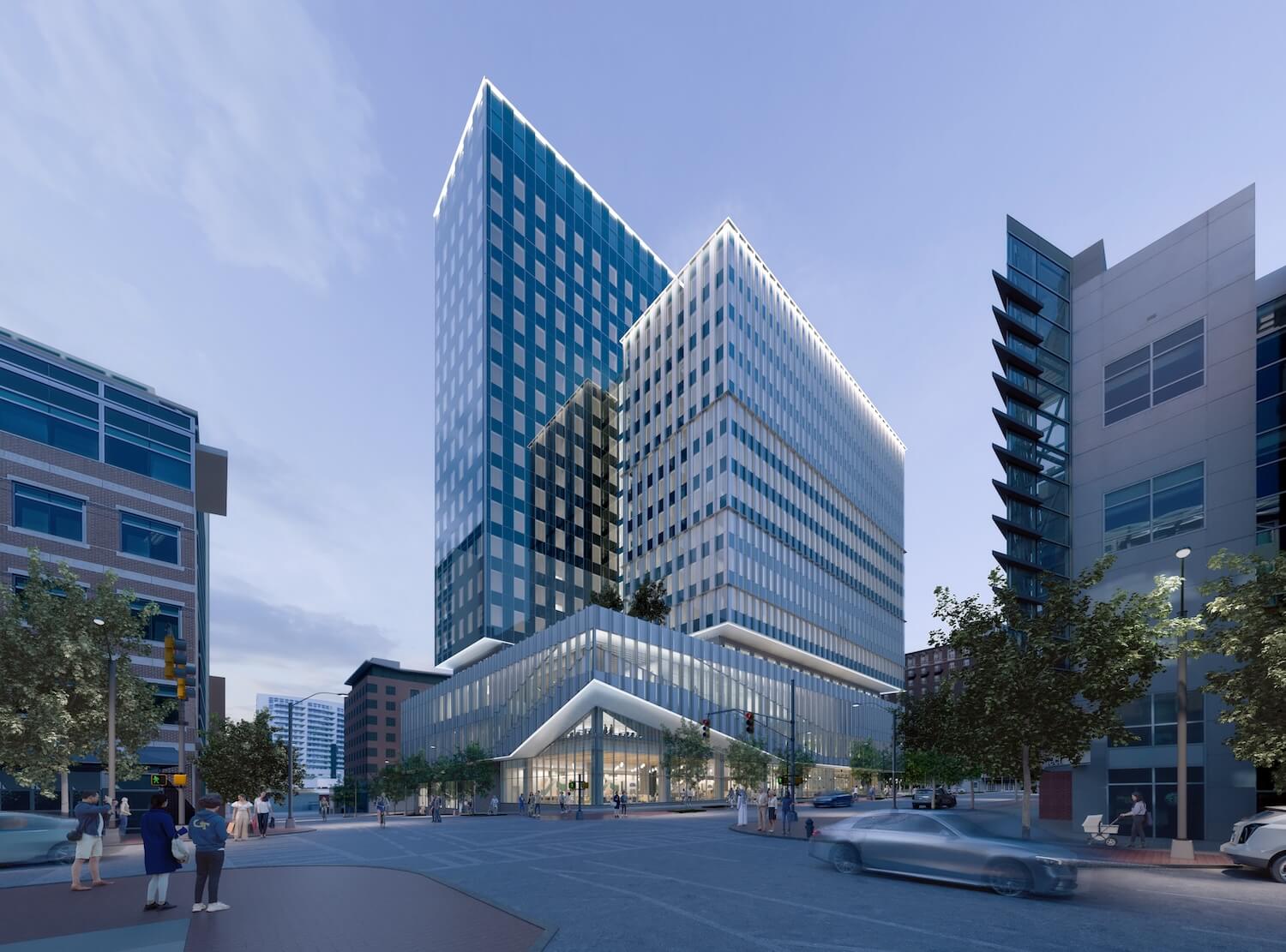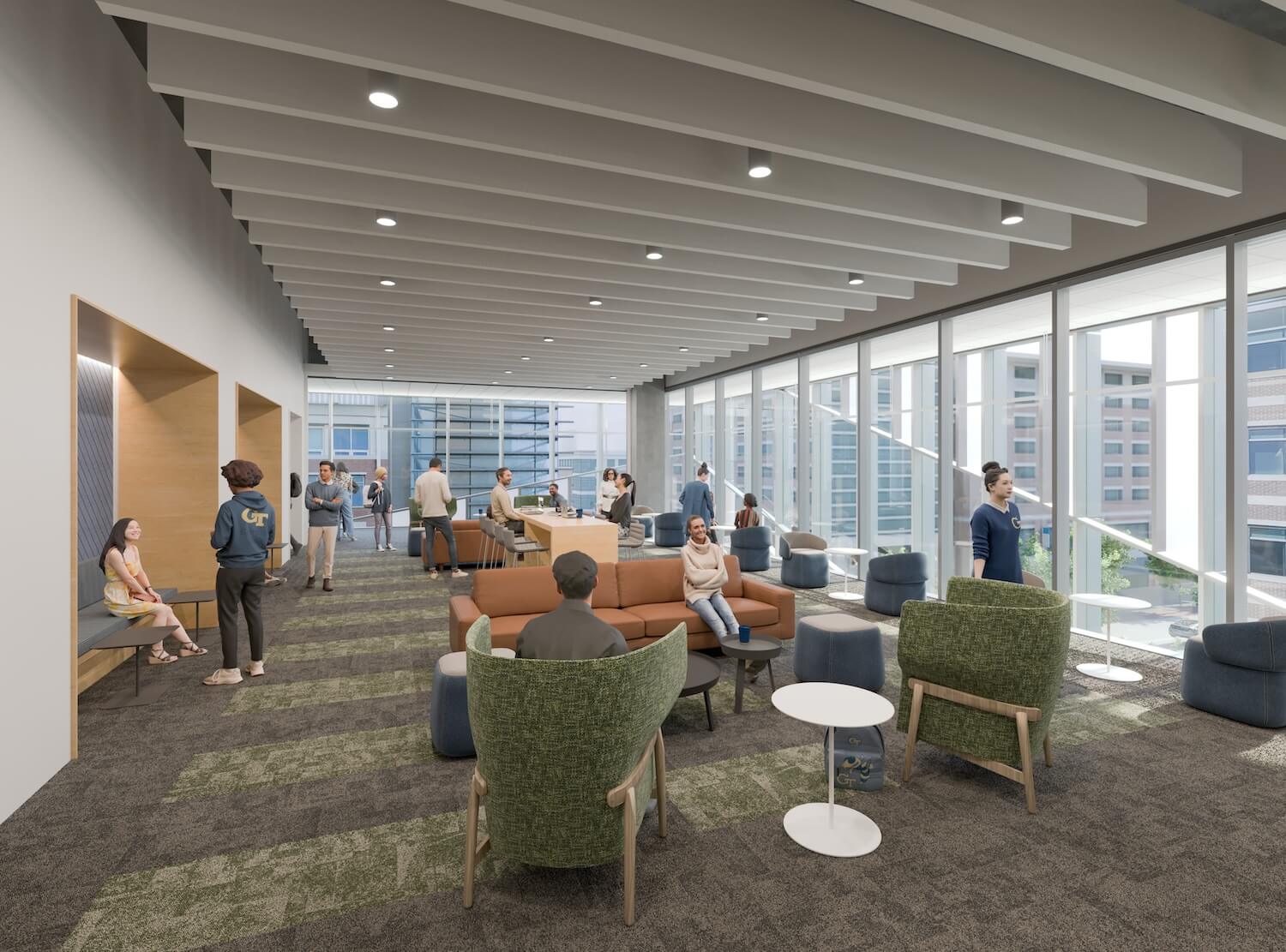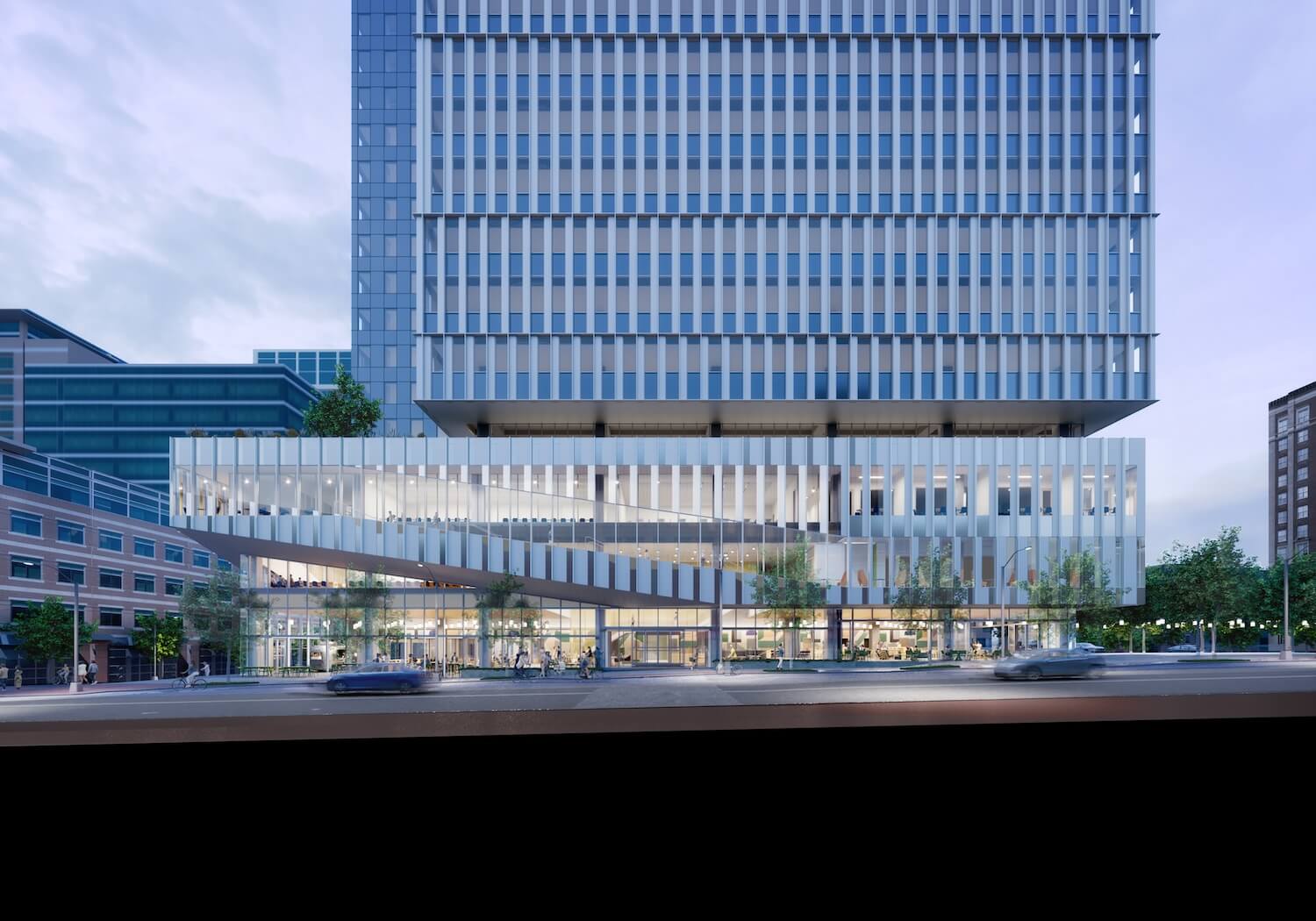 ---