The site has a great urban surrounding we can't neglect any side of them so to divide the site into zones between solid and void and to create main iconic solid space and main iconic open space and the rest of the area of both making a connection between each other to express one entity as a great mixture with each other and with the urban surrounding and the best way of interaction between solid and void to our project was this way as it affirms the principle of respecting the urban surrounding and to interact with it to let the user feels that he's a part of one entity of different objects help each other to go into development as a one perfect mixture of different ingredients.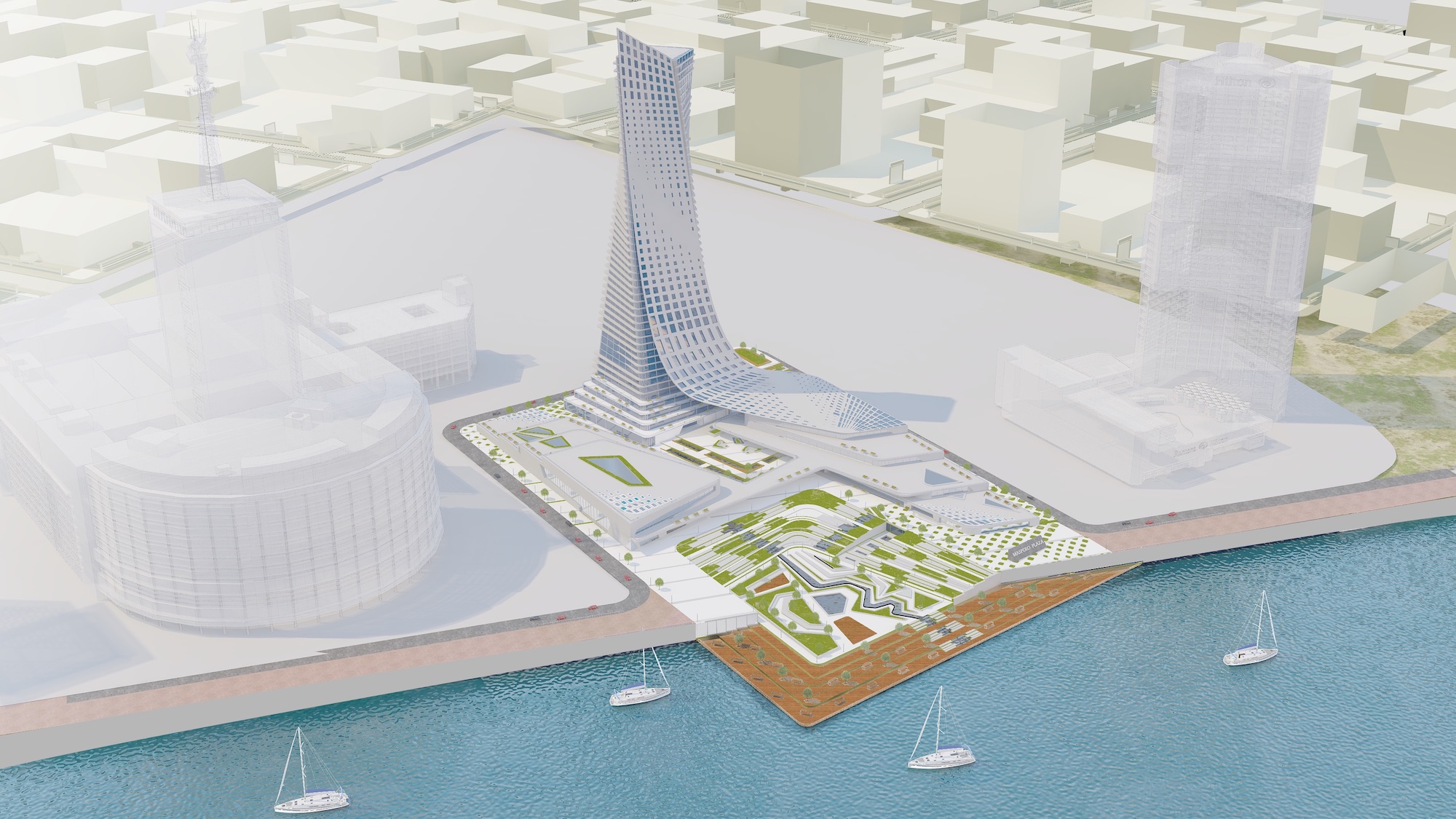 Design philosophy
1- Considering the Nile river is the source of the Egyptian civilization and the project site location expresses different people 've lived in Egypt with their different cultures, kinds and thoughts. our civilization obligated it's originality on these people whatever they looked different outside but they 've been imprinted with the Egyptian original civilization.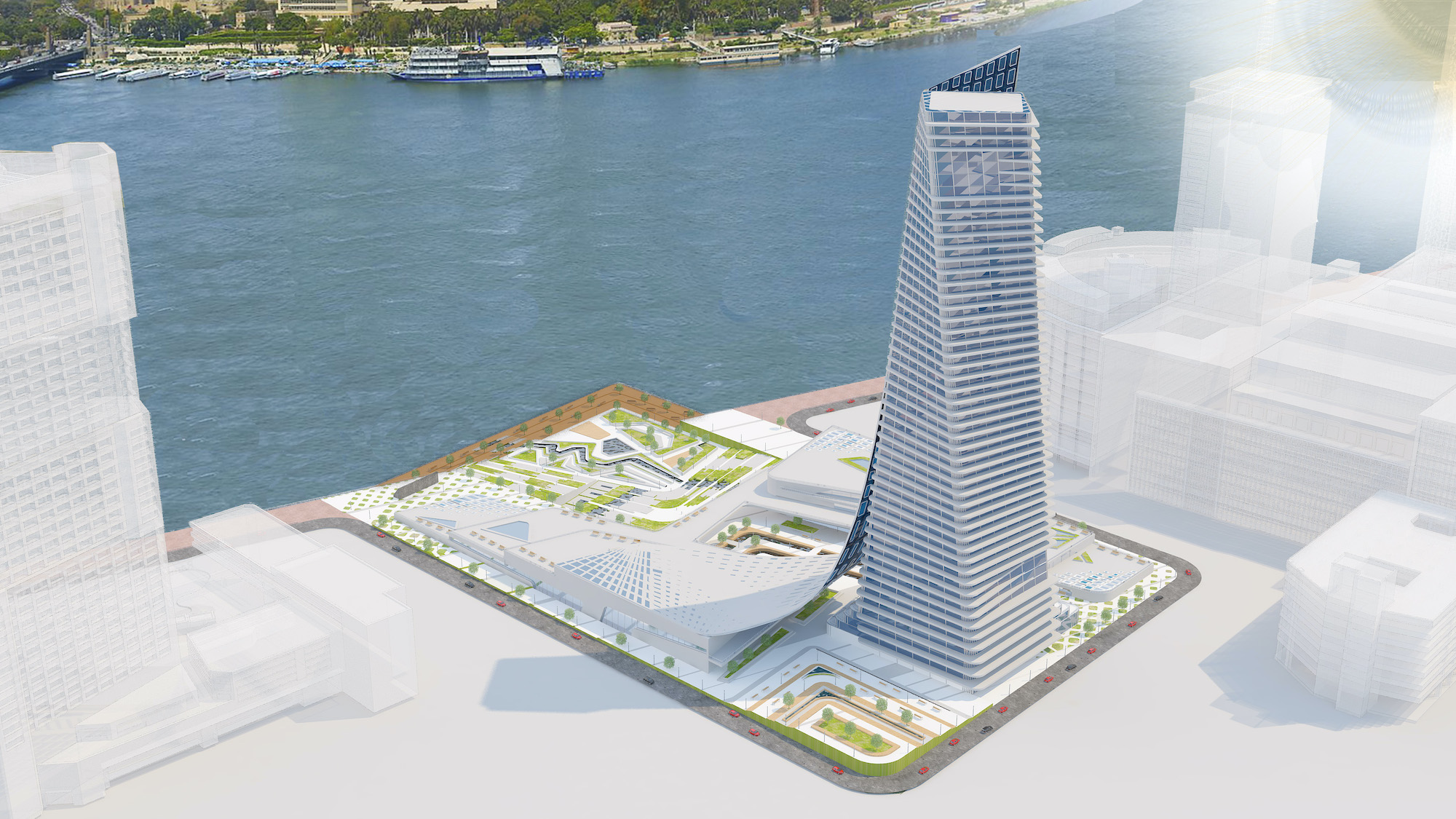 2- Our site location is surrounded with two completely different cultures (khedewic Cairo -downtown- & El saptya) they express that outside difference between different kinds of people lived in Egypt.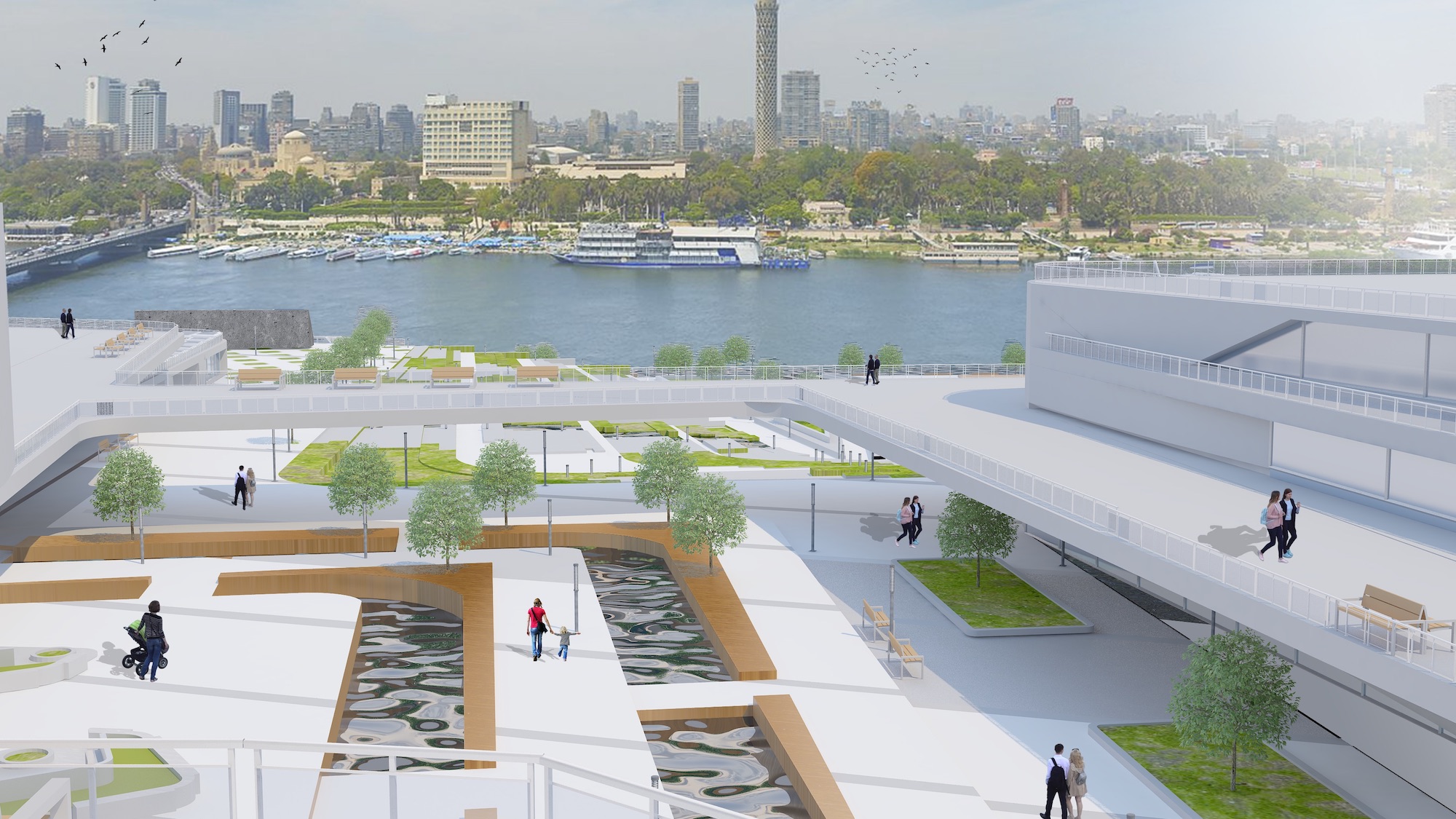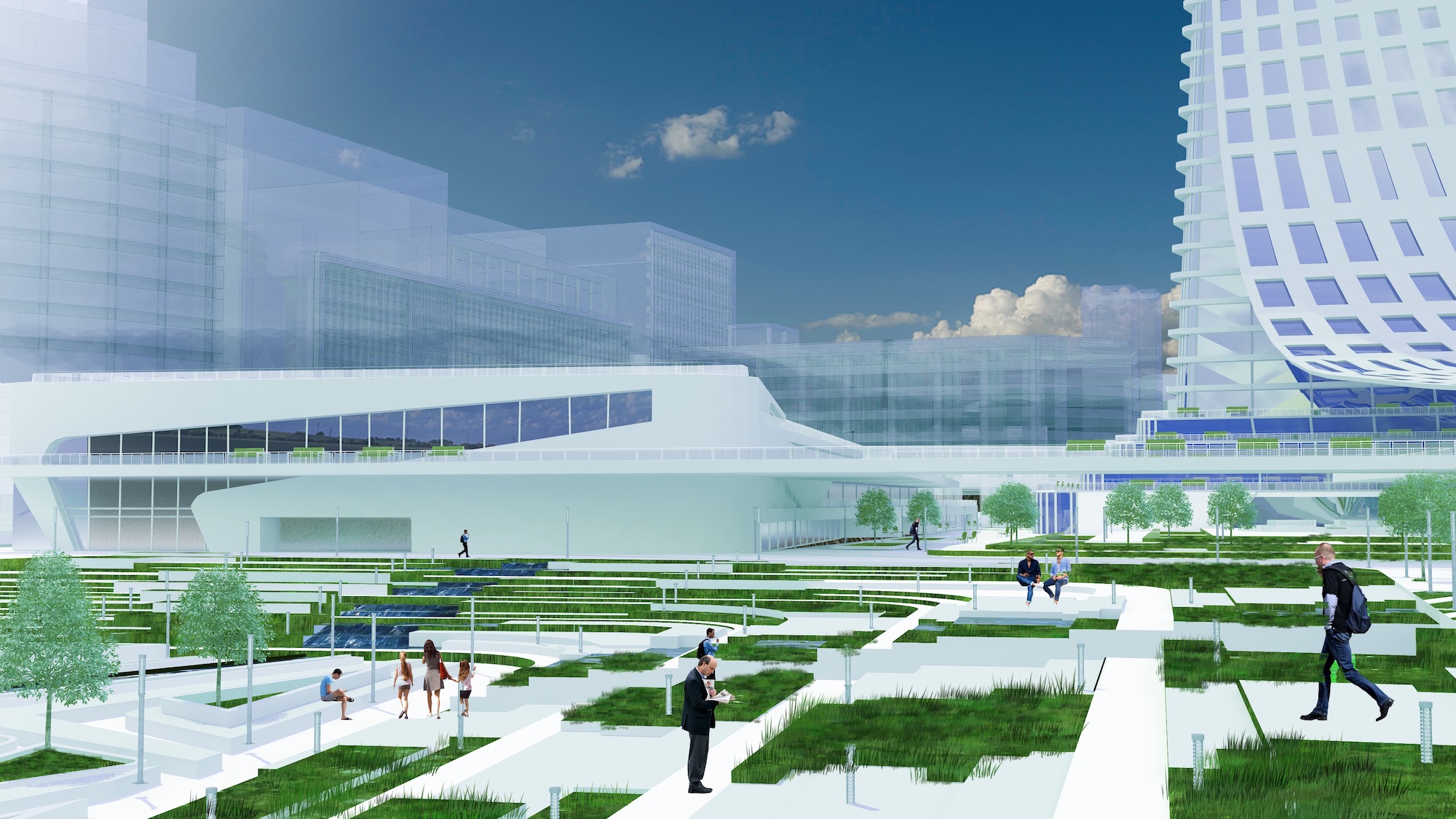 3- The khedewic Cairo and El saptya expressed in one square as an optimum shape and they're the sides which form this shape when they combine together. as they look completely different outside but together their combination creates perfection.
4- The Nile river flows through these two main effective districts to combine humanity in one entity in one people as we can see they may look like mirrored.
5- We can express the Nile river and our 2 elegant surrounding districts as a one main rod and two secondary equal rods they stik together on this main rod as the Nile flows into them and combine them together rotated two parts of one optimum entity but they 're the same origin and the same source of life even if they looked different outside.
6- As the main concept was to express the flowability of the Nile through humanity and how it combined different cultures together in one main rod so we can express these difference in rectangles and squares spread in the project to look like the glue make them stick together as these obvious shapes expresses the humanity and people who lived over the Nile river banks and worked hard to go into development and success.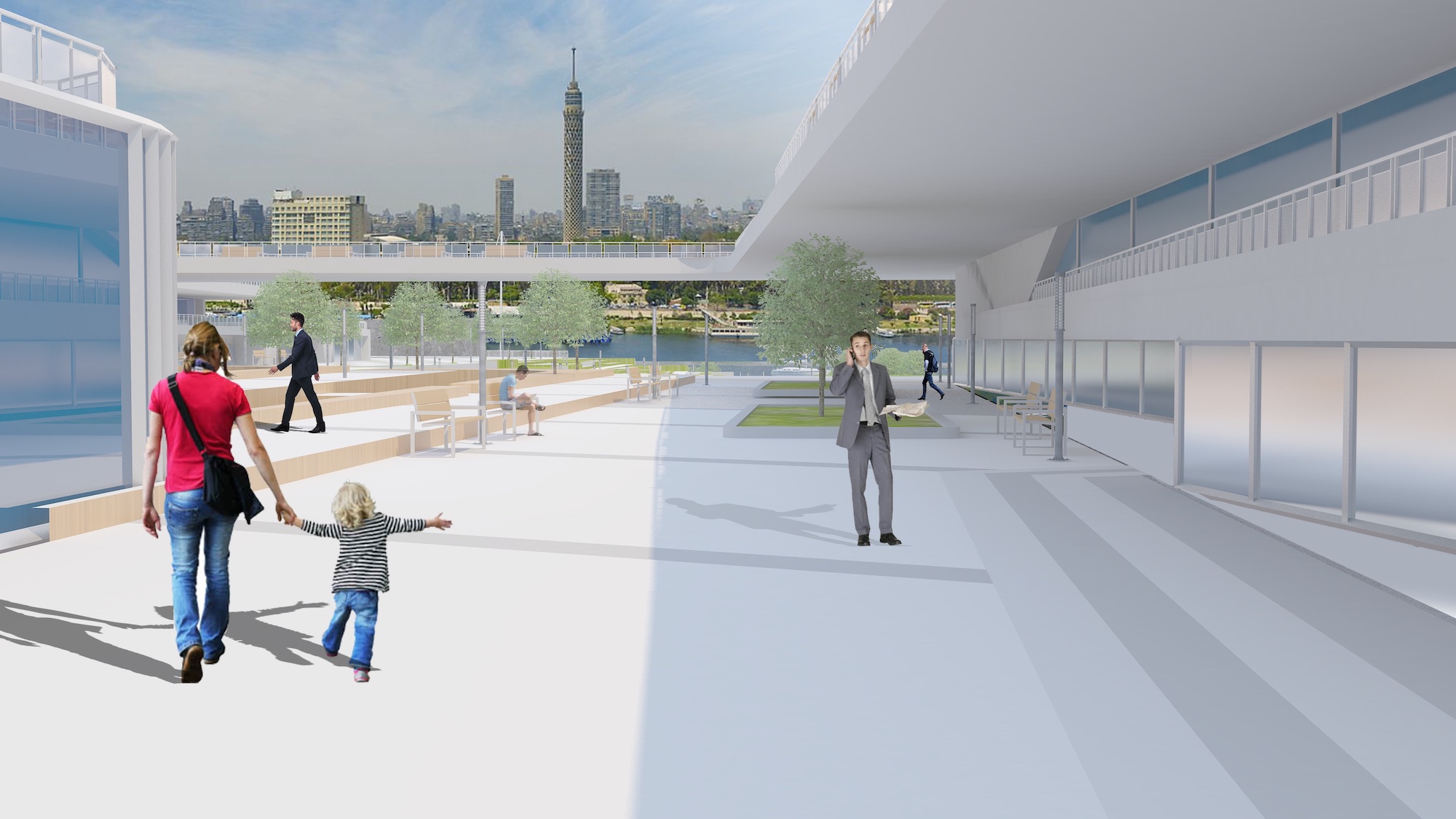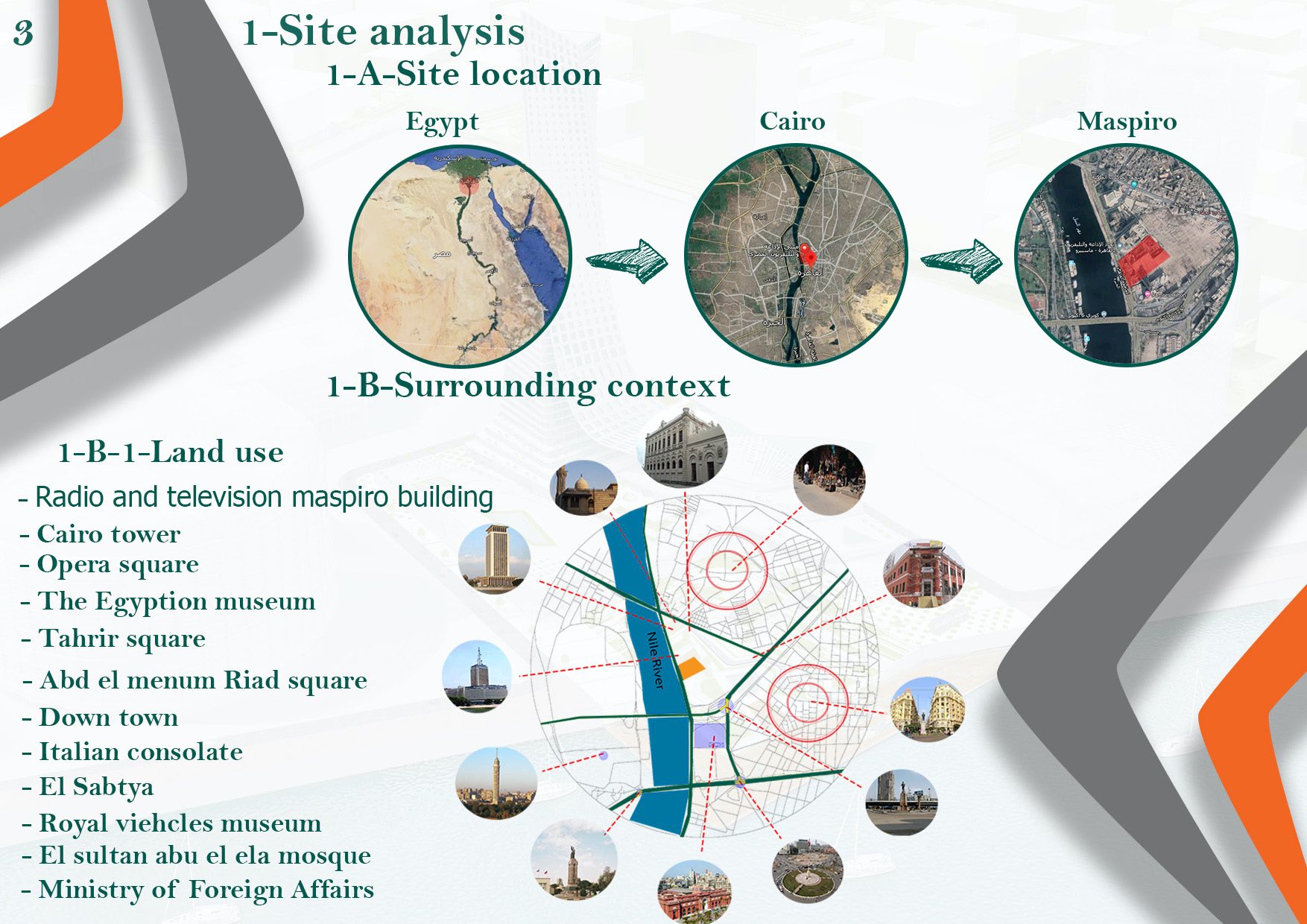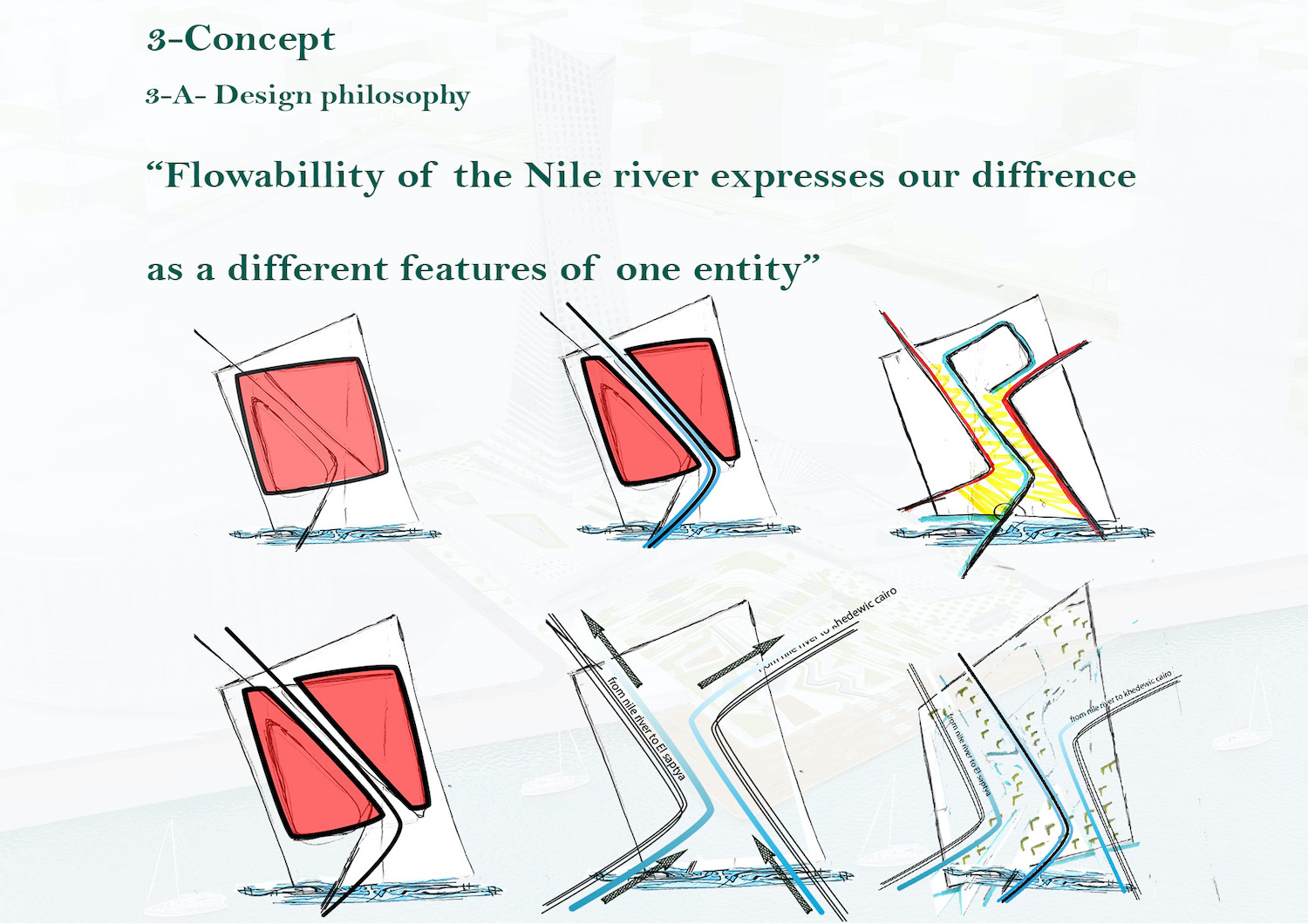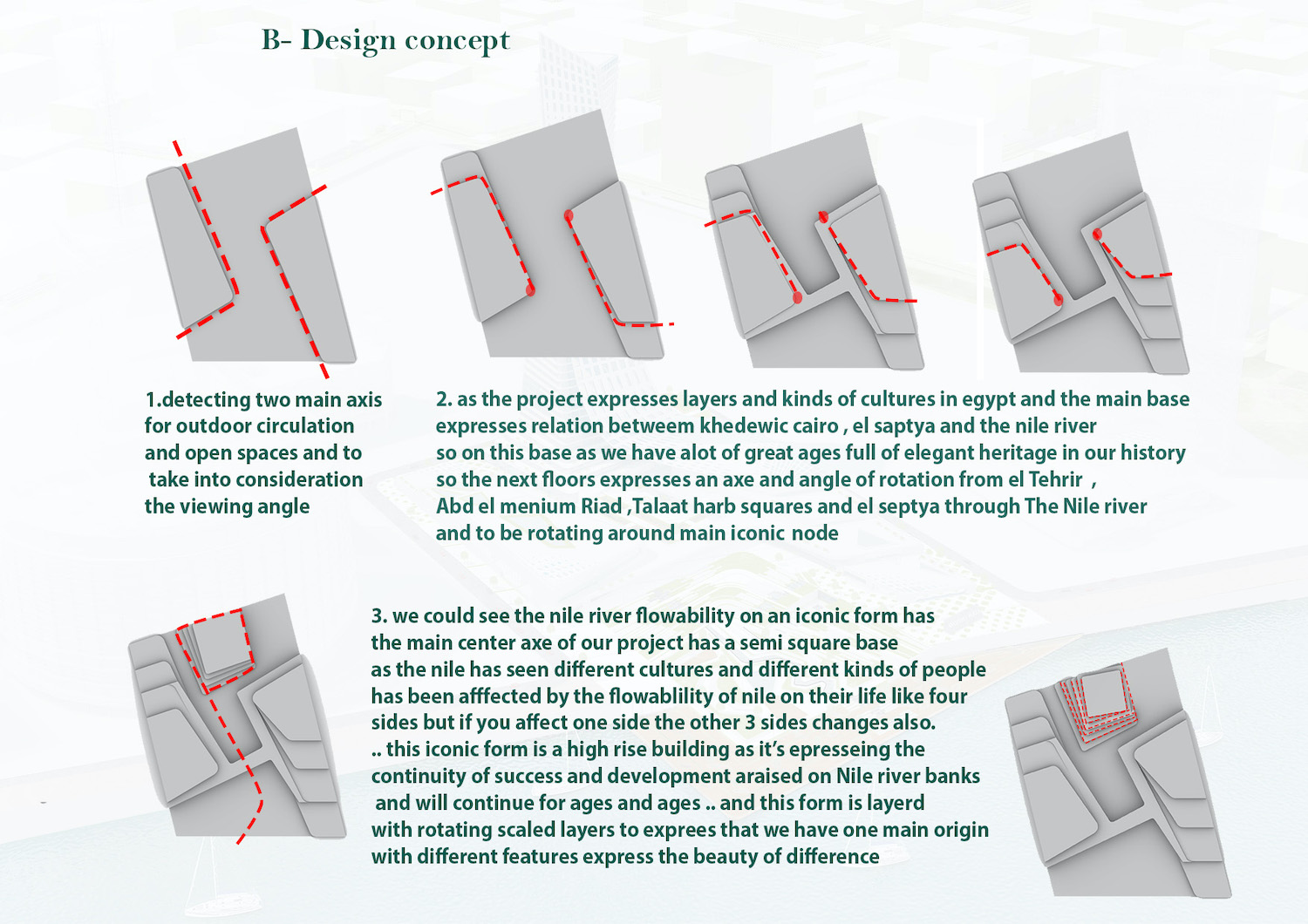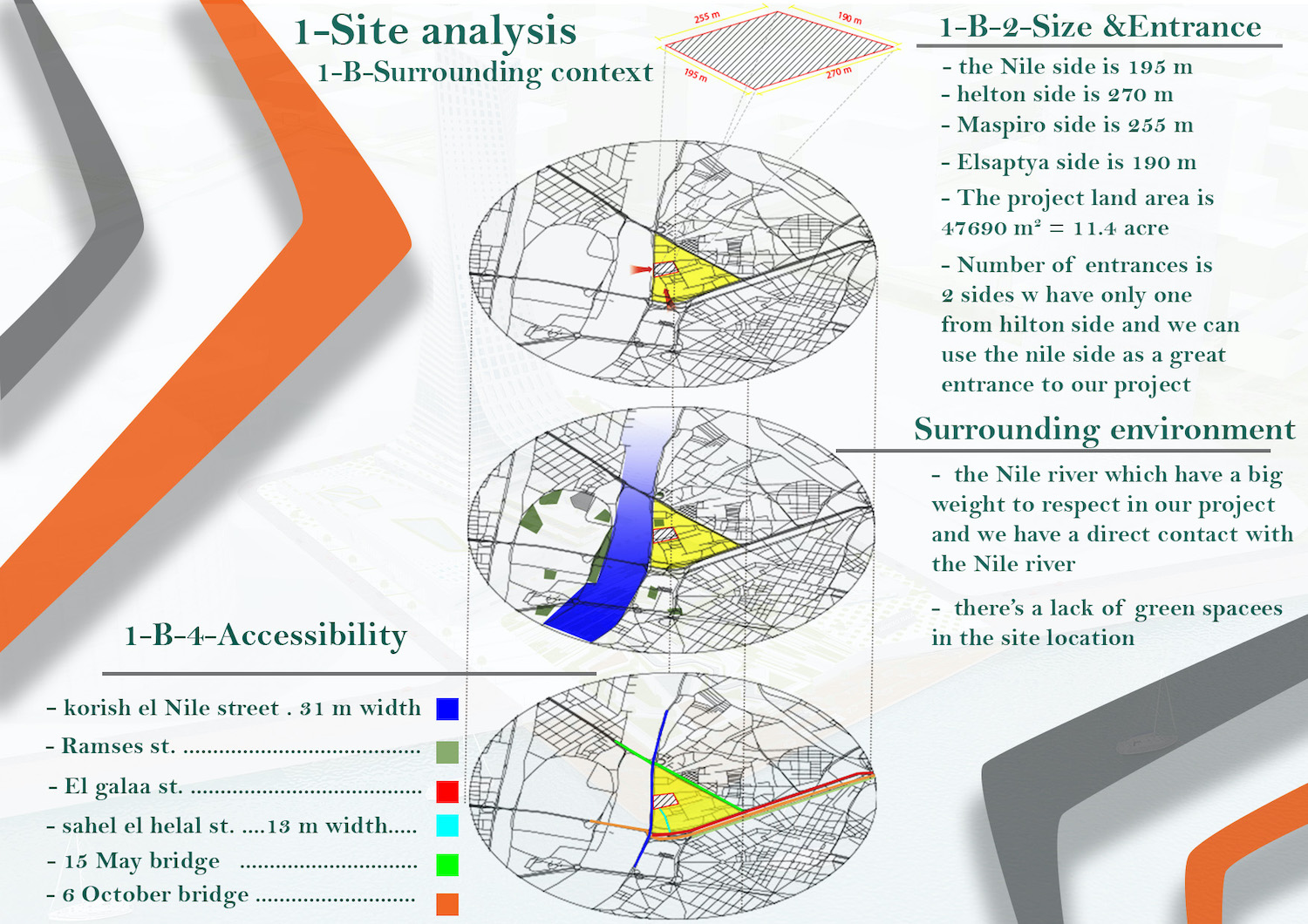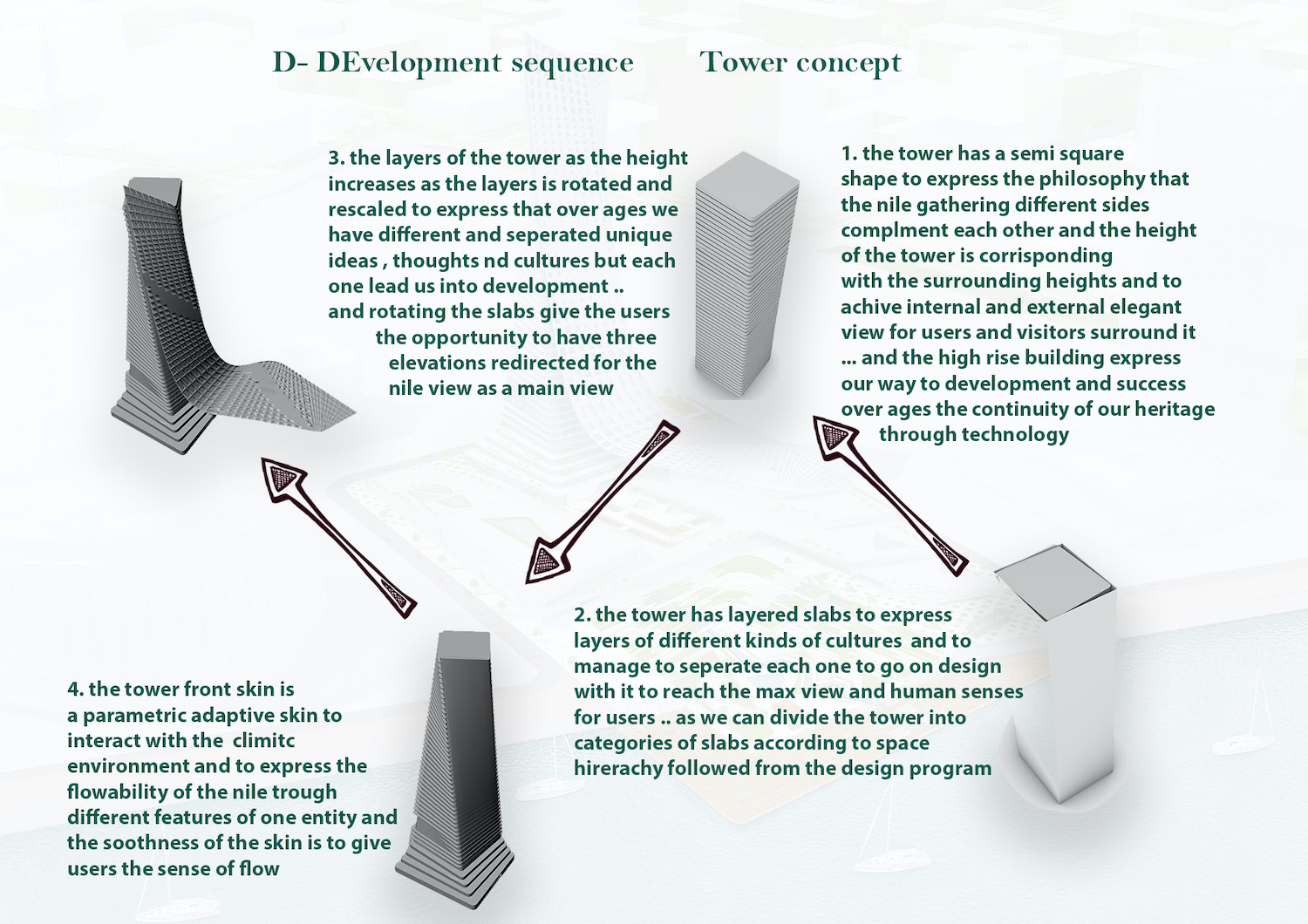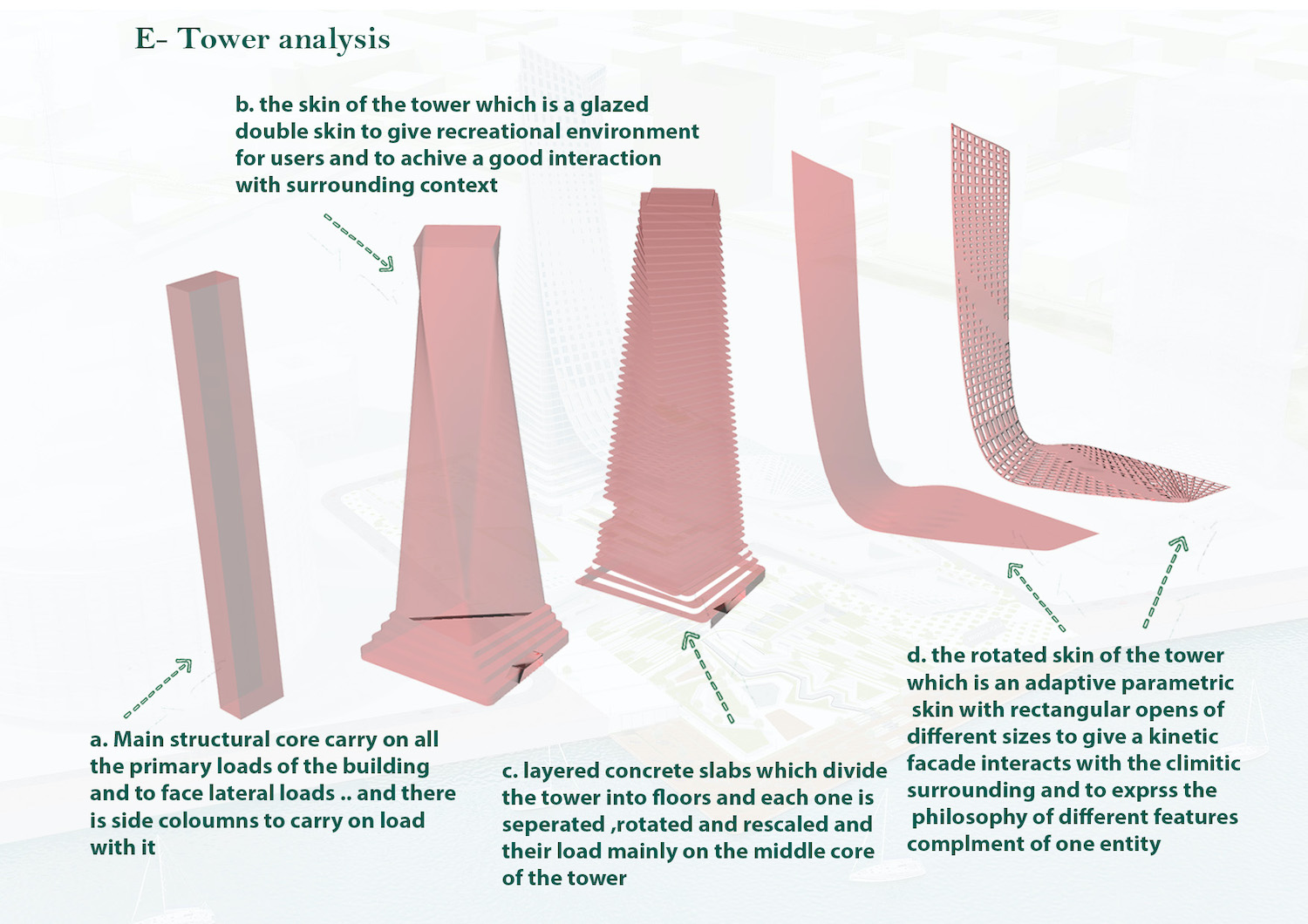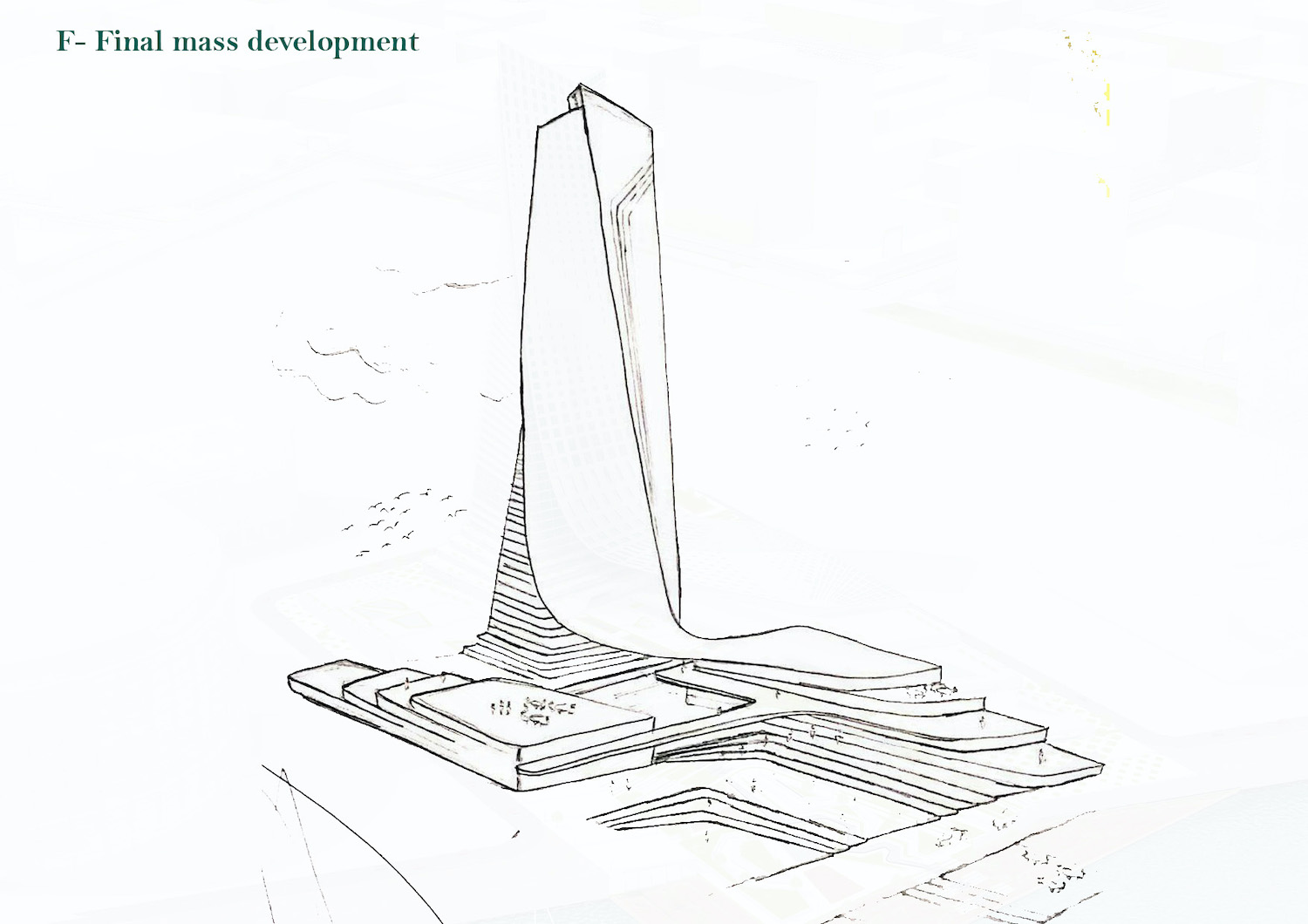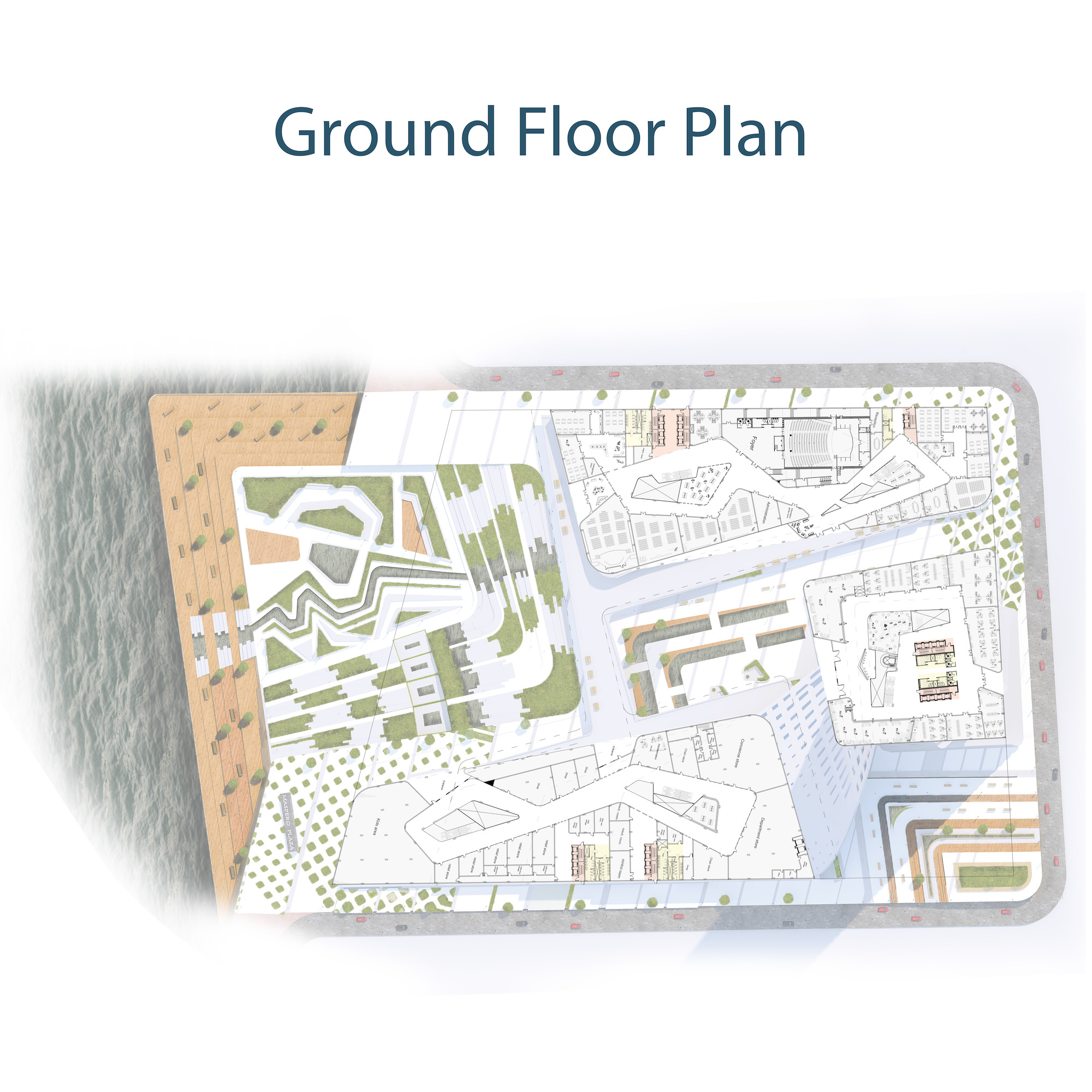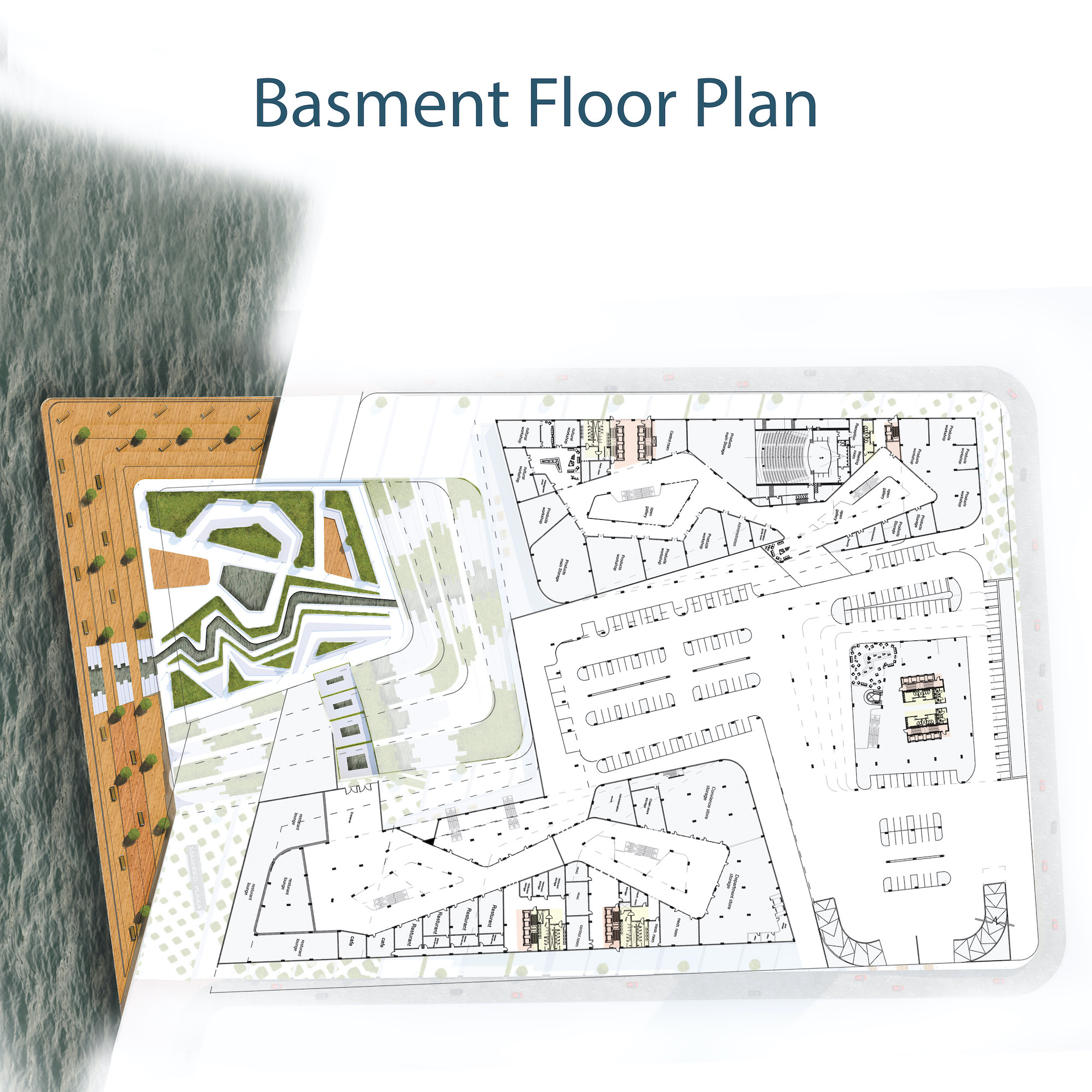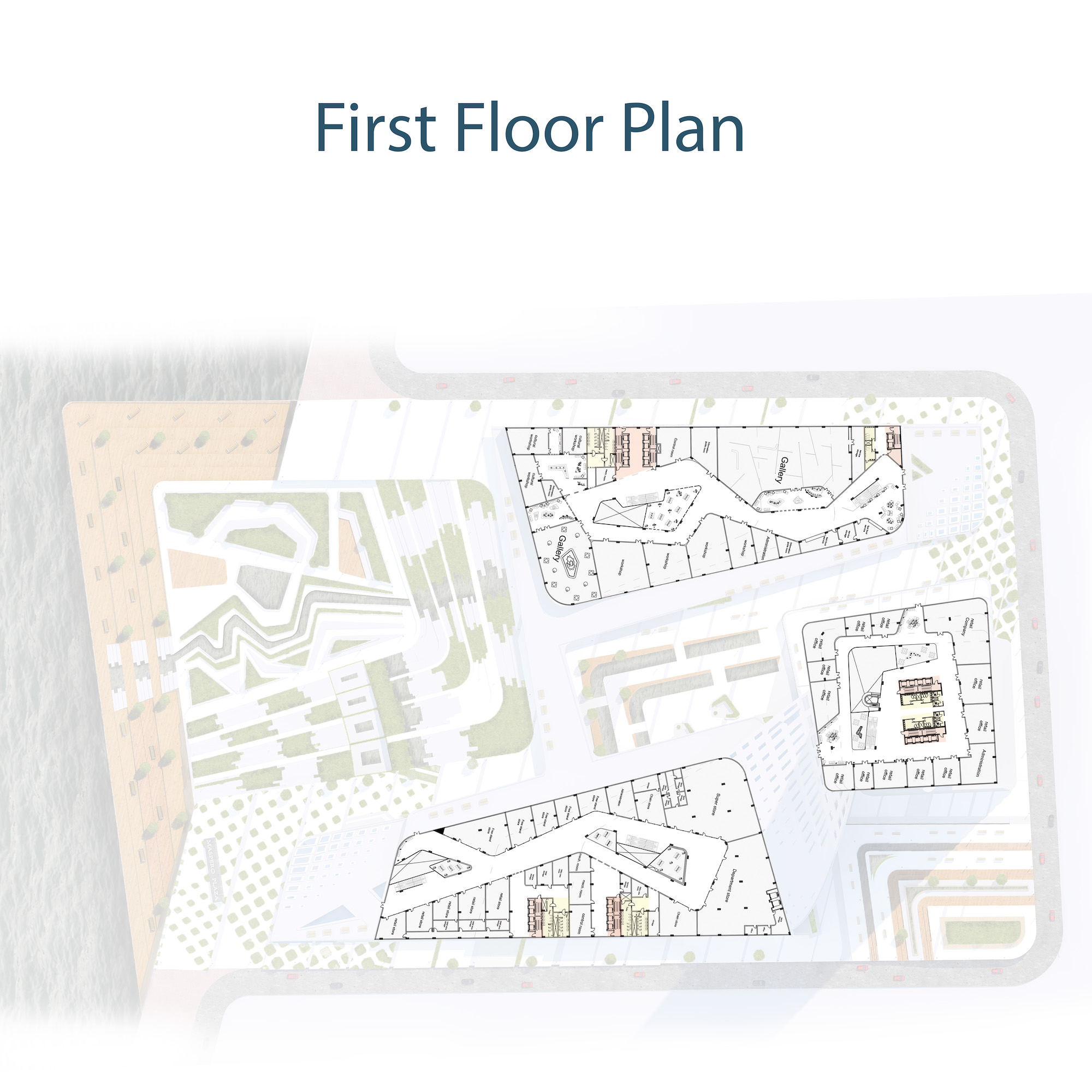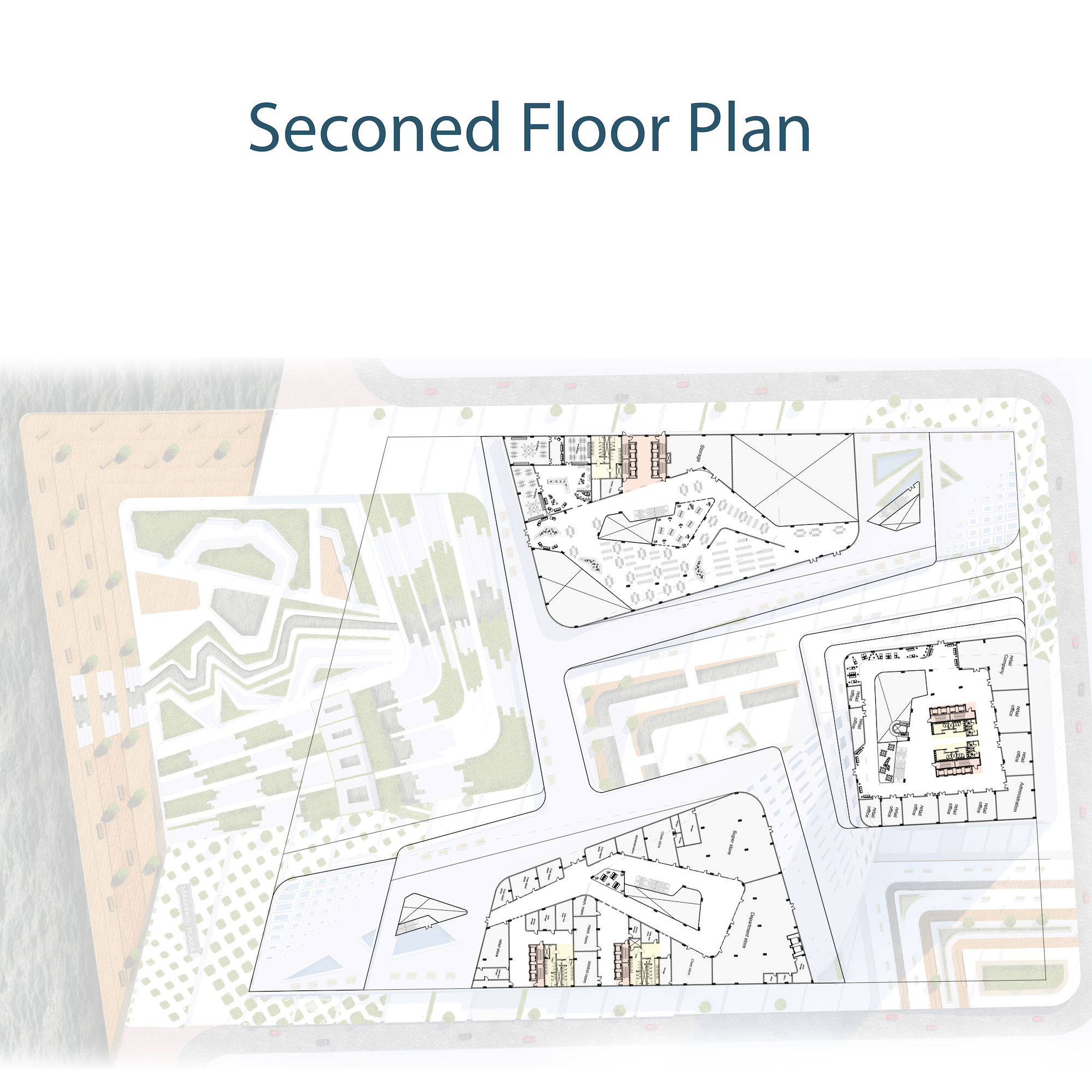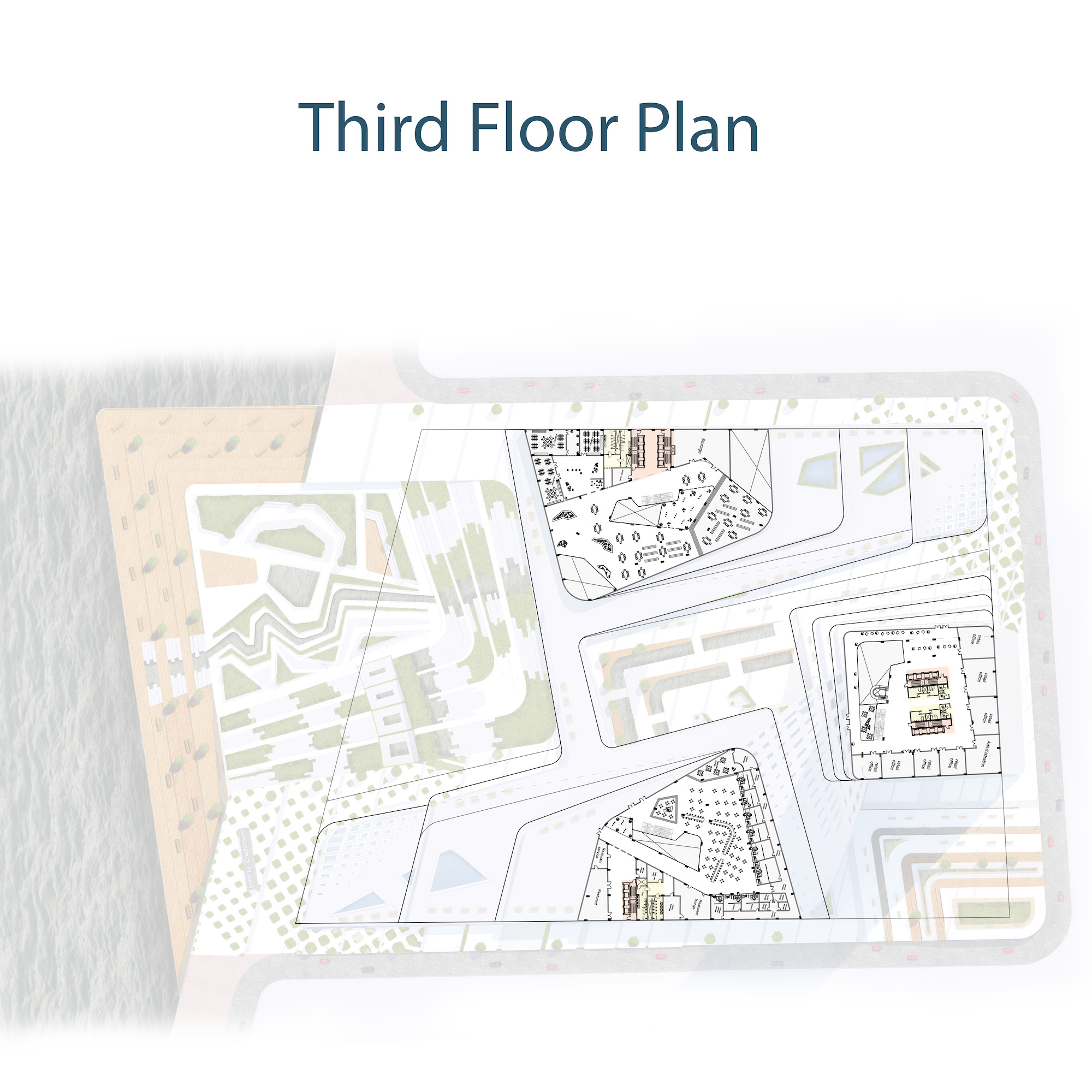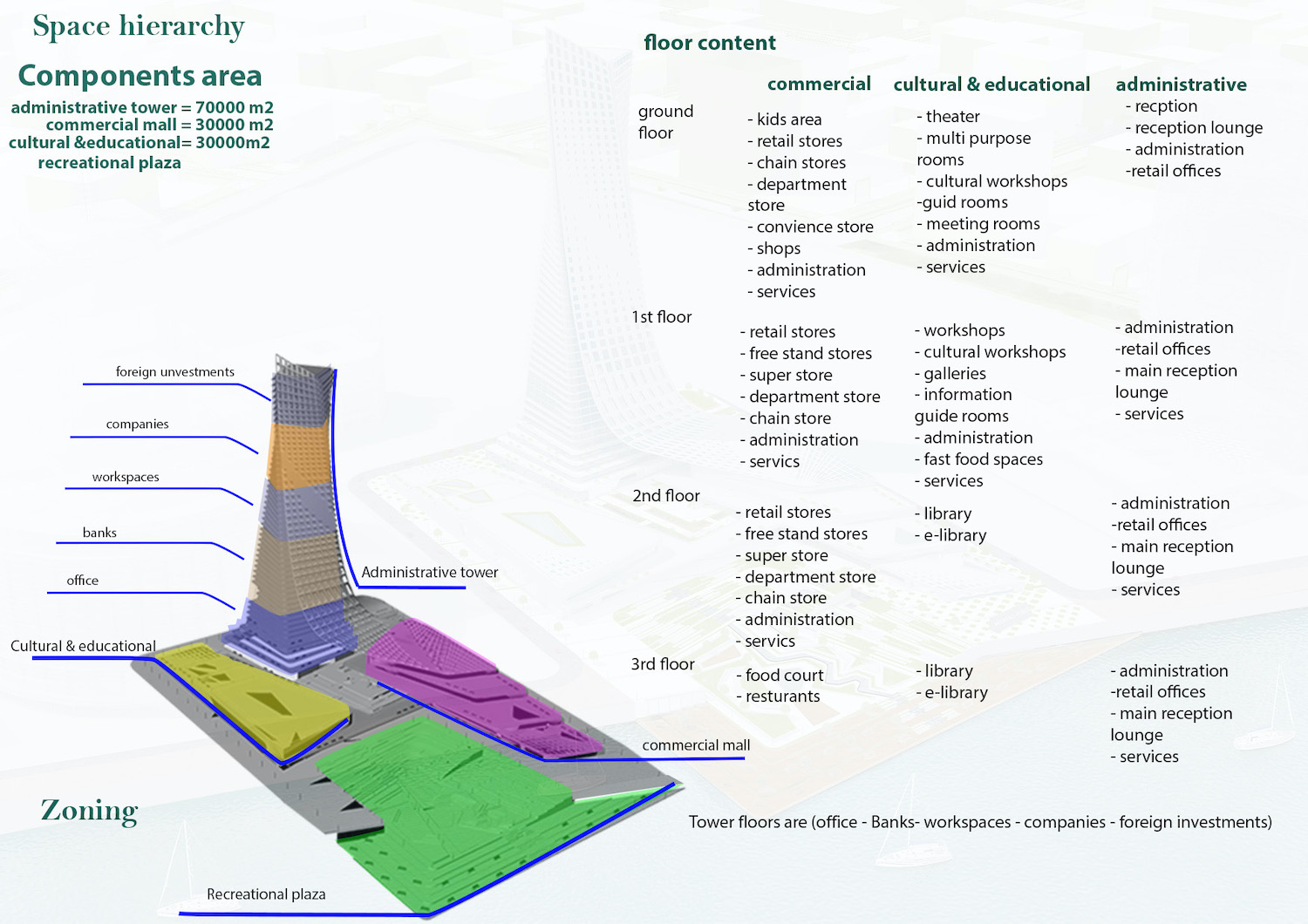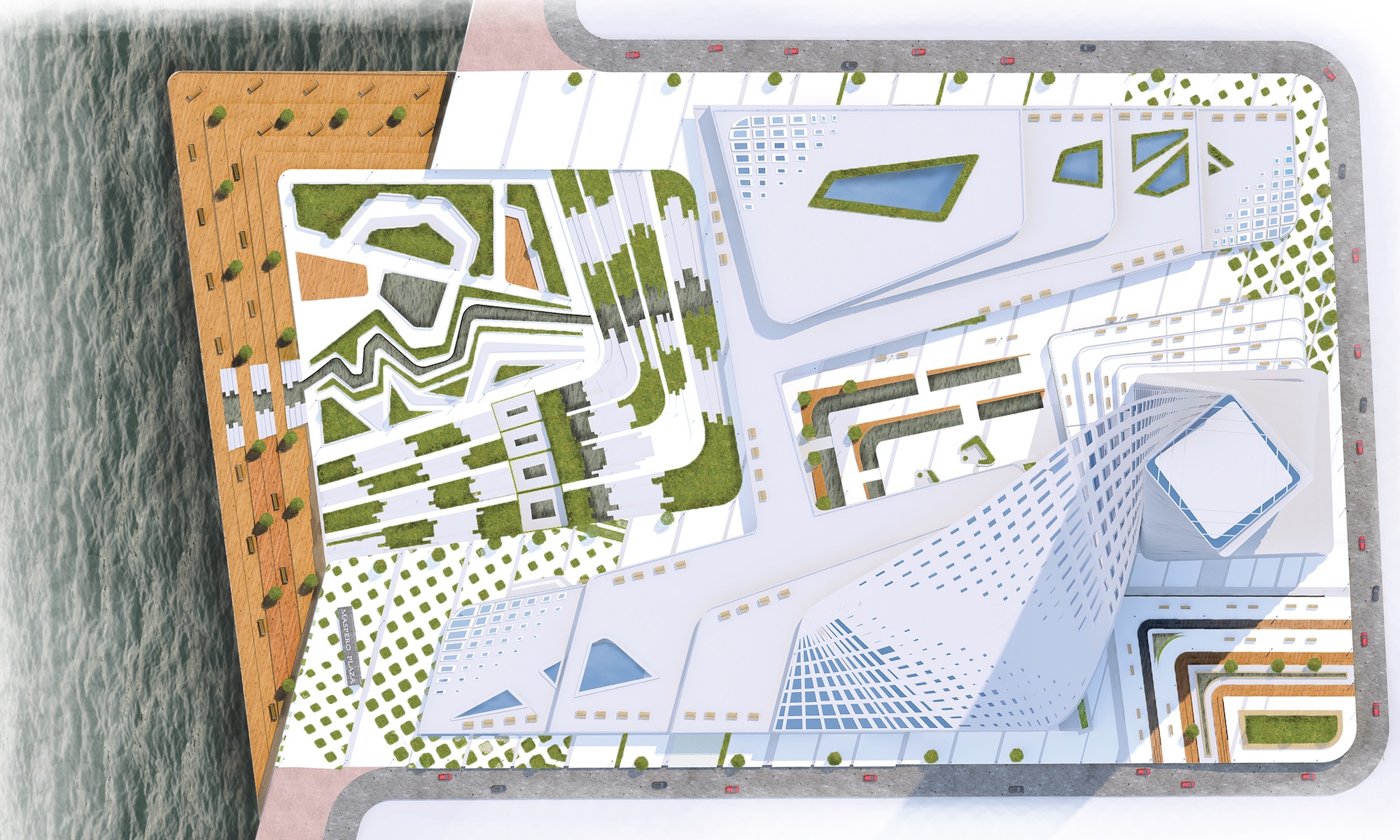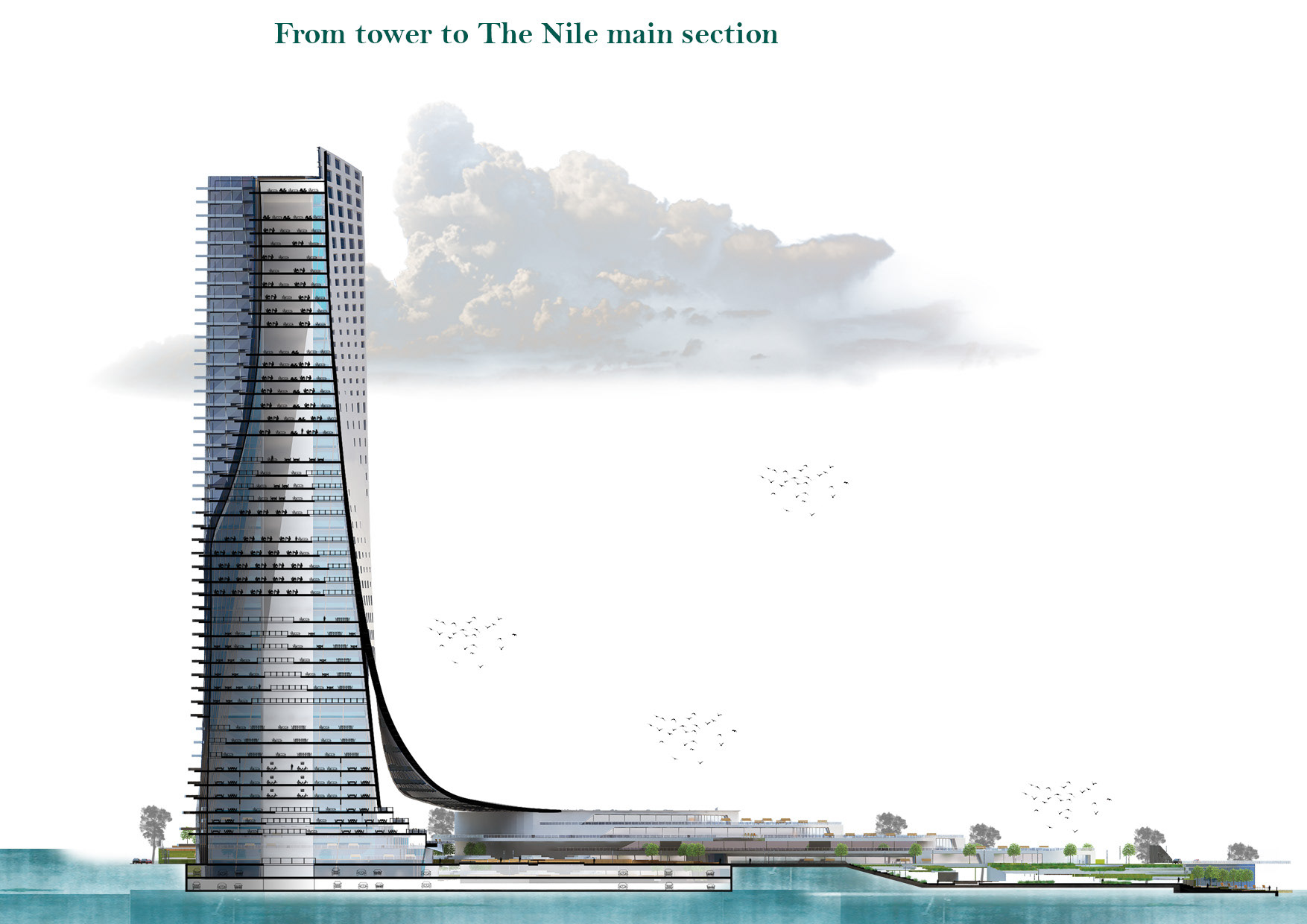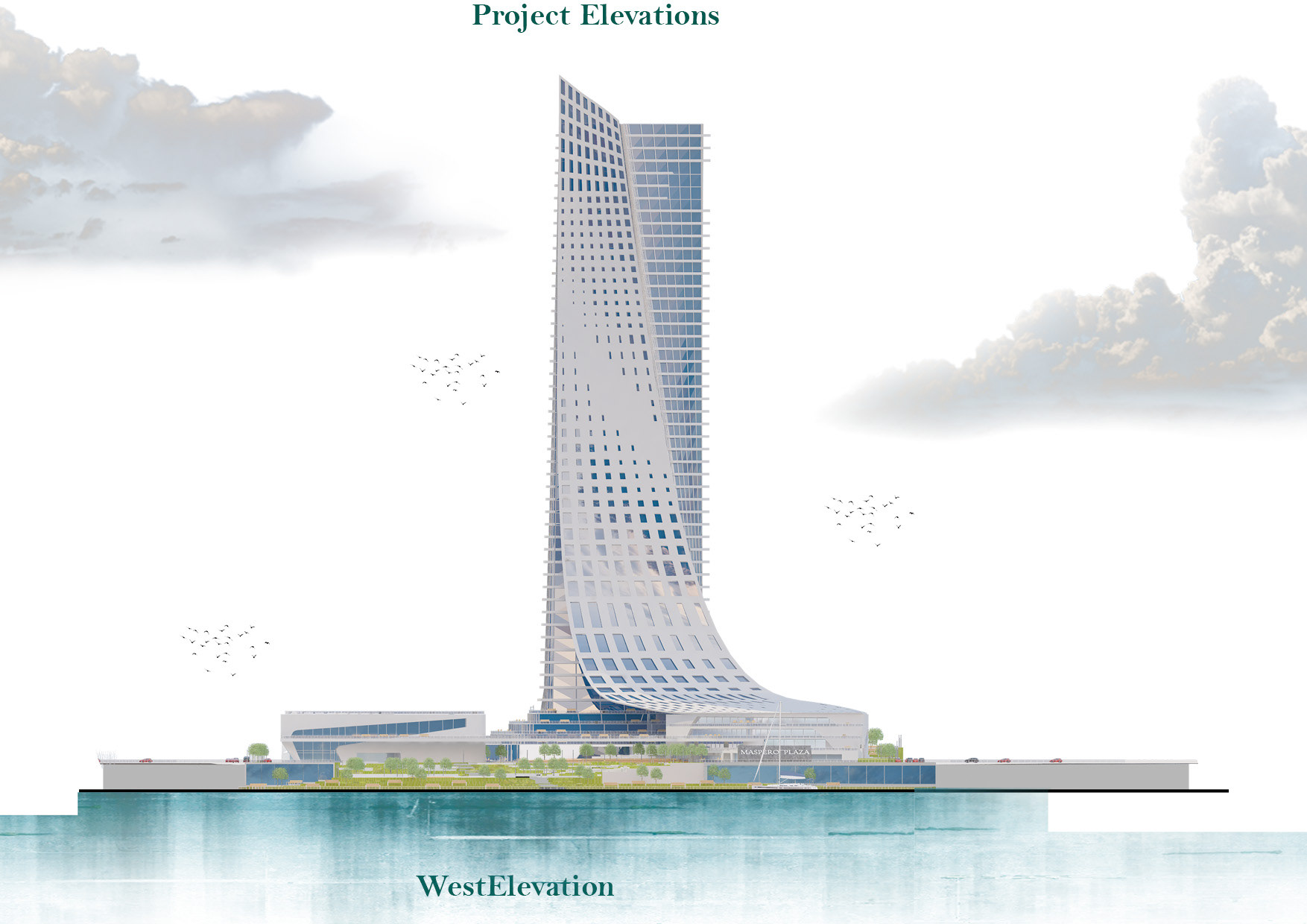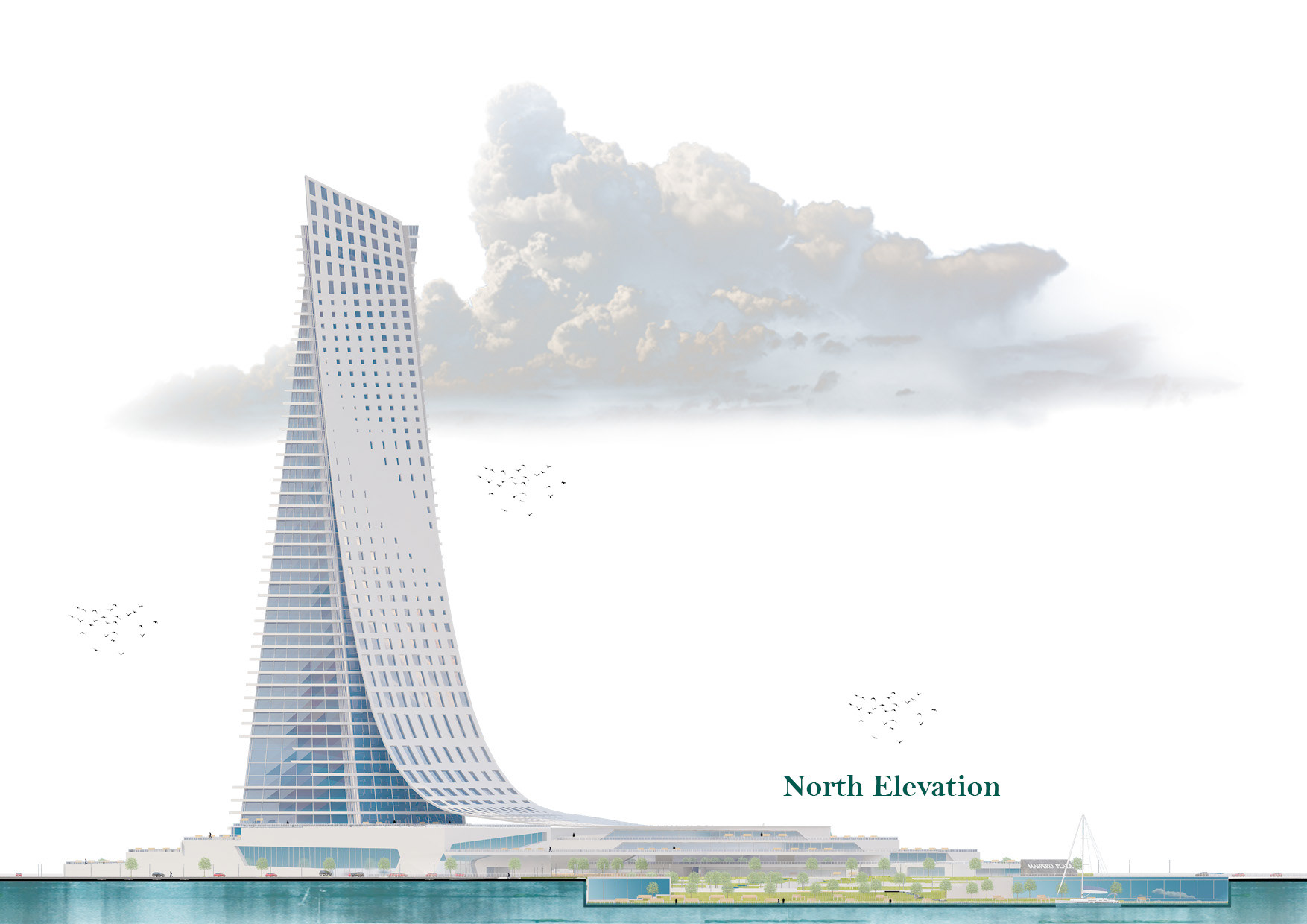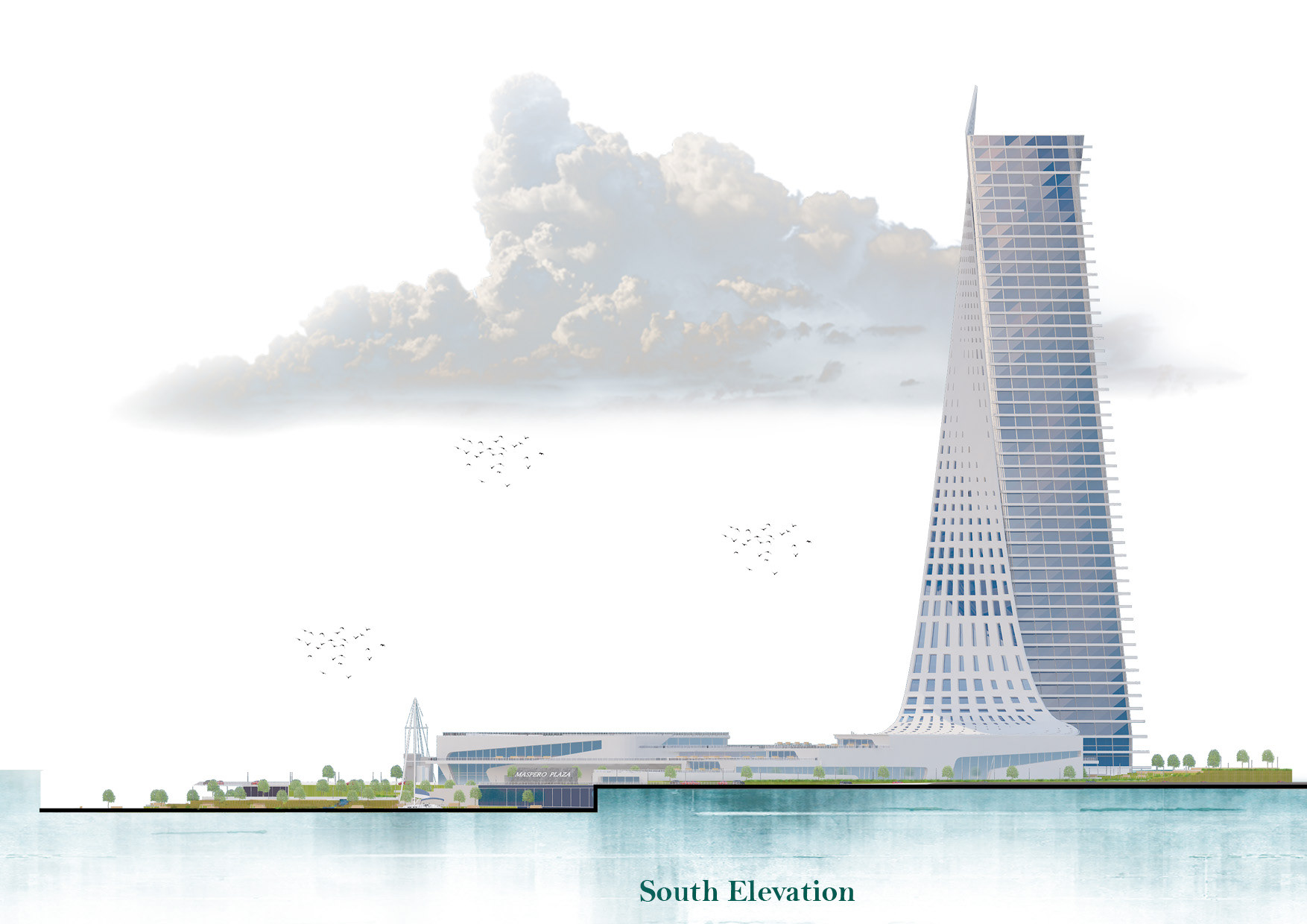 Student: Merna Adel Fahmy Agban
University: Benha University-shoubra branch
Teacher: Dr.Shabaan Taha - Dr.Tarek Elhennawy
Year: Class of 2018-2019
Tools used: Autodesk 3ds Max, Vray, Autodesk Autocad, Adobe Photoshop, Rhino 6
Project name: Maspiro Plazza For Business and National Integration
Semester: Second semester of 4th year of architecture department education
Location: Maspiro triangle, Cairo, Egypt
Built area: 130000 m²
Site area: 47690 m² = 11.4 acre
Type: Mixed use project (Commercial, Cultural & educational , Office building, Open & Public Spaces)
---