FR-EE / Fernando Romero Enterprise: Reflecting the site's unique diamond-shaped geometry, the Reforma Tower is a 73- level, 3-volume skyscraper intended as a landmark next to the Puerta Reforma area of Mexico City. As the tallest tower in Mexico City, the structure initiates a dialogue between the neighboring Chapultepec Park and the surrounding urban fabric as a marker for the starting point of Paseo de la Reforma.
Each of the tower's zones serves a specific programmatic and economic purpose. The lower volume at the base of the tower houses Mexico City's firs Waldorf Astoria Hotel. The upper volume was designed for class-AA office space and the corporate headquarters of an important commercial group.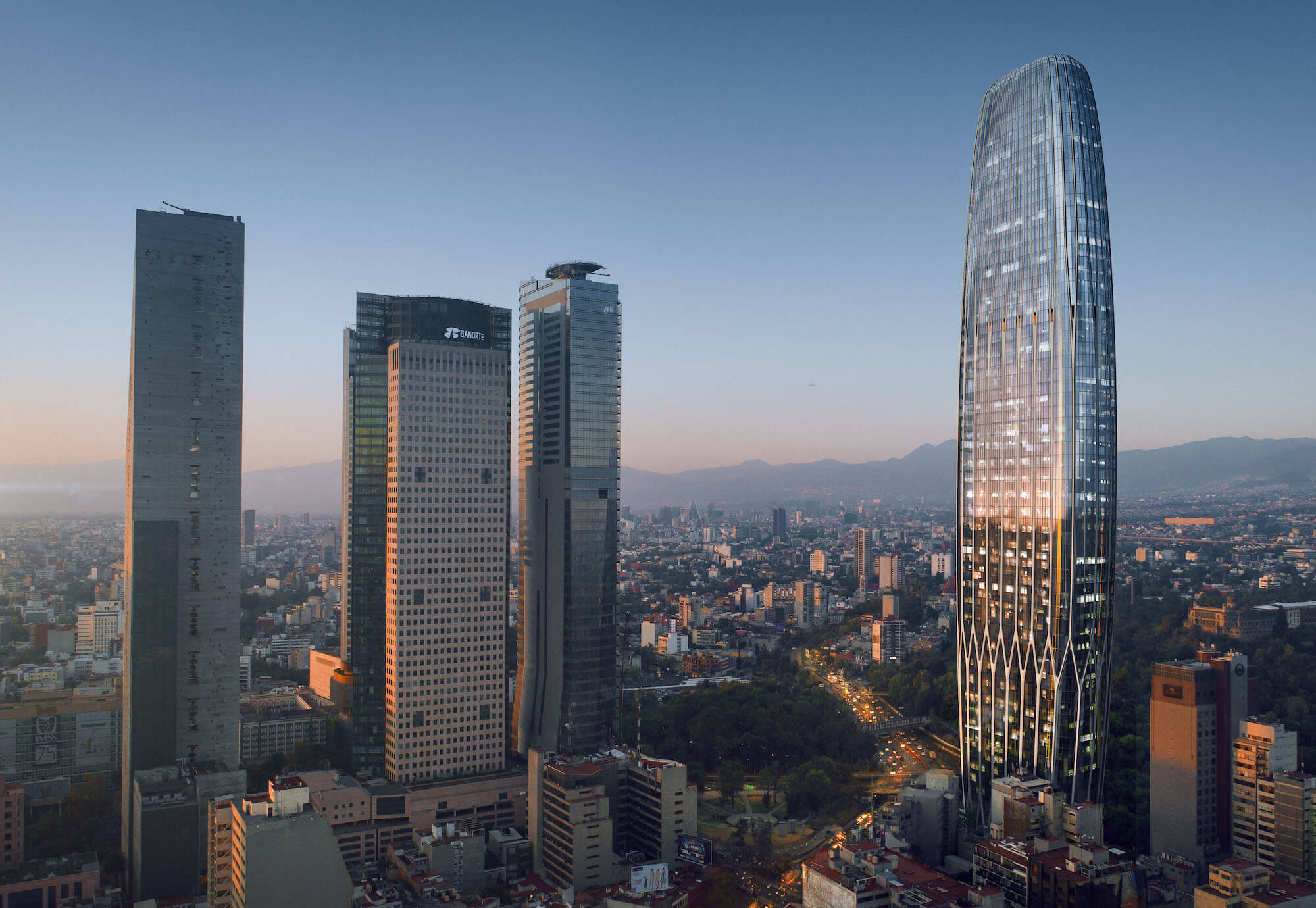 image © FR-EE
Plans for the 40,000 ft2 Waldorf Astoria include 300-350 rooms, 3 ballrooms with a capacity of 600 people each for formal seated events, flexible conference spaces, and a 5-star restaurant as well as a cafe, a luxury spa, indoor pool, and a fitness center.
A roof-terrace creates a singular public outdoor space, where extraordinary views of the seemingly endless urbanscape of Mexico City can be enjoyed.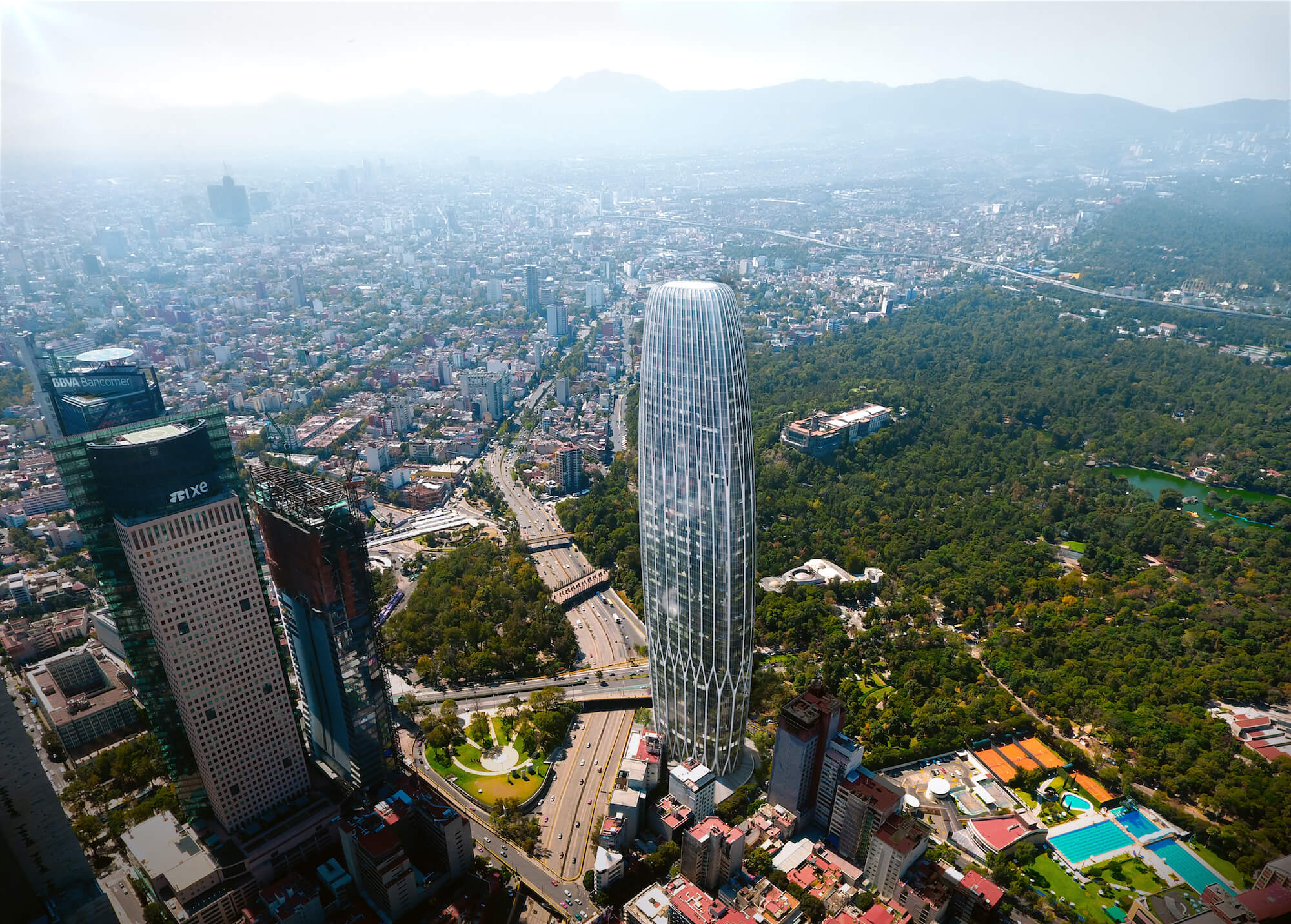 image © FR-EE
image © FR-EE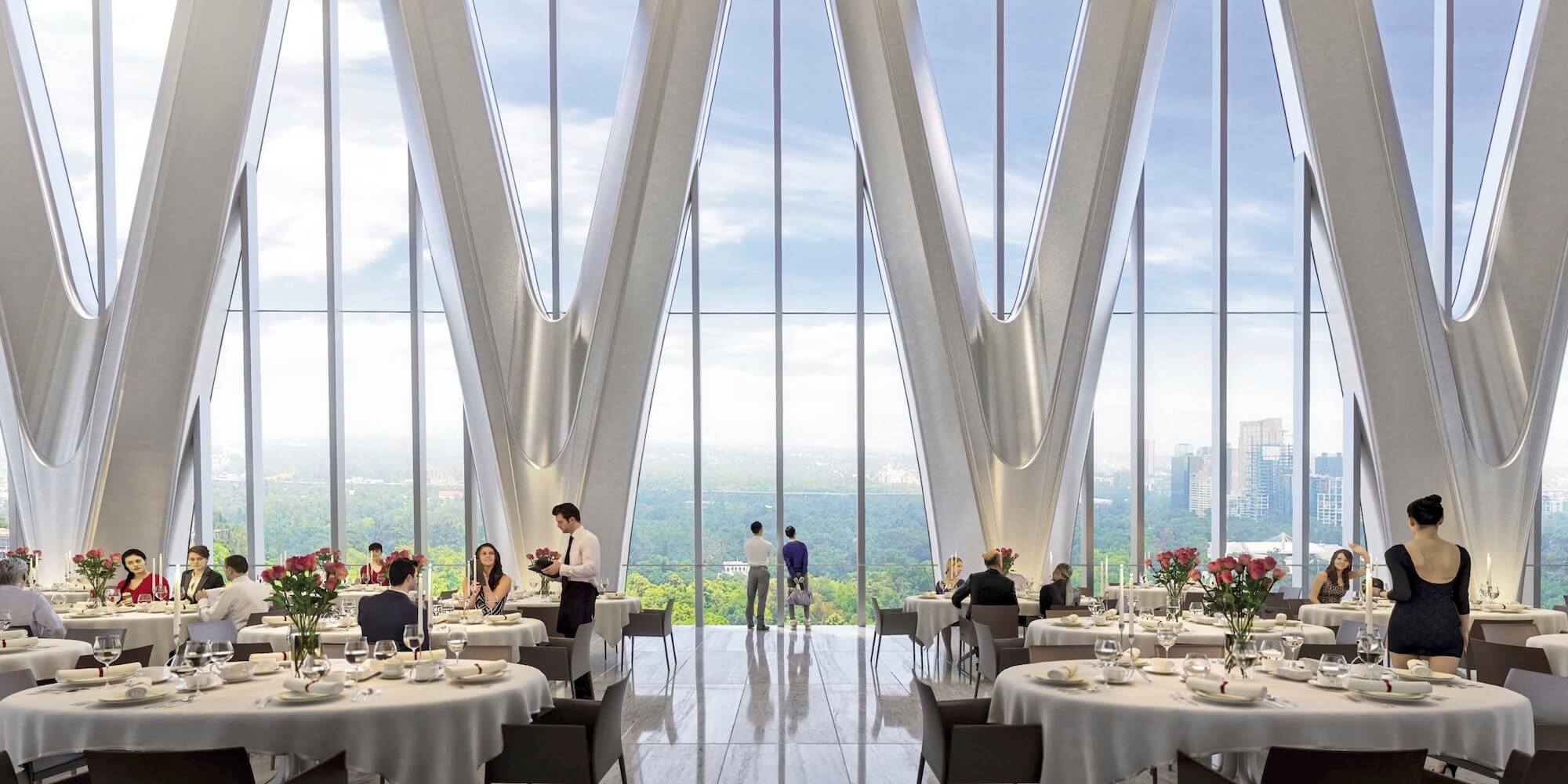 image © FR-EE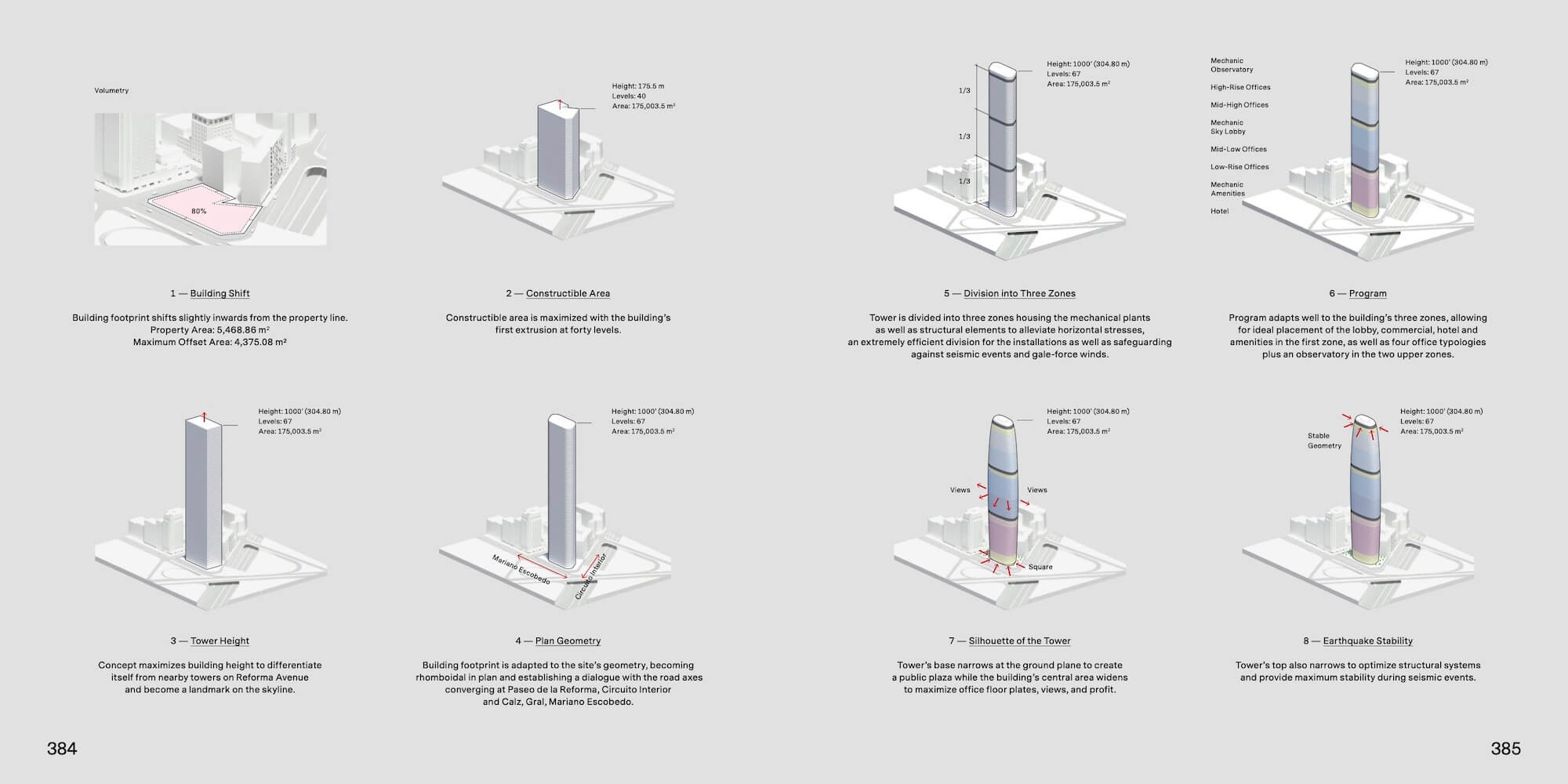 Concept Diagrams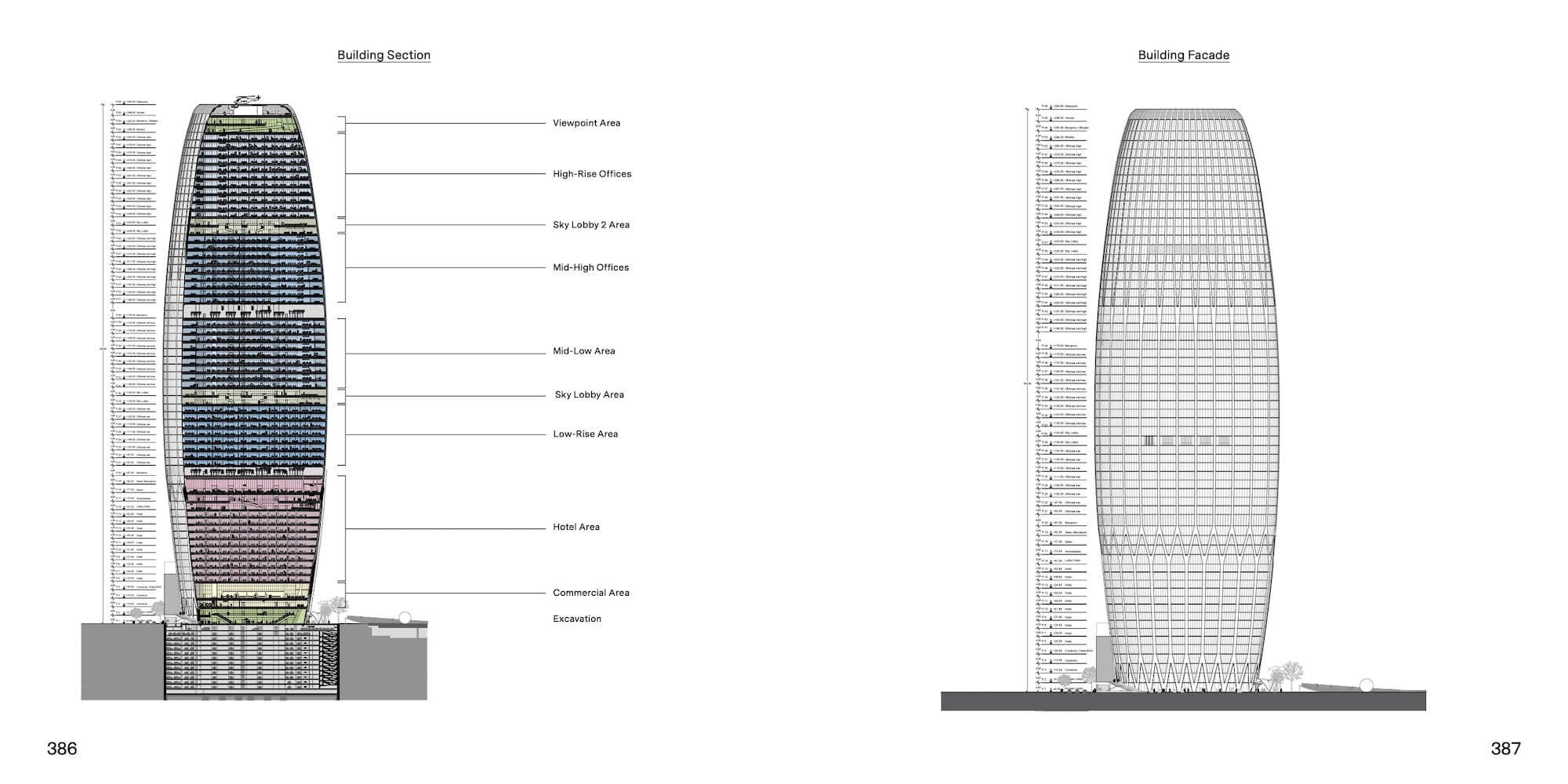 Section
Connect with the FR-EE / Fernando Romero Enterprise
---