Atelier D'Arquitectura Lopes da Costa: The intervention located in the heart of Porto, in D. João IV street, aimed to convert two existing buildings, with a basement and three floors, into 10 apartments of different types, all enjoying the generous garden spaces located inside the property. The intervention intended to safeguard the character and personality of the pre-existing buildings, providing them with better conditions of habitability and comfort.
It sought to maintain and refurbish the essential characteristics adapting the spaces to the new functionalities and contemporary living experiences, through new solutions, materials and finishes. The entrance is made through the north building, which provides access to all the apartments and, from its staircase, makes possible to rich the south building through the intermediate landings. This was possible because the difference in height between the two is about half floor.
As the north building was in a better state of conservation, the intervention mainly involved placing new kitchens and new sanitary facilities. The demolitions were reduced to some walls and interior openings, refurbishing the existing wooden structure, wooden floors, tiled roof, adorned ceilings, friezes, trimmings, sweeps, walls and internal window frames, in order to preserve the character and memory of the existing building.
In the south building, the one more damaged, the exterior walls were maintained but all the interior was demolished and rebuilt with greater freedom in spatial distribution, keeping the west facade, overlooking the D. João IV street. On the other hand, on the rear facades, which were quite adulterated and degraded, was chosen a more contemporary language to unify the intervention in a more homogeneous set.
It was also decided to use the roof hollows through the construction of mezzanines allowing the creation of complementary multipurpose spaces, illuminated and ventilated by skylights. The complex was enriched with the requalification of the interior land to which all apartments have access and usufruct. To the north, was proposed a covered outdoor space in order to reduce the visual and volumetric impact of the neighbouring adjacent constructions.
To the south, was requalified part of the existing adjacent building, where was located a condominium room with a small kitchen and a bathroom. Finally, located at an upper level and therefore with excellent sun exposure, was built a swimming pool and support spaces framed in a generous green area from where can be enjoyed a unique view over the city.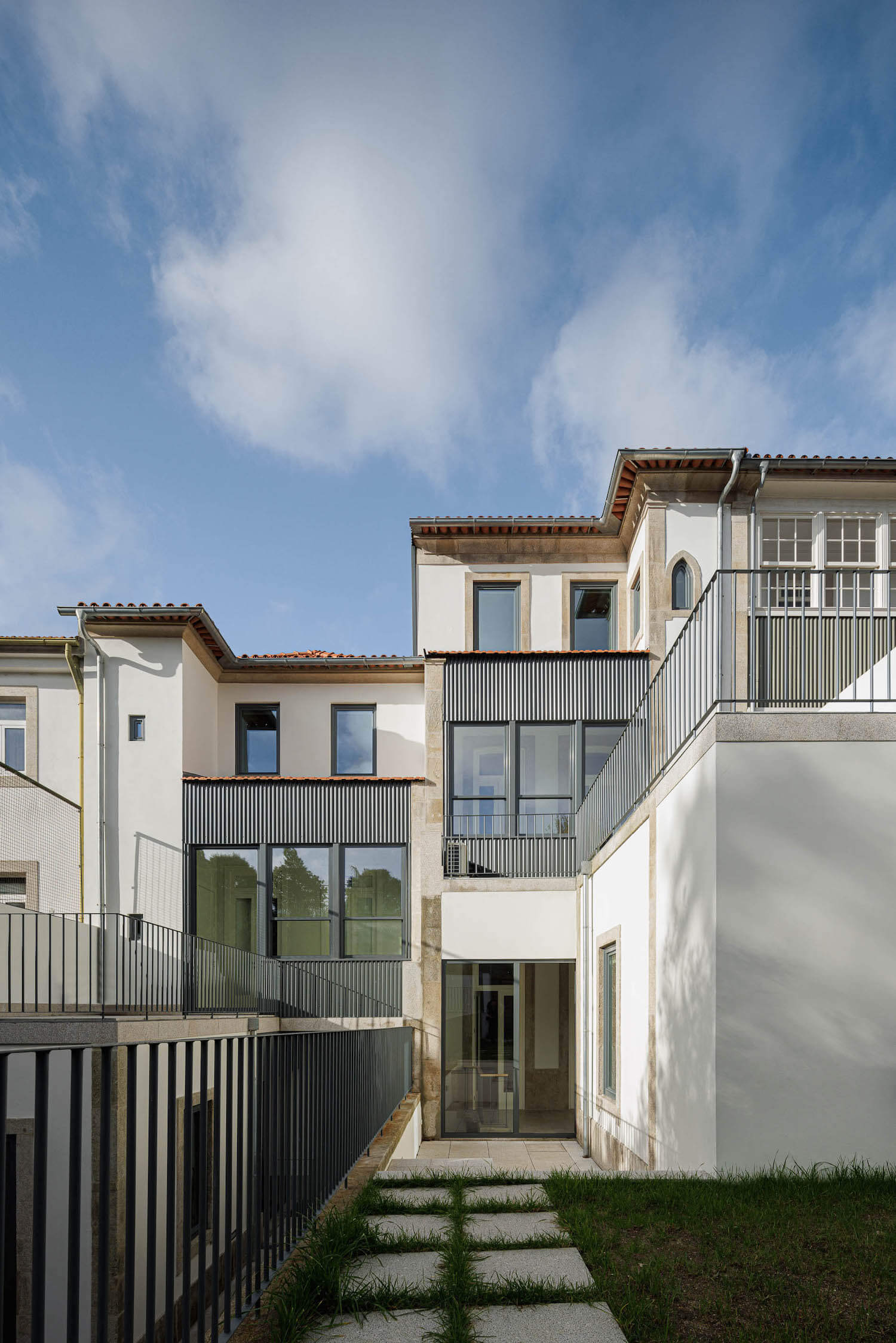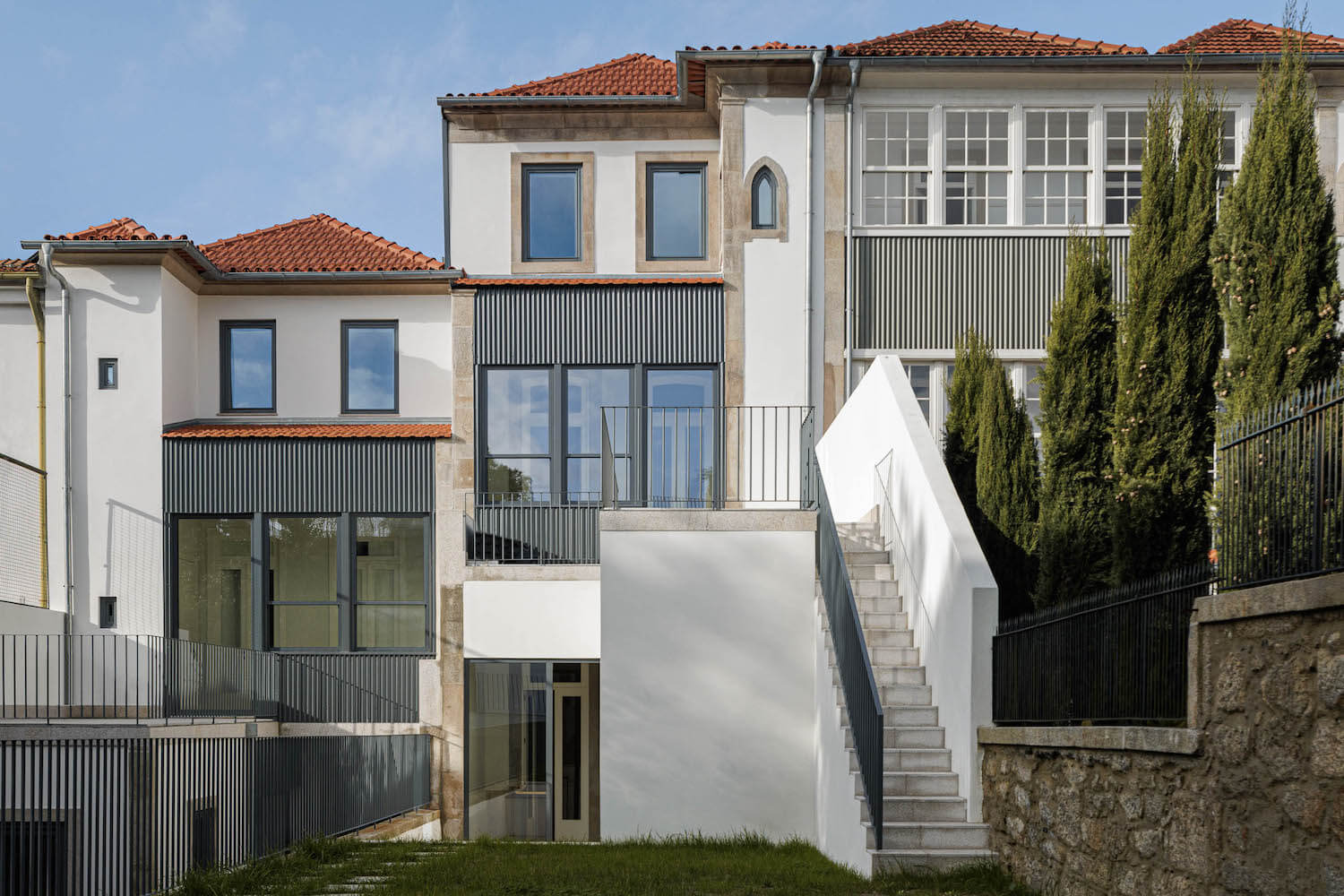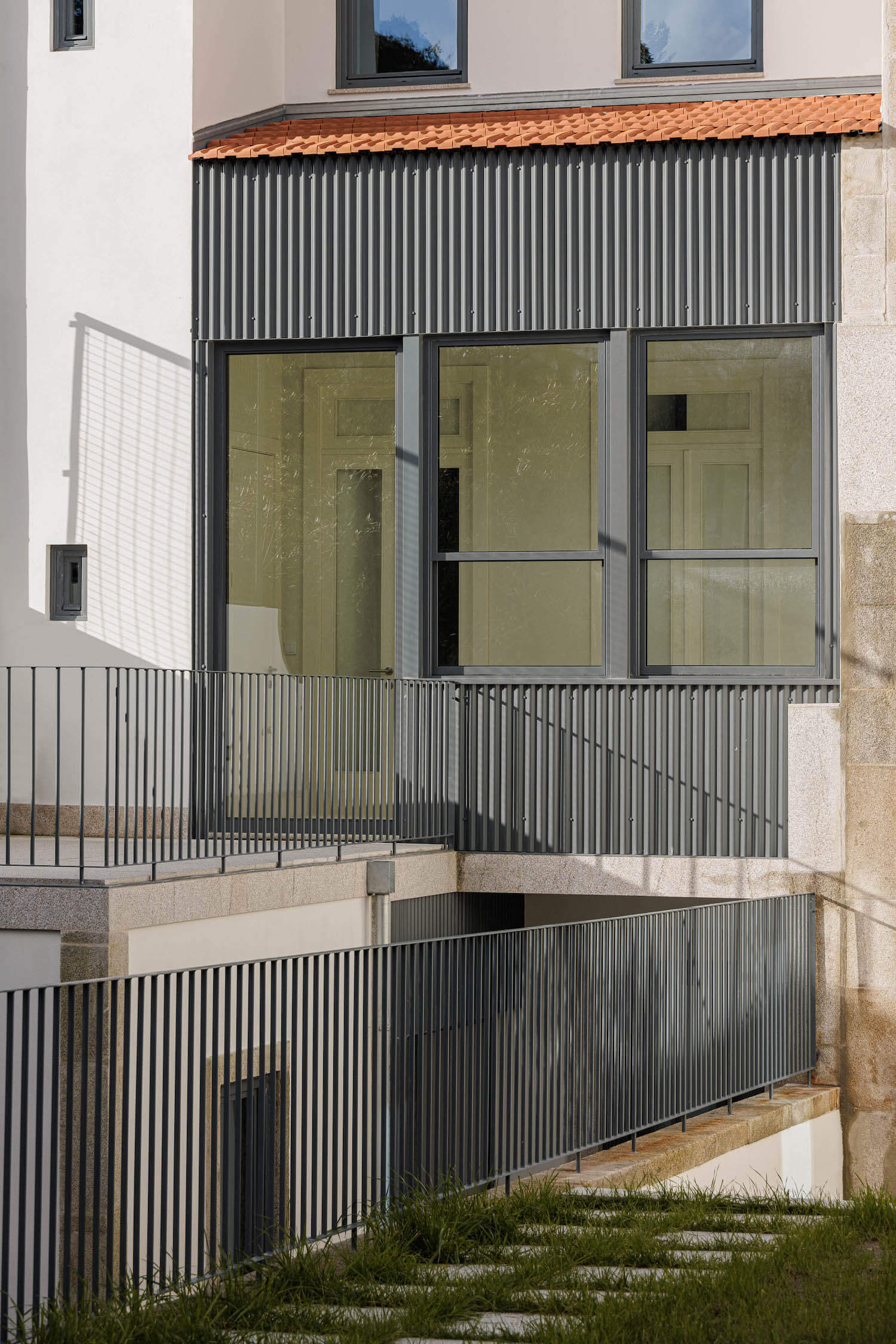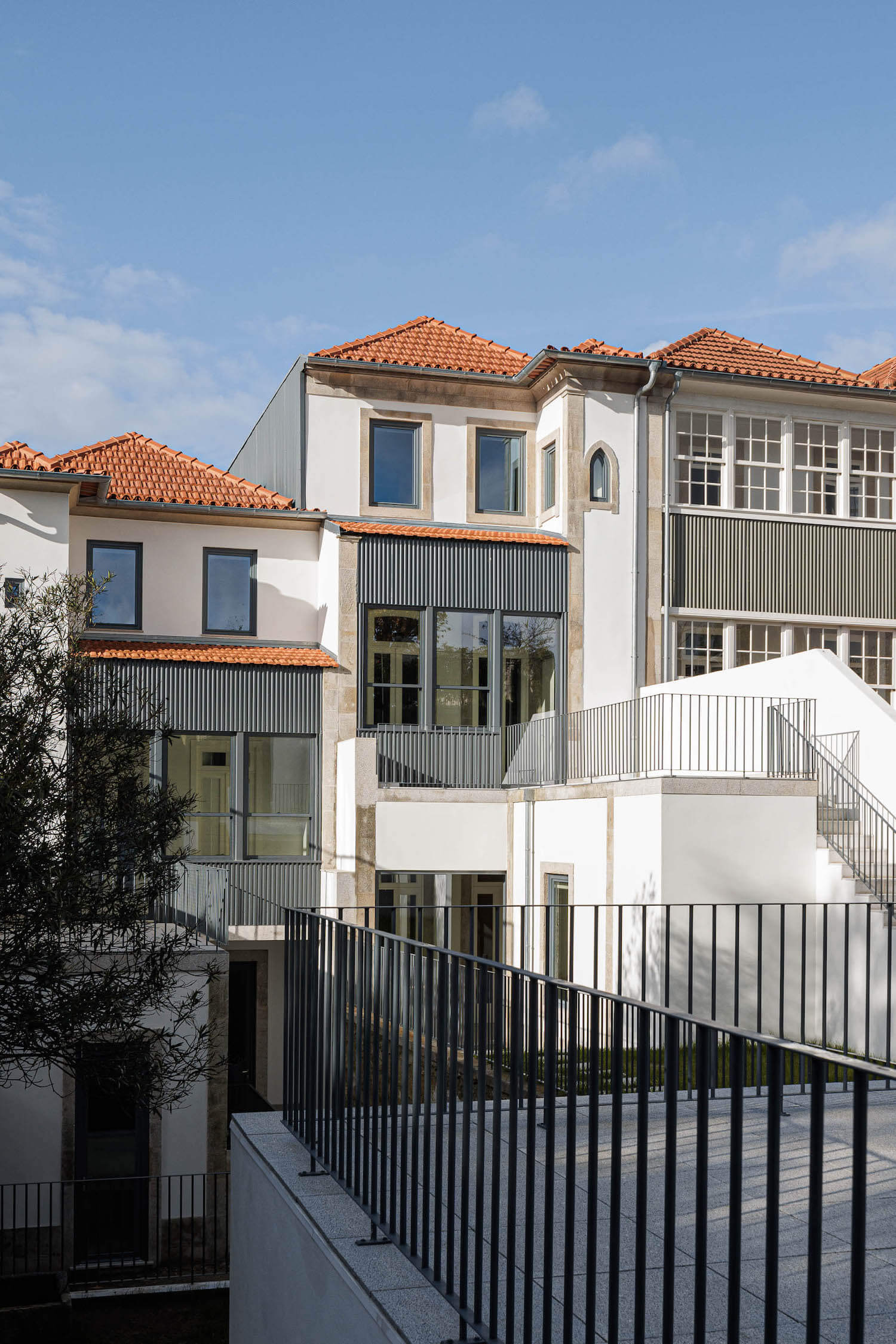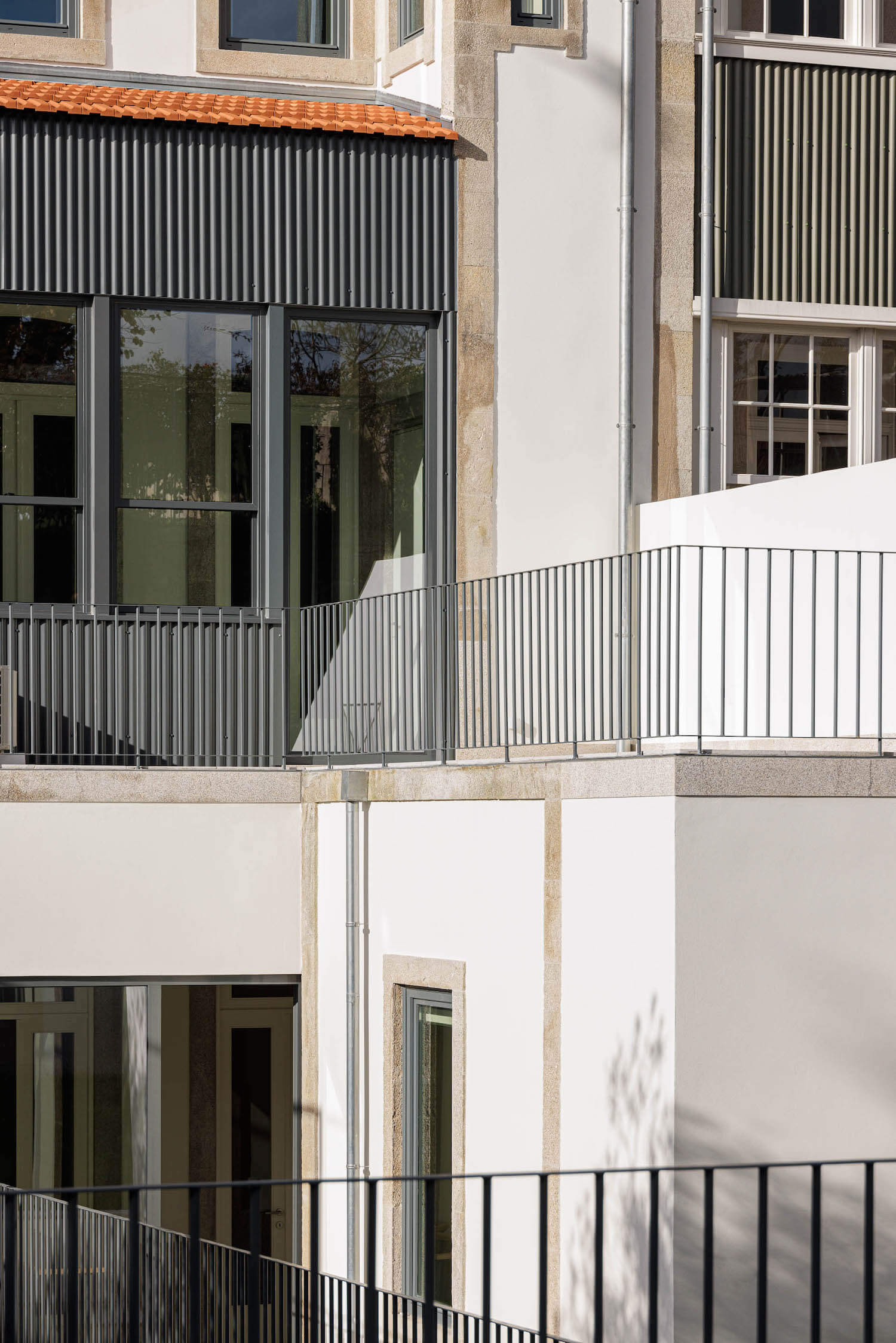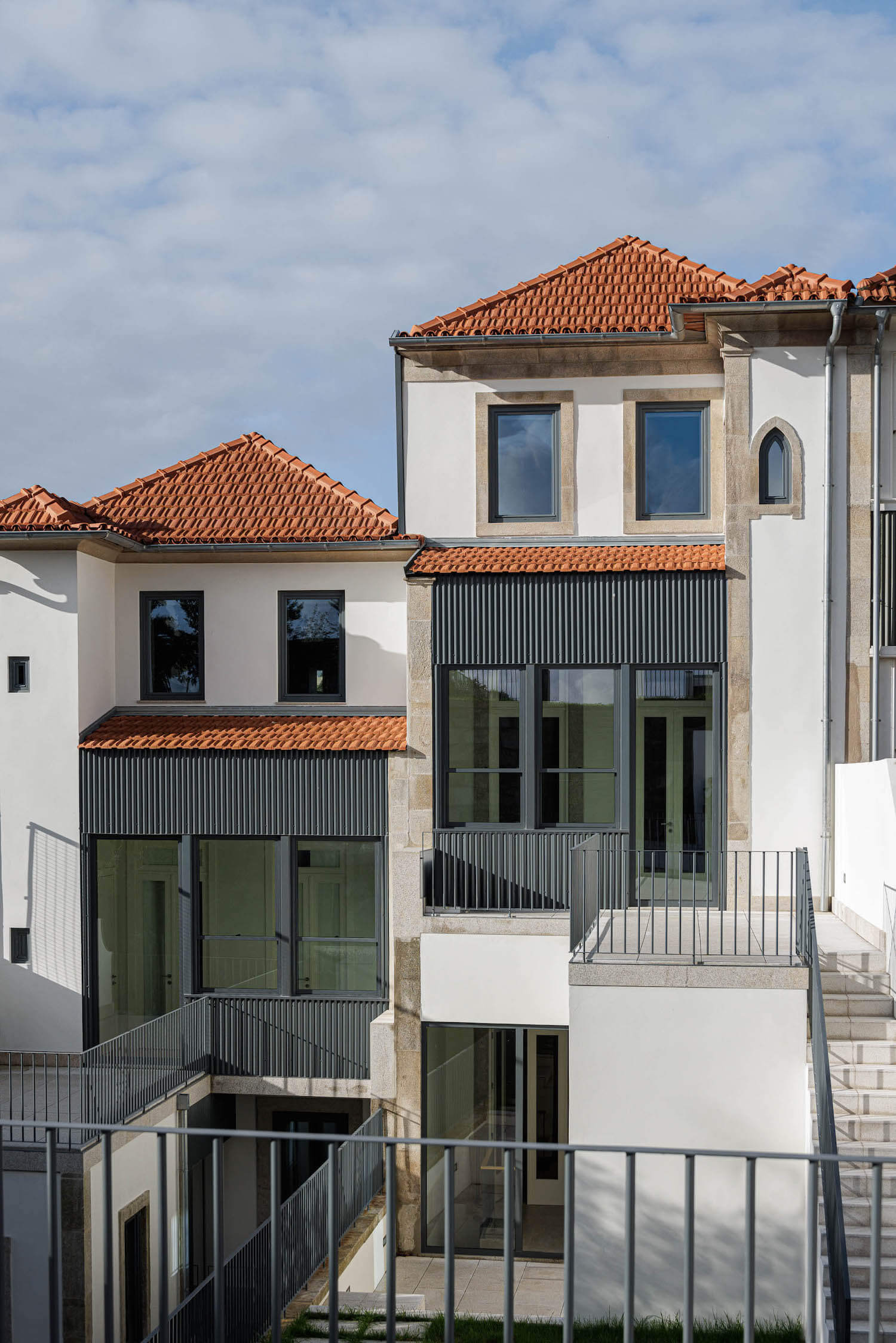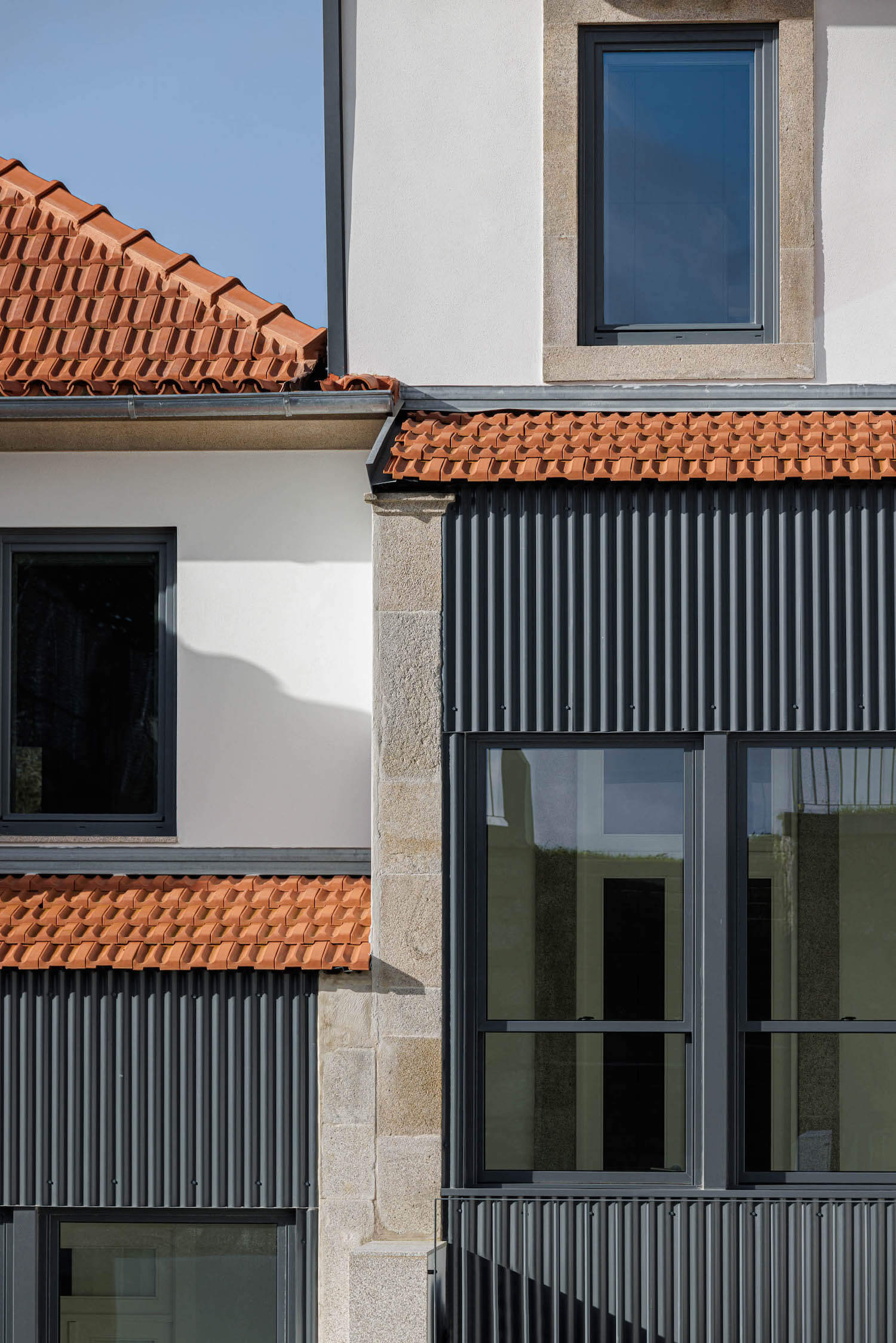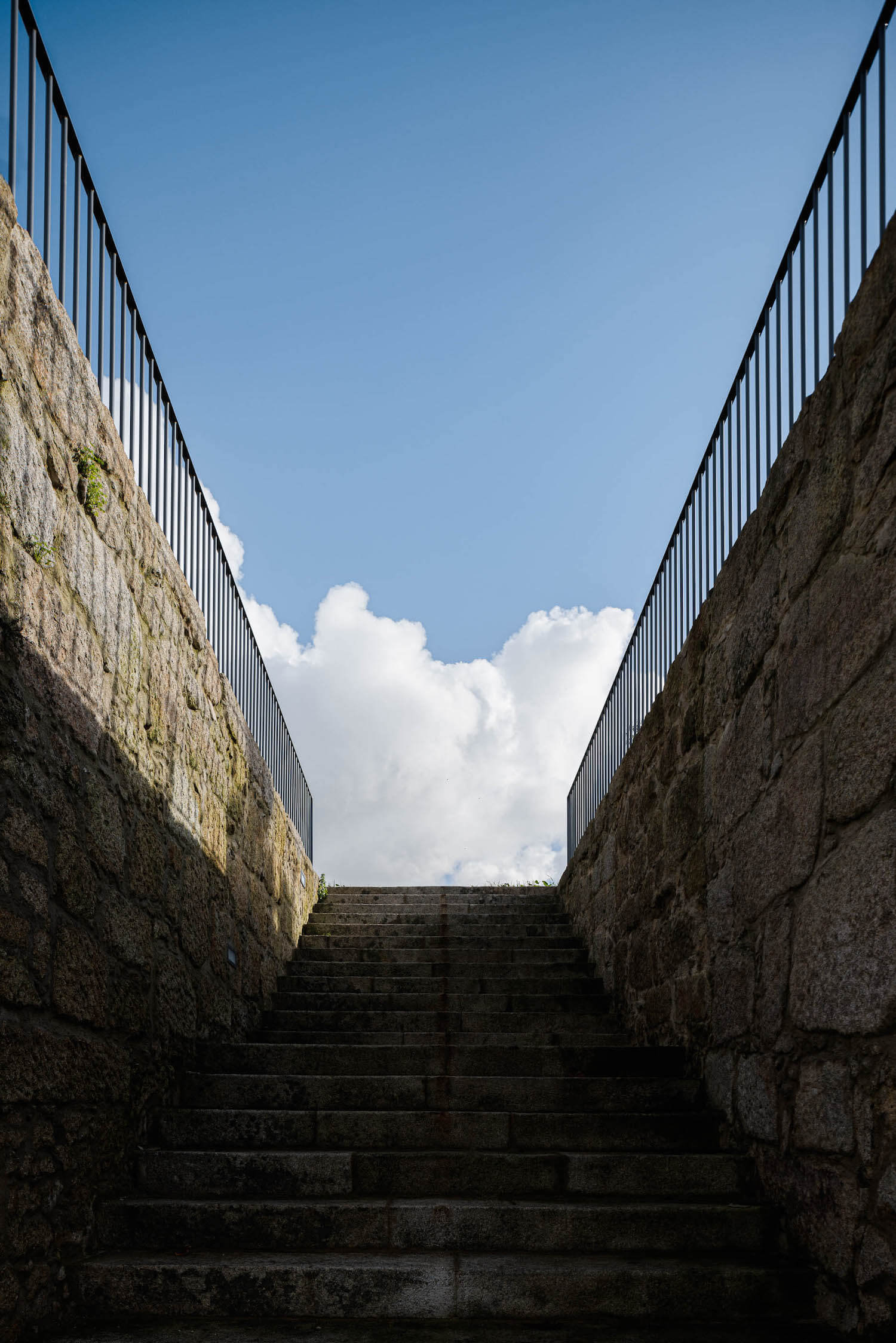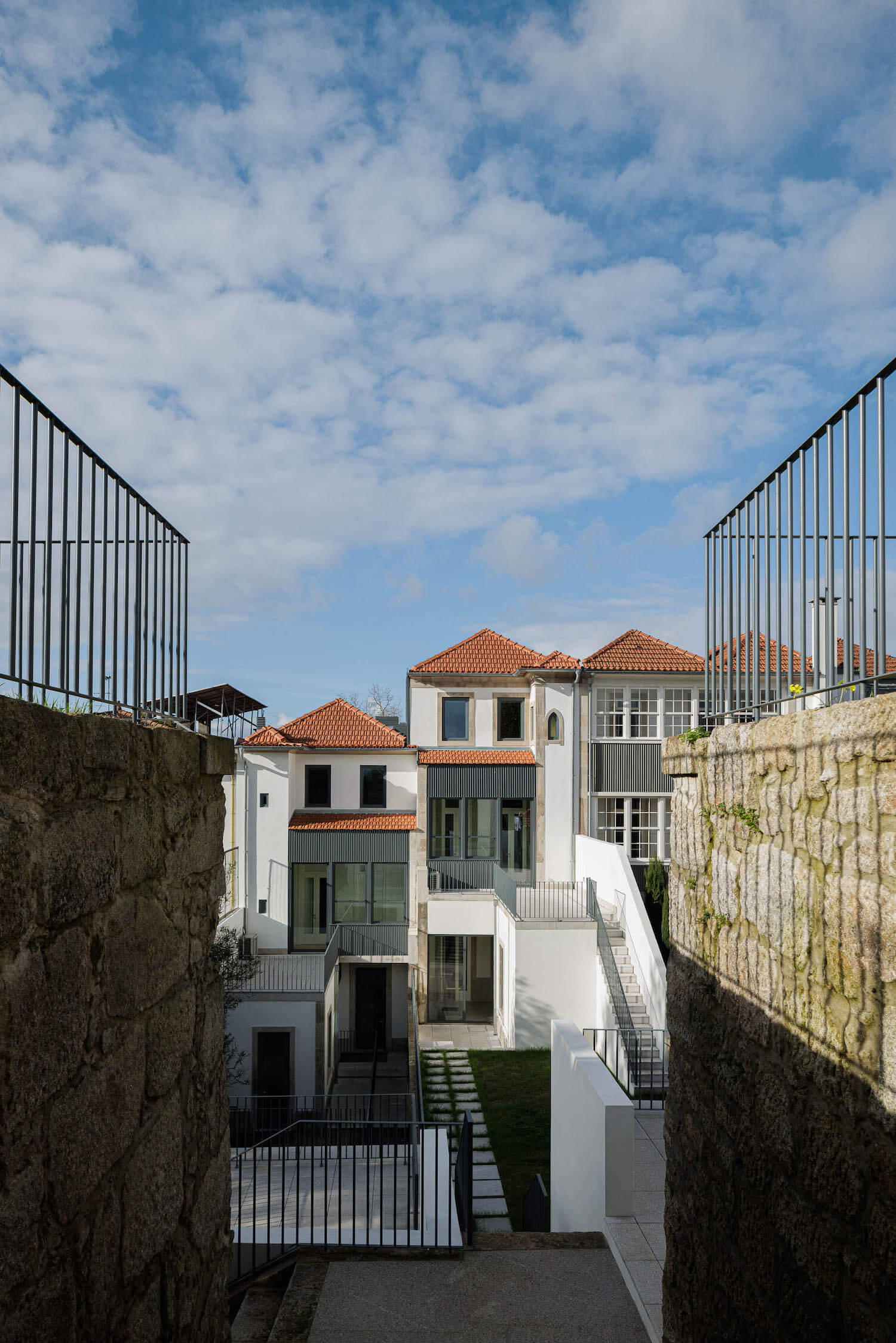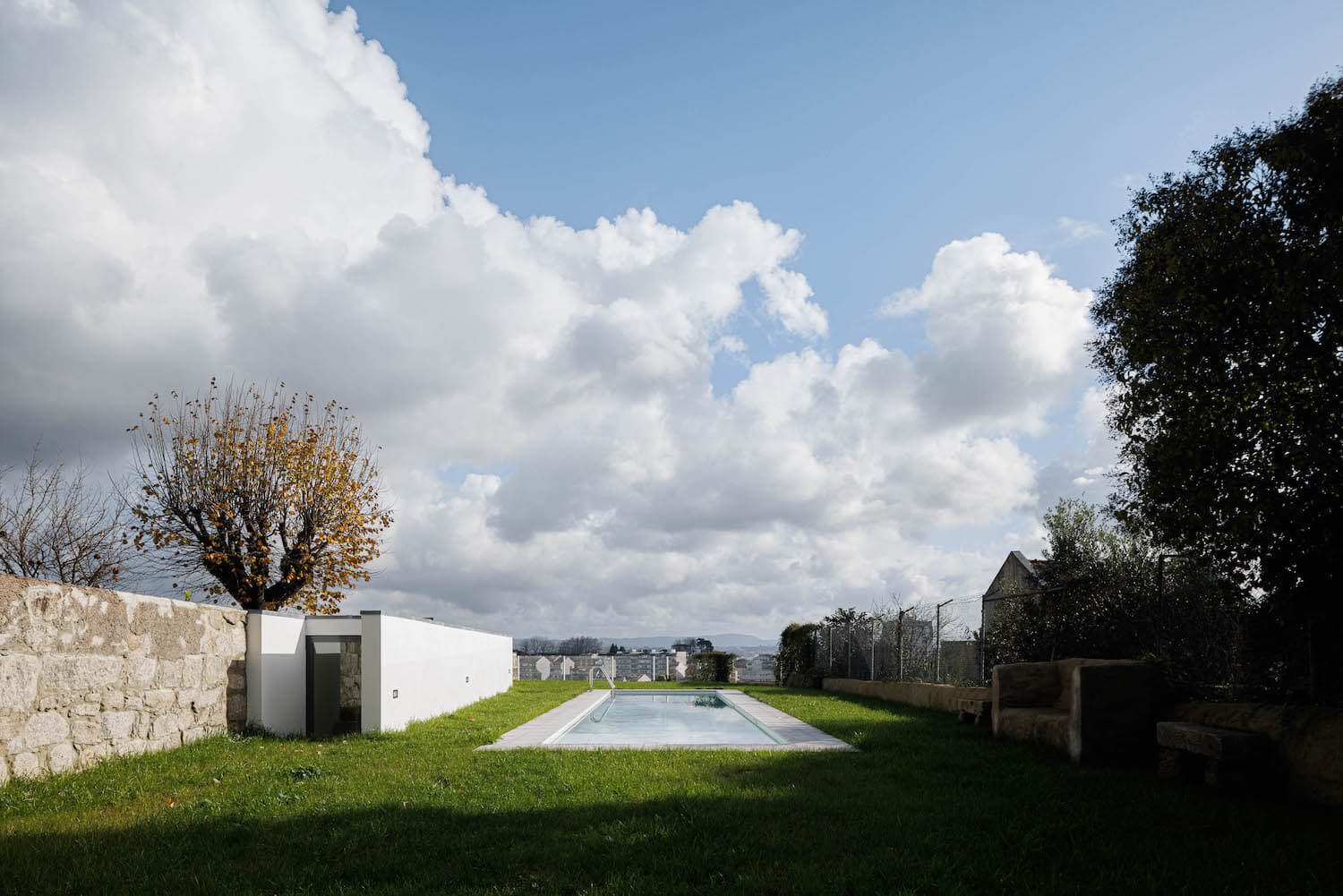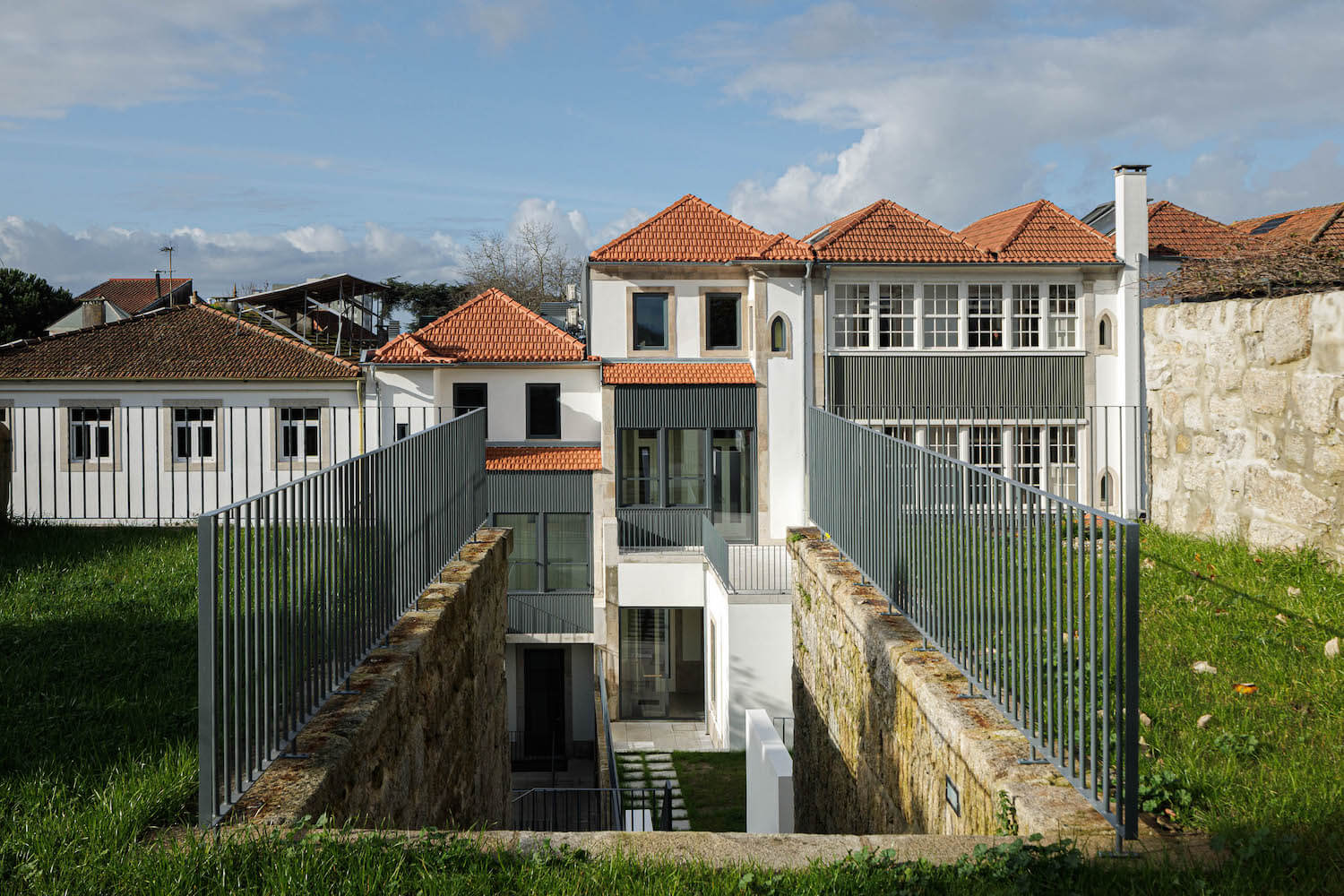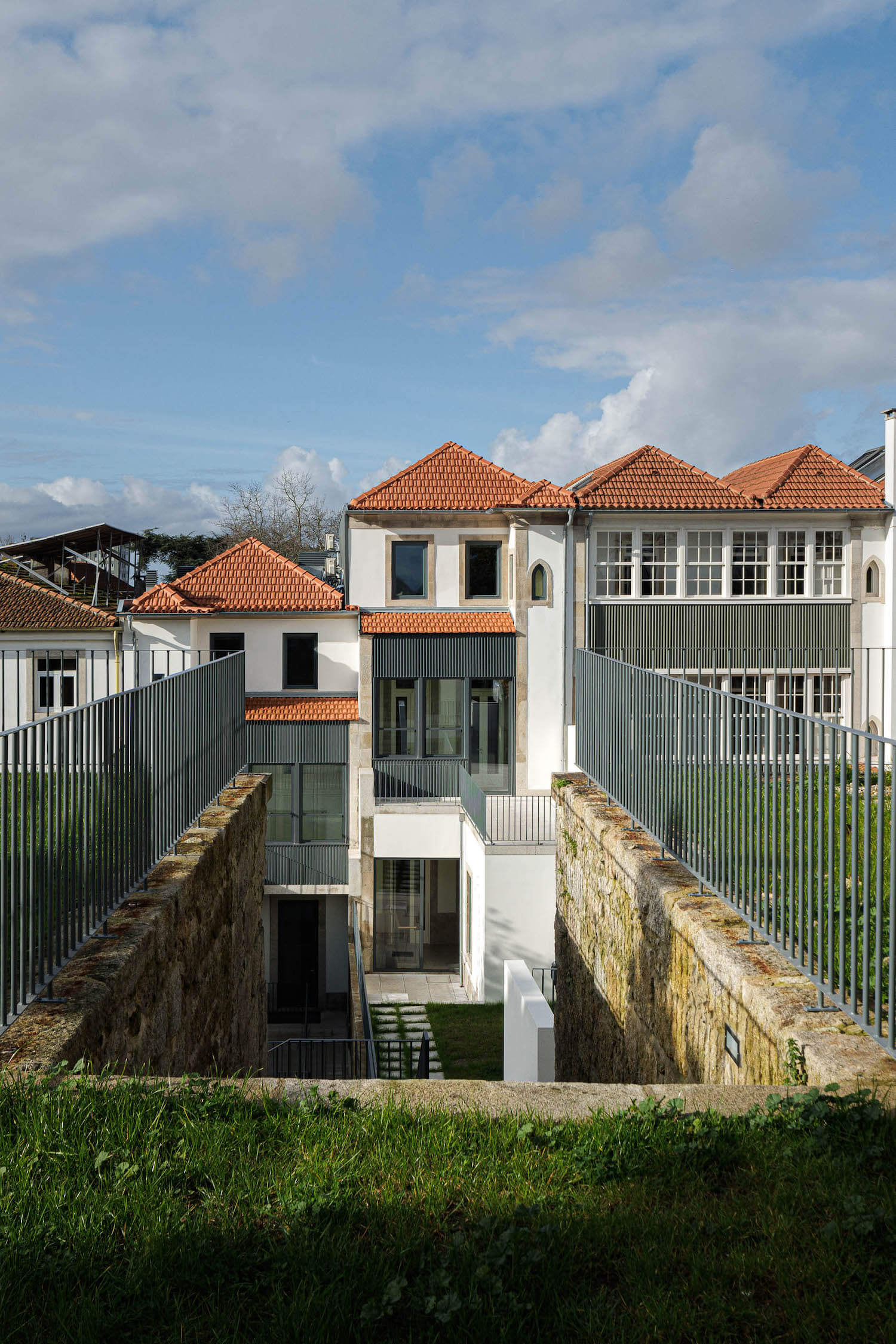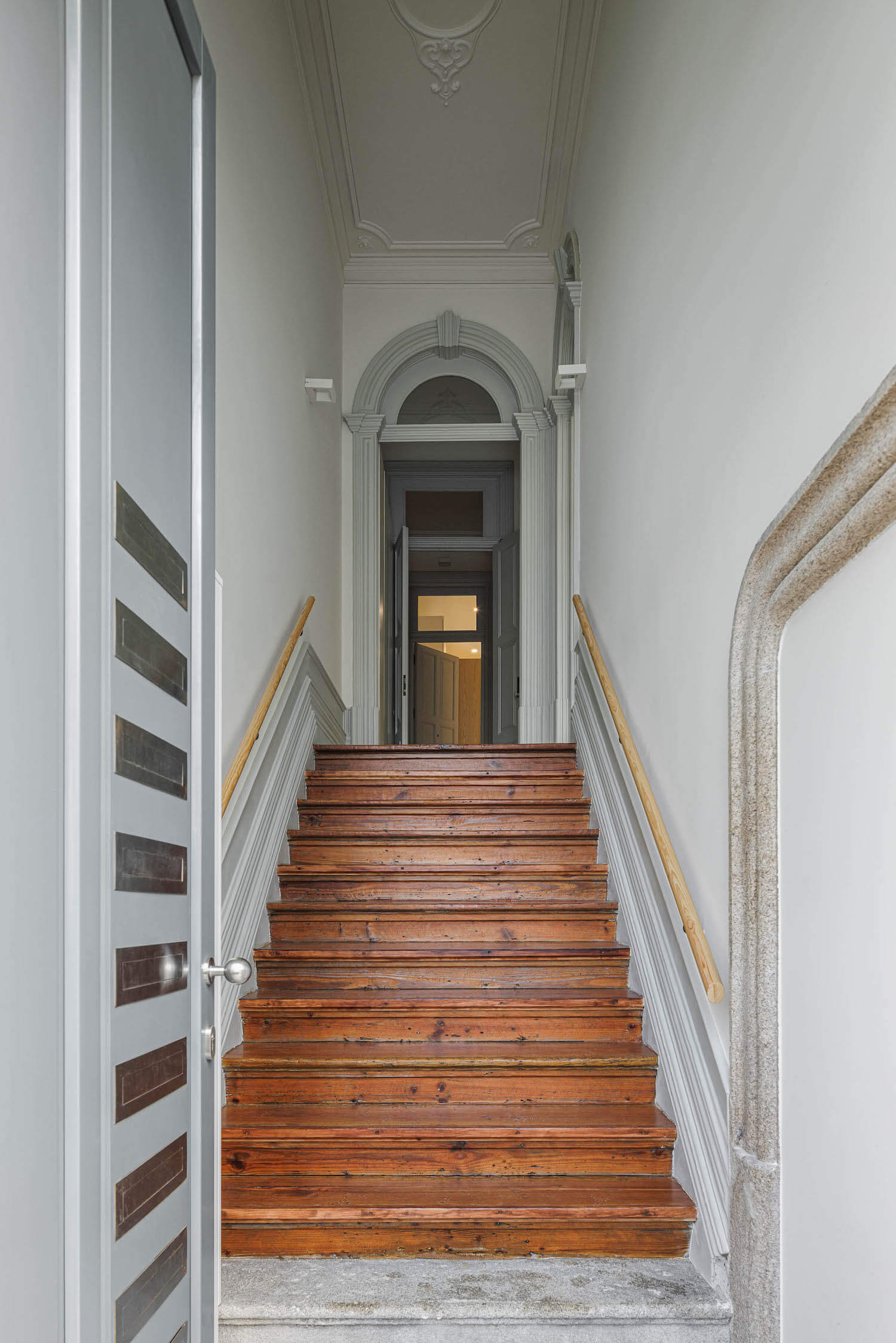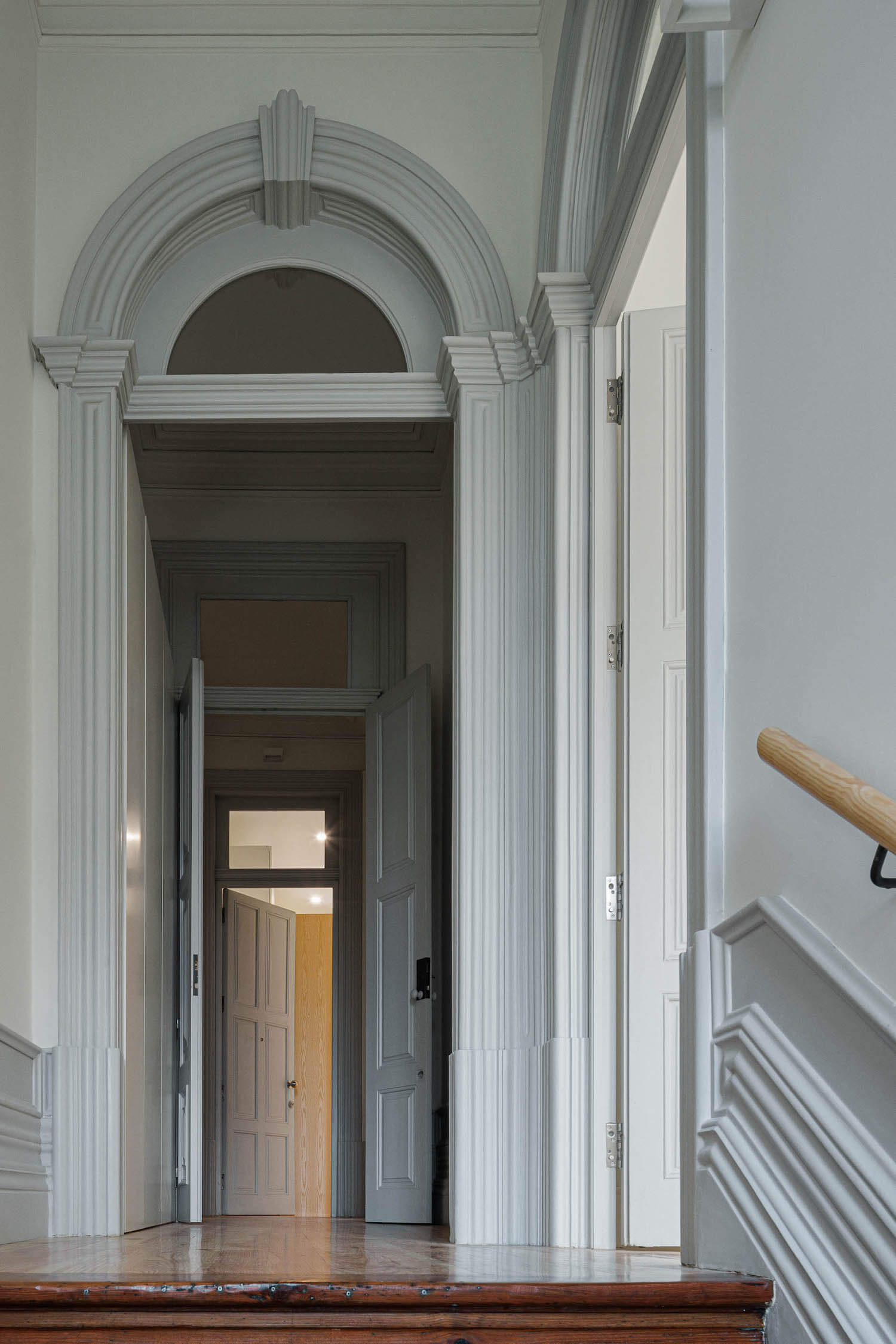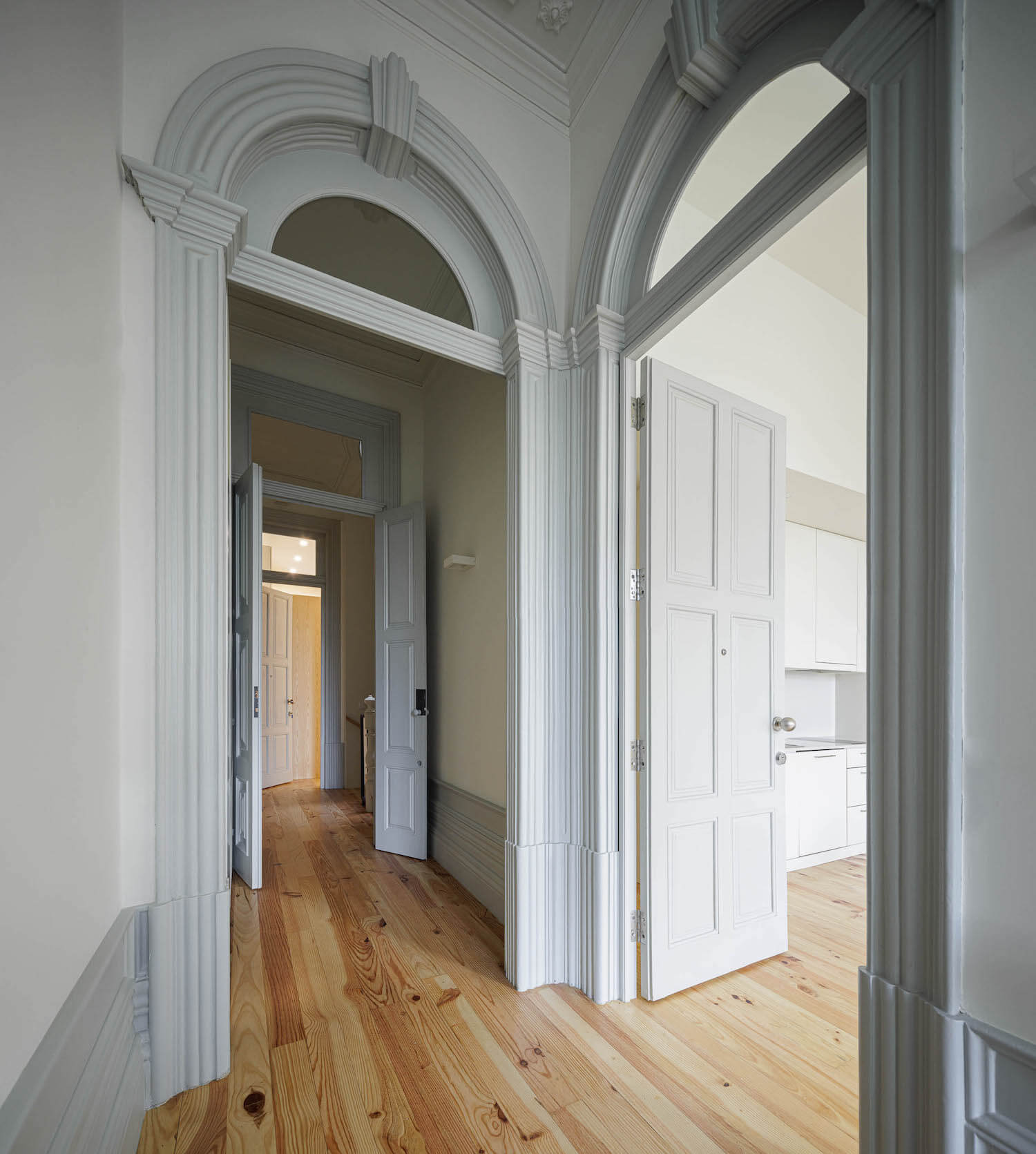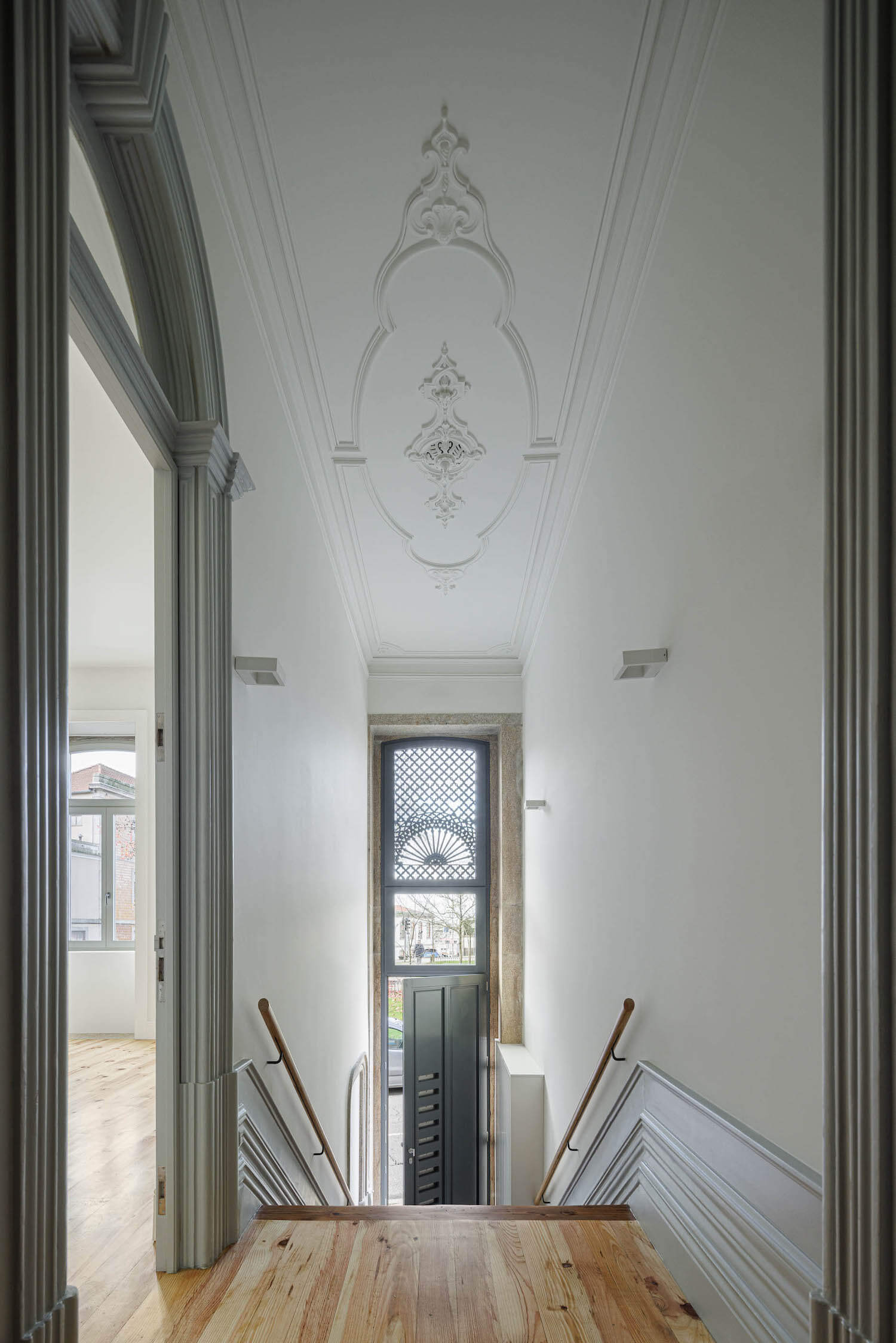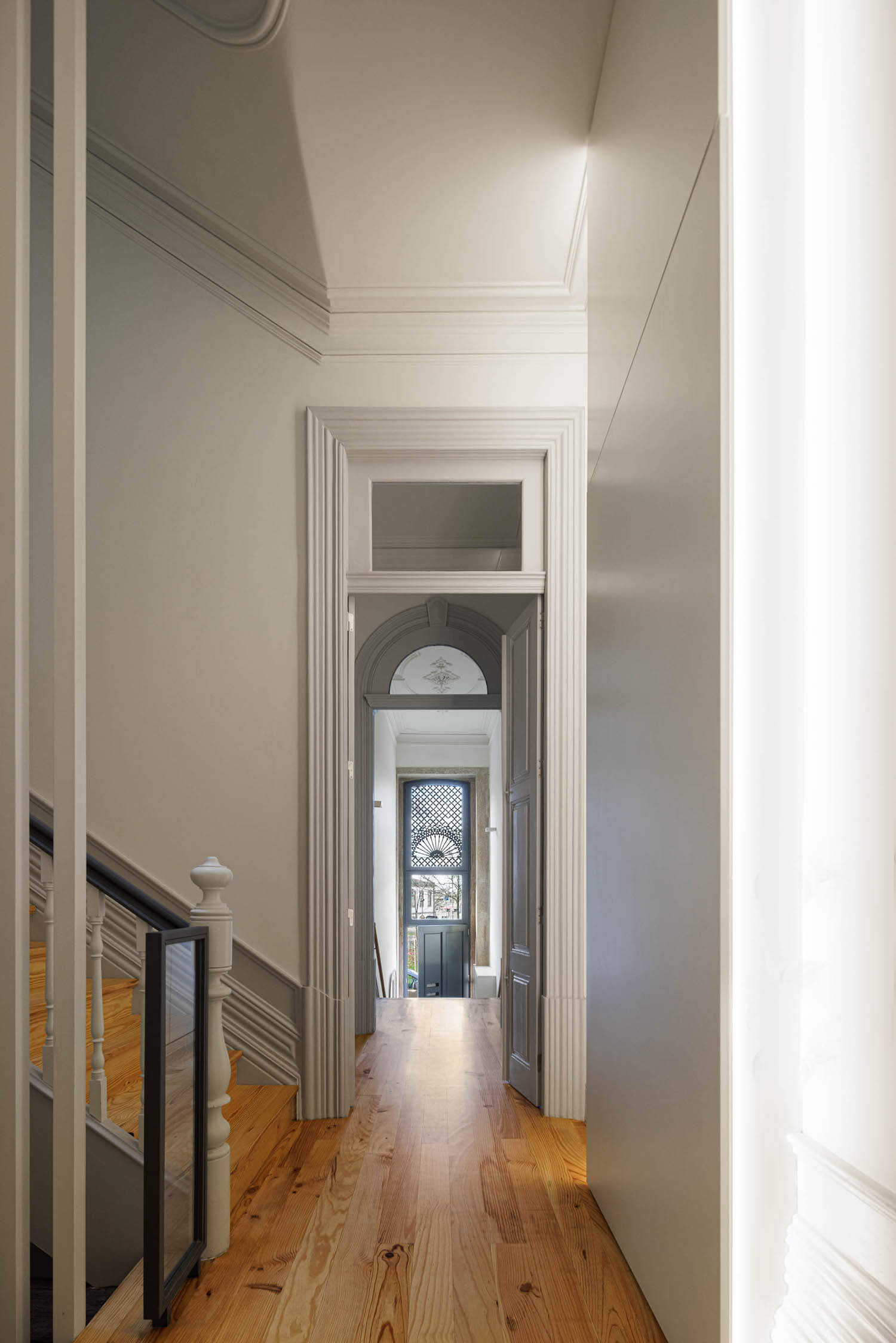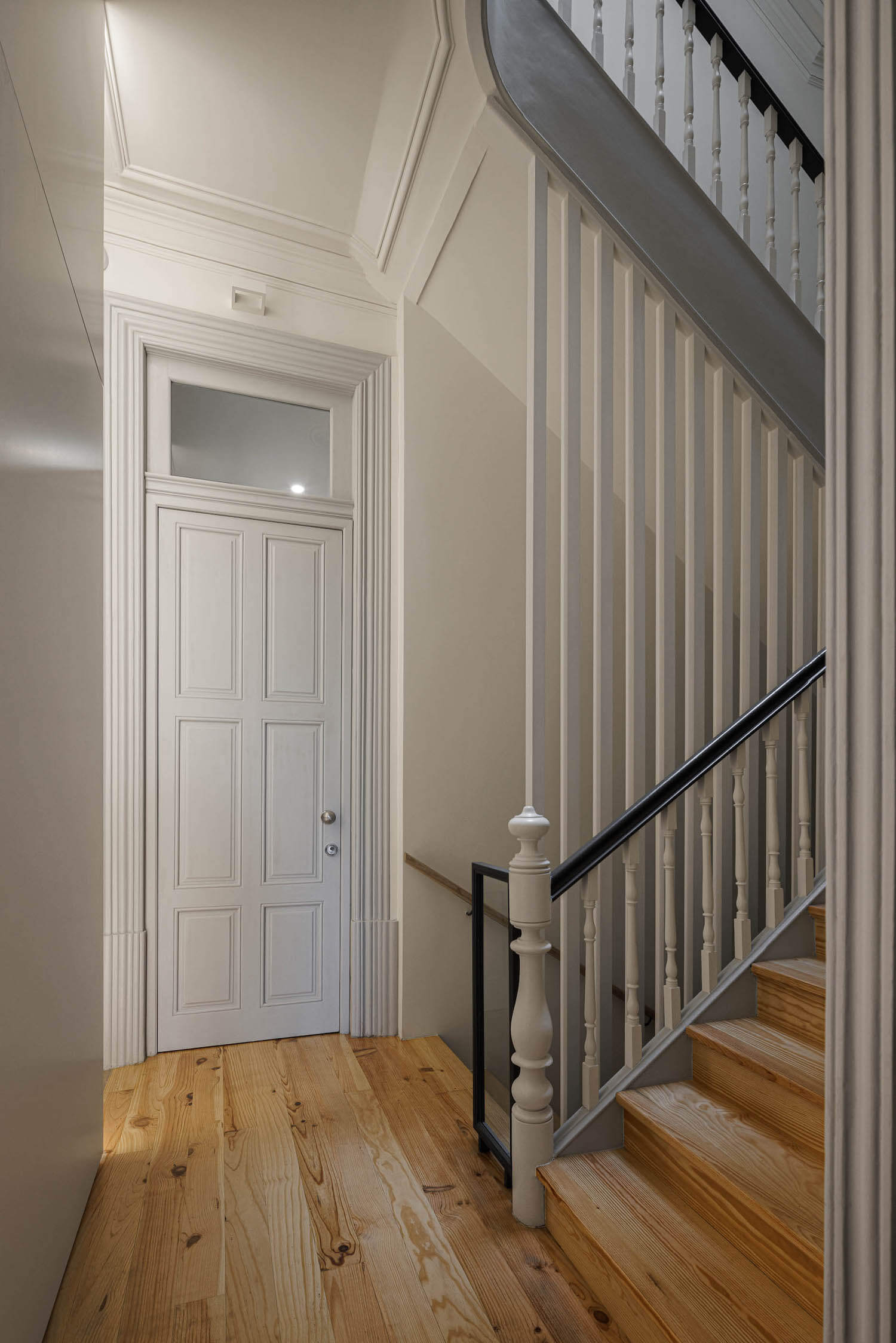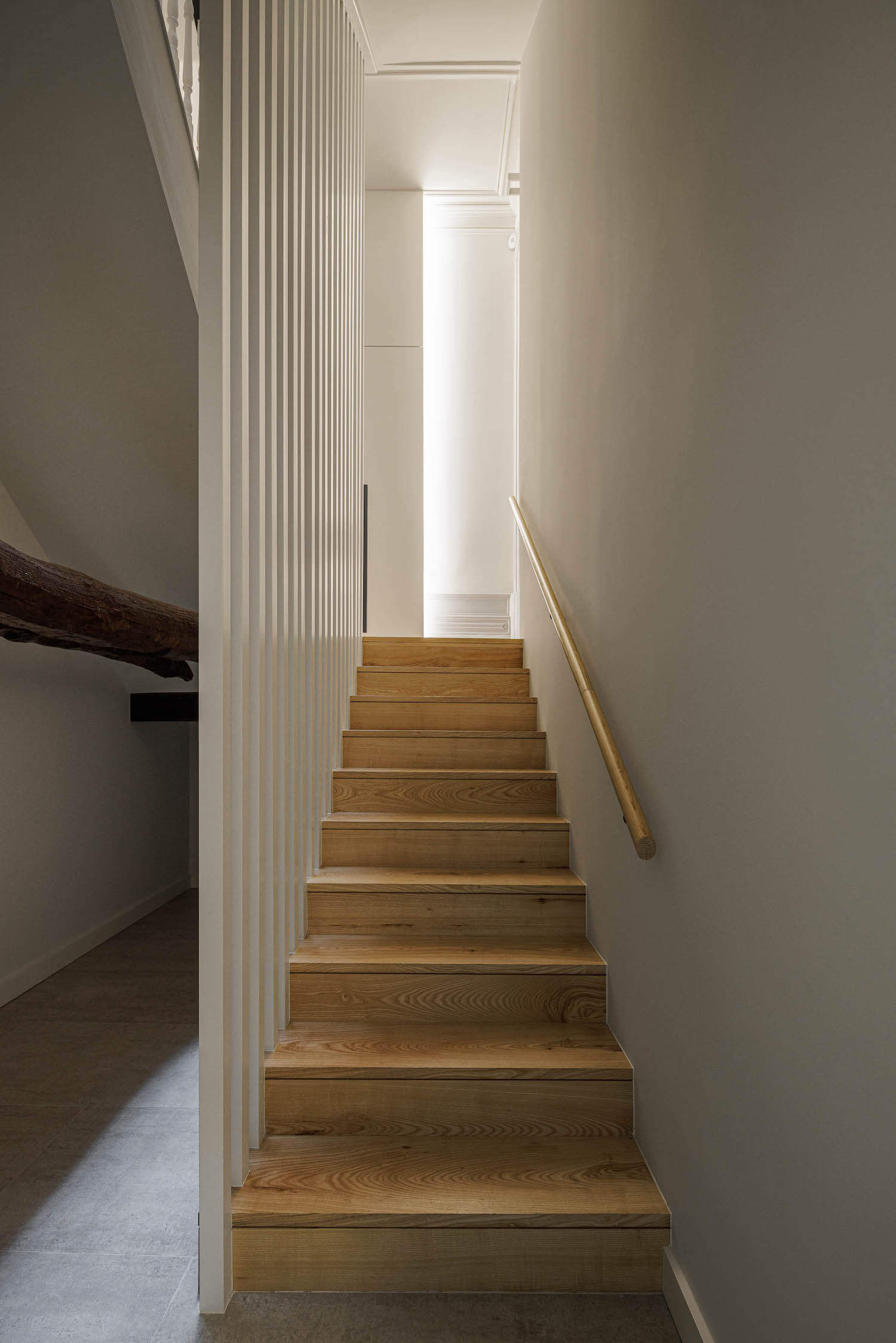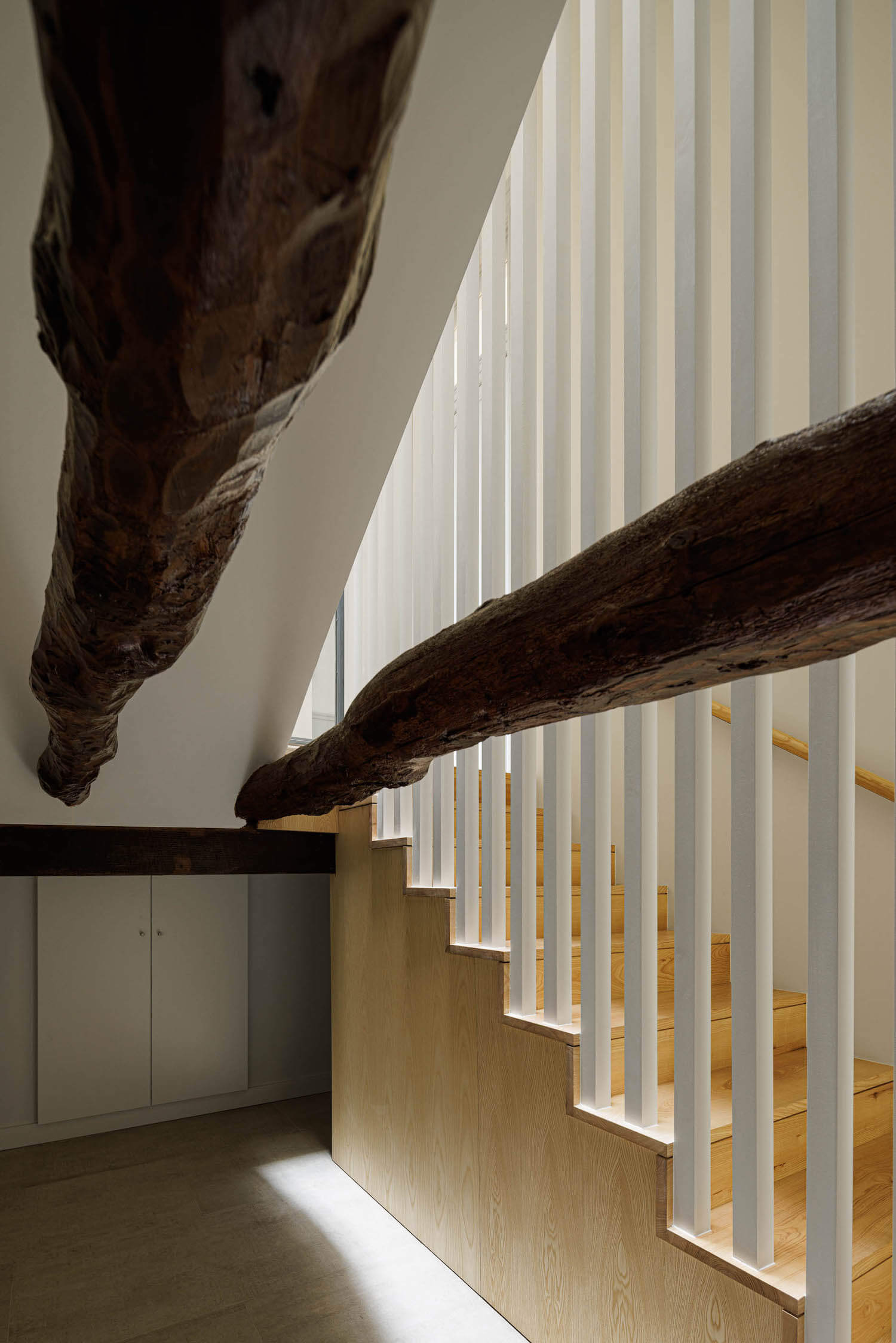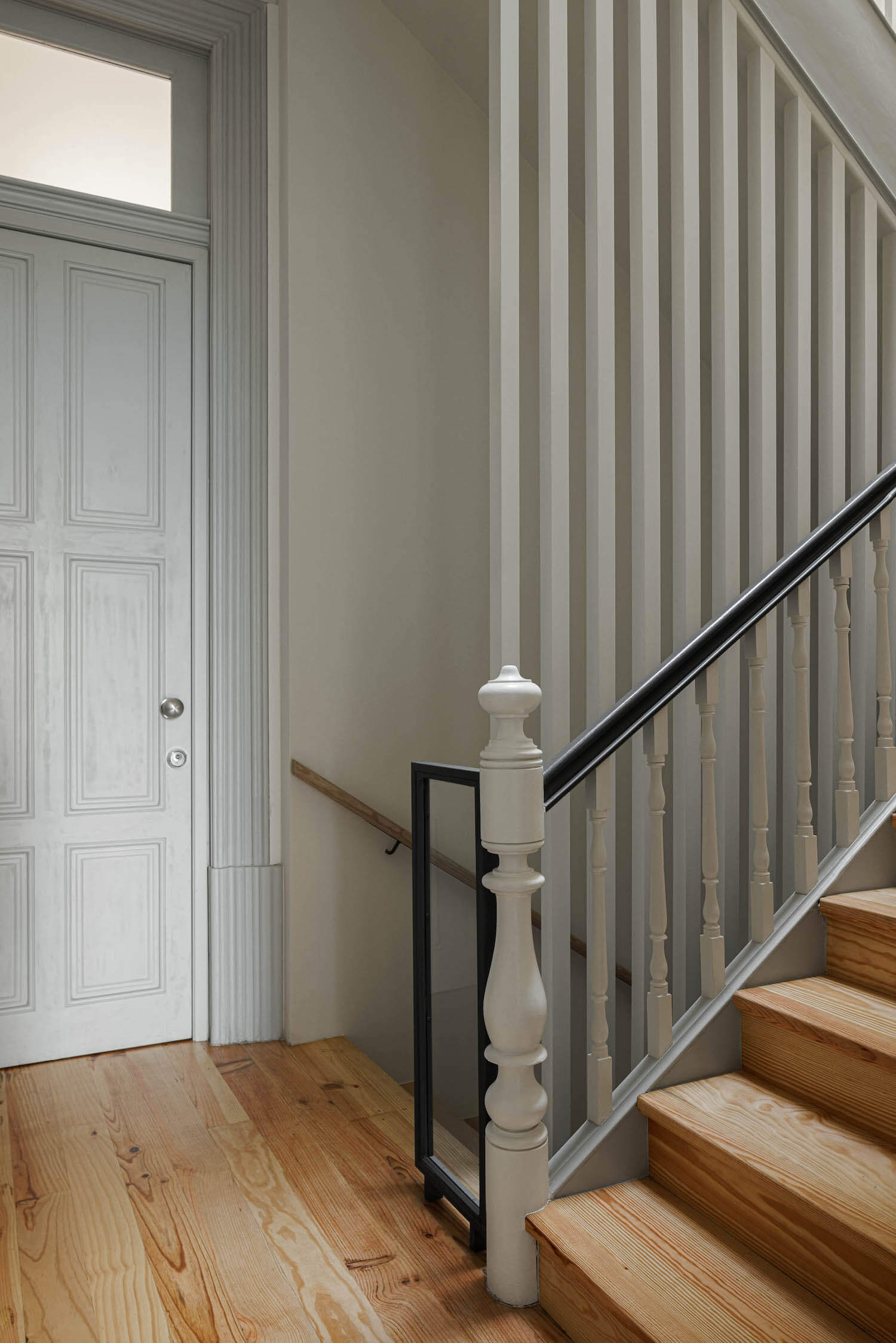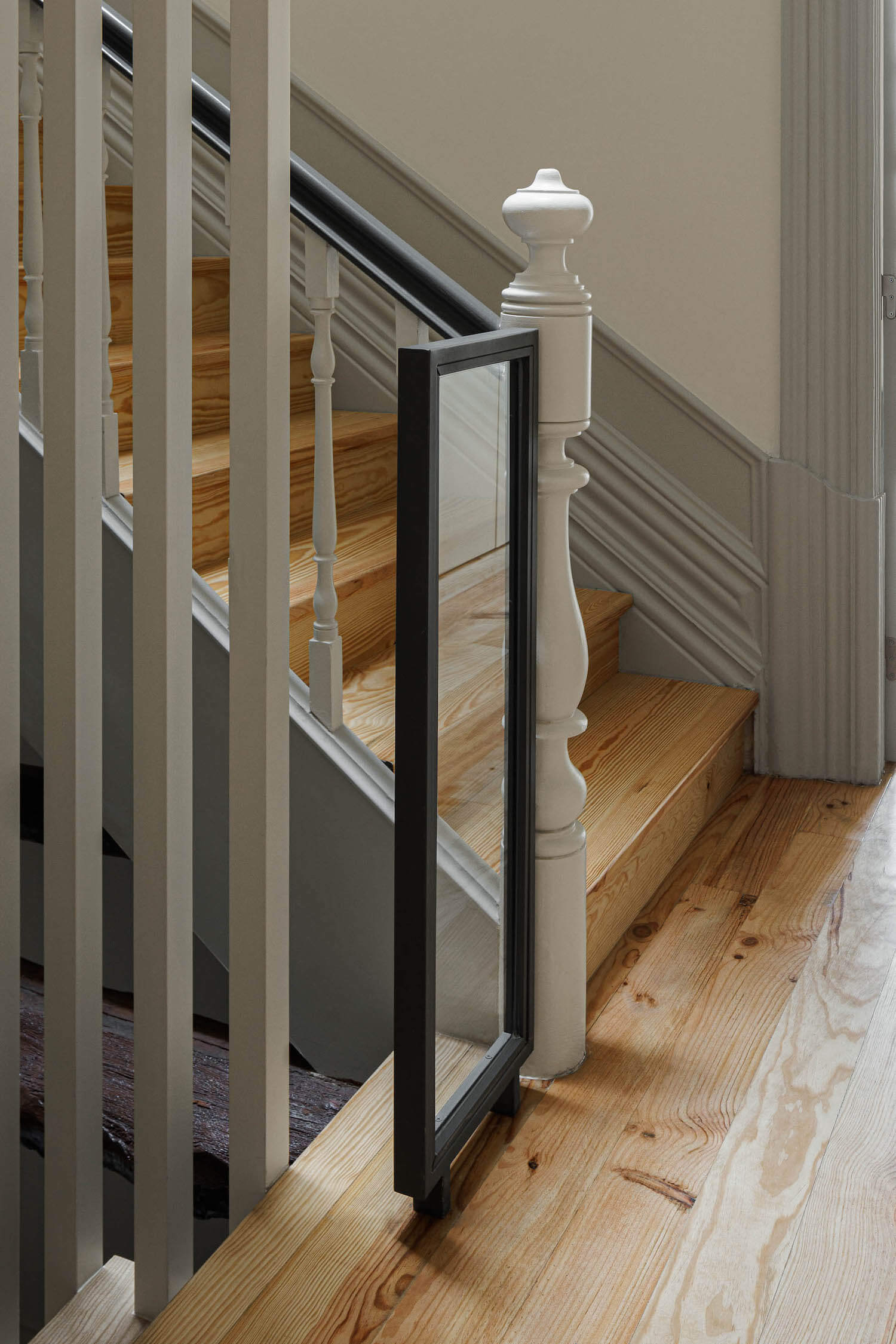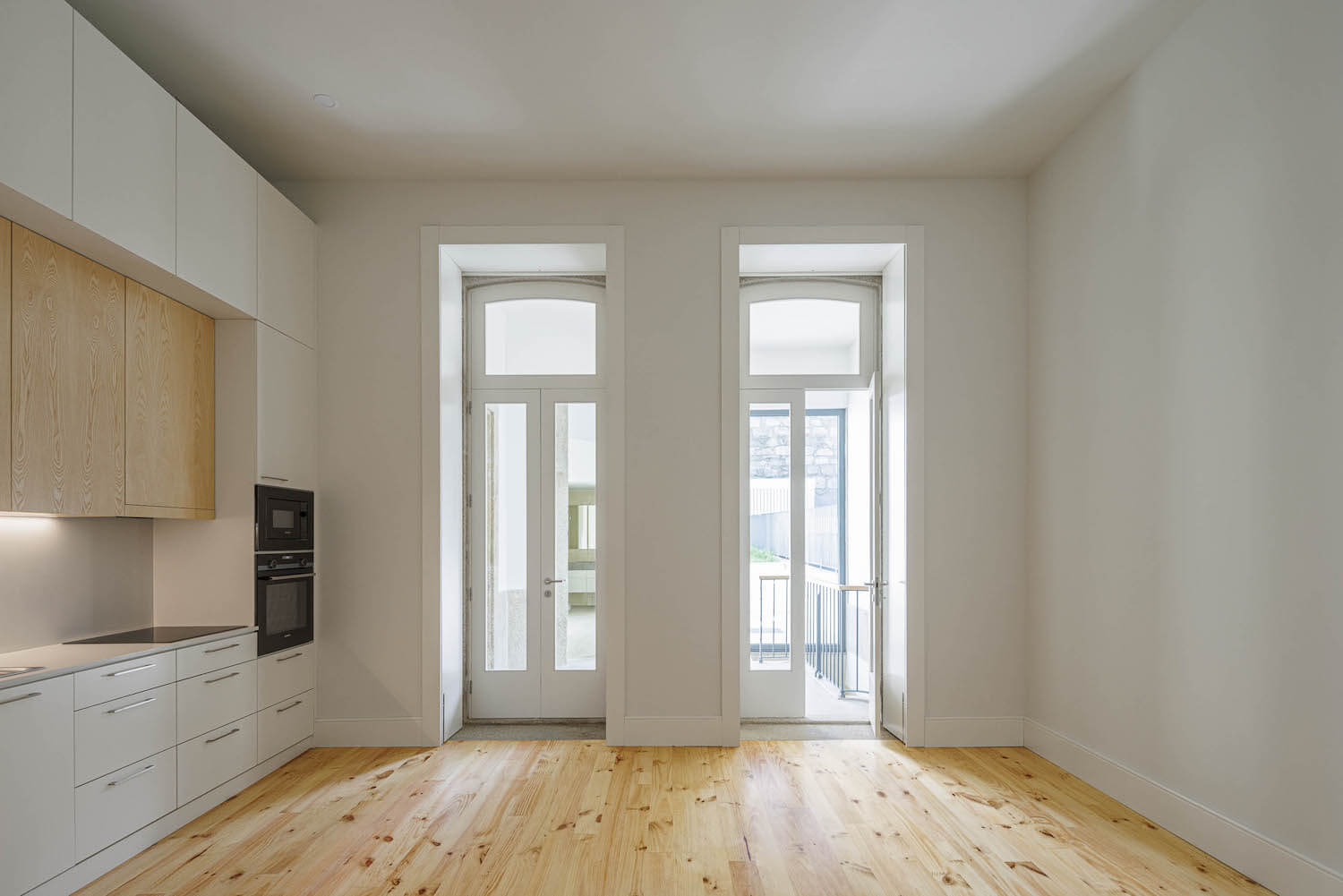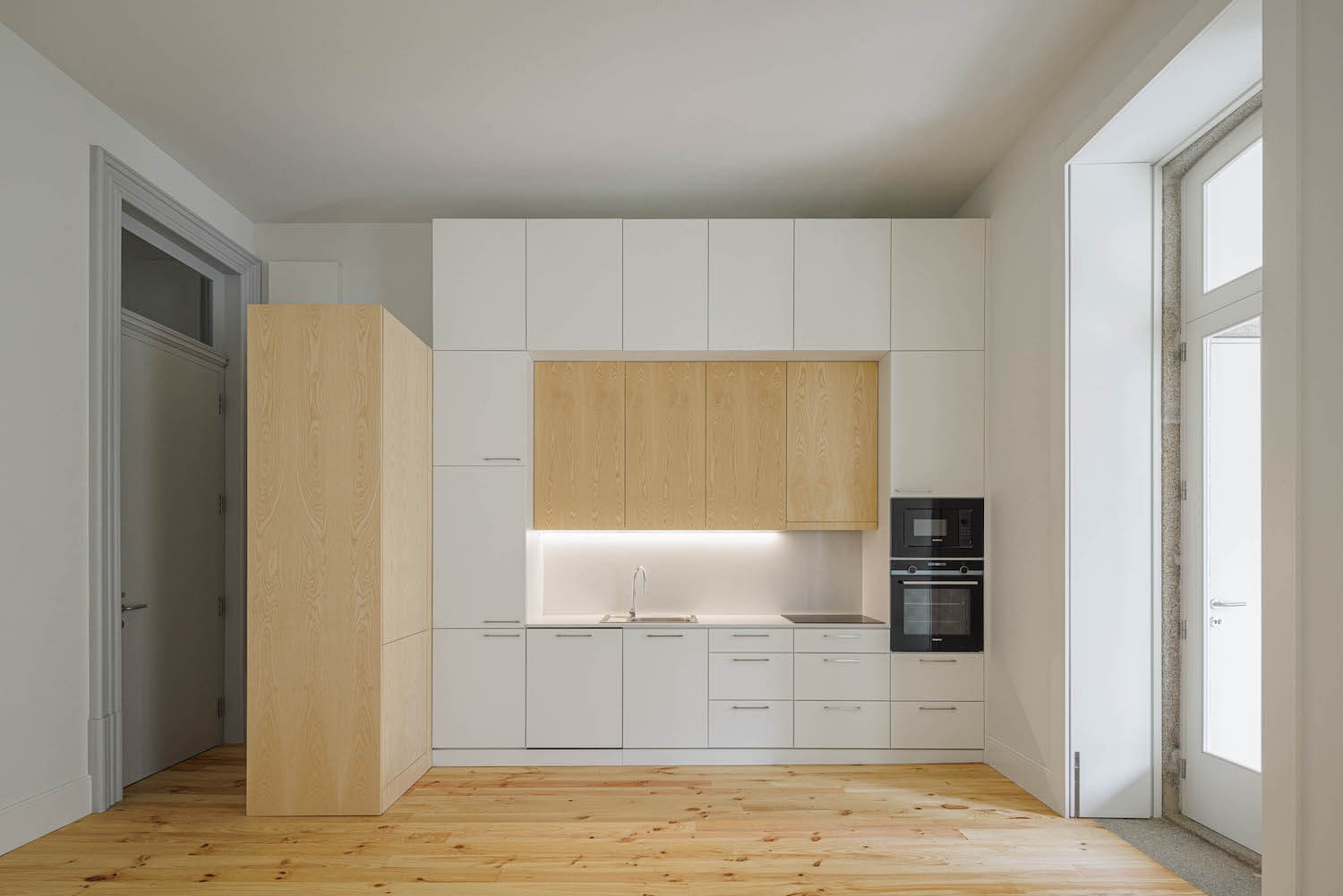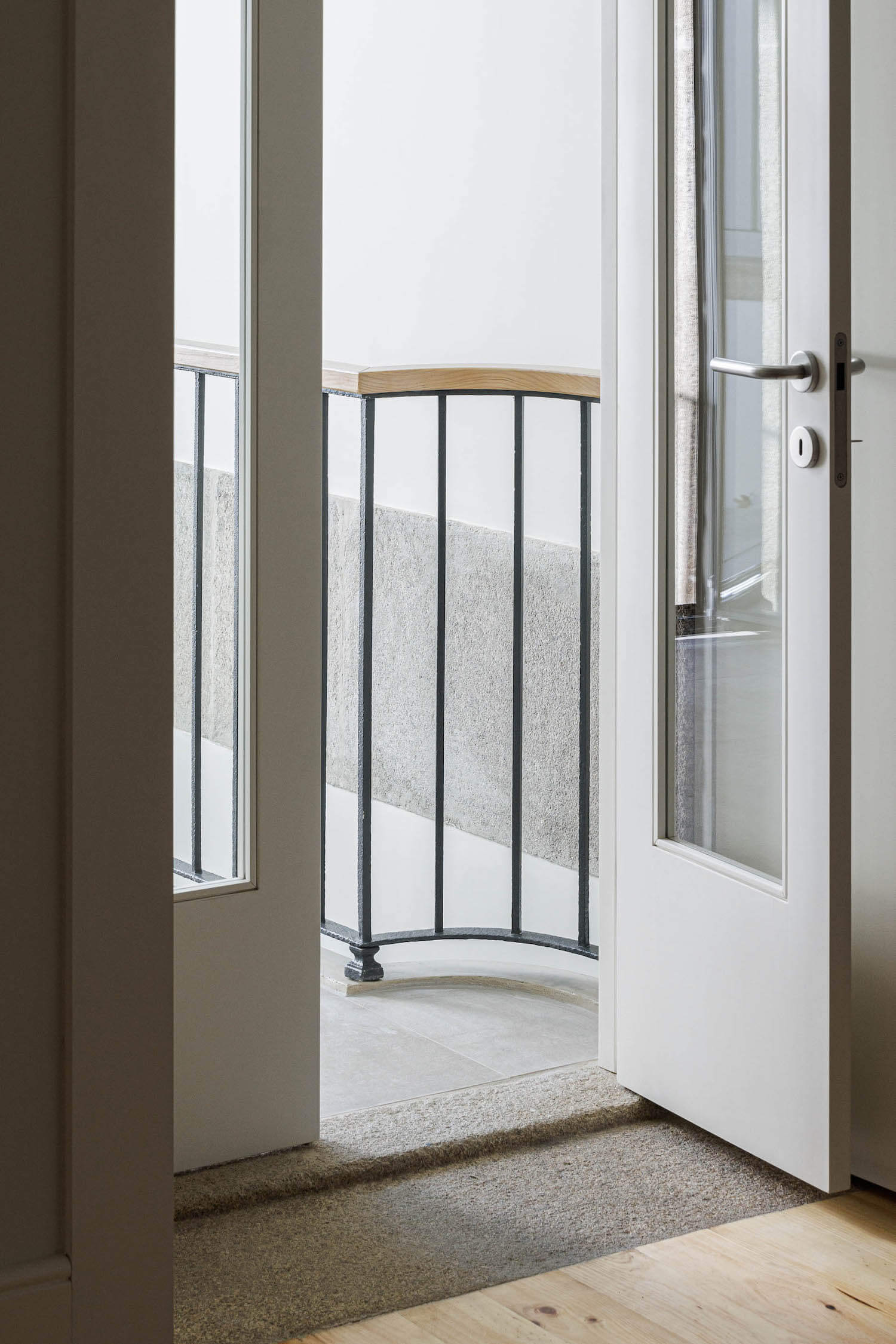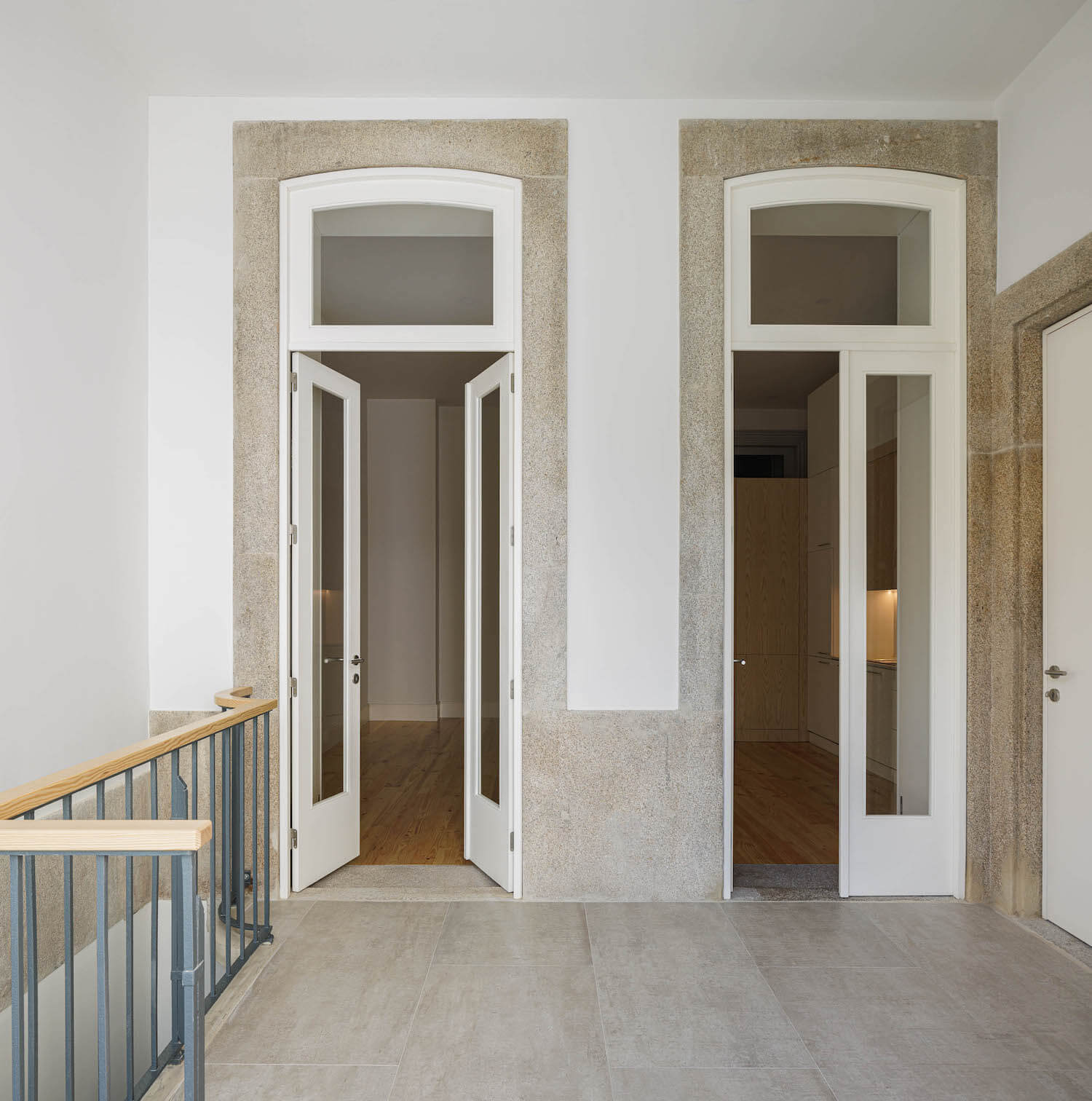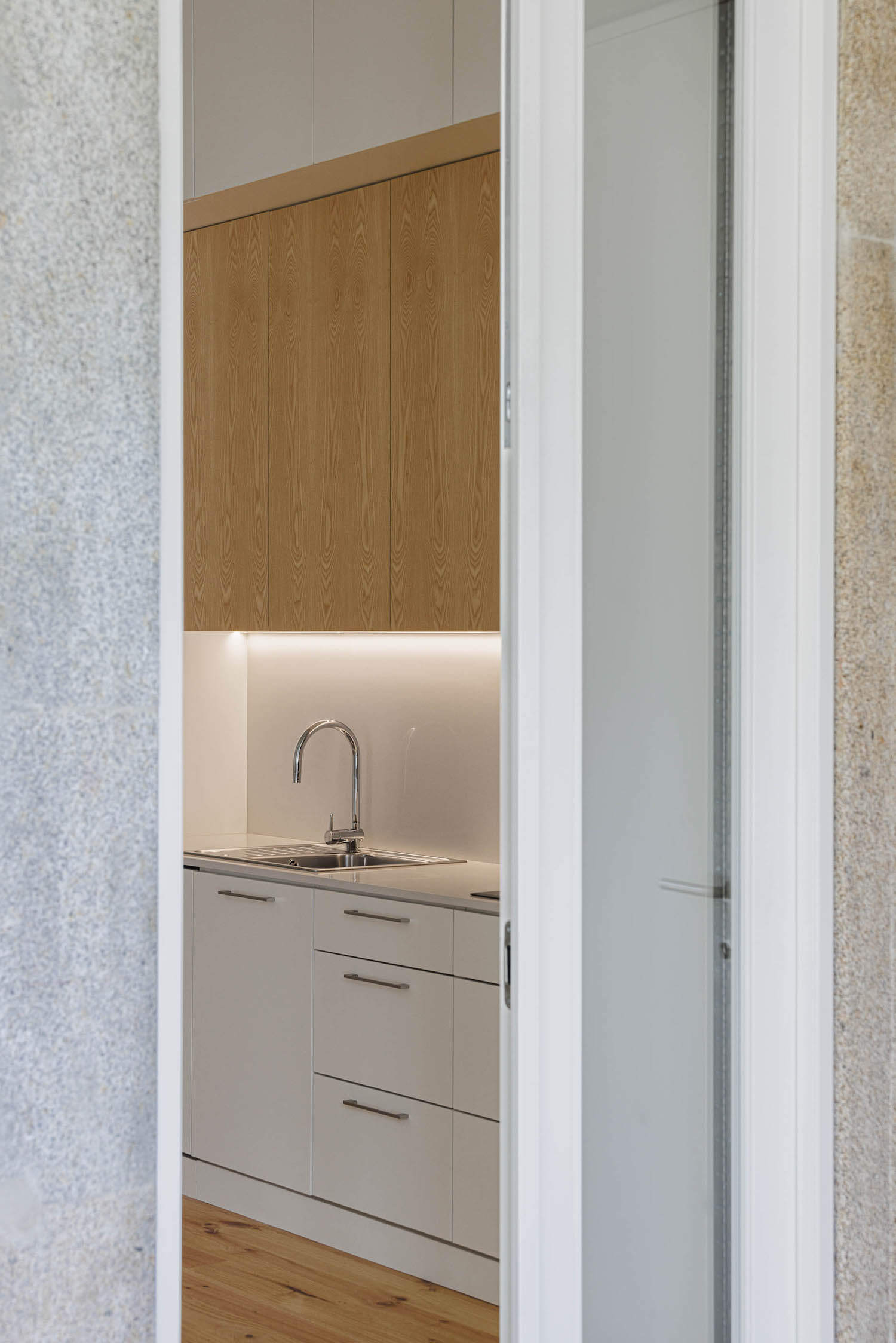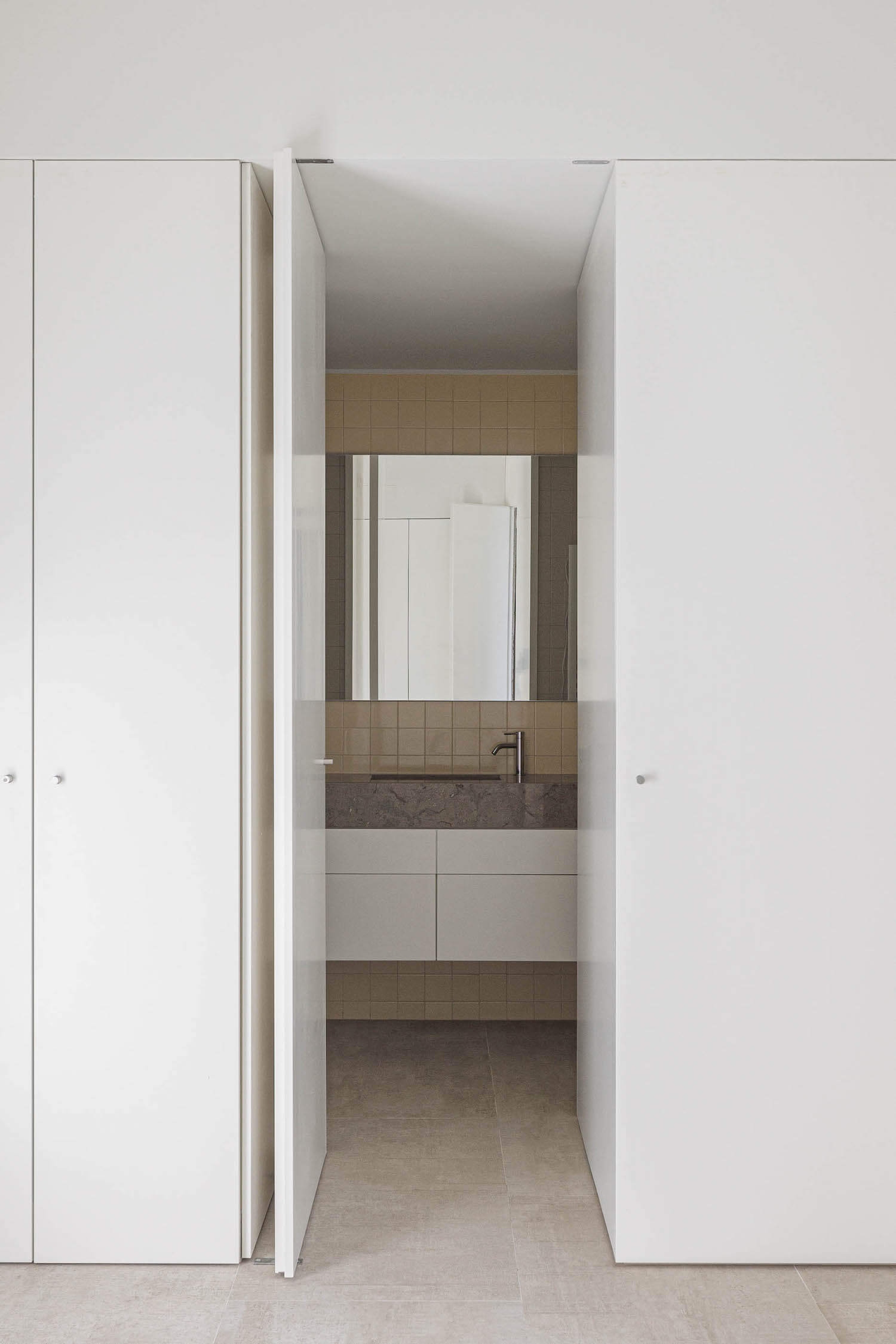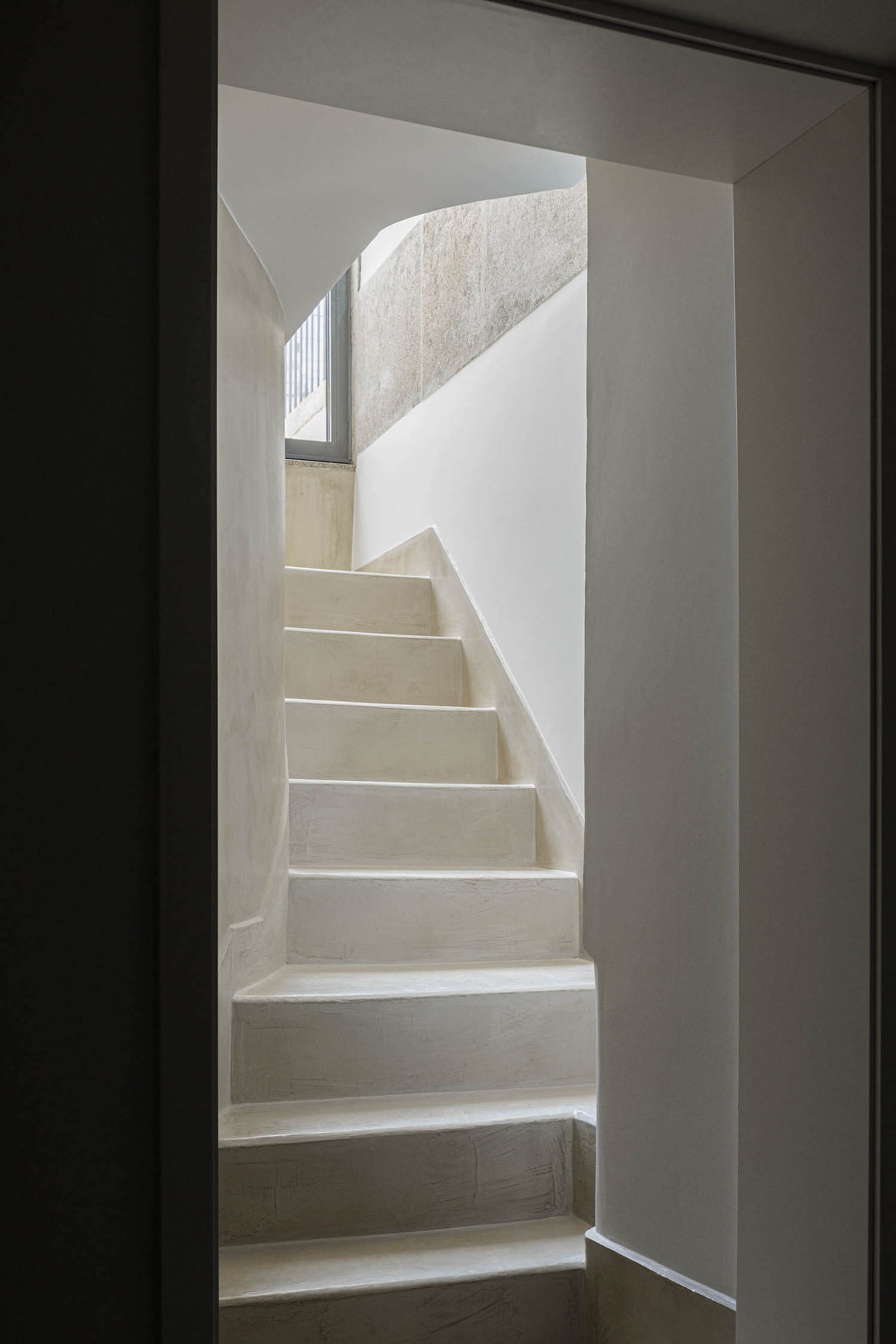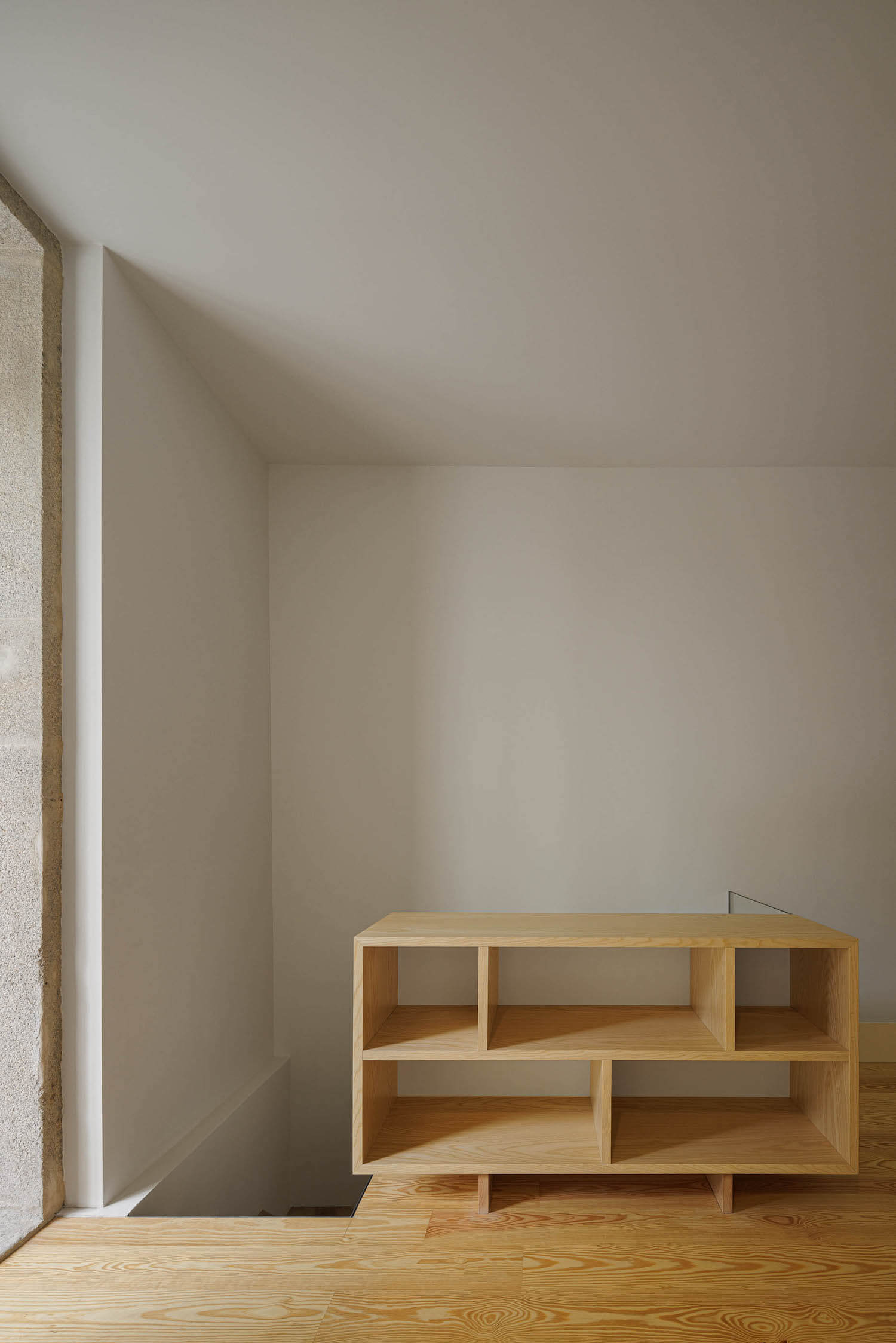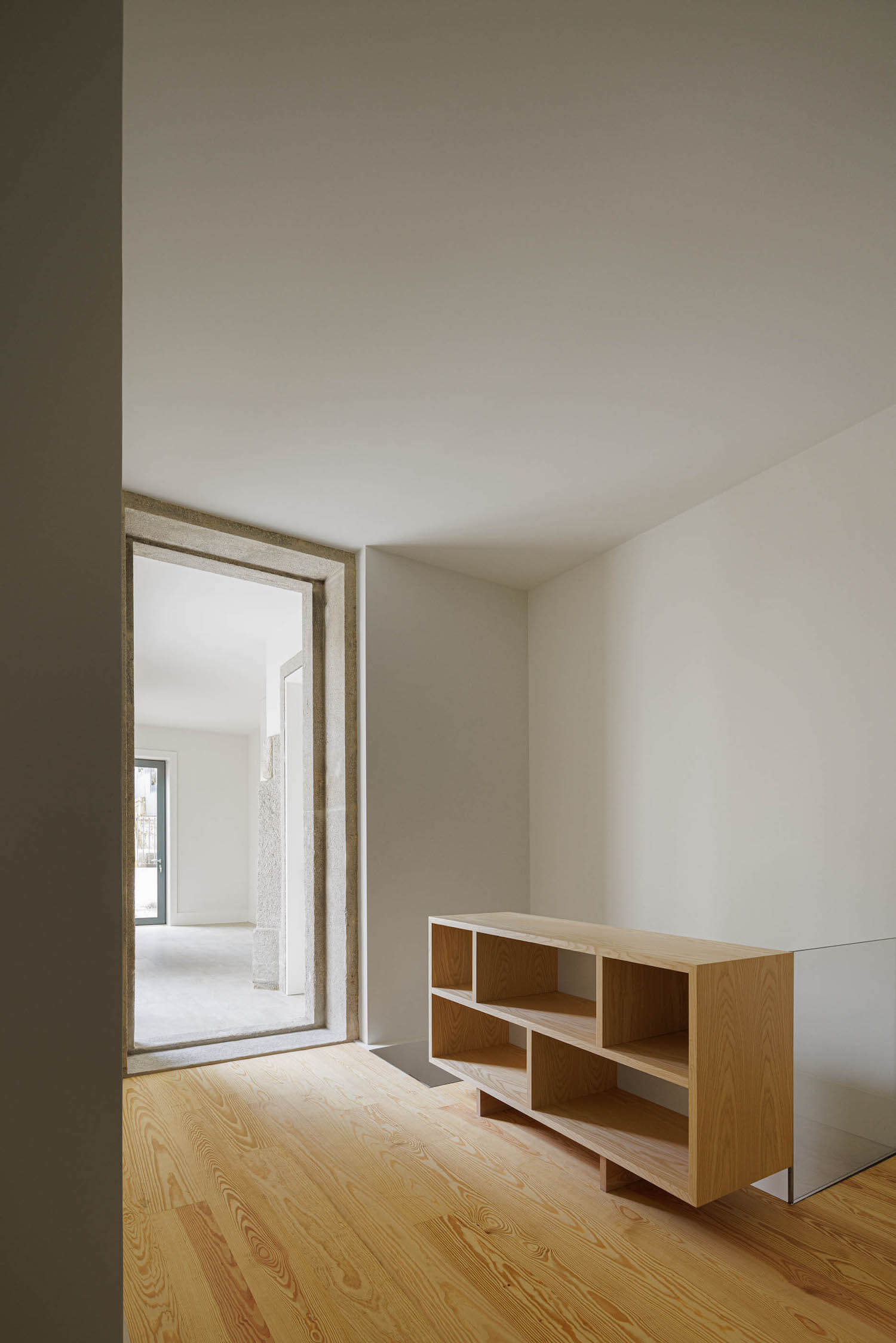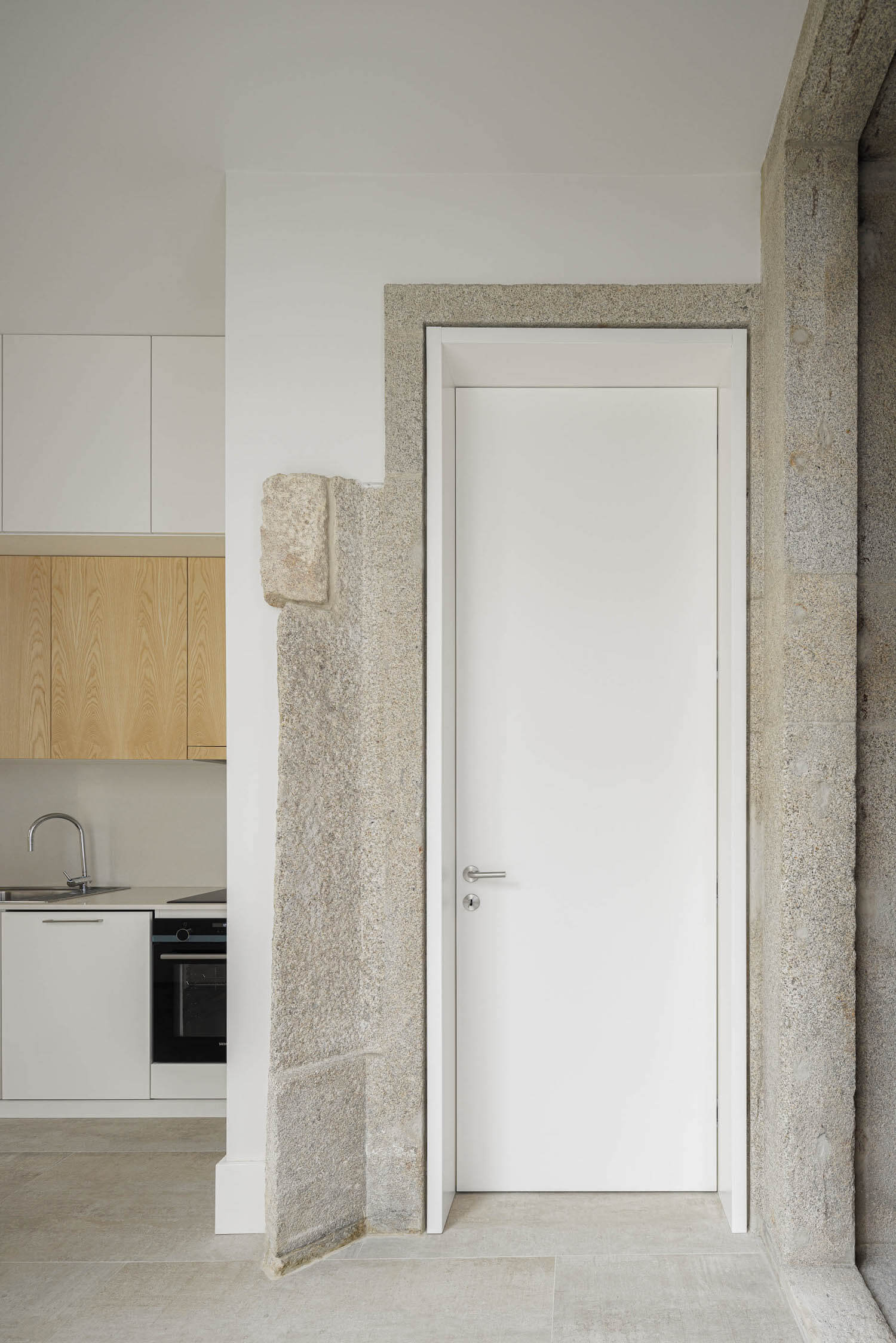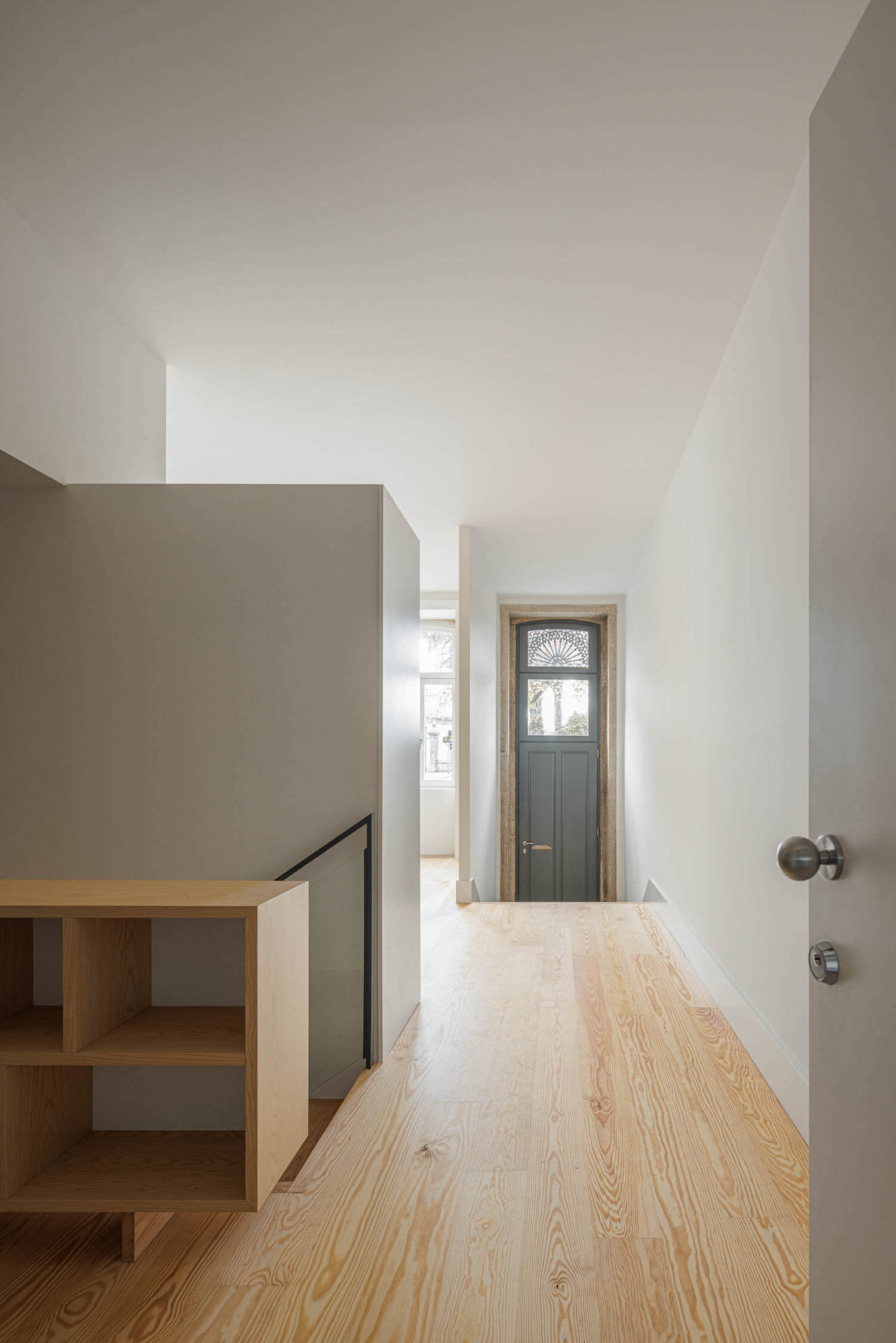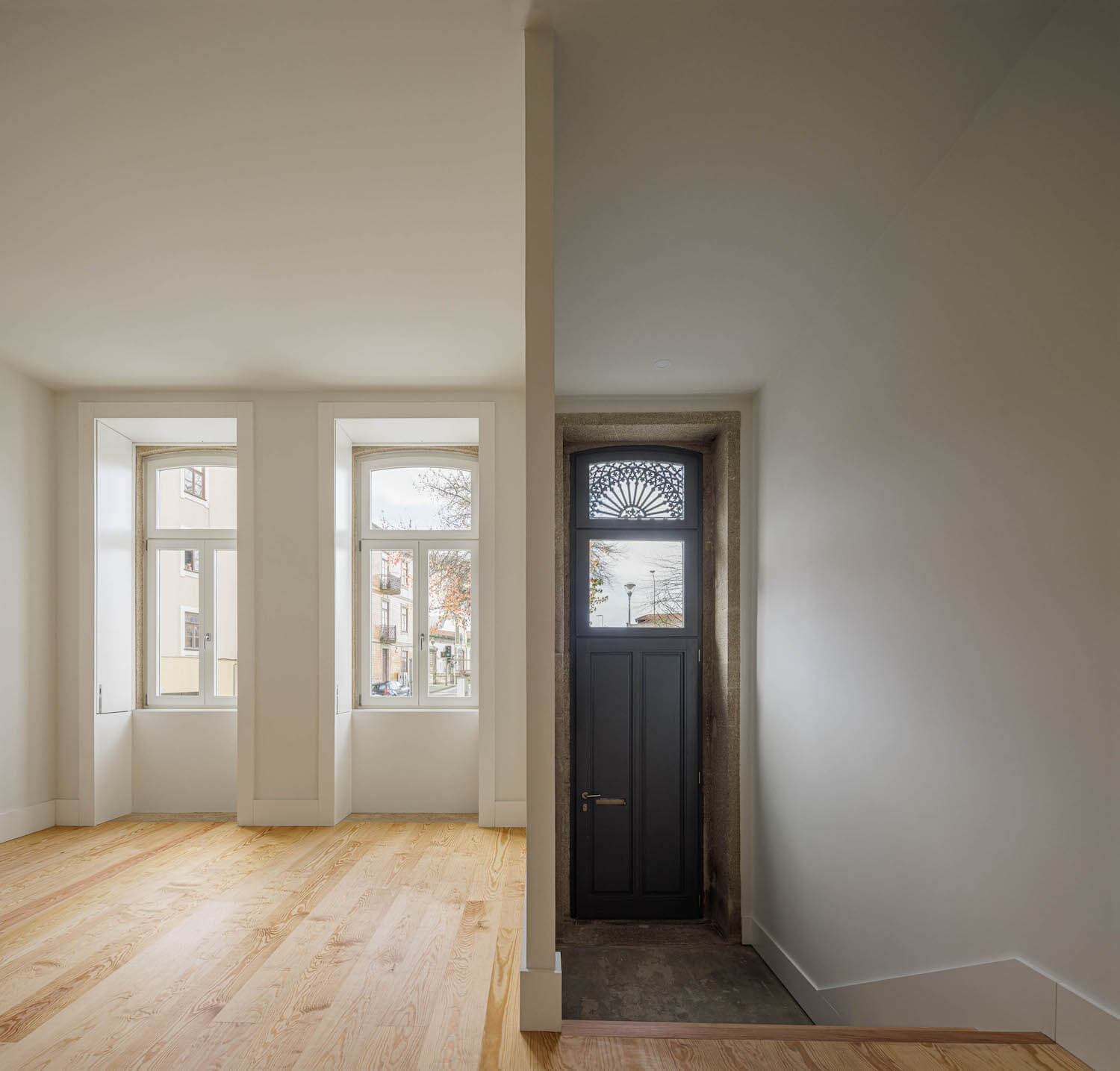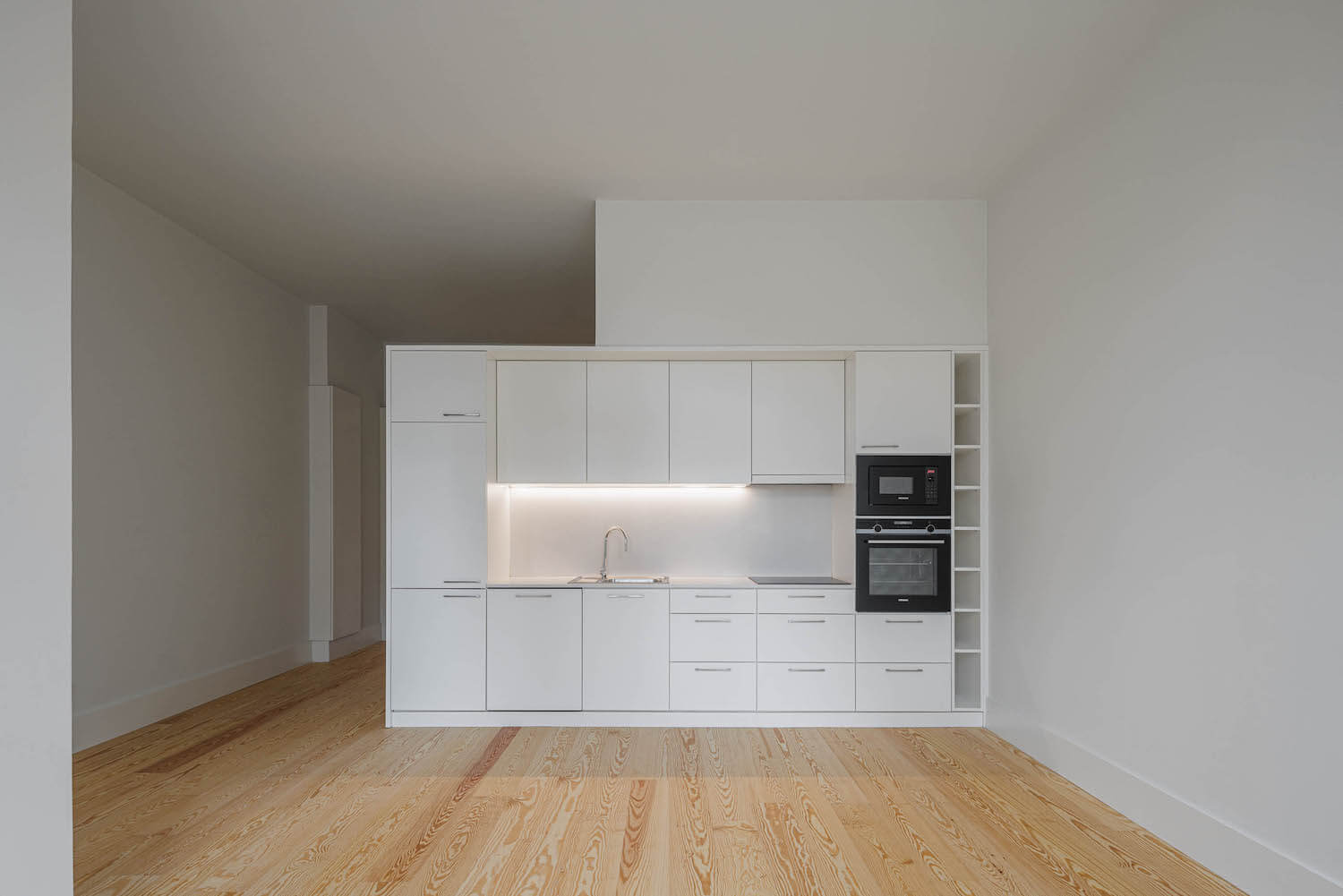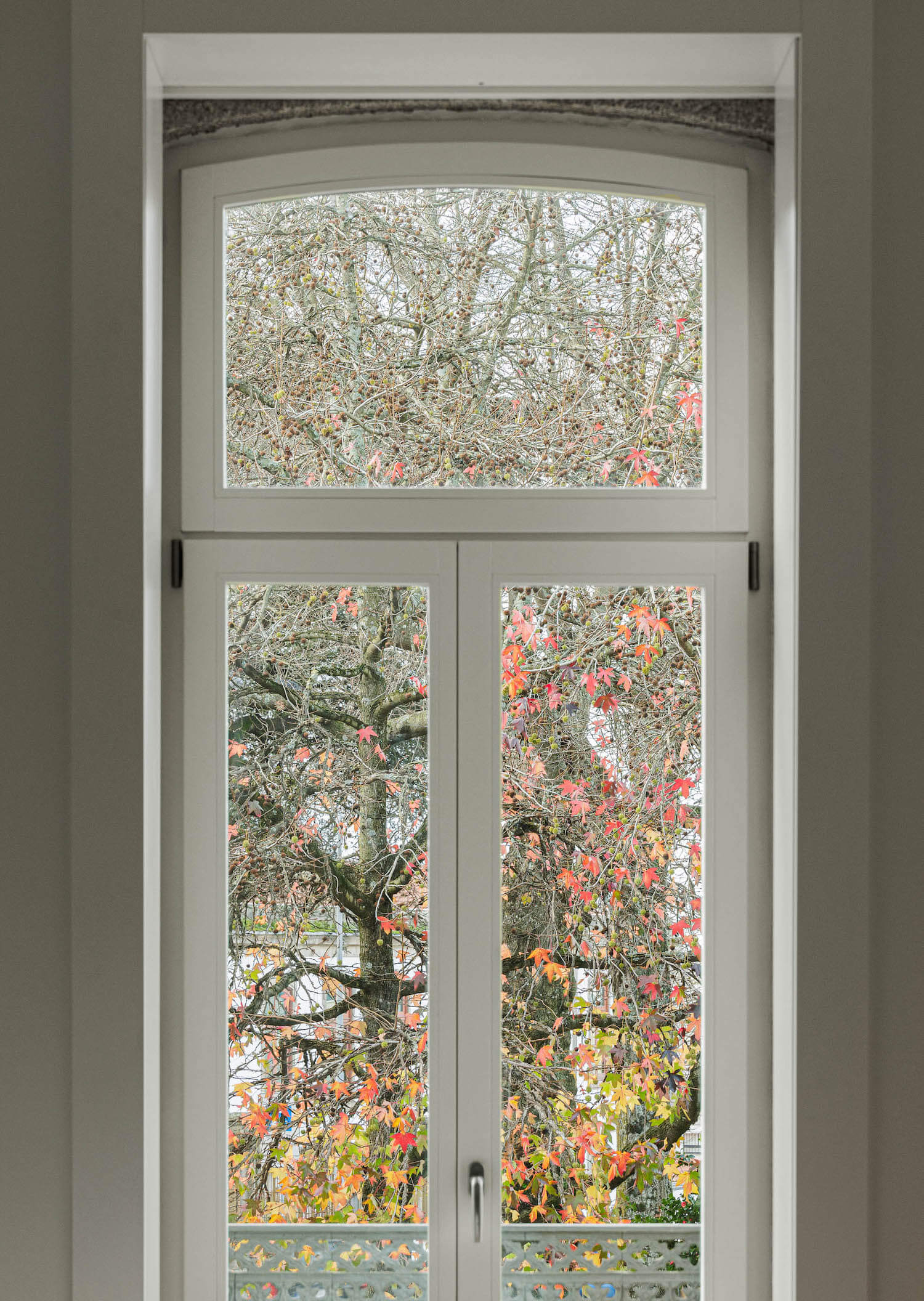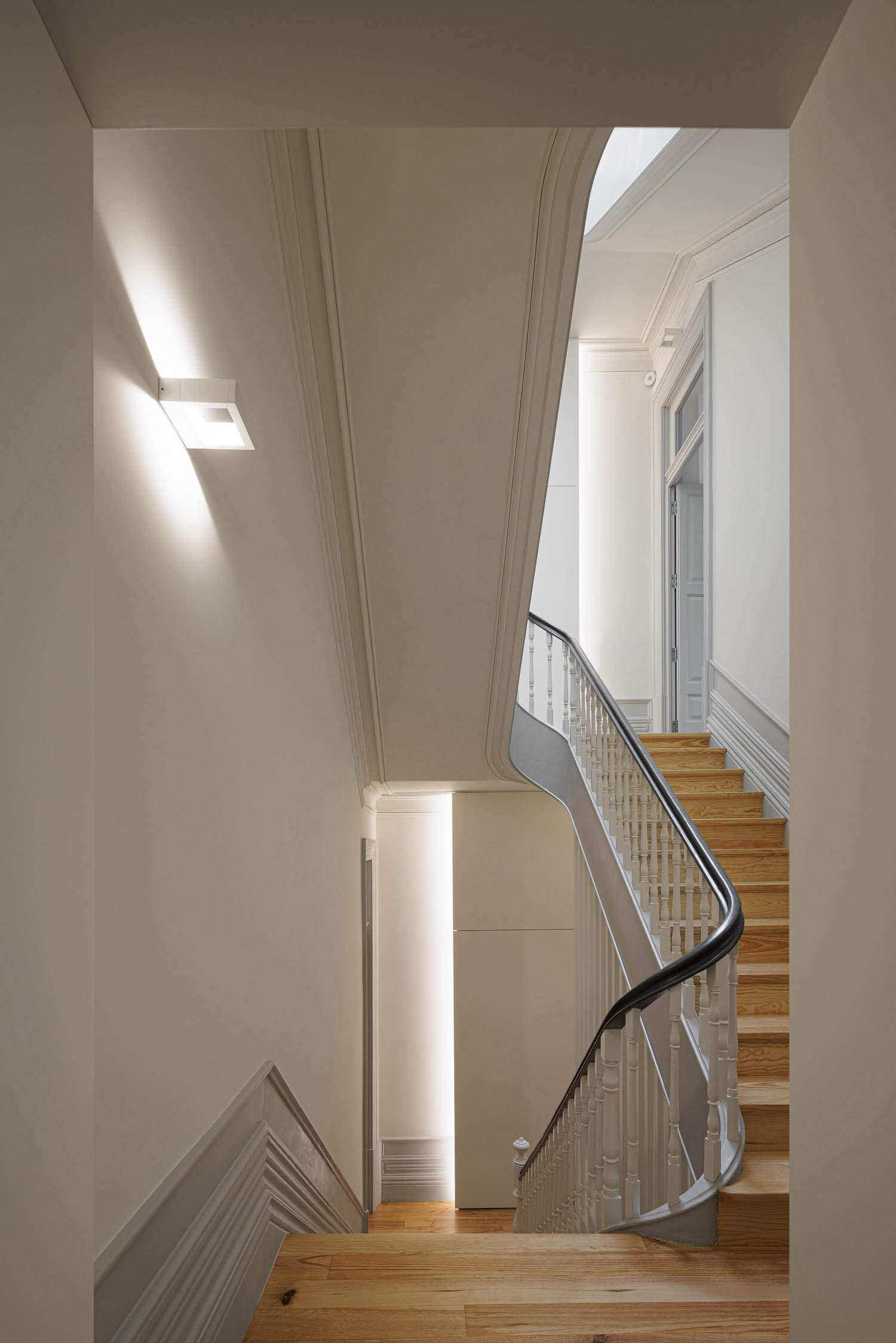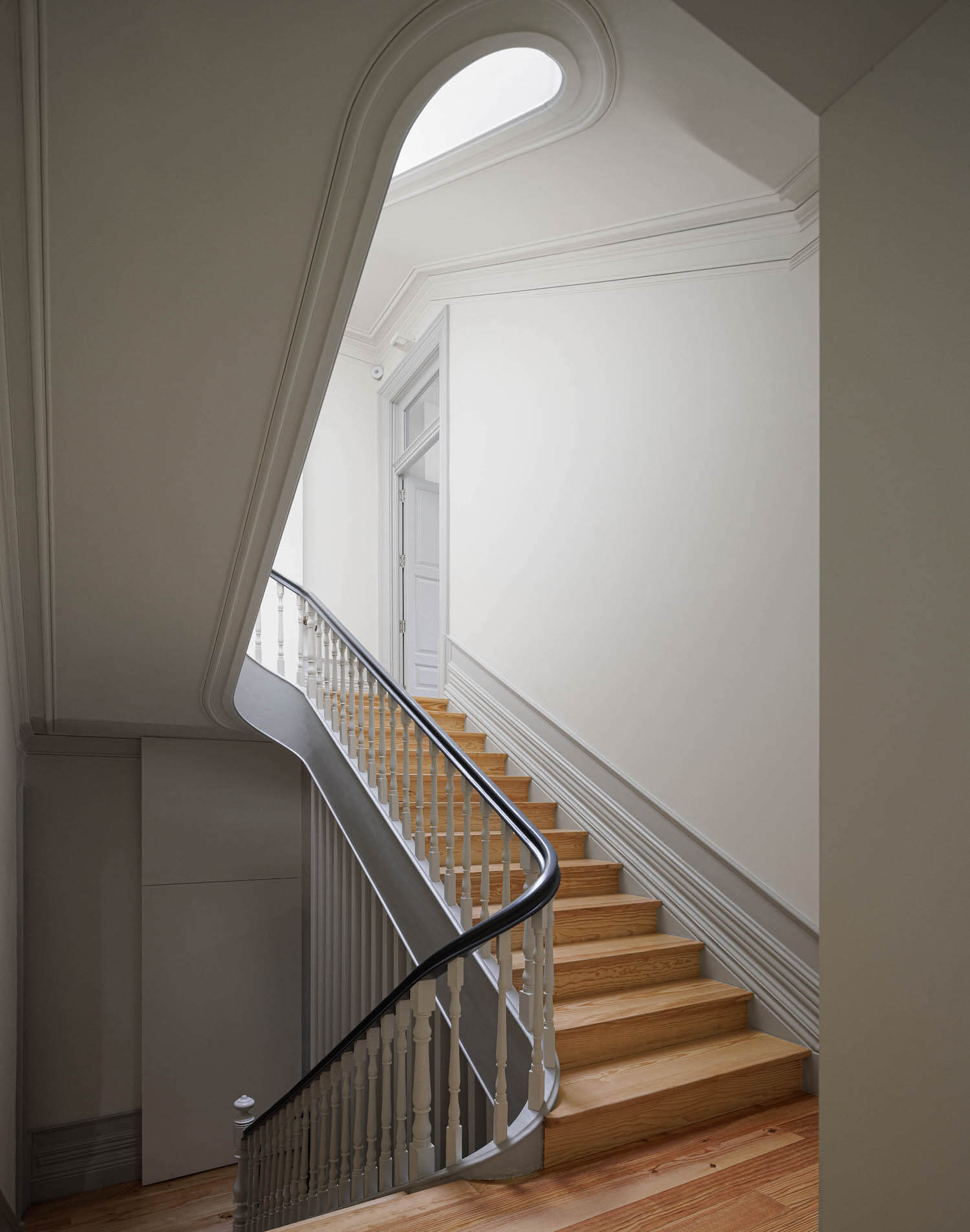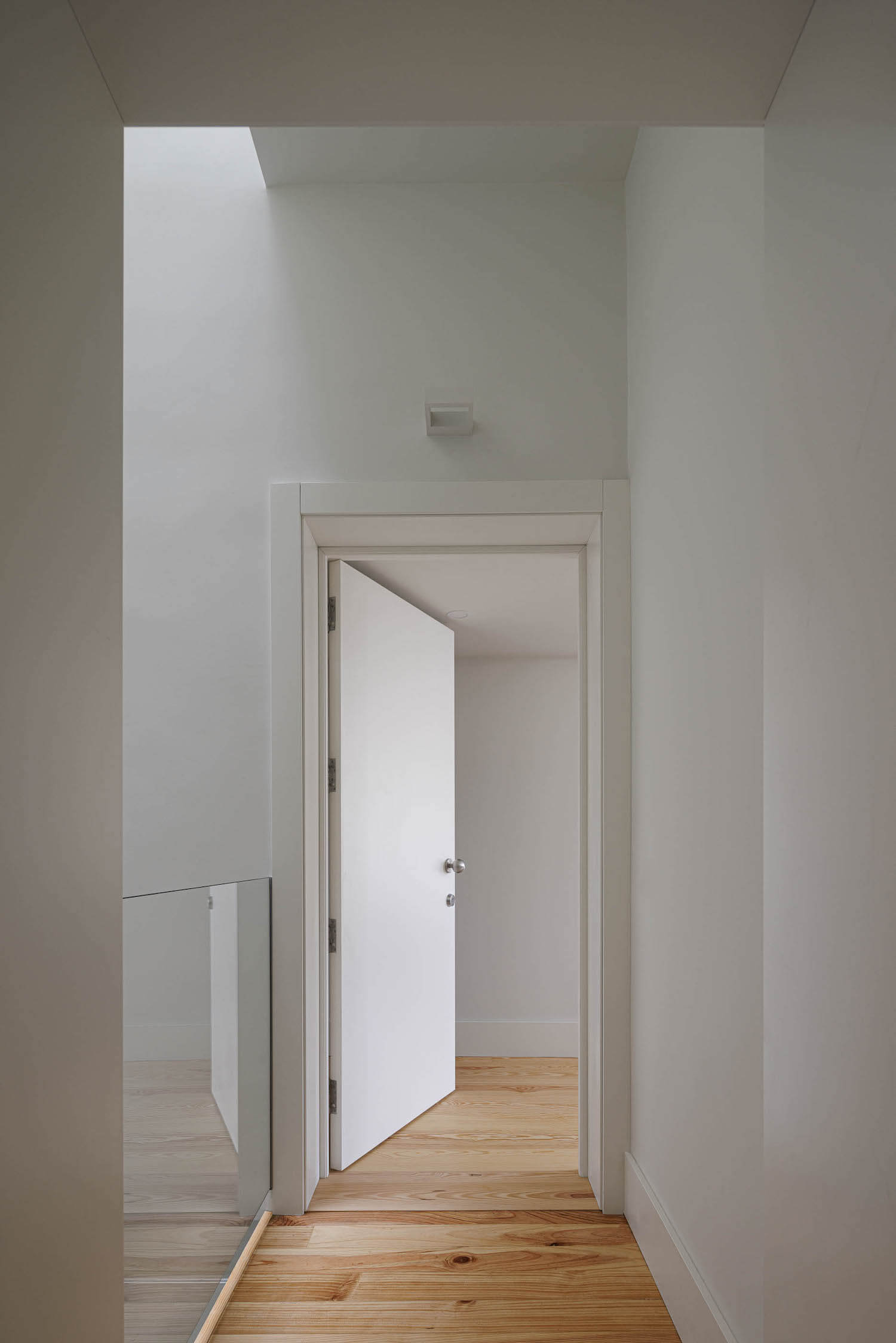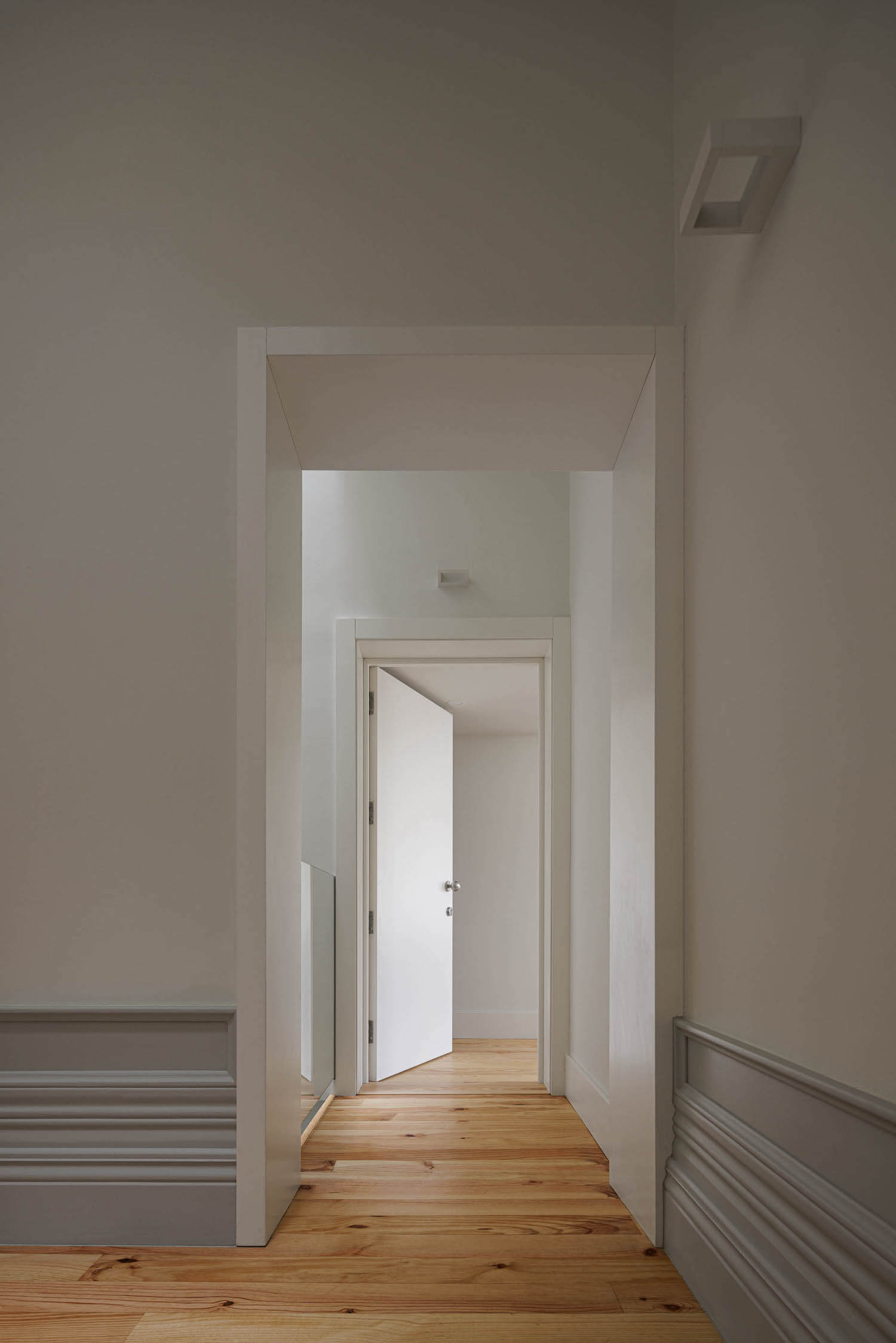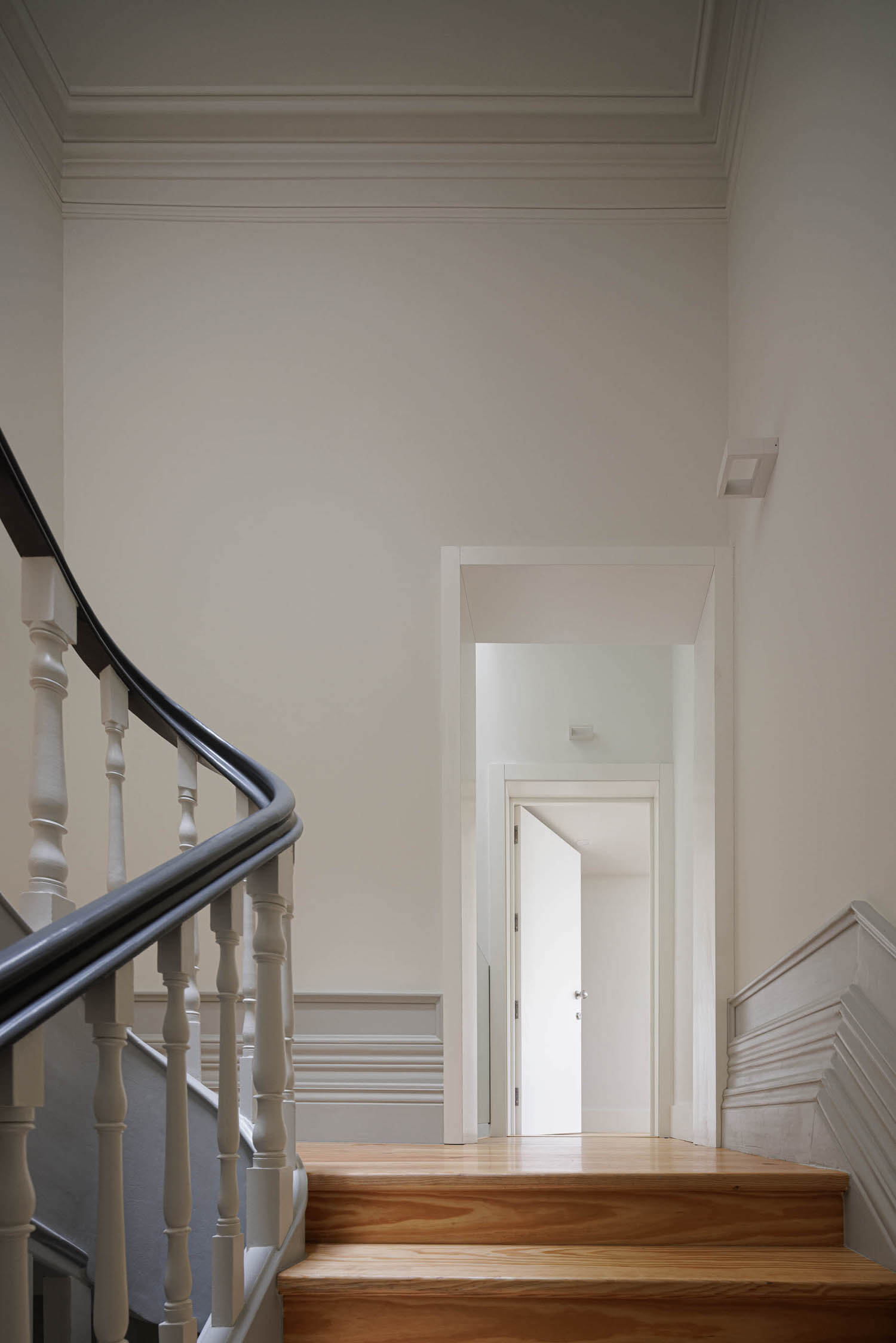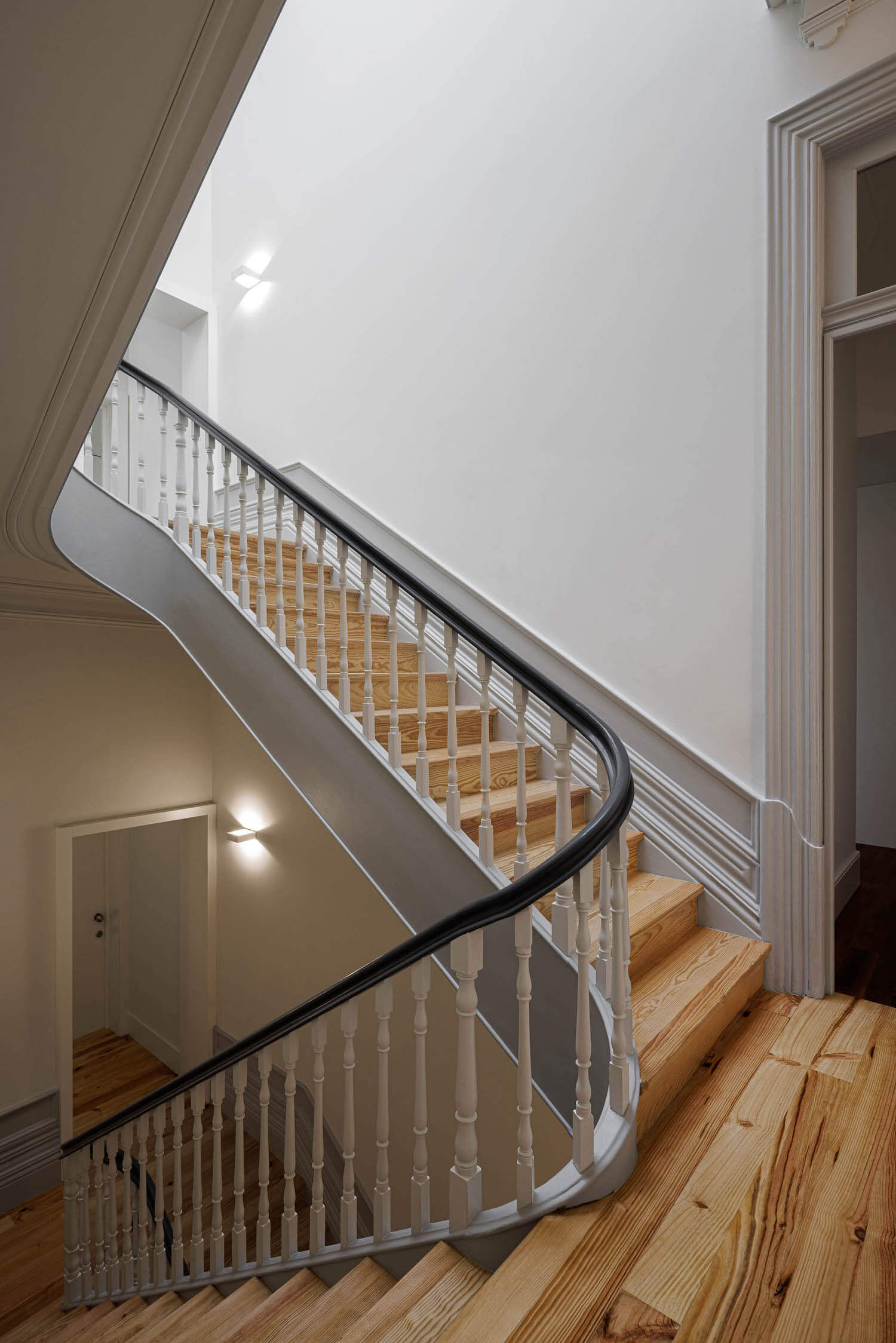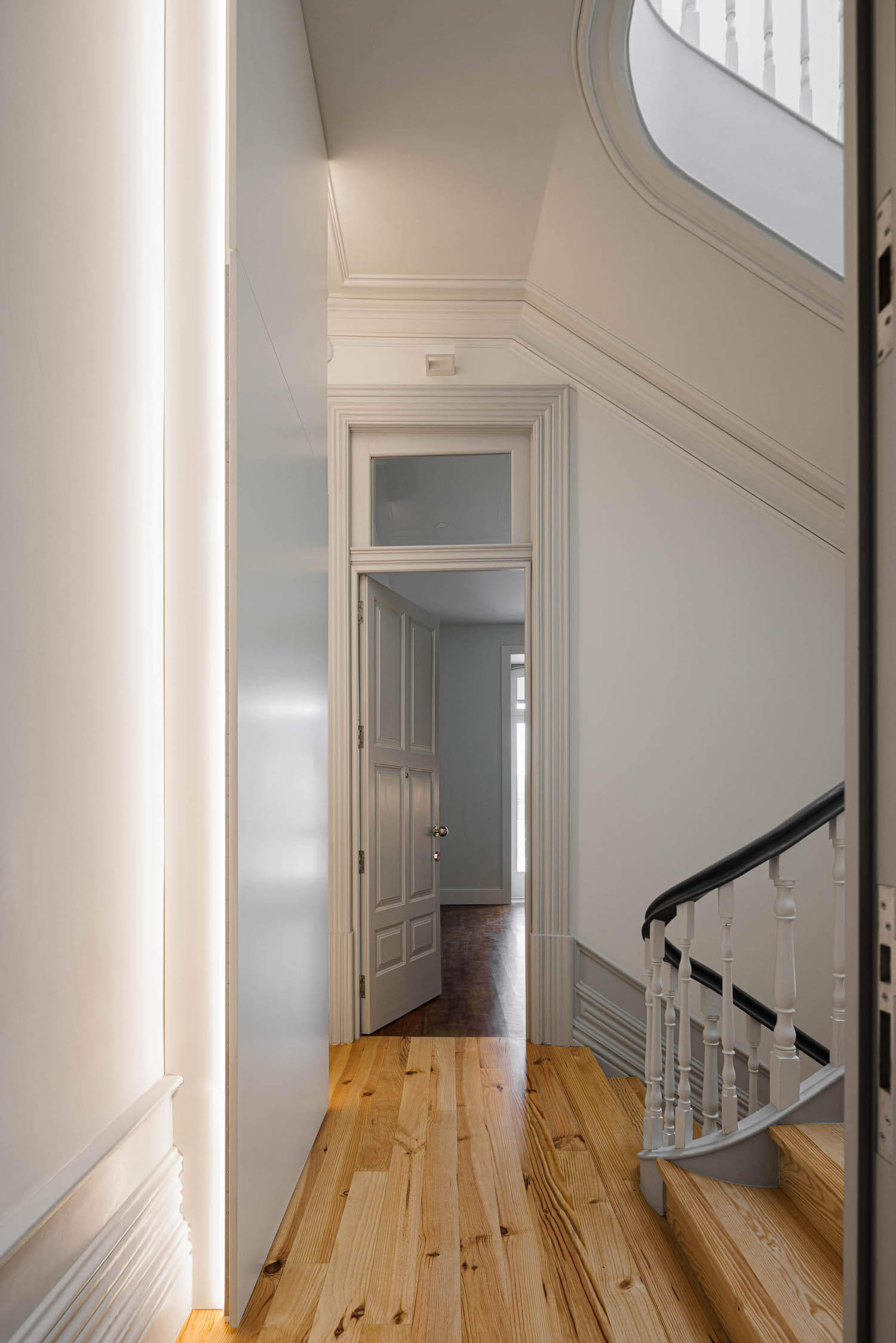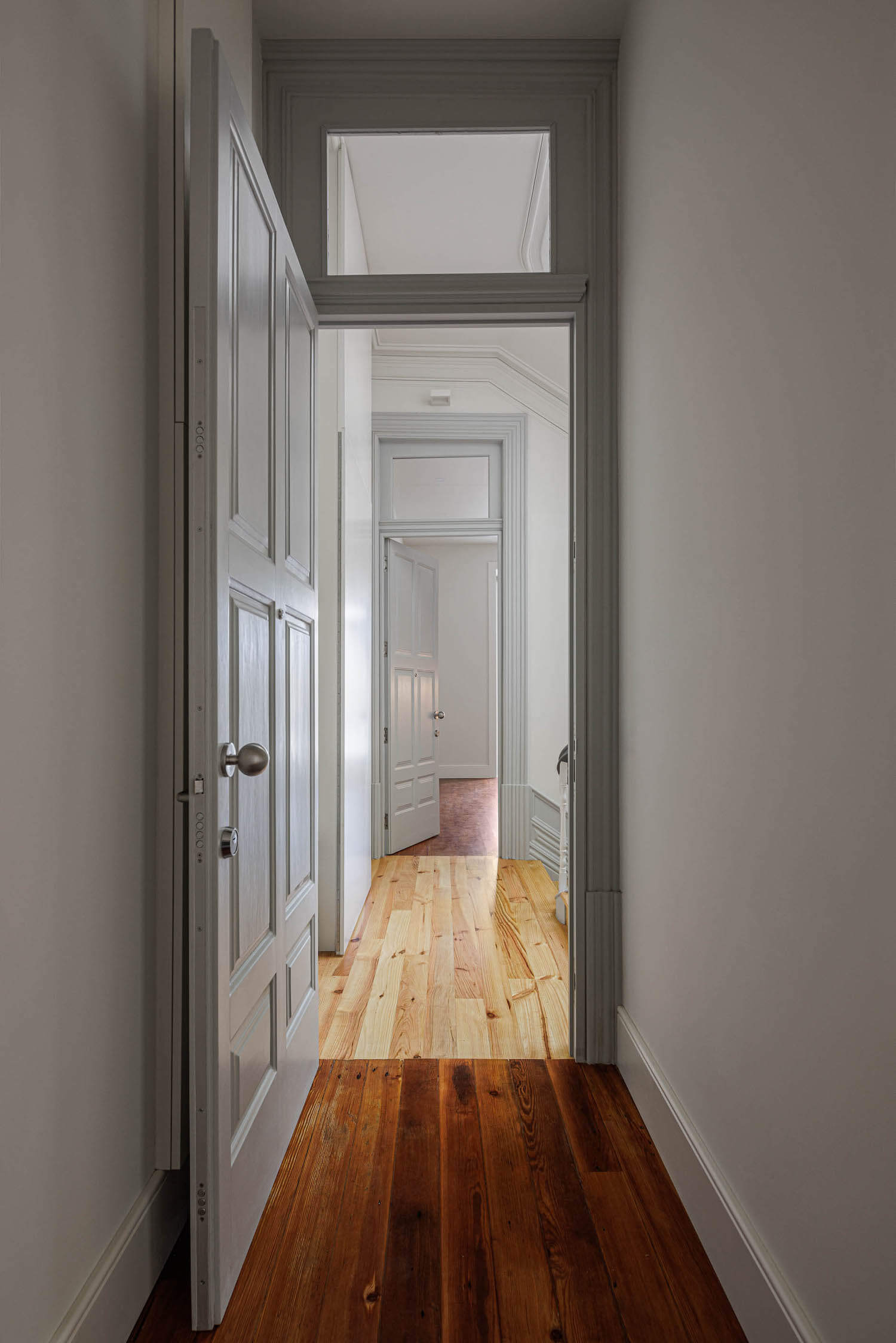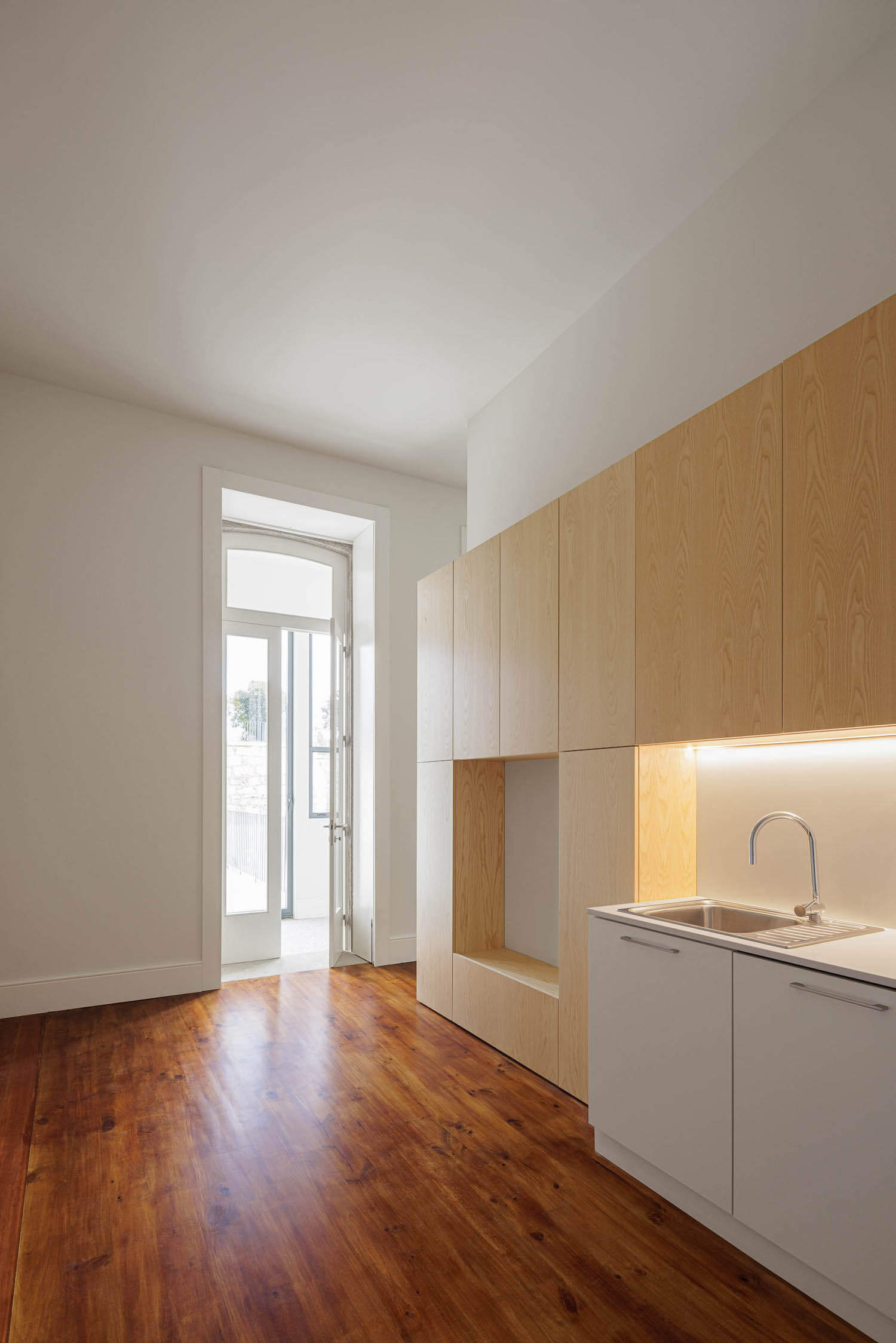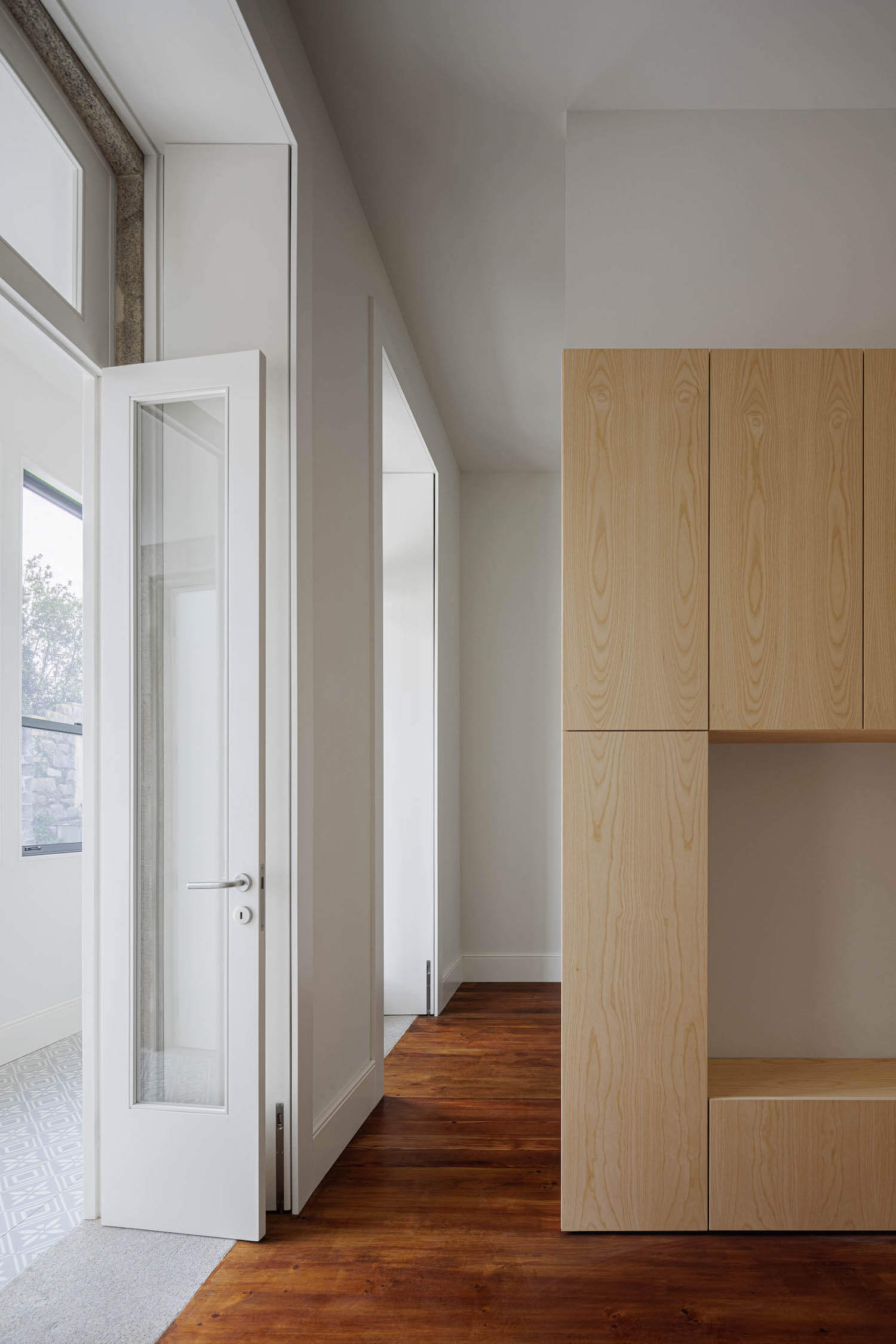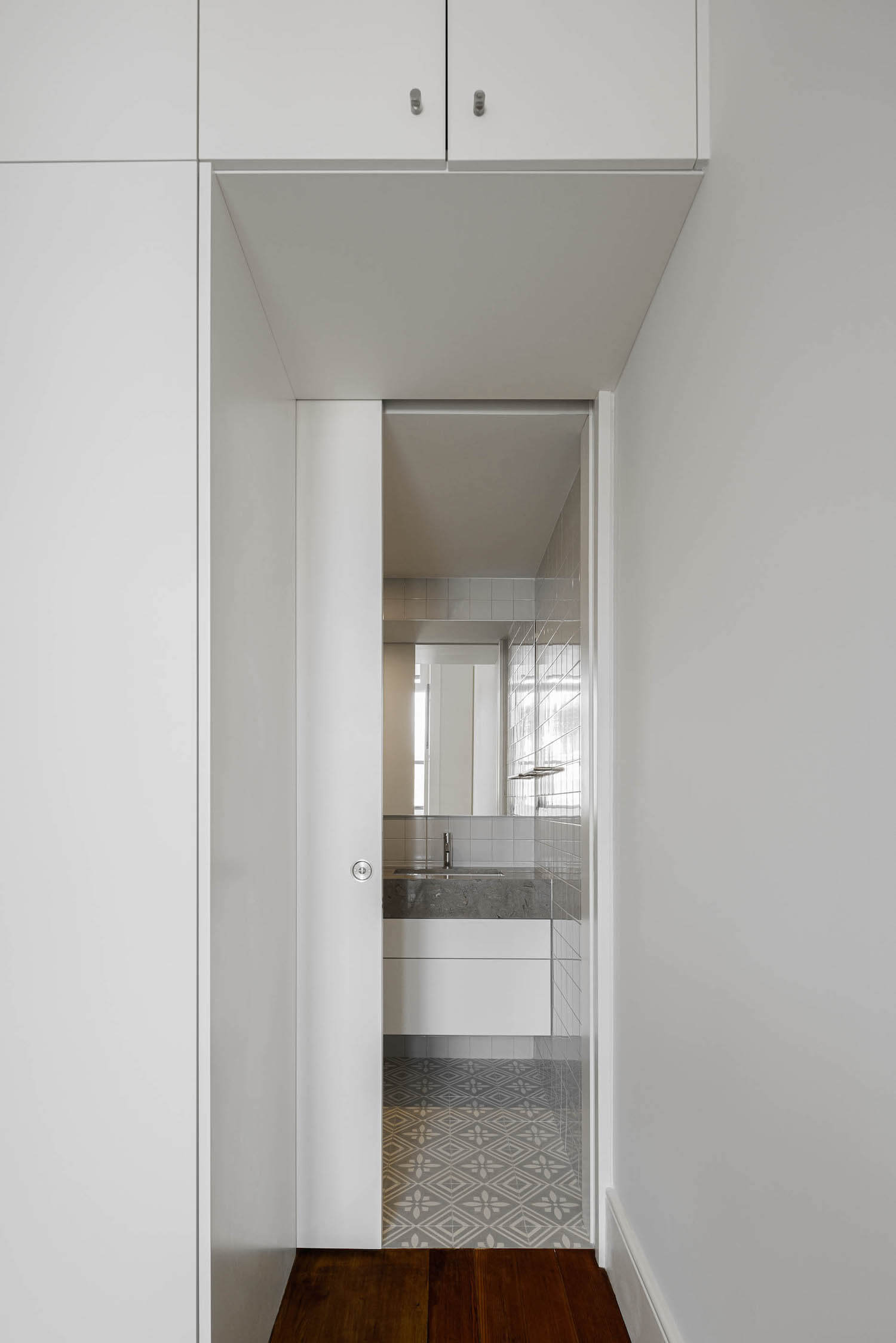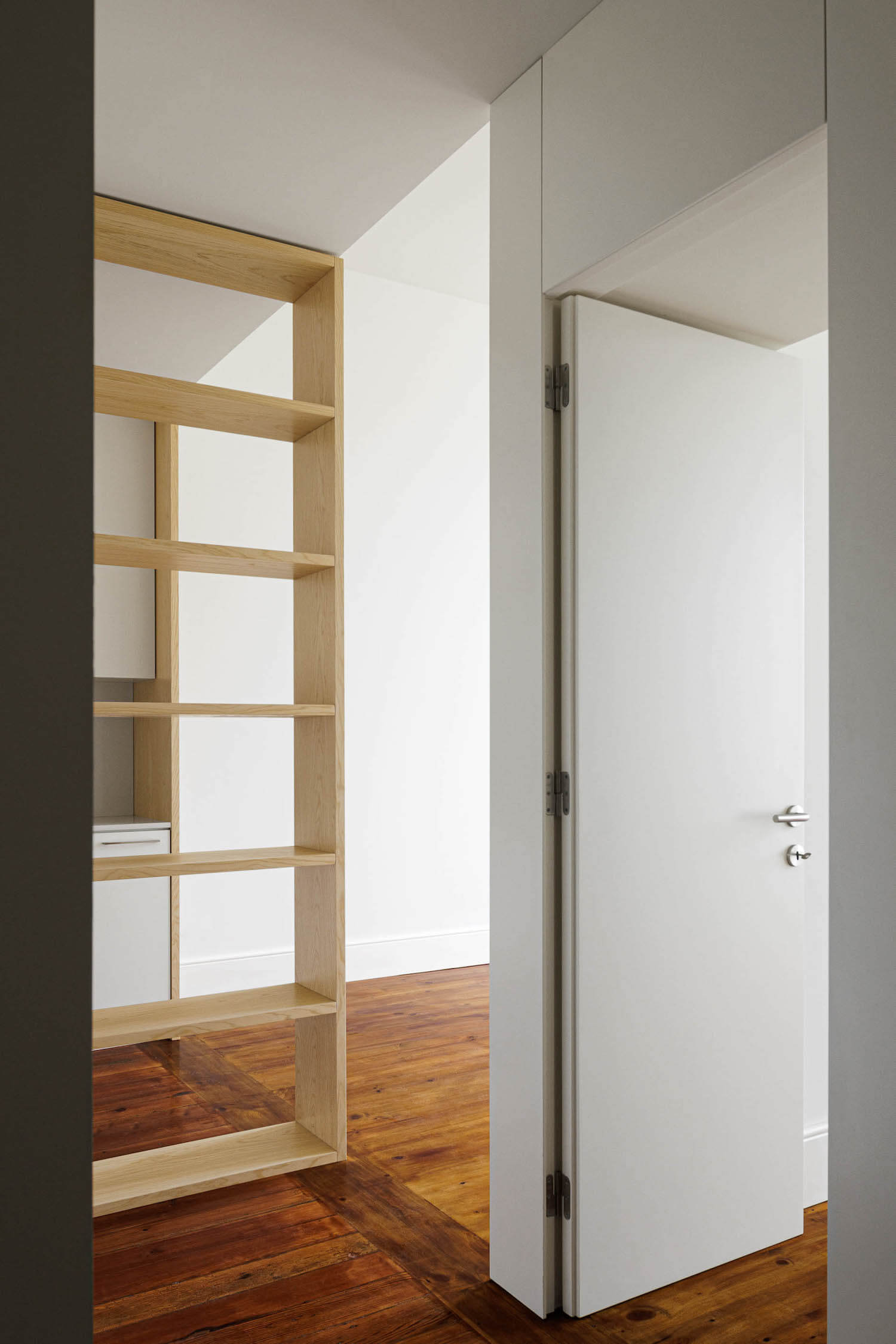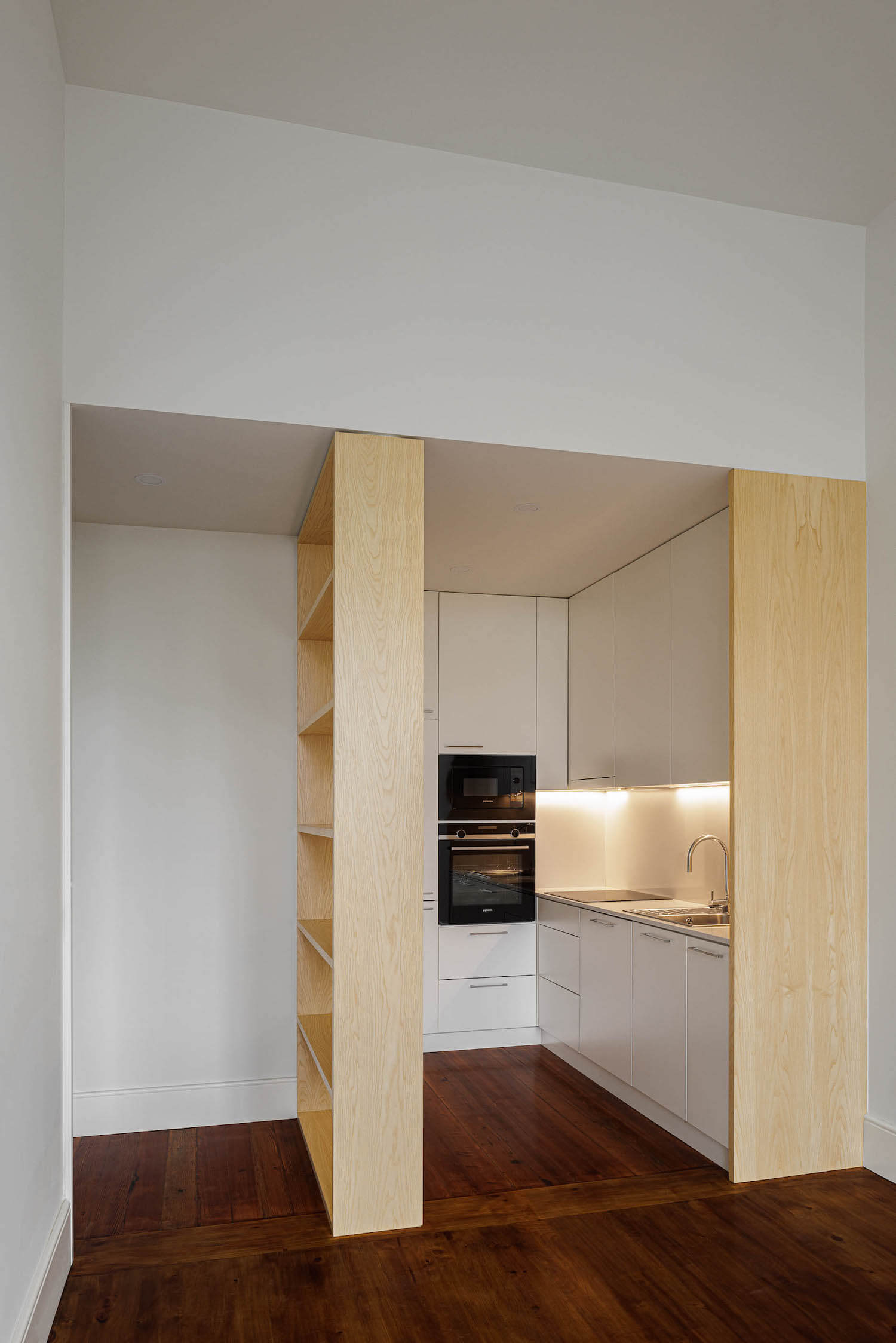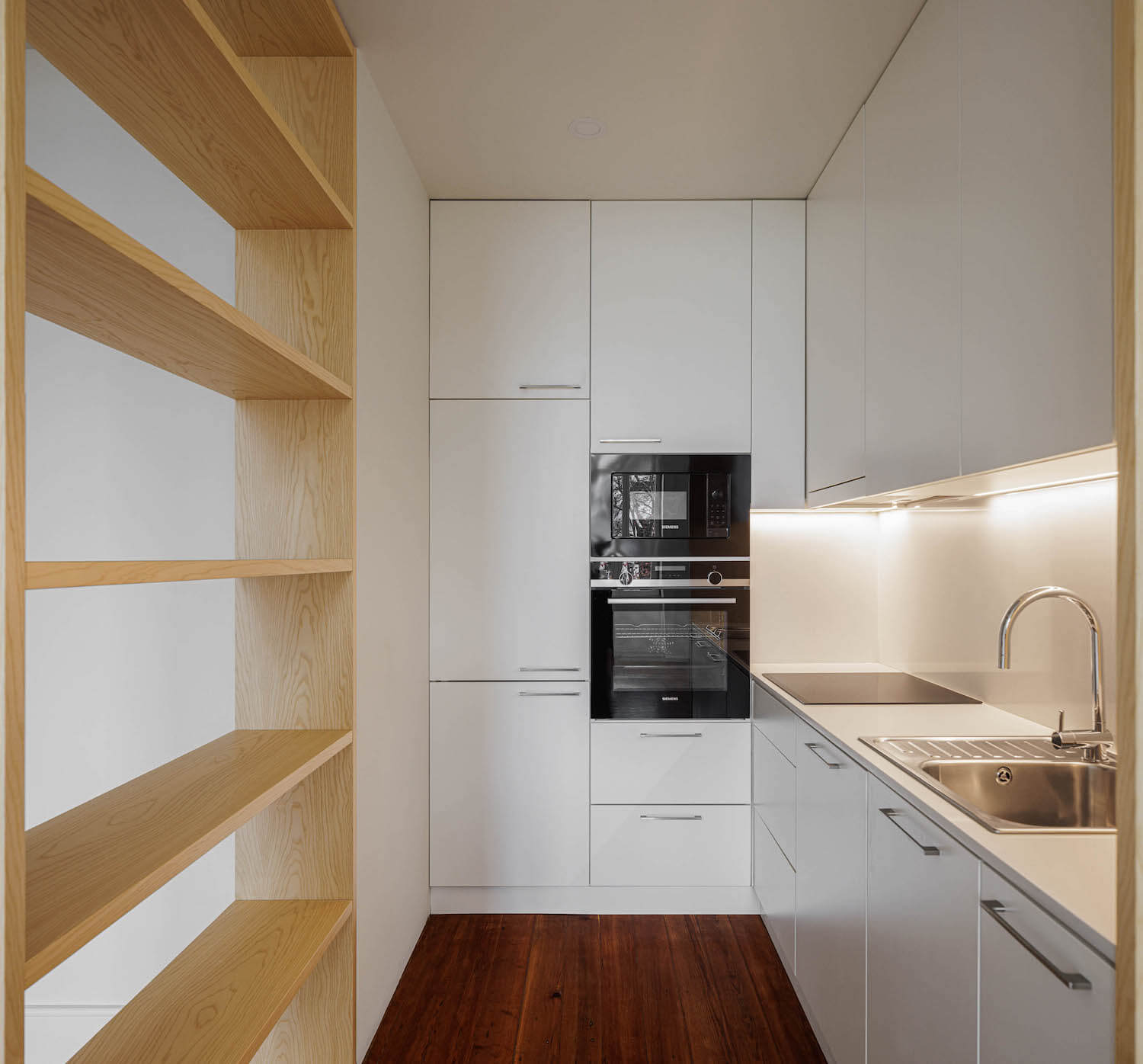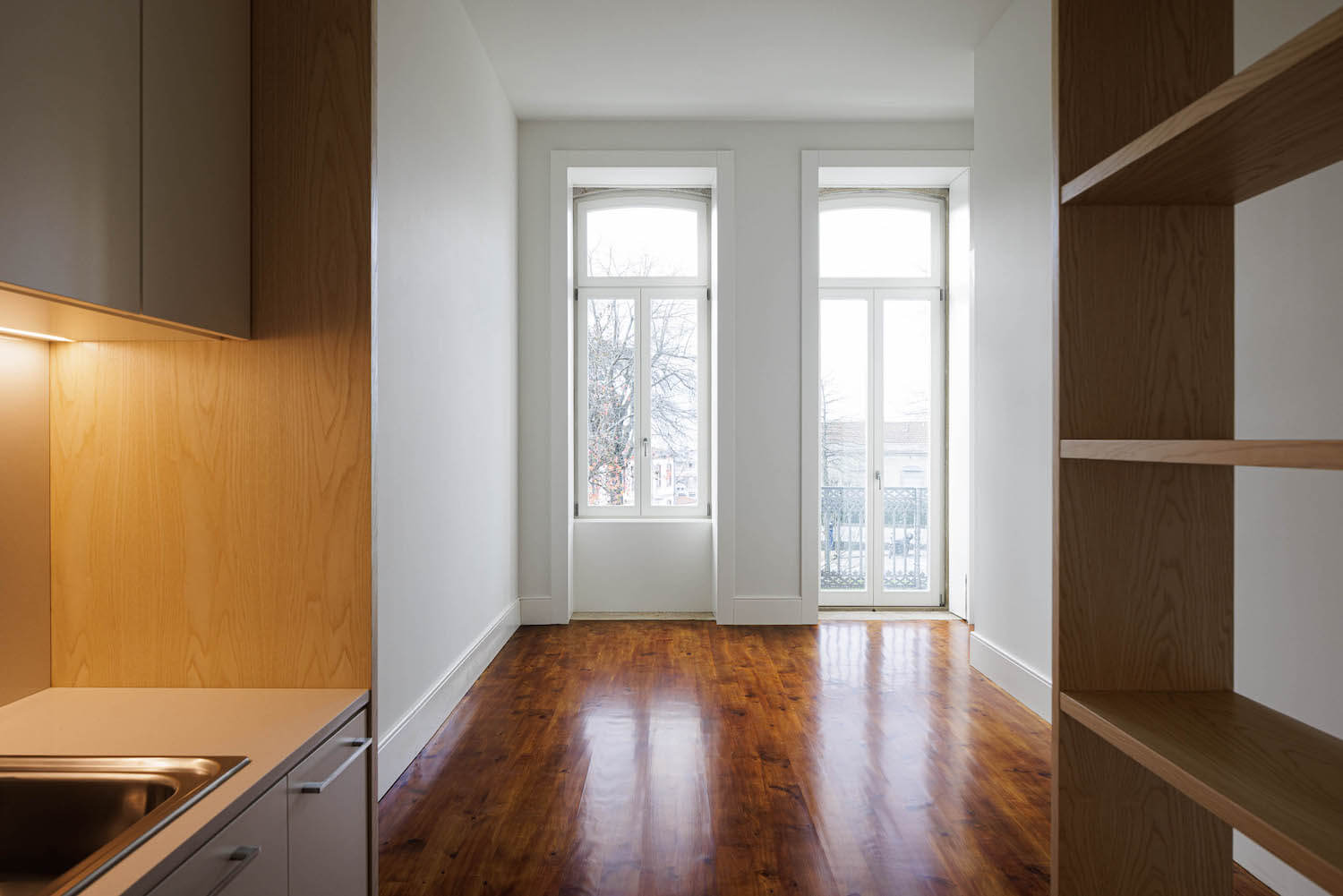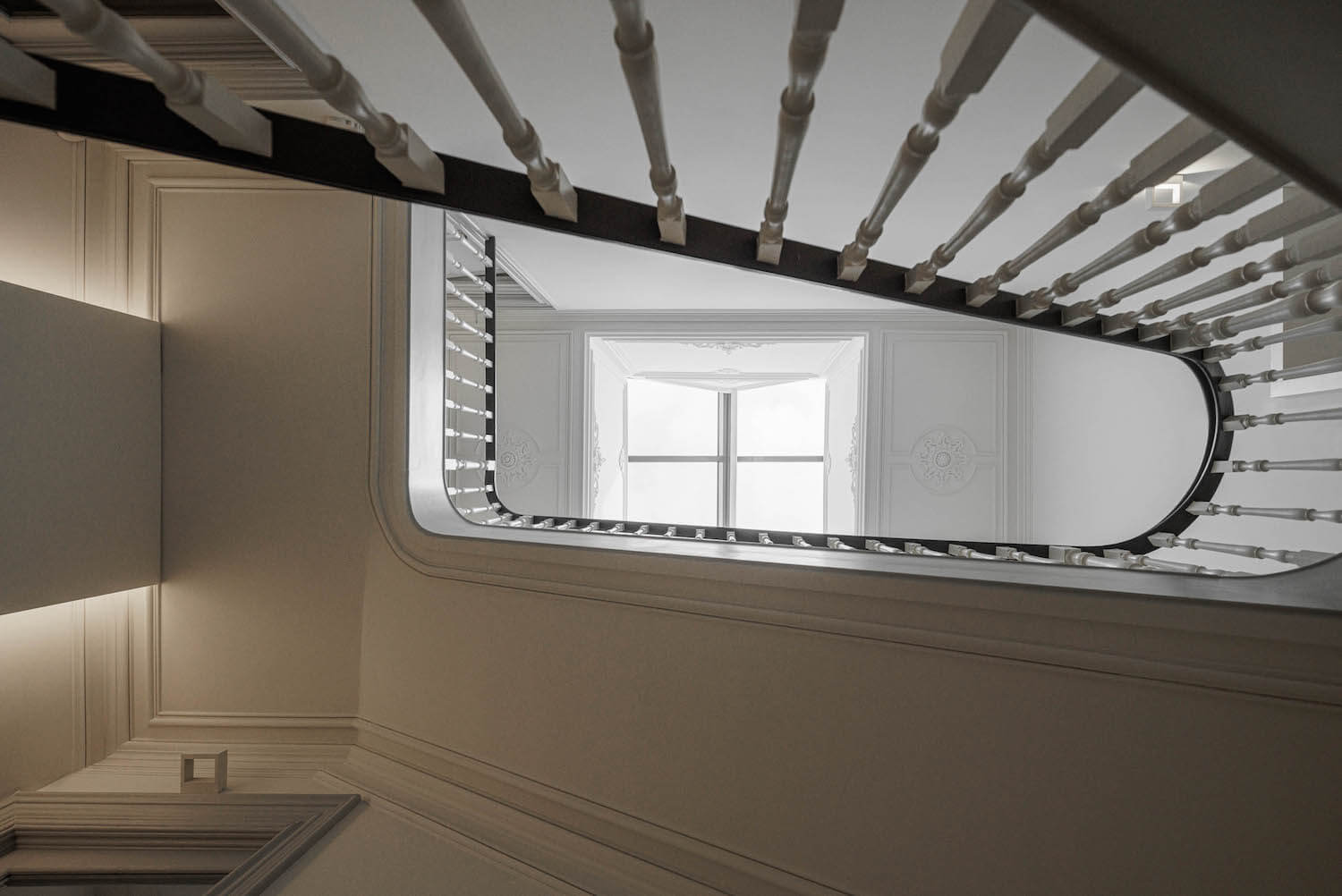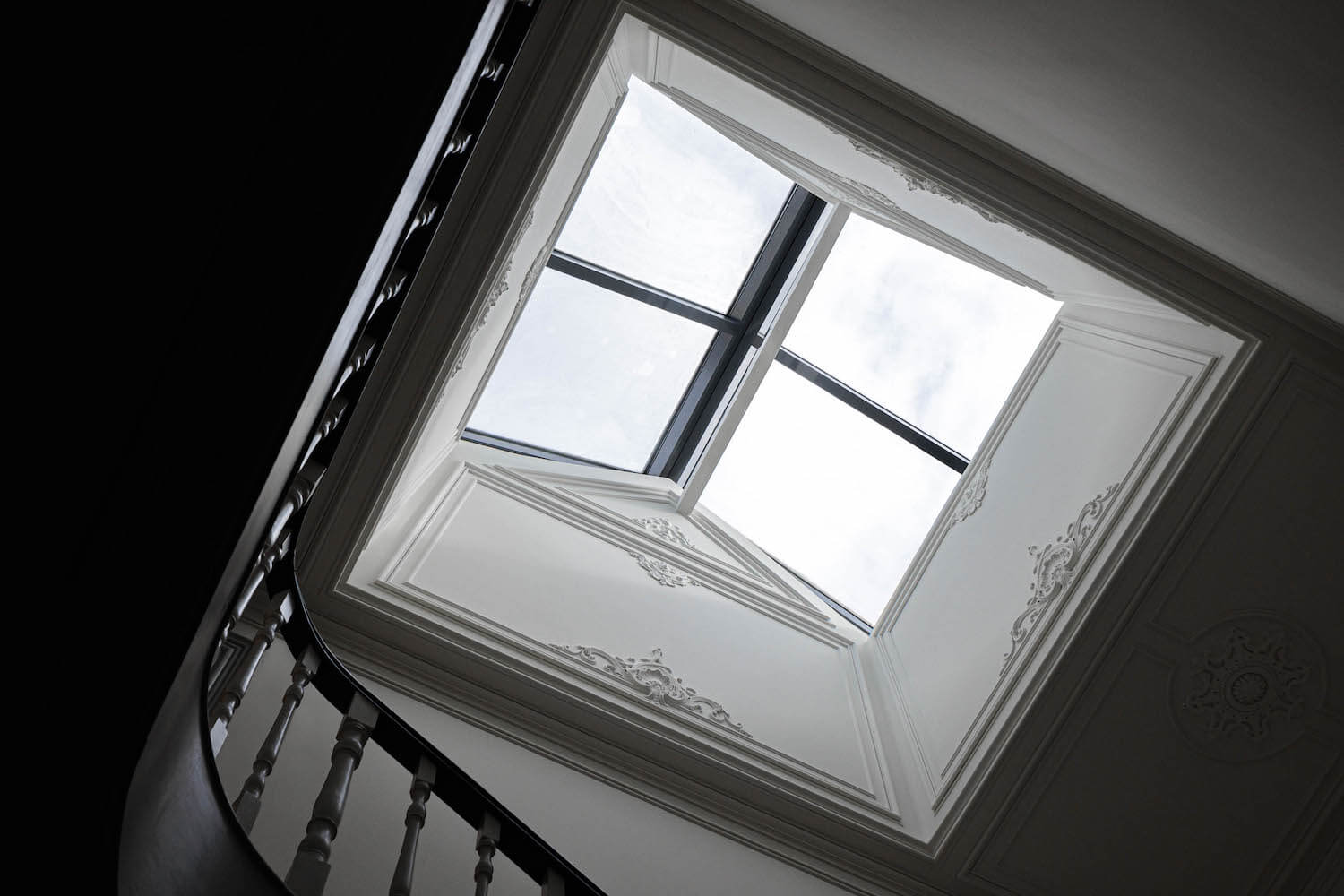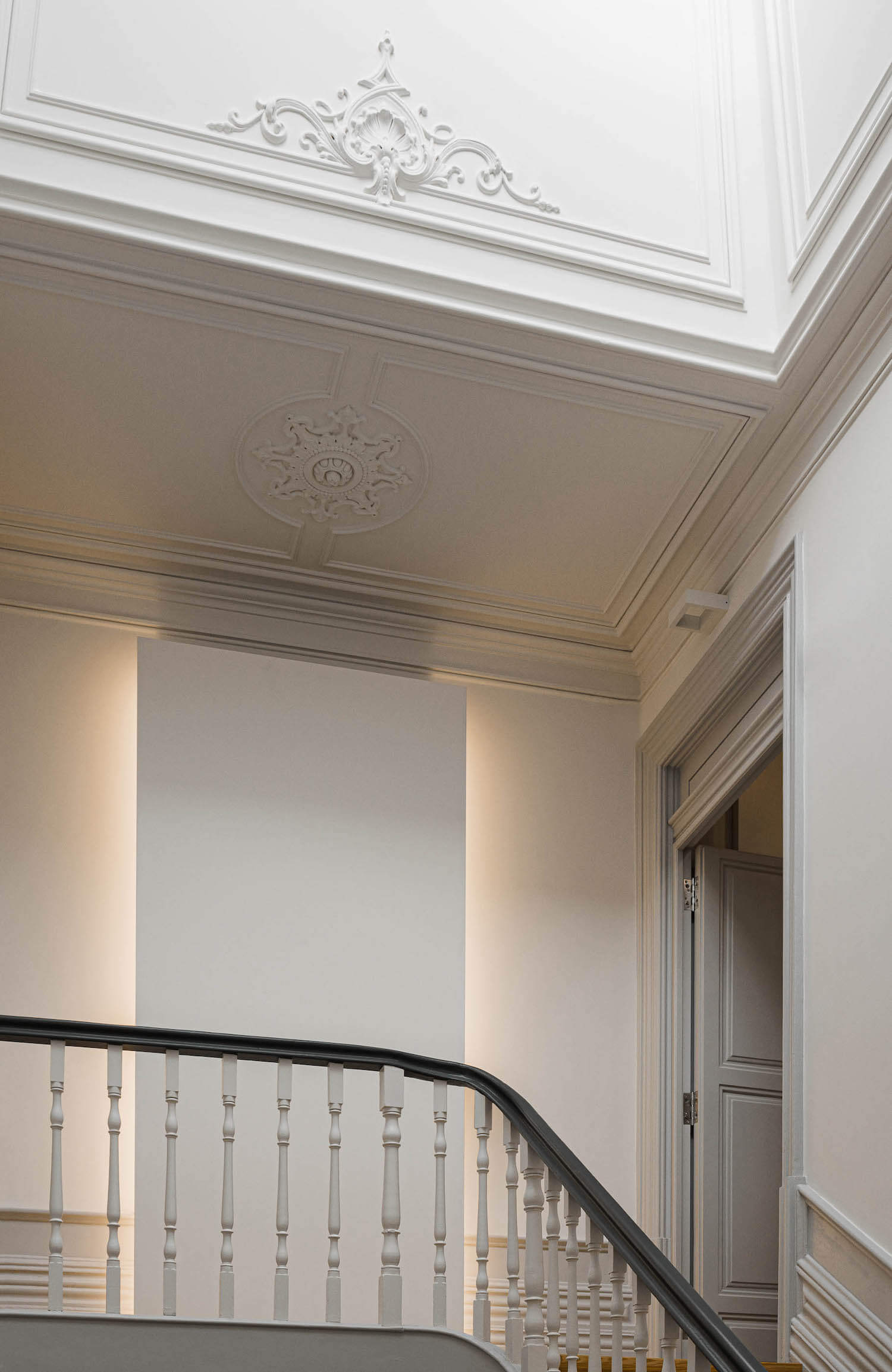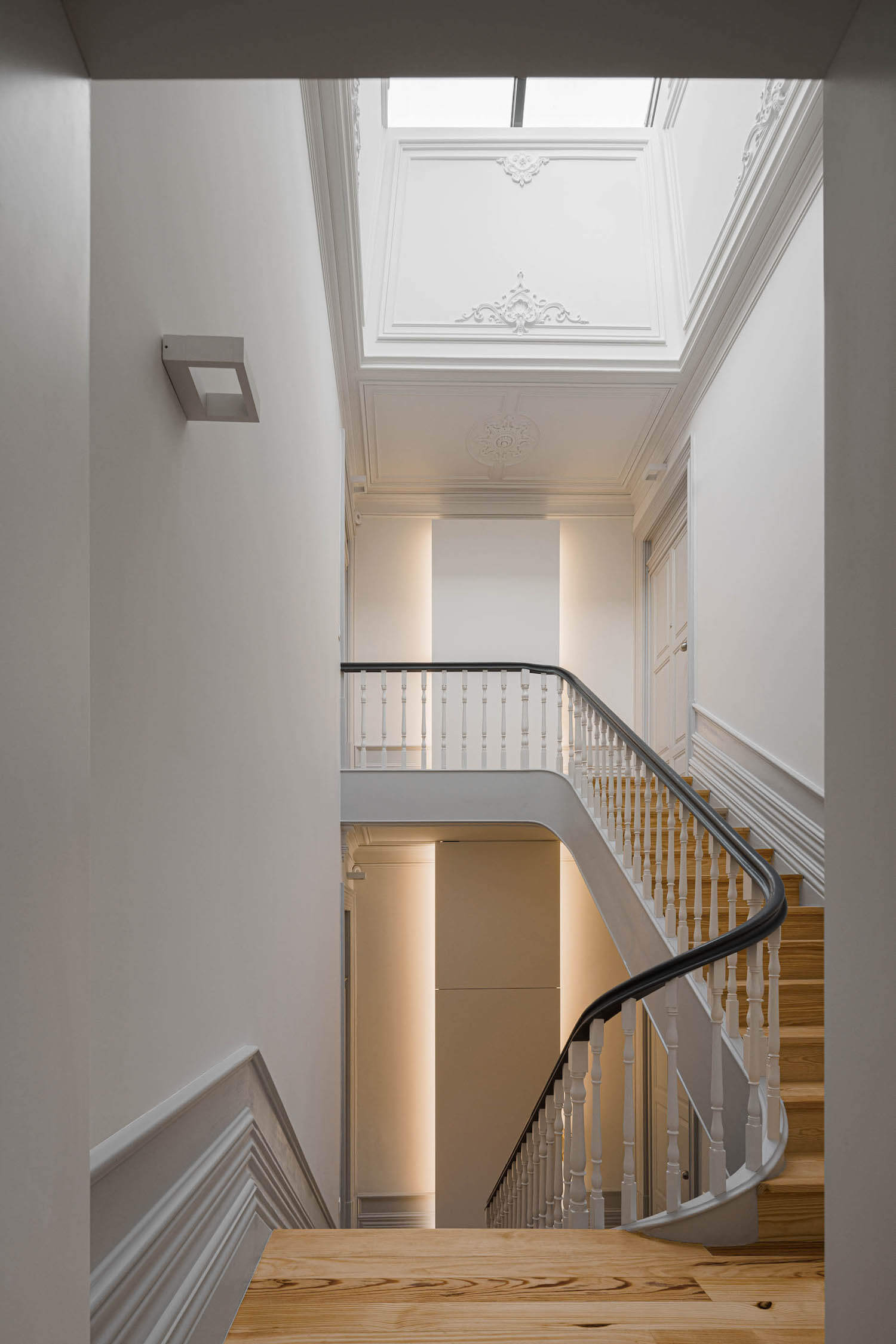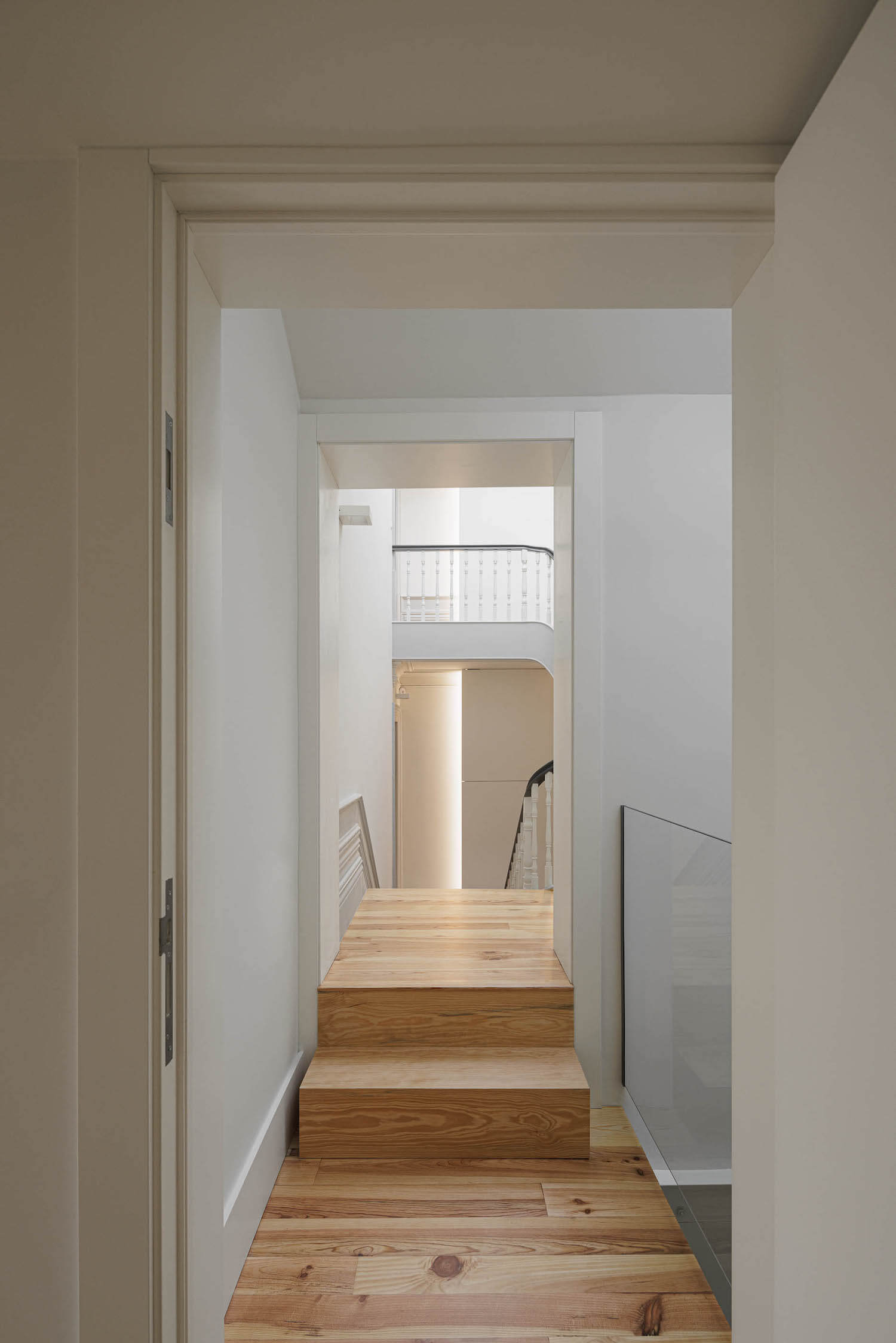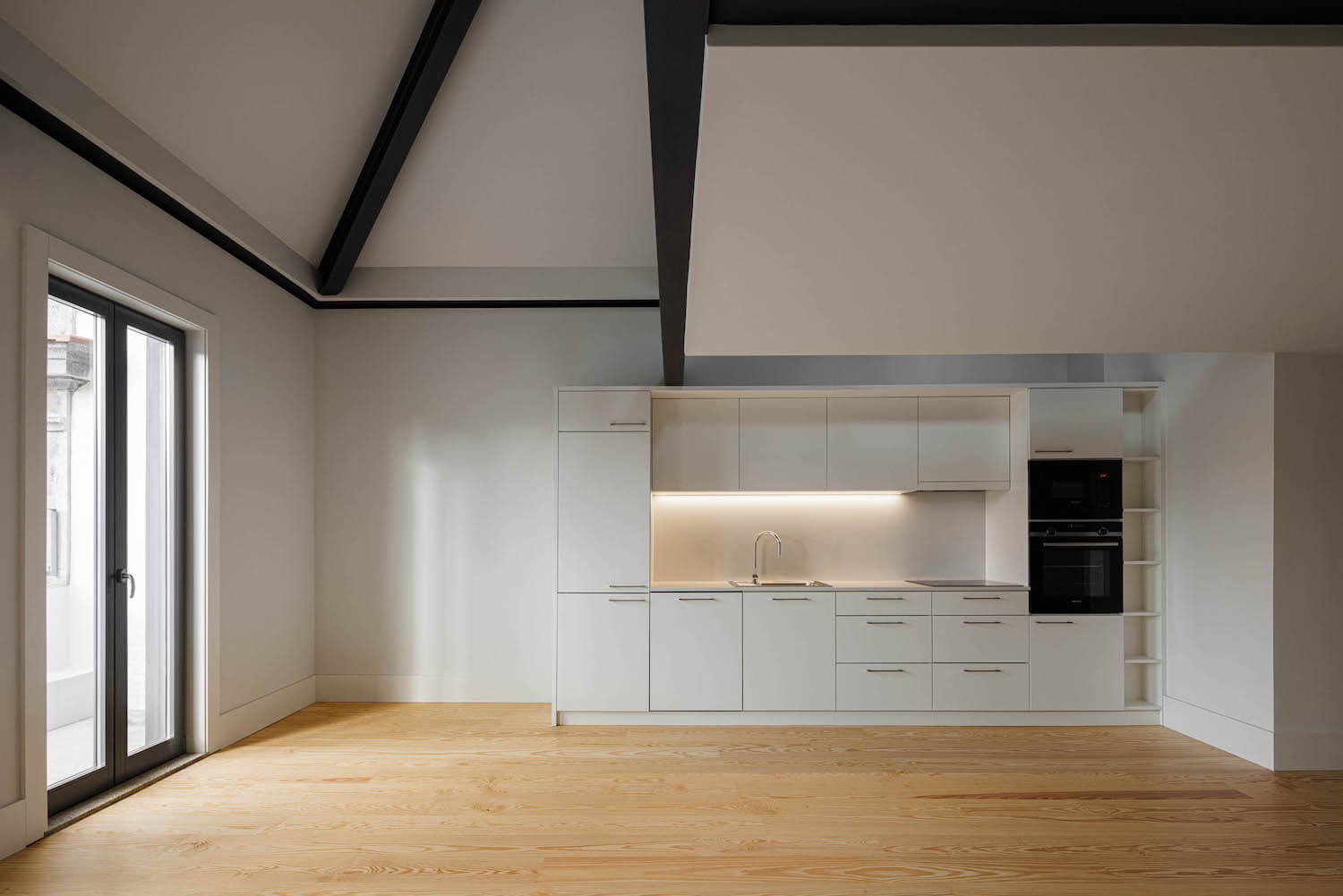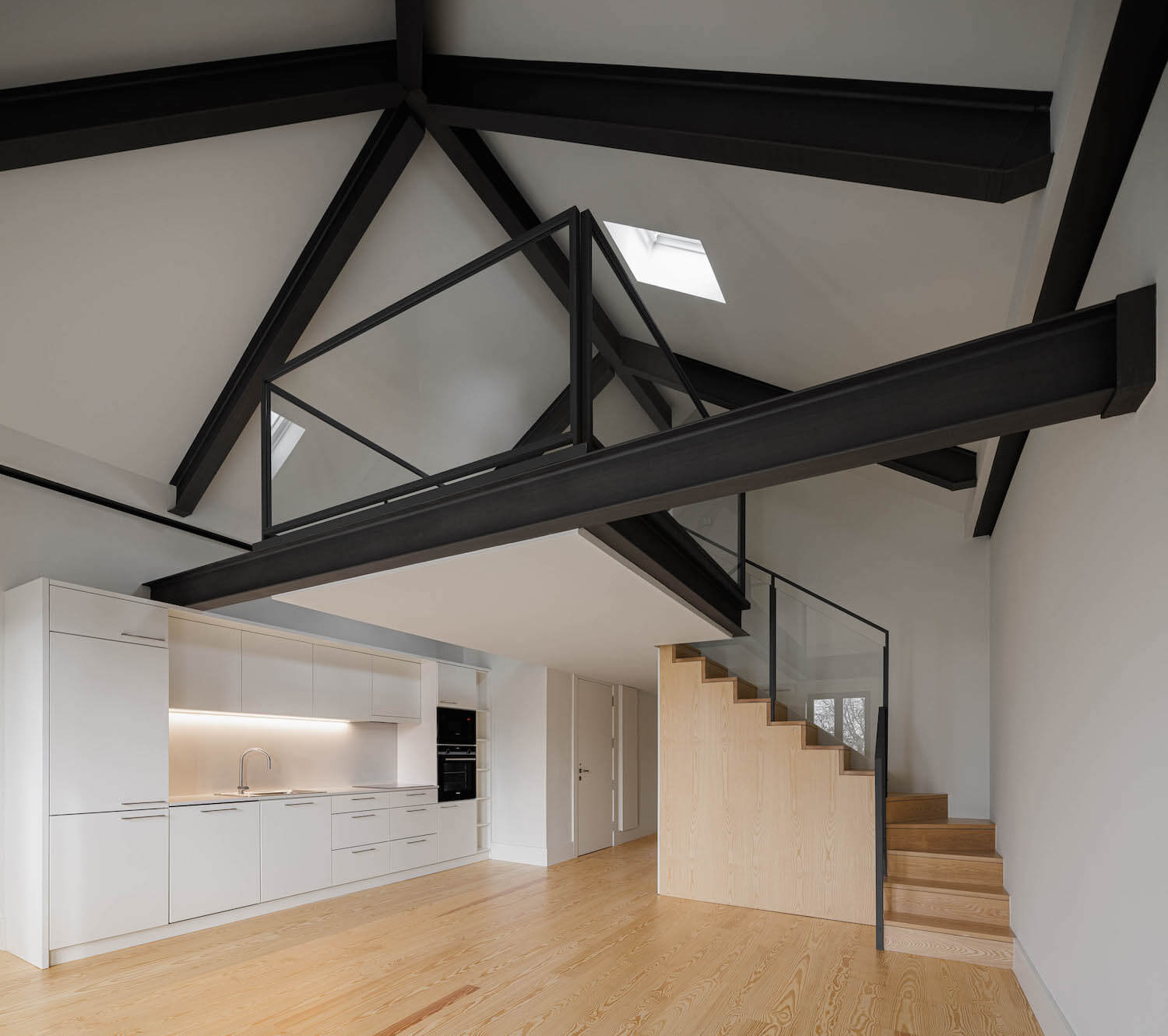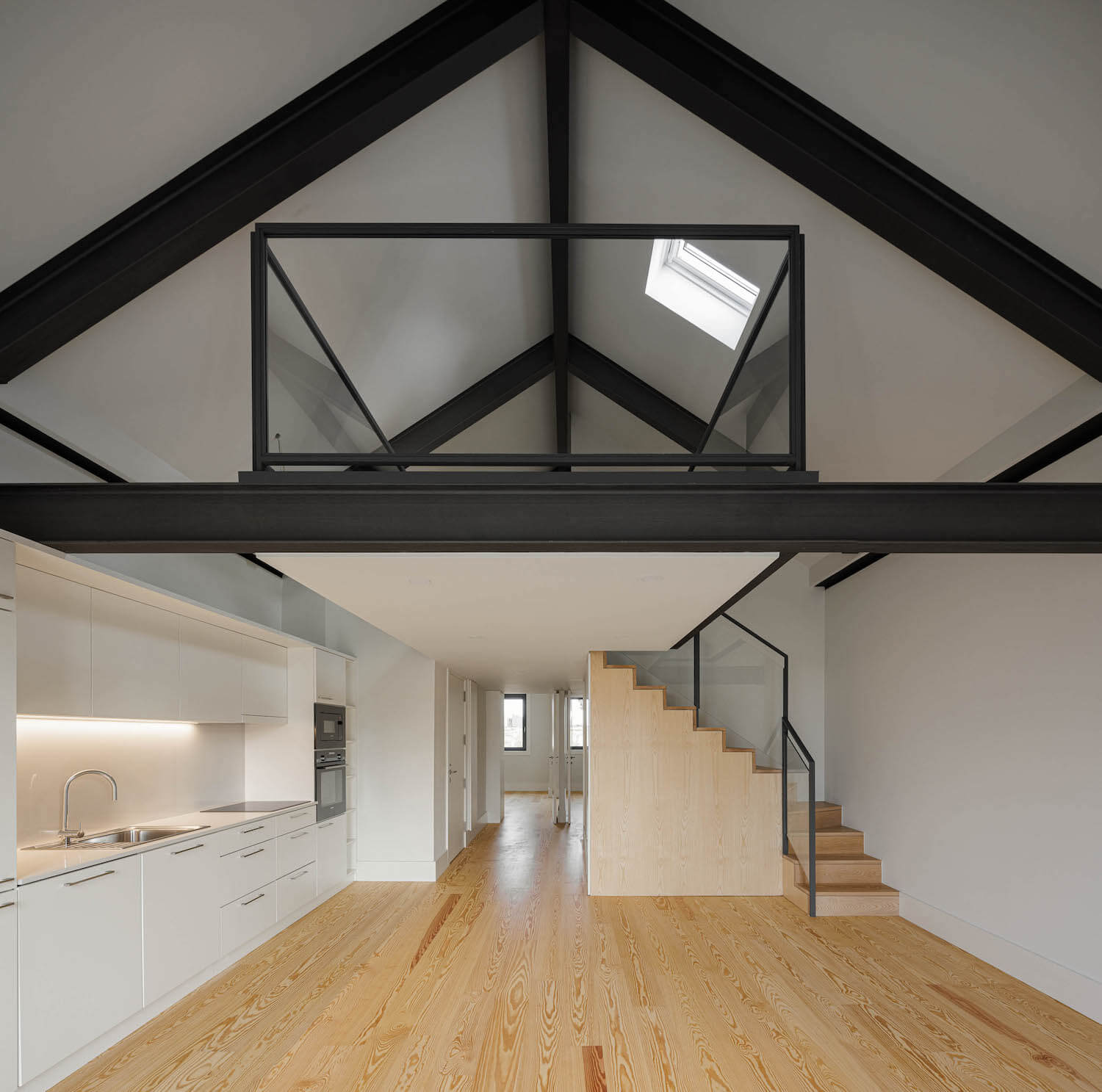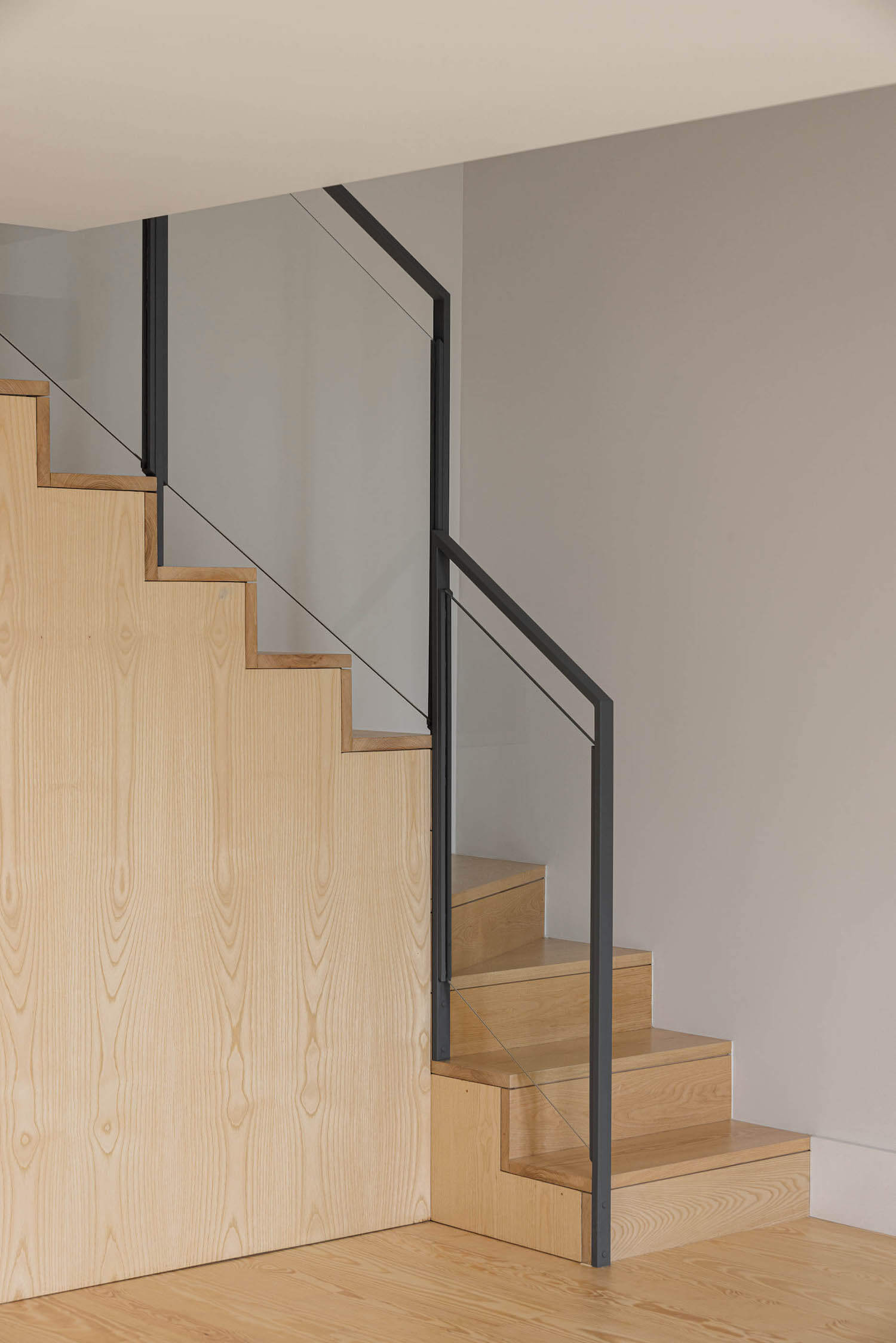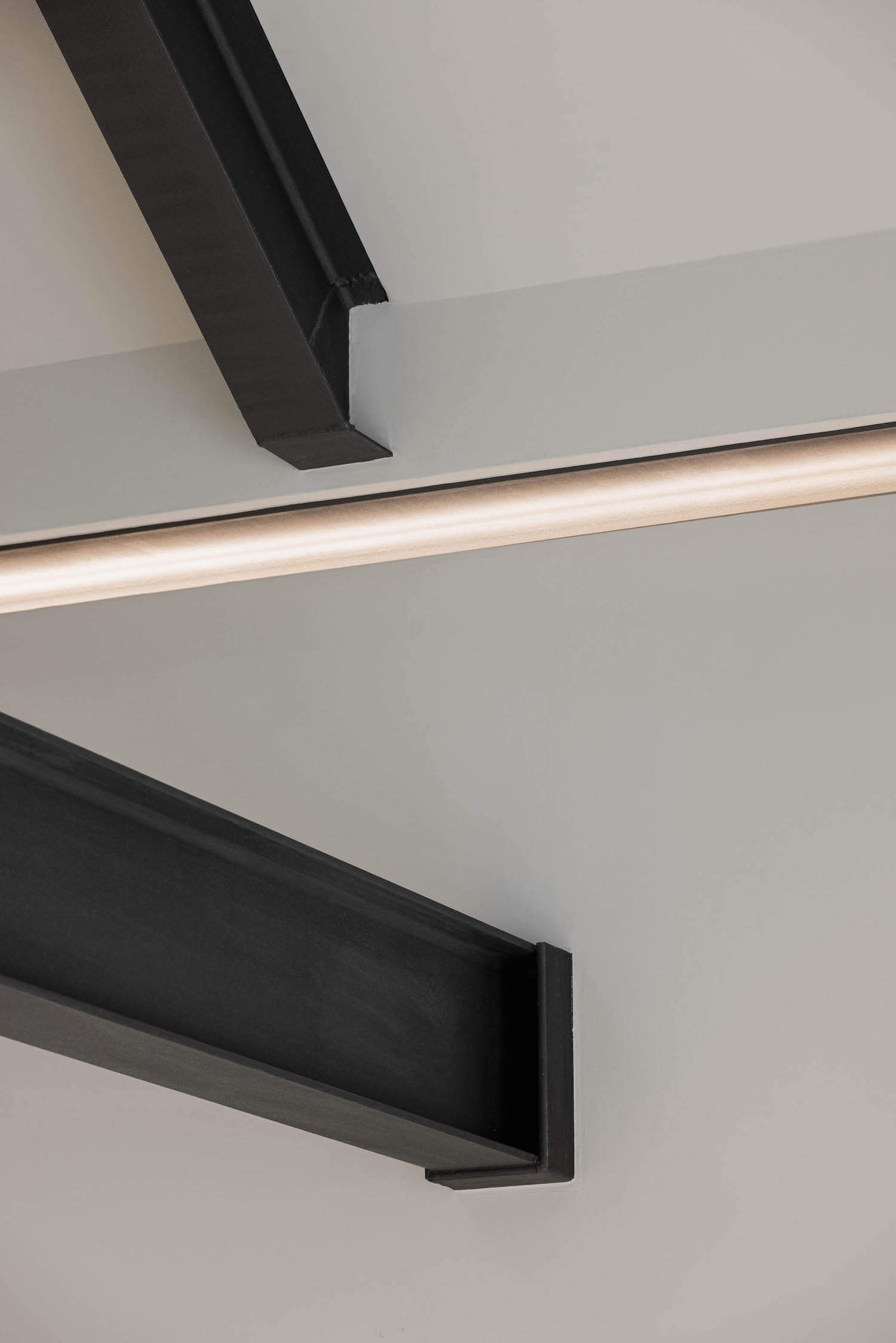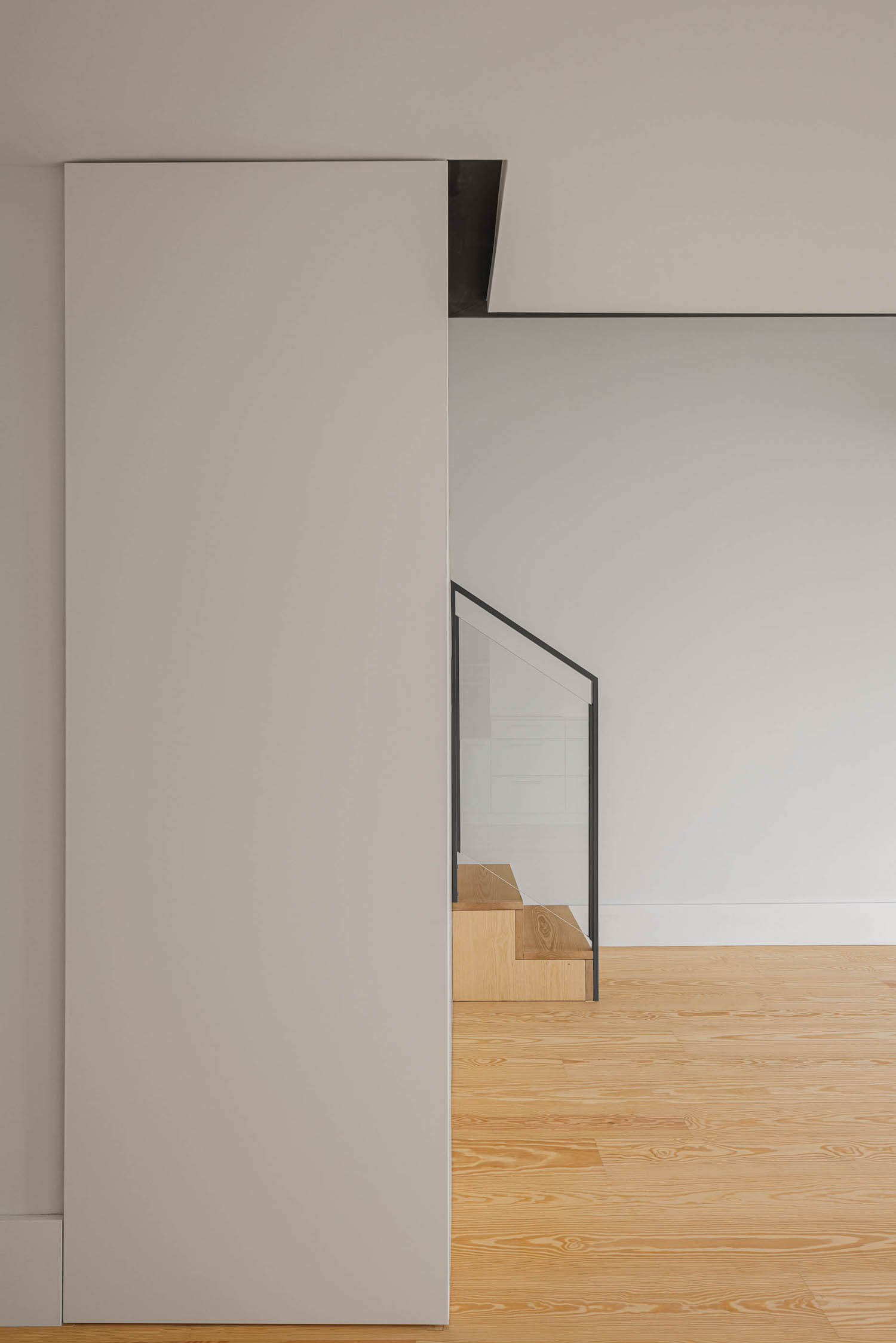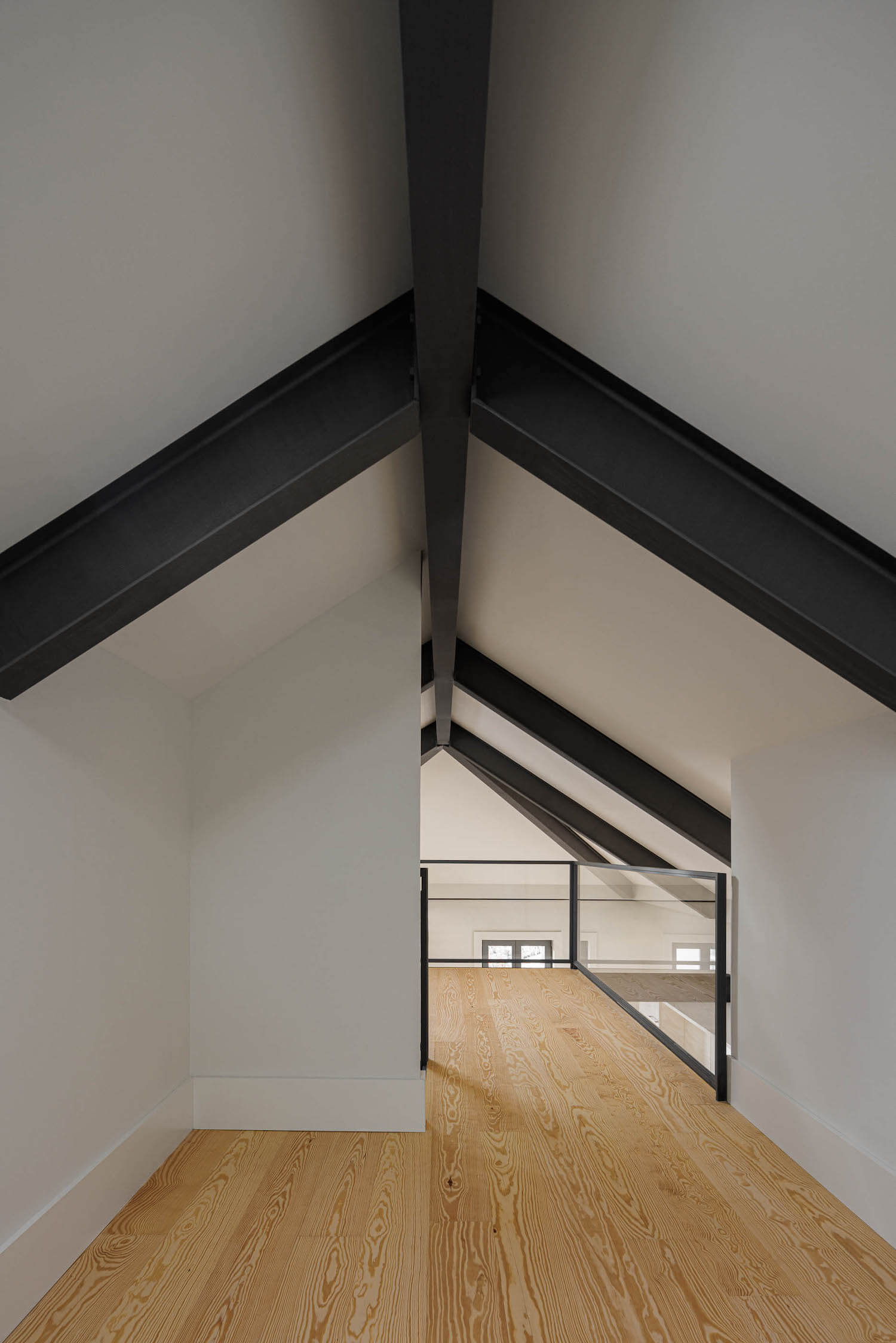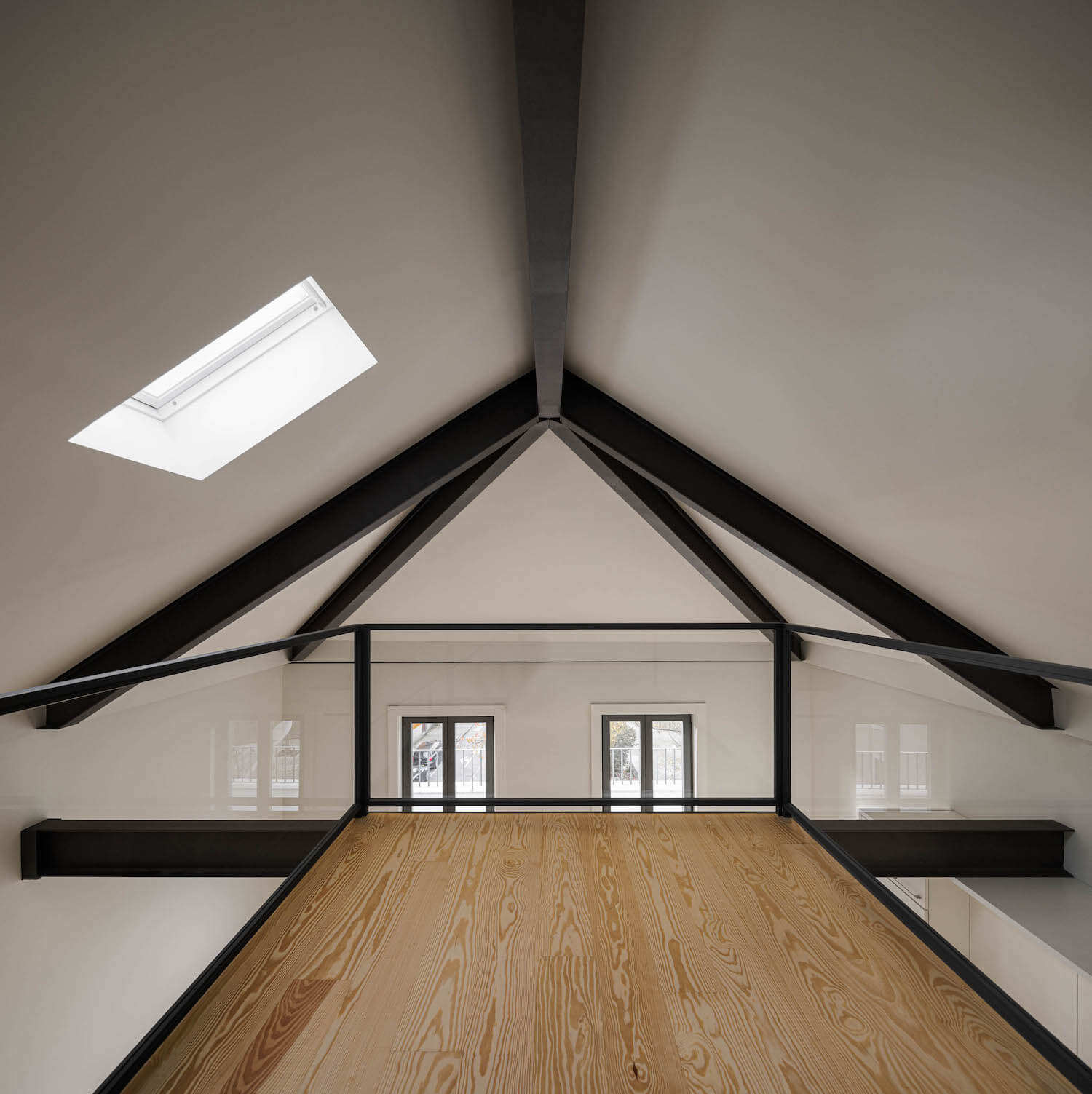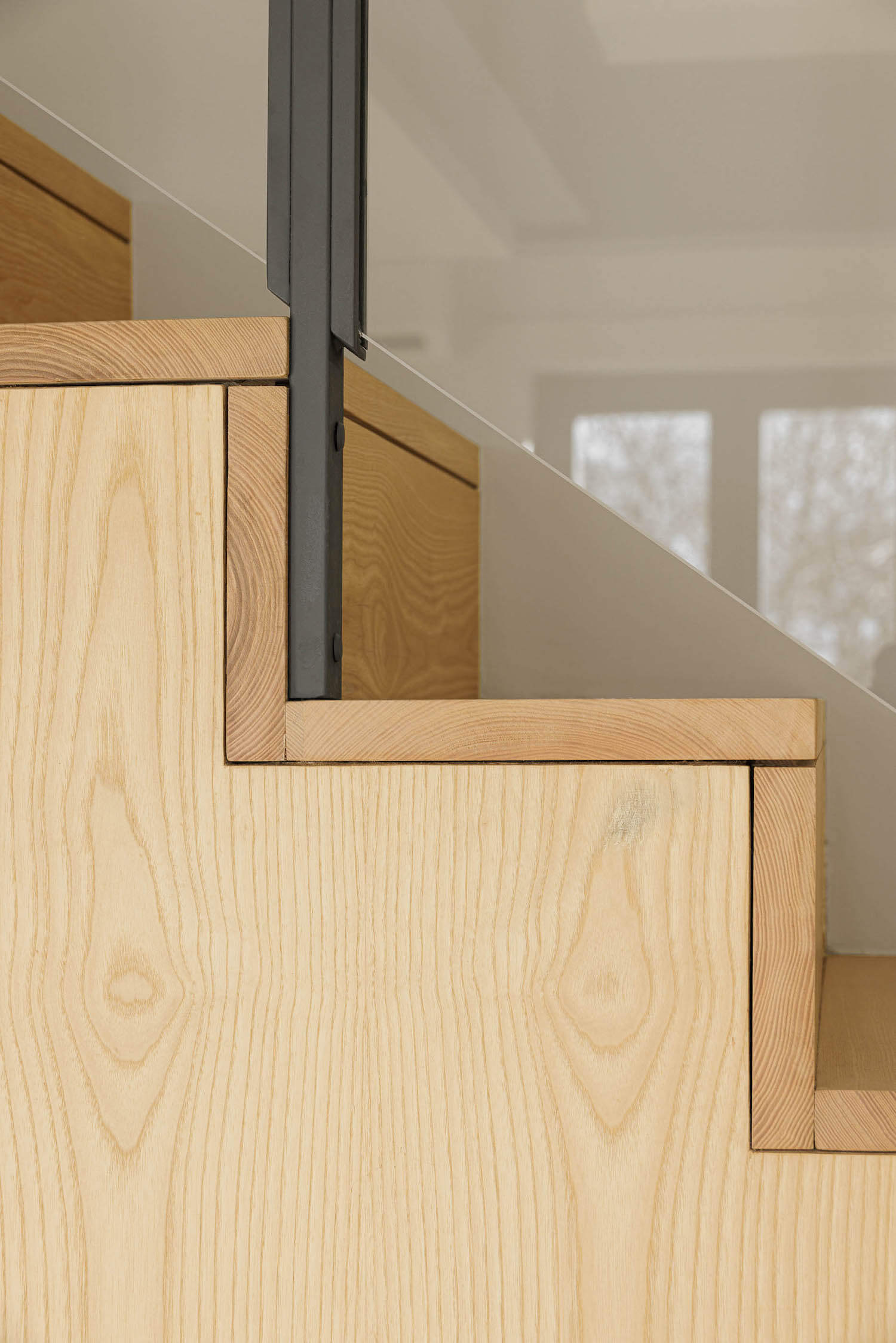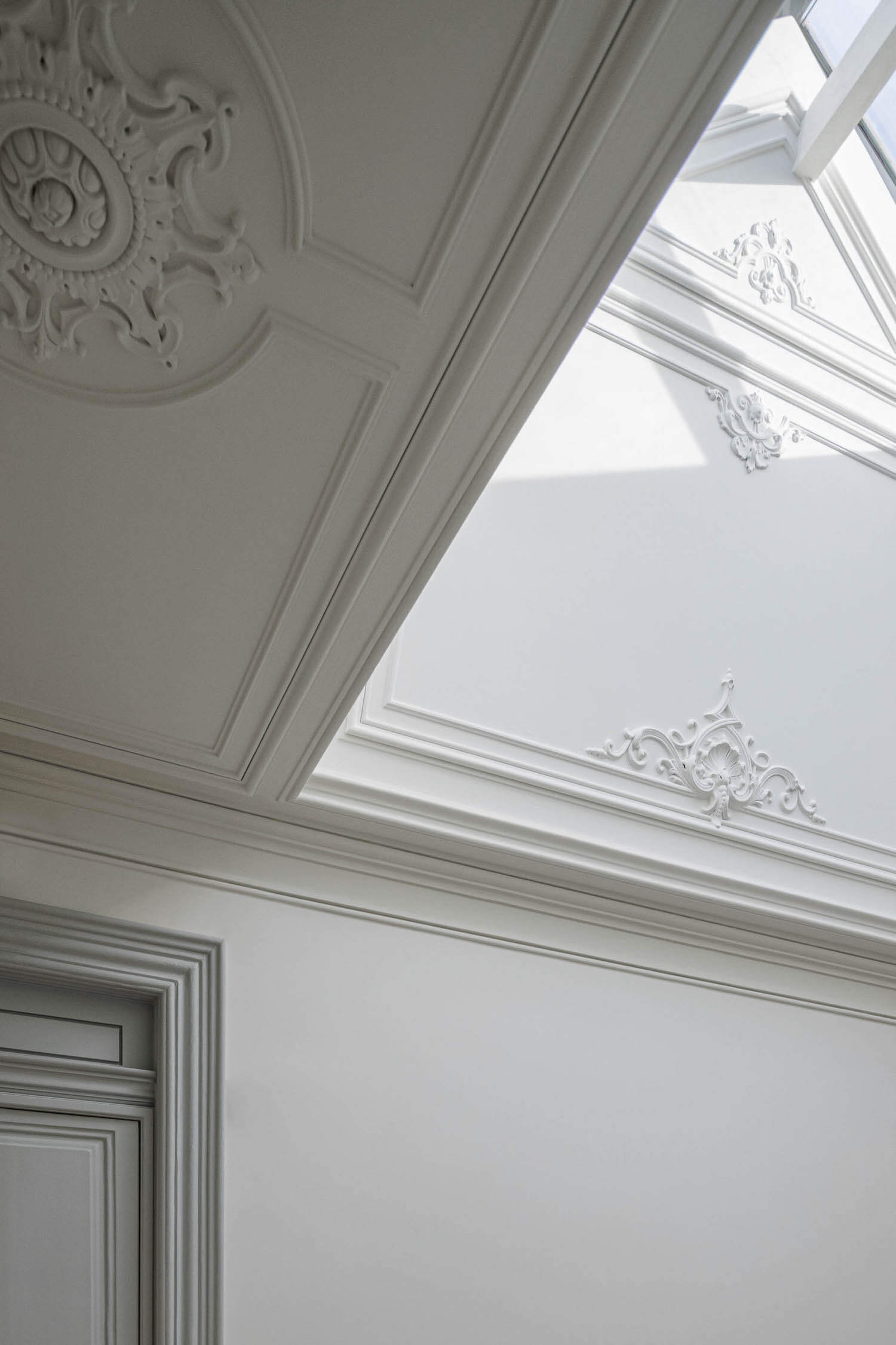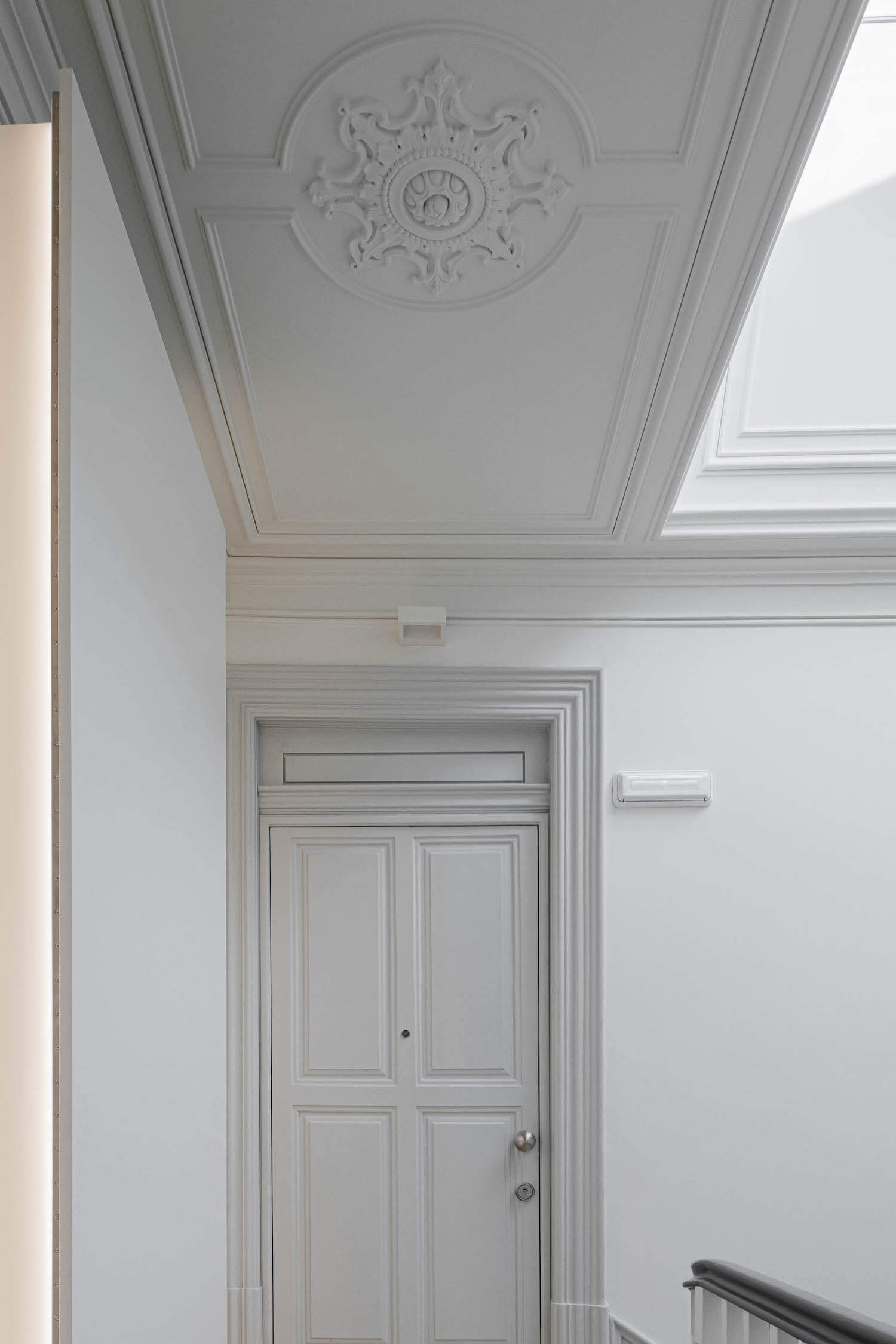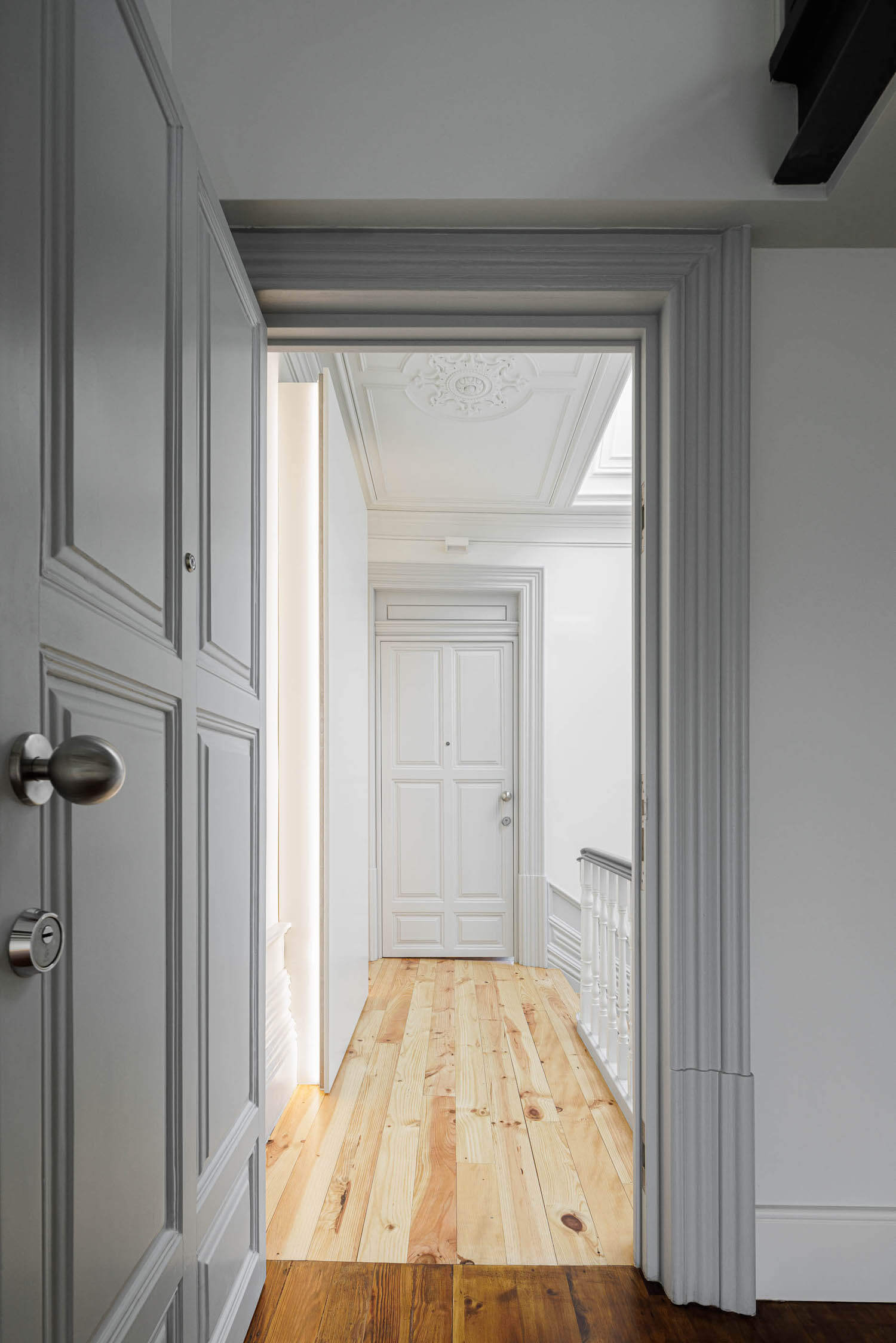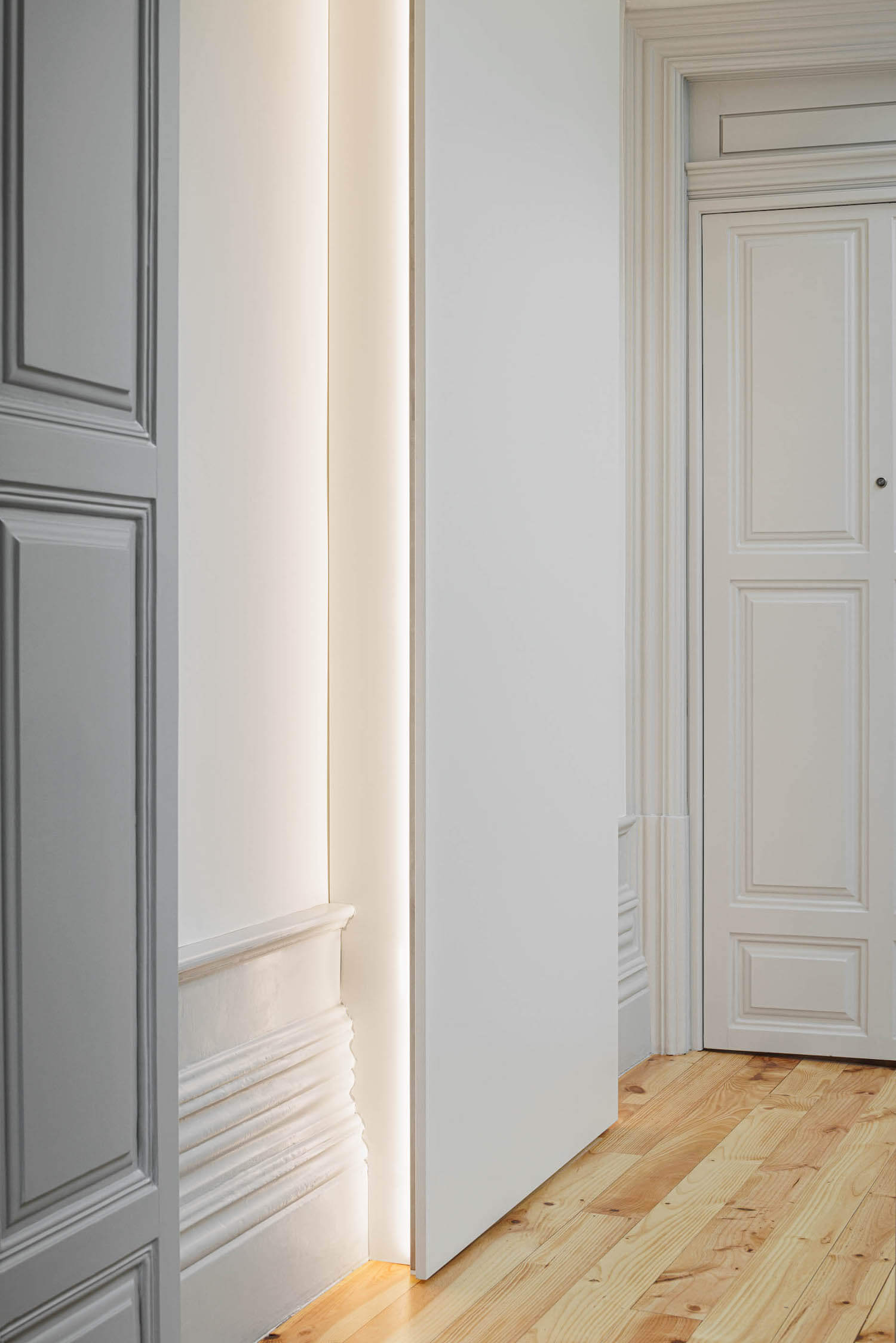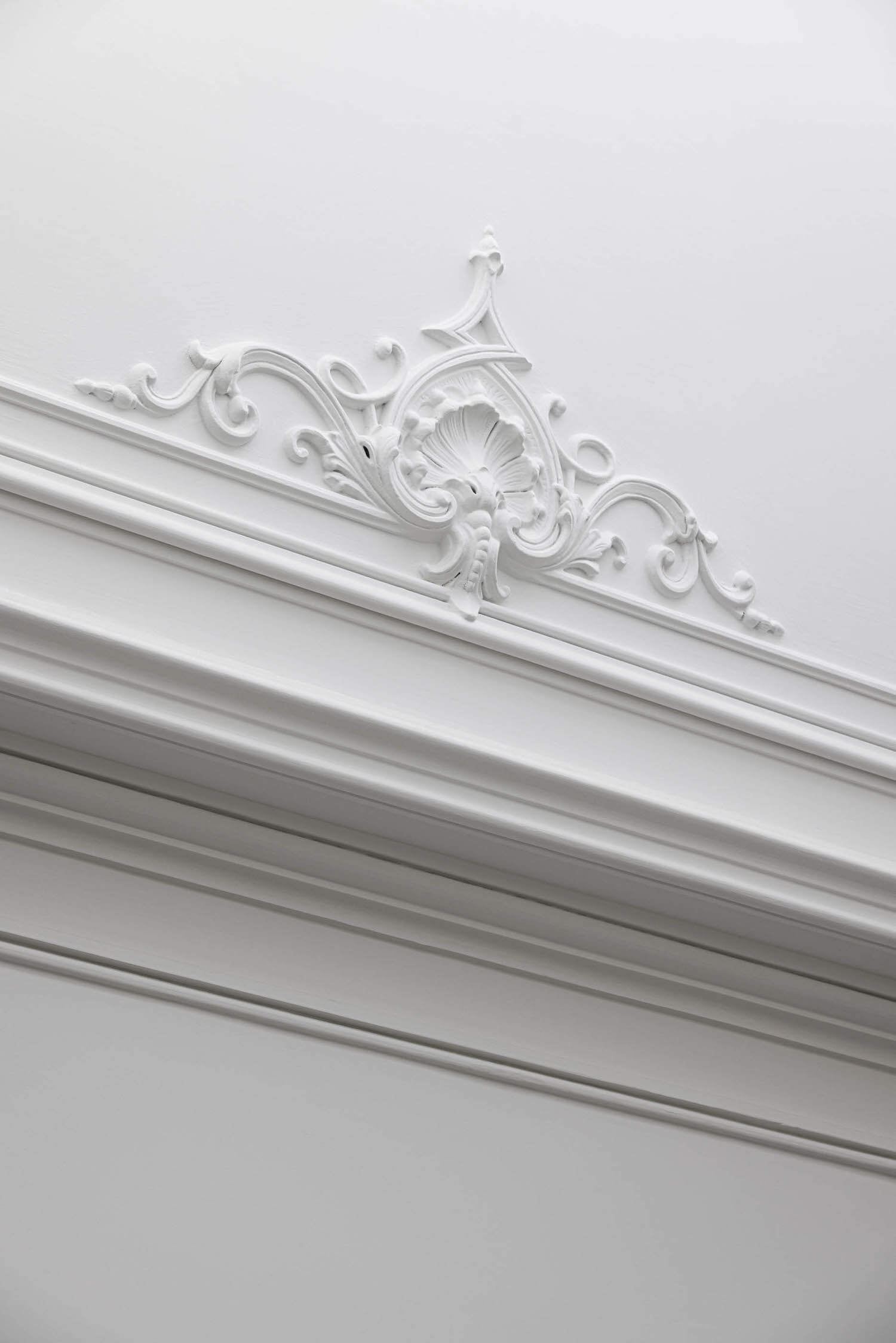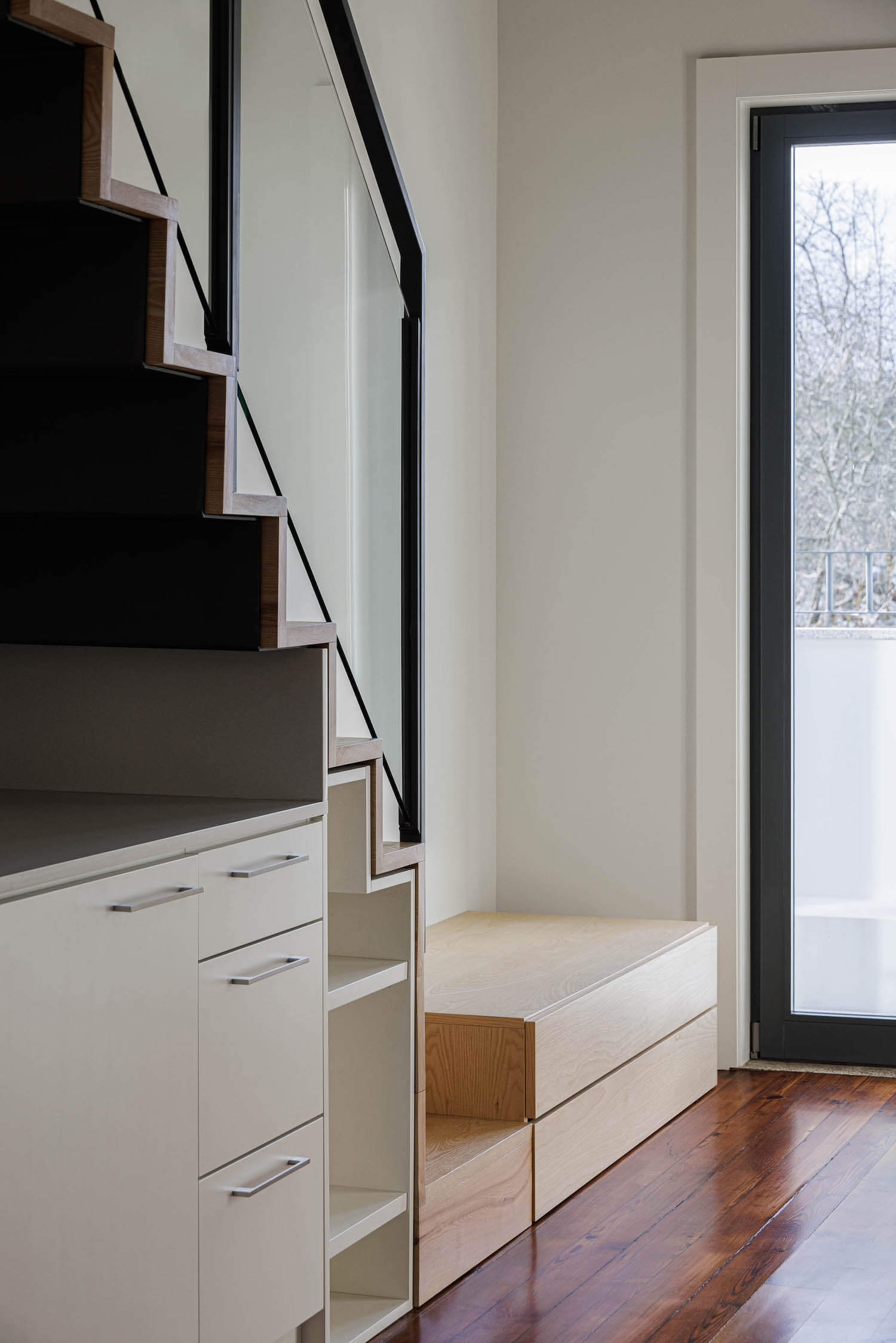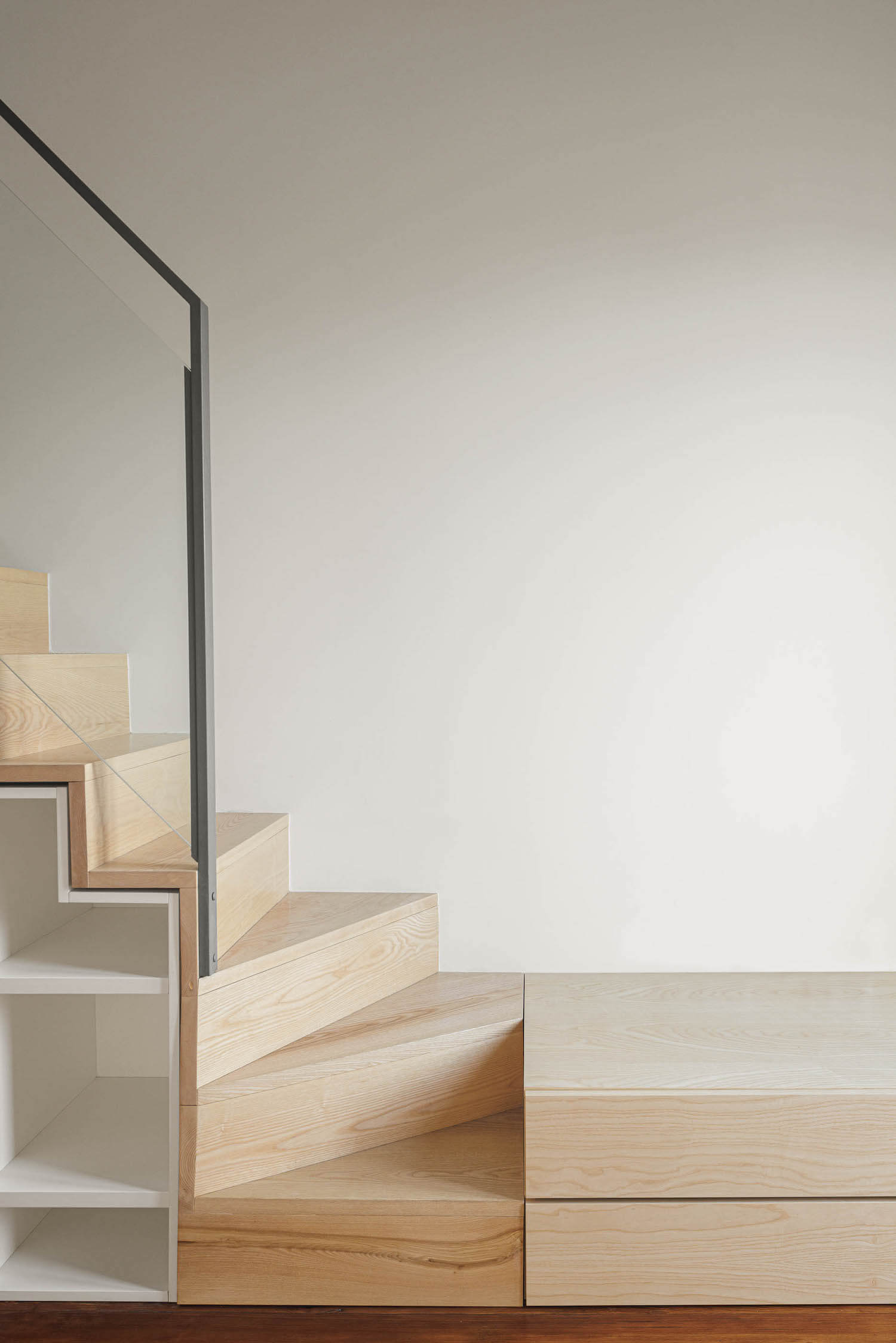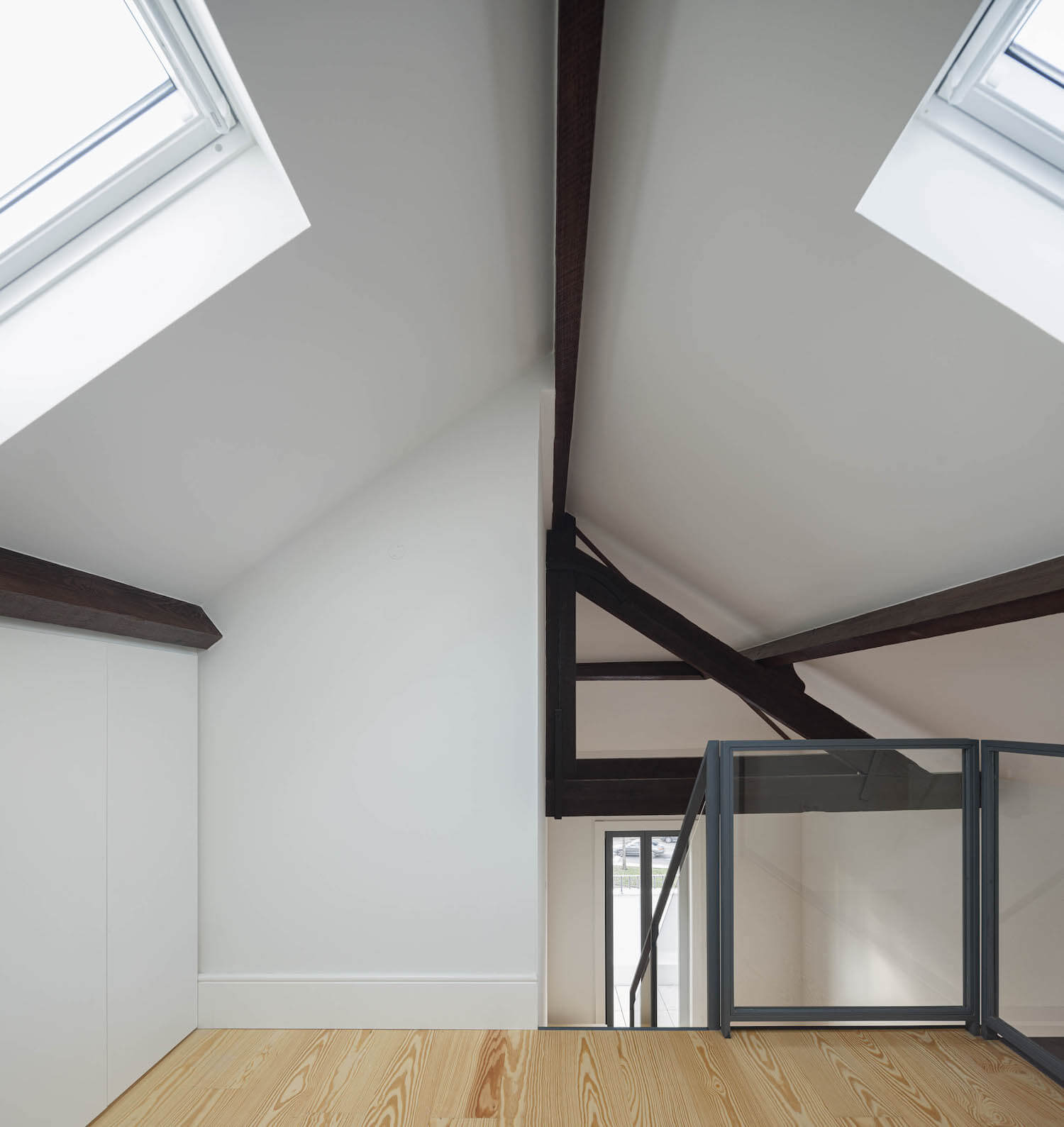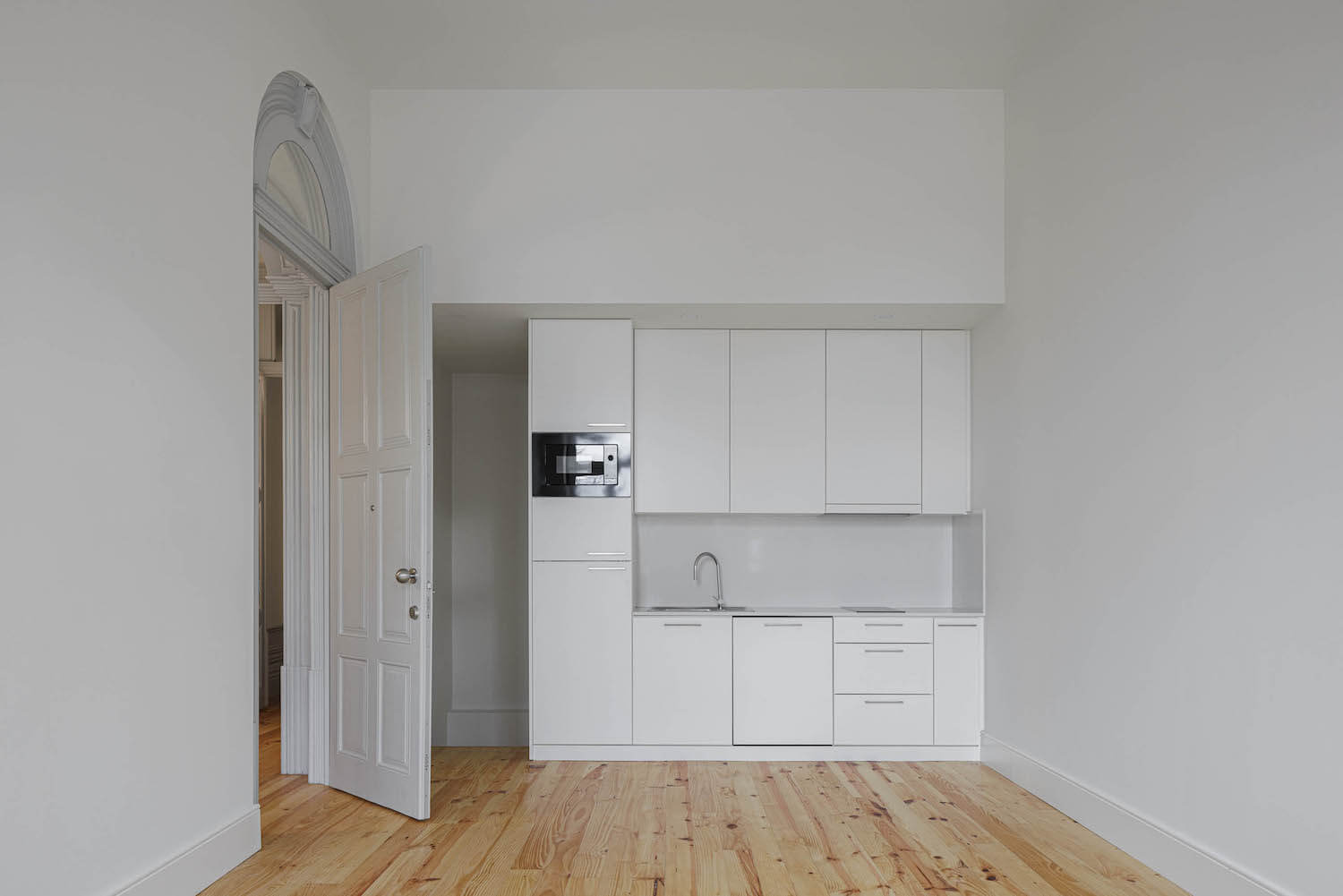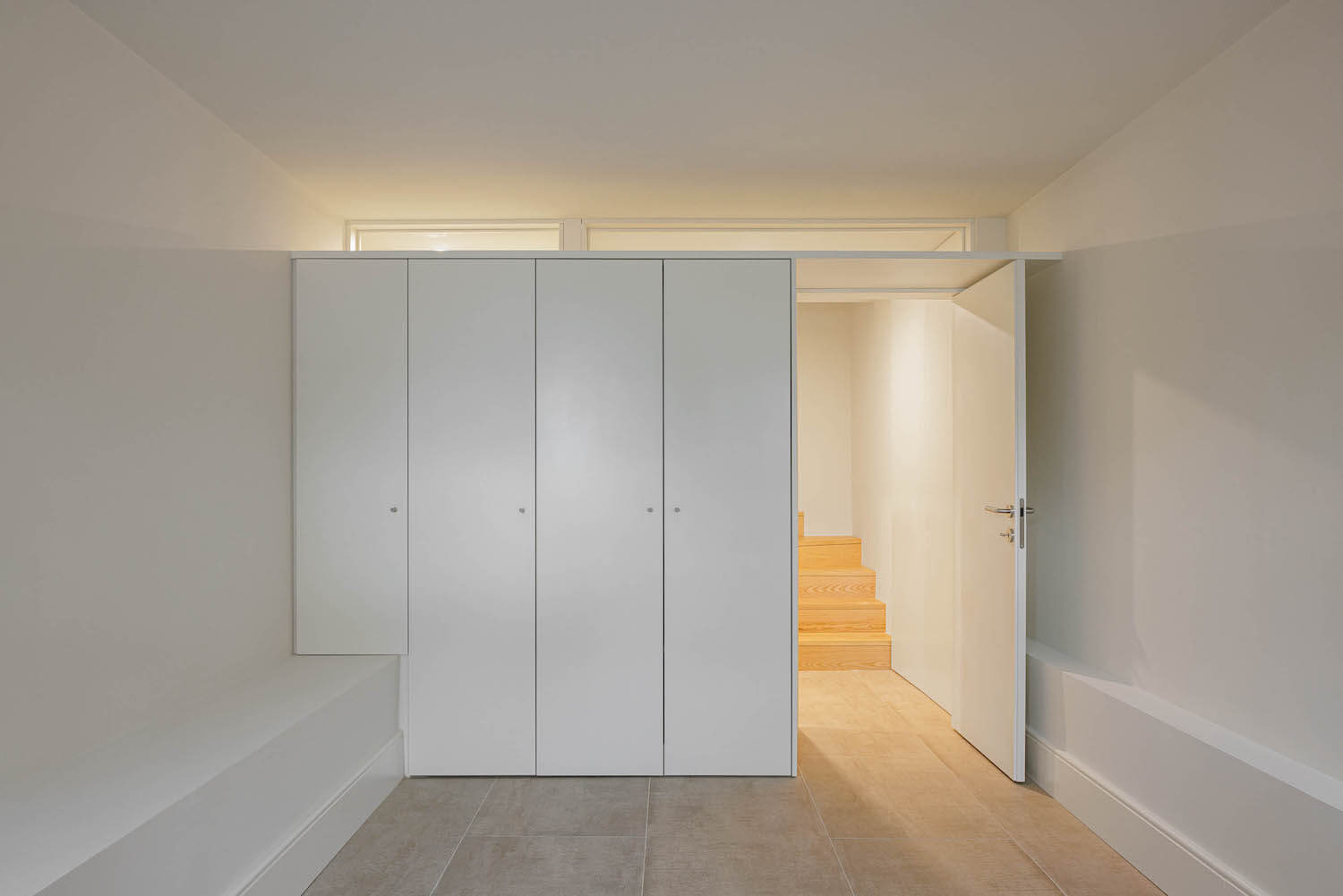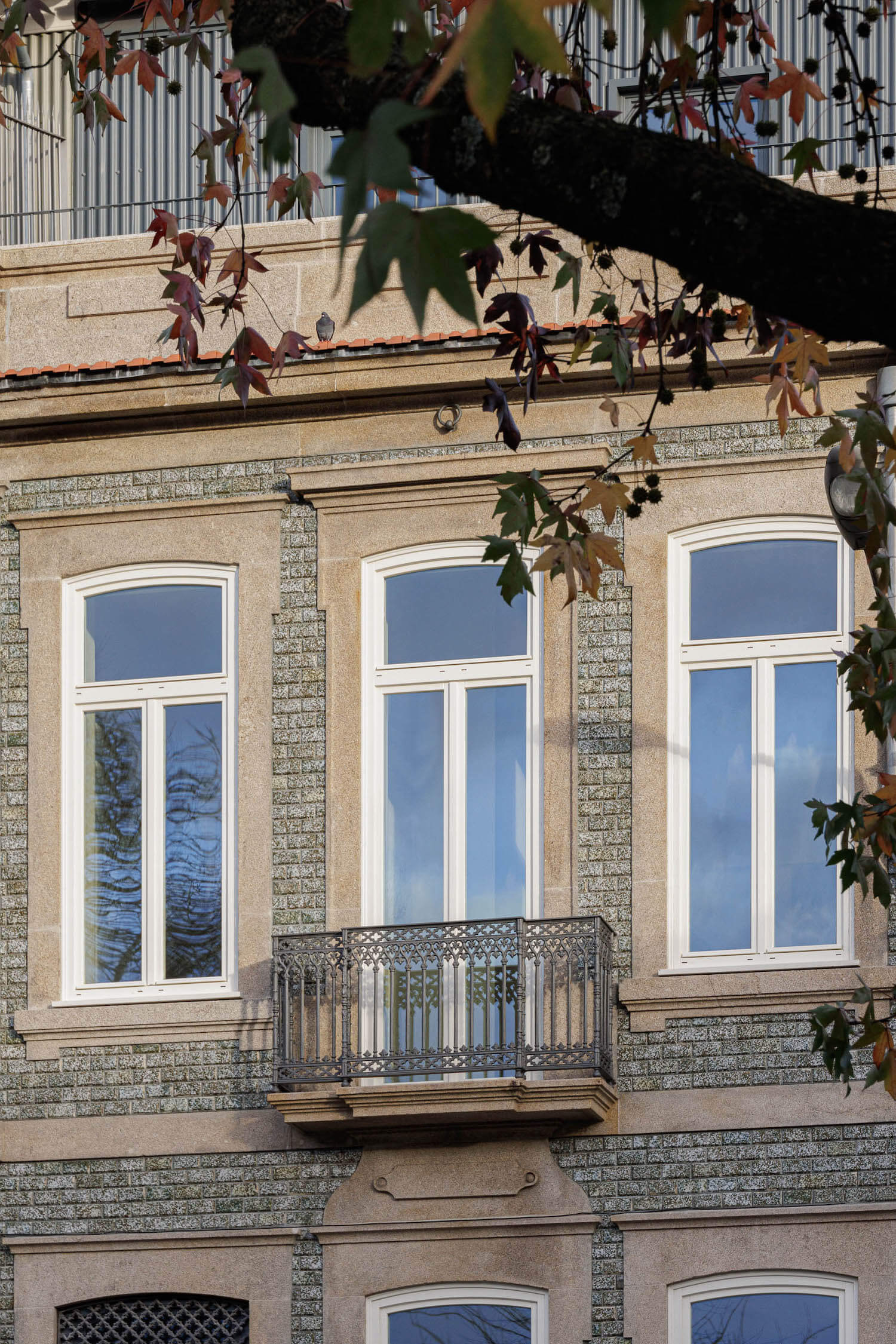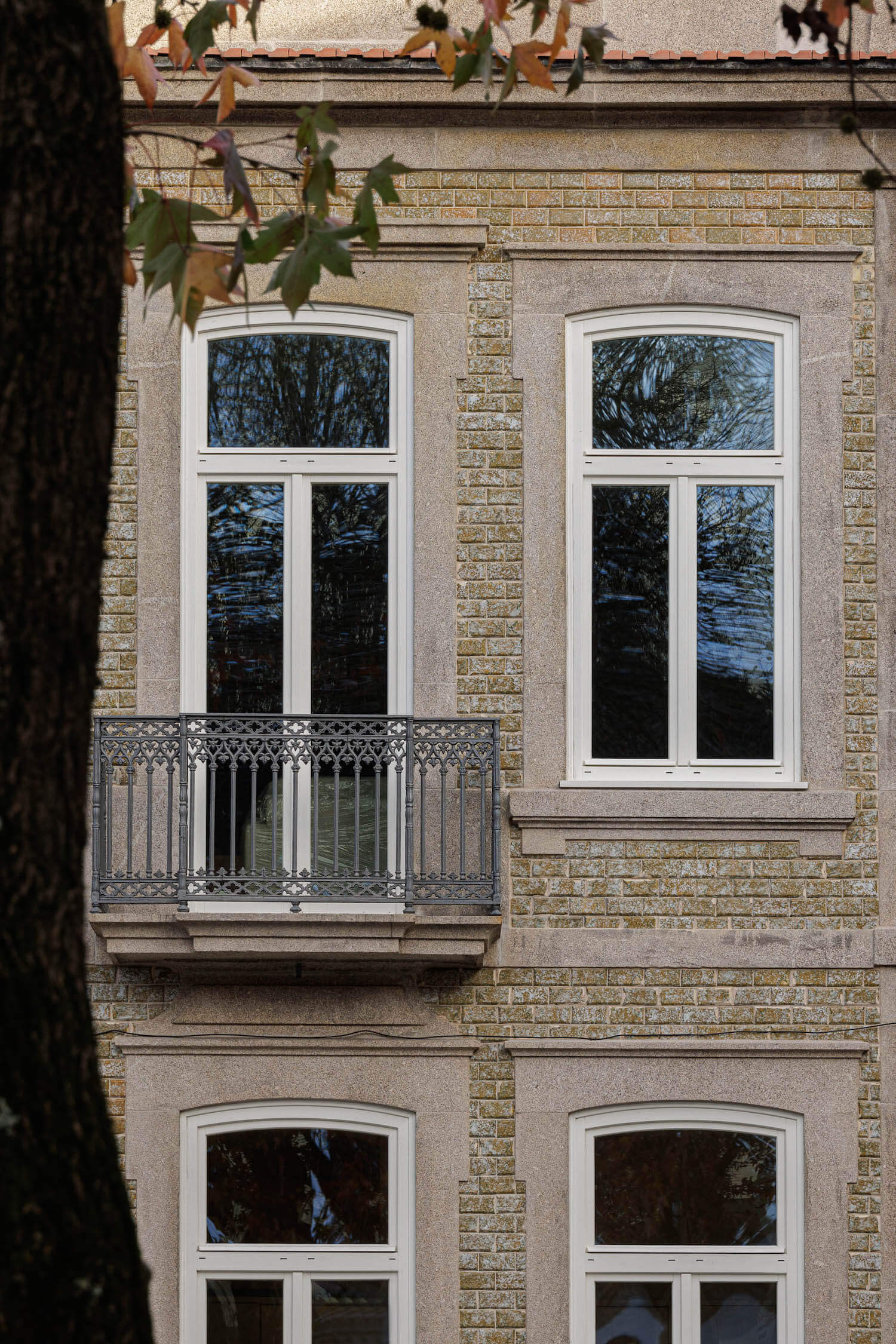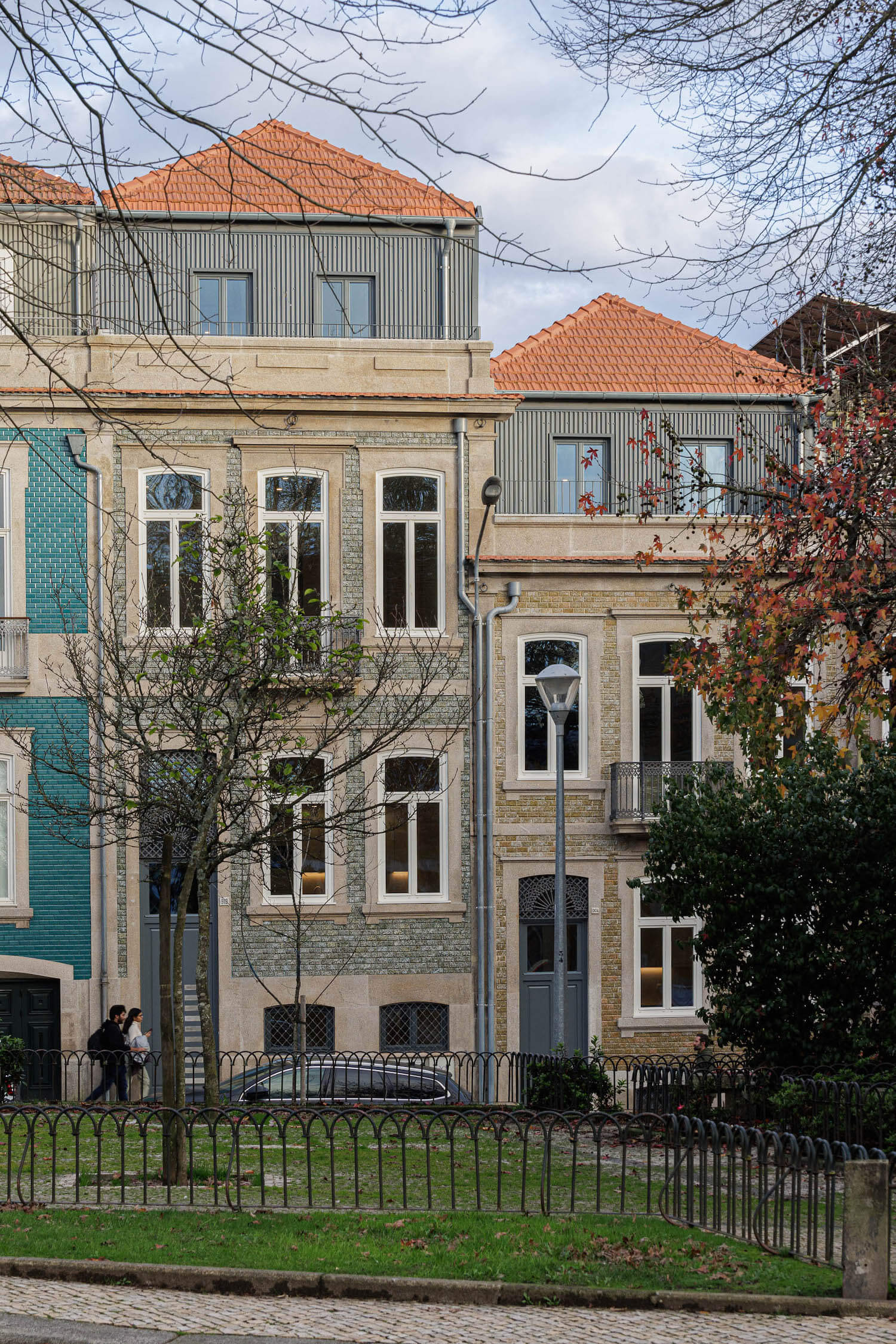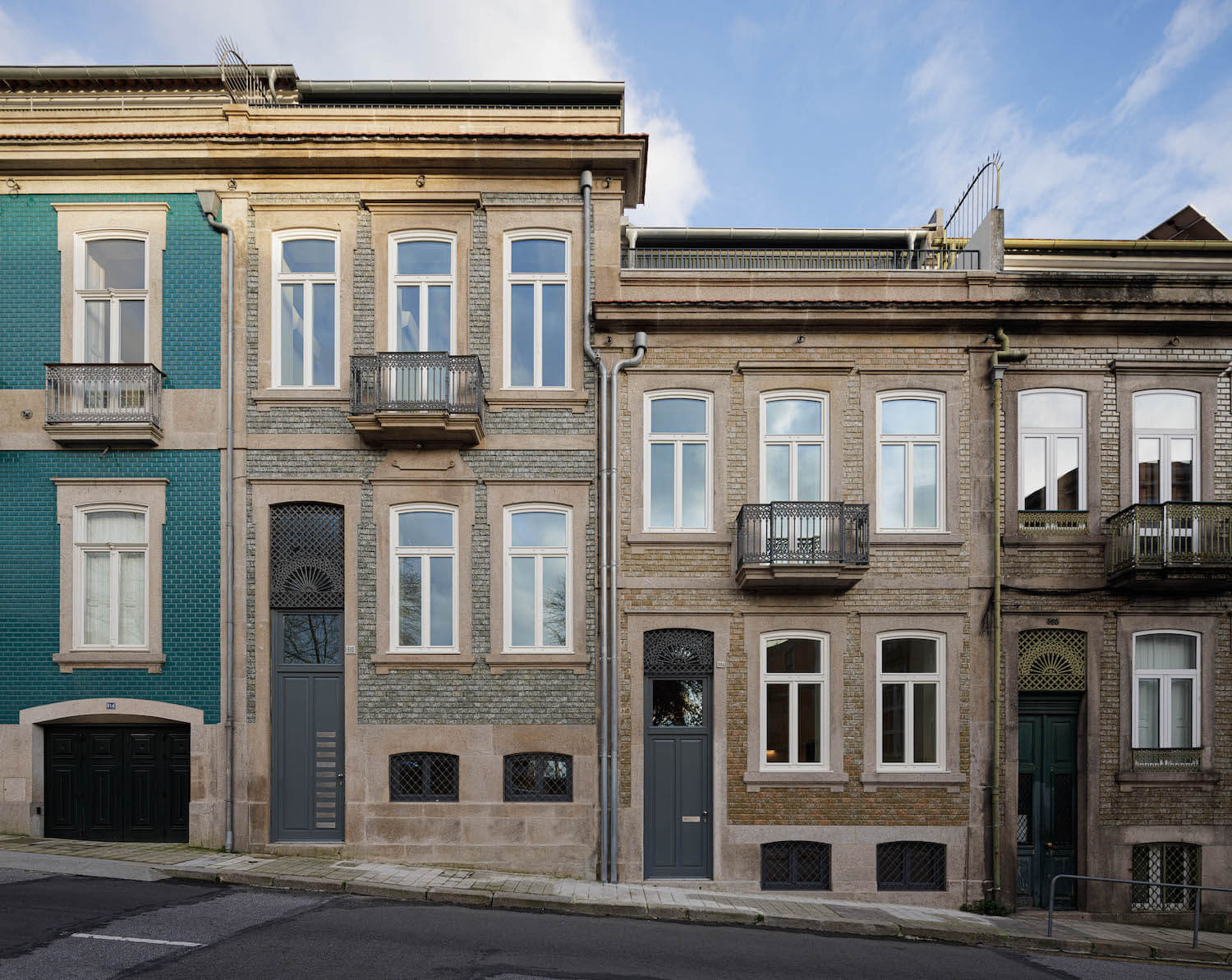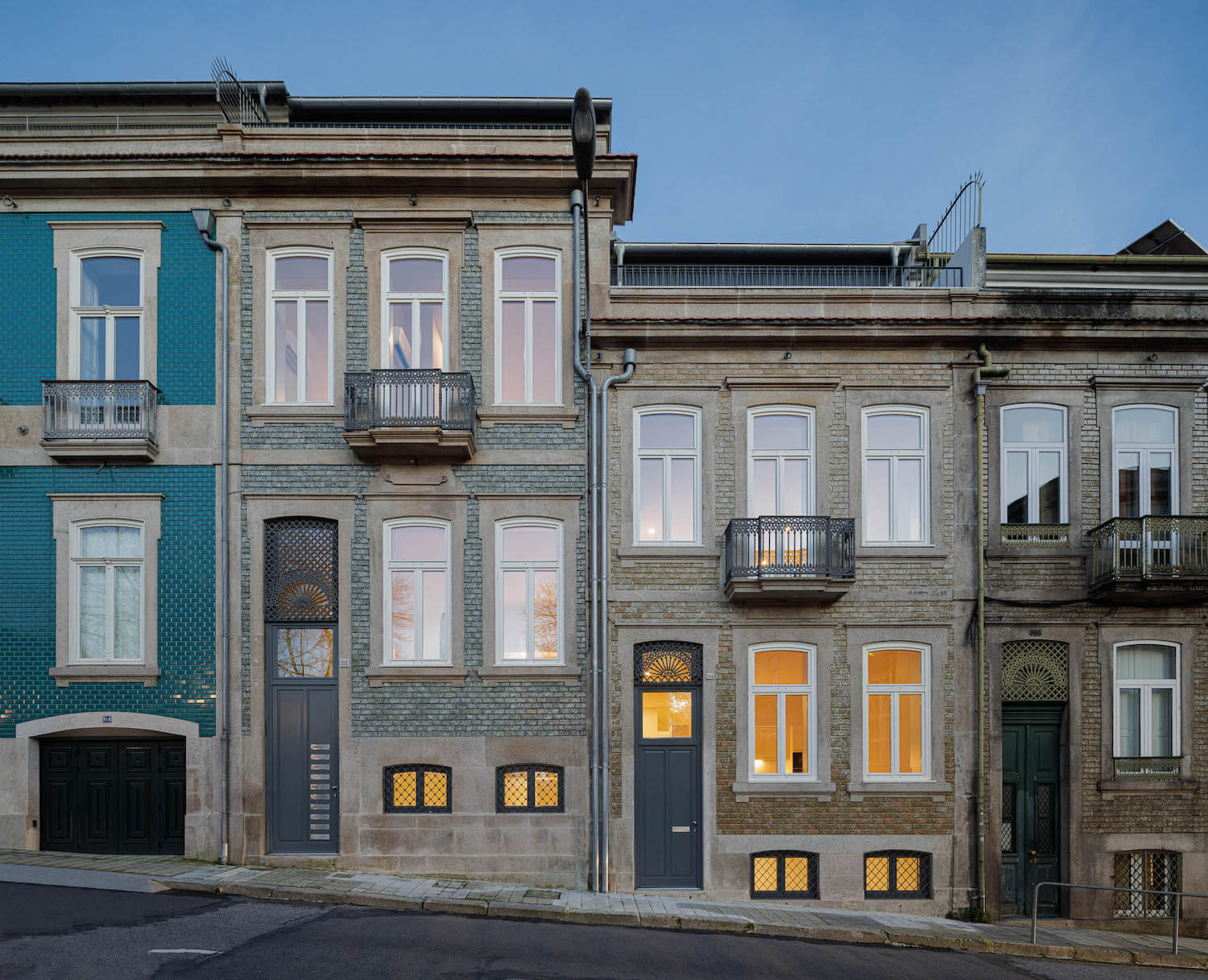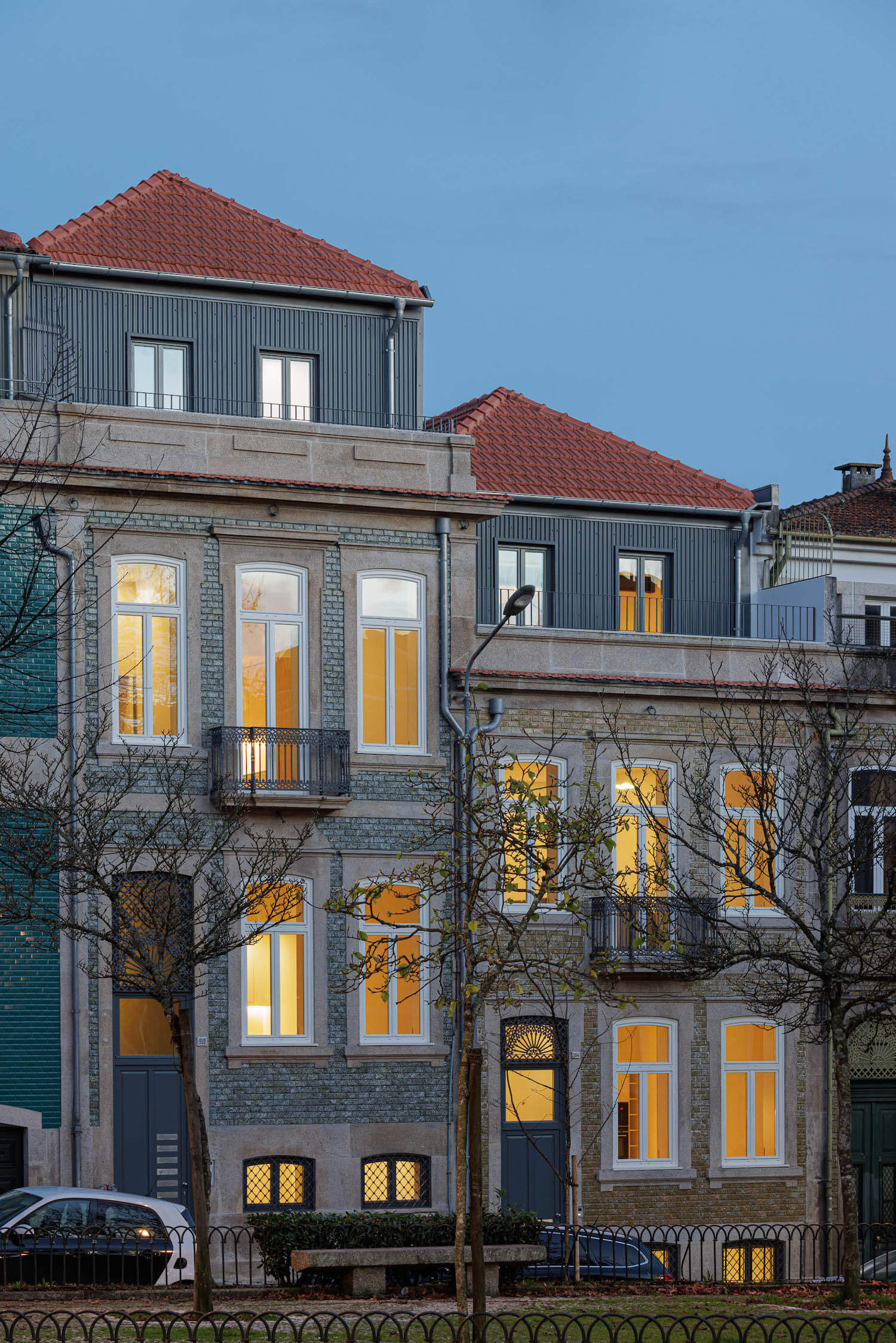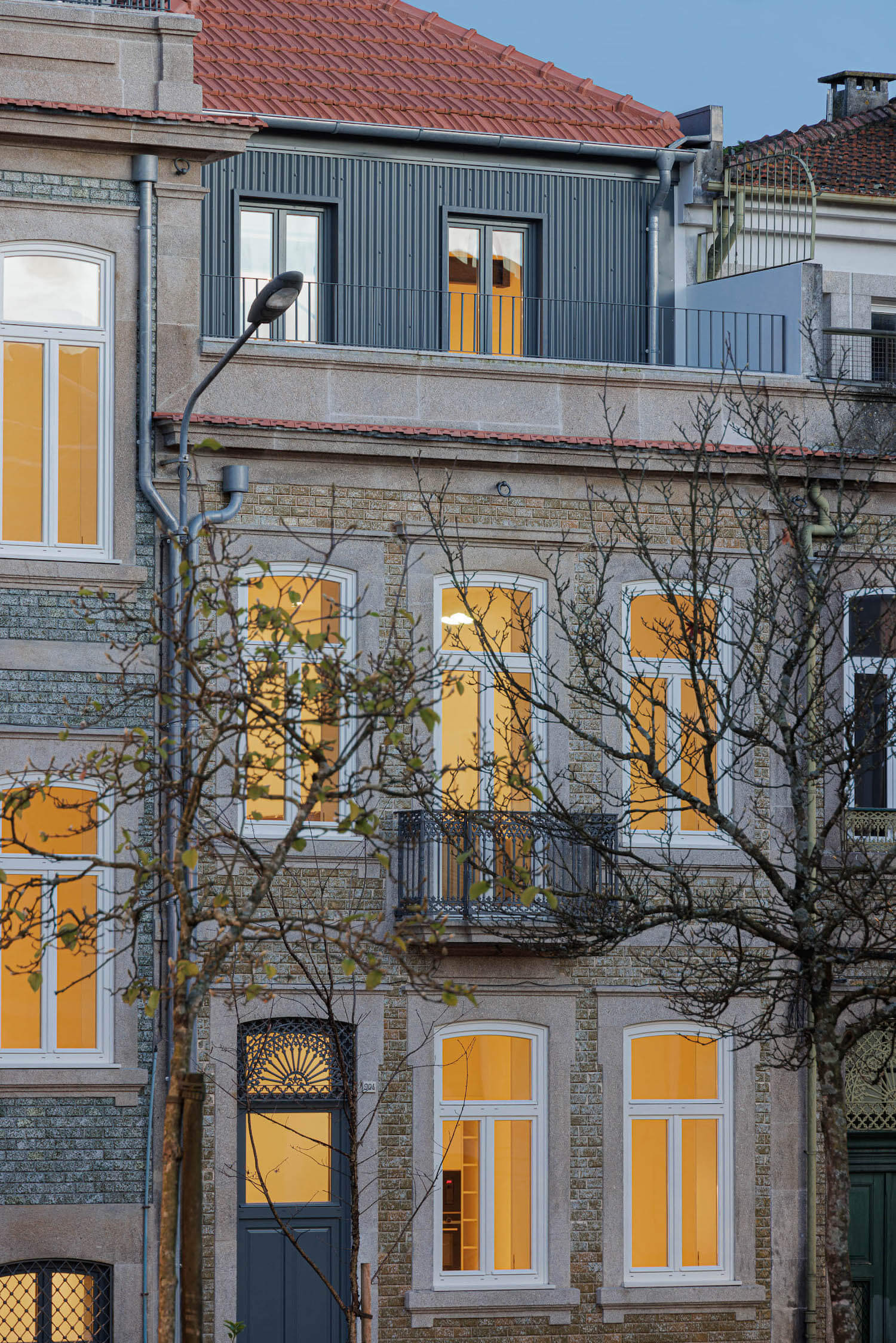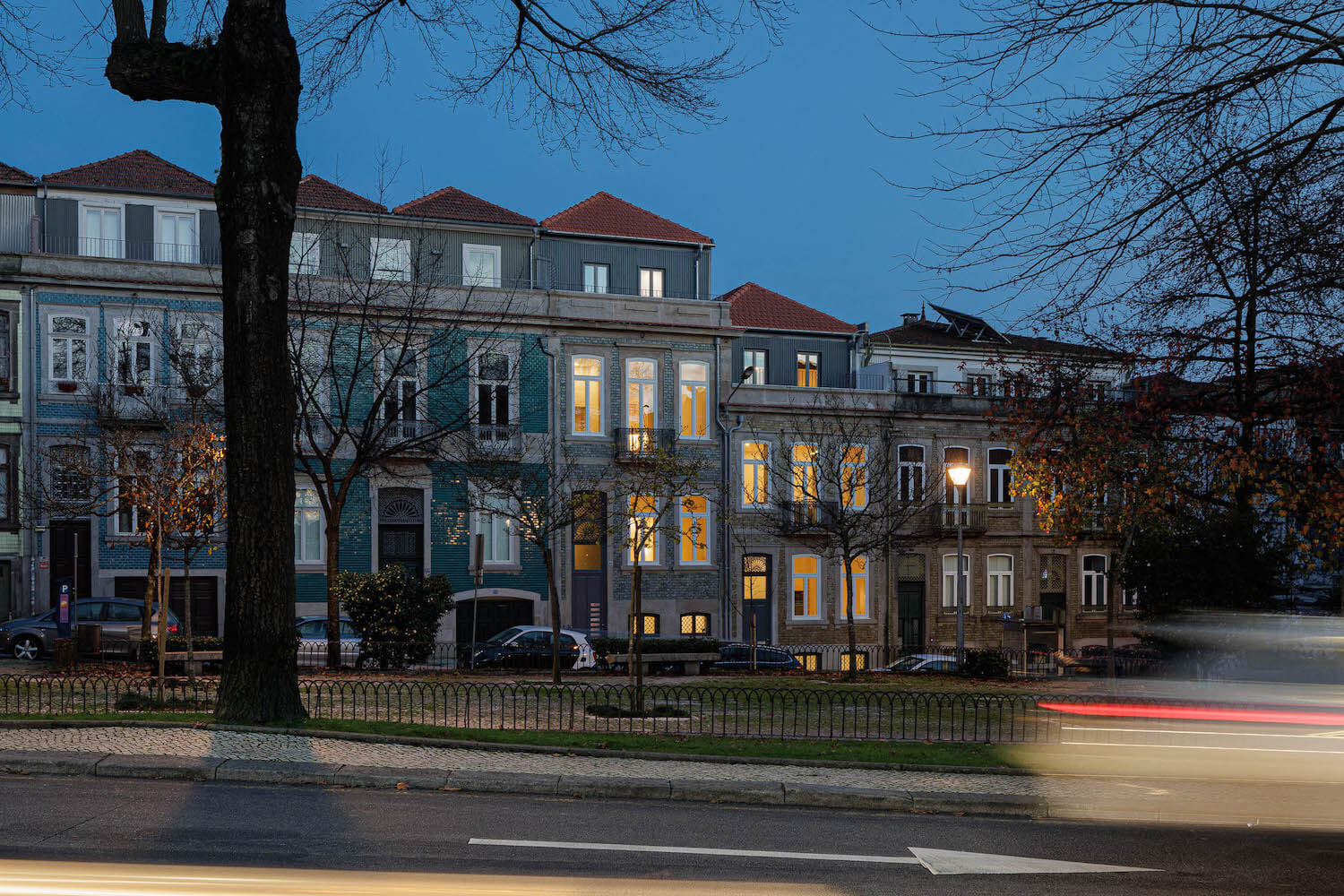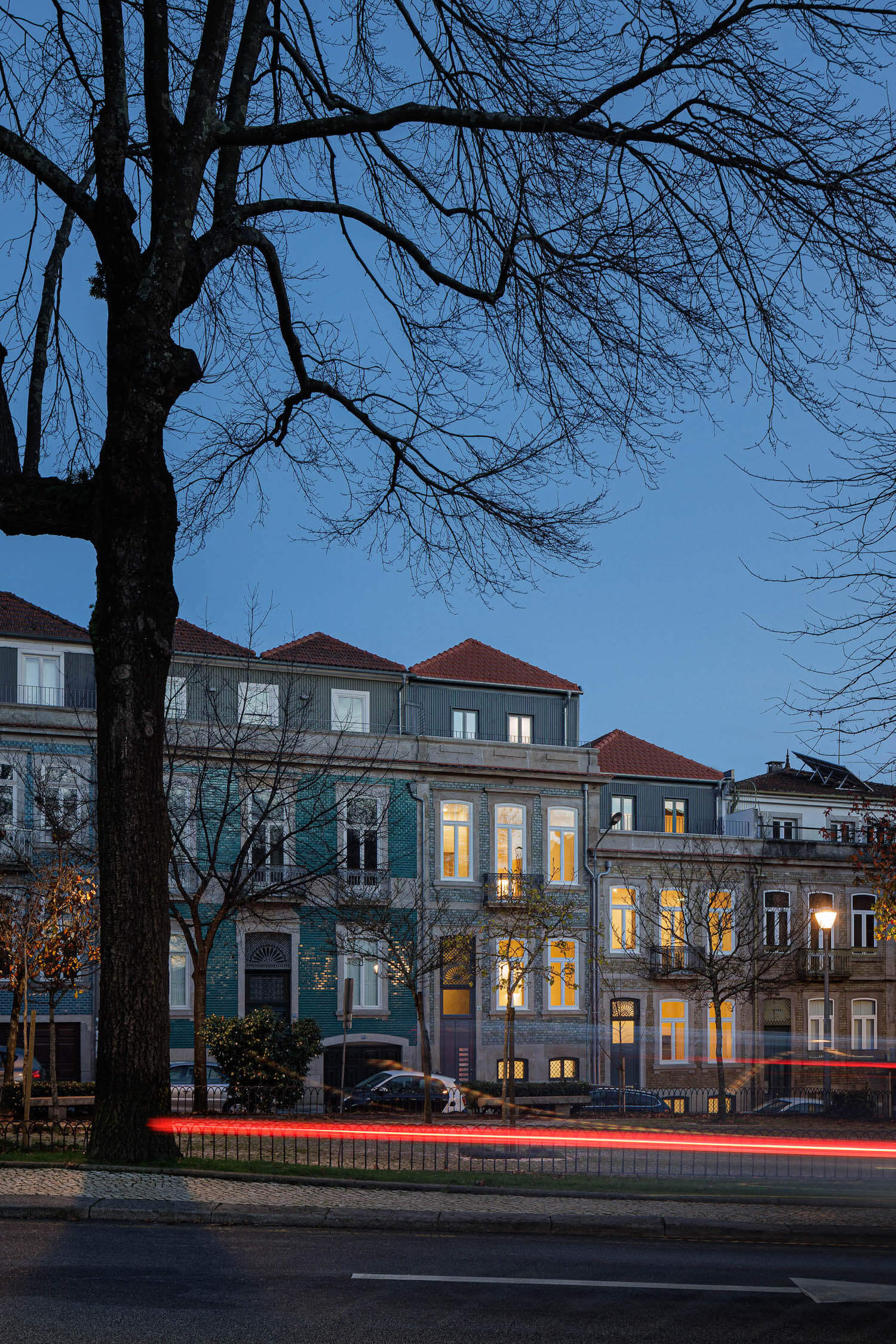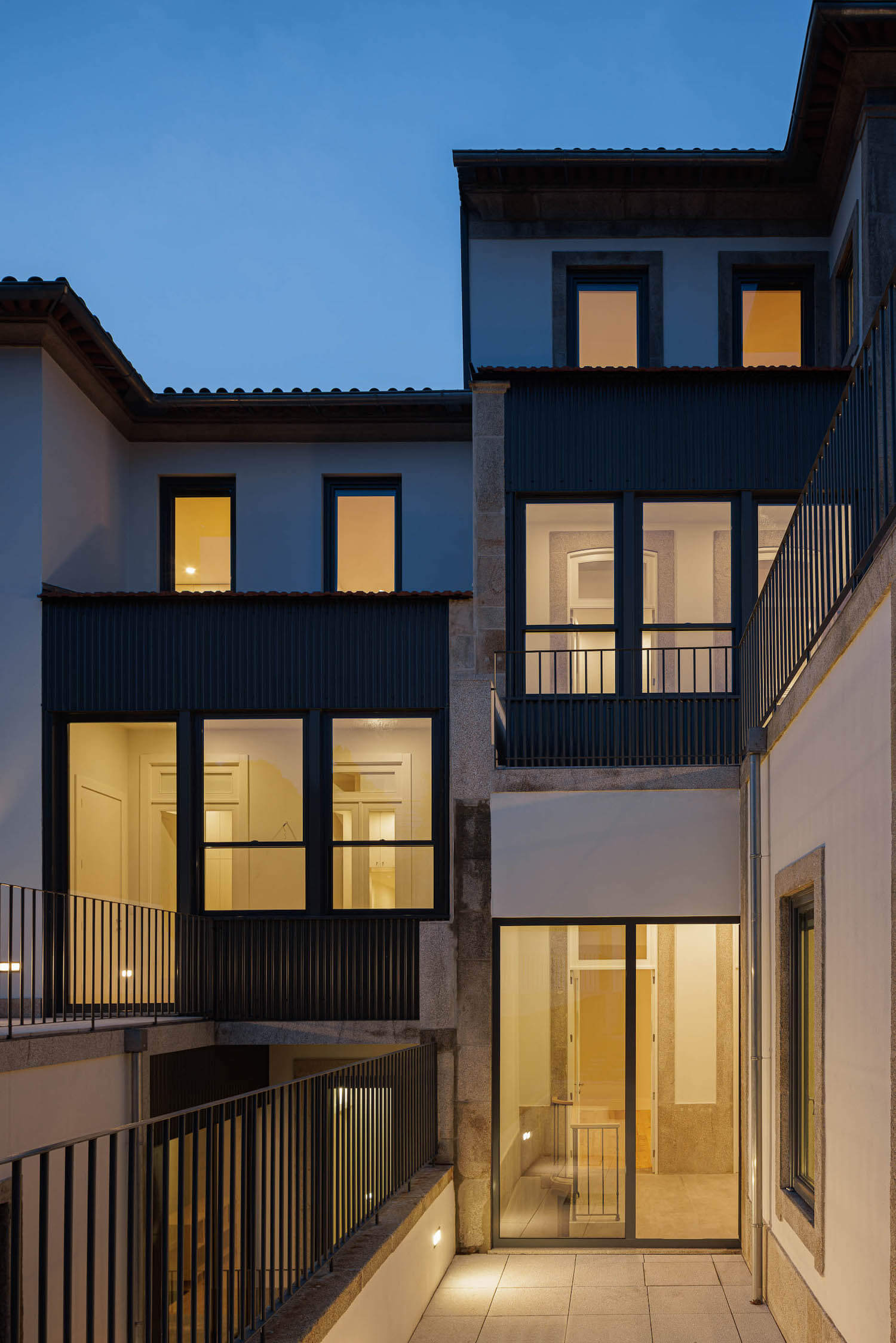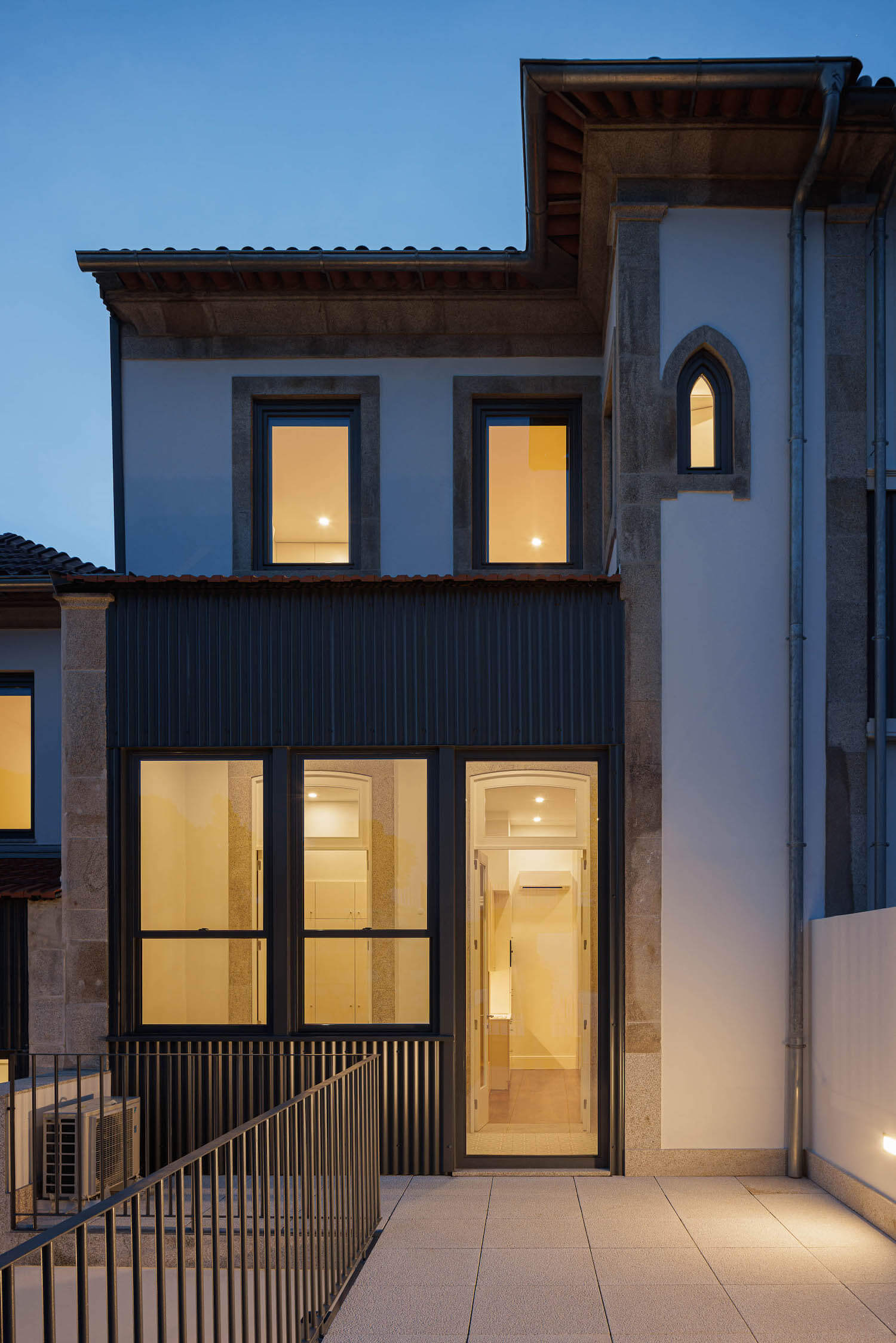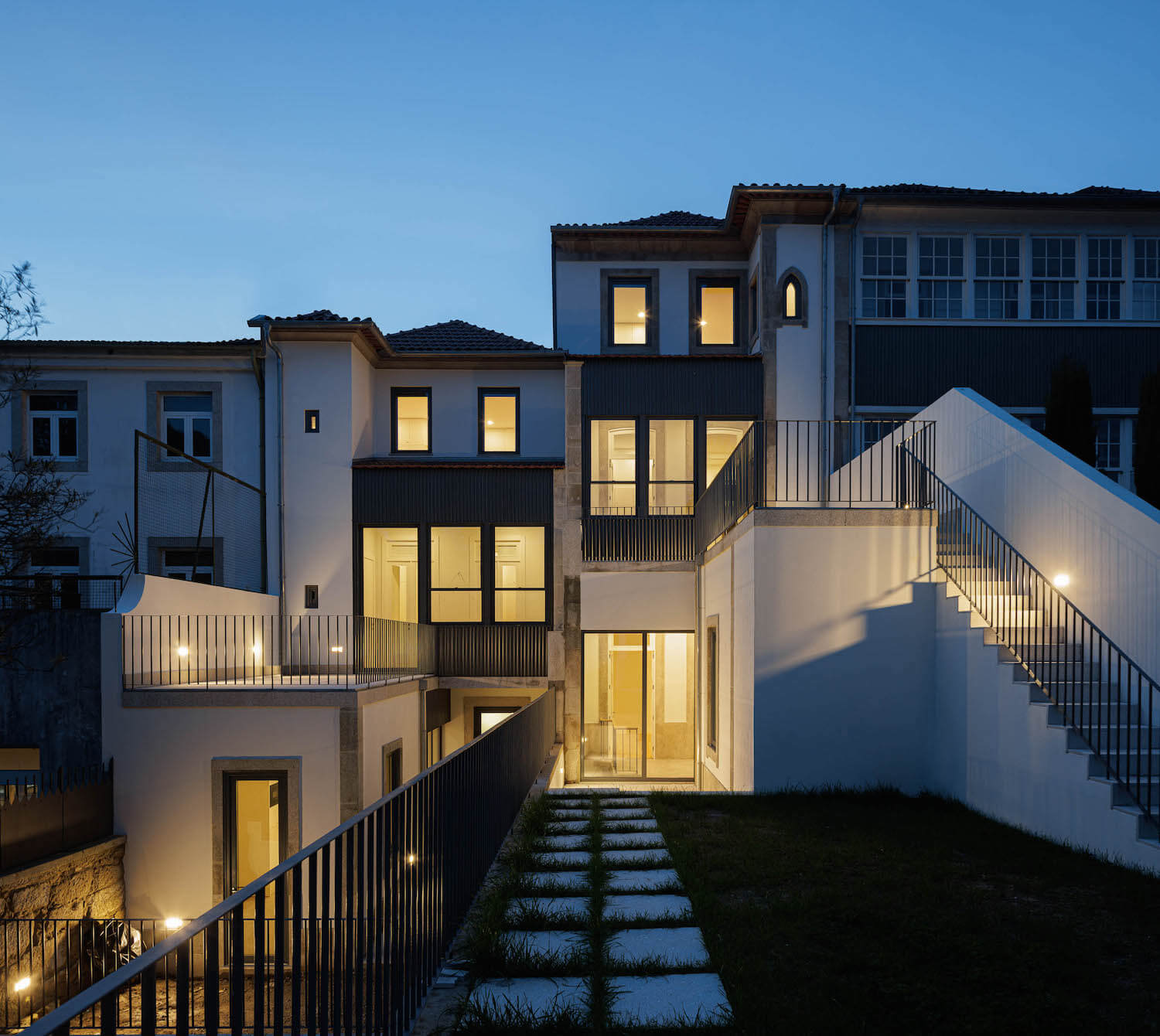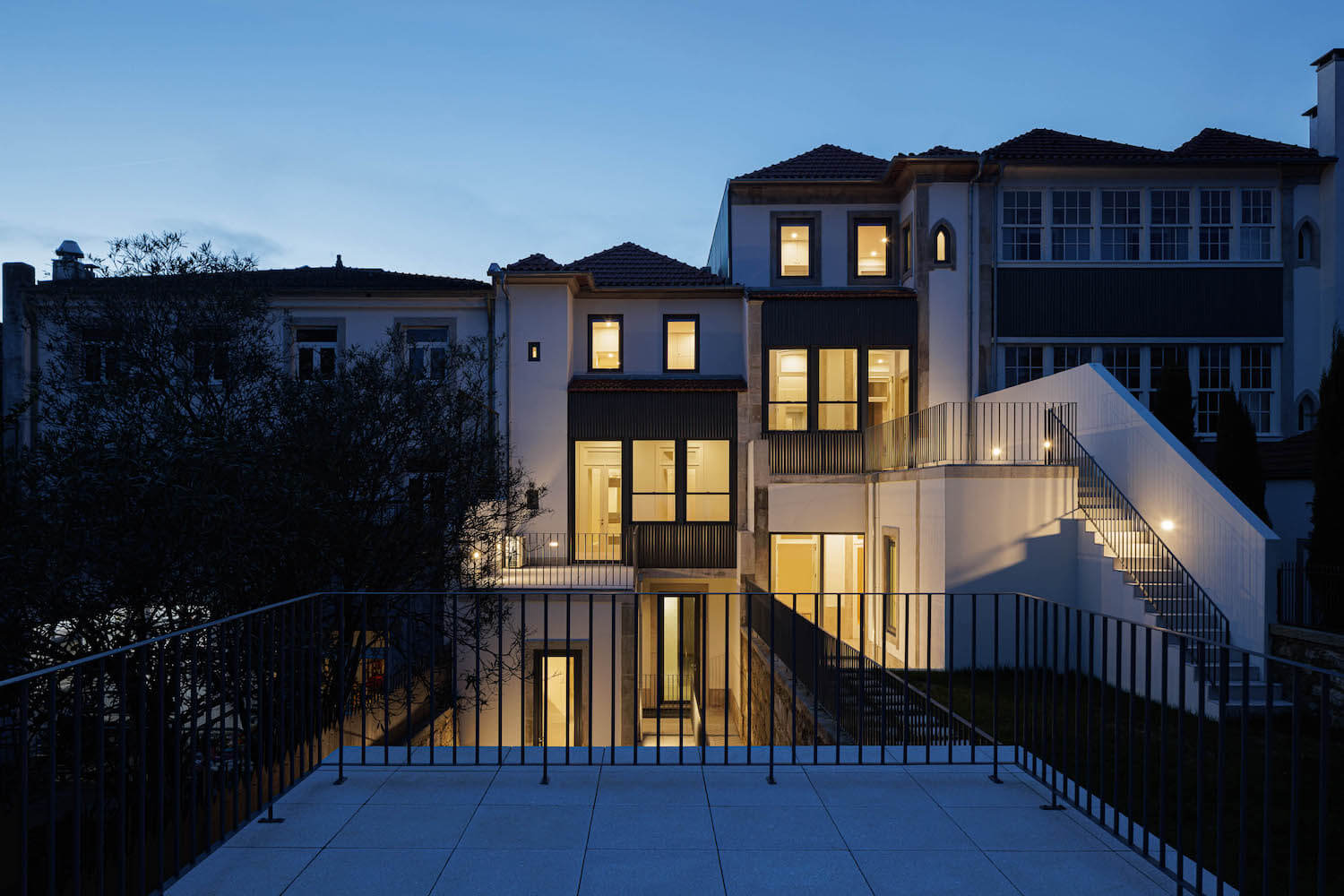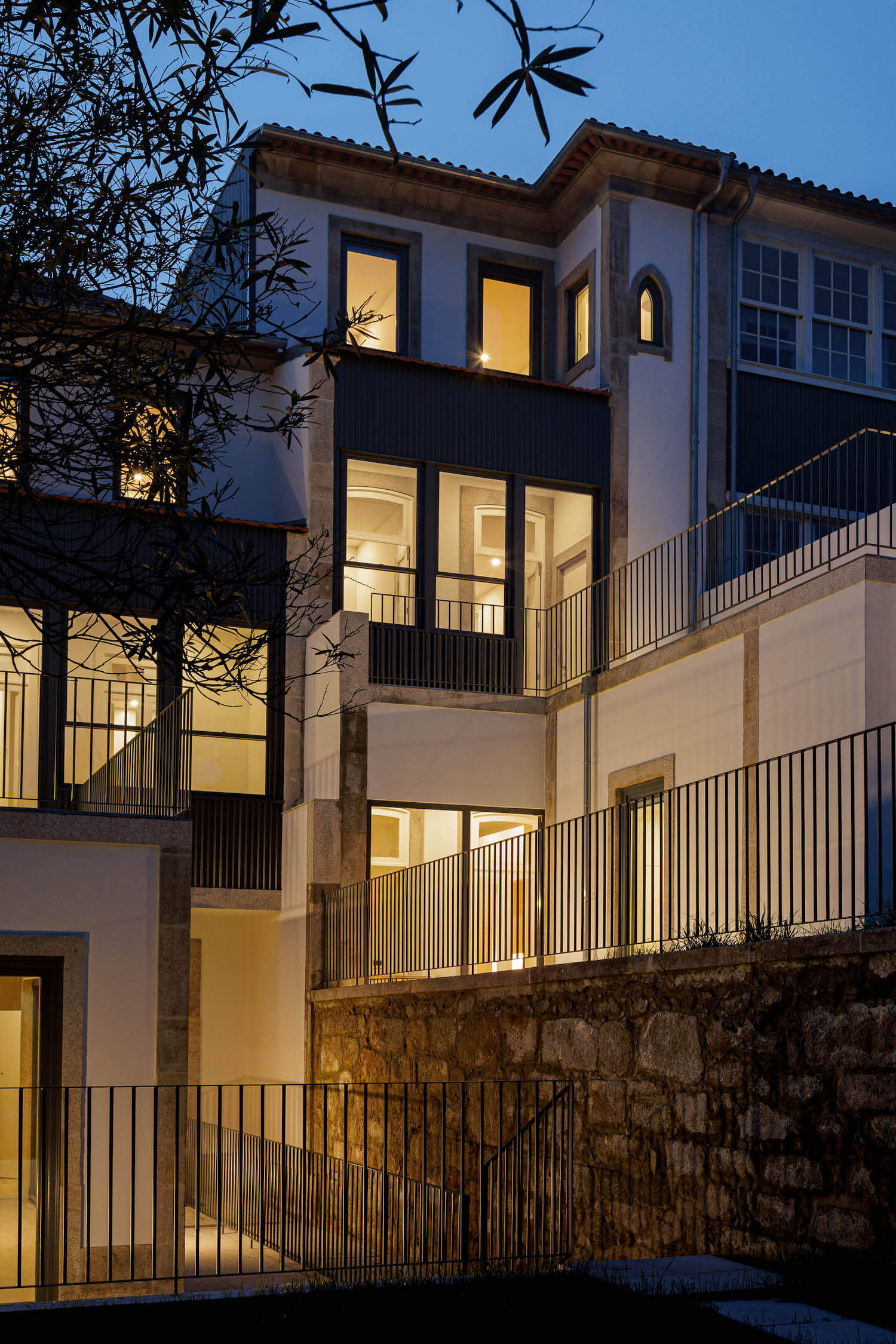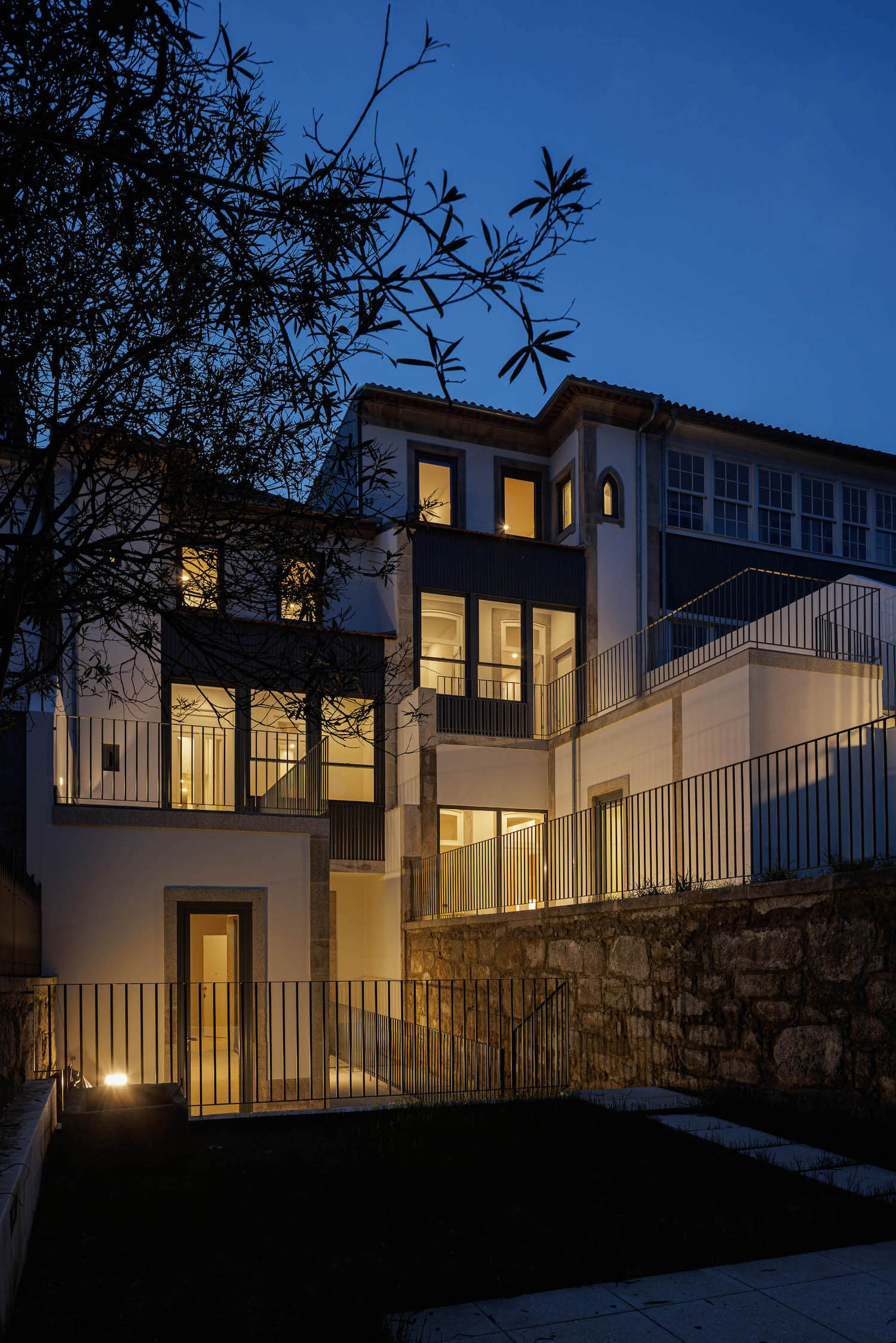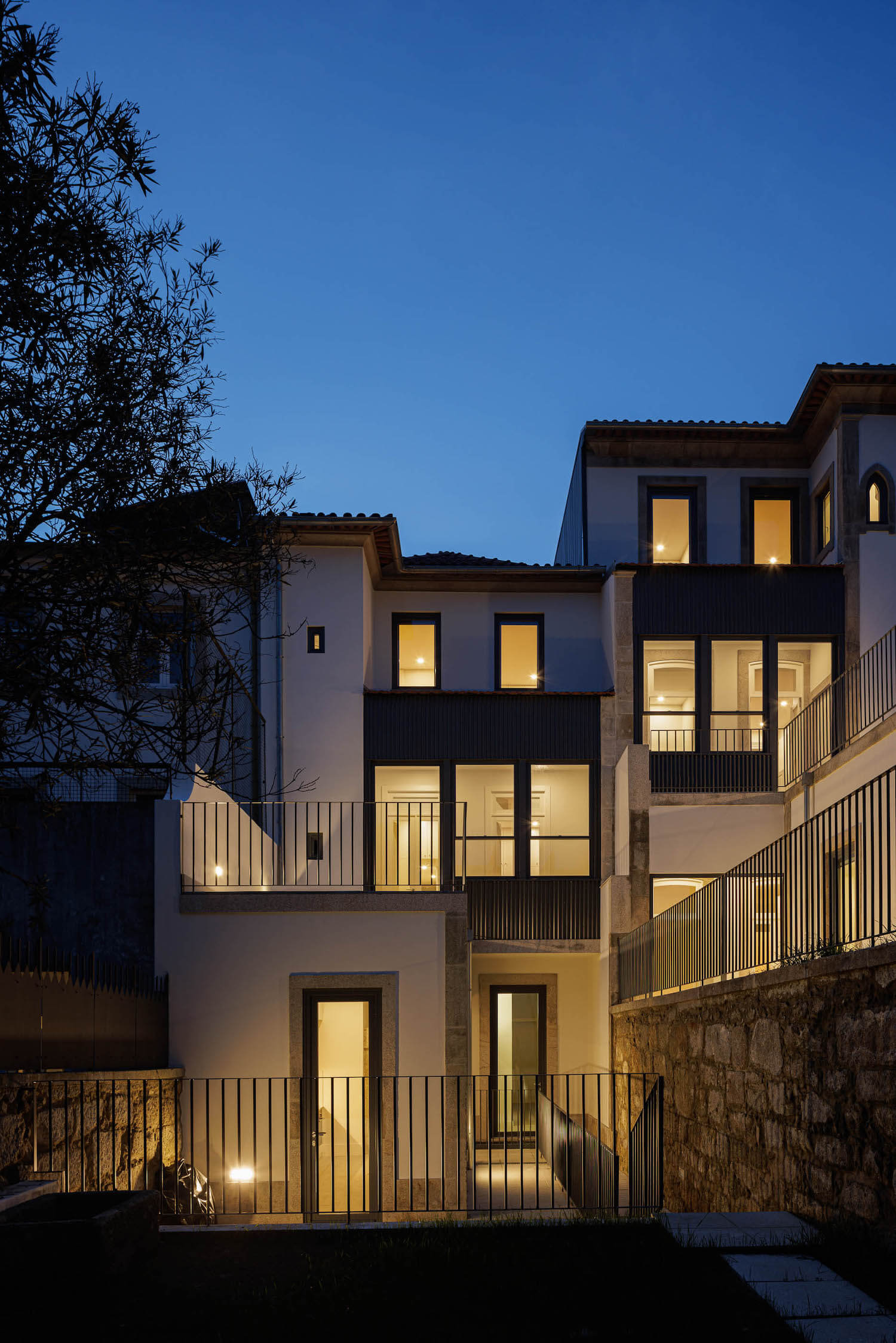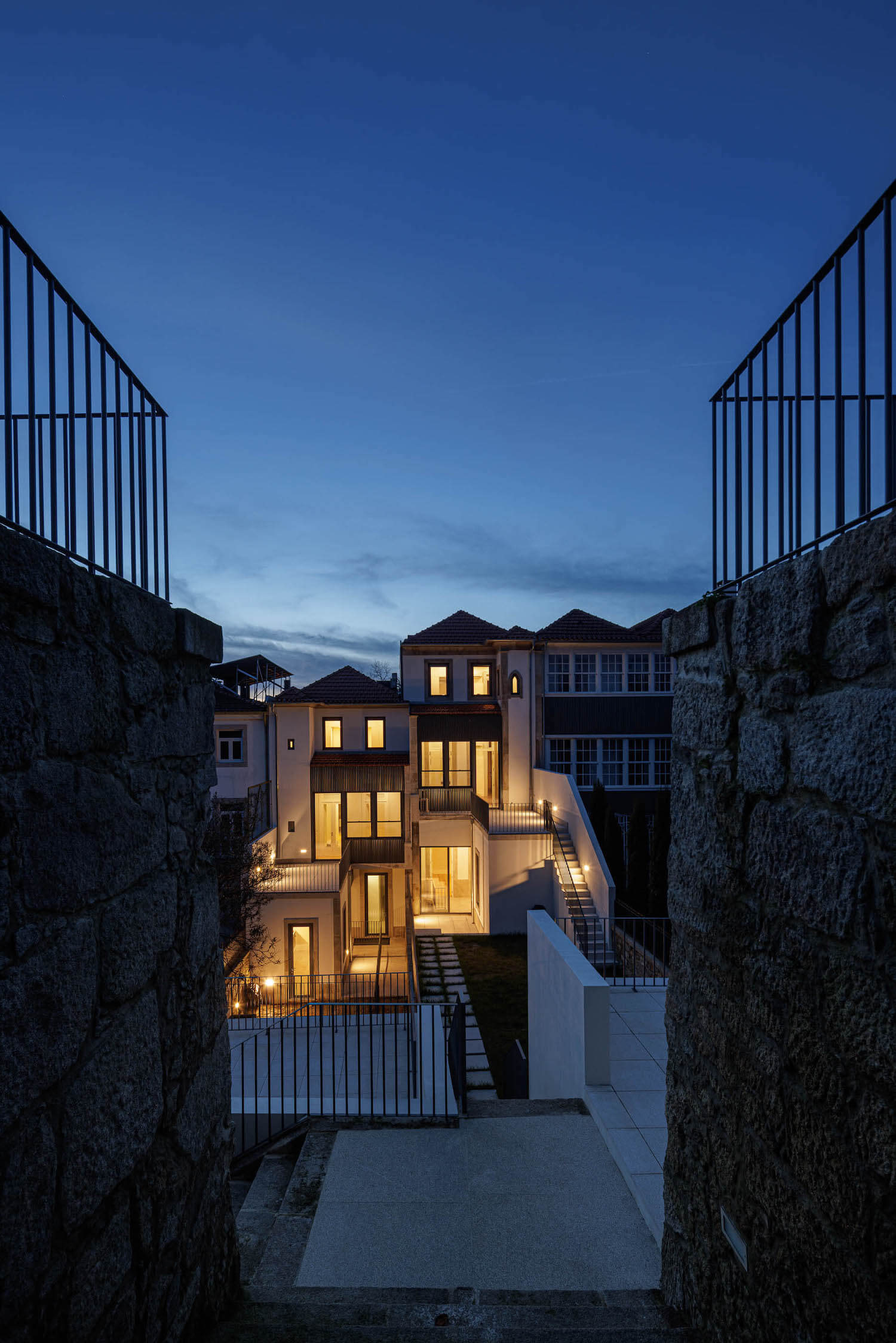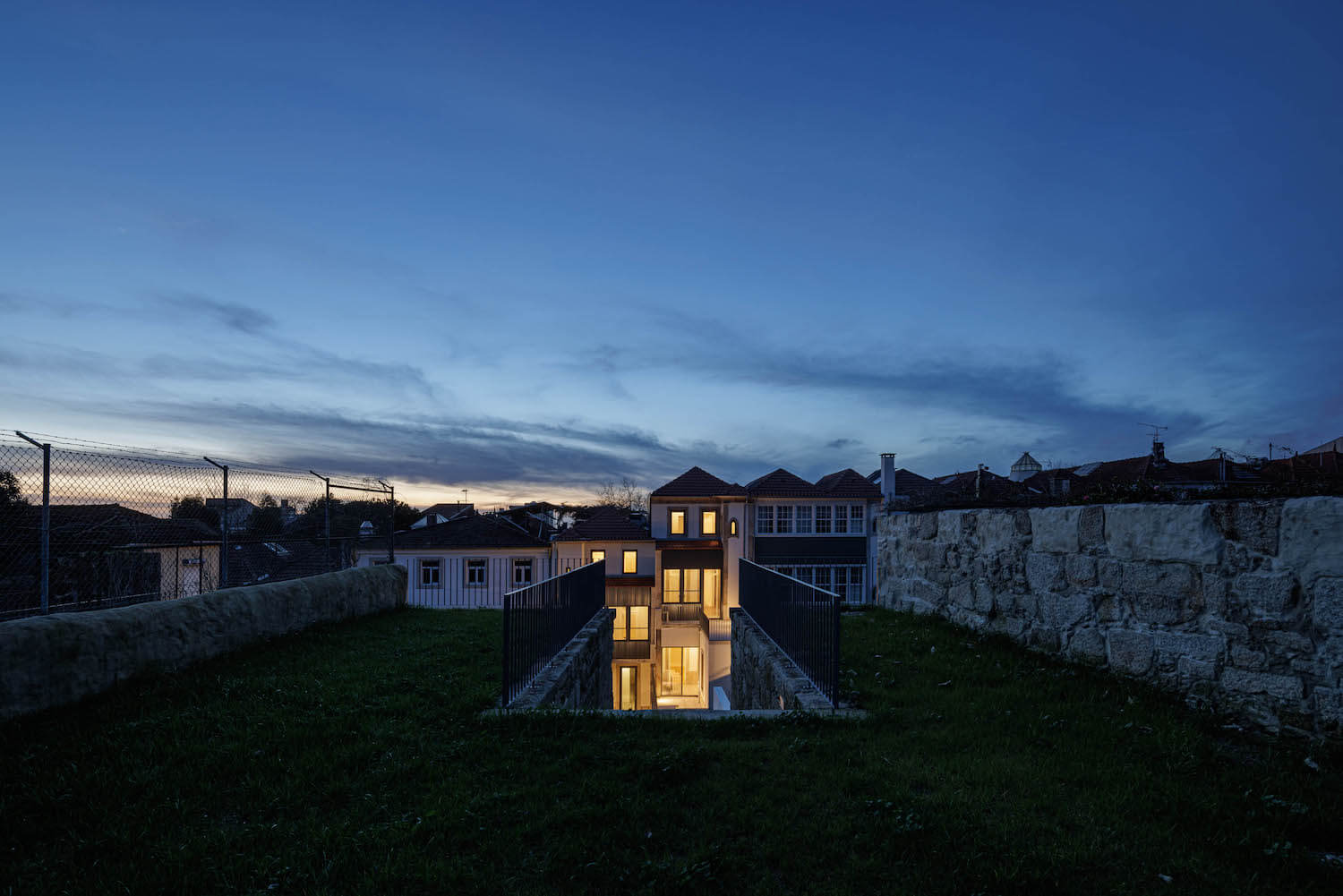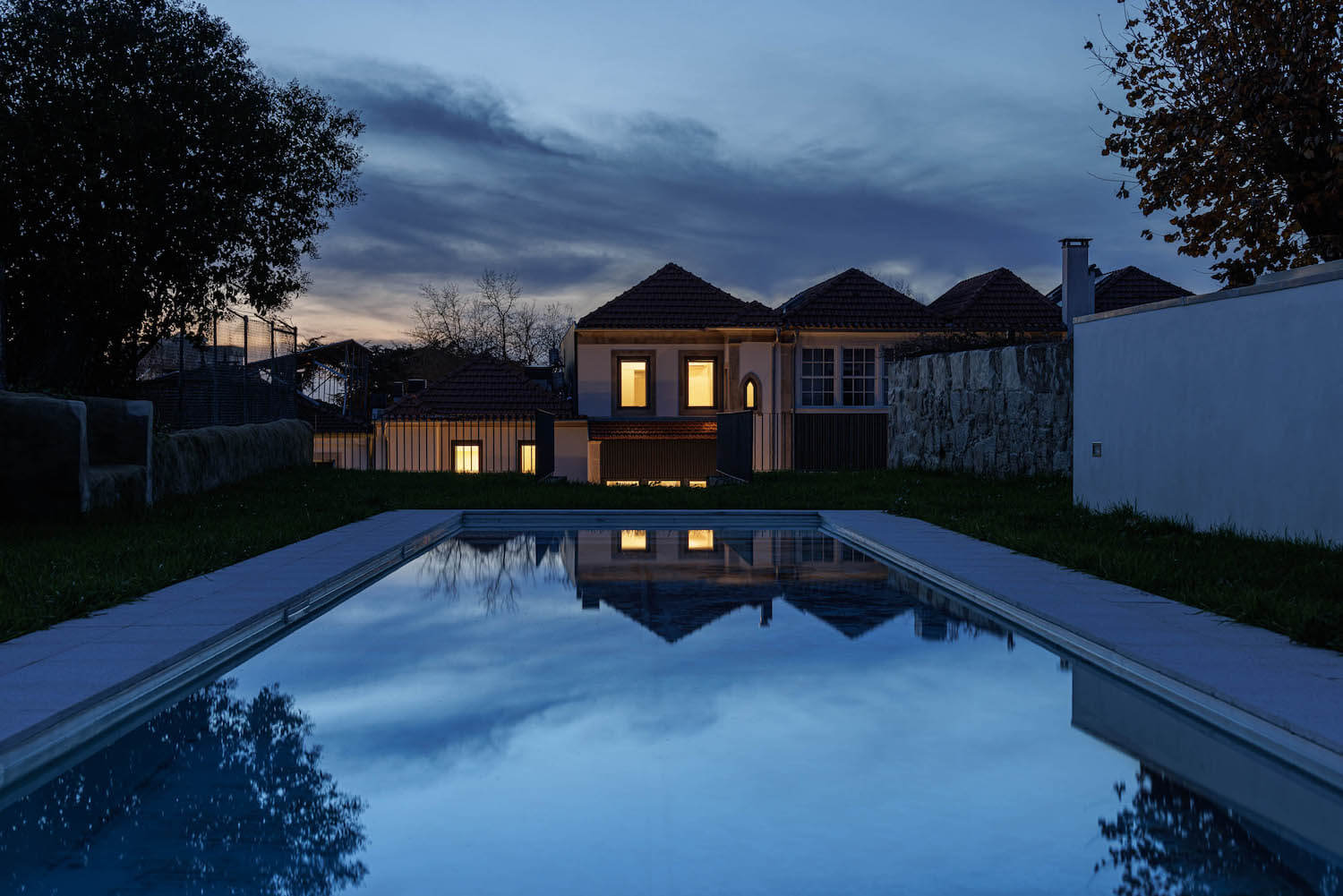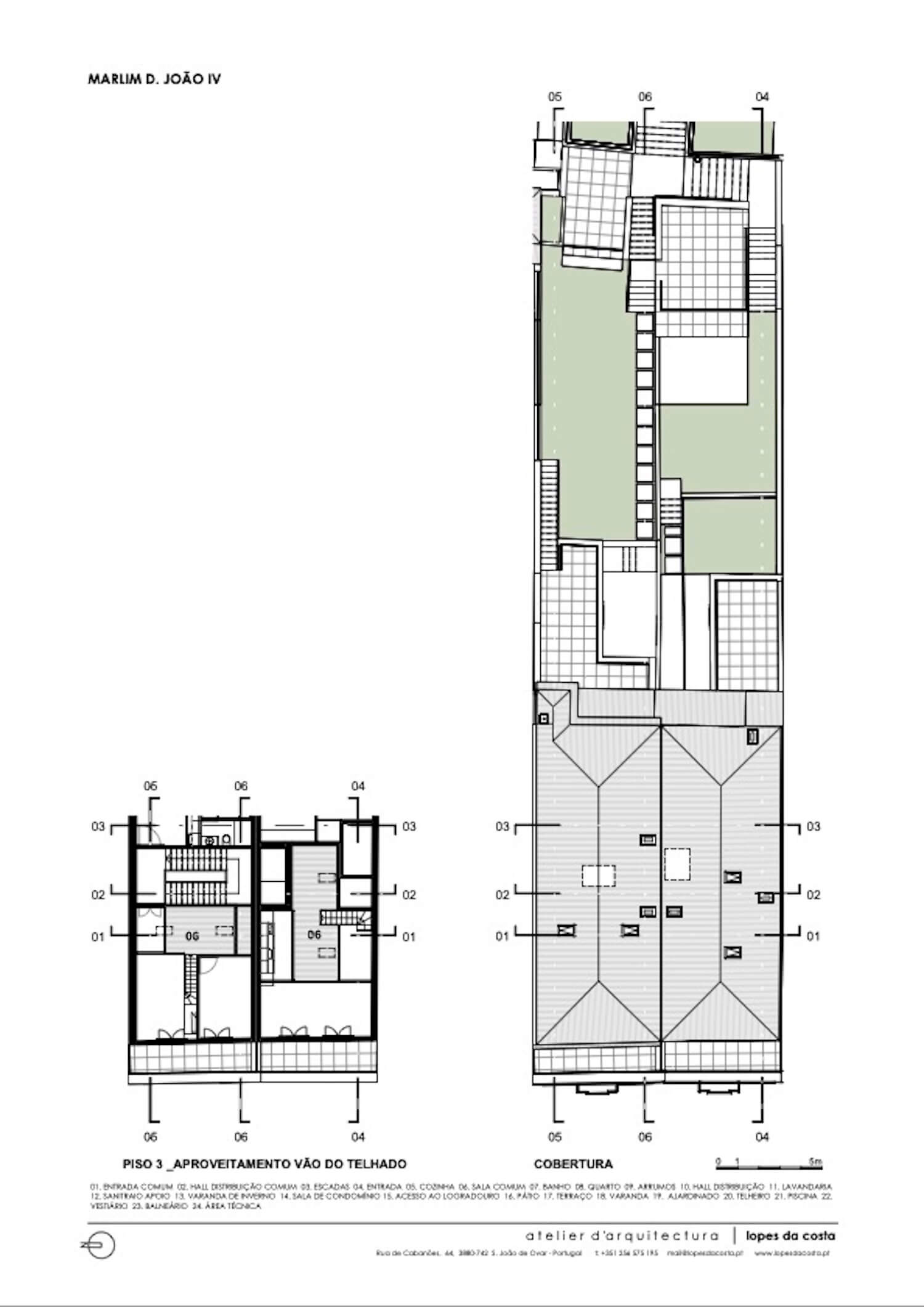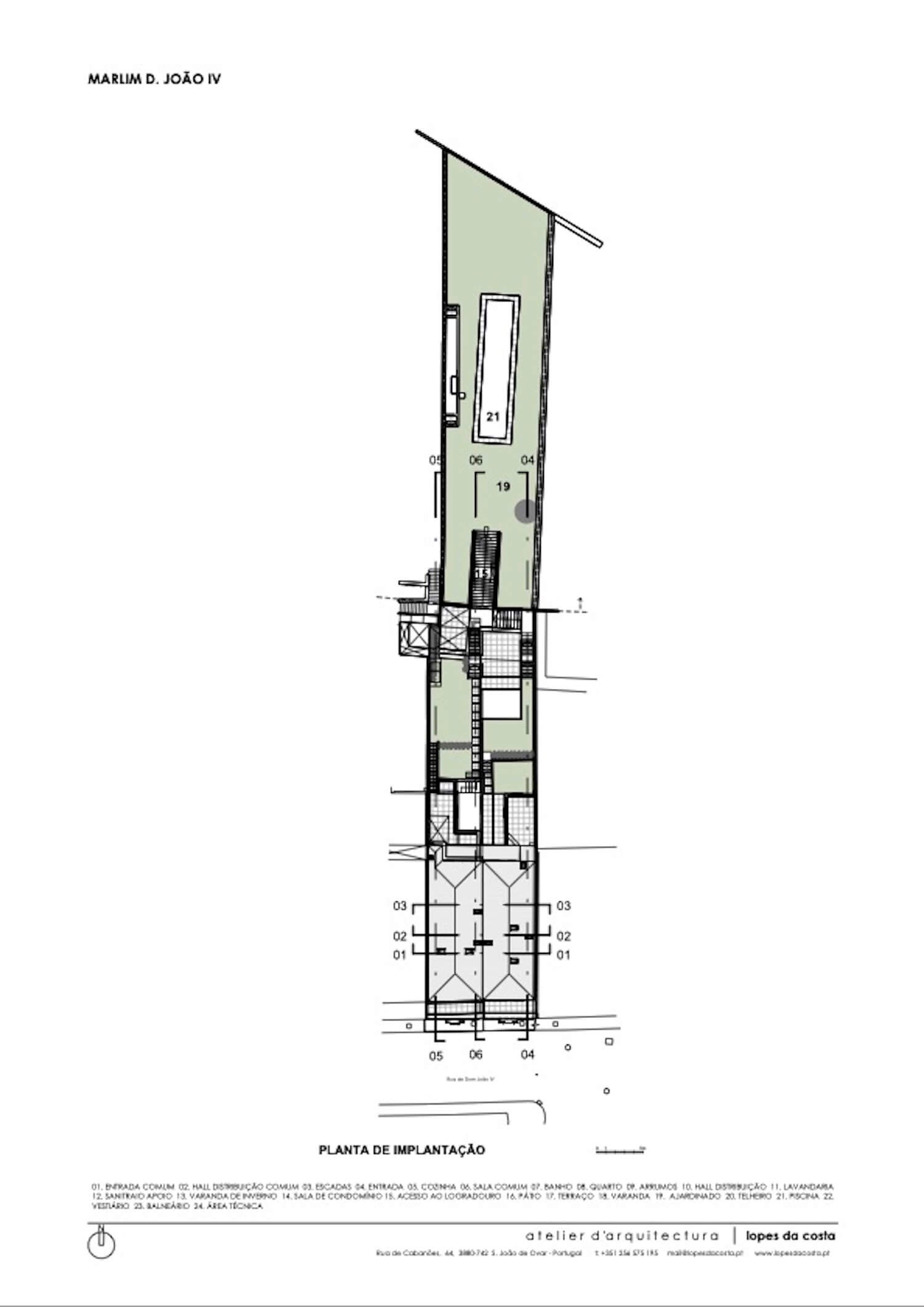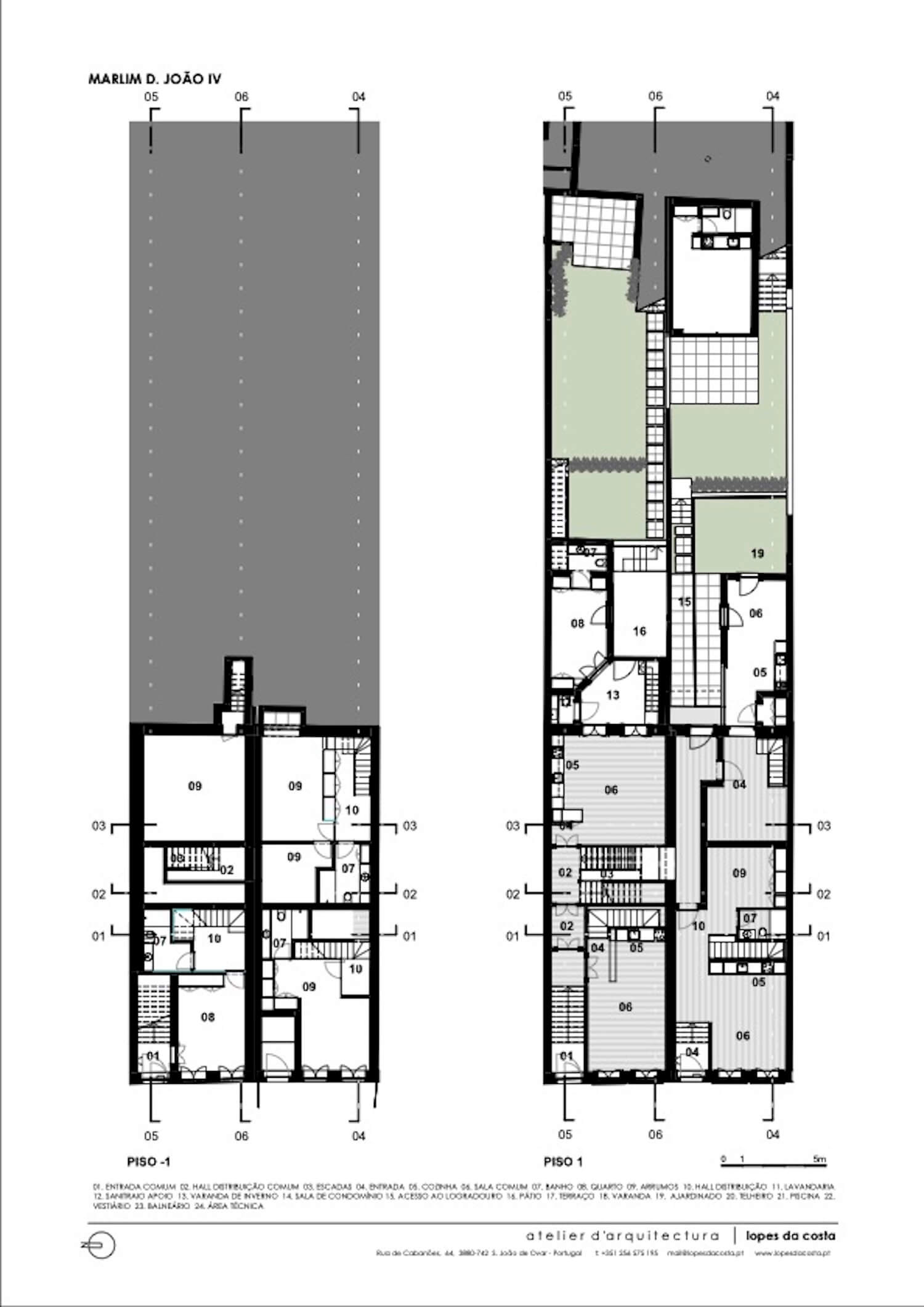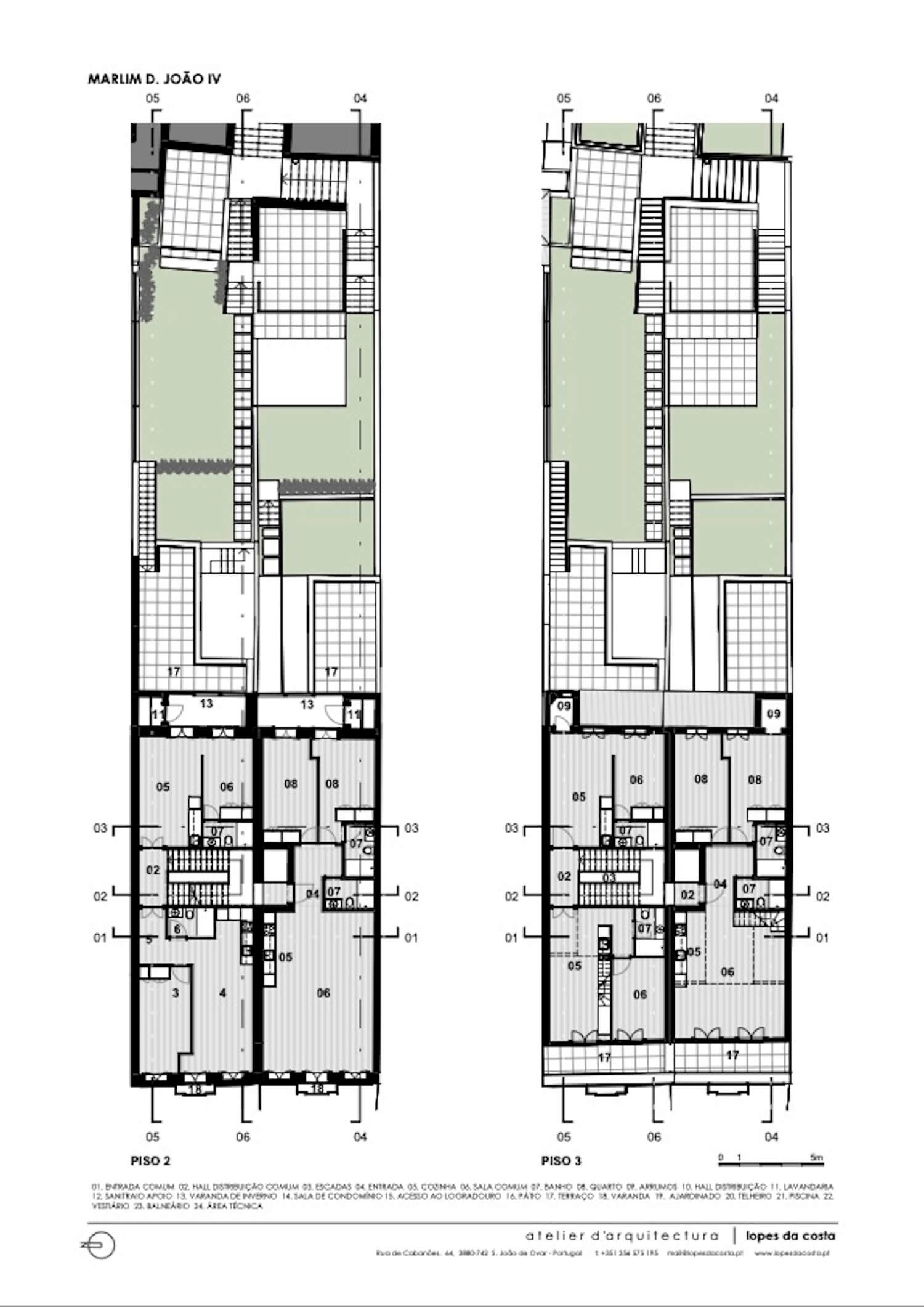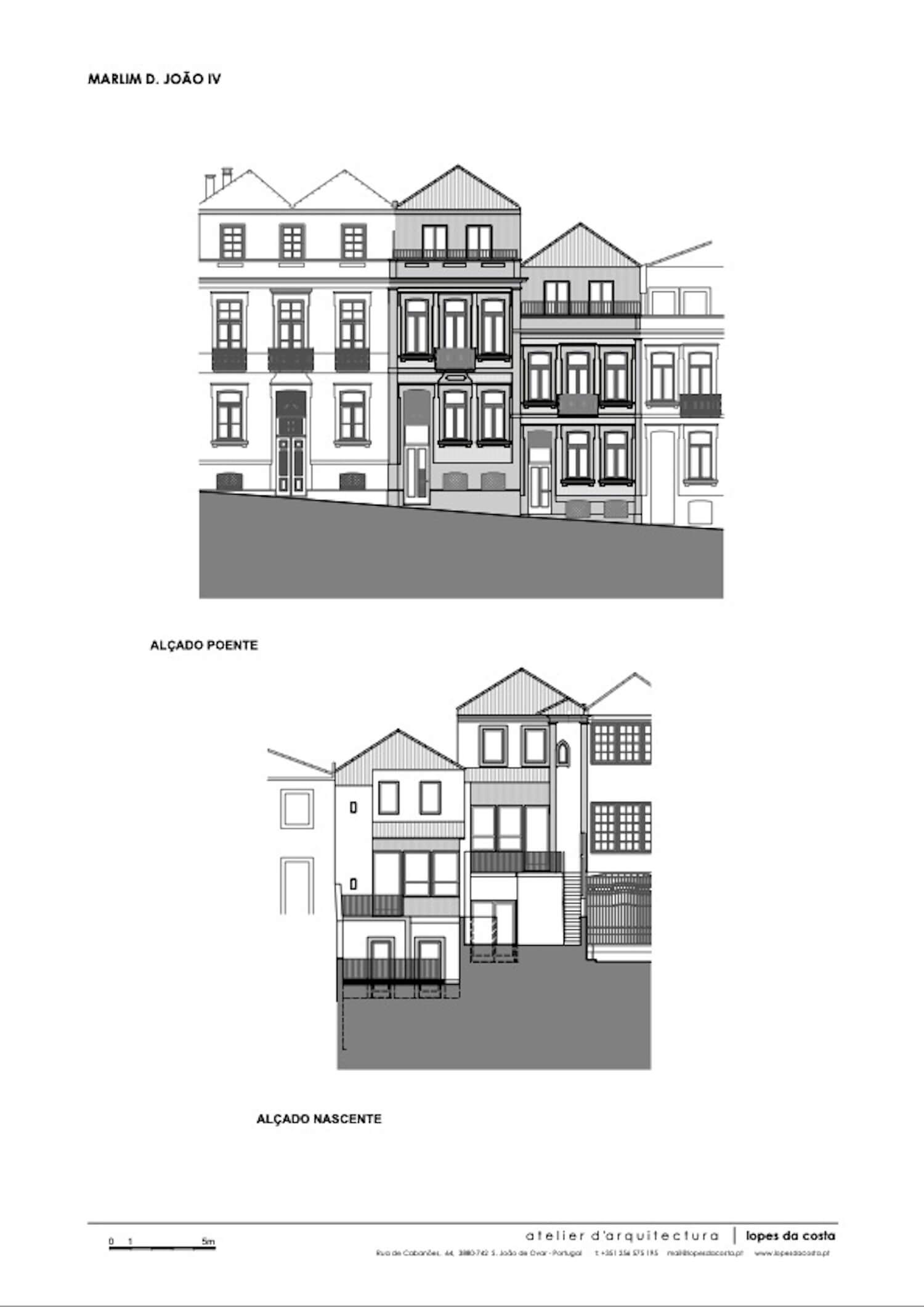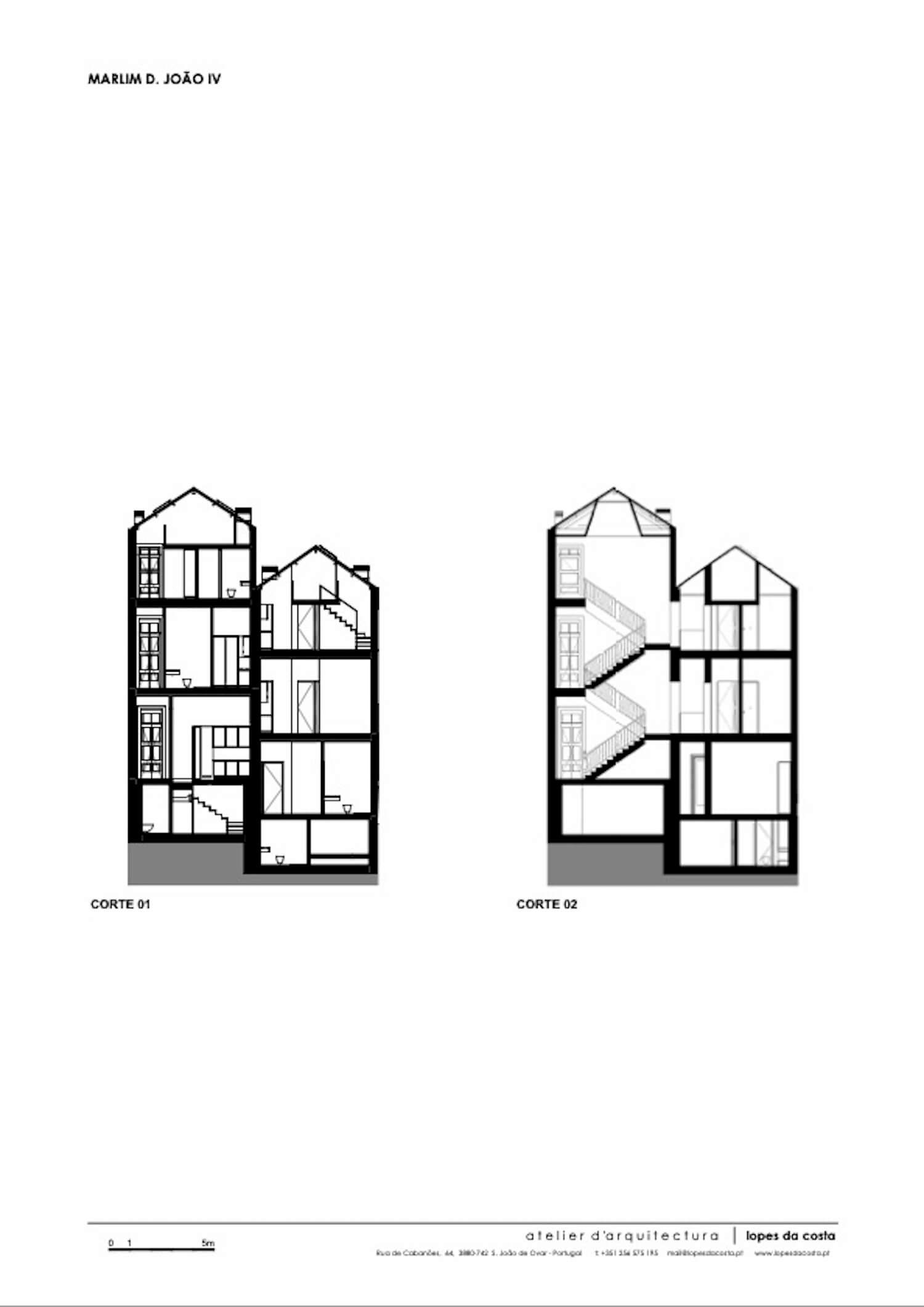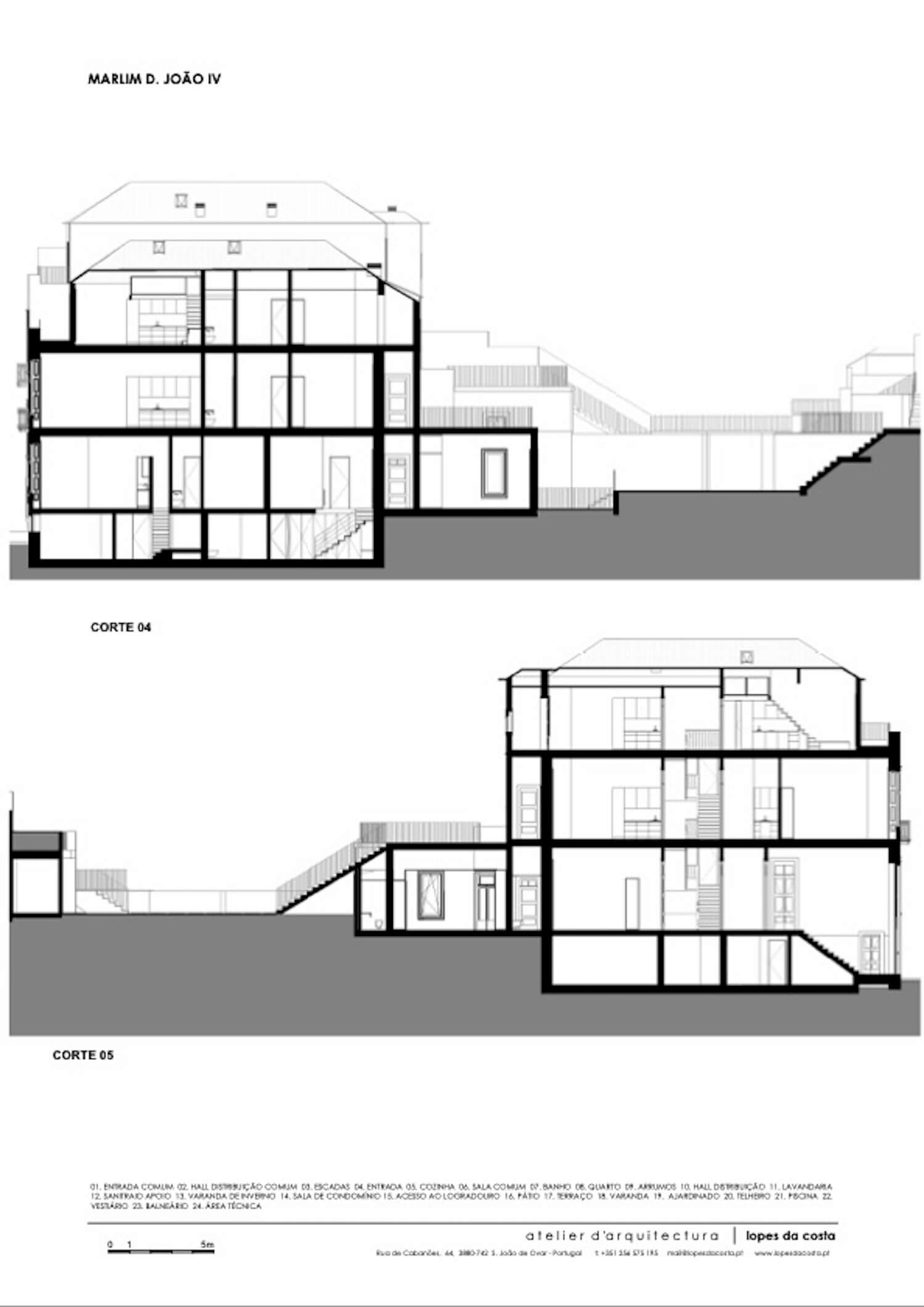 ---