Paon Architects: The KALM Penthouse is a unique condominium project located in Bangkok, with a construction area of 3,000 square meters. It consists of seven floors and a rooftop garden, and is built on a small parcel of land with a focus on creating a sense of "home living" for residents. The project features large units ranging from 100 to 175 square meters, each with functionalities typically found in houses in Bangkok, such as a foyer, Asian kitchen, yard, and garden. It is also designed with privacy in mind, with only 16 units in total, meaning that each floor houses just two or three units.
The project's design was driven by the goal of enhancing the quality of life for residents and promoting social responsibility. To achieve this, the project architect maximized the benefits of the restrictions imposed by building regulations. For example, the façade was designed to serve multiple purposes, including as a planter area for residents to use, while also allowing the building to blend in with the surrounding low-density neighborhood of 2-3 storey houses with large gardens. The unit layout was also designed to maximize natural lighting and enhance air flow through the use of wide-front rooms and two areas that can be opened for cross-ventilation.
The façade of the building features a "cross-stacked garden" design, with the living rooms of each unit arranged in a cross-stacked manner to double the volume of usable space in the balcony area and allow residents to plant trees. The façade is composed of wood and glass, creating a contrast with the grey boxes with vertical fins that make up the living rooms of the units. Overall, the KALM Penthouse project aims to create a functional and aesthetically pleasing building that promotes sustainability and improves the quality of life for its residents.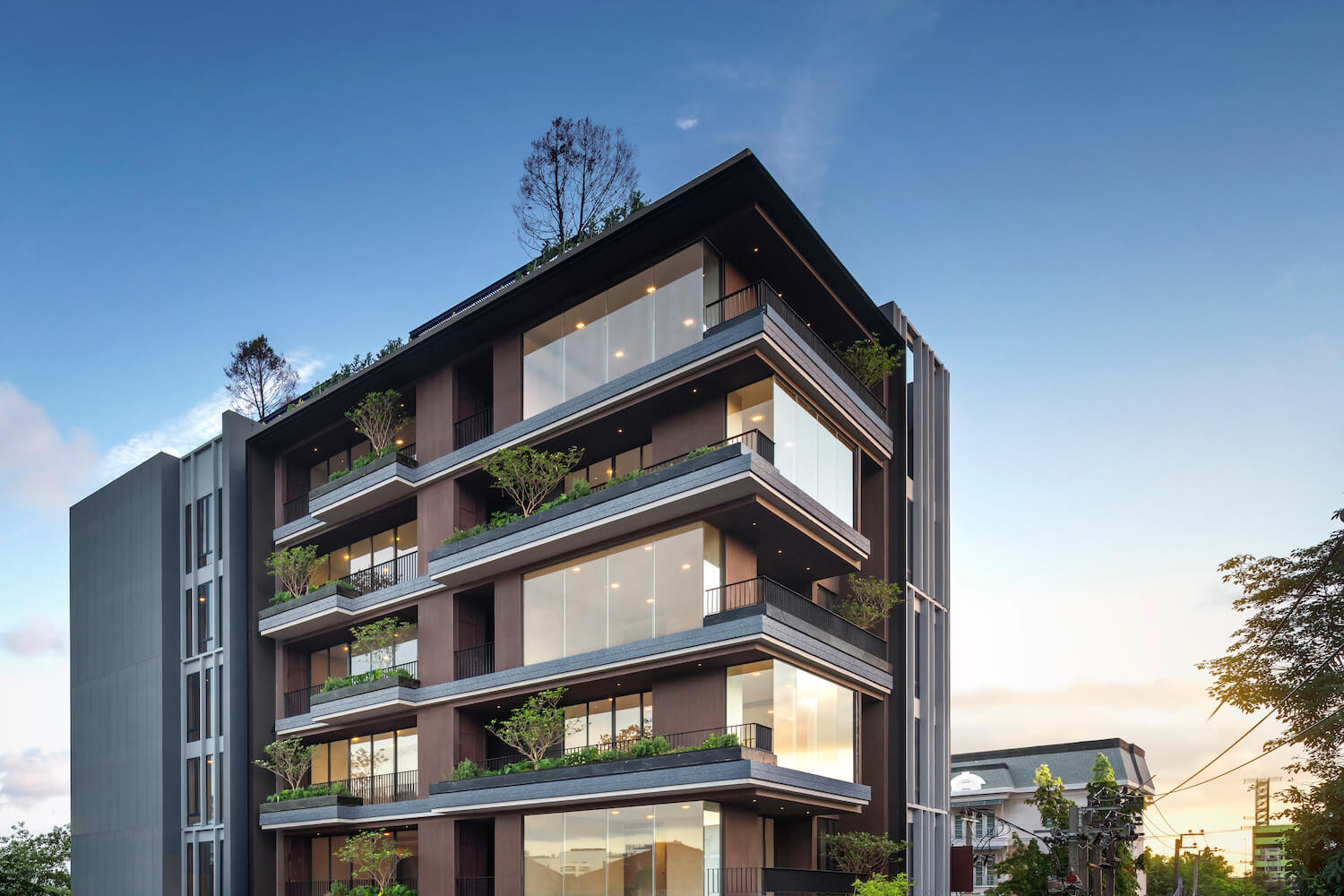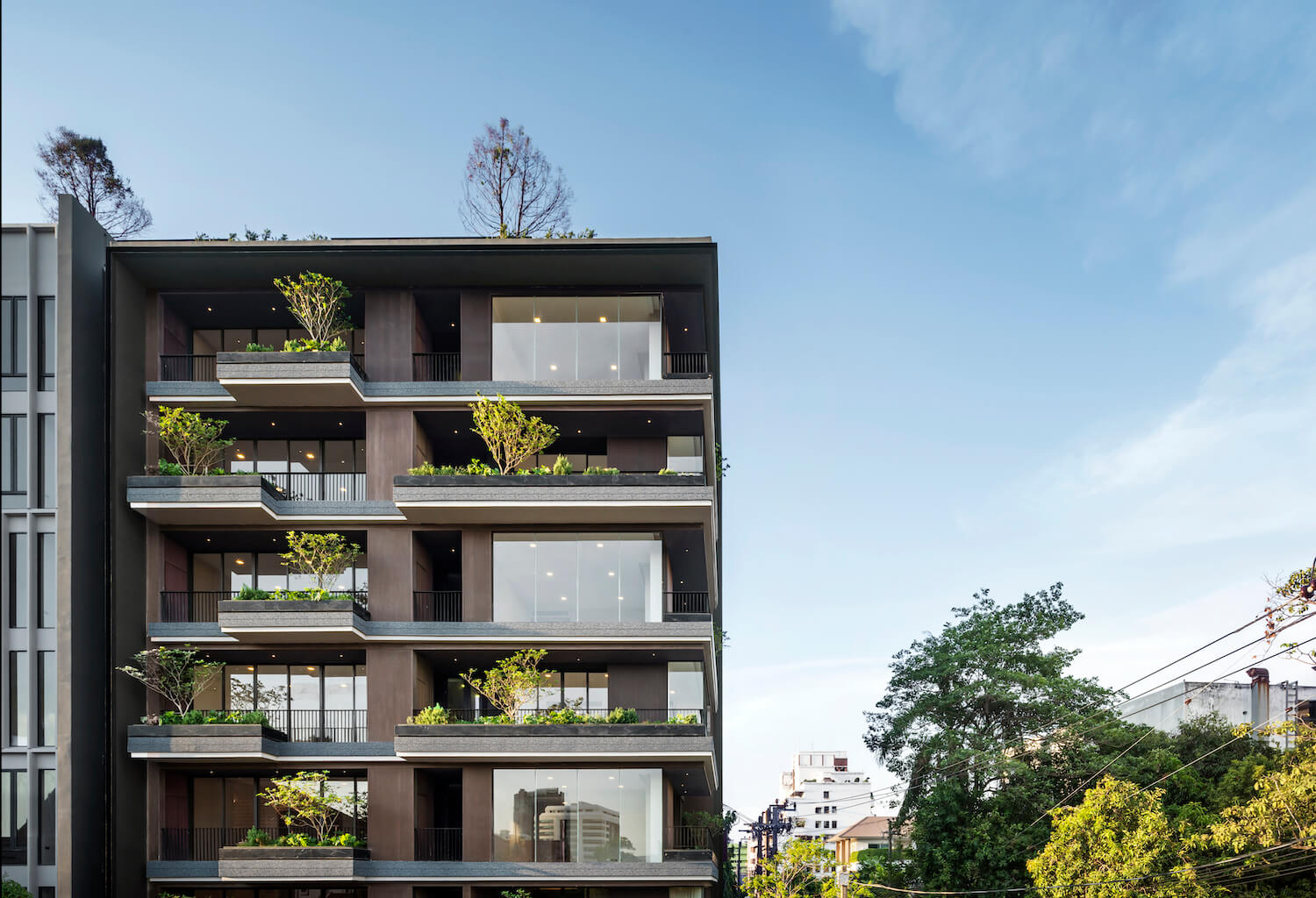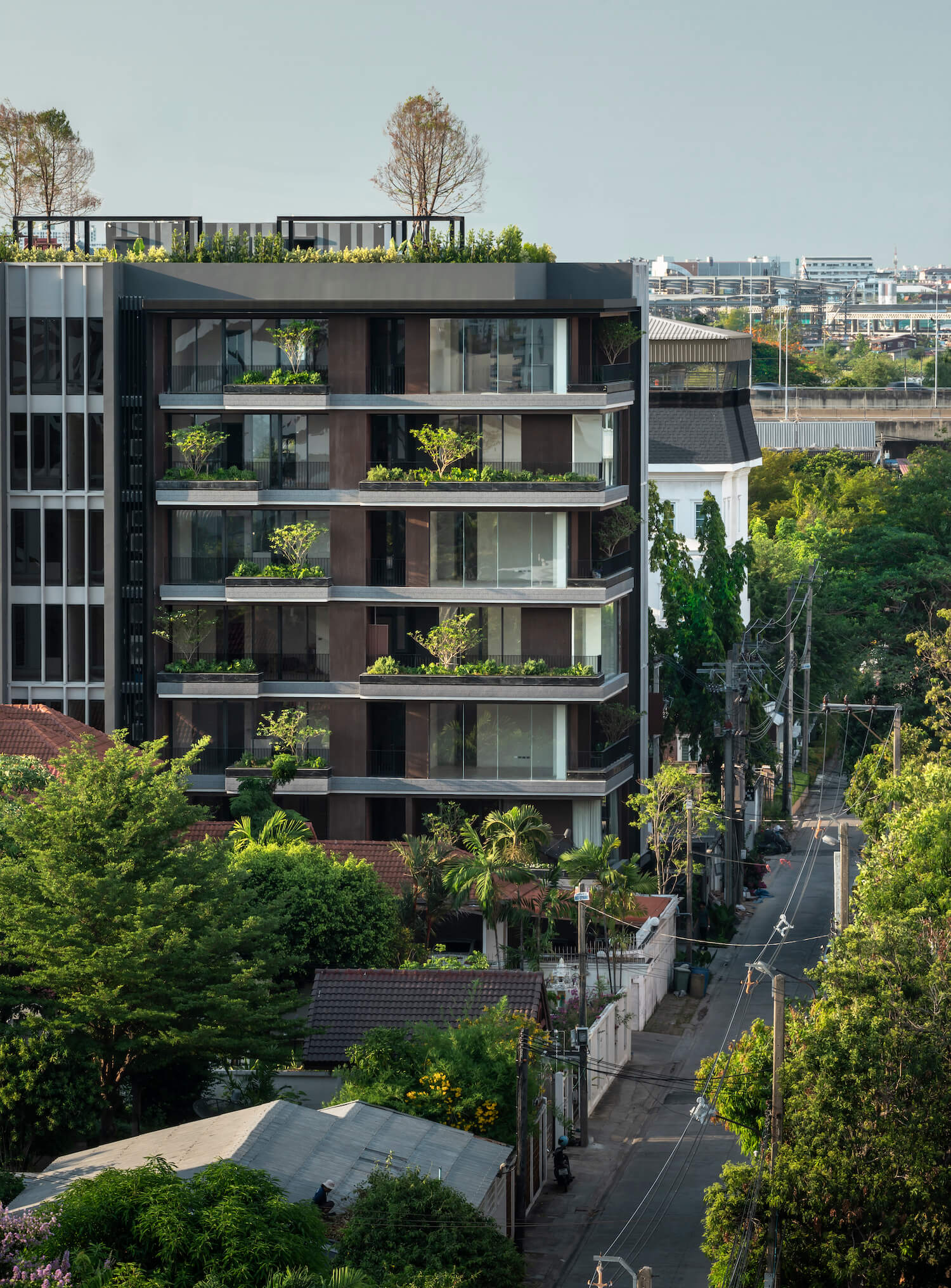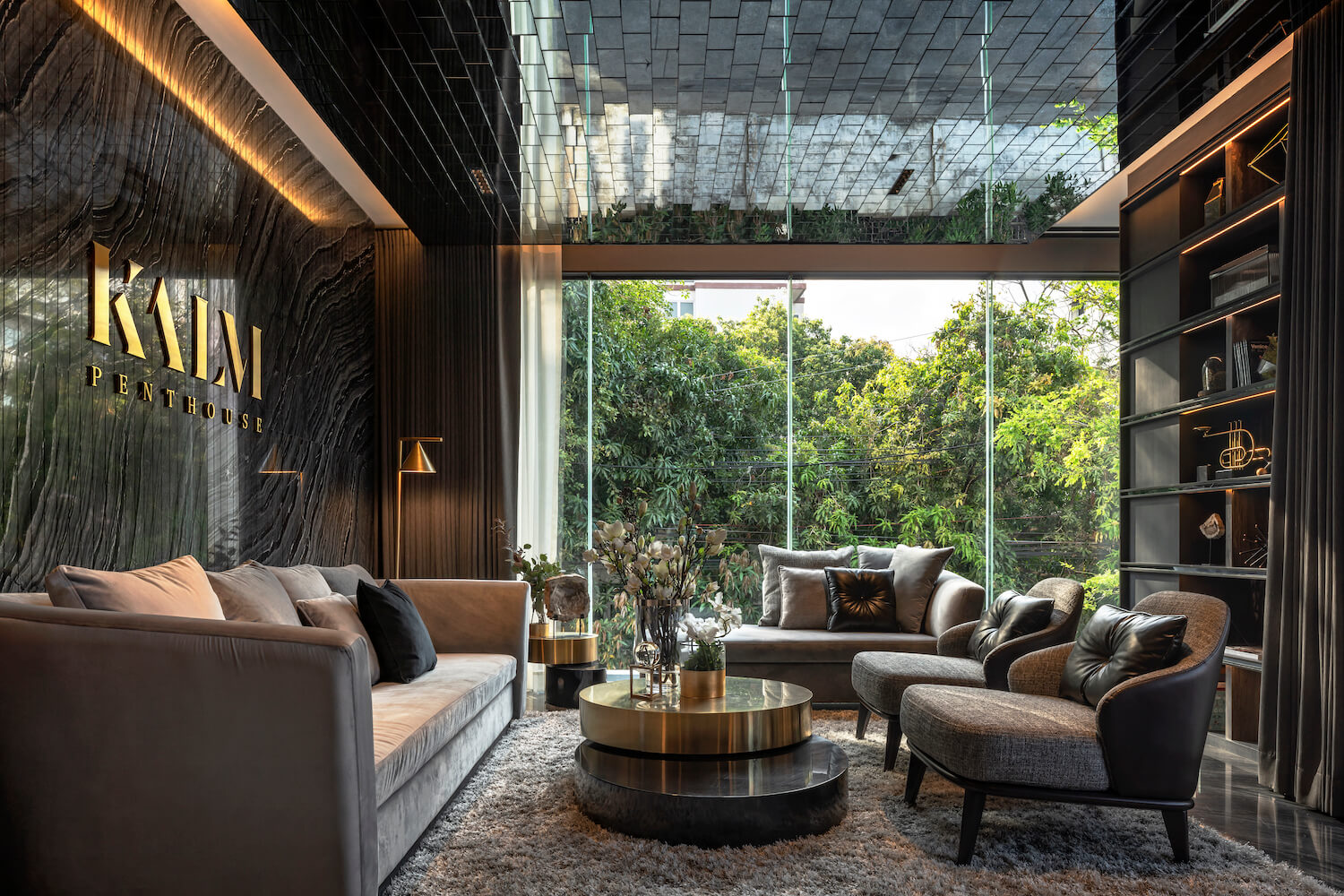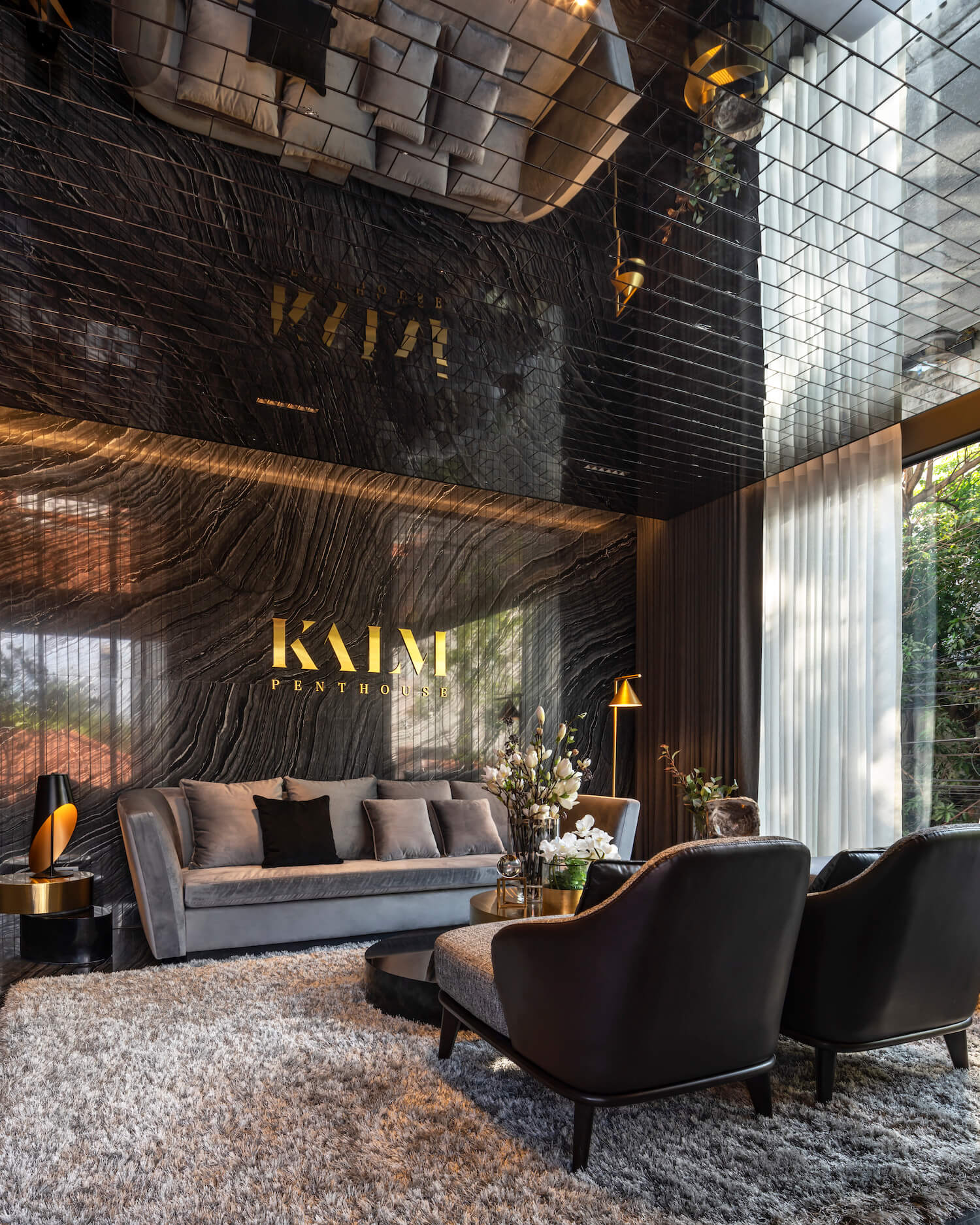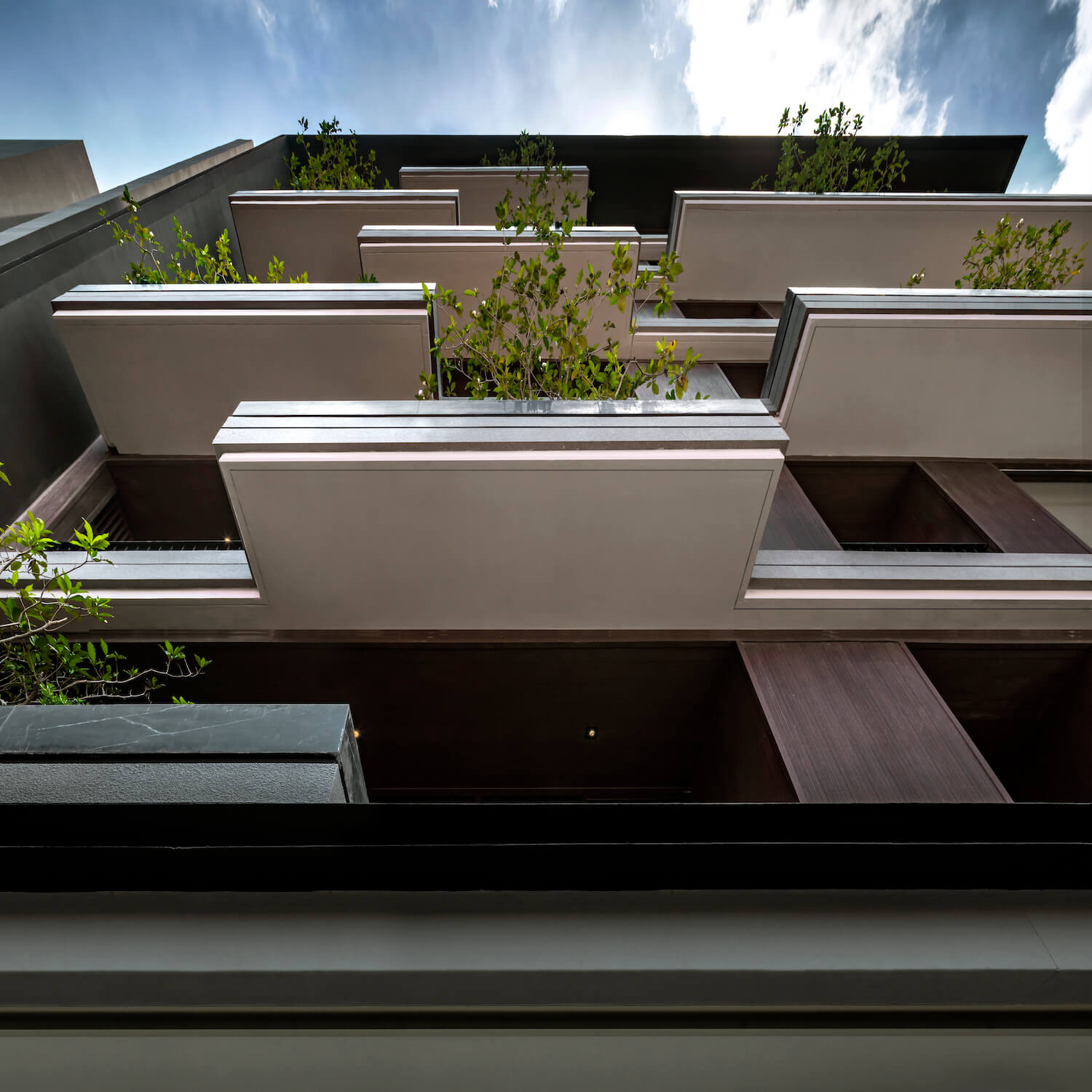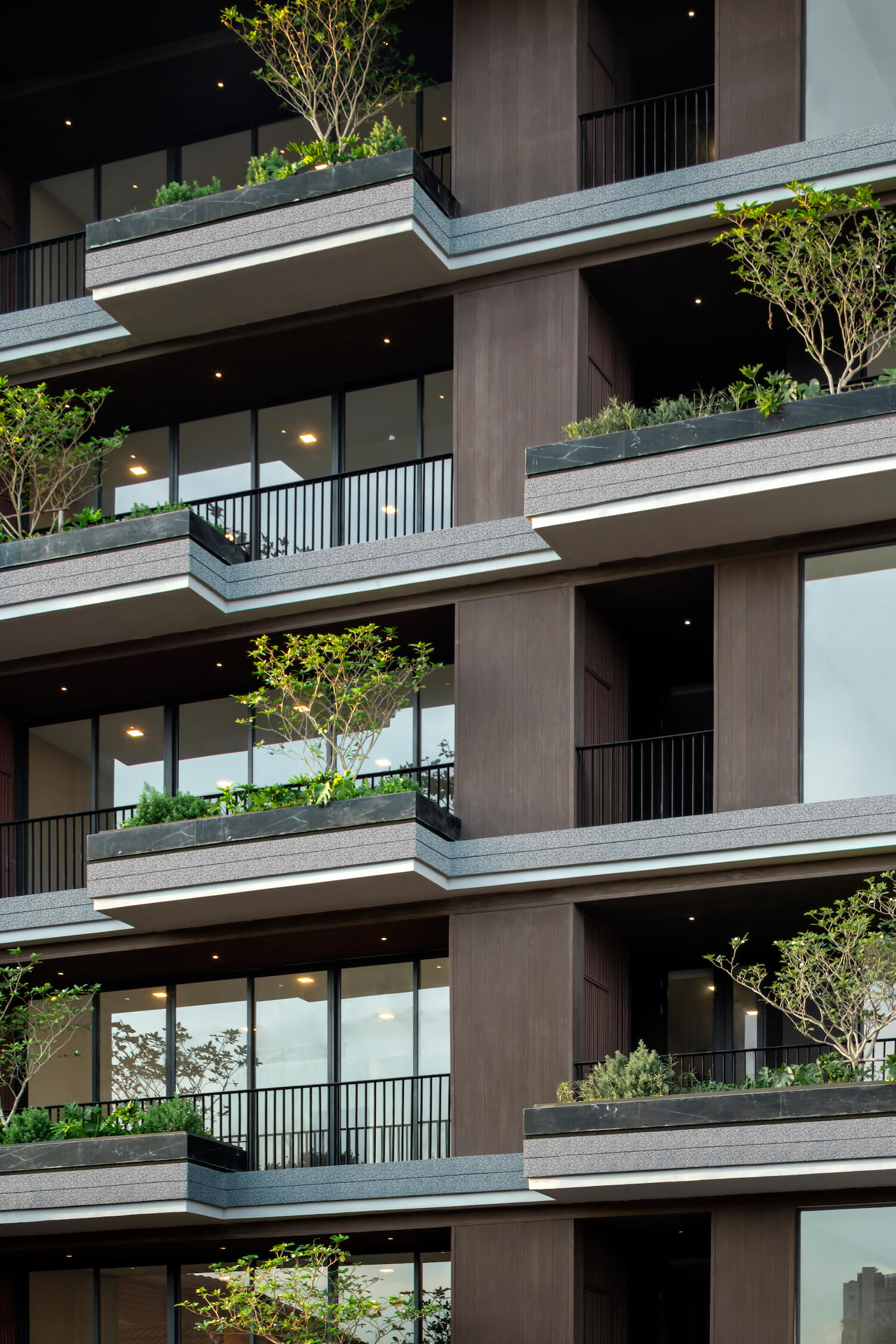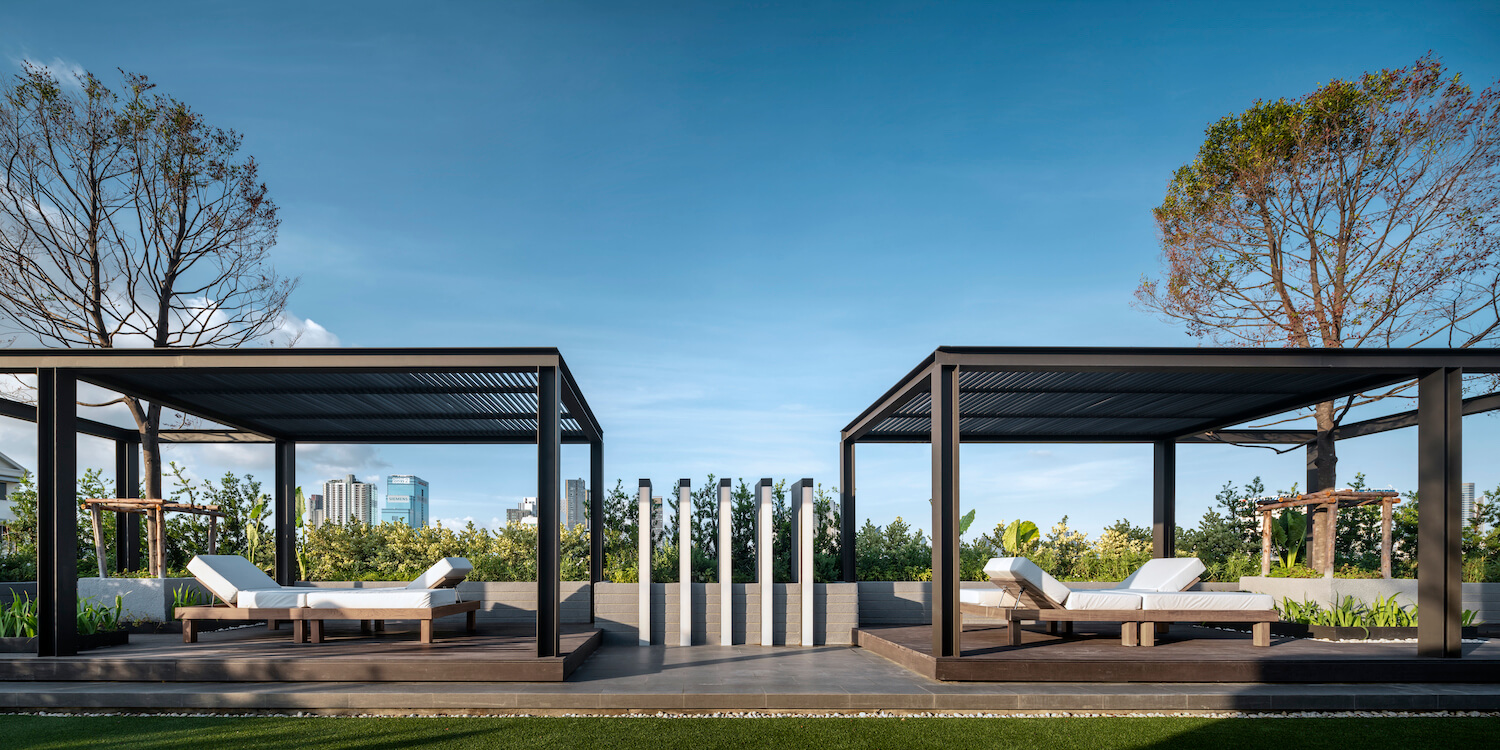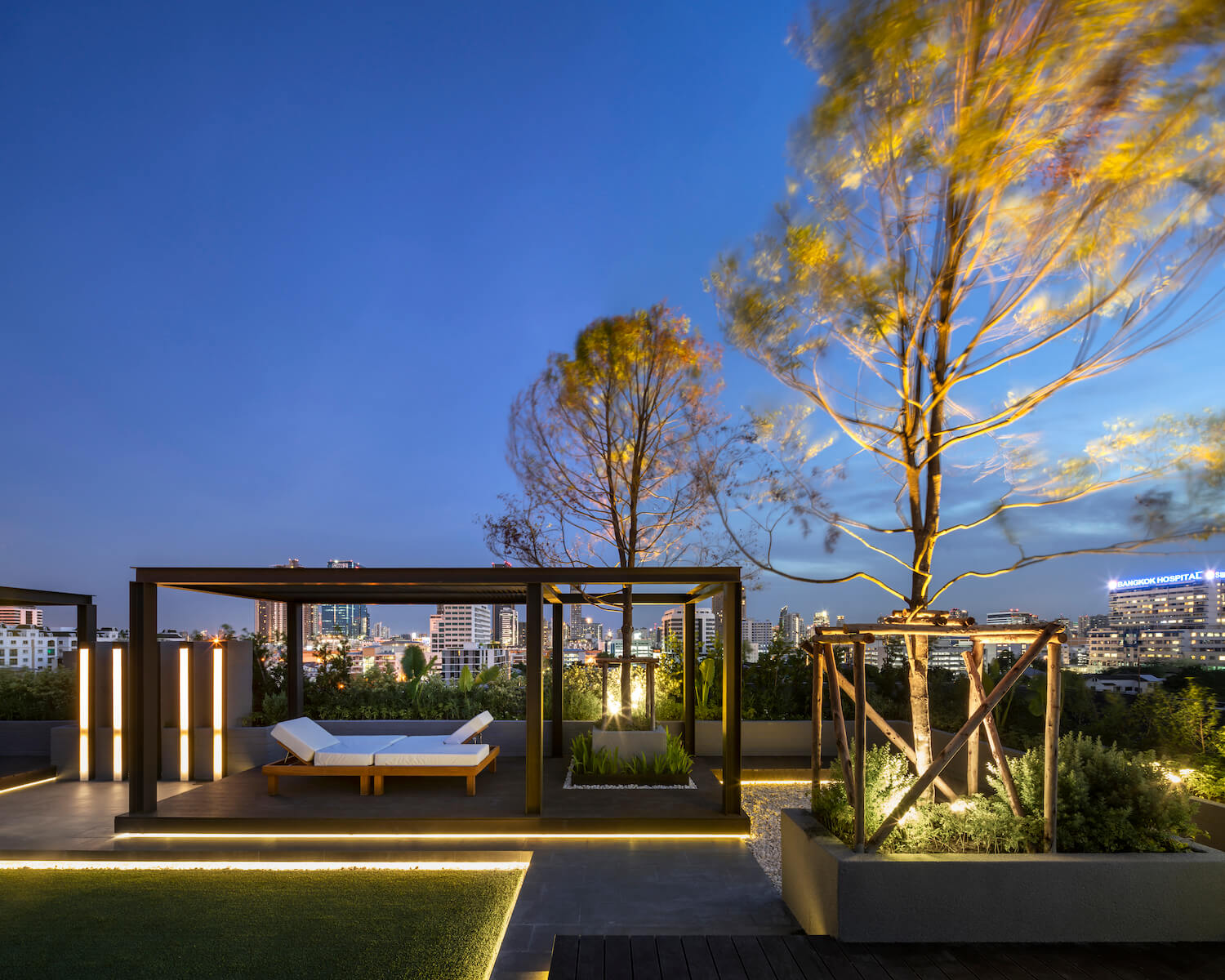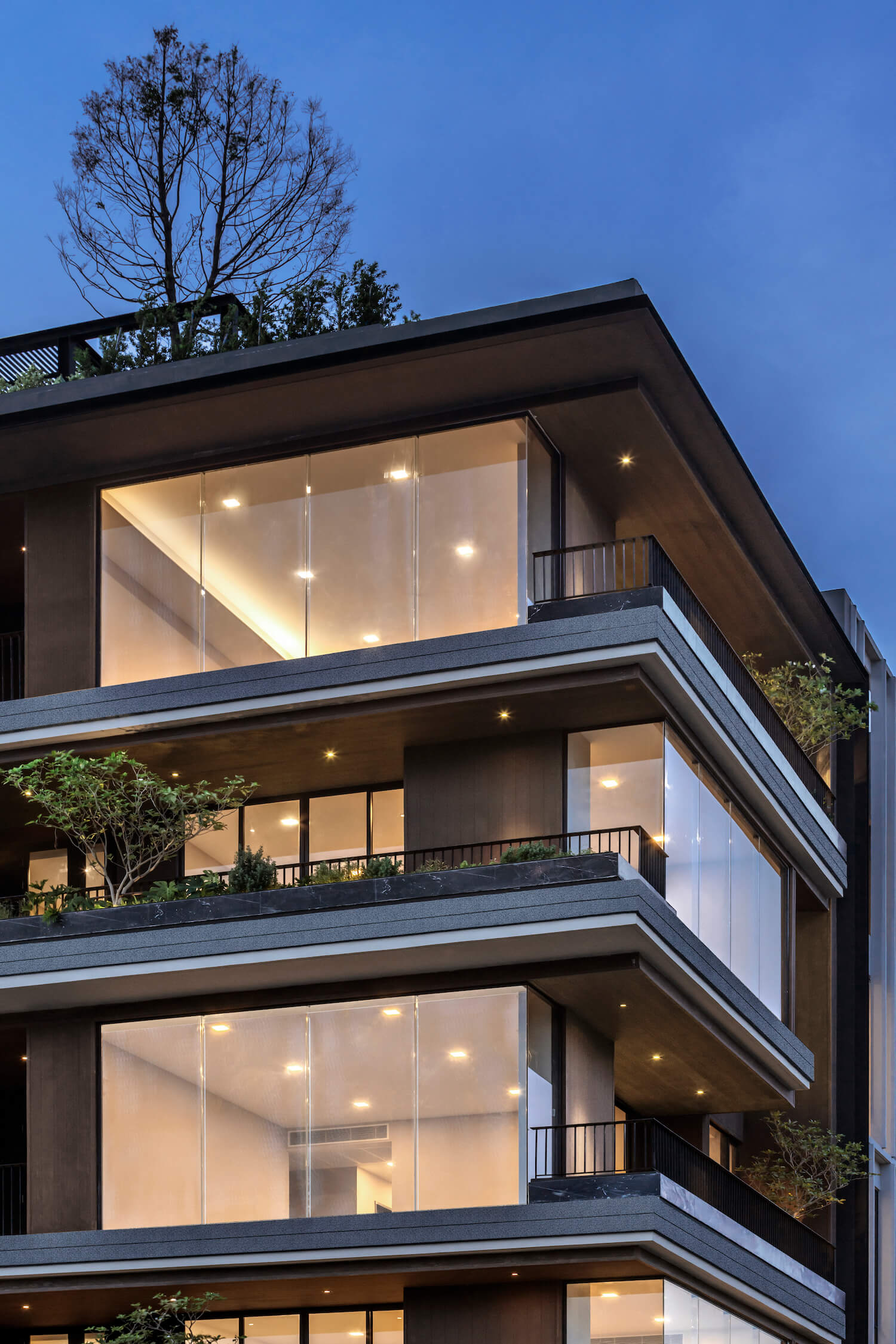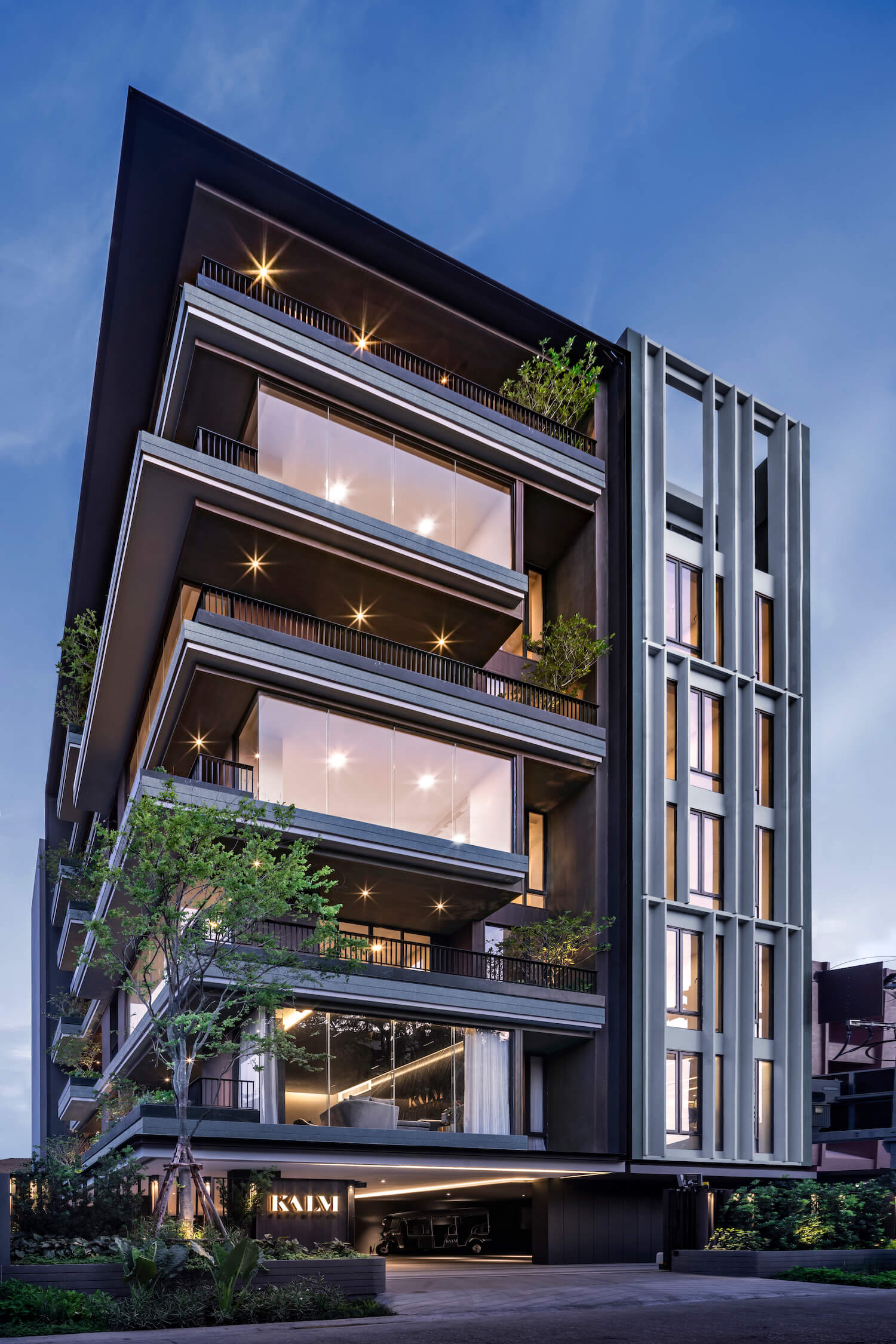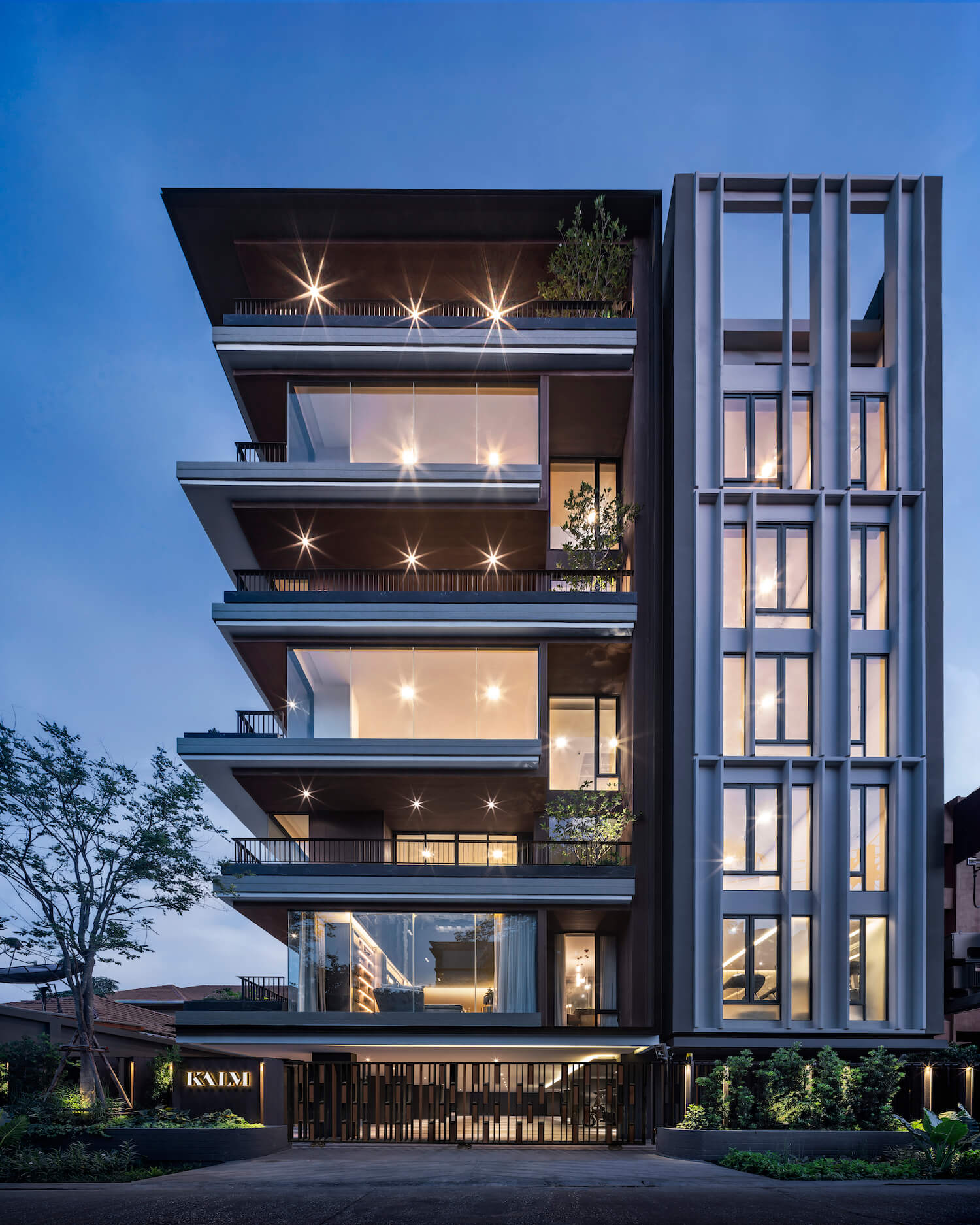 ---