The Iranian architecture studio Avat Design Studio led by Ali Naseri has designed ''Eden'' a six storey residential building located in Vakilabad boulevard, Mashhad, Iran.
Architect's statement: The main pattern in the emergence of the facade design is the creation of private terraces behind the main facade panels. Terraces that connect the interior with the exterior and serve as small courtyards that serve the interior behind the layered panels. The use of flexible wooden panels in the facade varies the view from inside to outside and offers different qualities at different hours of the day and night.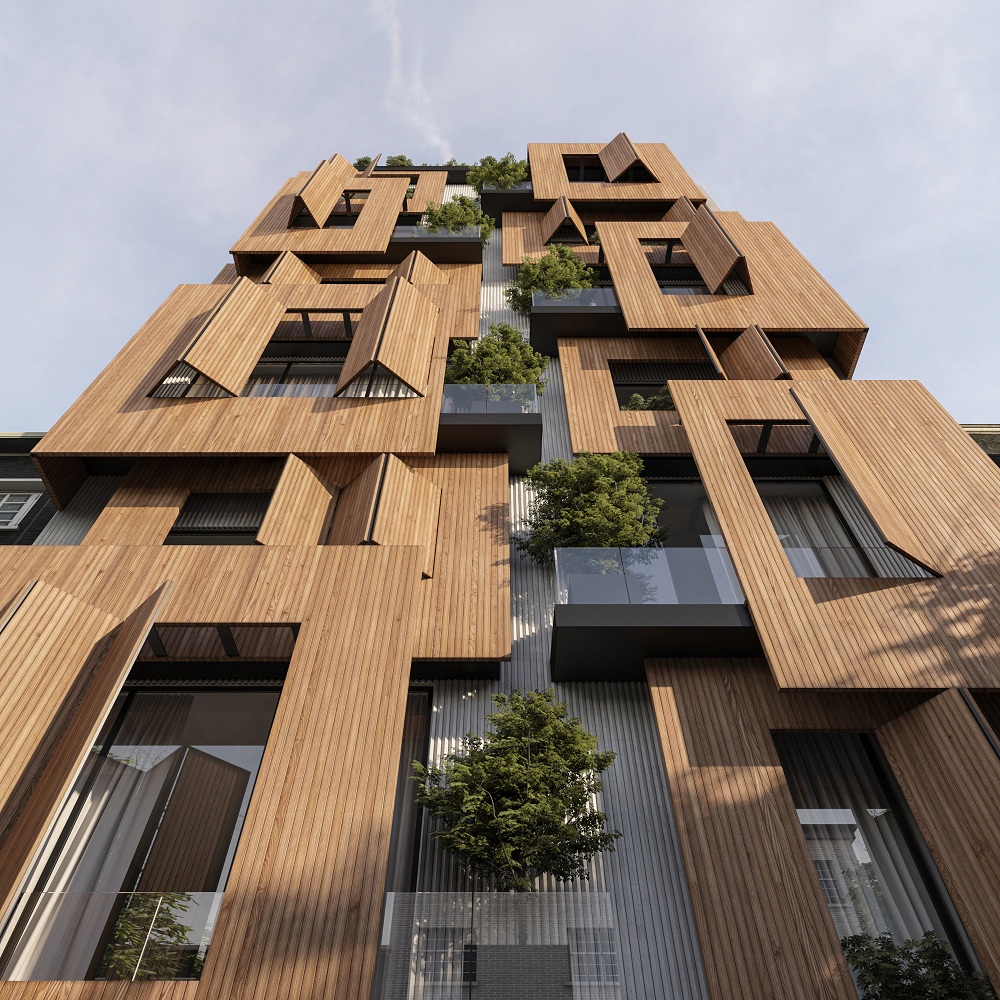 Visualization by Elehe Ghotbi
The use of green space was a need that should have been seen in the design of the facade, because most residents of apartment spaces in their living space often feel the absence of green space and are looking for a suitable alternative. Defining a suitable model for the formation of the facade design in accordance with the wishes of the employer and the architect's thought is one of the concerns that exist in most projects and responding to them by combining different elements in the design process, the formation process can be solved.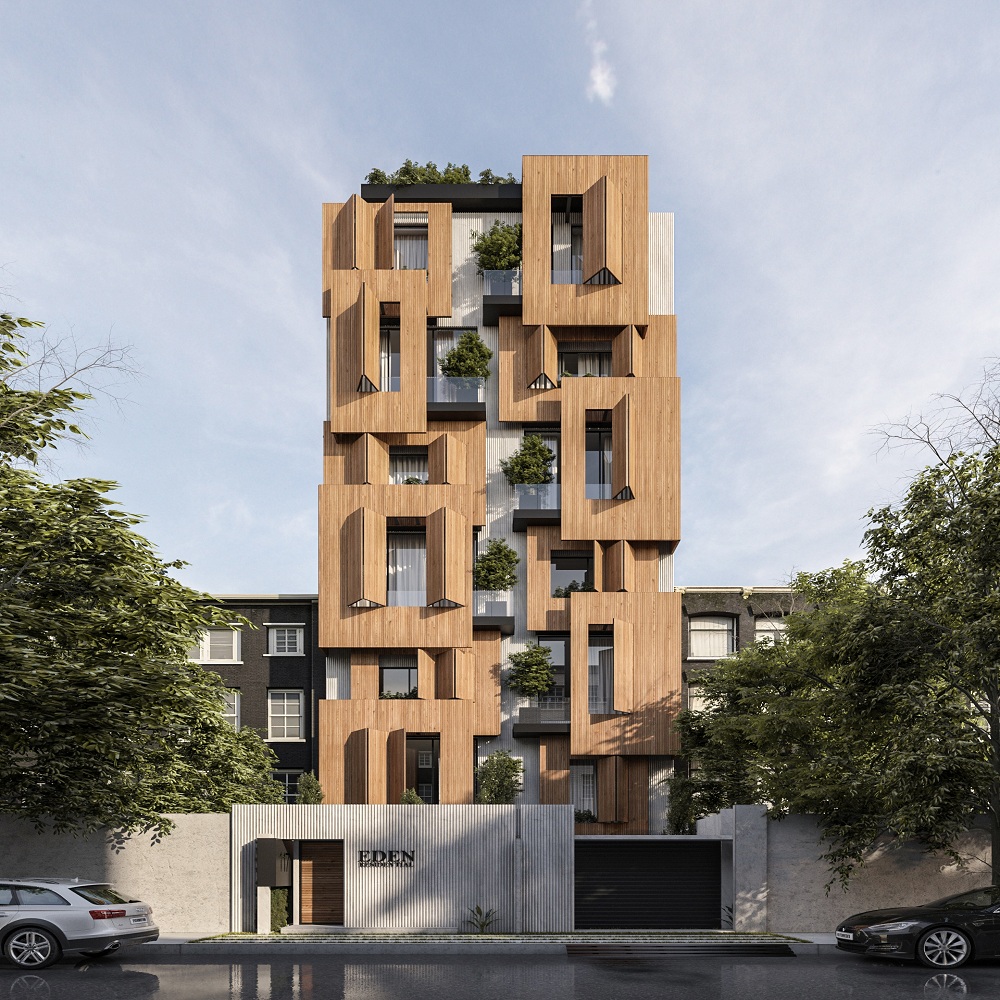 Visualization by Elehe Ghotbi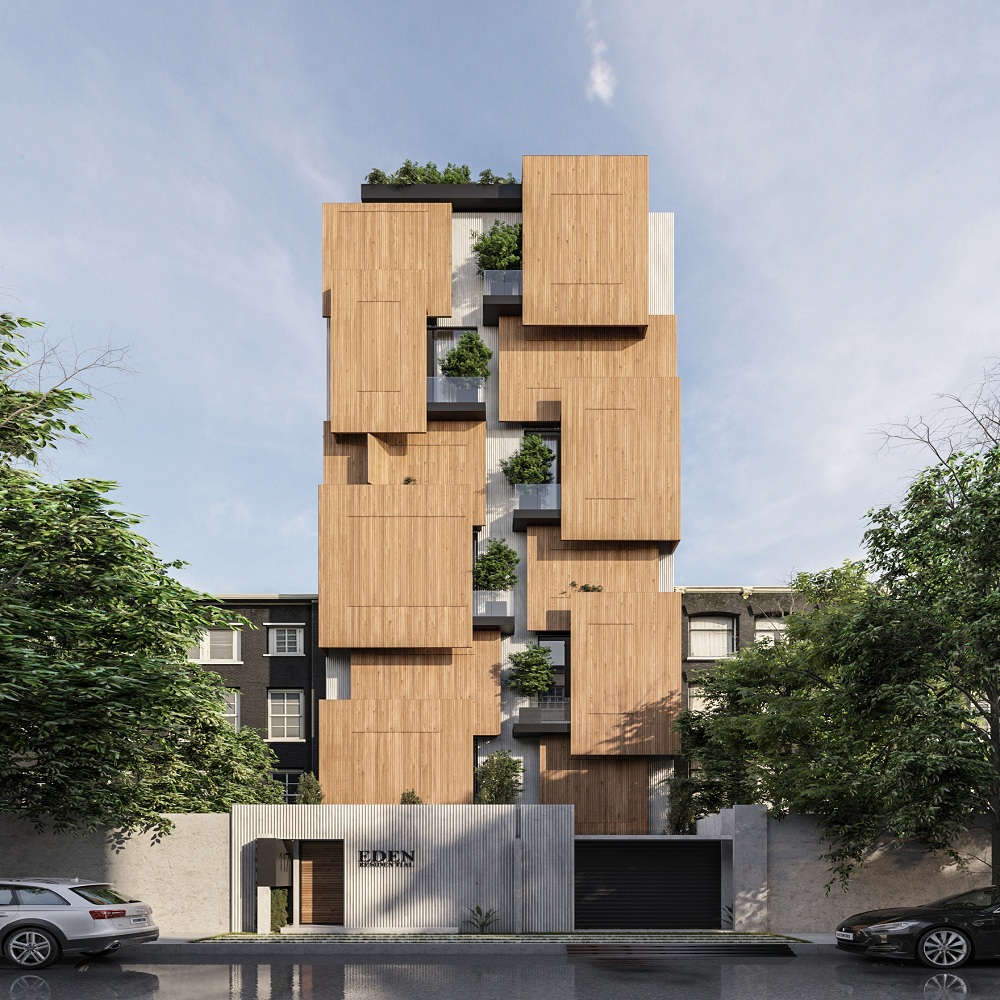 Visualization by Elehe Ghotbi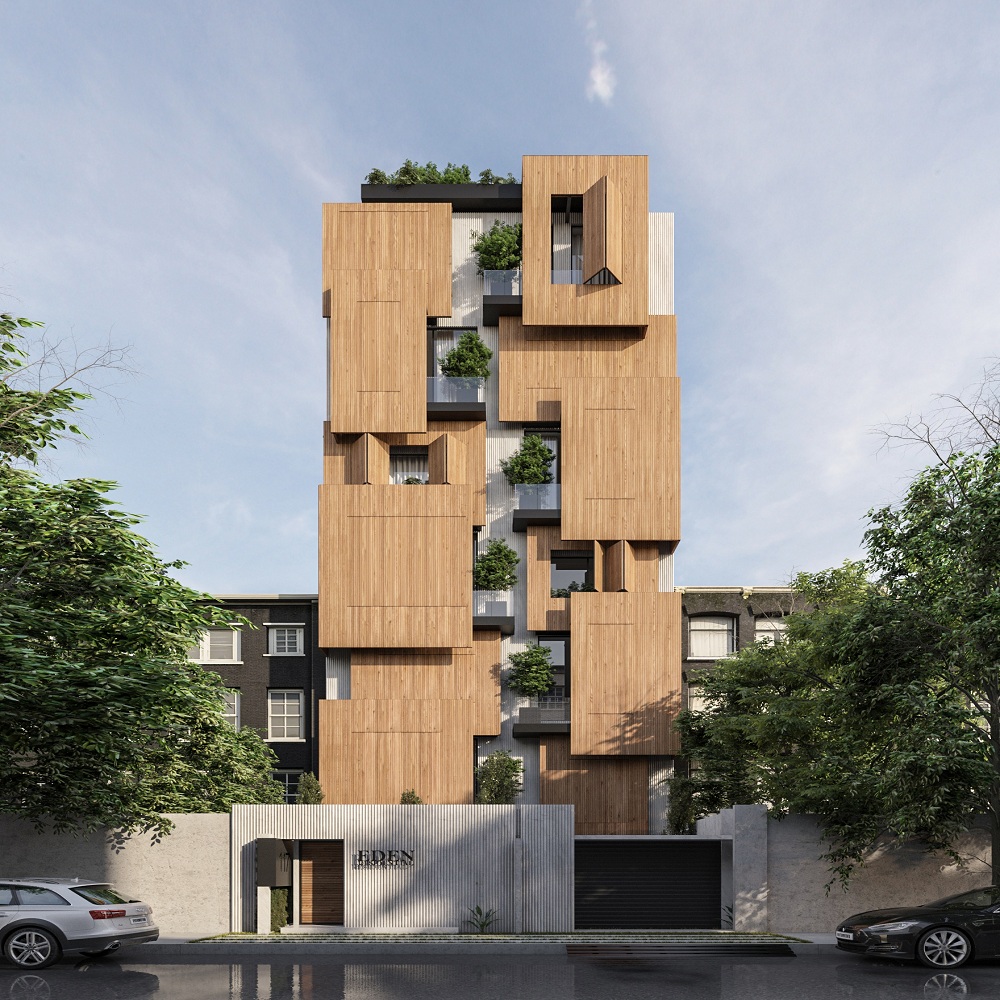 Visualization by Elehe Ghotbi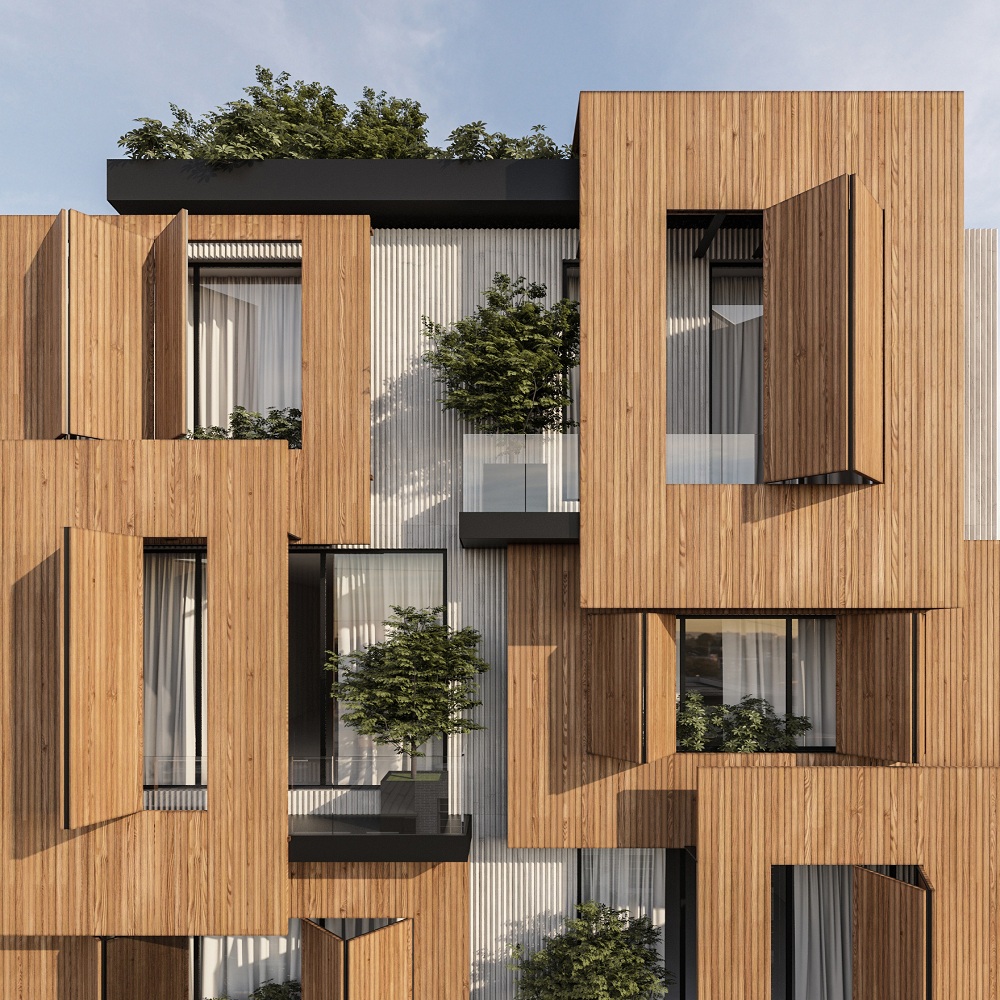 Visualization by Elehe Ghotbi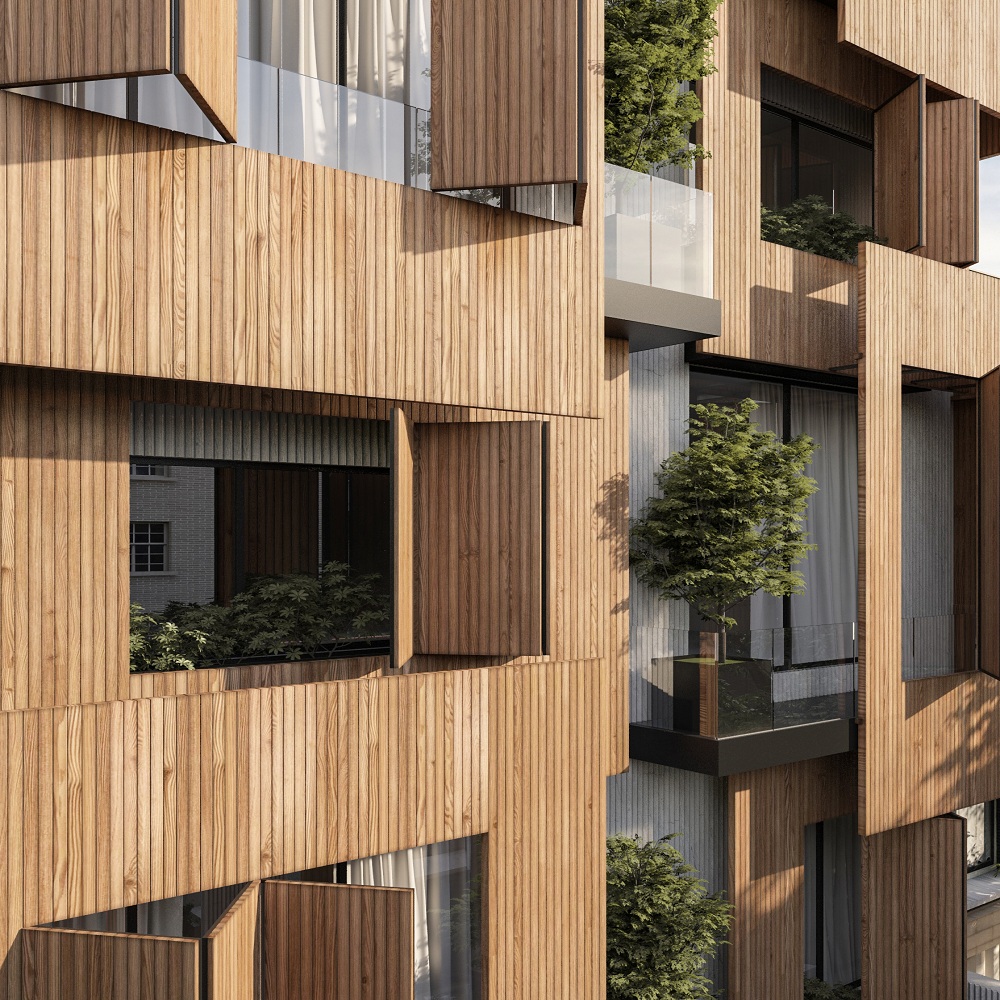 Visualization by Elehe Ghotbi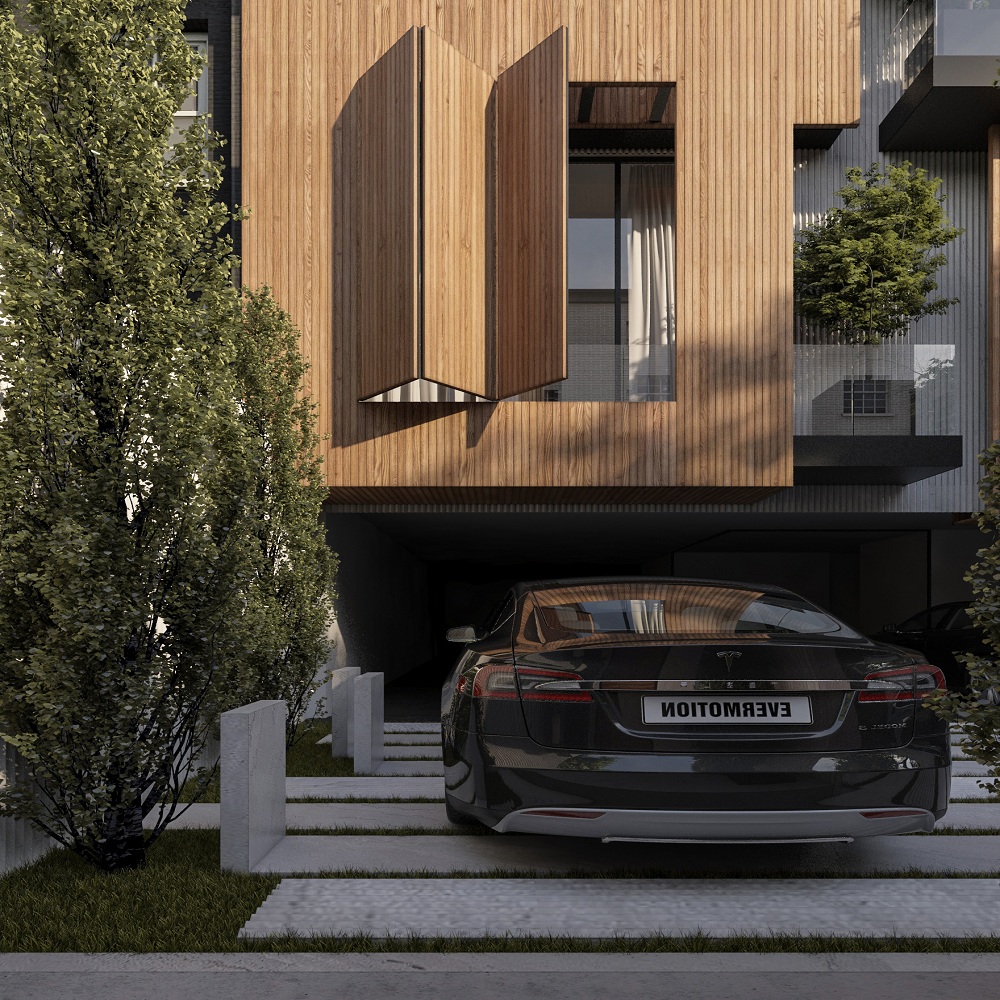 Visualization by Elehe Ghotbi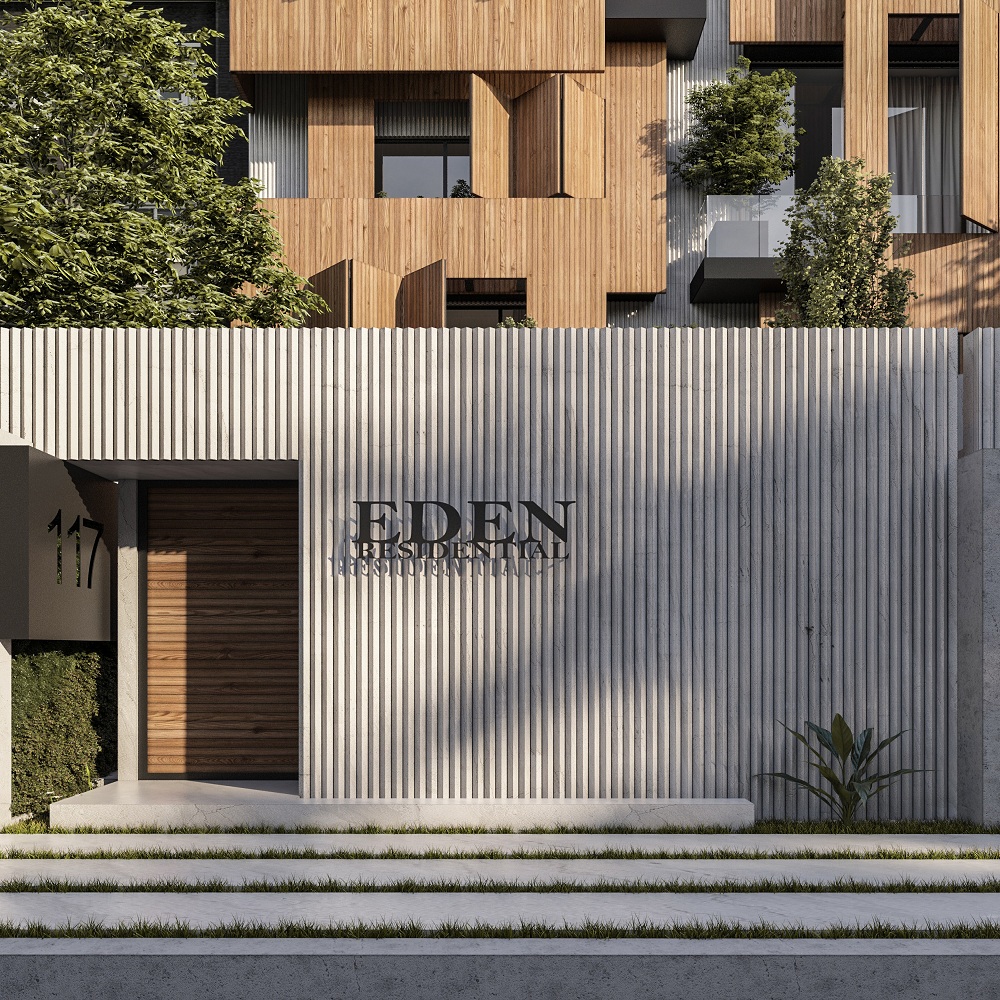 Visualization by Elehe Ghotbi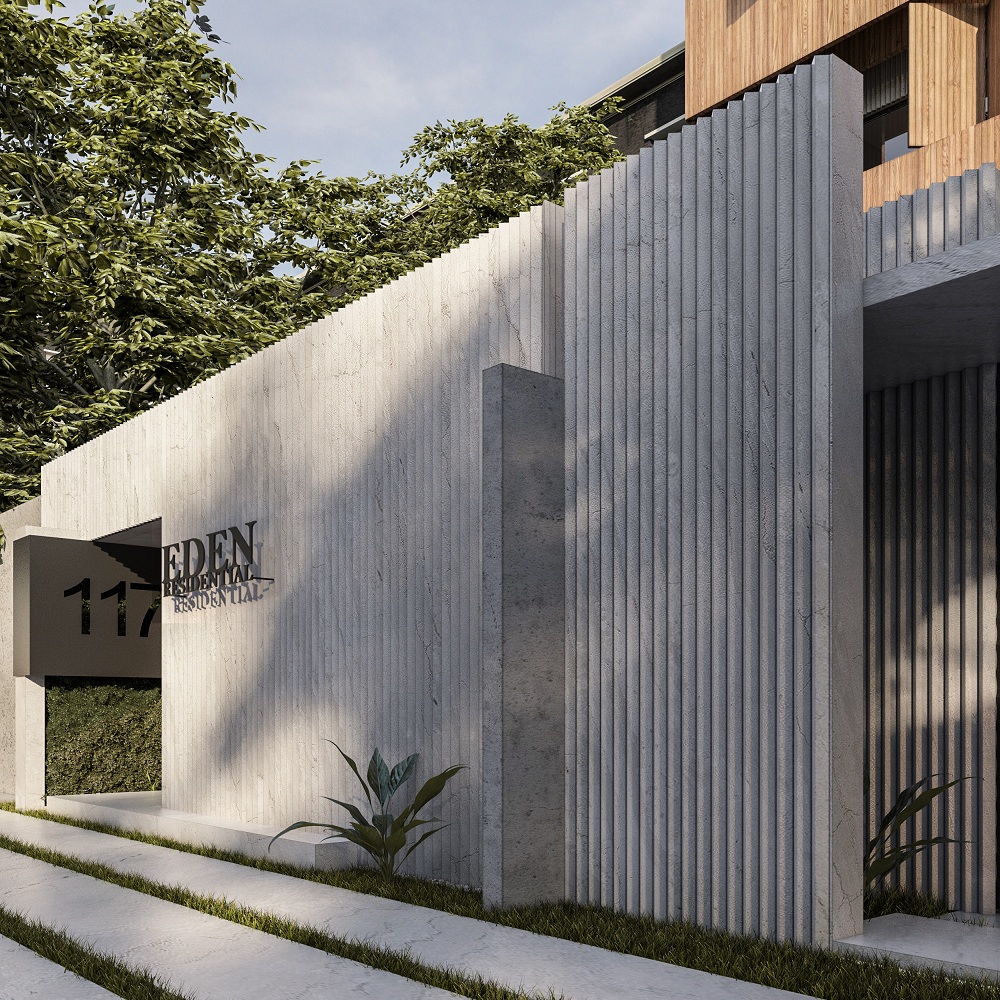 Visualization by Elehe Ghotbi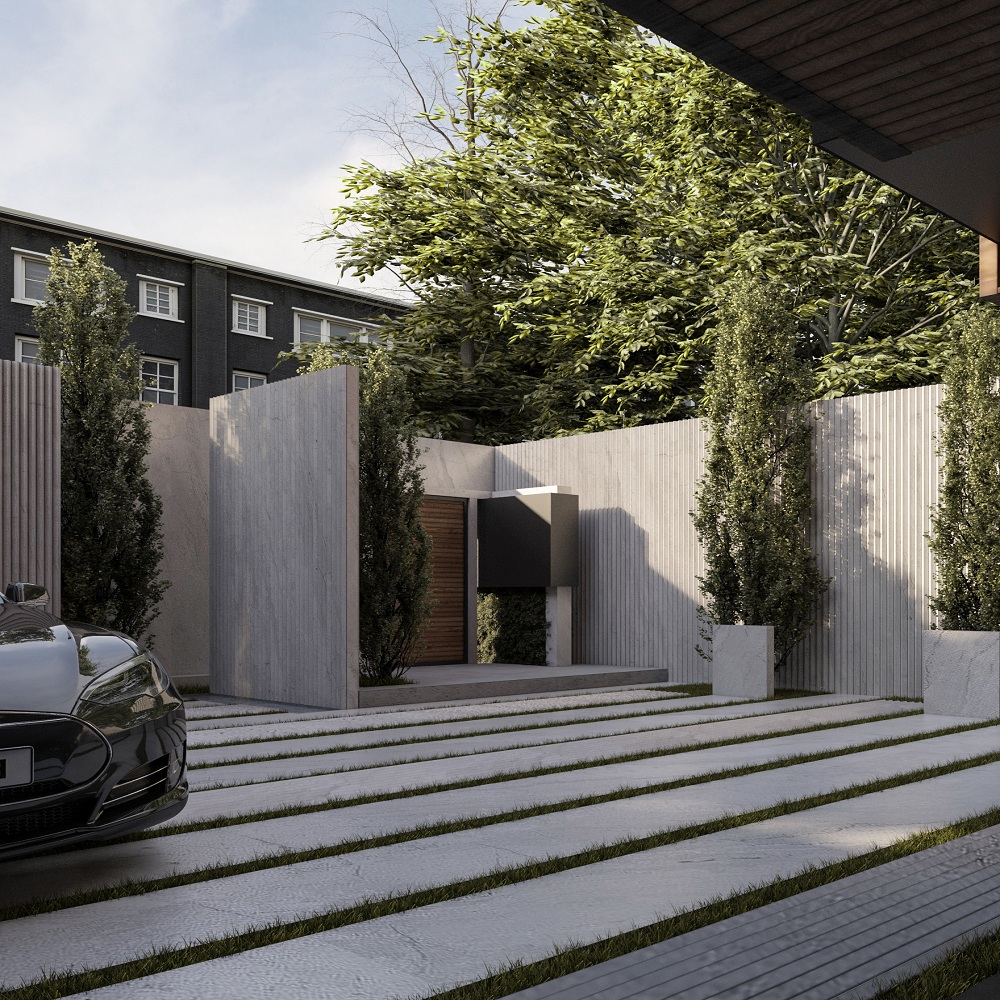 Visualization by Elehe Ghotbi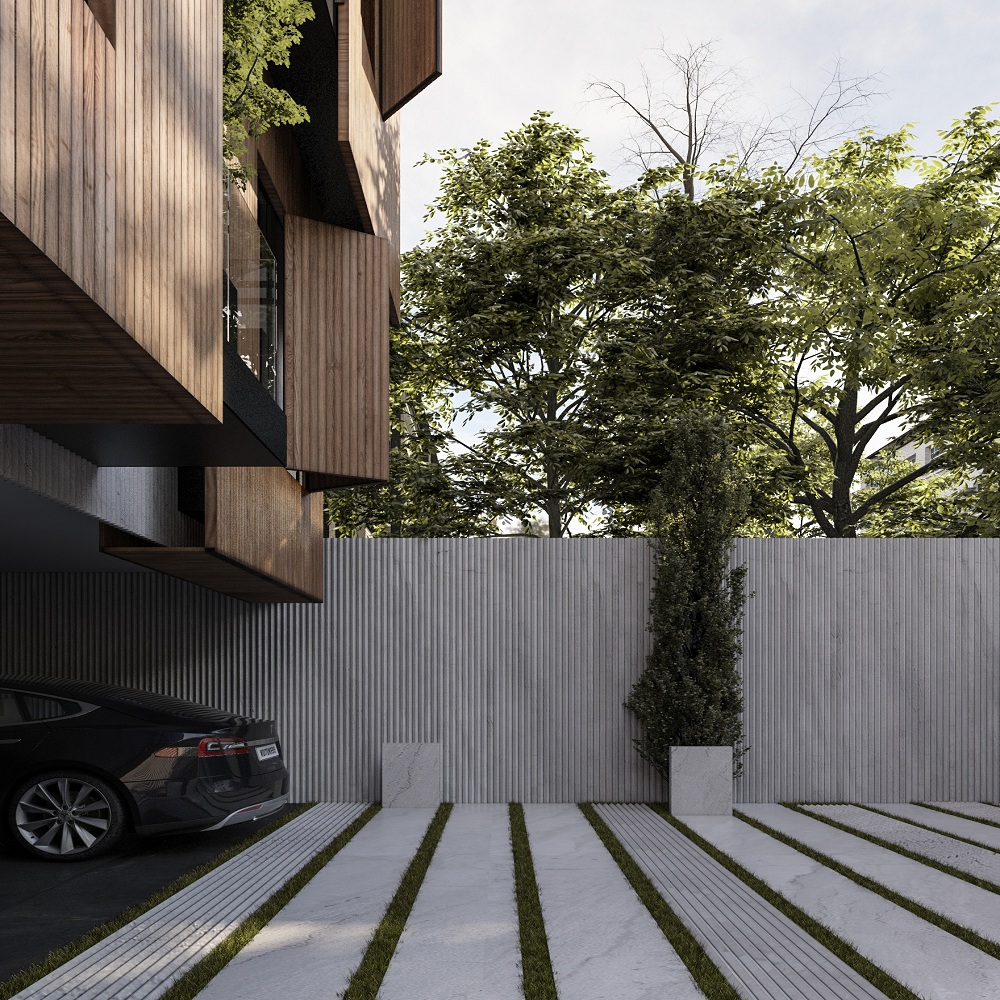 Visualization by Elehe Ghotbi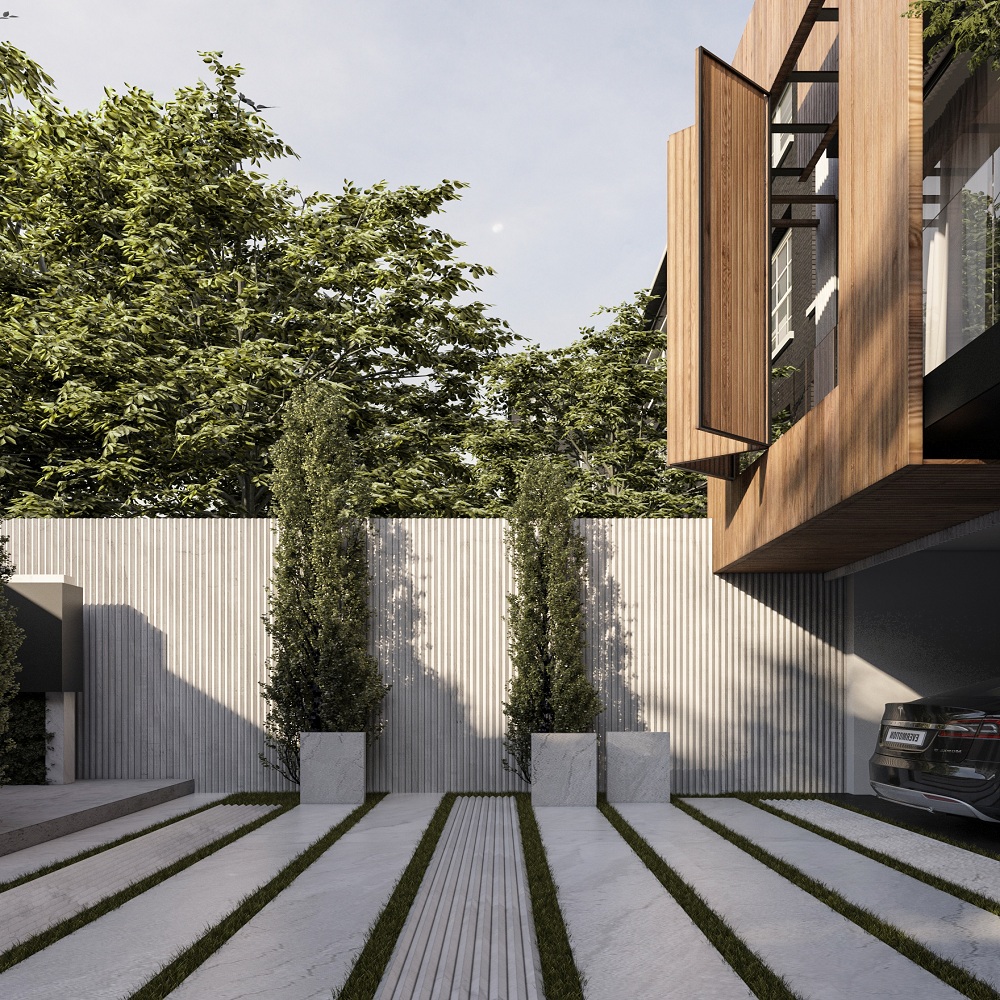 Visualization by Elehe Ghotbi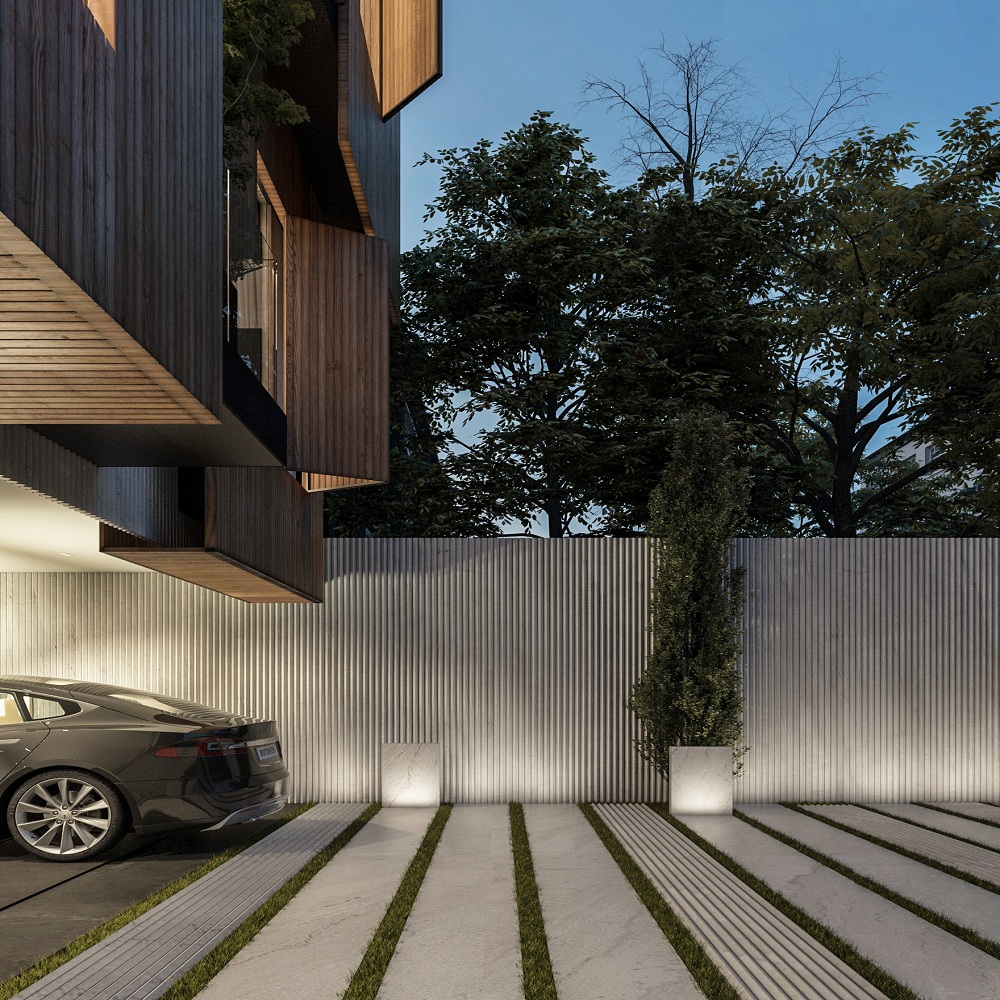 Visualization by Elehe Ghotbi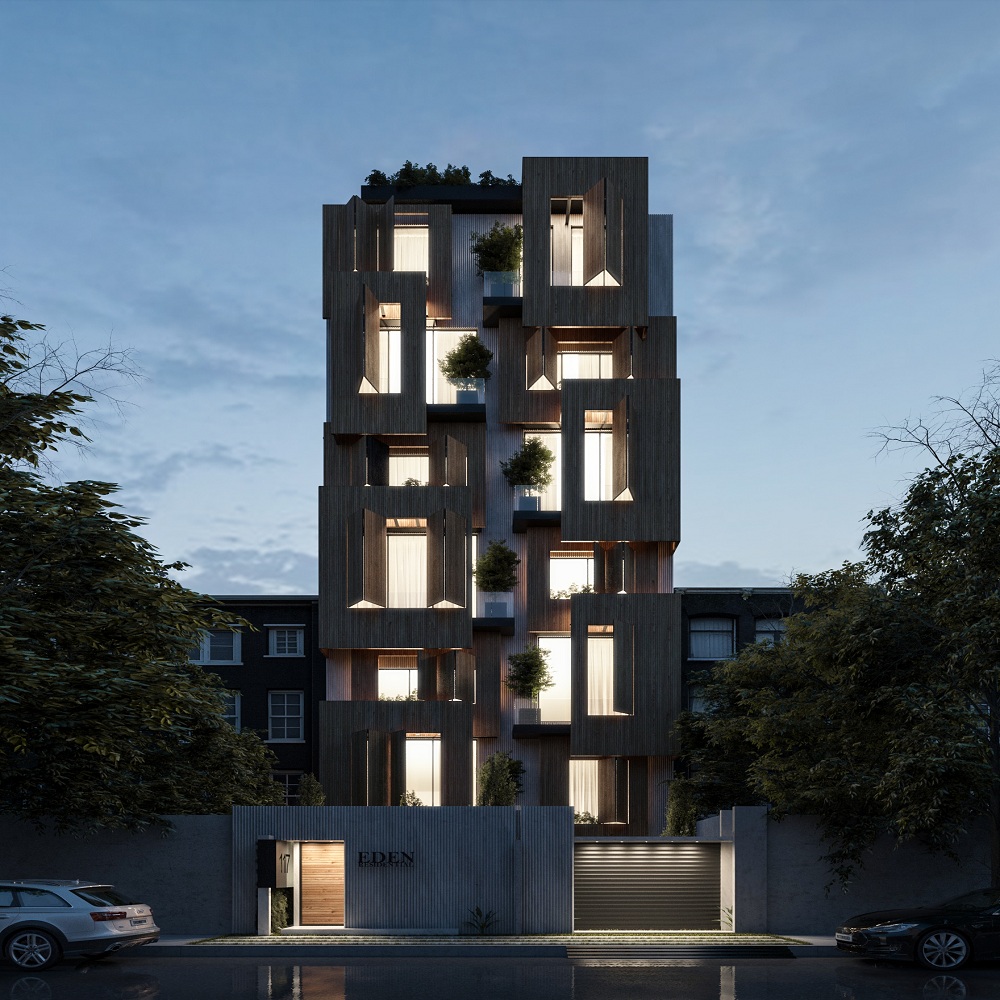 Visualization by Elehe Ghotbi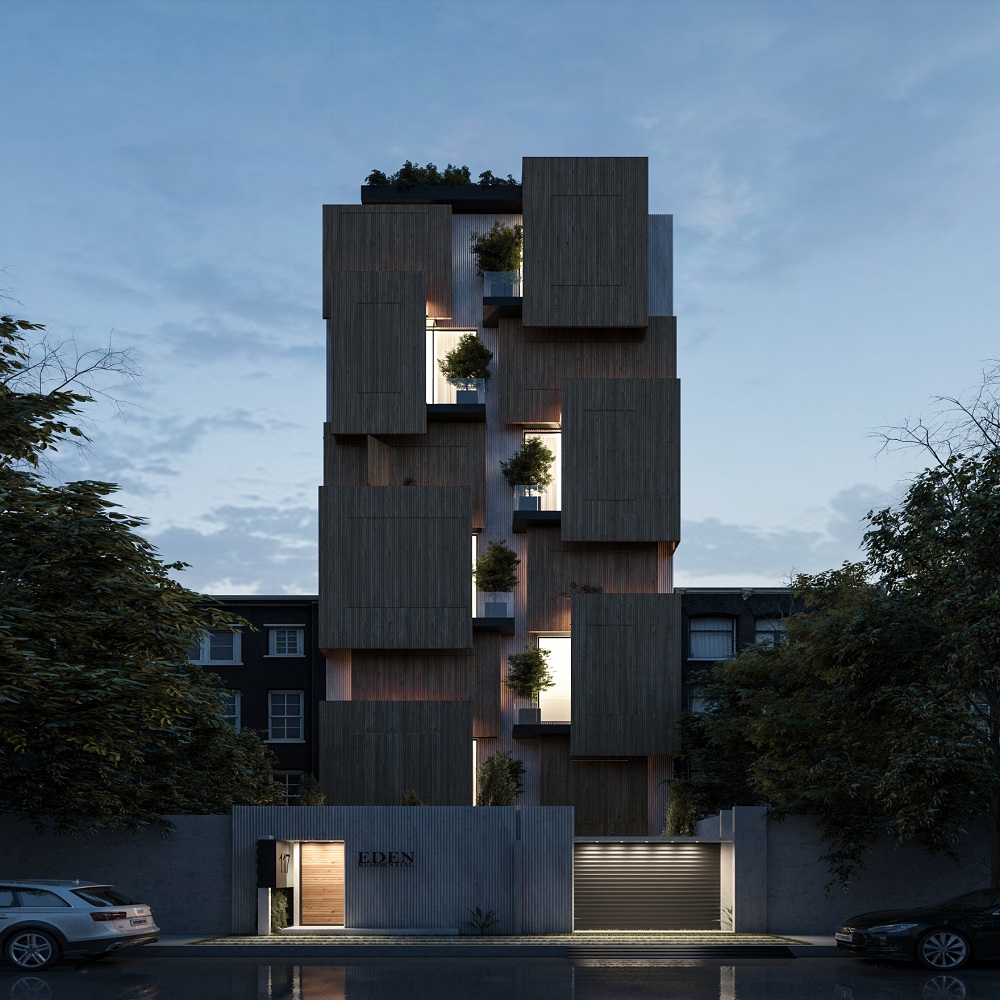 Visualization by Elehe Ghotbi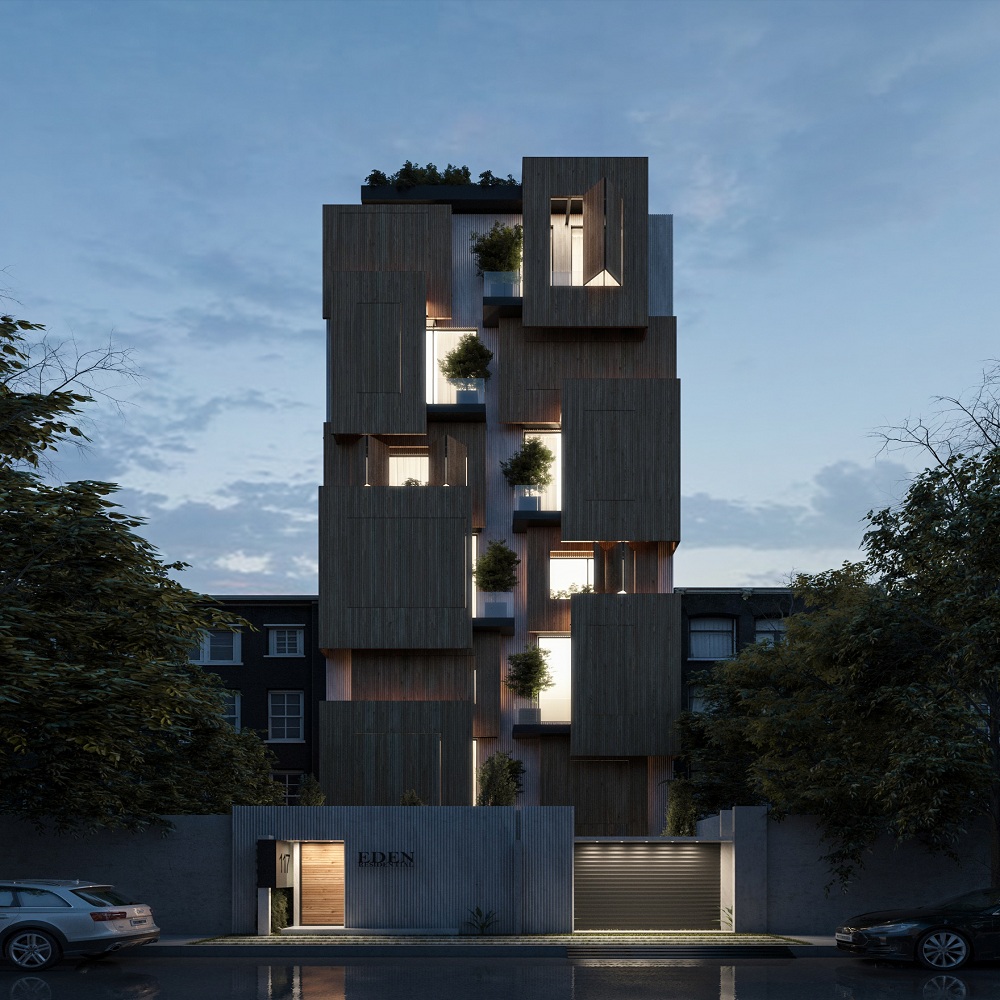 Visualization by Elehe Ghotbi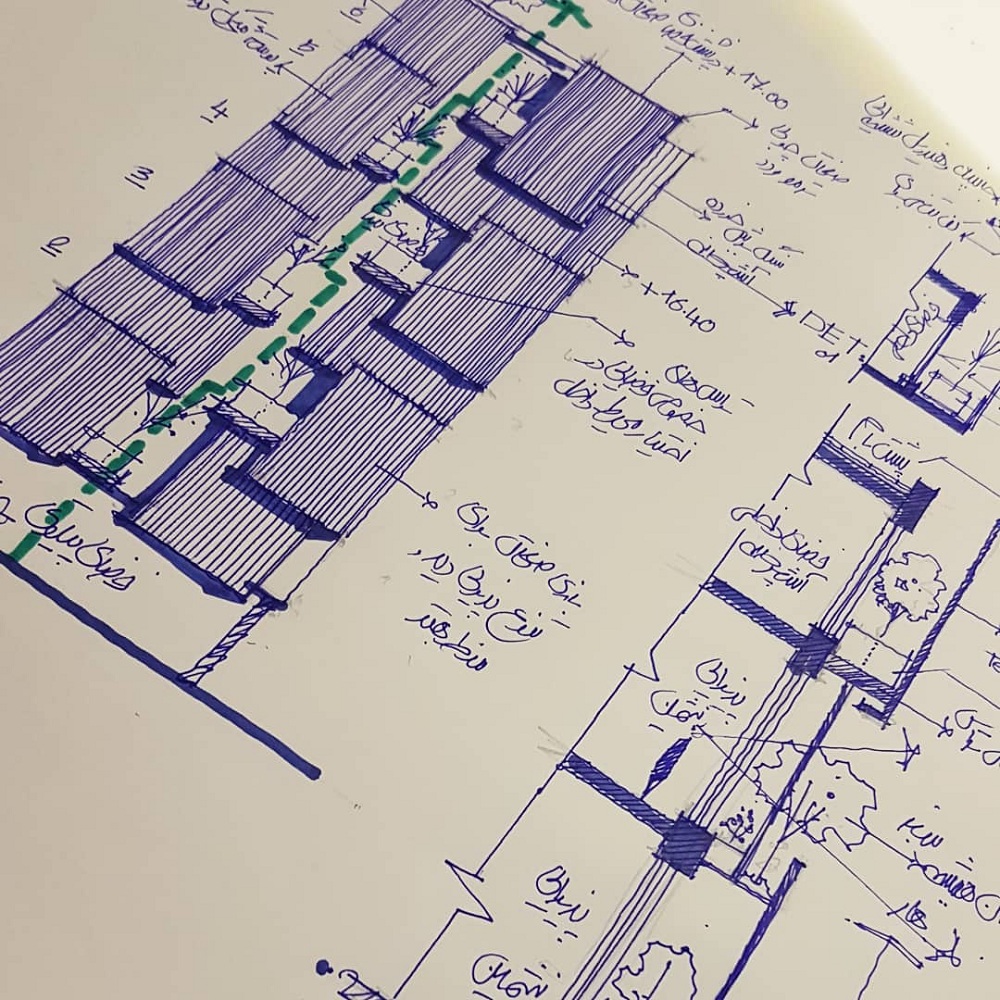 Sketch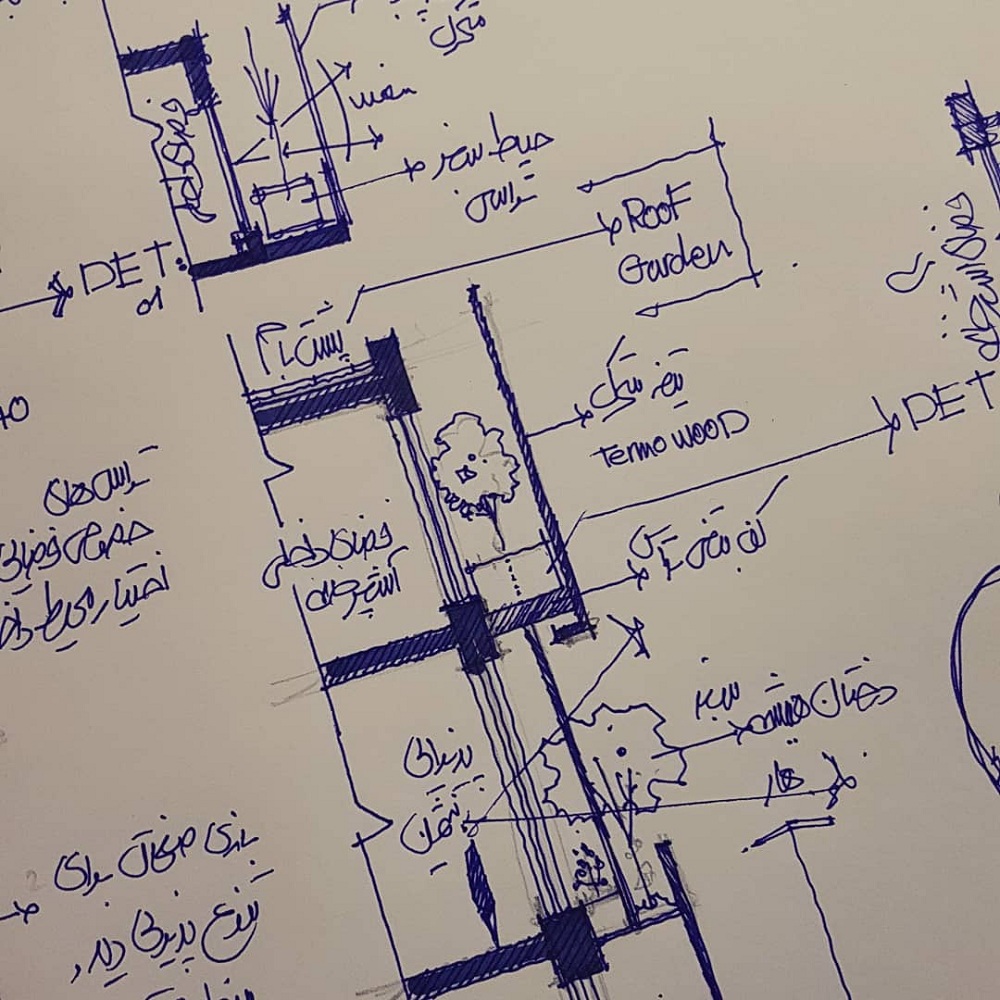 Sketch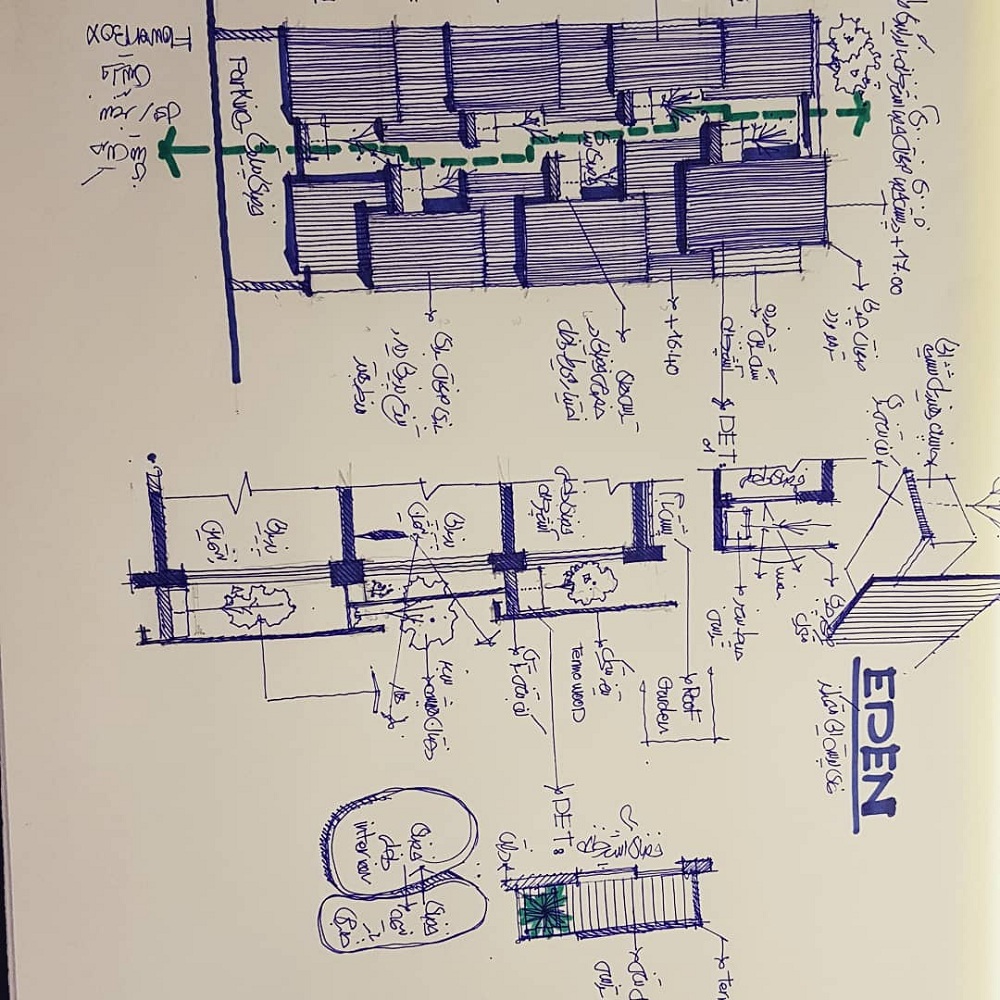 Sketch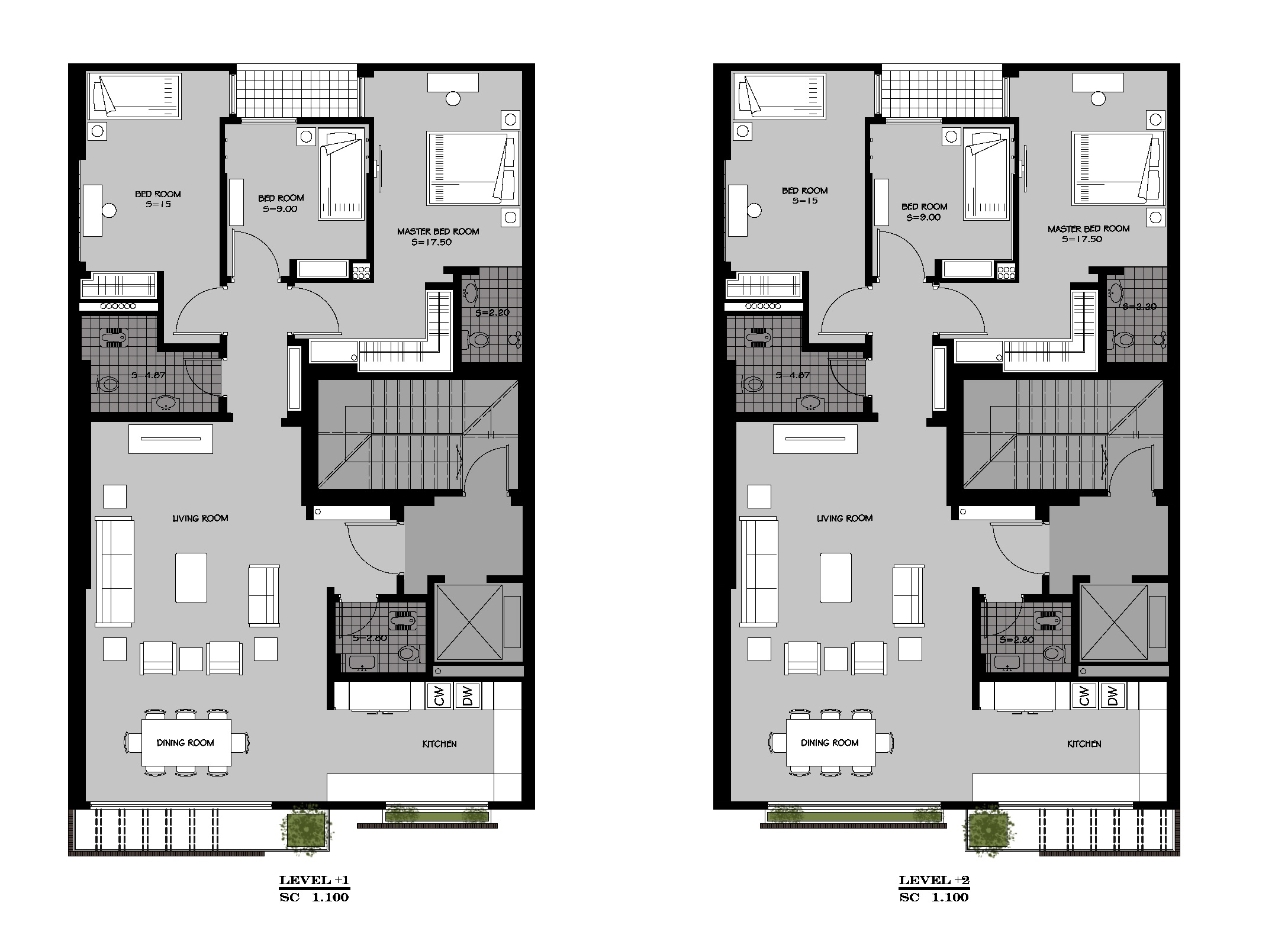 Plan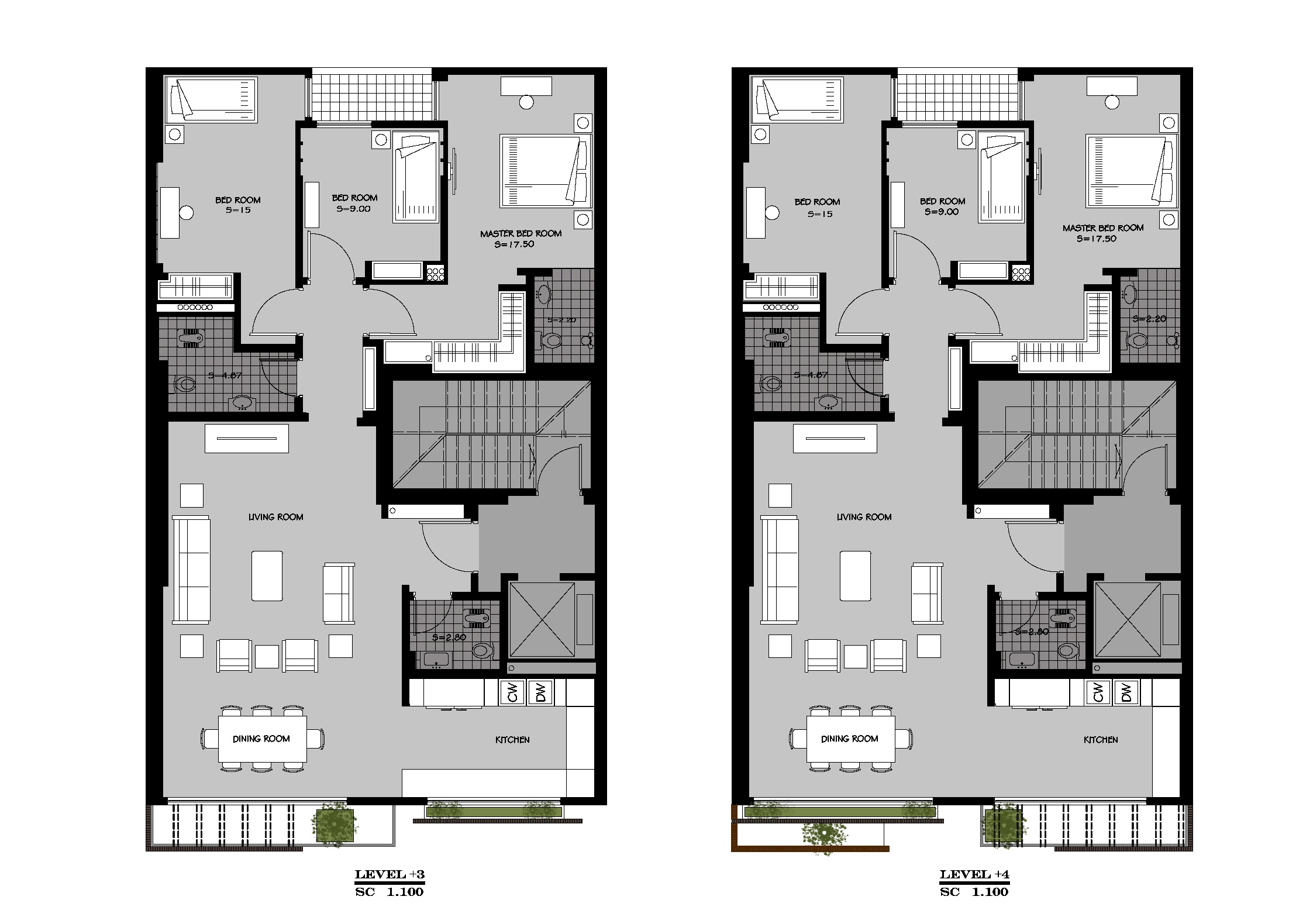 Plan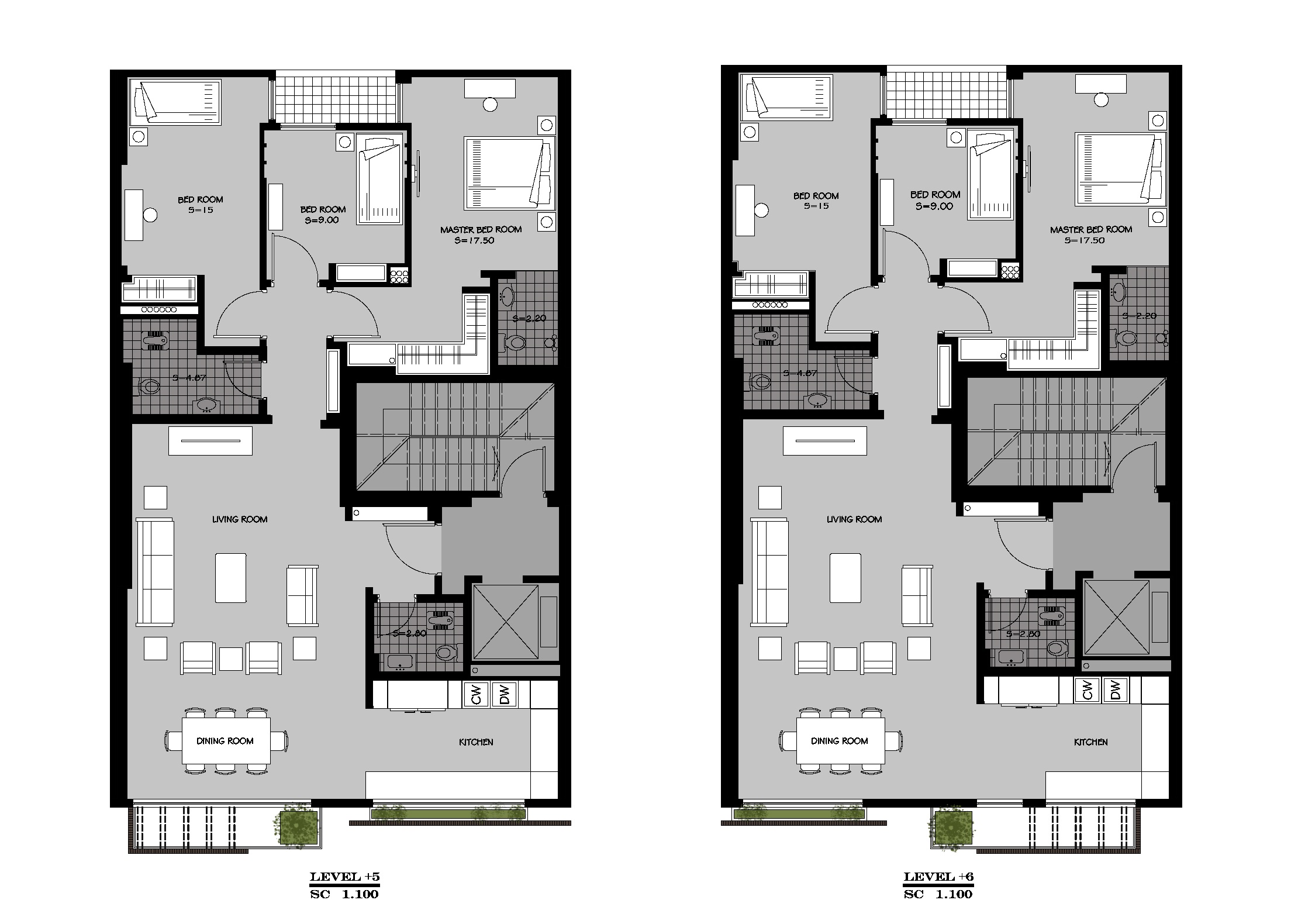 Plan
Project name: Eden
Architecture firm: Avat Design Studio
Principal architect: Ali Naseri
Design team: Elehe Ghotbi
Location: Vakilabad boulevard, Mashhad, Iran
Design year: 2020
Completion year: 2022
Area: 1100 m²
Interior design: Ali Naseri
Landscape: Ali Naseri
Civil engineer: Nazari Engineer
Structural engineer: Safi Engineer
Lighting: Barjasteh Engineer
Construction: Asadi Engineer, Rasoulzadeh Engineer (Eden building group)
Supervision: Asadi Engineer, Rasoulzadeh Engineer
Visualization: Elehe Ghotbi
Tools used: Autodesk 3ds Max, Vray, Adobe Photoshop
Client: Engineer Asadi
Status: Interior design stage
---