The project aimed to create a public space in the inner territory of the residential complex, where residents would like to spend time and where they would always like to return. The design was supposed to distinguish this complex from the rest. The architects of the Basis architectural bureau designed 2 main points of attraction - 2 amphitheaters with different characters.
In the vibrant amphitheater of the sports zone, you can do yoga, sunbathe and watch games. The wooden one is designed for relaxing in the shade of trees, working with a laptop, having friendly meetings or playing chess. Its multi-level plants create a feeling of privacy and comfort. Custom designed knots and tubs with trees, which were installed in a concrete amphitheater, are the engineering features of the project. Special tubes prevent water from stagnating, diverting it into a receiving tray and then into a storm sewer. The non-standard engineering solution required the calculation of the drainage system.
In addition to creating memorable amphitheaters with sun loungers and chess tables, the architects designed volleyball and football sports grounds, used high-quality facing materials, and thought out elements for the next stage of the project. As a result, Basis bureau created a demanded space, that is popular with residents of this complex.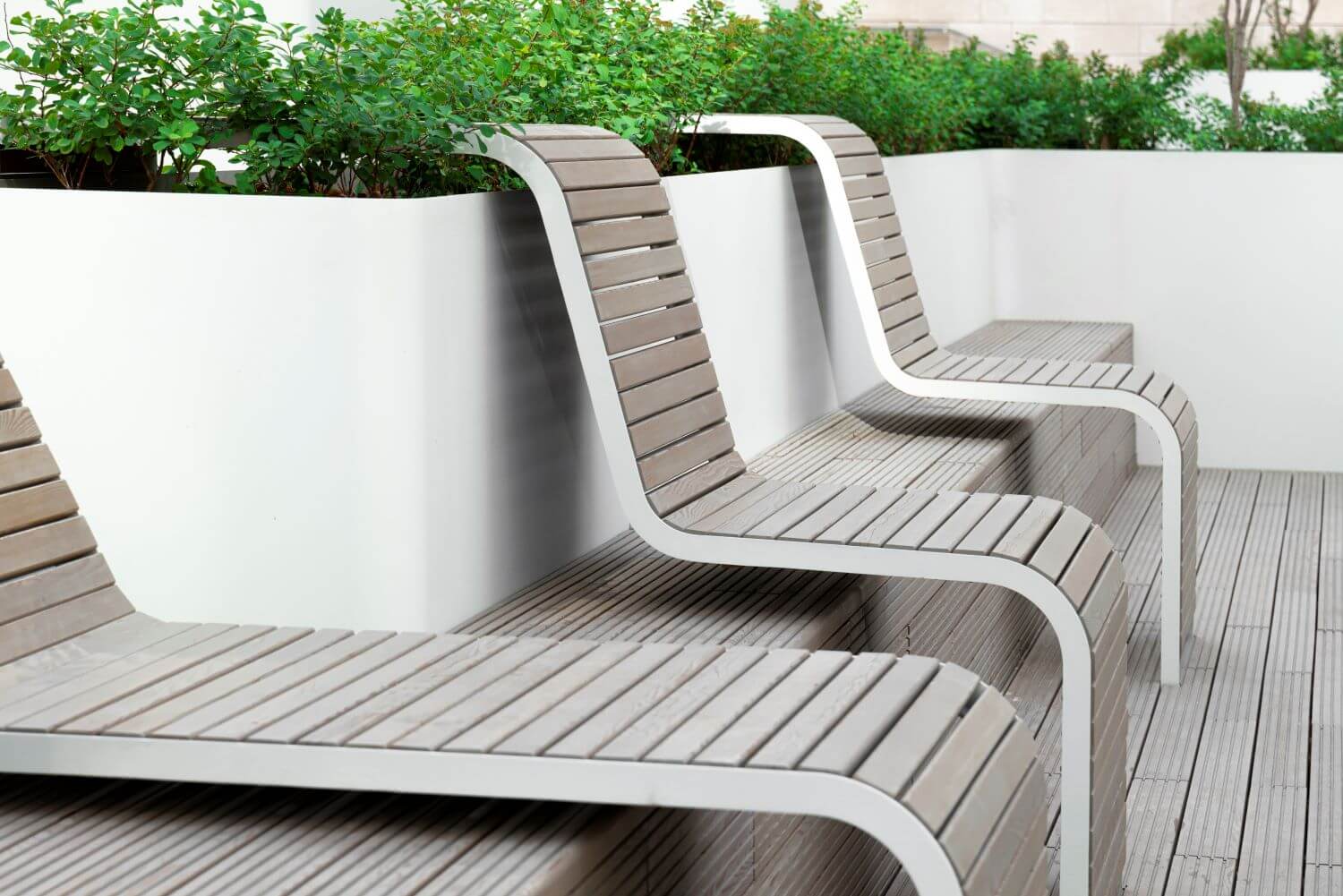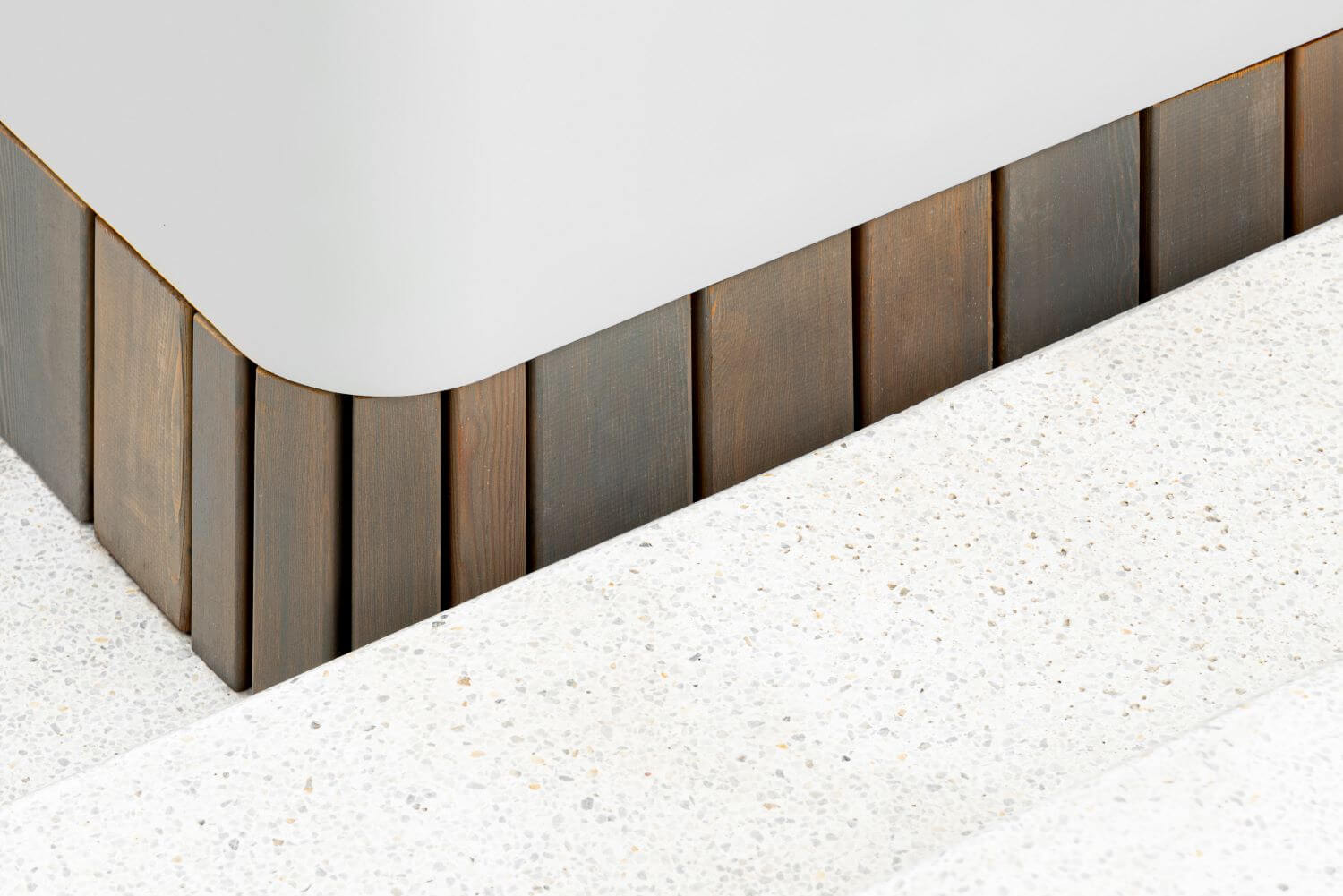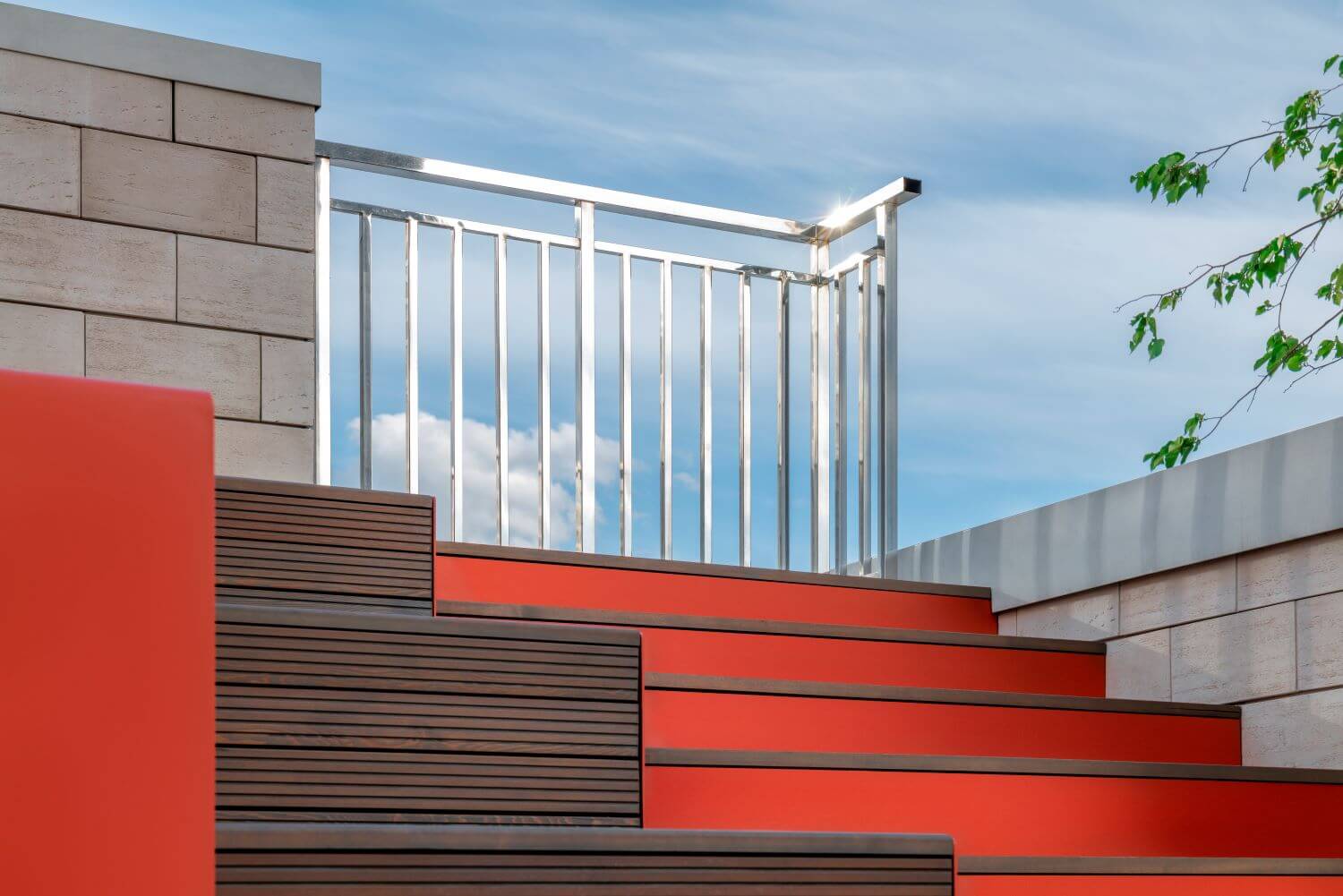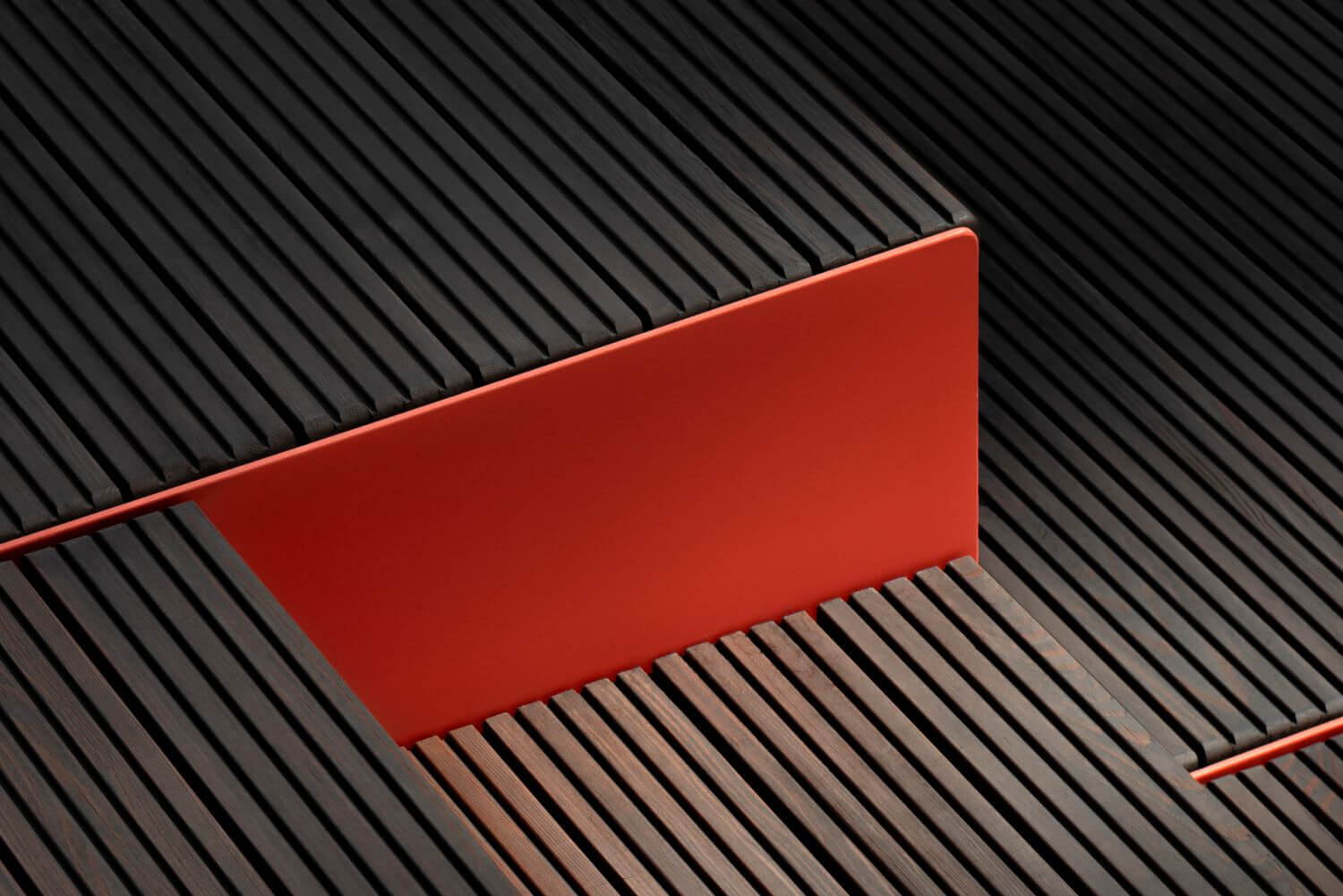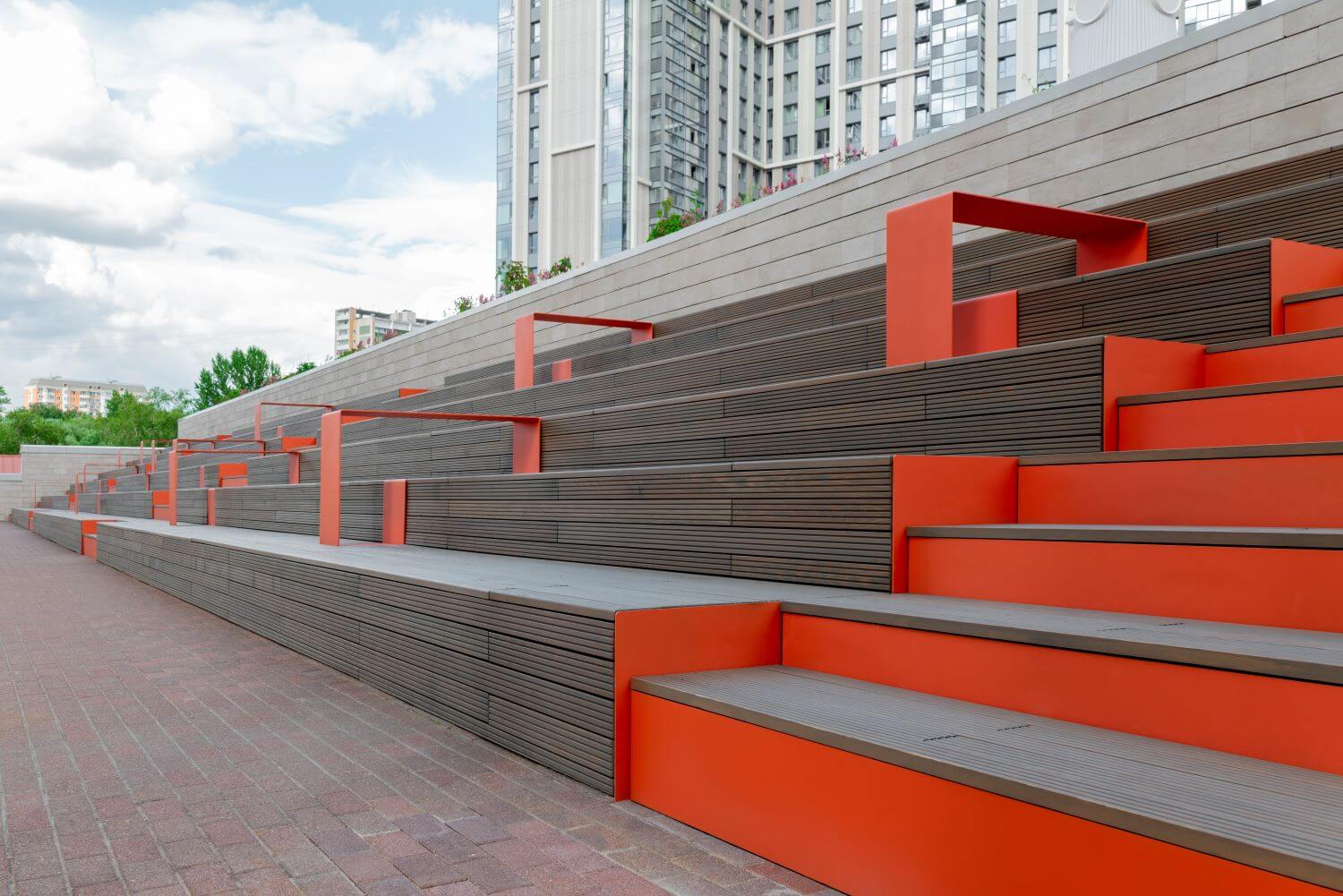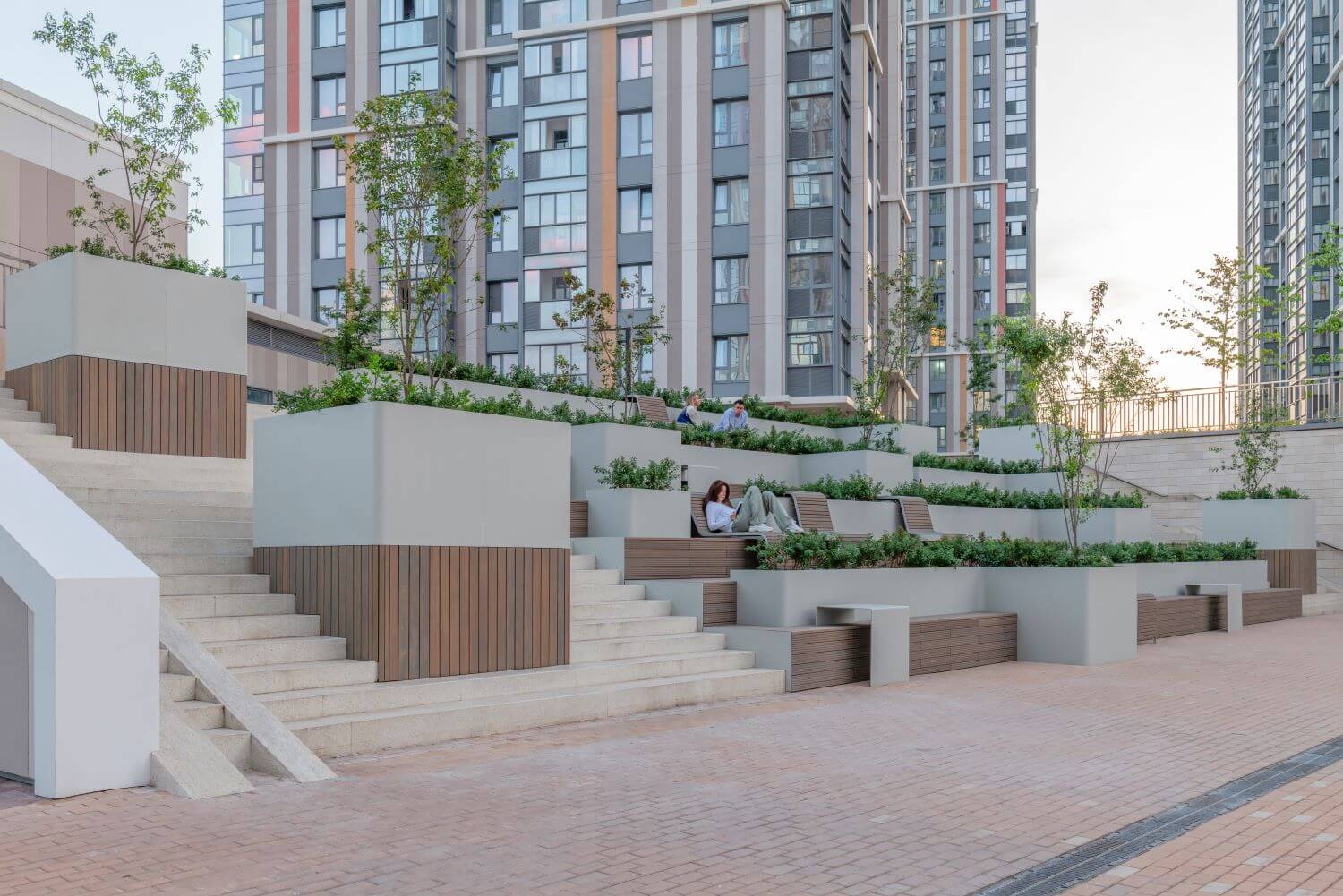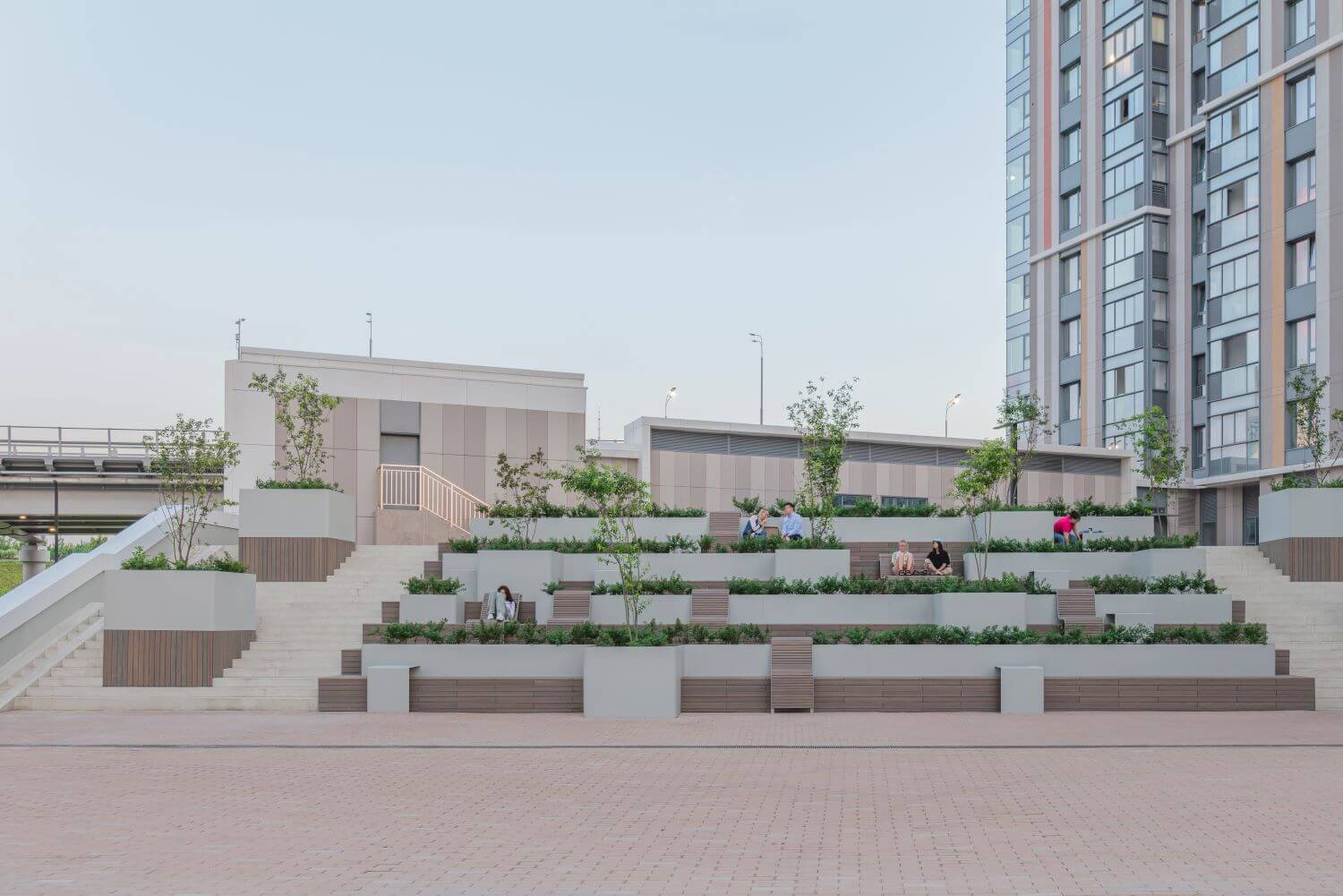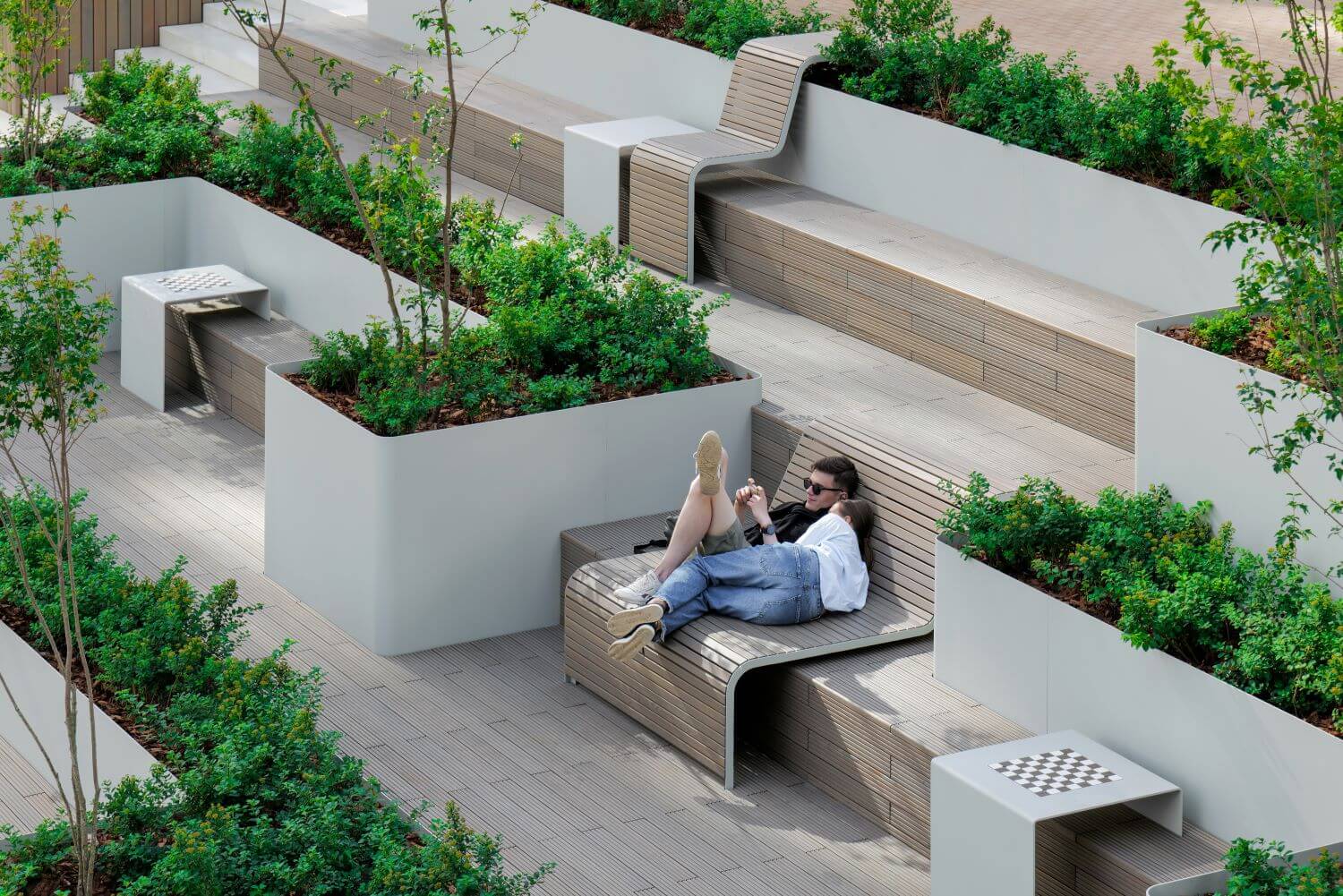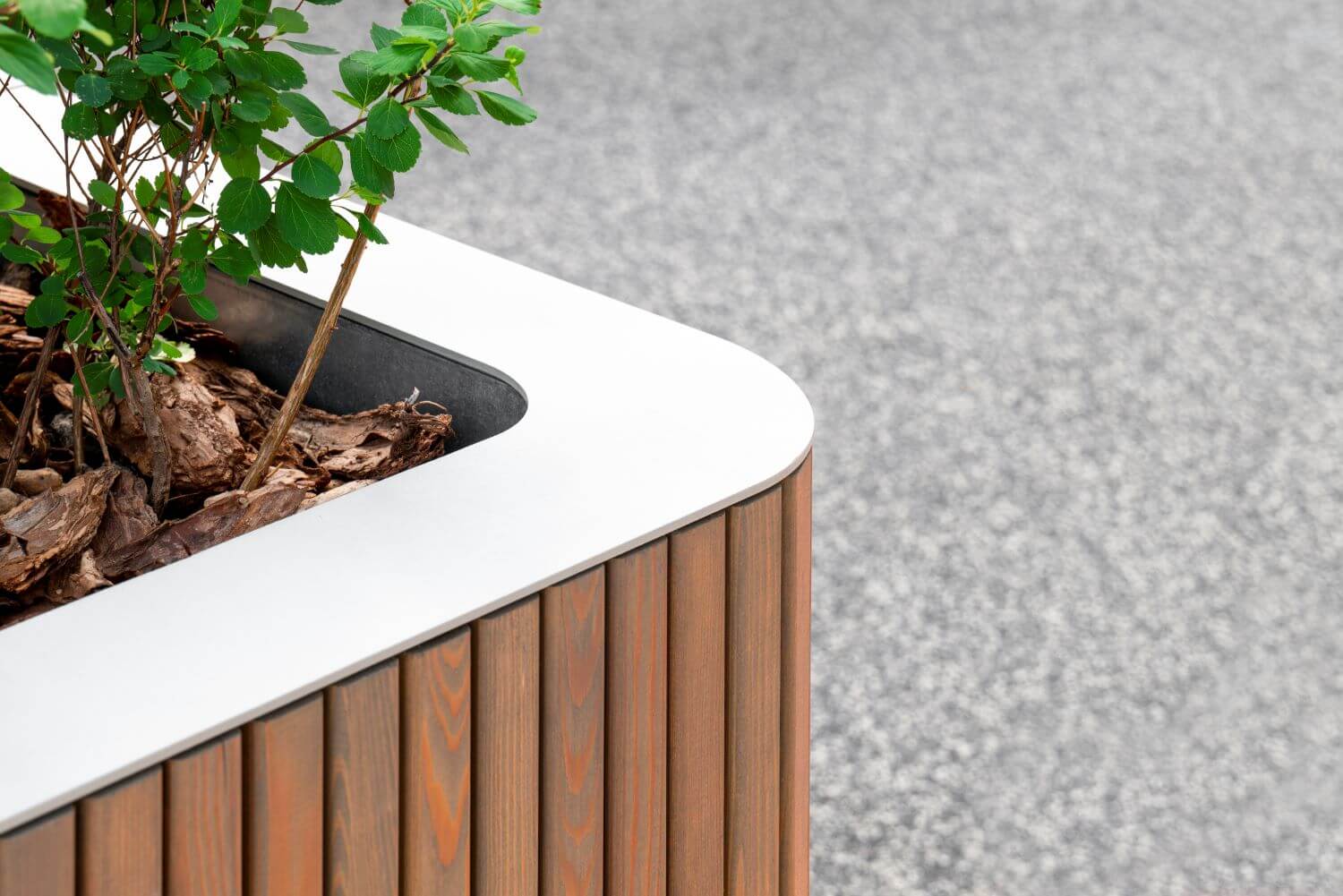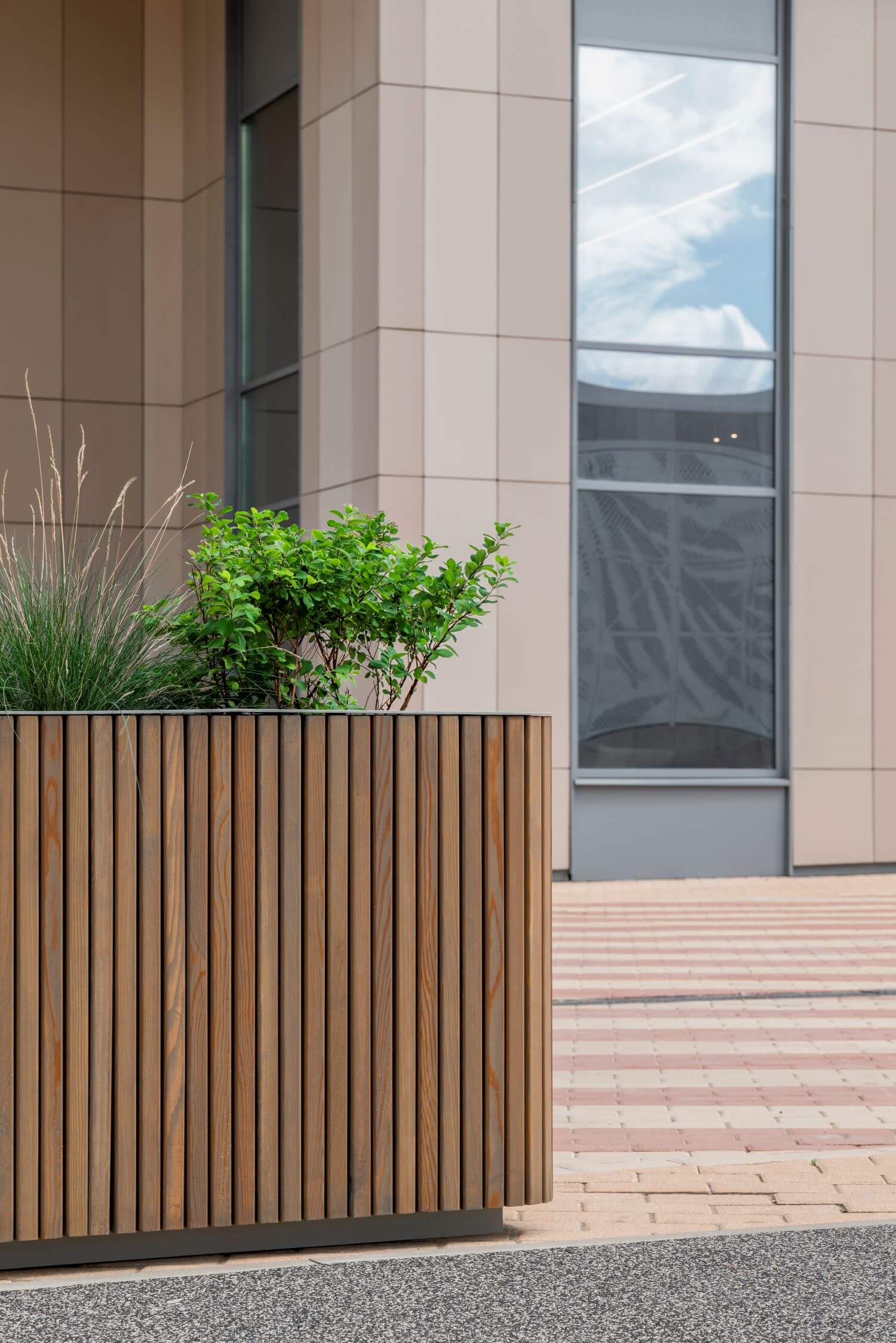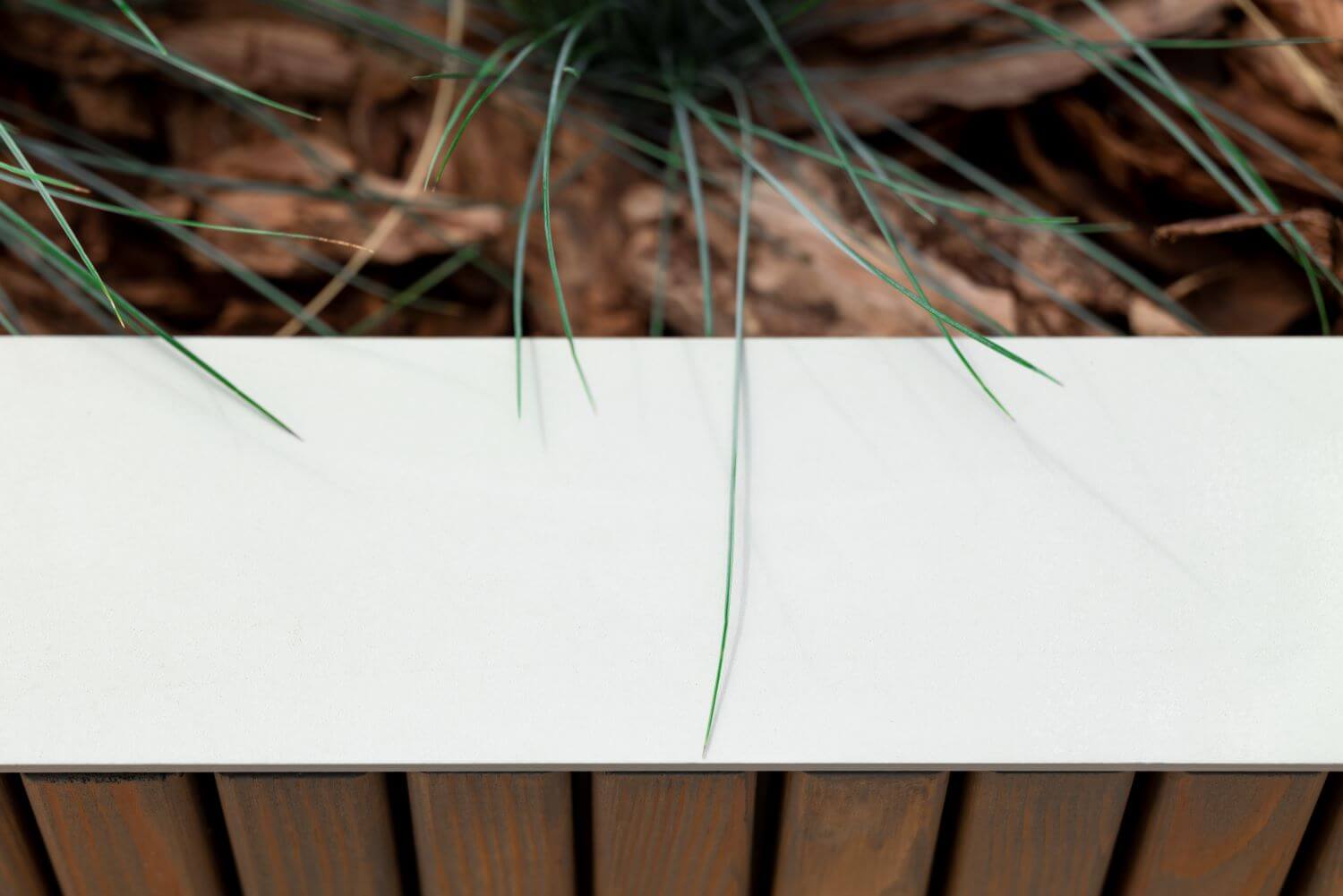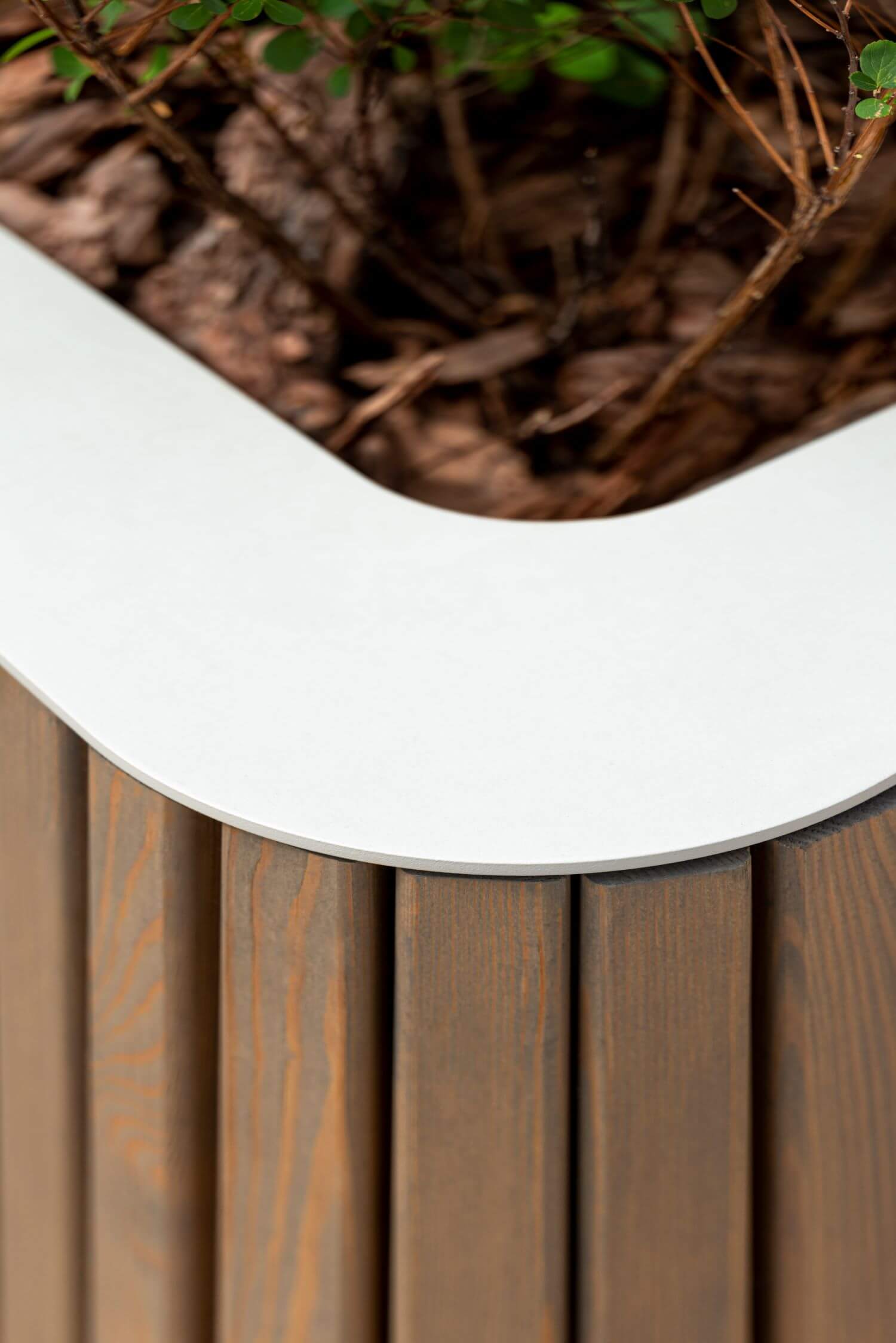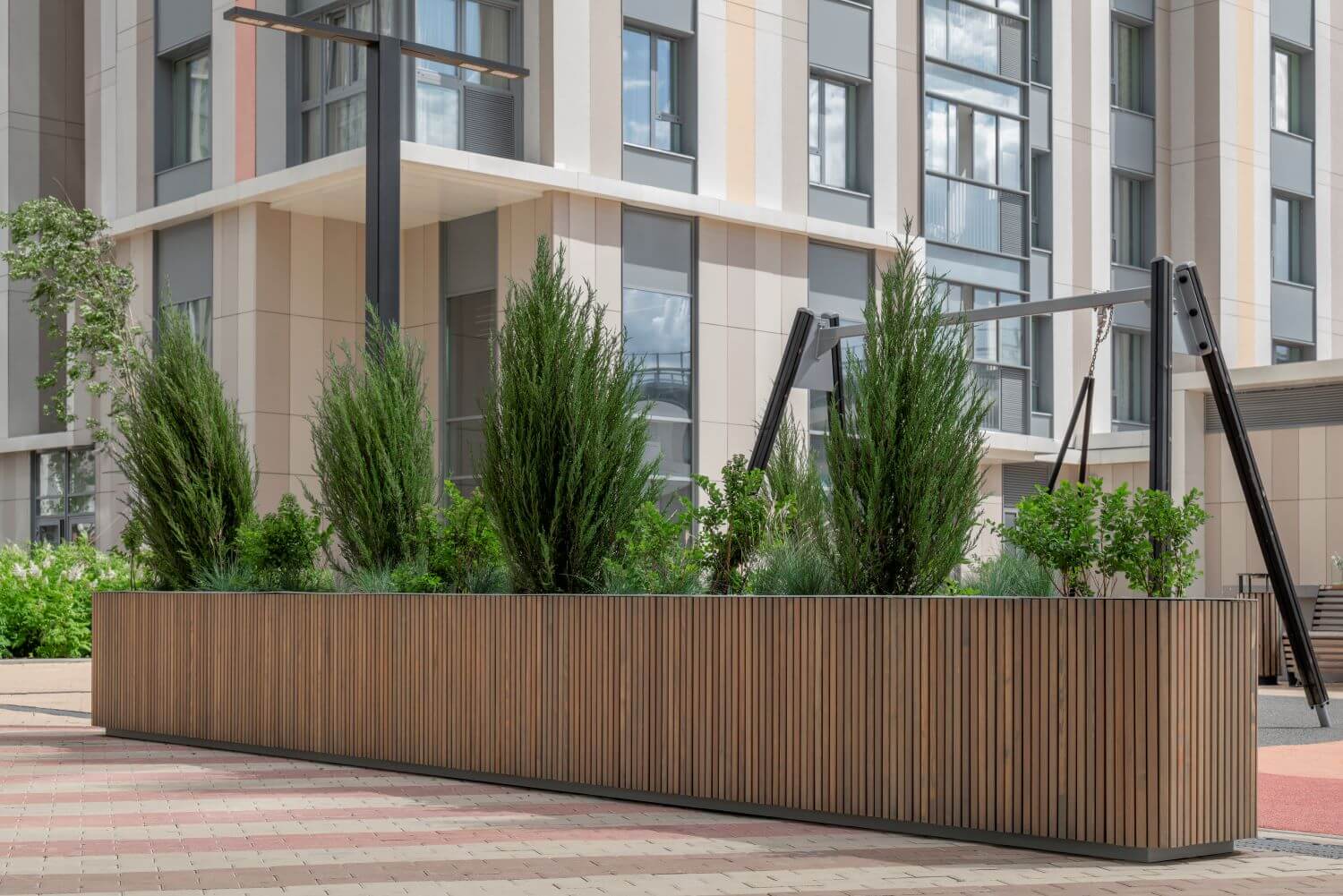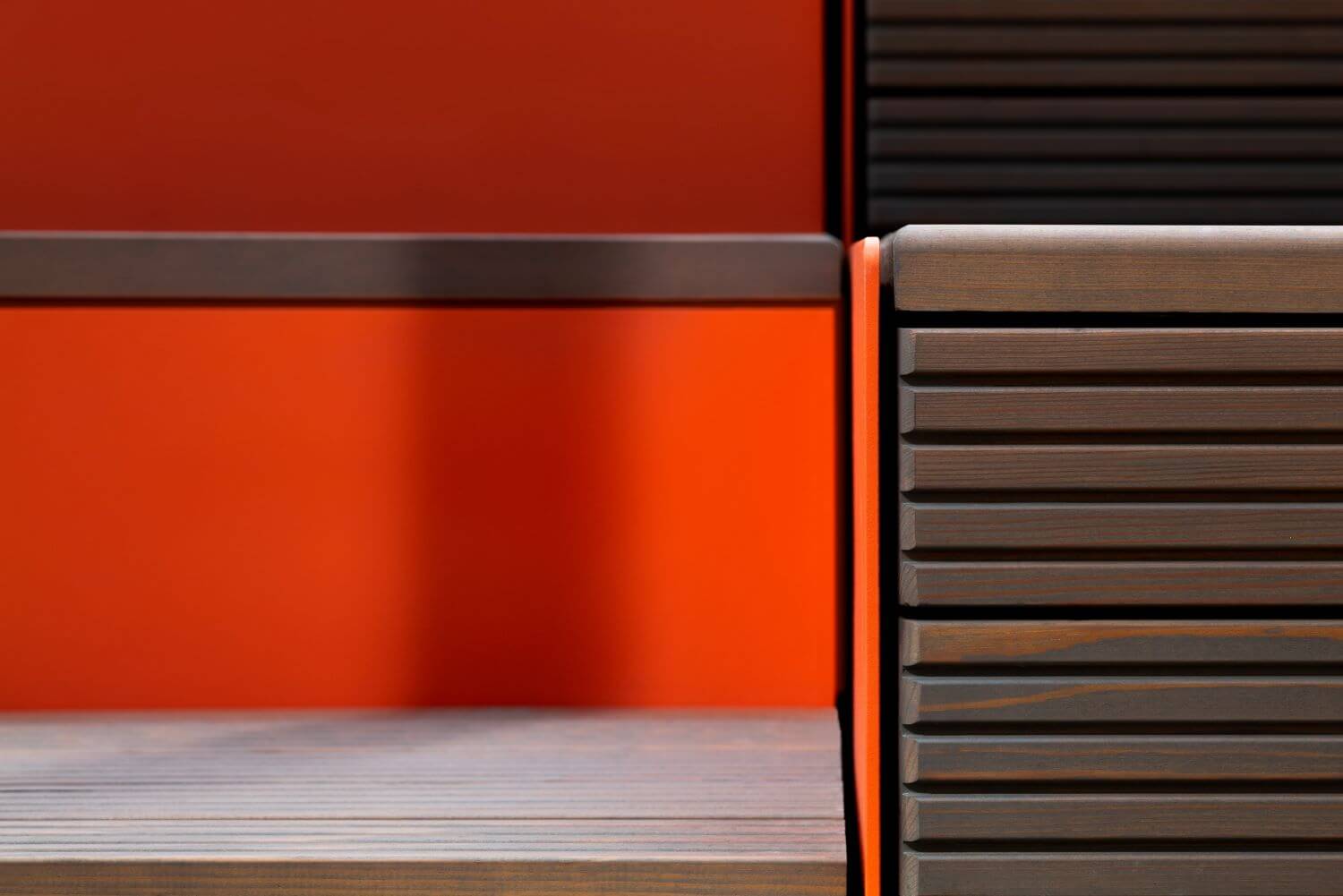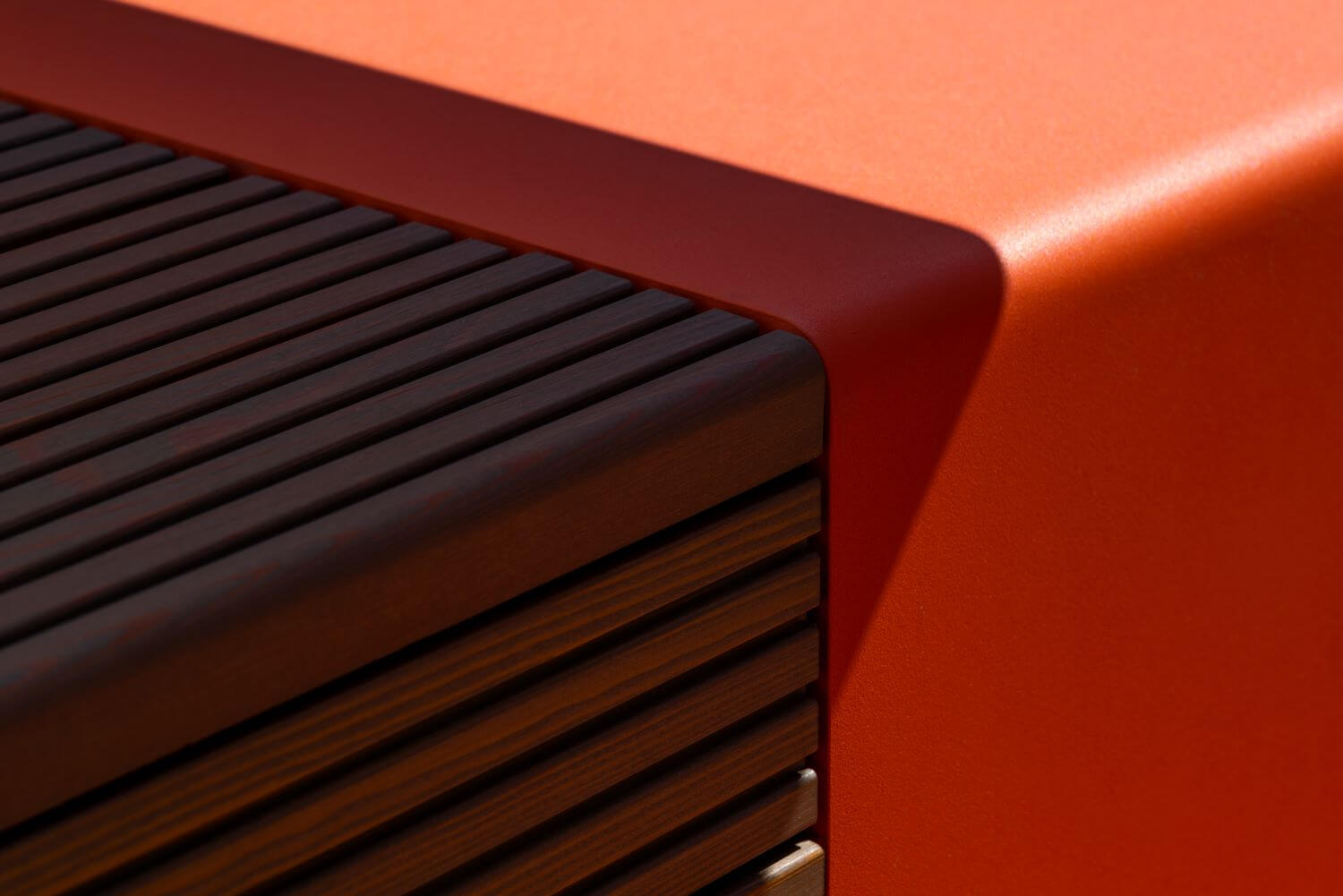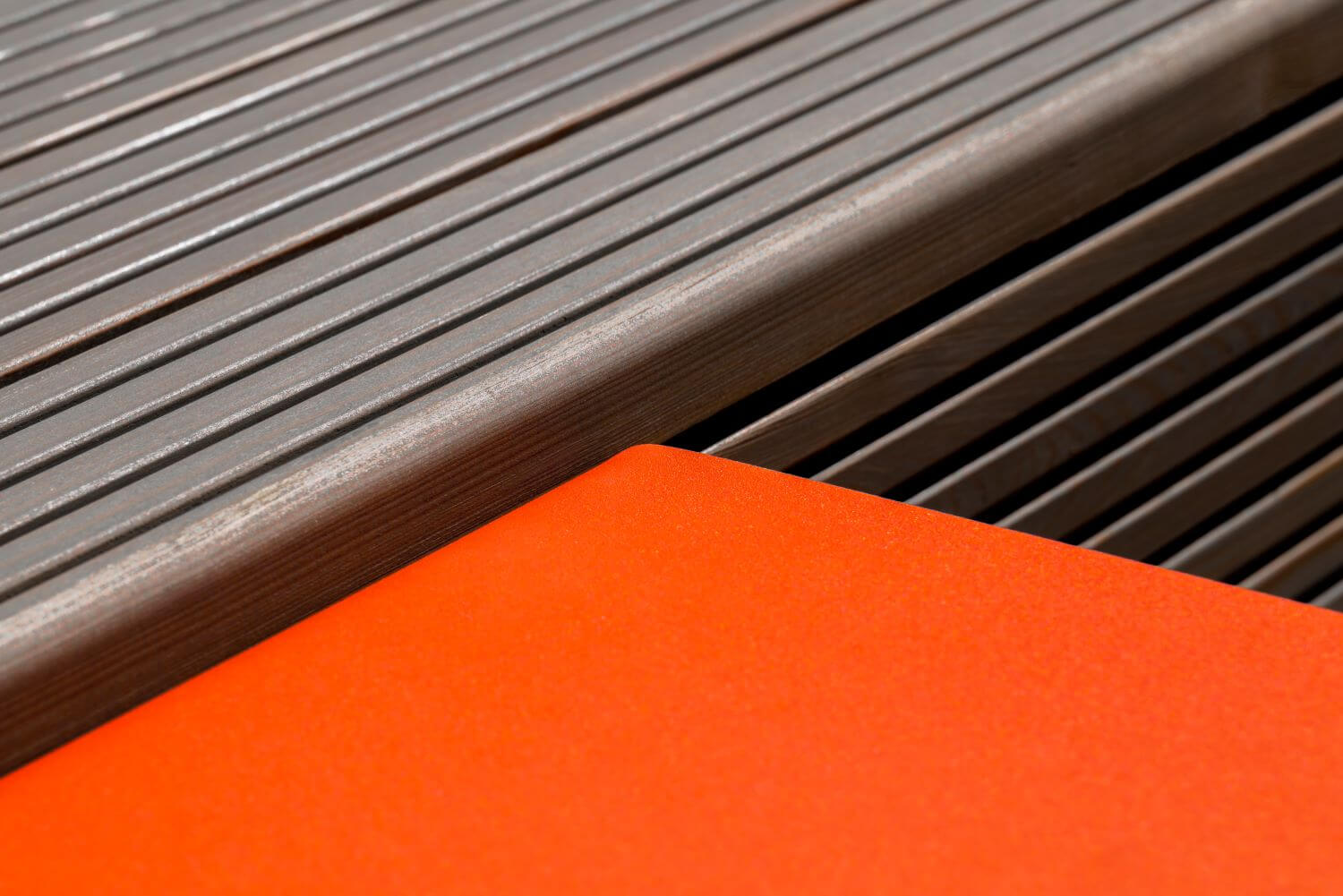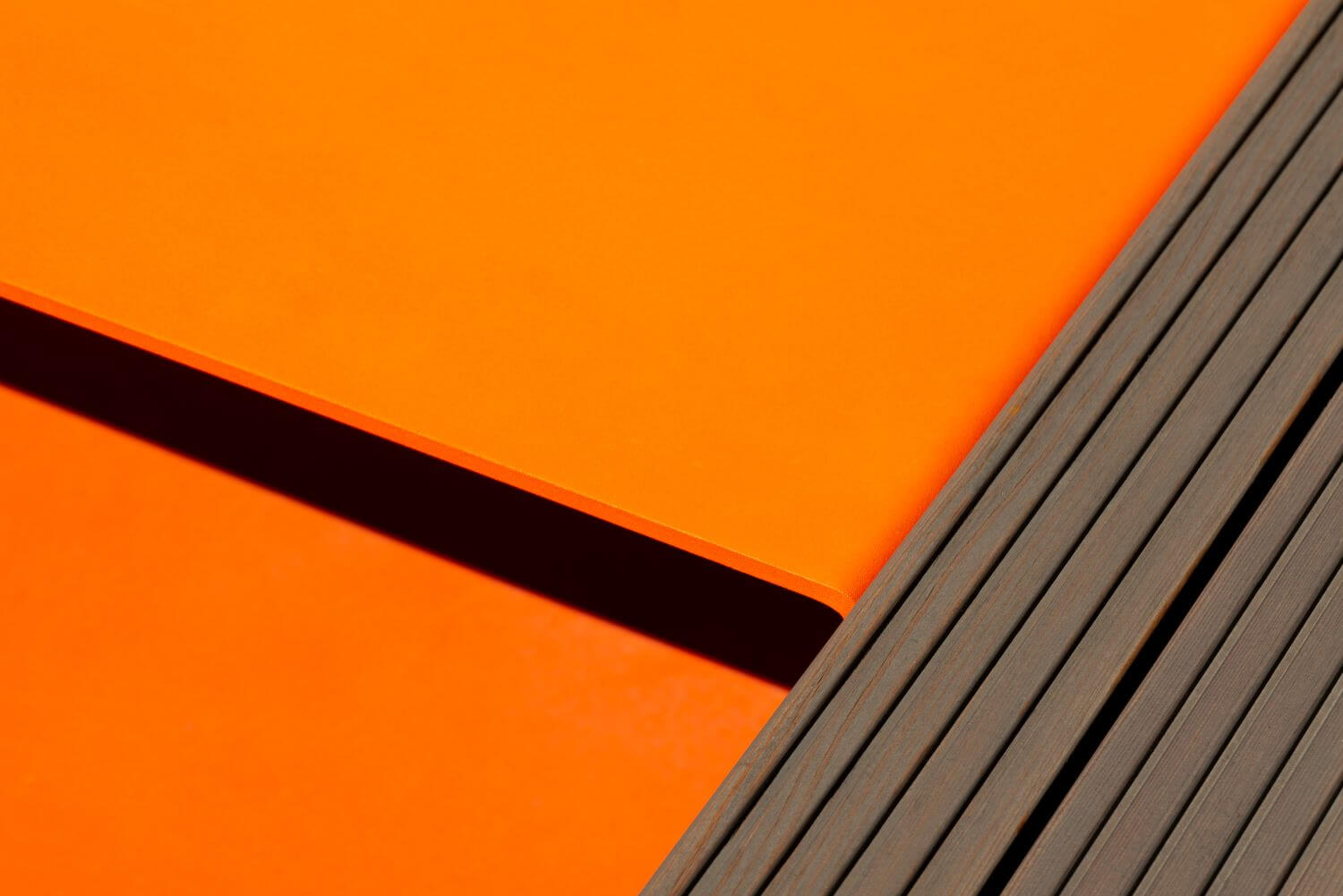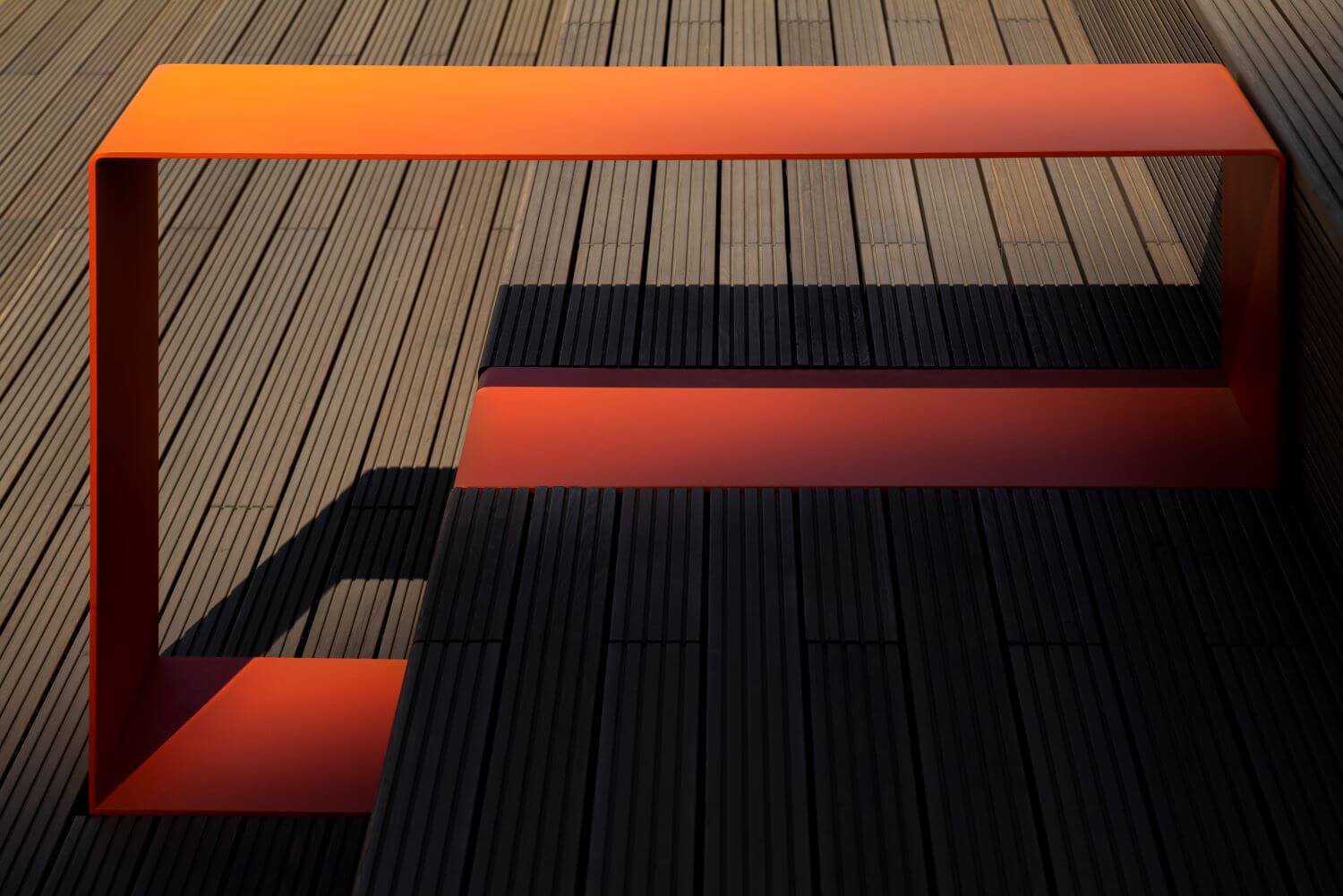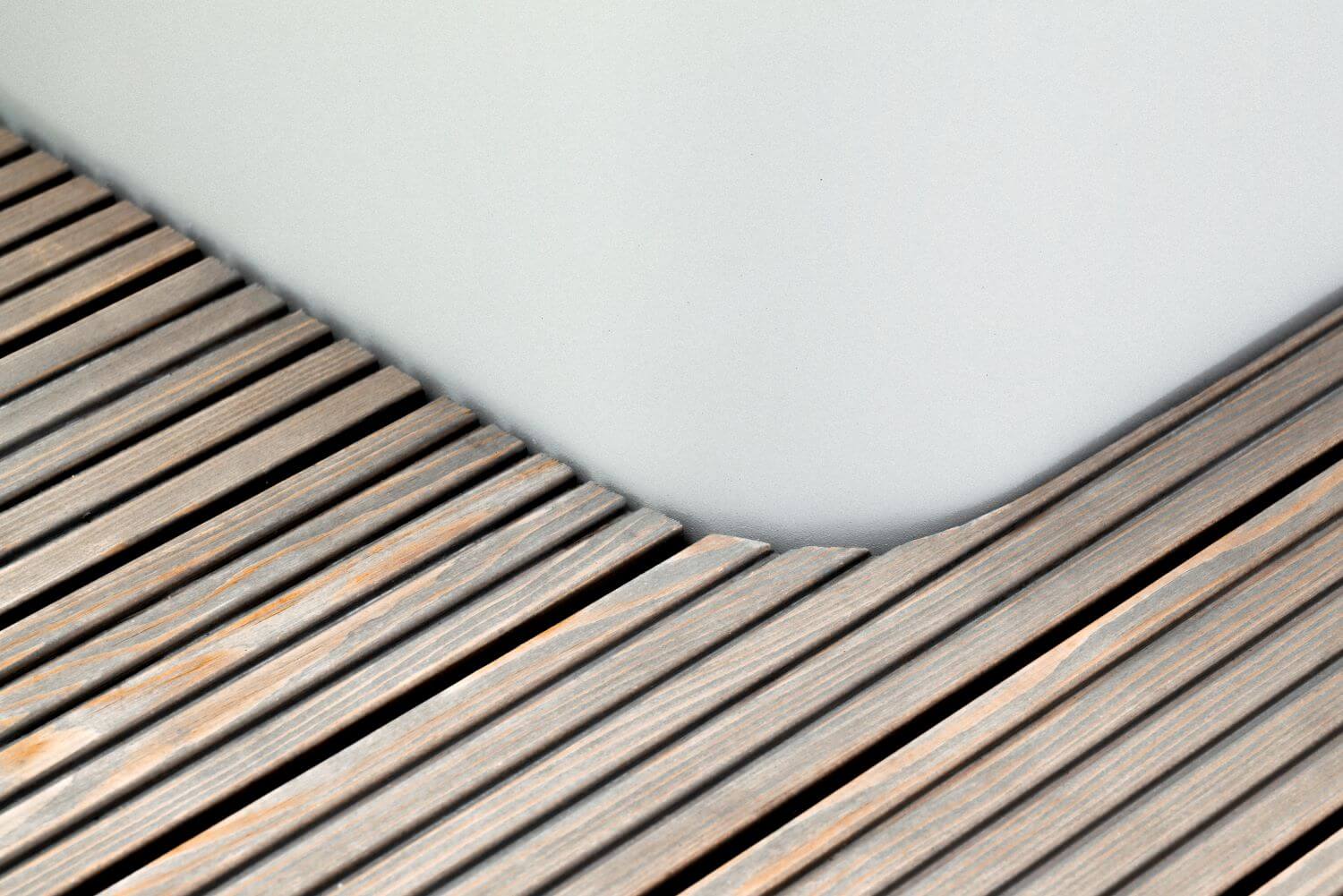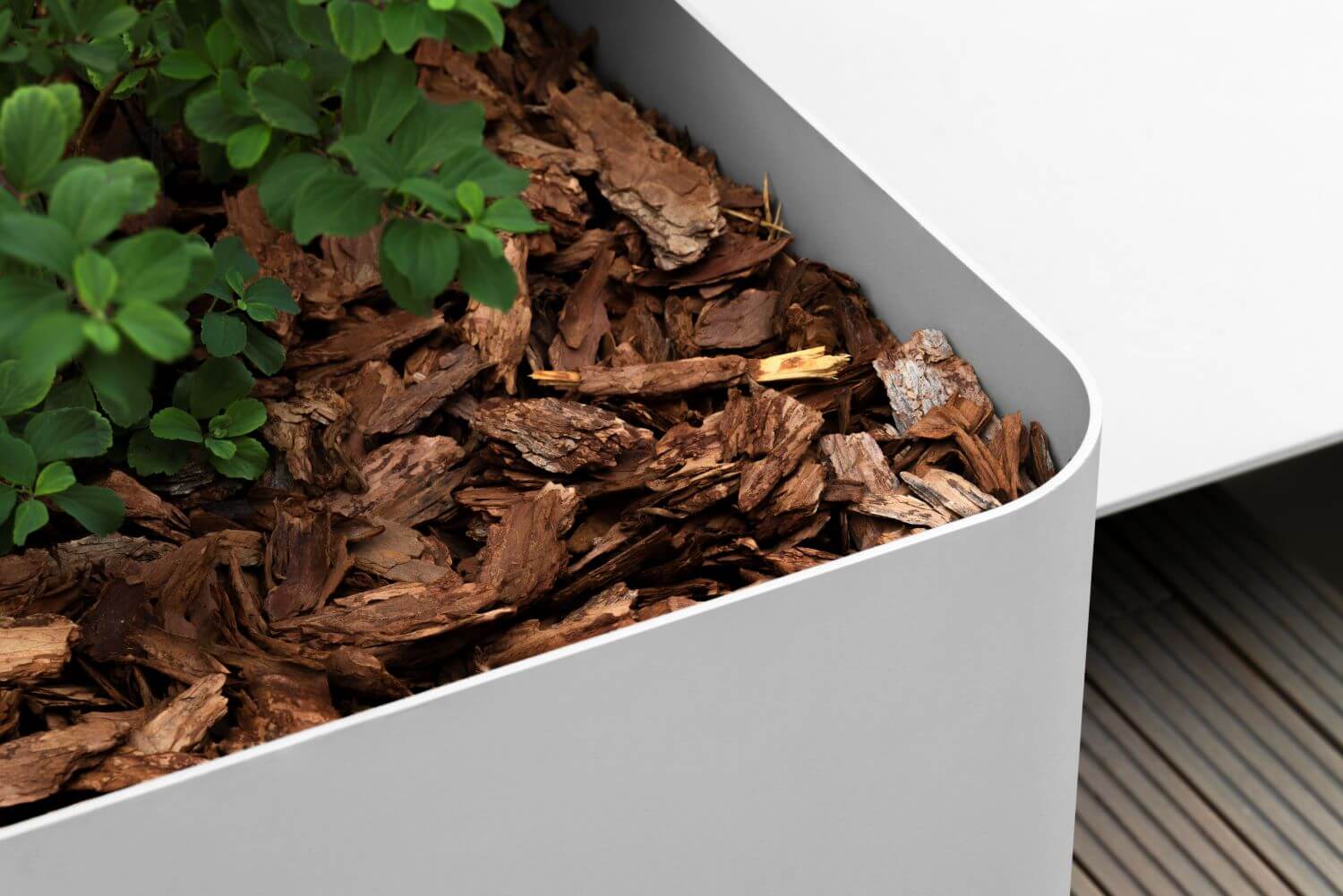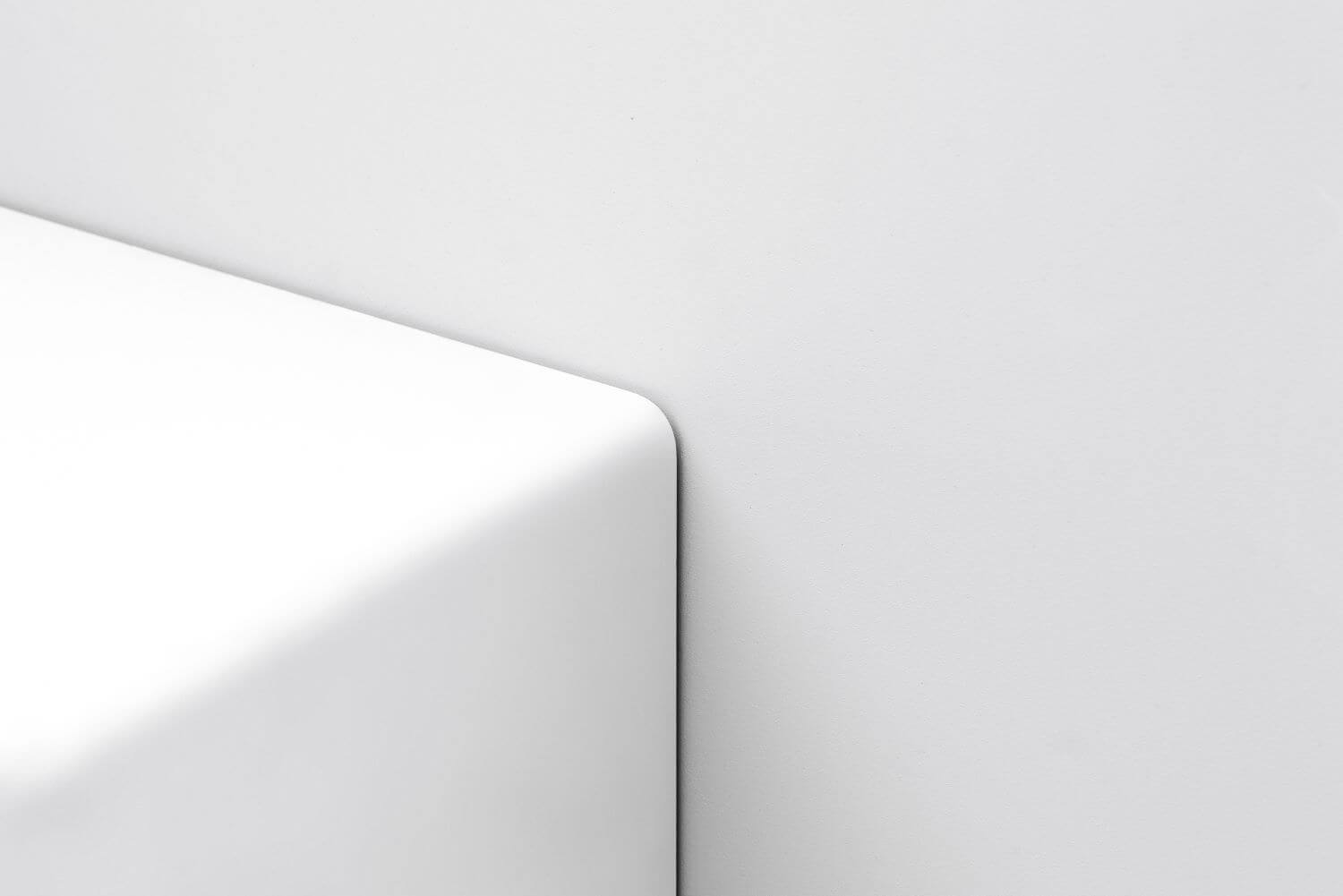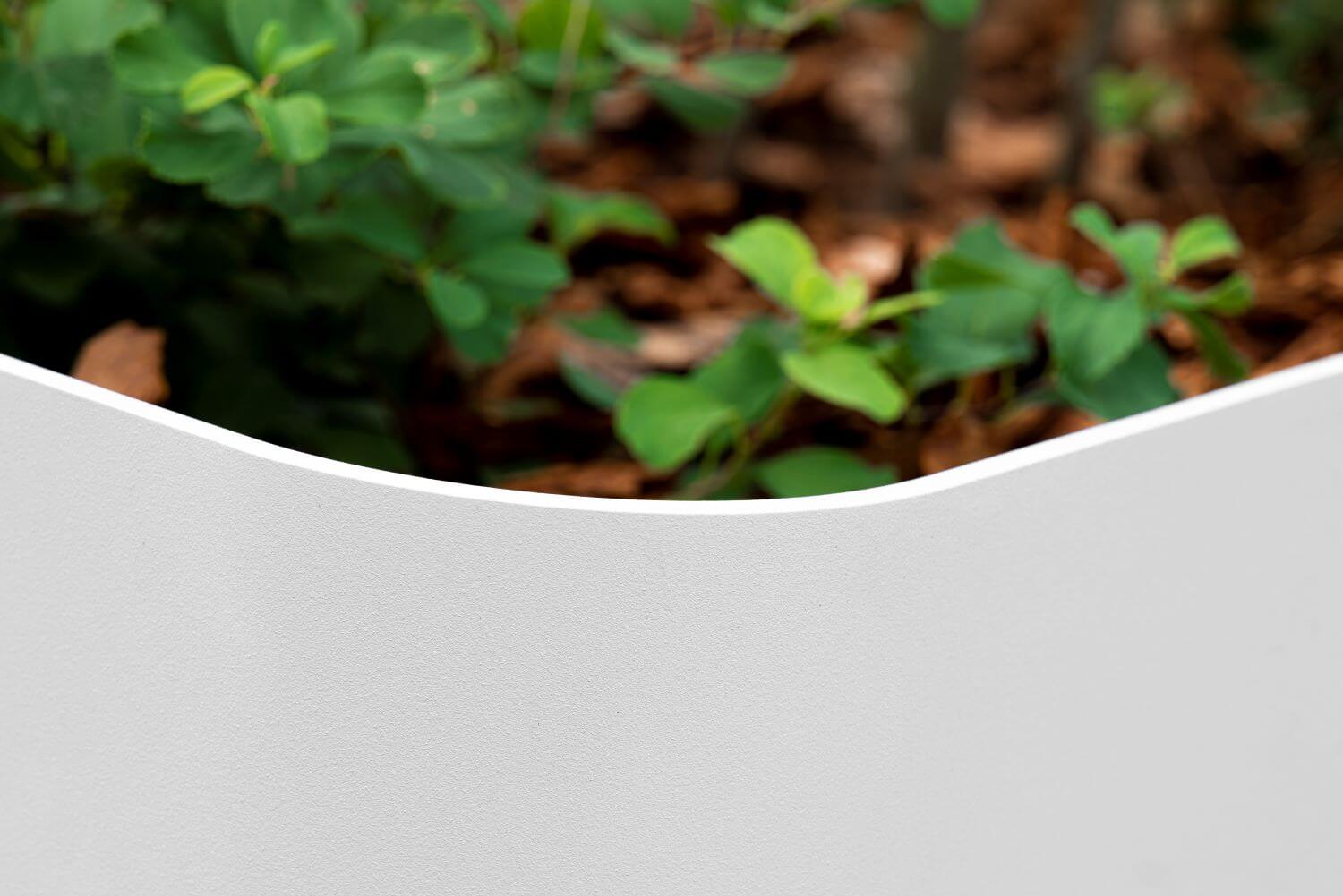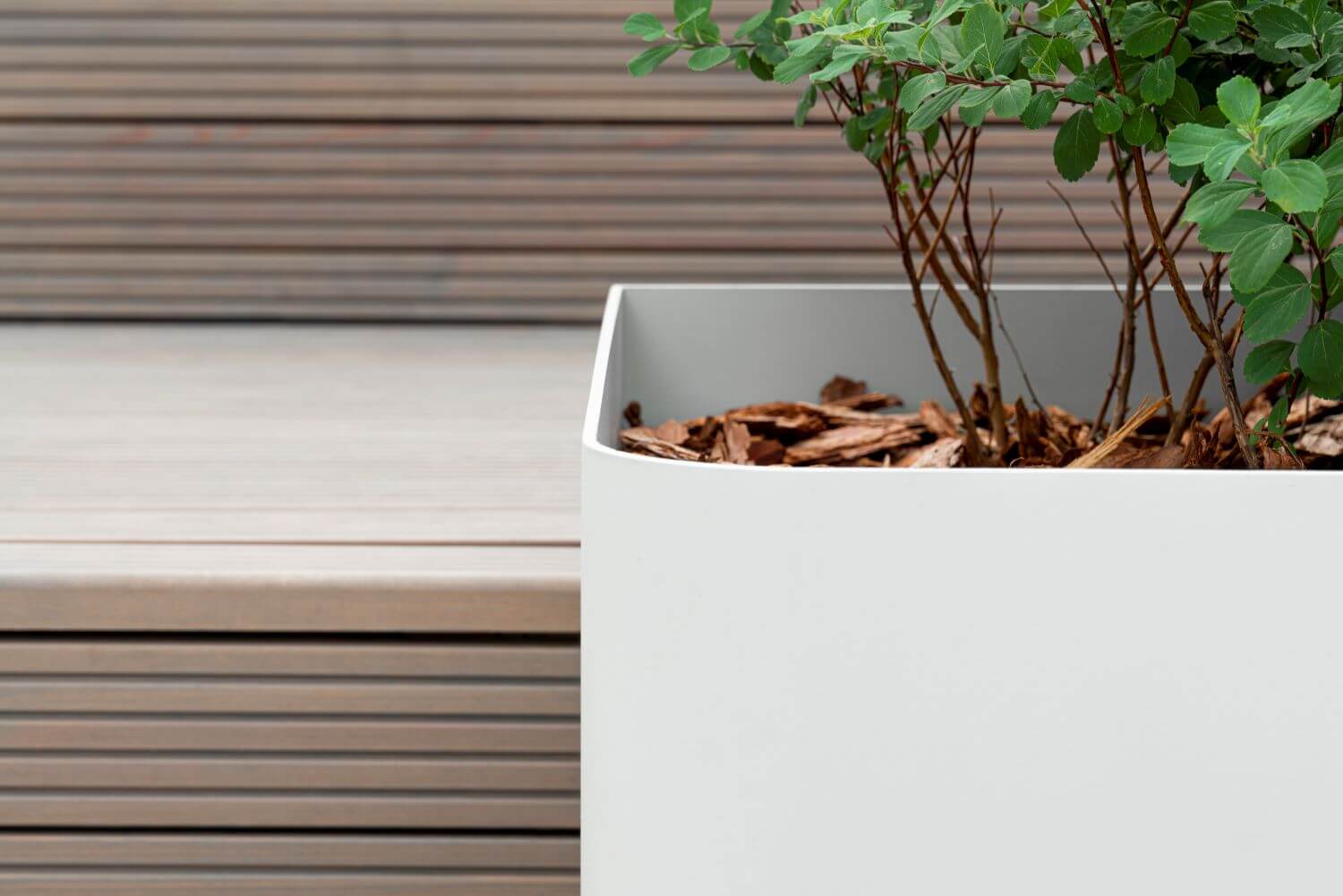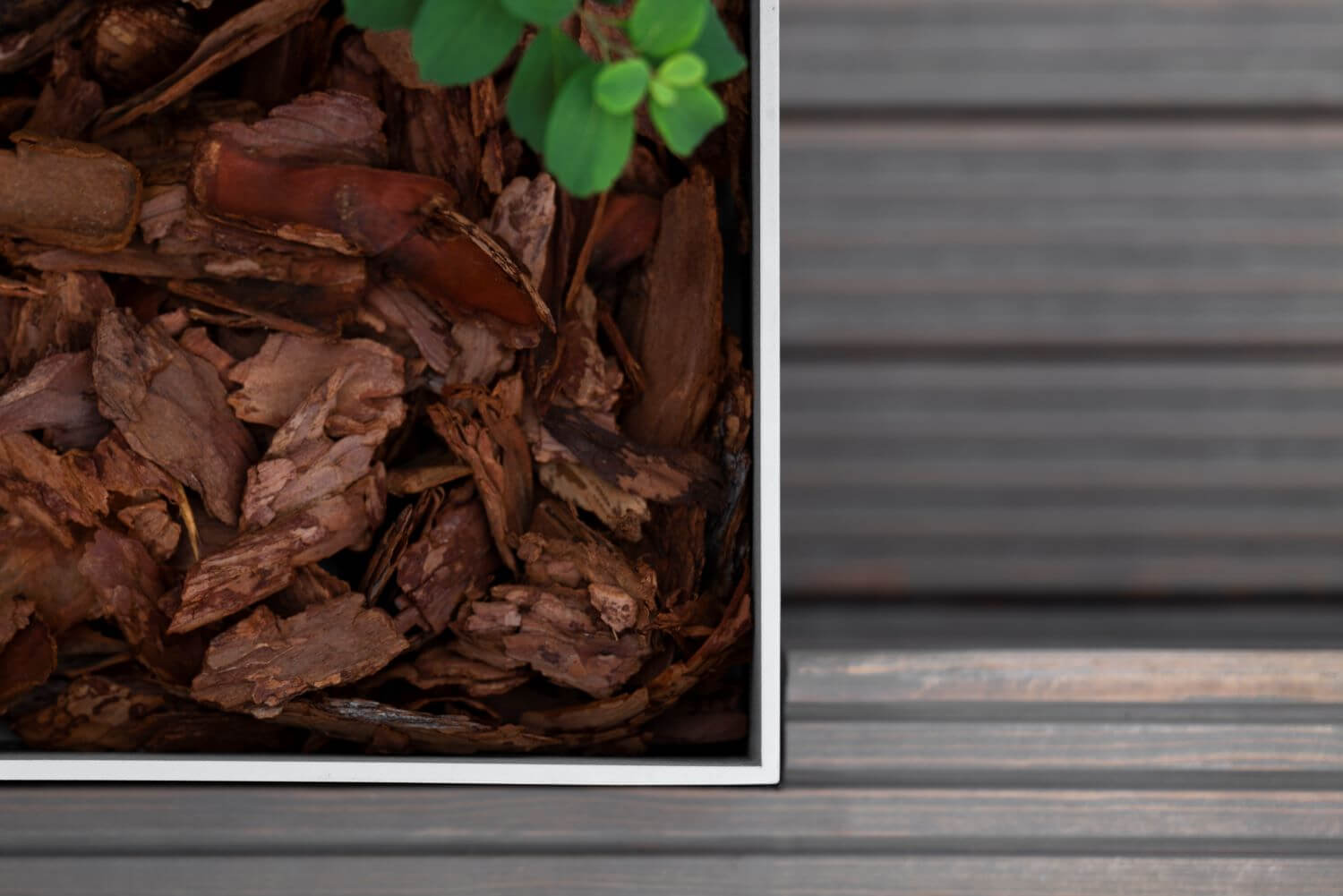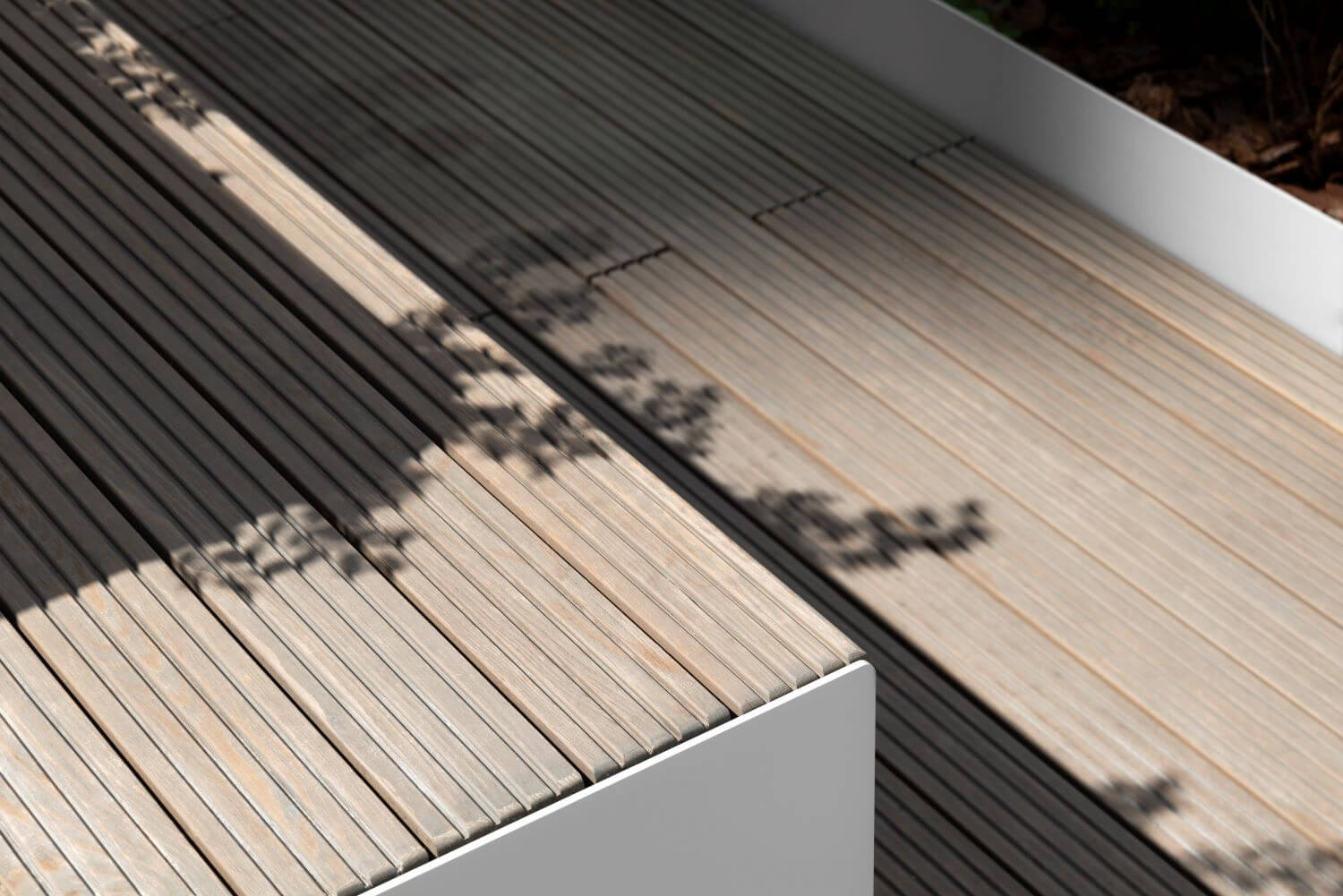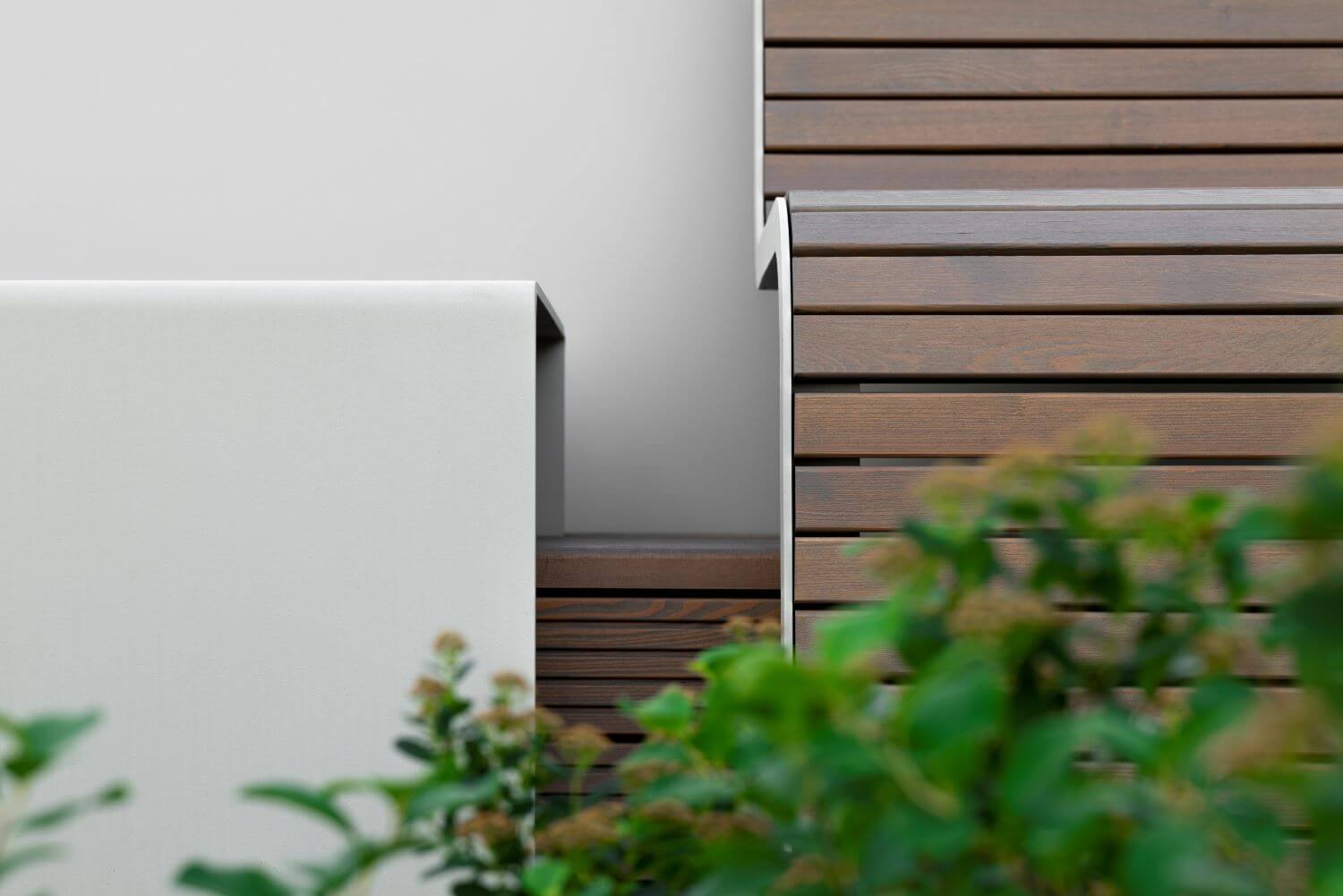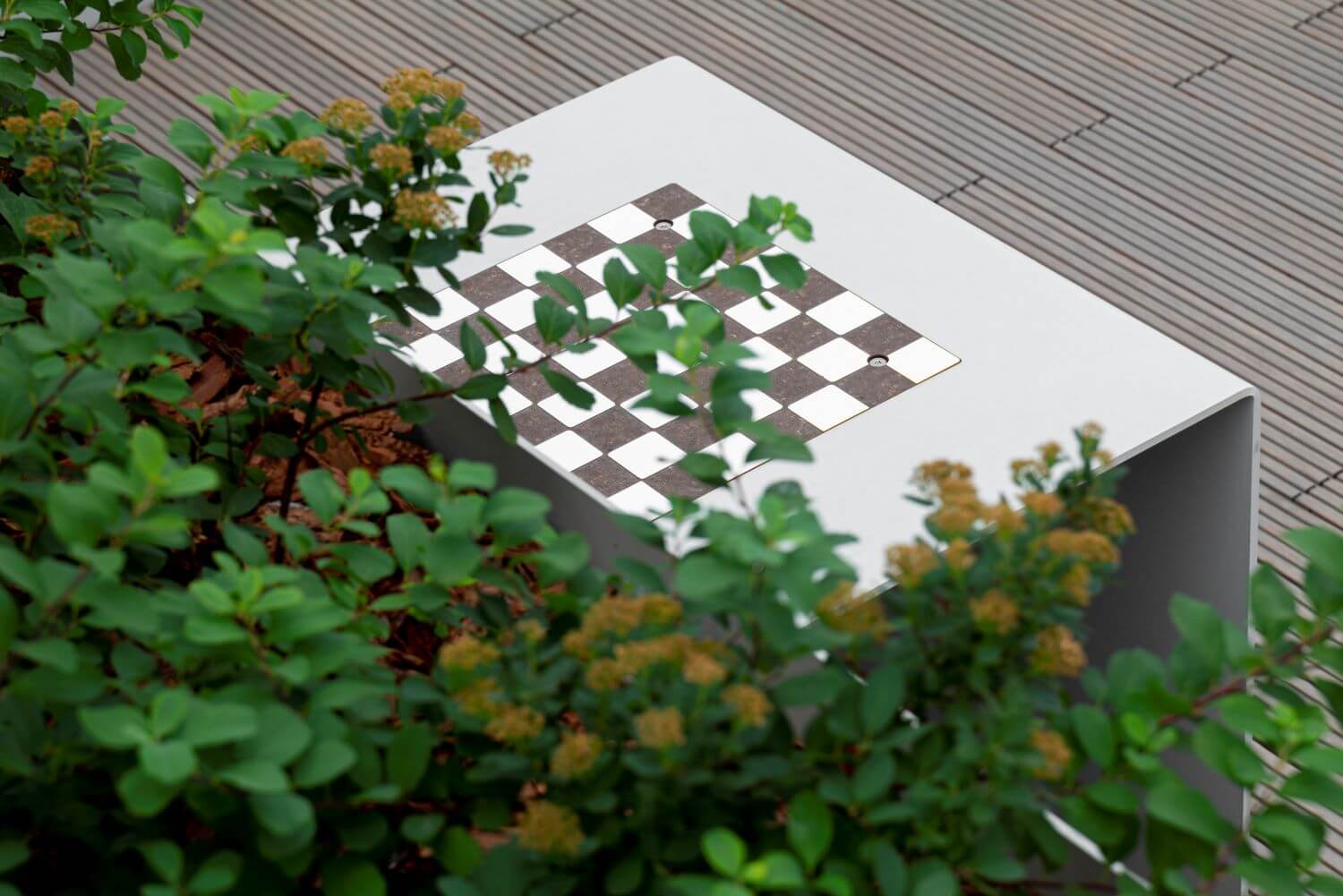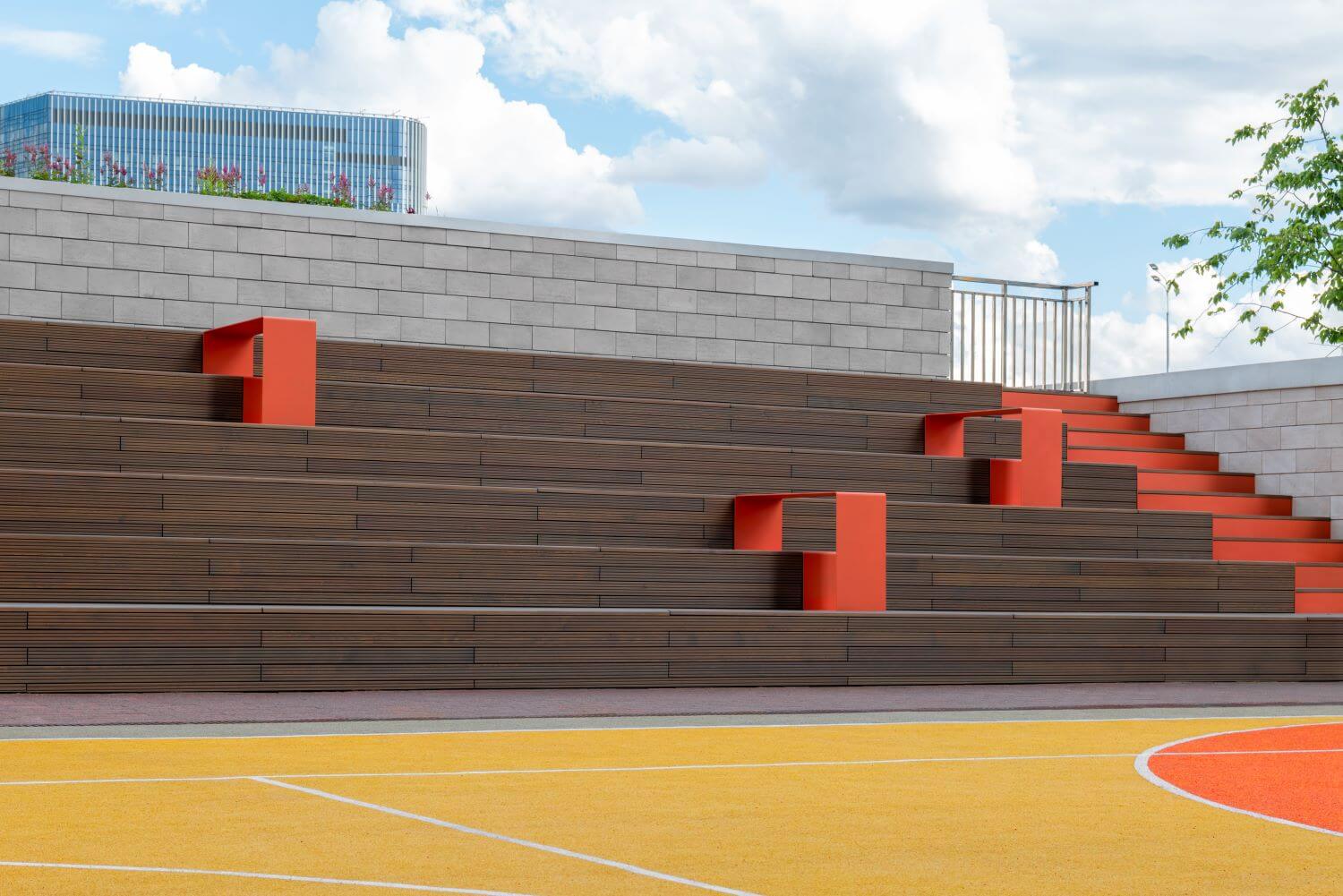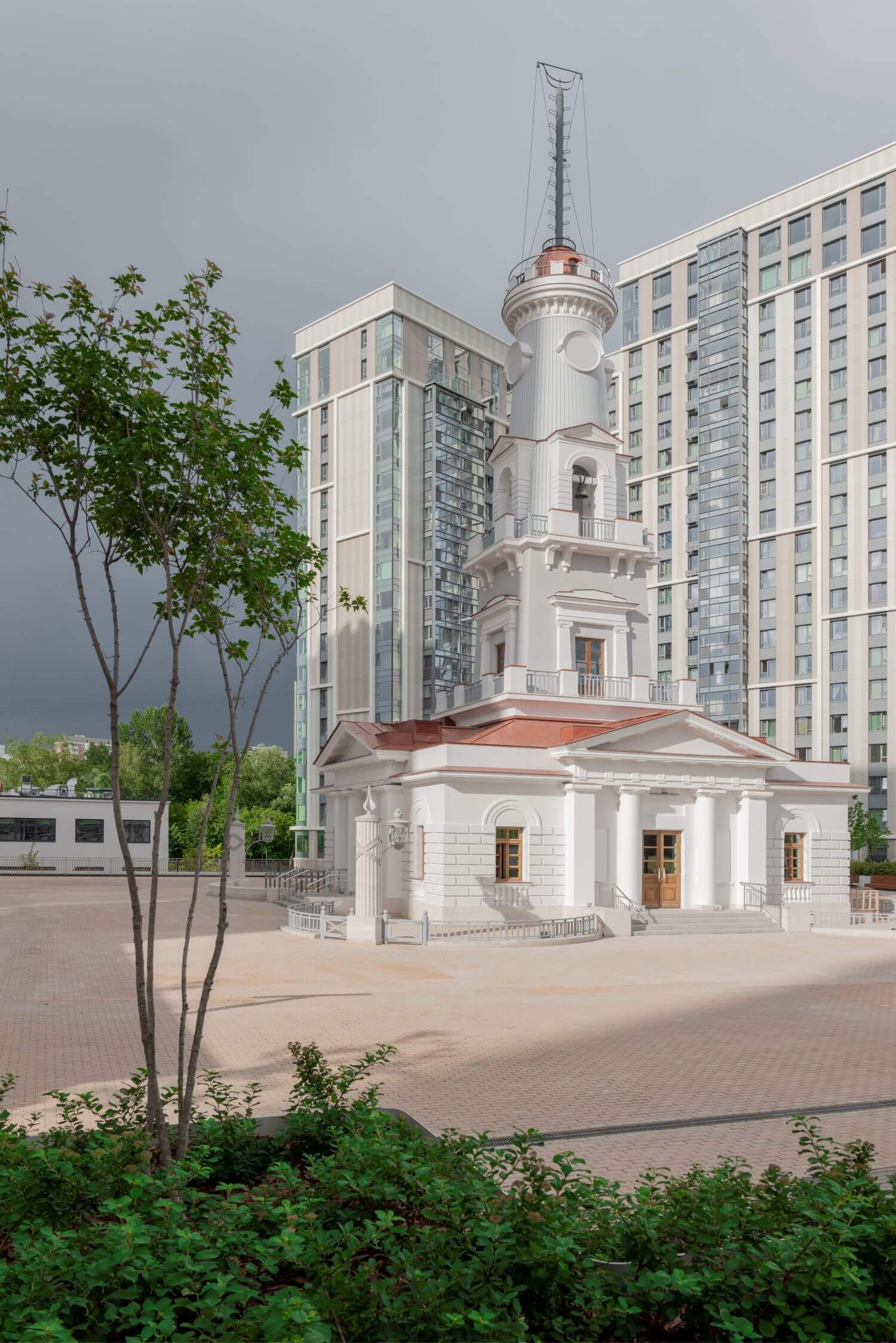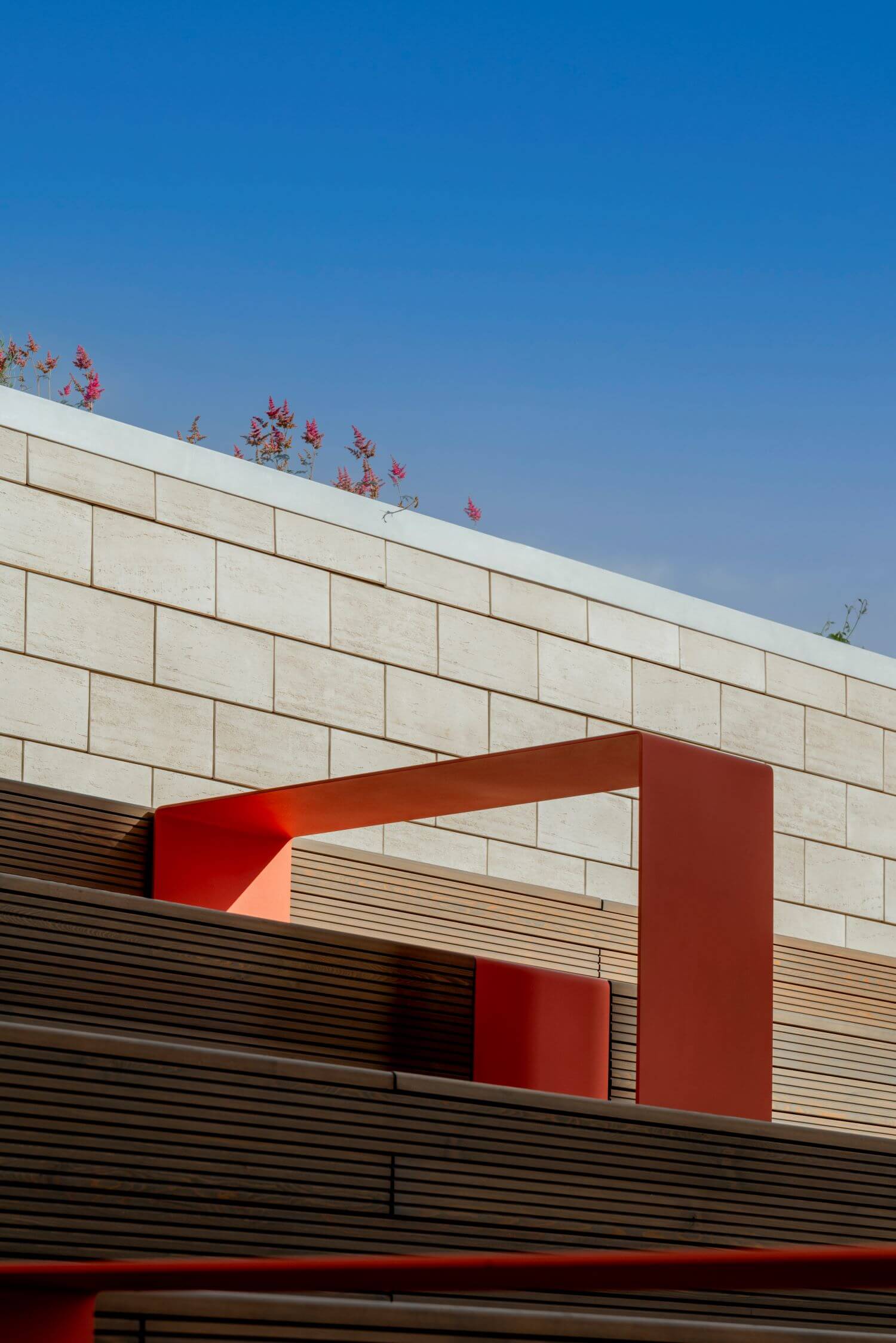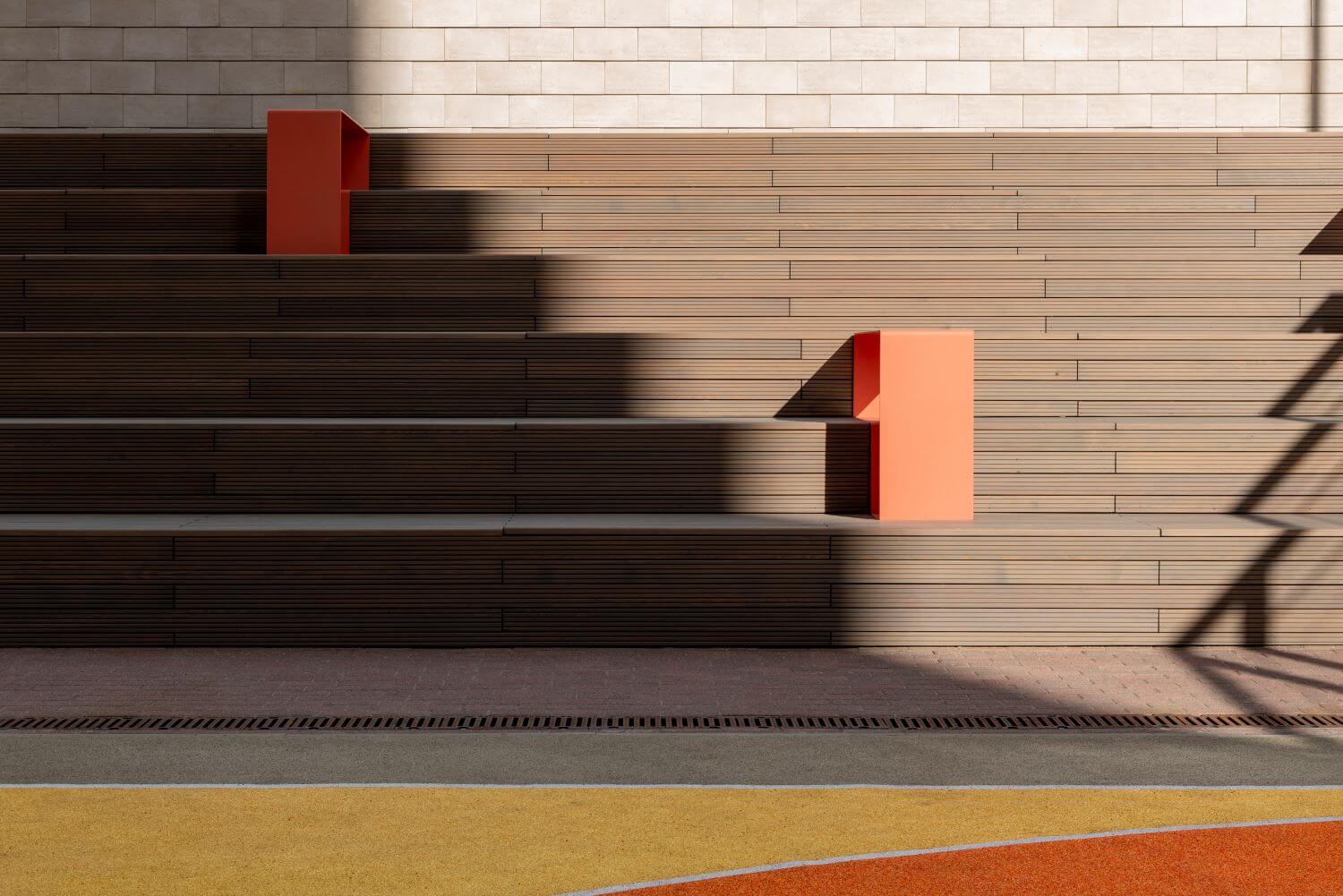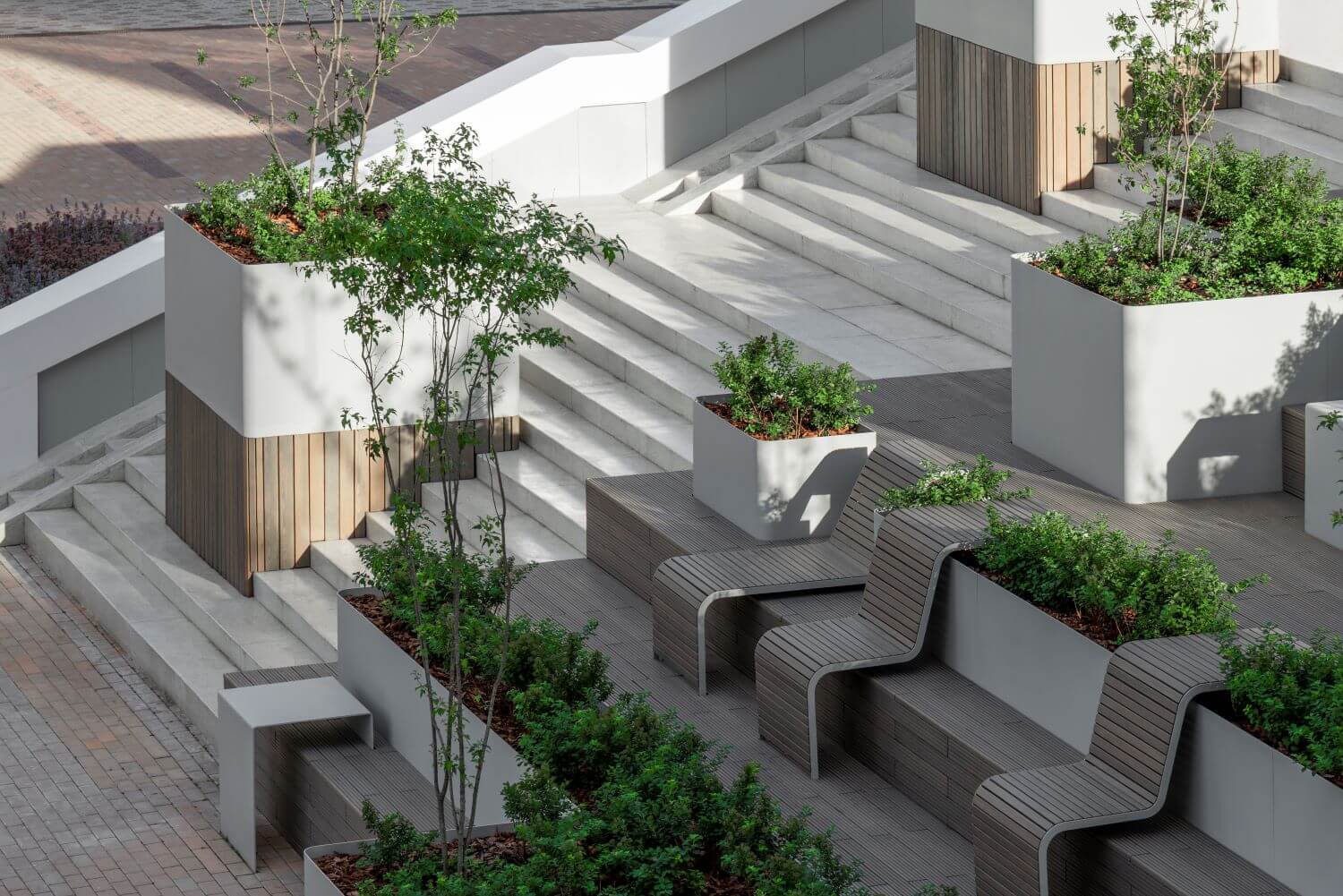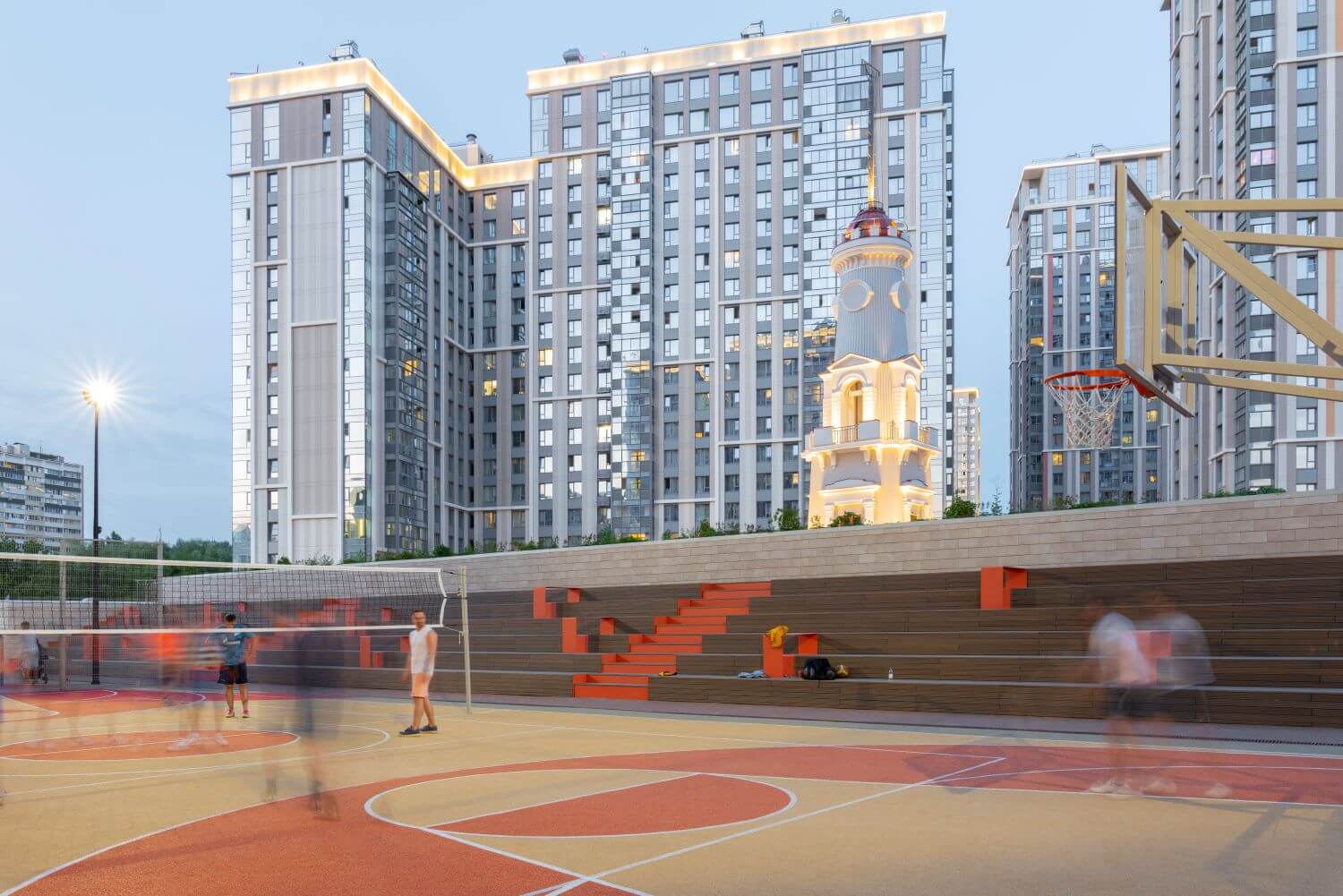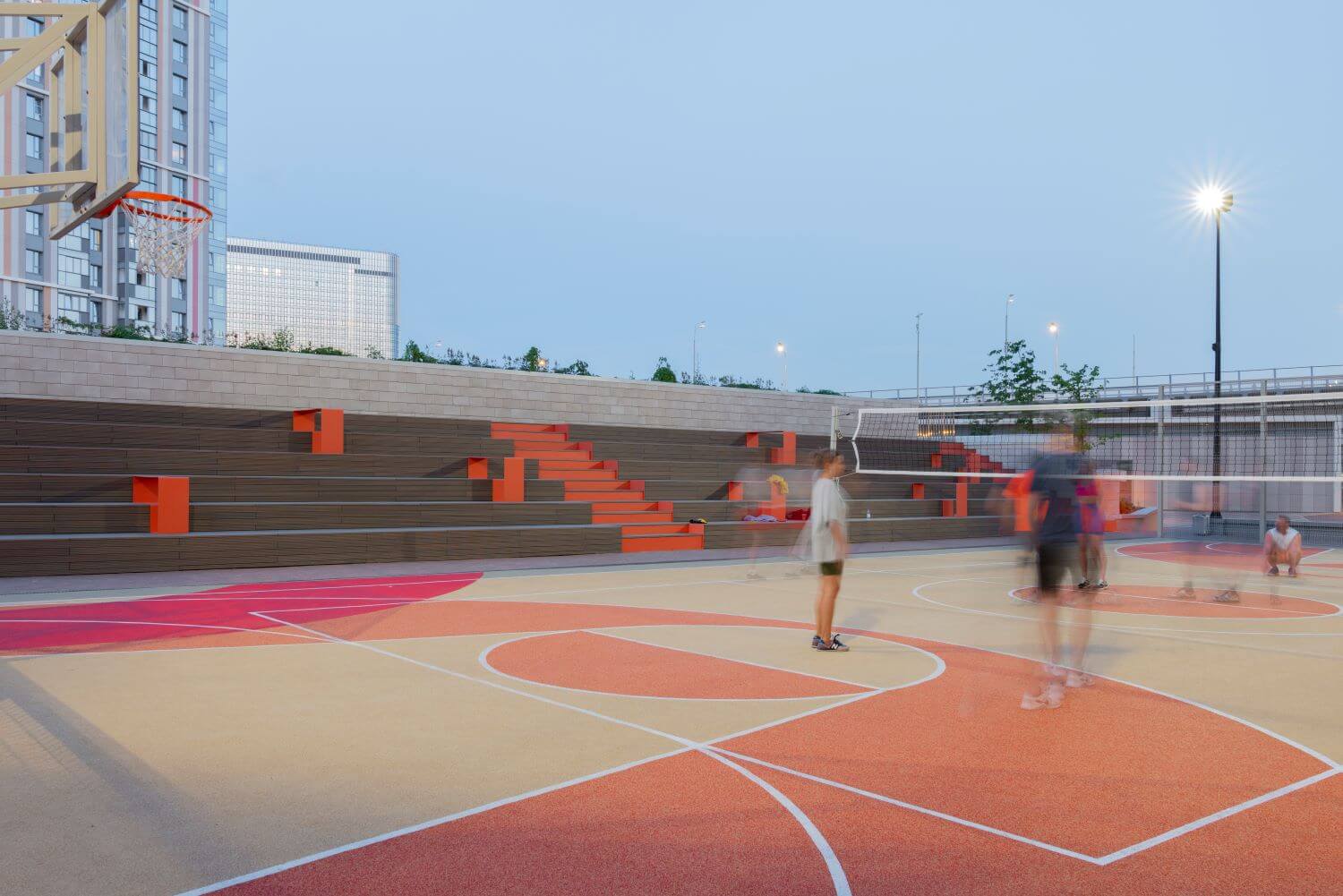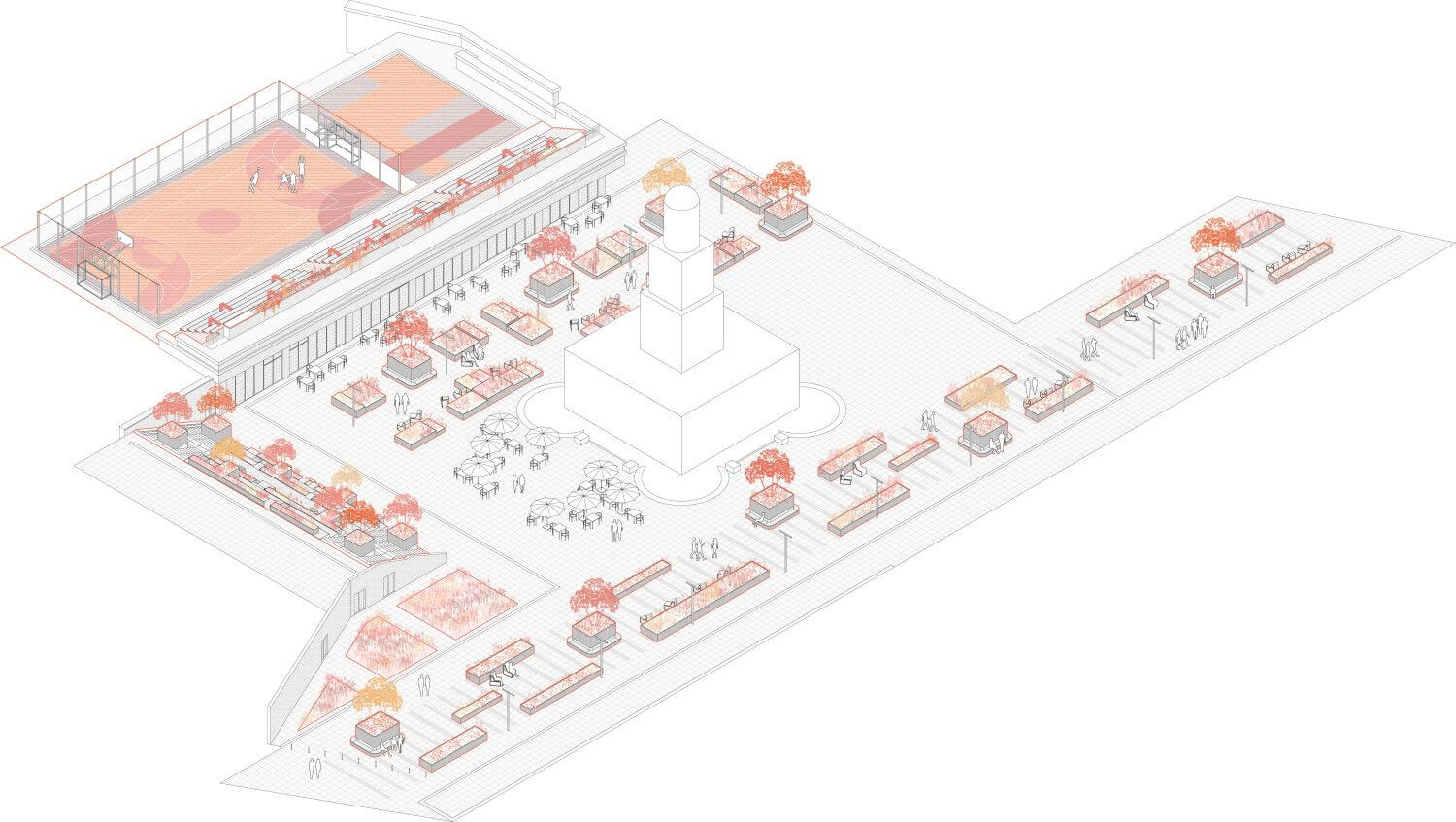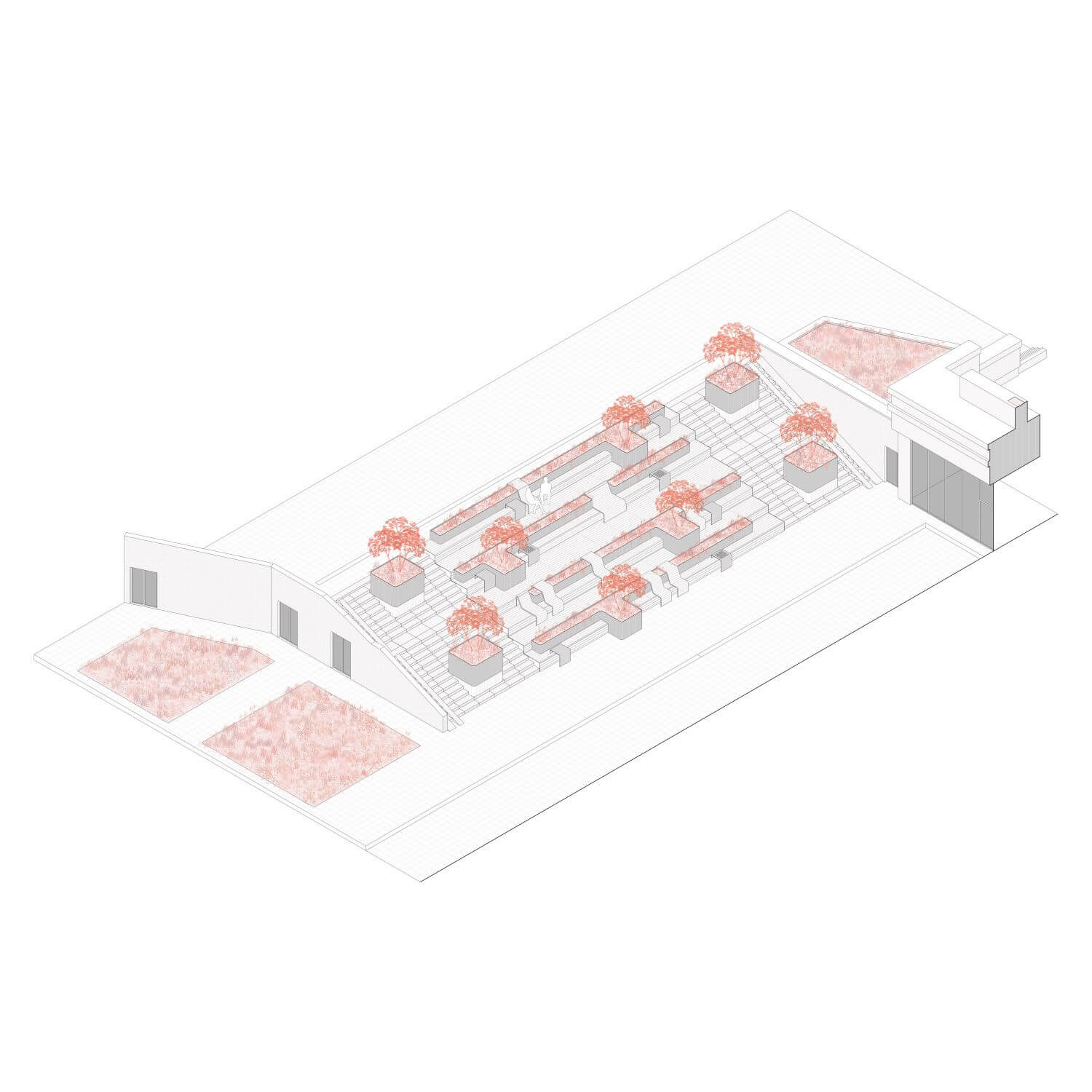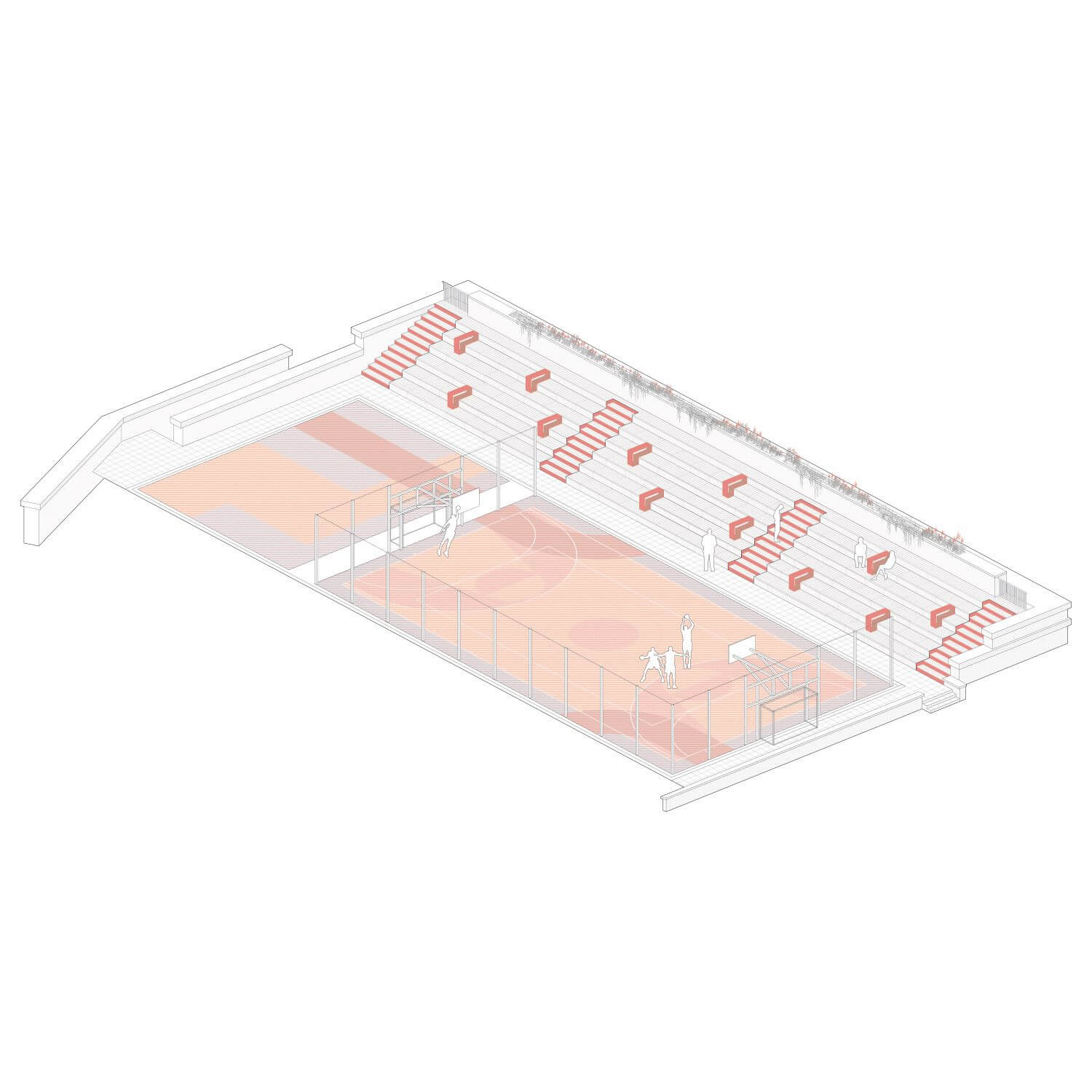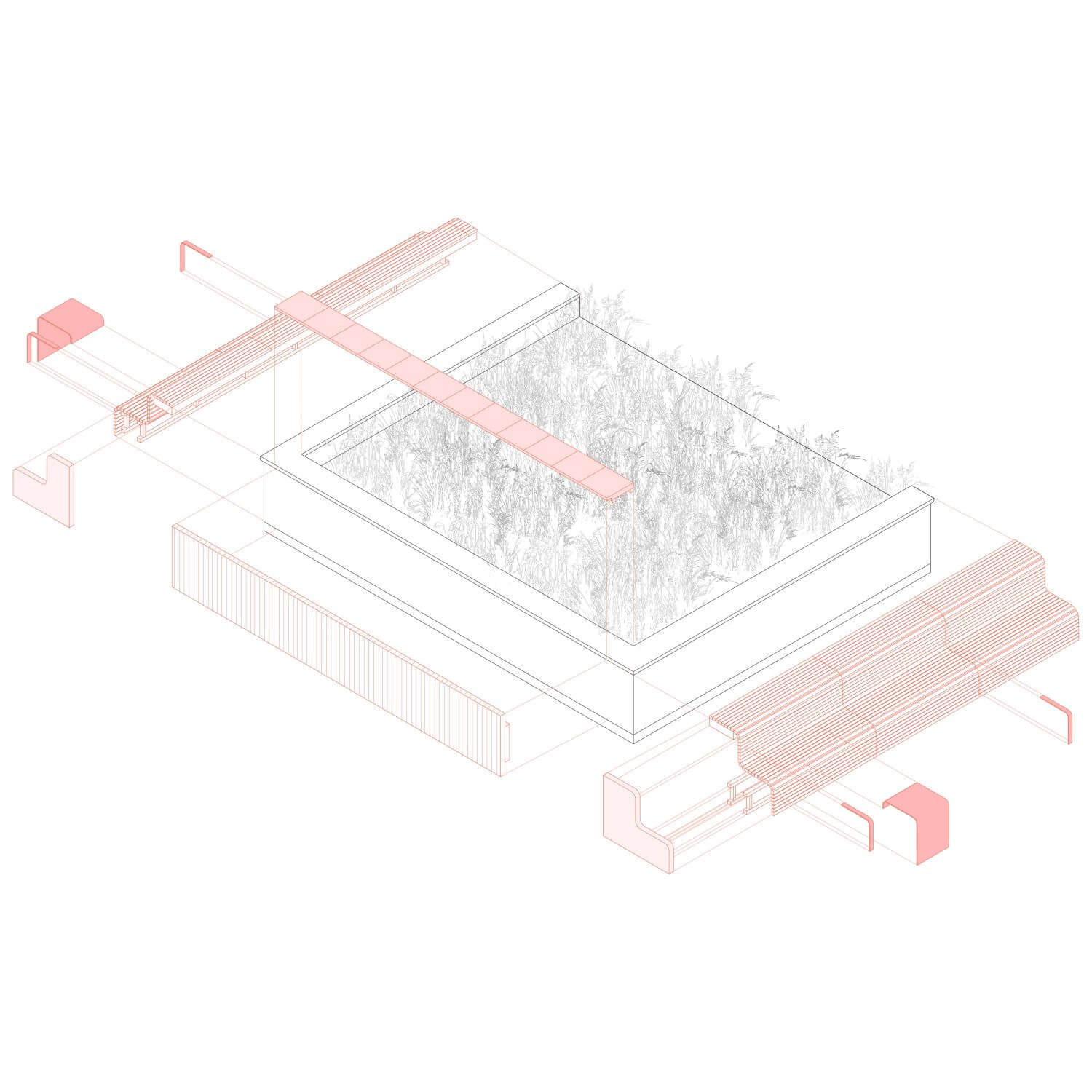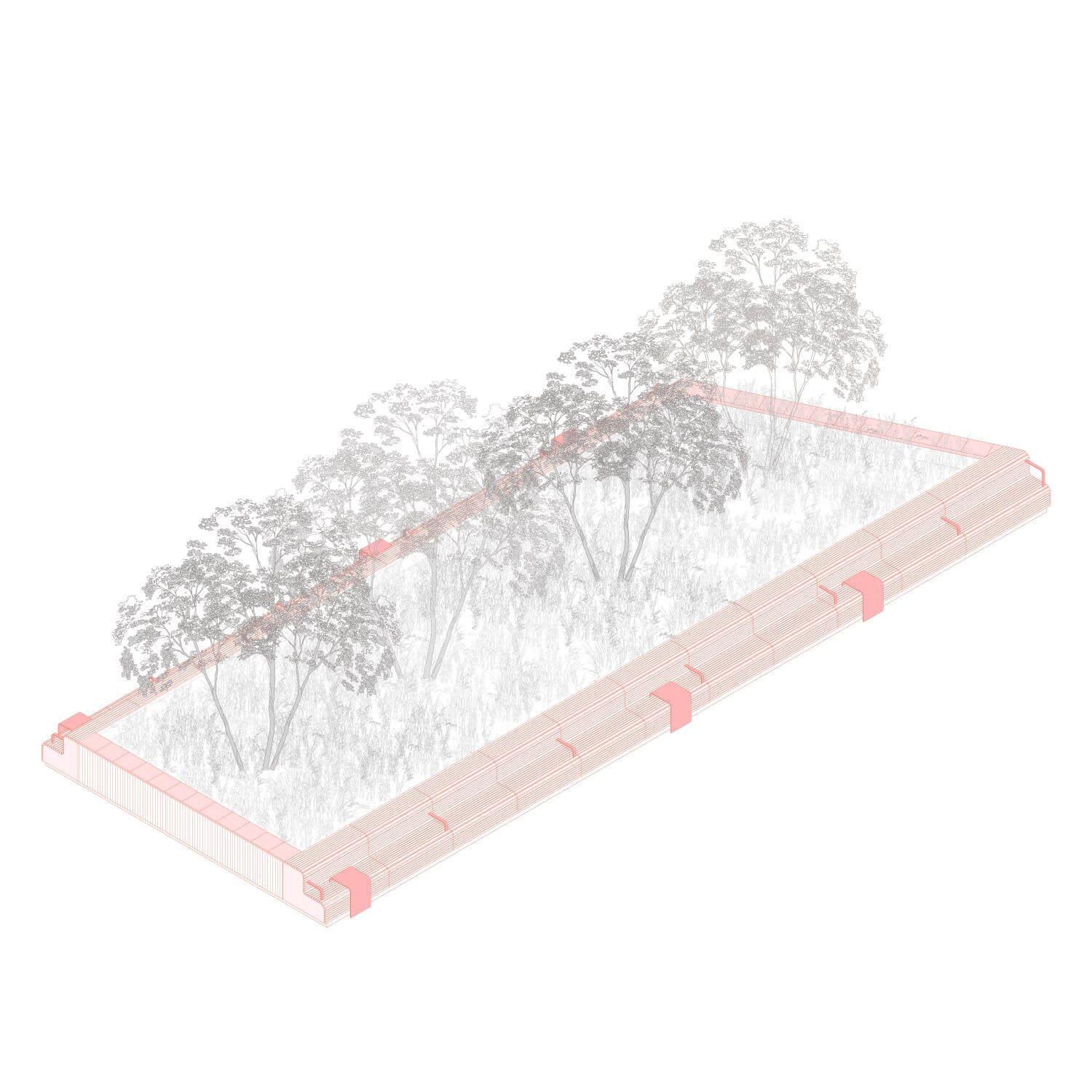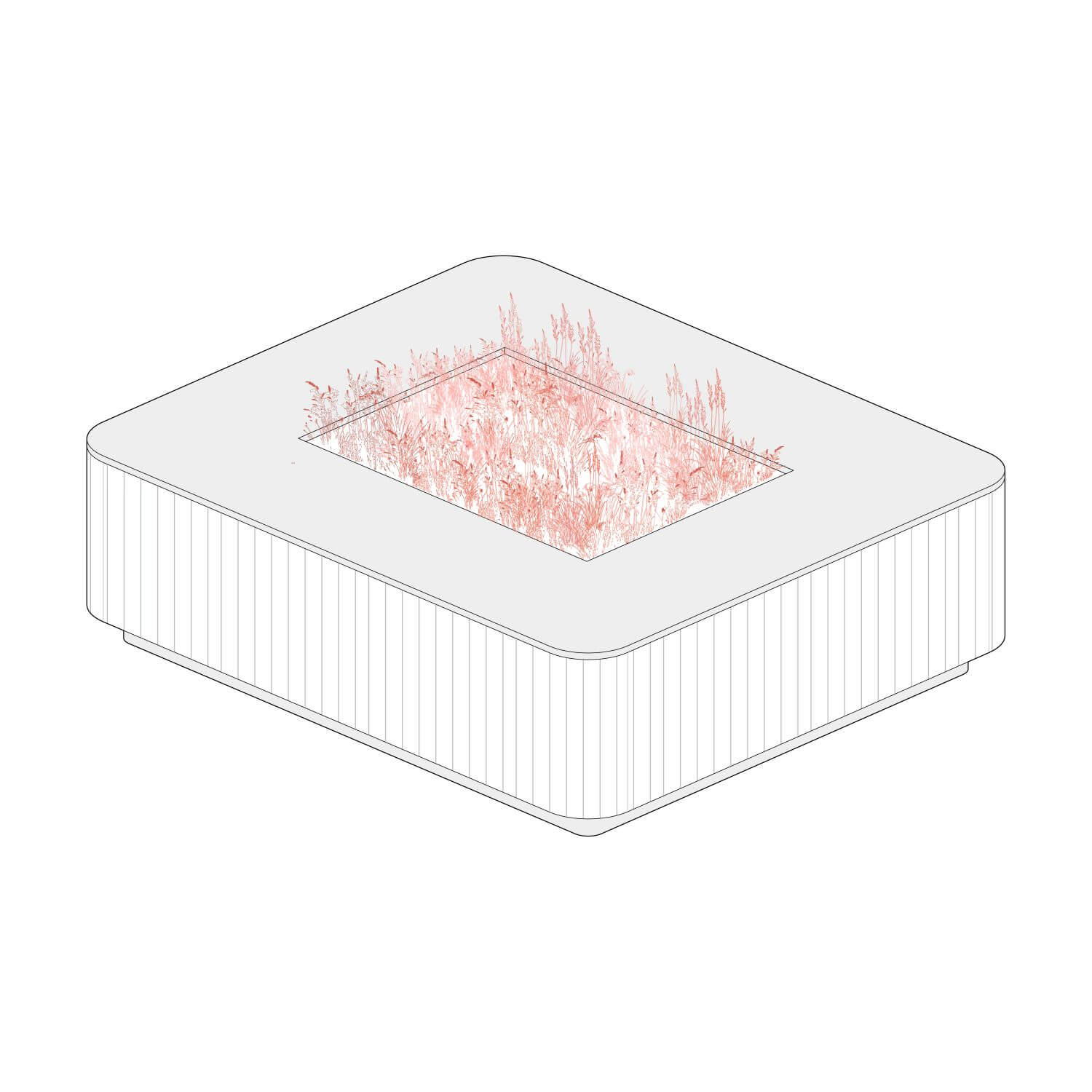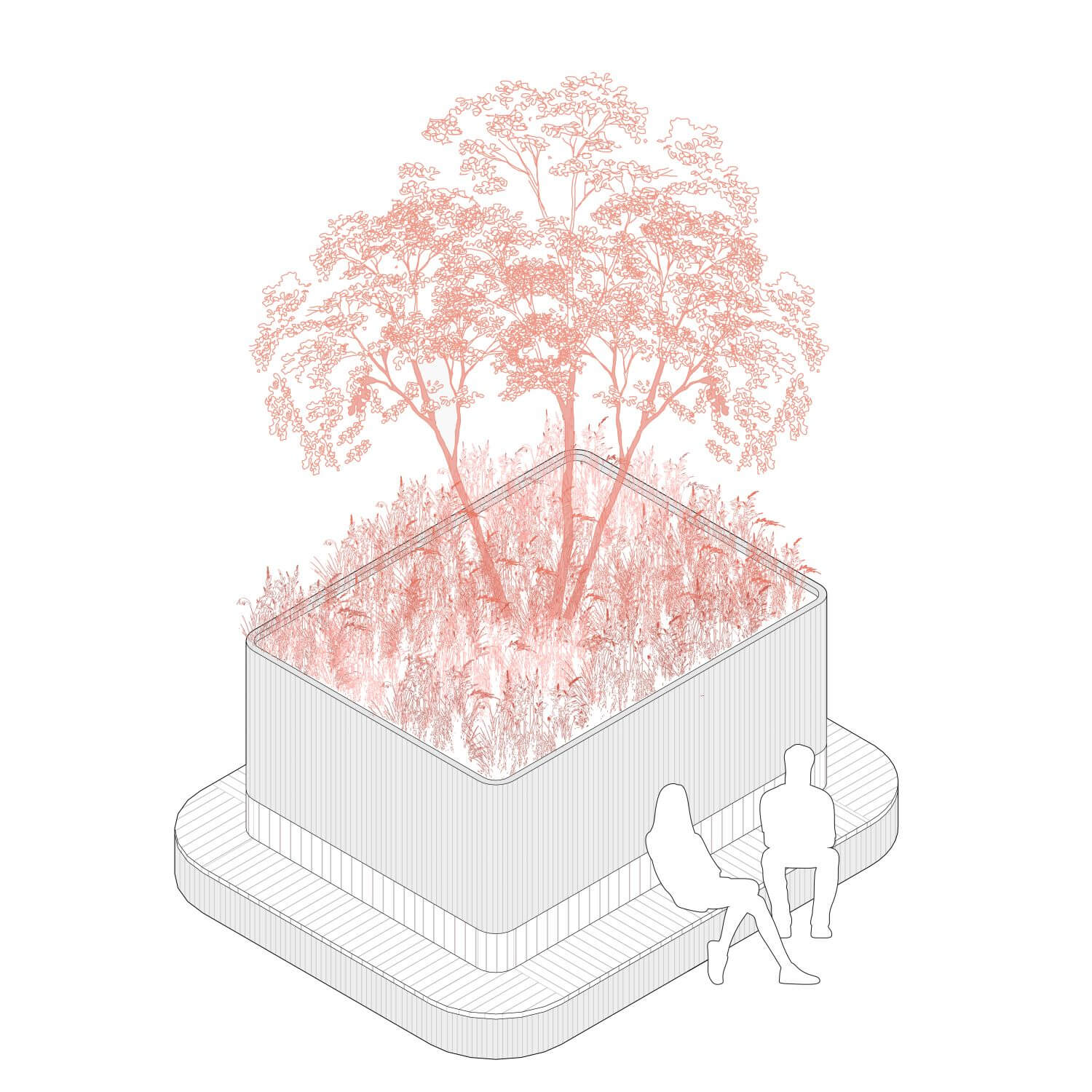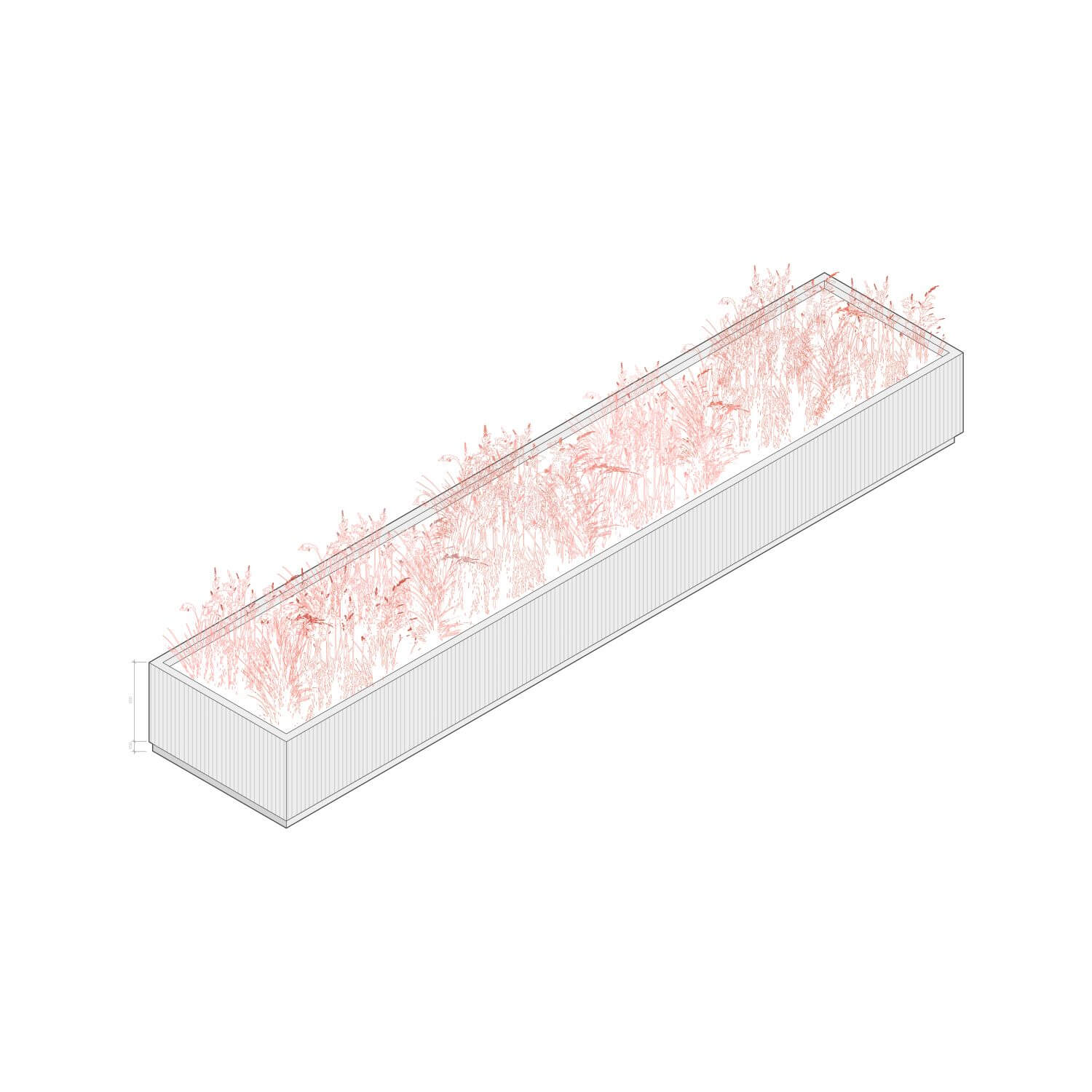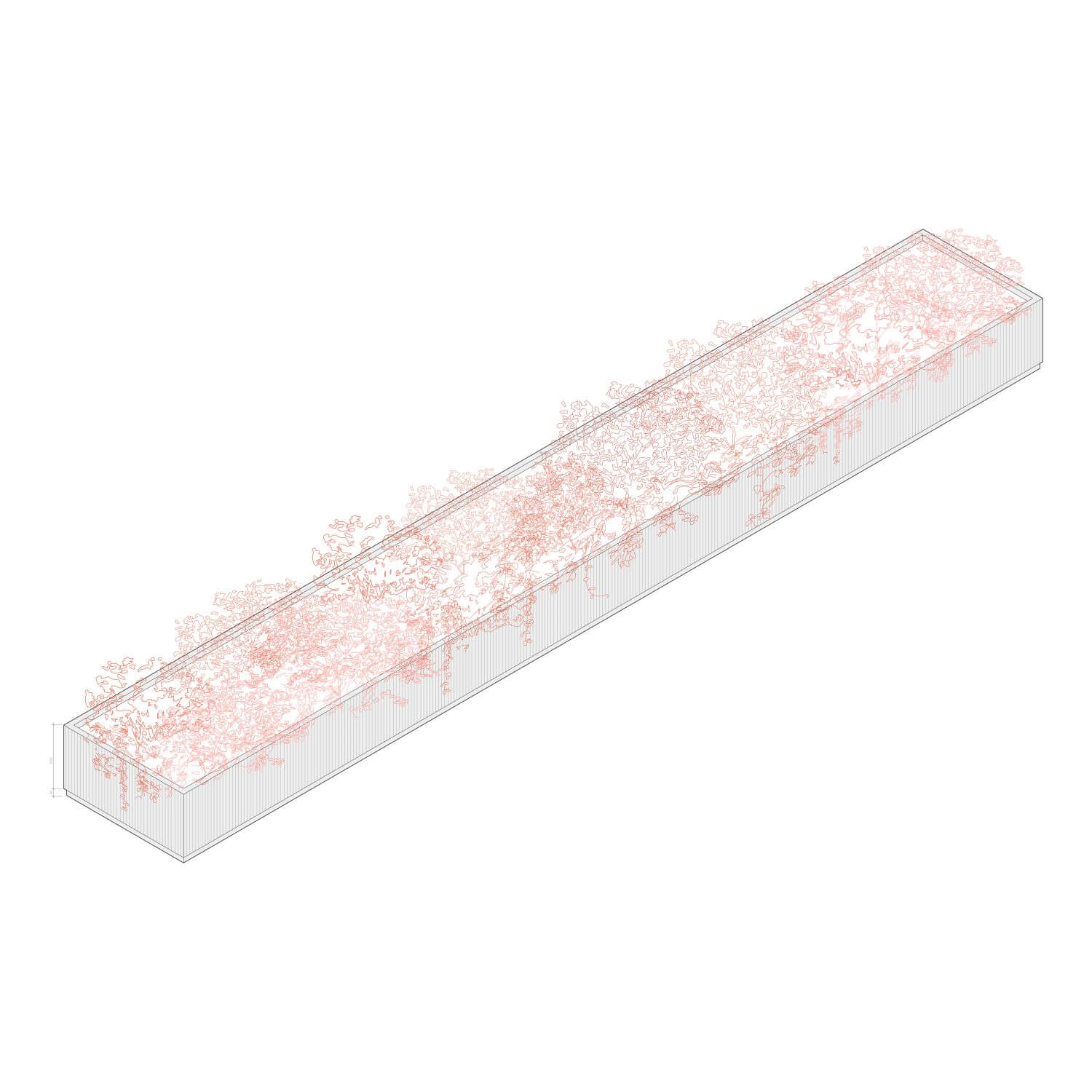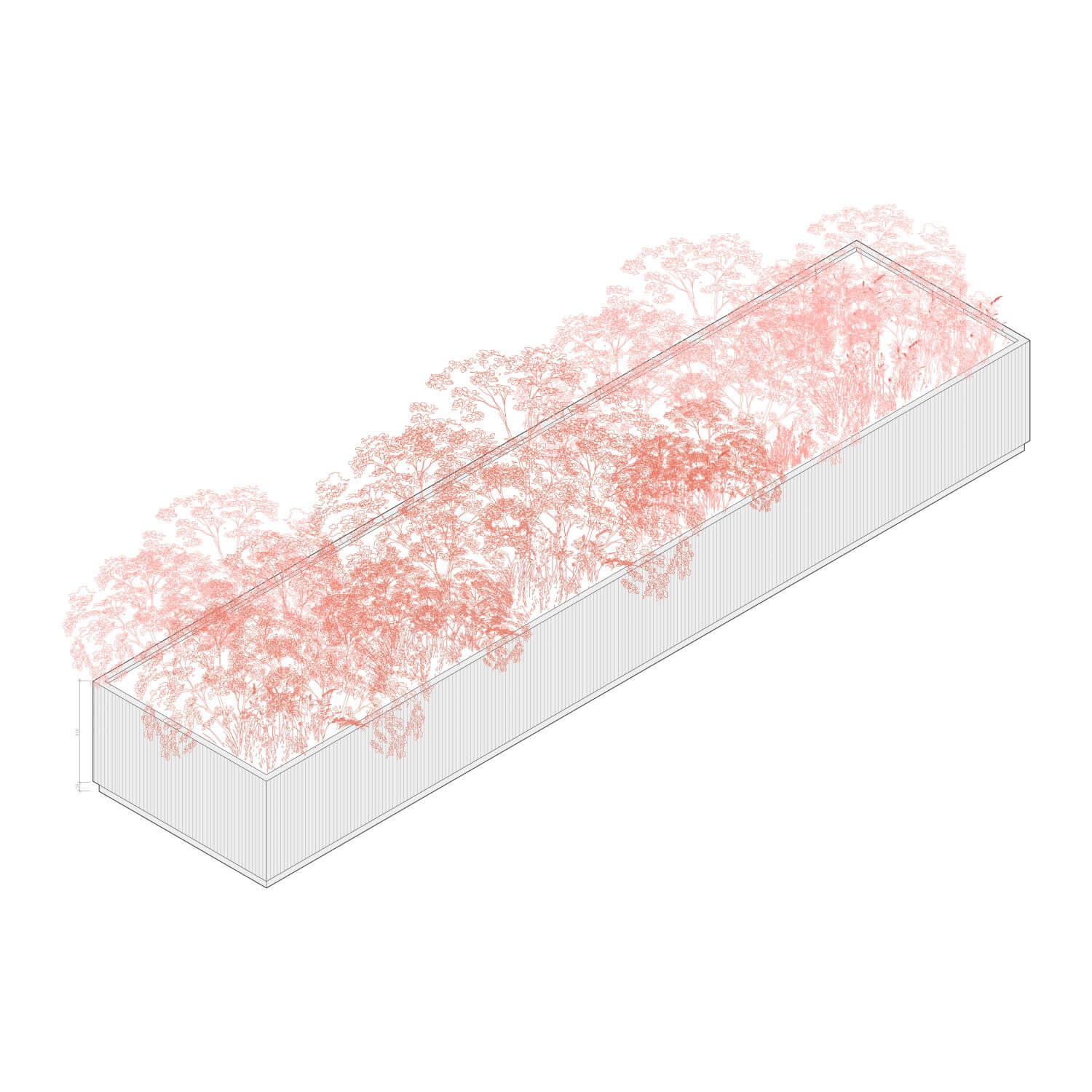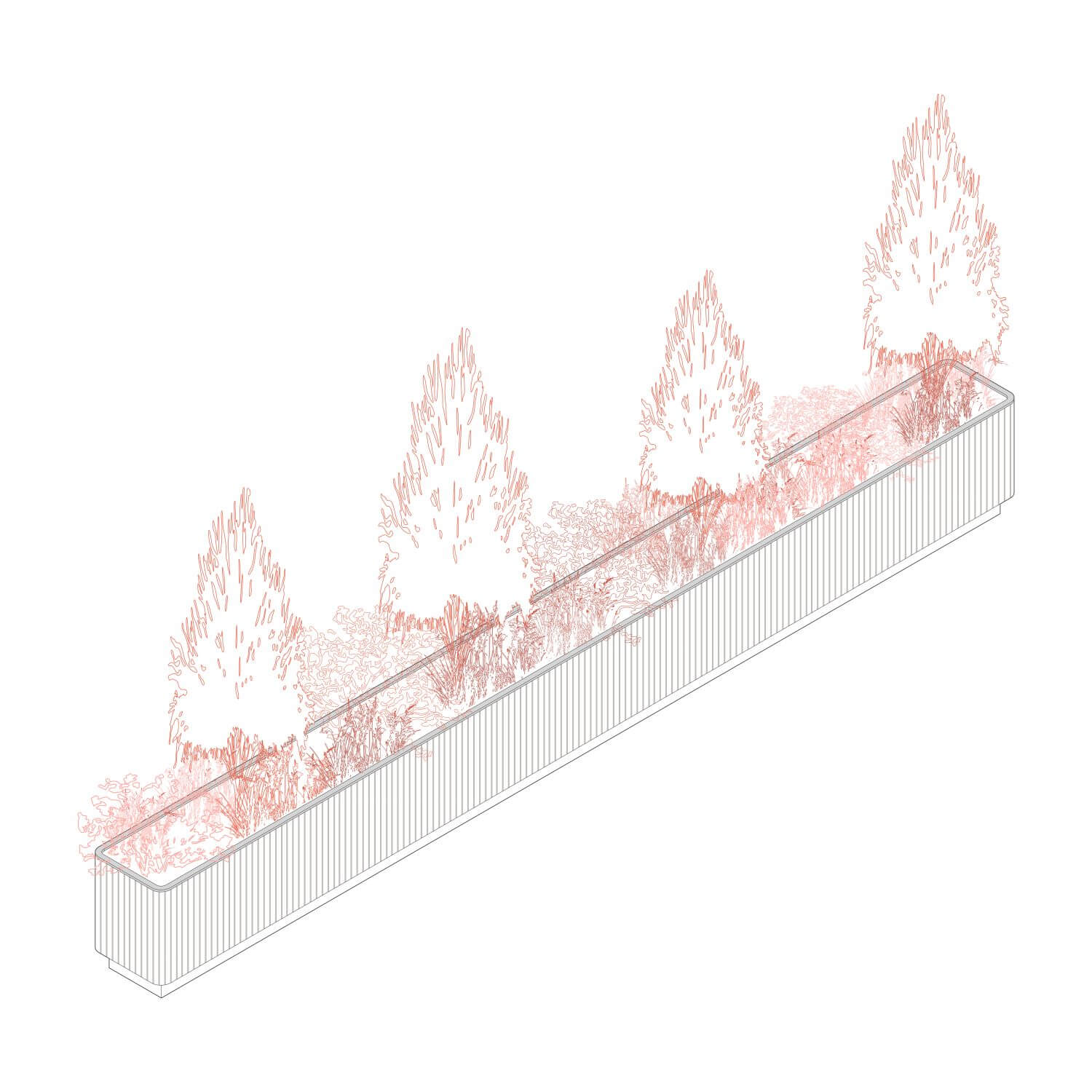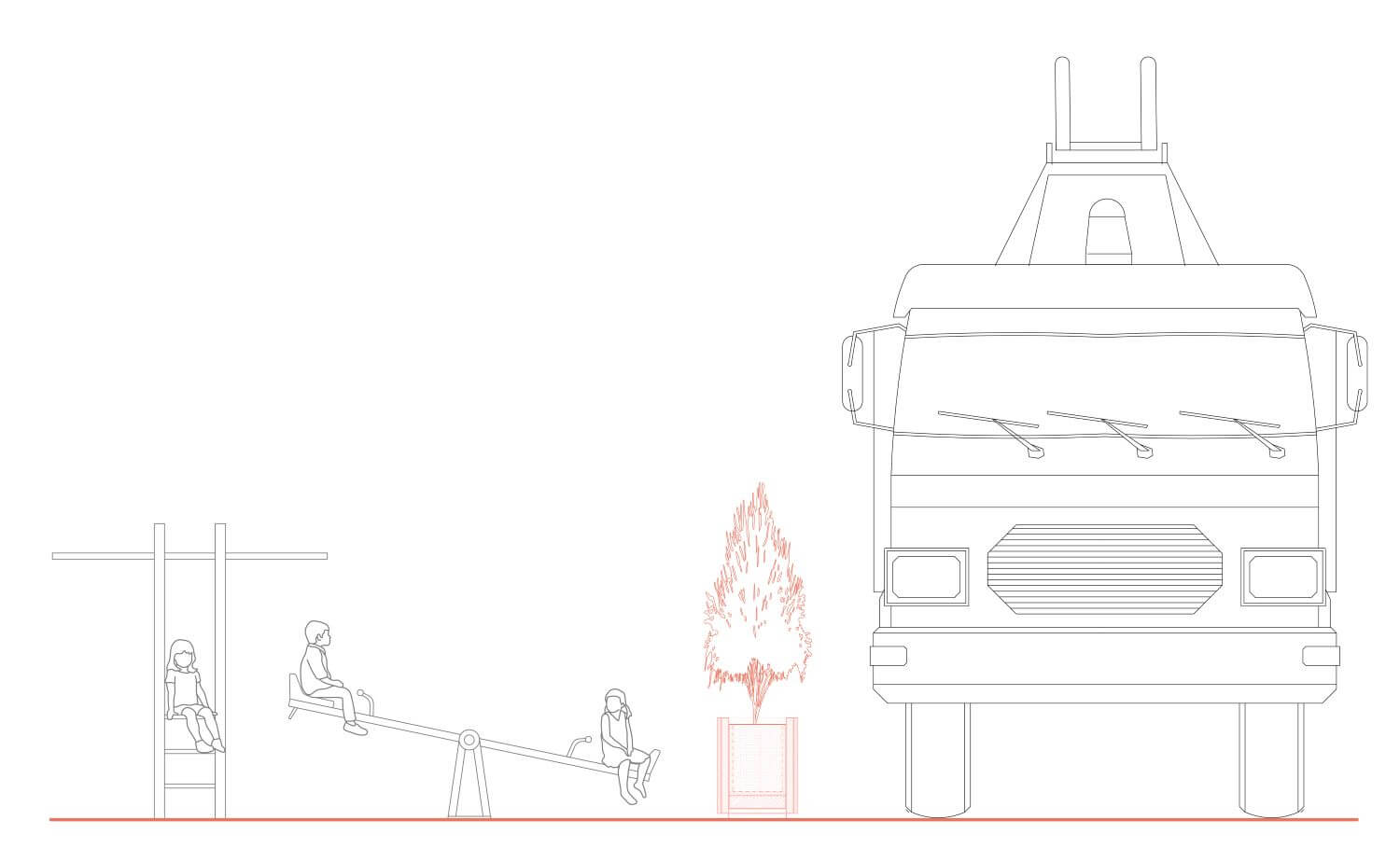 ---