4 Architecture Studio: The first image that the word pharmacy embodies in mind is the experience of buying common and widely used medications such as cold pills and antibiotic capsules, all of which we have inevitably dealt with it throughout our lifetime. The initial plan of this project, given to us to design a pharmacy ،had many irregular corners and fractures that required using cornerless shapes such as curves, circles, and ovals to neutralize and organize the space and accomplish visual balance.
On the other hand, the main need of our client as a pharmacist was to equip the pharmacy with the most shelves of products to sell. Hence by placing various linear and quadrangular alternatives and curves ،according to measurements within a space of equal area and considering the standard corridor distances and proper circulation, curved shapes provide more length for the shelf. Due to the geometric shapes of the pill and capsule, we used circular and oval shapes and arcs to form the plan, including interior walls, flooring, ceiling lighting cylinders, circulation paths، architectural elements such as round stairs, and furniture like shelves and counters.
It was necessary to create an individual inner vertical access to separate pharmacy space (including two retail floors and one office floor) from other residential parts of the building. This staircase was designed as a spiral staircase to conserve the general alphabet of the design and also to occupy the minimum area. Yet as an architect, our main duty is to create a space to soften and improve the morale of patients who go there to buy medicine and often are in not-so-favorable conditions. As a response to this priority, the widespread use of various plants in different shapes (green wall, green column ، shrub, and box of plant) was considered as well as the use of blue color (which has psychologically calming and relieving effects on humans) as the dominant color of the project.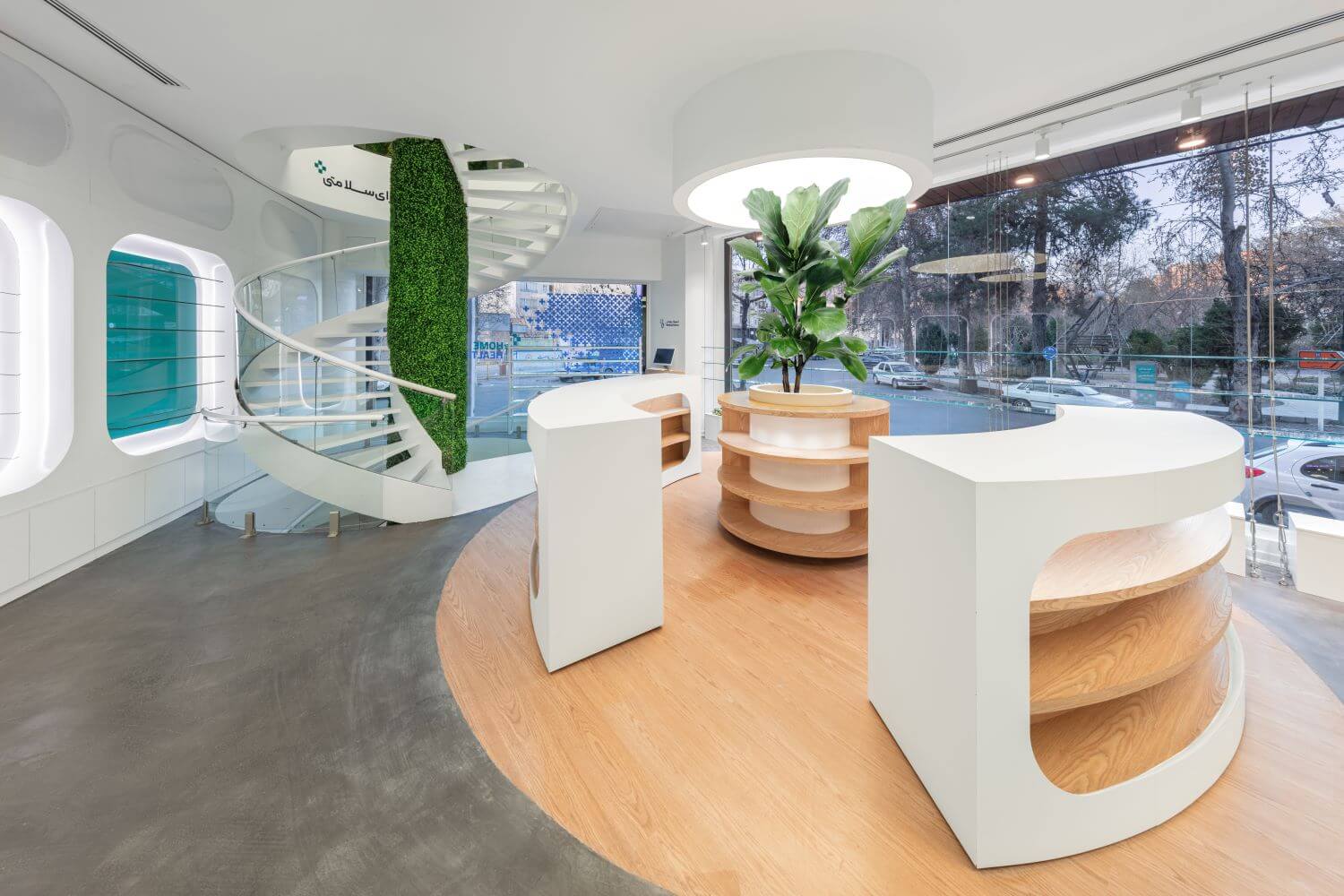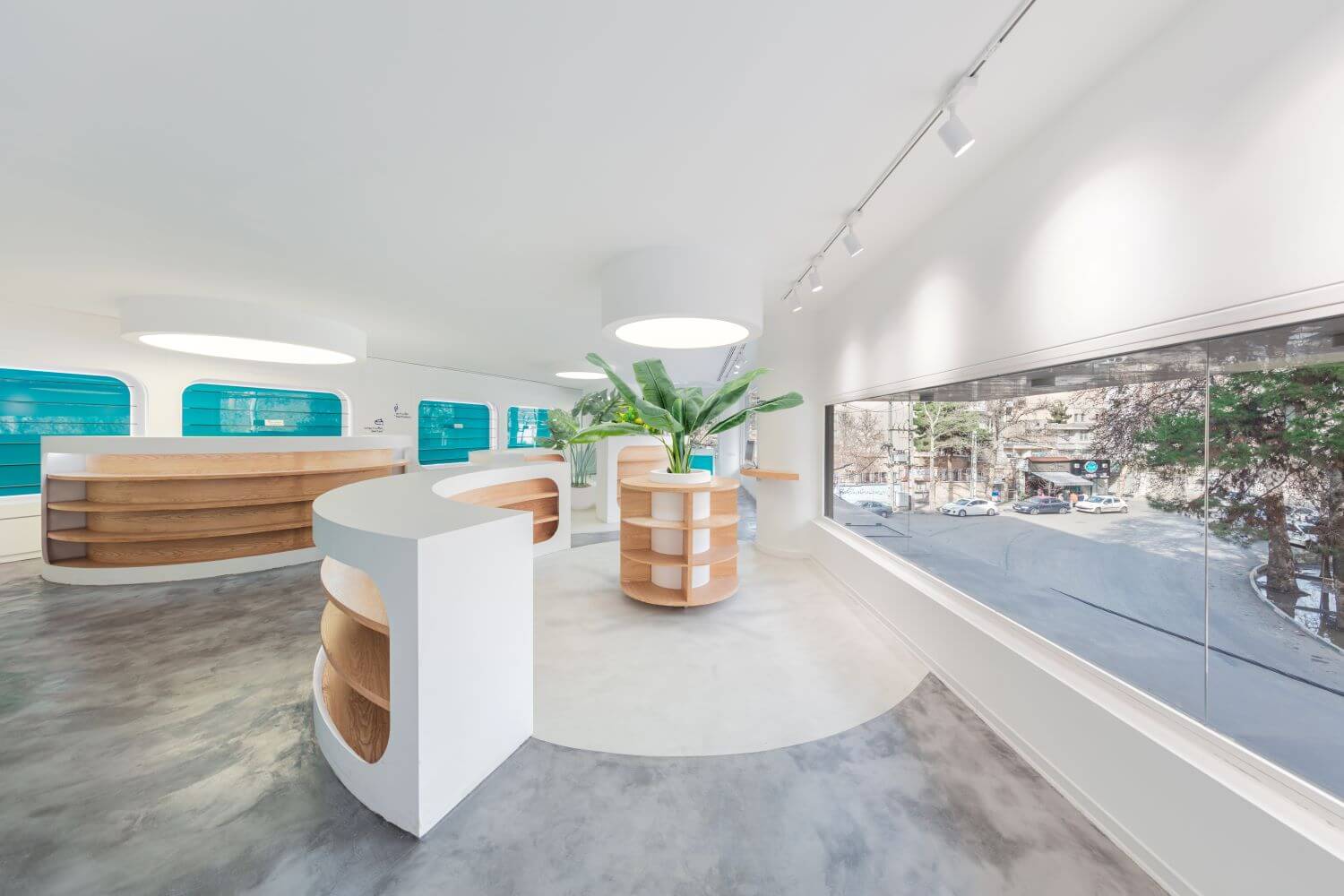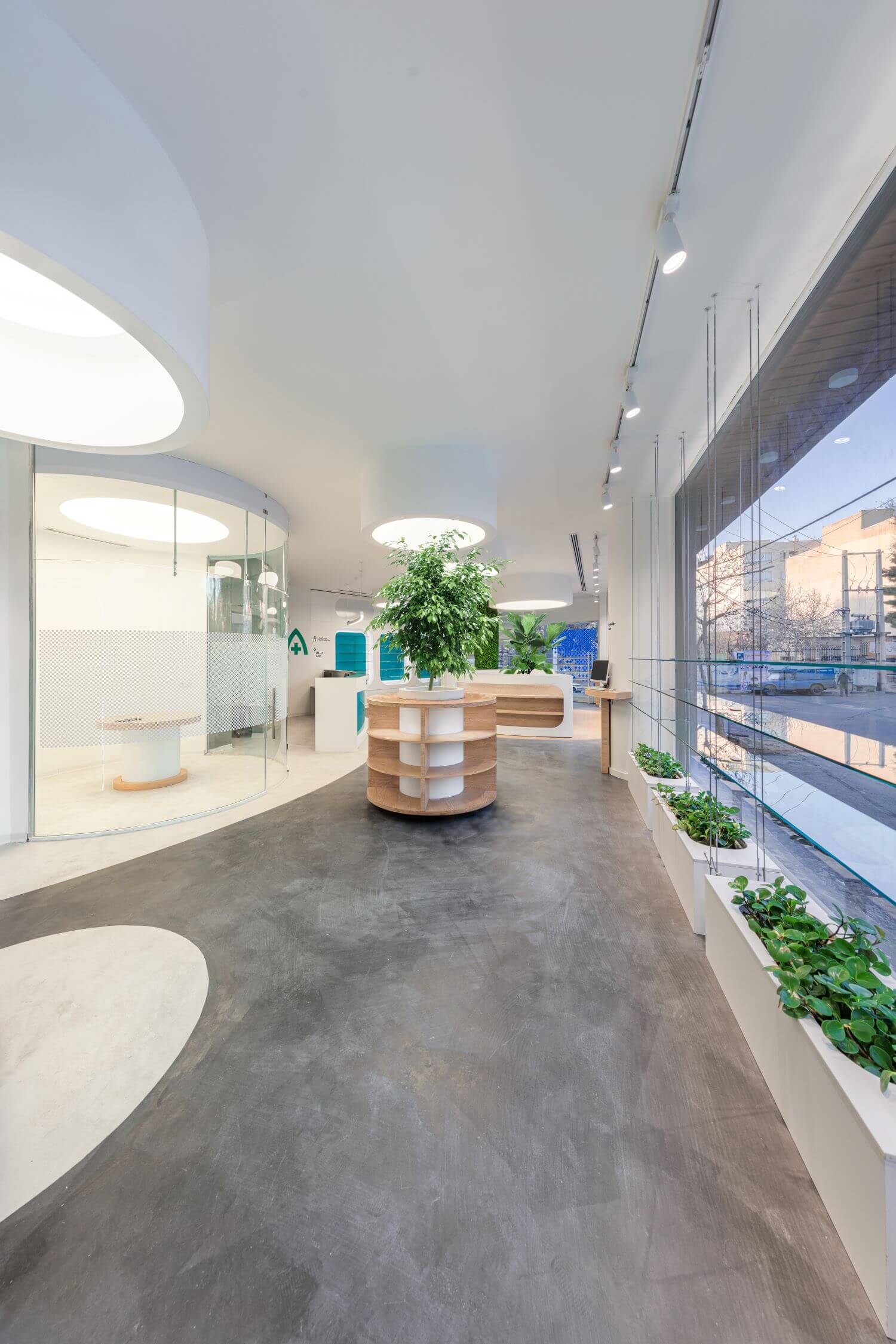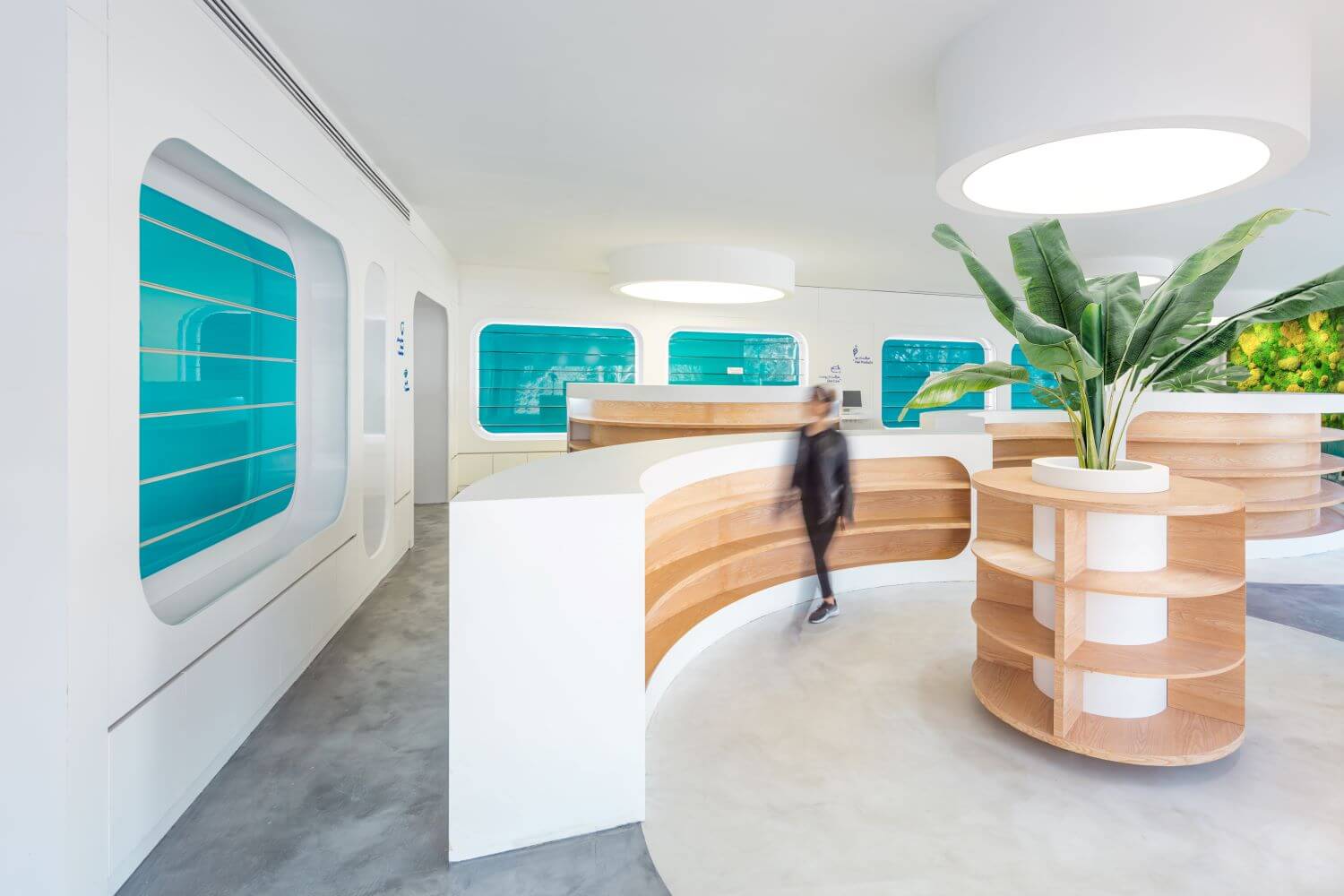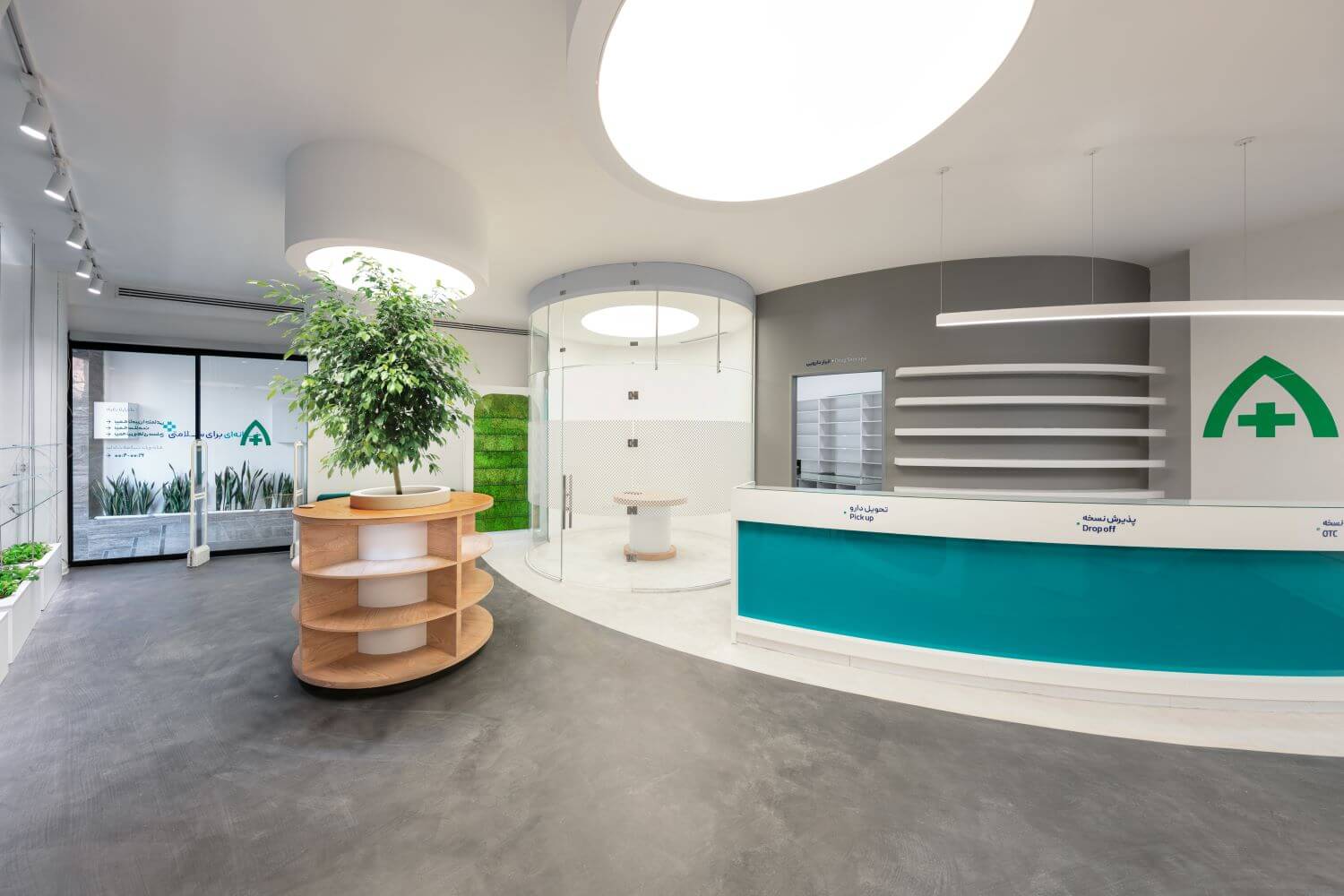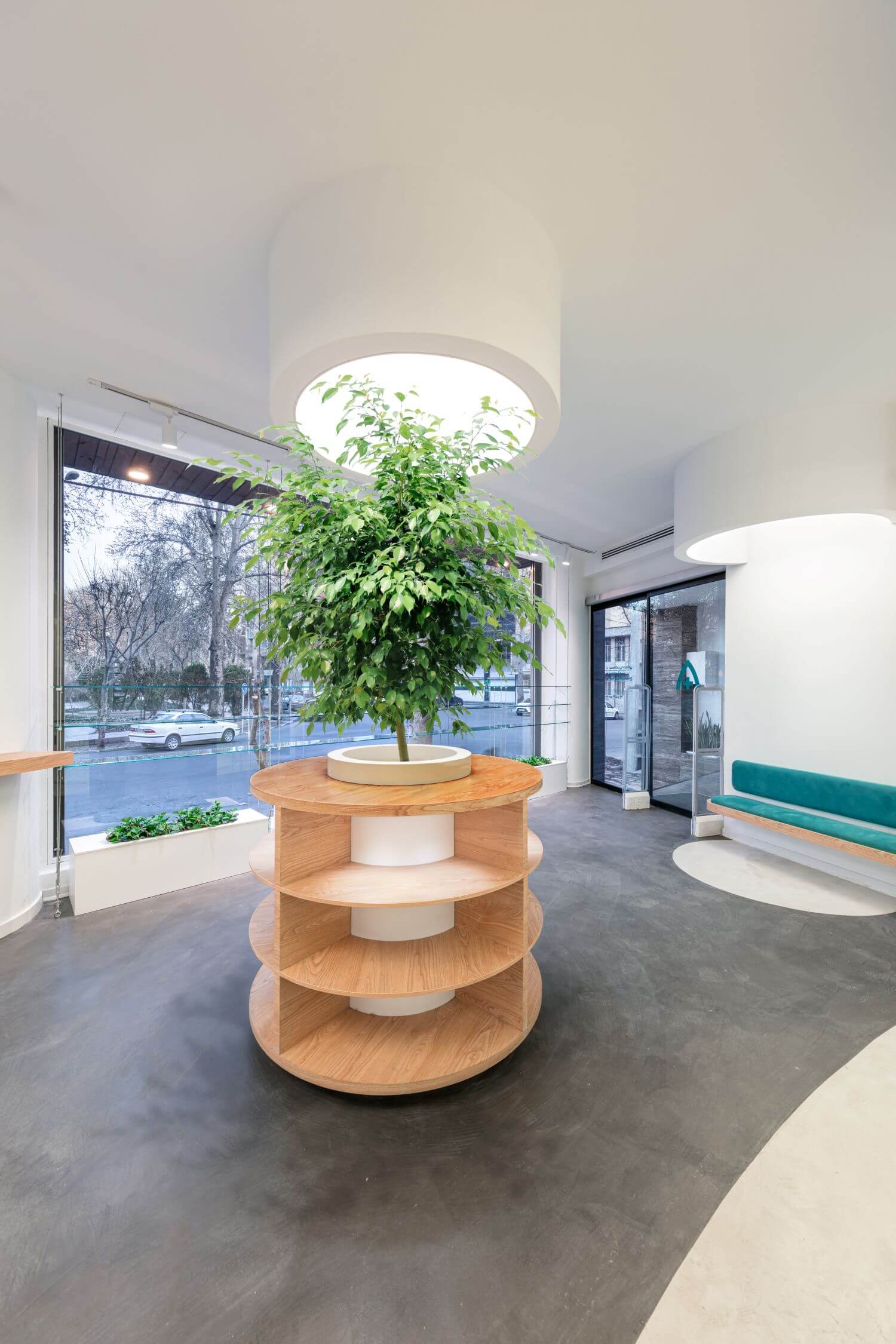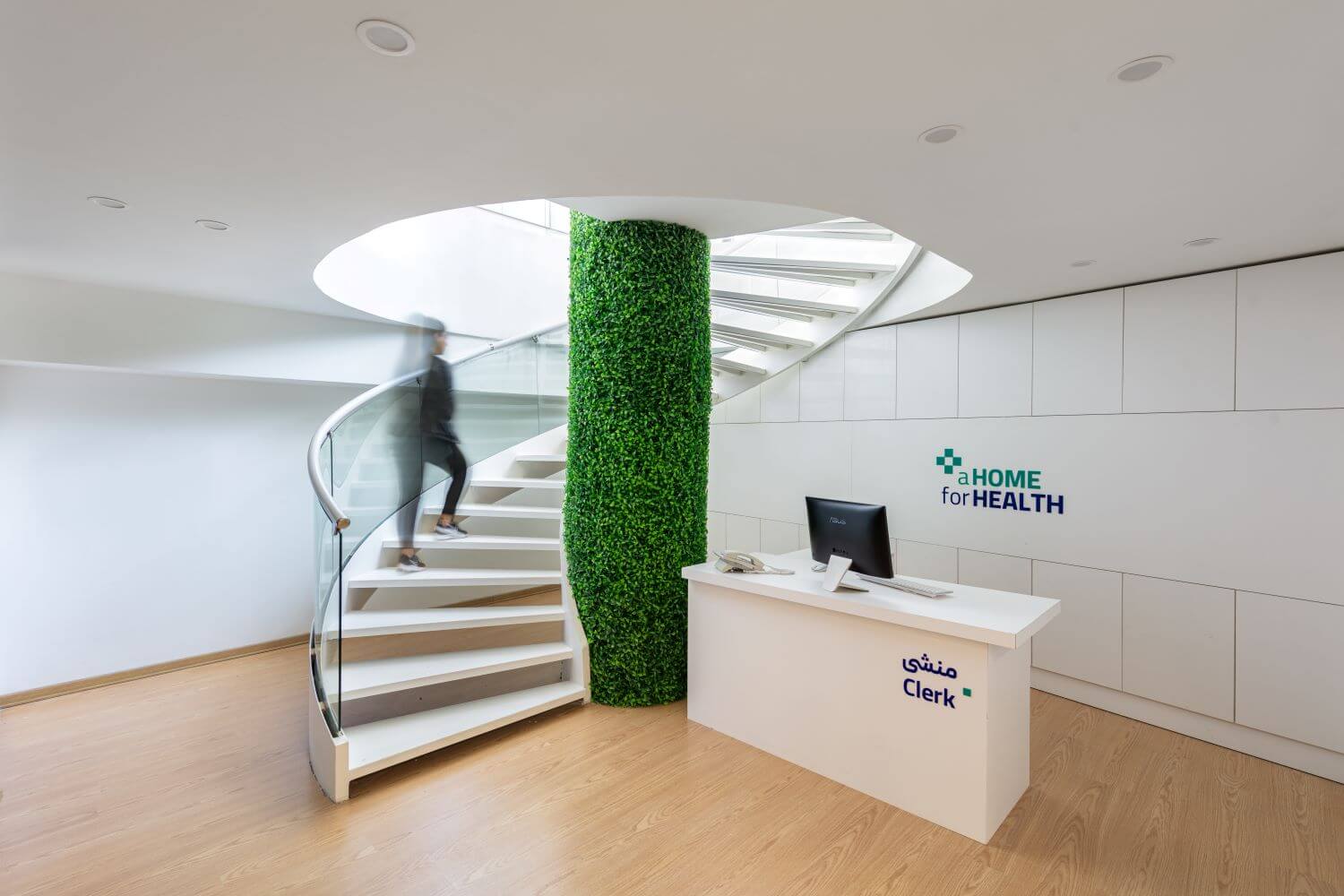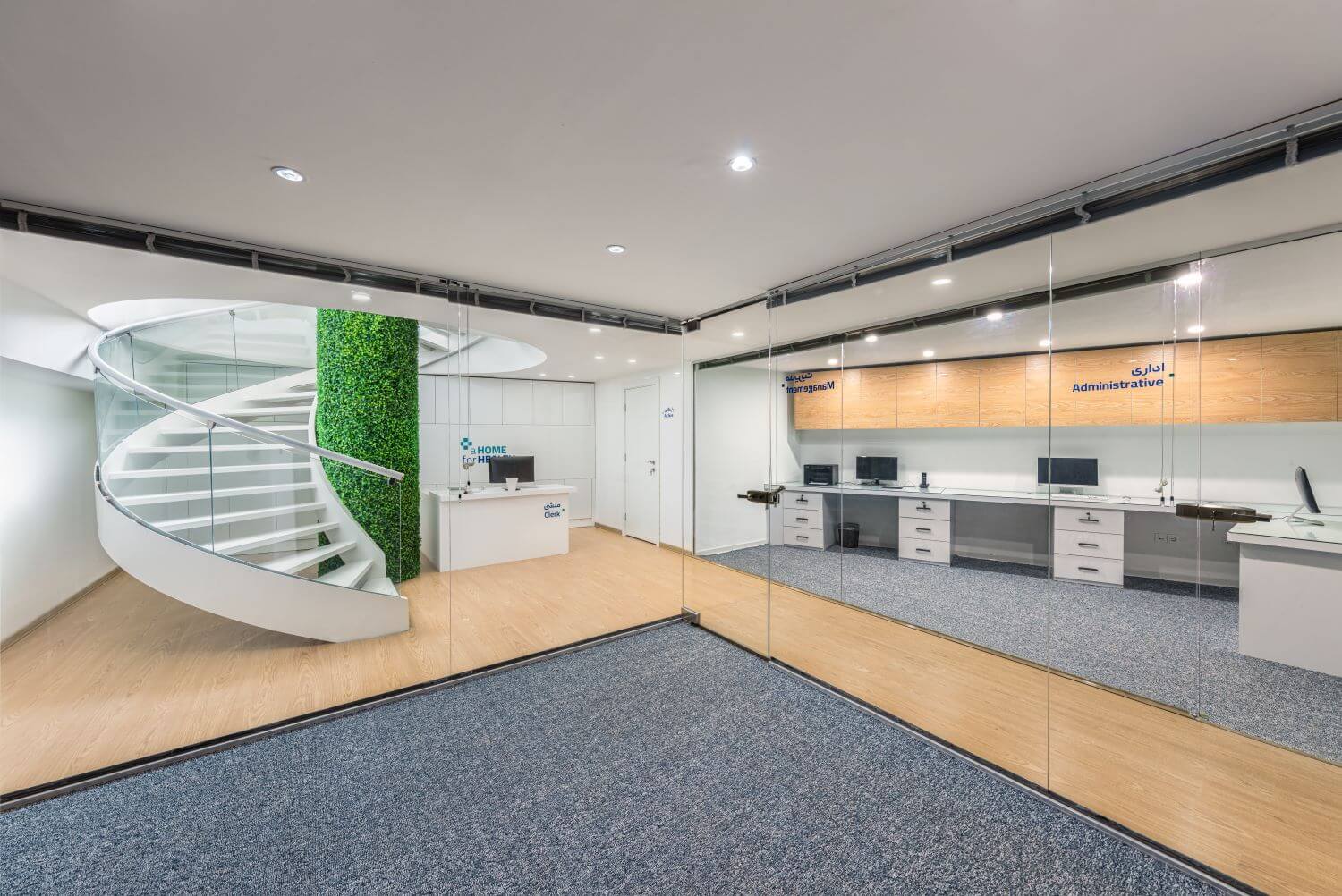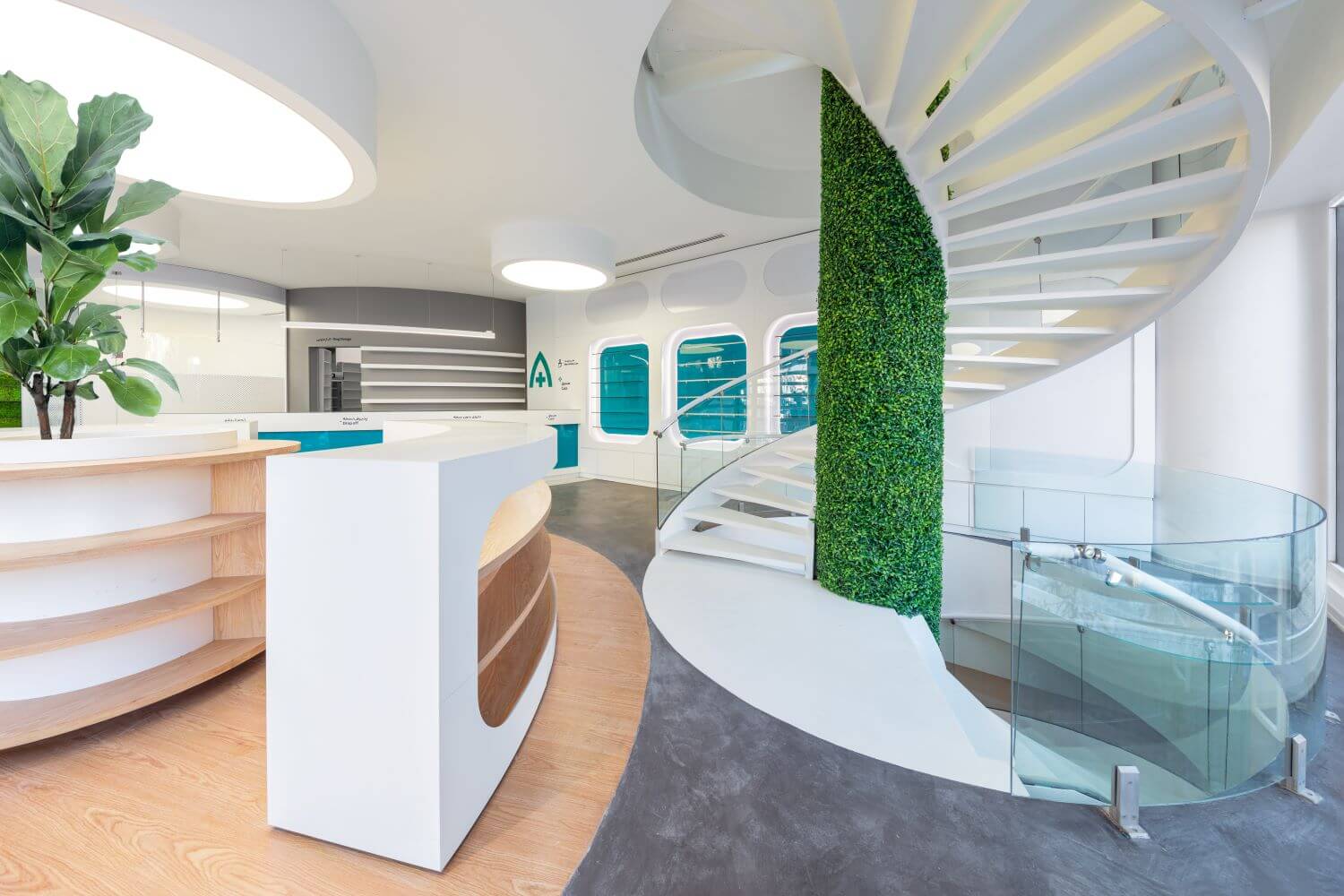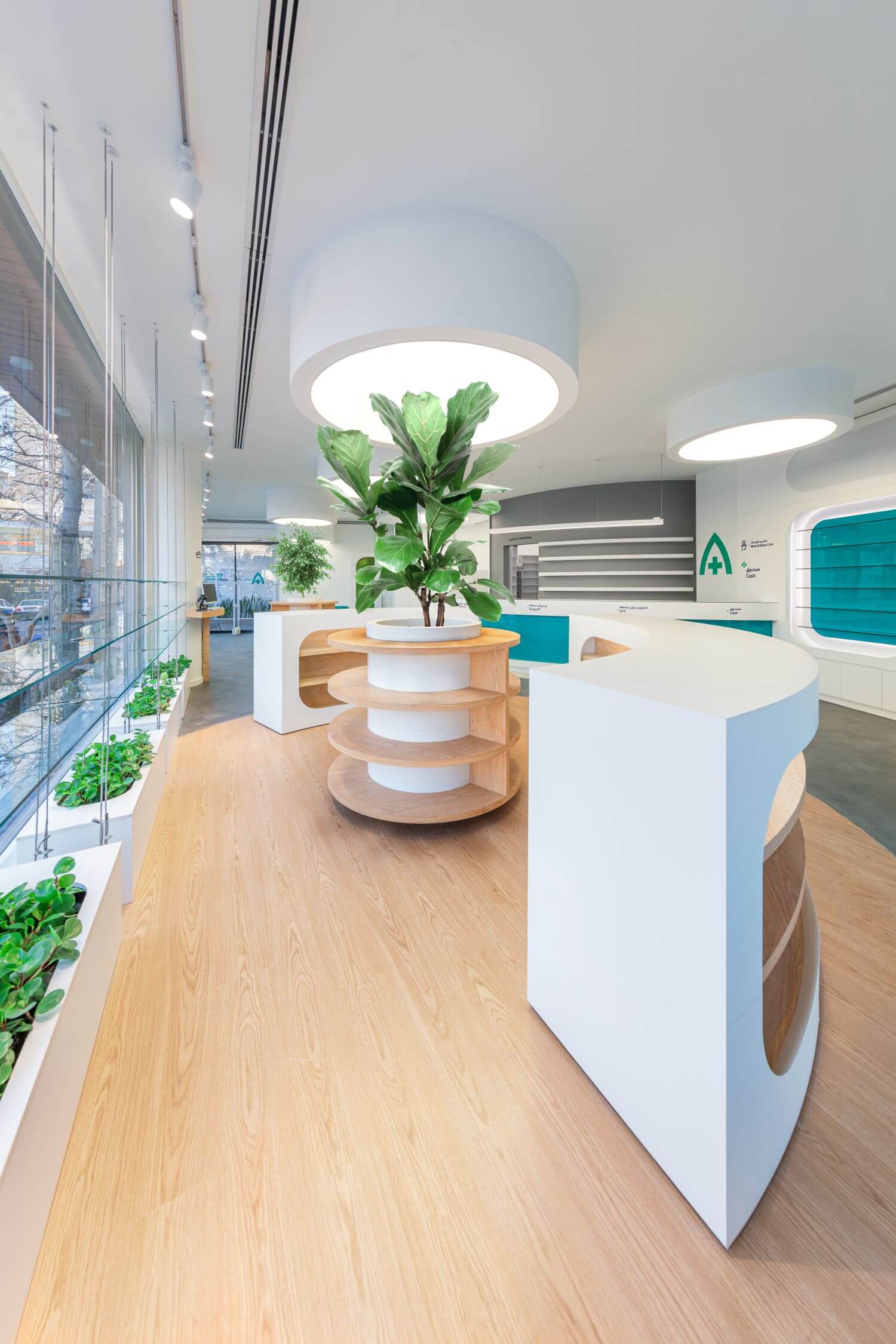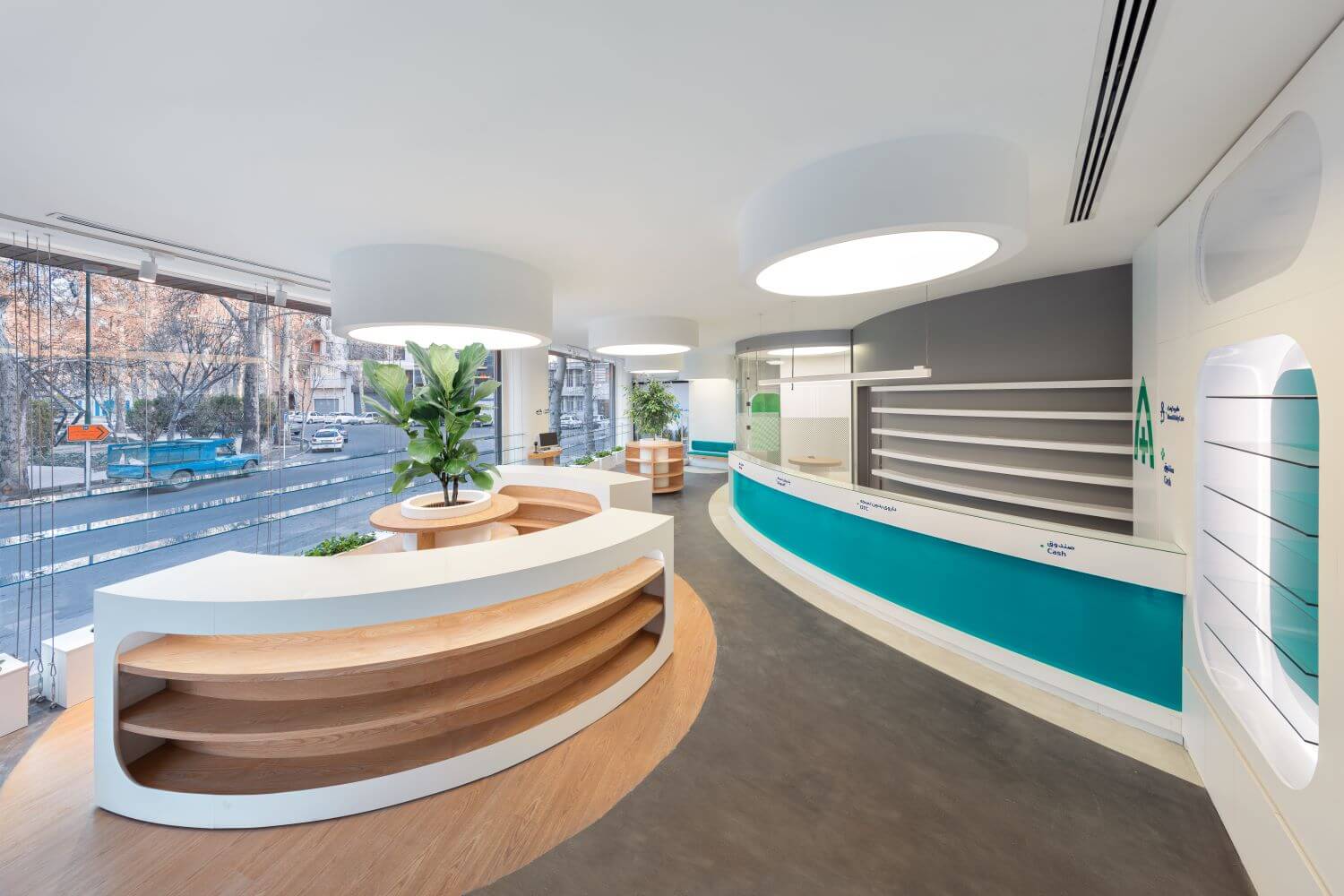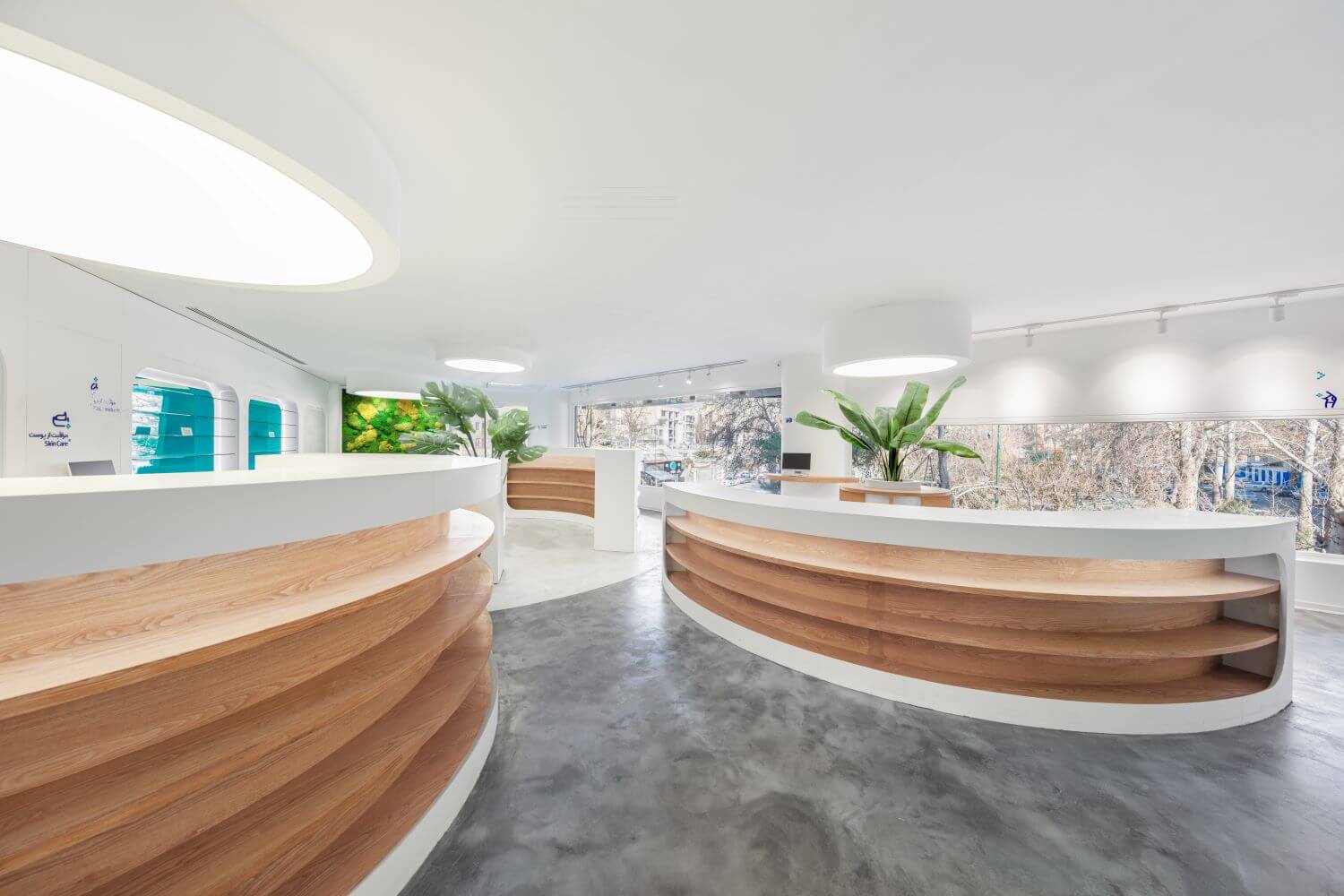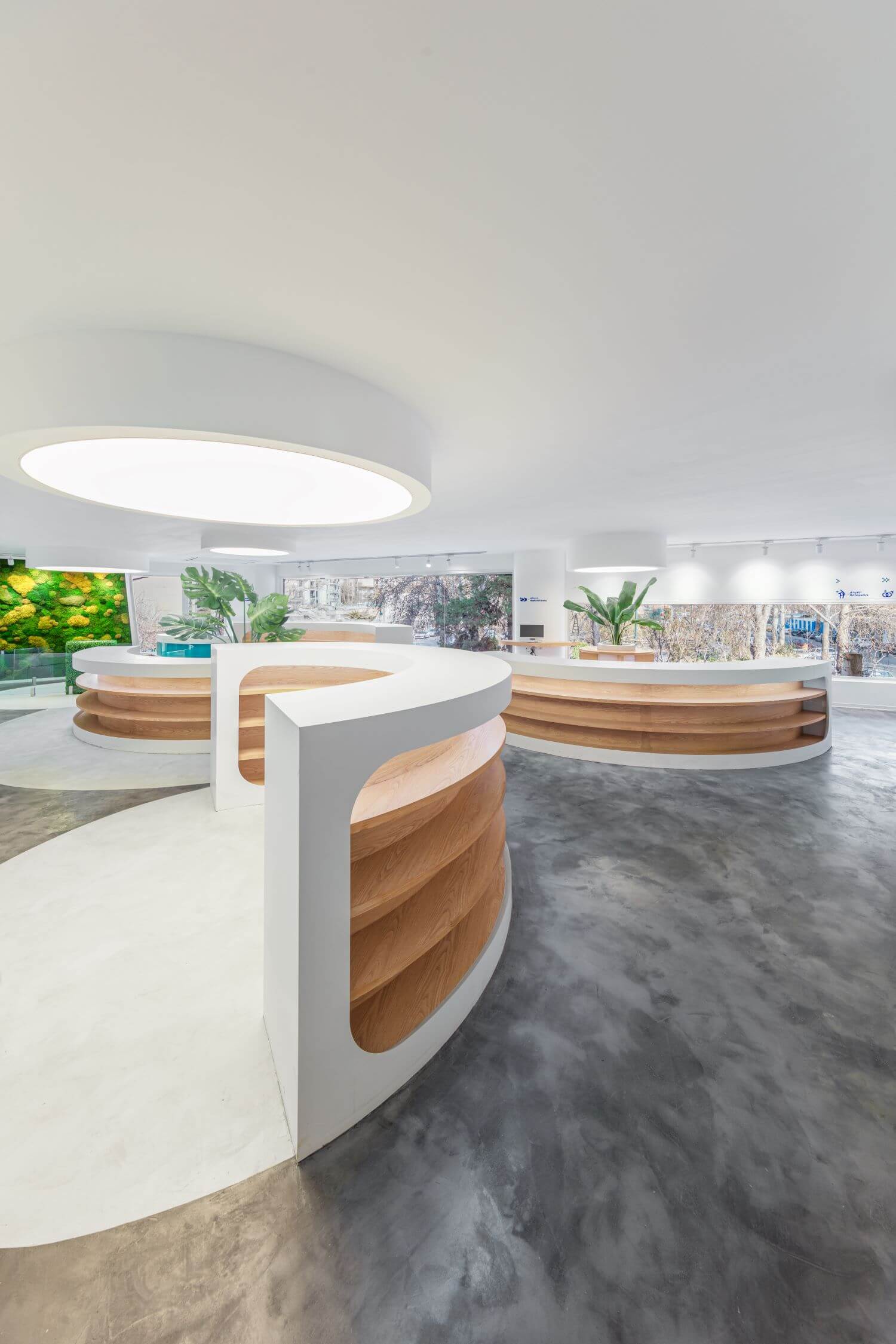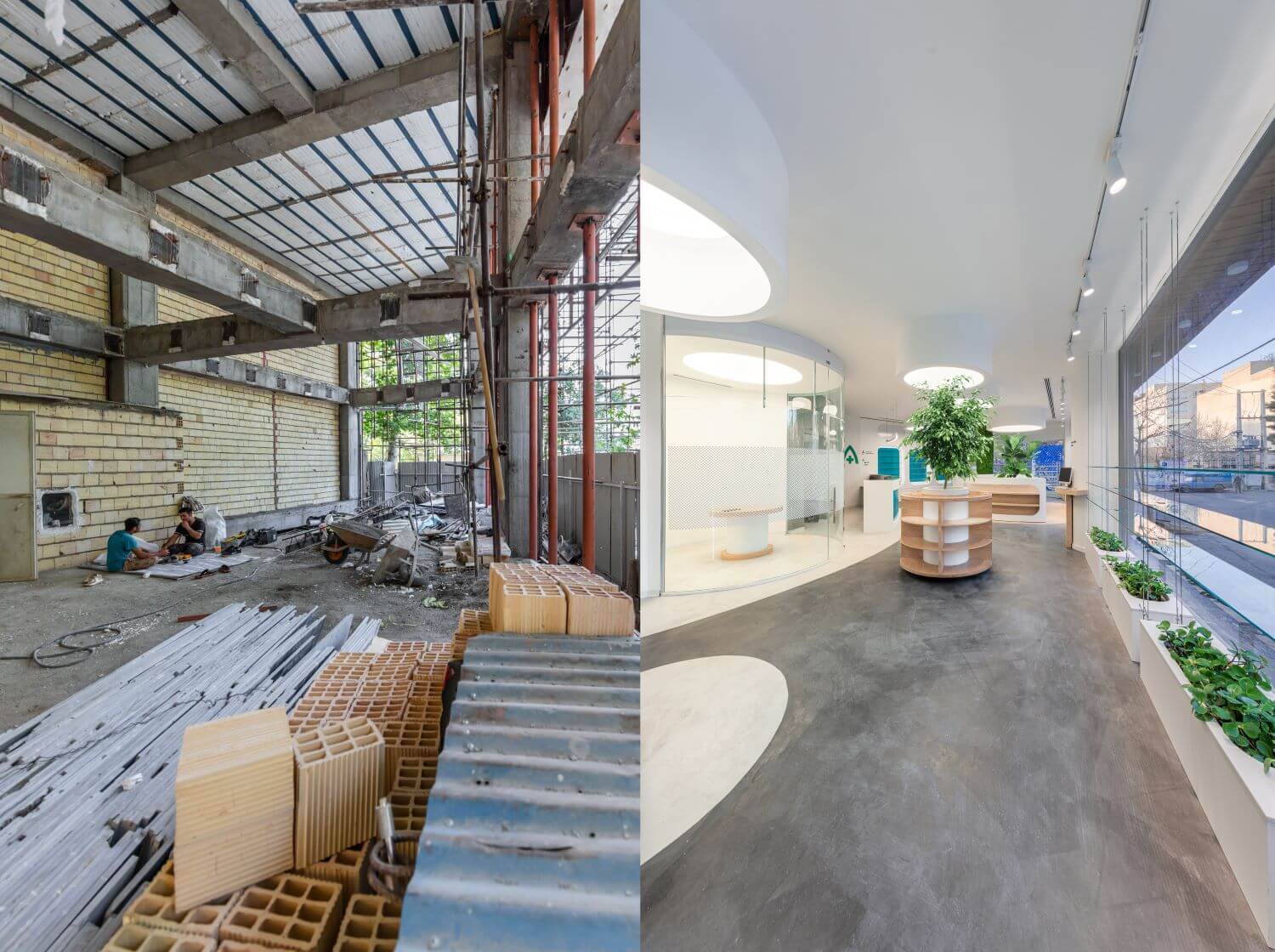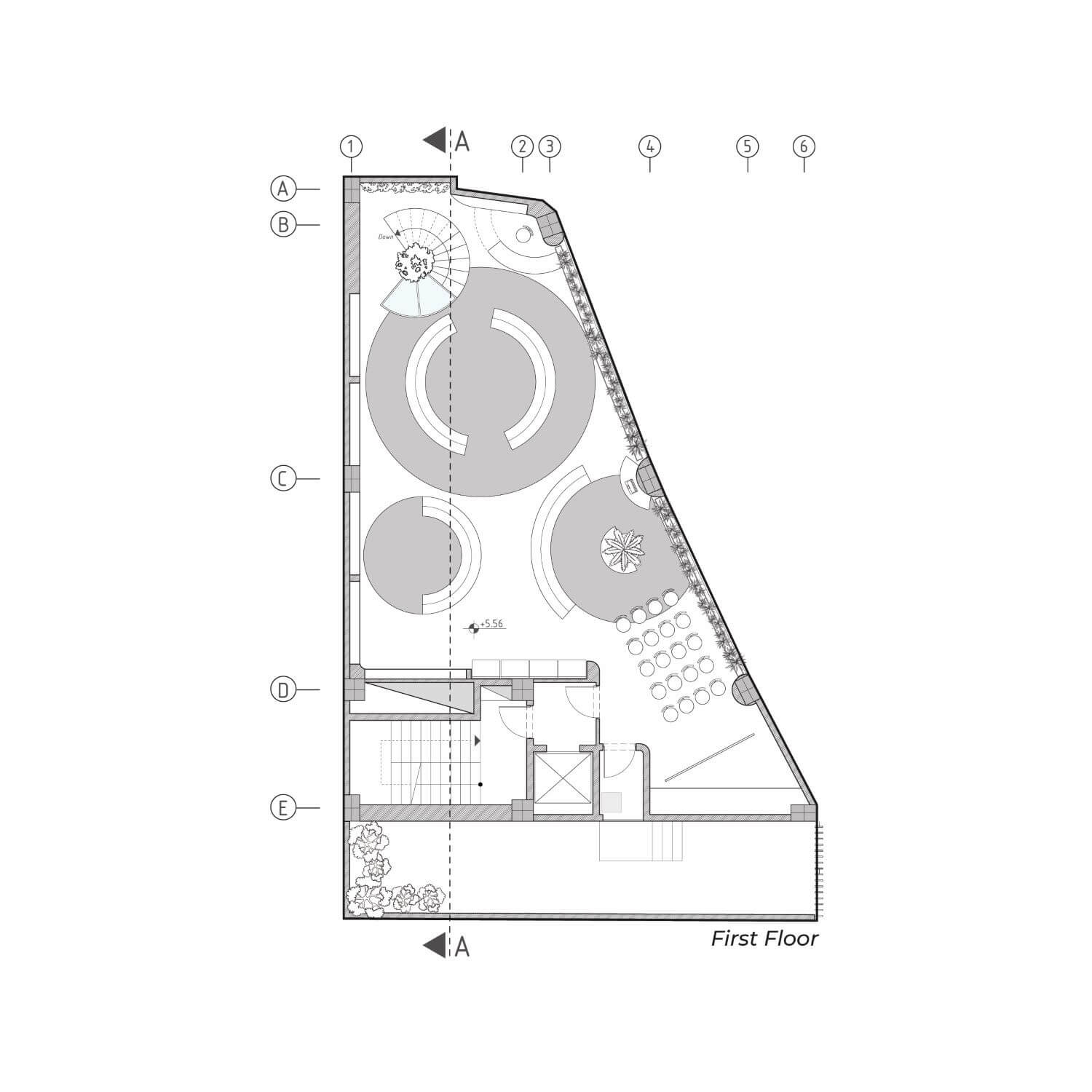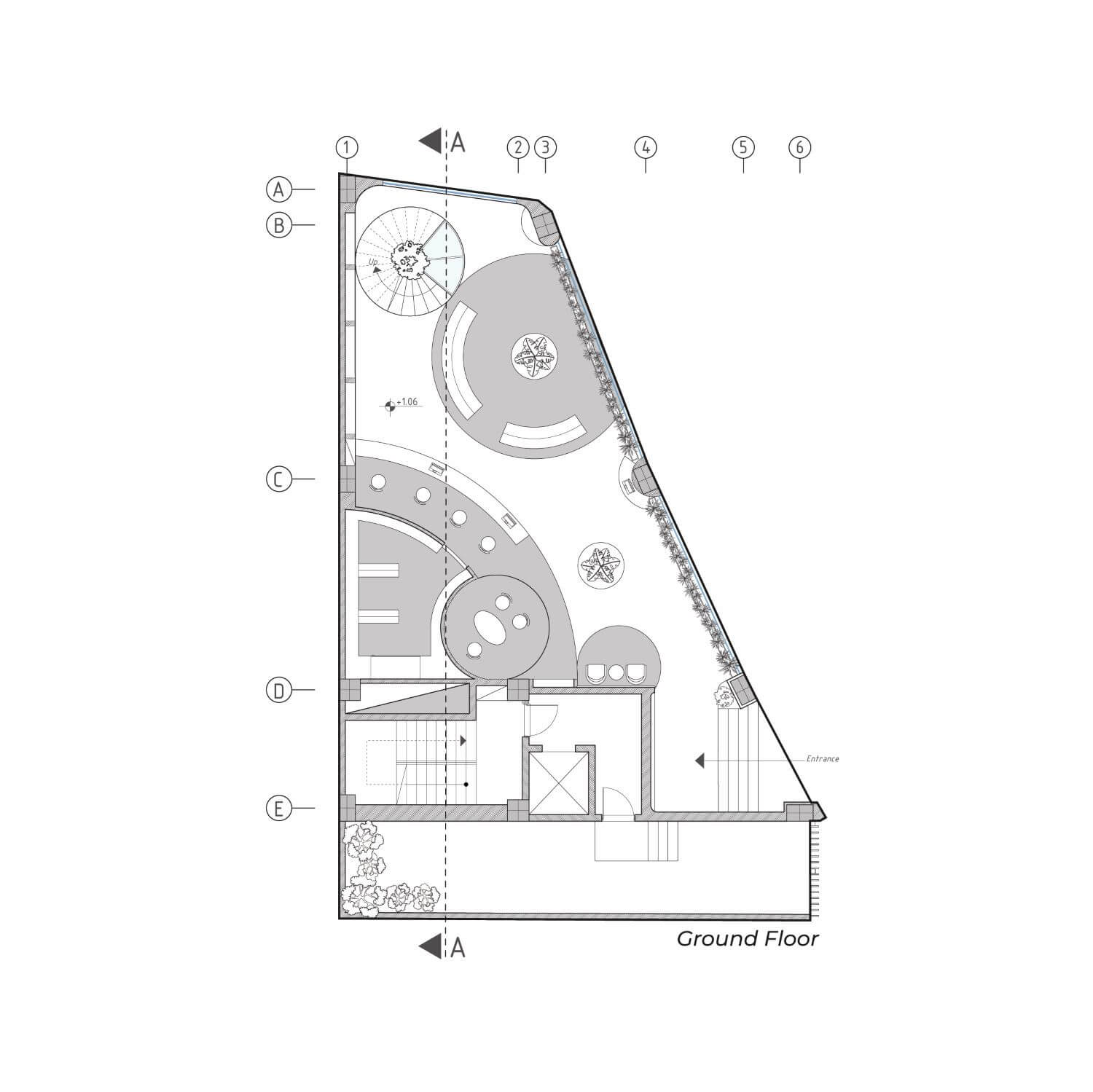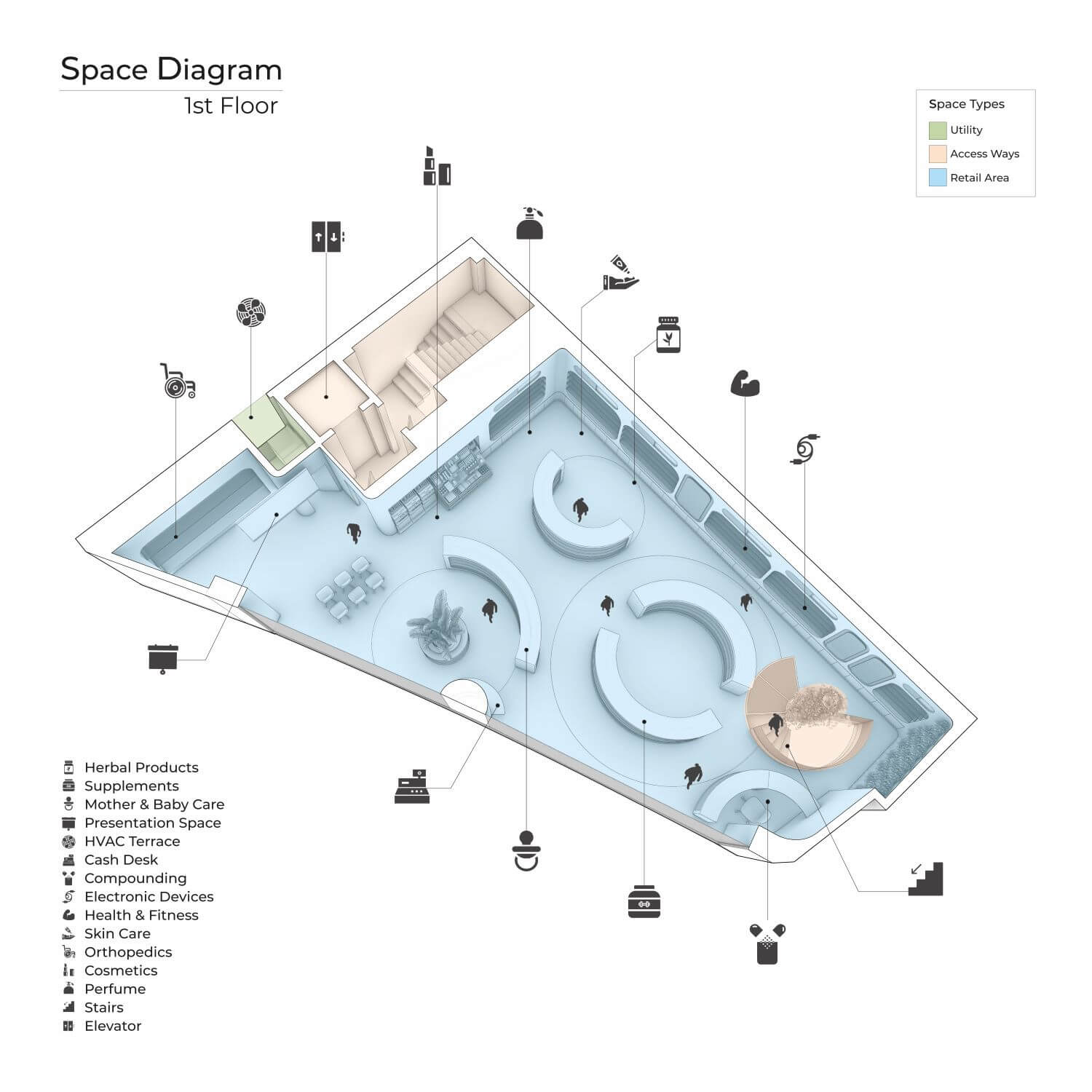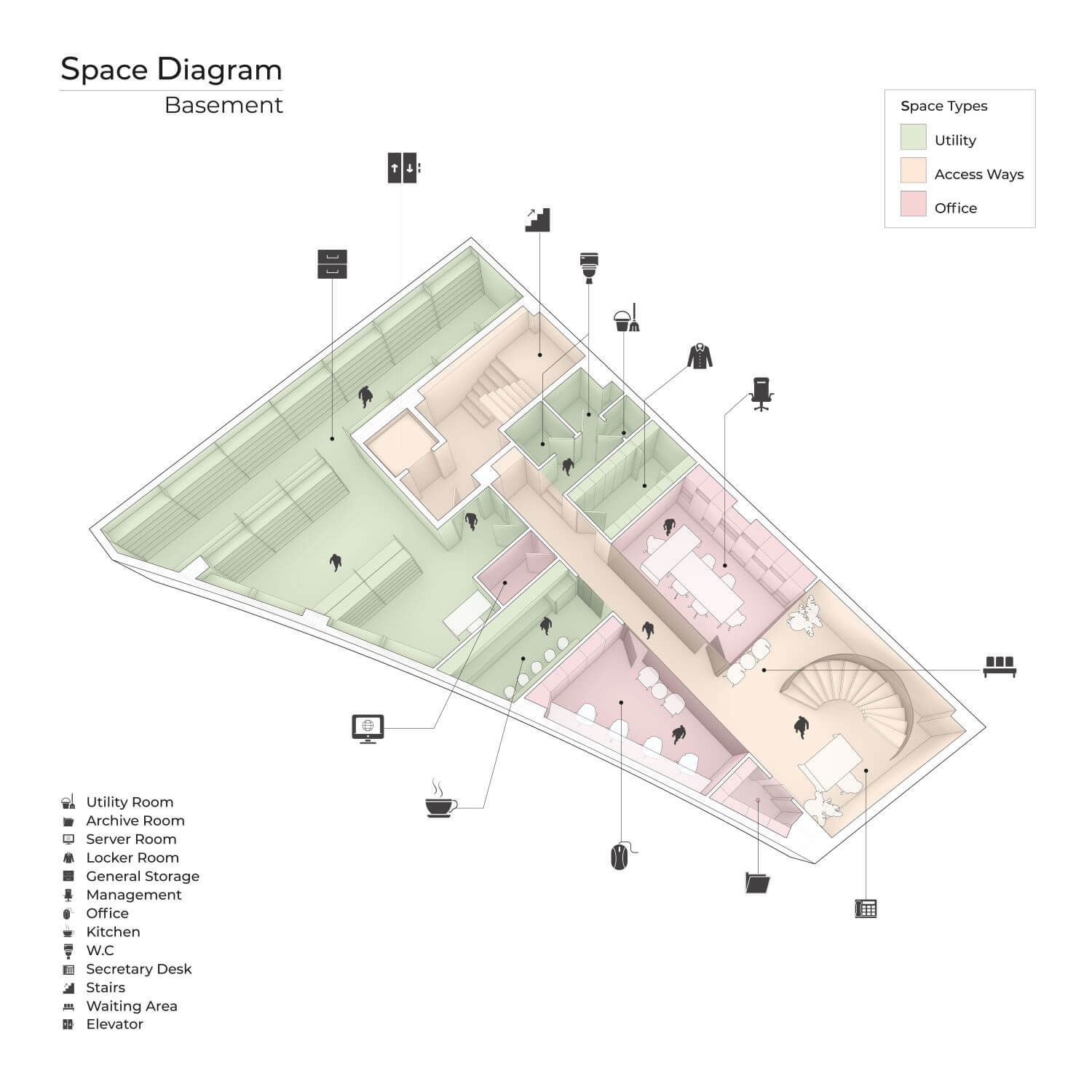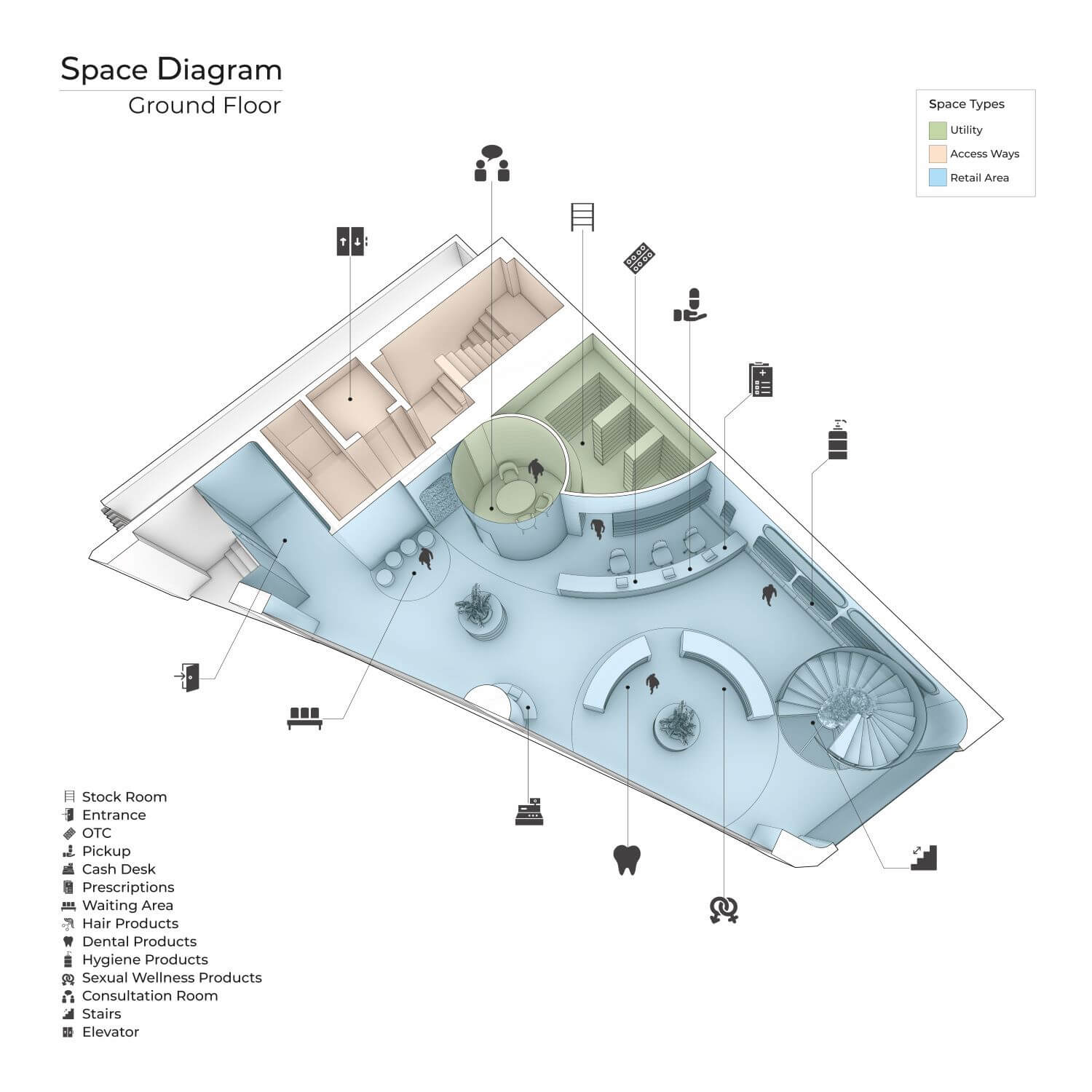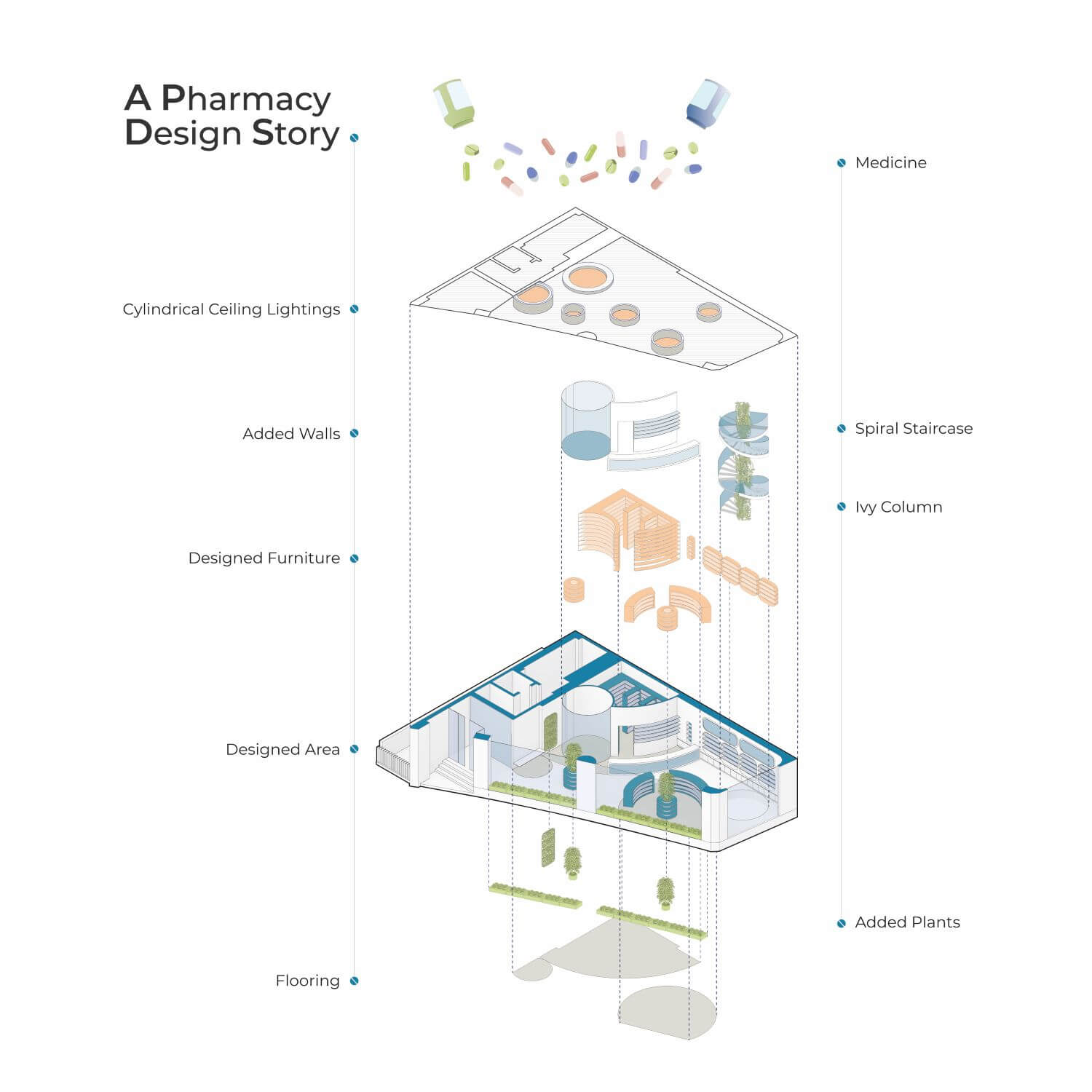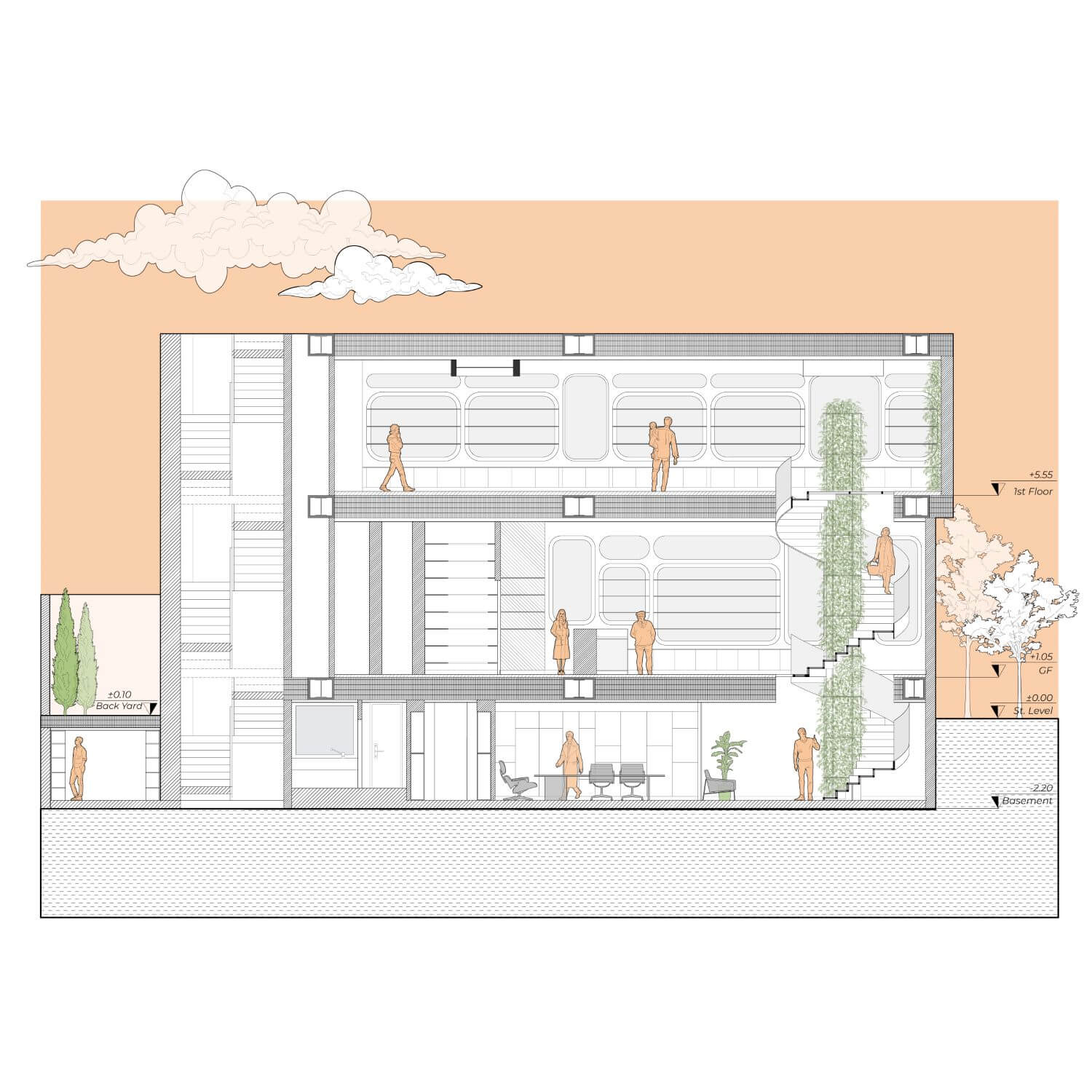 ---