ESQUISSOS - Arquitectura e Consultoria: Lioz natural stone marks the commercial building in the center of Montelavar. Defining the corner between the street and the churchyard, the construction rises as a prominent and highly relevant place in the memory of the locals. Therefore, it was important to rebuild the pre-existing façade, which preserved the original architectural elements. It is in this area that the pharmacy takes place, with a privileged connection with the street. In the west part of the plot, a new volume appears as an expansion.
The connection between these two volumes takes place only on the ground level, the 2nd floor being completely independent to guarantee the privacy that the residential use of this floor imposes. It is intended that, from the north elevation, the buildings appear to be totally independent, a feeling obtained through a patio that creates a vertical split between them. Through the design it is possible to identify the reconstruction, with traditional lines in accordance with the surroundings. The new volume, with a more contemporary and linear line, reveals a simple and refined geometry.
This option allows the original building to demarcate itself from the expansion, bringing back the original construction to the urban imaginary of the place. The new proposal is "supported" on top of a "Lioz" line, which makes it possible to overcome the difference of heights. In turn, the subtraction of matter that ensures the separation between the two volumes is covered in the same material, thus emphasizing the architectural gesture. The presence of Lioz – the identity of the village of Montelavar – is evident in various details throughout the building.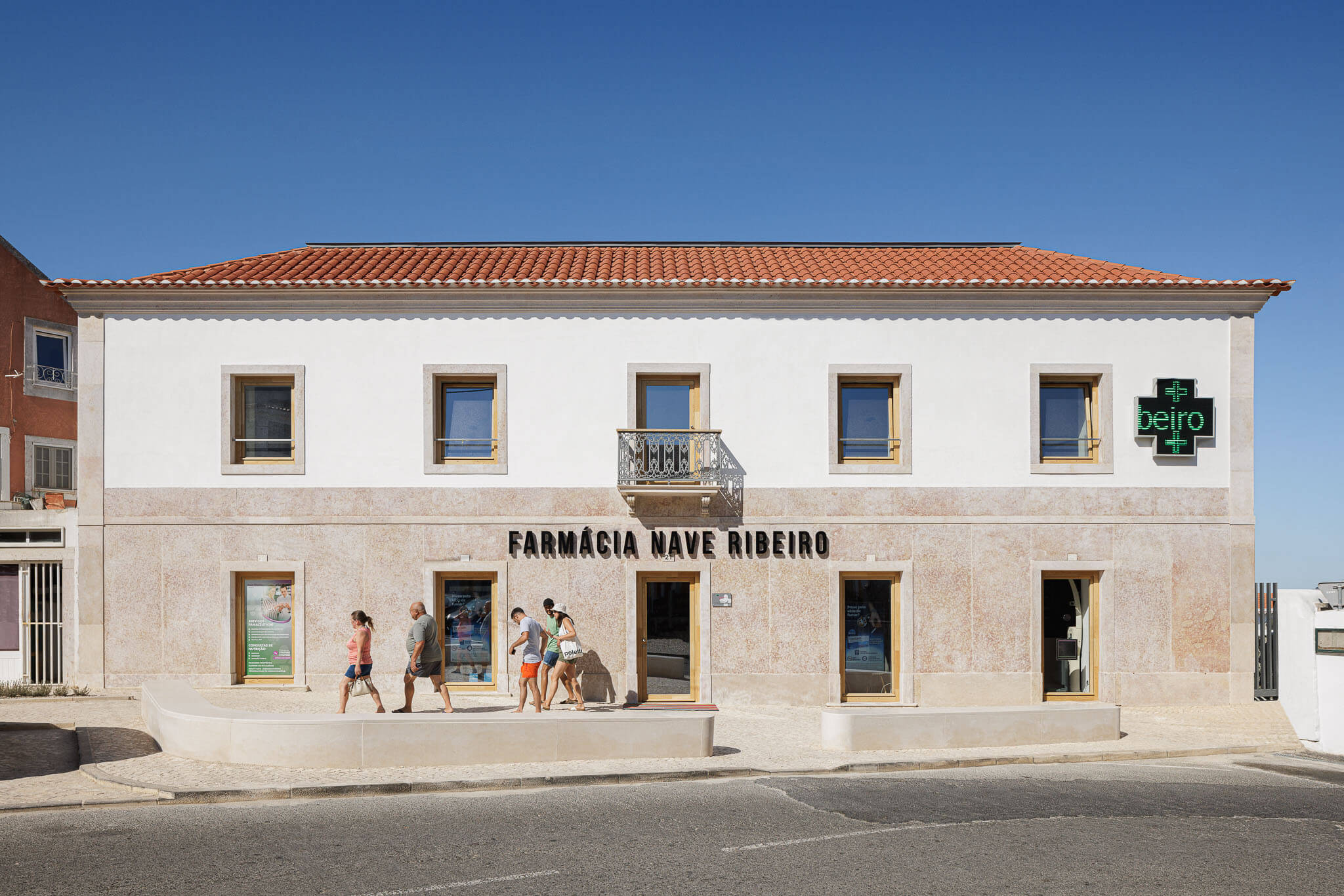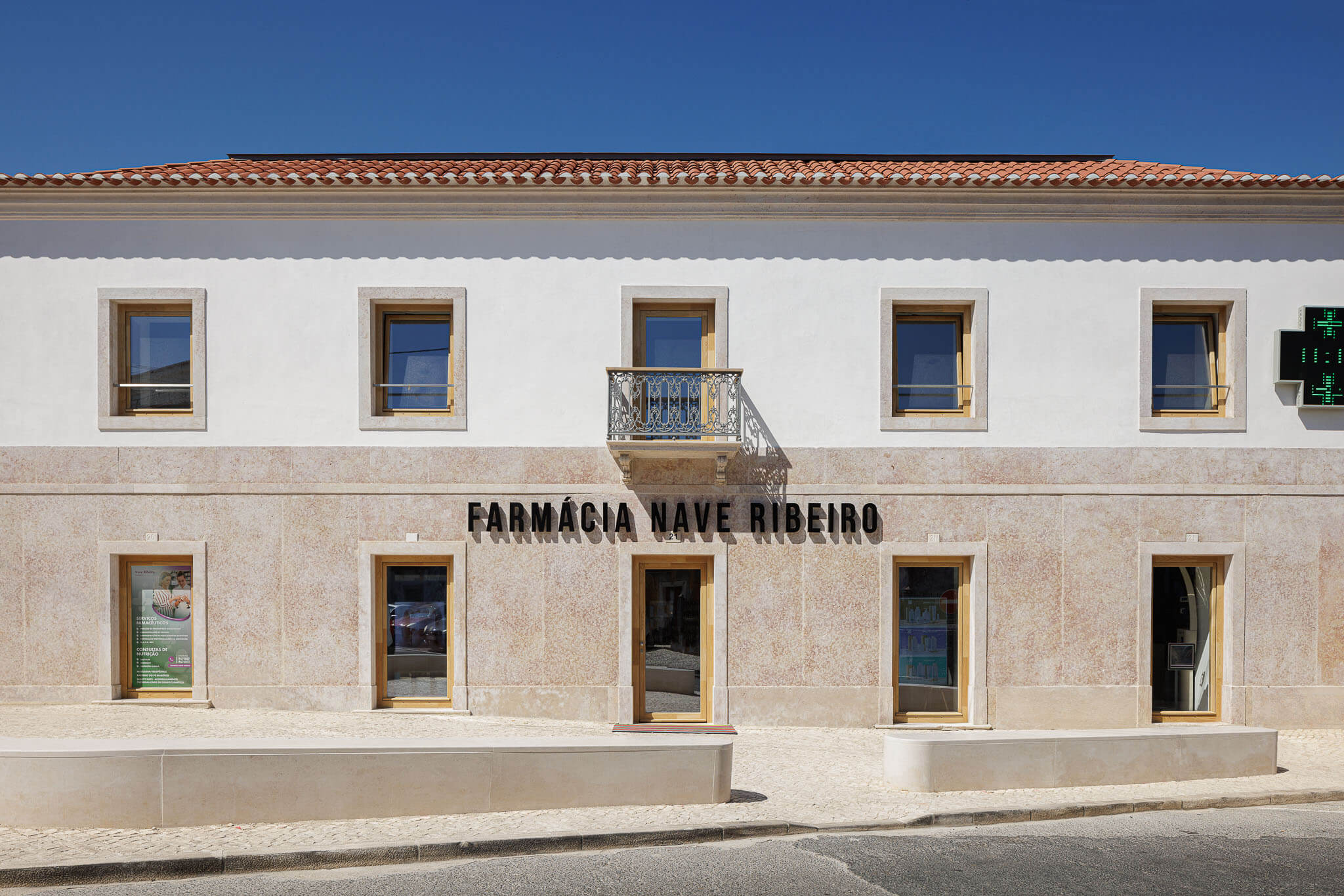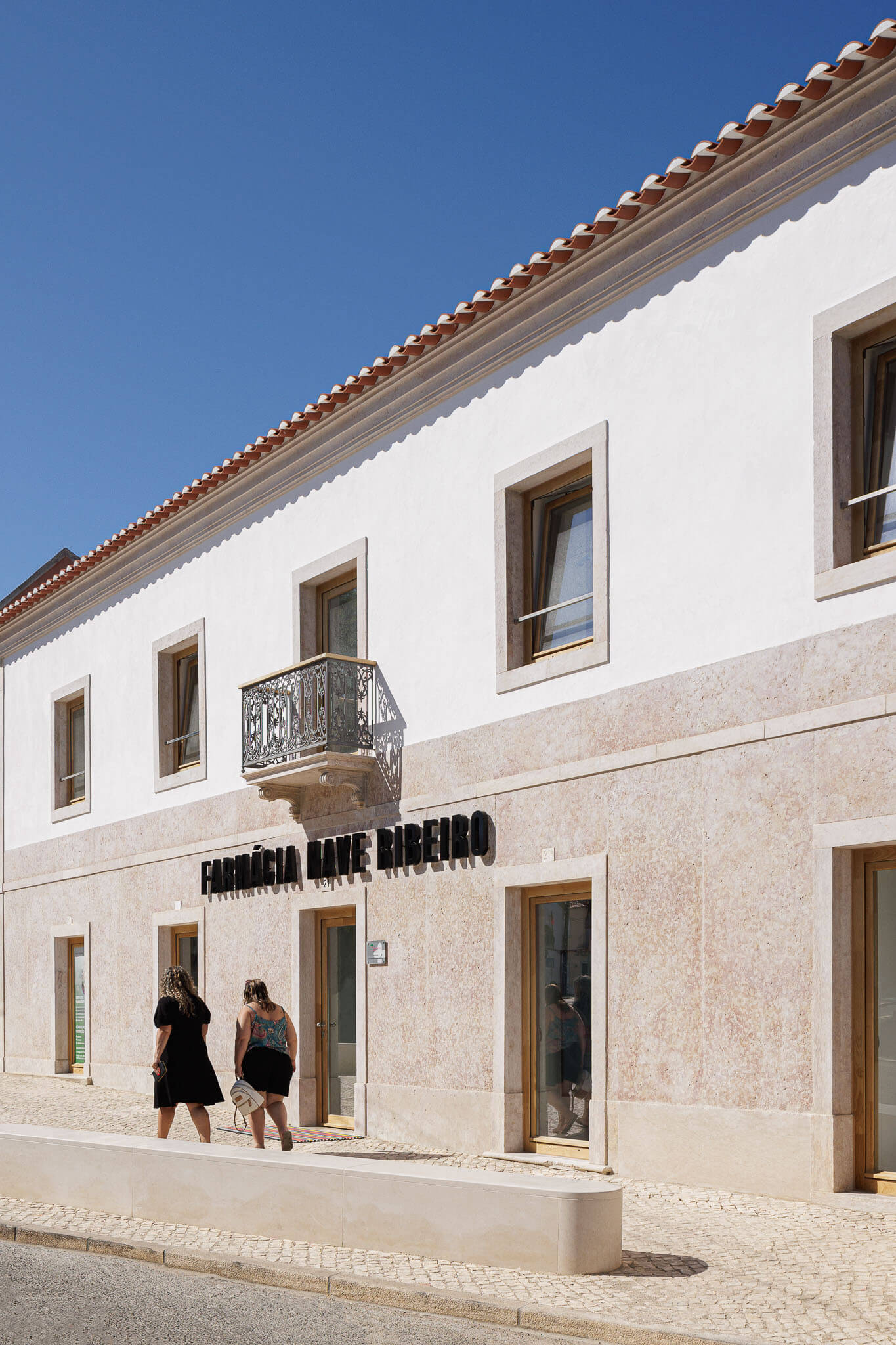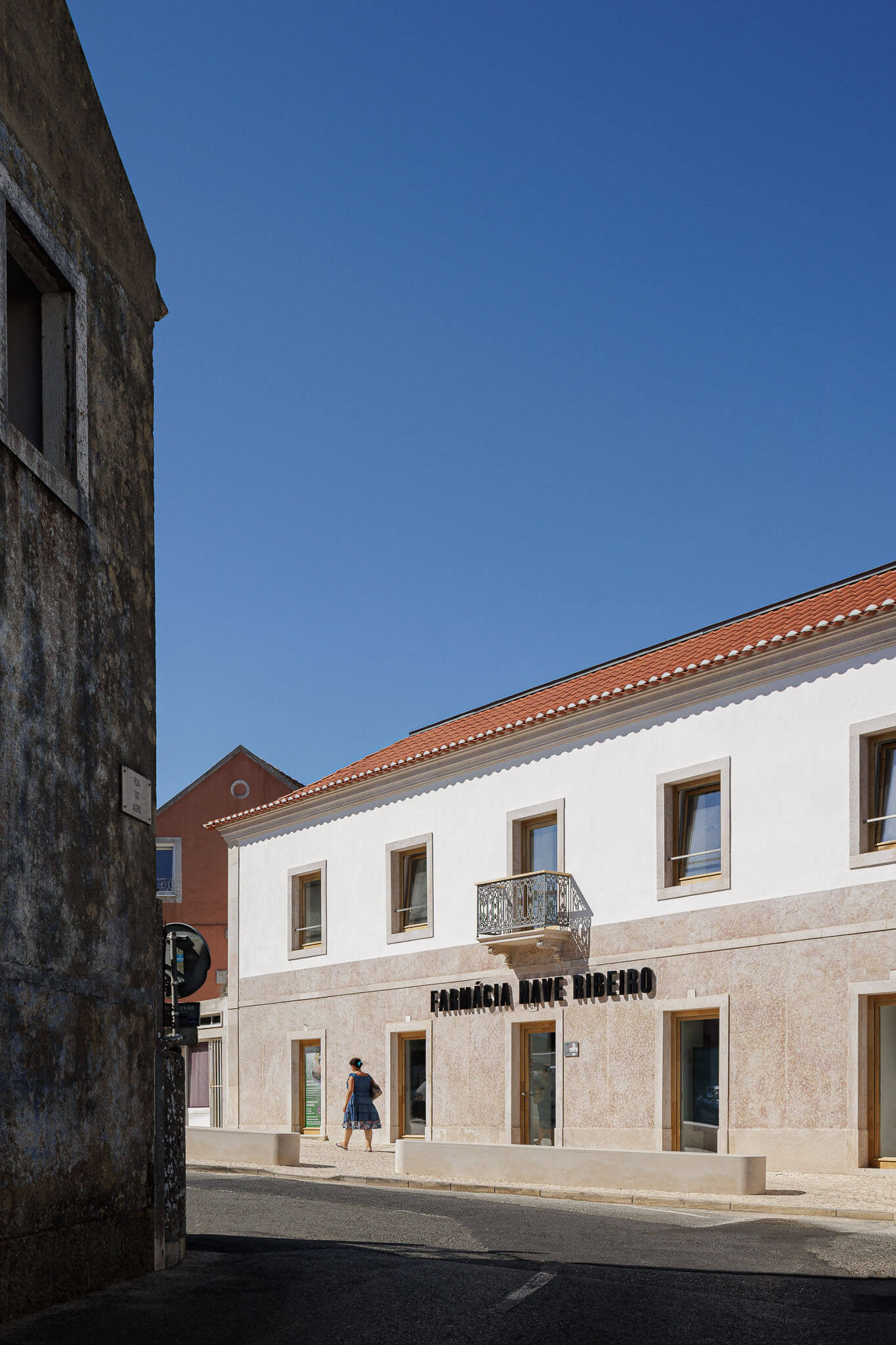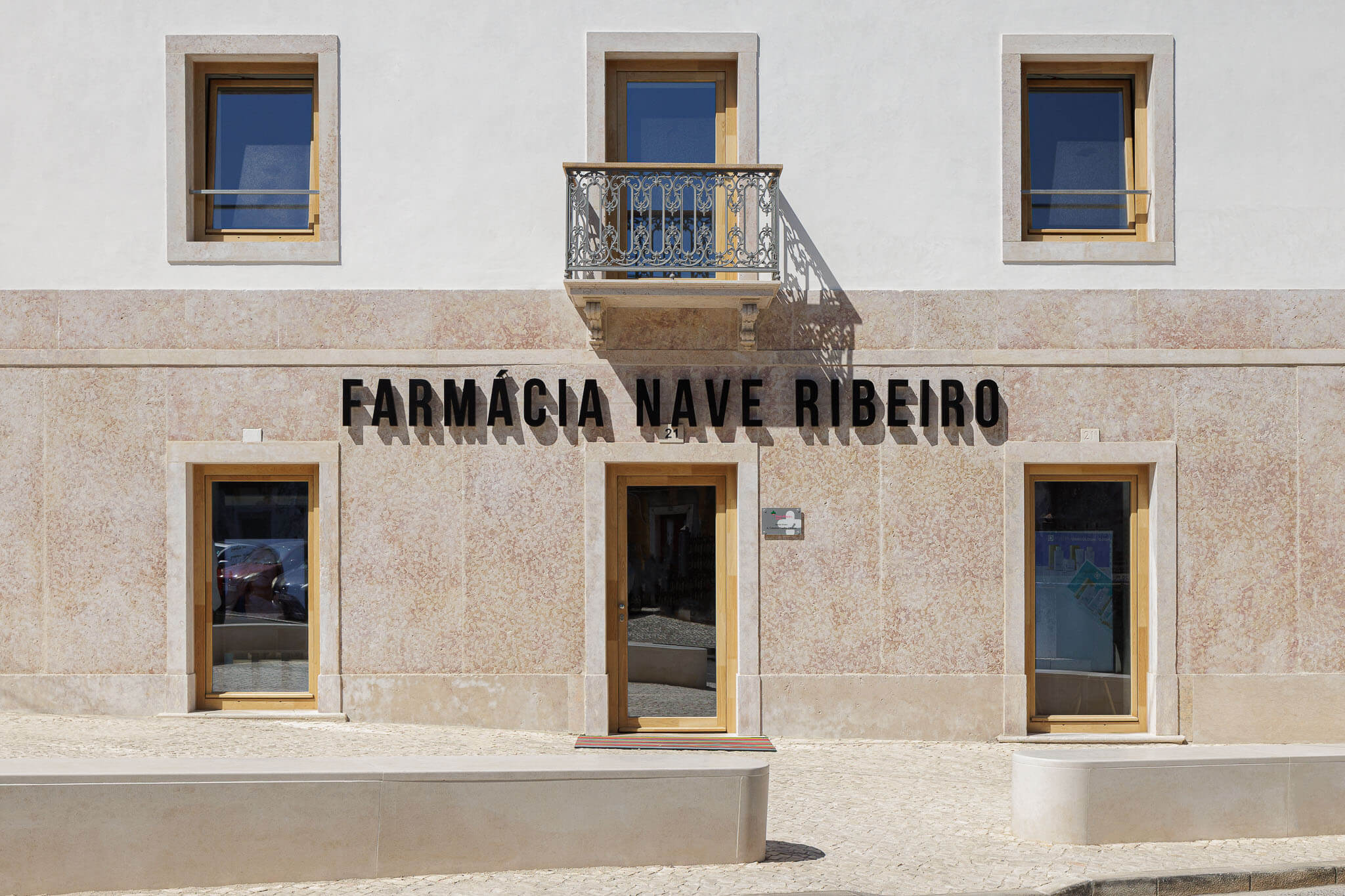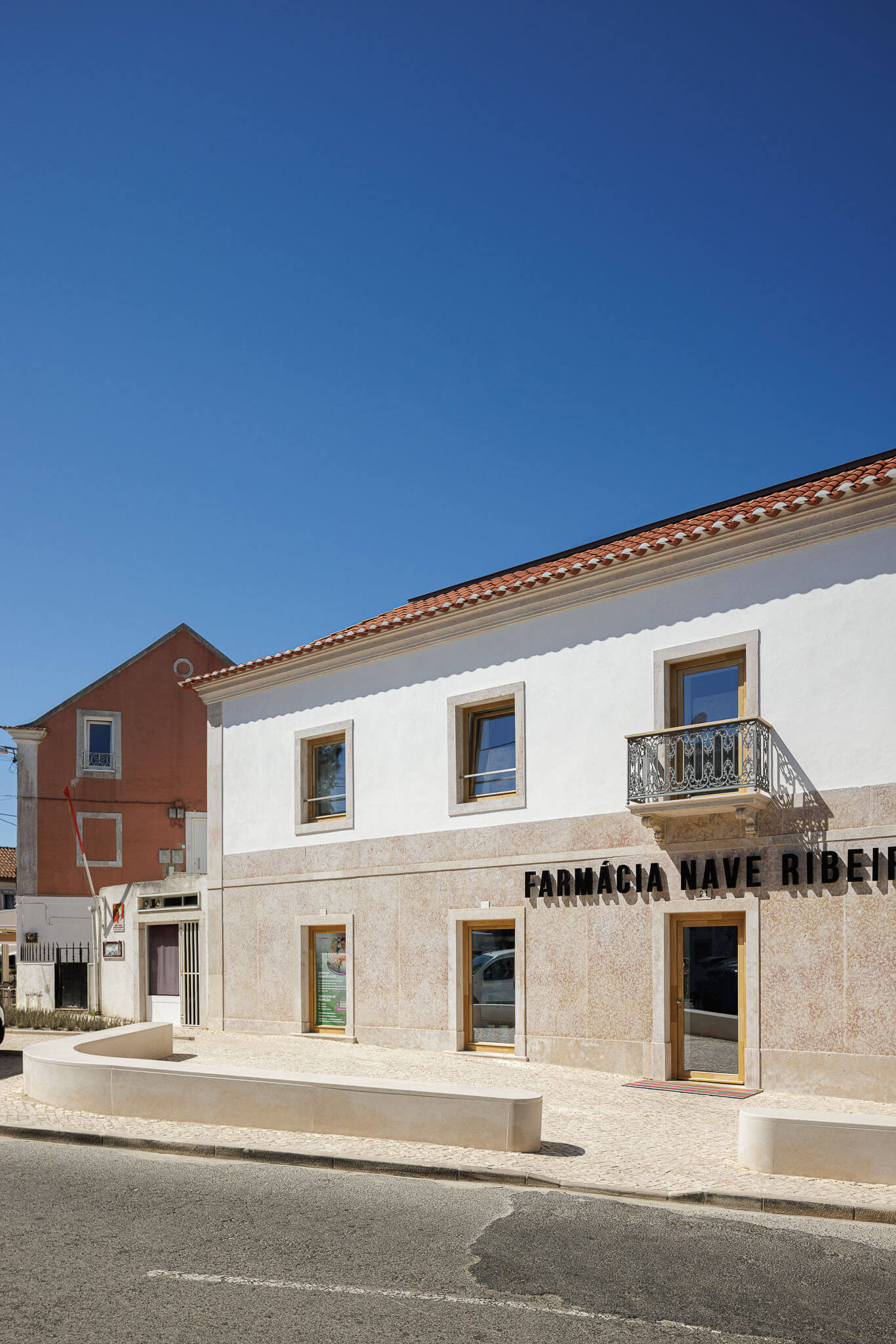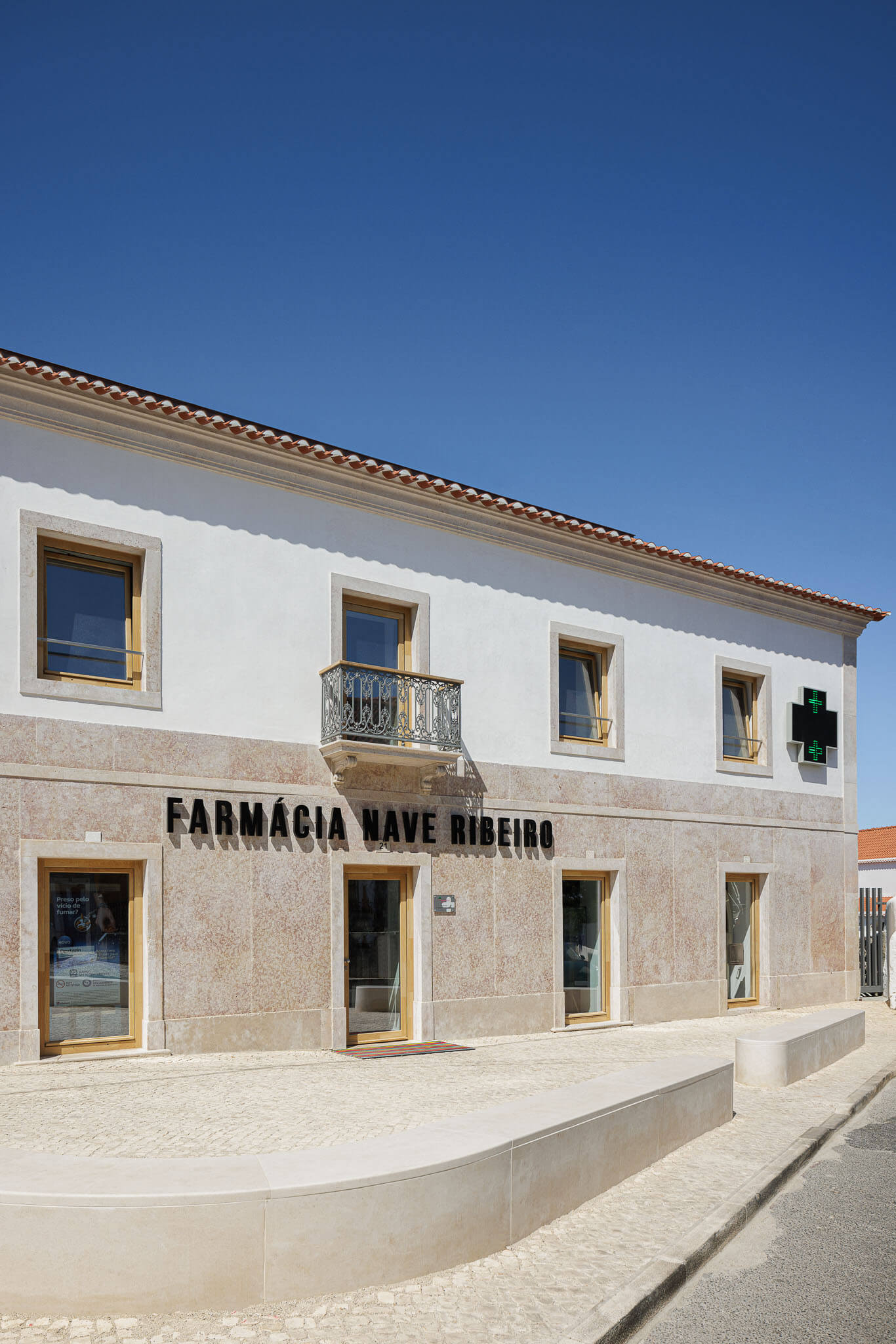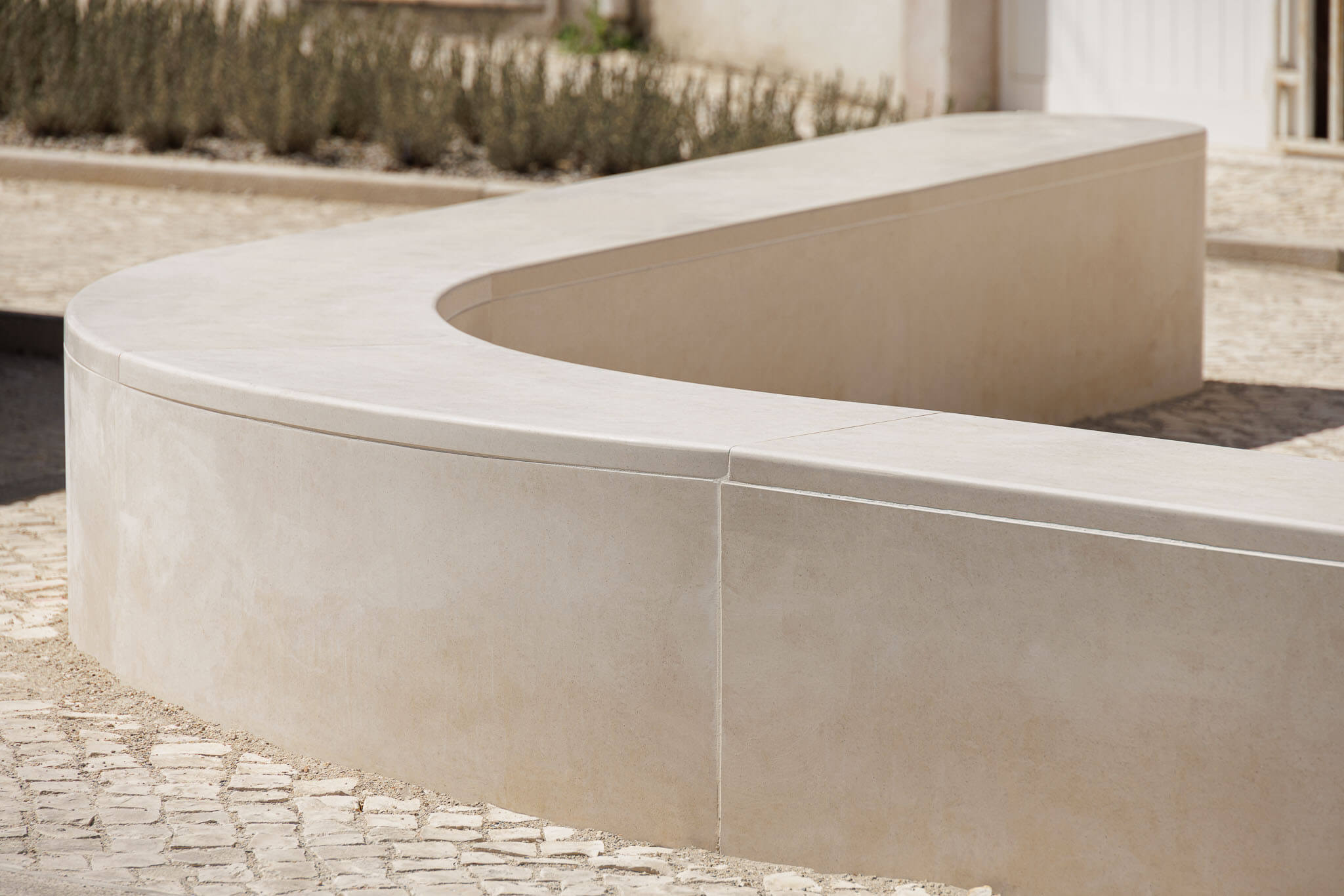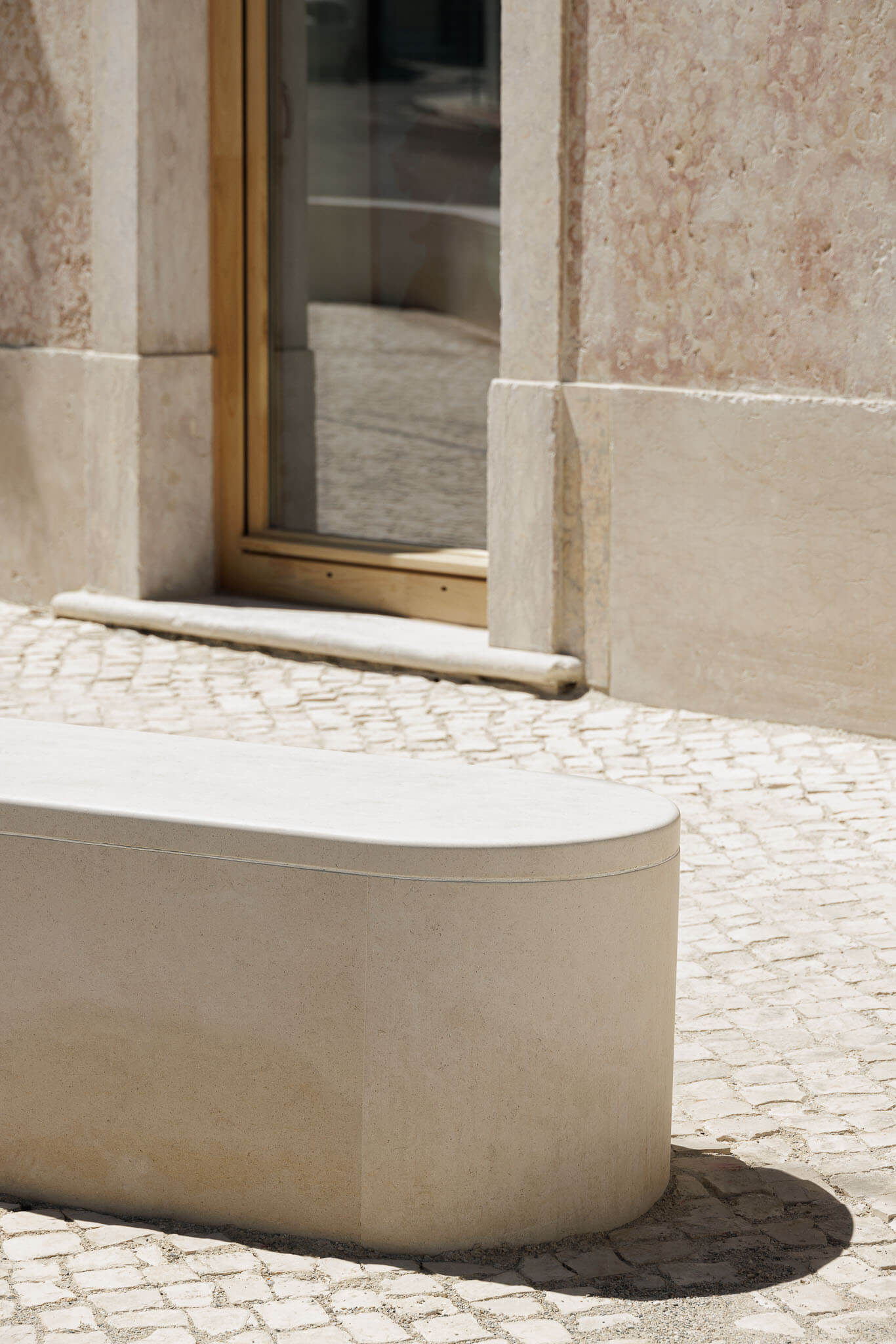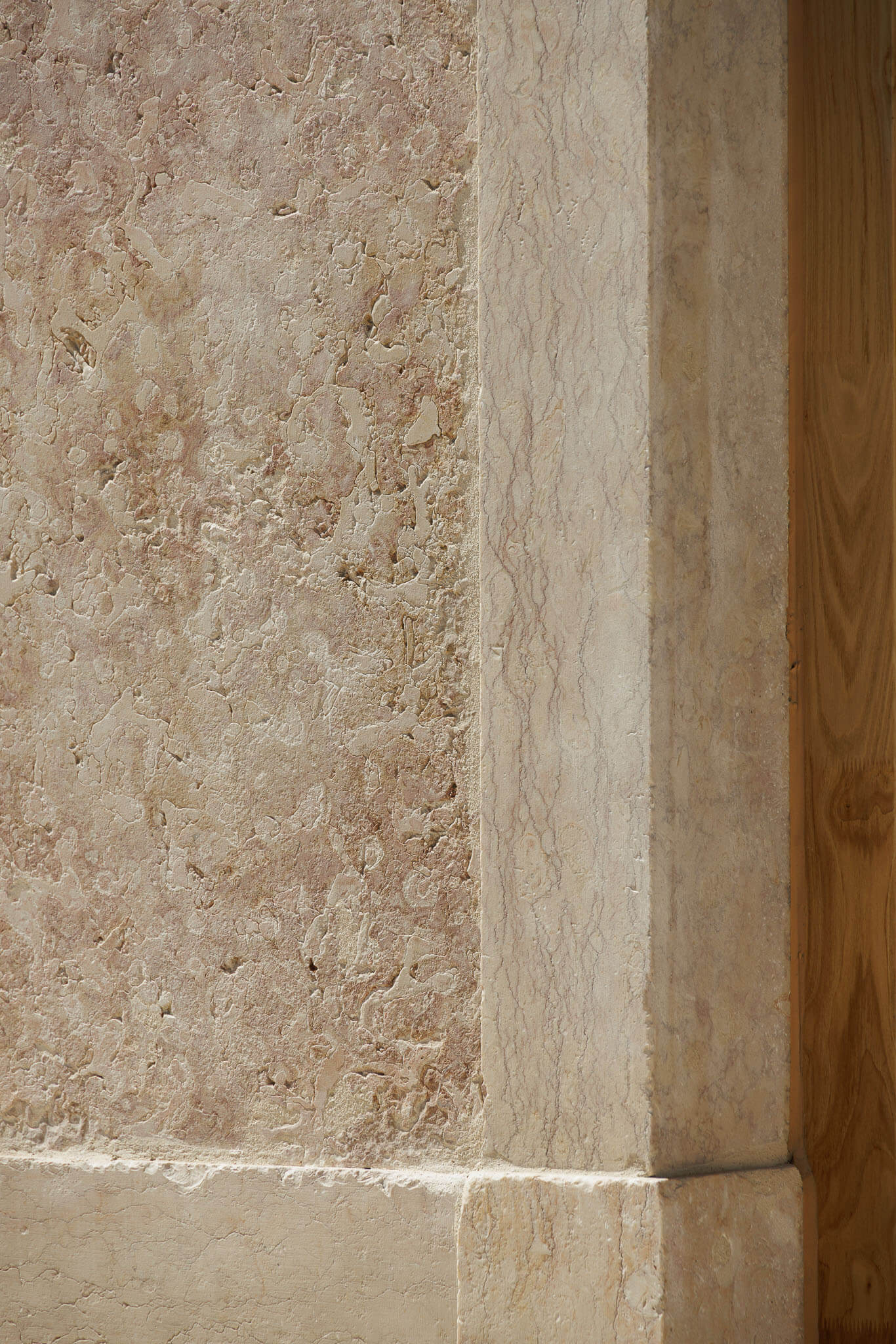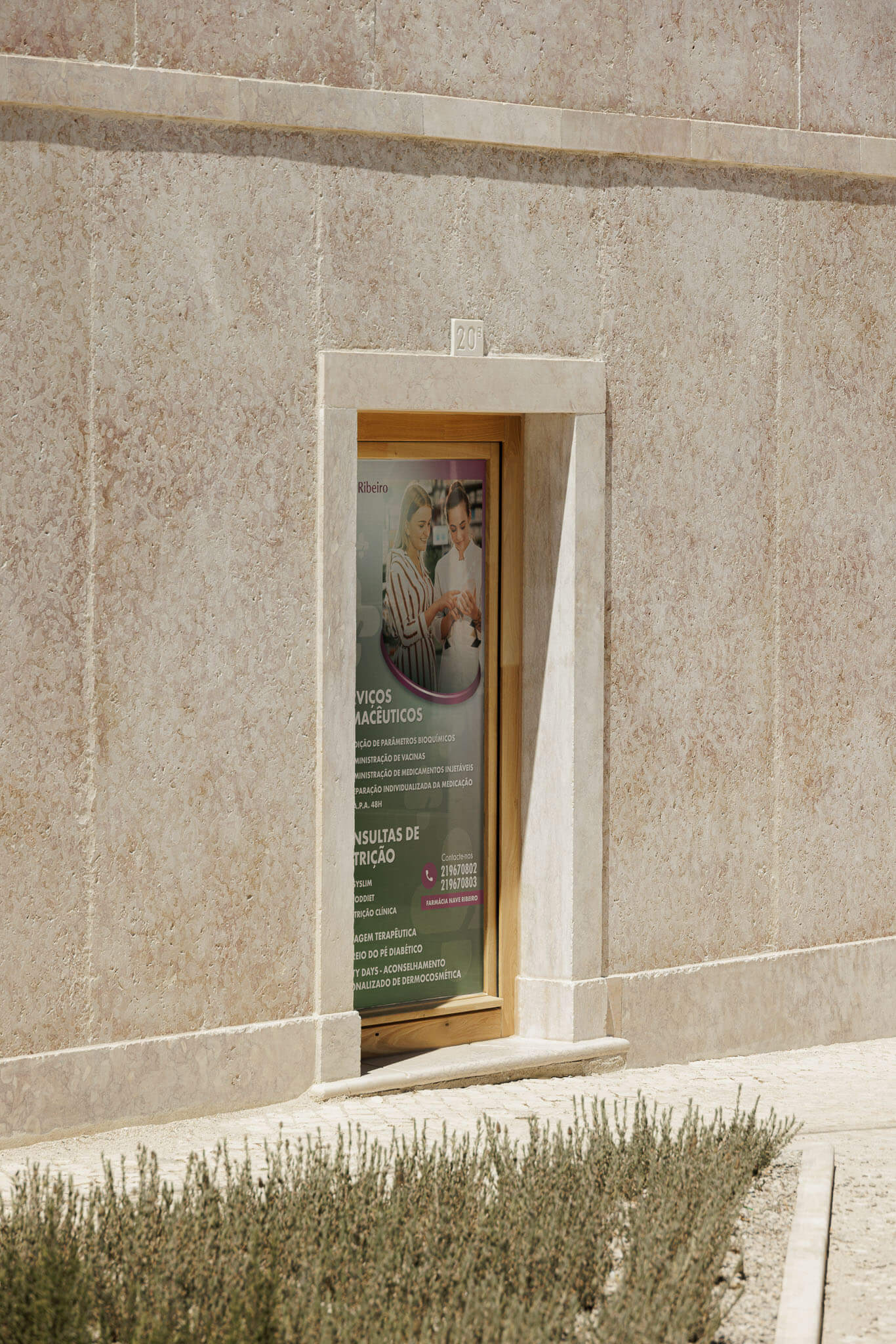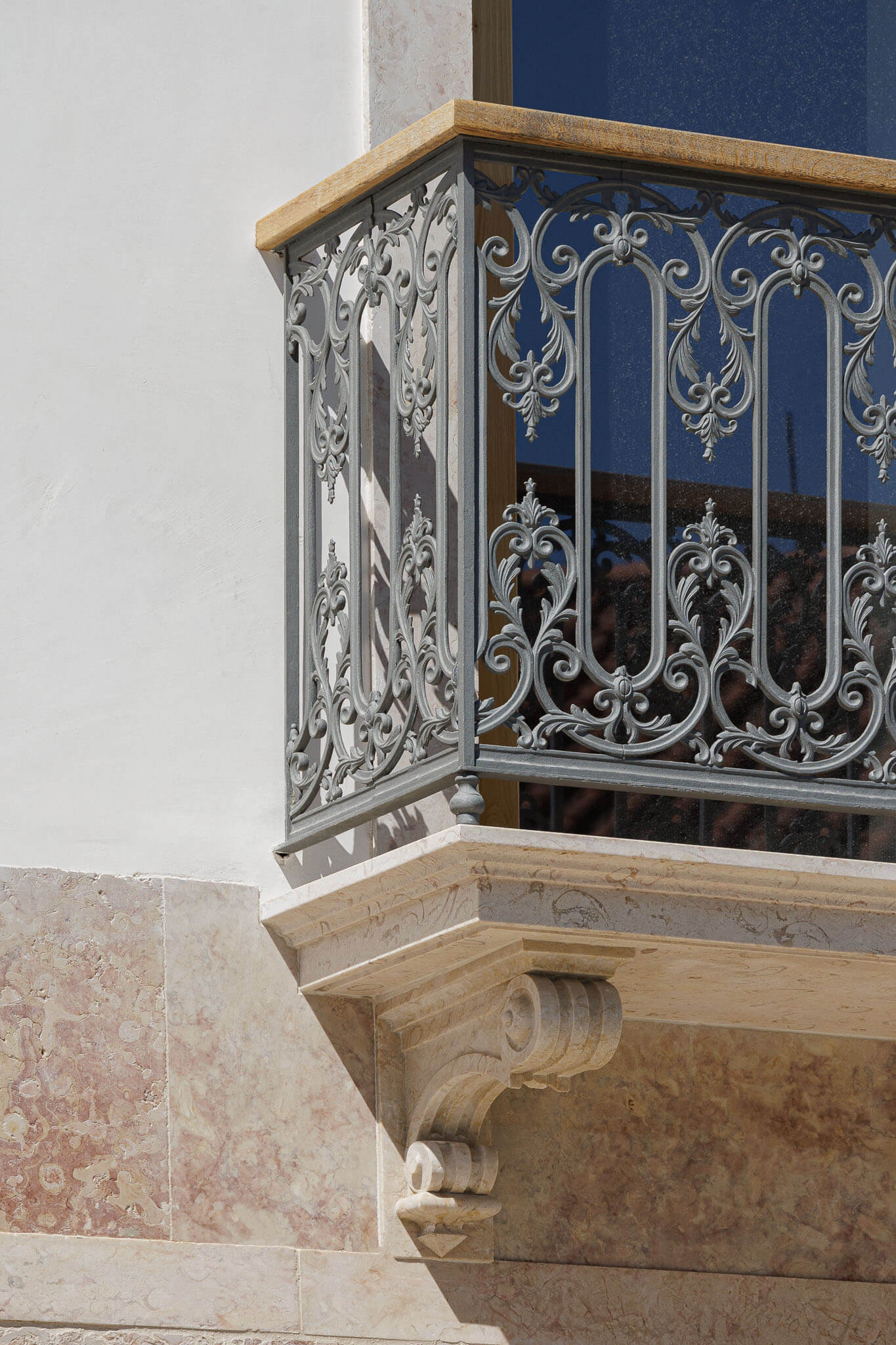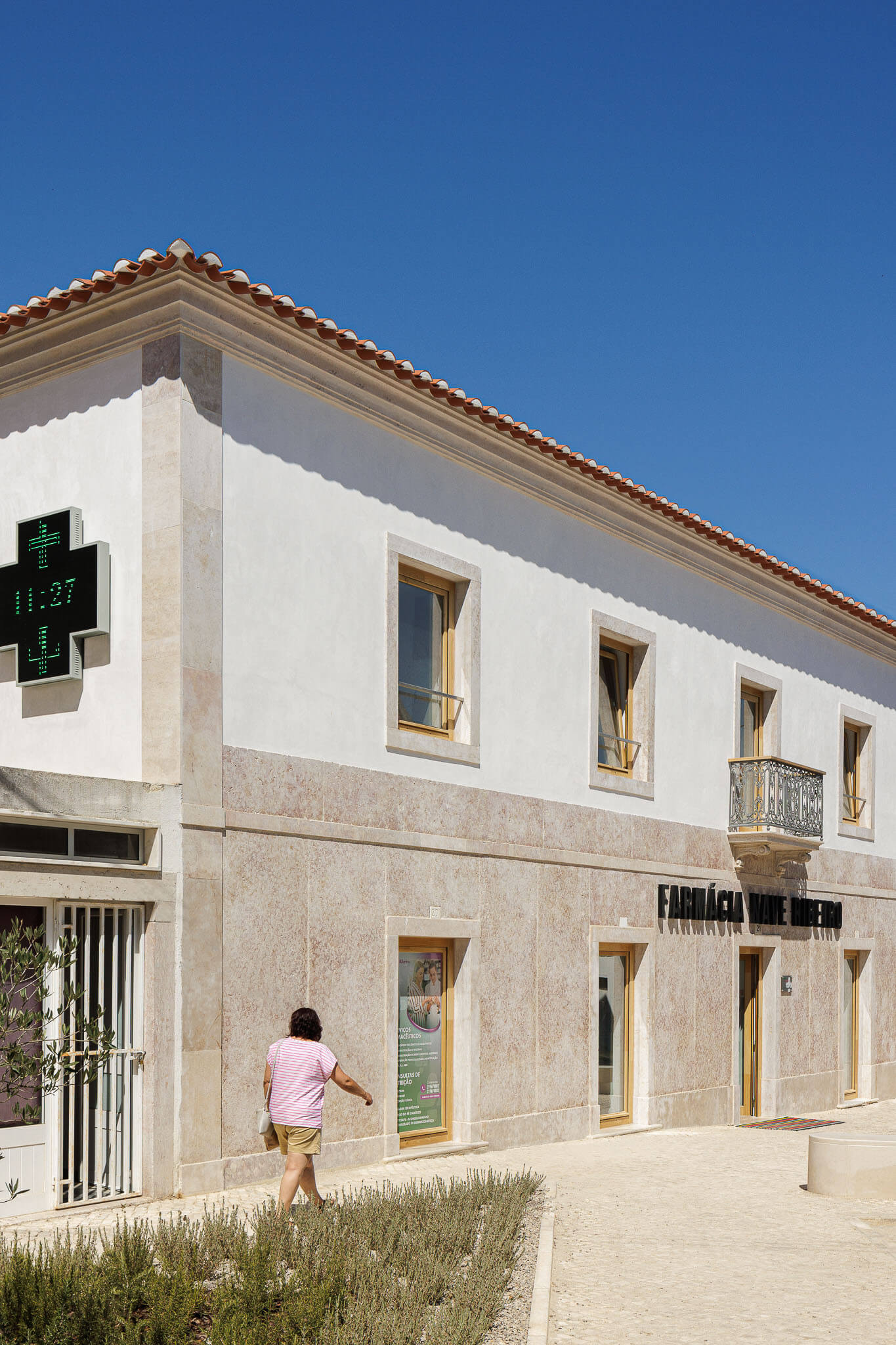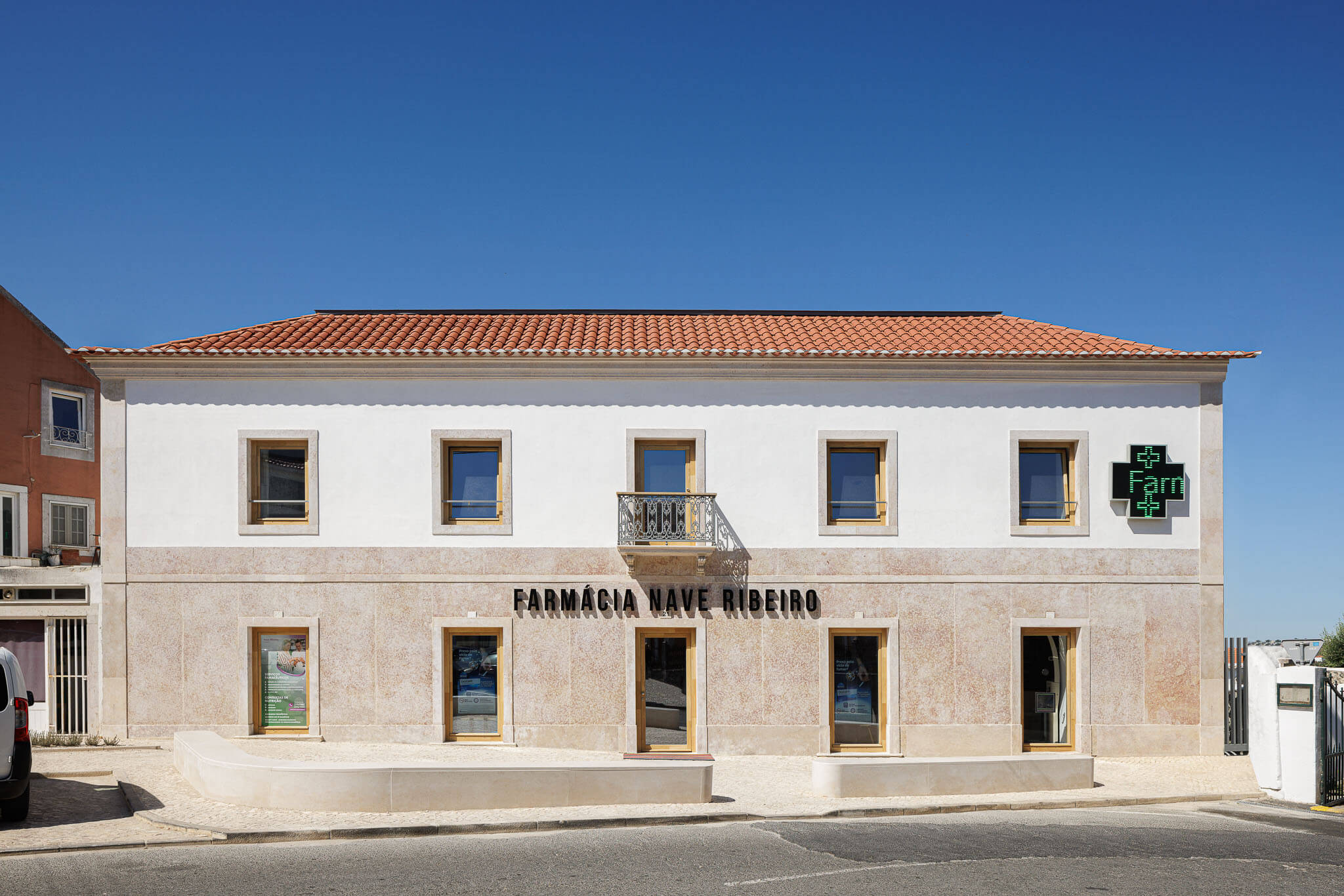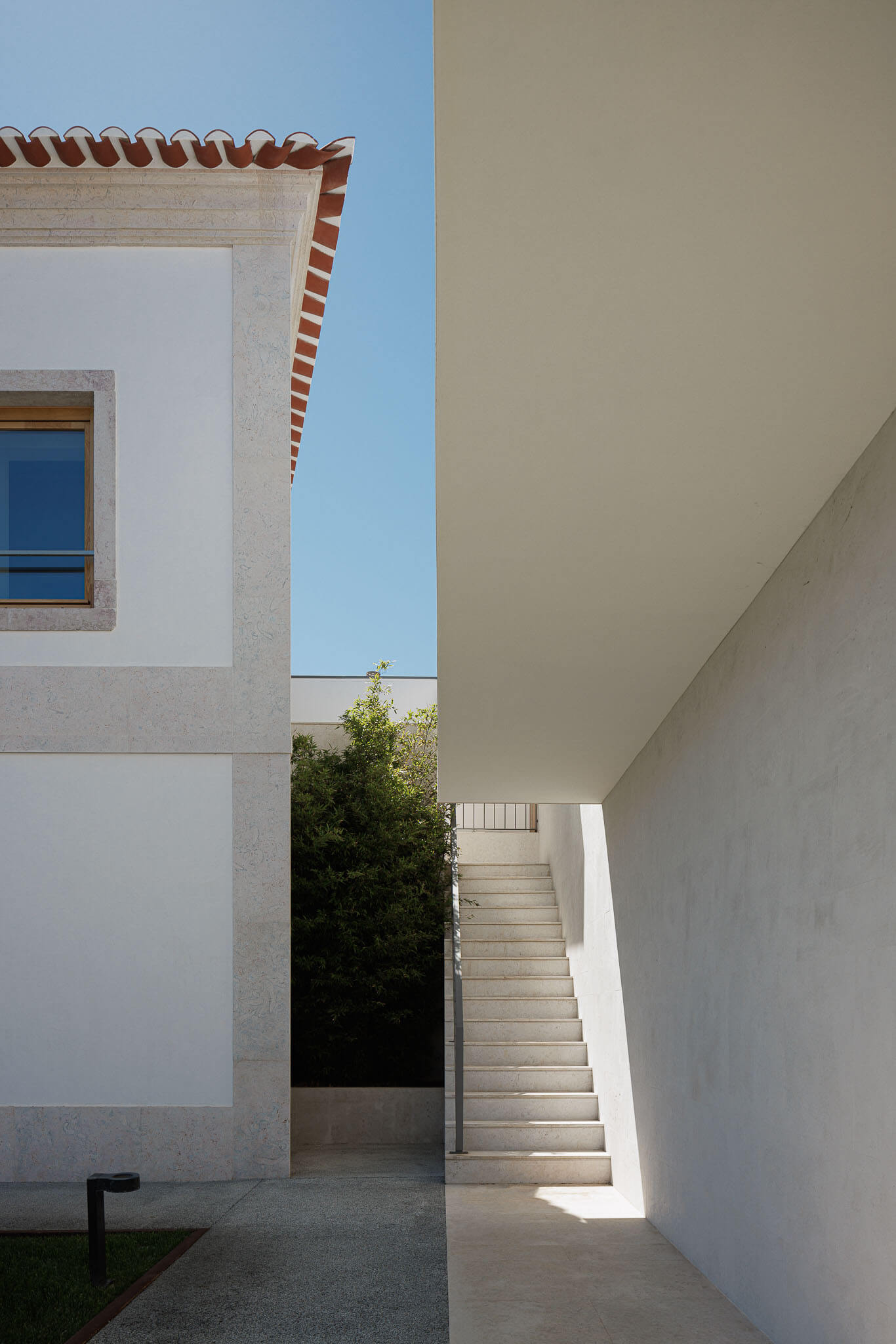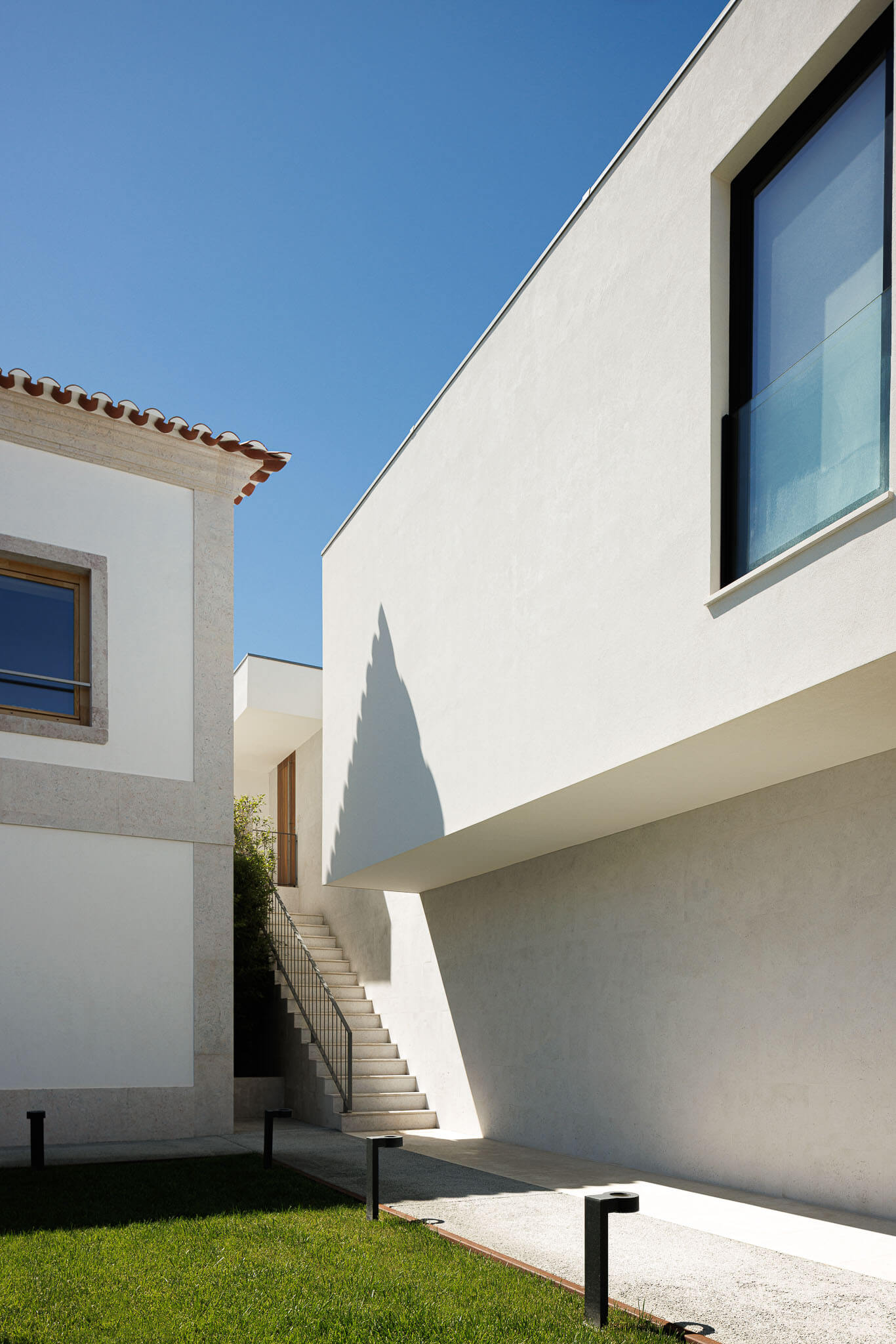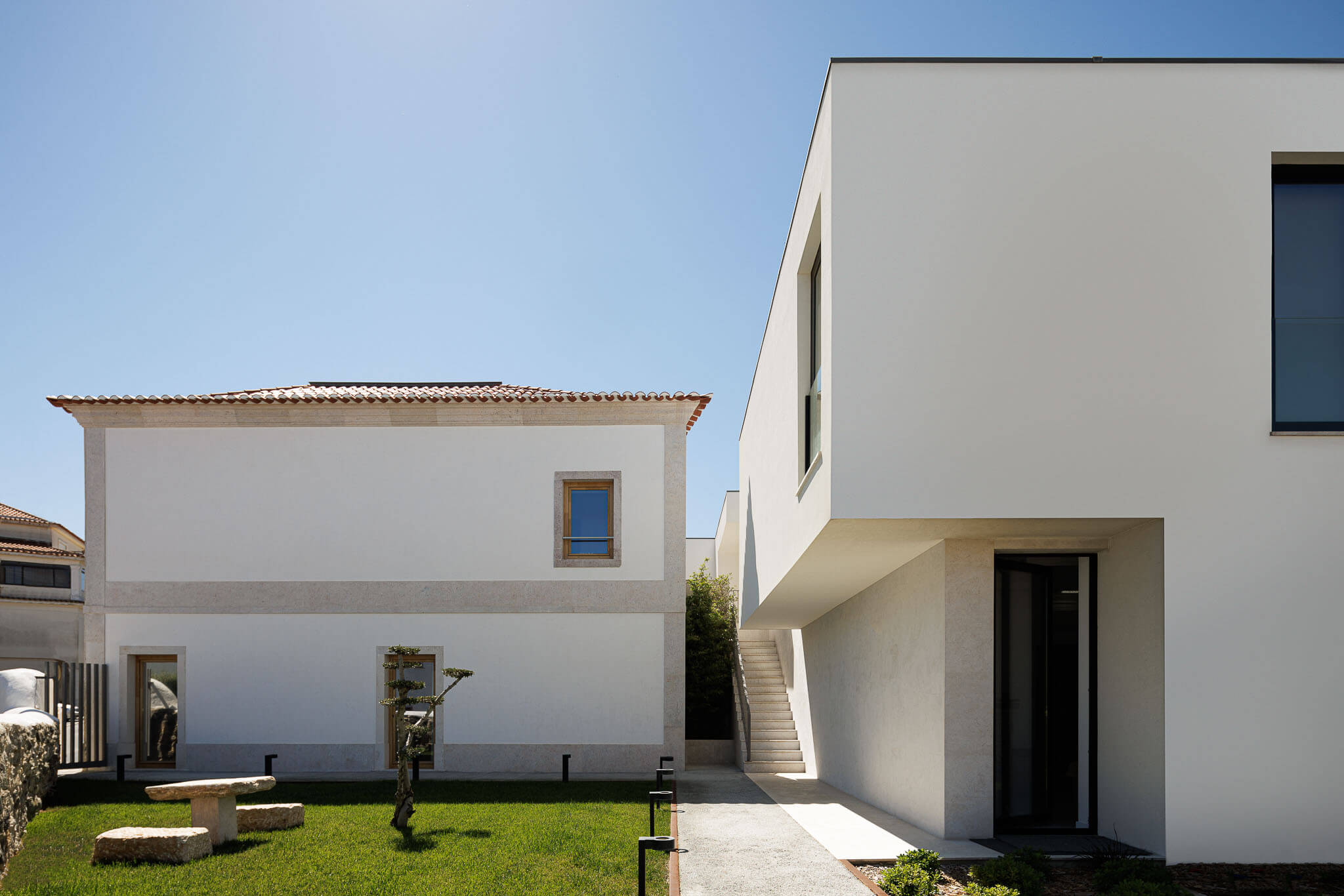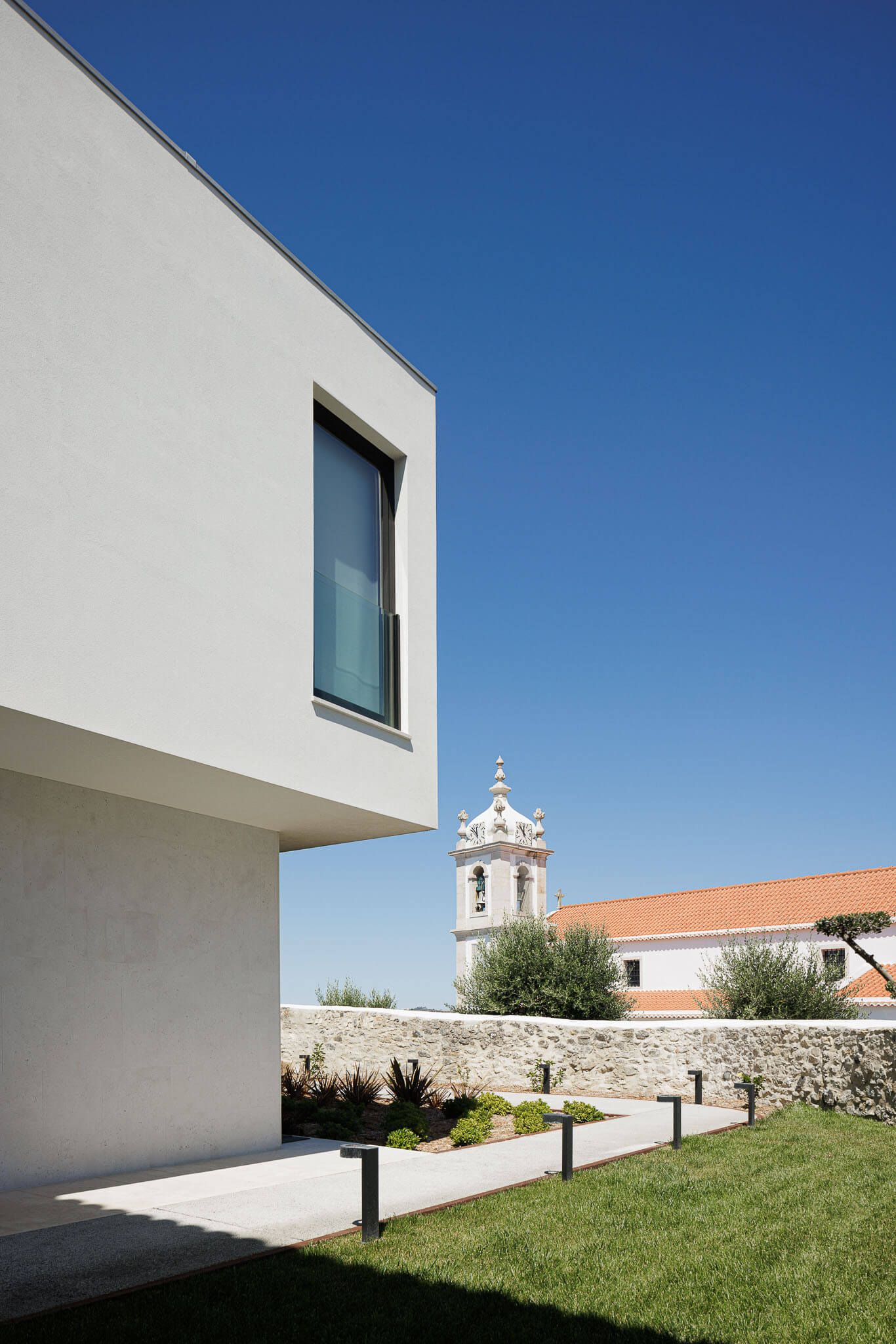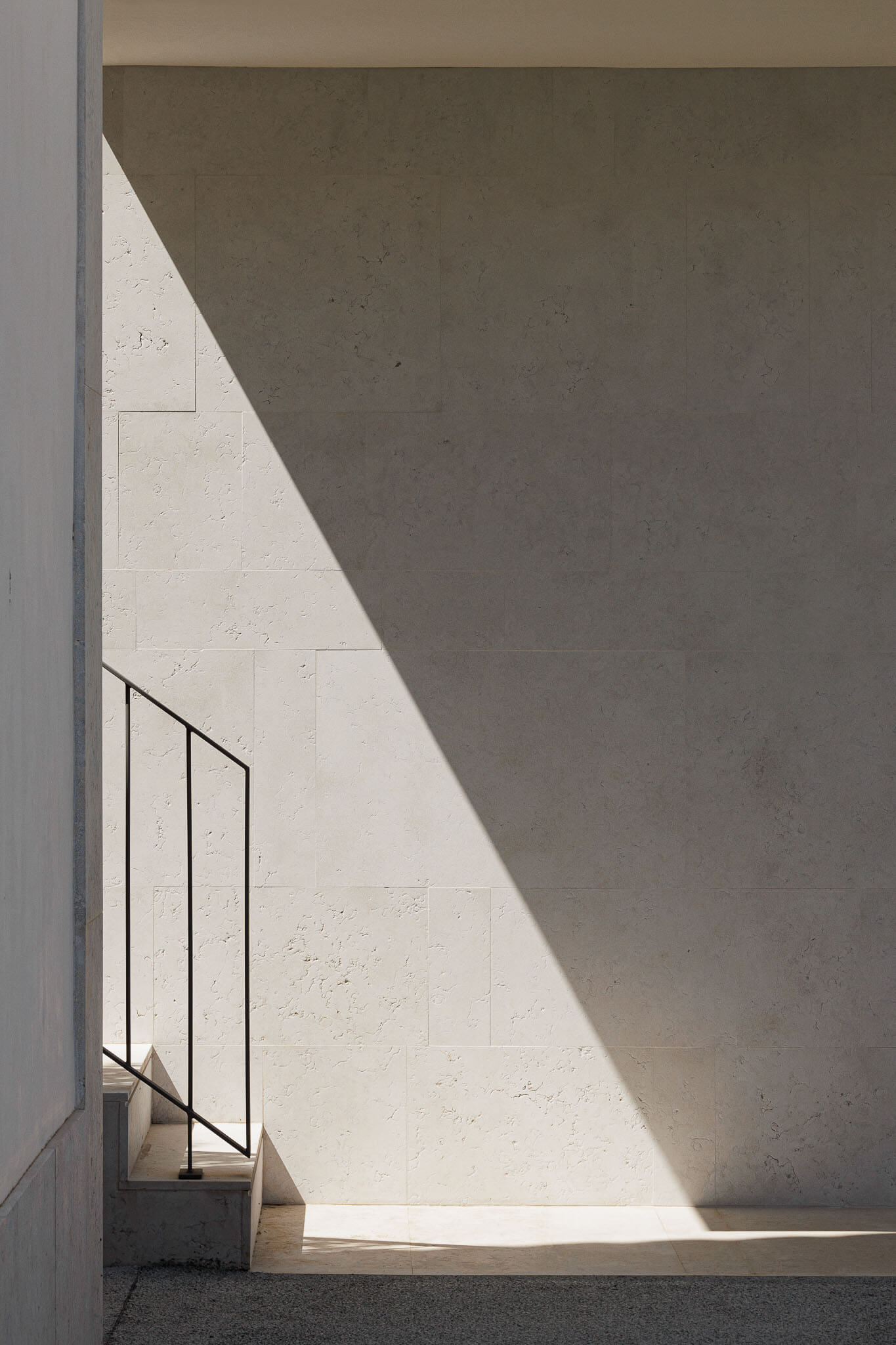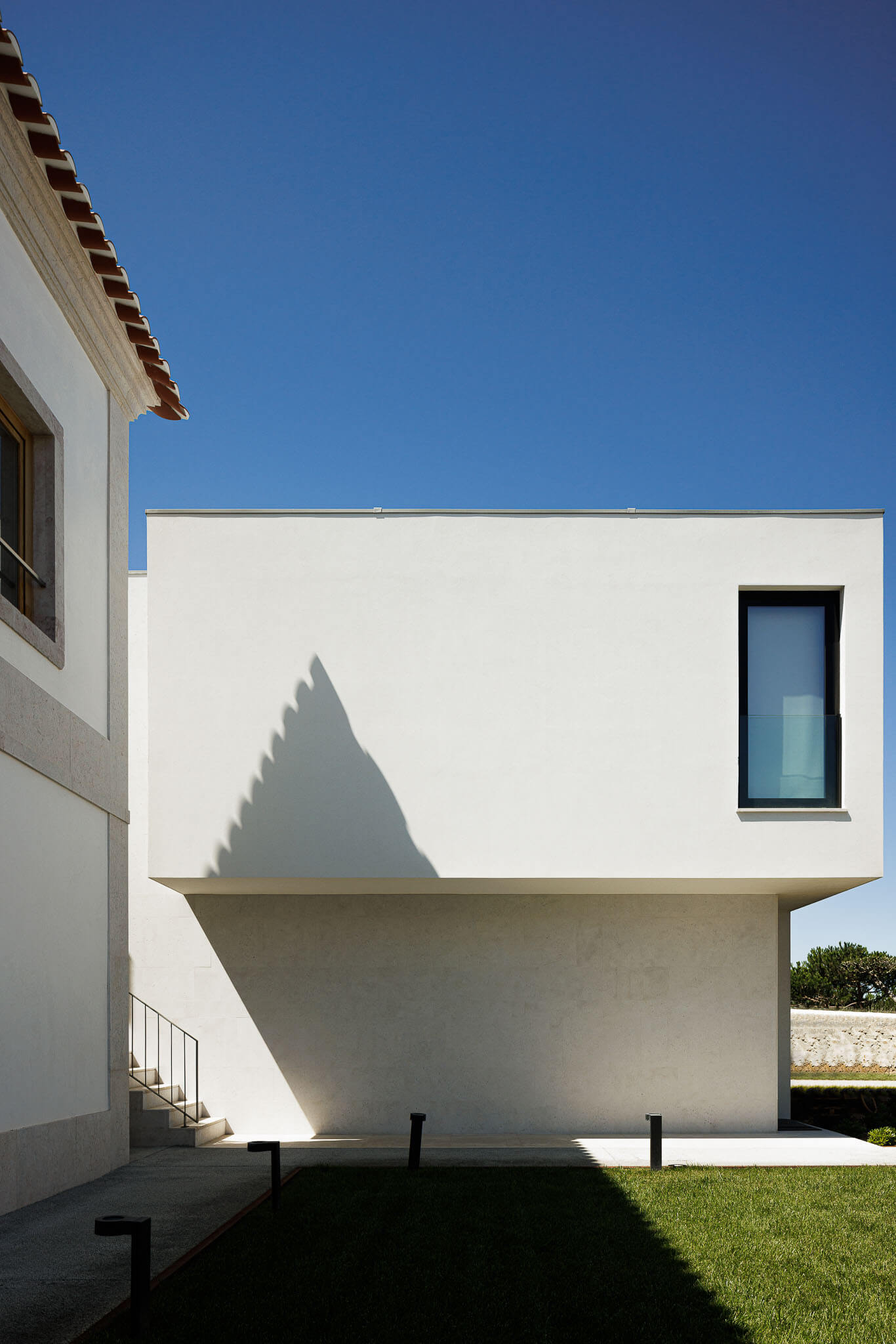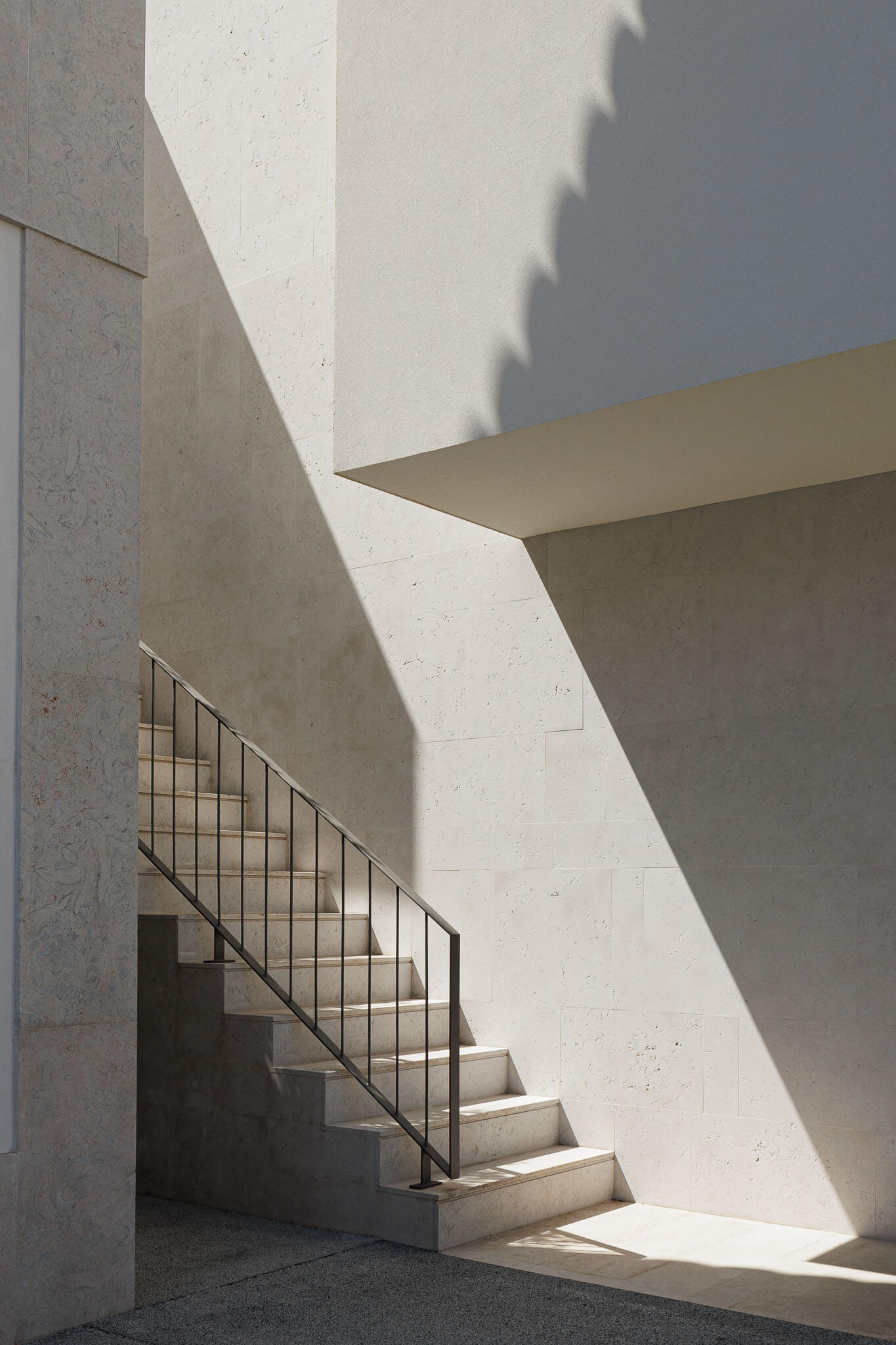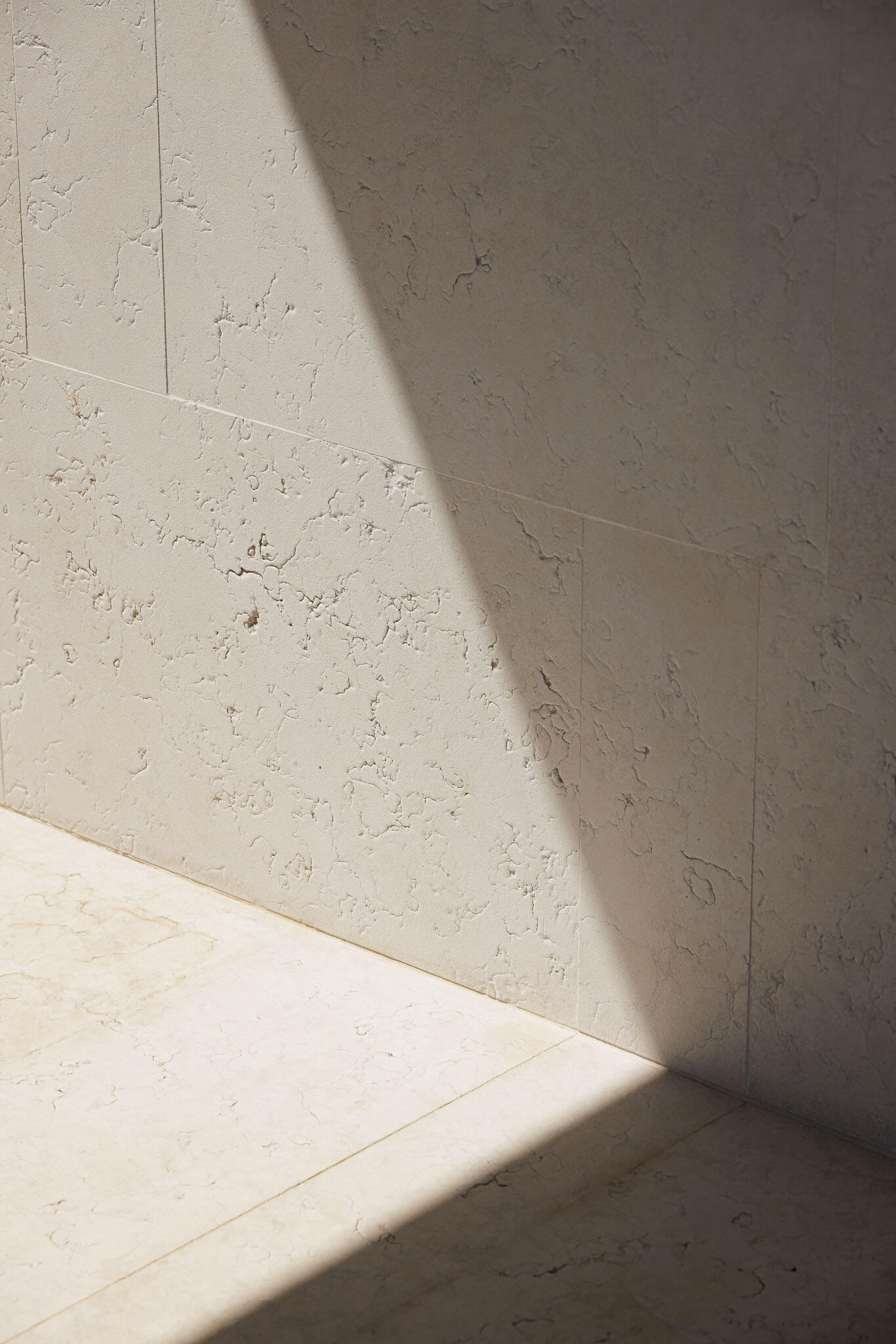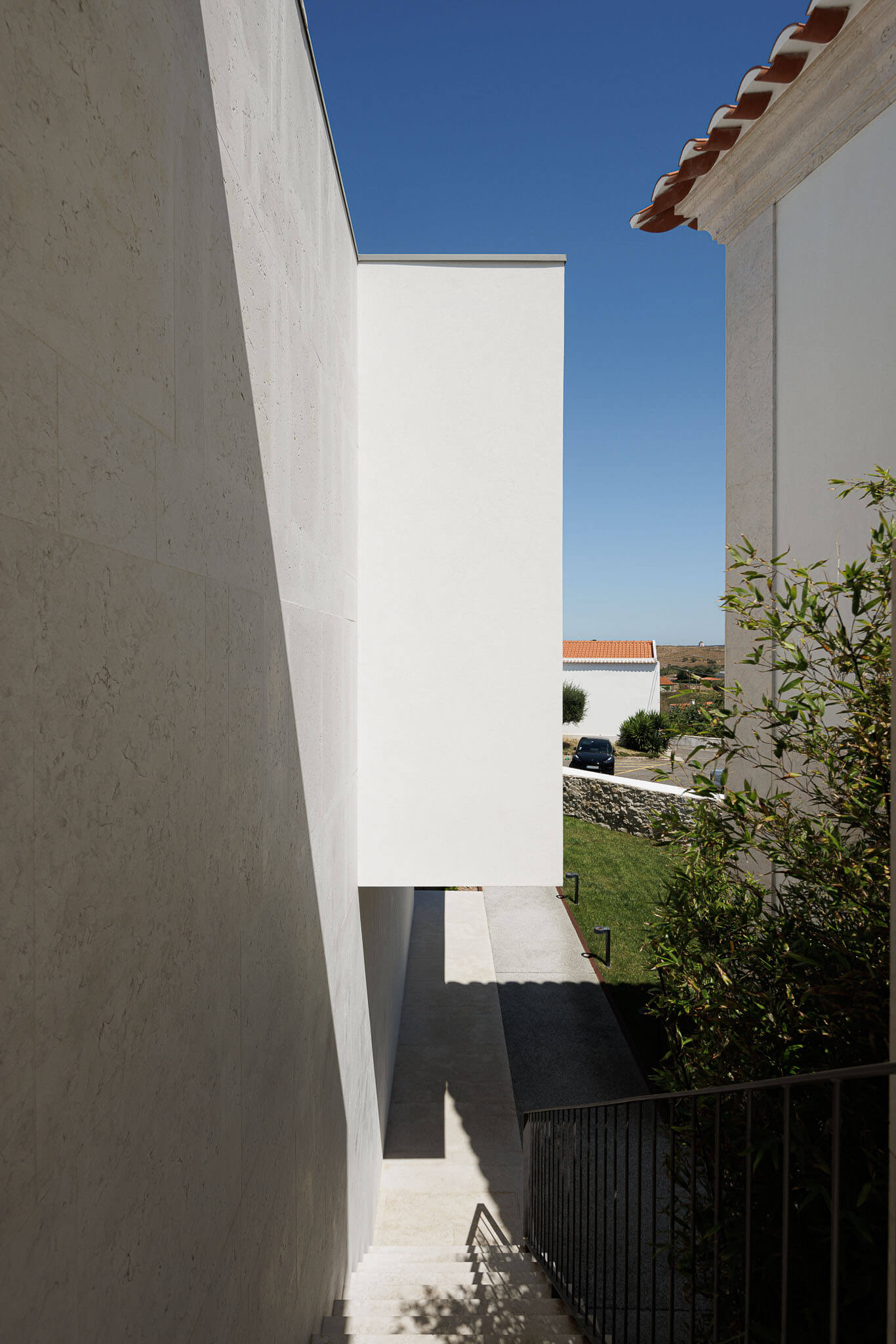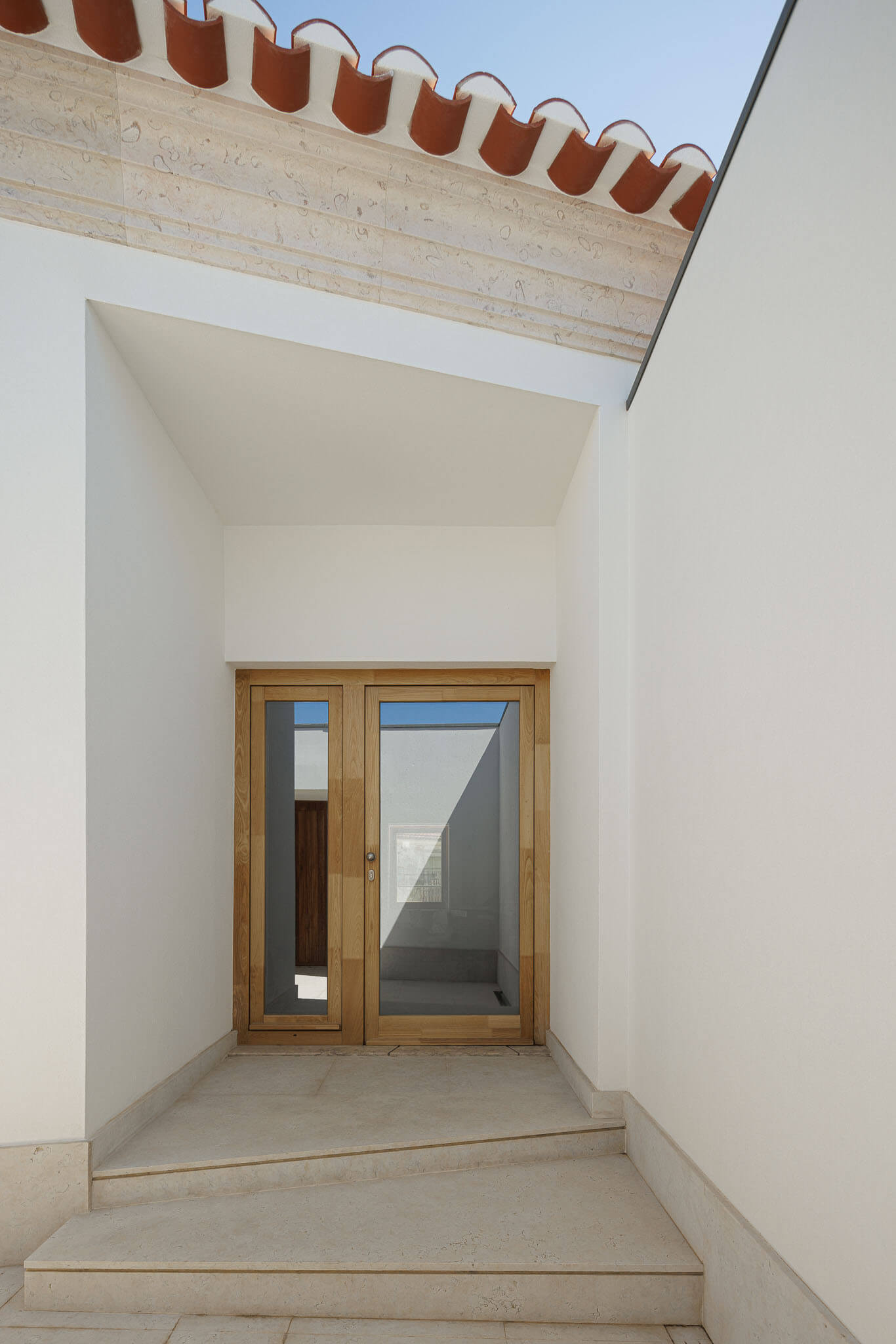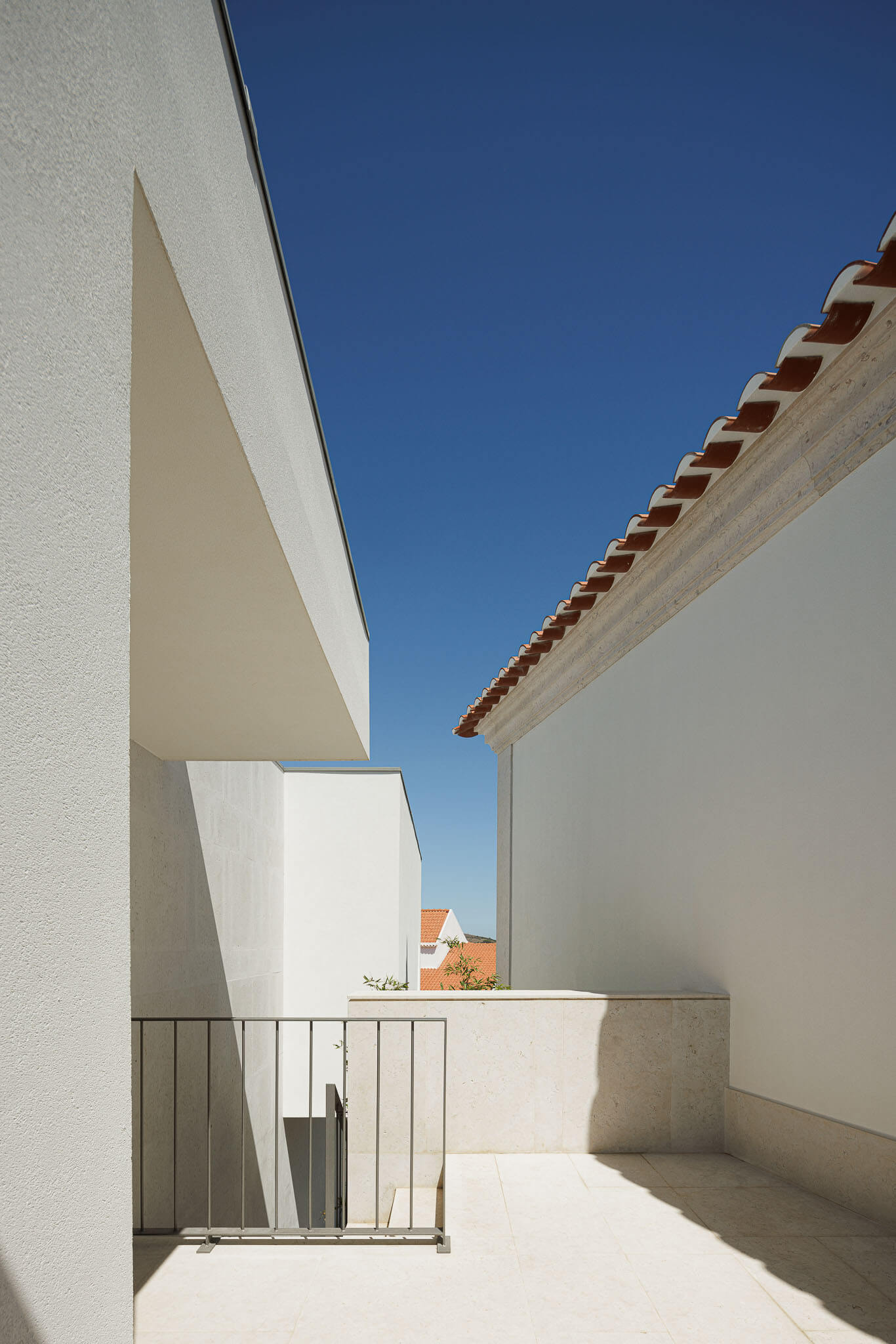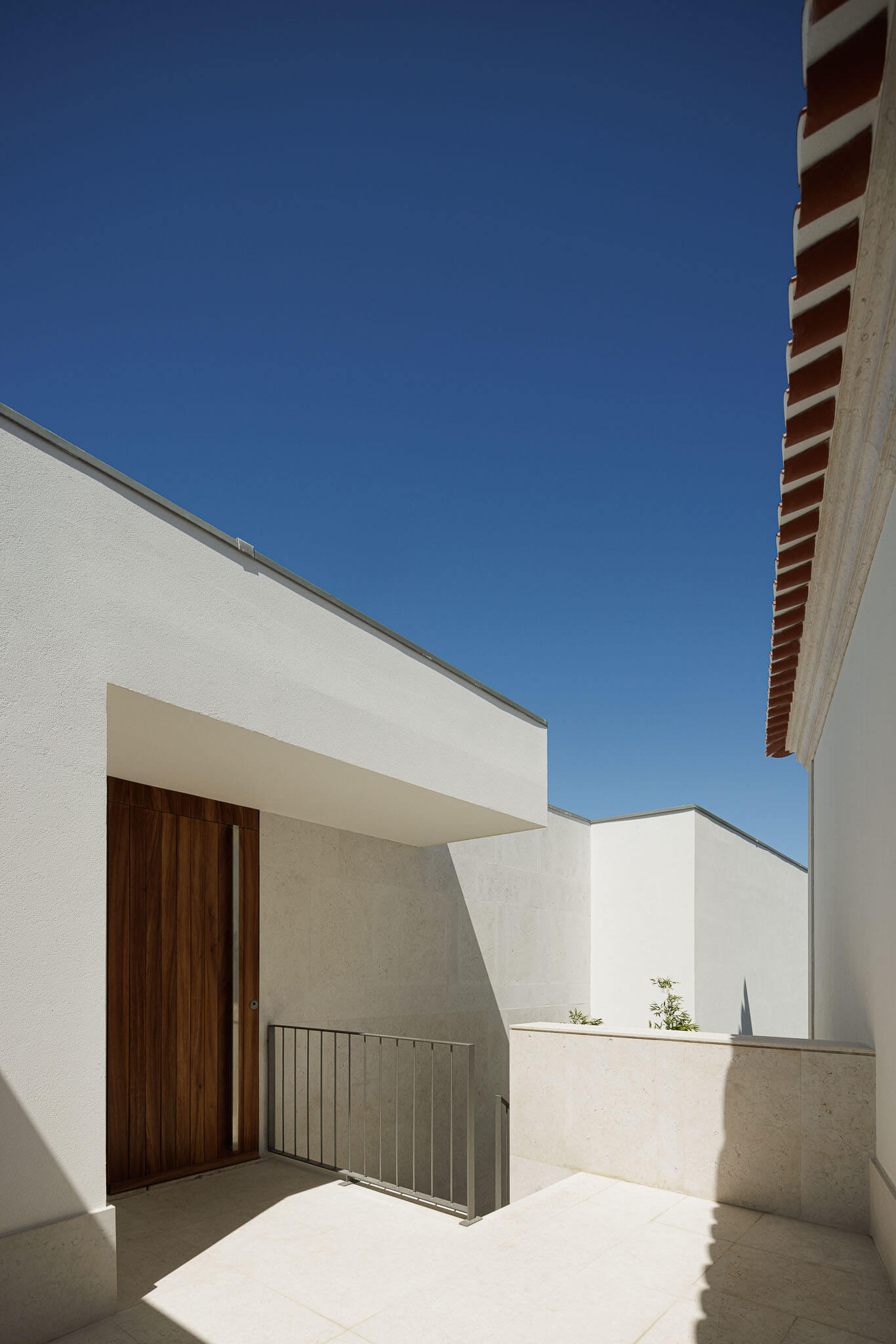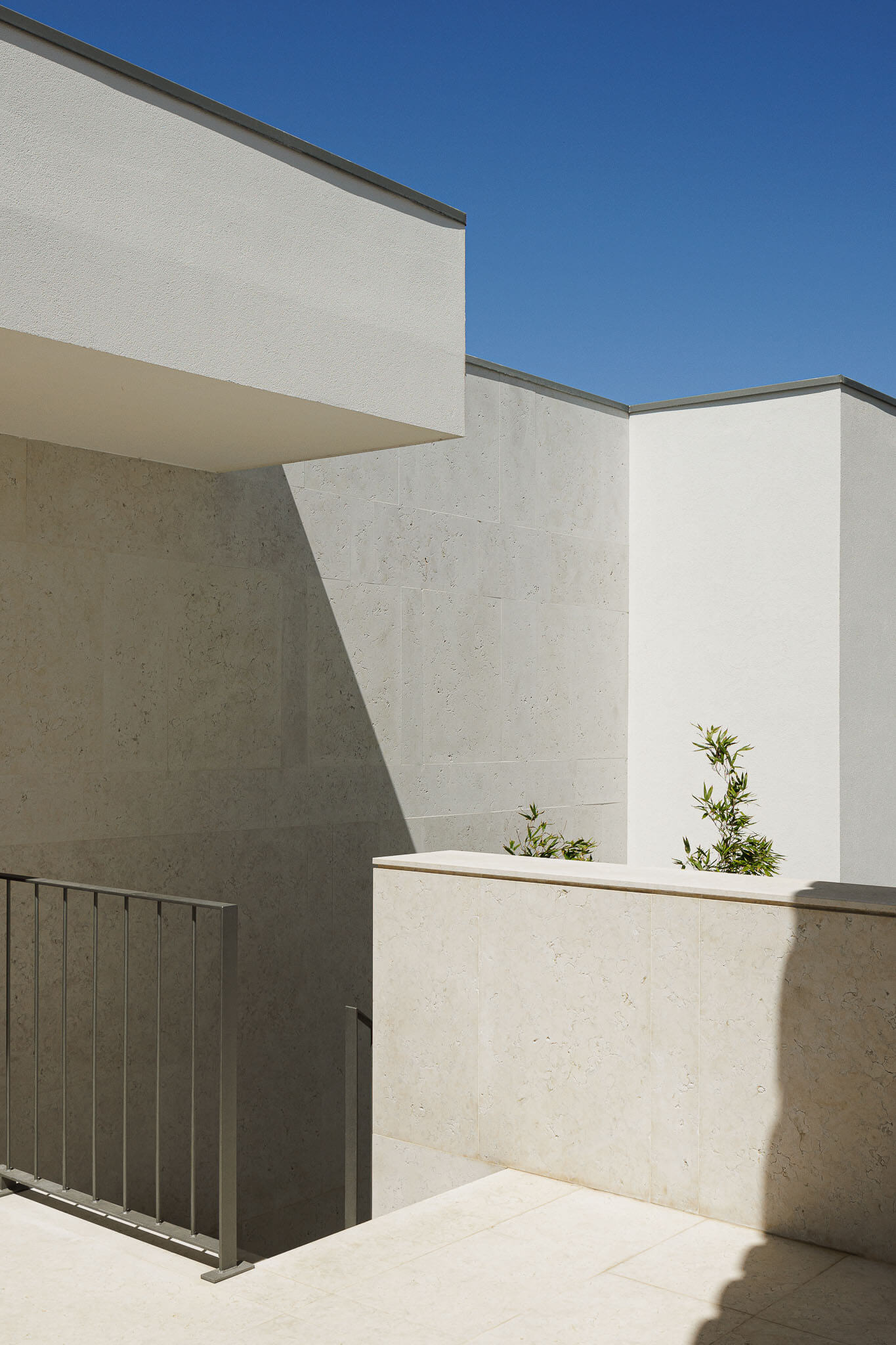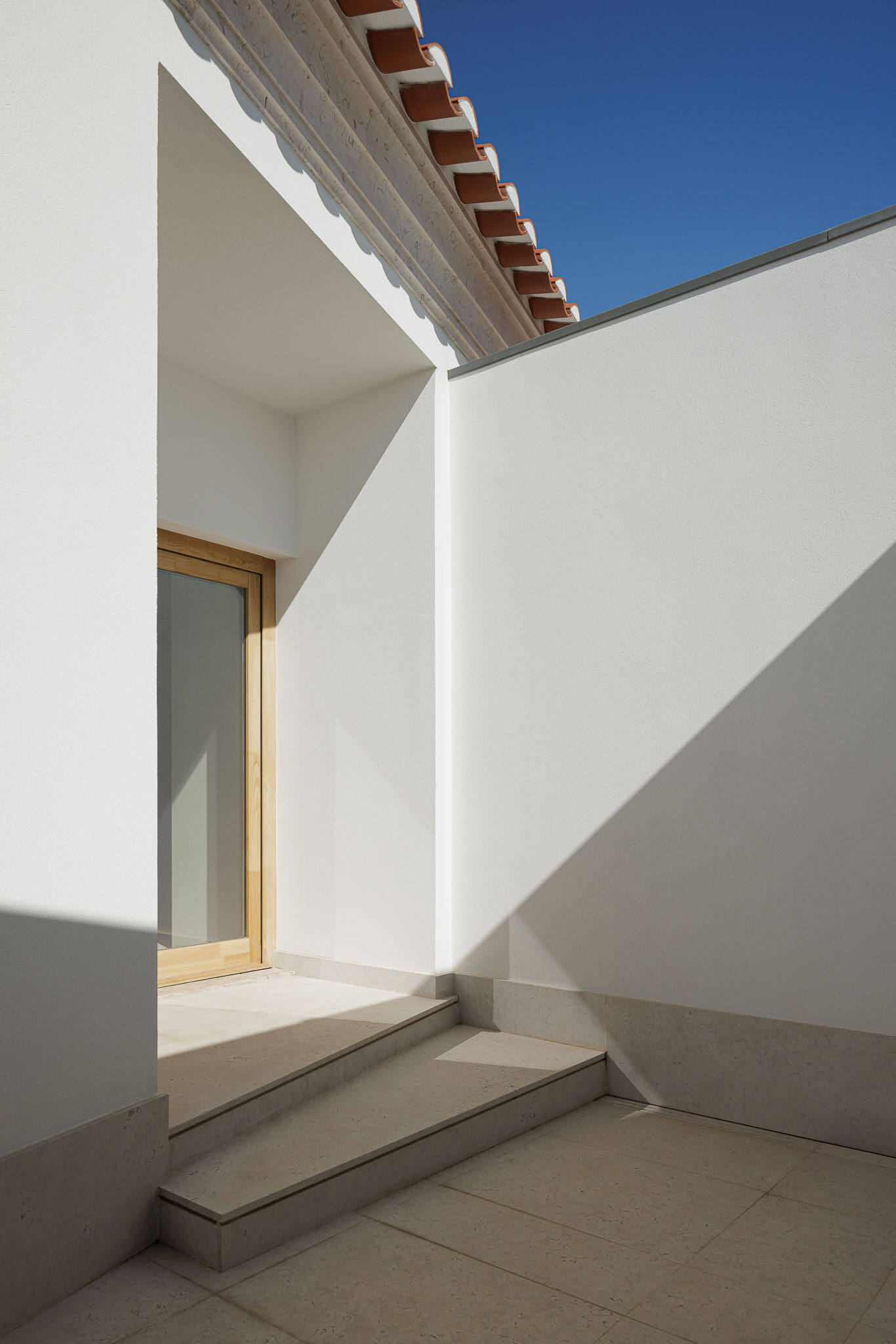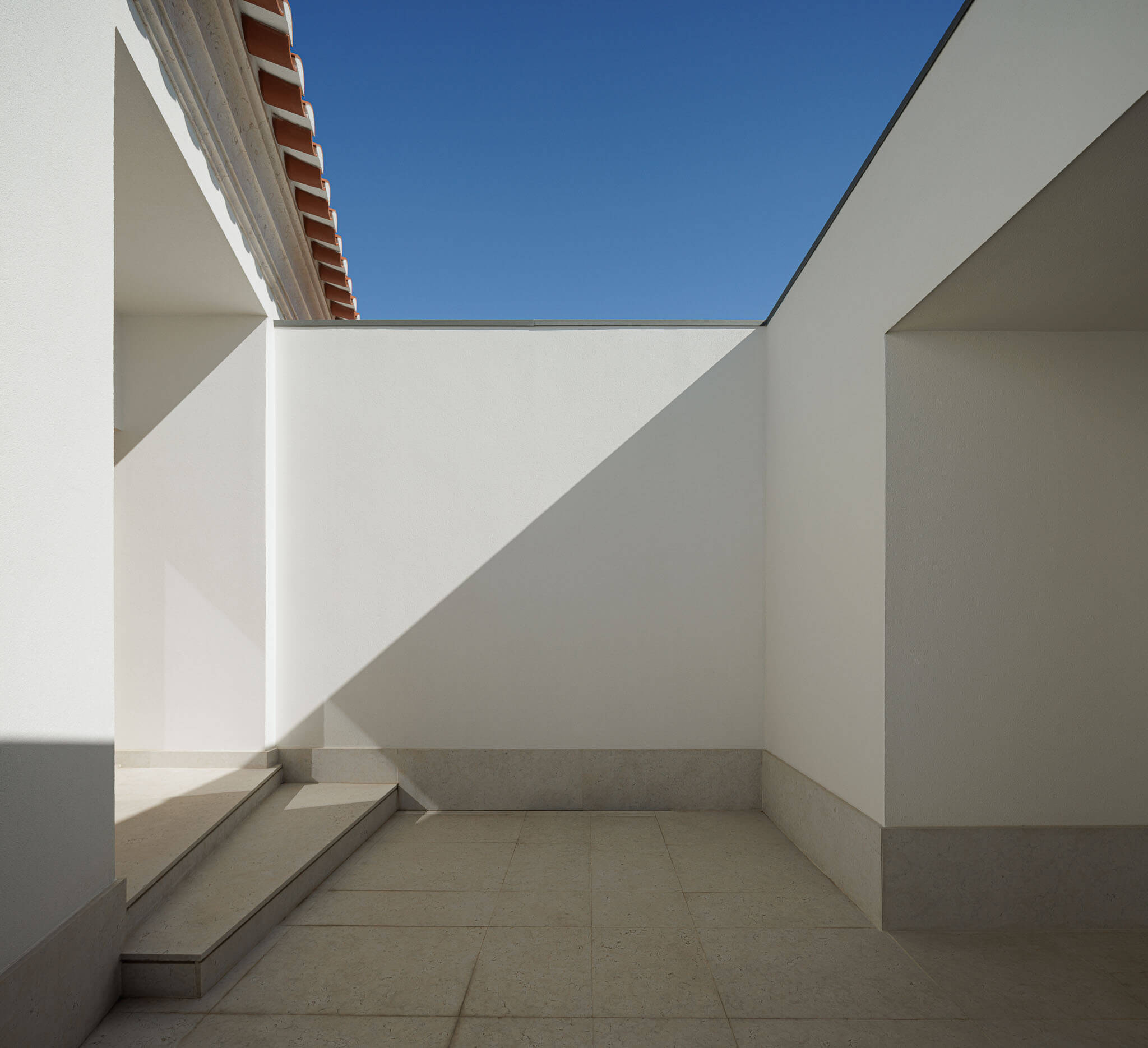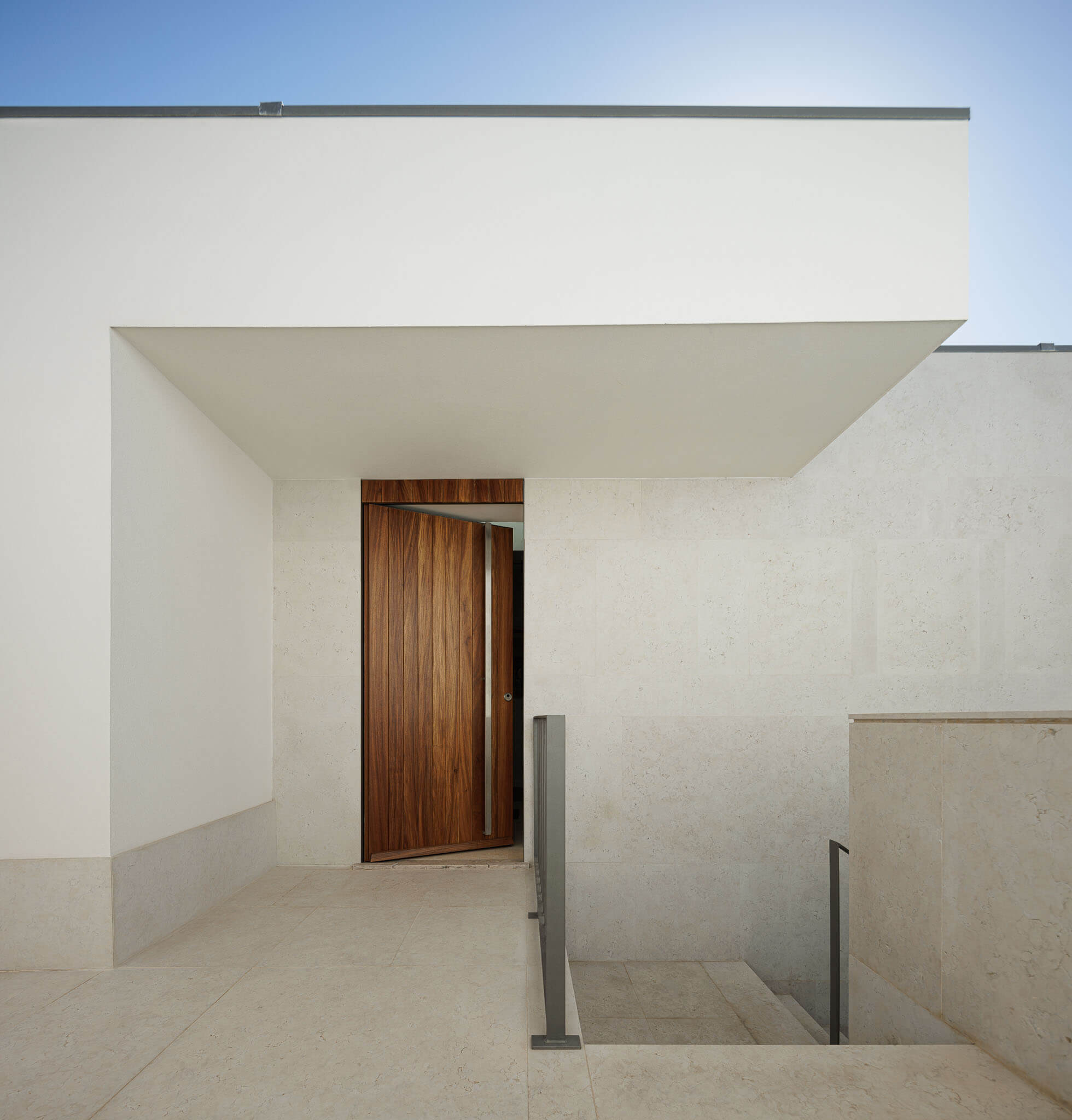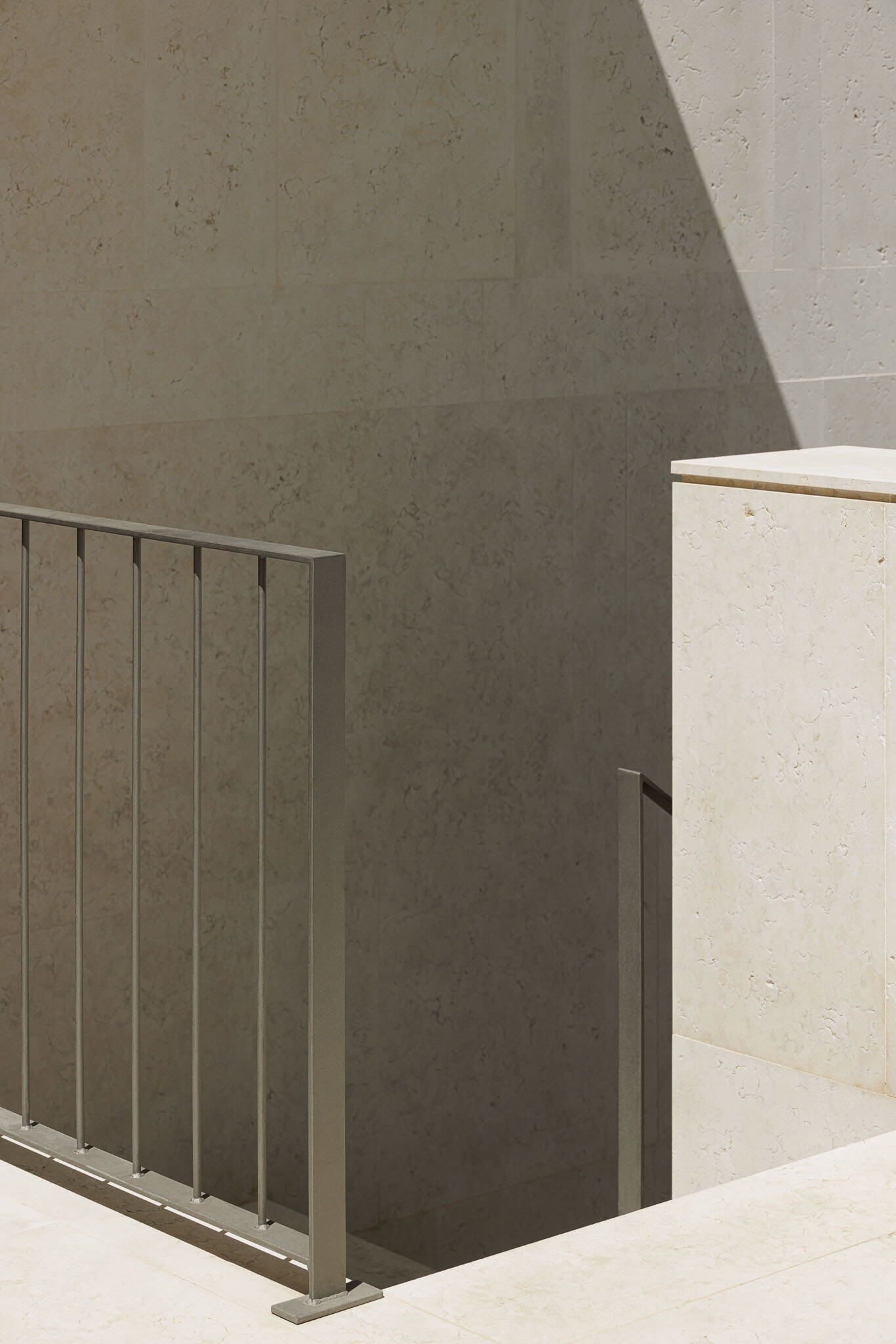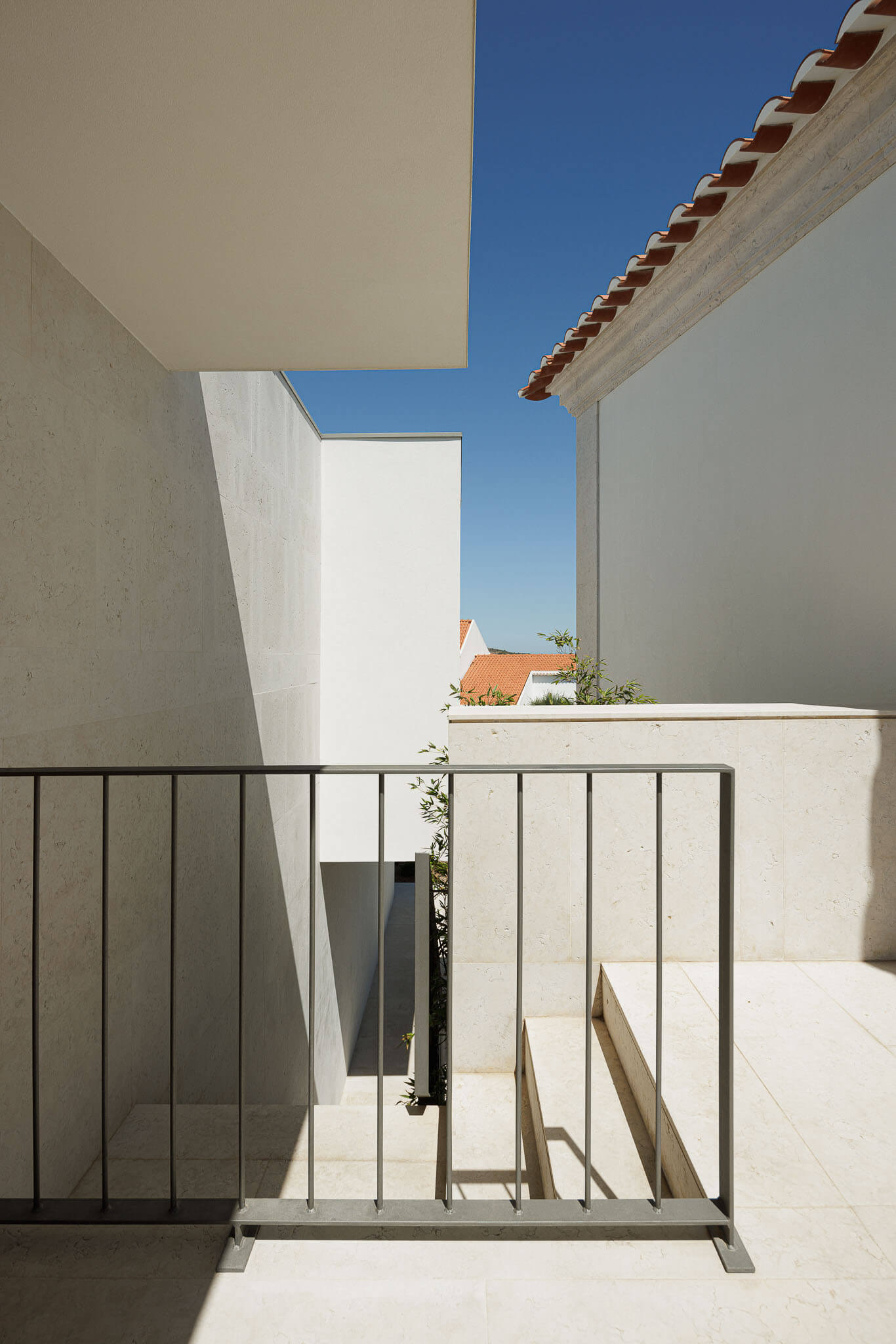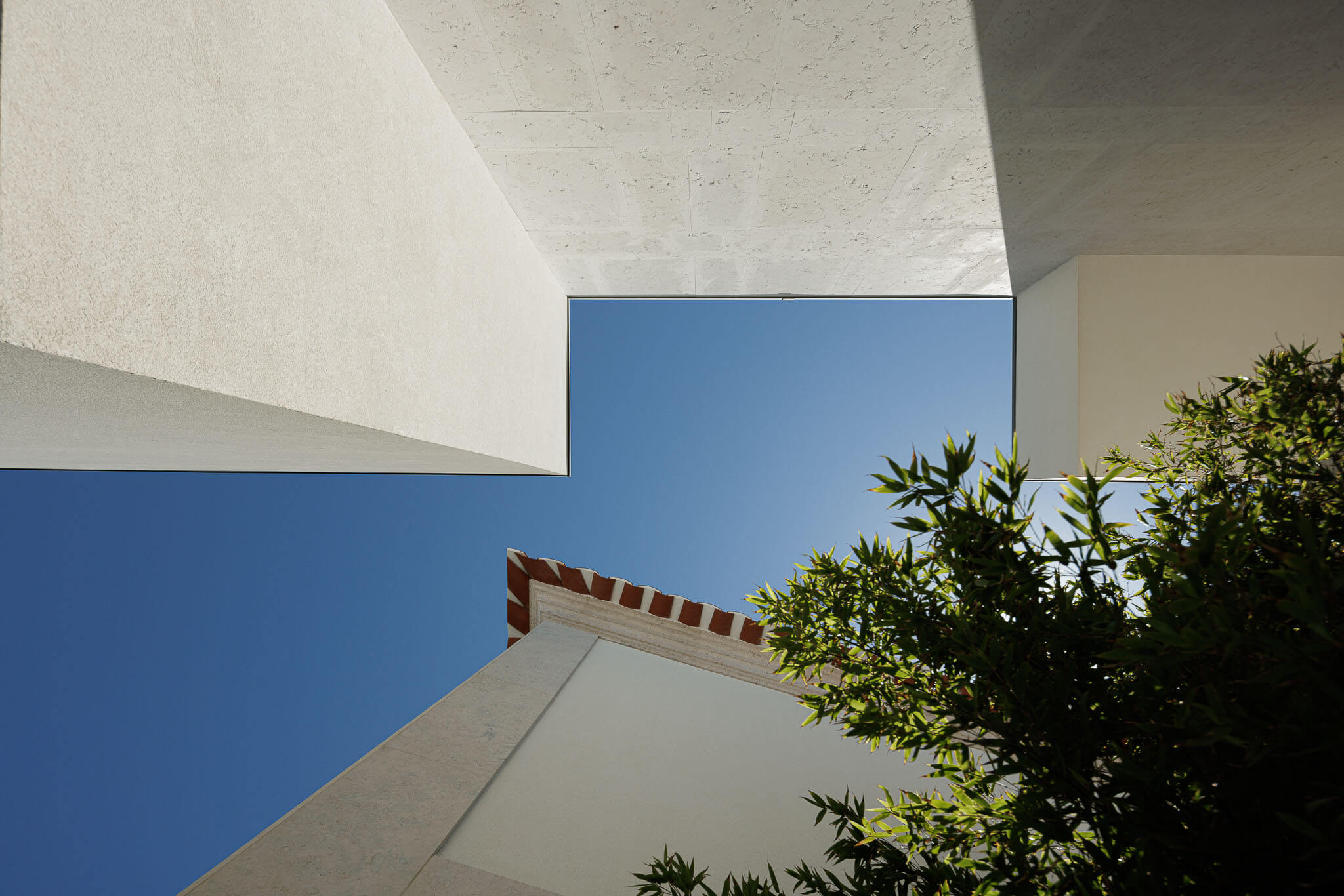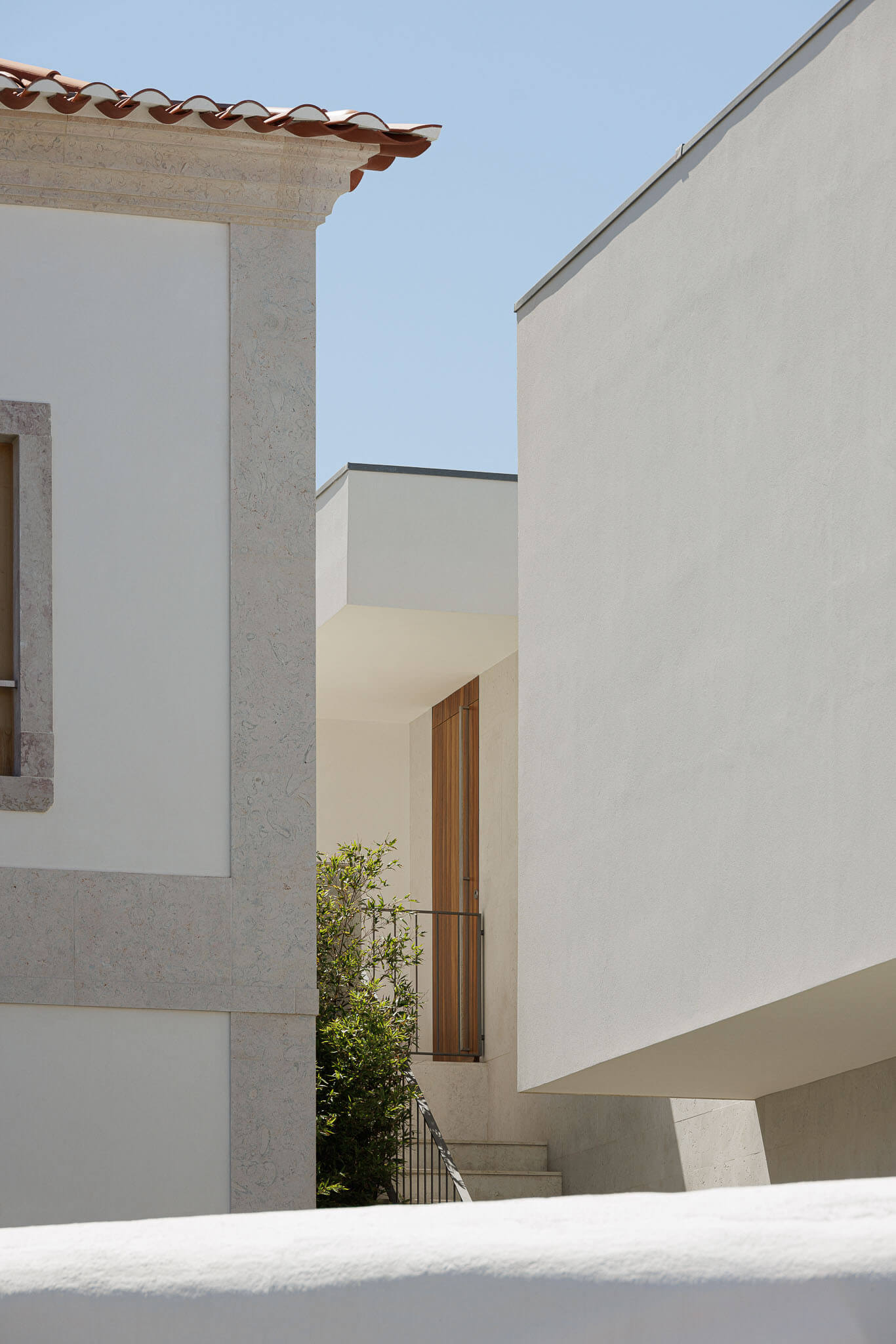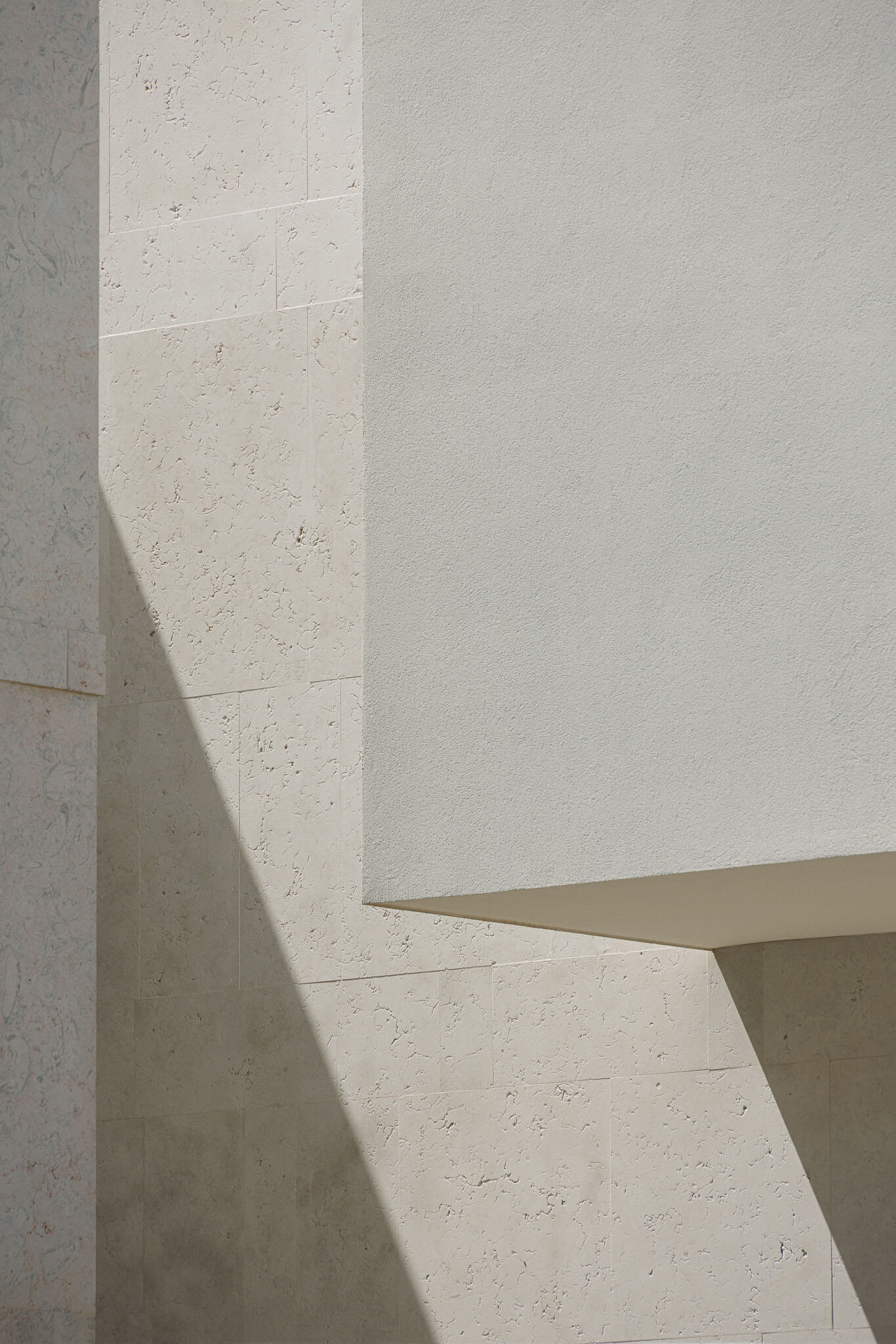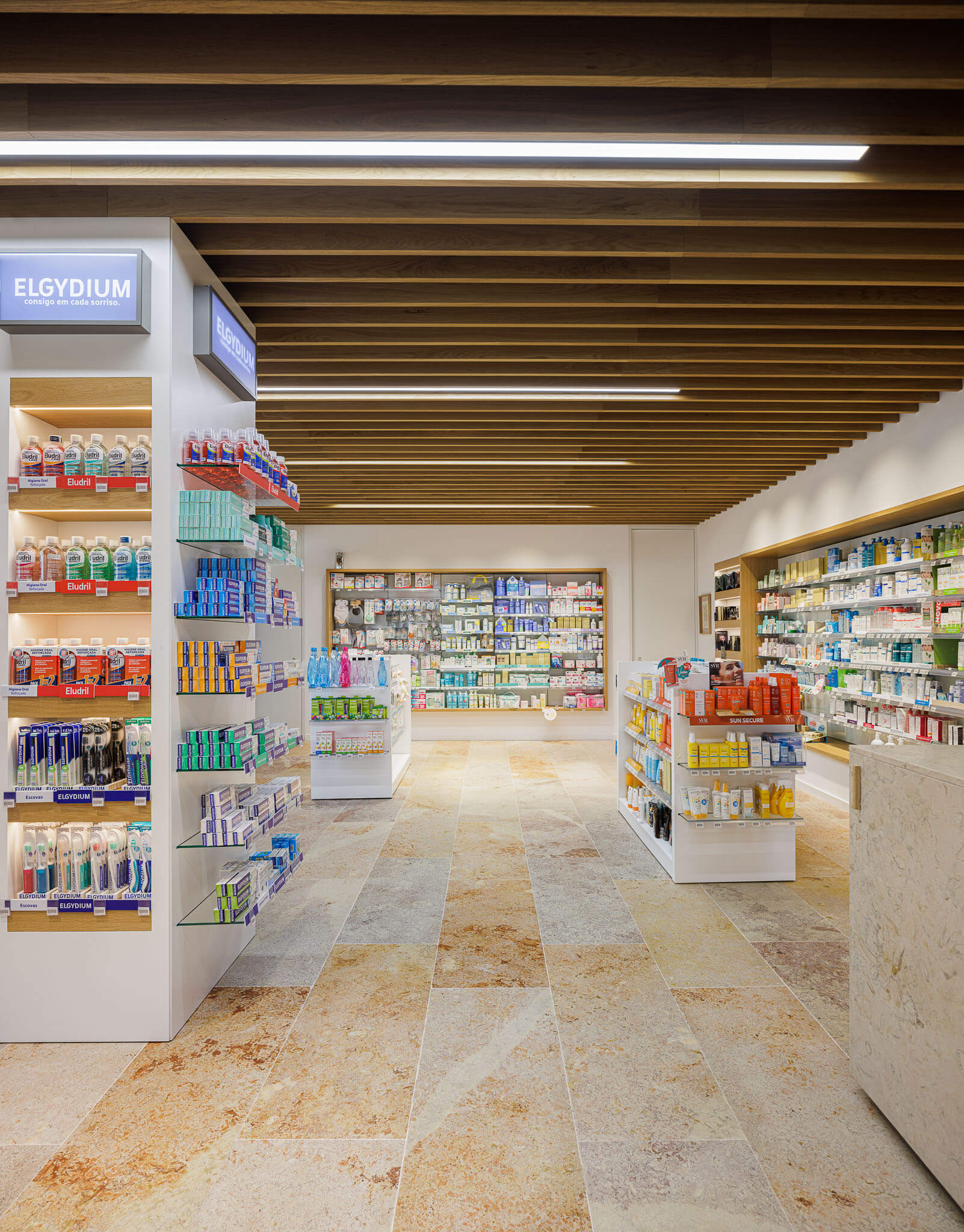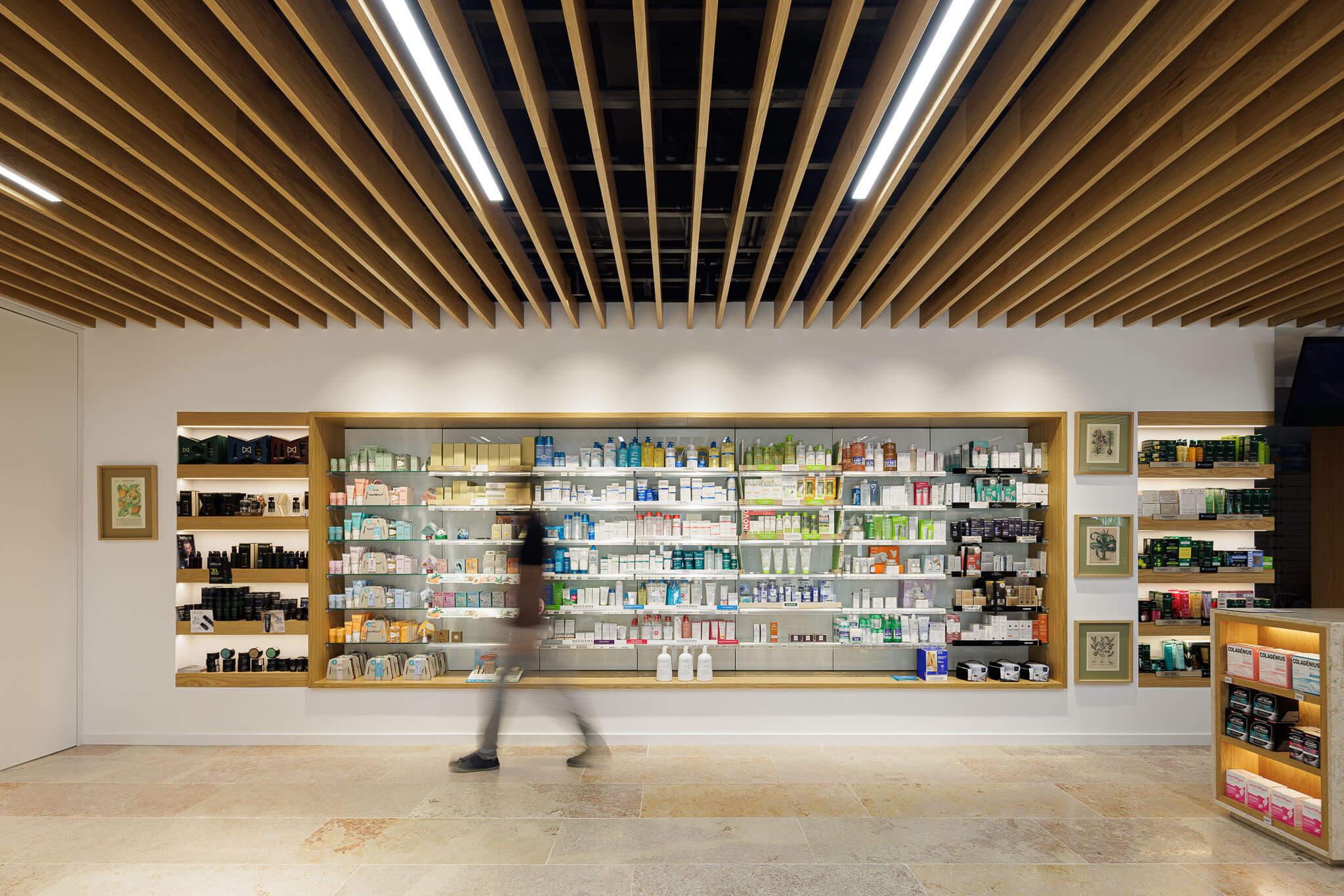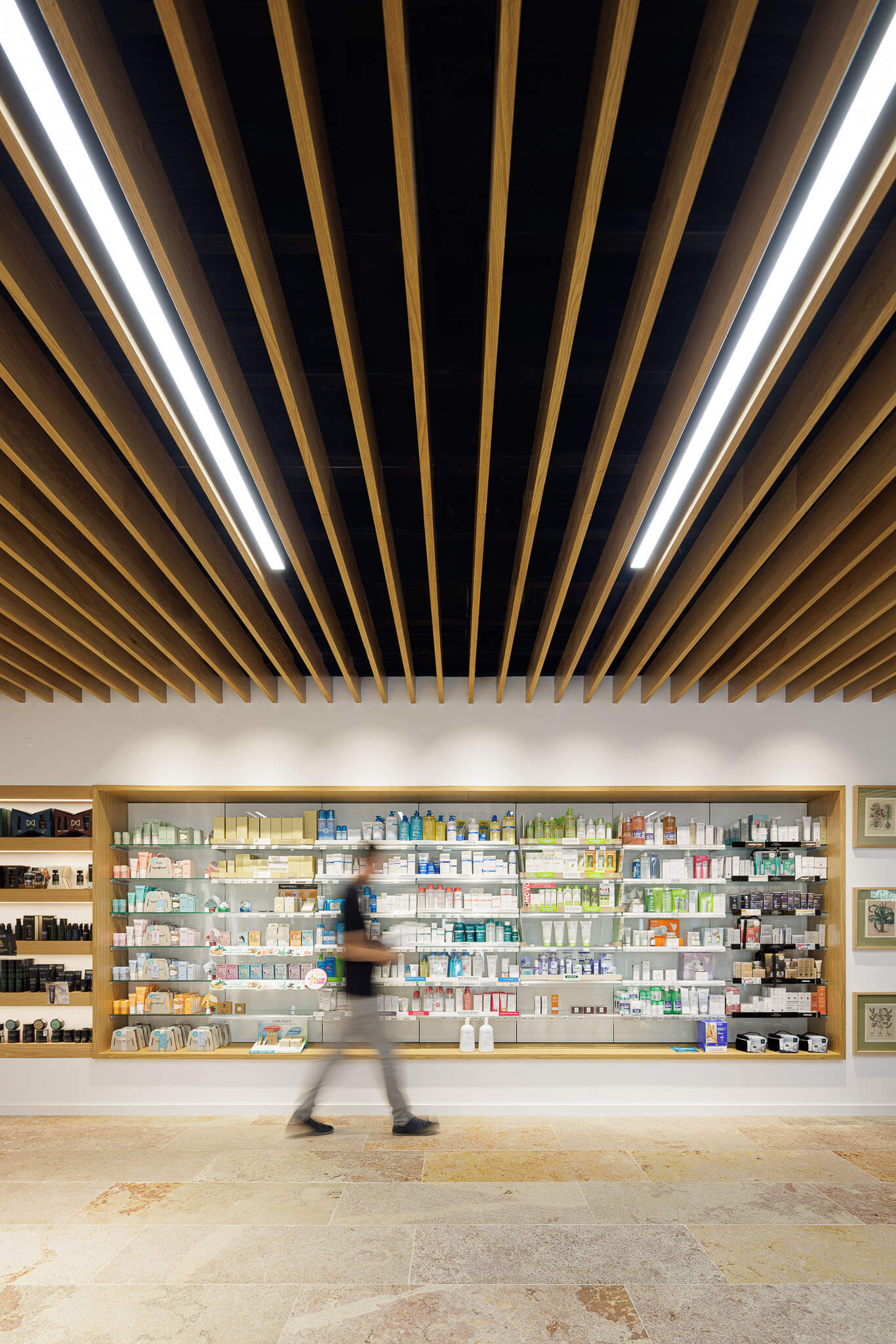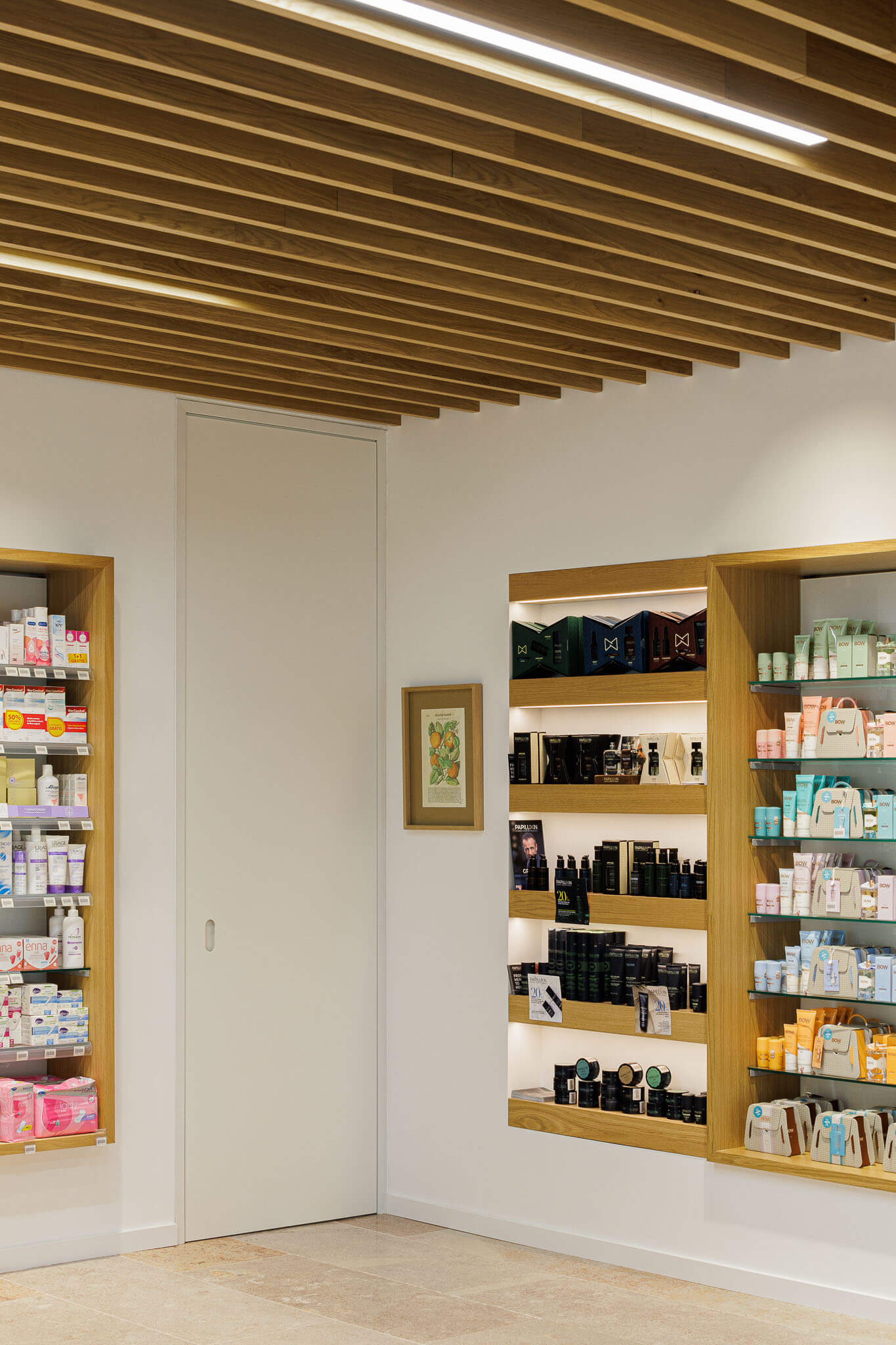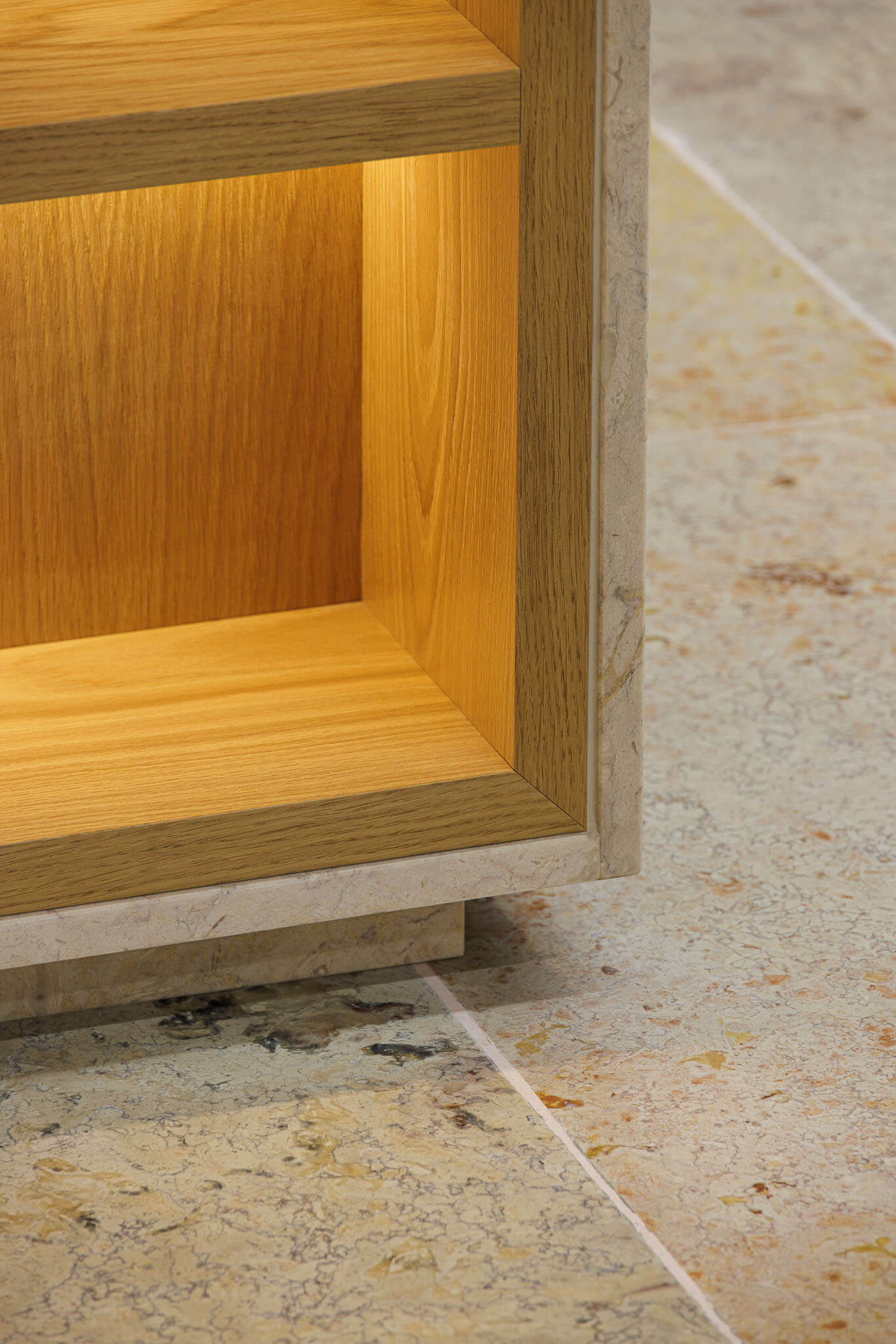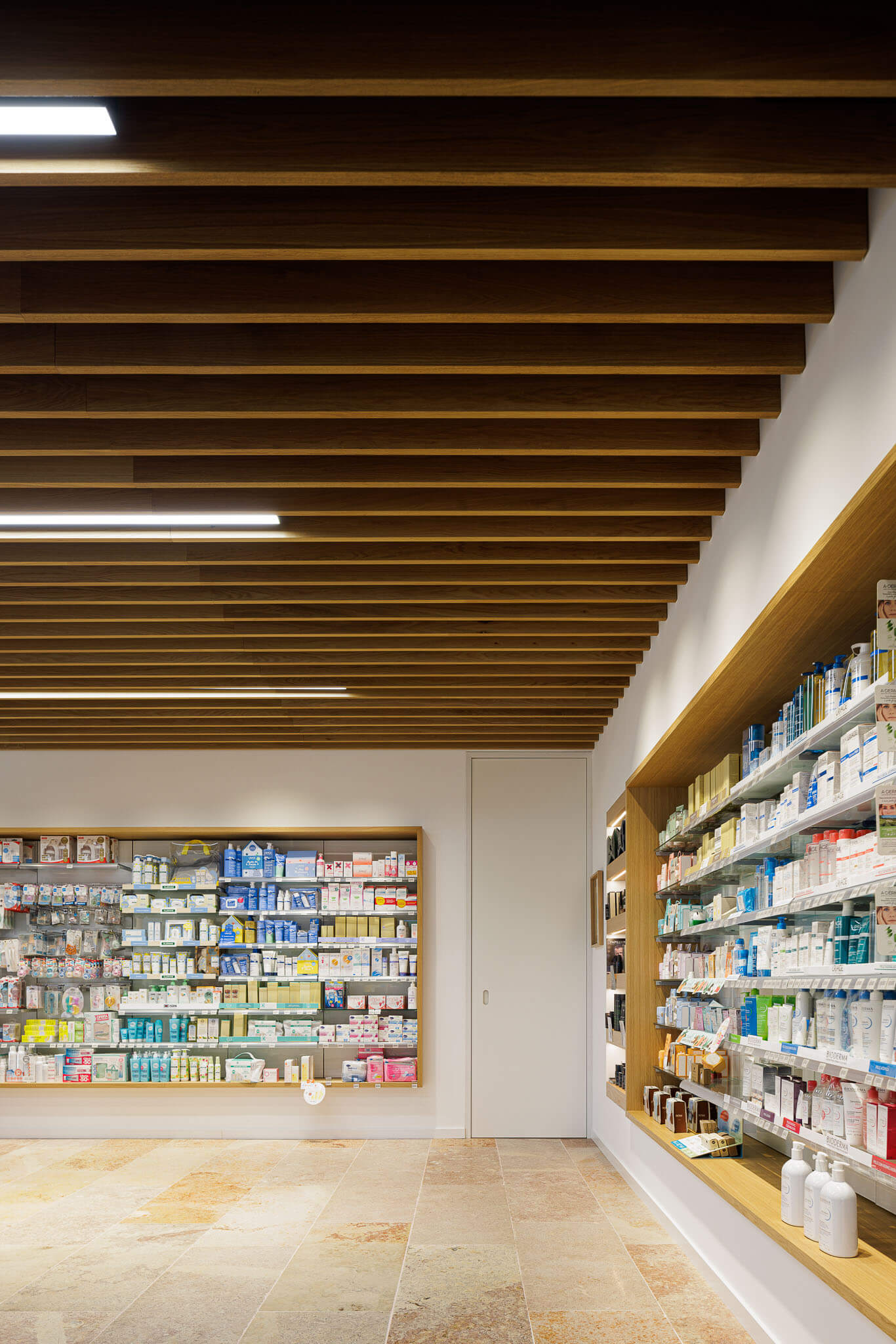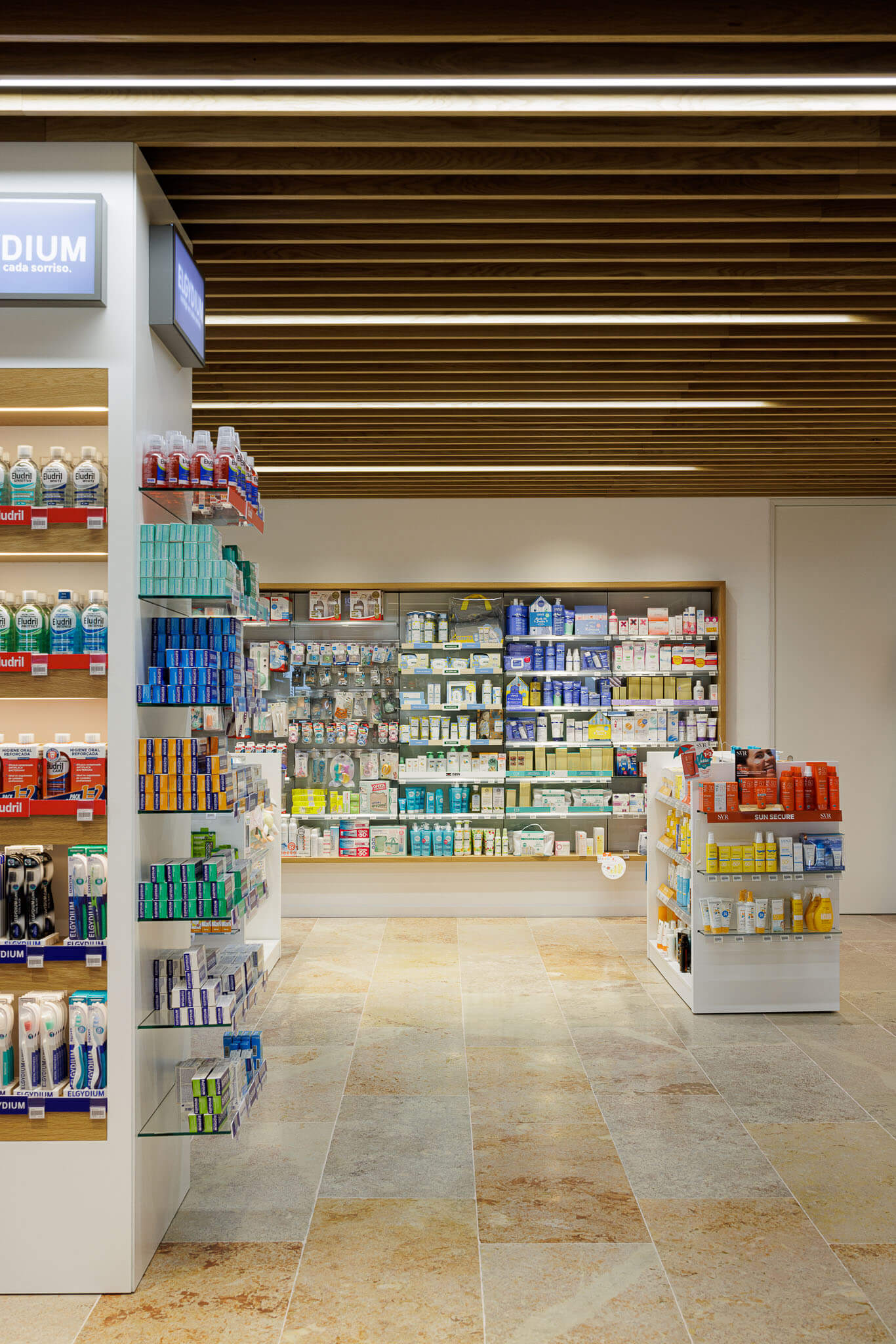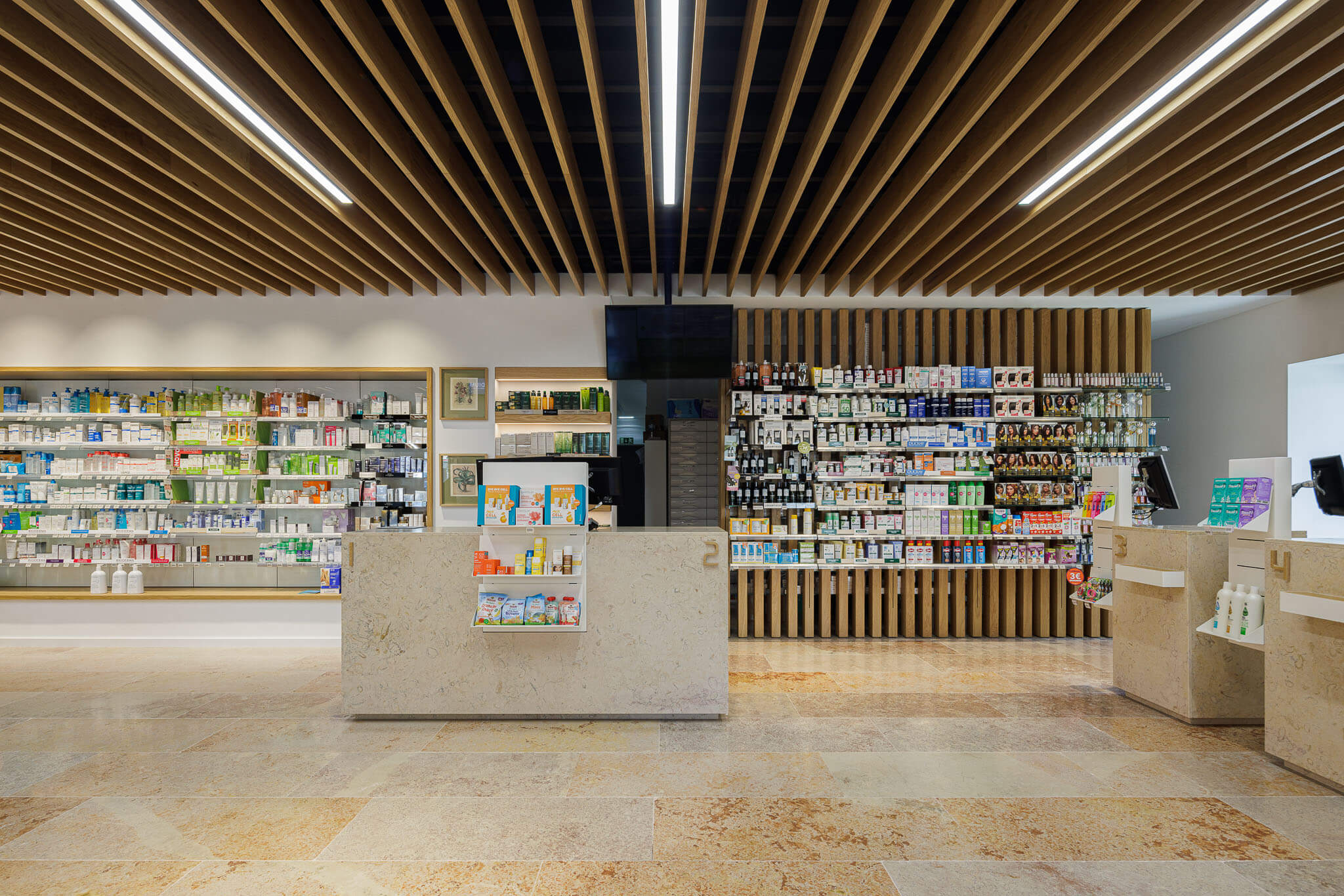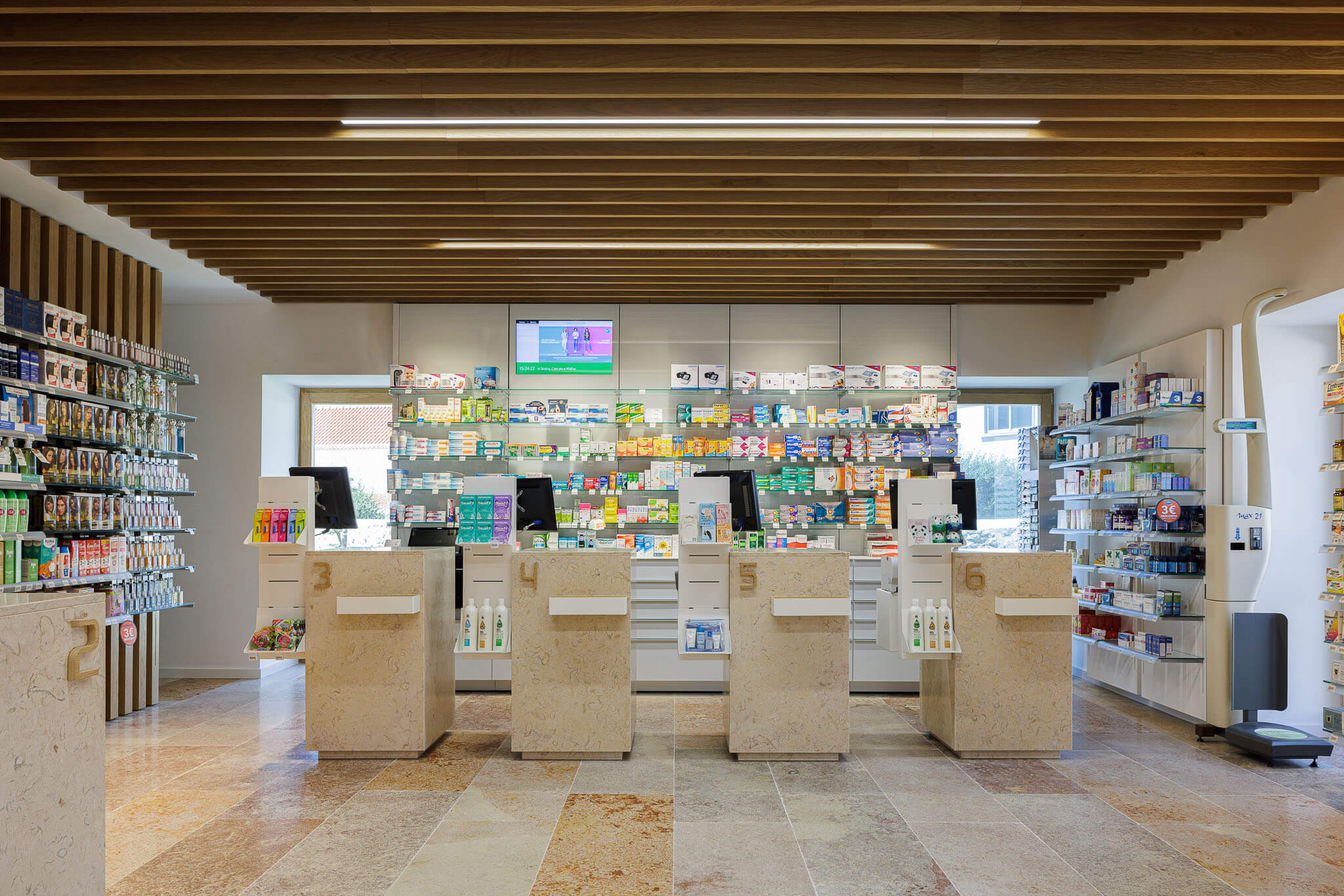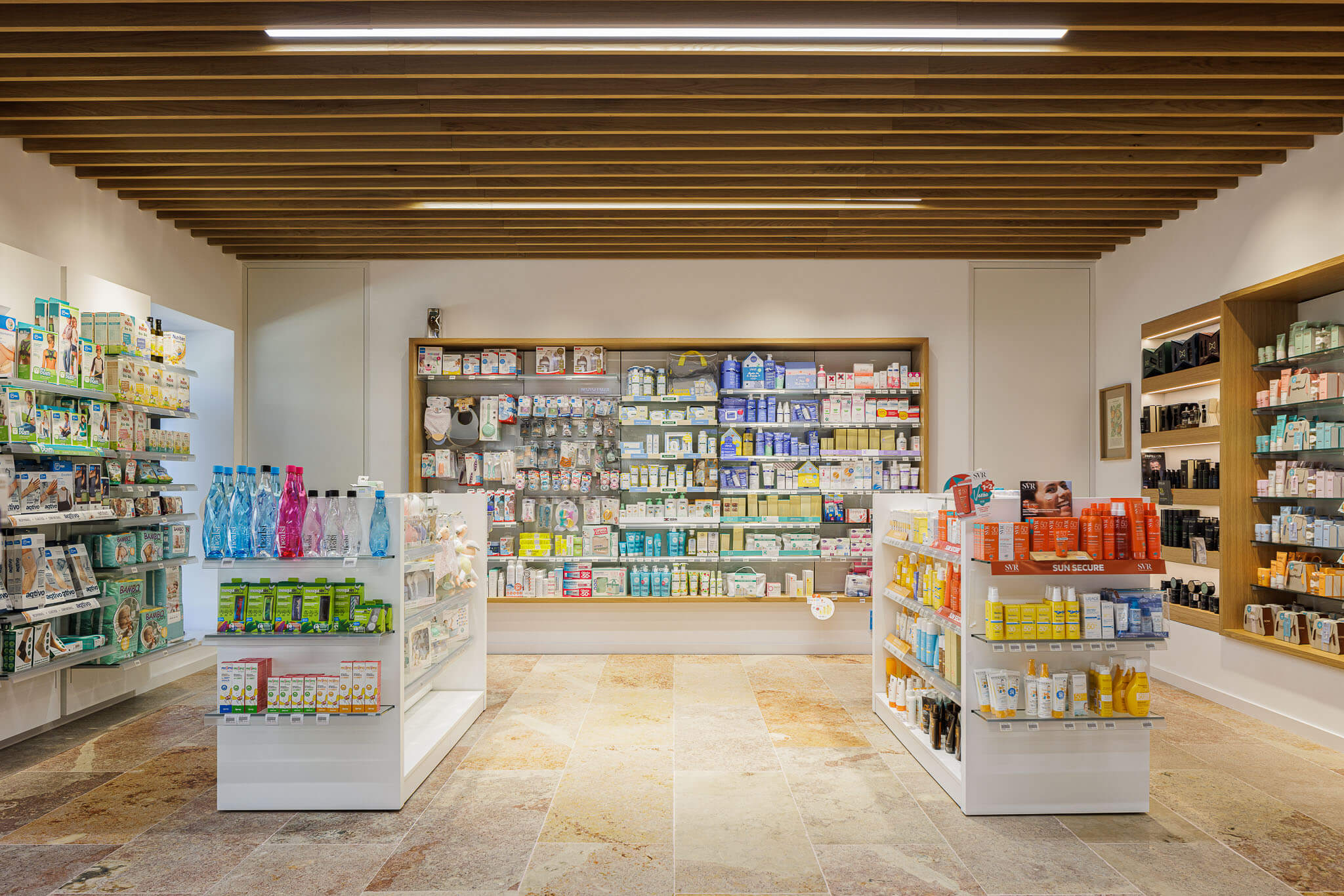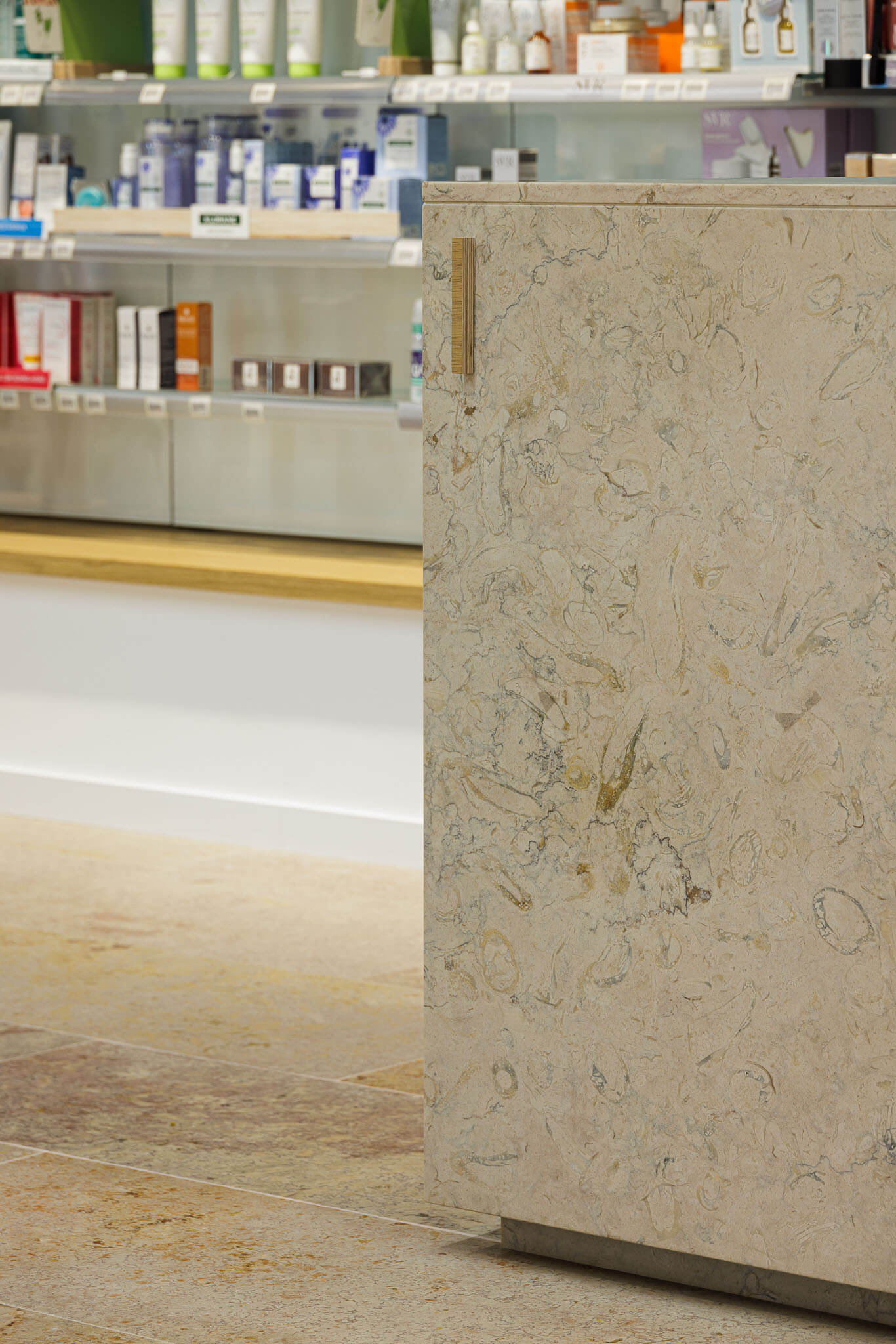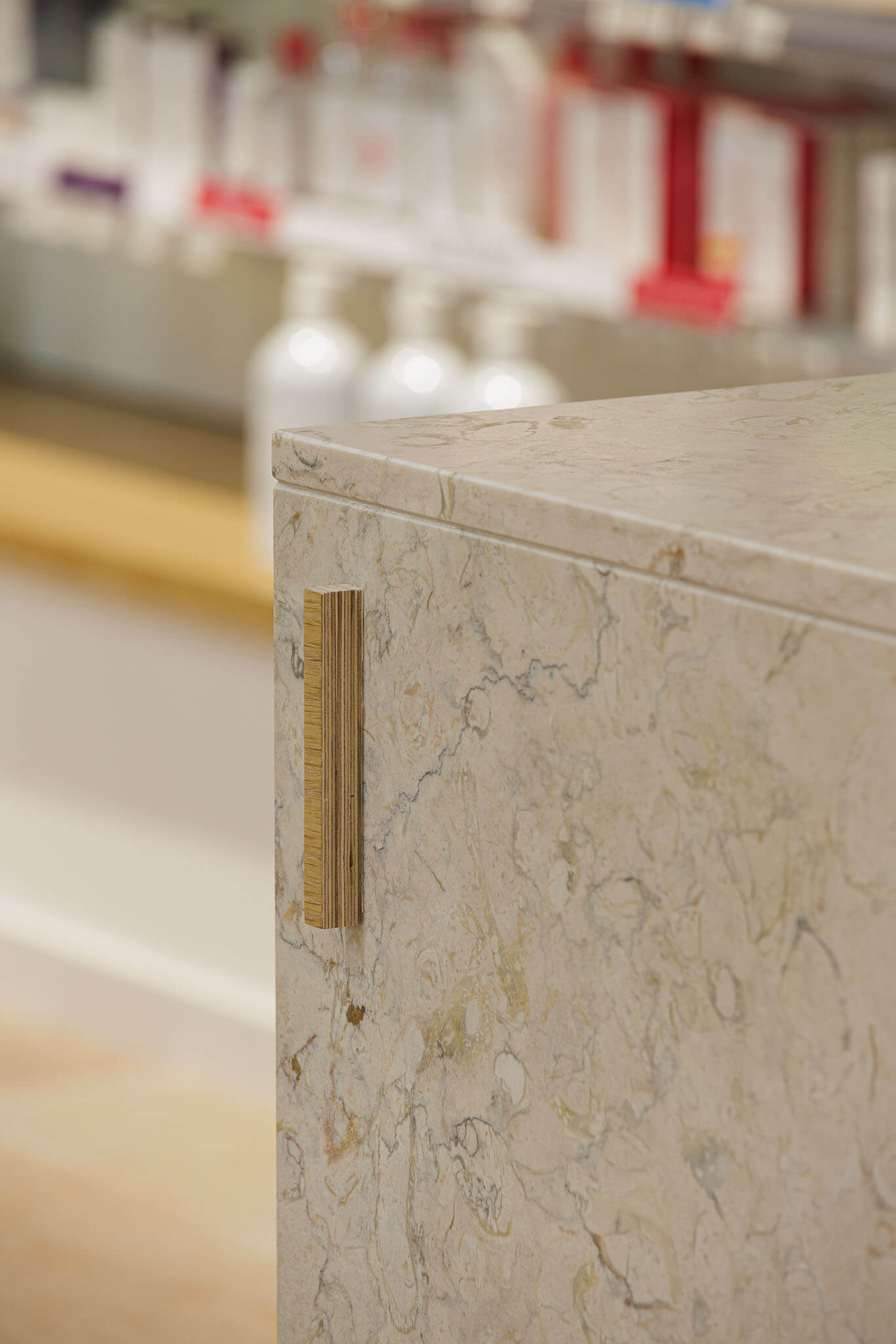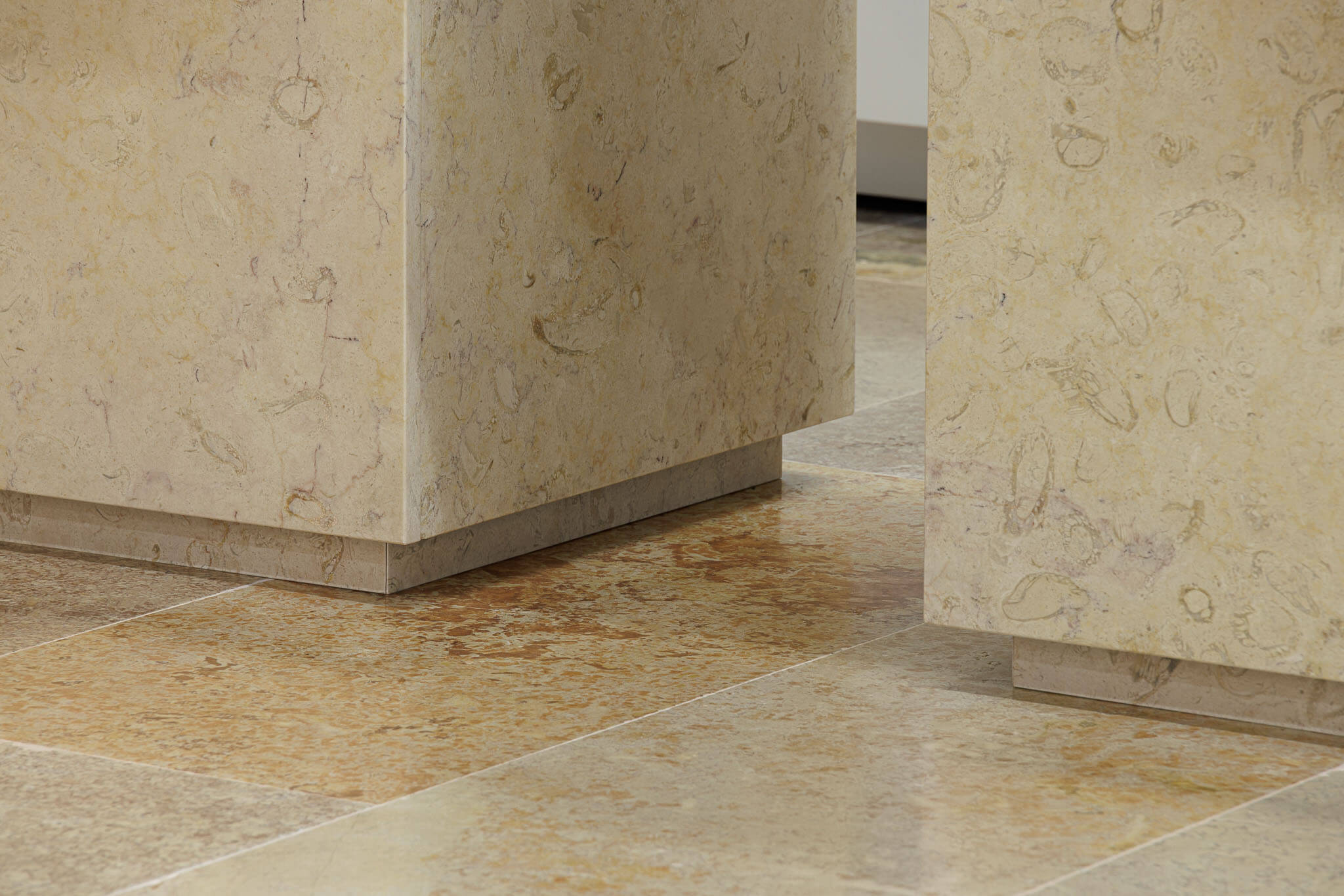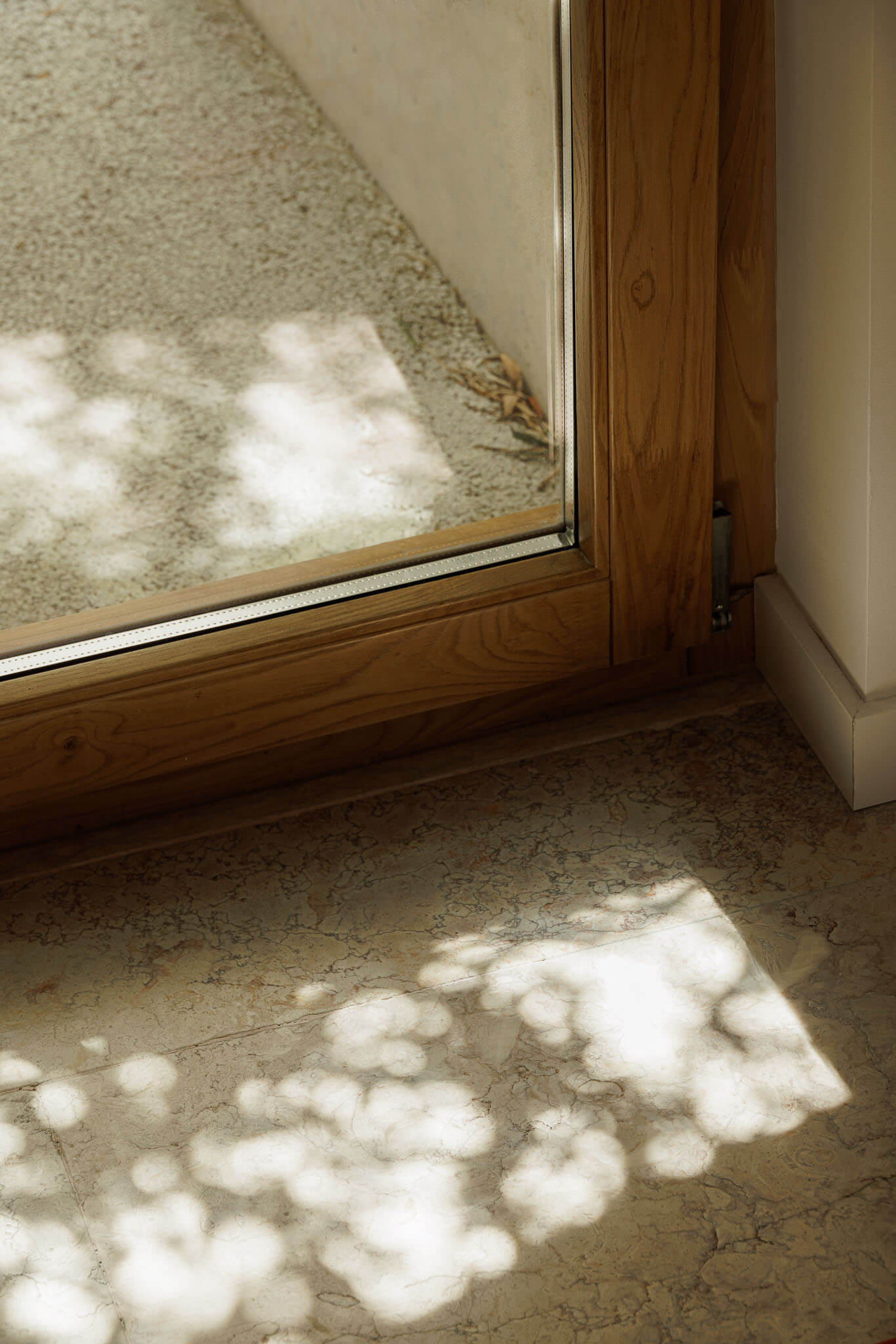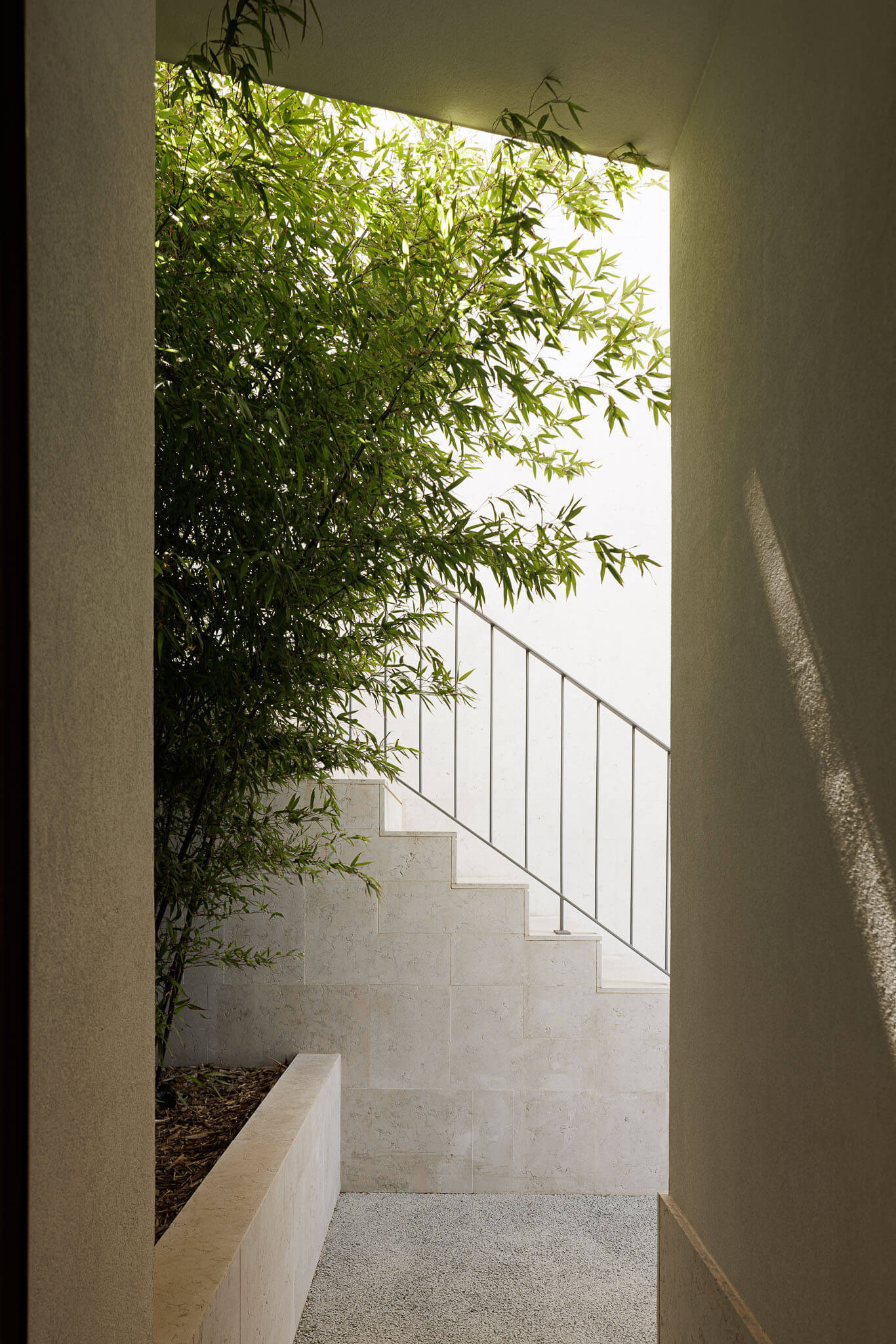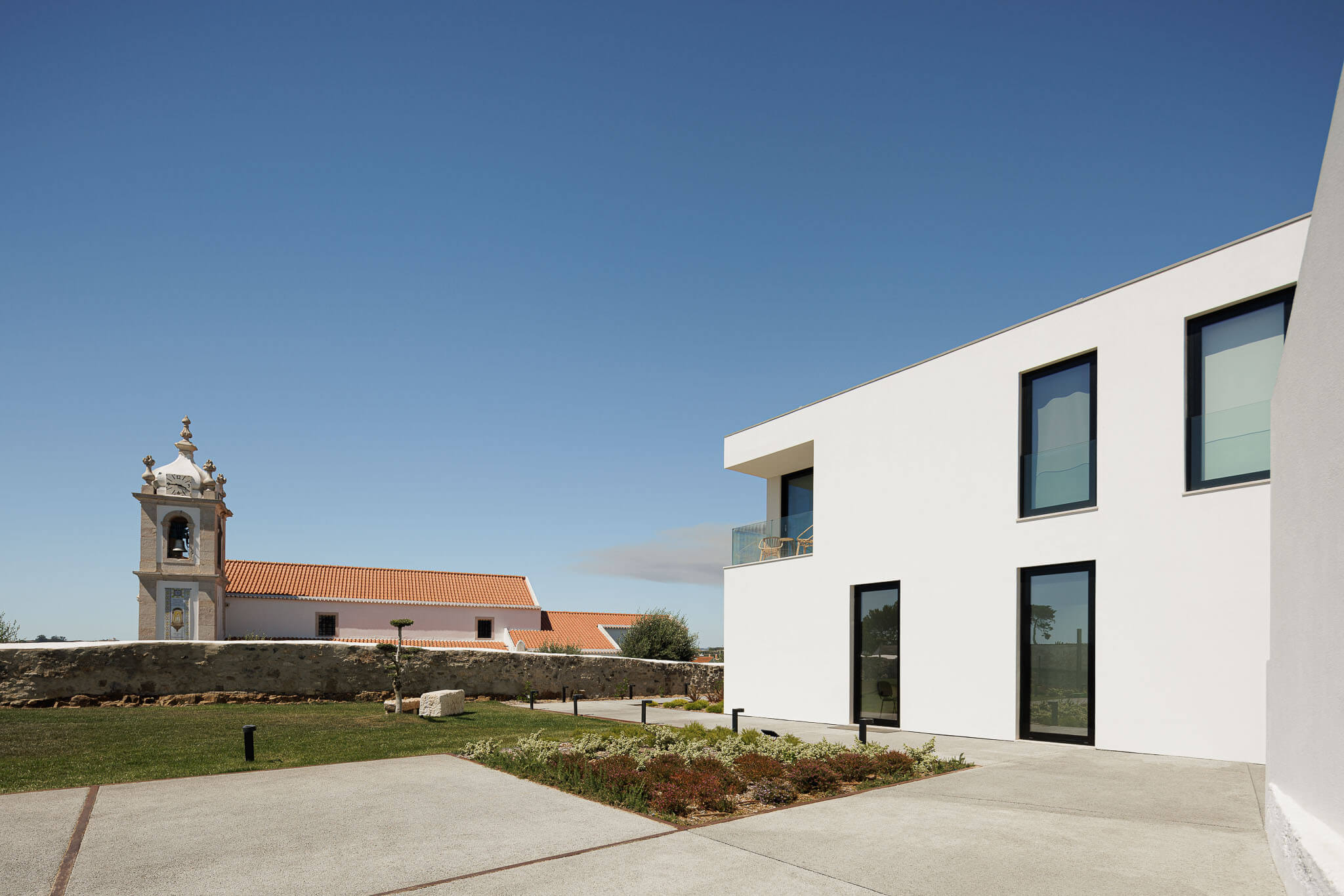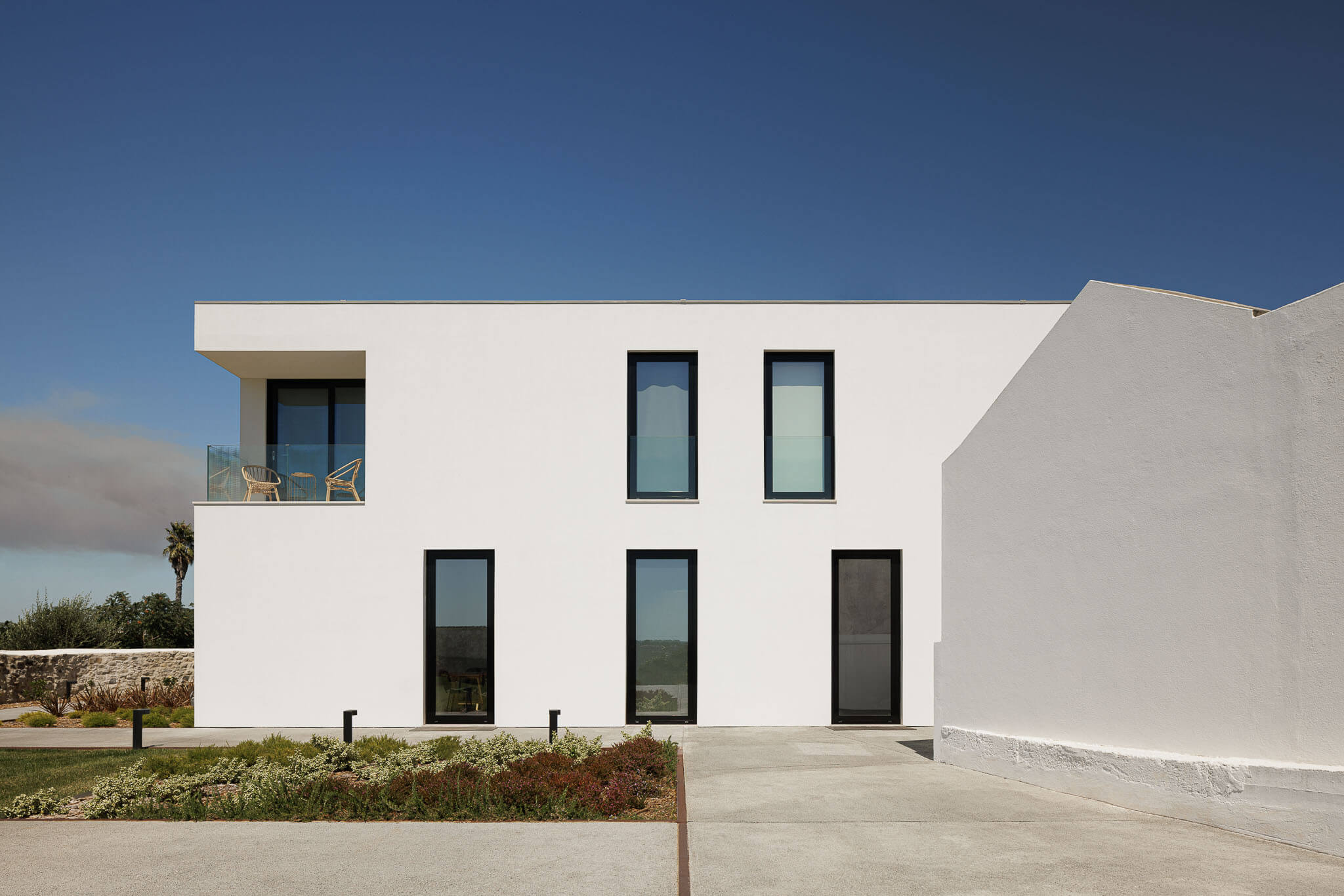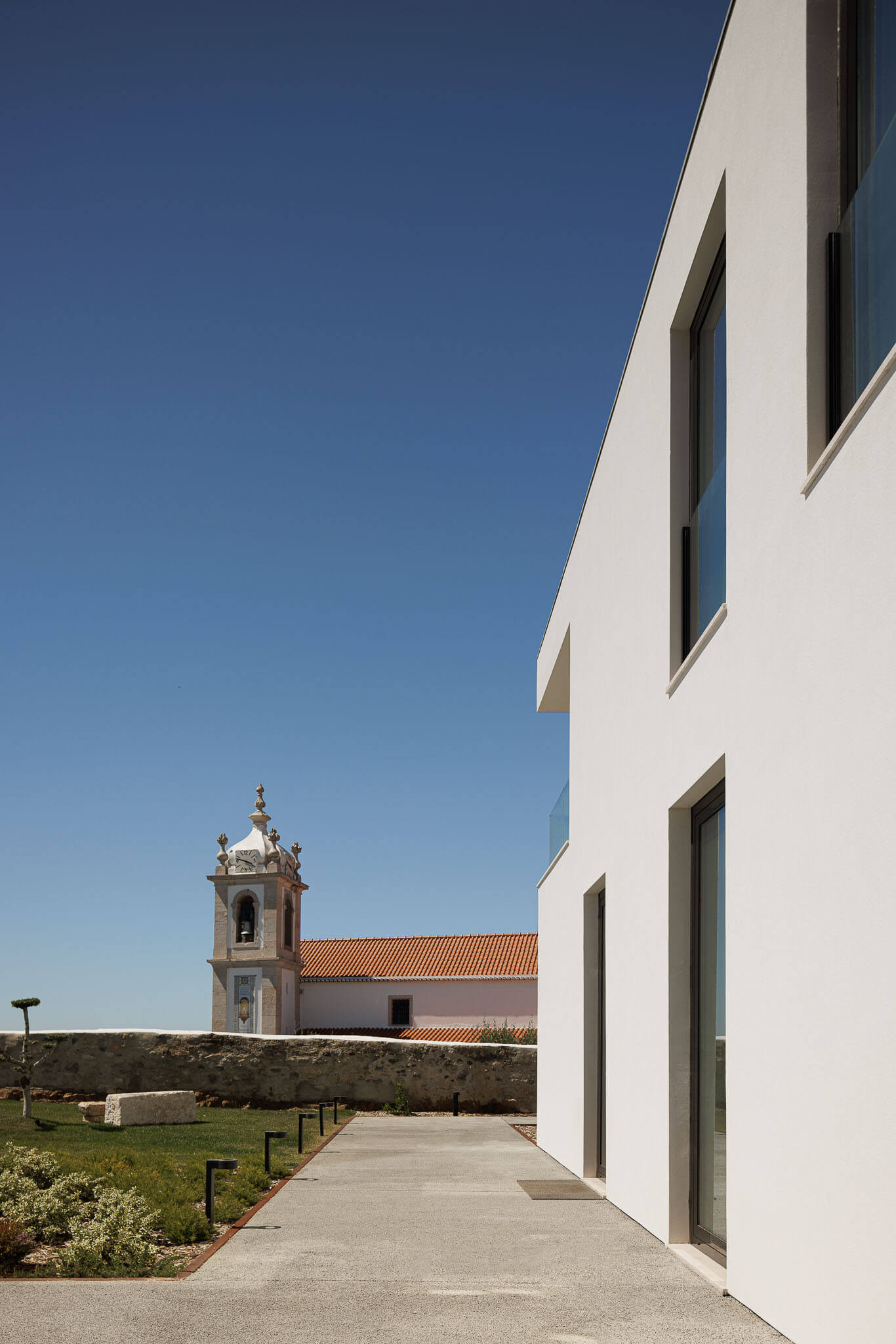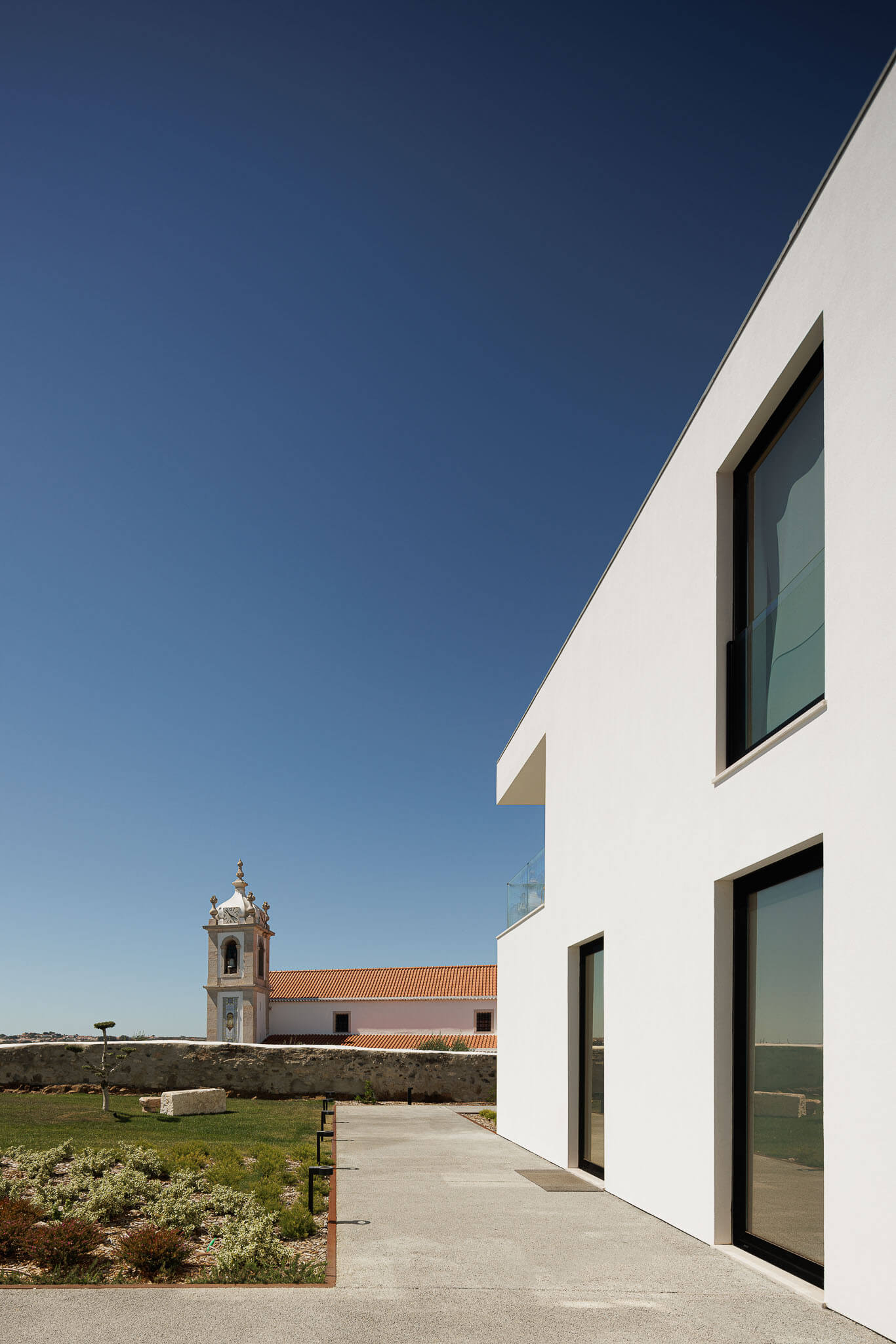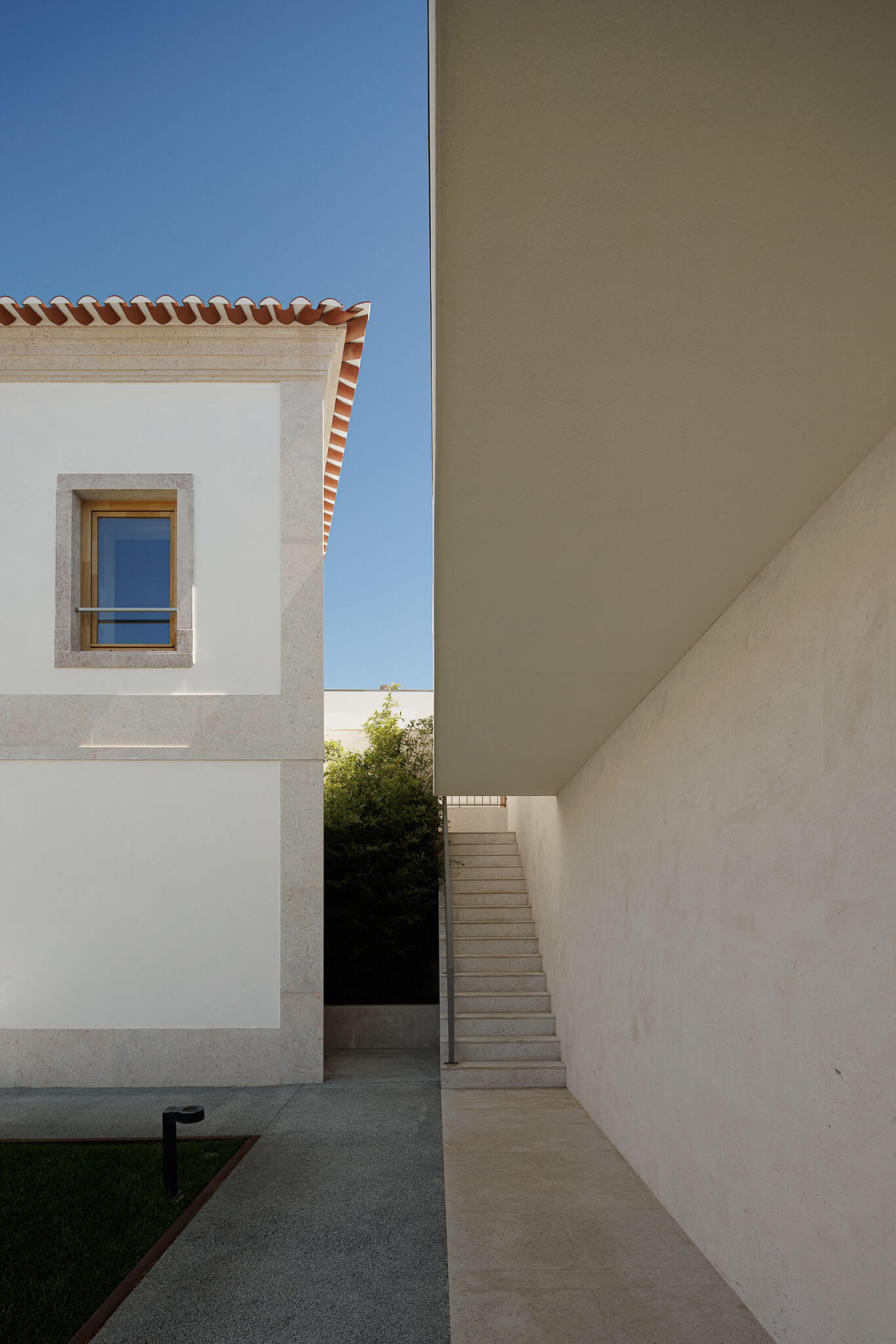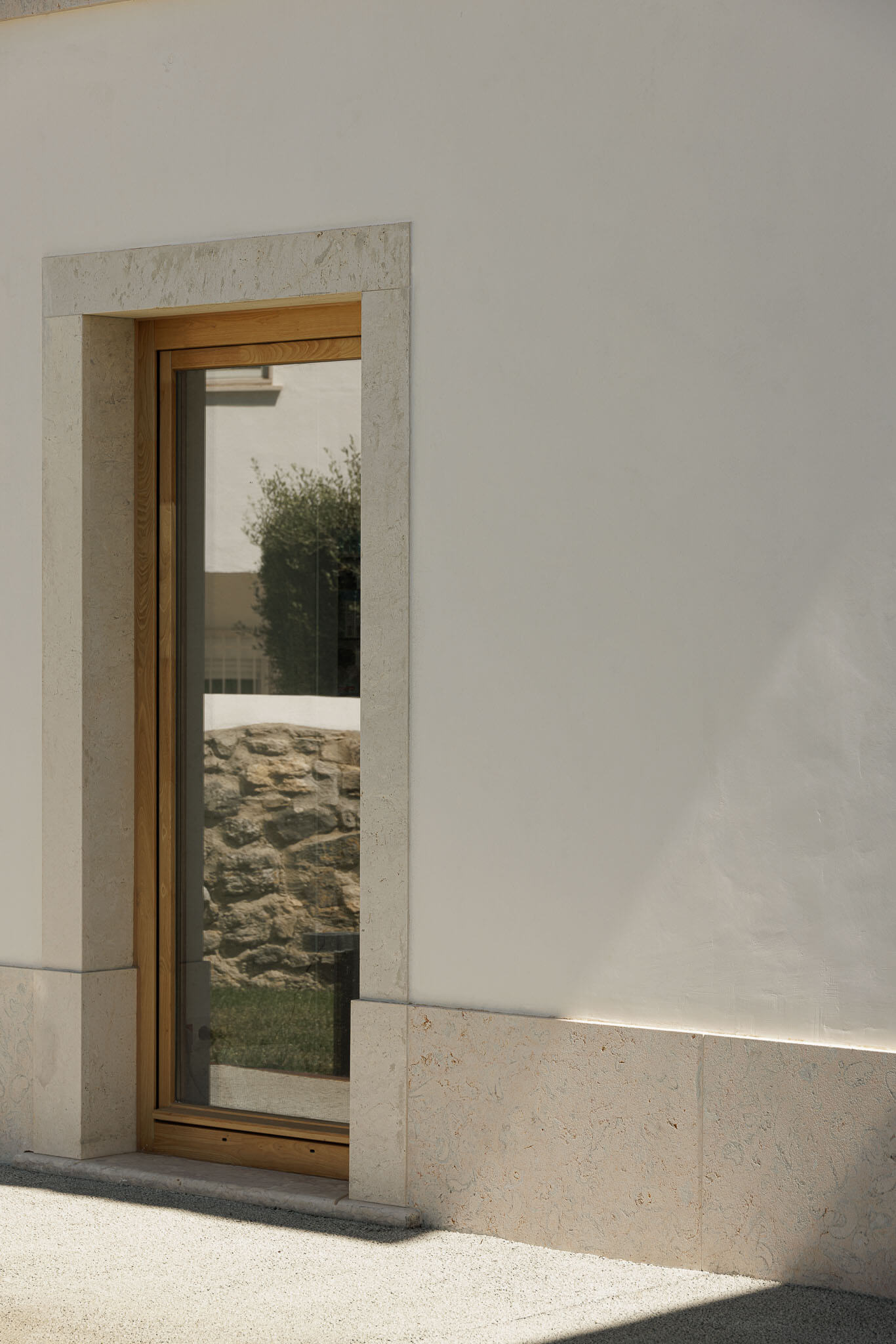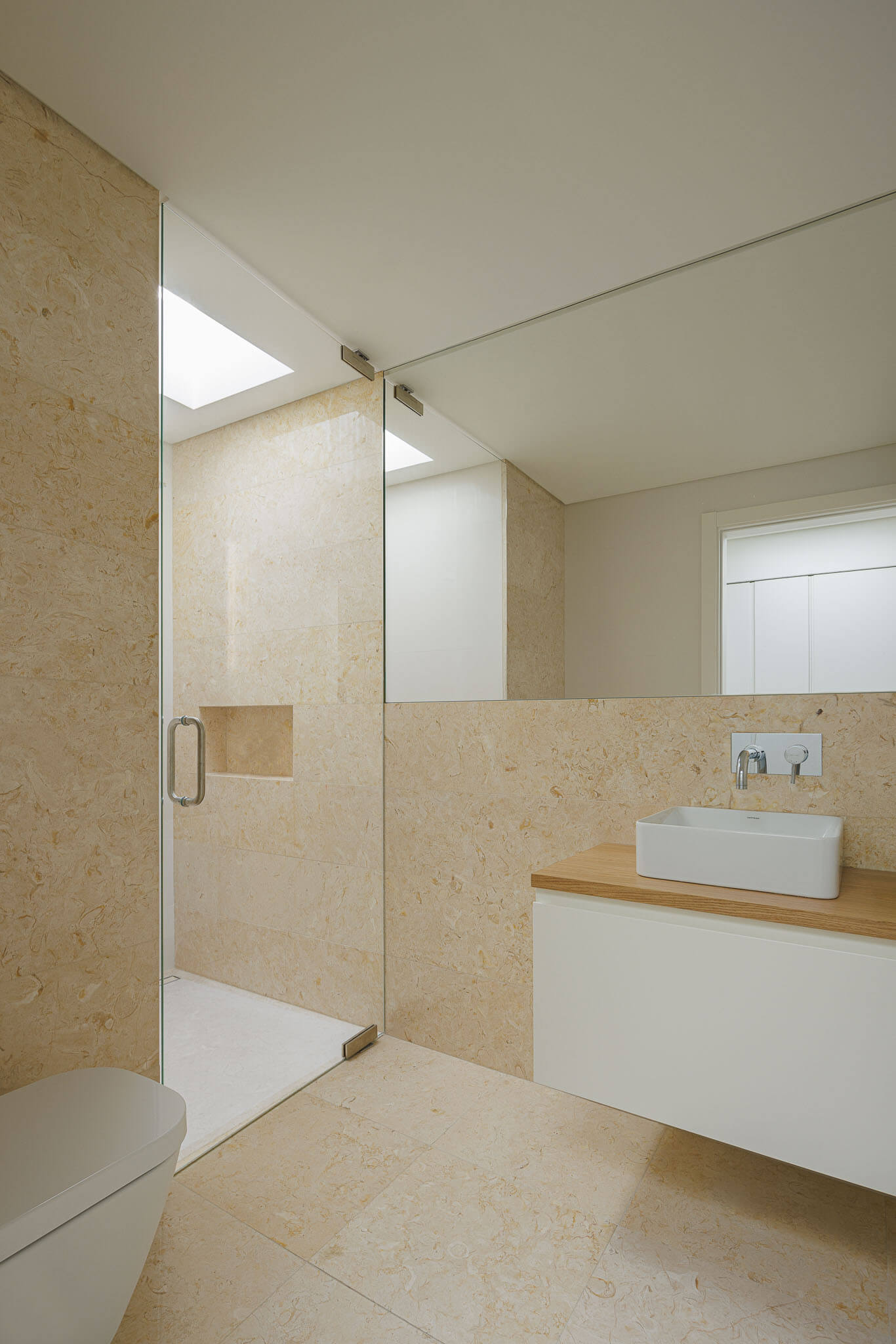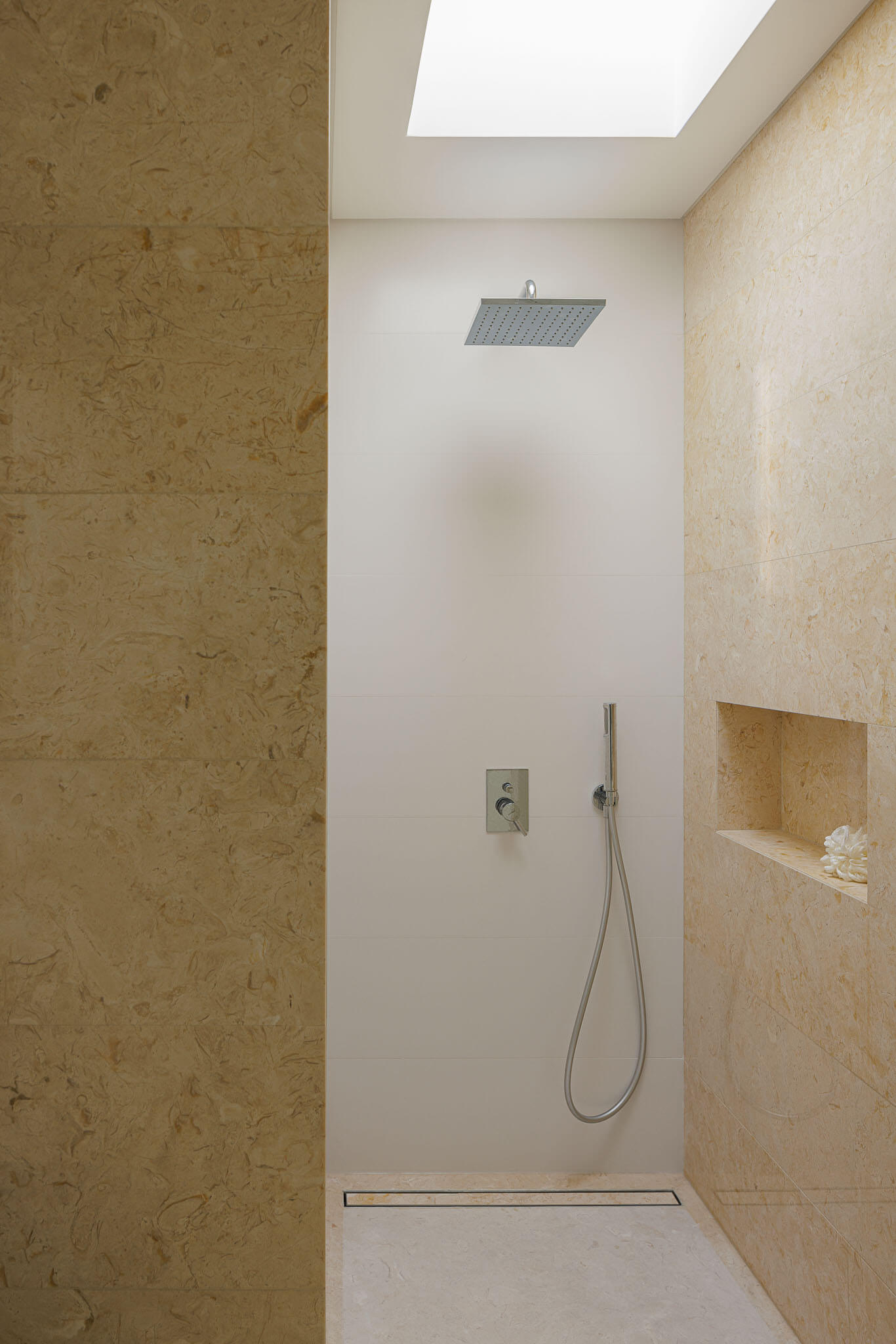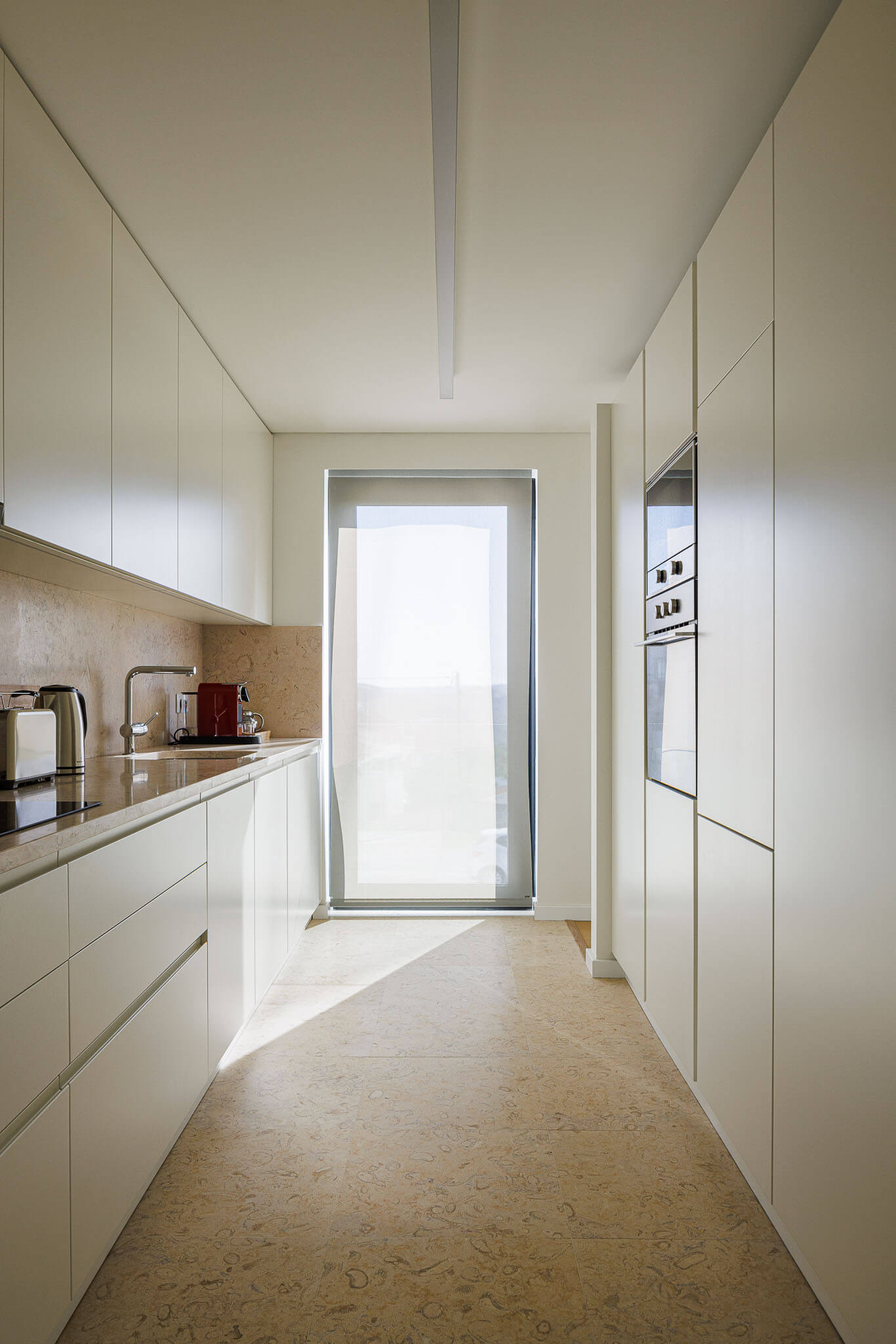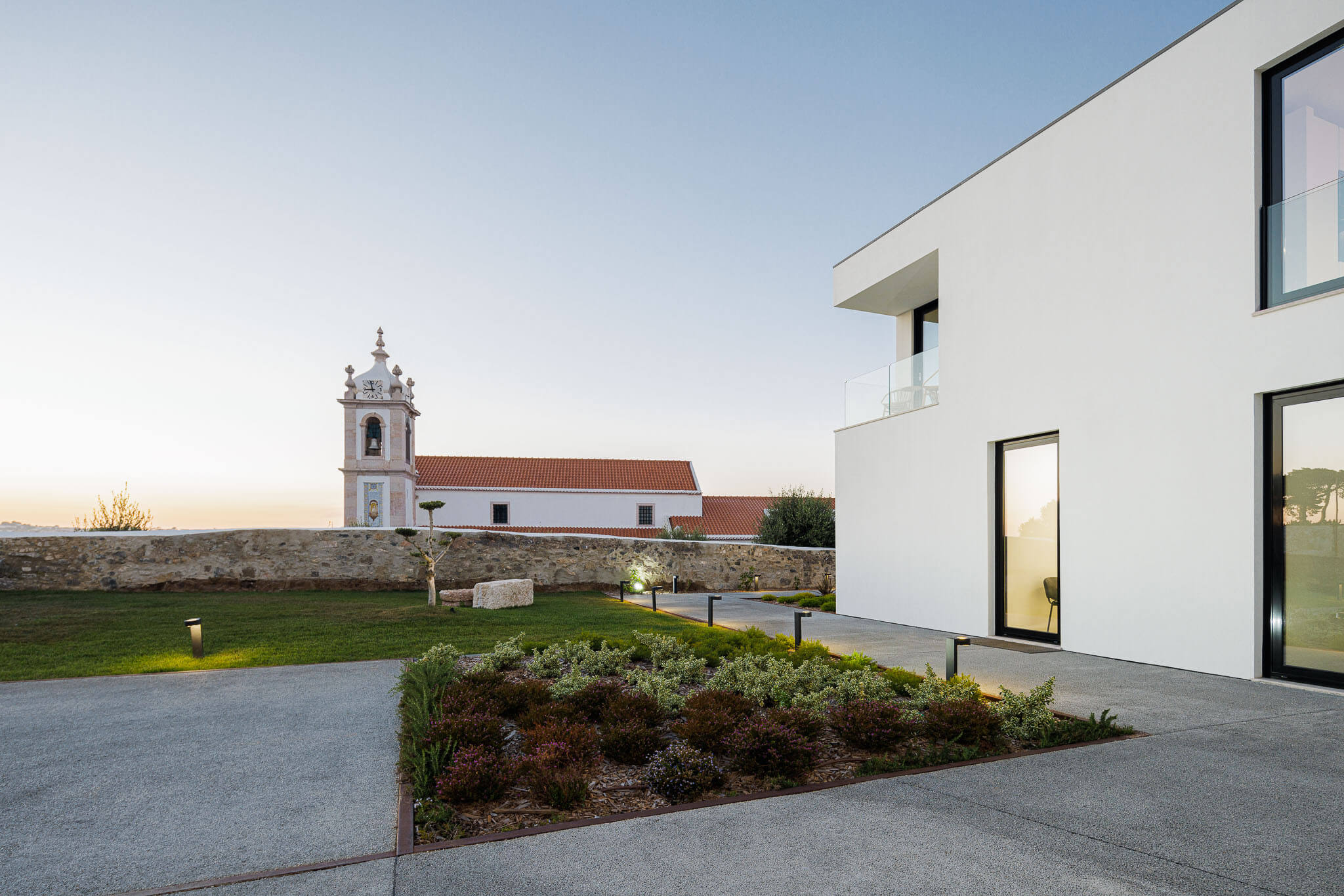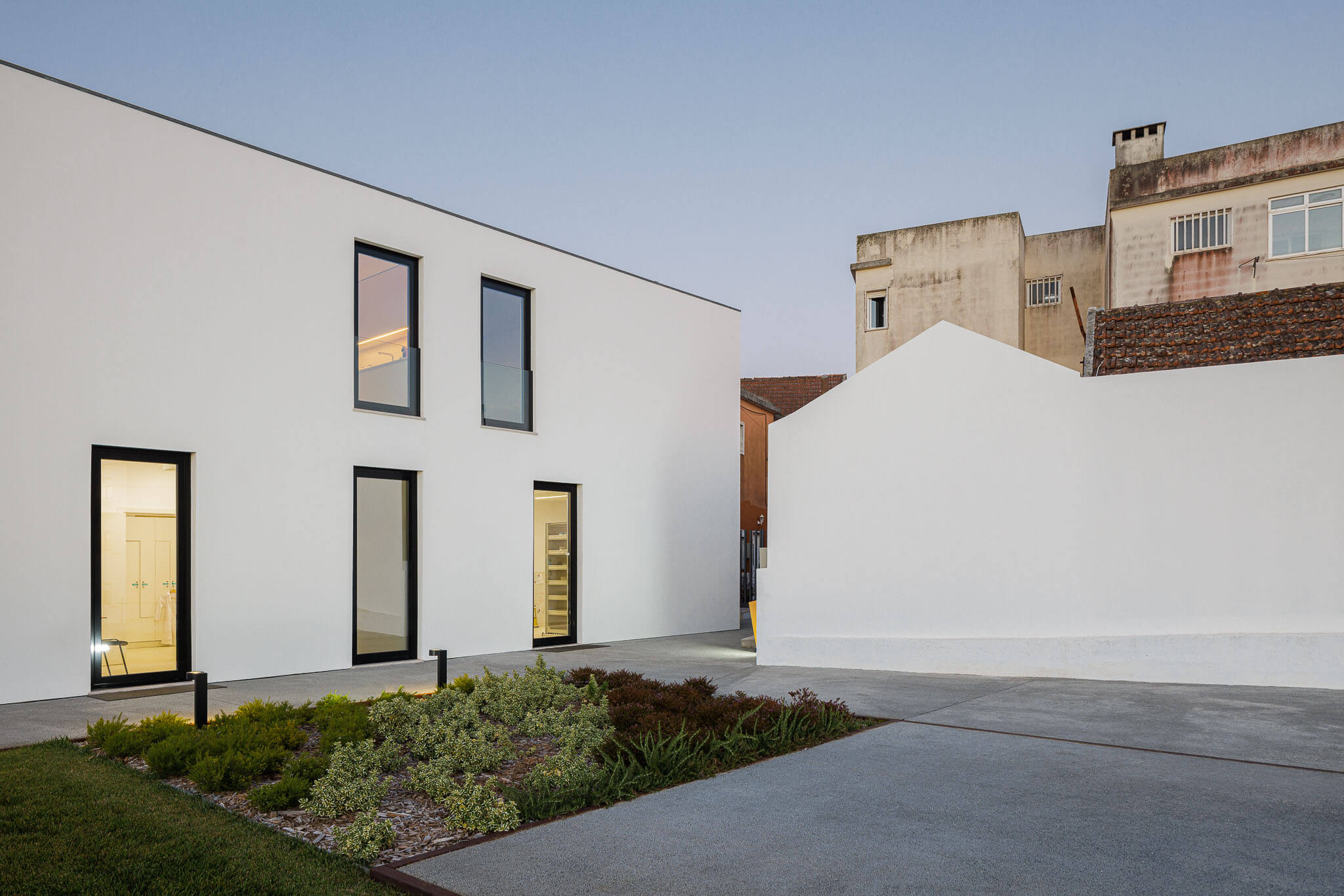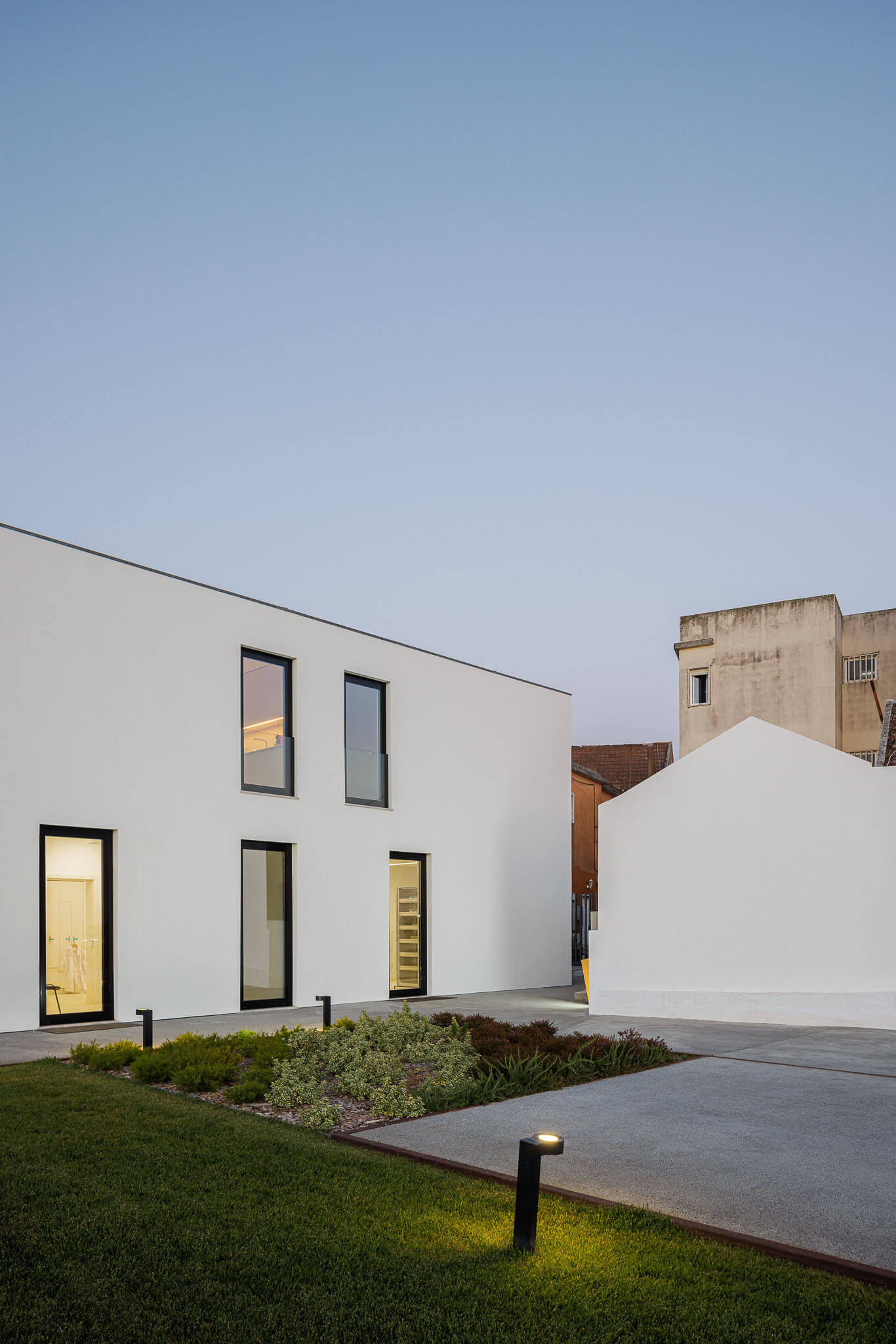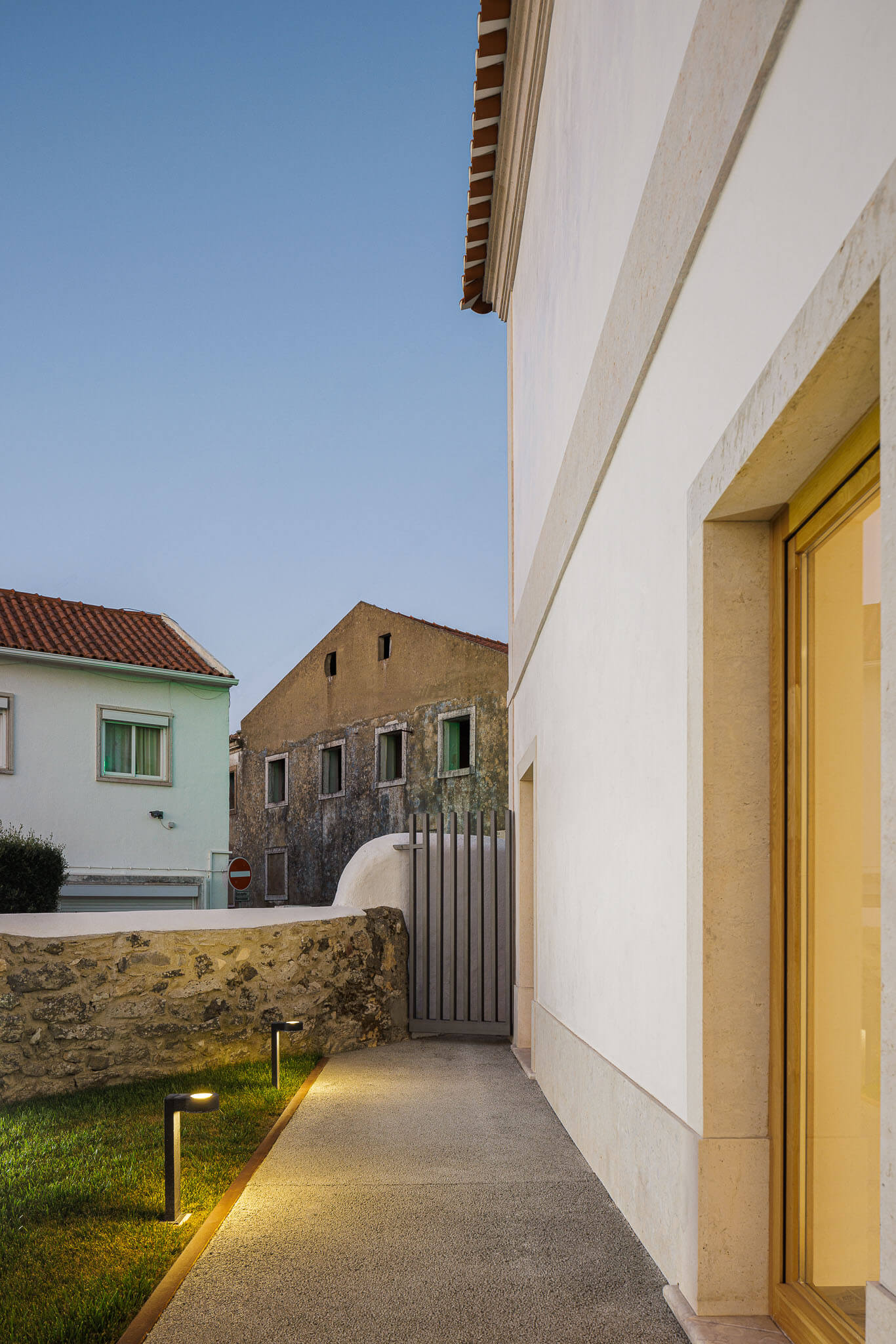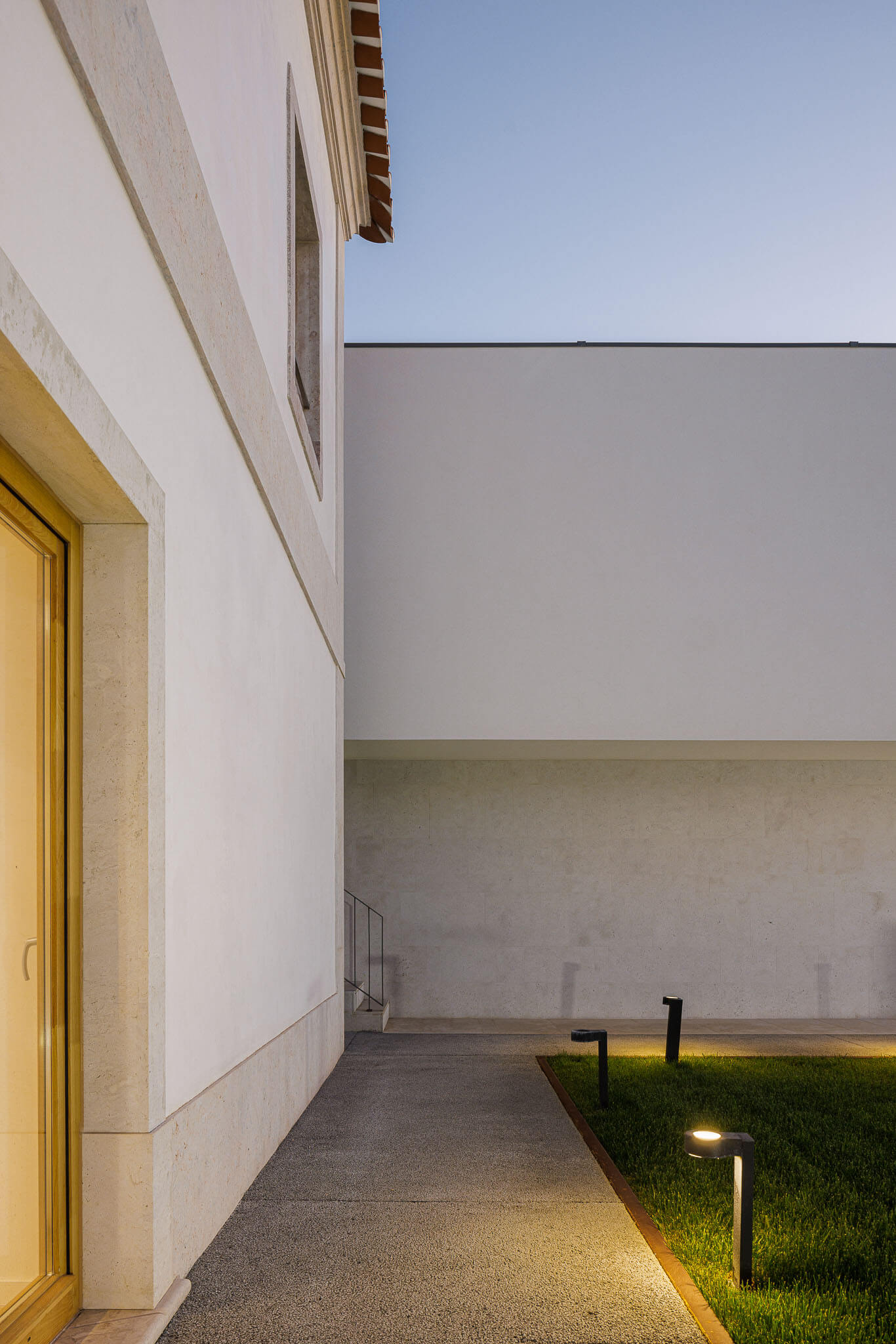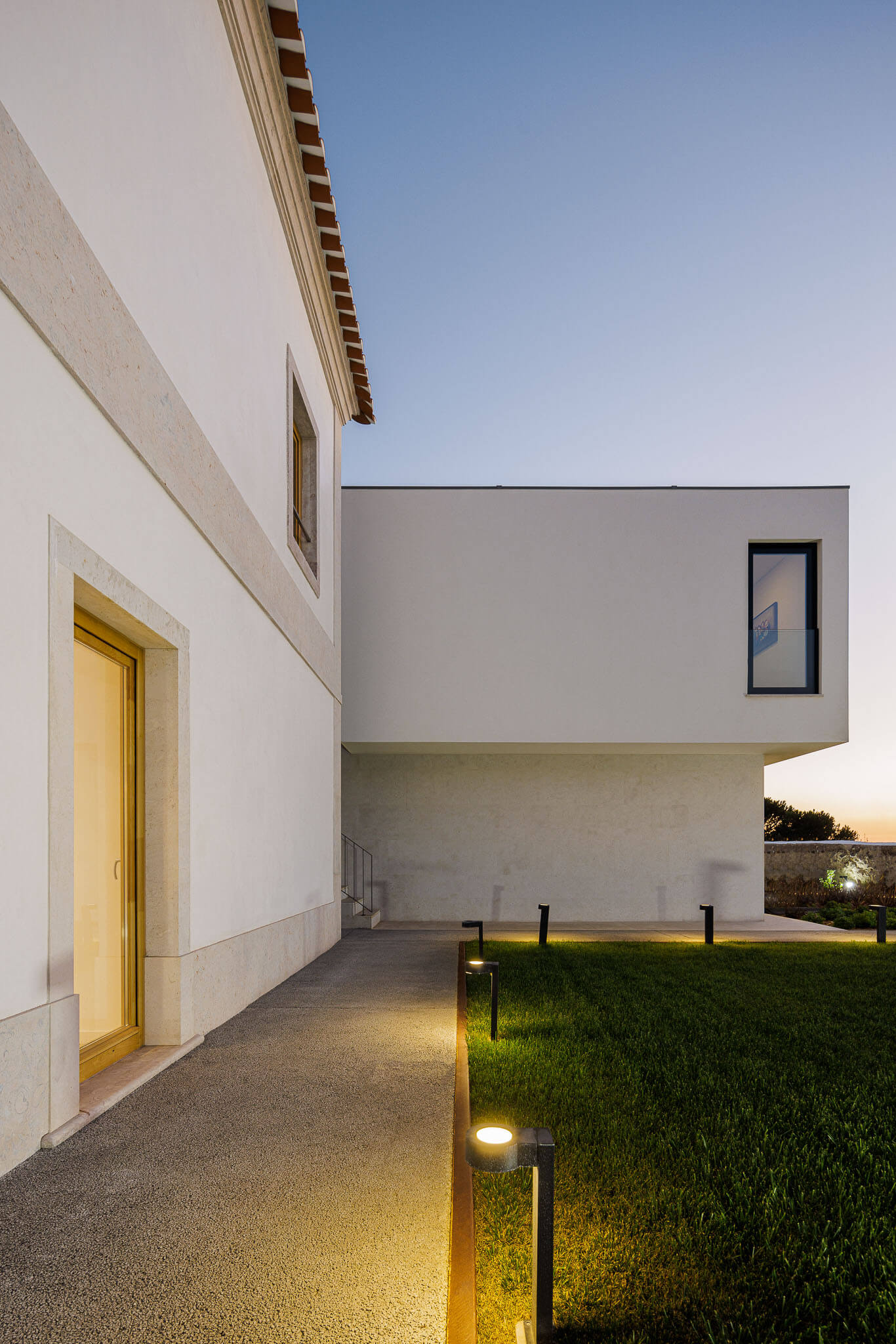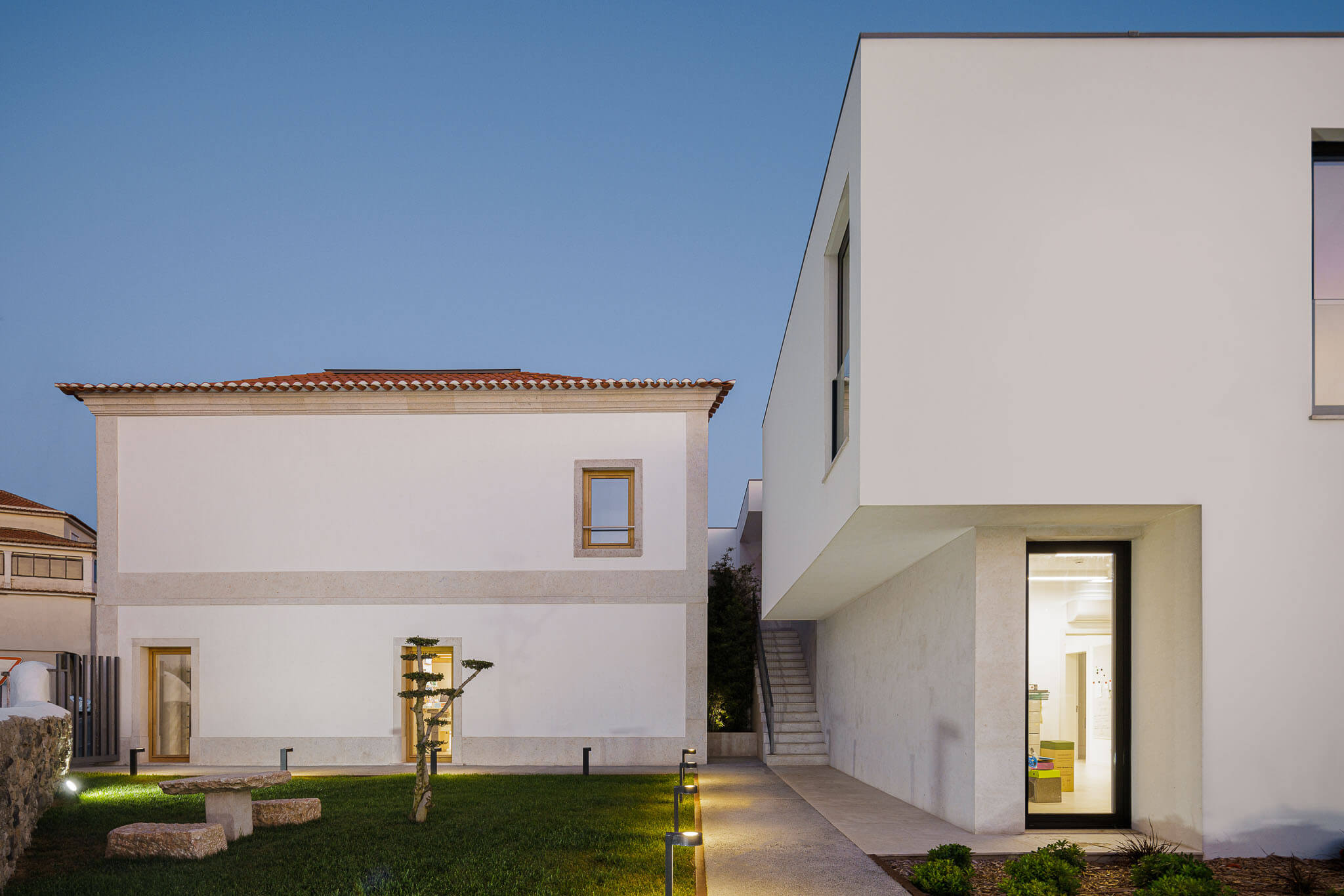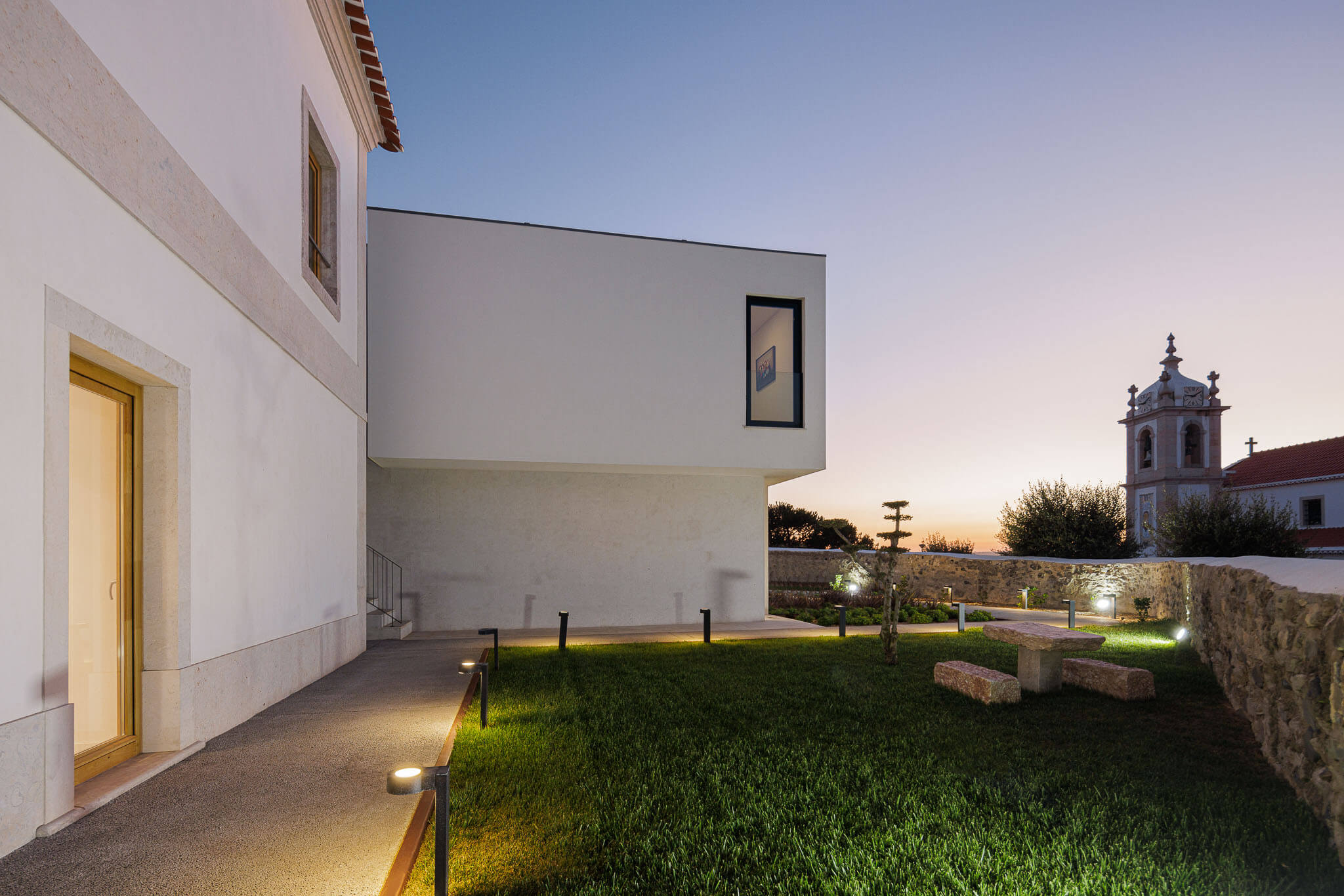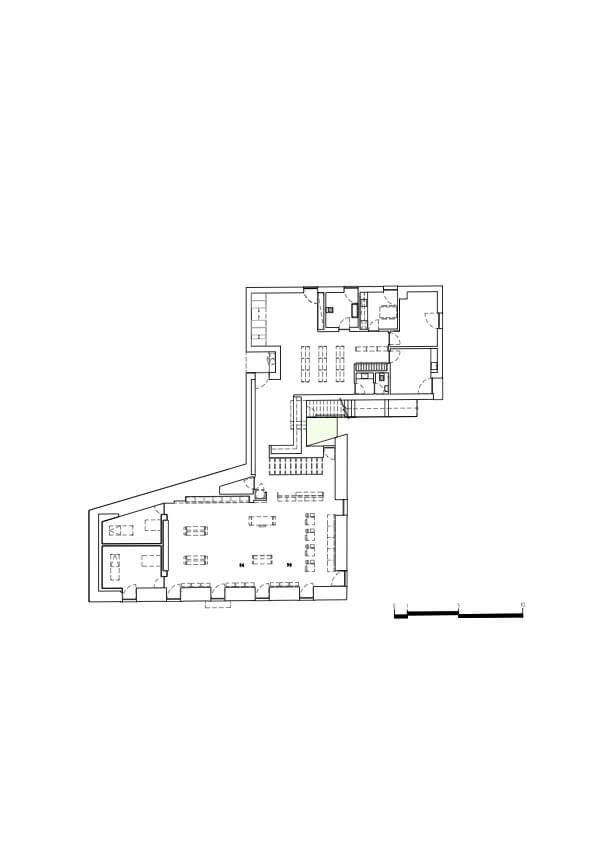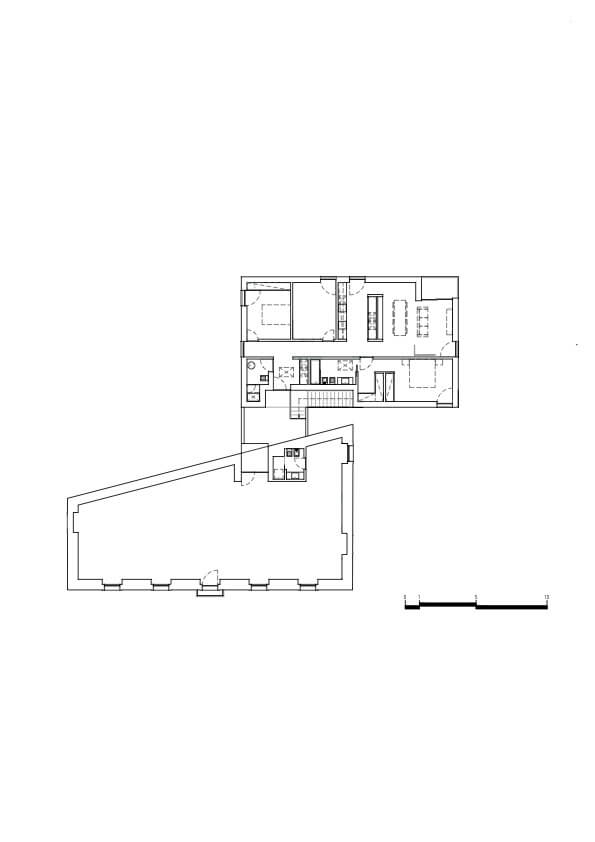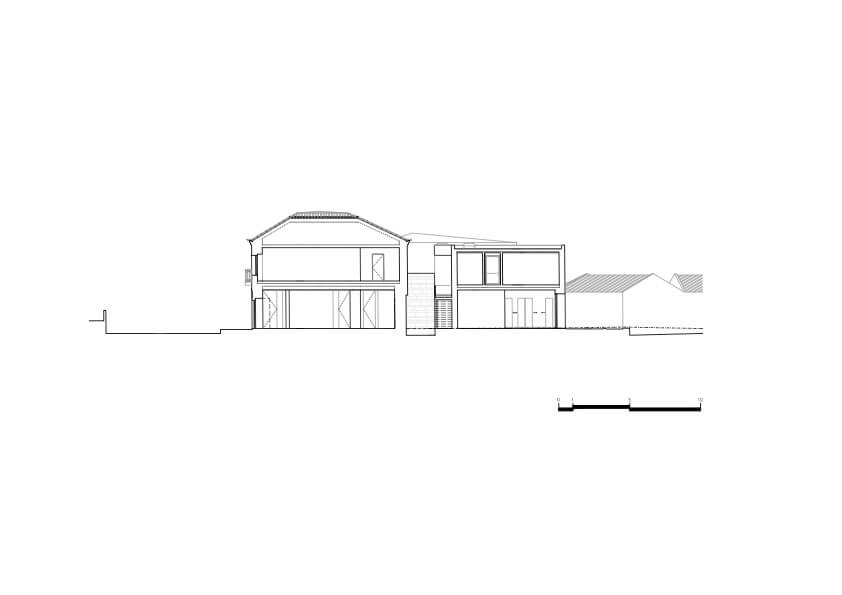 ---