Basis architectural bureau: Aim: To develop a concept of contemporary landscape park next to the Barvikha and Nemchinovka areas taking into account improvement standards for protected natural areas.
Solution: We started working on the park concept by studying the context and searching for the area identity. We found out that this territory is closely related to the name of the famous Russian avant-garde artist Kazimir Malevich who after 1917 often visited the neighbouring village of Nemchinovka and was inspired by the local landscapes. There is even a legend about a "Malevich oak tree", well-known to the researchers of his creative work. We offered to preserve the memory of this place, hence the idea to call the park after Malevich. This predetermined the image of the area referring to the tradition of Russian suprematism.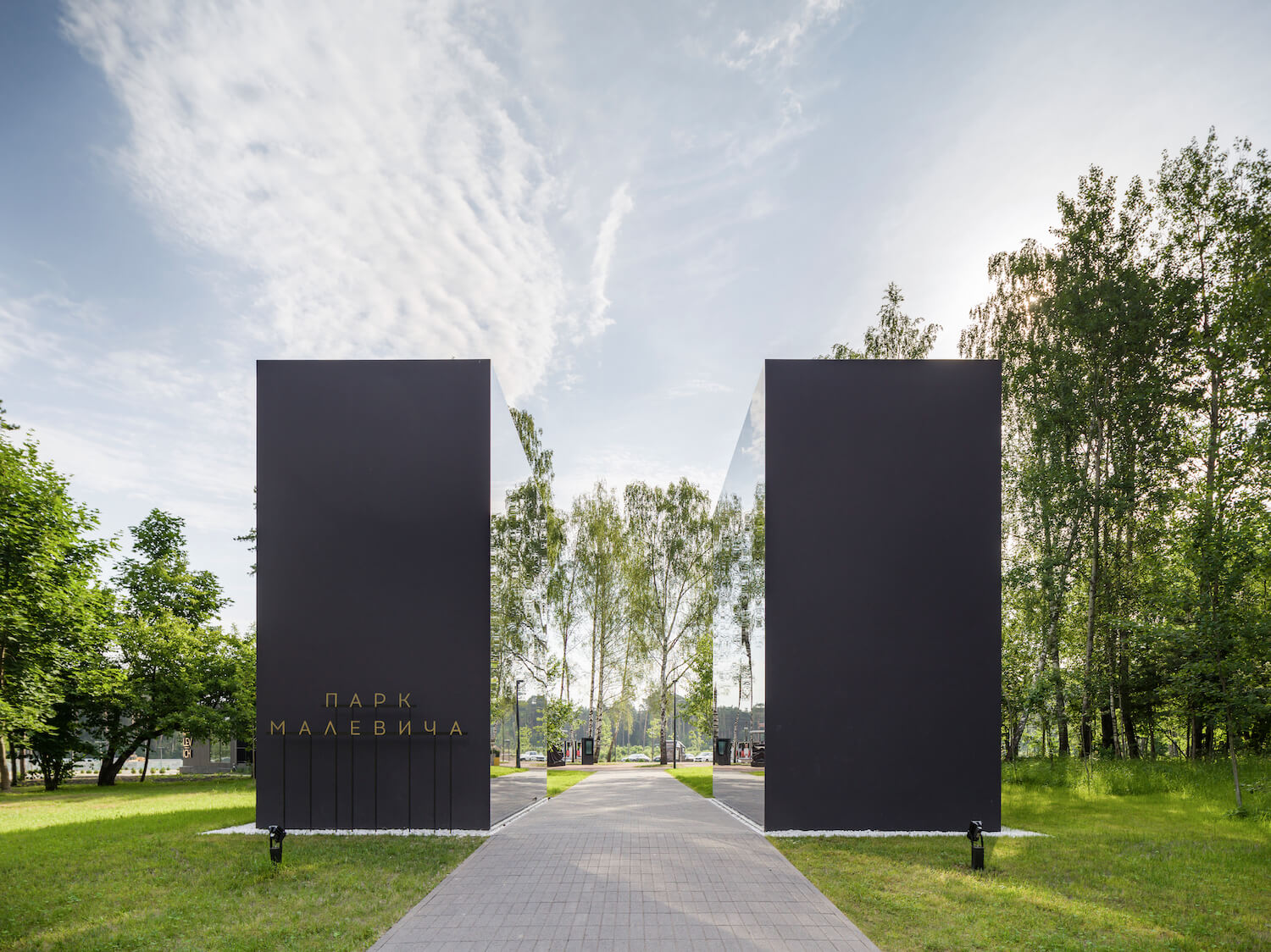 The concept of the Basis bureau is based on recreating the close link between nature and art. It provides for using basic shapes, close to the main geometrical figures: a square, a circle, and a triangular as well as a reflecting surface of the objects (stainless steel accompanied by black colour). The composed austerity of the architecture favourably highlights the vitality and natural beauty of the area.
The functional zones of the park were designed following the requests from the local population. For instance, there is a quite strong community of volleyball players in the area playing almost in any weather. We have saved their playing fields making them even more comfortable and updated. The park will also have a new sports cluster with its football fields, tennis and badminton courts, pavilions and stands. The park pavilions inspired by suprematism compositions are equipped with cafes and art spaces.
The park zones are arranged so as to preserve the maximum amount of woodland and the already existing landscape.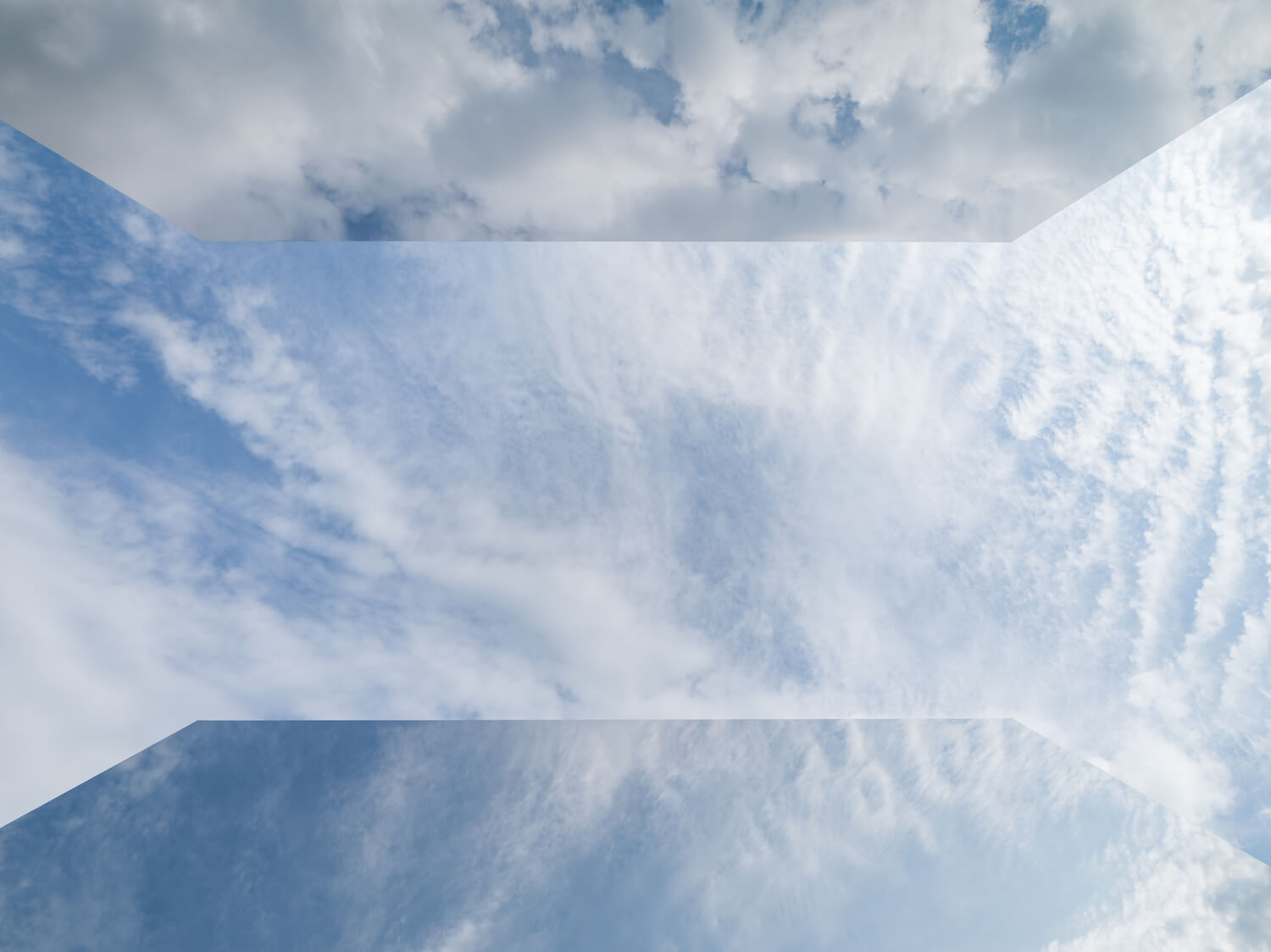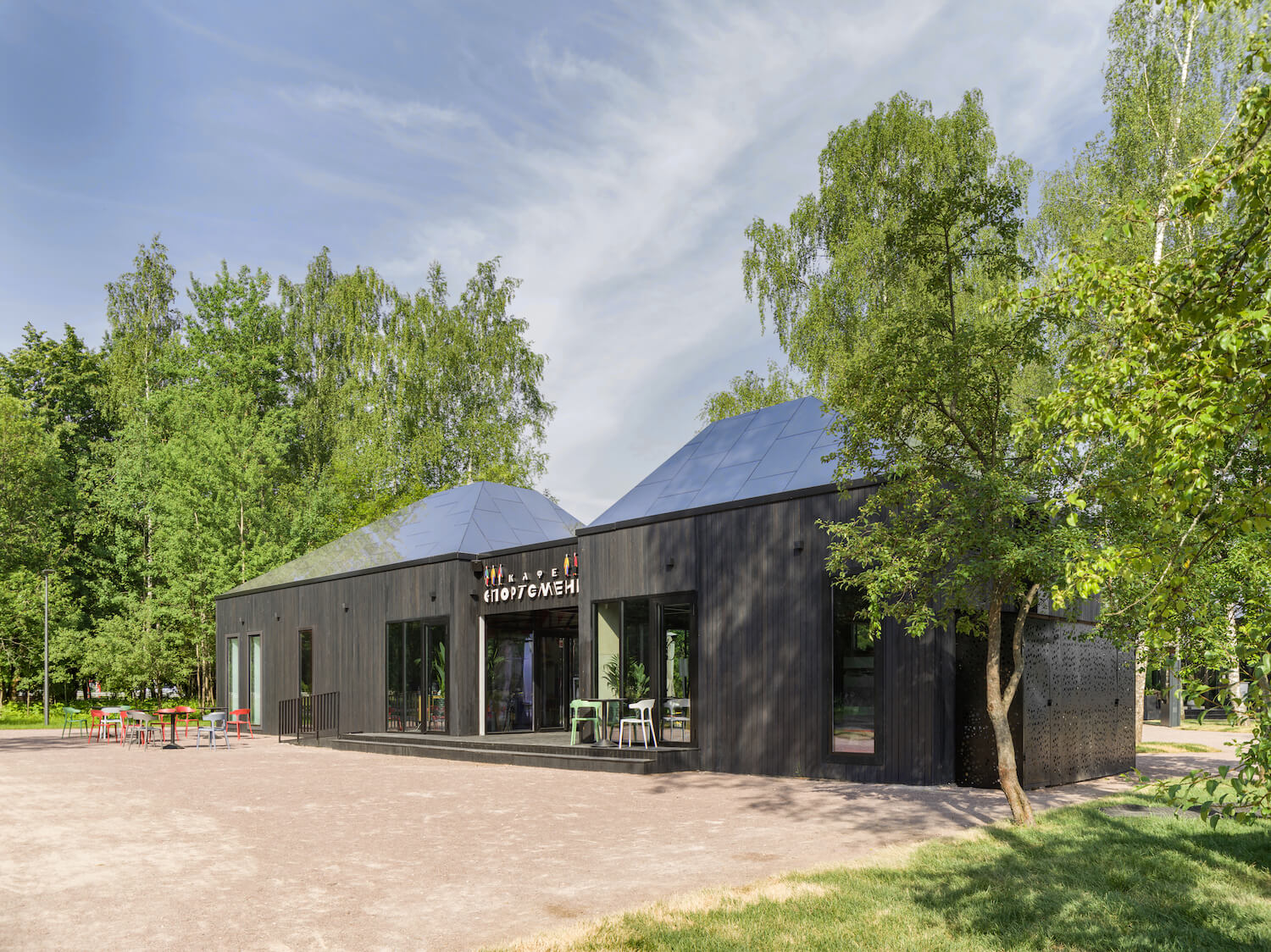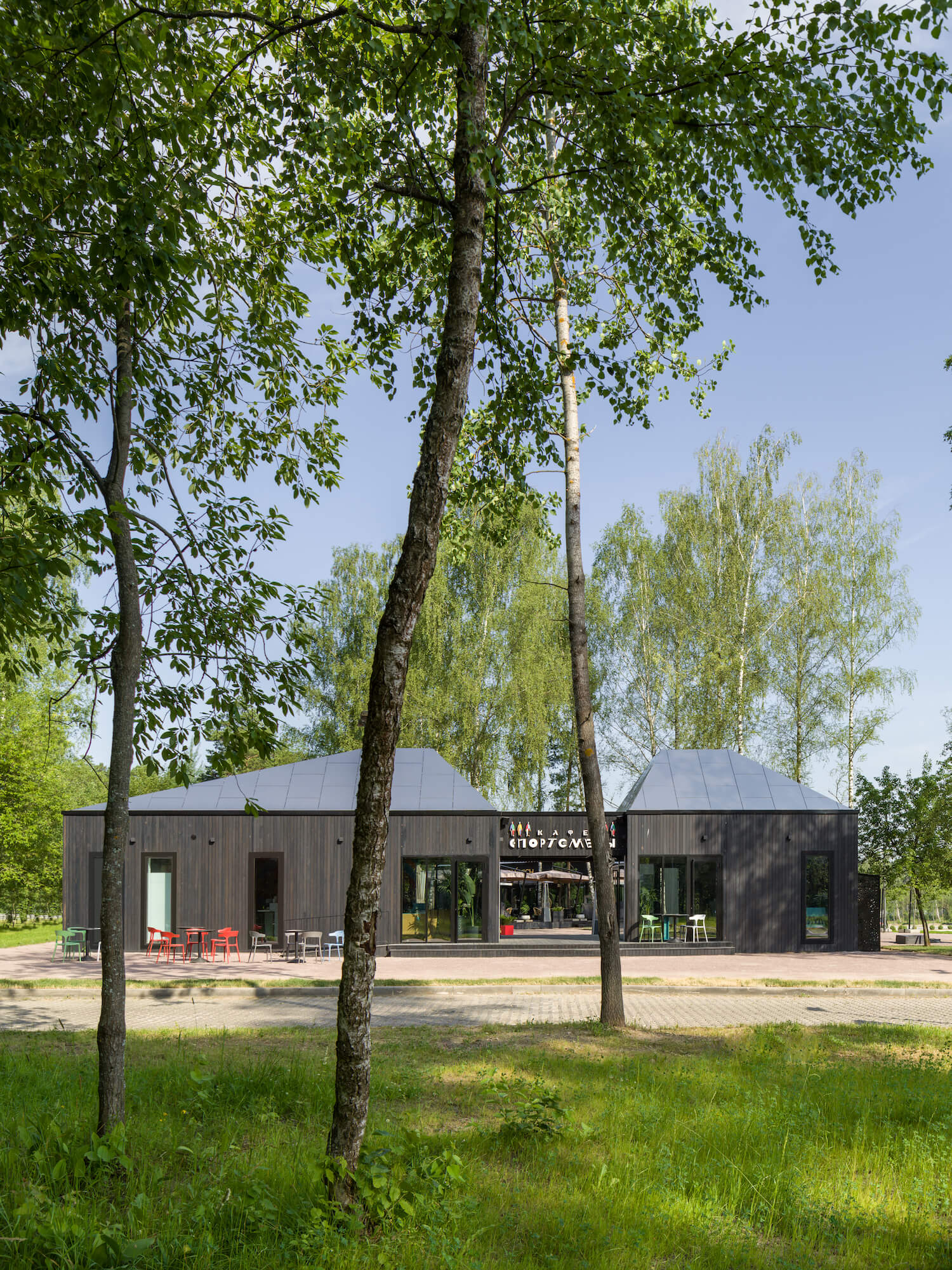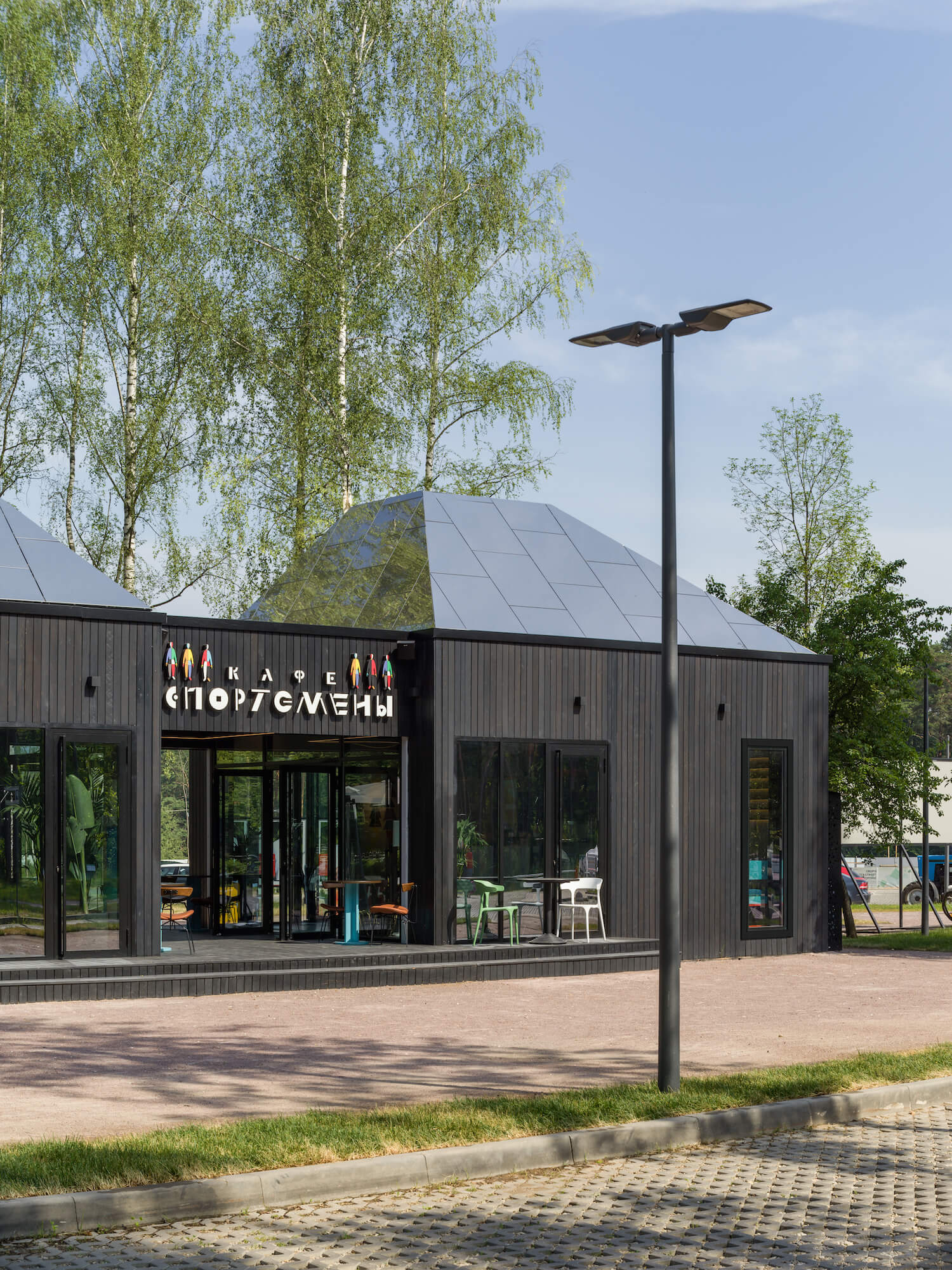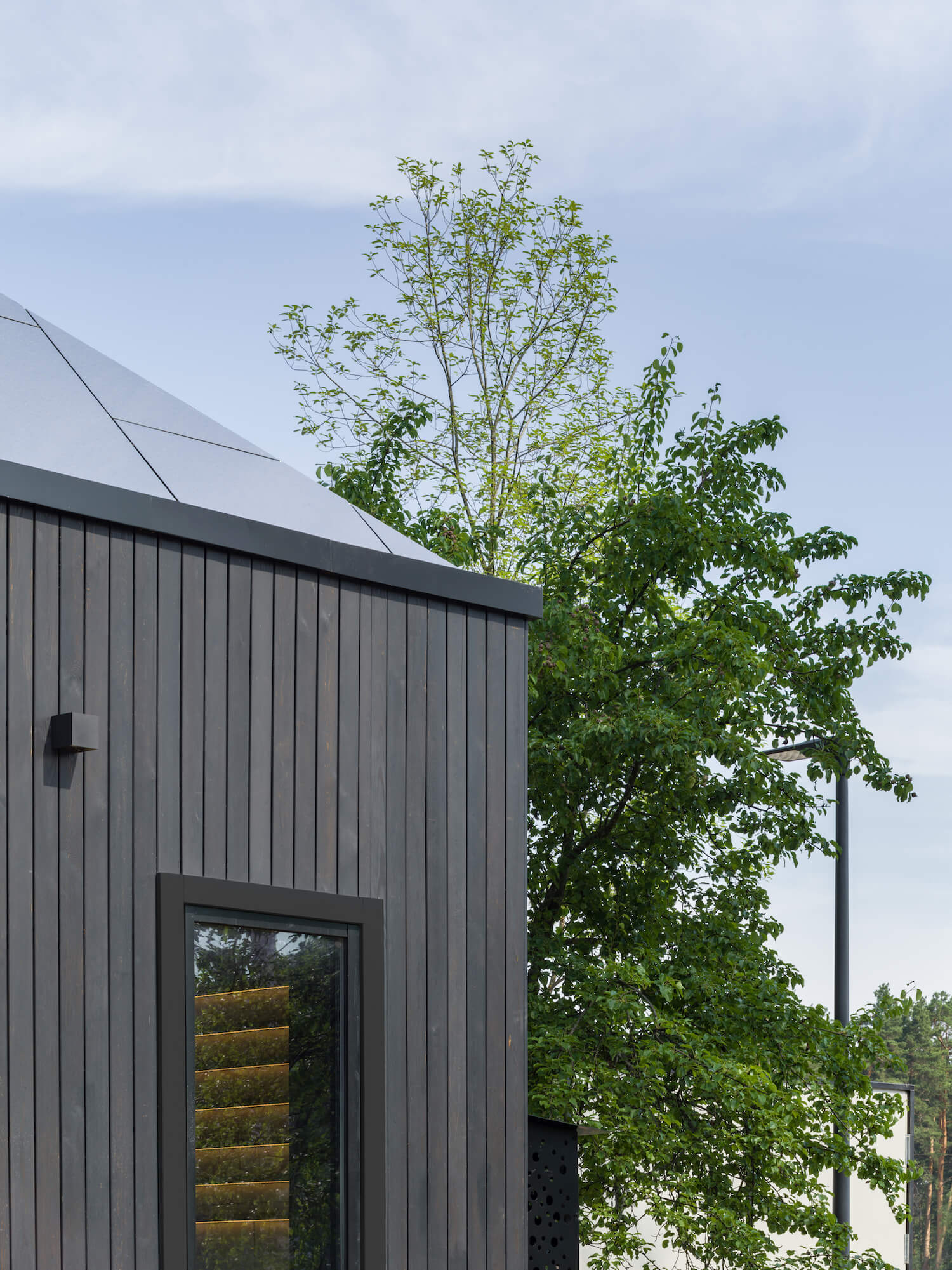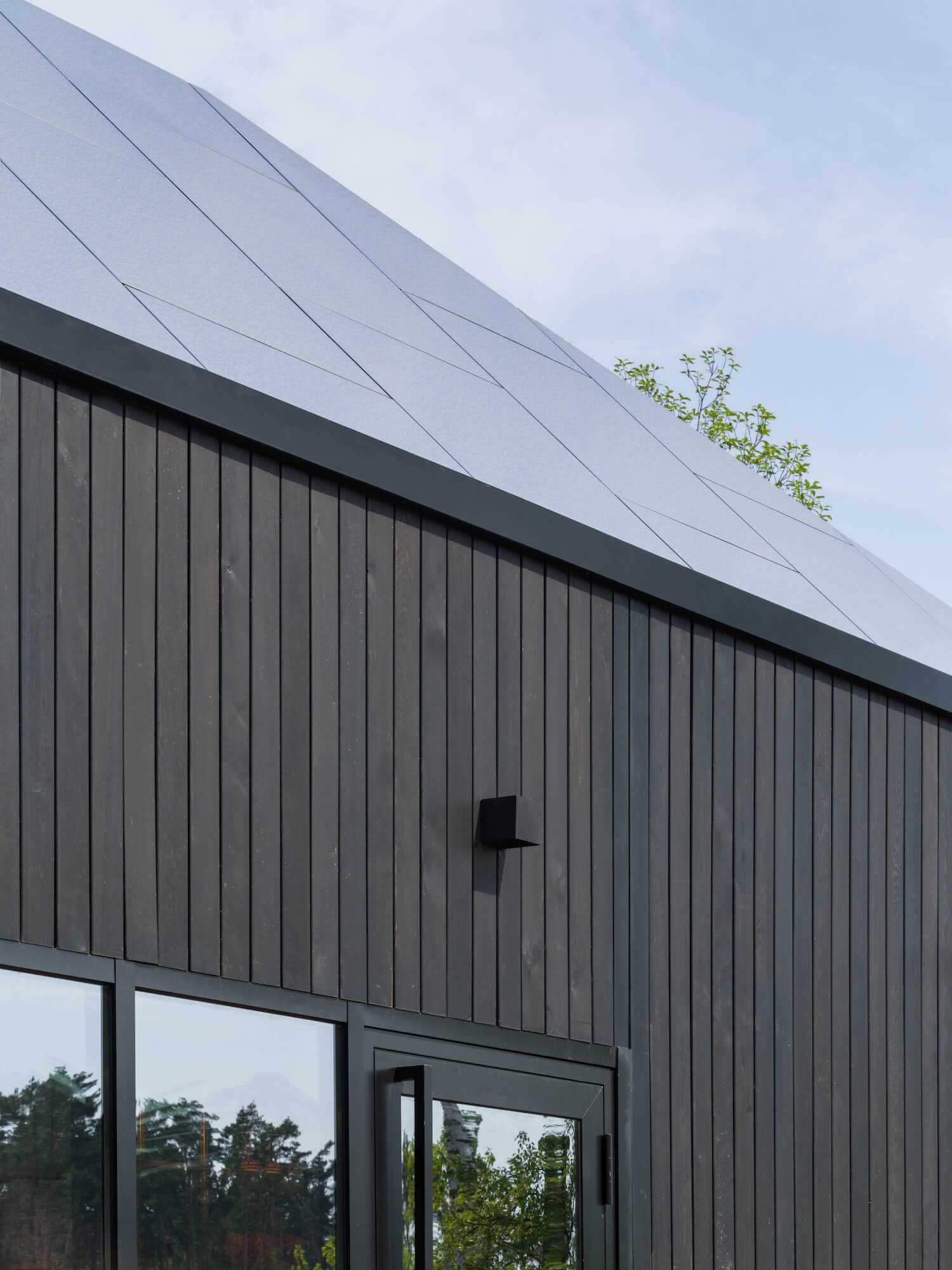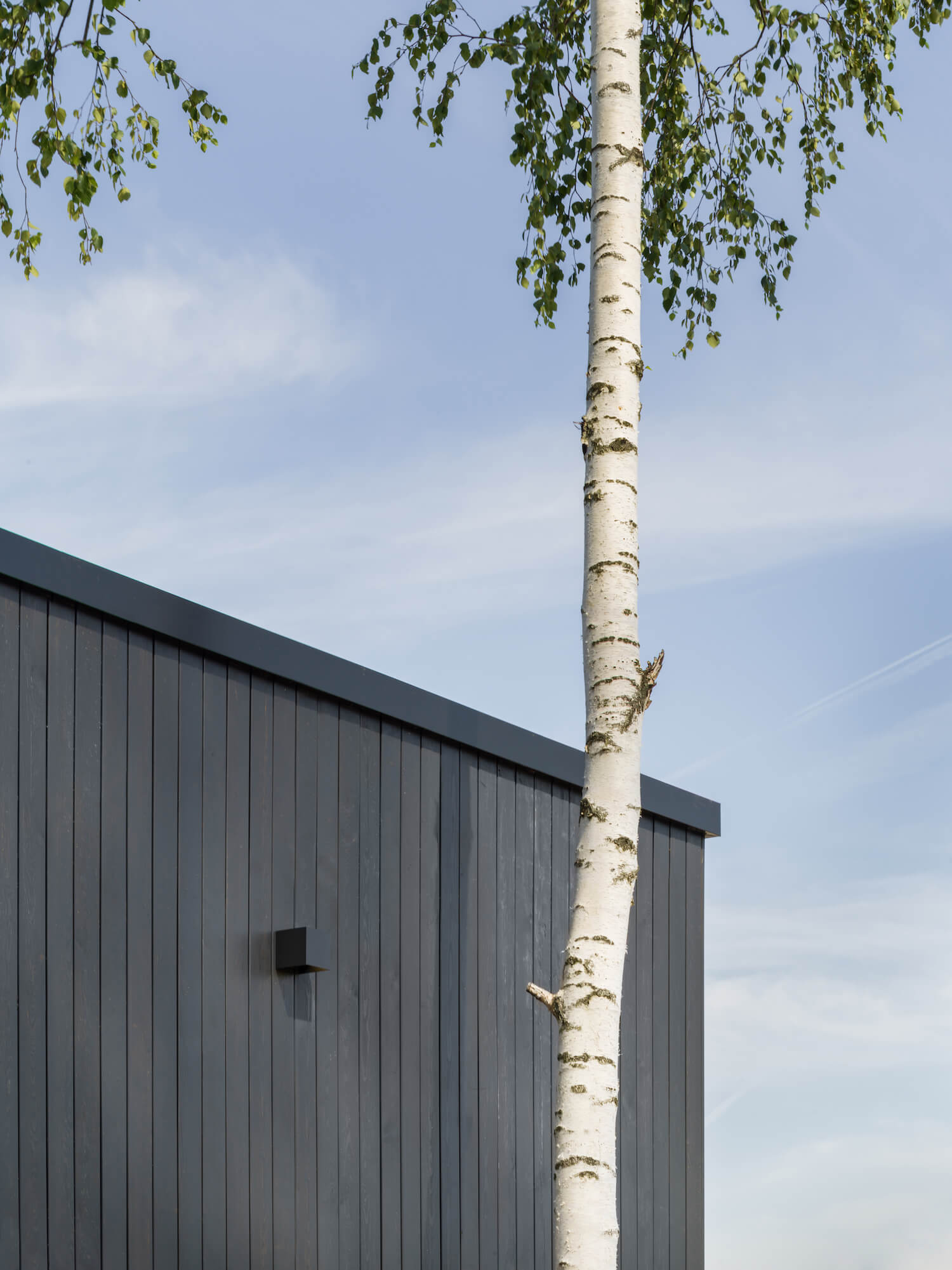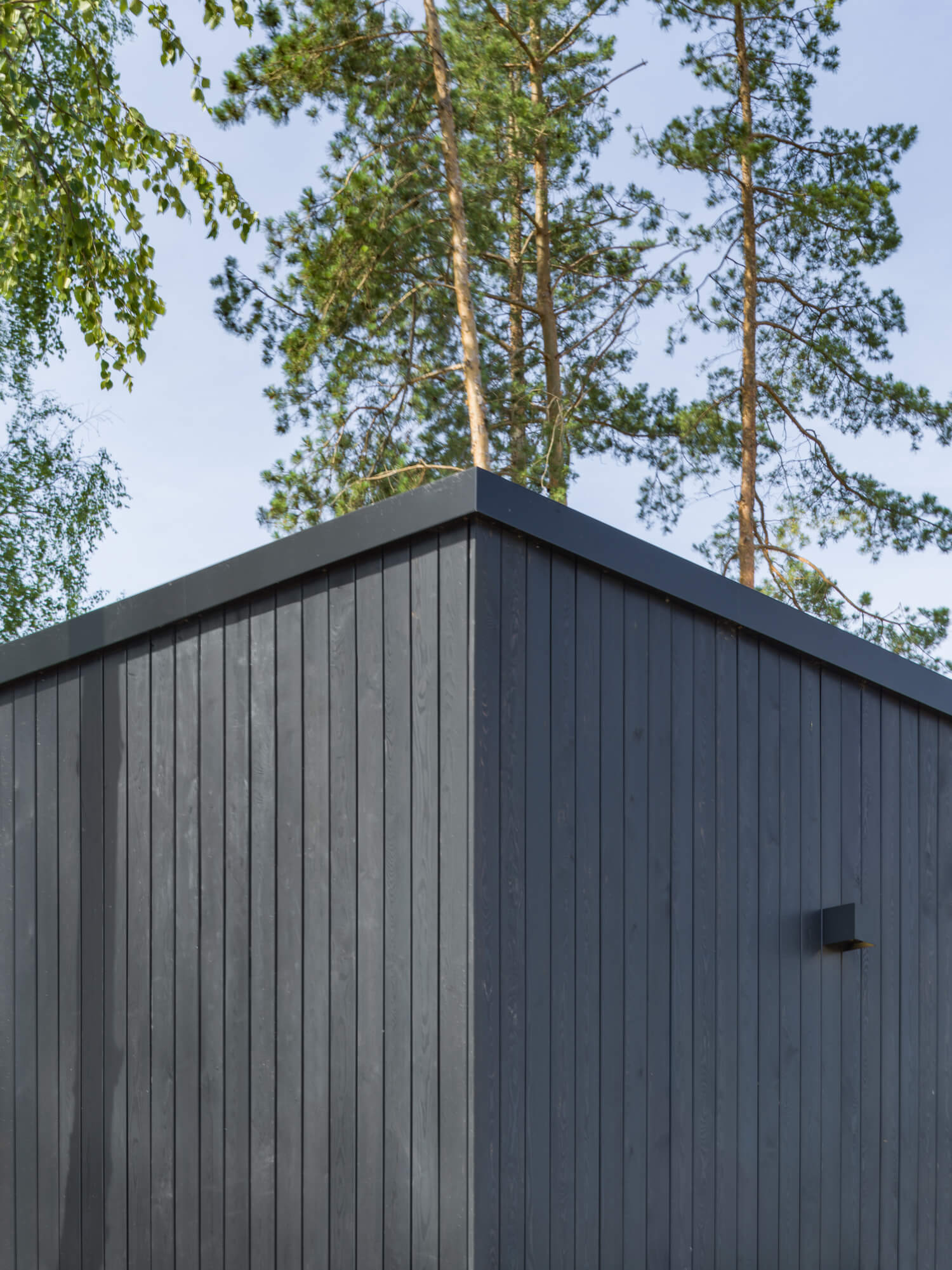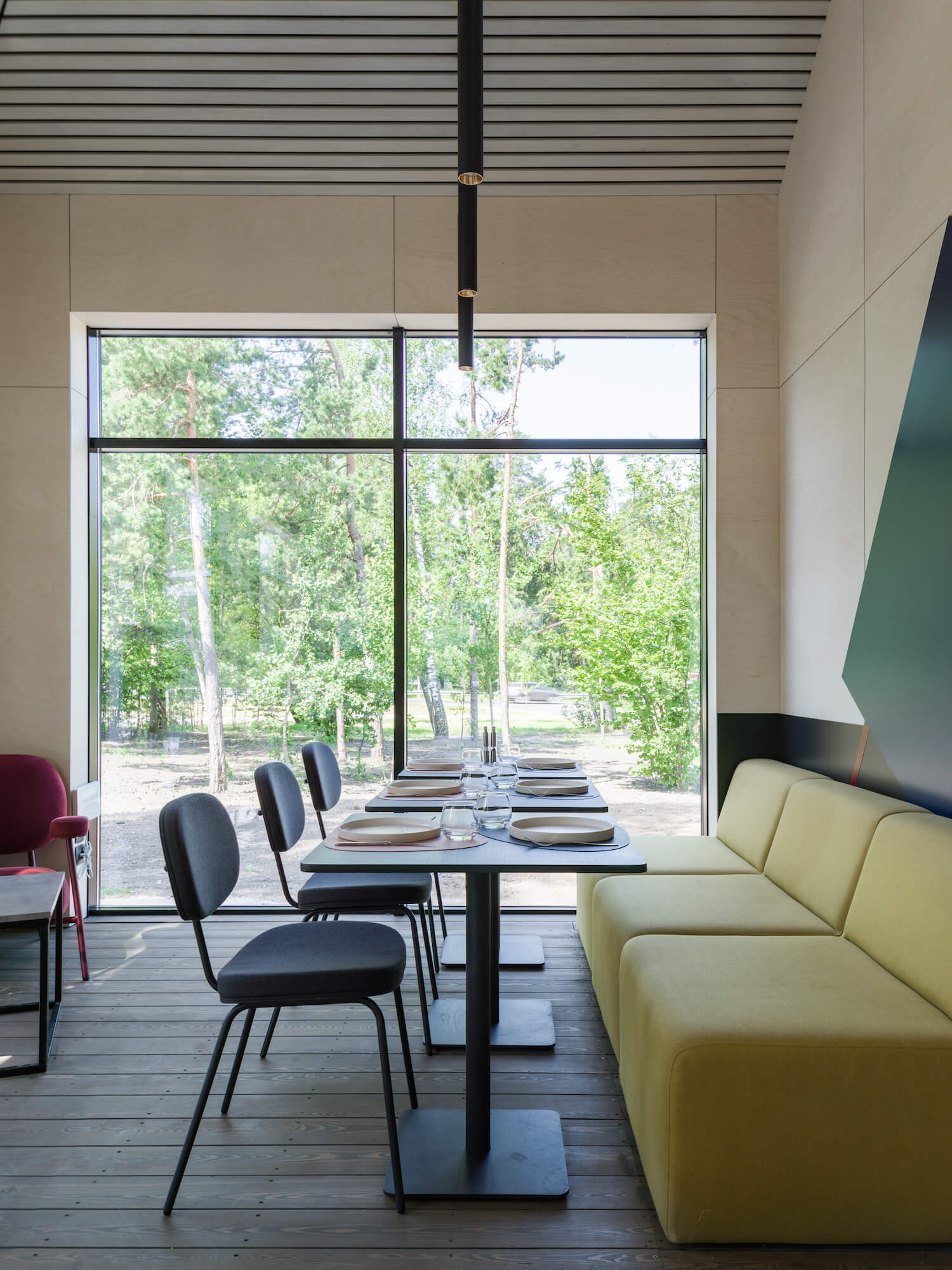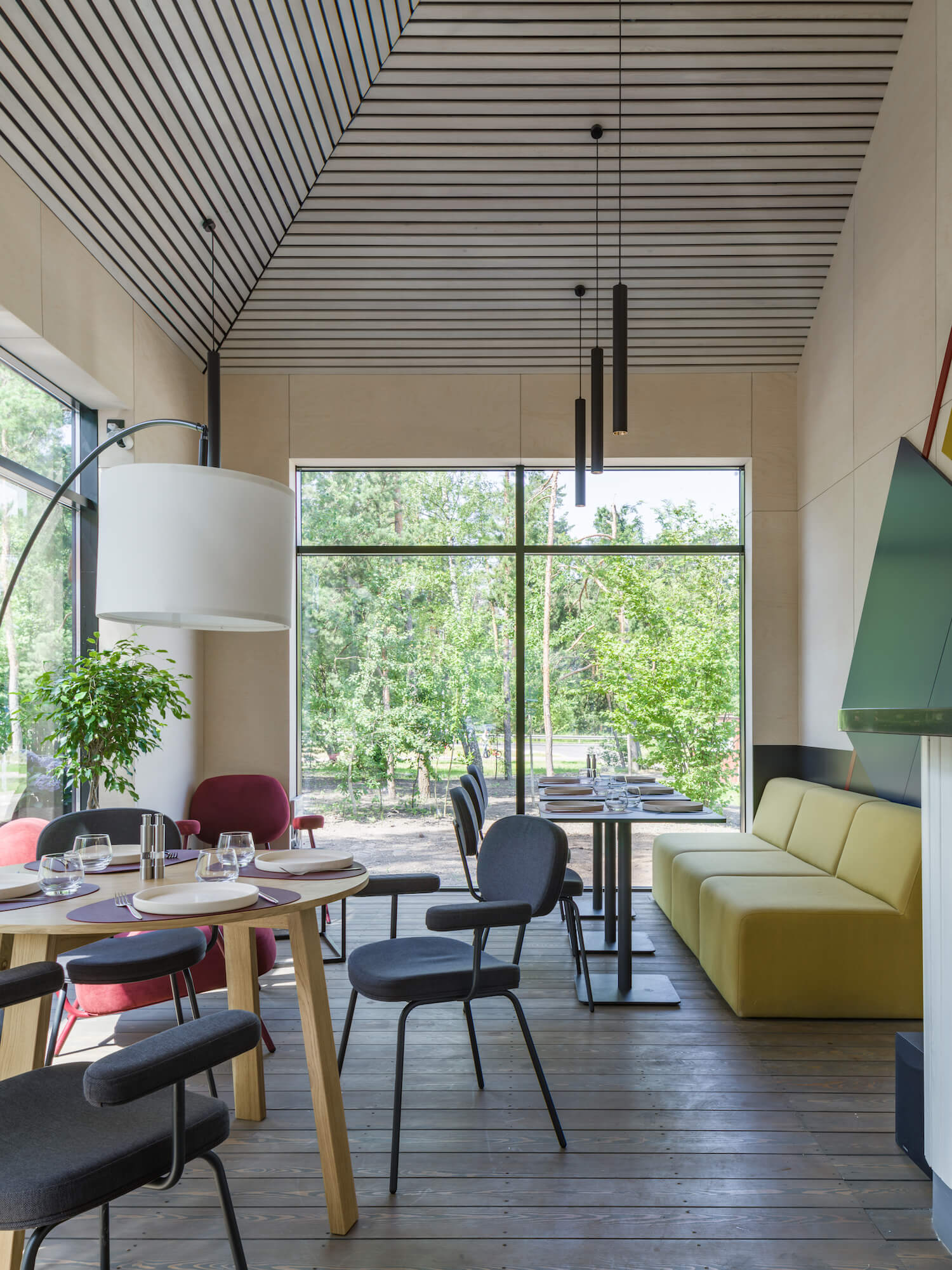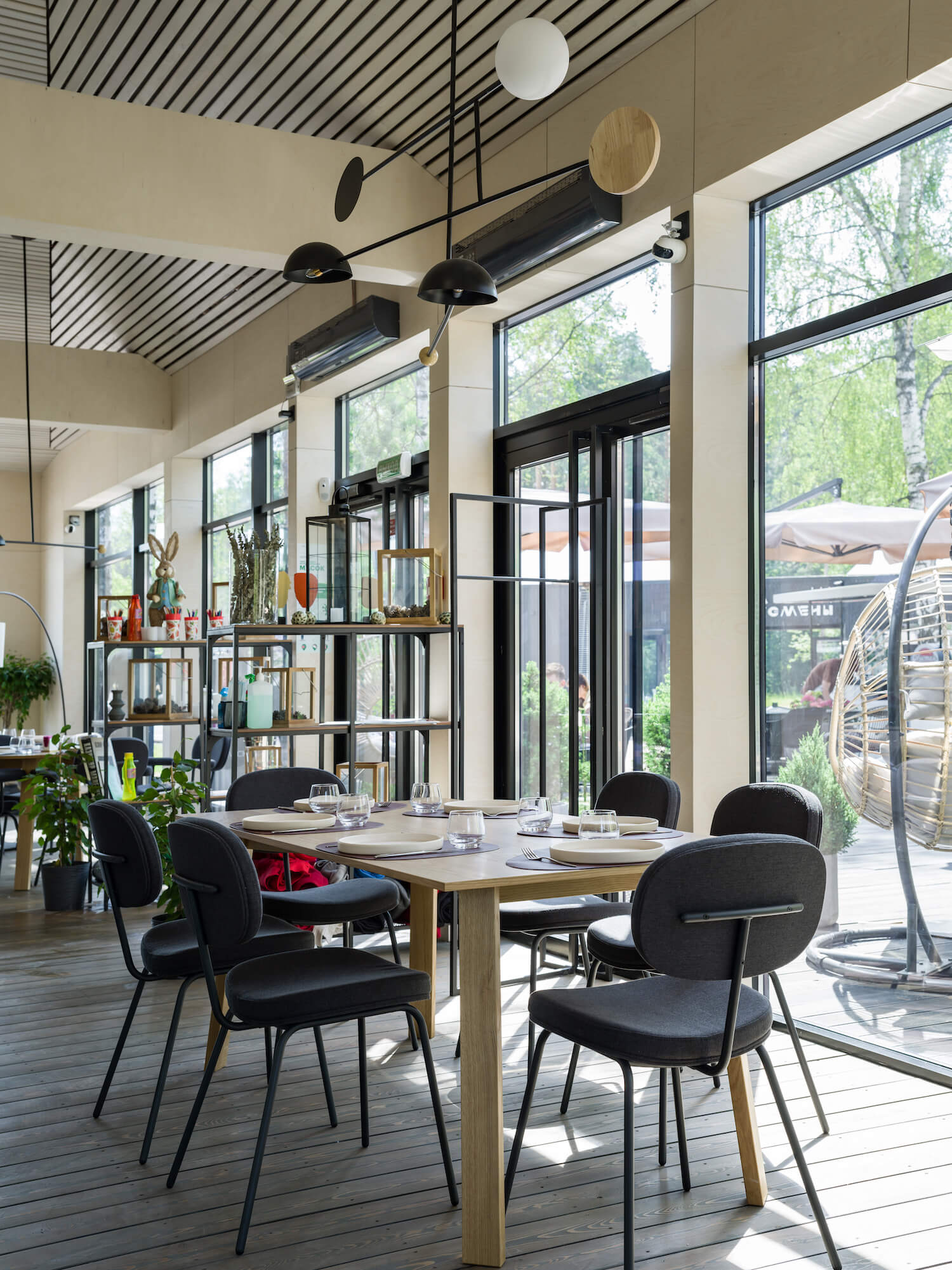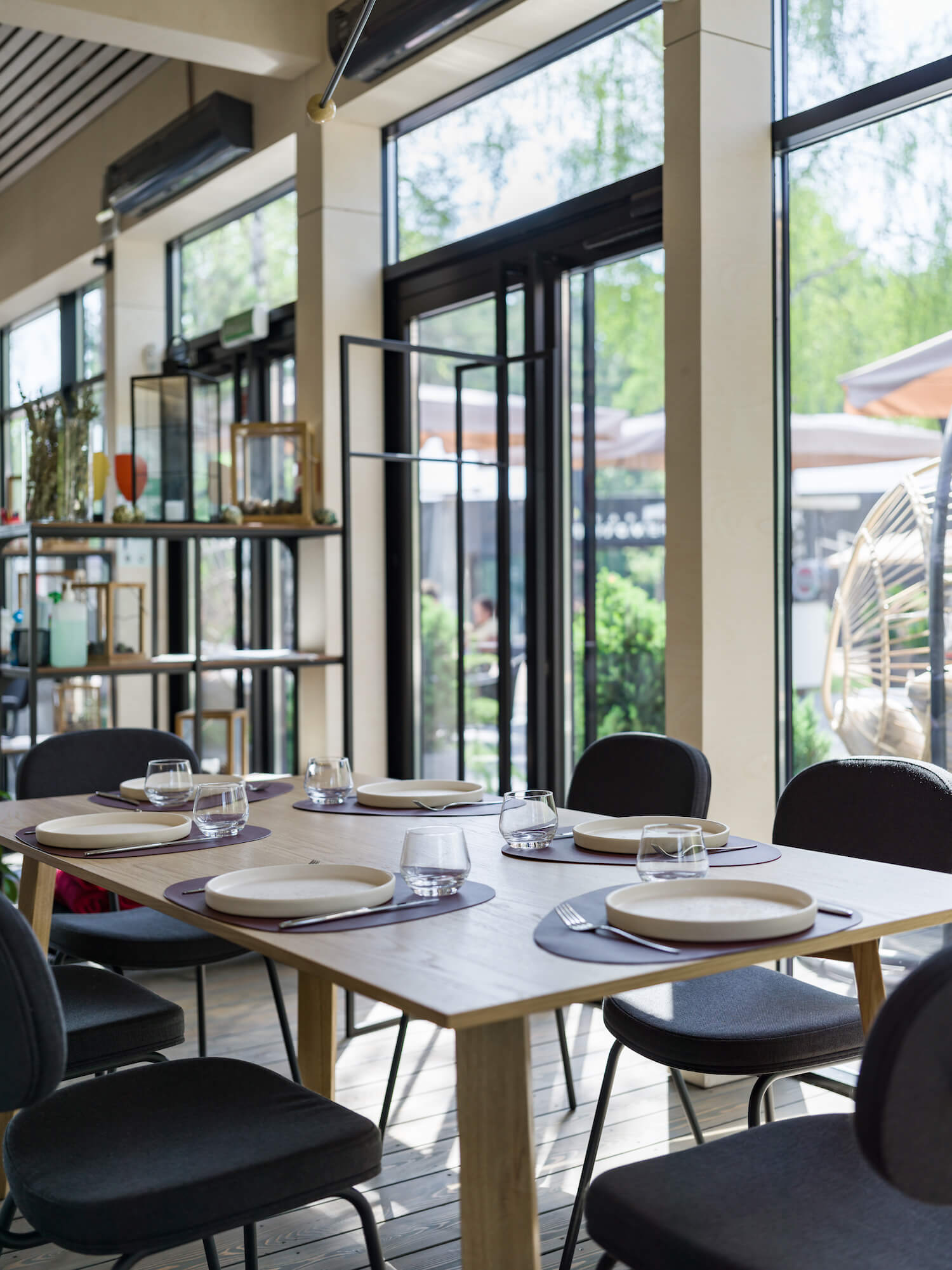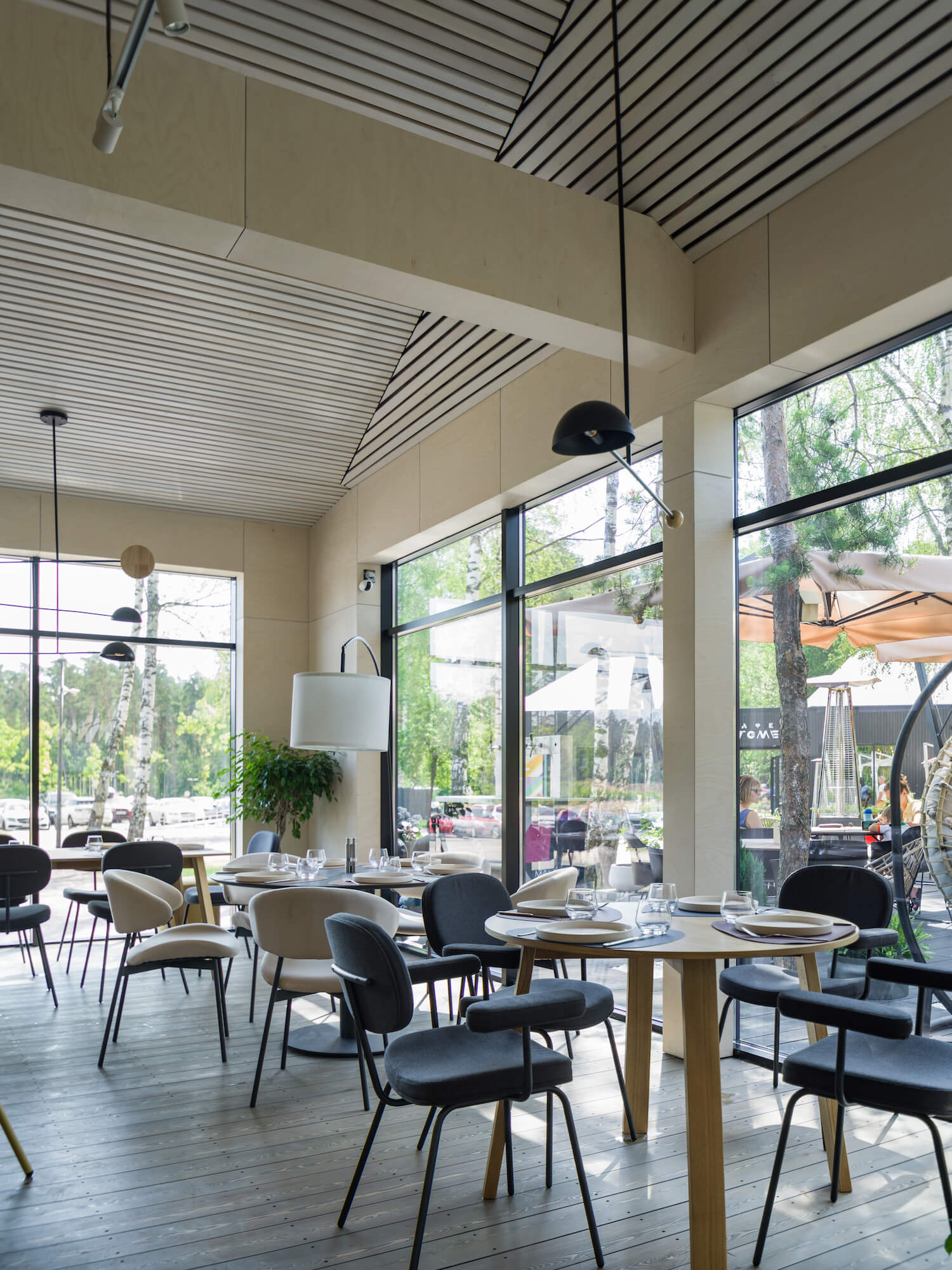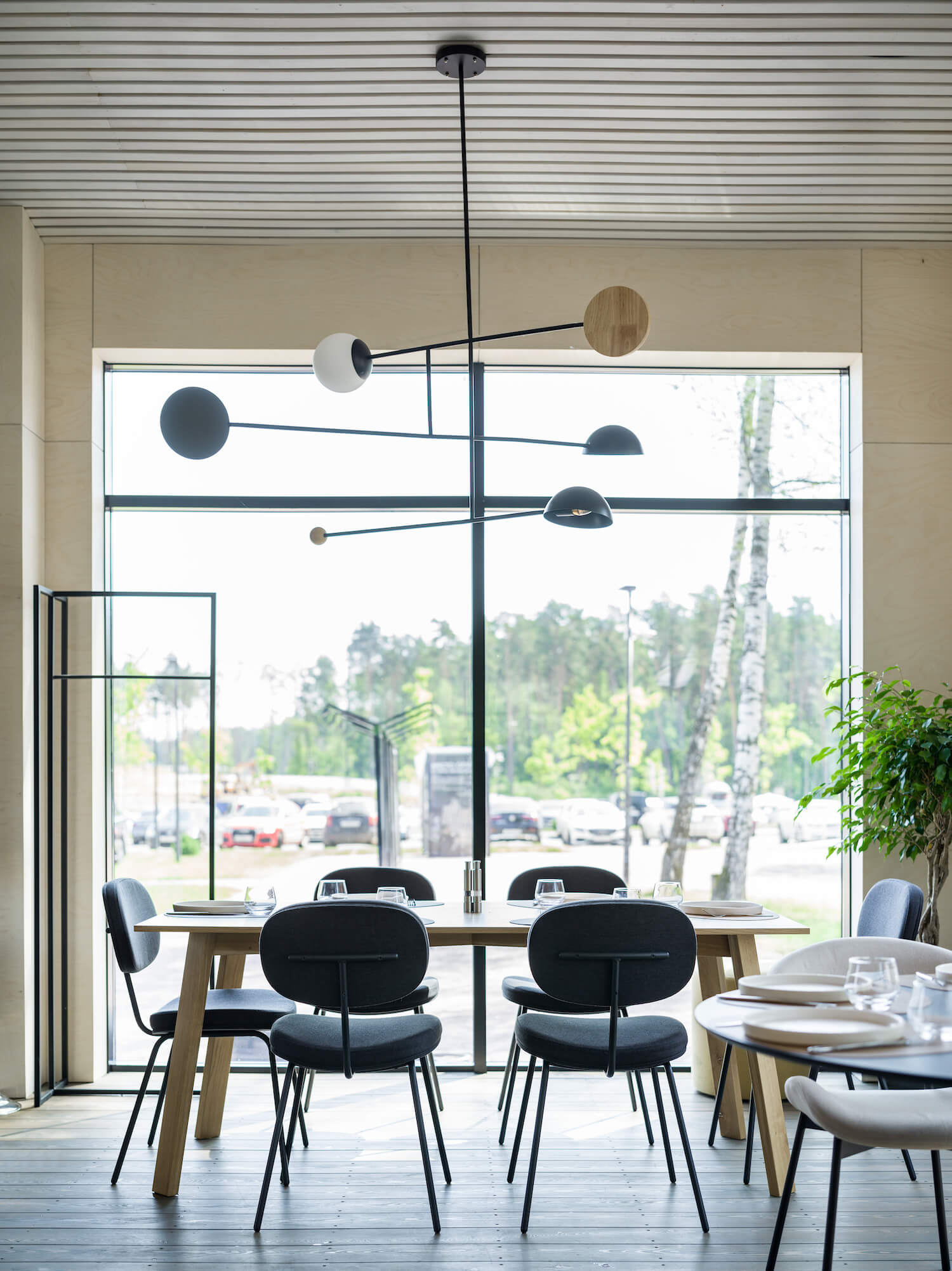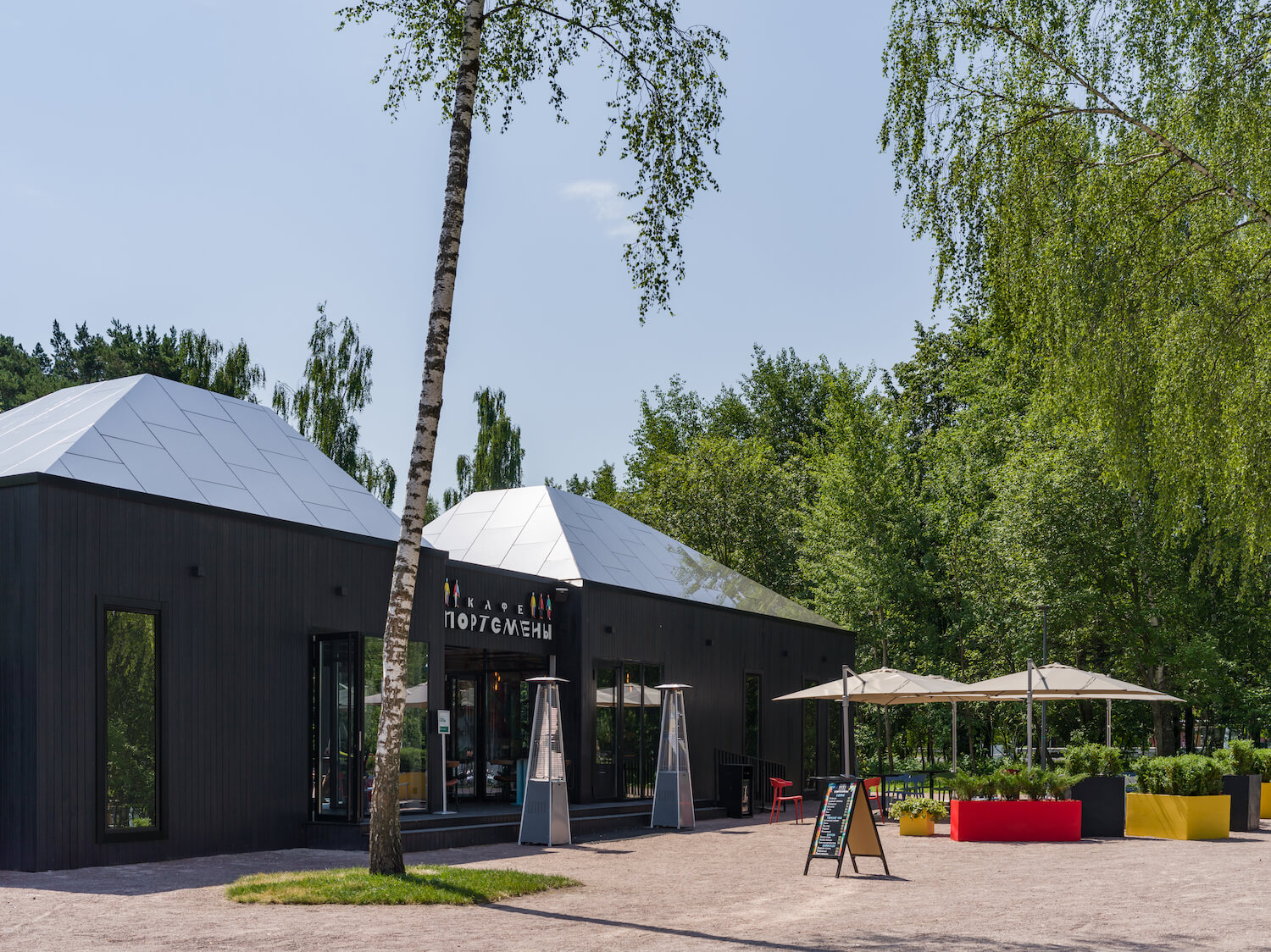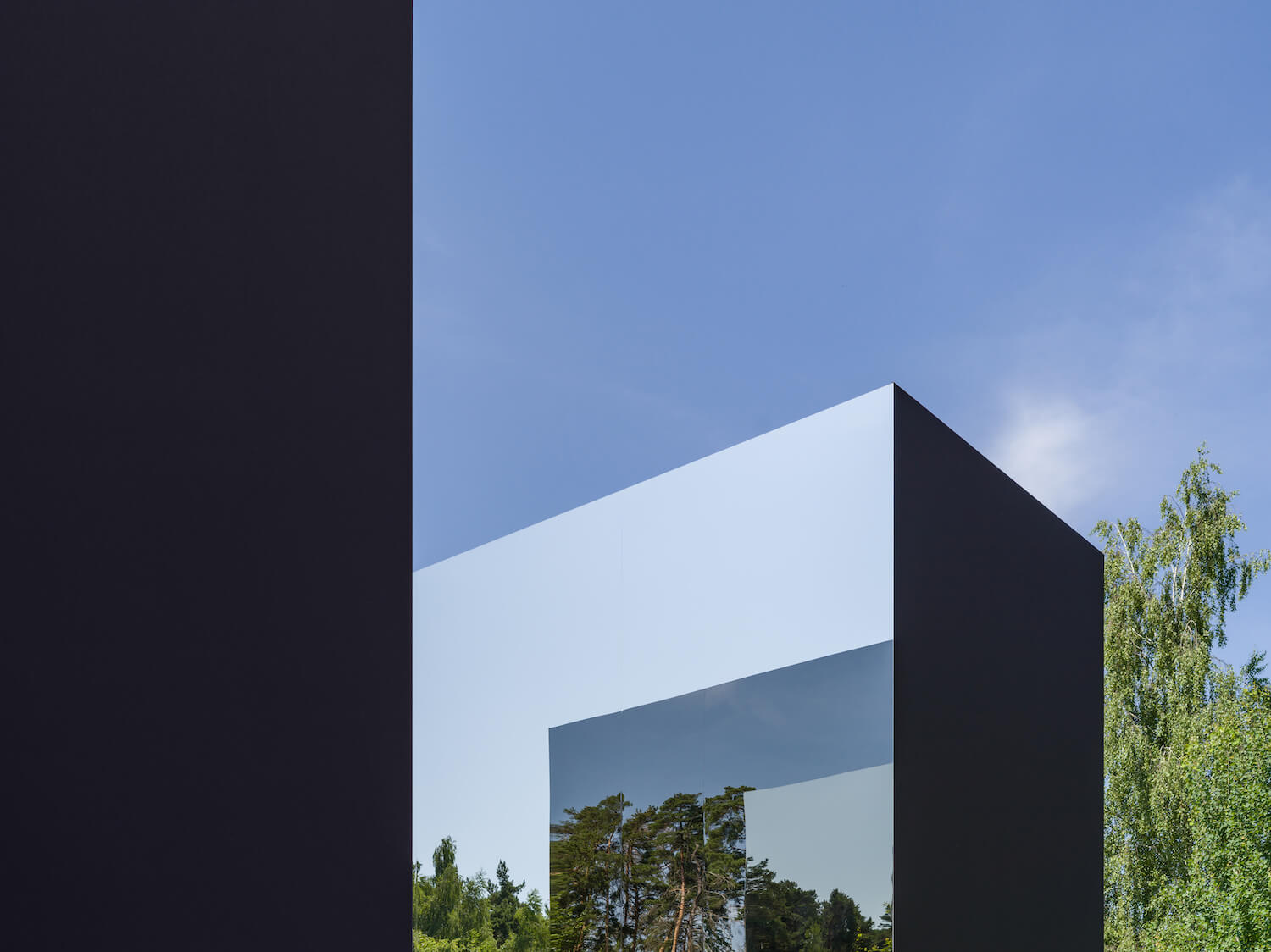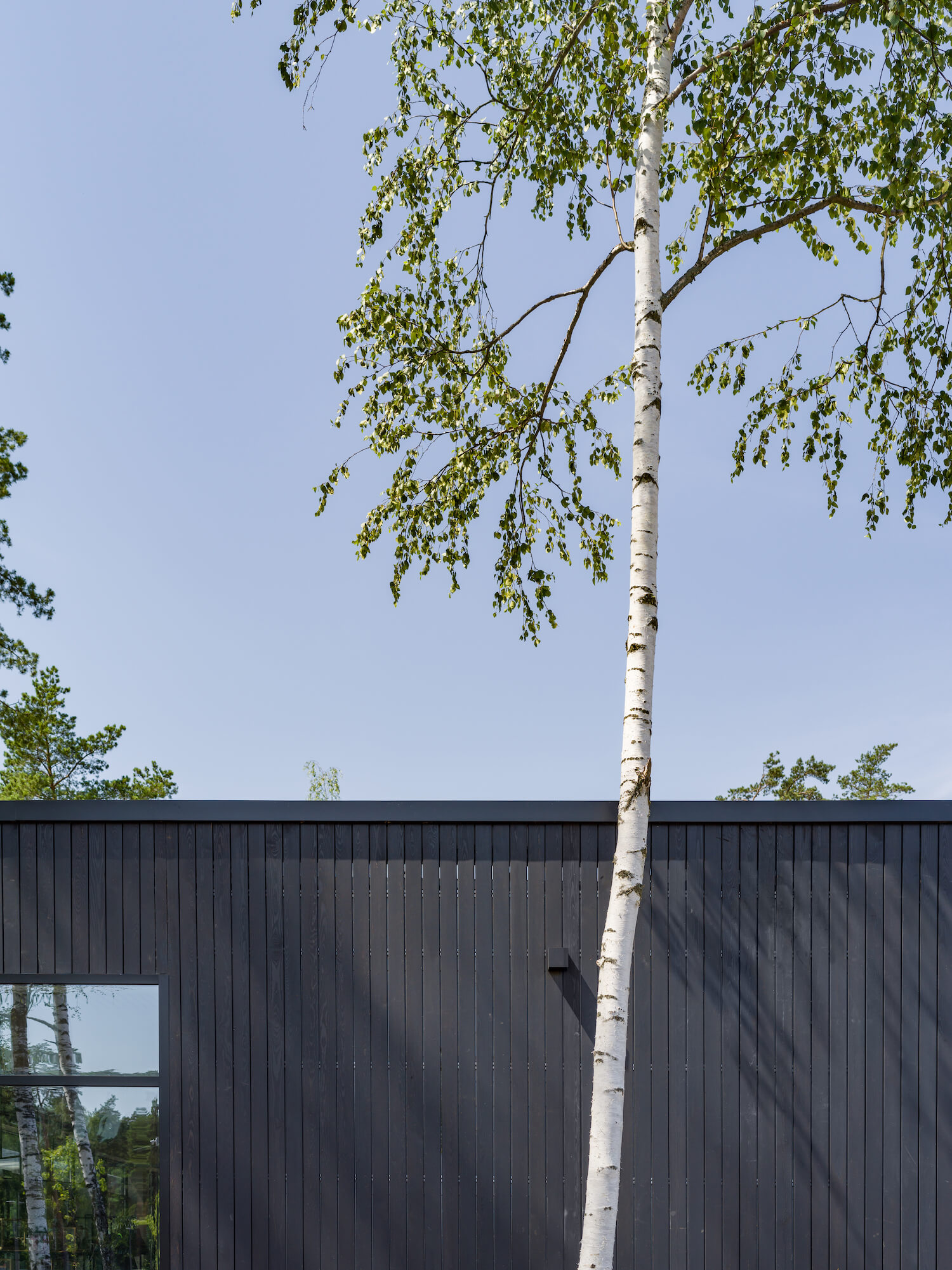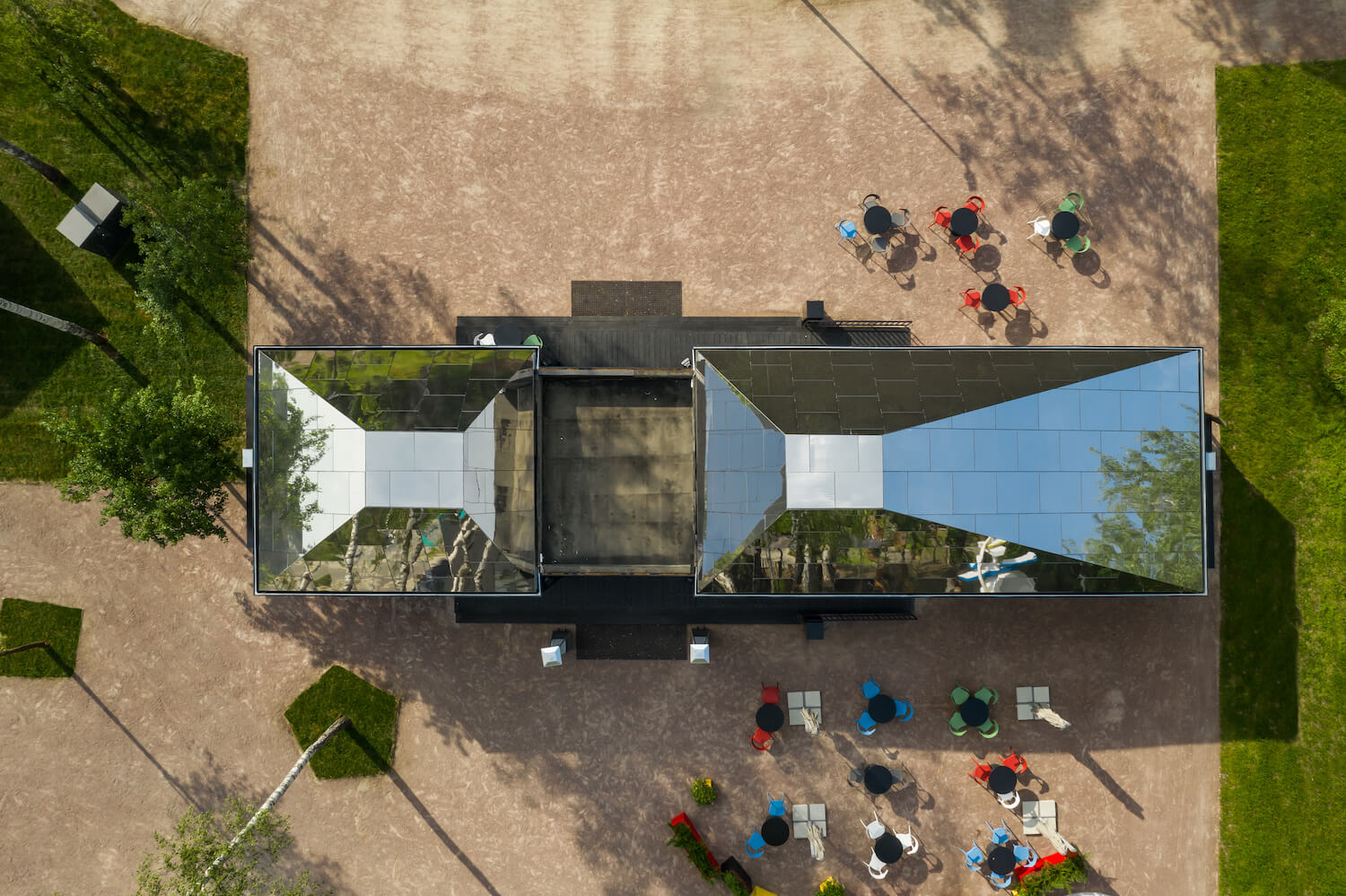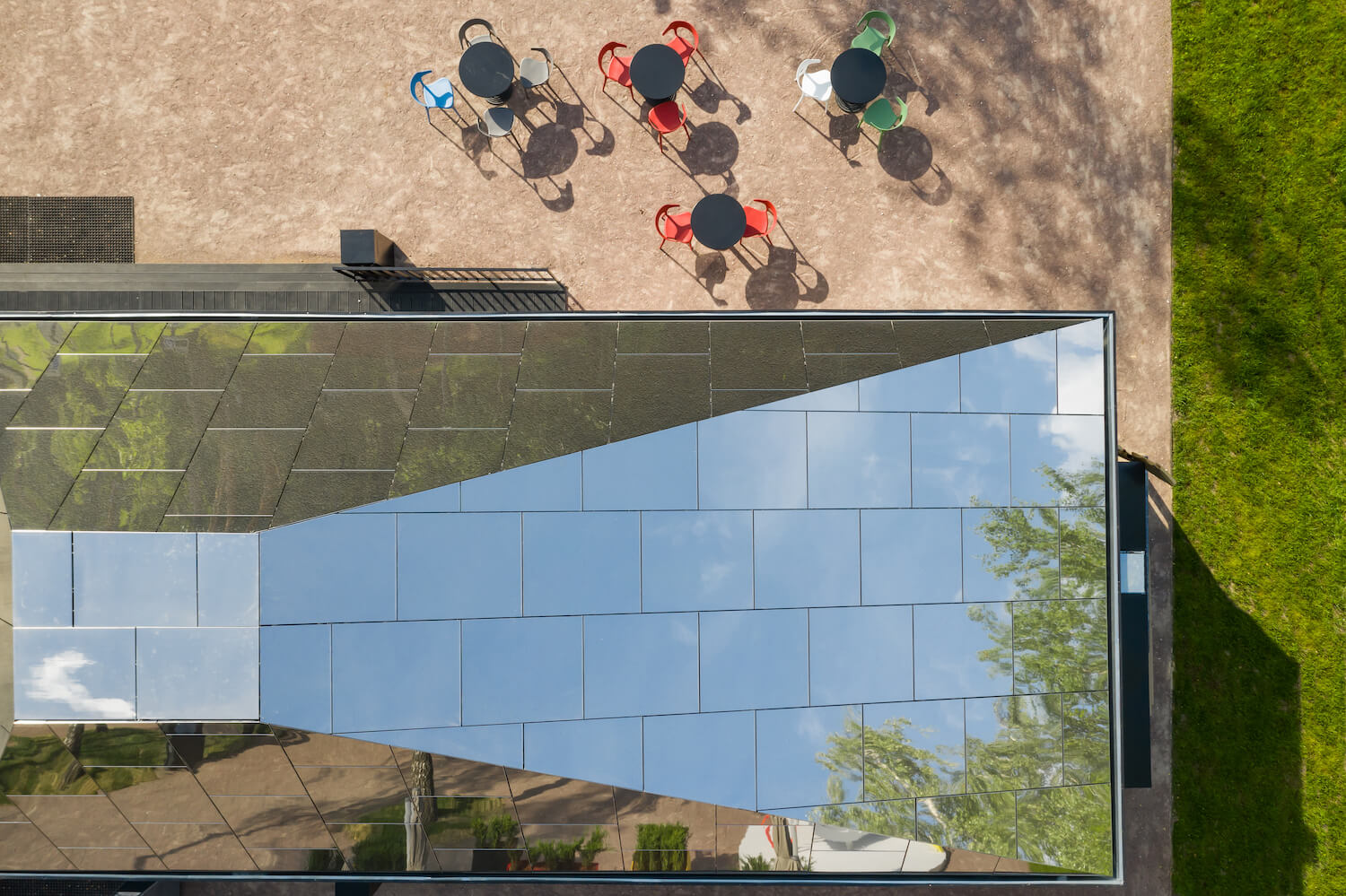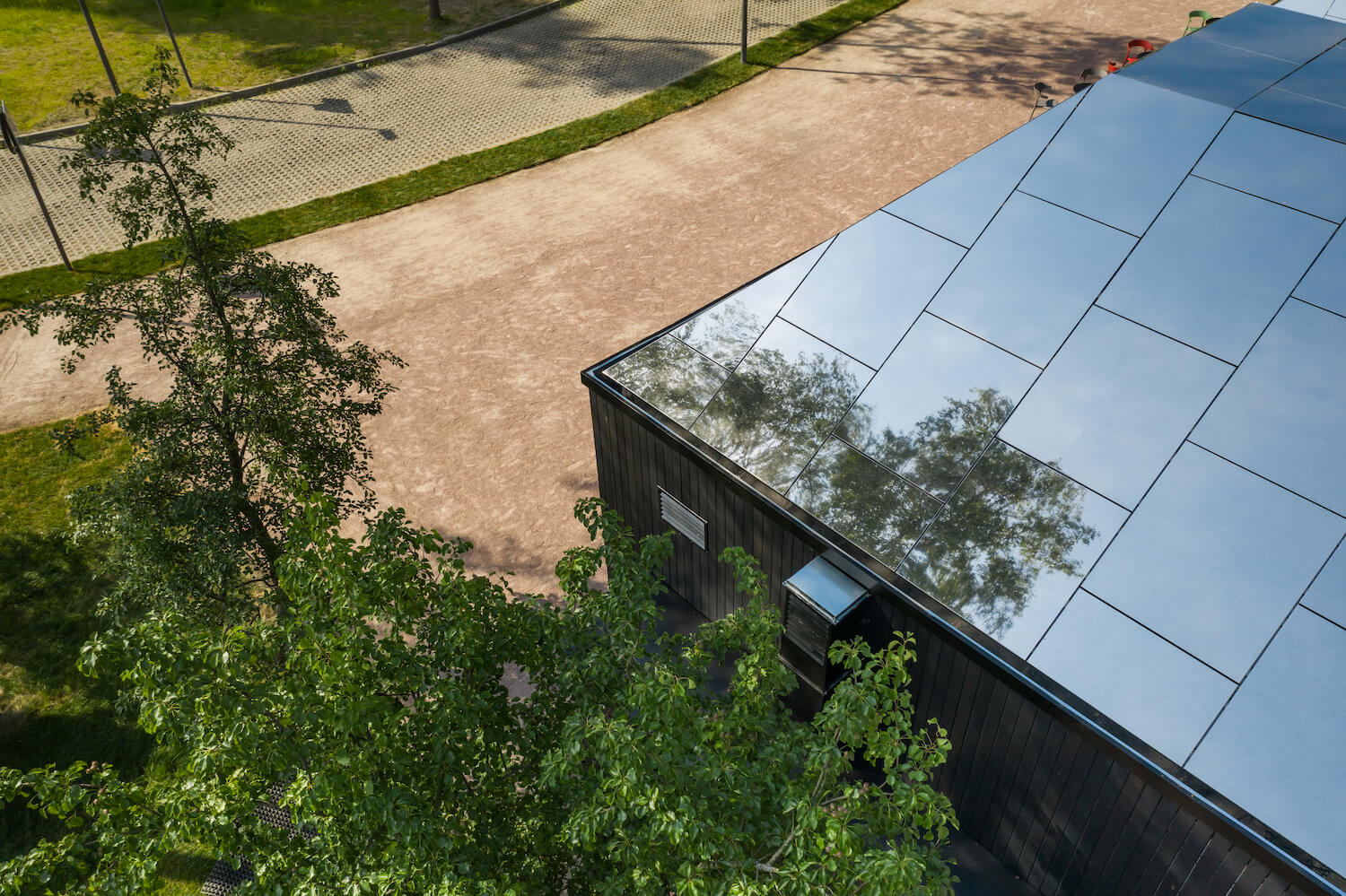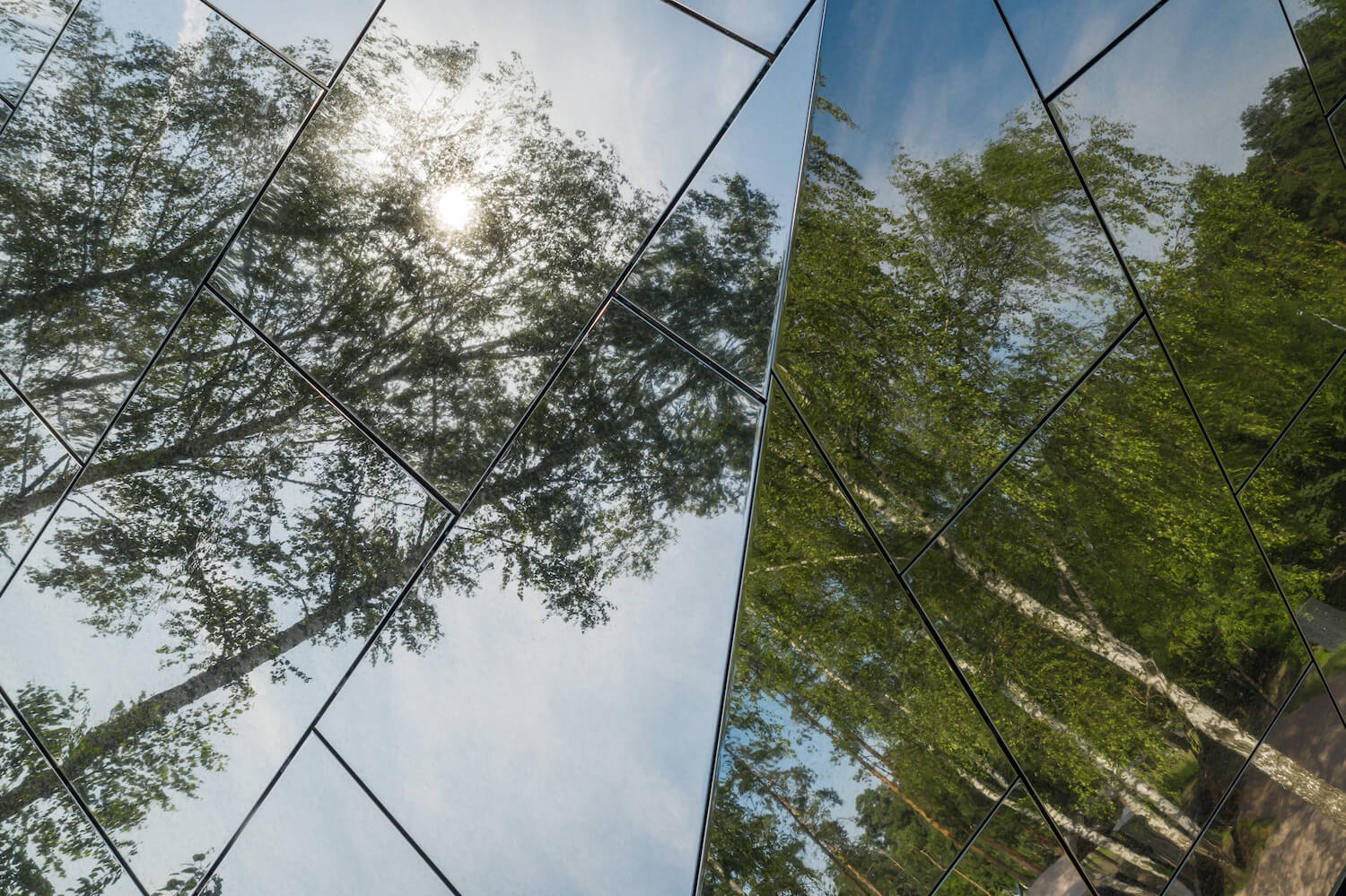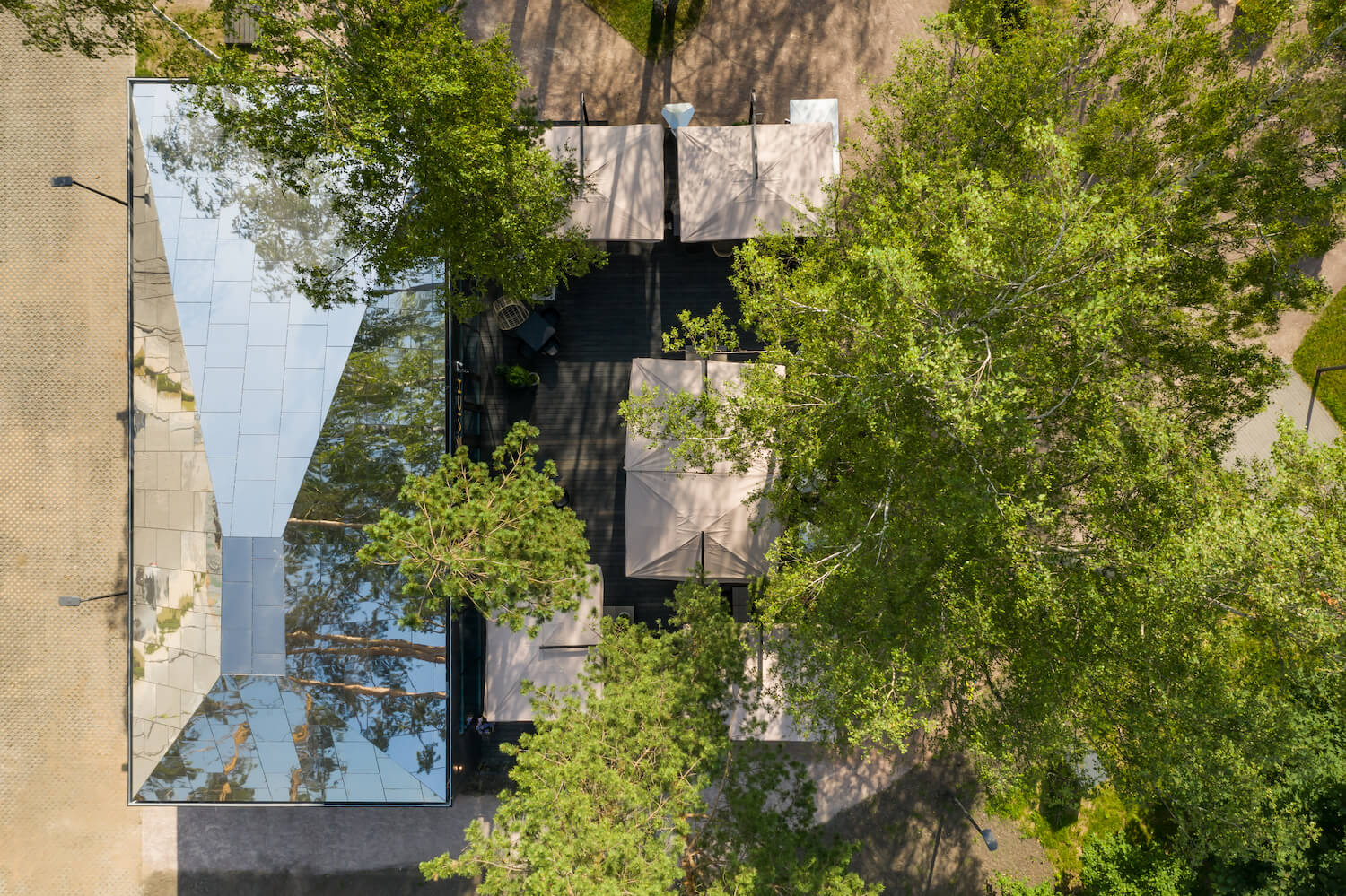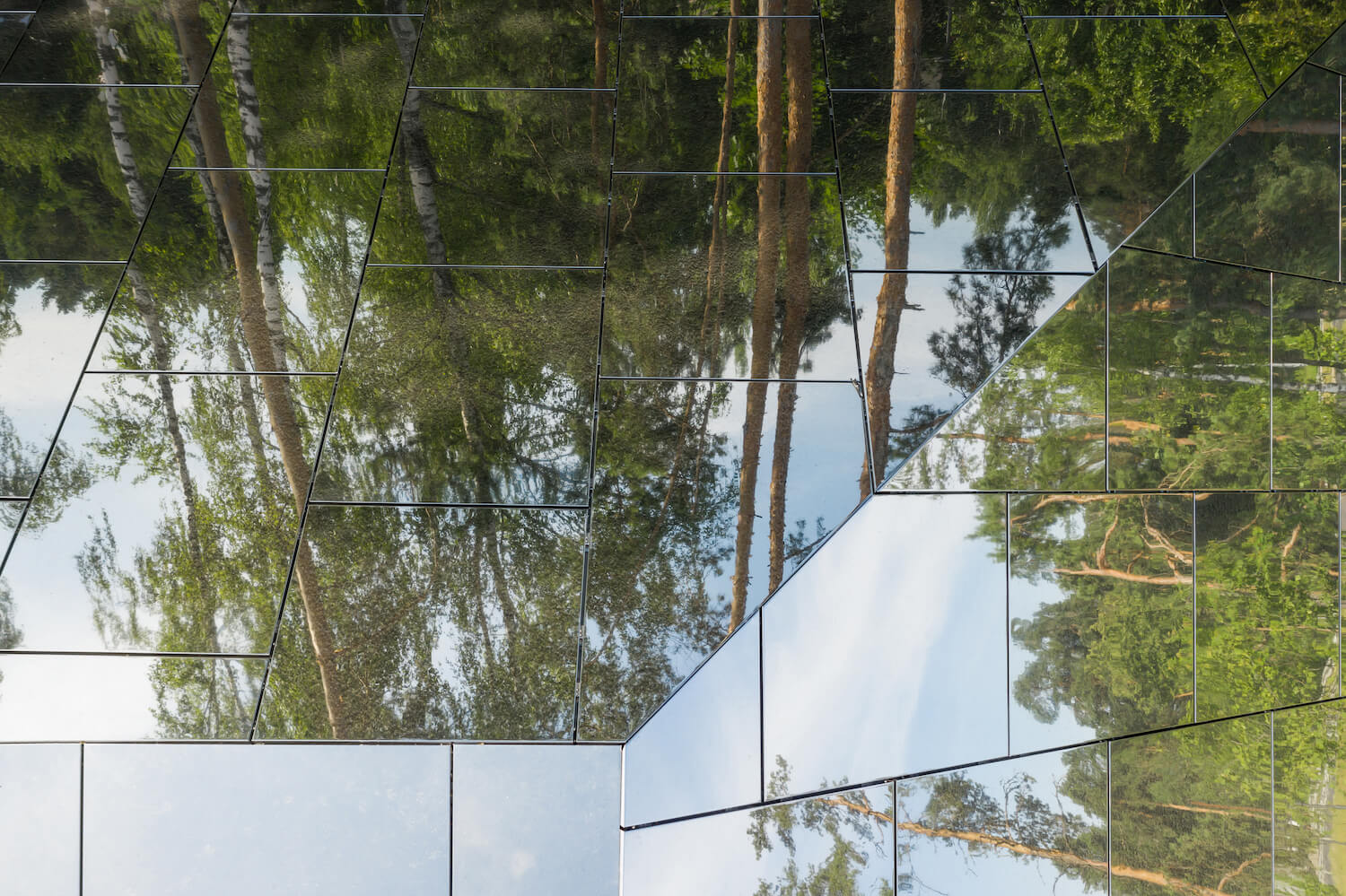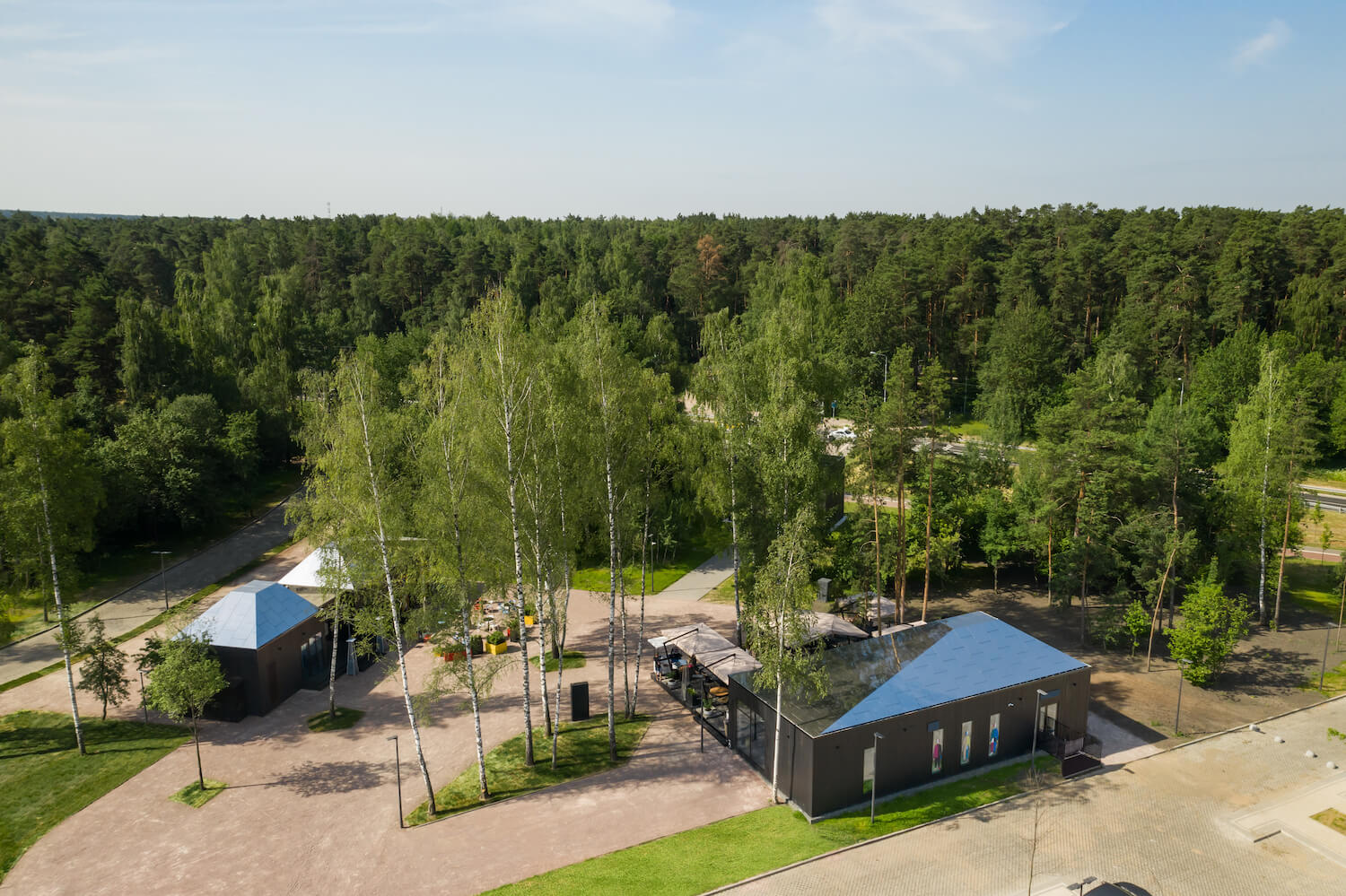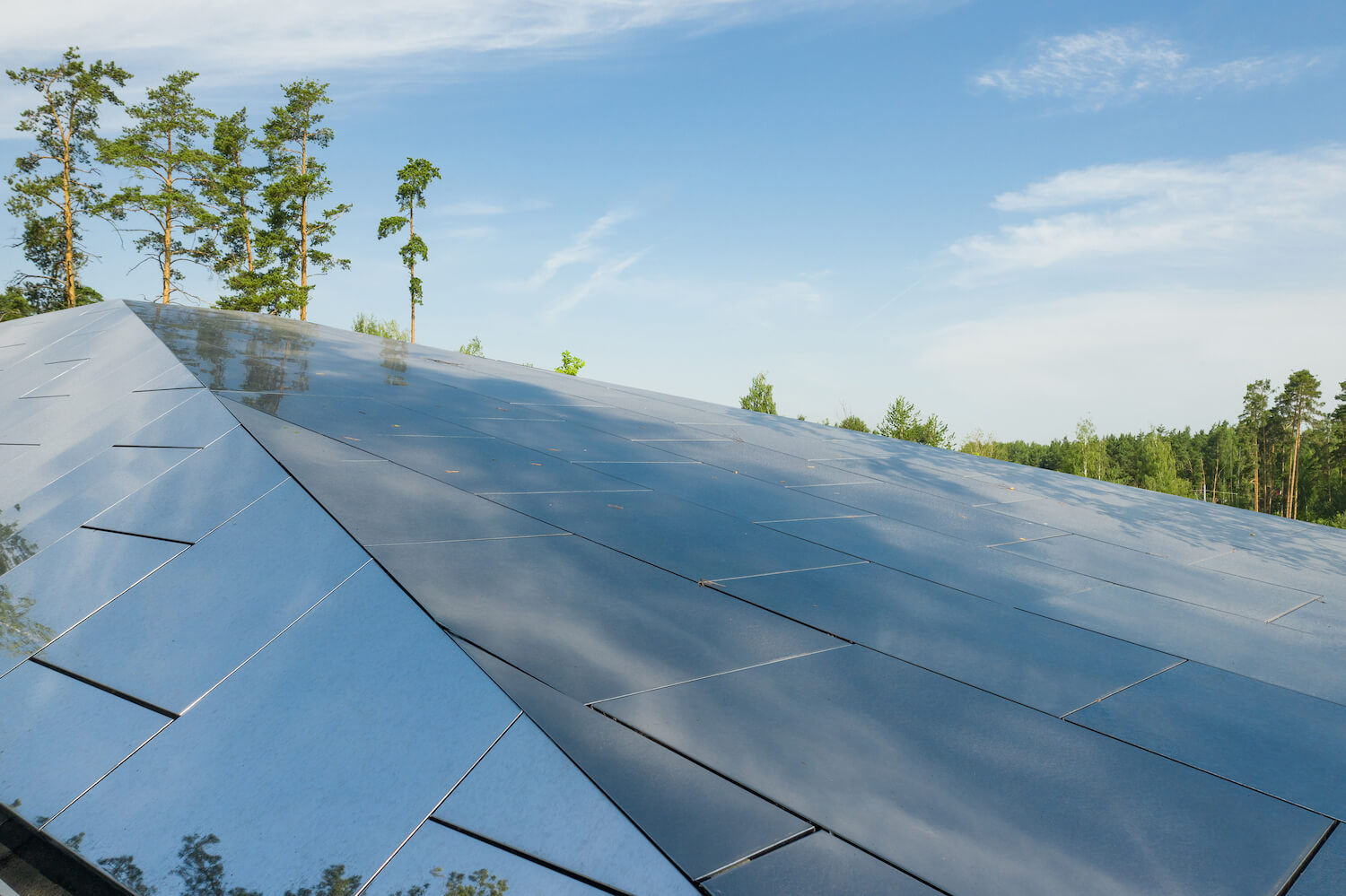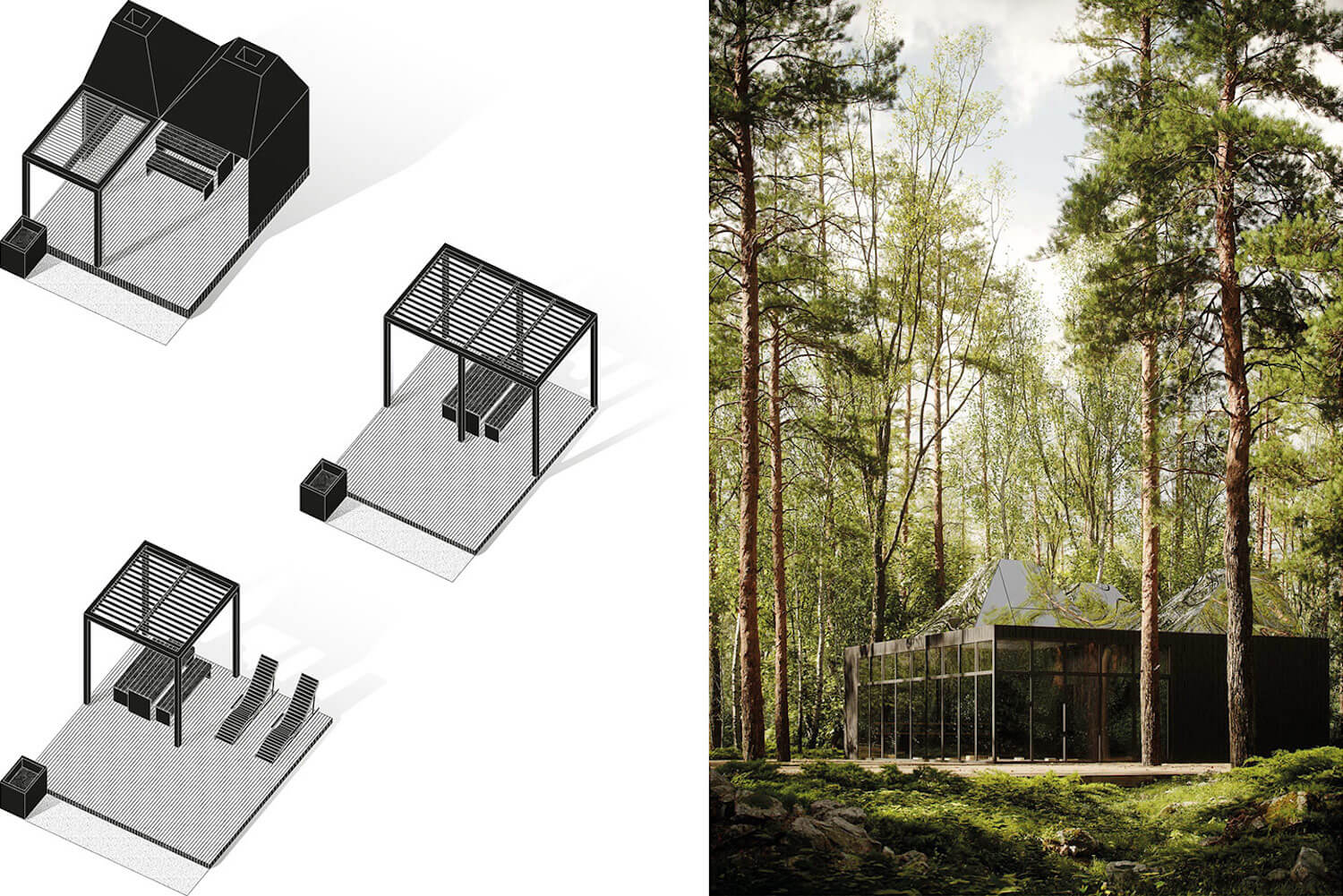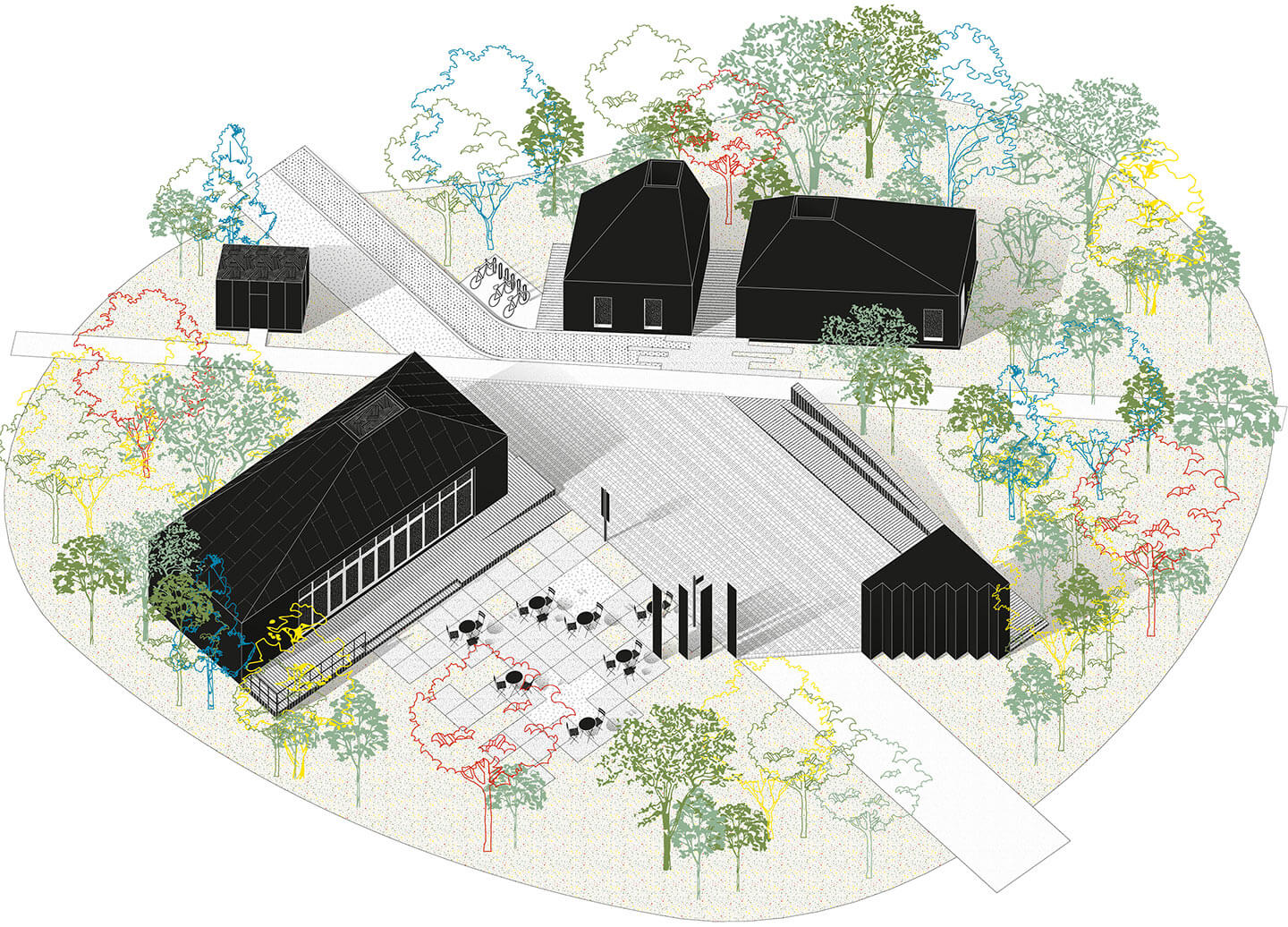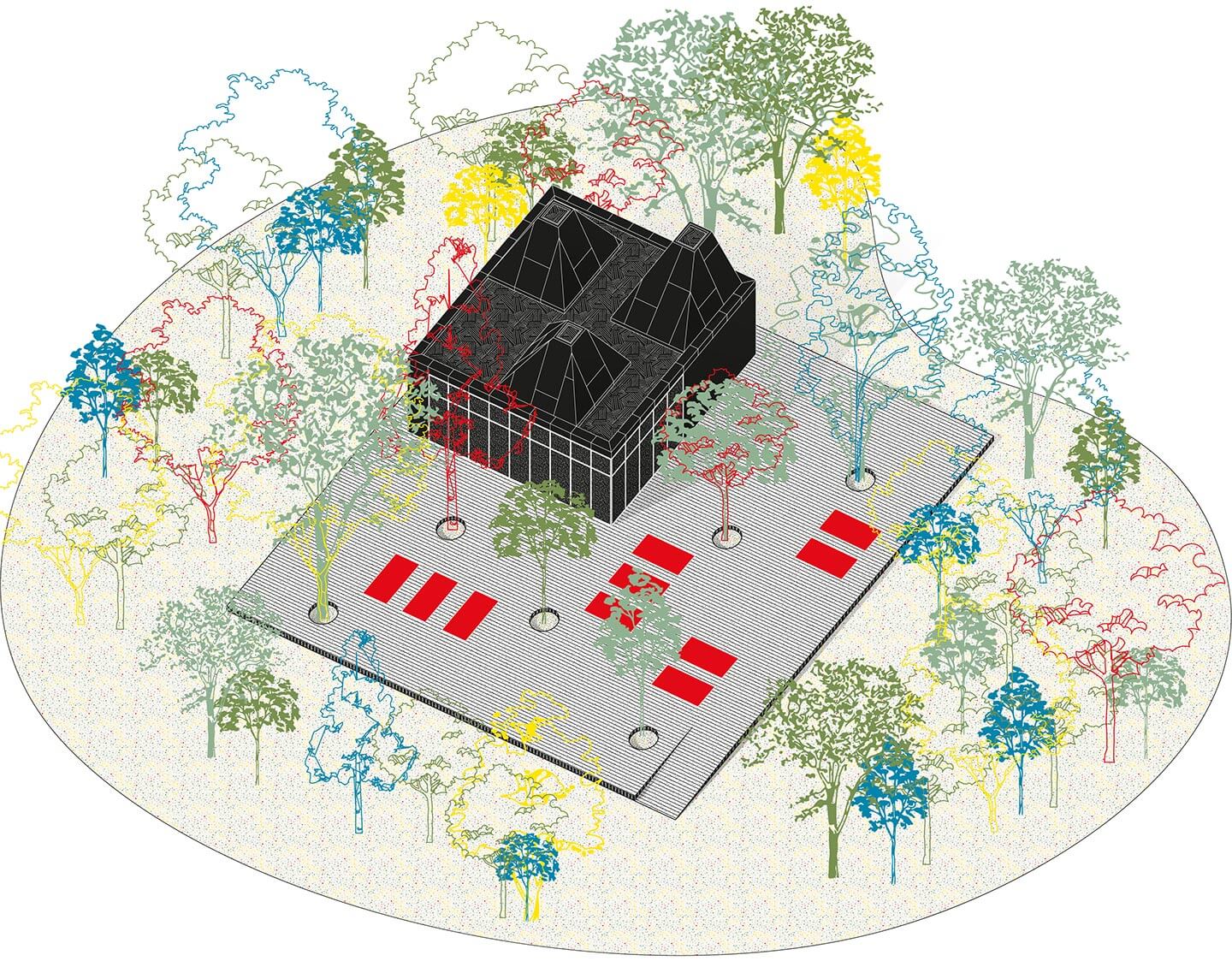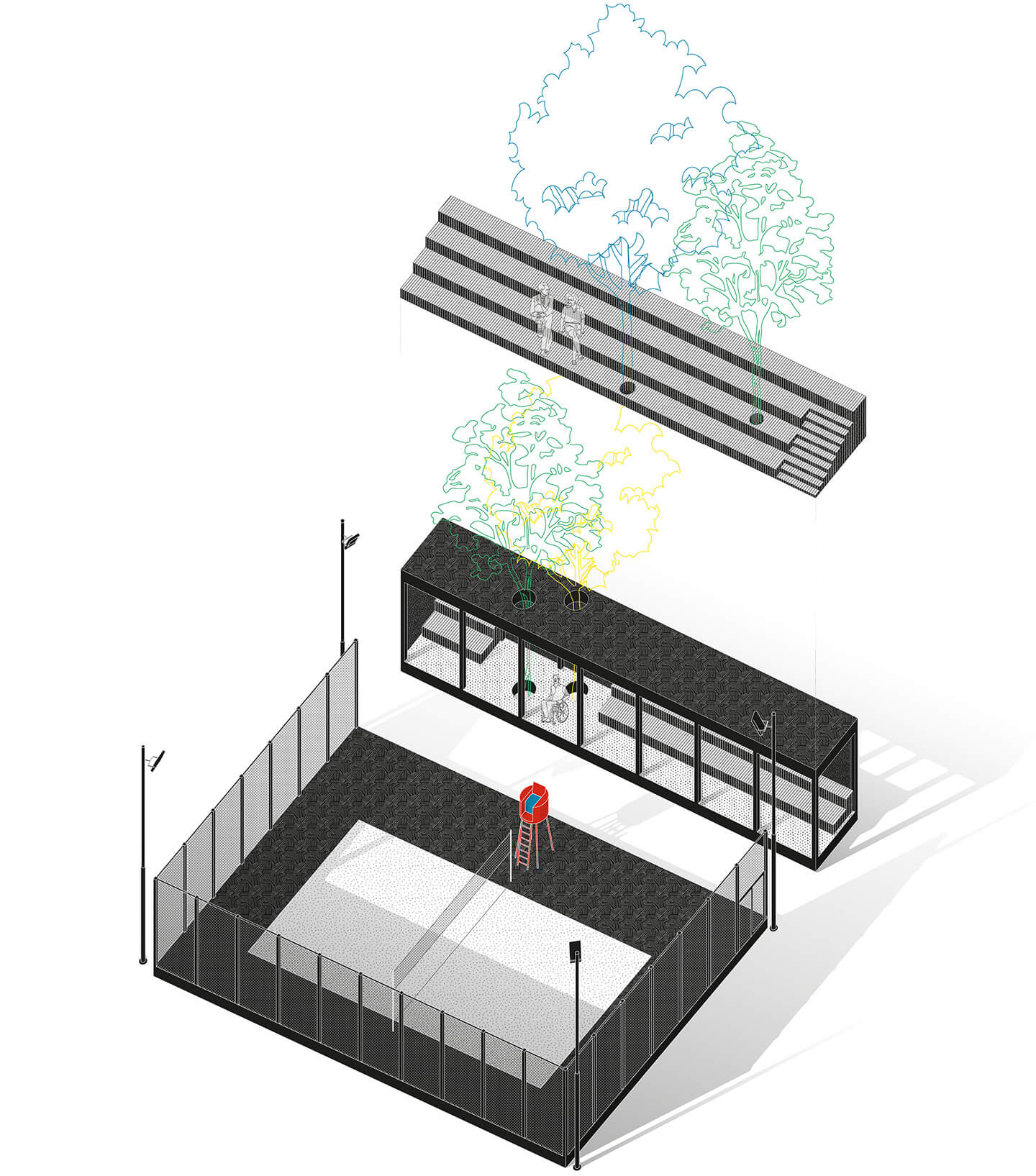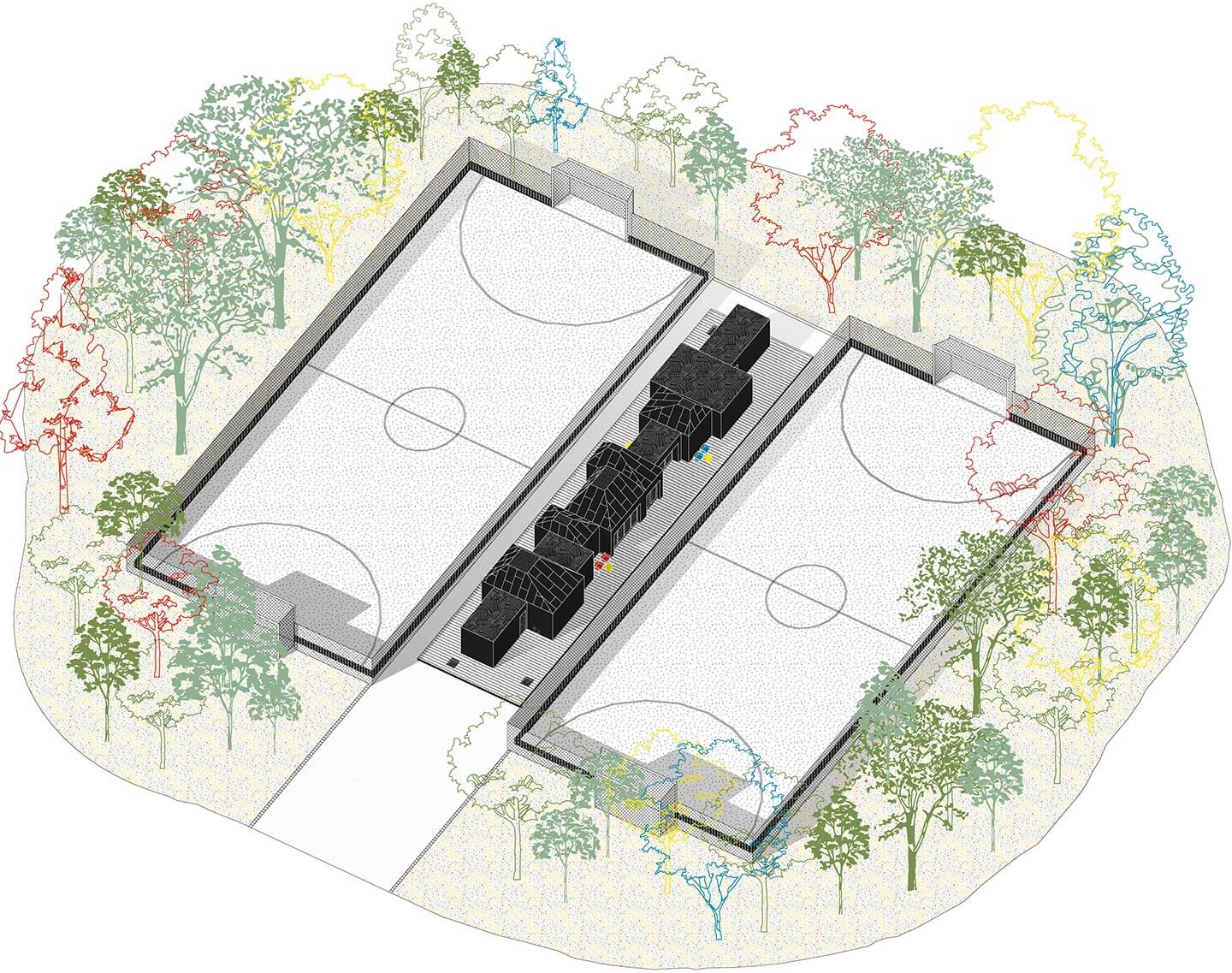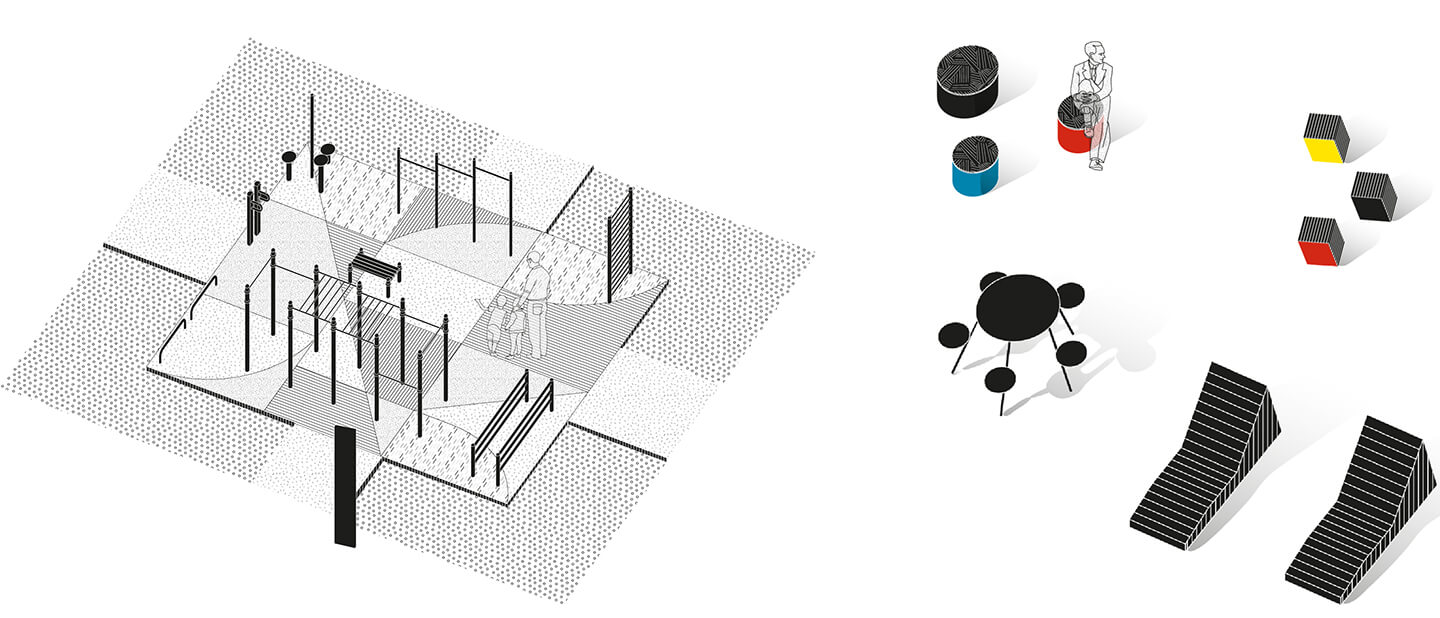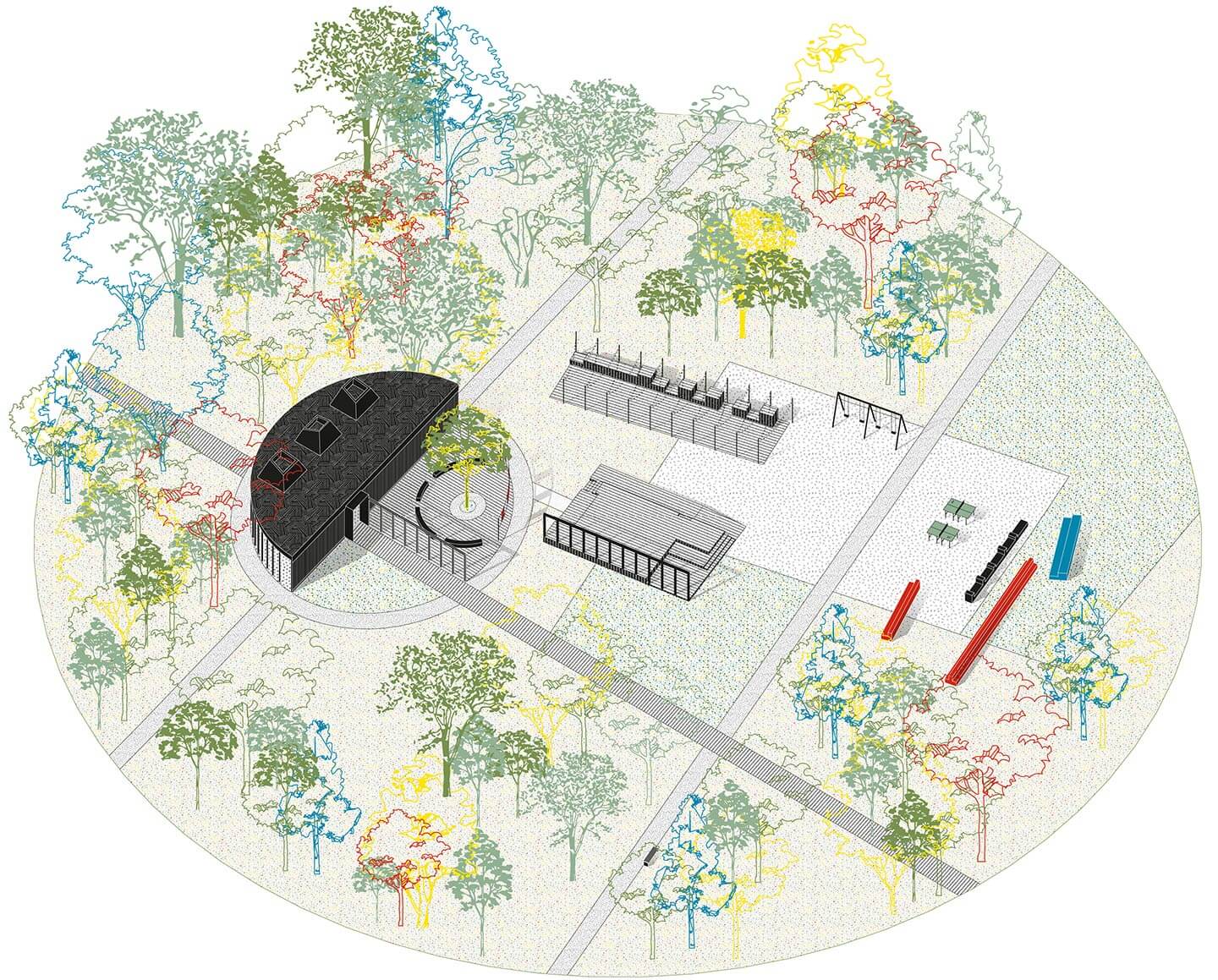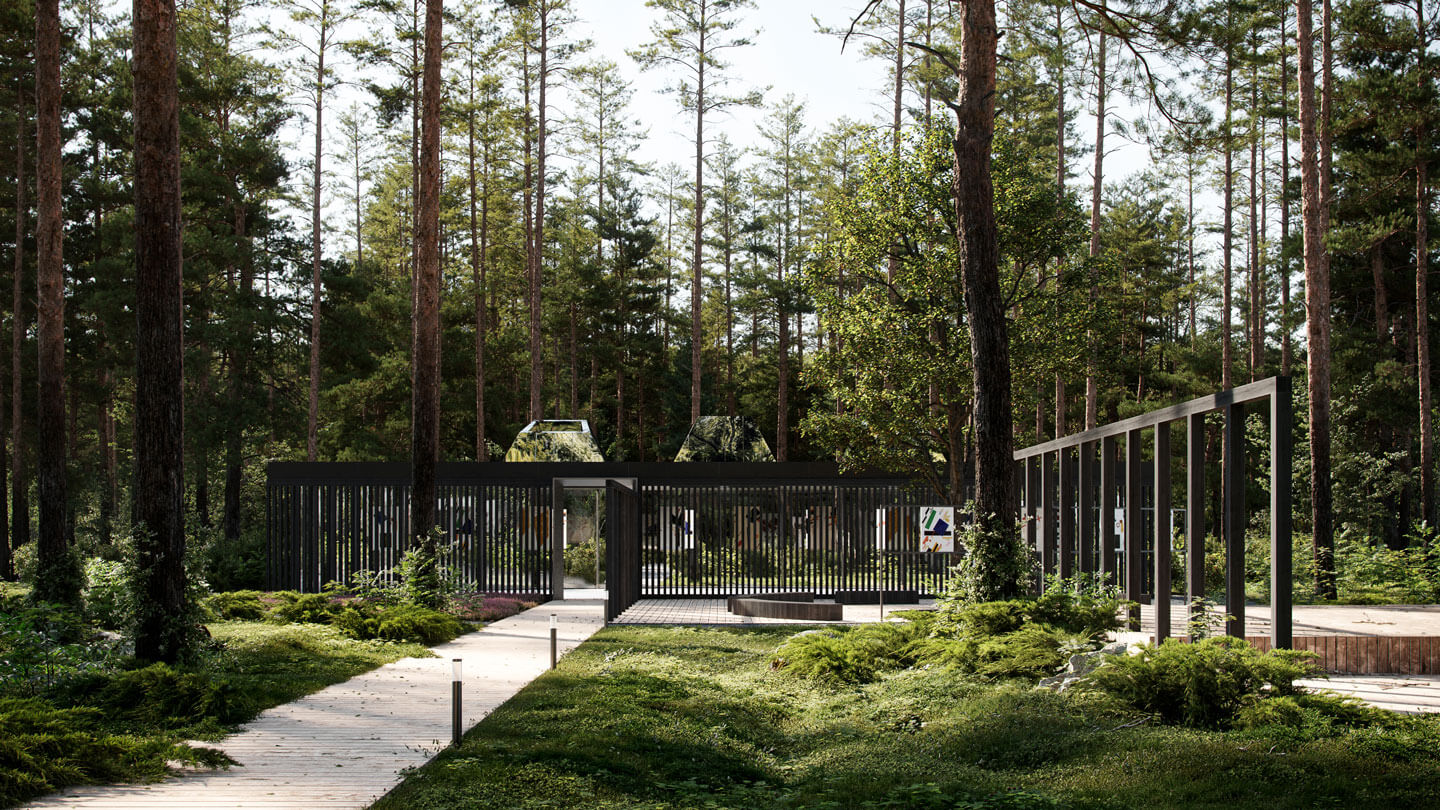 ---